A return to Morven since my last visit in December 2020, this time with the Cairngorm Club and on foot only. The weather forecast was for extreme wind (to a speed that'd be entirely unwalkable) but we thought we'd head to the foot of the hill and then reappraise, with a likely lower-level route through to Ballater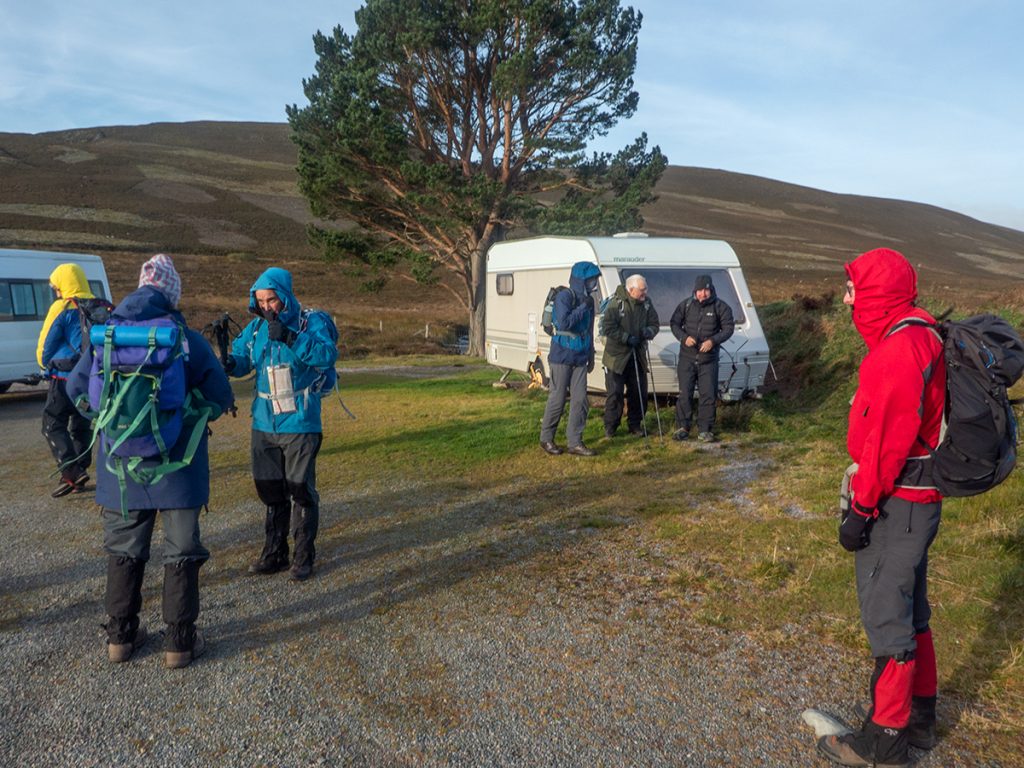 The approach route was a new one to me, starting from the military road at Glenfenzie to the west, which kept the wind to our backs. Disembarking the minibus you could feel it sway in the strong gusts.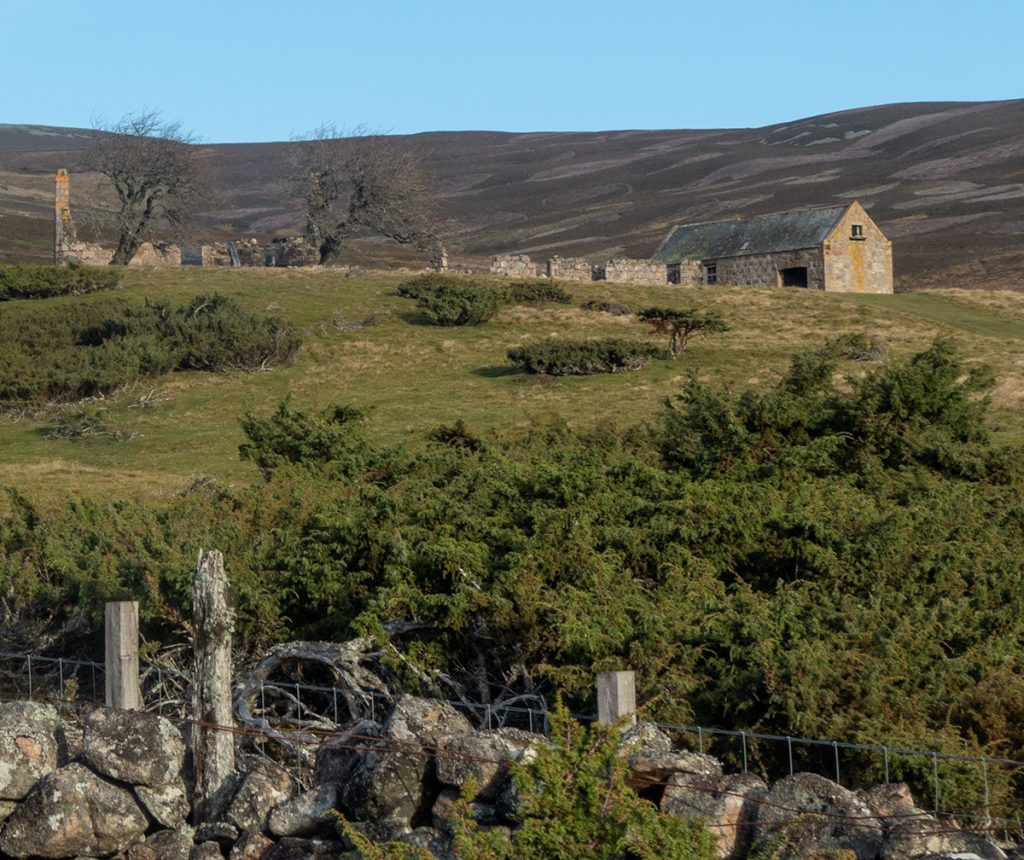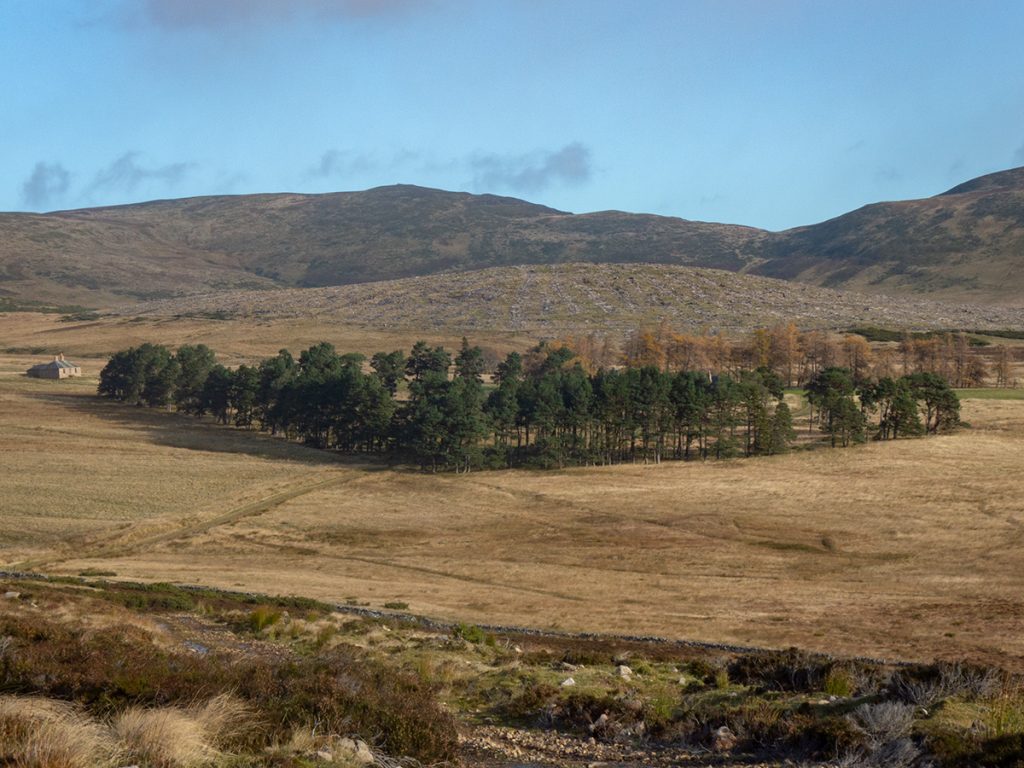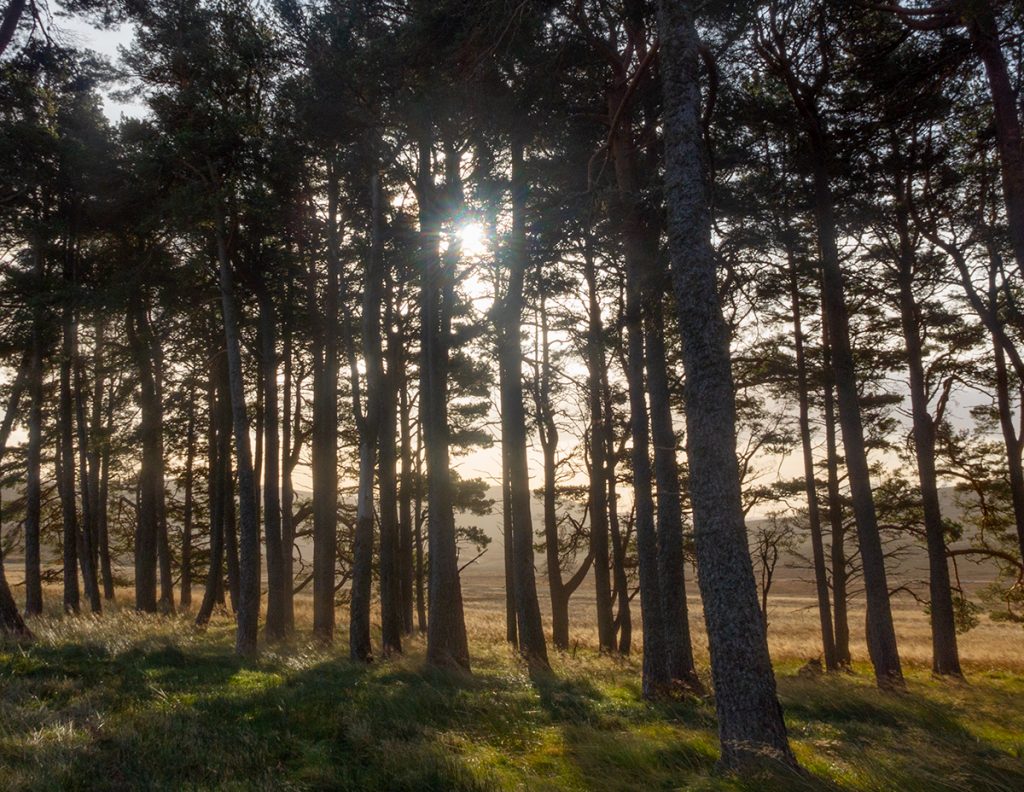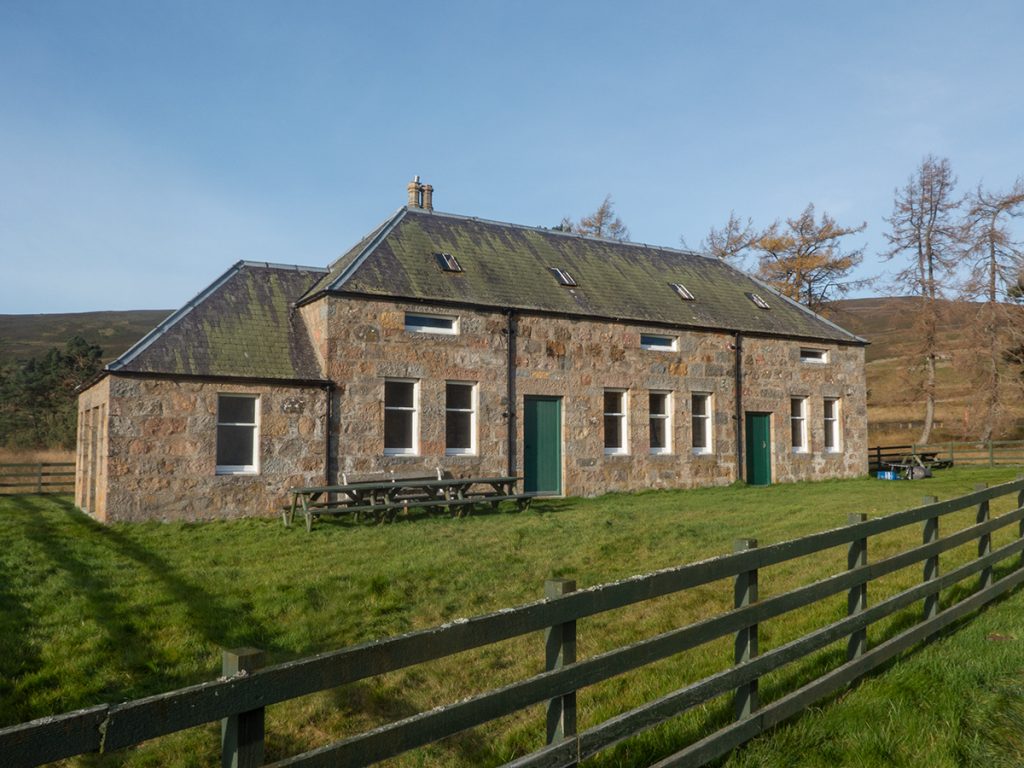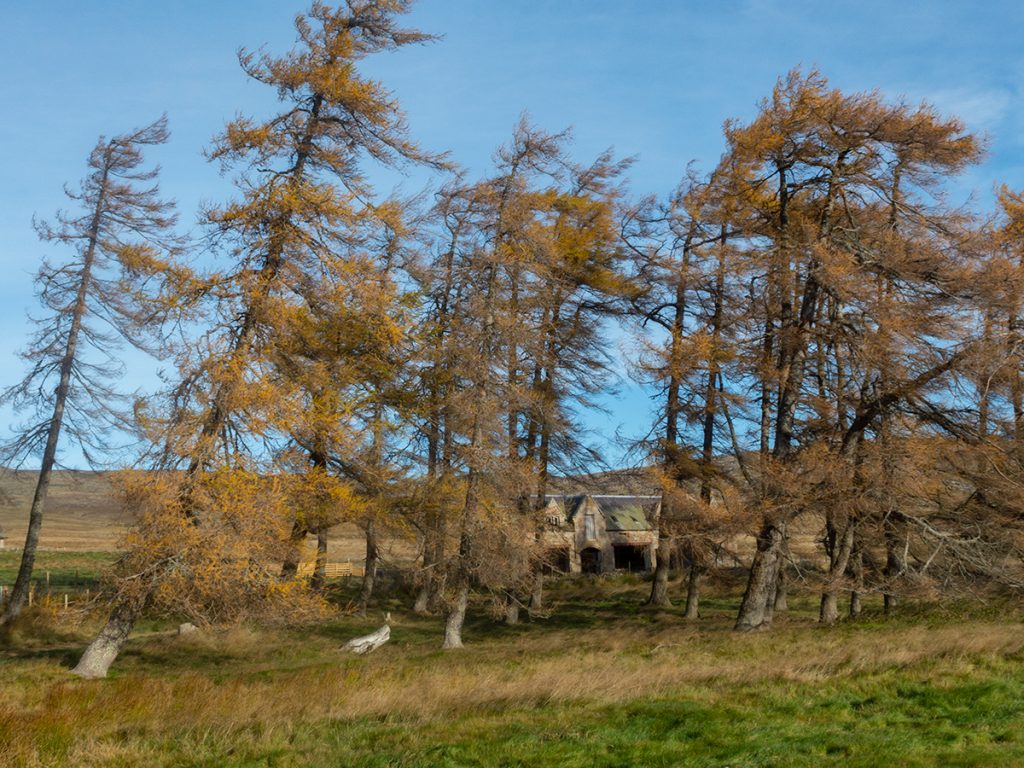 As we neared the foot of Morven, it was crunch time for decision making on route with respect to the brutal wind. Alongside the track were a row of well-built grouse butts, and we decided to take an early break go get some food in us while a modicum of shelter was possible.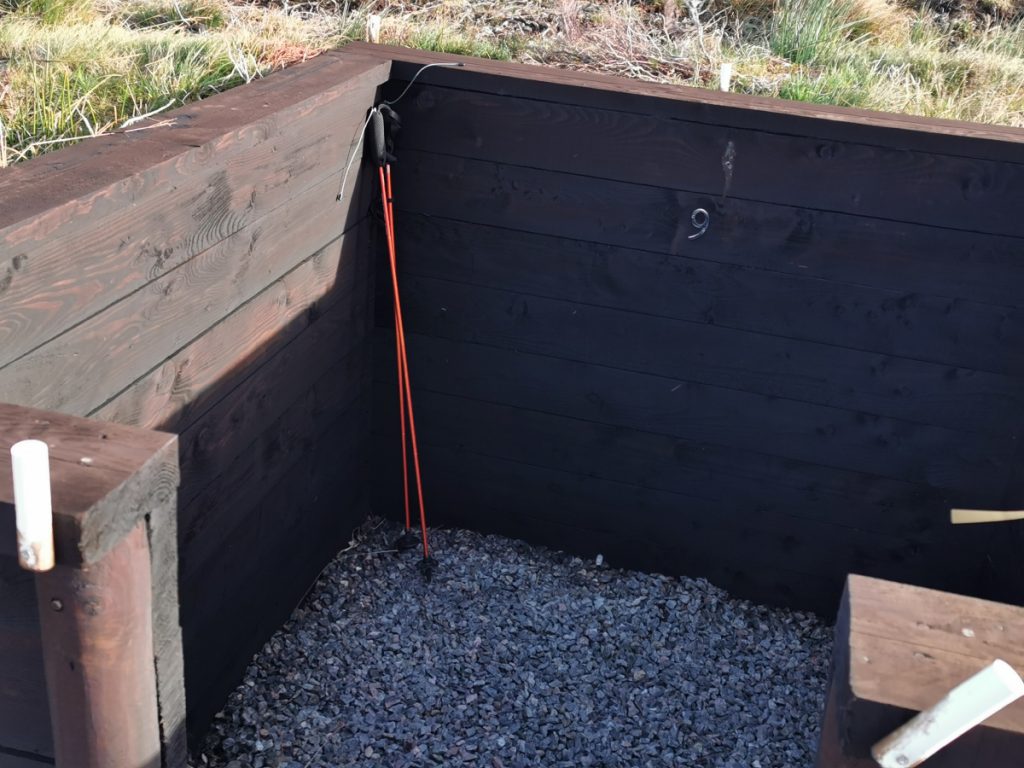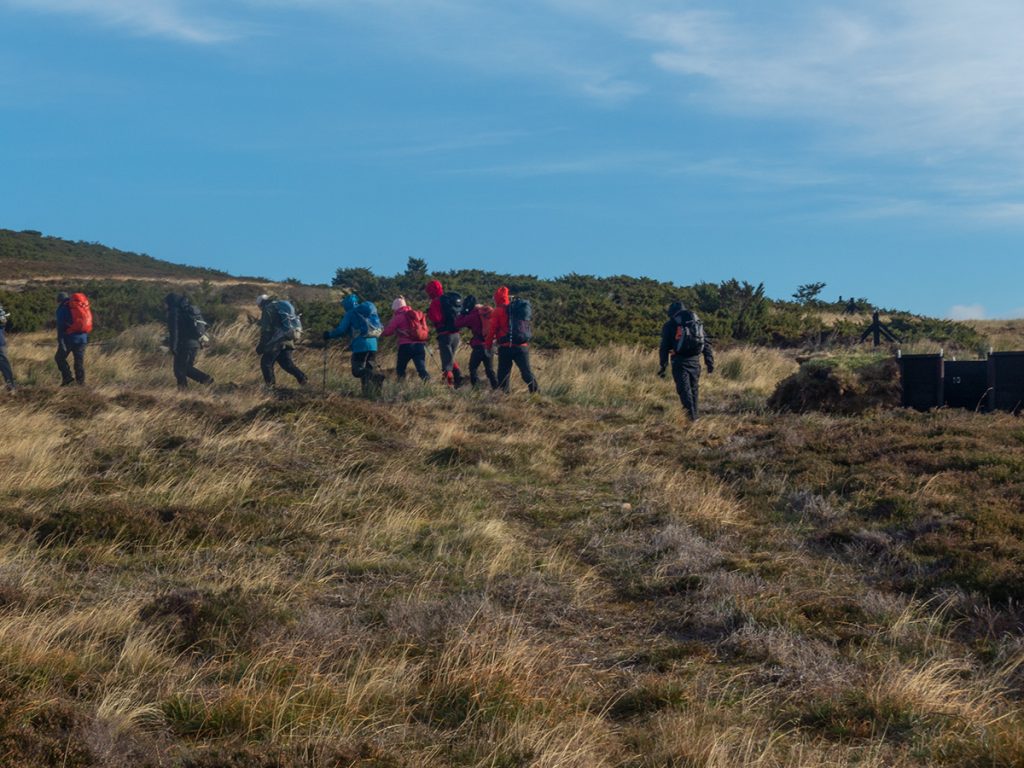 Our group decided on attempting the ascent and began the trudge up the grassy trail, gloves on, hood tightened, all hatches battened against the storm. I was often blown off the path, and glad of my poles as bolsters using them at an angle to keep me stable.
No photos taken on the ascent as I needed to just keep chipping away; soon enough the curve began to flatten and the summit would be made despite the full fury of the wind. Interestingly while the wind was difficult on the flat, on the small summit boulder field it was almost impossible with the extra balance required. We staggered the last steps and hid behind the shelter cairn. No entry made in the summit book today, it may have ended up in the sea.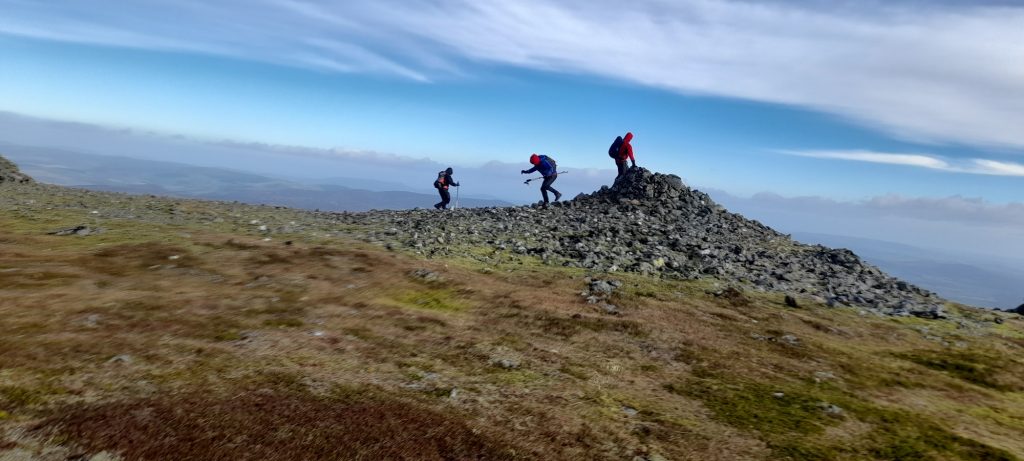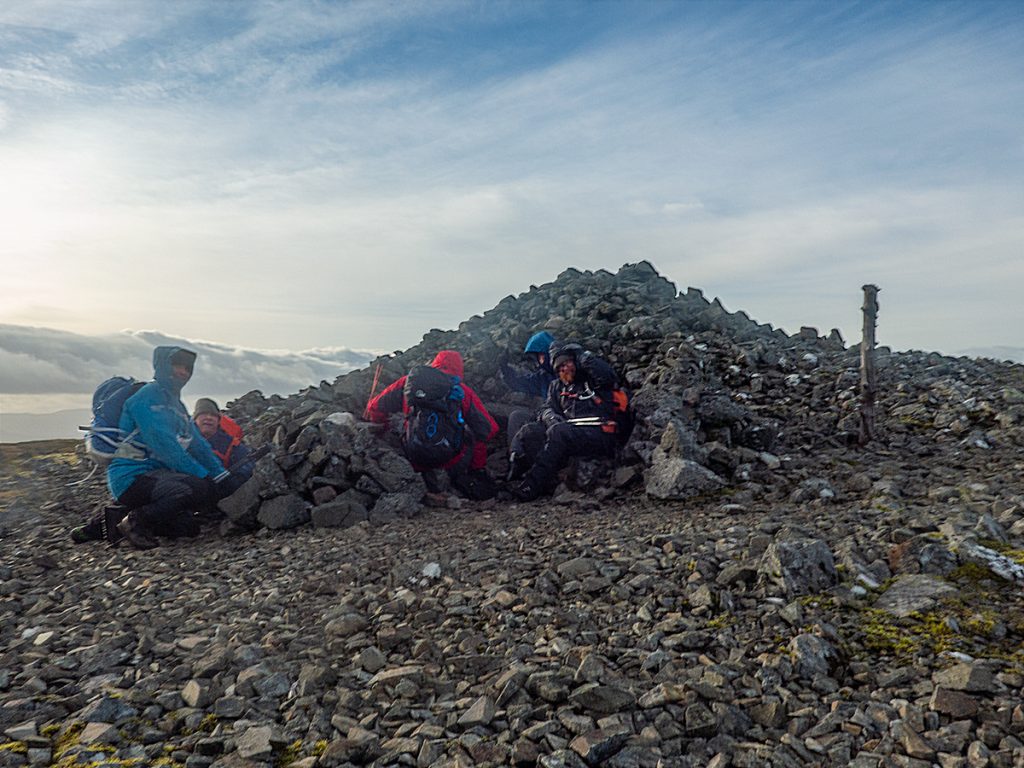 Such was the wind overhead that a stone thrown straight up was whisked away sideways at some speed. After a short break we began descending the mostly pathless south side; it's grassy slopes and occasional deer track easy going now that we had some minor respite from the full force of the wind.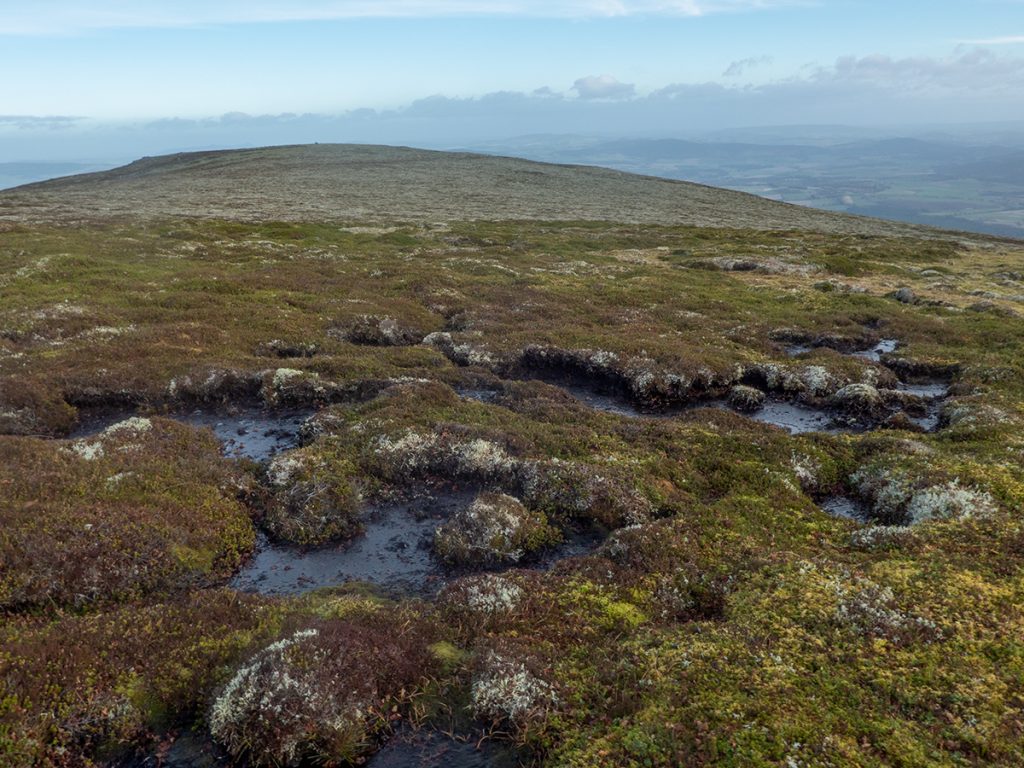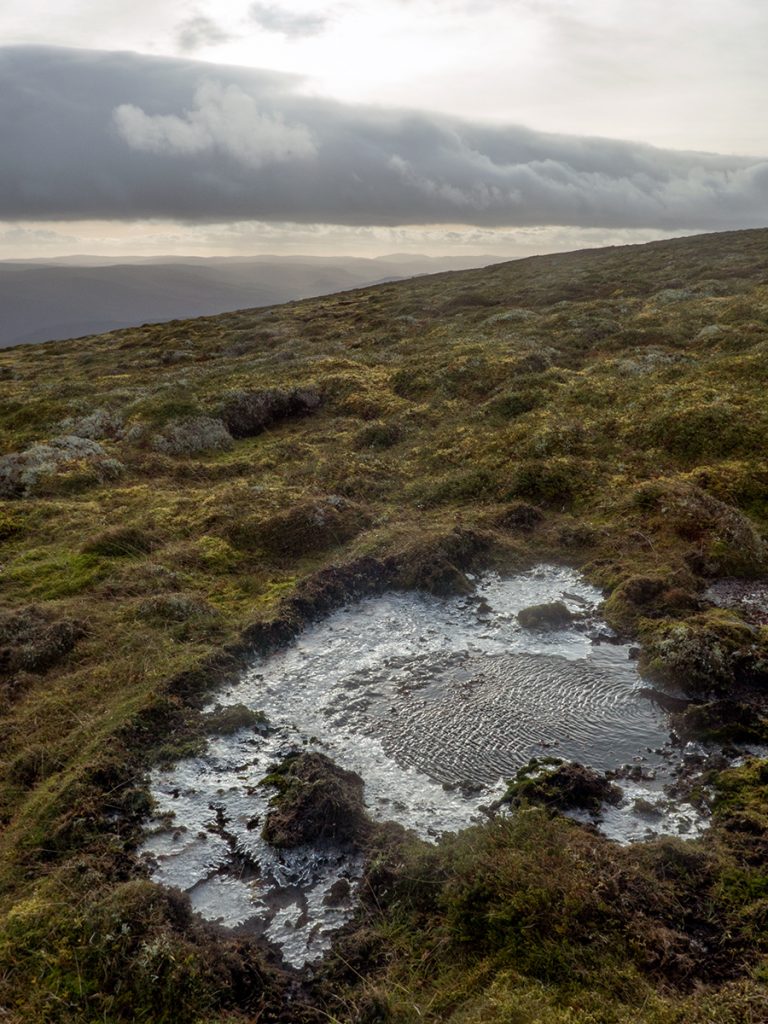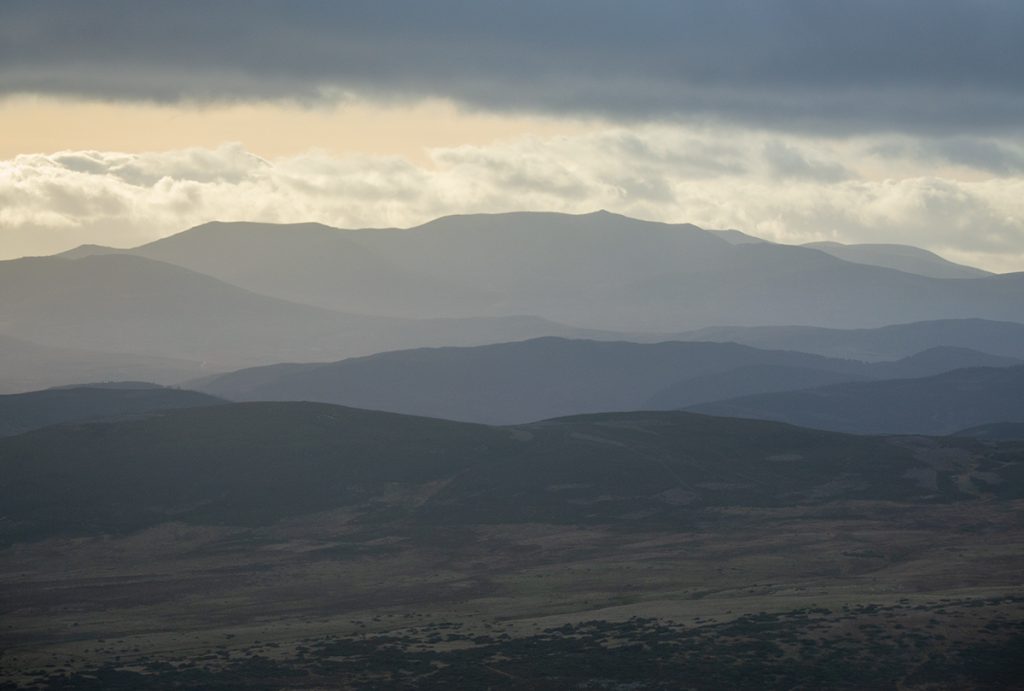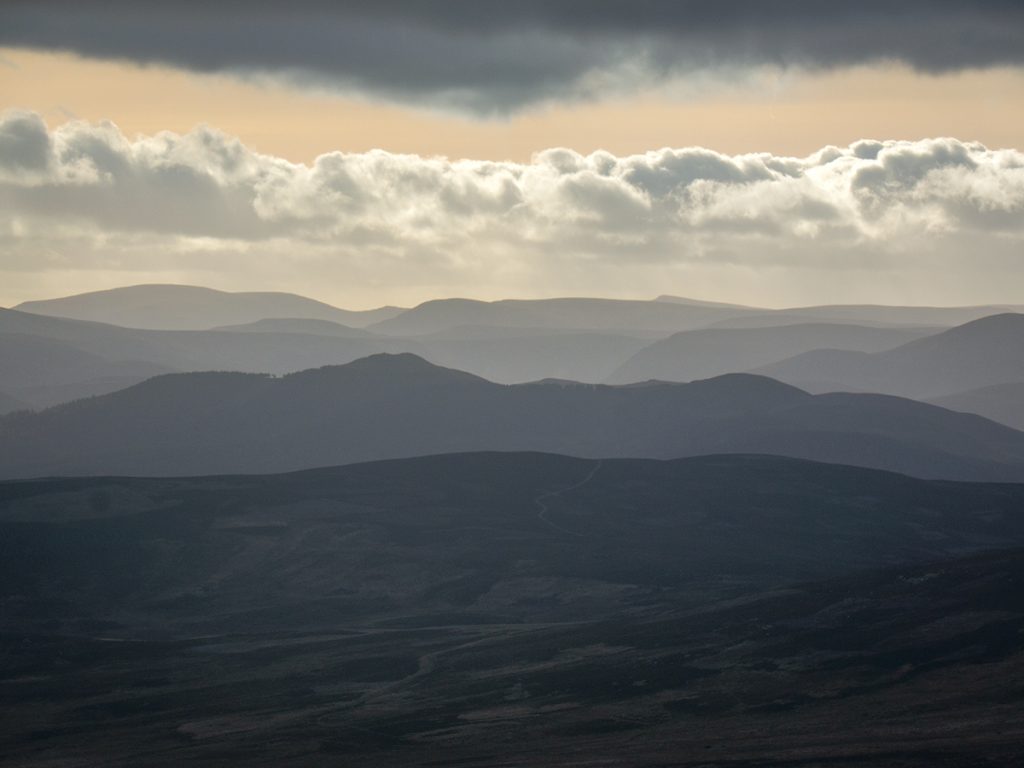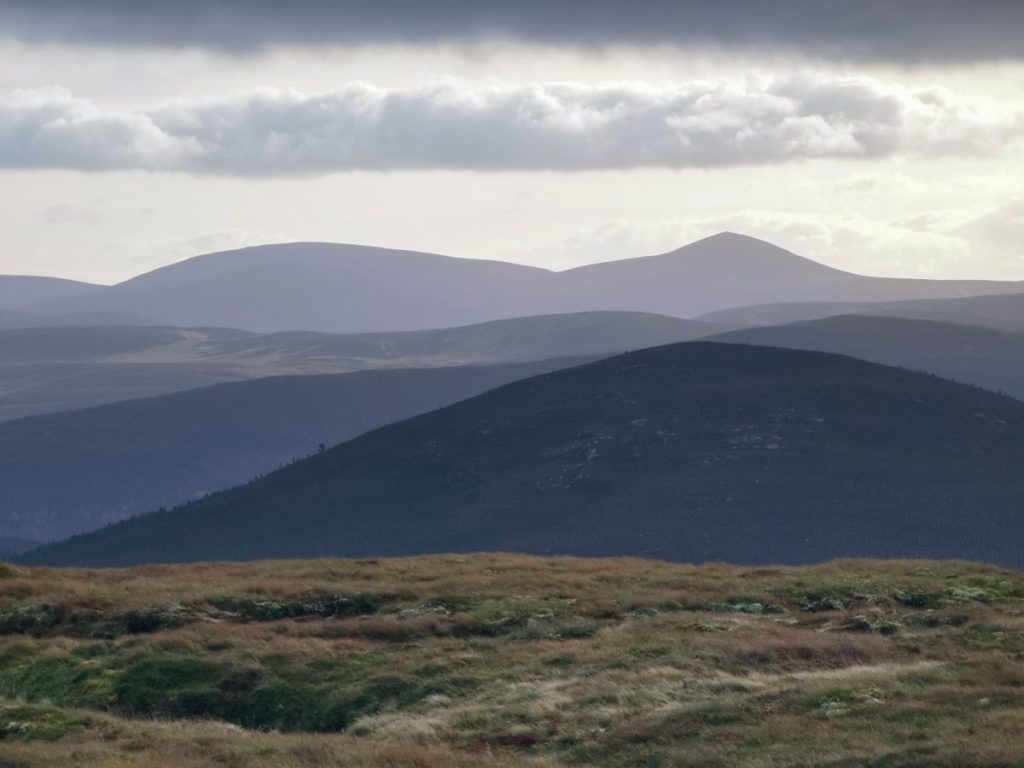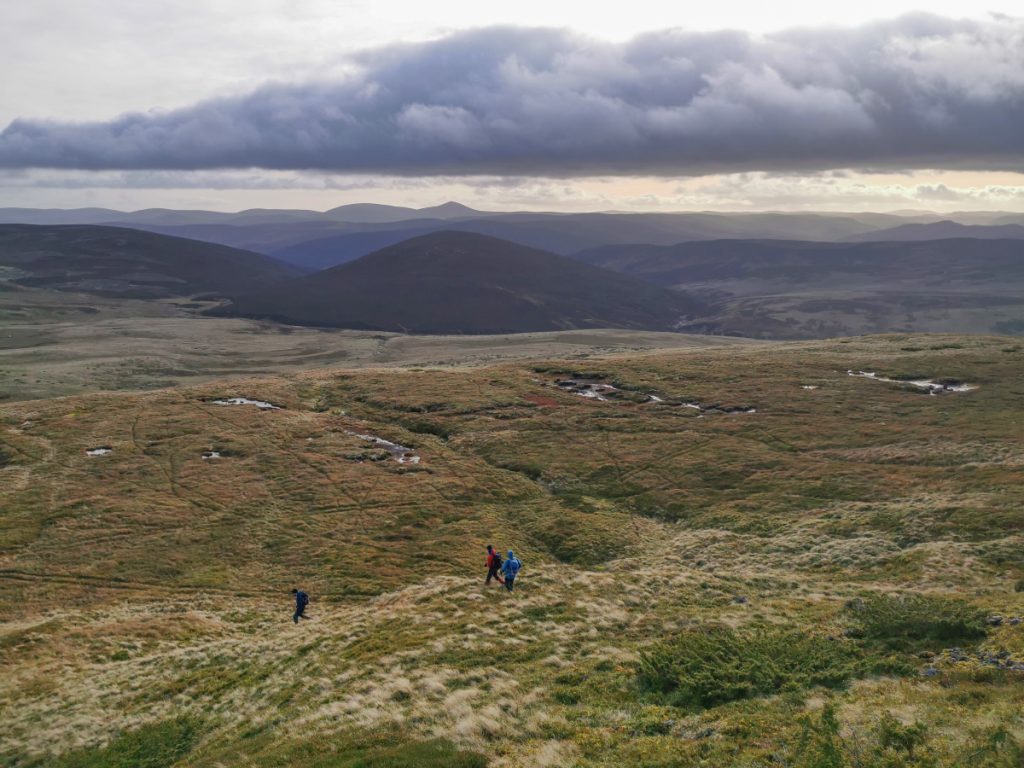 Looking on OS you'd think the side entirely benign, however there are a few steeper notches and a few unmarked small crags. One of these provided a decent spot for "2nd lunch" and sheltering here pleasantly we could have forgot about the screaming wind above.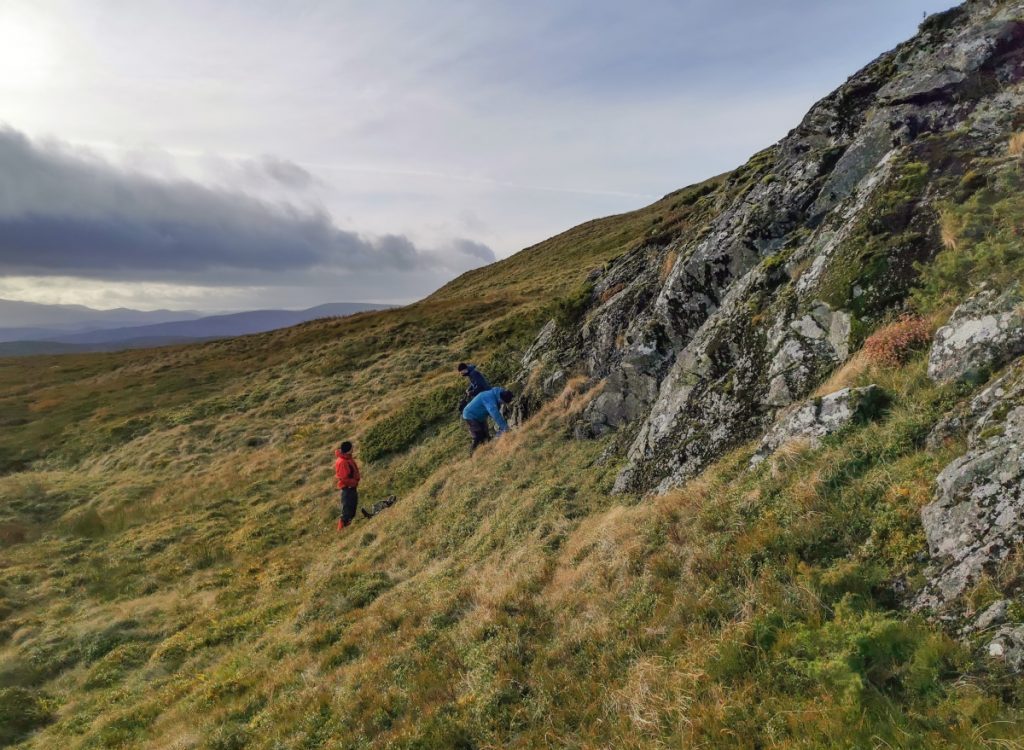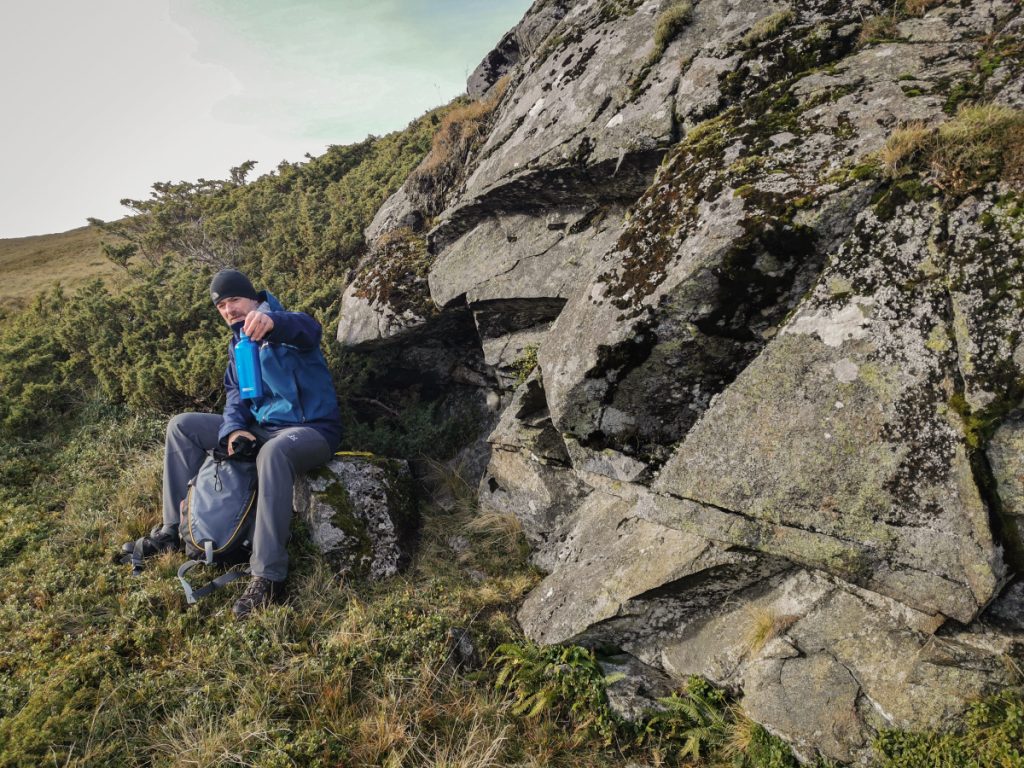 Next up was a fair chunk of bog-trotting, amidst which these boundary stones were used to belatedly affix gaiters.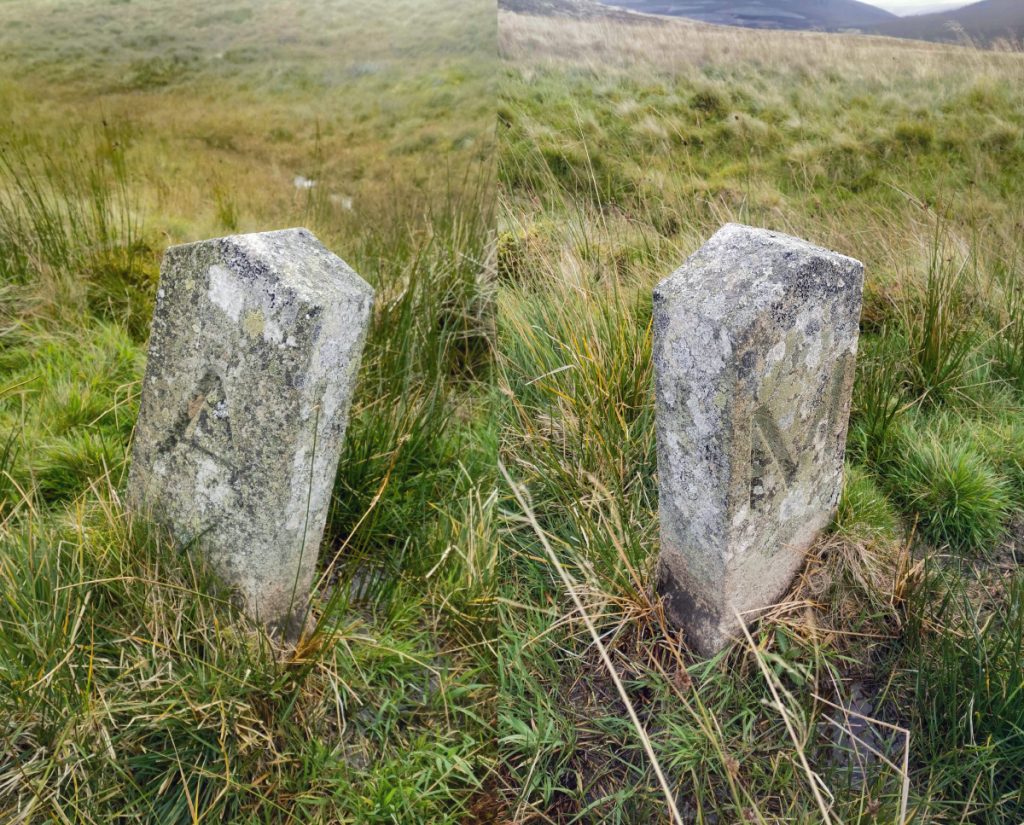 After a section of landy track we crossed Rashy Burn and headed down the path between Crannach and Culblean hills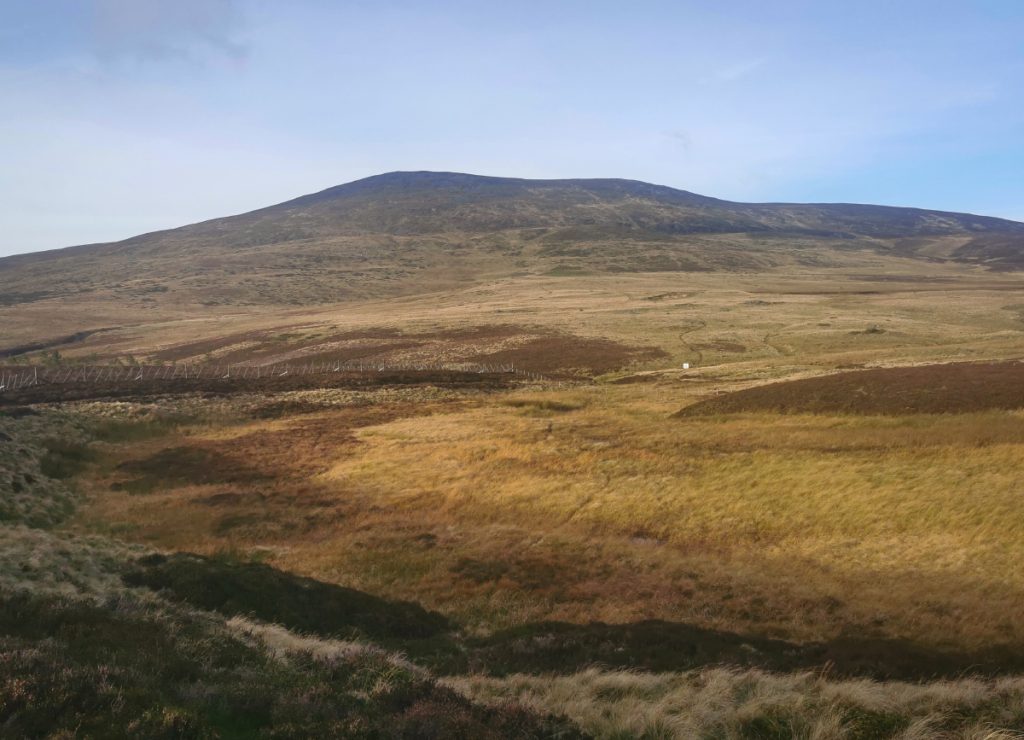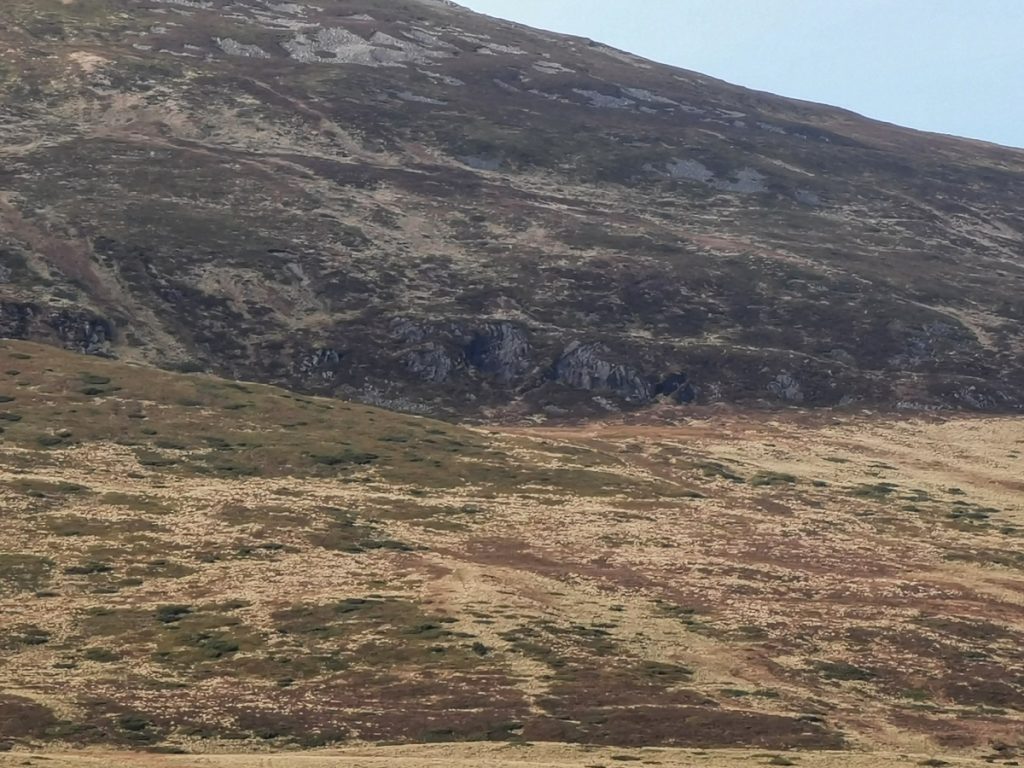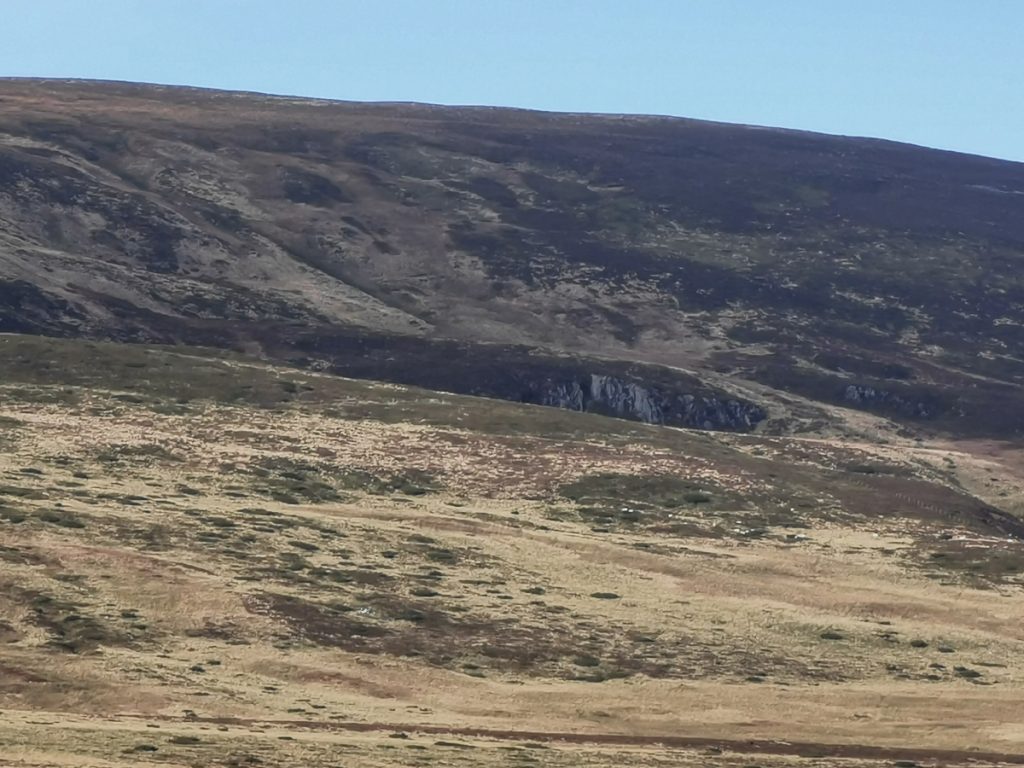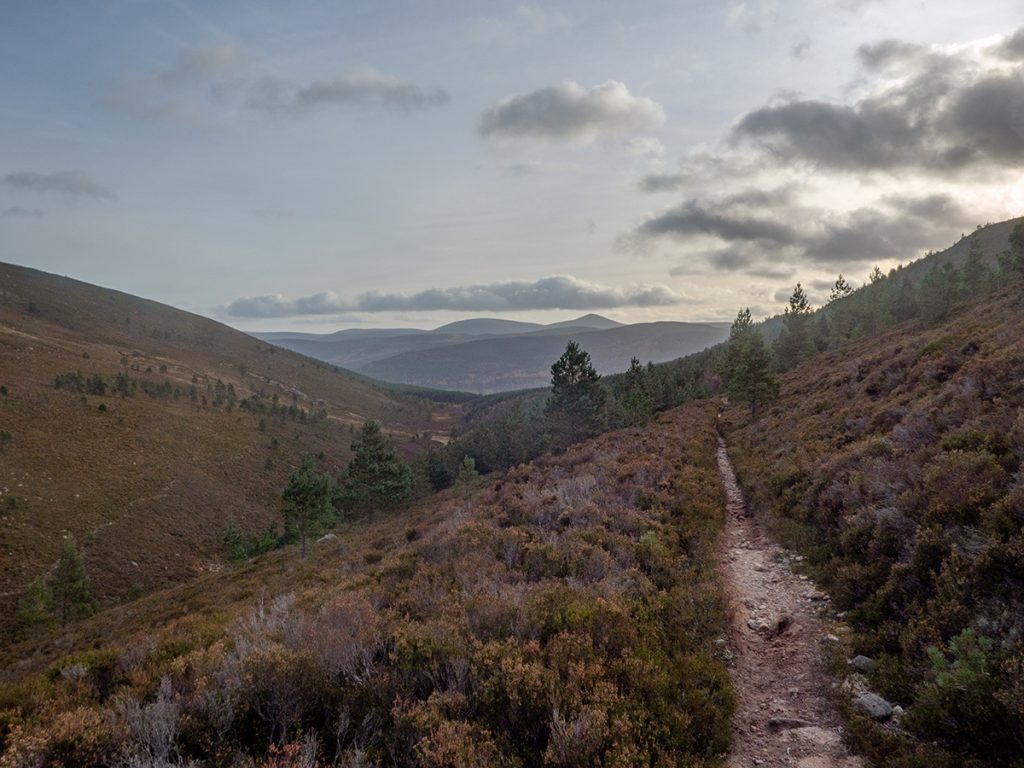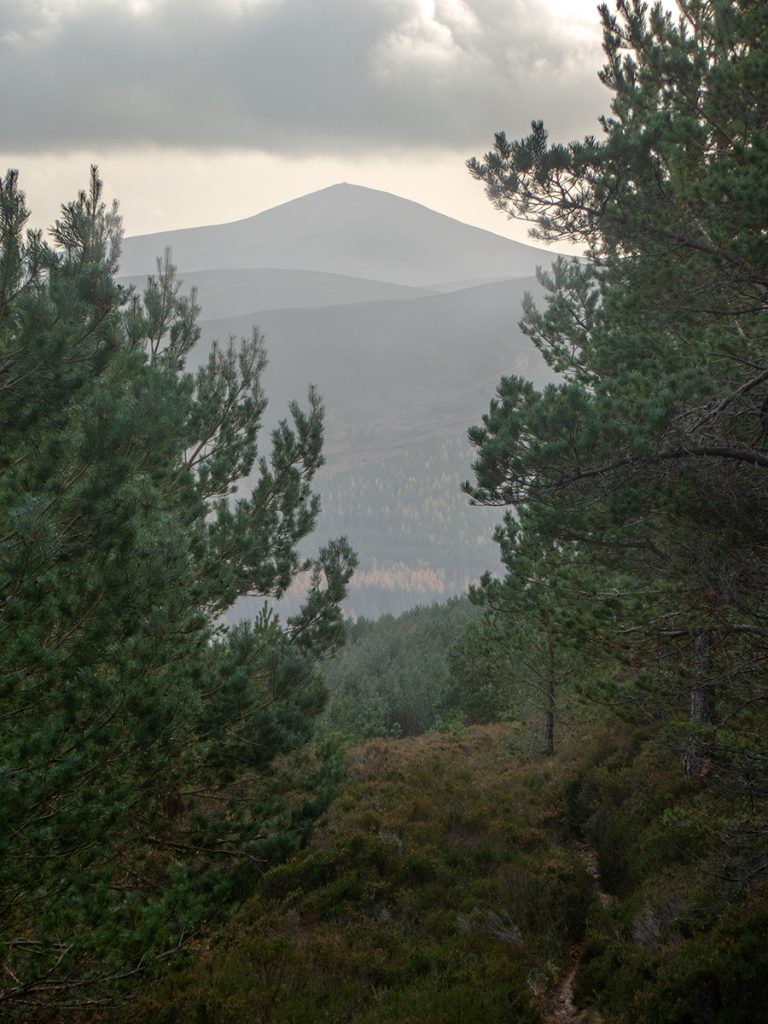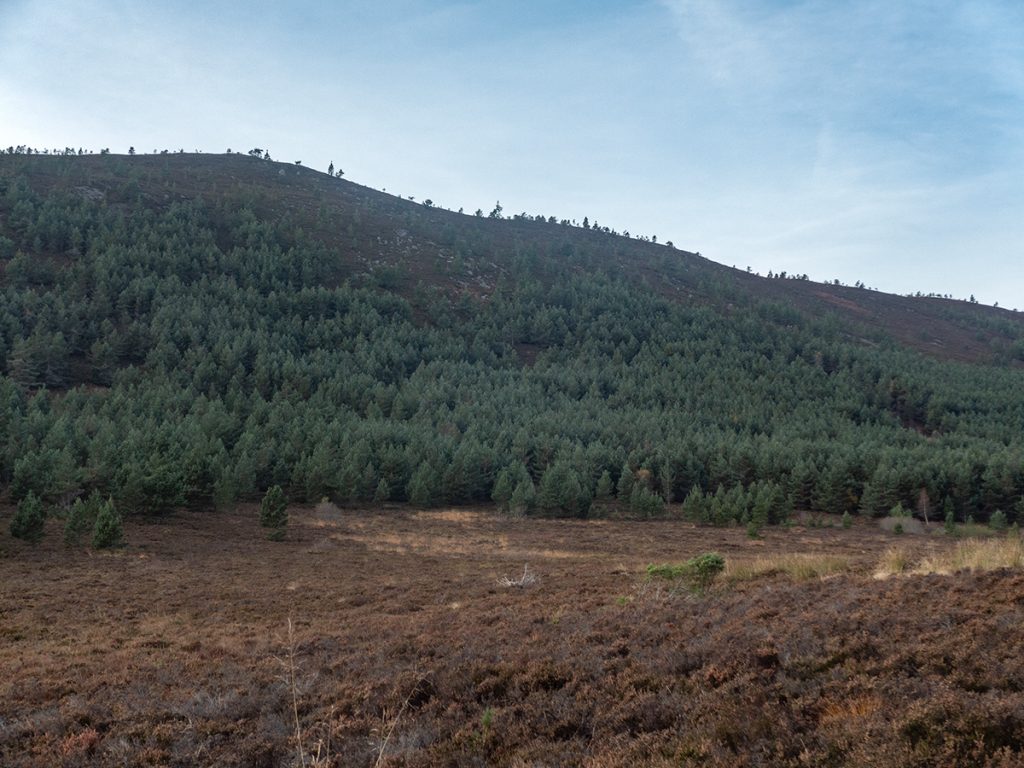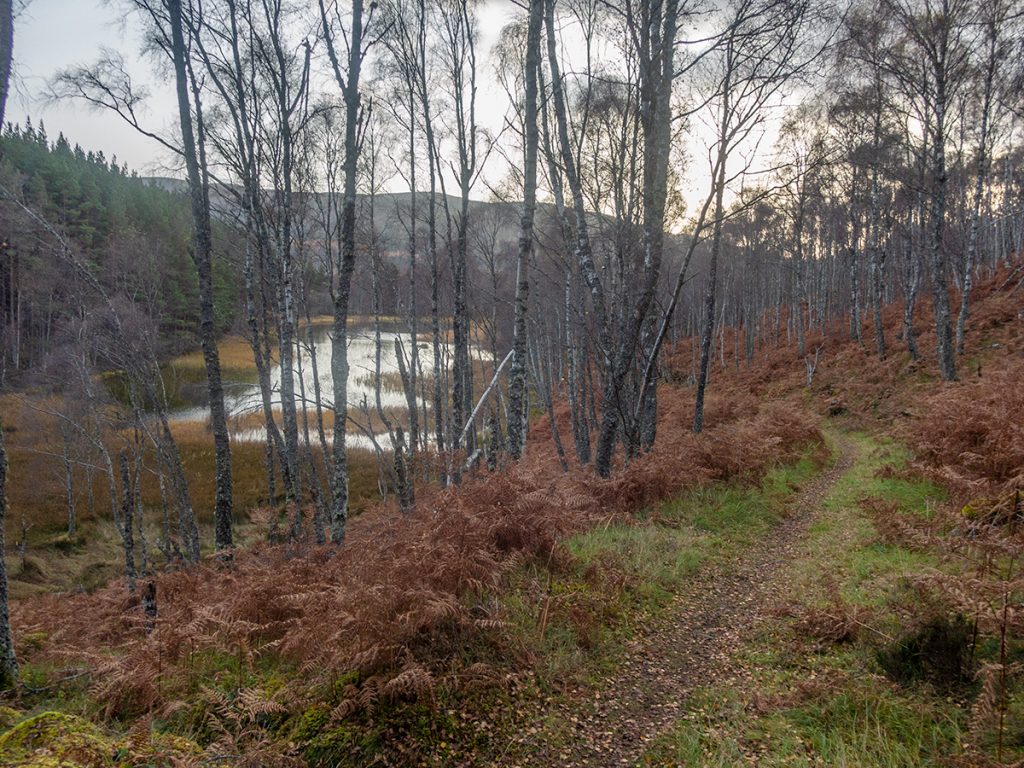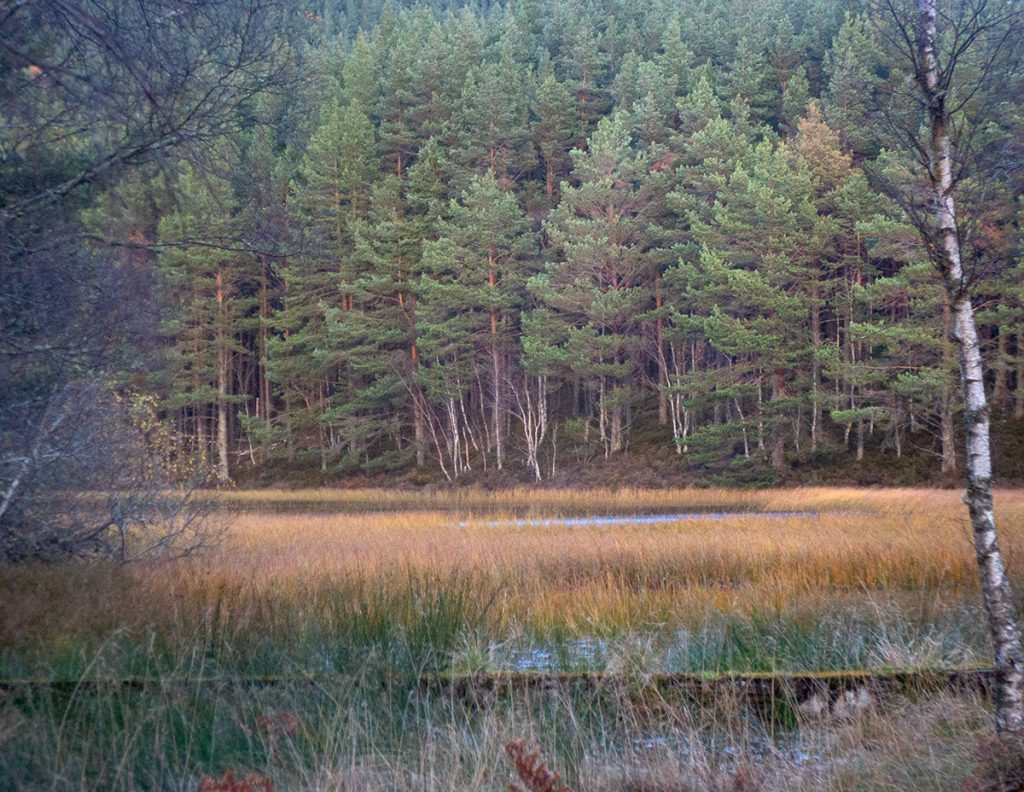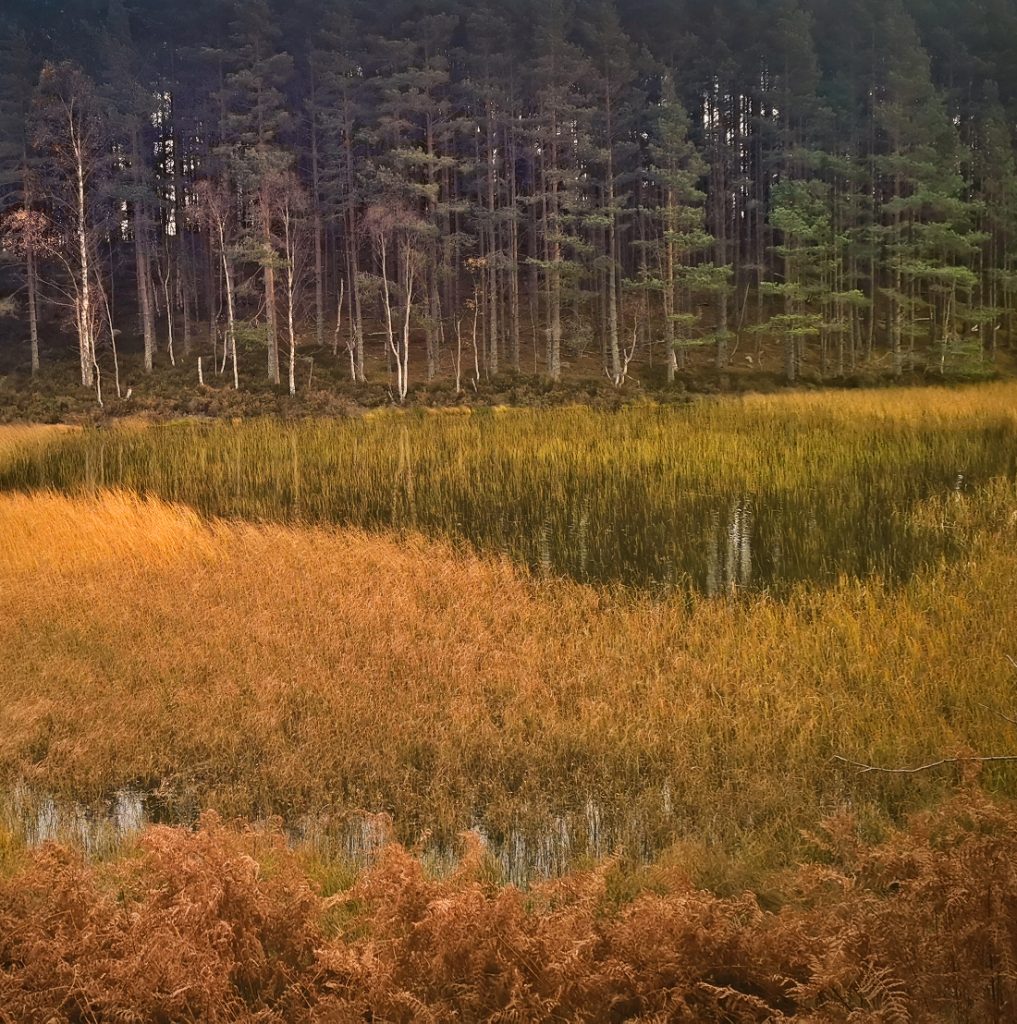 We crossed the road to Tullich Graveyard and had a nosey at the nice display of old stones there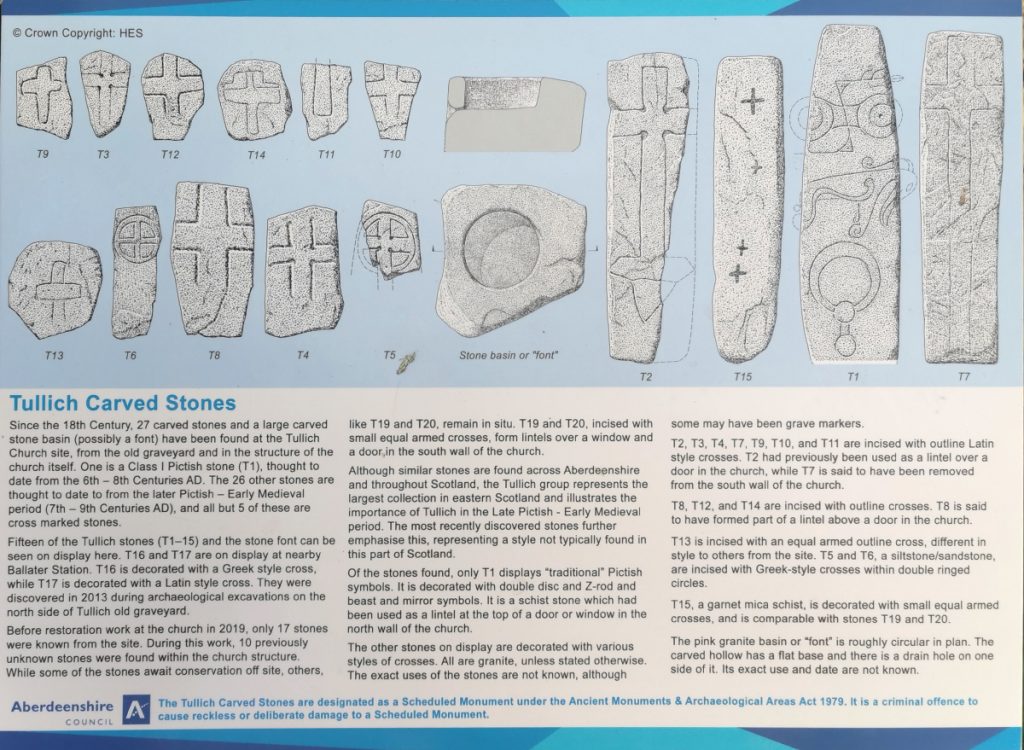 From there on it was the long straight Deeside way back to Ballater, it's open stretches allowing the wind a chance to gust in our face after failing to blow us off the hill earlier.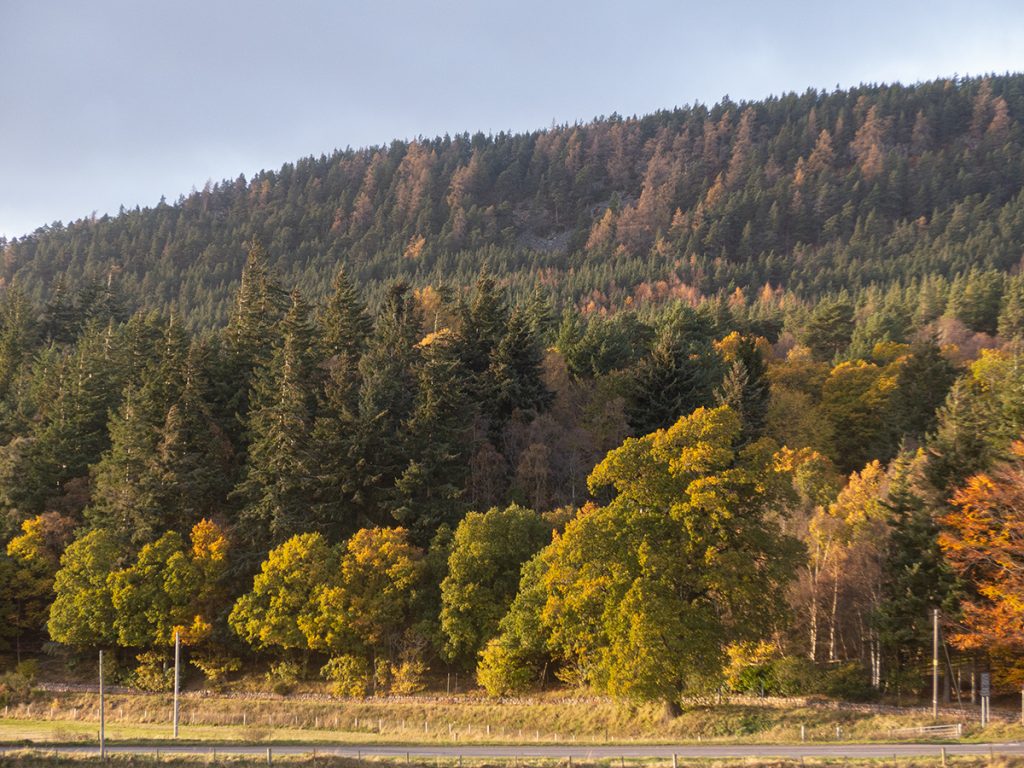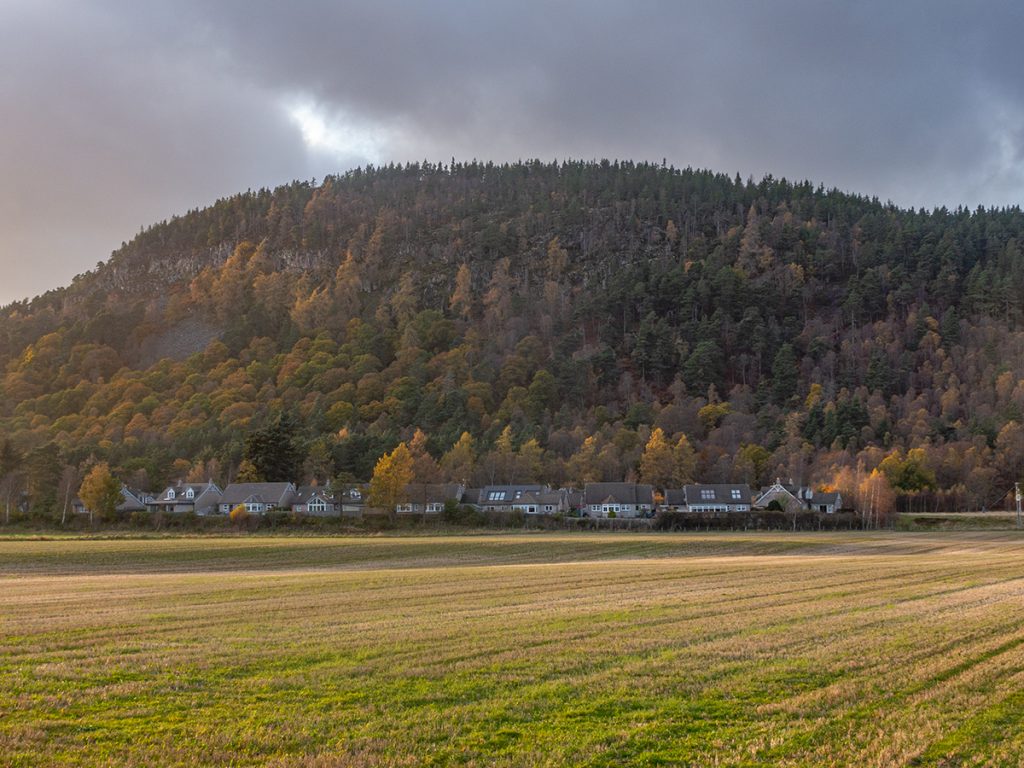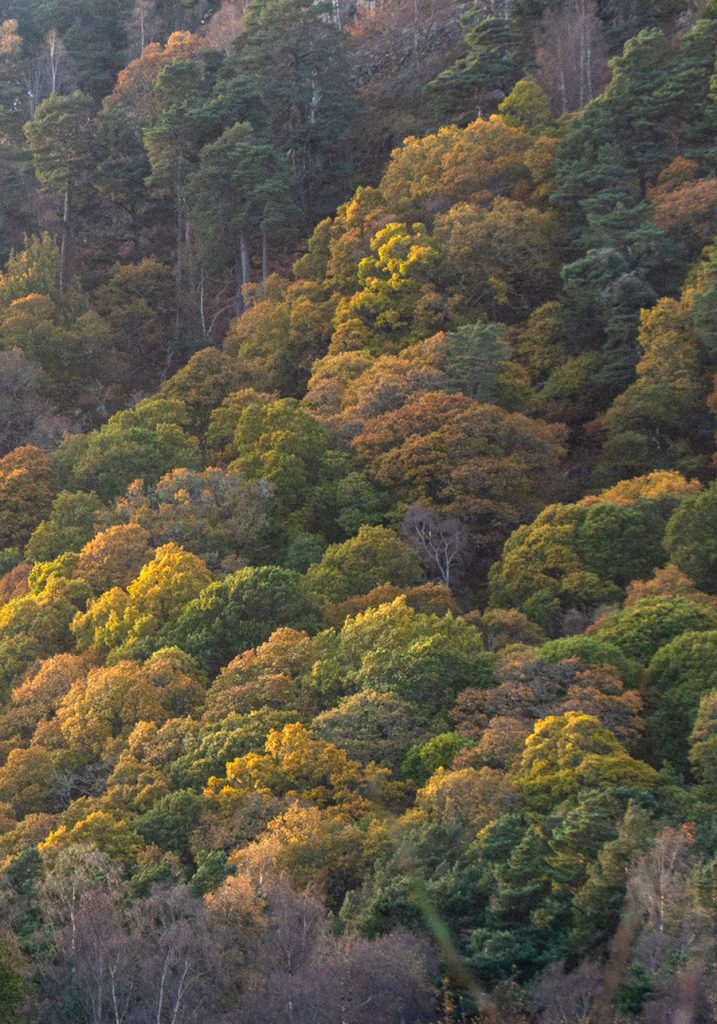 As the sun faded we met up with the others who had added a stroll around Craigendarroch to their shorter route