A final fling of autumn, I was going to retread the Elsick mounth, previously visited on bike back in 2017 and 2019, this time as a one-way run.
Alighting from bus in Drumoak, I was drawn in to some woods by some (unmapped) paths that I wanted to add to Openstreetmap.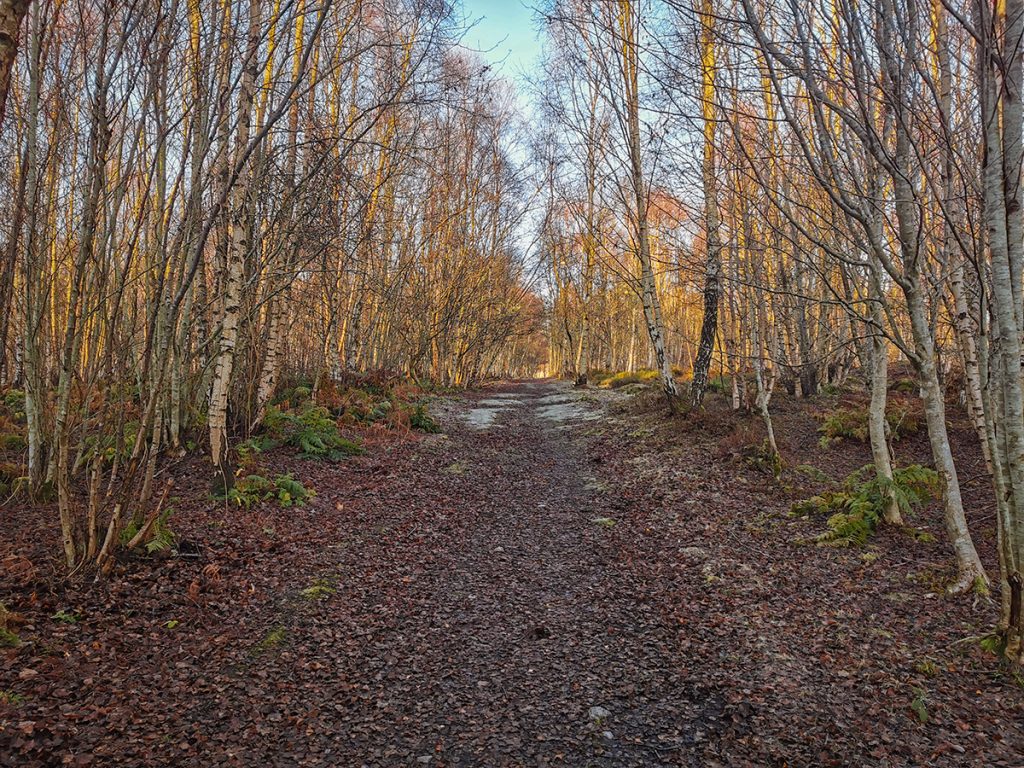 Ending up riverside, great lengths have been taken by some knob on the other side of the bridge to block passage from the riverside trail to the nearby road. This would become a theme for the day.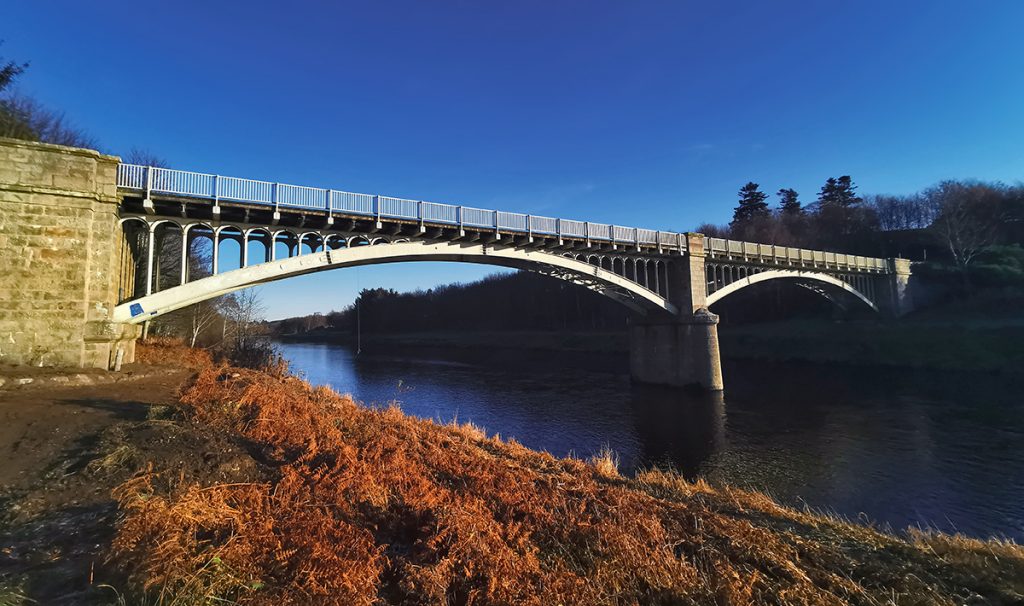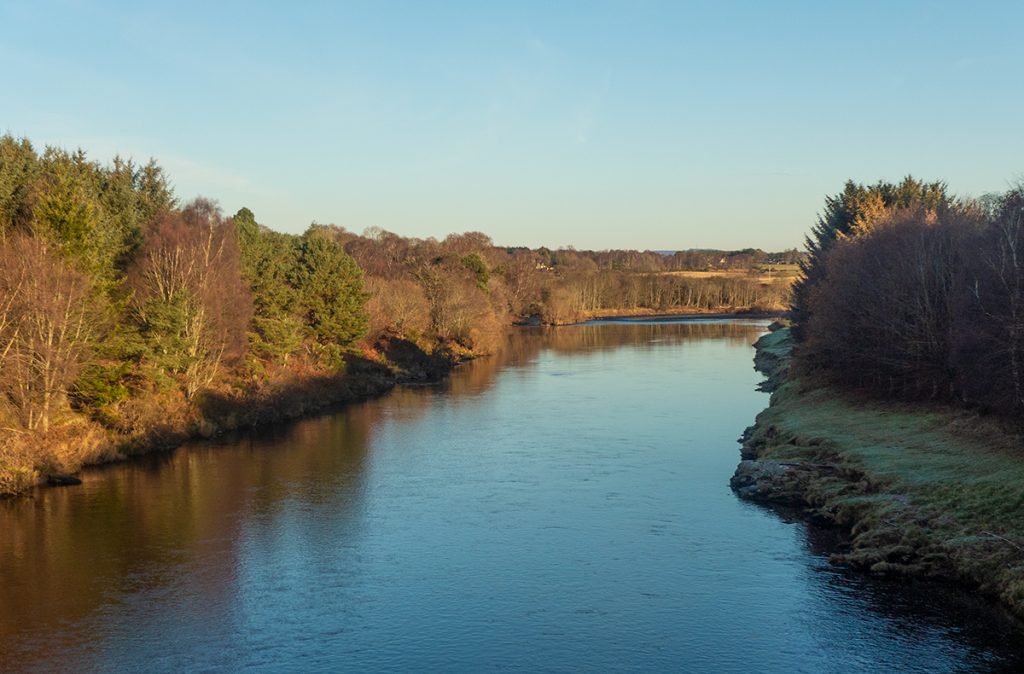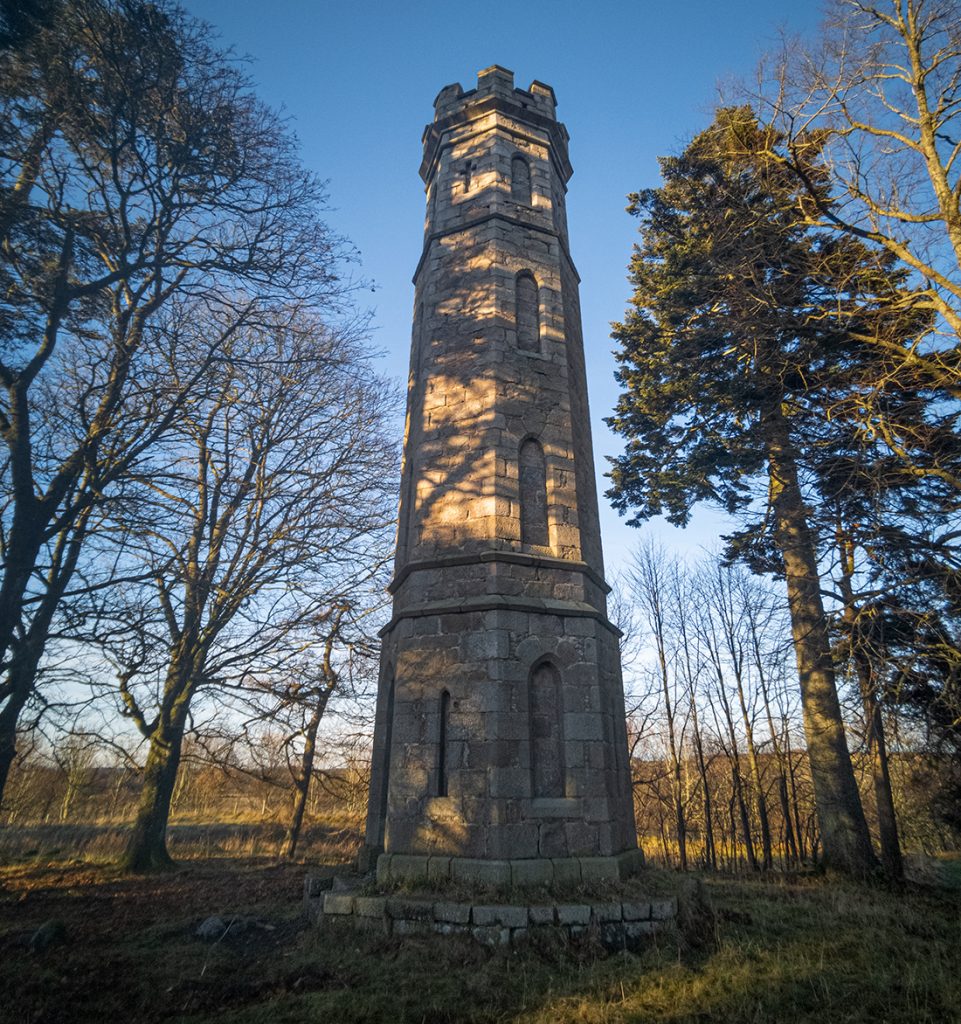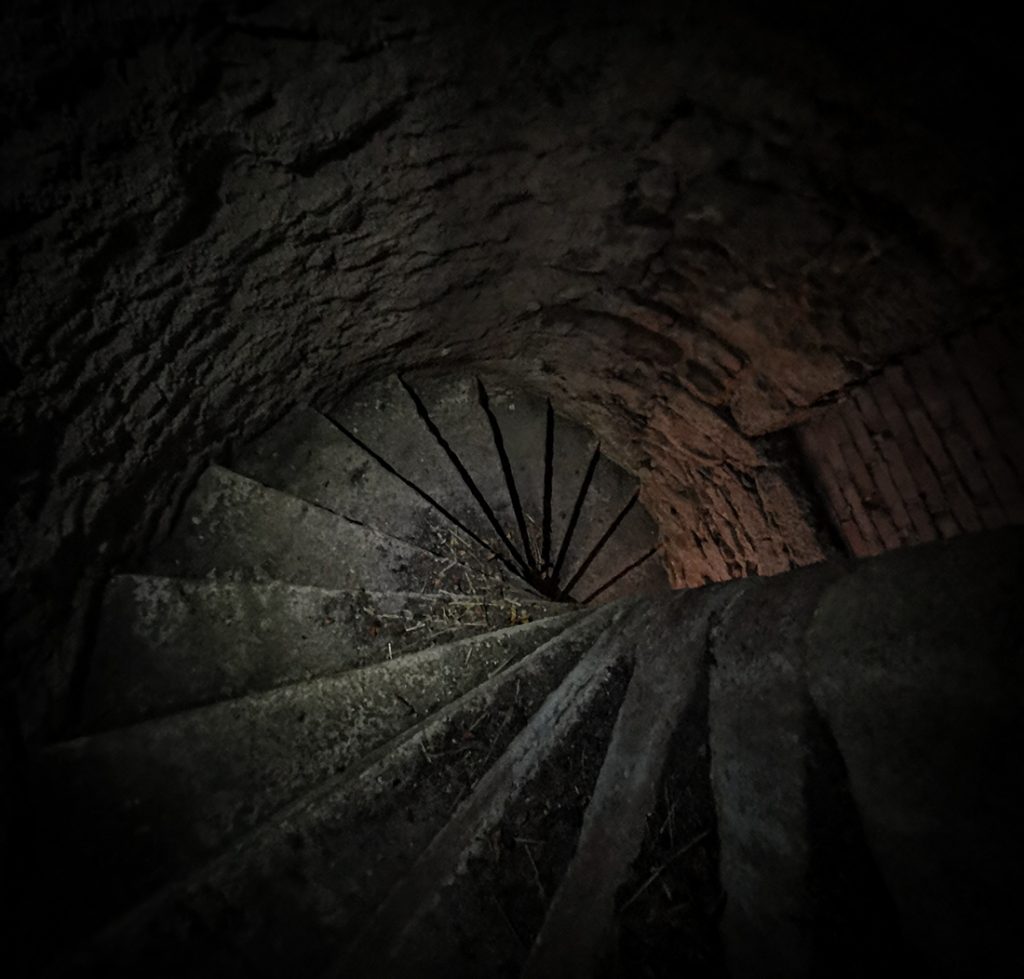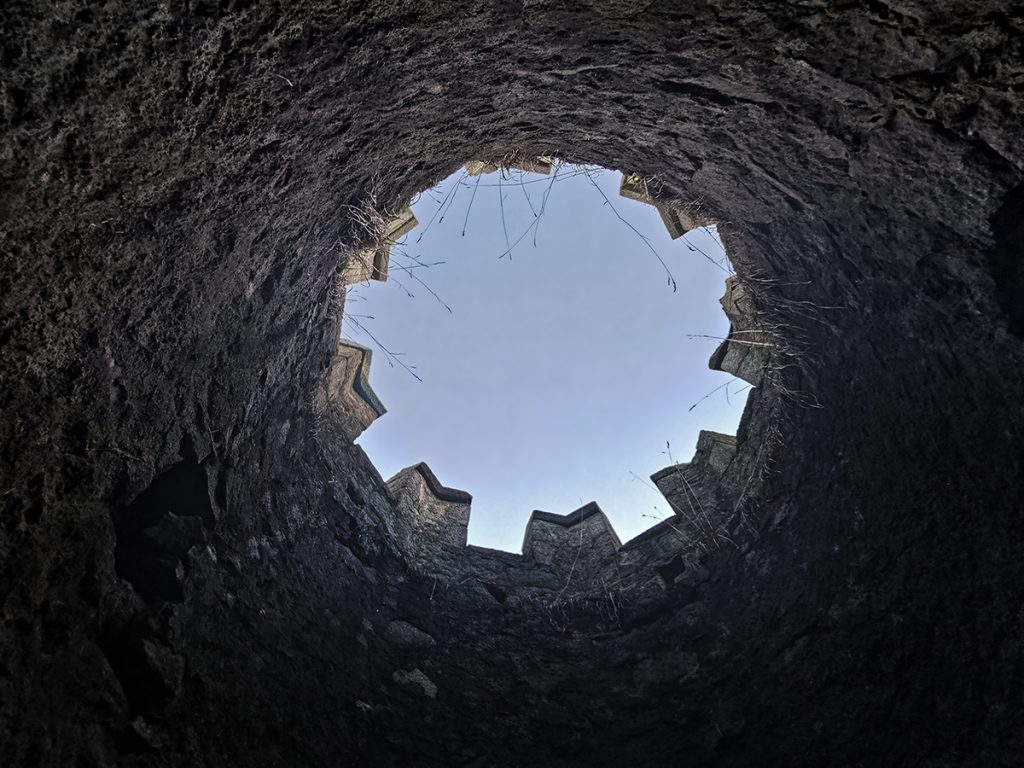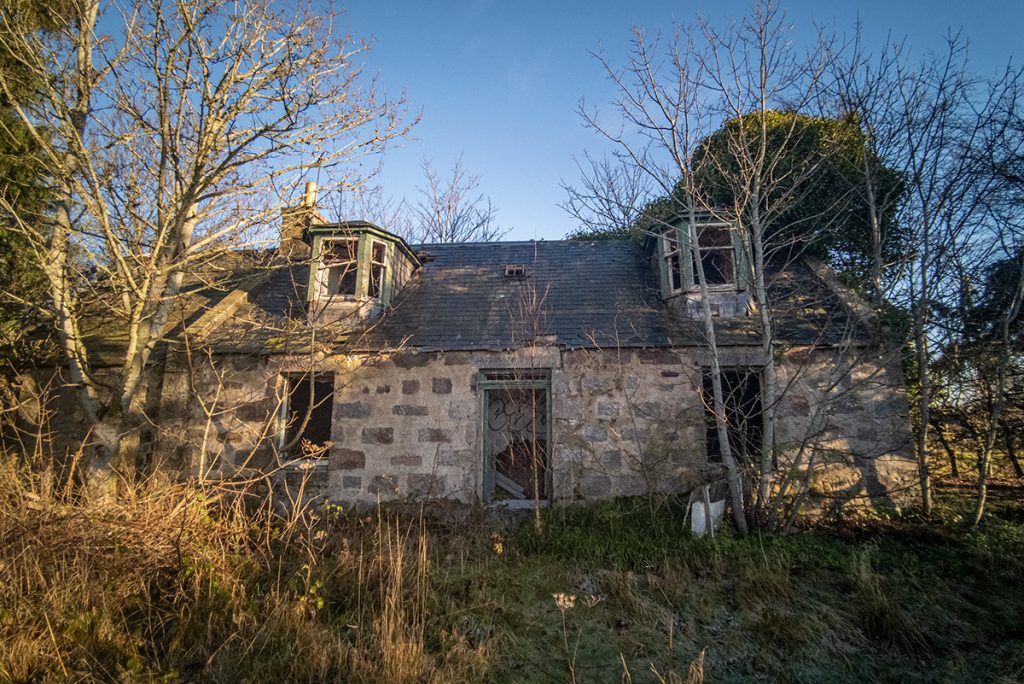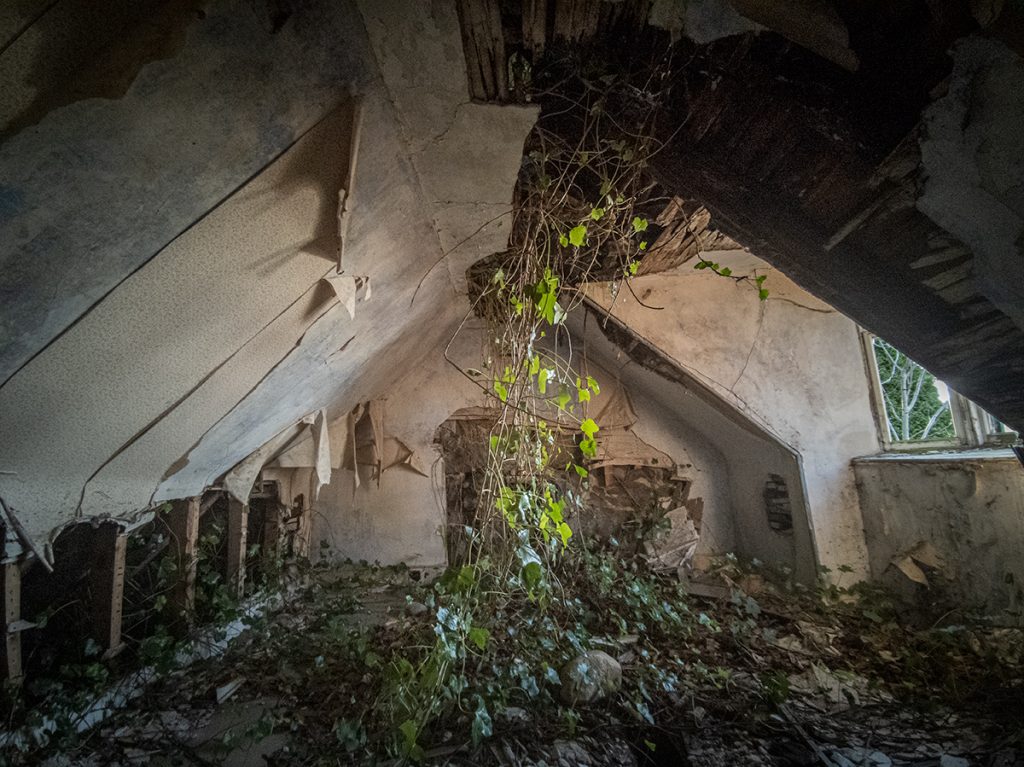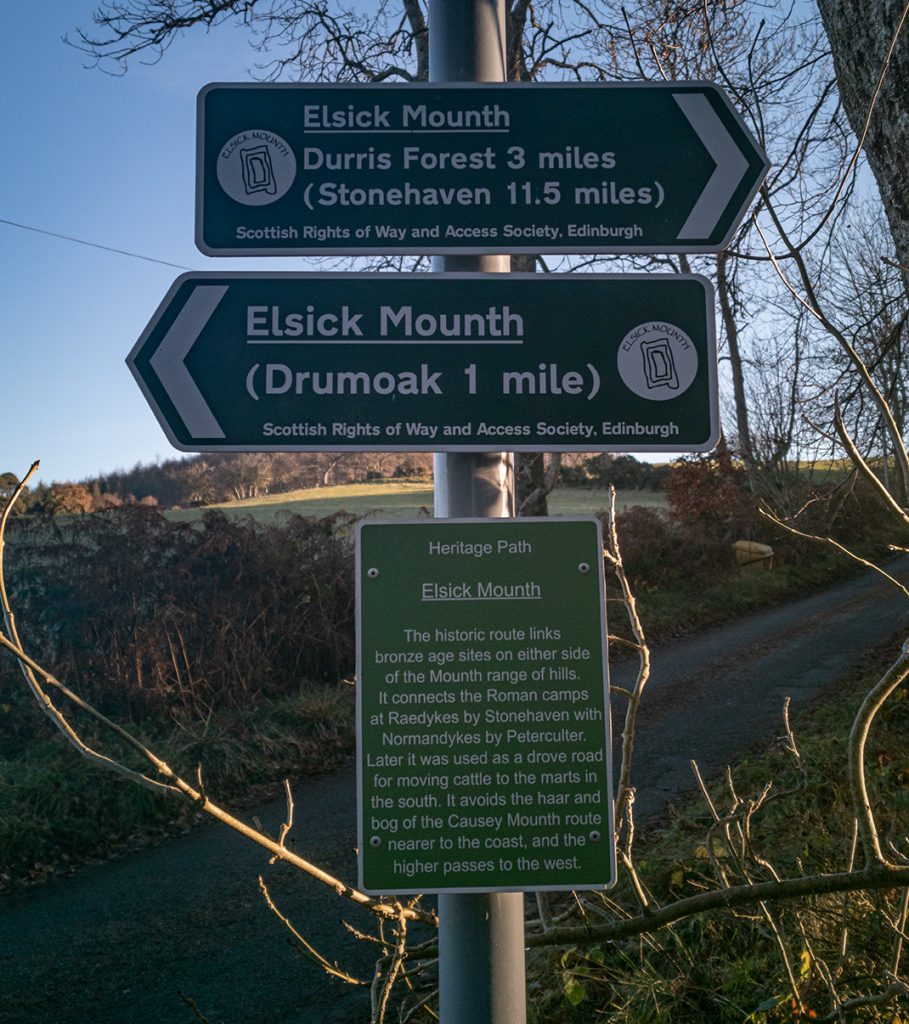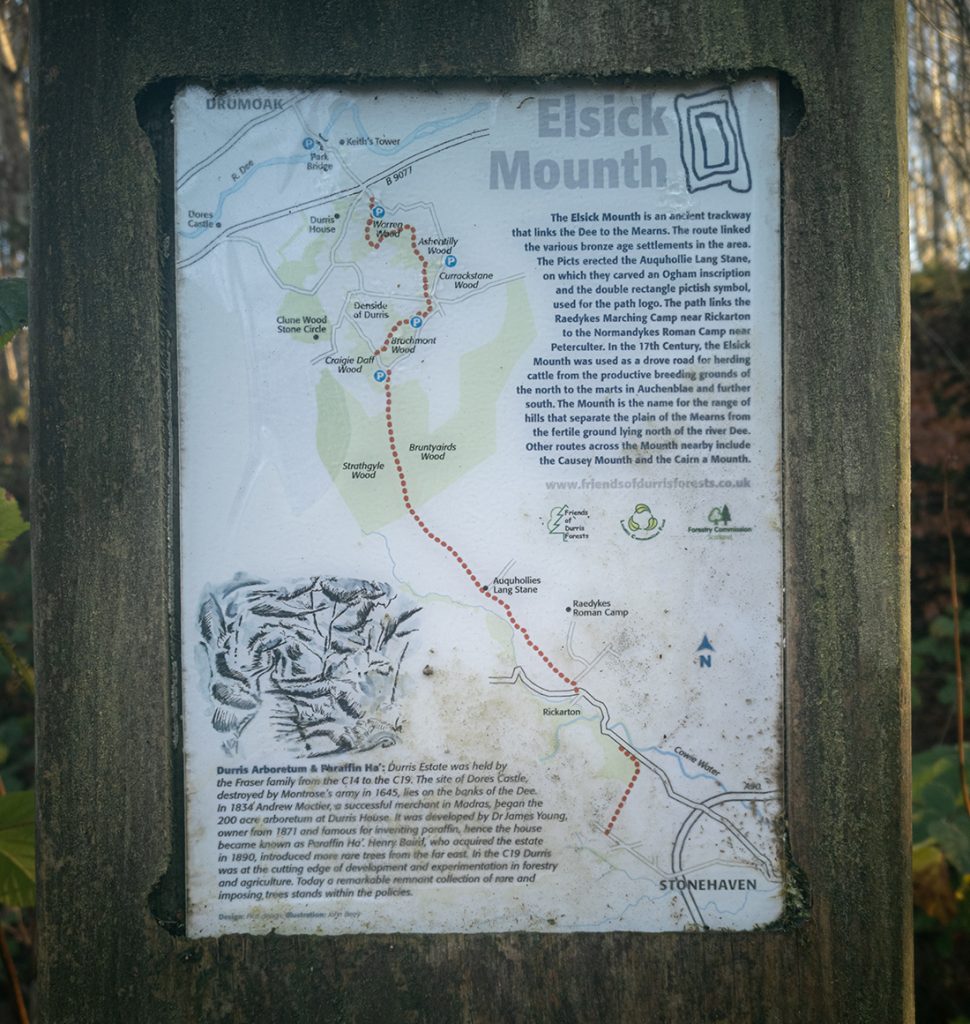 I diverged once more through Warren woods spotting some nice singletrack off the side of the main landrover track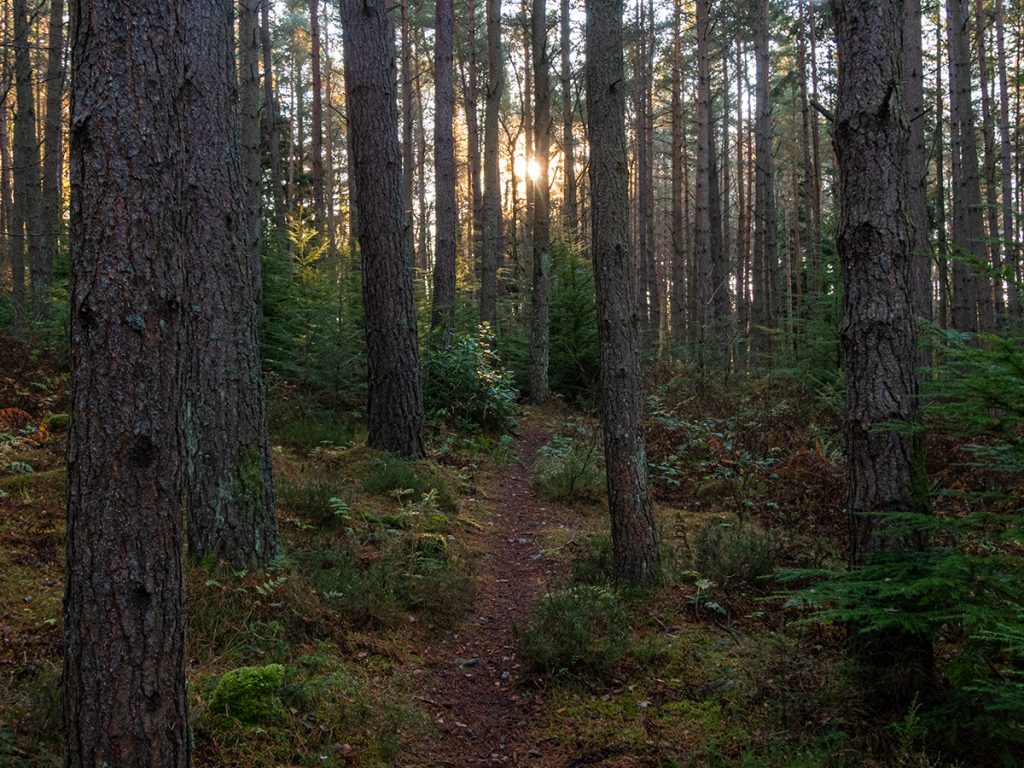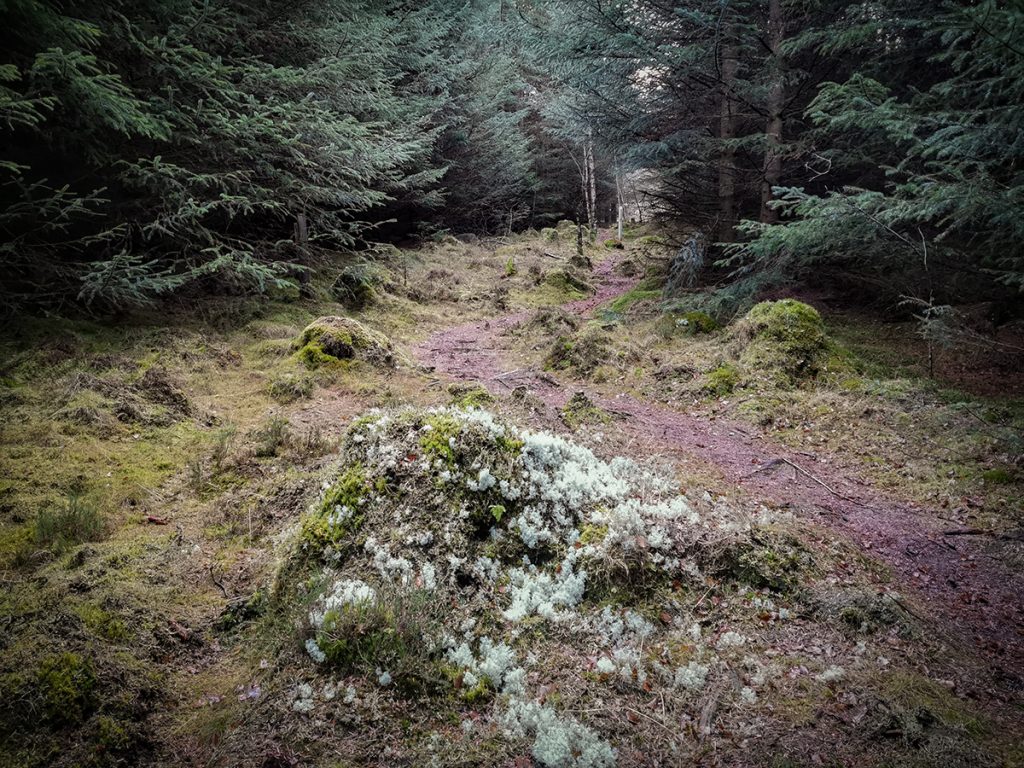 Across the road between Currackstane and Brachmont woods, the trail diverged from what was expected; following alongside a field instead of going through the middle. I recall this bit had been quite overgrown previously before it joined a large track. I followed what I saw, though it suddenly petered out.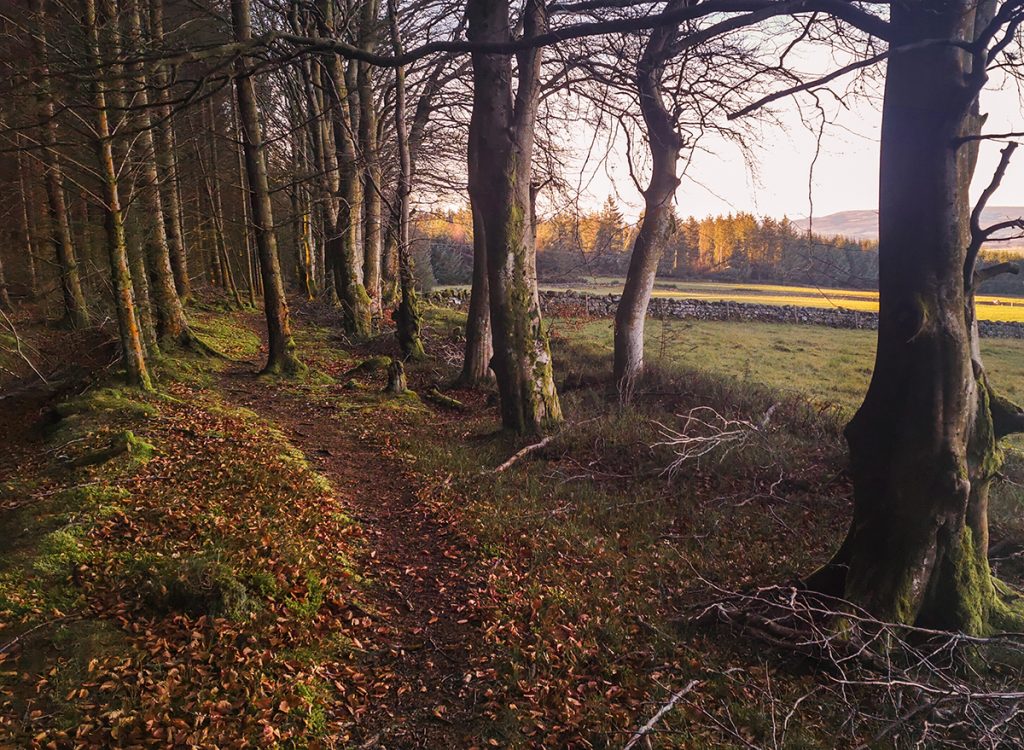 I then had to hack through some undergrowth to make for the main track, where I popped out beside some surprised dog walkers.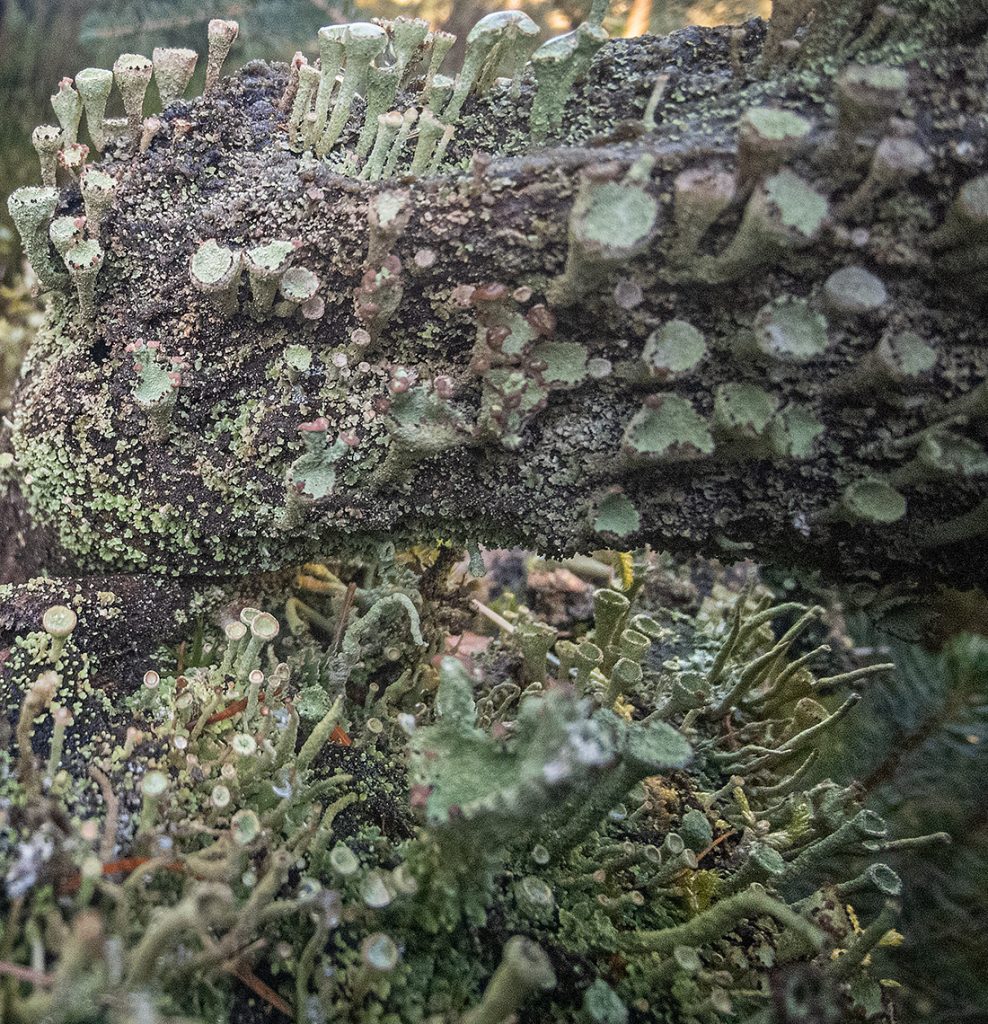 After a short section of road between Brachmont and Bruntyairds woods, progress along the landy track through was impeded by an unexpected fence barrier with this notice attached. There isn't any 'alternative route' through so managed to squeeze past the fence and onwards.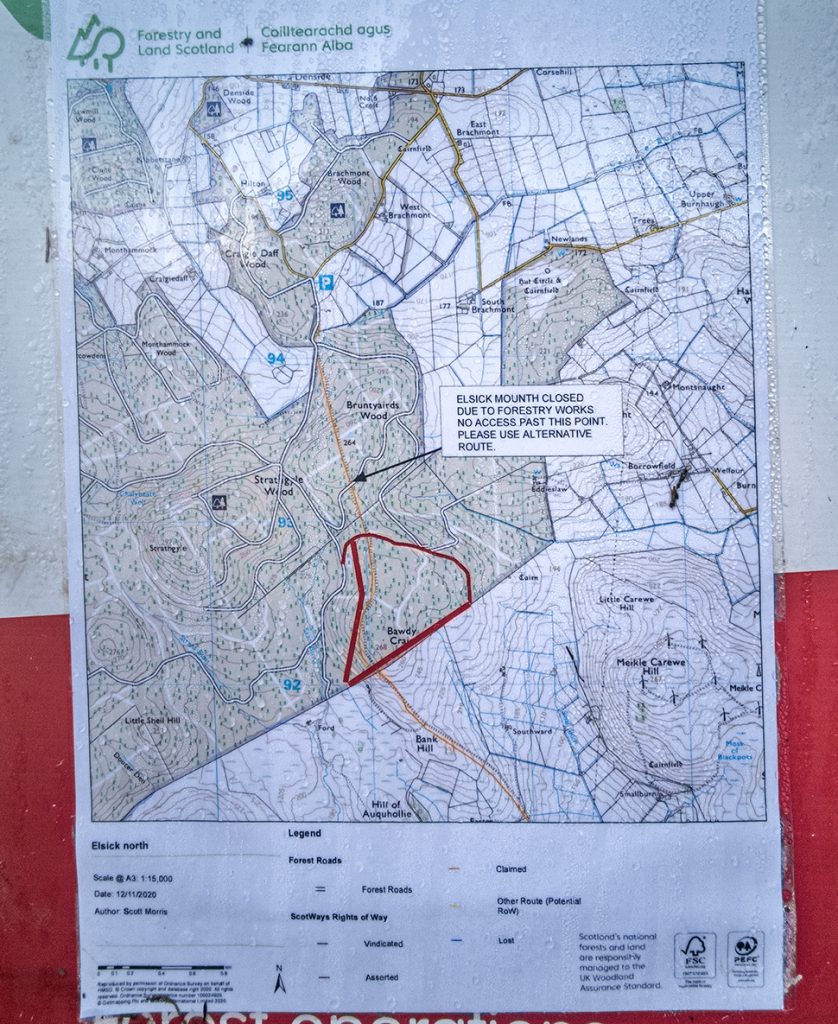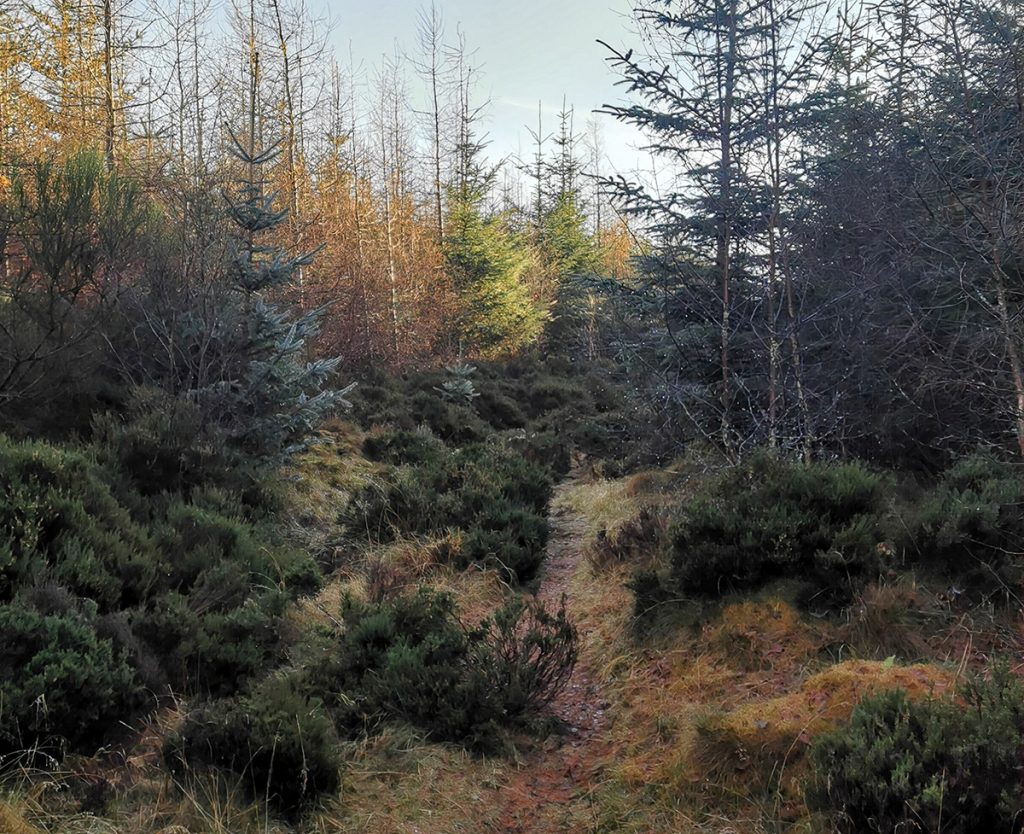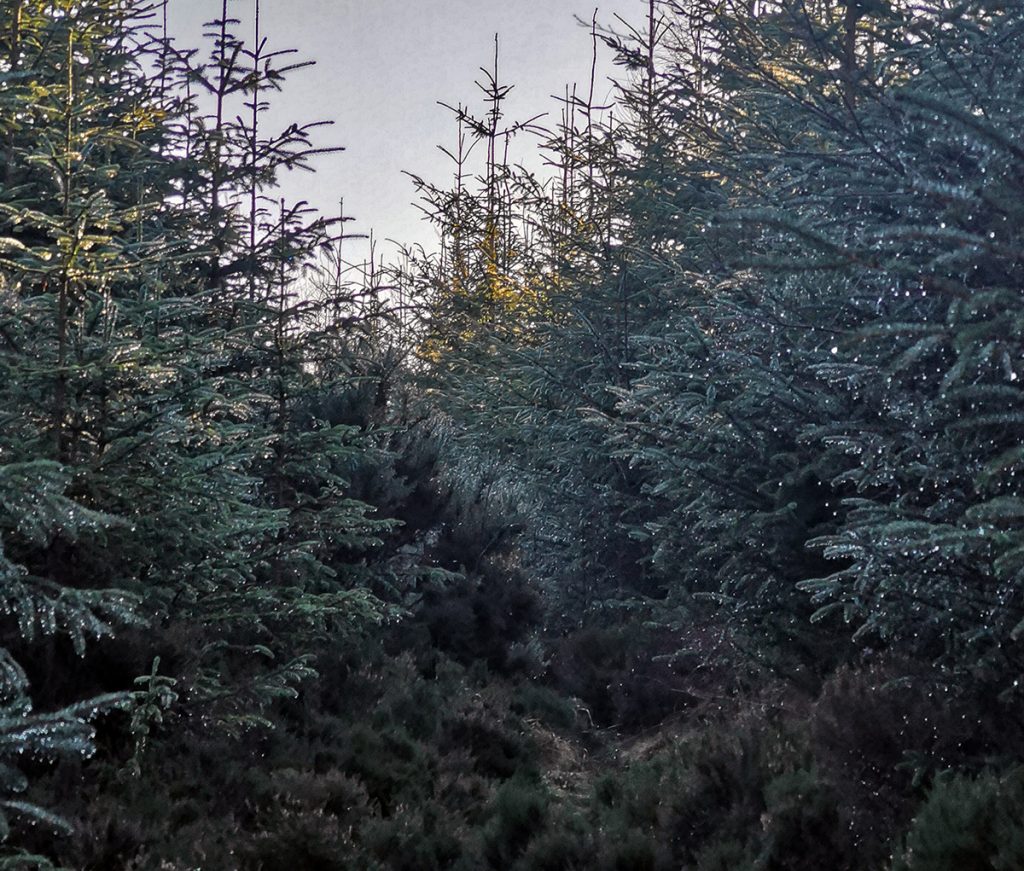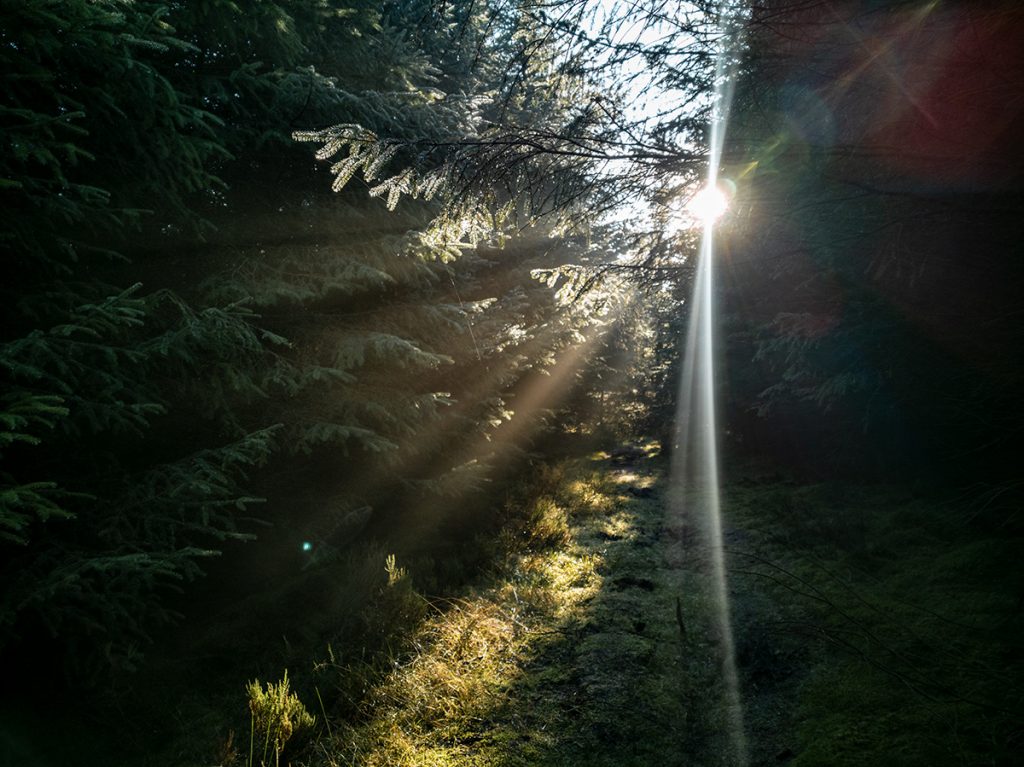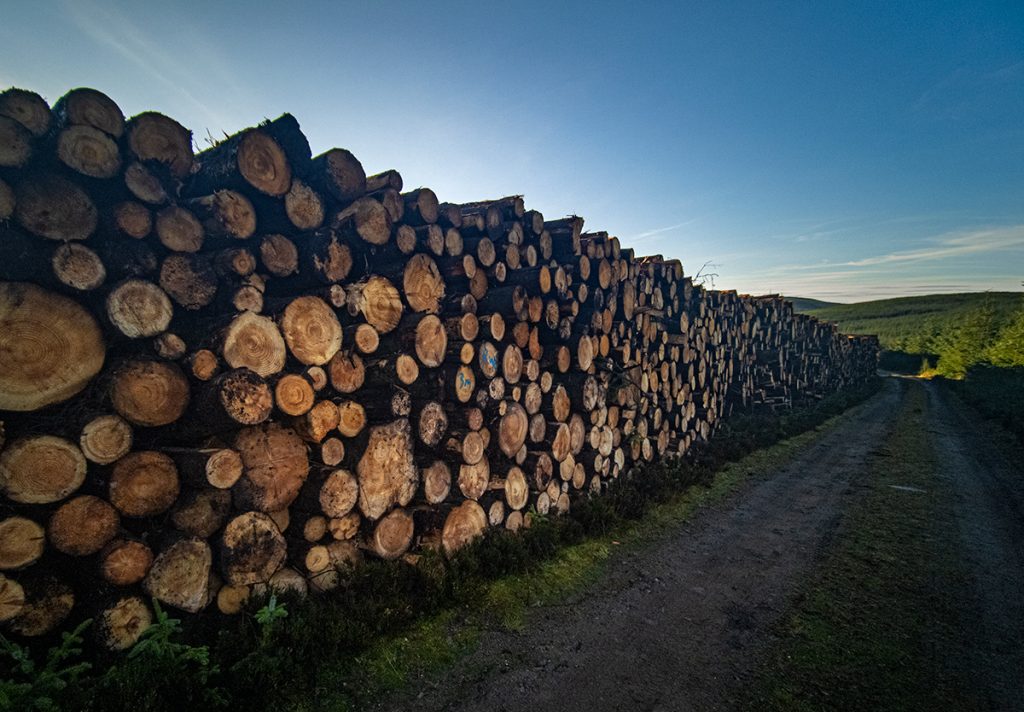 Already very overgrown, the forestry works blockage will result in less traffic and worsening condition. Question is, will they, once finished, make any effort at replacing/repairing the route? I doubt it. Scottish Forestry are fucking dinosaurs, zero effort made at conserving anything, just relentlessly bludgeoning the environment both biologically and culturally, stuck in their 60s industrial timewarp.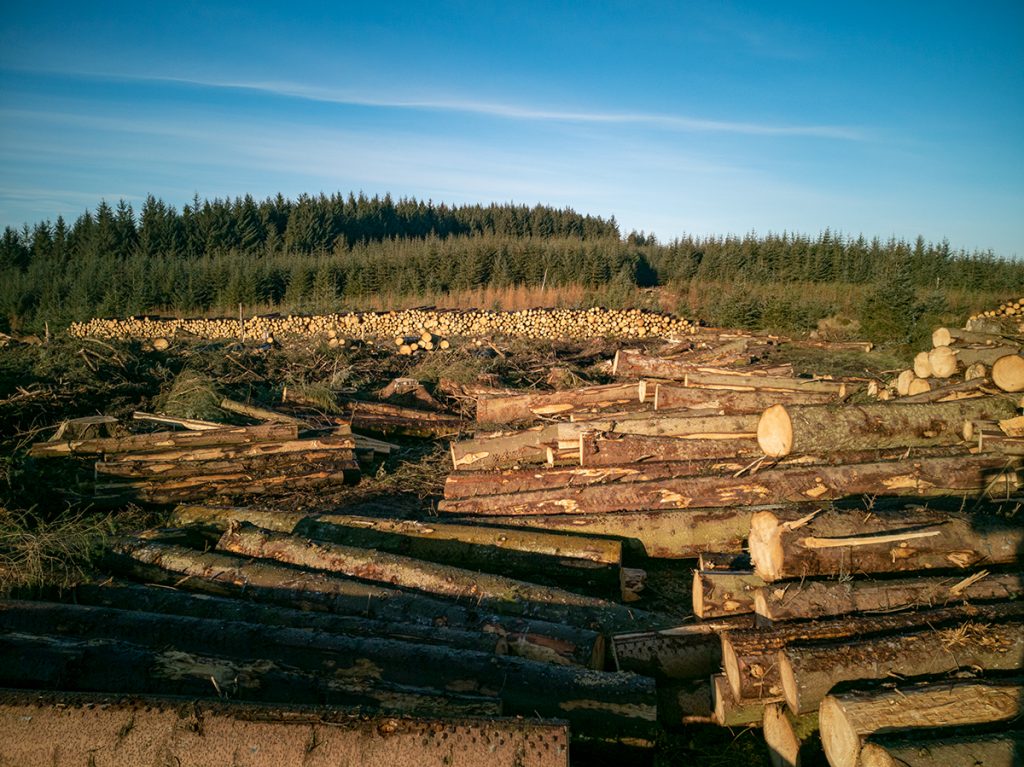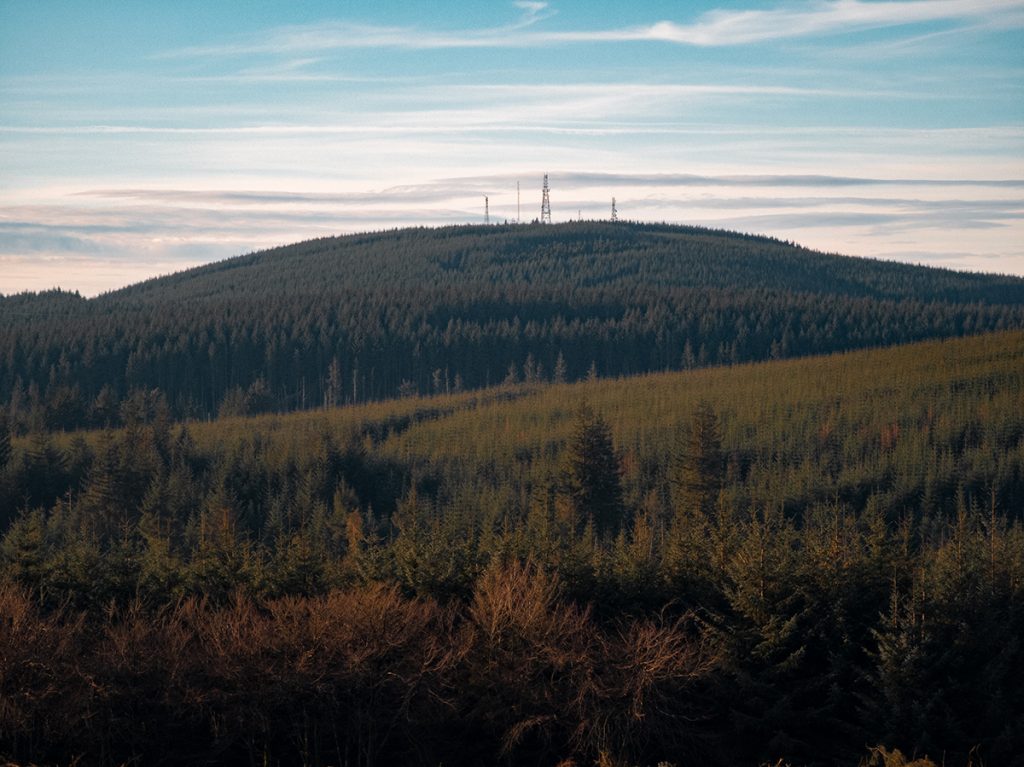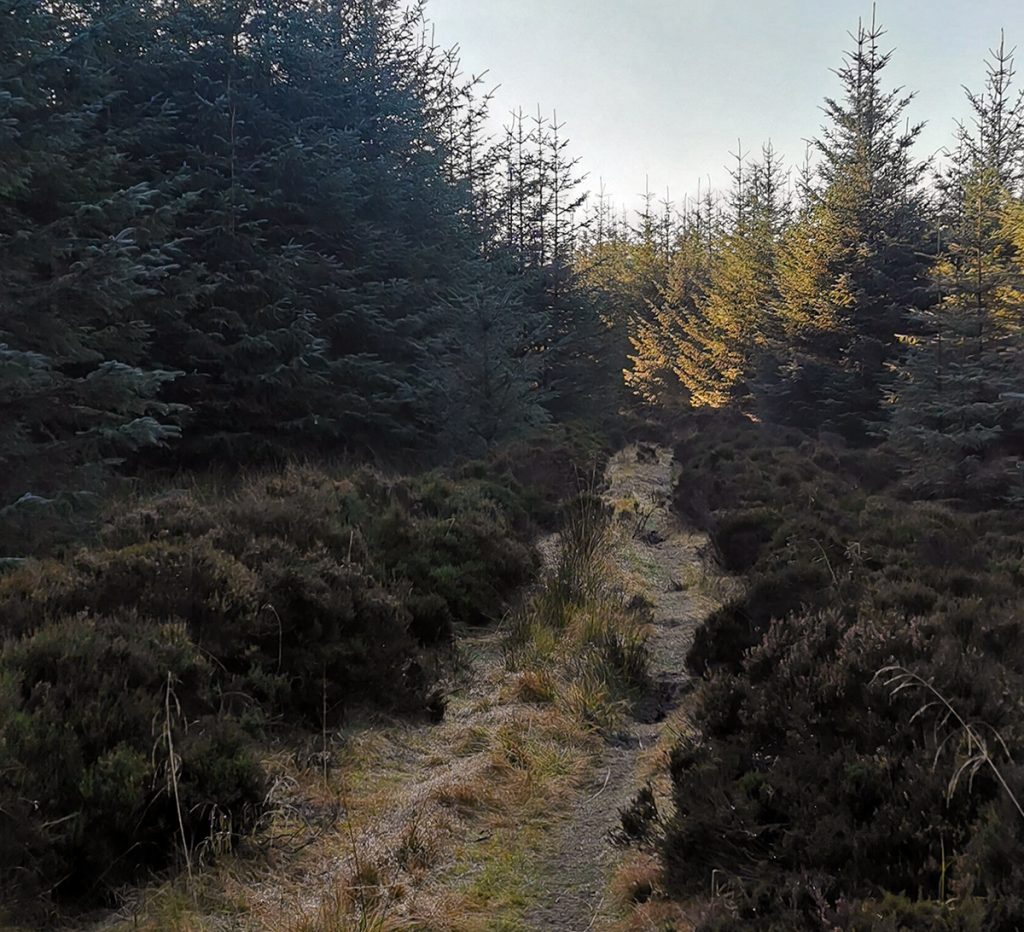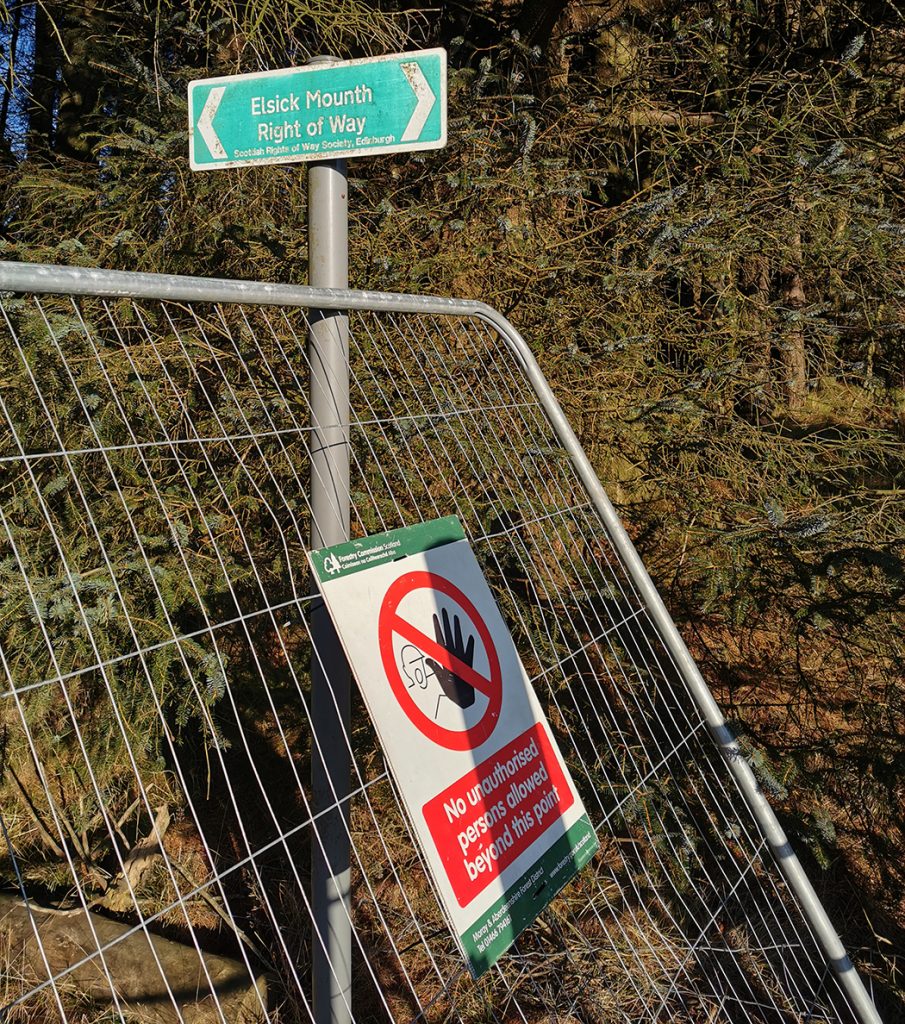 Away to emerge from the forest remnants, I could hear subdued engine note. A all-terrain vehicle was patrolling, I thought it might be forestry folk so hid and observed. Some people driving then getting off, looking on the ground at something then repeating the process 100m further. Possibly checking traps or something? Looked a bit covert, a bit dodgy. A family dog walking at the edge of the forest turned up so I didn't get the opportunity to investigate further.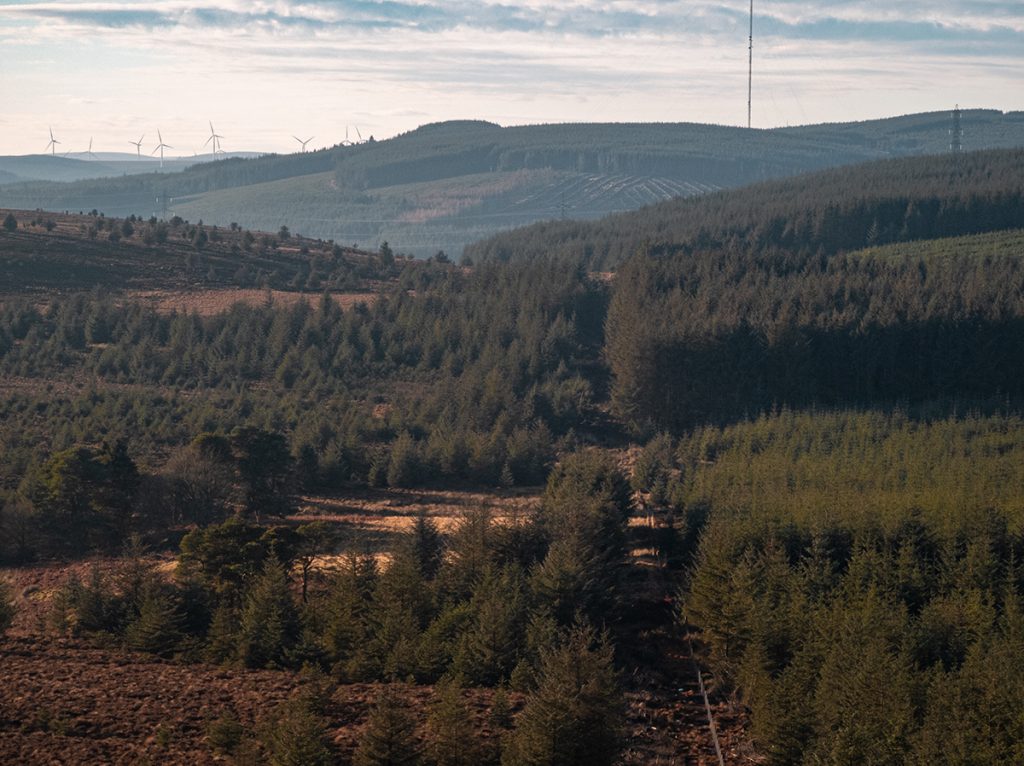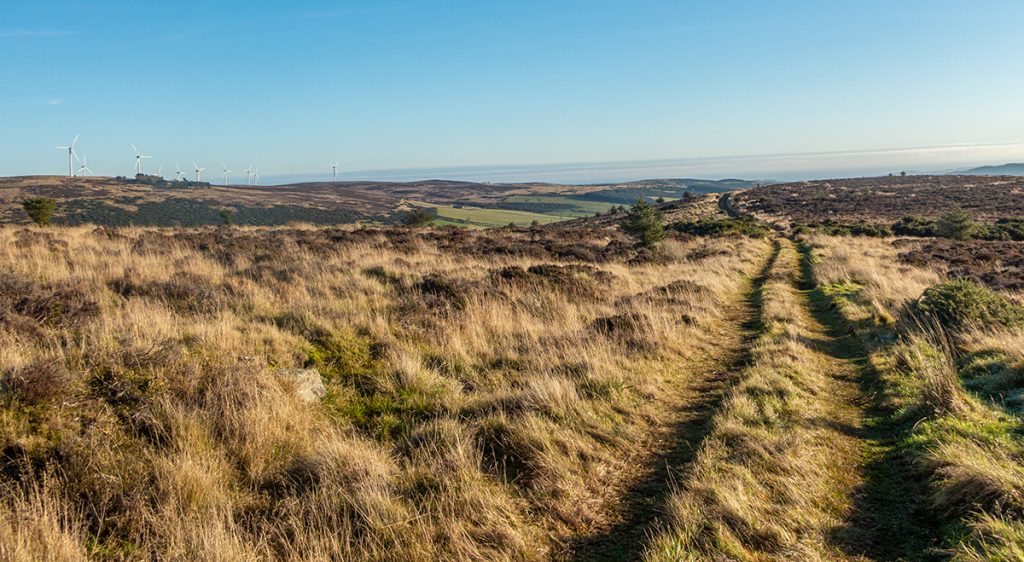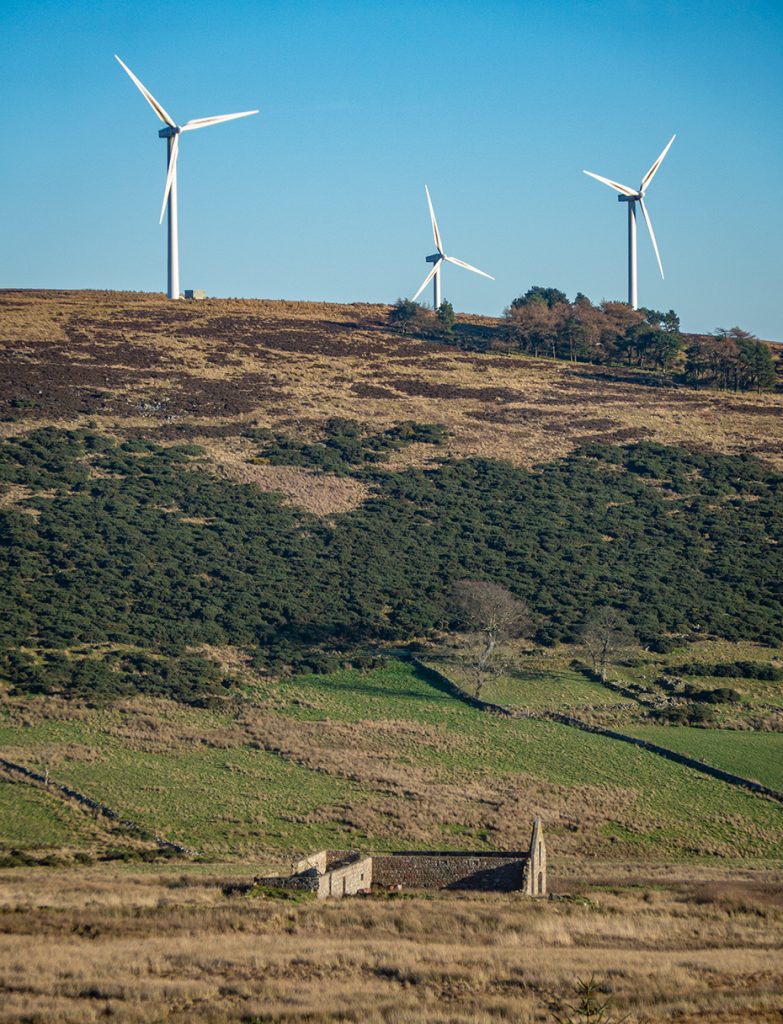 I passed some horse riders and chatted, they bemoaned many trails "they weren't allowed on because of shooting" which might tie in with the patrol up to something shooting related.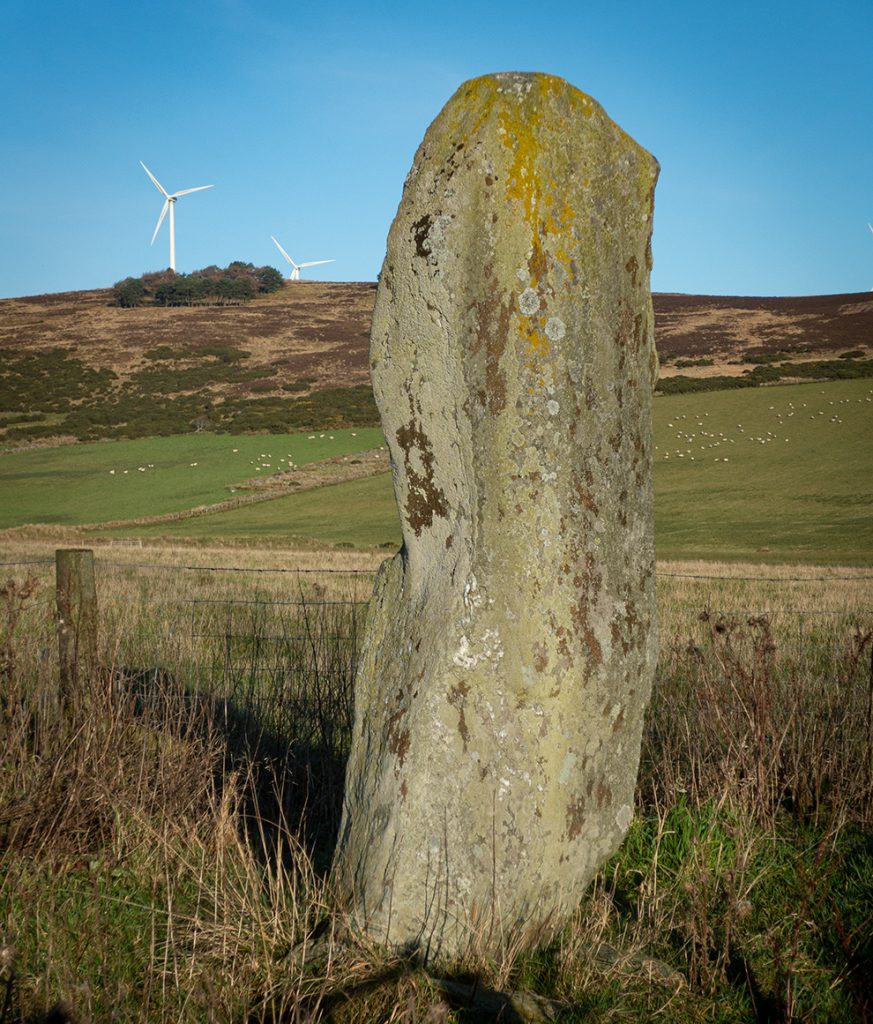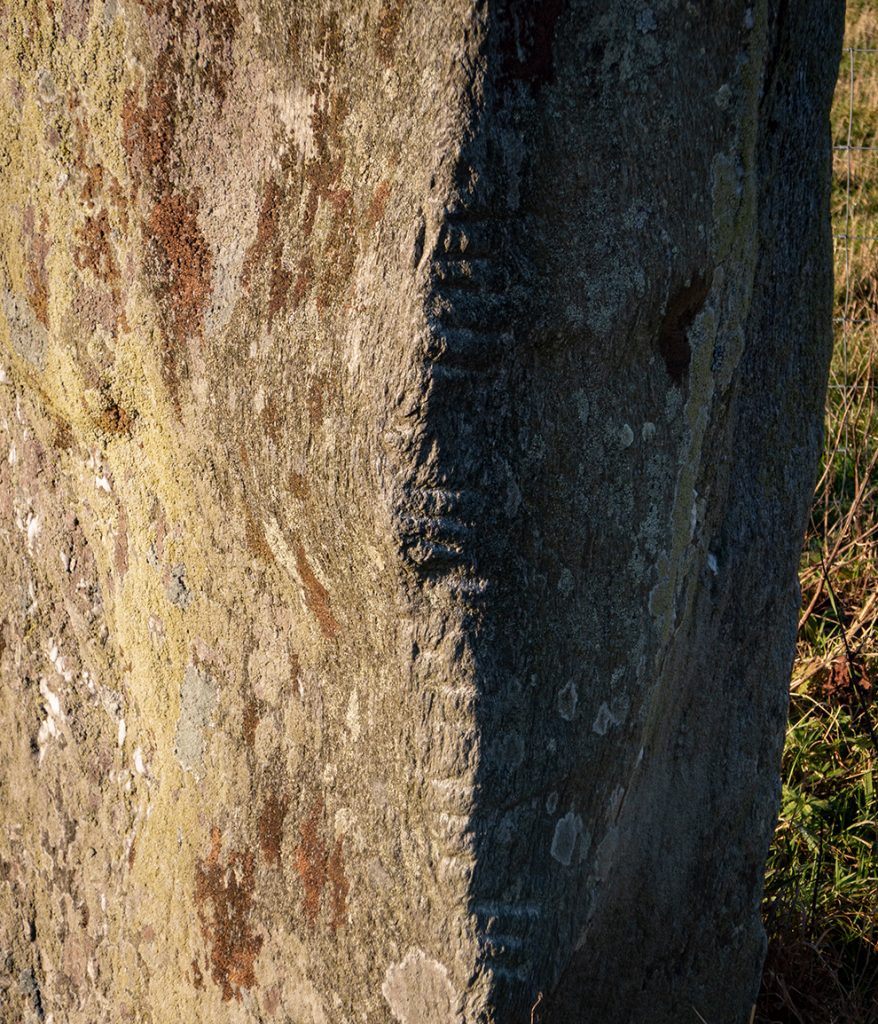 The mounth route continues downwards, but for some variation I left it, crossed a field and headed up Meikle Carewe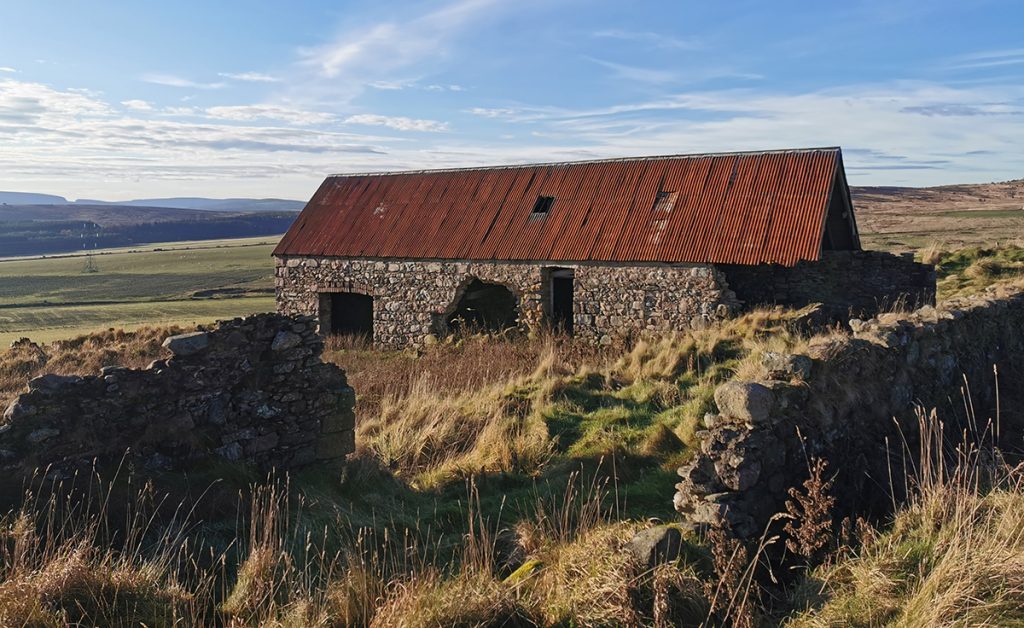 I could hear a motor behind me, the patrol were on my tail, and rather than interact with them if they were intending such, I headed off track before they reached me across some scrub towards the wind turbines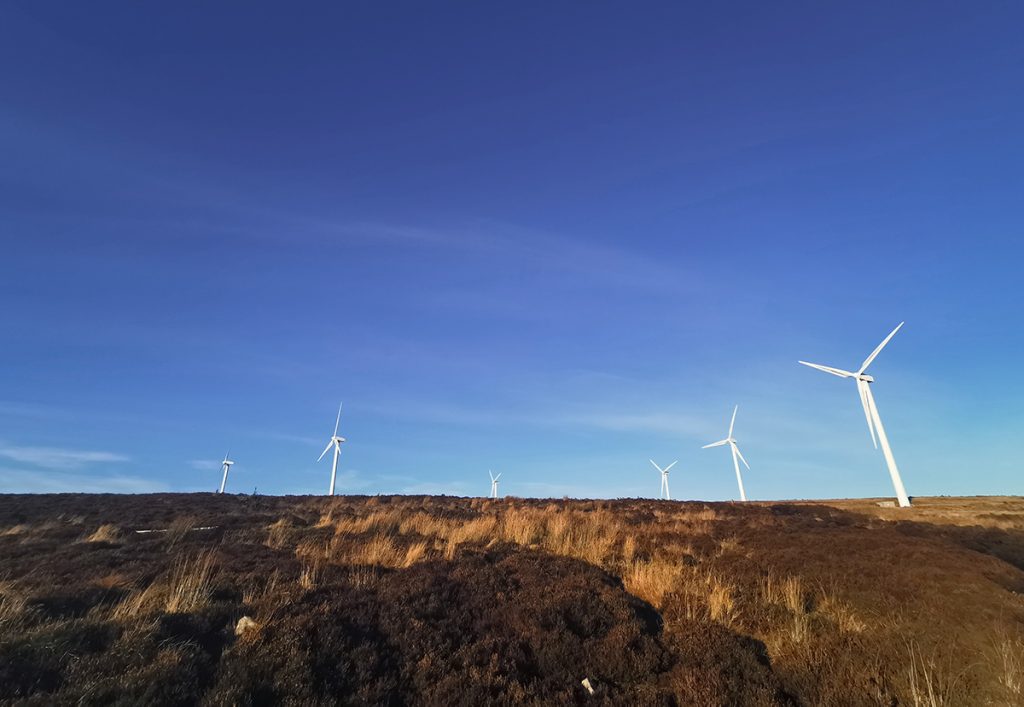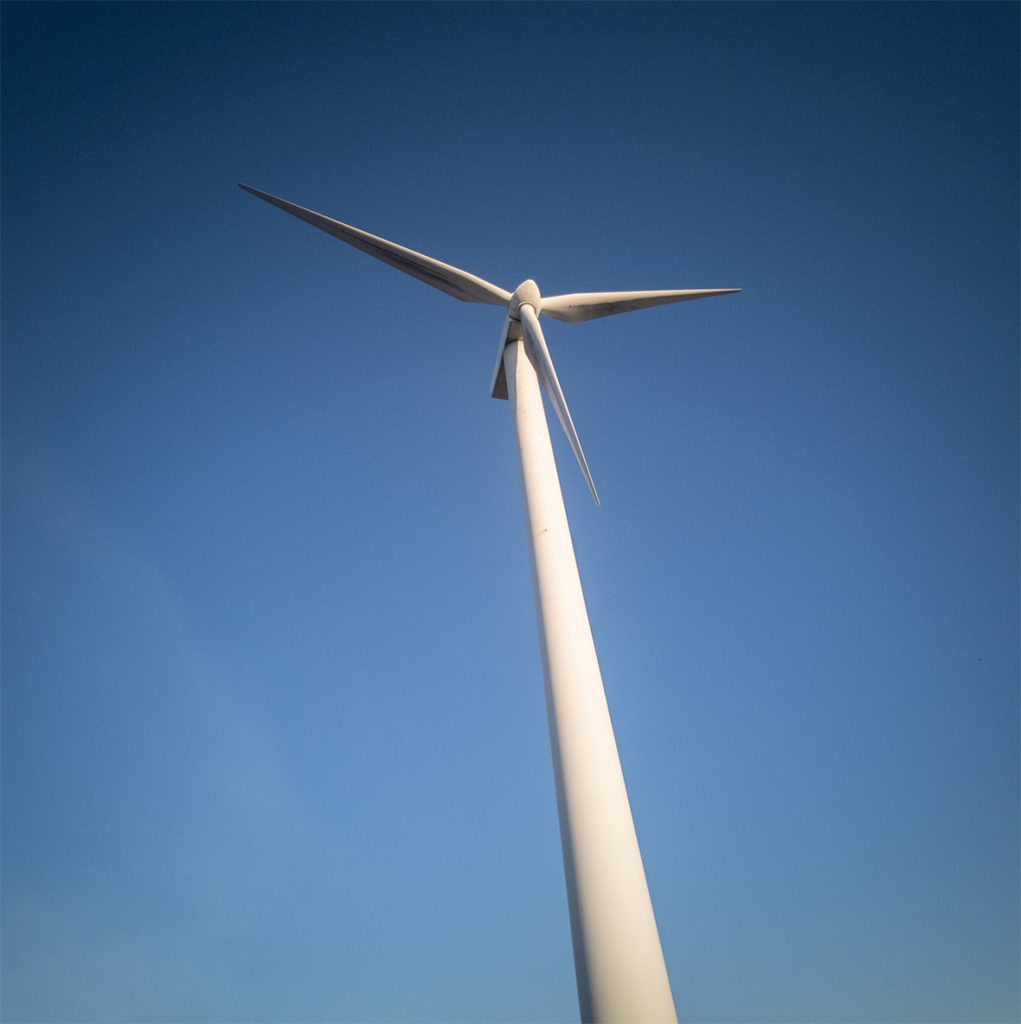 After a chat to a cyclist having a spot of lunch on the hill, I headed down the access track. It headed towards a busy main road, so cut across moor to find a better approach to Stonehaven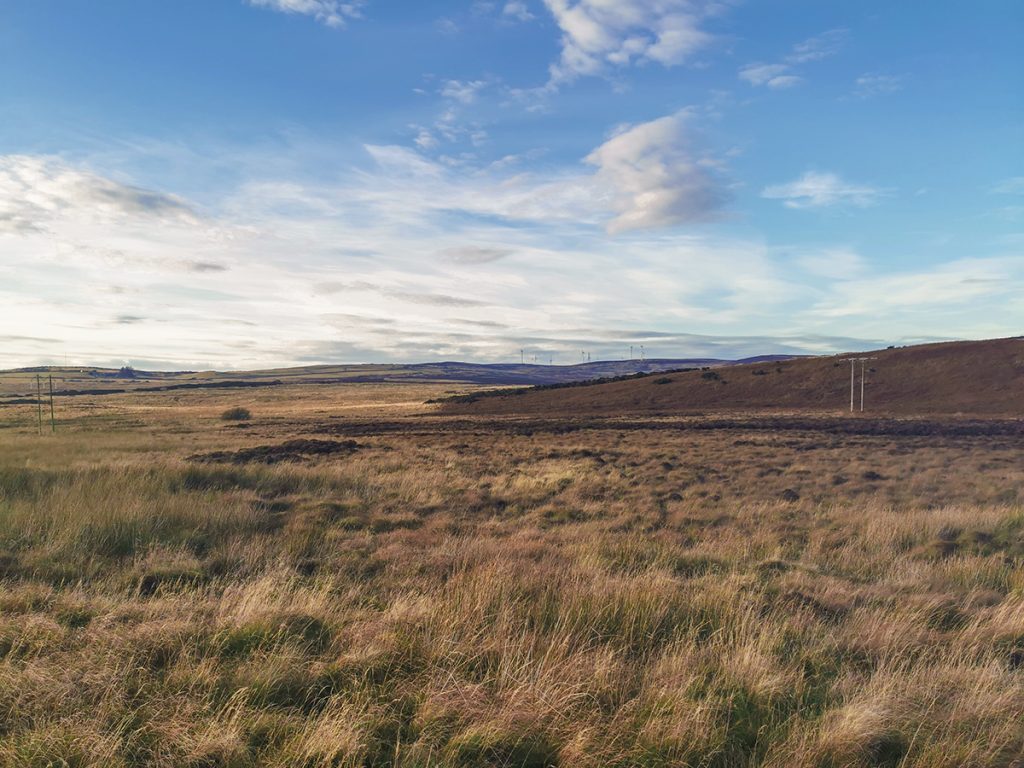 Reaching a back road, then a small field crossing saw me into the Den of Glithno, a pleasant wooded neuk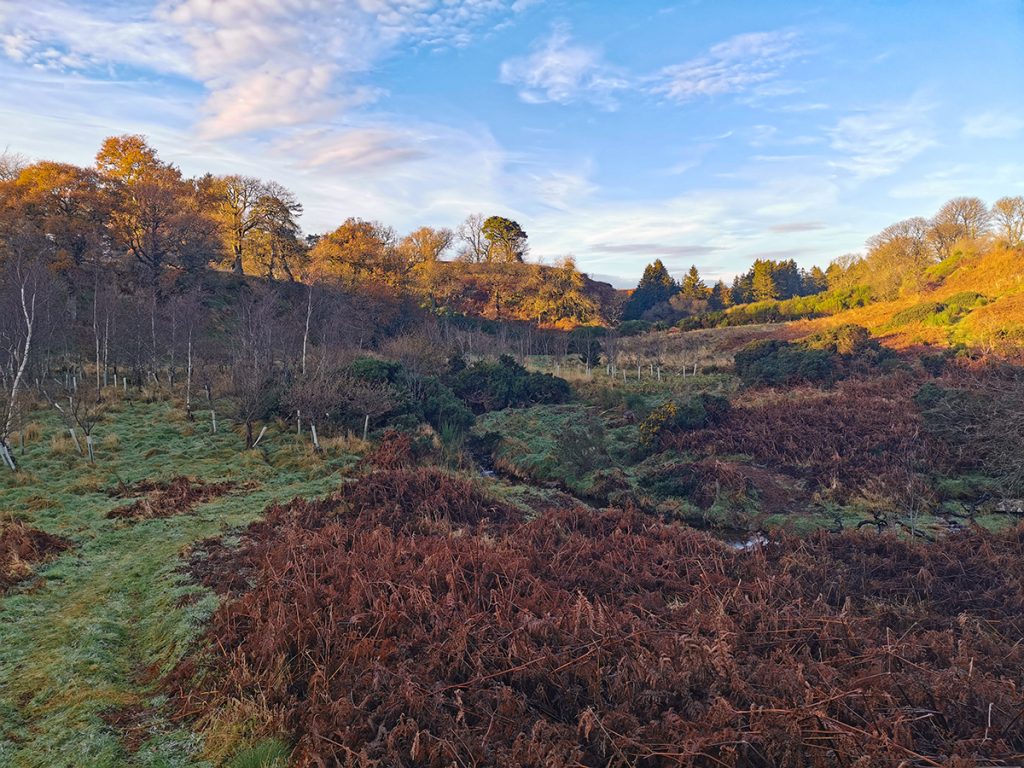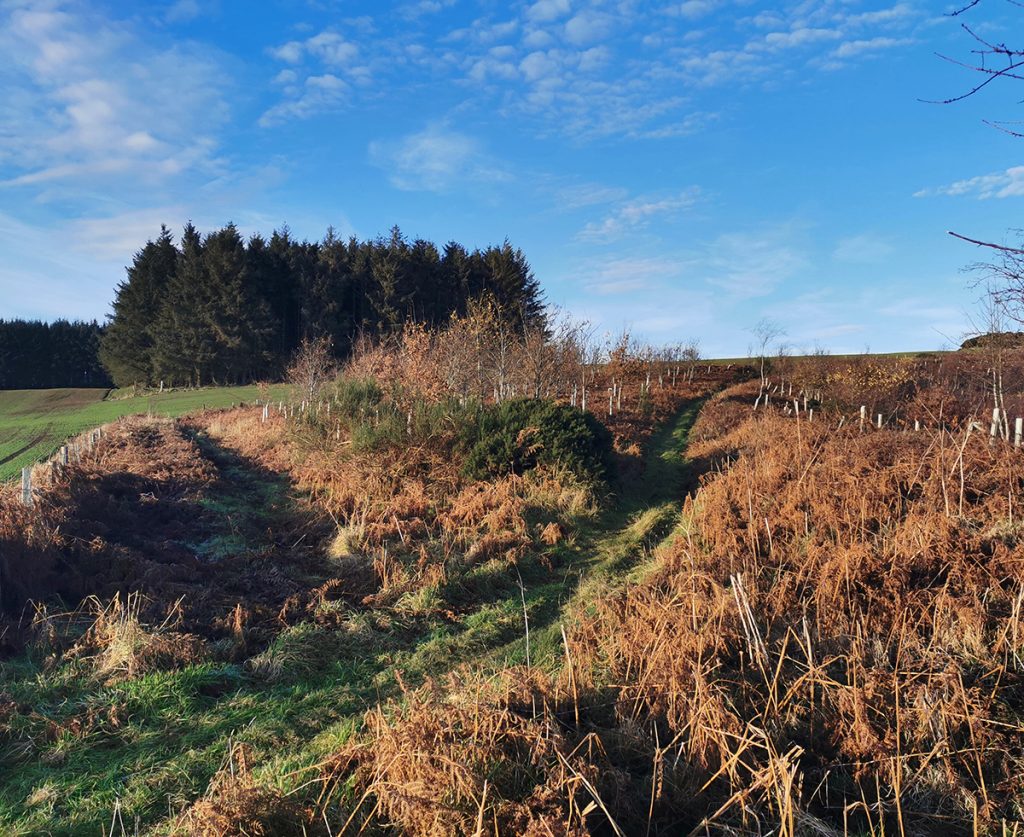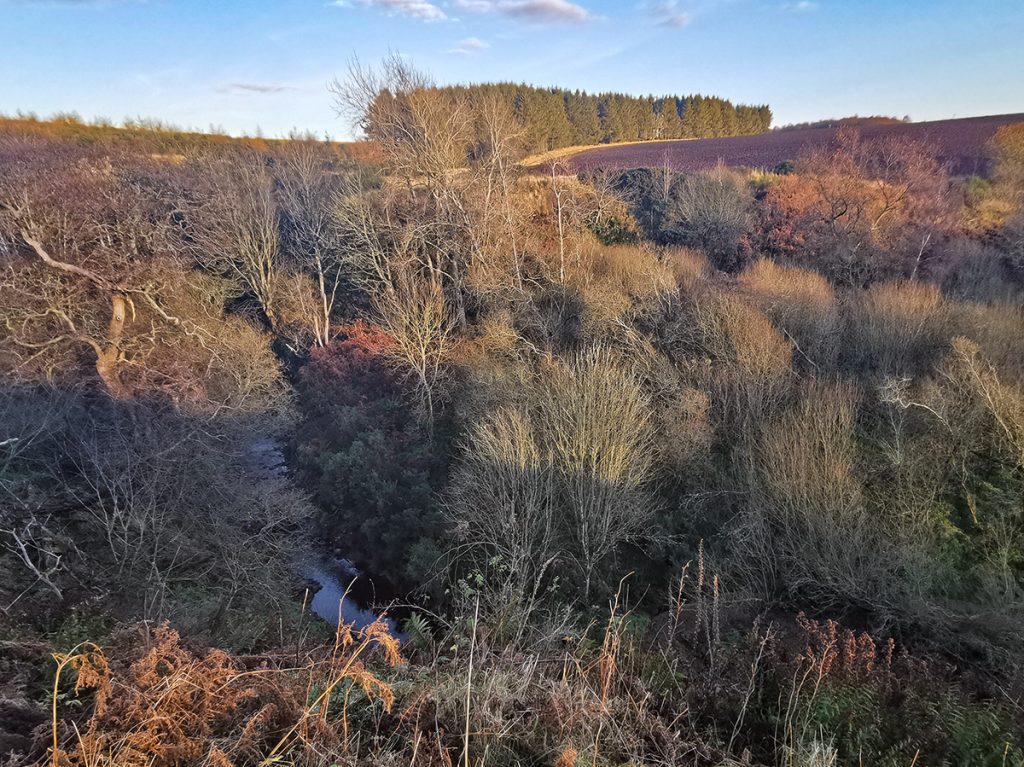 I exited the Den past yet another new metal fence, pointless except against the less able bodied. There's an obsession in the countryside currently with blocking off access, that covid has provided a convenient excuse for. At Ury house more of the same, though as it's a building site it's mostly legit.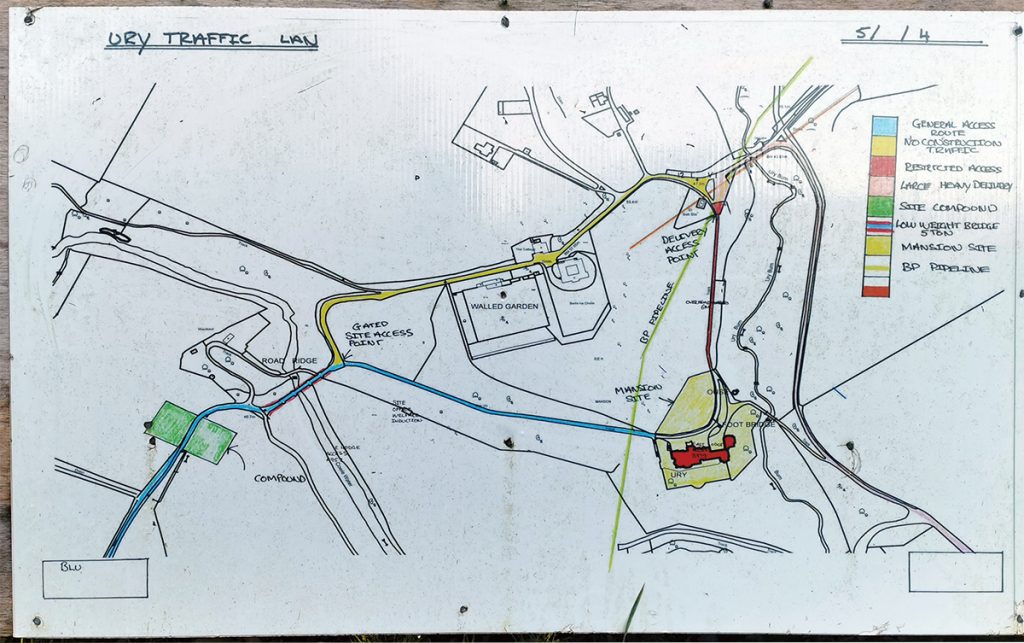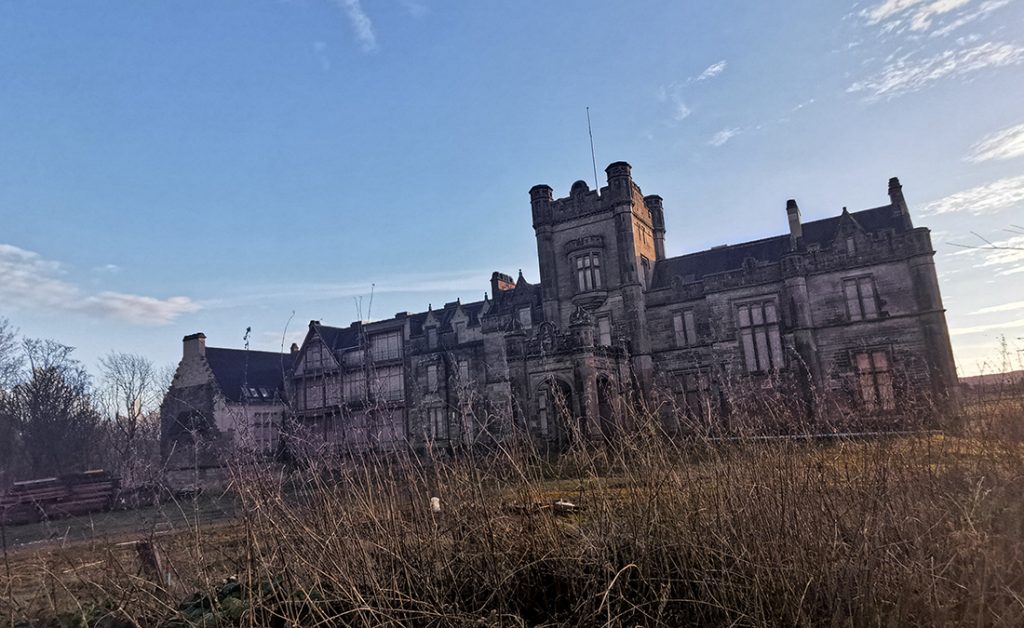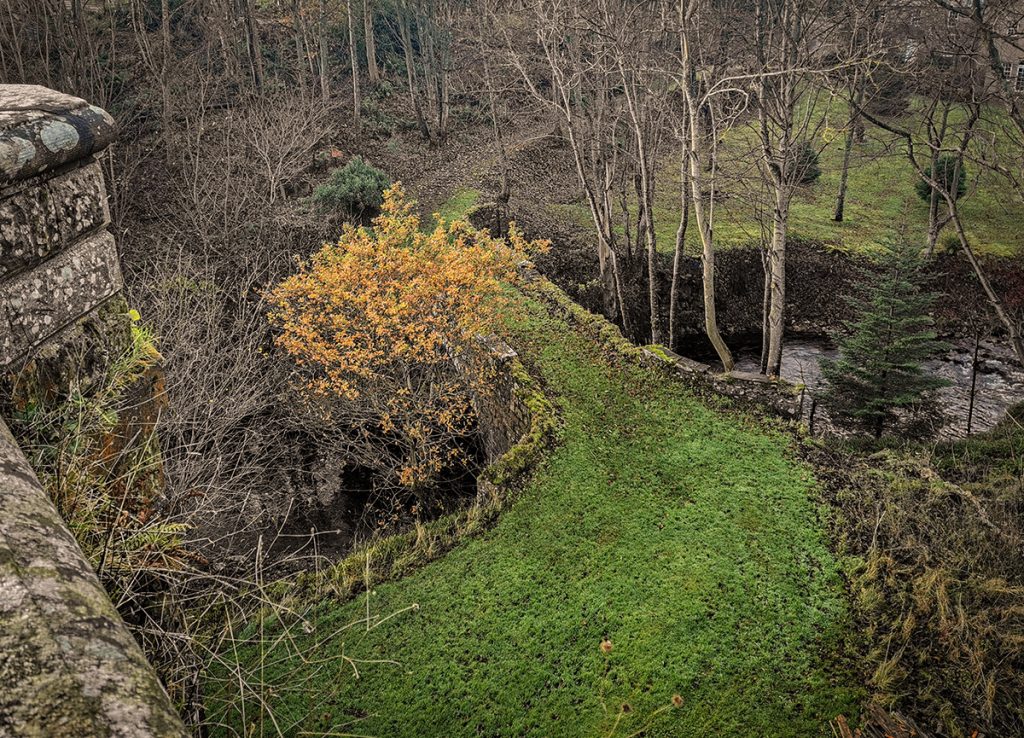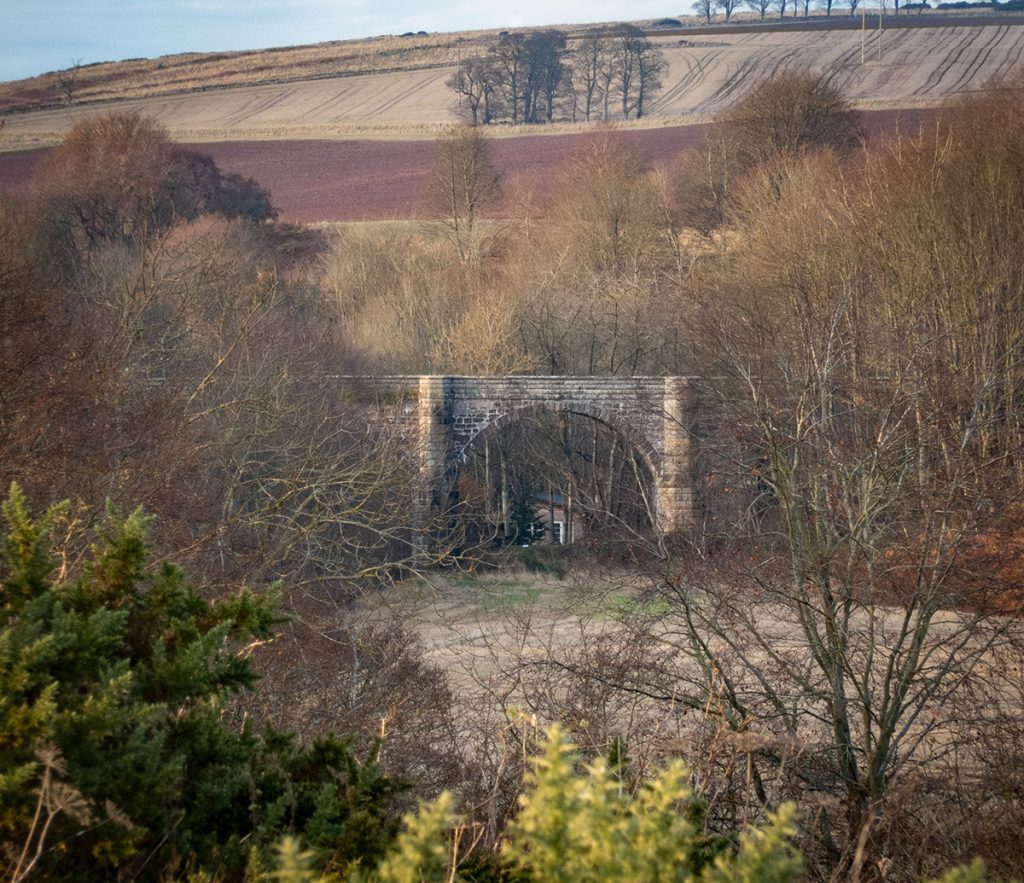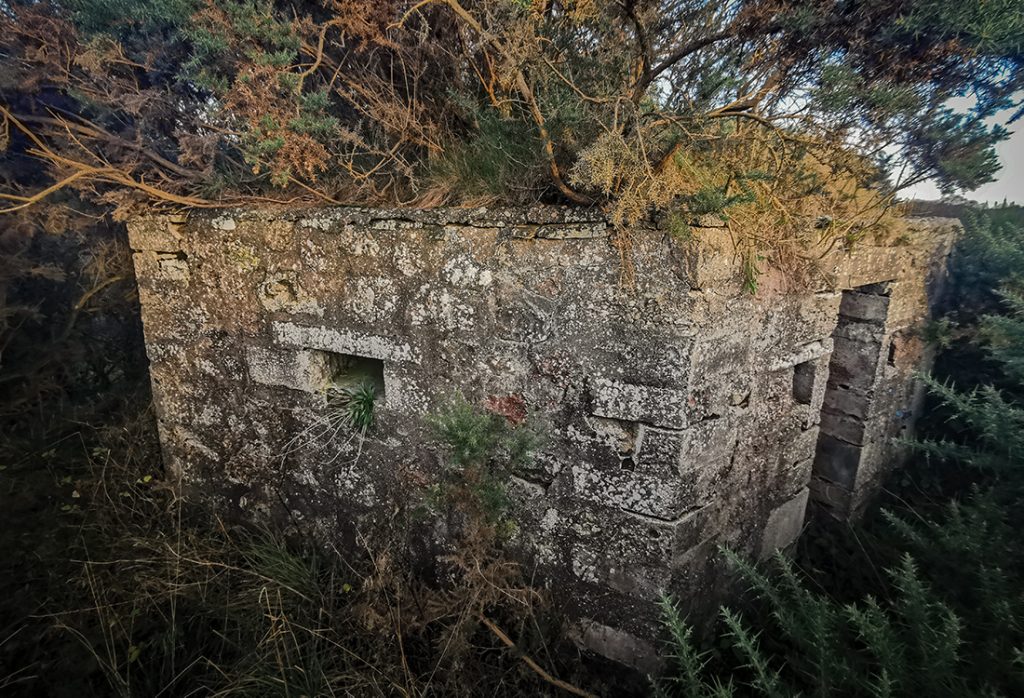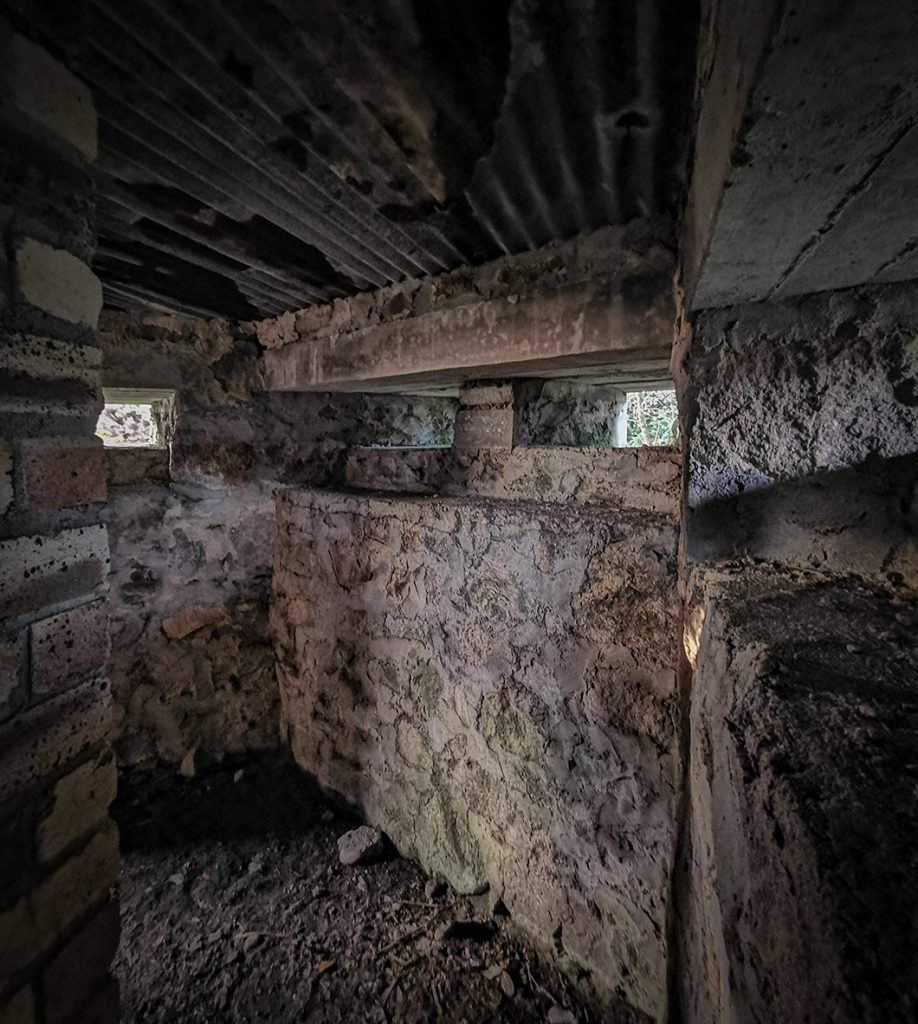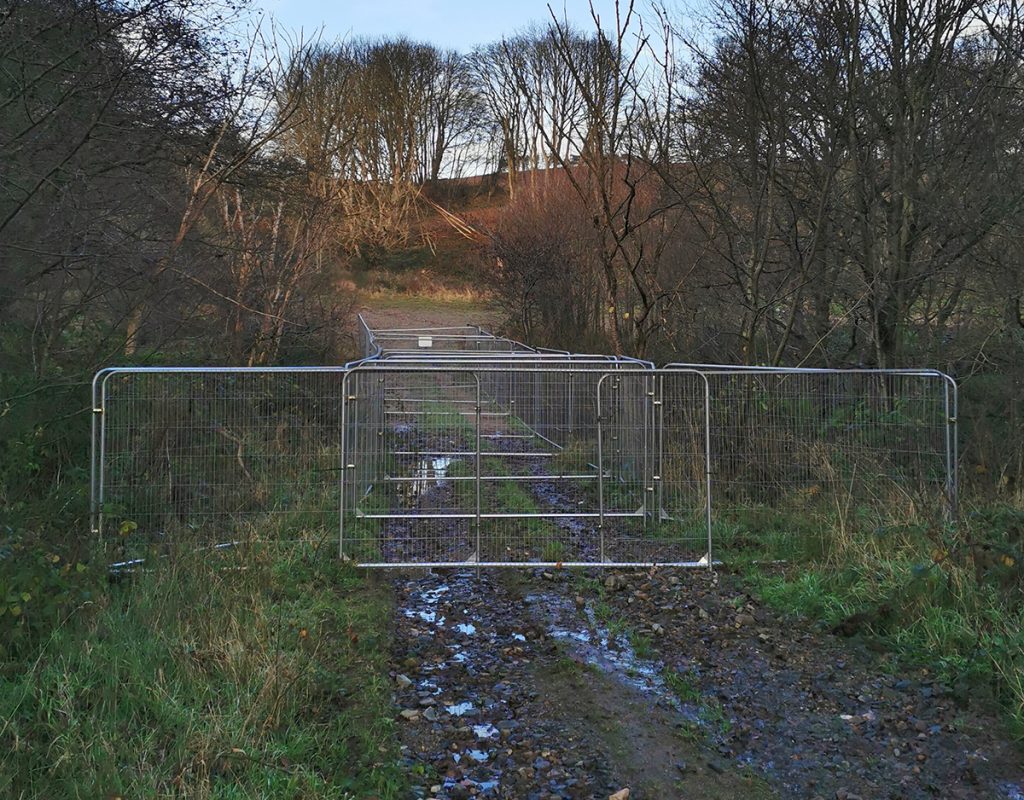 Where a path used to follow along the river, further metal fences intruded, bulwarks of bloody-mindededness, thou shalt not pass. GTF. Some careful clambering ensued to continue downstream, I'd fair had to work over and around barriers today.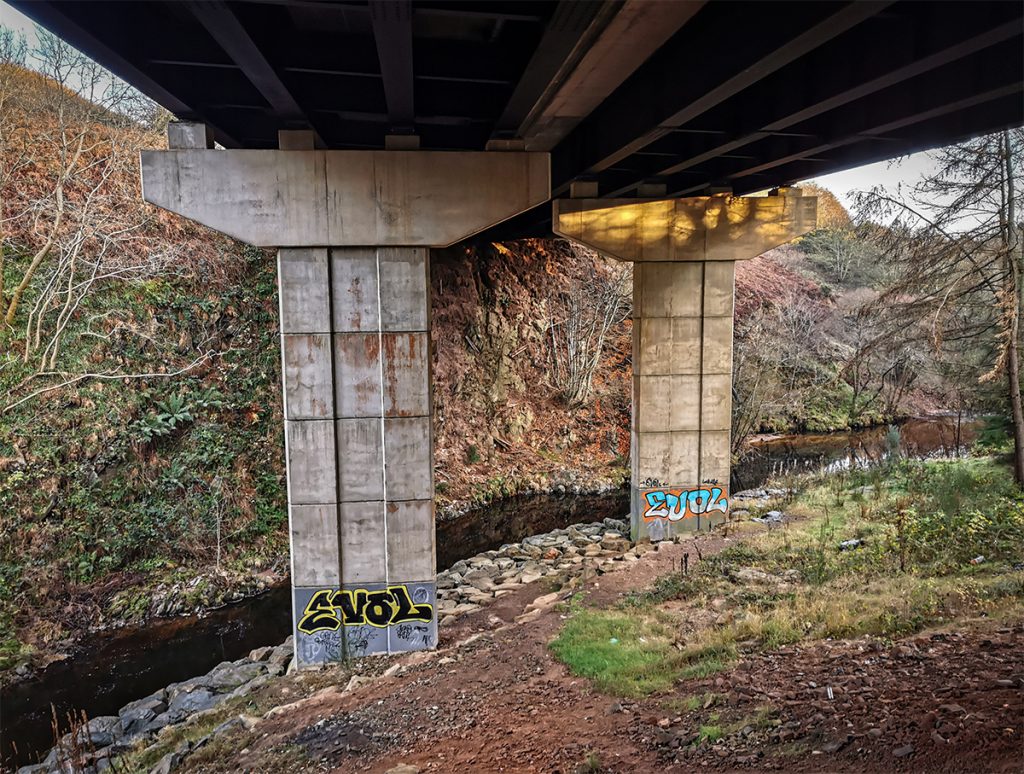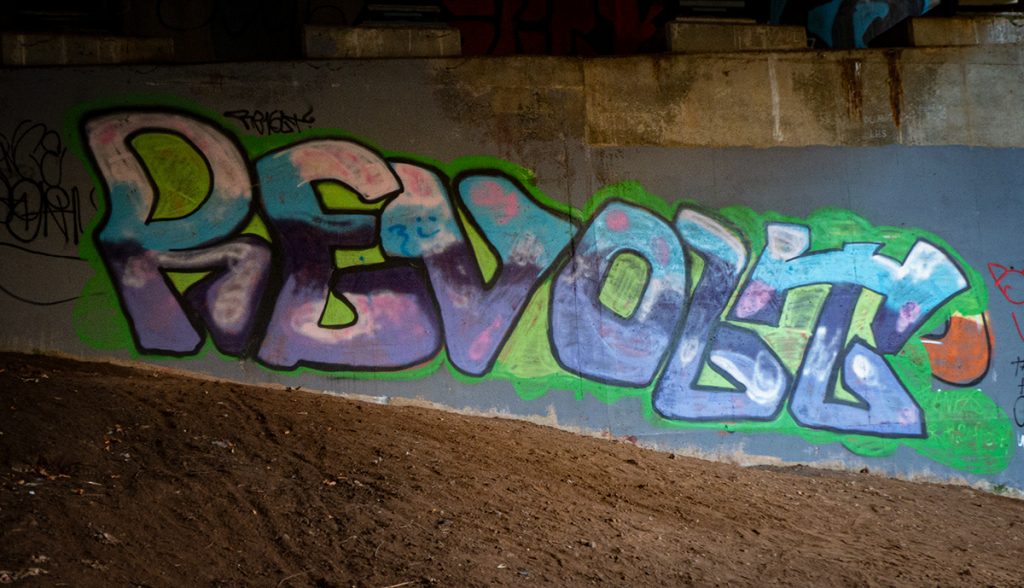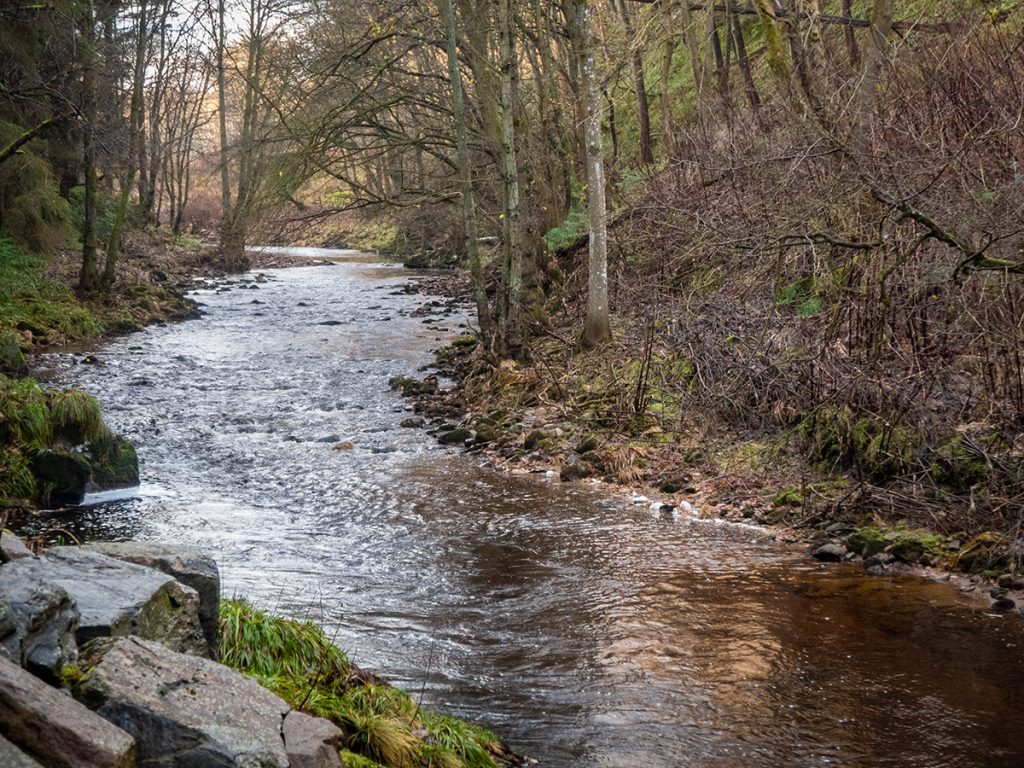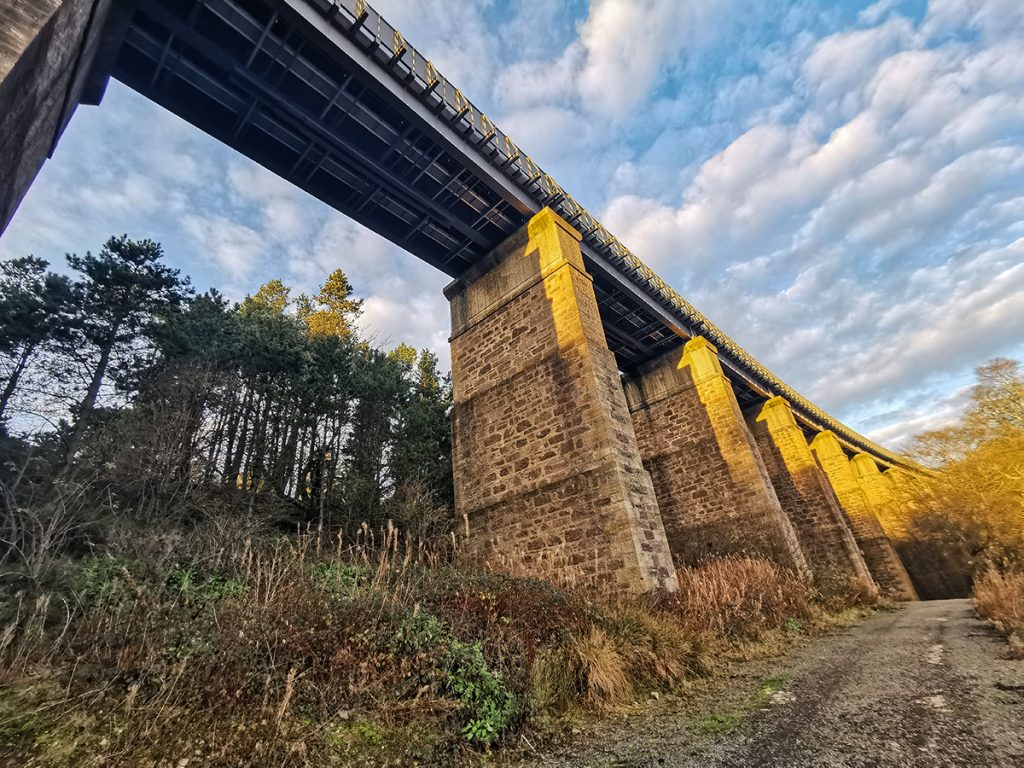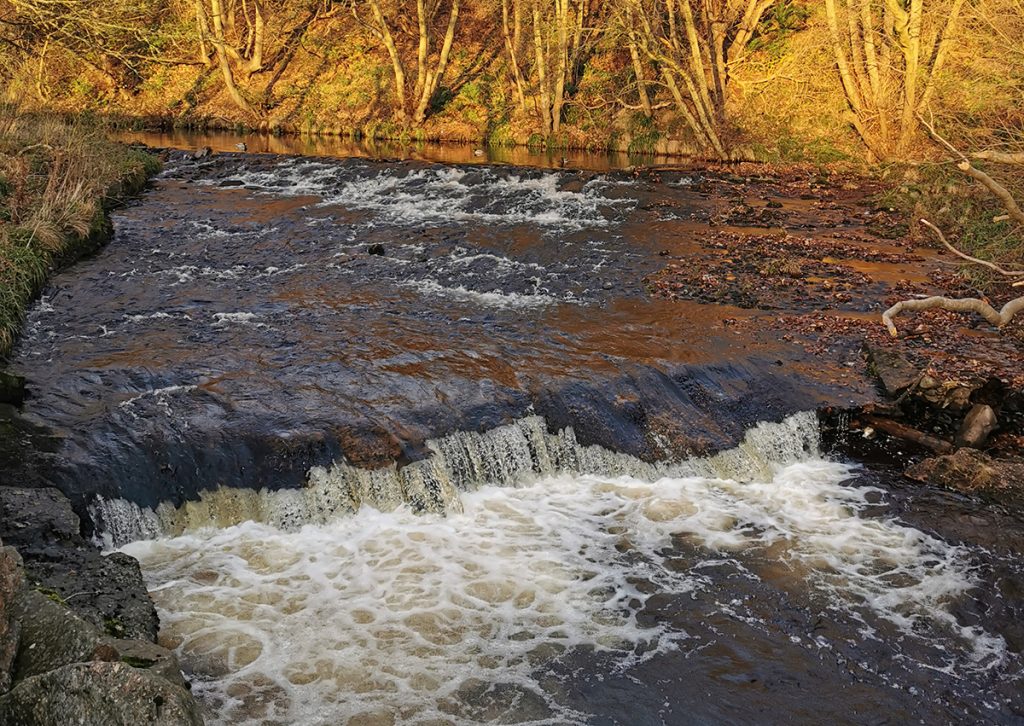 Arriving at the beach, the serrated clouds made for a great panorama. Much as I wanted to knock the run on the head and settle down with a pint at a pub by the harbour, I thought it might be worth continuing up the hill above and taking in sunset at the monument, and wasn't disappointed.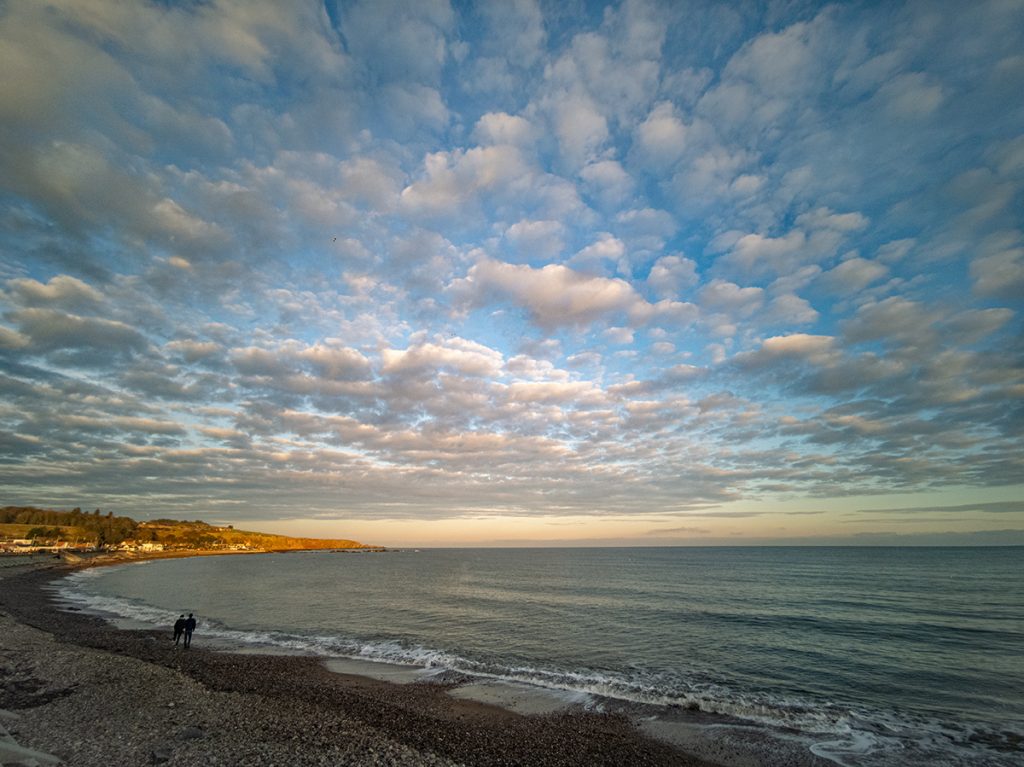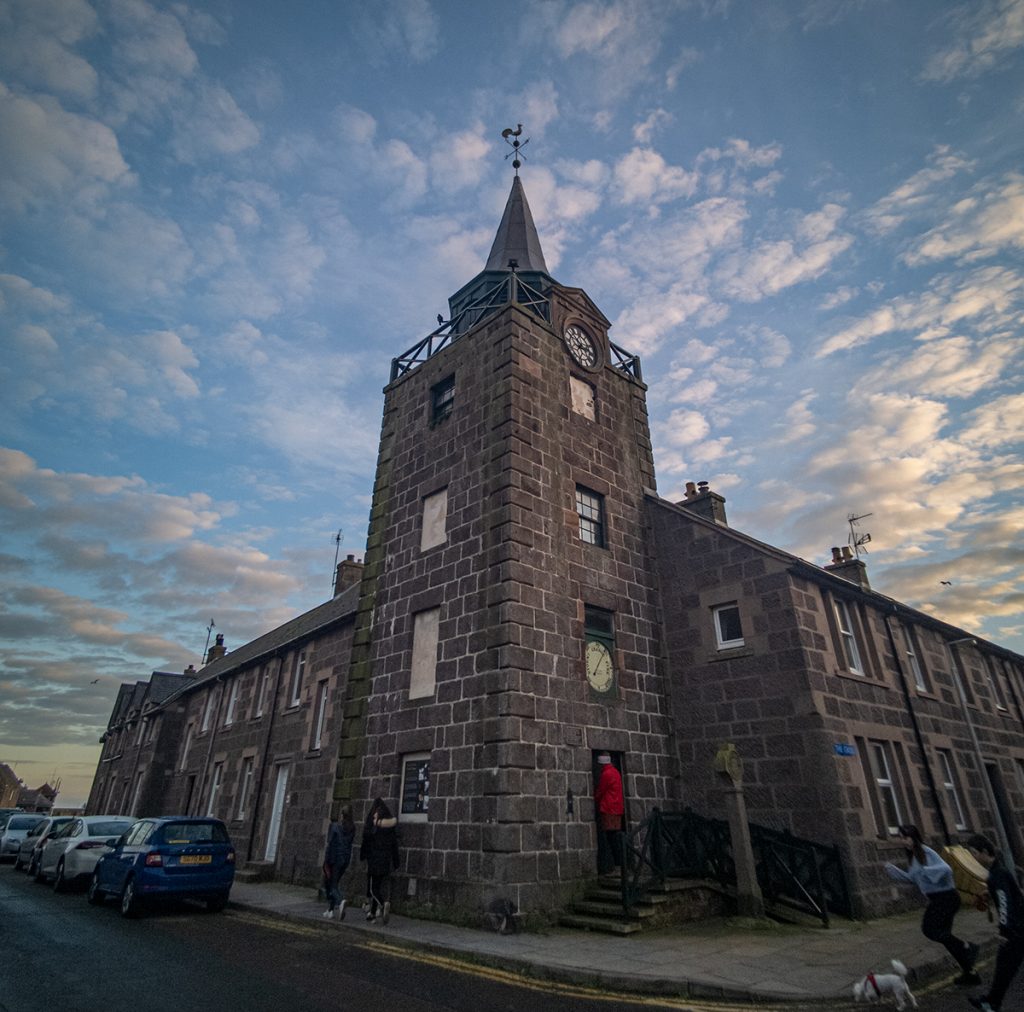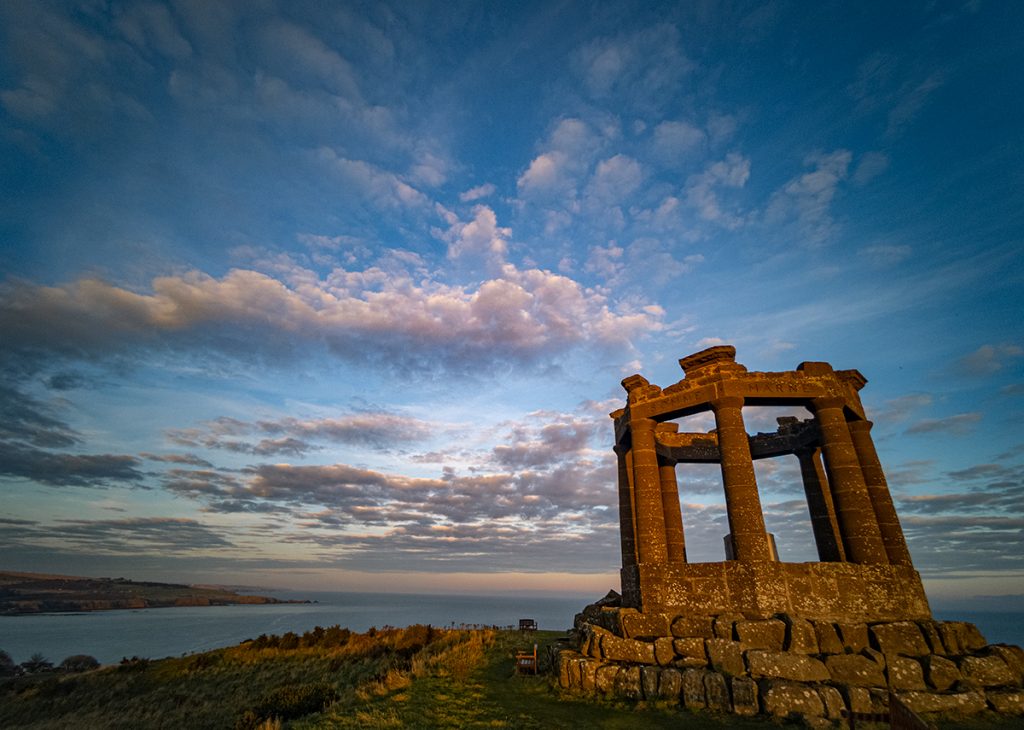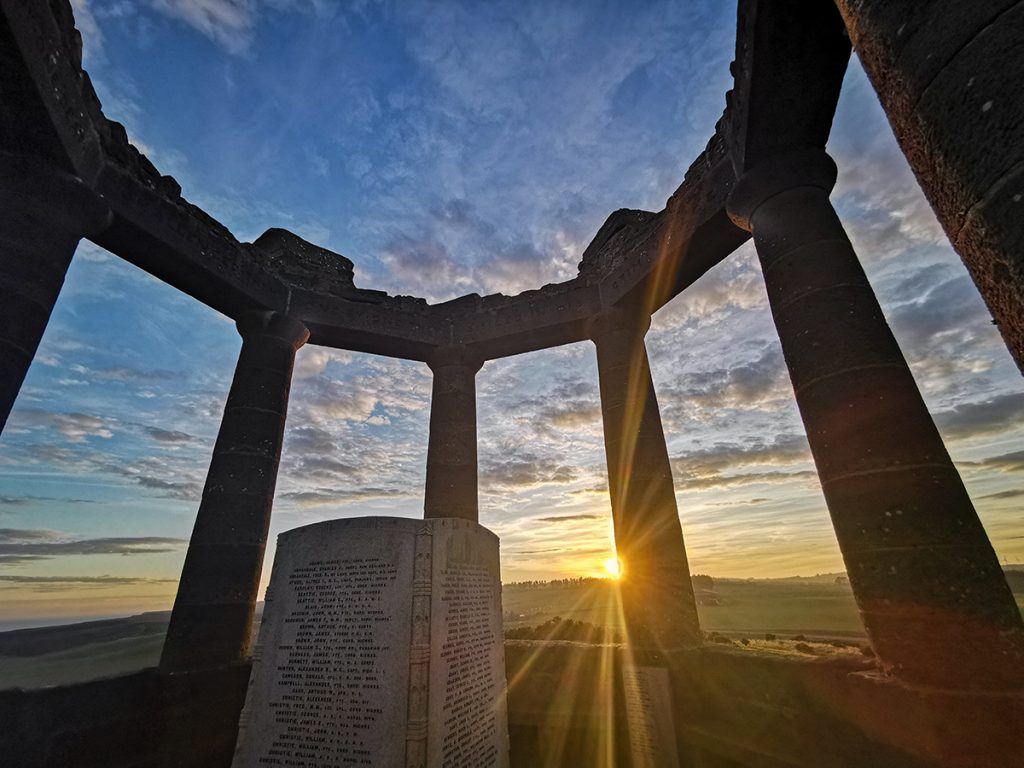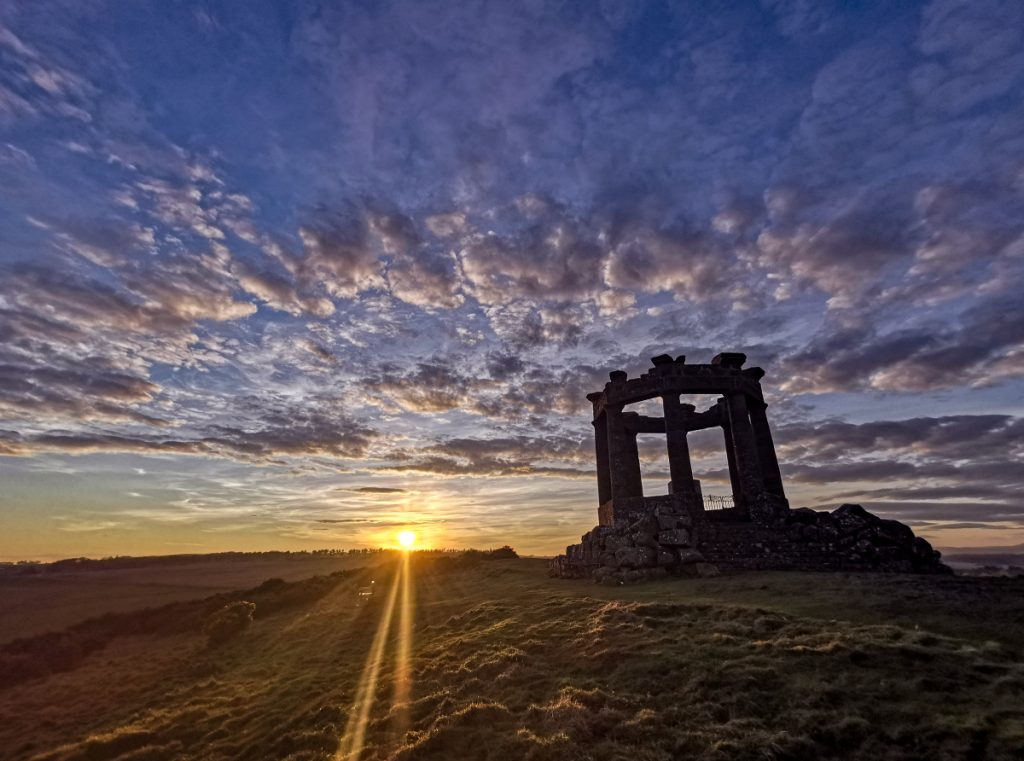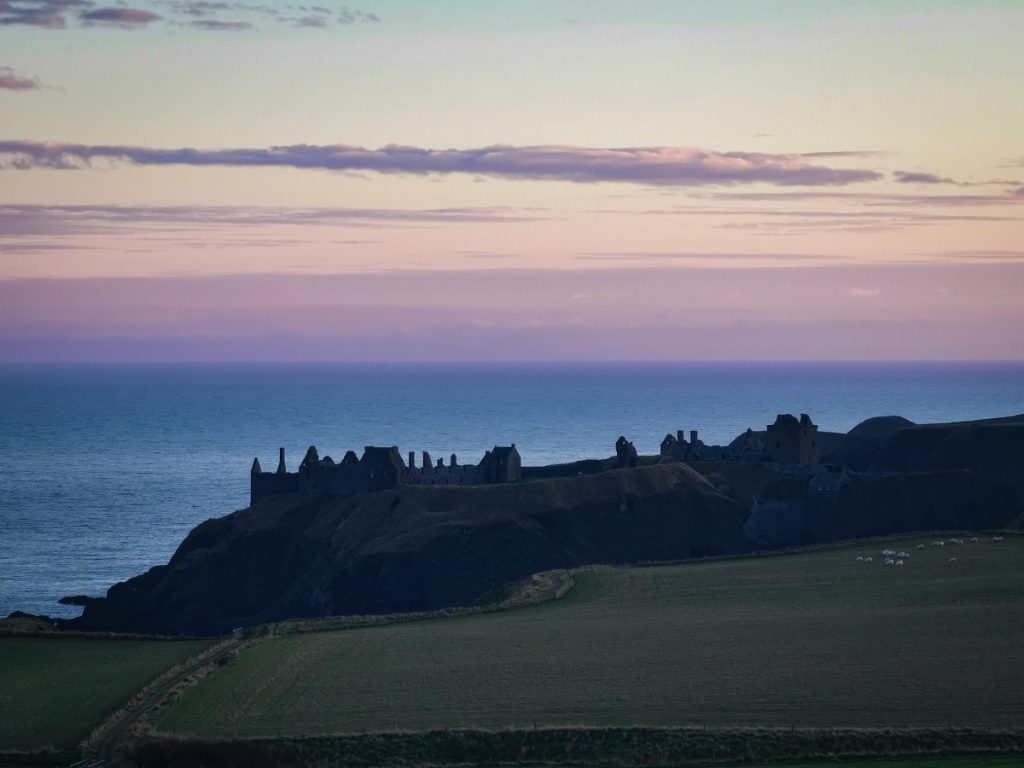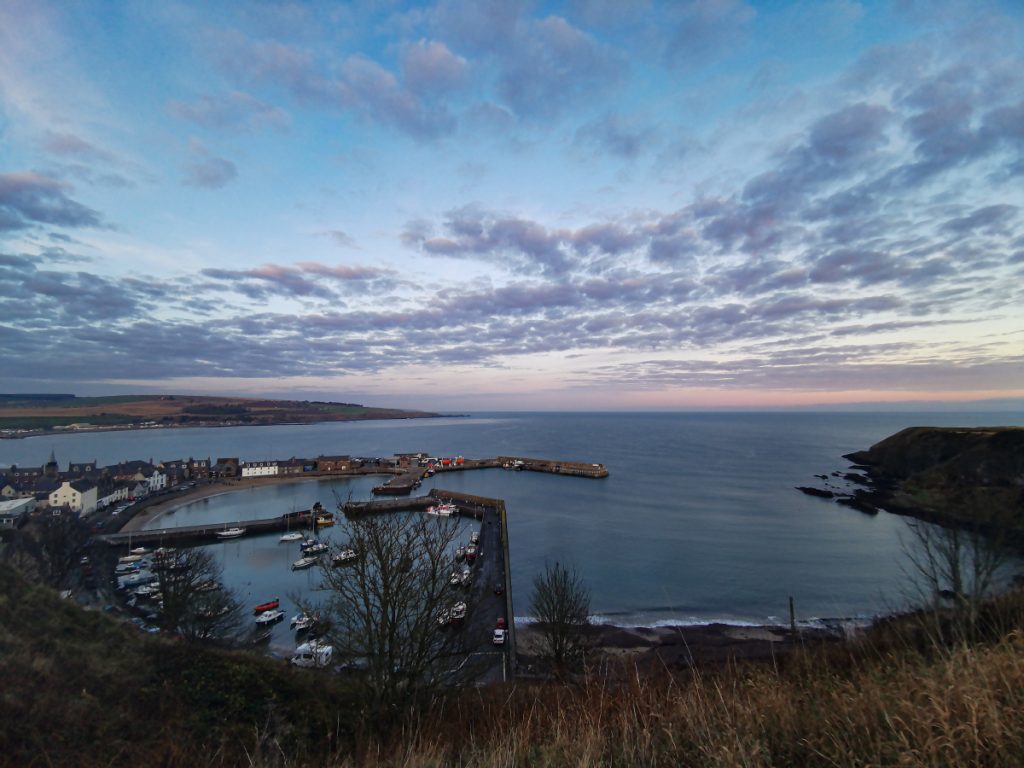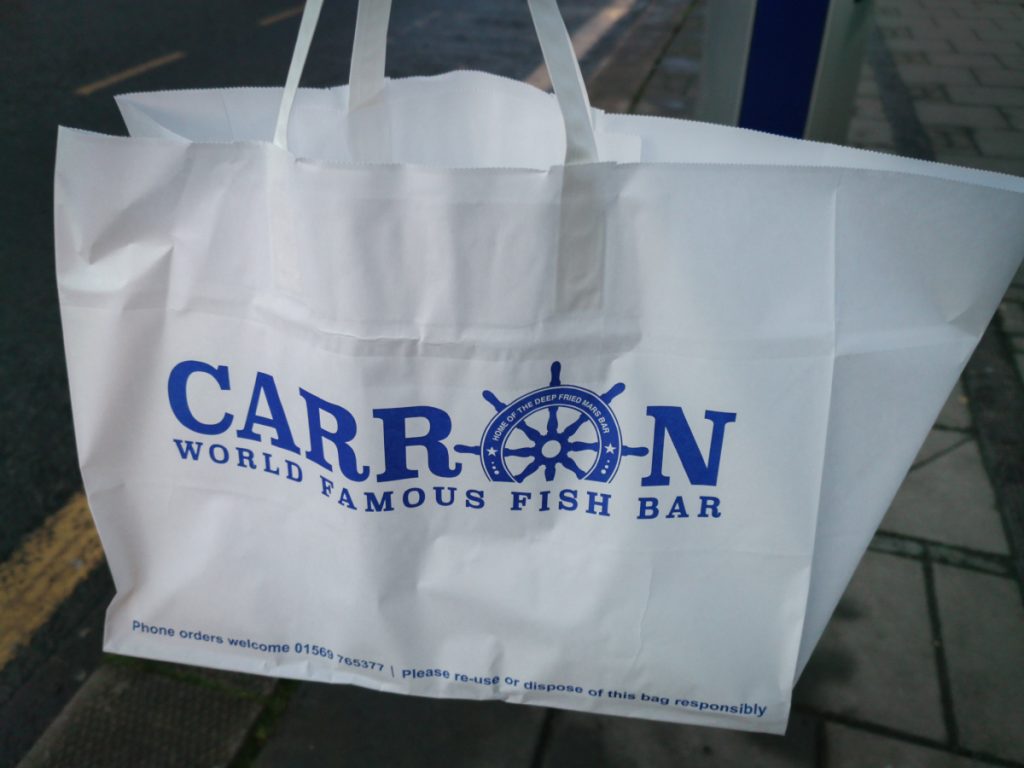 With half an hour to the next bus home, not quite enough time for a pint but instead got a fish supper from the award-winning Carron fish 'n' chip shop.