The second Cairngorm Club COVID bus meet was to Culardoch a corbett I'd last visited November 2018. Instead of the usual start (Keiloch) we headed off from a layby at Inver, through farmland and some birch woods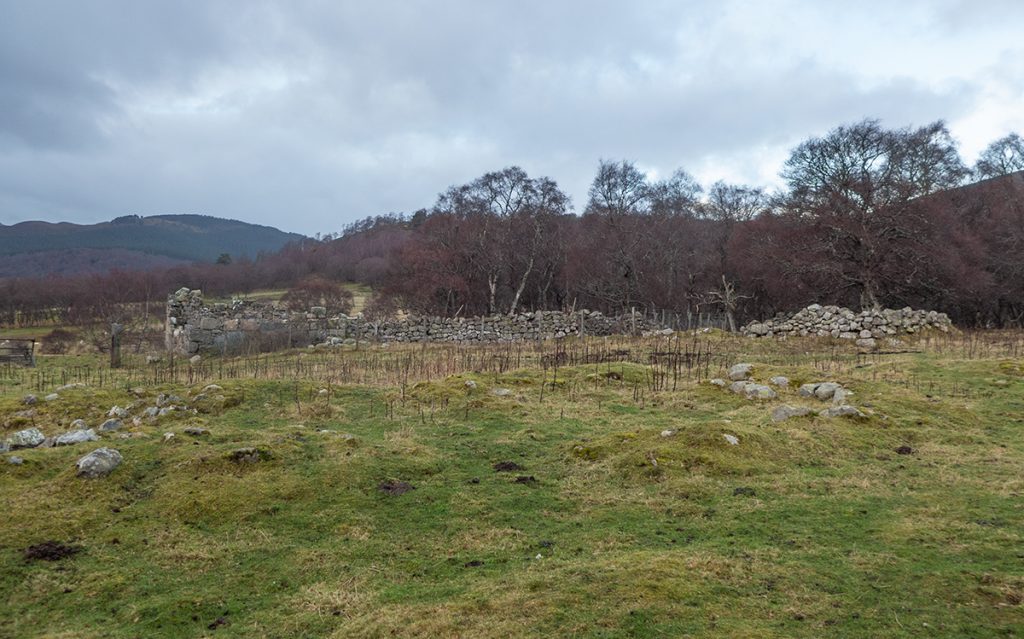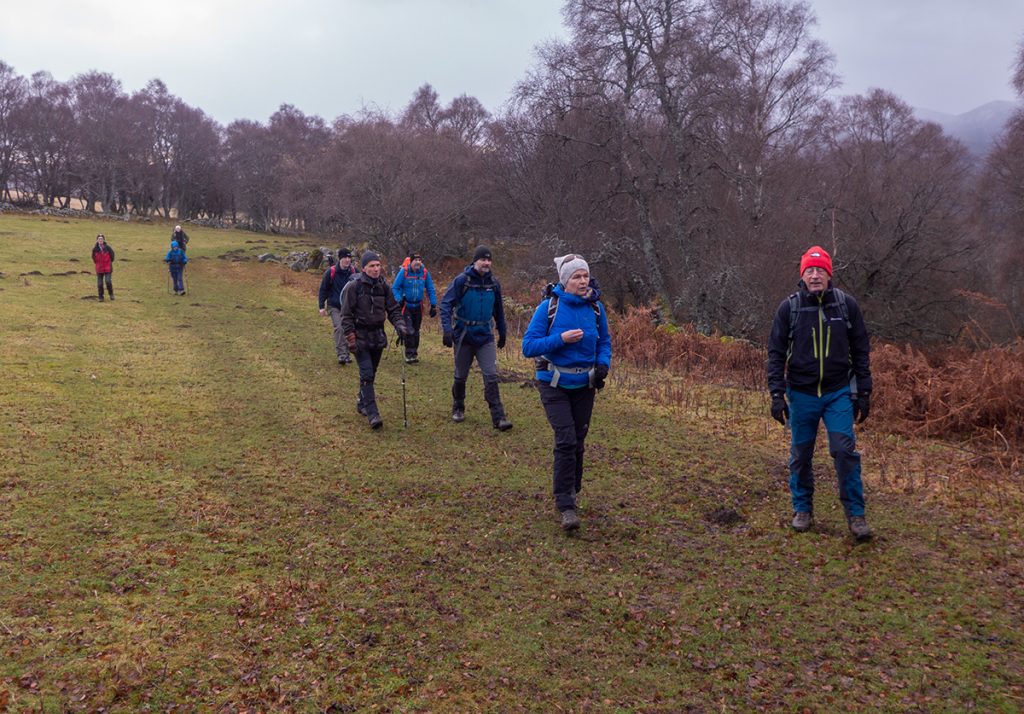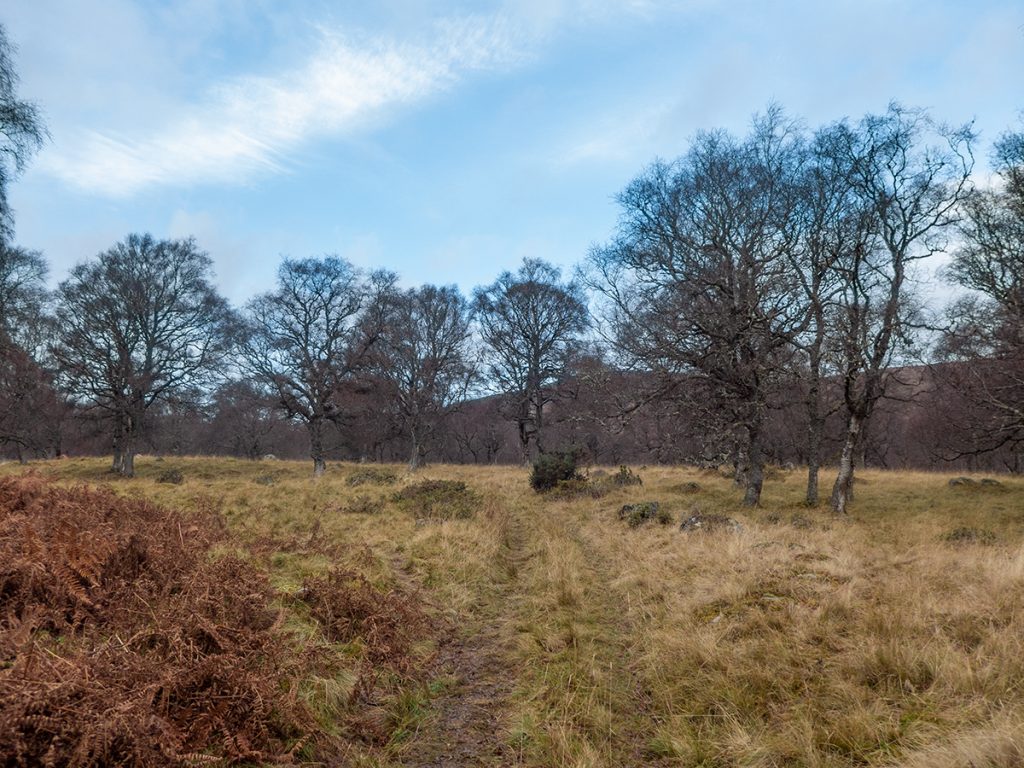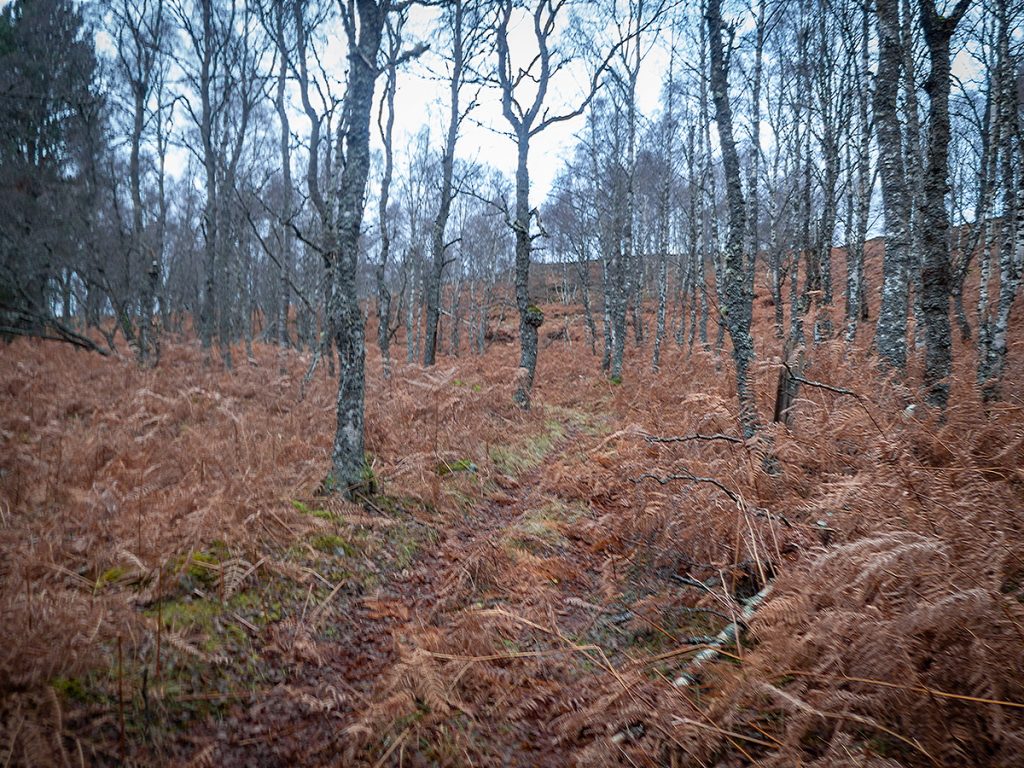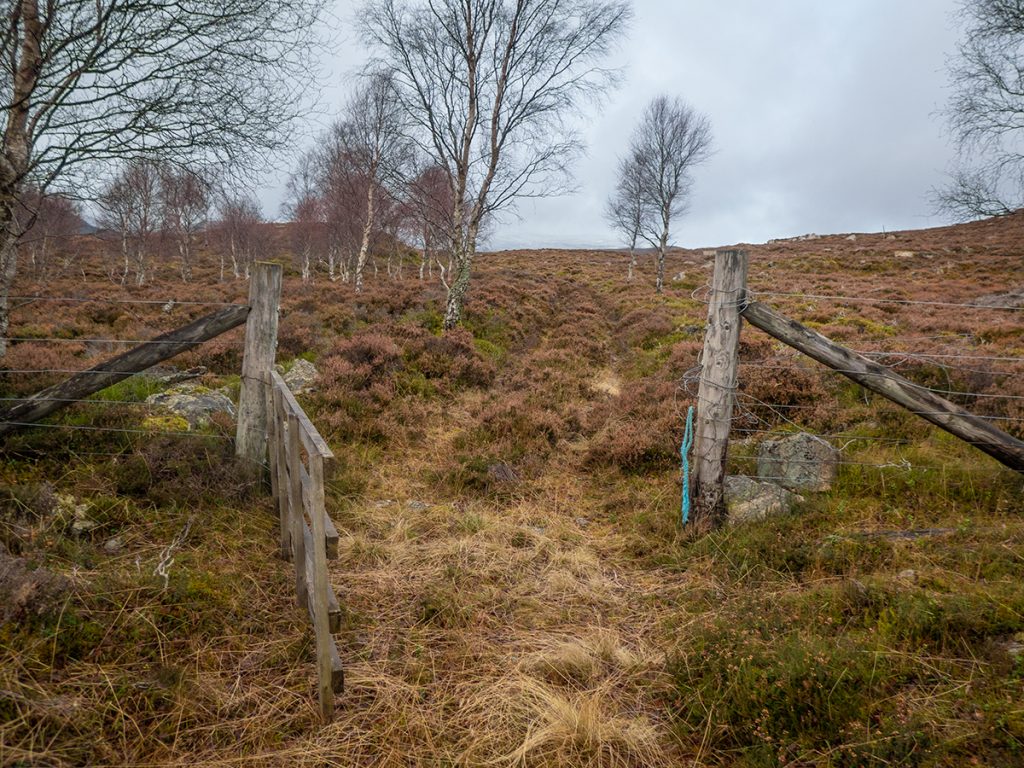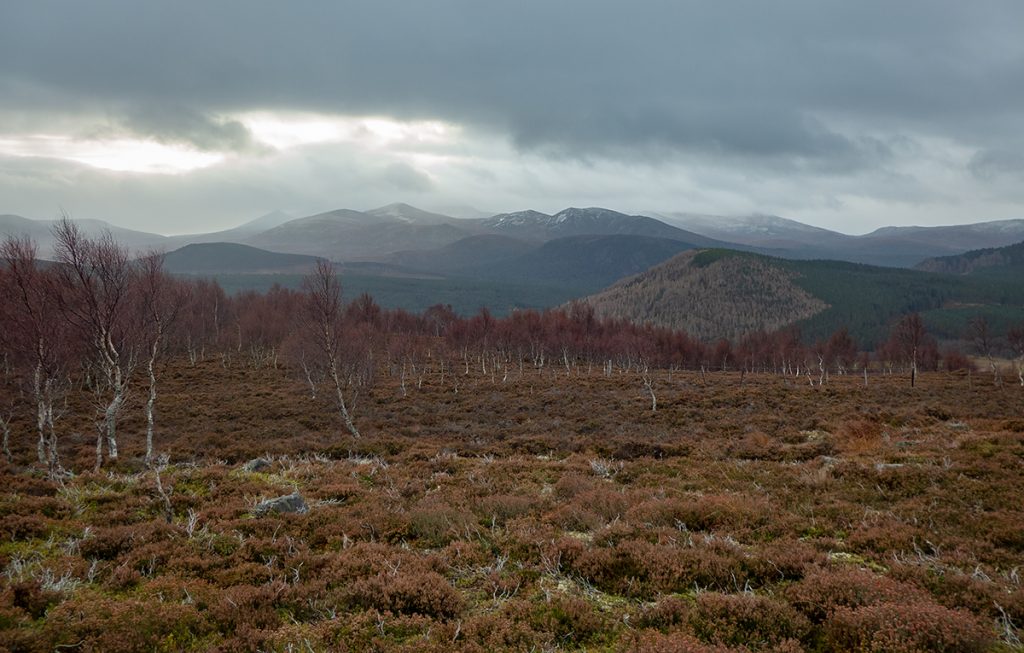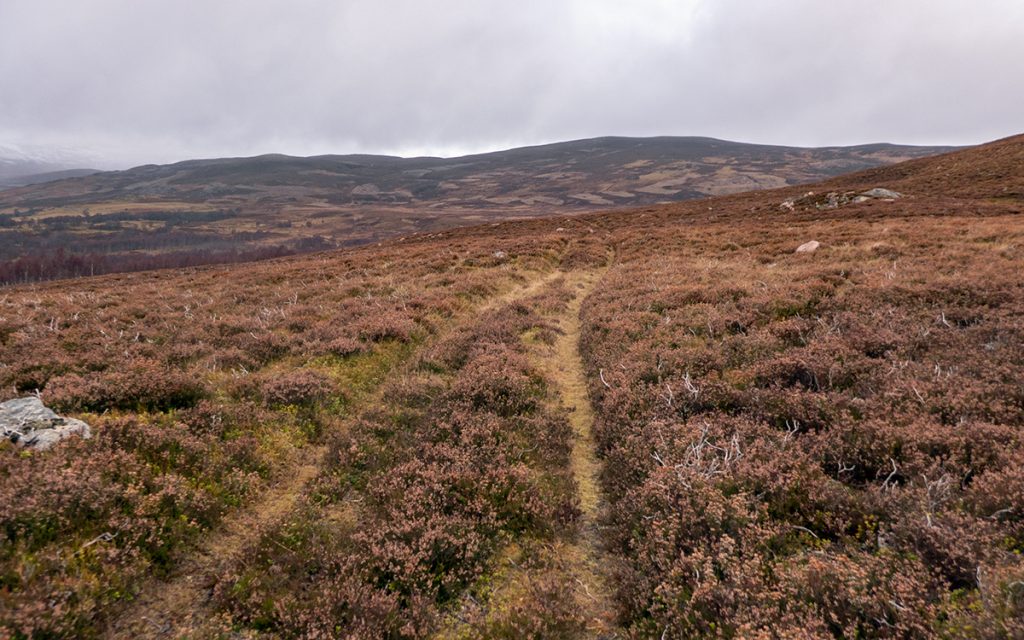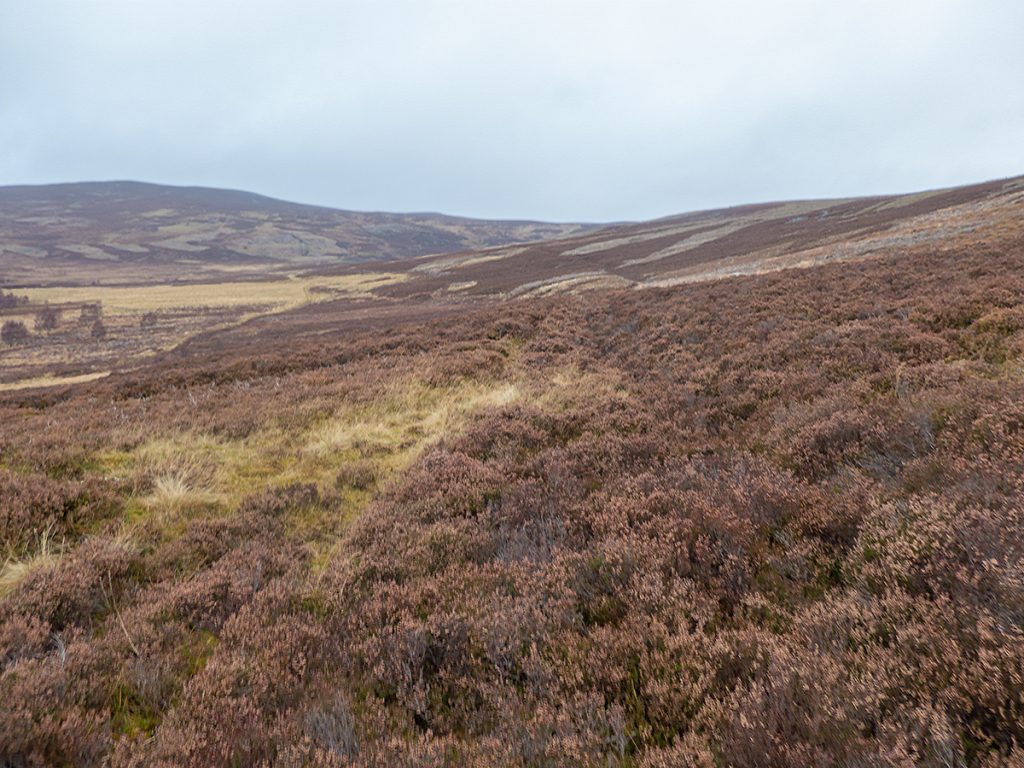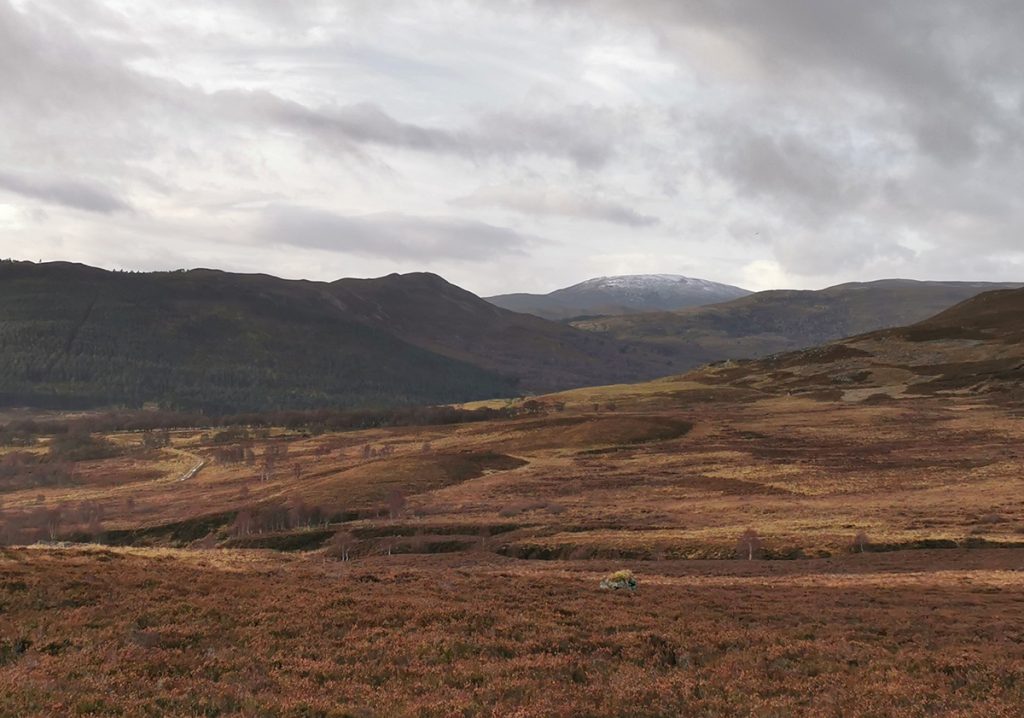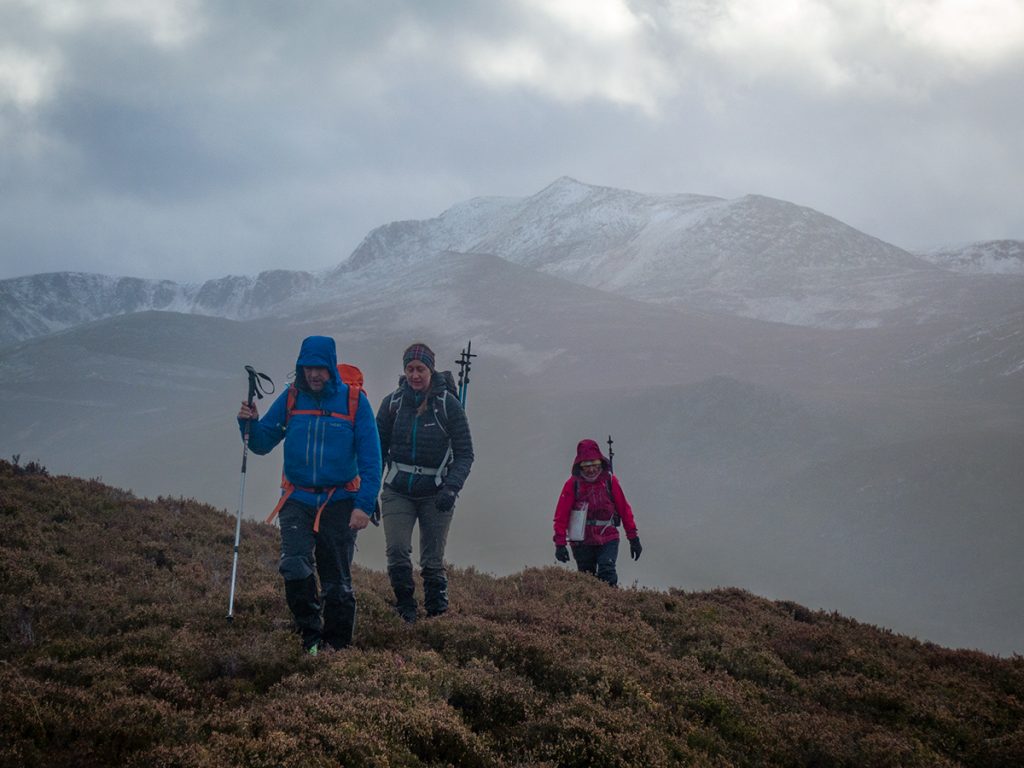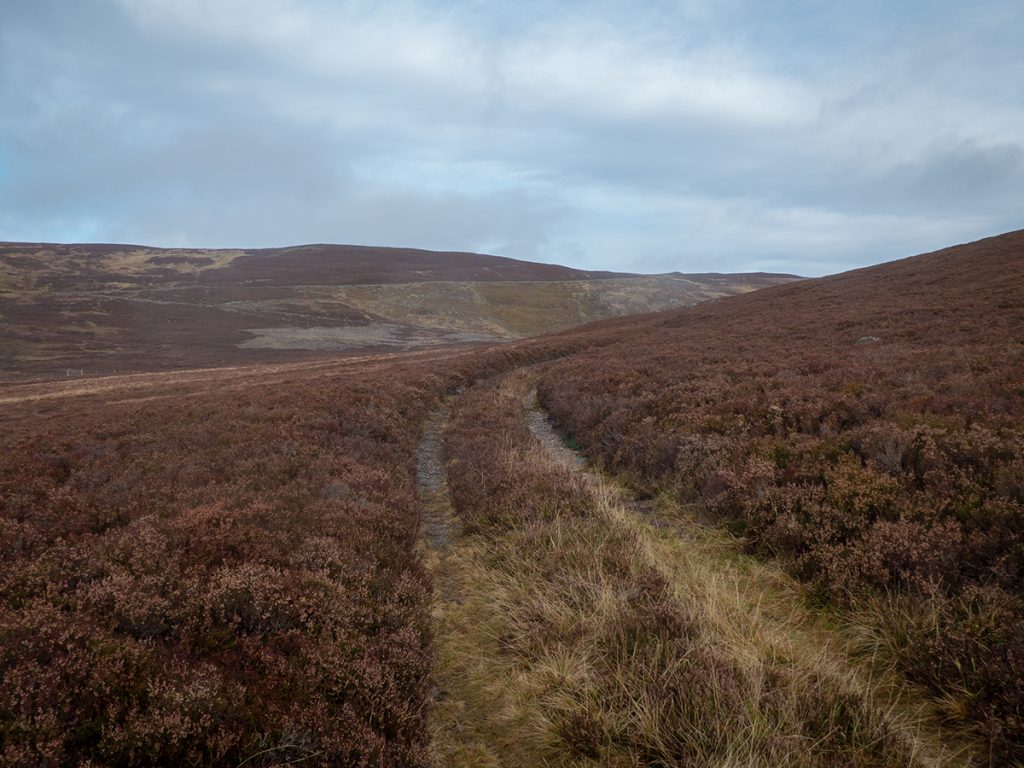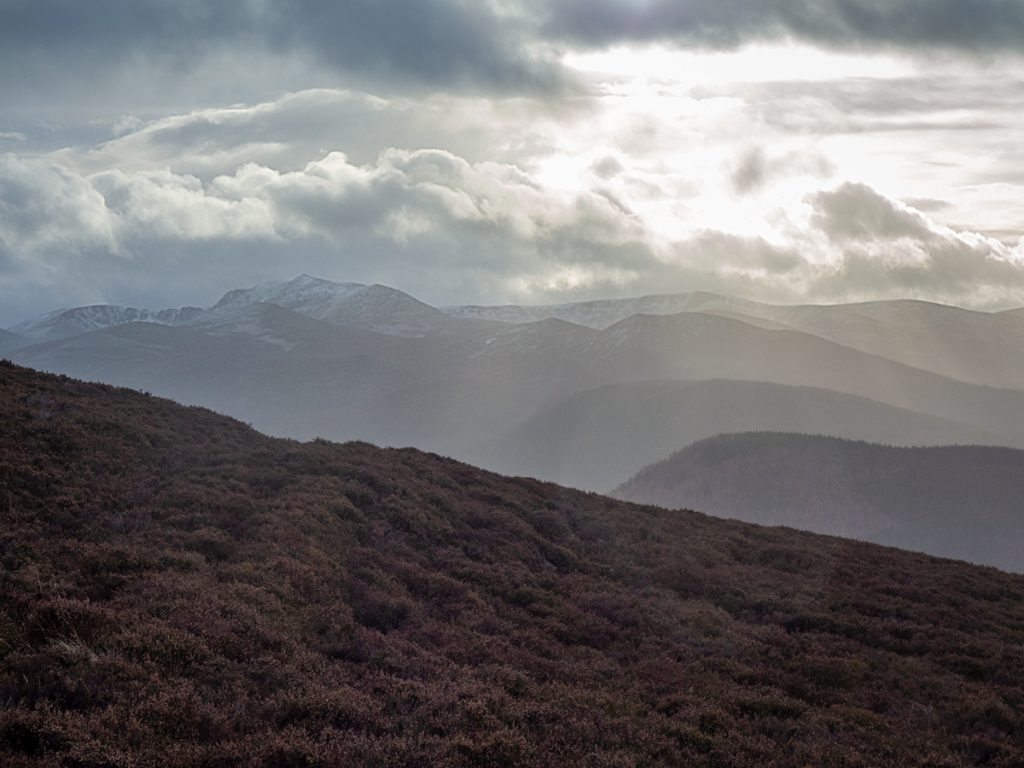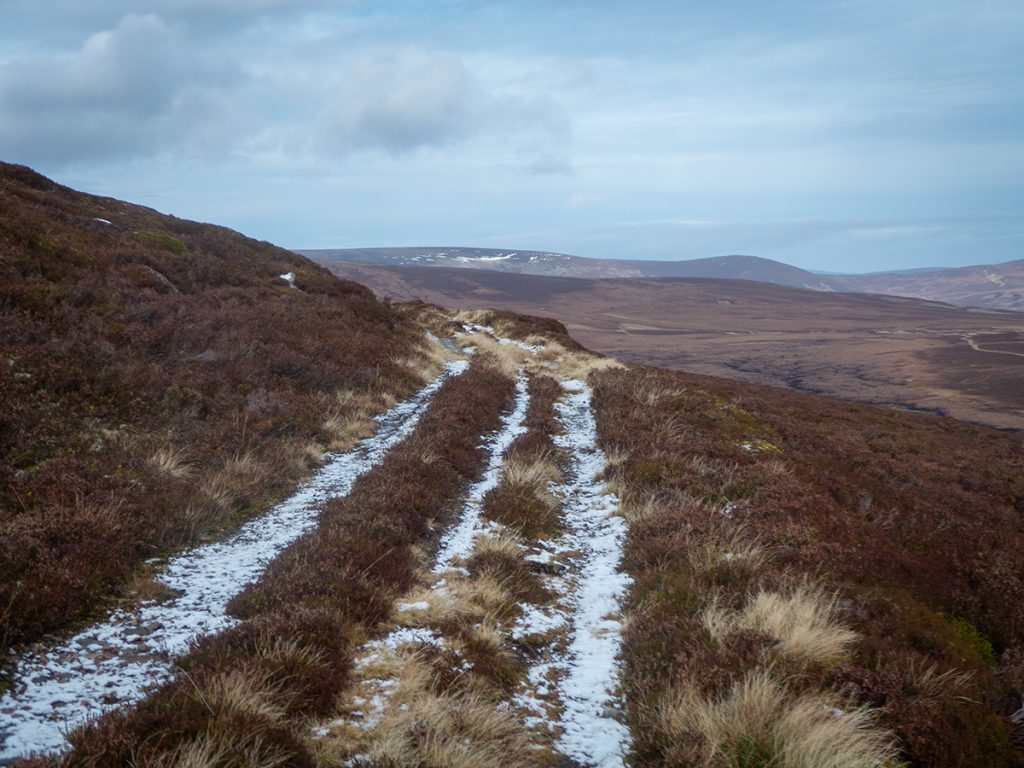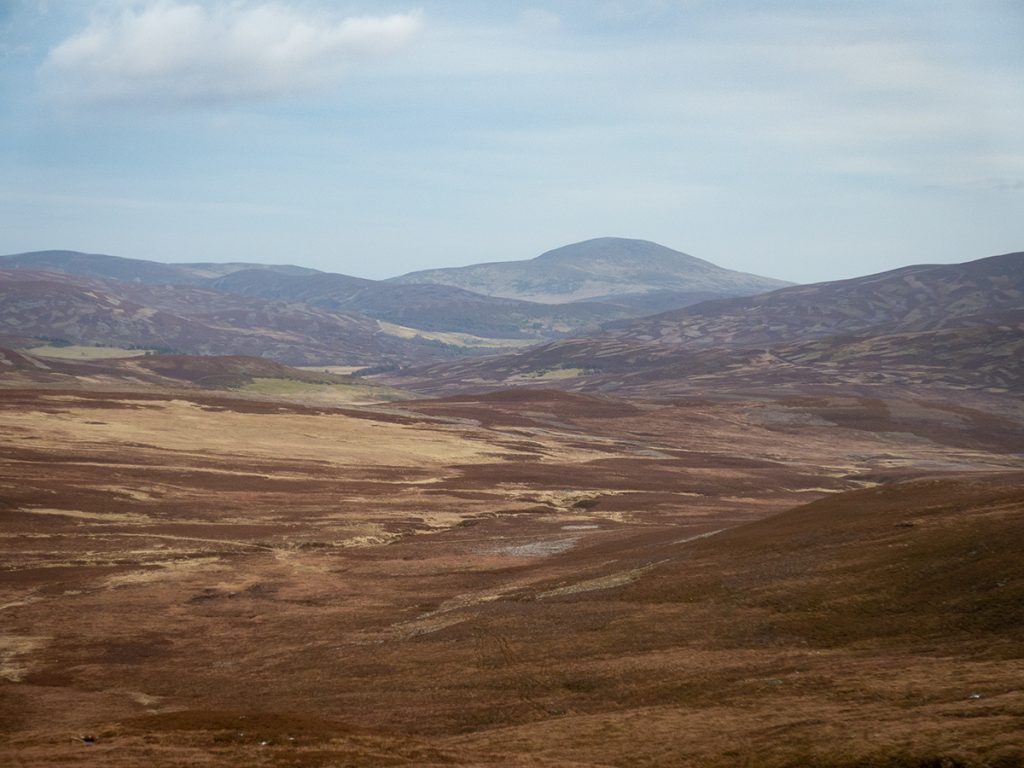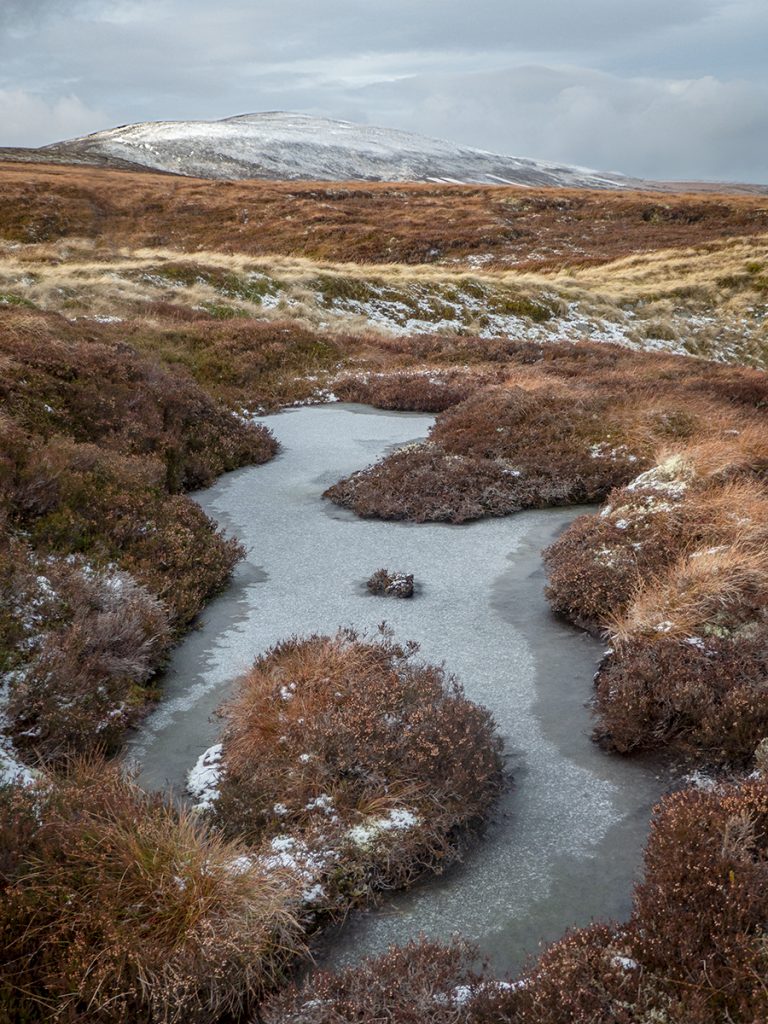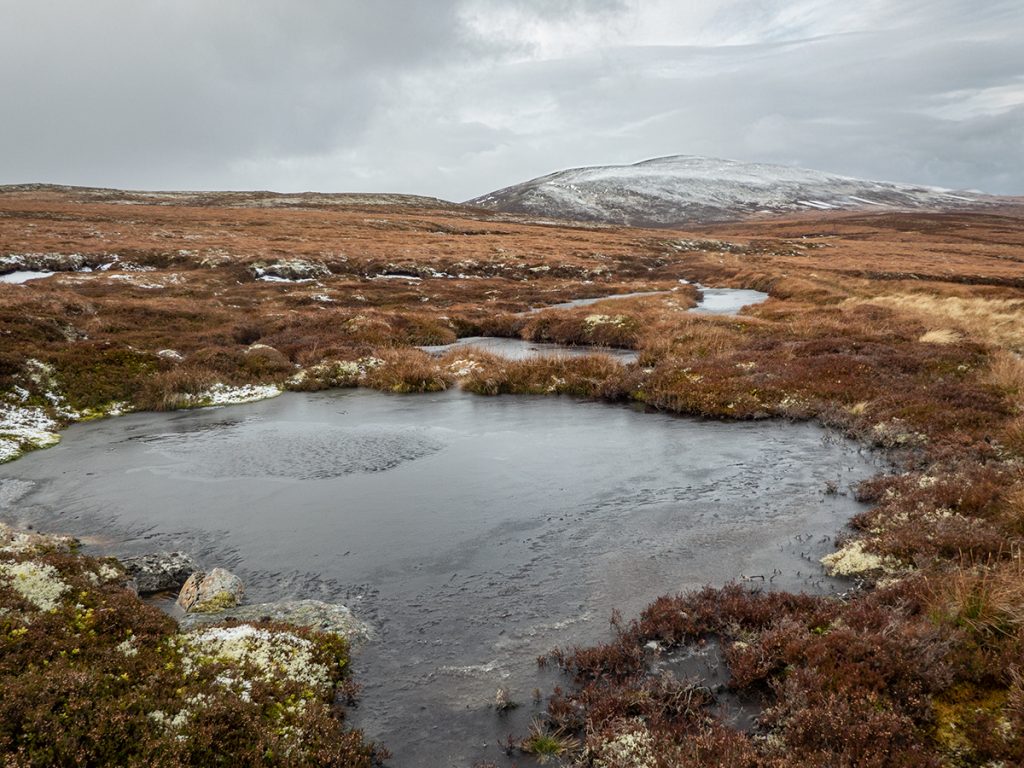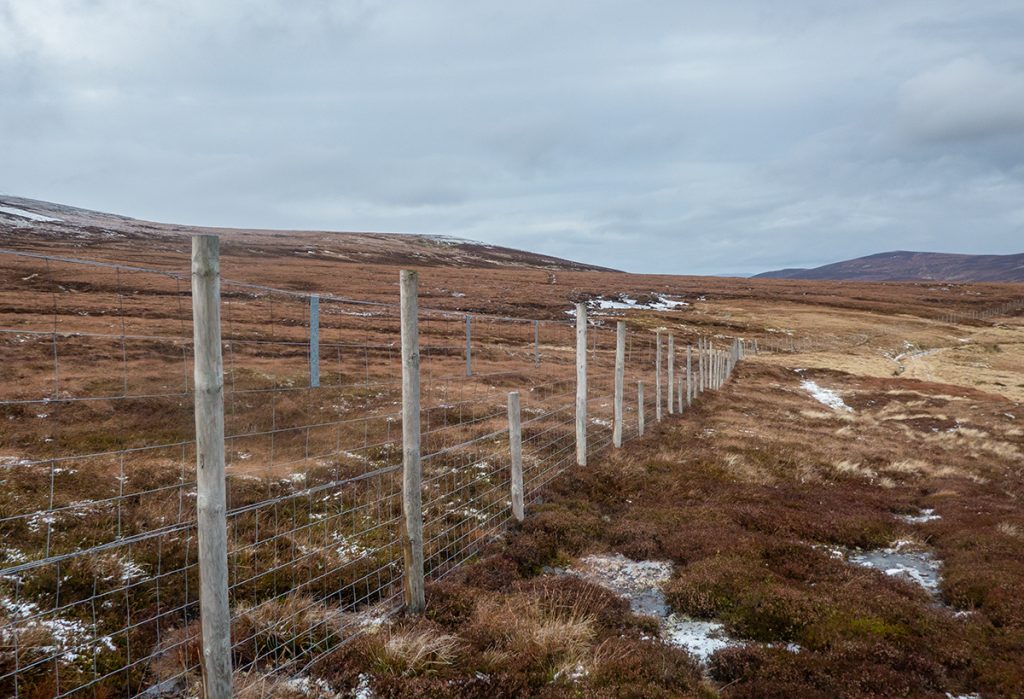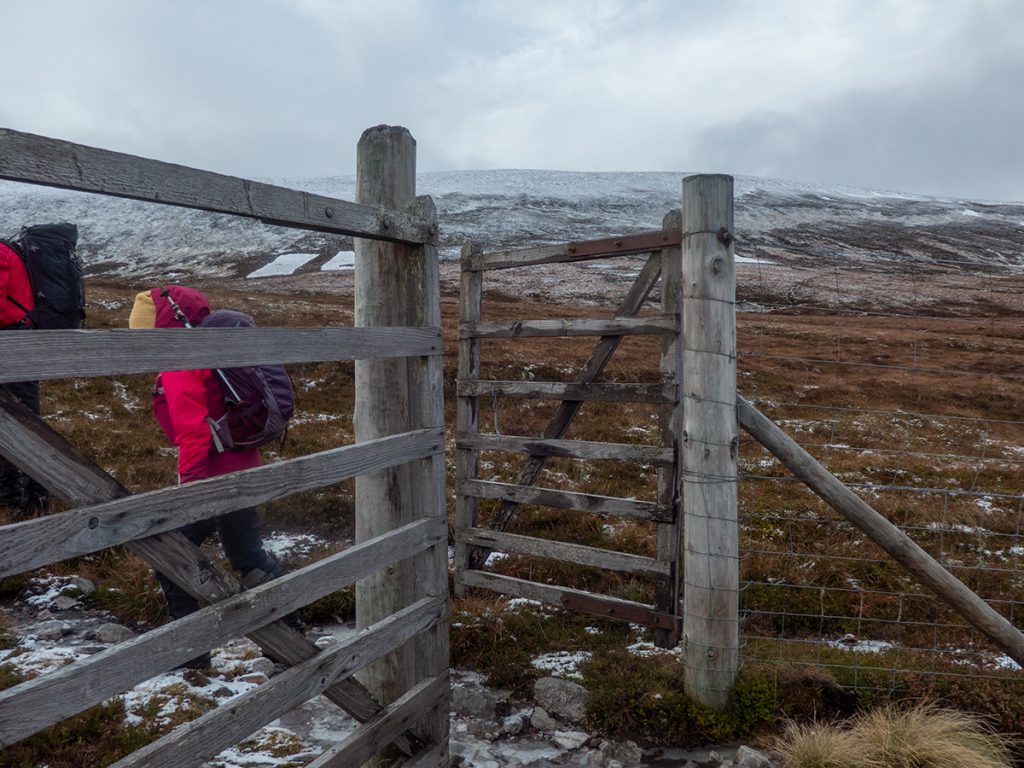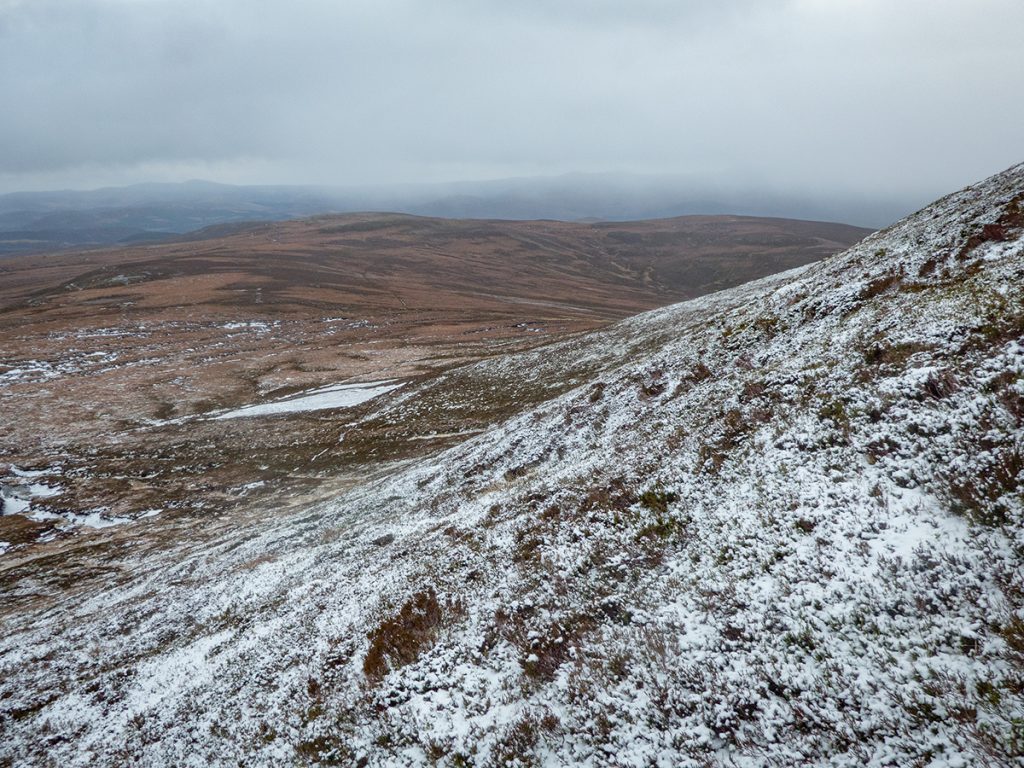 Lovely to get boots in some snow again, soft and fresh and lying nicely in the lee. The wind had dropped as we were sheltered from the westerly.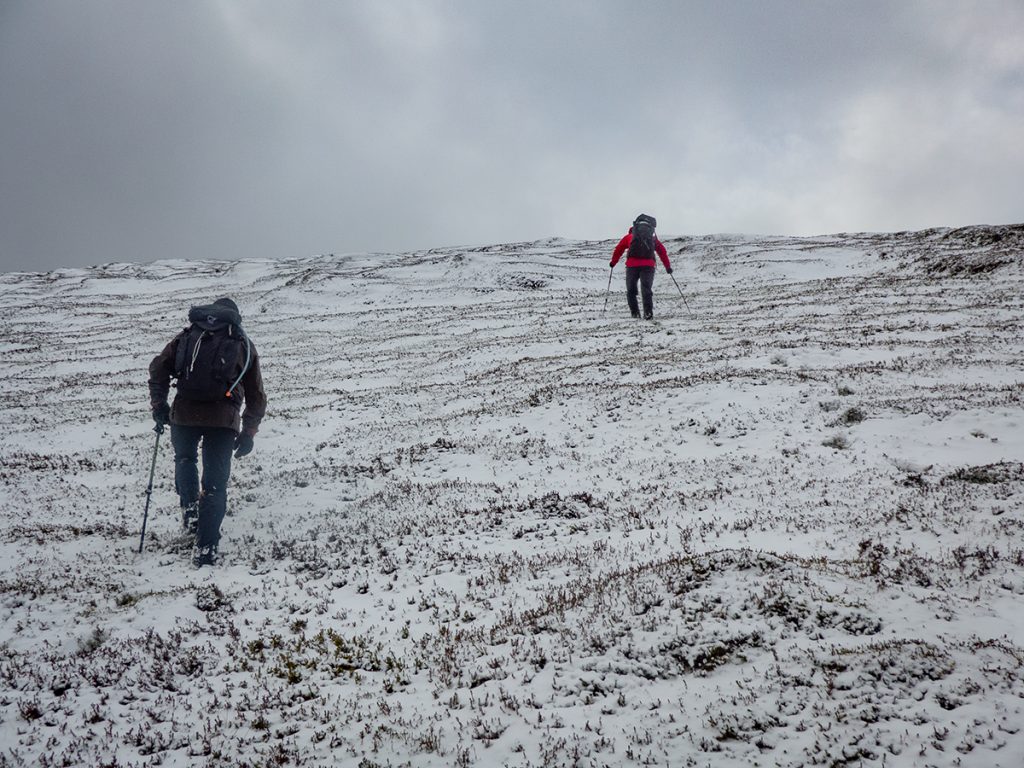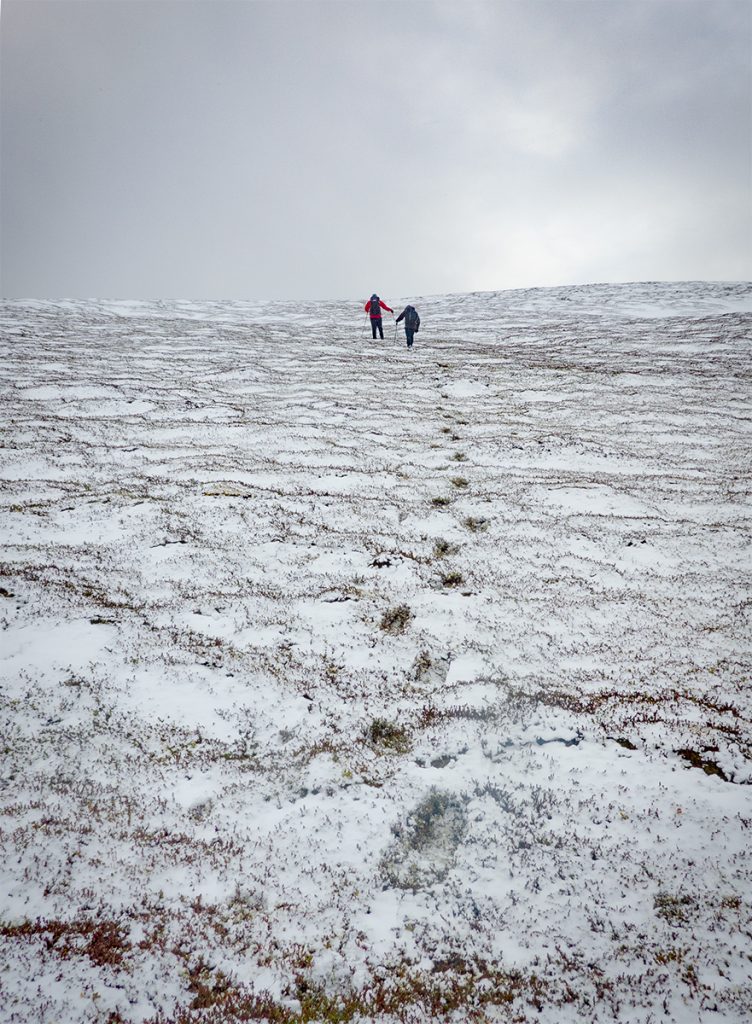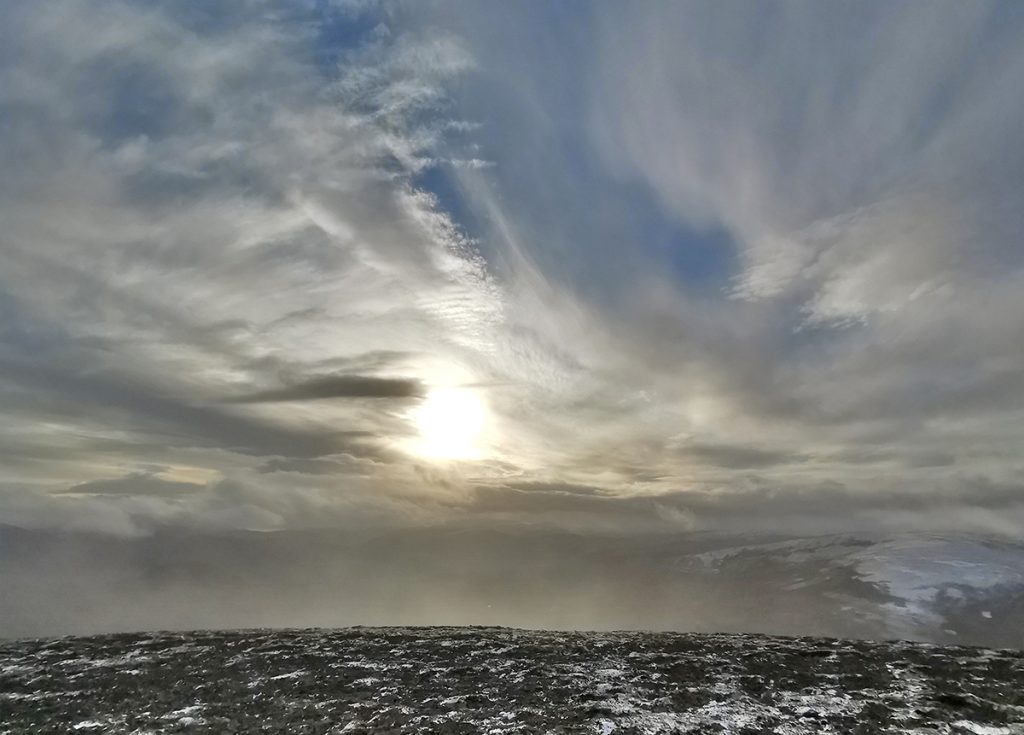 Now out of the lee shelter, we got a sharp breeze sweeping across the top.. brrr very chilly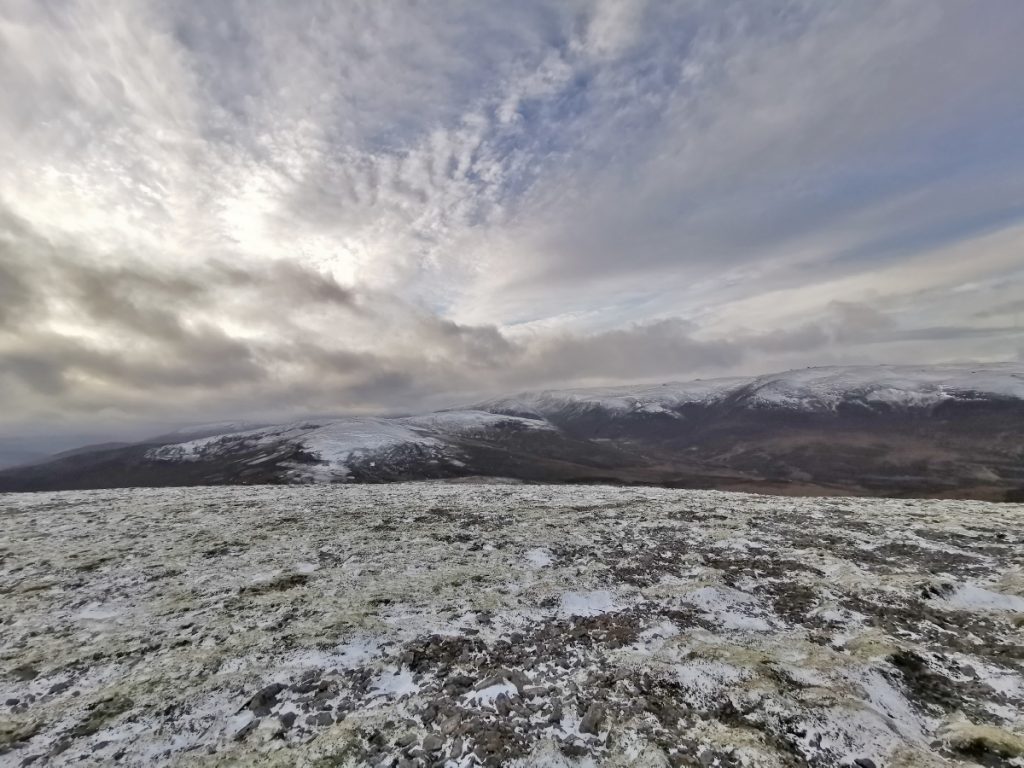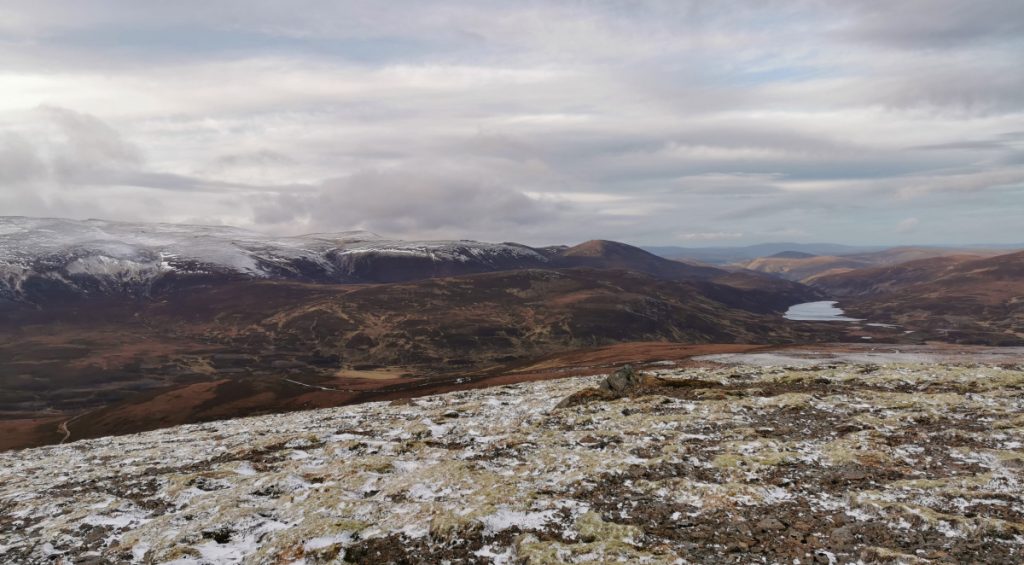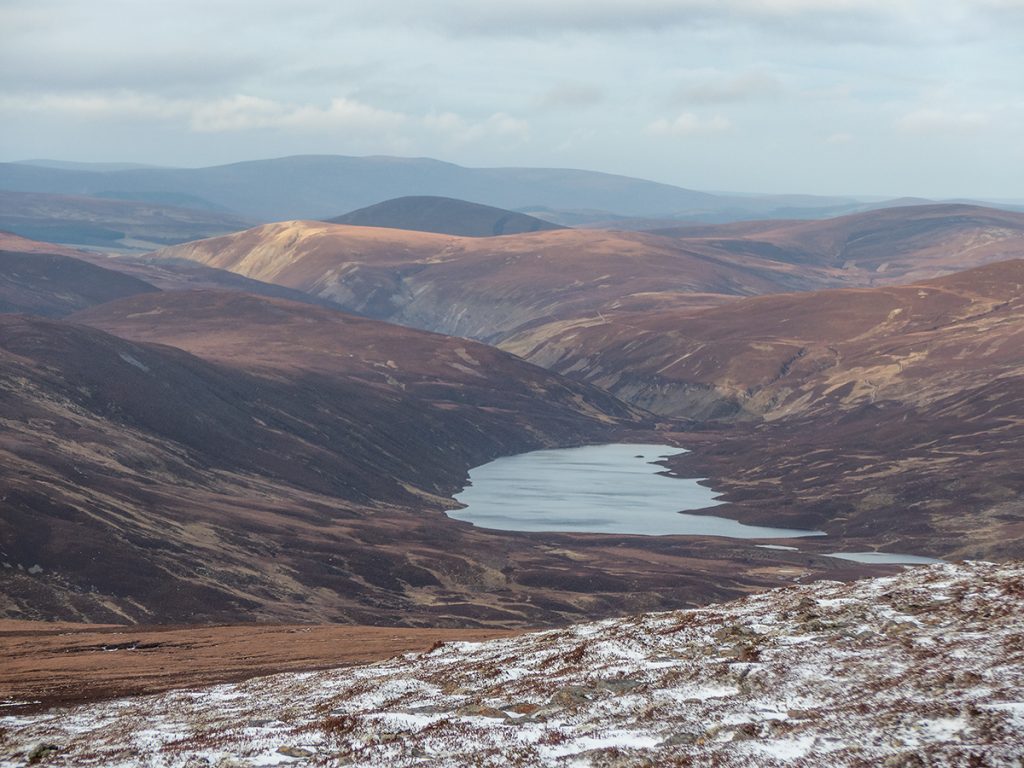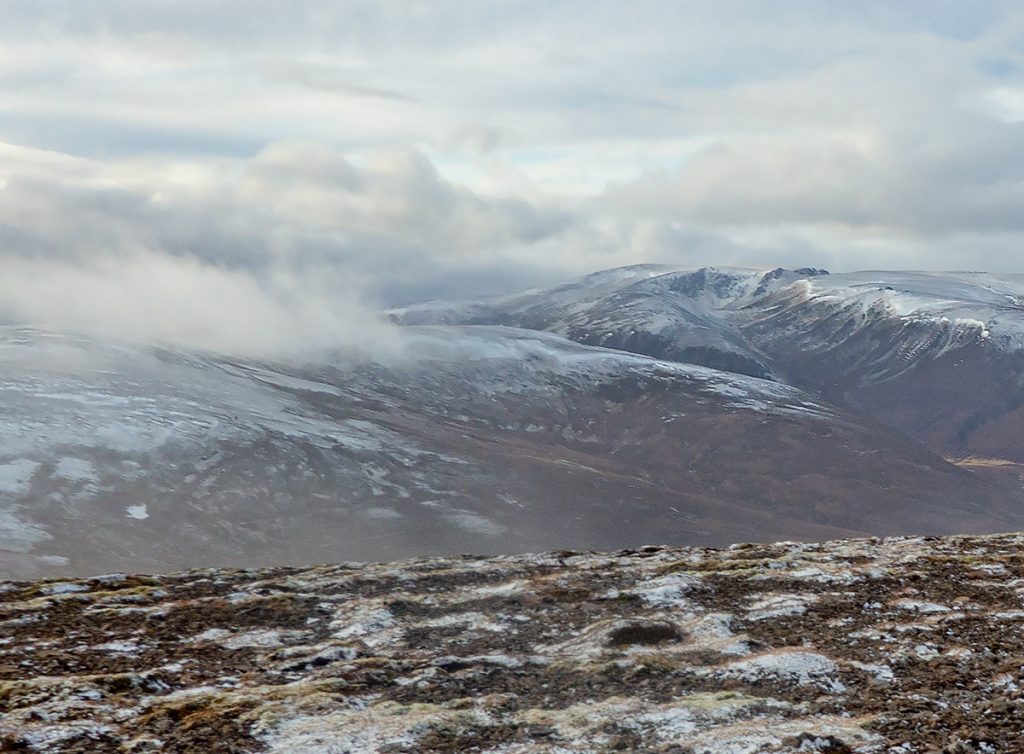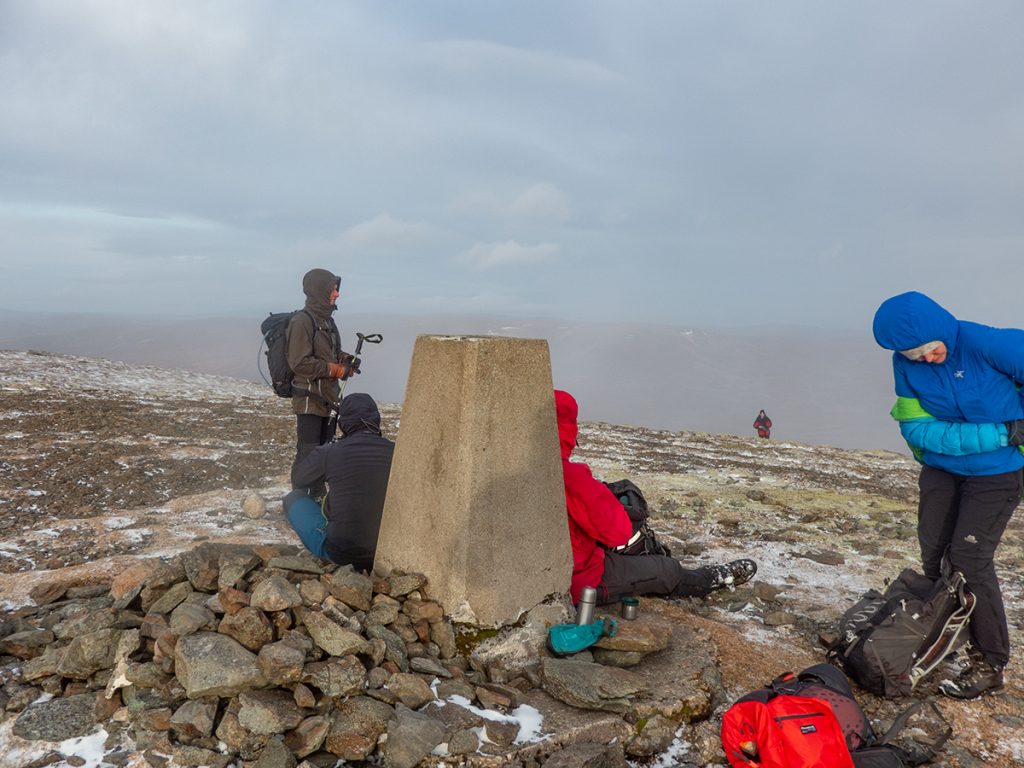 We took a quick snack break but the full force of the wind was blasting past and too cold to stop long. Glad I'd erred on the side of caution and brought a full-weight down jacket to put on. You never quite know what the wind speed or wind chill is, but I'd see how it compared with a predicted 'feels like' of -15c. I'd recently bought a gadget that measures just these things..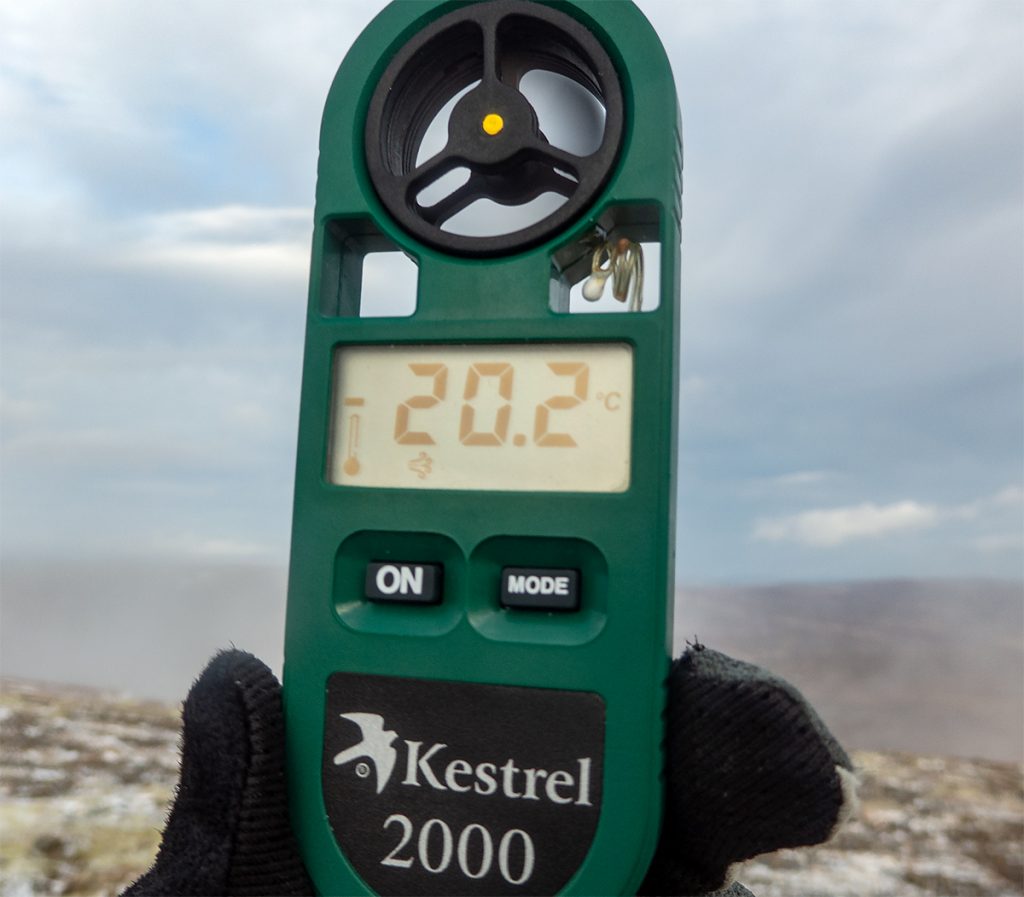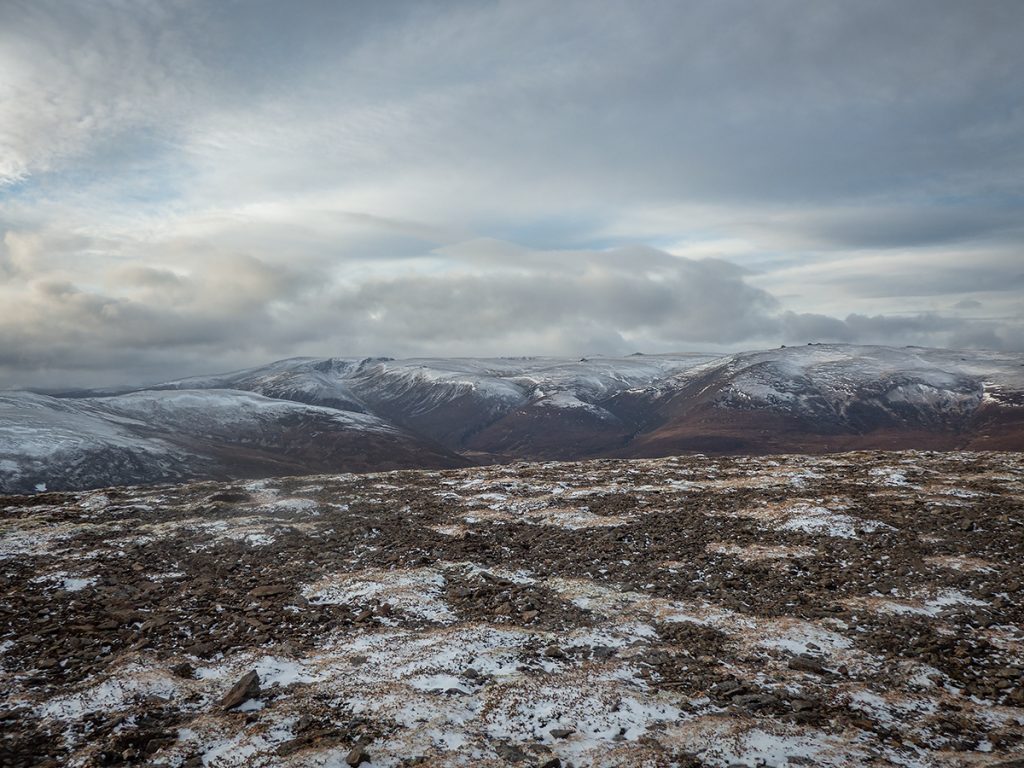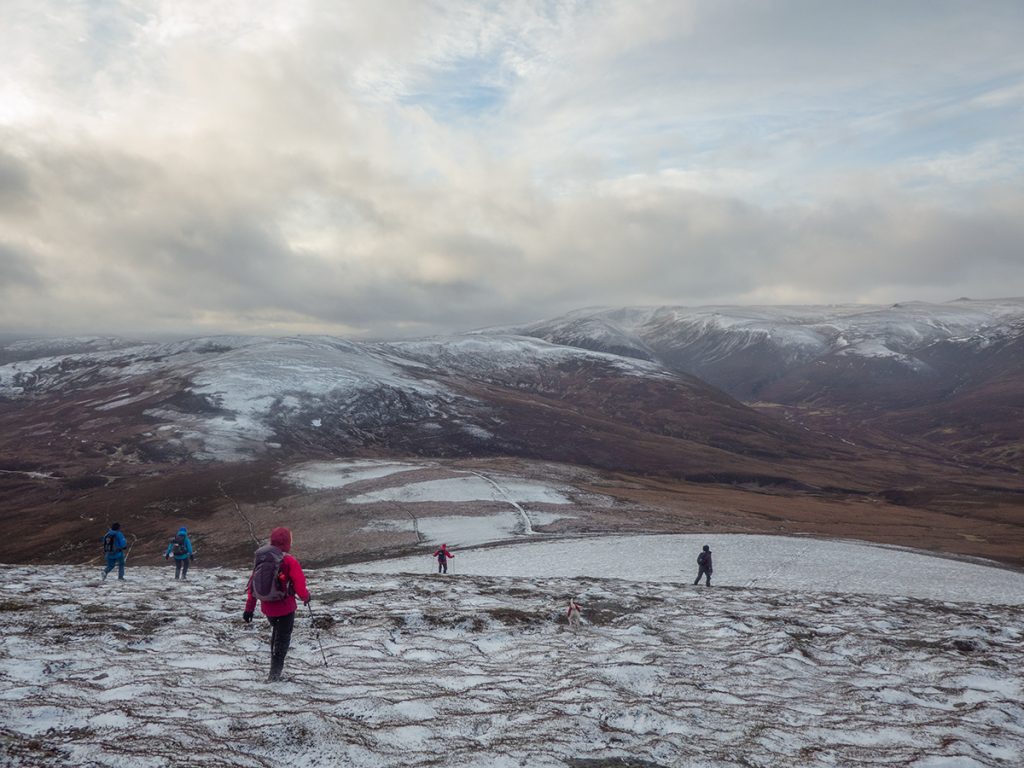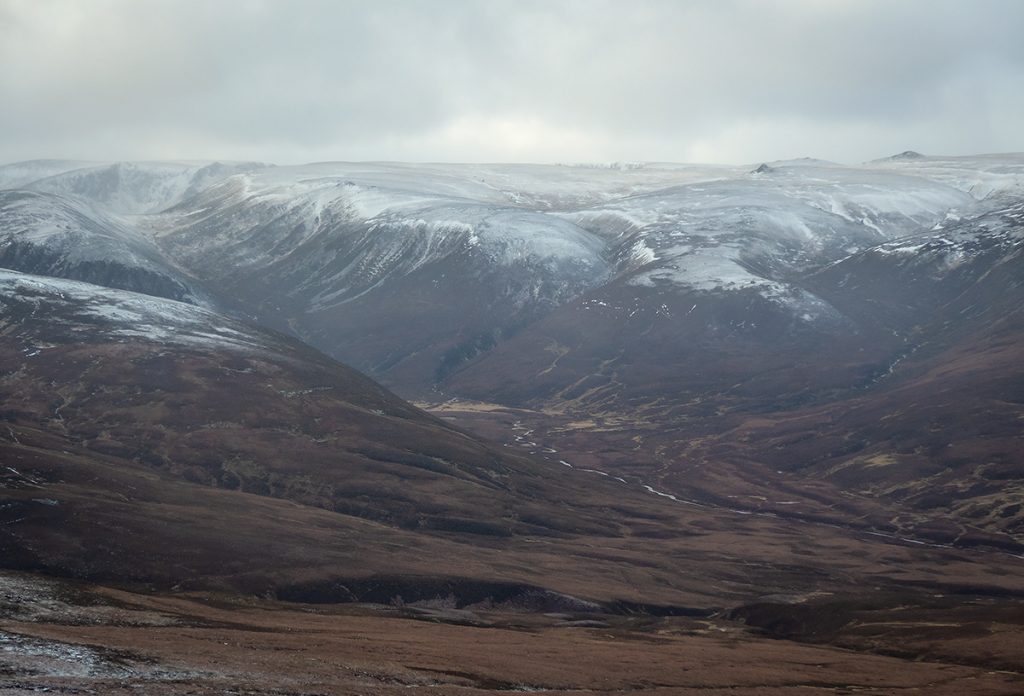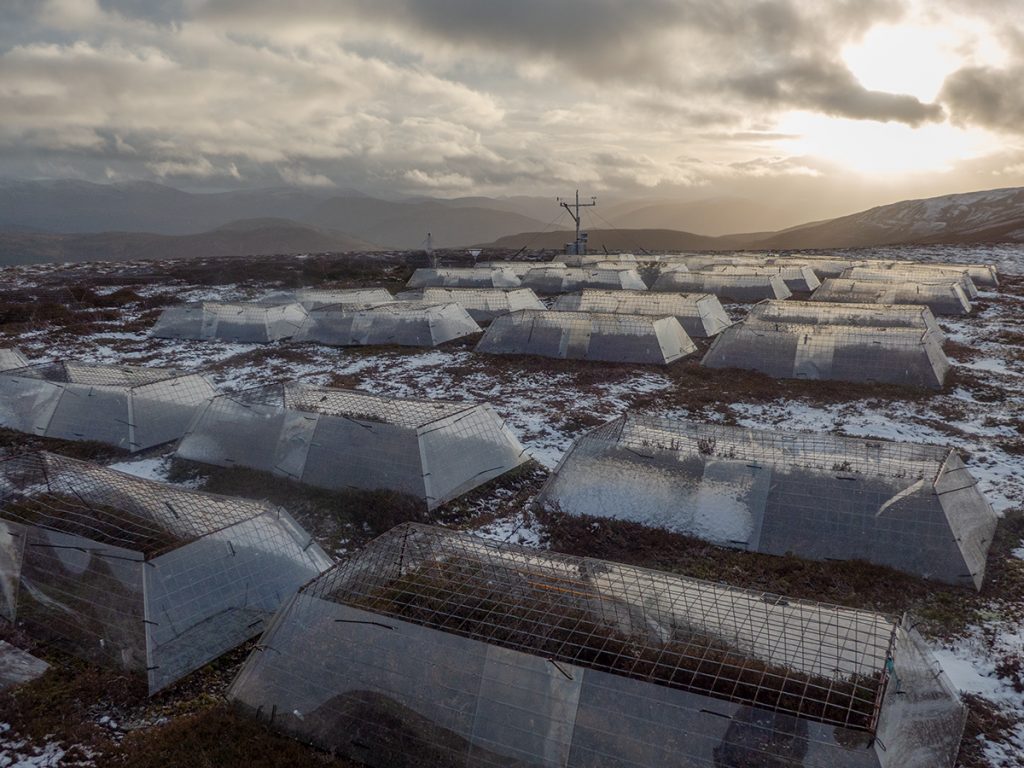 I'd taken a stroll off the main track before to visit this mysterious installation – but this time we had somebody that worked at the Hutton institute in our group and they knew all about it's purpose. It has it's own web page that explains.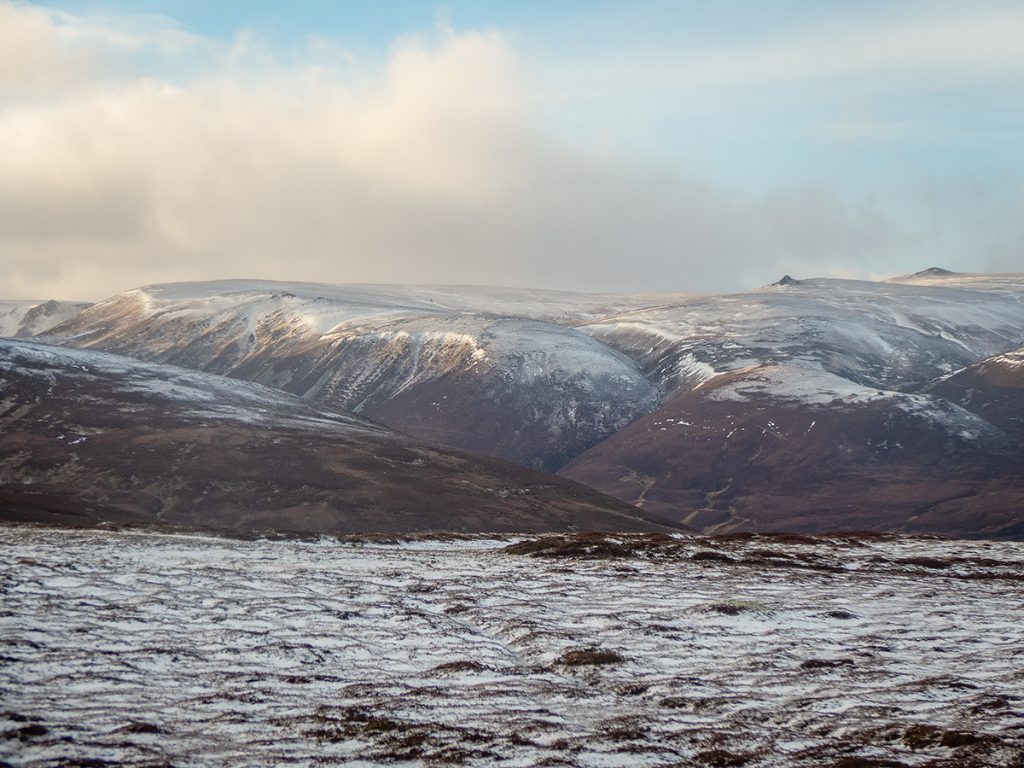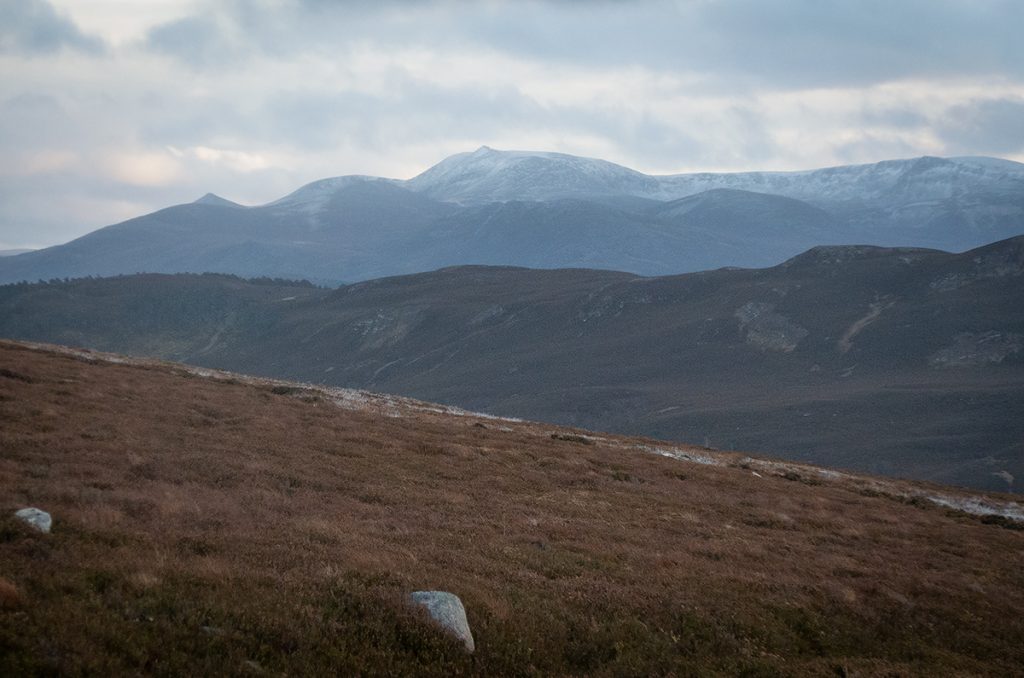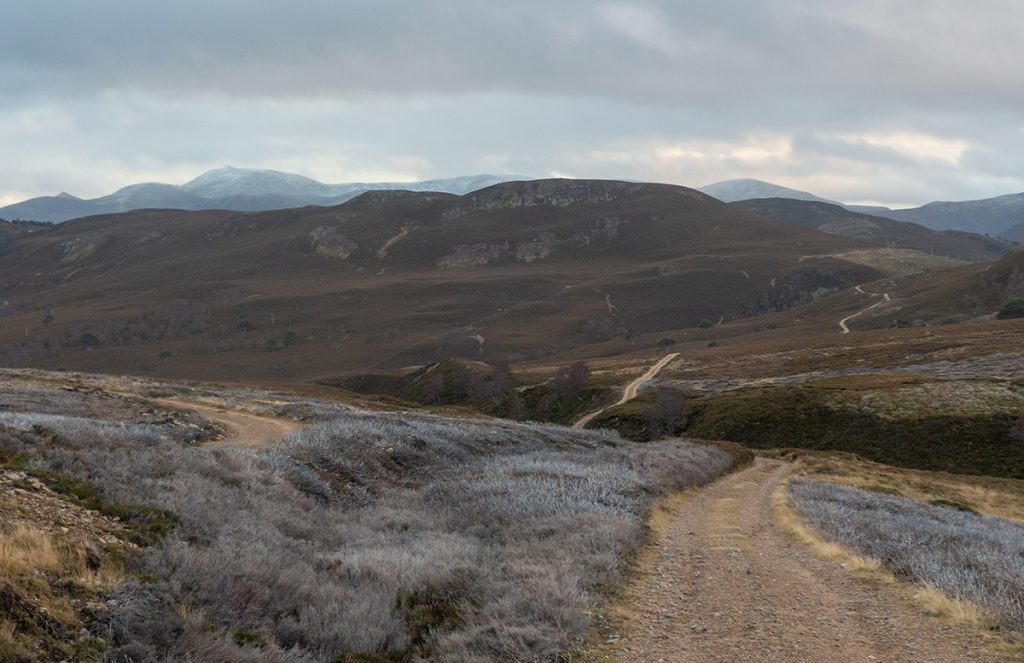 We took a left and headed towards the start. Some of the troop decided to hack down into and across the gulley containing the Stable Burn, myself an another continued around the longer but easier track that heads around Bhonich. It crosses a few small fords.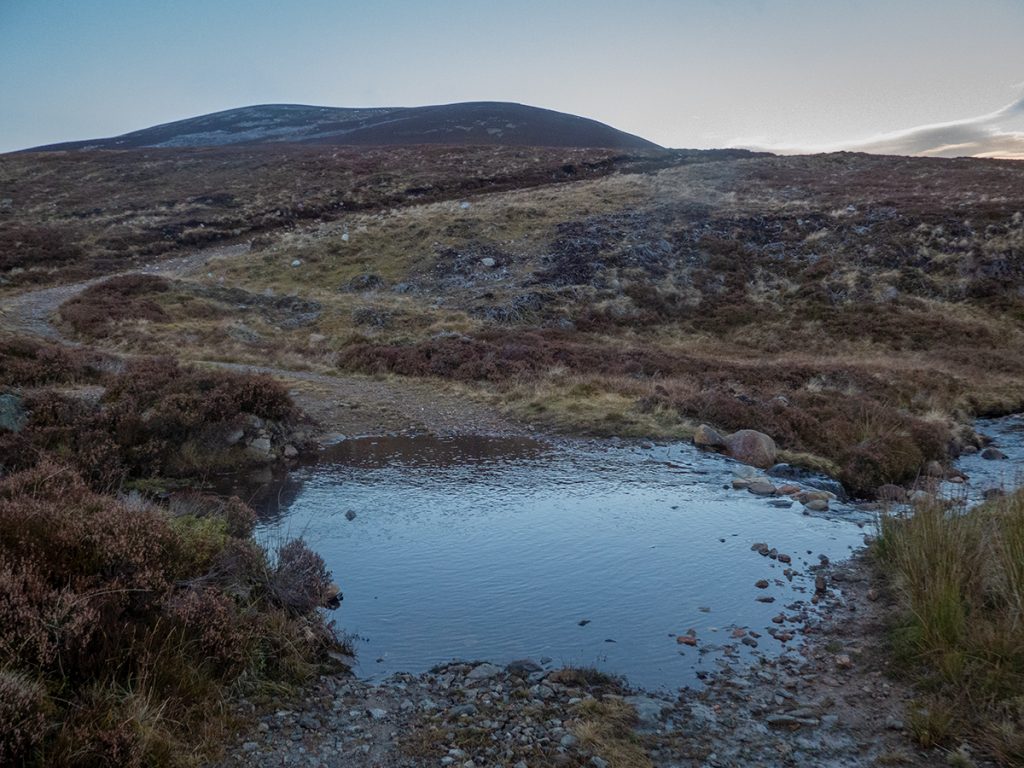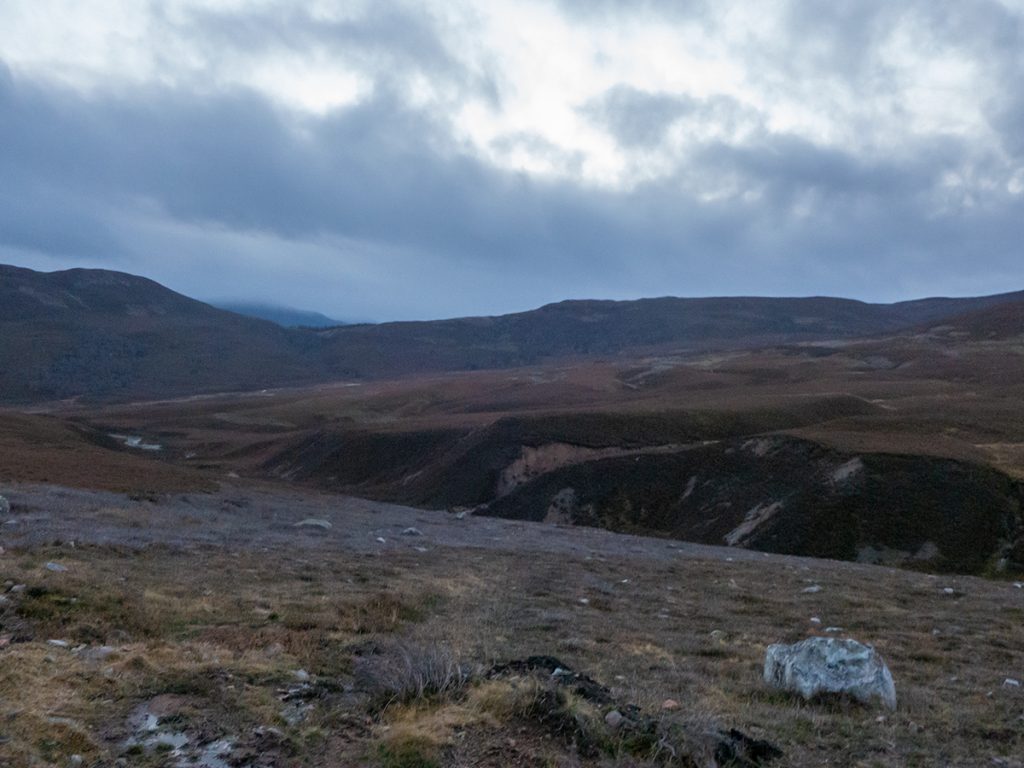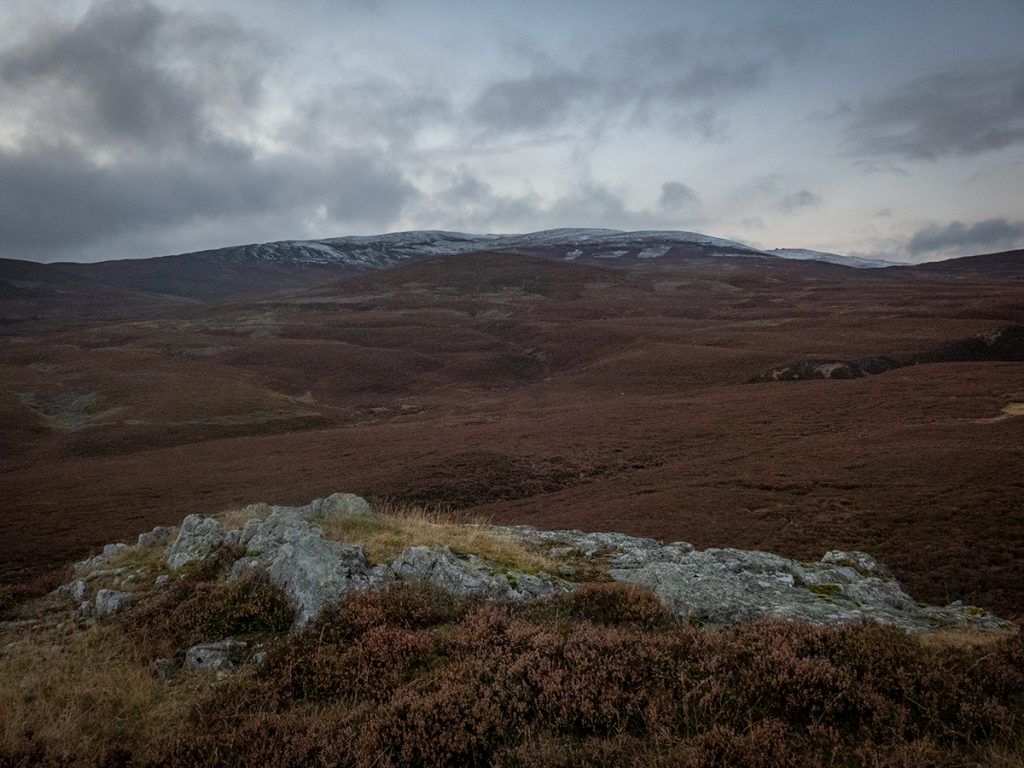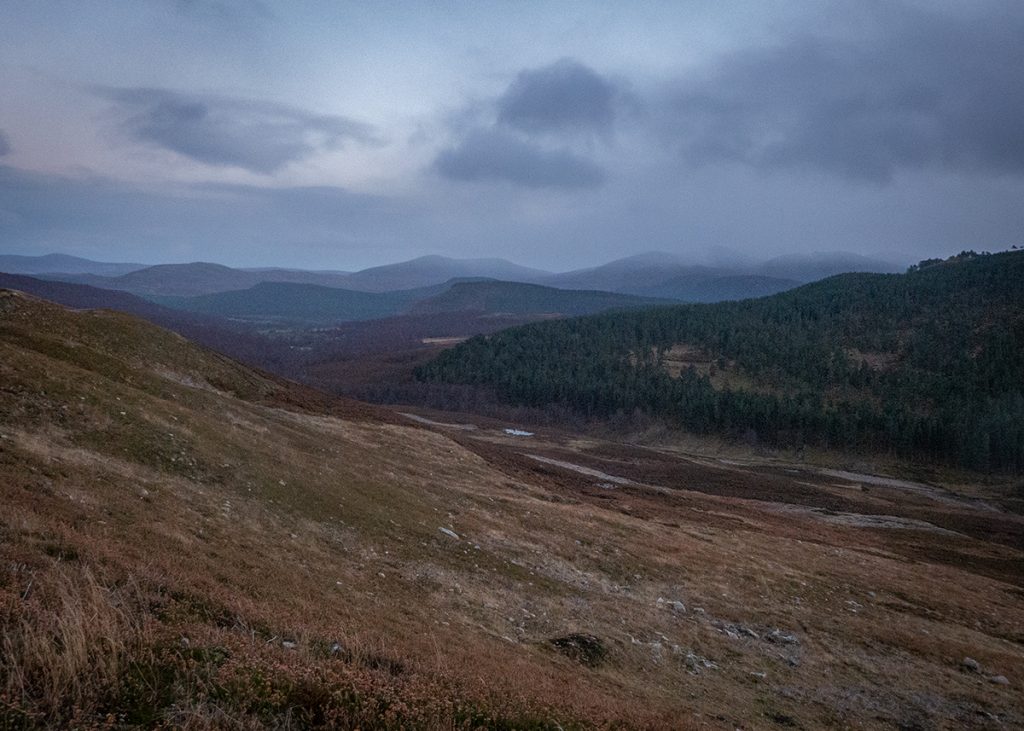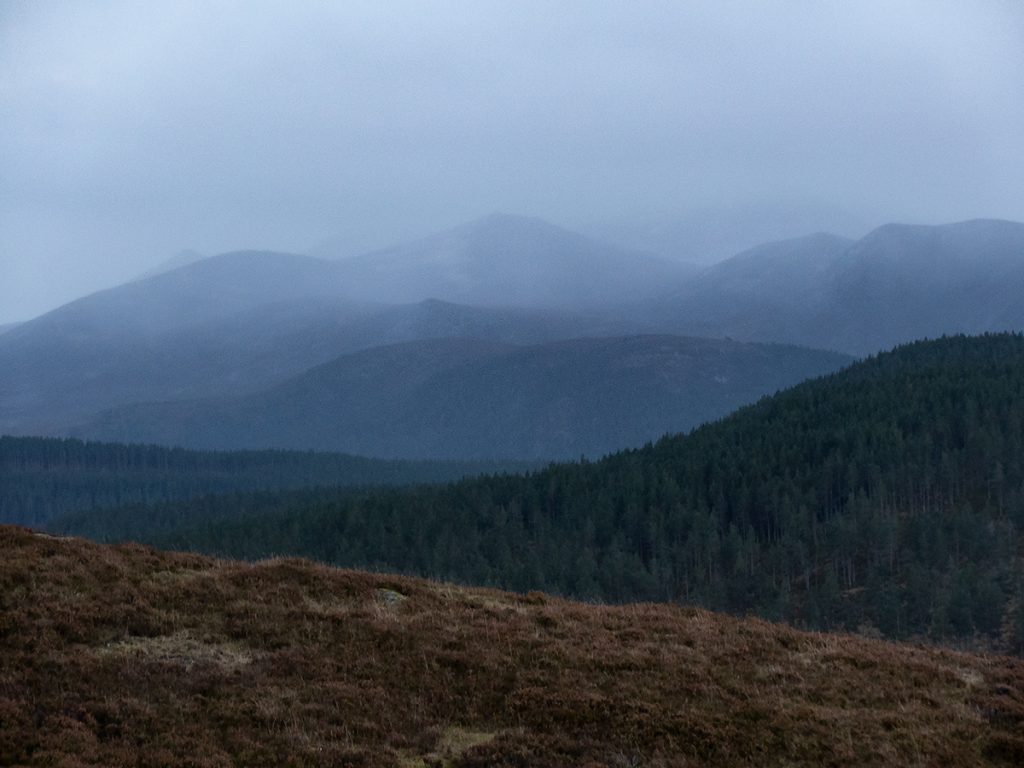 In an attempt to catch the bus, myself and another had paced on ahead of the group, in a hurry we didn't stop to check out these old farm cottages at Auchtavan, which are conserved as an example of a highland 'fermtoun' and were refurbished quite recently. More info here.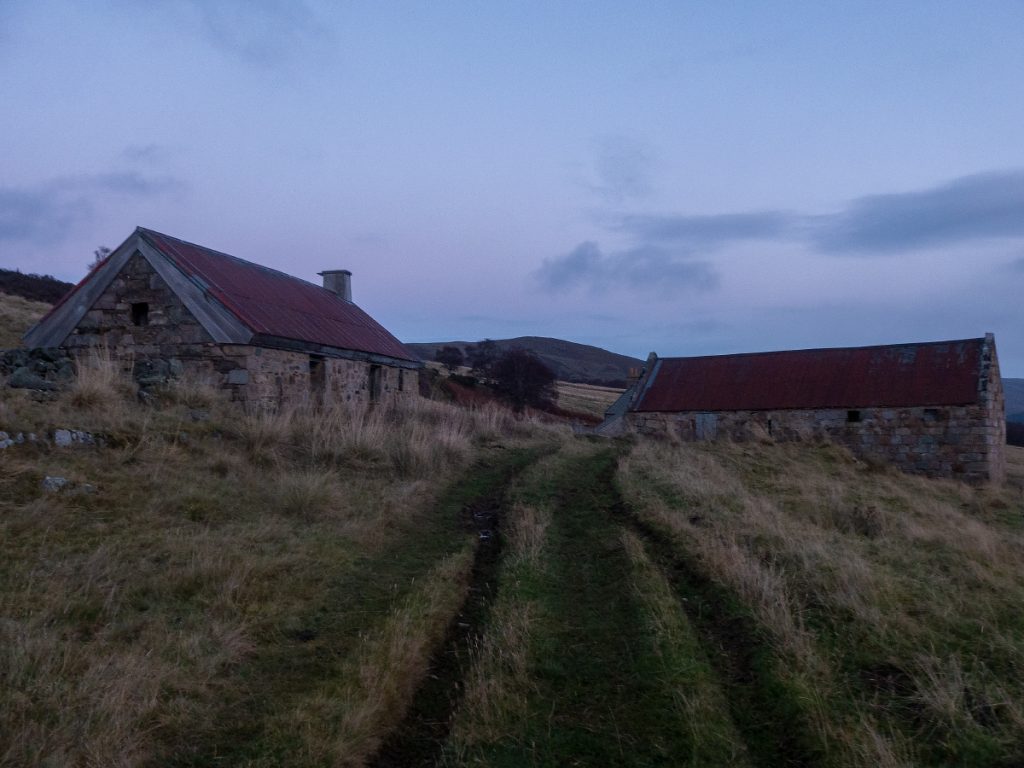 Head torches on, we navigated the last few km in the dark lanes, alas missing the bus but good to get a day out in a club group again.