Since the start of the plague back in 2020, I'd been quite careful, but around the time of my 50th birthday I'd been encouraged back out to nights in busy pubs, had probably become a bit blasé, and was then stricken down with Covid at the start of November not long after the trip up Morven. A fairly rough week of illness followed, and once I was clear of isolation I went for some test strolls an easy bike rides, concluding that although on the face of it I felt mostly OK, I'd lost a huge chunk of fitness and strength, and that there'd be no quick return to full capabilities.
December brought storms Arwen quickly followed by Barra, depositing a large dump of snow on the hills, I was keen to head out but wary: there are few things more tiring than battling through deep snow. I planned some short routes on smaller hills, enough to test my newly 'unfit' status but staying relatively close to civilisation.
I headed off with a friend towards Lochnagar car park, the intention an up-and-back to either Conachcraig or Meikle Pap.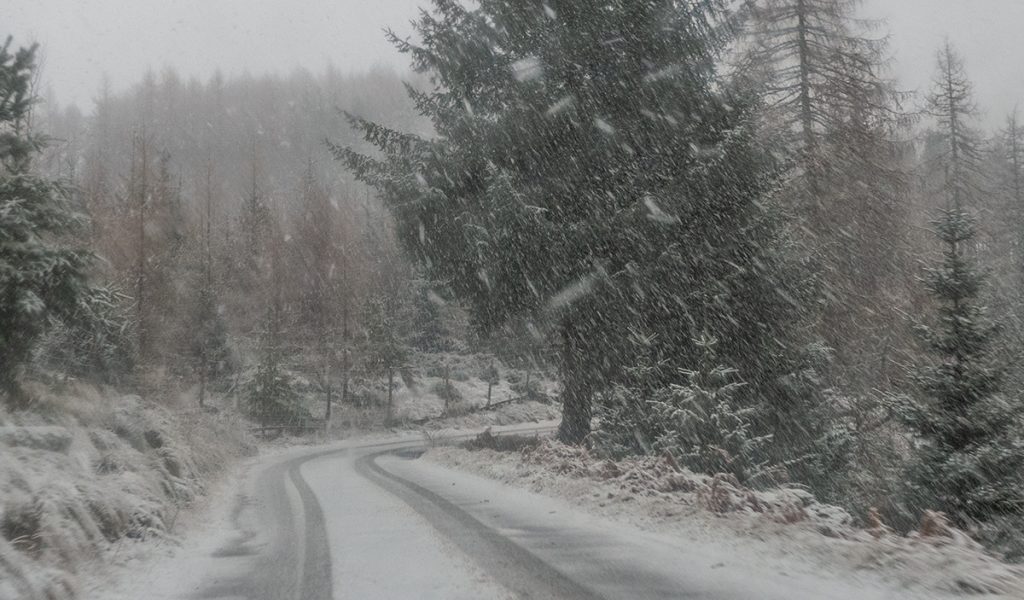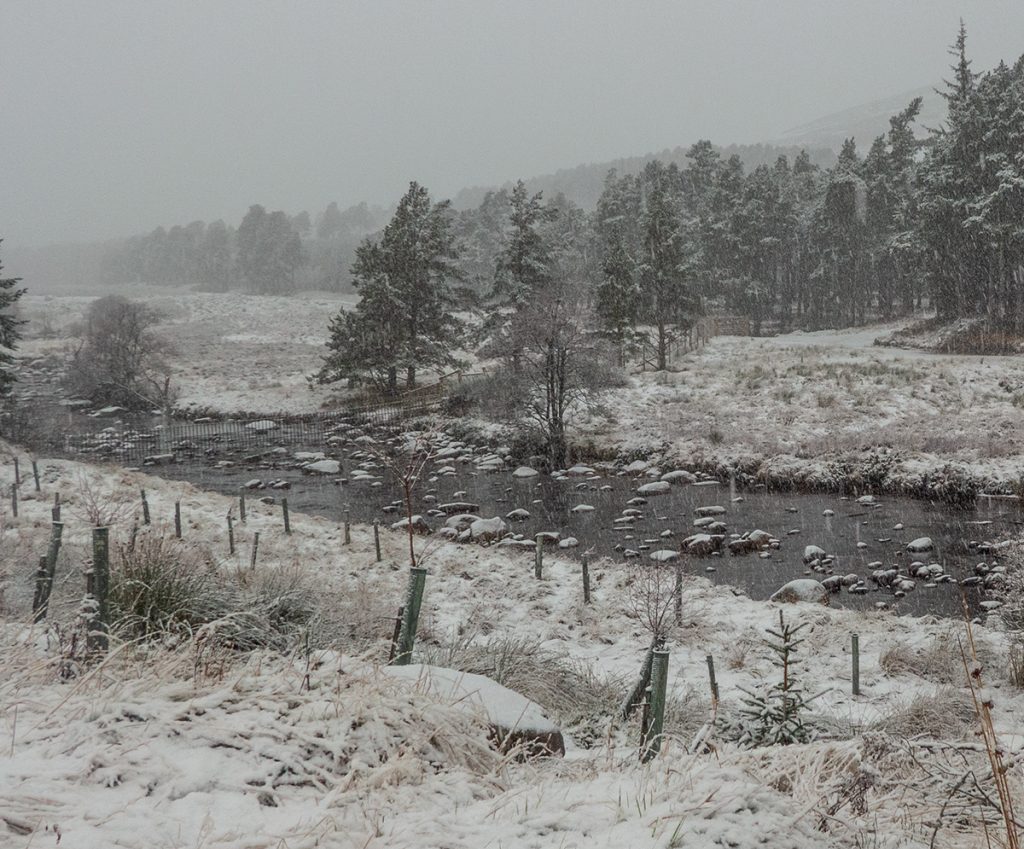 With there being a chance of being snowed in to the car park, we turned around and started on plan B: starting at Ballater and heading up Pannanich. Once at the top, we'd reassess the next move with a couple options available.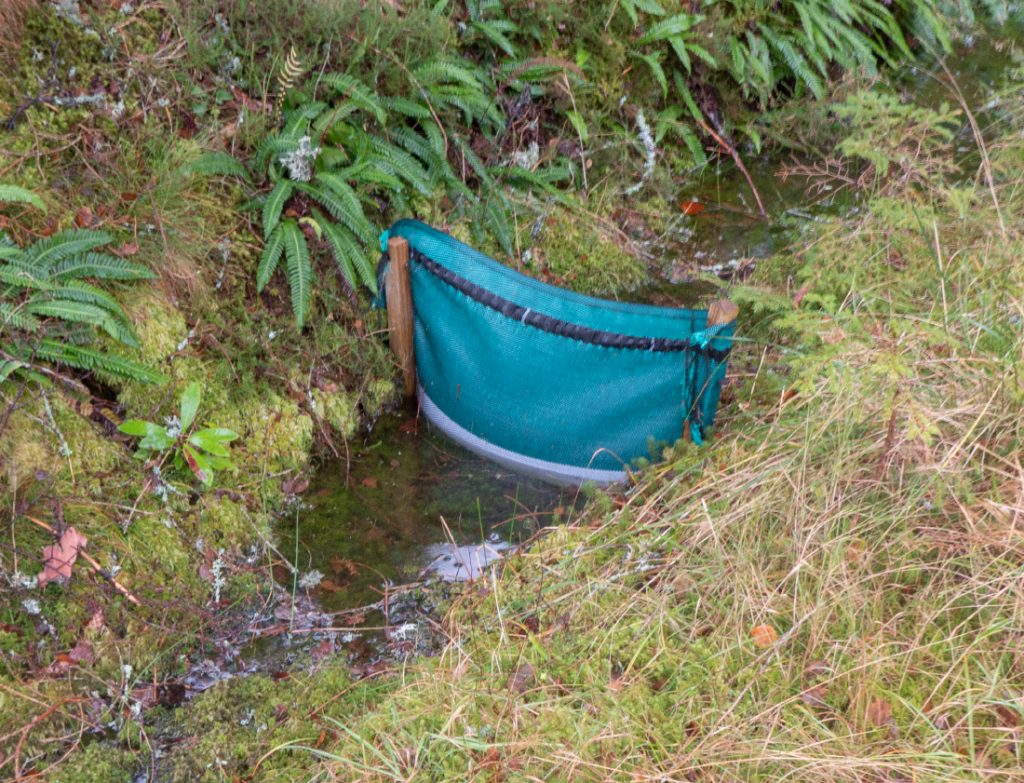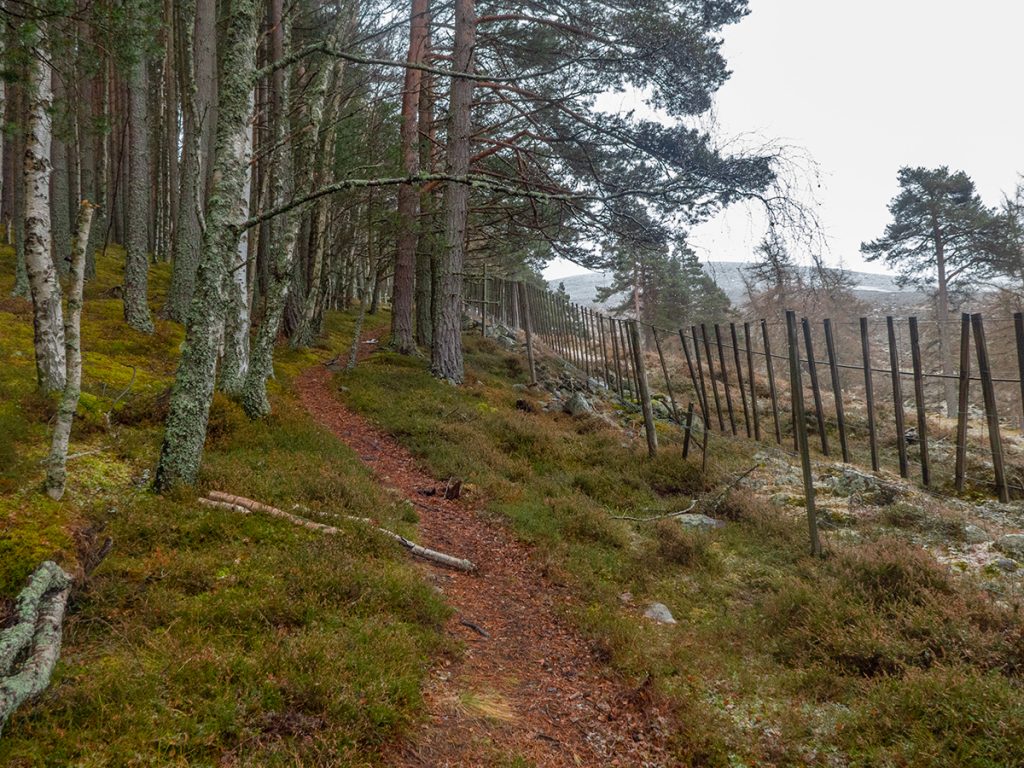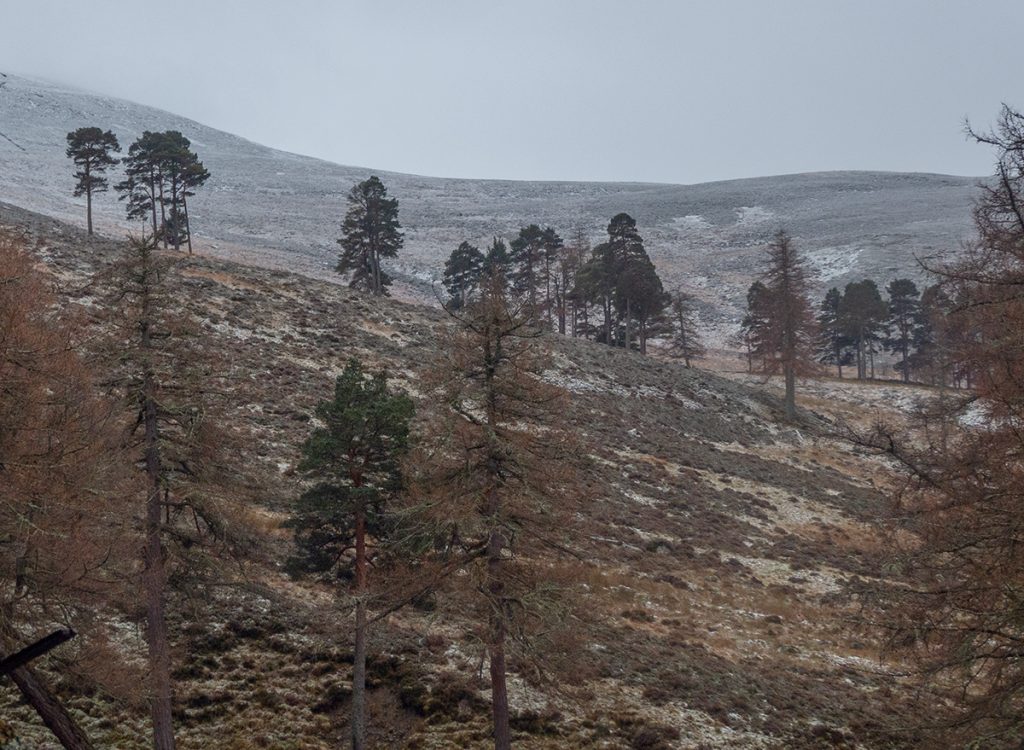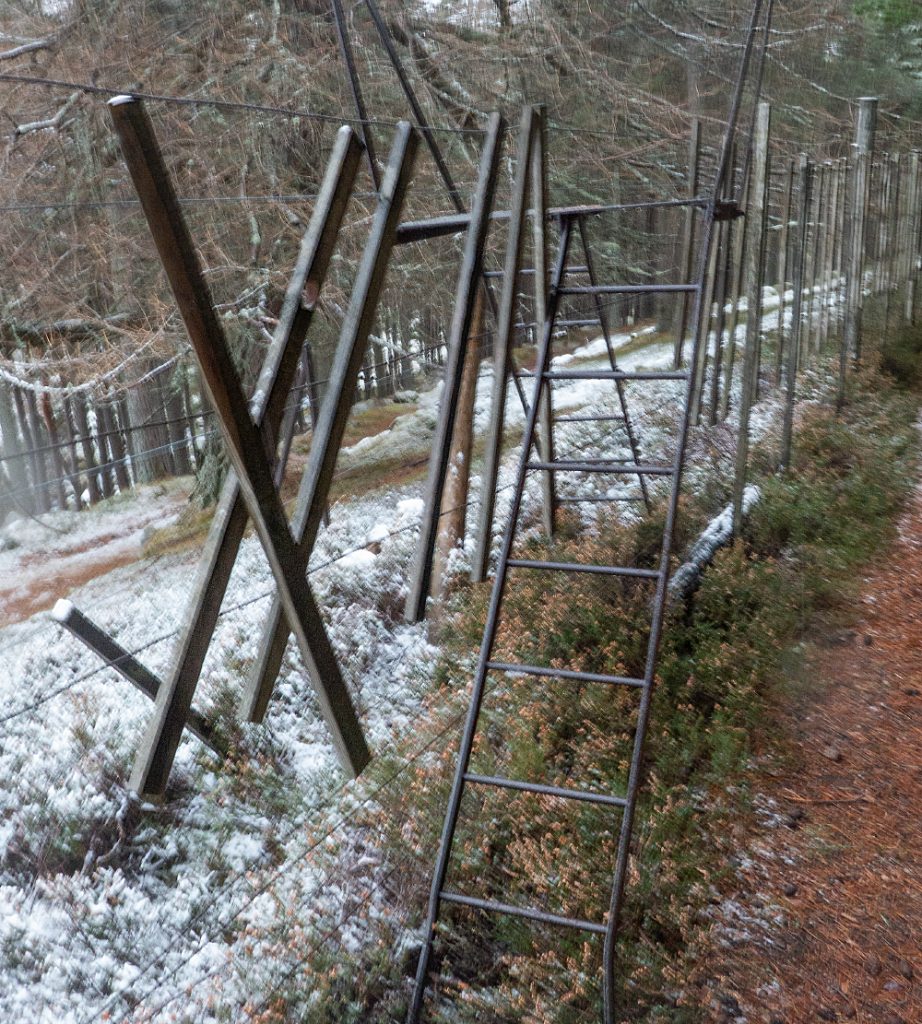 We pressed on to the top of the woods then were forced to cross, I managed to get a shock from the fence on the other side not realising it was electric and let out a few choice words!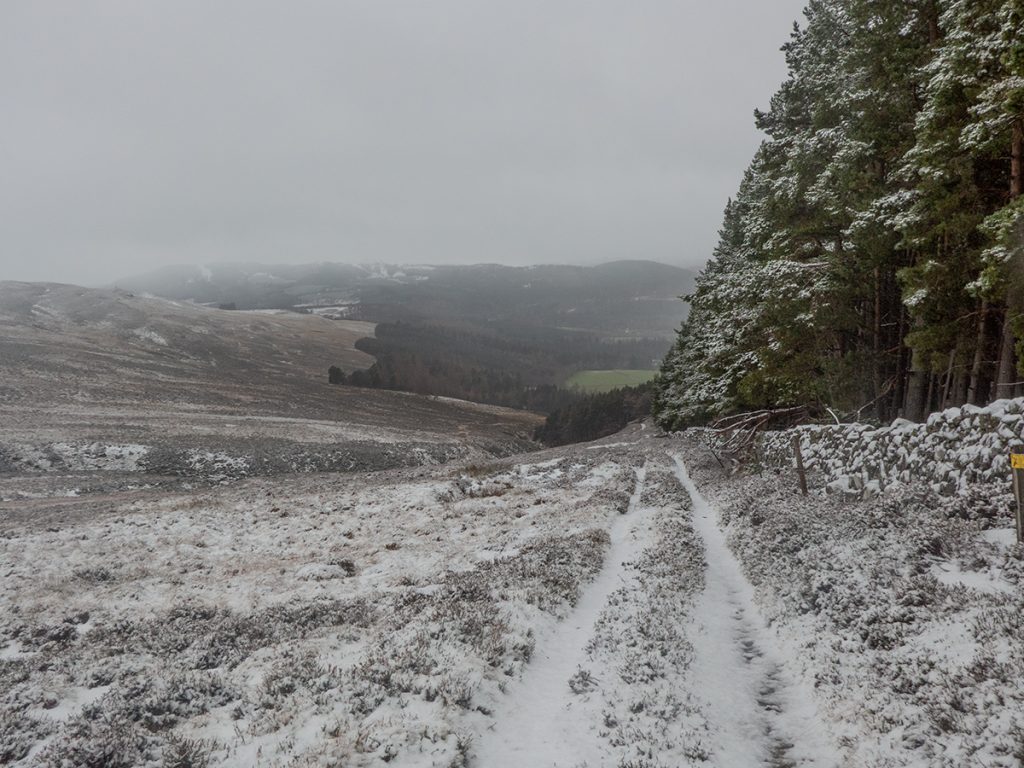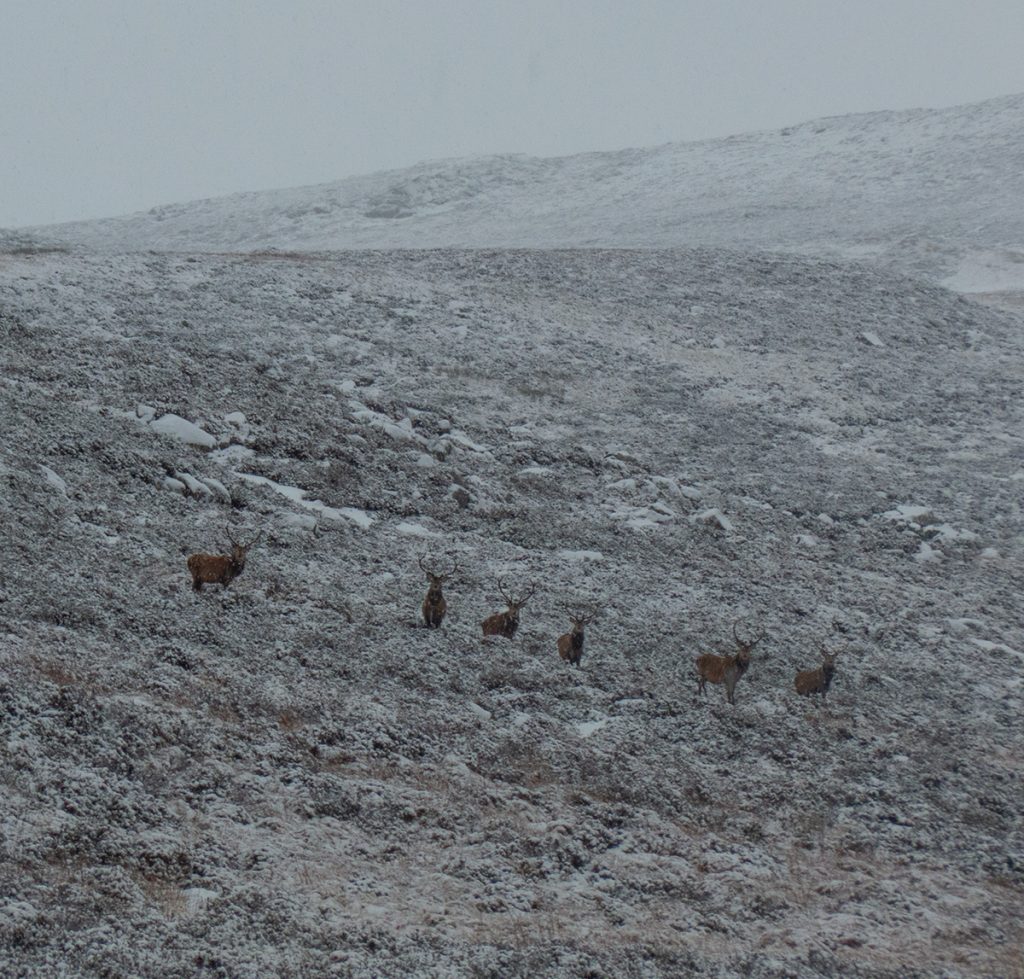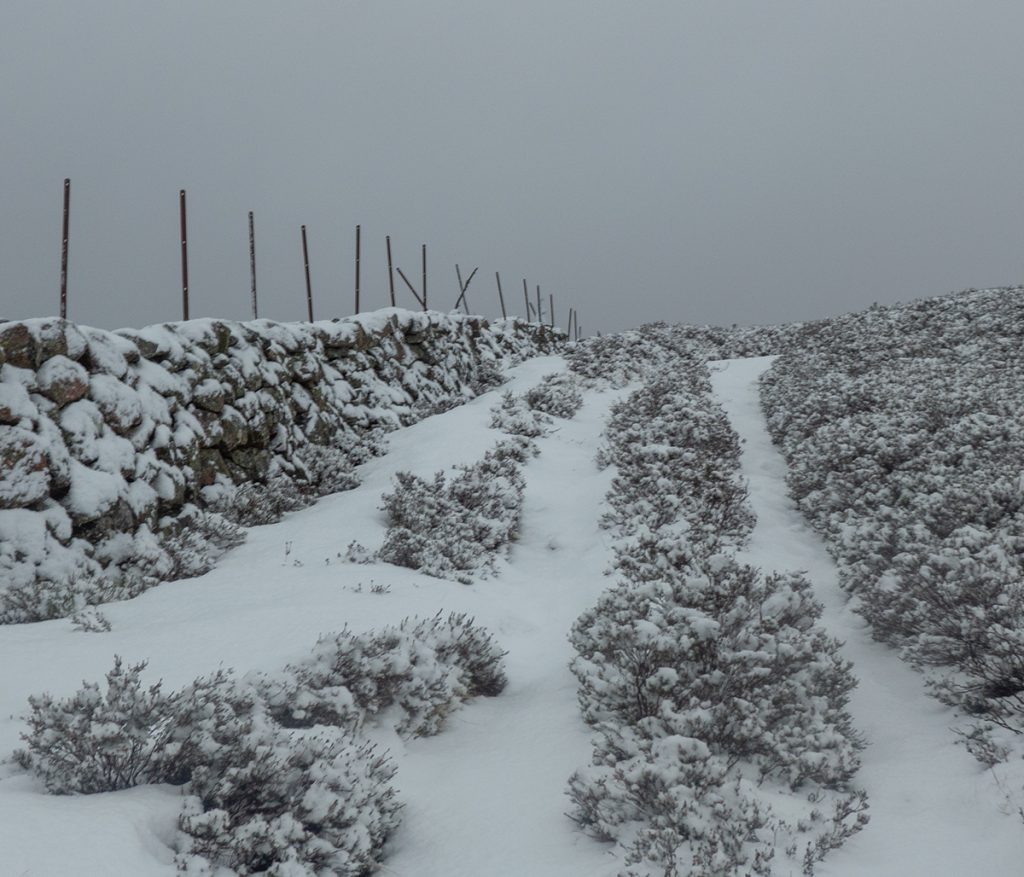 Glad to see the Pannanich hare sculpture is still here, though I'm still none the wiser to who/why made them (there are others scattered around the area).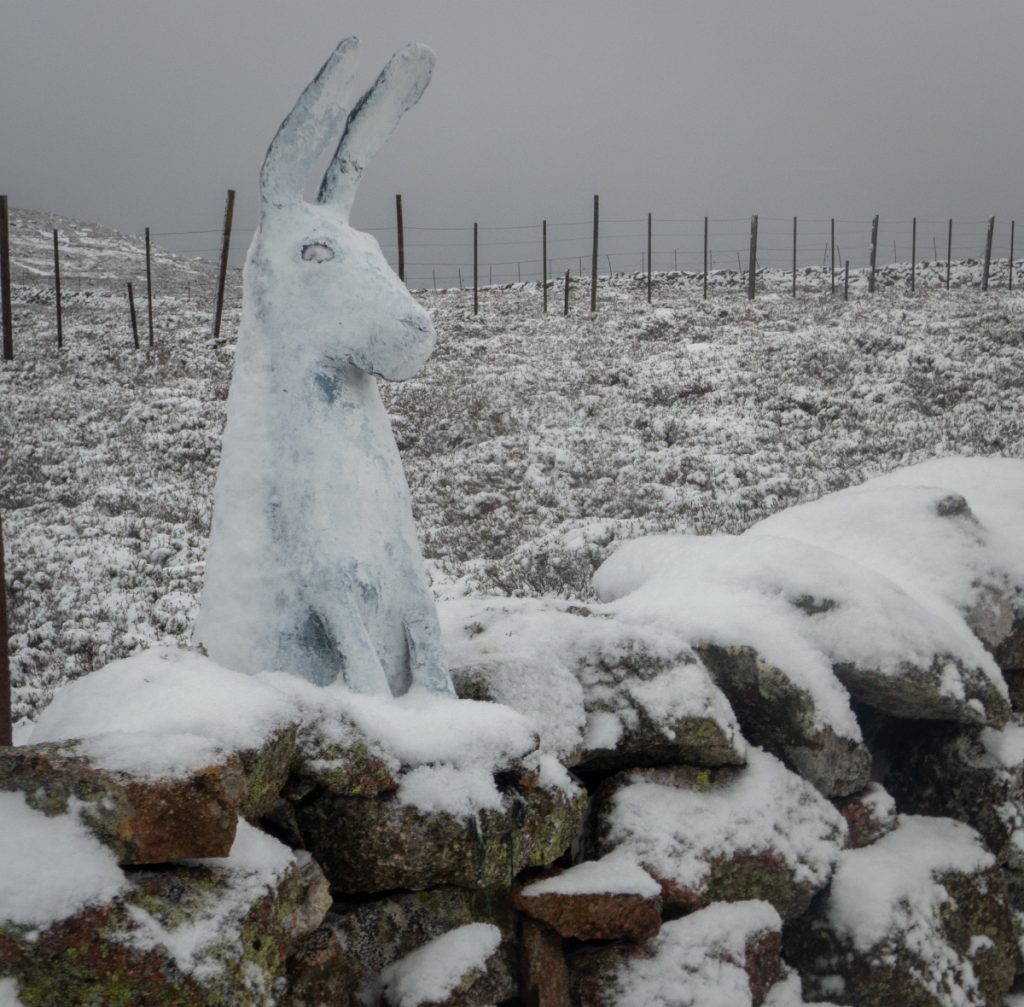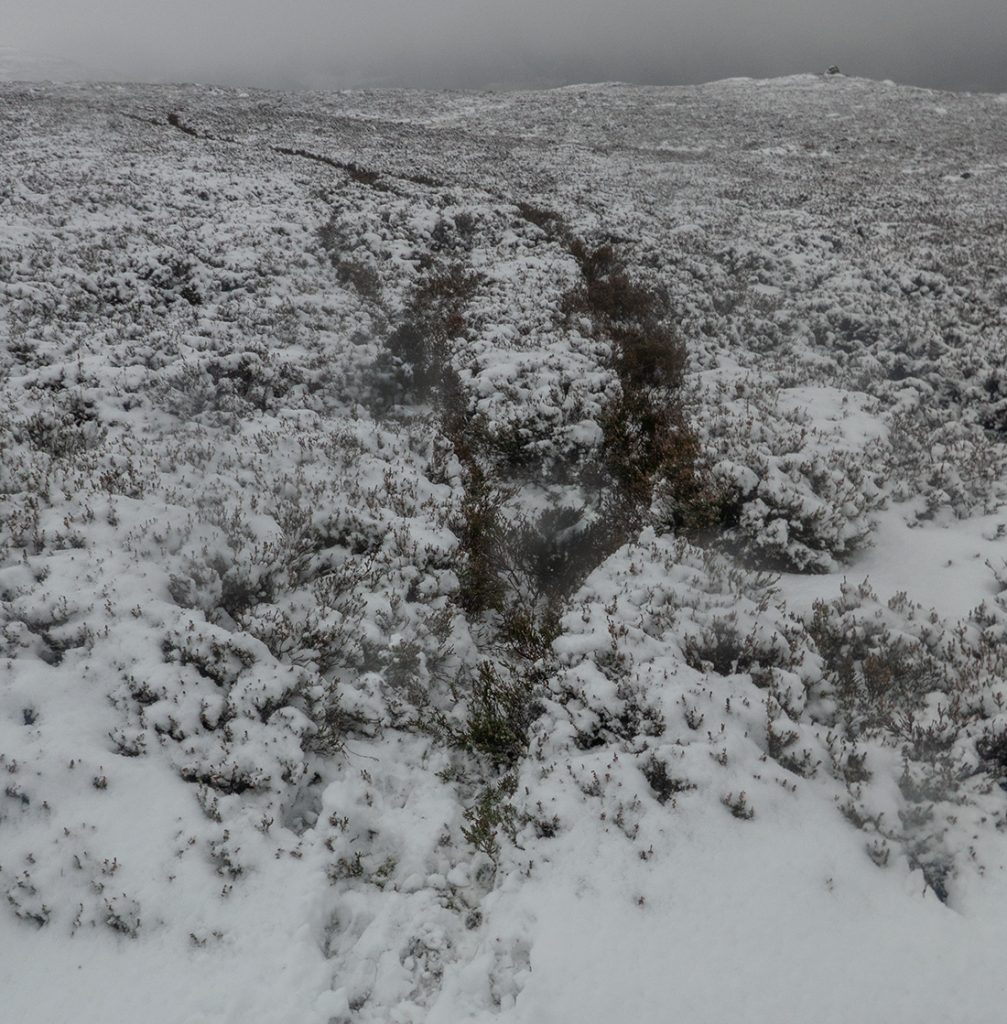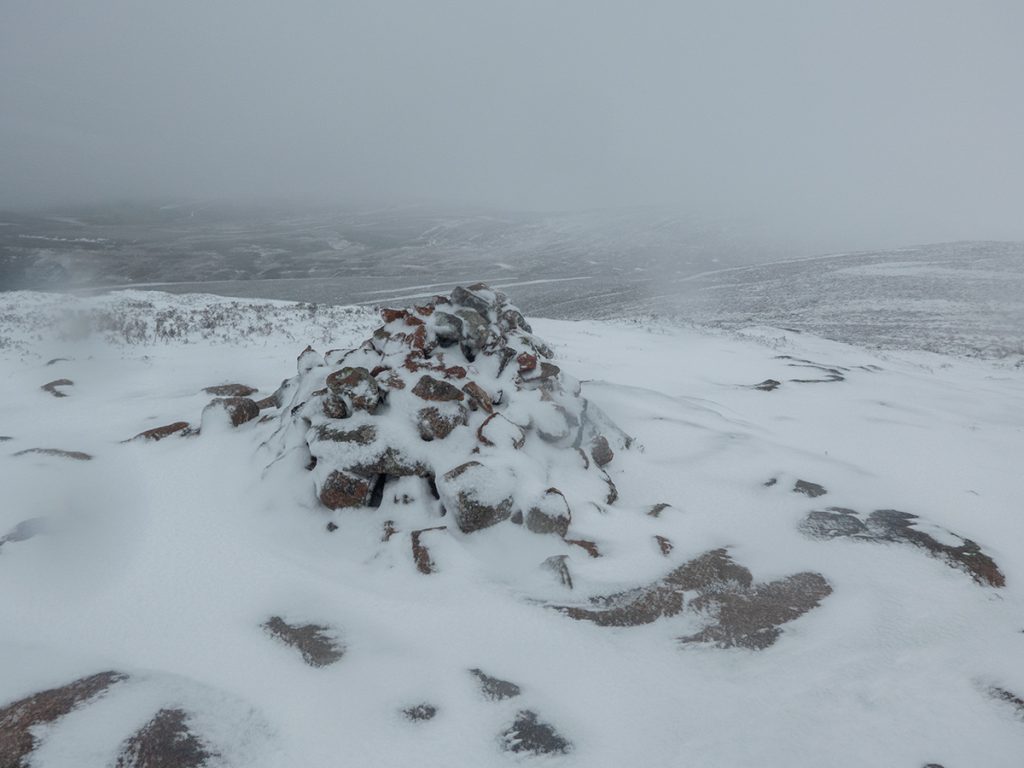 So far so good. The climb up is steep and I definitely felt weaker than I'd expect, but I'm not exhausted (I've had spells of this unexpectedly in recovery).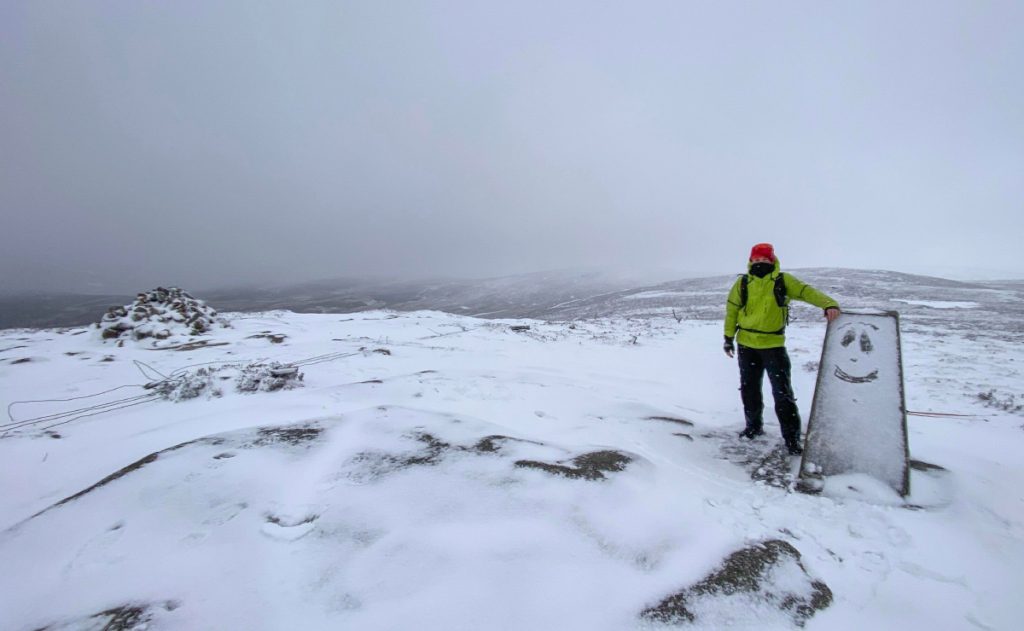 I'd pondered that it'd be nice to turn left and do 'heartbreak ridge' on foot, but this is turning into the icey headwind, and it's been blizzards on and off. We'd also need to suffer some road on the way back. To the right, the terrain is flattish and there's a hut where we can stop for a break, easy choice.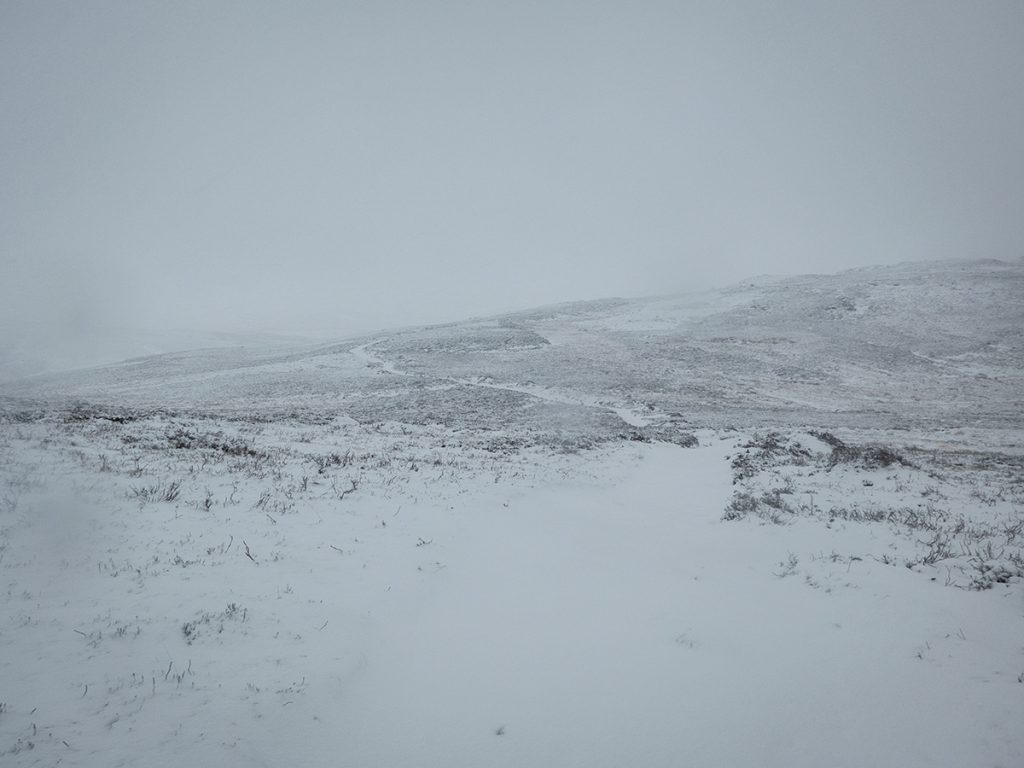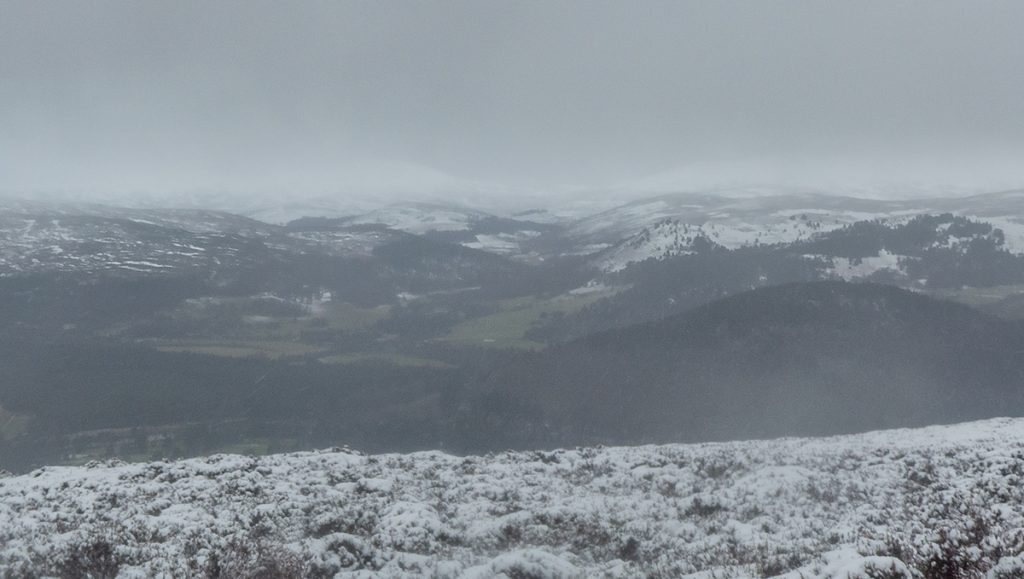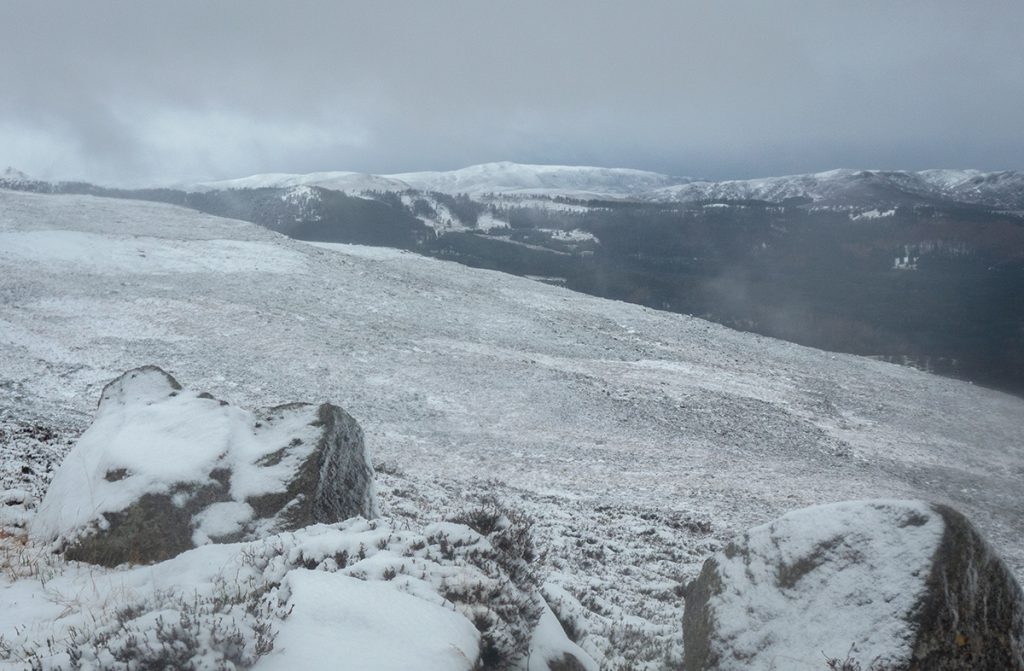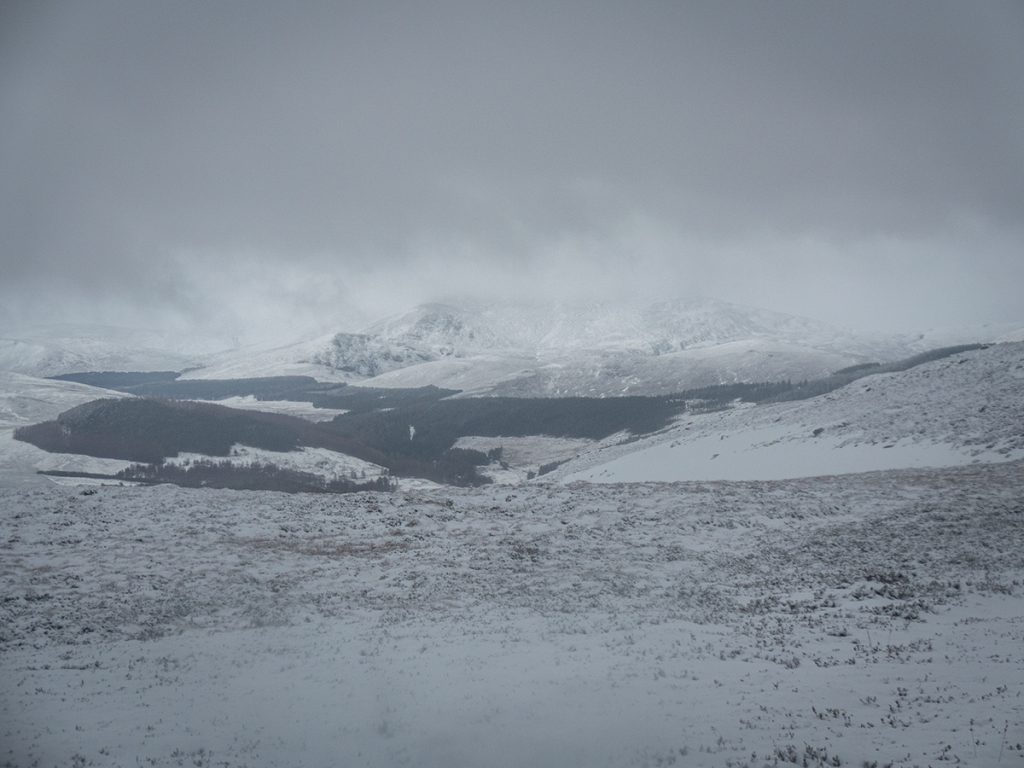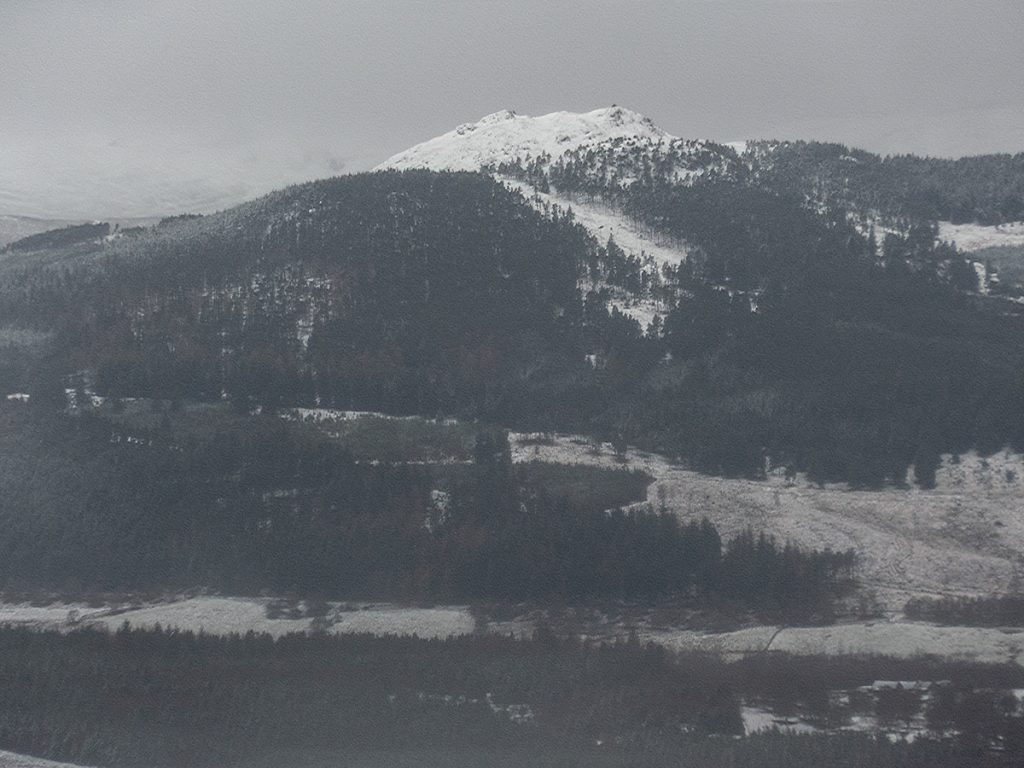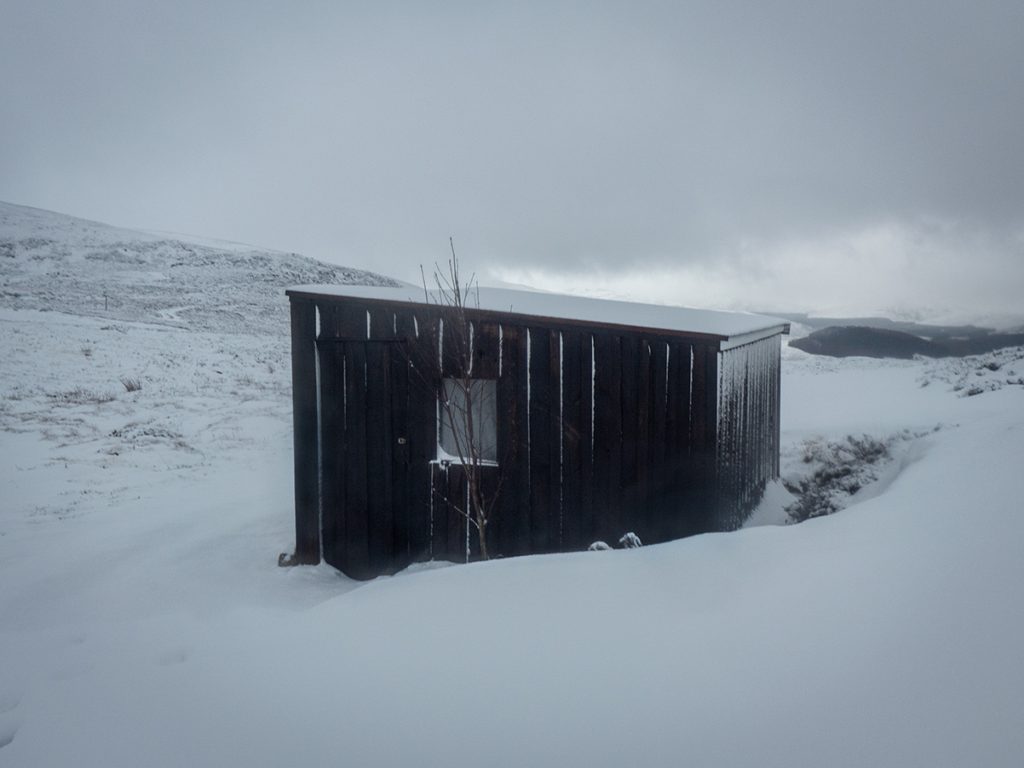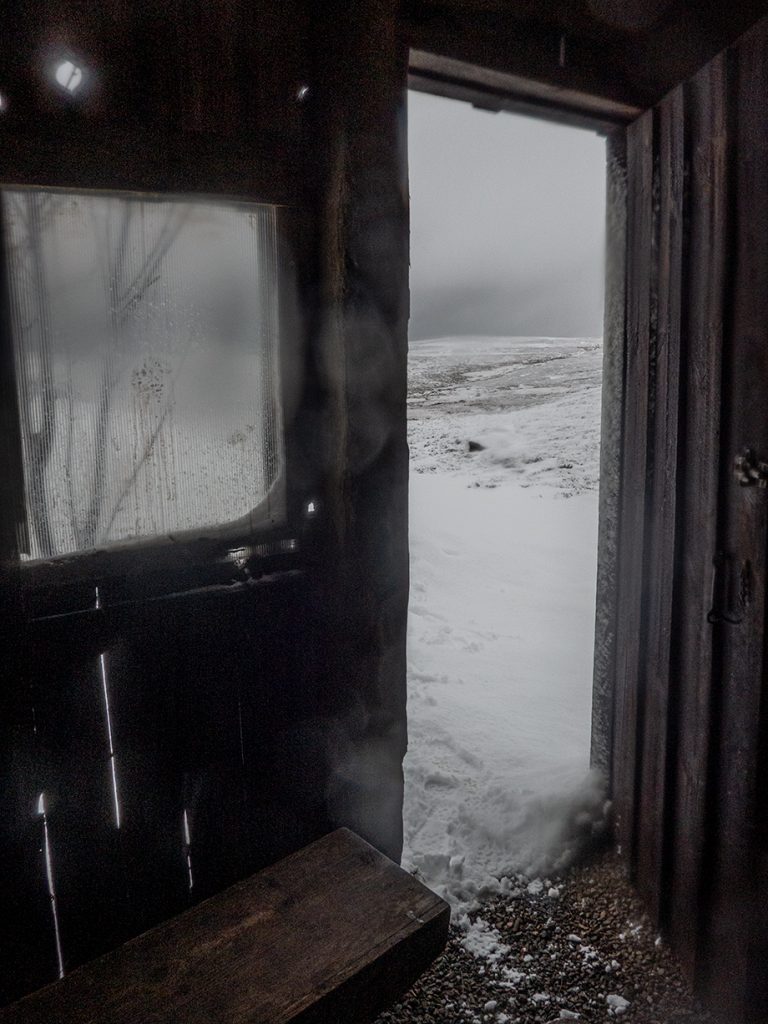 Reinvigorated with sustenance, we decide to push on to Cairn Leuchan, it's another 2km and 100m further ascent.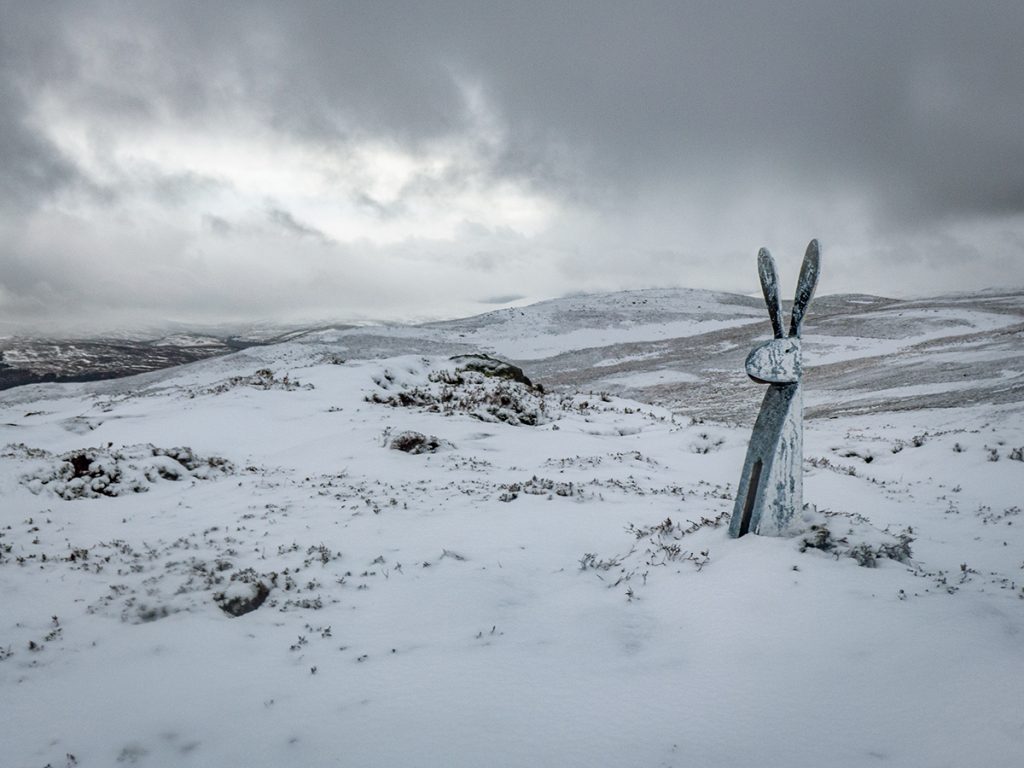 Although only 100m higher than Pannanich, the difference is noticeable, the wind is really whistling past here, and there's some sastrugi and ice has been scoured of fresh snowfall.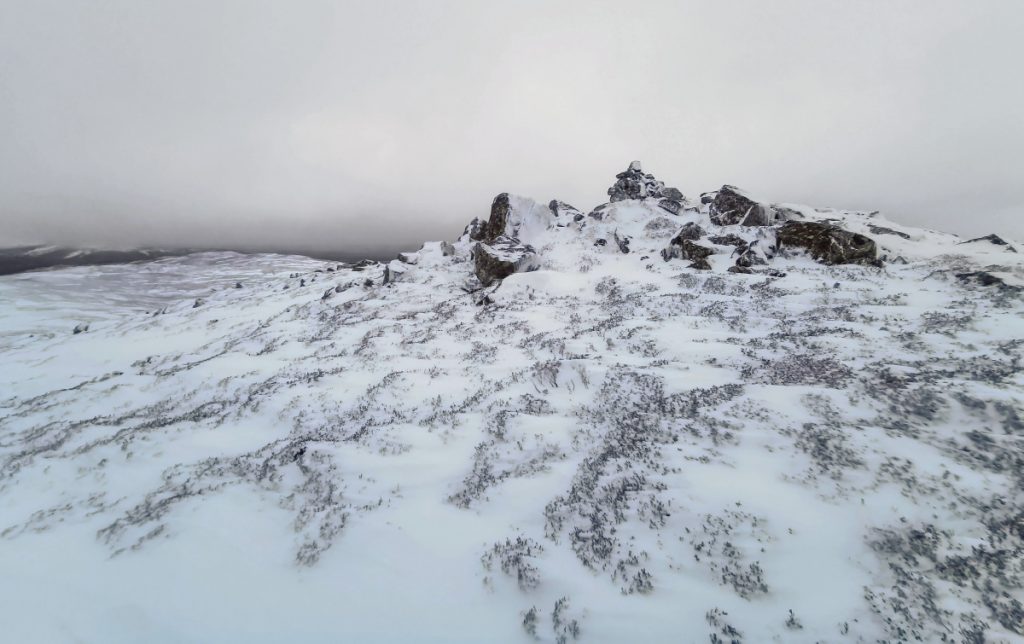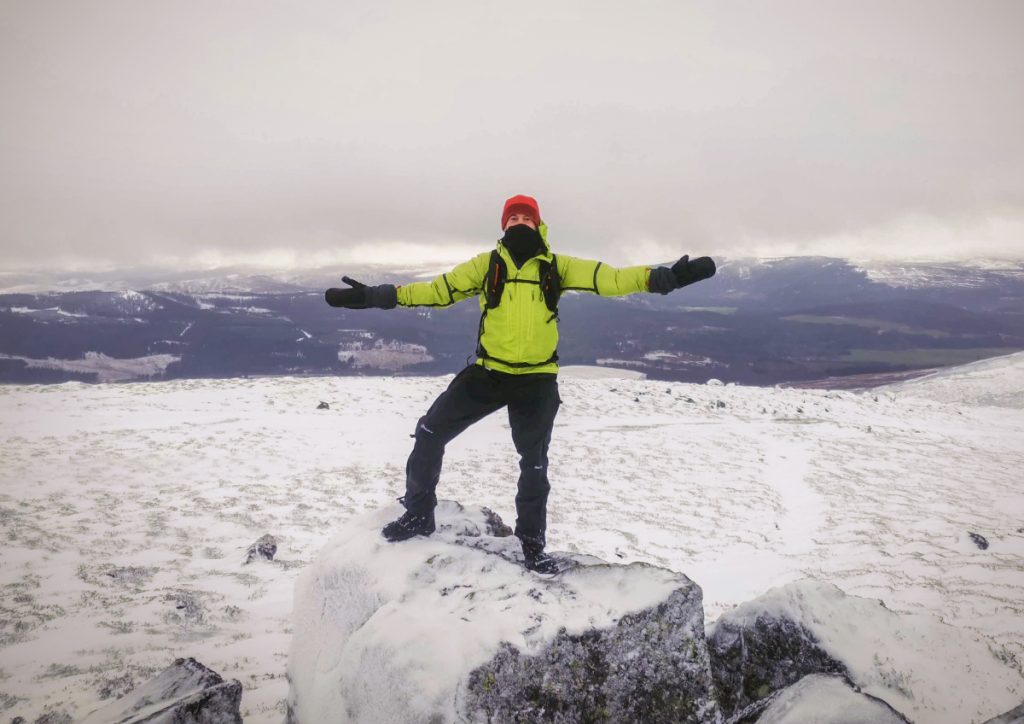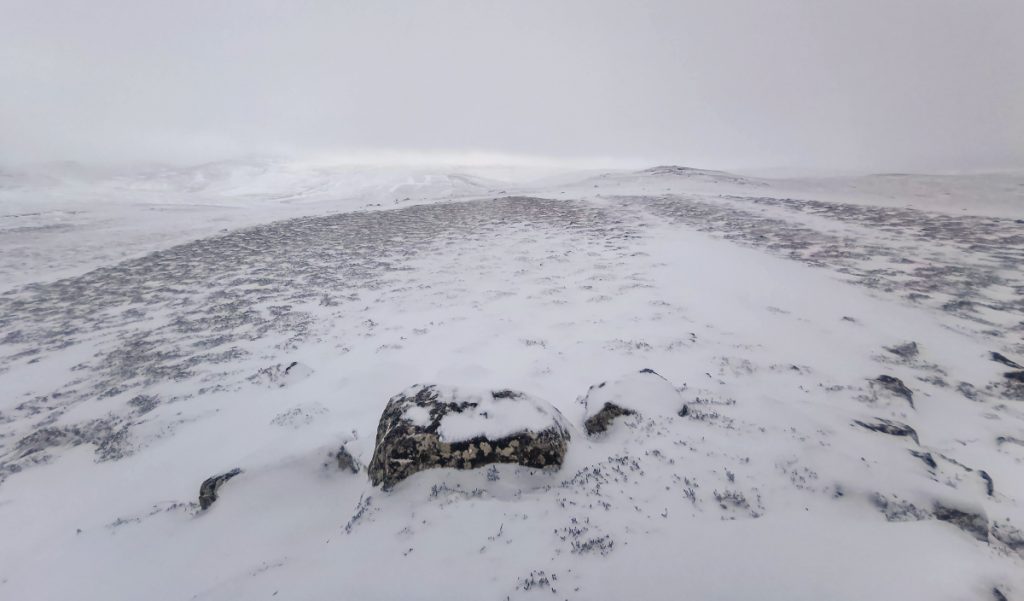 This is far enough today, the windchill is registering -18c on the kestrel gauge, and I'm wishing I'd cracked open some hand warmers to put into the mitts earlier. Spindrift is whipping past. Waterproofs on mostly as wind protection.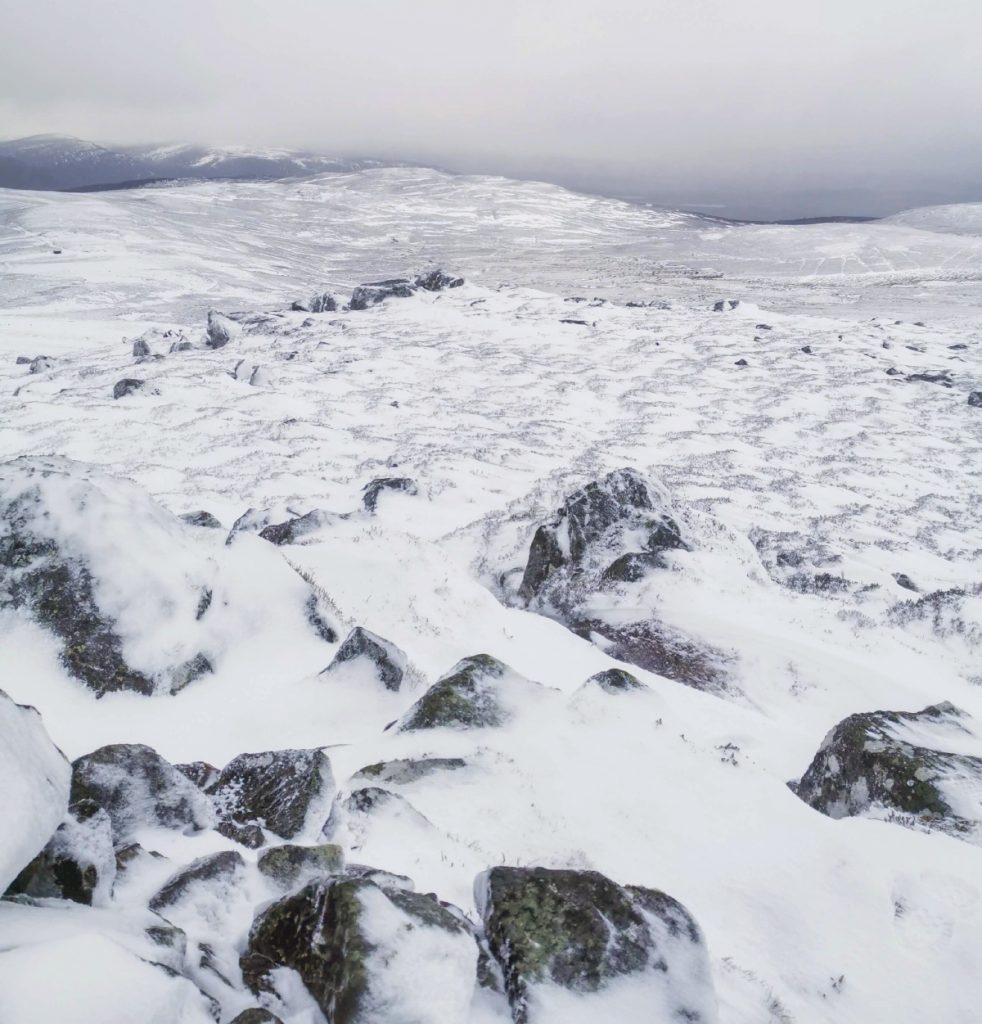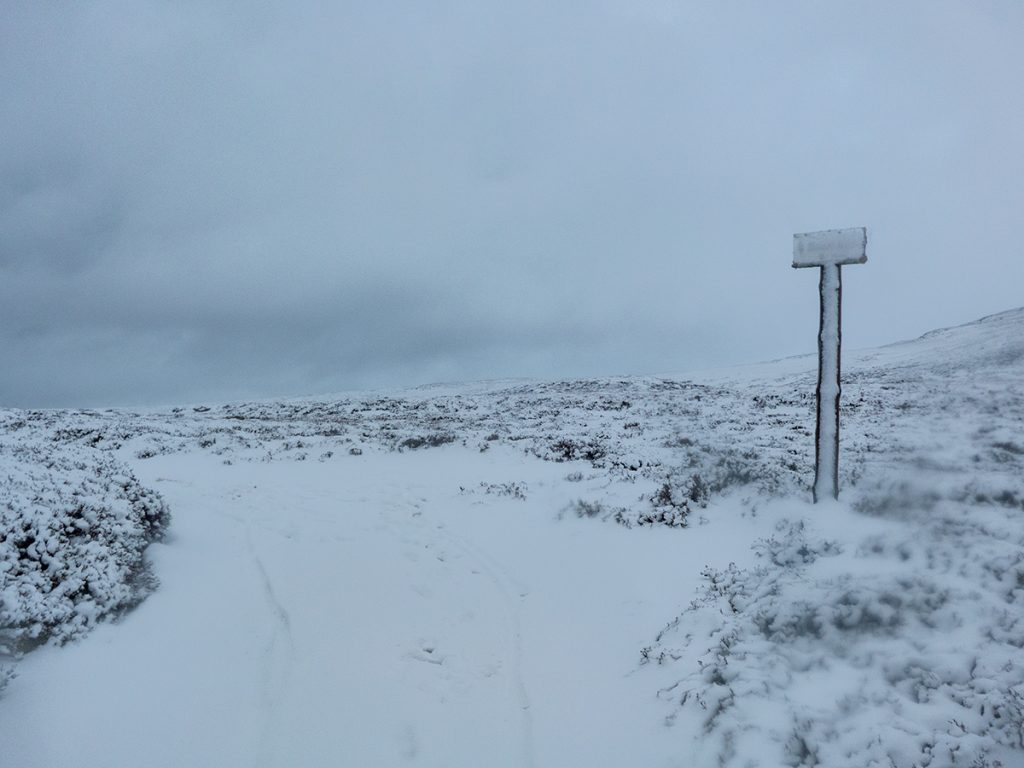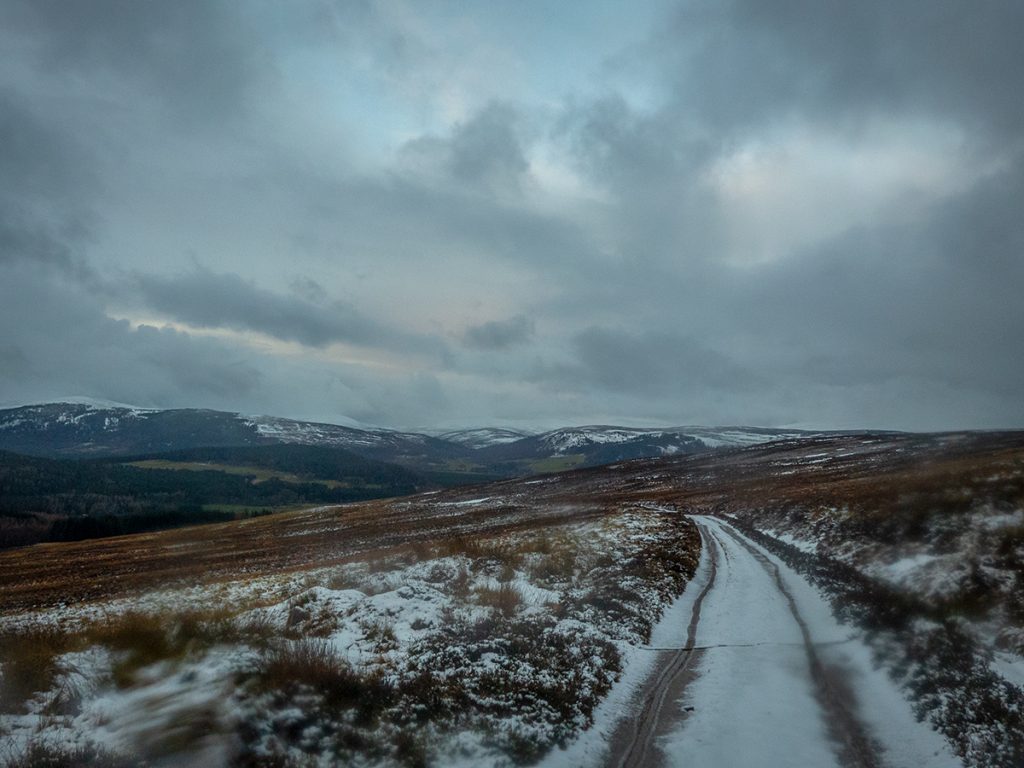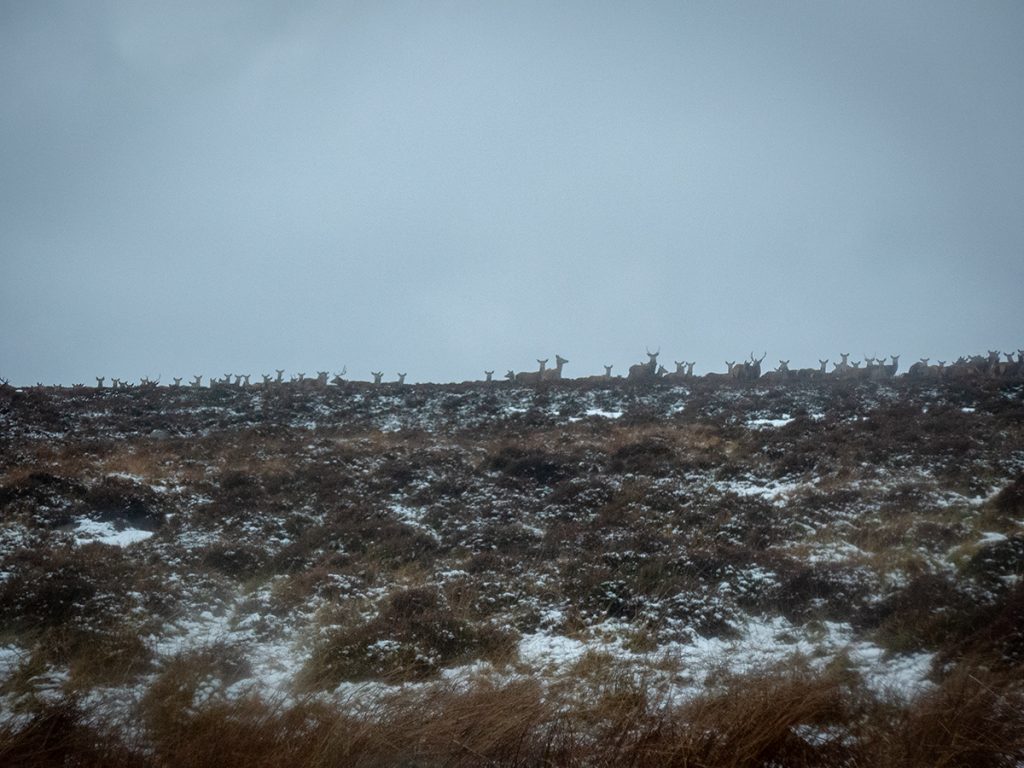 As we head down I'm beginning to feel tired and stiff, and reckon we judged it right with a 15km walk / 600m ascent. I've now got a reasonable benchmark to work with over the next month, it'll be a while before I'm ready for the bigger days out. Heading down, there's not quite enough clear sky for a great sunset but there are bursts of colour making my head swivel and it rounds off the day nicely.