As sure as night follows day in recent times, after a working week of still blue skies, come the weekend, another storm. Courtesy of Storm Jorge, I tempered my snow-lust to near and small hills, choosing a visit to Banchory's Hill of Fare for a run with a route where the wind would be in my back while ascending.
A couple streets of town led me from the bus to fine woodland with a multitude of trails, some newly surfaced grit, some old and a bit waterlogged in places.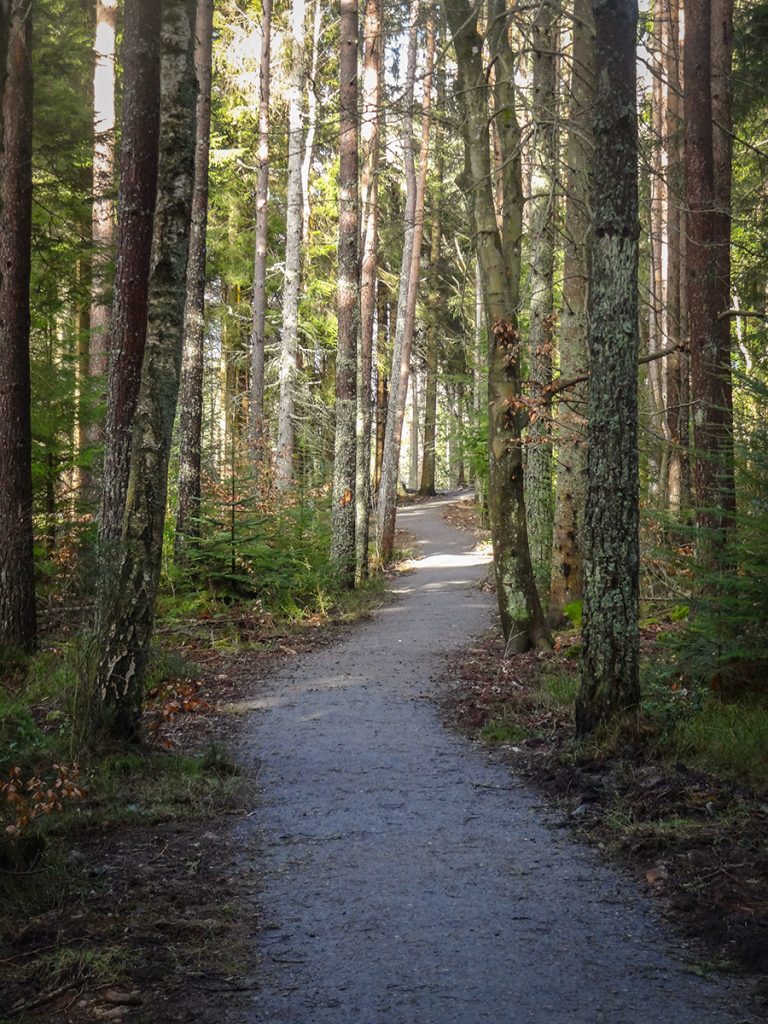 I emerged from the woods to cross a busy road then headed up past fields harbouring an old ruin that I'd driven past many times but never had a close look at.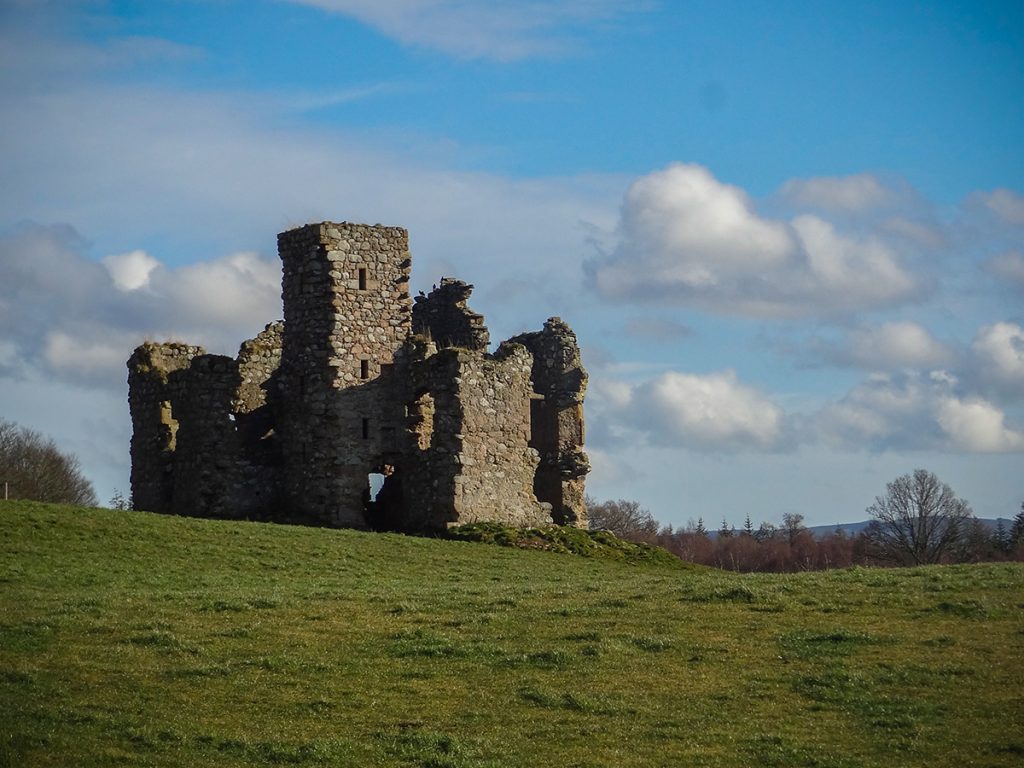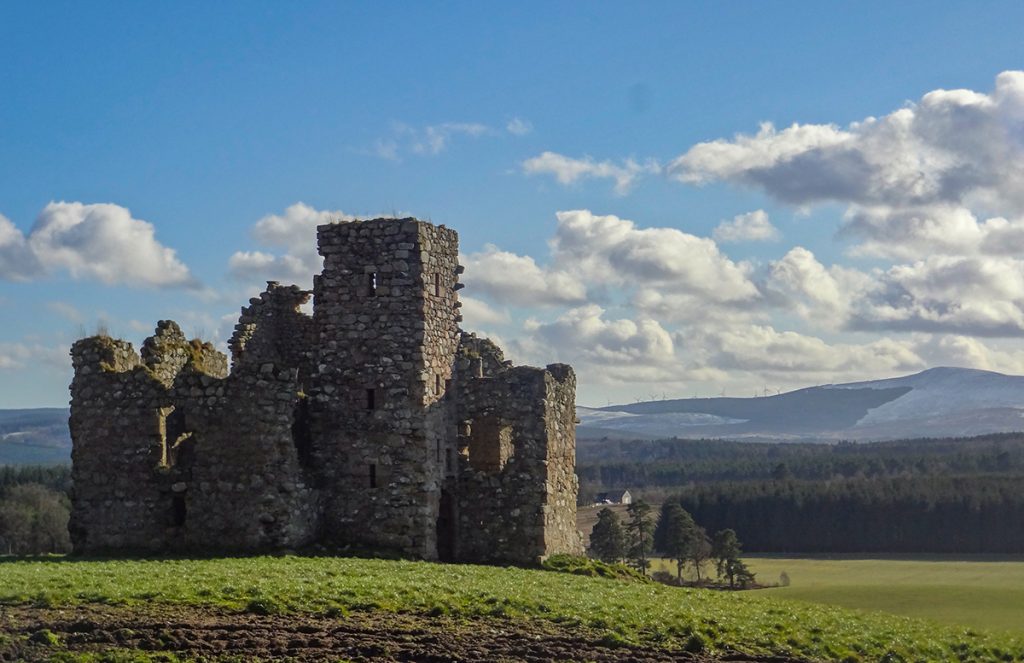 My camera-dalying attracted a suspicious farmer and he tailed me in his jeep past farm outhouses and buildings, but I soon shook him heading back into woods. Climbing higher, views began to develop of some of the other nearby hills, all white-capped. So far on the lower reaches of the Hill of Fare, only pockets of snow.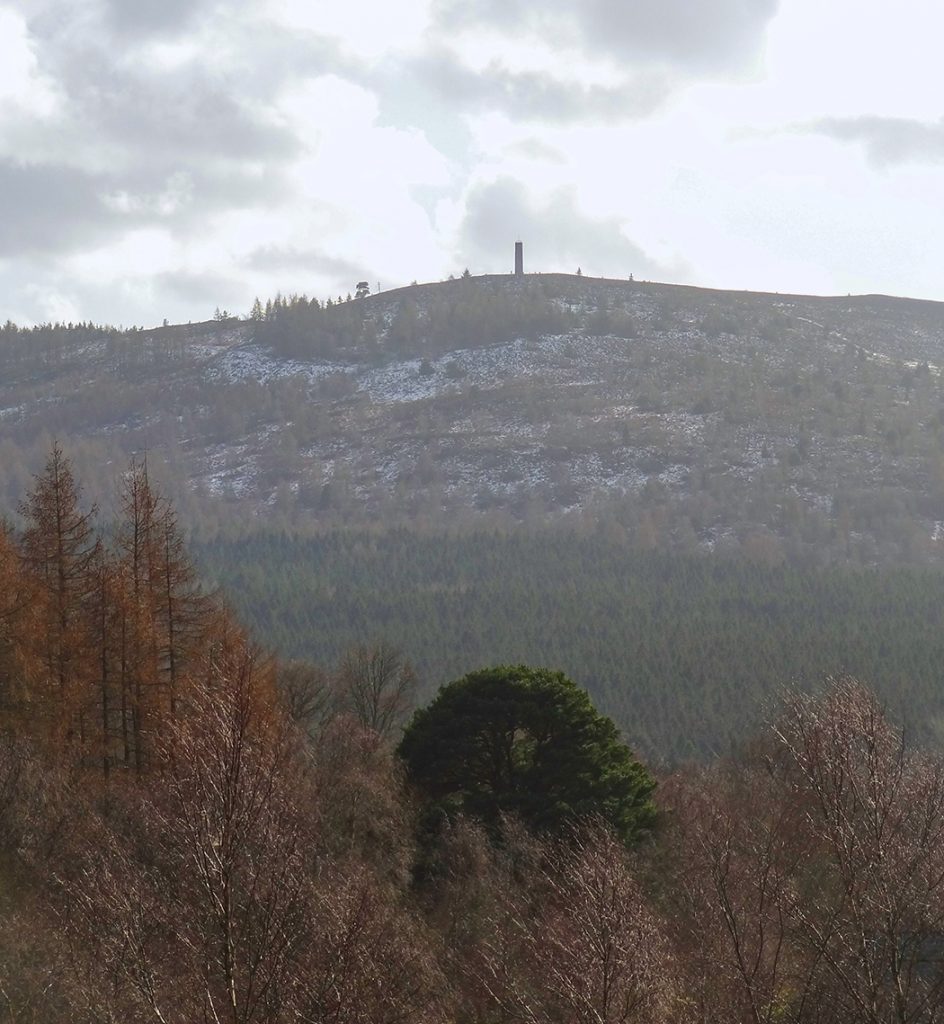 There's a lovely old cottage on the track, which although it had seen better days, is now on the road to recovery as I was glad to hear it's being refurbished and one day will be a lovely home.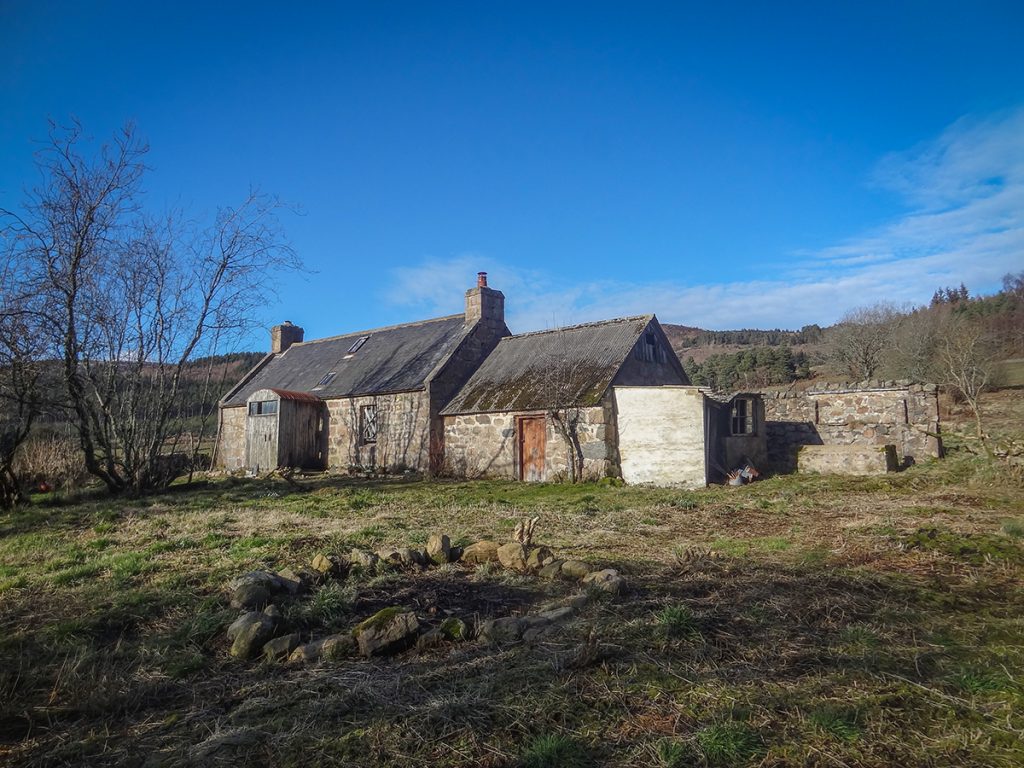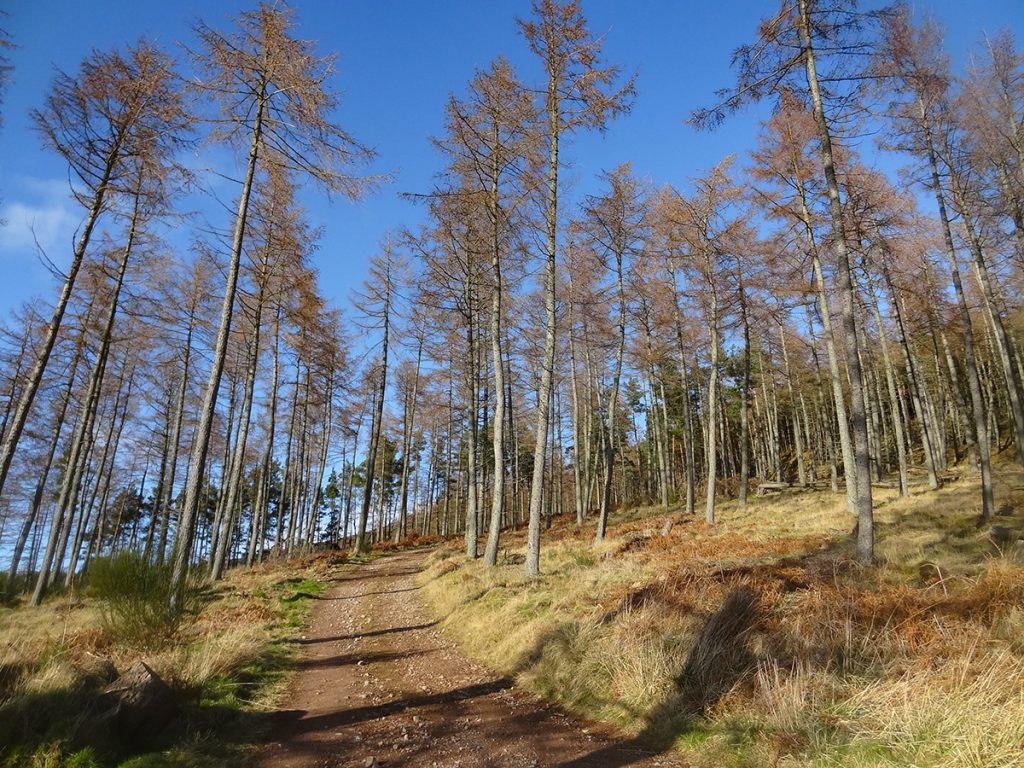 Past Craigbeg the shaded parts of the trail held more snow and ice; I'd been expecting a sprinkling but not much more, perhaps an underestimation.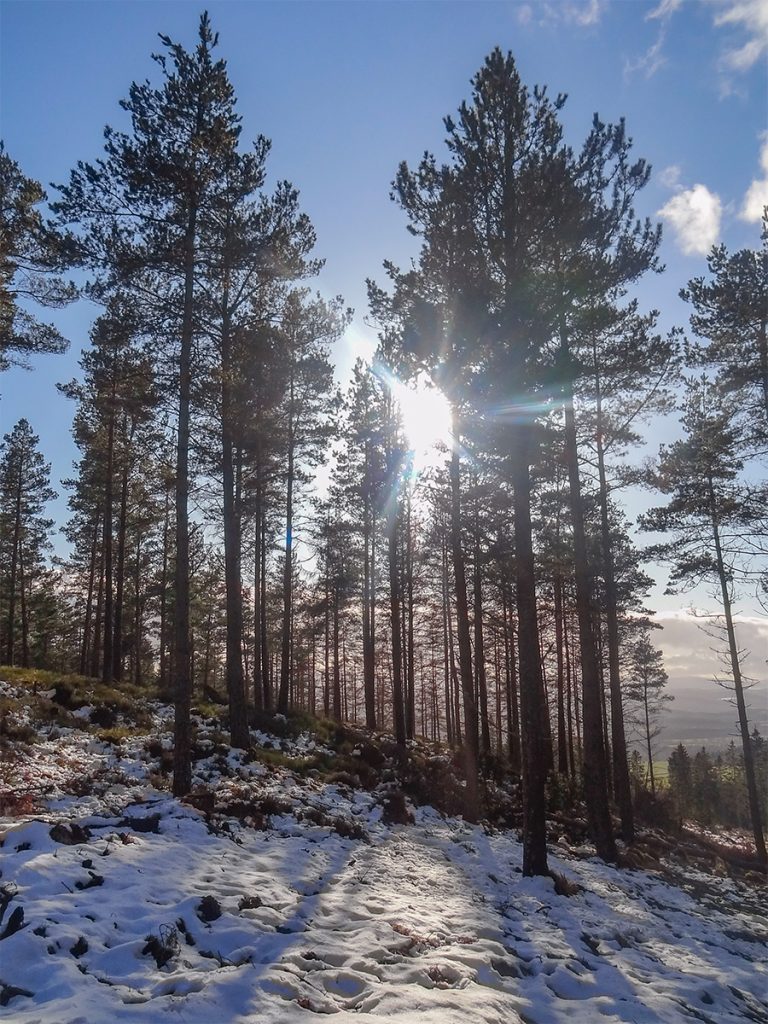 Once clear of the trees, although I now got a good view of more distant mountains, underfoot there was a foot of wet snow/slush that was tough going. Unfortunately I'd not got sealskinz socks on, so was committed to wet and cold feet as I schlumphed through the icey morass.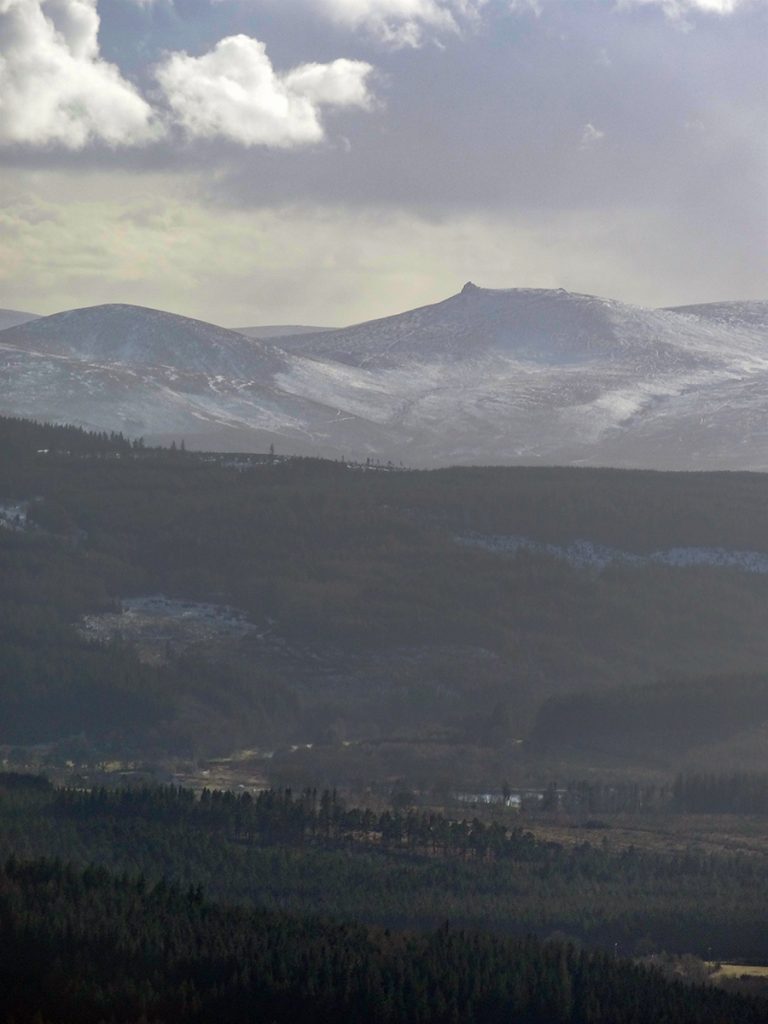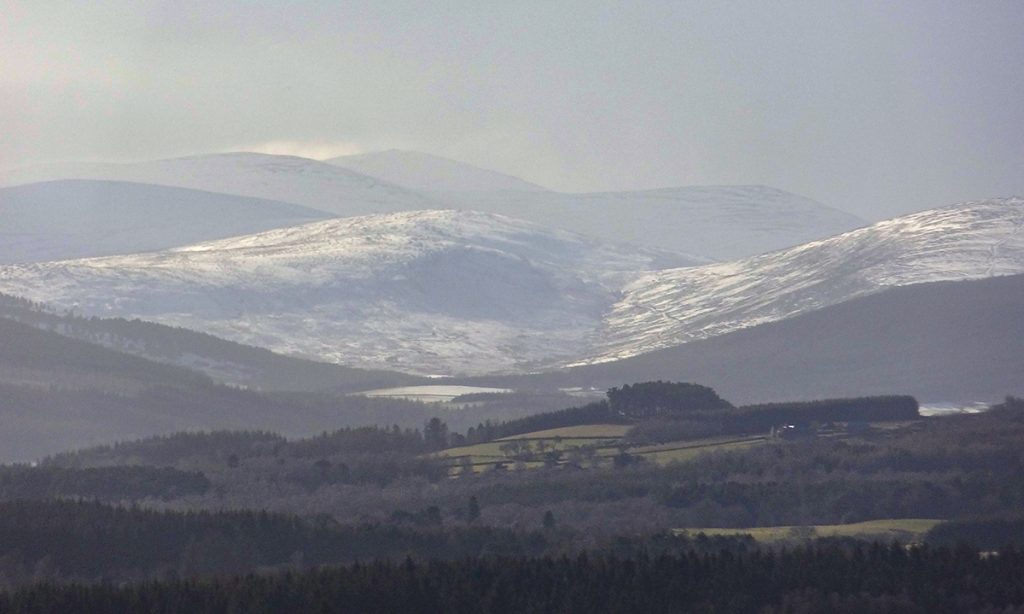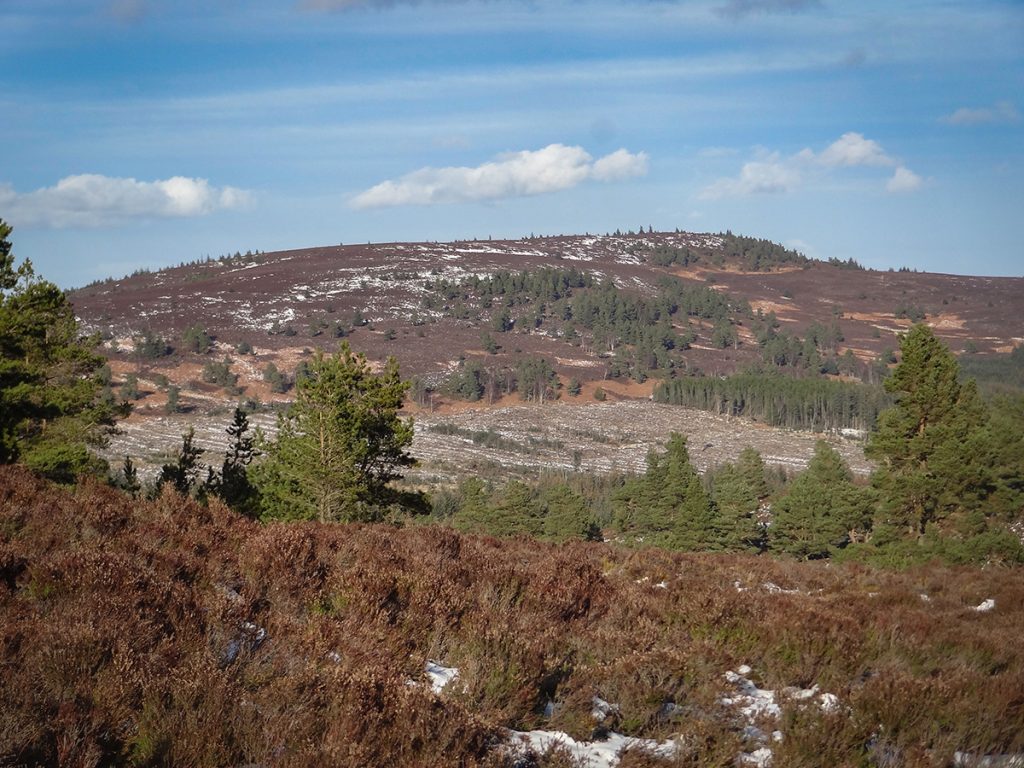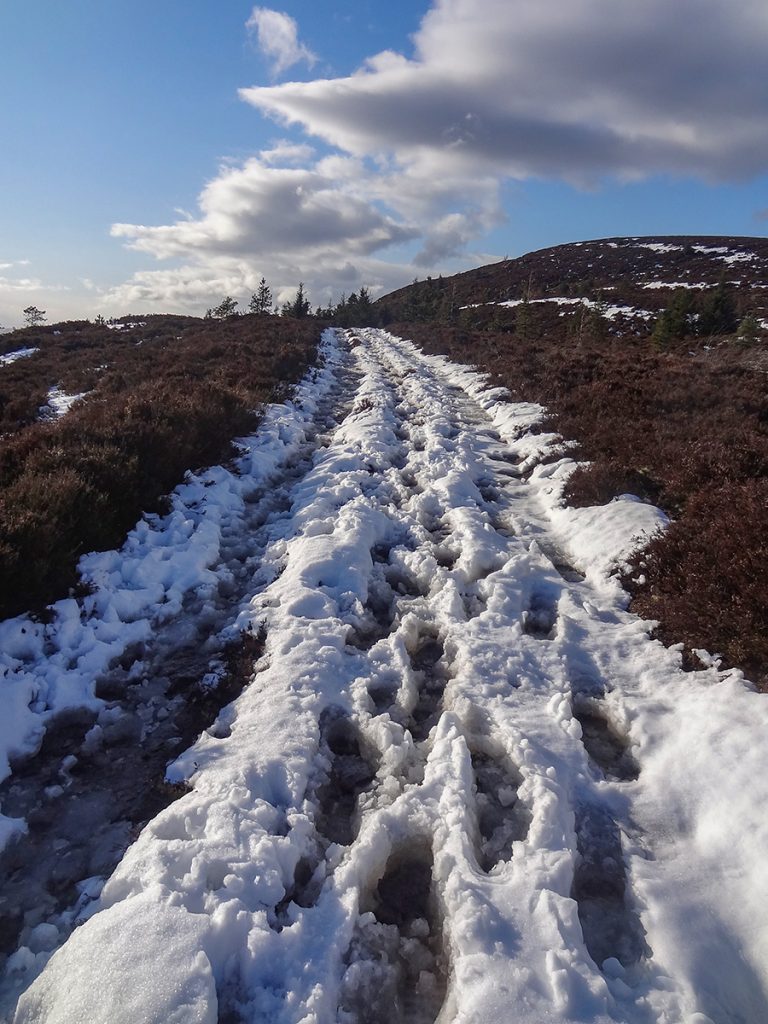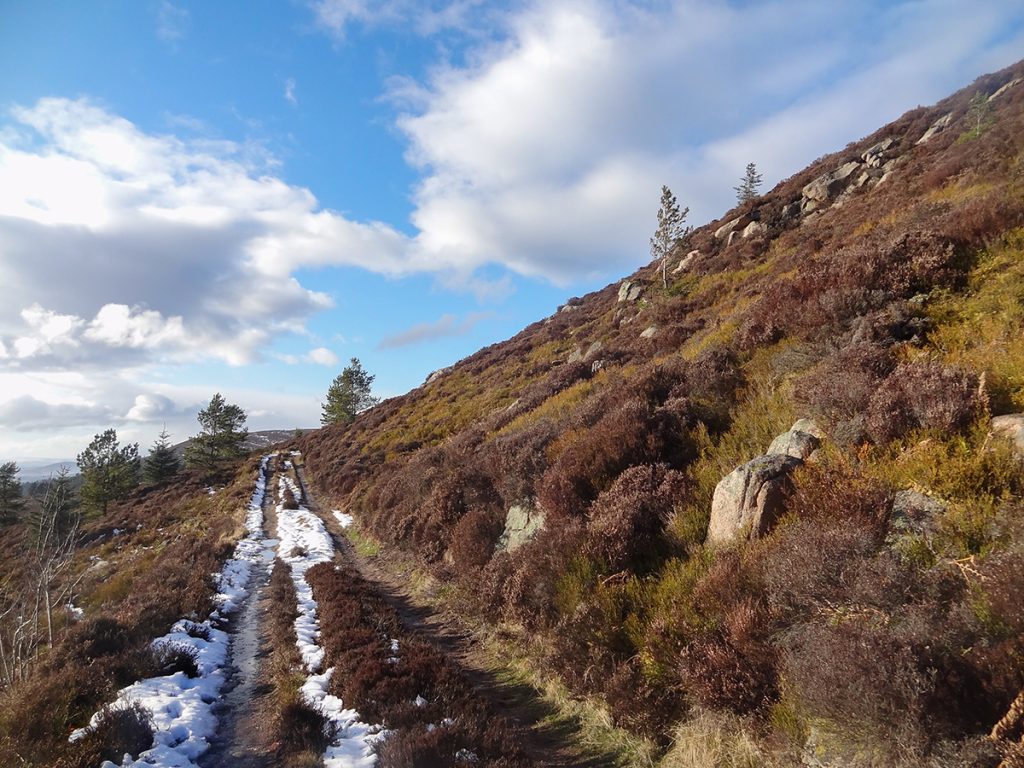 At The Skairs, I could see some rugged chunks of the underlying geology peeping through the heather. Far below, mild radioactive decay within the granite over eons creates heat, and this site has been surveyed for potential geothermal use.
Over the rolling landy track along the top, I stopped to speak to some hillwalkers picking their way carefully through the runnels of slush, snow and heather. They were heading over to the high point where there's a mast (made it there last time), I decided that after 14k and a fair bit of tiring crumping and splunging I'd head back down below the snow line.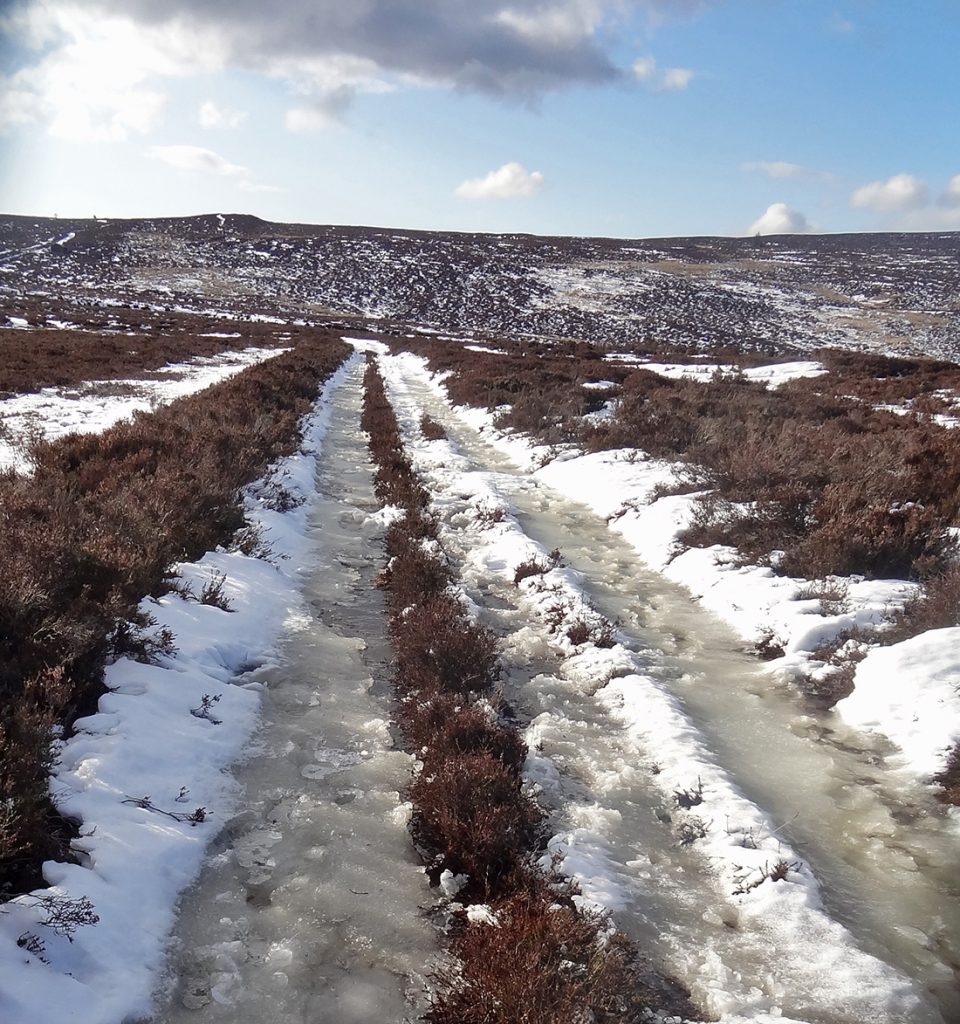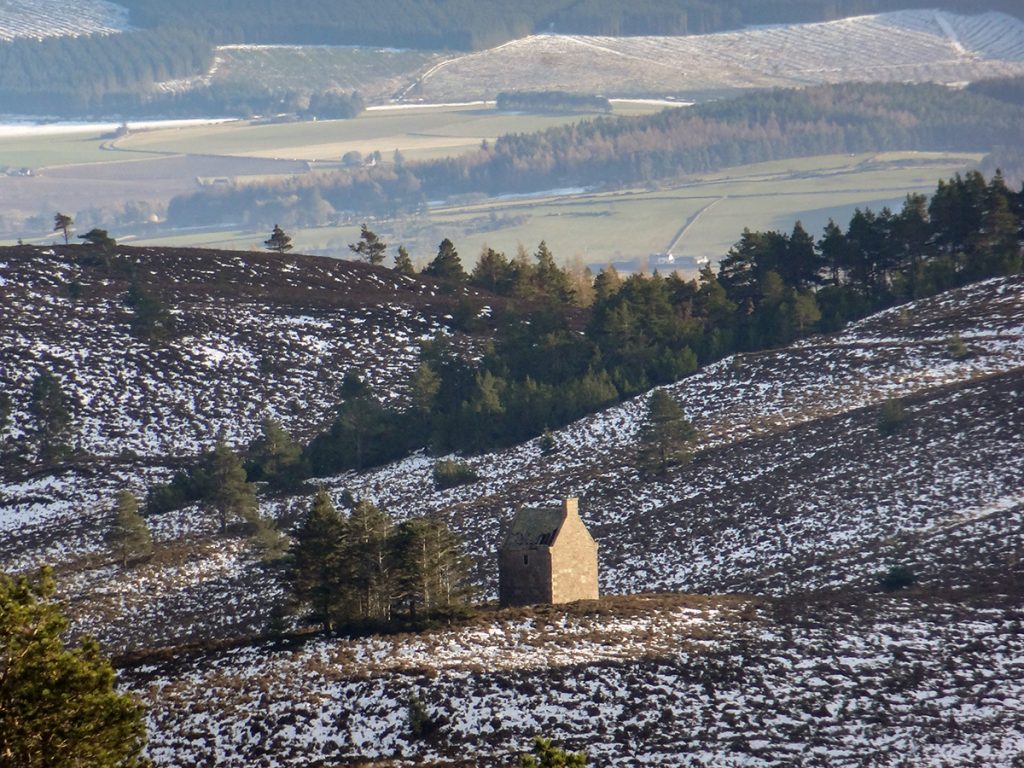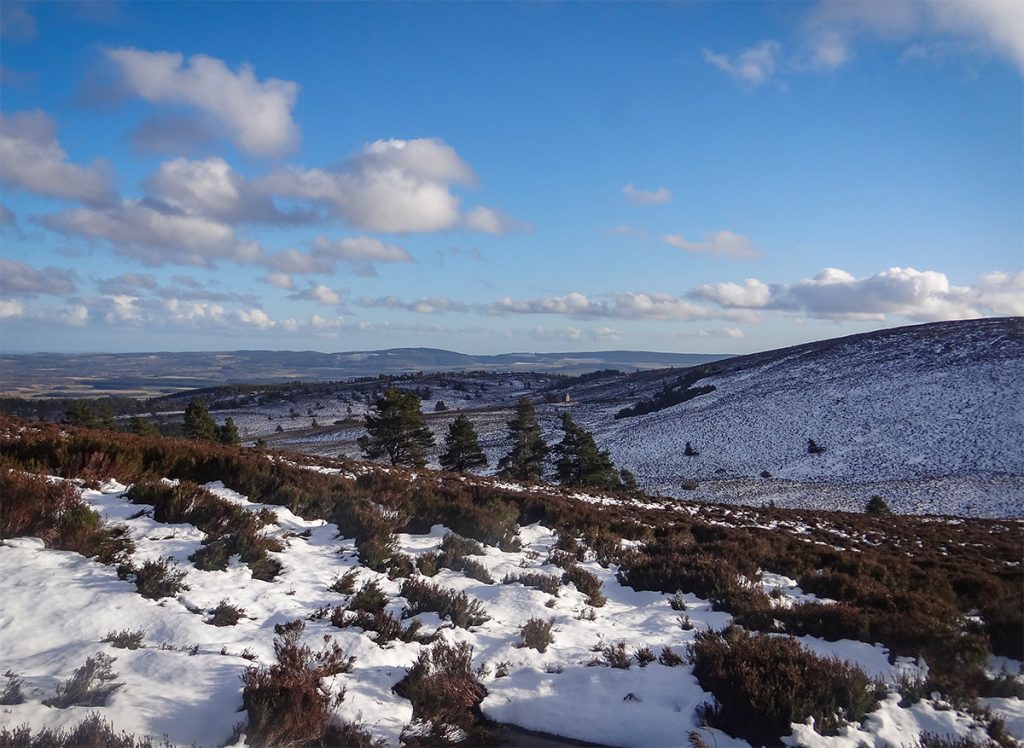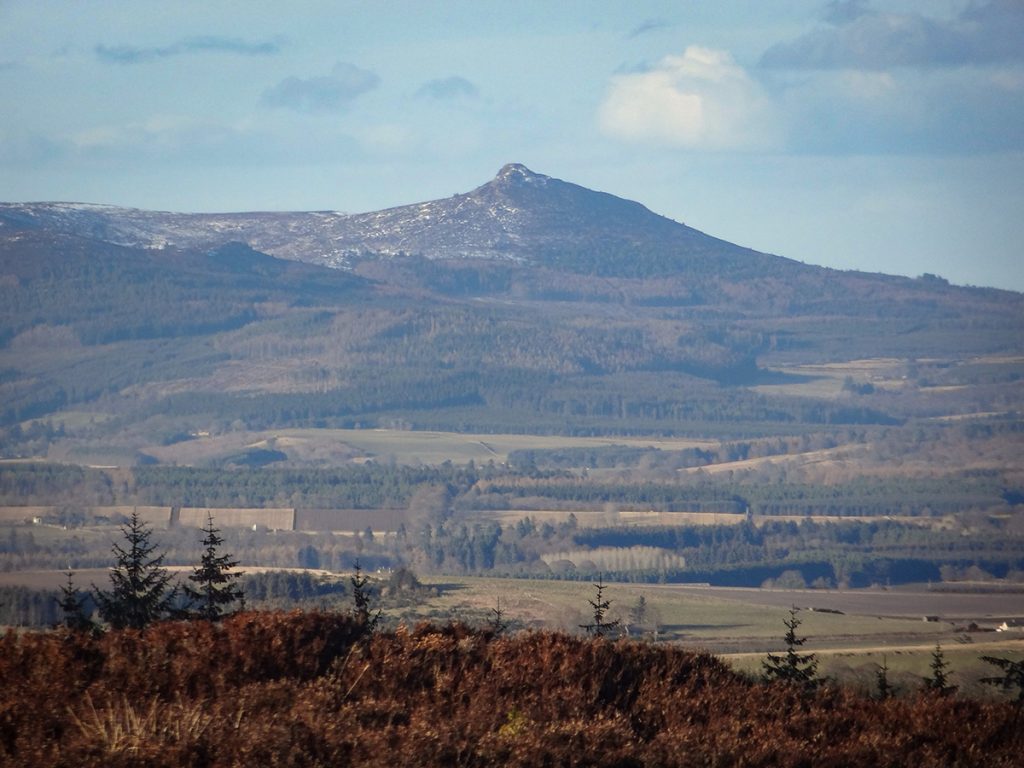 As the sun lowered, the temperature in the shade was noticeably chillier I negotiated the compacted ice sections with penguin steps without breaking out the micro spikes.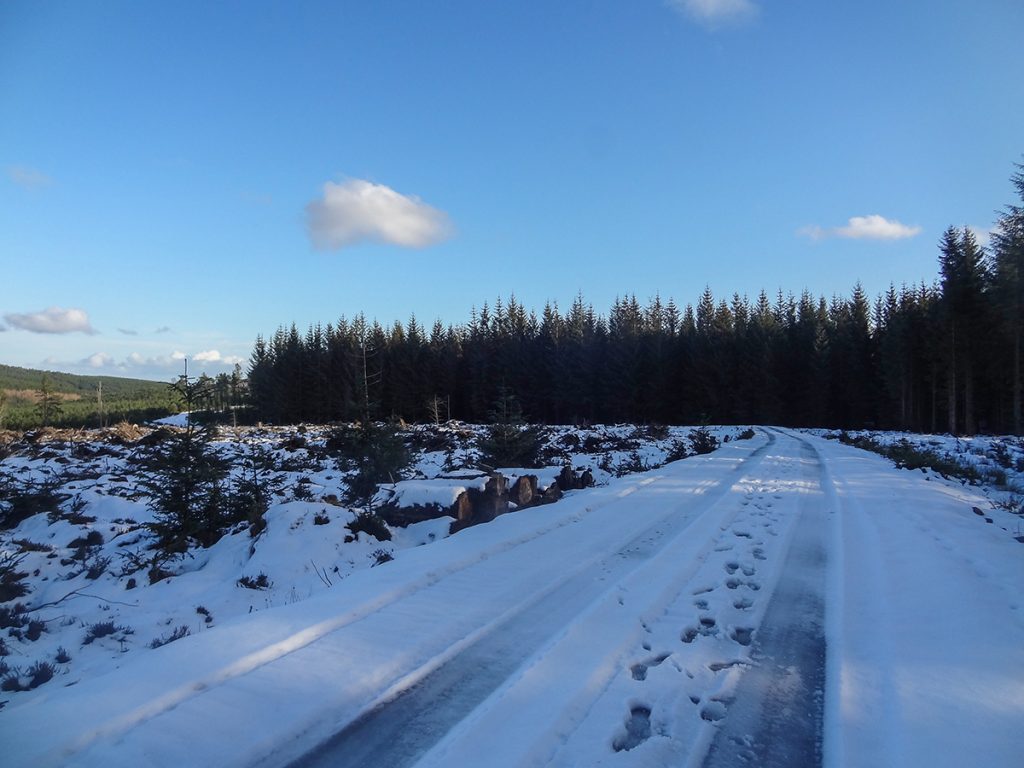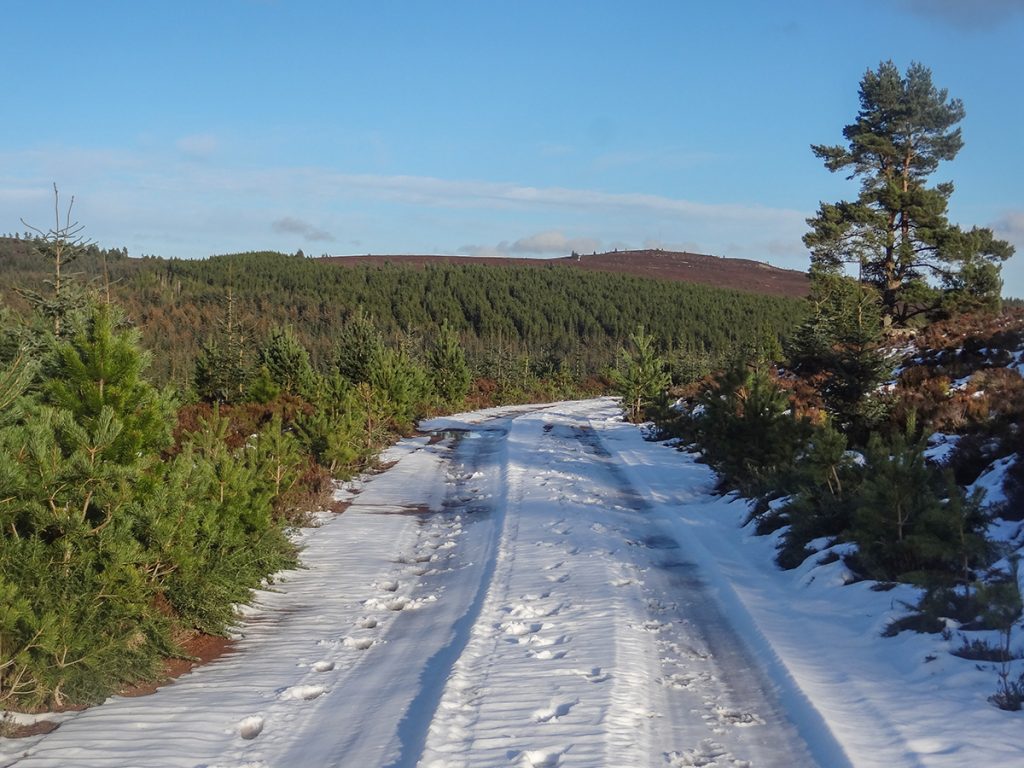 There's a couple old quarries below Brown Hill that I though I'd have a nosey at, missed the first but passed the second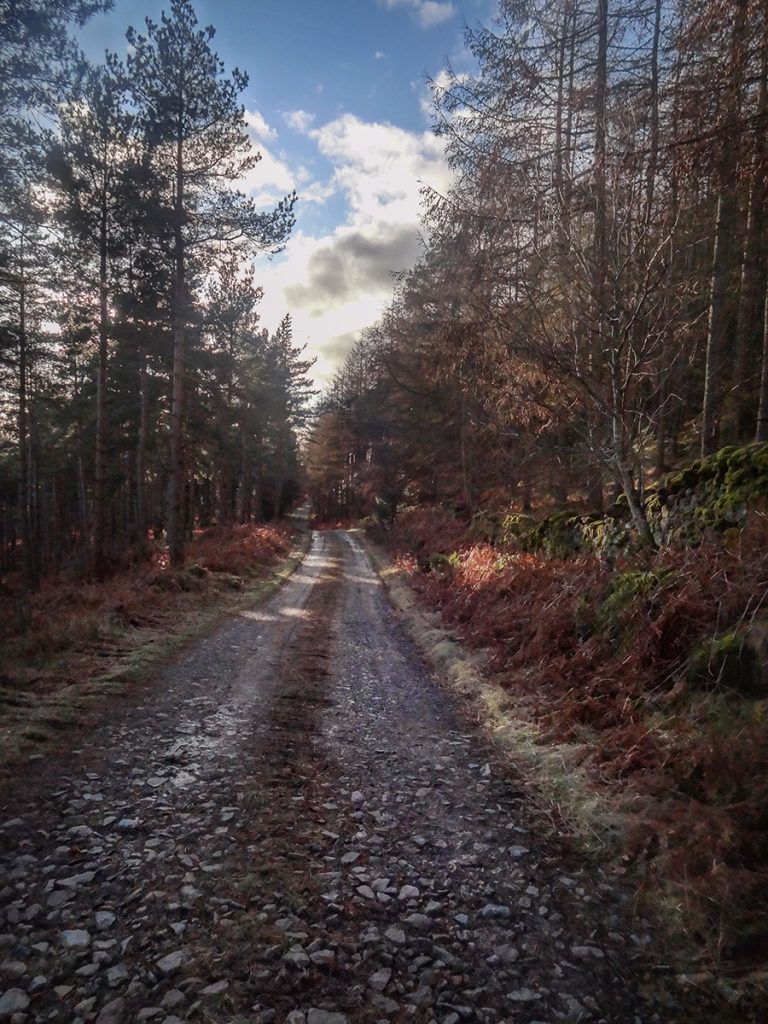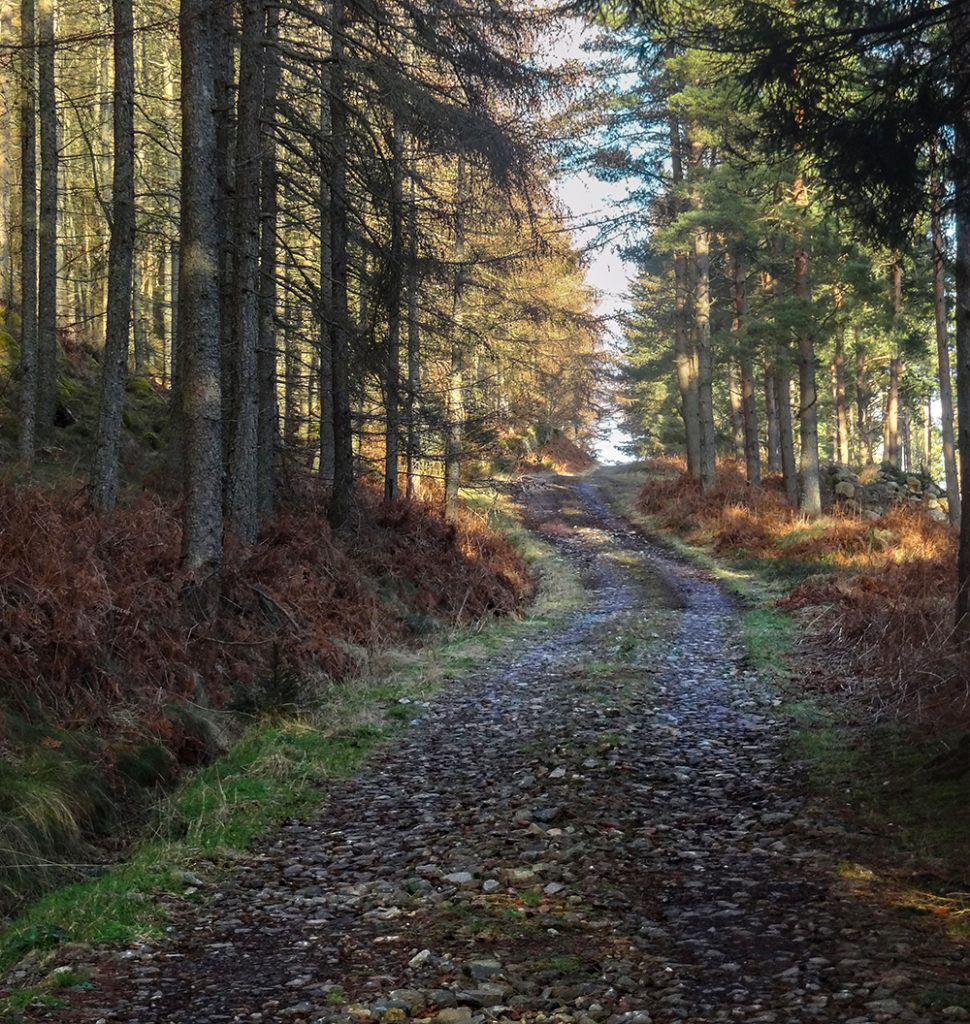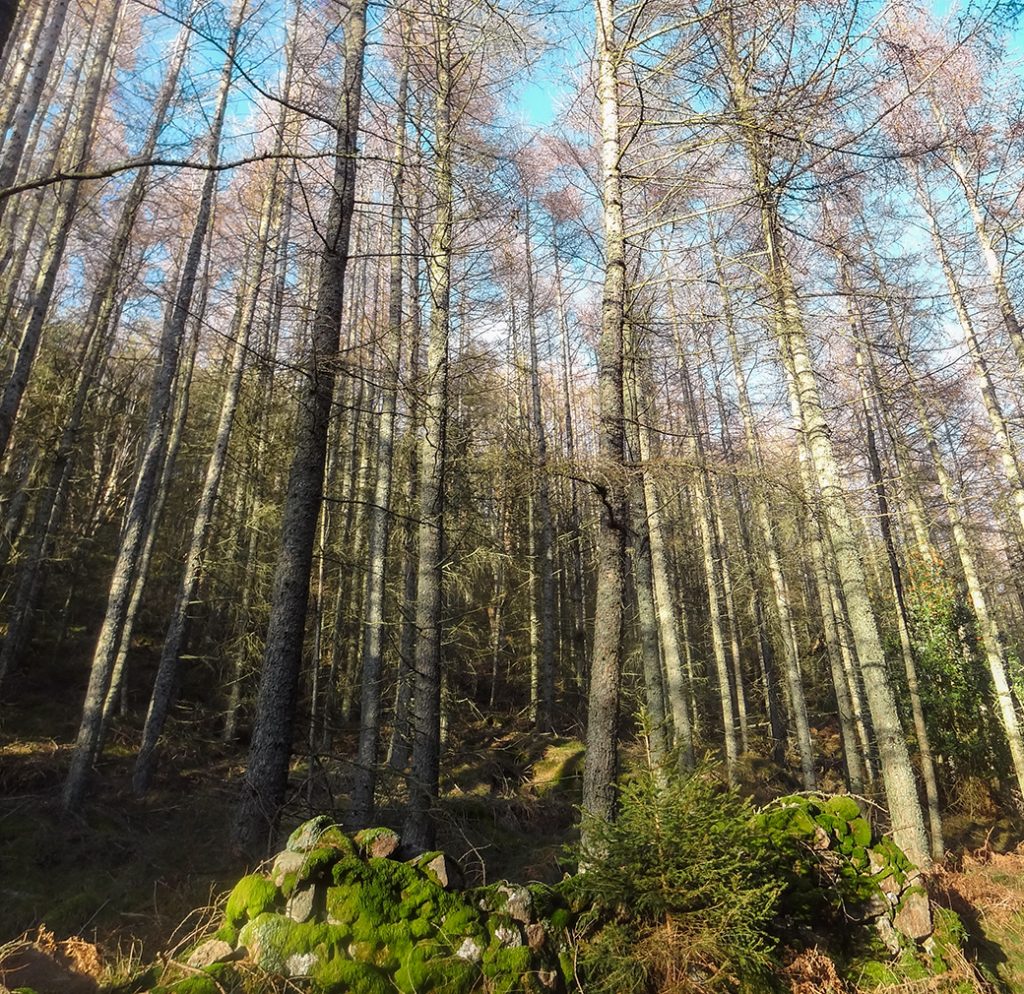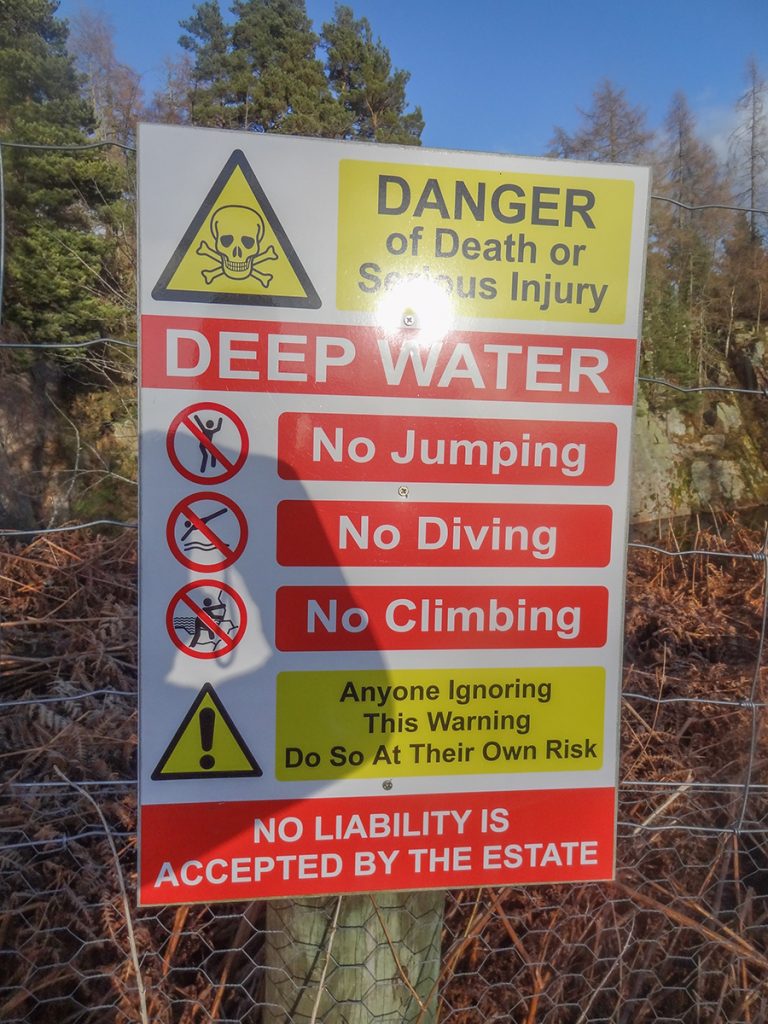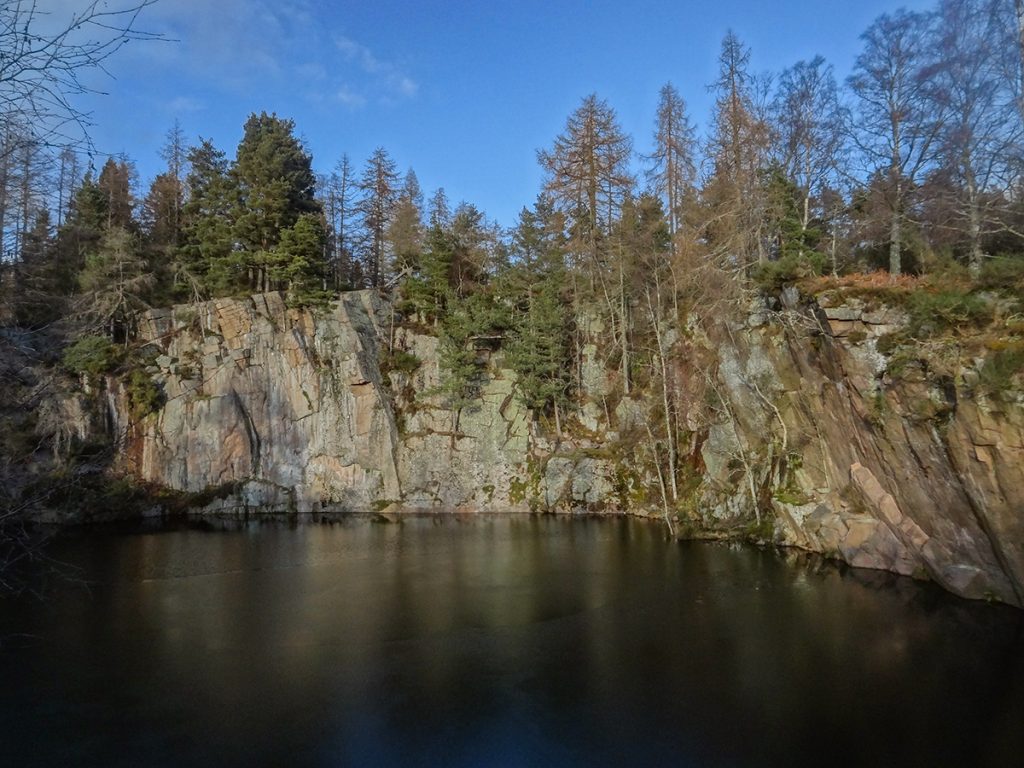 Now off the hill, it was farm tracks and back roads all the way, but a section of road had some wooden steps with a path heading off, too tempting to not explore. The grassy path wound alongside a reedy wetland/ponds – this is the Loch of Leys which was, until drained in 1850, more substantial. The draining did allow excavation of a small island which was revealed to be a crannog from the 13th century or before. A later excavation in 2016 showed carbon-dated fragments from the 1st and 9th centuries AD.
Today, it looked quite loch-like with winter's rain and snow filling it out, but I imagine in summer it is a sea of grass. It is a 'site of interest to natural science', and efforts are being made to preserve and restore habitat here.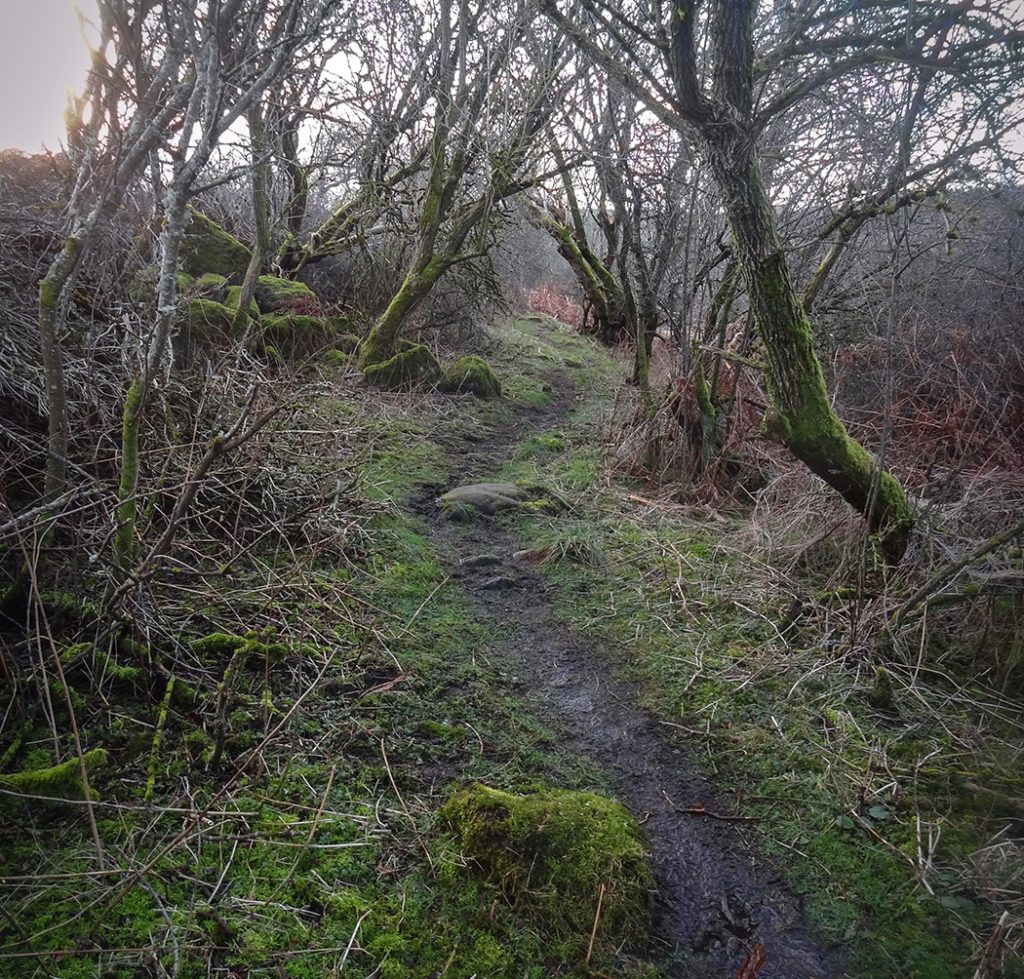 This mostly concluded the day's exploration; a couple woods near the hill of Banchory crossed through a myriad of paths, then onwards for a pint at the Burnett Arms before the bus home.