February had been a month of high winds; Storms Ciara and Dennis had gusts of over 70mph on the munro tops making mountain outings unwise, but also dumping some much needed snow. The Cairngorm Club meet on the 22nd although not having a named storm, still had forecasts for 50mph+ which would could make the planned route impractical.
Not far outside Aberdeen, the minibus was engulfed in snow showers, but blue skies and white hilltops peeped through clouds. At Braemar, the snow gates were open but it was questionable whether they would remain so, so instead of disembarking at Glenshee ski centre (head ducked out into the spindrift gale..hmm) we continued on to Spittal of Glenshee where we were outside the gates.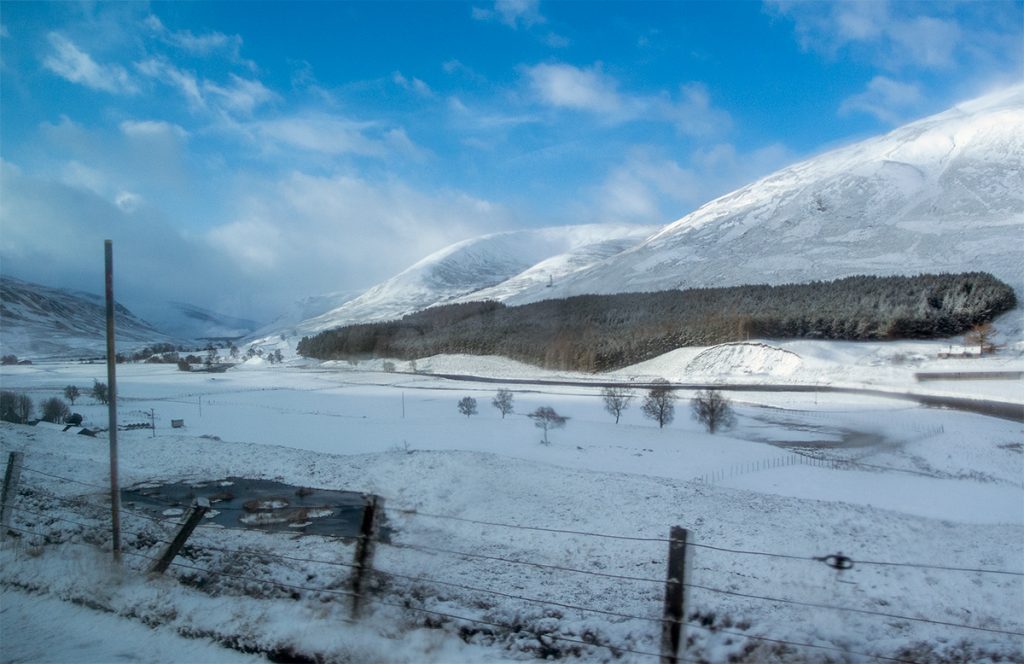 Our hastily concocted plan B consited of trying corbett Ben Gulabin from the lee side, seeing how it was once we emerged on to the plateau, then proceeding on the gradual ascent north to munro Carn a'Gheoidh (pronounced 'carn a yoy') as far as conditions allowed.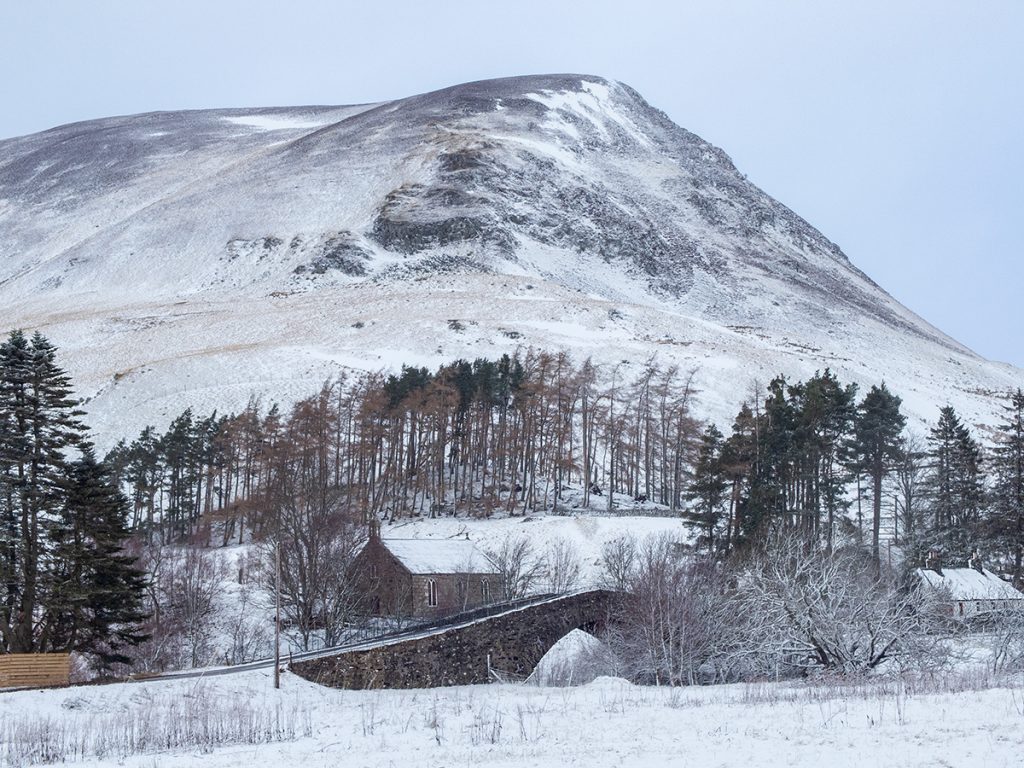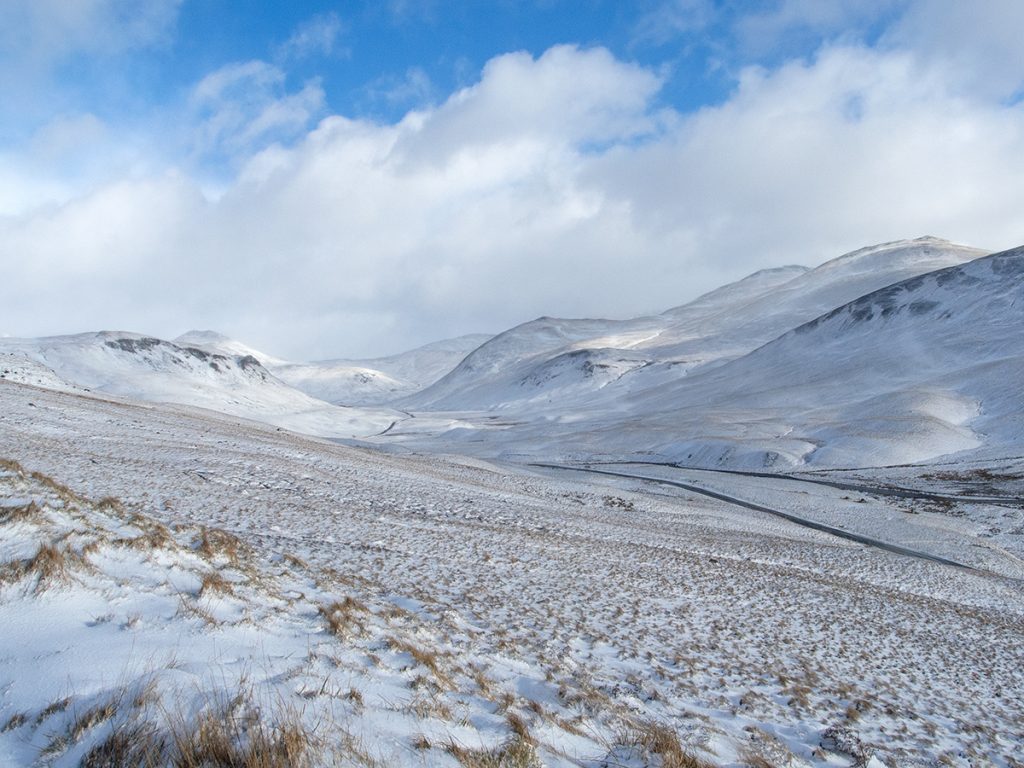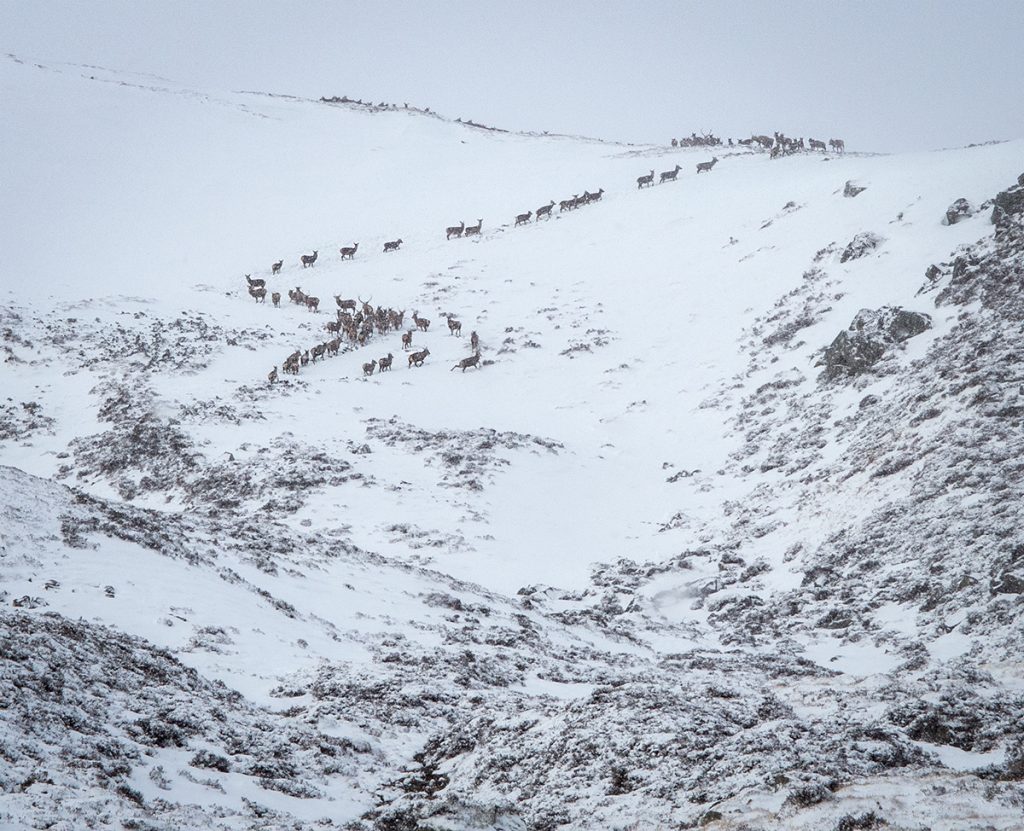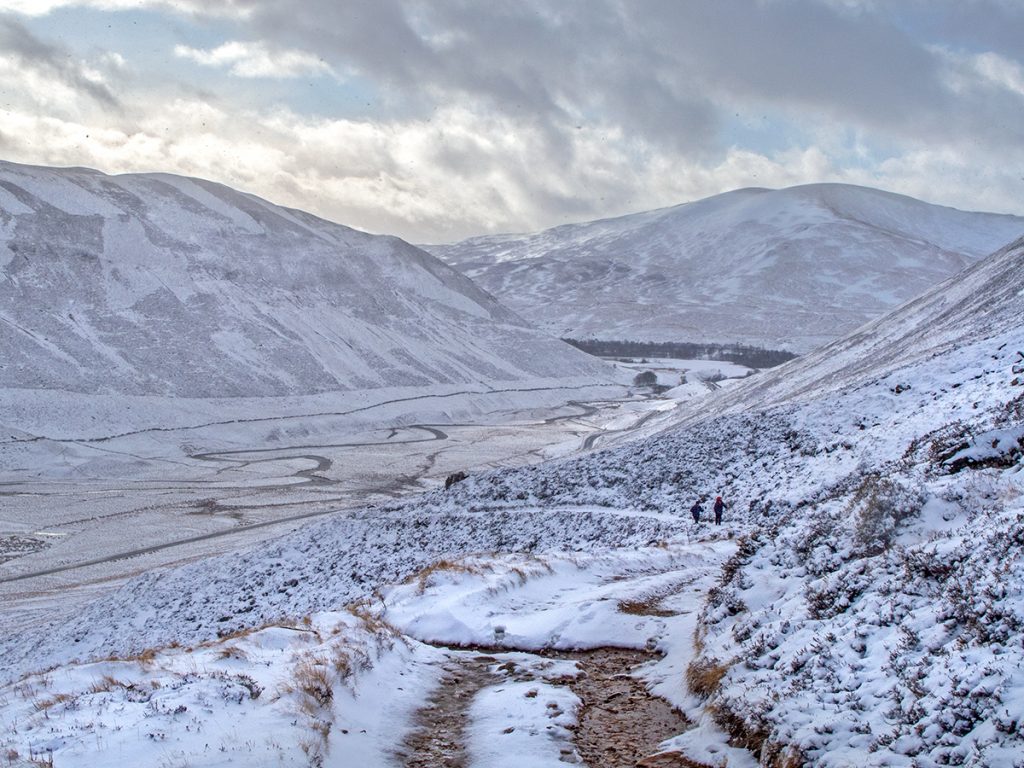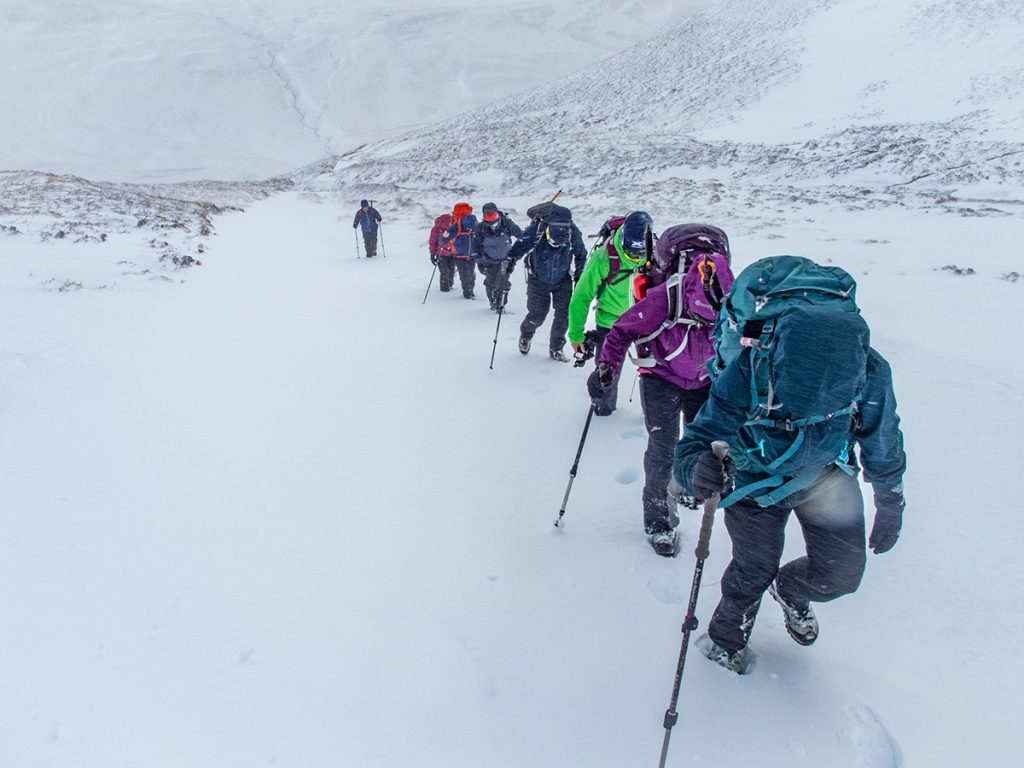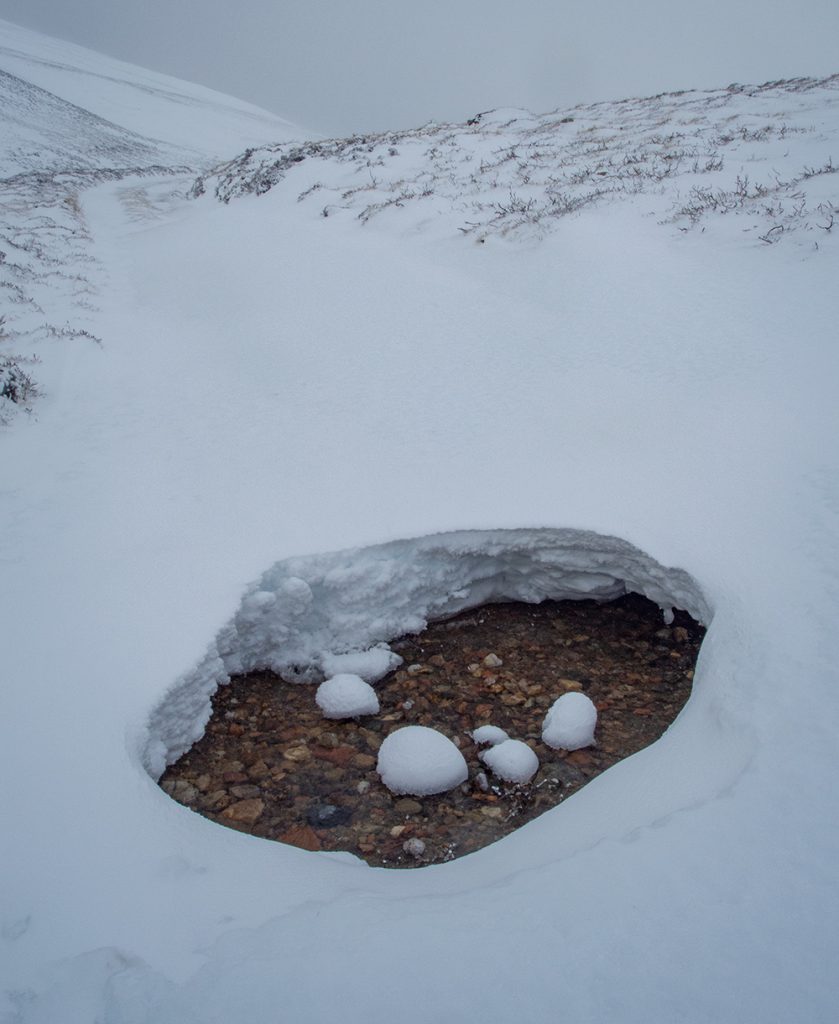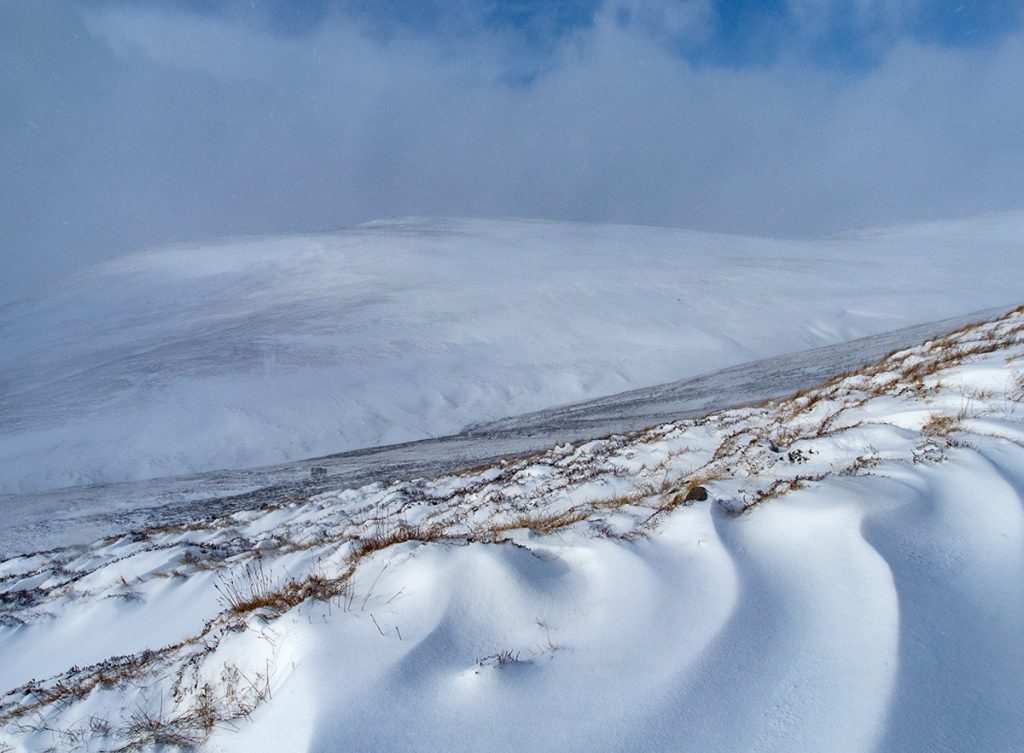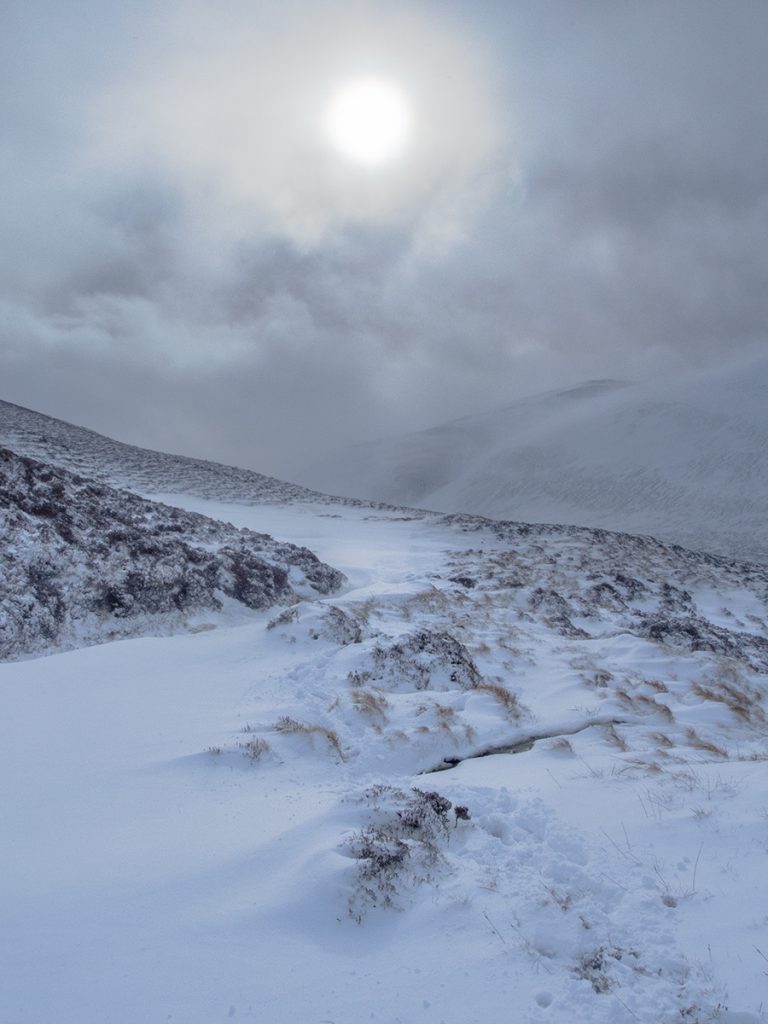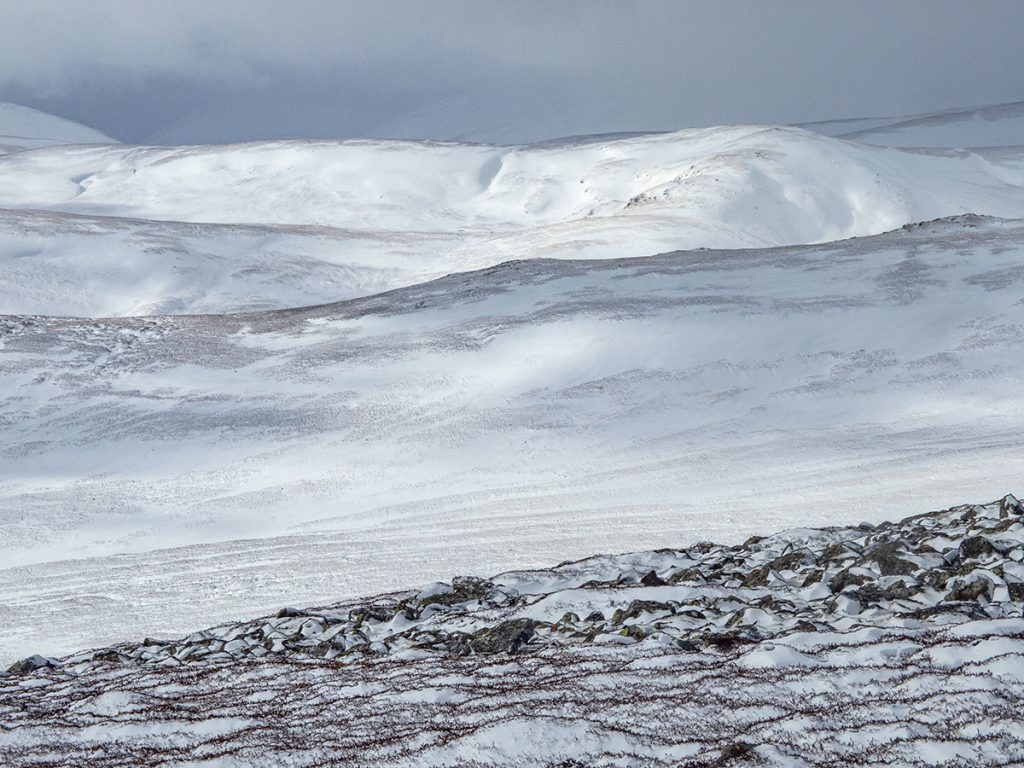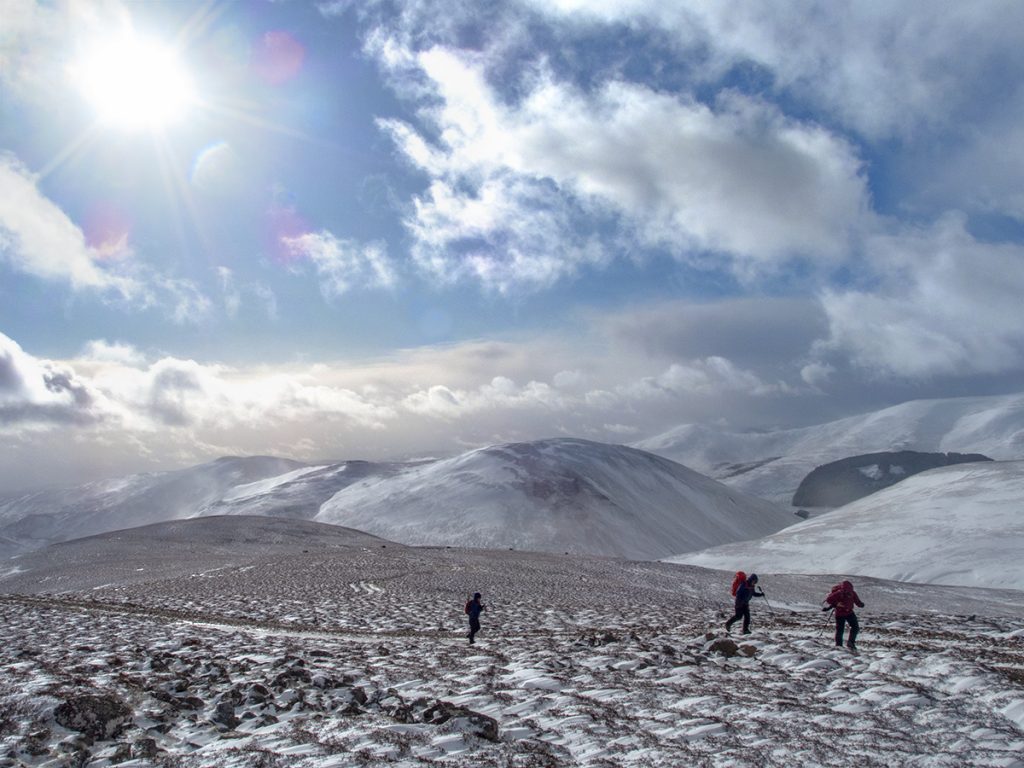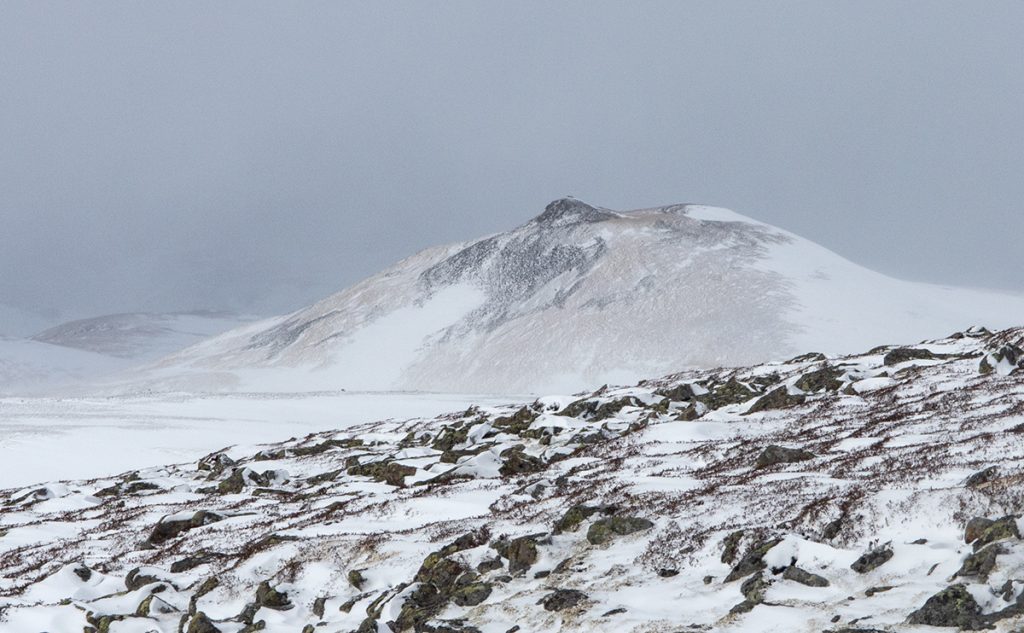 Heading over Carn Mor at 876m, the wind really let loose, and we trudged through spells of whiteout. A sudden clearing revealed an unexpected shape.. seemed to be a hut. We went over to investigate..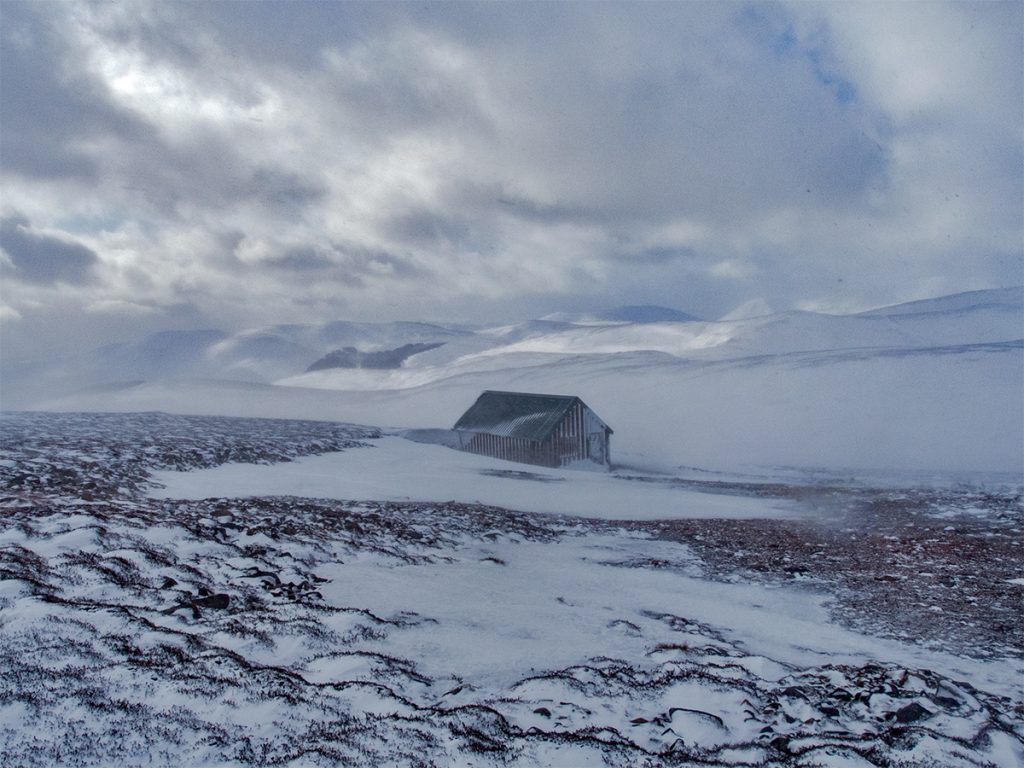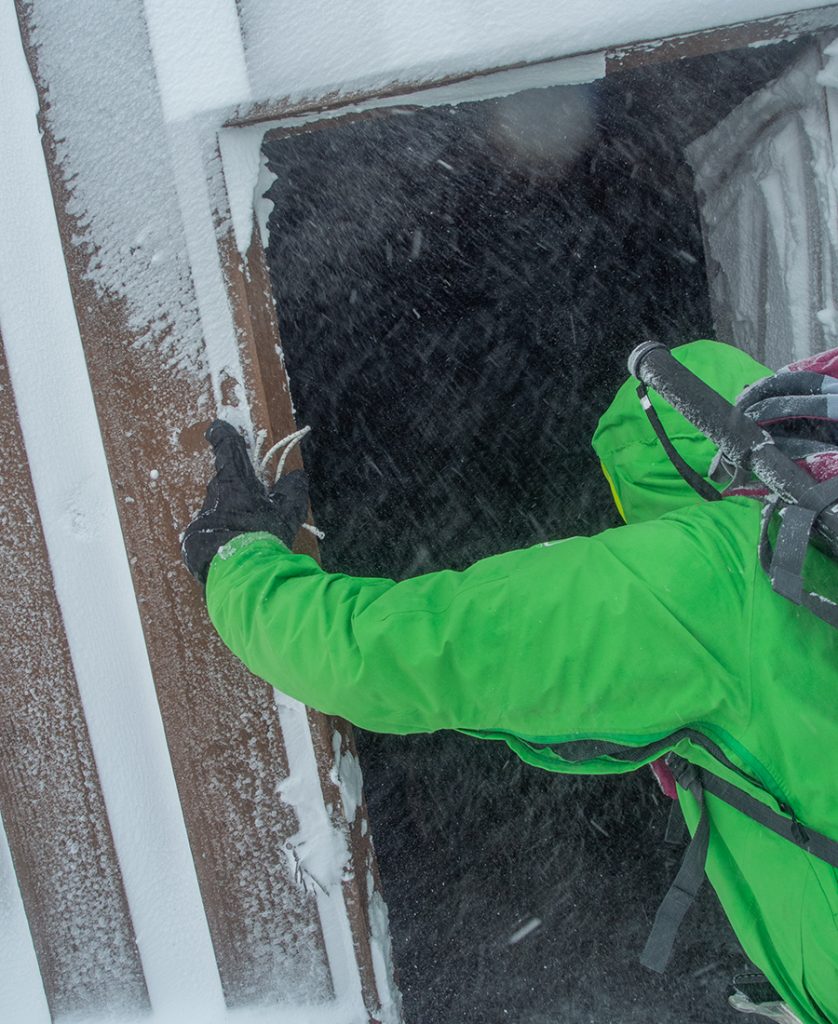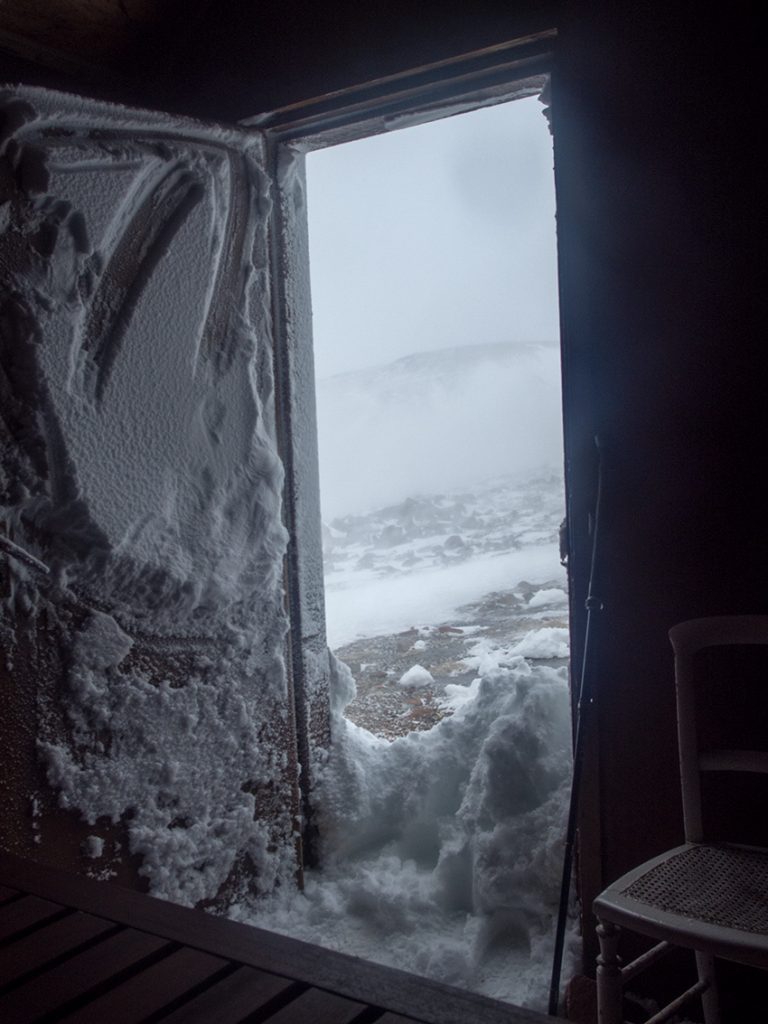 Lunch was taken: outside we'd have had sandwiches ripped from our hands and tea vapourised, inside we could view the furious spindrift streaking past. There was a book with occasional entries: most like us had happened upon the hut by accident. We carefully closed up before heading on; a previous entry had found the hut full of snow after a careless closure.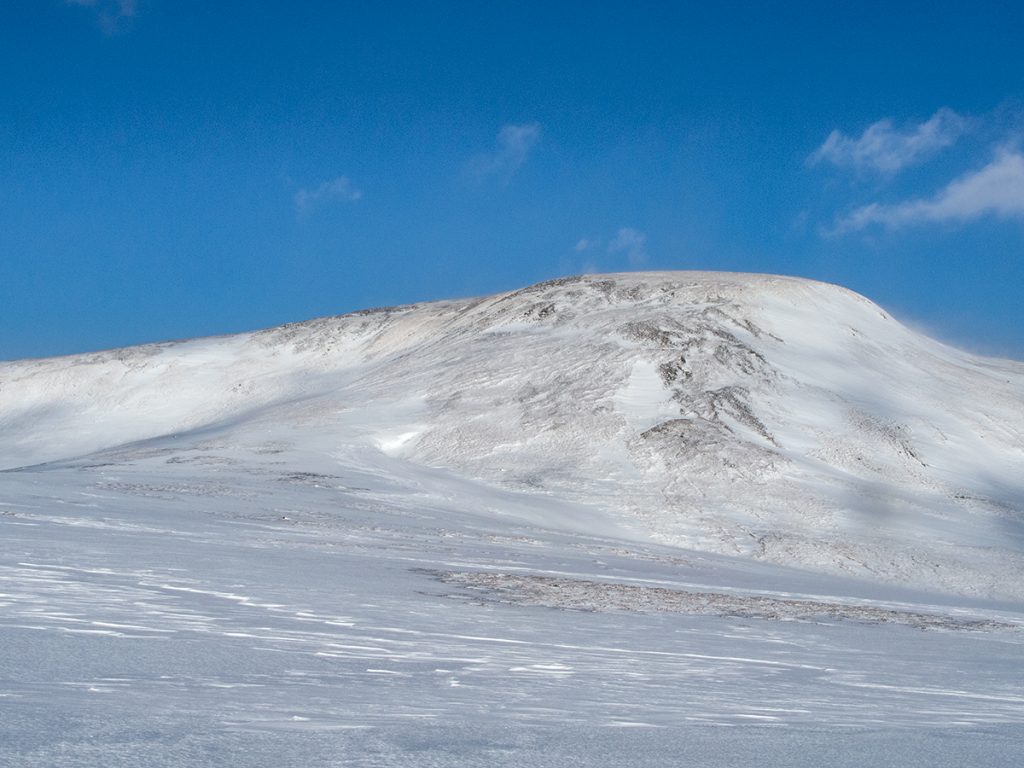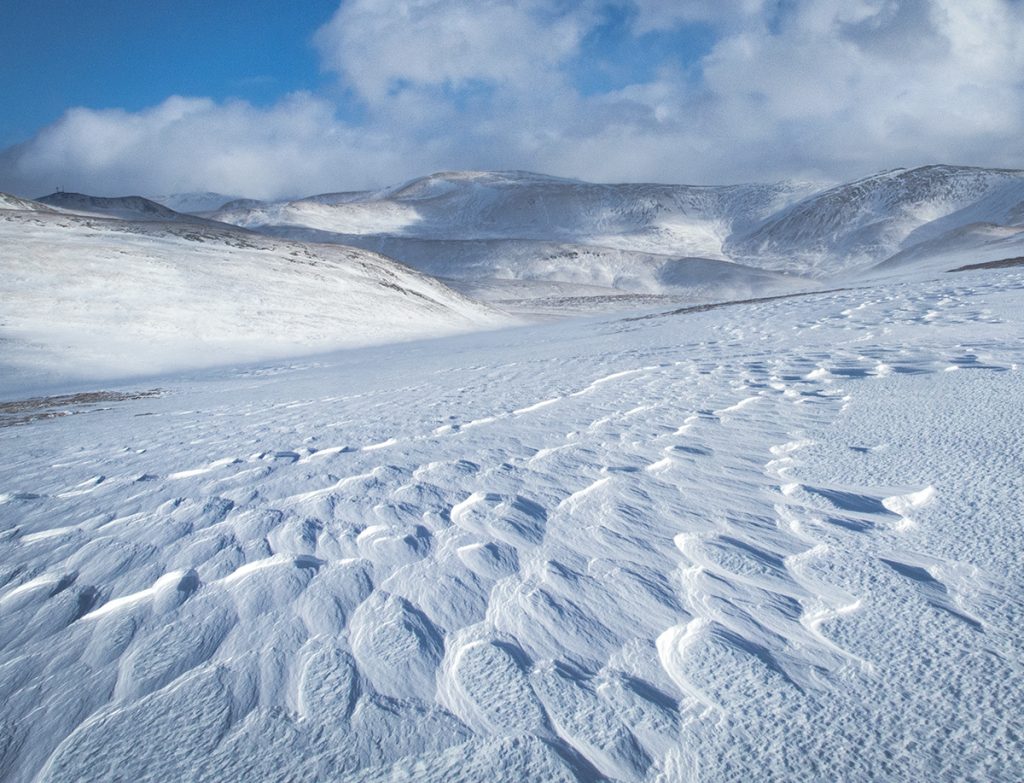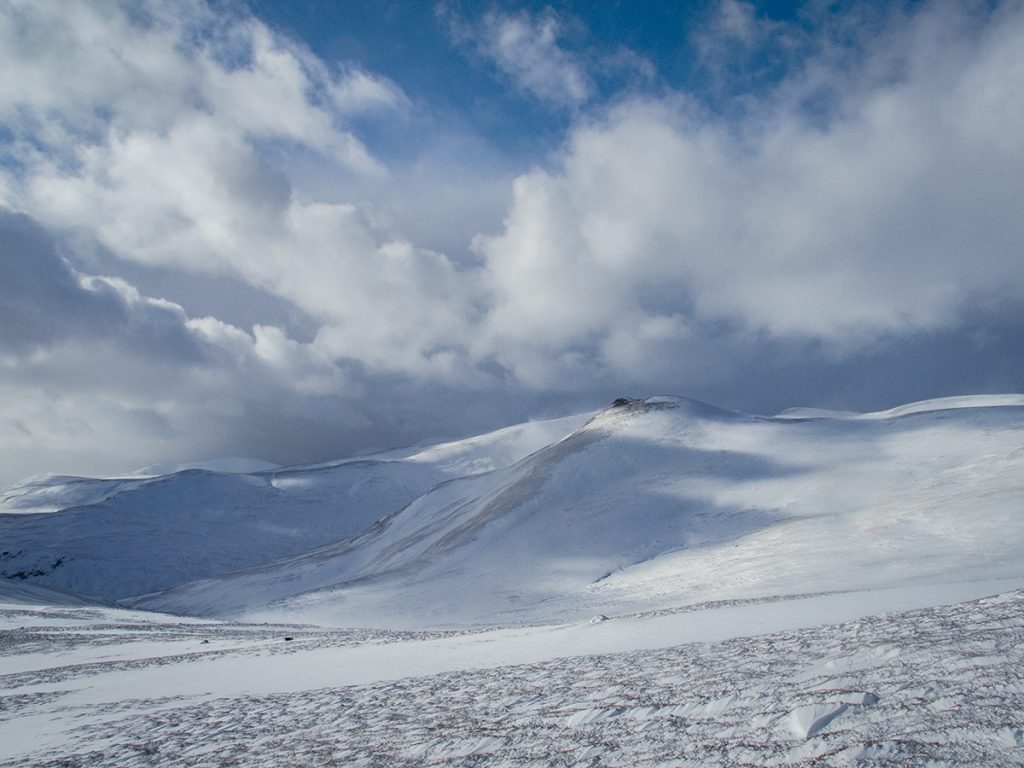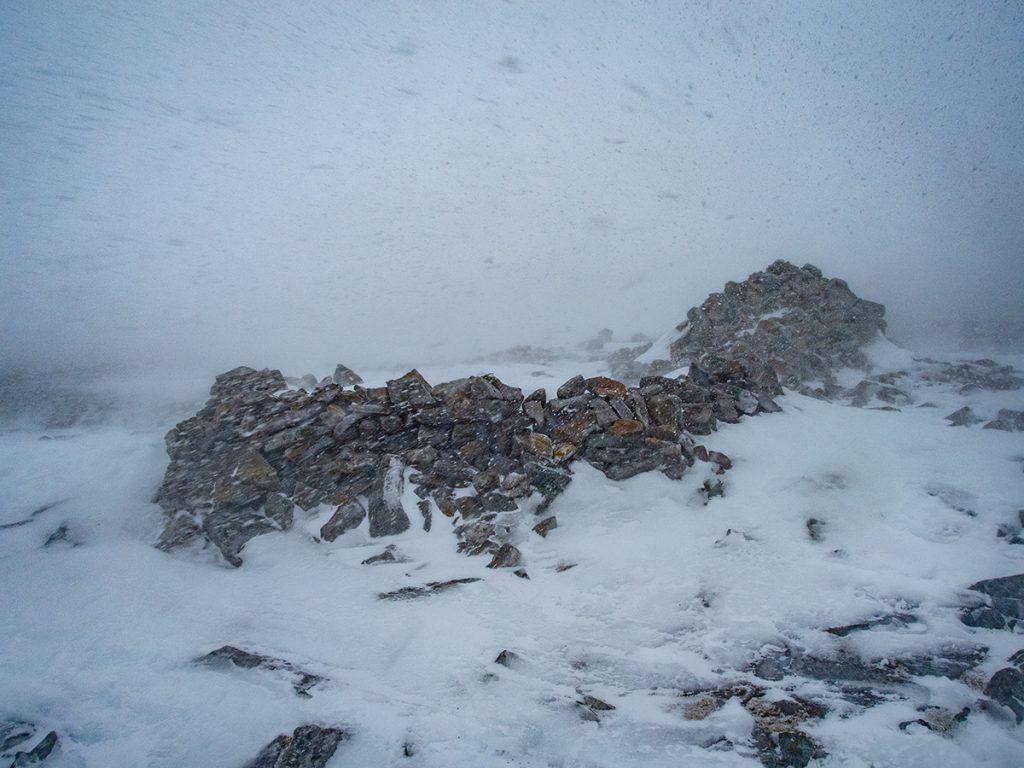 At the top, the snow blasted past so we didn't hang about, but within a minute the hard and icey old snow pack underfoot combined with the windforce meant crampons had to go on to stay upright. Very conscious on opening the rucksack to access them, that anything loose would be whipped away never to be seen again. Had to sit on the rucksack while attaching them. Glad of my mitts on wrist straps, and of hand warmers inside: fingers were numbed by a minute of crampon-strap-twiddling.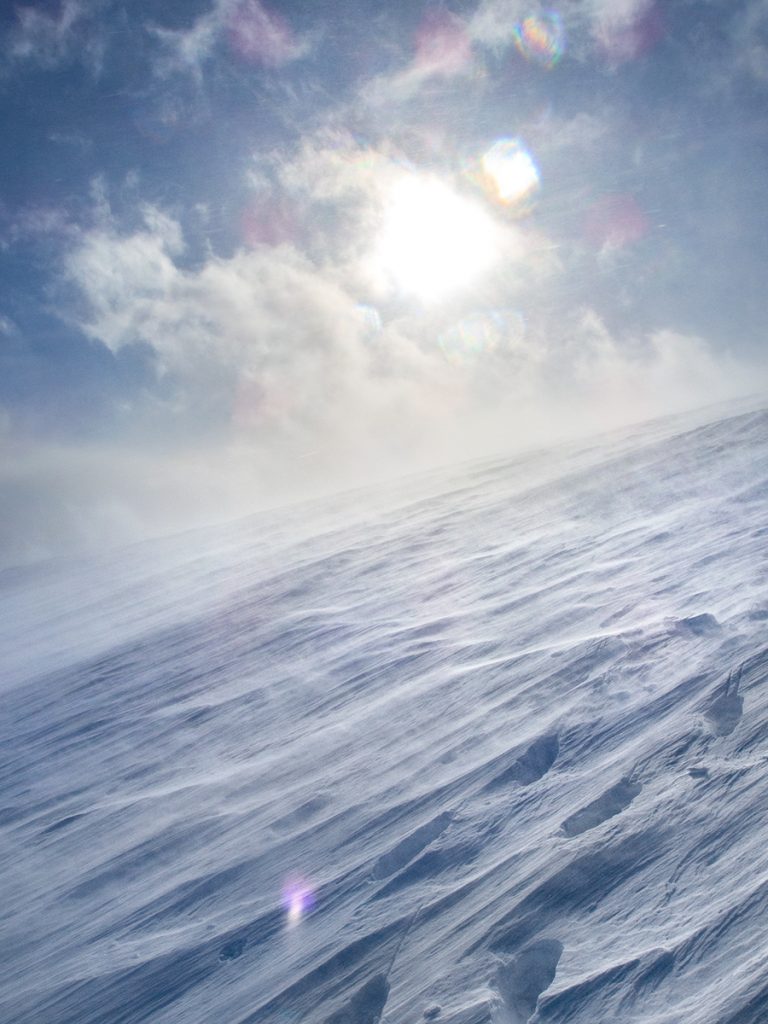 A brief respite descending the lee slope, the wind dropped and the snow was deep fresh powder, the spindrift waves washing past were magical, an mesmeric winter wonderland. It makes the efforts needed to reach these places in such conditions worthwhile. Stunning.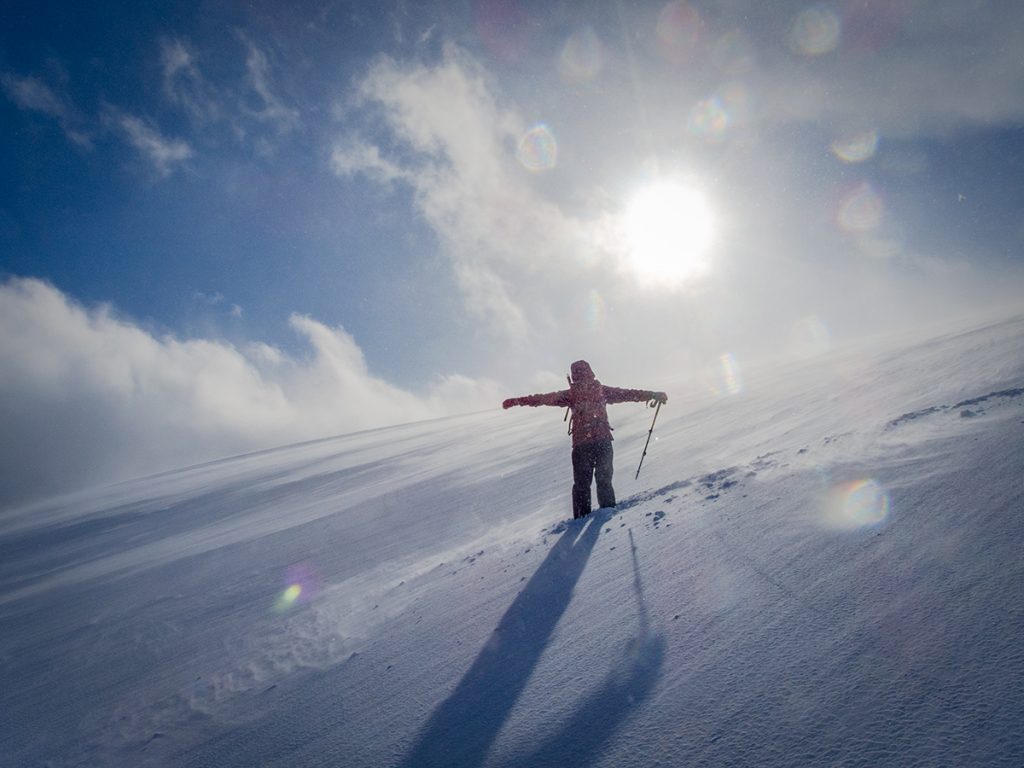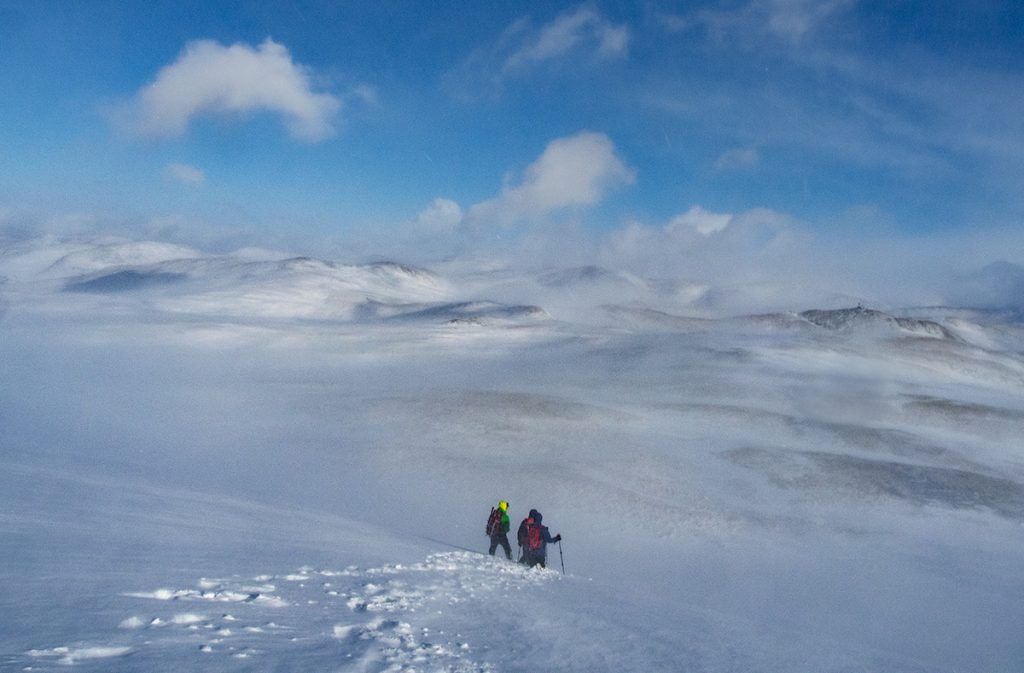 The slope steepened so we contoured round, aware of avoiding avalanche hazard, though the snowpack didn't appear to have any of the layering which might indicate a problem. We had a lot of wading in front of us: we sighted The Cairnwell as a bearing home, before the visbility closed in again.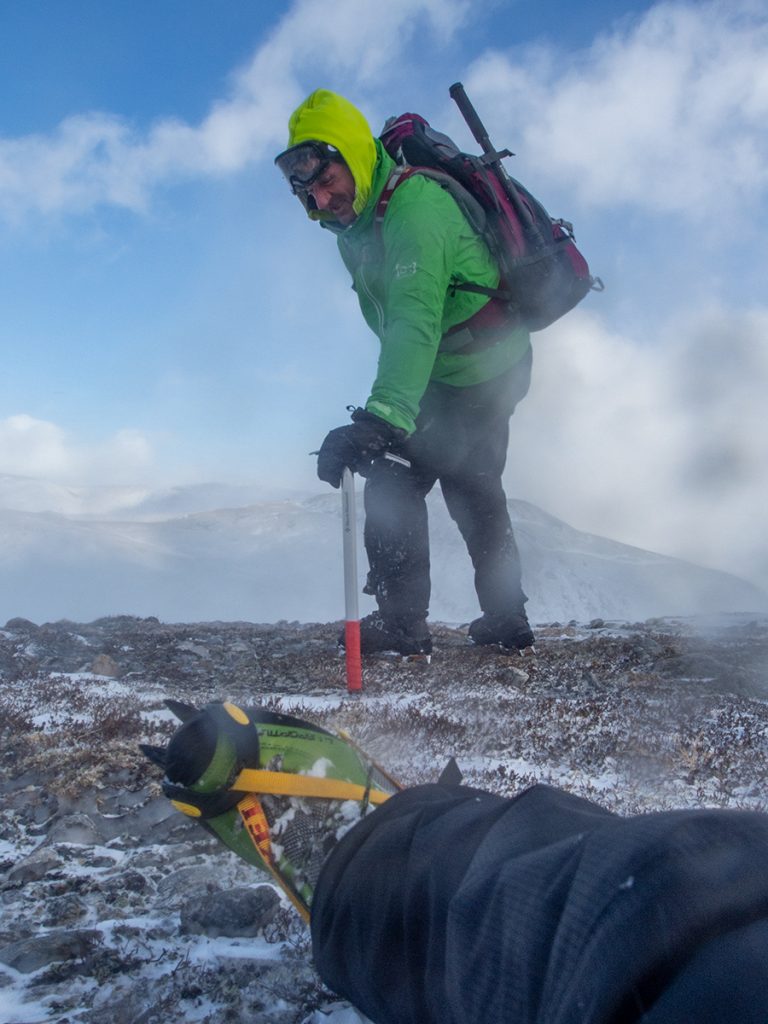 Near Carn nan Sac the wind found another gear: we had to stop for a few minutes and brace and just hang on as we'd get blown over otherwise. I took a seat and waited for it to pass… there was no let up so eventually we crept onward taking small careful steps. To our right somewhere was the sheer edge of Creag a Choire Dhirich and undoubtedly large cornices which we didn't want to be stumbling about too near to.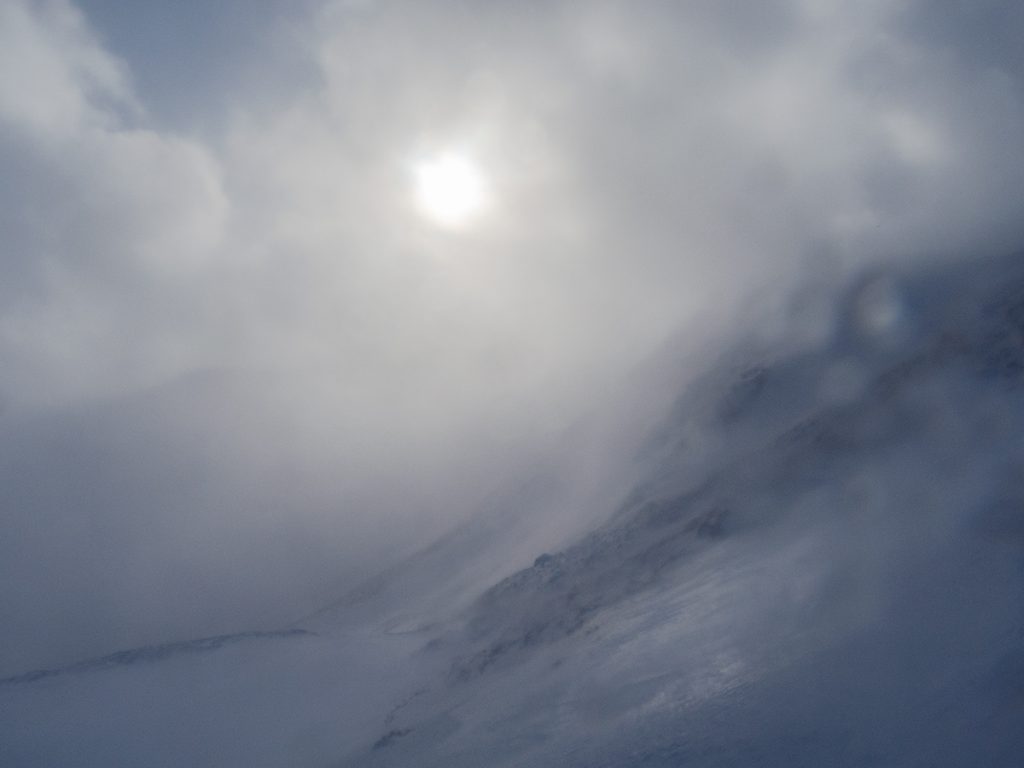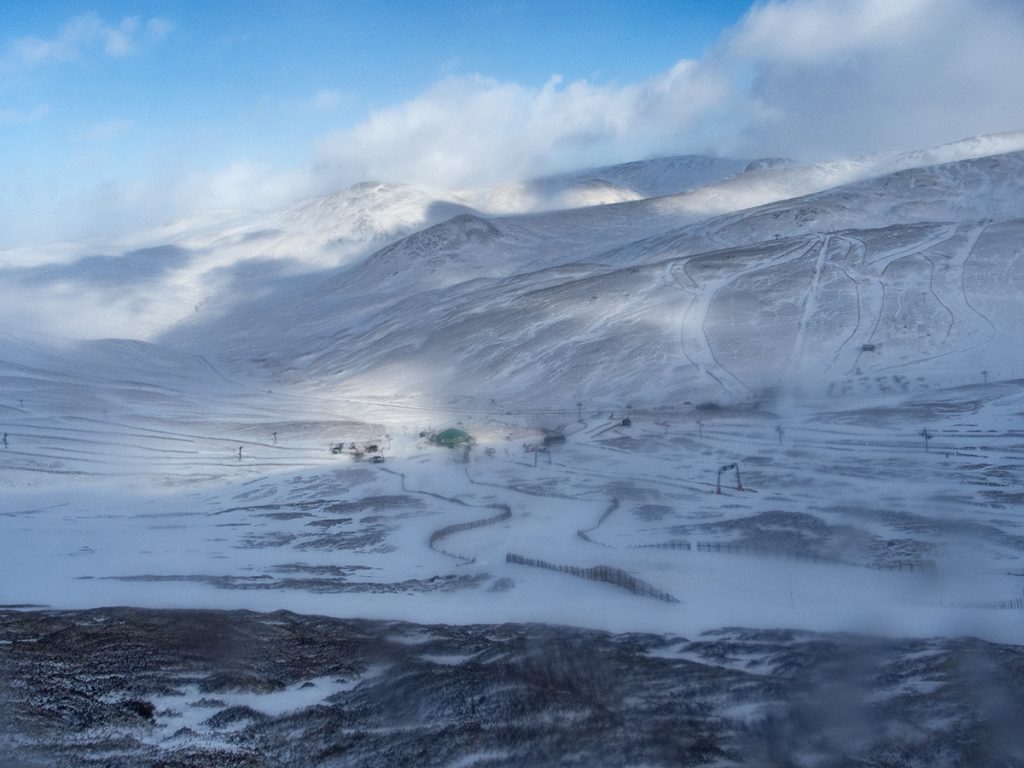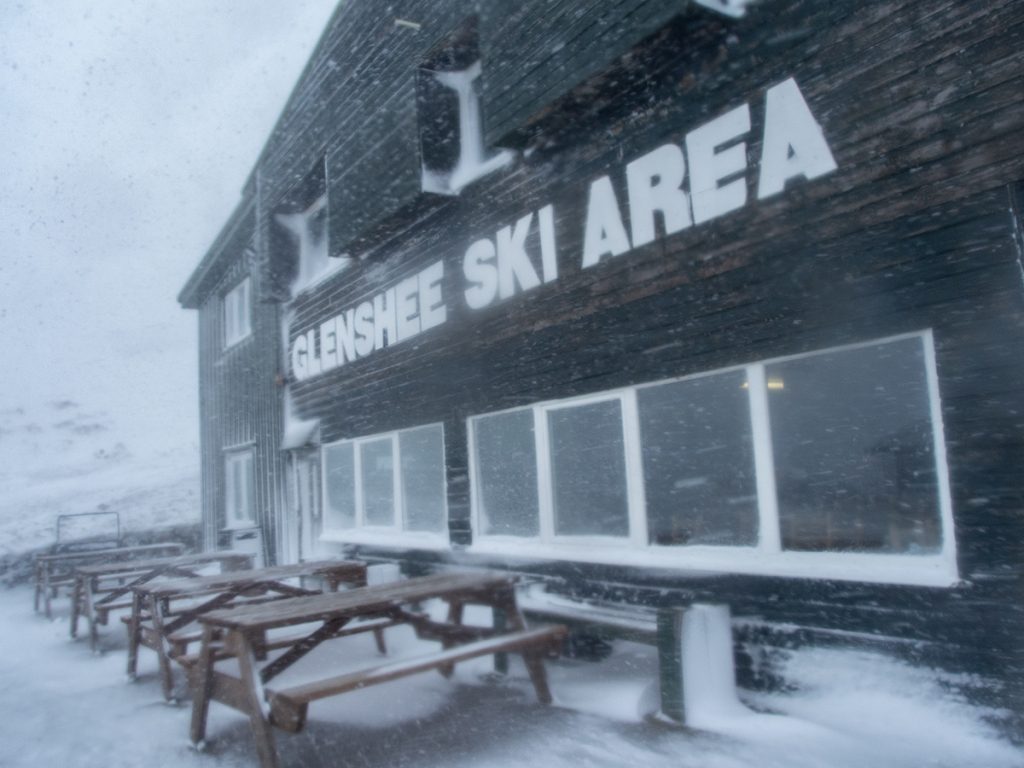 A few video clips show the conditions better than the photos