I'd been along the lower half of the glen back in November, but today's final fling for 2019, would head to the far end, where a couple munros lie.
A bright and clear day meant that during the ride up the glen (first part on bike to expedite) showed how the last couple weeks of unseasonably warm weather had stripped the hills of most of it's snow cover.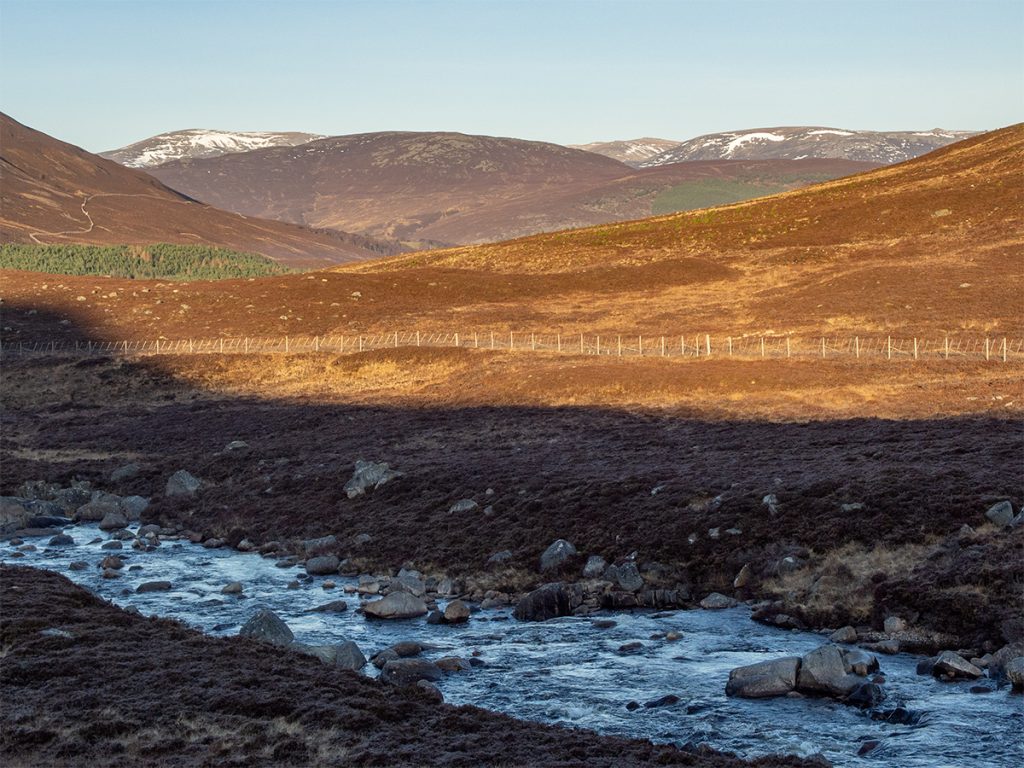 We dumped the bike at the end of the loch near the bothy; there's a track on the south west side of the loch that provides an extra mile of rollable track but then needs a river wade to recross, and with the river being possibly swollen by snow-melt this wasn't a good choice today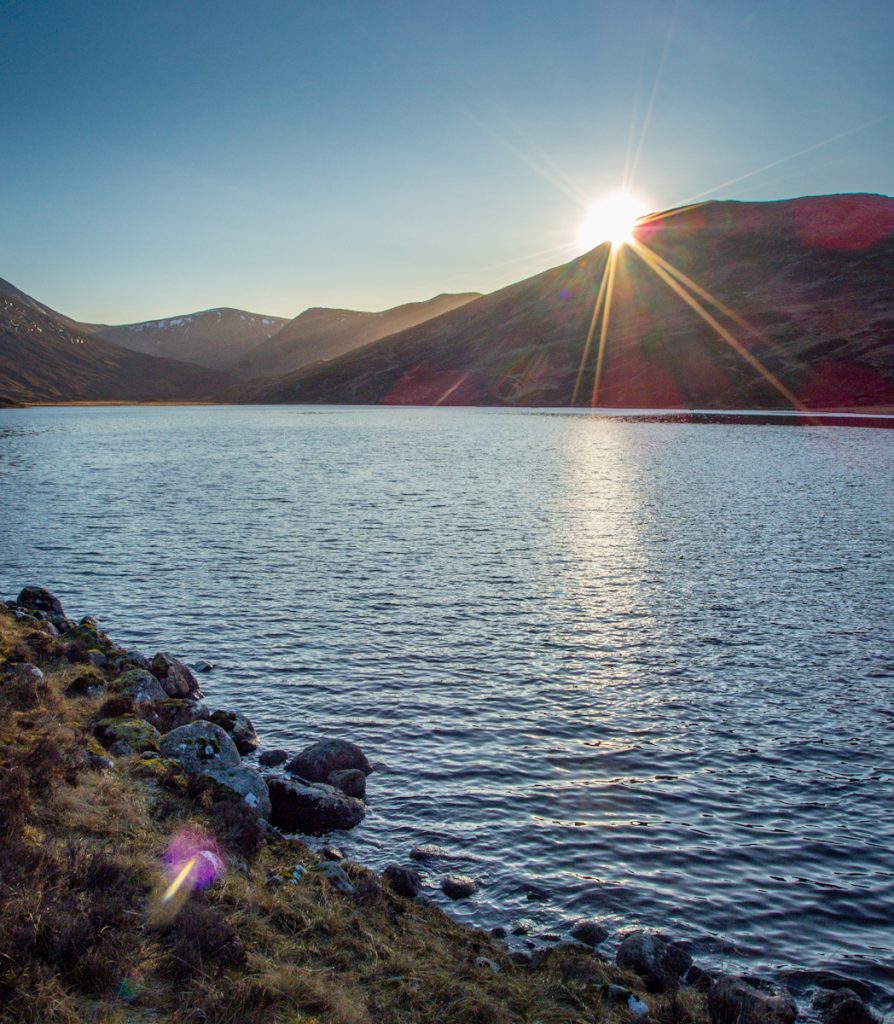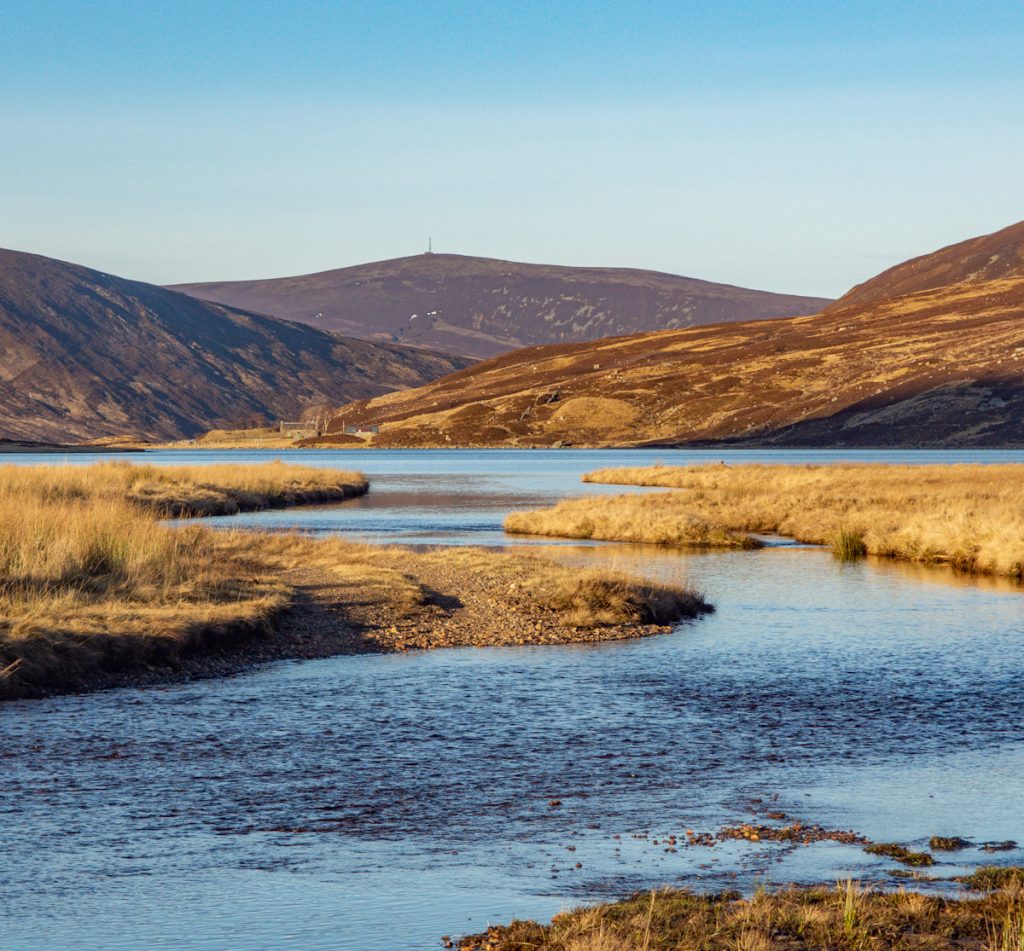 The path winds around the glacial mounds at the glen's head, last time I was out here everything was deep in snow and I could barely see 100m, so was good today to get the full view of the crags all around.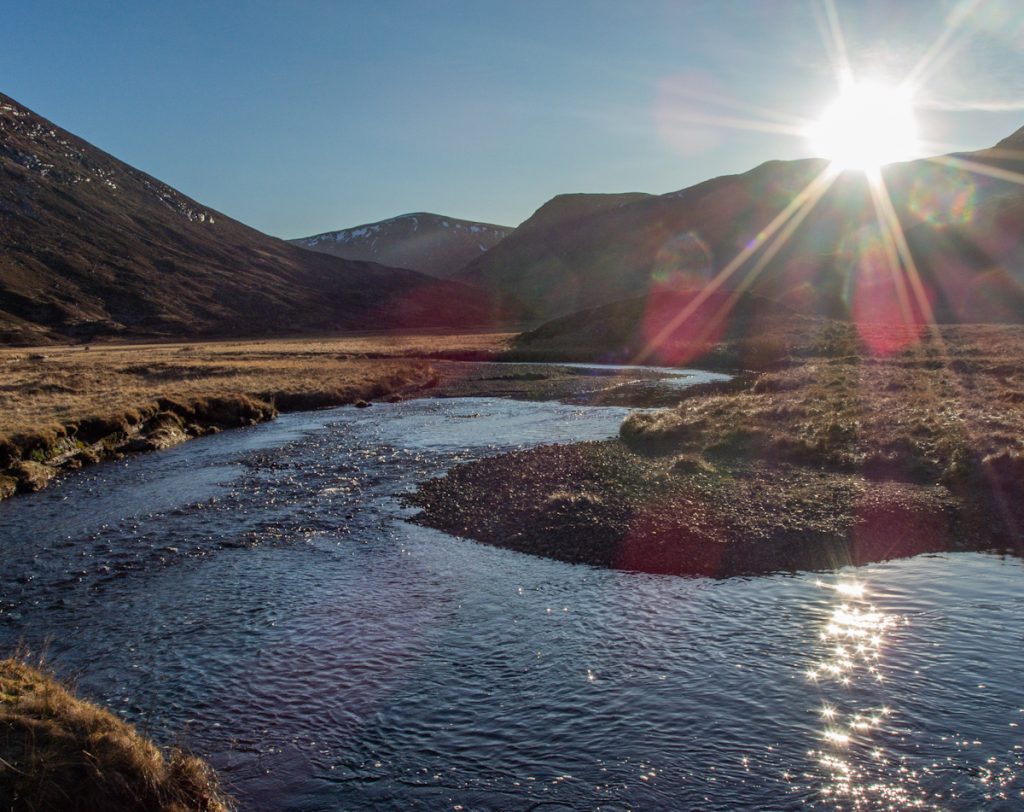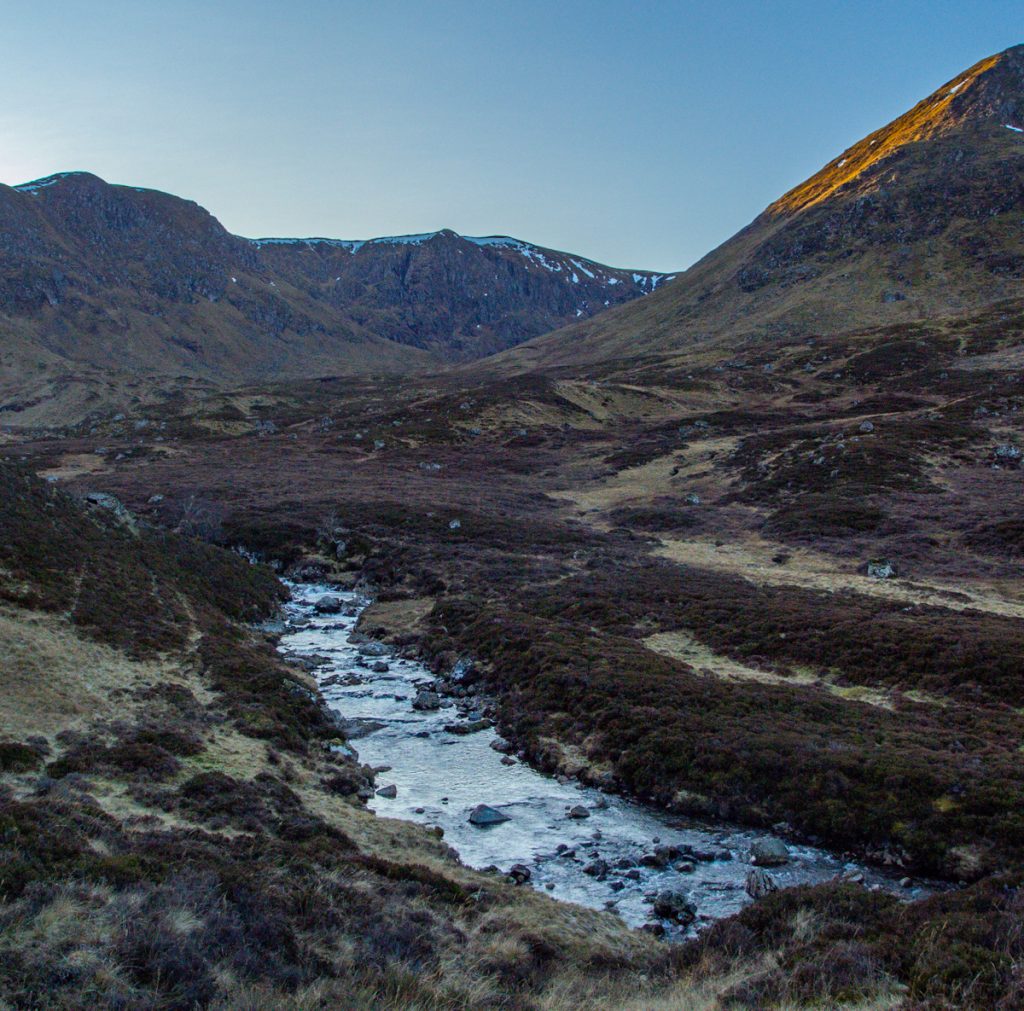 Climbing up the steep side of the glen, the path fizzles out and the view builds back down towards the loch and onwards to the mountains north of Braemar. A few small rock-hard patches of snow were avoided.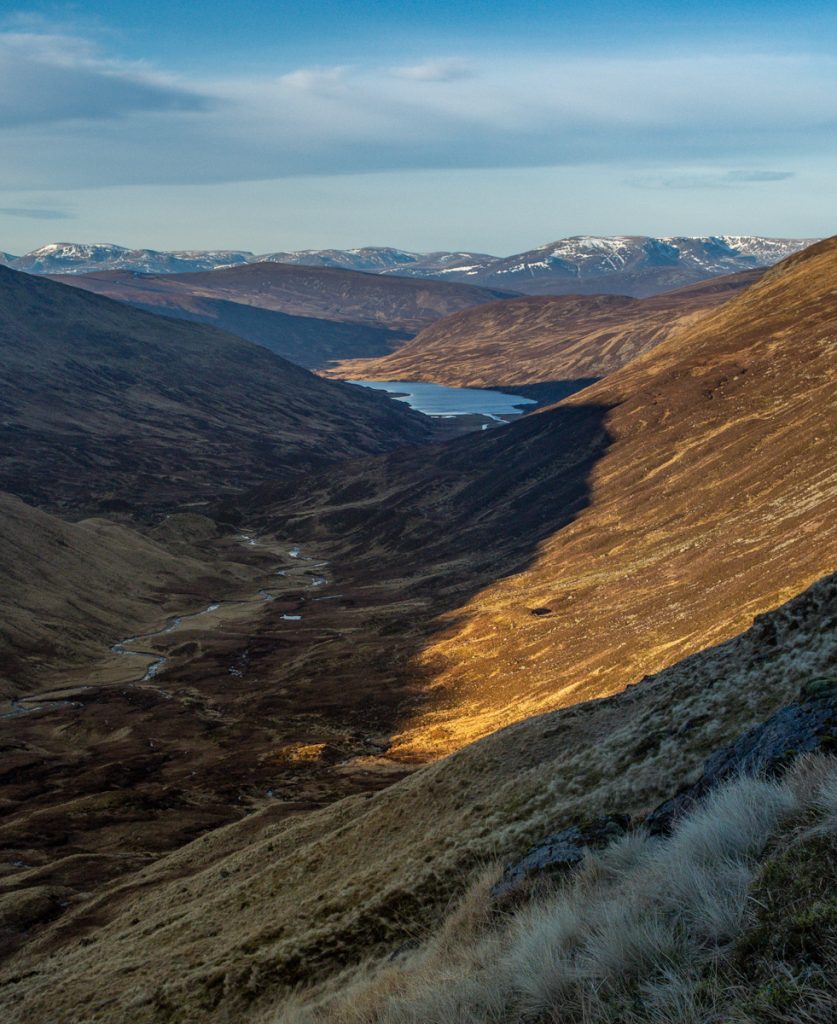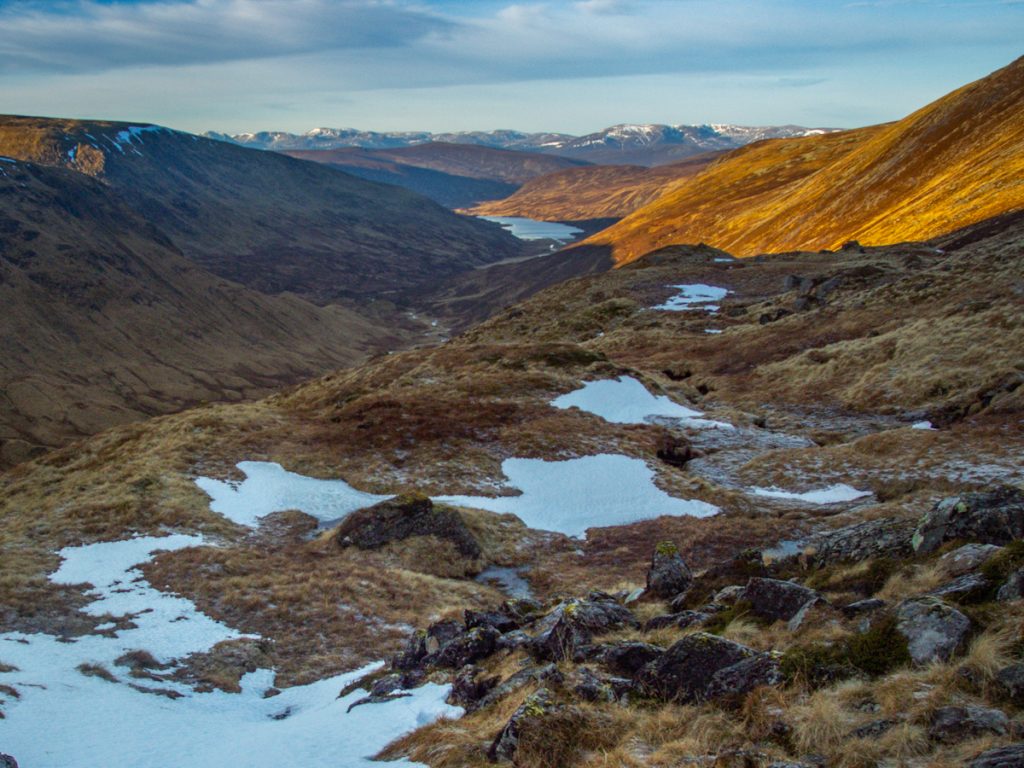 Once on the plateau it was a short walk to gain the modest peak of Tolmount. A bite to eat, then onwards to the nearby Tom Buidhe, a not hugely interesting mound but nonetheless one for my friend to tick off the munro list. The boggy ground between was made crunchy rather than squishy by freezing.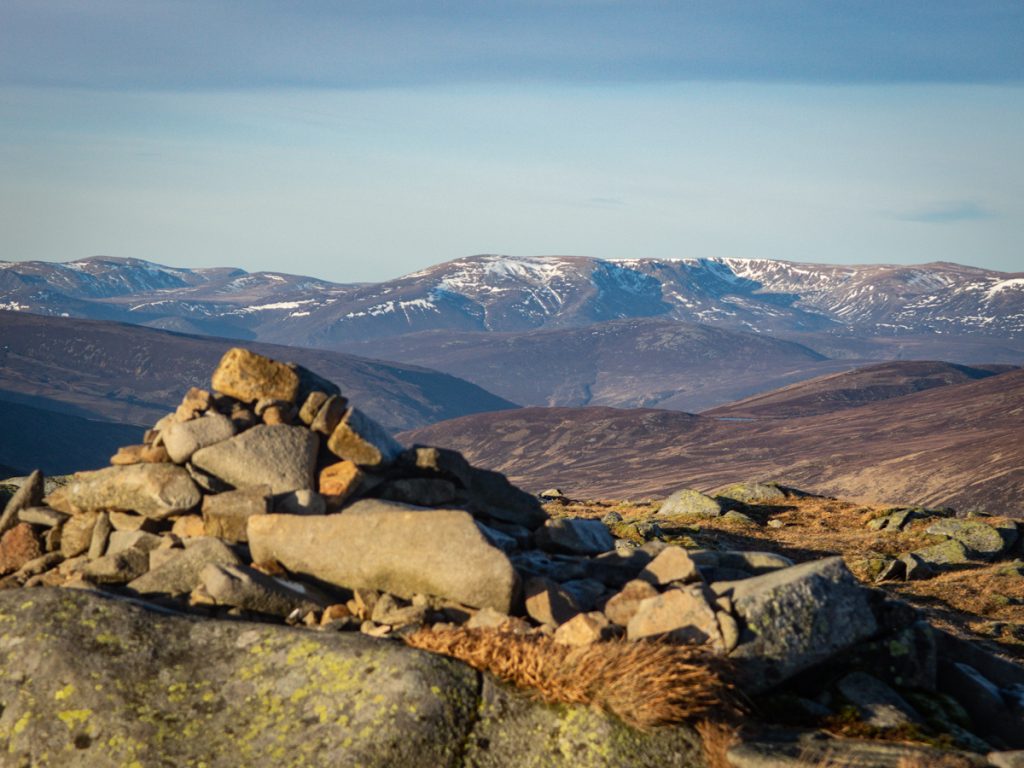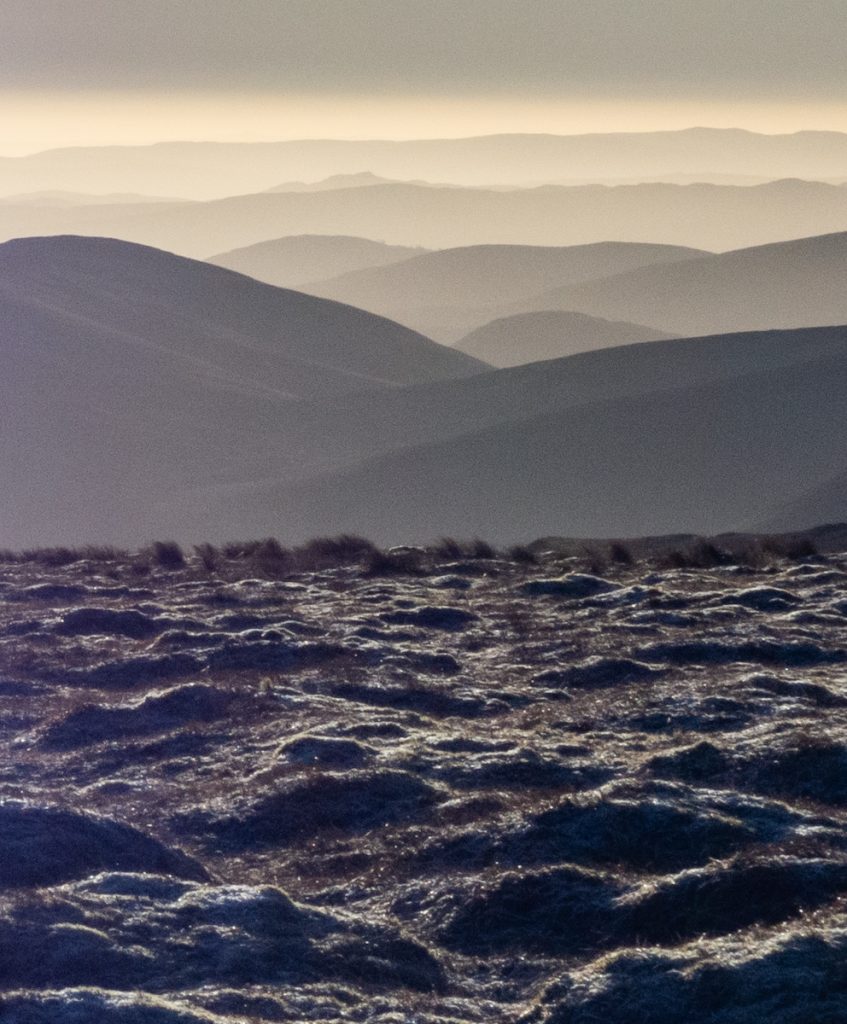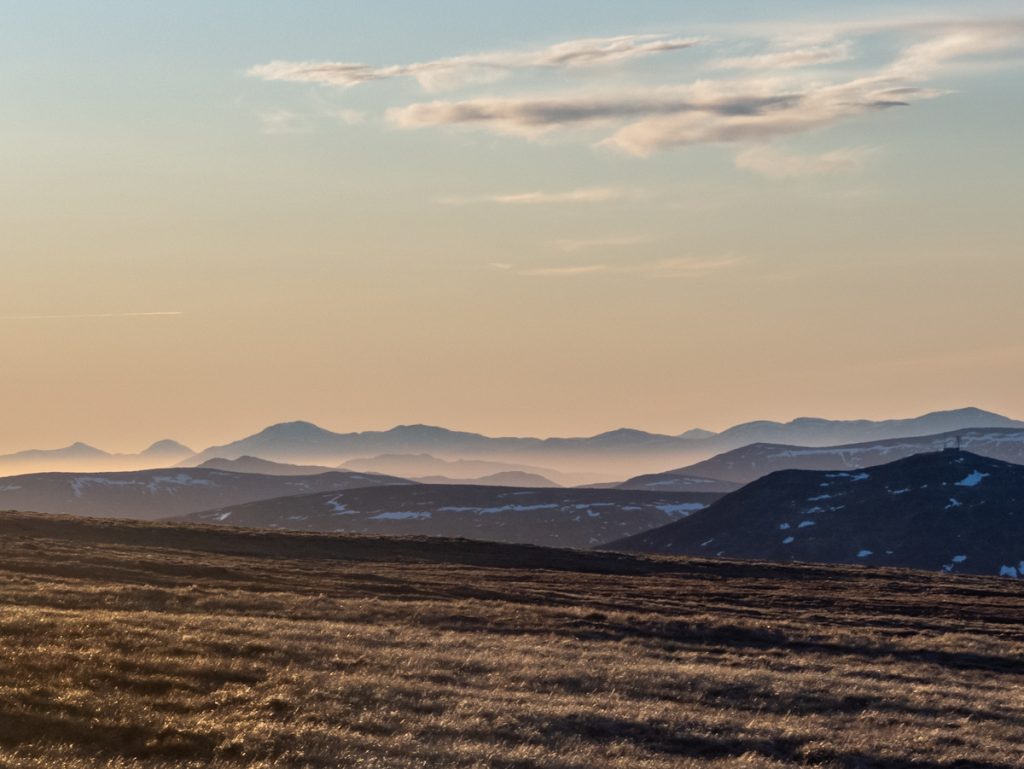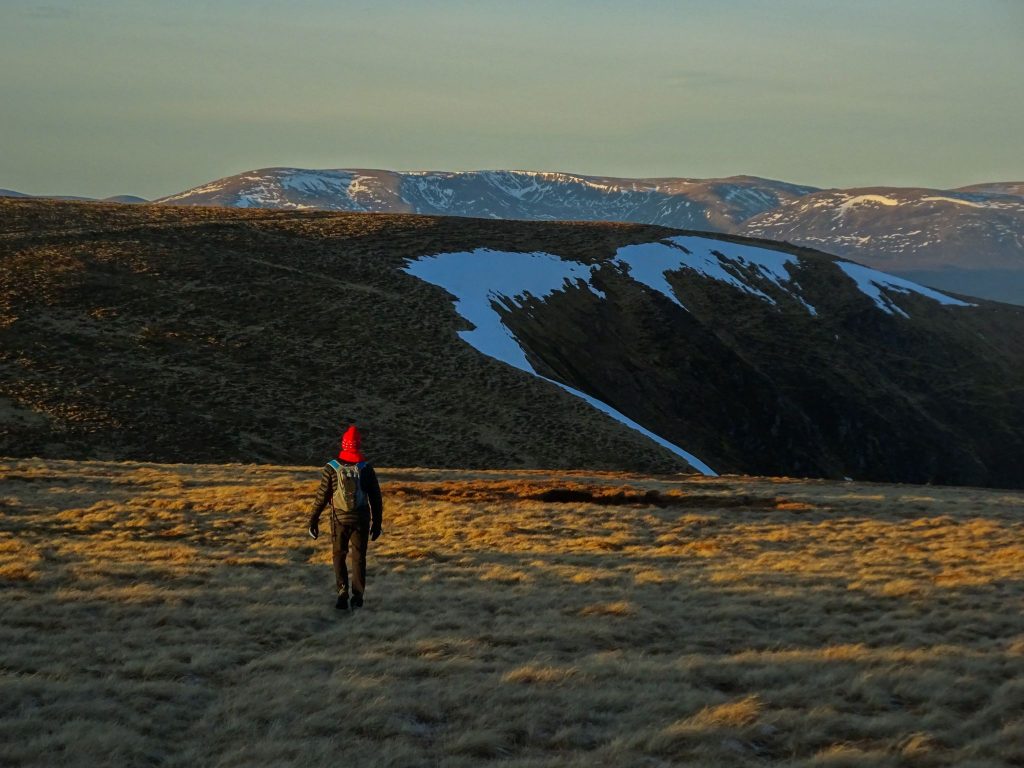 We continued west towards Carn an Tuirc. I was tempted to grab a 3rd munro, but we were heading towards sundown so continued around the corrie above Loch Kander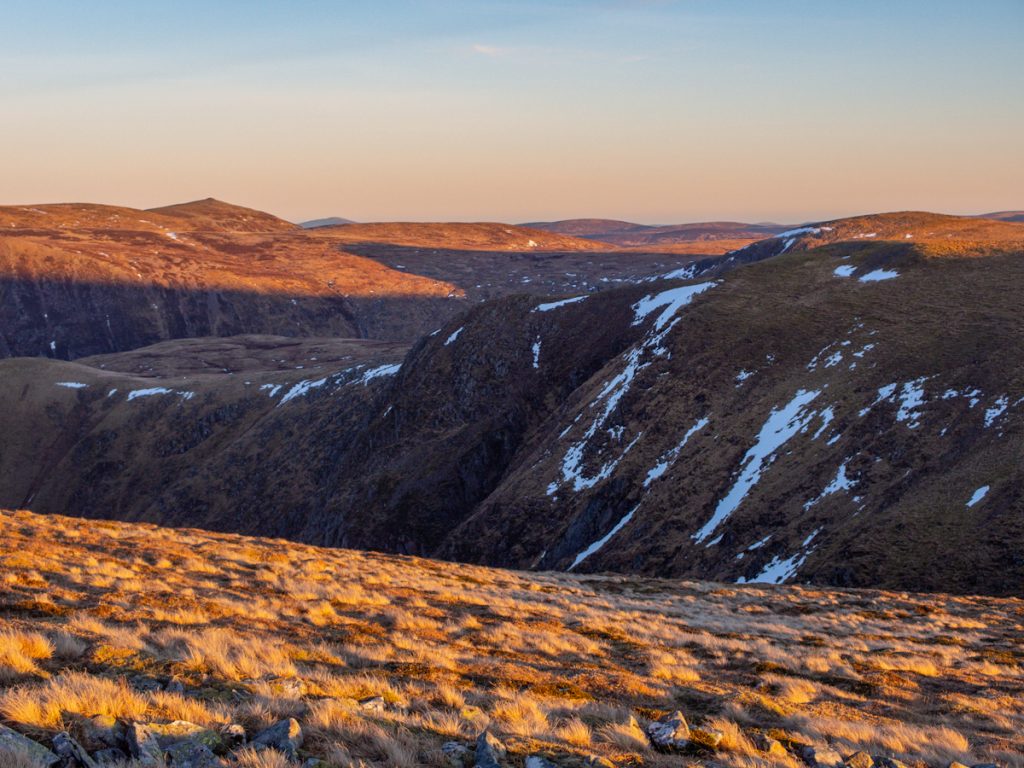 The landy track back down to the loch winds away into the distance, and with the sun now set the landscape was lit with fine hues. A bit late at the loch to get the best colours but the breeze had now dropped and it was nicely placid.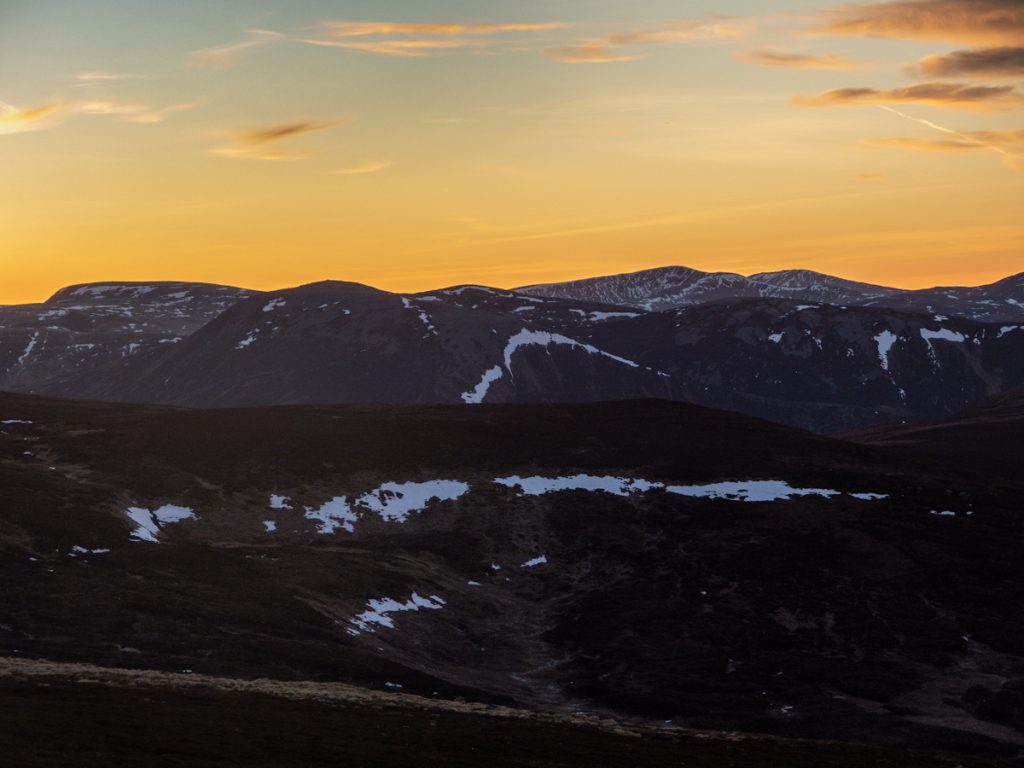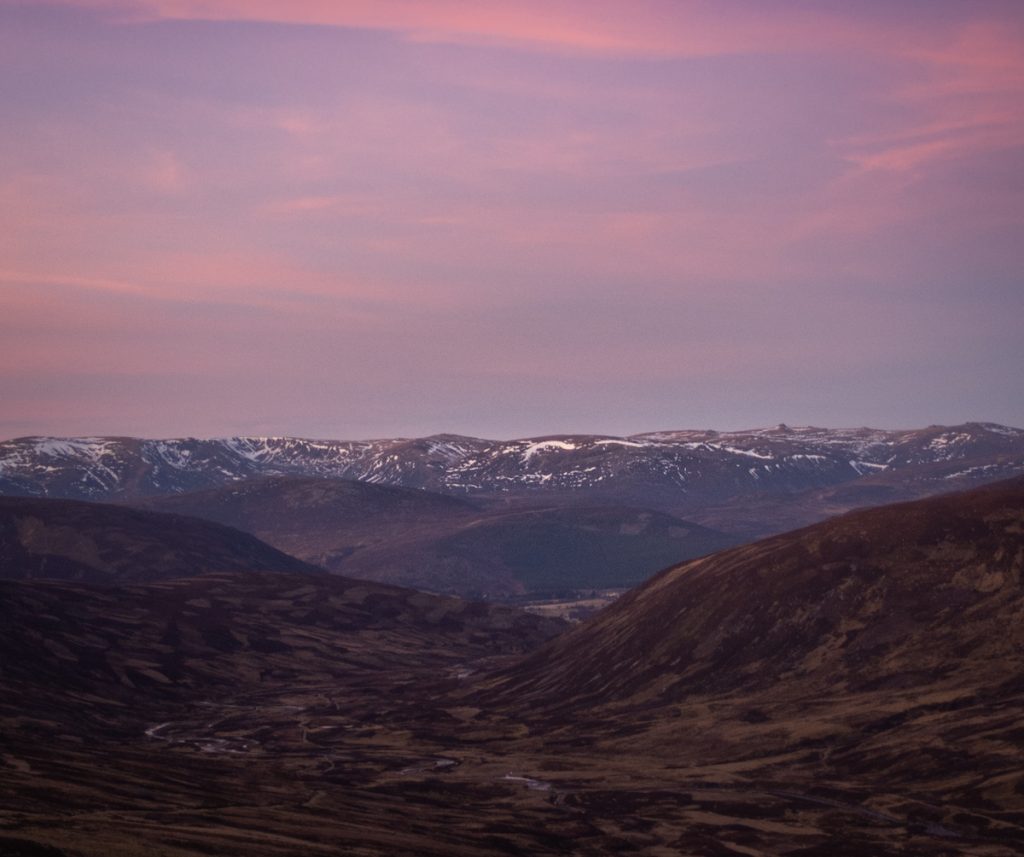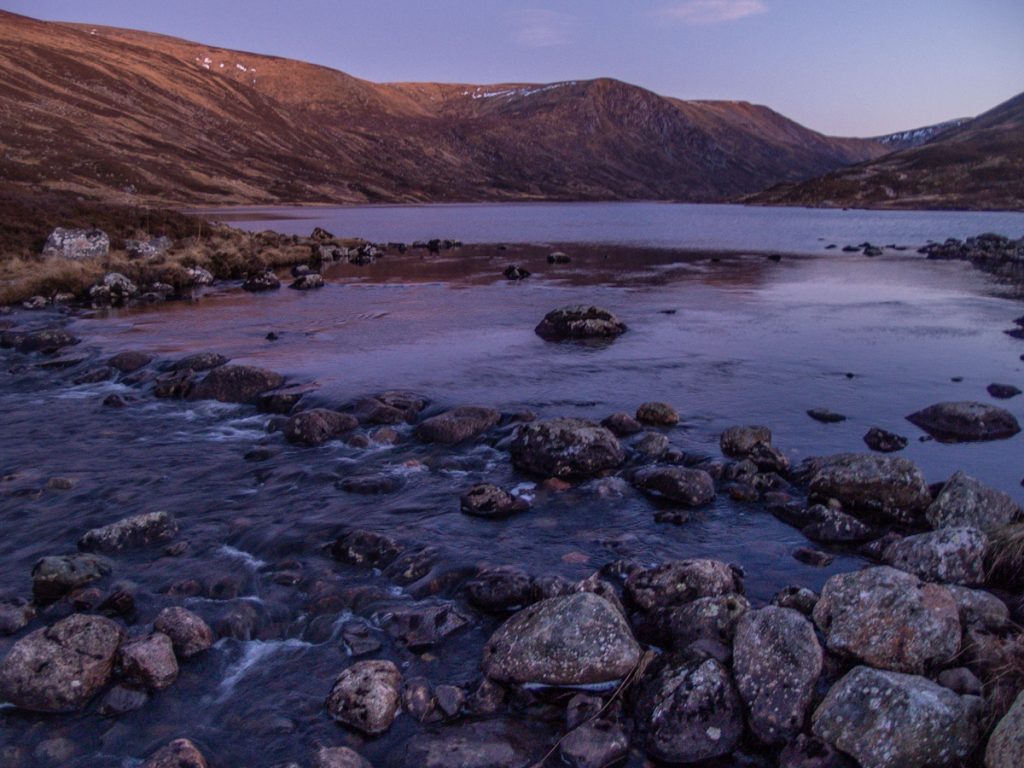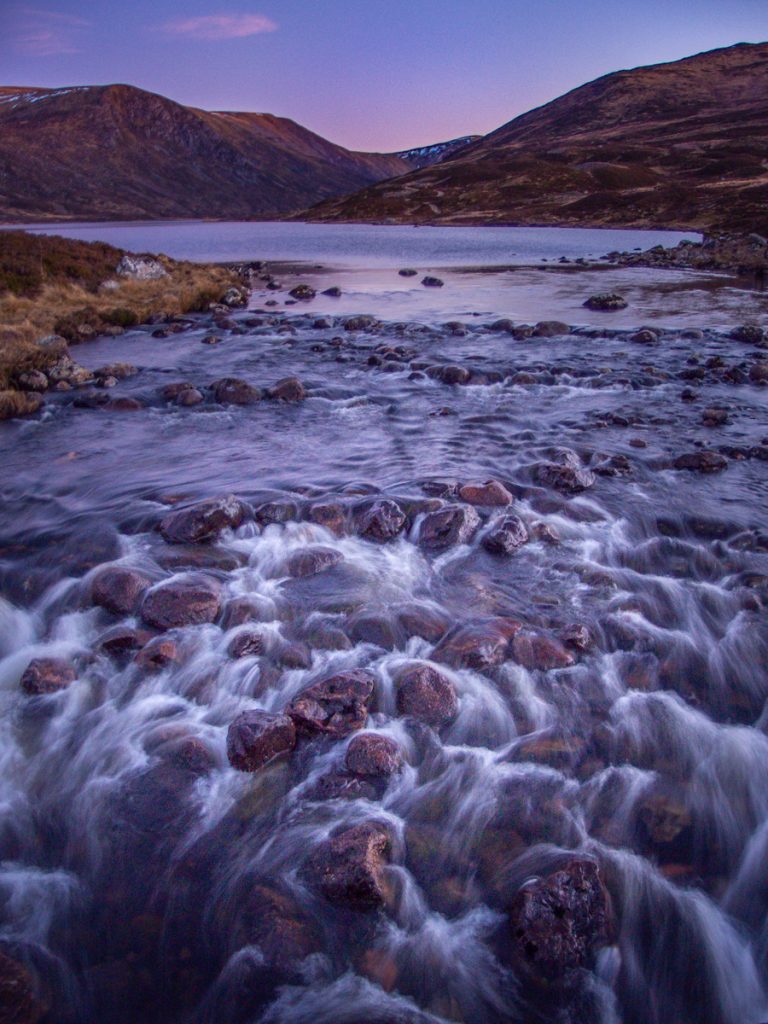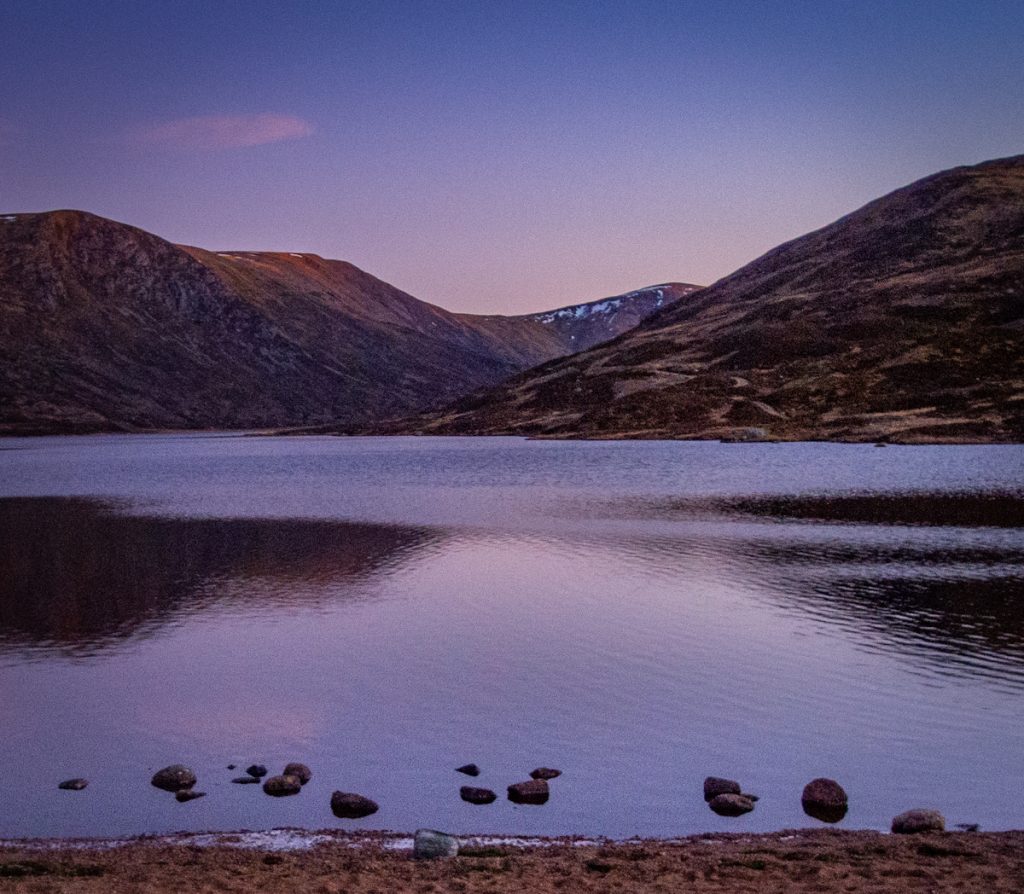 Back on the bikes, the gradual downhill in the dark was great fun, speed only tempered by having to dodge a lot of ice as the cold and dark closed in to finish off the day, and the decade.