Last year I became aware of a new race in Moray that looked unusual: a trail marathon/half/10k between whisky distilleries along the leafy trails of the Speyside way – it sold out quickly, but I noted it for 2018, and this year duly got an entry in for the half marathon option (before it again sold out quickly). Some friends also entered, and with Illuminator the next week (a tougher prospect) I decided that this would be a good low-key warm up, but not a full-throttle race.
Sunrise on race day saw me on a train to Inverurie before sharing a car to Dufftown, a pleasant drive  sweeping through the glorious rich autumnal hues of Aberdeenshire. It looked like I'd been lucky again weather-wise with blue skies, a light breeze,  and just the right amount of crisp chill for running.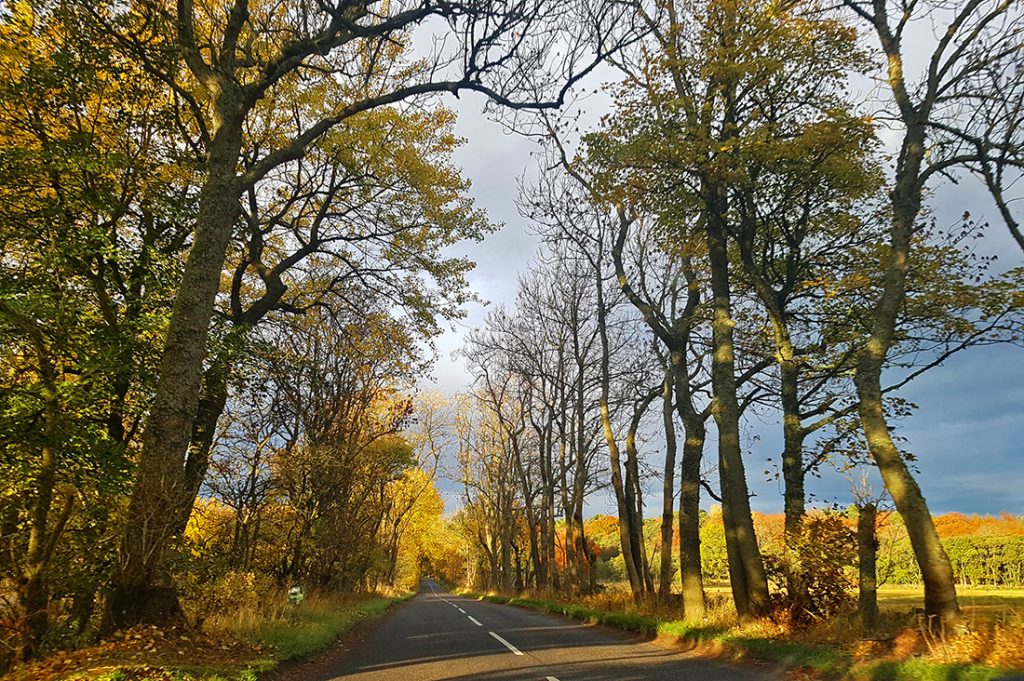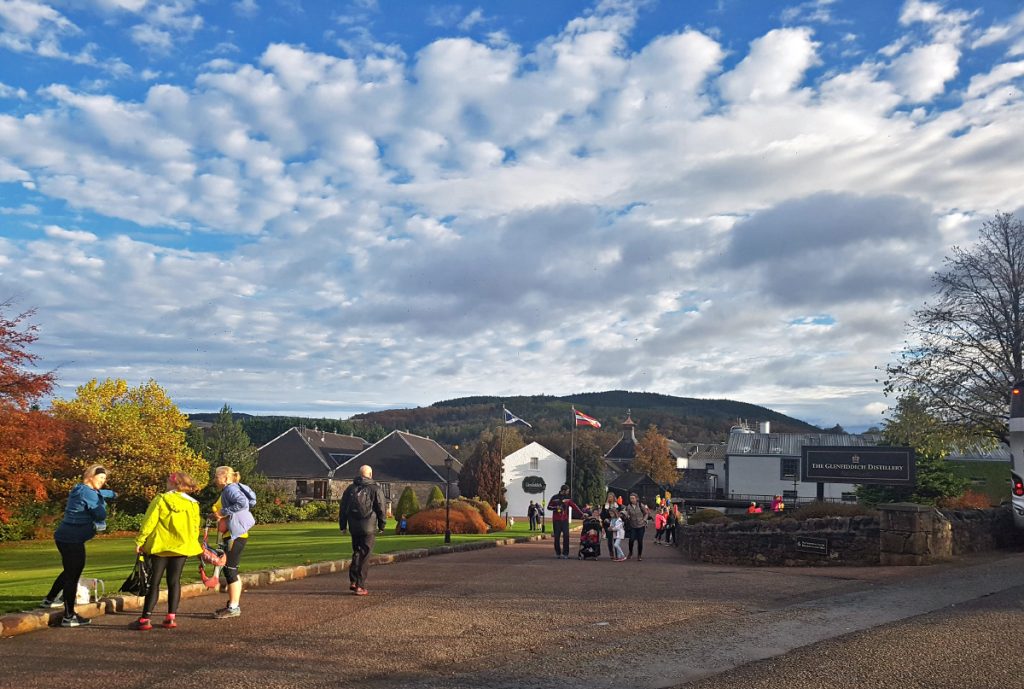 We parked a few 100m from check-in at the Glenfiddich distillery, where there was a fair bit of queuing. All competitors are bussed from here to their start point (there's also a relay race so each member goes off separately) so one needs to pay attention to the announcements and keep an eye on the time, and which buses go where, as there's a lot going on, wouldn't want to miss your bus or get on the wrong one.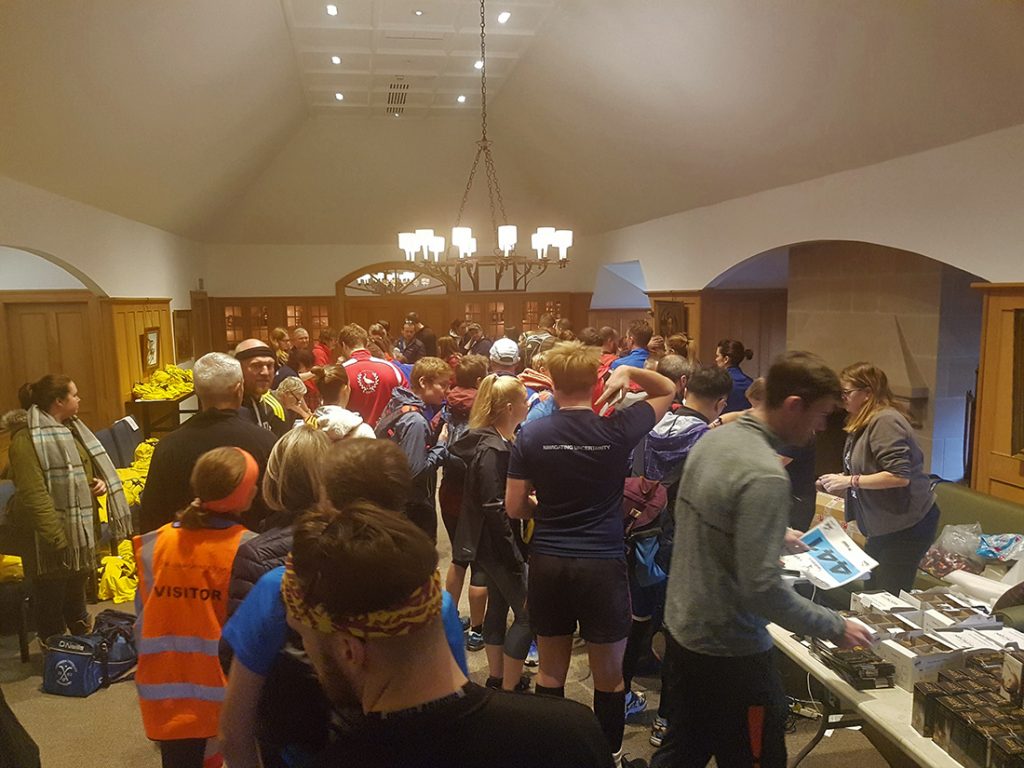 After a short journey to the Tamdu distillery at Knockando we alighted, and had a quick snoop around the site including down the stairs to the side of the Spey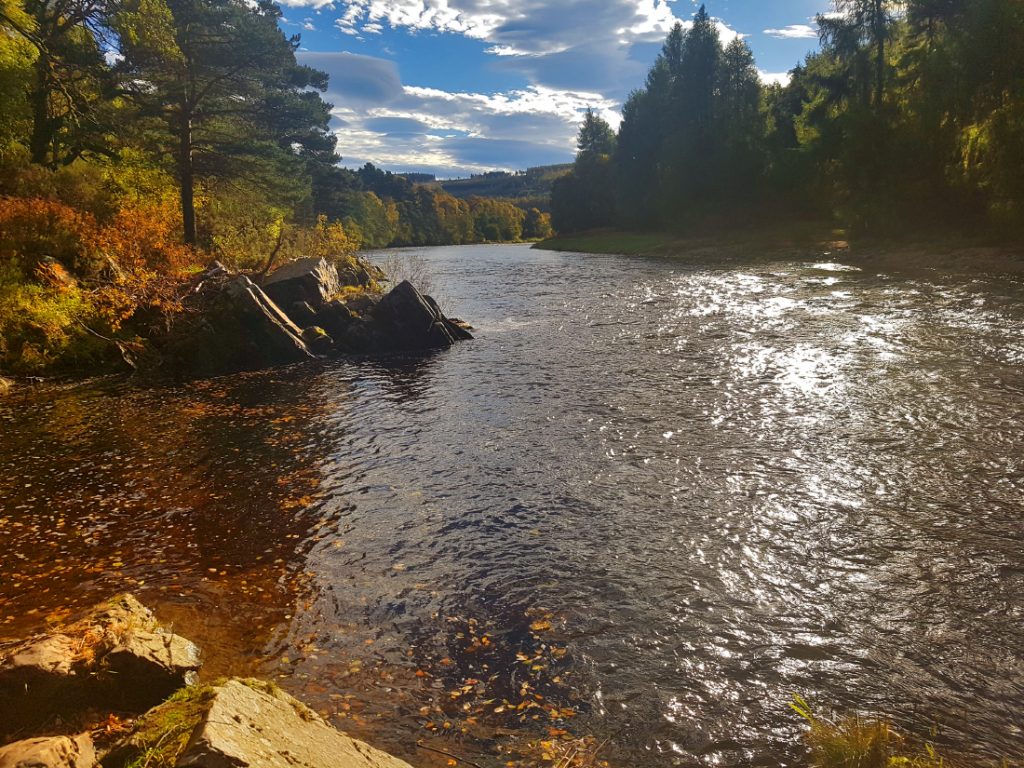 Whilst waiting to get started a few runners passed through – either full marathon or relay runners.
Back to the old rail cutting we make our way to the under 1'40 flag, looking back there's a few hundred, in front maybe 30 or so.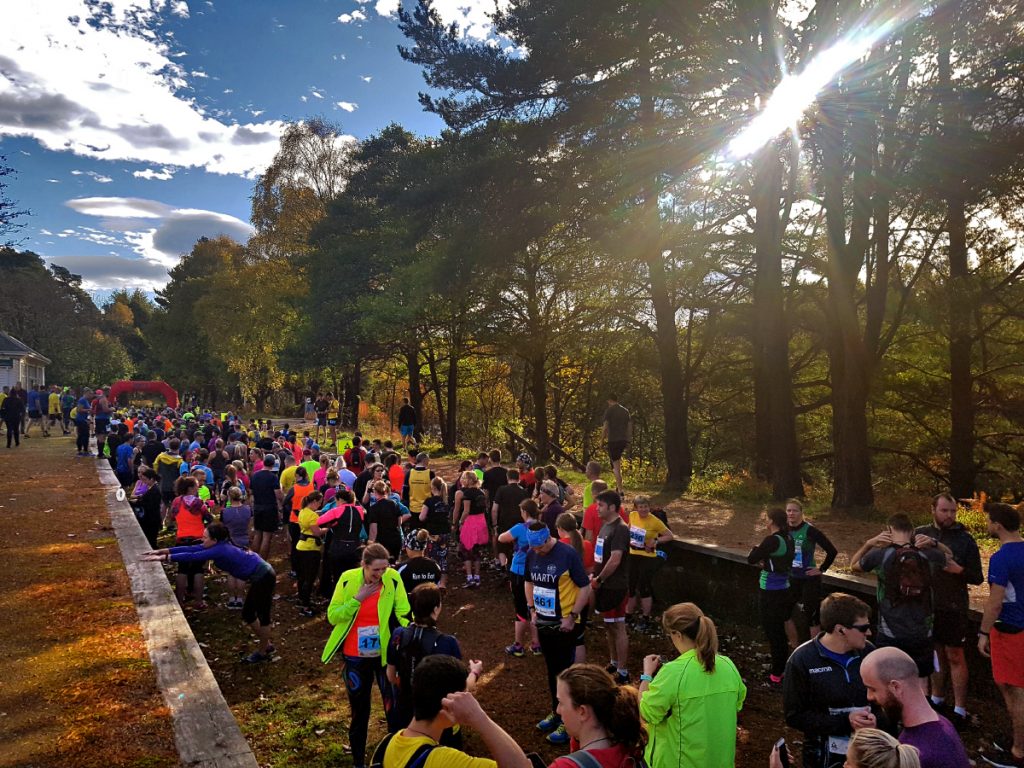 A piper give us a quick skirl and off we go, passing a chap where we tap our 'dibber' as opposed to the fully automated timing barriers I'm used to
The pace started off pretty slowly;  with the first section being single track, attempting to pass on the soft and grassy terrain to the side is difficult, so we just go with the flow
An easy pace does allow me to snap the odd photo as we go along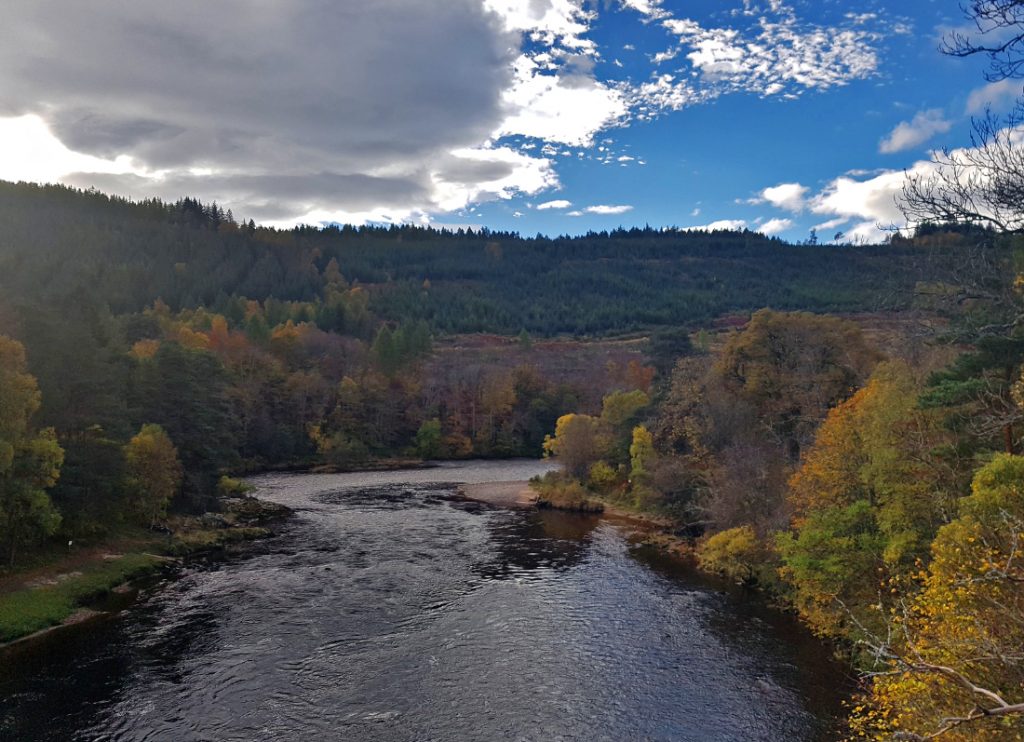 After not long it thins out with only occasional 'traffic'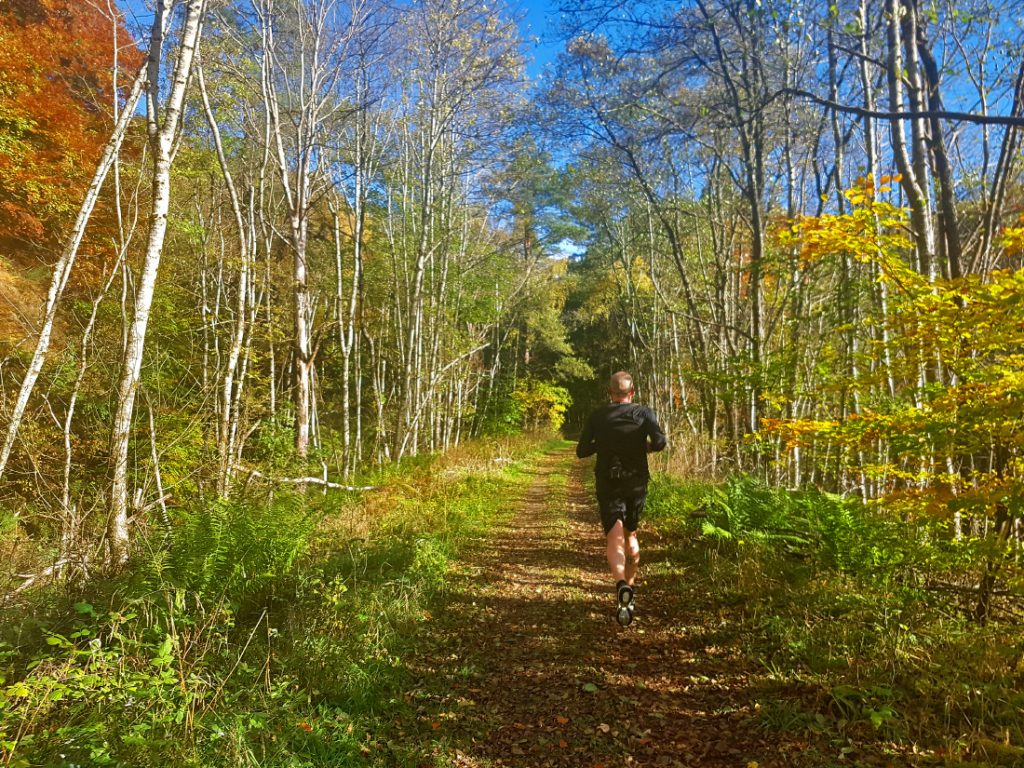 Being an old train track bed, the gradients and curves are mostly slight. I didn't notice many long straights where you can scope the field at a distance. Up to the half way point and slightly beyond is mainly a gradual downhill.
The route is alight with autumnal hues. In places there's a fair bit of leaves and some thin dirt, but nothing that the mild grip of the cascadia's can't handle (although if there was a lot of rain I'd consider something more knobbly like inov8 roclites)
My friends target pace of 4m40/km seems to be on track but then he says he's going to need to slow: turns out my watch (tomtom spark cardio) seems to be reporting a slower pace, which has dragged me on faster than I thought I was going. I need a new watch.. wonder how often in other races I've been getting wrong stats..
There's quite a few photographers out, and thanks to one I get a rare photo of me in action, not looking like a complete plum. Thanks to the photographer who shared on facebook from where I've swiped it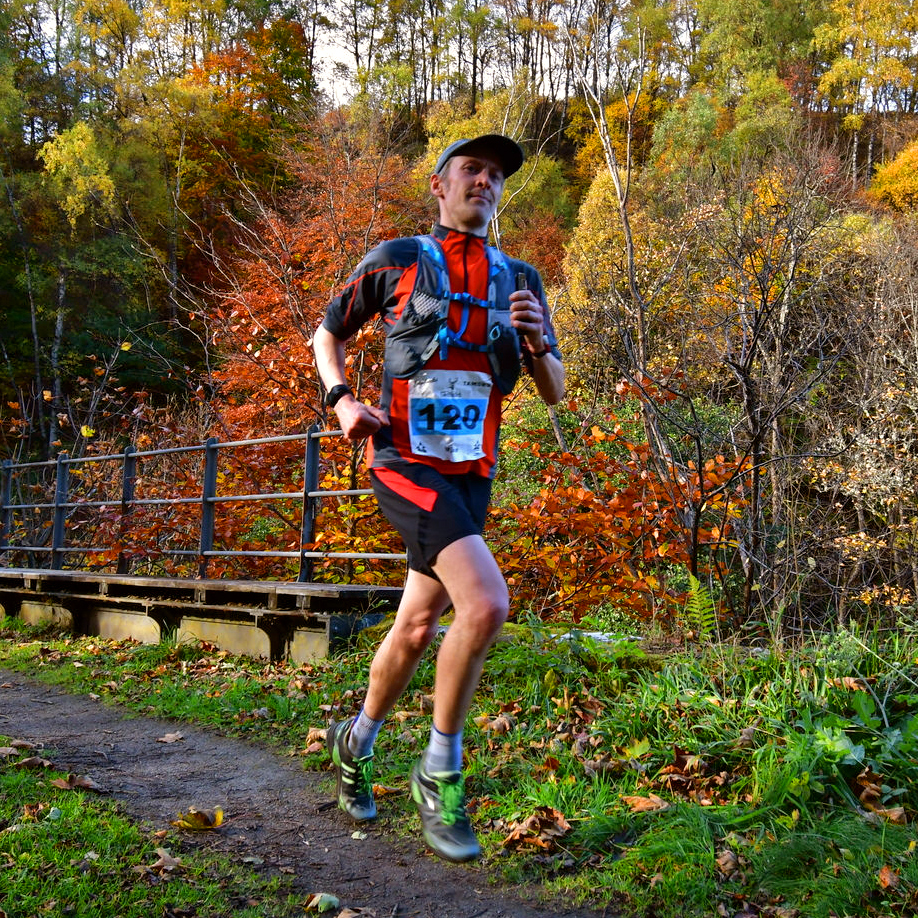 Smiley face = slow pace haha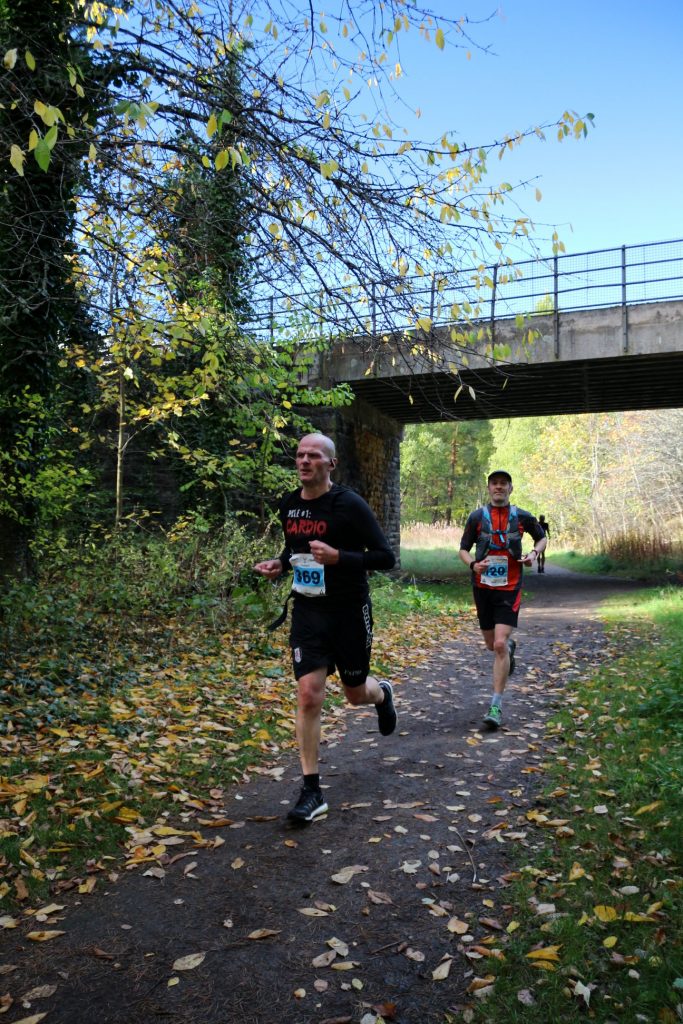 The feed stations are well stocked; fruit n cake n energy gels, I don't normally indulge but today I stop and grab a mouthful or two
At around 13k, the route heads uphill, my friend now reckons 1'40 is off, and is struggling a bit. A few folk trickle past
Eventually with about 5k left I decide to go for it; a few folk with flappy arms and loping strides overtaking has triggered me and I begin to attack the final long climb with gusto and up my breathing rate
This soon reels in most of the folk who have overtaken earlier but I'm aware that I'm running out of trail.. as more buildings become visible the end must be near but not being familiar with the course, don't really know when I can really wind it up (turns out the distance is quite short of 21.3 too, just over 20k)
As it is I pass through distillery outbuildings, I can hear the tannoy echoing then there's a tight turn and the finish is right there: duly sprinted with plenty left in the tank.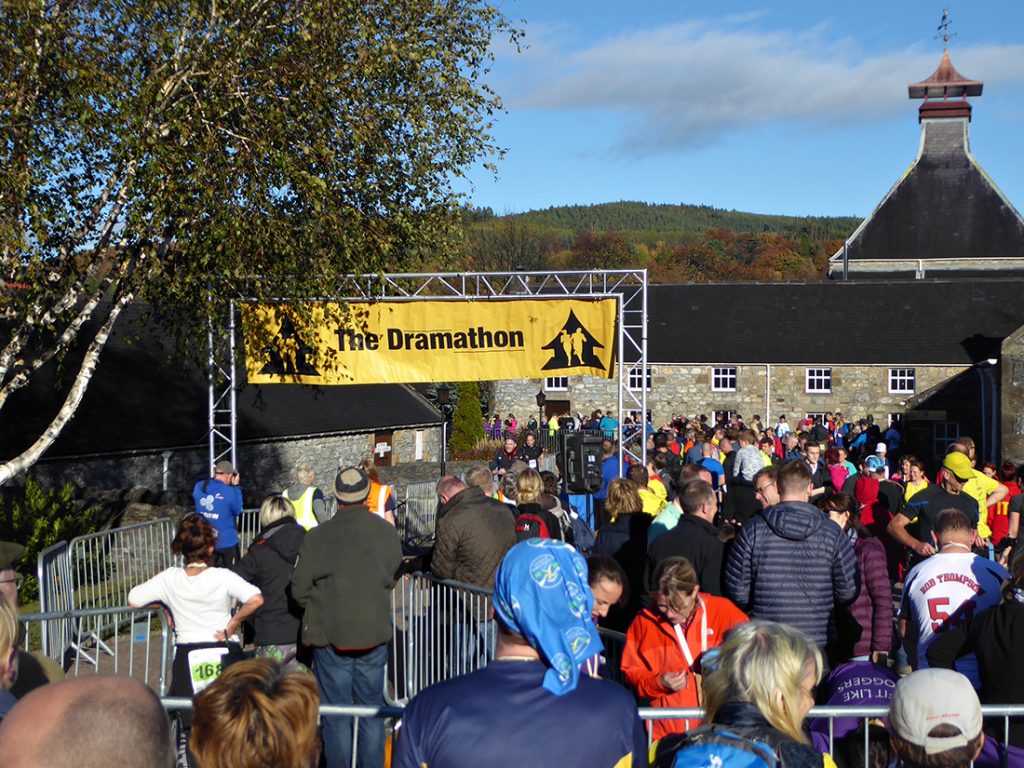 I collect my medal and whiskys before going for a peep at the nearby screen with results coming up live. I'm quite surprised initially to be 17th (out of 386) and 7th vet in 1h 36 02, a time which is only 1 minute outside my road half PB;  particularly with regards to the softer terrain, not giving it full beans, stopping briefly at the aid stations and snapping photos.  I could have definitely went a good bit faster; 5 minutes quicker would have seen me get a vet podium spot, ach well.
Whilst waiting for the last of our party to finish, I inspect the whiskys and medal further: it appears the medal is a chunk from a whisky barrel. The whiskys: Glenfarclas 10, Balvenie doublewood 12, Glenfiddich 12, and Monkey shoulder, with the Dramathon glass and obligatory T-shirt, a fine cache of goods relative to most races.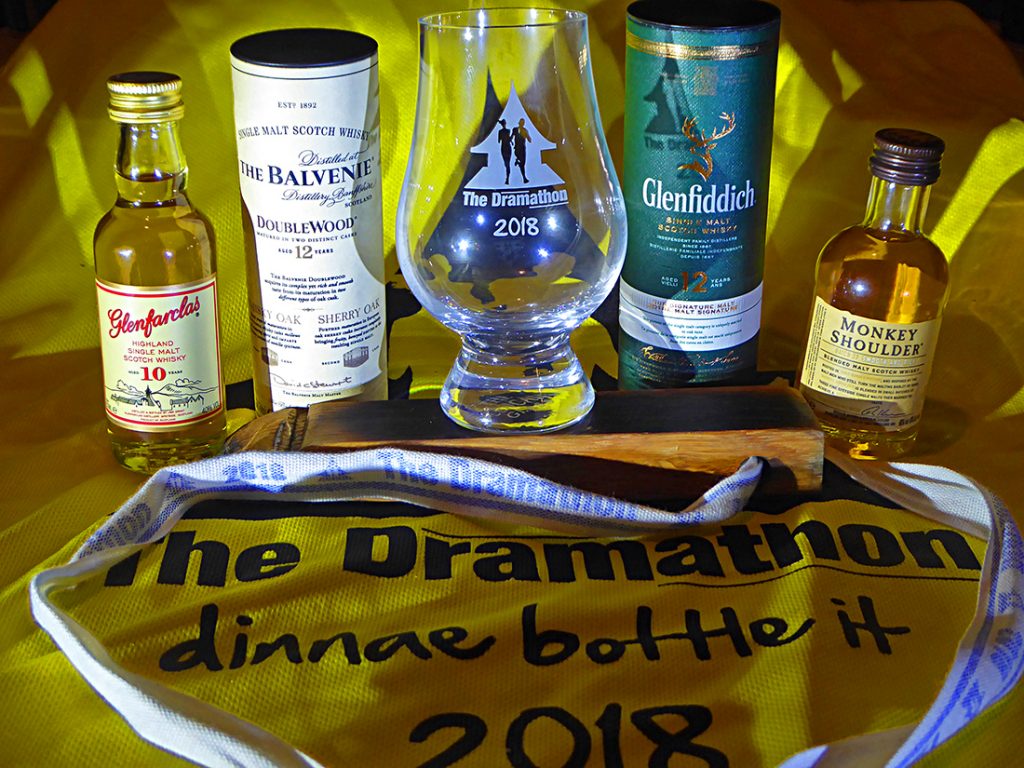 Our squad all home in better than expected times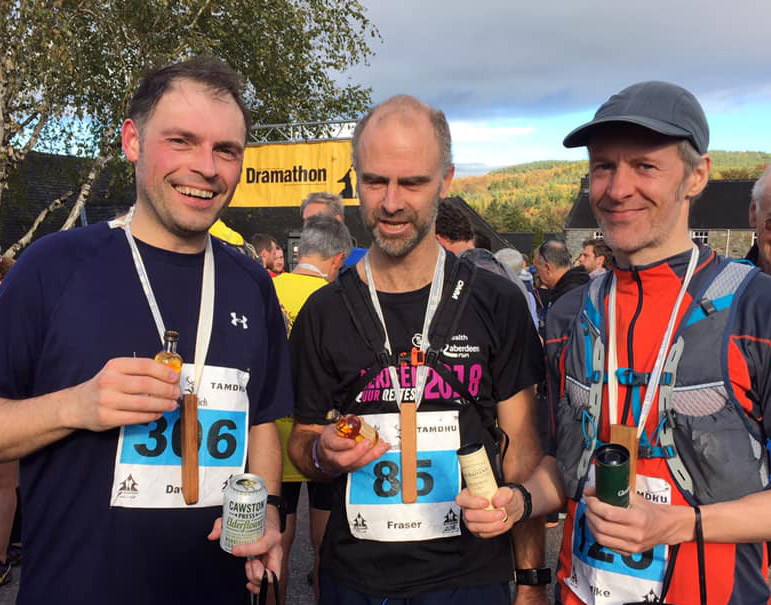 Such a fine day and surrounds, there was no hurry to leave so we had a photo-bimble around the surrounds
First the distillery itself. A look in the gift shop, lots of lovely stuff, some very far out of my price range. Check the cheque for this checkerboard, ooft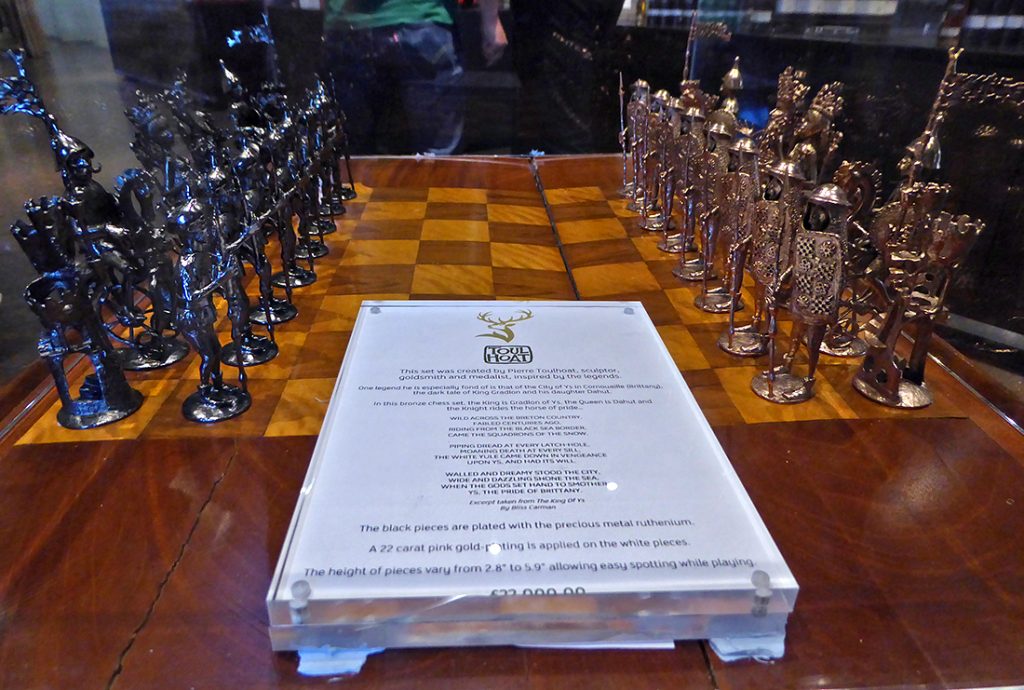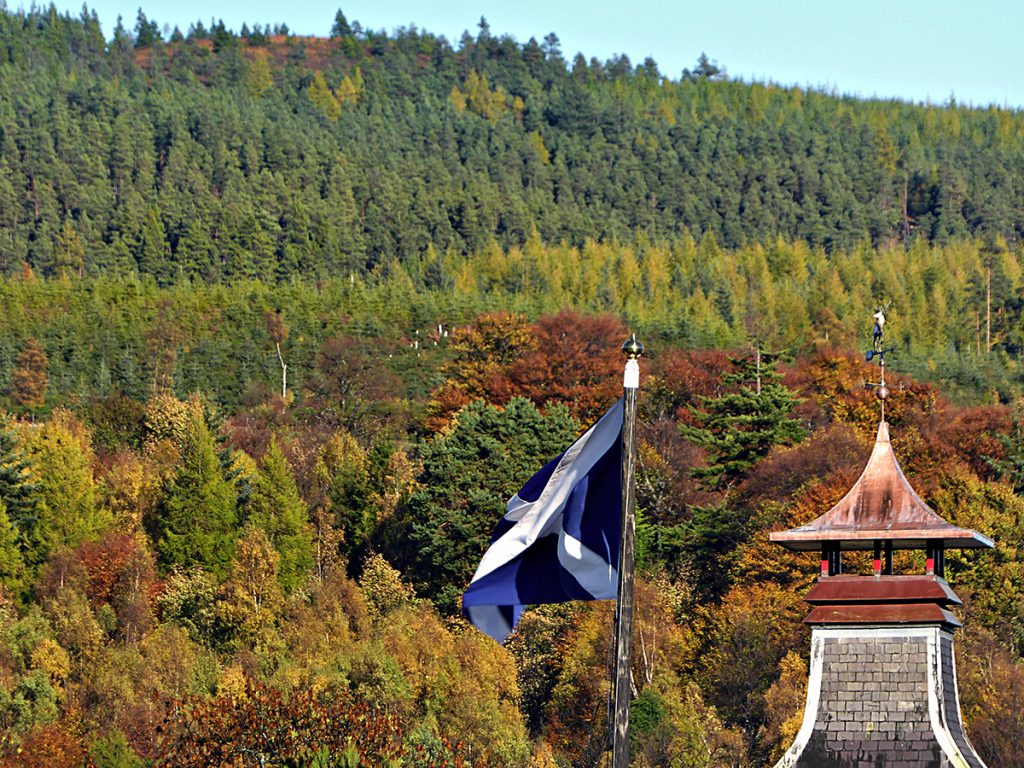 Whisky makin' heat shimmer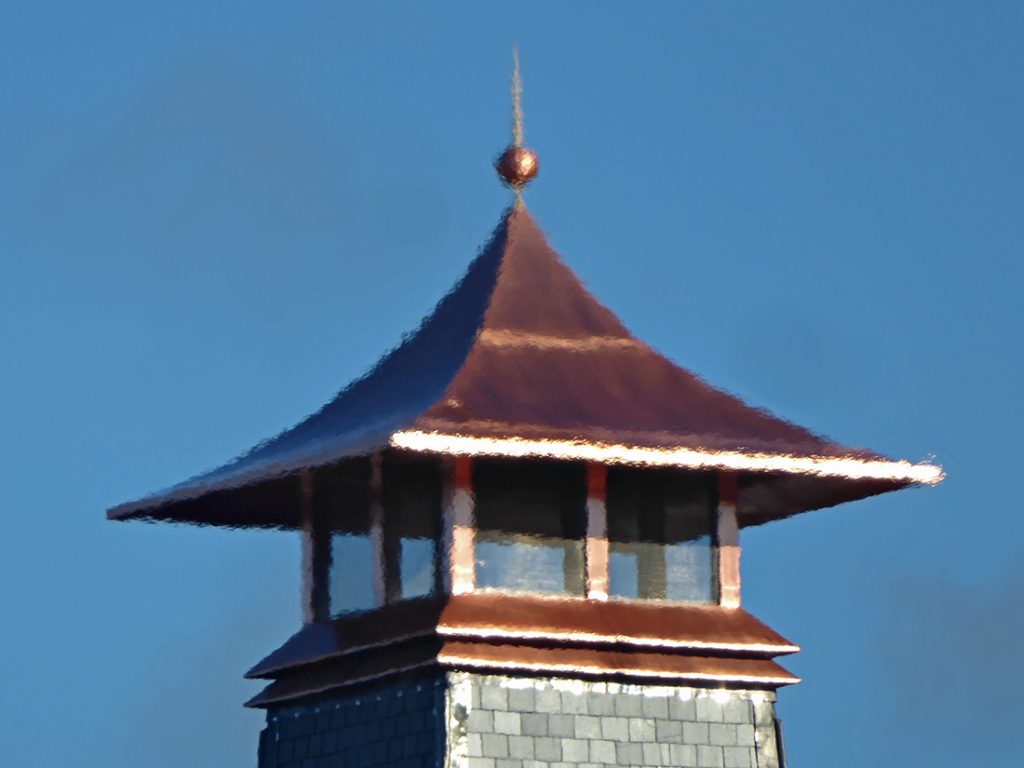 That's a lot of whisky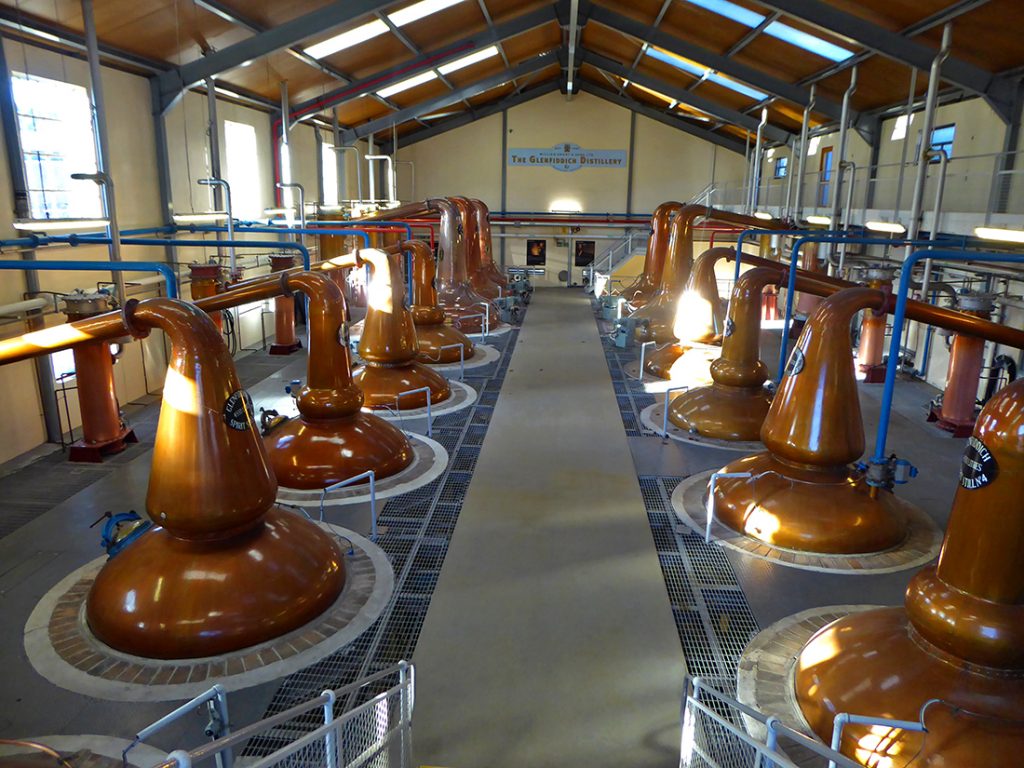 Balvenie Castle is just across the road. Not open off season, so can't go inside.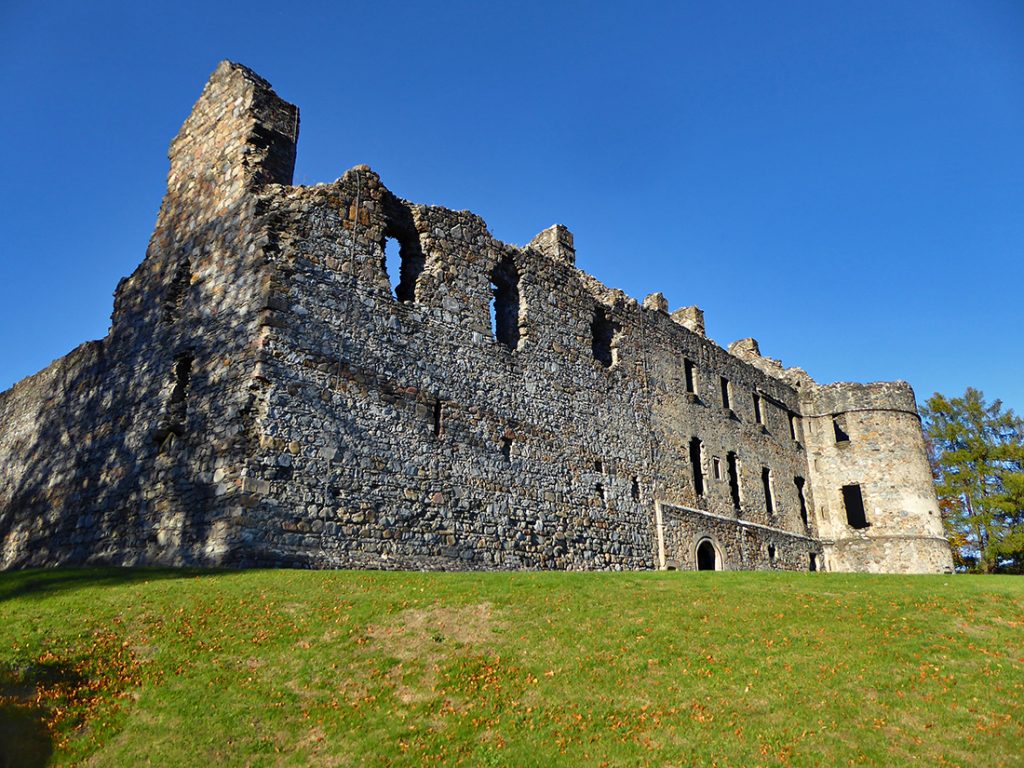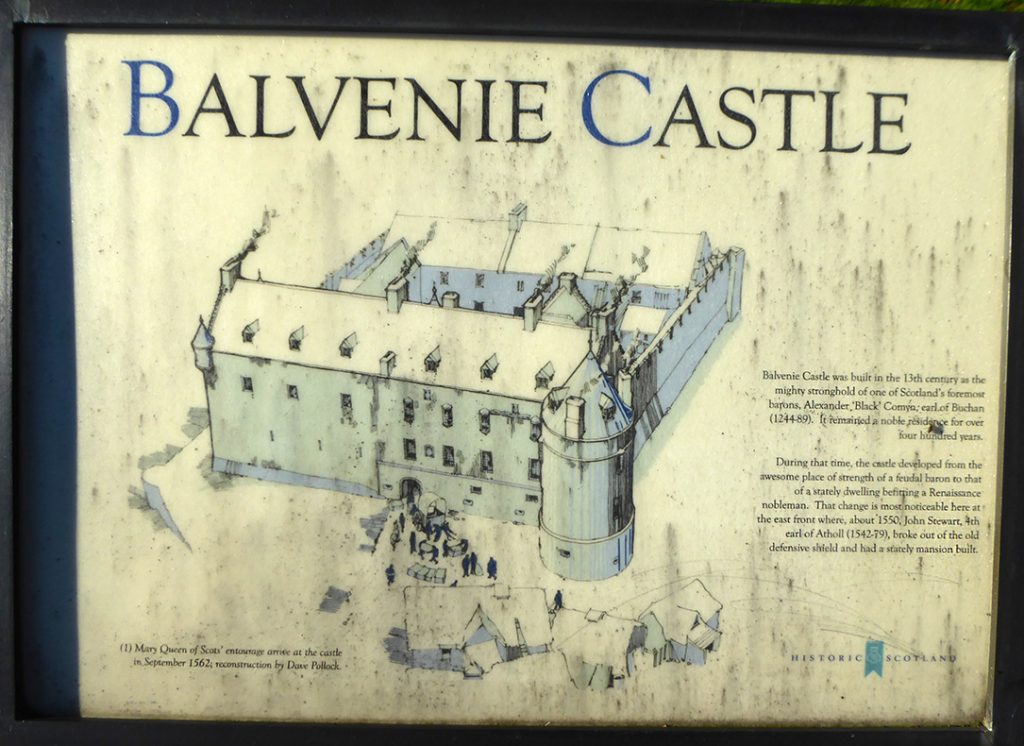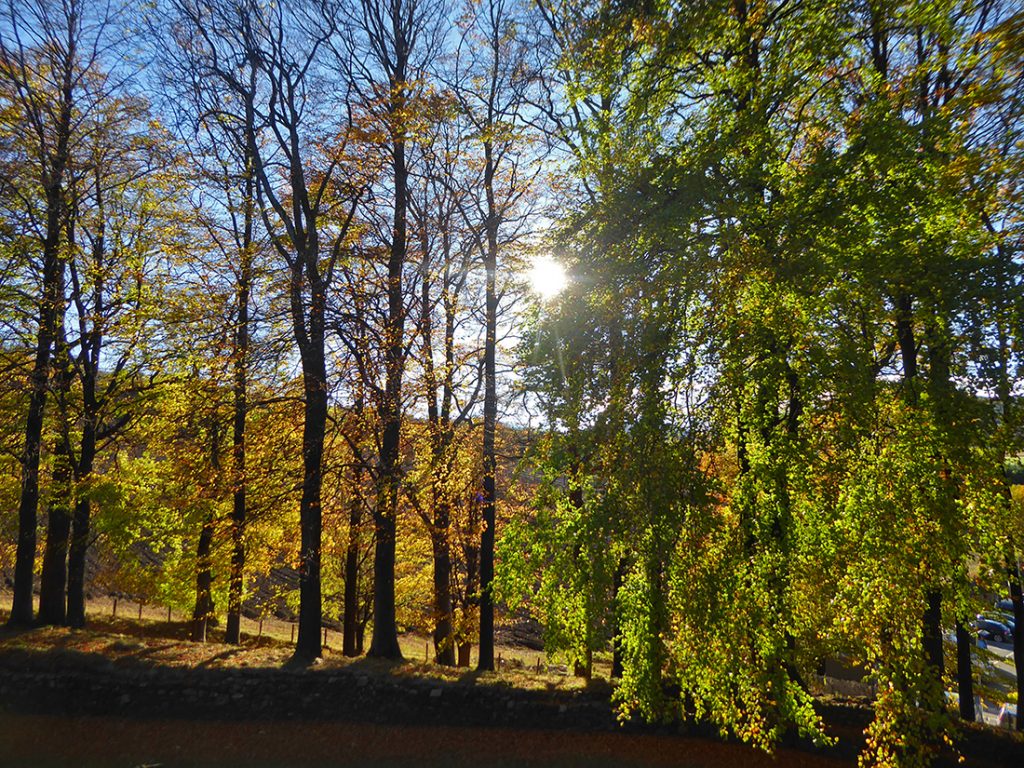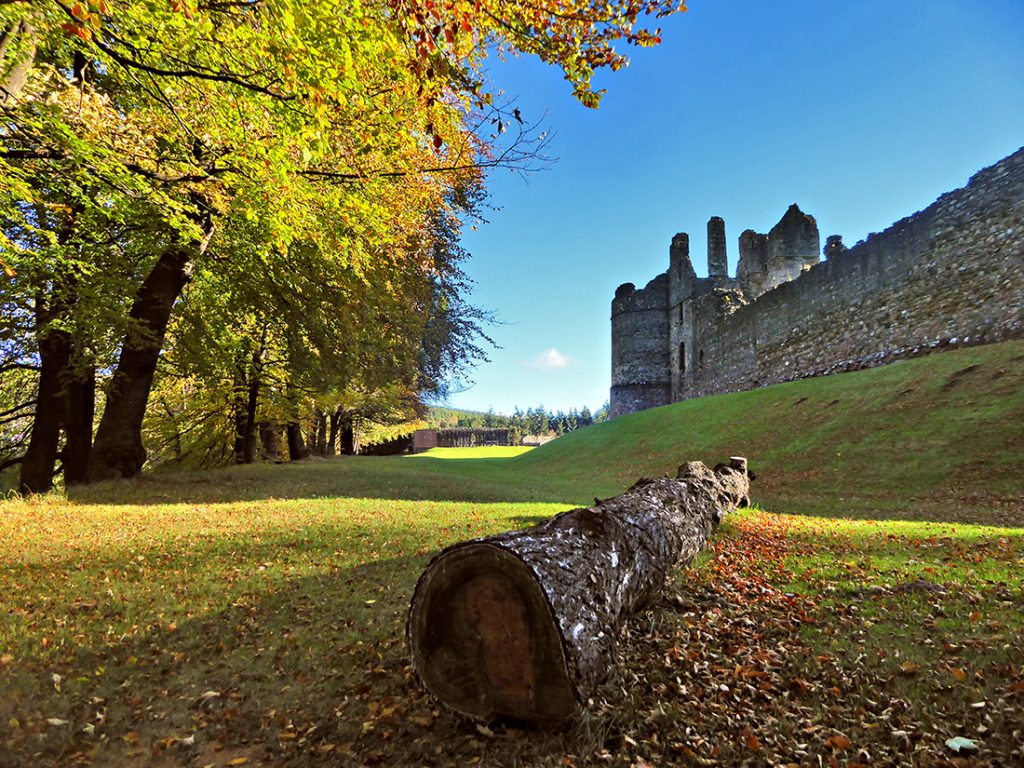 Back at distillery, we grab a well earned pie as the prizes are getting handed out. There's some filming going on, apparently for the adventure show. I had noticed a few folk running with cameras, and quite a lot of pro camera set up en route. Might make a TV appearance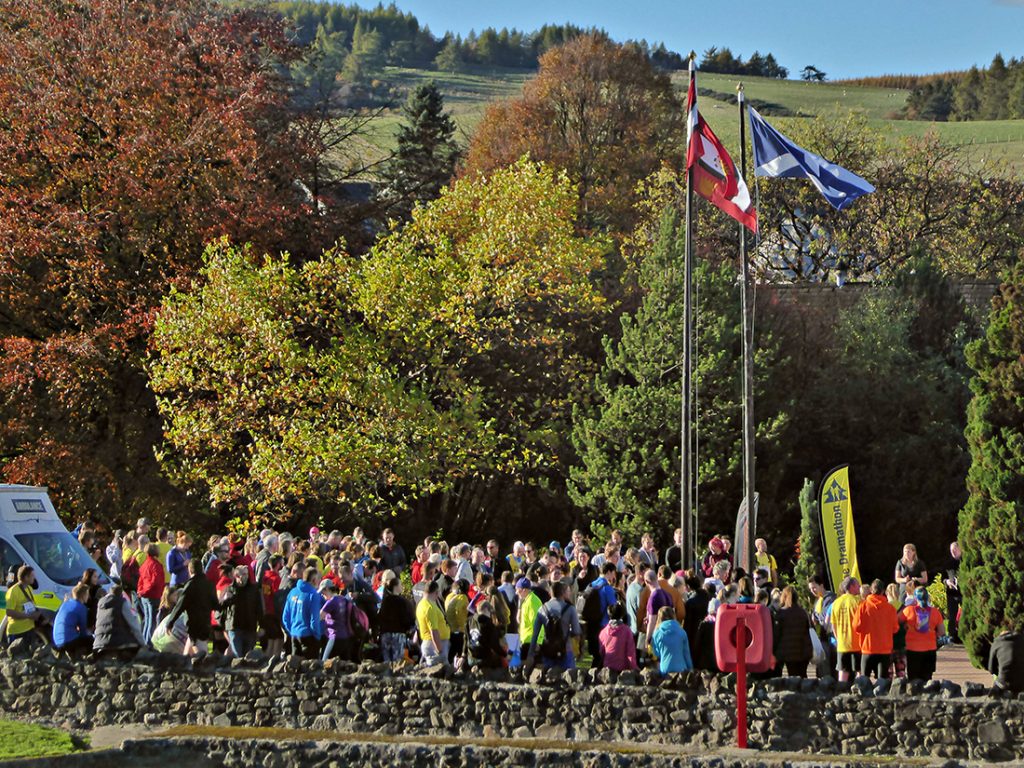 Back at the car beside a bonded warehouse, some odd stencilling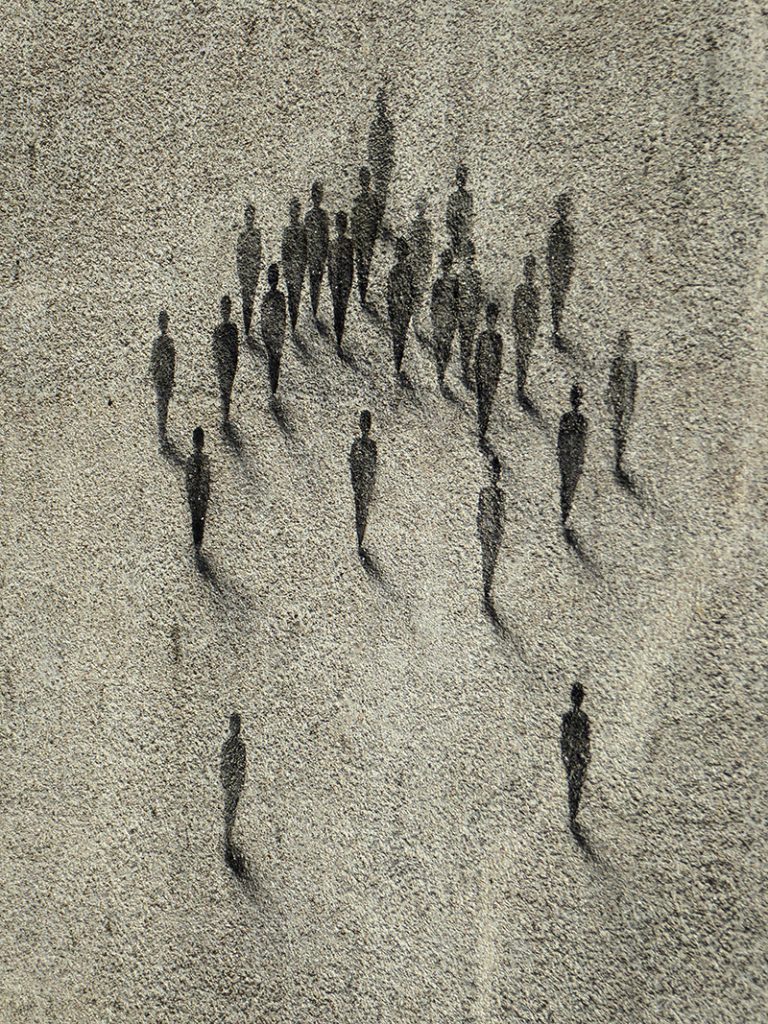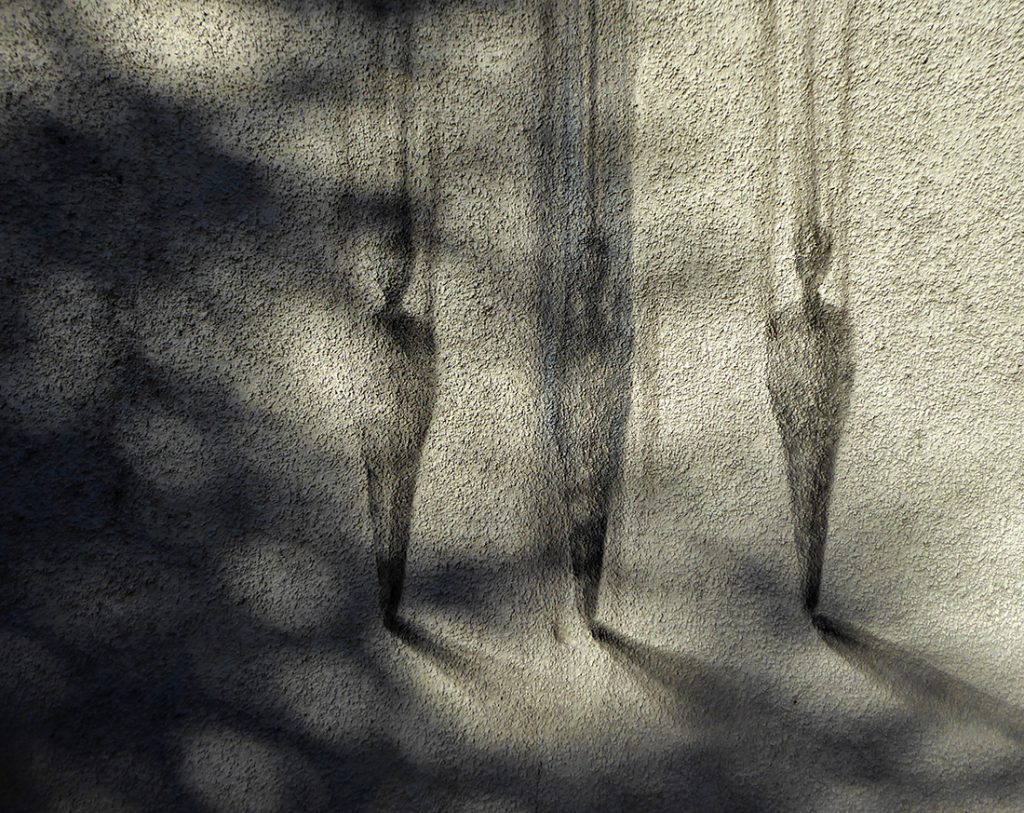 Then we're off on a wee drive past the casks of the speyside cooperage, there's hundreds, perhaps thousands of casks in woody pyramids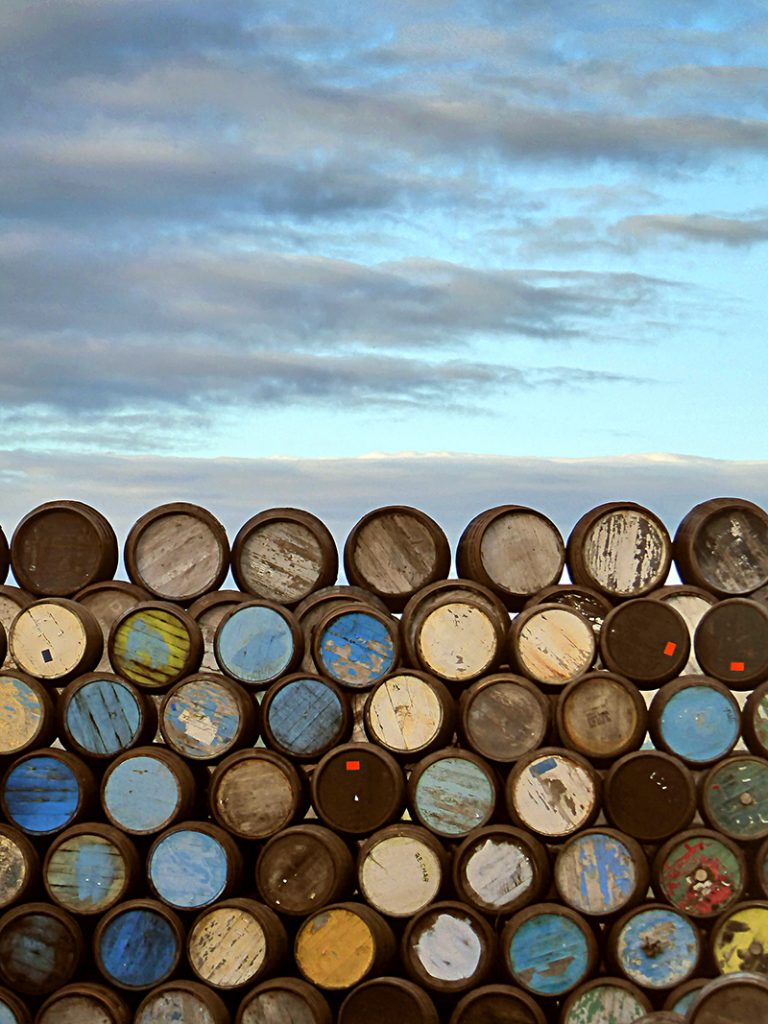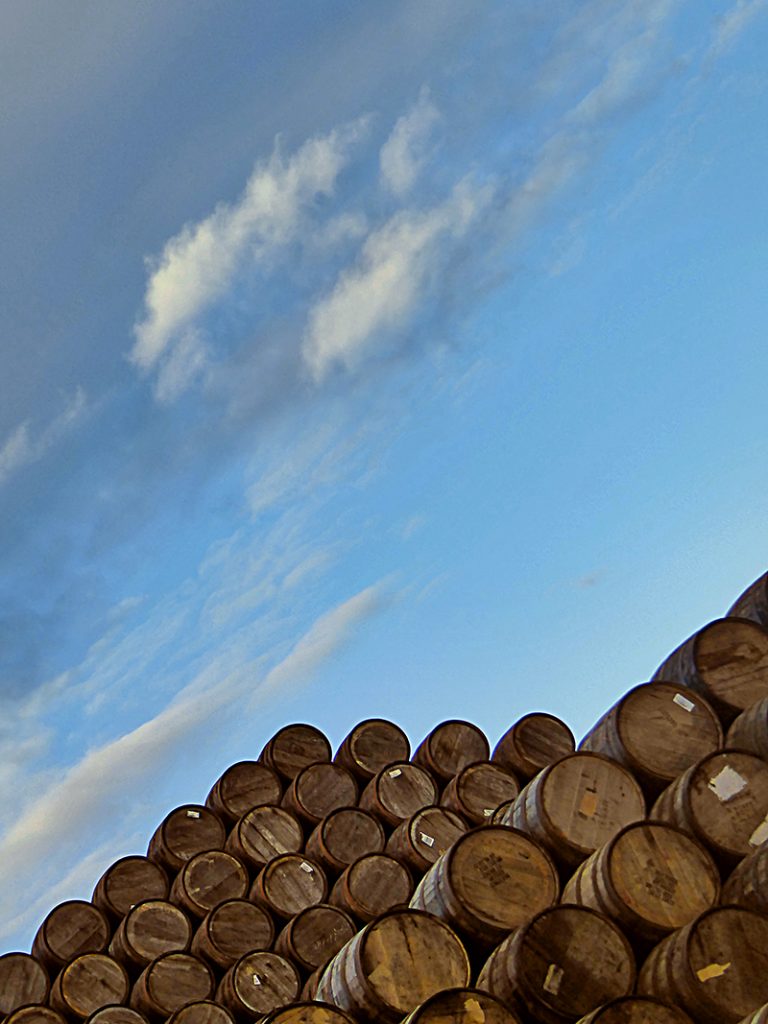 Then finally on to Telford's elegant Craigellachie bridge just in time to get the last of the light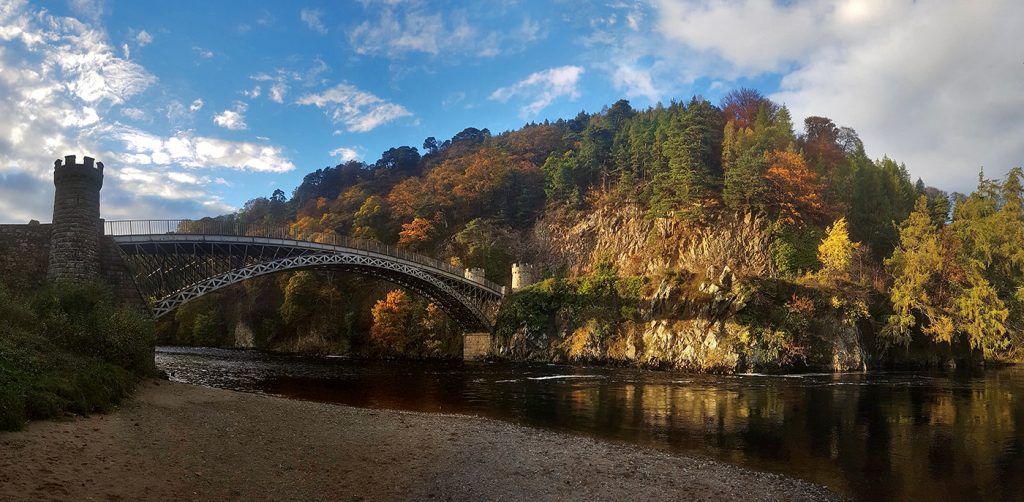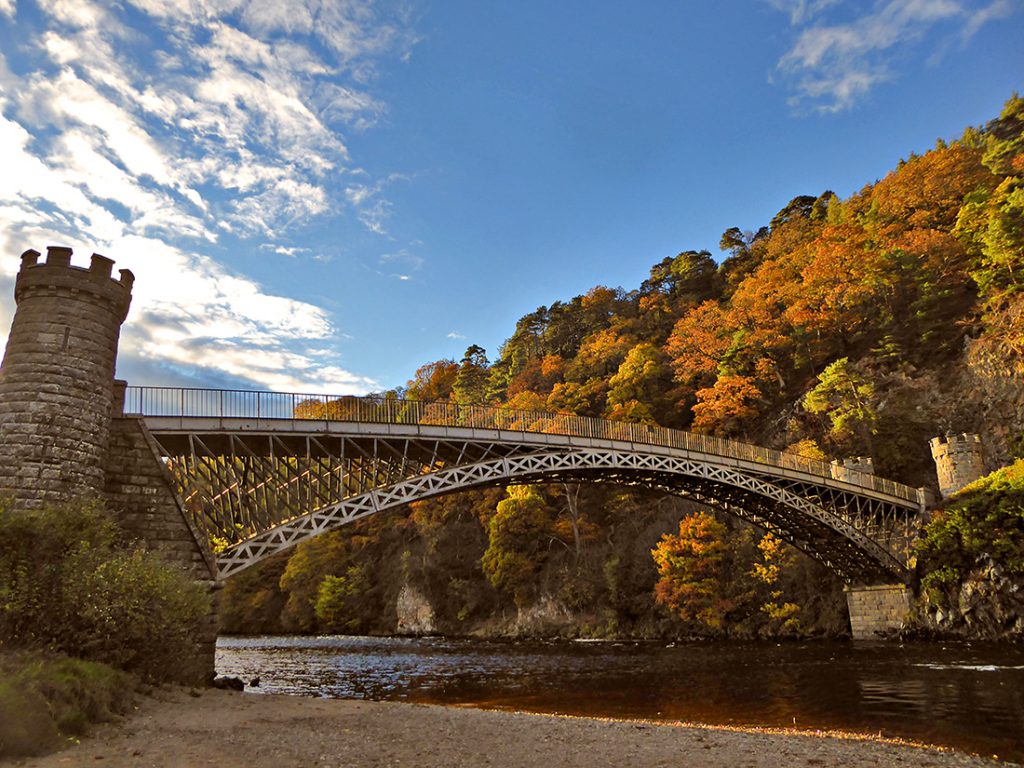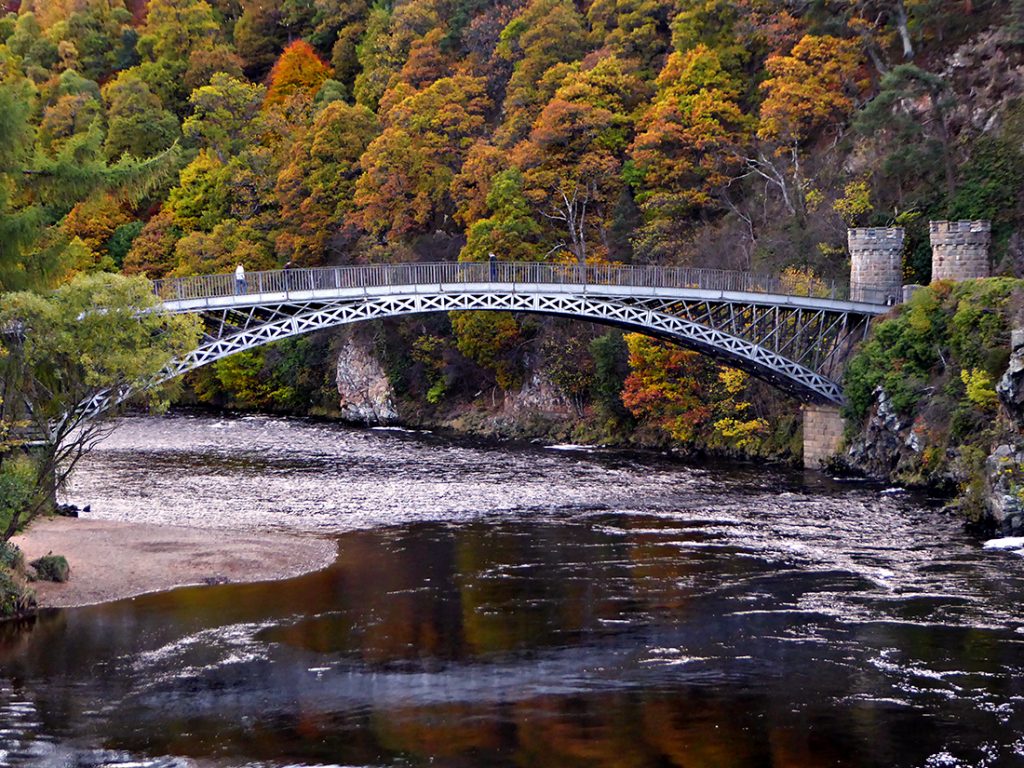 A good blether at Huntly railway station with a fellow Aberdeen cyclist rounded off the day nicely.
I can see me doing this race again, either going the full distance or doing the half again at full throttle.
---
Kit:
mountain hardwear singletrack vest. Rather than a running belt to hold my phone (recently I've found I need to tweak the belt too much on longer runs) I went with this vest that has a couple pockets, and managed a light fleece in the back pocket for after the race.  Also 1 oaty bar in a front one for race snackage.
brooks cascadia 10. Haven't worn these in a race for a while, favouring inov8 roclite for trails in general, but had them out while training and seem a good blend of comfort and a mild grip for easy trails. They're beginning to fray so not many more miles in these (have registered 400km in them which is a fair innings). No complaints today.
salomon 2-in-1 shorts. A great spring autumn short
hilly twinskin socks. Not the slightest twinge of a hot spot with these on
Baseball cap. Important to avoid tragic race hair in photos, and will be glad of that if I'm spotted on TV. Didn't overheat with it today
berghaus vapour long sleeve top  with a thin base layer. Would have probably been alright without the base, though chilly at the start