Today's walk with the marine lab is out to the north of Balmoral, along the glen of the river Gairn, then back over a few hills. There's a hidden car park before the track has a gate at NO 26036 98333 just off the Old Military road near Blairglass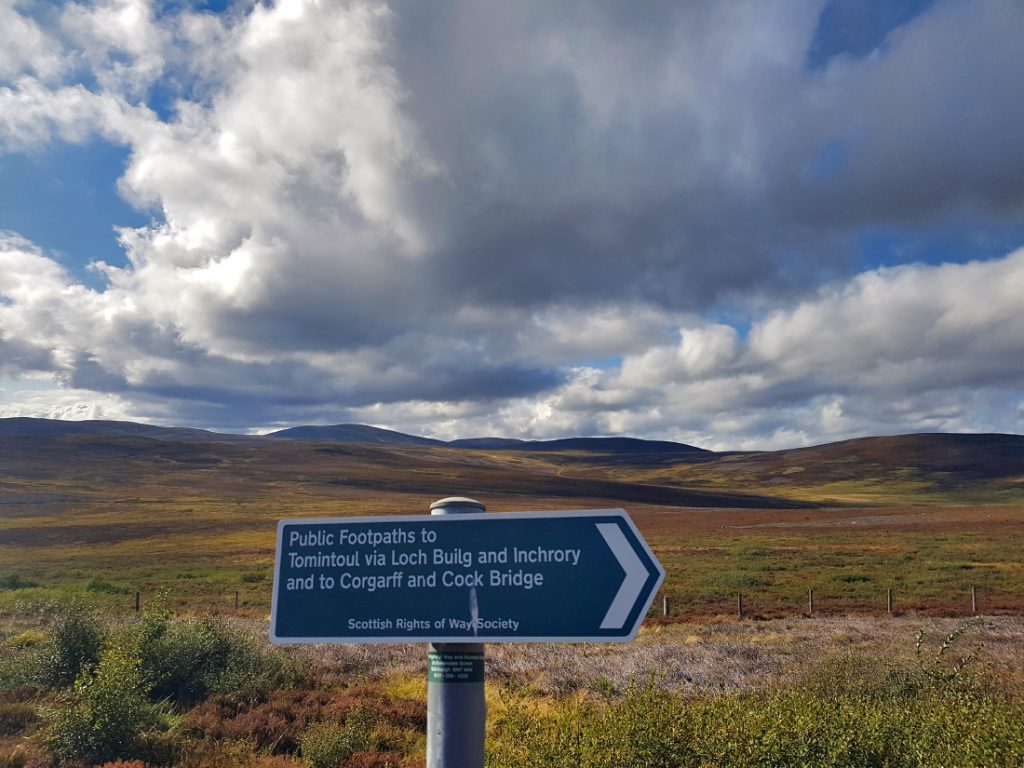 A couple showers skim past but the forecast is good in general,  a bit windy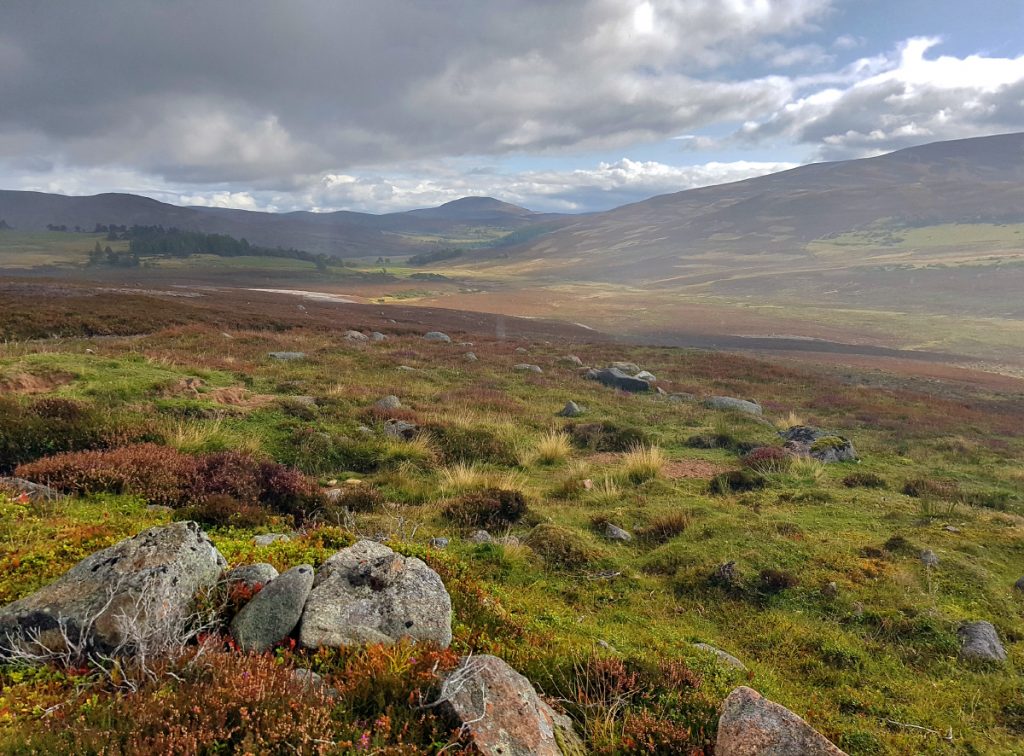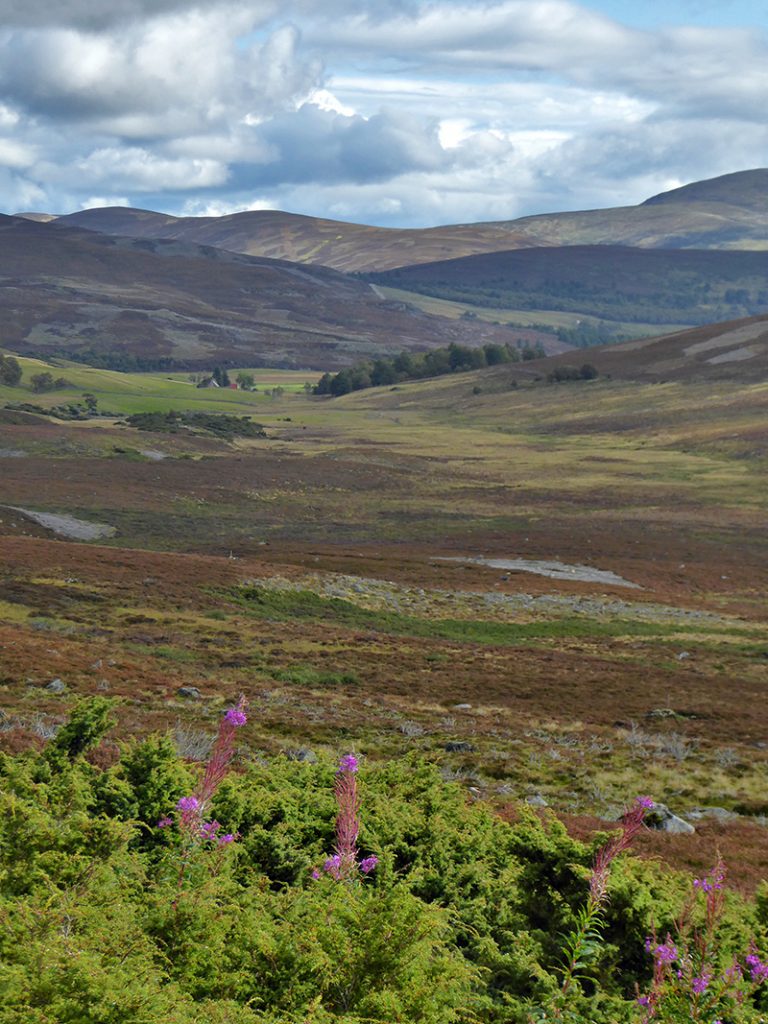 Looking east from Blairglass

The track joins glen Gairn proper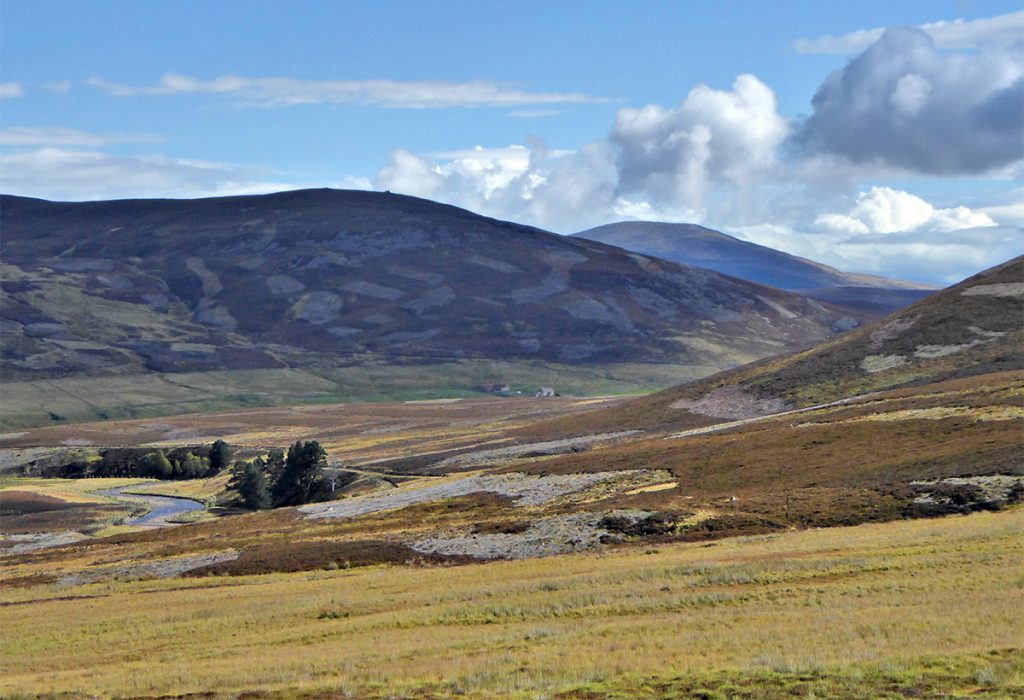 A rickety shed below at Daldownie  in the distance some tors of Ben Avon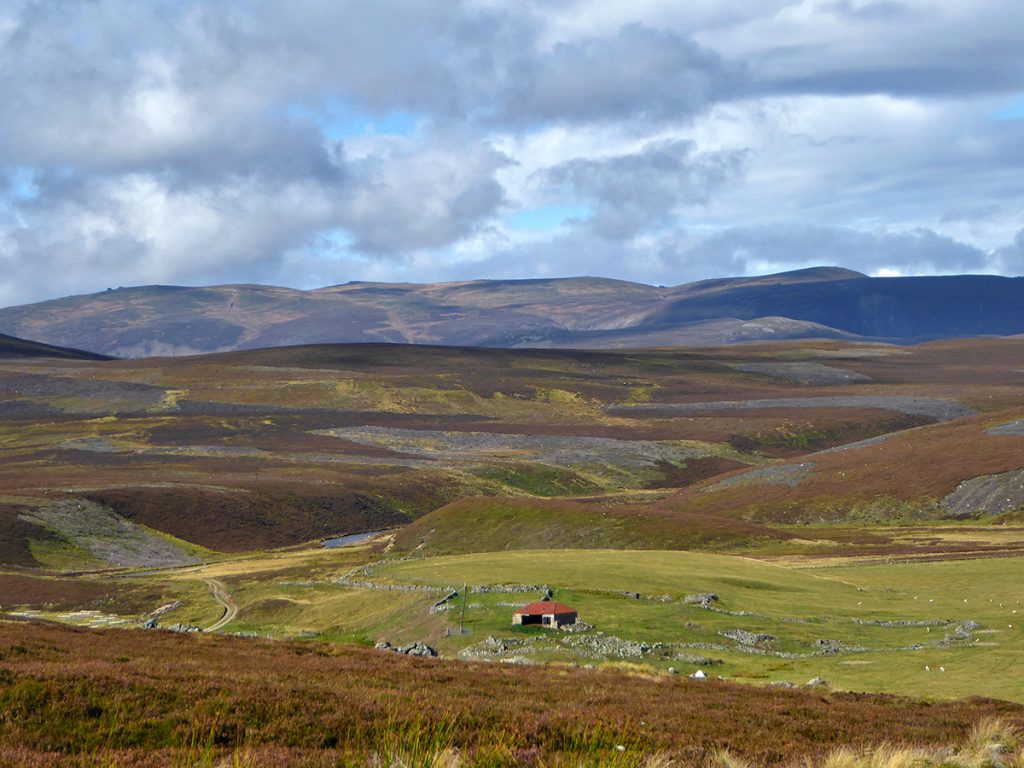 Along the Gairn there's a fair bit of tree planting going on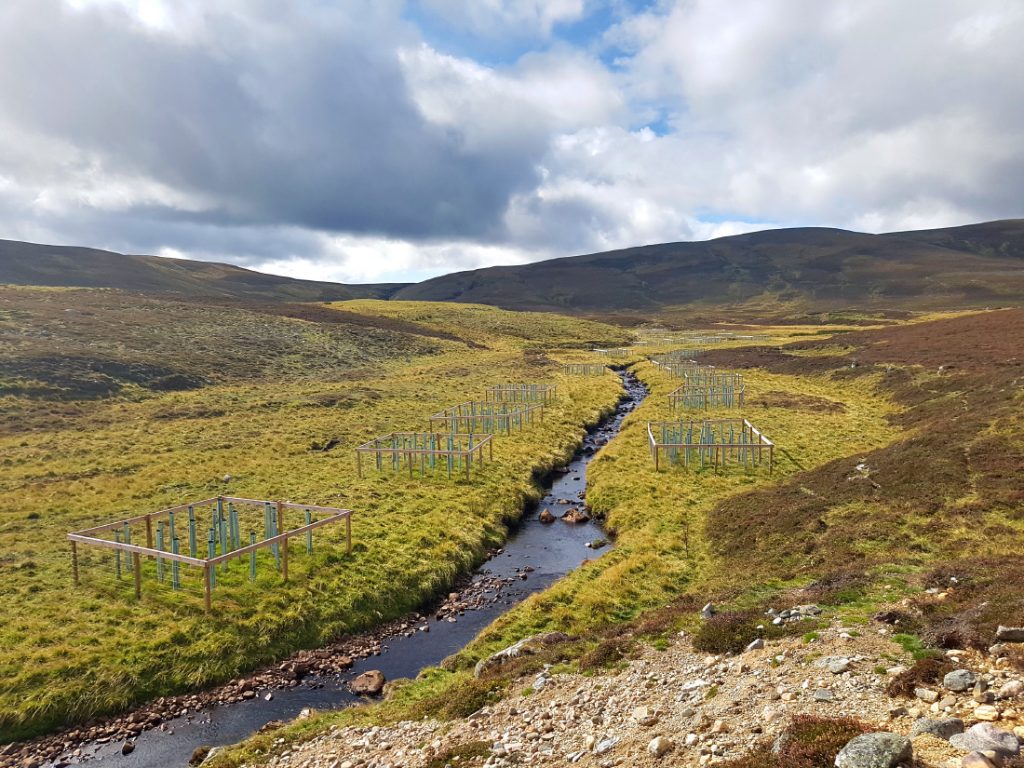 A sturdy curve of iron conveys us to the other side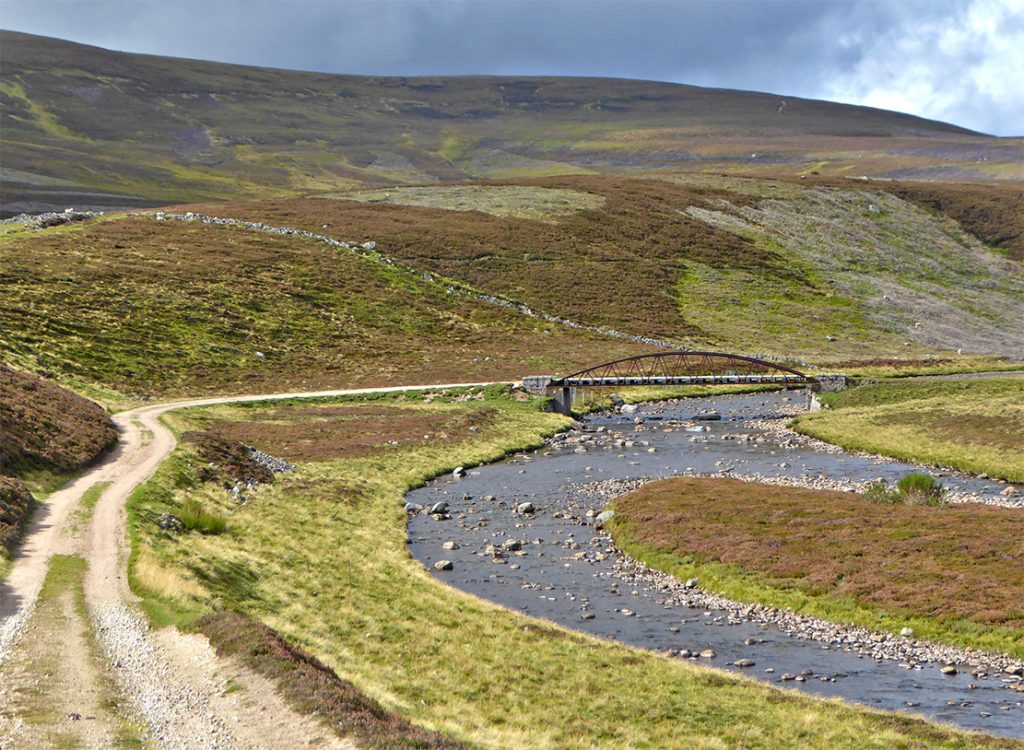 The track meanders along the river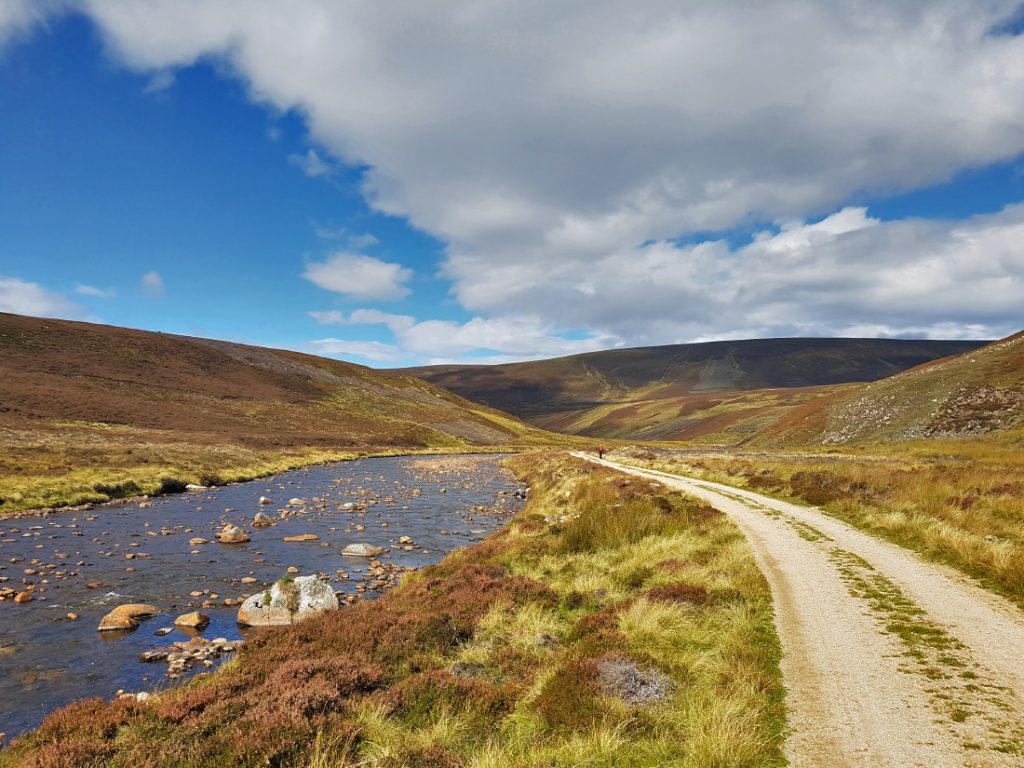 As Corndavon lodge comes into view, more tree activity. Some of these are more developed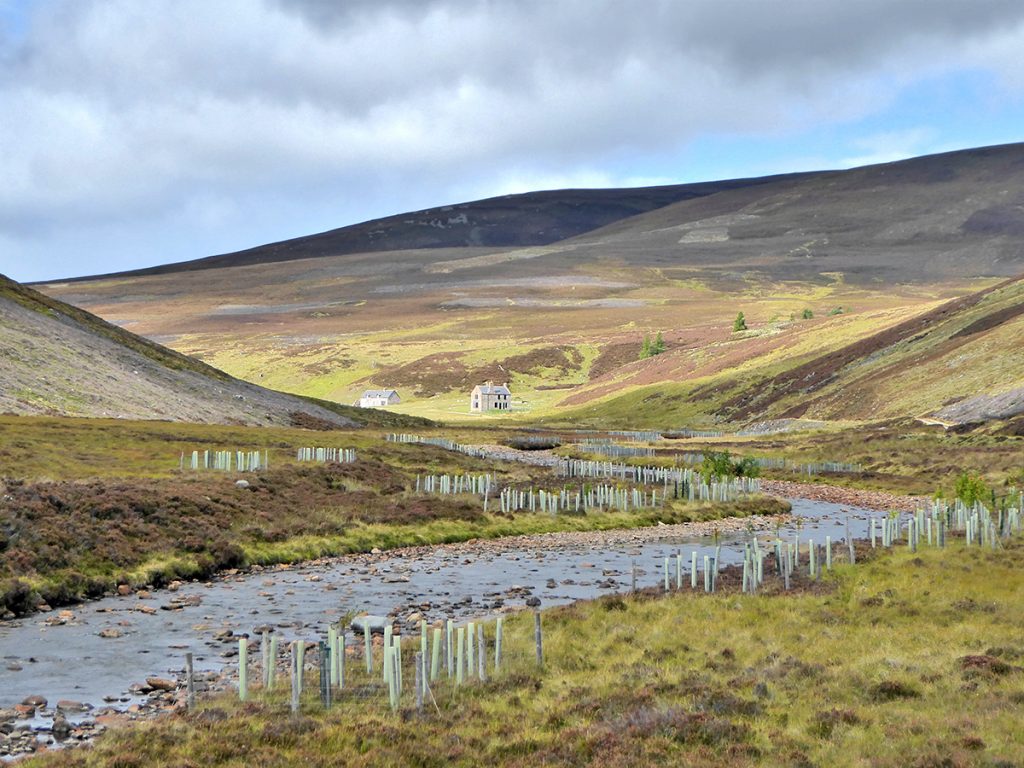 Aha a wee notice explaining more. The project is partially funded by the EU, unfortunately I've little confidence that in a post-brexit UK, that such projects will thrive. Many of our best regulations with regards to environment, food standards etc, are EU ones, and I'd hazard a guess that the gammons in charge of the UK don't care much for retaining or enhancing what they see as 'red-tape'.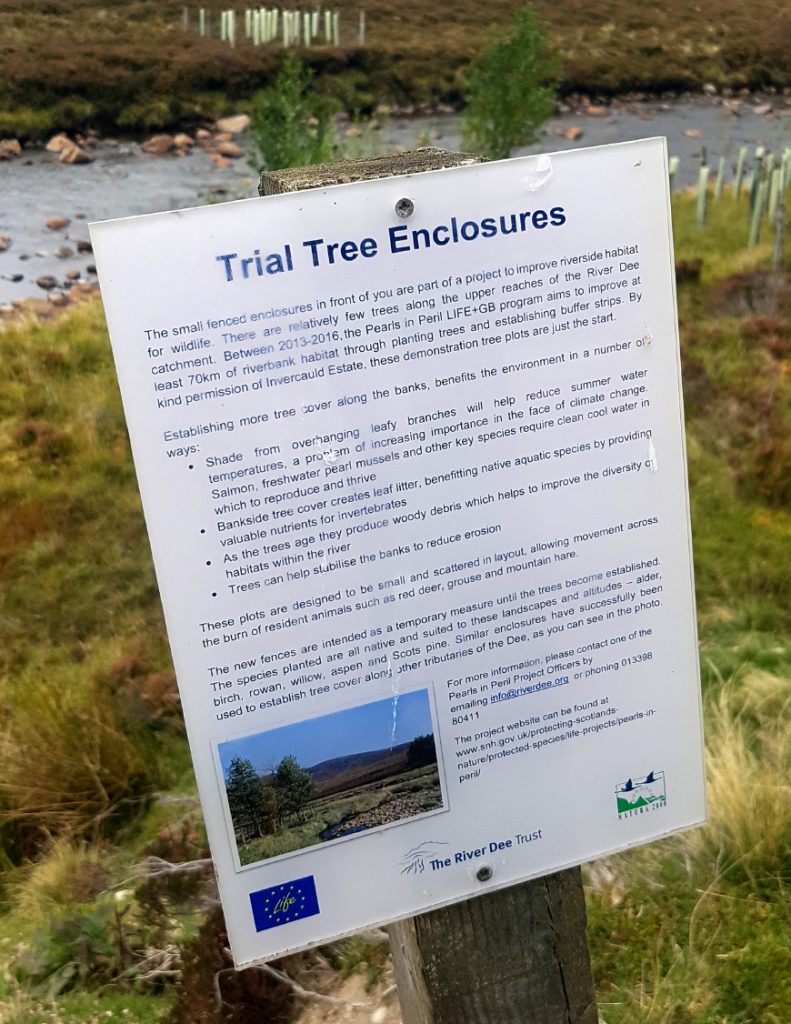 Another footbridge ahead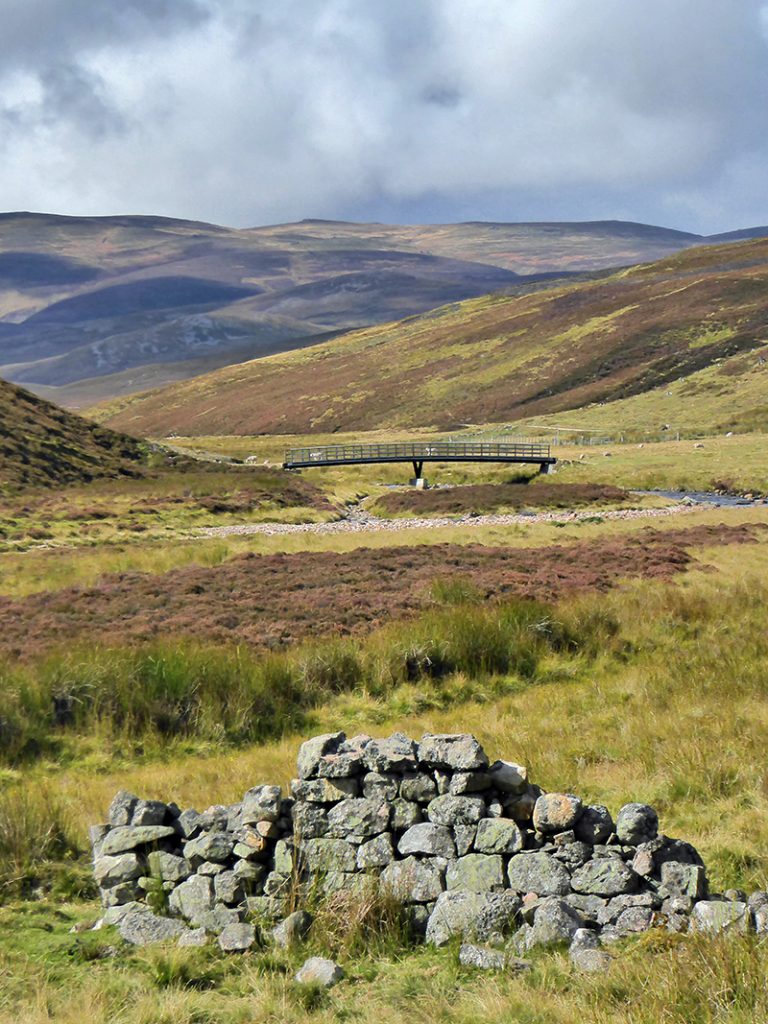 Corndavon lodge apparently has a large mural inside, but can't quite see through the window. It's an estate hunting lodege and not a public bothy.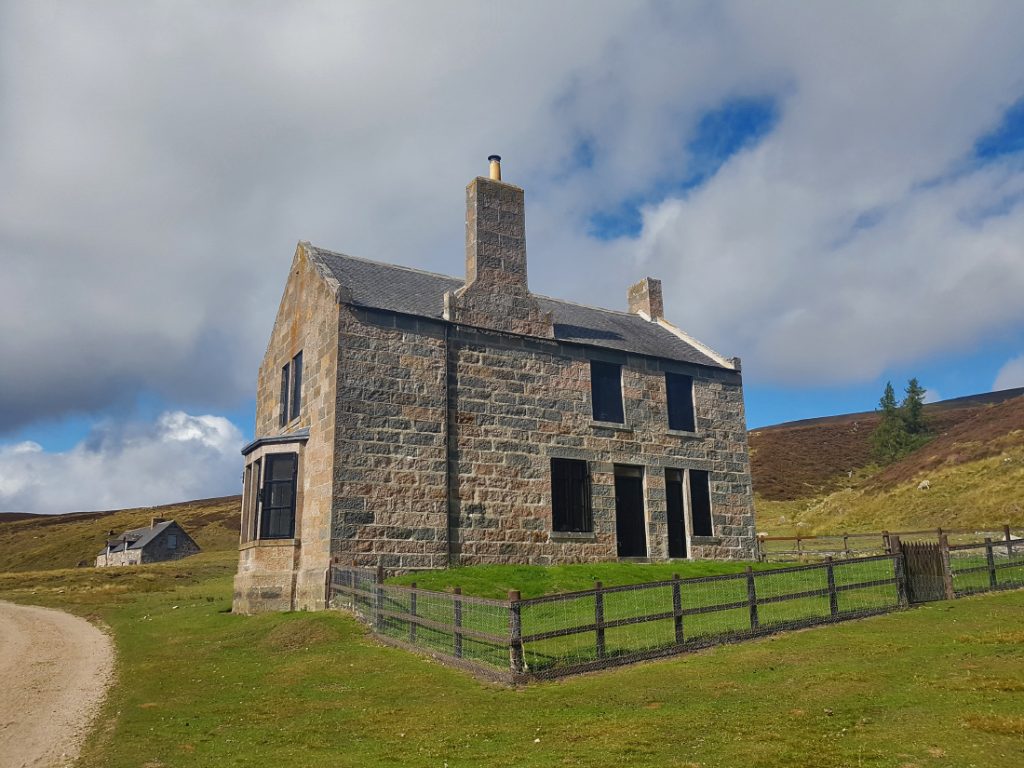 This nearby building did use to be open, but as is the case with many easy-to-reach bothies, became a victim of mistreatment and had to be locked up.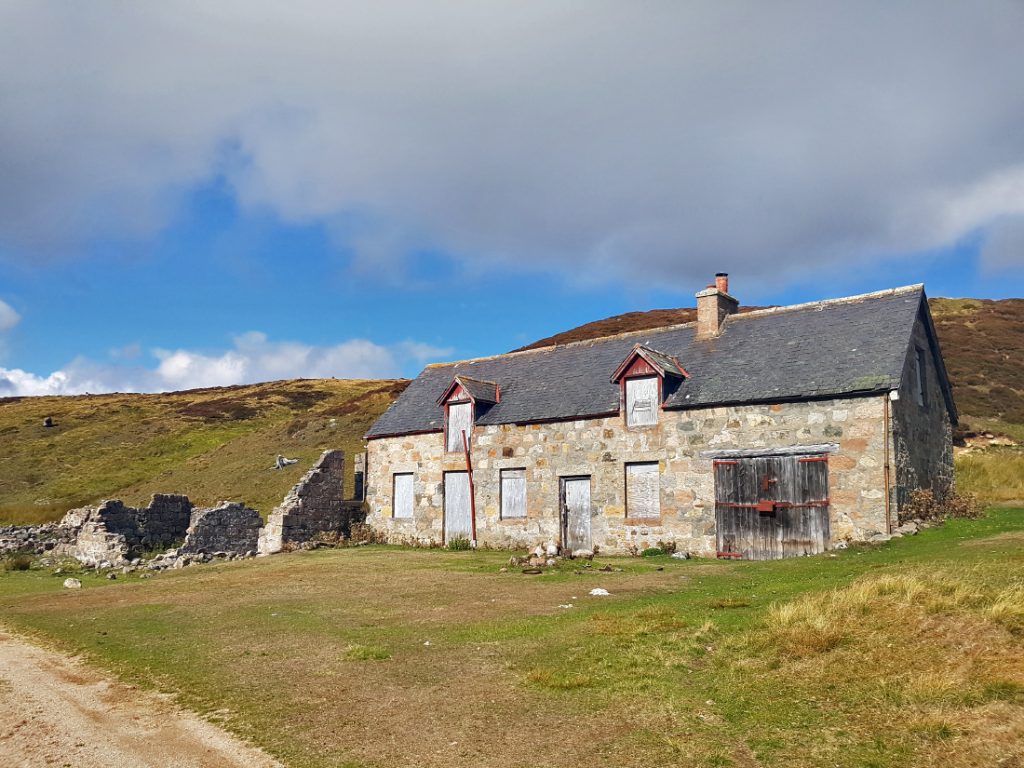 We cross the footbridge and head up the steep track. Some of our party are taking an easier low down route. Looking down on the Gairn meandering upstream. The track alongside looks like a good one for the bike, I'll have to explore further some other day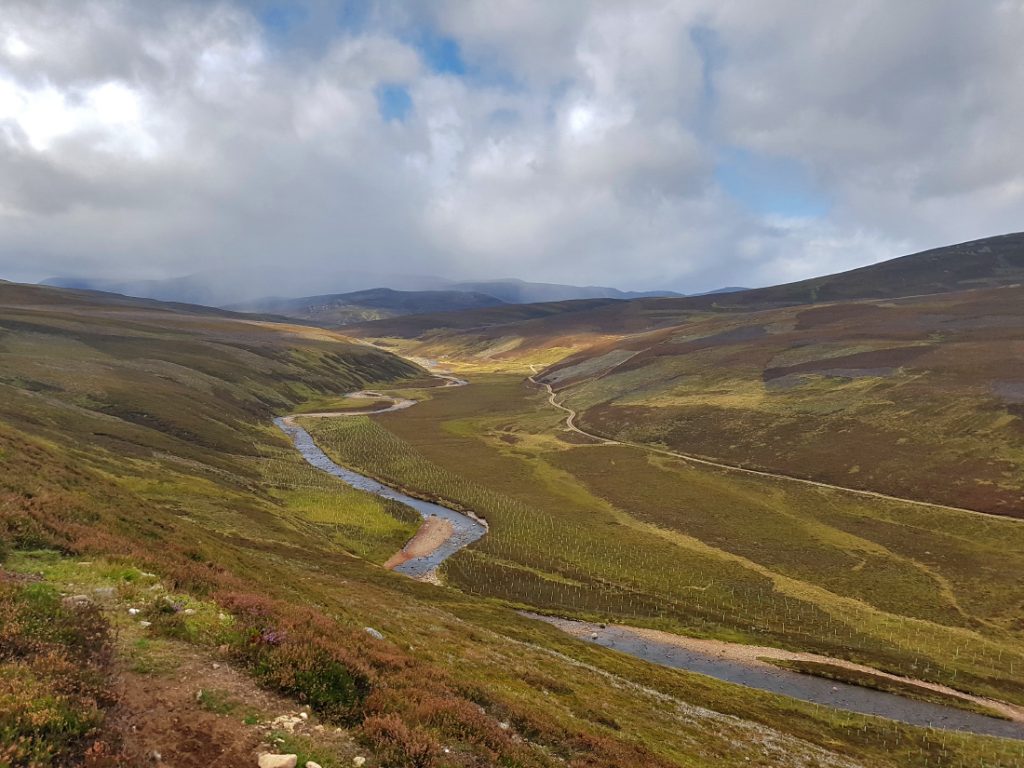 After a stiff climb we level out crossing moor heading towards Tom Breac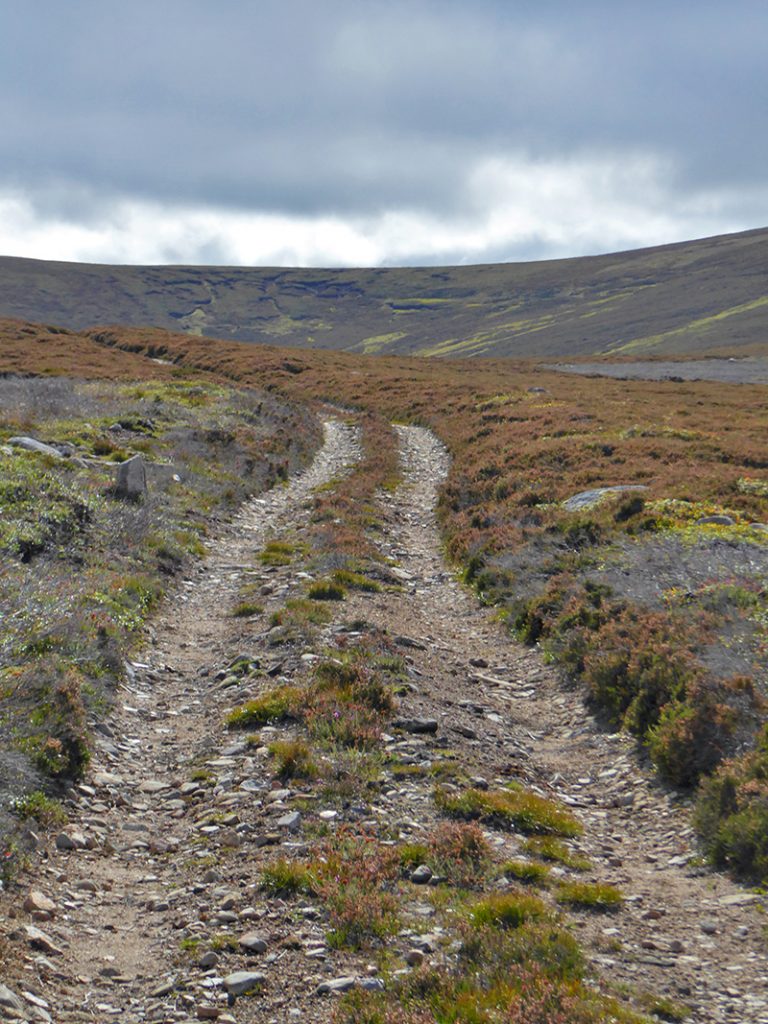 Looking back along the glen from where we came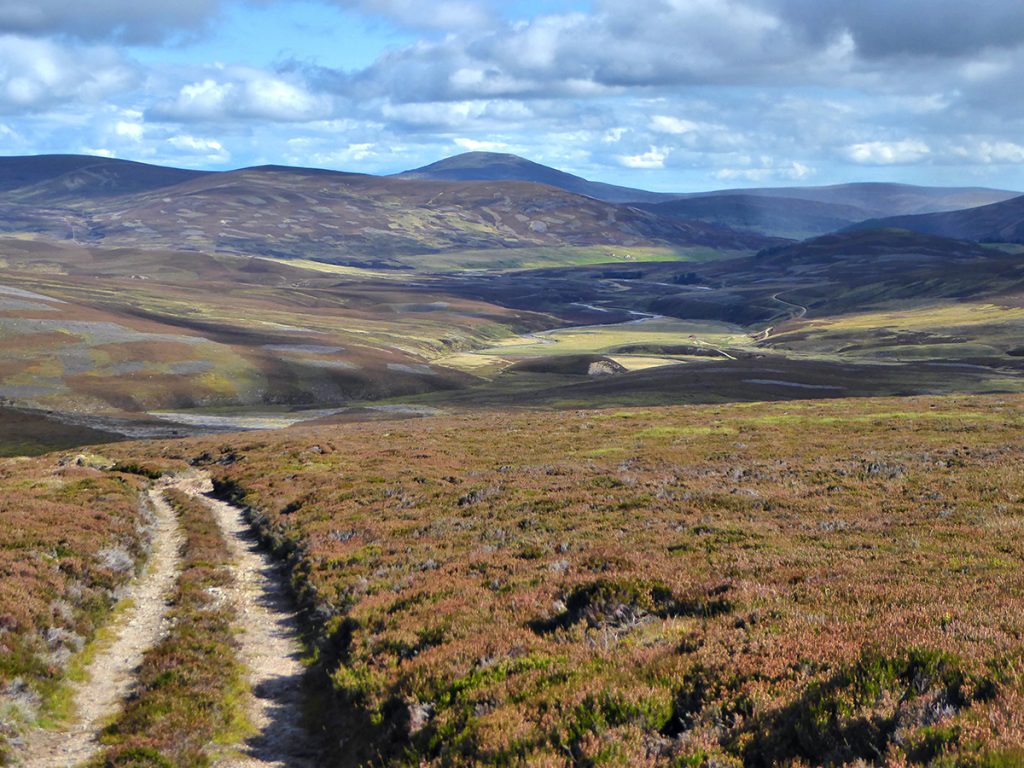 Higher up we now get a view to a snippet of Loch Builg to the west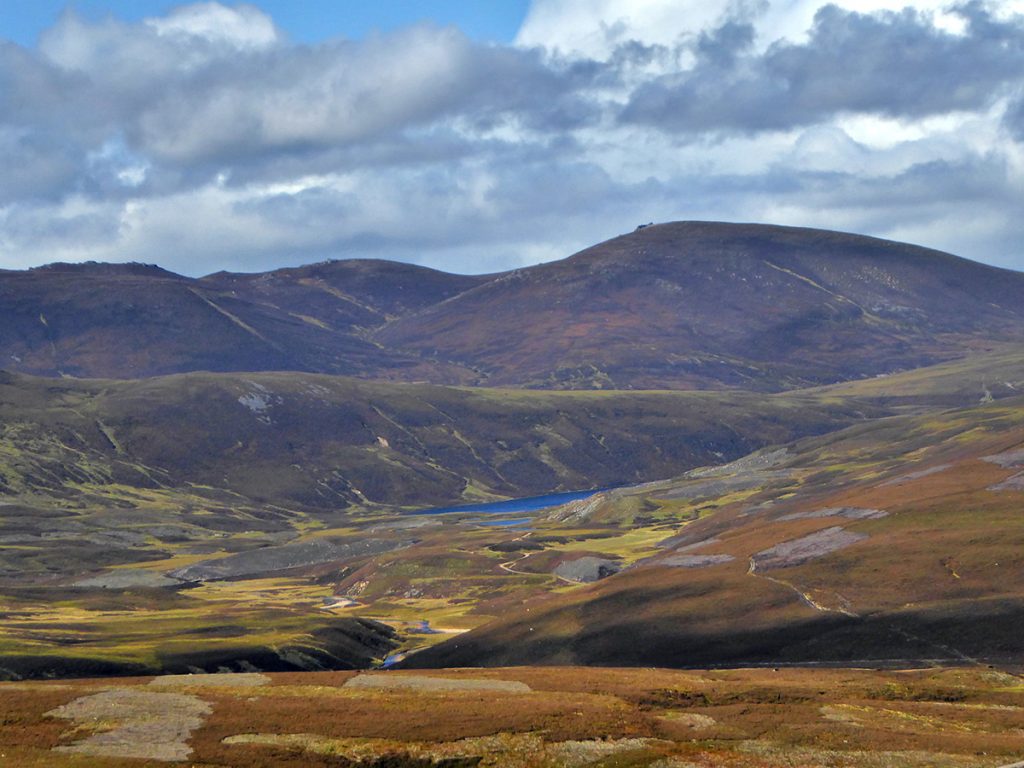 A couple speckles of white far away attract my view, surely not snow? 30x zoom: nope – some storage of something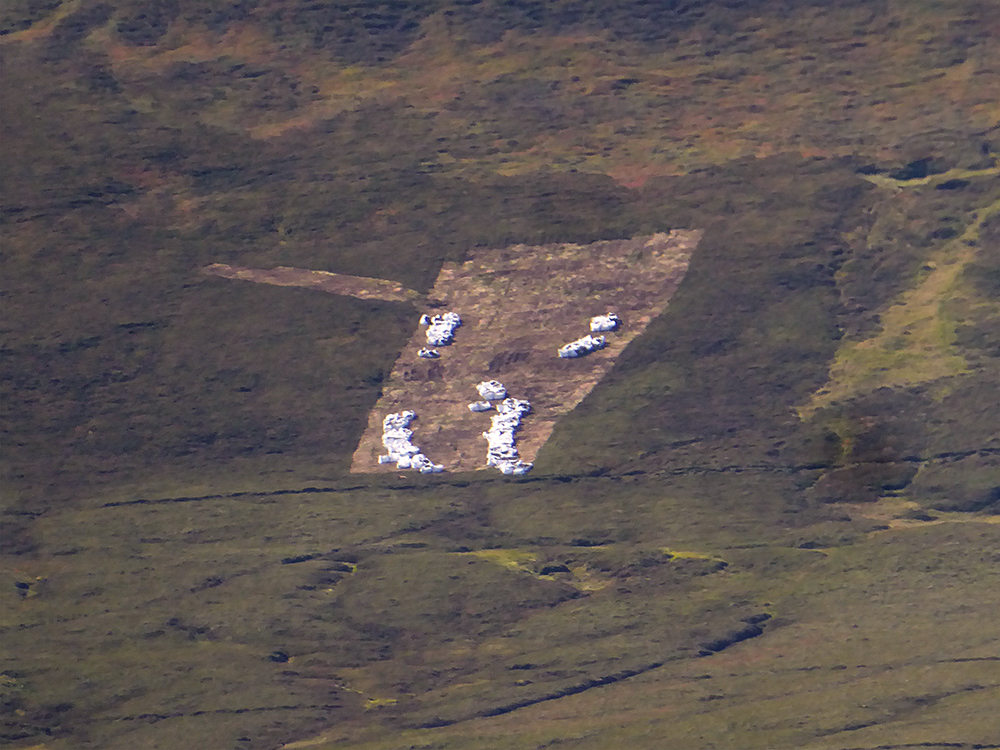 Almost at the top, highest point of the day at 696m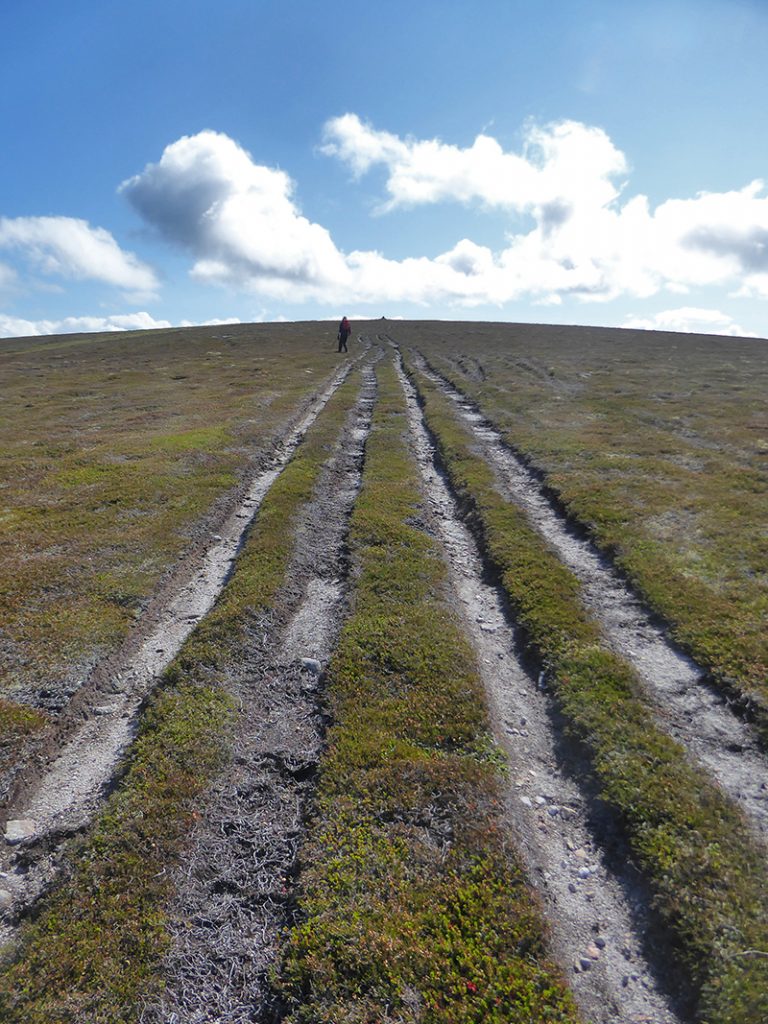 Morven 10 miles to the north east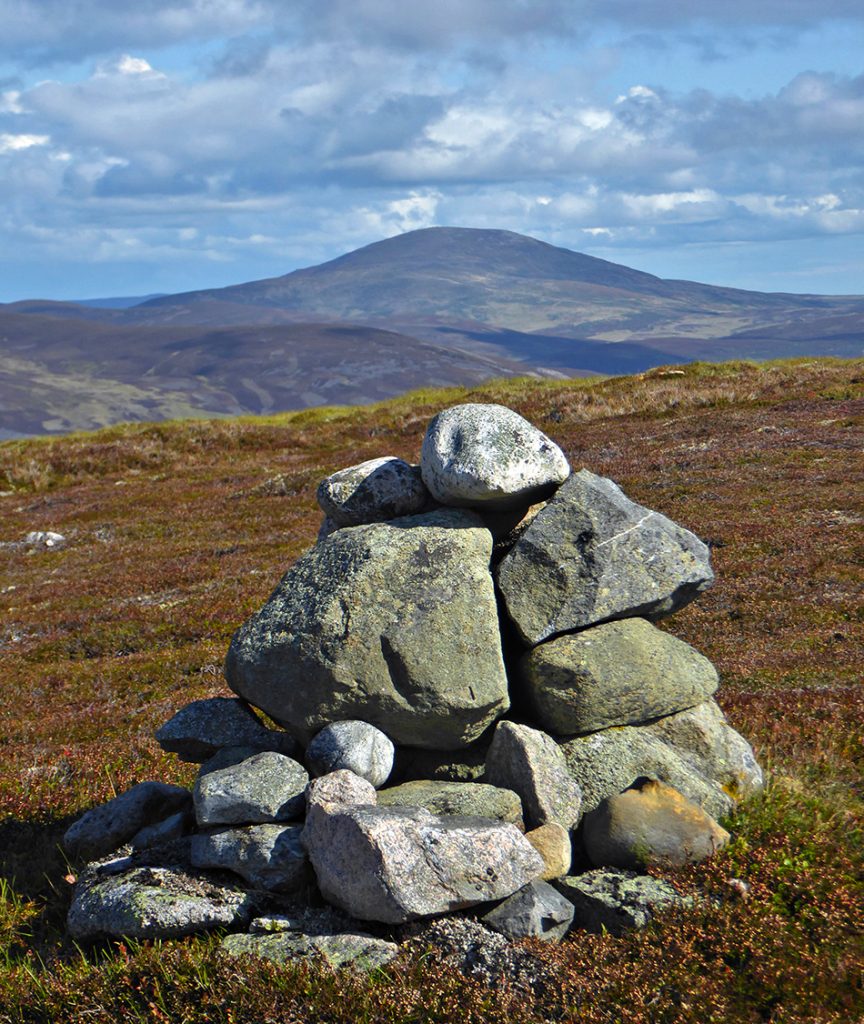 Westward view where the Gairn sweeps back to the south west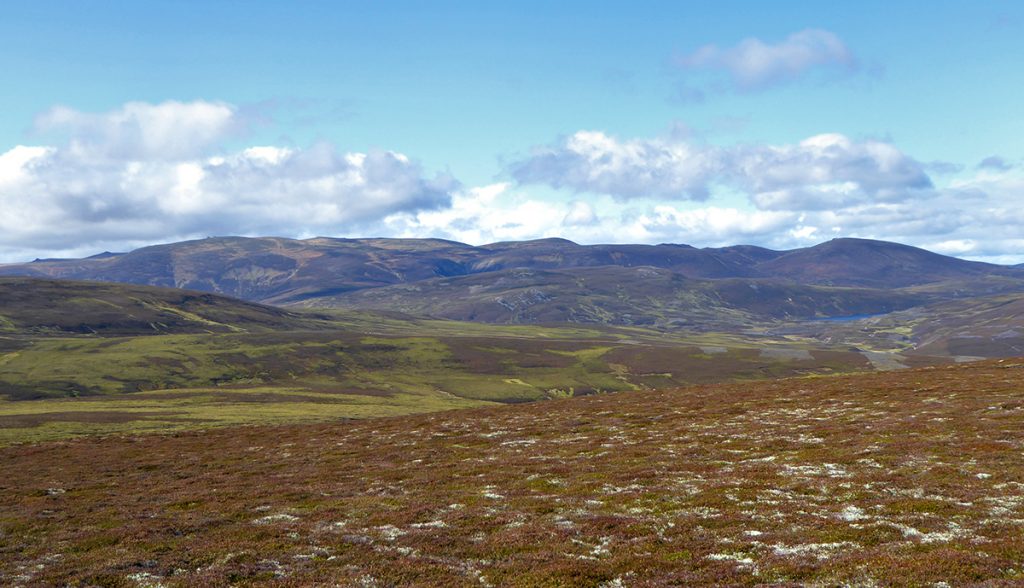 A fair bit of hag to negotiate as we head east to An Creagan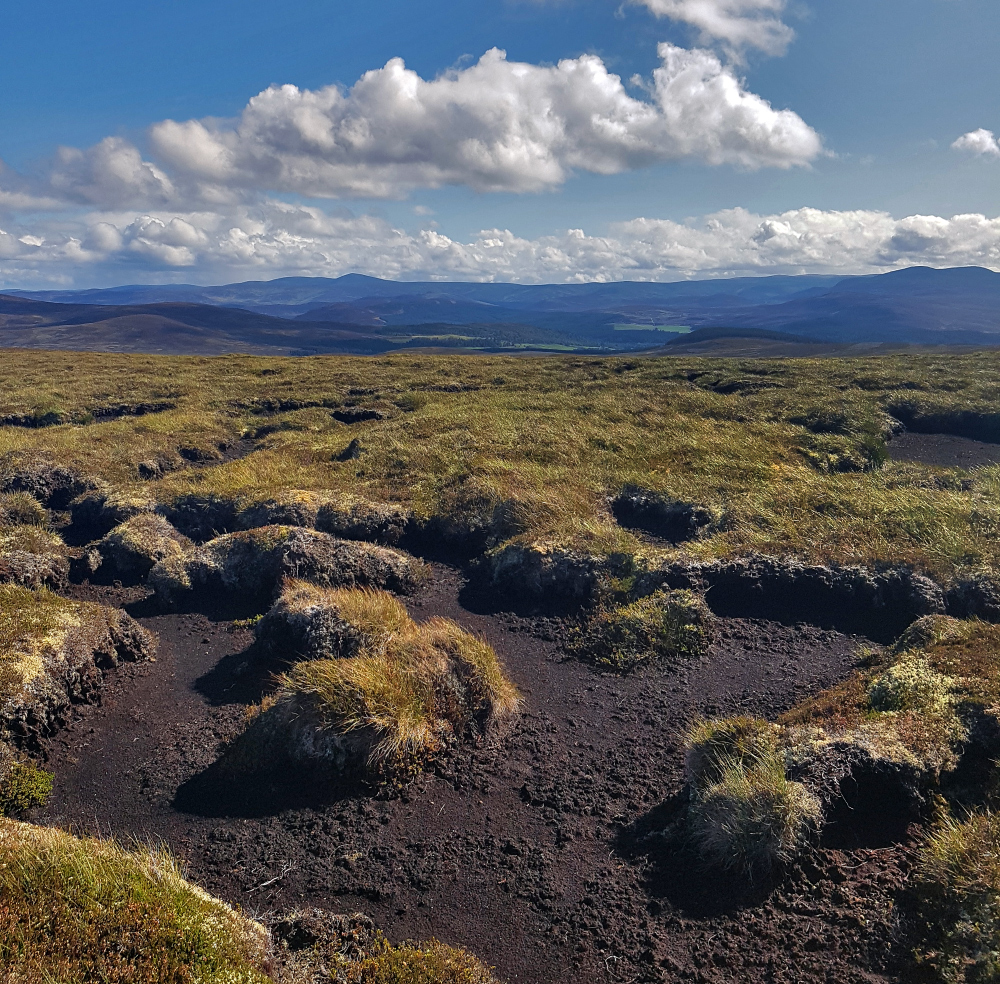 Beastie eye view of the moor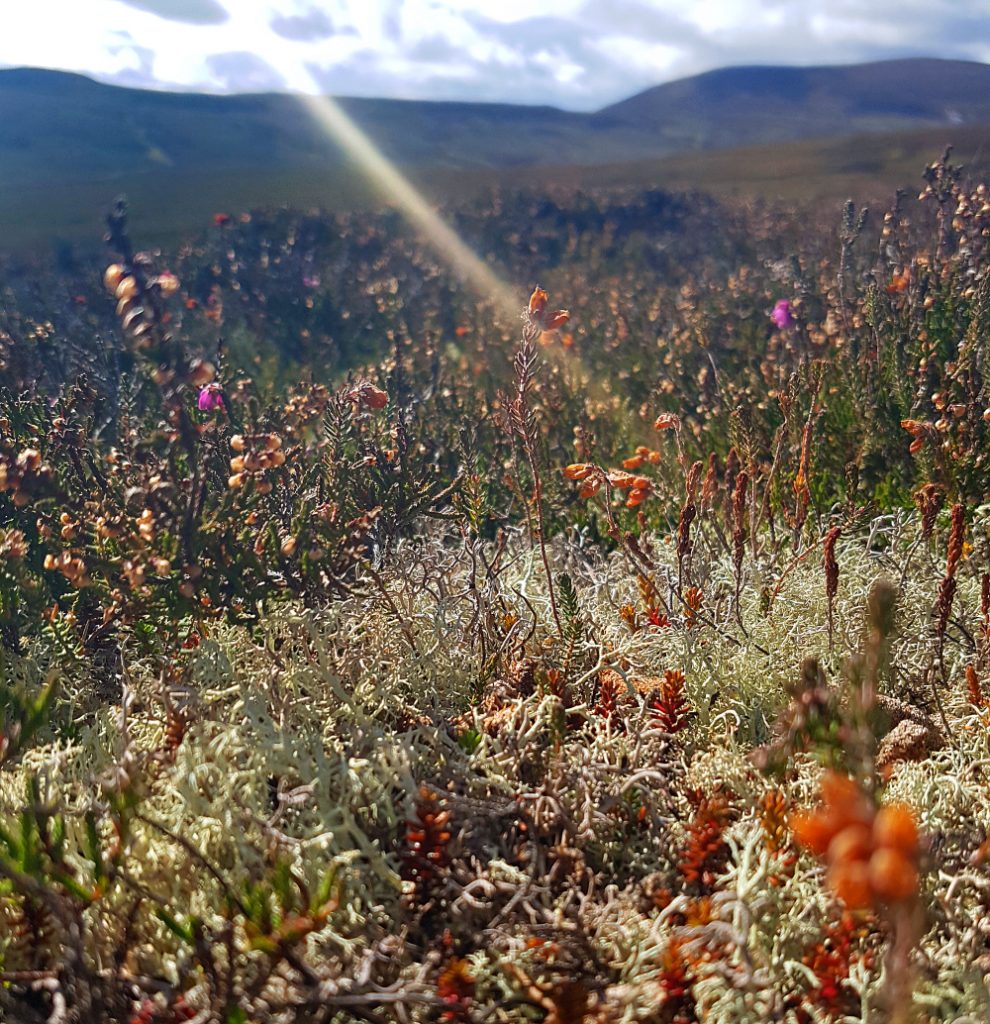 Native amongst the muir burn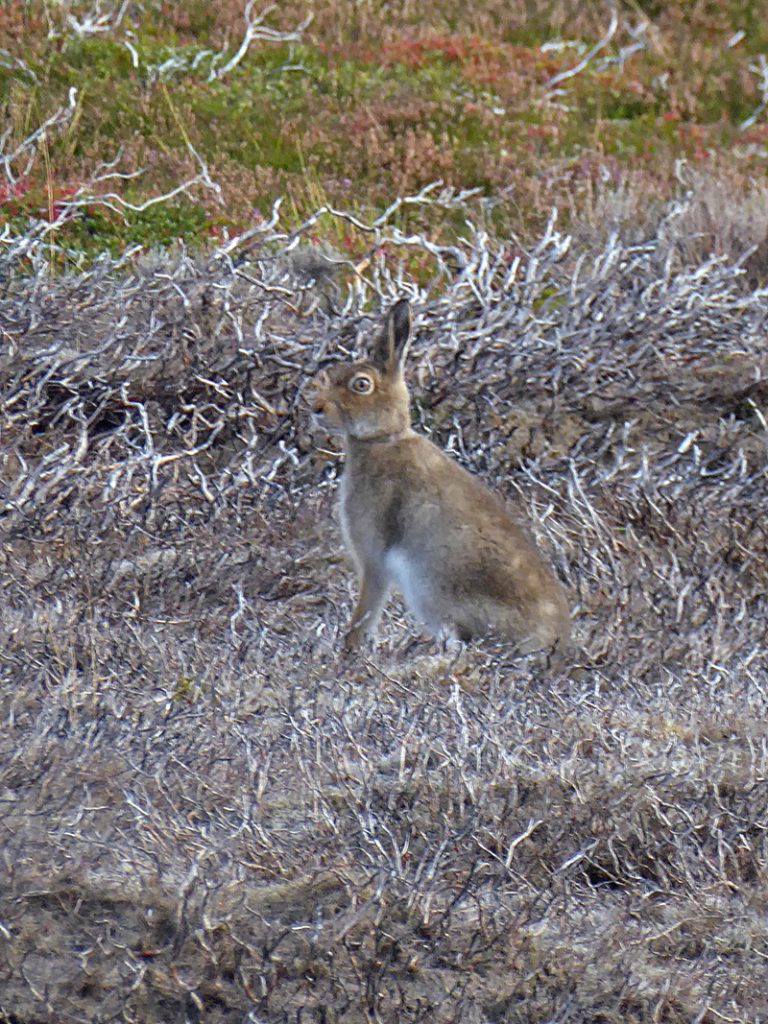 A jobbie of some predatory creature, possibly an owl or eagle? Certainly something that has been munching on wee animals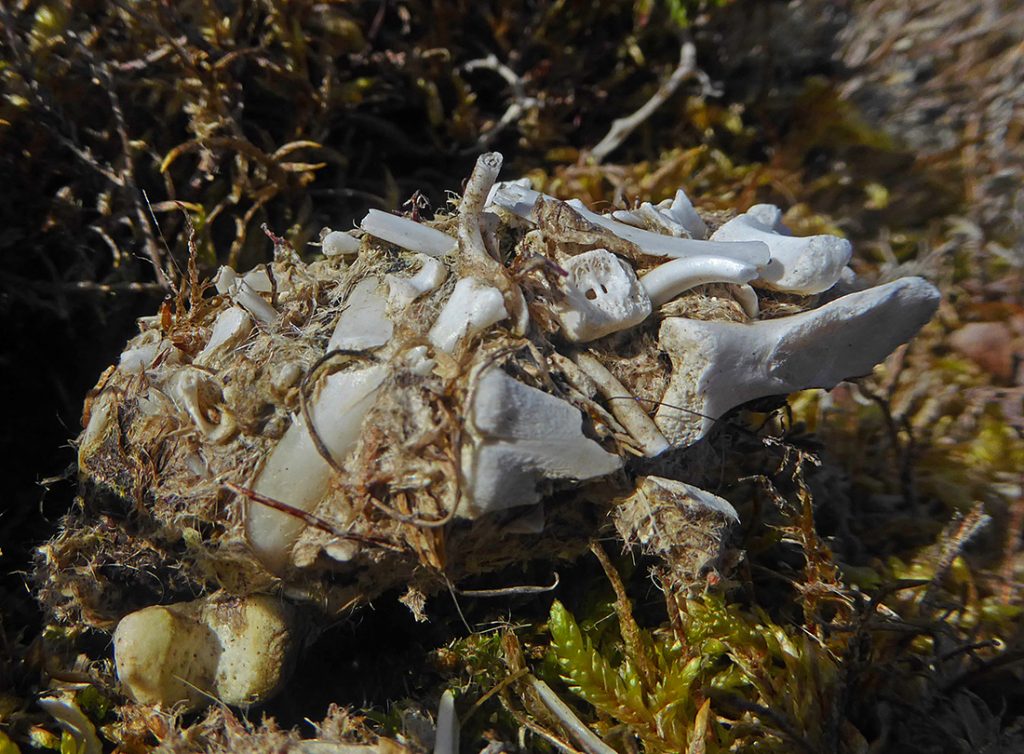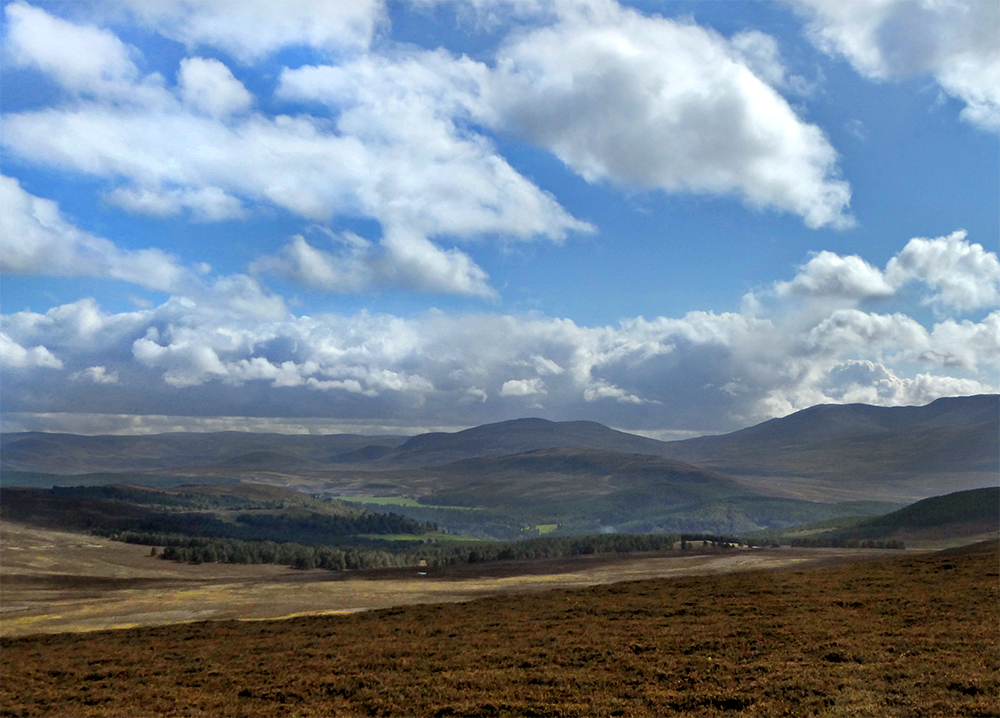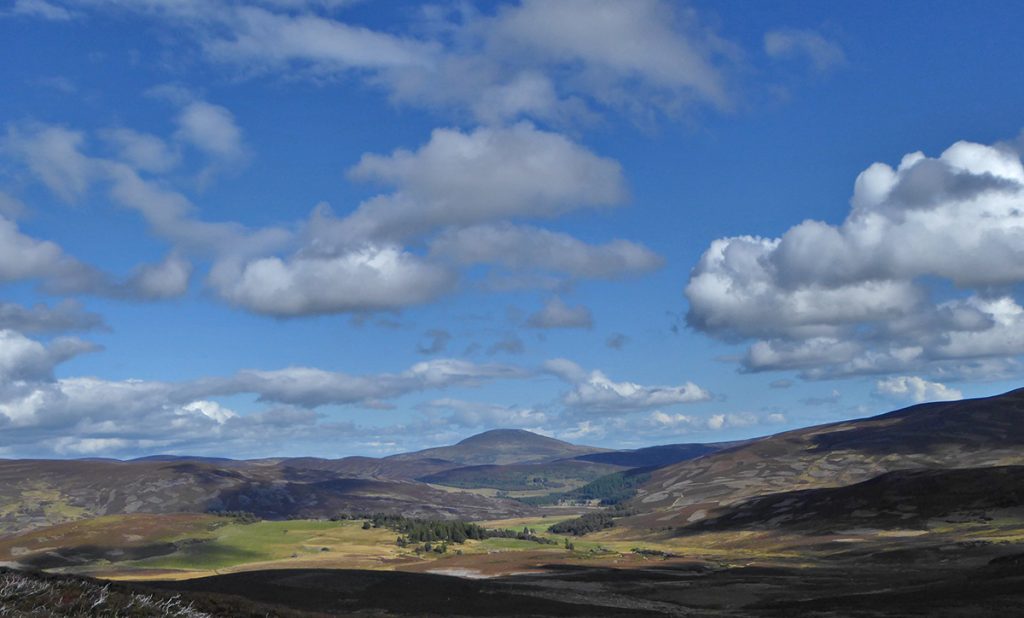 Lochnagar getting a bit of sun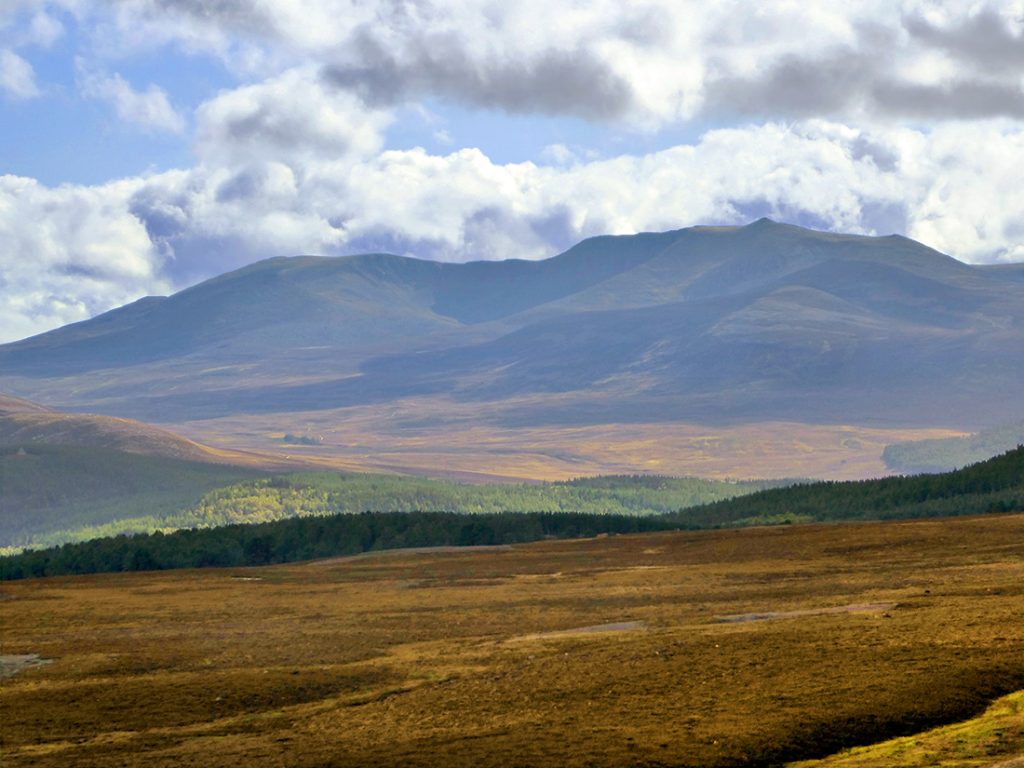 making our way back off An Creagan past old shieling ruins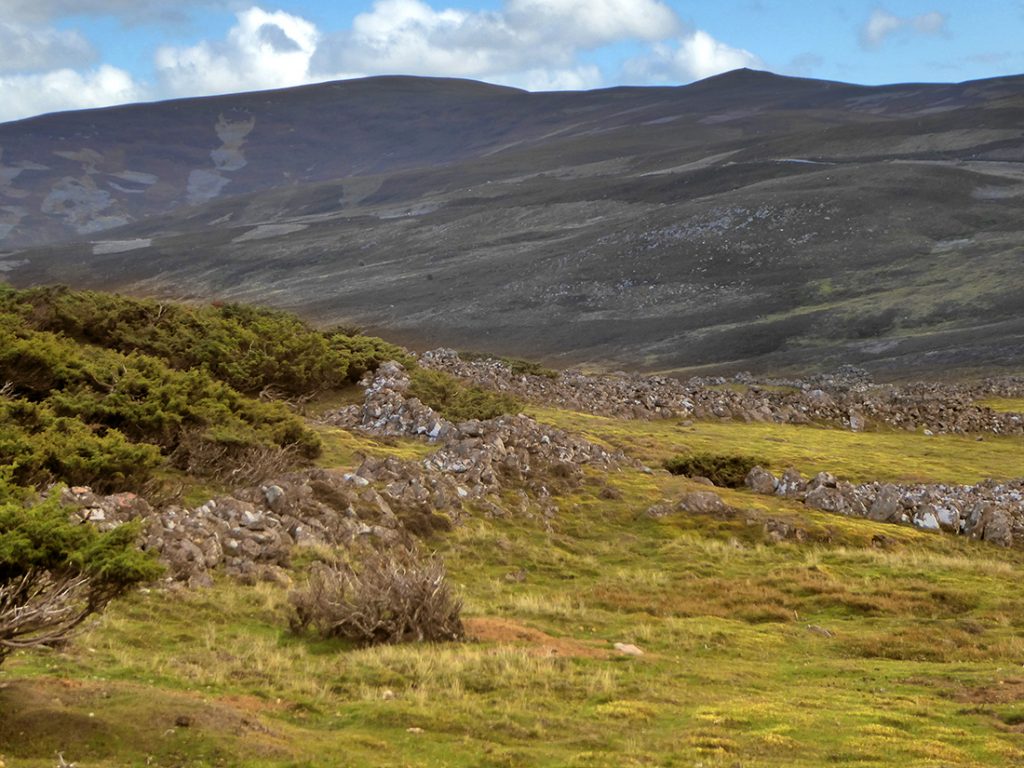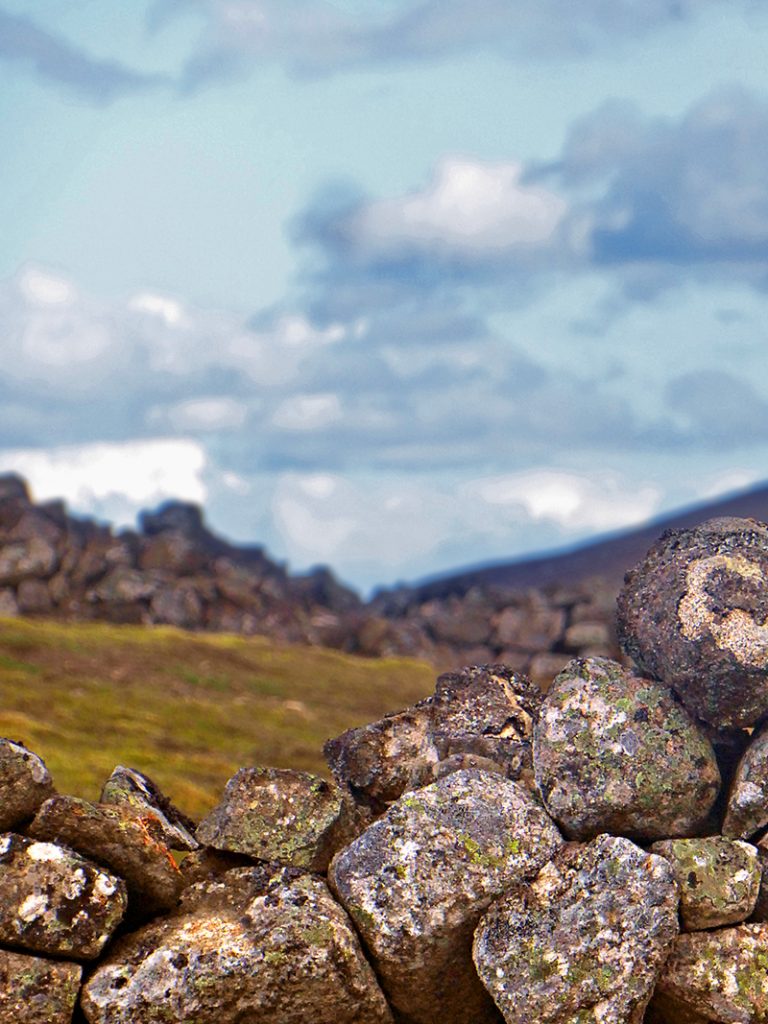 Here comes another shower, on with the waterproofs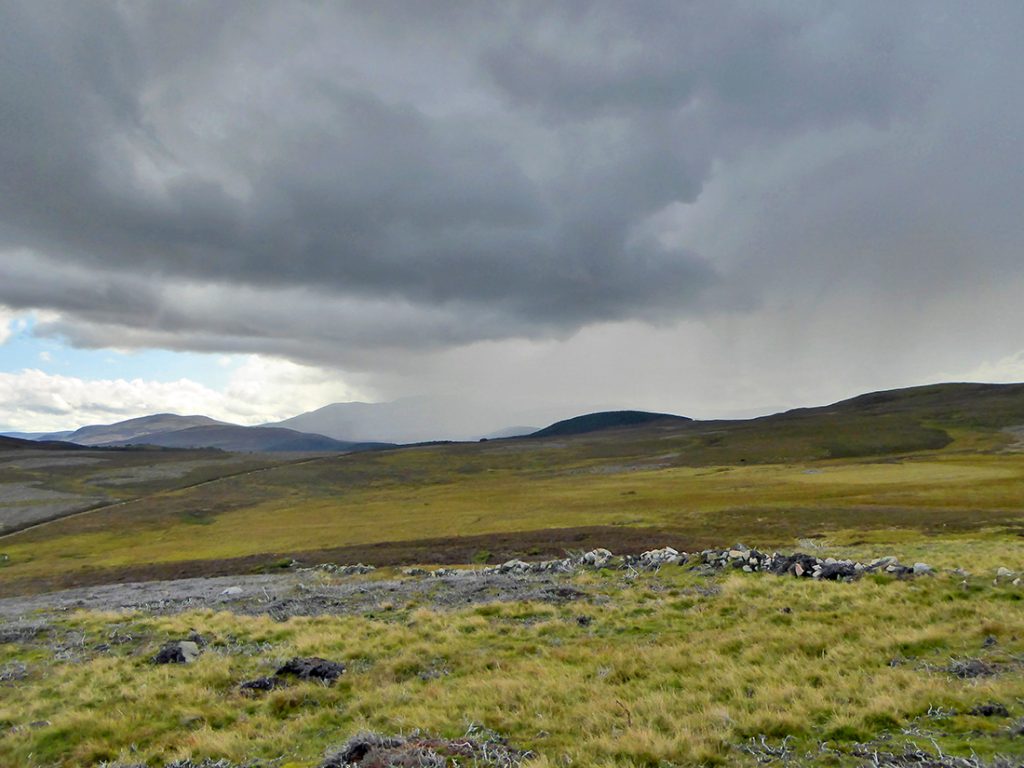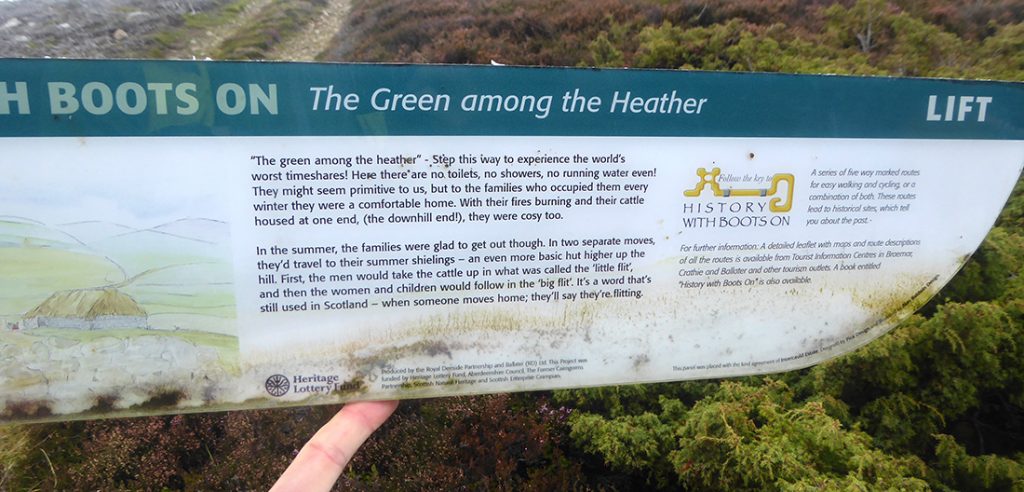 Arriving back at the car, the other half of the party aren't back. Climb the hill '568' to get a view back along the track they will be on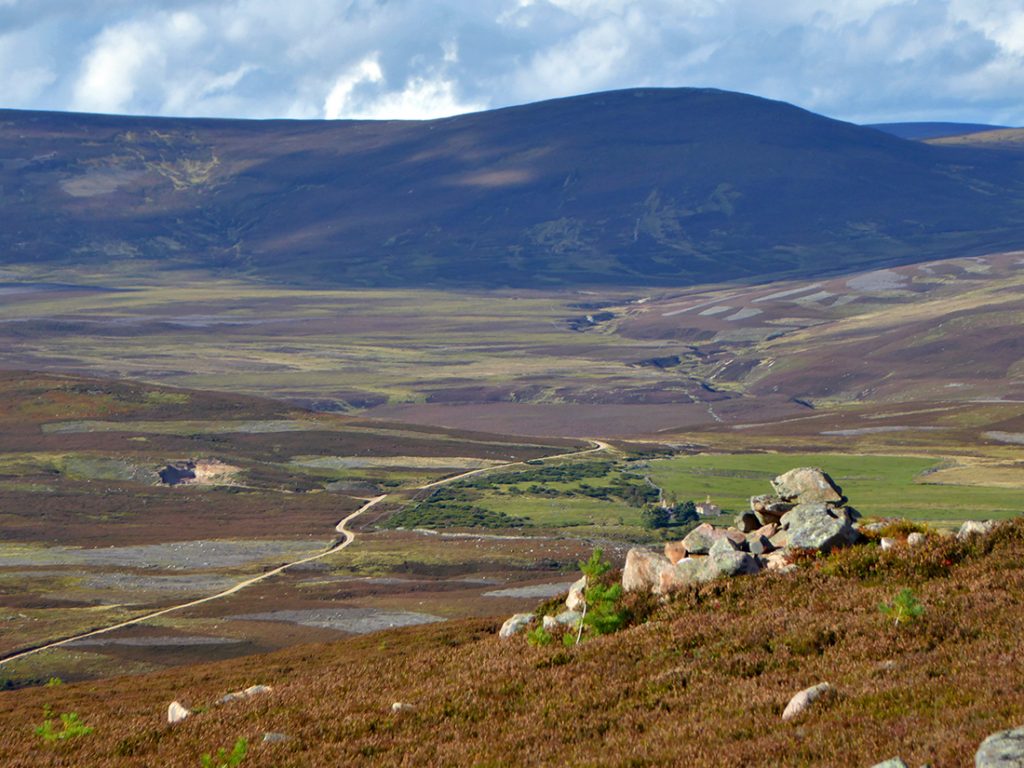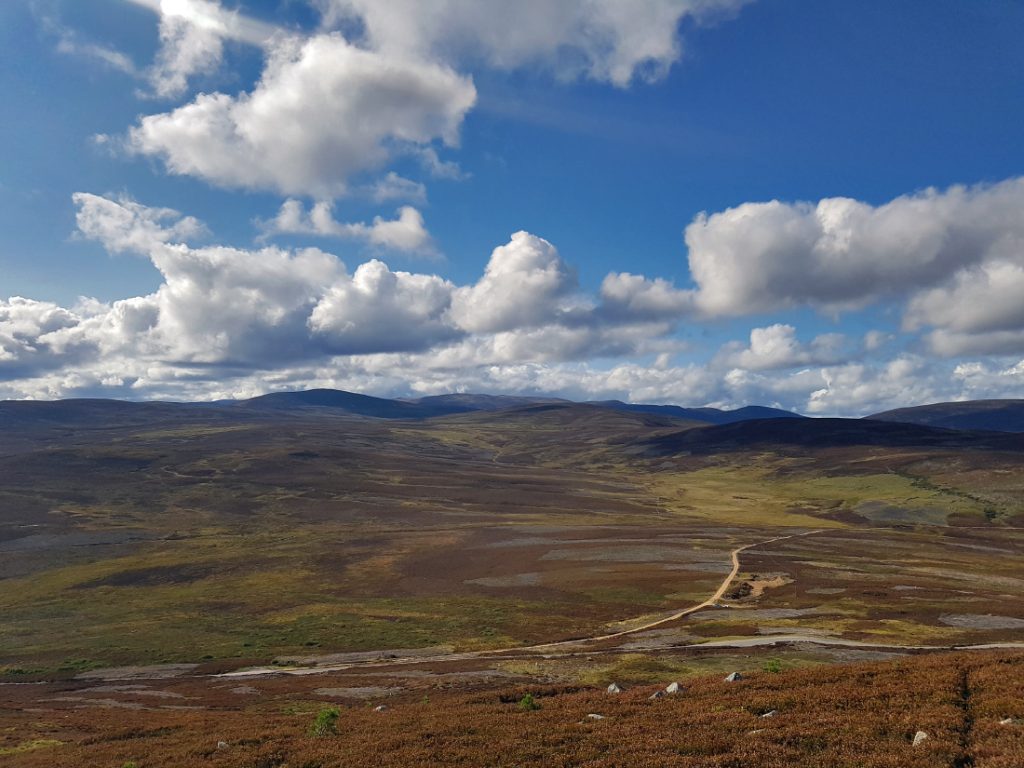 No sign of them as far as the monocular-assisted eye can see, so decide to do a wee loop down to the woods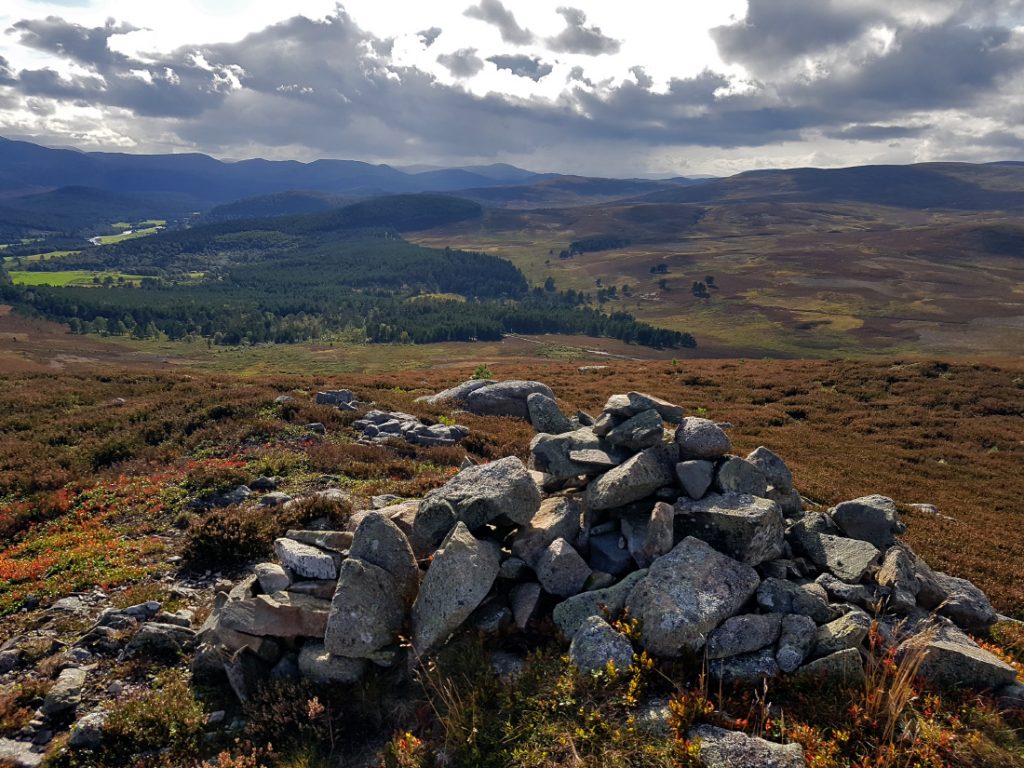 Heather glowing with autumn hues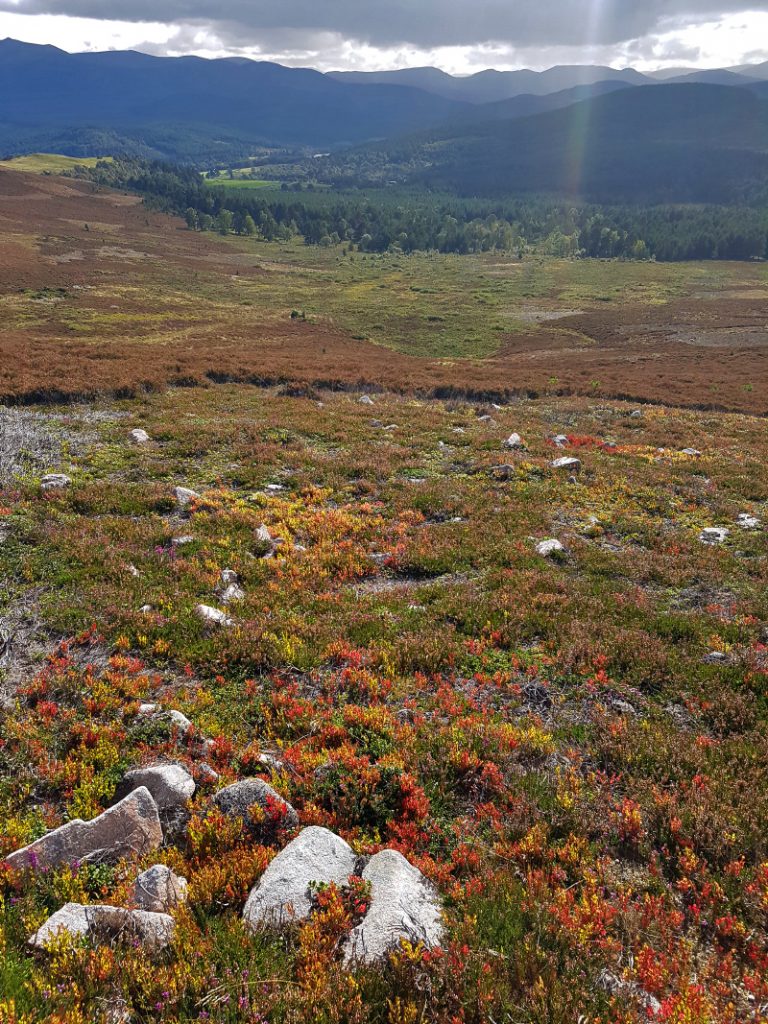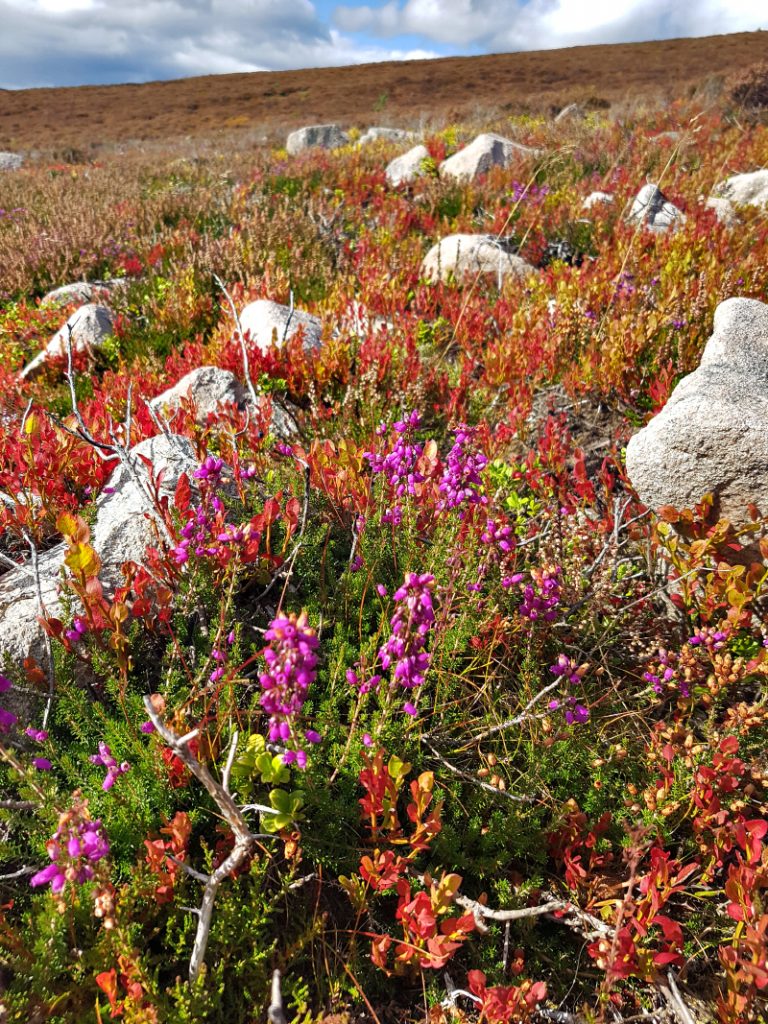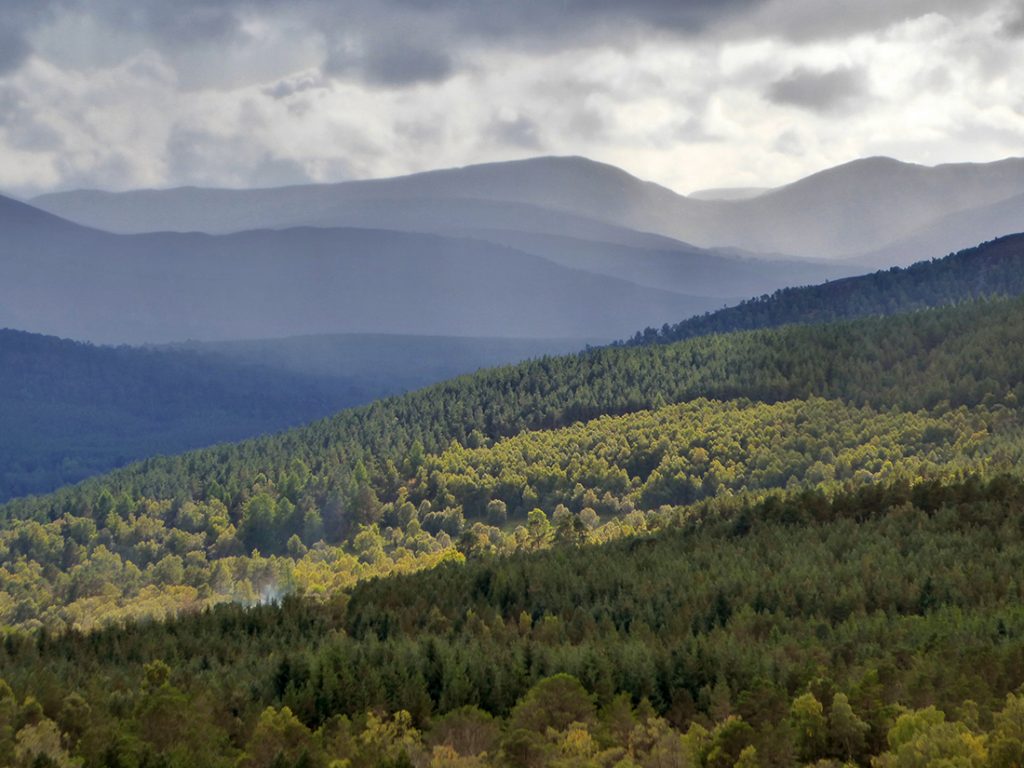 In amongst the woods, see quite a few funghi but none edible. I do pick some 'chanterelles' but an overnight spore print shows them to be false ones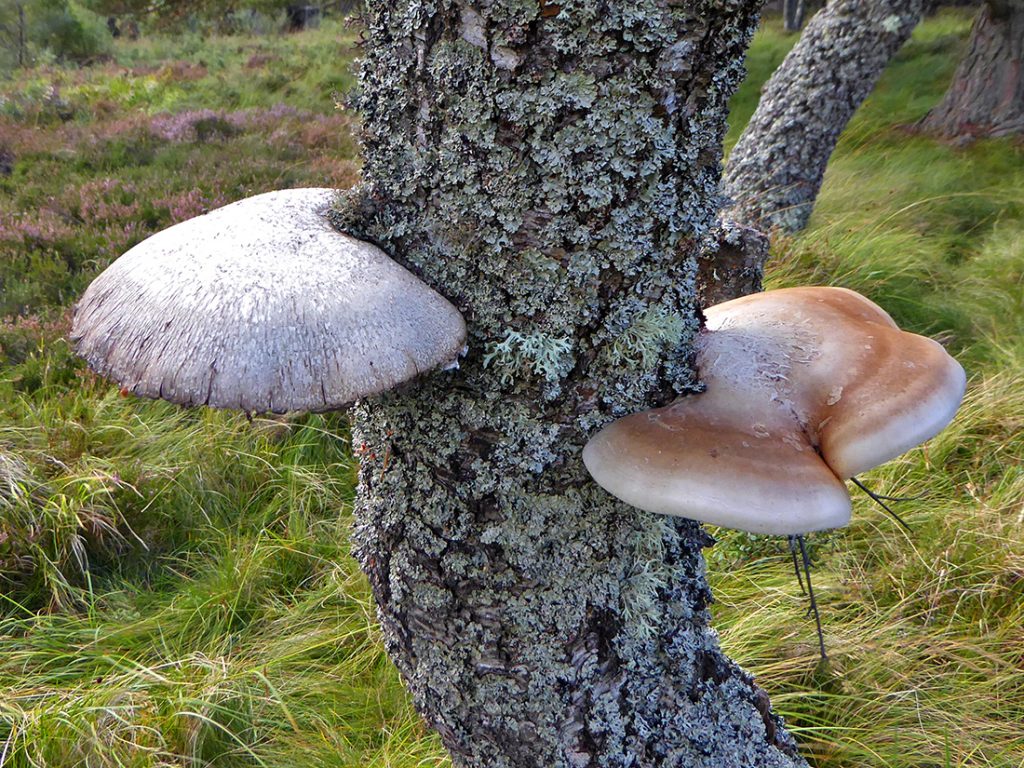 We get back through the woods with perfect timing as the others arrive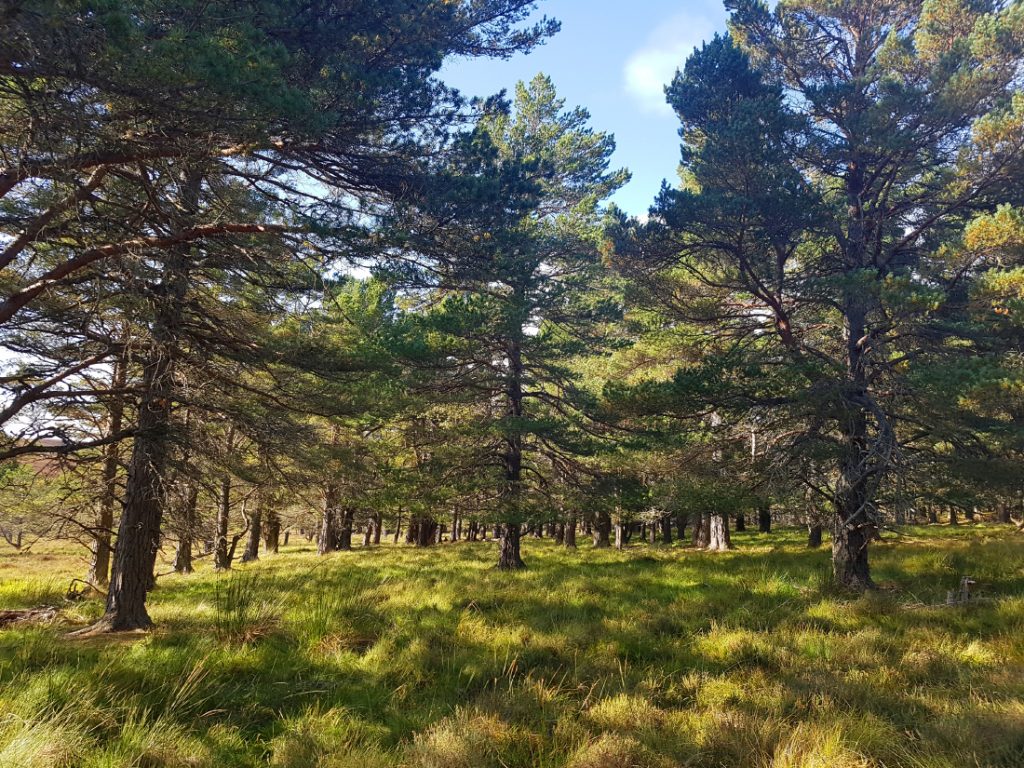 All that remains is to refill with food and ale