2018 is the second year of Aberdeen Great Run, and I've entered the half marathon again. Had a quick wander out earlier with my camera to watch the start of the 10k. A photo of one of the later secondary phase starts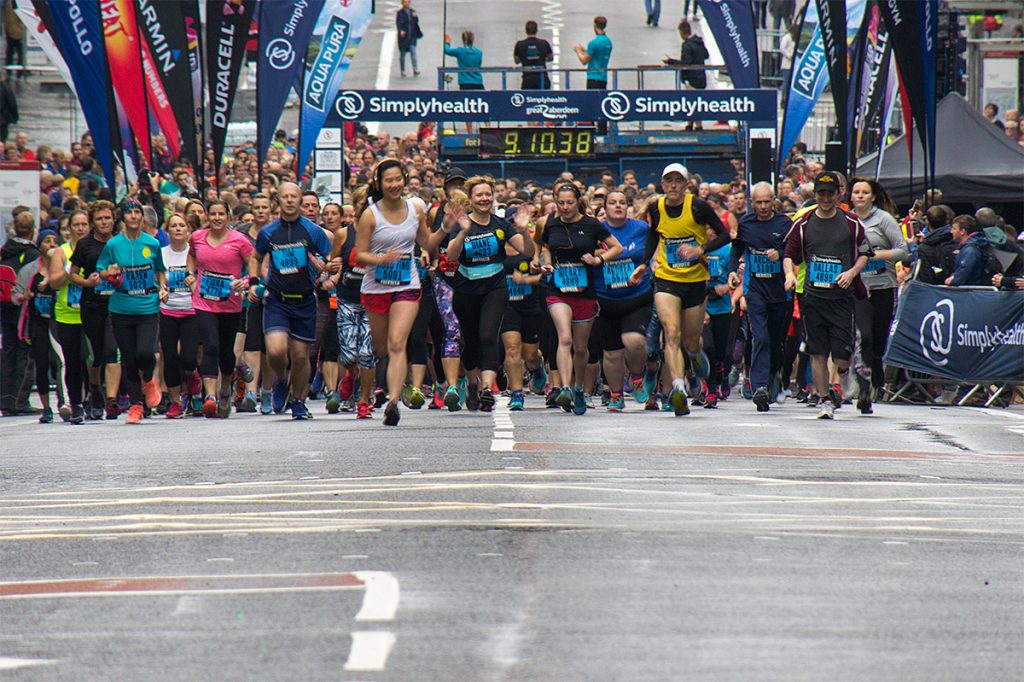 25 minutes later and I watch the winner cruise past out on his own heading for 30 minutes dead, it looks effortless – I can barely sustain a 3 minutes/km pace for a minute, in my world that's "frenzied screaming sprint".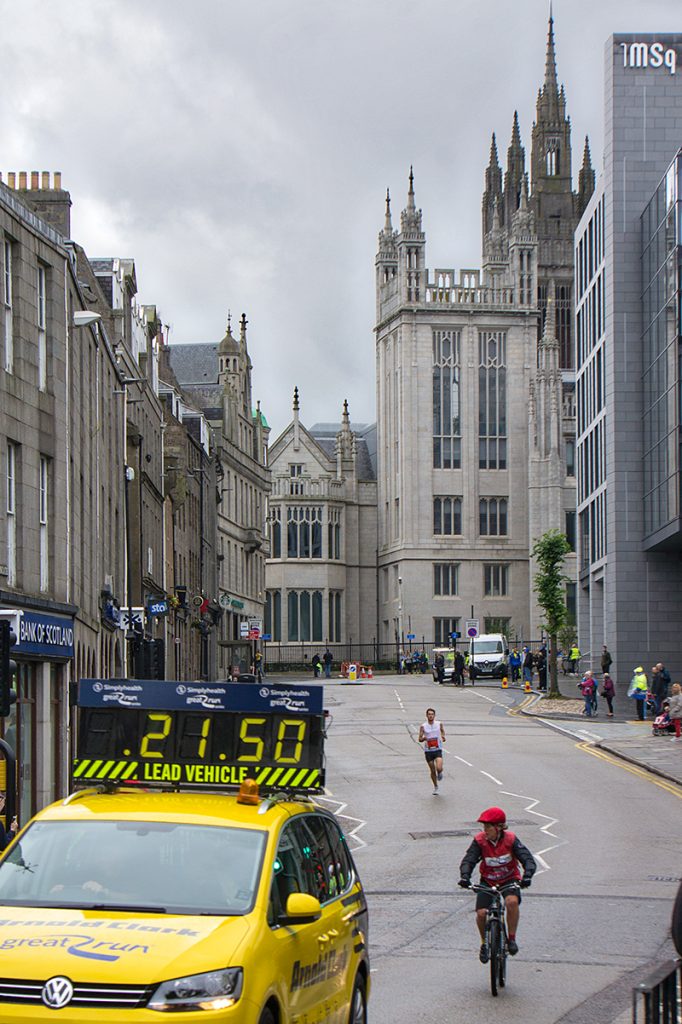 I watch a few more early finishers come in before heading off to get ready.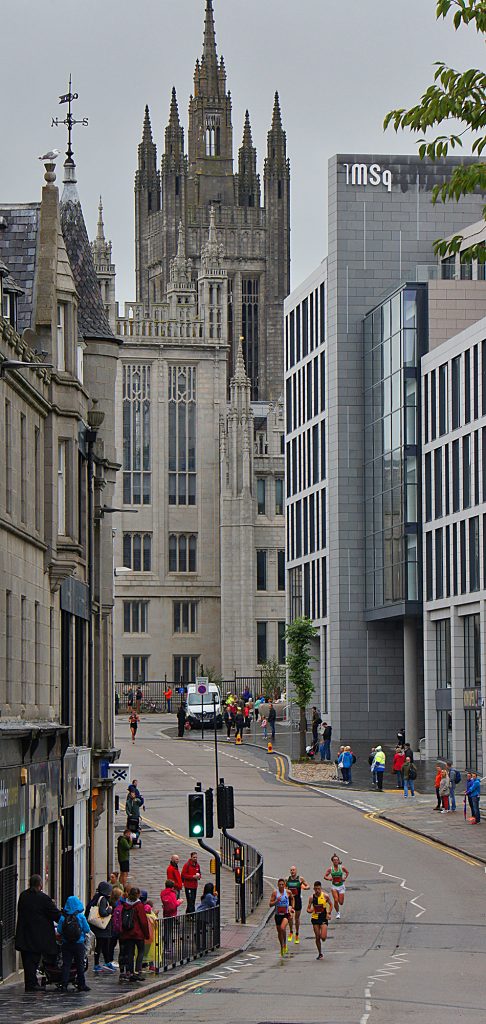 The target today is to knock 5 minutes of my PB, perhaps even stretch to a 1'30 if everything goes perfectly. I've put in a 40 minute 10k in recent runs so reckon I should do ok.
I line up near a tannoy tower thing, can't really see much ahead..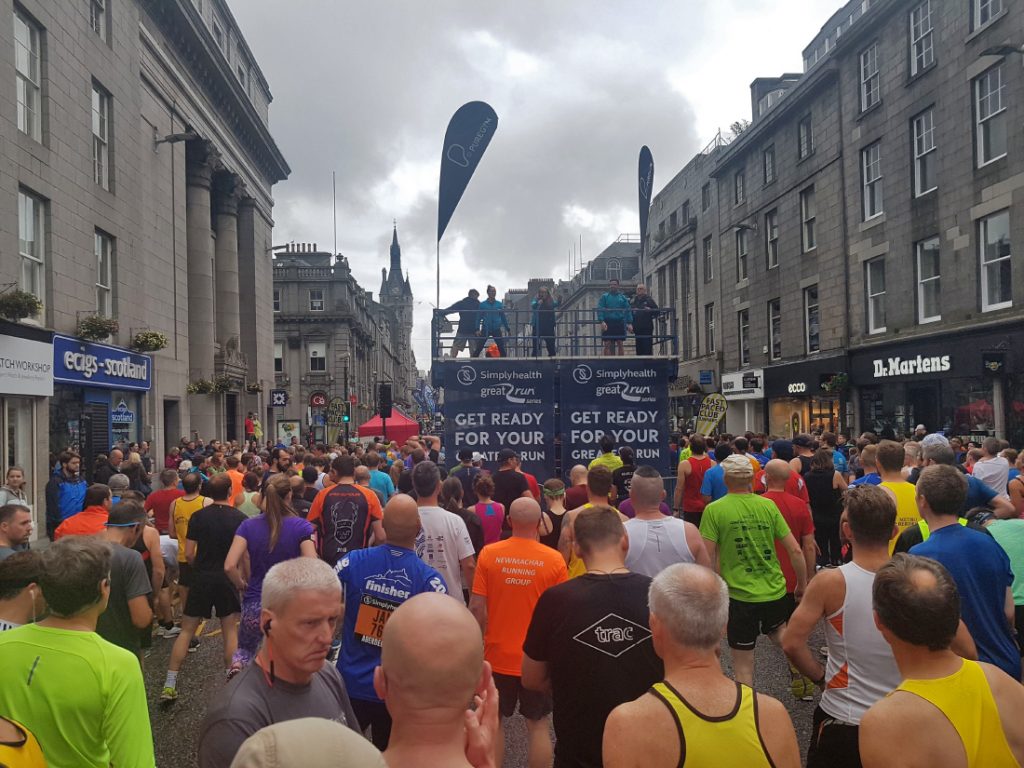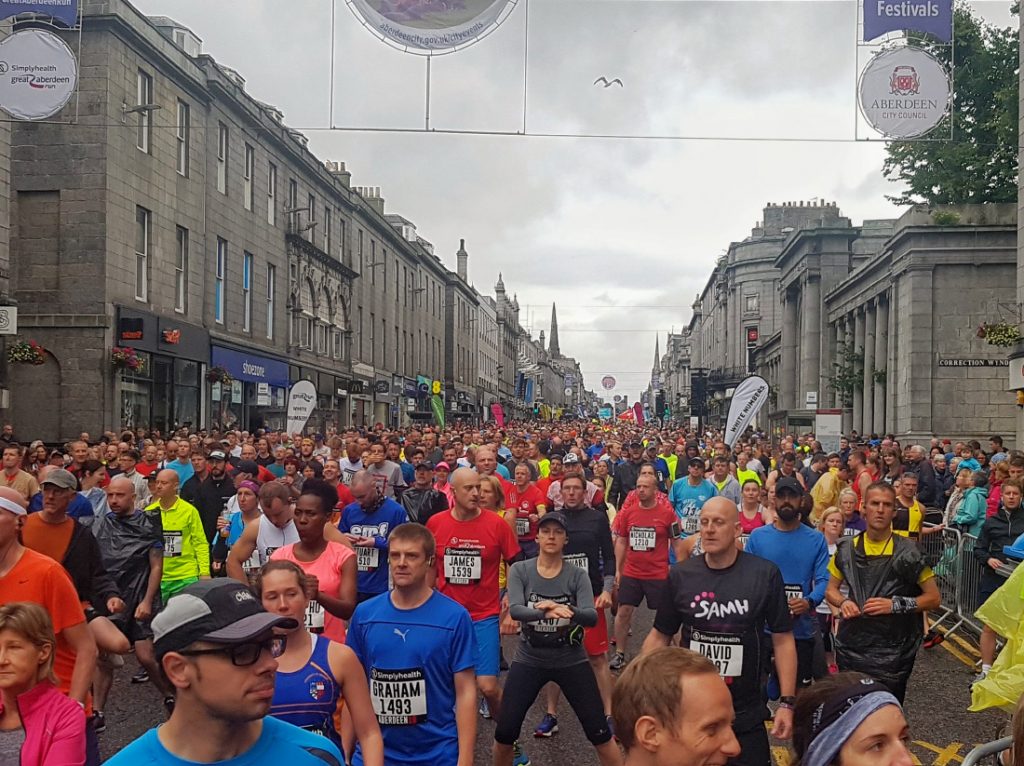 ..should have paid more attention as we're off and I'm a bit far back. Looking forward there's hunners o folk.
I'm in there alongside another red top and capped chap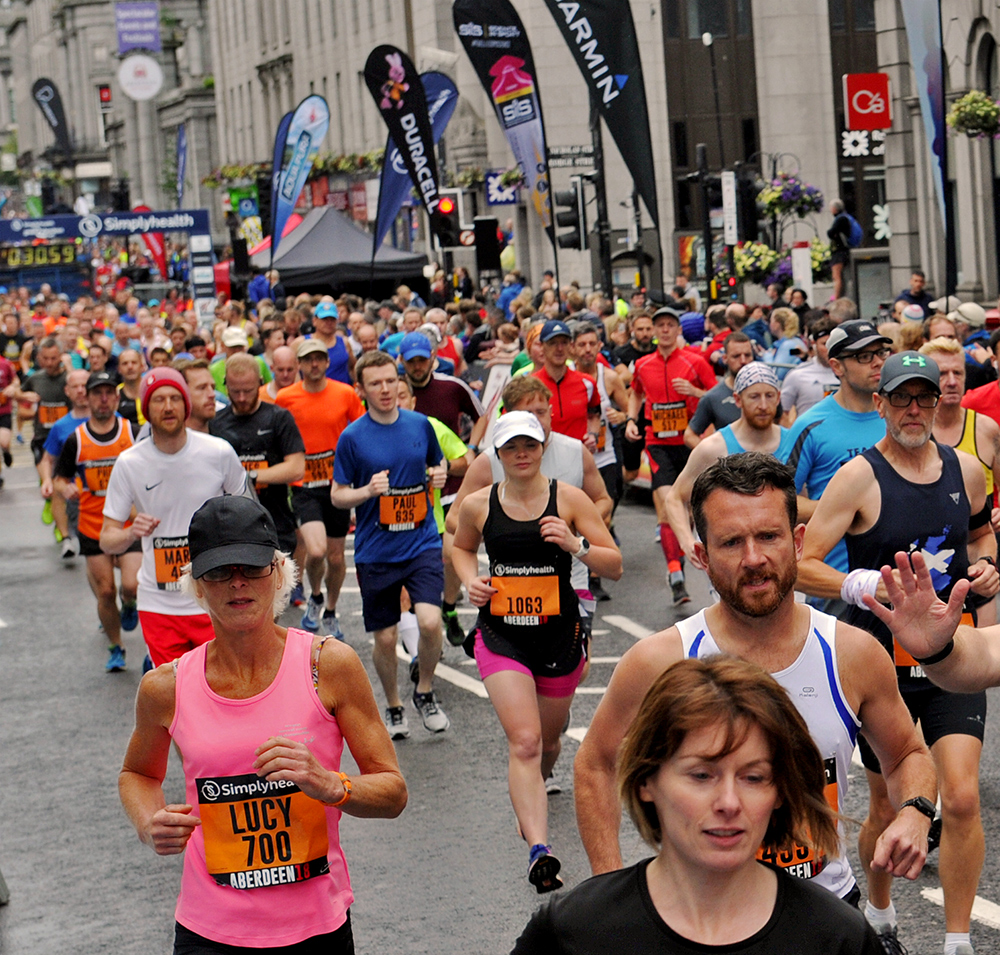 I put the hammer down and seem ok with a fastish pace and begin passing folk.
At the turn toward bridge however, I'm beginning to suffer already. I can see the front of the field and have made up to a good position, but I'm not feeling strong.
As the road loops back from the exhibition centre, I'm being passed here and there, cadence seems good but my pace is dropping off.
After the brig o'balgownie, the route has changed and climbs up past hillhead halls, and then a nice leafy bit down into and across seaton park.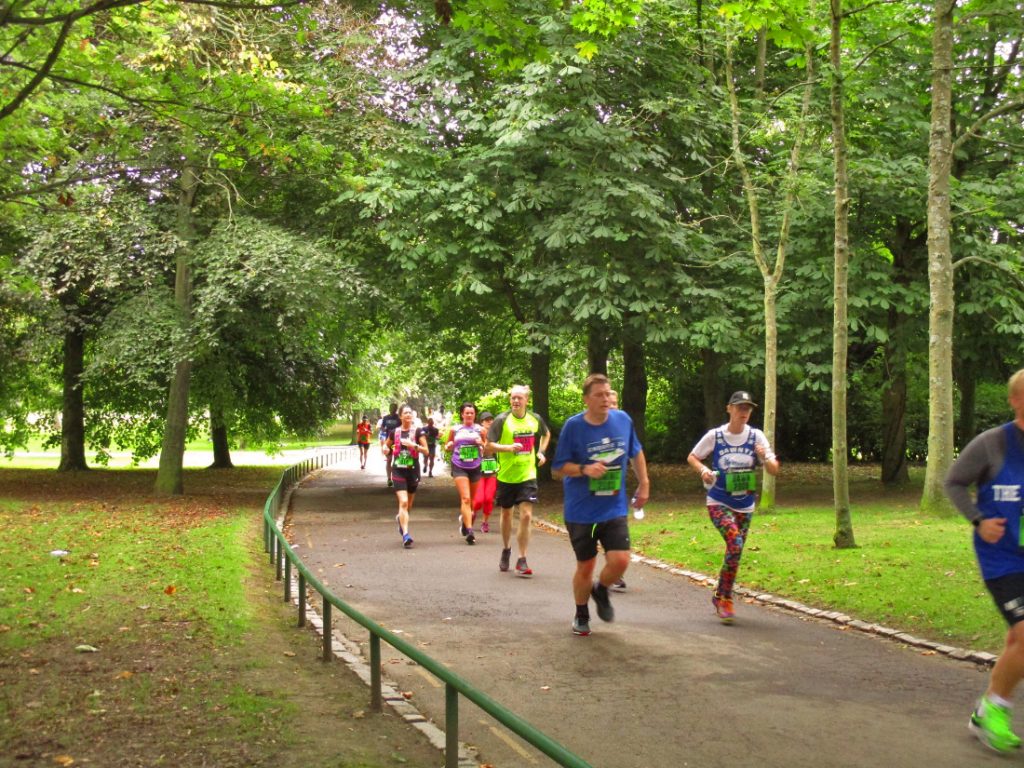 After passing through Old Aberdeen (with a piper playing), the section back along the beach has a strong head wind, and now I'm tiring and losing places, just having to keep grinding on. At mounthooly a drum band is a welcome beat
Once into the West end I'm beginning to get pre-crampy twitches, not far to go now. Last year on the finishing straight, I sprinted easily, this time an attempt at opening the throttle gets a jolt of pain that says NO, and I coast home.
Time is 1'34'39. This puts me 188th out of perhaps 2000. I'm a bit disappointed in that I felt it was tough going today (I had a couple beers the night before .. hmm .. dunno if that affected things) though all told lopped 3+ minutes off last year's 1'38'12 (274th), shouldn't grumble really

I had a 10k split of 42.59 which would have been bang on if 1'30 had been a goer, but realistically confirms that I headed out too fast. The great run 'great for you' calculator (assesses your age and course toughness) allocates a silver grade score of 675, up on last year's bronze with 645.
Today's booty: a t-shirt, medal and assorted edibles. There's a lot of vouchers n paper for the recycle bin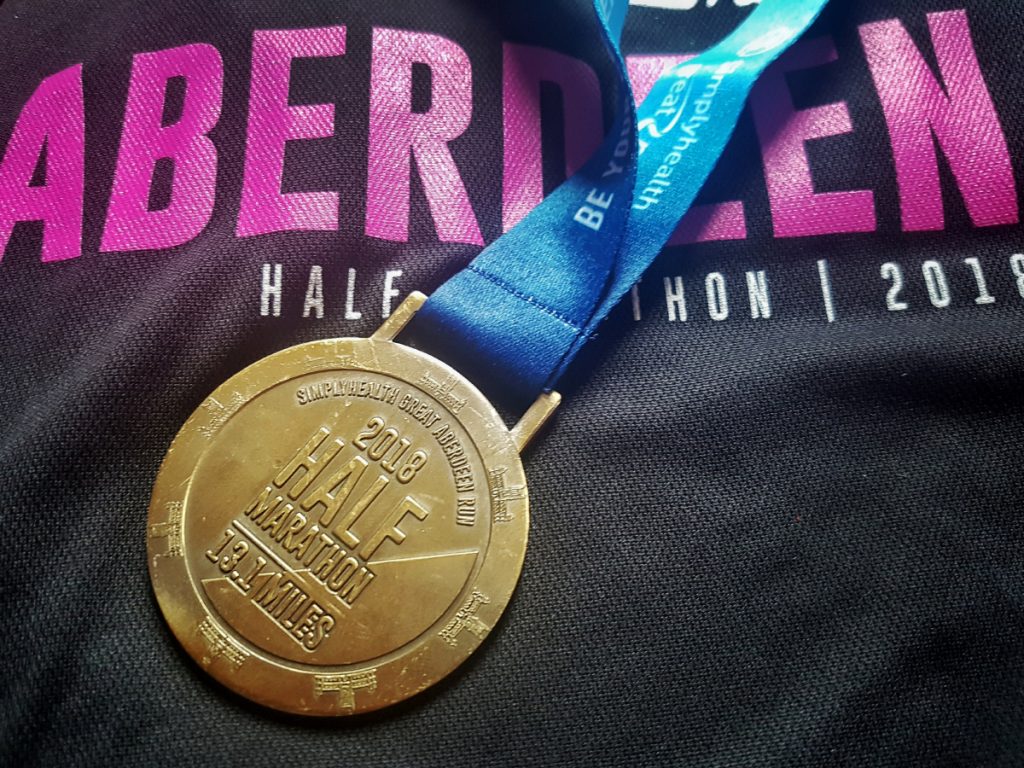 There is a stretch session behind the finishing line, some of these hurt, oocha. Afterwards I bump in to some other runners I know, and their running group JSK enthusiastically applaud folk home right to the end, got to love their enthusiasm