With conditions to the West not ideal underfoot, this month's hike was a lower level affair starting at Cambus O'May near Ballater, through to Dinnet and then back along a different route.
There was another sign about disease affecting the local Juniper bushes. More here
Sleeves quickly rolled up as it was a fine day with the sun breaking through now and then.
The path crossed a power line, the fire break around it created a corridor to the West where we could see miles
Entering the 'vat' is a 'wow' moment, it's pretty impressive. The photos don't really do it's geological intrigue and spectacle justice.
The bowl shape is was apparently caused by a trapped rock spiraling around for eons. Also, the sand has another 7 metres of depth below
In a brief break in the traffic, I quickly clambered into the stream, propped the new camera on a boulder and fired off a quick long exposure shot. Apparently there's a bit of a cave behind the main fall. If I'd known that before, I'd have taken a wee look.. next time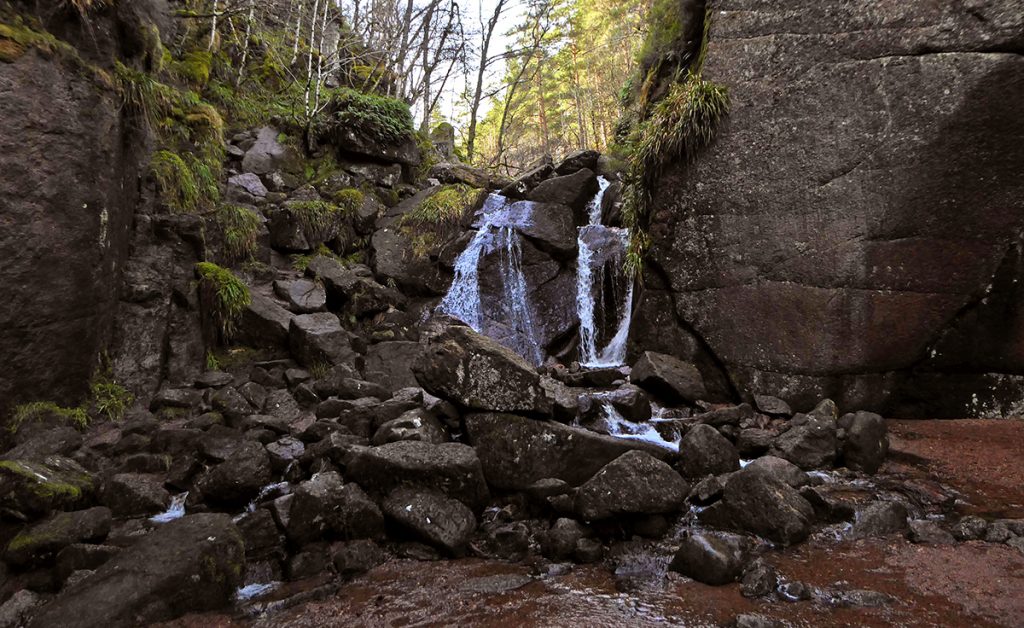 We stopped for a while at the footbridge, which was capturing the sun nicely, there's a poem carved into it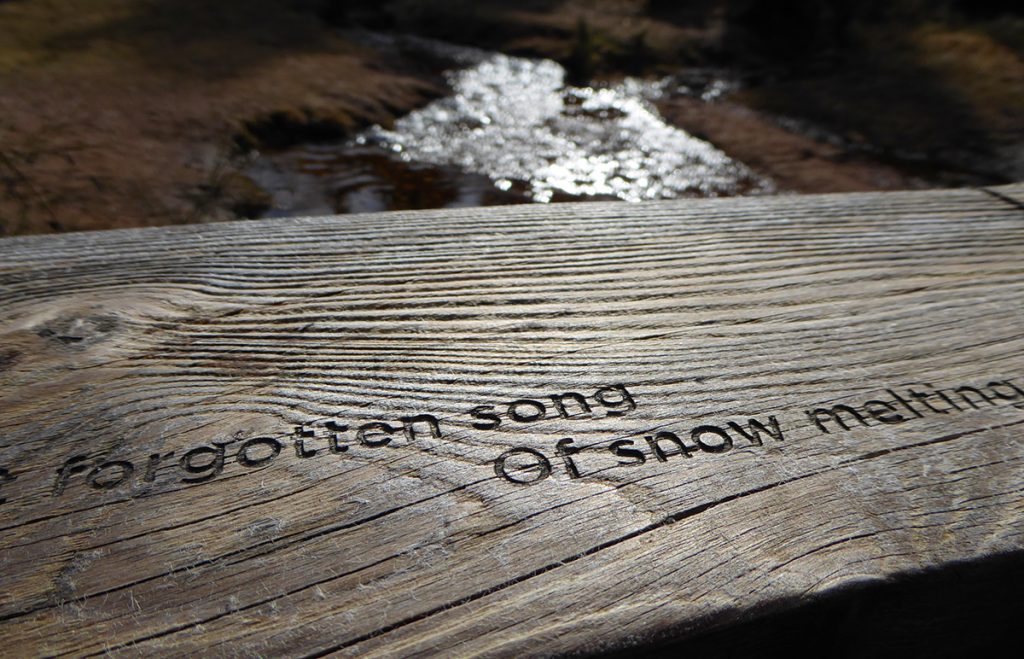 At the end pf the path is a visitor's centre where we stopped for lunch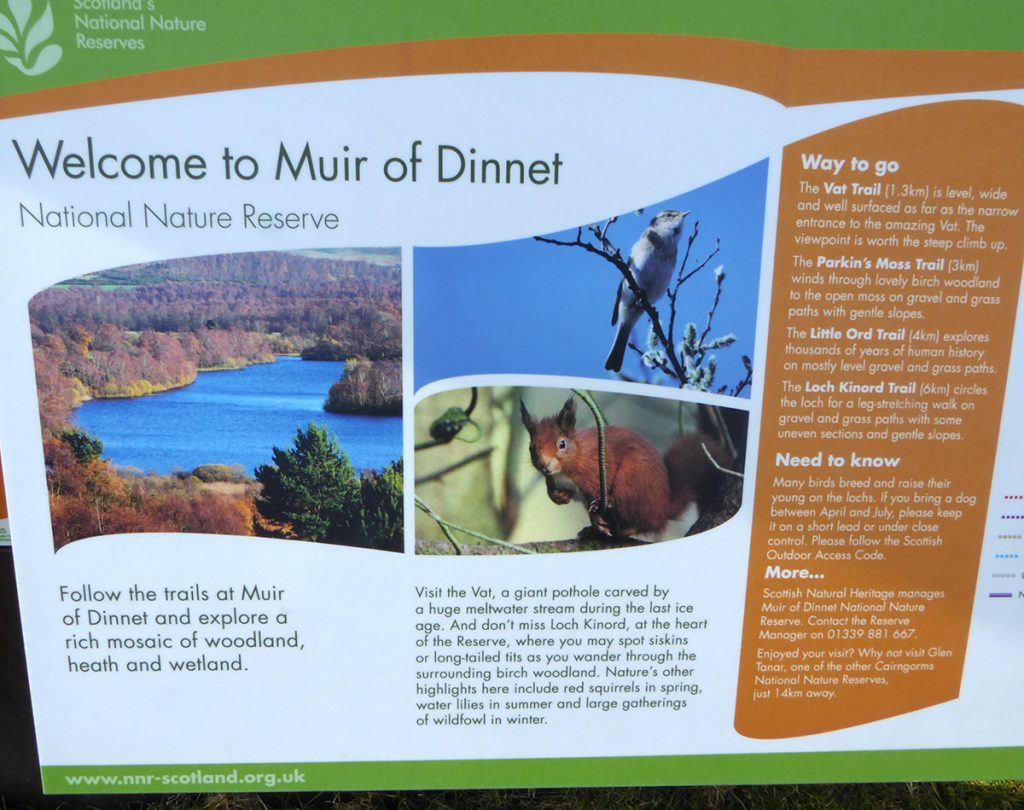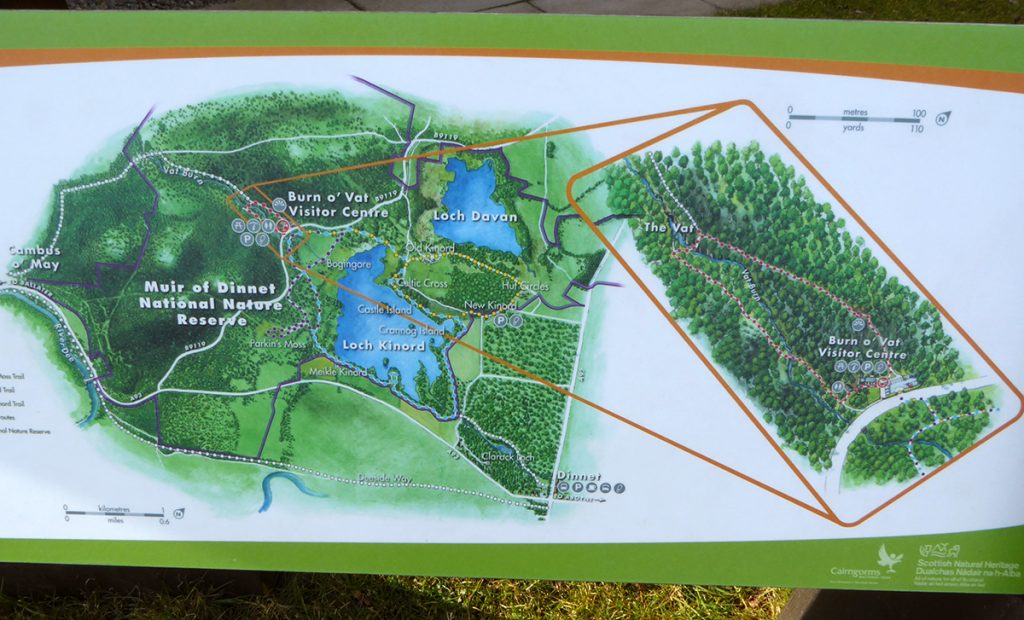 Out the corner of my eye I noticed something crossing the car park towards the busy road
Grabbed it just in time as a white van was away to run over. Deposited him on the other side, guess he may be heading loch-ward for spring fun.
We head off towards the loch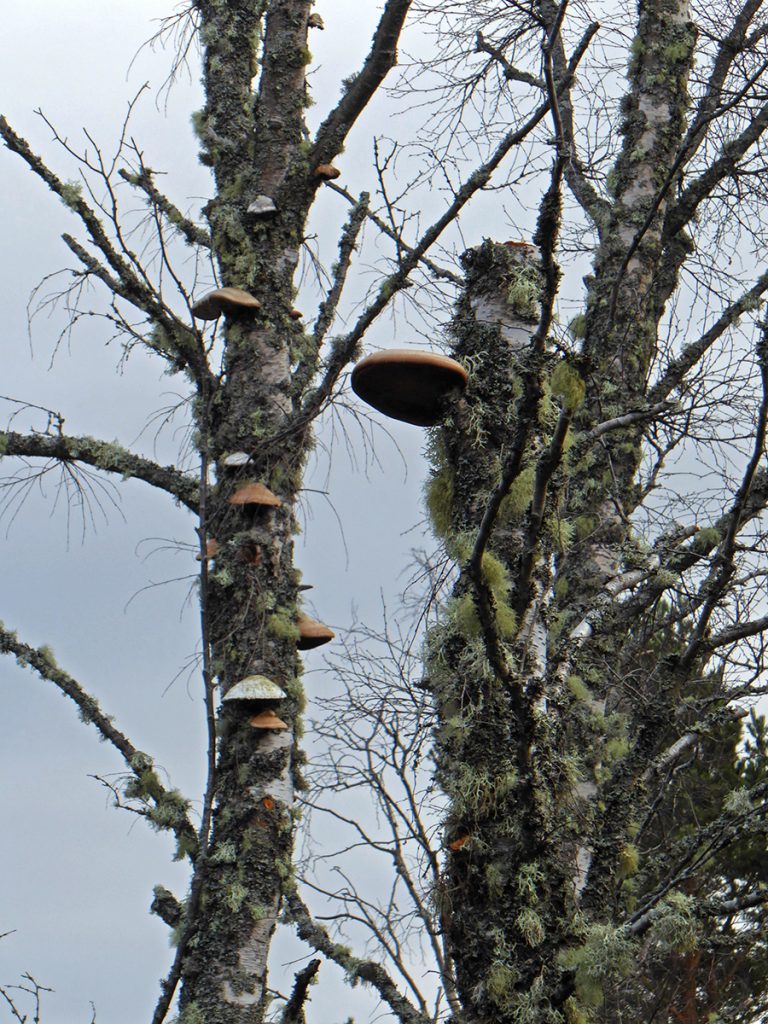 The path to the loch was almost entirely silver birch festooned in moss. Load of fungus growing from them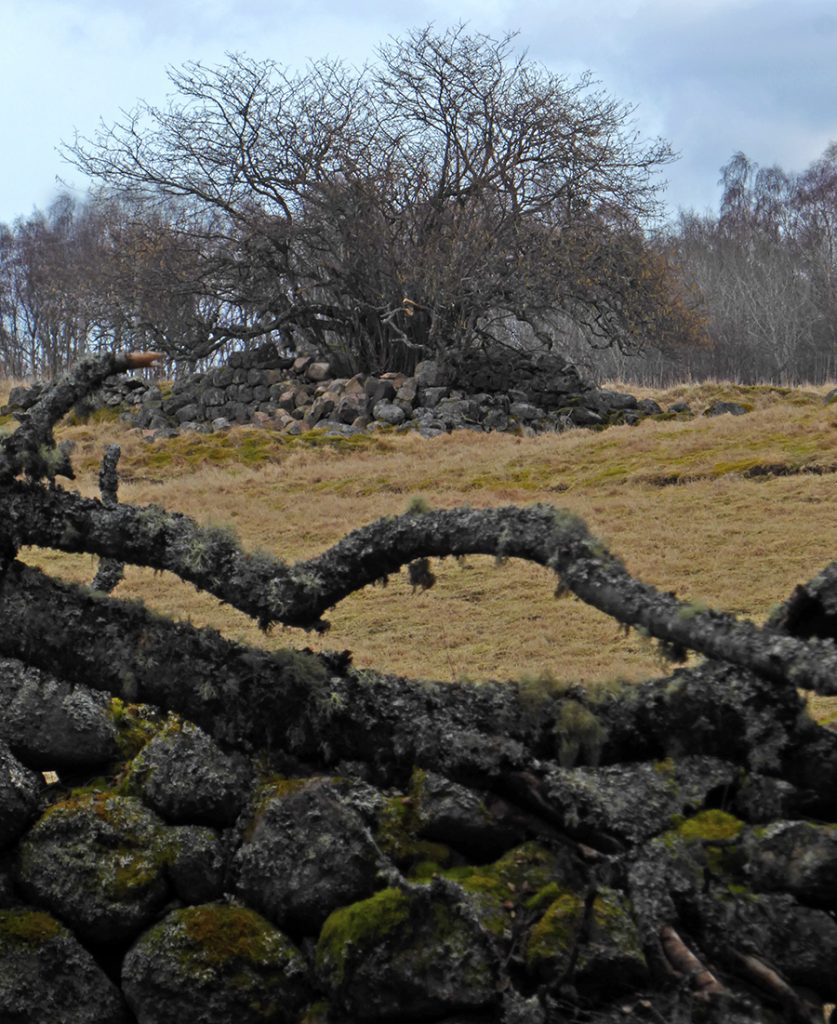 I could hear some odd bird calls, but they were moving around and a bit distant to snap. One landed..
A celtic cross 1200 years old overlooks the loch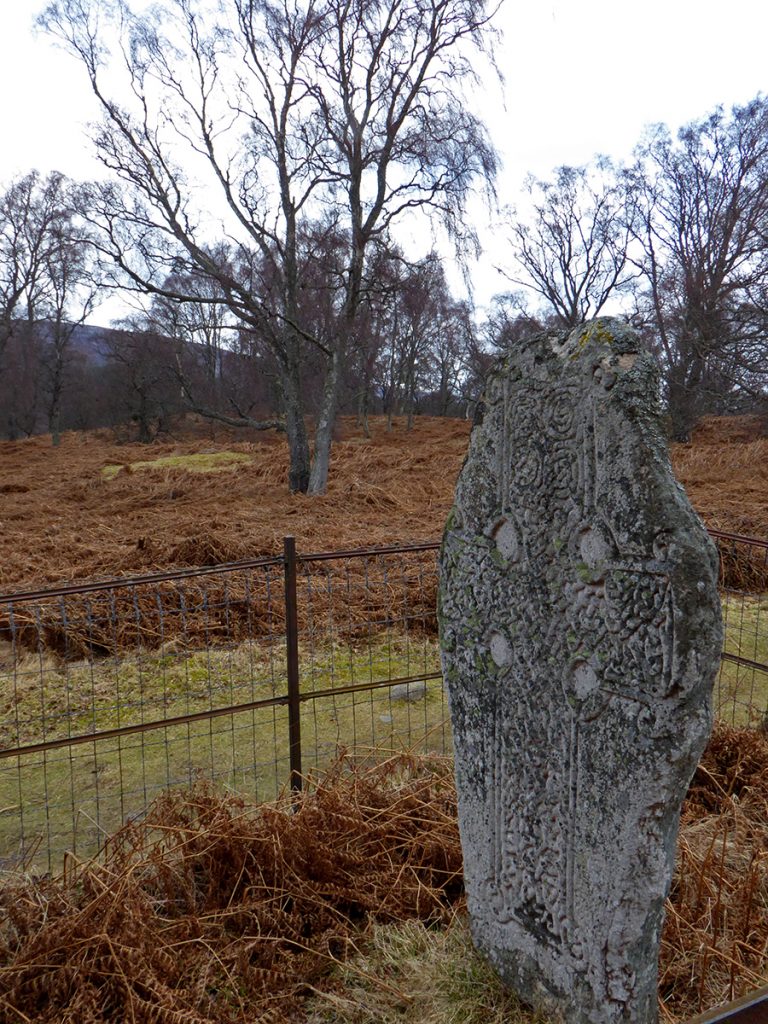 One of the loch's islands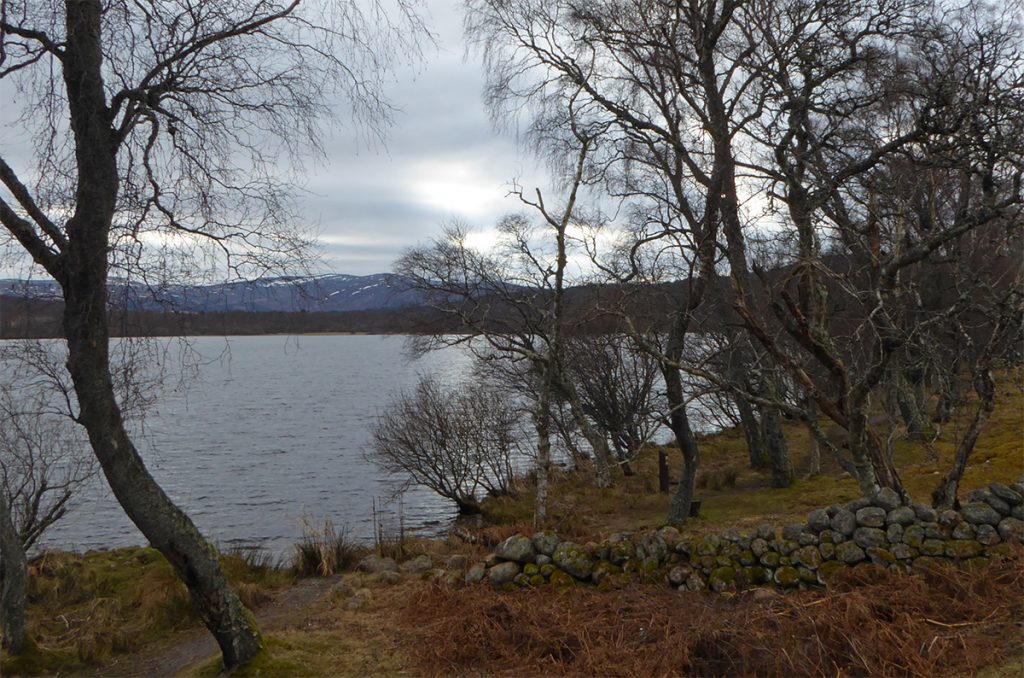 There's a field full of teasle beside the loch

An unnamed lochan to the East of Loch Kinord
We crossed the road at Dinnet and headed back along the Deeside way
We stopped to have a look at the damage inflicted upon the bridge by recent floods. It must have been some torrent to have reached up to it.