Greedy for post-lockdown scenic exploration, I'd planned a second trip of the day after the main event (29km run from Ballochbuie to Crathie). It had proven quite tough, and on the bus my legs were stiff and feet sore. Nonetheless, I'd press on as the second part was a lot shorter and was all heading east and homeward.
Starting at the Cambus O'May forest trails, I plunged into the trees scouted round a few ponds, one flitting with damselflies, indeed it has a sign all about them.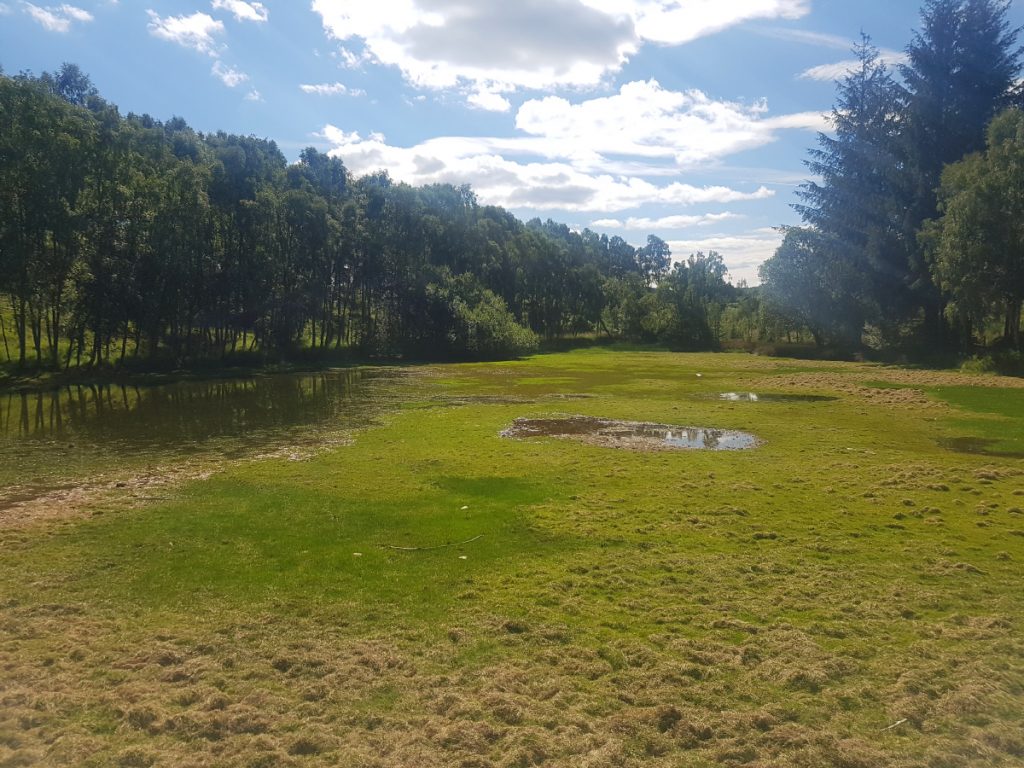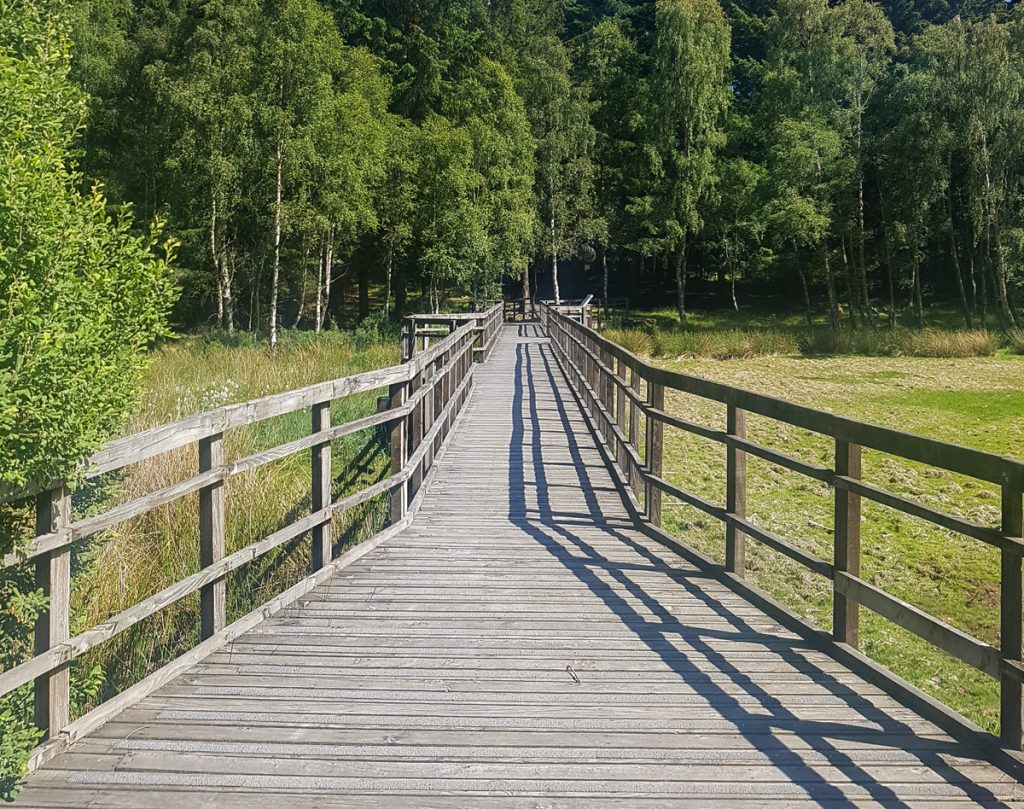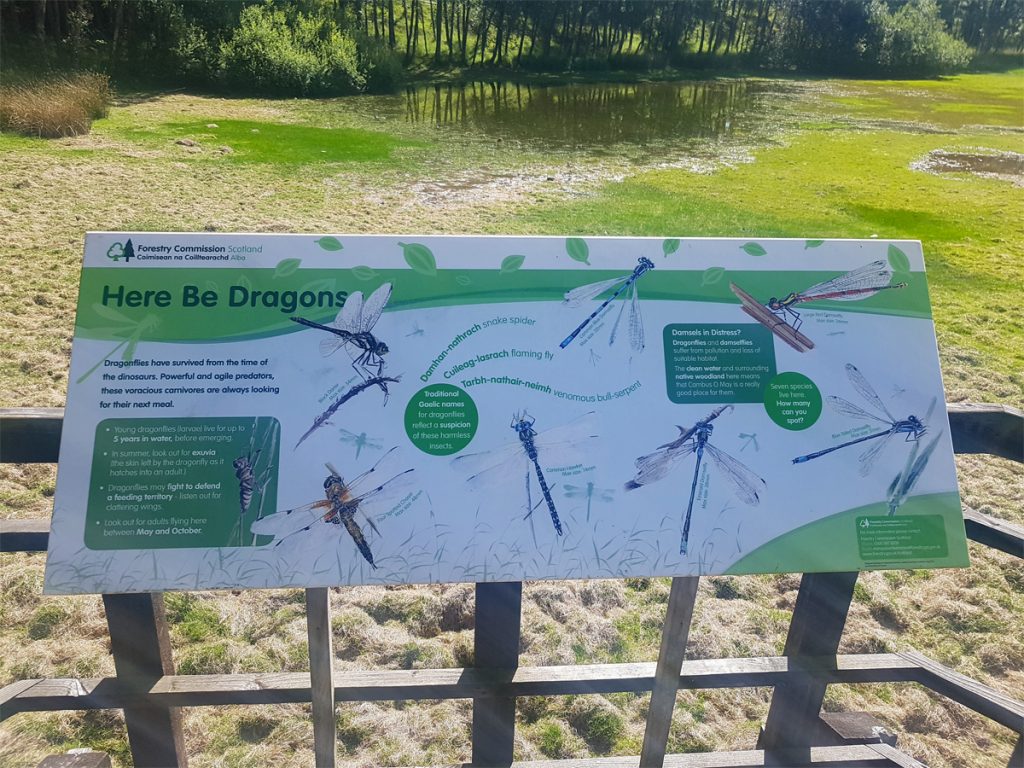 I passed some pools, small and large, before beginning to climb up through the steaming-hot forest, I was aiming for a view from Cnoc Dubh, a small hill east of Loch Kinord.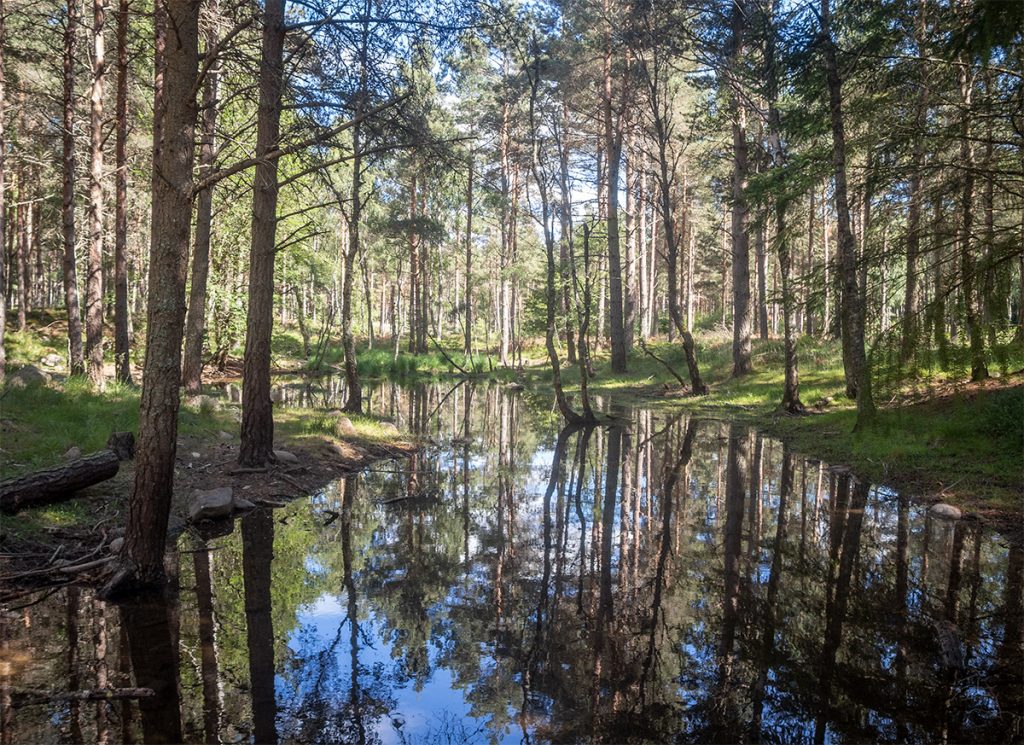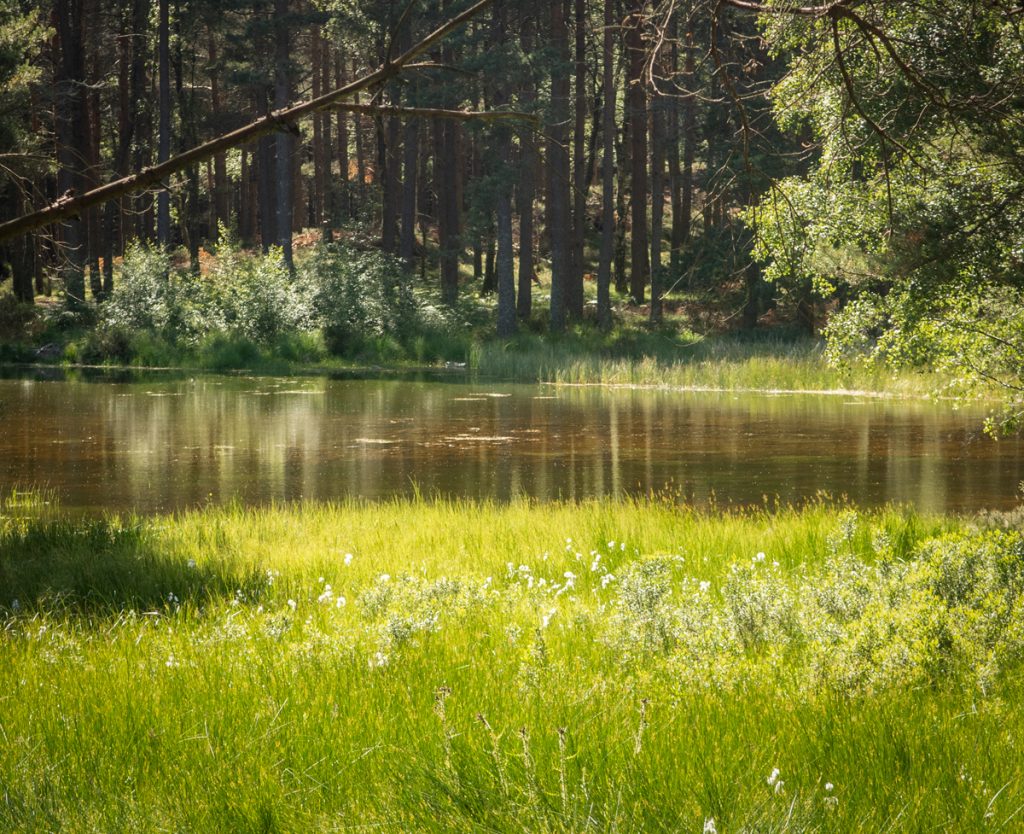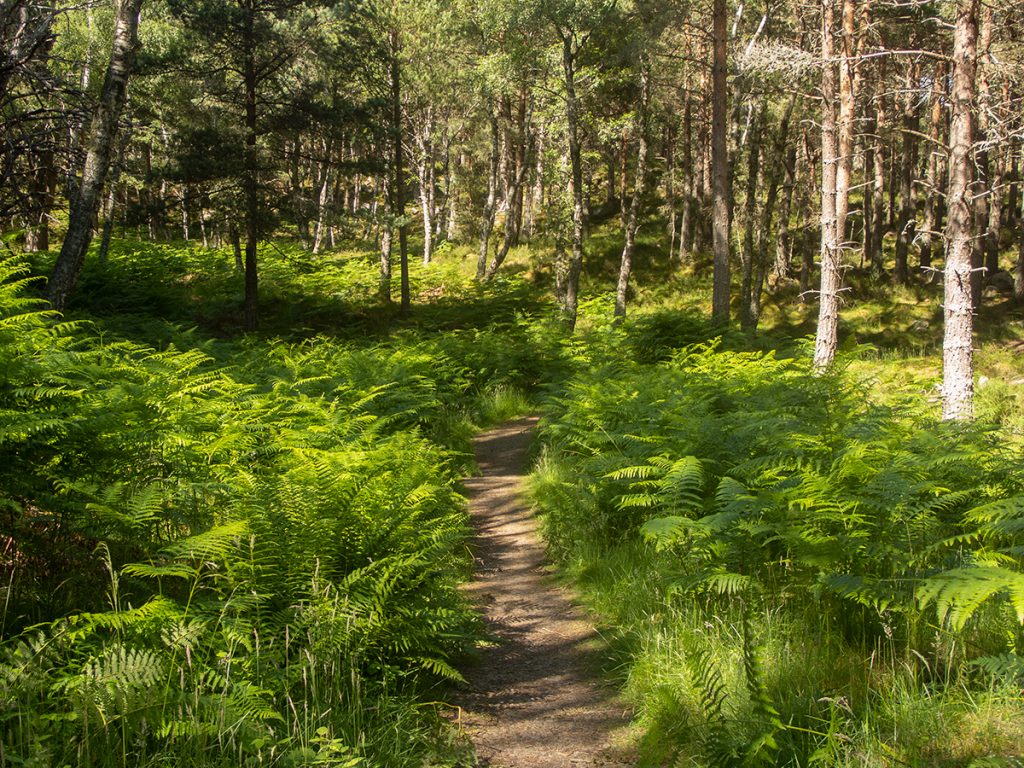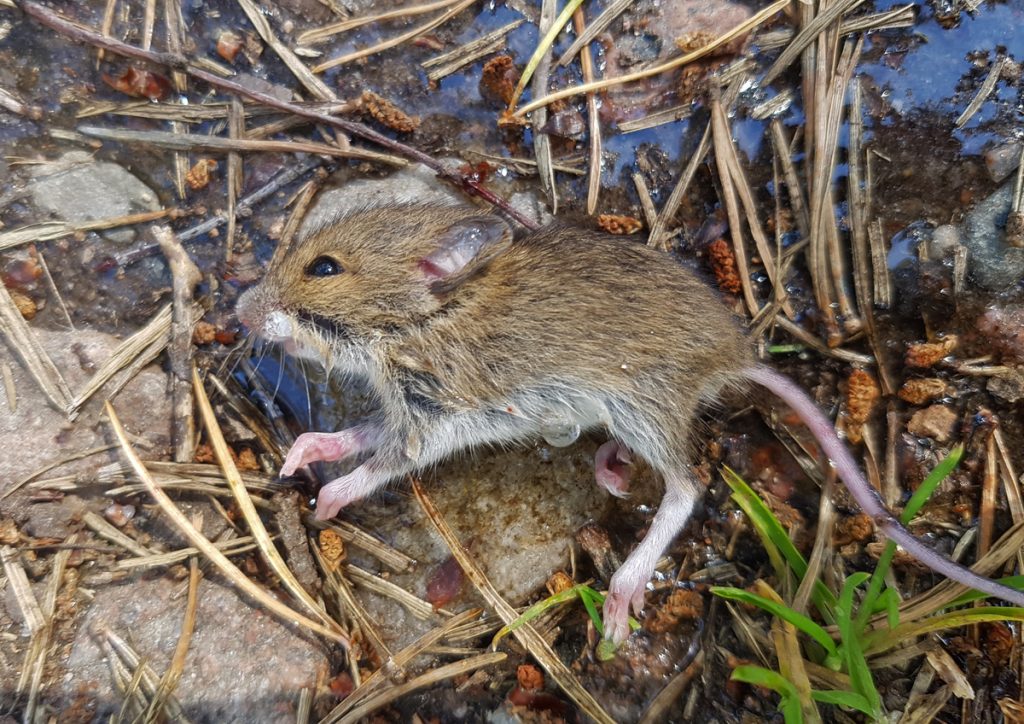 The ascent was hot and sticky; my legs dead and feet throbbing from earlier exertions. I walked bits, flapping my cap at flies, before reaching the stoney slabs at the top of the hill. Below the fine vista to the loch to the east, I spotted a unmapped MTB track heading downwards, it'd have to wait for another day as the plan was to head back north to the top of the Burn O'Vat gully.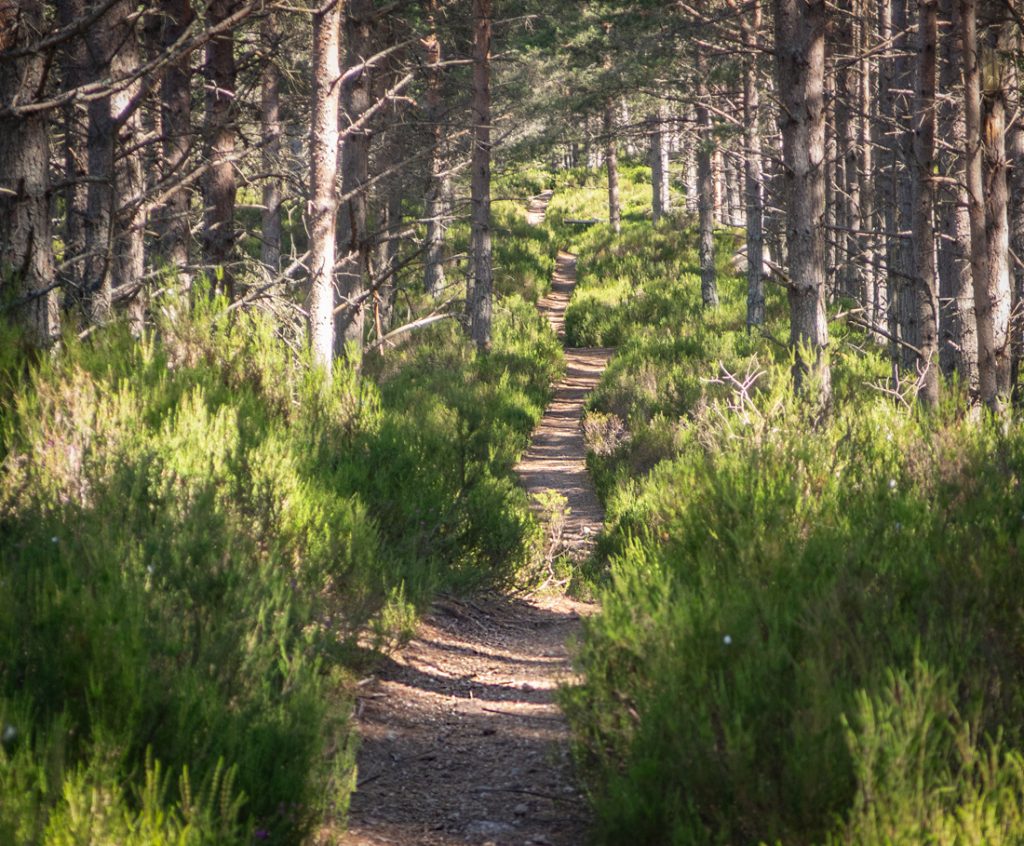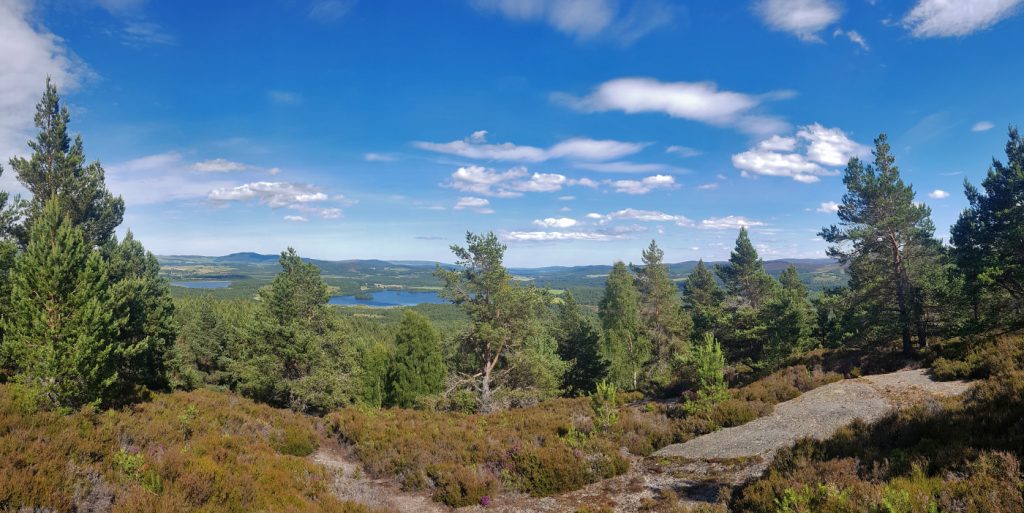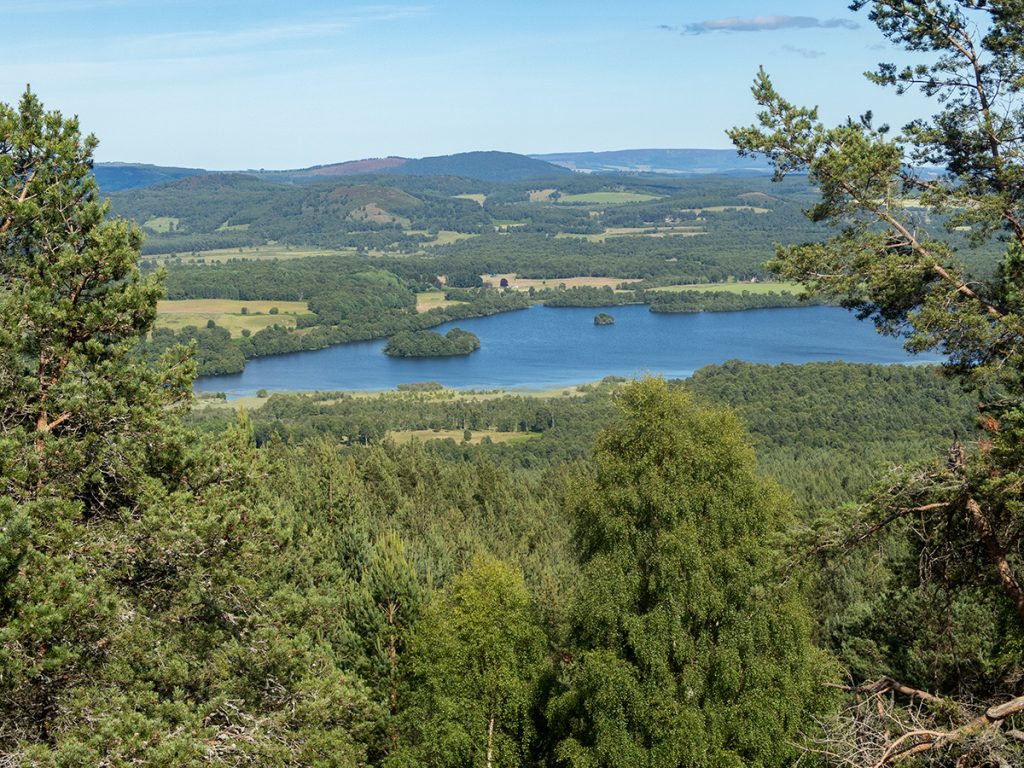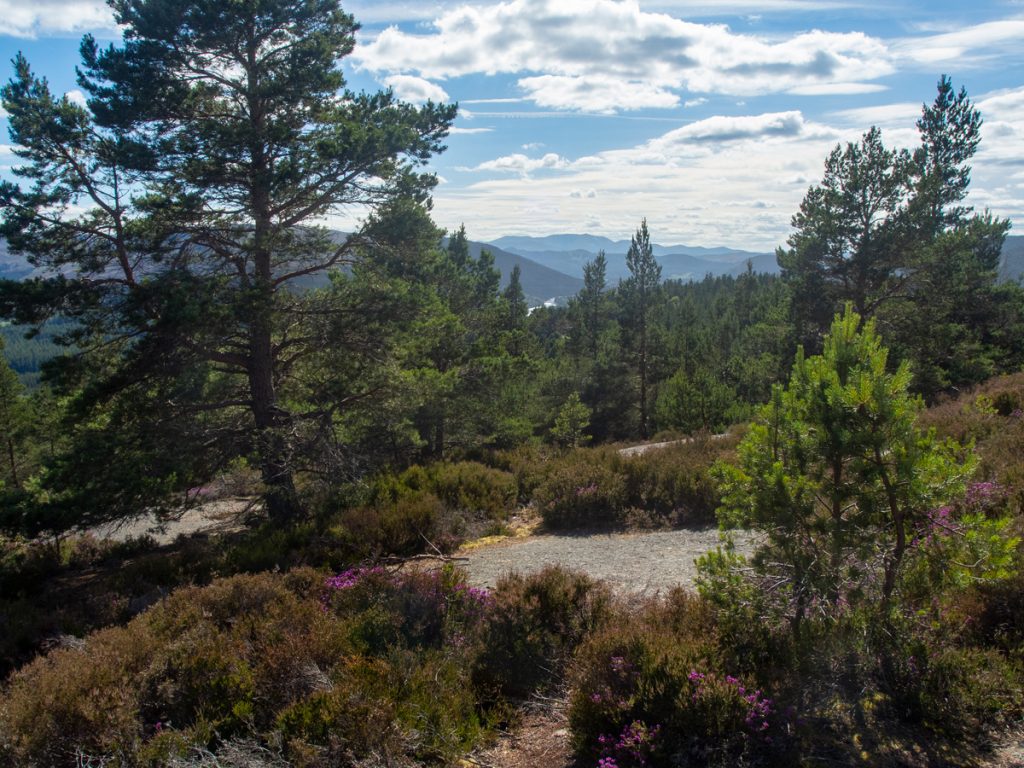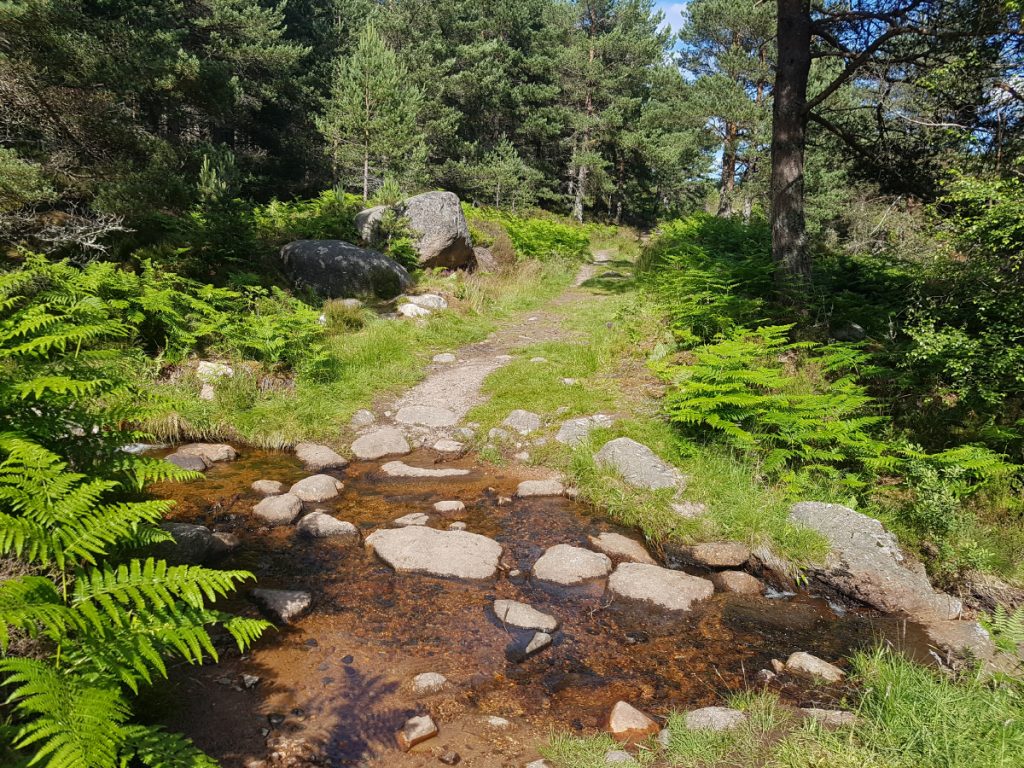 Entering the gully and the summer undergrowth was lush and dense, hiding the rocks and lumps underneath and making progress quite stop-start with regards running, with more clambering over rocks than I recalled from previous visits heading up the way. The sides of the gorge grew taller, and I said hello to a climber atop a crag: I've never seen anybody climbing here before but always thought it'd be a cracking place for it.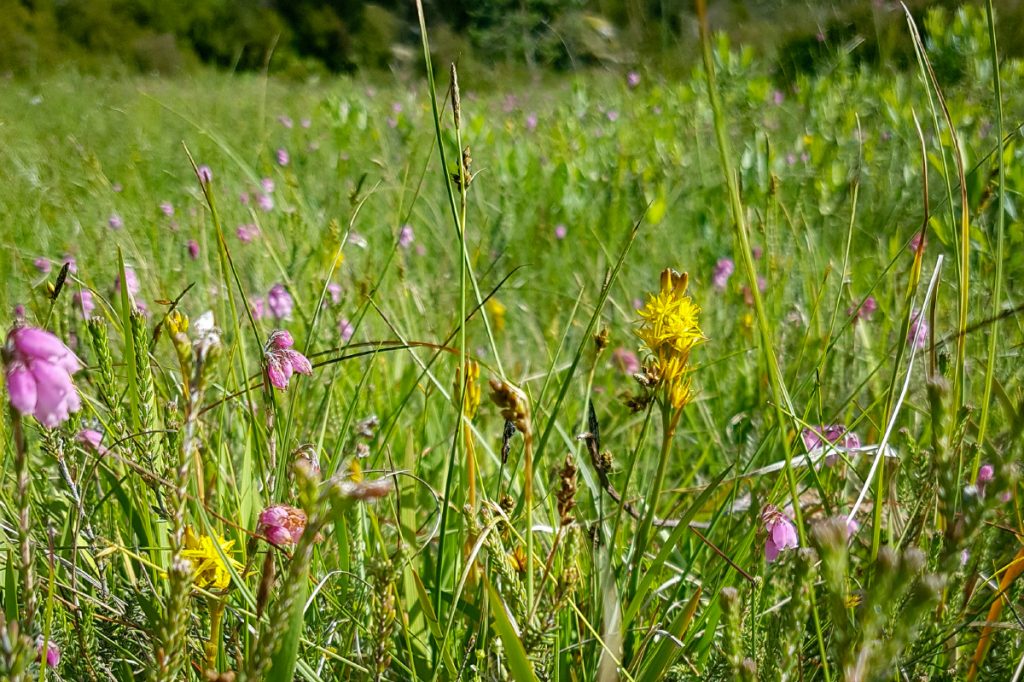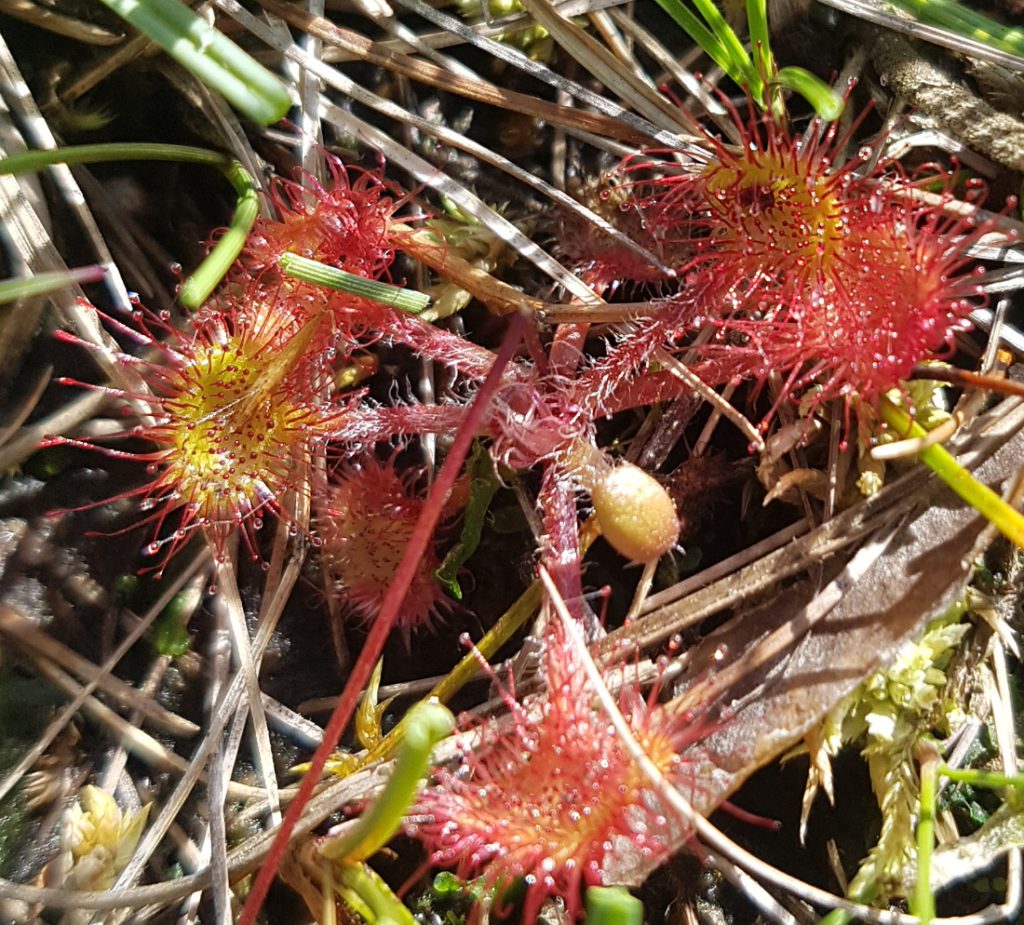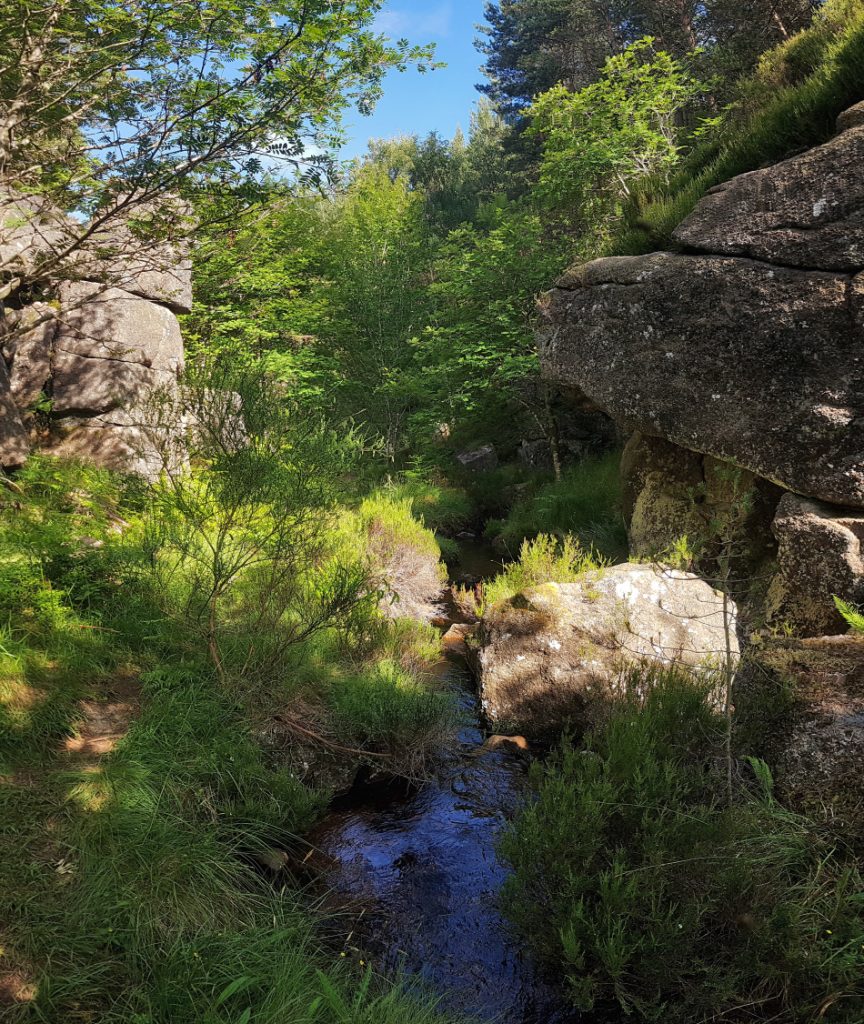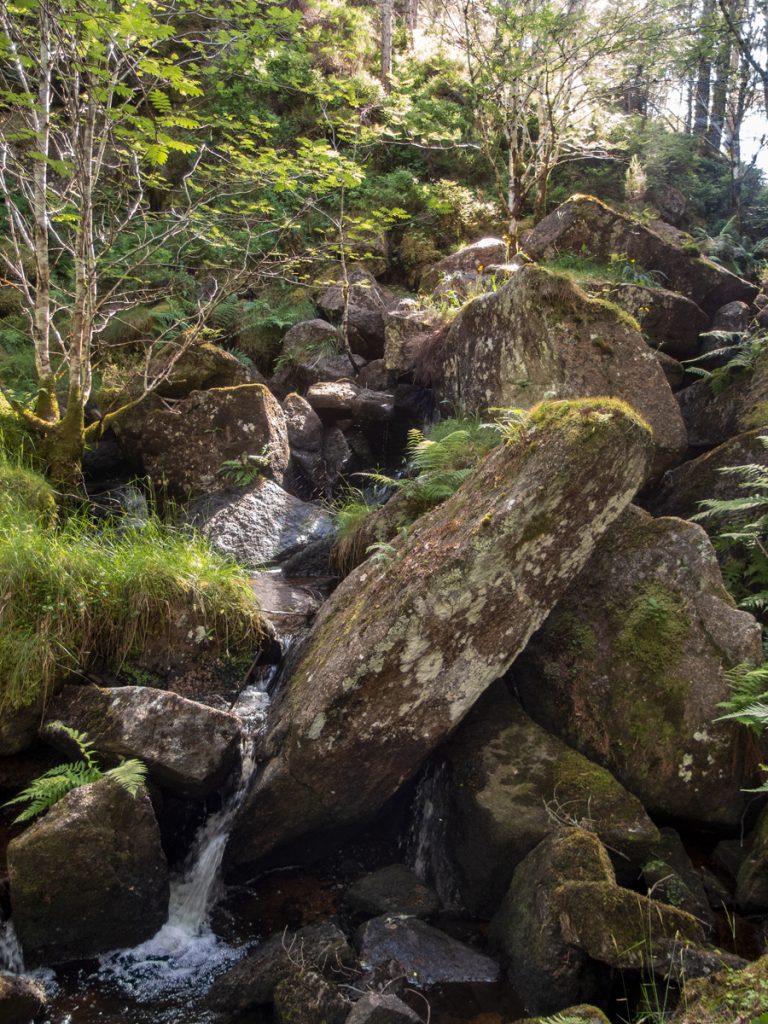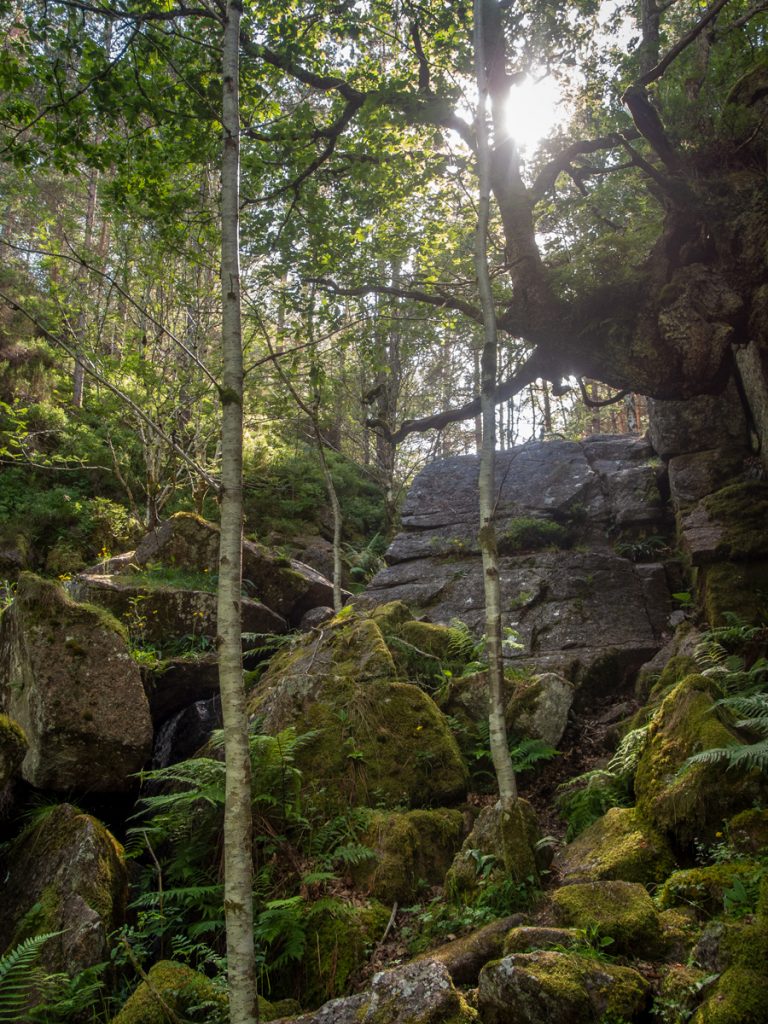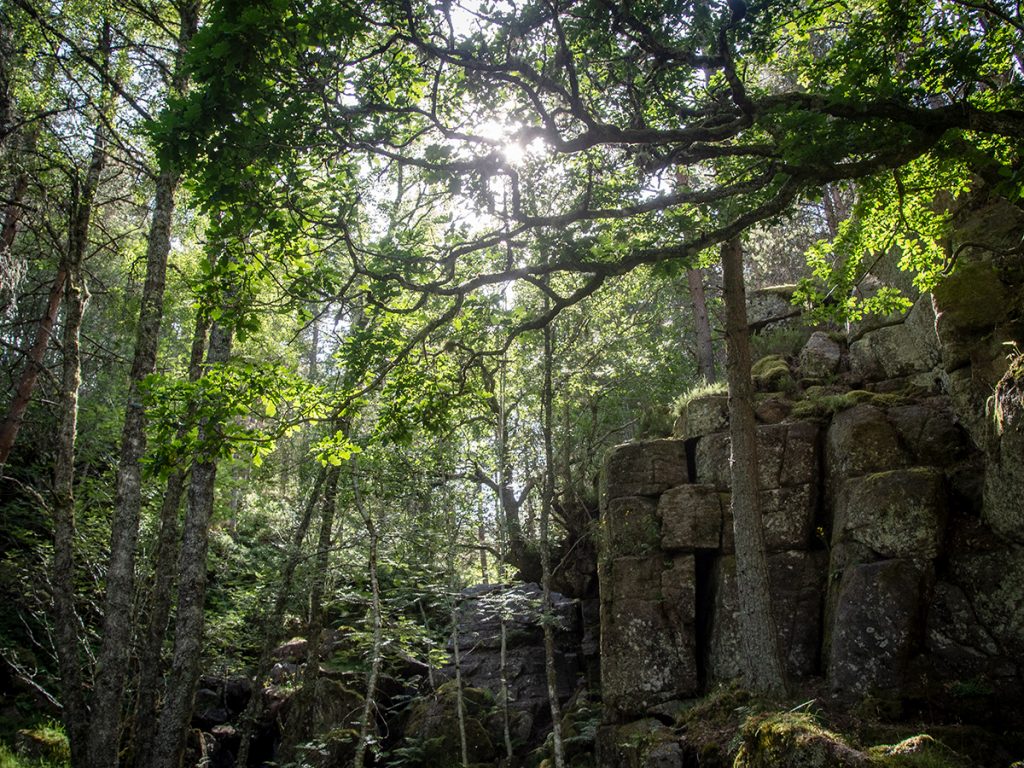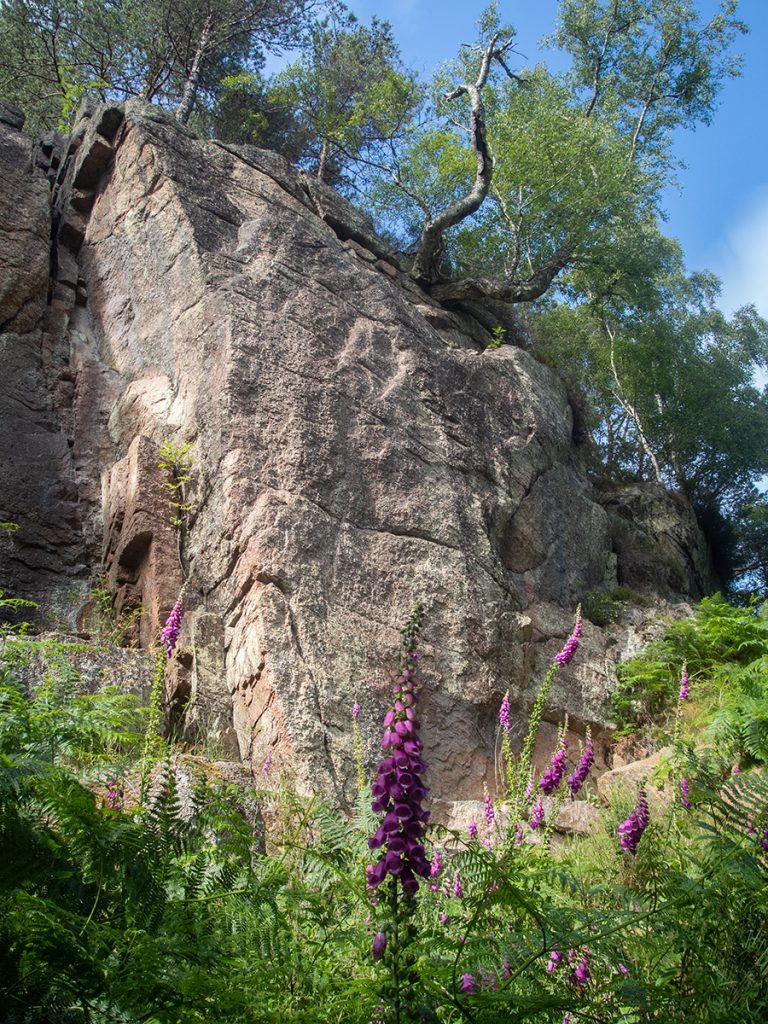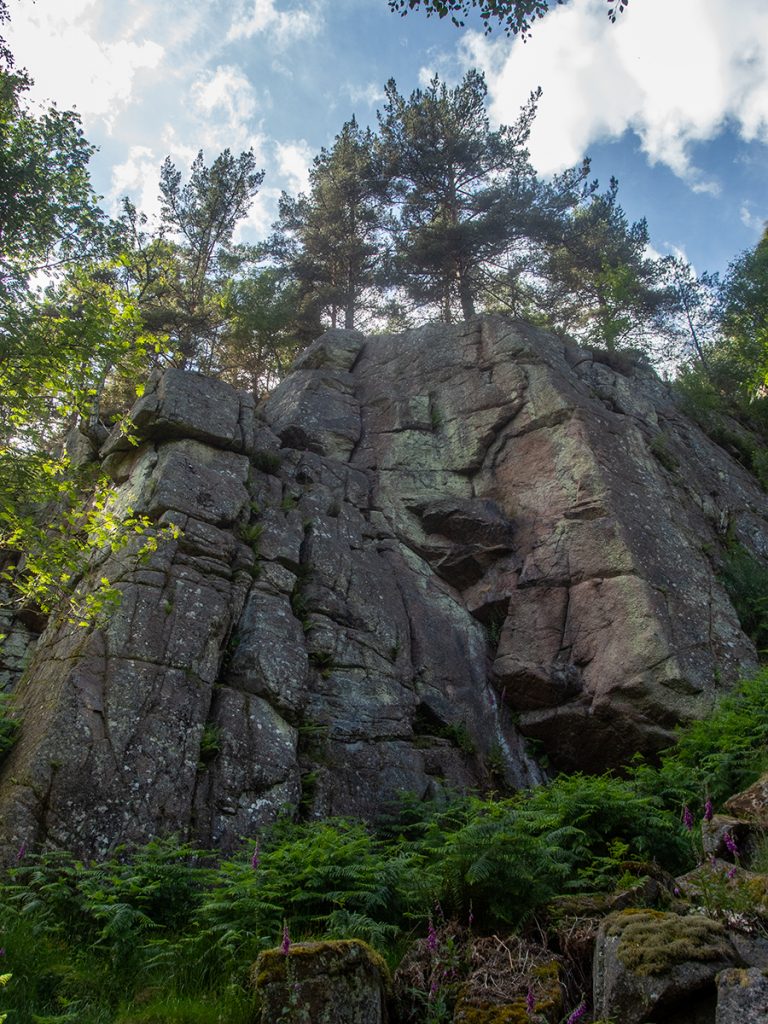 Towards the Vat itself I saw a few folk at the burn side who had teetered down from the tourist path above. In the vat itself I could hear incoming echos of chit-chat, I managed a quick snap of an empty vat (probably not many such moments on such a busy day) before a party made through the gap oohing and aahing (most people's reaction on first entering).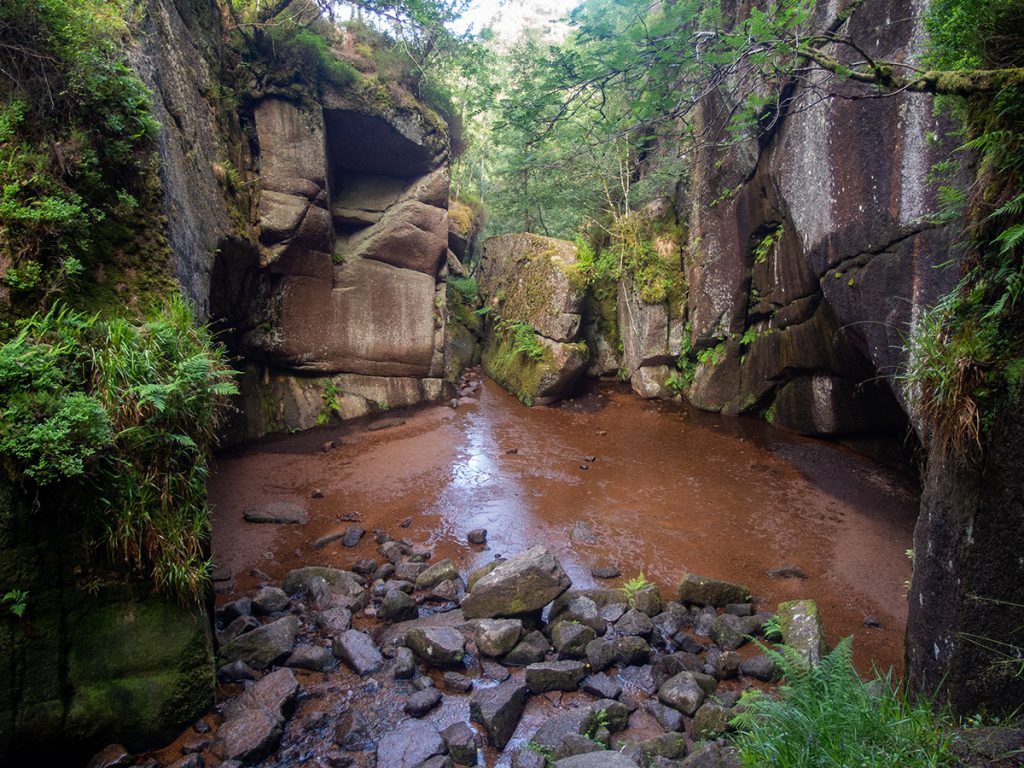 Now on to the last leg near the loch with a minor detour to see the boardwalk which spans a bog area that'd otherwise be untraversable.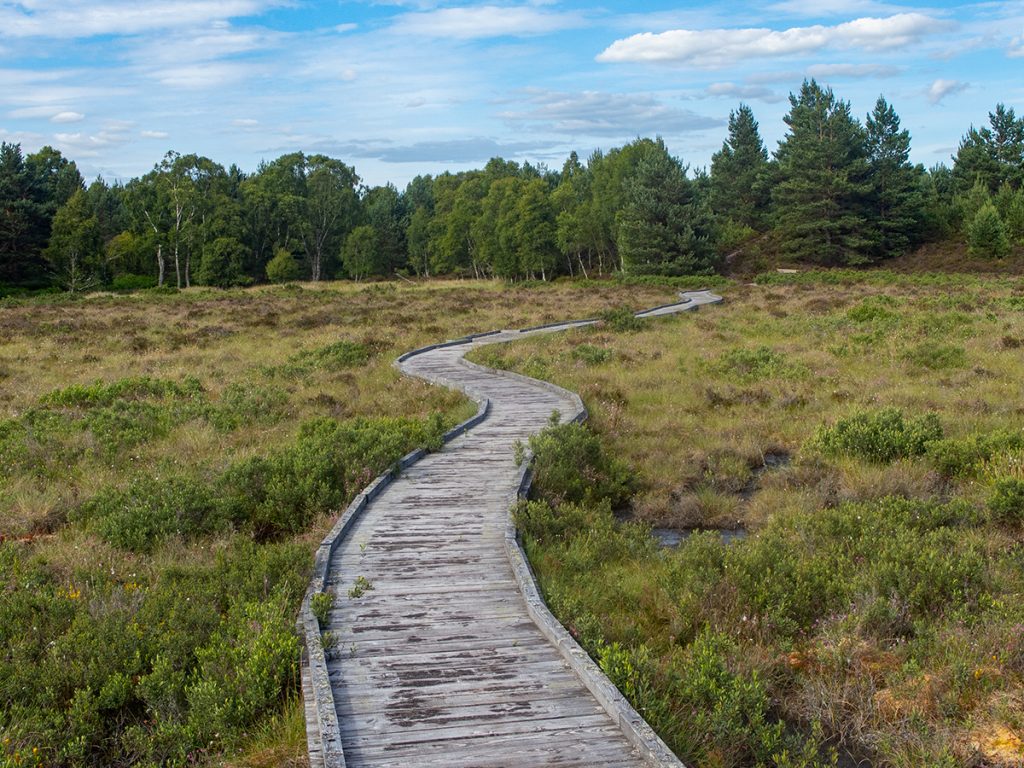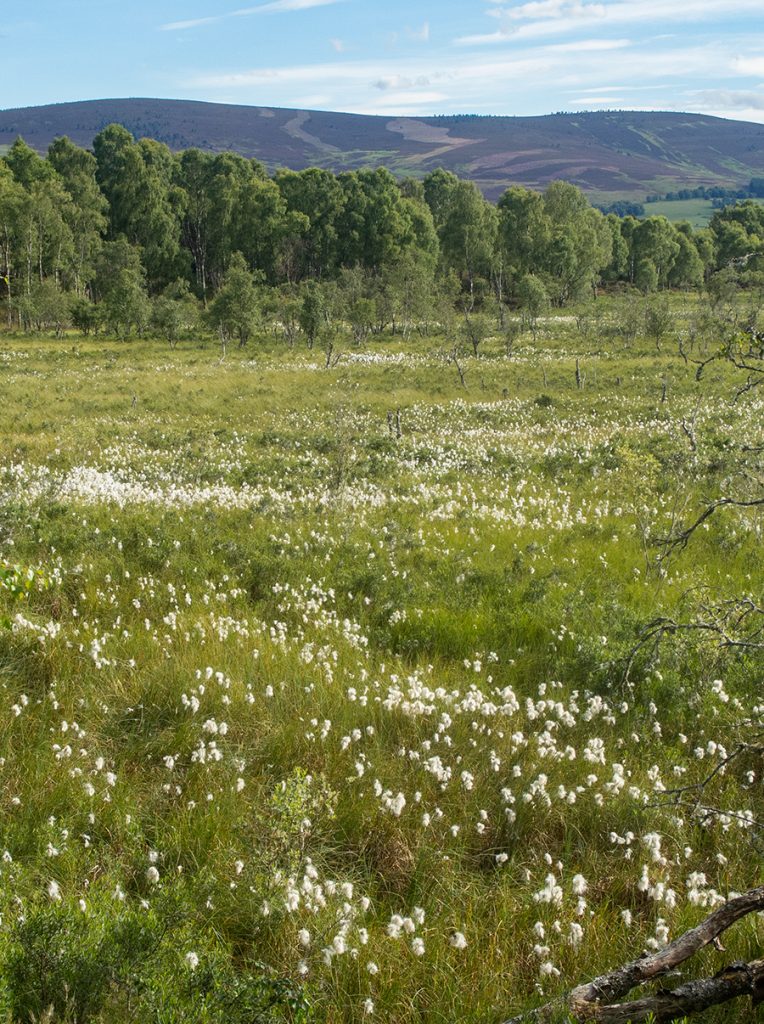 Reaching the loch side, I'd pretty much ran out of steam and some of the rubble and rocky sections taunted my throbbing feet.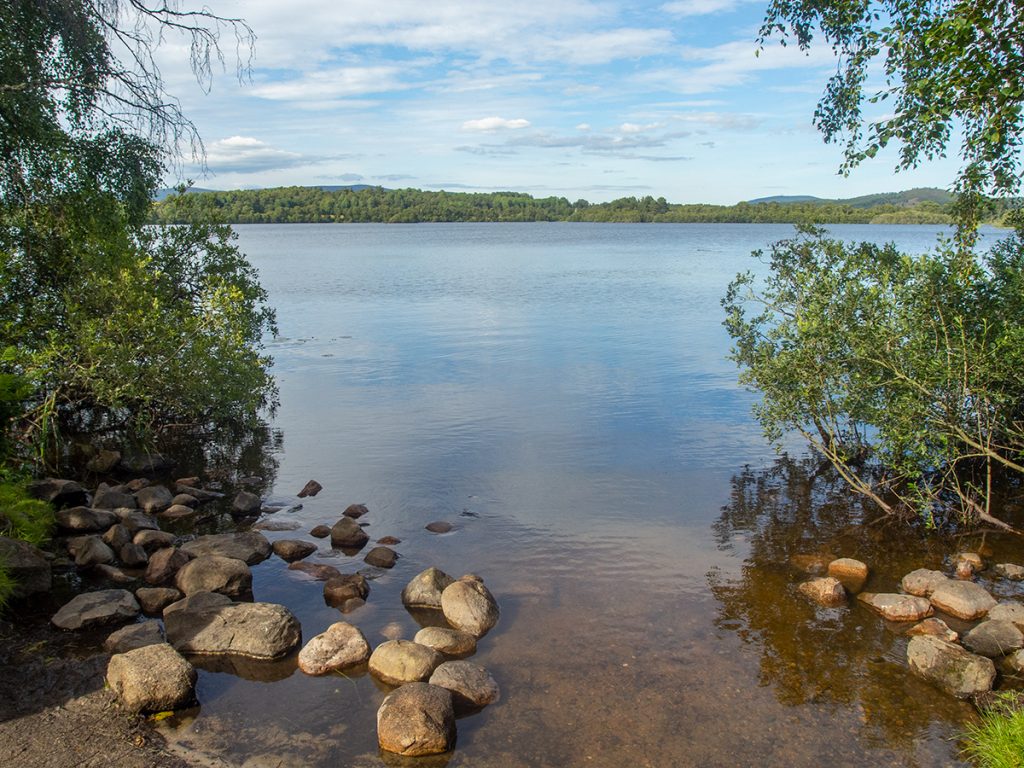 The smaller lochan near Dinnet with its lillied mirror surface signalled the end was near; I emerged from the trees to await my carriage, weary from a long hot day out. Fair to say that the second stint of the day had been a bit too much extra for my lockdown legs. I could have murdered a pint or a cold drink, but Dinnet was asleep, awaiting further return to normality.