One of my friends from the Cairngorm Club had suffered knee injury like myself, so we were both heading out more regularly on bike, and revisiting routes previously done by myself as runs, now on 2 wheels. Today would be a revisit to one of my favourites Slugain and Quoich loop,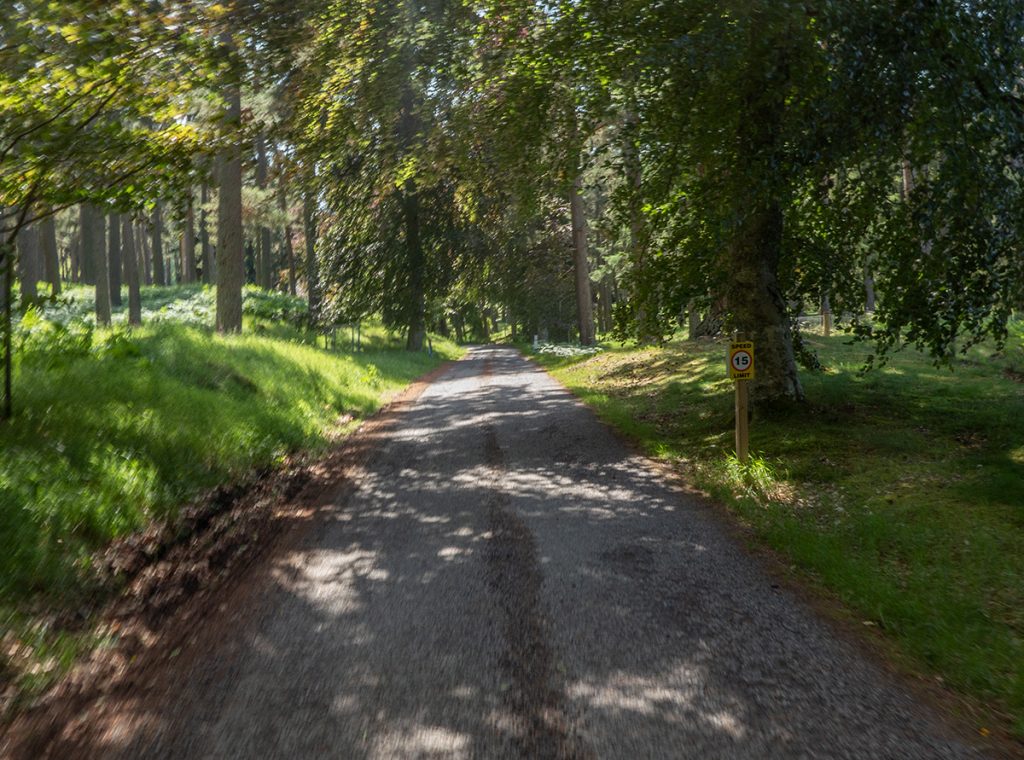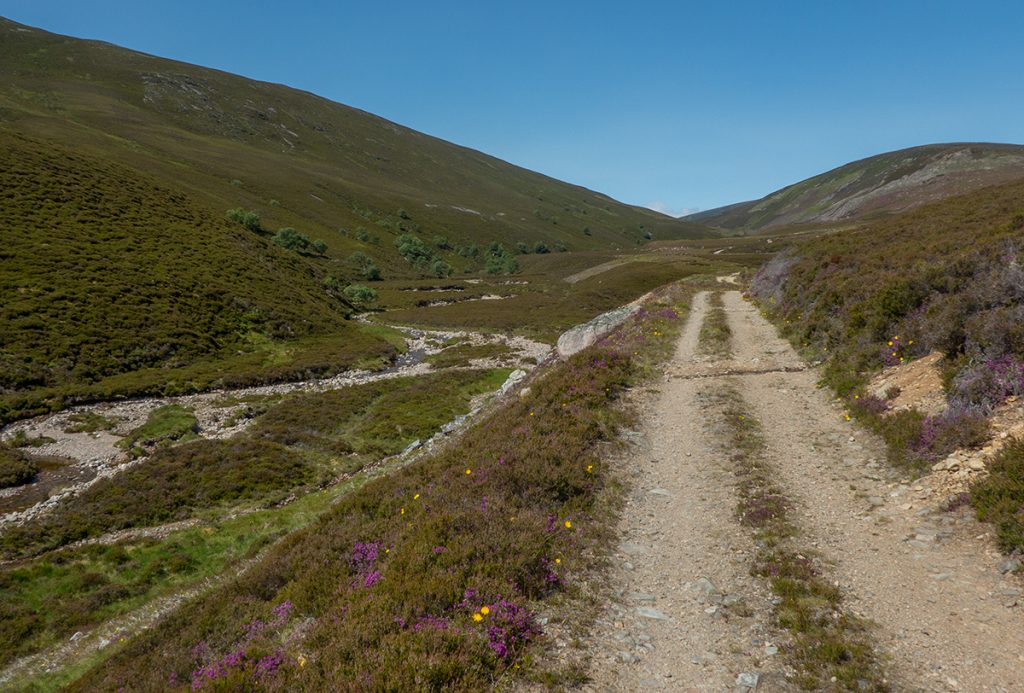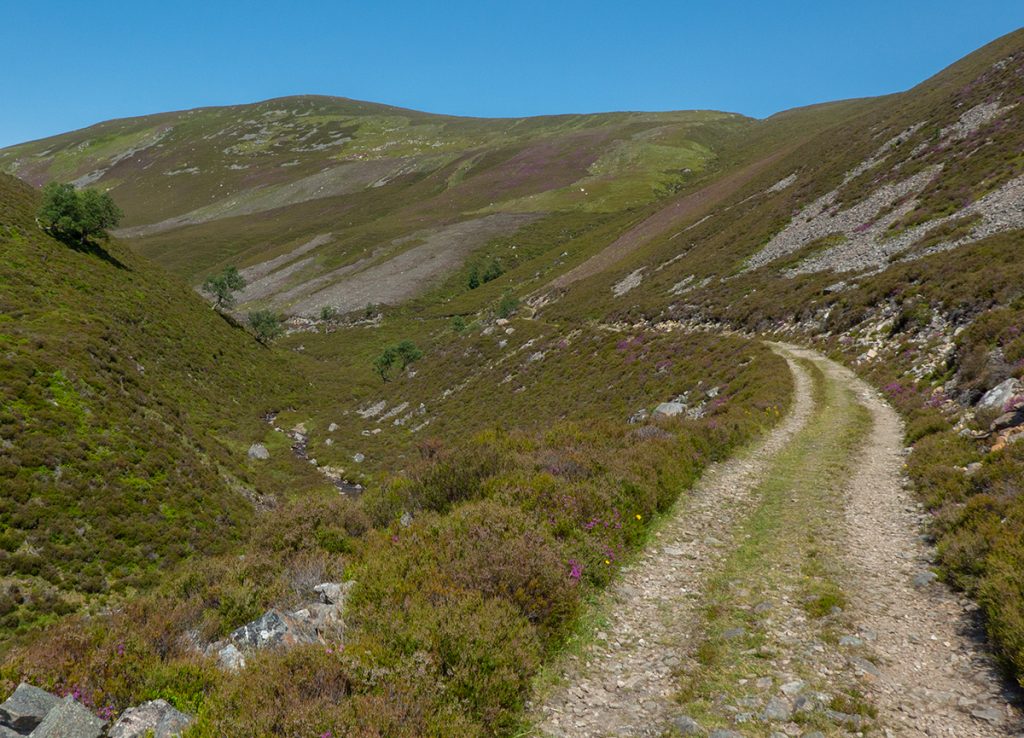 A visit to a secret place to show my friend who had never seen it was soon joined by walkers we had passed, I'm not sure it's much of a secret any more.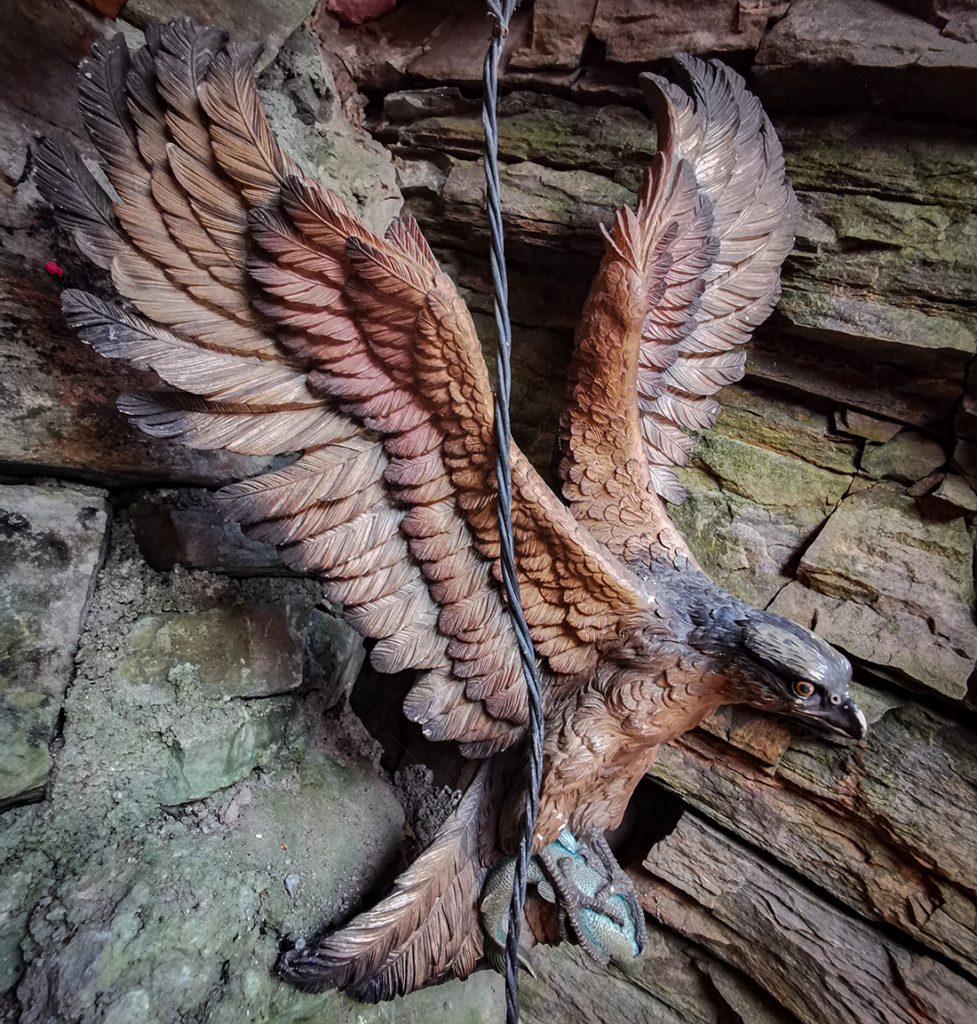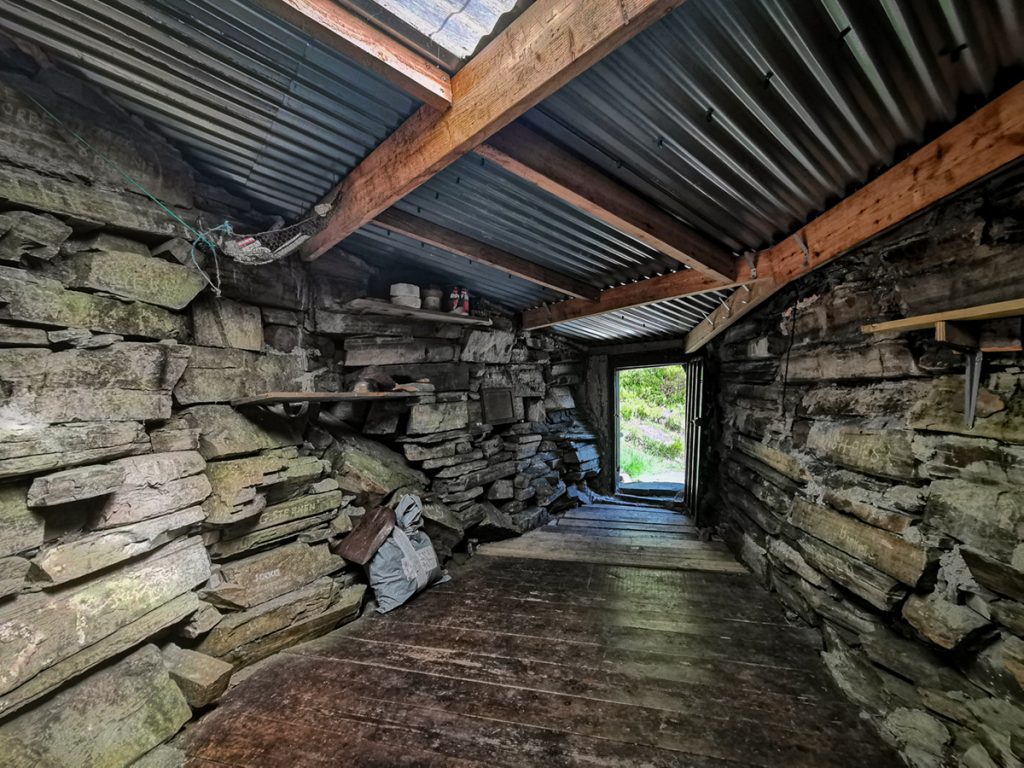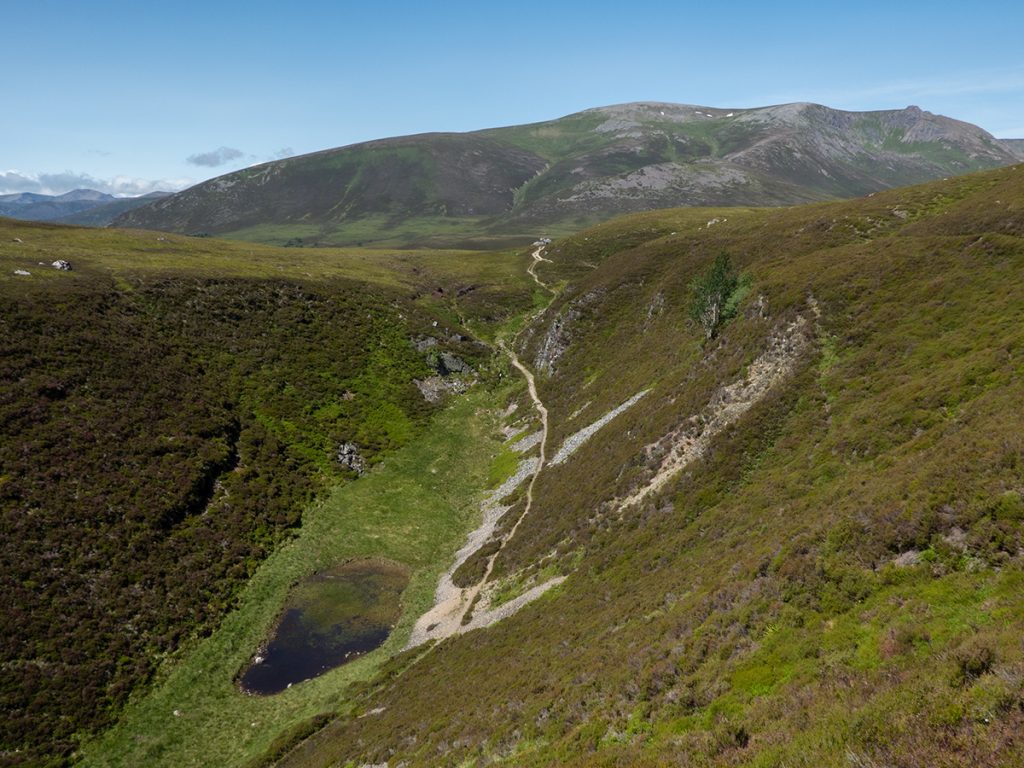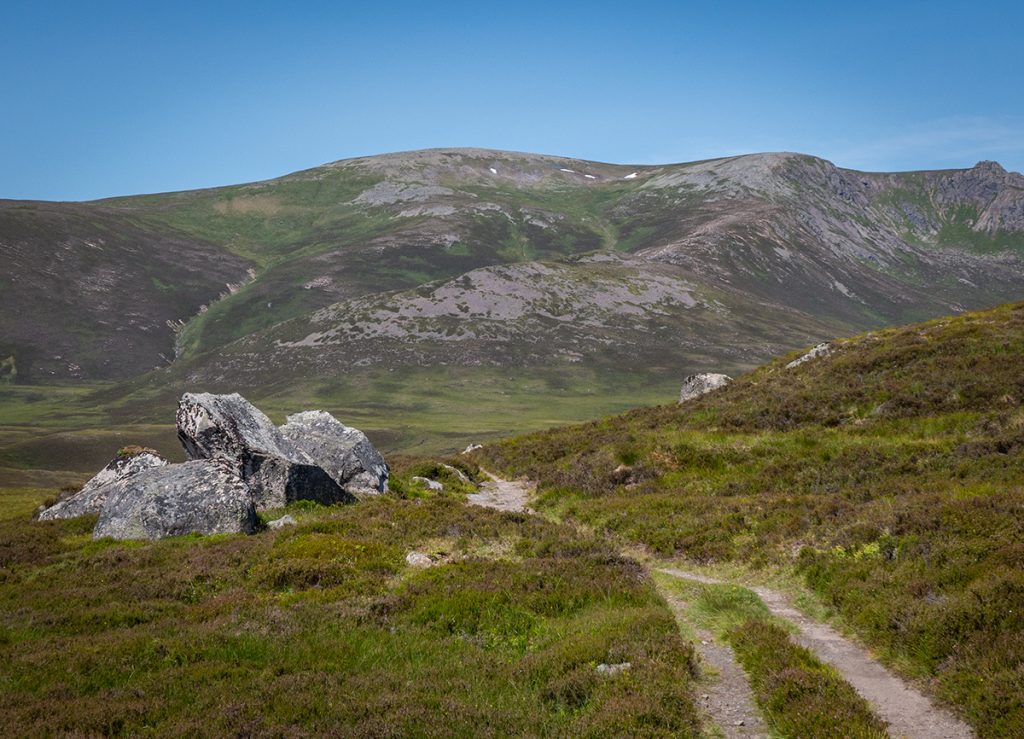 Looking towards Beinn a Bhuird, a few scattered fragments of snow resisted the blaze higher up. This area is apparently know as "The Laird's Tablecloth" and used to retain snow throughout the year, there being a prophesy that the Farquharsons would retain Invercauld estate until it didn't. This is unfortunately not yet realised, it's vast areas remaining locked in Victorian landscape brutality, but one can hope that as environmental degradation becomes less acceptable it can join the small but growing band of Aberdeenshire estates heading towards a less harmful strategy of land management.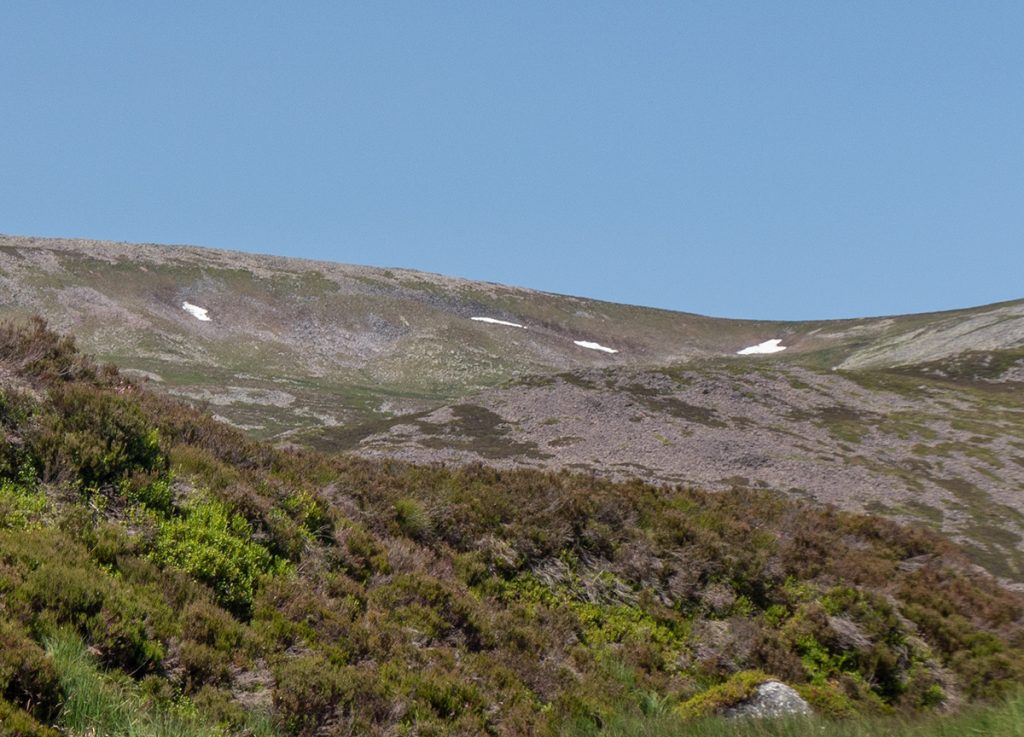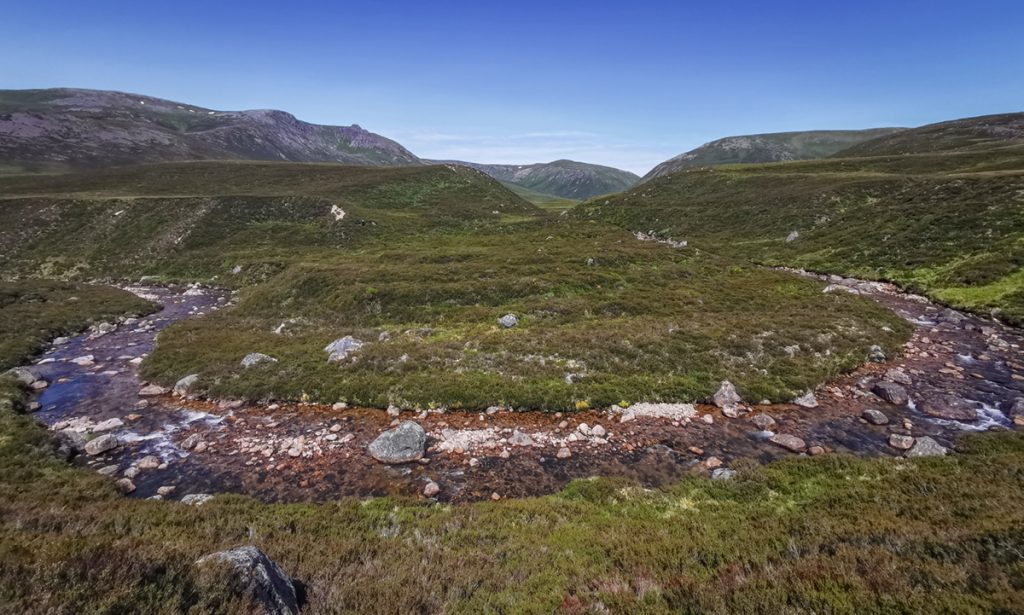 We forded the Quoich easily and stopped for a break. Behind a large boulder there was a pile of unburied excrement and tissues: those believers in 'magical clean water' should realise that there's more mess than ever with the pandemic spilling outdoor-uneducated masses further into the wilds.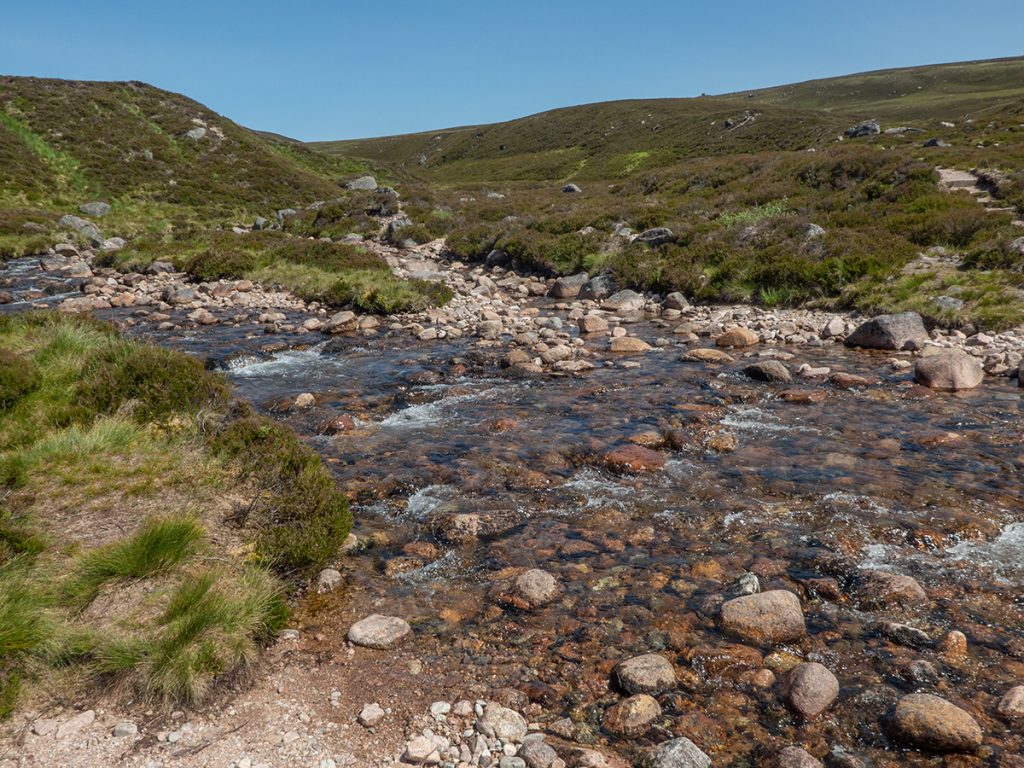 The track heading down the riverside is a lush and scenic, pine-needly rollercoaster, sweet on 2-wheels. A brief interlude to chat with some hikers, a frog in a puddle on the trail duly moved aside, some small fords then the very wide ford across the Allt Dubh Ghlinne was unusually ridden across.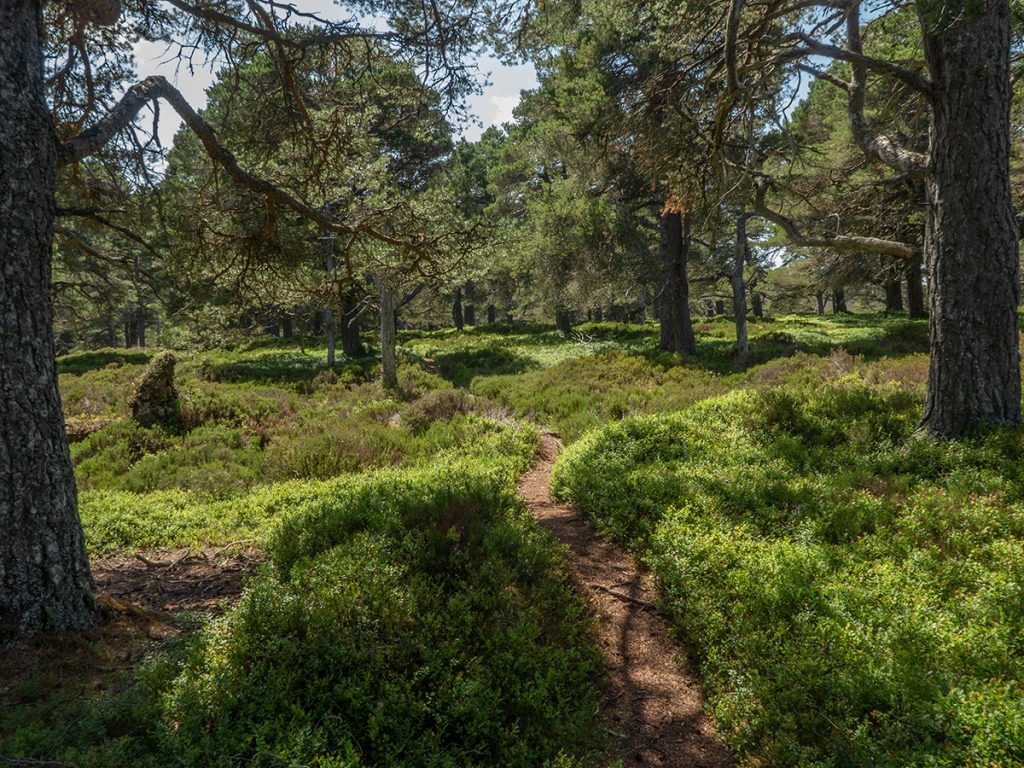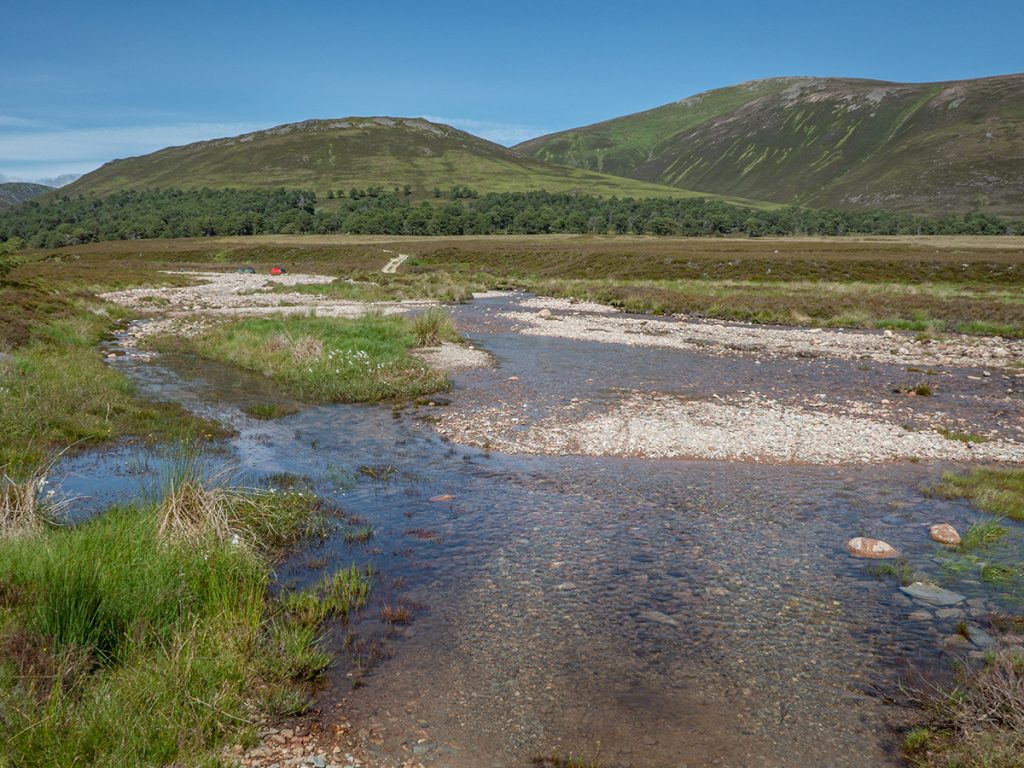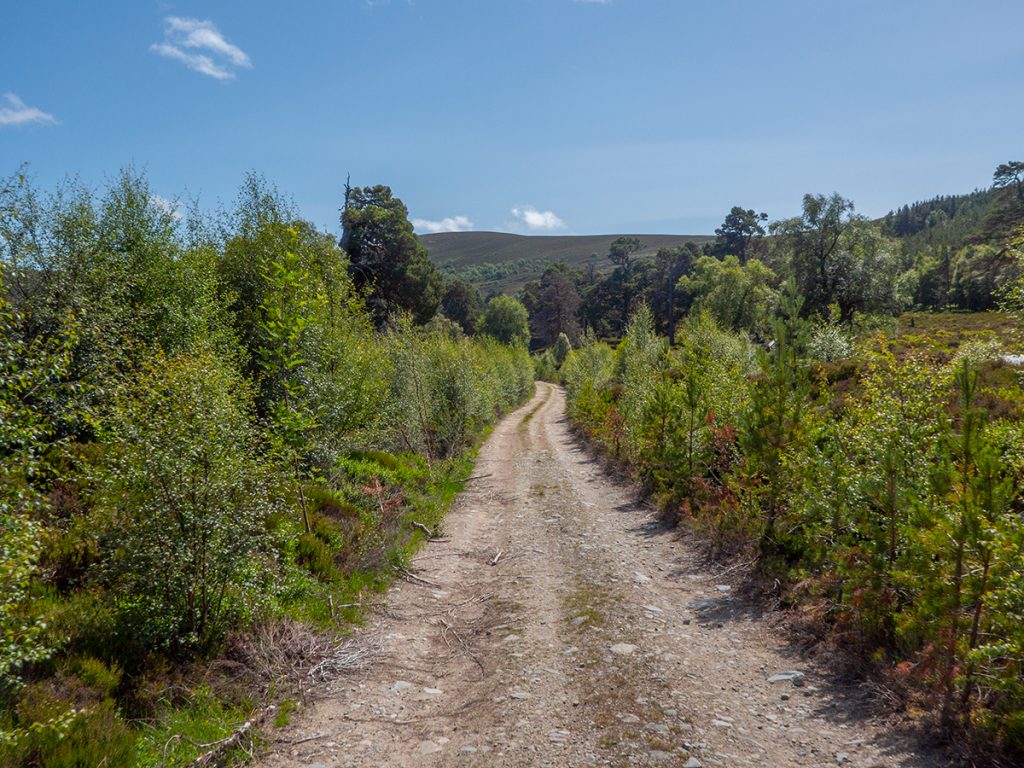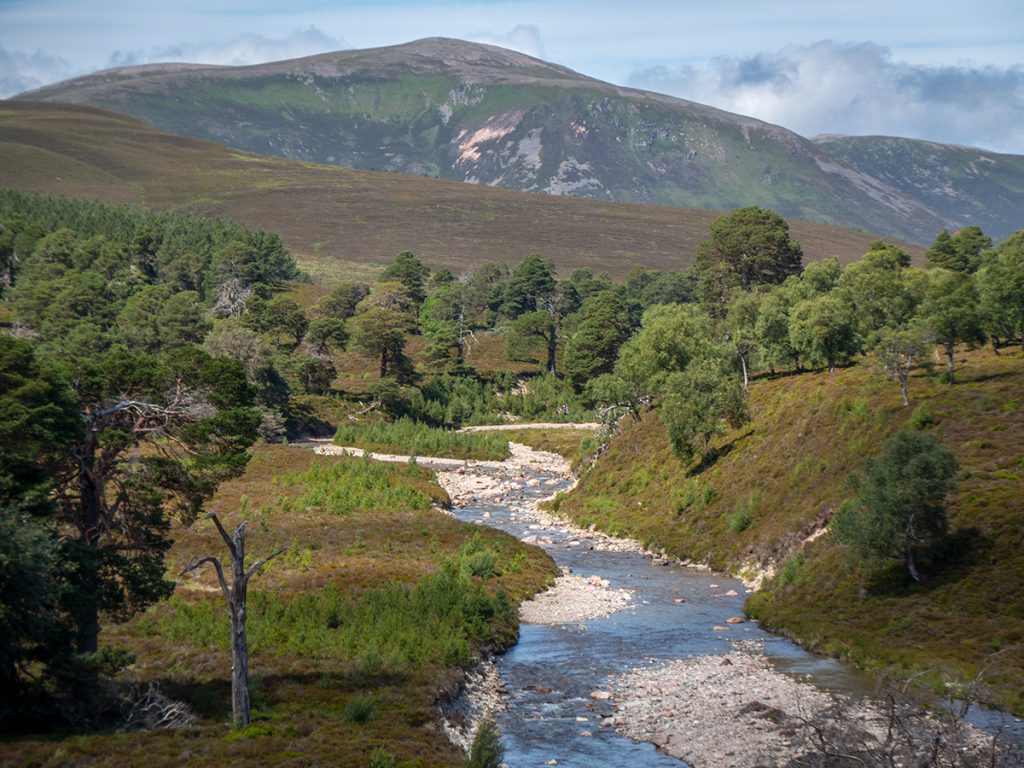 Heading down the landrover tracks of Glen Quoich, we ascended a new section that's been built – it climbs up the hillside far from the river, safe from erosion, but apart from being a stiff climb, it's a wide bright scar of loose rubble. It'll take many years to 'bed in', it seems unduly road like for the conservation-minded Mar Lodge, though I notice further up the glen a pile of logs thinned from the nearby forest, perhaps they're providing access to remove them.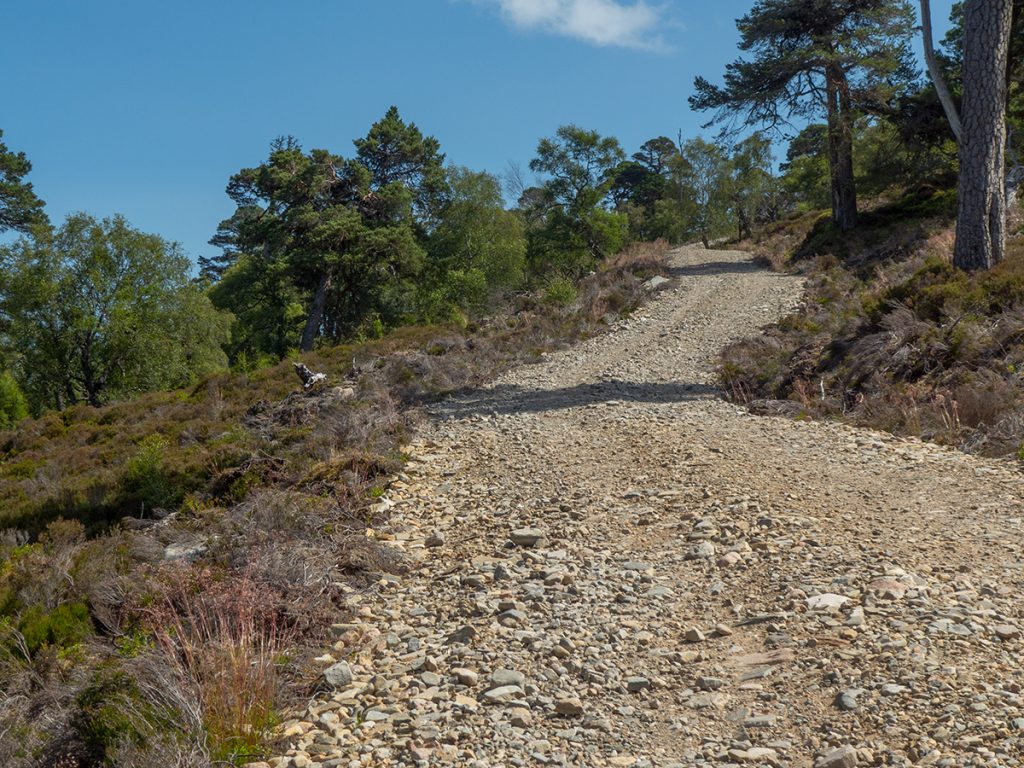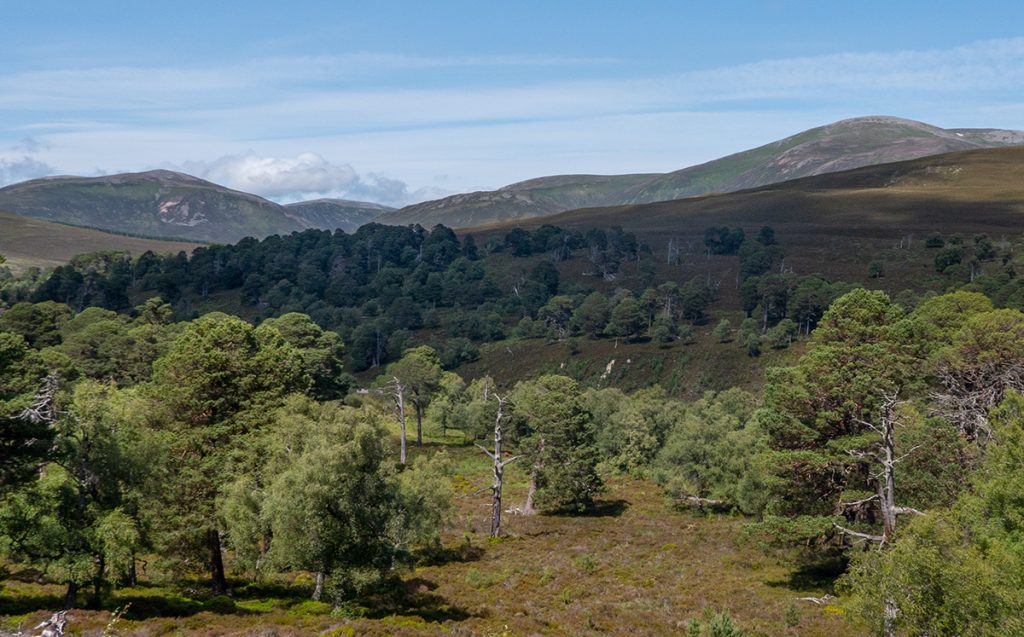 We made our way to Linn of Quoich for a break, it was busy with other bikers who were finishing a trip with a paddle. We inspected the nearby cottage – you can see inside at the back, doesn't look like much left inside.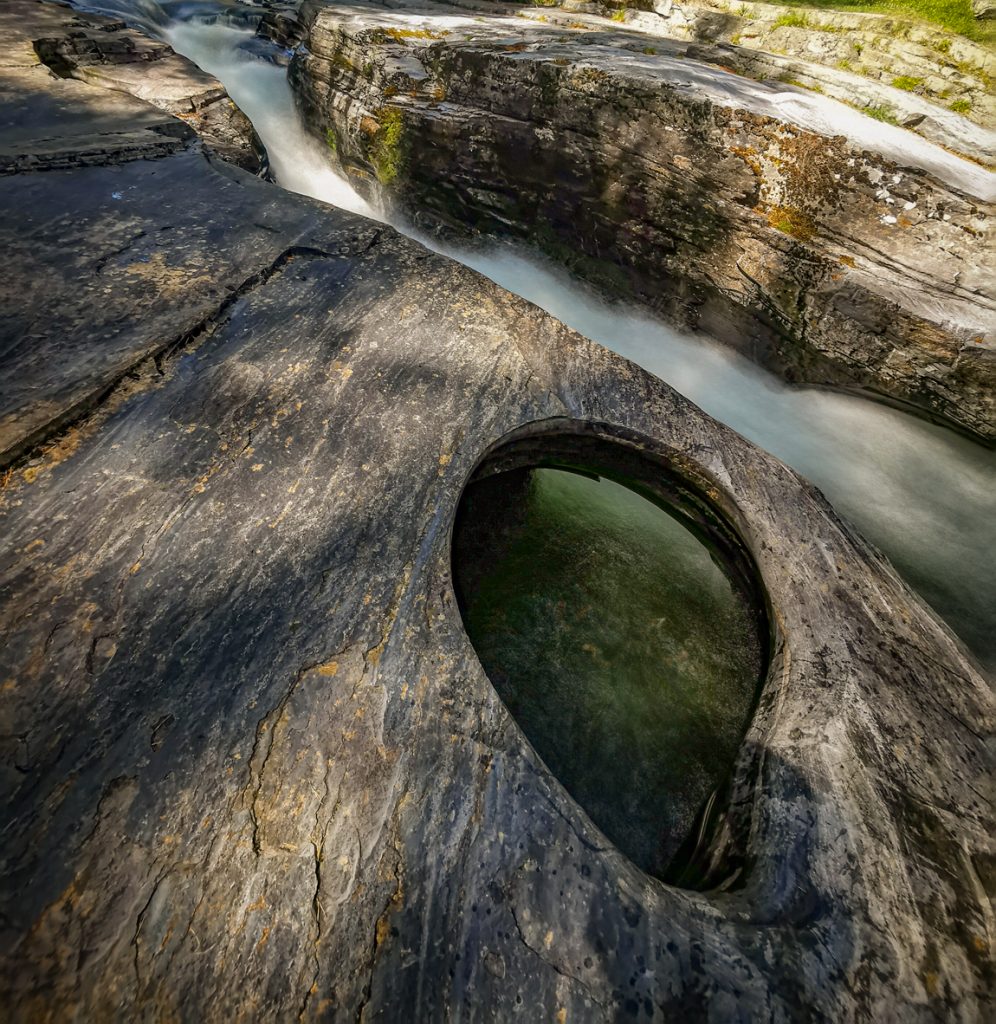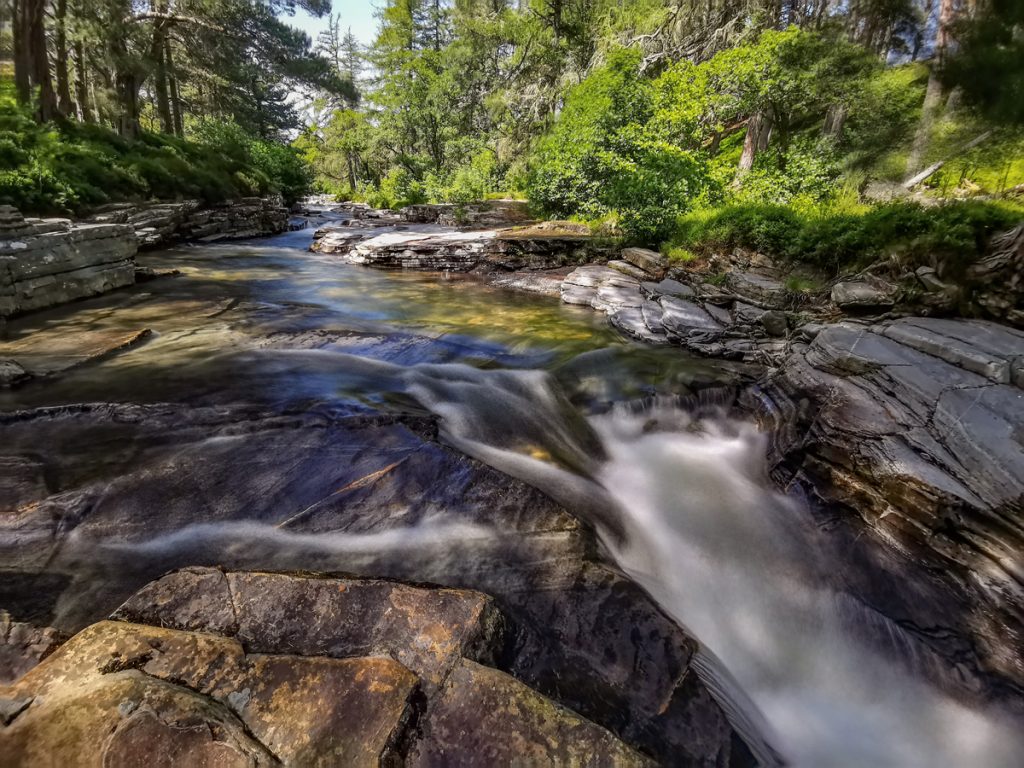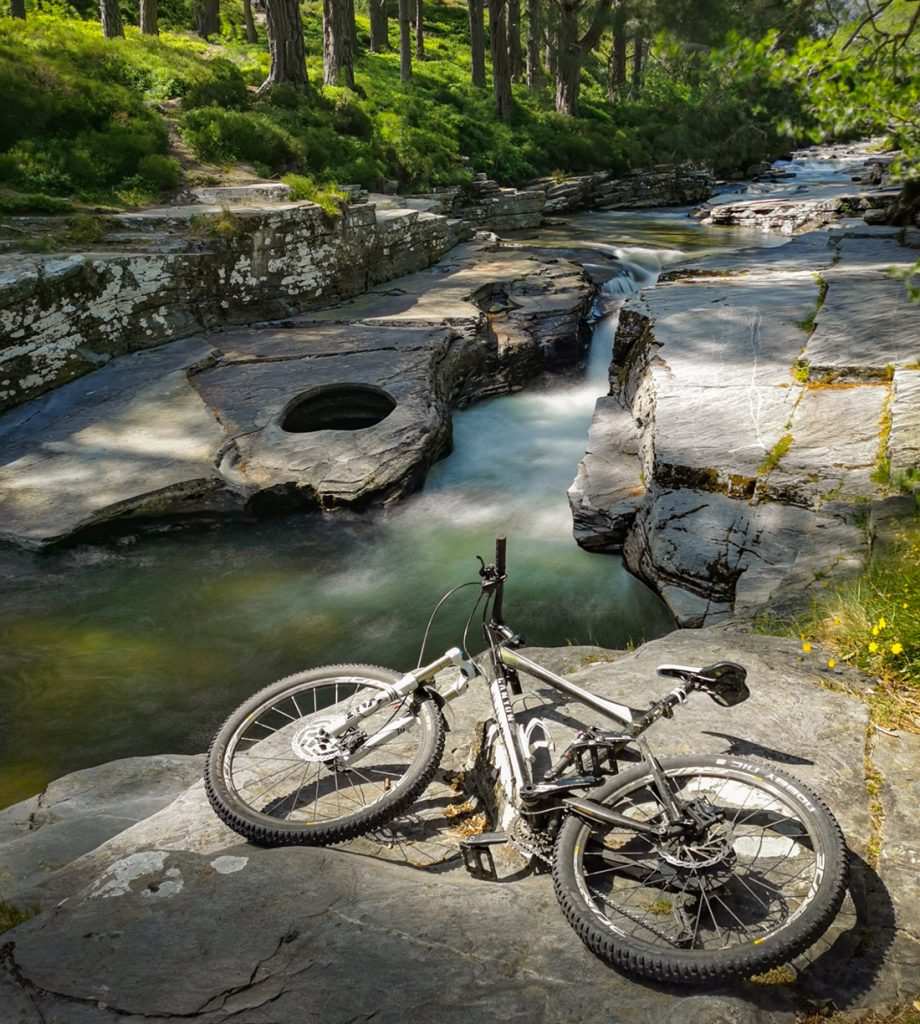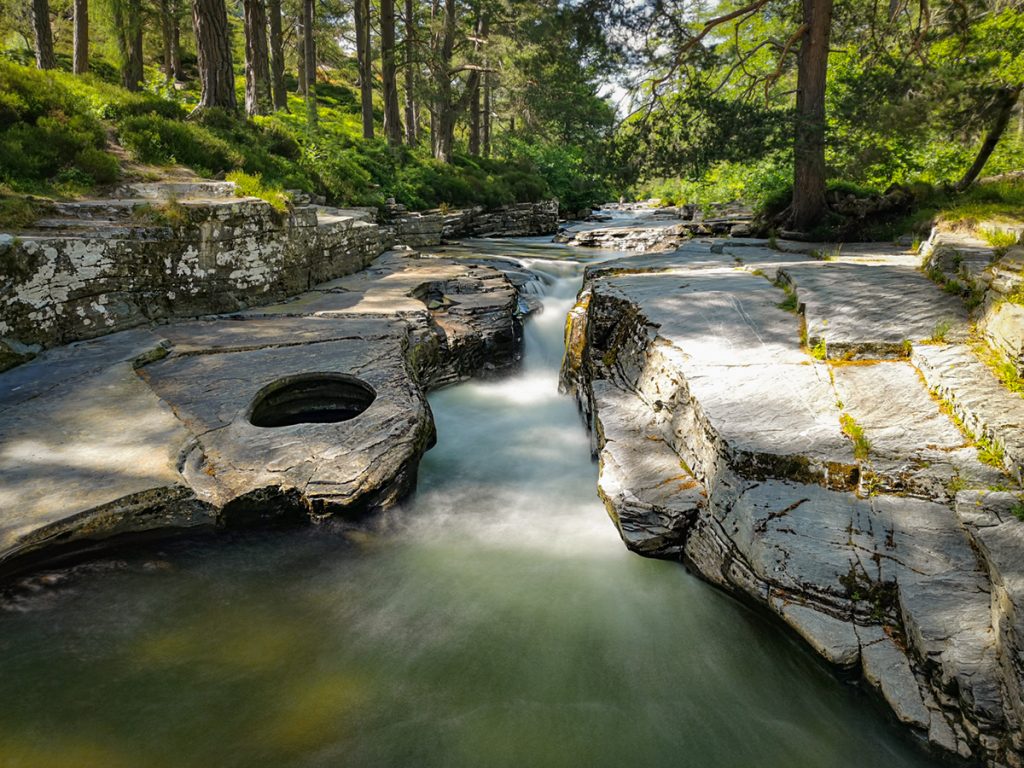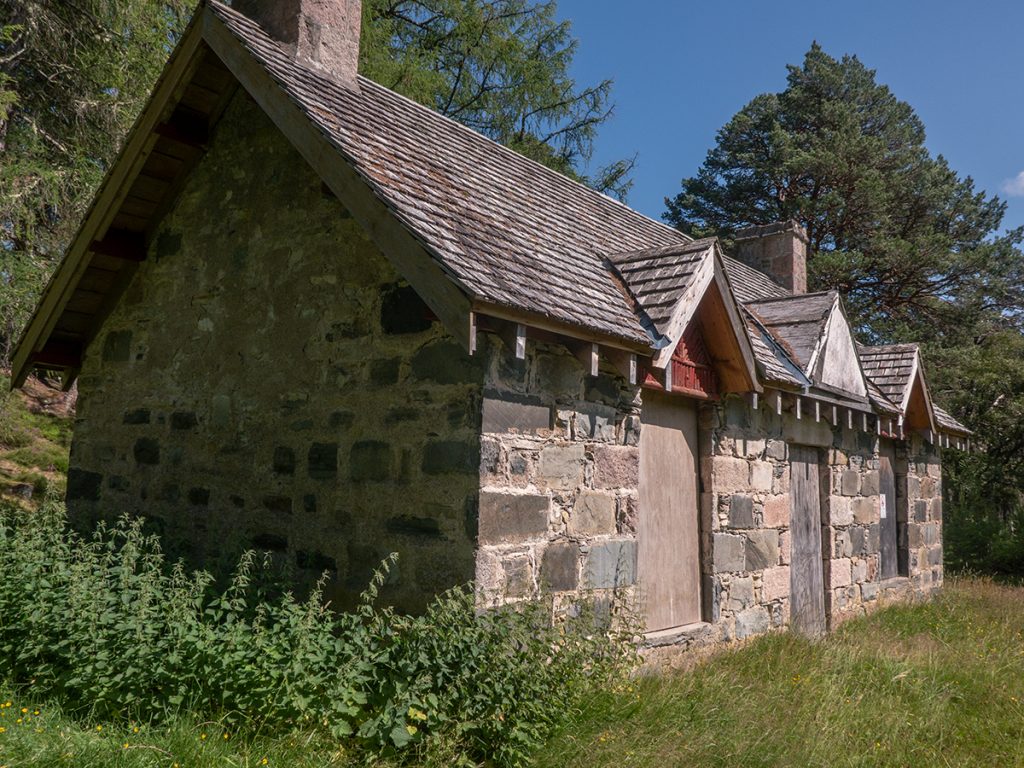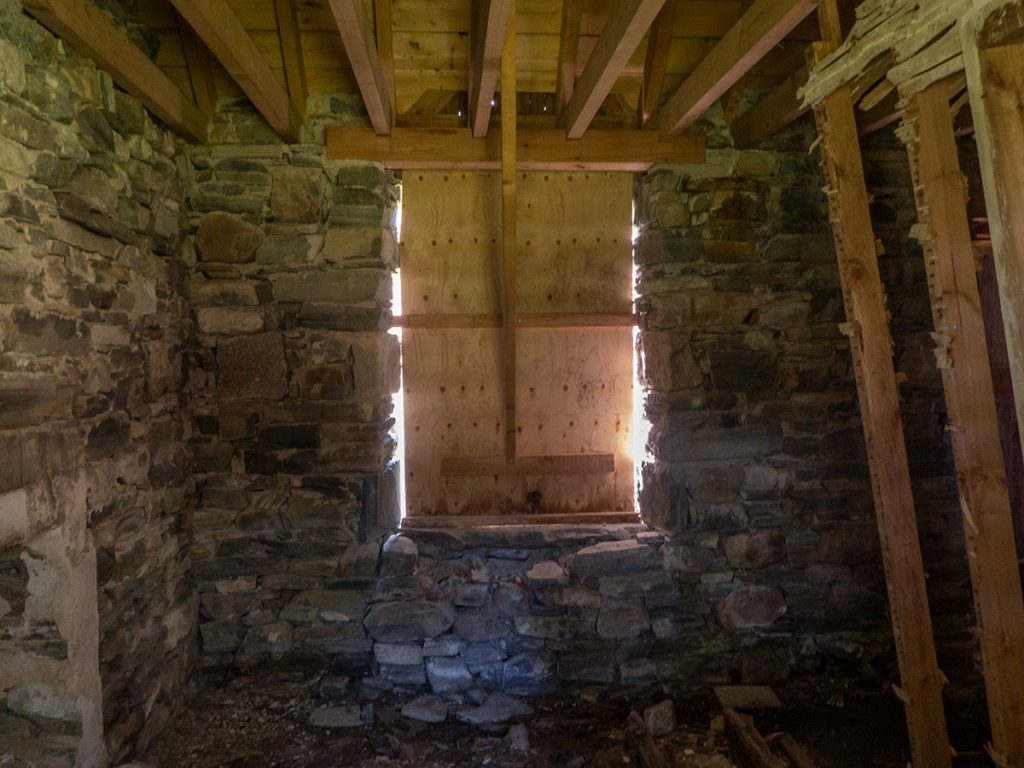 We headed east to get back to the start – meeting an unfortunate chap pushing his mtb, who'd broken his gears far back in the mountains and had been pushing for hours.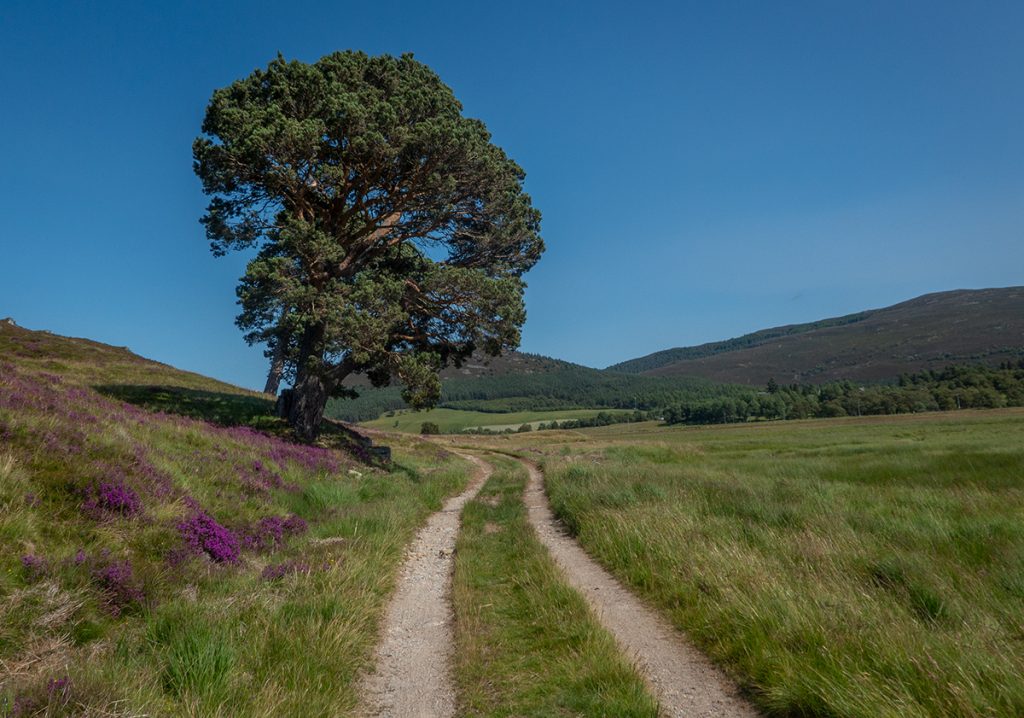 Returning to Invercauld, we decided on a detour to add a bit extra to the day, first to the 'fog house' and then along a track winding higher around Craig Leek that I'd never been to before. I should have paid a bit more attention to the map contours – a relentless grind up soft grassy trails in the stillness and steaming heat of the forest.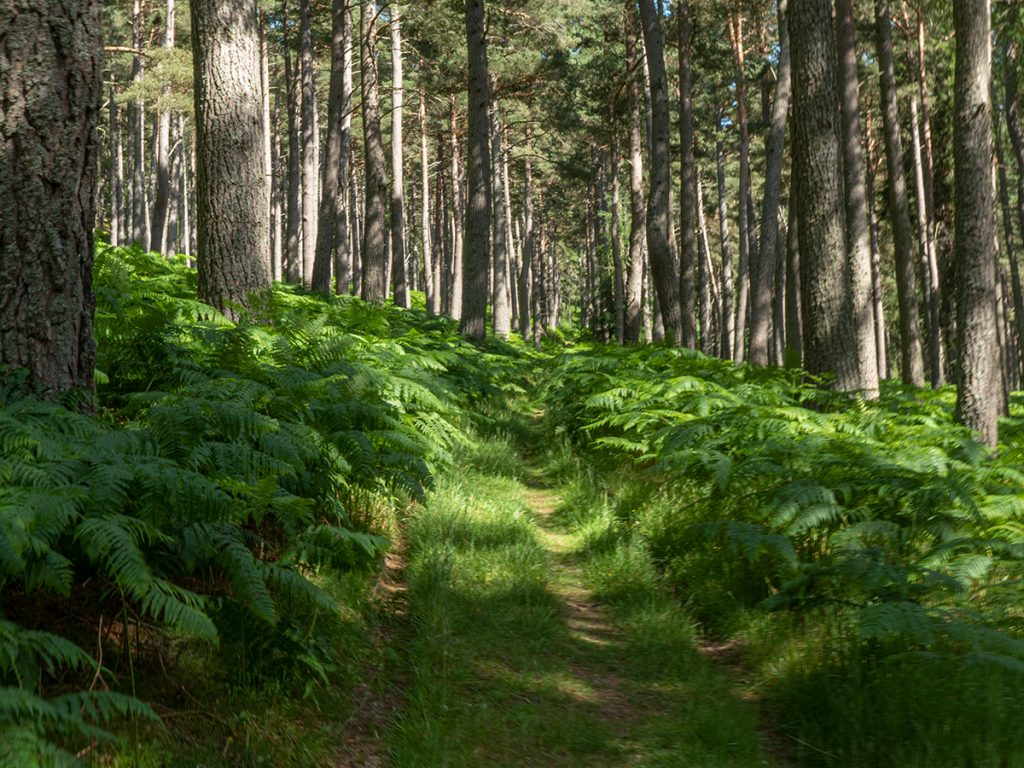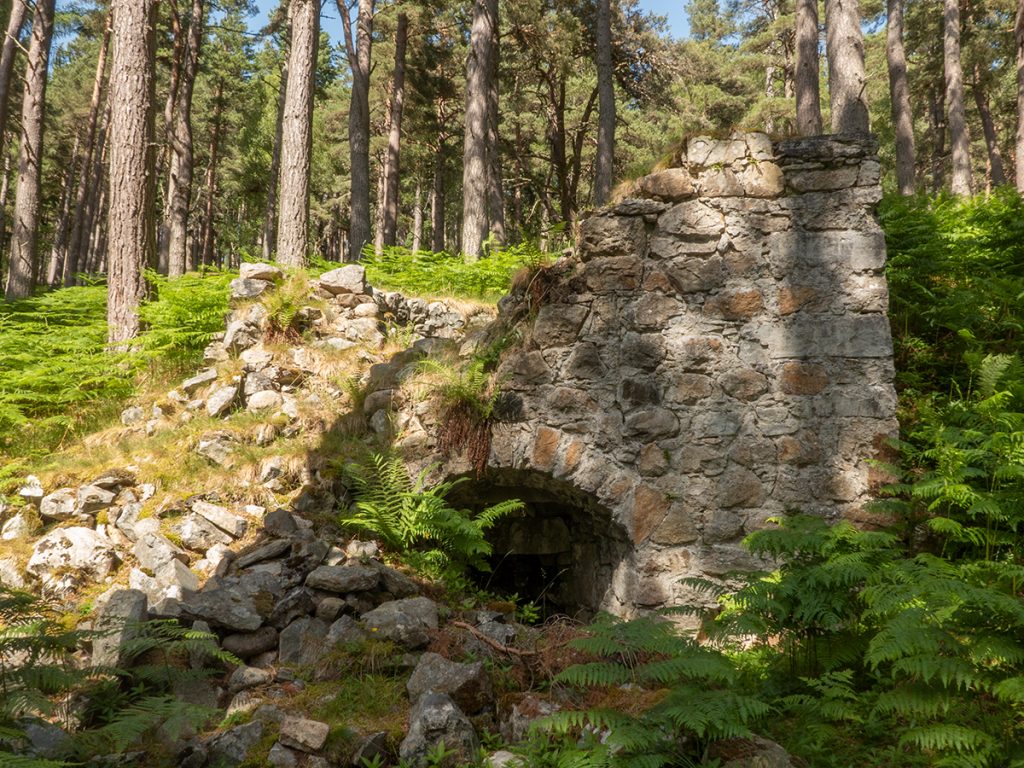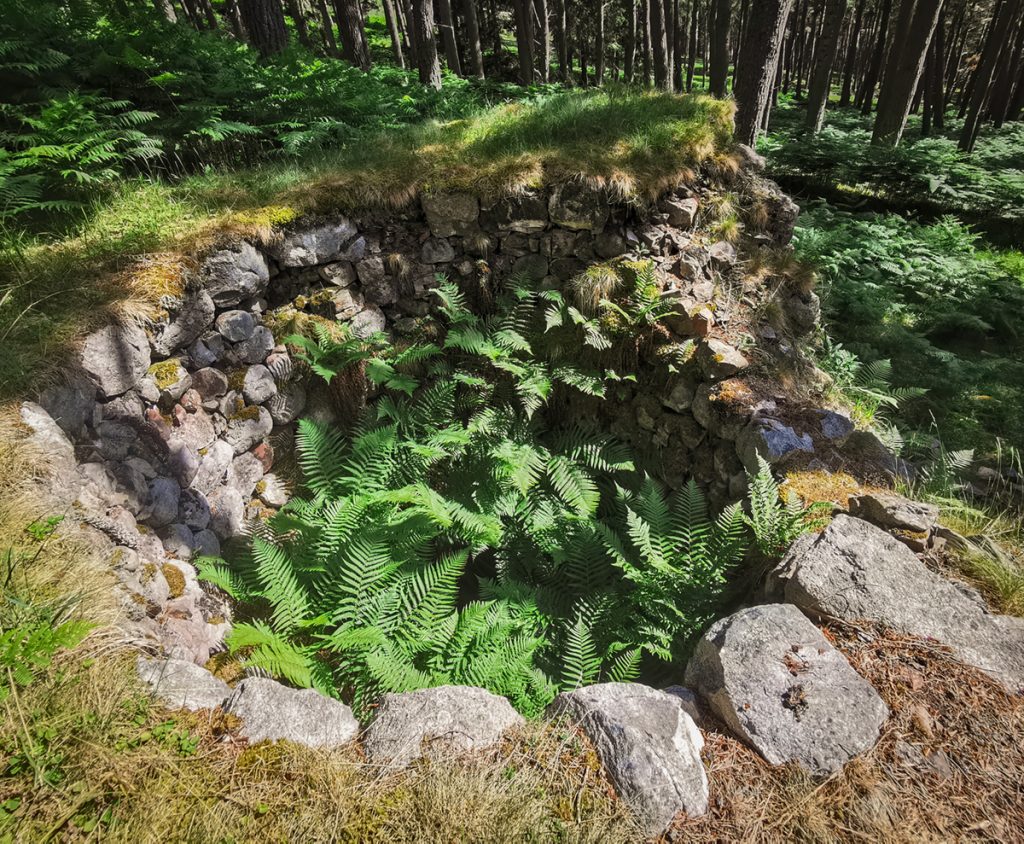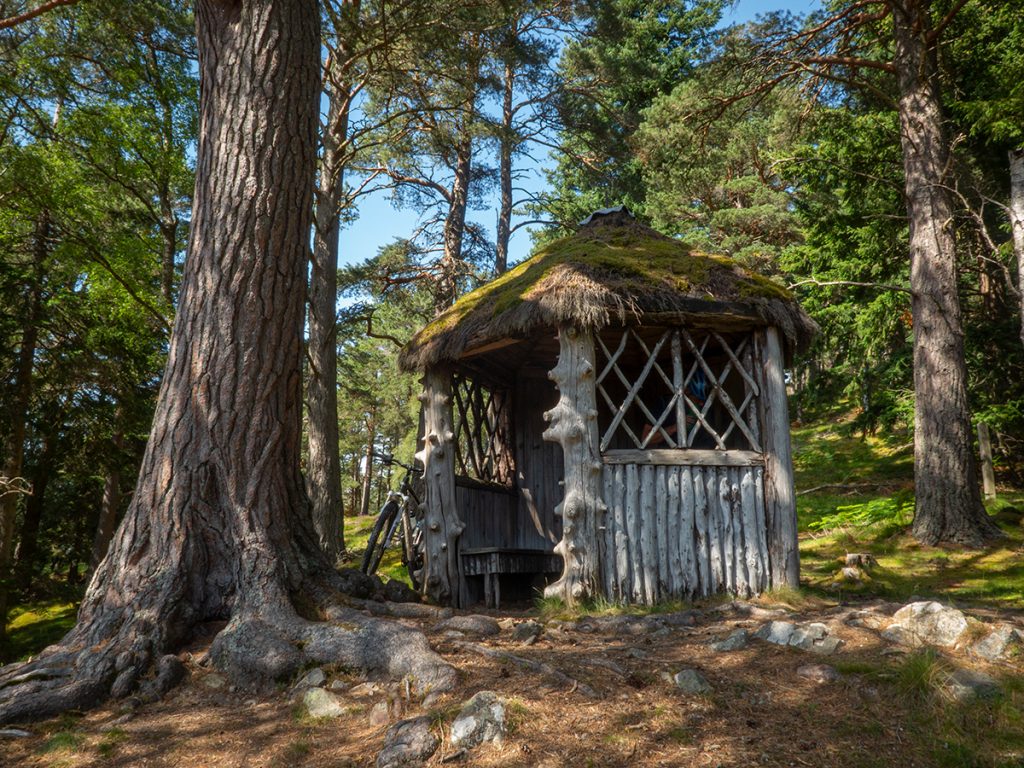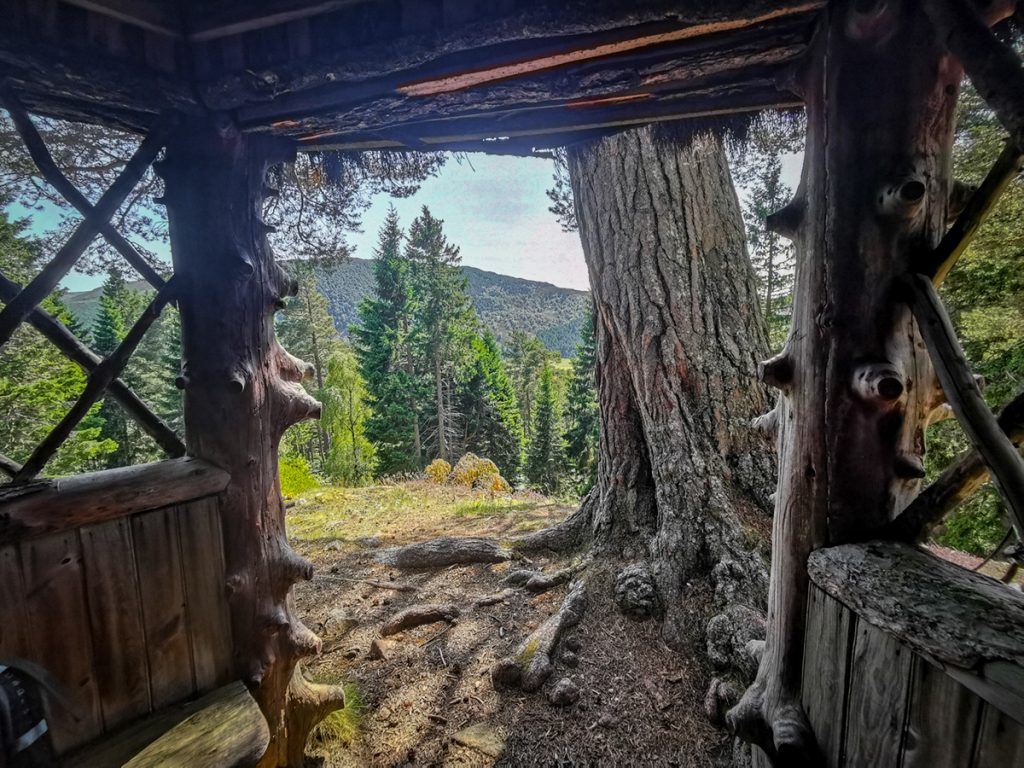 The track rounded Craggan Rour, and being cut steeply into the hillside it provided great views of the Dee, and further on the crags of Craig Leek's east face and the wide spaces of the Felagie Burn glen, it proving a scenic diversion worthwhile of the effort, to end the day.