My previous outing to these ancient routes was running south on the Elsick mounth back in November 2020, and it was time for a 2021 revisit, doing both, Causey and Elsick, on bike.
Causey Mounth
I headed off on tarmac, grinding up past Tollohill, over the AWPR, and through the road/housebuilding on the edge of Portlethen. Walking the bike over the fringes of the golf course I had a commiserative chat with an American golfer who'd shanked a drive into the rough near me – he'd had a few ales by the looks of it and I suspect it wouldn't be his last search for a wayward ball today.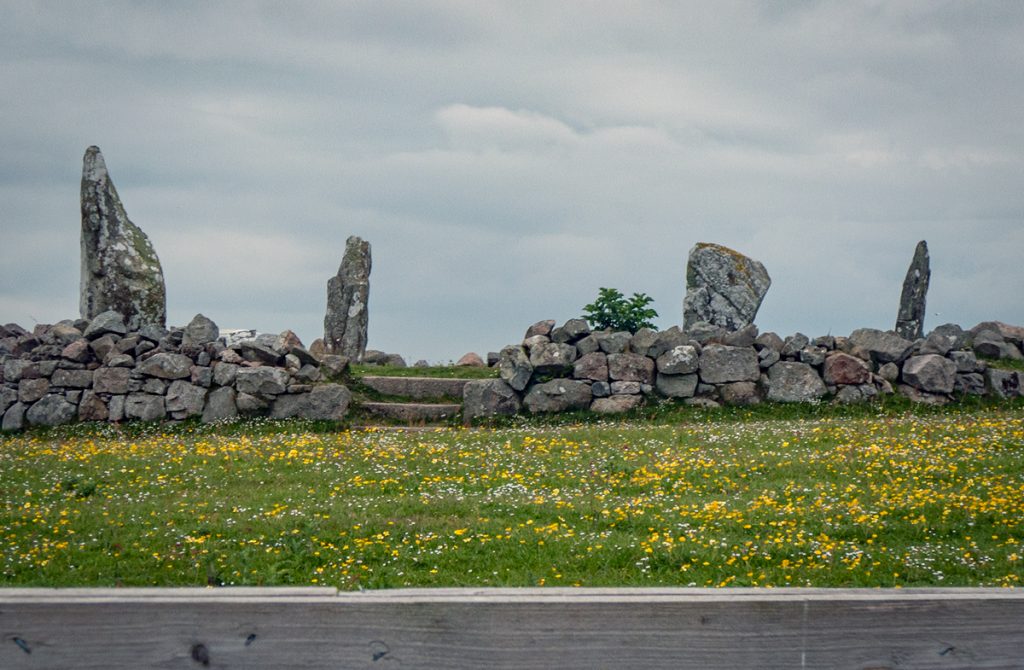 Beyond Portlethen and onto trails more befitting of an old way, past farmhouses, fields and a profusion of summer wildflowers. All too soon, back on tarmac signifying the southern bounds of the remains of the mounth.
Every time I go past Chapelton I imagine it's sterile white boxes to have encroached further into the countryside, like a herd of huge angular white robot slugs slowly munching greenbelt, inside each a drone pilot, staring blankly at their XXL flat-screens blaring out adverts for audis and chunky watches. Perhaps I am unfair to this strangely sedate settlement, but I would not be surprised if there were strange large pods growing nearby.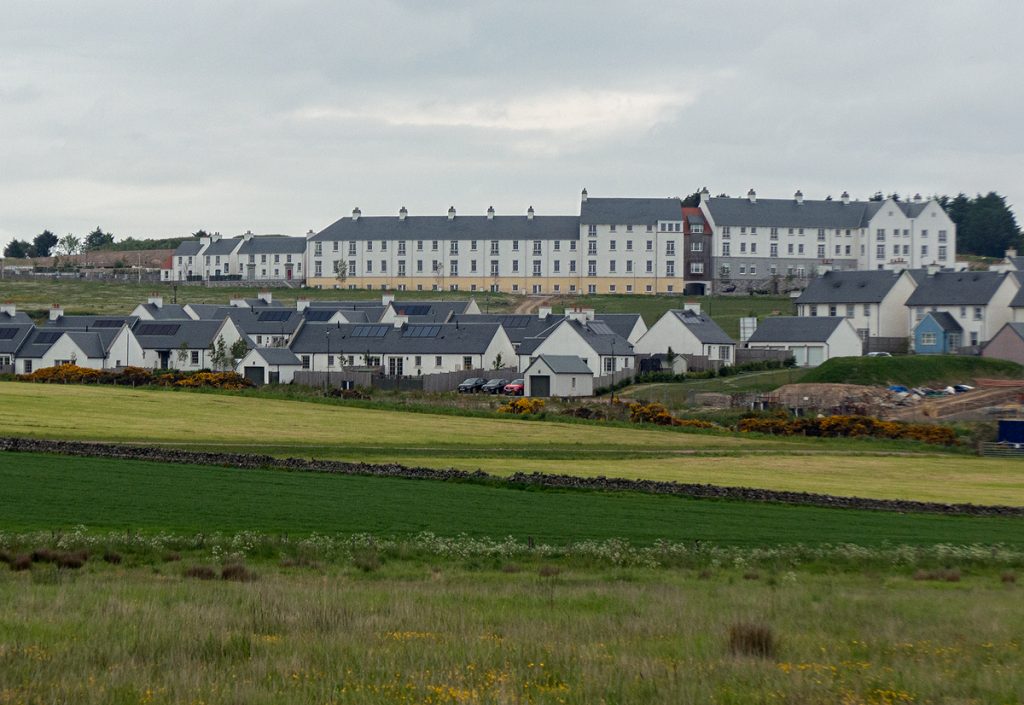 Beyond the southern end of the route, I followed the ring road to Megray Wood where there's a pedestrian underpass. I went down to the Limpet Burn gully for an explore, there's a huge flood tunnel underneath the road.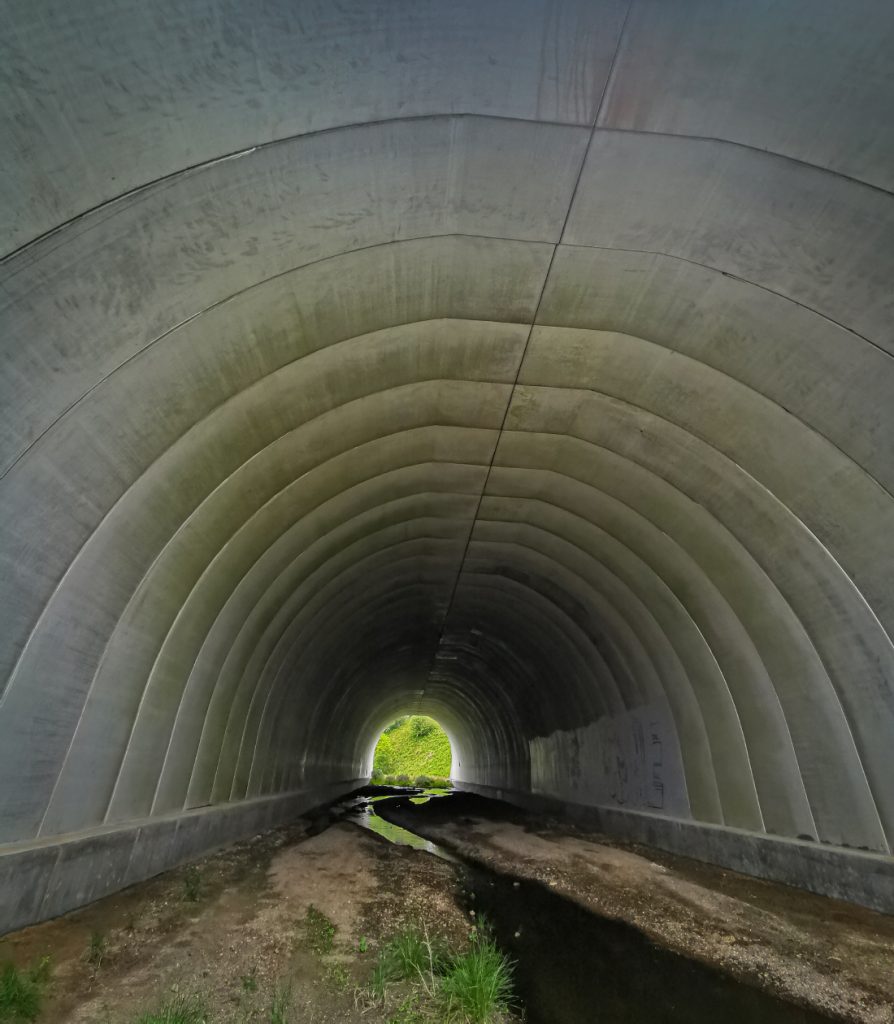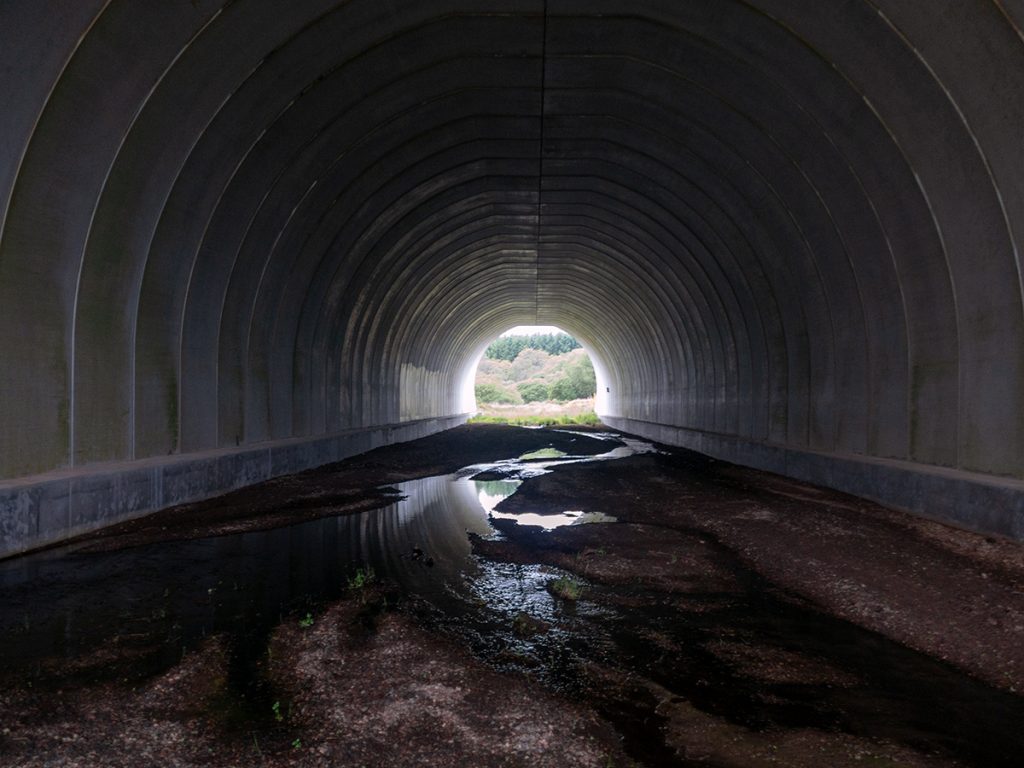 The trail from North Lodge, private sign ignored, heading down to Ury home farm is lush, woodland and heath and at this time of year glowing with rhododendron blooms.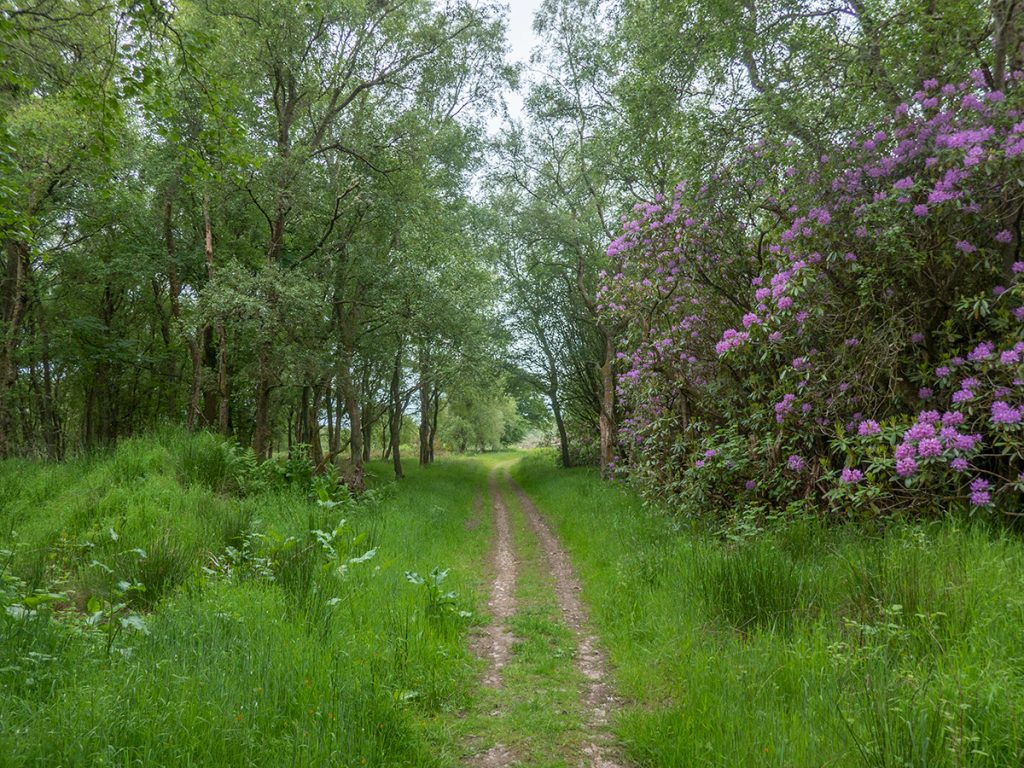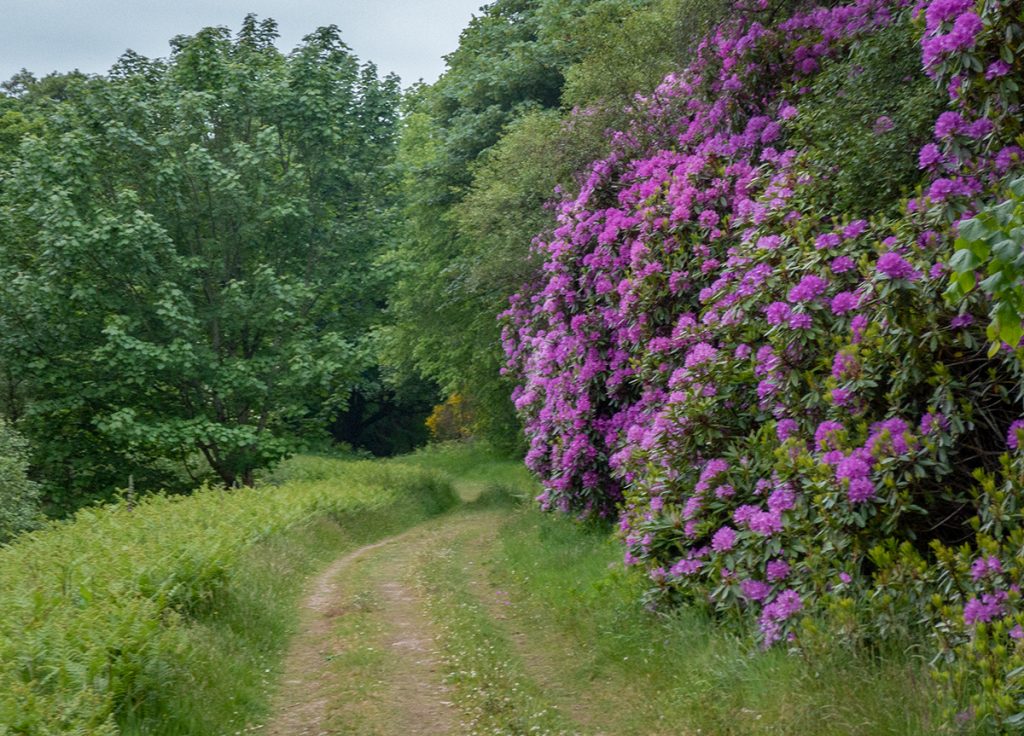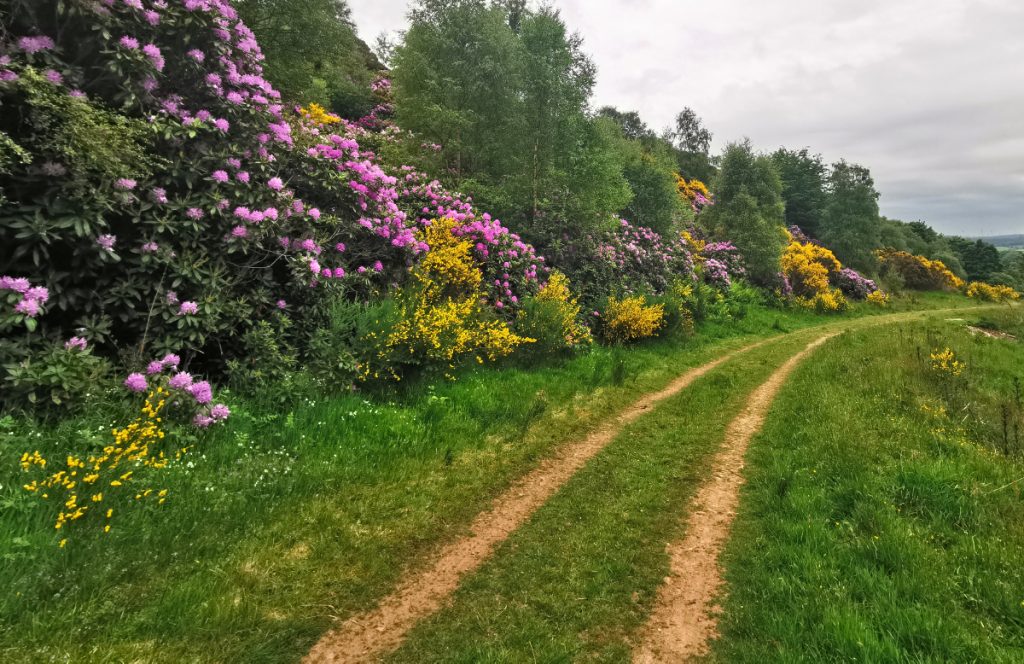 I dared the overgrown crossing of the meadows along the Cowie Water (last time here becoming seriously be-nettled) this time opting to stay close to the river, where it was still very overgrown but more grassy and less nettly/thistly.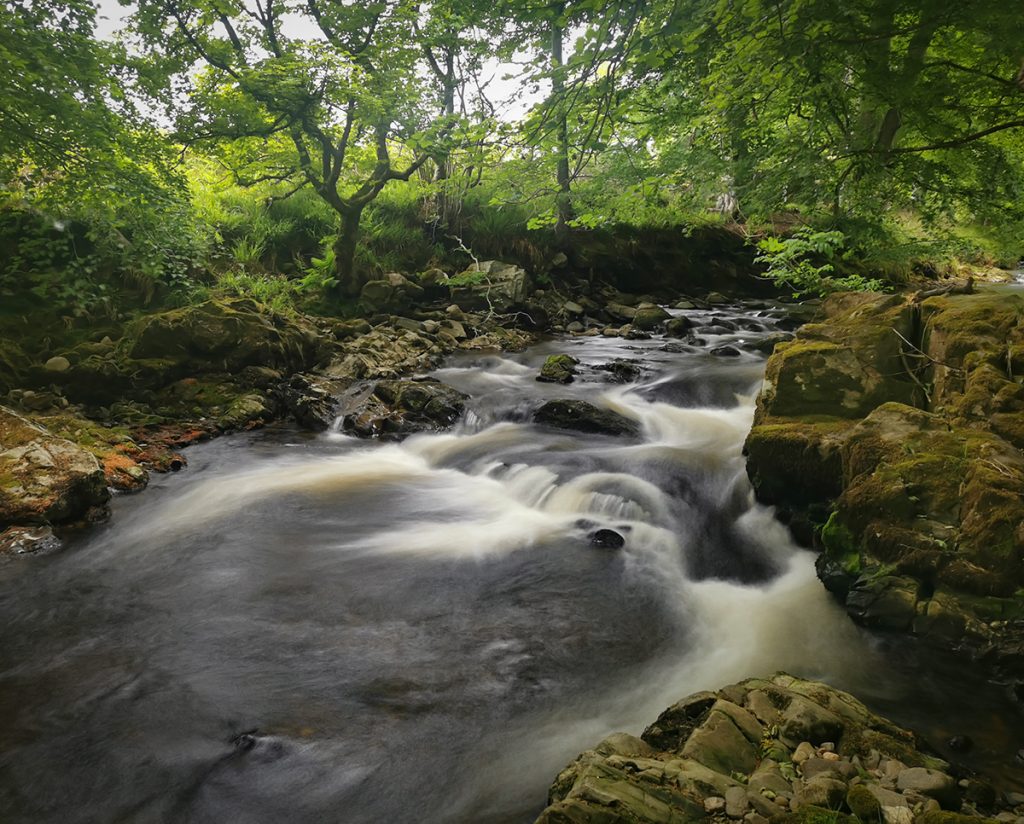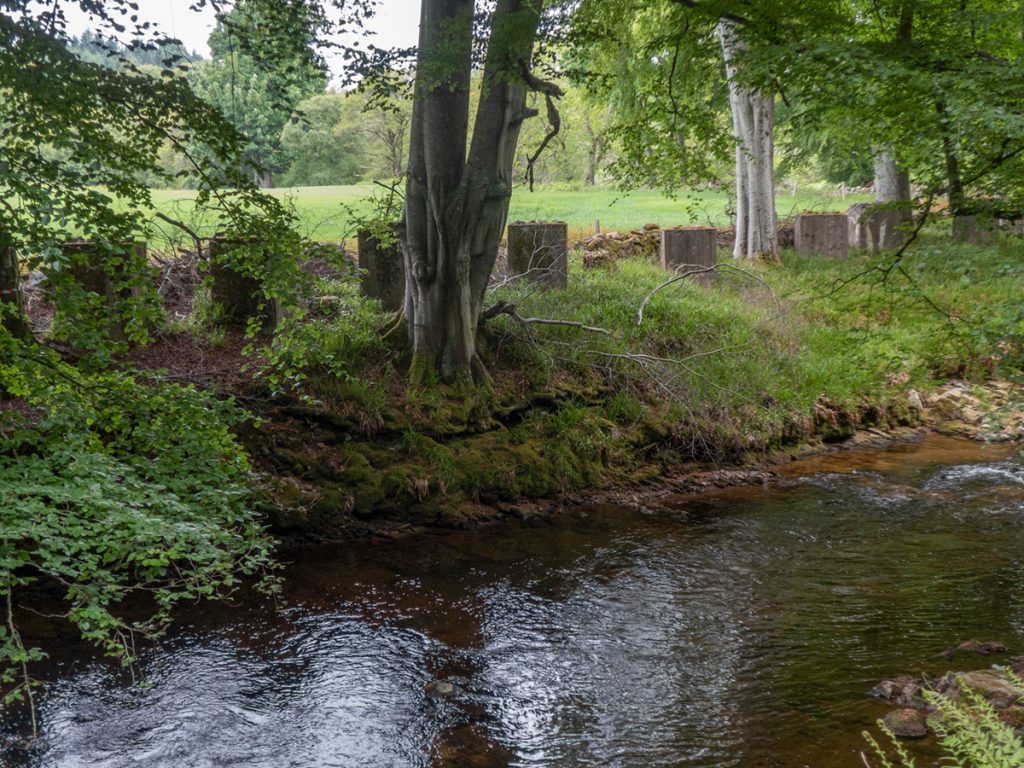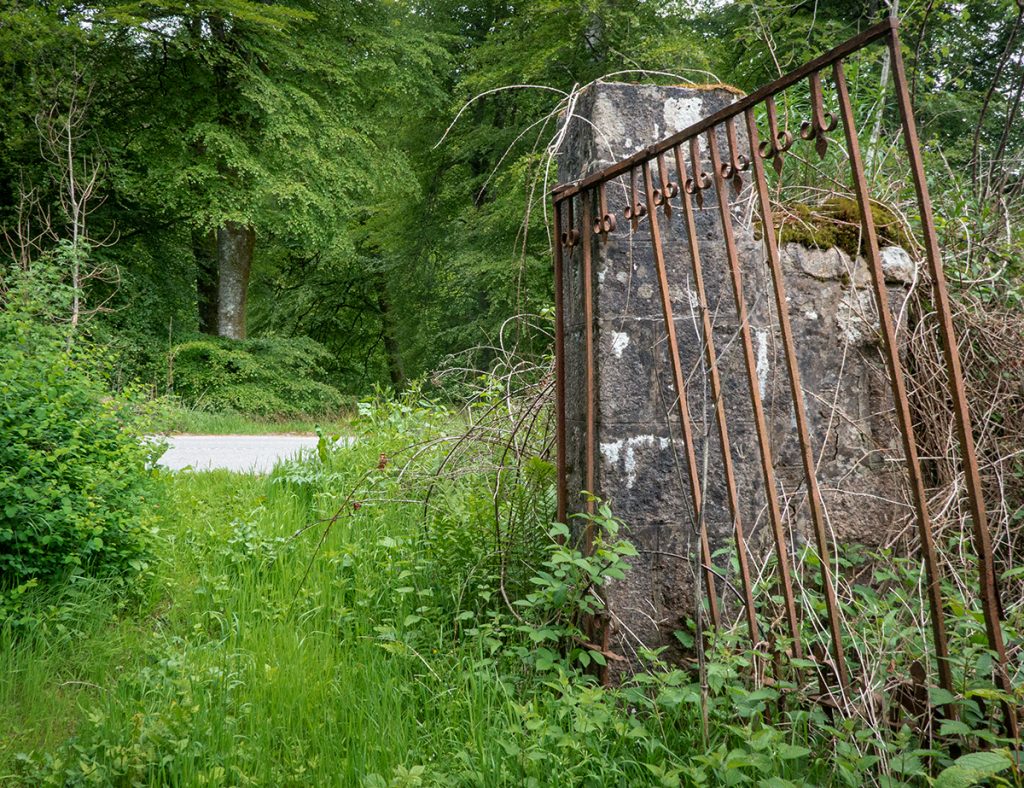 A brief poke under the pepperpot bridge, and upstream following a path that fizzled out to a large bank collapse, then on to tarmac to find the start of the return leg.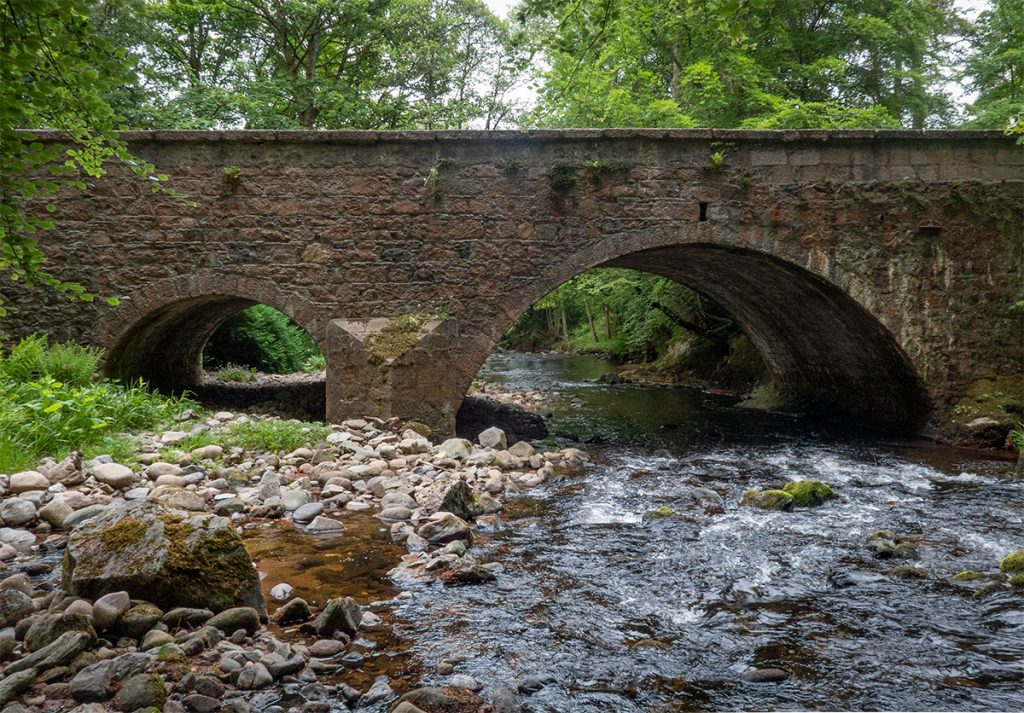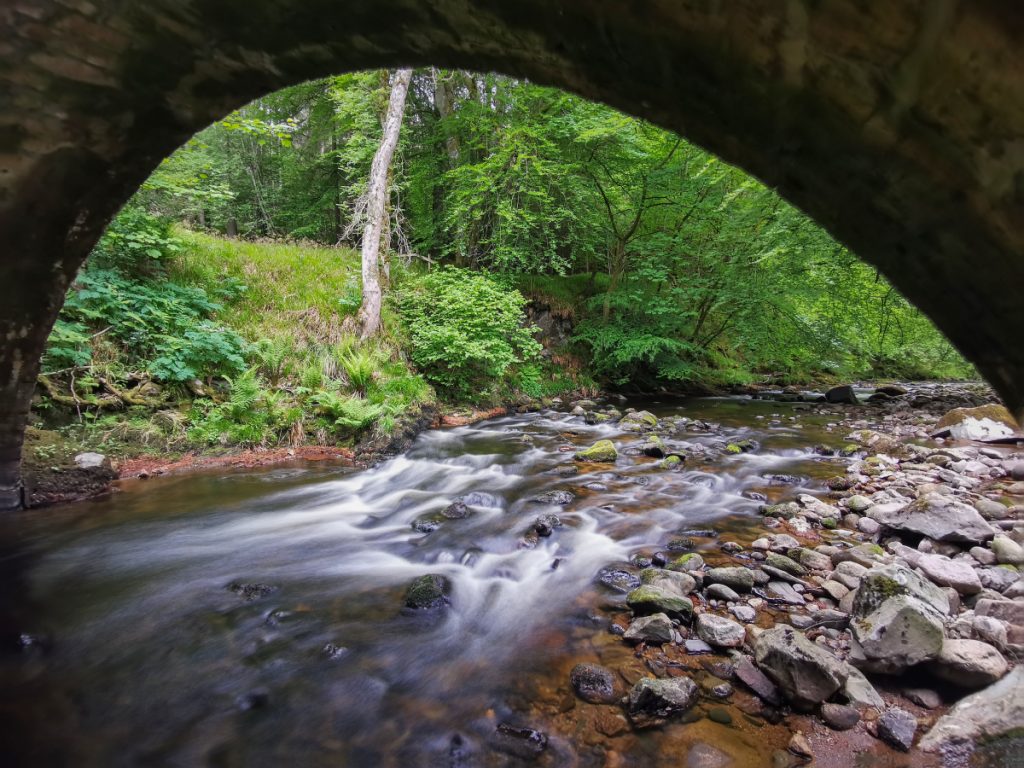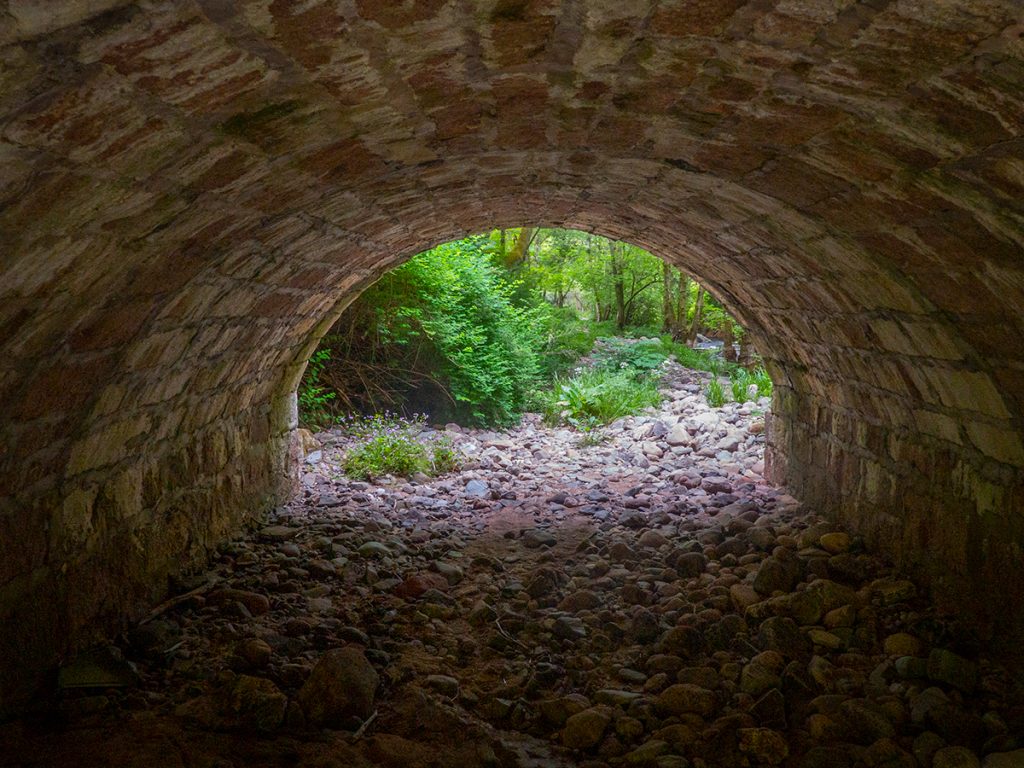 A quick dash on the the slug road, brought me to the foot of the return mounth leg.
Elsick Mounth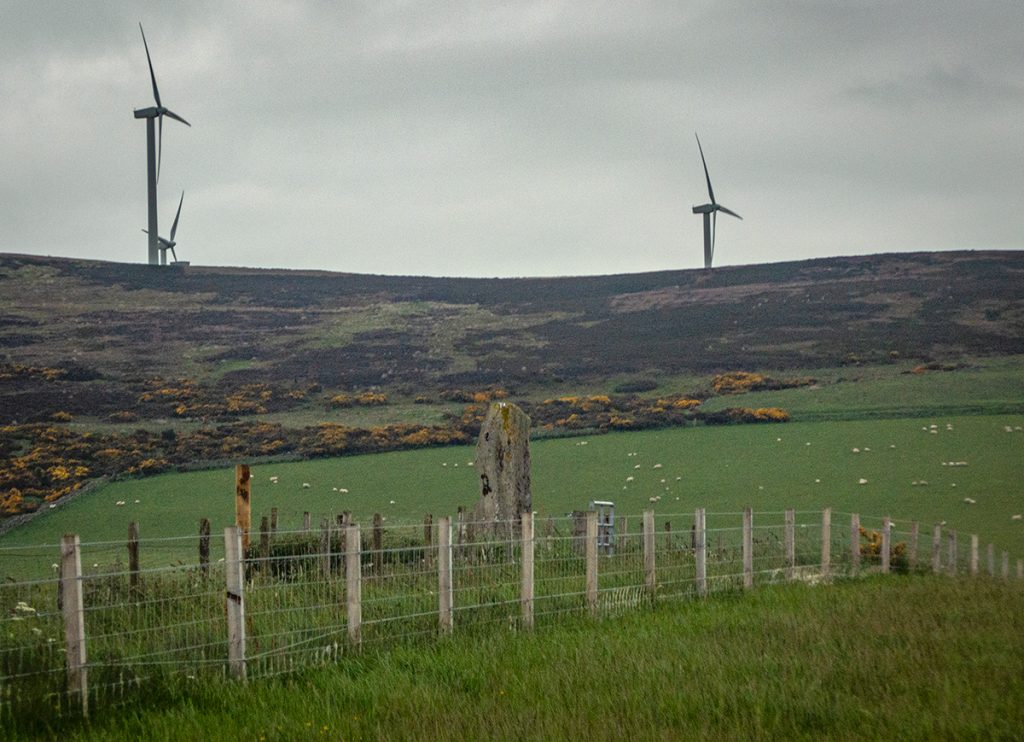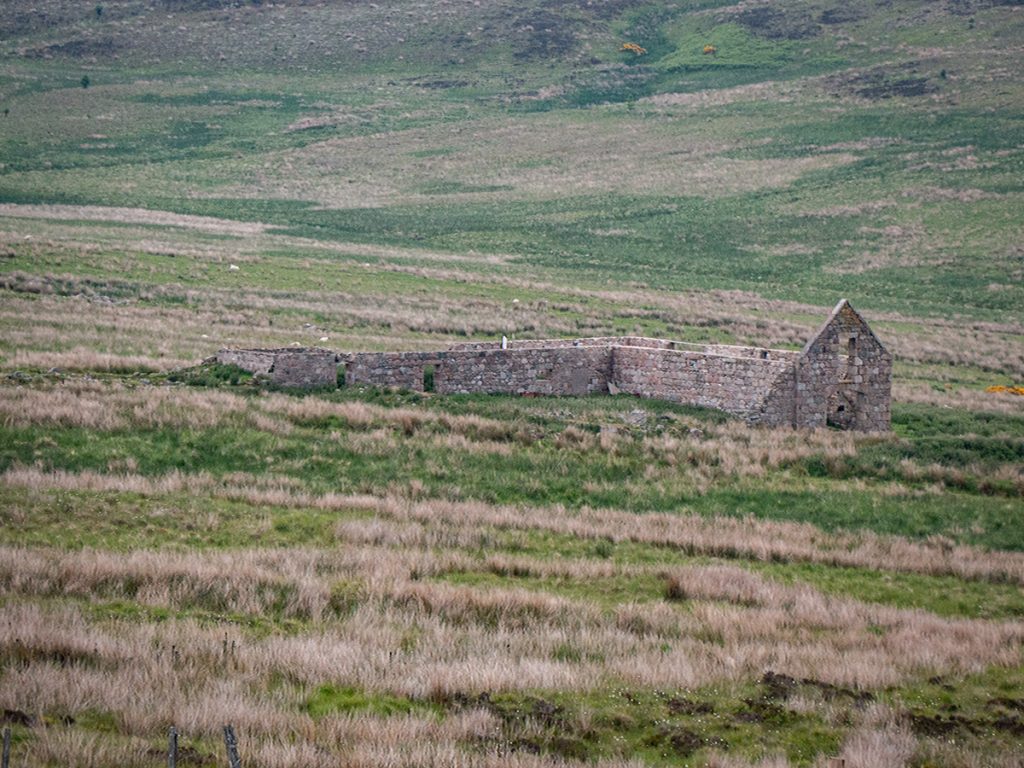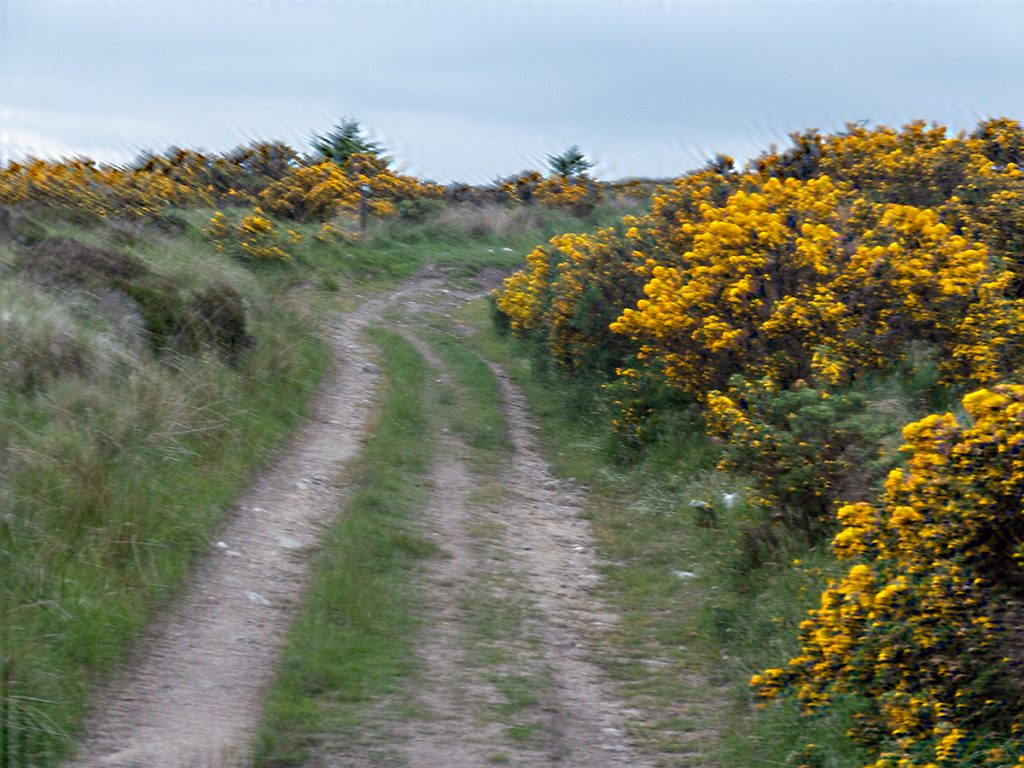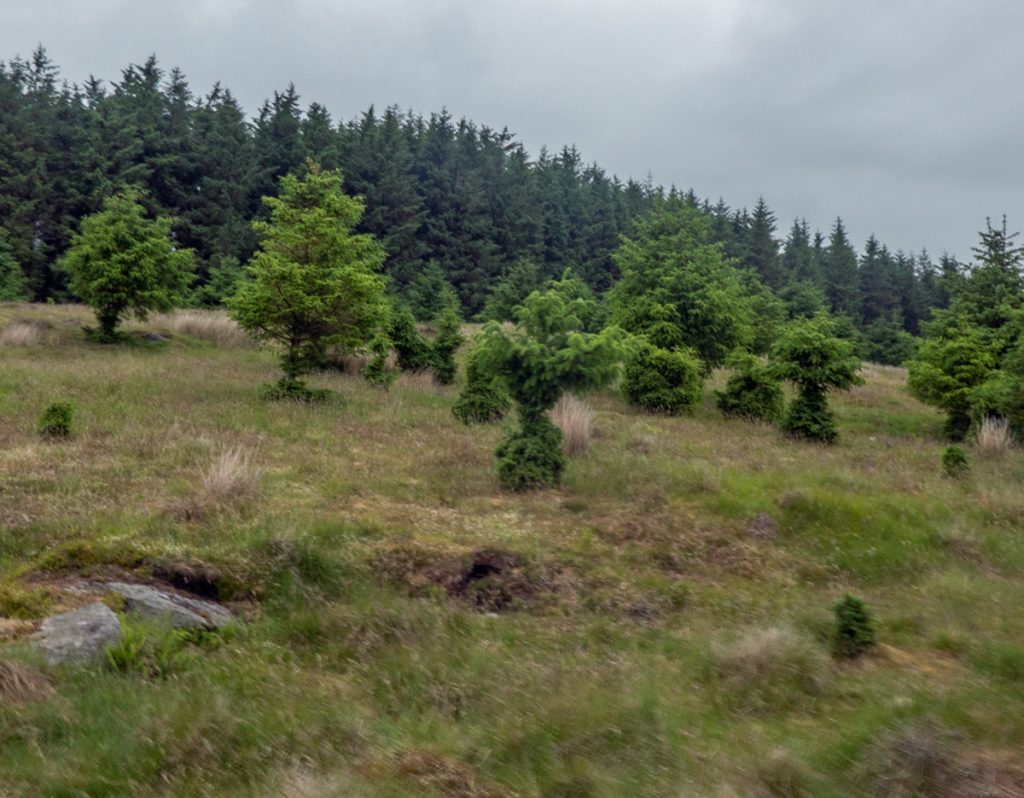 Past the Lang Stane and up to Bawdy Craig, the fence blocking the route had gone, and the clear-felled area had the logs removed such that passage was now possible and a new path was being tramped through. The descent of Bruntyairds Wood had become more? overgrown and careful watch on wheel strike difficult, but still fun and as good with regards to firmness as this eternally moist rut will likely ever get. It badly needs someone with a brushcutter.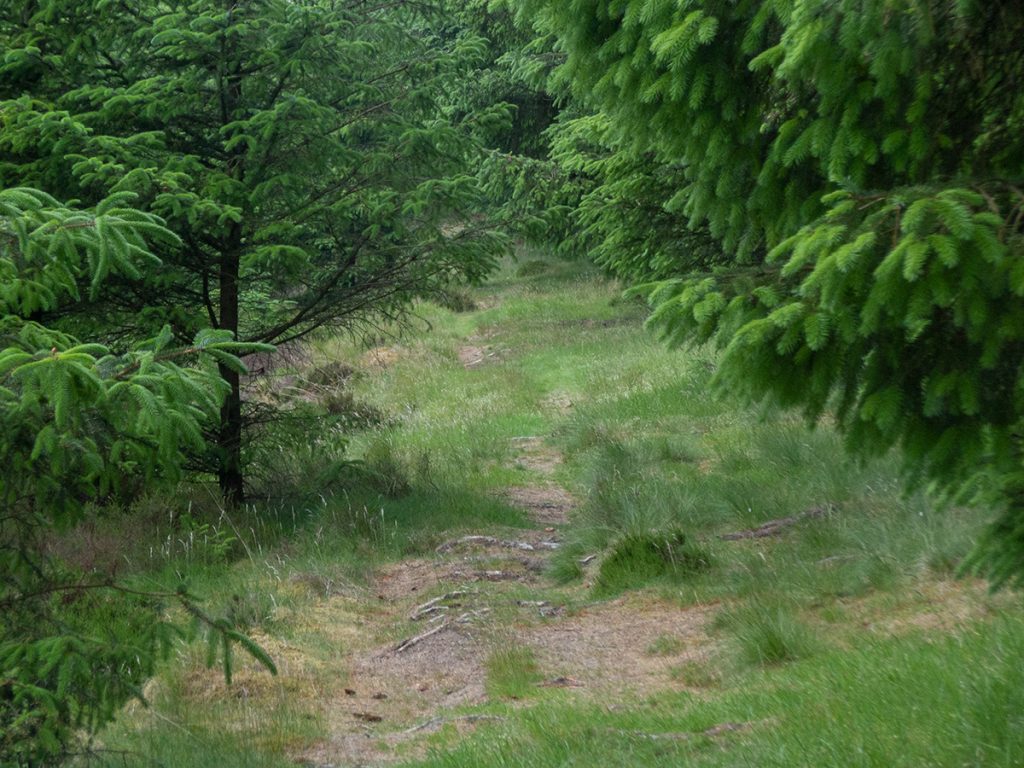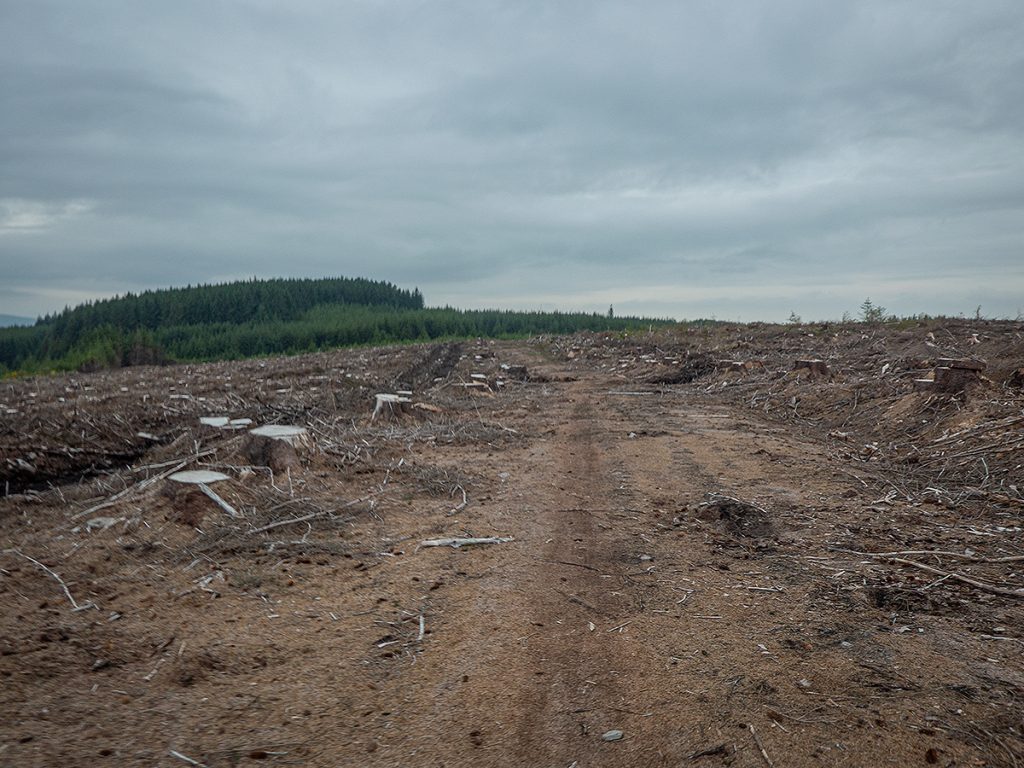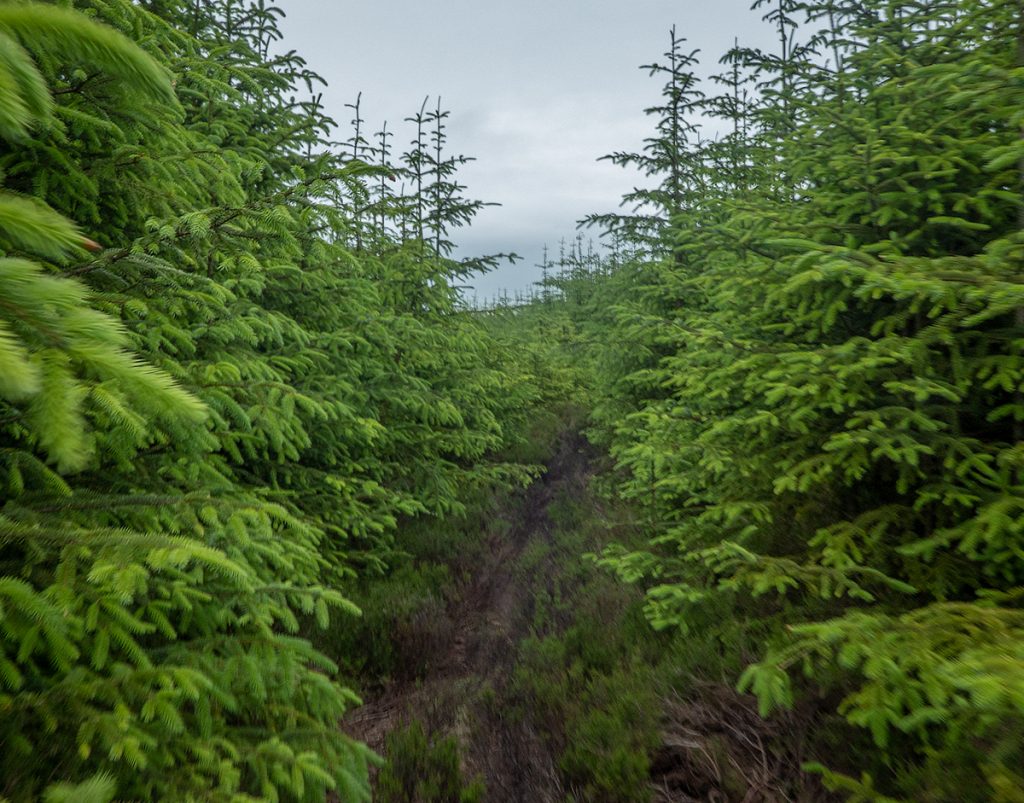 In Brachmont Wood, I looped back to explore a few unmapped paths on the north-west side – best done clockwise is the verdict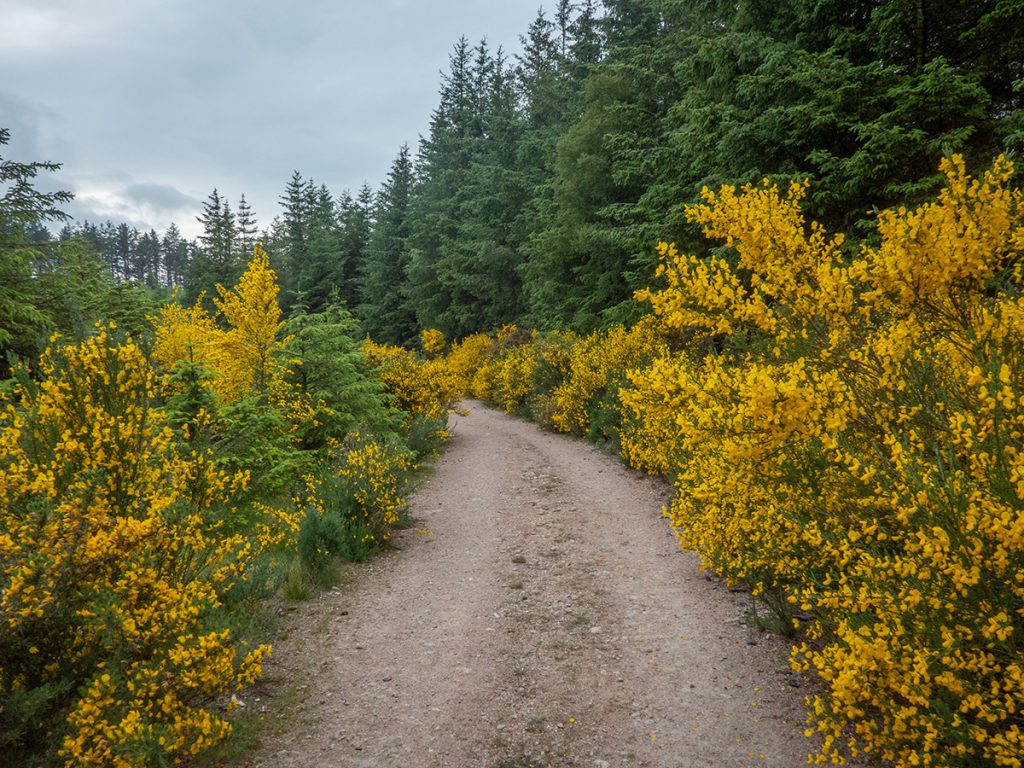 Into Currackstane Wood I deviated from the main track to take in some more singletrack, summer's growth now squeezing some with ferns and surprisingly dark from maximum leaf cover above.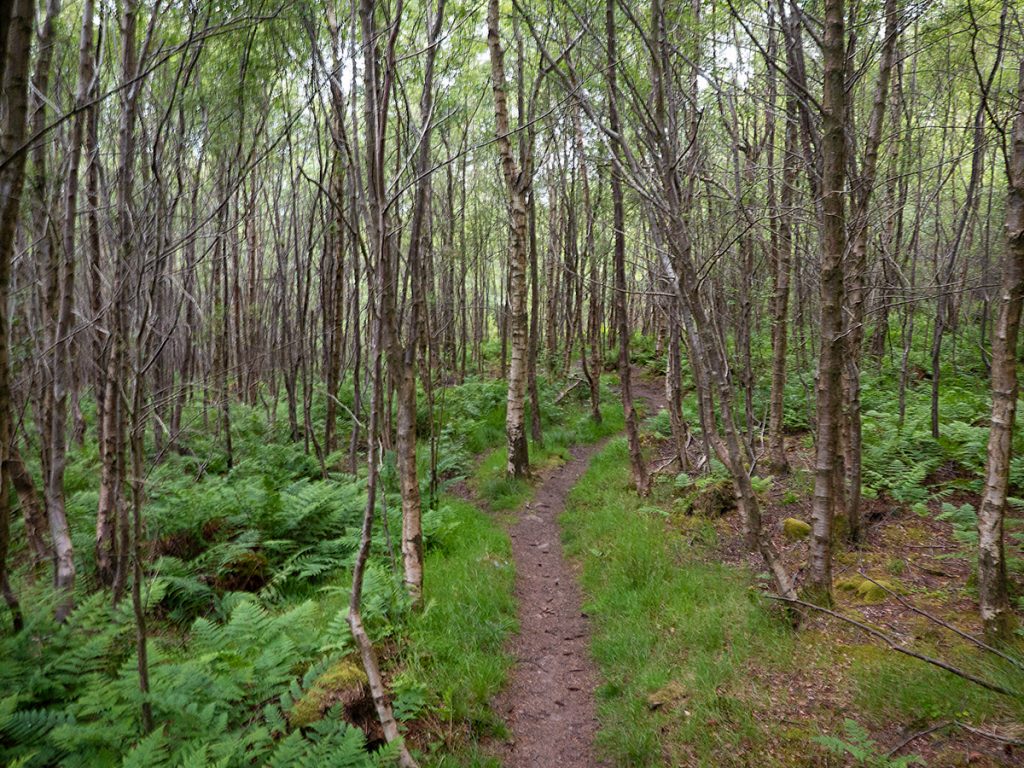 Exiting Warren Wood and concluding the Elsick Mounth, I switched back to Upper Ashentilly where a short field-sneak brought me to the back of Craiglug Wood, which was new to me; there's more going on there than mapped: trails all around the perimeter, and downhill ruts criss-cross the steeps. Running out of time and energy, I made my way towards Drumoak. One final blast around Keith's Muir and it was time for the Deeside Way and home.