A break in the summer with some hard rain made for the question of where would be suitable for a mountain bike trip that'd not be too mud-splattered, or damp slippery slabs. A loop from Ballater was in order, mostly landy track with perhaps some singletrack further on.
Heading off from Ballater, the path to Polhollick bridge was profusely overgrown and I regretted wearing shorts, but entering Glen Girnock's tree-sheltered glades, the low gradient climb and heat soon made me change my mind.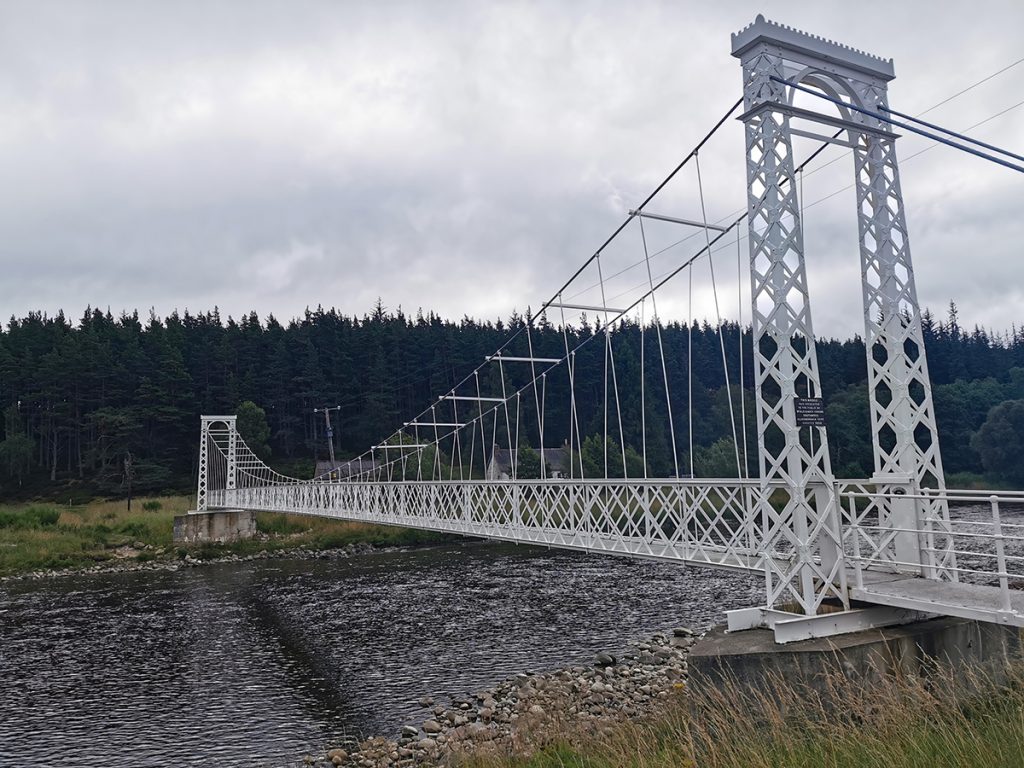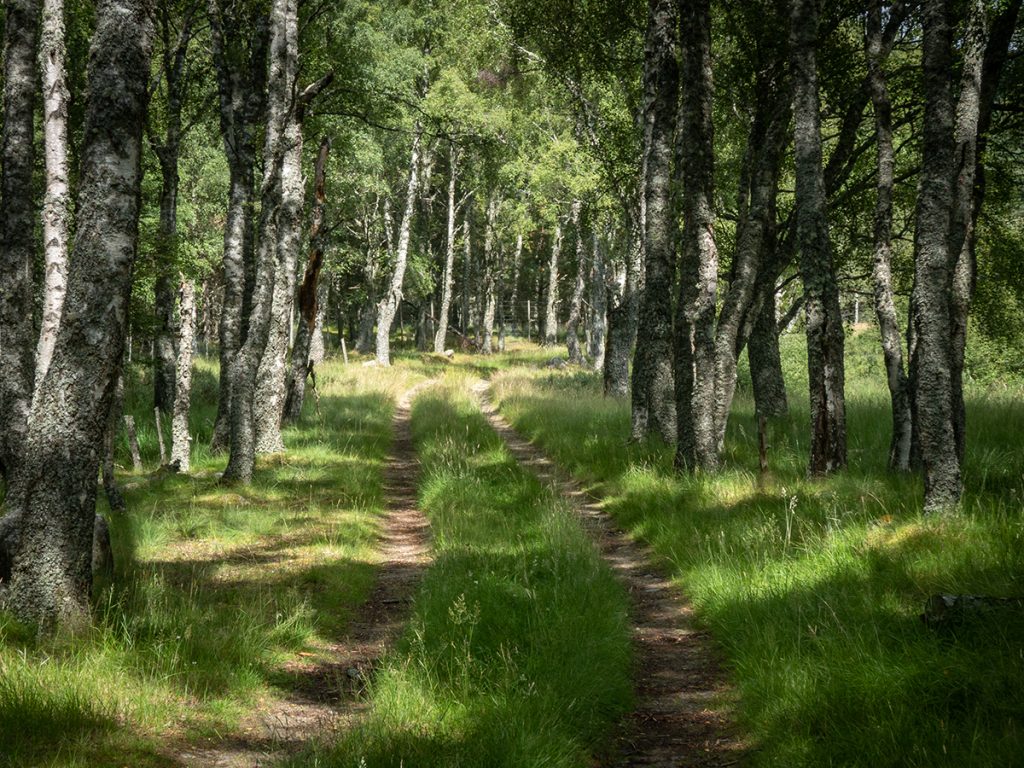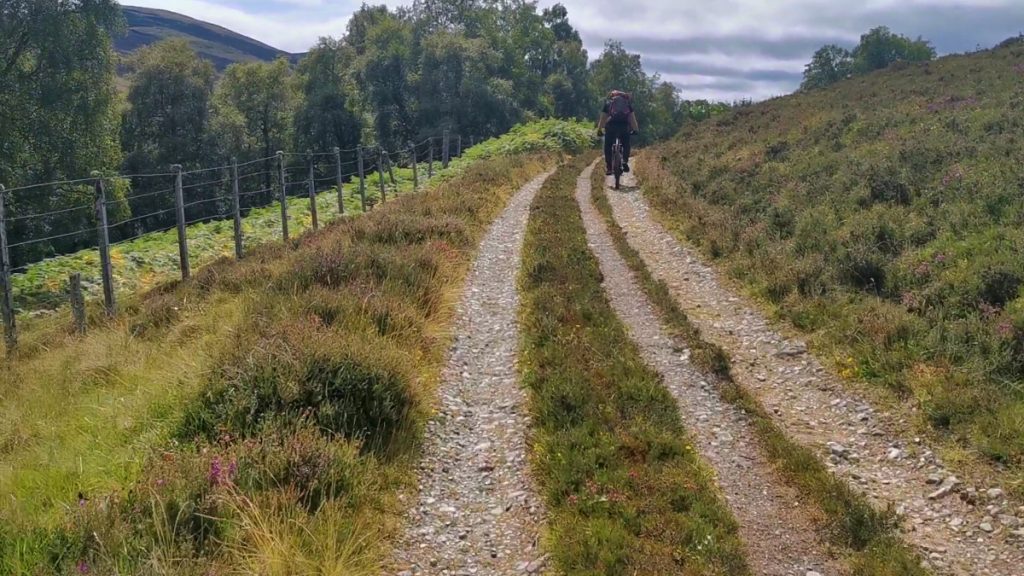 Butterflies were at peak flutter; swishing through swarms of them a delight. I stopped in time to not run over a log.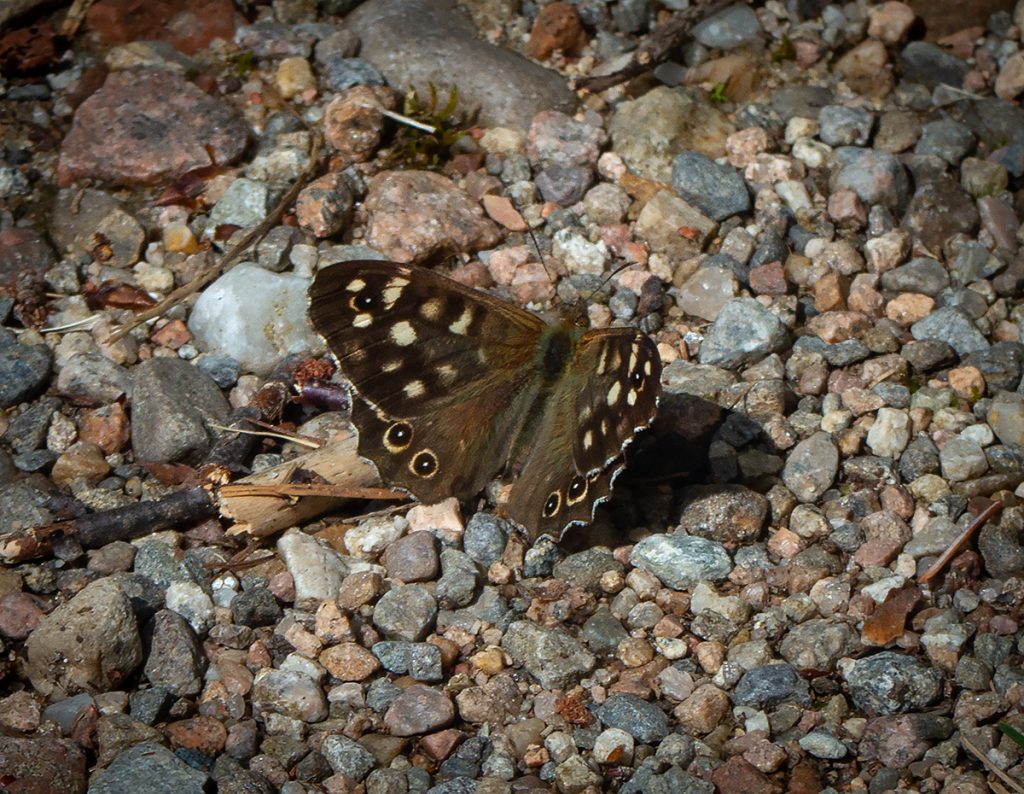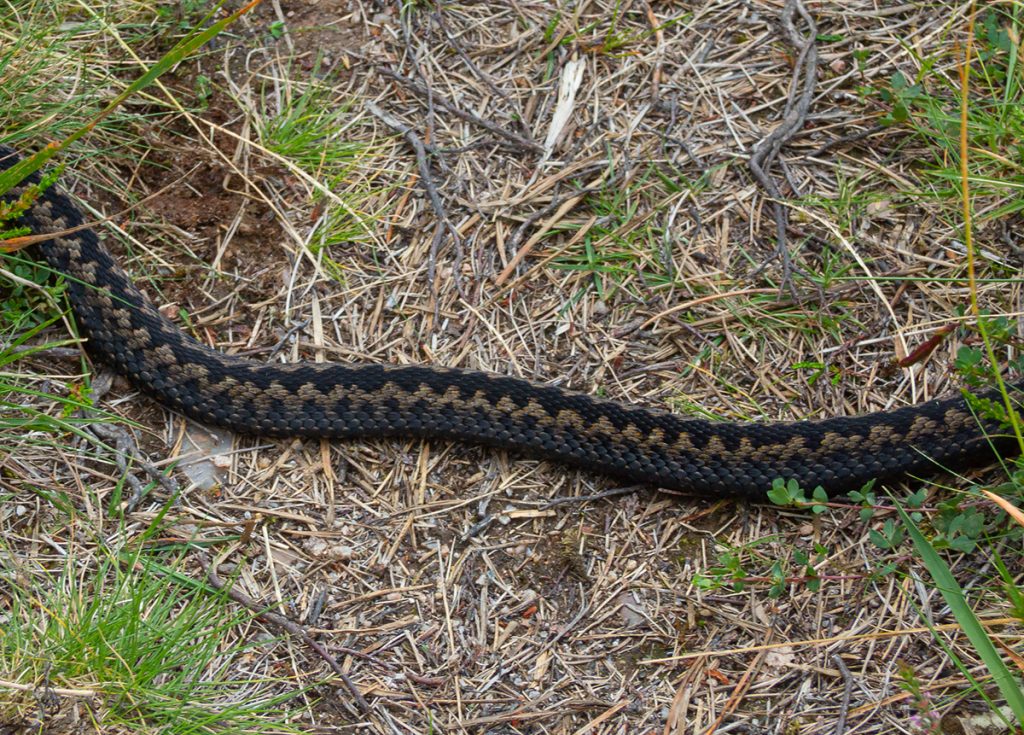 It stirred and made for the 'cover' of my friend's shadow before realising the nearby woods were a better option.
At the first of the Glen's abandoned farmhouses, Loinveg, we went in for a nosey in the gloom inside, exiting to meet an old local chap with a large electric bike who we had a good blether with, discussing the intracacies of inter-estate relationships between Abergeldie and Balmoral. There's a cracking little story on this here.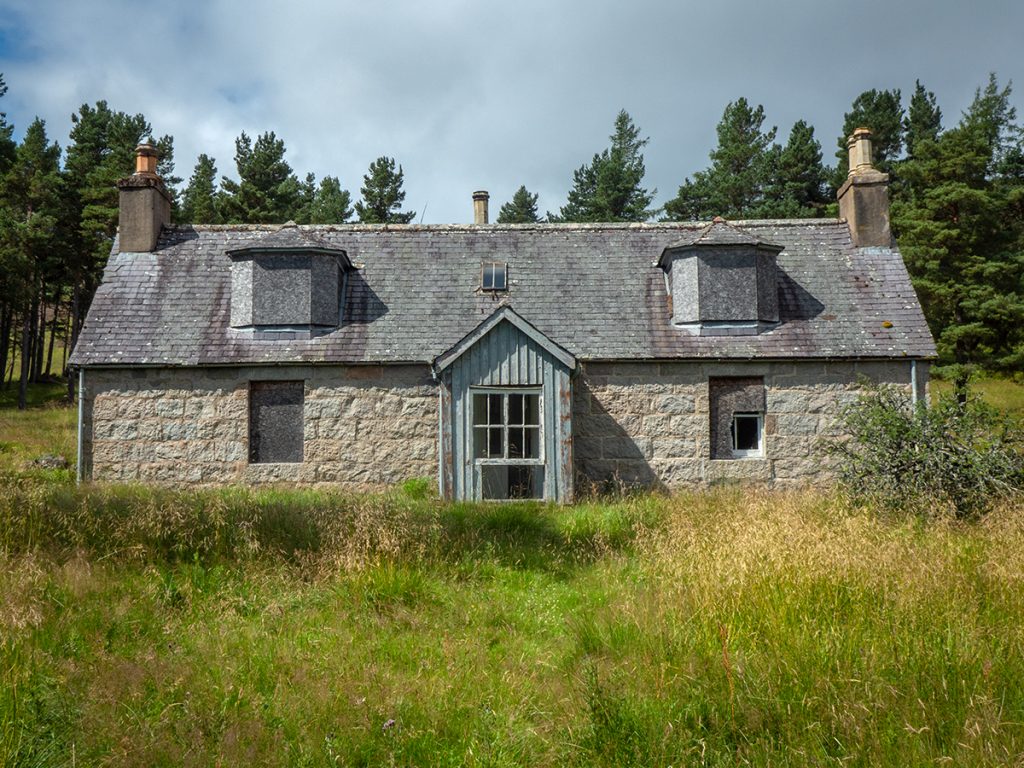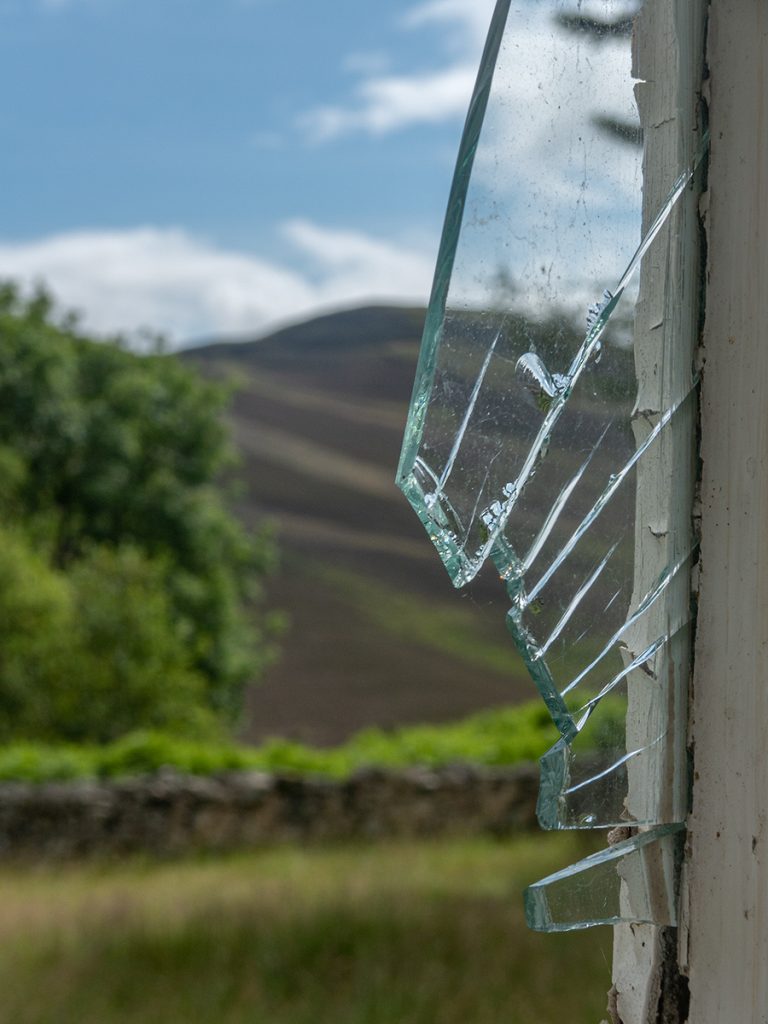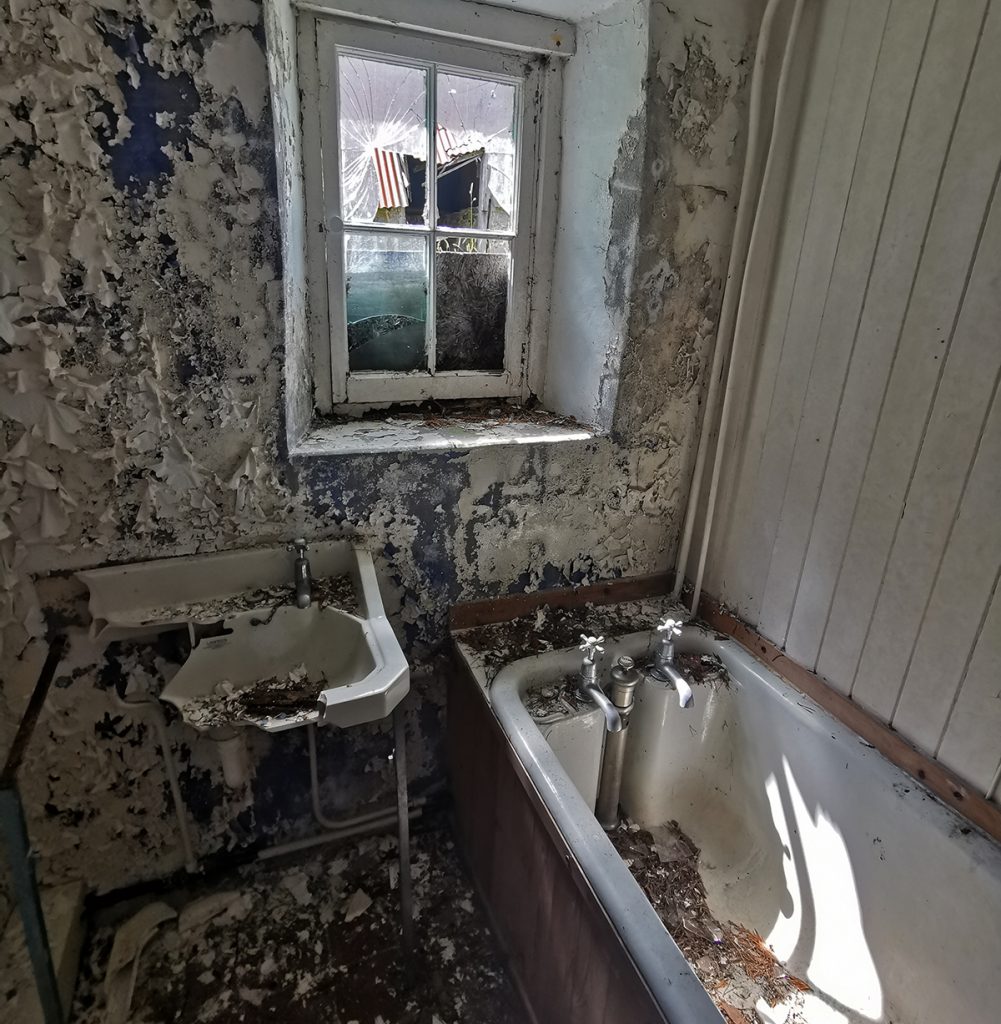 We passed the detour to Camlet, pressed on to Bovaglie, where after a wander about inside took lunch with the great view to Lochanagar. A frolicking puppy signalled more folk – this normally quiet glen 'busy' today. More blethering then through the woods and out to the open moor of Tom Bad a 'Mhonaidh.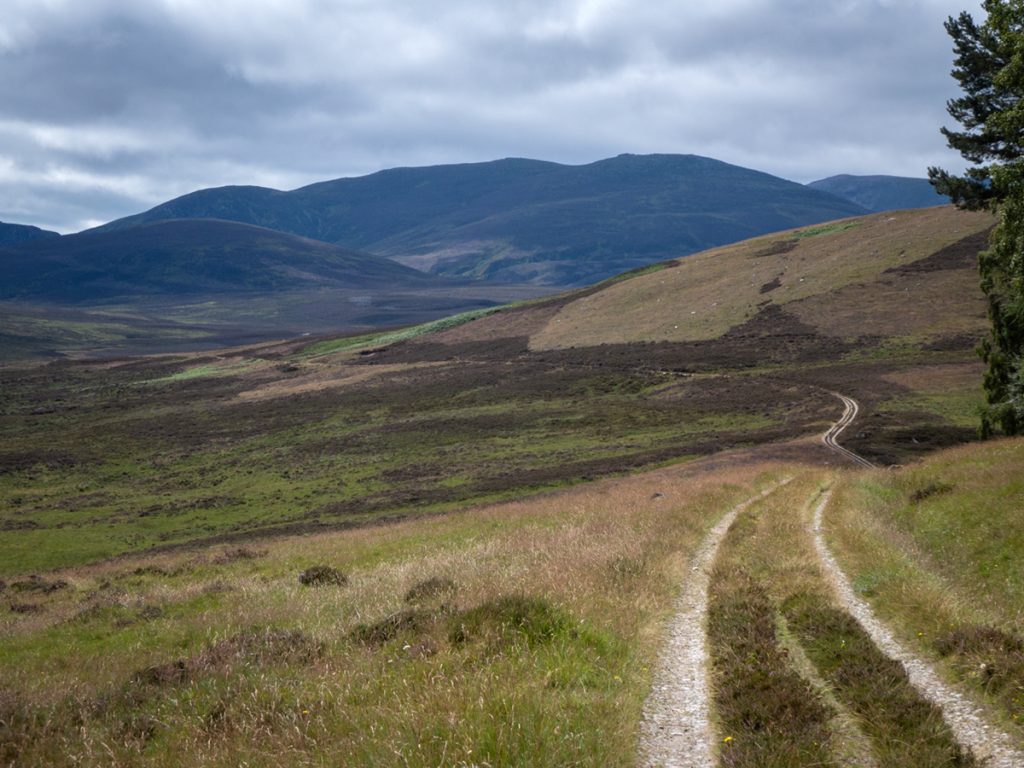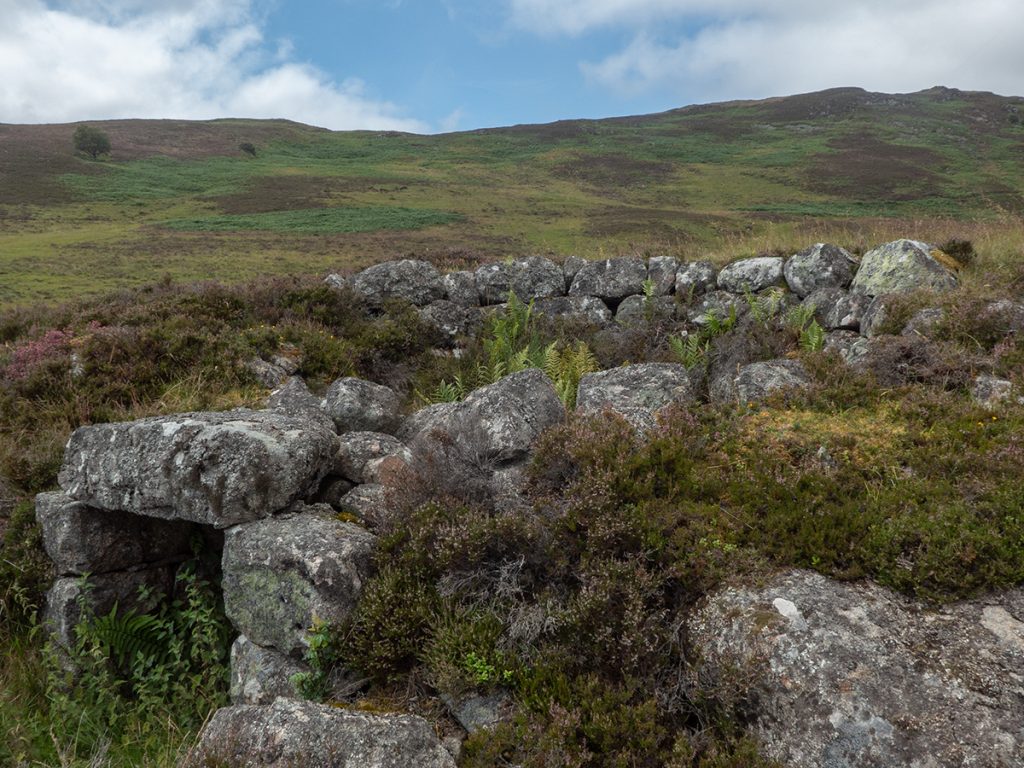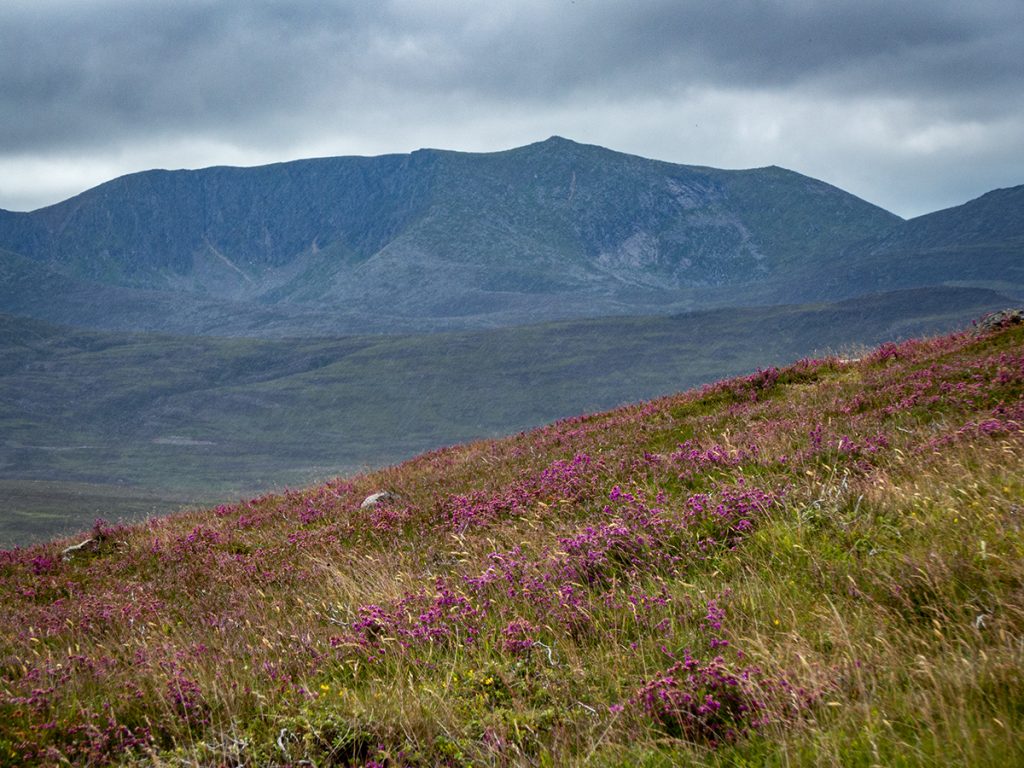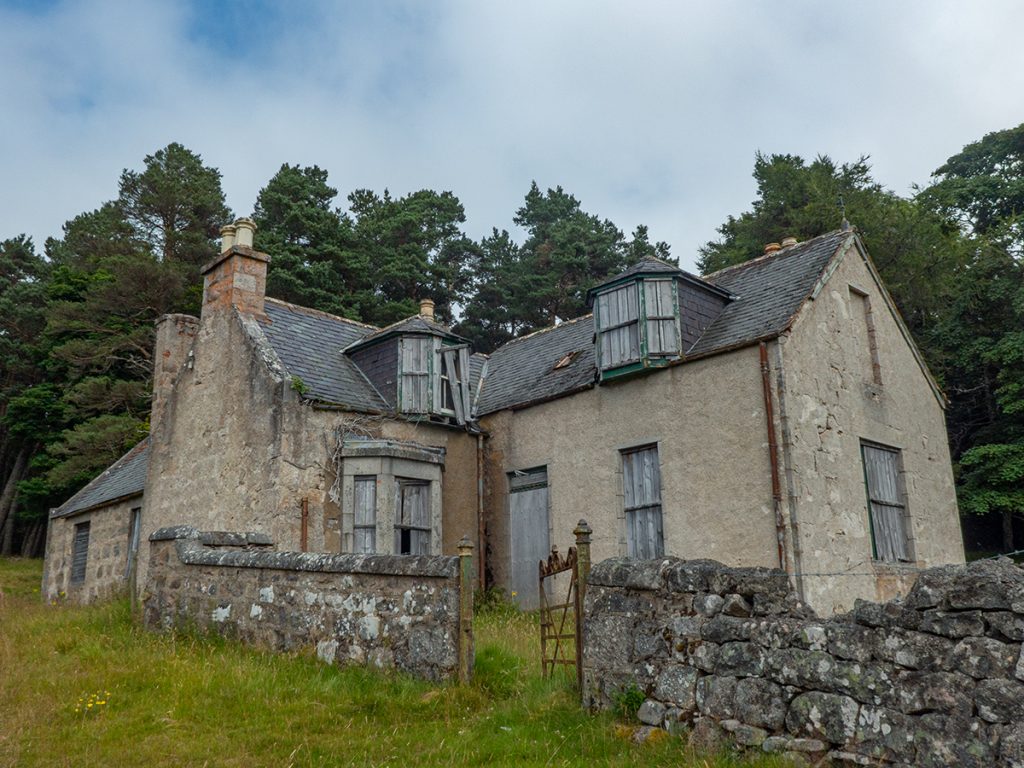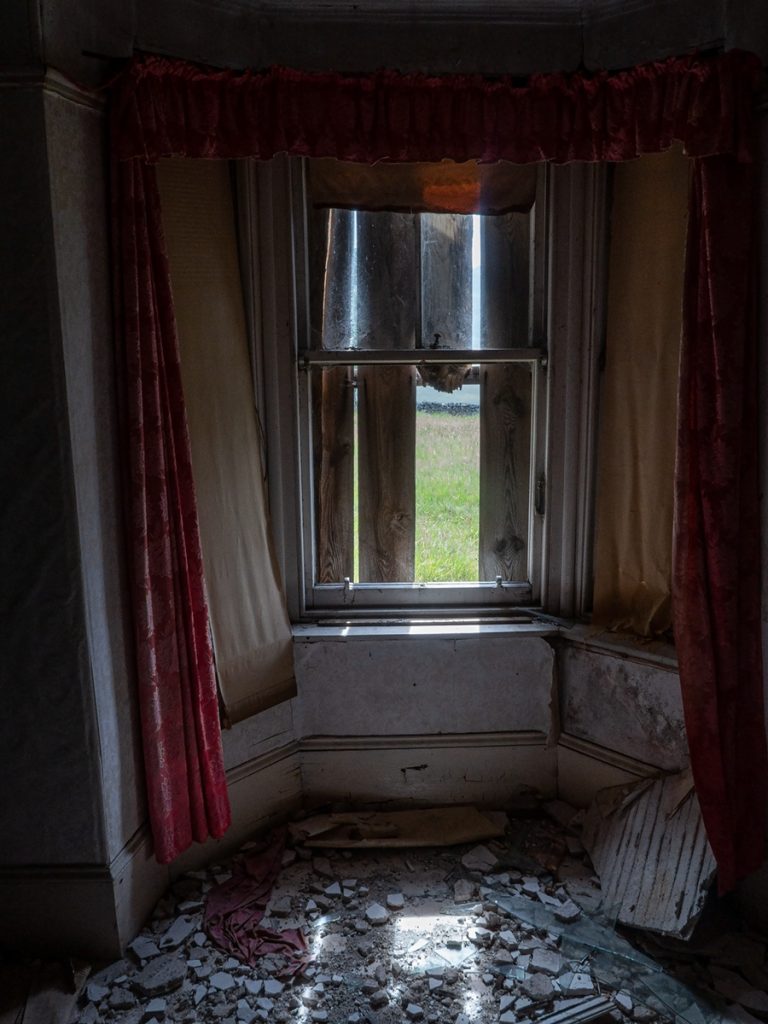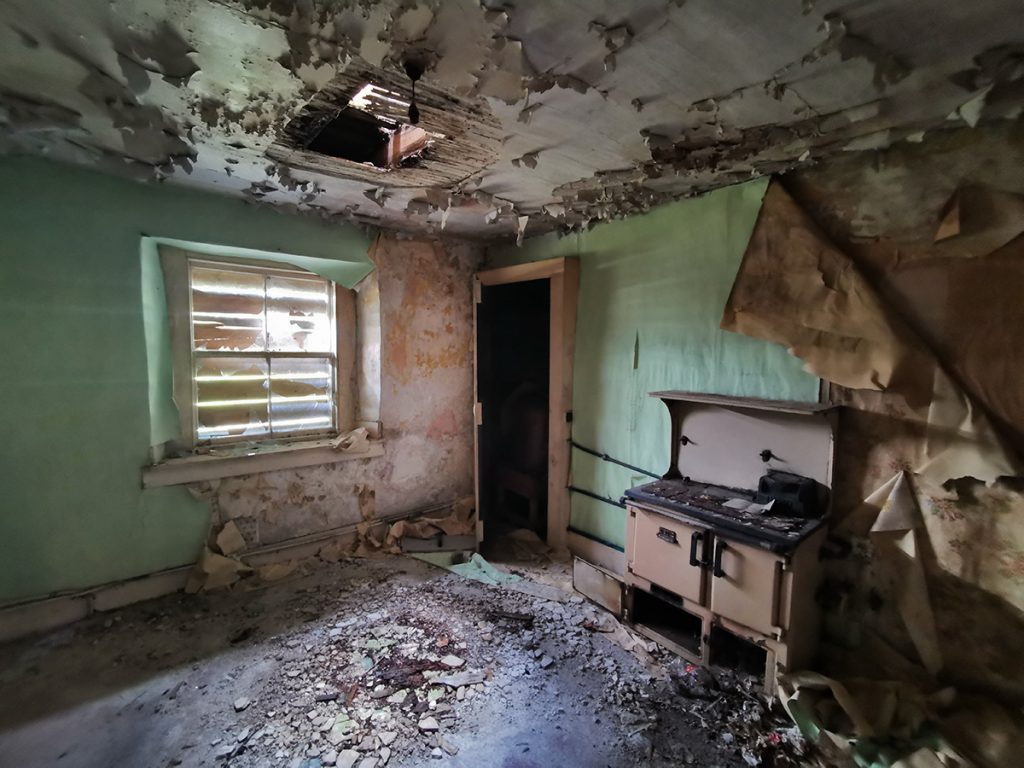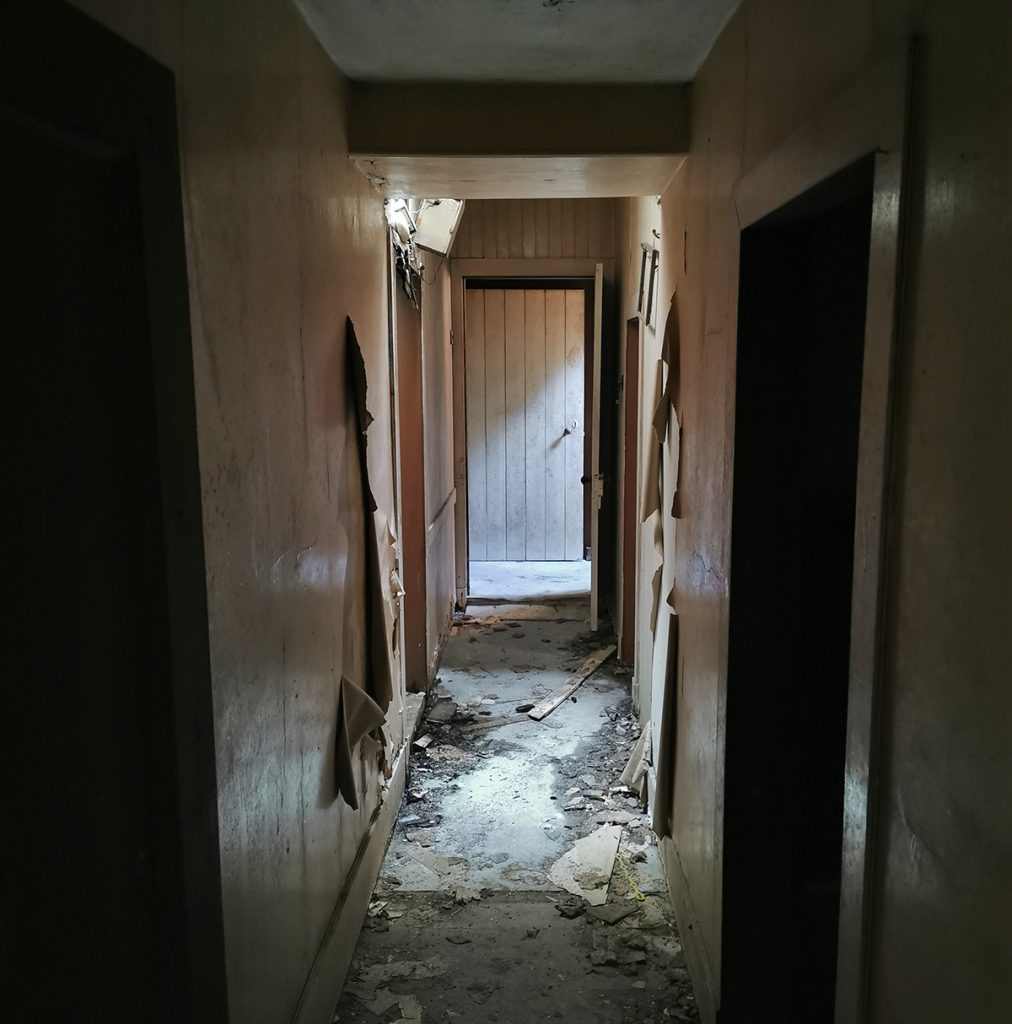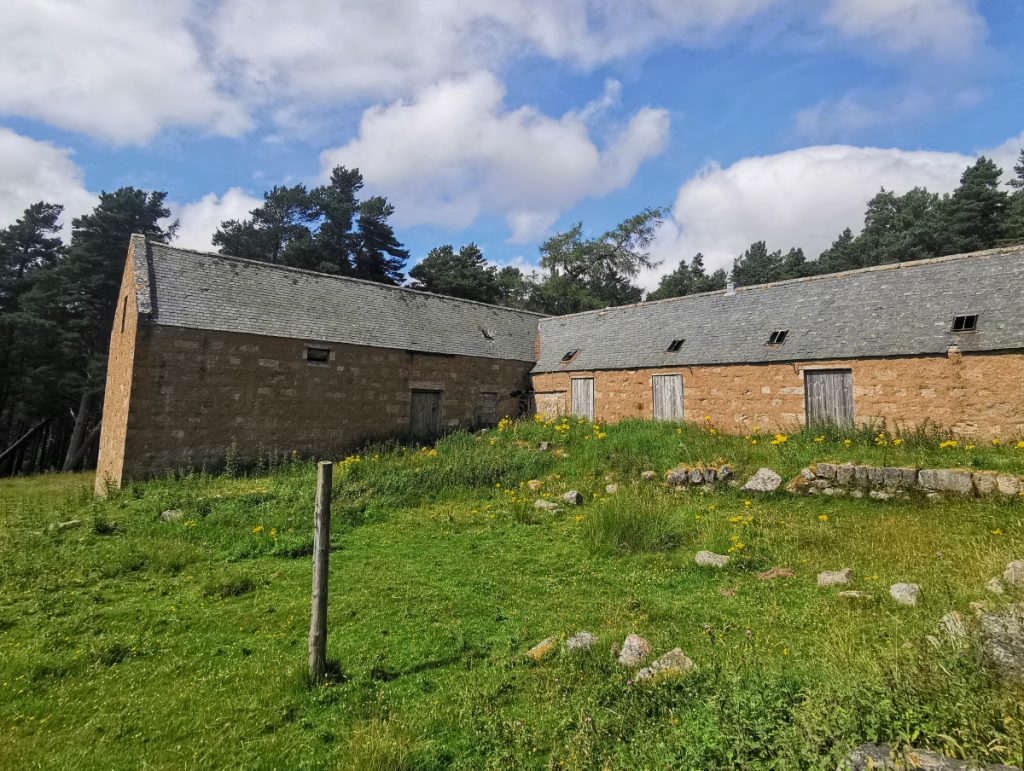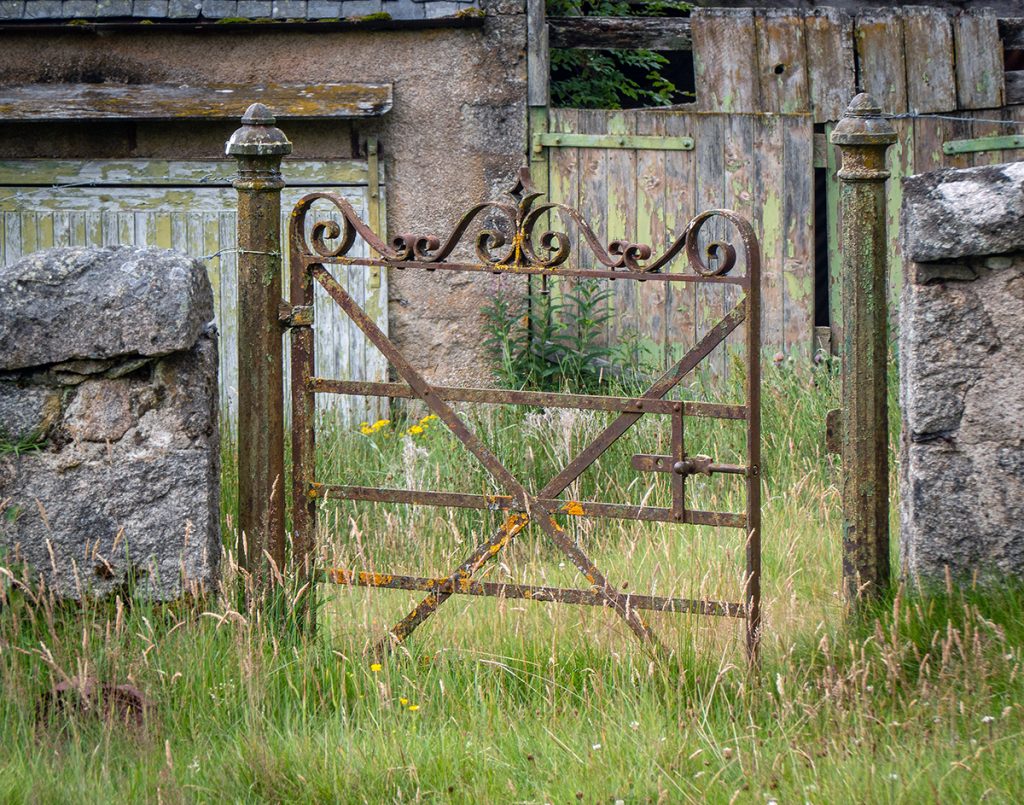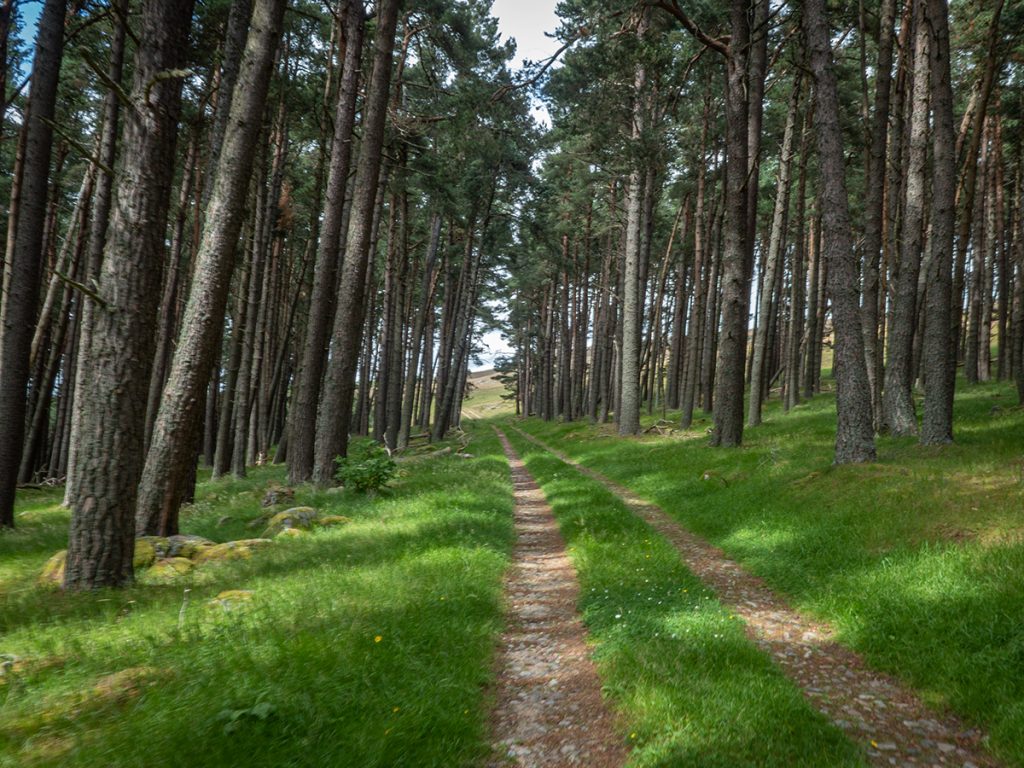 A swift descent down to the burn on the well-kept estate track, albeit loose and dusty despite recent rain, then the grind up the other side was interrupted by traffic – 2 range rovers approached. The track isn't that wide so I pulled in to the side, and looked up to give a nod to the passing driver who happened to be resident of nearby Balmoral, the Queen. I have some sympathy for her as a person, having various family troubles with her children and then her husband having passed in recent times, and this being her first time at Balmoral without him. For her surrounding organisation? Not so much. Apart from recent revelations about political meddling, their estate's patronage of victorian land management for sport, supports it as a desirable way of life for the 'landed gentry'; Prince Charles may talk about environmental issues but doesn't practice such in his own blood-splattered backyard, despite it becoming clearer that having huge swathes of land given over for grouse and deer is not going to be sustainable in the future. Glen Girnock's abandonment is partially on their watch: The Abergeldie estate of which it is a part, being leased to Balmoral for 'sport'.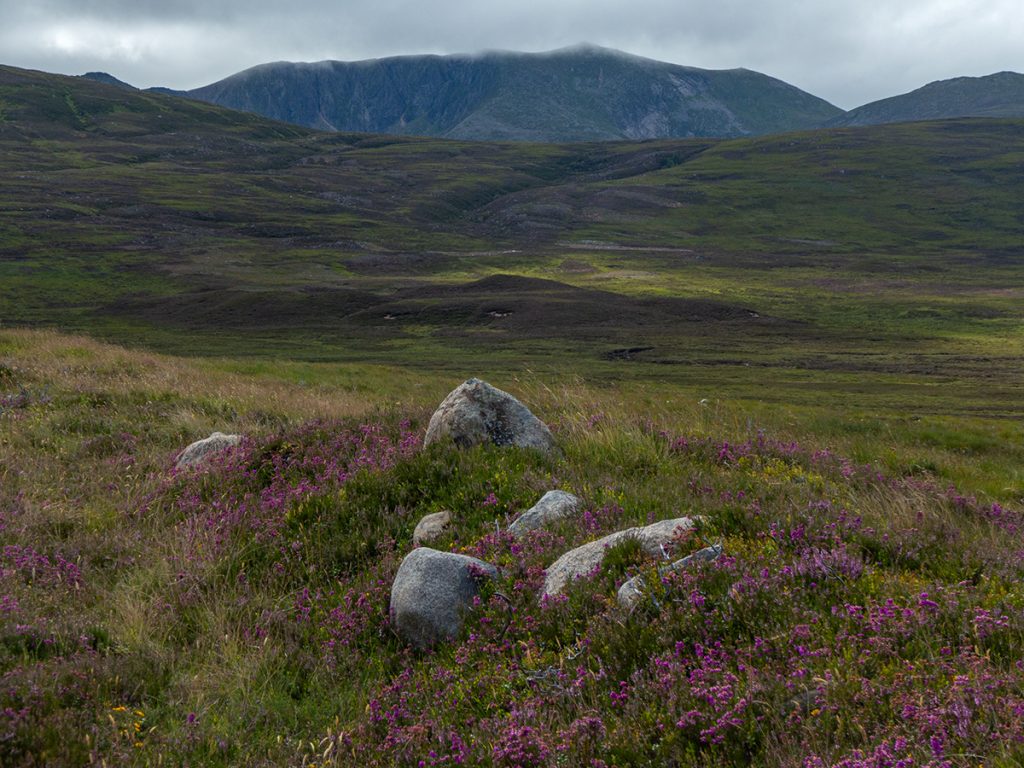 We passed Carn an Daimh, a craggy outcrop overlooking Inchnabobart, entered Glen Muick, then began grinding out the long ascent through the forest at Craig of the Linn.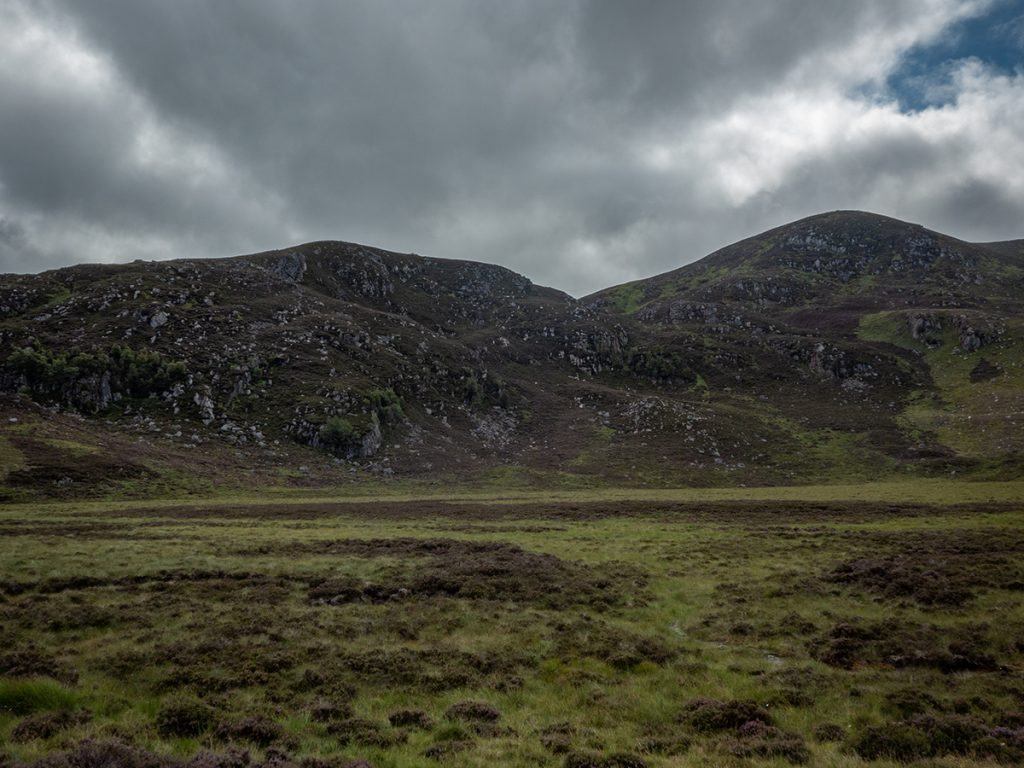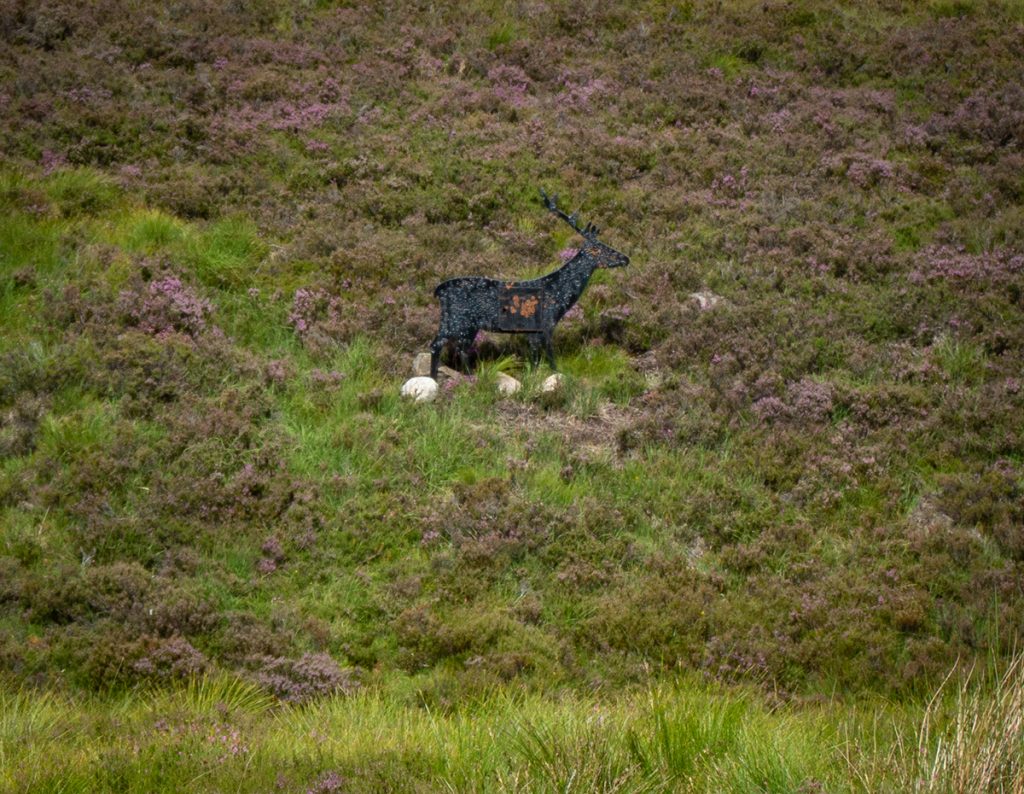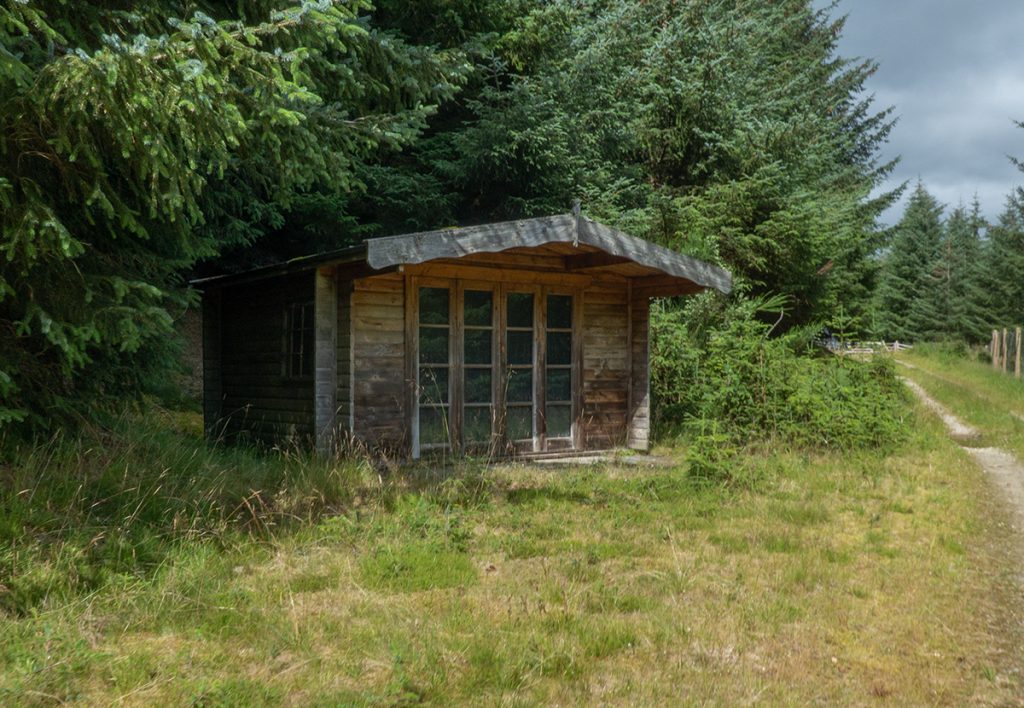 At Craig of Loinmuie, we stopped briefly at a curious hunting cabin, picked some blaeberries, then reached the edge of the woods where a path tracks the edge. Initially it was boggy heading through grass but becoming rocky and heathery.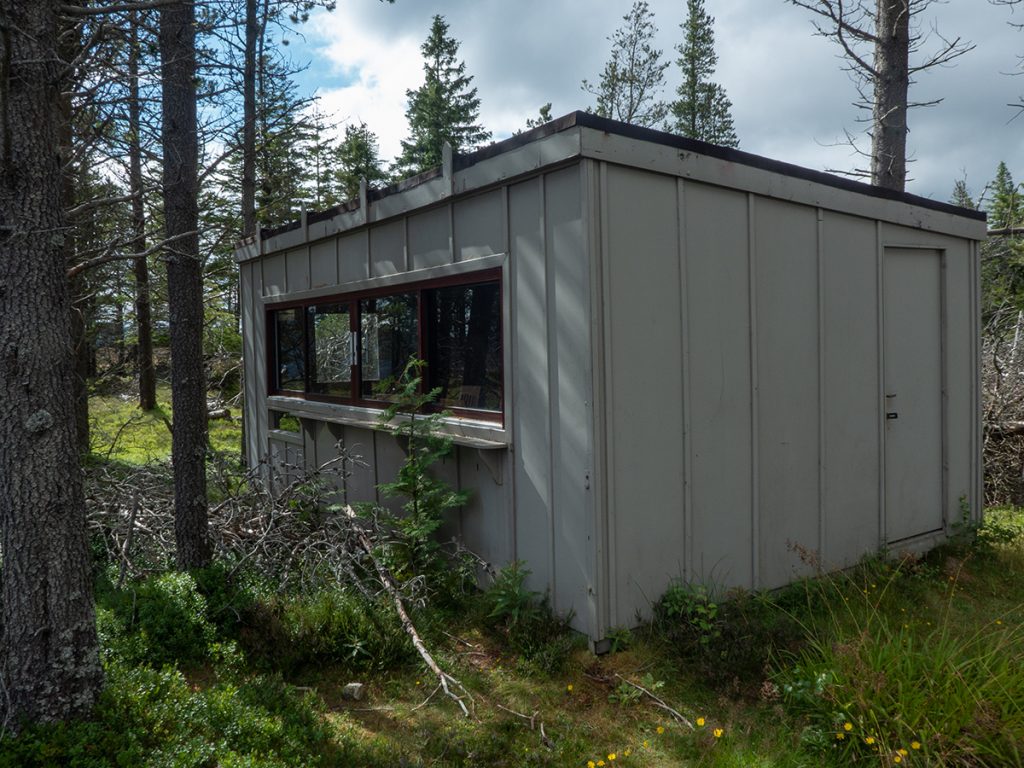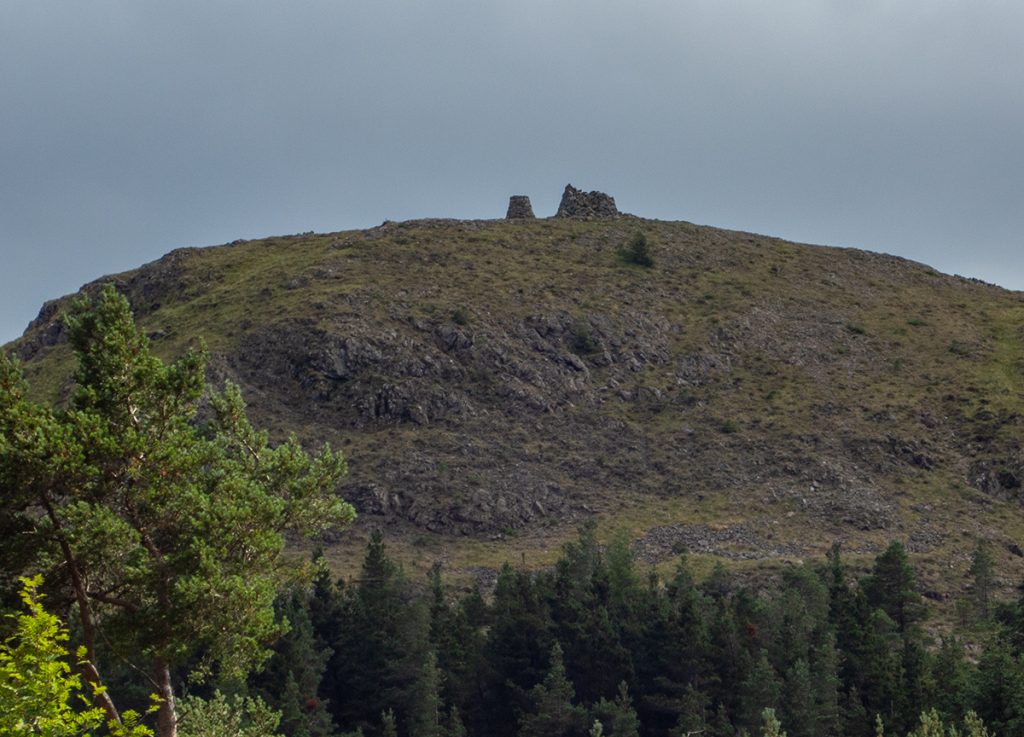 The heather was out in full bloom and the descent is pretty nice, rocky singletrack with a few small steeper bits, before heading back into the woods and a winding landy track down to Loch Ullachie.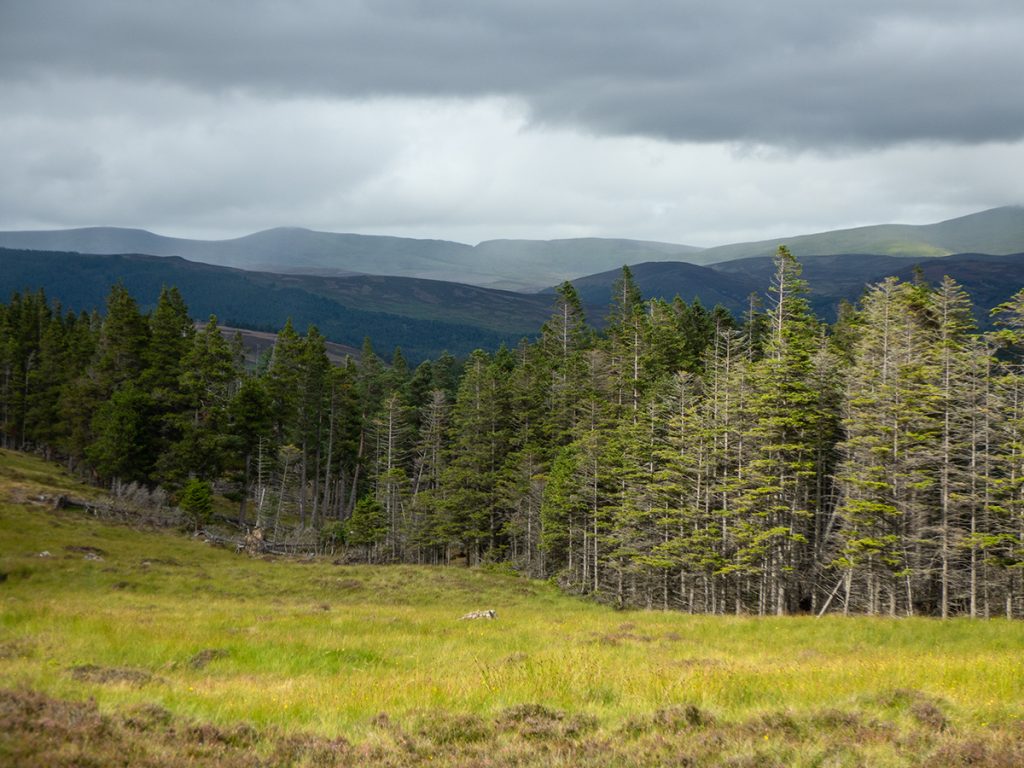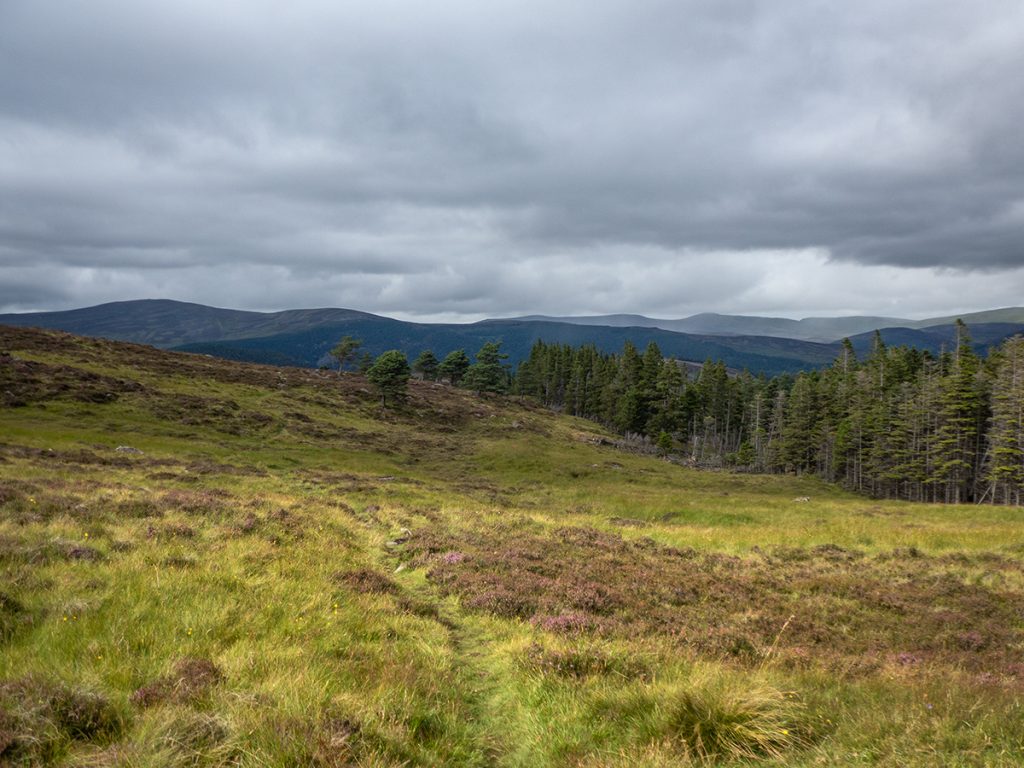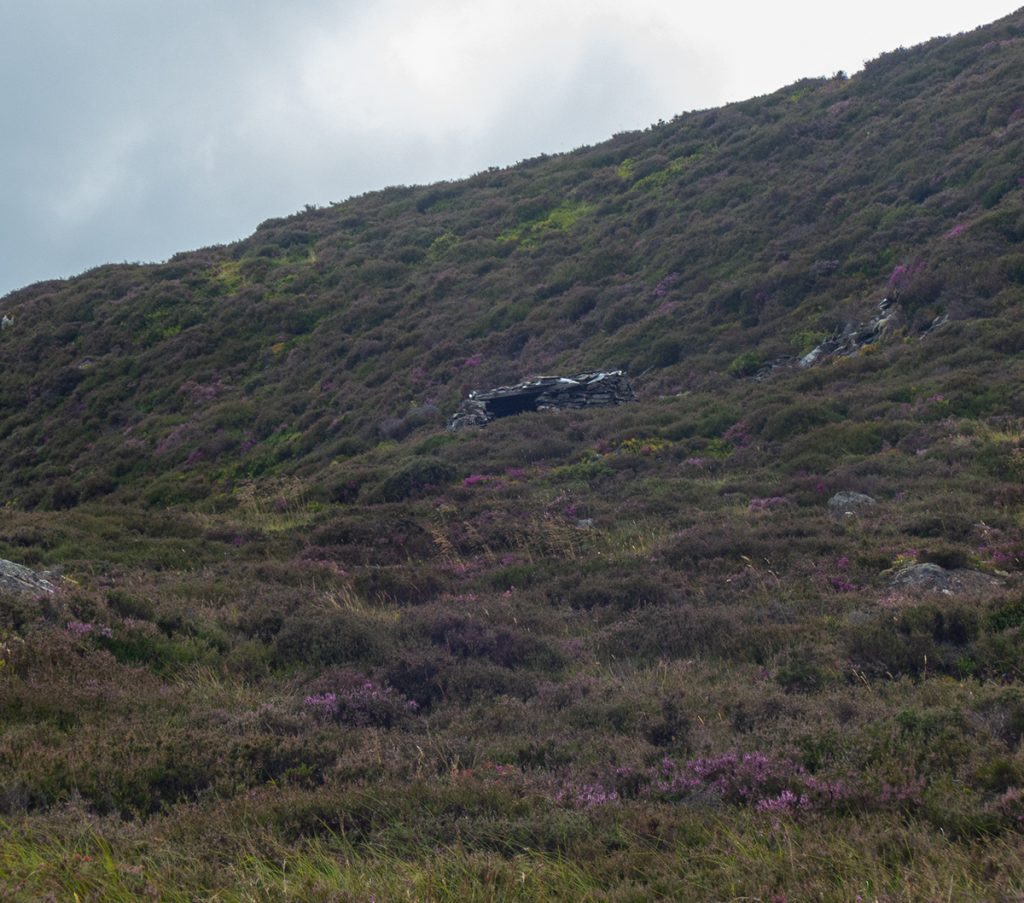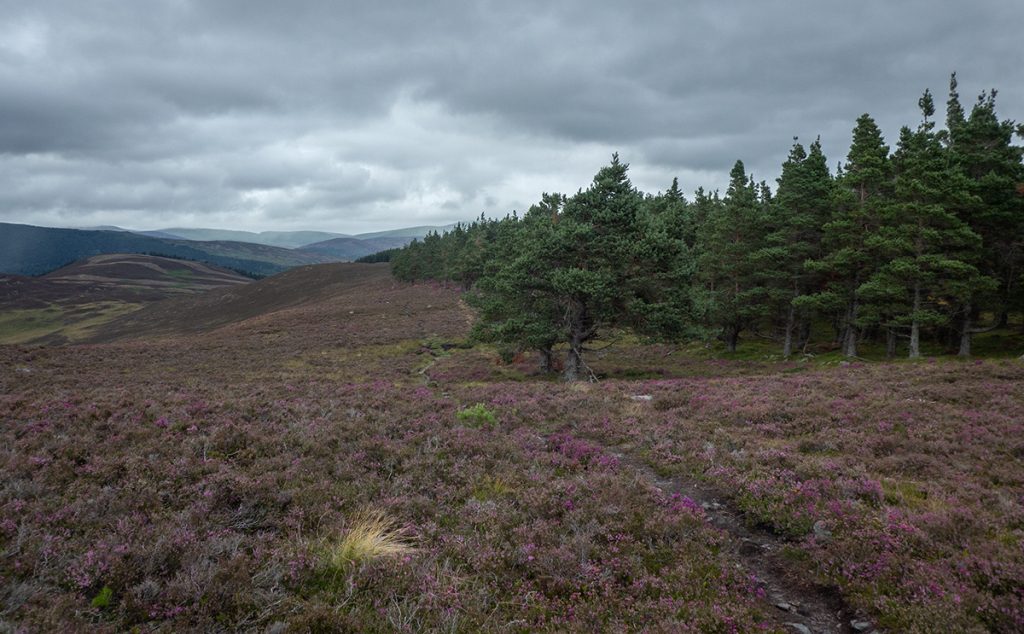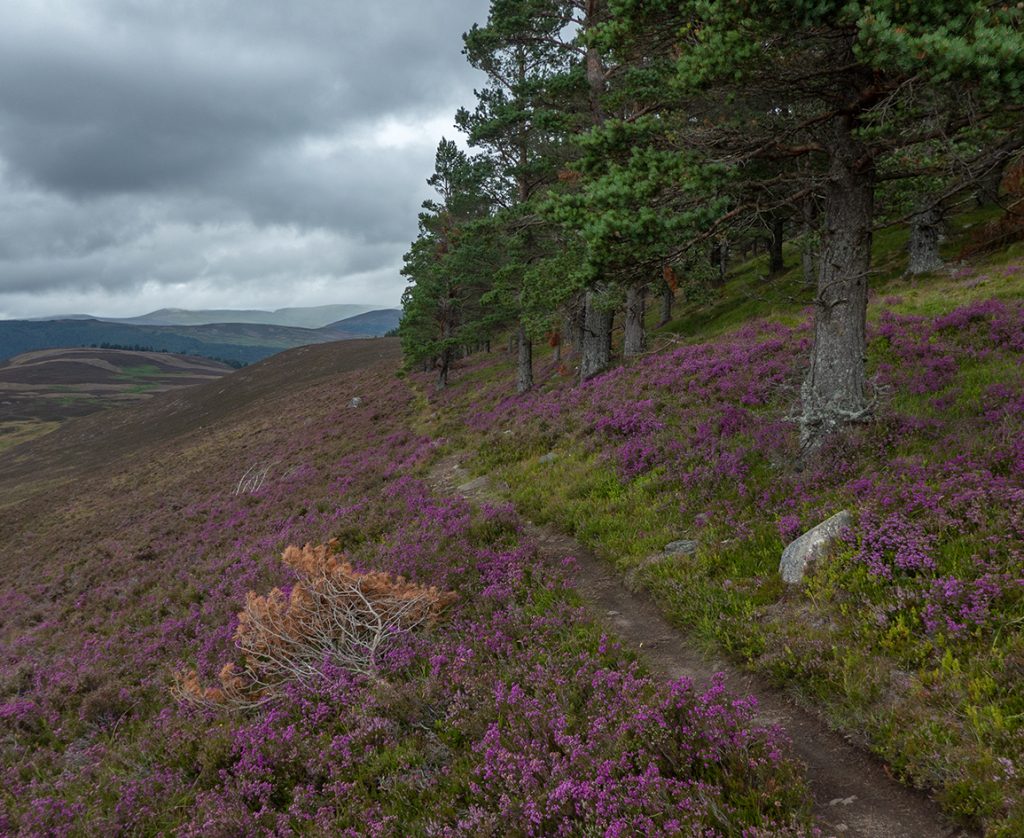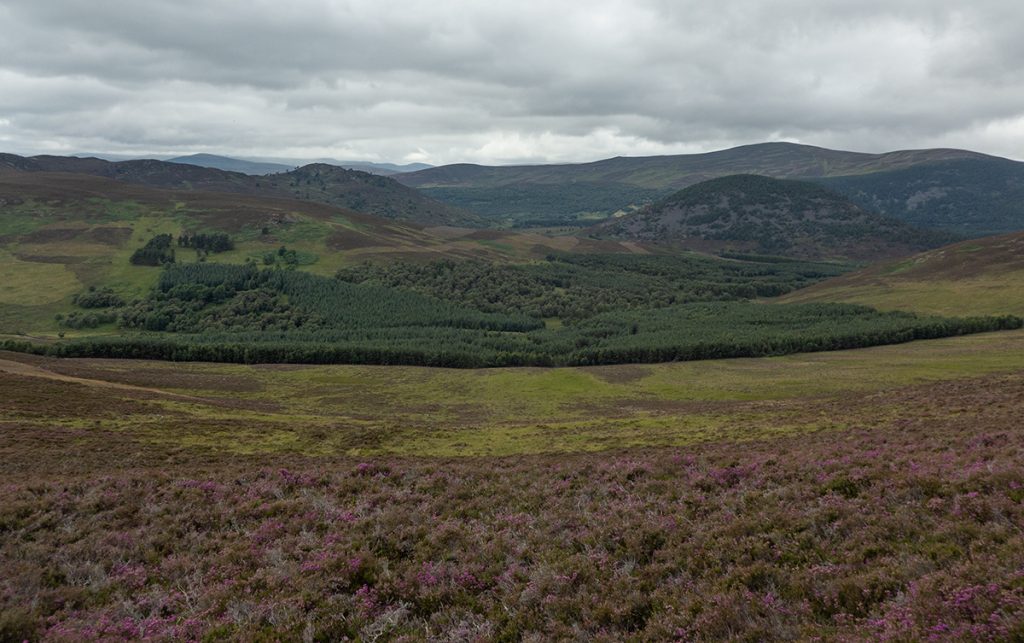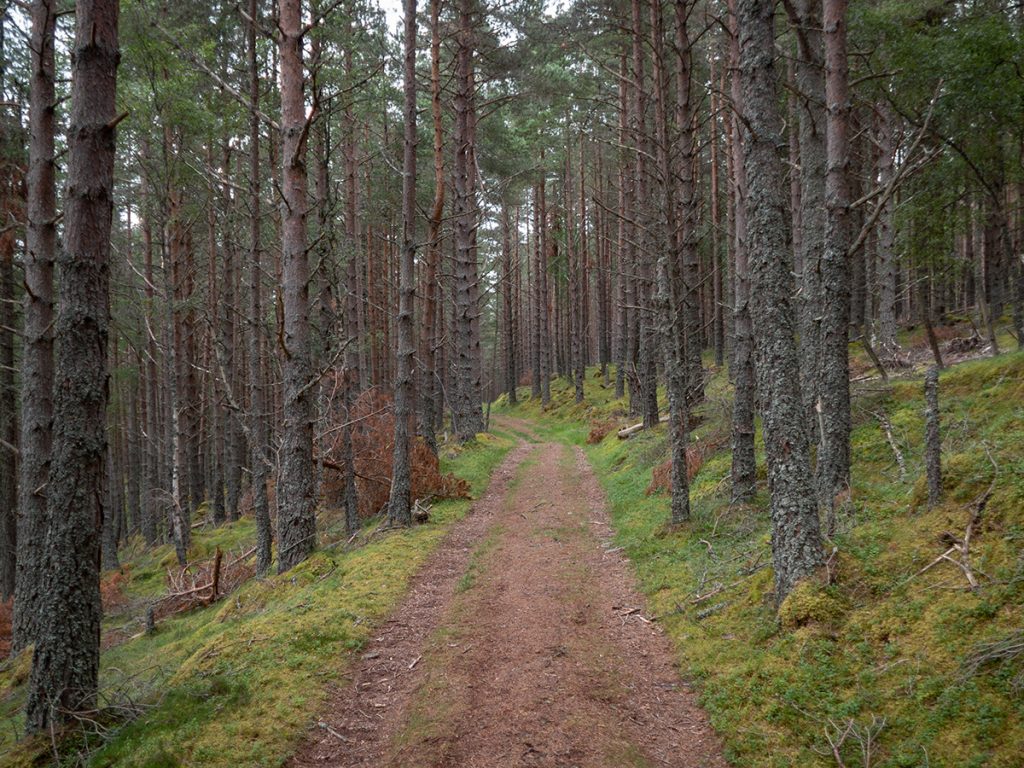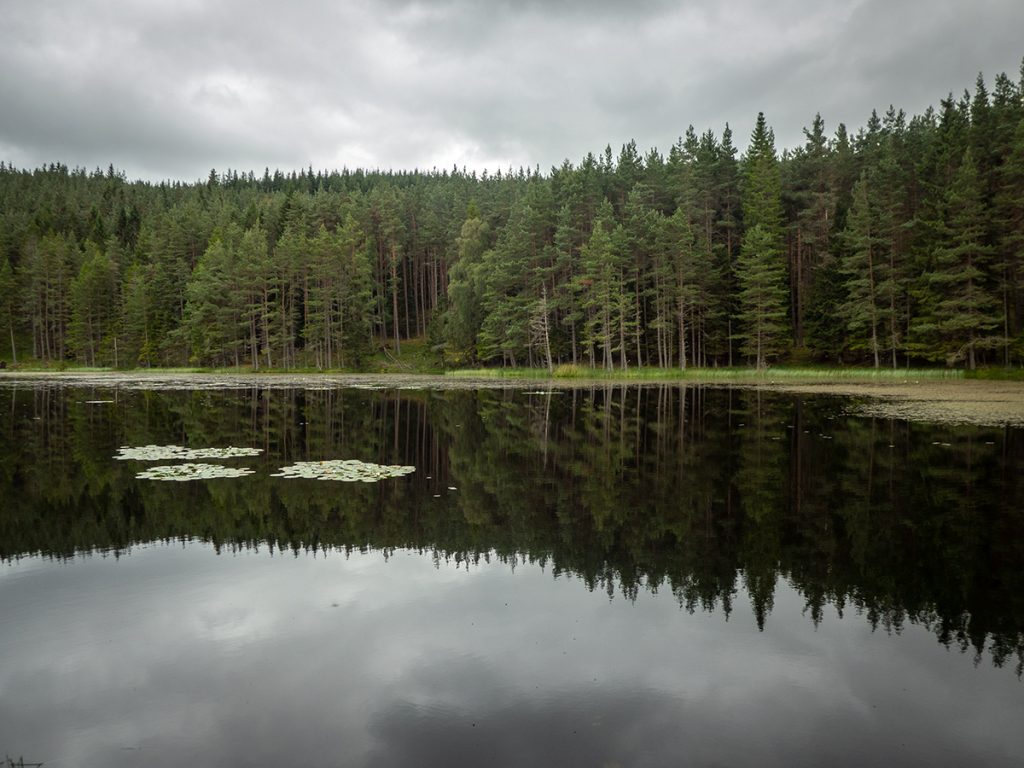 Across the road we threaded through lush ferny woods, which are criss-crossed with thin paths, mostly unmapped, and at this time of year becoming fern-bound. The track spilled us out onto the riverside track near Polhollick and we returned the way we'd been earlier.