A long overdue visit to Clachnaben on mountain bike, that would take in a few previously visited parts but also some exploration of new trails to link it all together.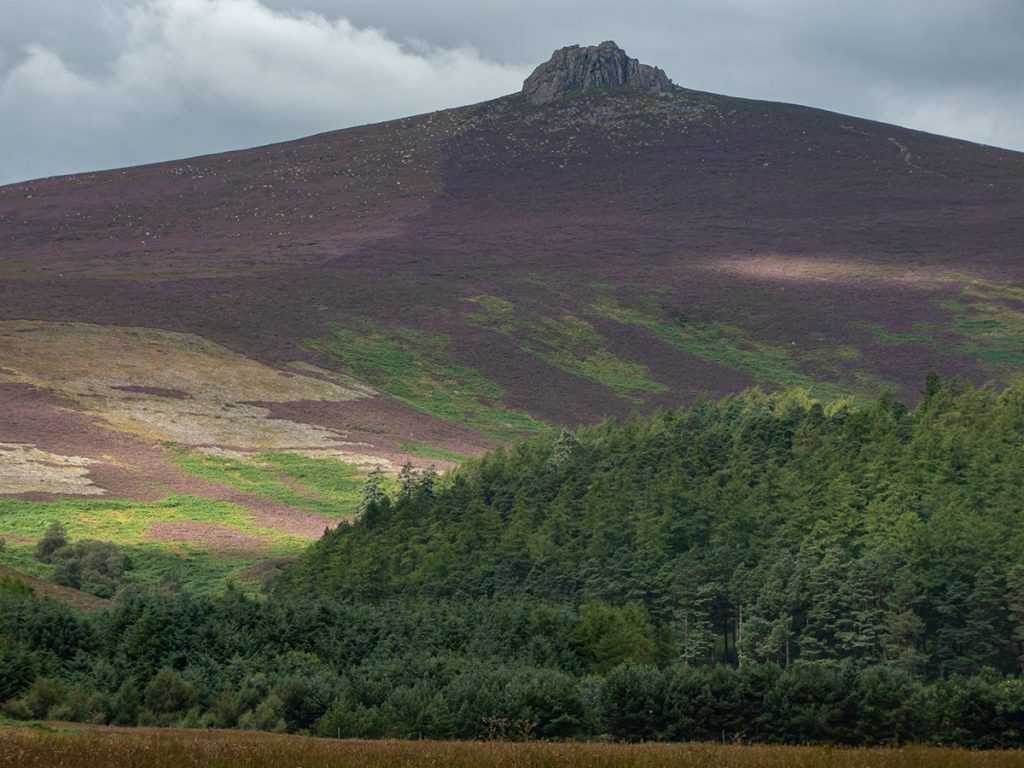 We whizzed down Glen Dye to Charr Bothy, hindered only by a number of locked gates. A quick nose around the bothy then the first navigational decision of the day: whether to ascend to the Clachnaben ridge via the nearby trail (steep > flattish > steep) or continue further along the glen slowly ascending then a slightly shorter but still steep ascent along the Burn of Badymicks.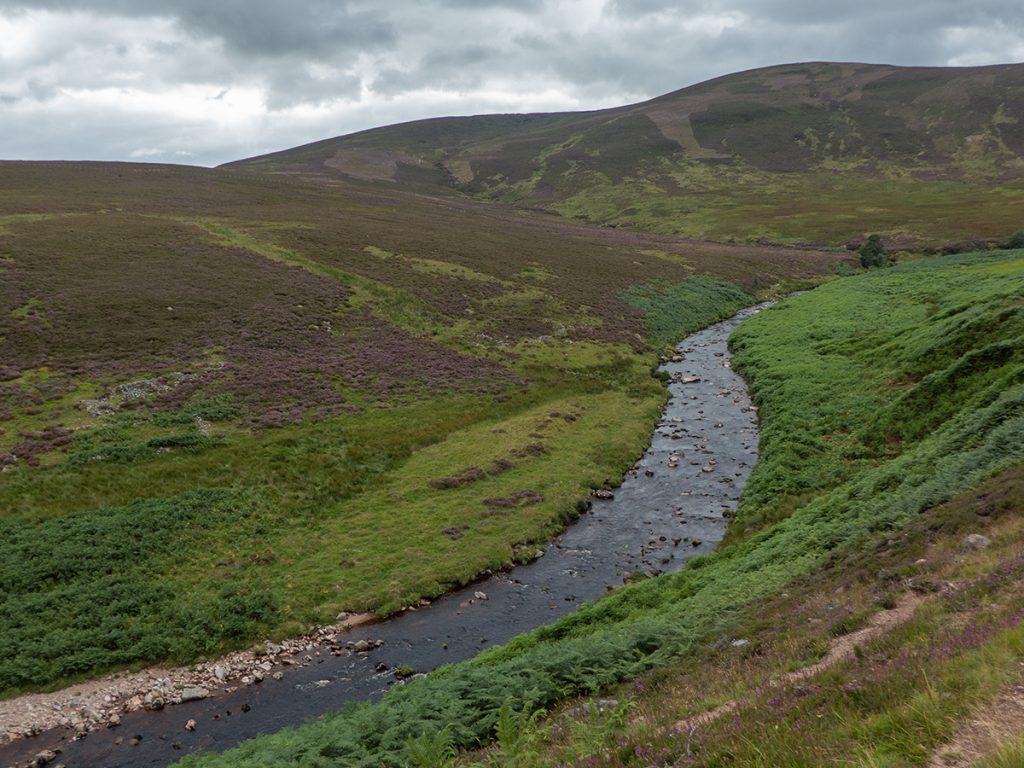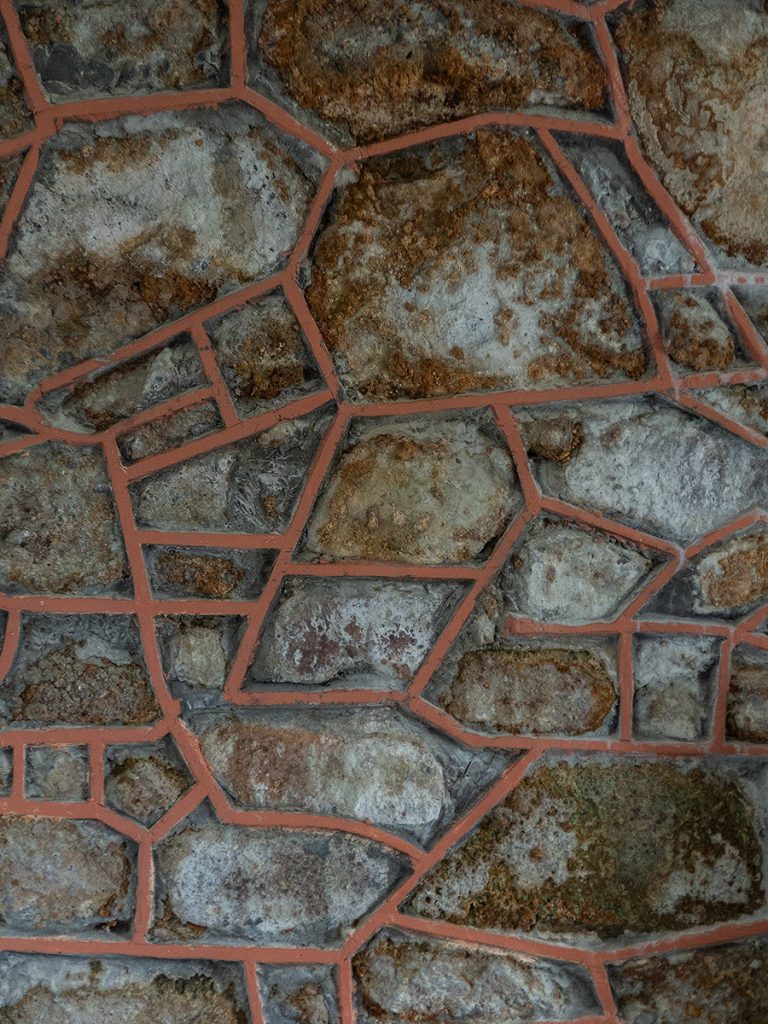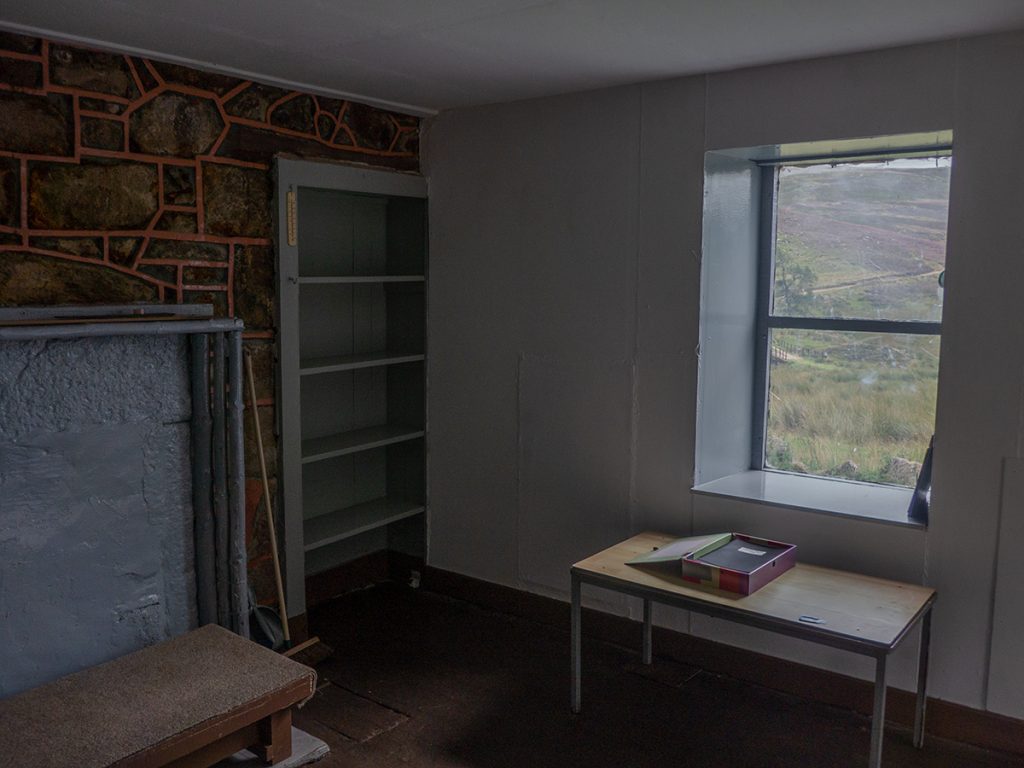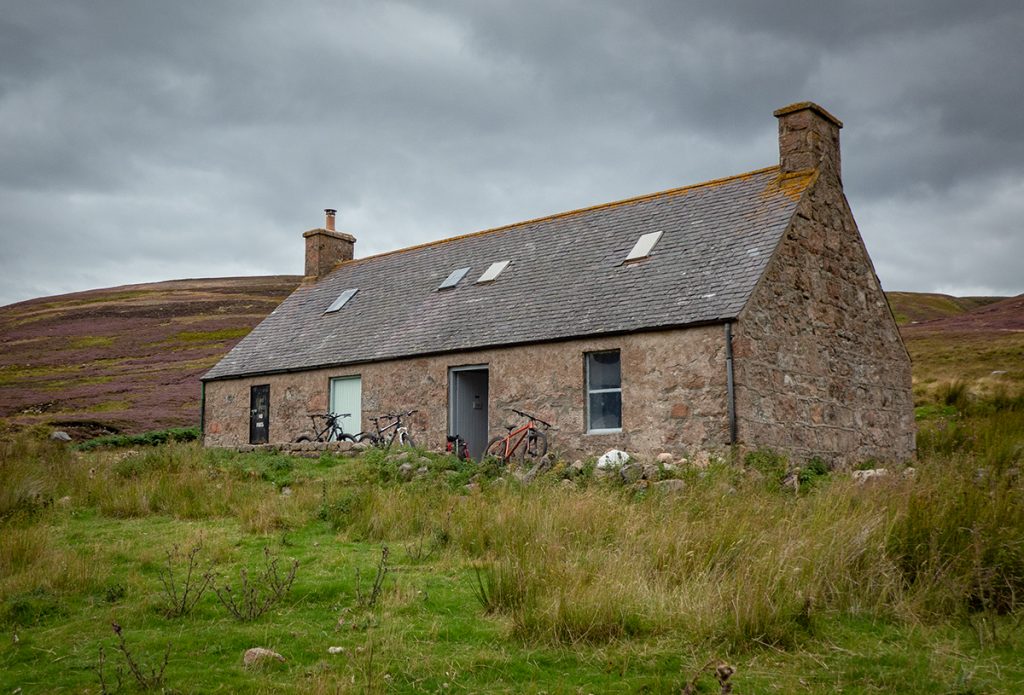 We chose to head further up the glen. I noticed various fragile plank "bridges" across the Water of Dye, perhaps temporary routes for deer stalking. I checked out the hut where the Burn of Badymicks joins the Dye, perhaps a useful shelter but not today, my appearance at the door creating a flutter of nesting birds inside, I quickly retreated.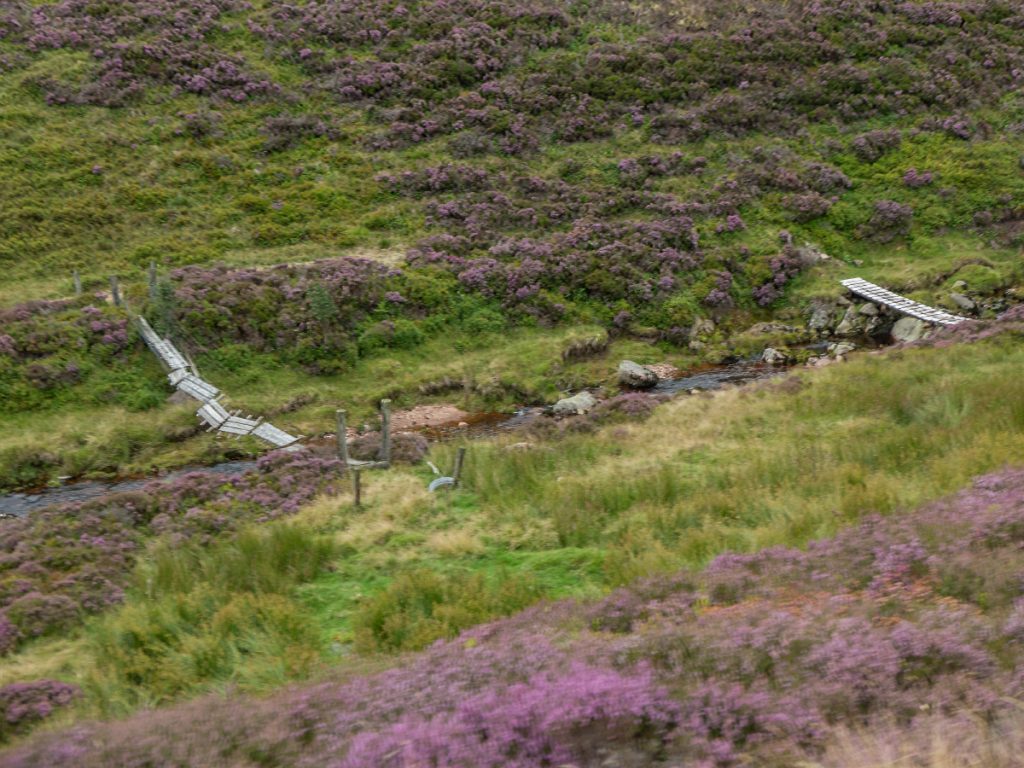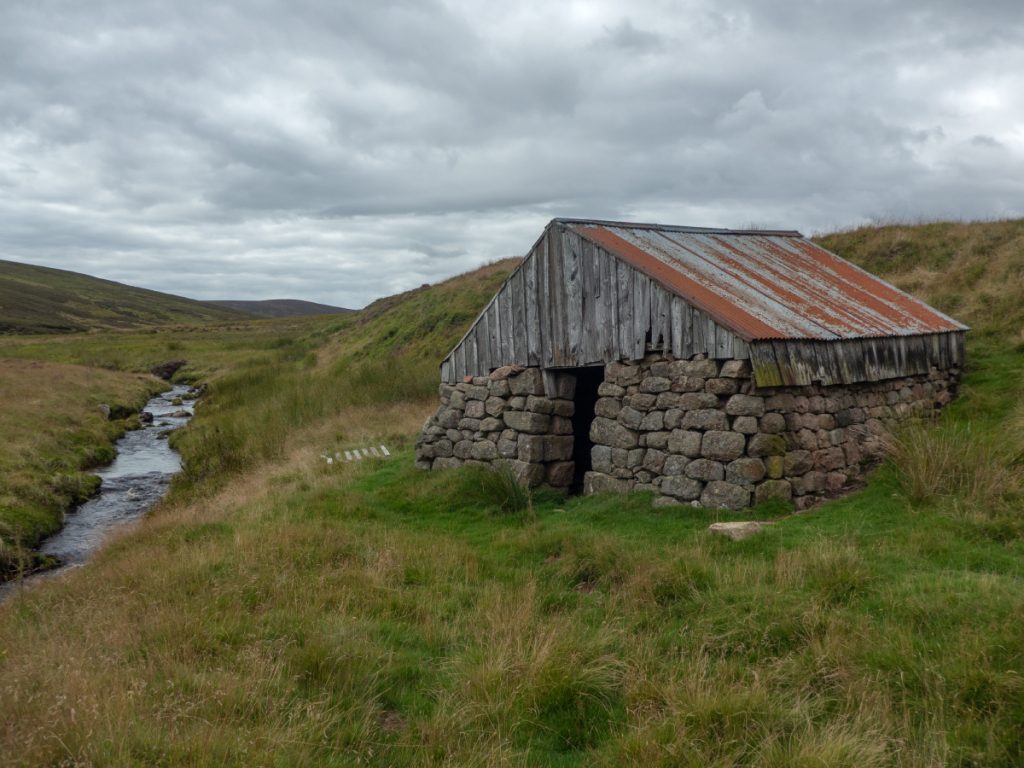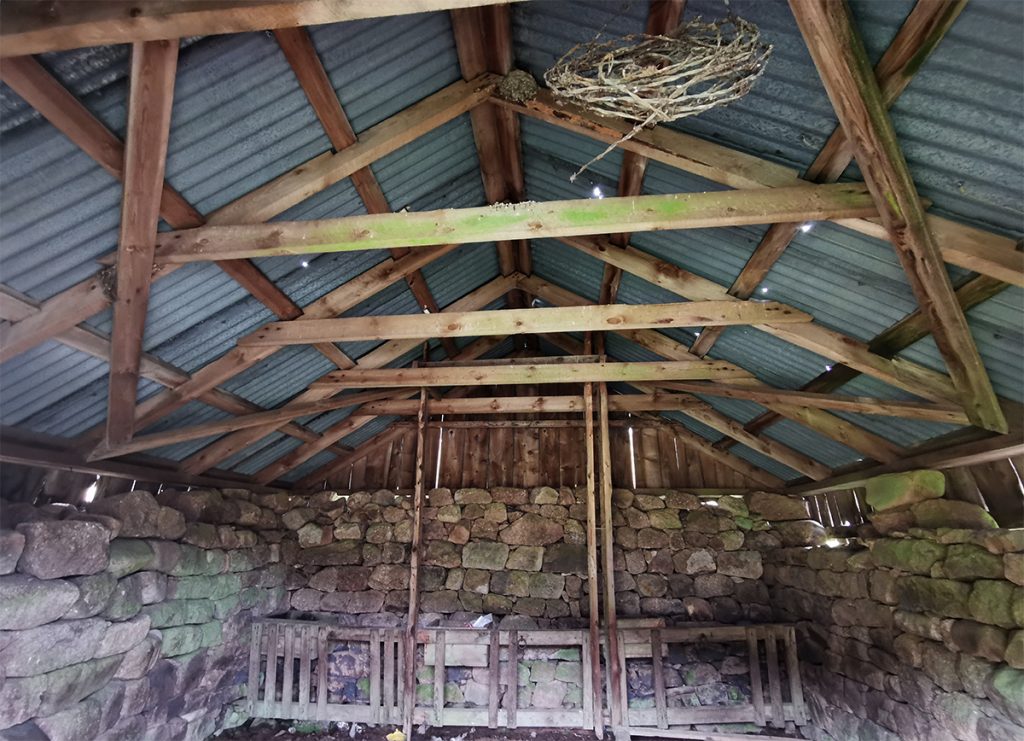 The climb up to the Hill of Badymicks is a relentless grind but I resolved to do it without walking and other than a few seconds to snap a colourful caterpillar this was achieved, the minutes gained on my companions allowing for ne to catch my breath while scouting for cloudberries.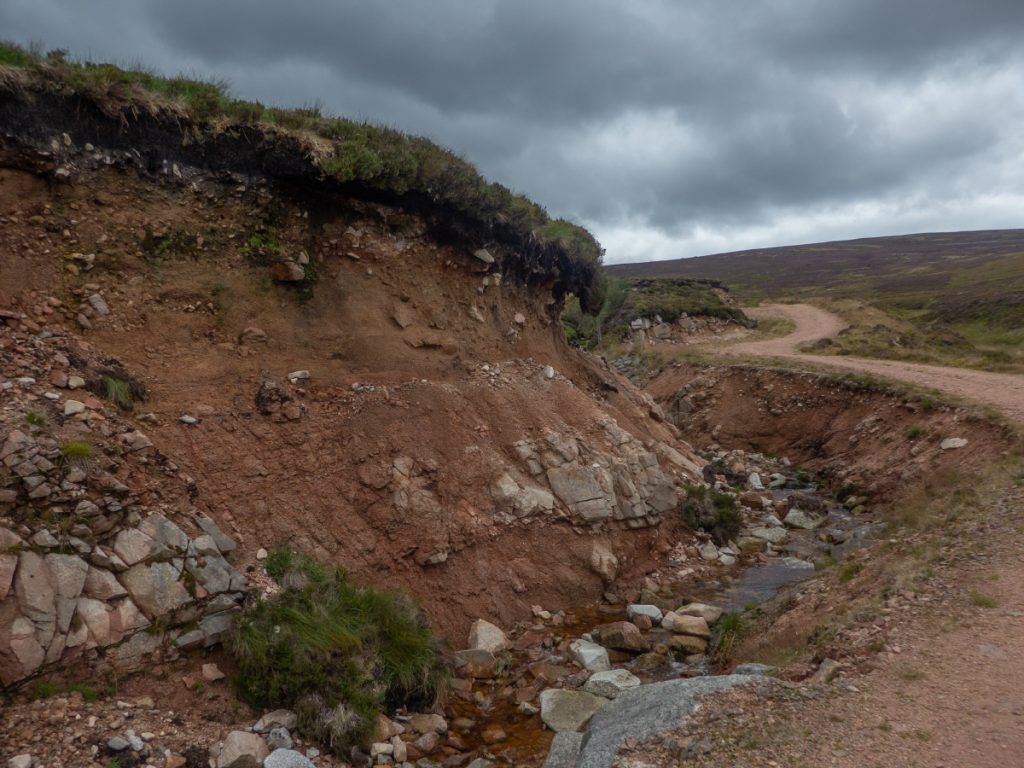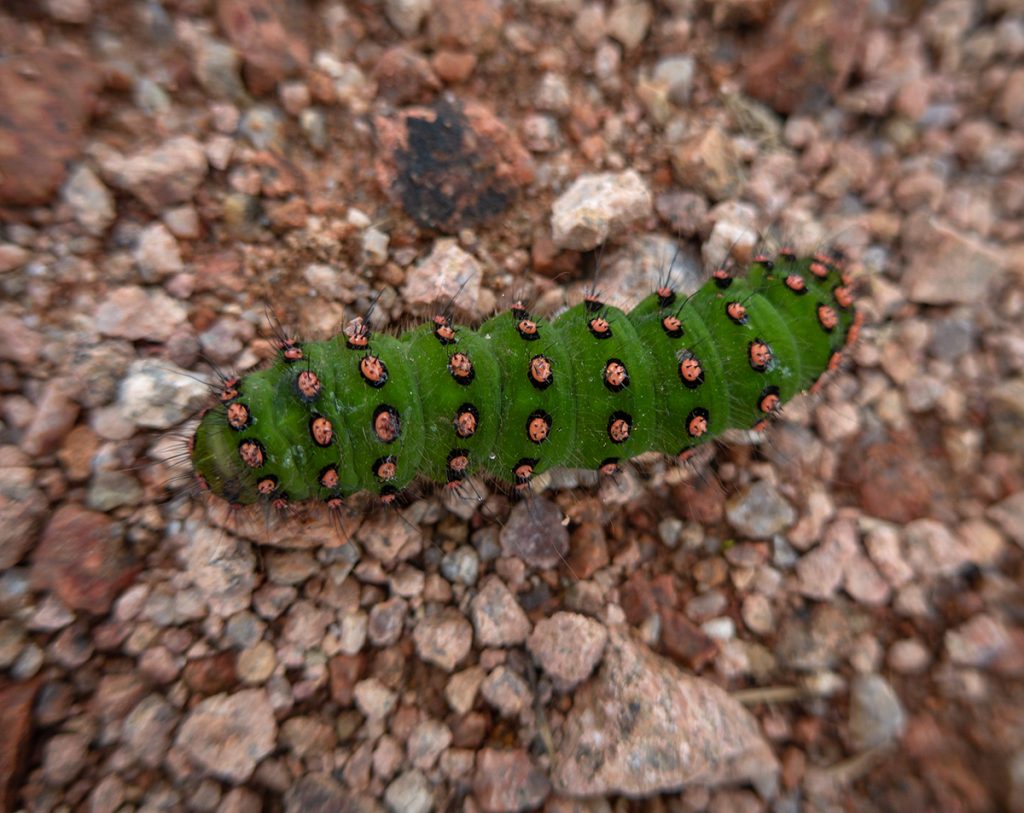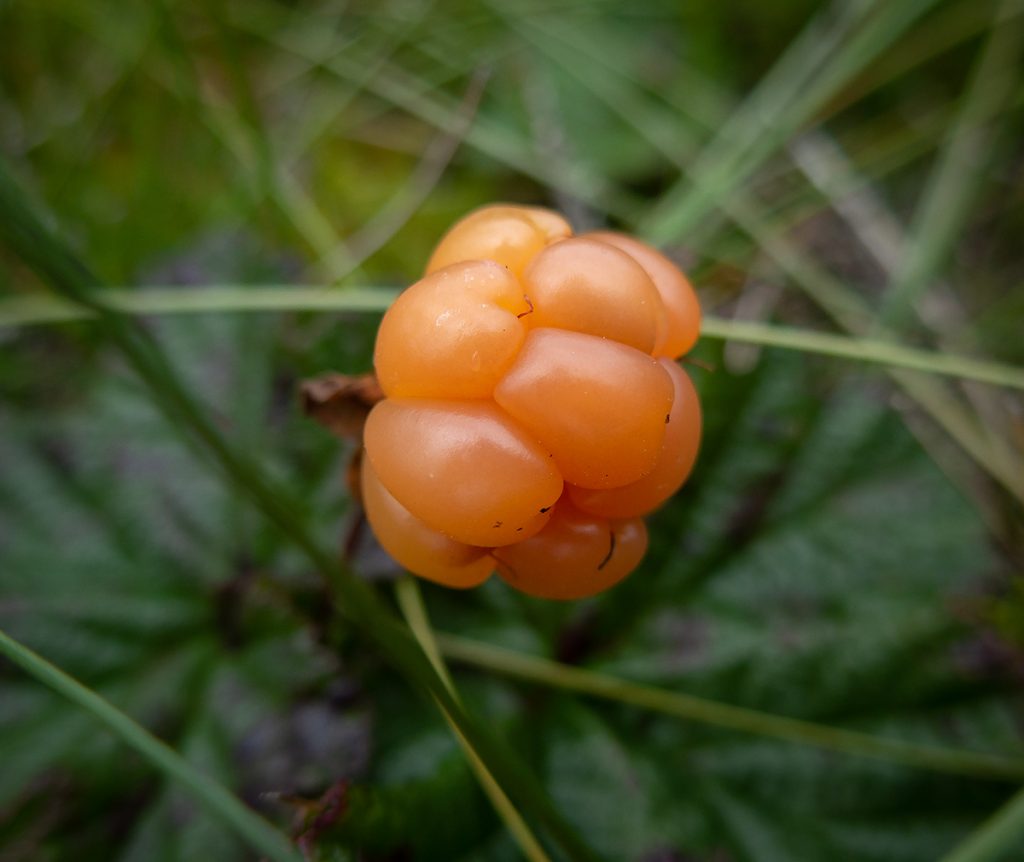 The advantage of this way up is that there's a hut nearby, this I think is for grouse hoi-polloi, a nearby locked and far posher hut for the blood-soaked money to bray and hurrah.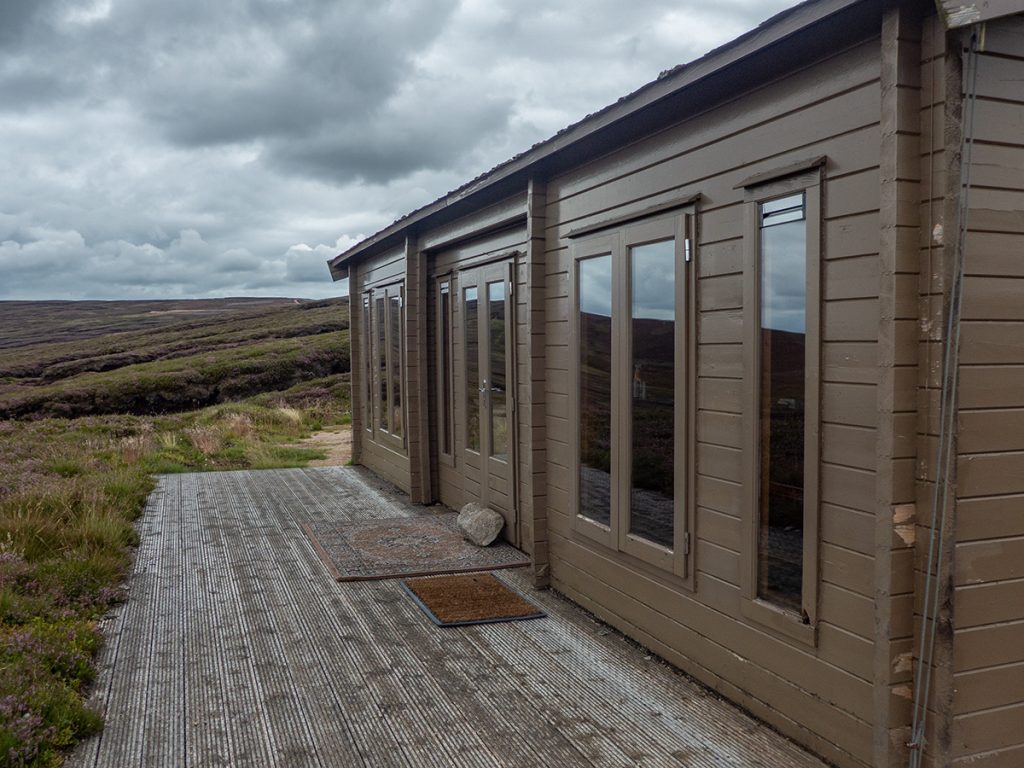 We also get to traverse the bleak moonscape heading east; tufts of eroded peat many thousands of years in the making, blasted through by a winding road, punctuated by markers to butts within a few yards flopping distance for the ruddies flopping out of wank-panzers.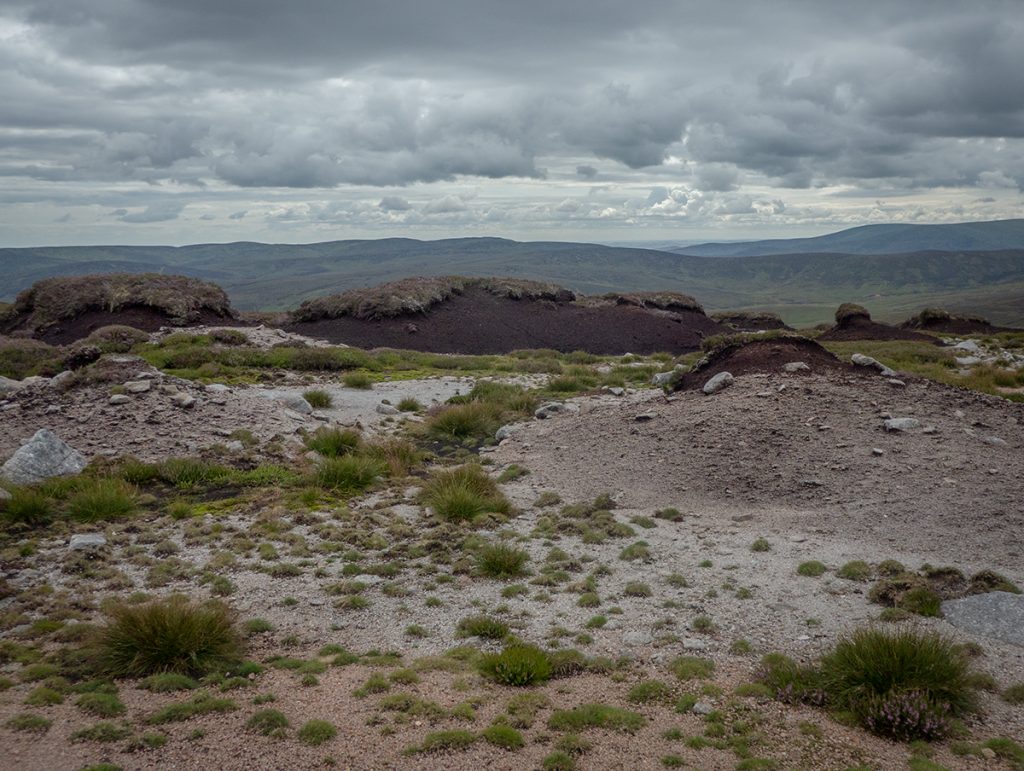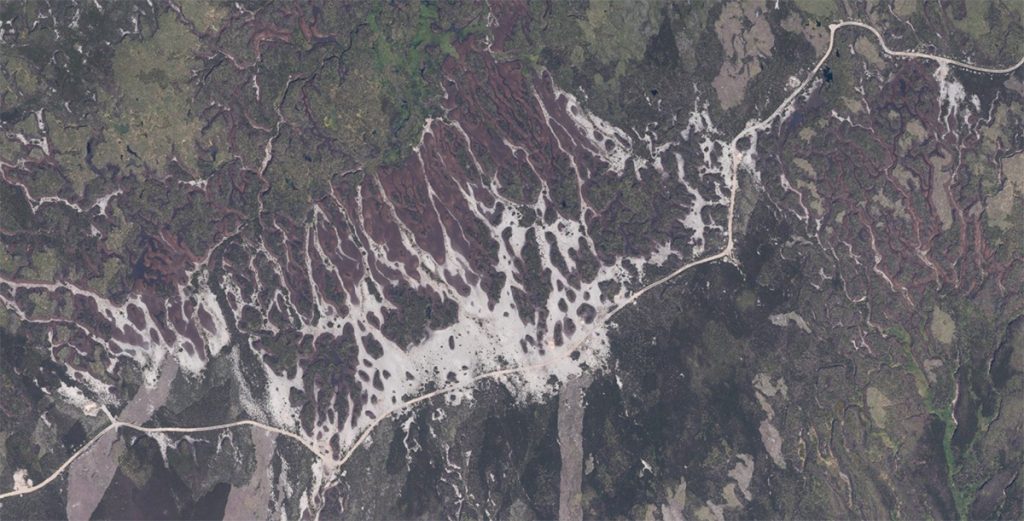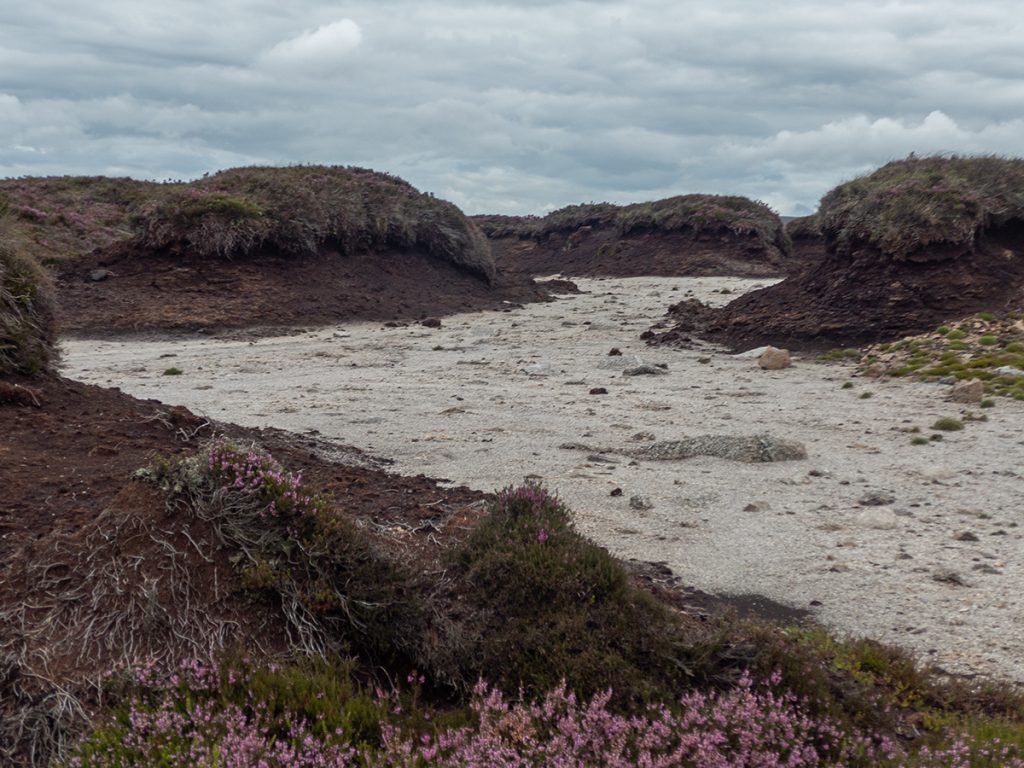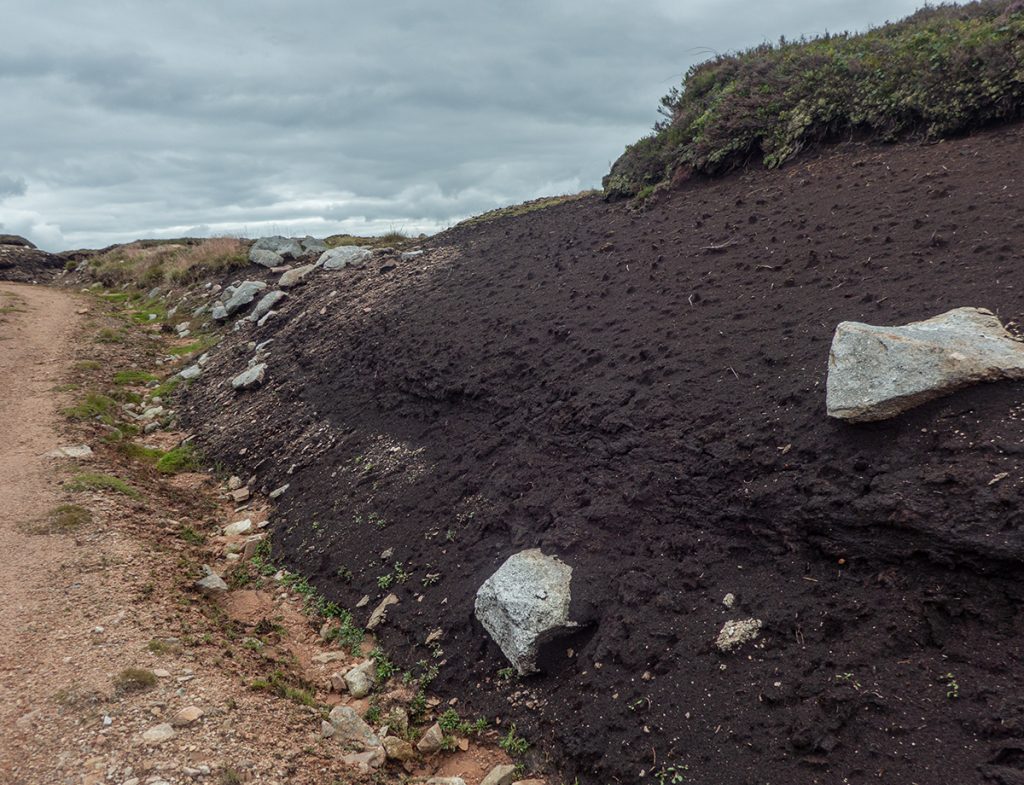 At Clachnaben tor, there were quite a few walkers in evidence. Most mtb'ers will just plow down the 'tourist' path to the east, but it starts off a series of steep steps and rocks, and is busy so I'd thought it better to take the north-east path heading to the top of the Slack of Dye, then down the slack. I knew the slack was ferny in summer and could see a green copse at the bottom end. There's another path I'd never been on to the north – contours show a steep start, and strava heatmap showed a small amount of bike activity. A brief foot recce showed it to look alright, so down we headed committed to the venture.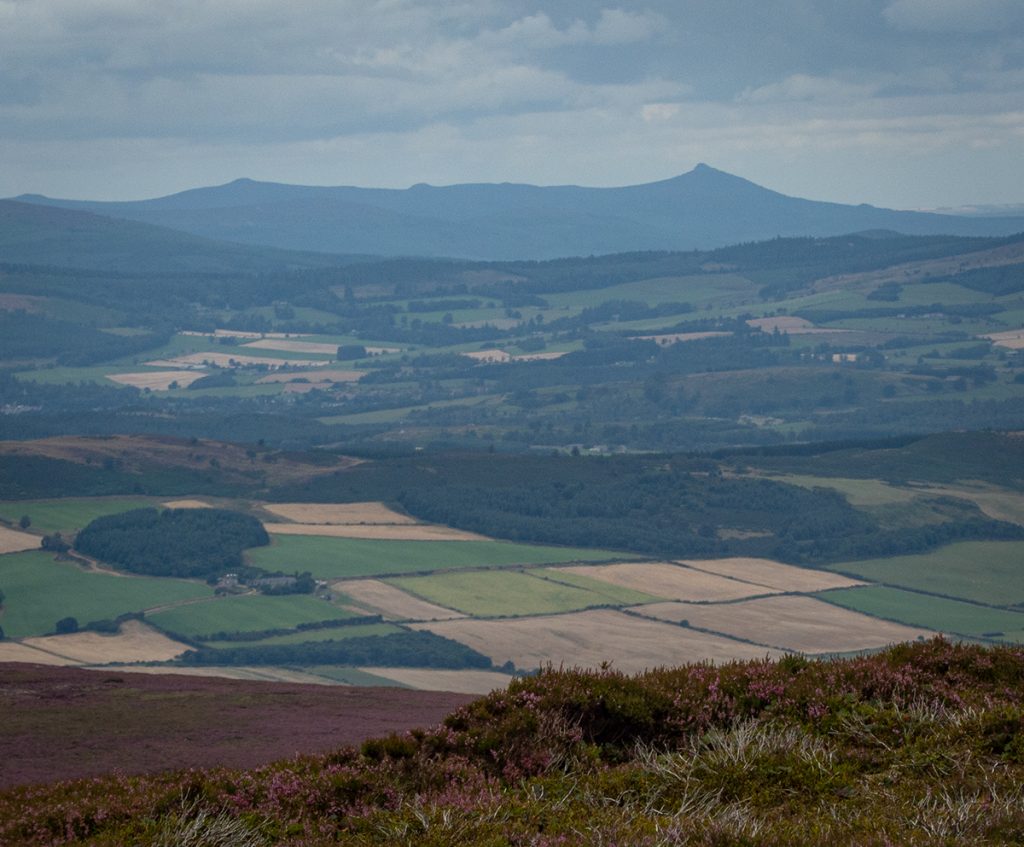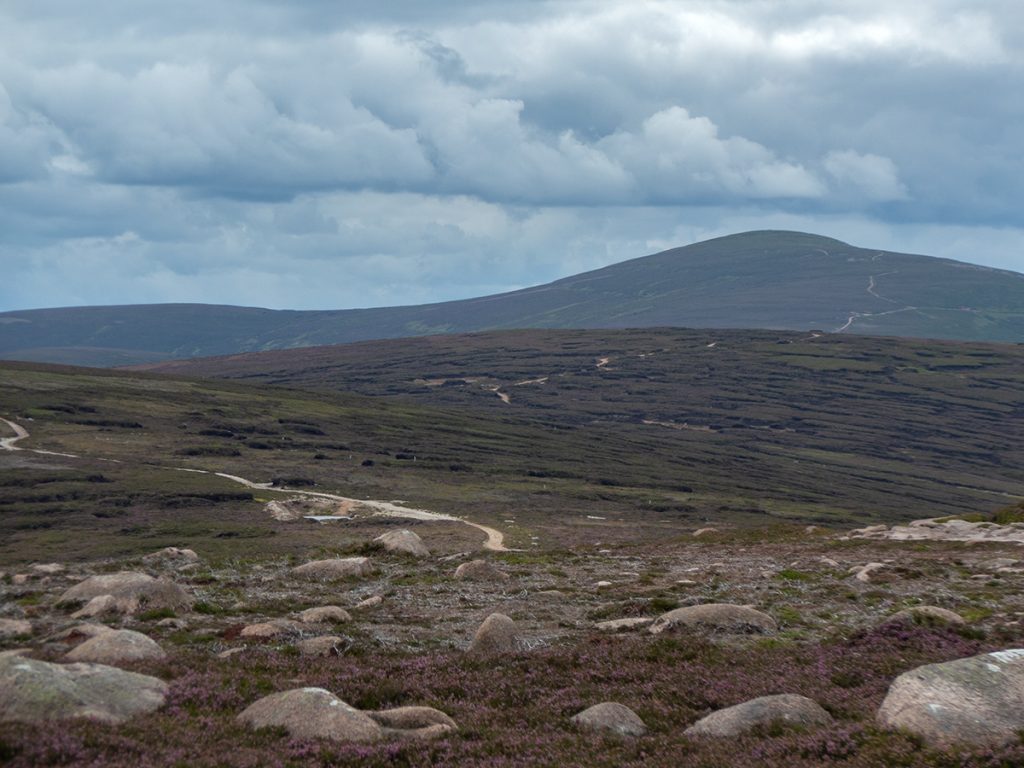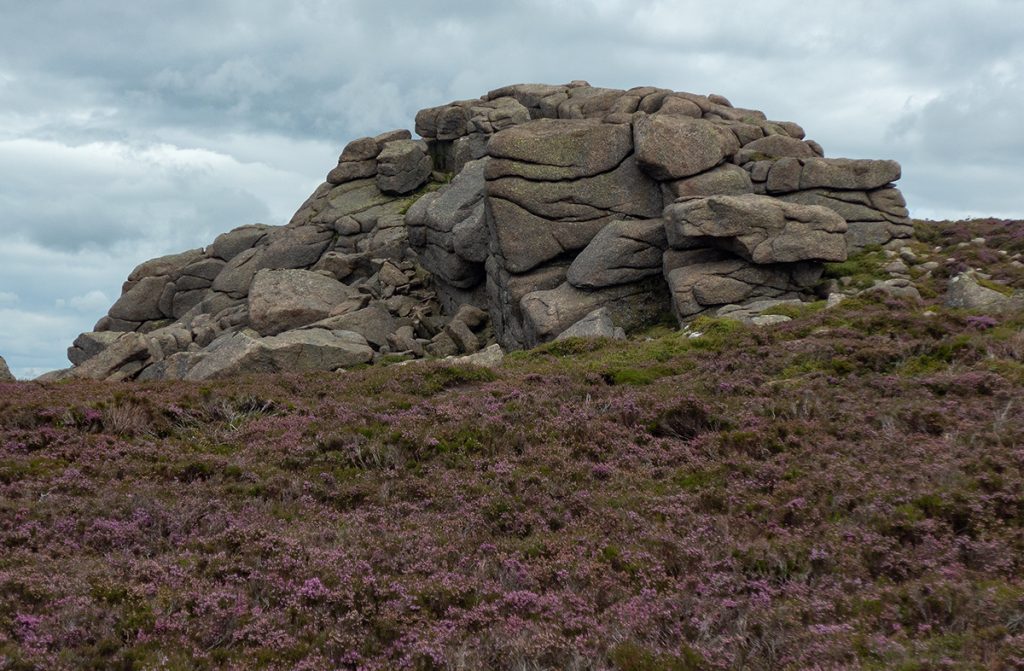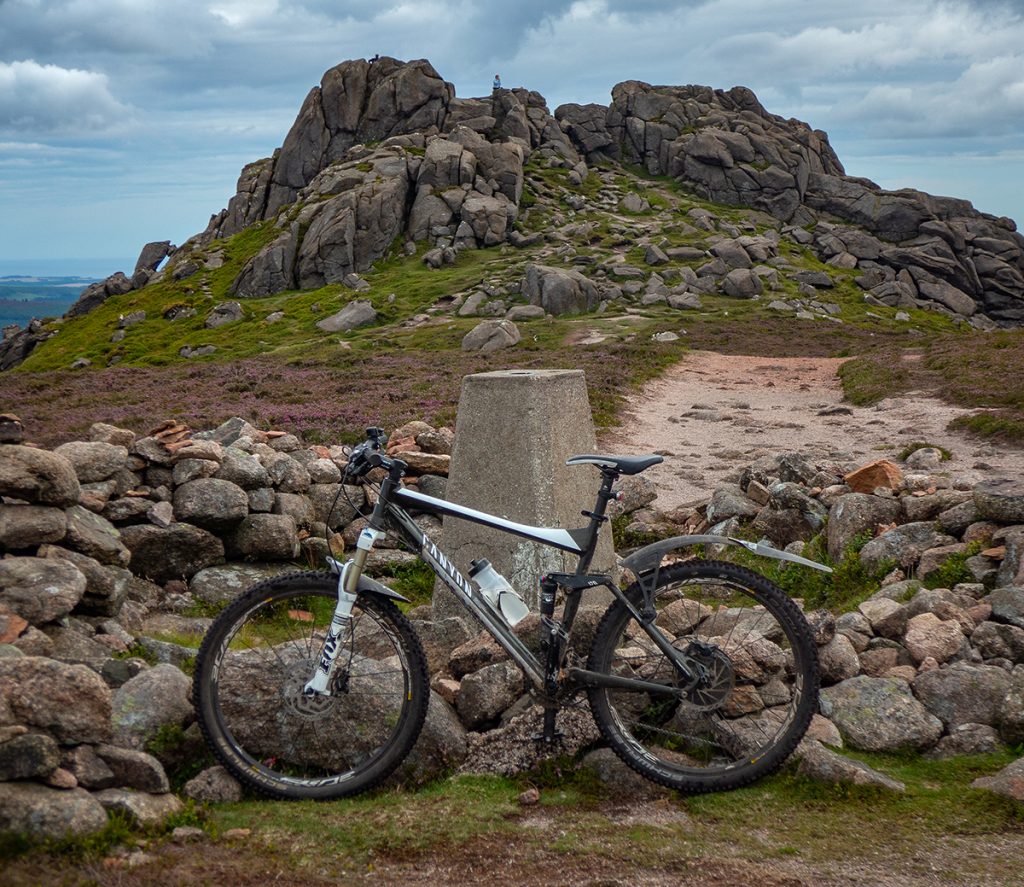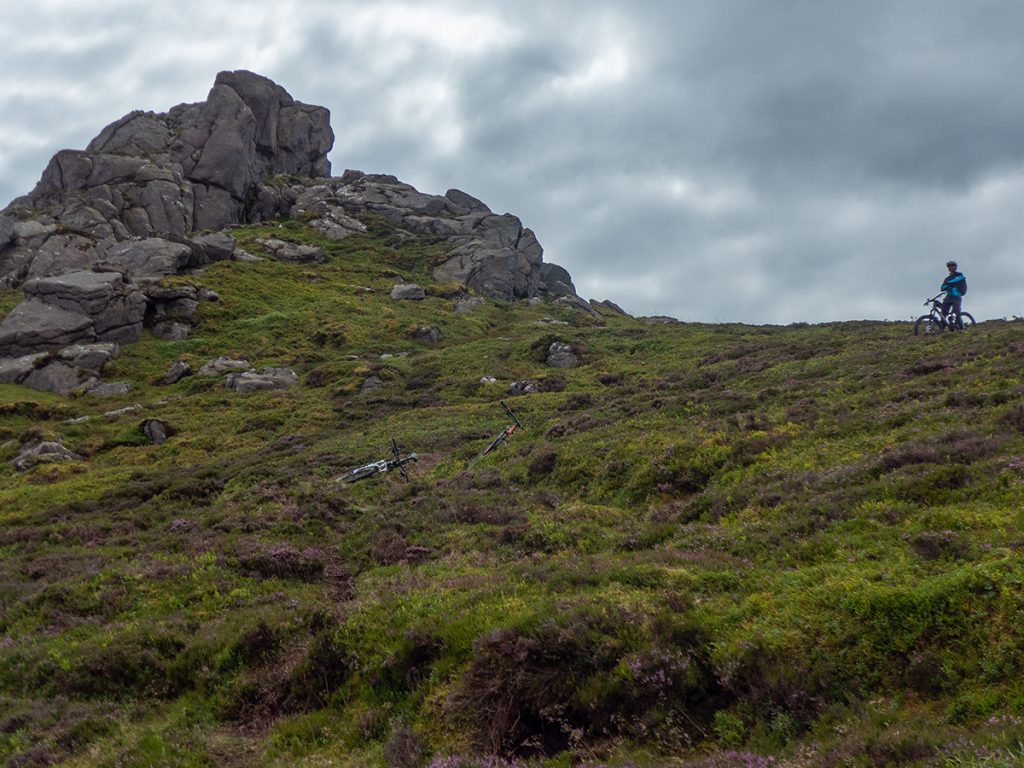 It quickly gets steep and has many water-washed pots screaming 'over the bars', I walked down a few bits. Once it slackens off it turned out mostly ok, a thin scrape through the heather, overgrown and either rocky or occasionally boggy, ducking in and out of a drainage rut.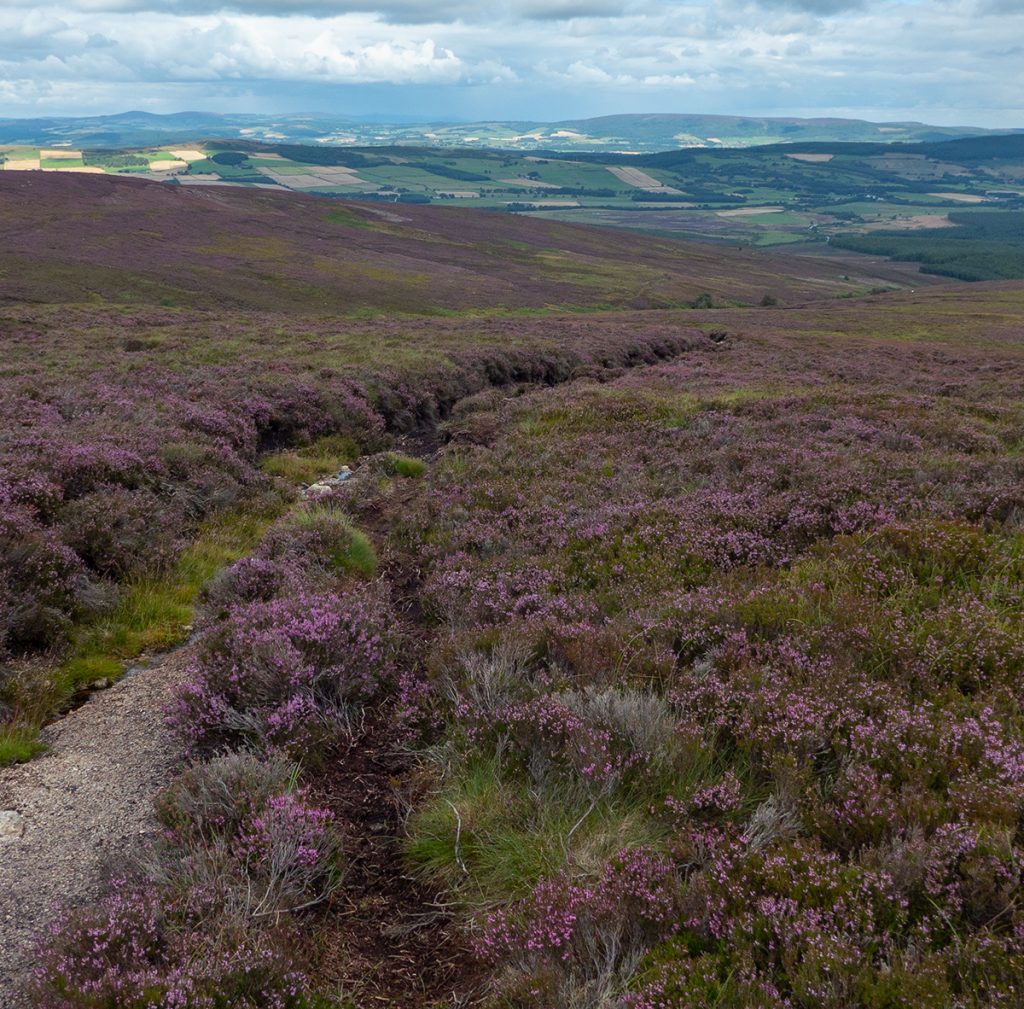 At the Western Burn, it crosses a leafy nook, and we stopped to refill water, and pick berries that were growing profusely there.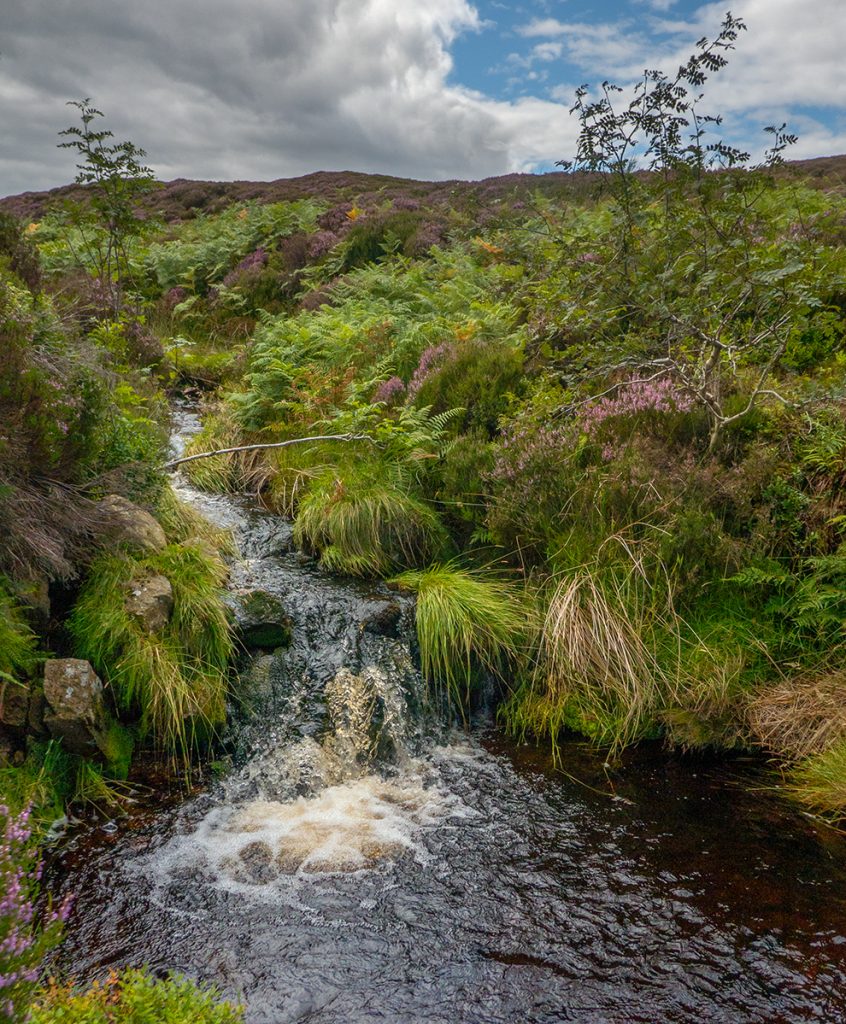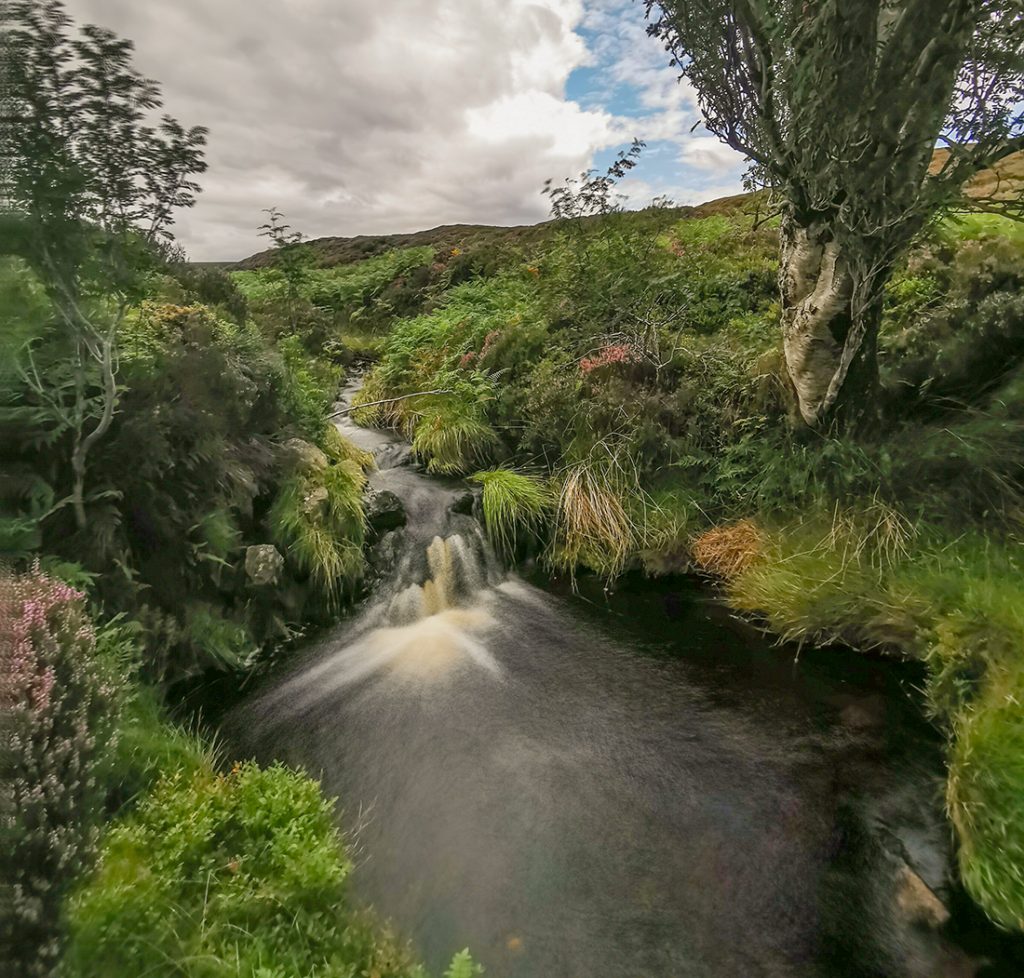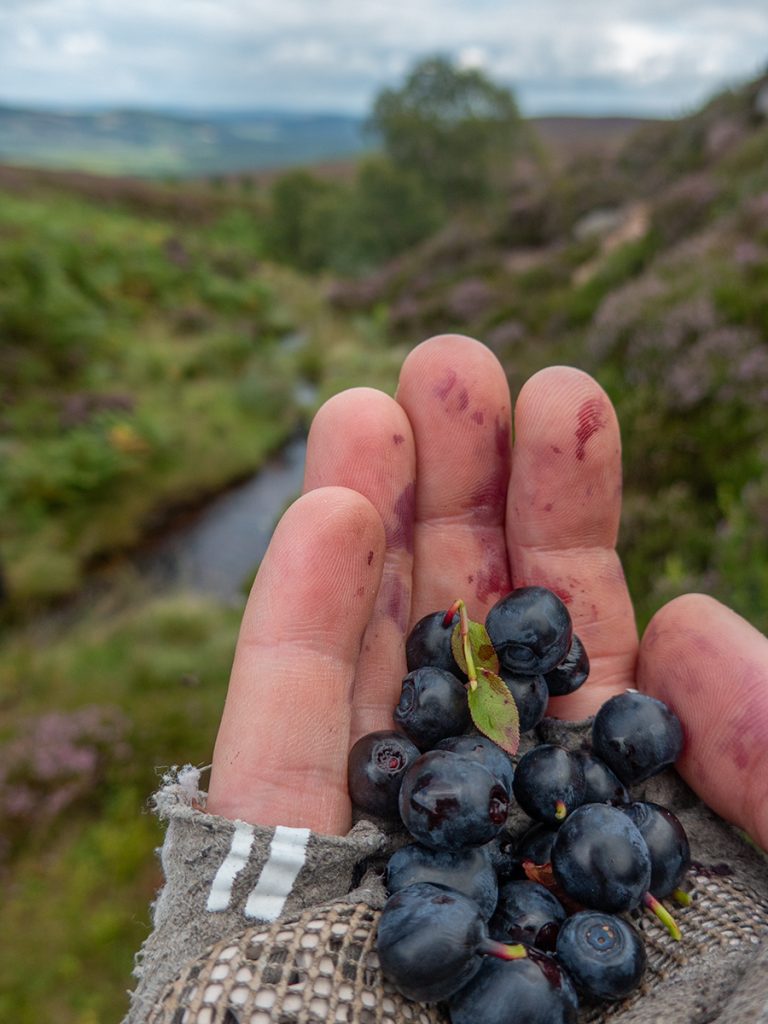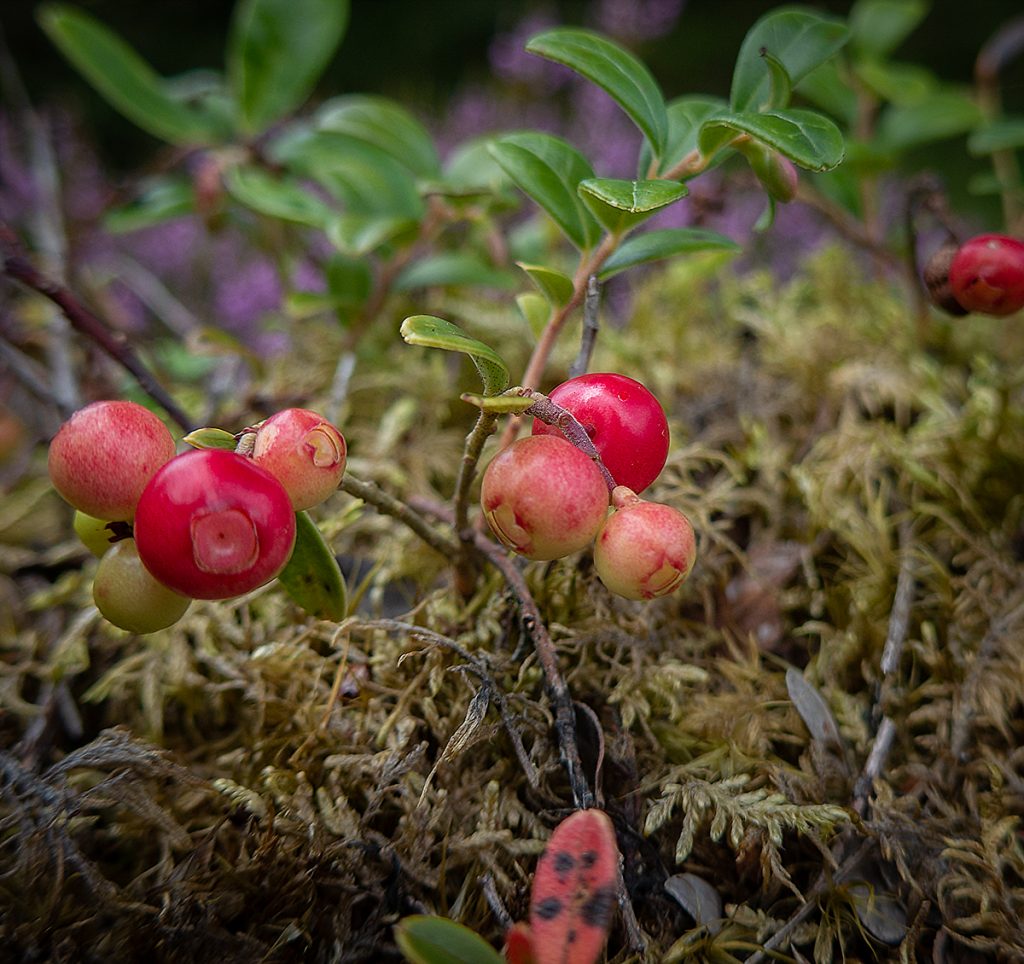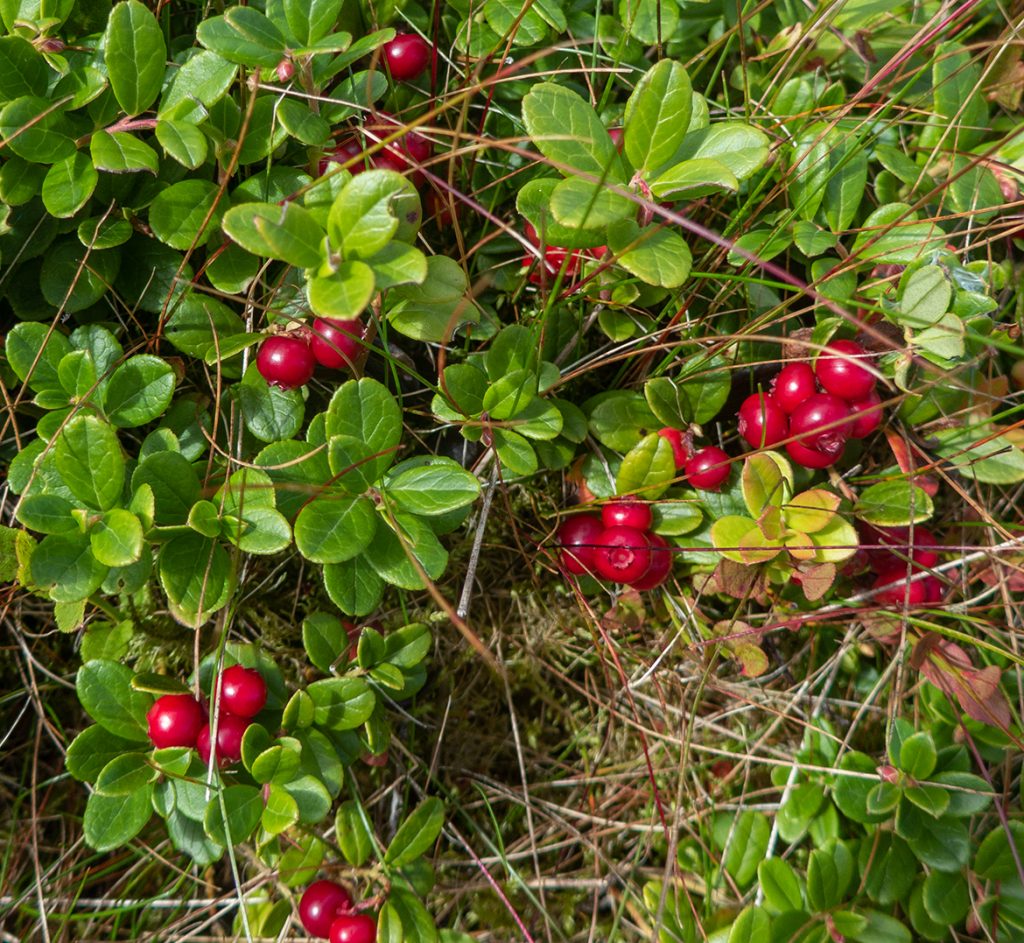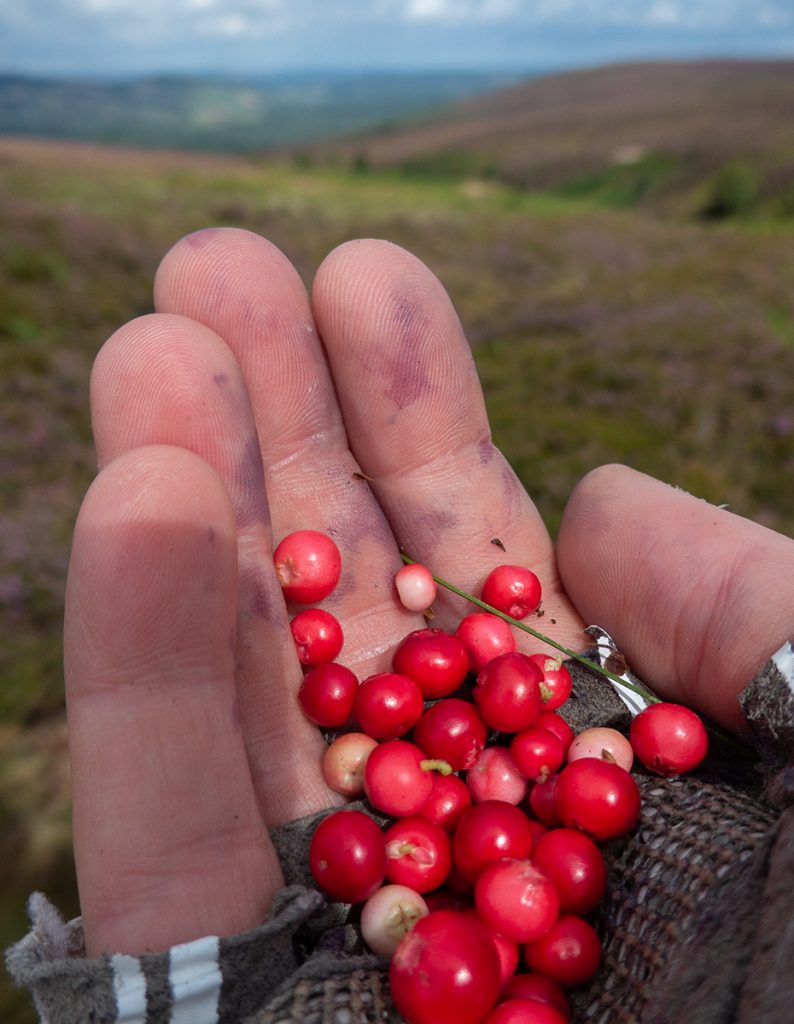 On the other side, we lost the trail amongst the thick vegetation, fortunately gps twiddling got us back on track in the 'jungle' and on the mellower slopes the primary hazards were now longer boggy sections and wheel-hiding heather. Eventually it emerges first into a rubble trench and then back onto an estate track.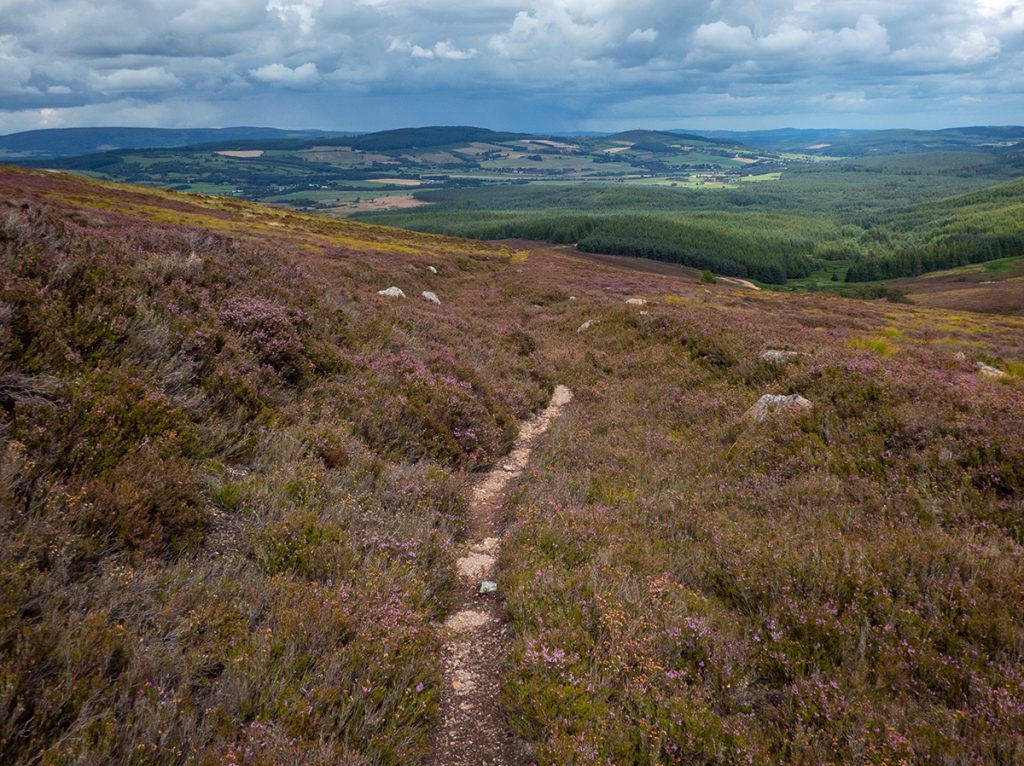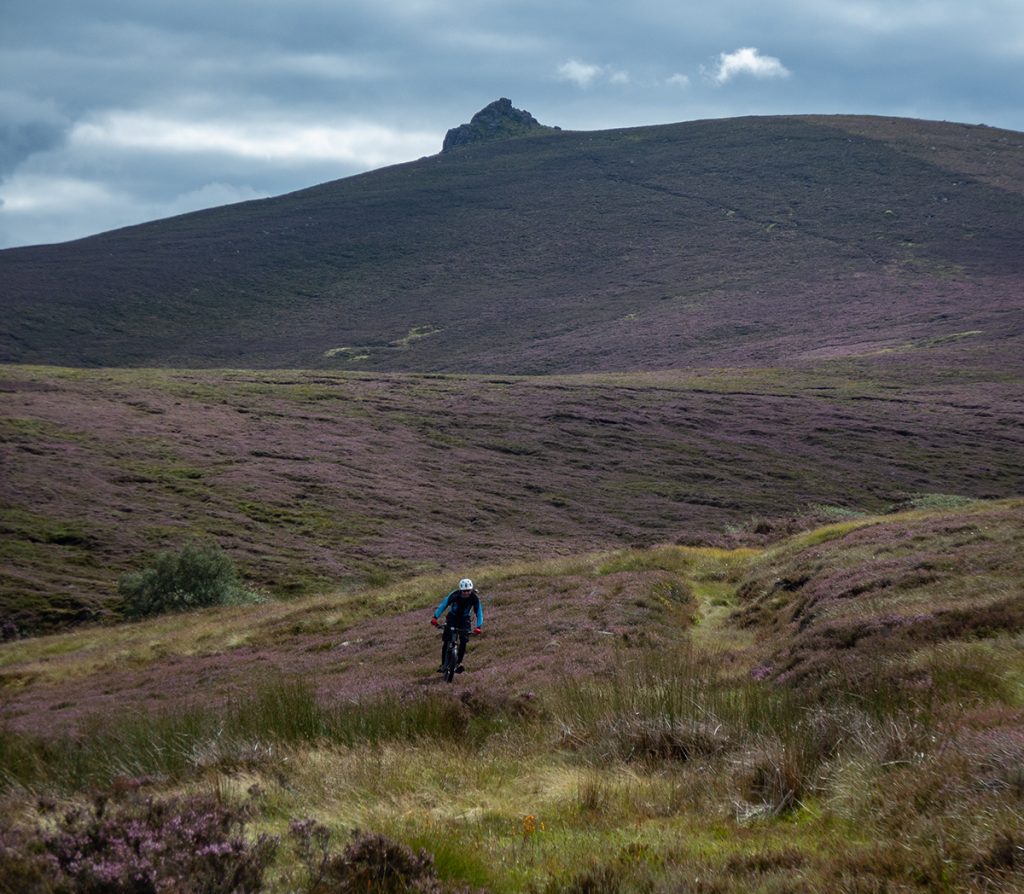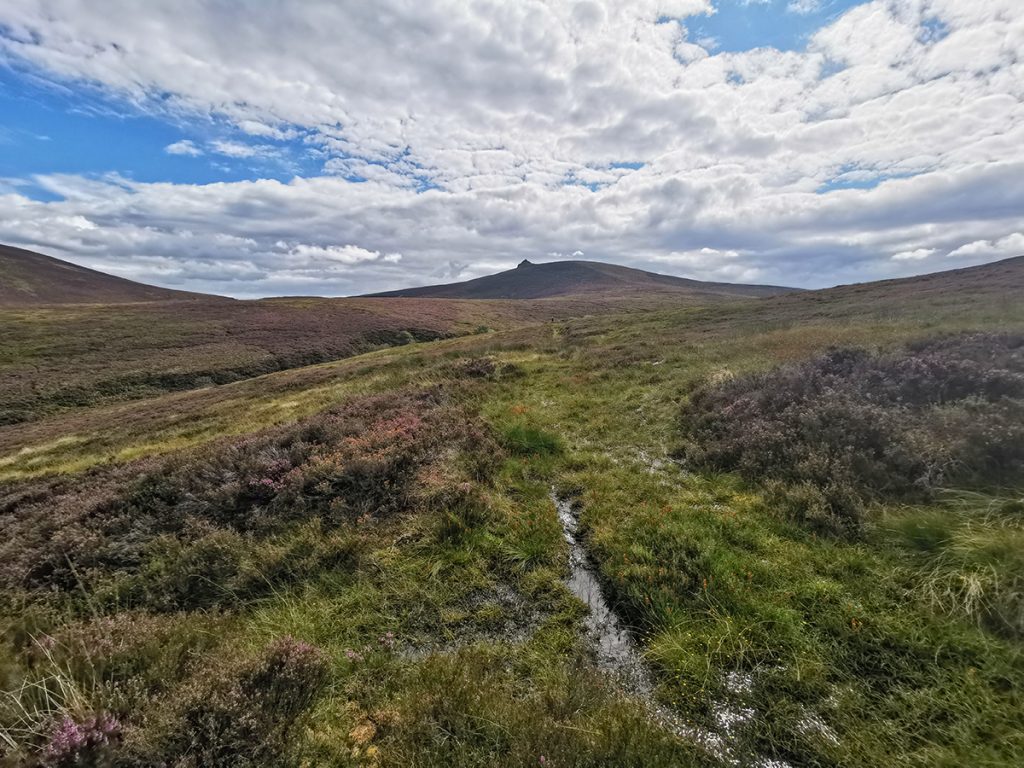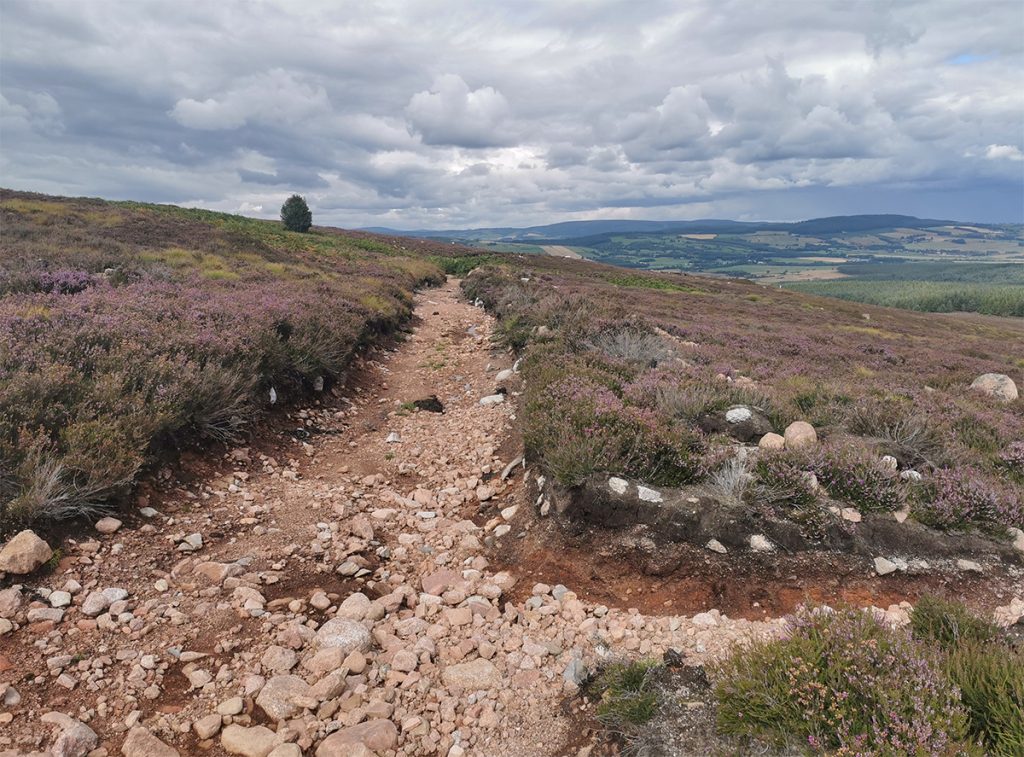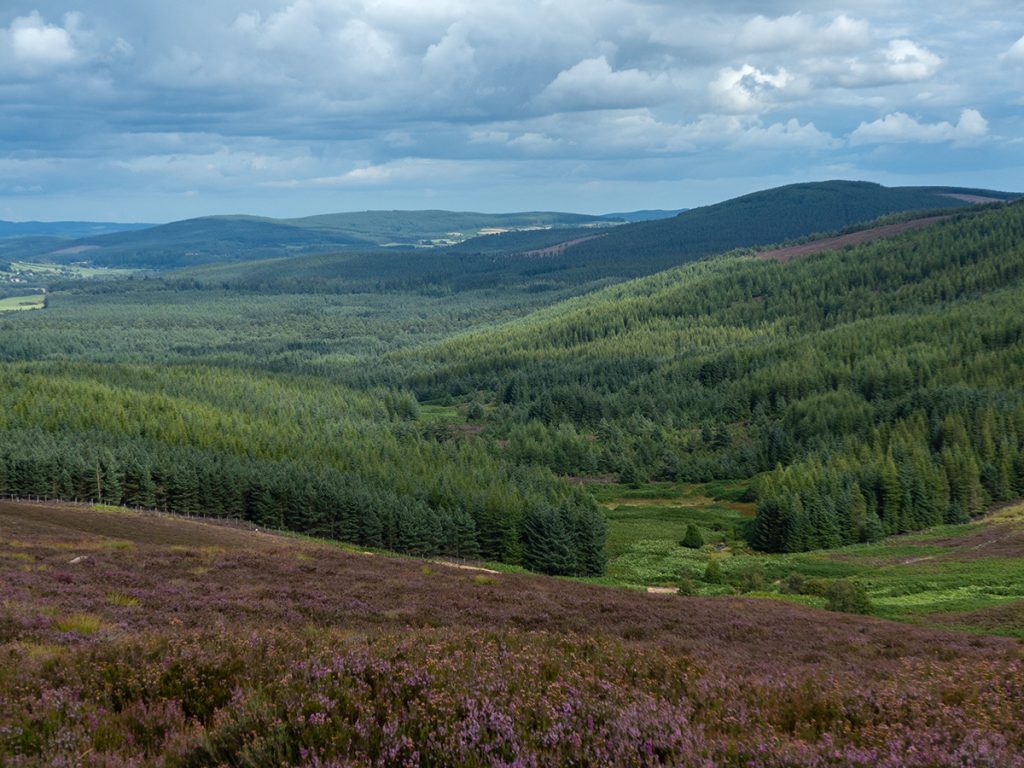 Down into the forest the tracks are wide and easy, with a section of singletrack past Rouchan. We crossed the old military road and then were on to grassy trails past Cormech and Black Loch through Pitdelphin woods to the old Bridge of Bogendreip where wild rapsberries were duly picked.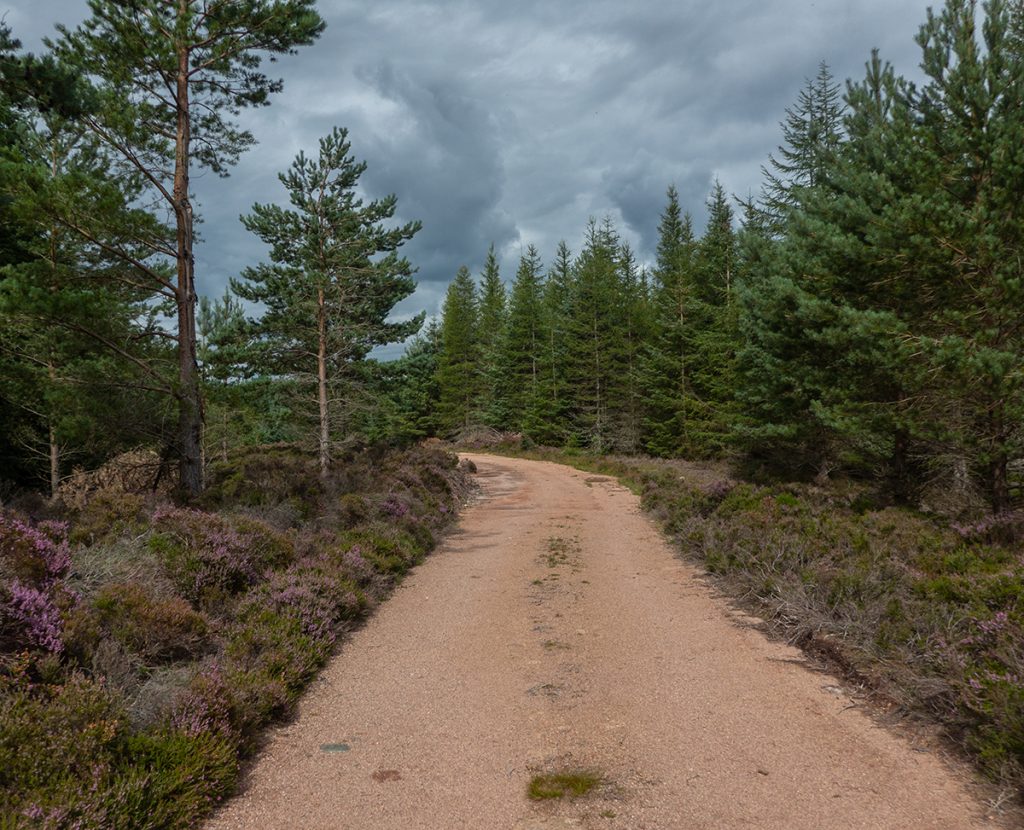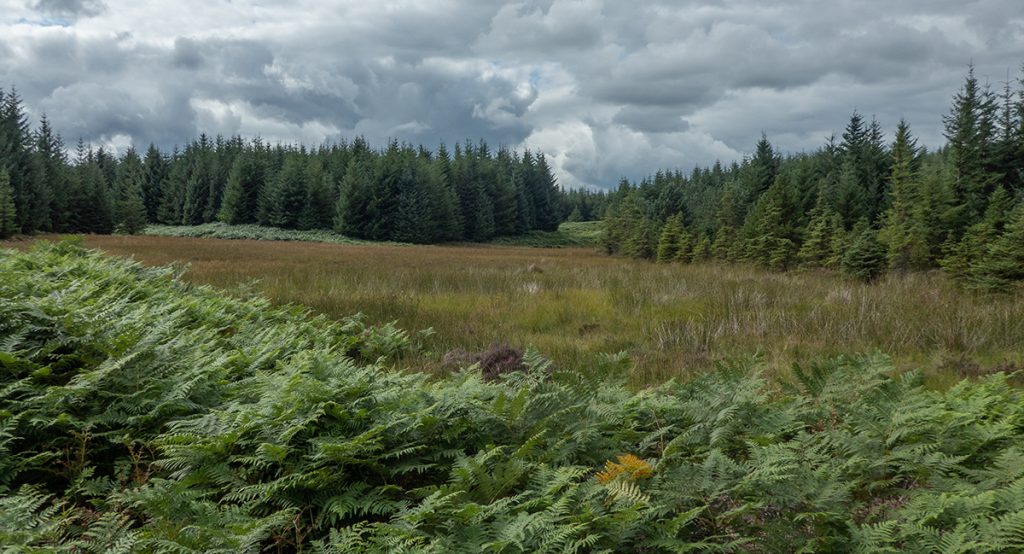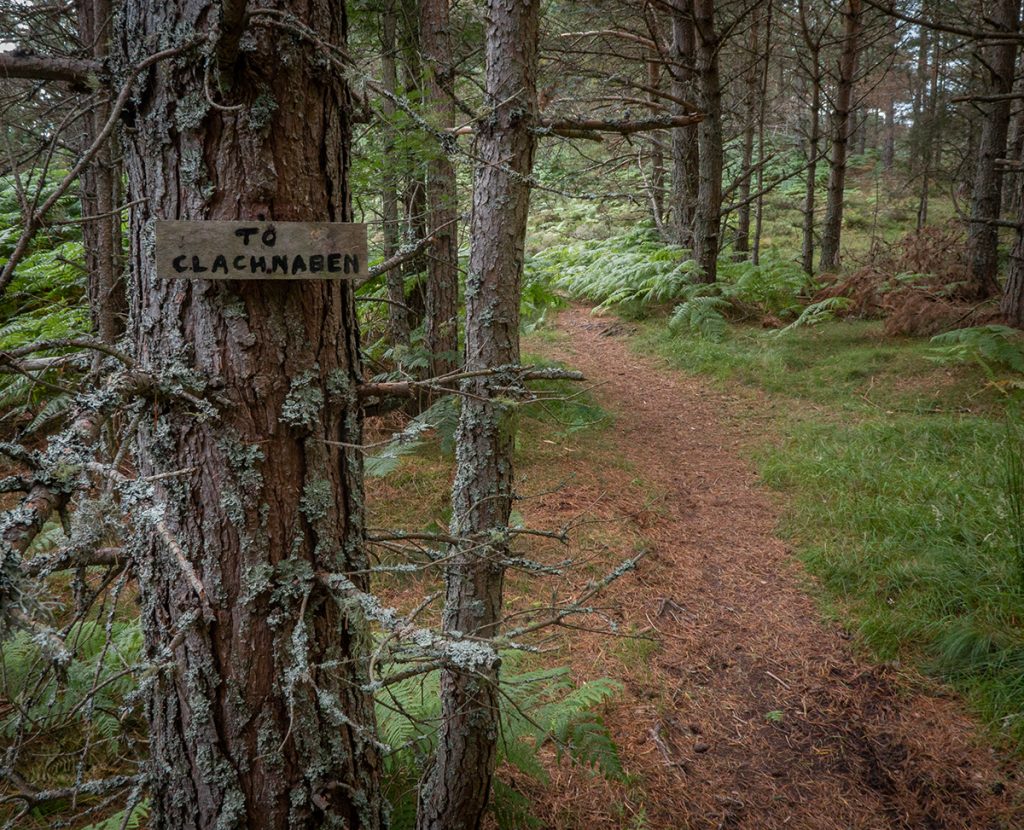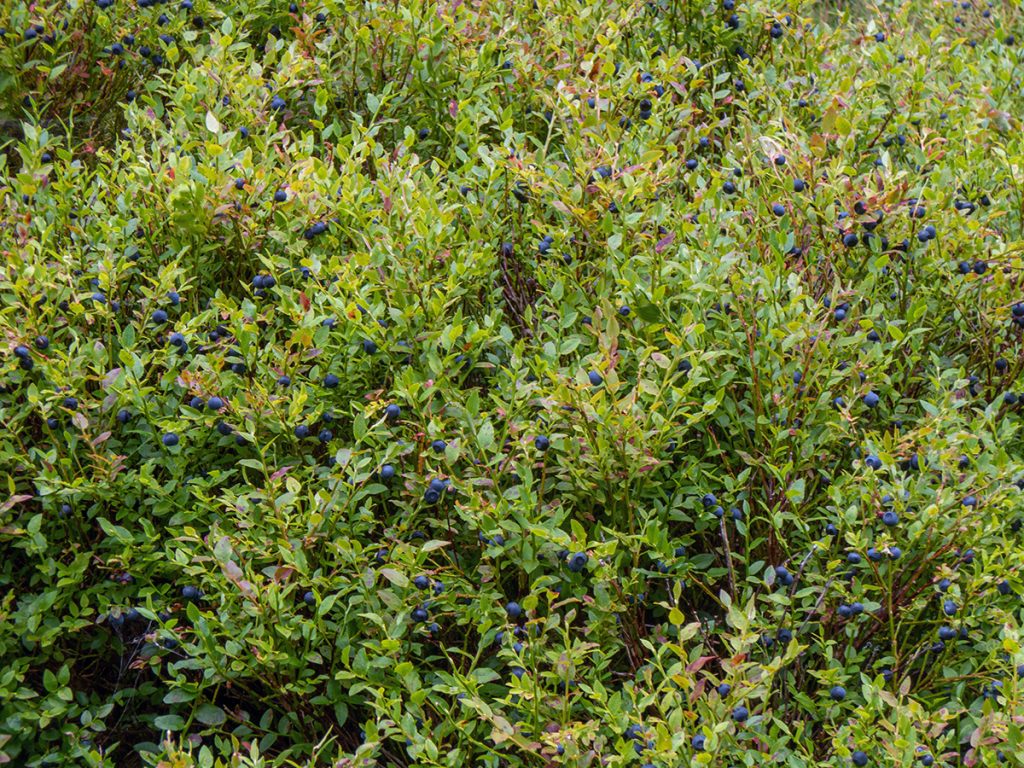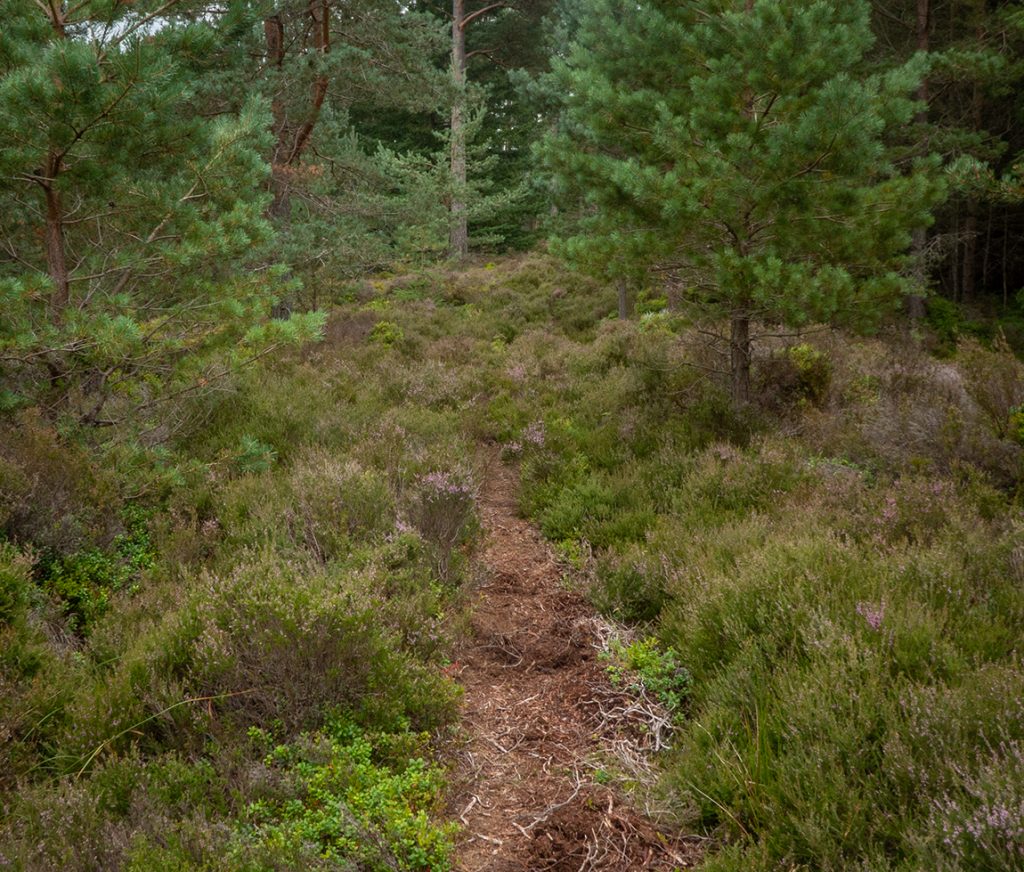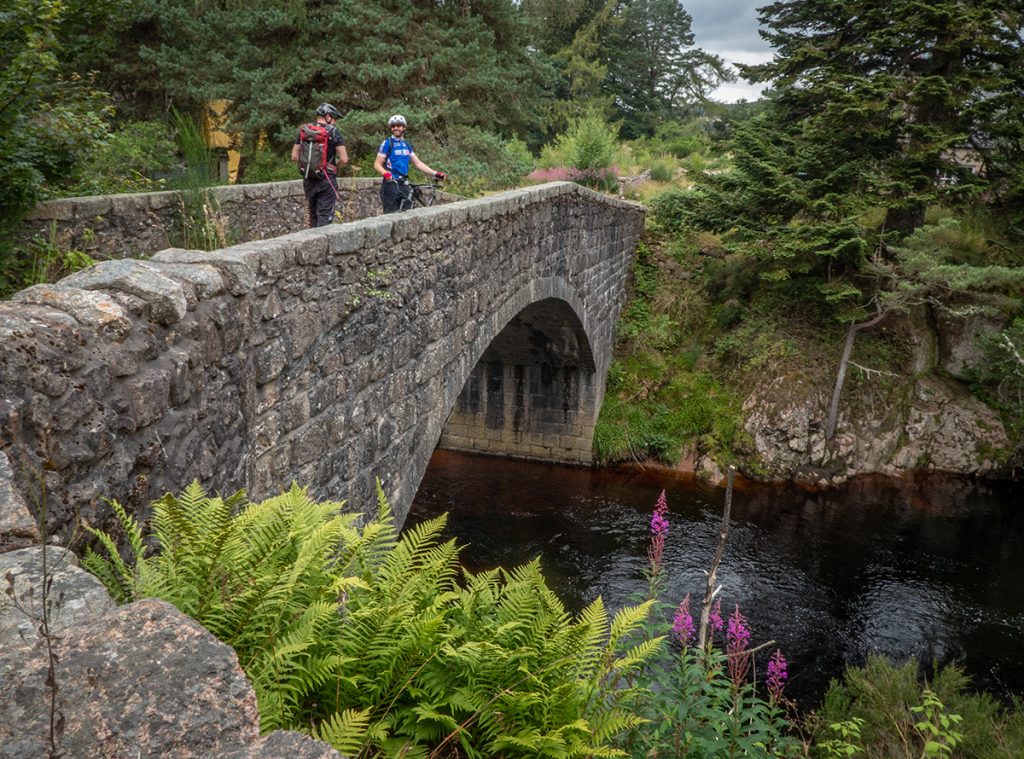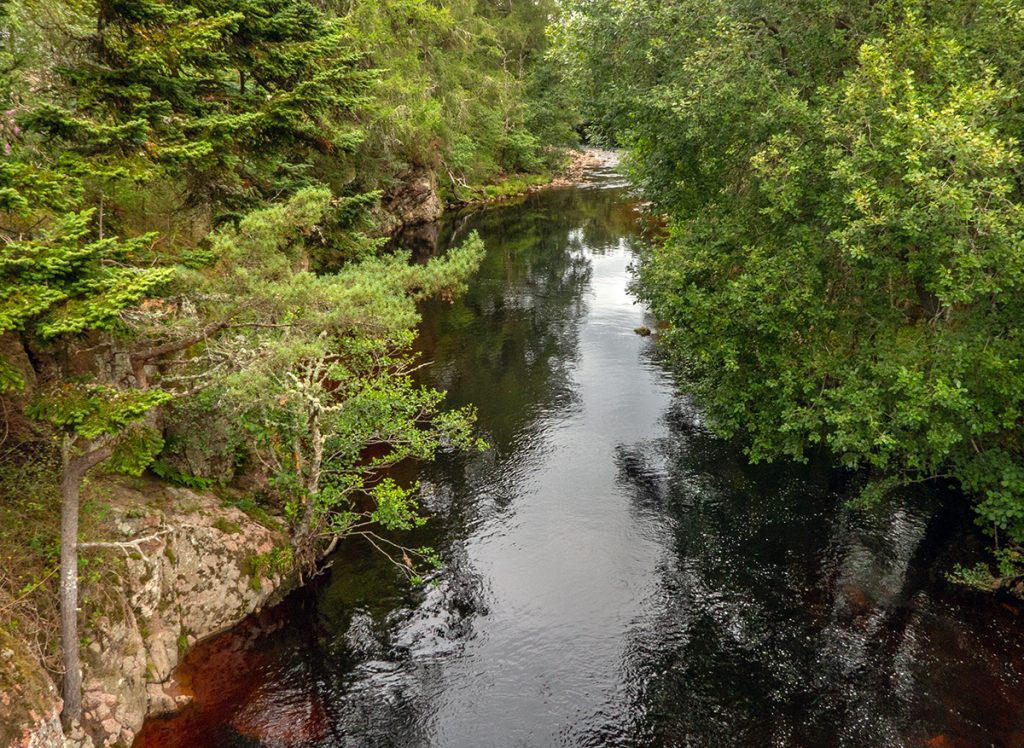 We now followed the Water of Dye upstream then winched up wards to get the forestry 'motorway' which drives through the forest until it emerges into a cleared area.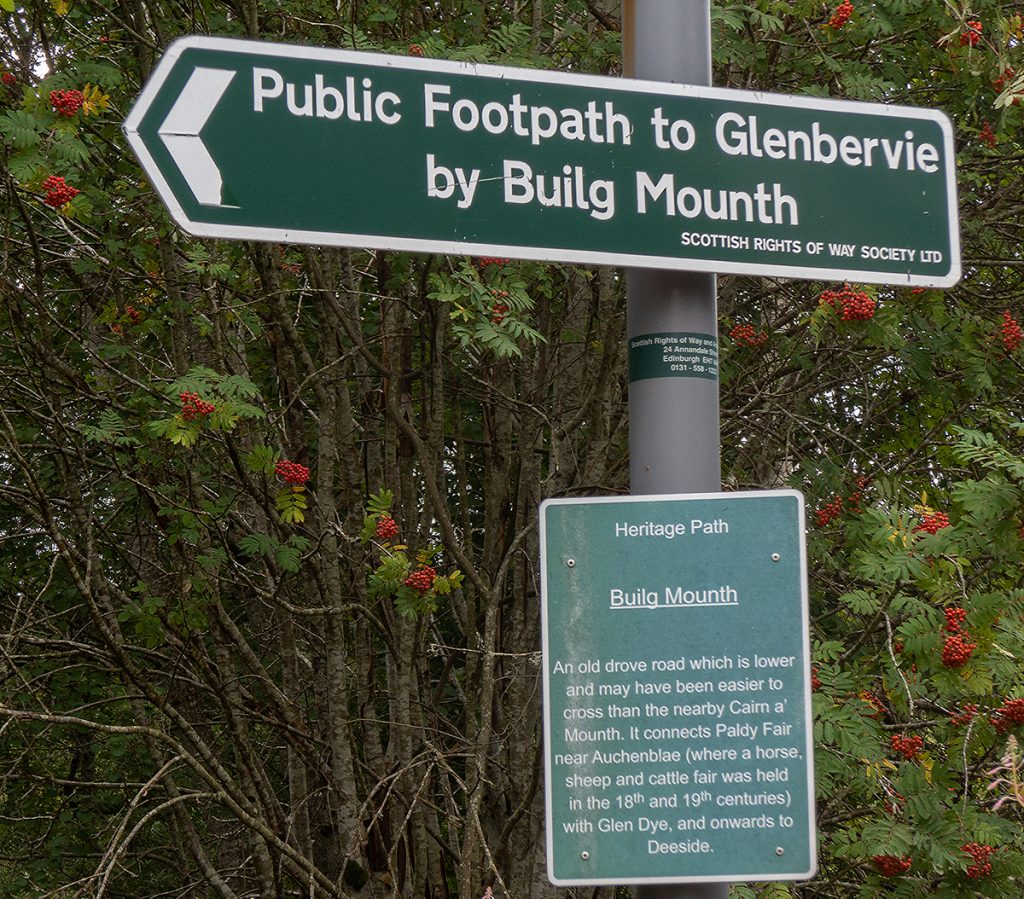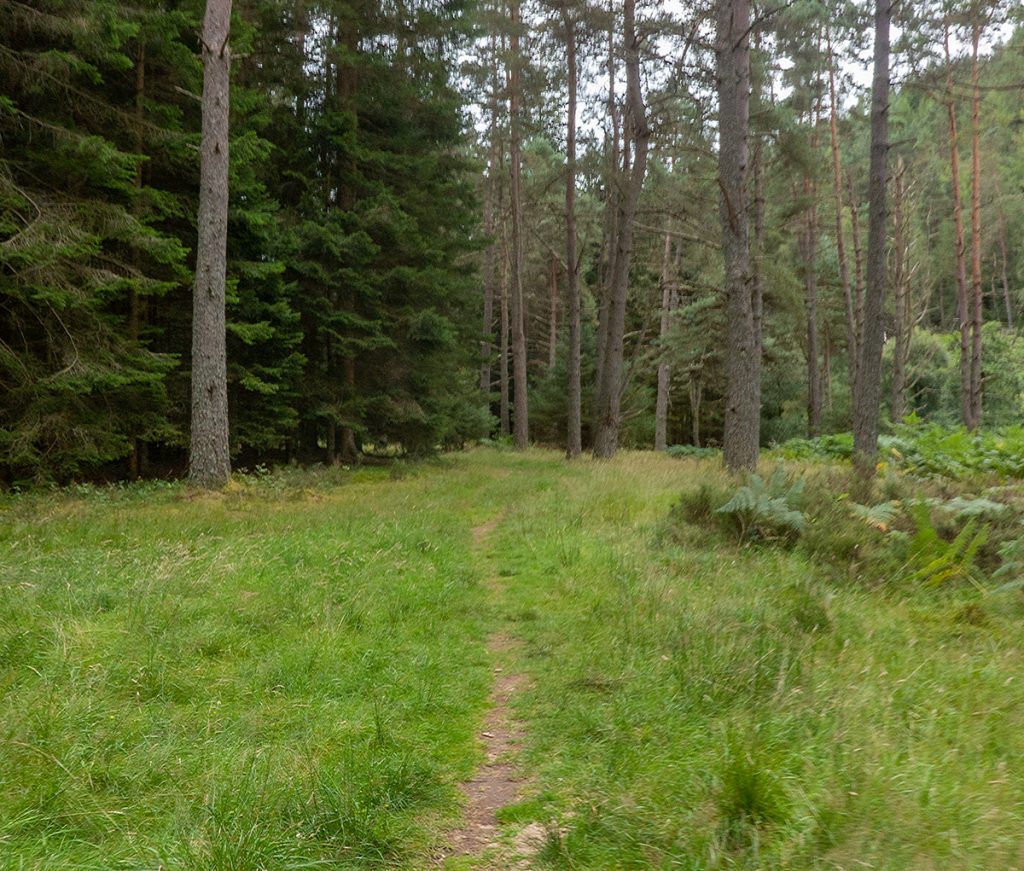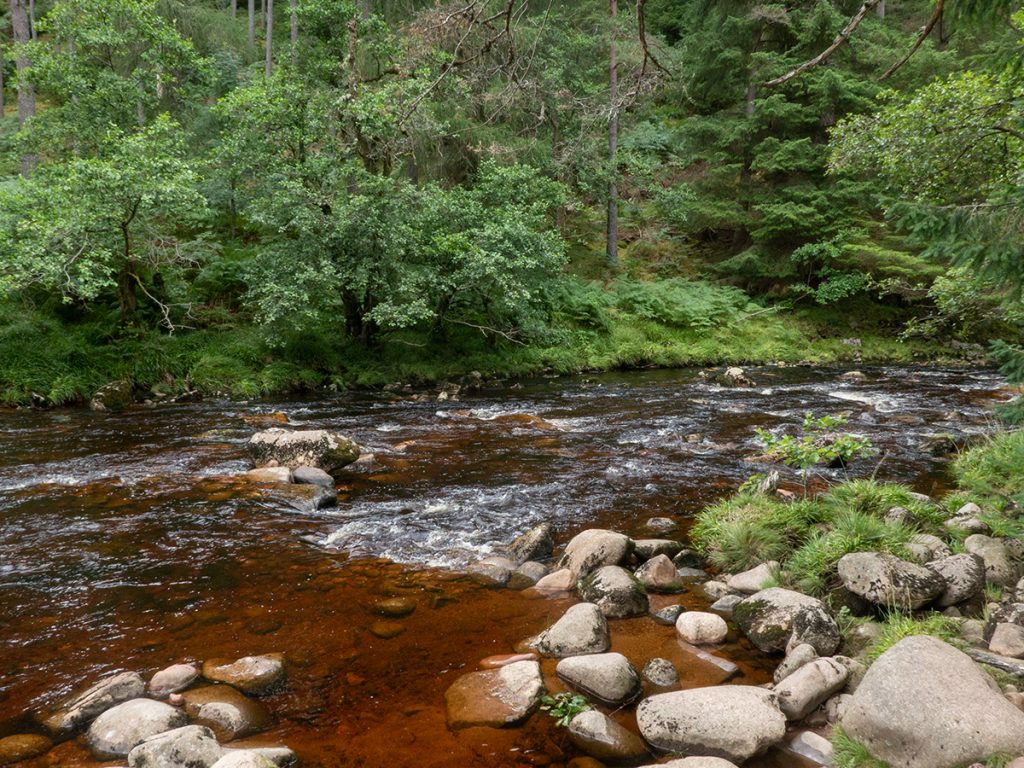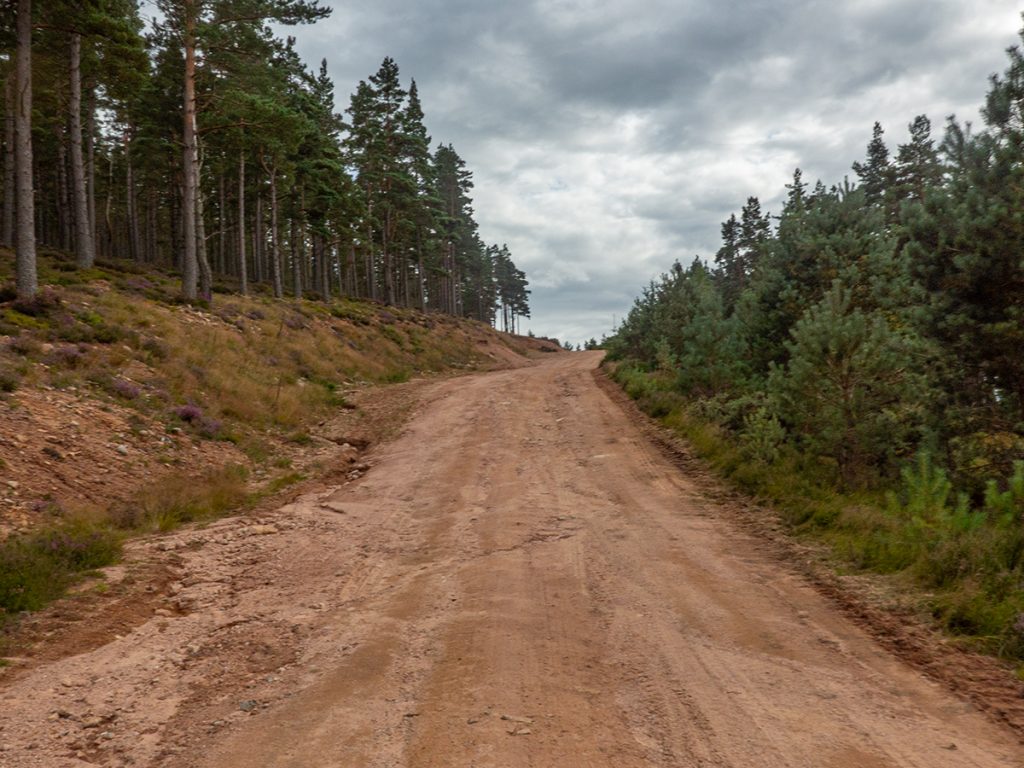 Fortunately it reenters intact woodland and returns to a trail where it's character more befits it being part of the Builg Road, an ancient 'mounth' route. It emerges to moorland with a great view to the west back across to Clachnaben.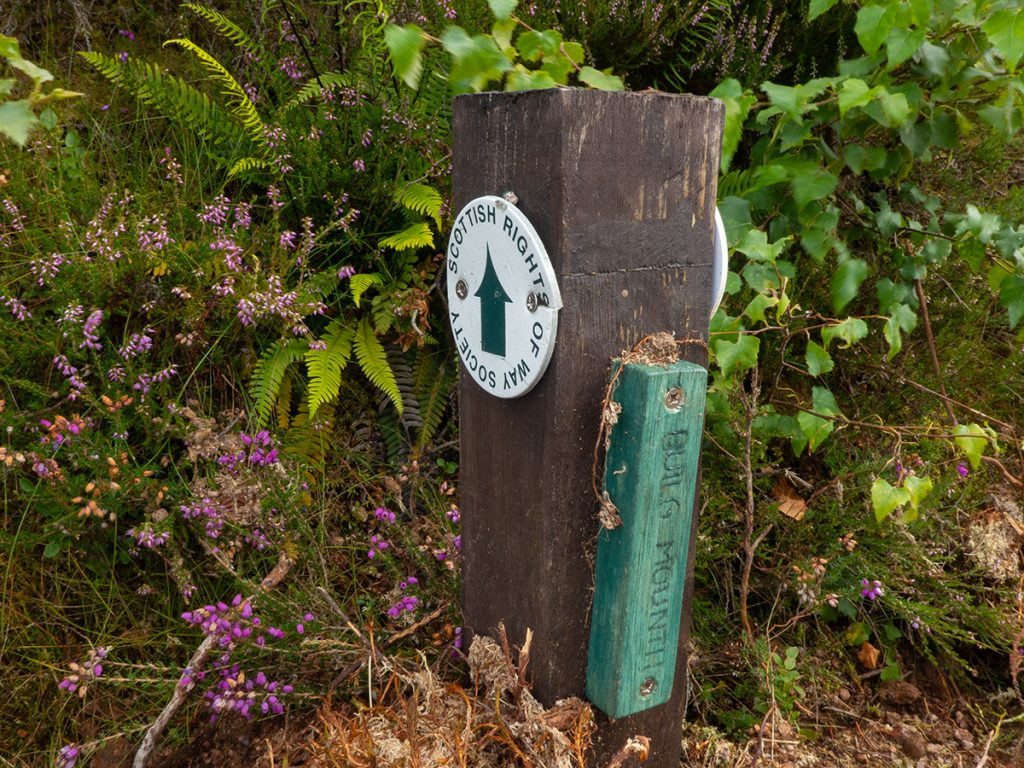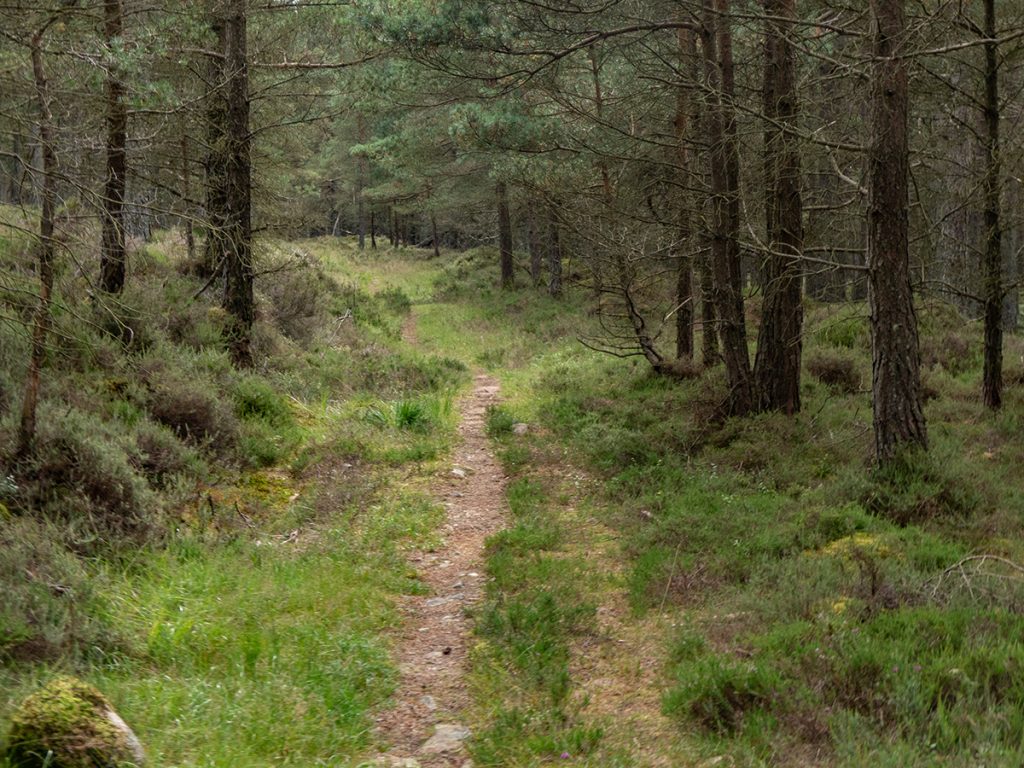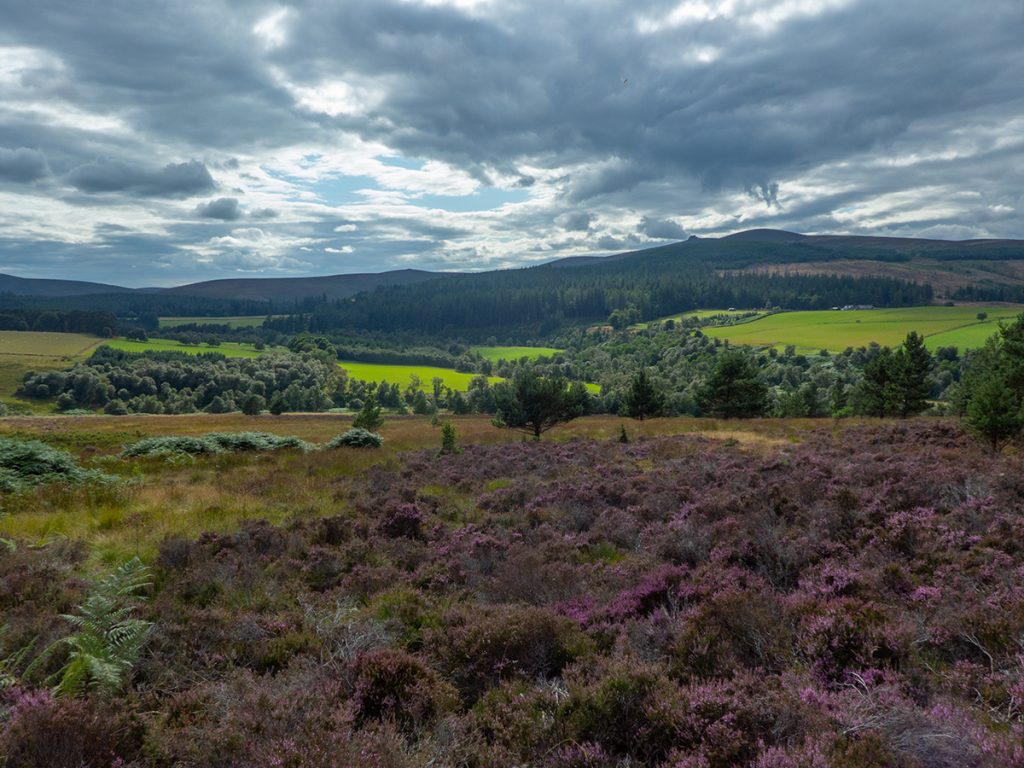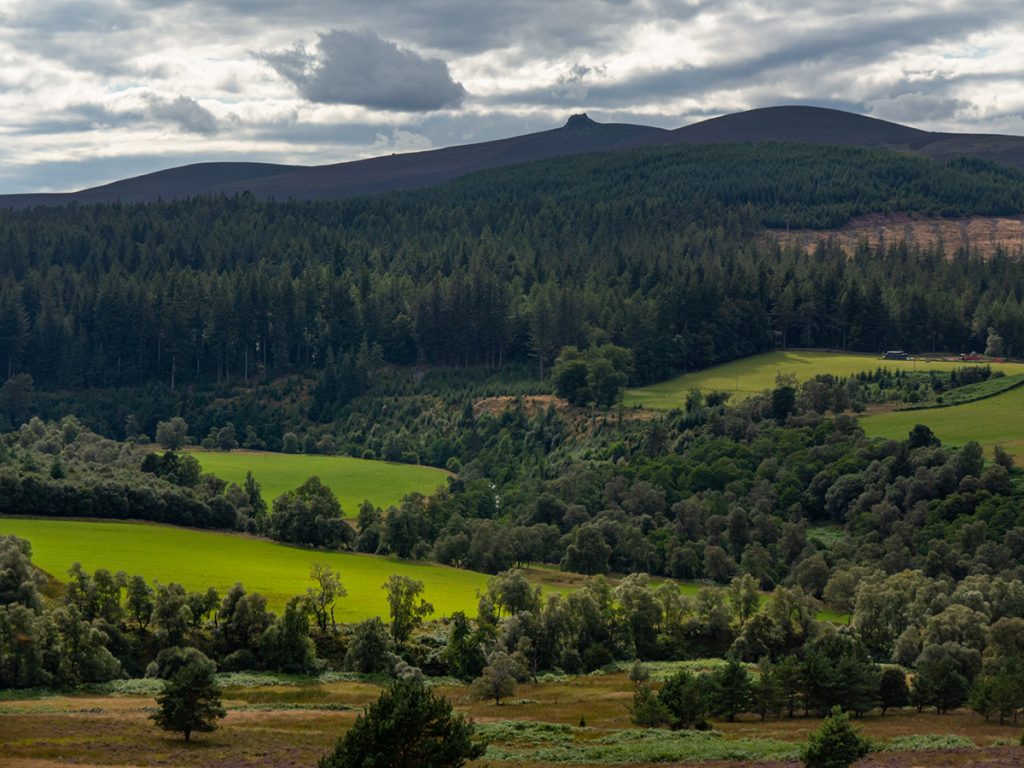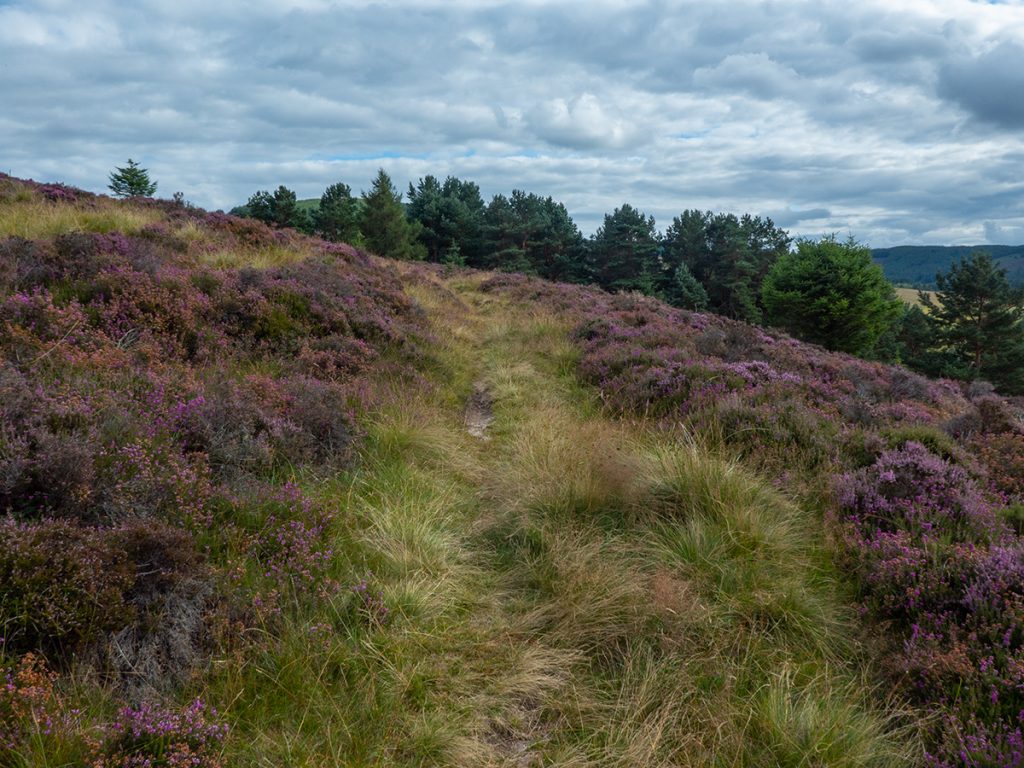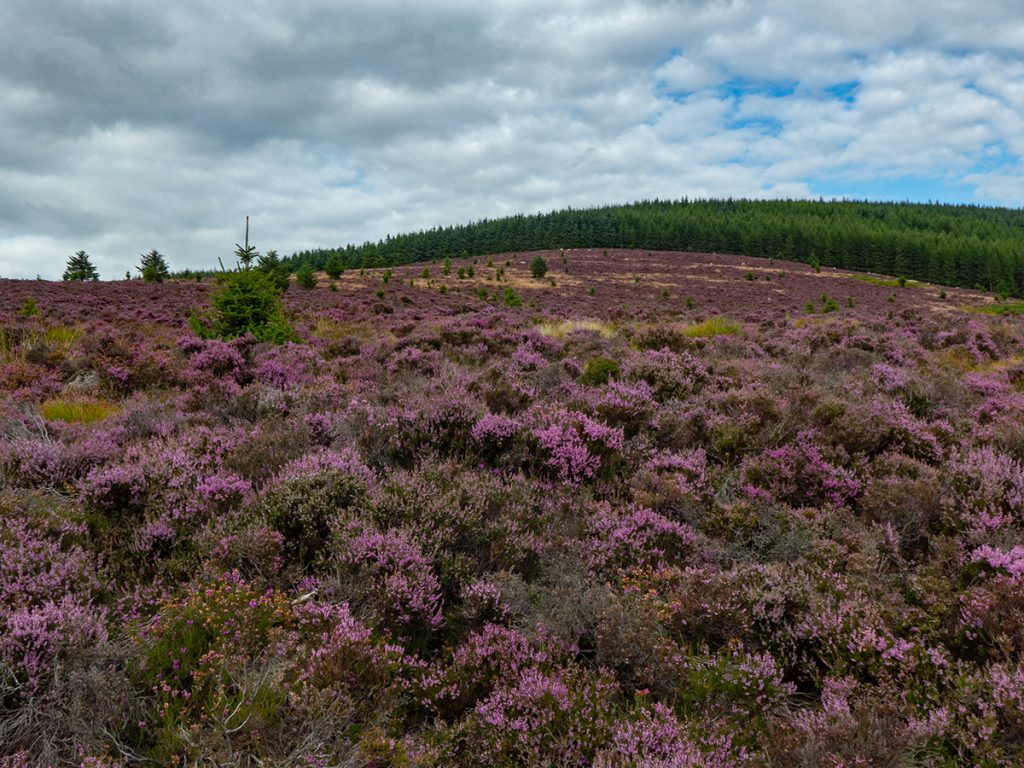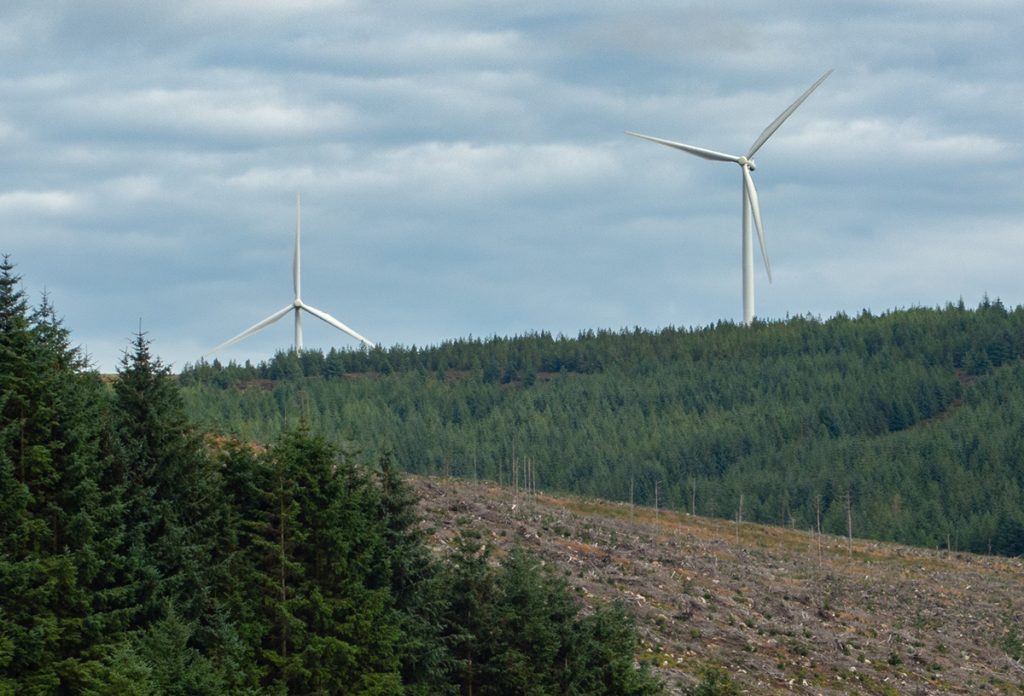 We left the Builg mounth to head down to heatheryhaugh, a large ford over the Builg burn would be tricky in high water, and the track becomes farmy with dubs n stoor.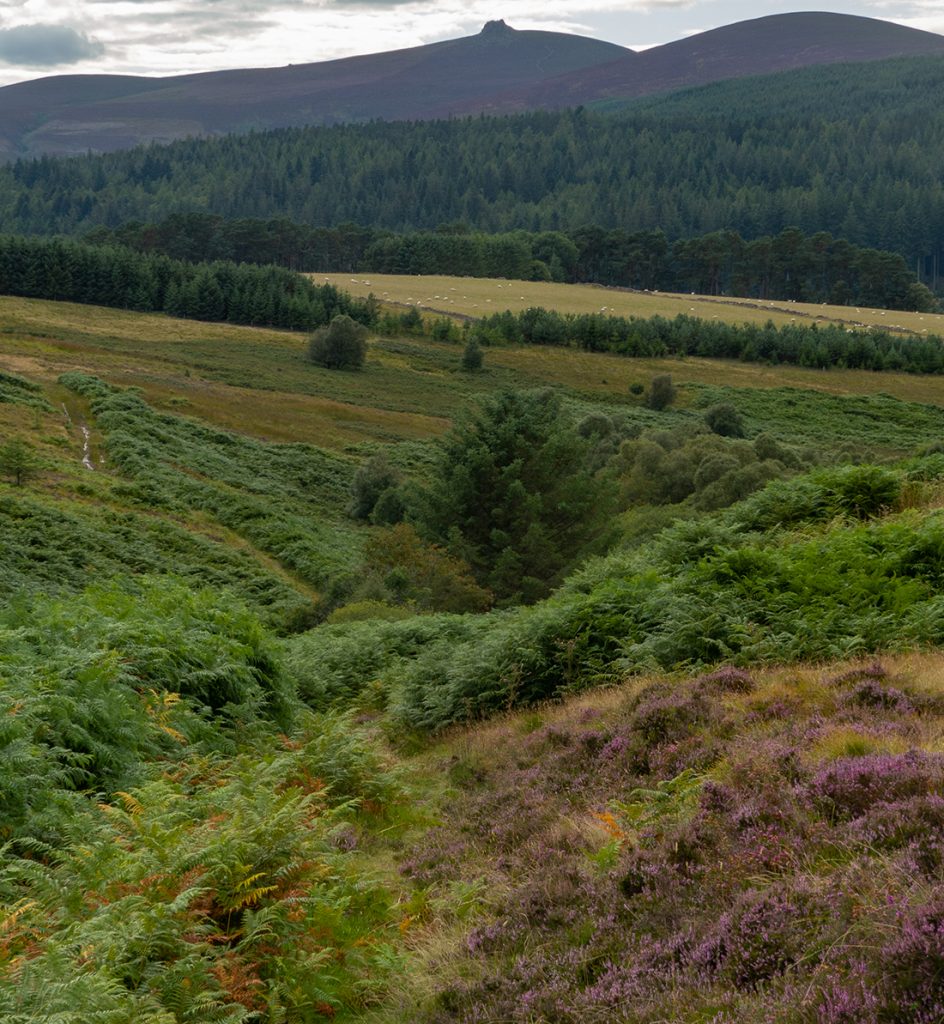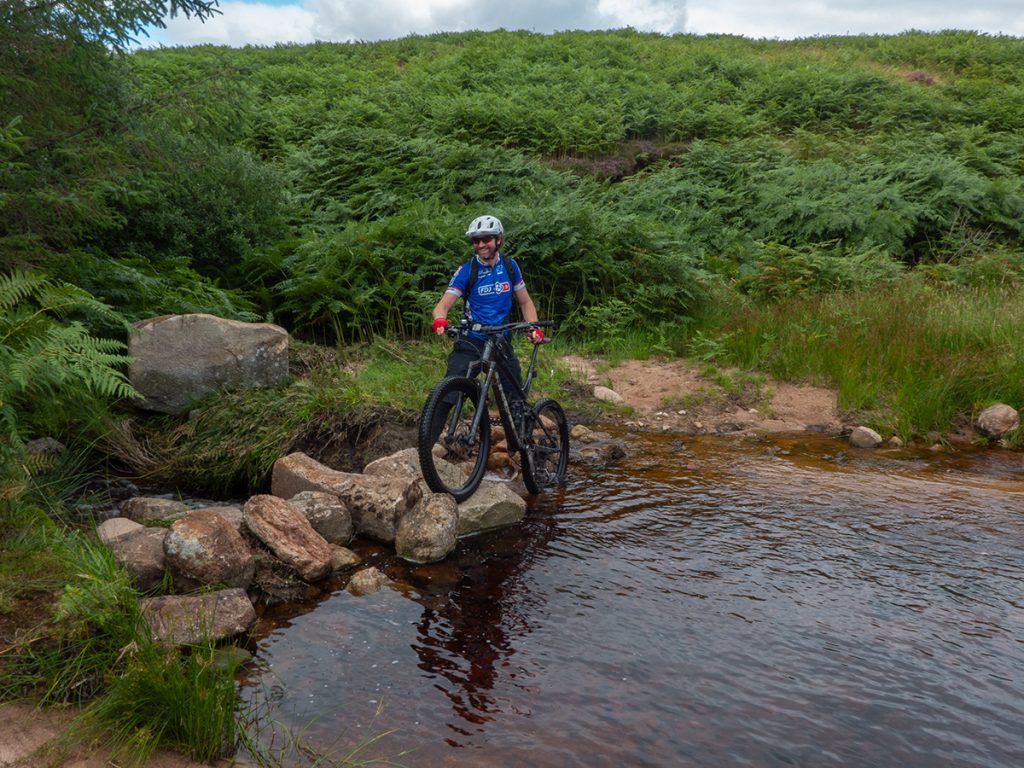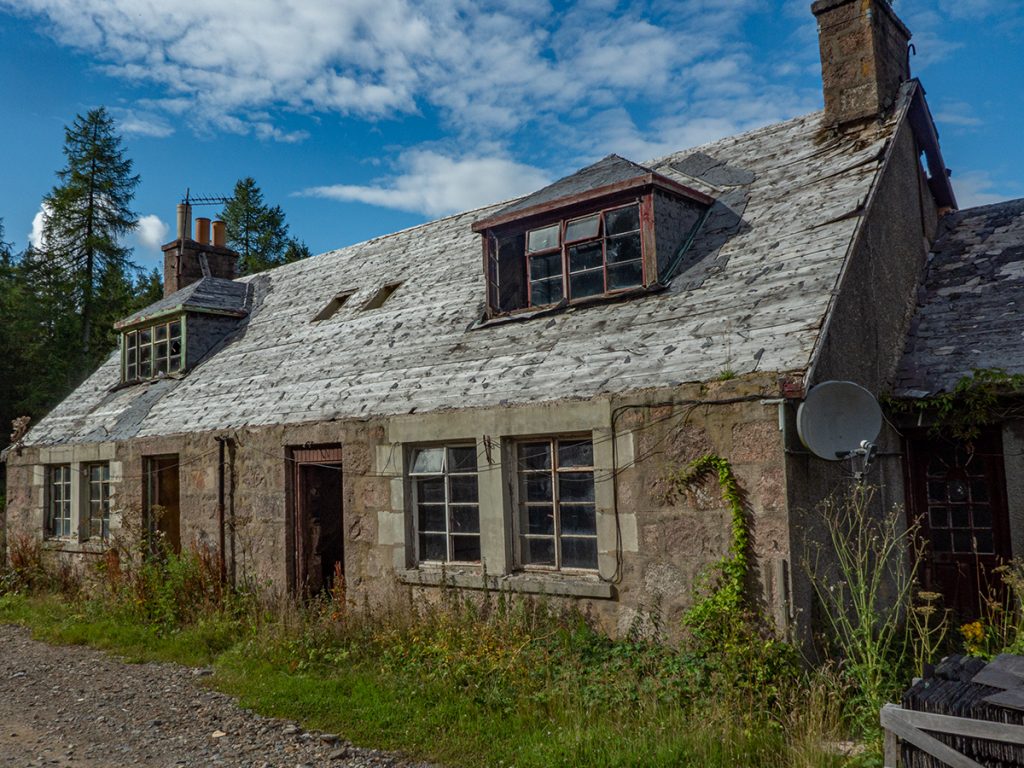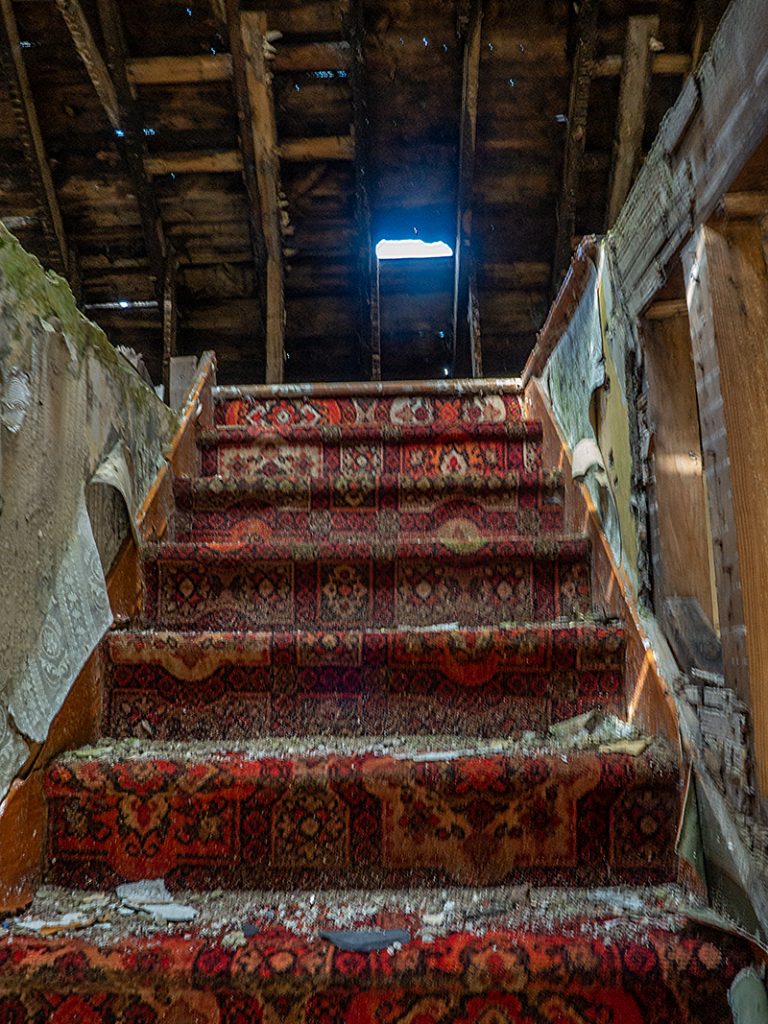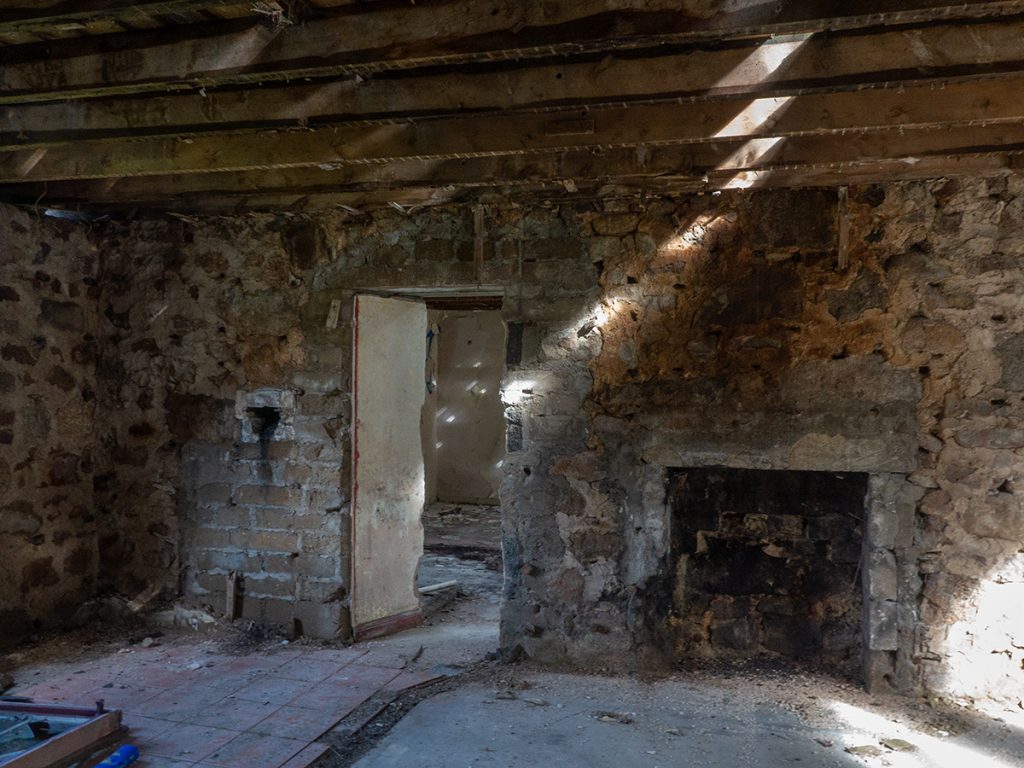 Exiting Glen Dye it's a short road blast back to the car park, buzzed by growling rally cars travelling from an event nearby. One final photo stop at the picturesque old Bridge of Dye, the second oldest in Deeside from 1680 or earlier (the oldest being Gannochy Bridge. More historic bridges of Aberdeenshire.