Today's trip is to the Southern Highlands, to a munro North West of Stirling. We pass through many a quaint Perthshire village before Mor Bheinn signals entry into hill country. The lush scenery tempts my camera out for a spot of bouncy blurry window-snapping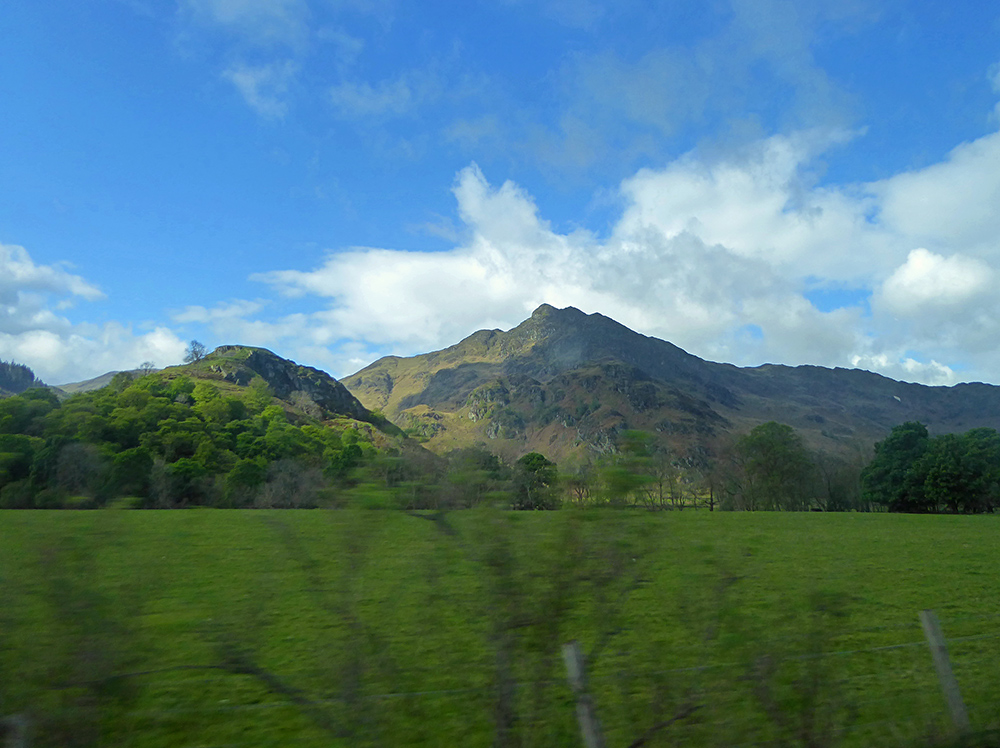 Glen Ogle viaduct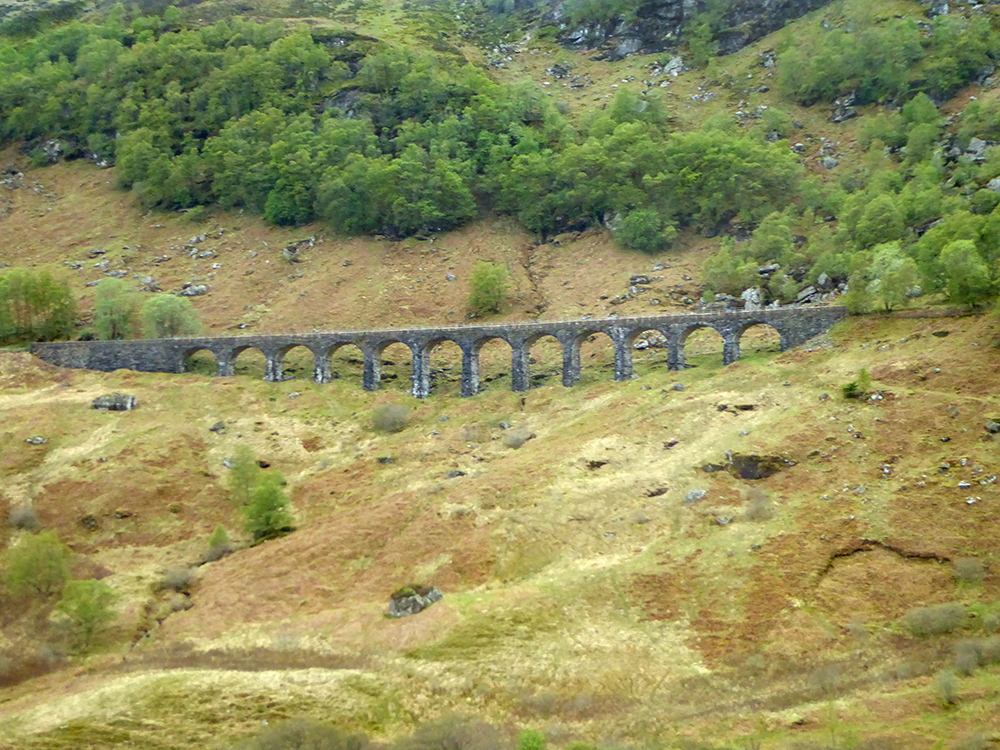 The original plan is to disembark at Duncroisk, but good weather and our later hour of arrival find the slim parking spot full, and the small road has little option of verges, so back East a k. There's a track heads up to 'shaft' which we'll follow instead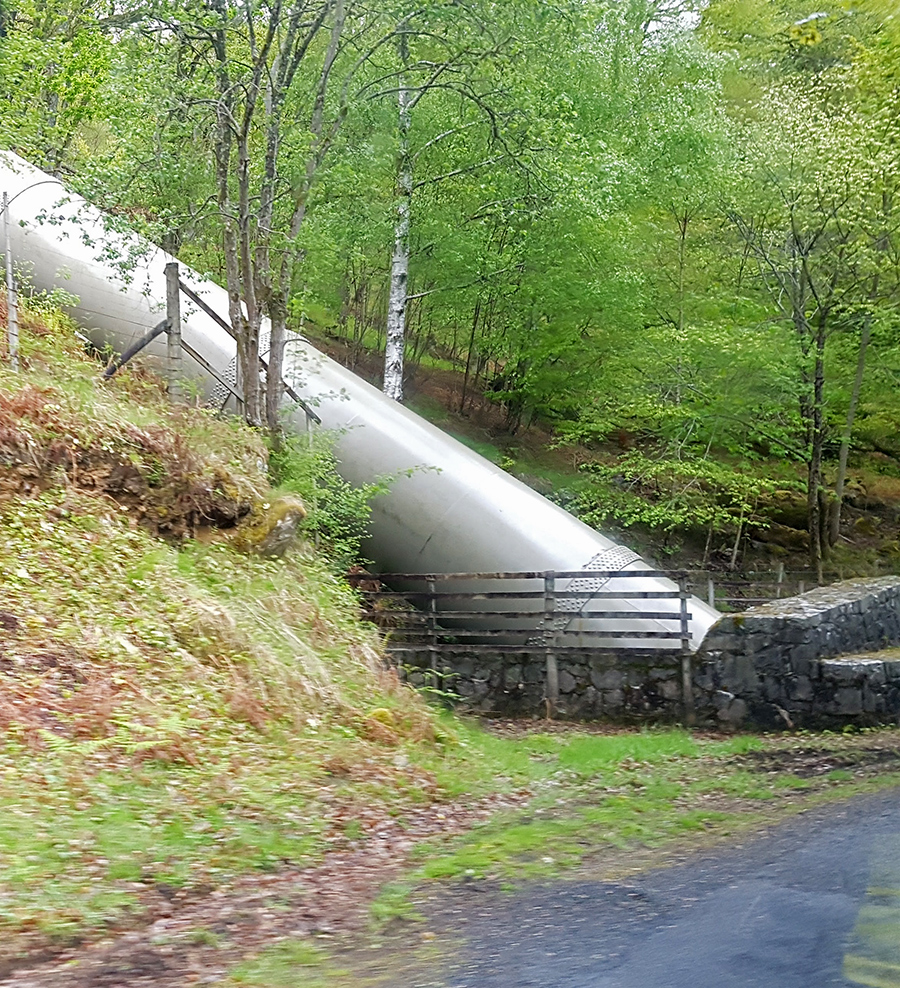 Nice camping spot beside the river here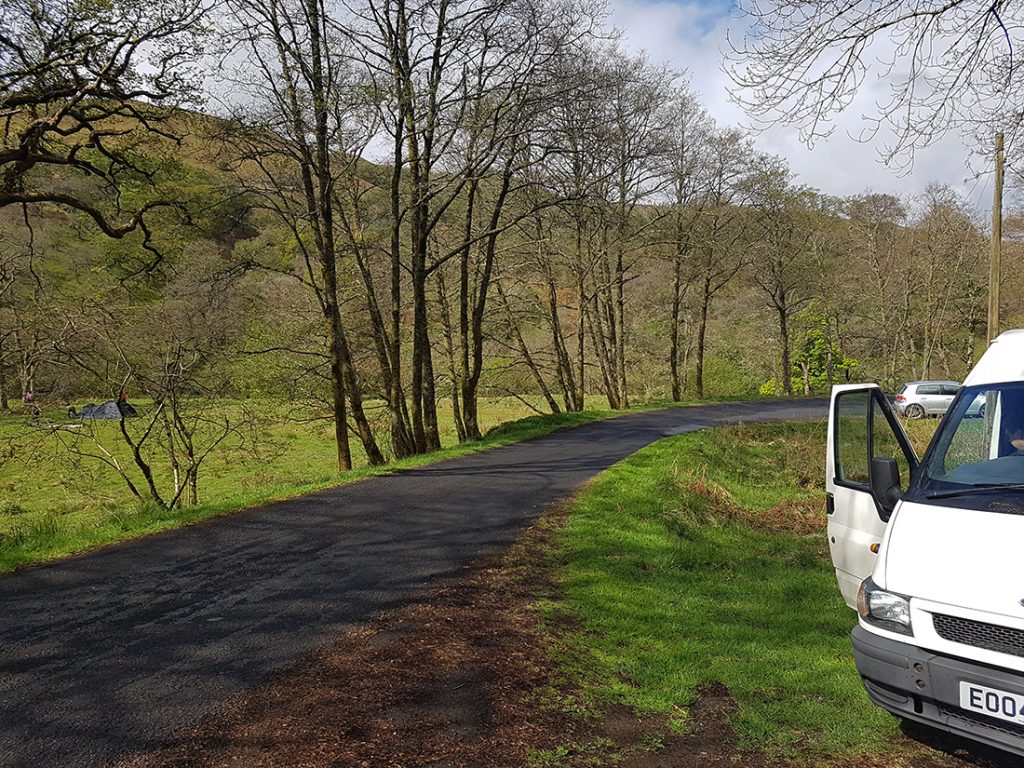 The track winds up the hillside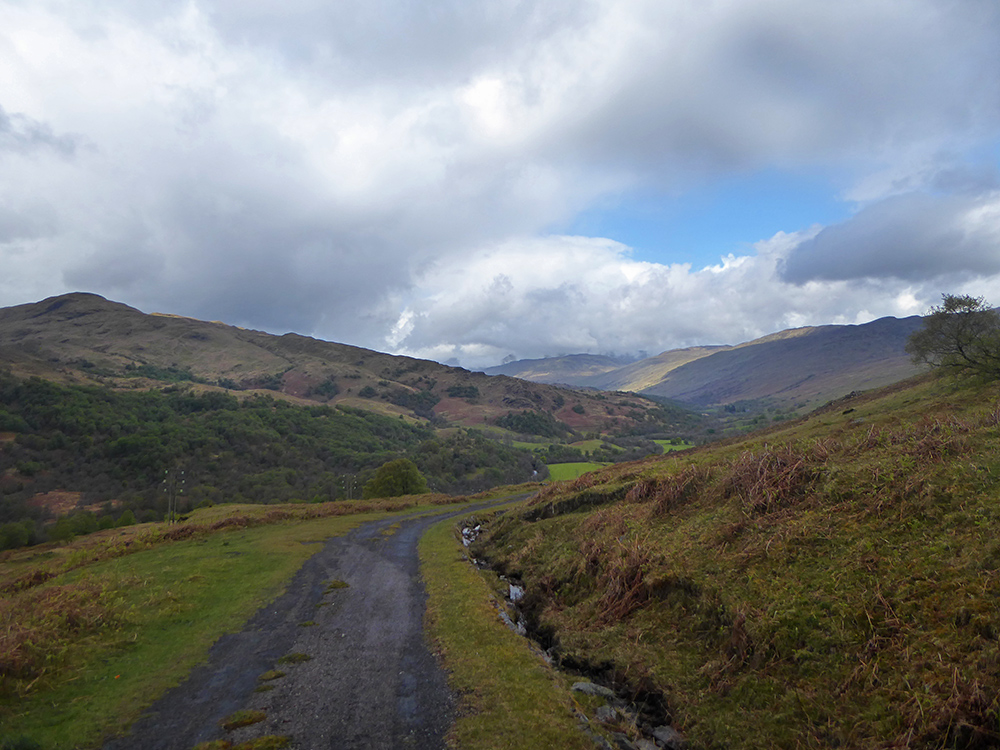 Until a fence blocks passage
The lochay surge shaft. There appears to be a big hole there (as subsequent satellite photo clip shows)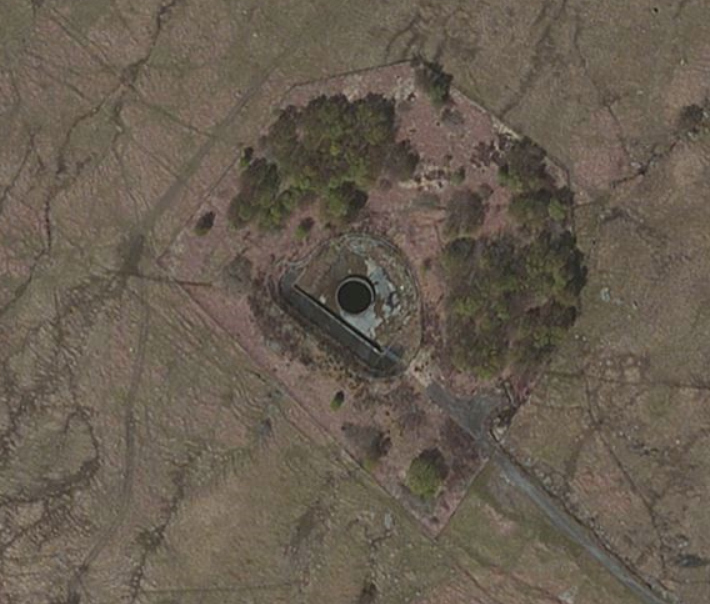 We flank the enclosure and begin to climb upwards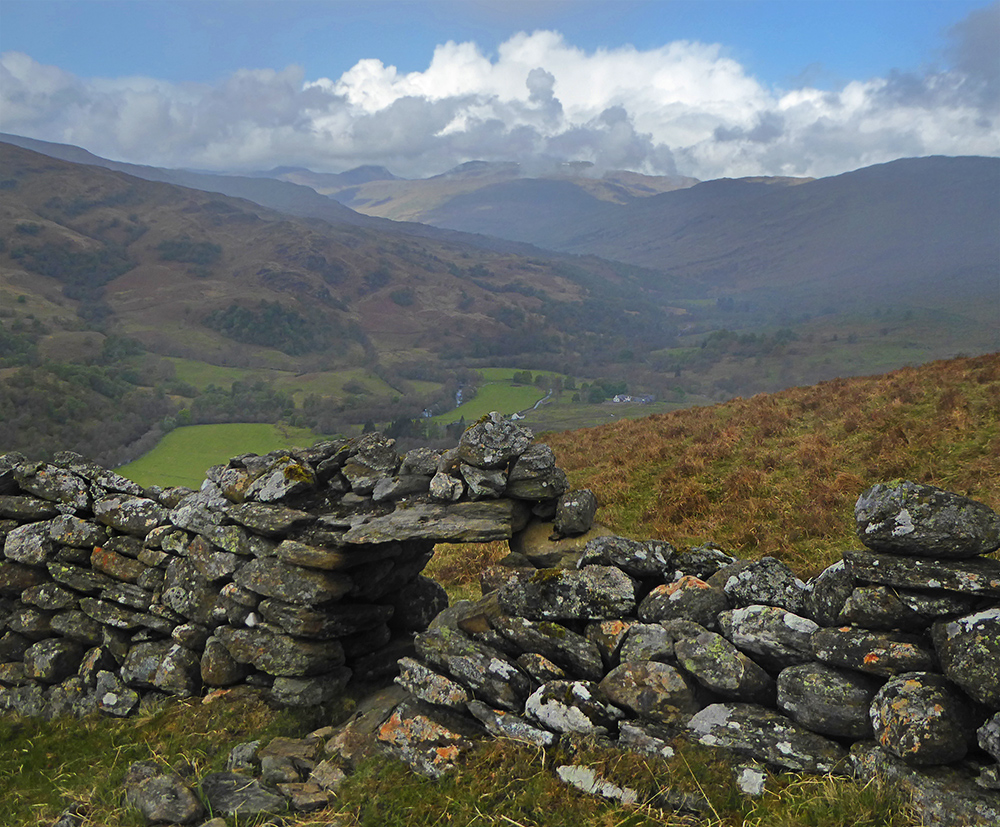 Reaching a rocky outcrop below Creag an Fhithich we begin to get good views West along Glen Lochay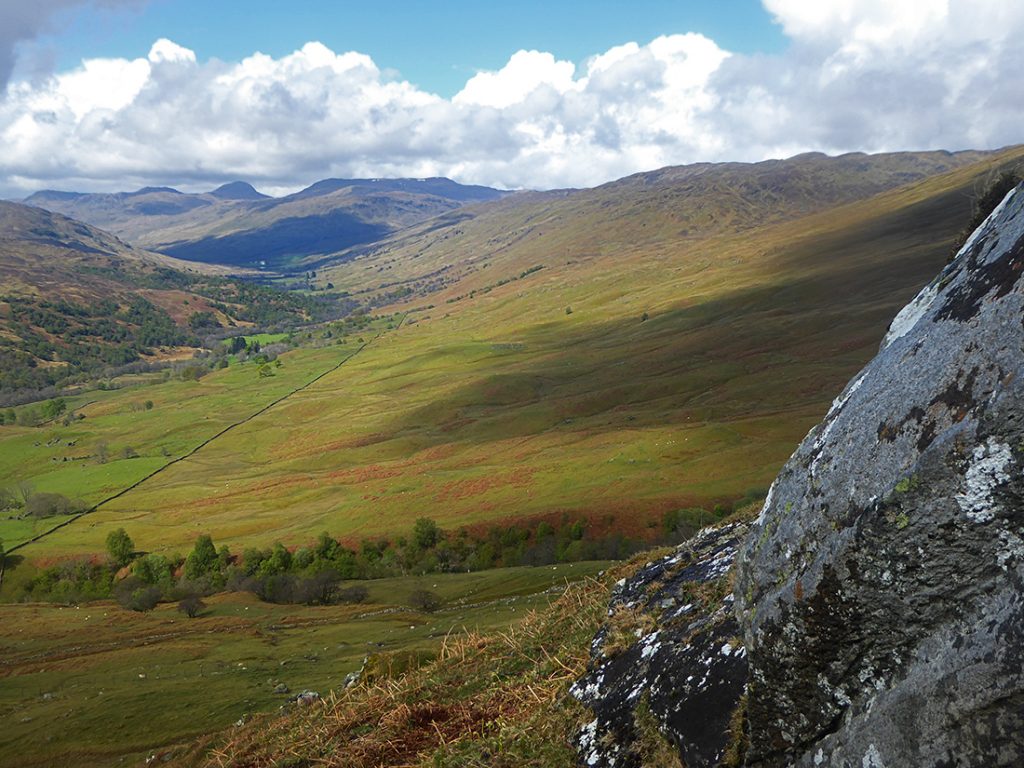 We could have skirted round lower and avoided some steep rocky bits but ach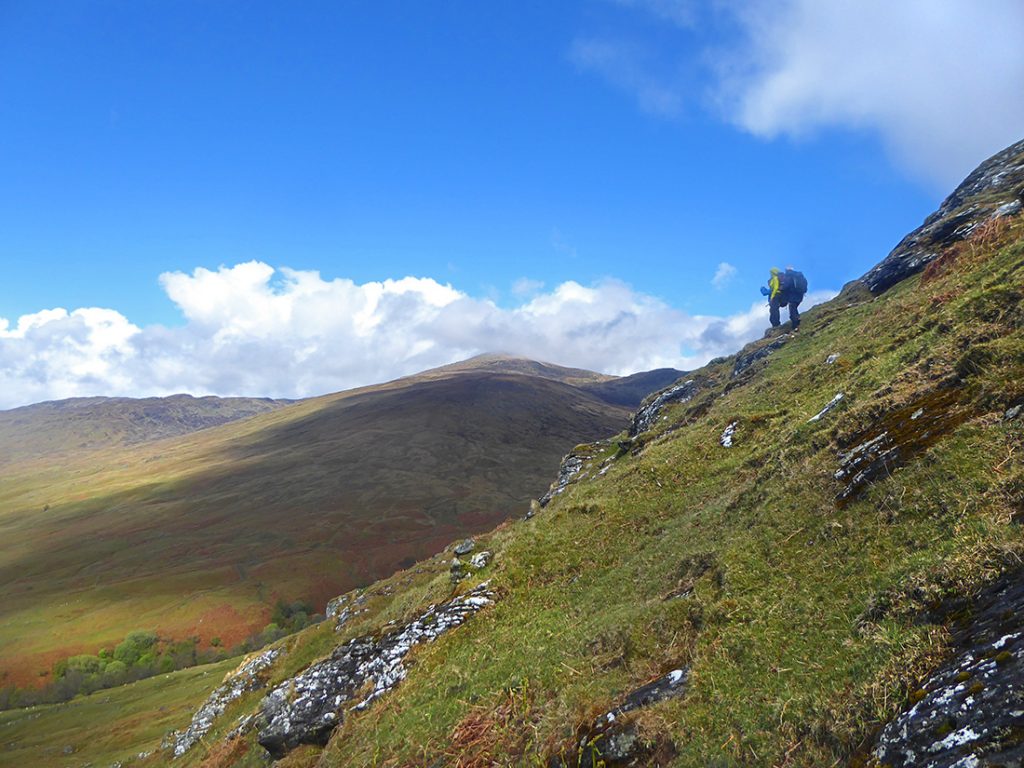 I can see various old stone walls, ruins, shielings, sheepfolds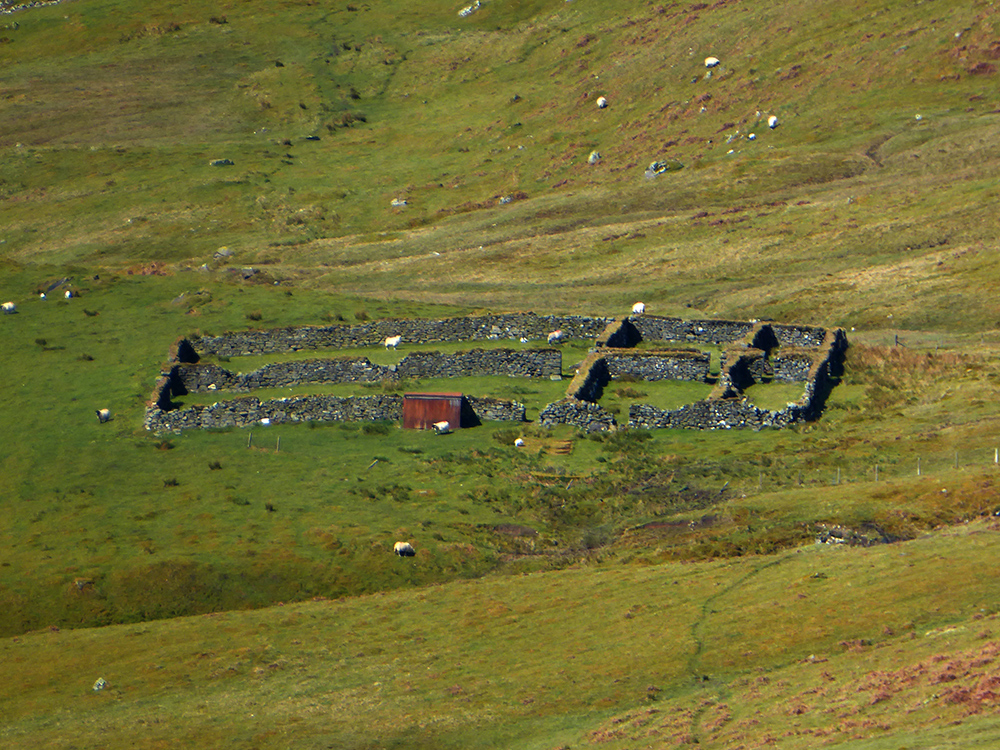 I'll have a closer look on the way back down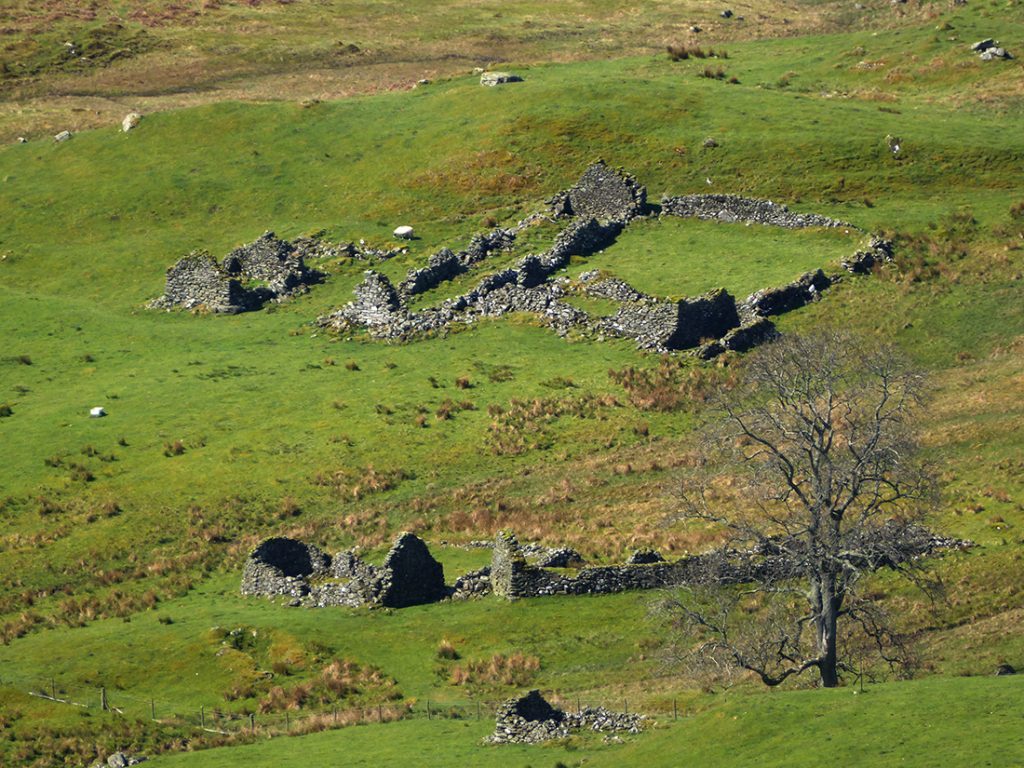 Conditions looking good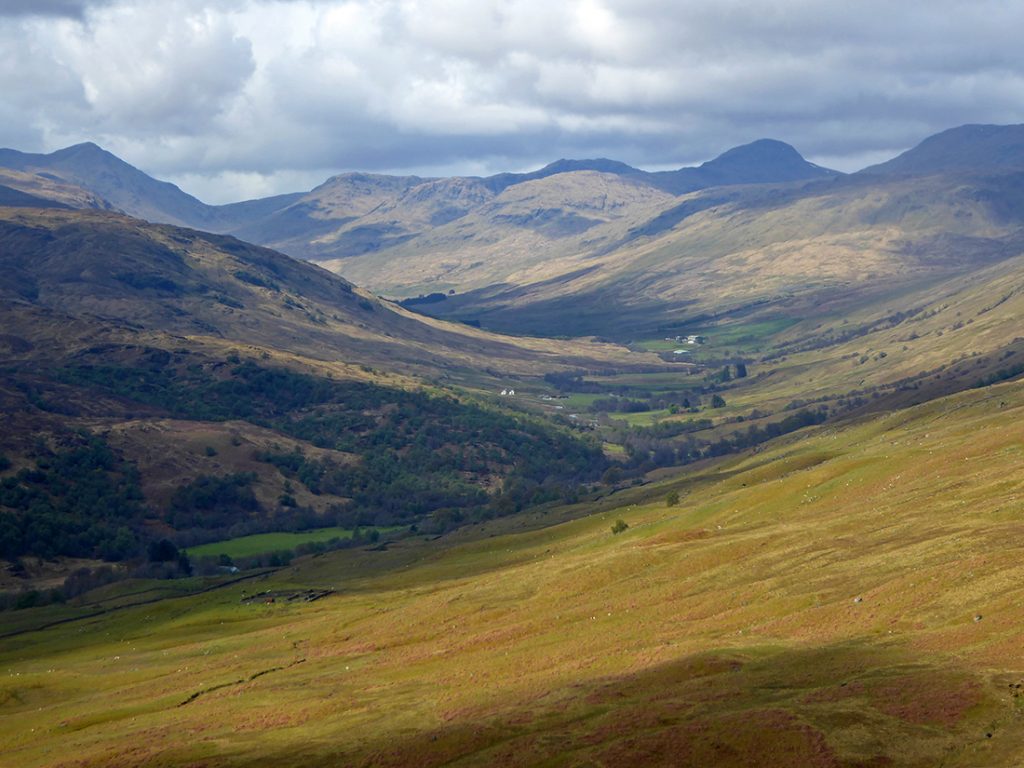 The well-grazed grass begins to fizzle out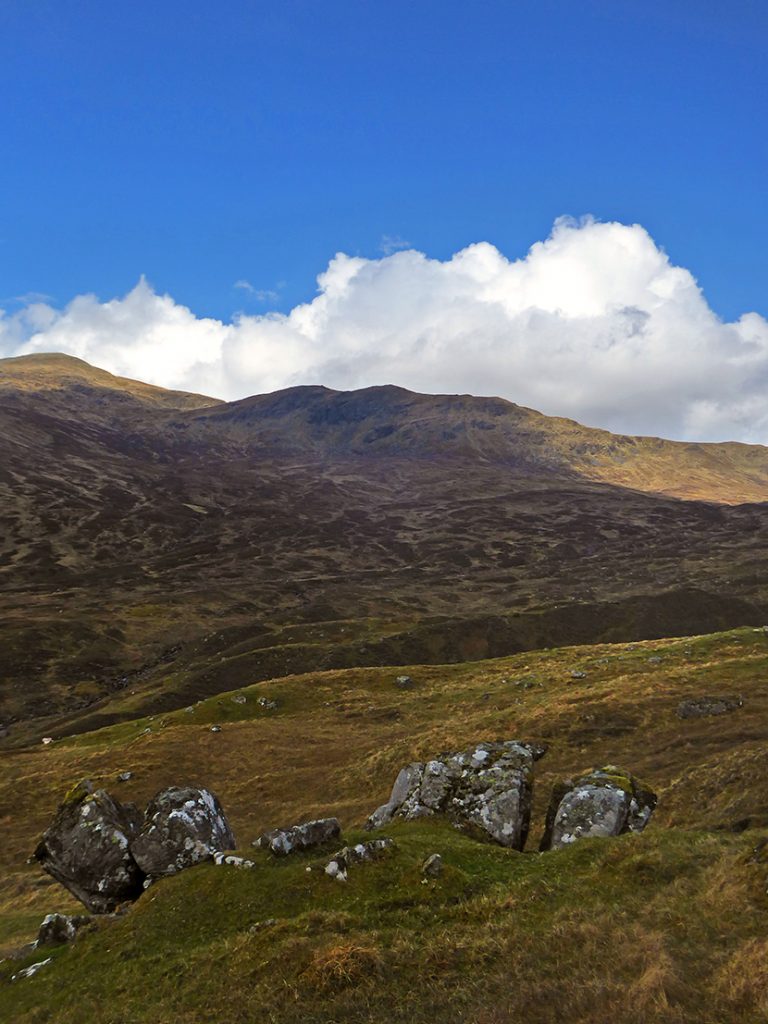 Over the Allt Dhuin Croisg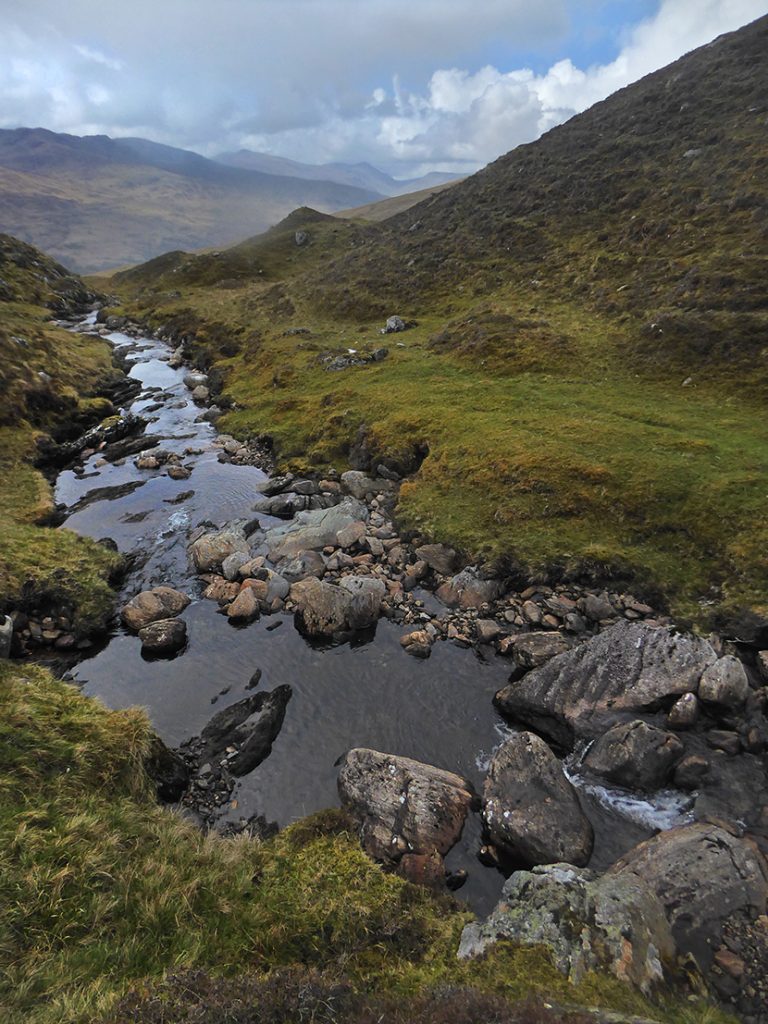 A natural shelter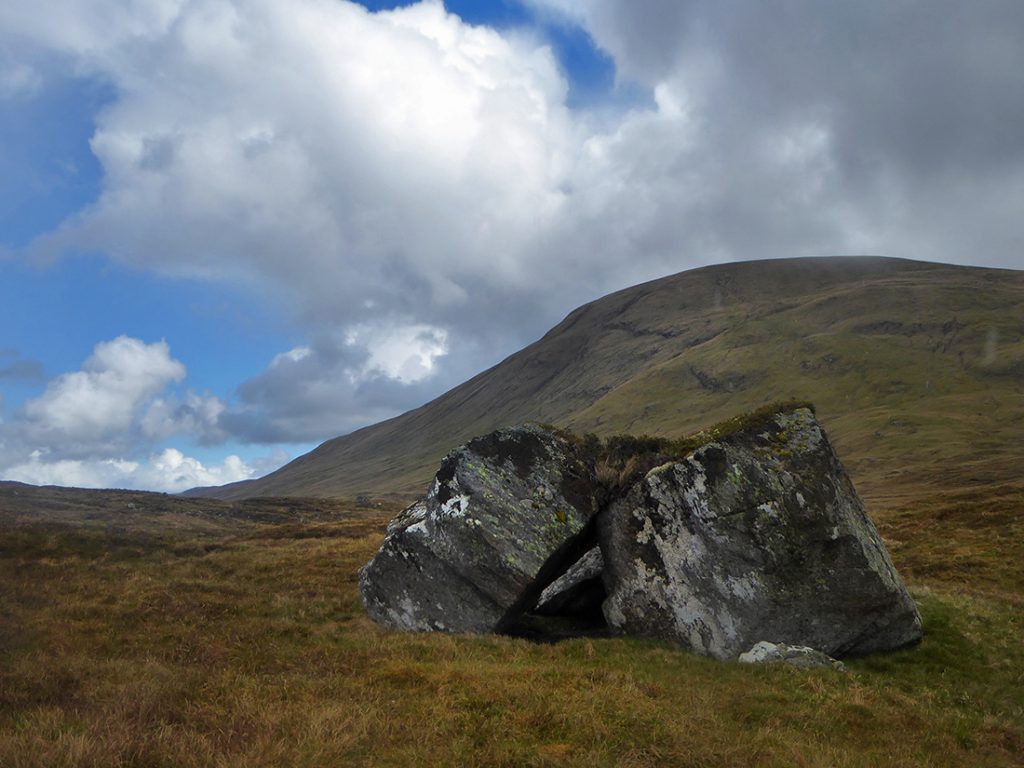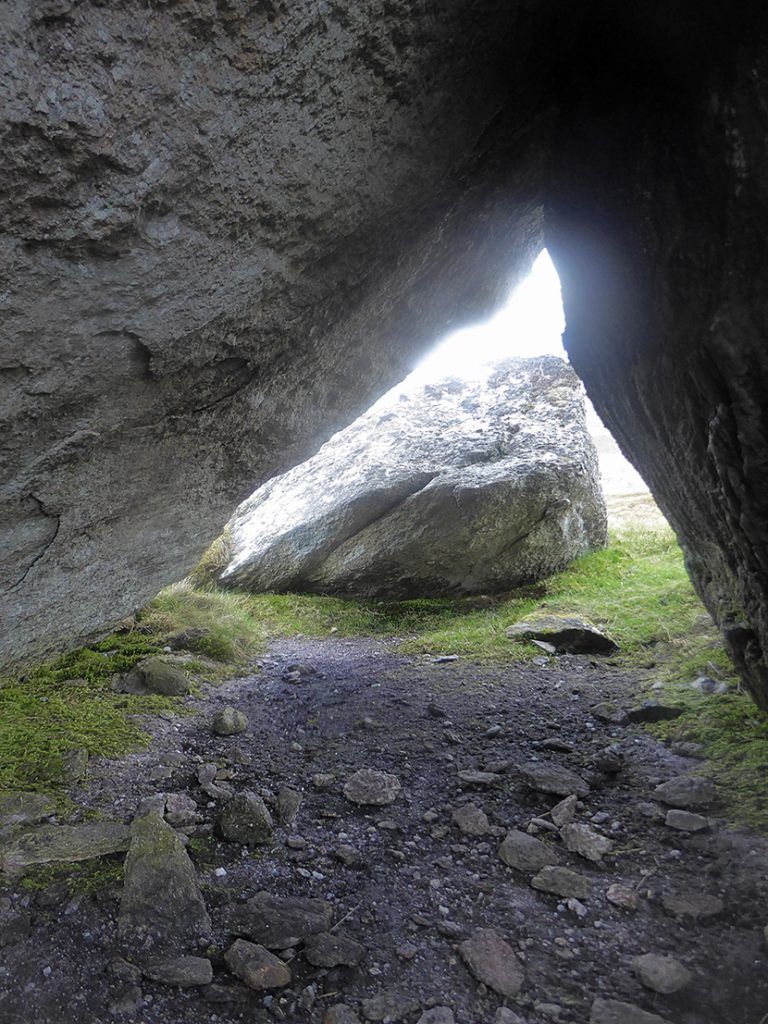 Underfoot a shiny native goes about their day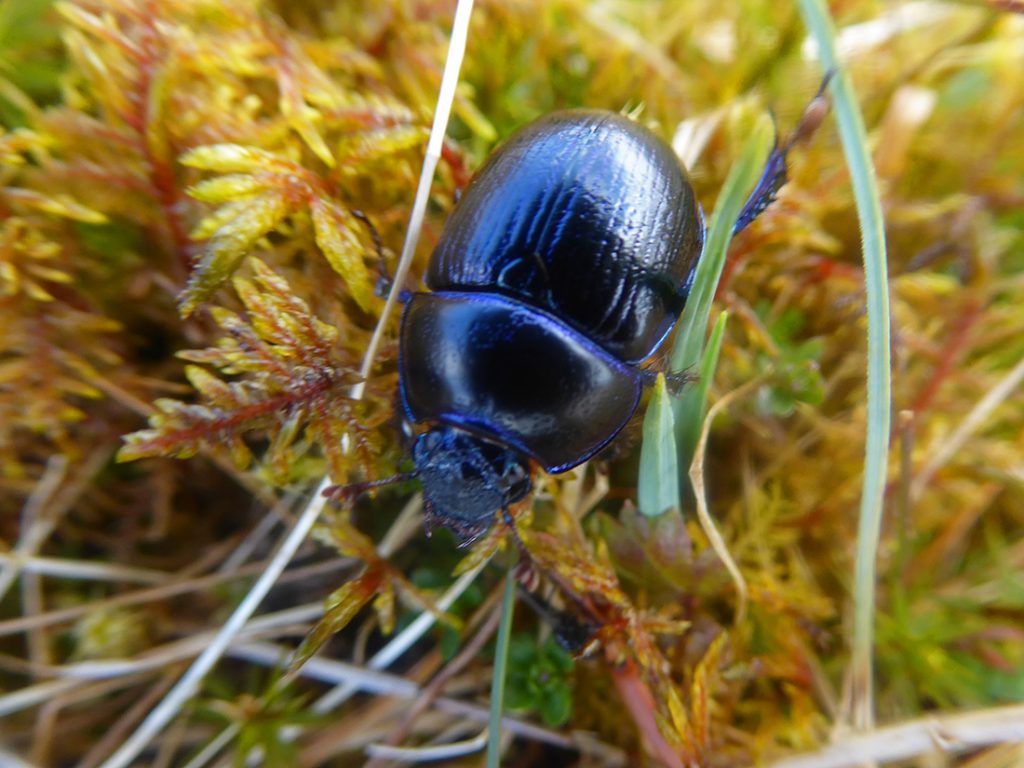 Another watches our party advance upwards as the decision is made to do Beinn nan Oighreag first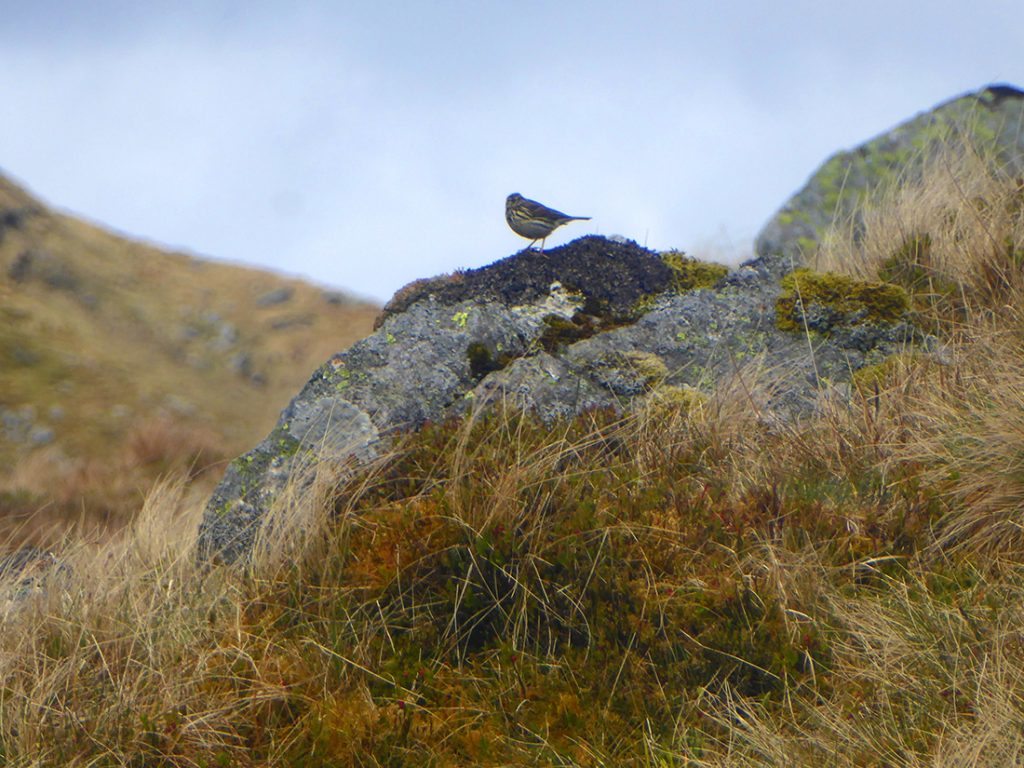 Looking past Lairig Luaidhe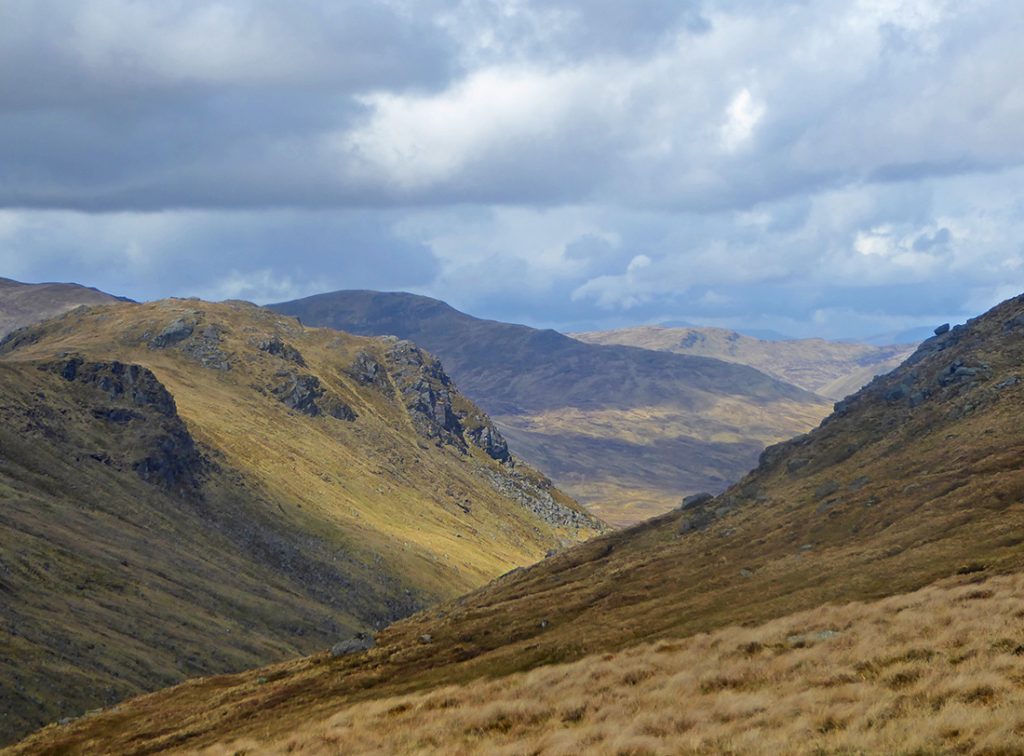 First of a few false summits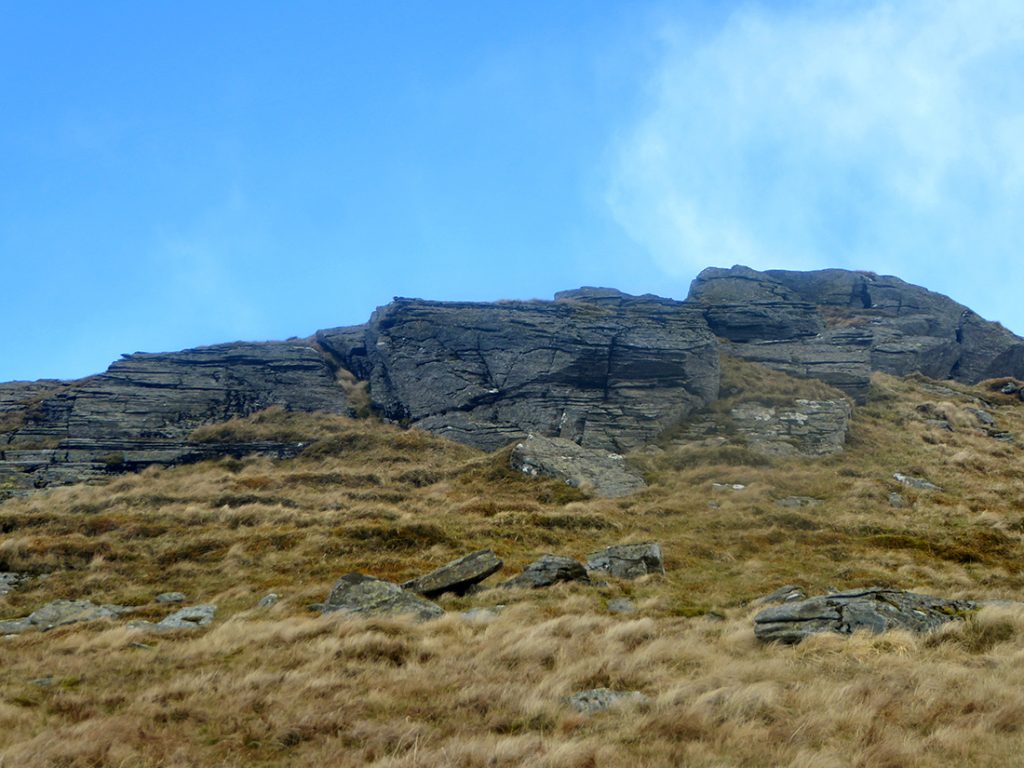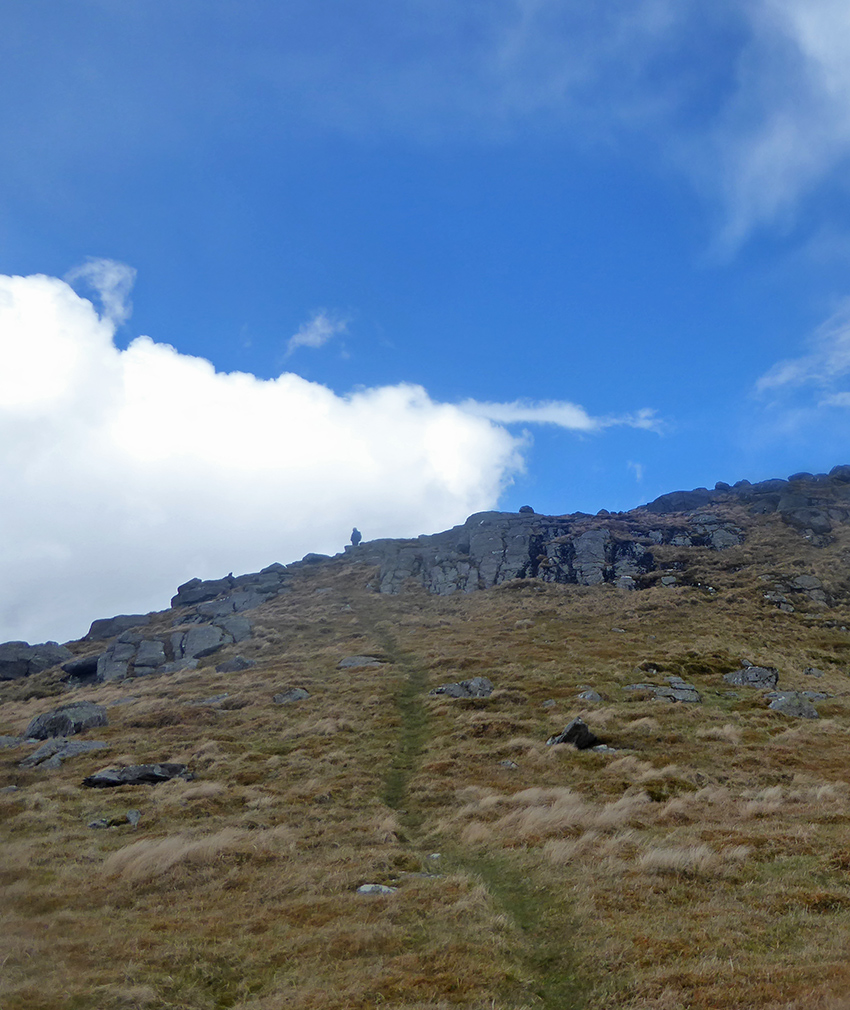 Our party tail end are 2 specks oblivious to the cloudburst behind them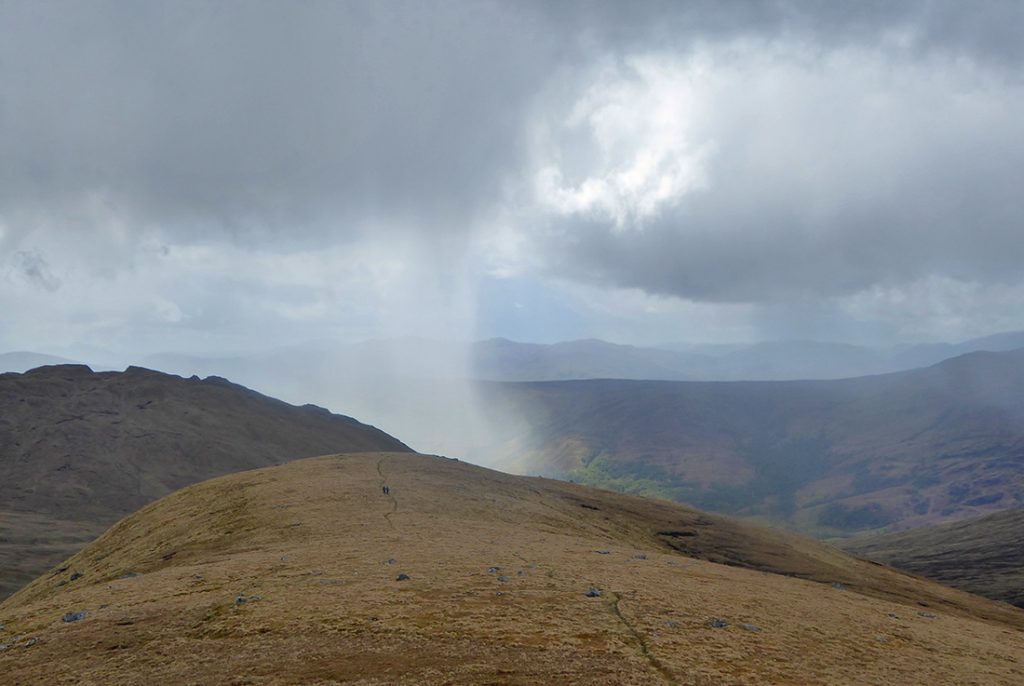 Looking West to our main target, a couple small snow patches persist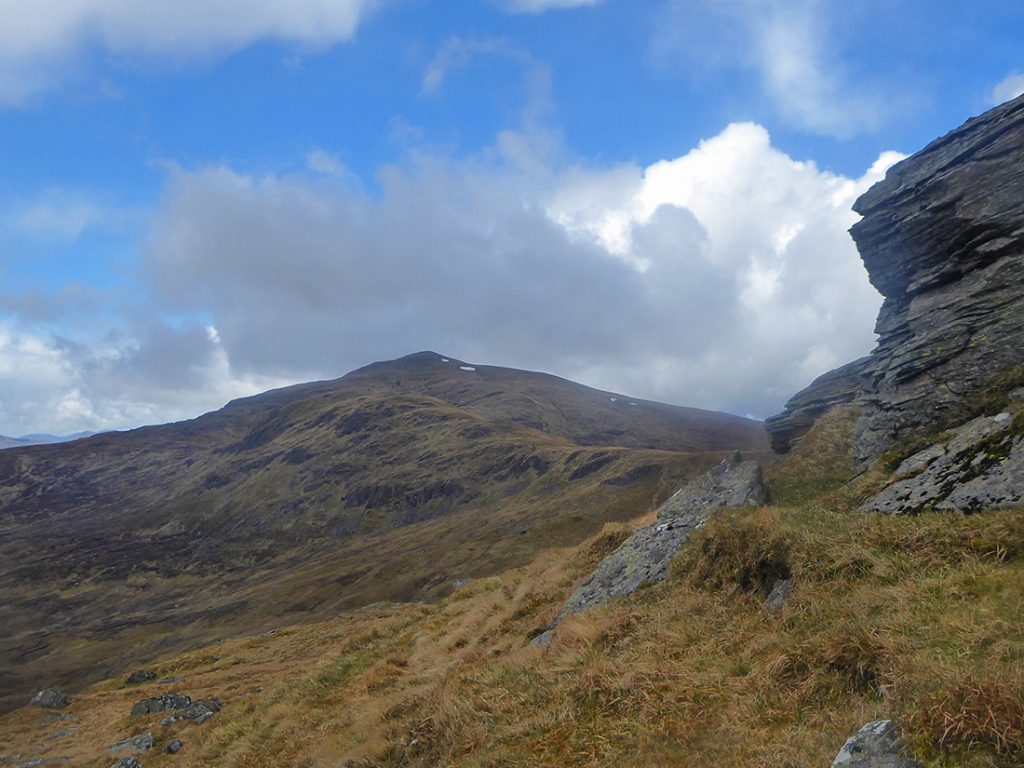 Every few minutes the light changes as gaps open and close and sweep across. If I put my camera away I'll miss something.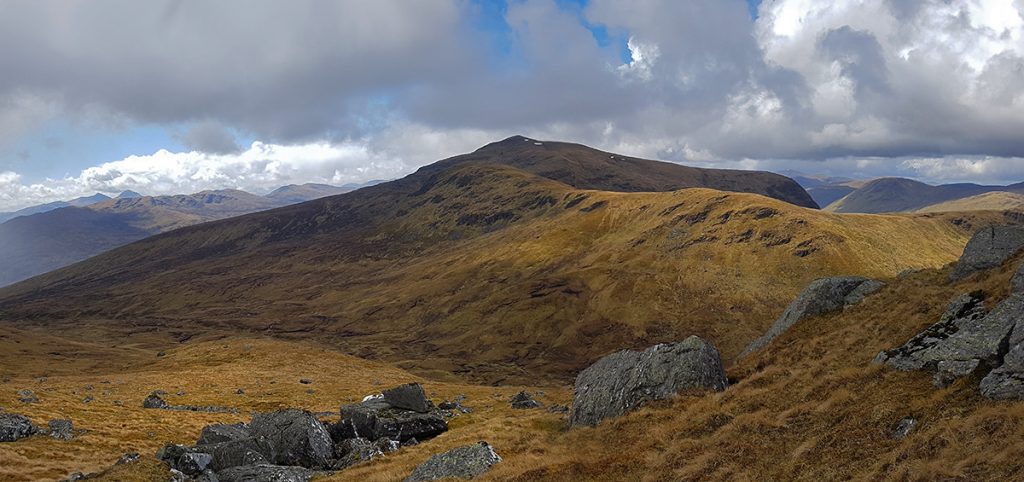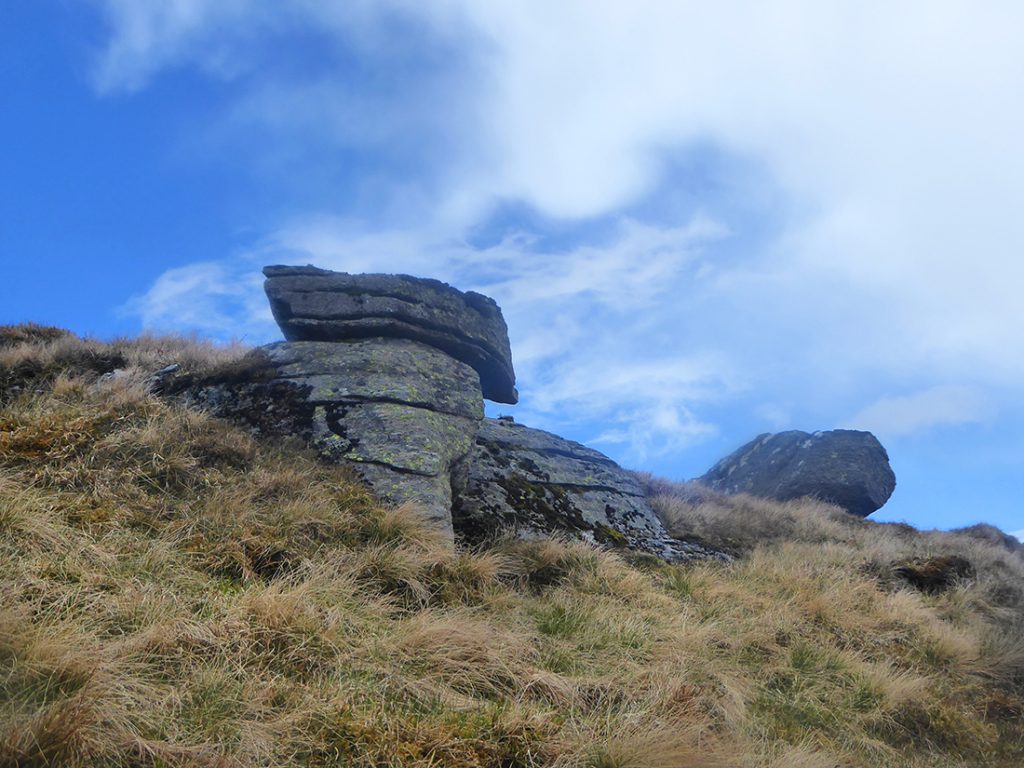 At max zoom looking SW clouds boil over shadowed crags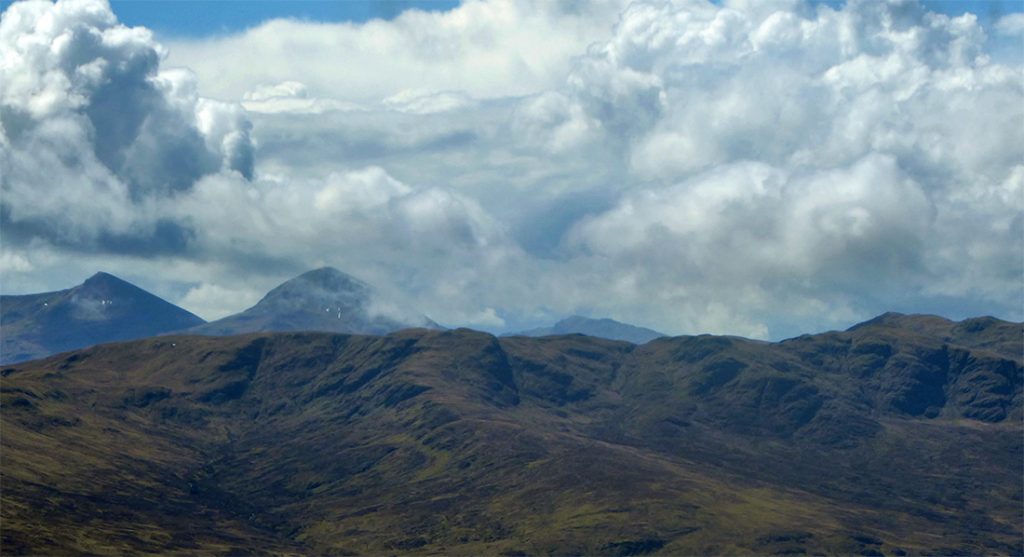 Reaching to cairn 909, Loch Lyon is revealed past the rocky edge of Creag Loaghain. A 'dam' fine view 😉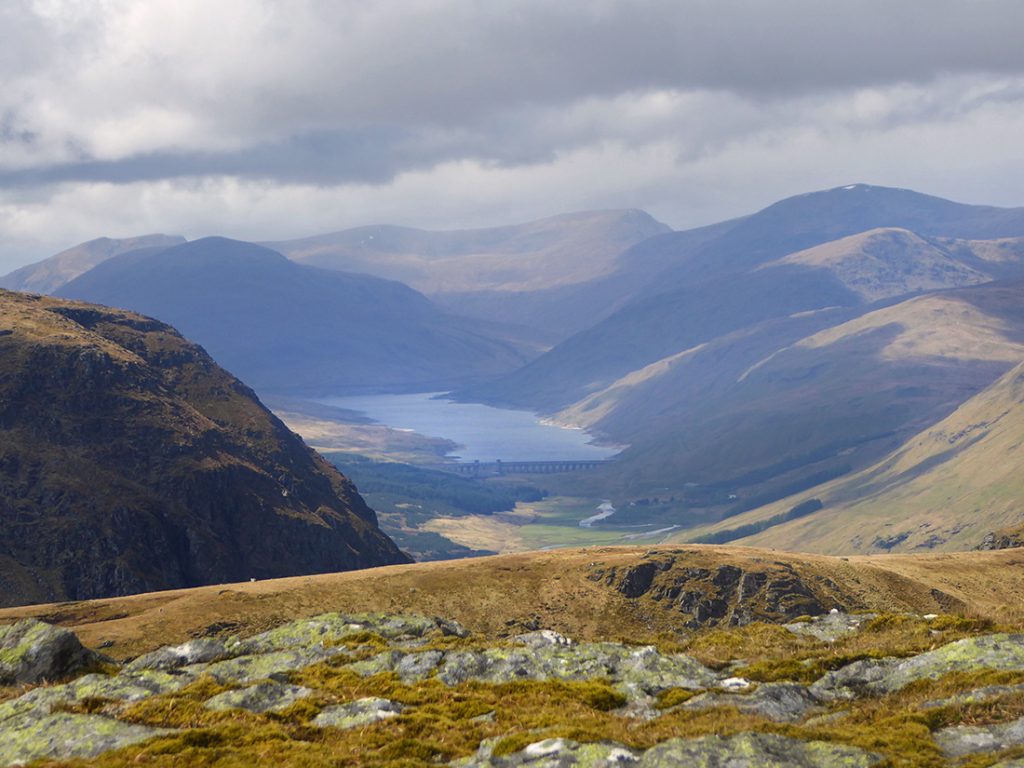 Big fluffy clouds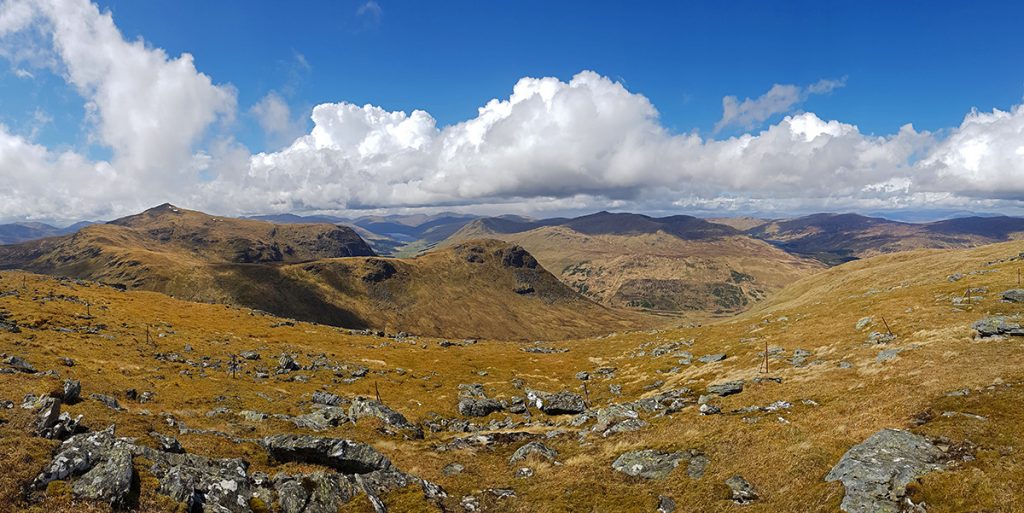 Has one of our party taken o-fence? Heading to the cairn 899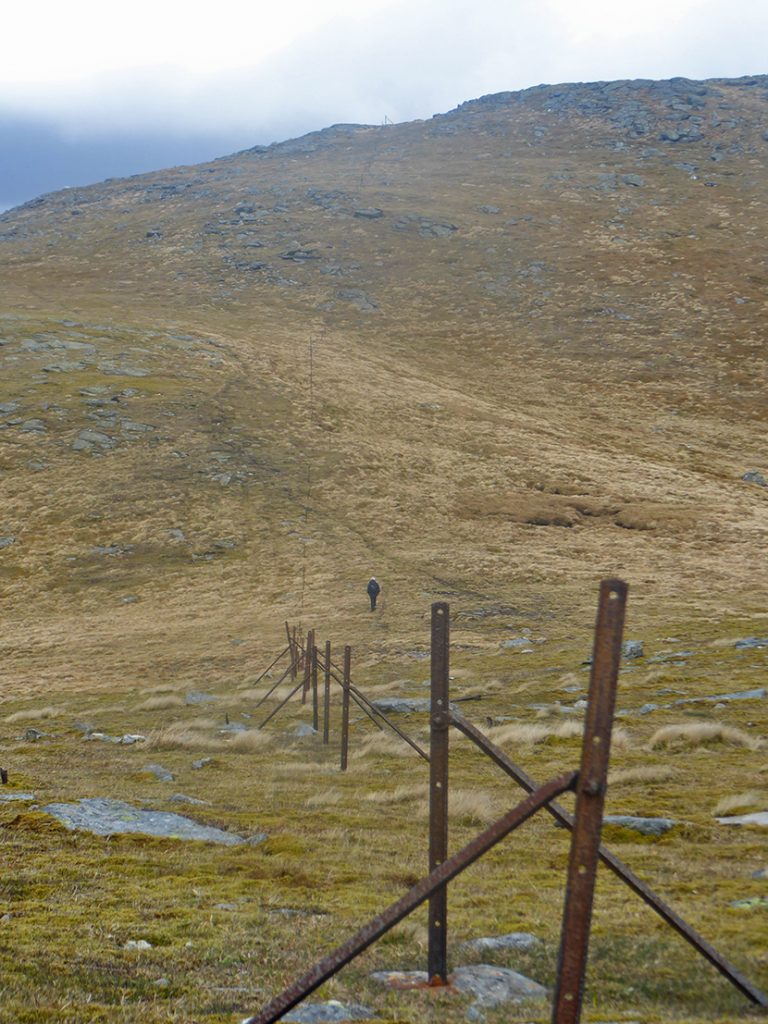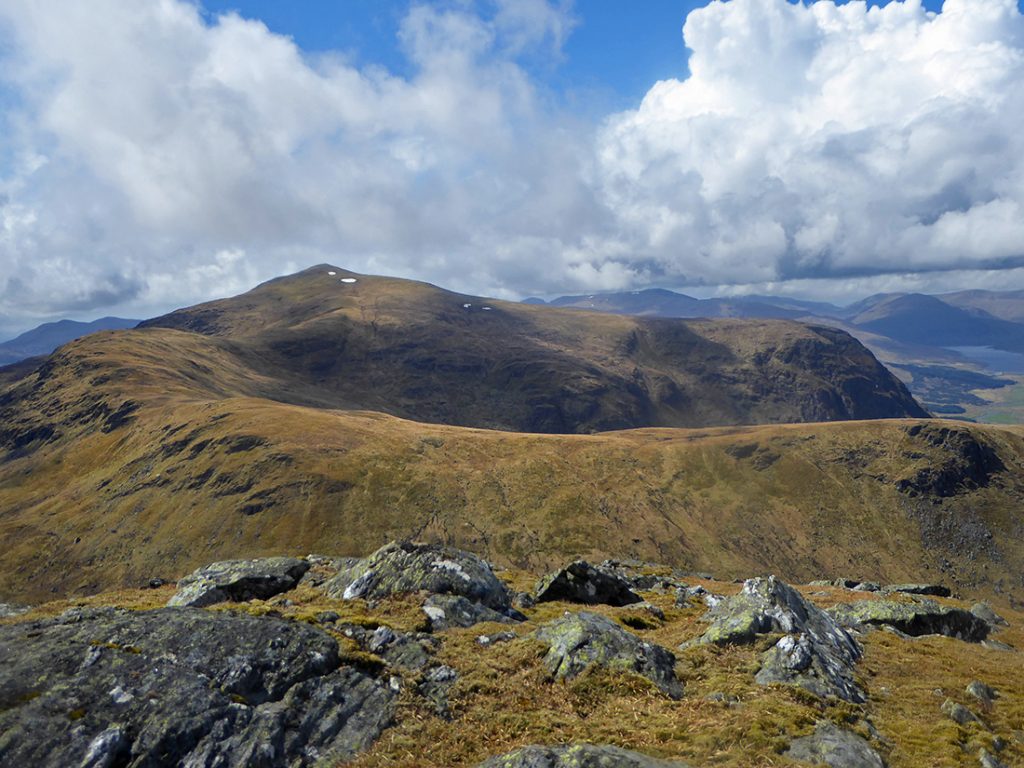 A fine seat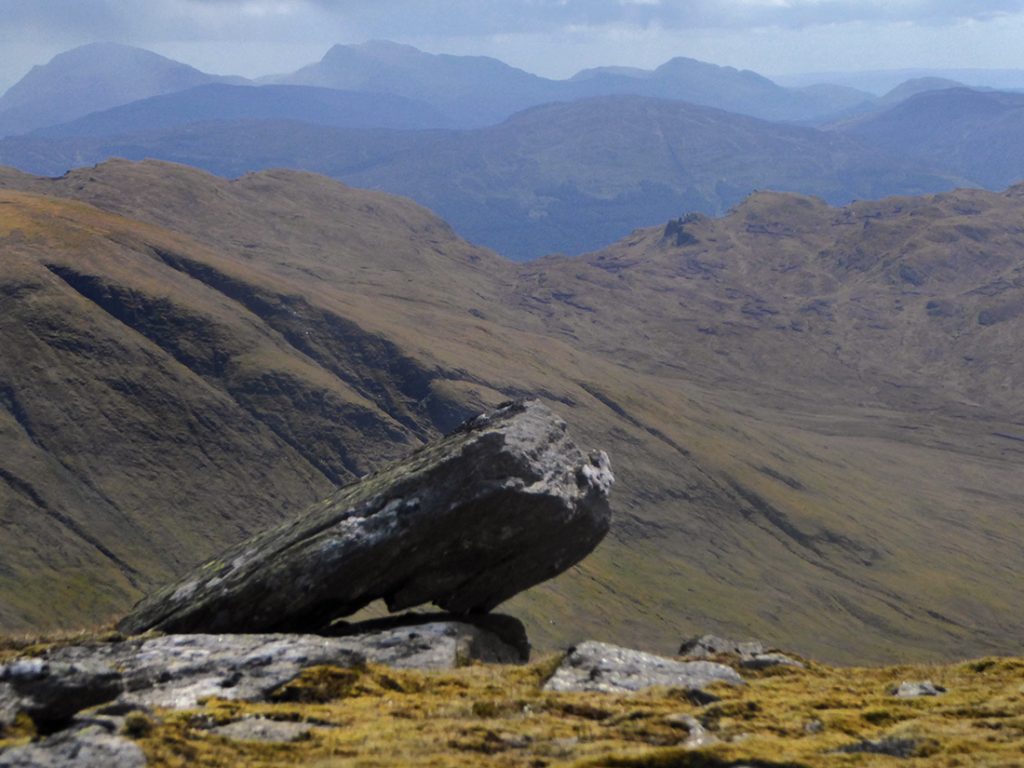 A spot of lunch is taken at cairn 899. Looking across Creag an Tulabhain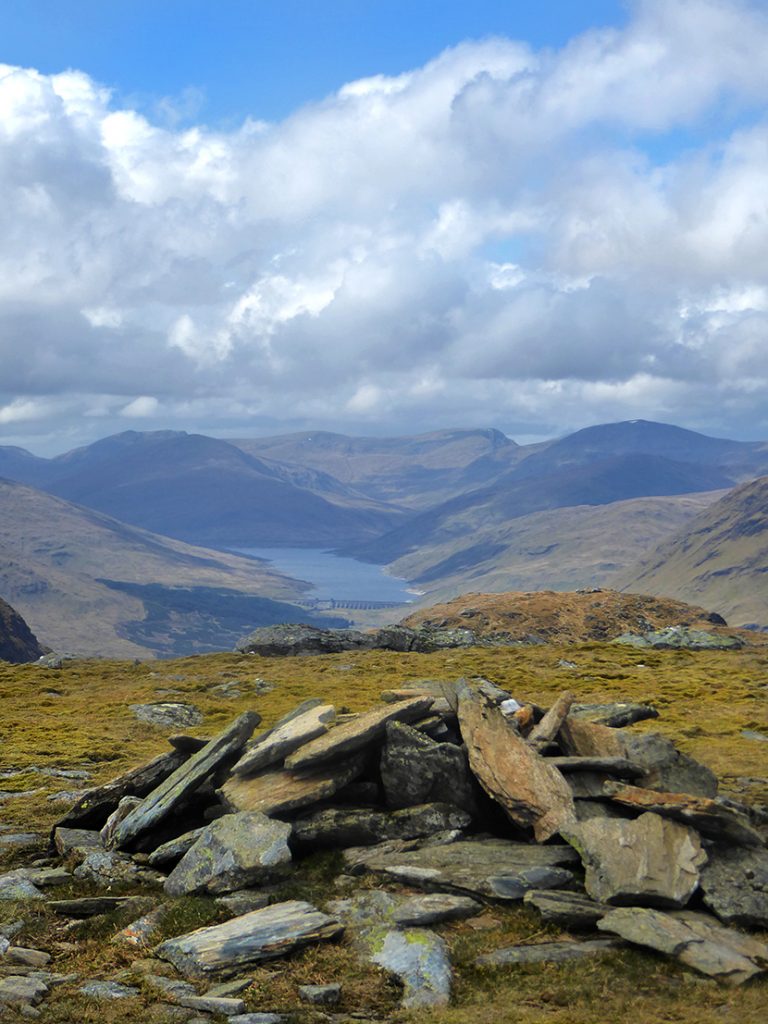 The question now is do we need to head way back to cross Lairig Luaidhe, or will we just take the most direct route.. looks pretty steep here.. a peep over..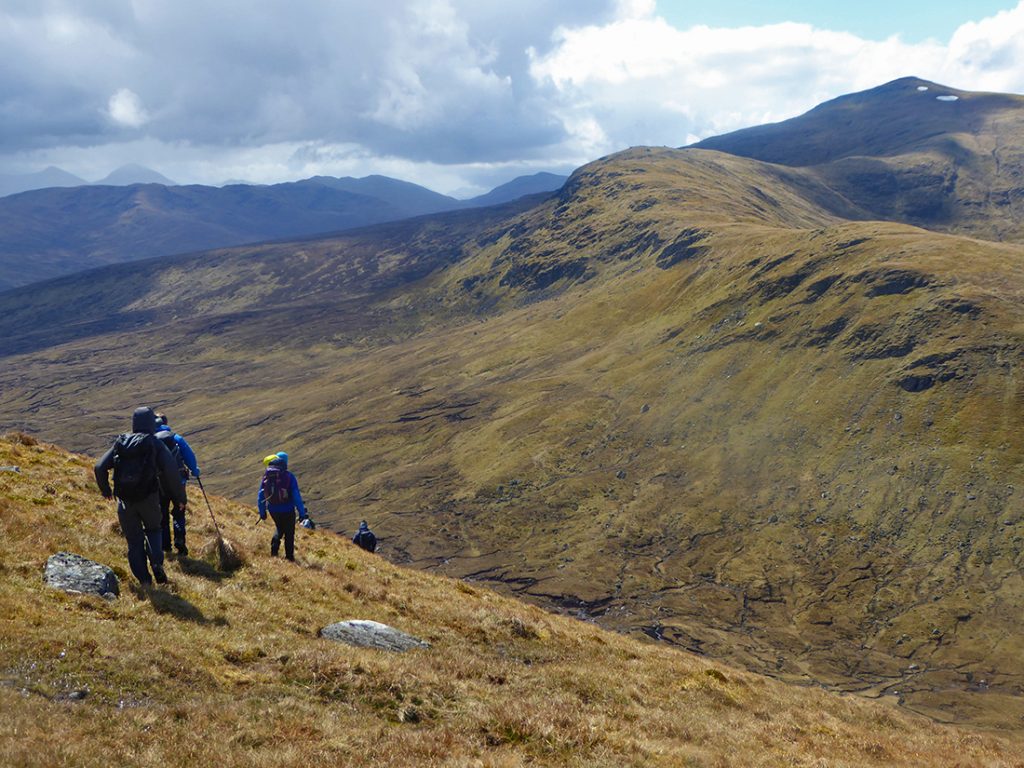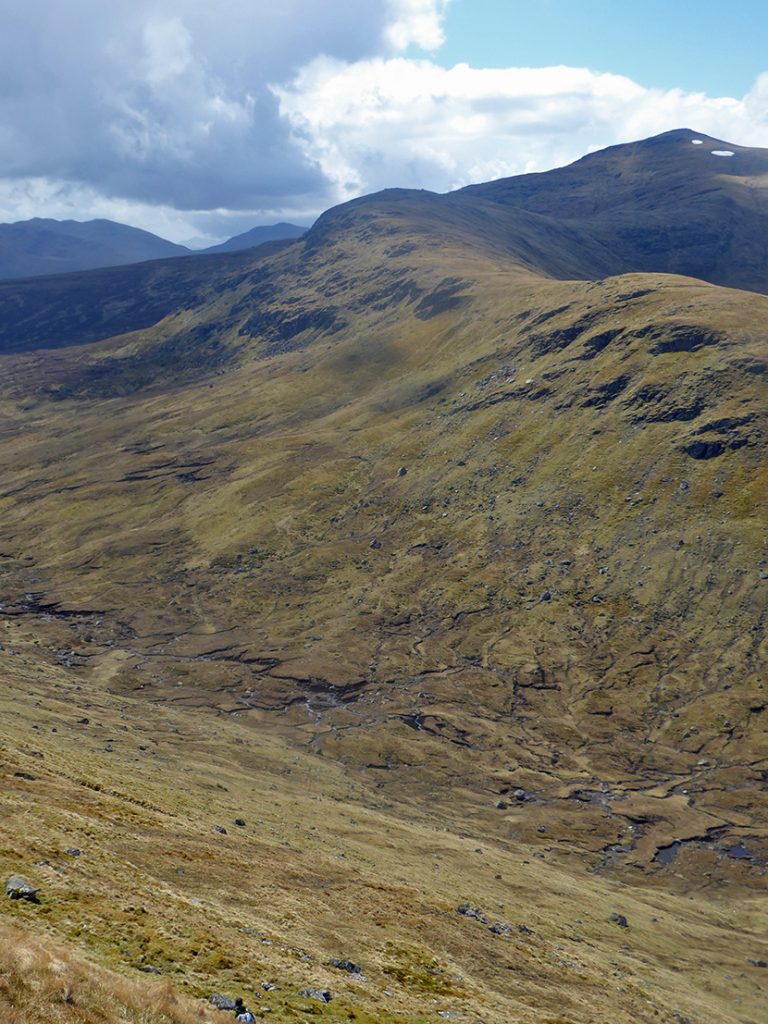 It is pretty steep but the tussocky grass is grippy enough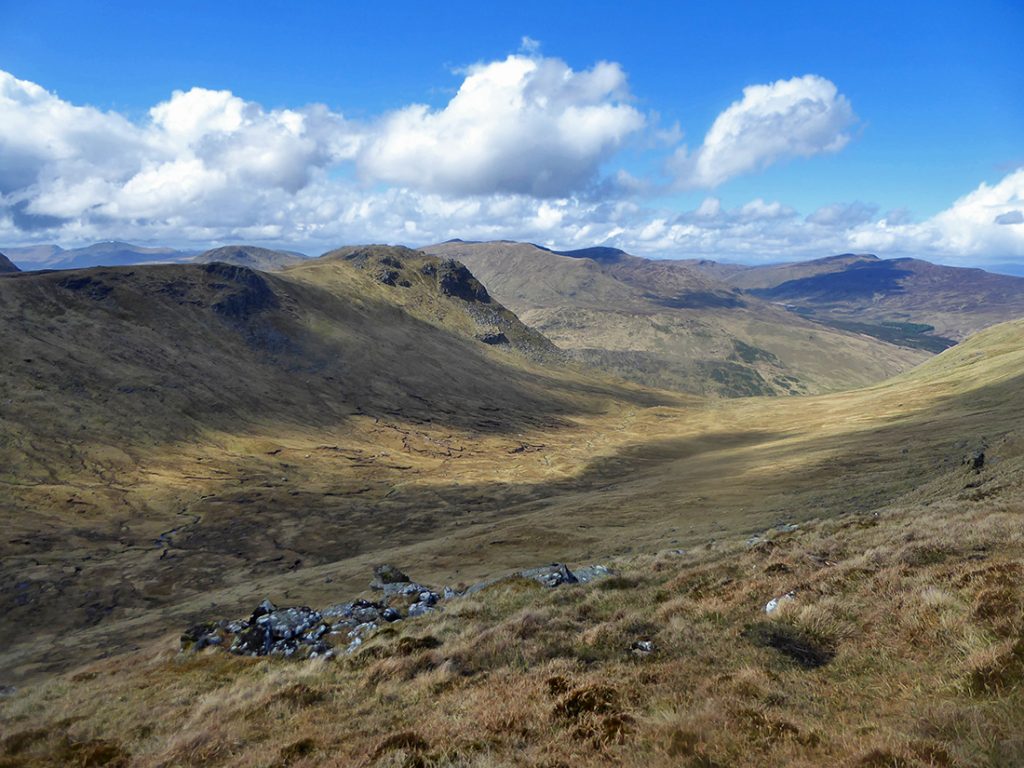 There's quite a few of these fly-eaters here, common butterwort. Flies get stuck on the leaves which then fold over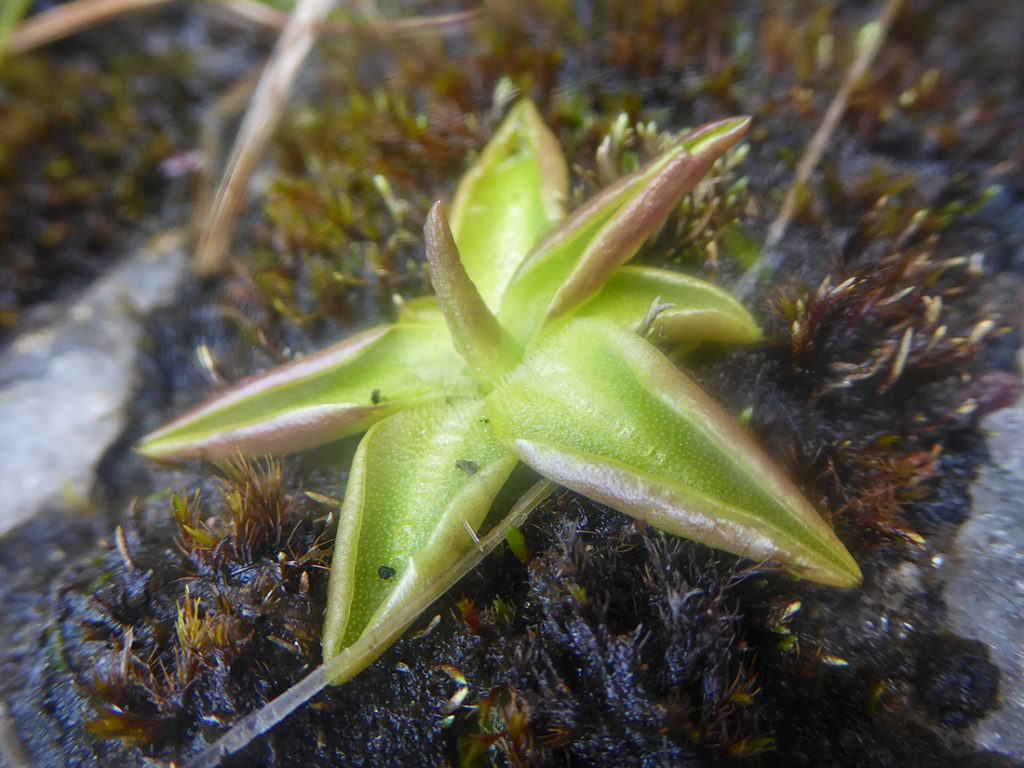 A lively frog has climbed a fair distance up the hill in terms of frog-metres from the pools n bog at the bottom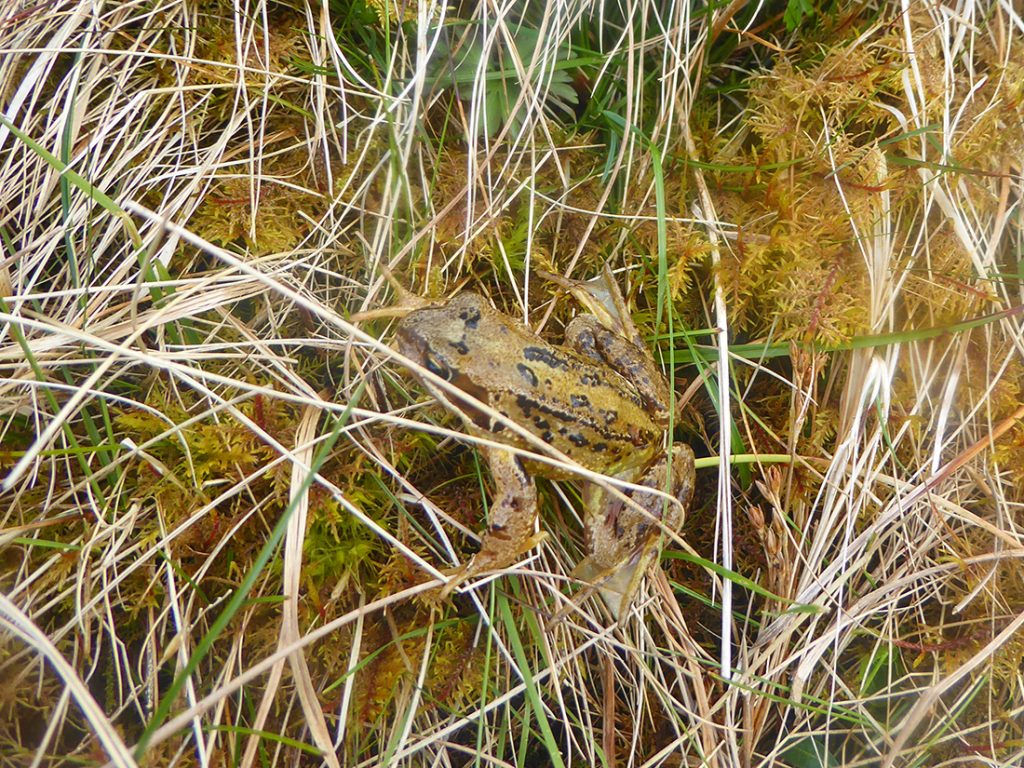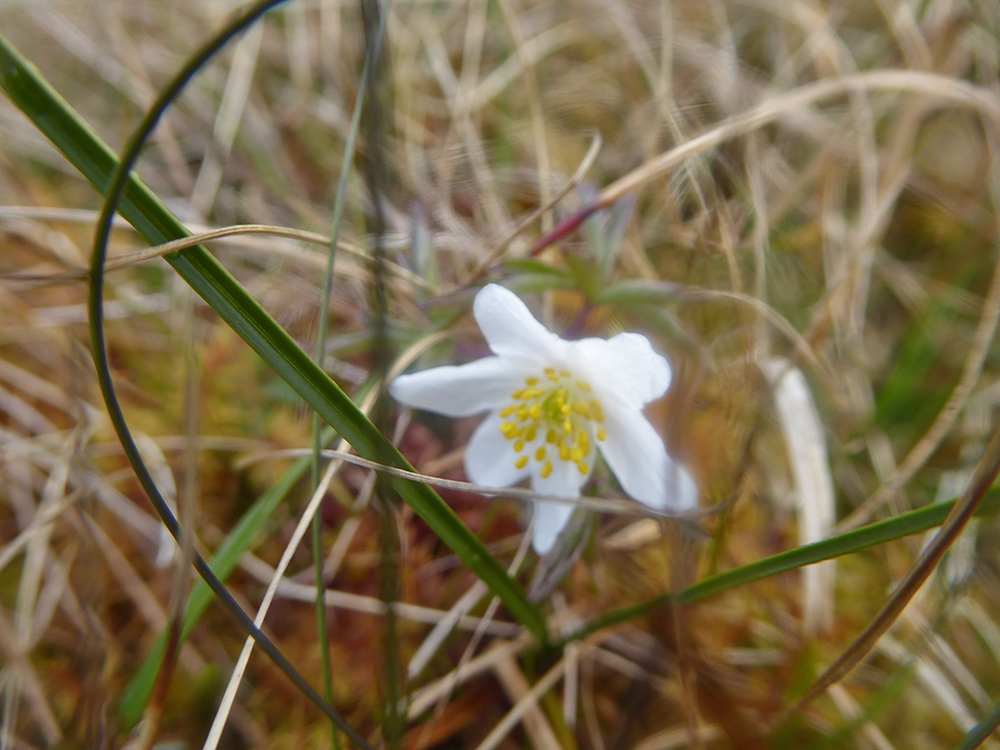 At the bottom a bit of peat hag wandering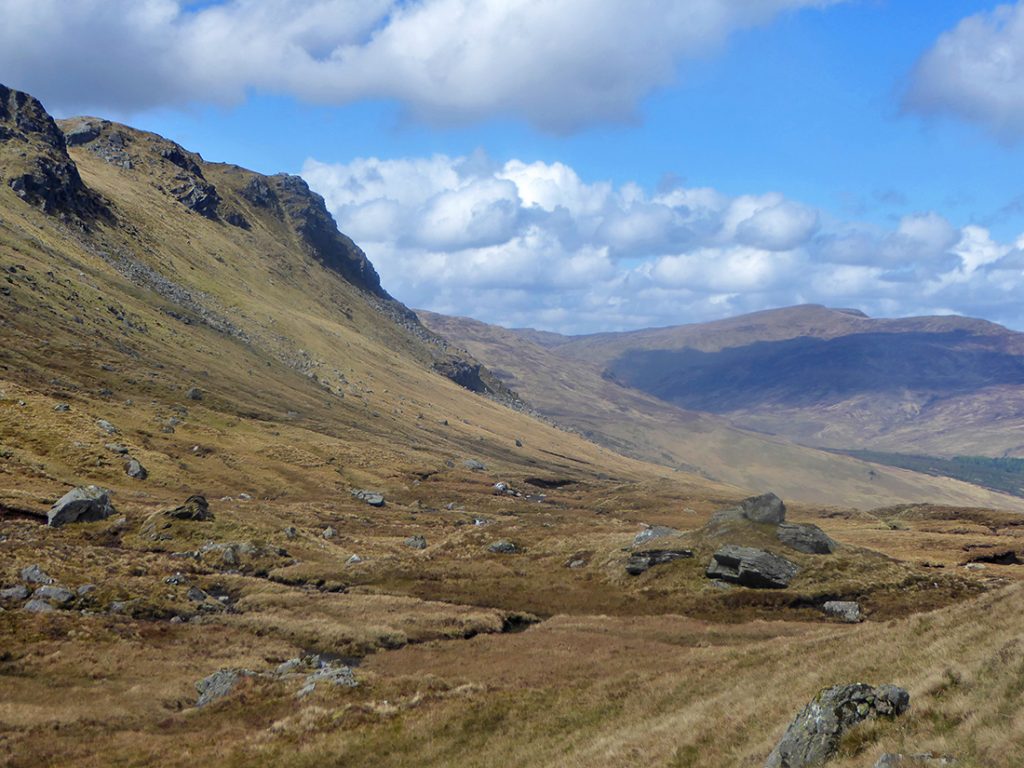 oho what's that.. looks like a cave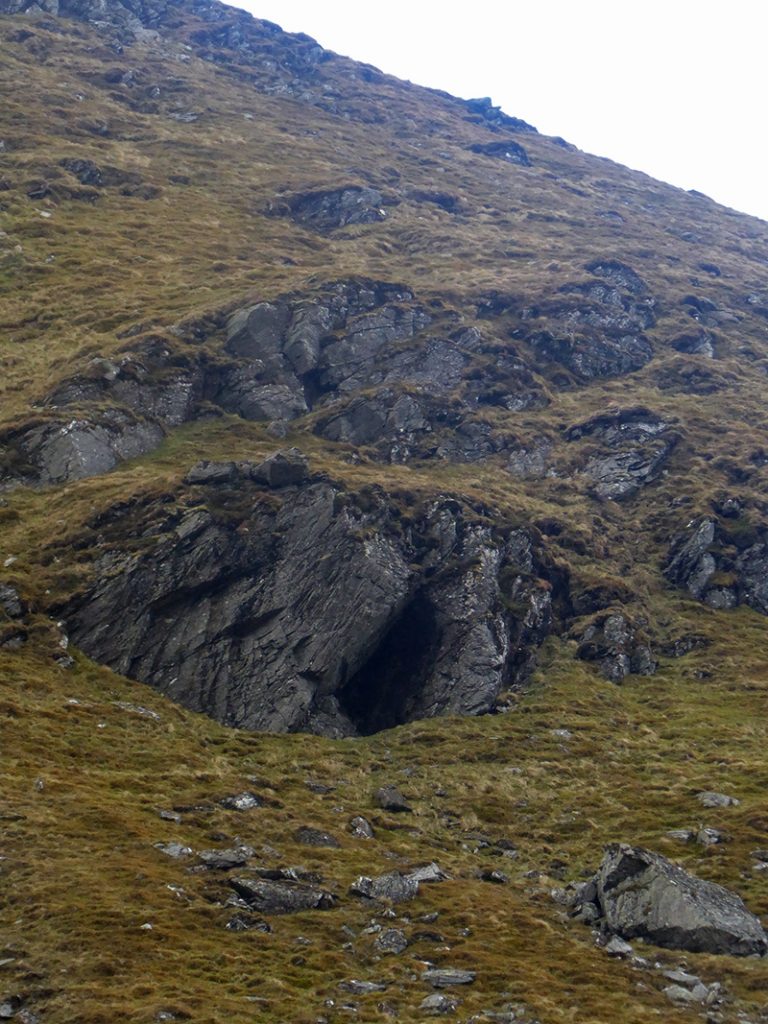 Would be rude not to investigate. A few seem unconvinced by the steep climb but we gotta go up there one way or another. Our scandinavian connection arrives first and gives an all-clear for trolls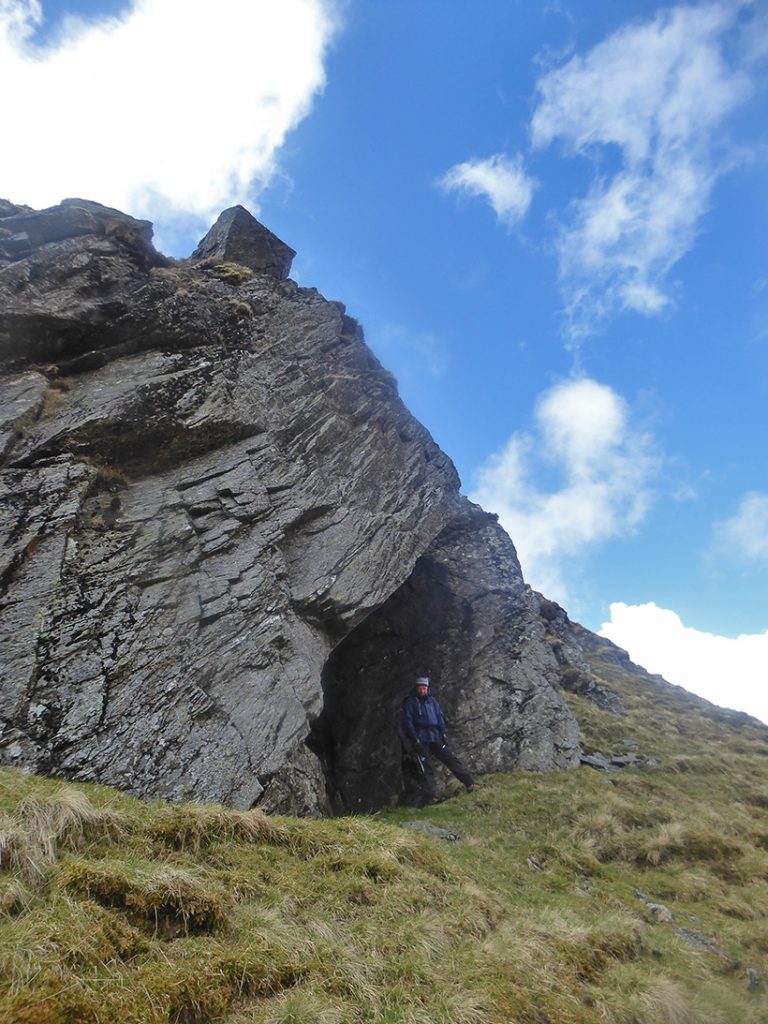 More a scrape than a cave really. Ah well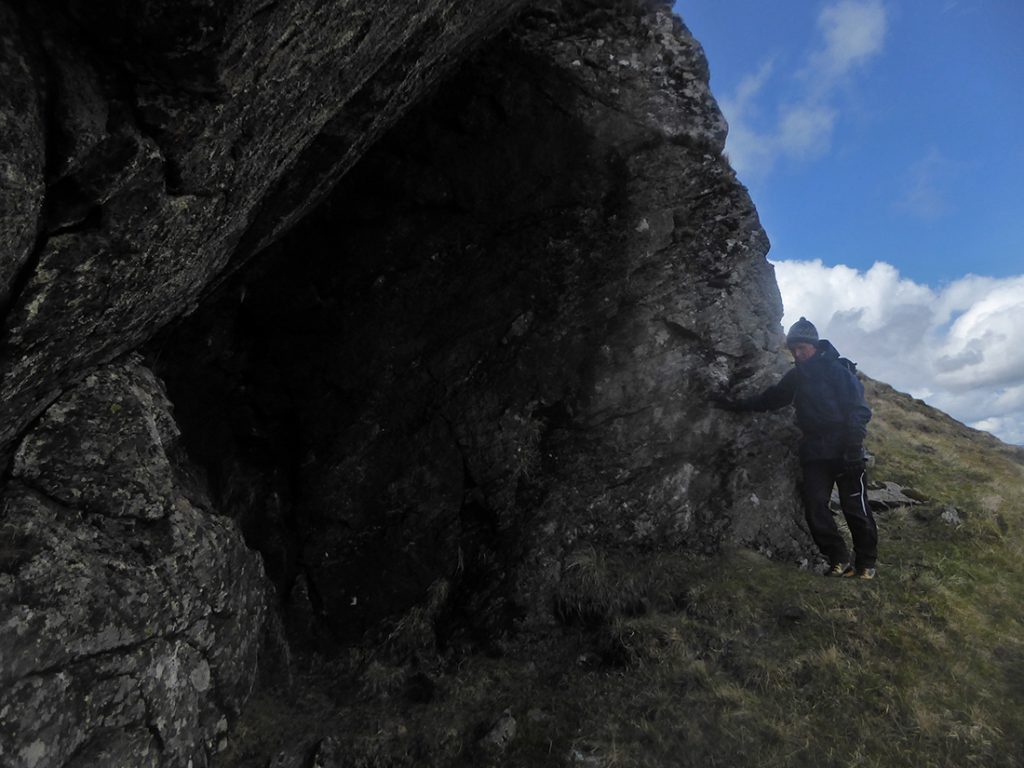 These quartzy nodules have caught my boots a few times today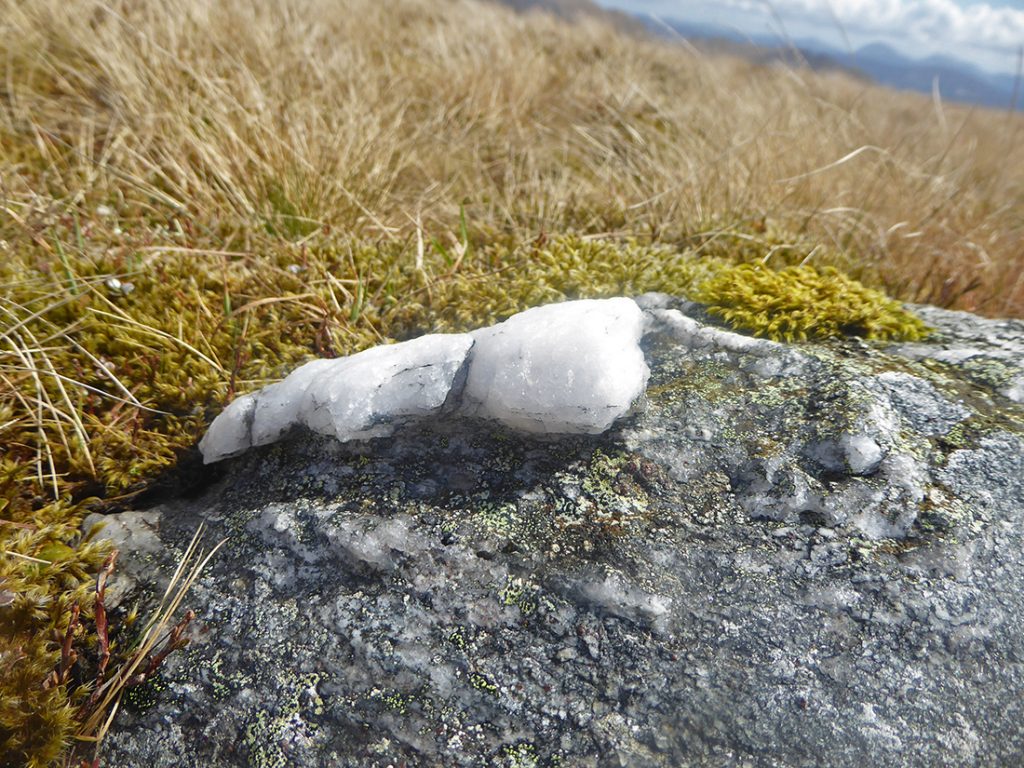 Pausing a moment to reflect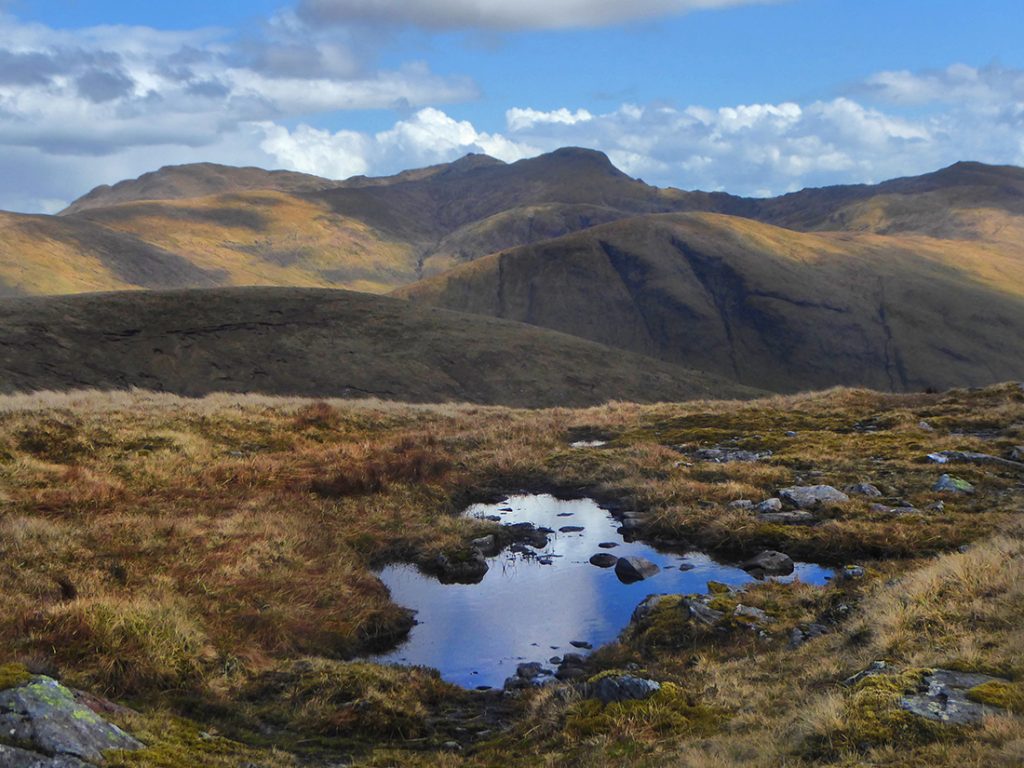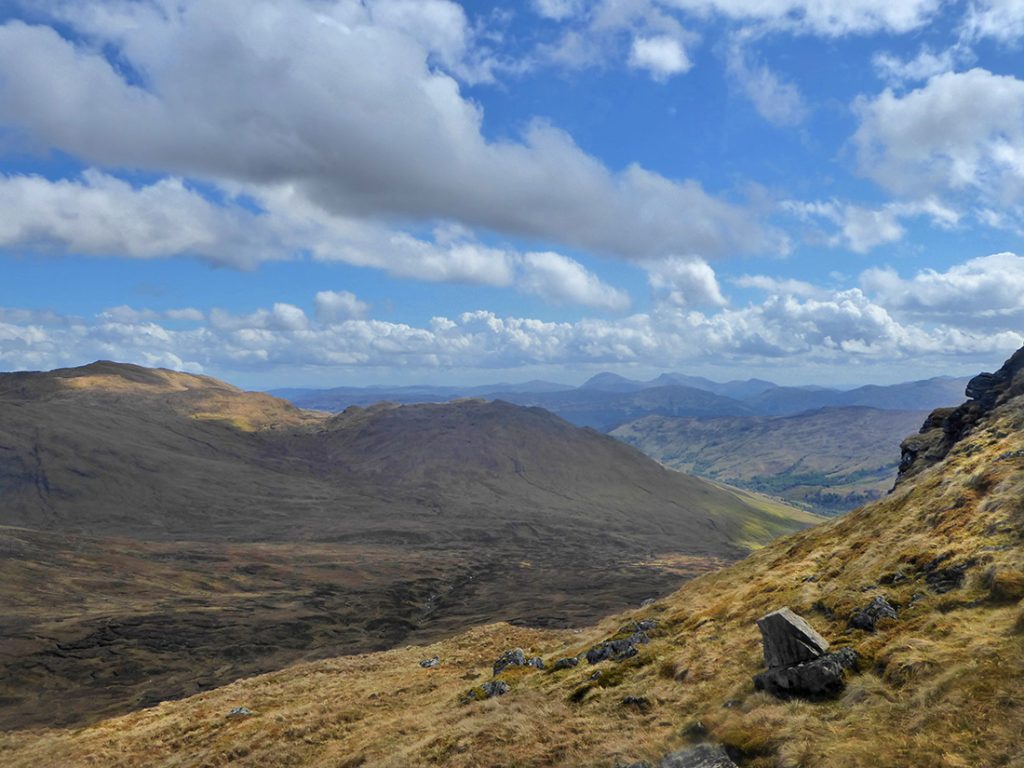 We've scattered a few golden plover, this is something else but to silhouetted to see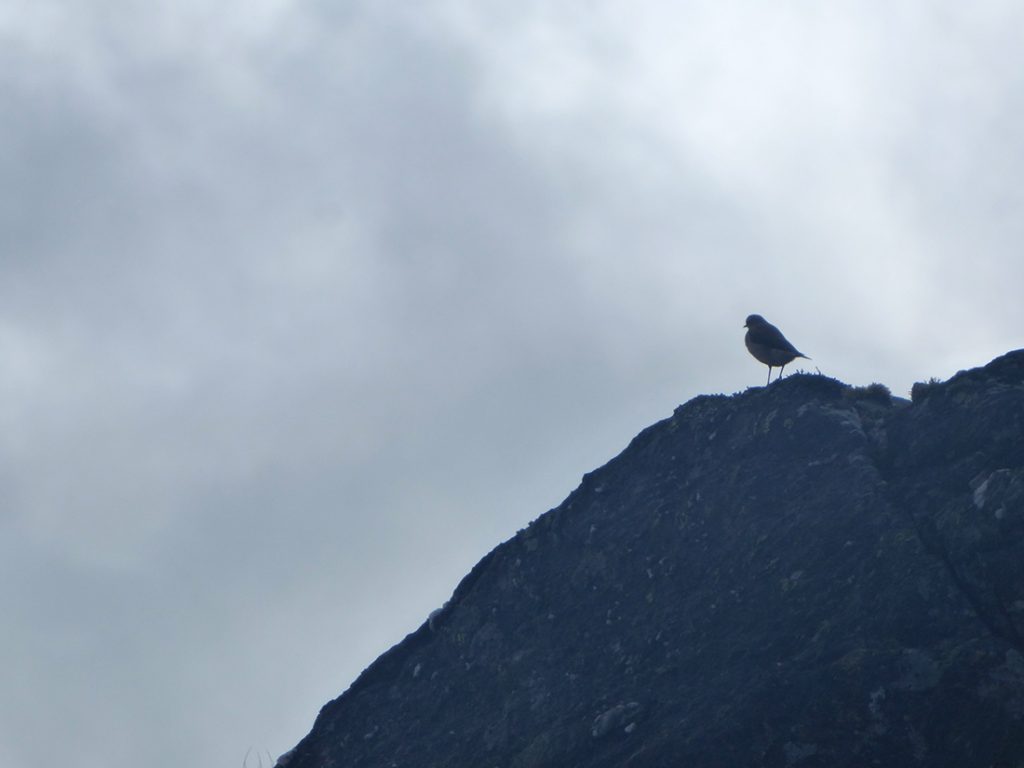 Glorious clouds n shadows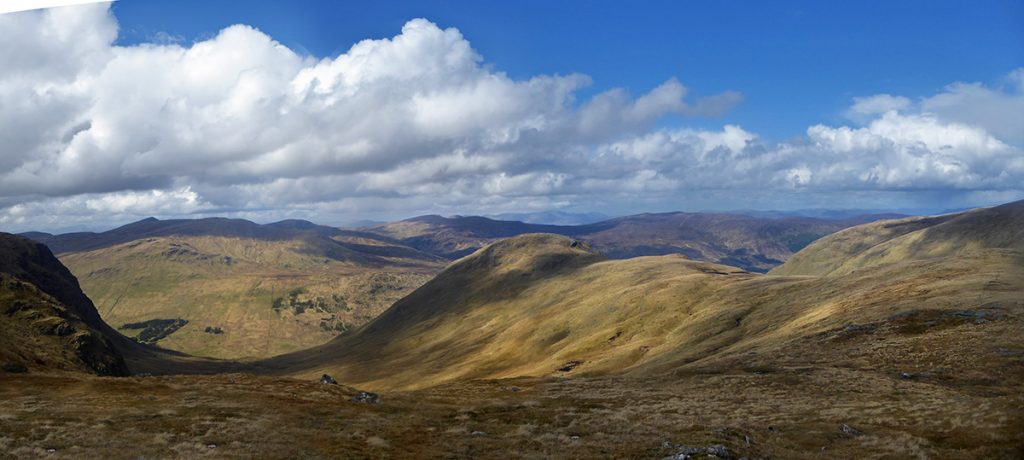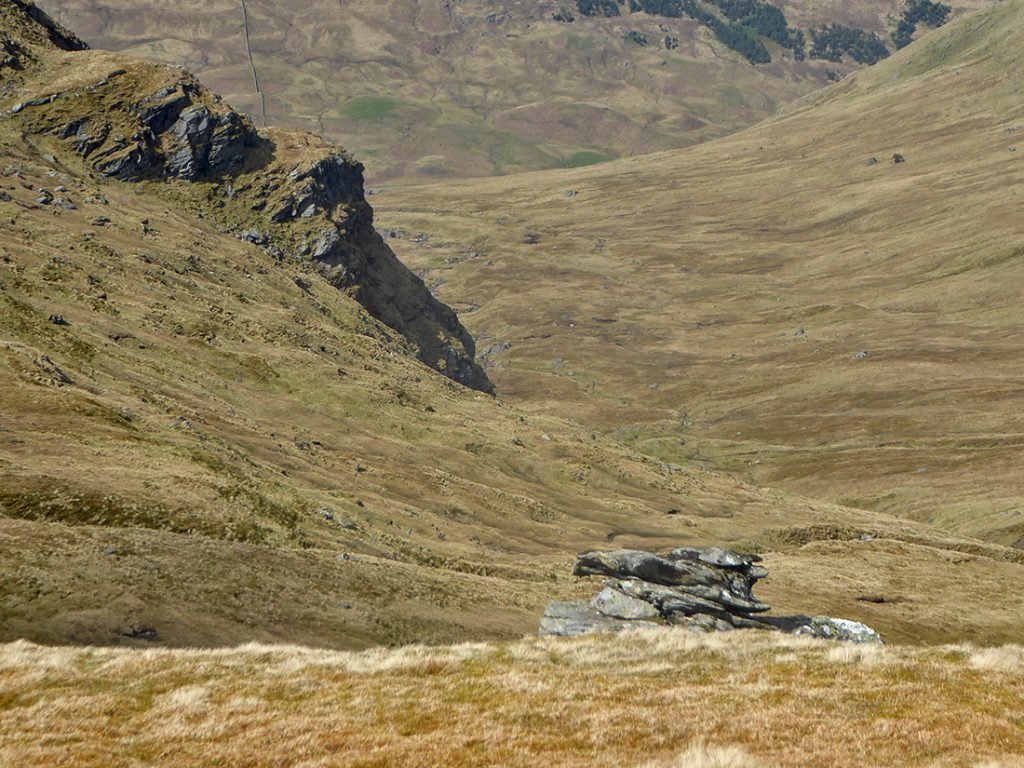 Troll head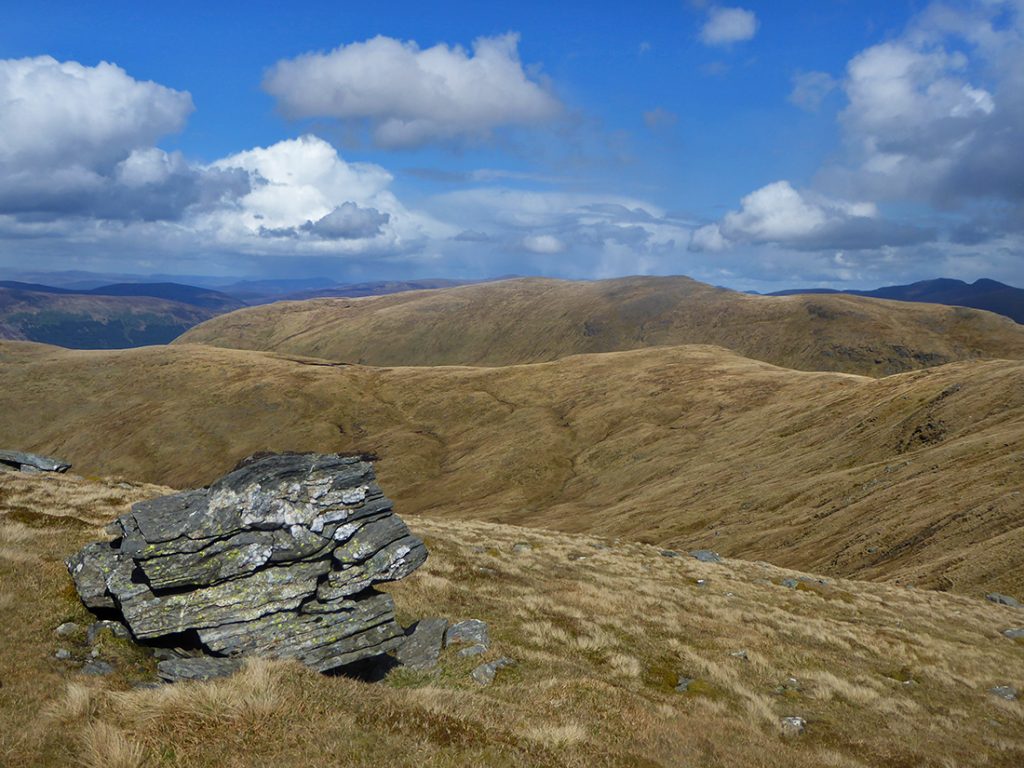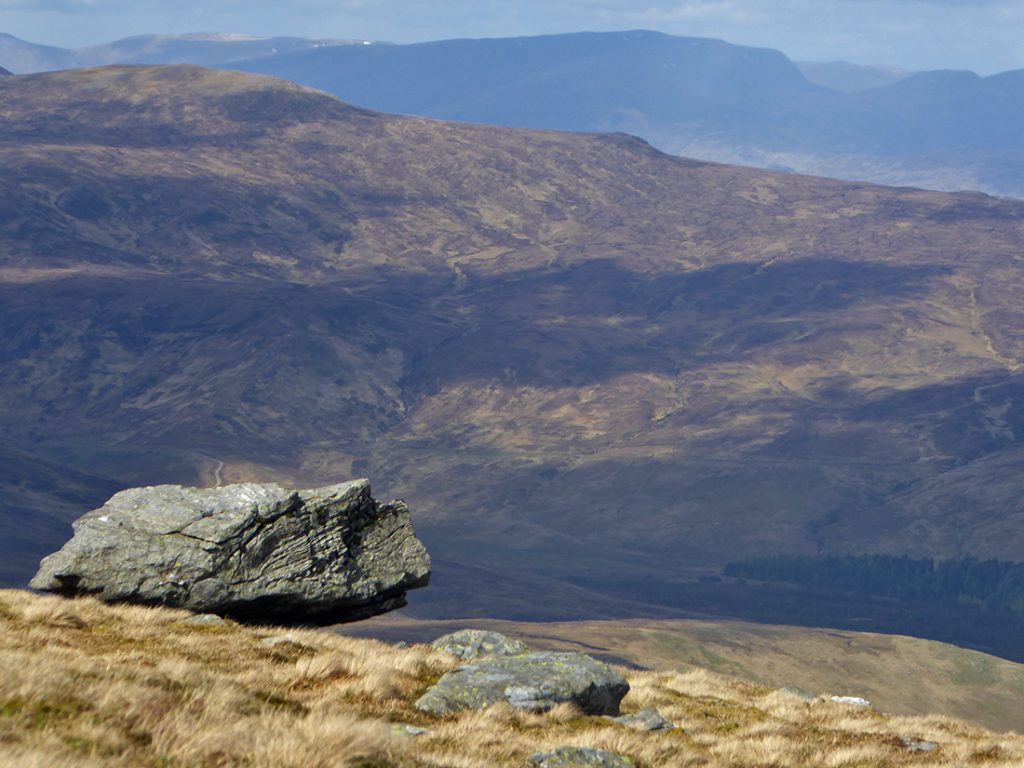 We have evaded rain so far but there are dark patches afoot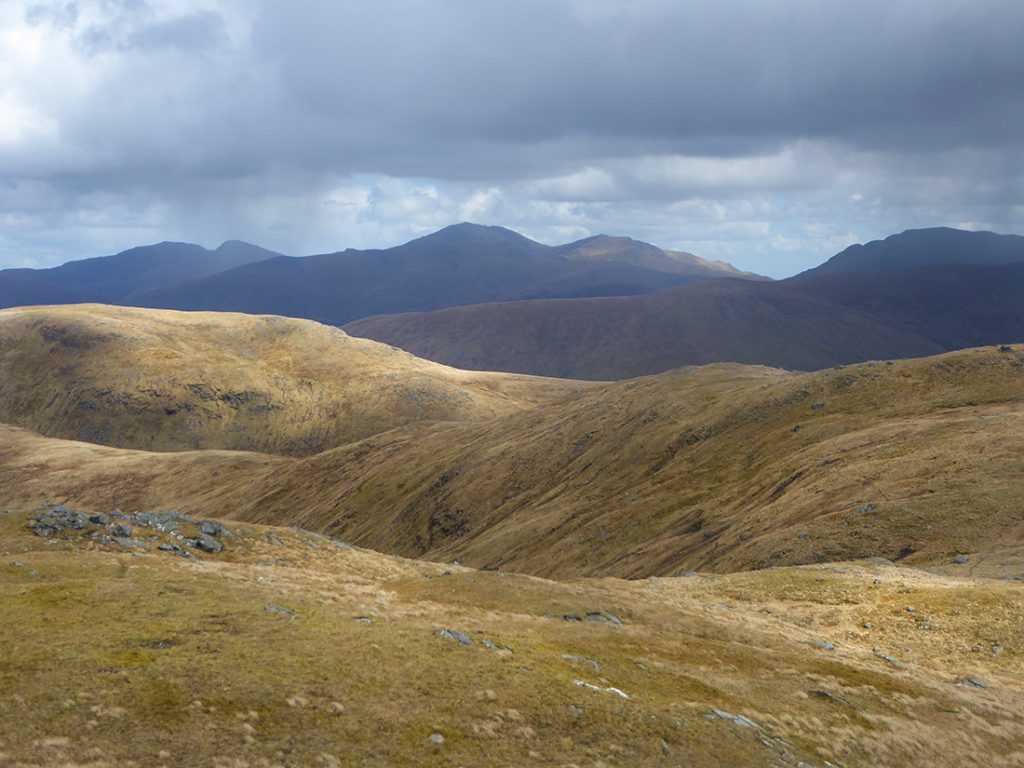 Doing their cloudy thing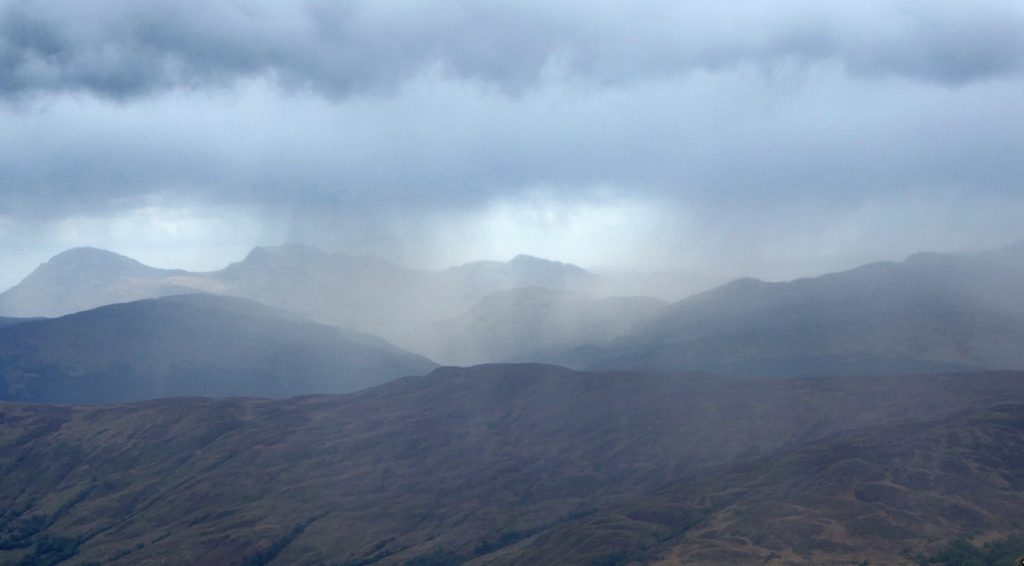 How do these snow patches get so filthy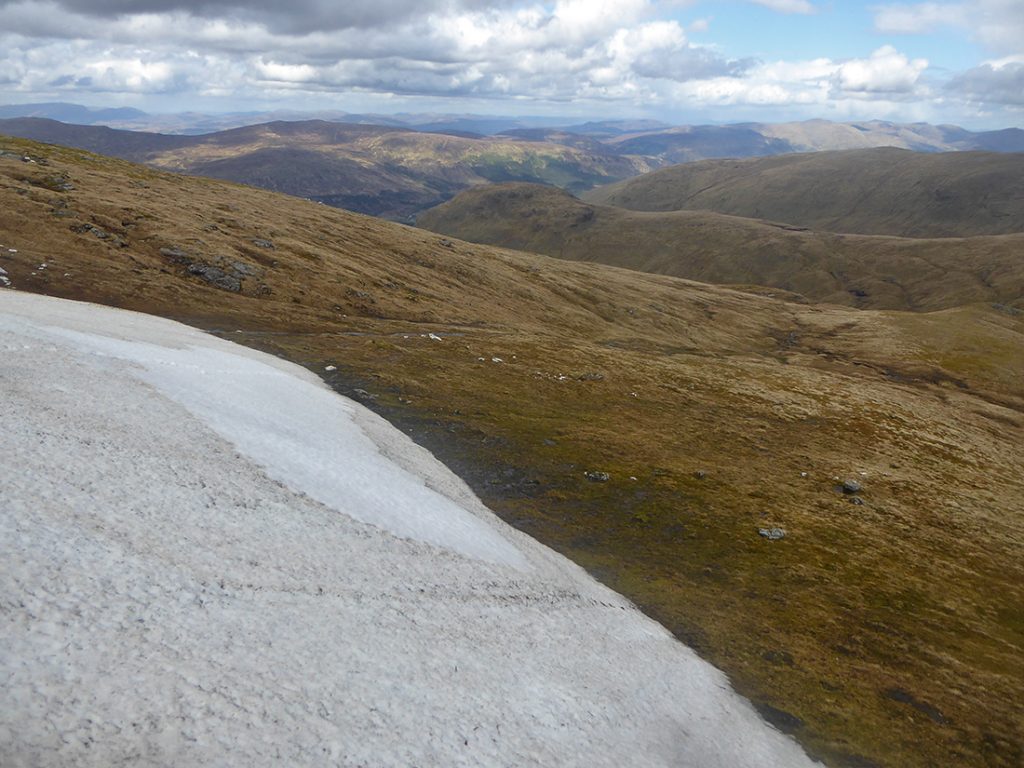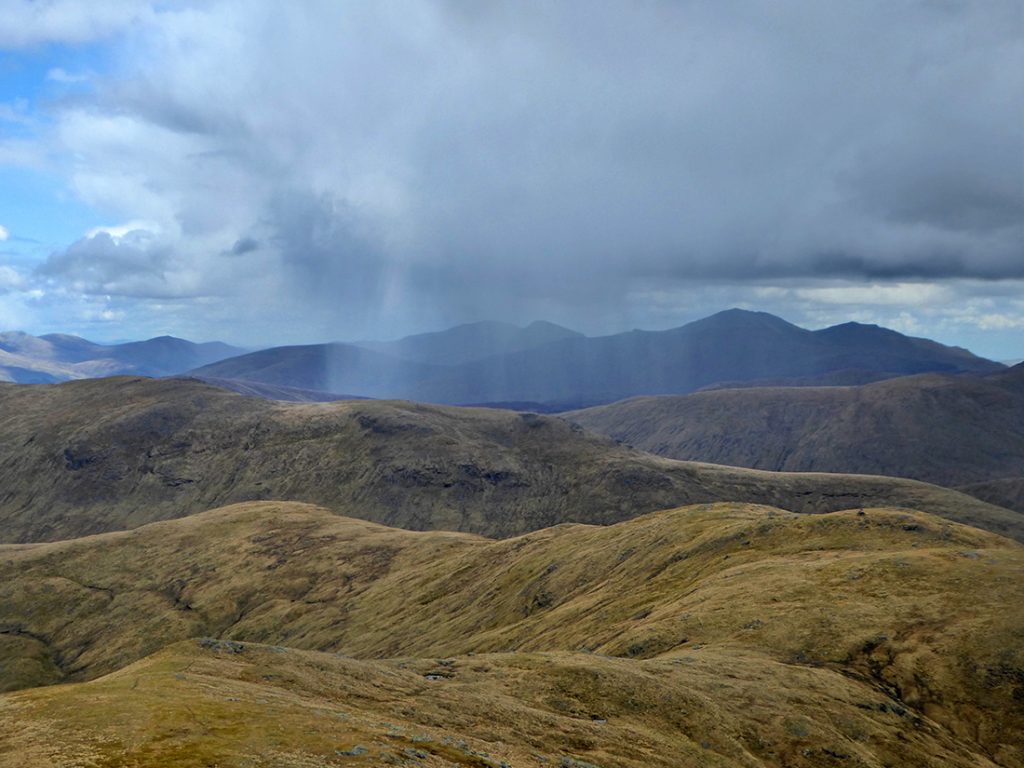 A ribbon fed by the loch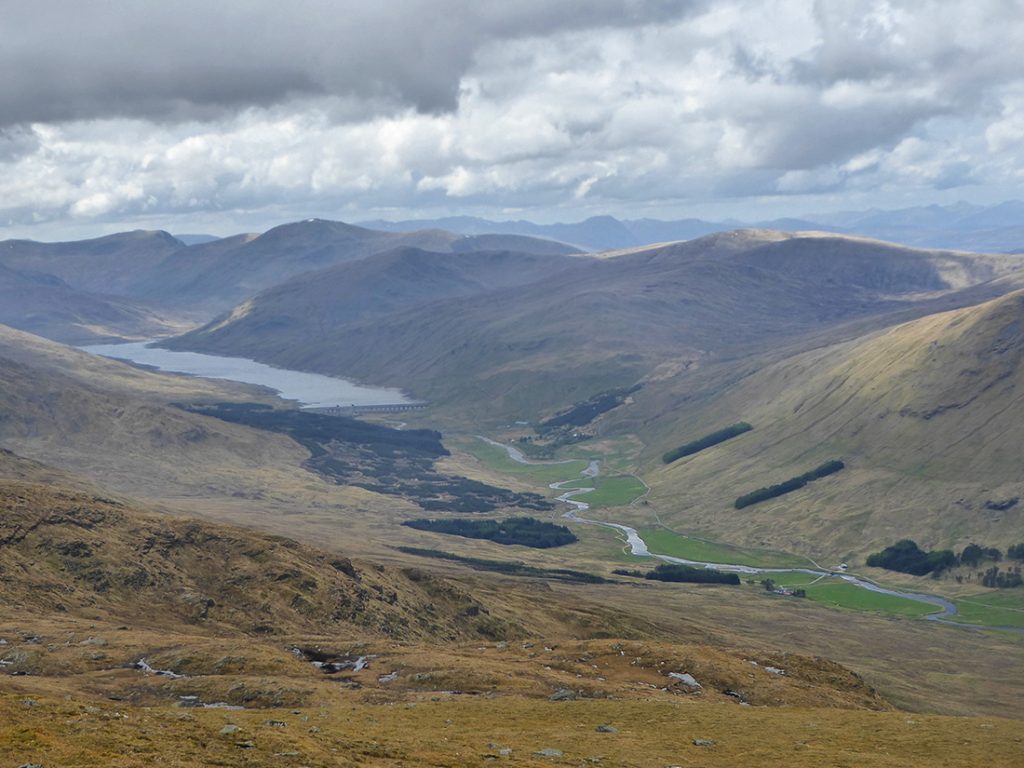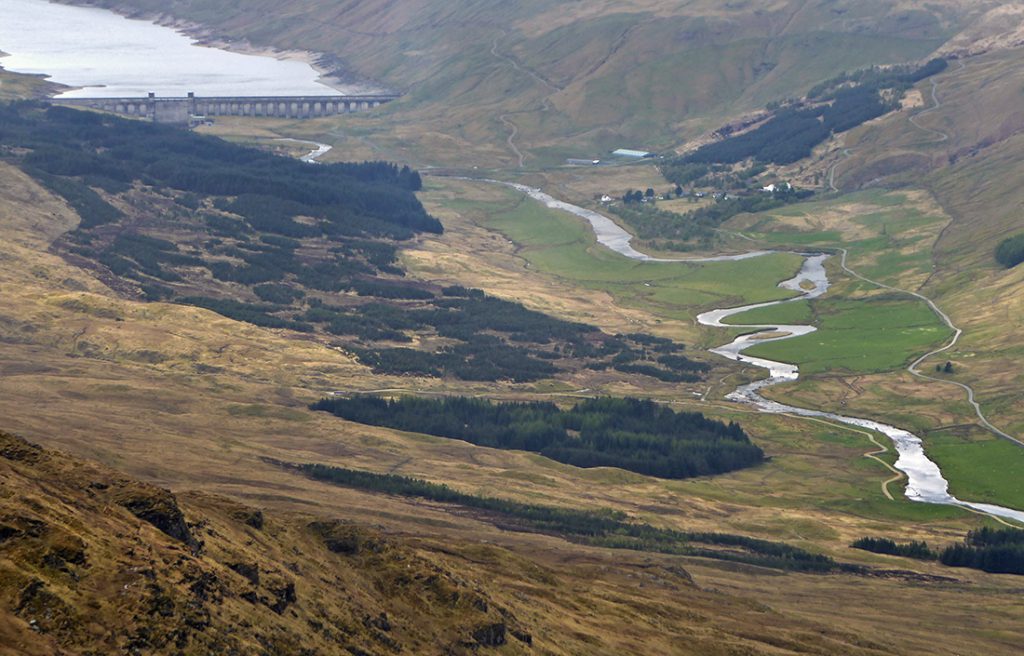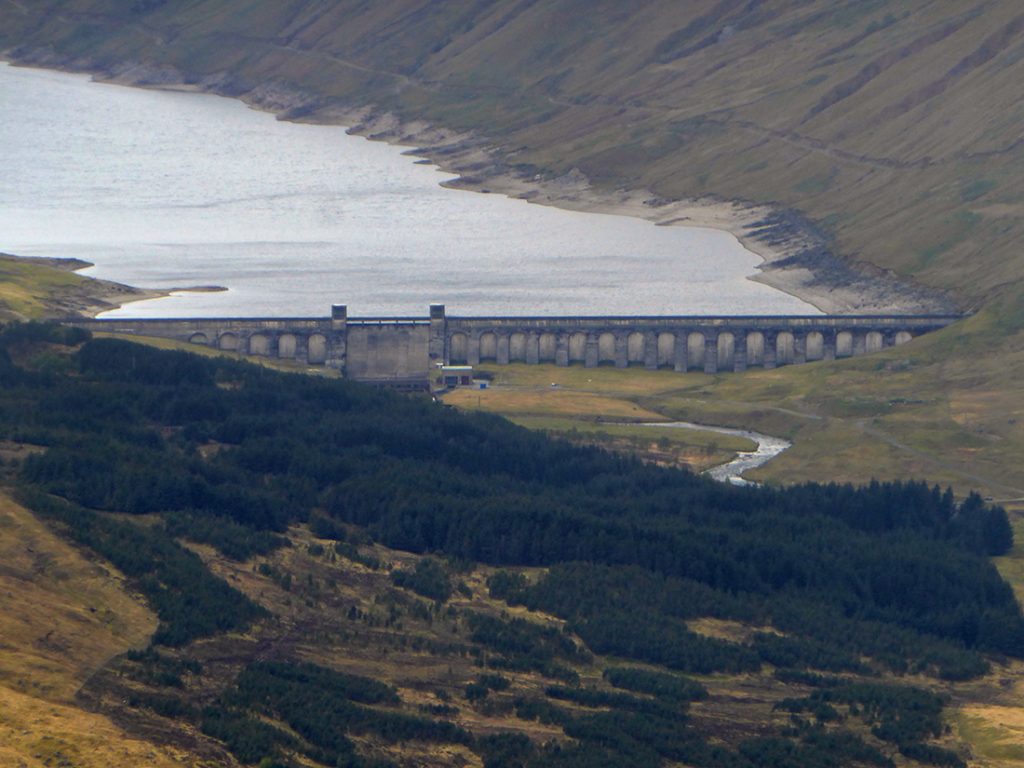 We reach the summit. There's a vein of white rock running across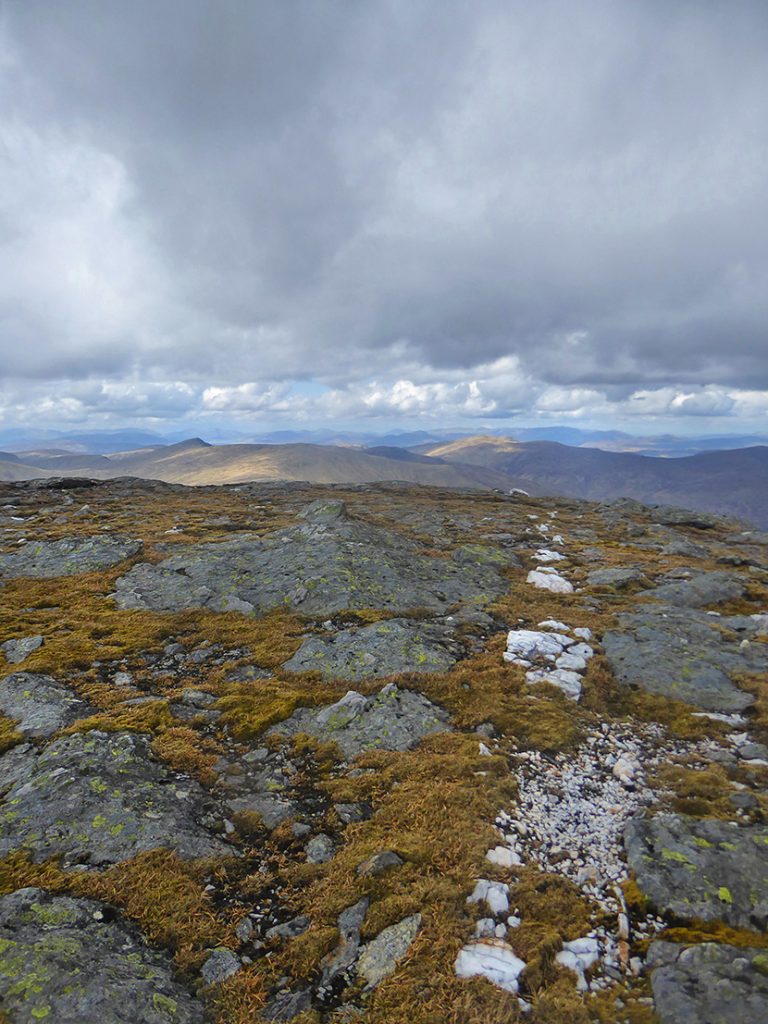 There are a few others taking rest at the trig point shelter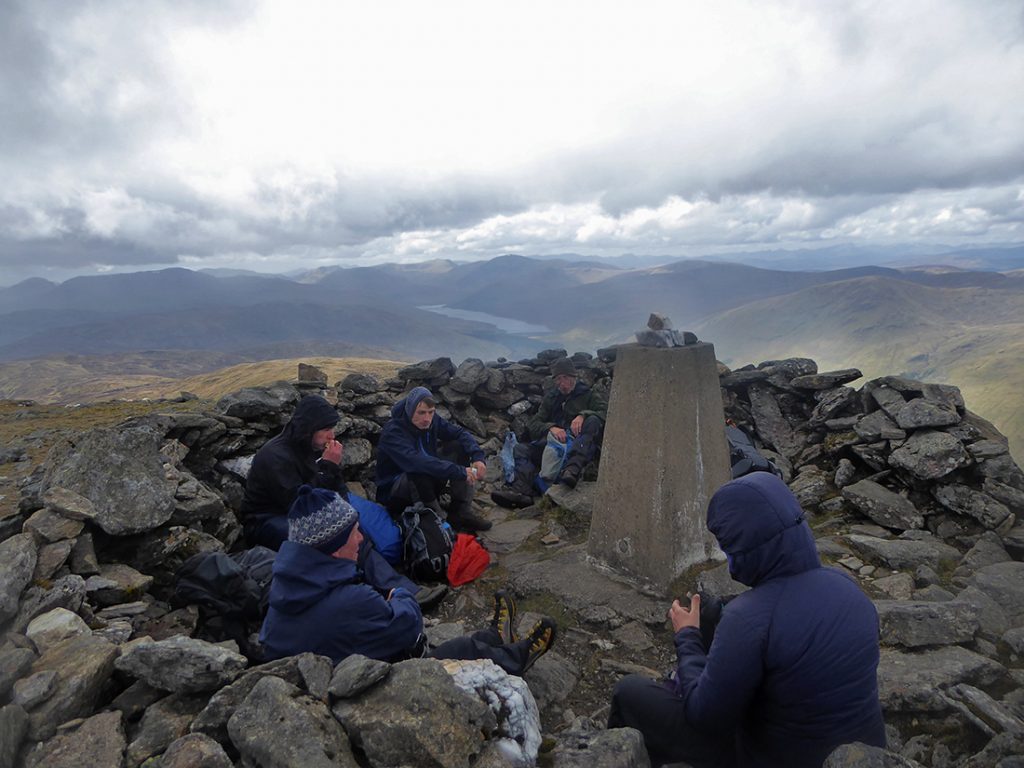 Celebratory summit rainbow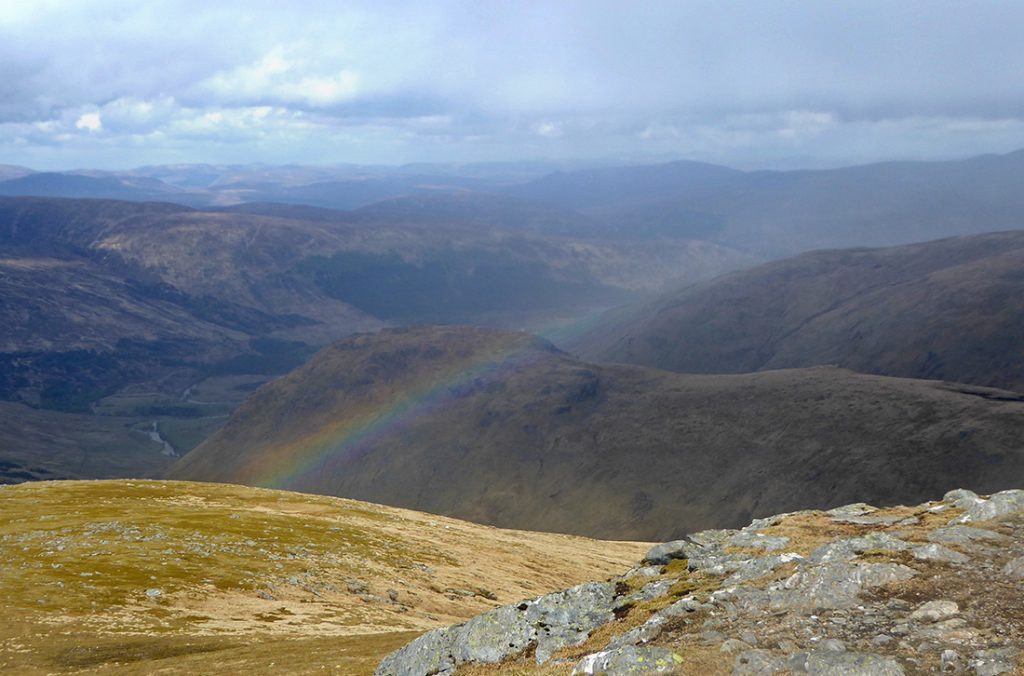 Clouds drifting past alongside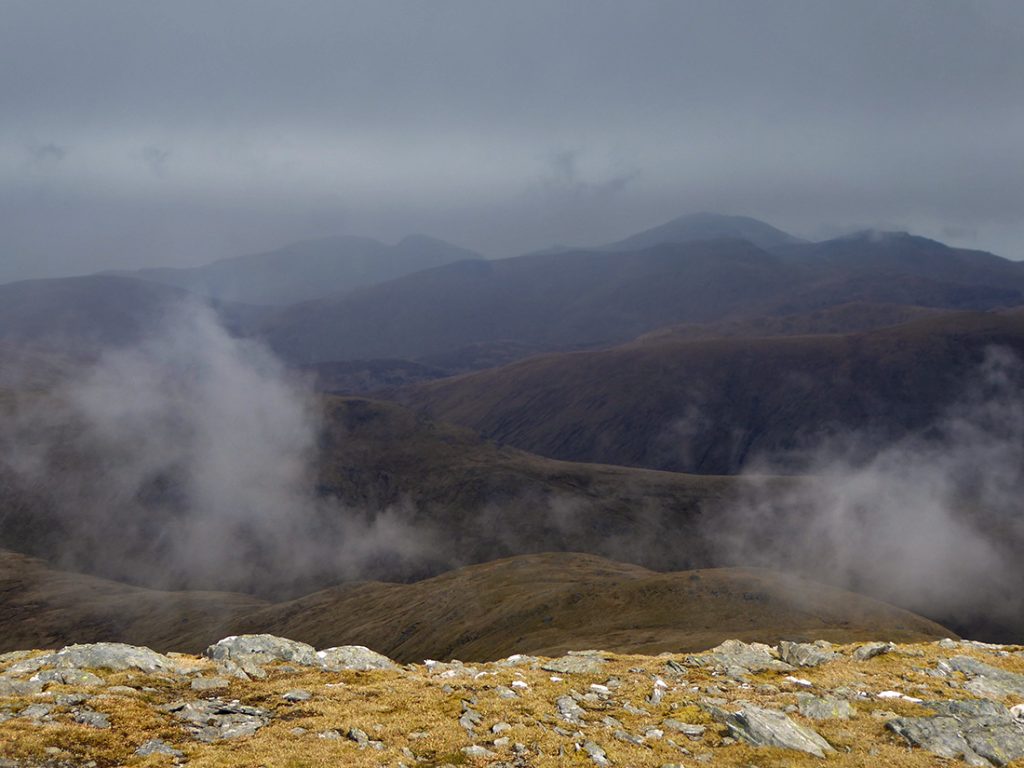 Looking back from where we came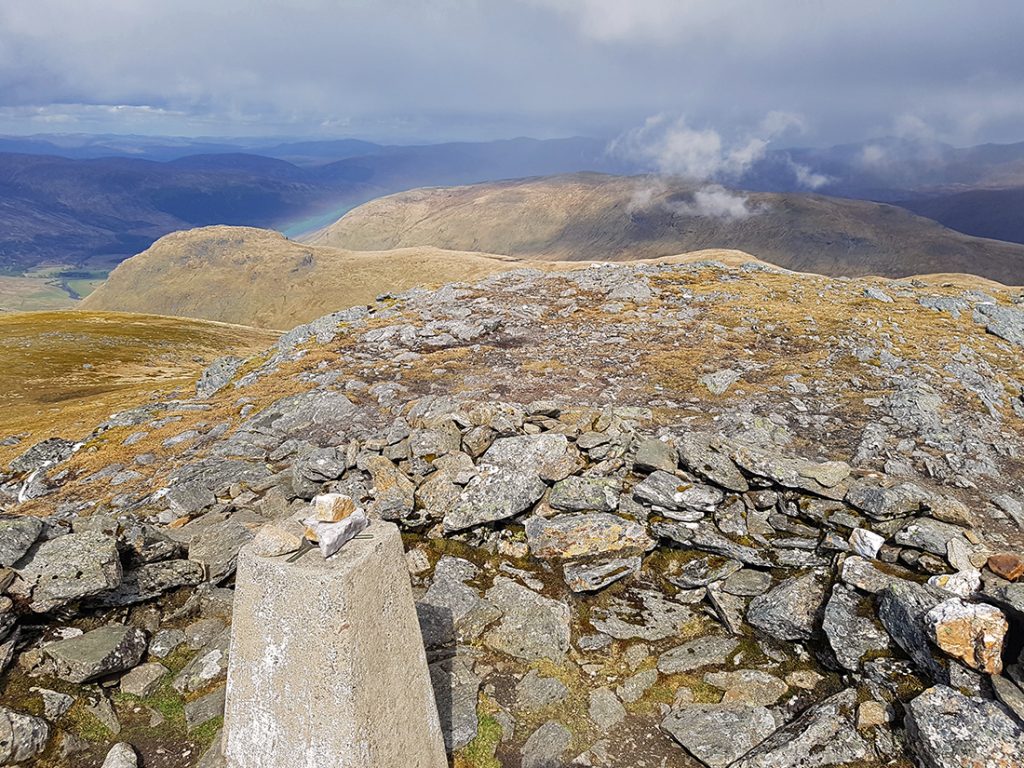 Time to head on down the 'tourist path' it's unmarked on the map but eroded sufficiently that it's easy to see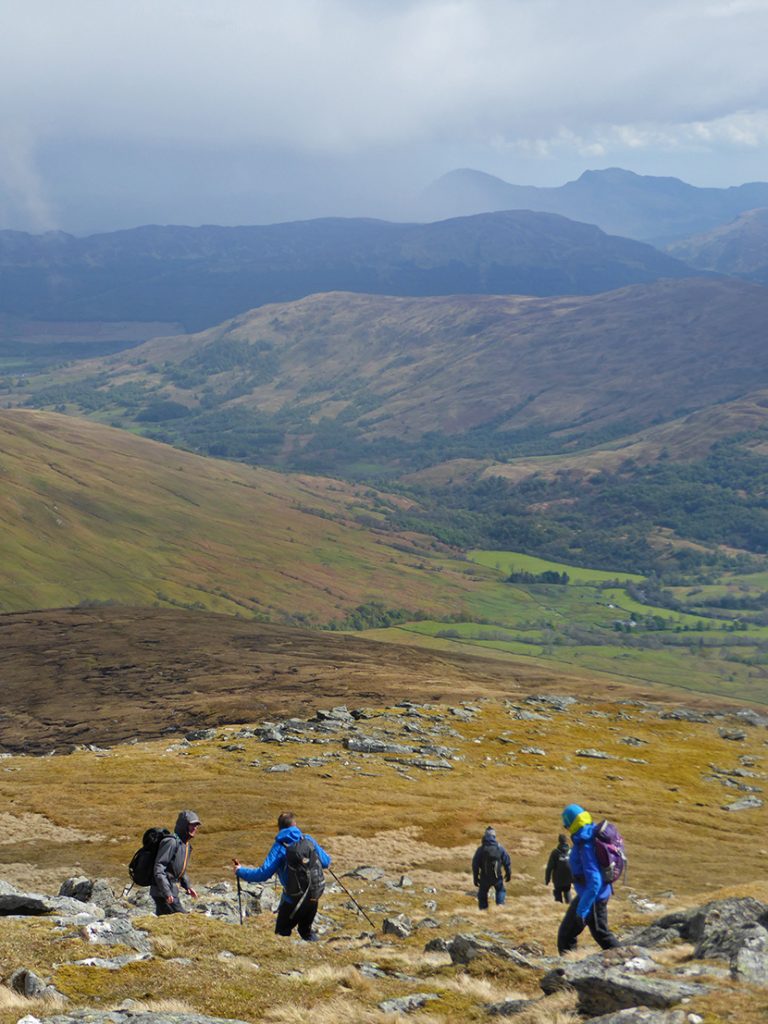 In and out between the tumble of rocks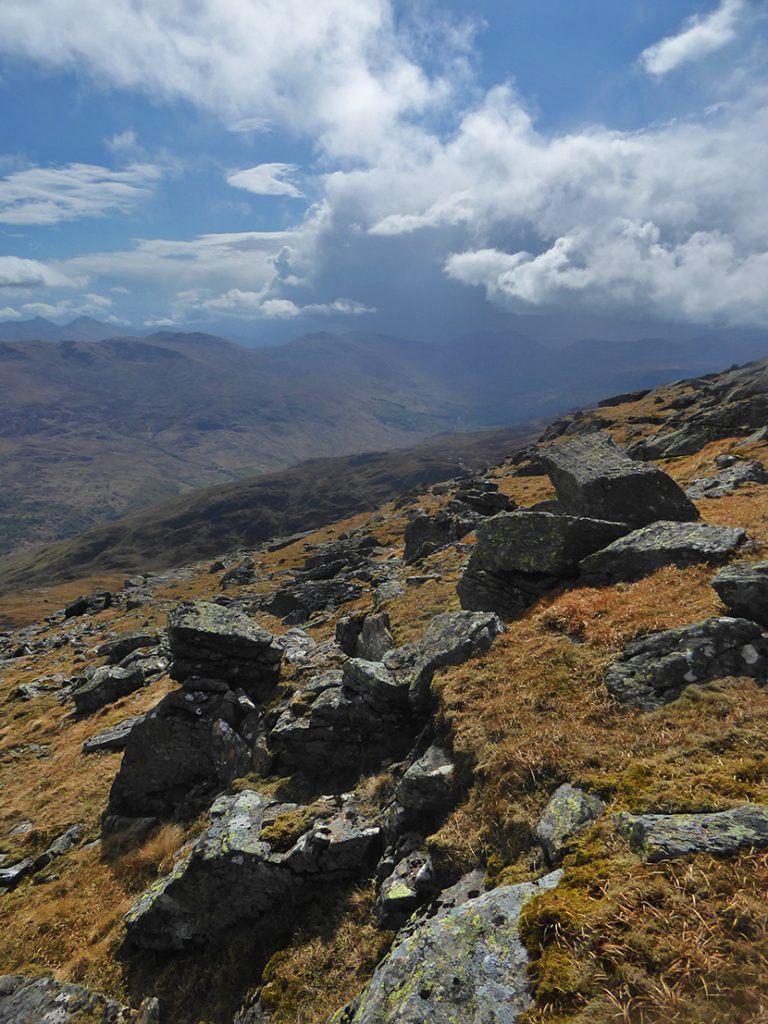 A rainbow behind a hilltop, looks like a UFO has landed there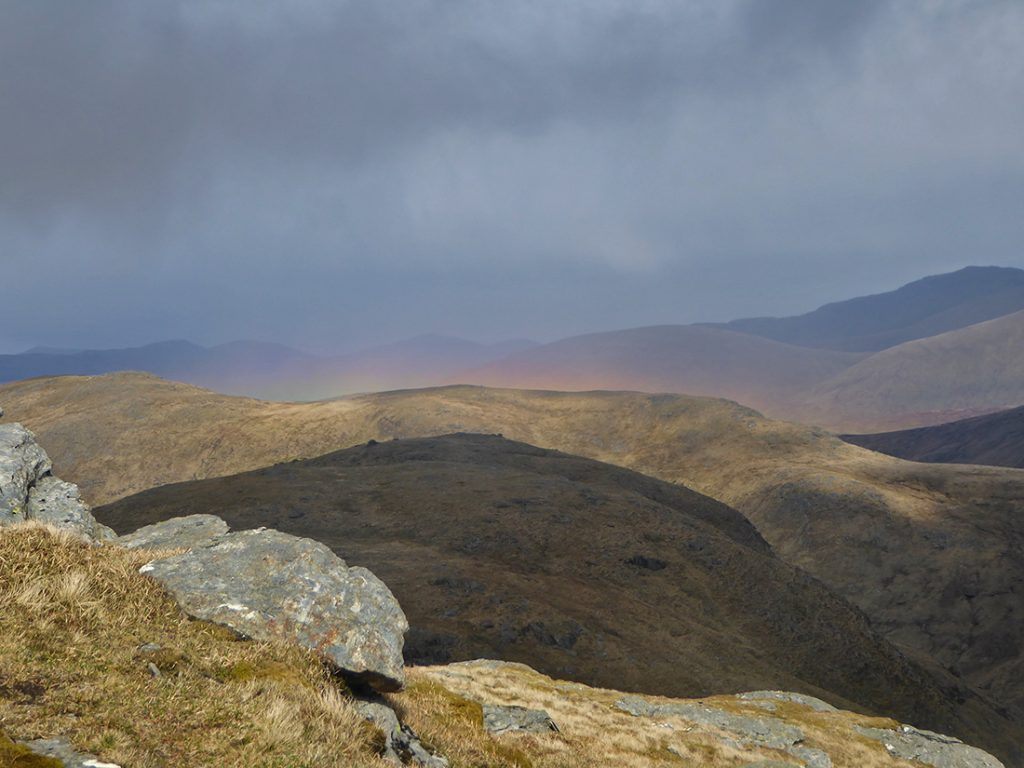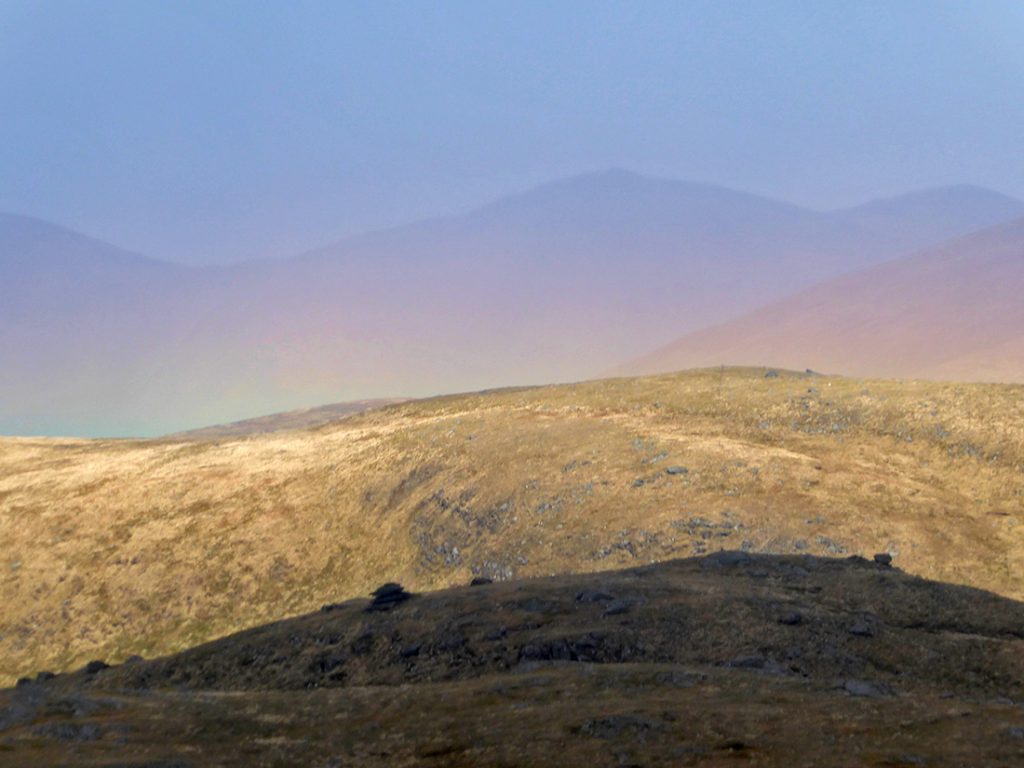 One minute it's blue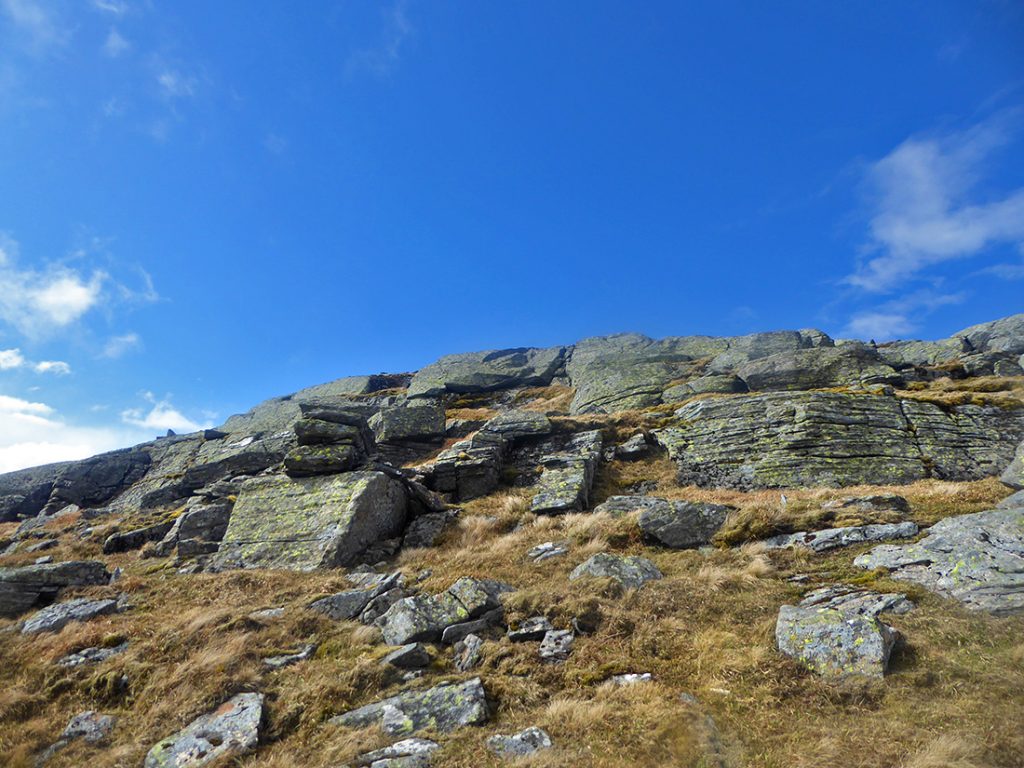 Next minute it's grey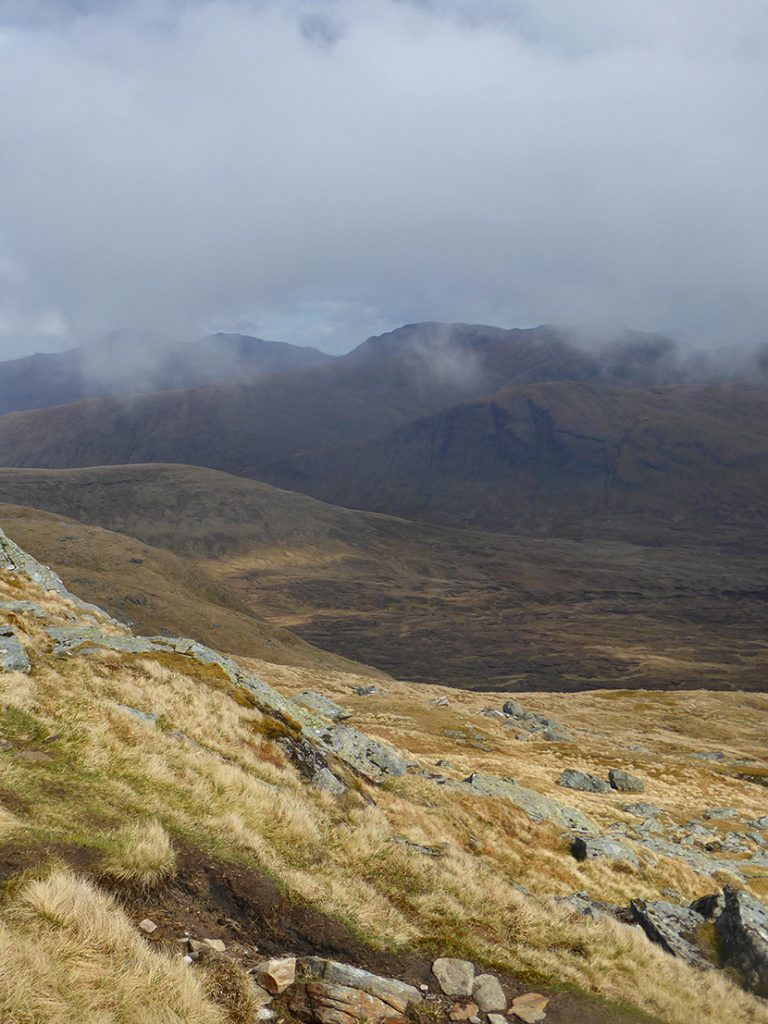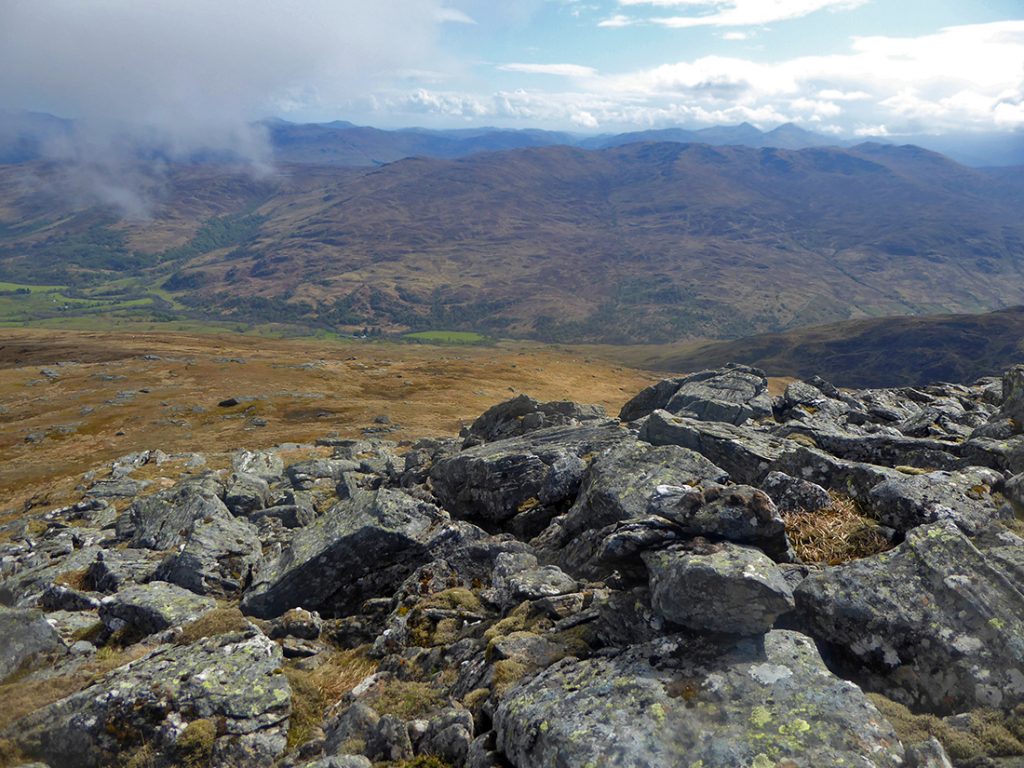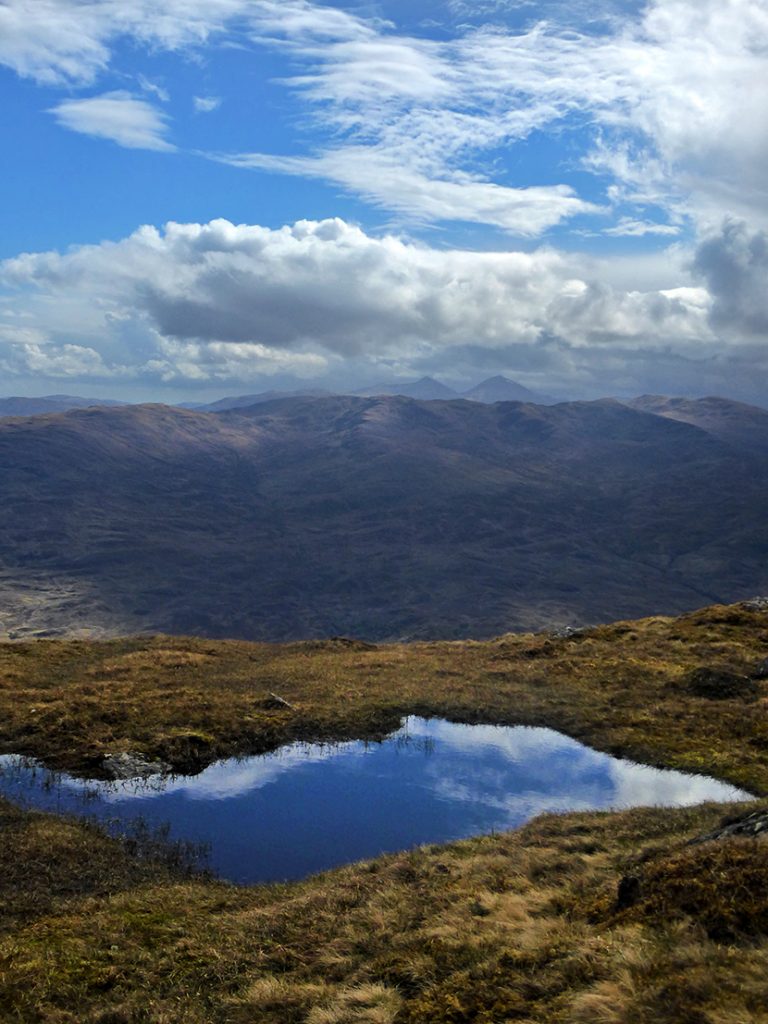 There's a fair amount of descent. From 1000+ down to about 200 at the road
At the bottom the rain finally snares us.. I rarely bother with the waterproofs unless dinging it down. Now is that time.
Looking back across to the other side of the Allt Dhuin Croisg where we went outward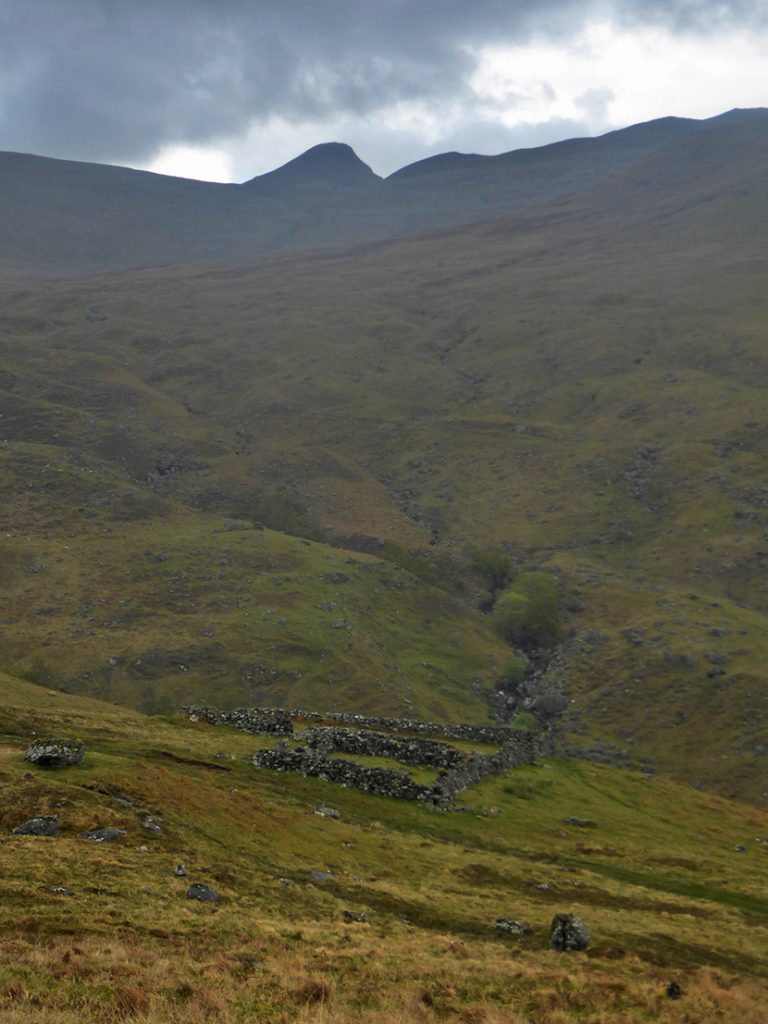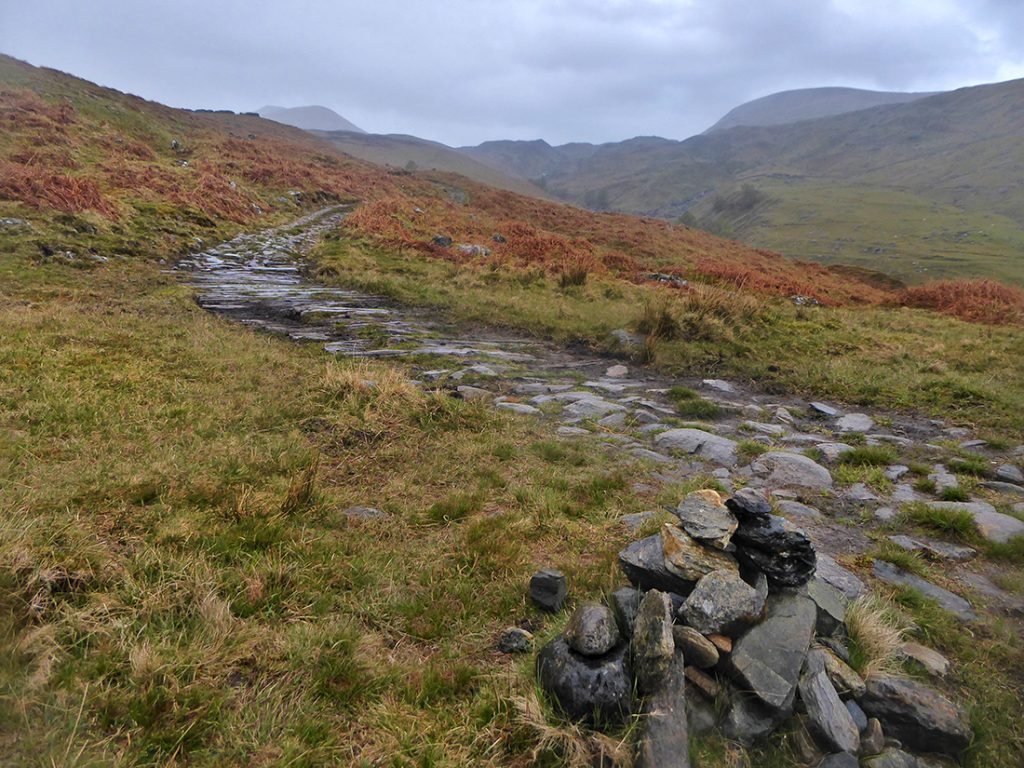 We traversed that quite high up. The burn now near at hand is hidden down deep
A peep over the edge reveals a surprisingly deep gully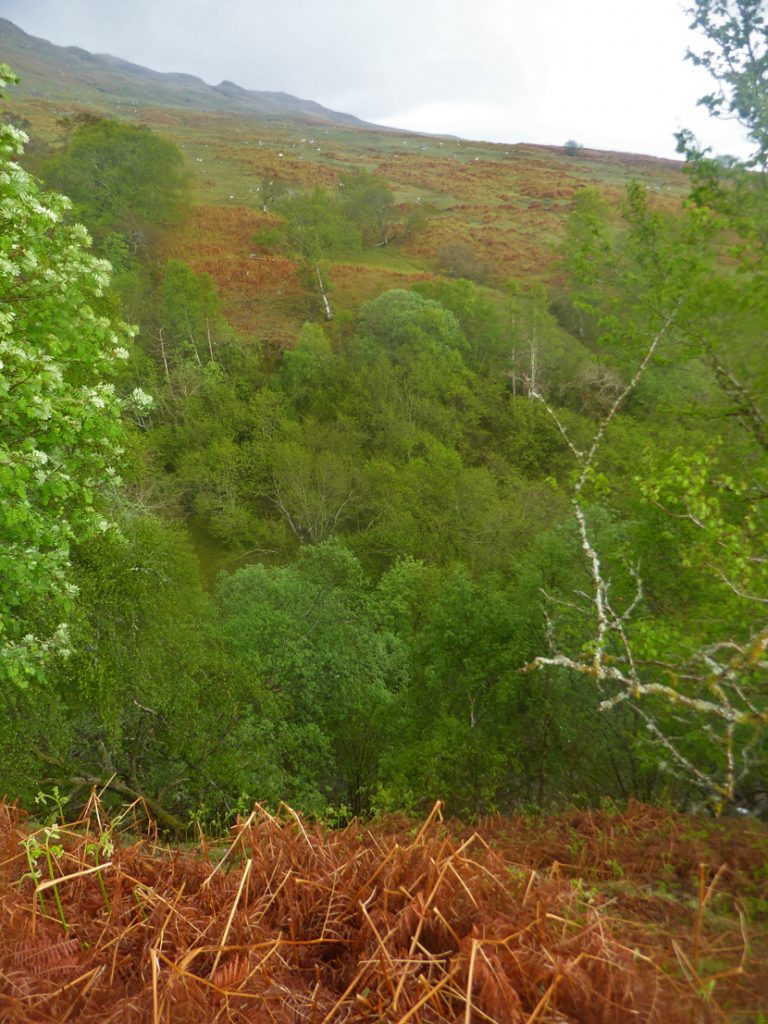 Through the rain lies the ruins of Tirai, a victim of the highland clearances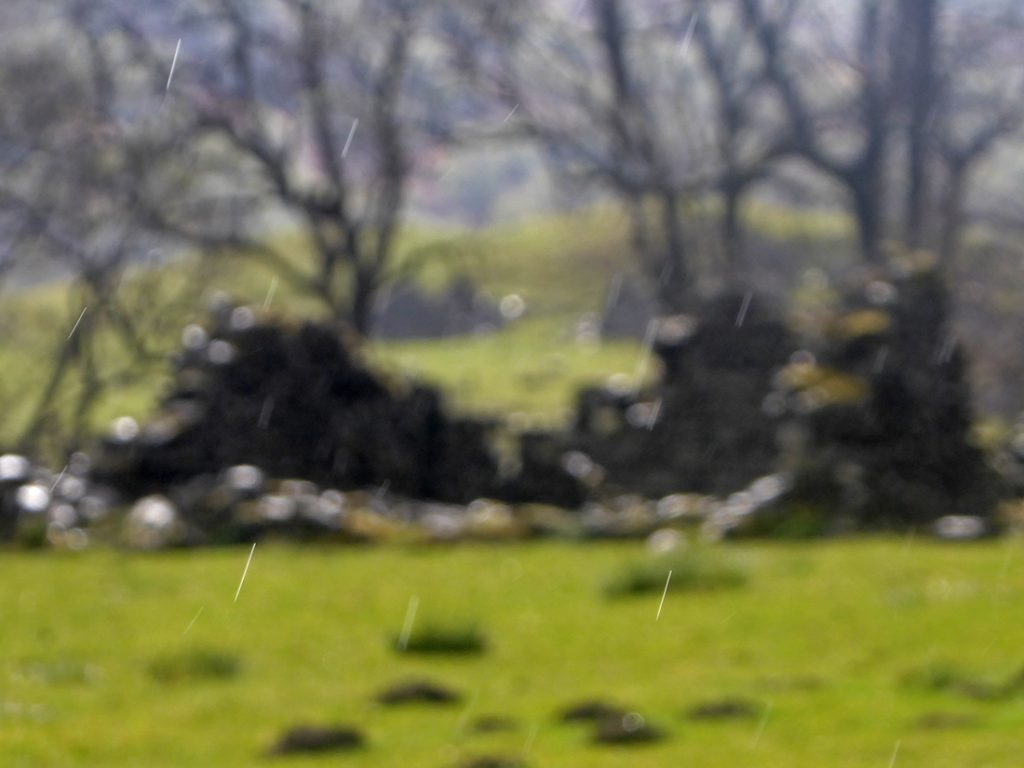 Rocky outlines spread across a few fields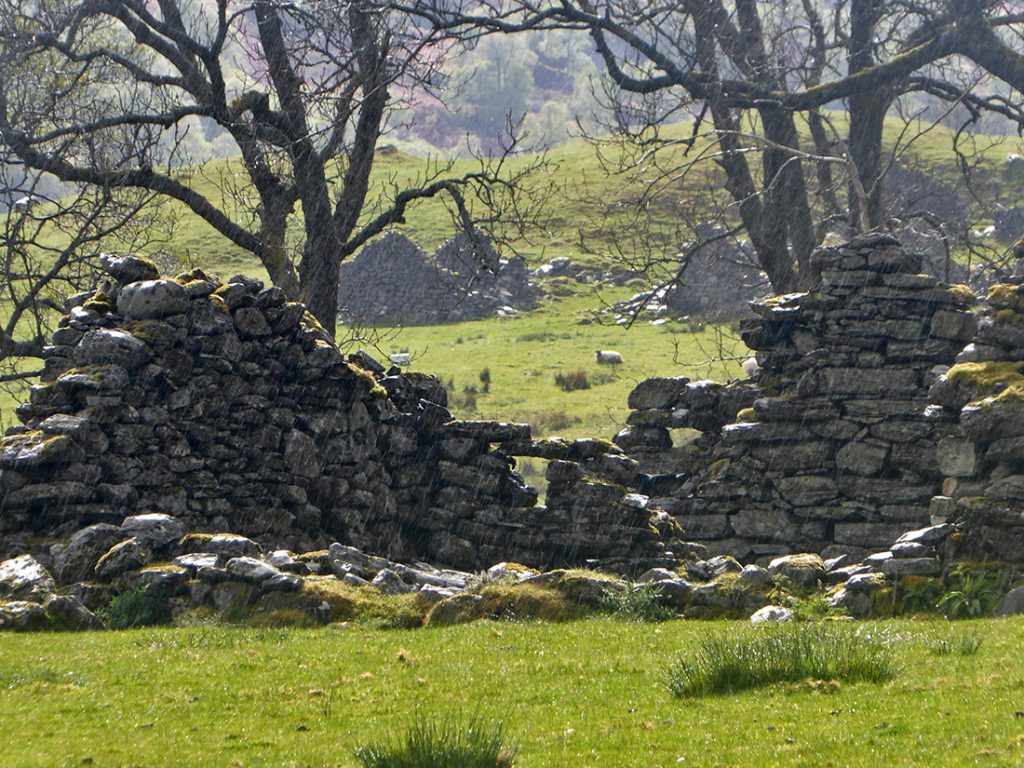 Population: One. (Wheatear)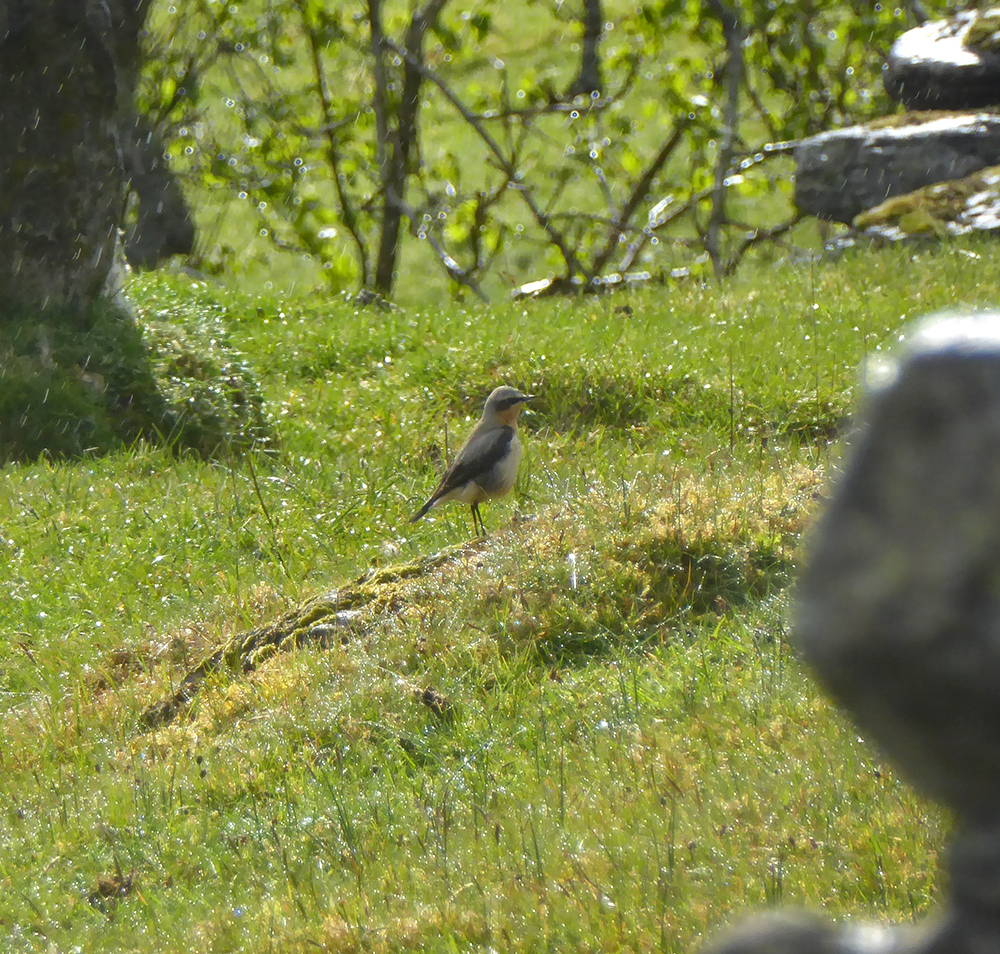 Standing alone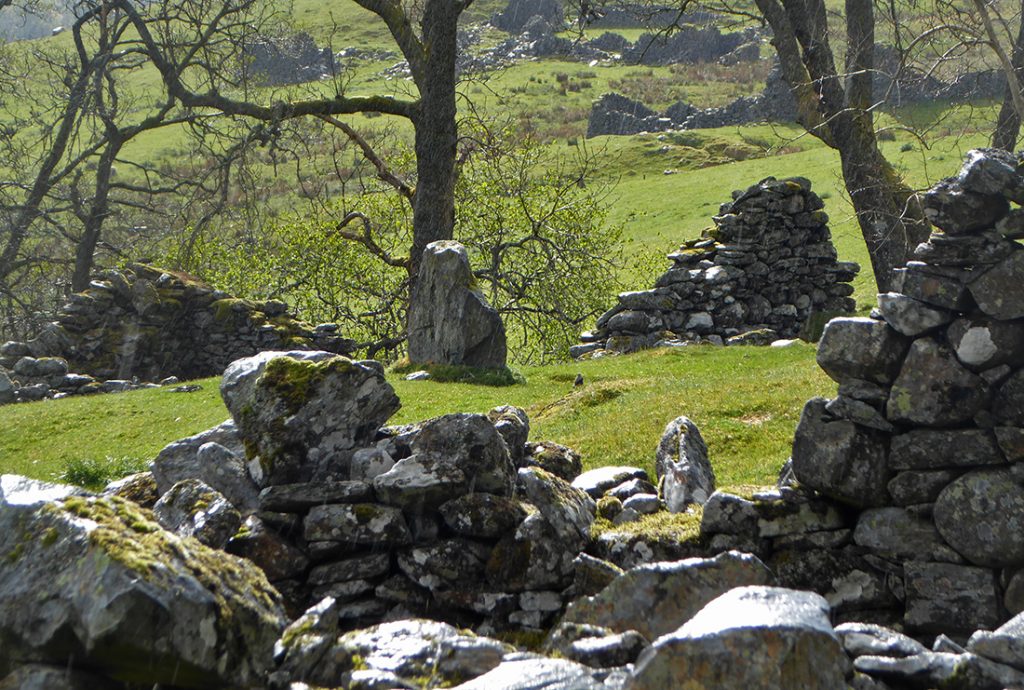 Looking beyond along the glen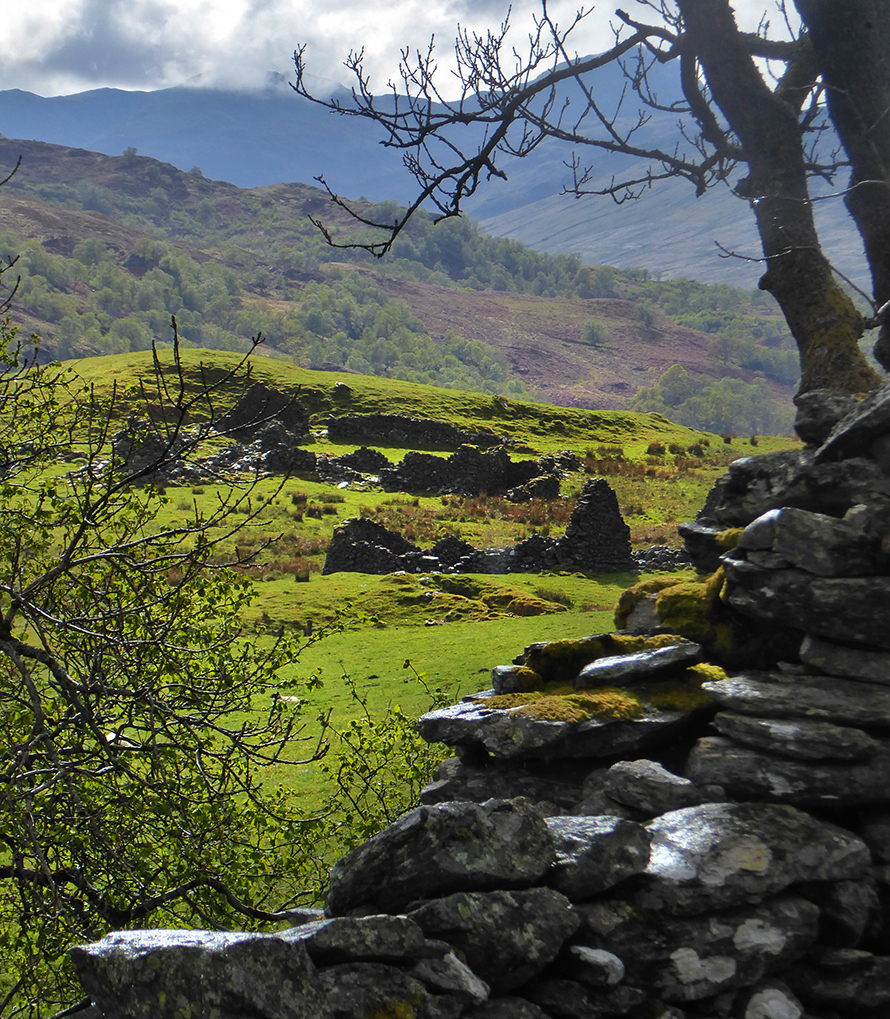 Rain off like a tap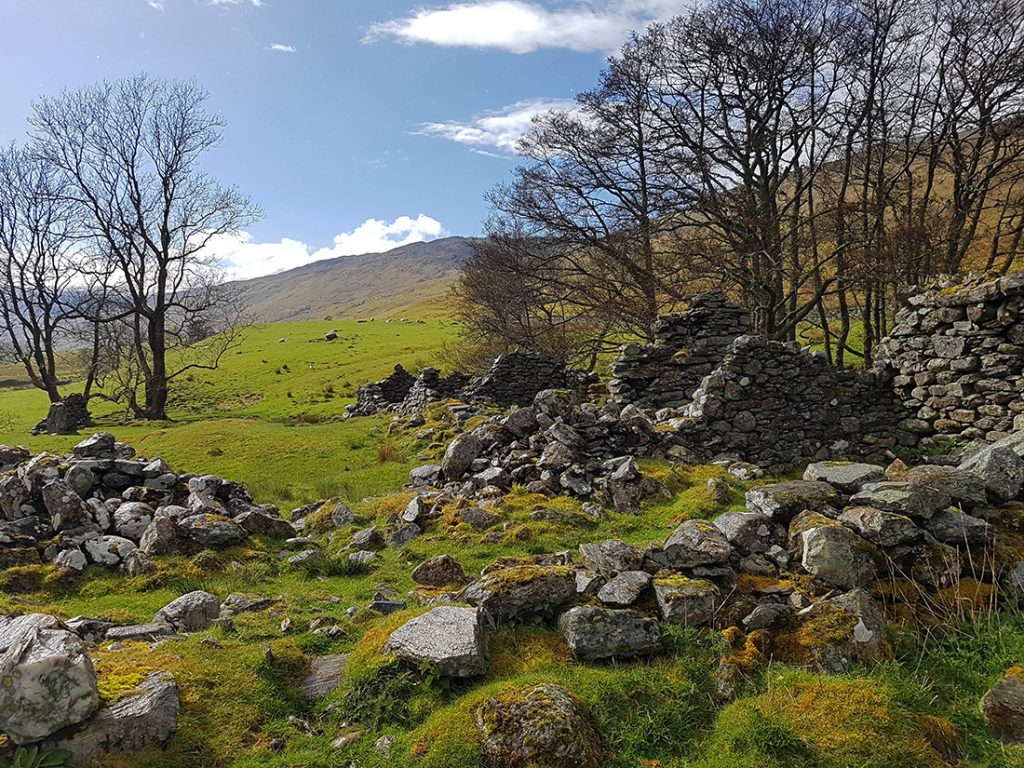 The standing stone amongst the ruins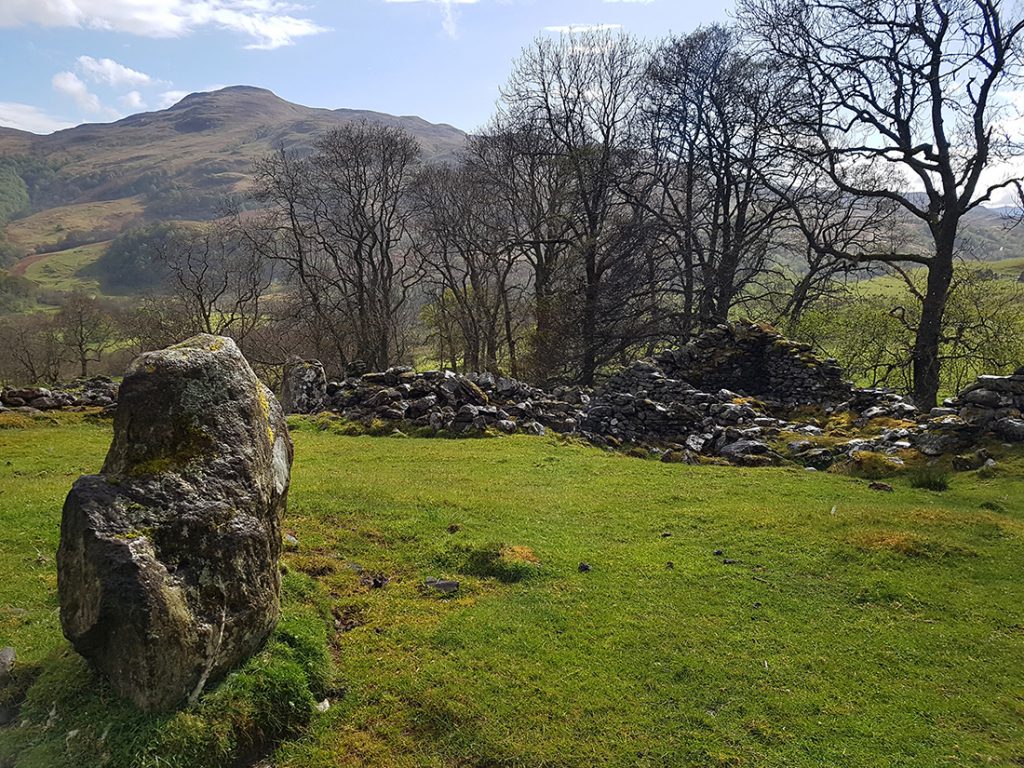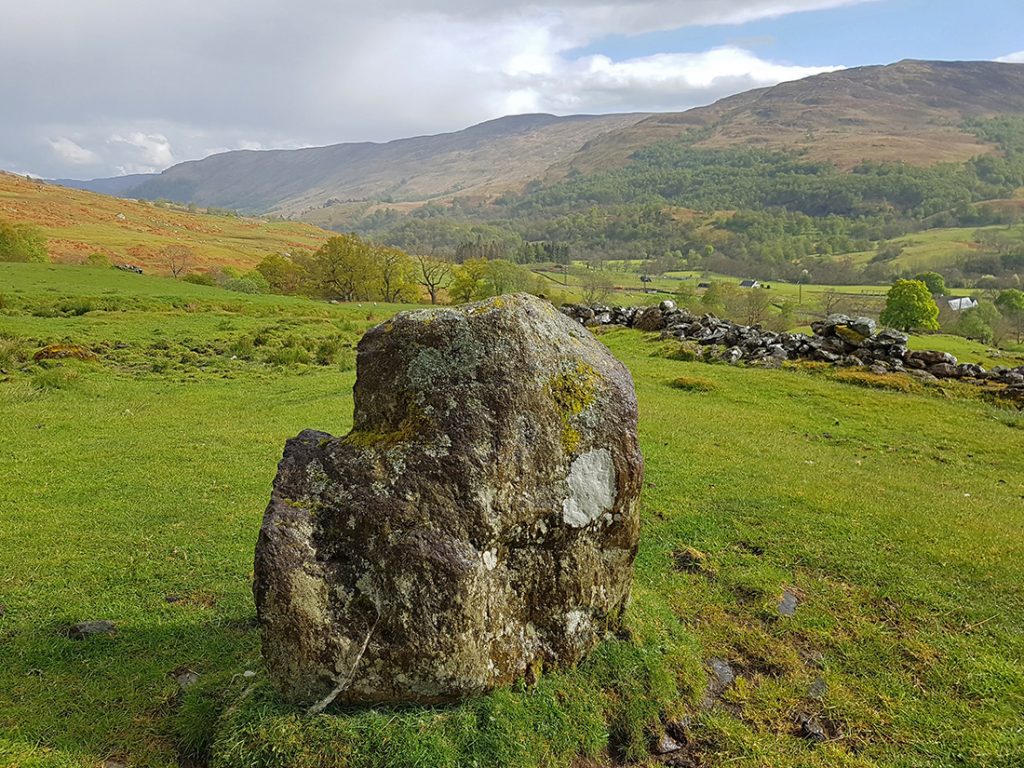 A vertical panorama for a change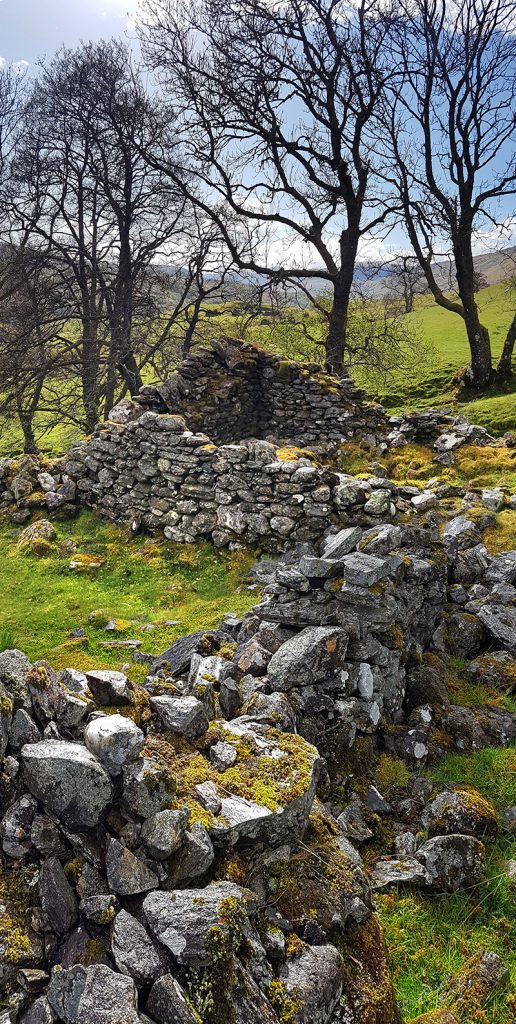 A horizontal one looking E to Meall Dhuin Croisg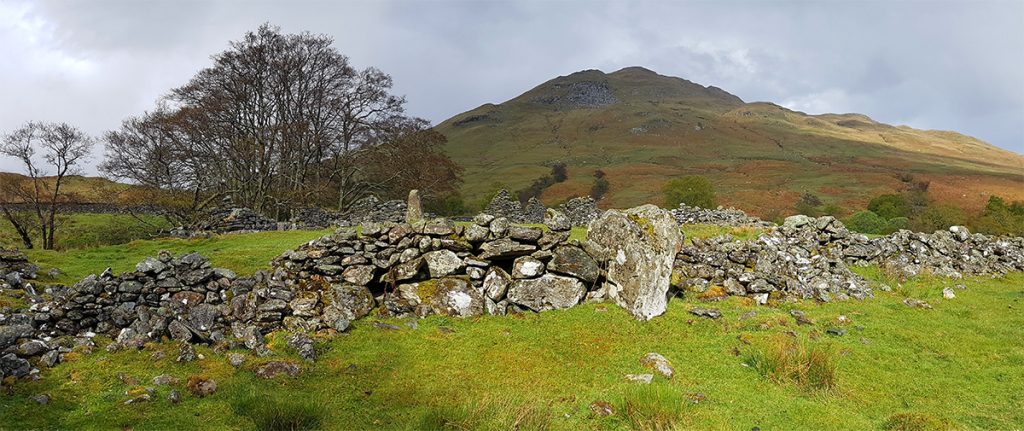 Looking across the glen to the SW to Creag Mhor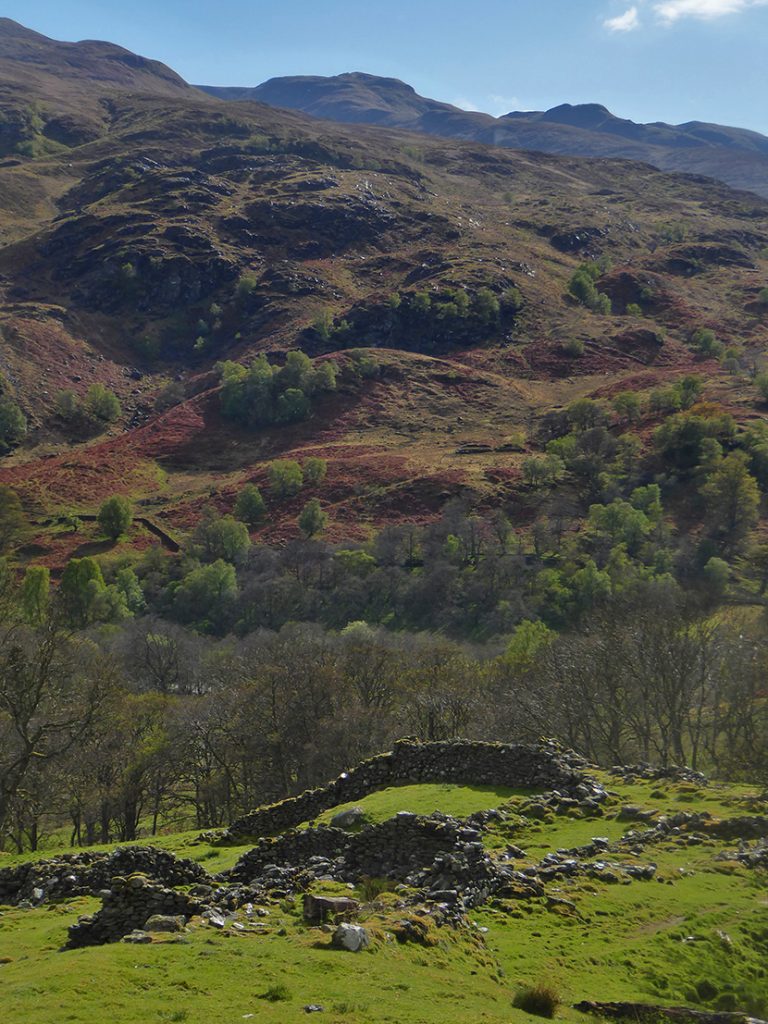 Back down into the valley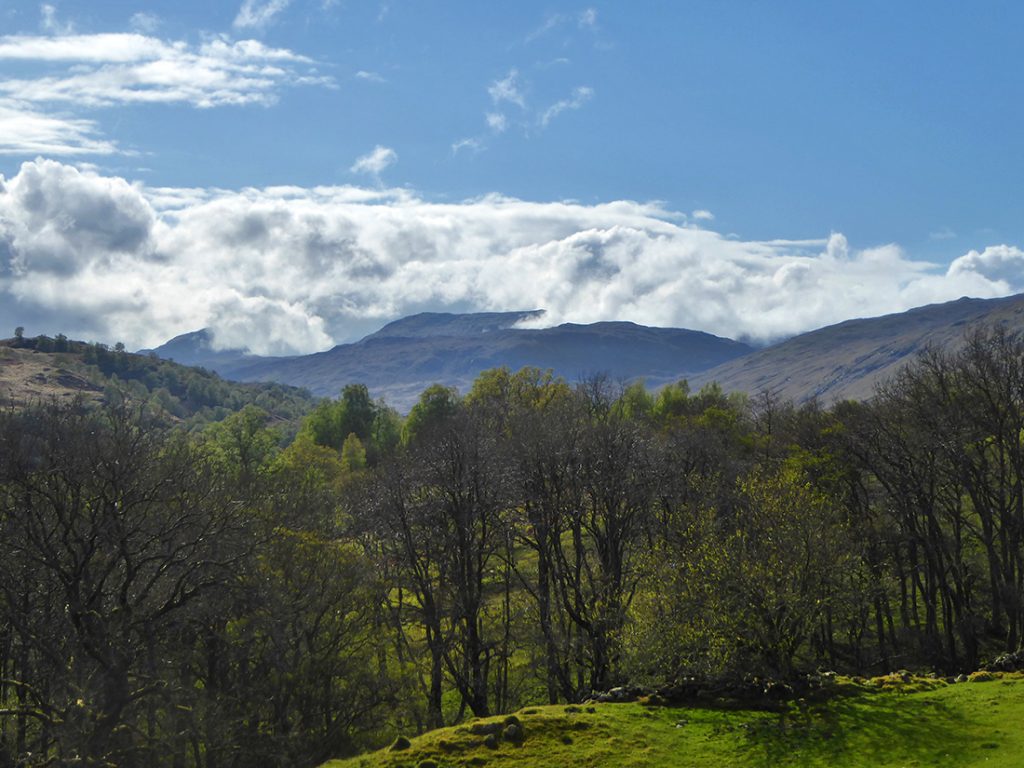 Across the burn. Hold up, where's my walking sticks.. lost on the hill! I probably put them down when changing into waterproofs, or maybe laid down taking a snap at Tirai. They were definitely tucked into the rucksack straps coming off the summit.. but too far and too late to go back now. If anybody finds a set of karrimor carbon poles let me know :-/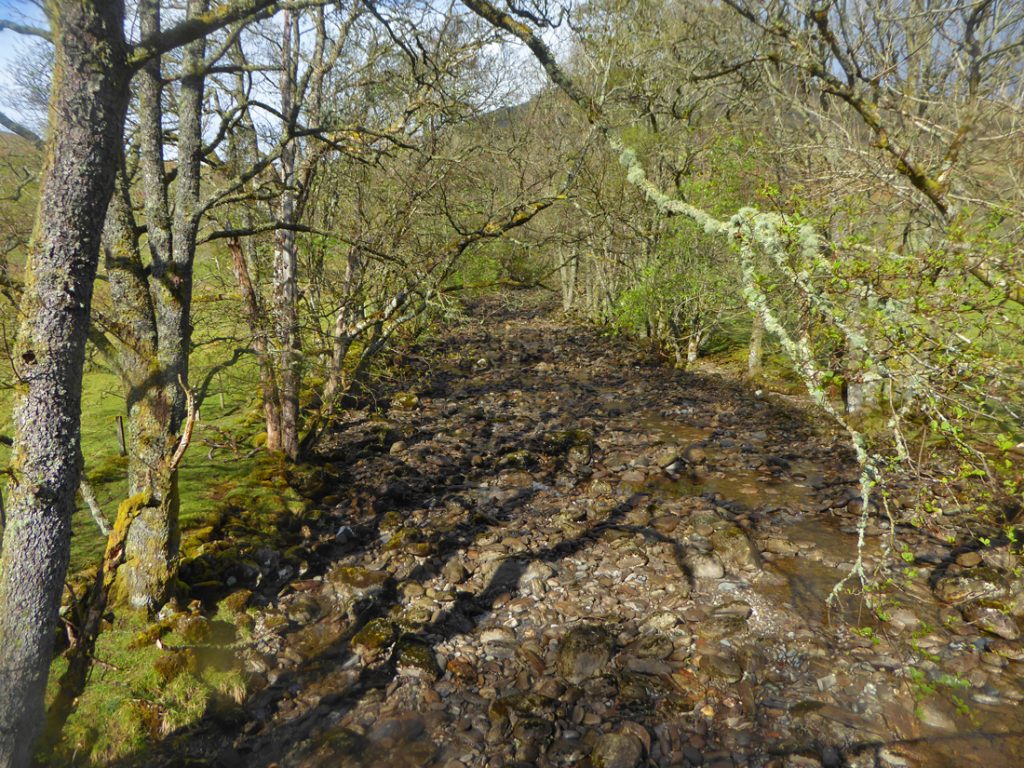 Lush greenery in the glen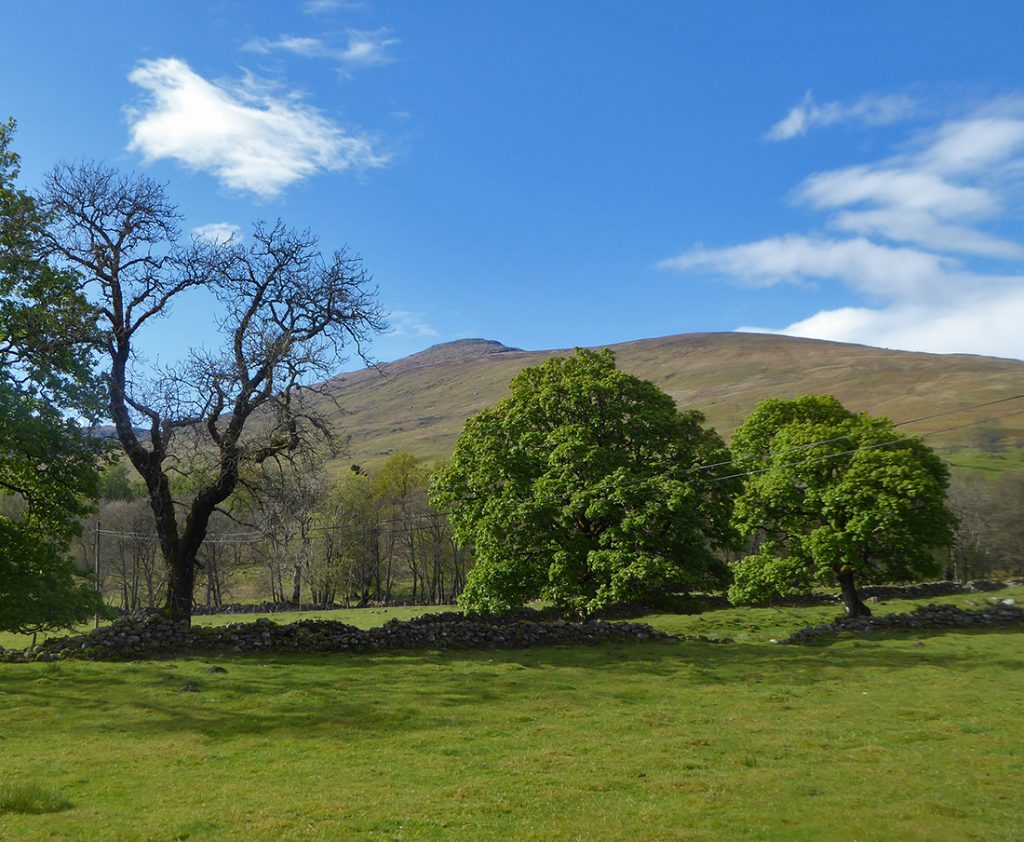 Unknown tall enclosure maybe a giraffe farm ;-/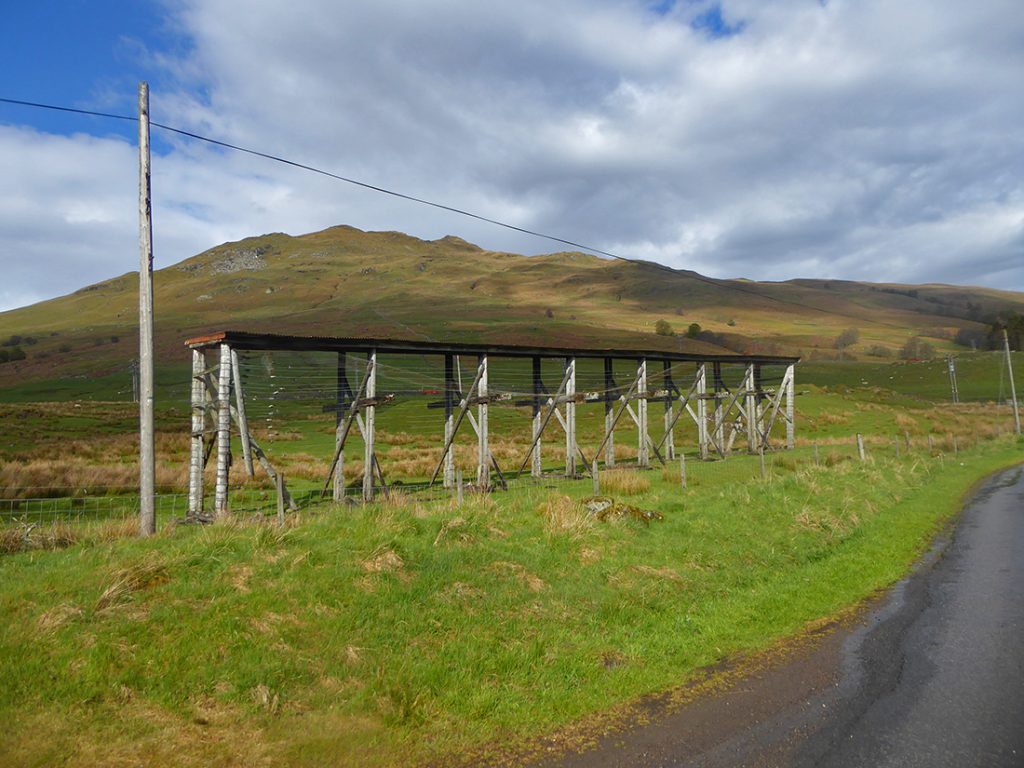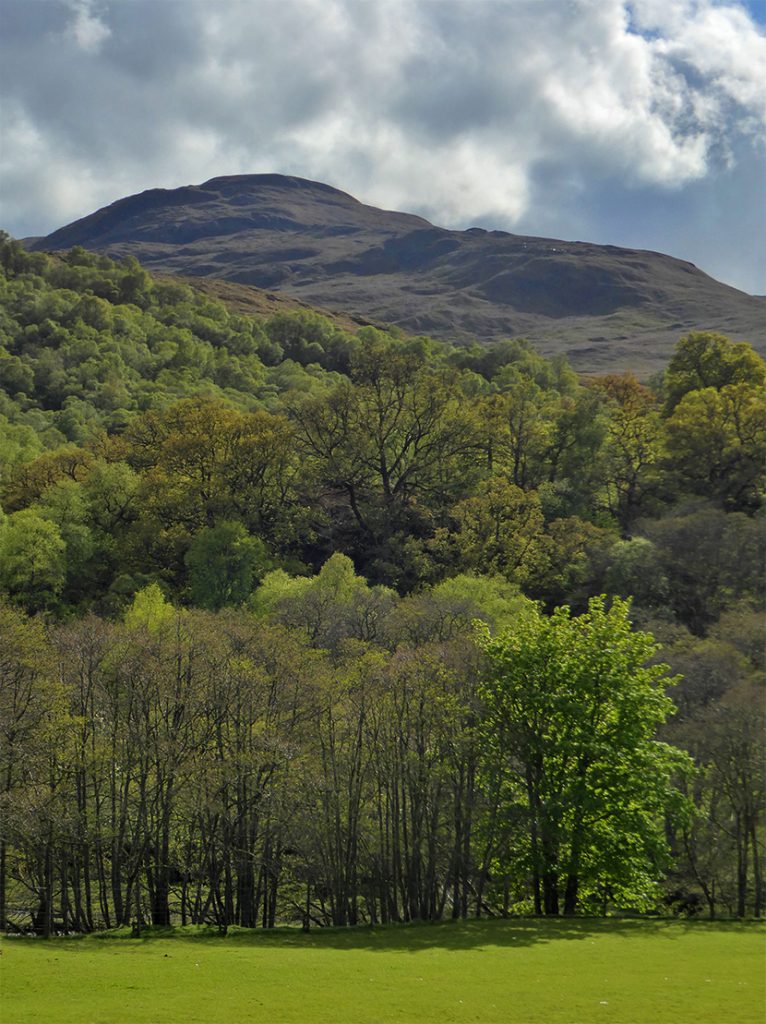 Following the road as it winds past the River Lochay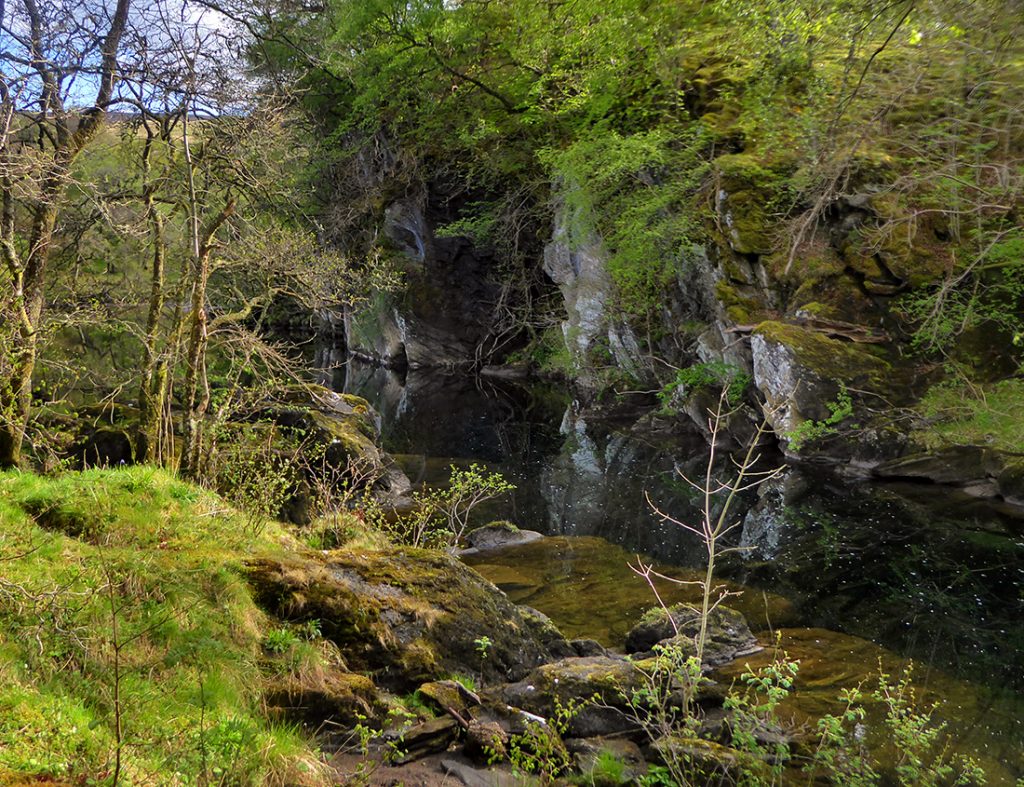 Looking back along the windy road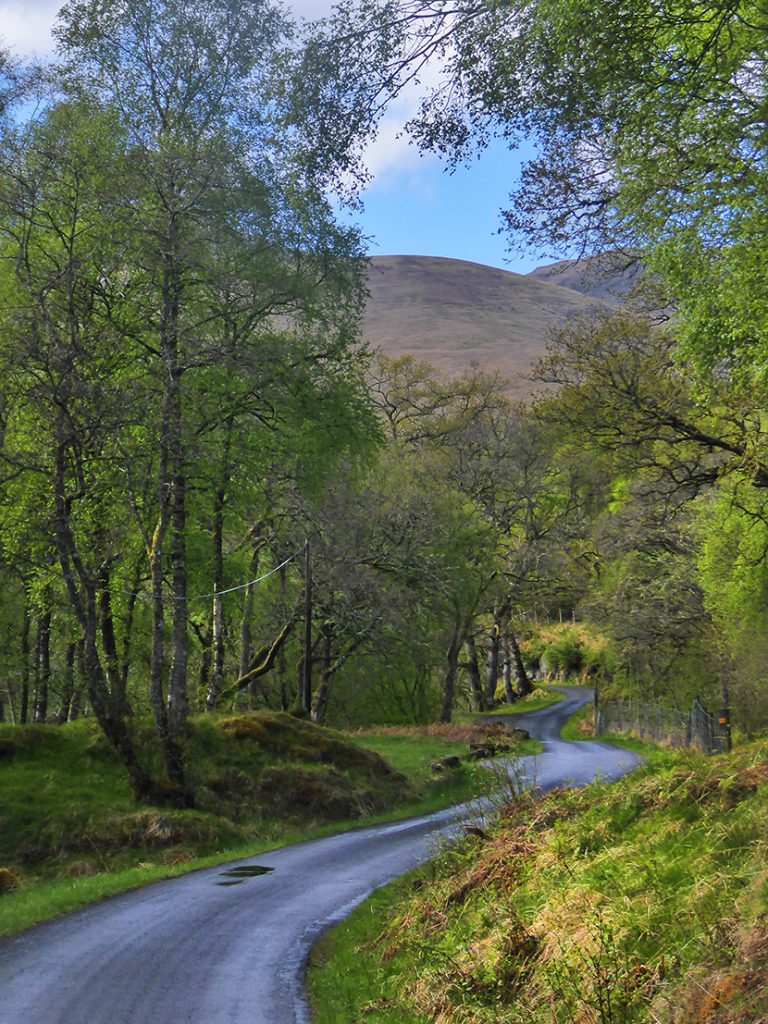 Primrose in bloom in the verges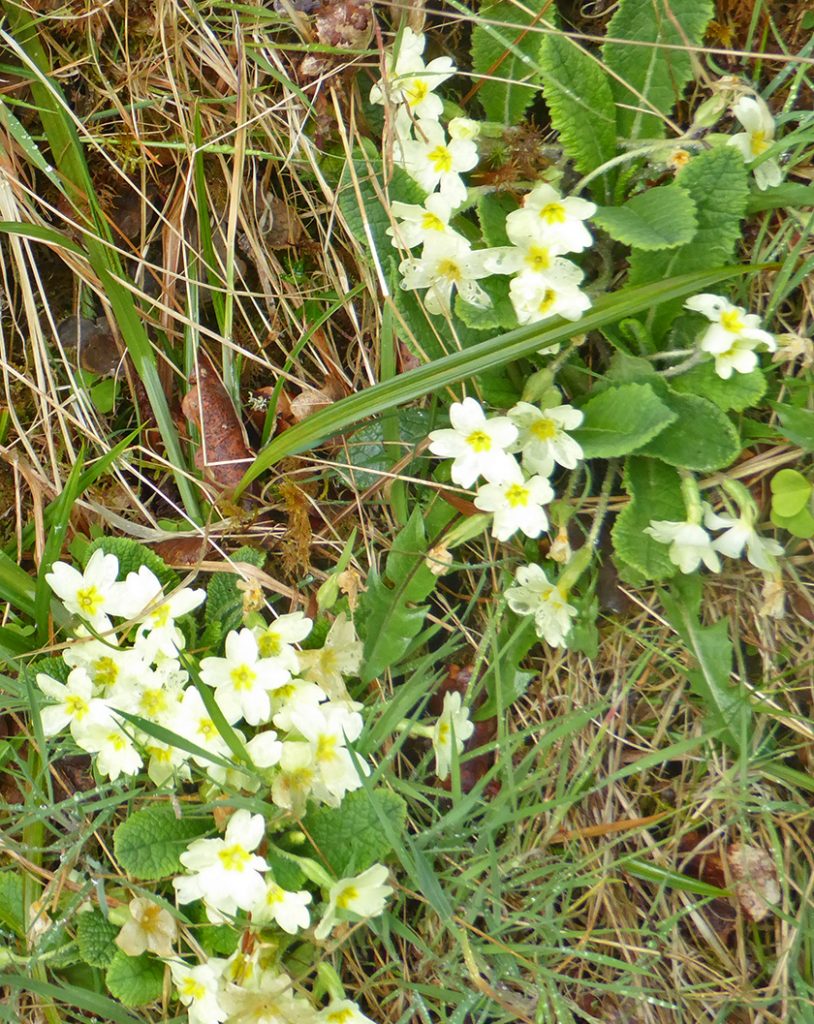 Rounding off the day with a meal at the cosy Bridge of Lochay hotel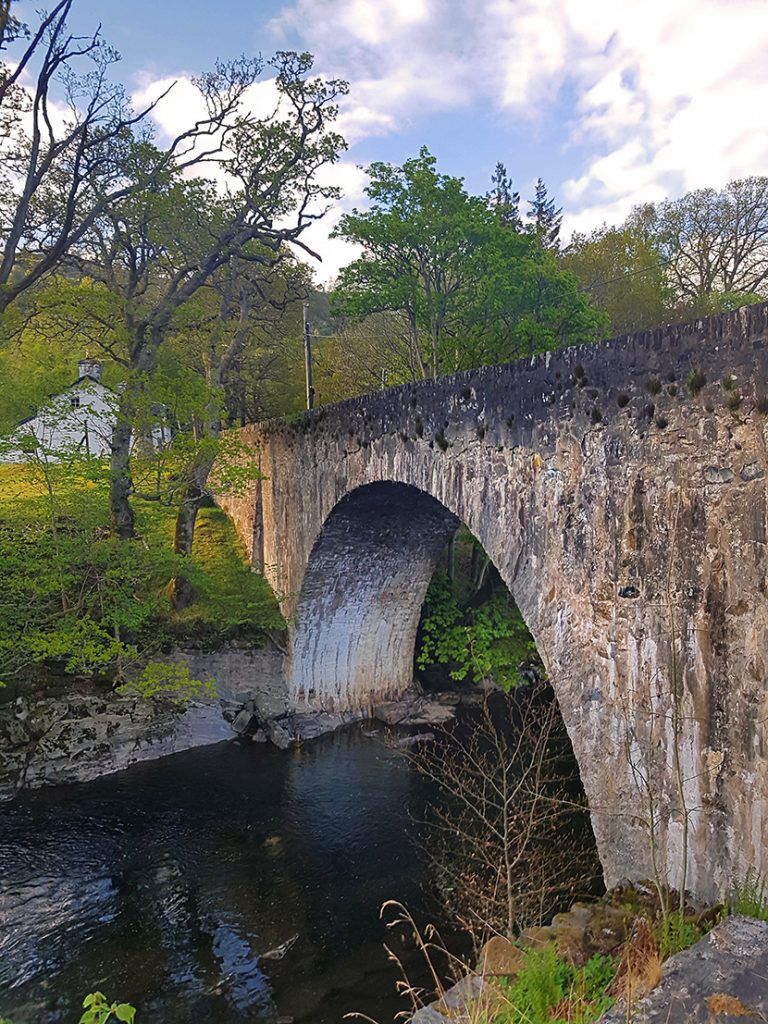 Onwards home past Loch Tay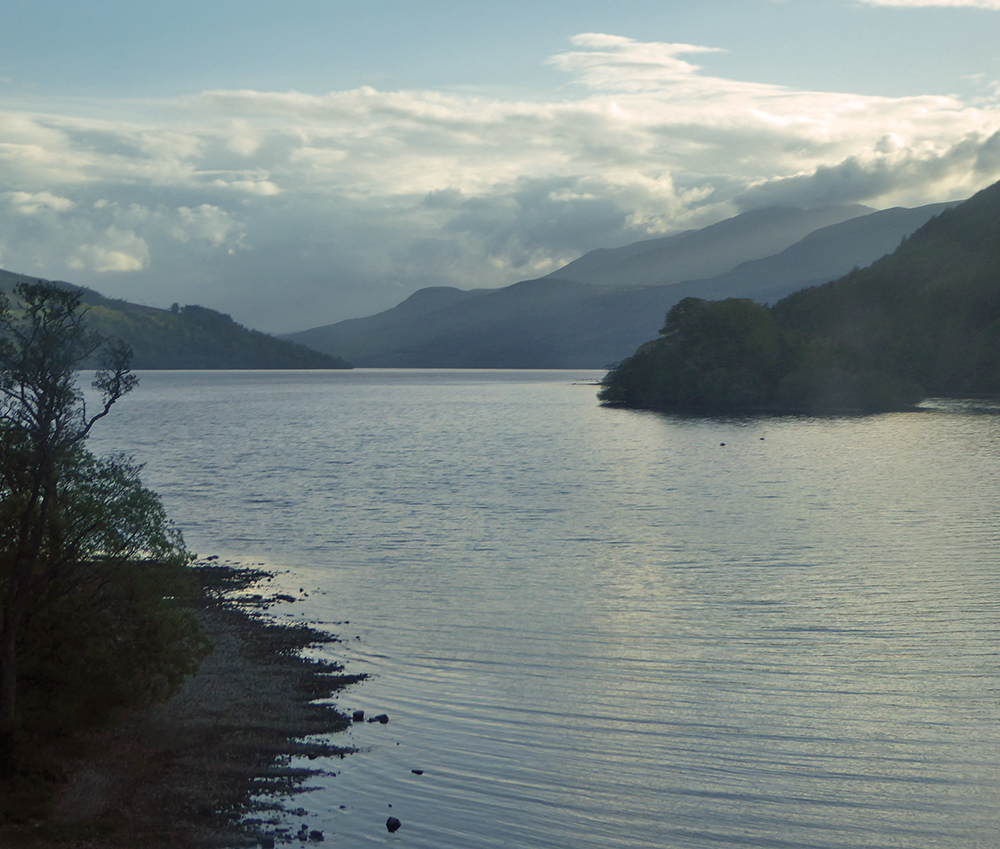 Through the blur of countryside back roads an unknown tower on a hill catches the eye