Todays's trip is into the rolling hills on the Northern side of Glen Muick. Heading out from the Linn of Muick car park we split right at Allt Na Guubhsaich from the popular Lochnagar route and follow the river Muick downstream.
We continue past Inchnabobart lodge (once the highest inn in the UK) and now apparently a royal favourite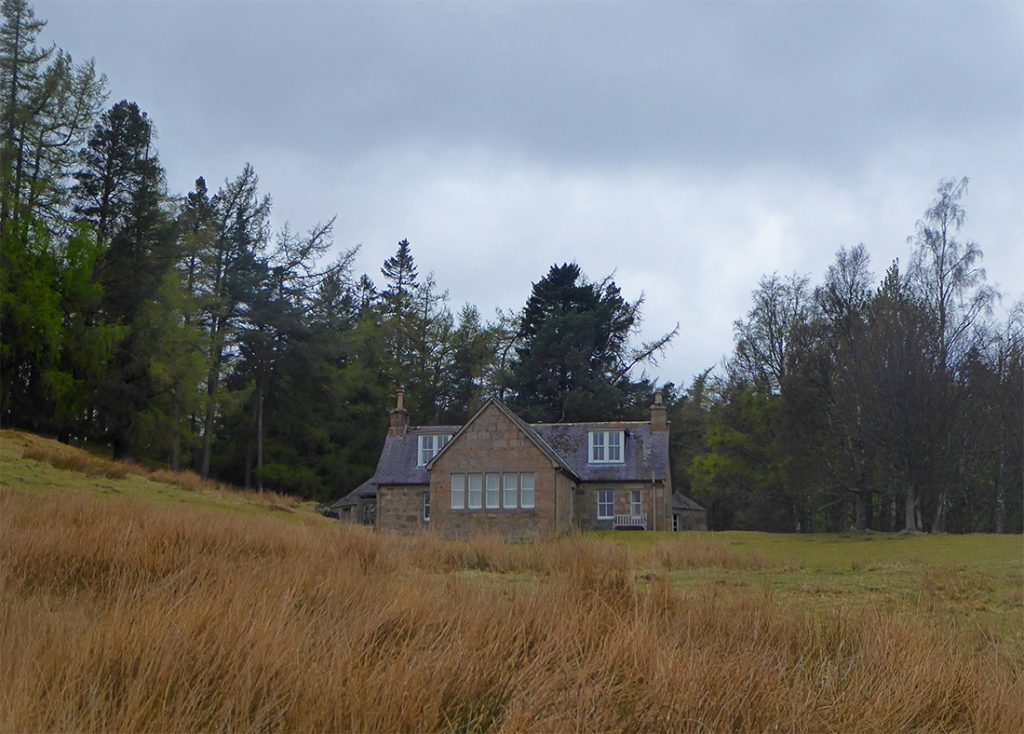 There's an old waterwheel across the track past it
I didn't think to give it a whirl to see if it was rusted solid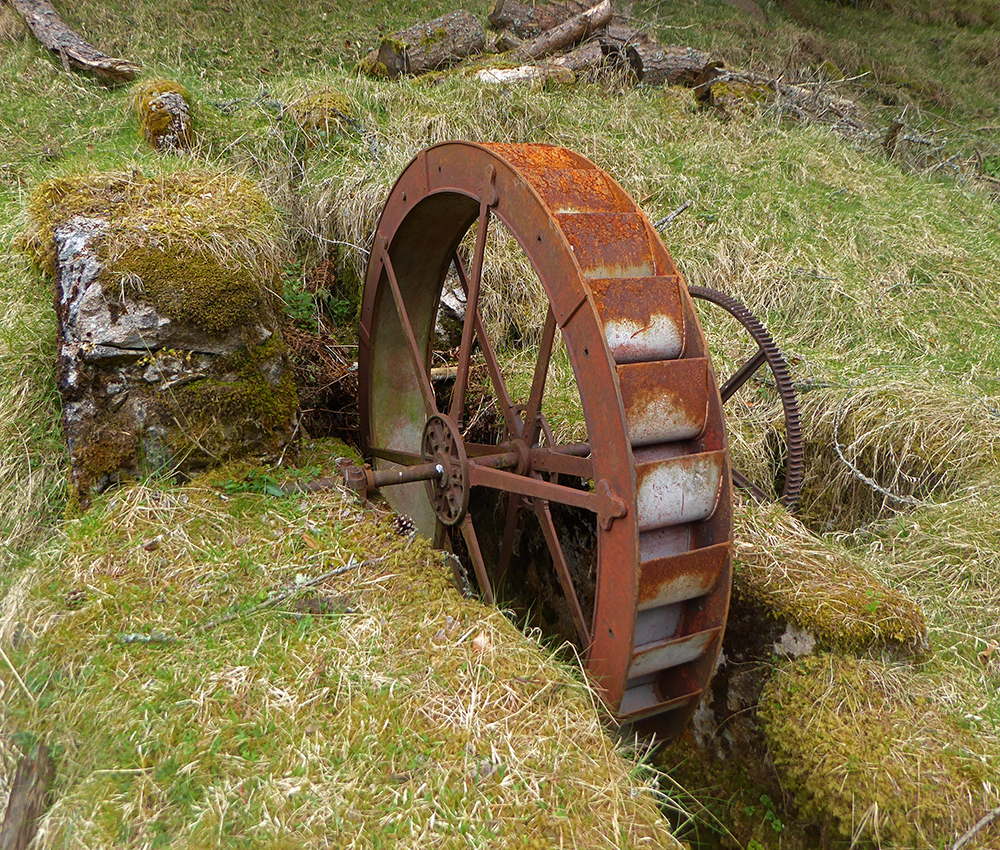 Bridge over Allt Vitch burn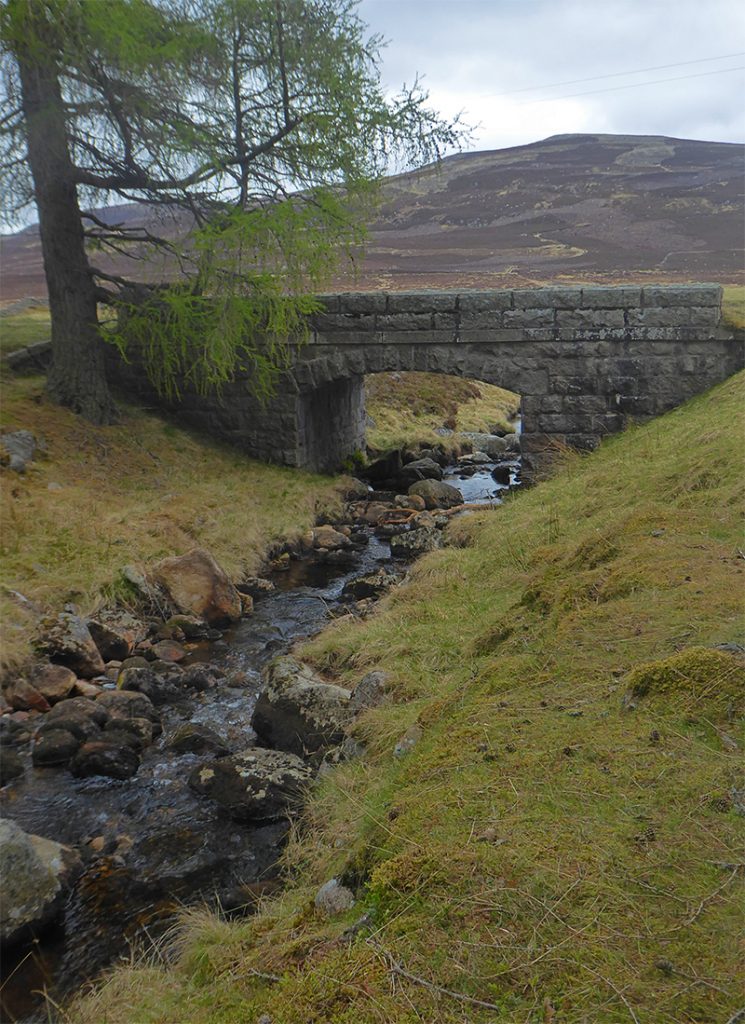 A herd of deer are hiding behind a rise and our sudden appearance sends them thundering across the track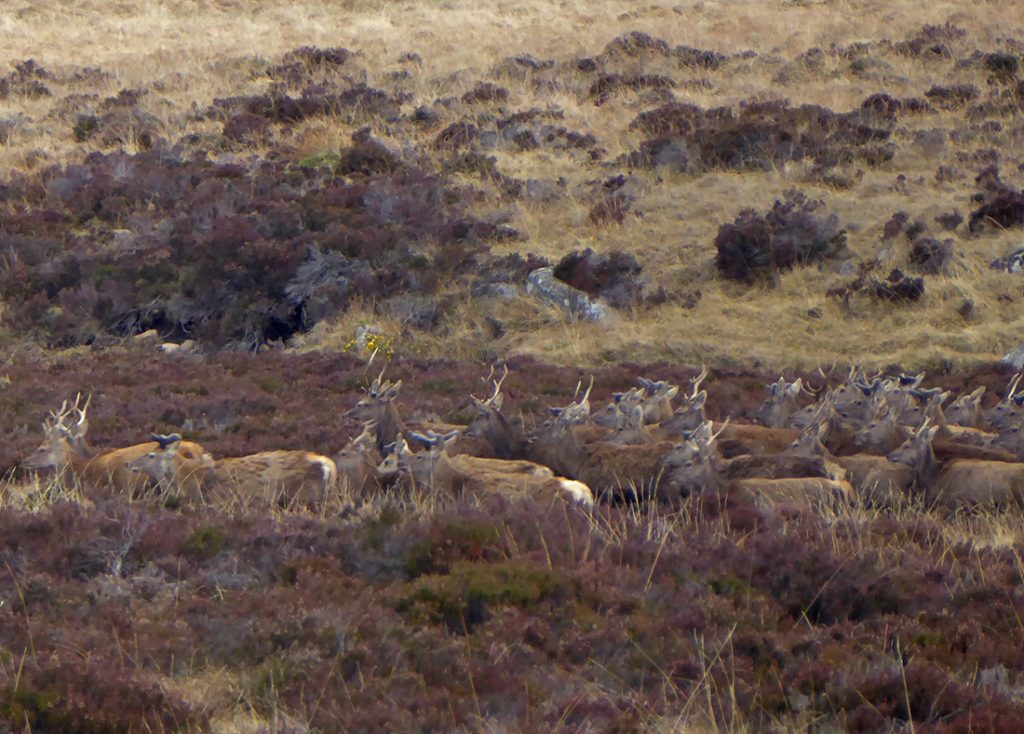 With the main party proceeding towards the North fork past Craig of the Linn, I power ahead to take a quick look at Linn of Muick waterfall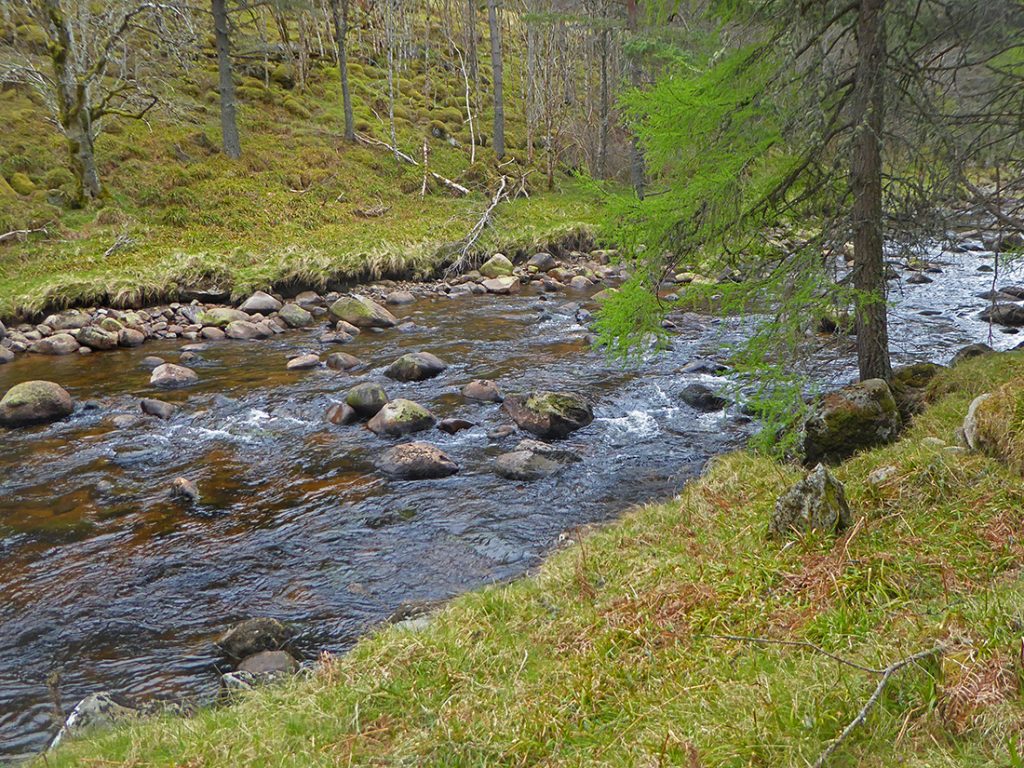 Half a k further downstream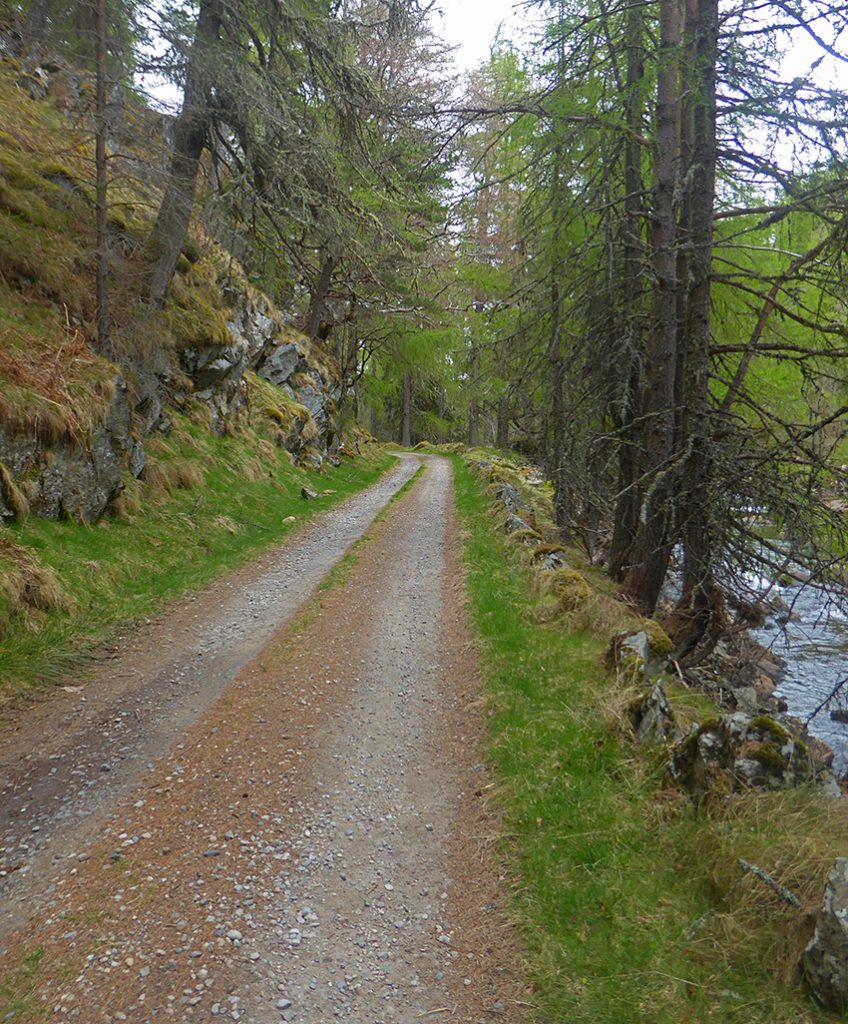 There's an old salmon ladder, doesn't look very functional as no water flowing through the bottom of it, perhaps it needs a much higher level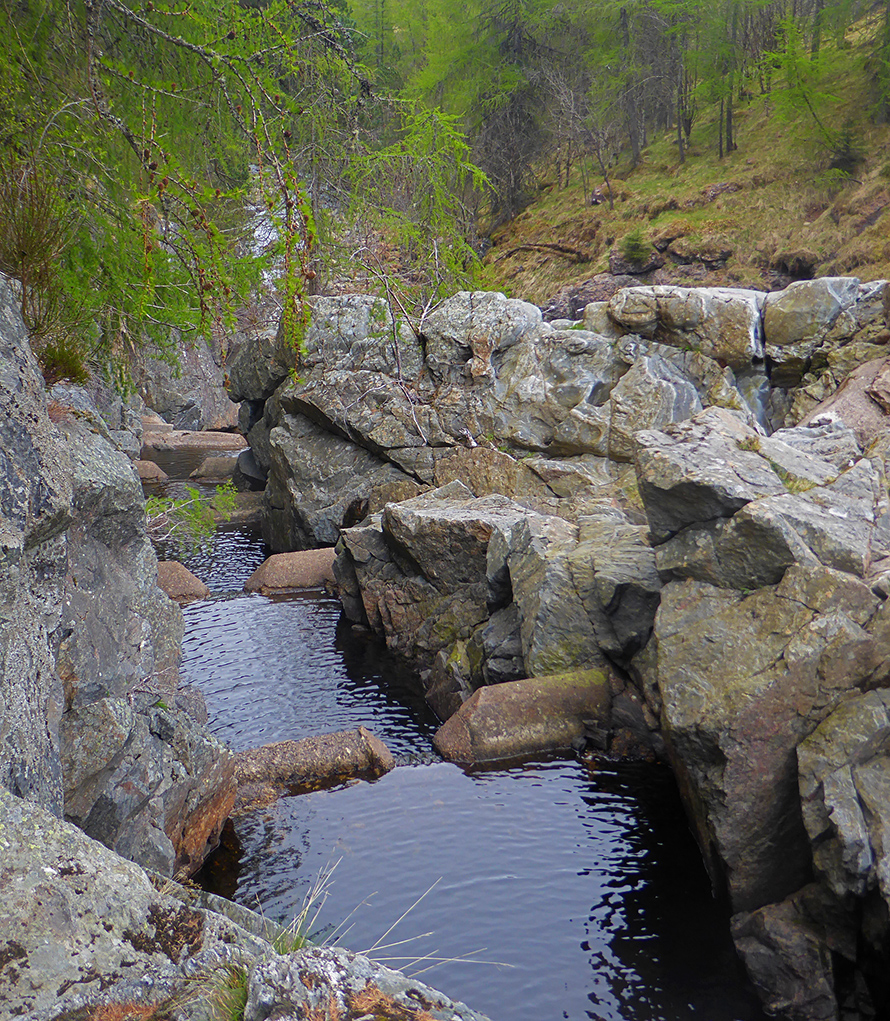 There's a few folk over the other side right on top of the falls having a tentative peek. I clamber down 50m downstream (only for the confidently mobile) where there's some secondary falls.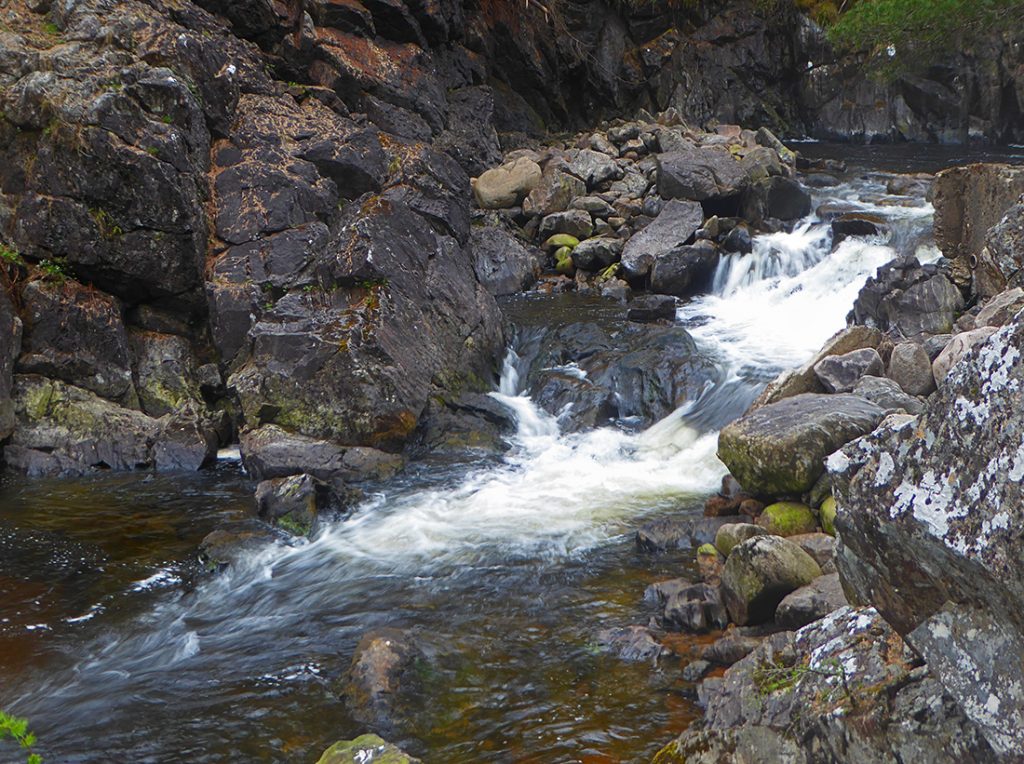 I can't get quite far enough out to get a decent view. Bit slippery to try a few stones further out. A precarious 1/10th second snap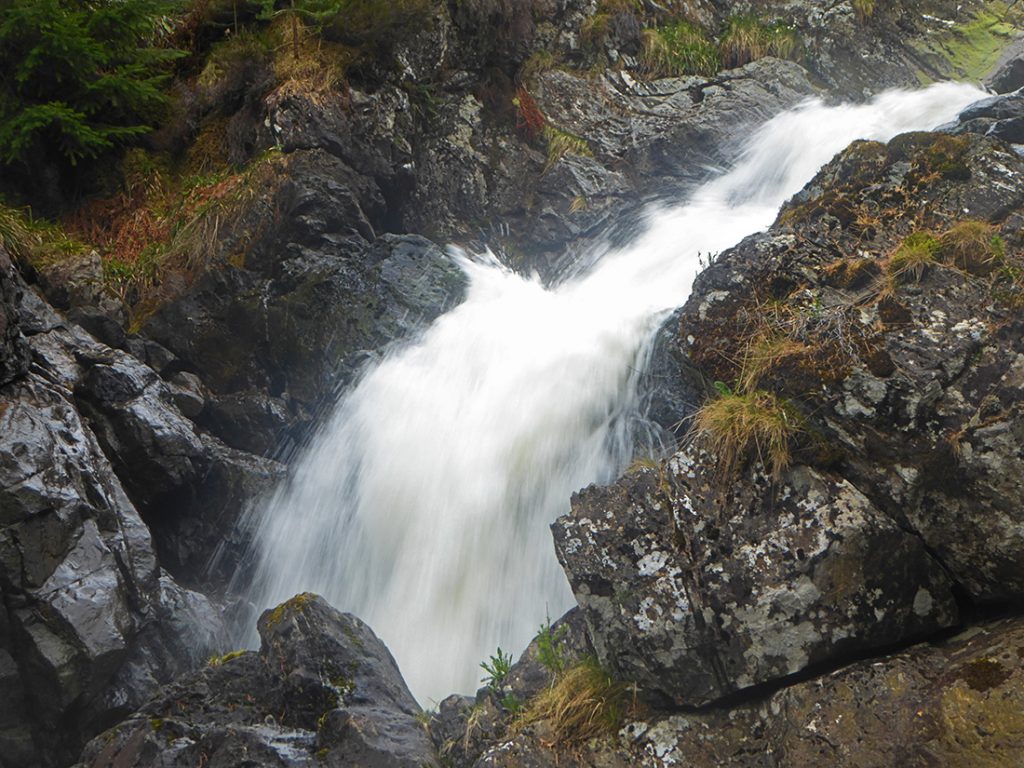 Quicker shutter. In spate this wouldn't be safe down here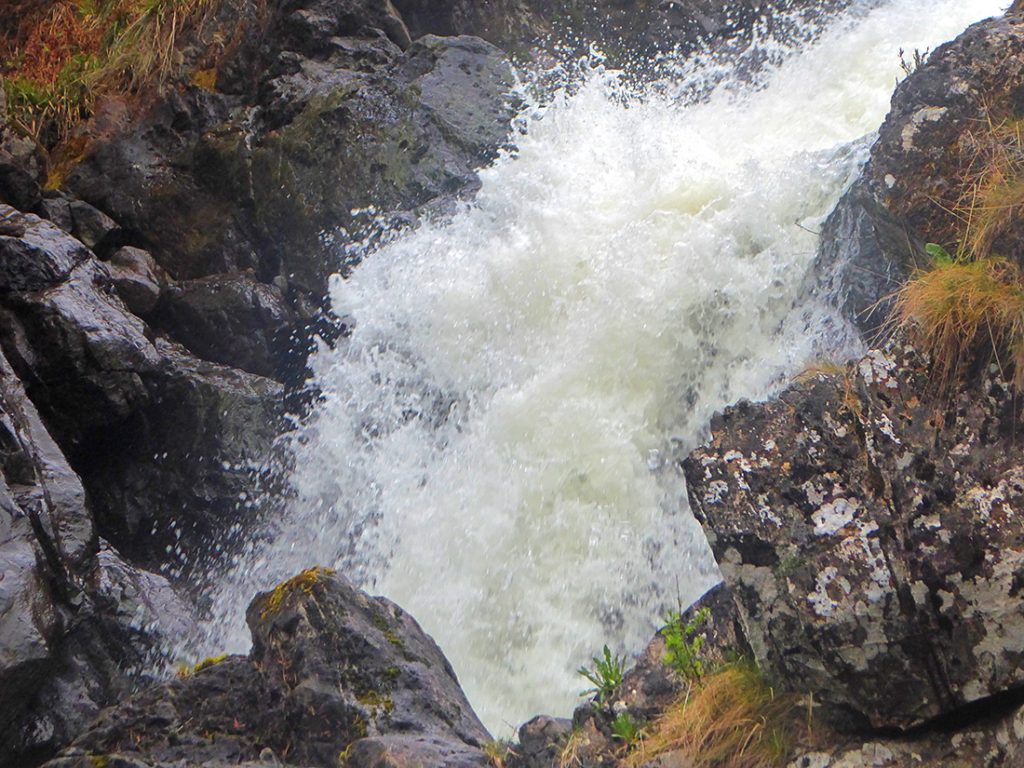 You'd get a better perspective and a full view from the South bank, it'd open up the view fully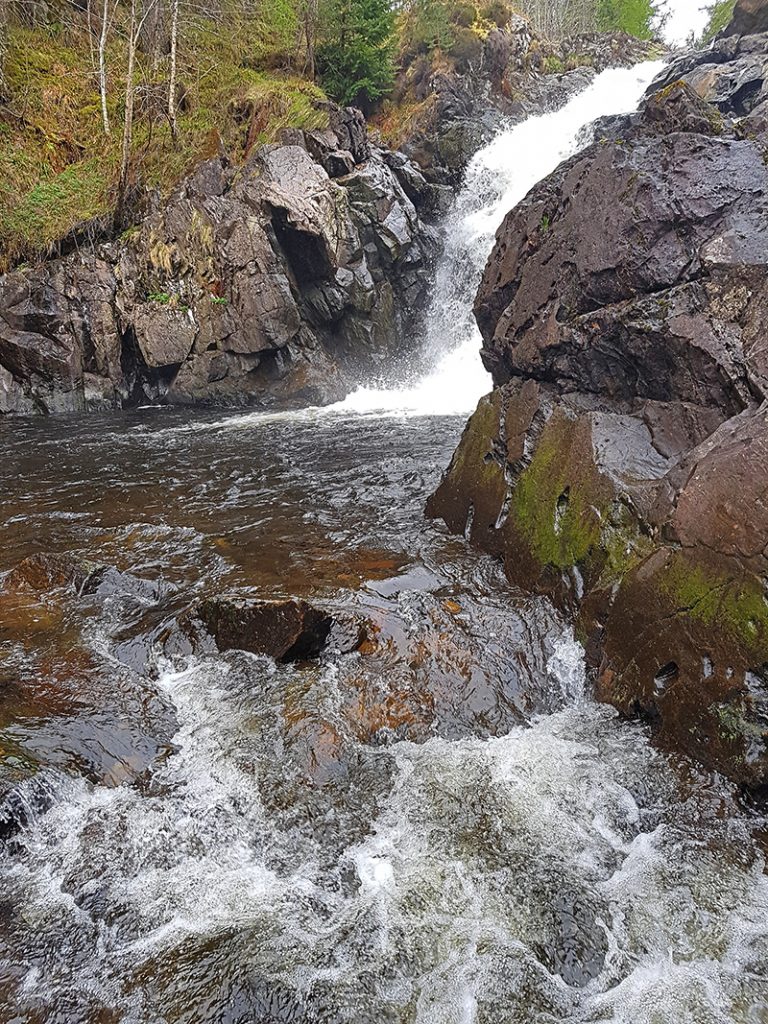 I better crack on and intersect the group route, and hopefully intercept them. Some nice views as the path climbs up further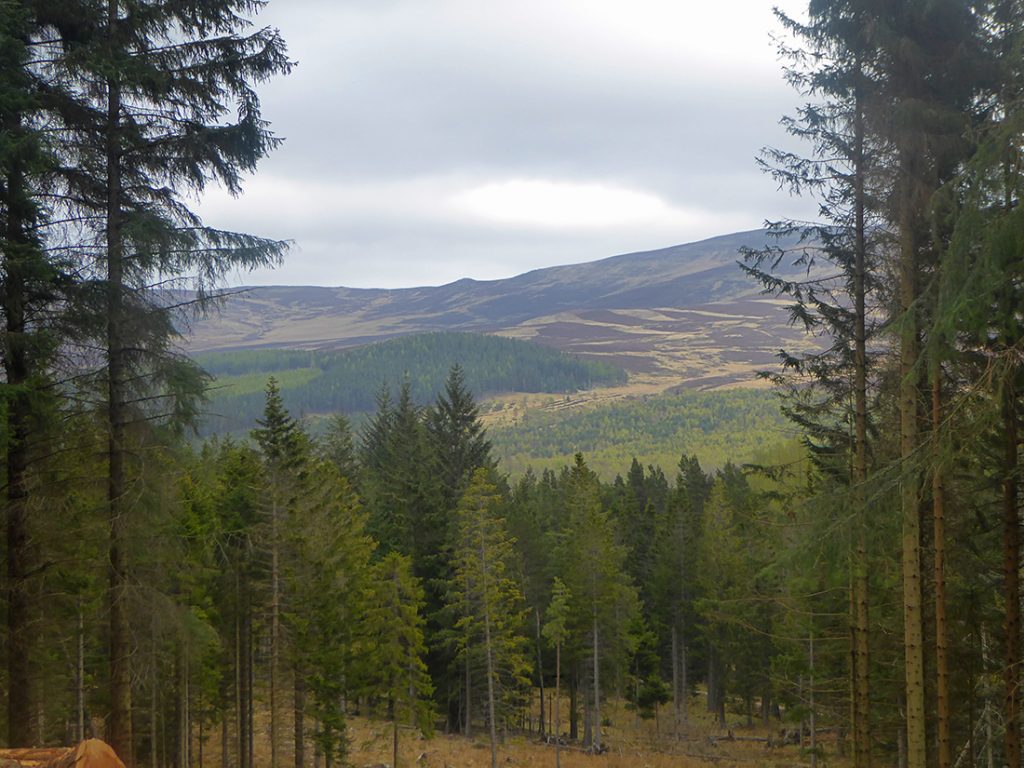 Through an active forestery zone, but being Sunday this beast lies dormant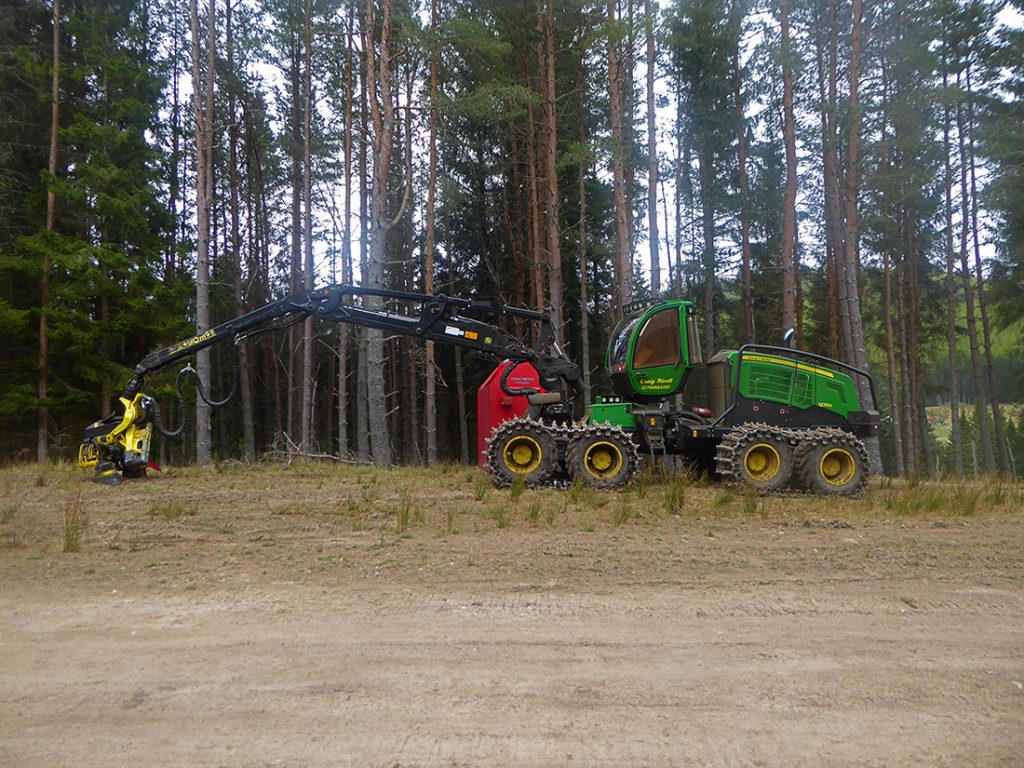 I head up an unmarked path heading roughly towards Fuaran na Aighean spring, scattering the odd deer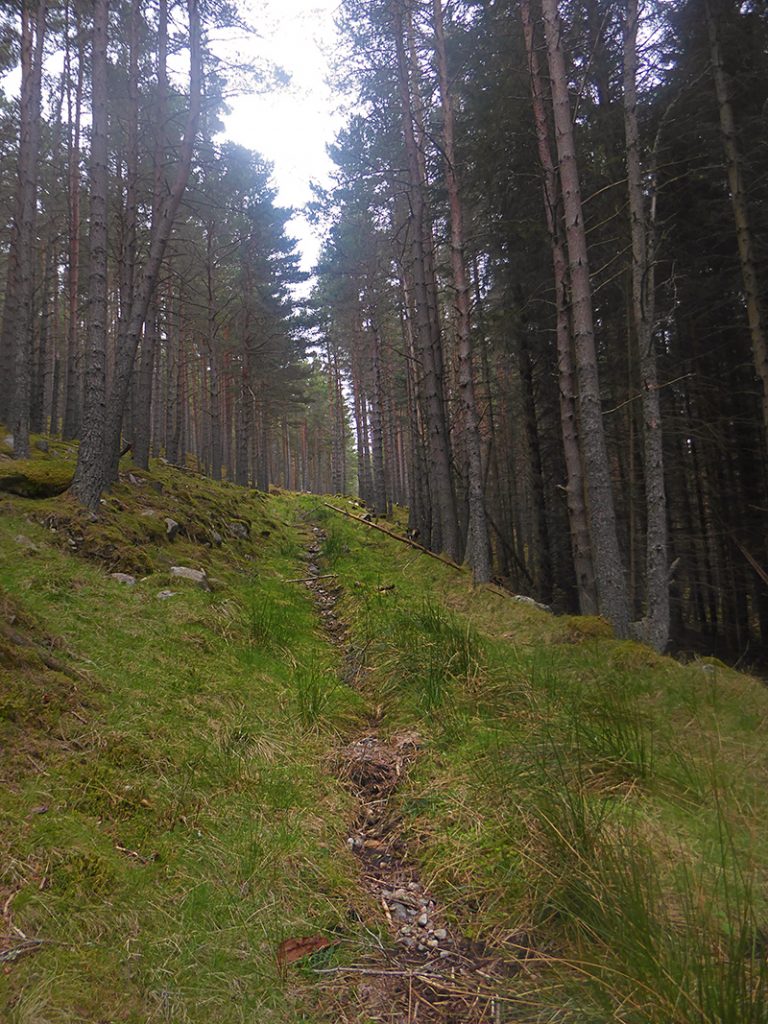 Waiting around for a bit at the start of a firebreak heading North to Creag Bheag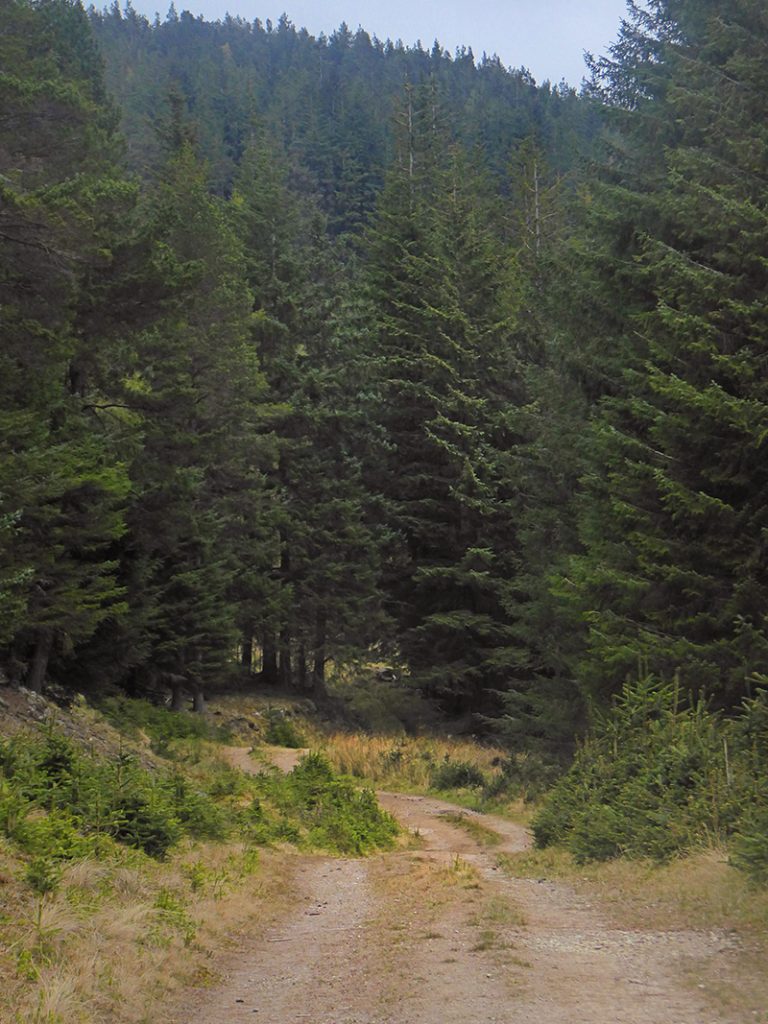 No sign so head down along the path they should appear on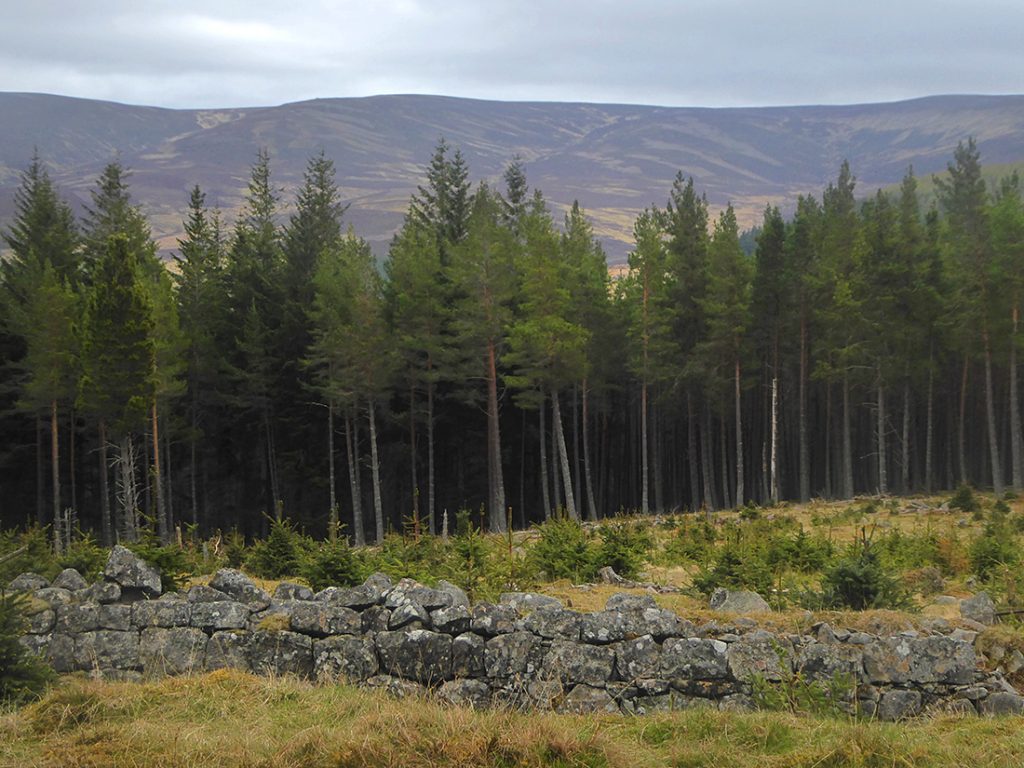 Hmm, a bit further around a corner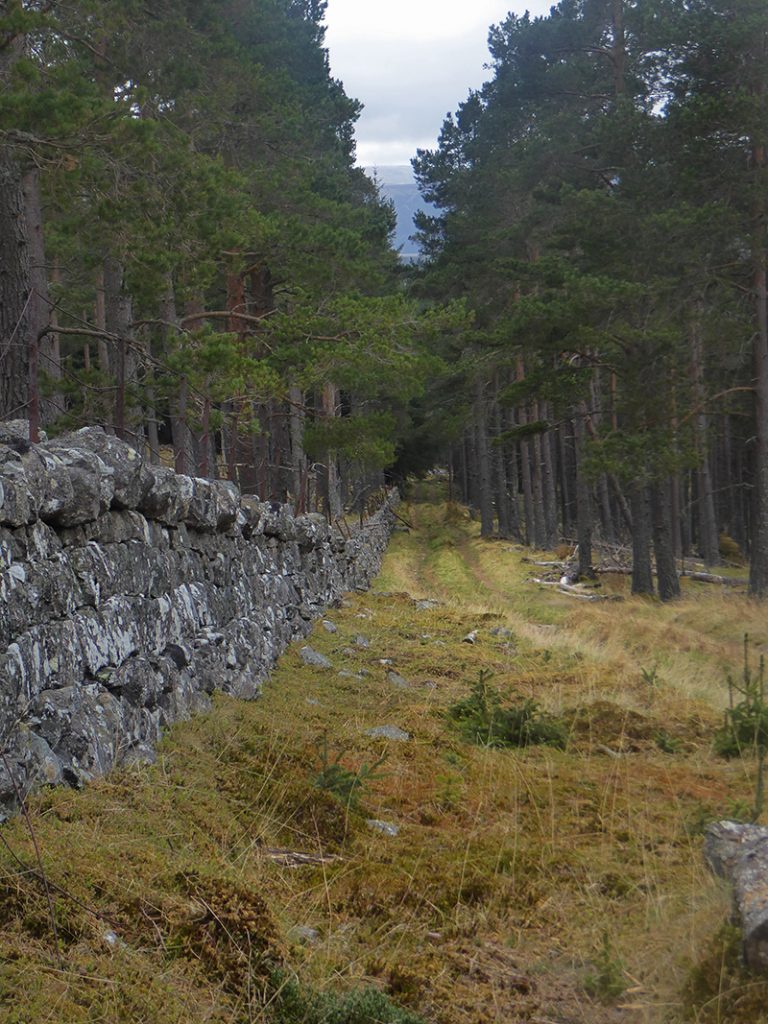 Ach. No sign, I better go back up, it's all free exercise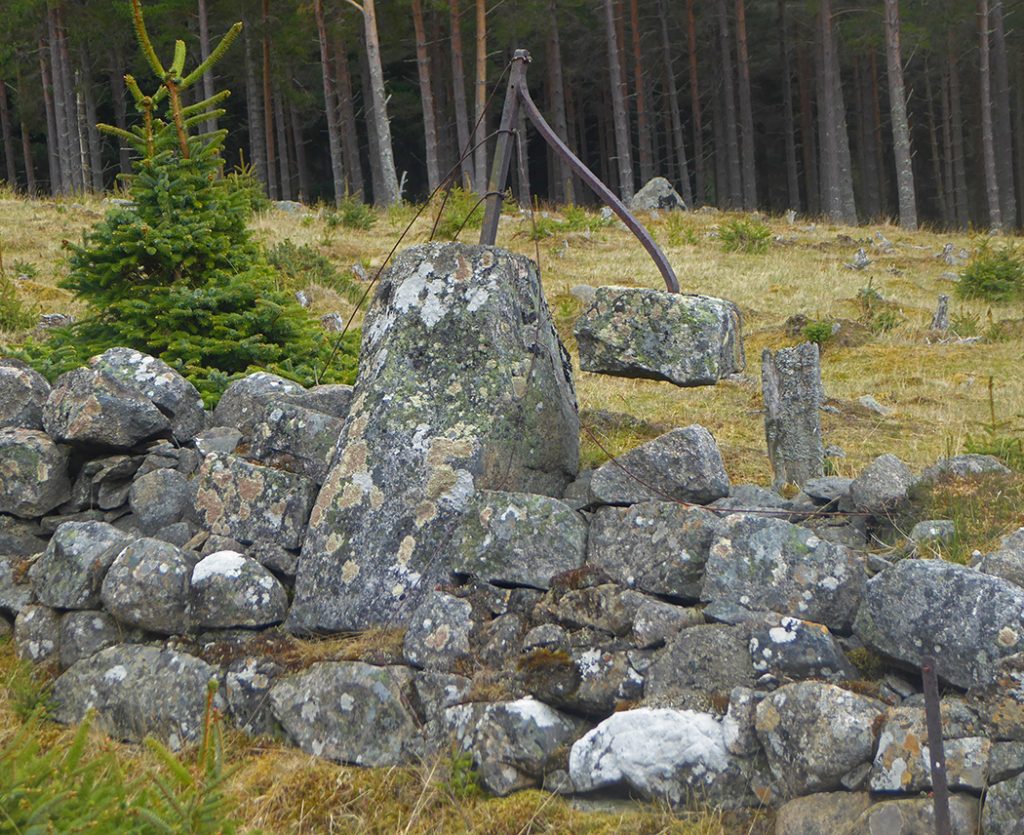 Back and past the firebreak which heads NNE up to Creag Bheag, it's new forest growth now, fenced off and dense. Onwards to a second option. Past a wee wooden hut with blacked out windows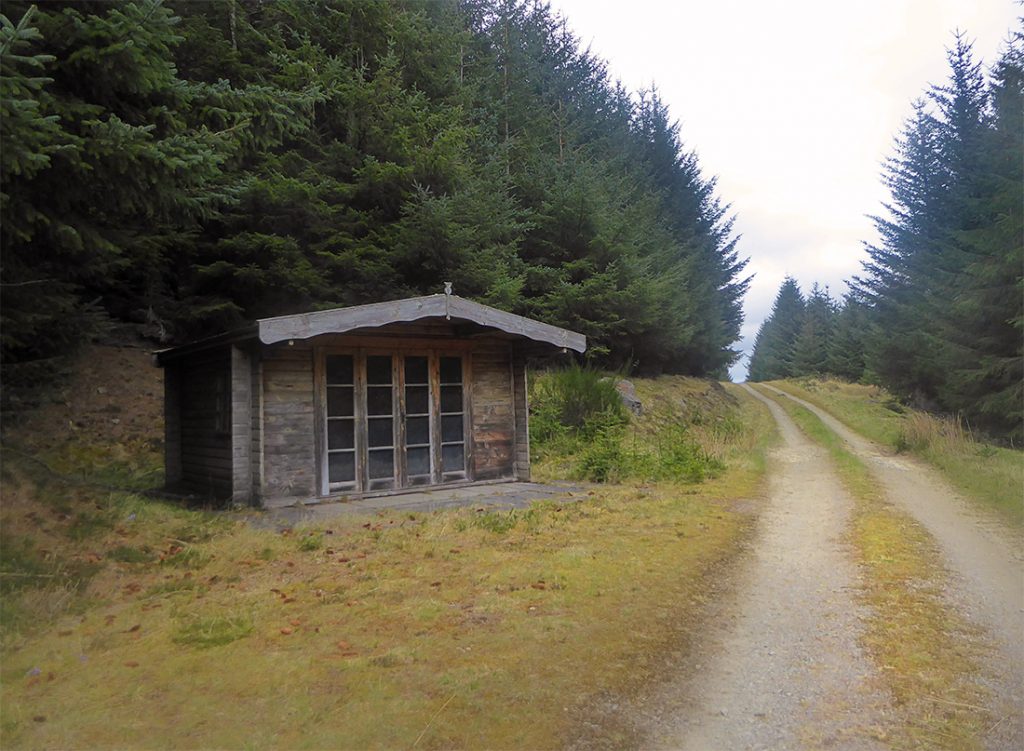 There's another fire break marked on the map heading up to 'Prince of Wales Cairn'. Looks a bit of an assault course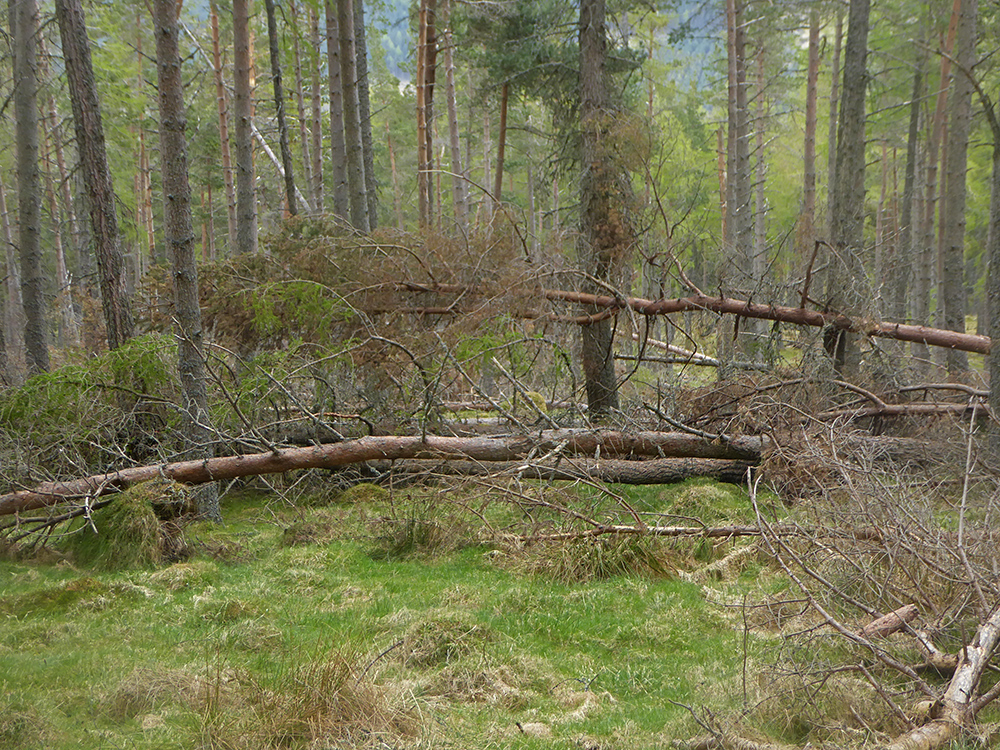 Rather than being sensible and taking the longer circuitous path around the back and up to the Coyles of Muick, I decide to hack upwards to see the cairn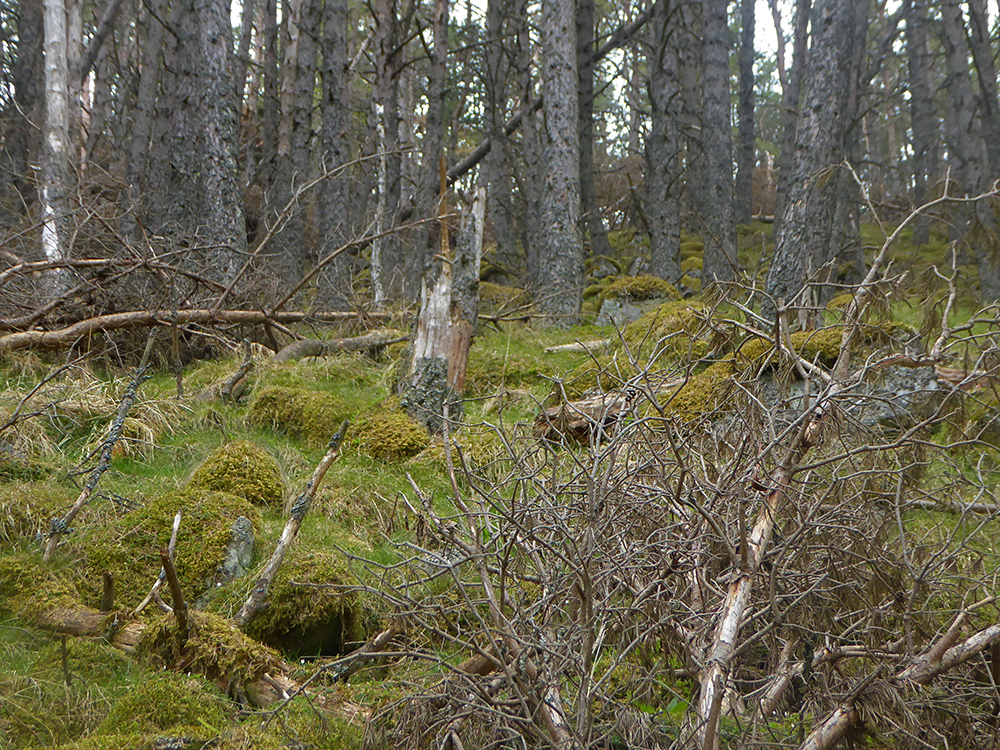 Turns into a good scrambling work out, quite steep, rocky and mossy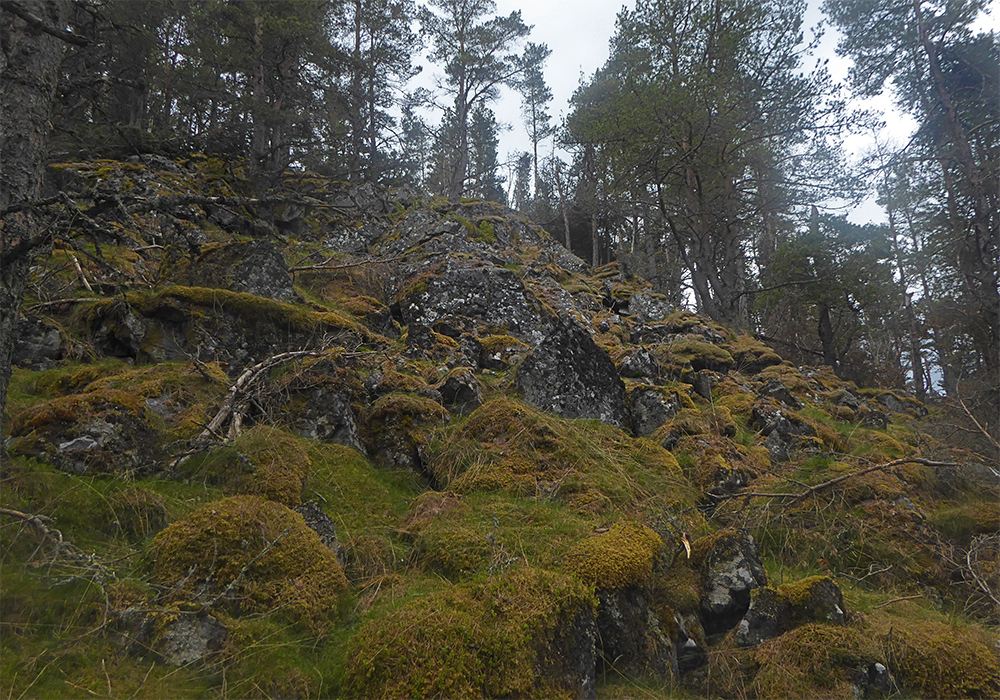 Better not get a foot caught in a hole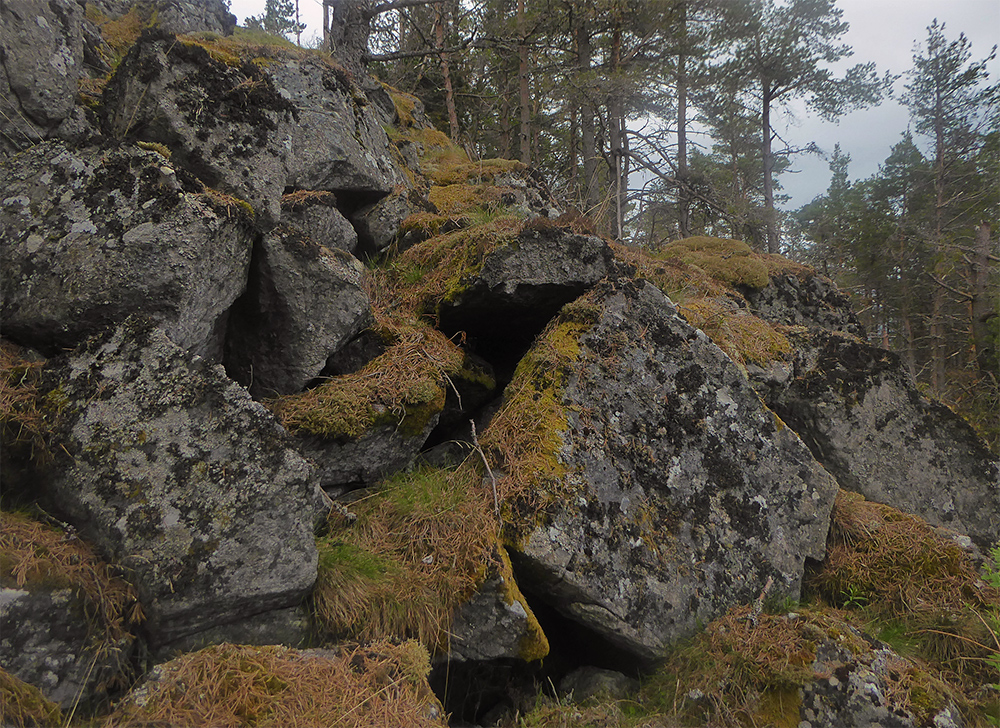 Looking back down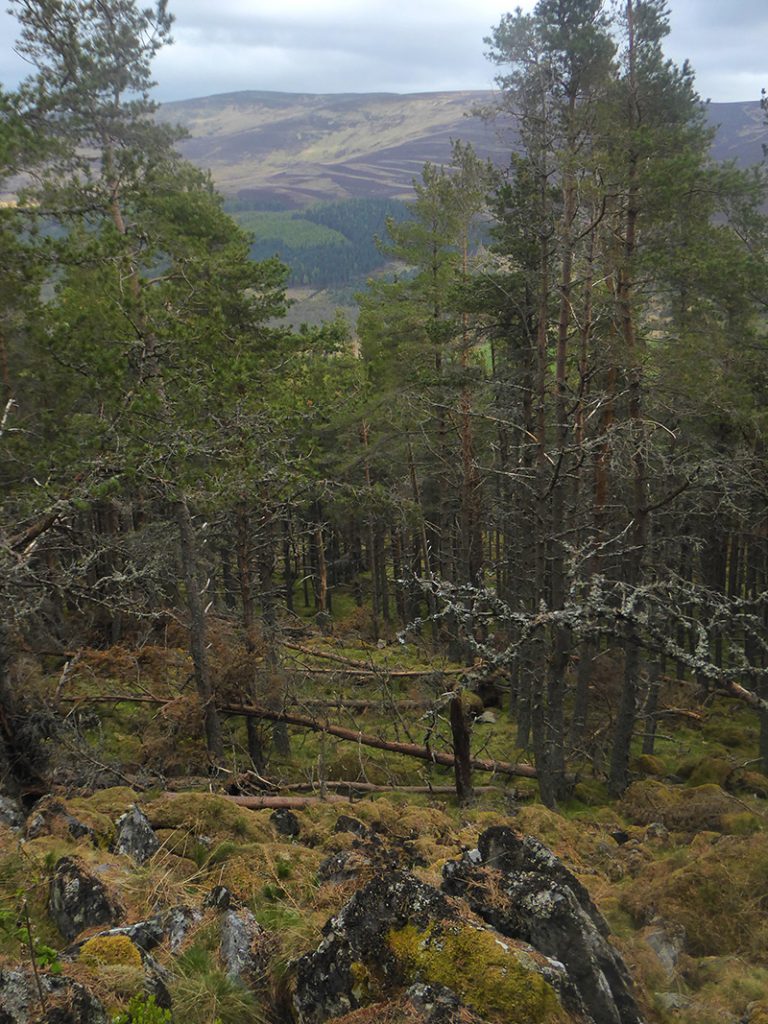 Think that may be Mount Keen peeping over the top. I can hear the cry of a bird of prey overhead, appropriately to this eagle's lair. I get a few glances as it sweeps past the trees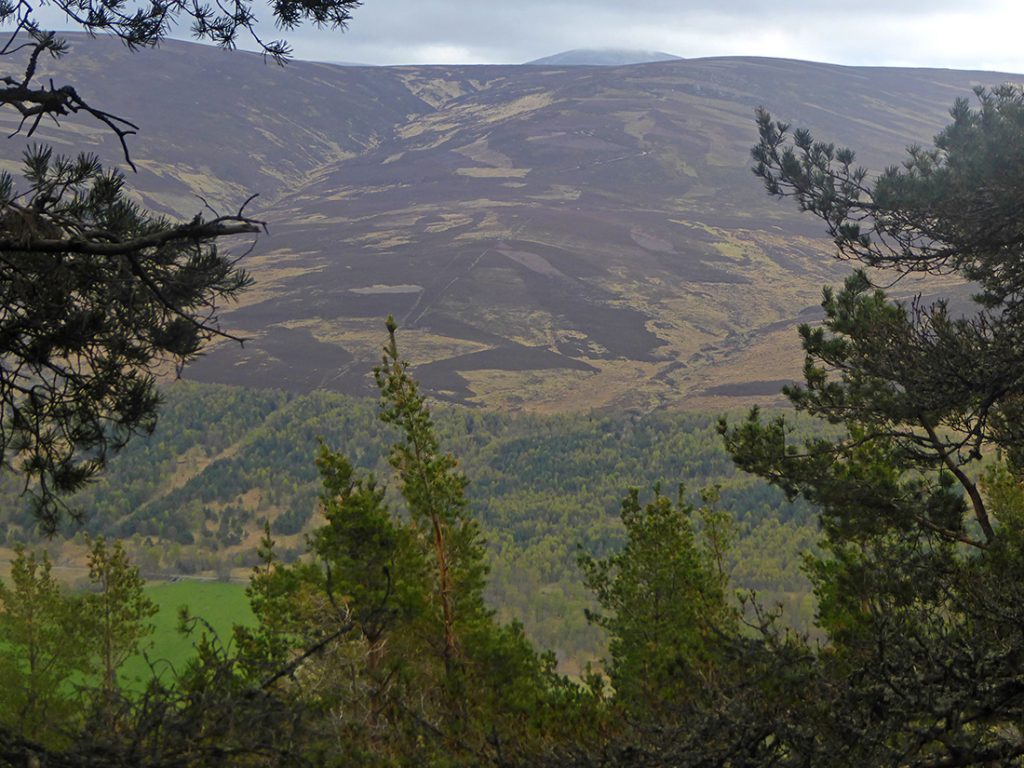 Surrounded by trees you'd likely miss the Prince of Wales' cairn unless right on top of it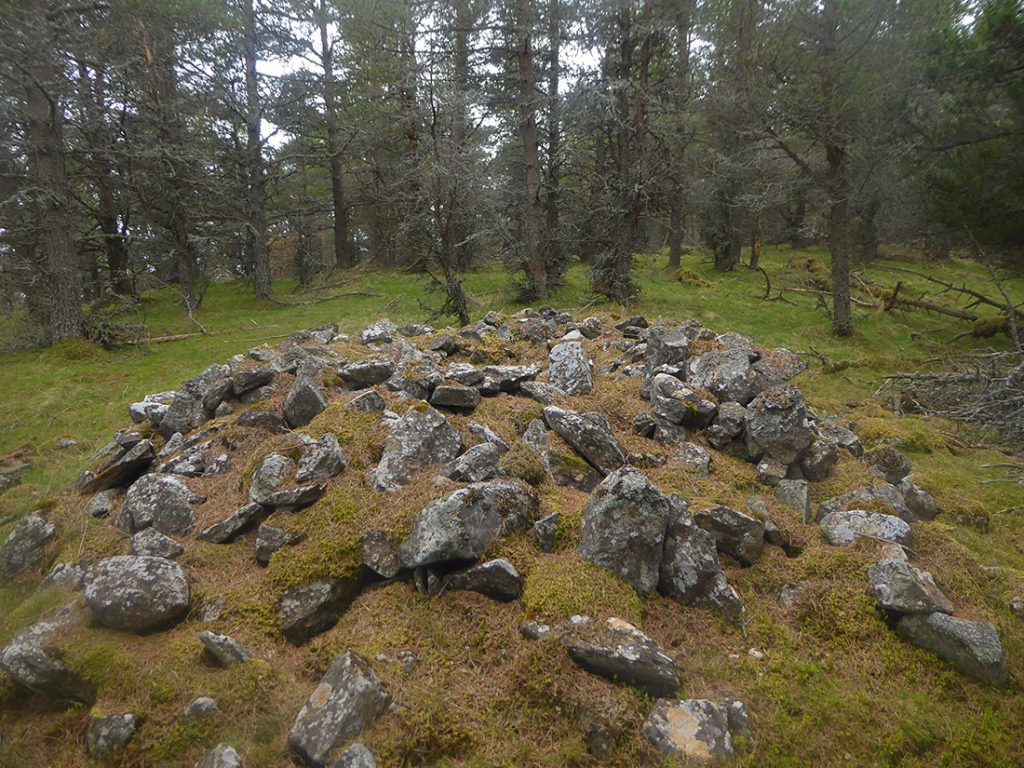 Coming out of the trees on to Creag Bheag, the vista South West to Loch Muick is excellent, makes the hacking through the undergrowth worth it

Zooming into the loch
Zooming past the edge of the Coyle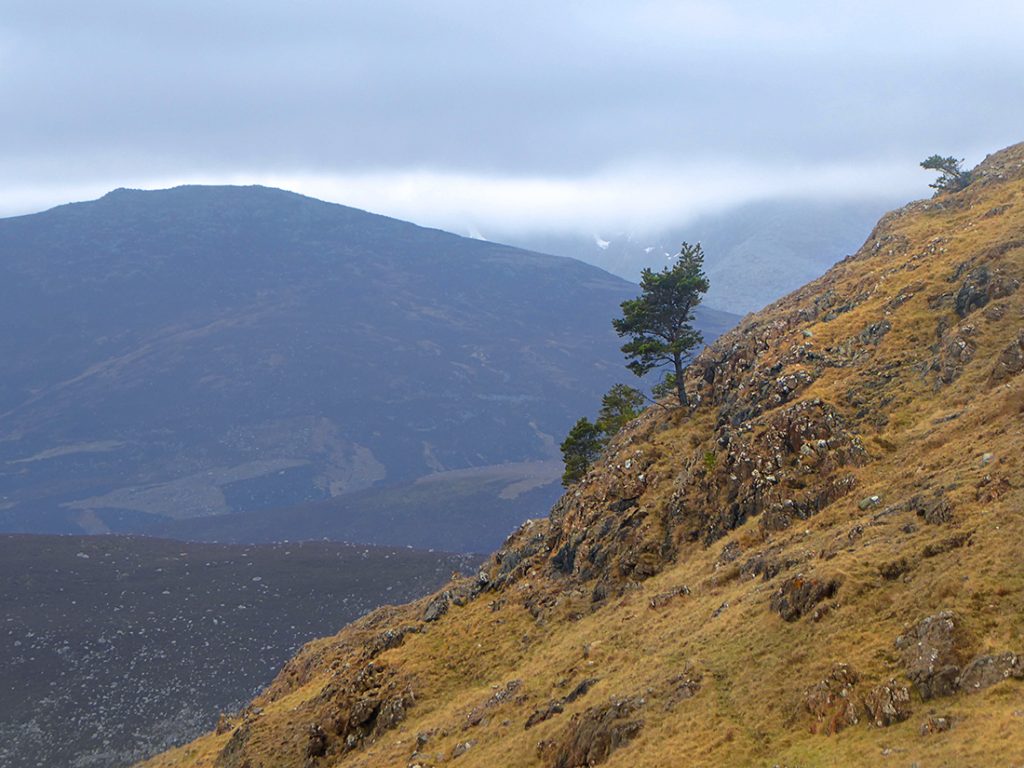 Climbing up the saddle between the two cairns on top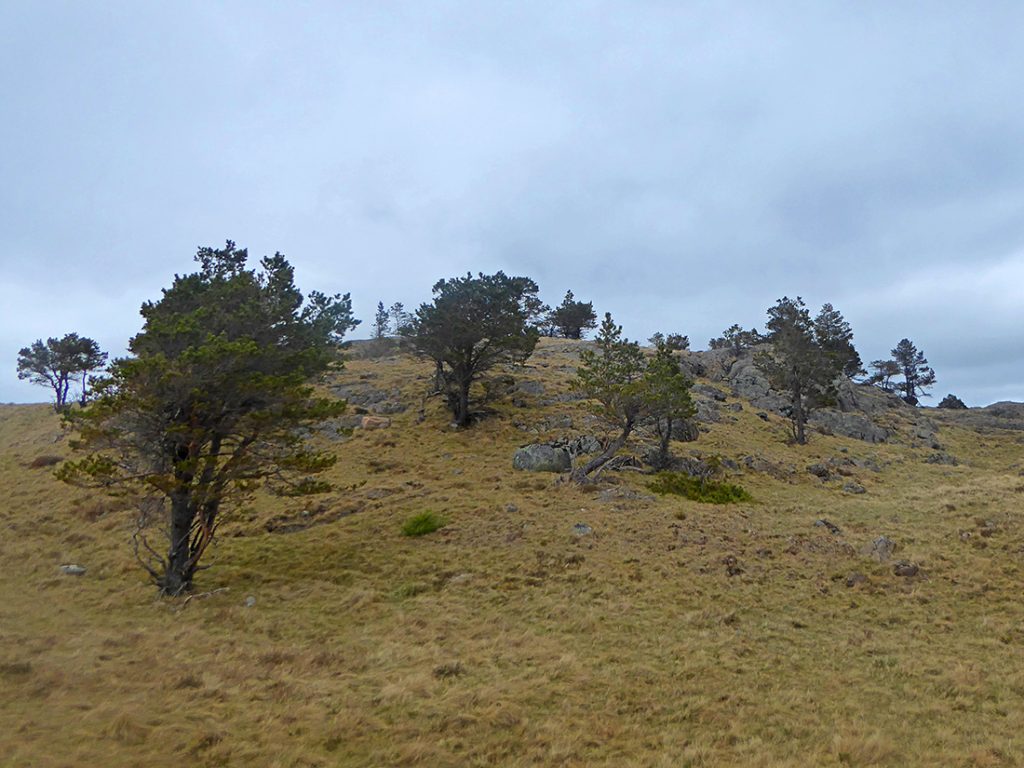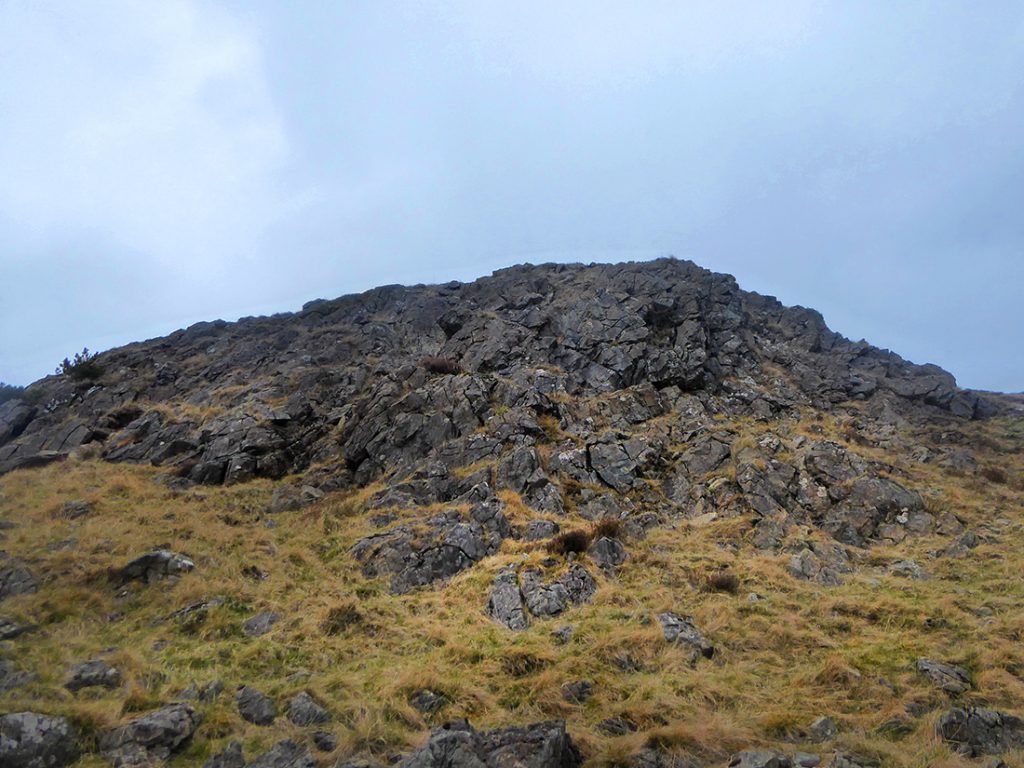 Apparently the geology here is special. The area is an SSSI with protected status. According to Scottish natural Heritage "The Coyles of Muick contains the second highest outcrop of serpentine rock in Britain. Serpentine is an ultra-basic igneous rock which supports a distinctive plant community. This site is of national importance and represents the only example of serpentine in south Aberdeenshire. "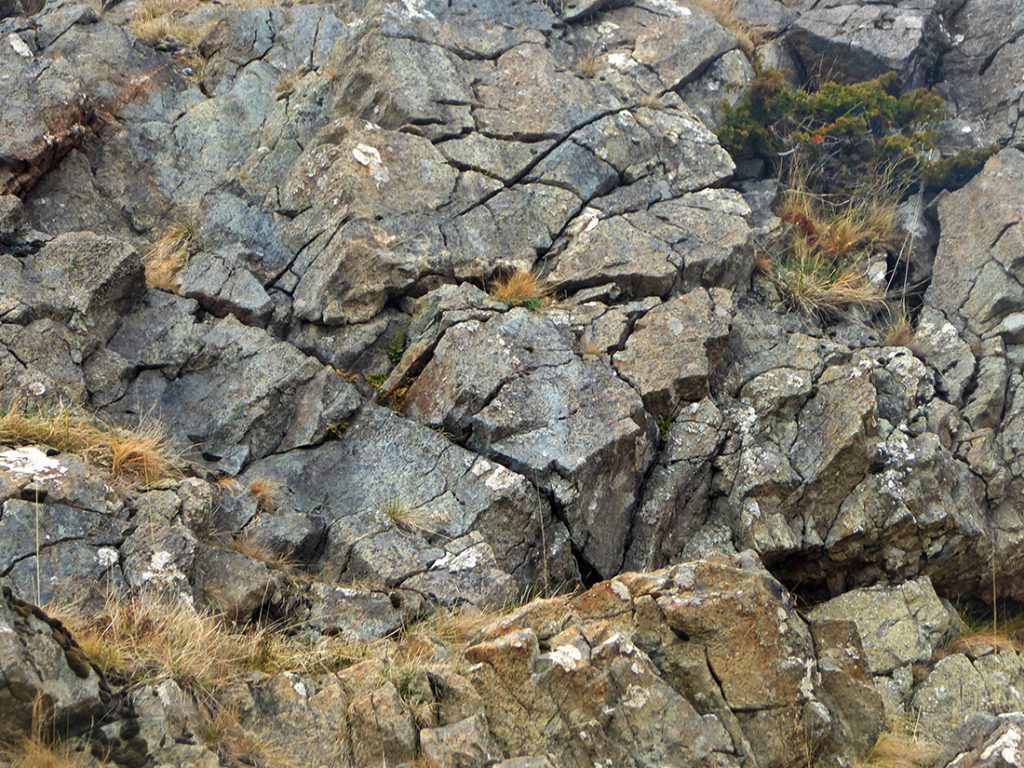 "Calaminarian grassland and serpentine heath". It's certainly quite 'tufty grassy' rather than just plain old 'heathery moory'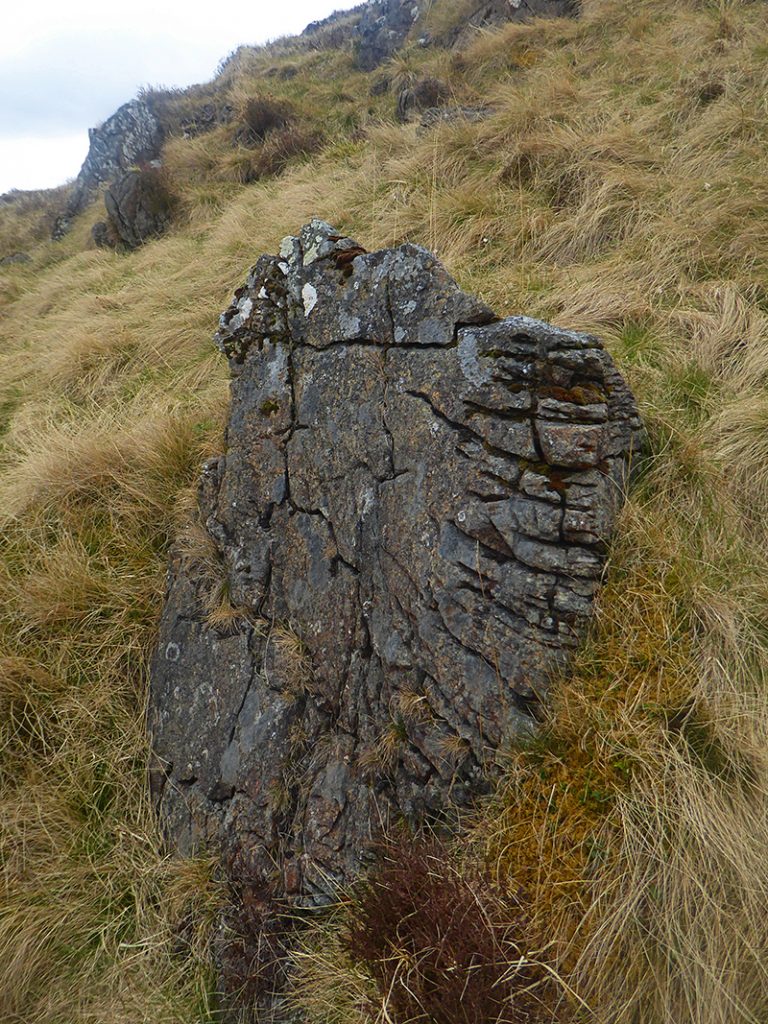 Almost at the top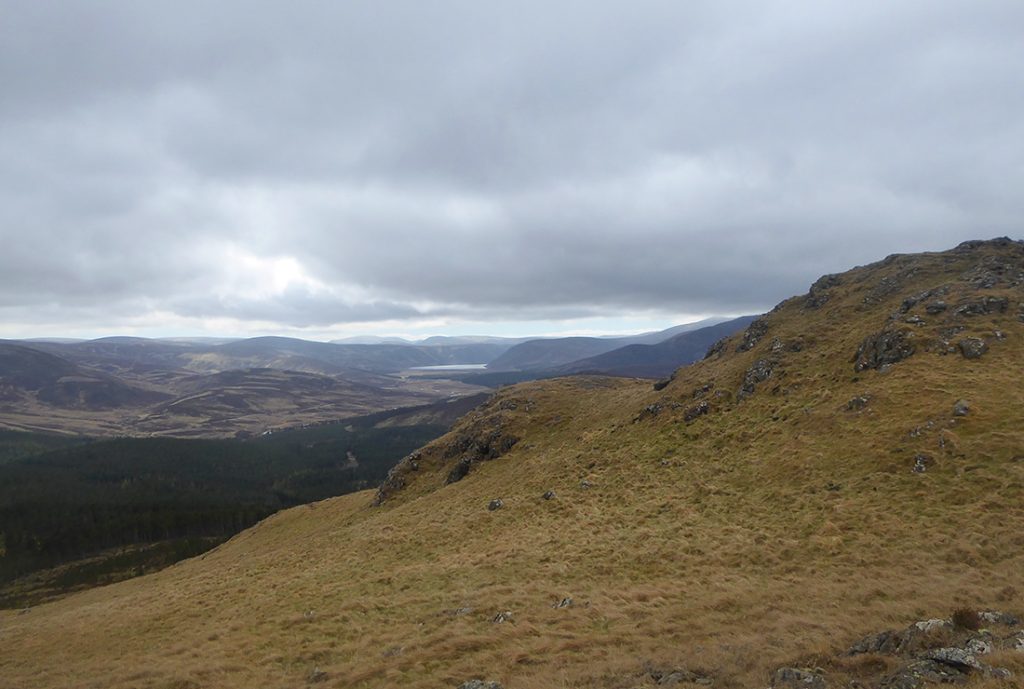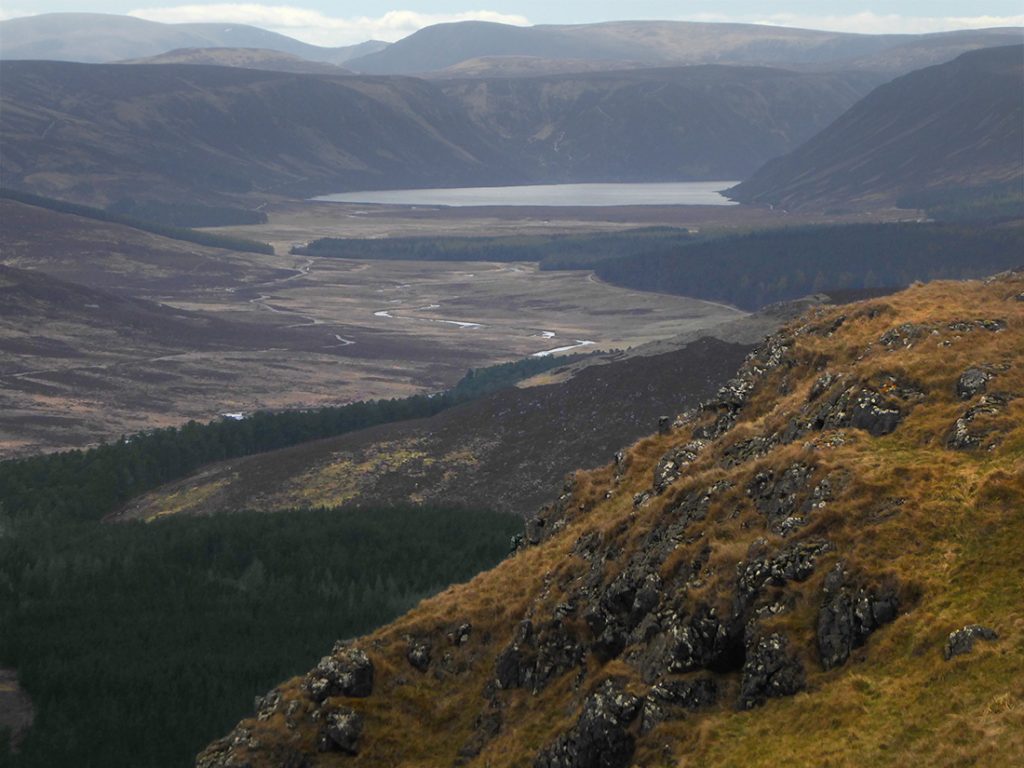 Looking NW past the 601 cairn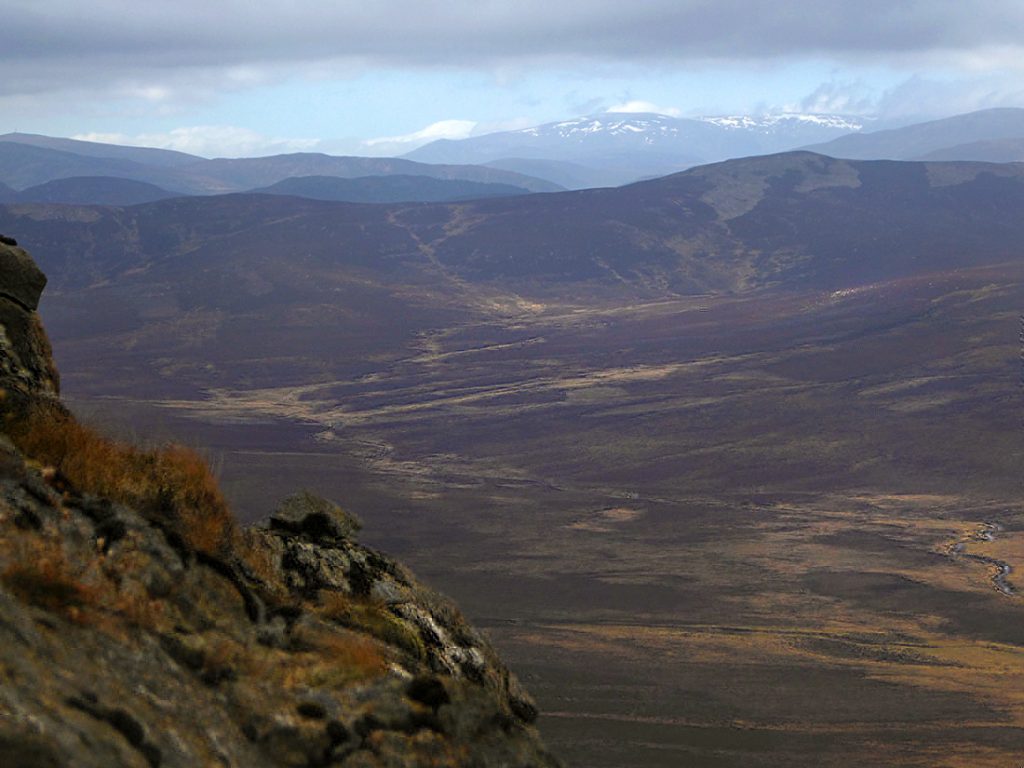 The Western cairn 601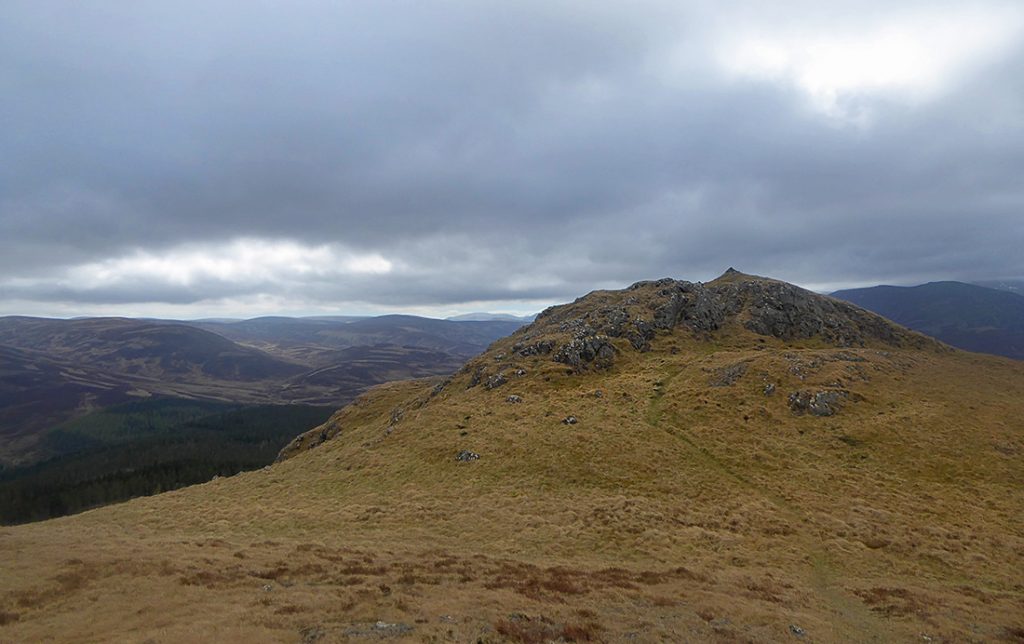 And looking towards the Eastern cairn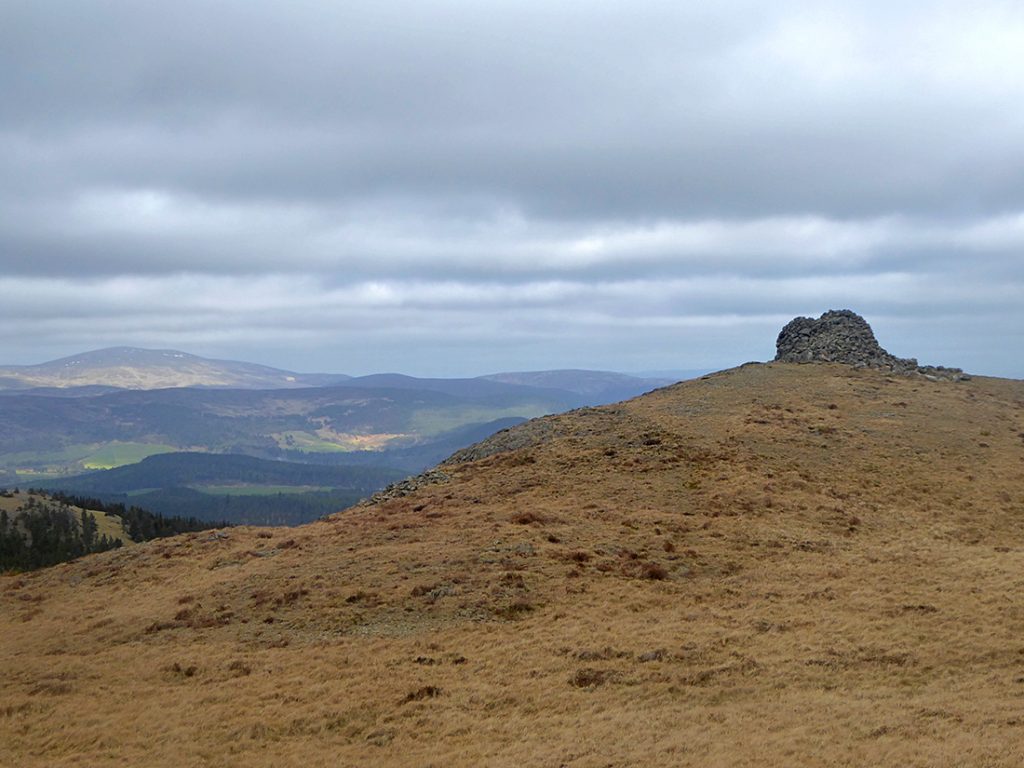 Some company arrives from below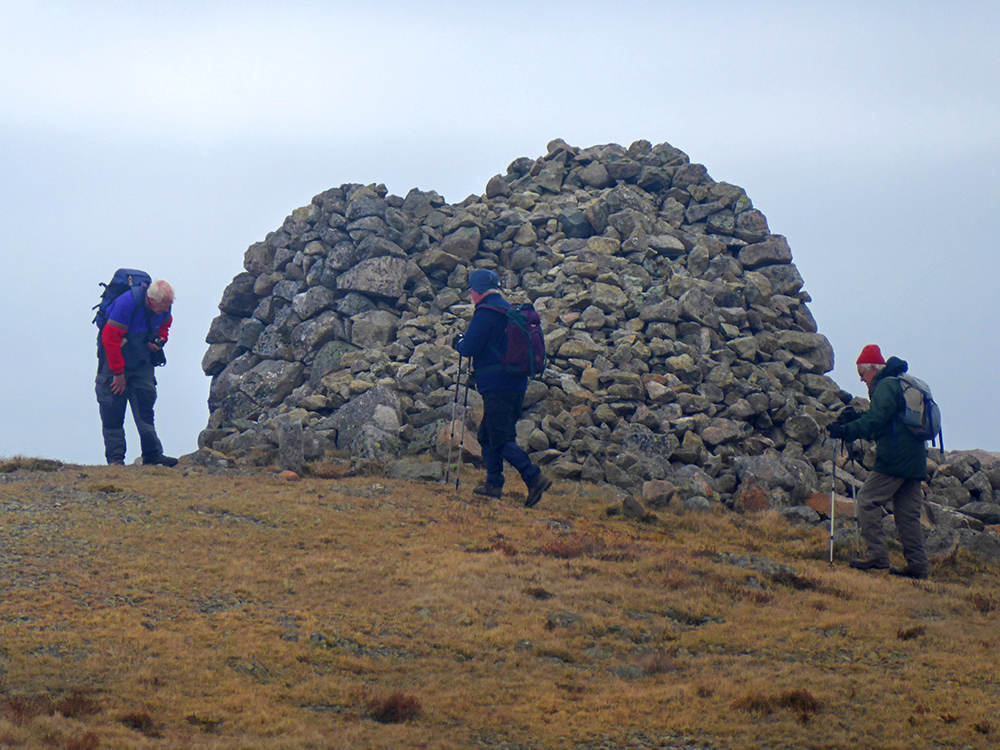 From the cairn to the Loch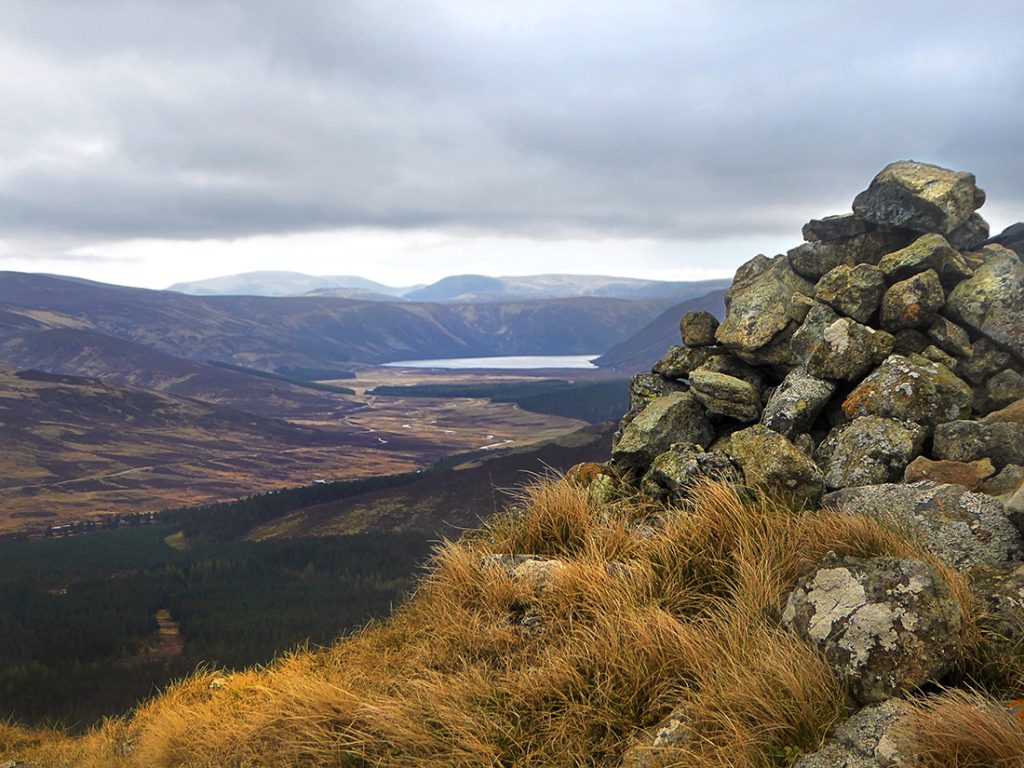 The other domed cairn has a round flat companion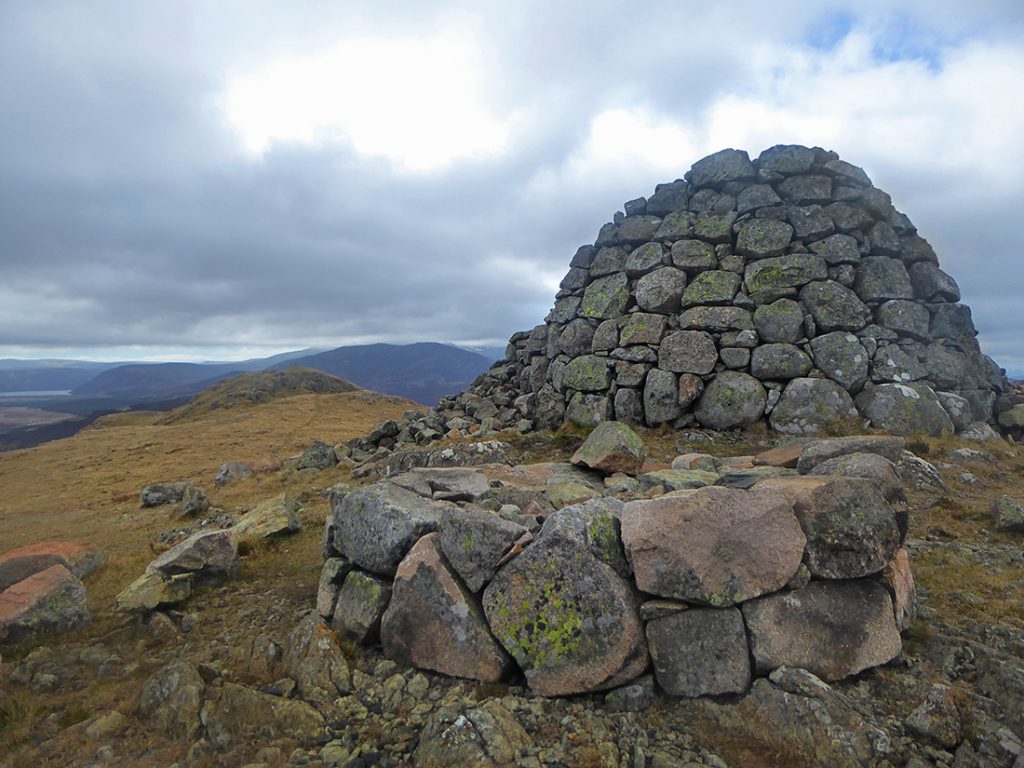 Boundary stone there too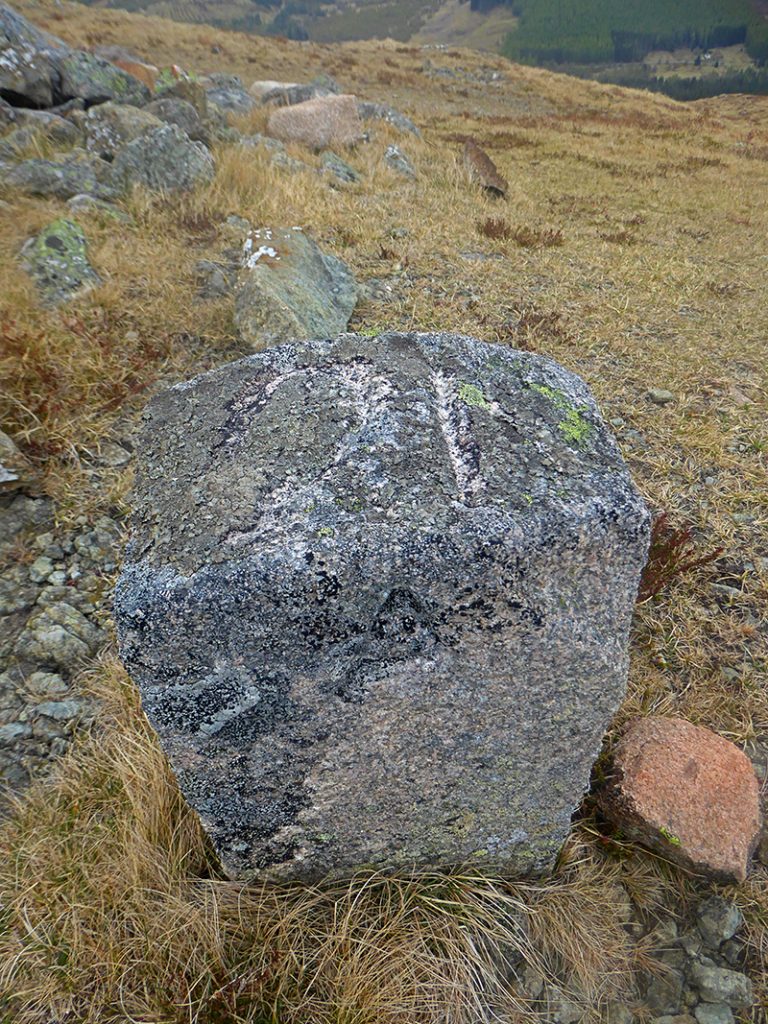 I head West a bit to where the slope steepens giving a wide open view, worth a wander off track. I'd read of a stone shelter here, so spend the next ten minutes haring and zig zagging round the various rocky outcrops.. more good exercise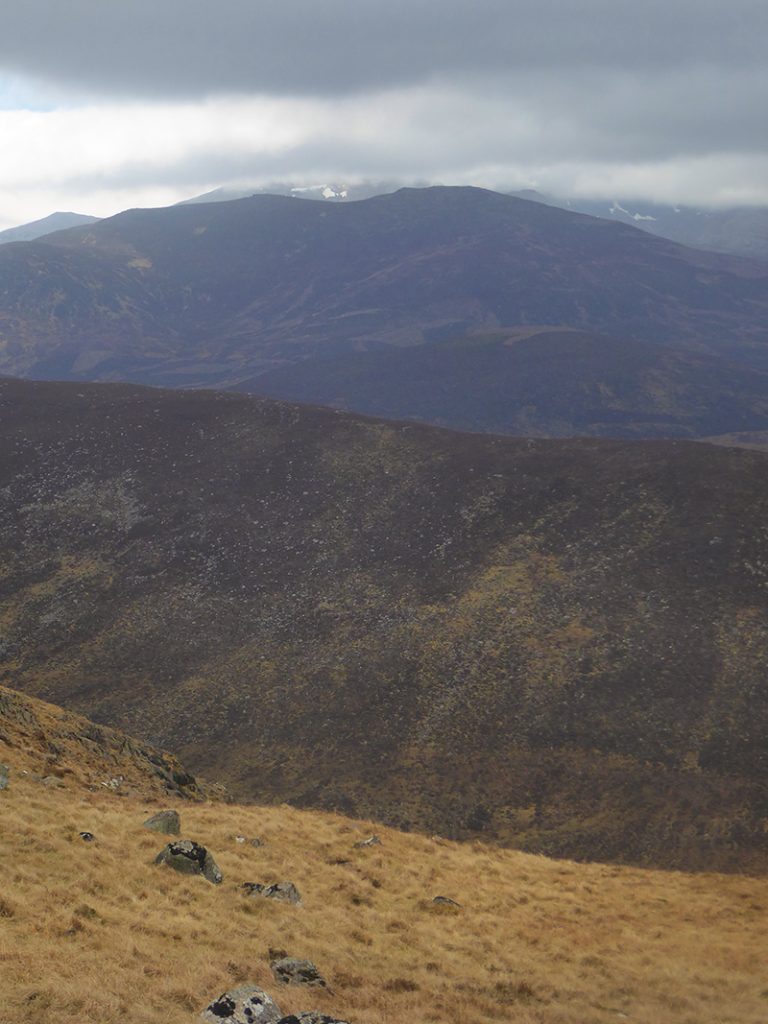 No sign of it, but I can see some distant coloured dots heading upwards. . reunited with the group, I get to climb up to the top again.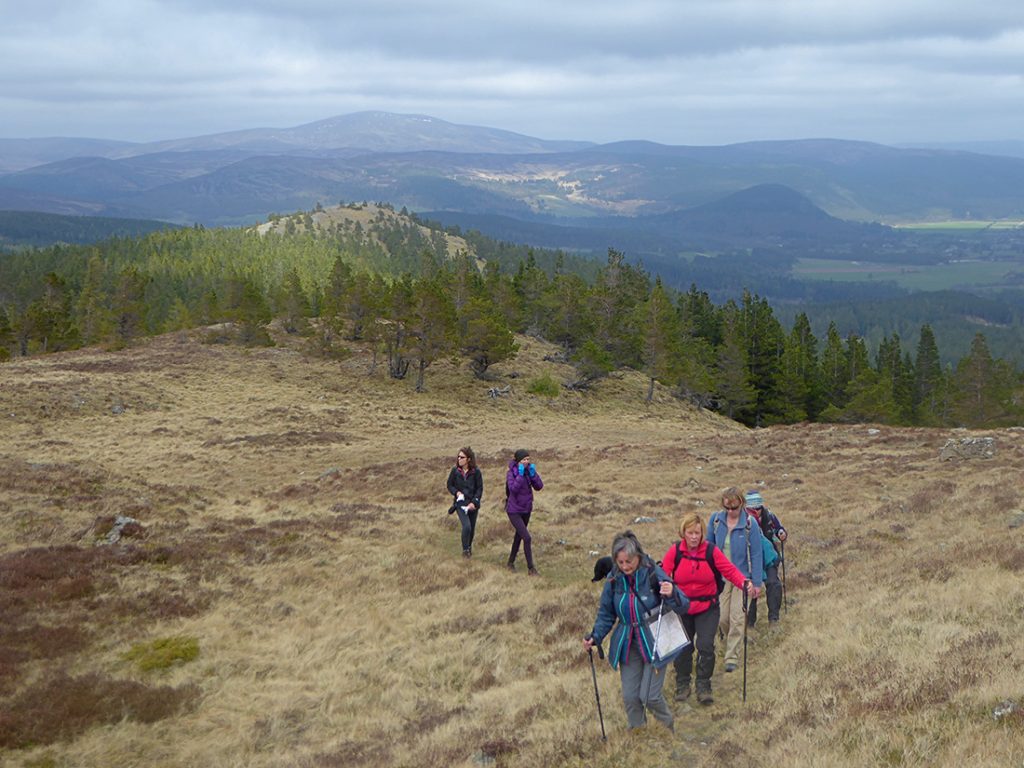 There's a fair difference in wind in climbing the last 50m. I break out a new purchase for it's hilltop debut – a 'Berghaus Vapourlight Hypertherm' hooded top. It's a very lightweight insulated/windproof top, that is reversible with one side being slightly more porous for active use, and the other a tad warmer and more windproof. I'd bought it primarily for use on trail run / mountain bike stops, and as a trail race 'obligatory safety kit' box-ticker.
While a bit thin for longer stops when being less active, nonetheless it's lightly insulated and windproof qualities work well today stopping the hilltop wind from draining my Rab sawtooth softshell of all warmth. At just over 200g barely noticeable in the pack. It is a fragile gossamery thing though, so wouldn't want to trudge all day with rucksack straps grinding on it.
A couple more snaps before heading down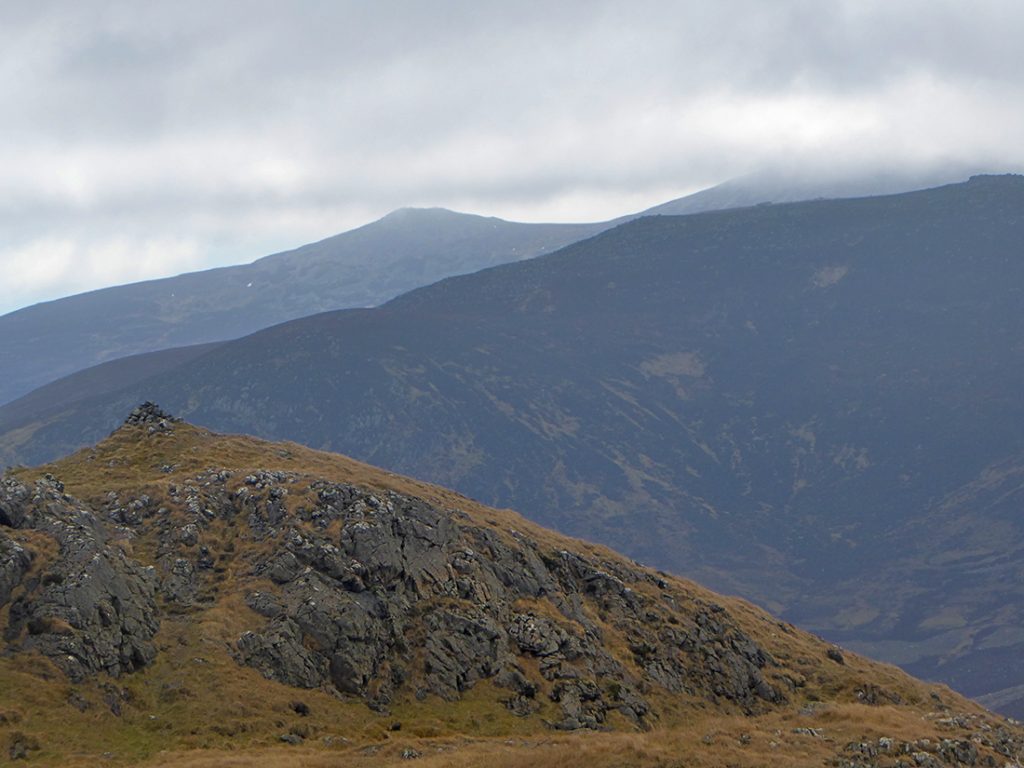 Curves and points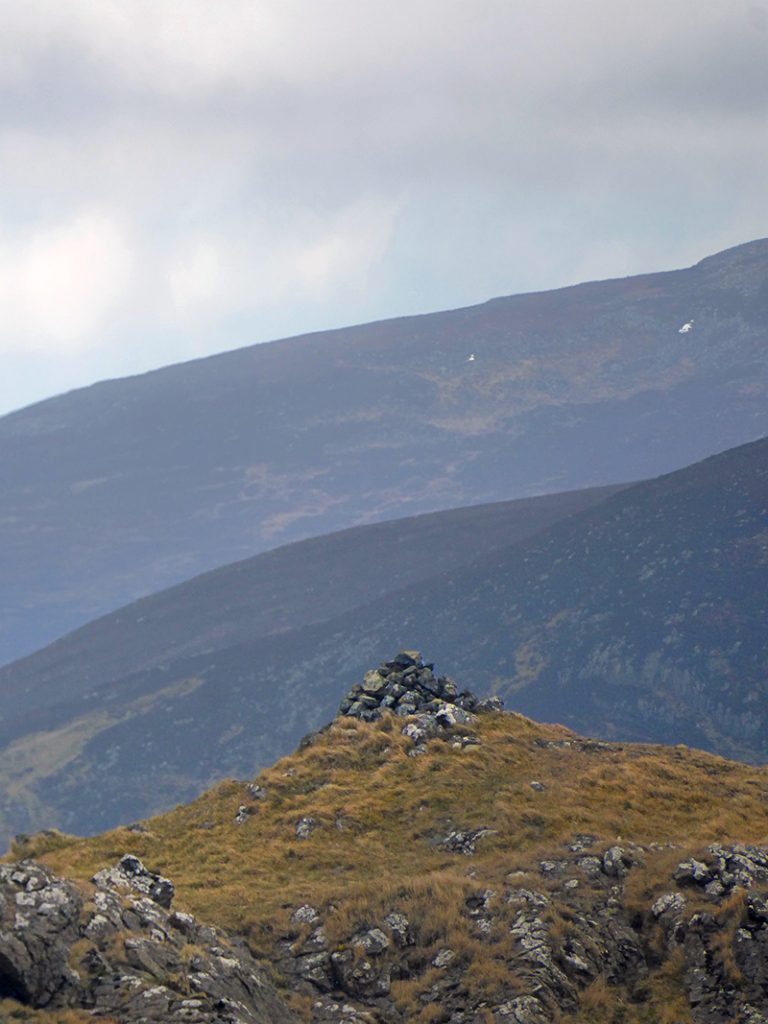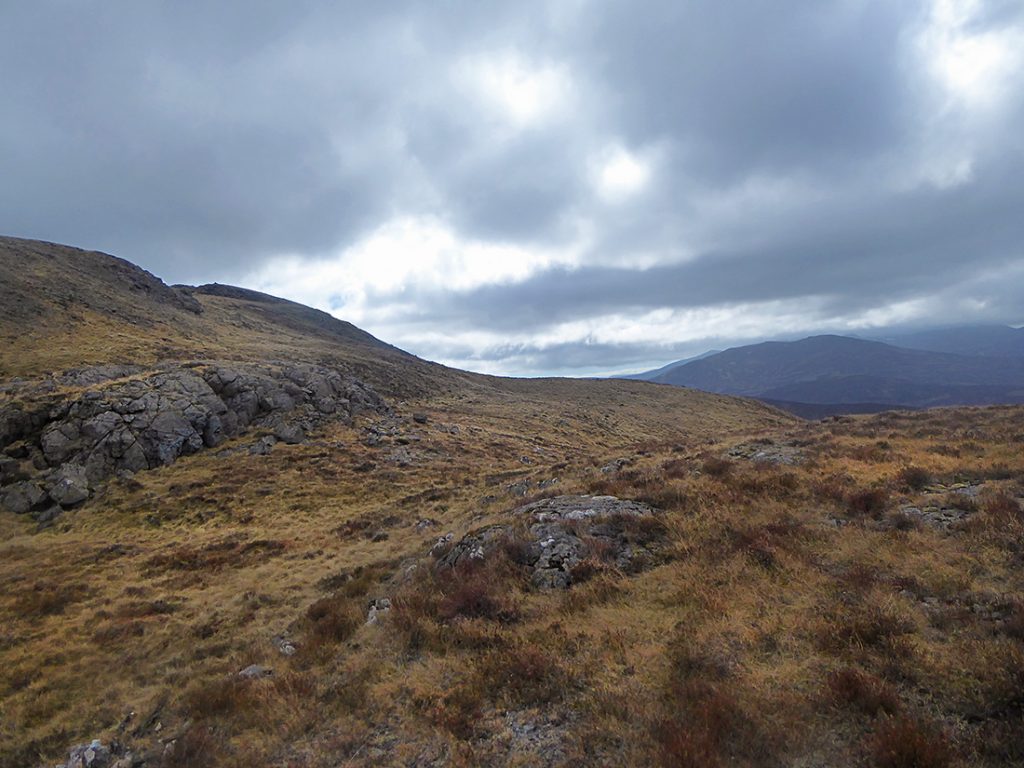 Girnock burn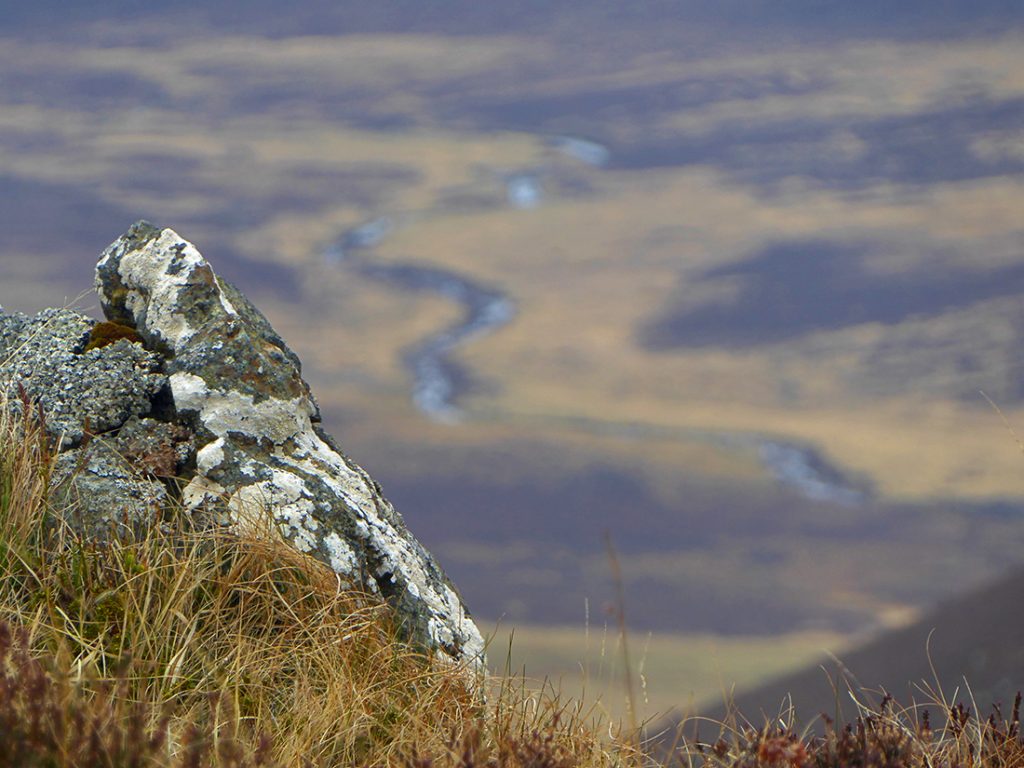 A flash of colour that had me thinking cloudberry for a second until a closer look. Perhaps one of the calaminarian species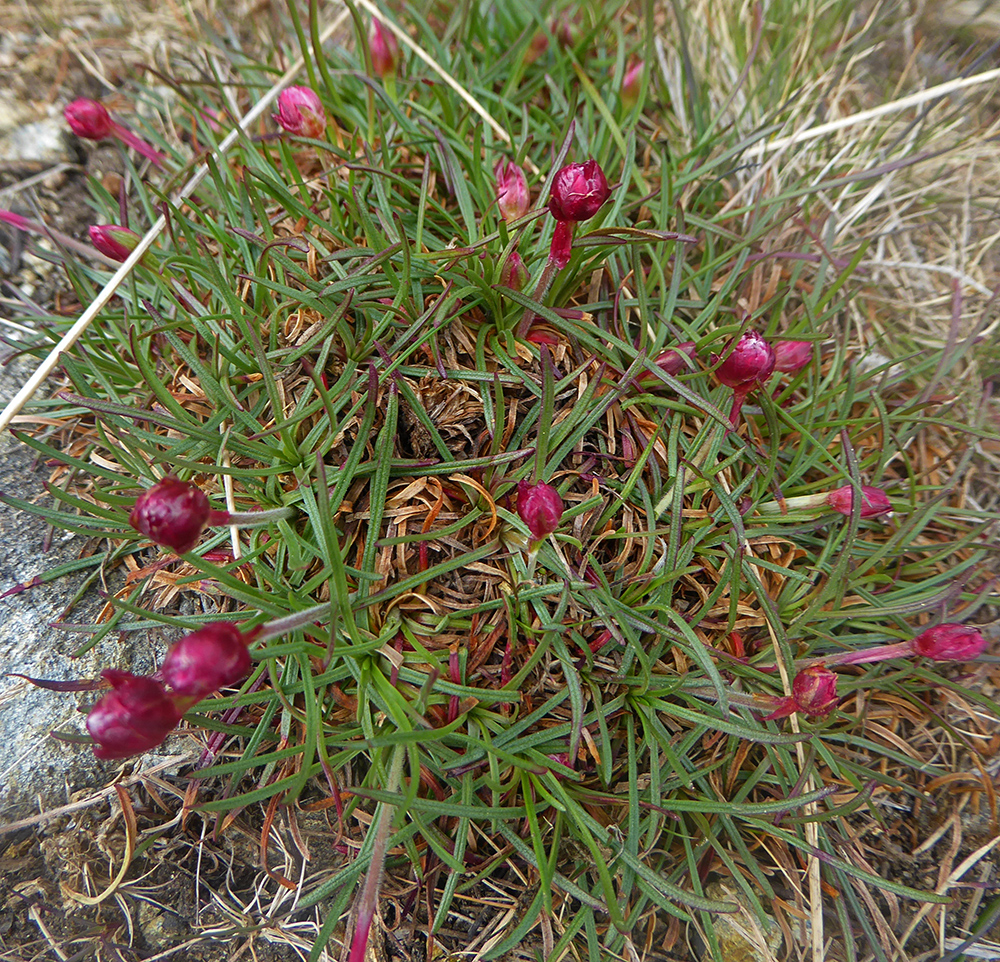 The path down. Tyre tracks in some soft spots show that the Coyles are a MTB climbable destination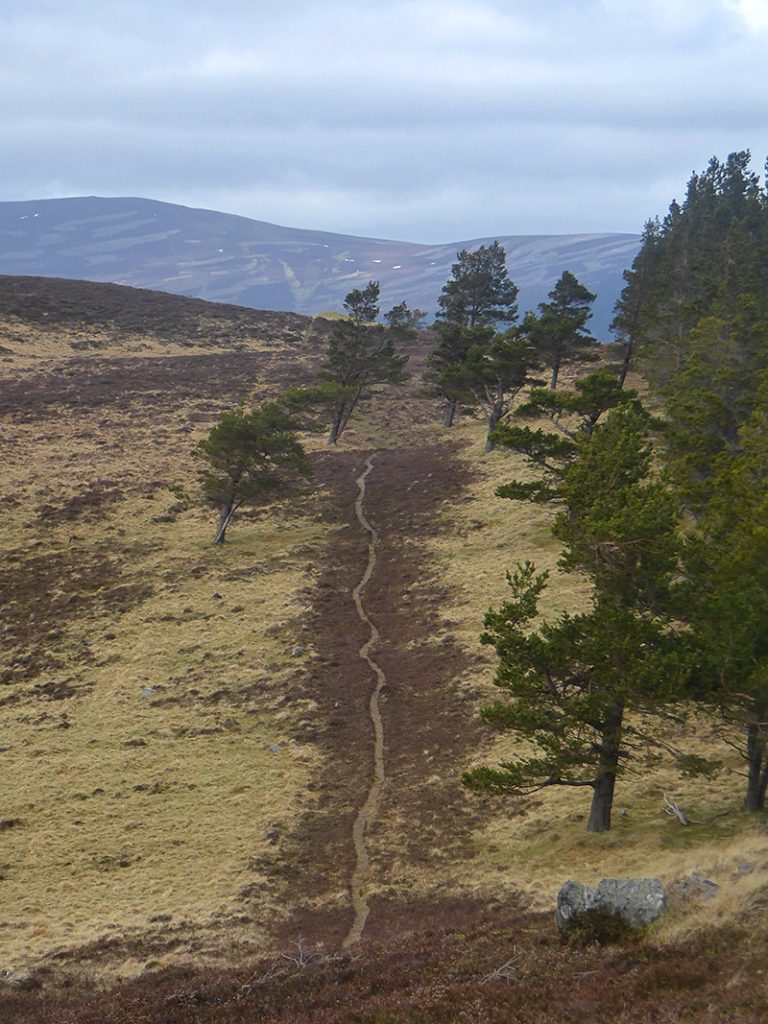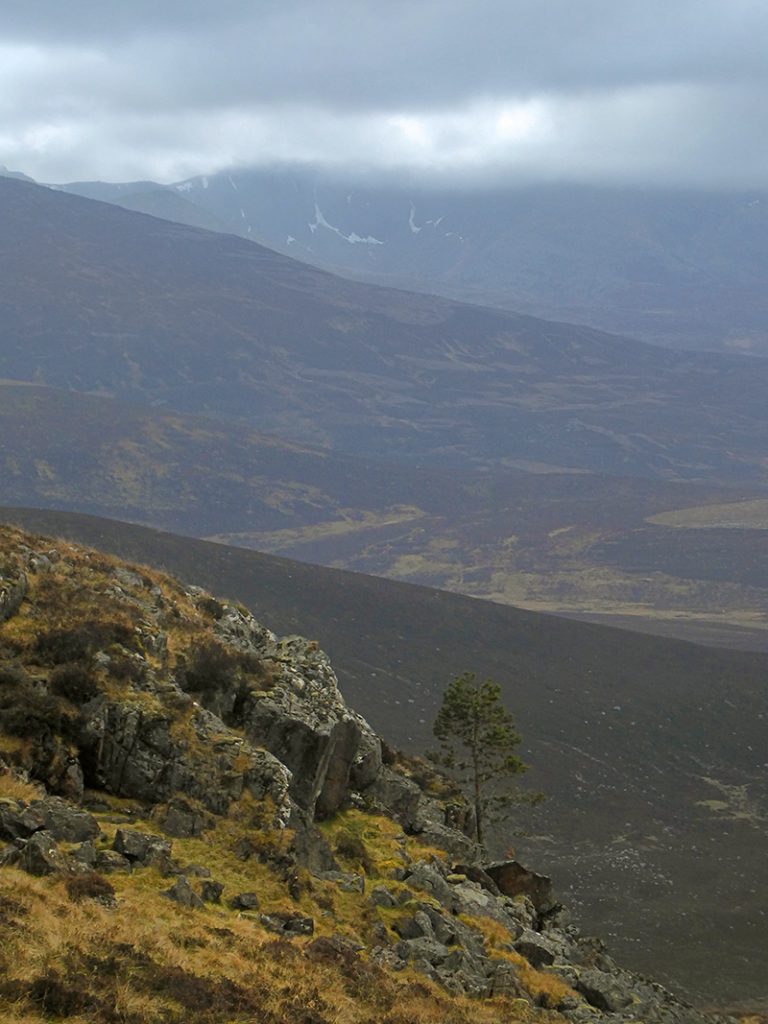 A windswept tree pointing the way home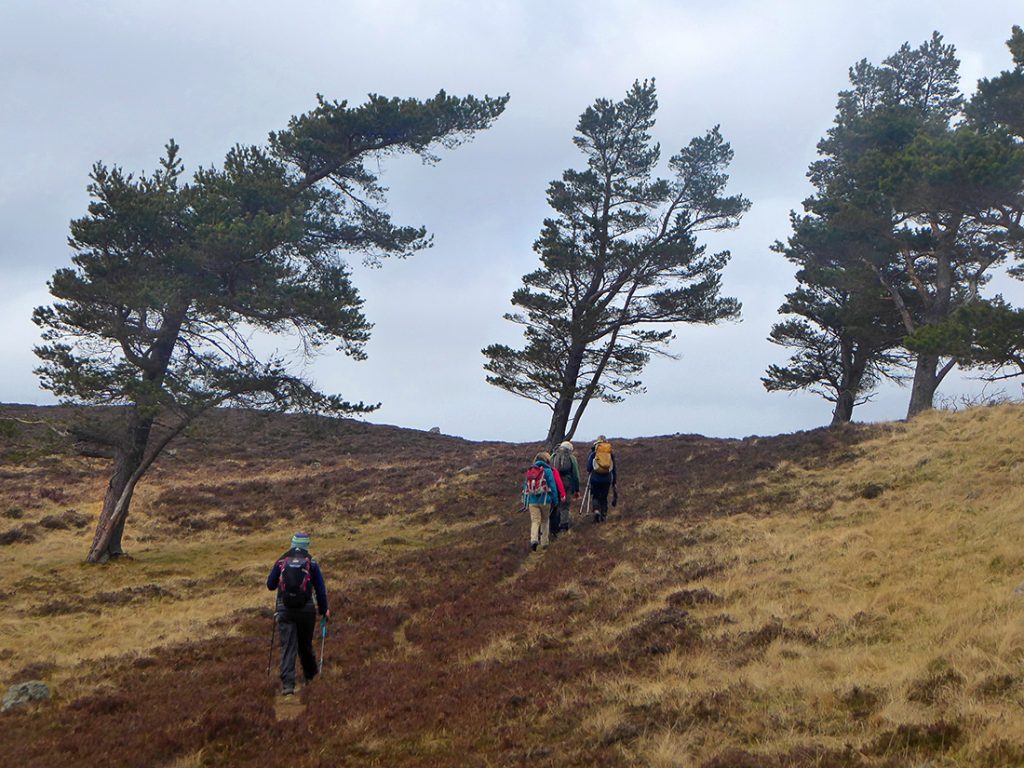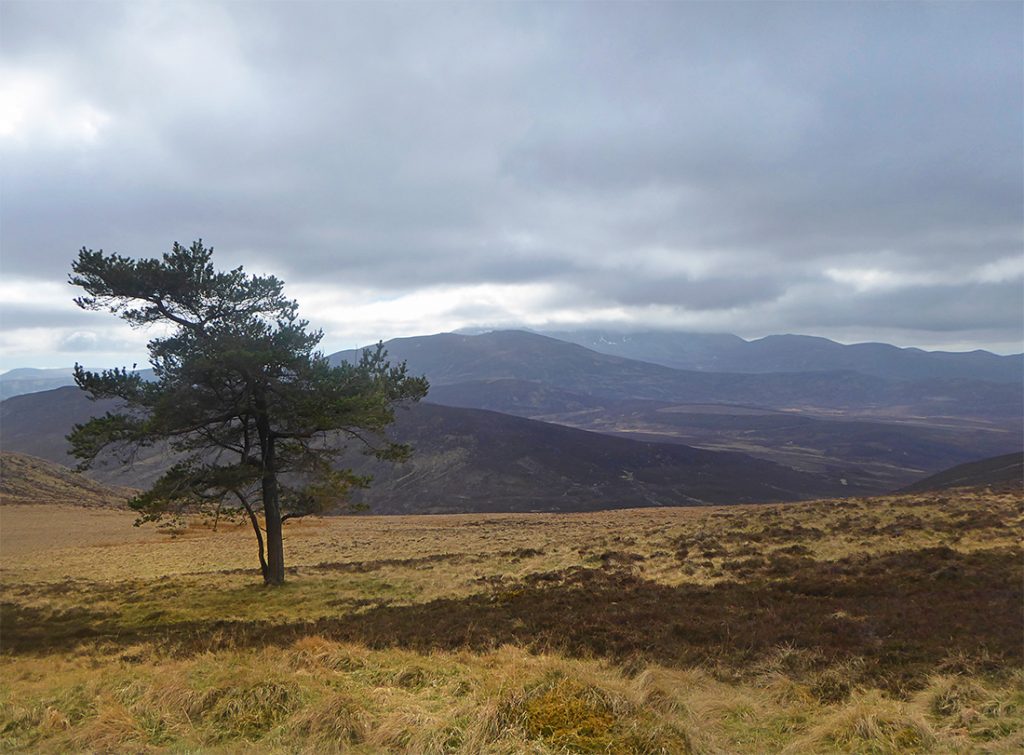 Some of the group head onwards, some of us decide to quickly go up Meall Dubh. As we head up I spy something out of place amongst the rocks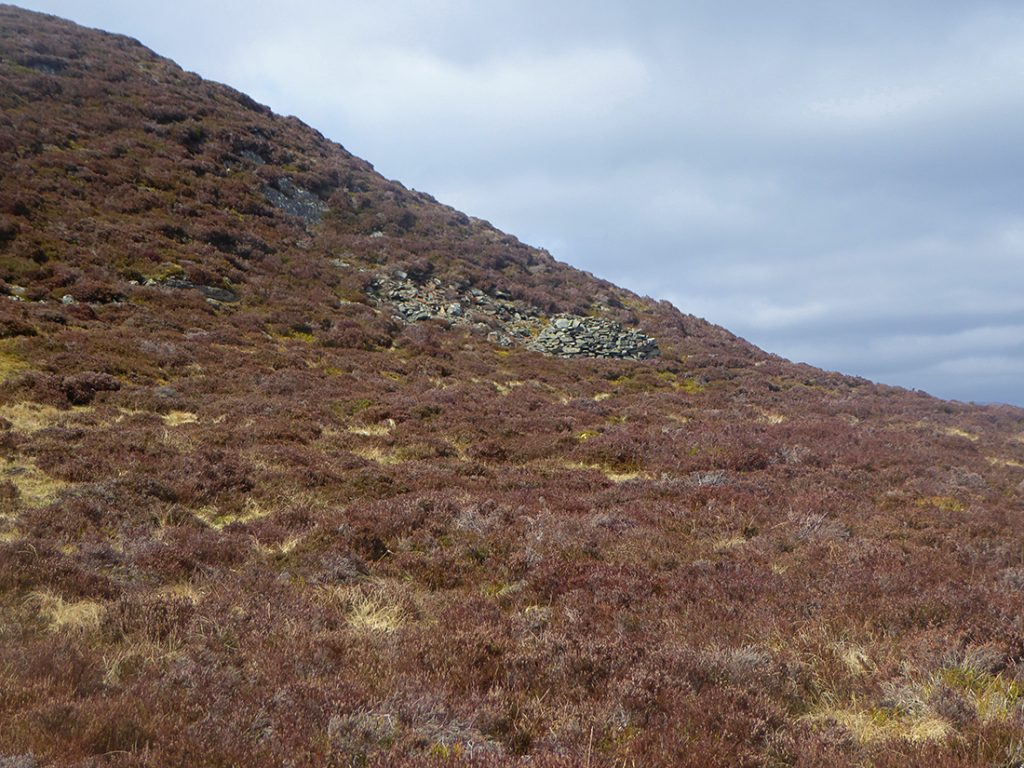 Aha.. this will be the shelter I was looking for previously (on entirely the wrong hill) "Coyles Cottage"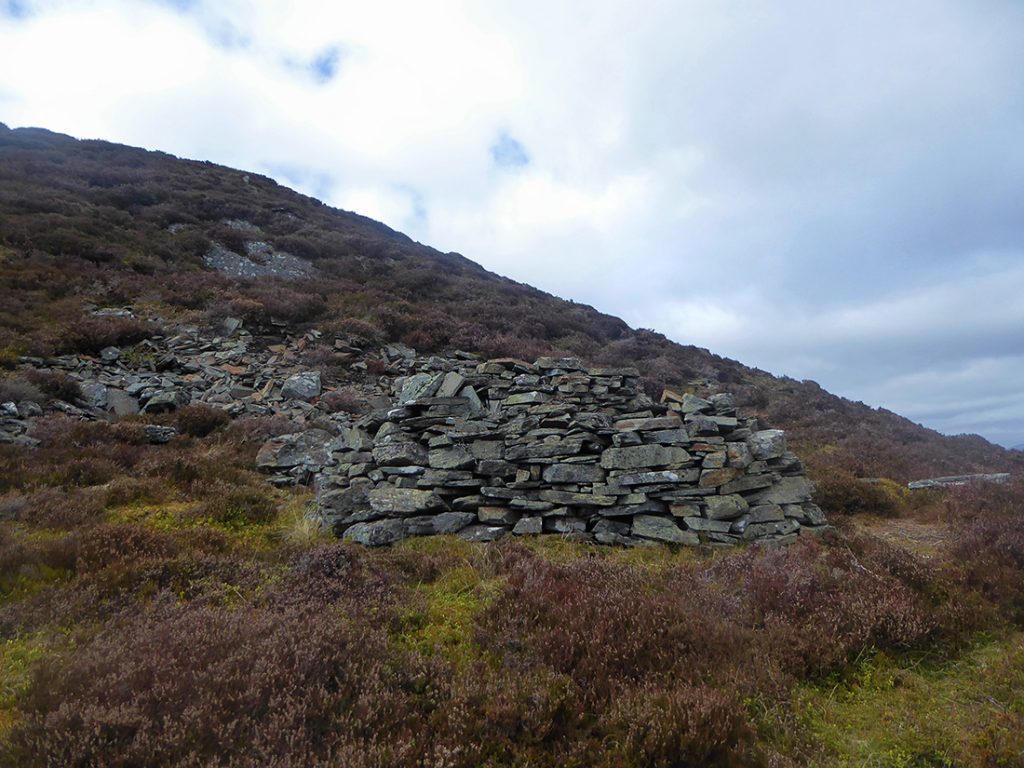 Small but well formed and probably just big enough for a cuppa on a rough day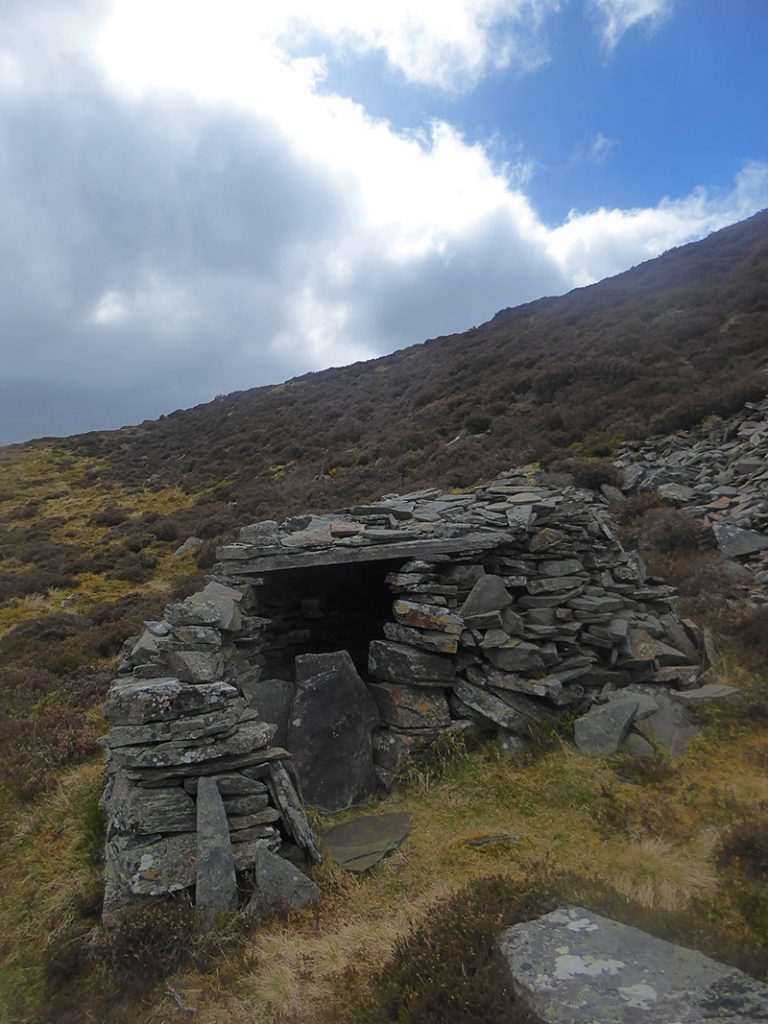 Lookey inside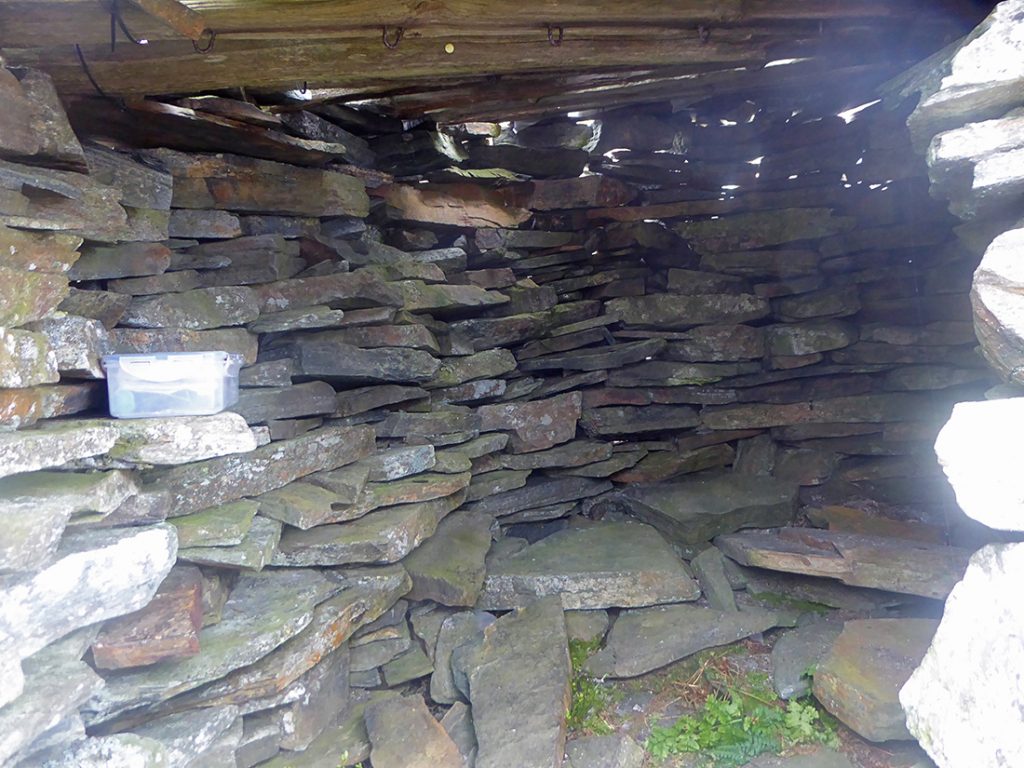 Log book, previous visitor had done the same.. probably looked at the same web page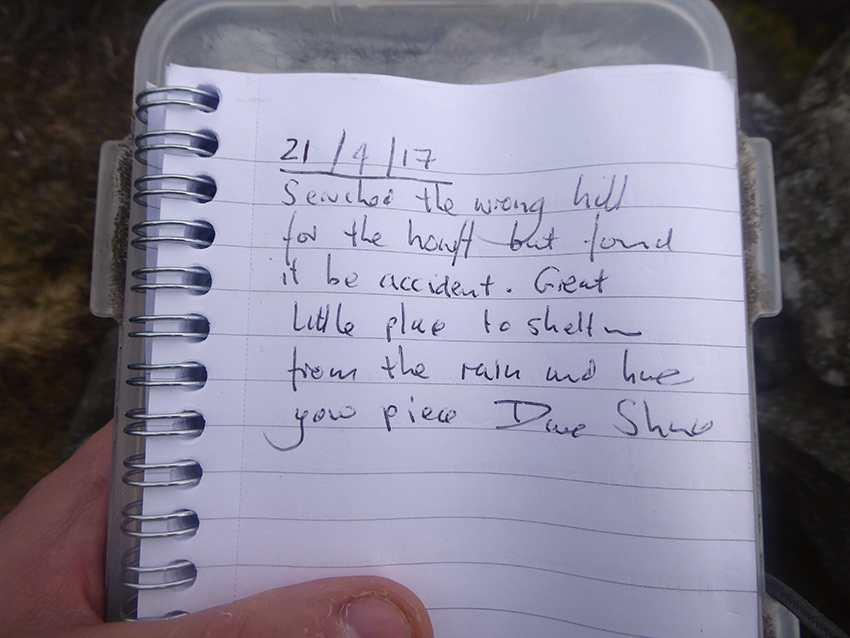 Nice view back the way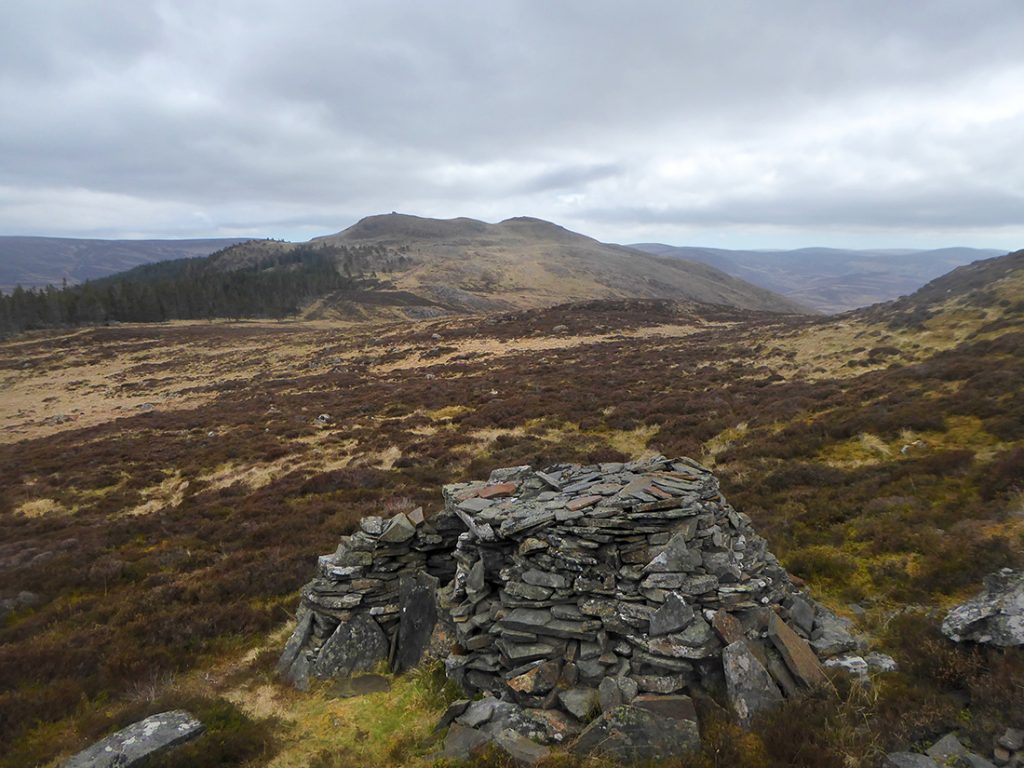 Zoomed in to the cairn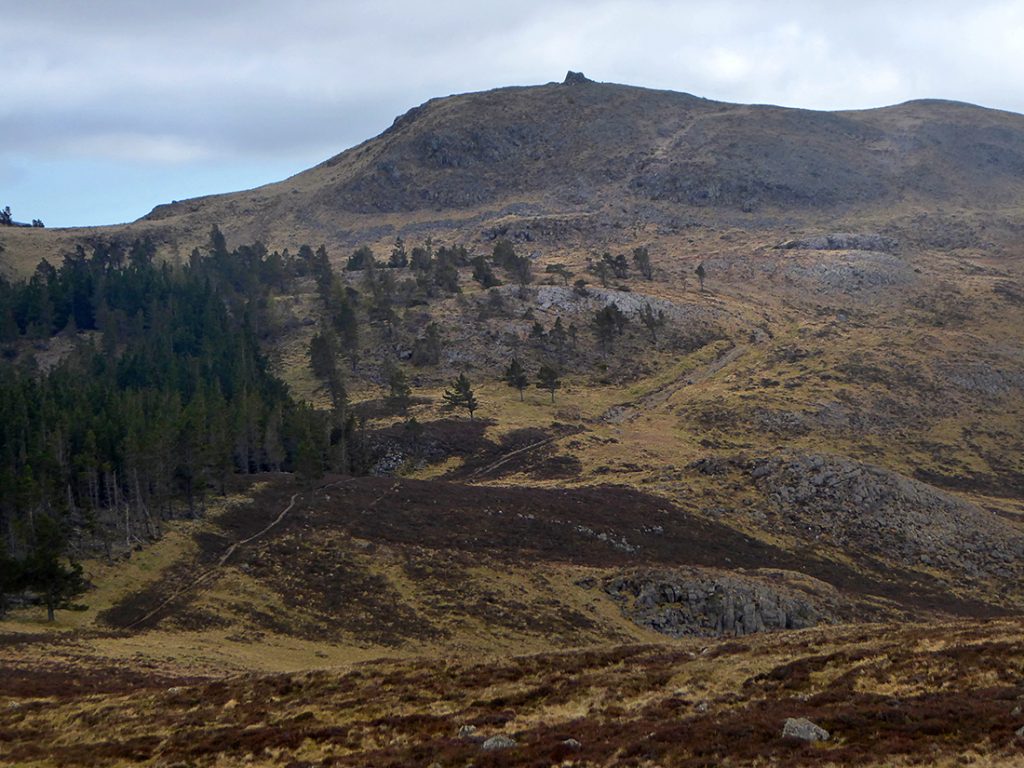 There's a small cairn on top at 563. Looking NE towards Ballater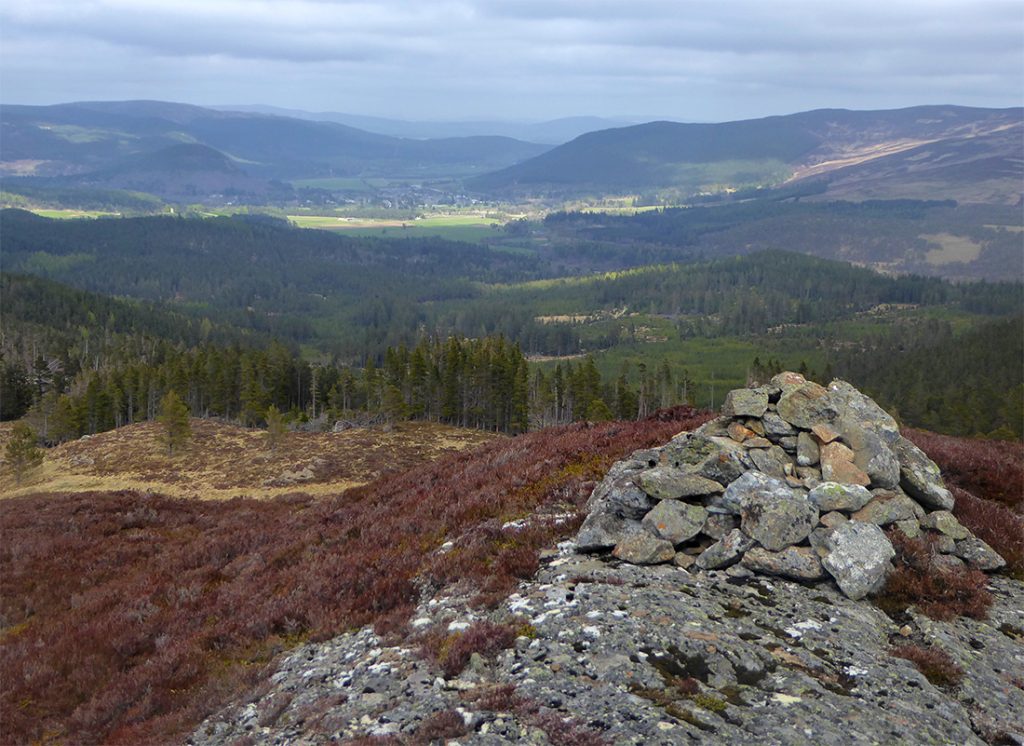 Three cairns one shot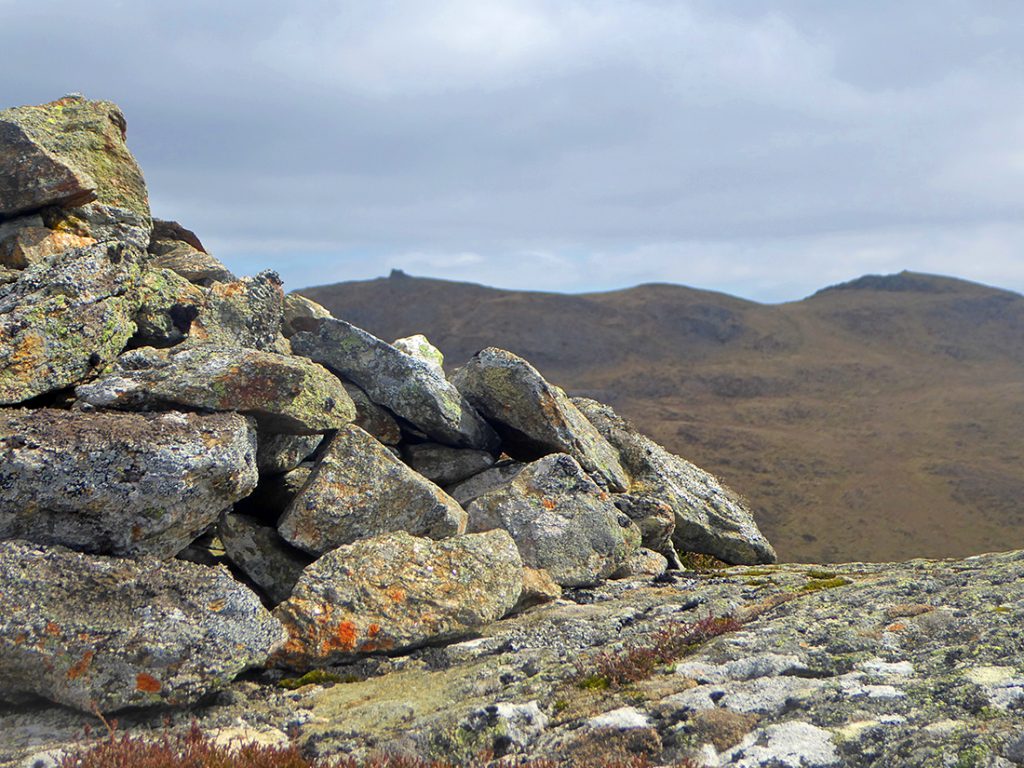 Following the edge of the forest to Carn a Bhealaidh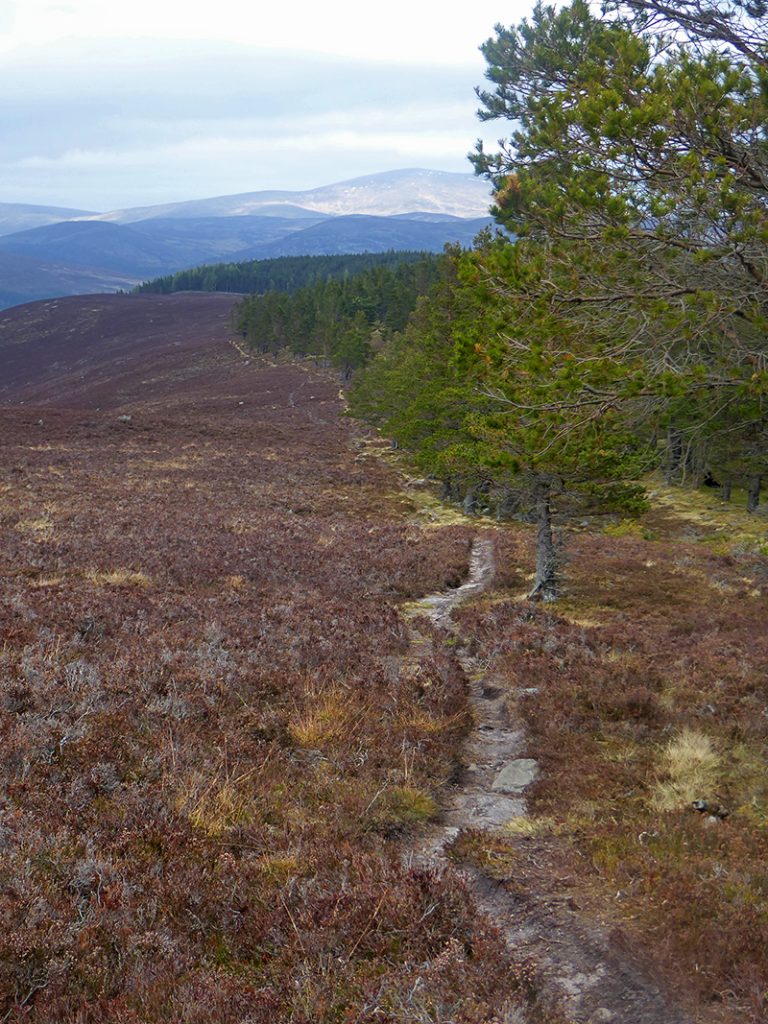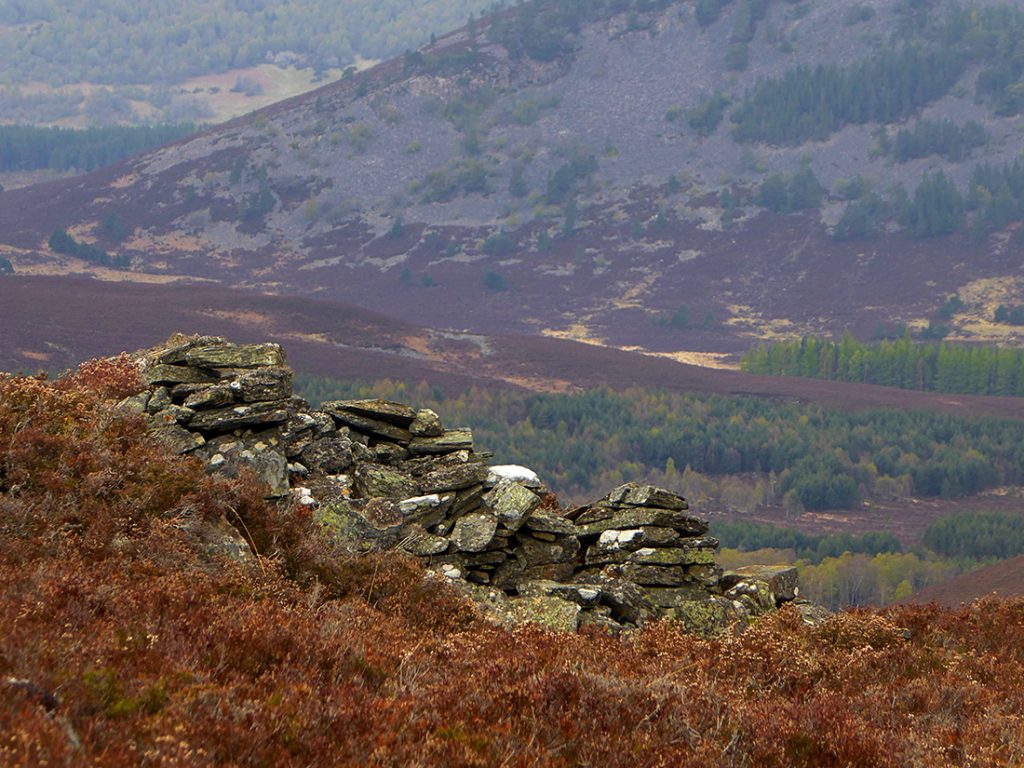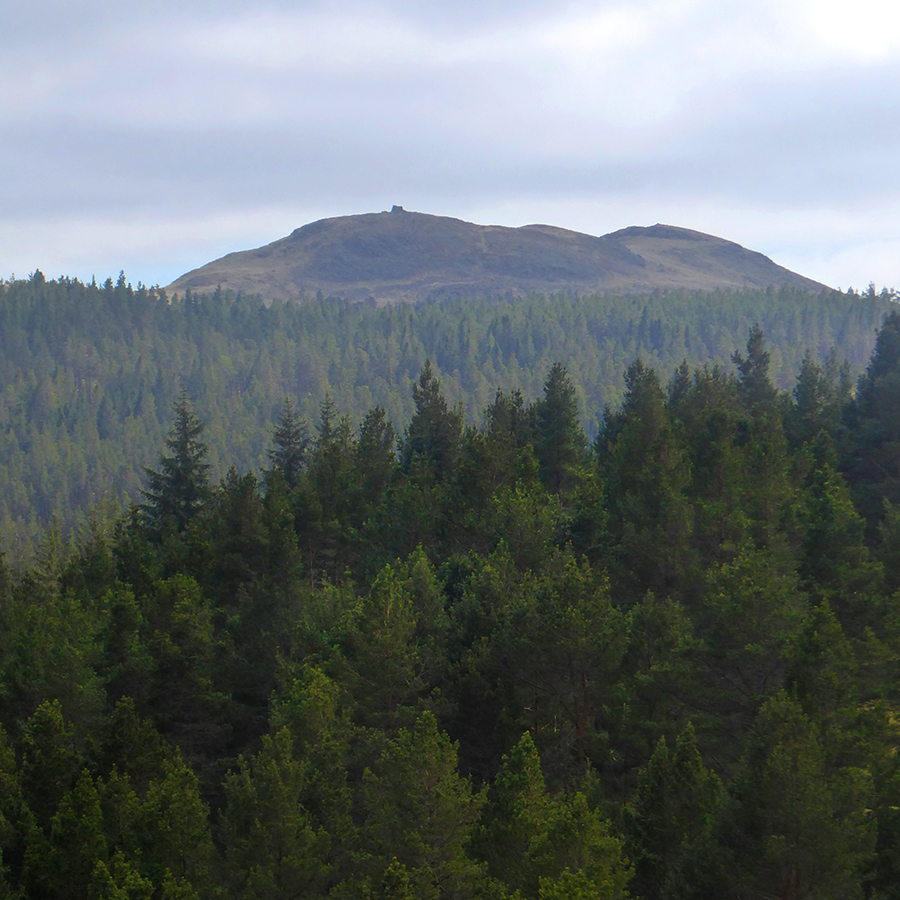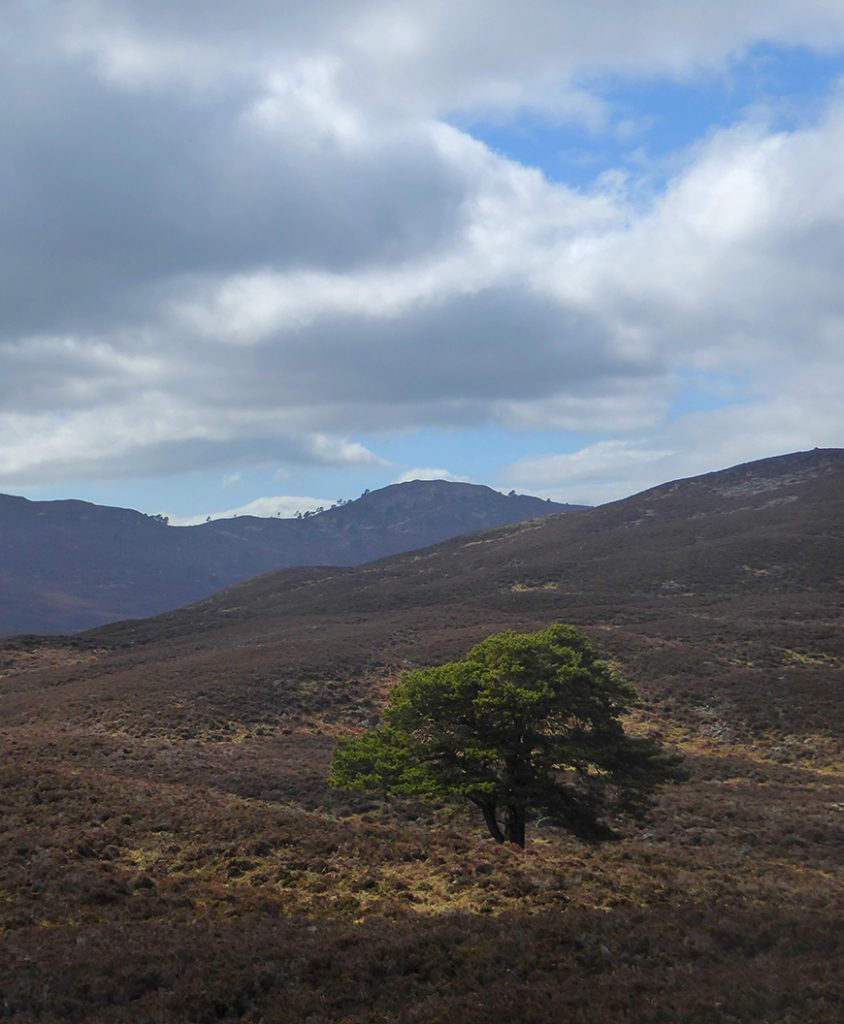 Back into the woods for todays Shinrin yoku session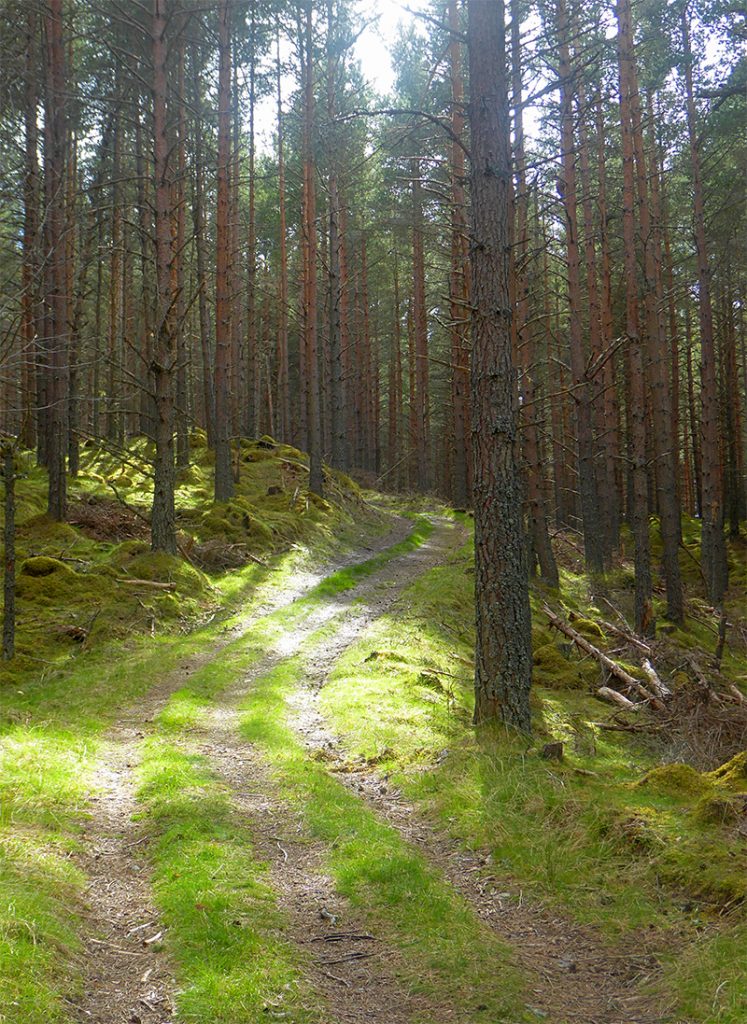 In amongst the trees the wind has been stifled and Loch Ullachie is flat calm.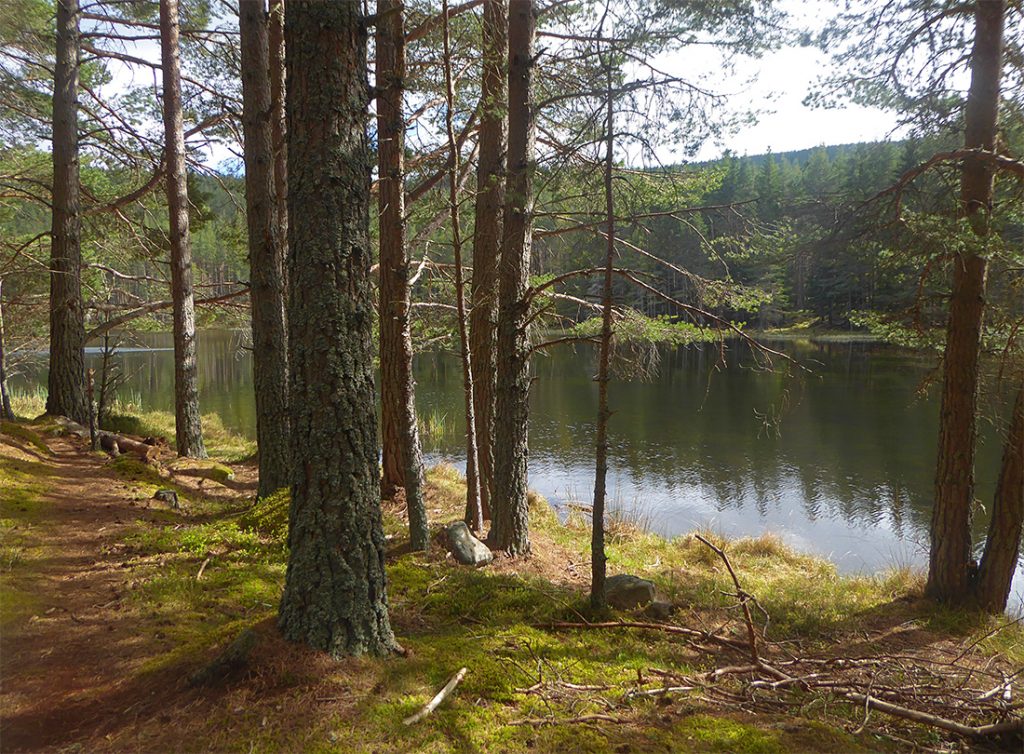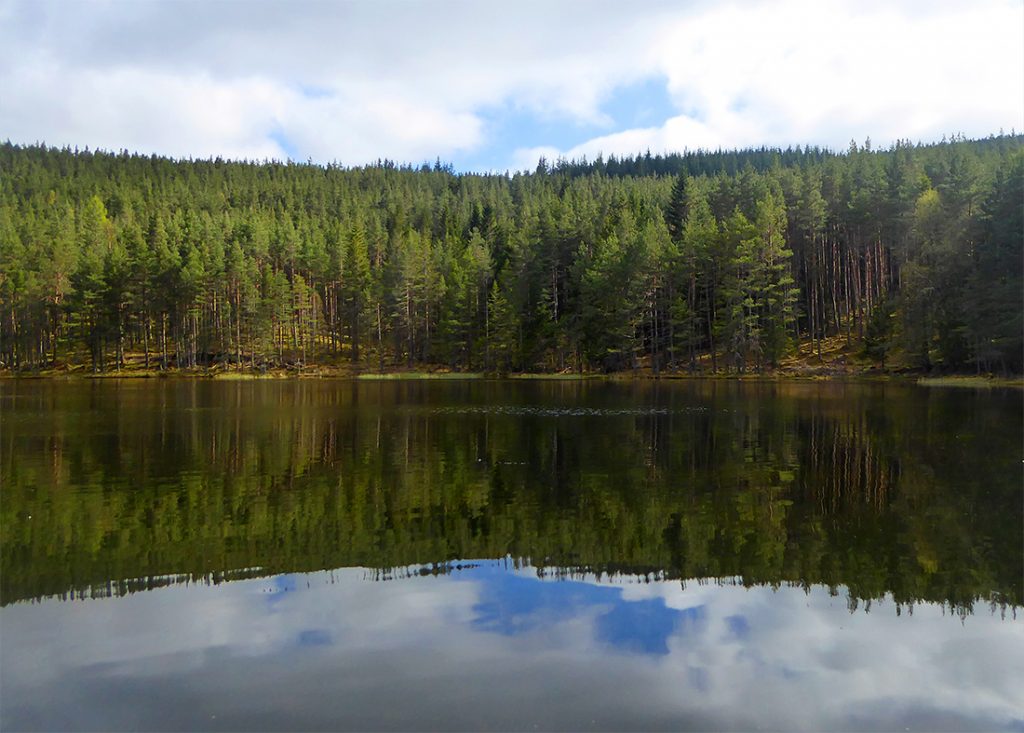 The end of the path. I had intended forging ahead to look at a castle half a mile beyond the car park..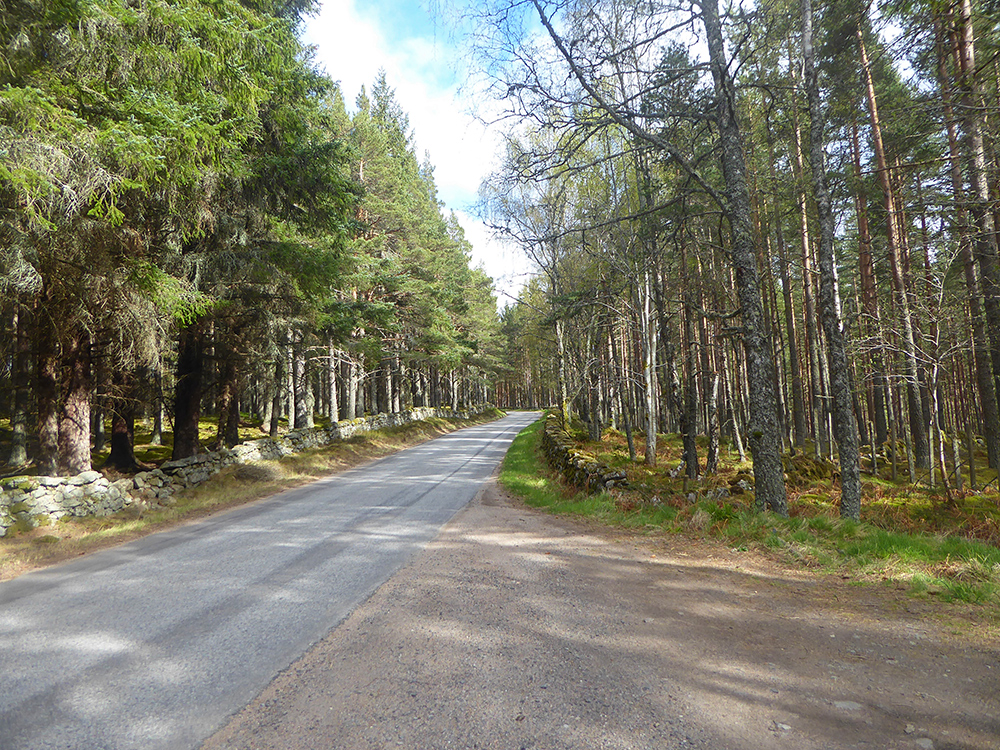 Fortunately our kind driver allows a quick pit stop, and I quickly head up the path. Also fortunate there are no cows in the surrounding field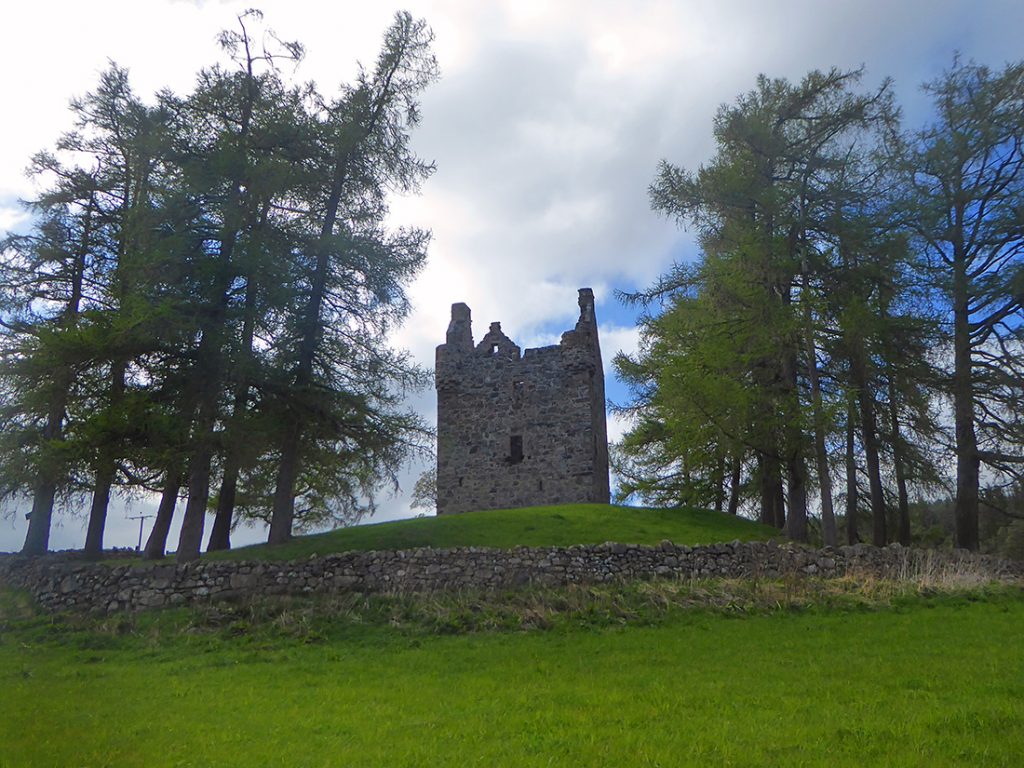 Knock Castle ~1600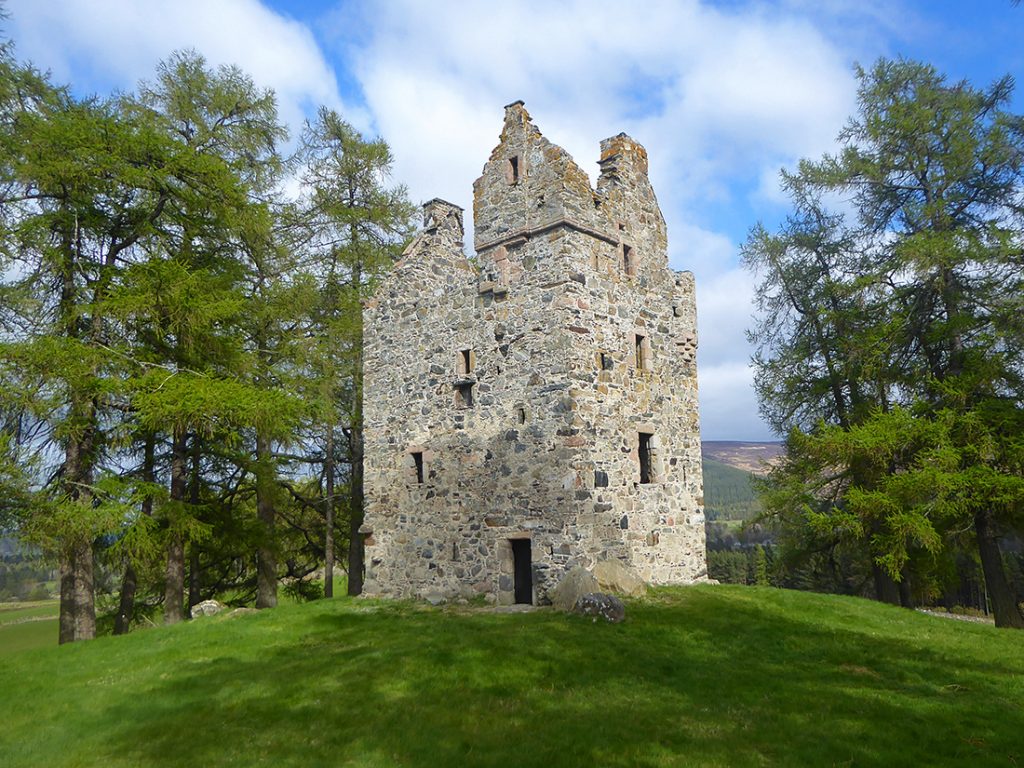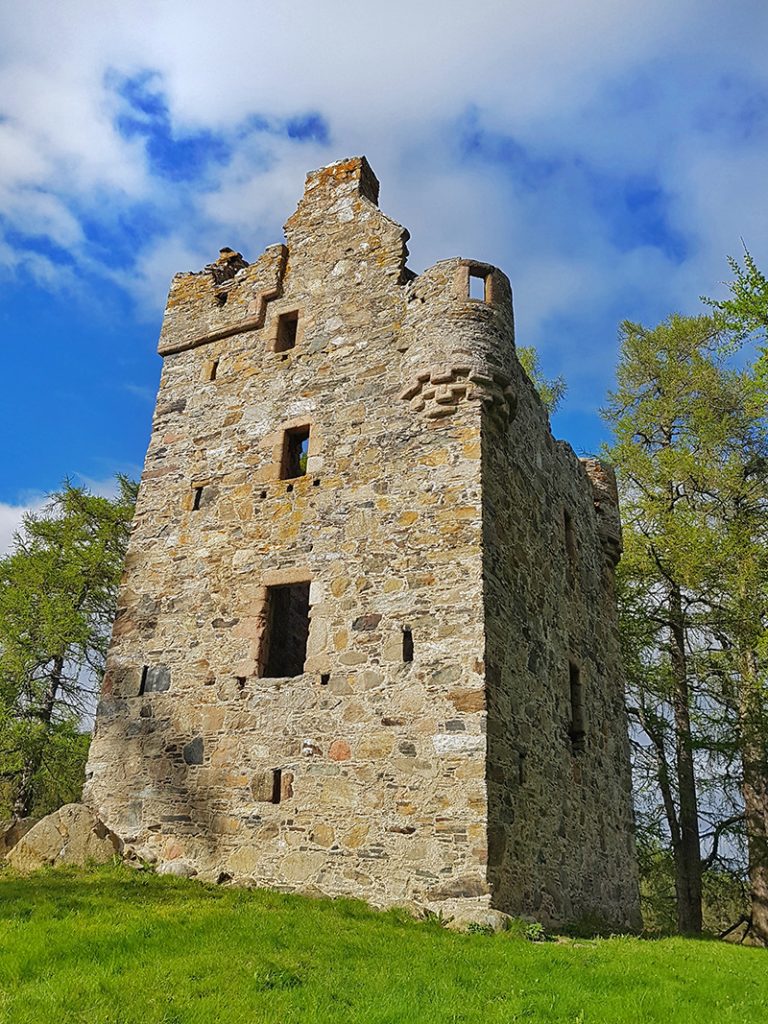 A brutal tale in the history of the place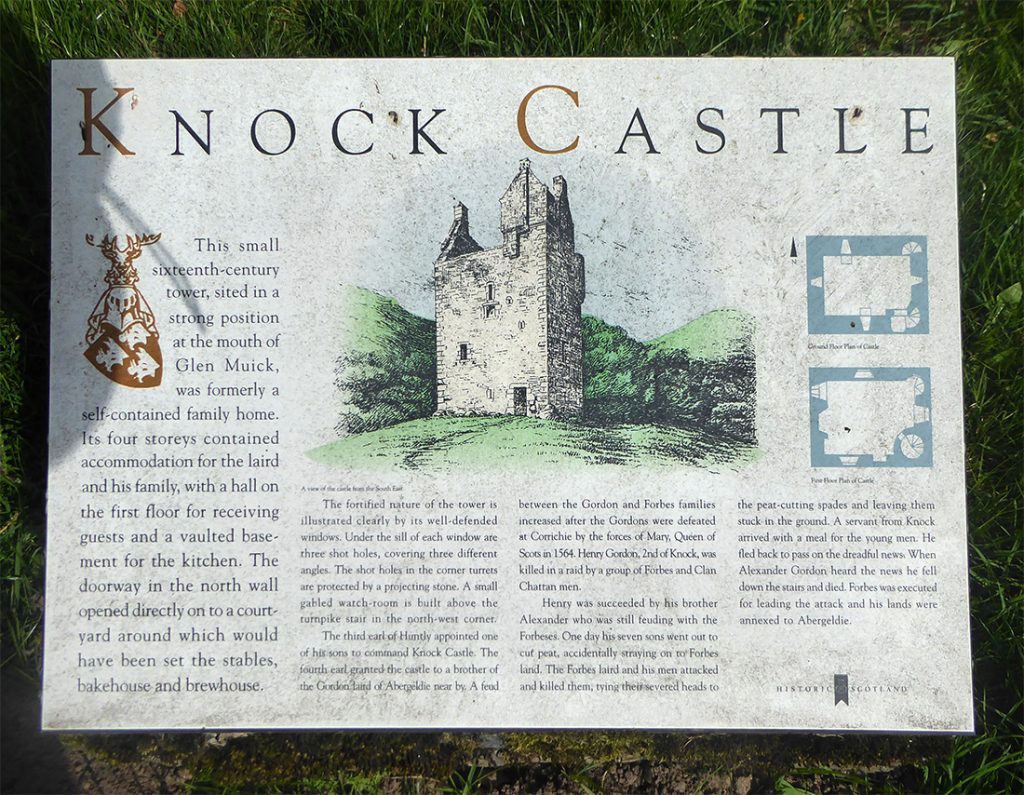 There is an unlocked door to enter the ruined shell. One last snap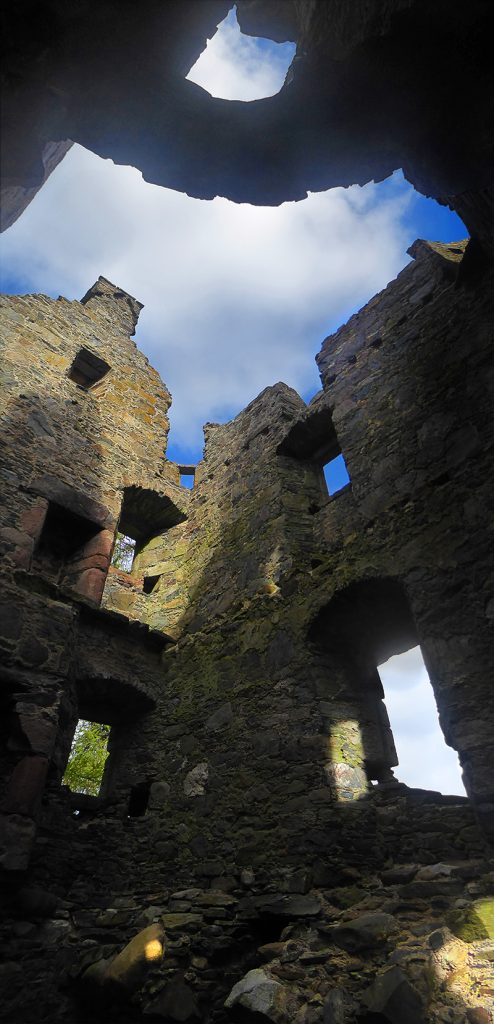 A fine wee castle ruin. Back down the hill and on the road again to The Feughside Inn for a pint; today's efforts burning calories up hill and down dale well deserving of the full 3 courses.