The initial plan for the weekend was to head out into the Cairngorms and camp overnight in a snow hole, but the weather in the lead up and reports indicated there'd not be the required depth of snow, so we loaded up with camping gear. The car park near Linn O'Dee was quite busy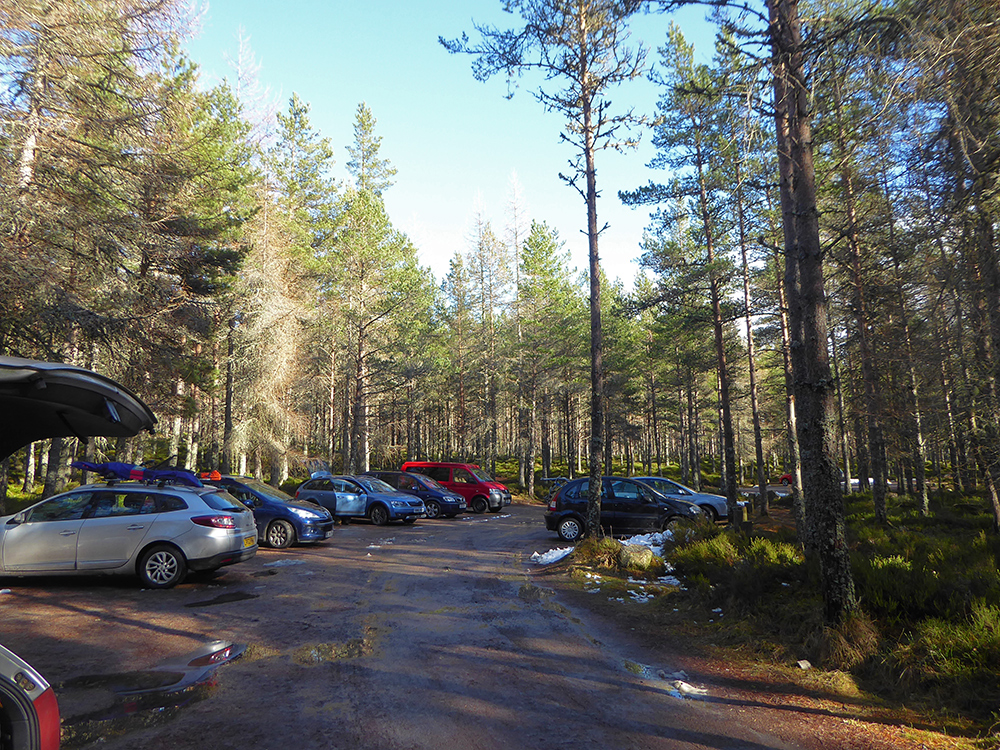 Mar Lodge seem to be making an ecological effort with Forestry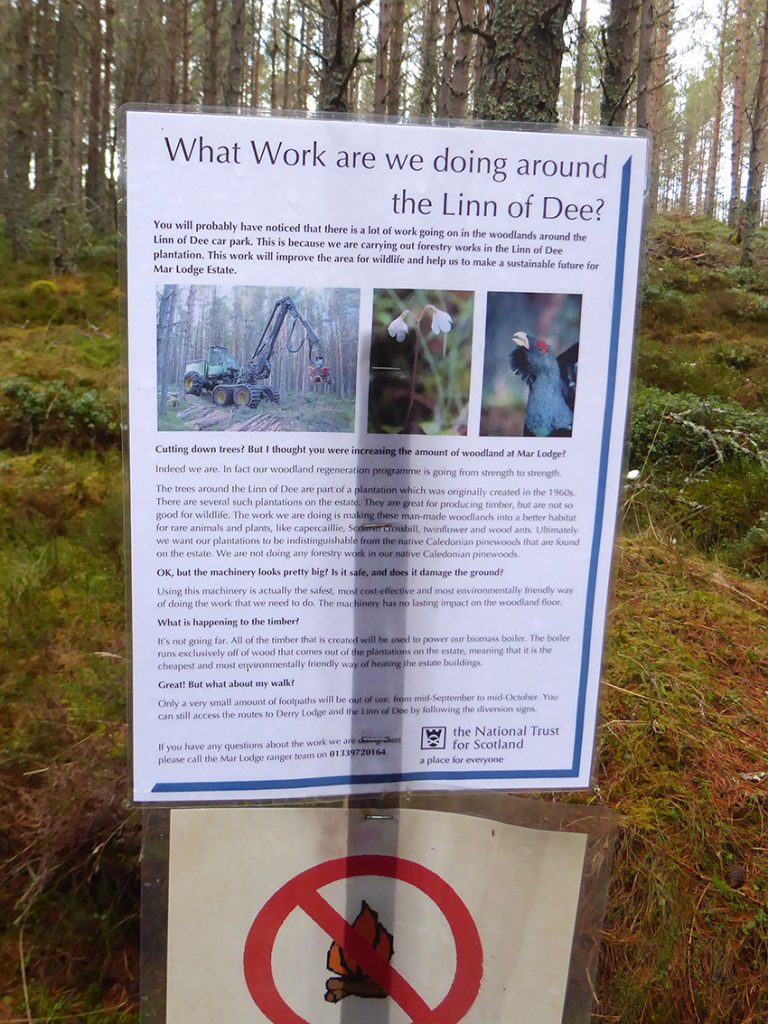 The path winds through some woods then out into the open across the Lui Water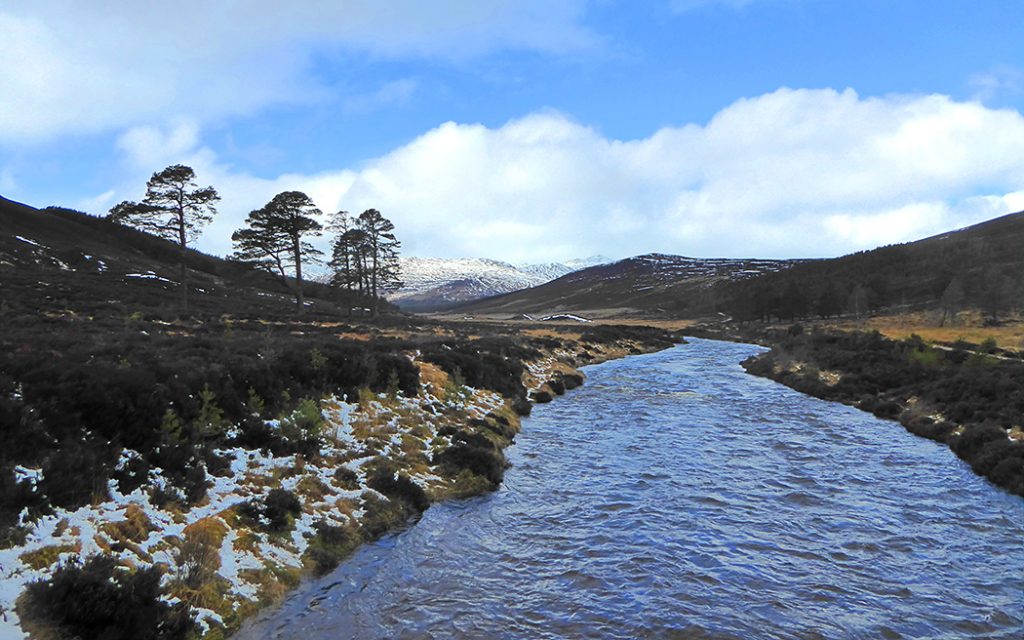 Heading up Glen Lui. A wee bit of snow up top in the distance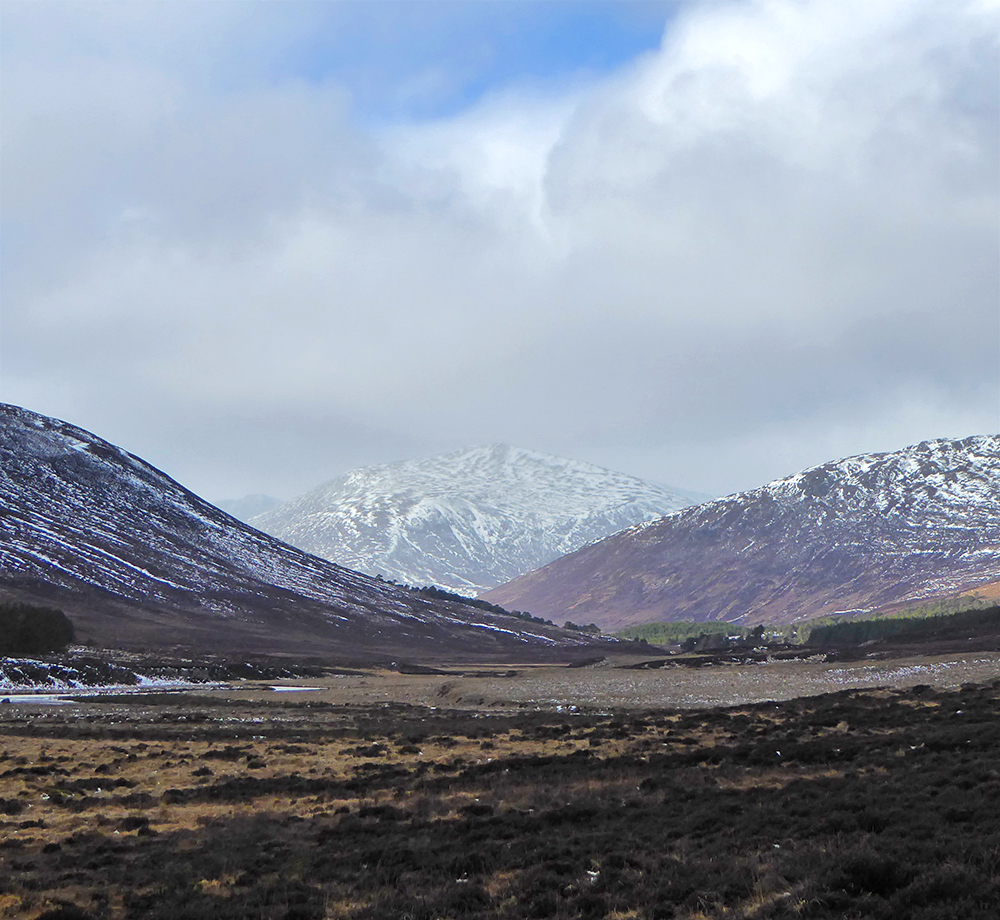 Good weather as we stroll along the track heading North. If you have a party with bikes, this bit could be whizzed along quite quickly. Bit slower lugging a 70L rucksack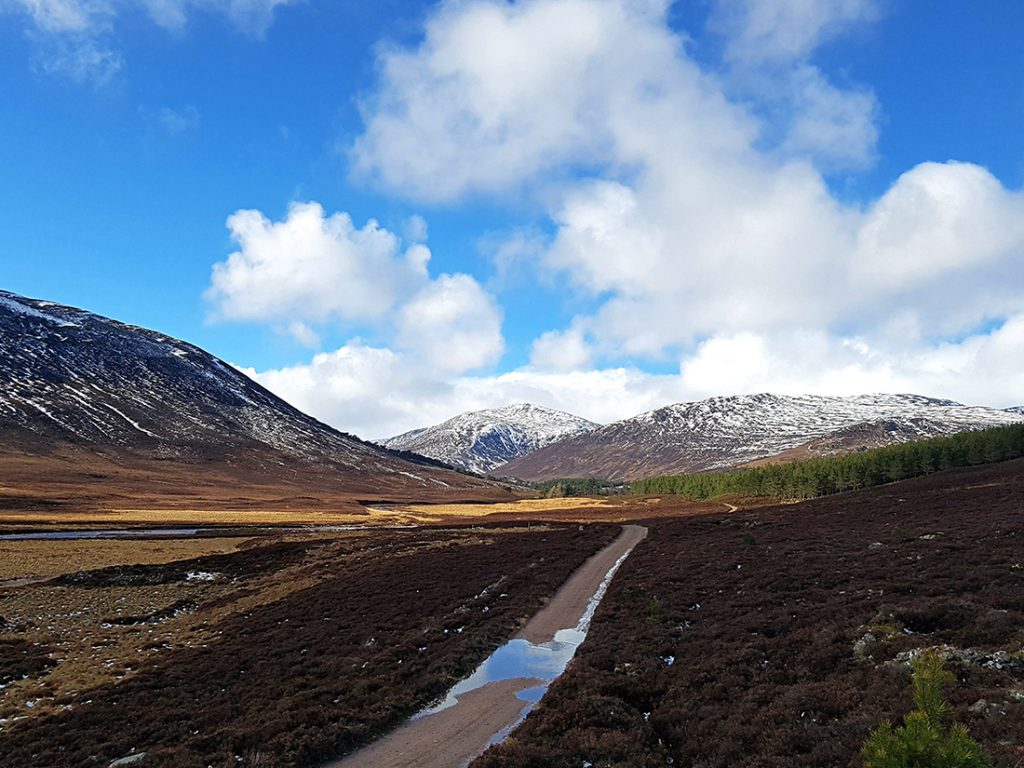 We split from the track to head down to Bob Scott's memorial hut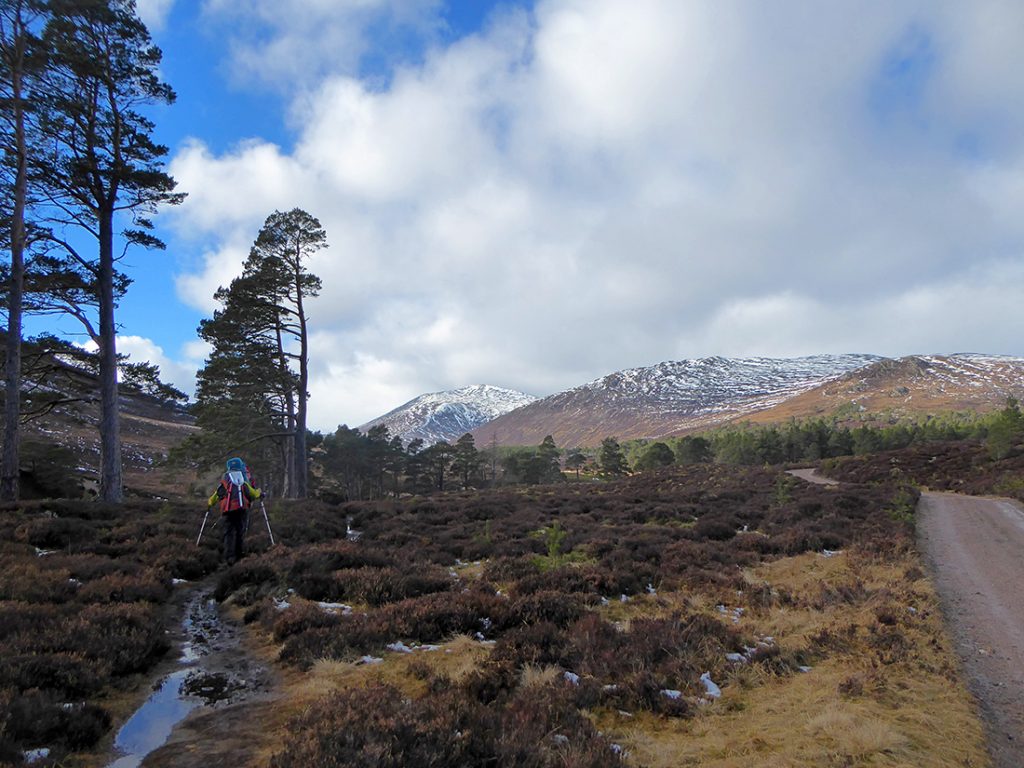 It nestles in a lovely location amongst trees beside the Lui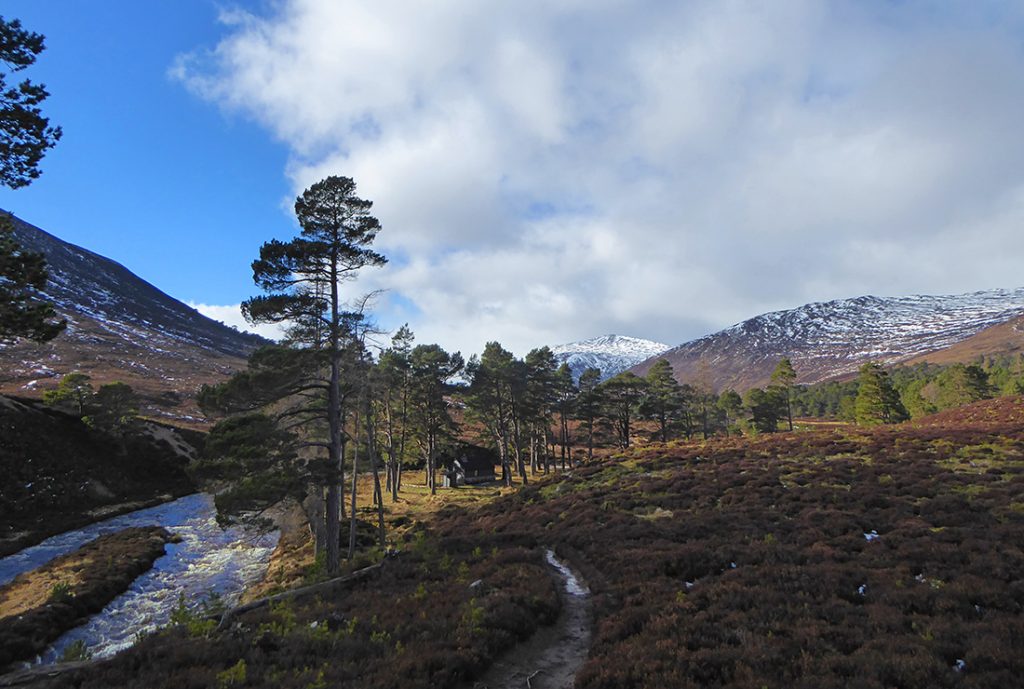 Bob Scott was a well know game keeper on the estate back a few decades ago.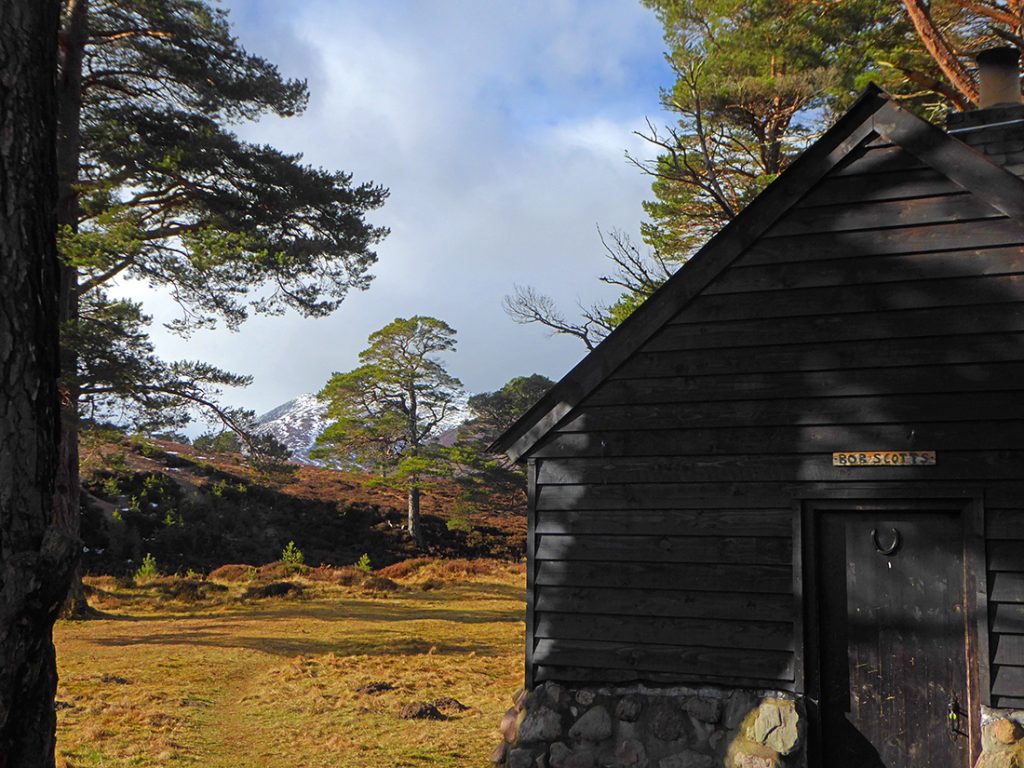 We stop for a bit to eat, it's a lovely spot for it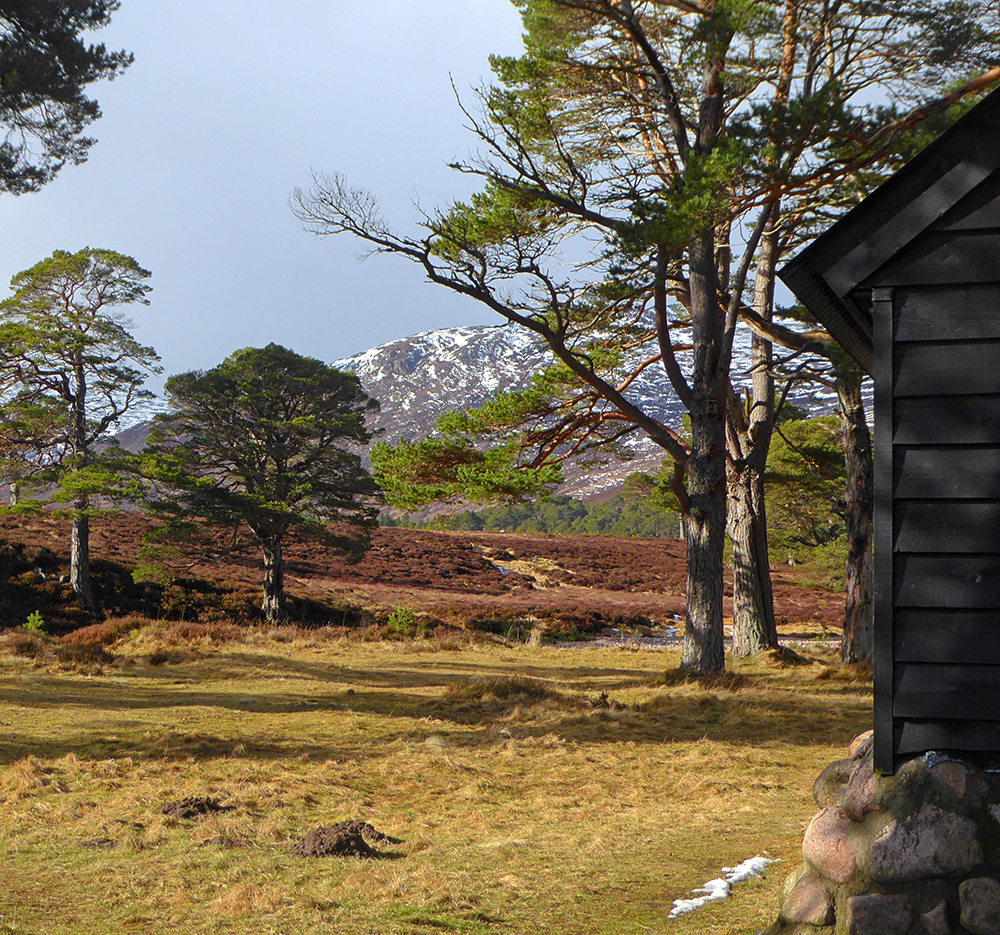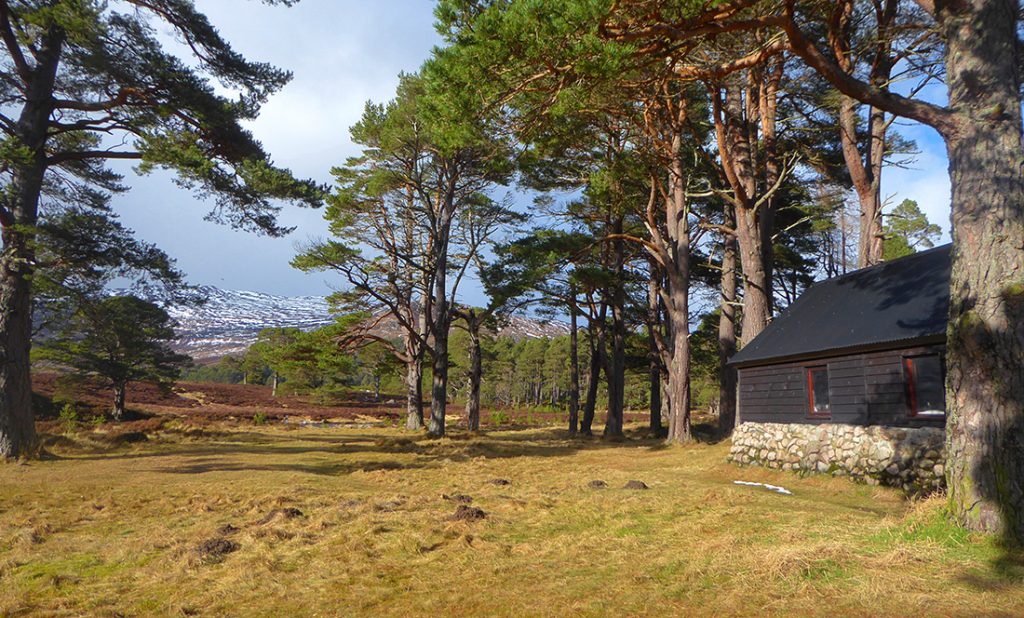 Take a wee nosey inside, there's nobody here but a few mats are possibly reserving a place for later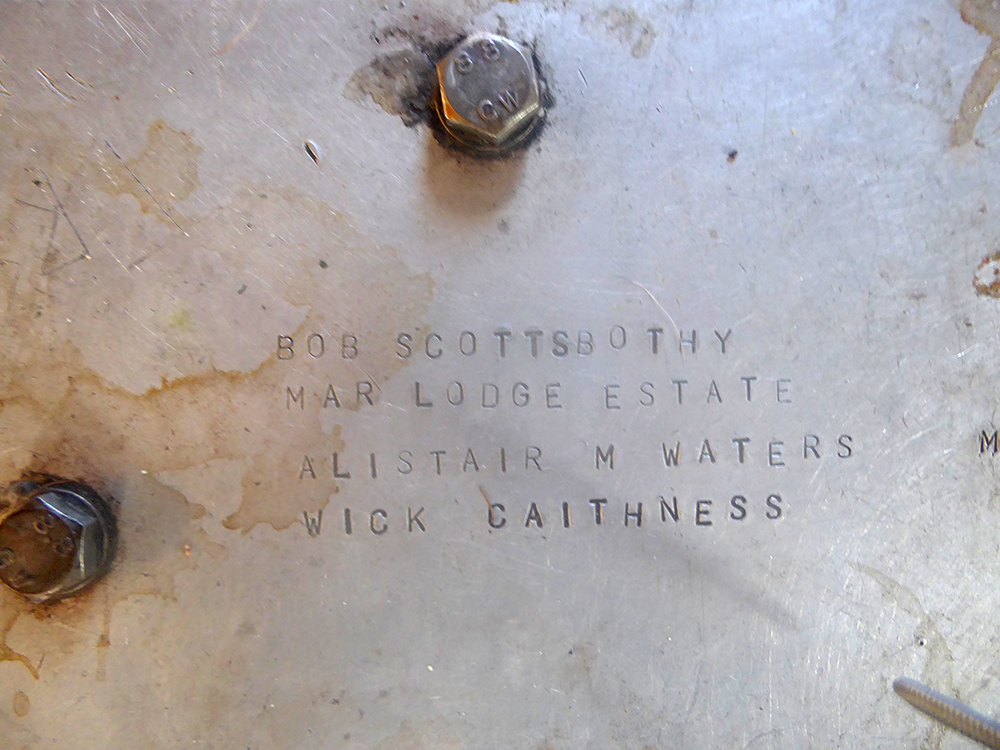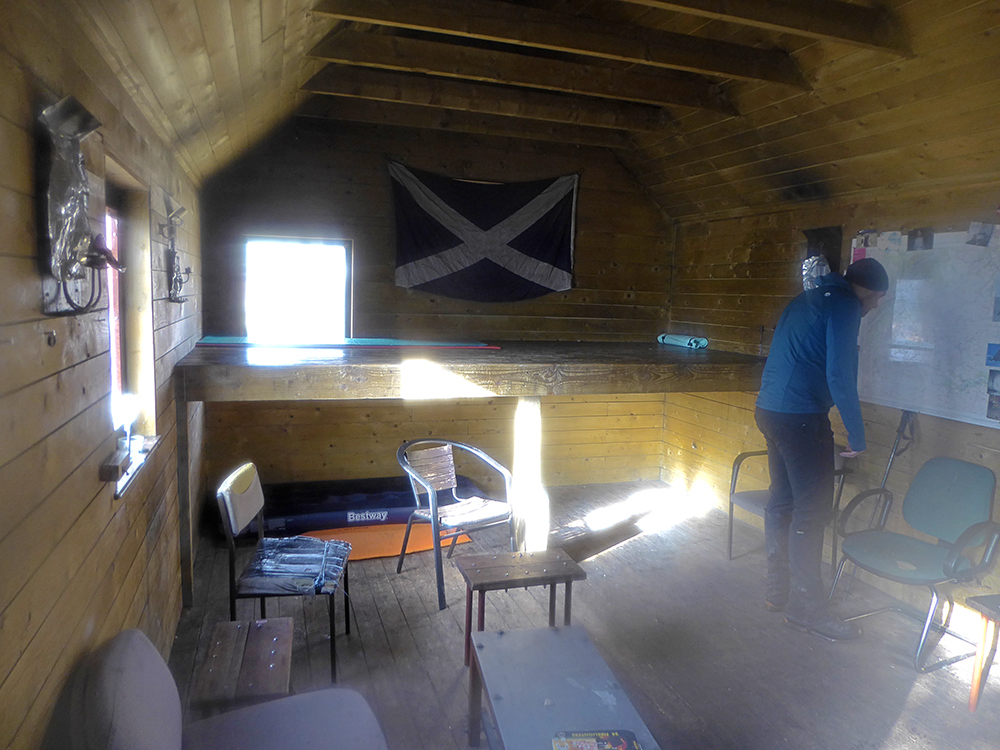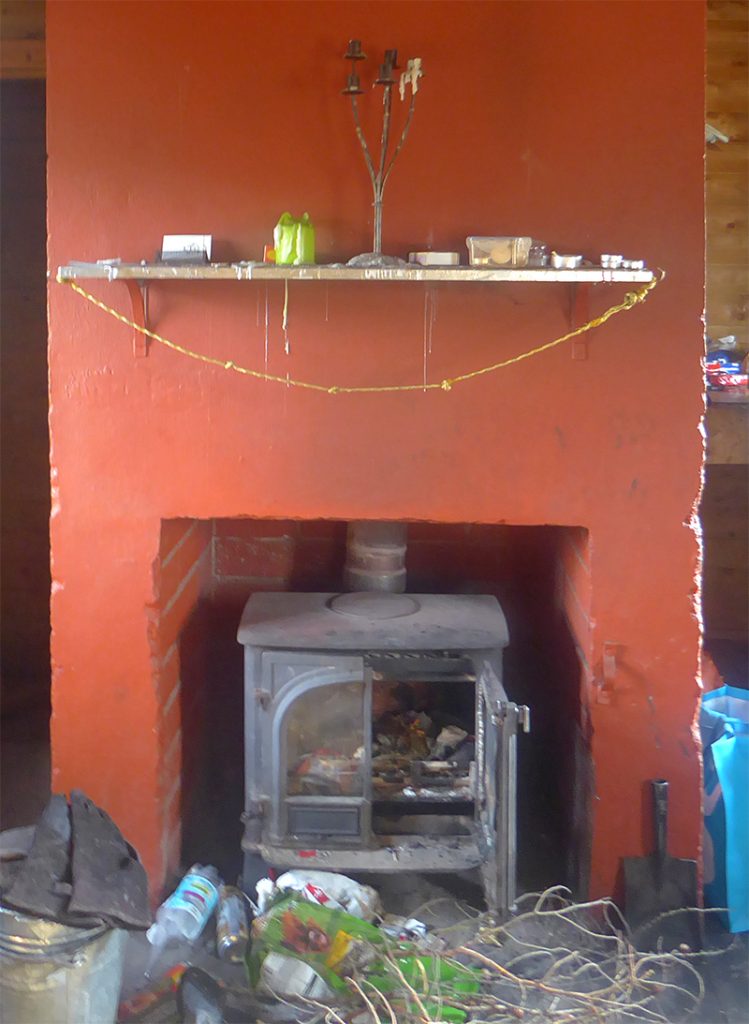 Onward following the Lui Water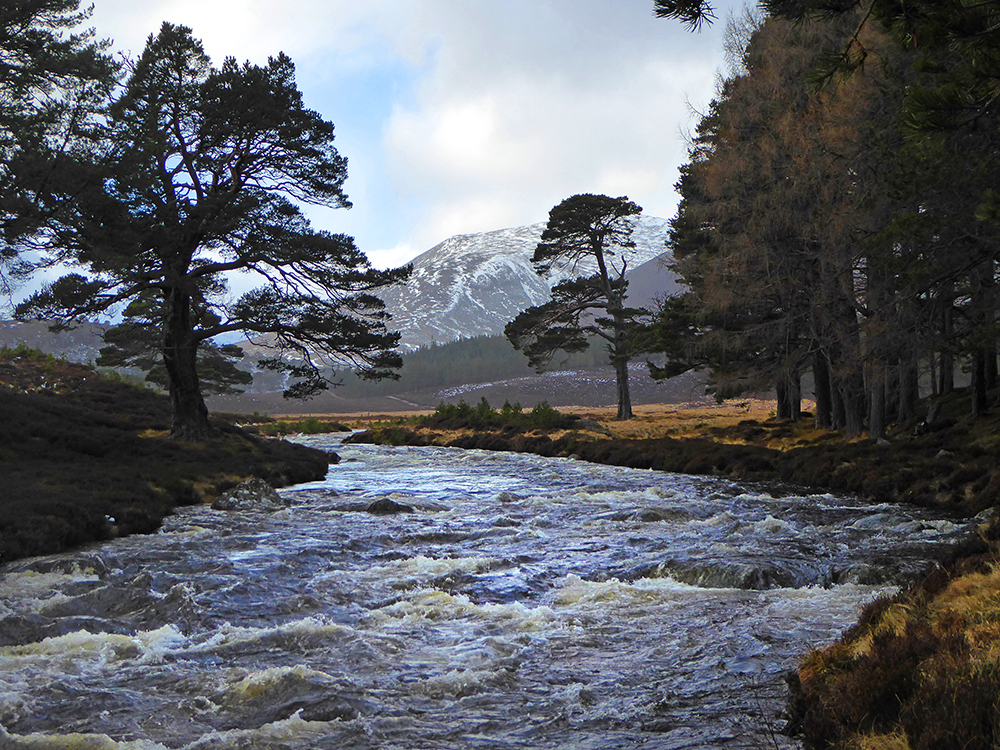 Past the closed up Derry Lodge
The snow caps are getting closer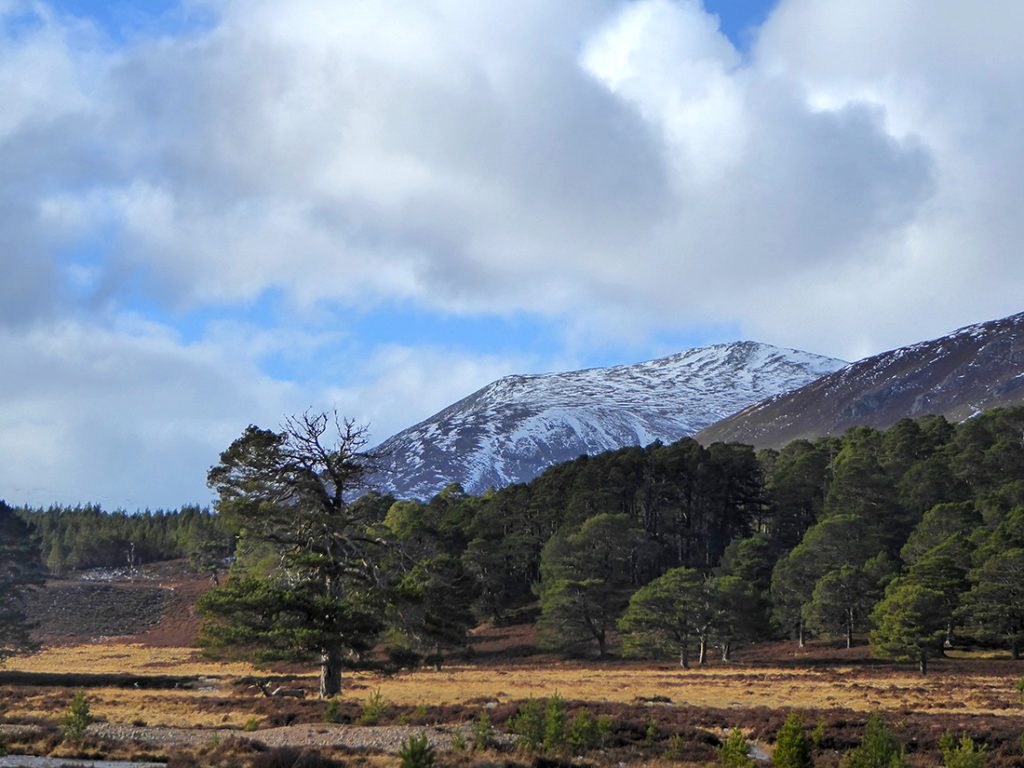 Across the Derry Burn. Easy enough here with a bridge but the burns are high with snow melt and the ford nearby is a bit tricky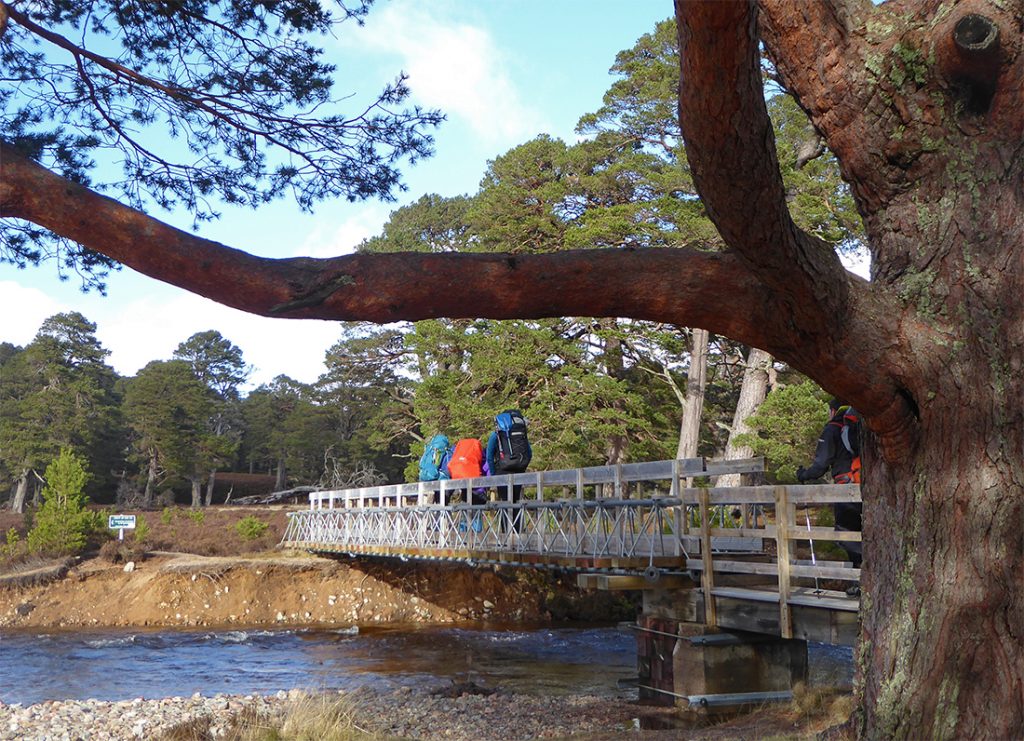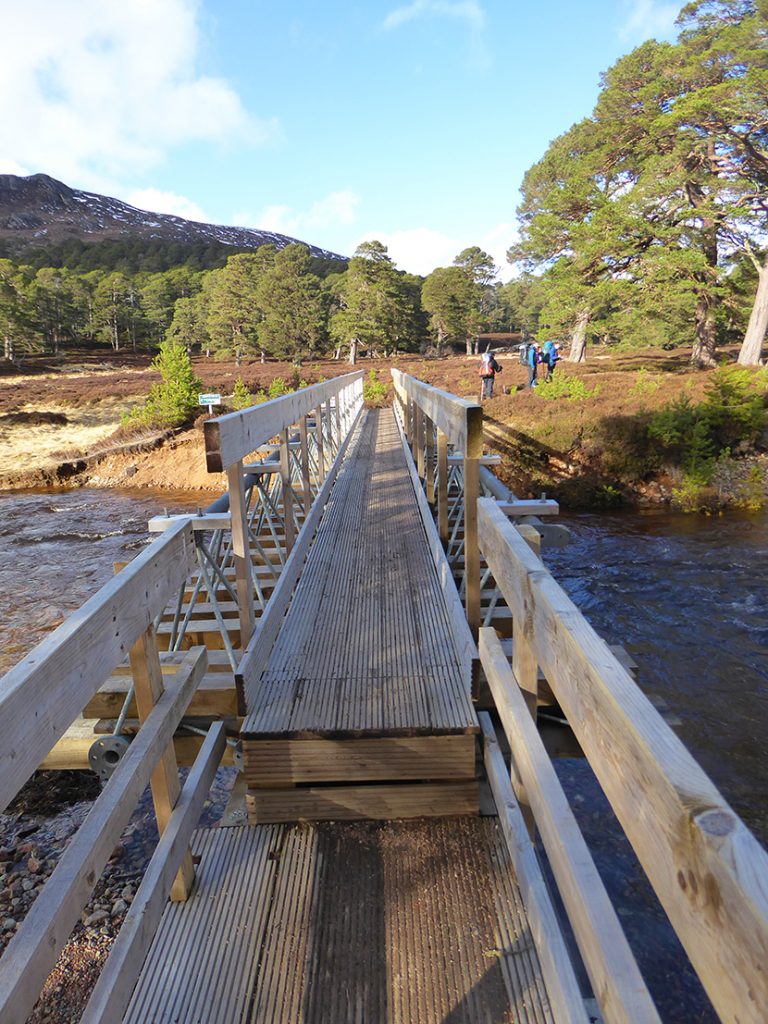 Looking West to Creag Bad an t-Seabhaig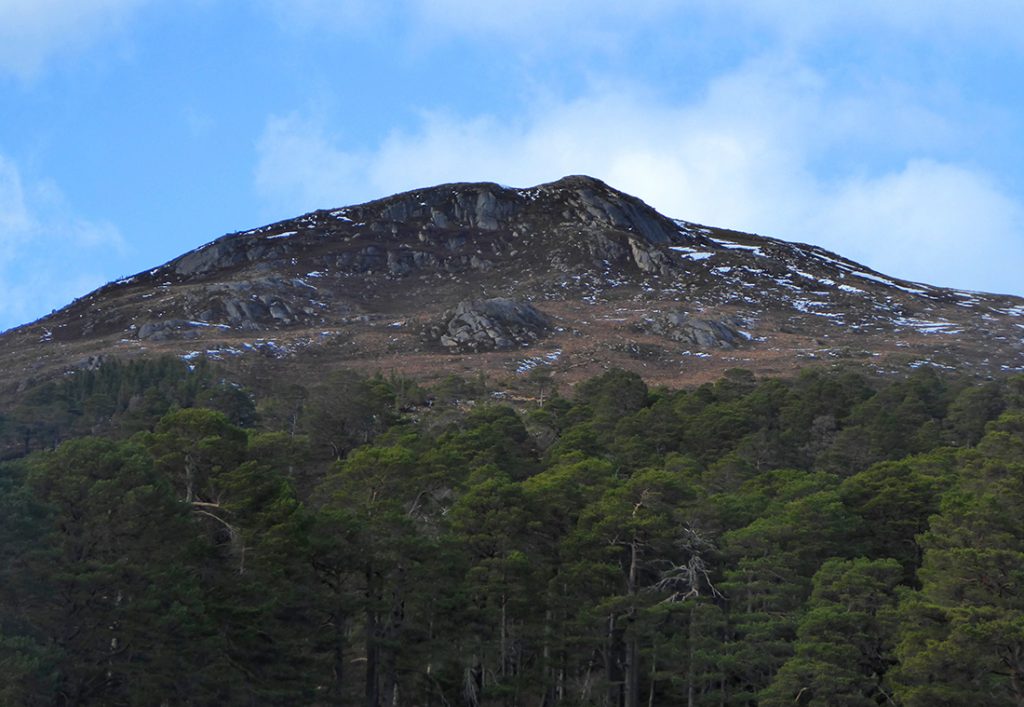 Up the Glen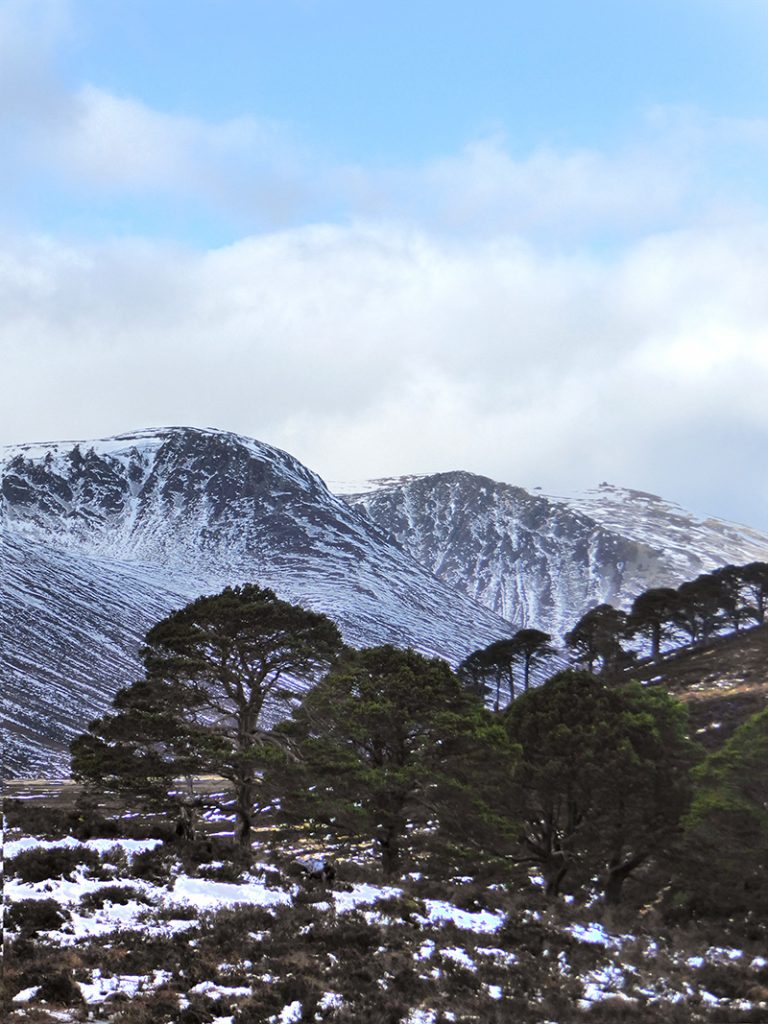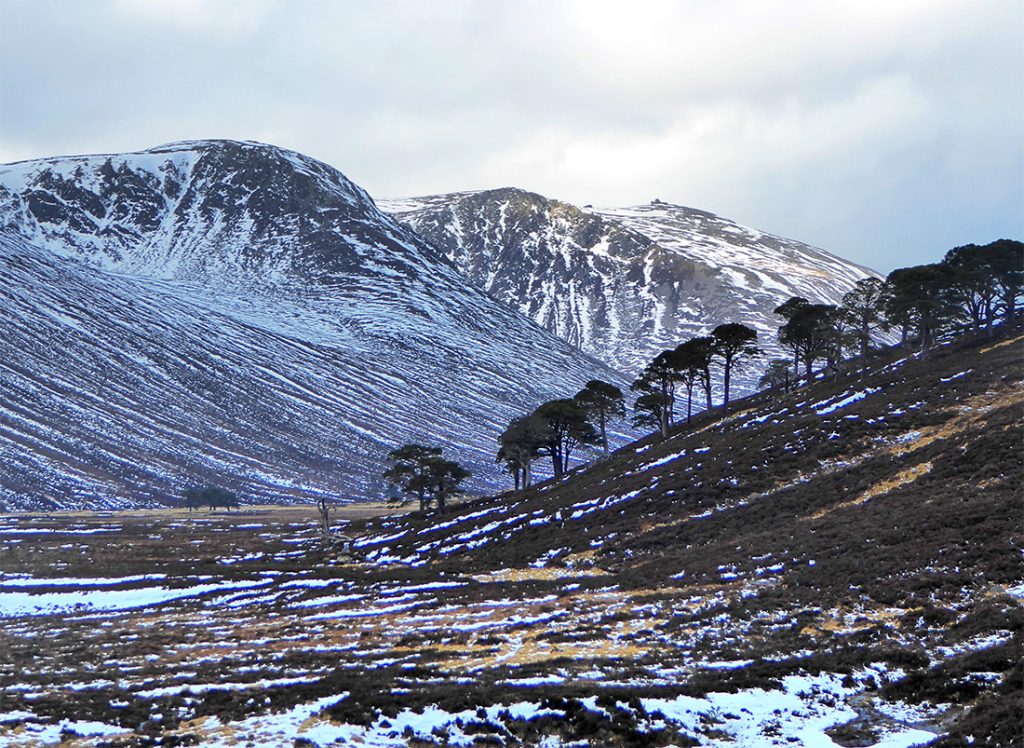 Across again near Derry Dam. There's no dam nowadays, but this area used to store water to flush logs downstream to Aberdeen.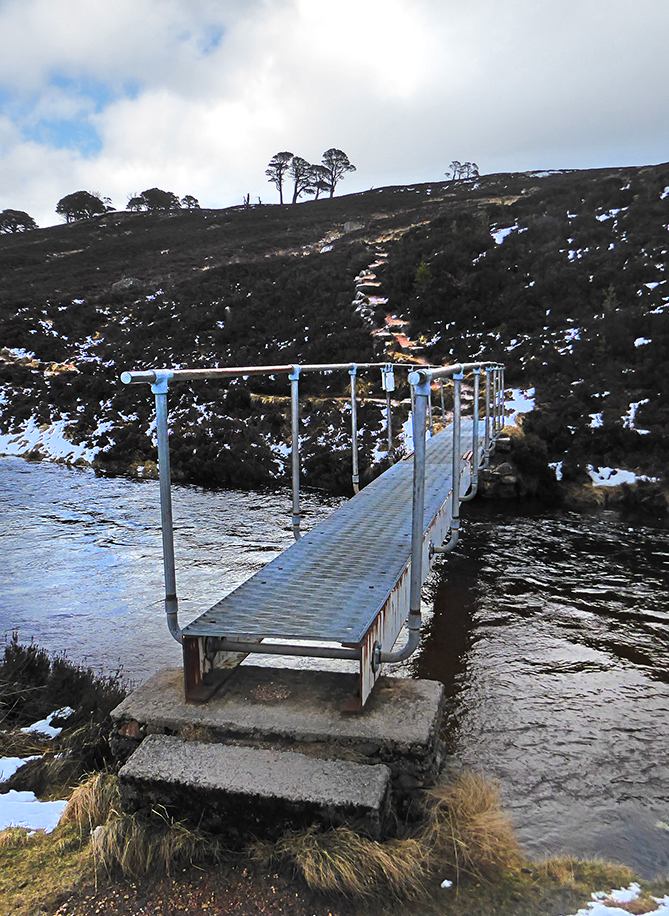 Wish I had a tripod and a DSLR with me for these tricky high dynamic range photos, but 15kg in the rucksack was plenty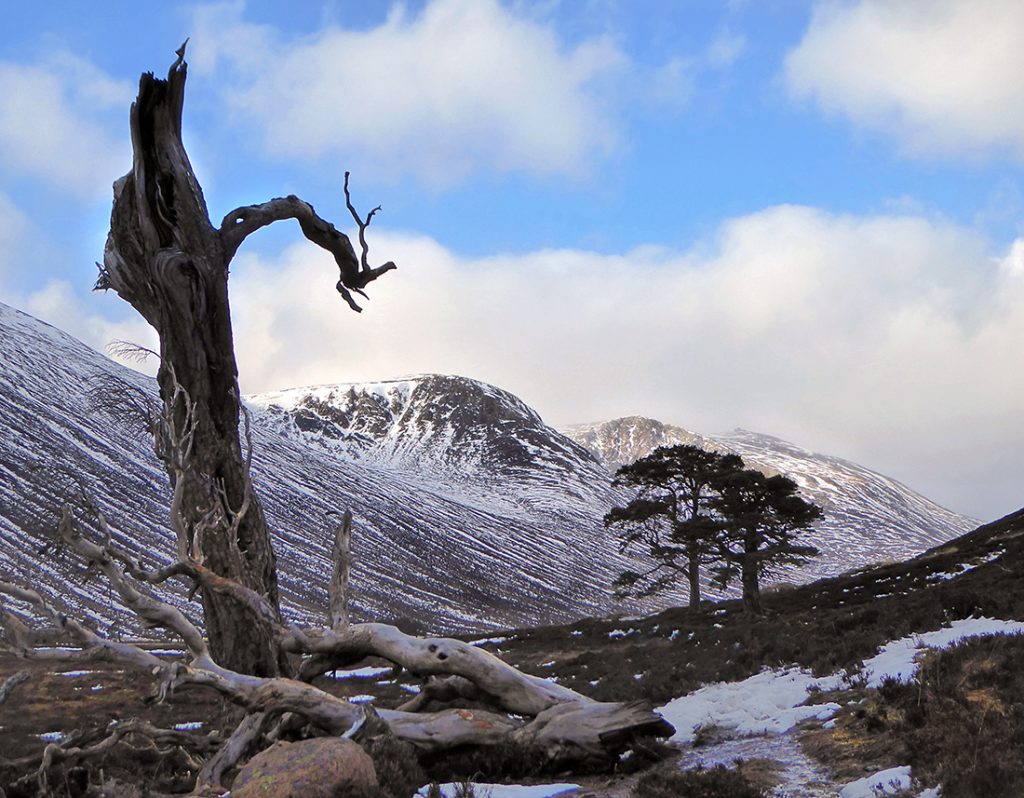 The path fizzles out into smushy heather and snow patches. I can tell this is going to be a damp feet kinda day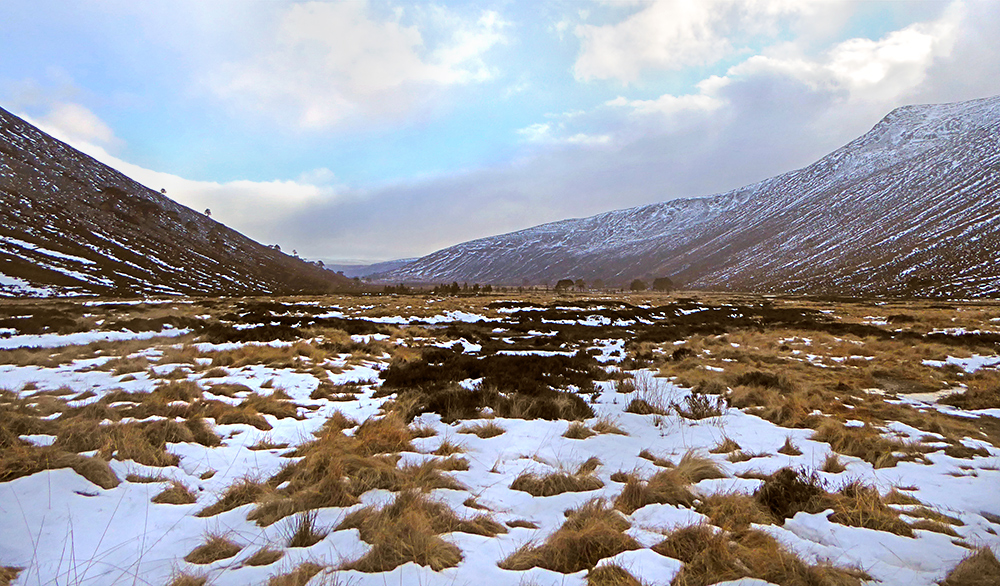 The trail often provides the path of least resistance to snow melt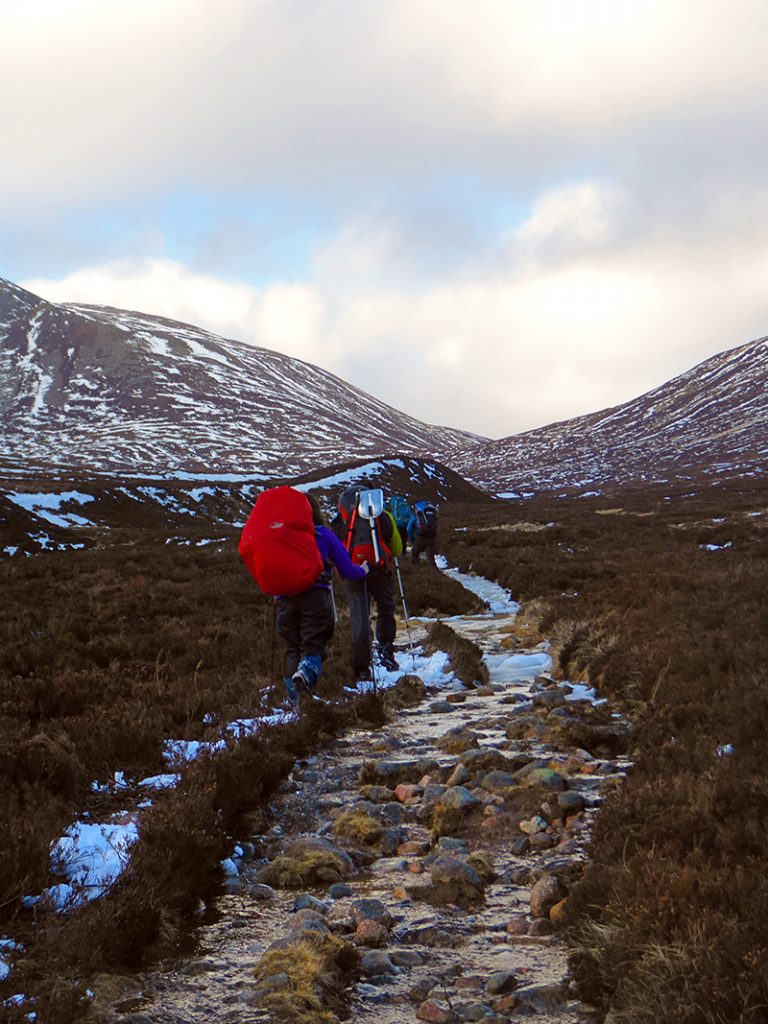 We've forded a few smaller streams but Glas Allt Mor is going to provide a slippery test of balance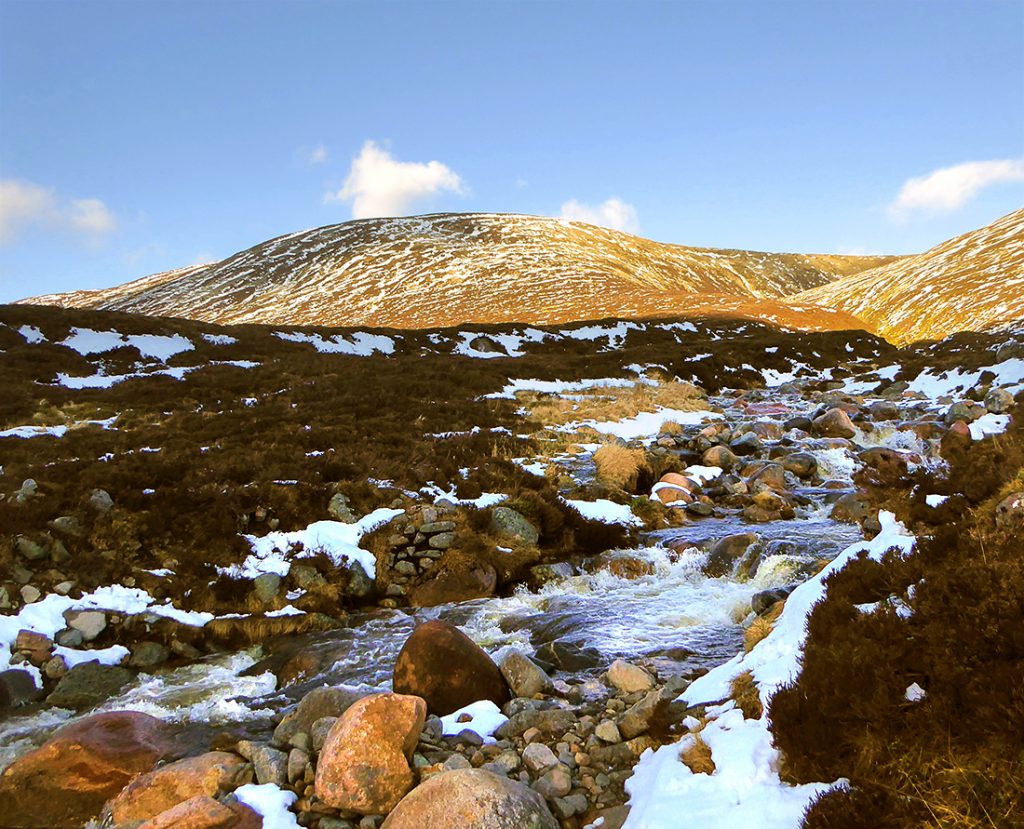 It's banging through. Hmm. Don't fancy slipping into it's ice cold grasp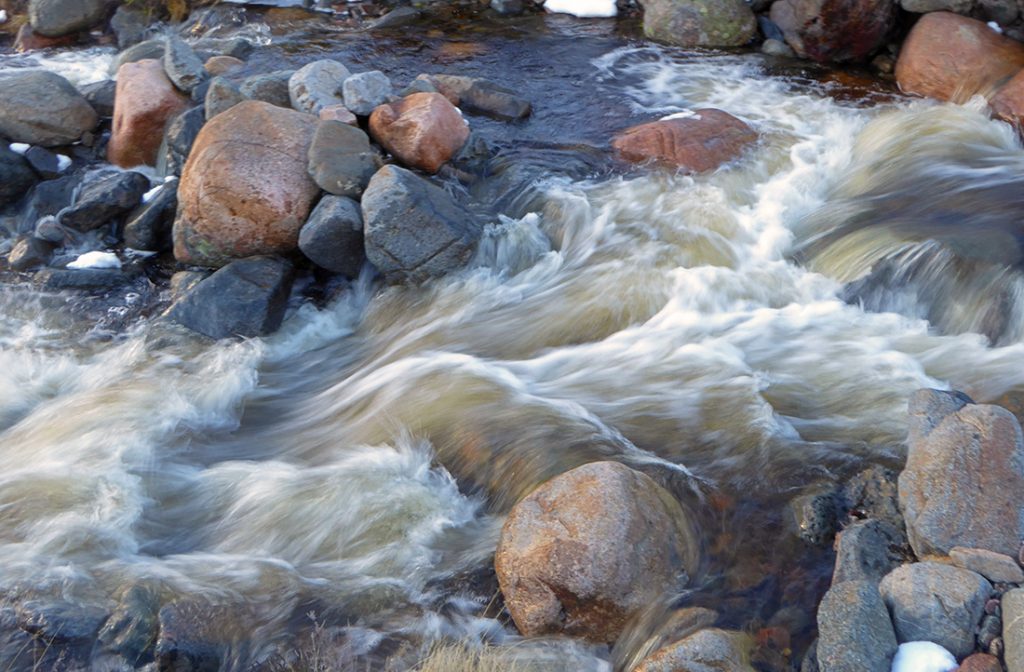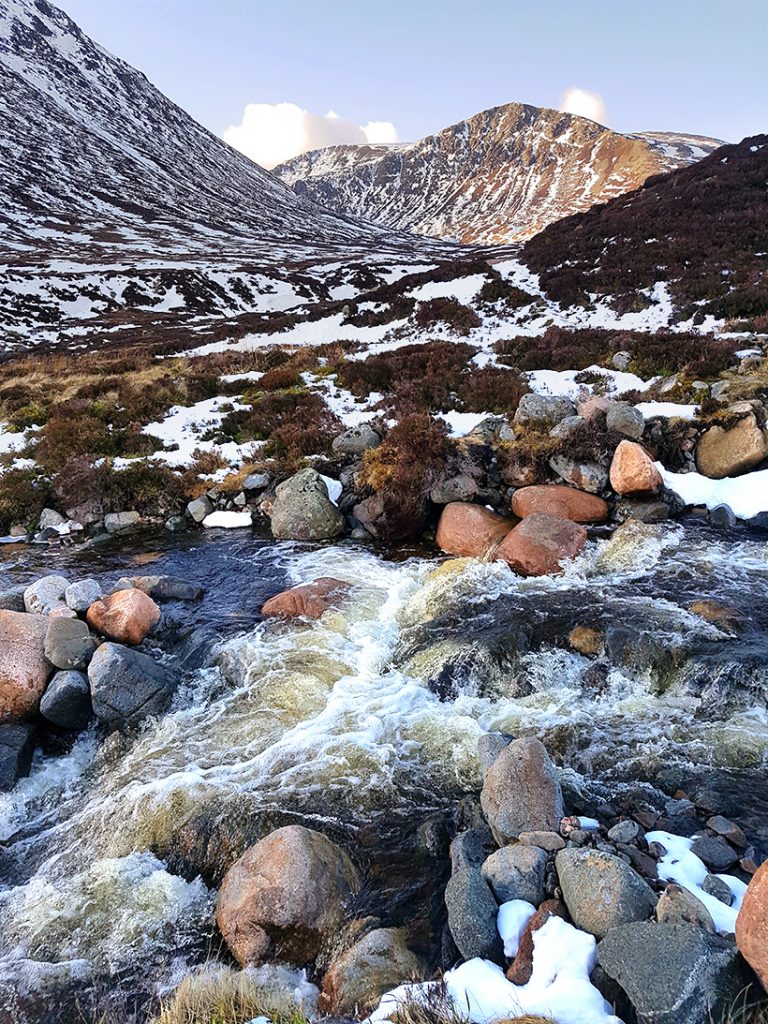 A few make it across without hesitation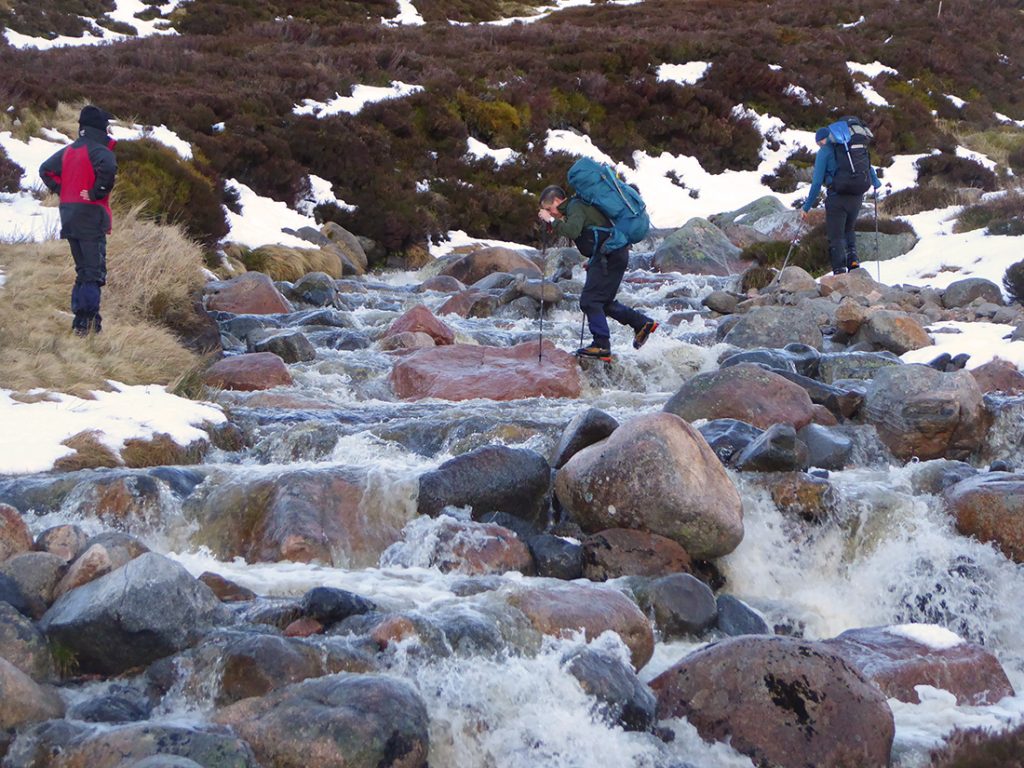 And a few patrol upstream looking for better spots.There's another possibility 50m upstream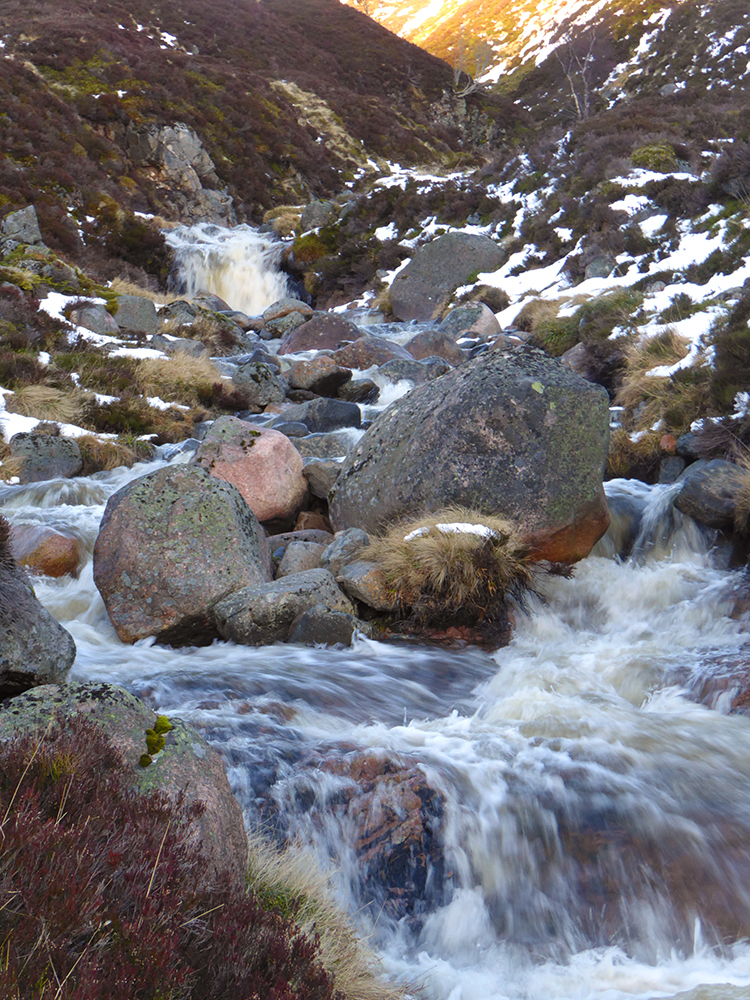 Thankfully all make it across without a dunk. We head up towards the fork near Sgurr an Lochan Uine. Nice view looking back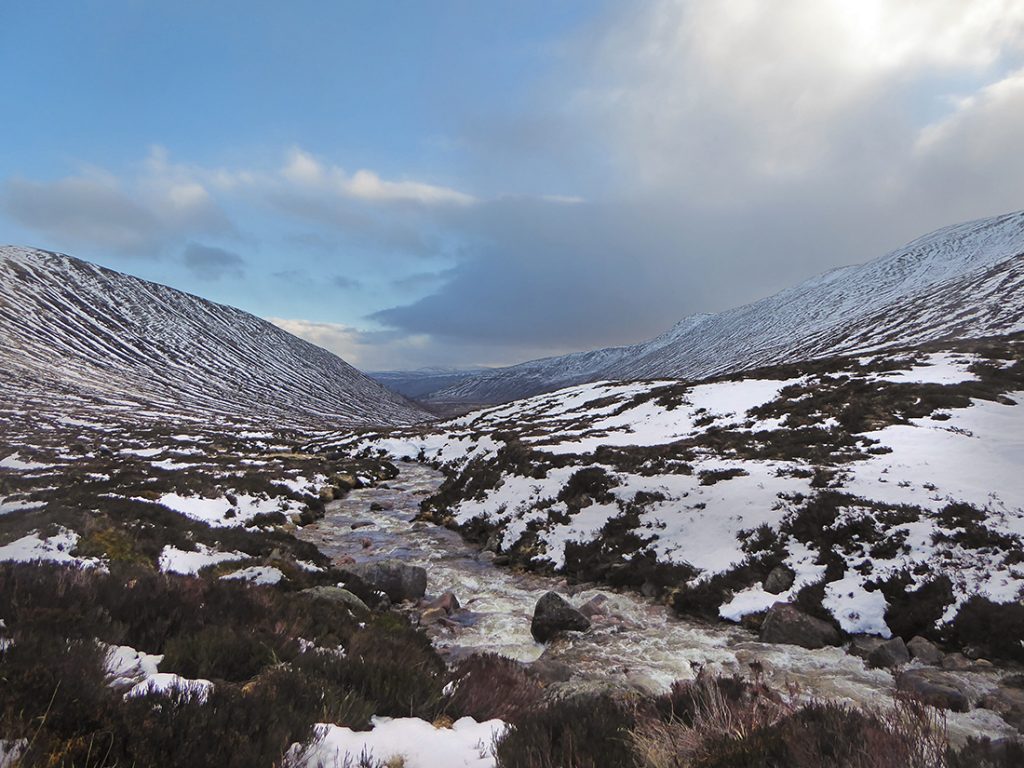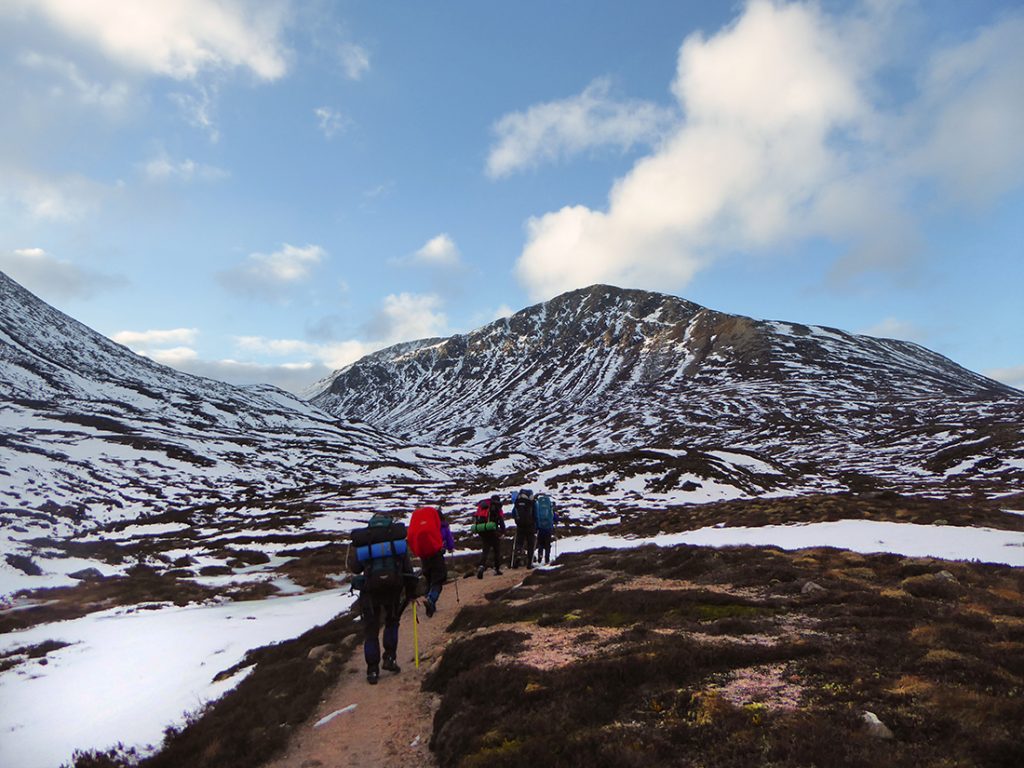 Another handy wee bridge across Coire Etchachan burn which we'll now follow up to the NW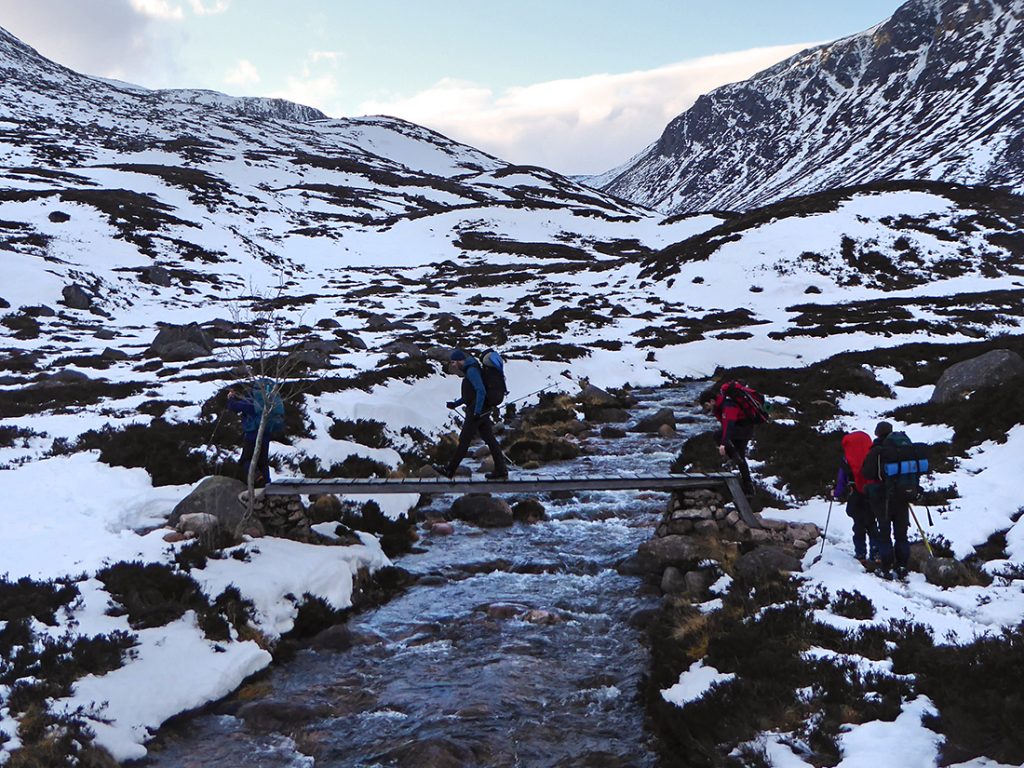 More snow, more ice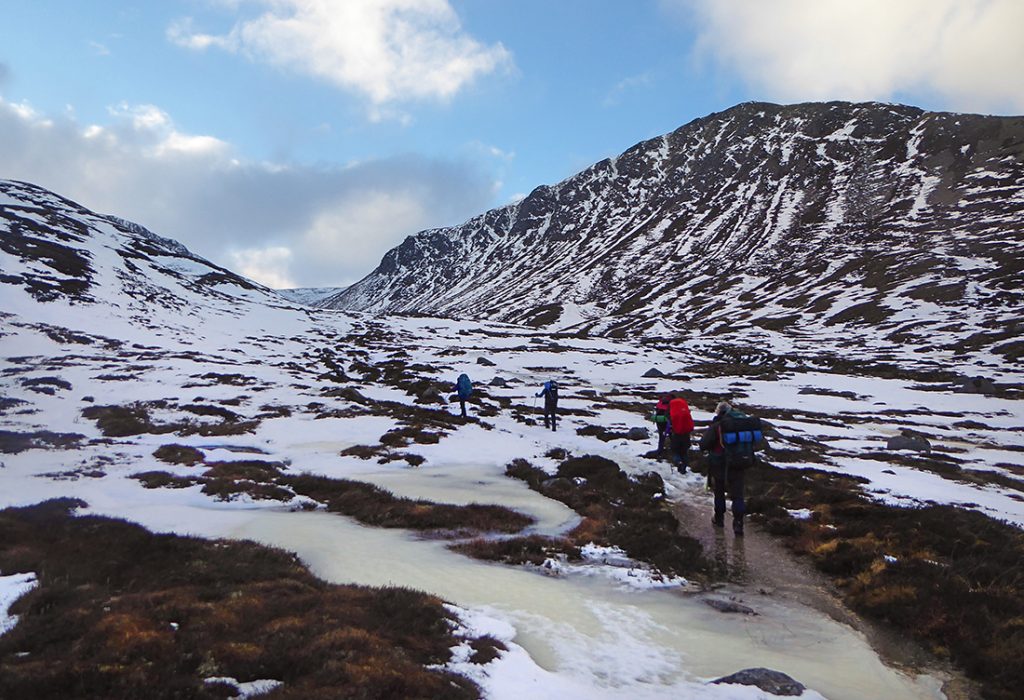 First glimpse of the crags above Coire Etchachan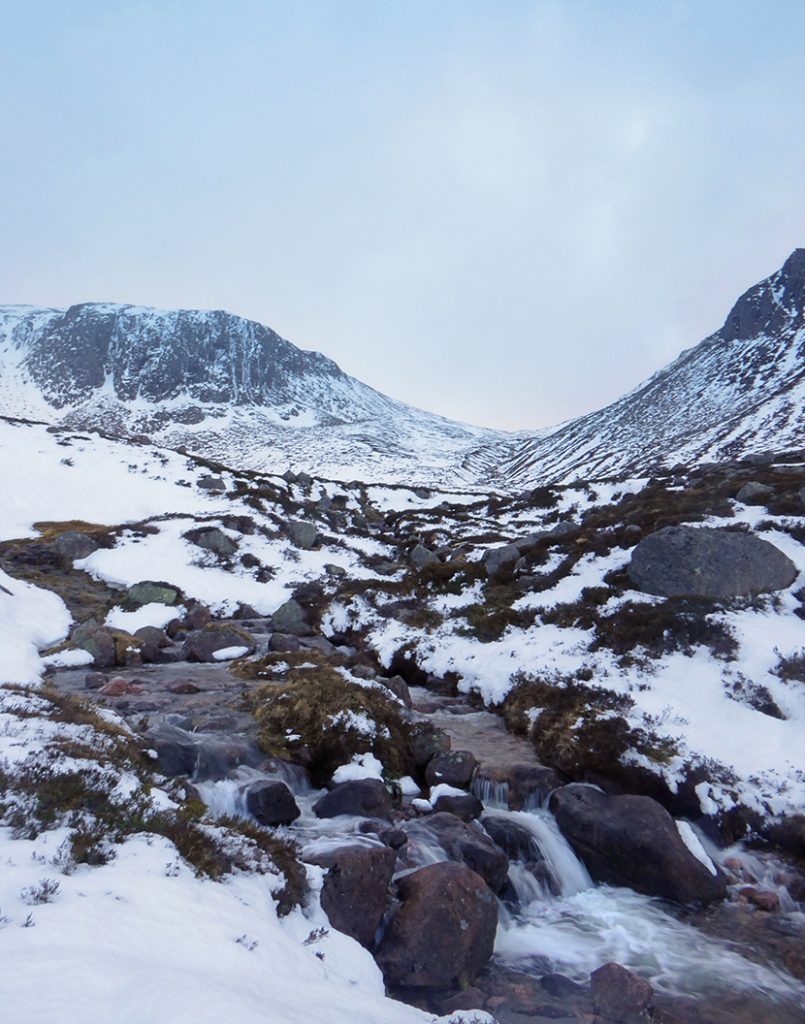 The Hutchison Memorial hut is a speck under their rocky splendour
We can smell smoke, somebodies home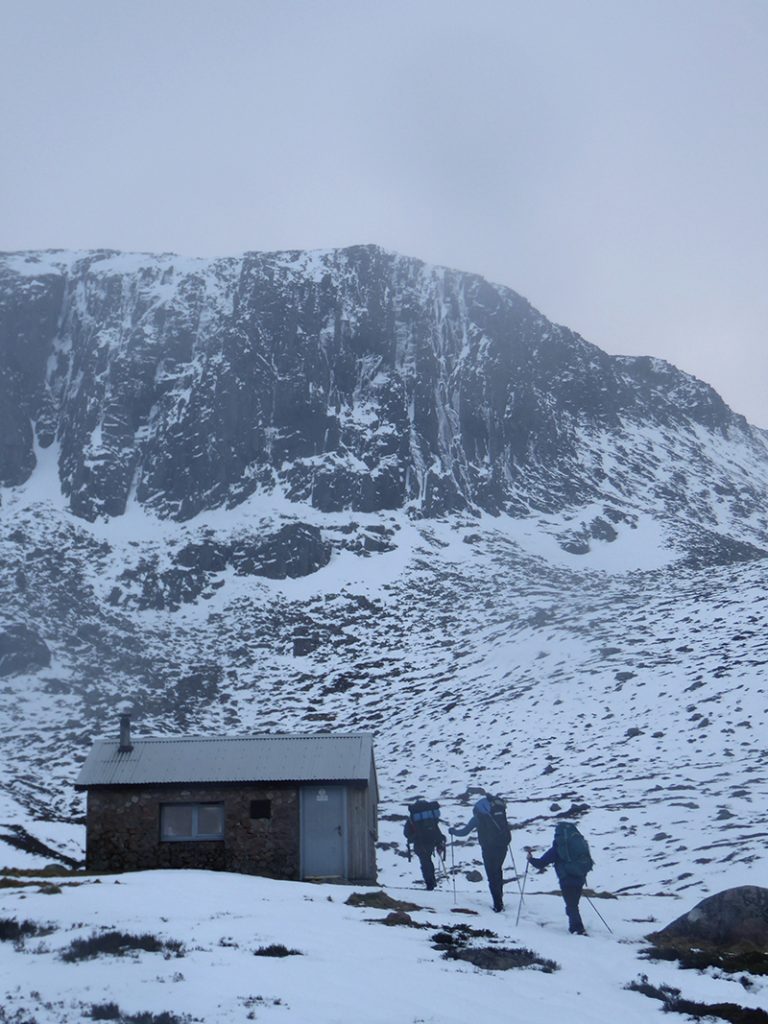 There's a few chaps who have been camped here all weekend. The stove is on and it's really cosy but we can't hang about; sunset is soon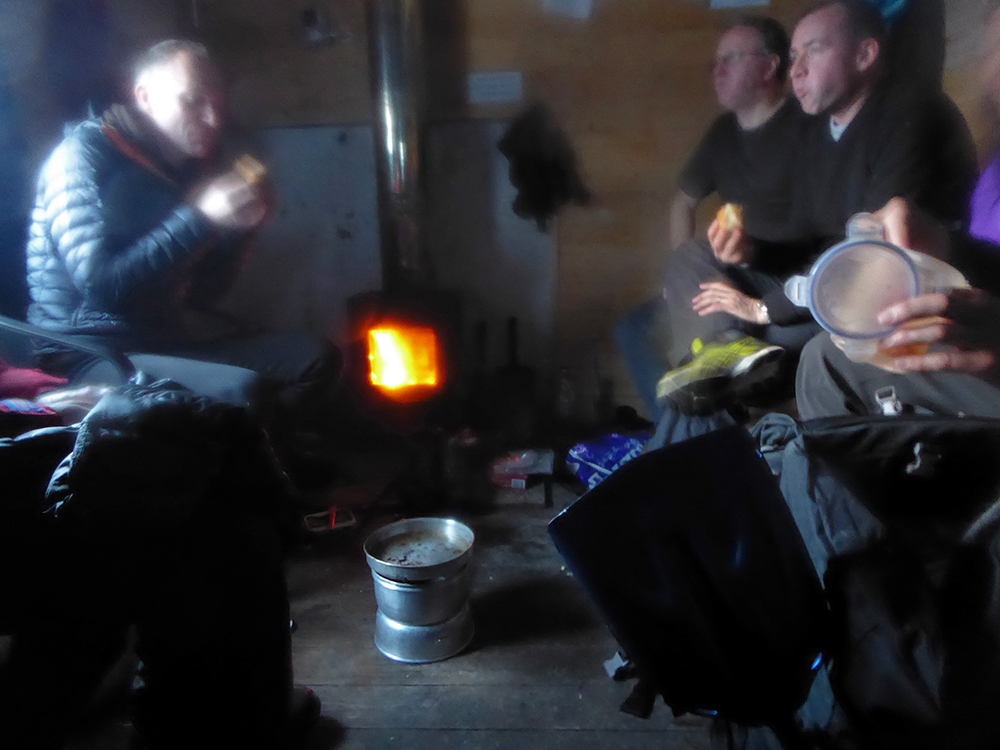 Ah, fire. Think the chances are we'd have set up camp here if it had been empty, it's been a long trudge to this point, but time to push on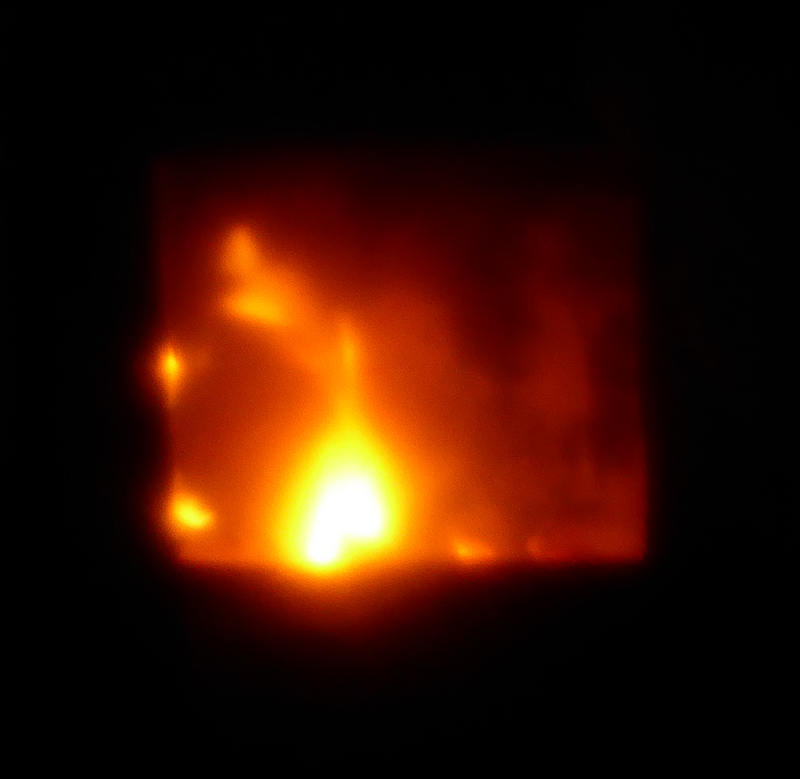 Doesn't seem too cold on the hut thermometer, but it starts to snow sparsely and a cold wind whips down from Ben Macdui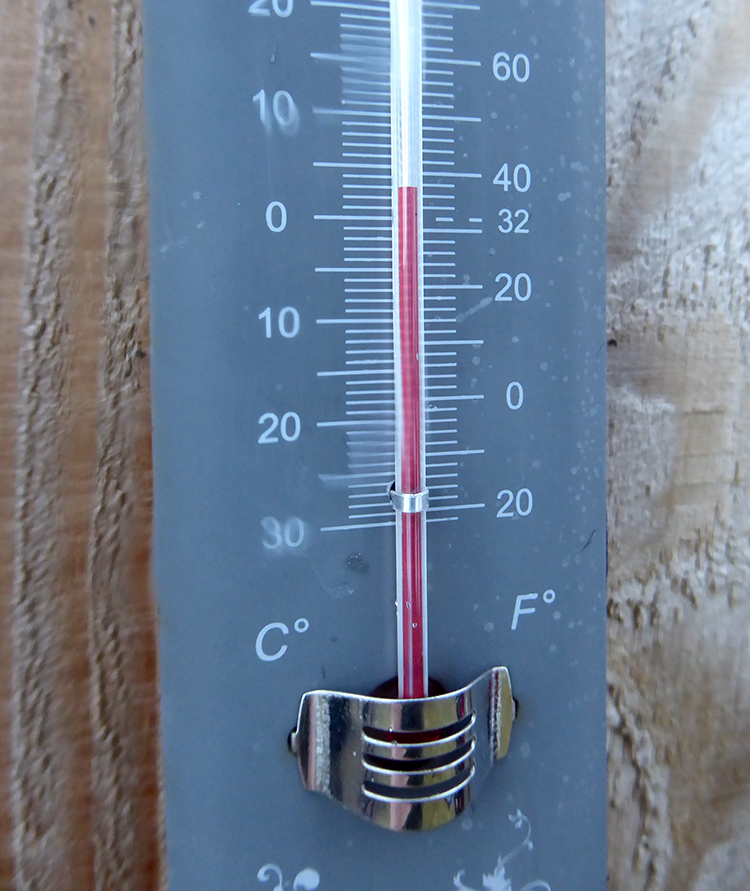 Not hanging about, I'm going to steam up the hill to the Loch and hopefully get pitched quickly. A 100m or so from the top of the gully there's a shelf to the left of the path that I note as a potential alternative camp spot, a tiny bit more sheltered from the prevailing NW wind, and would have a decent Eastward sunrise view
Up to the top of the path and first sight of Loch Etchachan. Start scoping for a site, light fading rapidly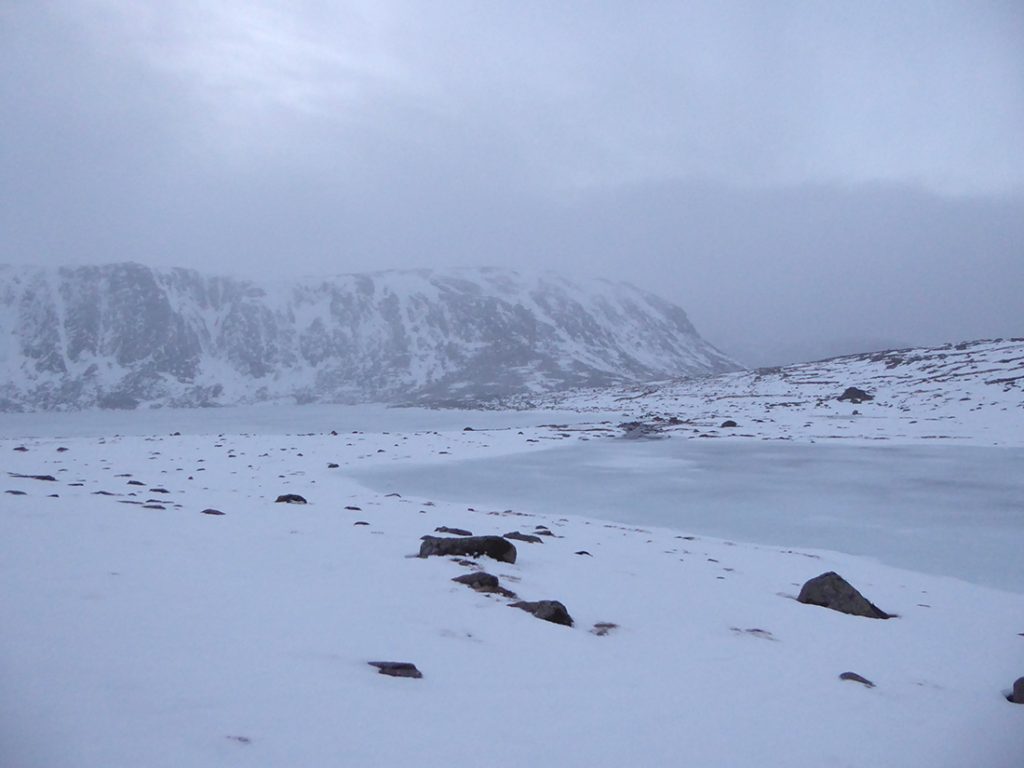 Plenty flat space on the SE side, time to begin pitching up. There's a reasonable snow covering, so shovel down a bit to make an impression and find some firmer traction for pegs. A reasonable wind makes me glad I went for my Vango Mirage 200 rather than my lightweight Force Ten Helium. Extra weight to humph, but less flappy and the frame makes it pretty solid without perfect guying. Couldn't figure the vaude norrsken (insulated mat) pump pillow – should have checked this guide before I left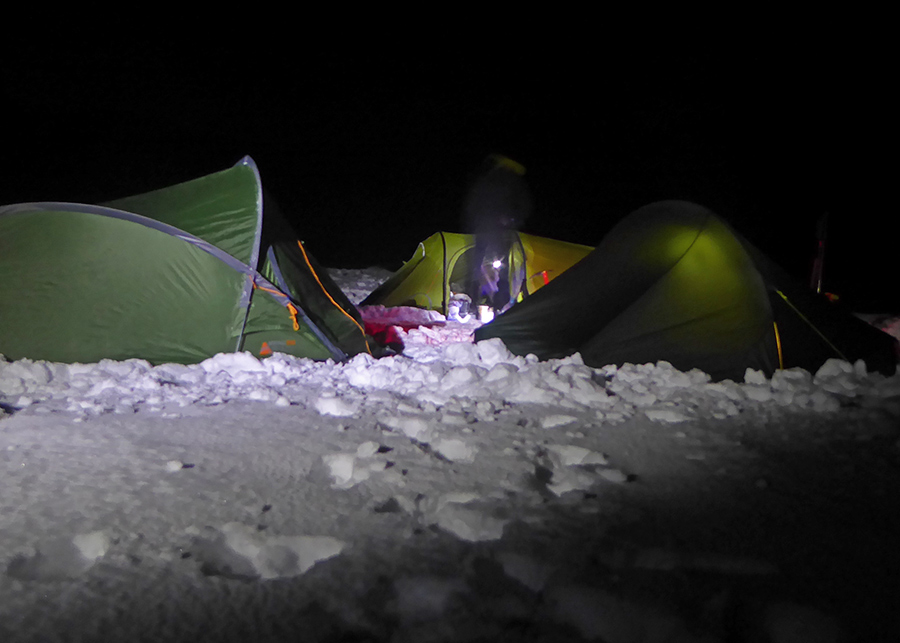 Stay up for a bit for the craic, and to make inroads to the hip flasks. Handy big rock for a bench. Before knocking it on the head, I get a good view of the milky way before snow covers the skies, leaving only Venus as a beacon. Glad I took the Montane Featherlight jacket, kept the chill at bay if not being 'toasty warm' but a good compromise of weight/warmth/packability. (photo by Izy)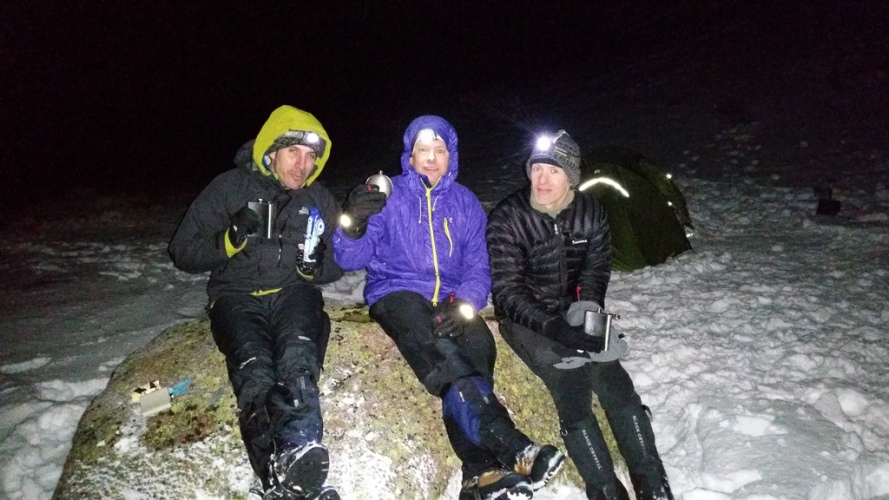 I snuggled down into my new Vango Venom 600 sleeping bag, a hydrodown bag supposedly good for comfort to minus 3. Being a cold sleeper though thought it best to double up and keep the jacket on too.
Tonight's bed time reading, The Living Mountain by Nan Shepard, no more appropriate location than with the wind rustling past in the heart of the Cairngorms.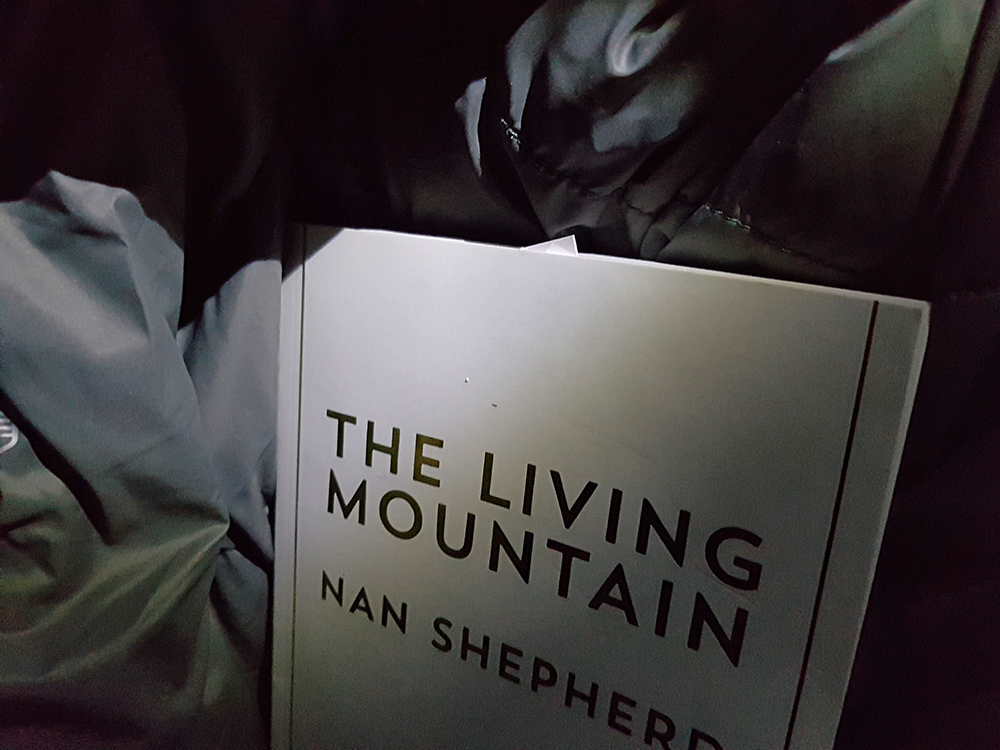 Morning saw a good few inches of snow, even inside my tent porch where I'd not pegged out well enough and left a gap. Thumbs up for the sleeping bag, far warmer than my last winter camp in Skye, though probably not quite as cold outside. My mat had slid down a bit, and pressed the foot of my bag against the tent transferring some damp, but it was still lofted there ok.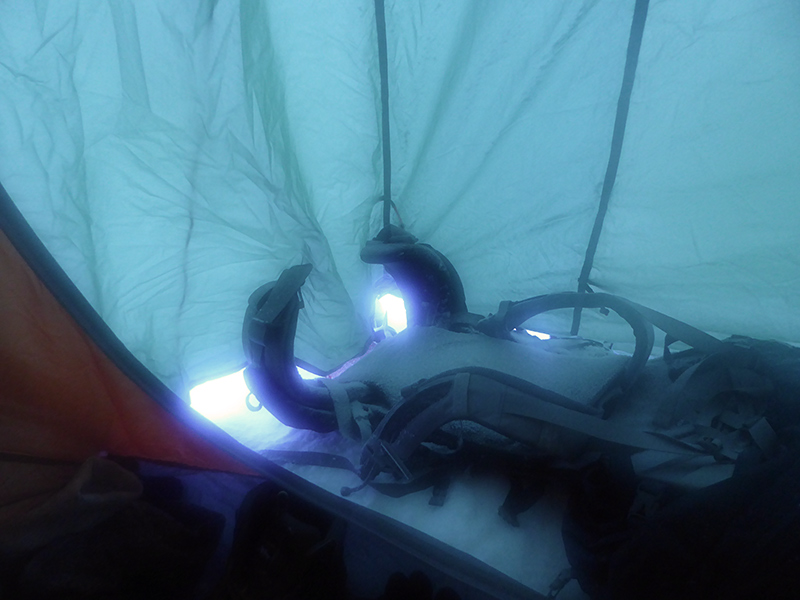 Cold and snowy at basecamp. Doesn't look like we'll get views today.
One down side to the semi-geodesic form of the tent is it has surfaces that will hold snow, just as well a foot didn't fall overnight.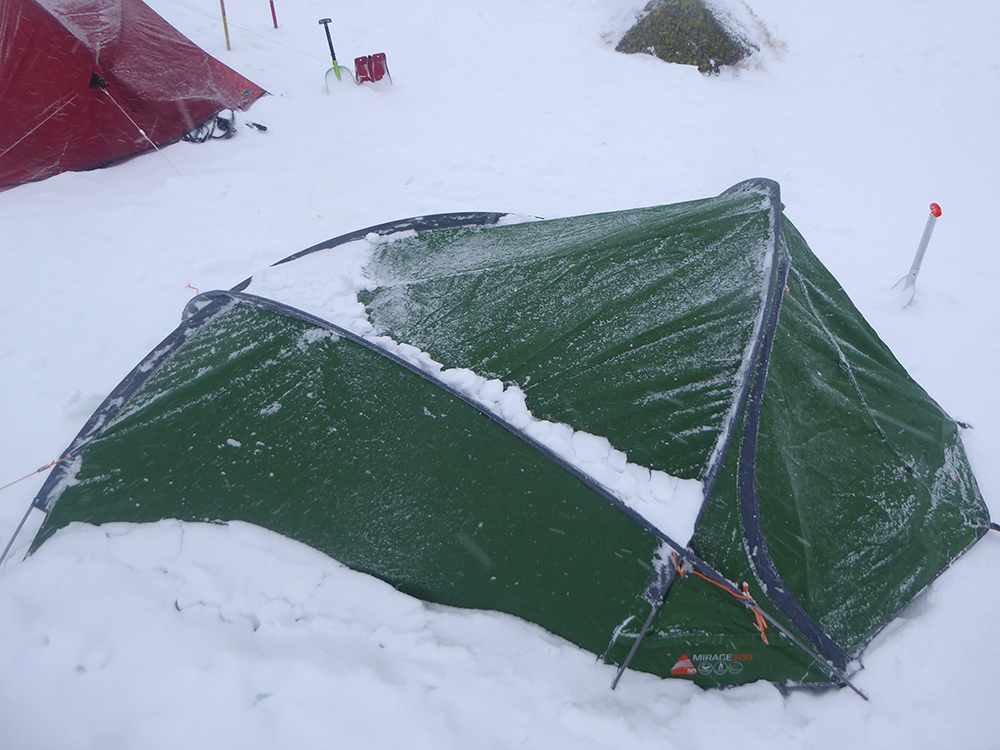 After a breakfast of tortellini, chorizo and cheese with some cherry tomatoes and a scoosh of olive oil I felt sufficiently fueled to set about breaking camp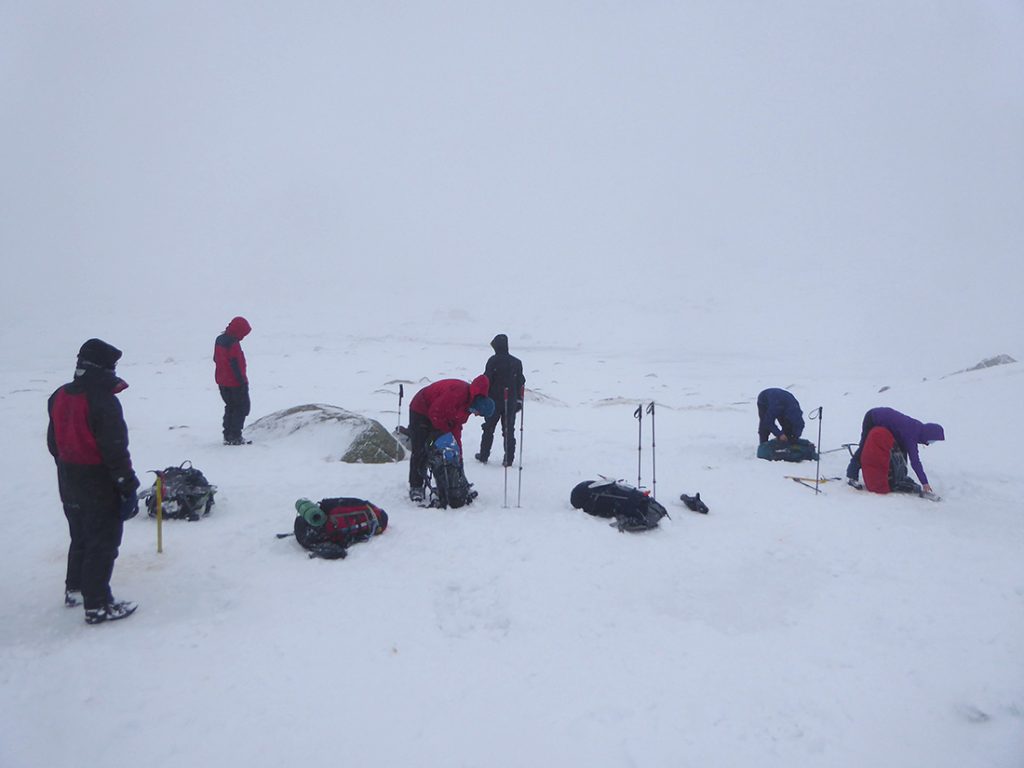 With conditions worsening, we decided against heading up Ben MacDui, and instead would traverse the ridge West of Glen Derry. First call up to Creagan a' Choire Etchachan overlooking the Loch at 1100m. (Photo by Ken)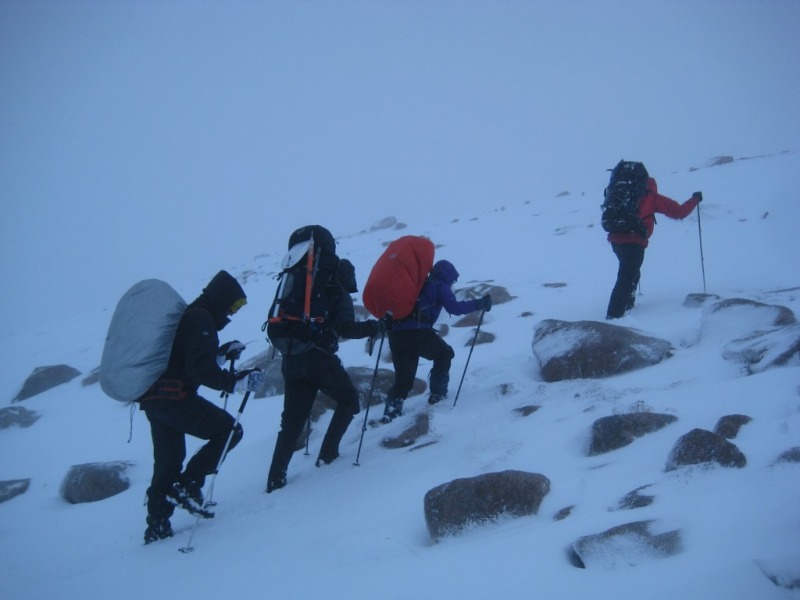 Not a day for hanging about, visibility poor and the wind was blasting faster as we got higher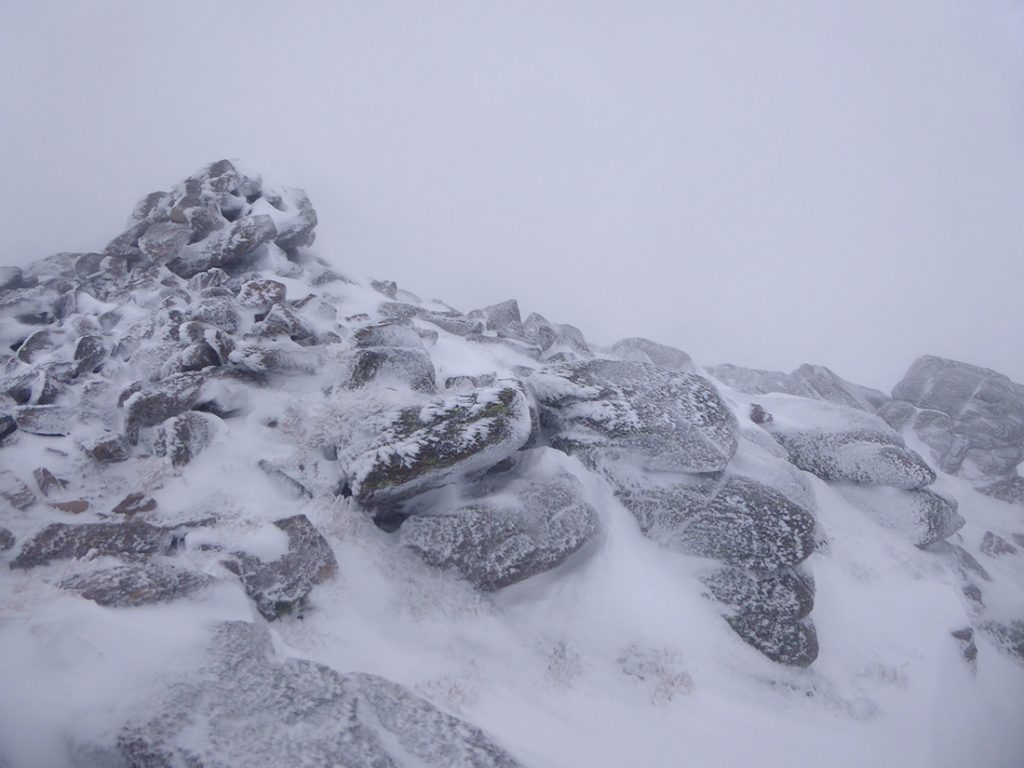 Heading next to Derry Cairngorm, an obstacle field appeared out the mist. Much of the next few hours would be spent clambering over boulders, or wading through drifts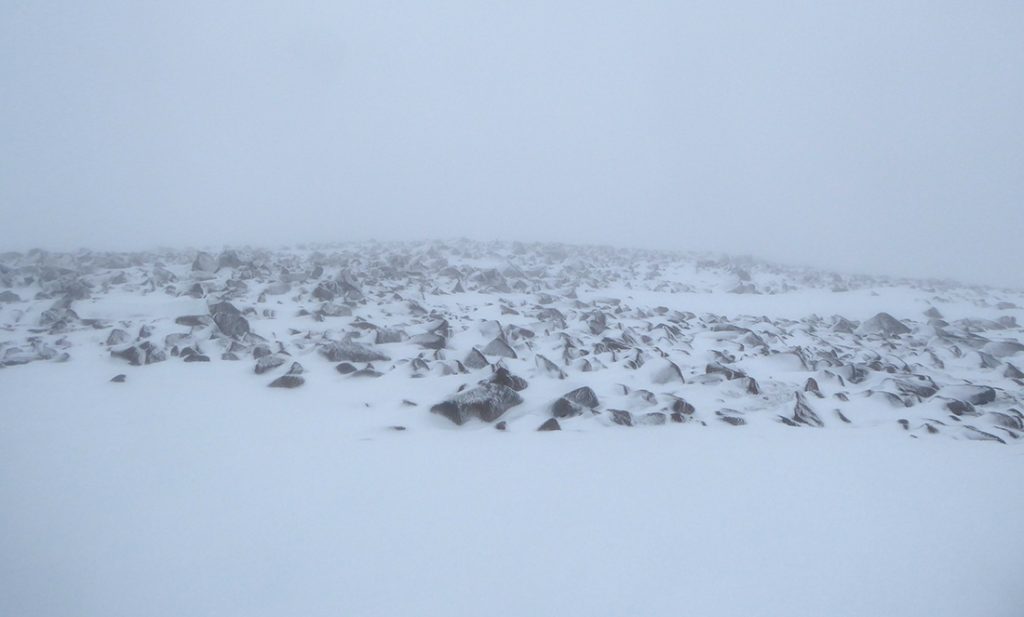 Care required not to get a pole/ foot trapped. Good hand-eye-foot-eye coordination workout!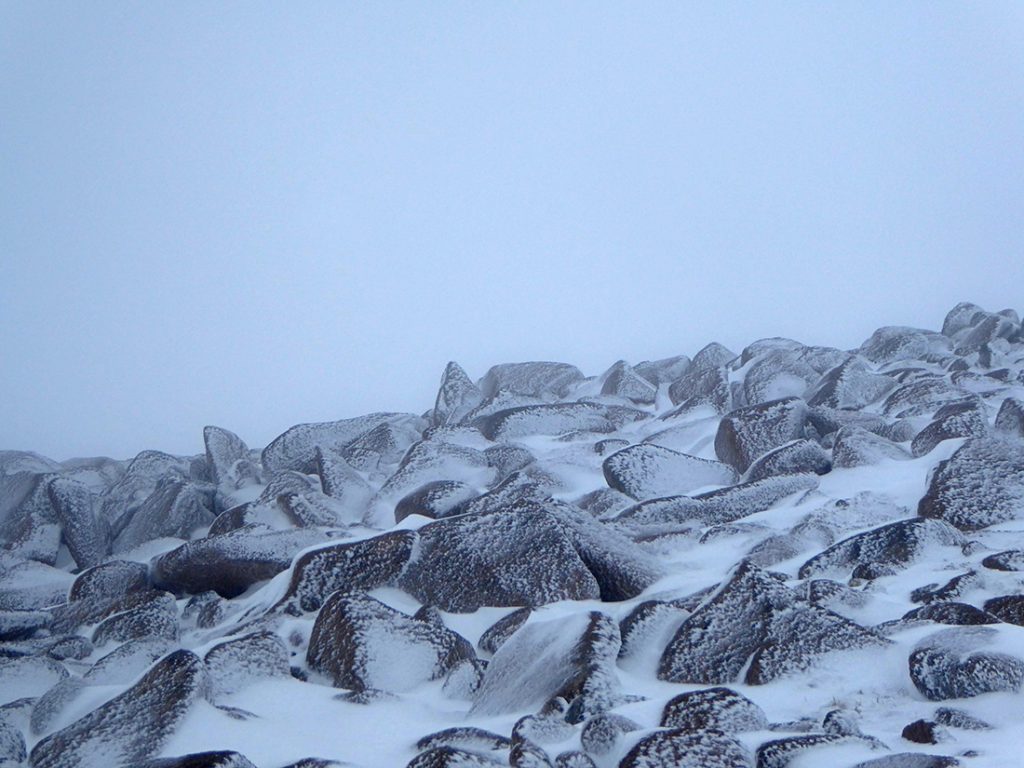 Up towards the highest point of the trip on Derry Cairngorm, the wind properly lashed past gusting to maybe 70mph. Had to stop occasionally and just hold tight. The walking poles did a good job propping against gusts. A tough afternoon's walking, and faces are taking on a ruddy hail-blasted glow
Heading towards Carn na Cloiche. There's a large cairn to the West just about visible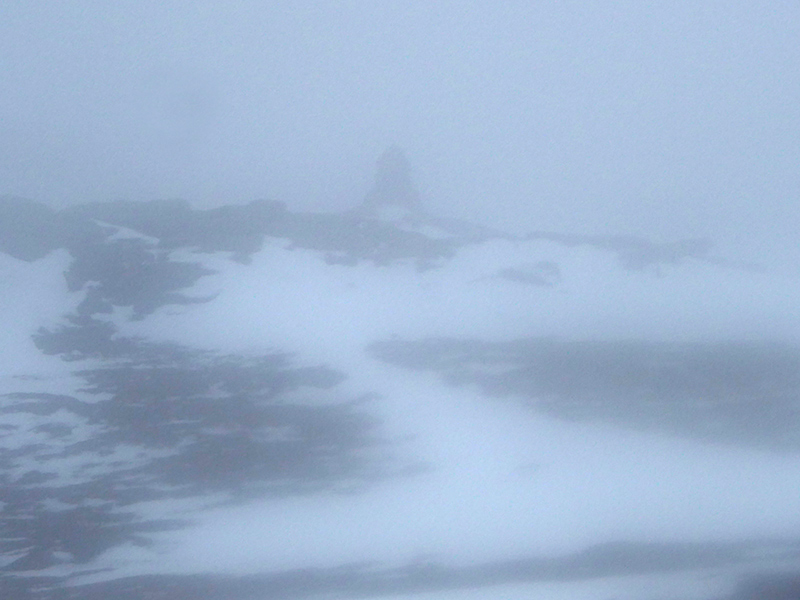 Eventually we take a quick lunch behind a rocky outcrop near '833' around Coire na Saobhaidh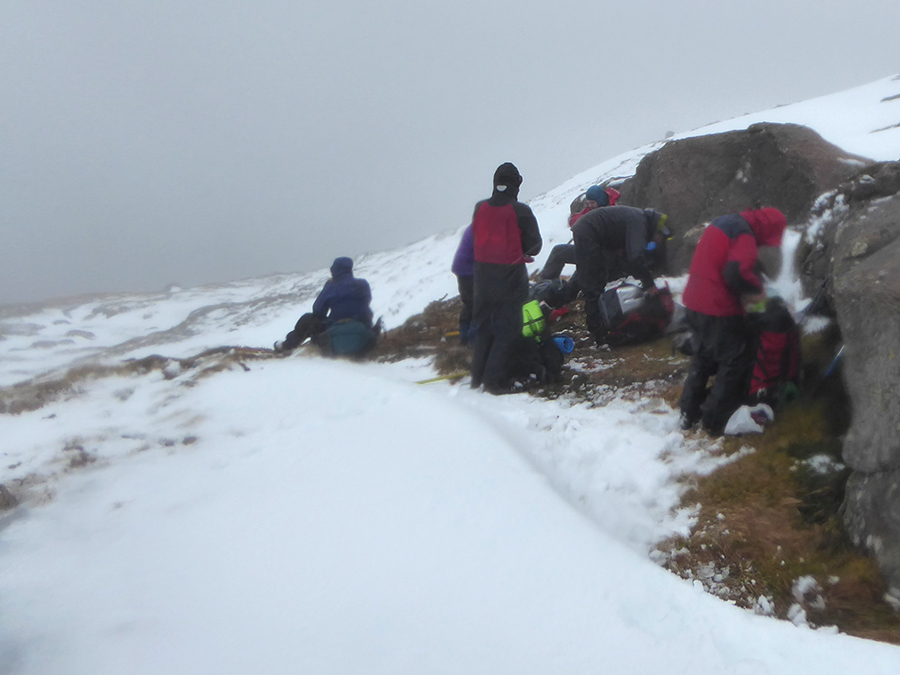 Looking back up upwards from where we came. Dare say there'd be a great view down to the Glen from here on a good day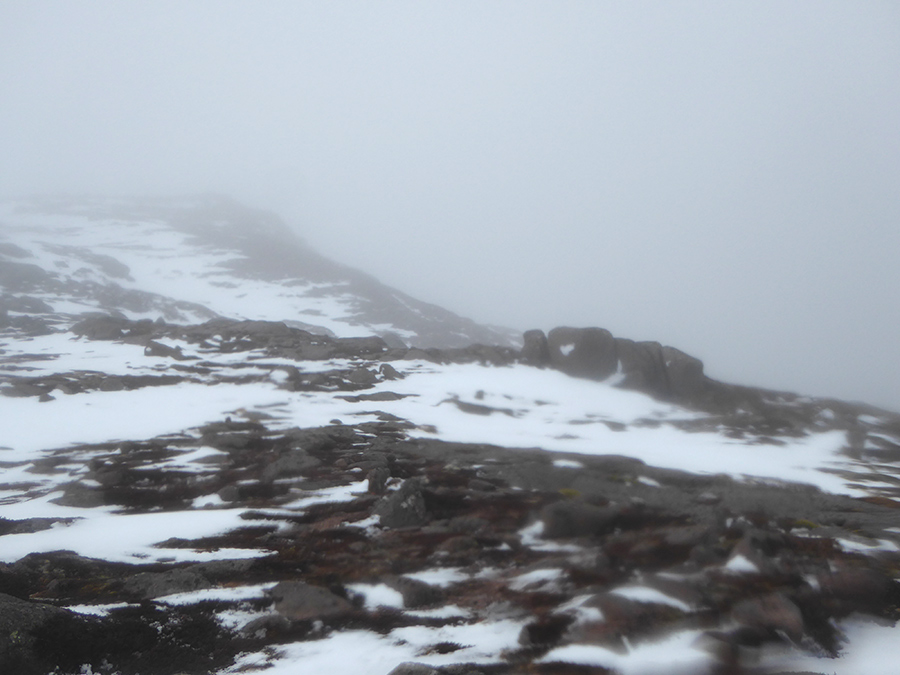 Having skirted Carn Crom, it's all downhill from now on.
Even the ancient rocks of the hills are pointing down to the Glen, "Go down! Over there, to your comfortable world of electric showers, cups of tea and central heating"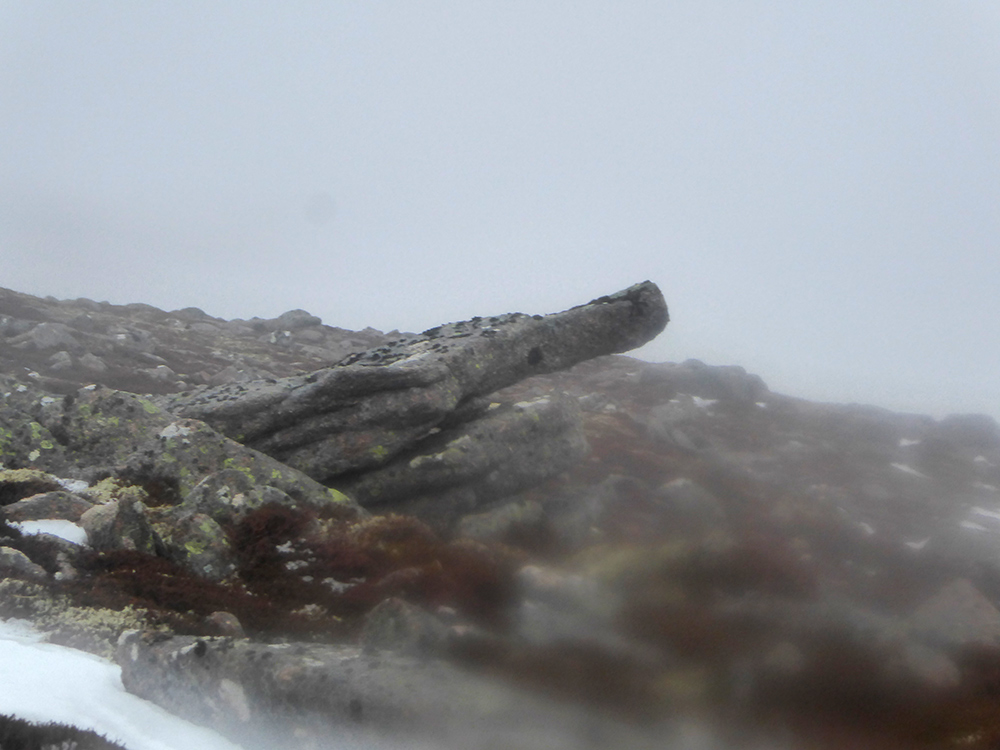 Descending lower, a first glimpse of over a few 100m for a while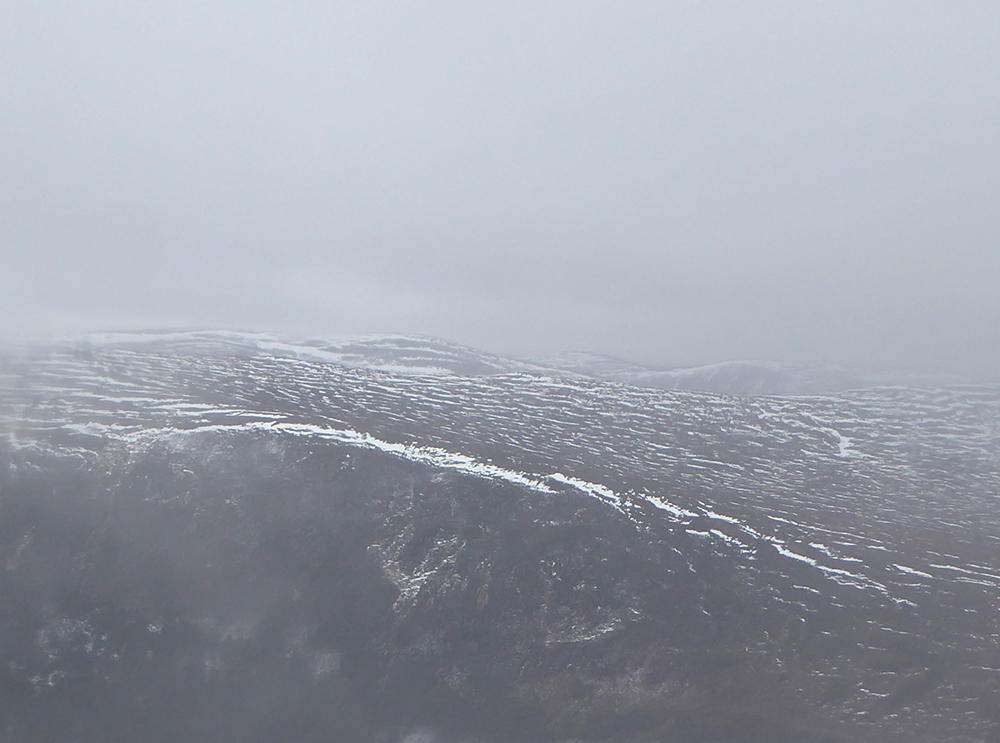 Heading across Carn Crom it begins to clear a bit. The waterlogged camera optics can barely focus now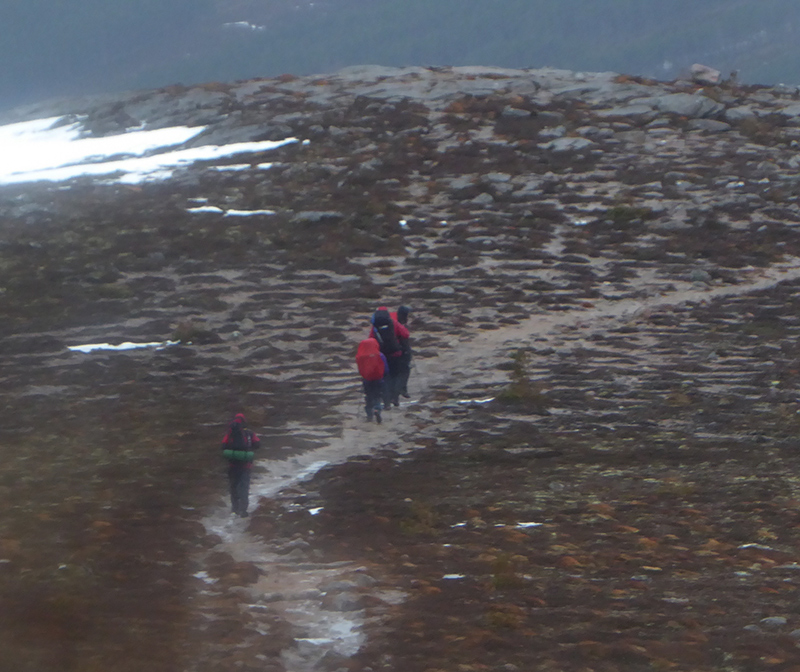 Great view down to the Dee valley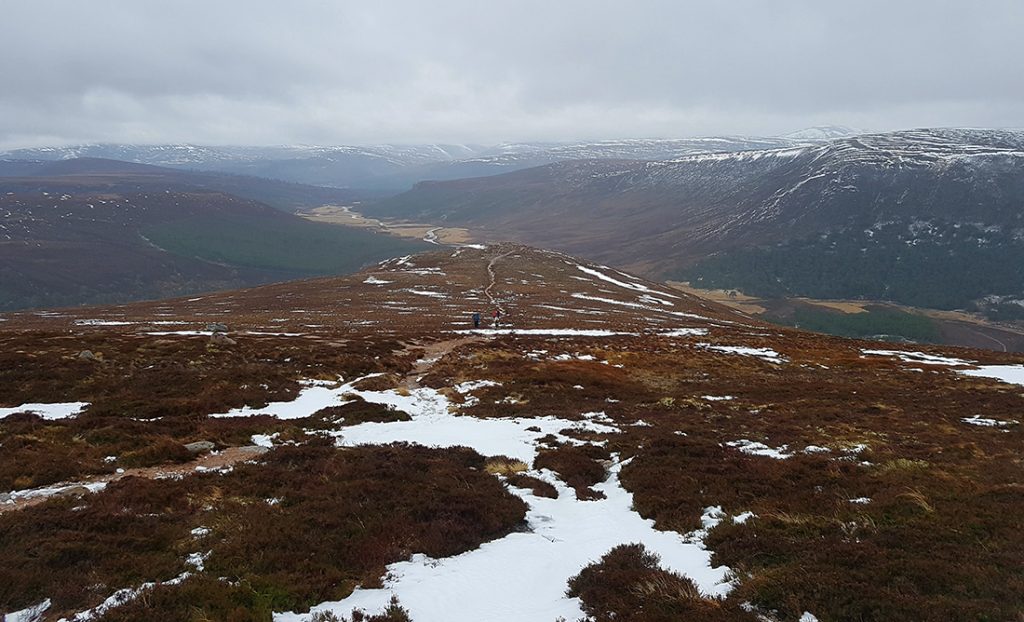 headed South East to Creag Bad an t-Seabhaig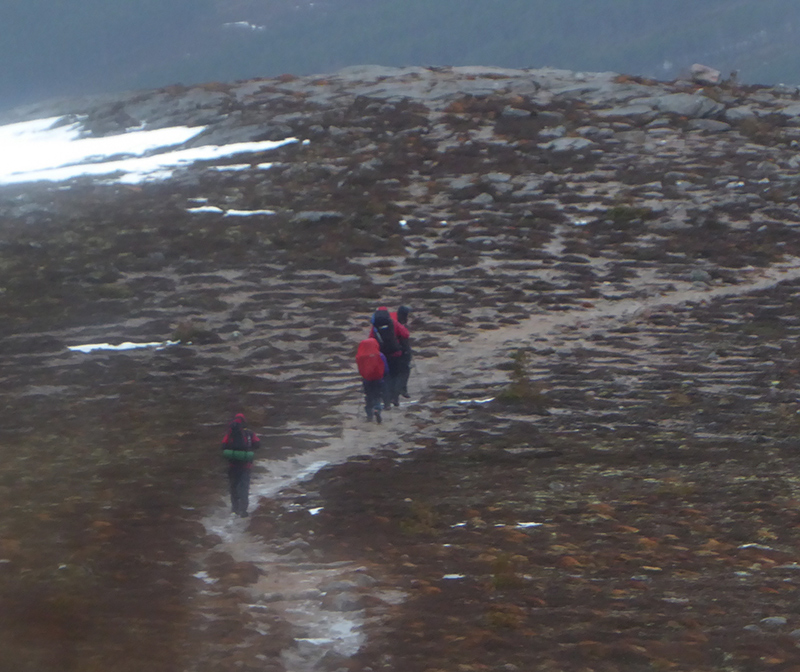 At the top of Creag Bad an-t Seabhaig, a rocky stair winds steeply down. It's not marked on OS, but is on open maps.. (see footnote at the end)
Thankfully no ice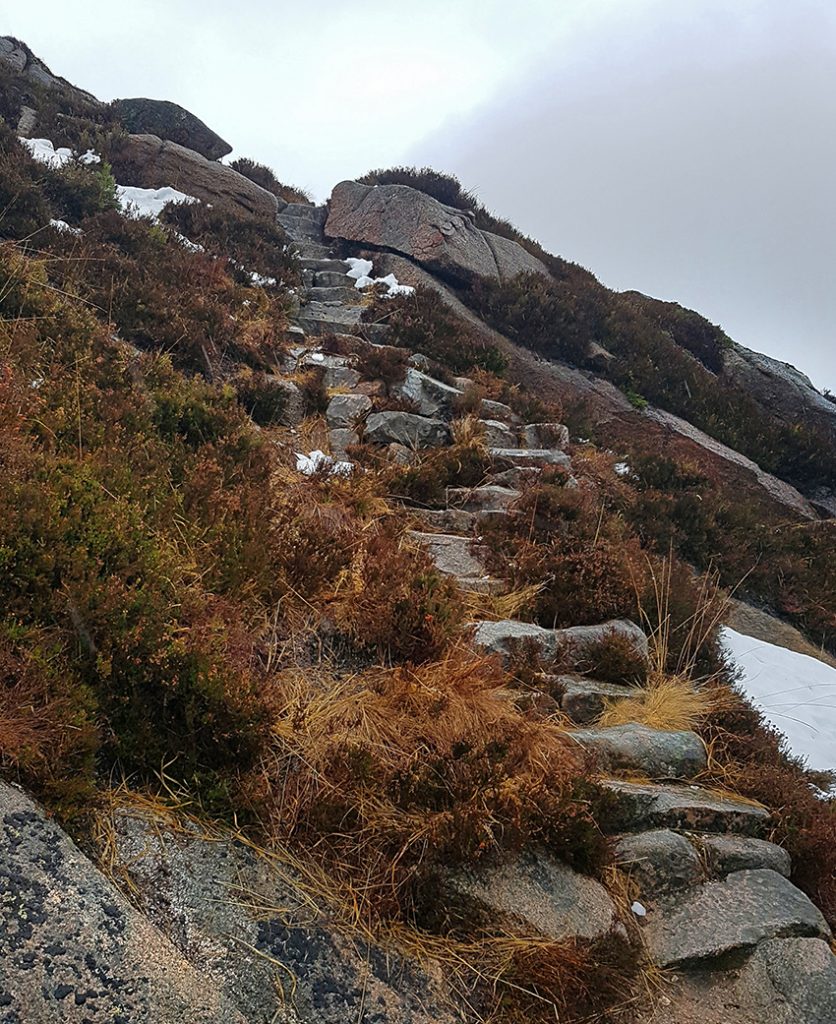 Having negotiated the steps, it's a pleasant meander down into the trees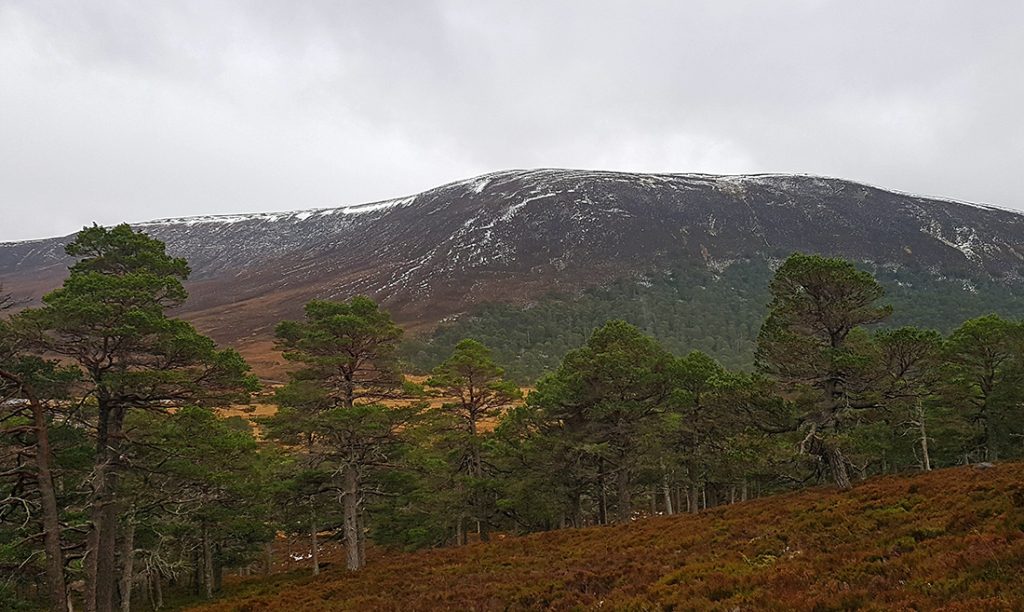 We decide against a stop at Bob Scott's and head on past Derry Lodge. The Cairngorm club used to rent this many years ago, but lapsed when the estate wanted a lot for the road maintenance. How we wished they still had it today..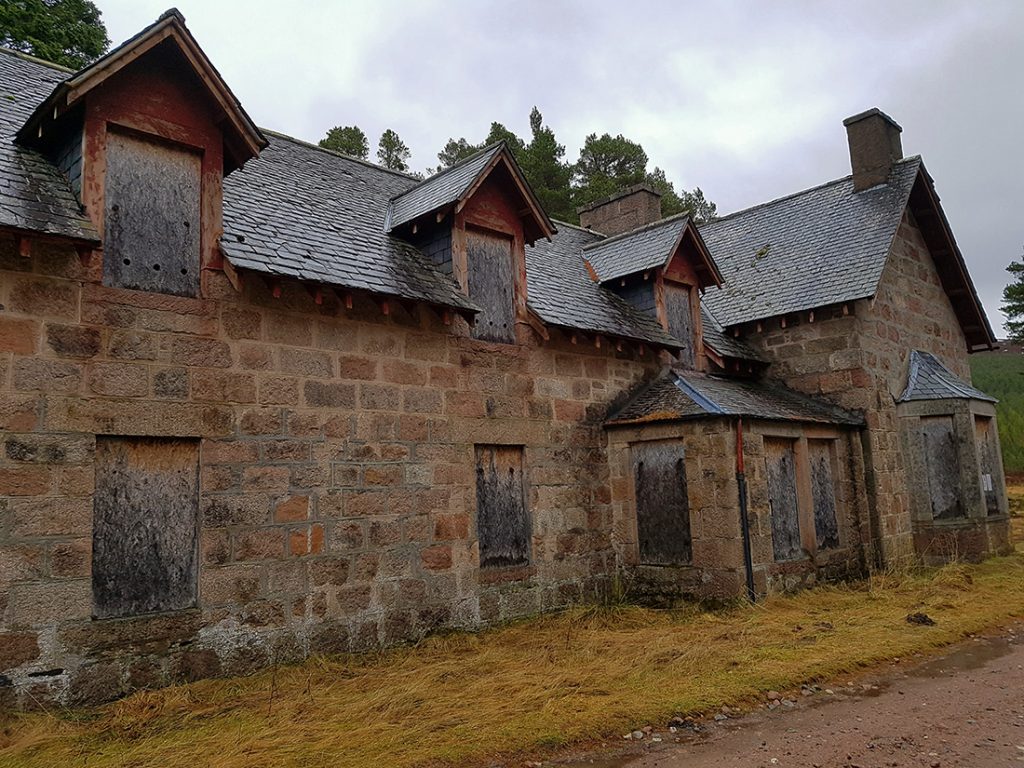 It's a long rainy slog back to the car park after a tough day out. Next time along here I think cycling this stage is a must. Thankfully, we can pop past the Cairngorm Club hut, Muir of Inverey, for a quick breather and some hard earned tea and cake before the drive home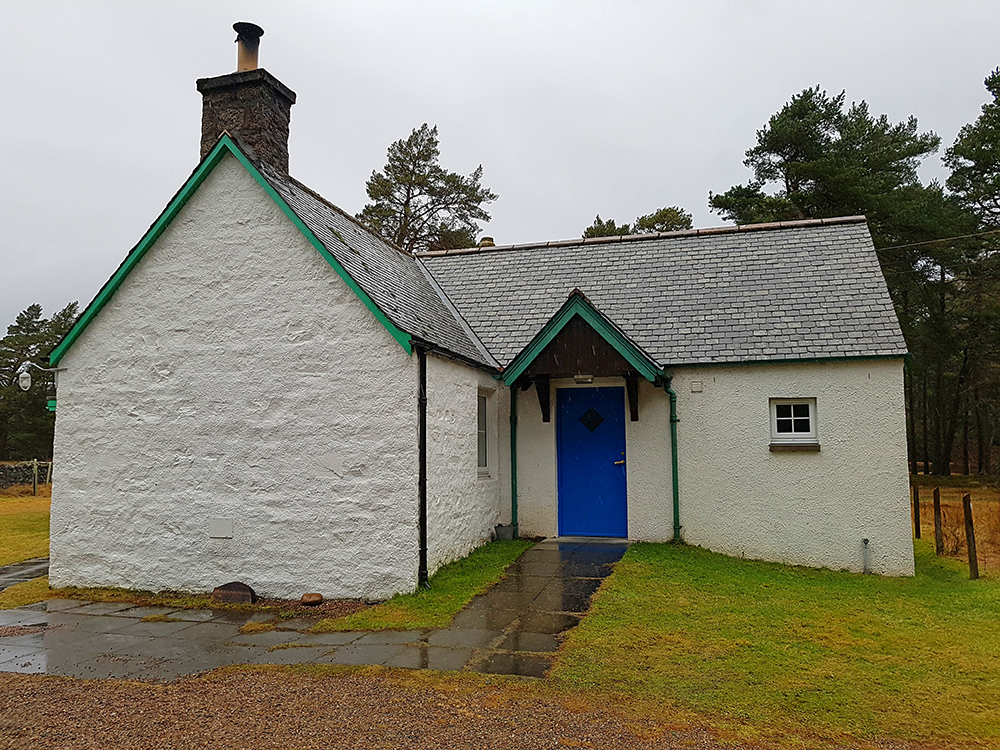 Footnote re maps. A special offer had me buy some more harvey superwalker maps for this area, and I thought to compare the omission in the OS 1:25k with the alternatives:

Harvey has the path..
Harvey pluses:
Like the colour coding of plantation natural forest (e.g see bluey green bottom right)
Also the boggy ground colouring, height colouring
Less useless info (park / regional boundaries) and clutter
Good boulder field indication
Minuses:
Prefer OS single / double dashing for tracks
Only available in certain areas
Can't buy by 'tile'; predefined areas only (some of which have a fair bit of overlap)
Lack detailed place name