My second venture on to Meetup, with a group called Aberdeen Cycle explorers, was to be a trip along the lovely Glen Tanar, with the added bonus of a climb up a munro at the end.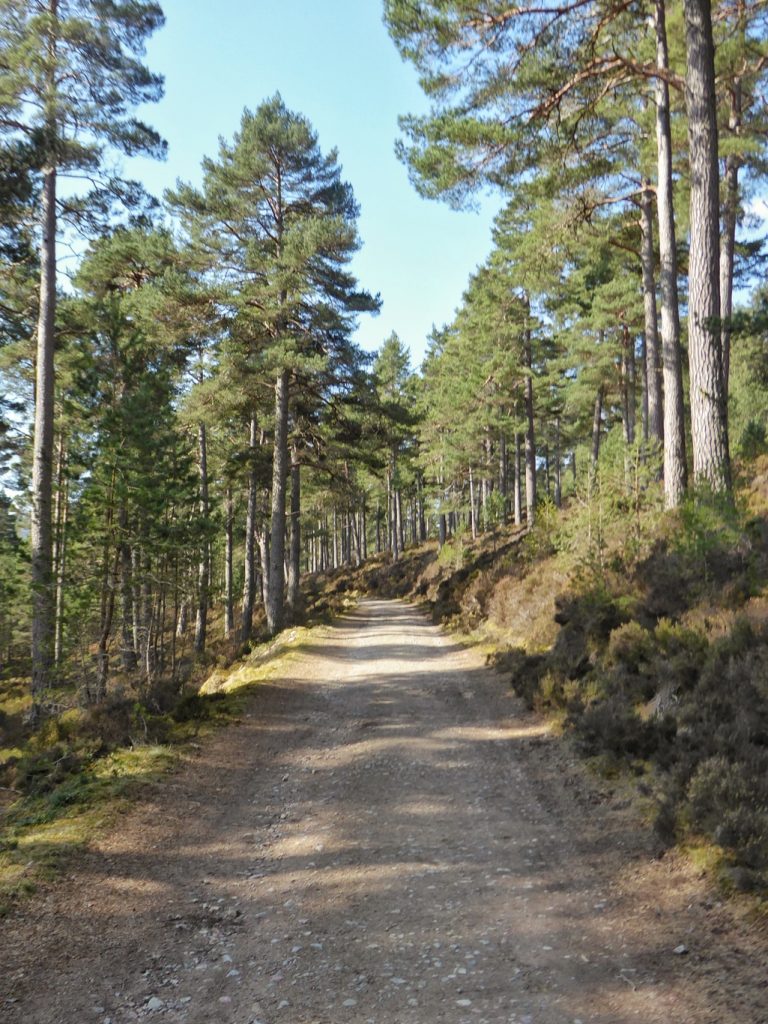 Blue skies ahoy as we roll easily along the well surfaced tracks through the forest. The streams bustle with snow melt. It's a fair old walk in on foot, the bike's definitely the way to go. We get a chance to have a blether and to get to know one another as we proceed
Past the half way house wooden hut. There was a chap in having a cuppa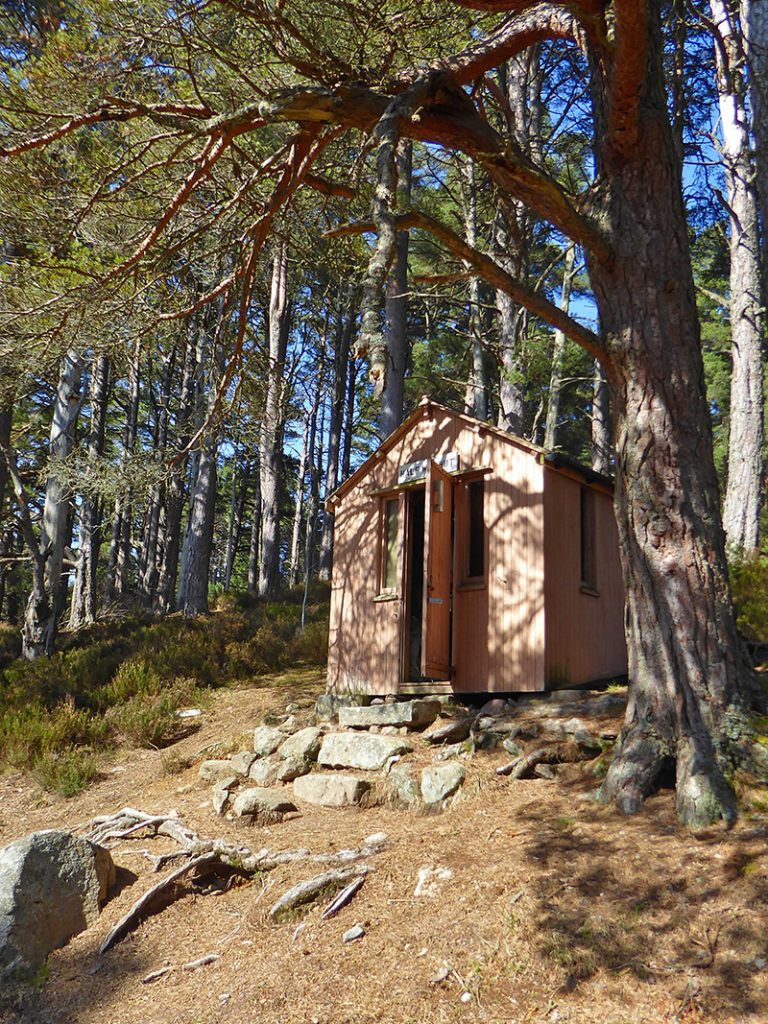 Stopping to peep over one of the bridges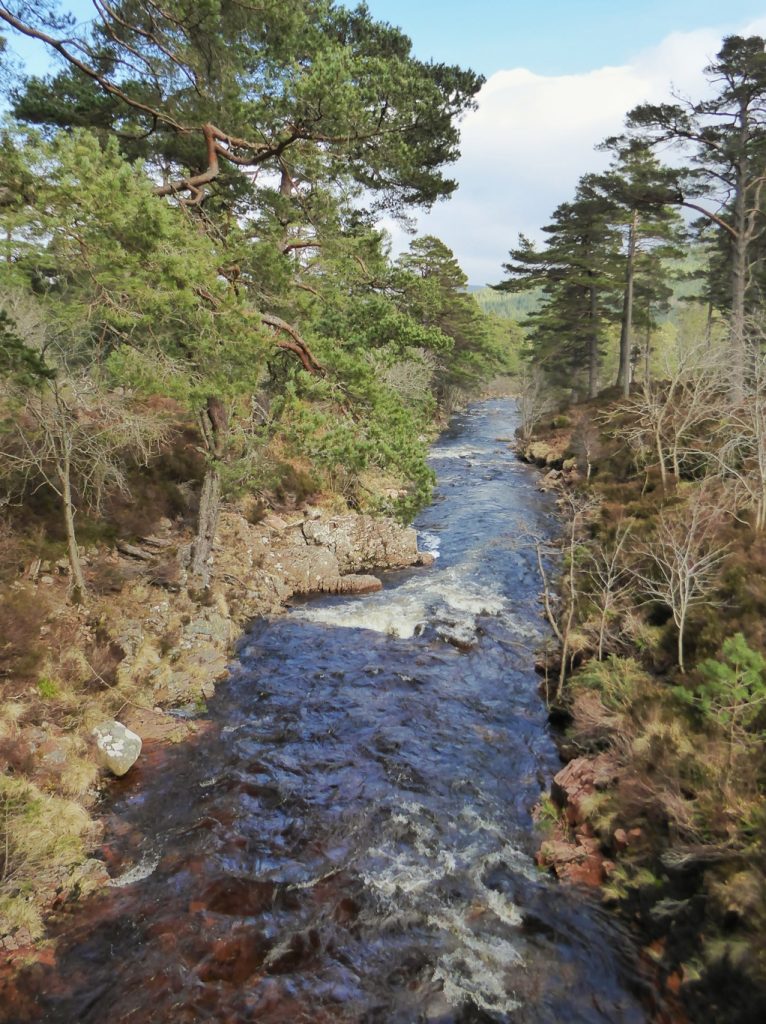 Eventually all the natural pine woods thin, past some warnings about the territorial capercailie, and we're out onto moor, and get first glimpse of the head of the glen. There'll be snow involved today then, which had seemed unlikely in the heat at the bottom of the glen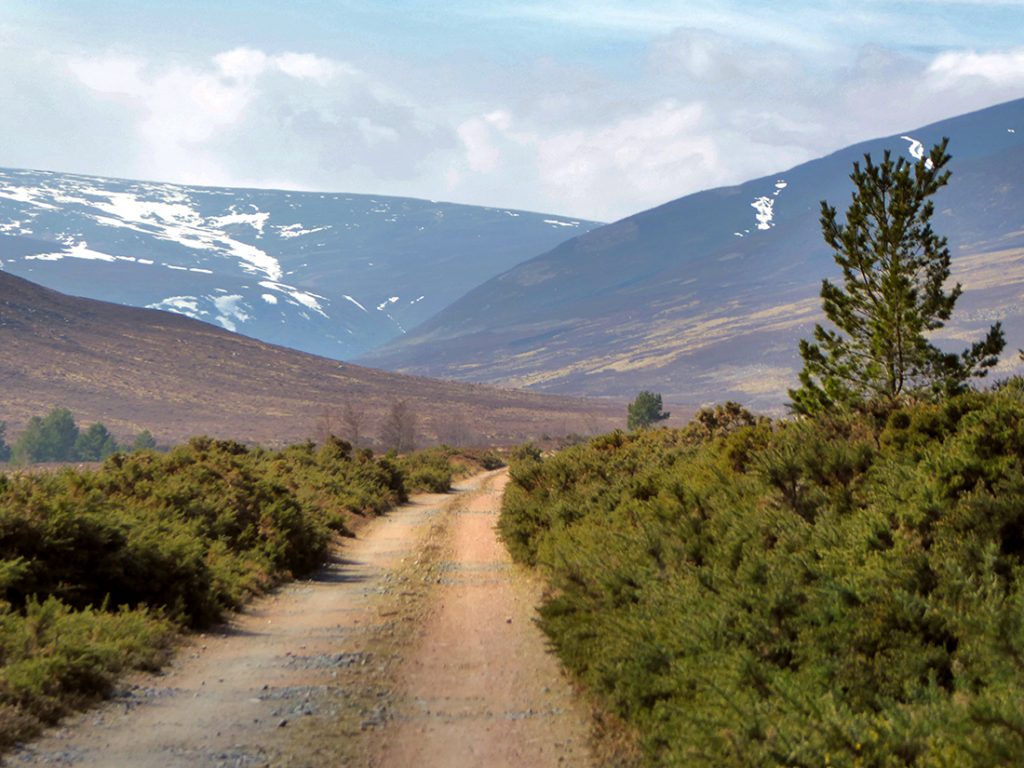 Heading in the right direction..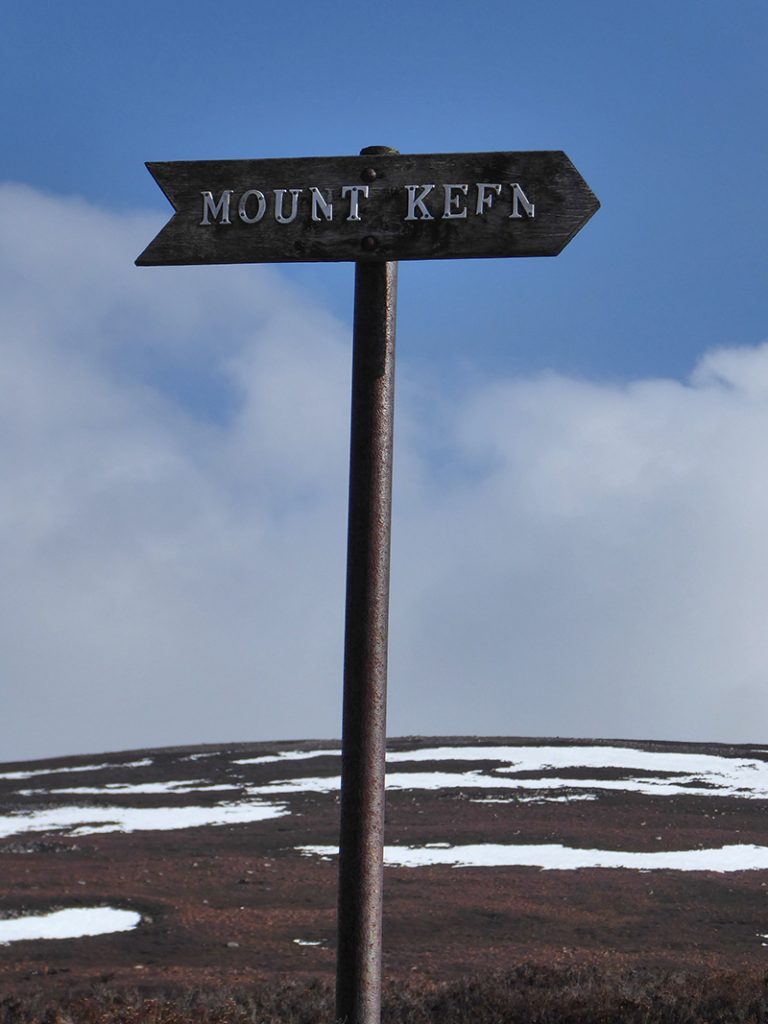 The path crosses over then back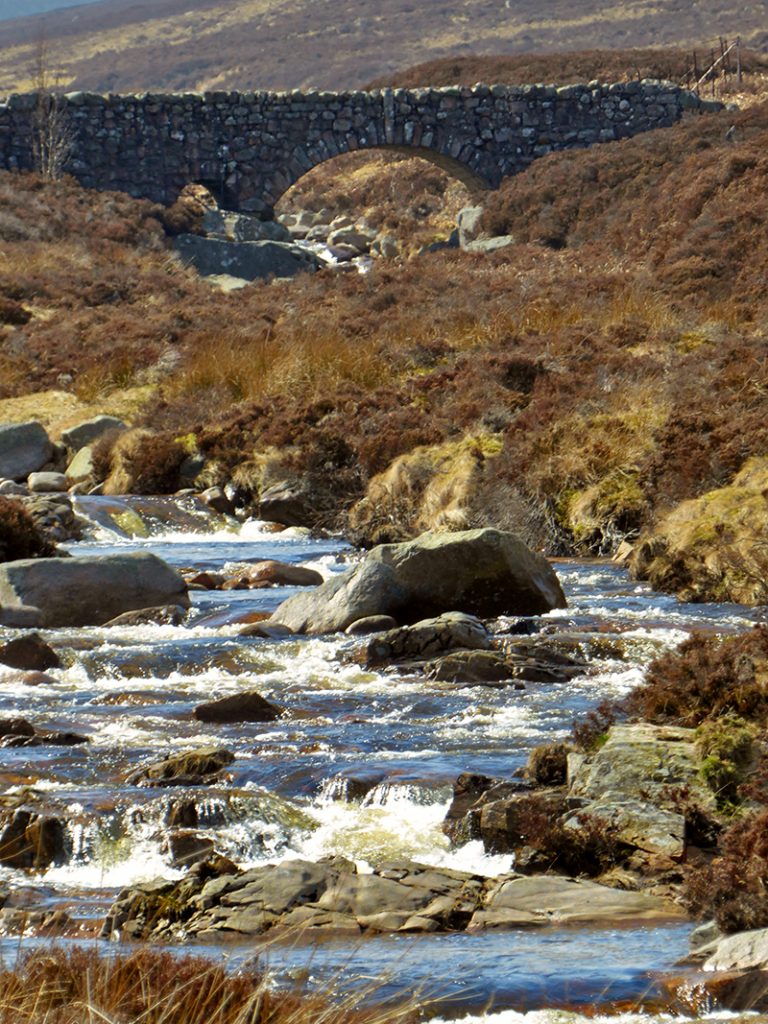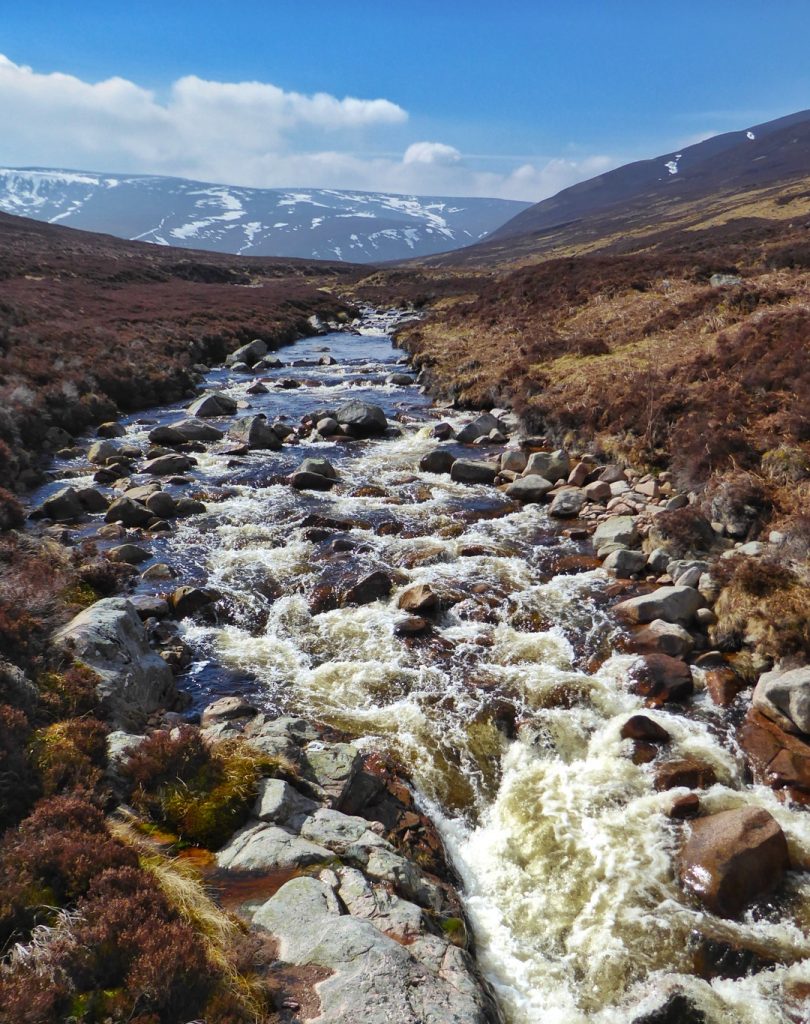 Today's steed. Generally been pretty pleased with this bike, an old (new to me) Canyon nerve XC, I'm still happy to rock 3 rings on the front and use the full range. Feels quite nimble, though still can't quite get the front fork dialled exactly as I want it (Fox float RL so neither a remote or low speed compression control to halt climb ducking, can lock out entirely on the fork, but would rather something more hands-off or progressive)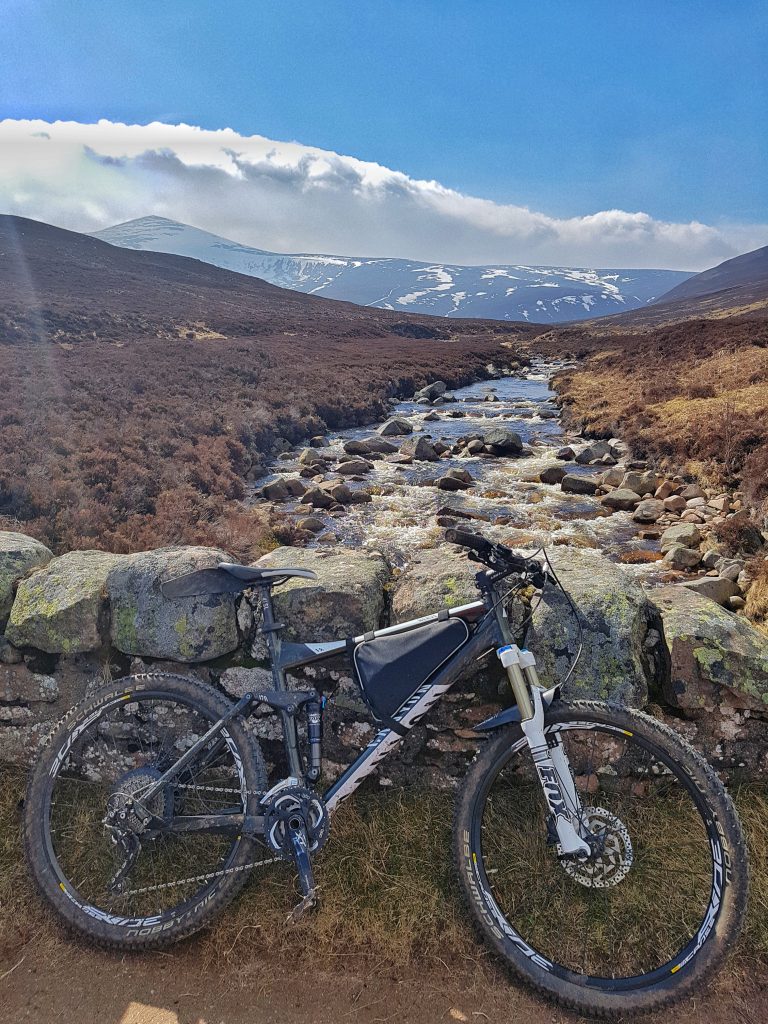 Today's squad, with the target behind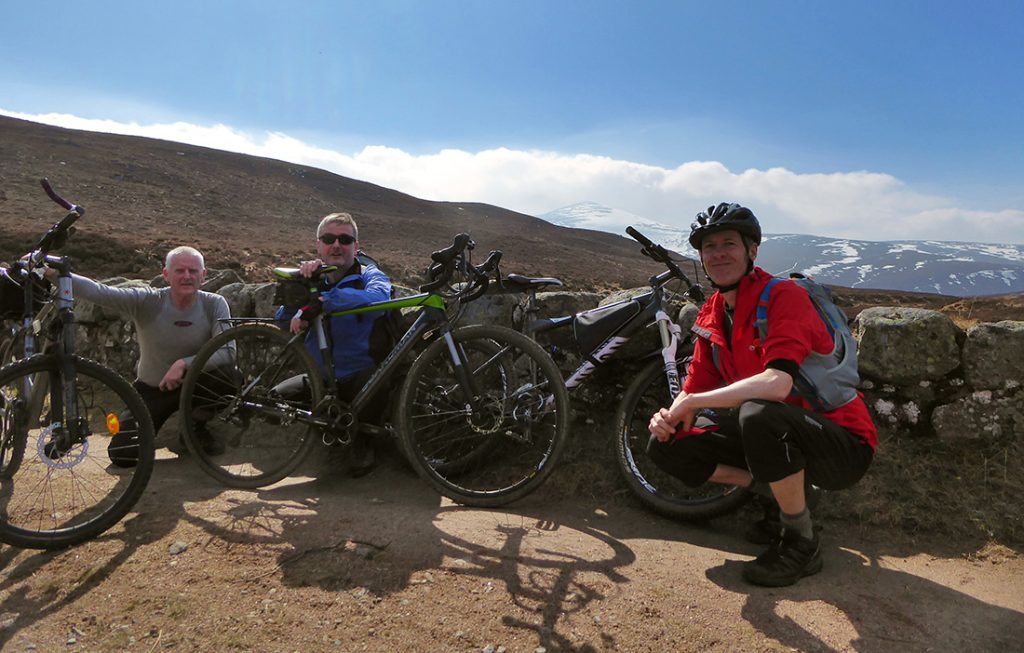 The final footbridge before the ascent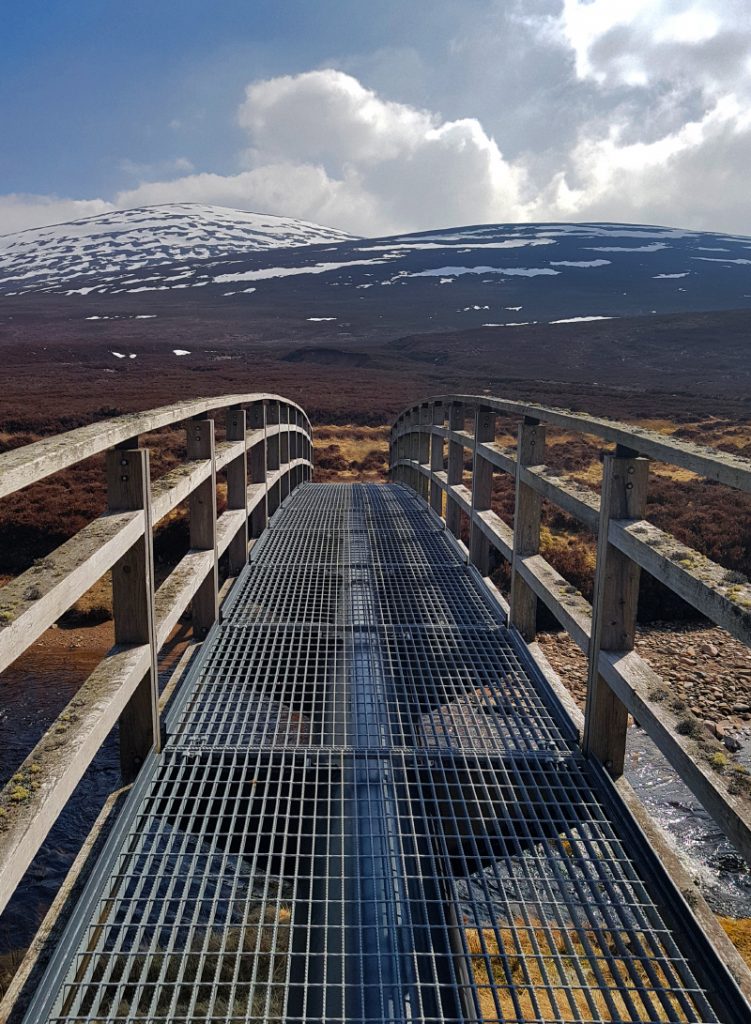 There's some ruins nearby where we leave the bikes, and get changed to proceed on foot. I stick on some compression leggings to cover the lower legs as it'll be chilly higher up
We bump into a few characters; a chap with skis who's been up on the mountain skiing and now has a very long walk home, and a couple with this fabulously shiny tandem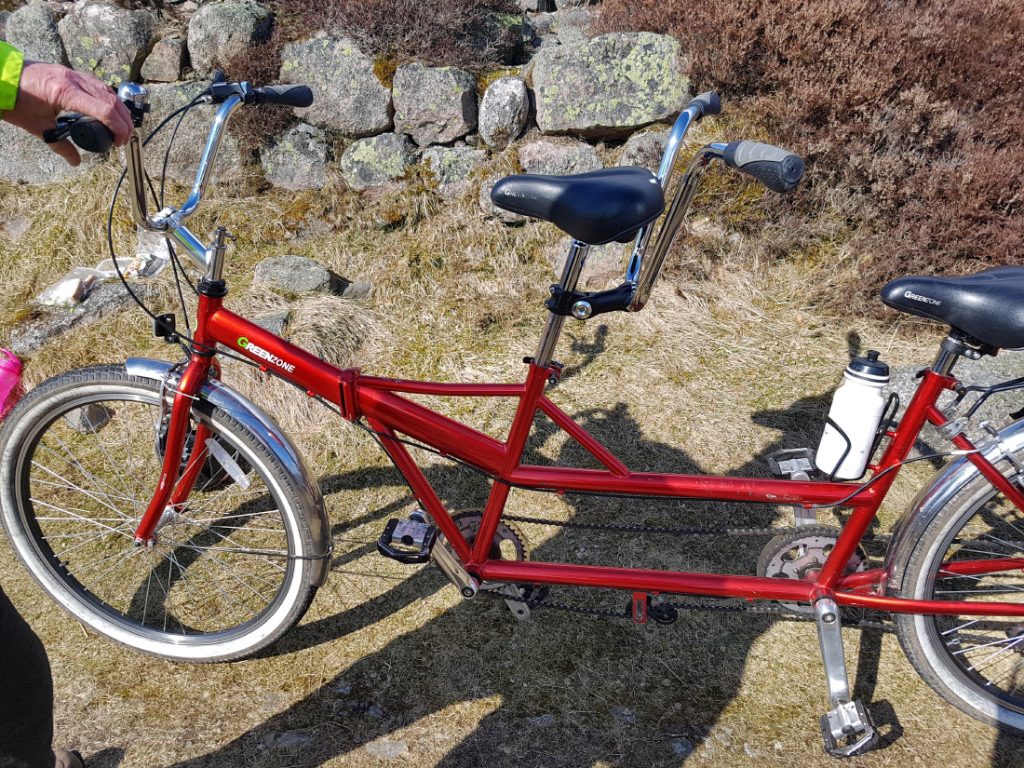 I'd wondered if it was possible to ascend further on bike; from quite low down the sunken path has kept a lot of snow and knocks that idea on the head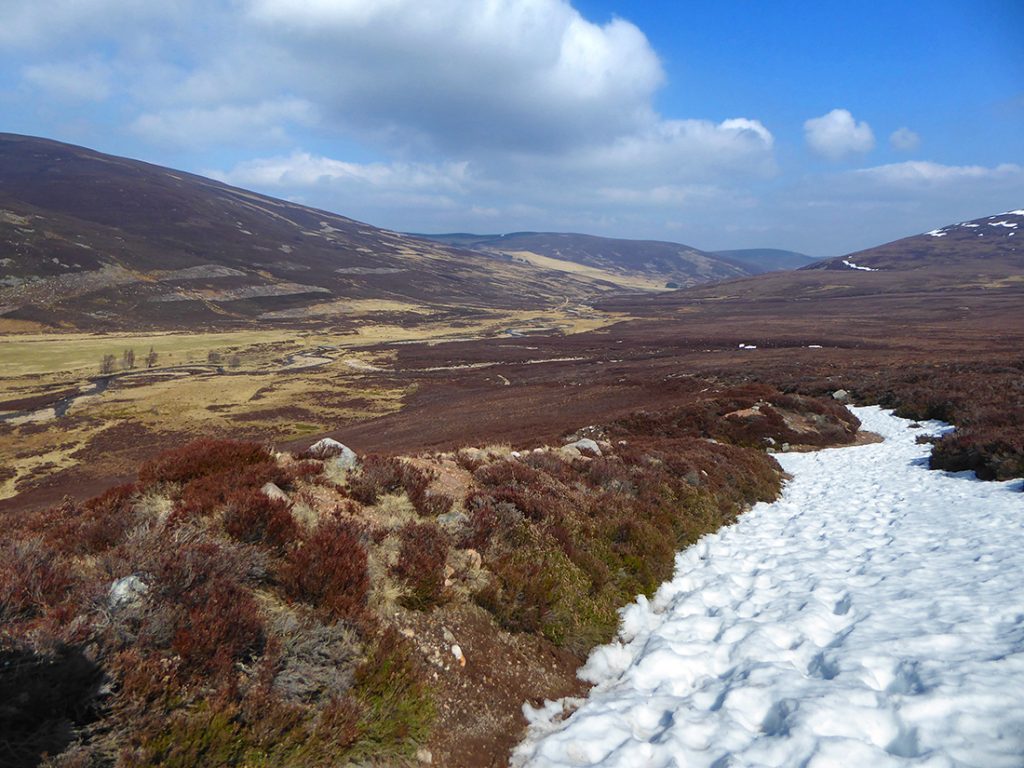 Further up it's clear of snow but quite eroded; there are parts which are bikeable but many that are a boulder fest that would involve shouldering. We scatter a few hares still in their winter garb; distant white specks sprinting across the heather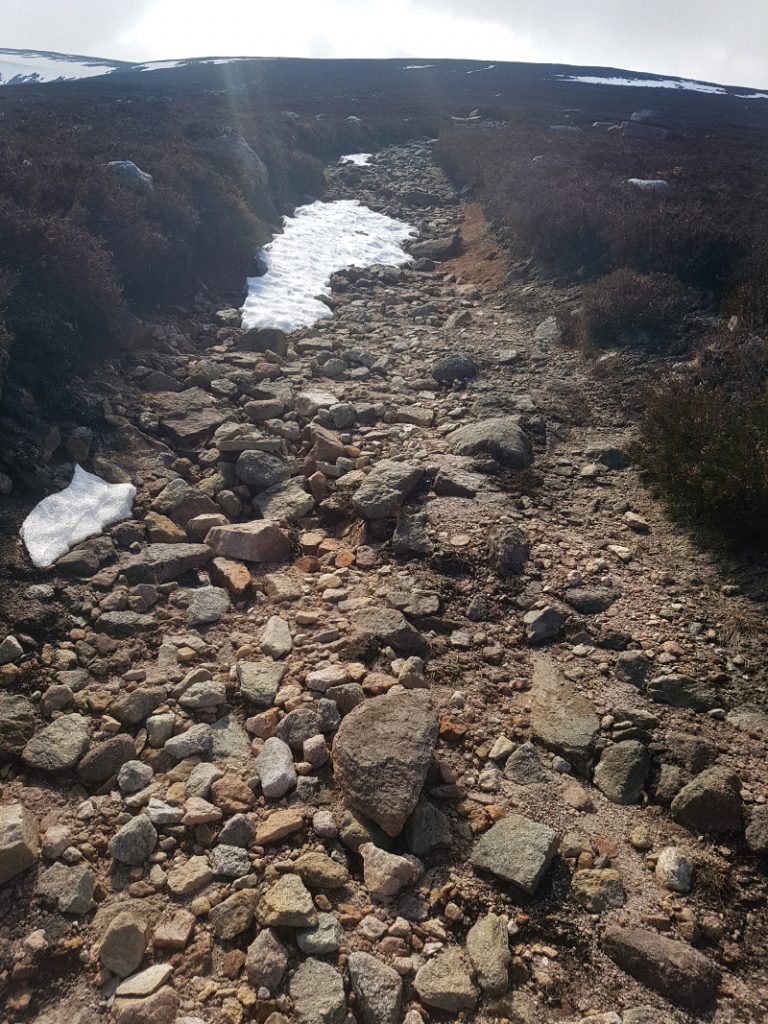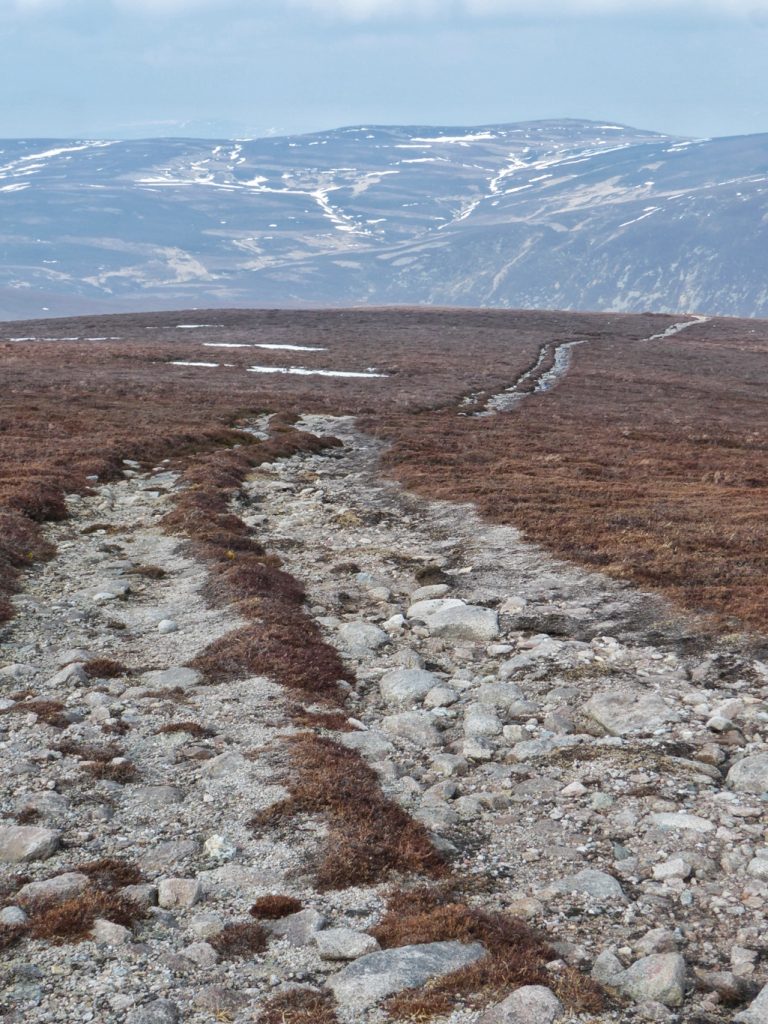 We stop to use a grouse shooting shelter as a windbreak for lunch, while sat inside this hare lollops past nearby outside – we'd seen quite a few at a distance but a rare opportunity to see one so close, best photo I've got of one by shear luck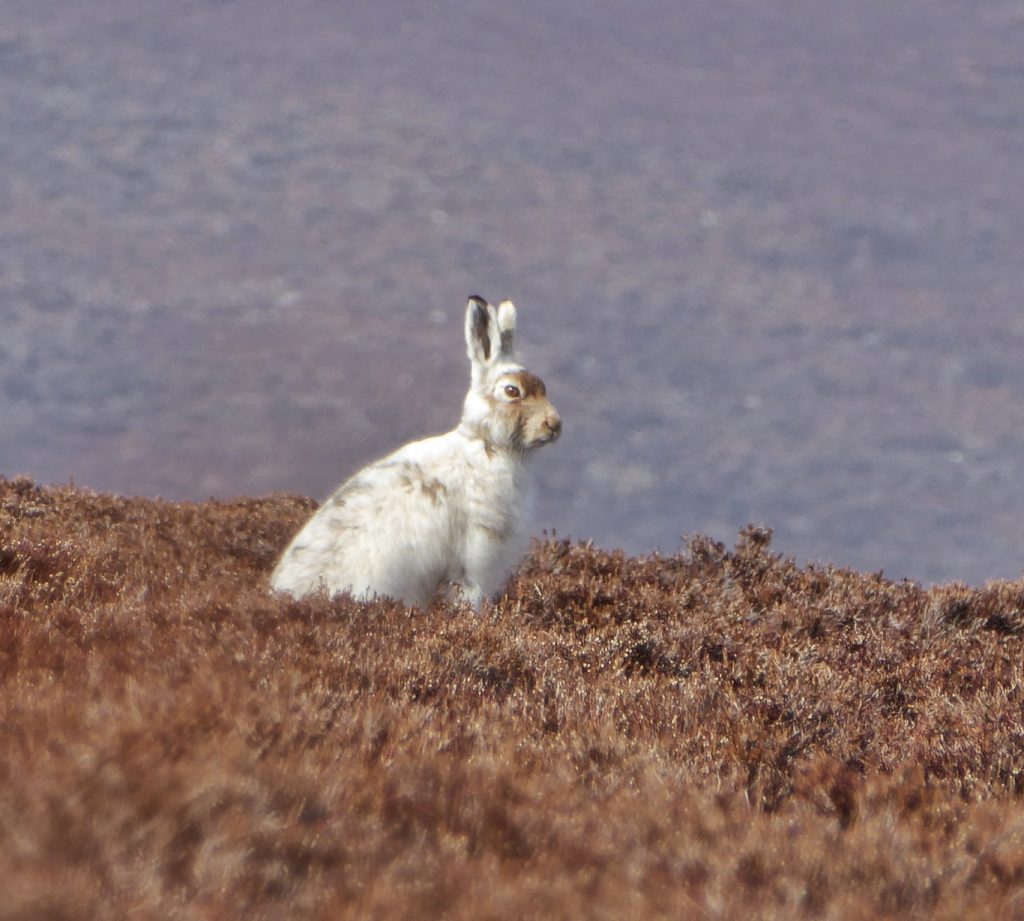 Refreshed, we proceed onwards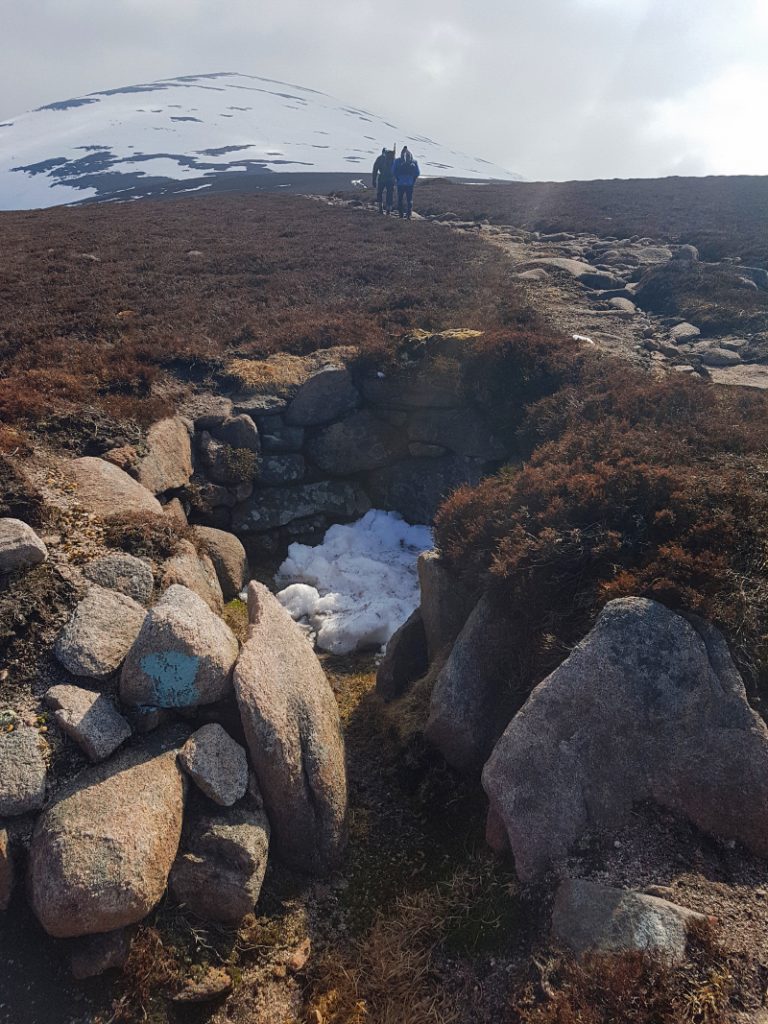 The ascent steepens and we begin to traverse a large patch of snow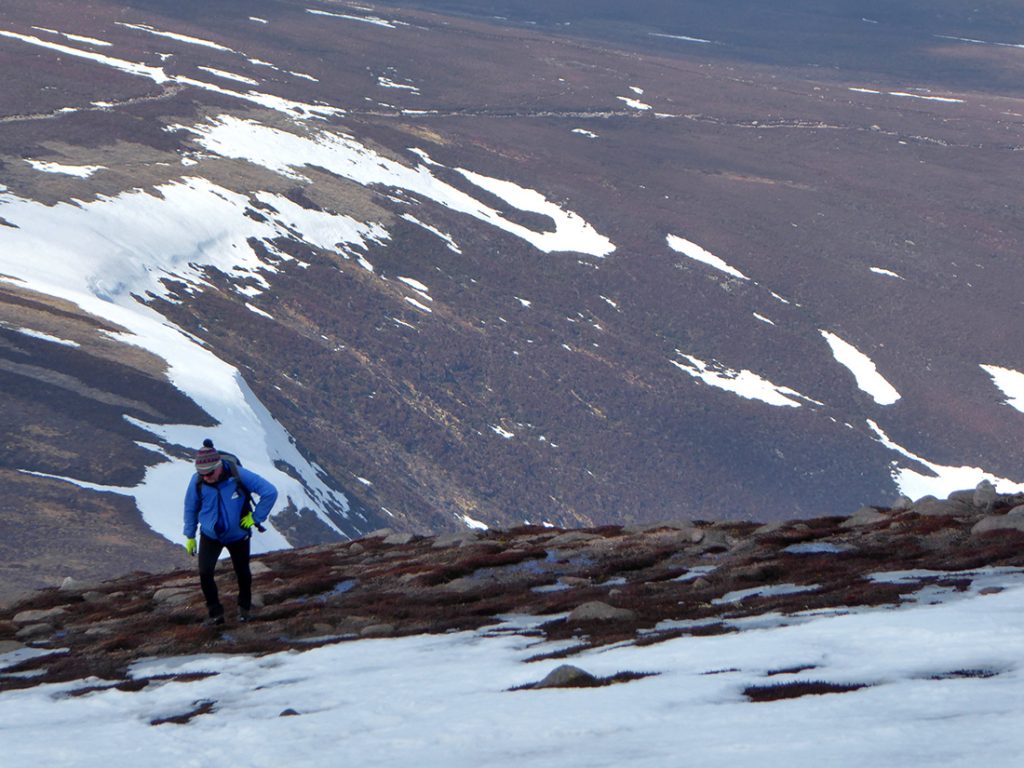 Nearing the summit it begins to clear to rocks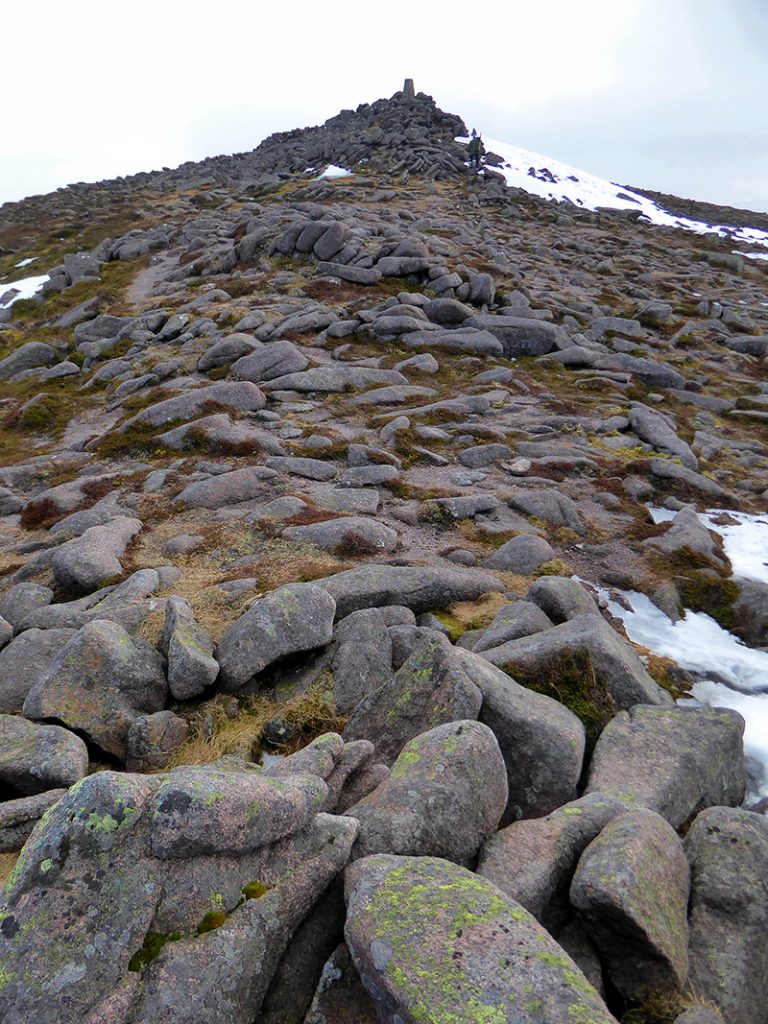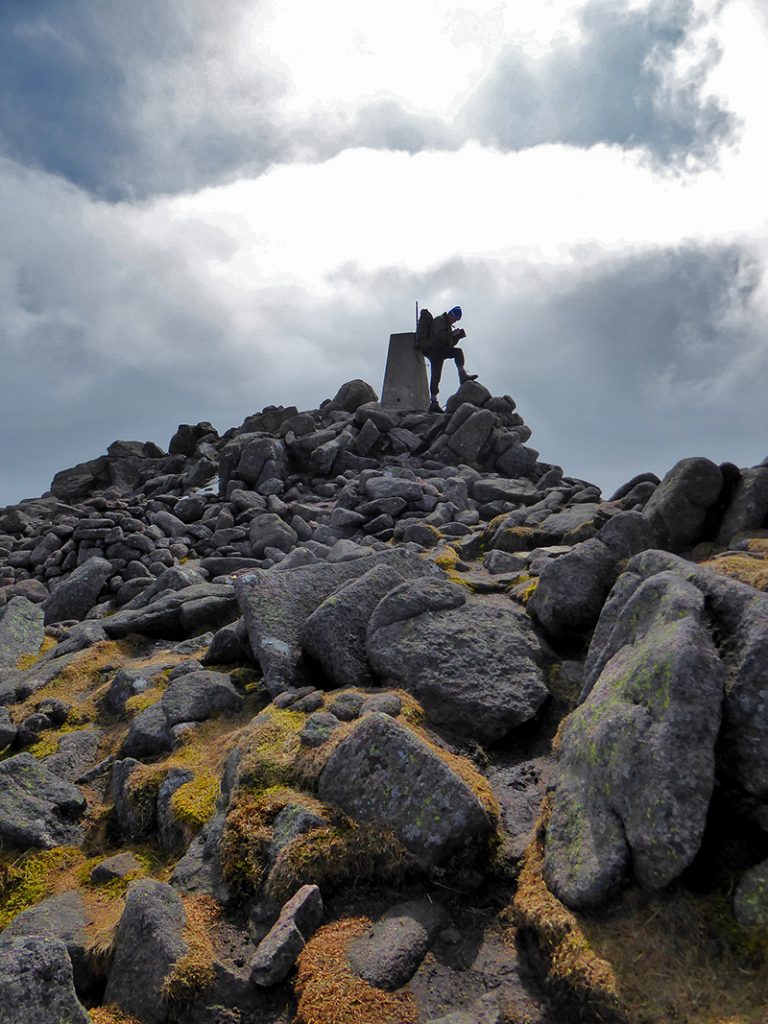 Summit selfie. A reasonable breeze makes for a good bit of wind chill. Today is my first outing for a montane via razor 15 backpack. I've been pretty happy with the jaws 10, this has an extra pocket or two and a bit more capacity. I've stuffed it to the brim today with the usual bits n bobs, water n food, also the berghaus vapourlight duo (hypertherm lightweight insulated jacket and hyper smock waterproof).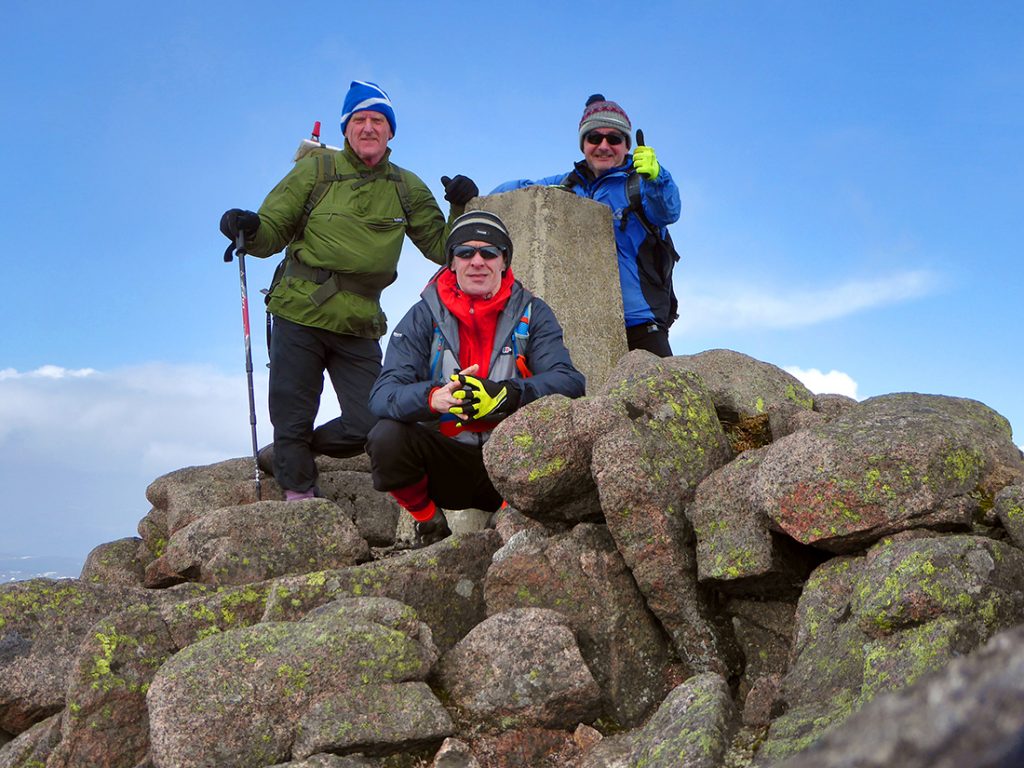 3/4 gore windstopper shorts with compression leggings a reasonable compromise between hilltop chill and valley floor heat. My trusty salomon x-ultra on the feet; good grip for on foot and stiff enough sole for on bike. Good for summit boulder-clambering too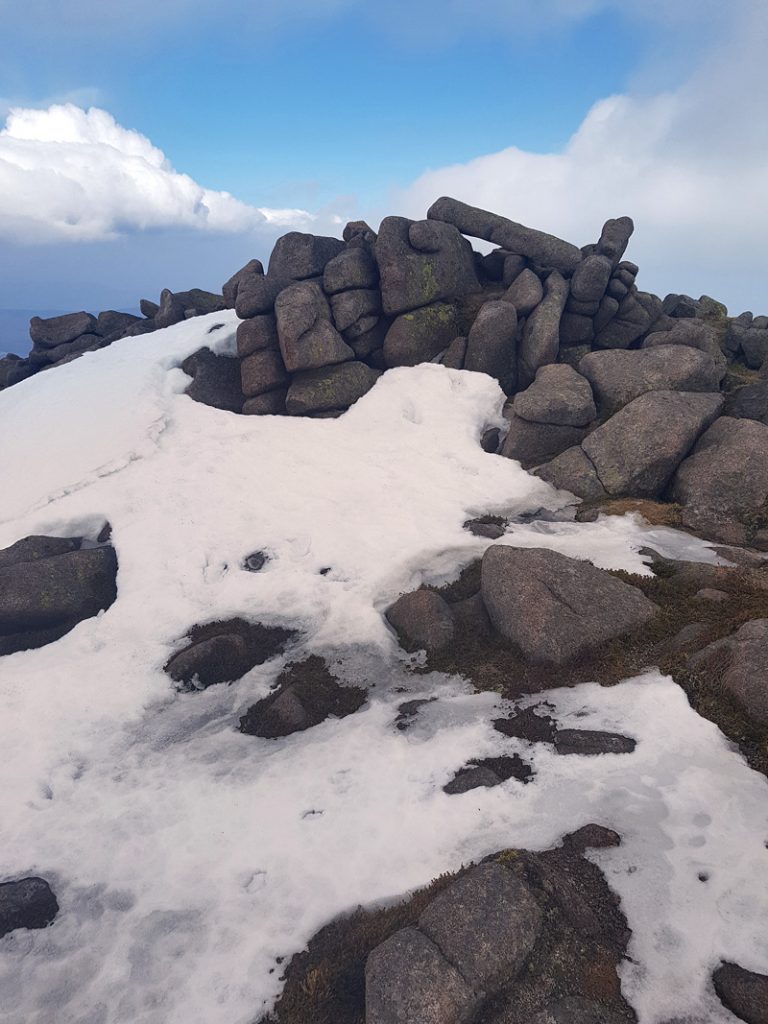 Heading back down, manages to sledge a bit across the snow using his waterproof trousers; my sit-mat turns out to have too much grip. Nonethless I enjoy thundering through it 'foot skiing' but wish I'd put gaiters on; going to have damp feet with all the snow that's went over the sides.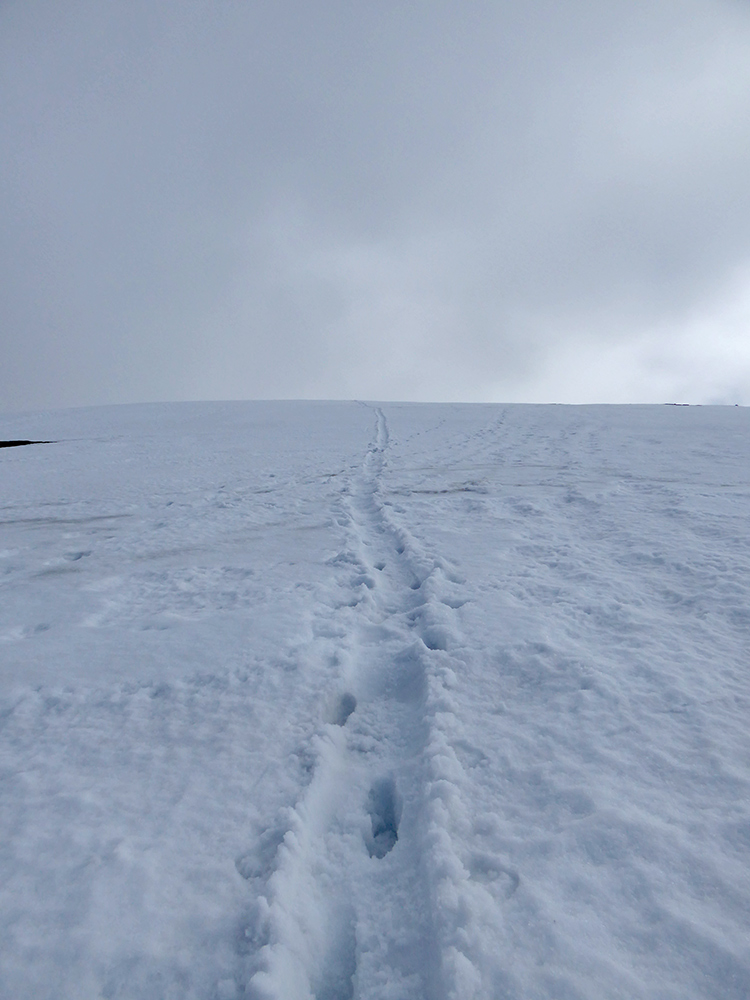 Back down and looking back along the glen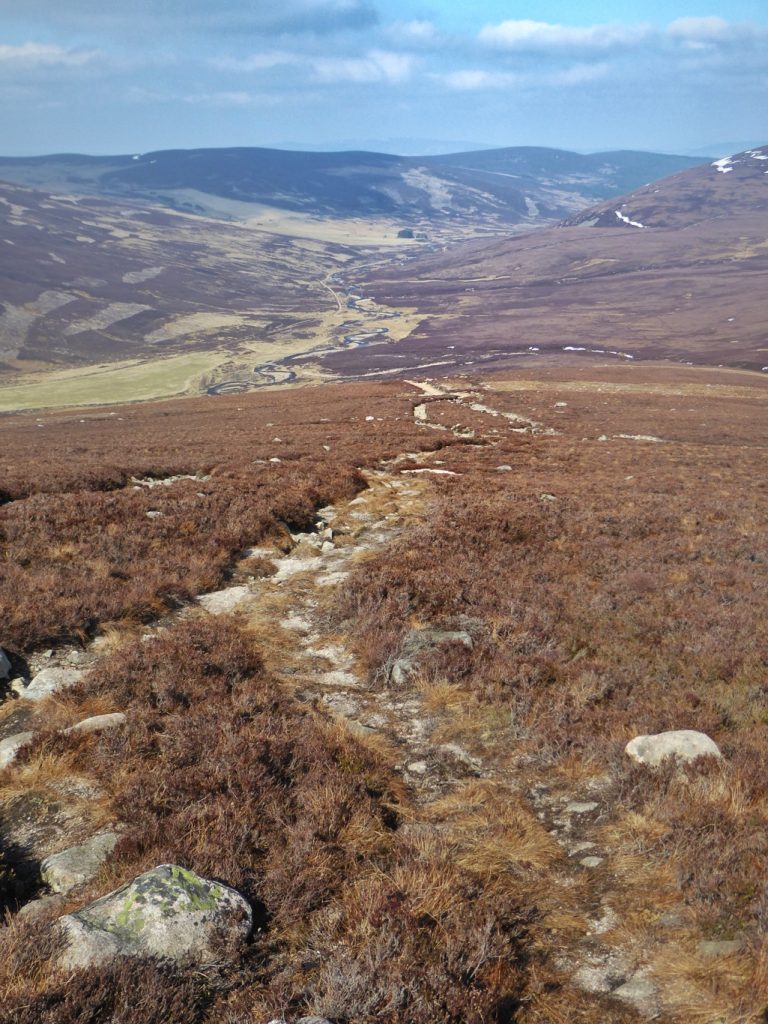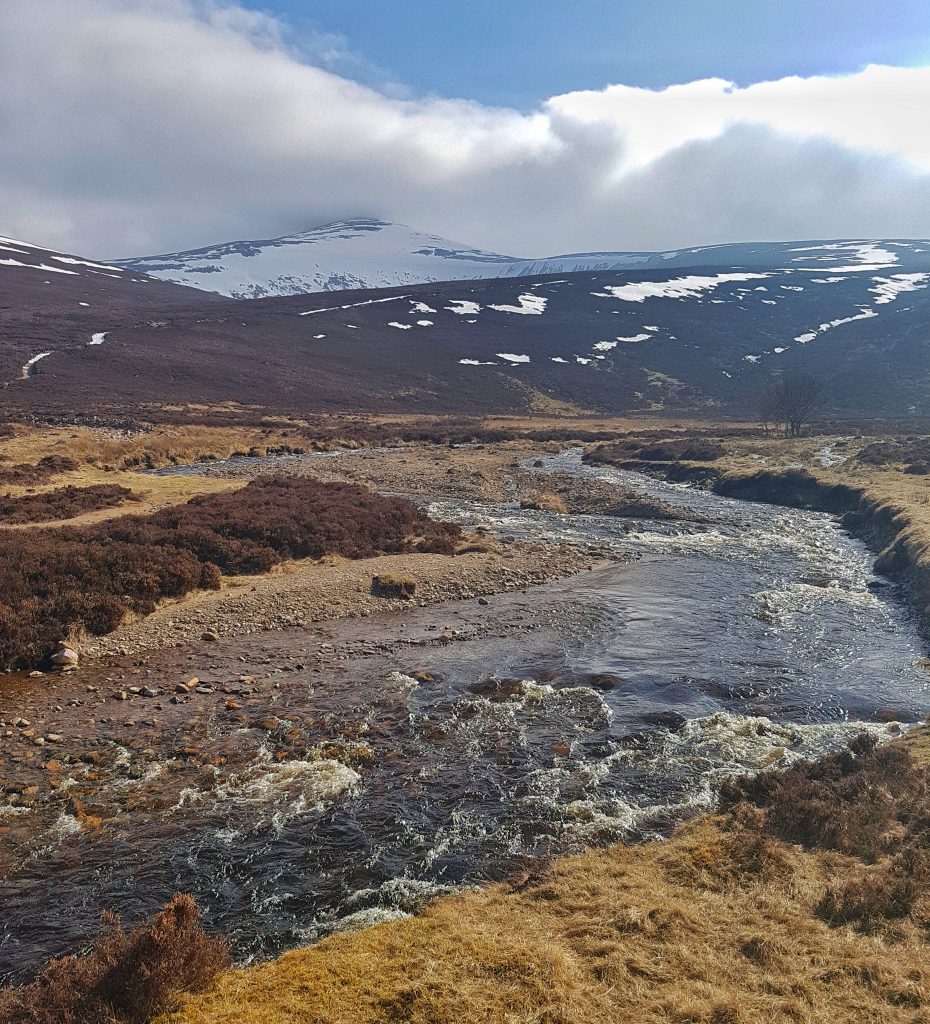 Balancing the camera on the bridge, the 10 second timer has me running like a dafty to get in shot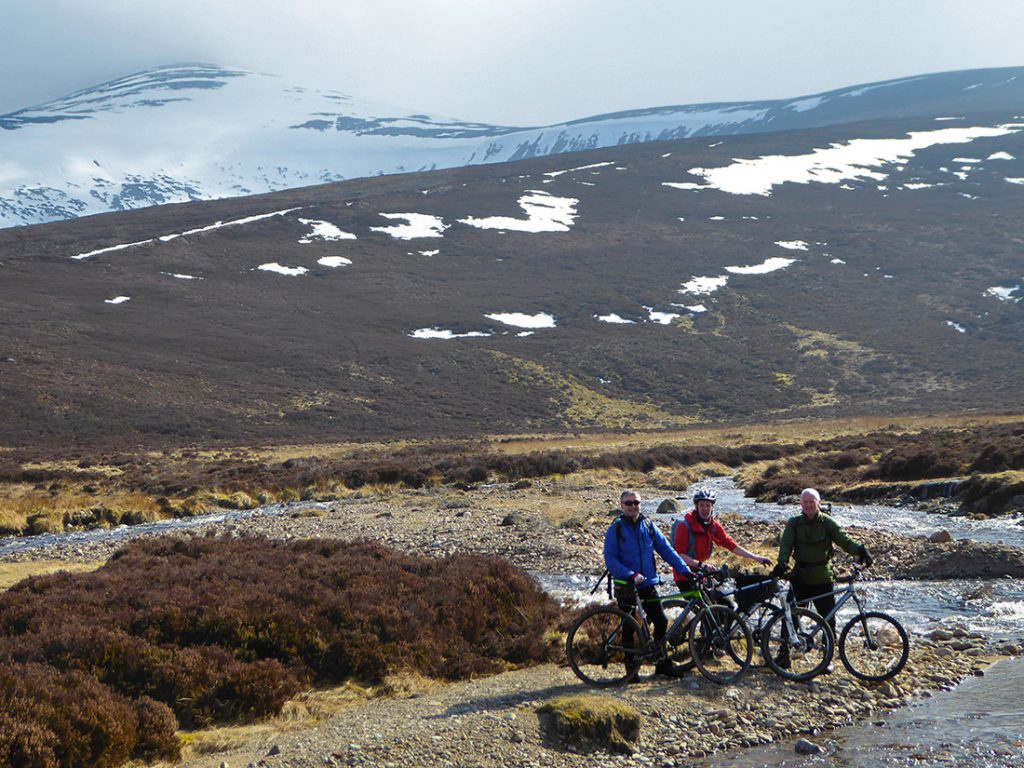 Overhead and very high up, probably laughing at the camera circus below, a circling speck aloft on thermals is brought closer by the 30x optical zoom of my panasonic.. looks rectangularly eagley.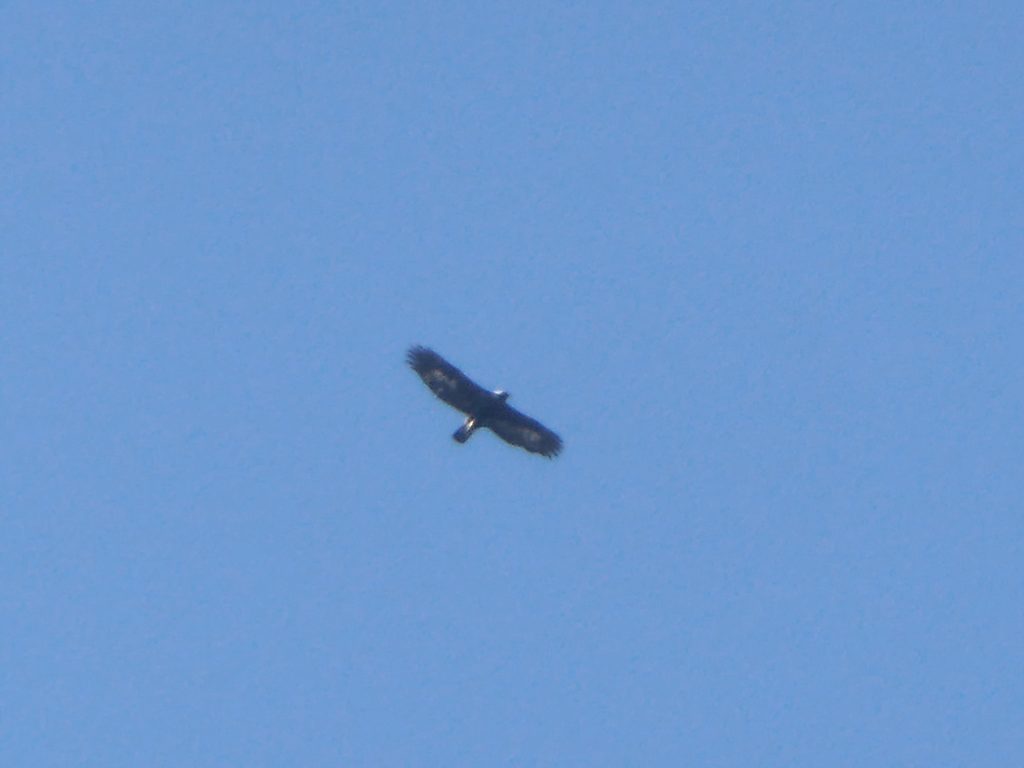 The way back proceeds a lot more swiftly. I didn't notice any incline heading out, but the slight descent all the way back gives us all a welcome boost. We cross over and follow the south side for a bit.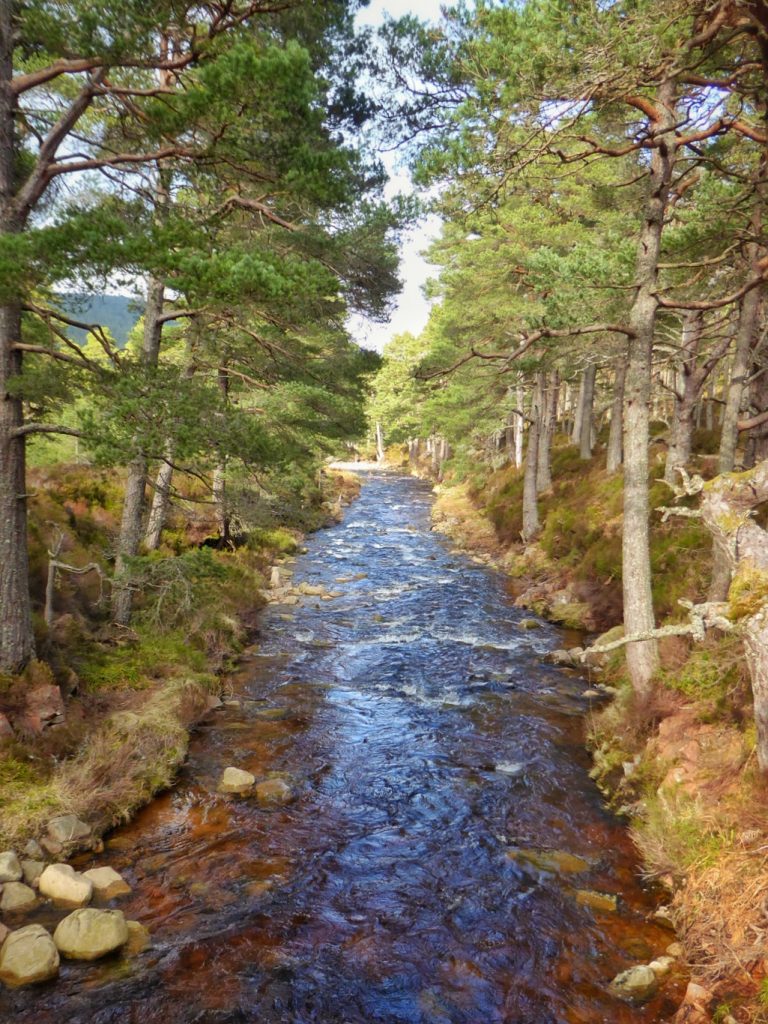 unknown structure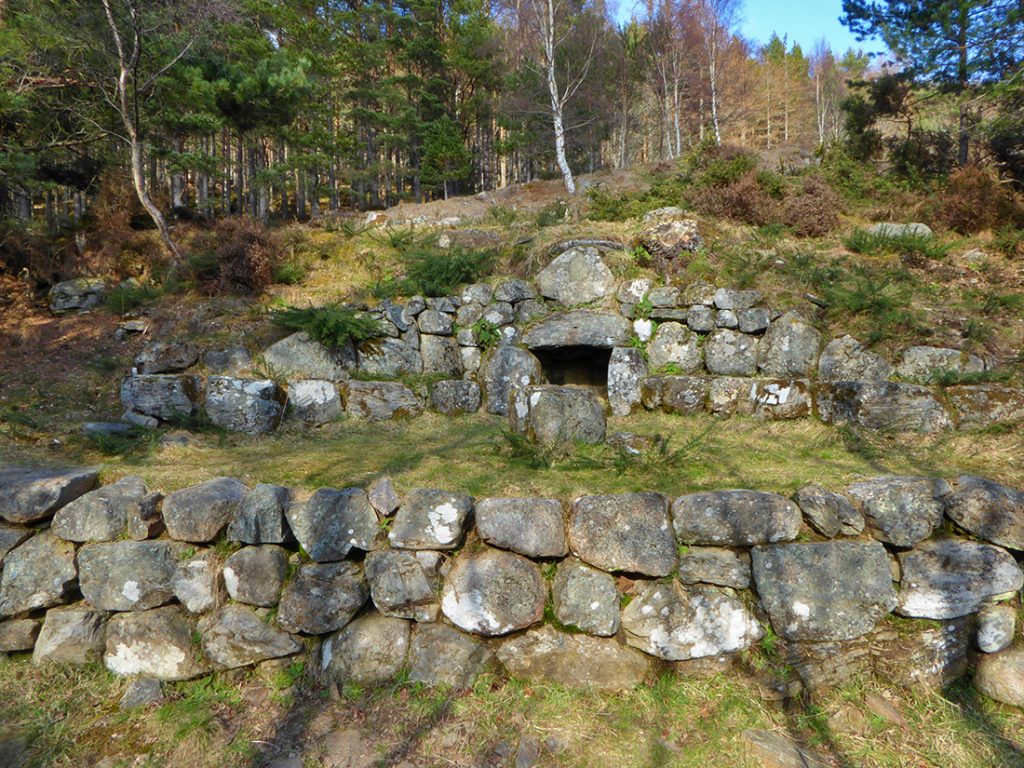 A few sections of path as we get closer to the car park have suffered serious flood damage; those not paying attention could easily come a cropper in the various holes and gouges
The old bridge of tanar marks the end of the journey, and a great day out on both bike and foot, another meetup success