February's day trip with the Cairngorm Club was to the popular Angus duo of munros, Mayar and Driesh, but by a traverse from Glen Prosen through to Glen Clova rather than the usual out-and-back from Glen Clova.
Heading up through woods, Glen Prosen had taken a battering in recent storms with much evidence of chainsaw action to clear the road, and one unfortunate van sighted that had almost been cut in two by a large falling tree.
Since the Lochnagar trip amonth ago, snow had mostly disappeared from the Cairngorms, but today saw a return of winter and as we set off down the glen could see a dusting higher up albeit raining at our current level.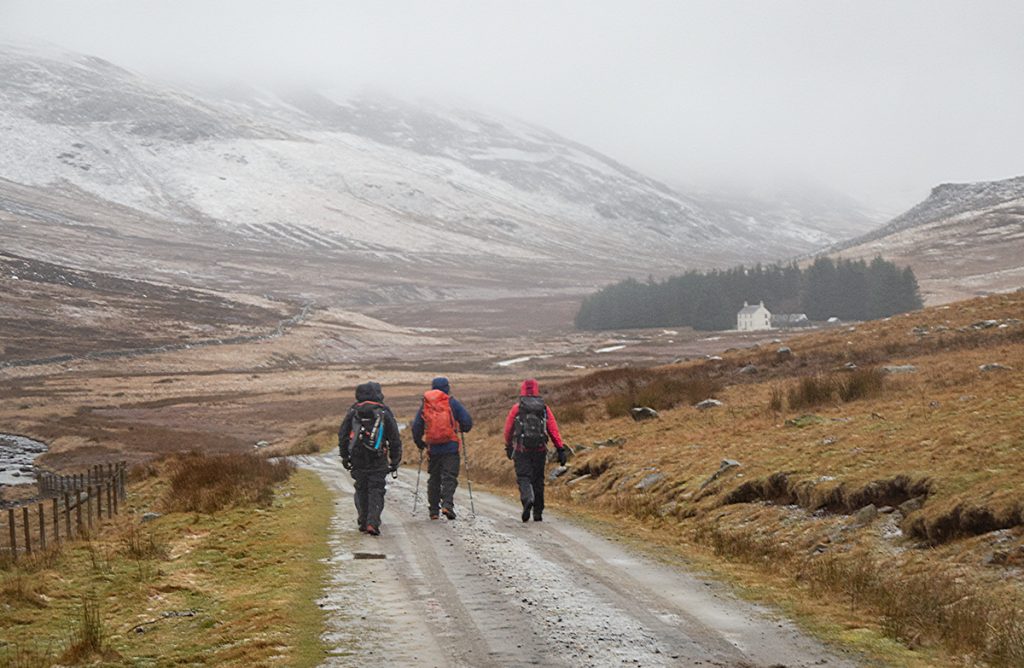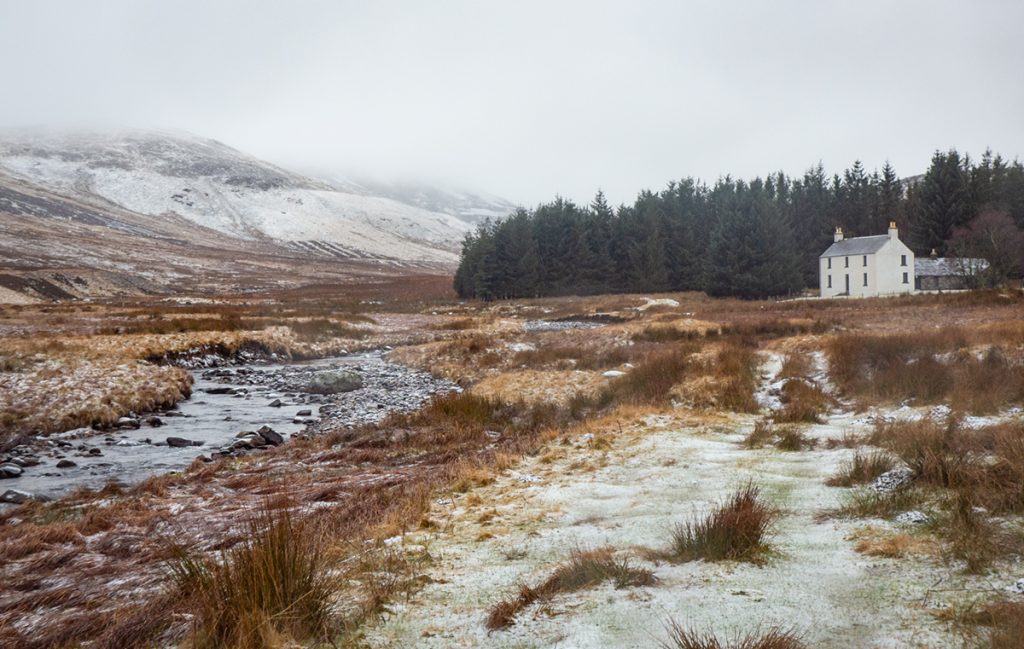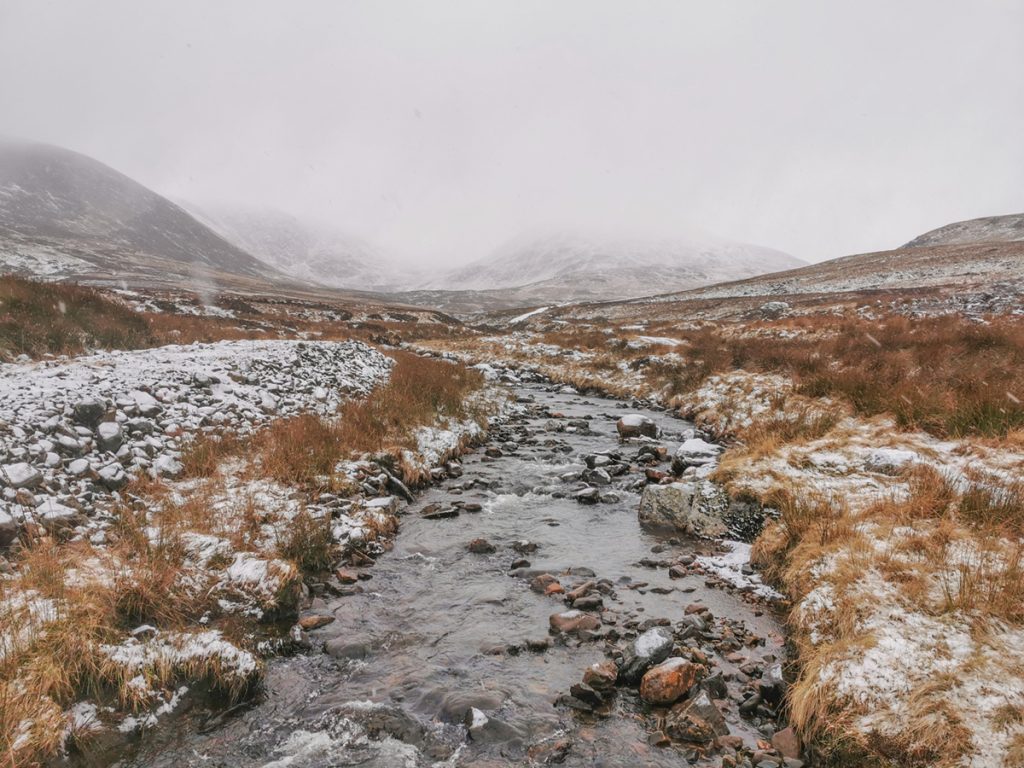 We investigated the Kilbo bothy which looks to have had an extensive refurbishment into a locked hunting lodge, we nonetheless used it as a windbreak and had a premature lunch as we expected conditions higher up wouldn't be suitable.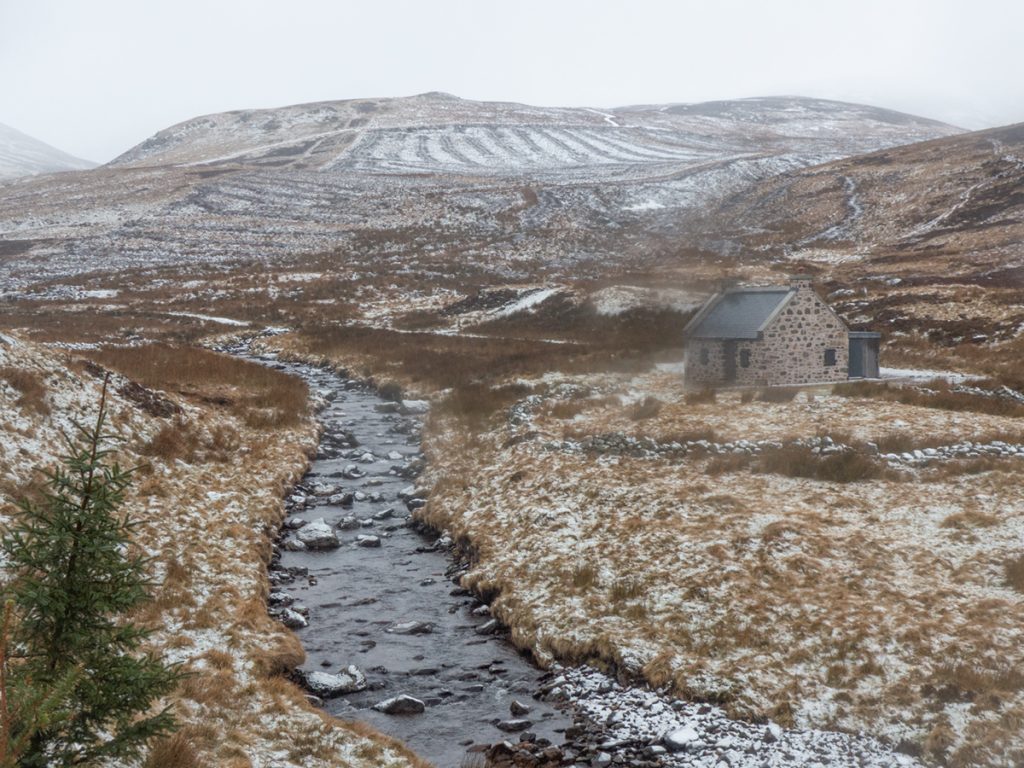 The area is criss-crossed with landrover tracks for forestry and shooting (most forestry here has now been clear-felled), with some of the OS maps in possession missing updates, leading to some navigational debates.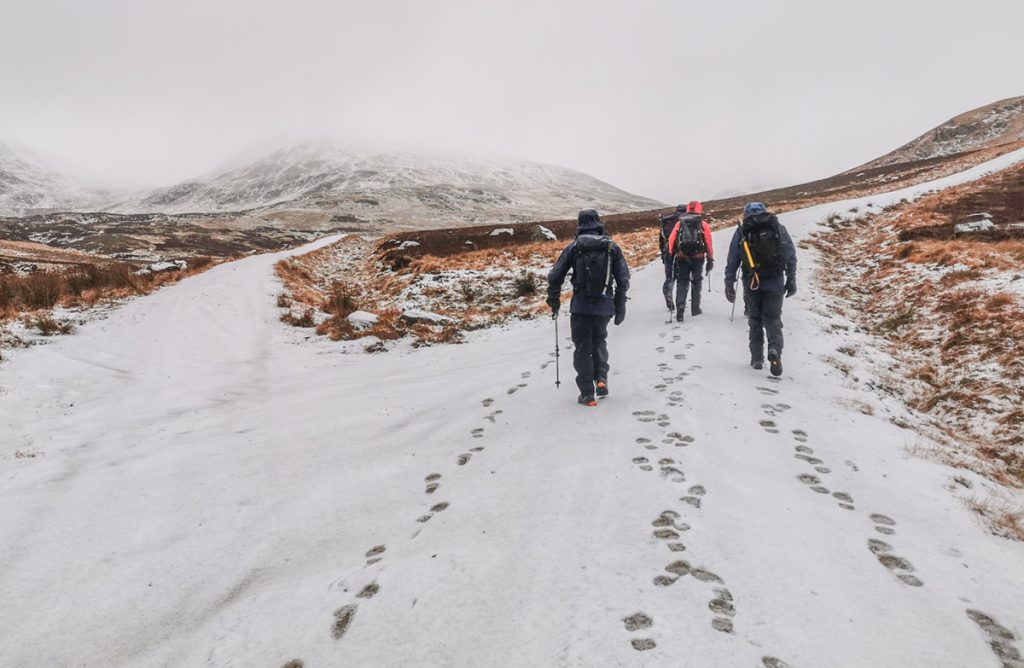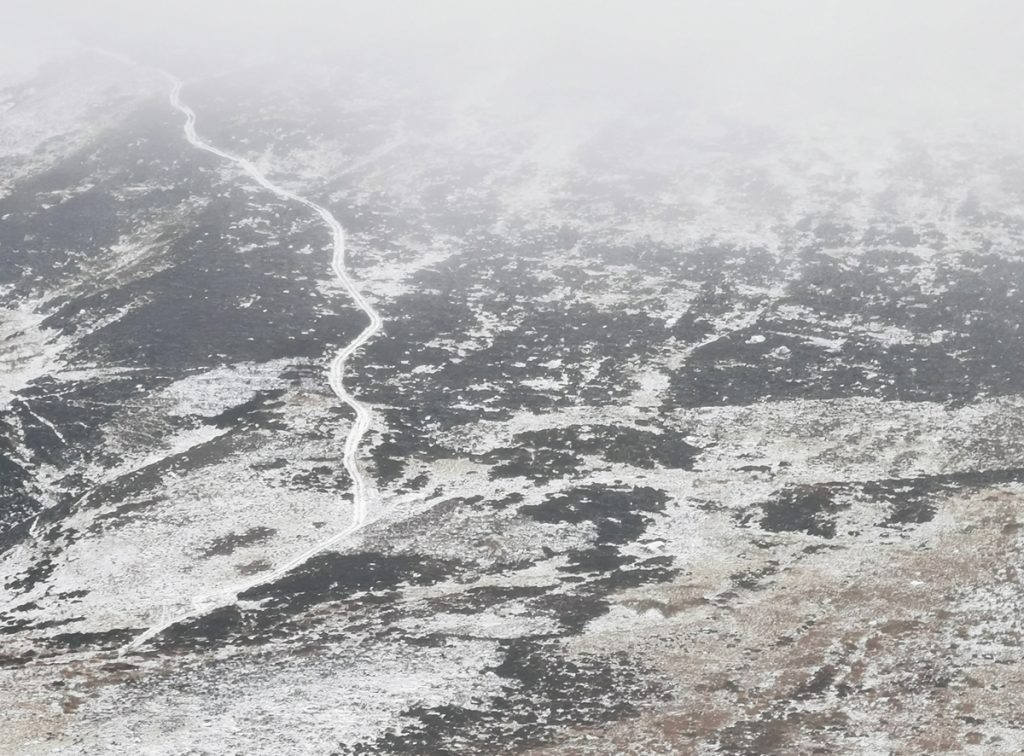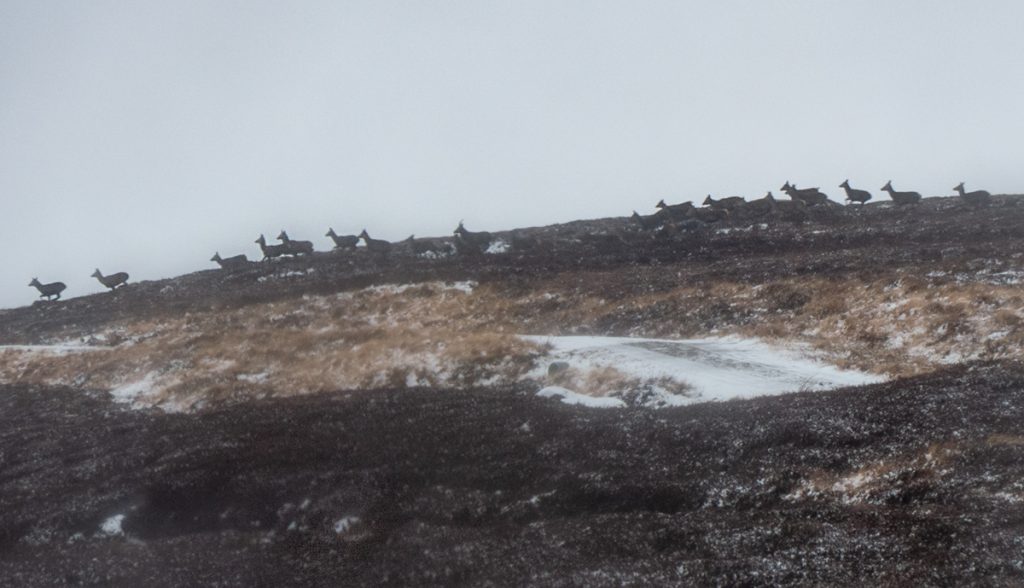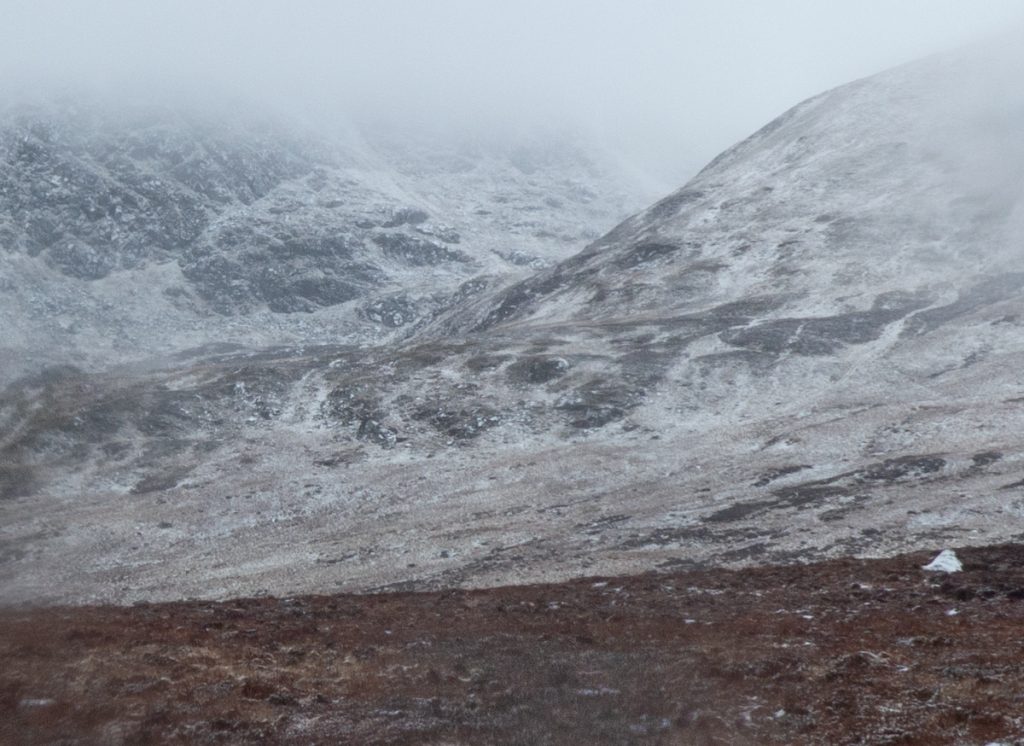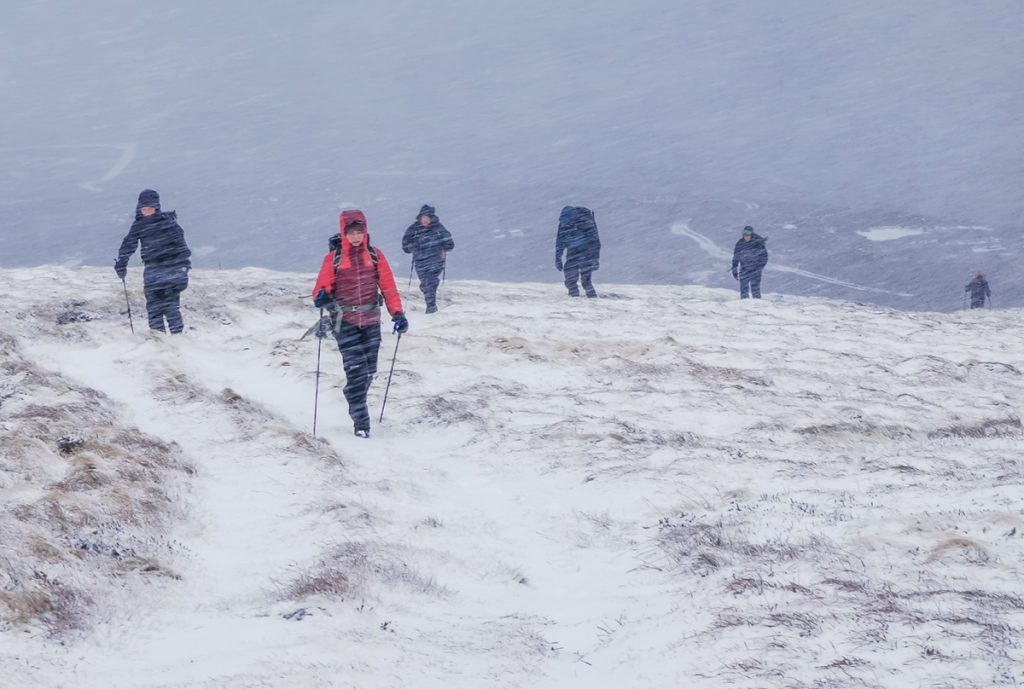 Arriving at the col of the Kilbo path, the intention had been to turn west to Mayar before returning and then heading east to Driesh and onwards: but the strong wind would be driving sleet and hail into our faces, and everyone was happy to abandon the Mayar leg and keep the wind on our backs to Driesh.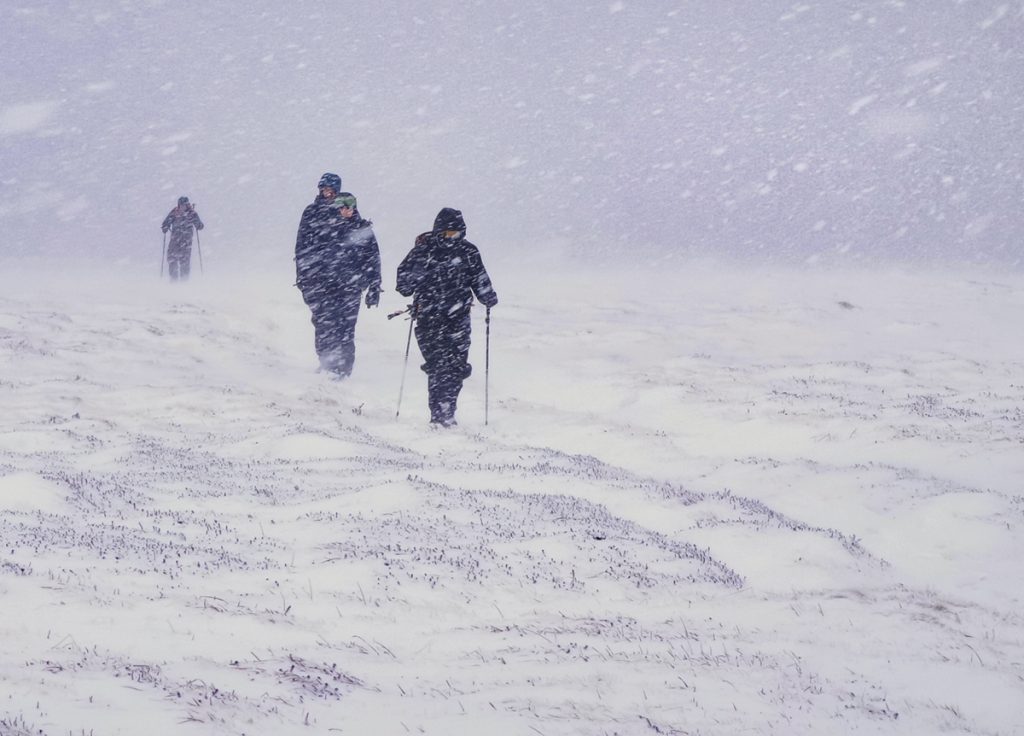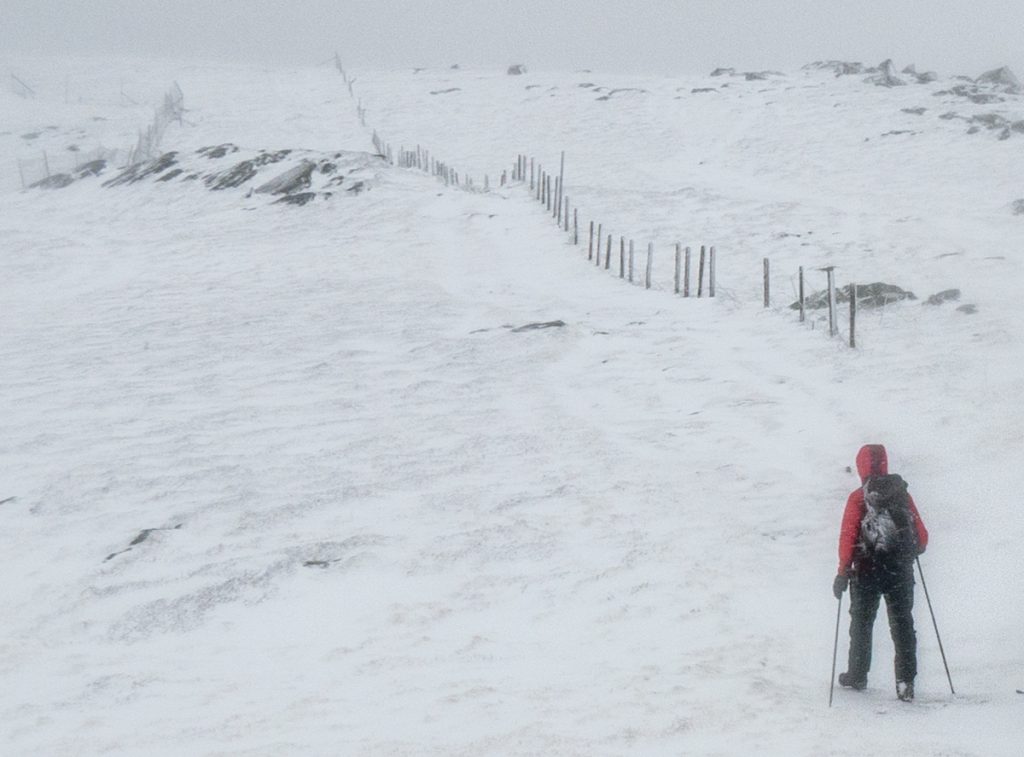 In weather like this, you want to keep navigation as simple as possible, and the fence provided a great handrail: although looking on others 1:50K maps, it's not there. There was a moment of freezing debate about taking a bearing when it was entirely unneeded: the 1:25K showed clearly the fence heading exactly where we needed to go. I detest 50K map use for scenarios where navigation will be tricky, usually because people are too cheap to have a finer-scale map, or can't be bothered to print off a few sheets from OS online (this is what I tend to do to have a compact non-flappy map).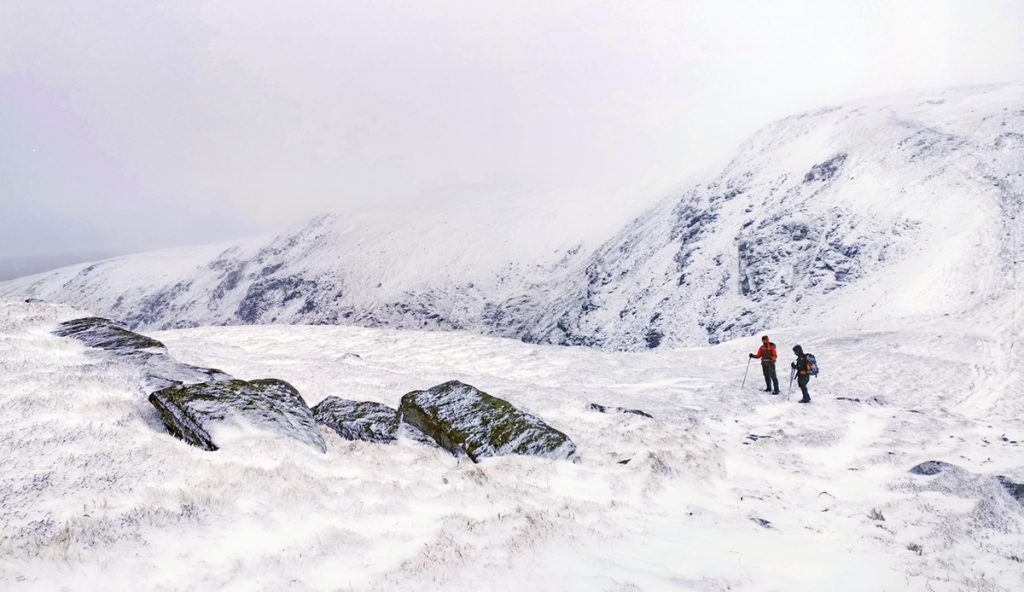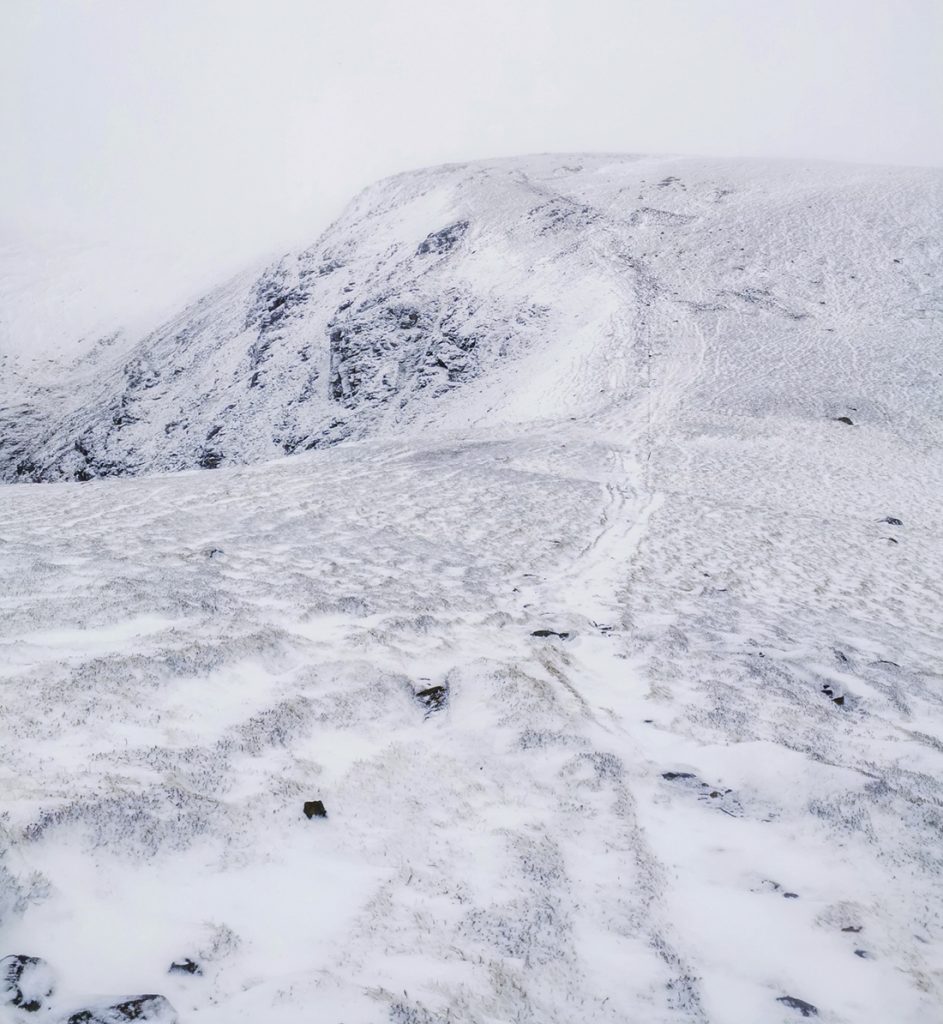 There is a path heads around the corrie to the top of Driesh but barely visible today under snow and not on OS at all (it is on OSM)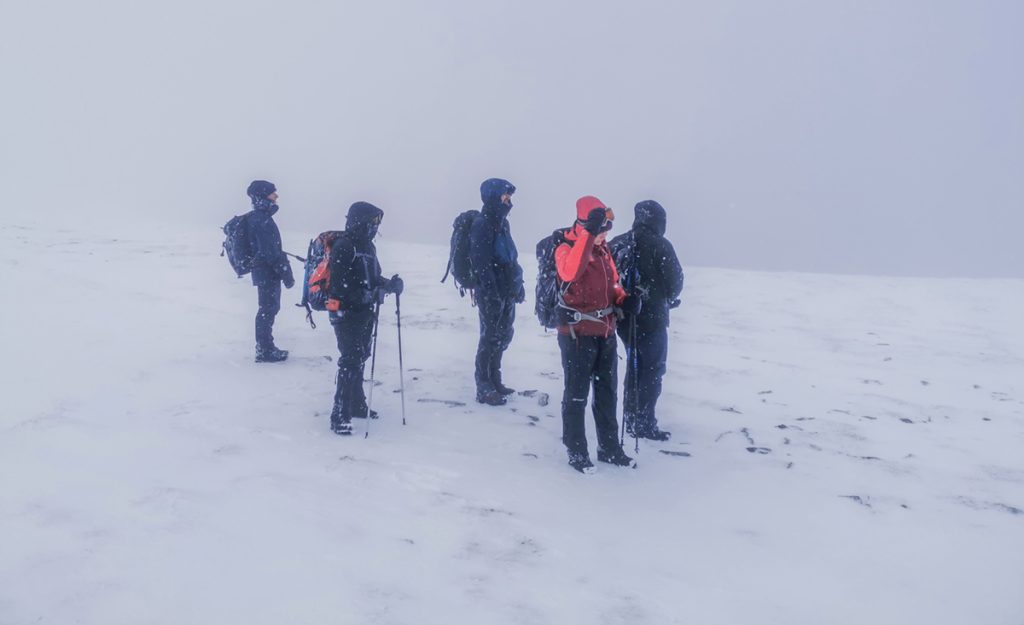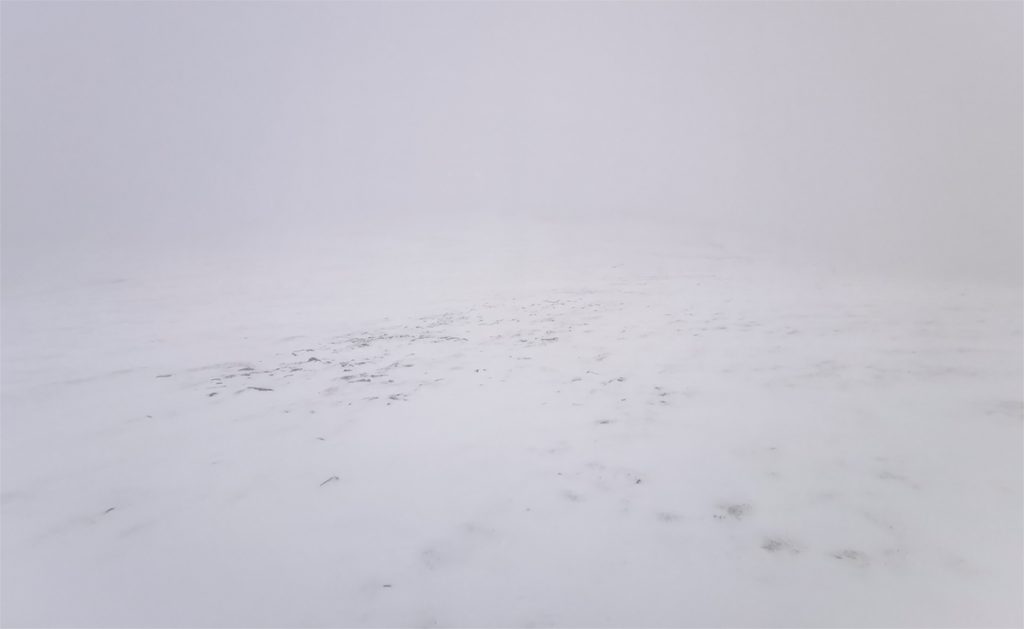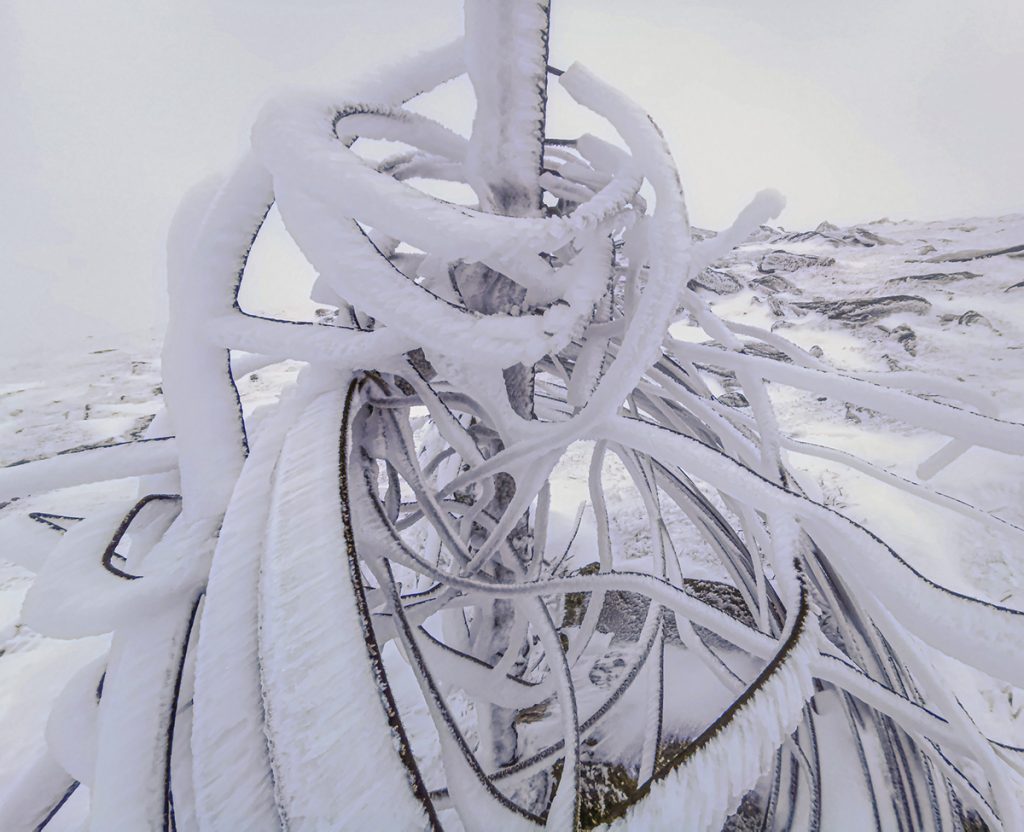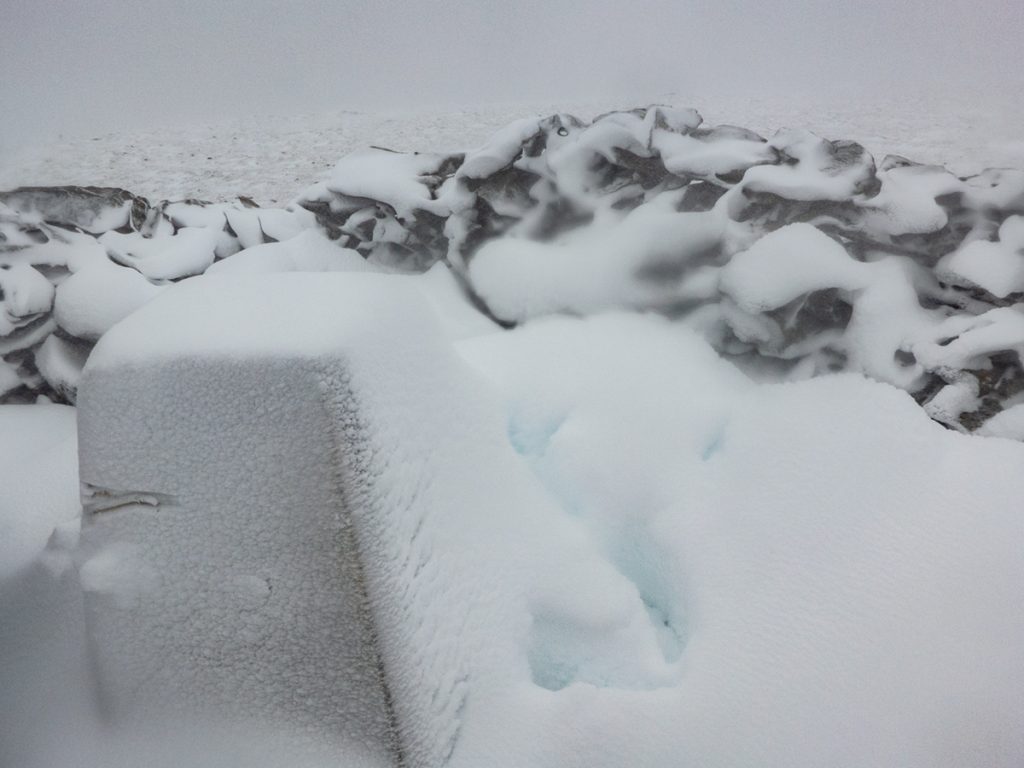 We continued east heading for the Corrie of Farchal, then down the sneck of Farchal. We pondered whether to then use this opportunity to reach the glen bottom, but decided we'd rather stay on hills rather than end up on tarmac with a couple miles of marching to the Clova hotel.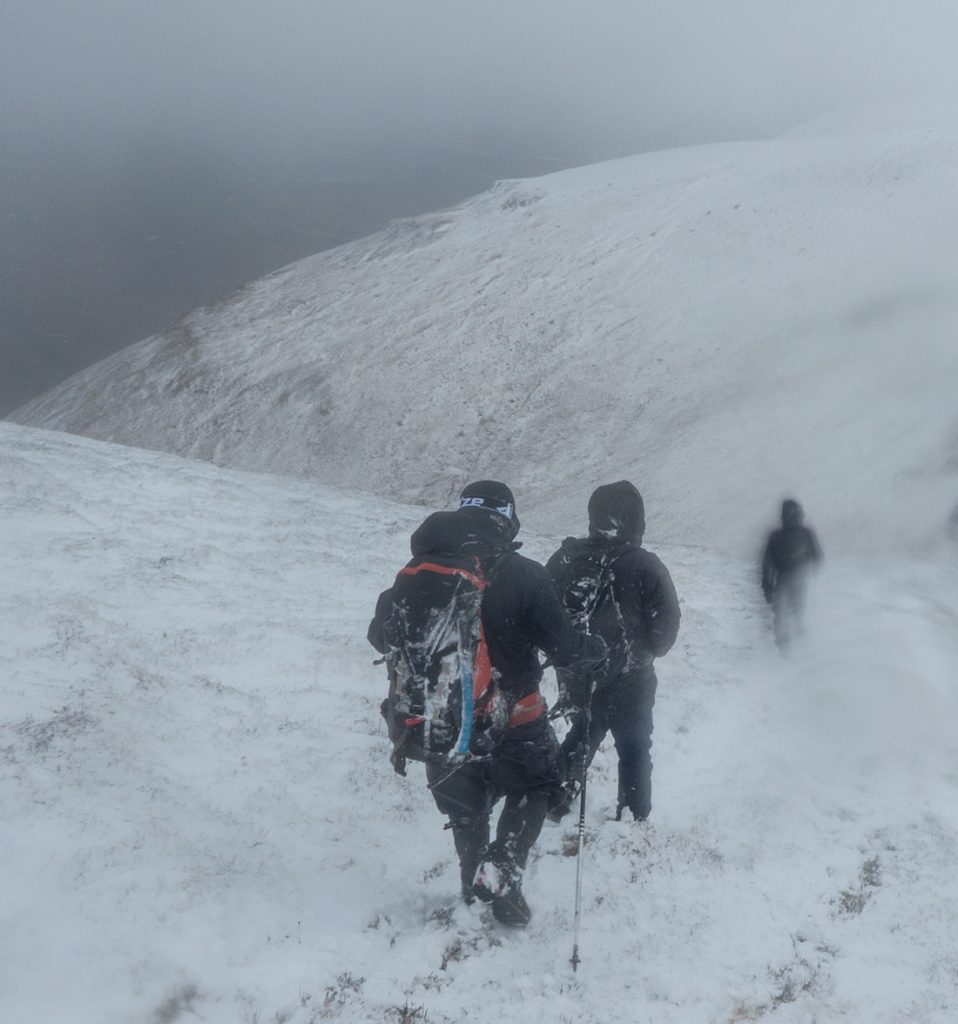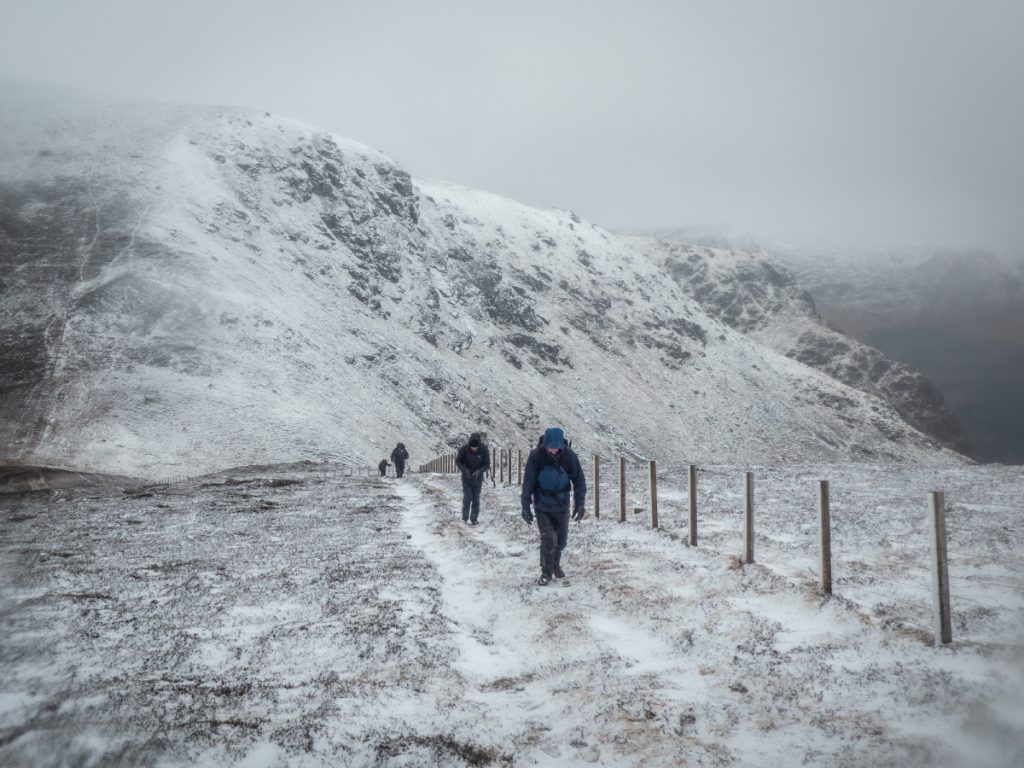 We followed a track beside a fence along the ridge and the sun almost broke through, we could see across Glen Clova to where some others in the bus today had headed for (Loch Brandy and Ben Tirran)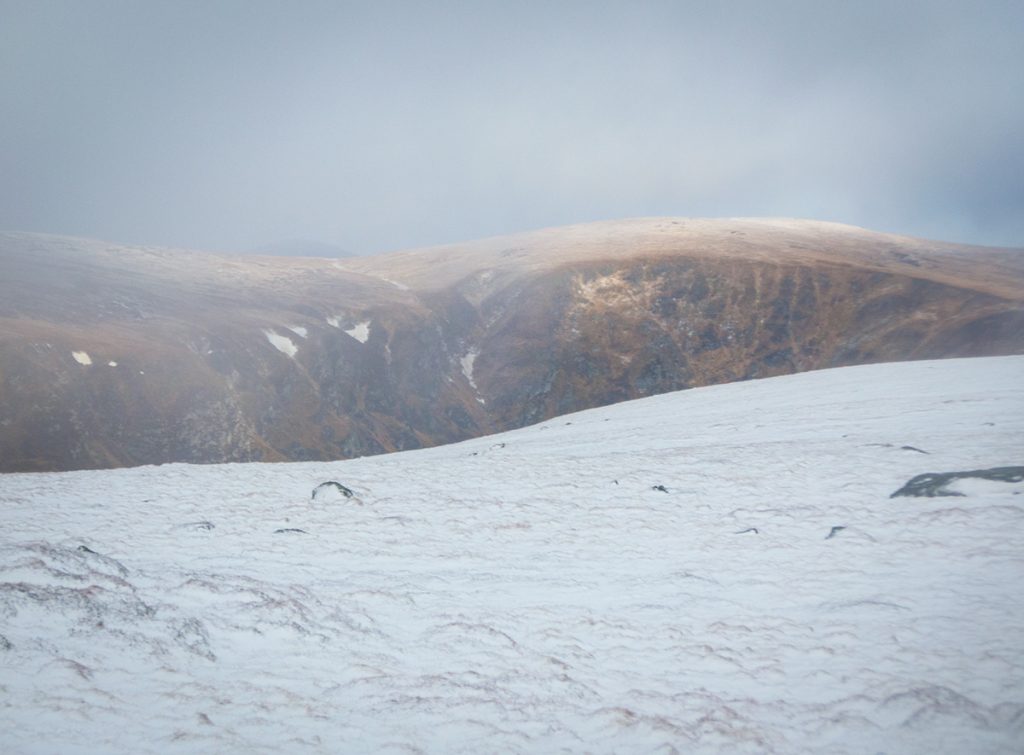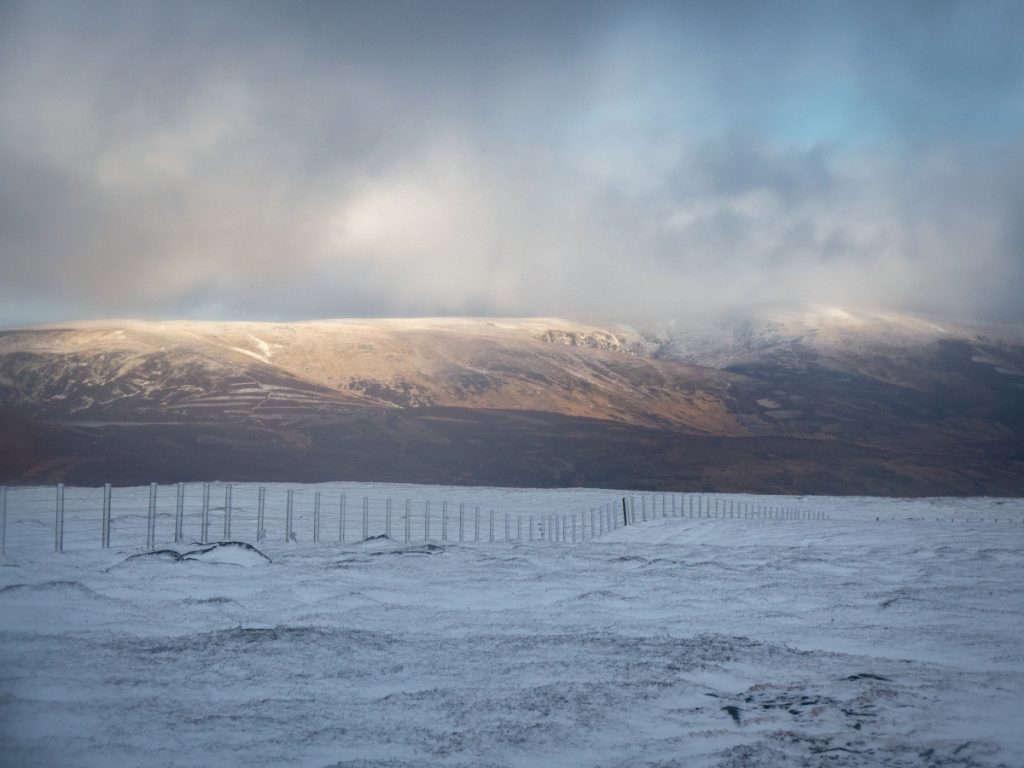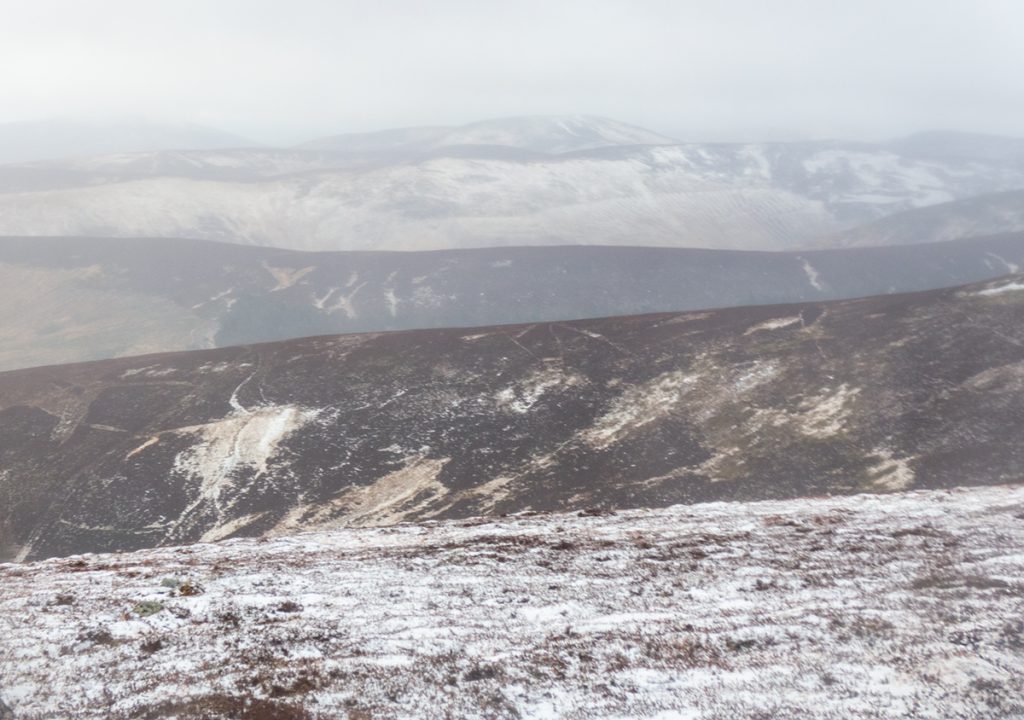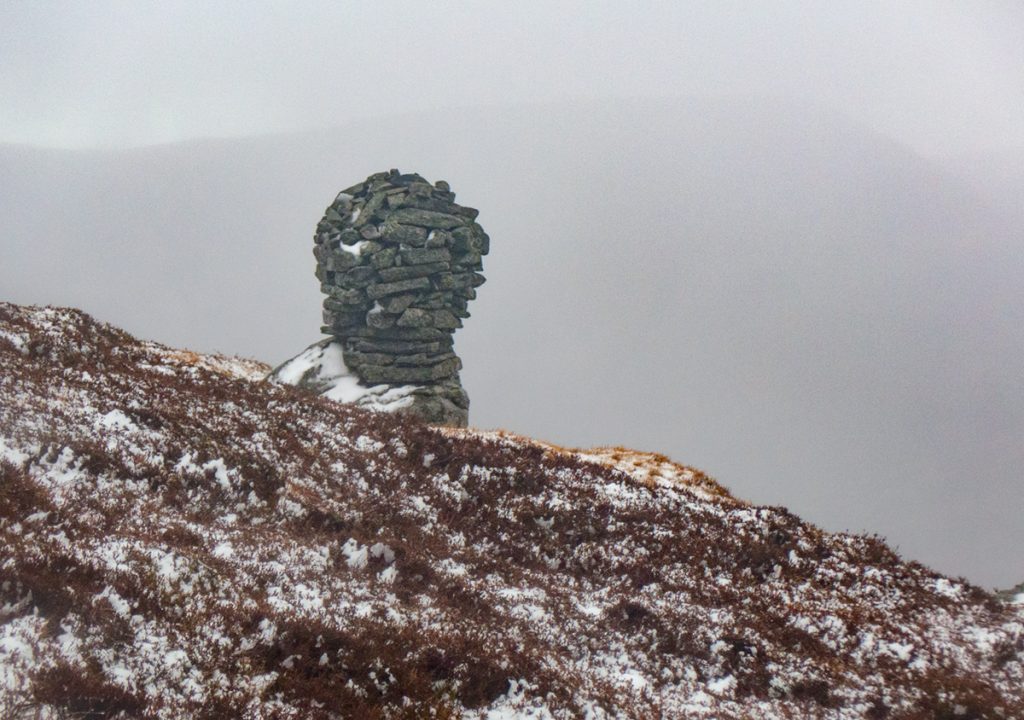 Down below the final destination: but how to get down: we thought there'd likely be a path from the col, and although there are a scattering of deer trails and scrapes of possible estate tracks, nothing materialised and we hacked down through clumpy and boggy terrain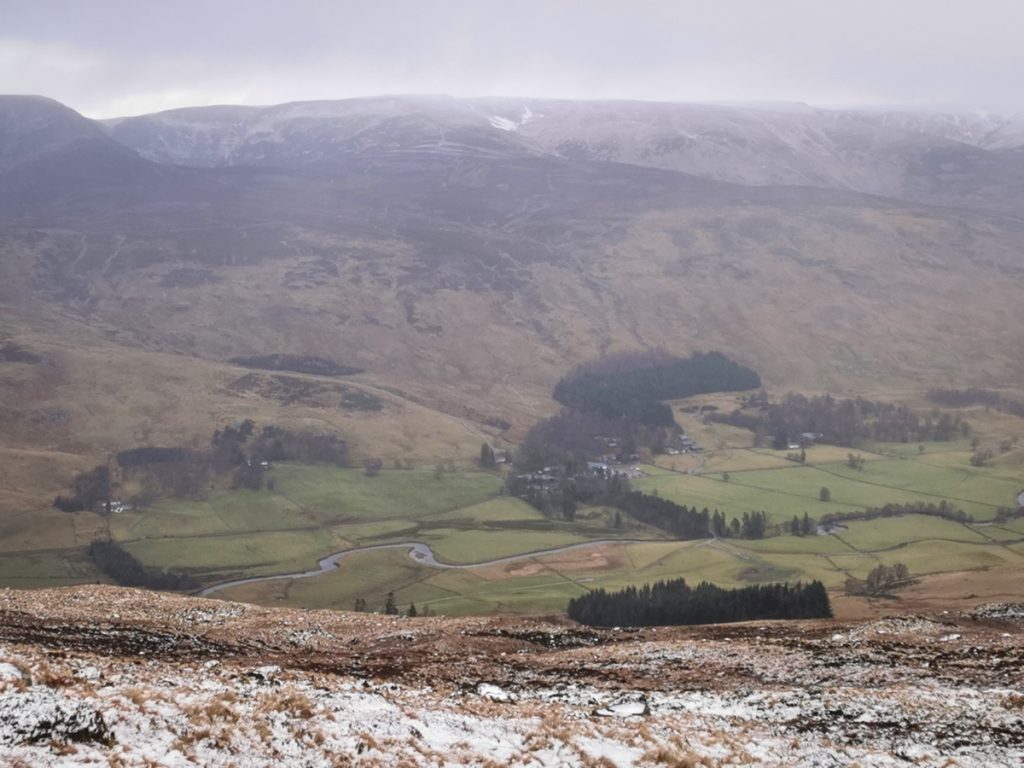 The sun broke through and illuminated the crags above Glen Clova, with the snow-capped Cairn Broadlands jutting out to the west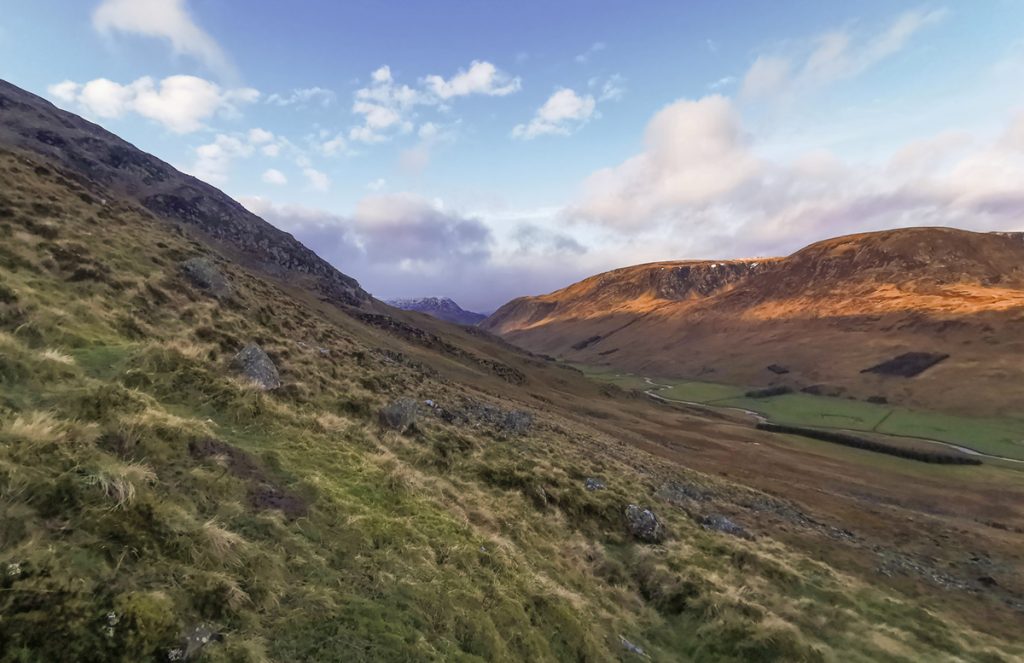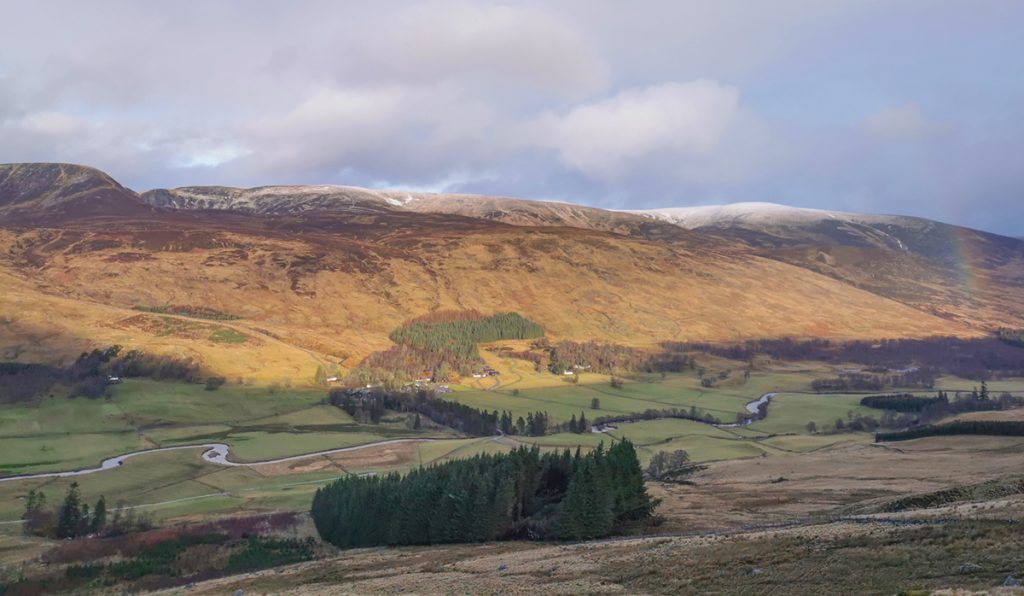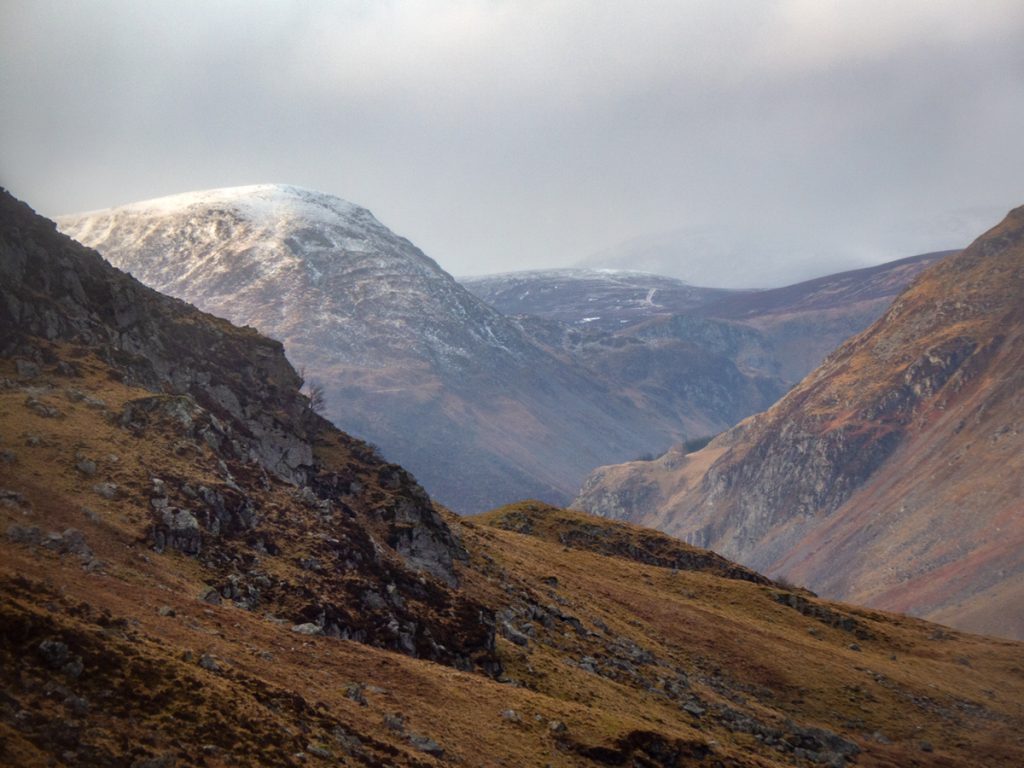 We followed the left side of the coffin-shaped plantation of trees before reaching a deer-fenced enclosure, retreating and making our way down the right that was boggy but less climby.
We arrived and met the others at the hotel, and were soon cosy within, with ample food and beer; it's a great spot to round off a day out in the hills.