The Cairngorm Club's last day trip of the year was relocated from Bennachie to Glen Dye – there were various dire warnings about storm damage lower down in the woods, and although we were confident (particularly with the organiser being a local who is up the hill dozens of times each year) that we could have found a safe route in, thought it best to not upset the powers that be or the tutting classes; the post-storm finger-wagging to not enter woods was still tediously blaring.
We embarked at Spital burn far from the grasp of any peeping tree-worriers, and into a frosty chill and made towards Glen Ey.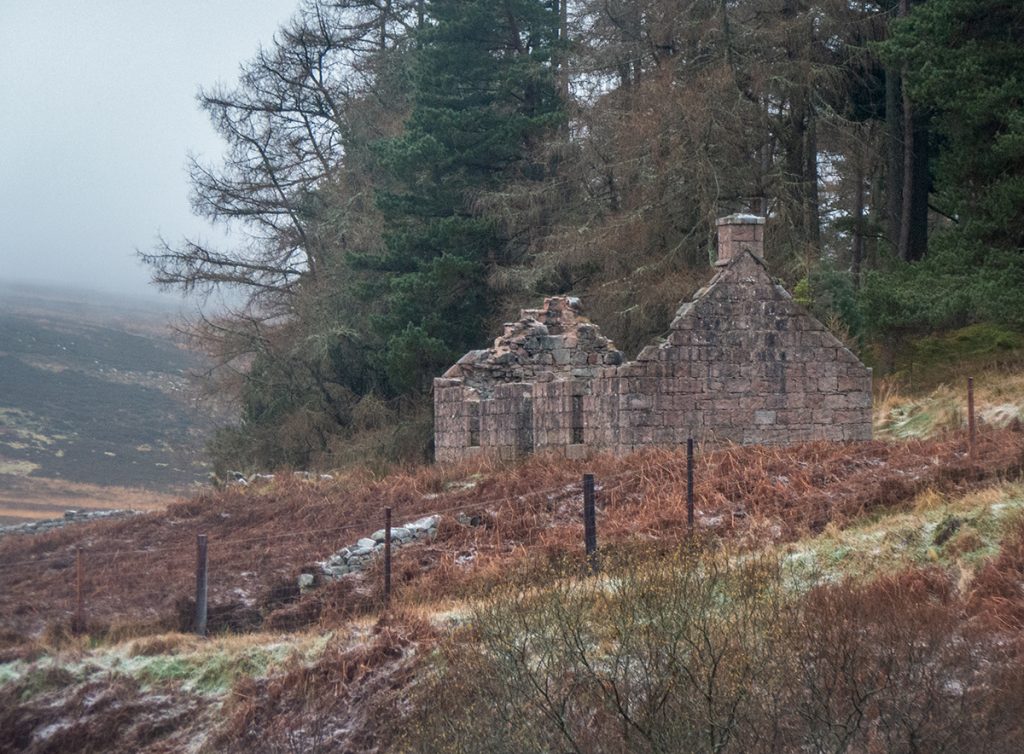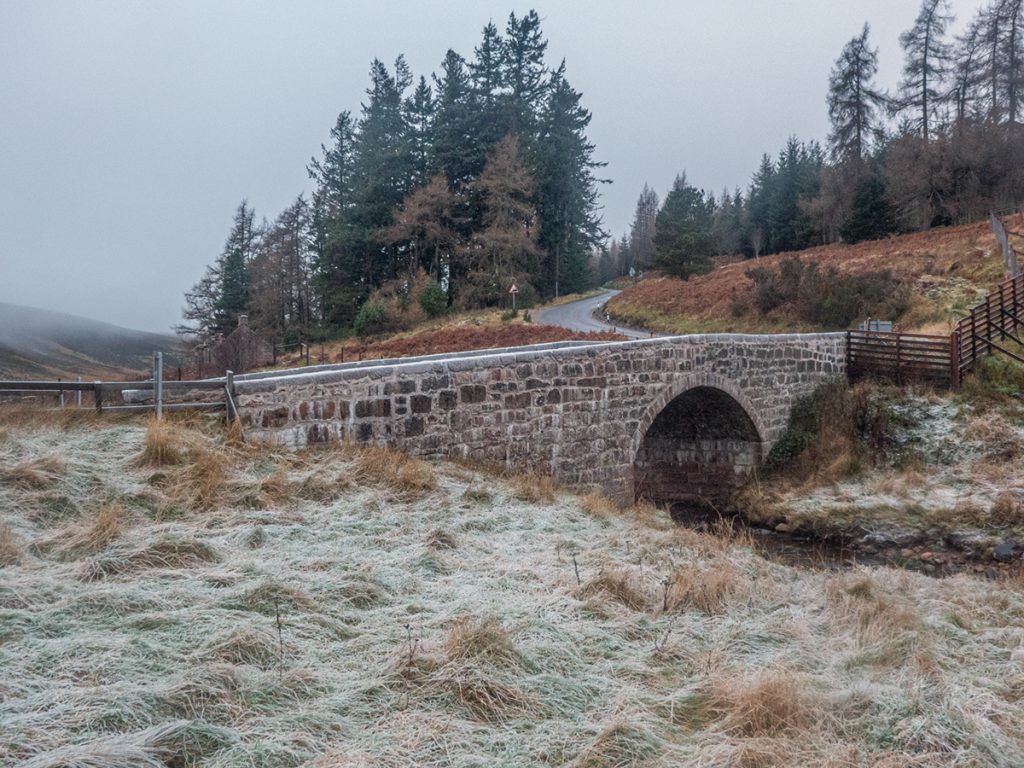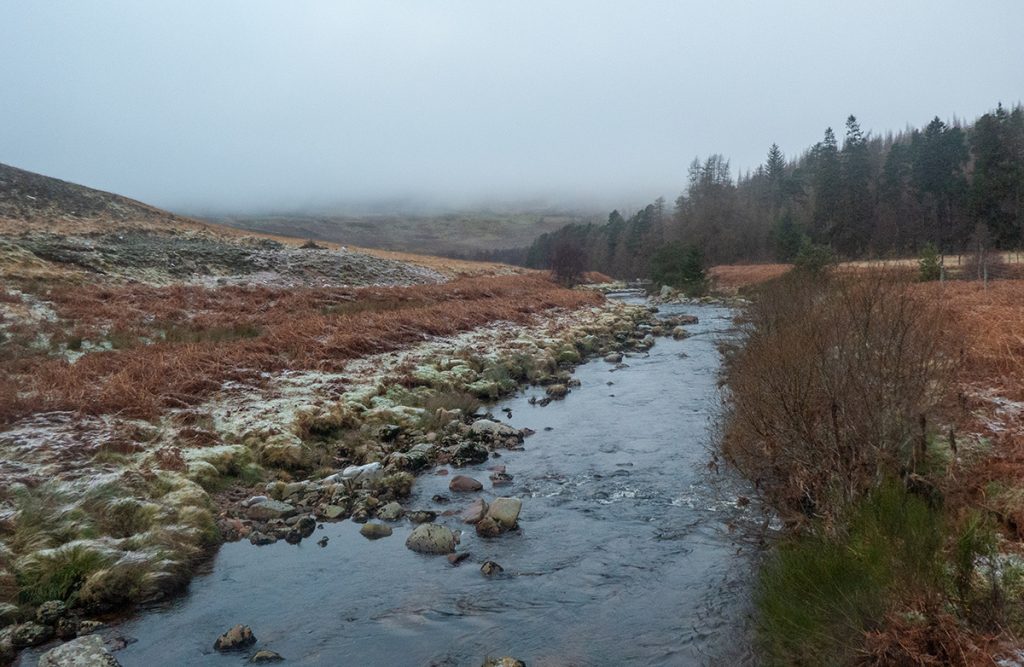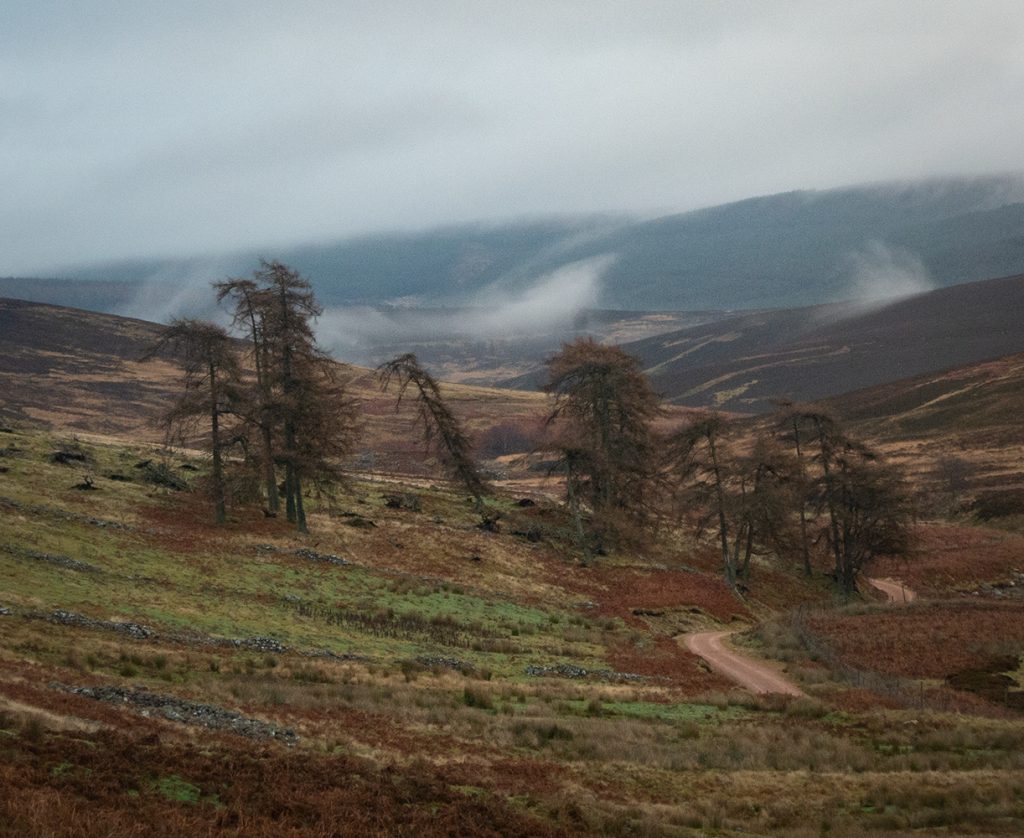 At Charr bothy we stopped for a morning break, and had a nosey in the book.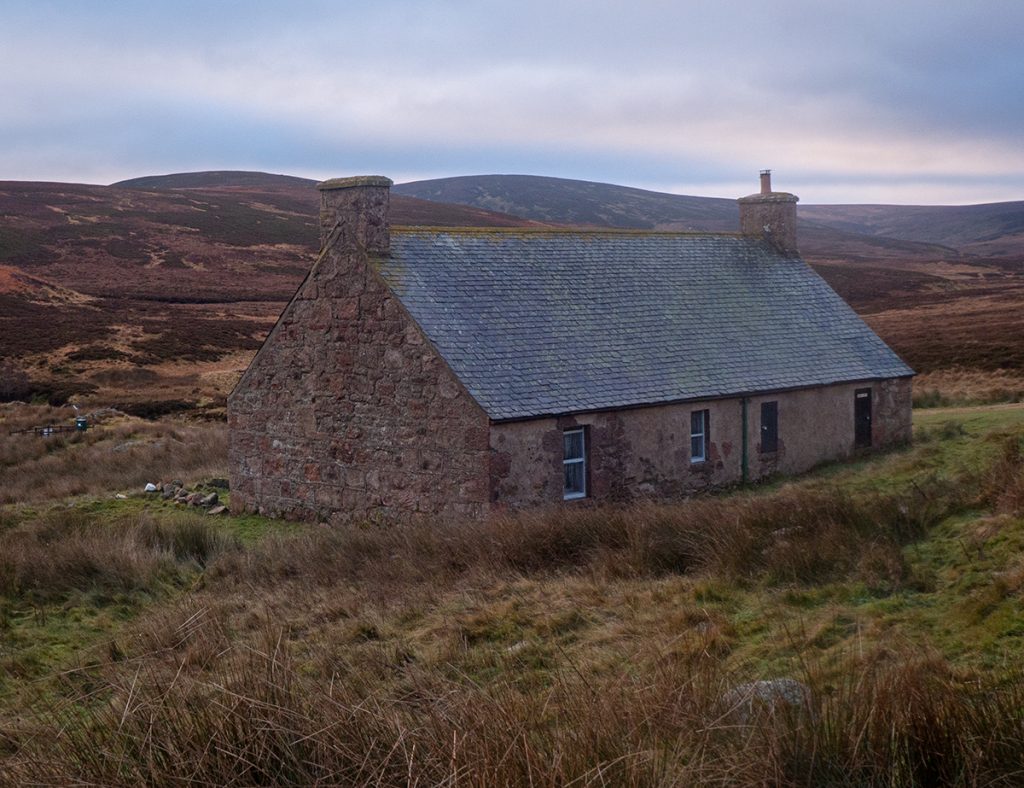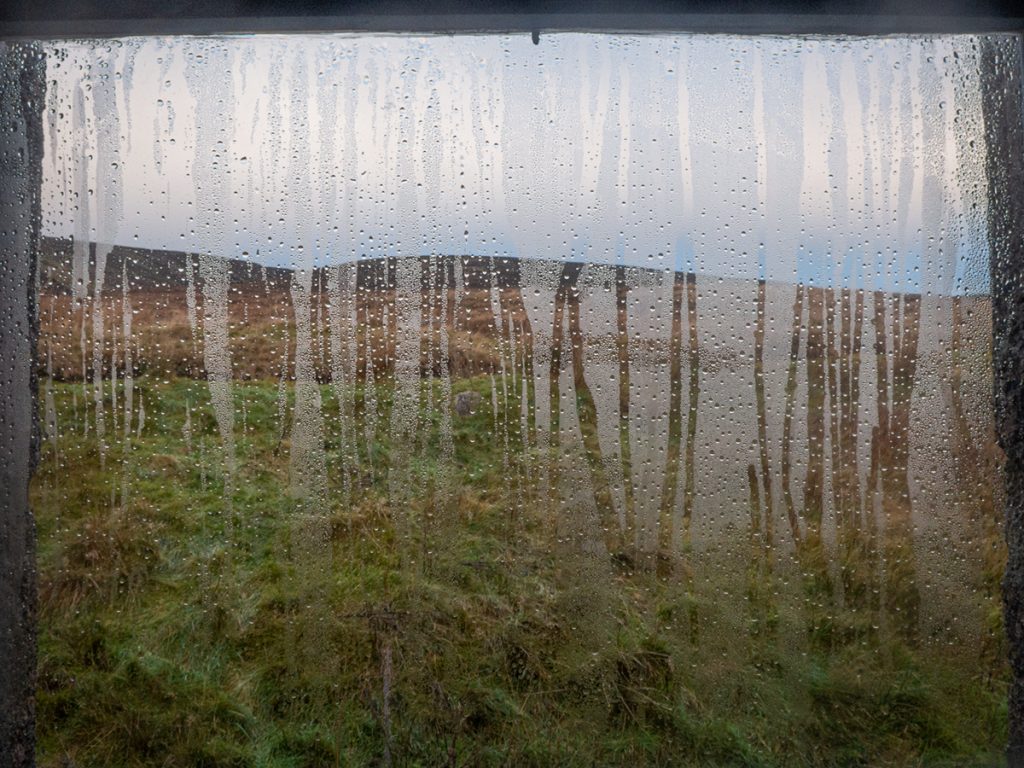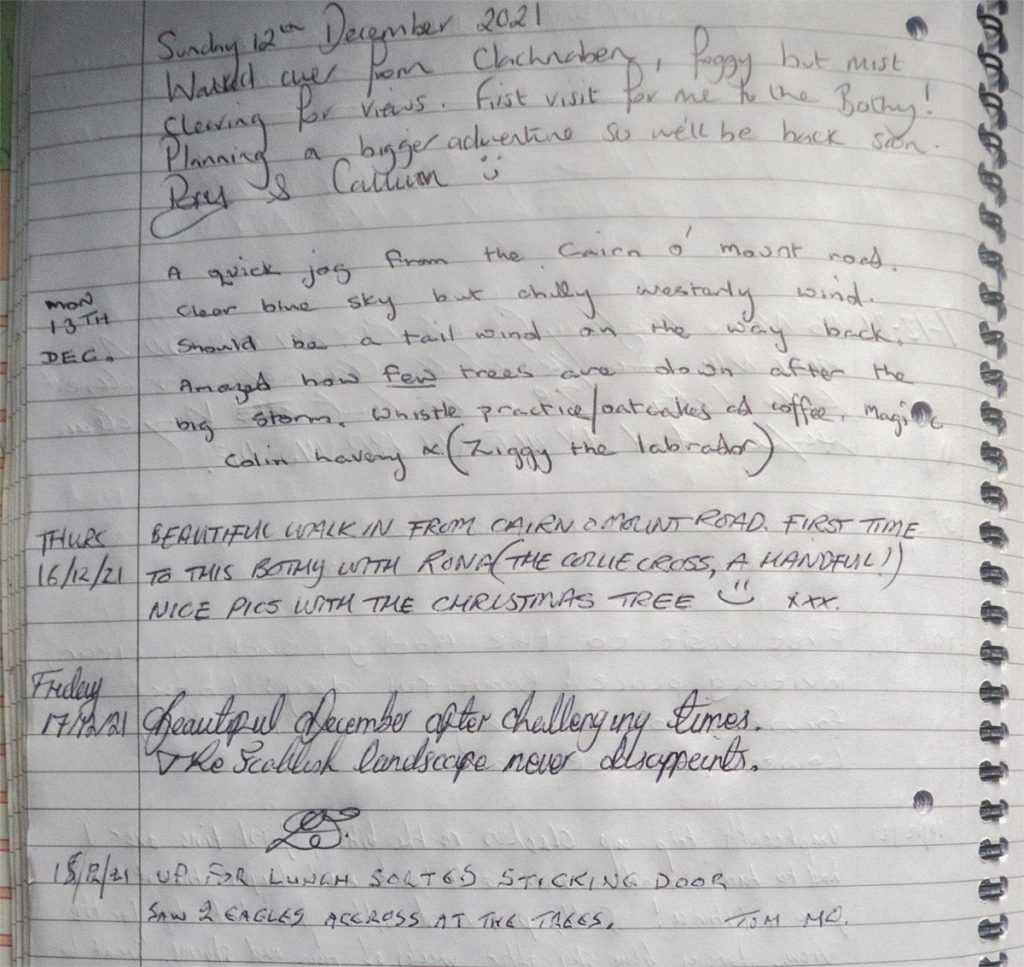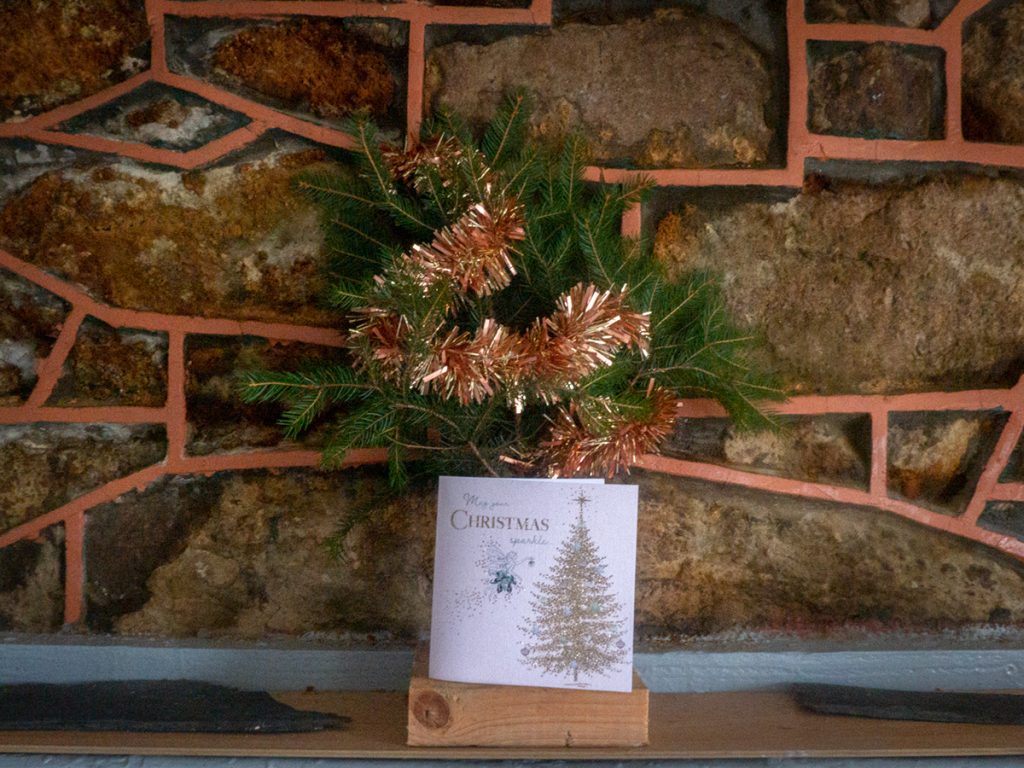 We decided to lengthen the route and not head directly up to Hill of Edendocher, but continue further west. Further along the glen there are various installations, and a chap with us had a mini-drone which went over to take a closer look. The drone itself caught the attention of a red kite that was circling but didn't seem bothered by it's presence.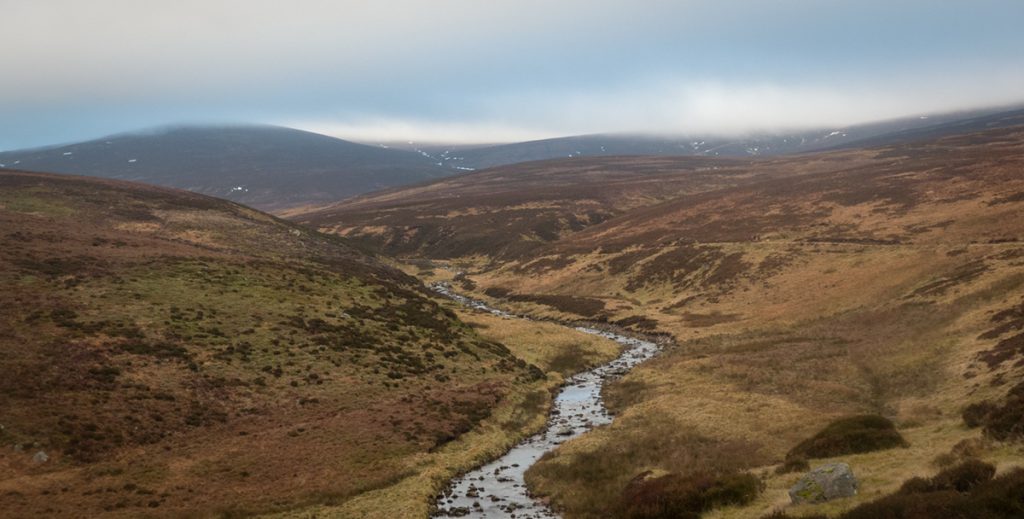 Heading up towards Hill of Badymicks we were passed by a group of 'gravel' riders and then decided to stravaig along a side trail none of us were familiar with, and perhaps look for an old hut on the map.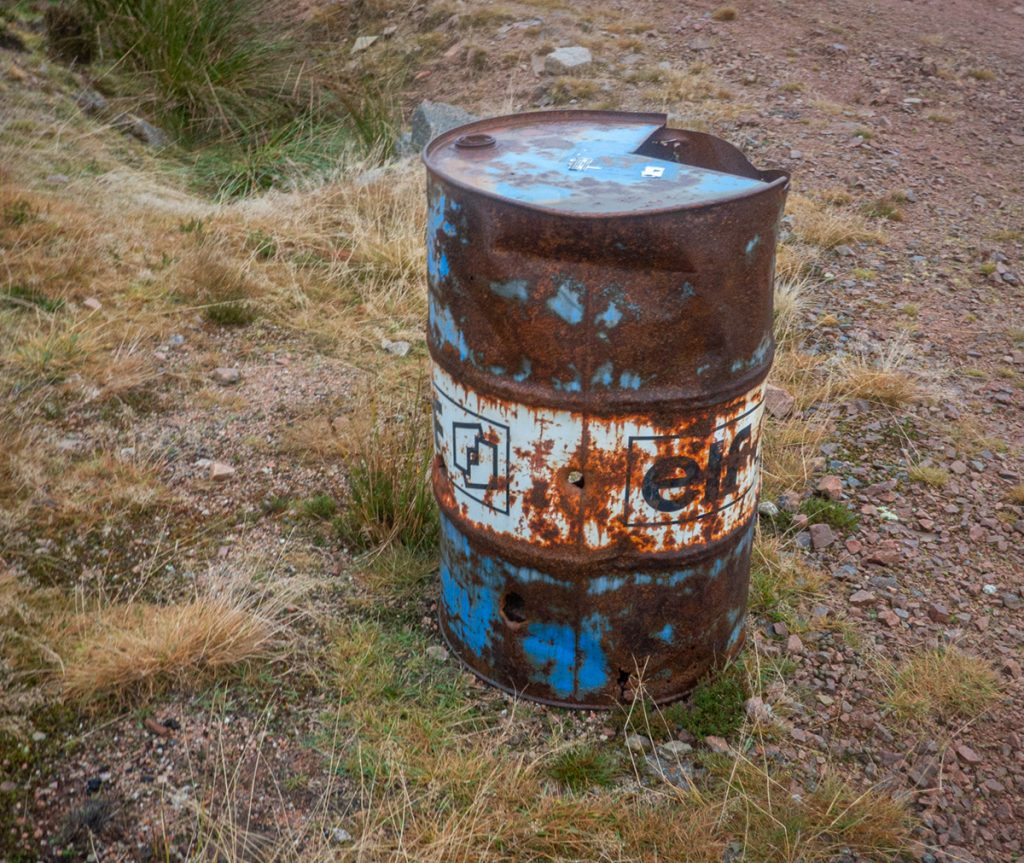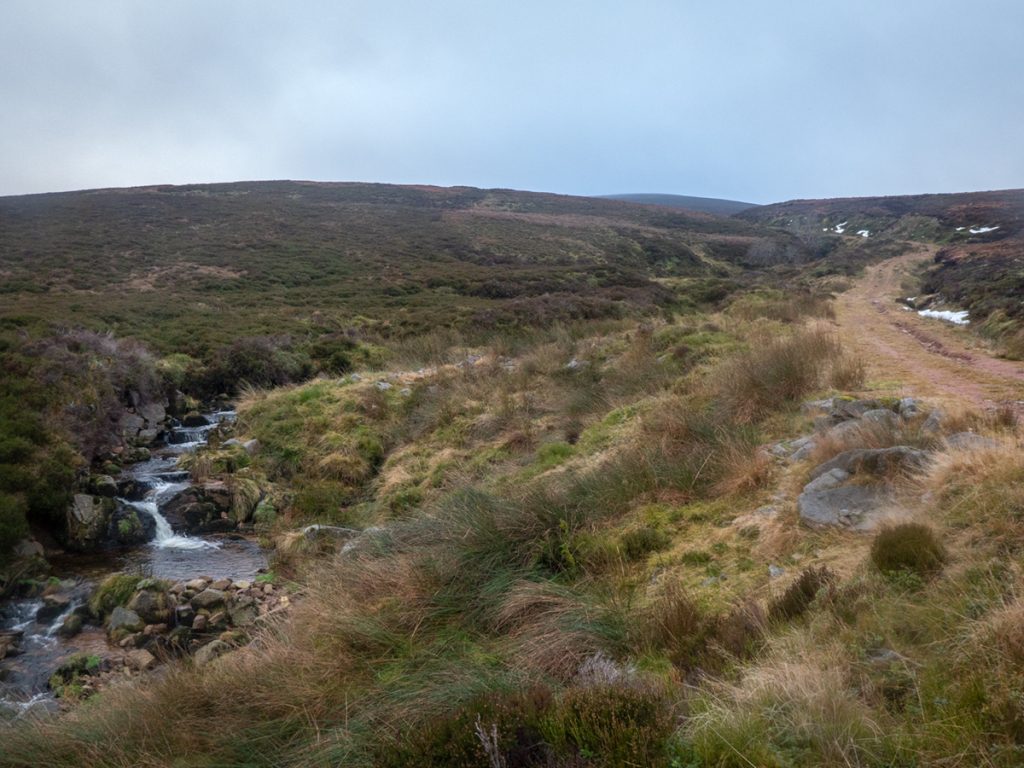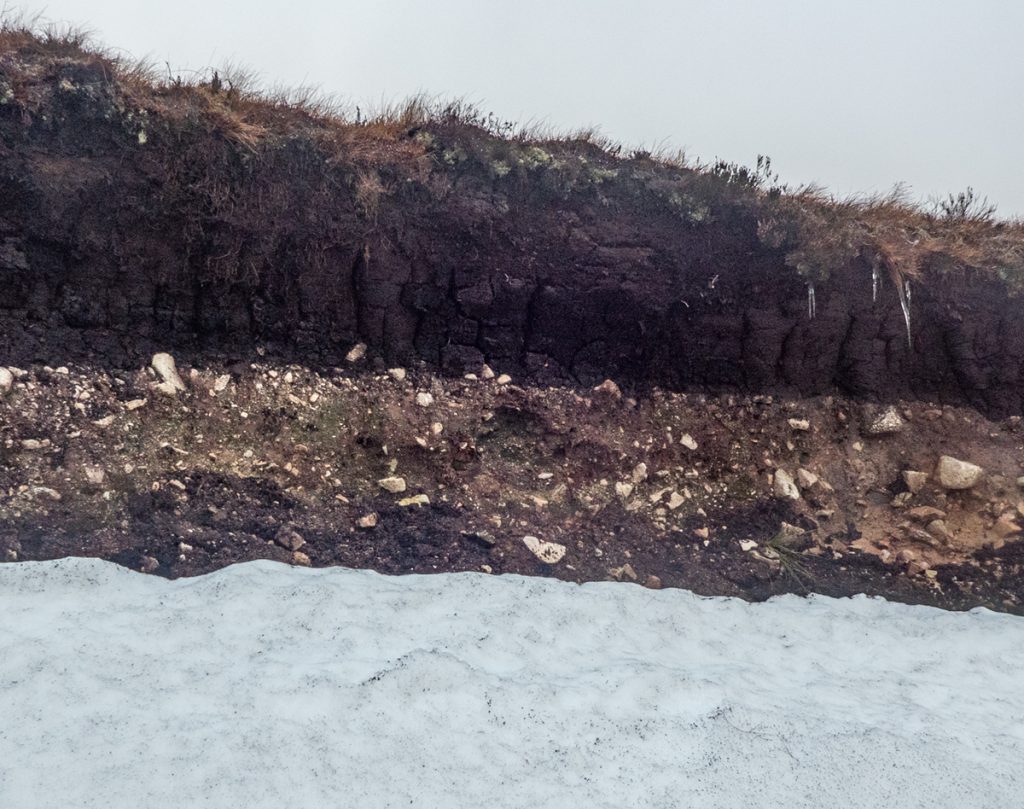 The surfaced track ended at a burn, and eventually fizzled out towards some rather overgrown butts. We ascended towards our new target of the Lochnawean hill, 589 and I imagine rarely visited (subsequent investigation shows a club visit to Mount Battock passed here almost 100 years ago). It's accompanying loch was dry – I suspect degradation of peat on the south side has allowed it to drain. Aerial photography shows indiscriminate muirburn has been carried out right up to the 'dam' side.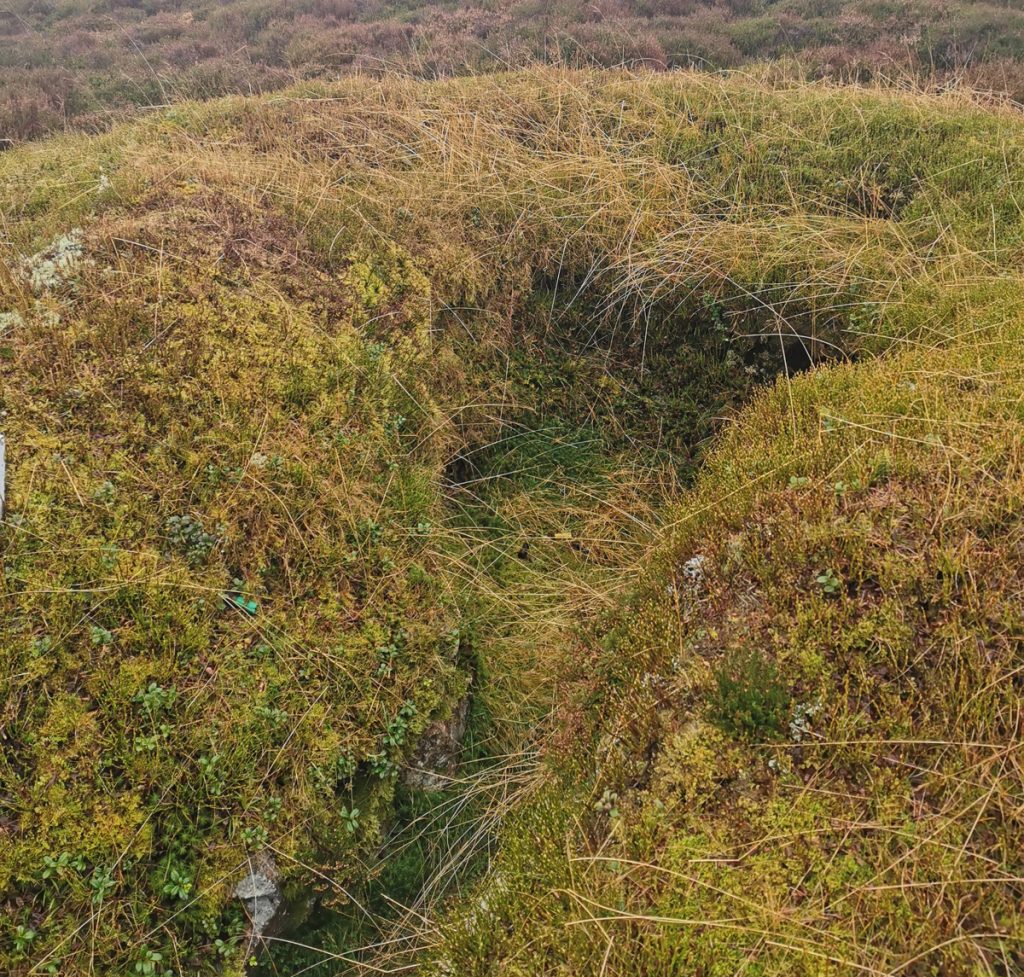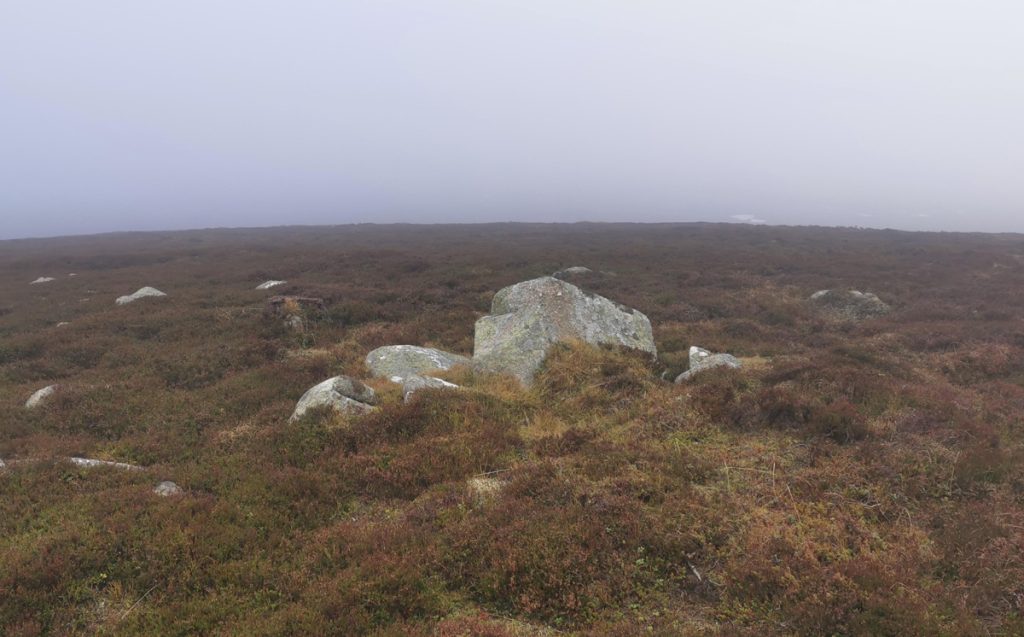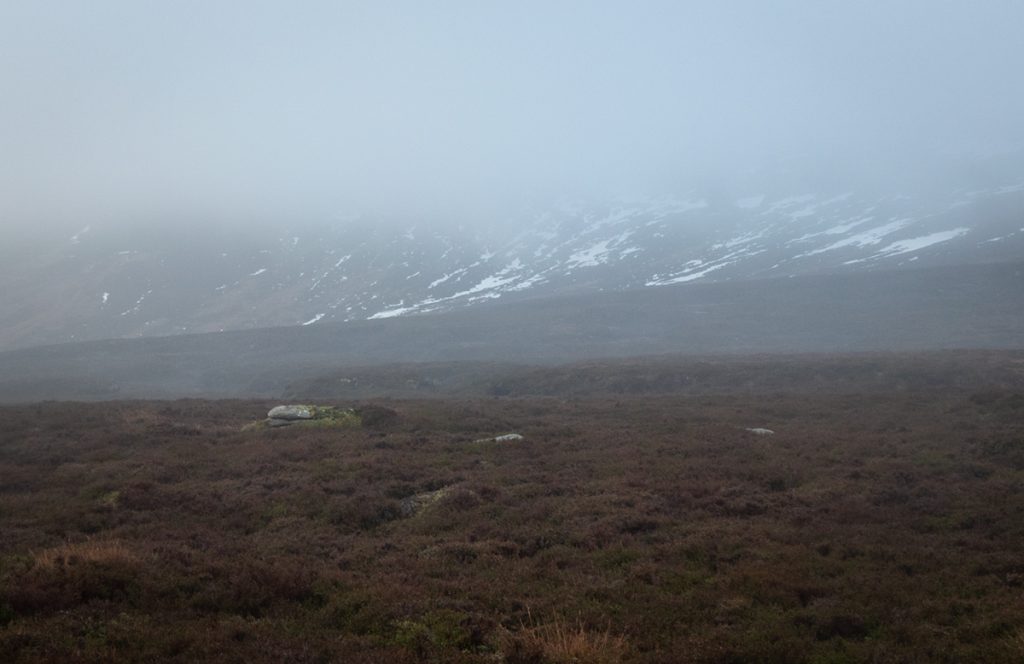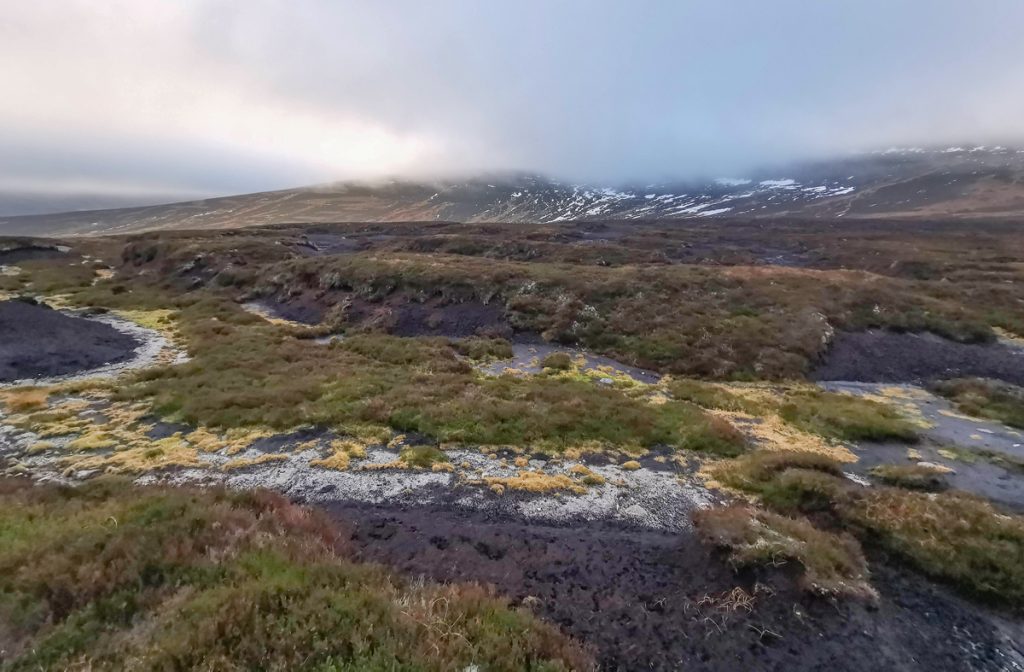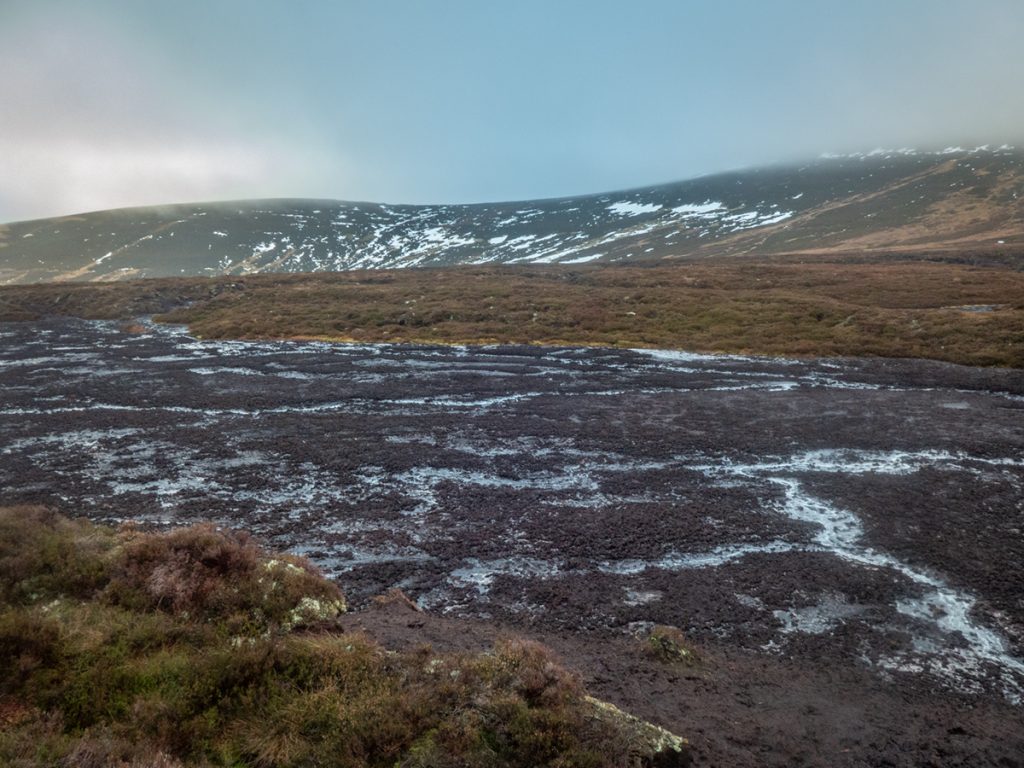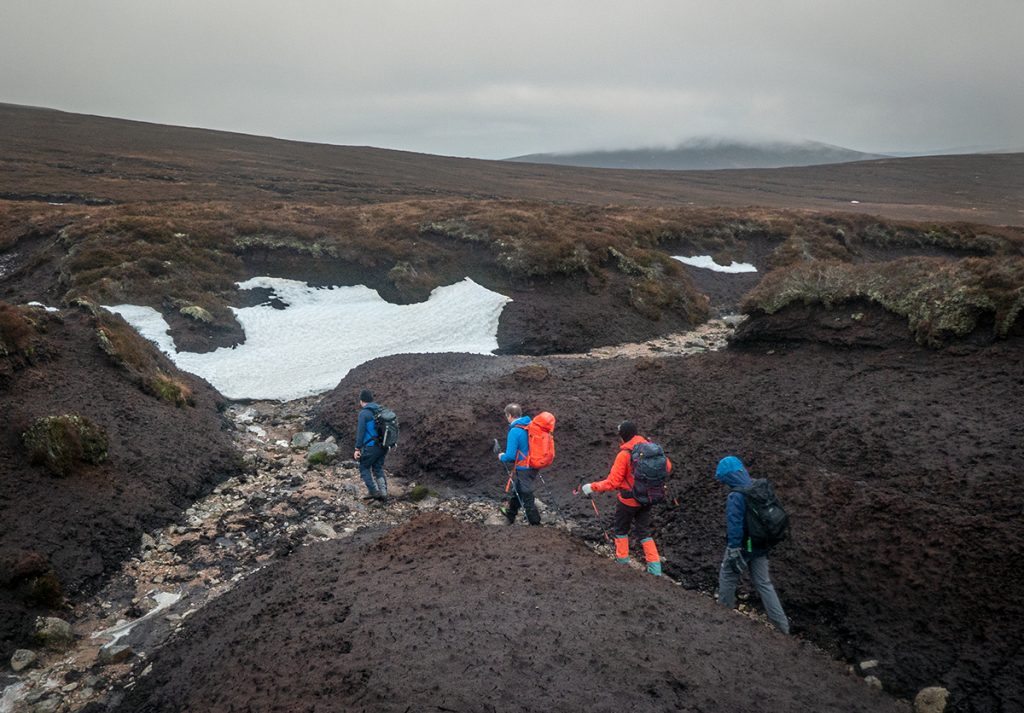 The deep surrounding hags were mostly navigable on the gravel floor winding through then and leaving them we spotted the ruins of what would have been a fairly substantial hut at some point. A Cairngorm Club trip back in 1924 wrote:
"It appeared rather barn-like from a distance, rousing vague memories in one of us of some hospice in the Swiss Alps, but when we arrived it proved to be much more picturesque to a near-hand than to a distant view. "
Nearby there are 2 newer huts standing, one for the beaters and a deluxe one for the ra-rahs. Lunch was taken in the open one, with mulled wine and lebkuchen distributed as befitted the festive time of year.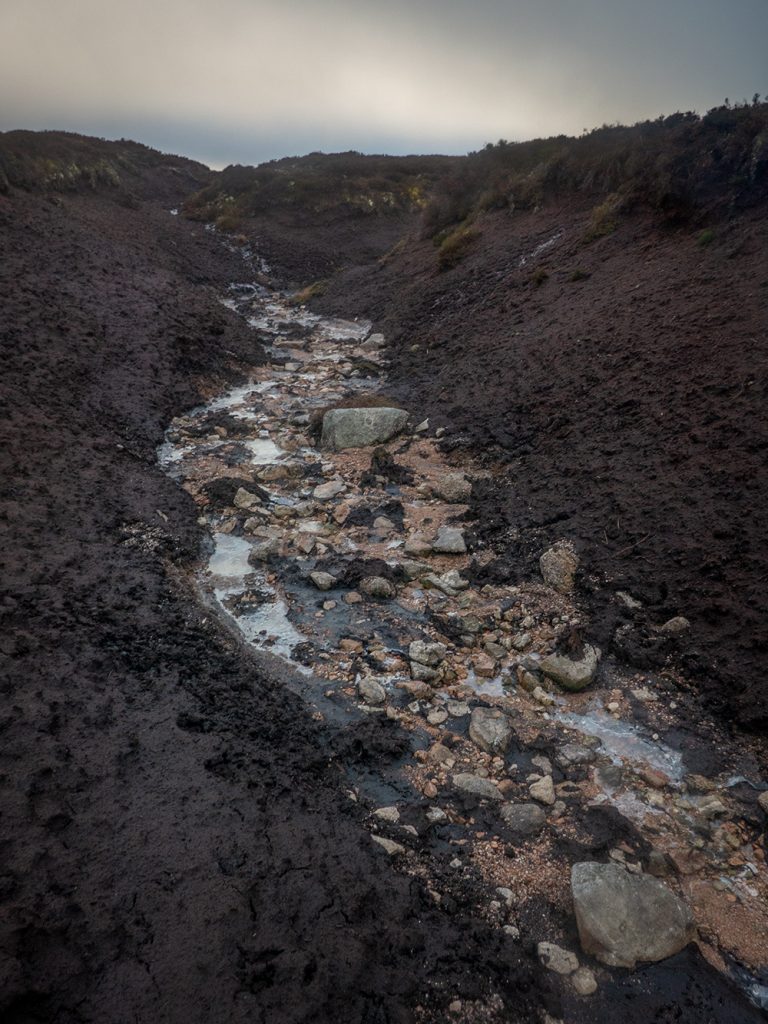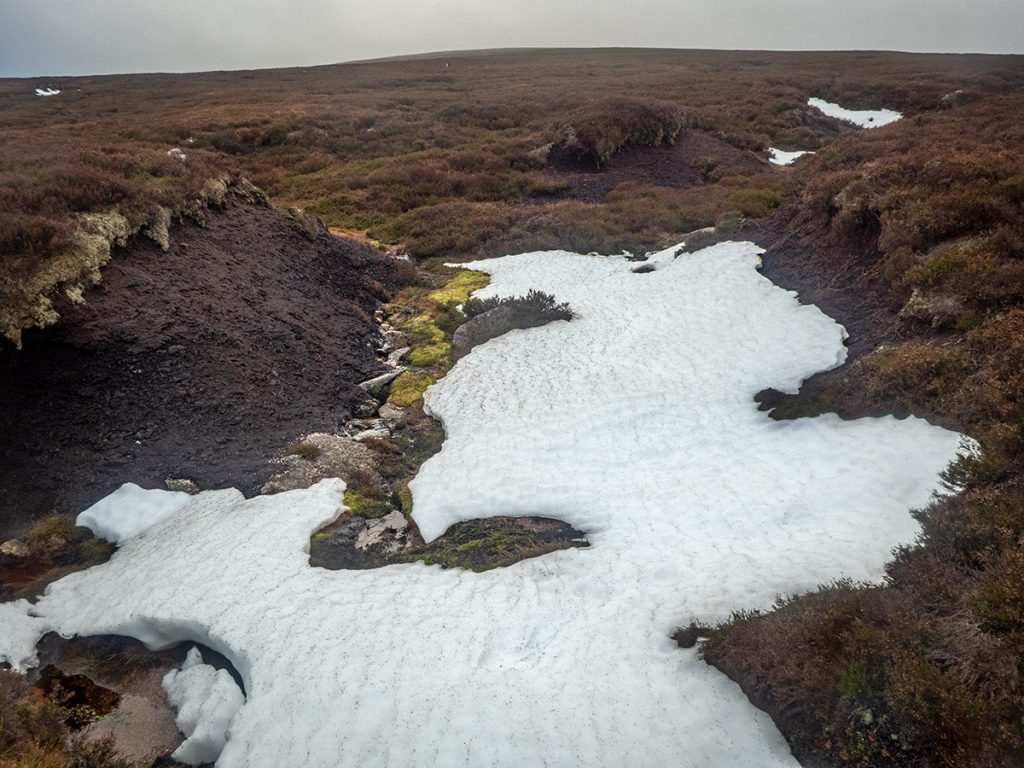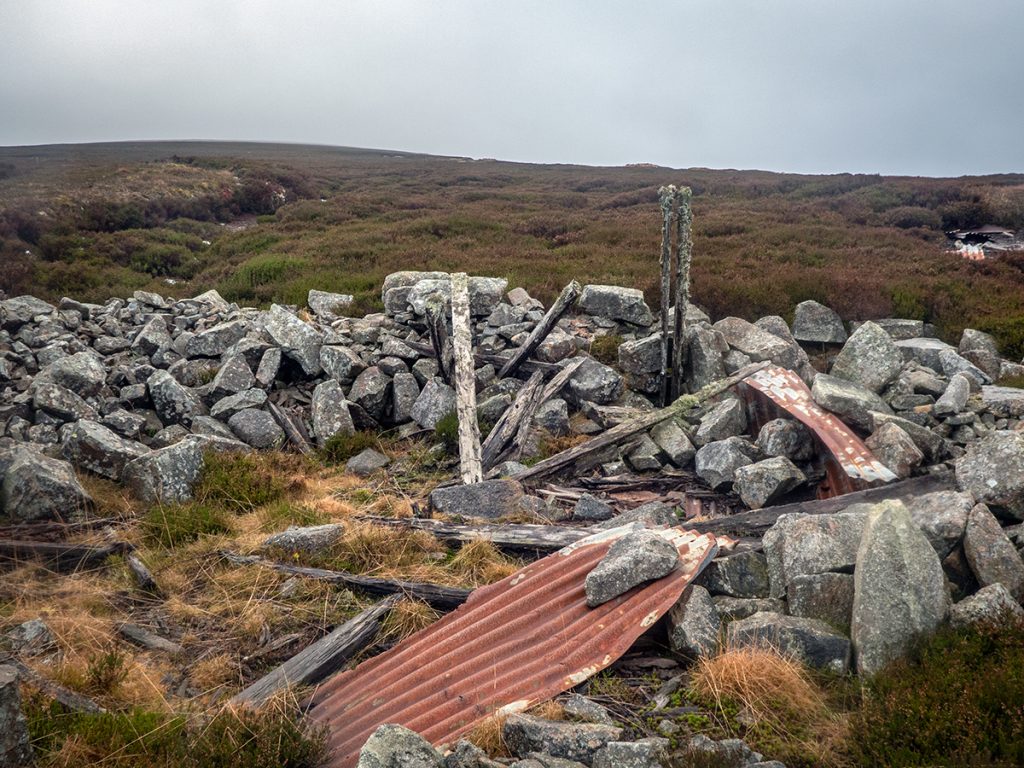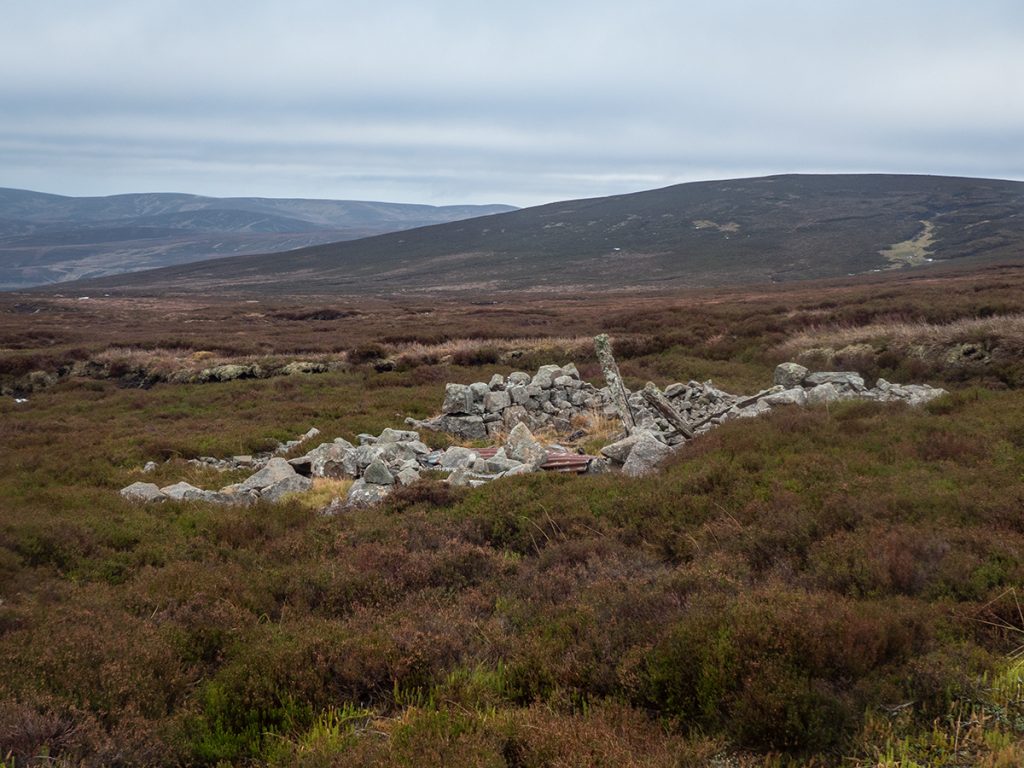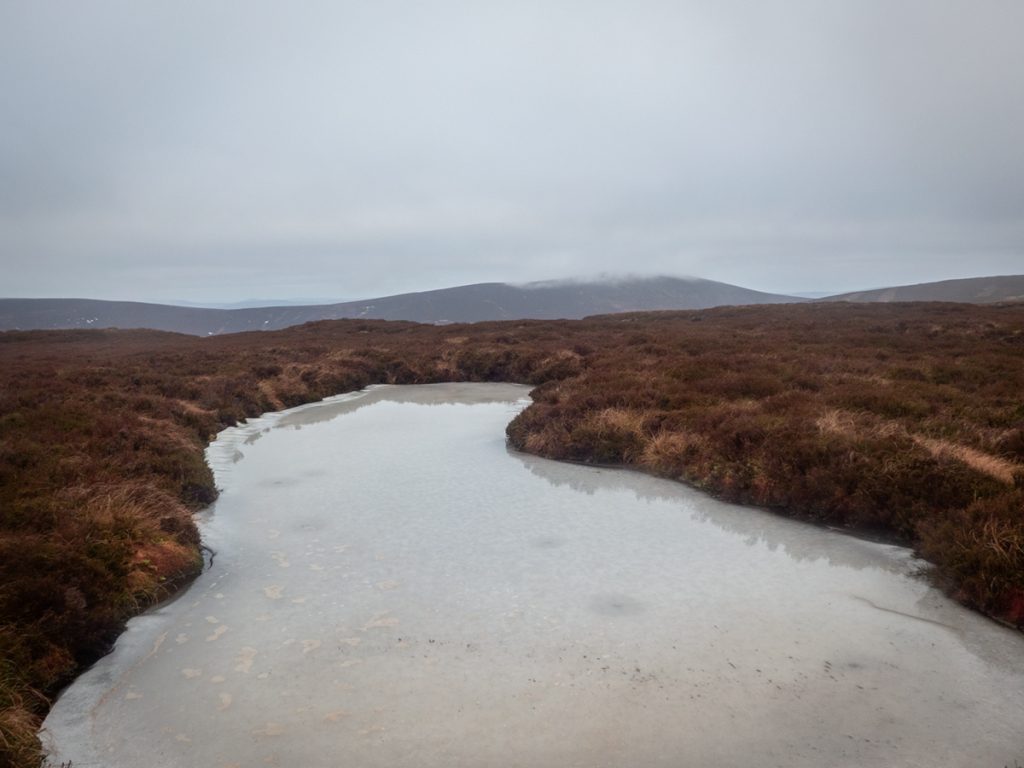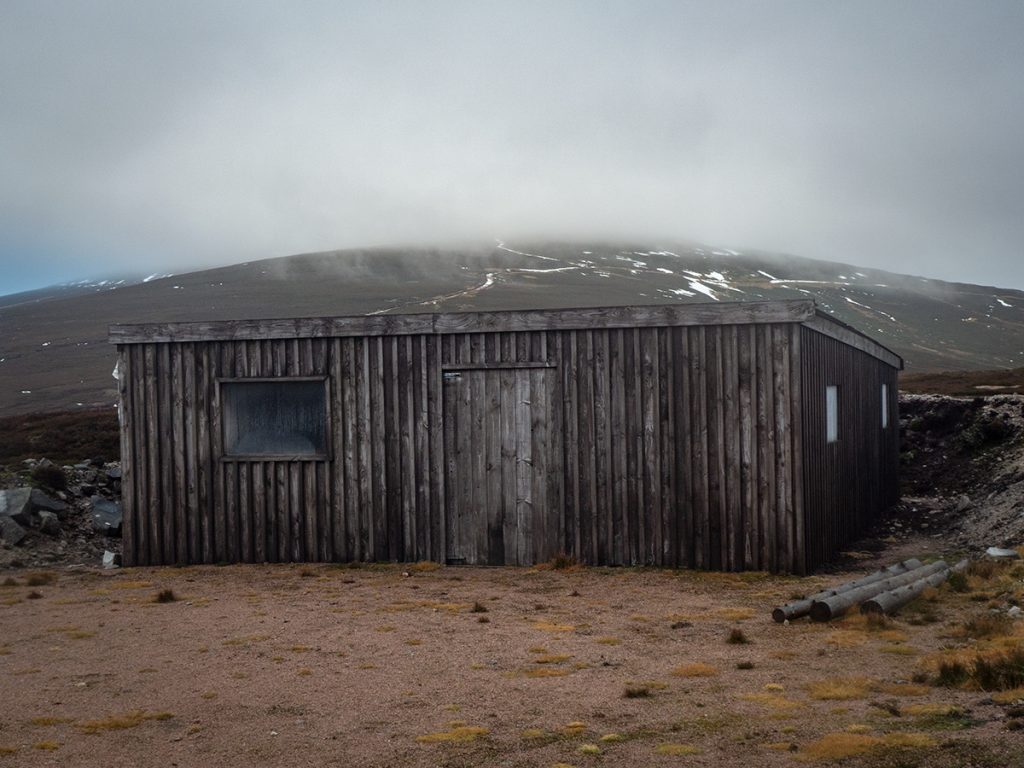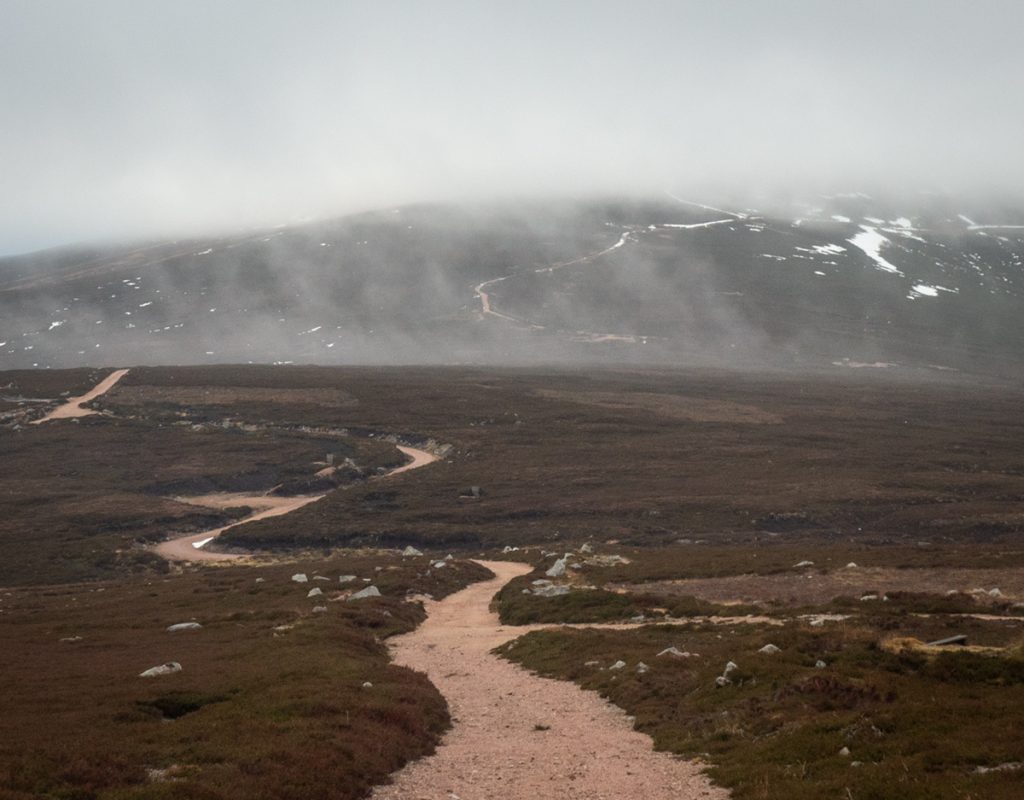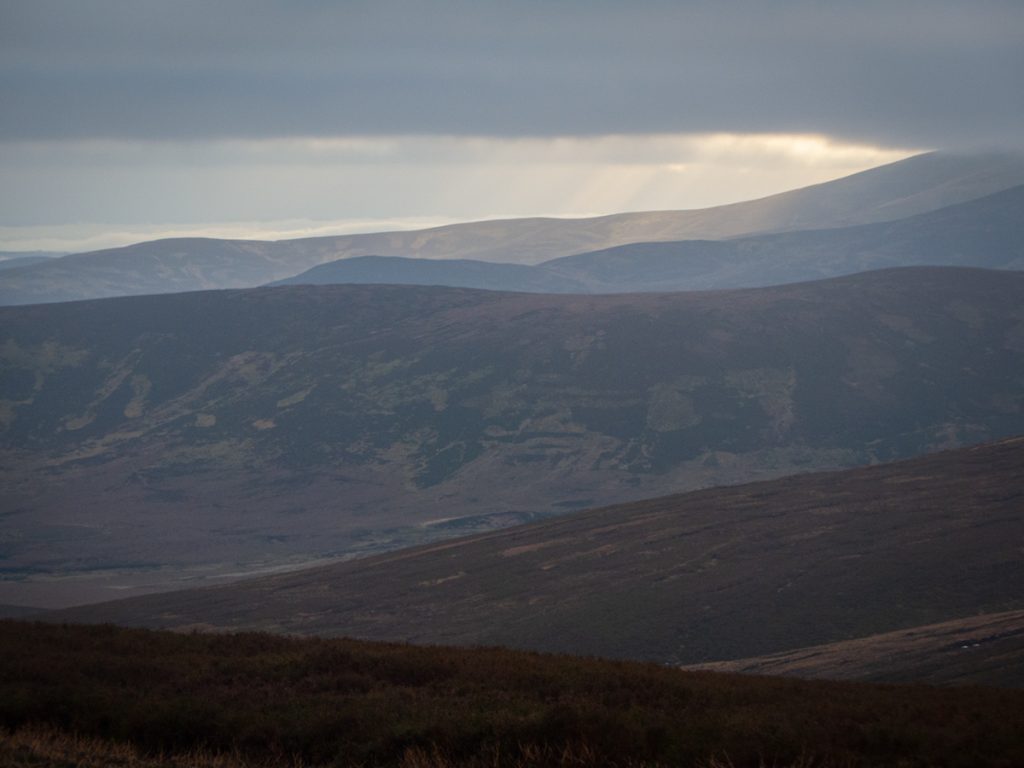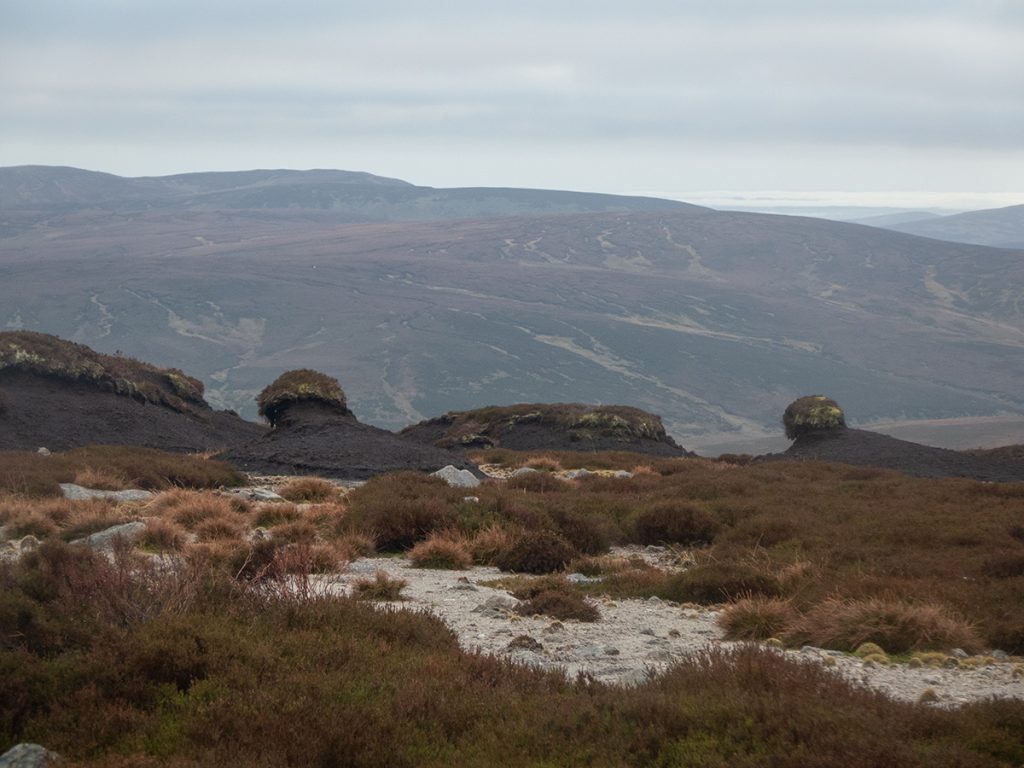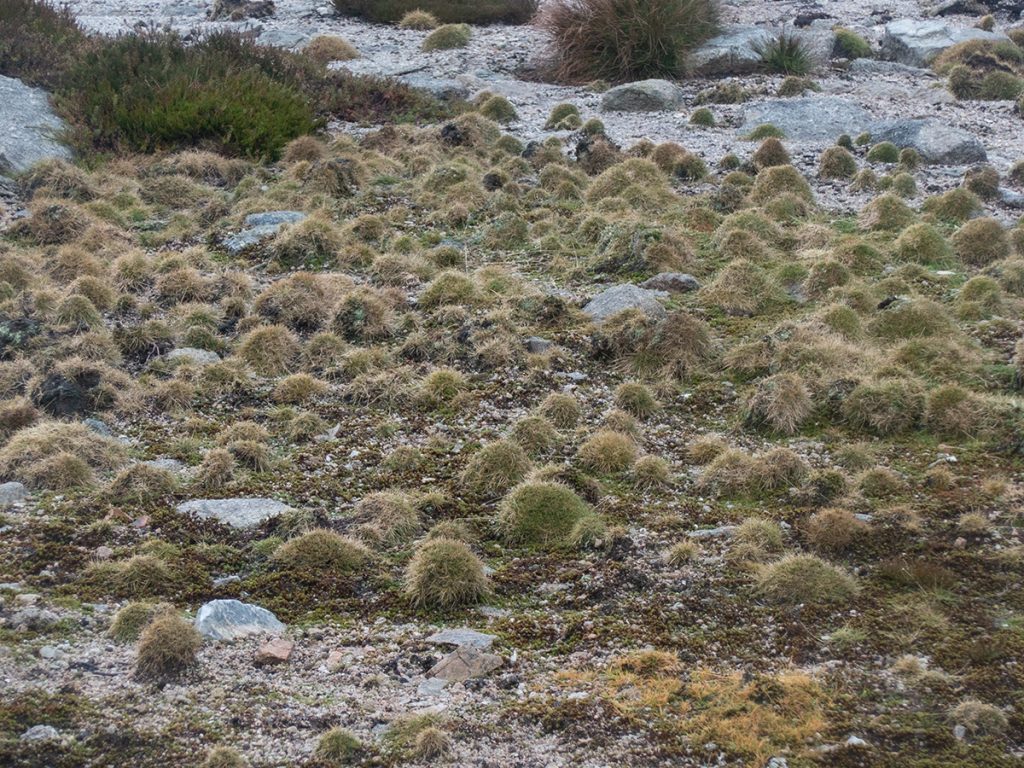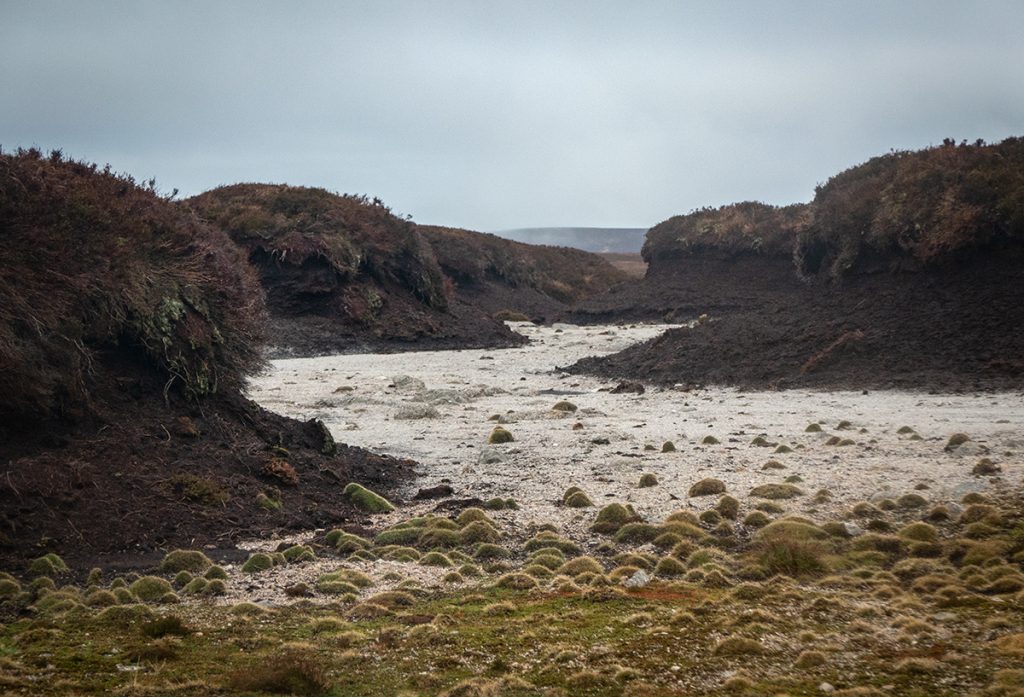 We headed east on the homeward leg, stopping at Clachnaben tor to clamber aloft for a drone shot. Various mountain bikers passed: last time up here on bike I descended north, avoiding a busy walking route, and the steep bouldery and stepped descent, which today was slippery enough on foot.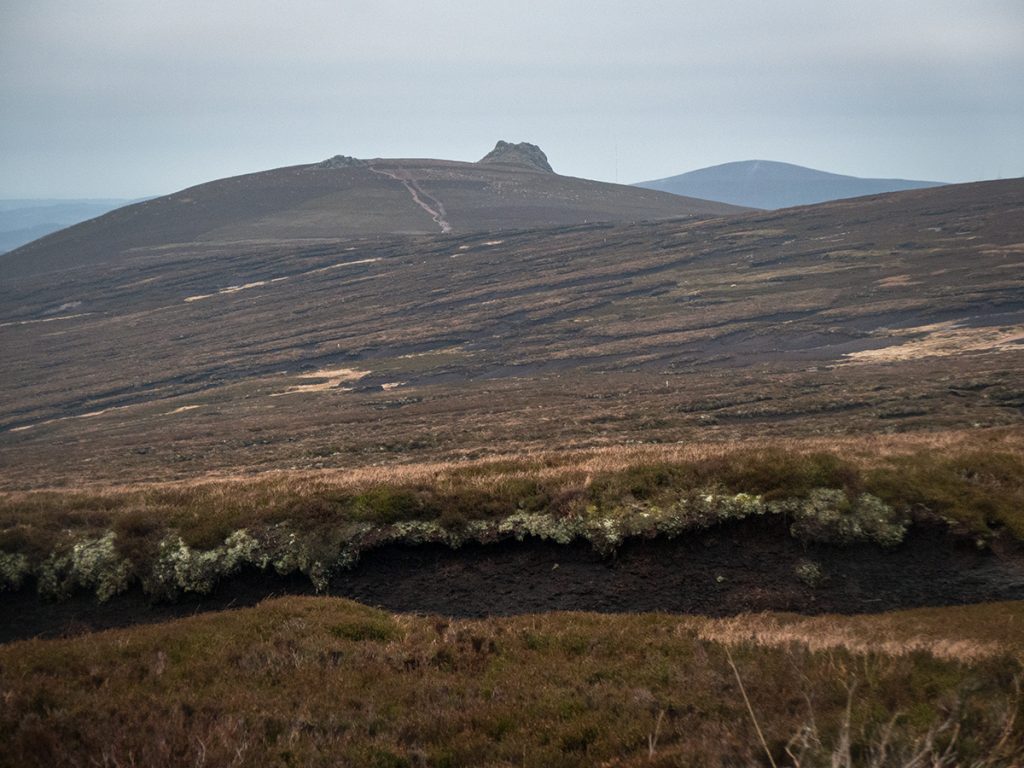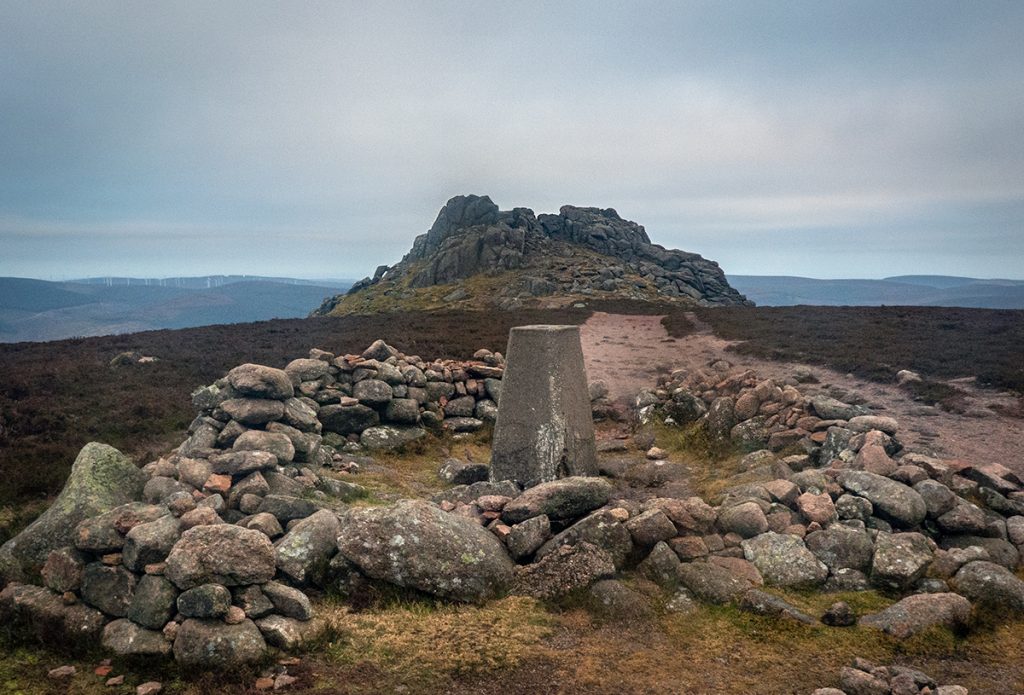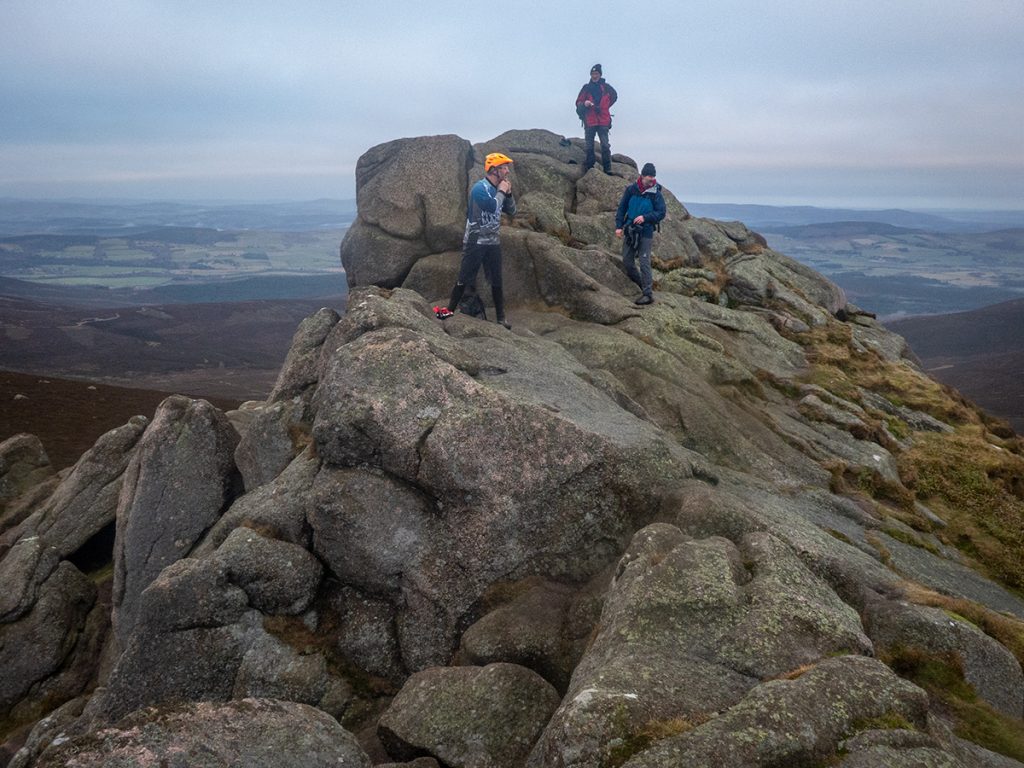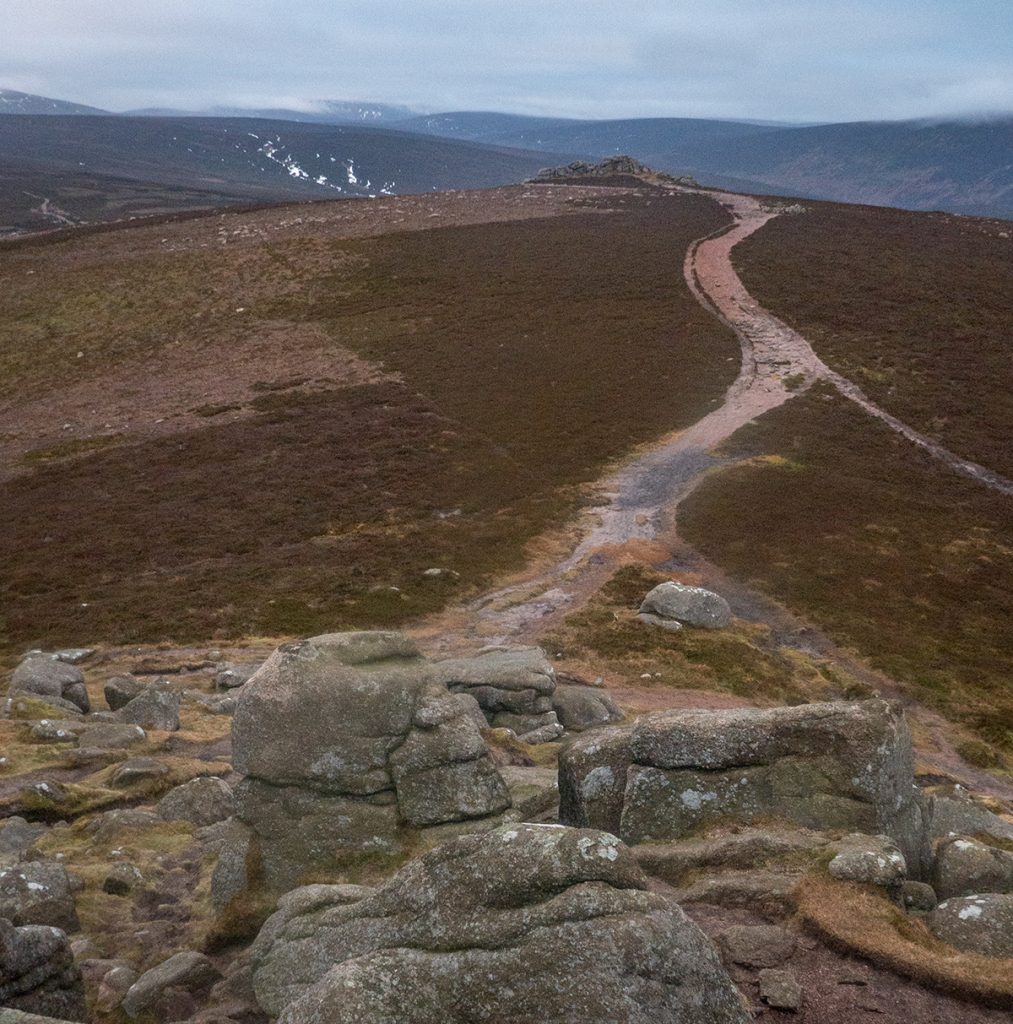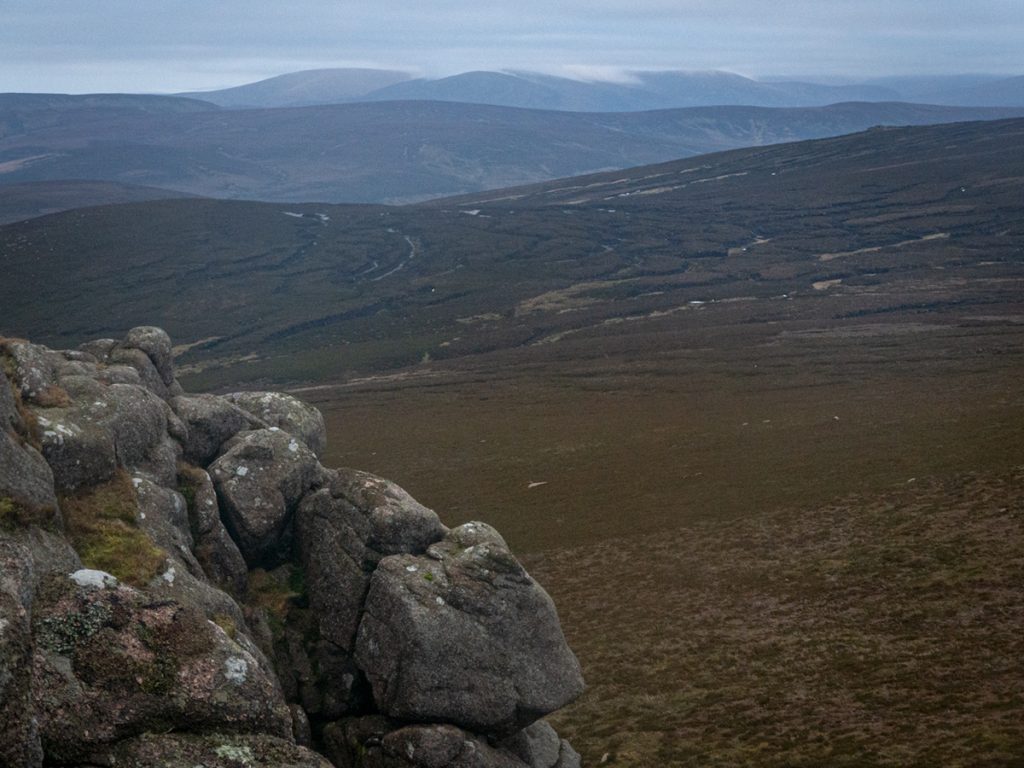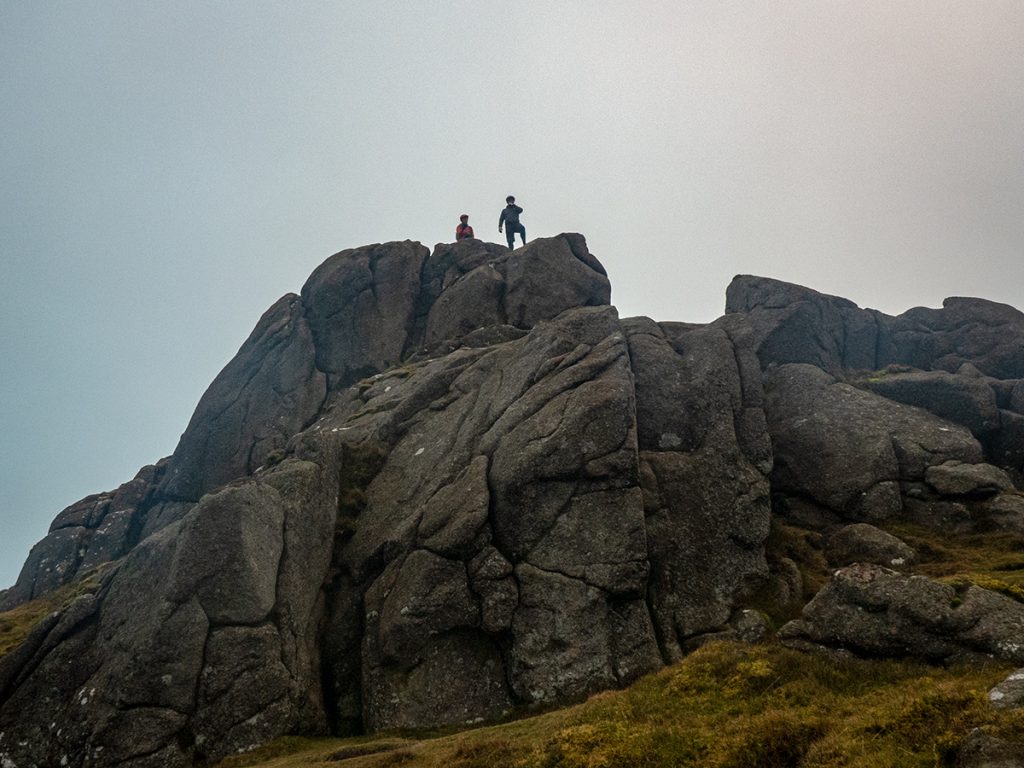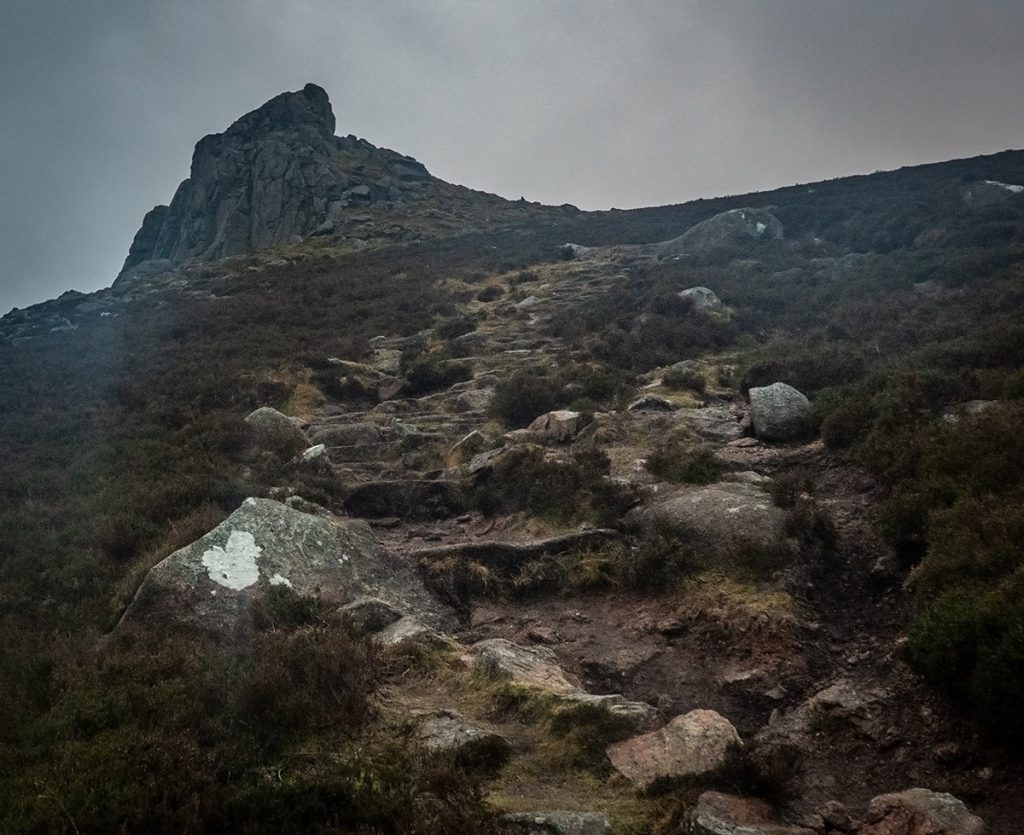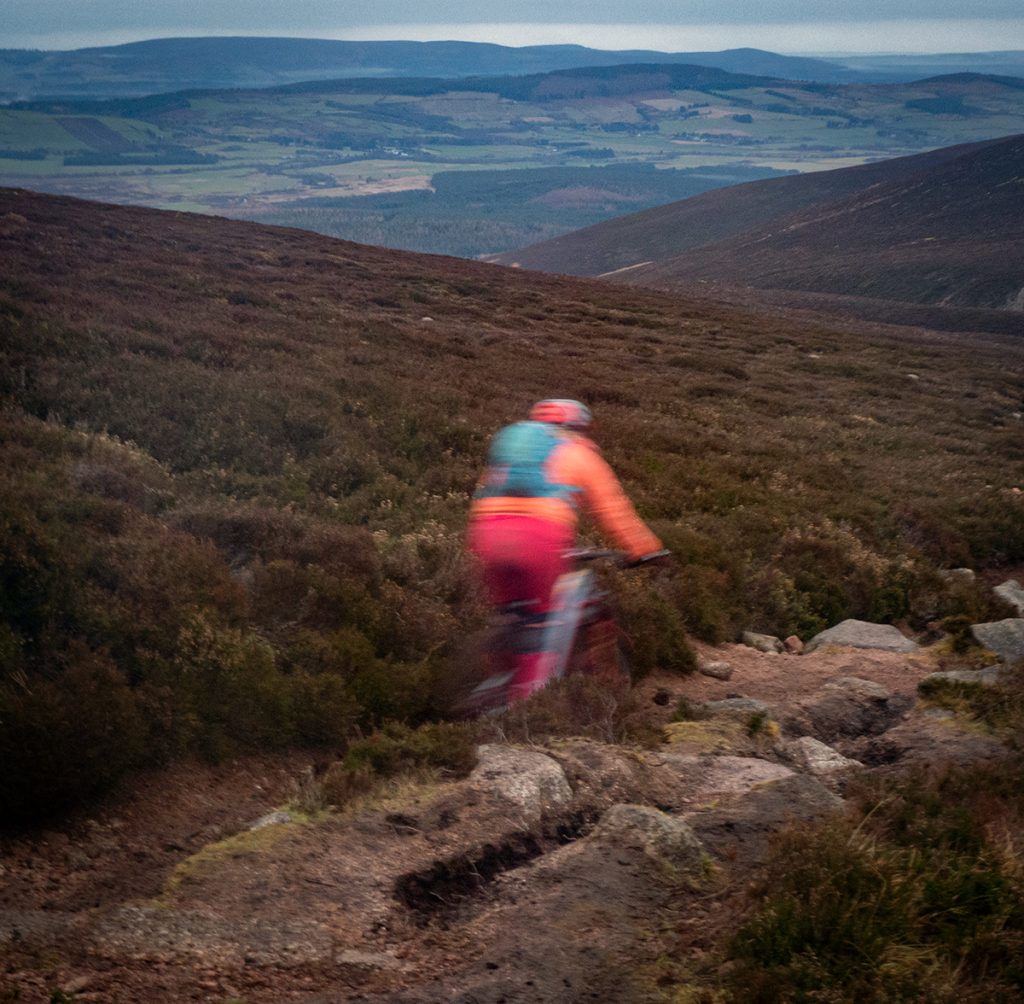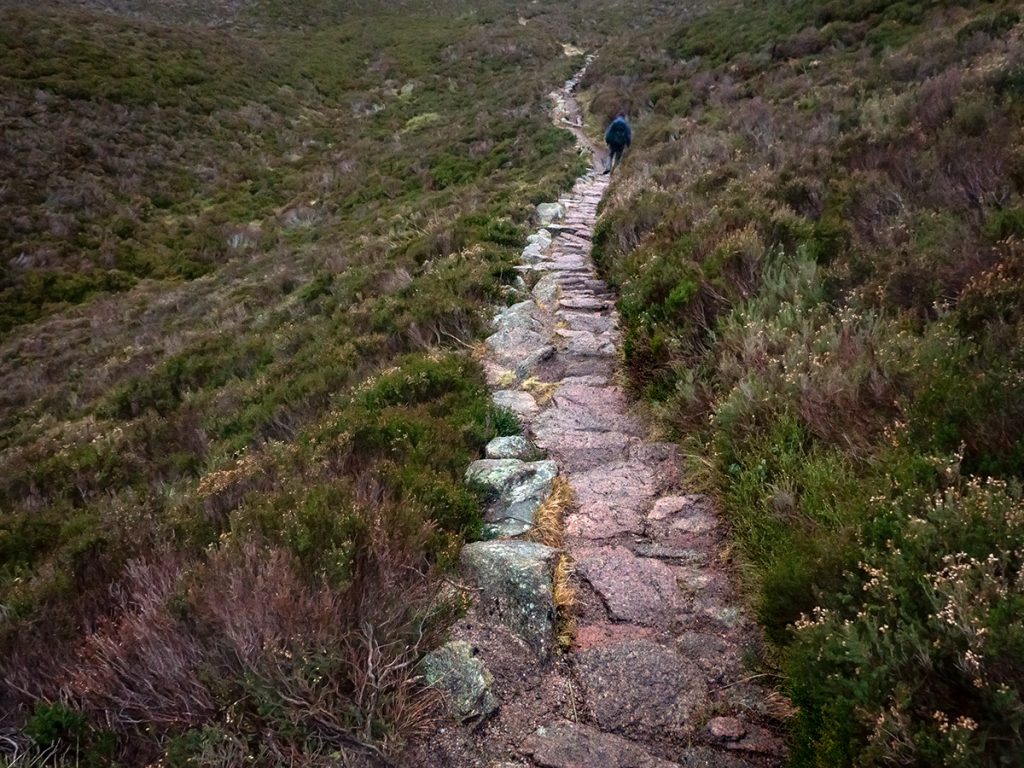 Through the woods at Black Hillocks there was no major storm damage. We passed a sign to the Clachnaben paths trust, now defunct. Despite that, the Cairngorm club was to be funding some path work here imminently as one of it's projects for 2022.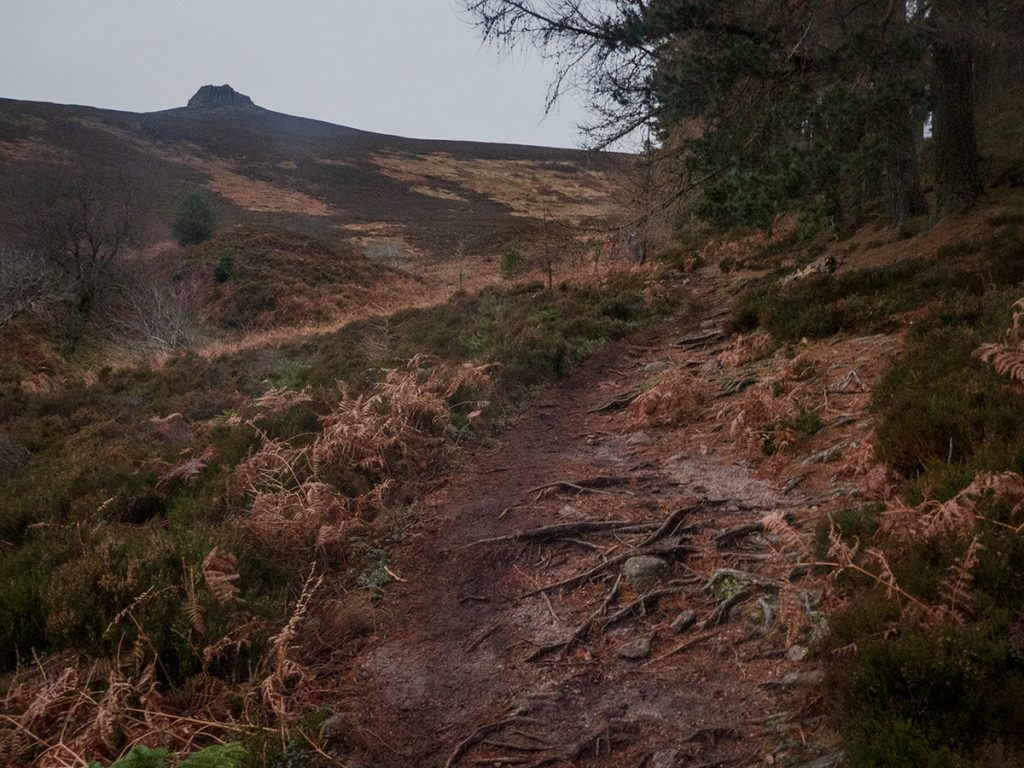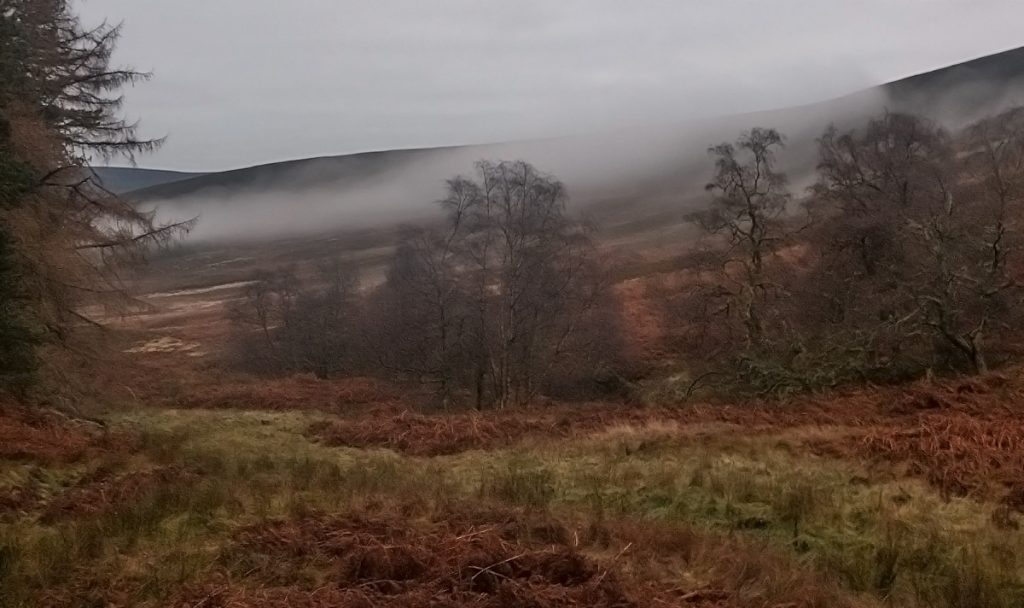 Nearing a return to the start a burst of flashing blue was seen in the distance. An ambulance crew were looking to assist an injured gentleman, reported to be where we'd just passed – we told them so, and on the point of us heading back to look, the gravelists from earlier appeared and were willing to have a scout. I suspect the casualty had made it out but hadn't updated 'control', and left the ambulance and a dour gamekeeper to look for a ghost. A pub stop in Banchory rounded off the trip nicely.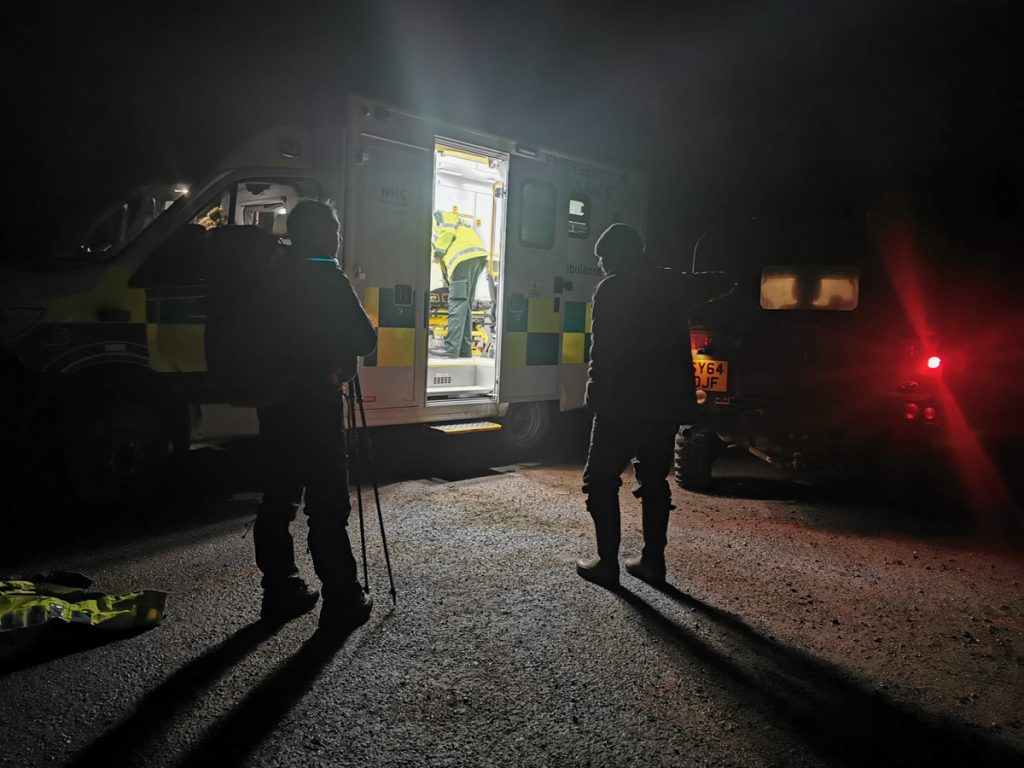 The Future of Glen Dye
After the trip a discovery may have explained the dourness of the gamekeeper (though rarely very jolly chaps such is their trade) he'd mentioned the estate had new owners but it turns out it's the next of a recent trend in buying up land for carbon credits, with tree planting and peat restoration over 60 square km. Not much scope for Victorian trapping and blasting of the local wildlife in those plans methinks.
https://www.avivainvestors.com/en-gb/about/company-news/2021/12/ai-par-equity-scottish-woodlands-natural-capital-project/
Whether having huge swathes of land under the control of investment suits down in London is 'progress' remains to be seen (many sporting estates are already owned offshore or are playthings of foreign/ establishment elites) but on the face of it, it would seem this long-desolate area has been given an environmental reprieve.. Lochnawean may yet rise again..