Having had a nosey for snow tunnels over on Ben Avon, I thought I'd give Lochnagar a whirl similarly with some general exploration thrown in.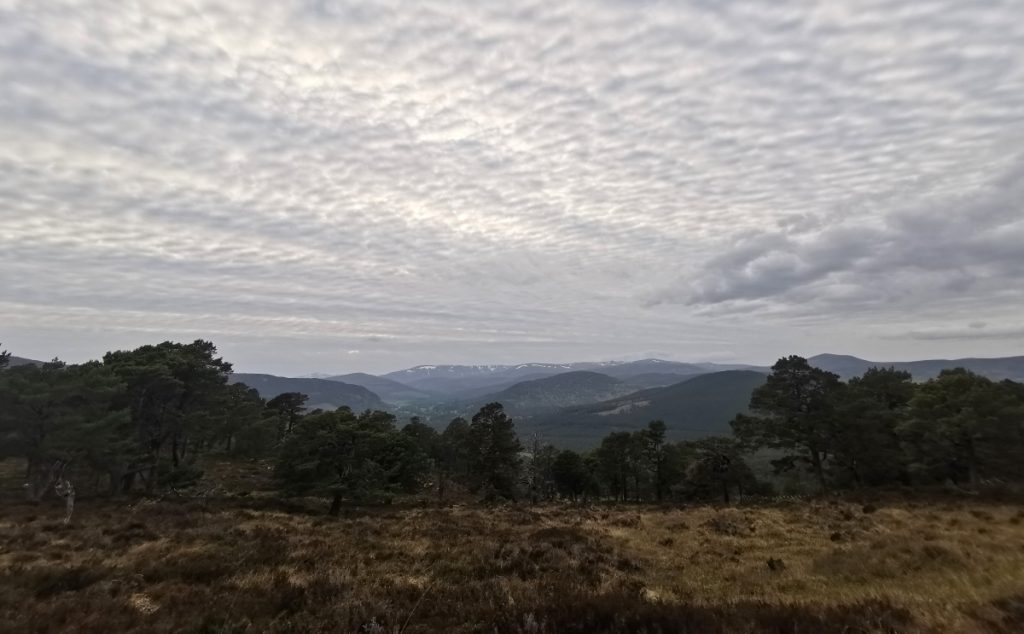 Friday evening I headed up through the trees to a fav camp spot near the foot of Cnapan Nathraichean. Having dumped the sleep kit and tent, I took a stroll over to nearby Craig Doin – there's one of the outlying Balmoral cairns there, this one being rarely visited as too far and too rugged for the average tourist.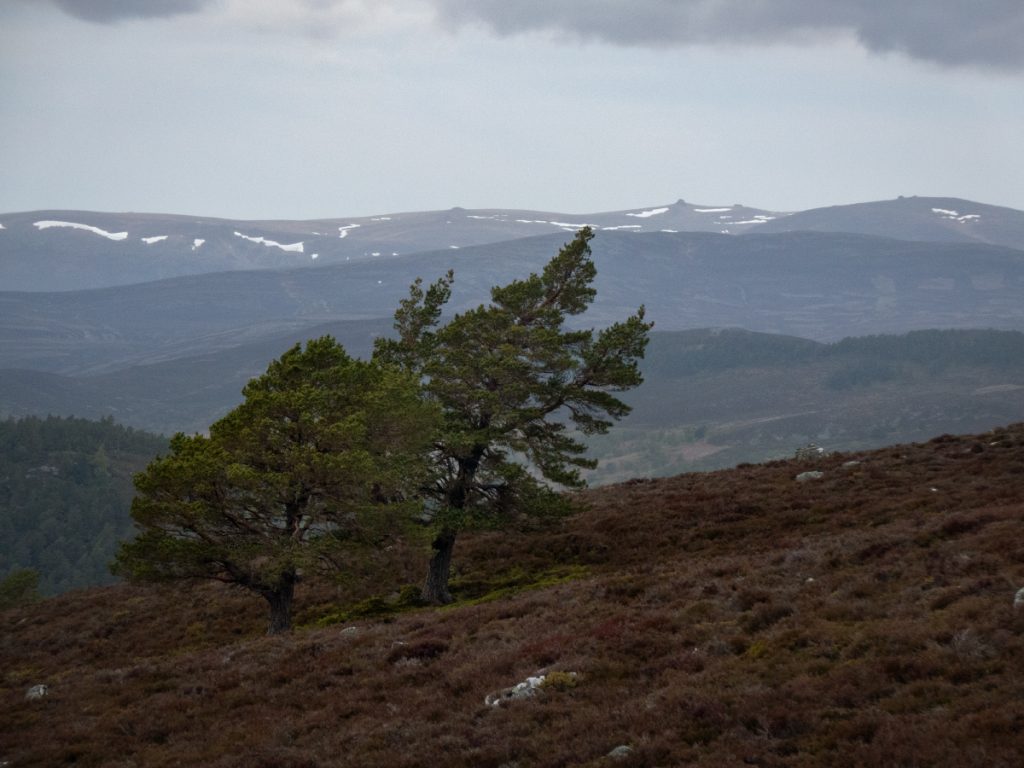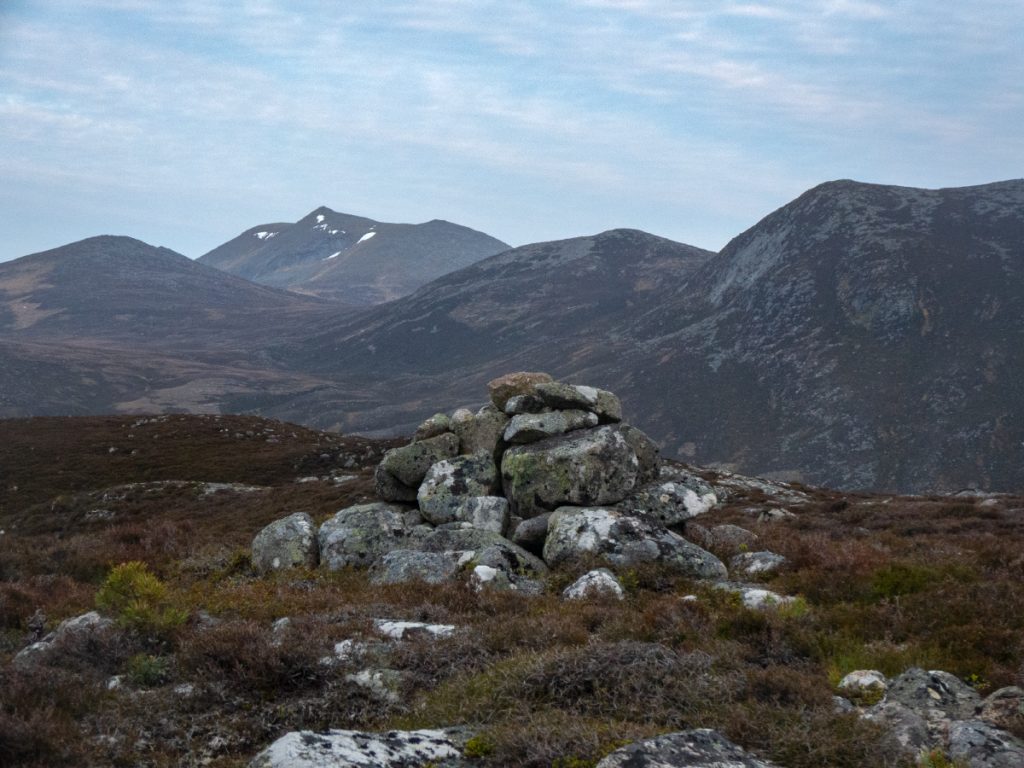 The cairn is situated on a hummock down the north side amongst some rocky outcrops, and commemorates Queen Victoria's purchase of Ballochbuie forest in 1878, to save it from felling. Since that moment the royal's grand conservation gestures have ceased, keeping the rest of their estates in barren duo-culture for shooting stasis for nearly 150 years. King Charles talks about conservation but with regards to actions has done bugger all despite owning vast tracts of land.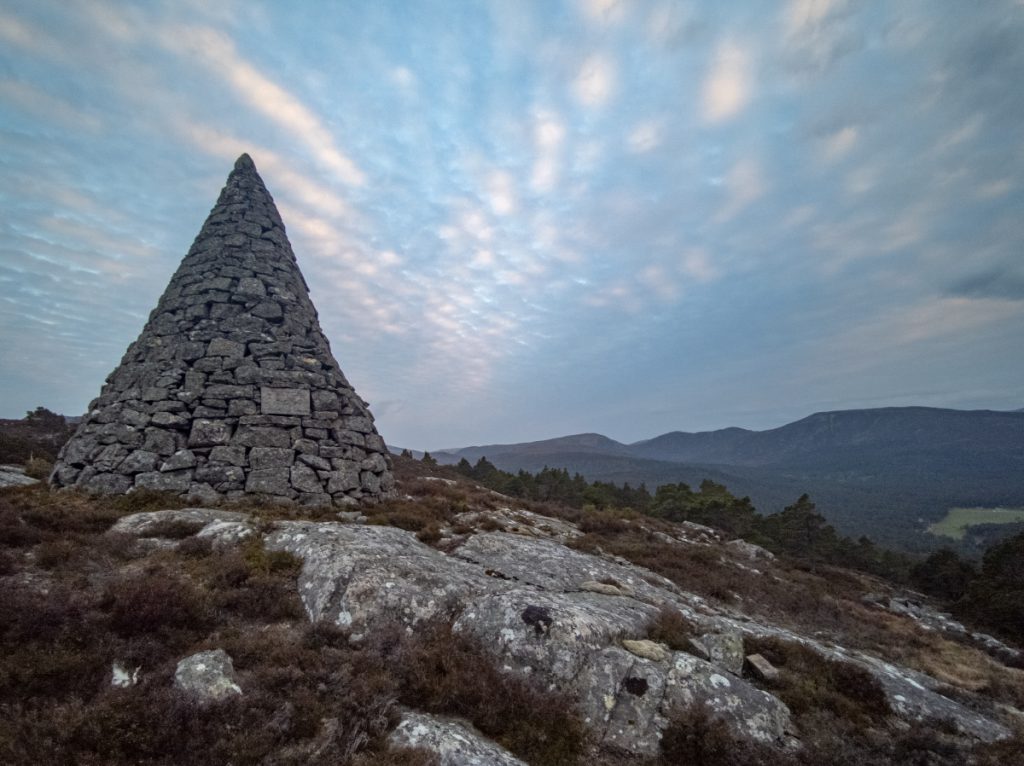 having explored around the cairn, with a small pool and some rocky outcrops, with the sun setting I made back to the tent under a pleasing rippled sky.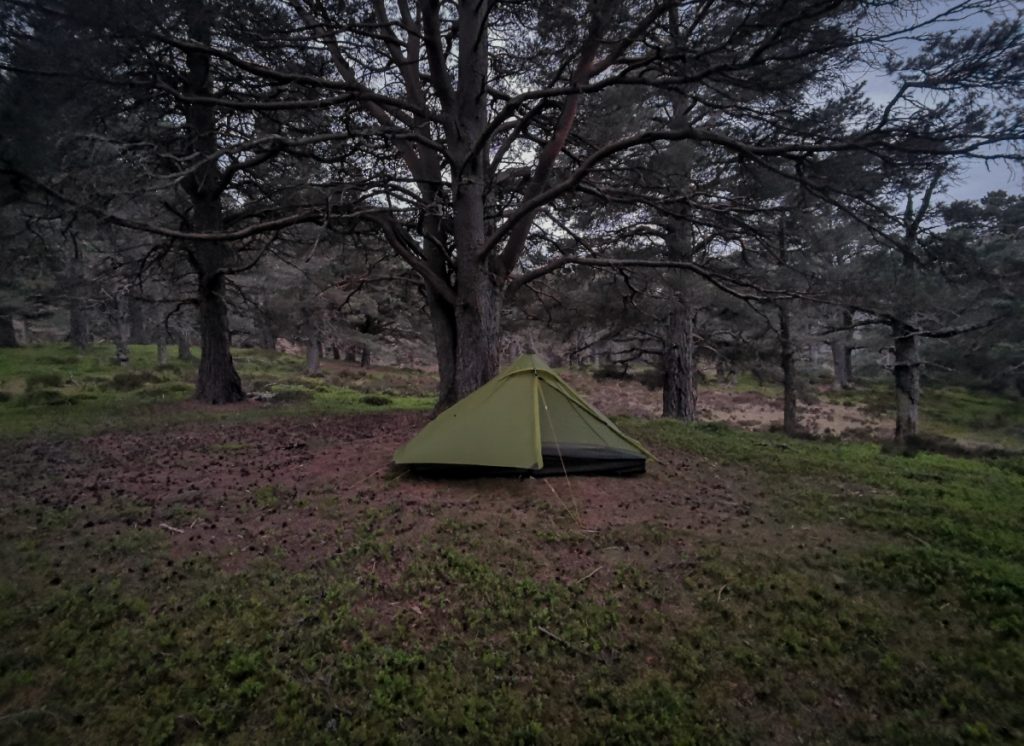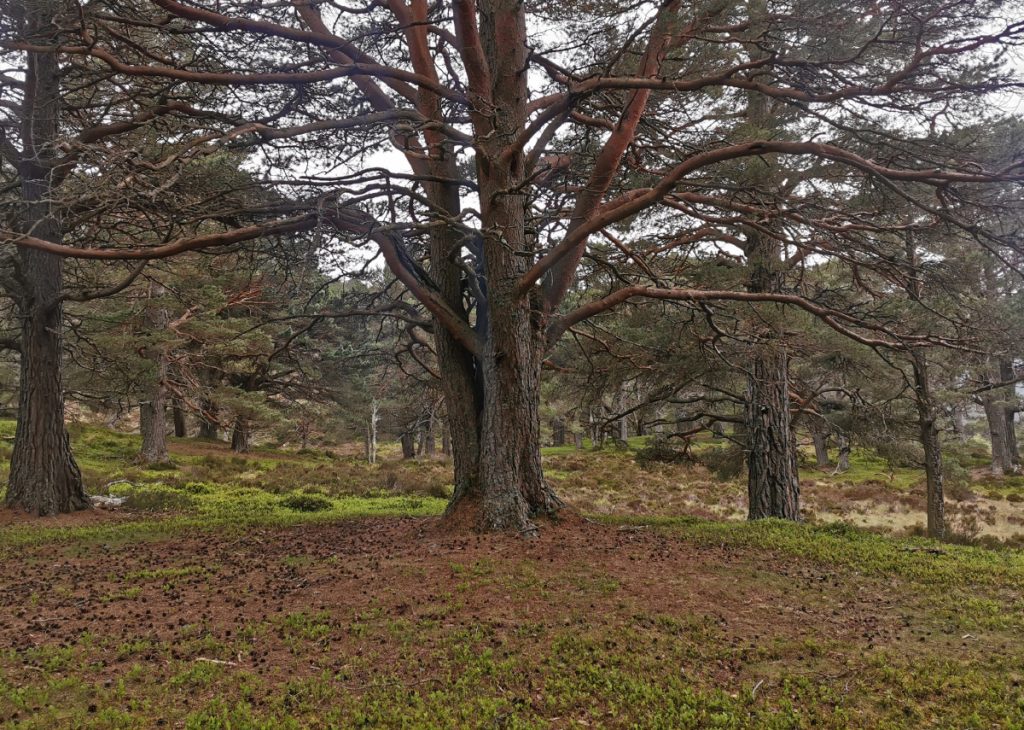 I headed up the Feith an Laoigh to the Prince's Stone then scrambled up the gully to Cnapan Nathraichean, taking care on some of the holes amongst the jumble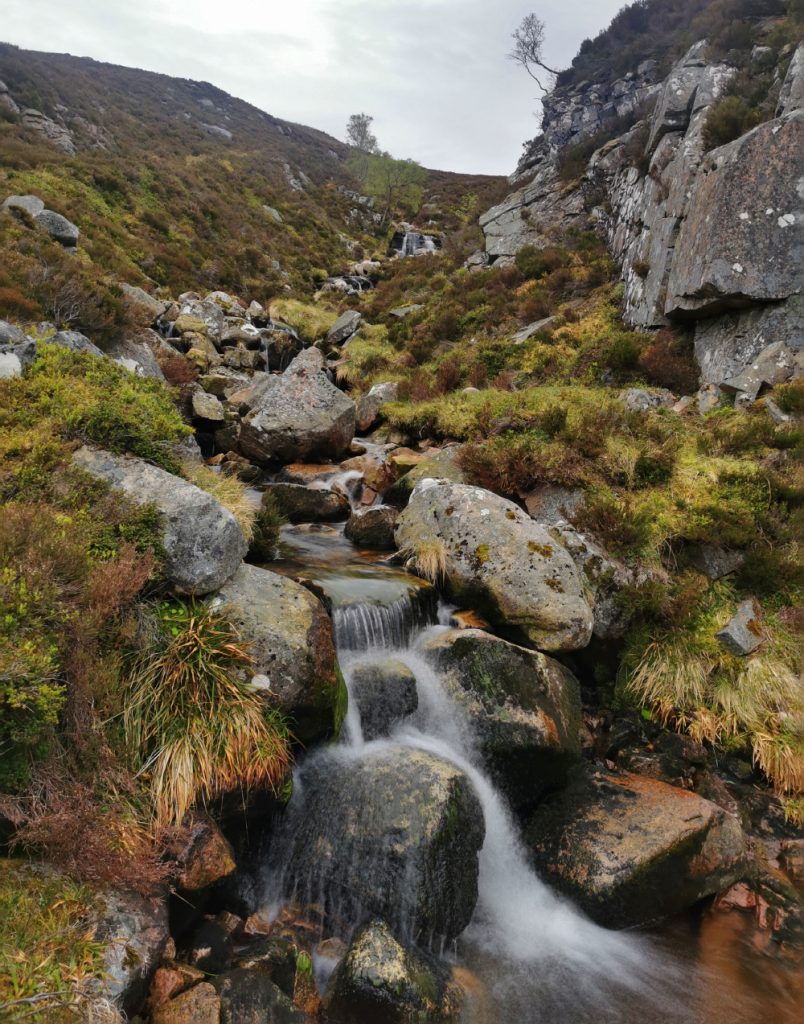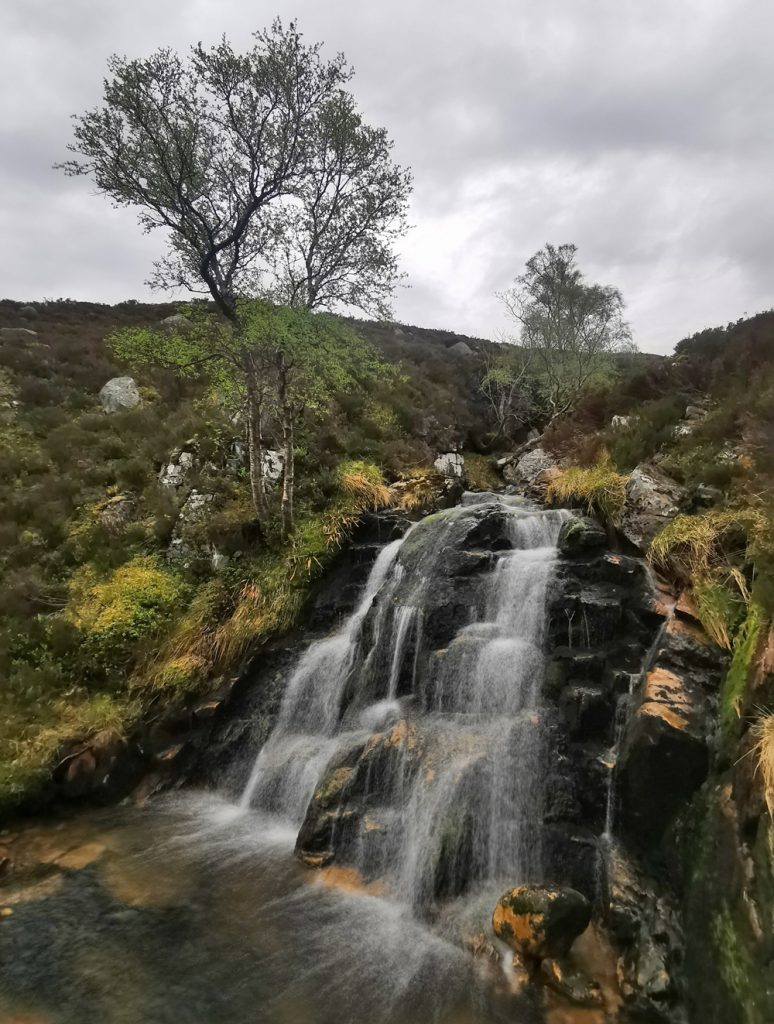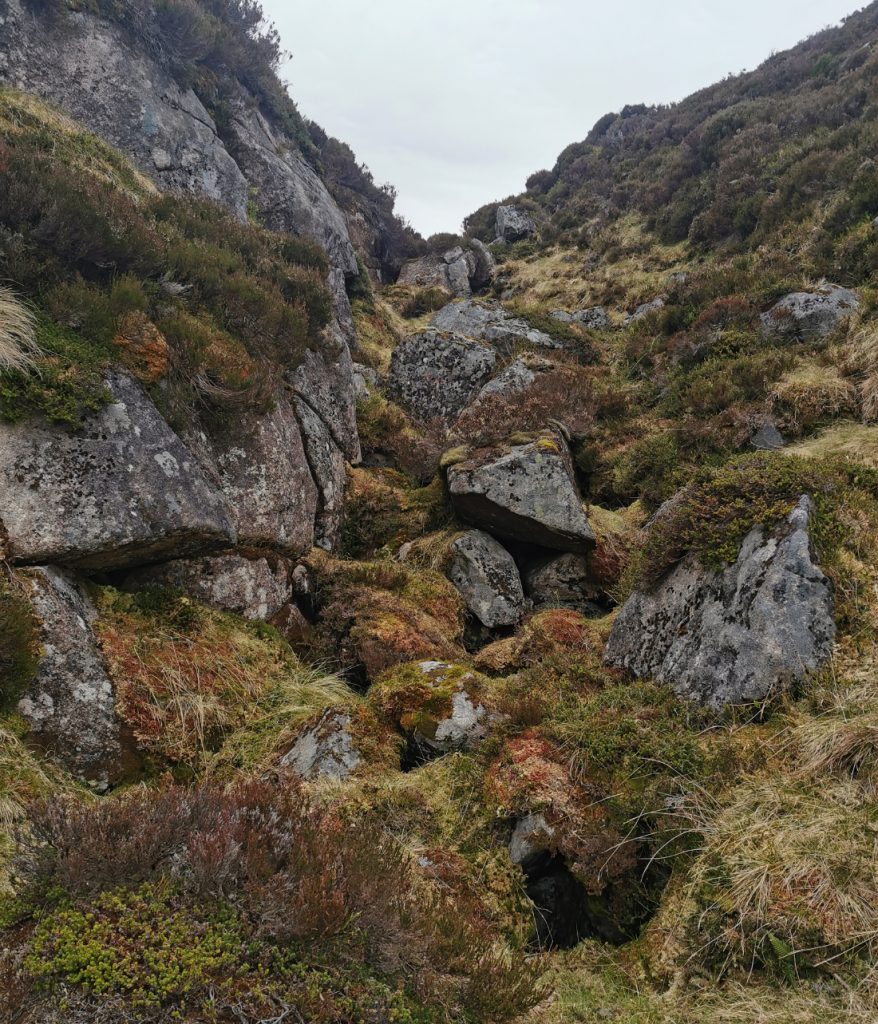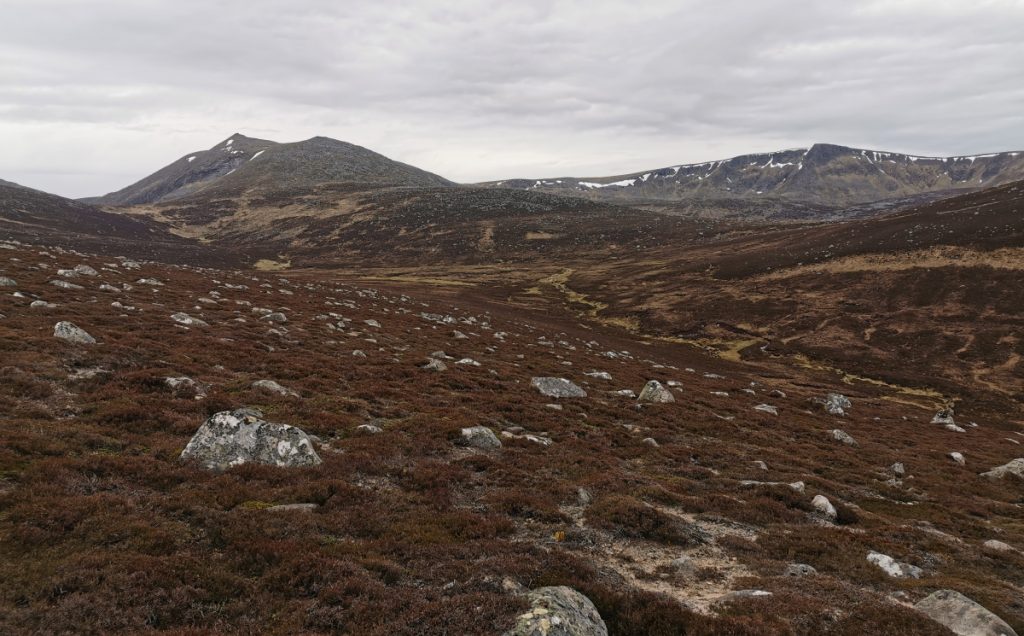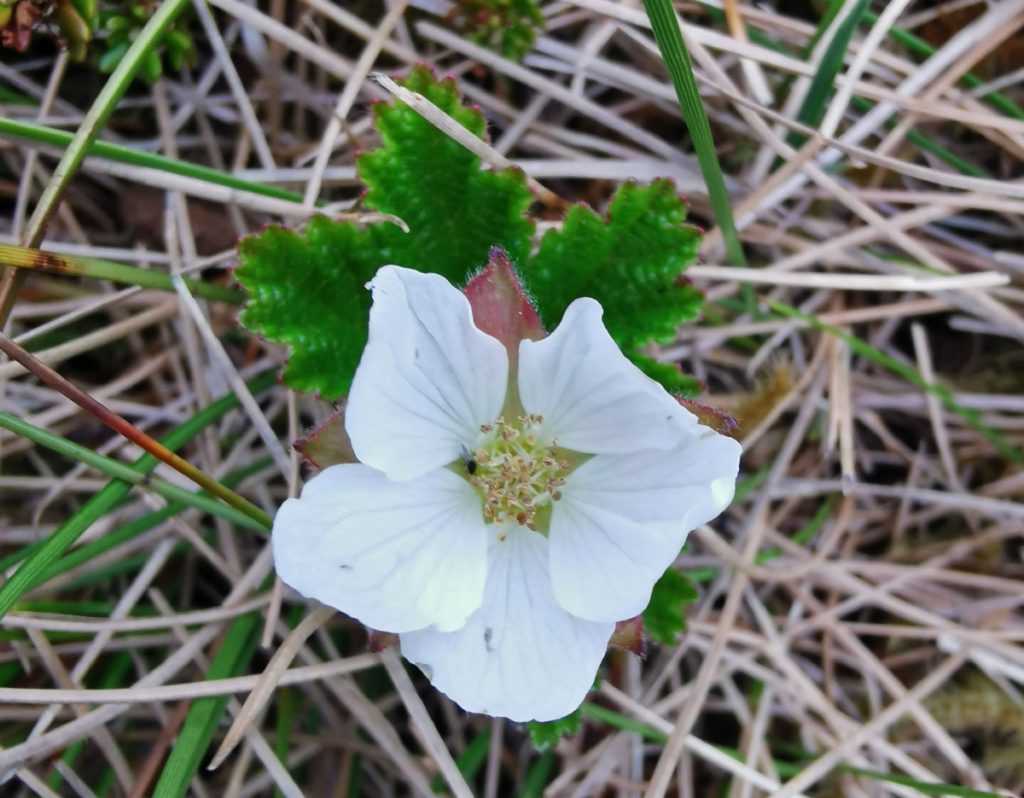 I skirted a few smaller hills to stay high out of the boggy ground and then made for the steep side to the right of the slabs, surprising a few deer at close range from a sheltered cove. I was soon on top for lunch and chatted to a few already there.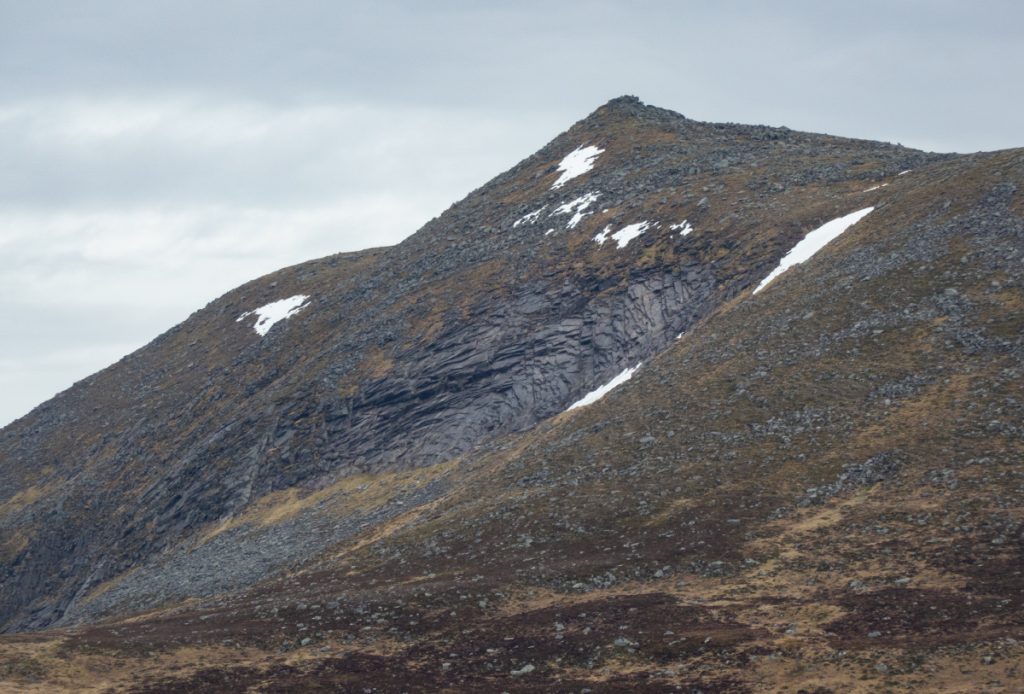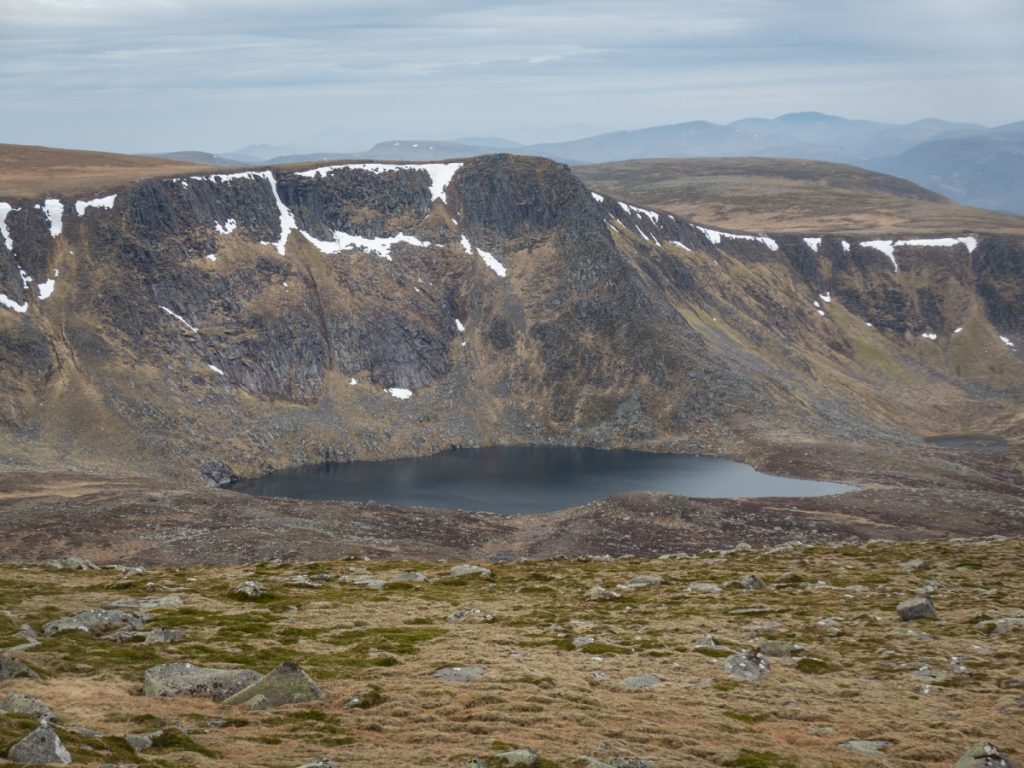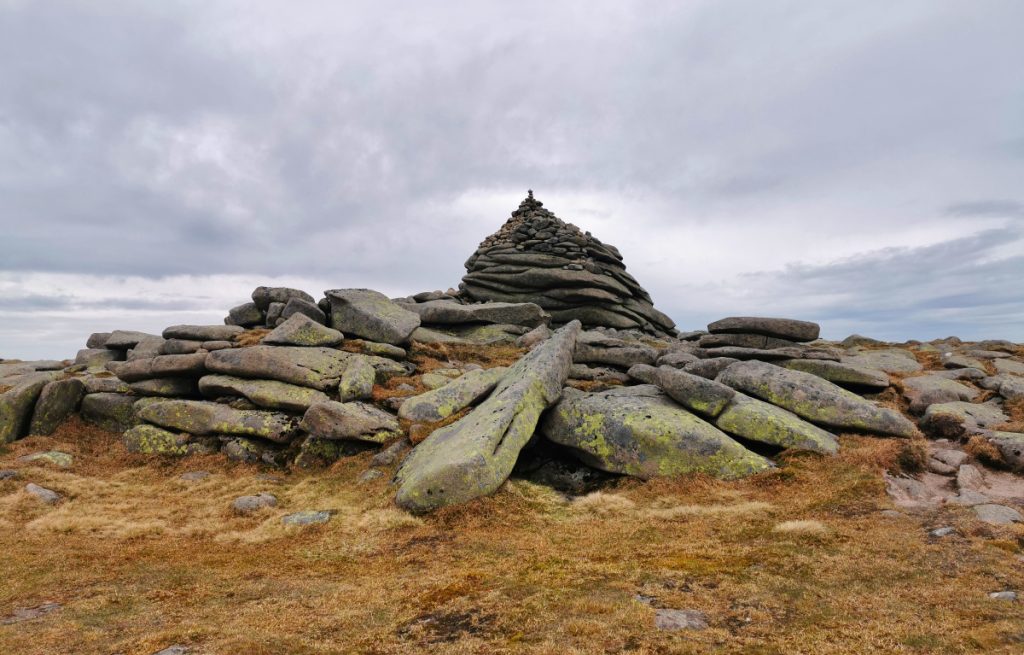 On route to Coire an Daimh Mhoile I thought I'd have a quick look at the north branch of the upper reaches of the Glas Allt, where I could see some snow cover. It's not indented sufficiently to hold deep snow but I'd have a look.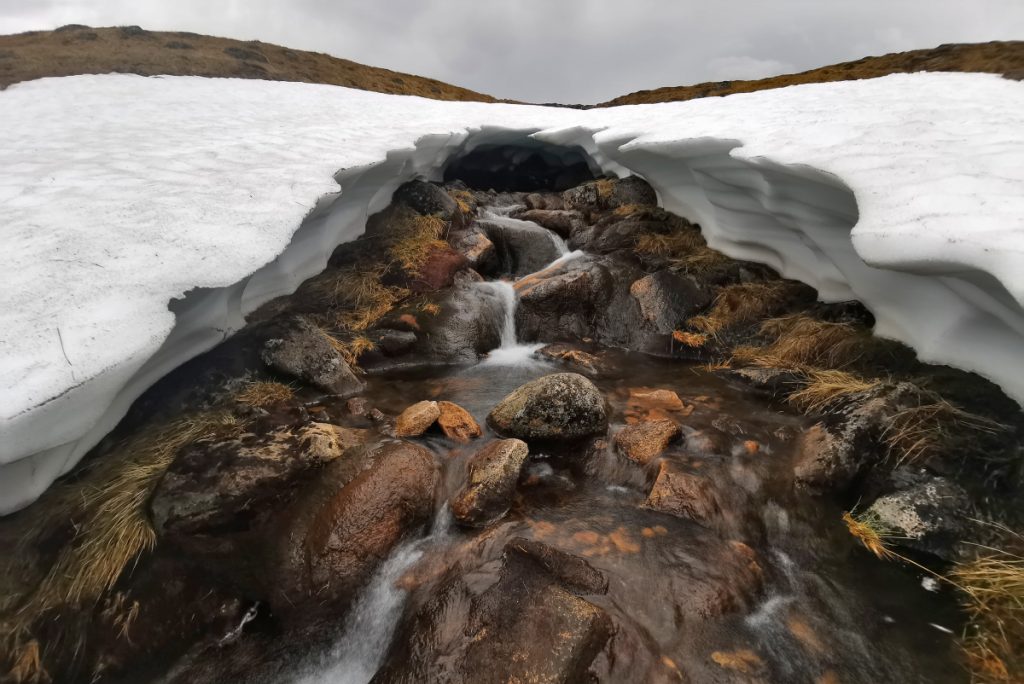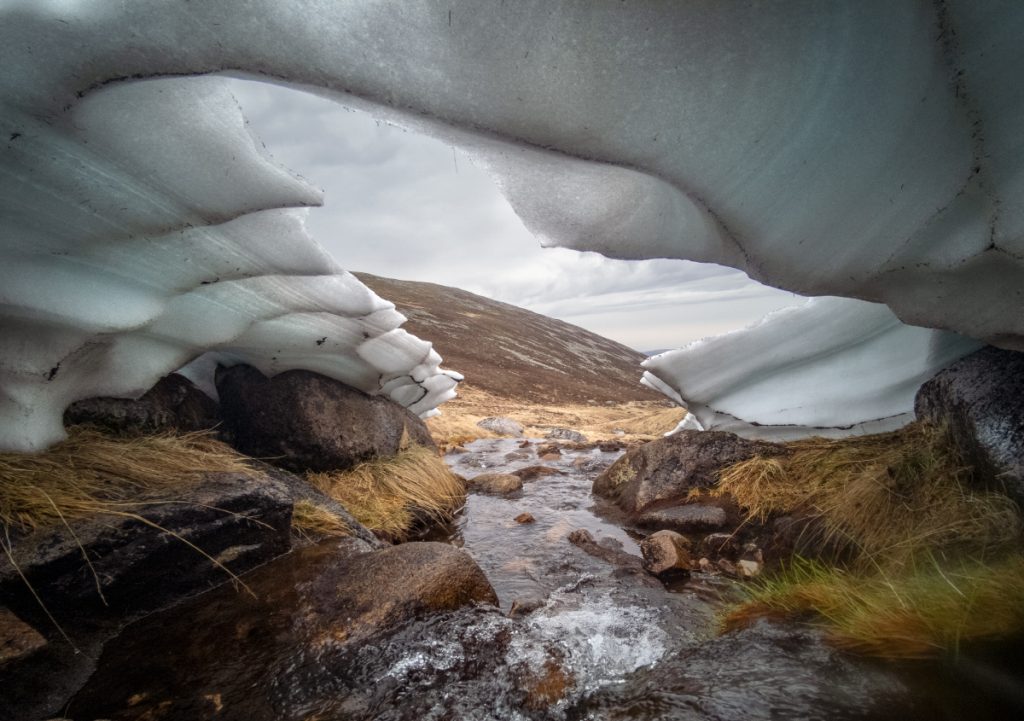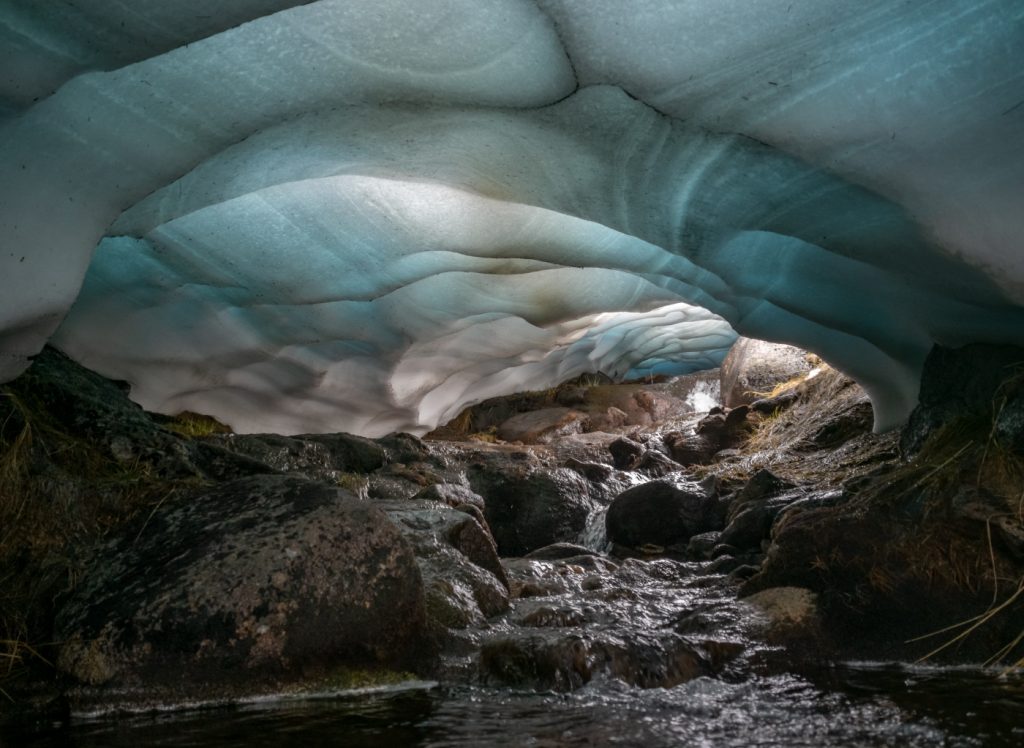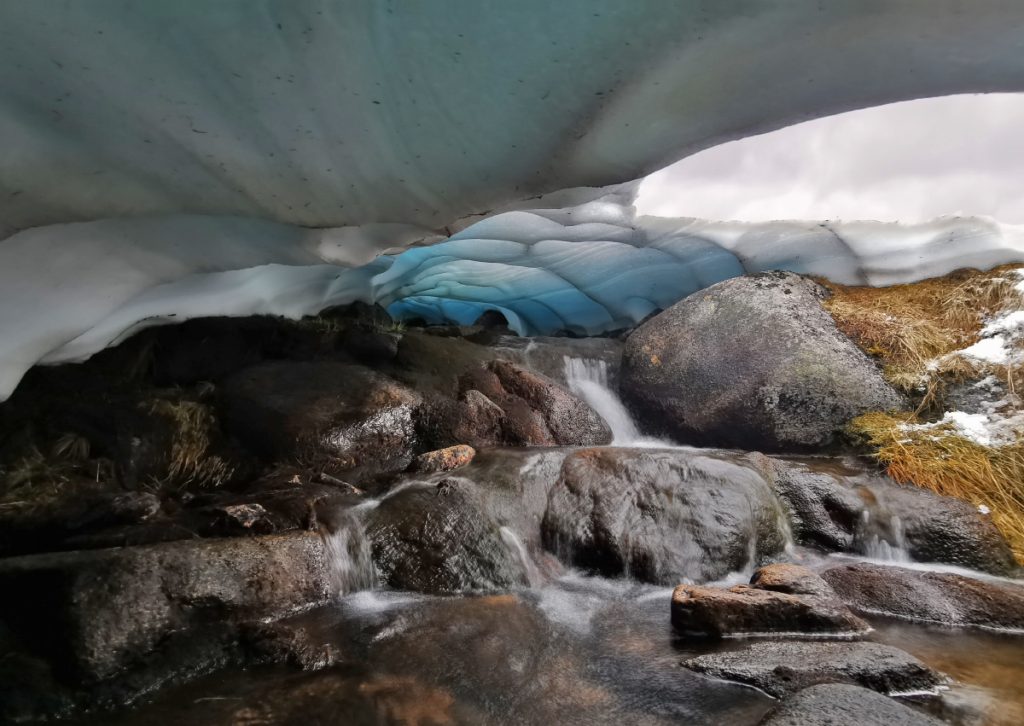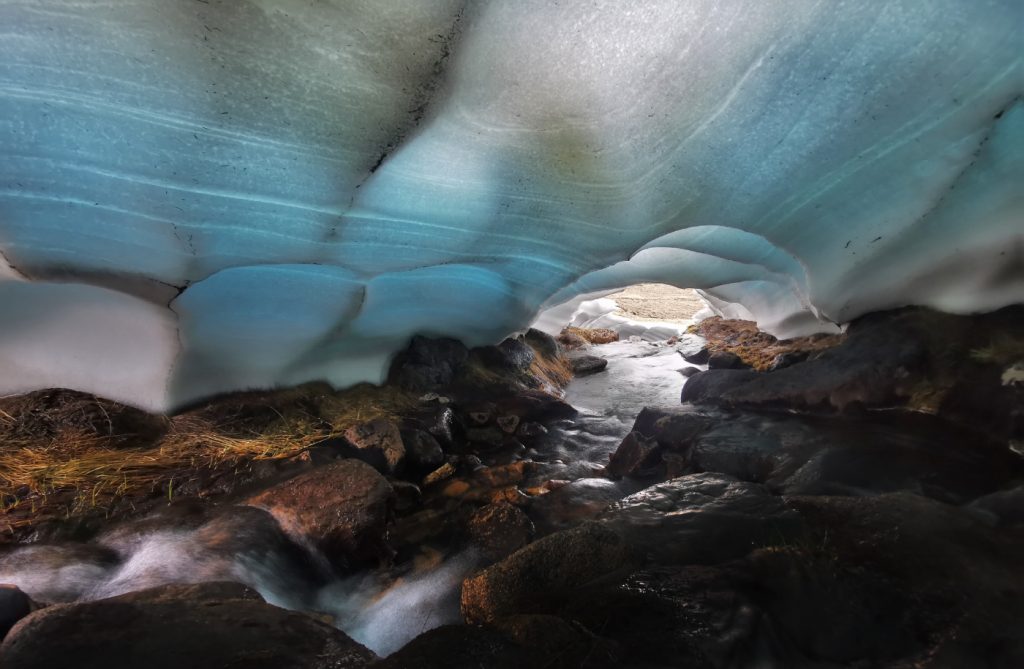 Some quite nice spaces and all within 100m of a tourist track, probably the most accessible snow tunnel location in the eastern cairngorms.
I headed on to Coire Daimh Mhoile. I'd been down there on crampons earlier in the year after the snowhole recce trip, and it had a lot less snow than the year before but hopefully still enough.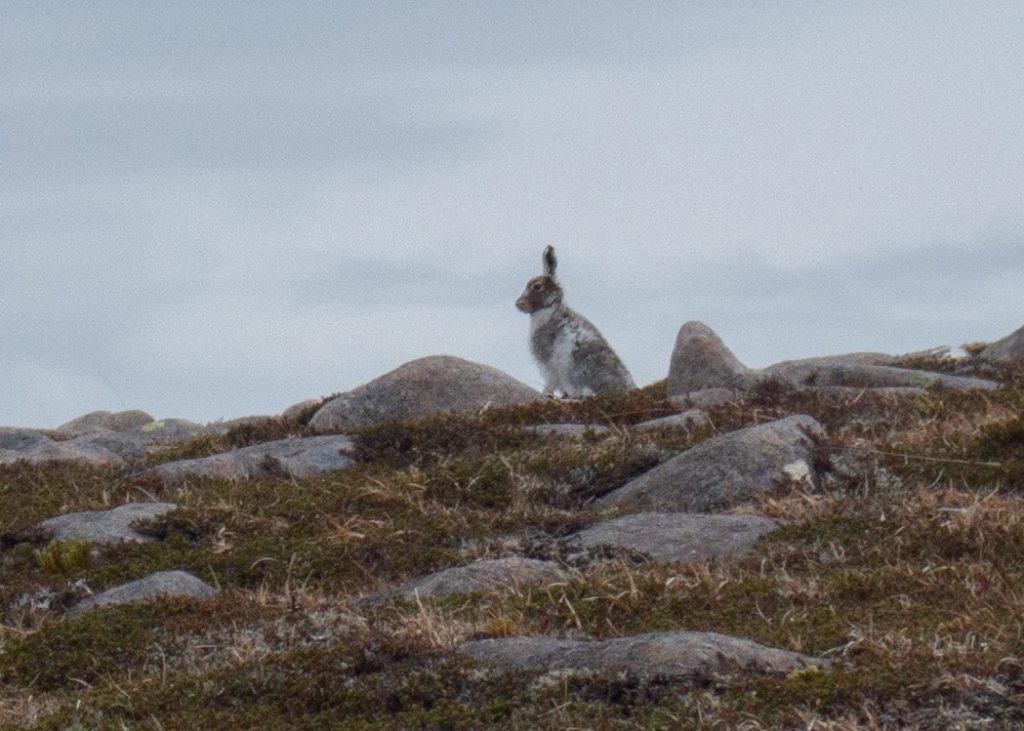 The patch lies at around the 1000m contour and there wasn't much left but I had a look in top and bottom entries. The top entry had a long and steep tunnel but I didn't fancy it with some drops and a lot of slippery rock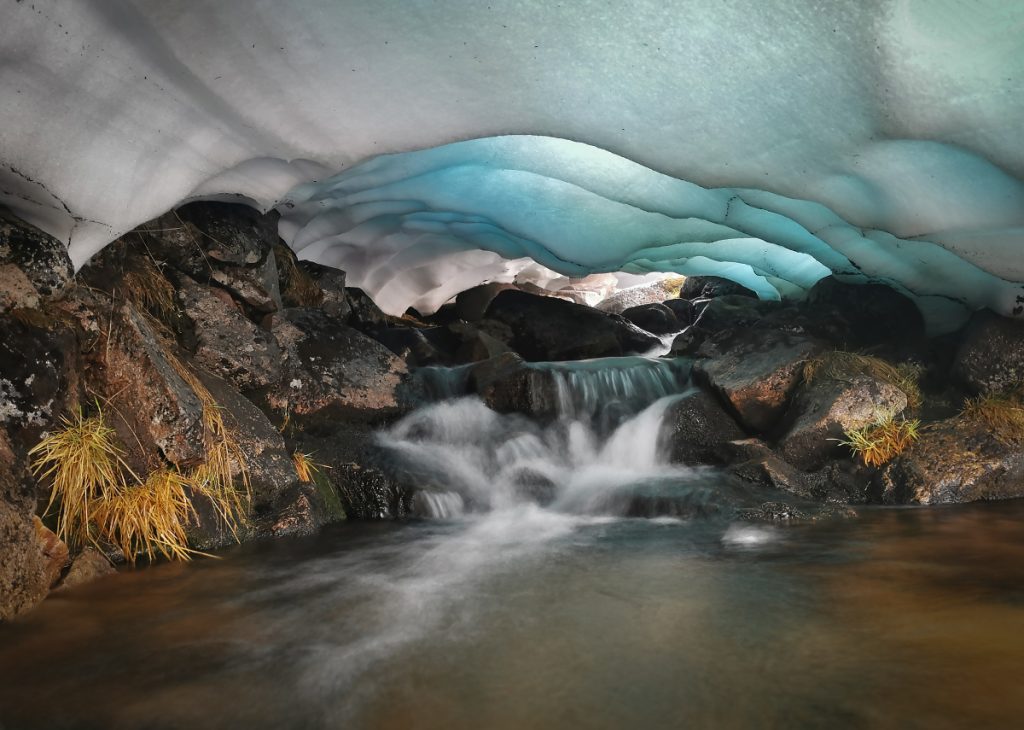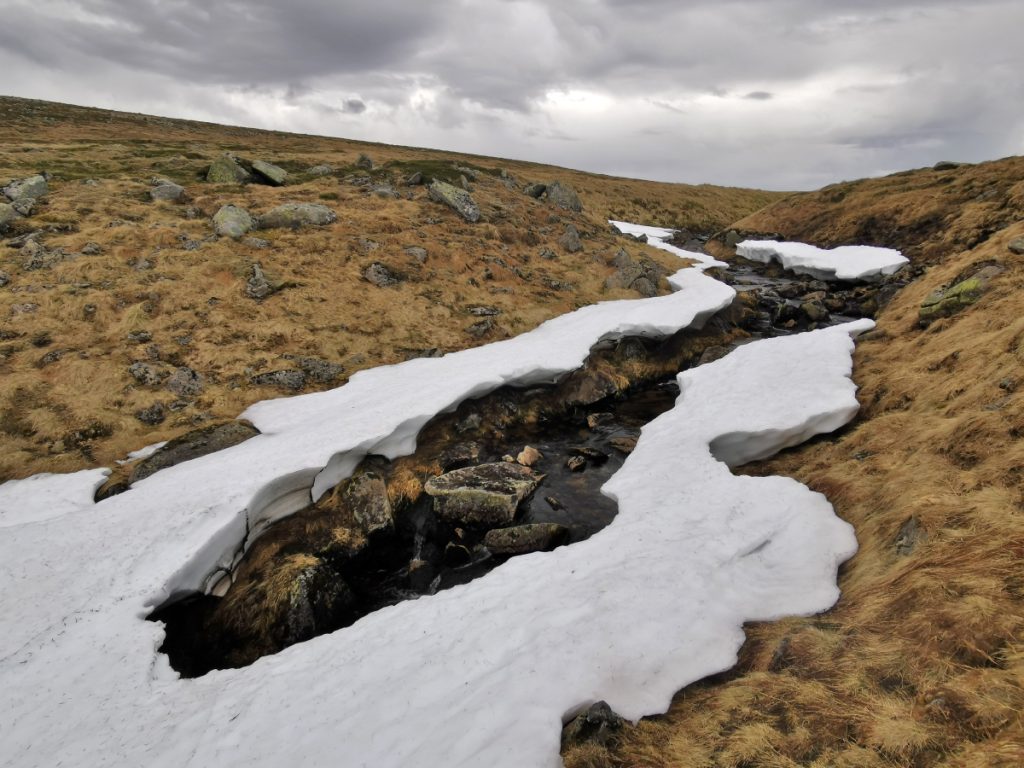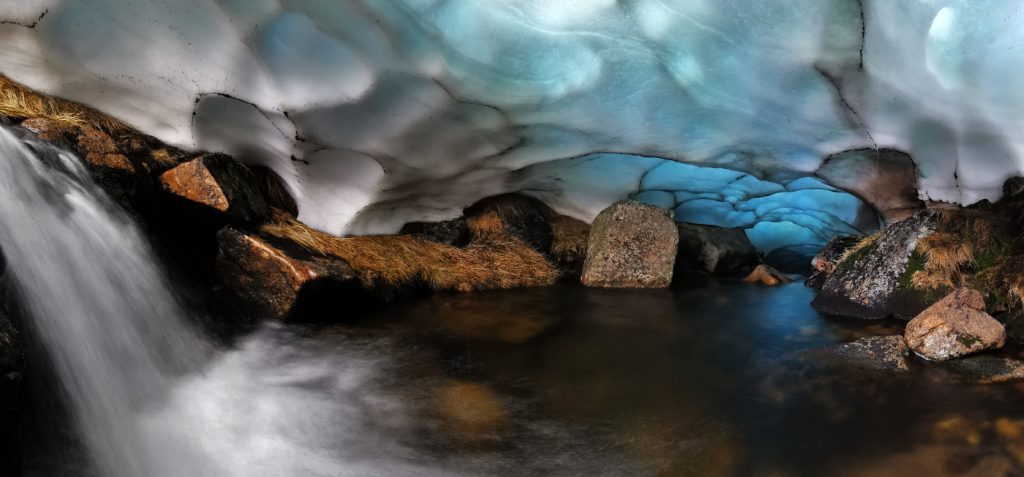 Next I headed over to Coire Boidheach to check the snowhole location. There was the indention of our cave still visible. The last location on the plateau would be the Allt a Choire Dhuibh down from The Stuic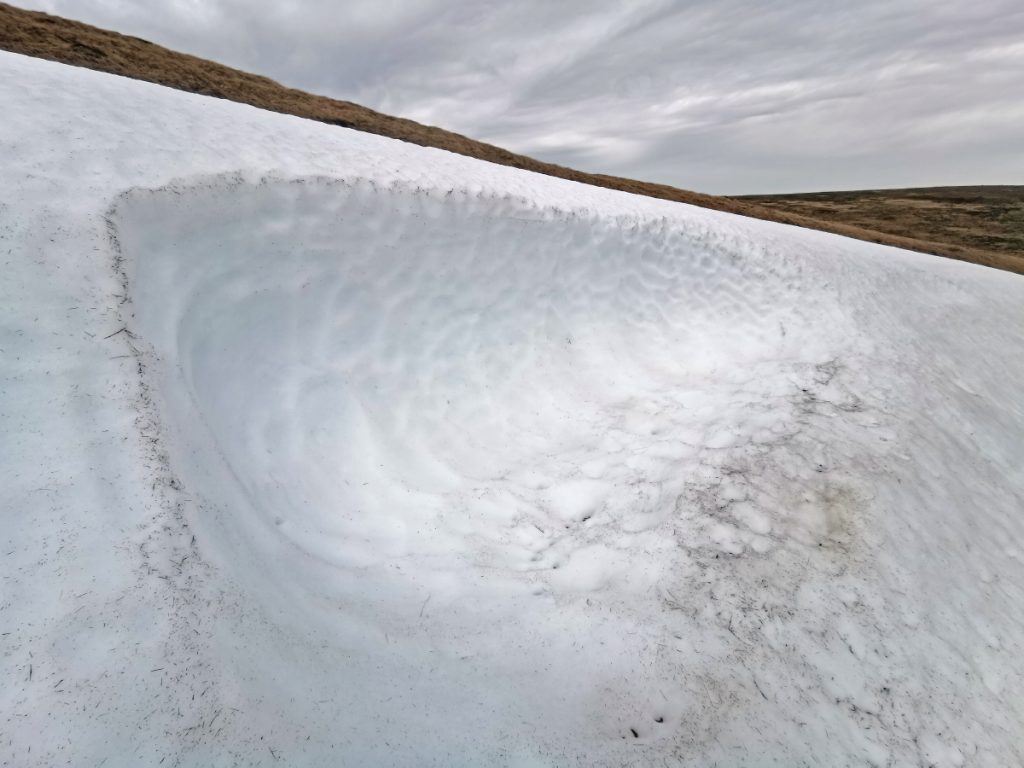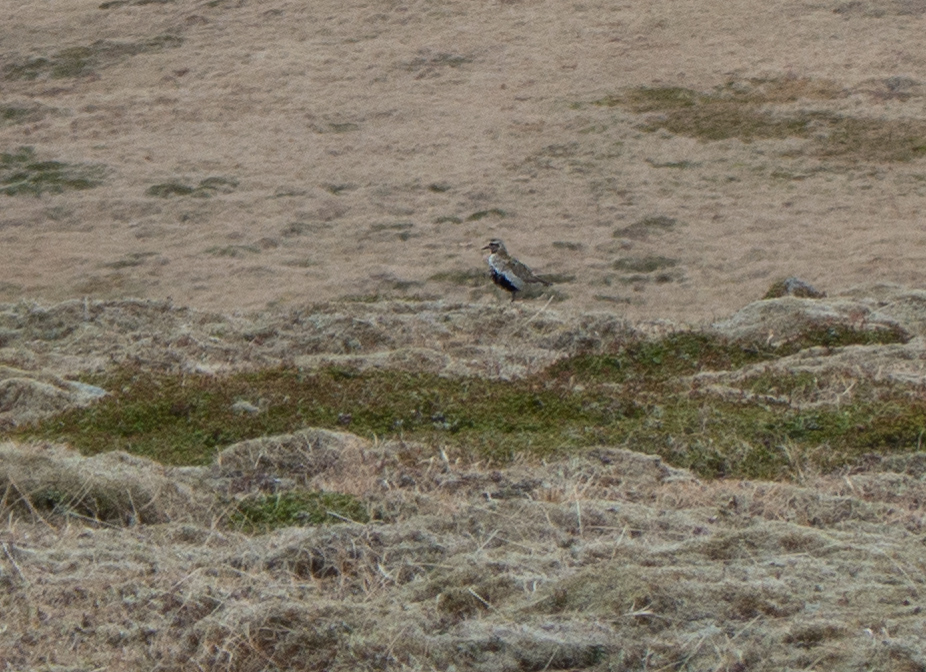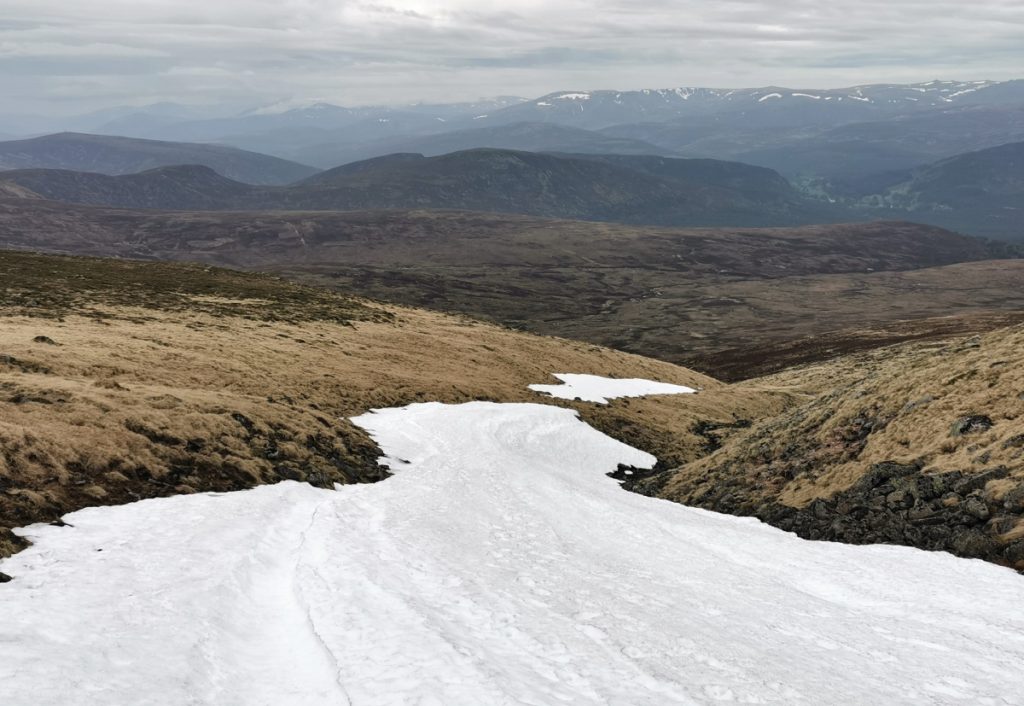 I had some good glissading down it, then contoured around Carn an t-Sagairt Beag. I could see quite a few folk higher up and more coming up from below, which I though a bit odd: not a popular route. Closer inspection revealed large rucksacks: I think this was a procession of TGO Challengers.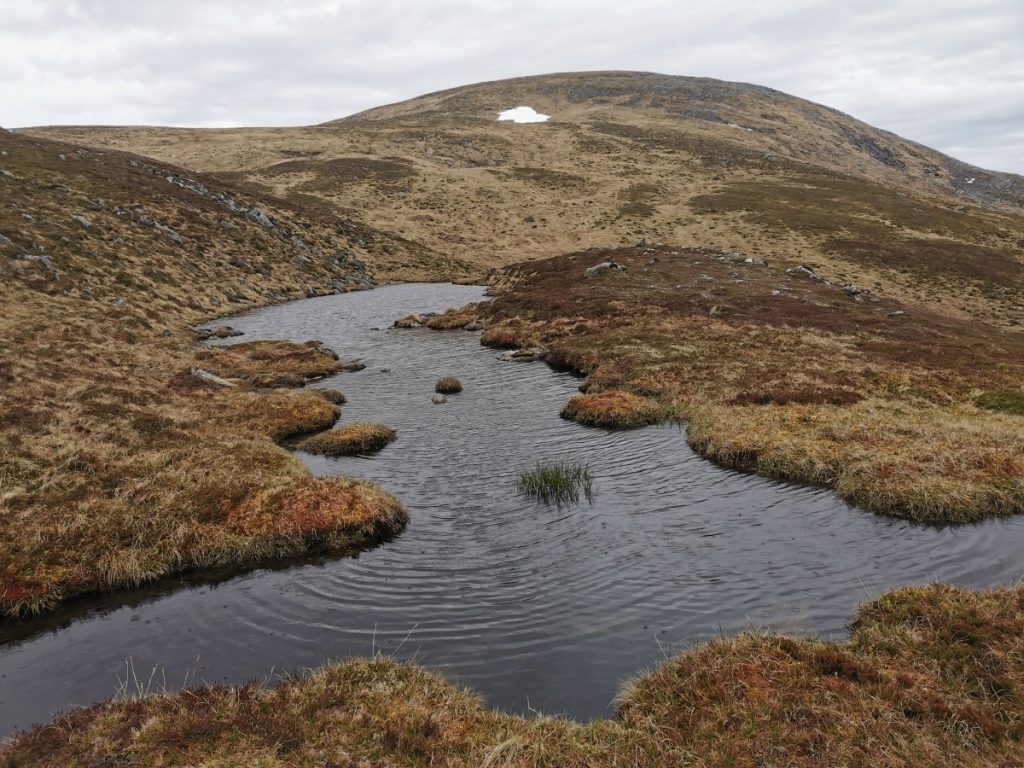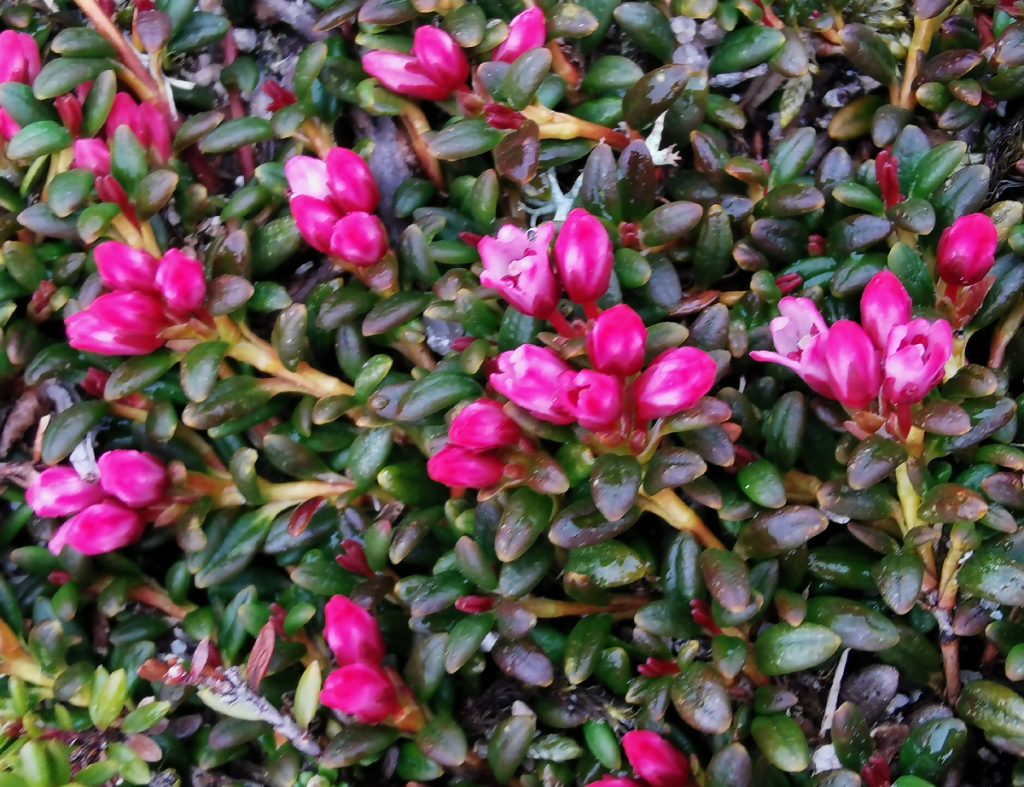 Exploration done for the day it was time to head down to Keiloch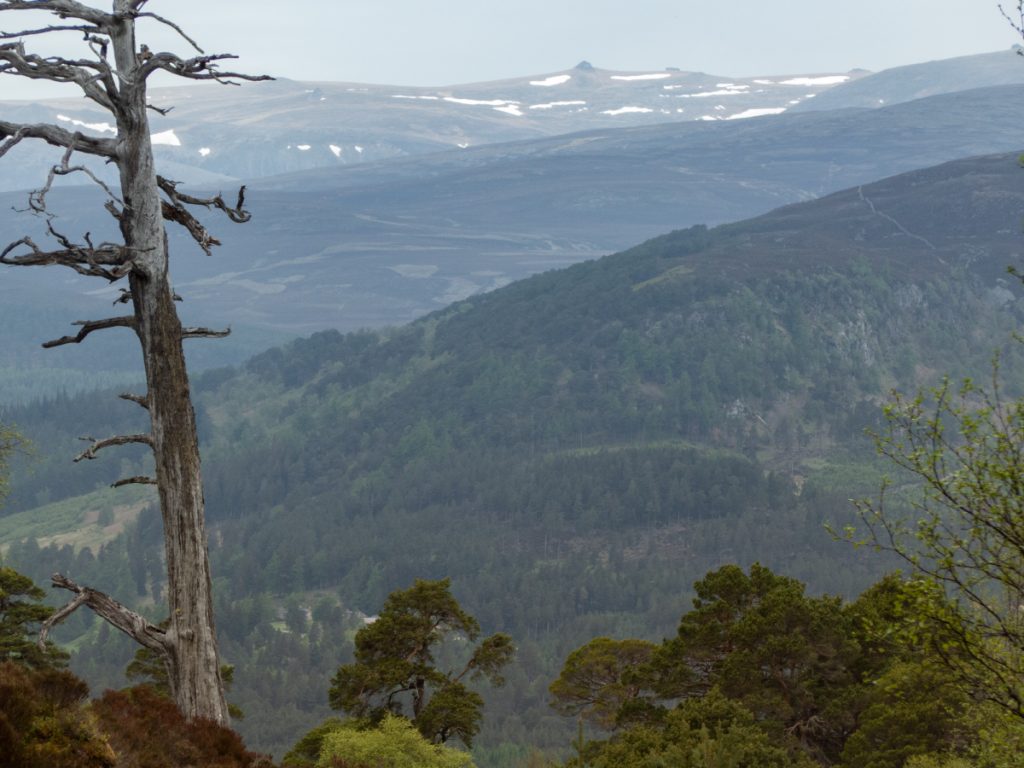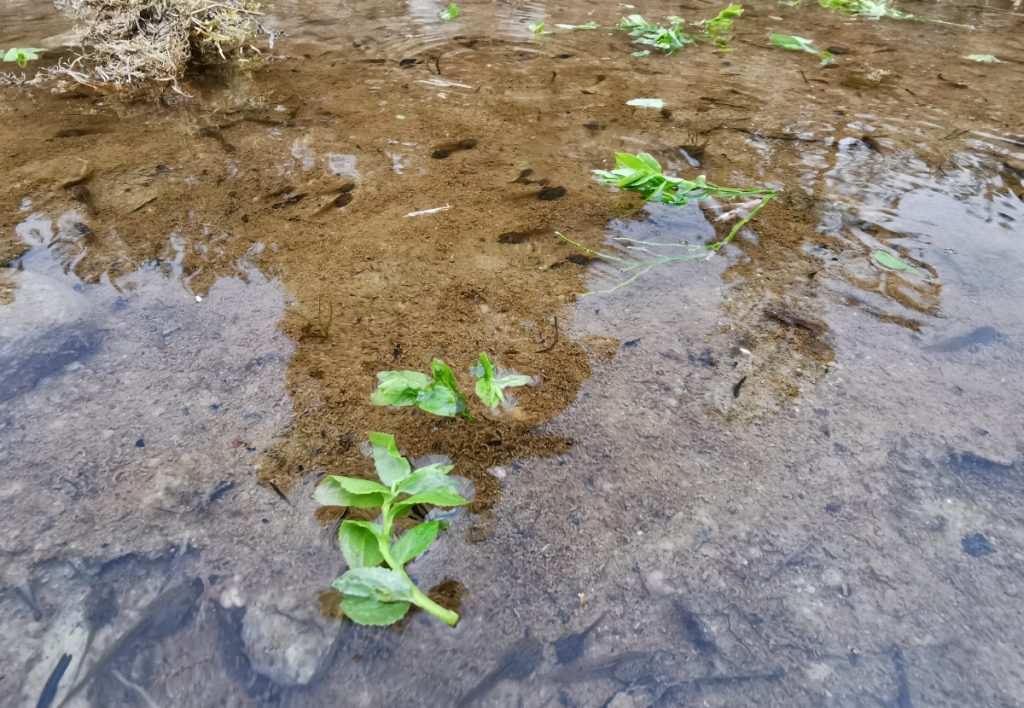 I had a poke about the pools upstream of the old bridge, trying to get an interesting photo angle – what I enjoyed finding was amphibious though. Lots of newts had congregated in the still pools, I've never seen so many in one place.