Ben Wyvis had been visited with the Cairngorm Club back in 2019, and I'd been roped in this time as party leader to return. I'd looked at some alternative routes, but with a long drive up there and a few new members involved, an "epic" wasn't on the cards so stuck with the same route as previously. We arrived in Dingwall in dreich weather.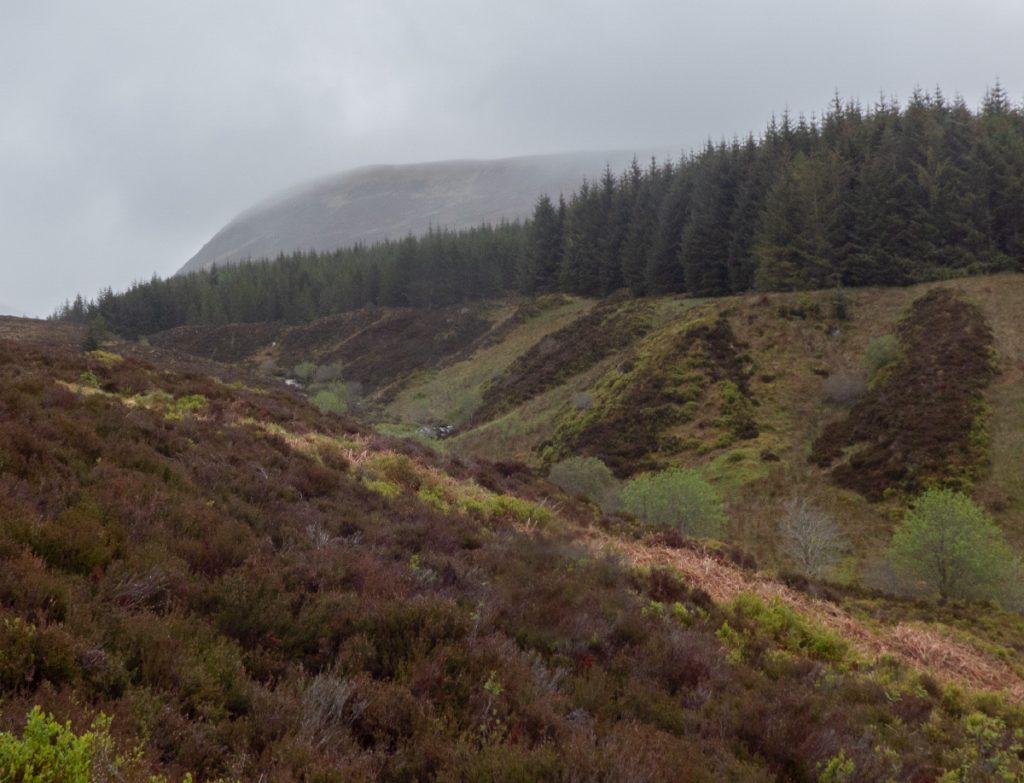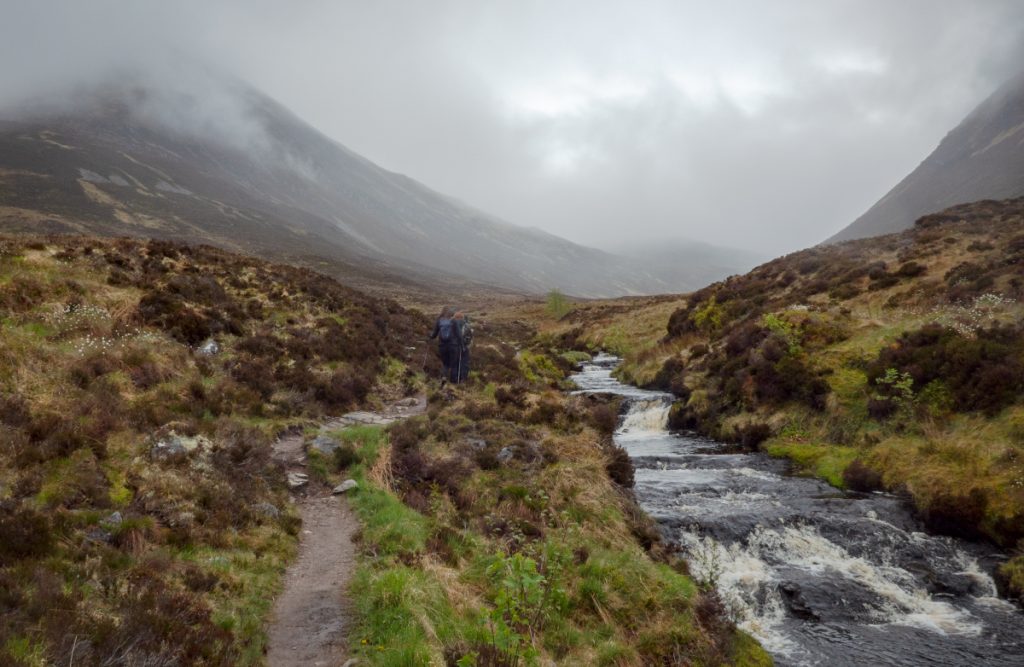 Away from the burn the path begins to steepen but on good steps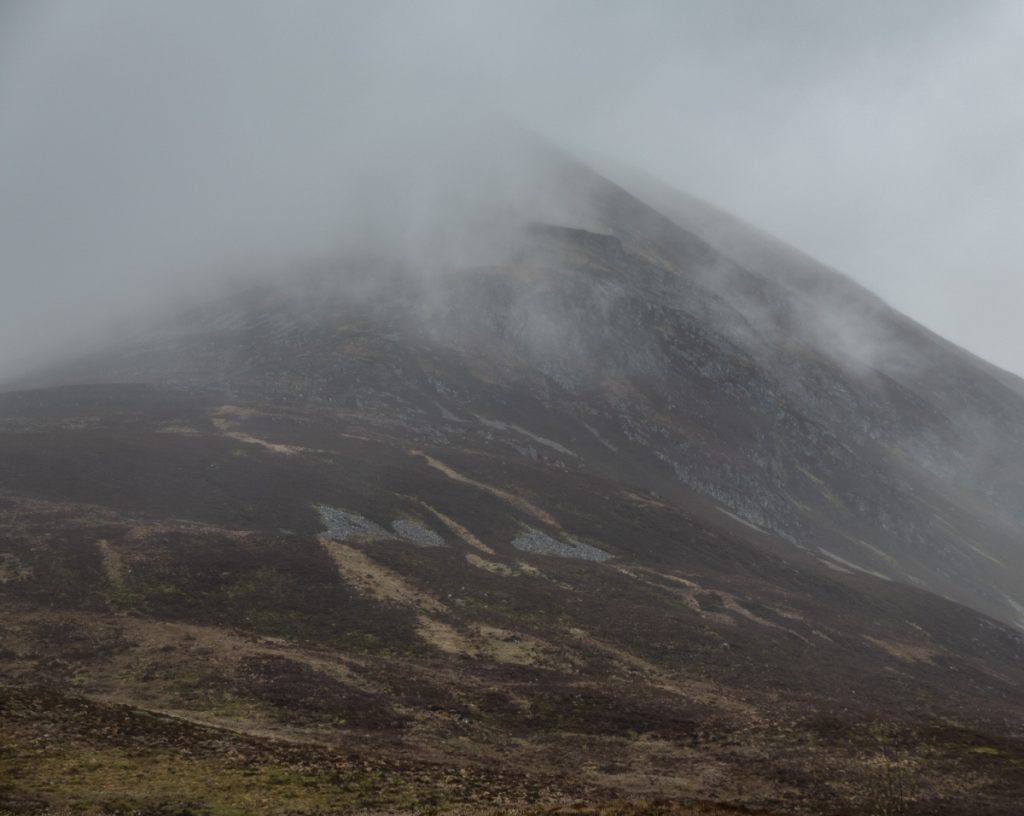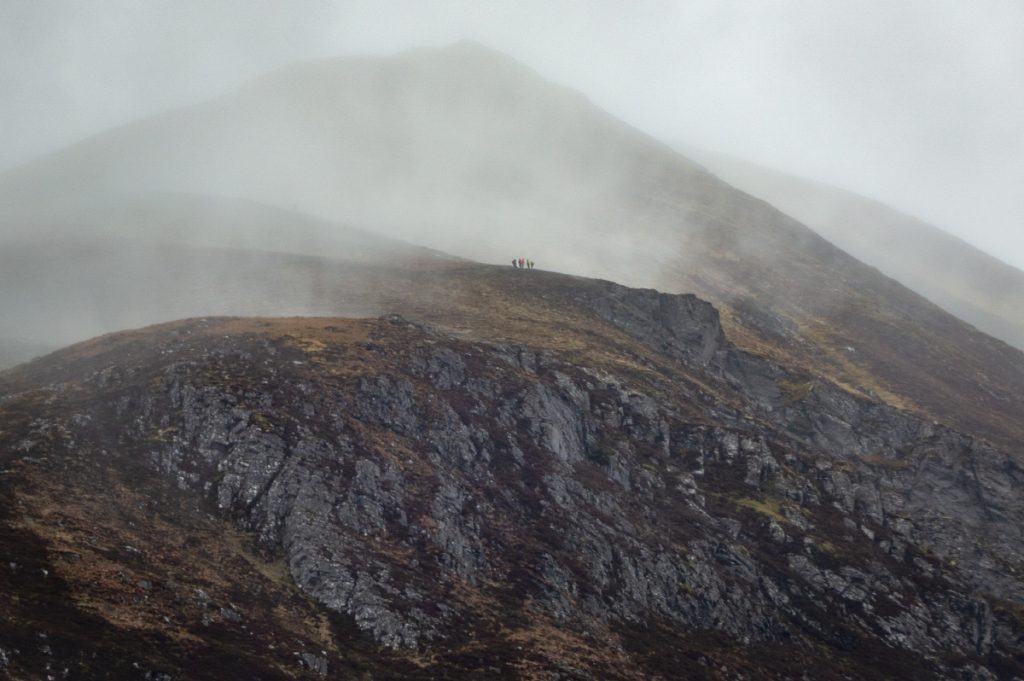 Higher up the path is rougher and rocky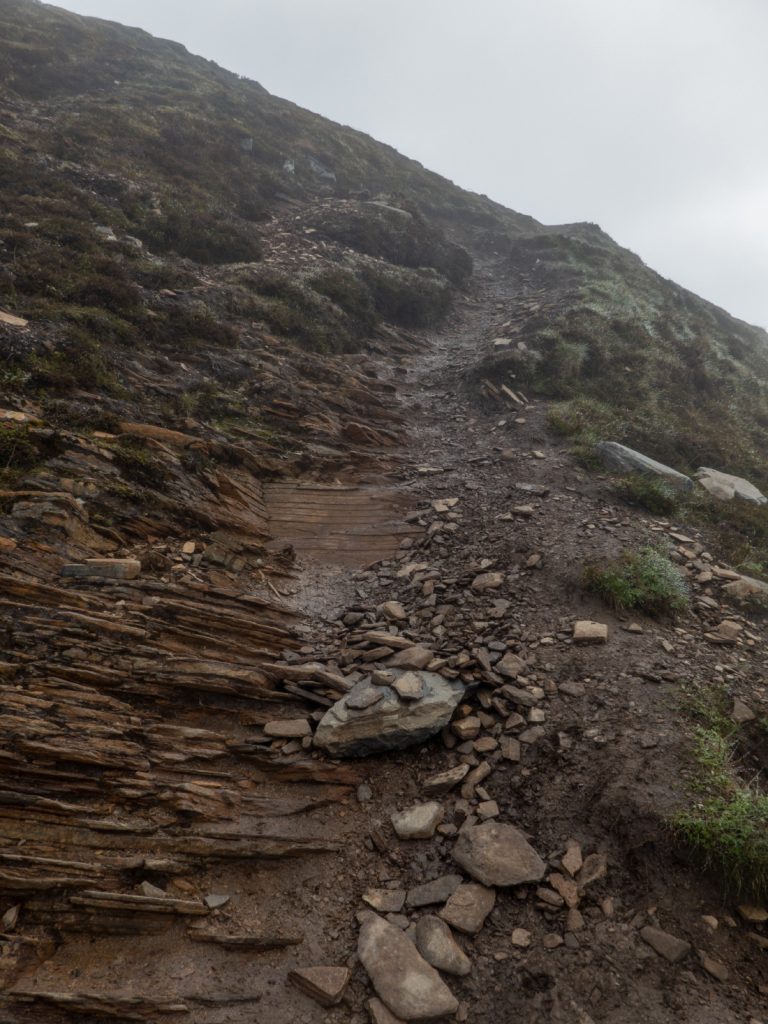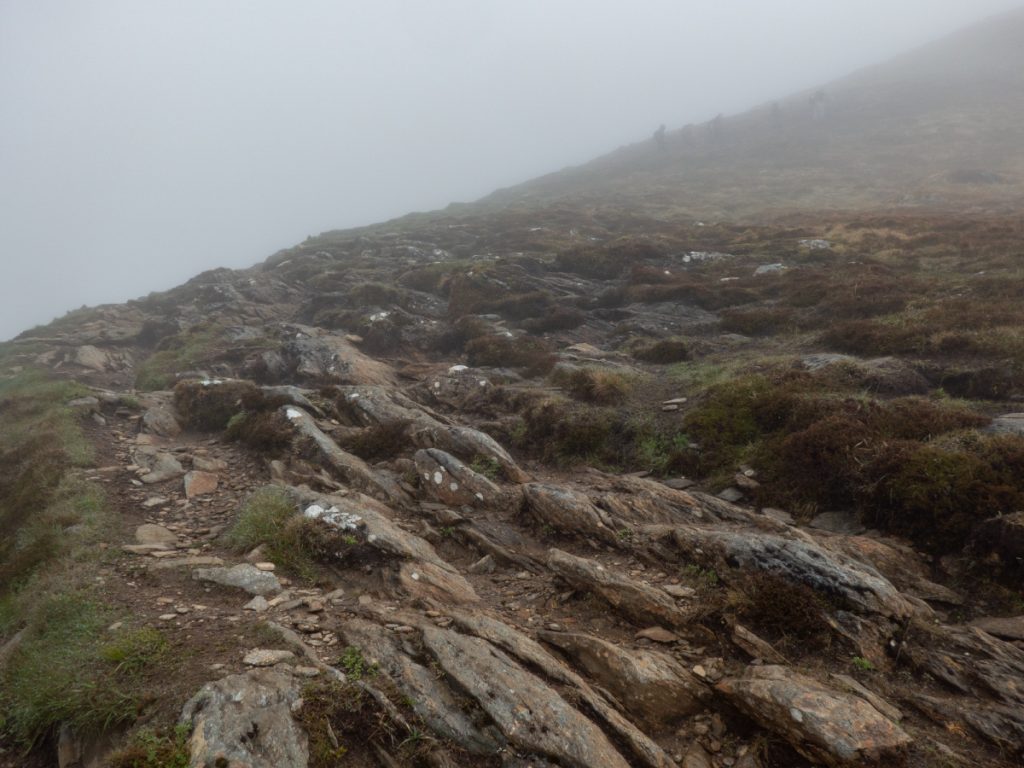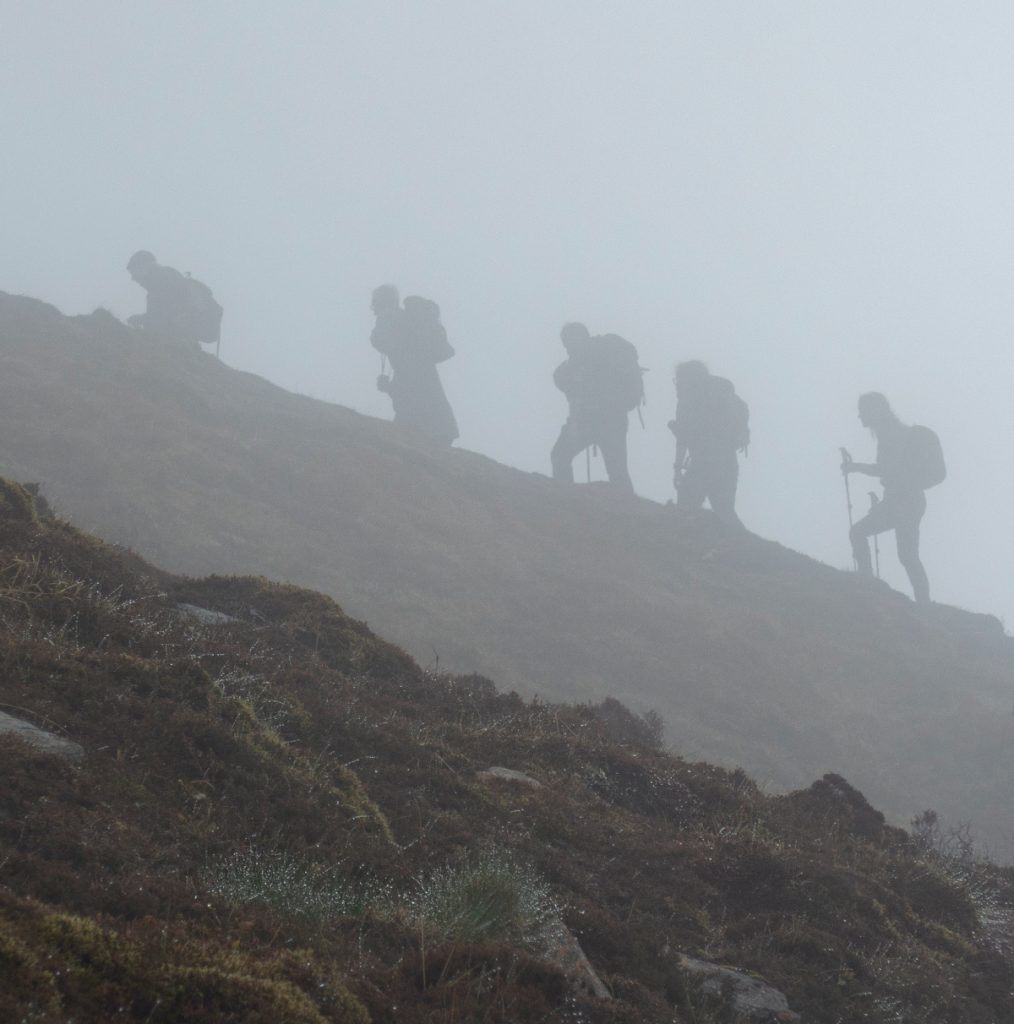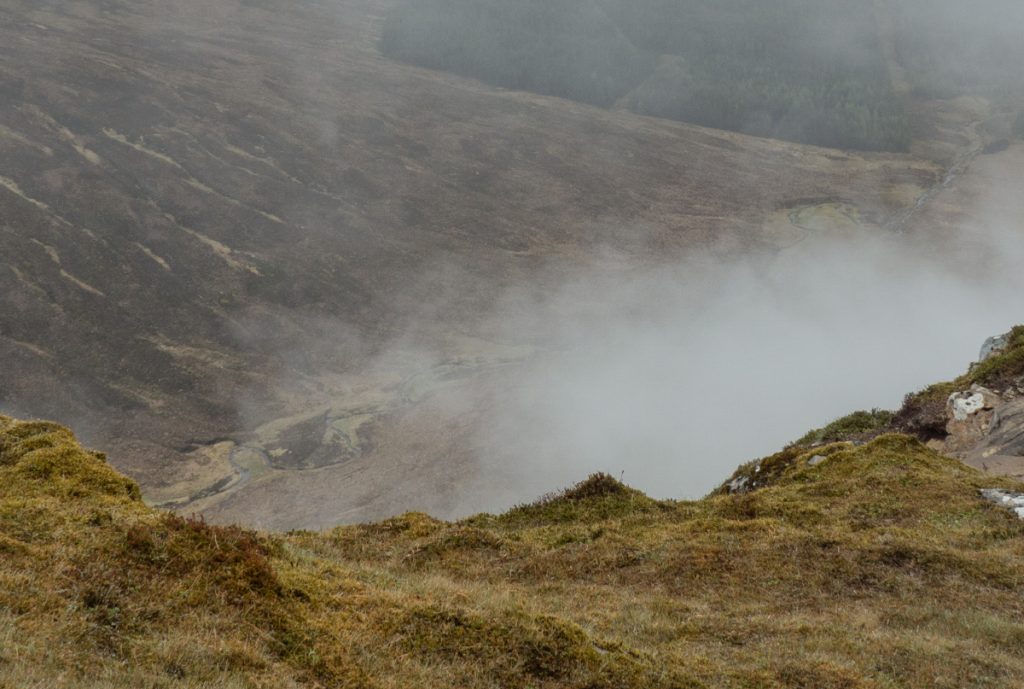 On to the plateau beyond An Cabar the visibility was minimal. One day I'll get a view up here (the mountain is quite prominent in the area so would have good views all around, particularly to the craggy side on the west)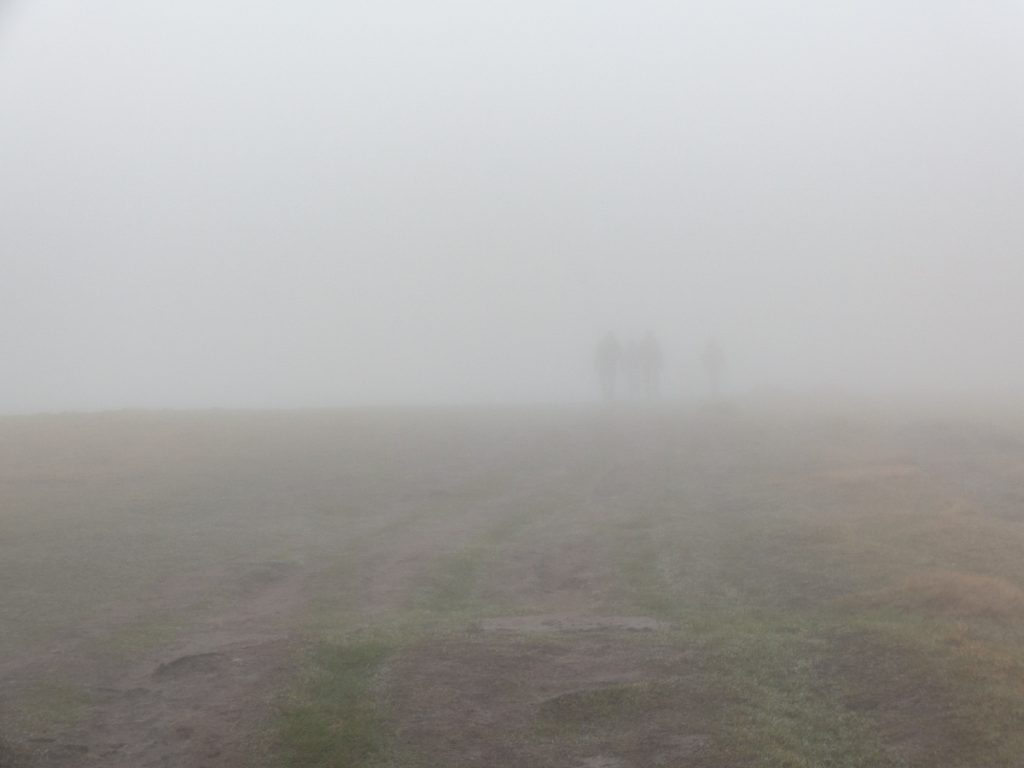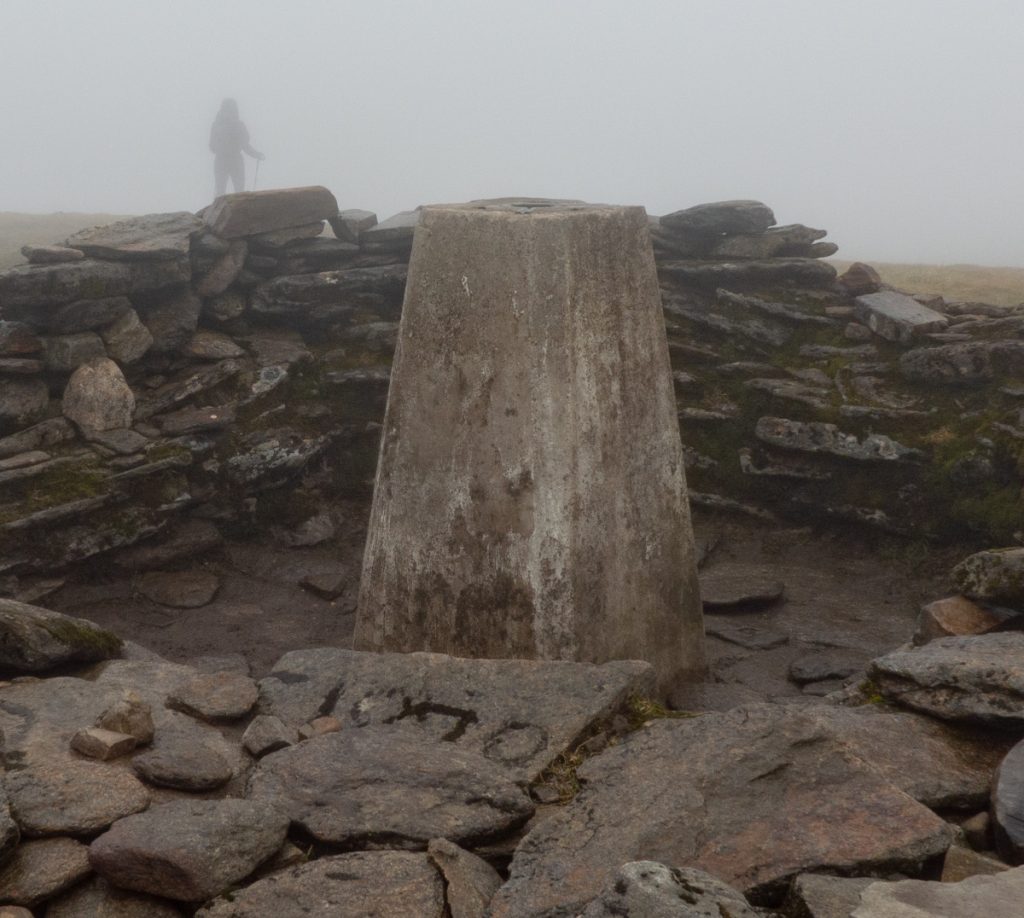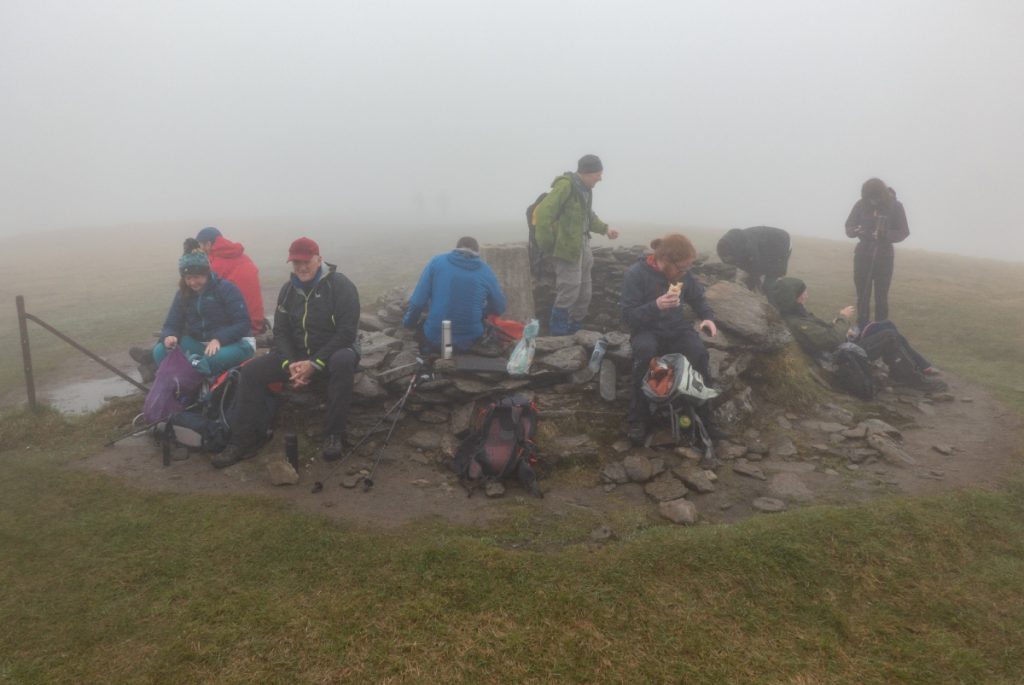 After a quick lunch we continued north to Tom a Choinnich, where we missed the zig-zag path and just bounded down the grassy side.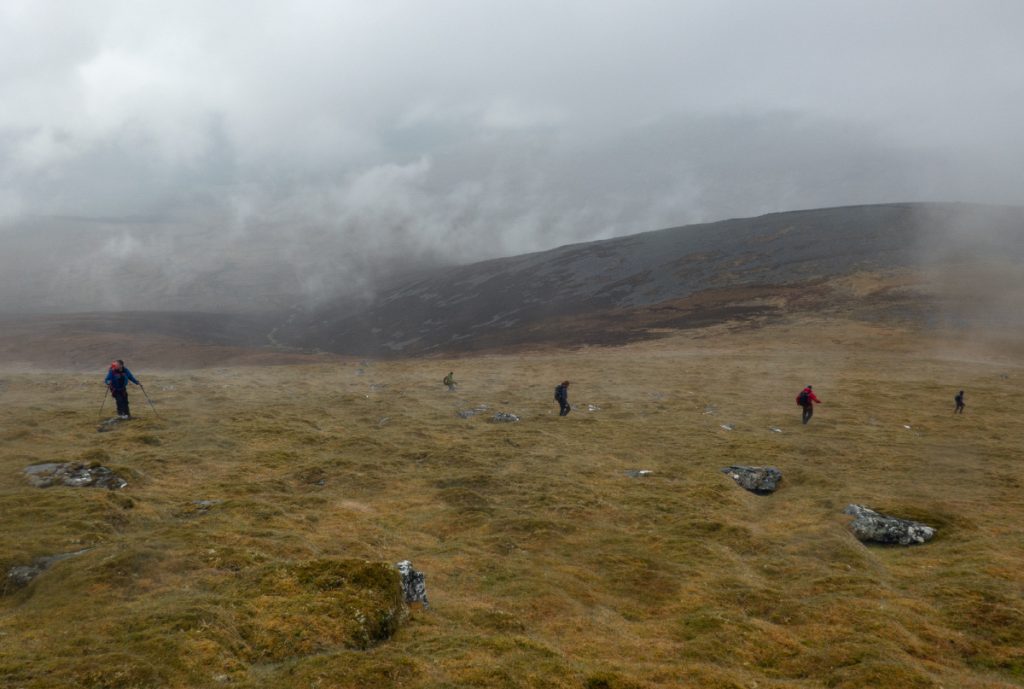 I detoured briefly, recalling a ruin of a howff amongst rocky outcrops, but finding nothing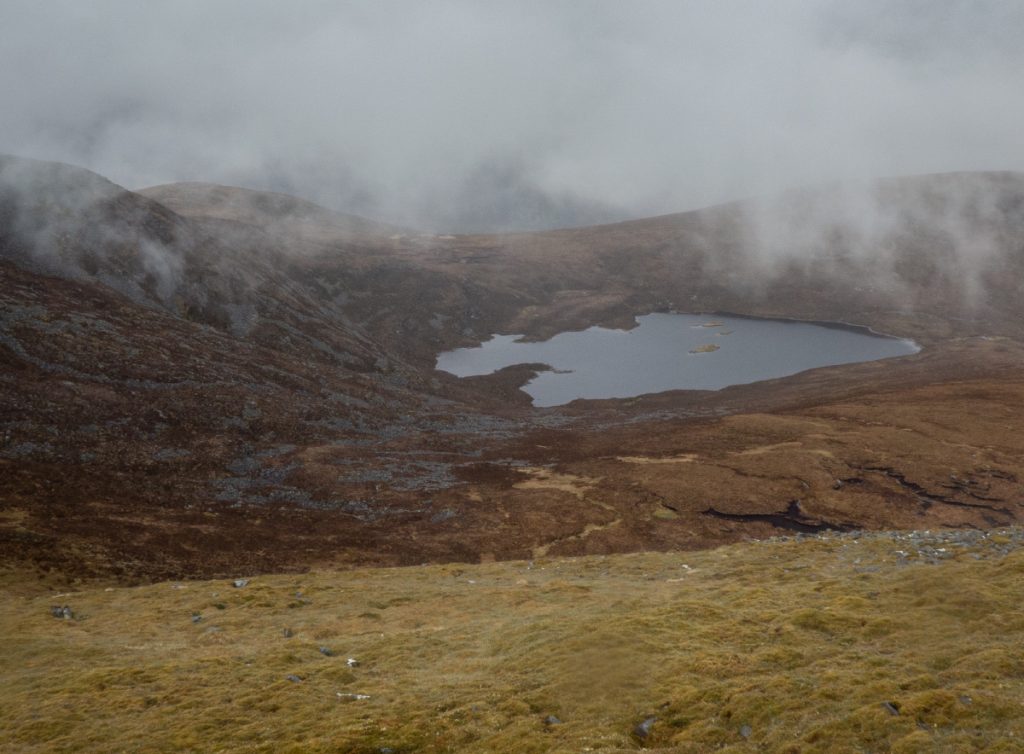 At Bealach a Churn Ghuirme, we followed the wall and I found the howff remnant off to the right overlooking the loch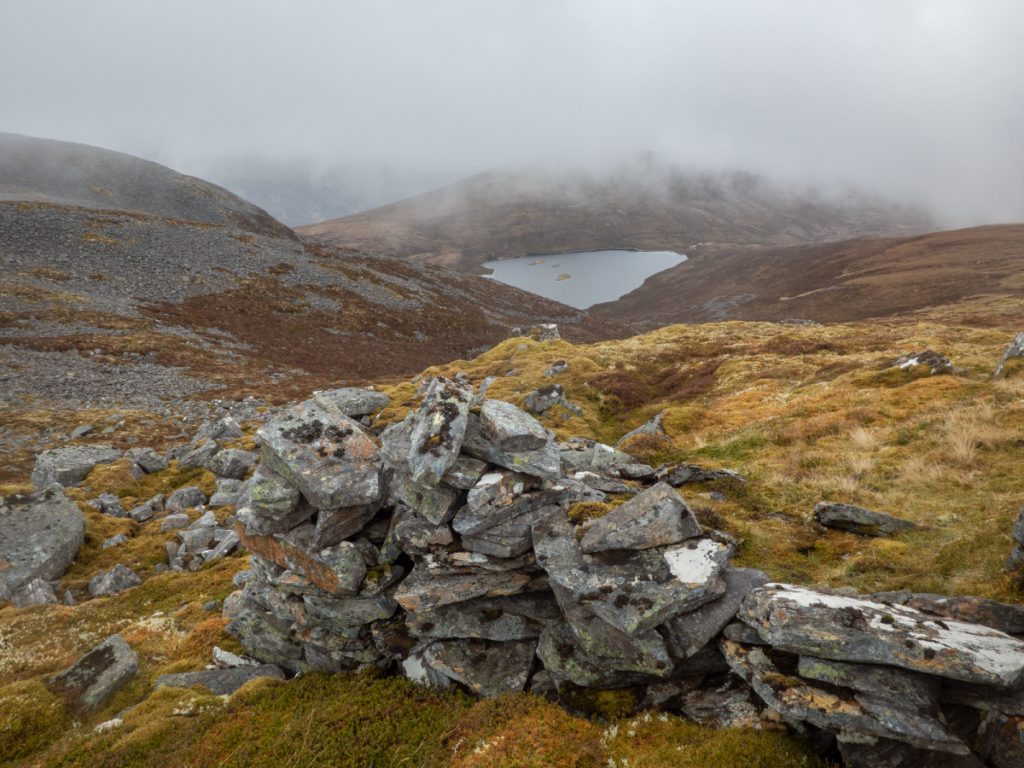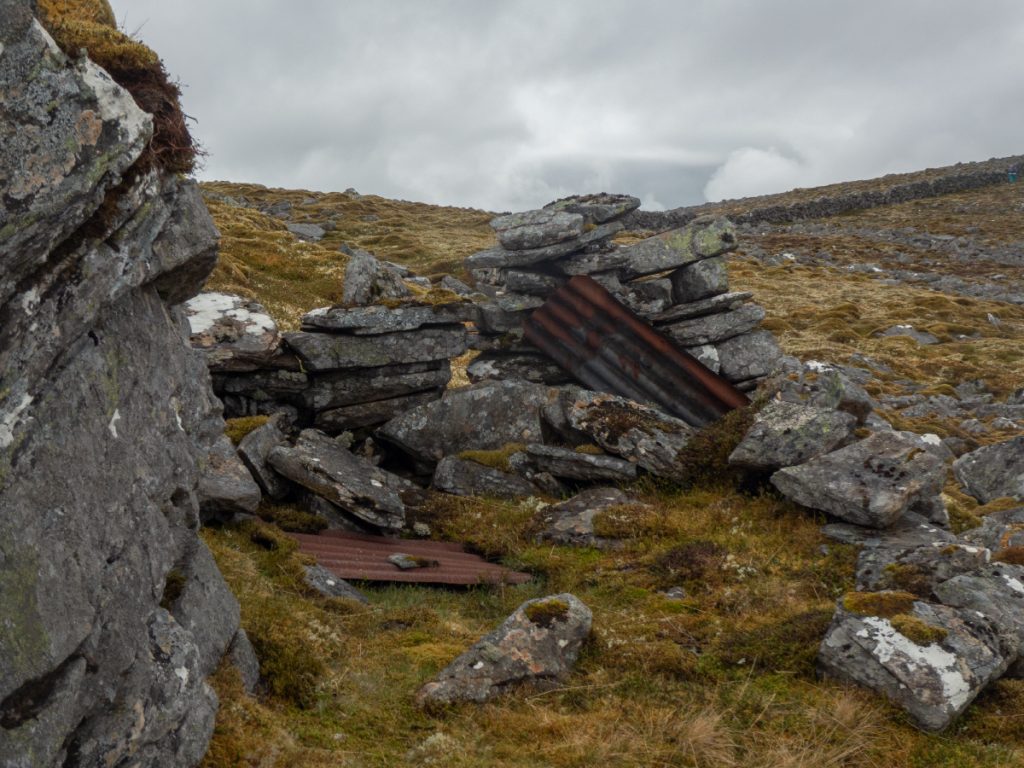 We followed the wall along, soon enough teetering on tot he boulder field. If we'd had more time, I'd have done a through route heading down to Loch Glass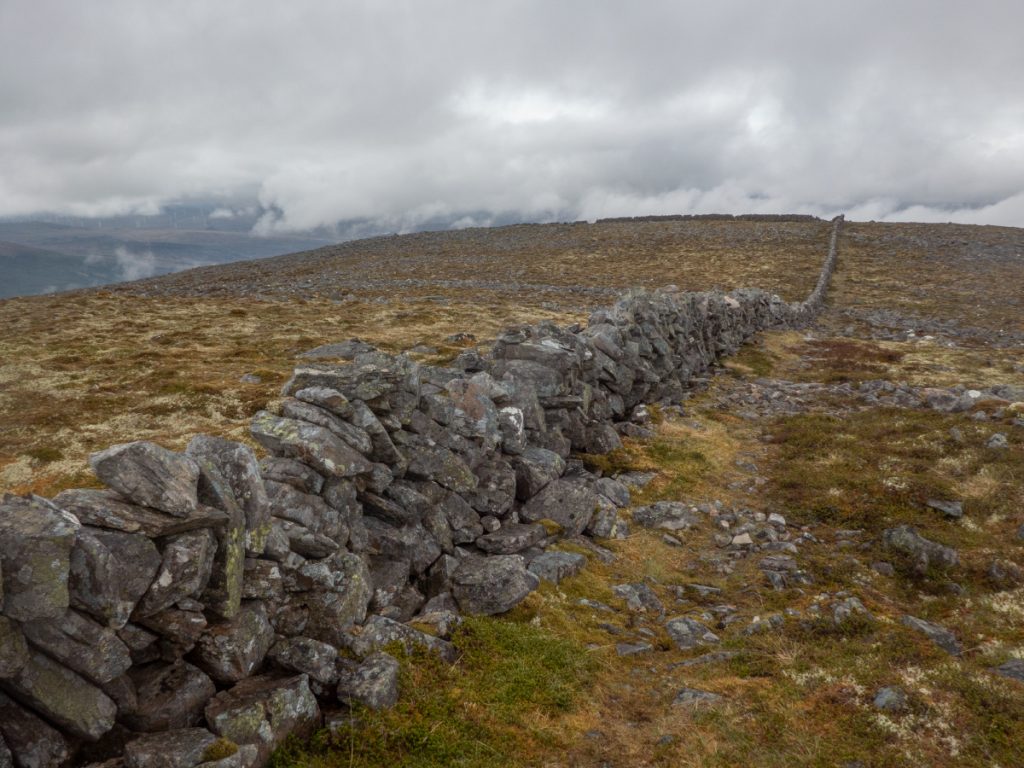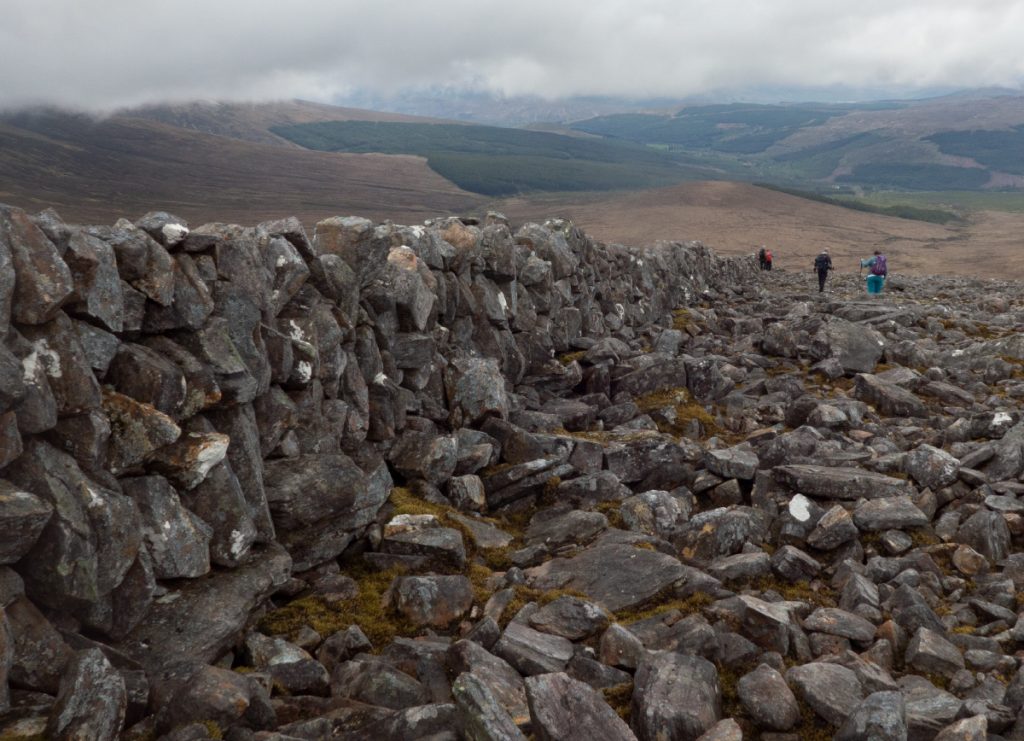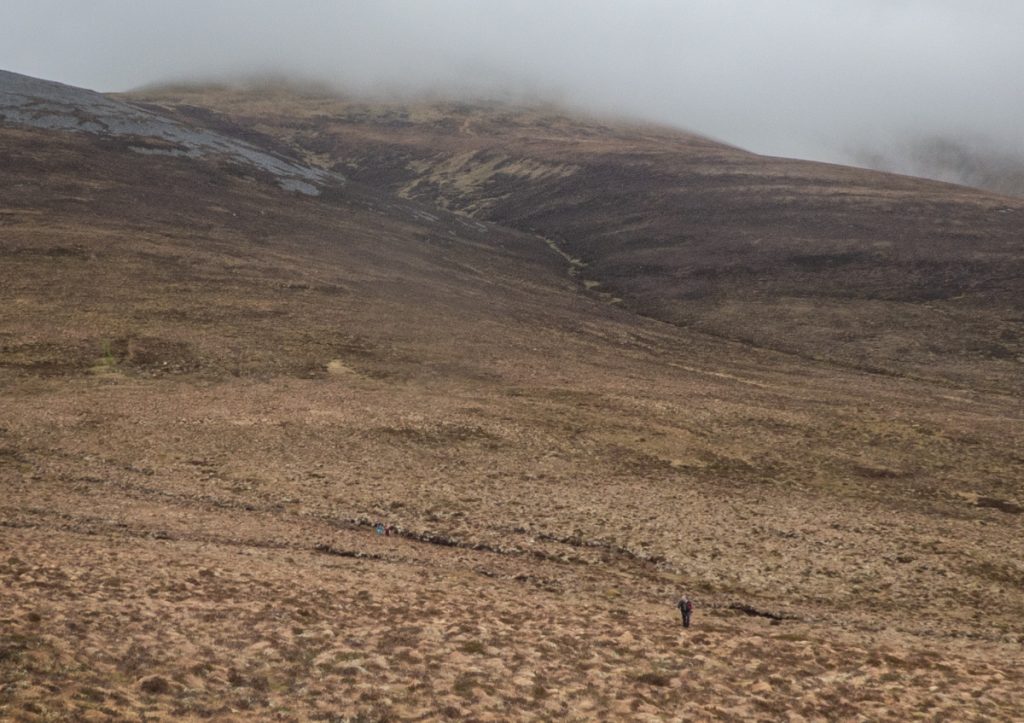 Next up: the tussocked bog, and then the tussocked old clearfell, to make it back to the "terra firma" of a forestry track. One headed adrift from the party to explore the Allt na Bana-mhorair as an alternate route, but becoming flustered in even rougher ground with fresh tree growth.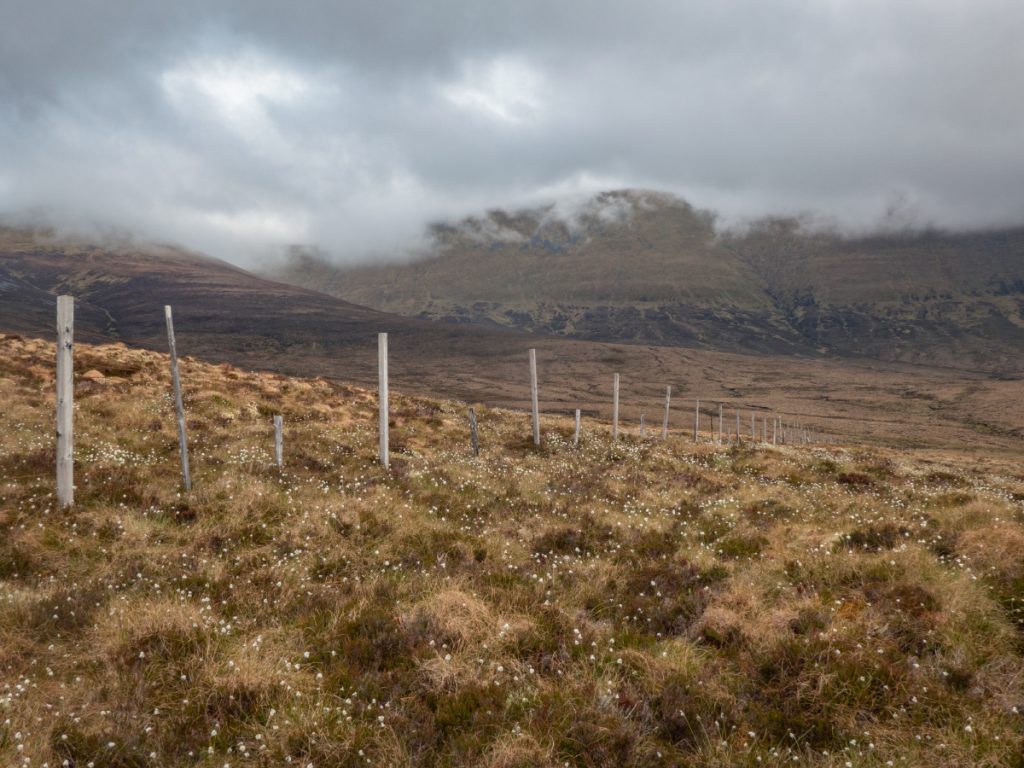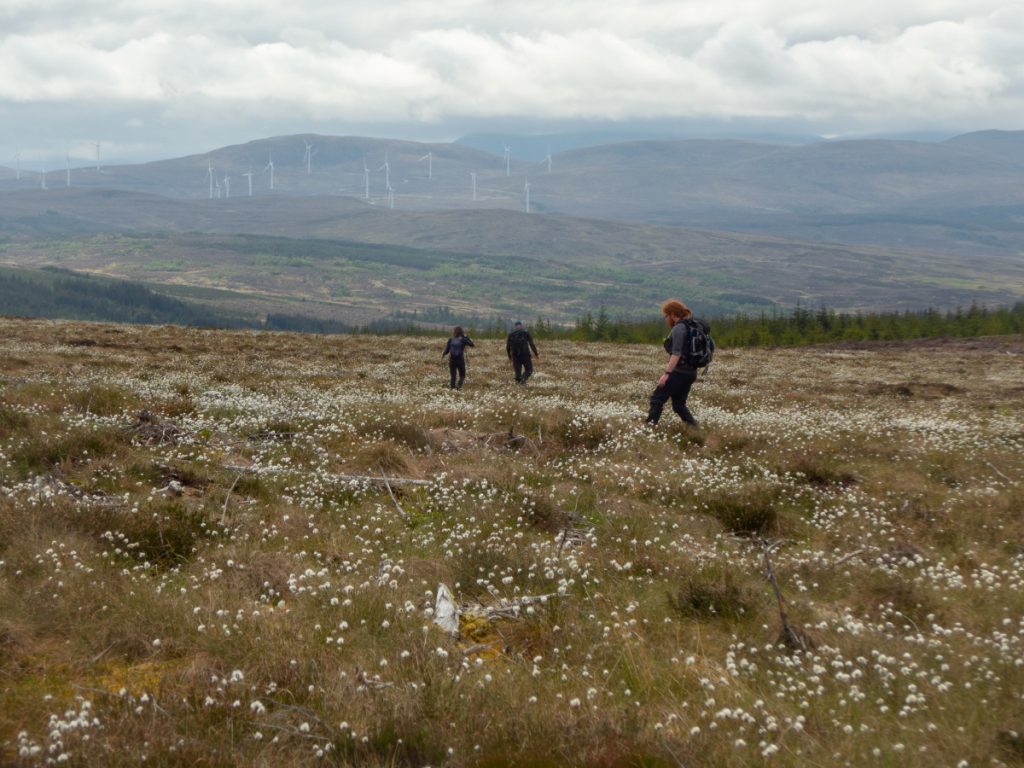 We crossed the Allt Riabhach and back on a good track made swiftly back to the minibus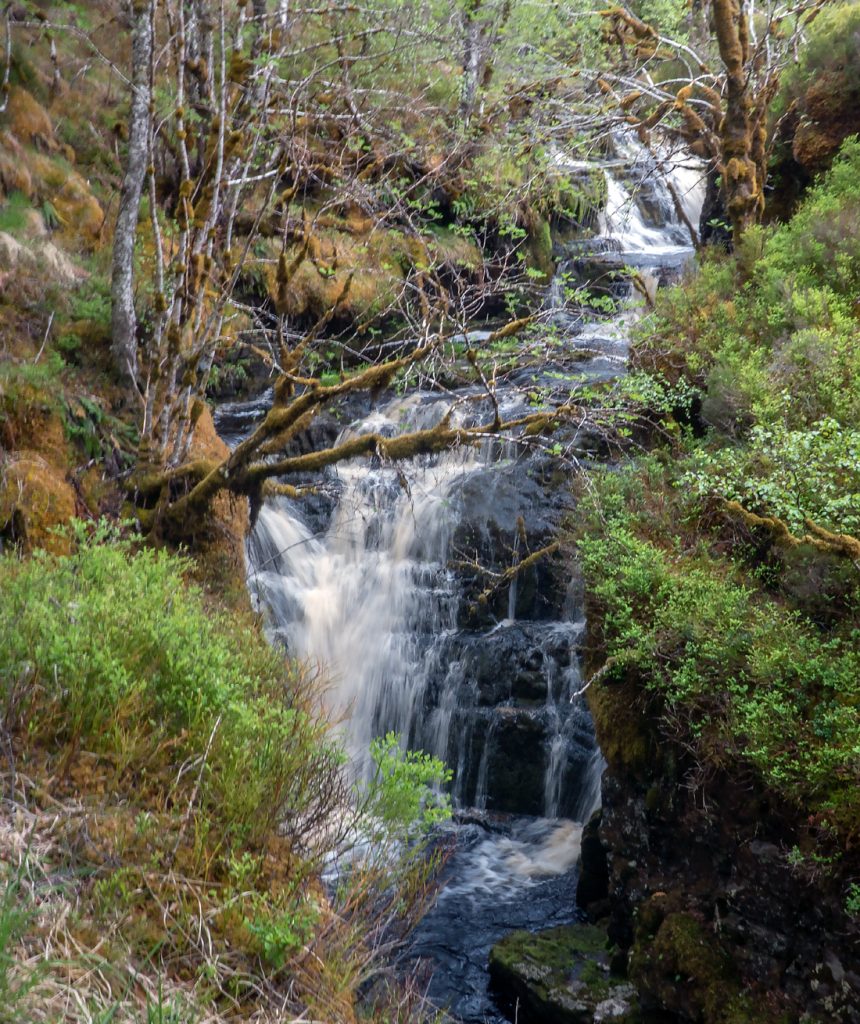 The journey back saw a stop in Nairn where after a struggle we found an open pub, a run down place but a pint is a pint after a dreich day out.