Covid had meant most trips recently had been solo, but I had the opportunity to catch up with a mate who's also into photography, and we set off to capture some of the last of the autumn colours on a crisp November morning.
Starting at Aboyne we'd bike up Glen Tanar then head over to the Dinnet nature reserve and see where we got to.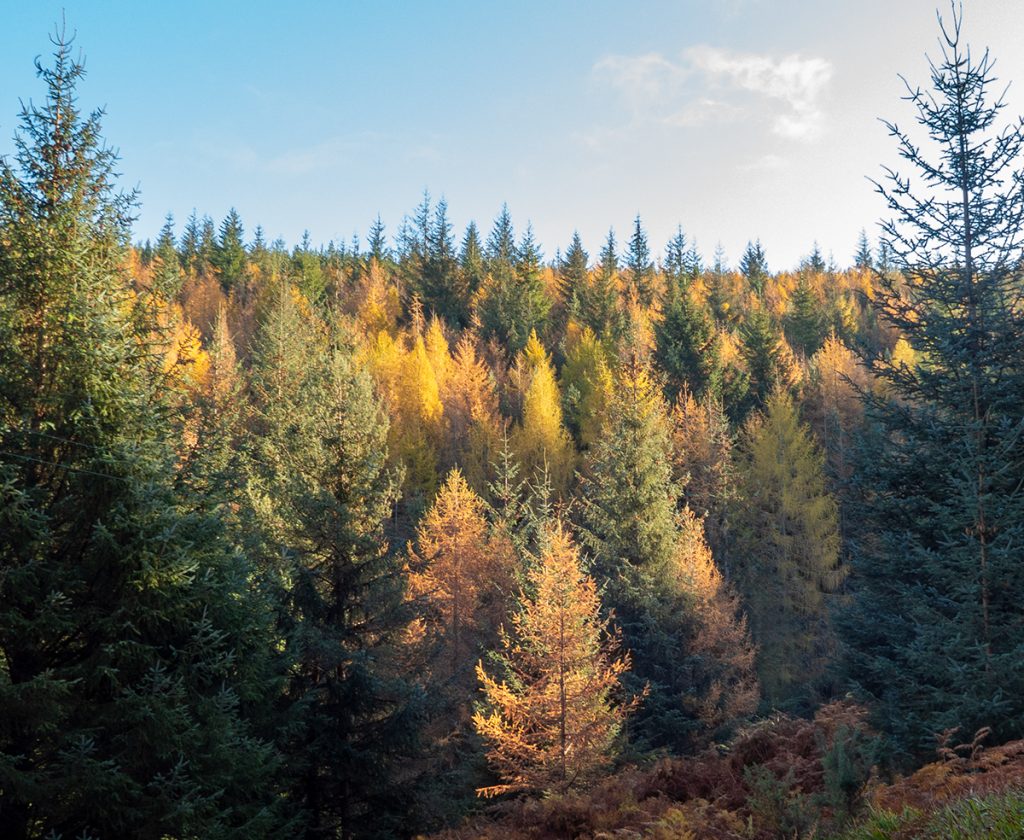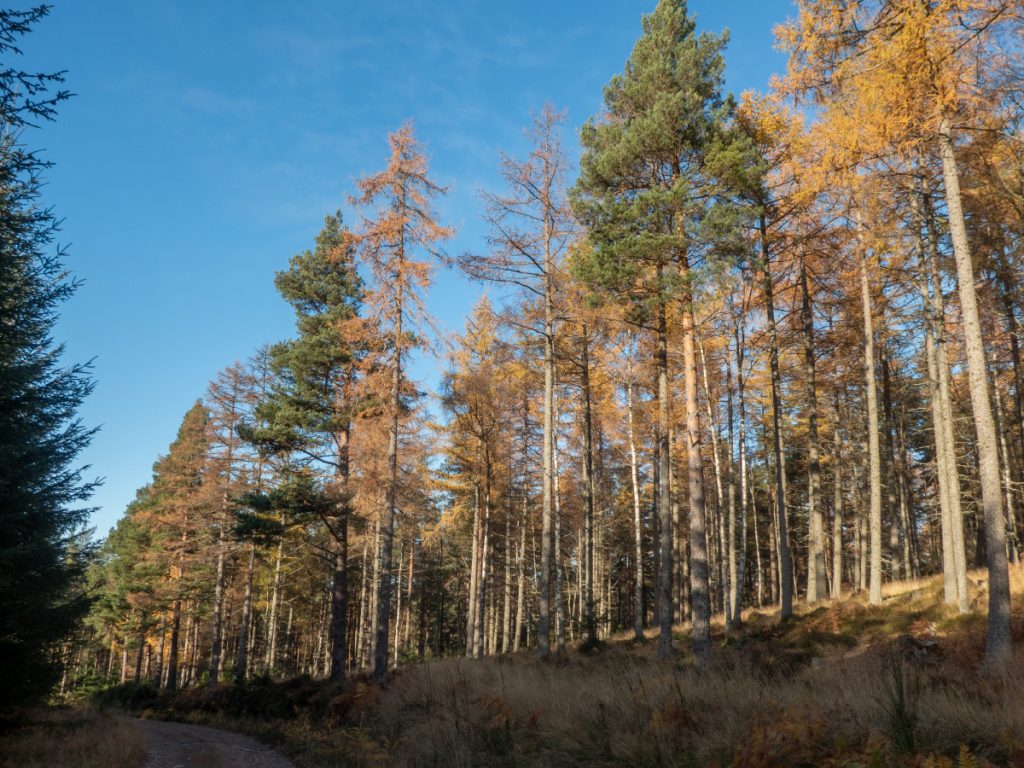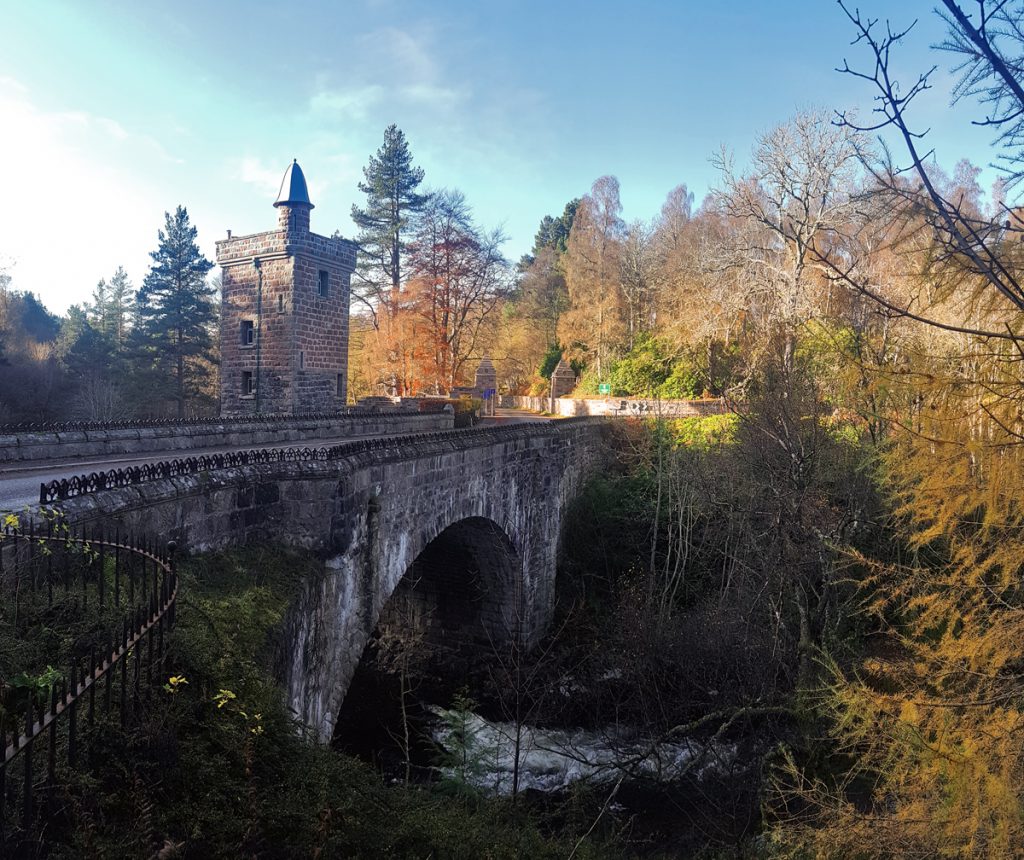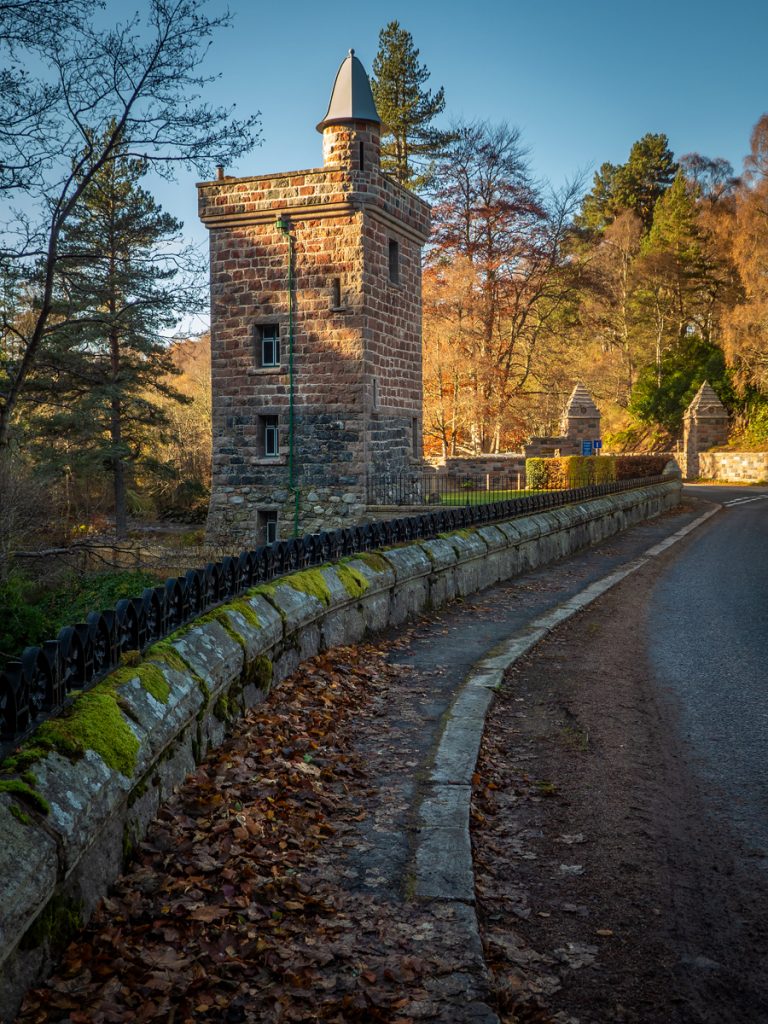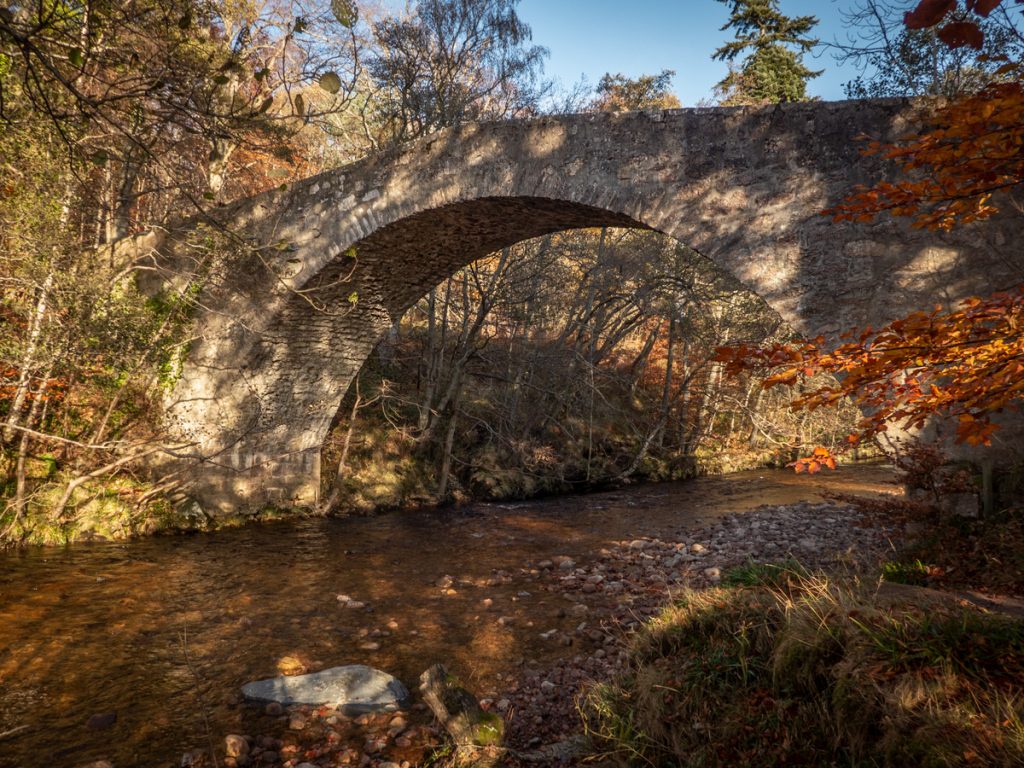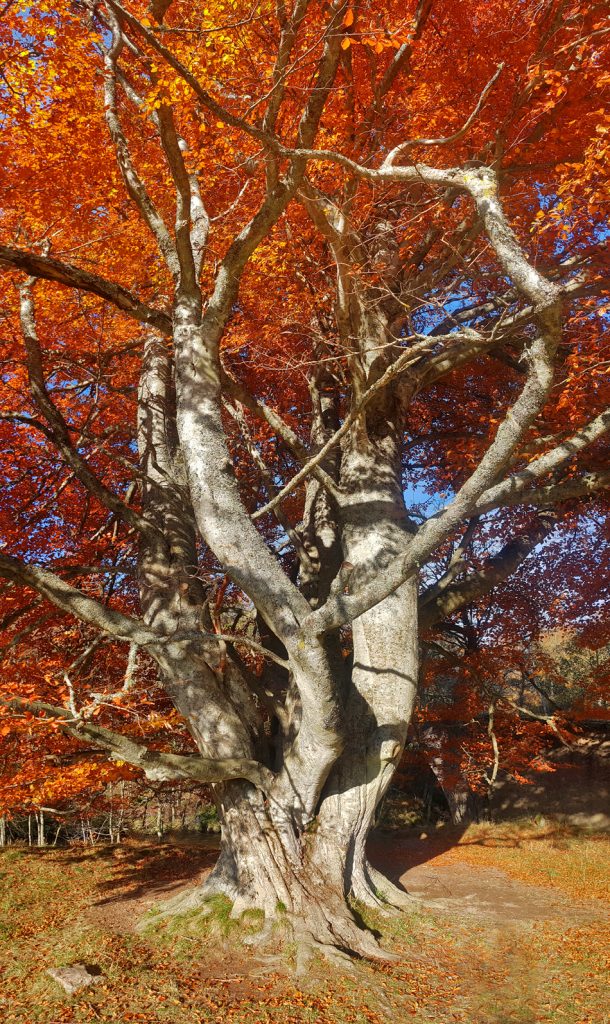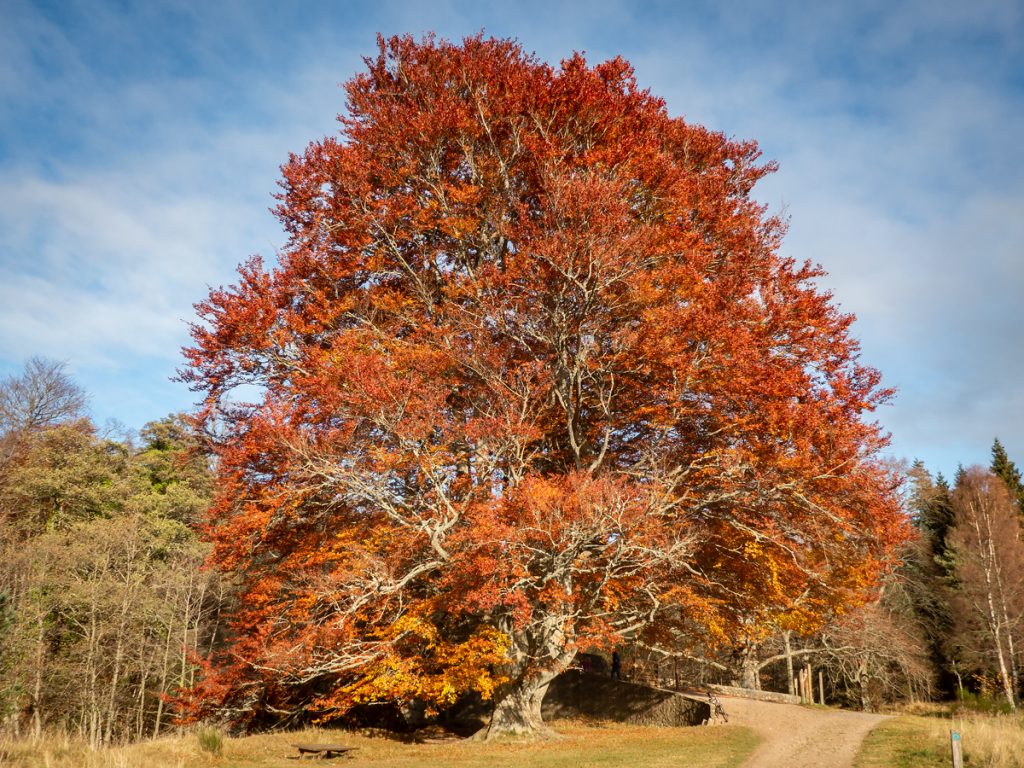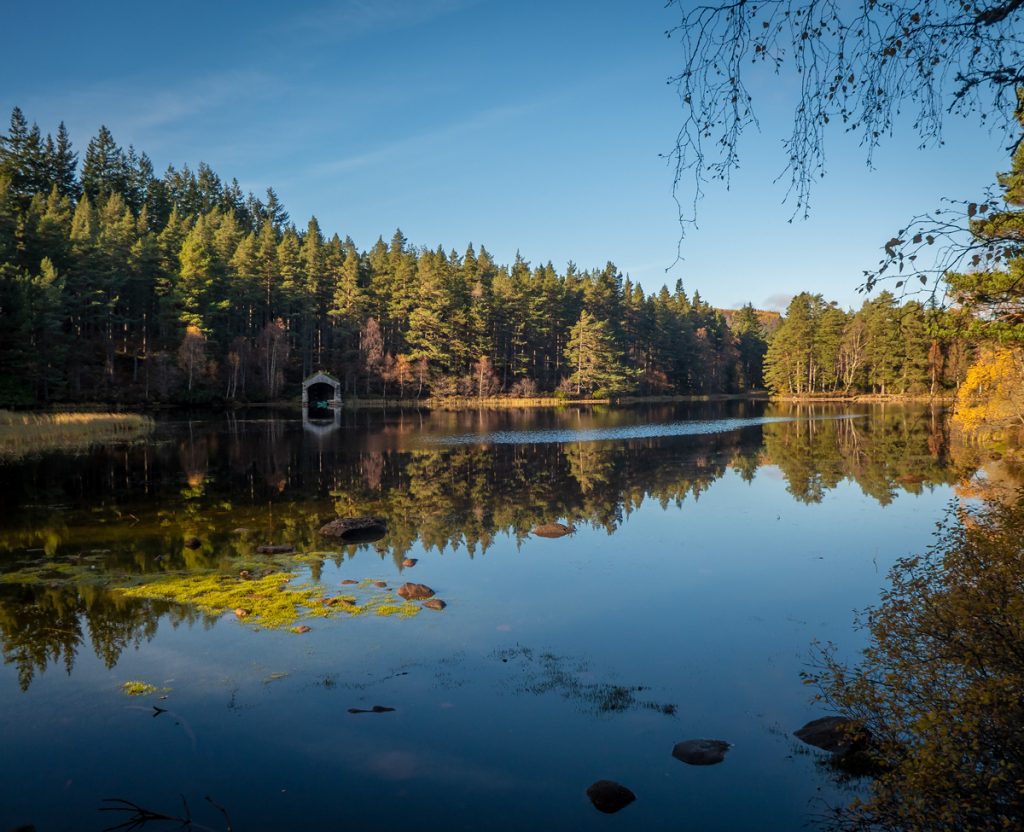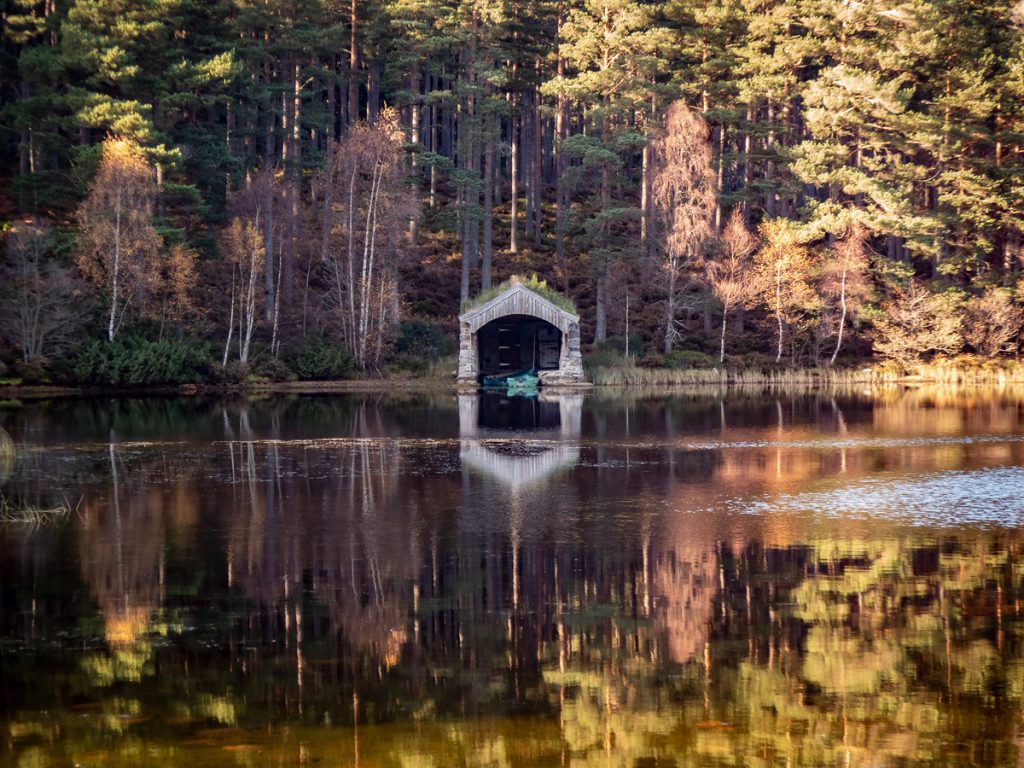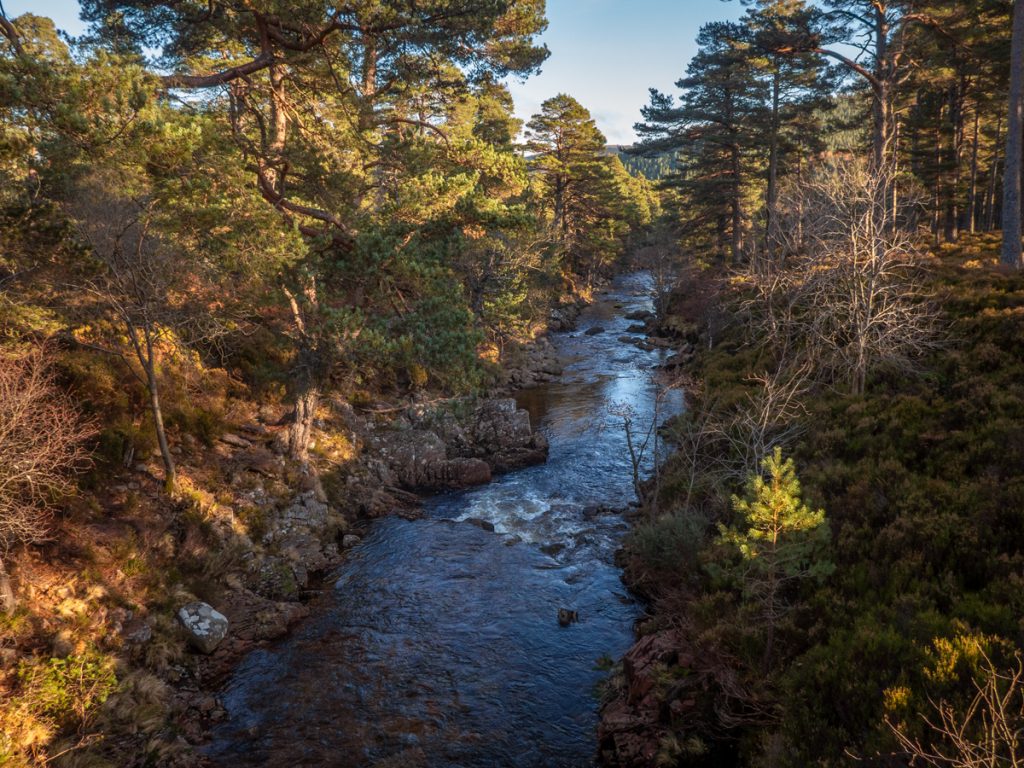 At Craig of Woodend, we commited to the climb up and over the ridge to the north. It starts out on a winding forestry landy track, this then branches off first to an overgrown landy track before settling in to lovely singletrack towards the top. A relentless climb but worthwhile.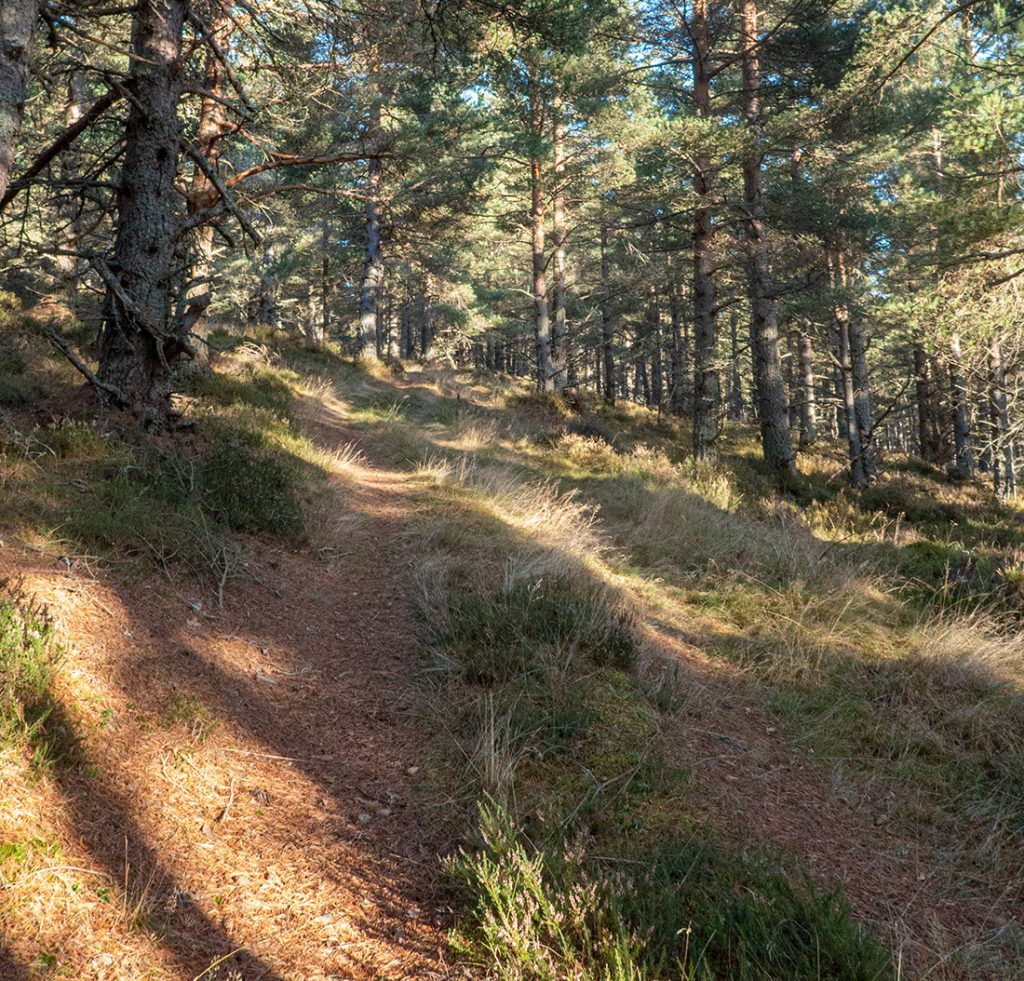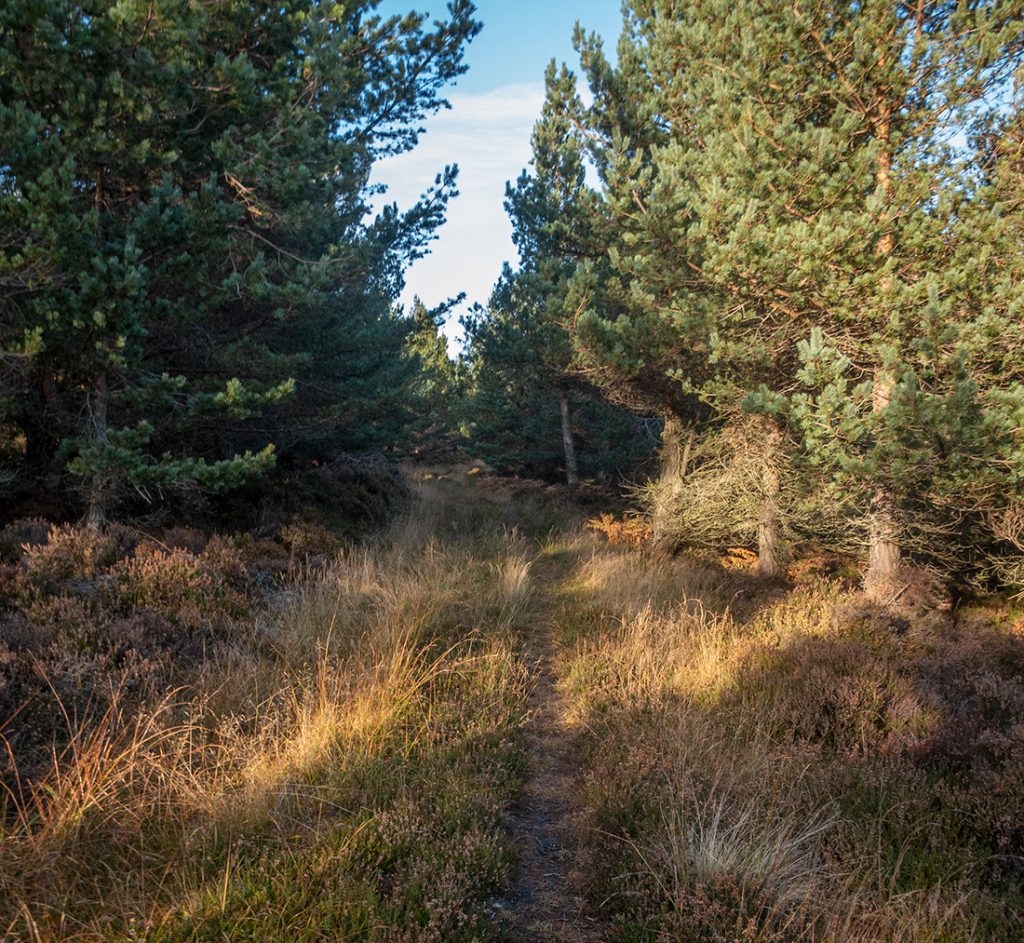 Eventually the trail leaves the trees opening up to a great view near the top of Slai na Gour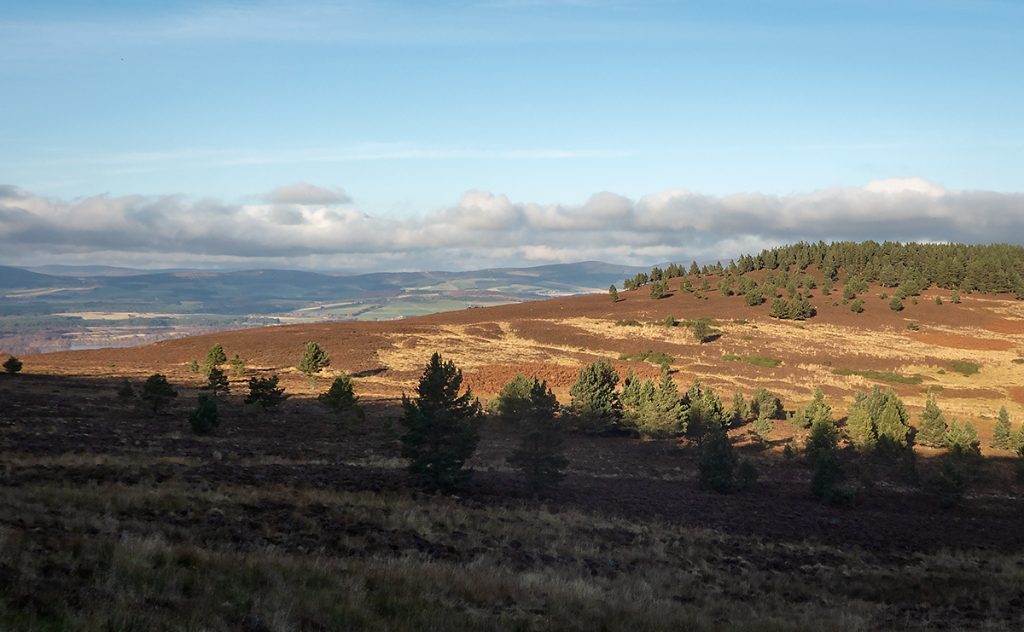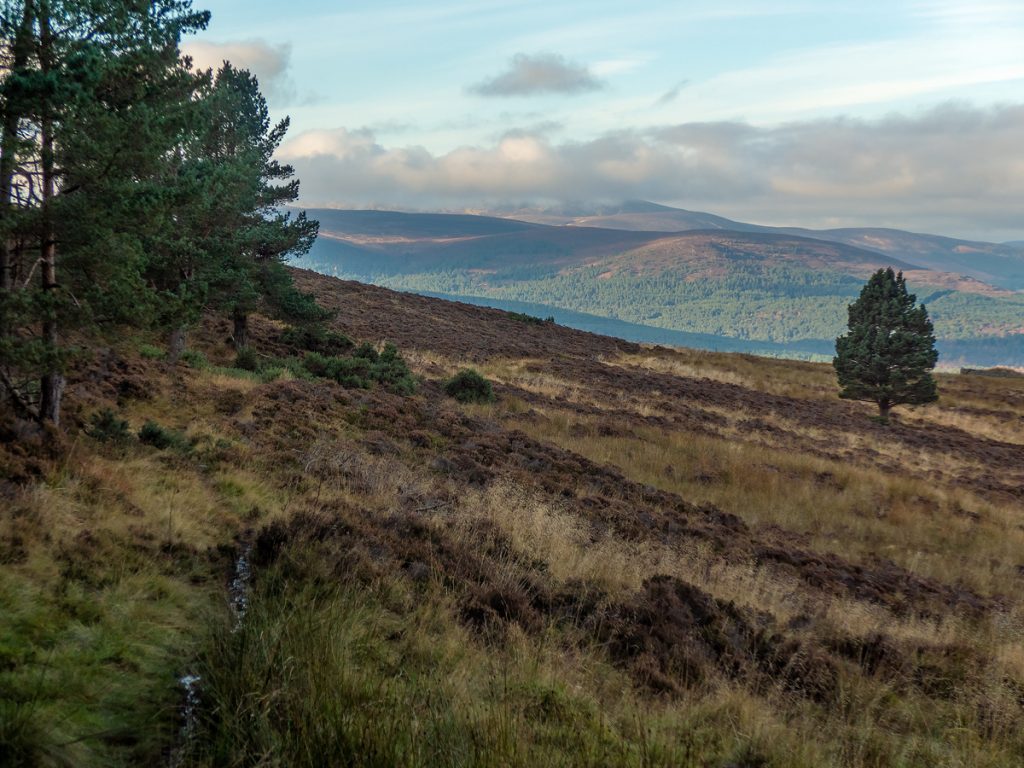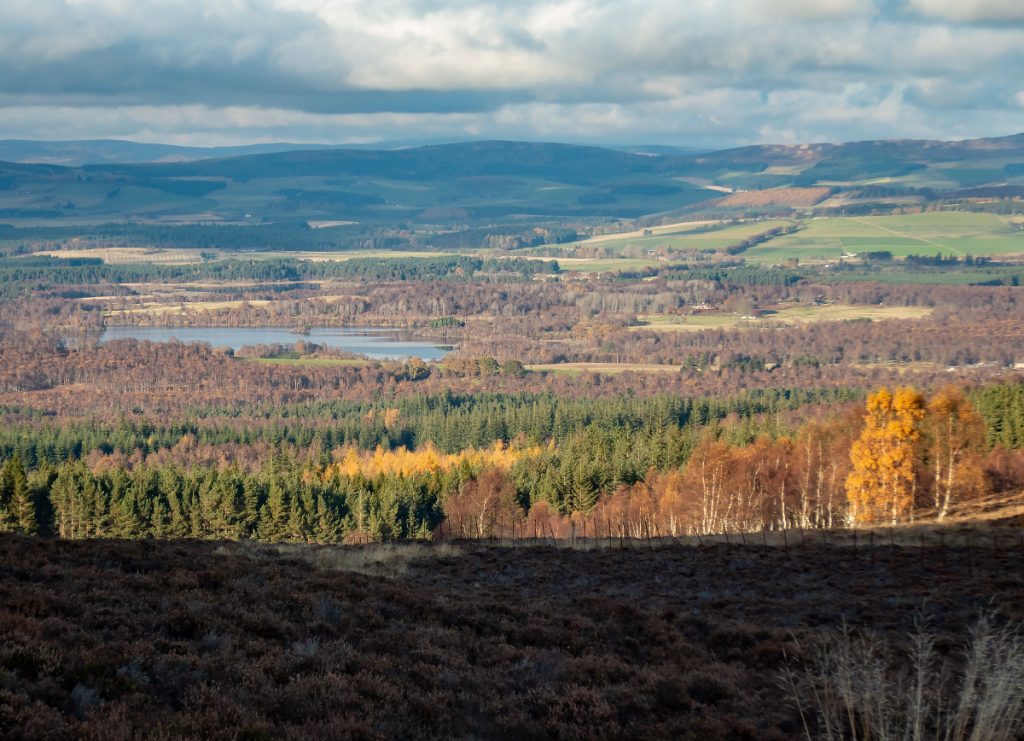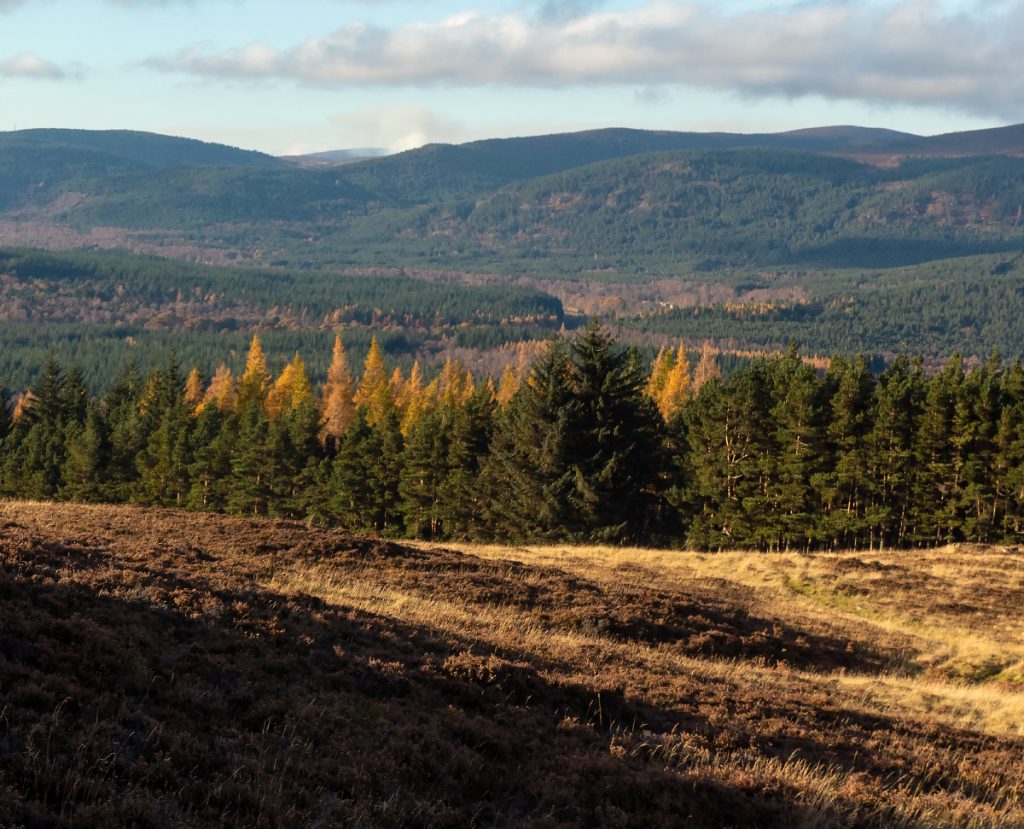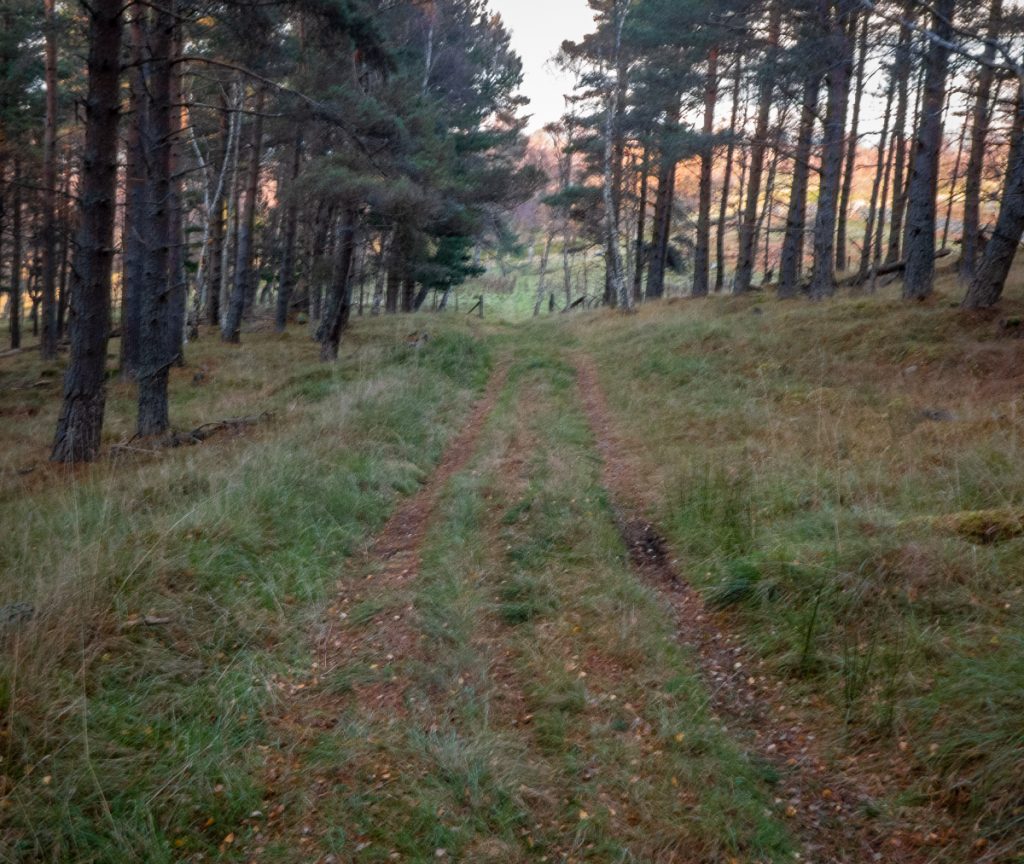 Emerging into farmland, we navigate assorted gates, dubby tracks, some docile cows and crossed the river to Dinnet. We'd had the best of the light and clouds began to drift in.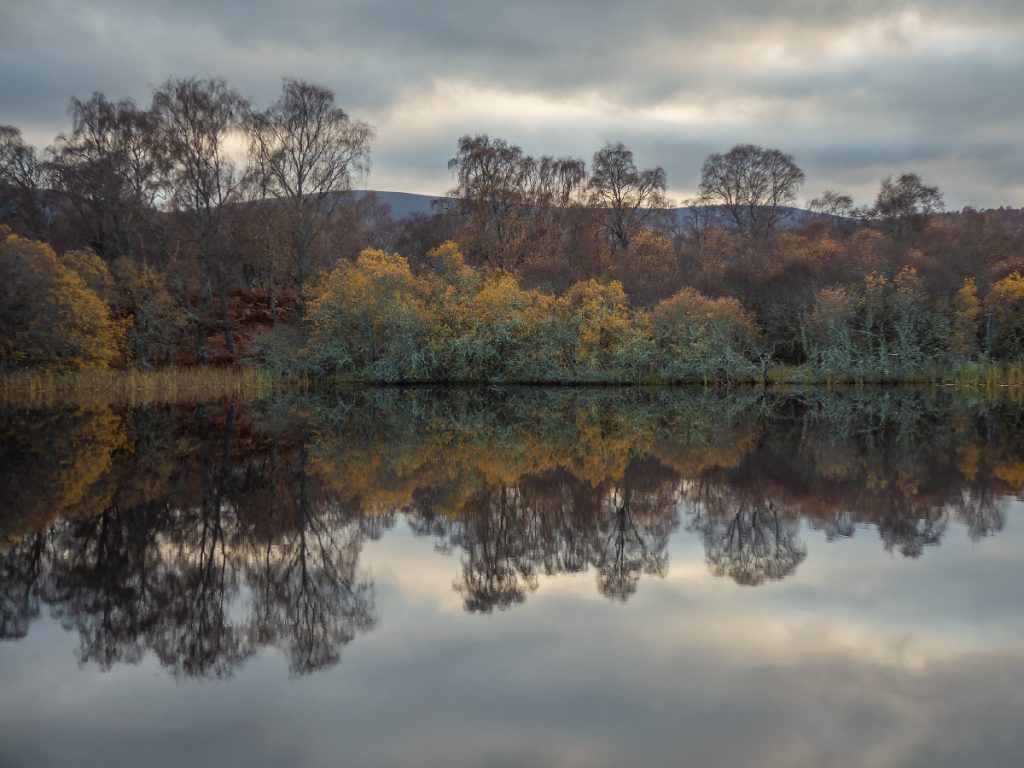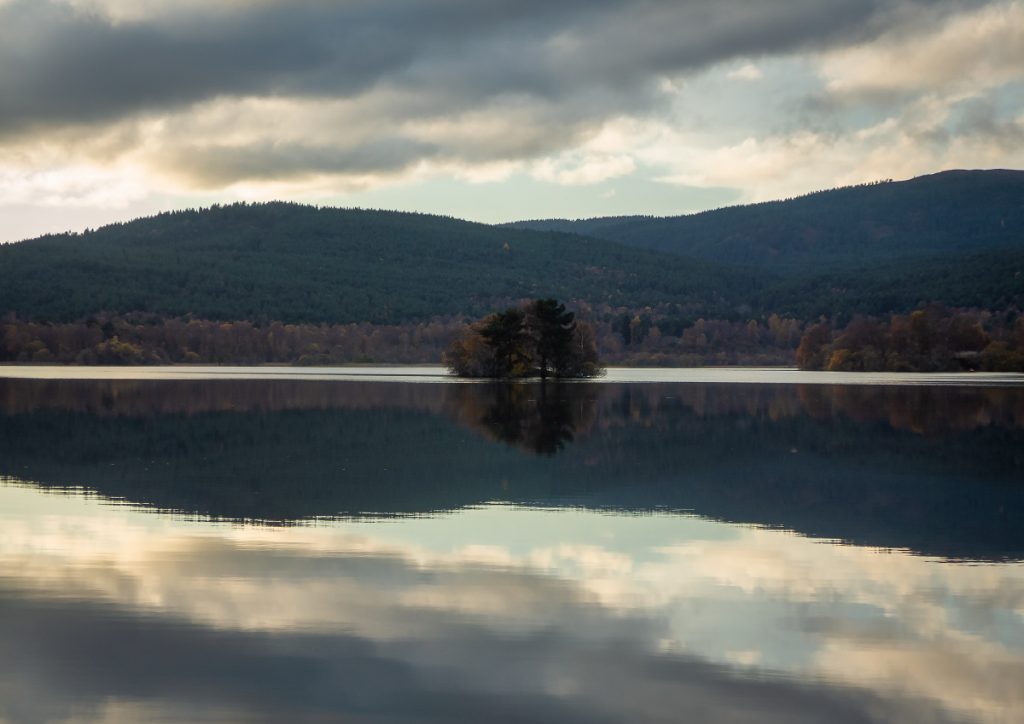 On to Loch Davan via the hut circles trail which avoids the bumpy section along Loch Kinord. The side of Davan is all thickly tree'd and vegetated, and the water was higher than usual so to get a shot beyond all the twigs.. ach damn it, shoes off socks off and I waded in a bit to get a clear view.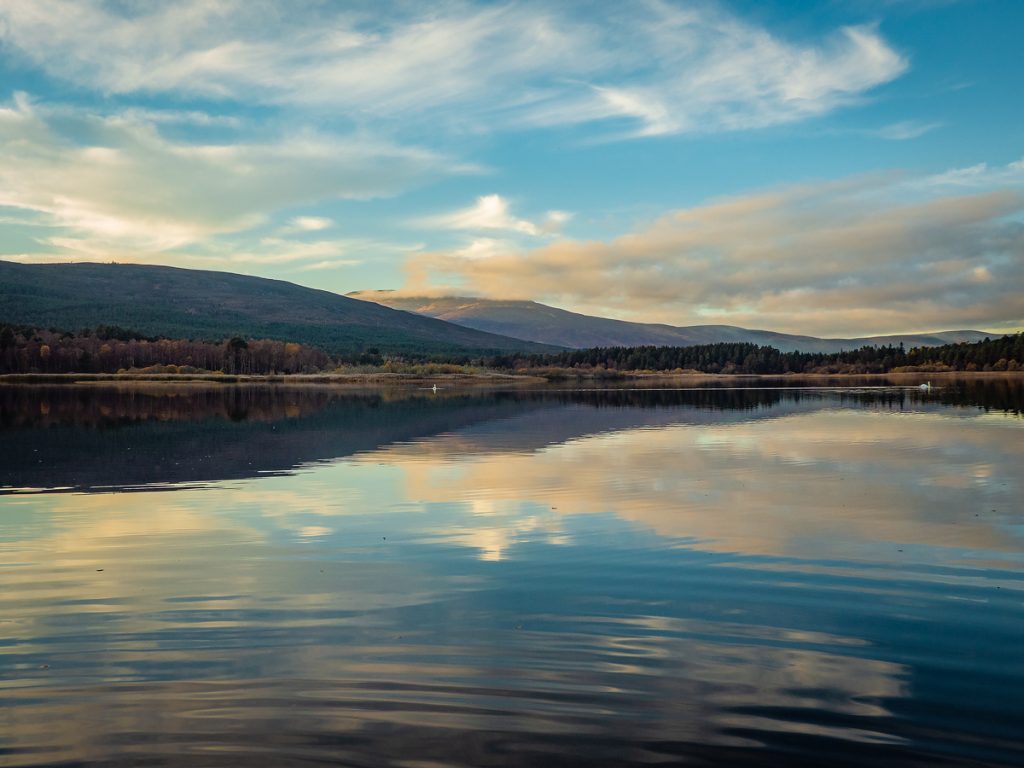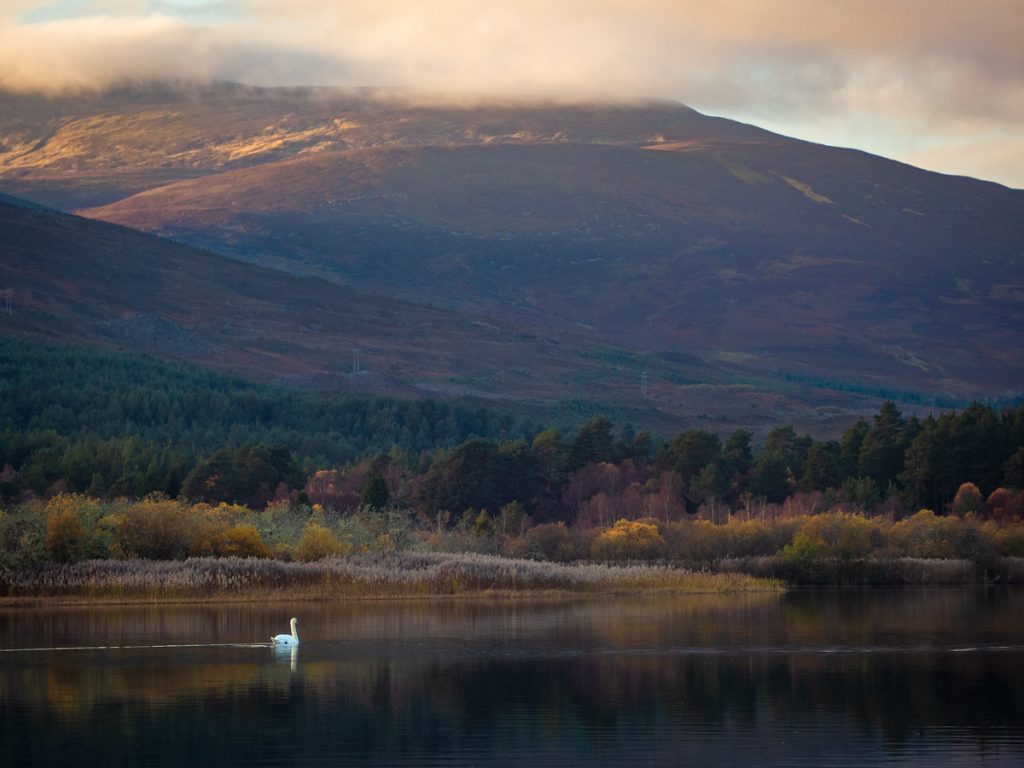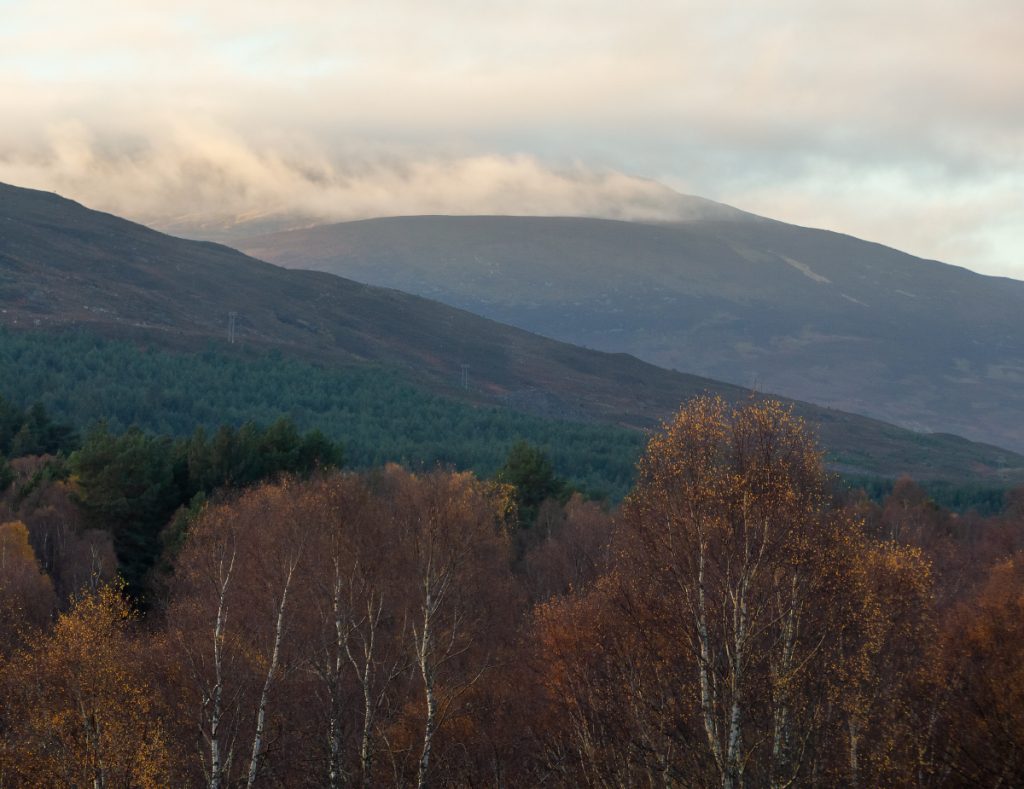 Still some daylight left so around the Loch to the visitor centre, then climbed up to head west along paths above Burn O'Vat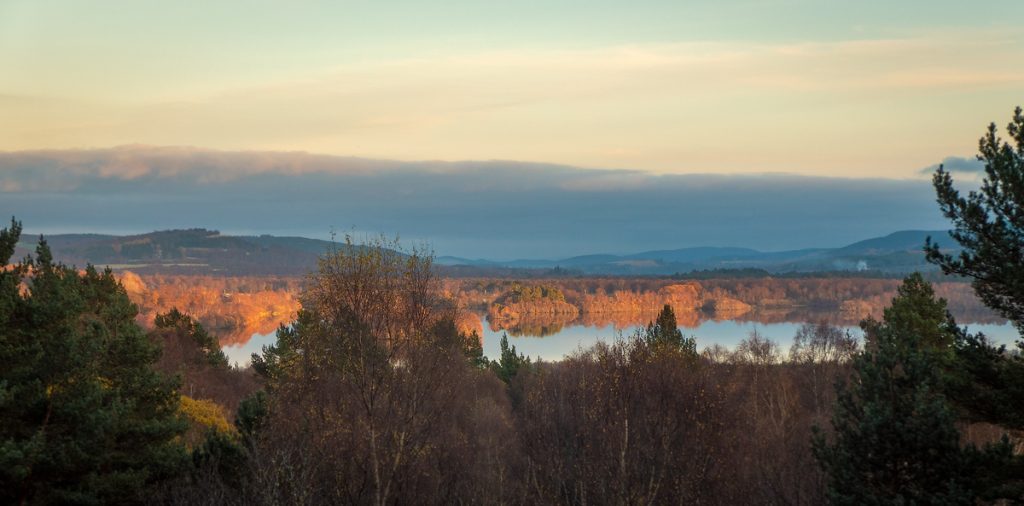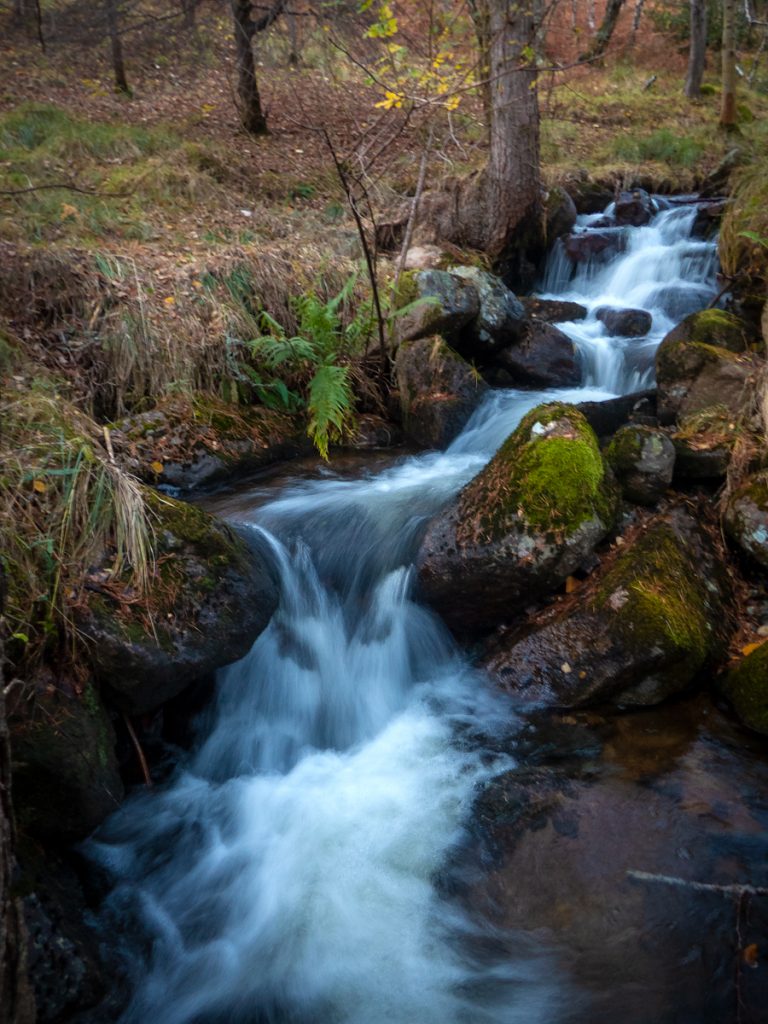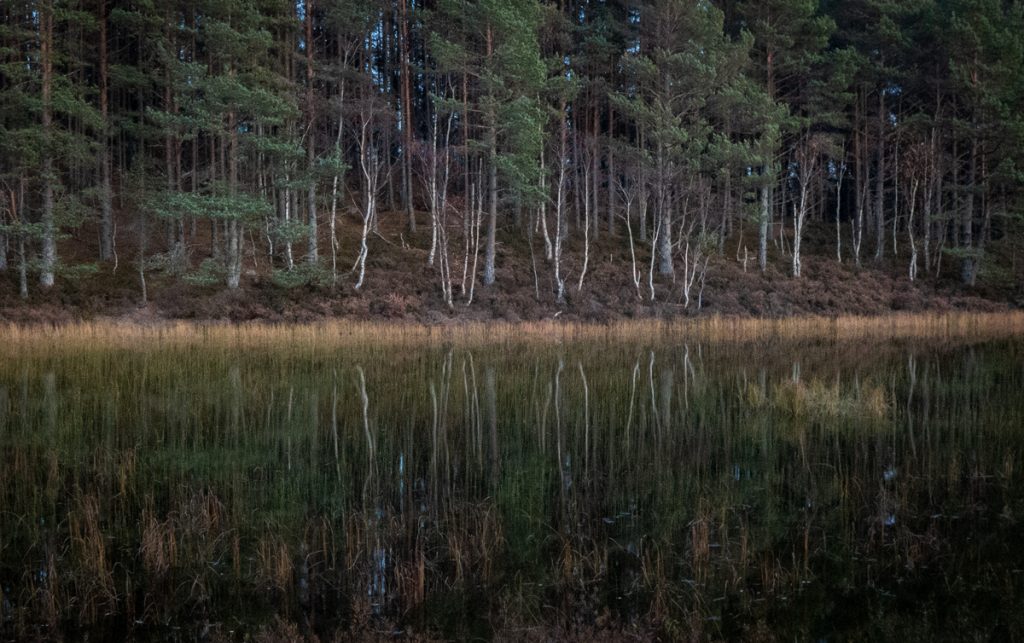 The track down to the road was a soggy rivulet; with a chill falling rapidly it was full steam ahead along the Deeside way back to Aboyne where fish n chips was in order. A good day out with 50 km in the bag.