During the summer the Cairngorm Club foregoes it's coach trips for 'car meets', and with the weather forecast for this weekend grim, and the target hill not hugely exciting, only 2 cars headed off from Aberdeen in torrential rain. After a quick coffee and bacon roll at Loch Insh waterpsorts centre cafe, we headed down to Glen Feshie to make a start into a steady drizzle.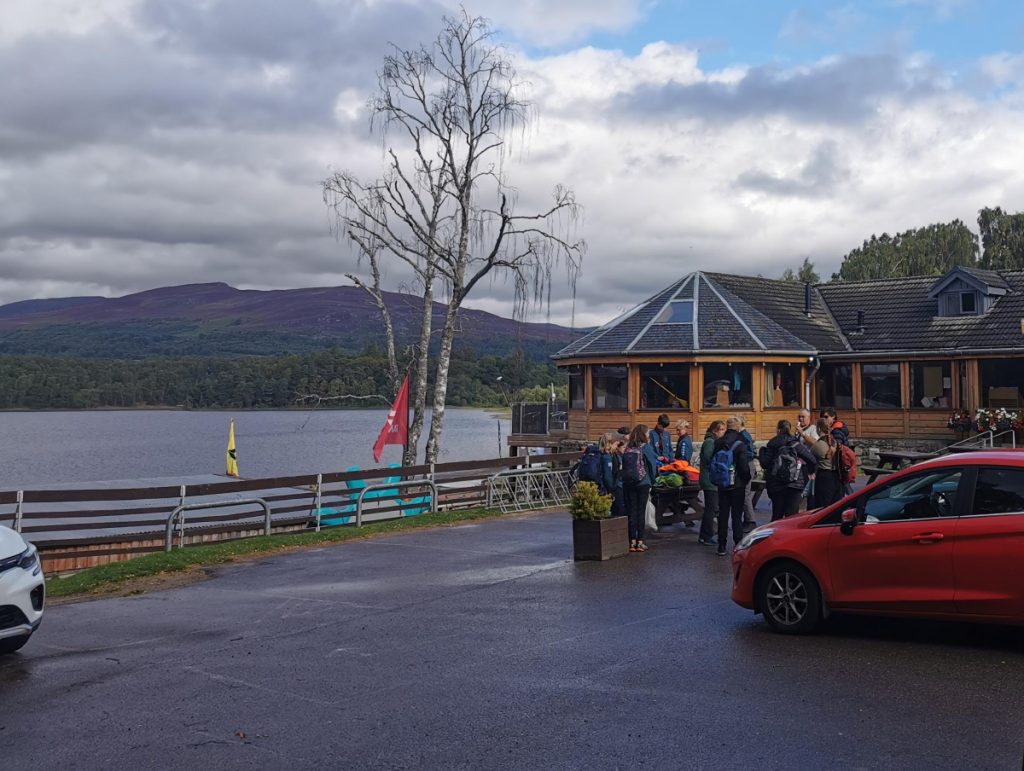 The old track across the Allt Garbhlach has a steep eroded drop, and a new path has been routed upstream which crosses via a small log bridge; one wonders if this will last many storms above a stream that can quickly become a torrent.
I'd pondered another return to Coire Garbhlach as a route alternative – through the canyon then possibly a scramble out at the end, but the weather had put paid to this ambition in favour of the 'path of least resistance'.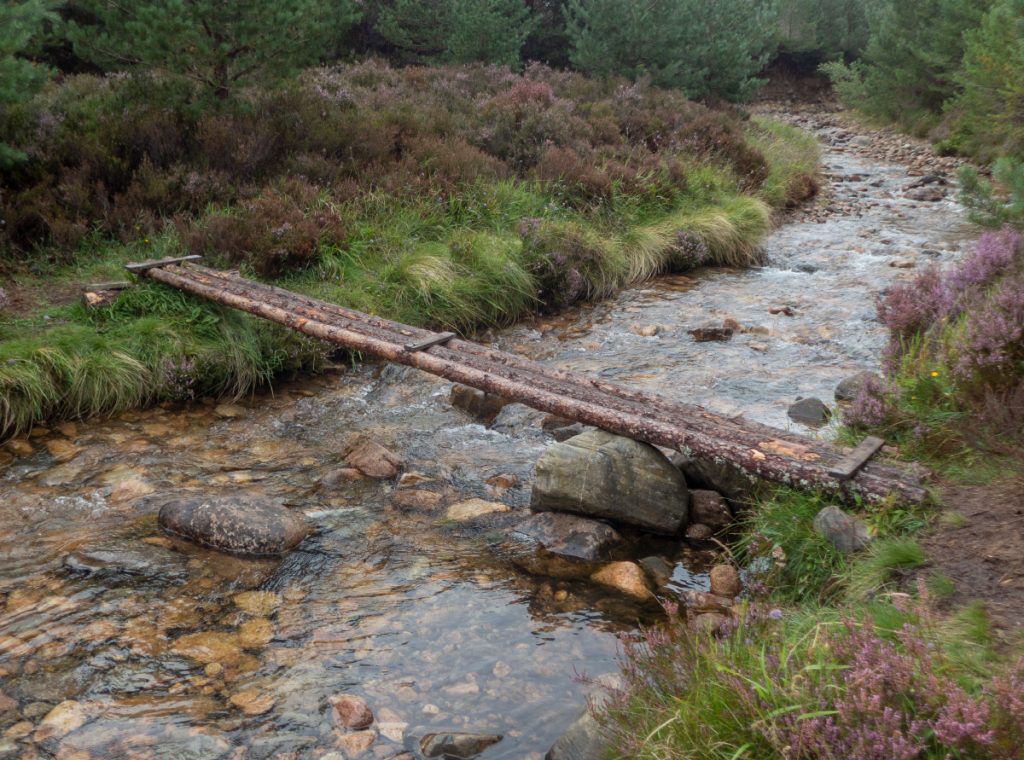 After some pleasant woodland trails we broke cover, with the wind becoming intense as we passed Meall nan Sleac. 2 of our party decided here to head back down; we'd meet them at the bothy in Glen Feshie later.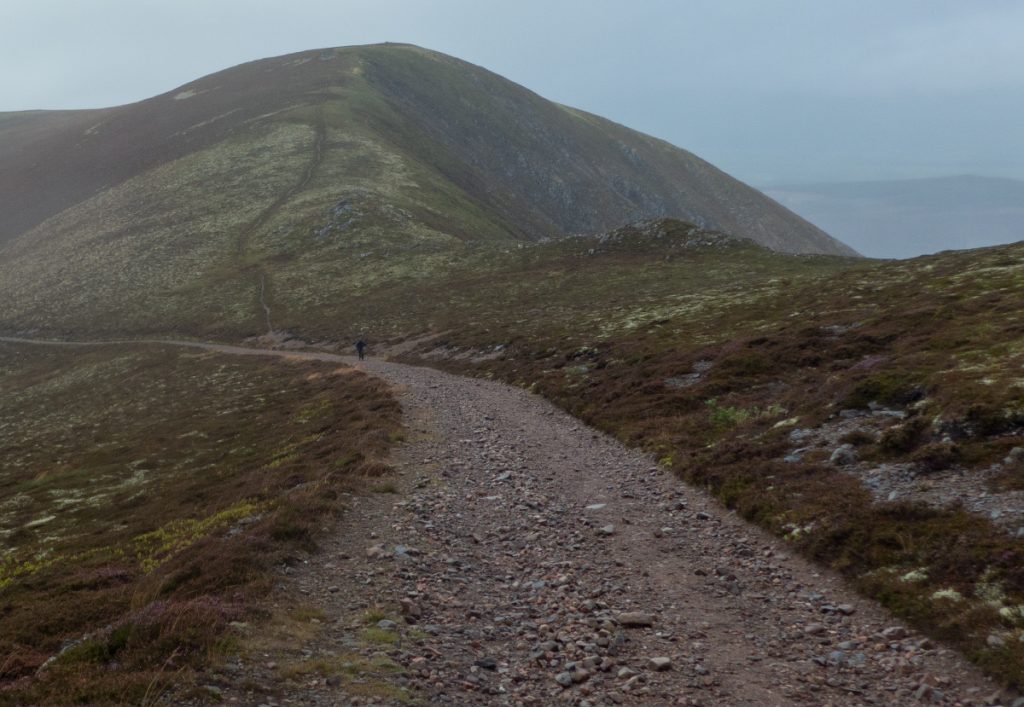 Another couple 100m of ascent had us into a driven smirr on the plateau; I didn't notice much in the glom except an installation of sorts, metal and wires, before we reached the top.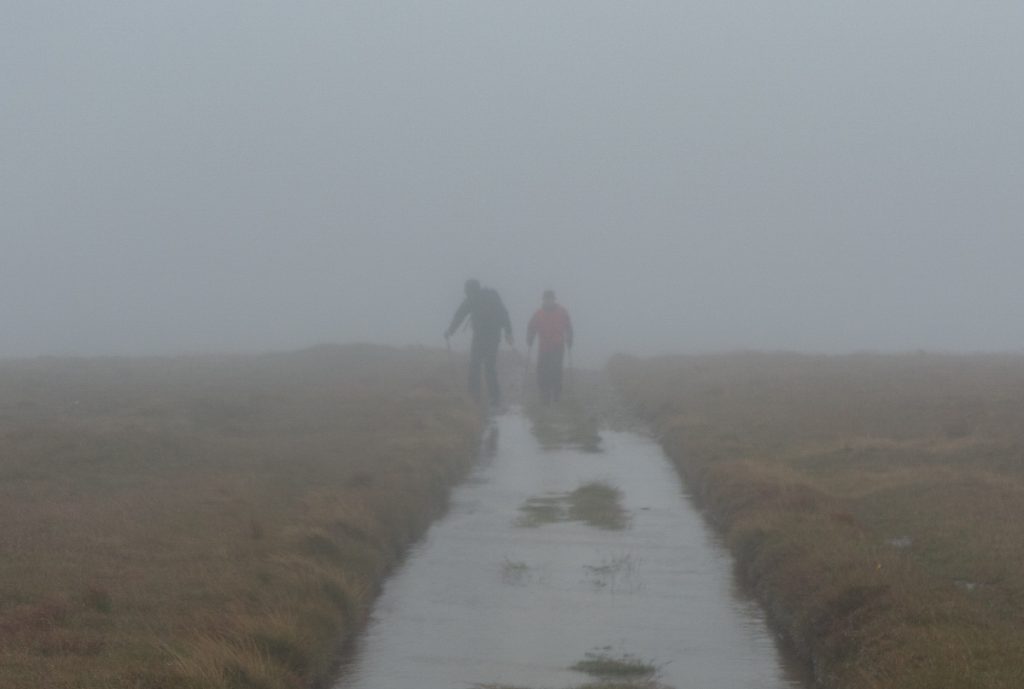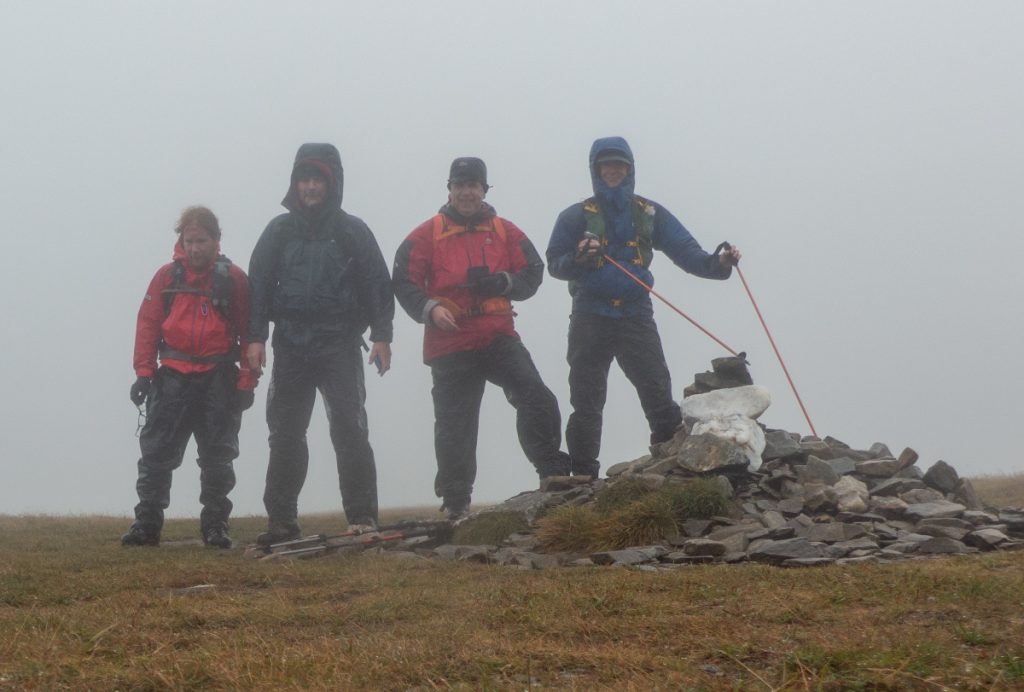 I passed another 2 installations: one of them close to the trail. Somewhere here is a disdrometer that measures not just precipitation but velocity and particle size.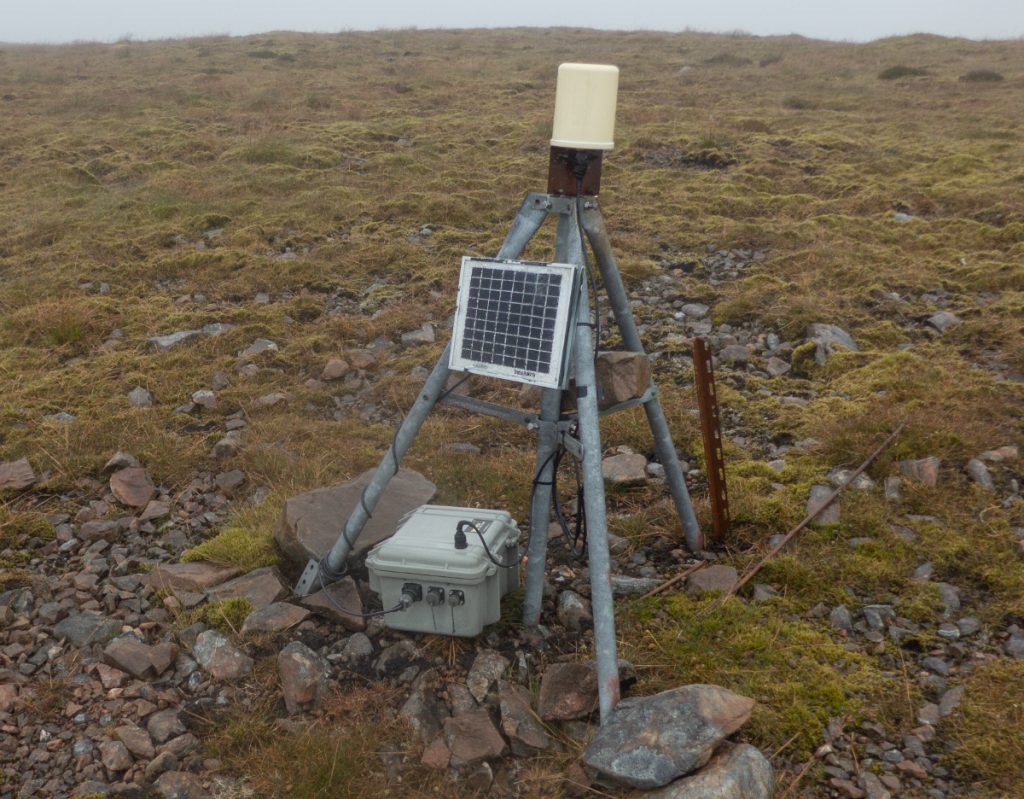 The track continues onwards past the summit to Druim nam Bo although not on OS maps, all the way down to Lochan nam Bo.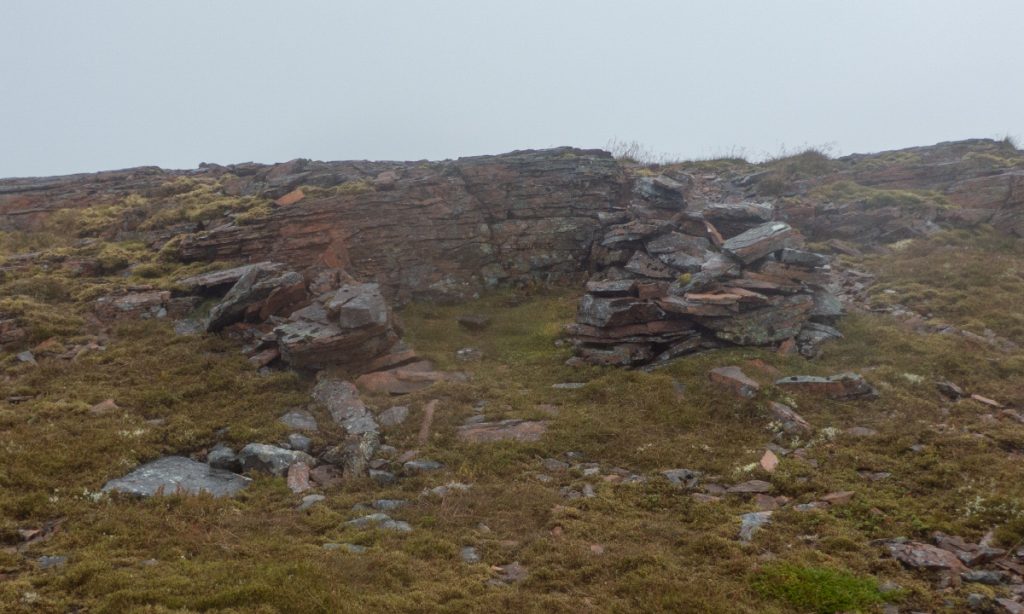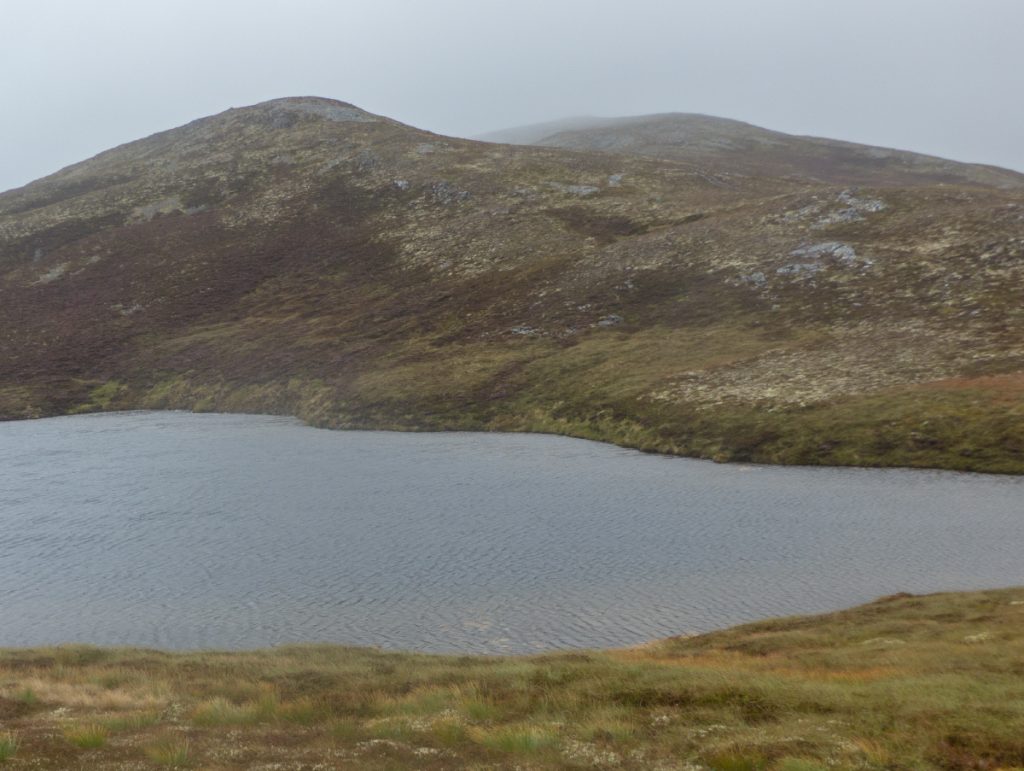 At the lochan, the track curves around to the north, but we decided to investigate the zig-zag path on OS 1:25k to the west. The path looked overgrown and we ended up plunging downhill steeply rather than zigging.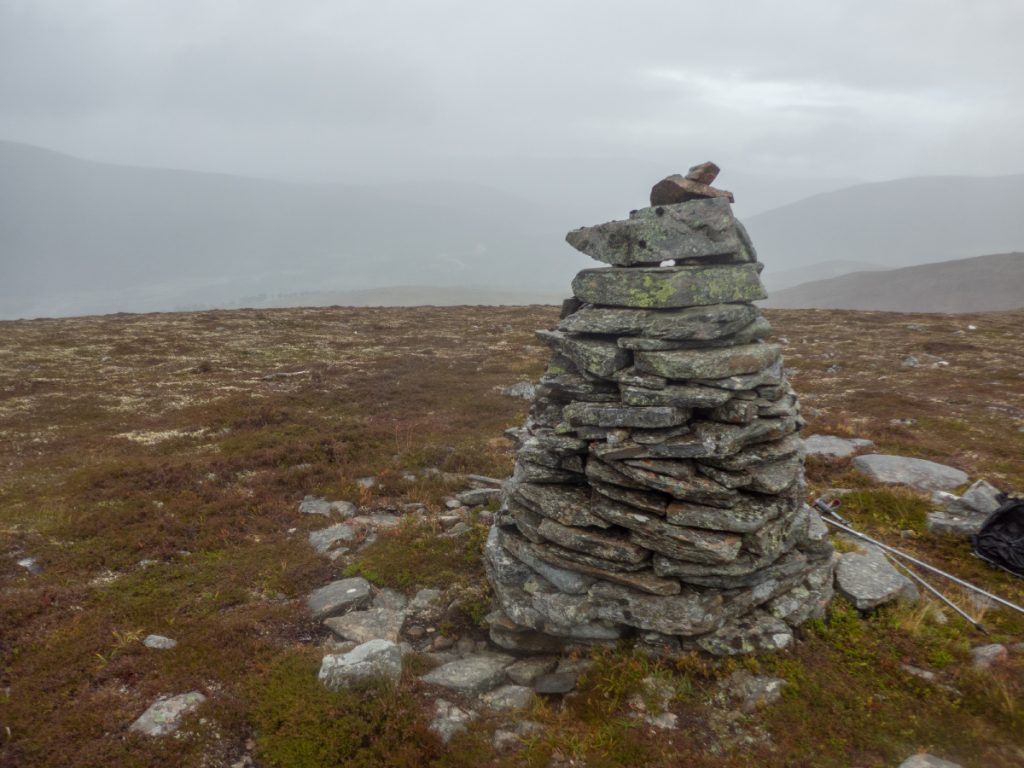 Presumably at some point in the past, this path was an access point to the cairn which I guess on a clear day would make a great viewpoint, there was the odd bit of evidence such as an old stone footbridge, but now it's unfortunately neglected and in places we lost the path entirely and only regained it looking at GPS.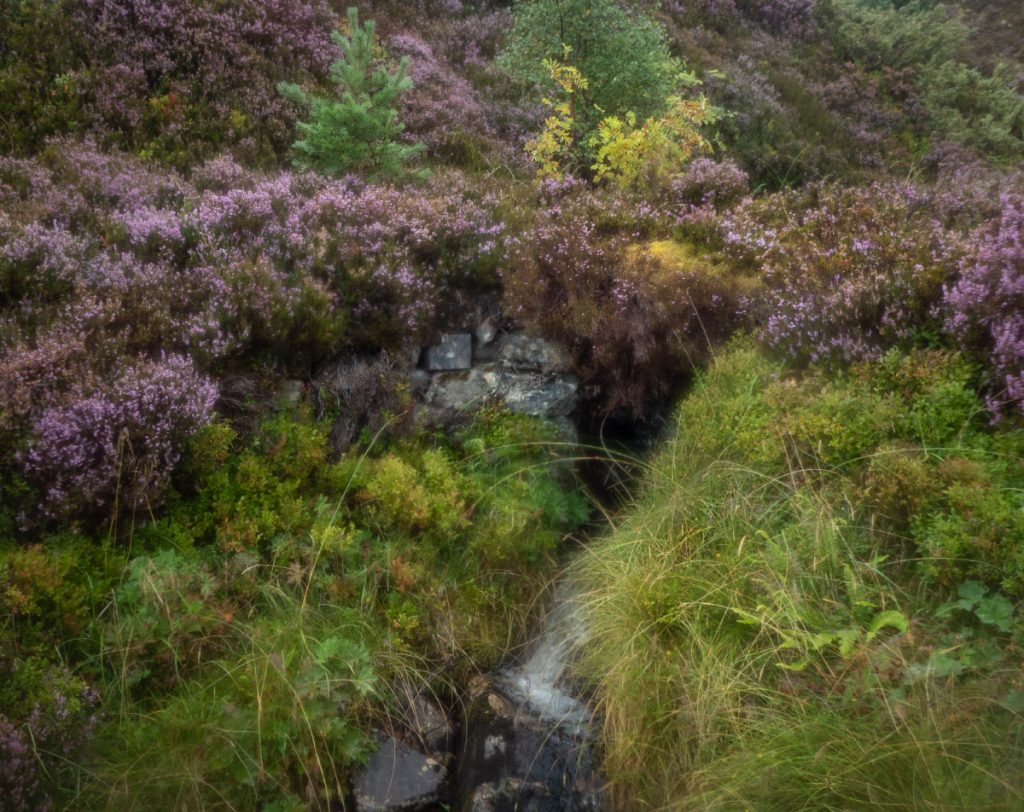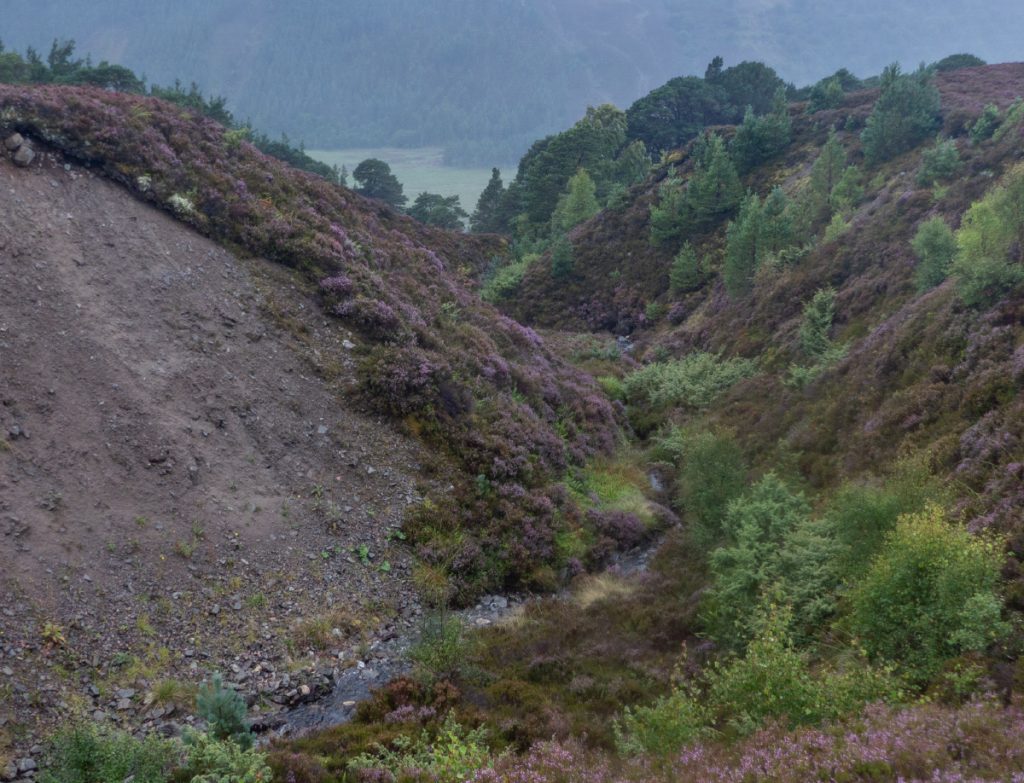 It'd be great if the estate spent a bit of effort opening this trail up, a day or two with a brushcutter would do it. It really has a nice view over the glen, but is too rough and hard to follow for most folk.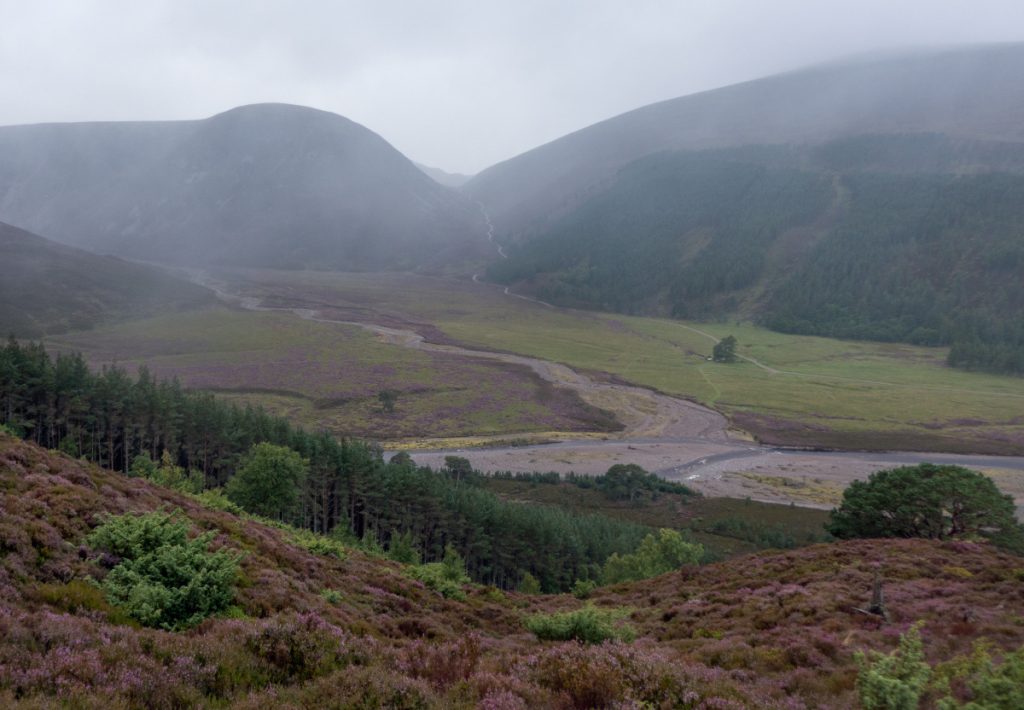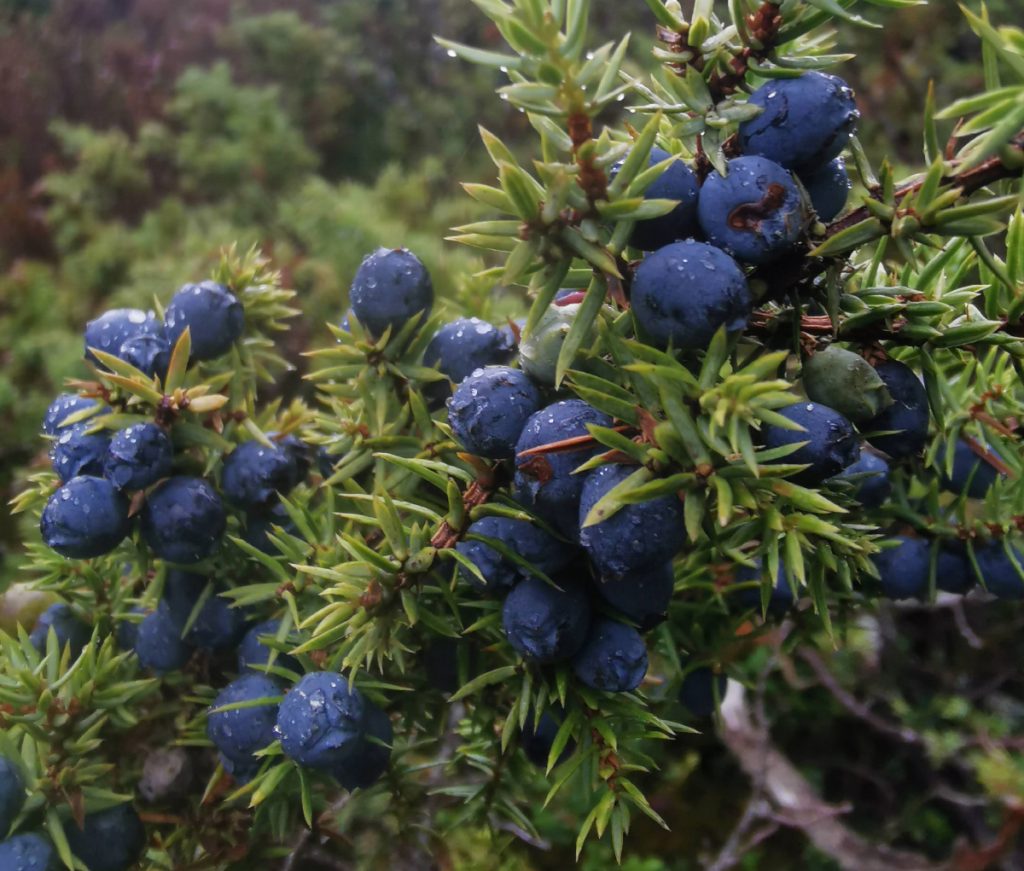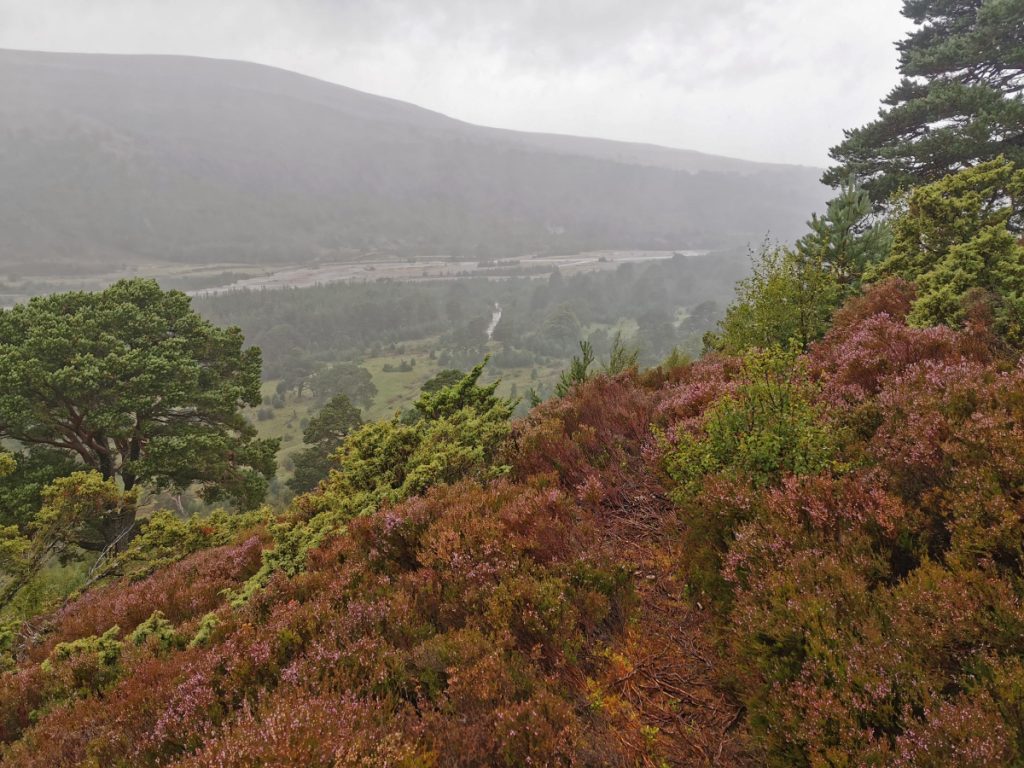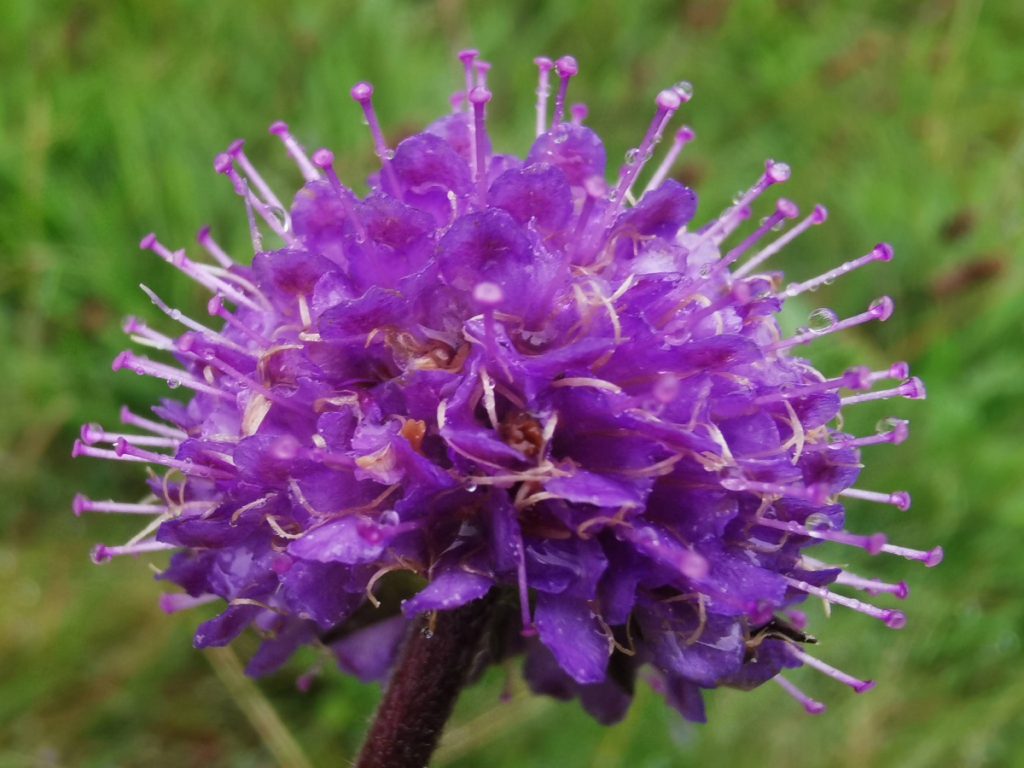 A patch of chanterelles welcomed me to the glen floor, and we were soon in the cosy confines of Ruigh Aiteachain. This bothy is unusual in both that it has been refurbished to a high standard and that it has 'keeper' in regular attendance, looking after it; as such it was immaculately clean and tidy as were the surrounds, and we were glad that the stove was lit and the place warm as we had a seat and a rest from our soaking.
I hear that there's a small element of bothy users that grumble about this mode of operation; that it should be a basic wilderness shelter and a 'free for all' without moderation. There are quite a few bothies like this that are easily reached, short distances from a car park on easy terrain: they can easily become overrun with boozers, litter and more of a social destination rather than a shelter for mountain travels. I'm inclined to think the estate's tacit approval of having someone in attendance here is the correct call.
We certainly had a pleasant chat with the fellow and enjoyed our brief break.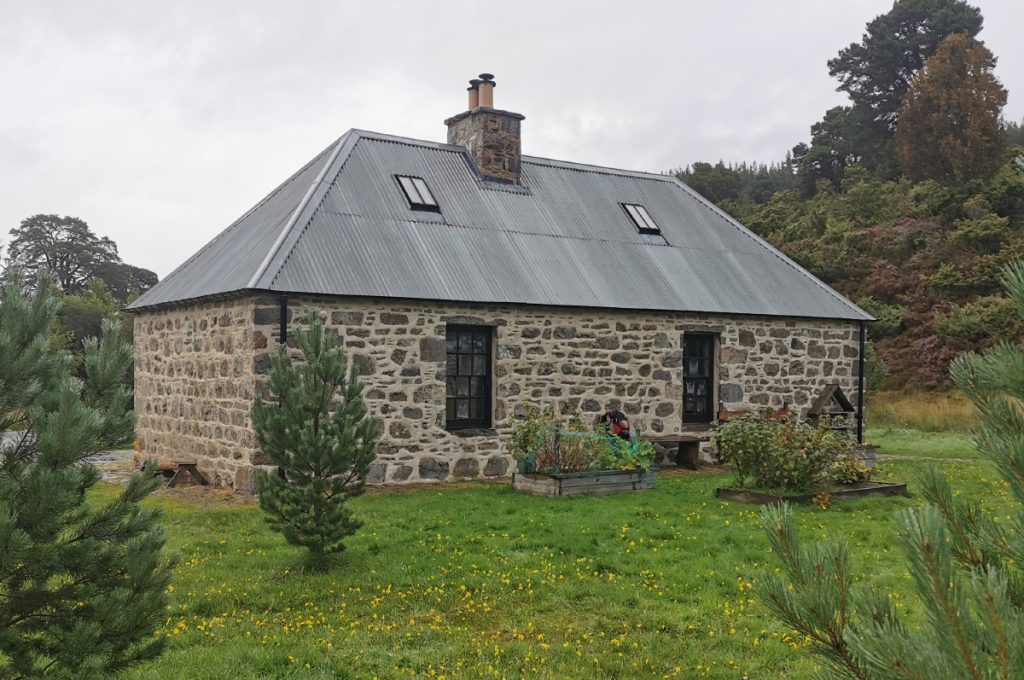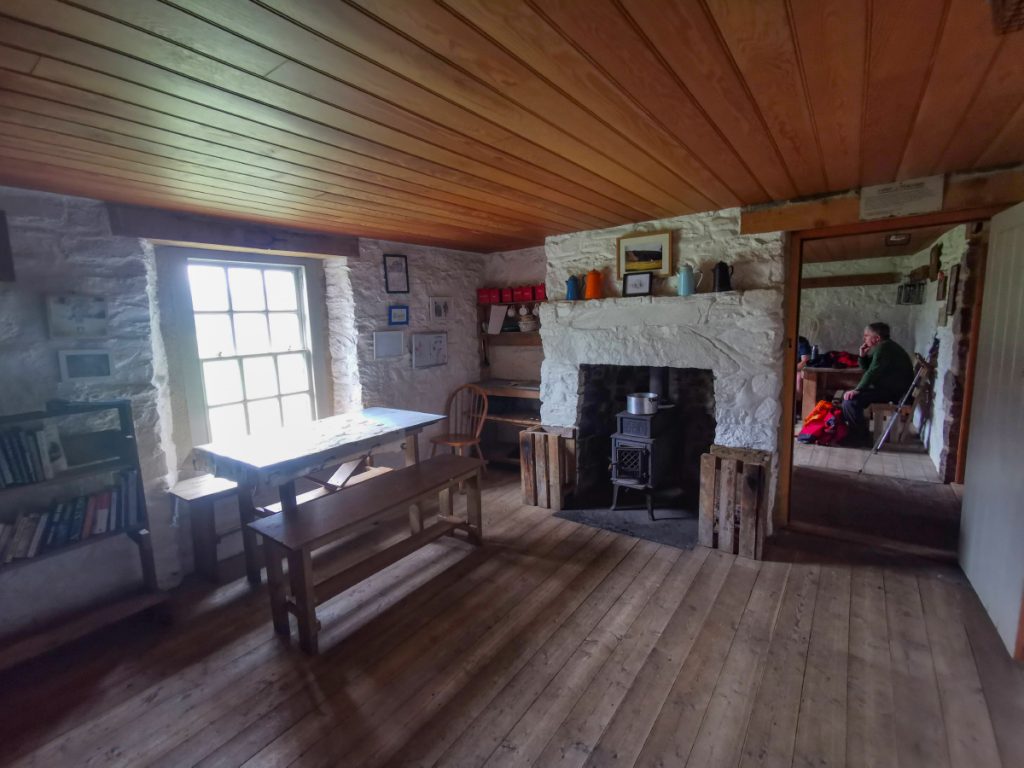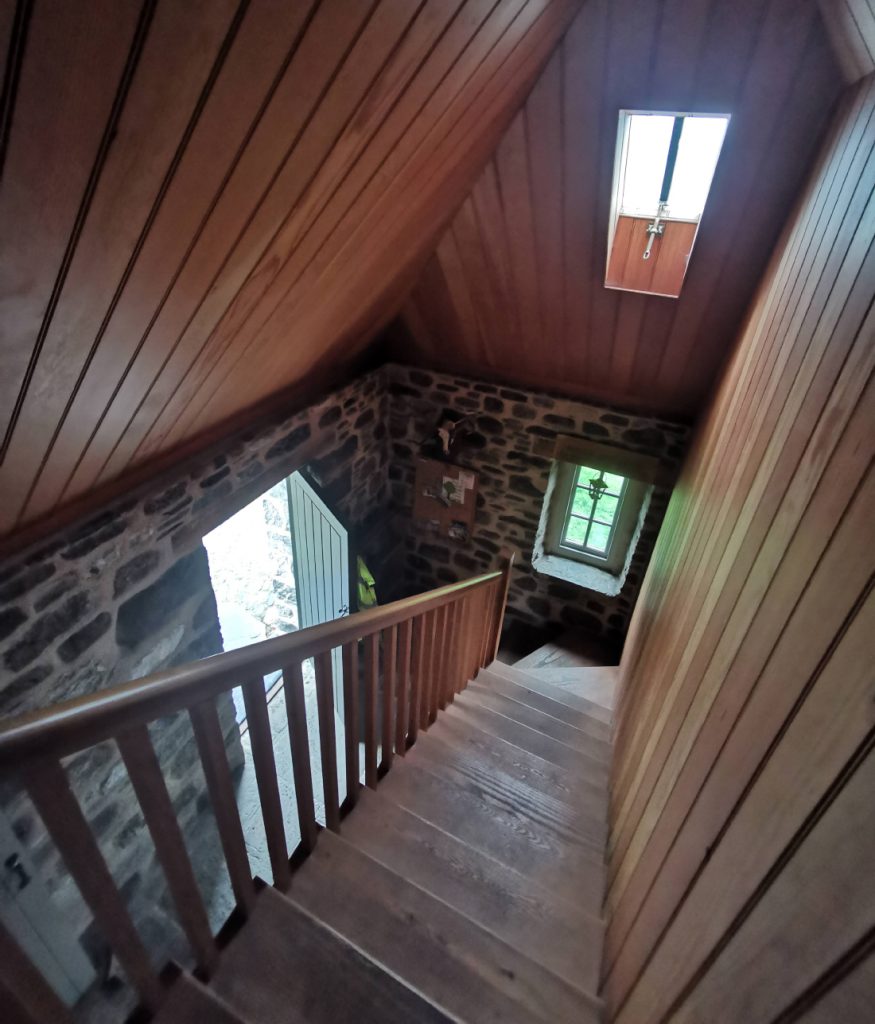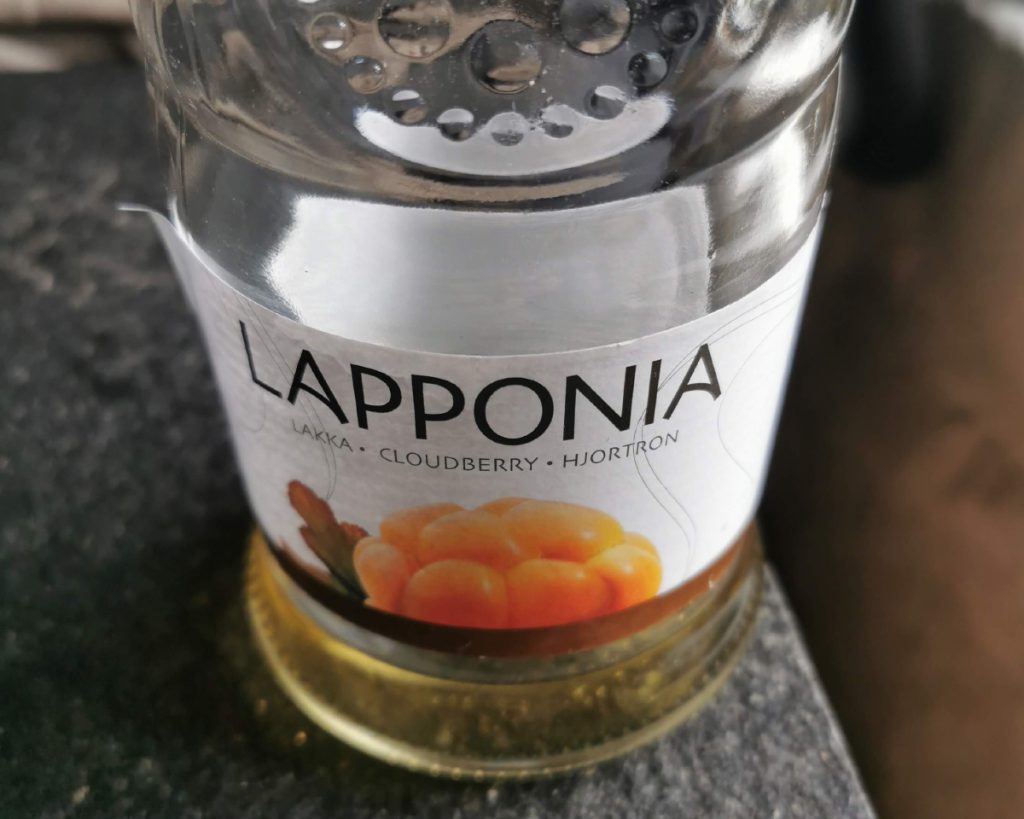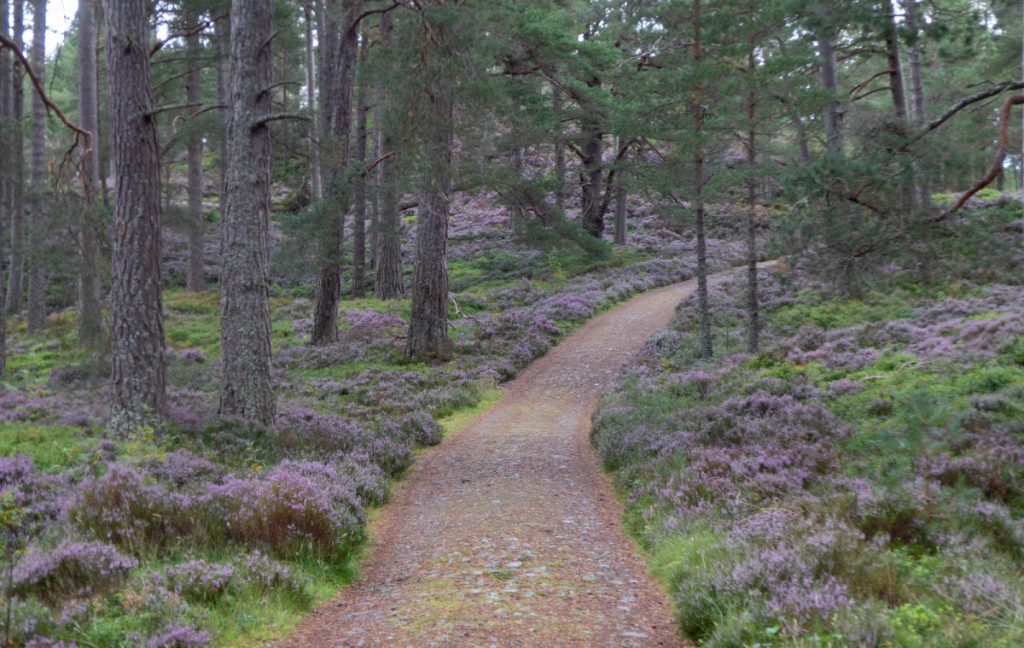 After a dreich day, the last half hour of course had the sun peep out and the wind drop, now warm and midgey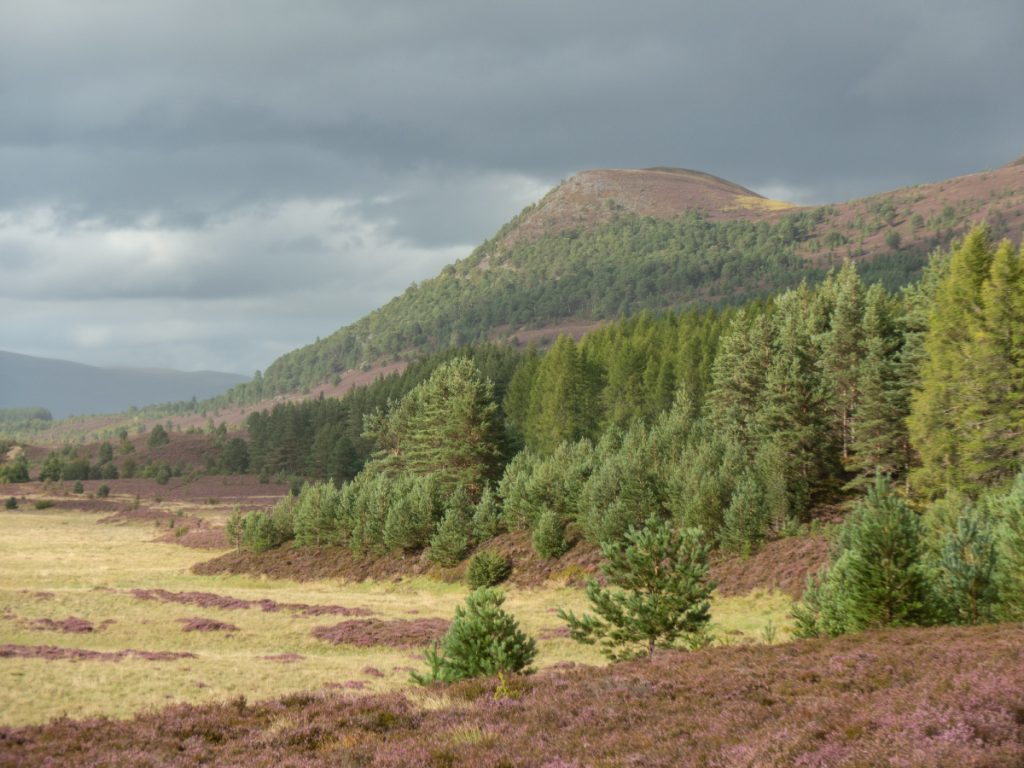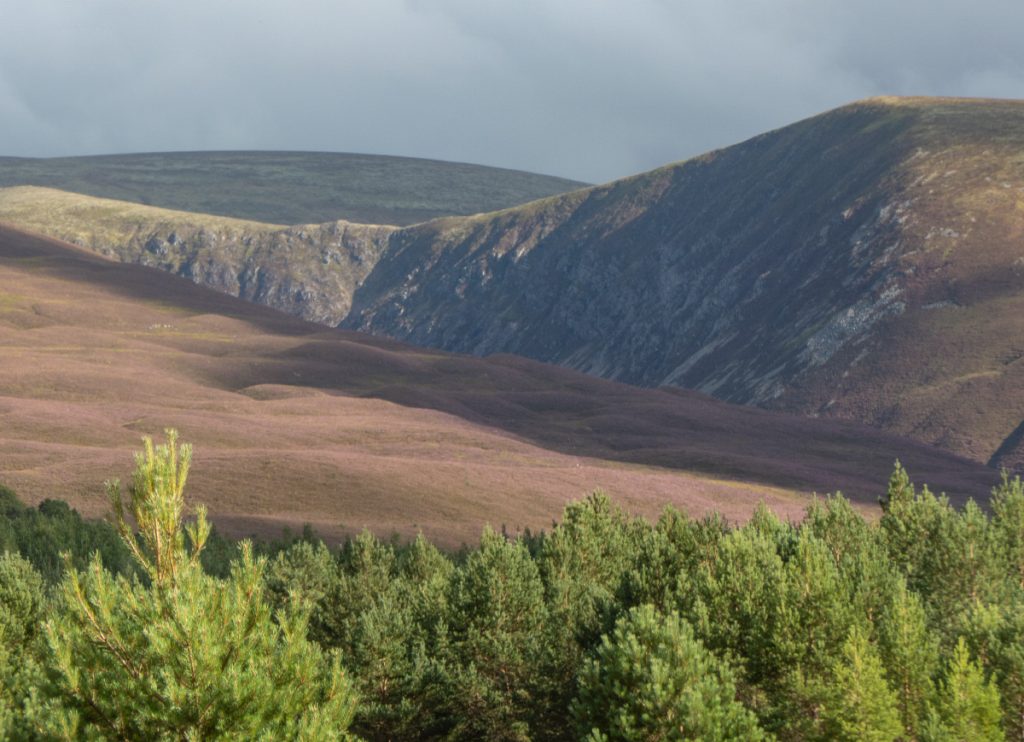 On the way home we stopped for a meal at 'The Craig Bar' in Grantown on Spey apparently reknowned for it's pies; an odd place with lots of RAF paraphernalia and quite a brusk (military?) approach to service that's apparently "banter" and part of their schtick. Nonetheless we were fuelled for the long trip home with a pie and a pint.