An Aberdeen hillwalkers coach trip provided the opportunity to do a through route at Mount Keen, starting in Glen Mark and ending in Glen Tanar. Having done this a few times, I thought I'd add in an 'off route' sortie later on to see some new places after ascending Mount Keen.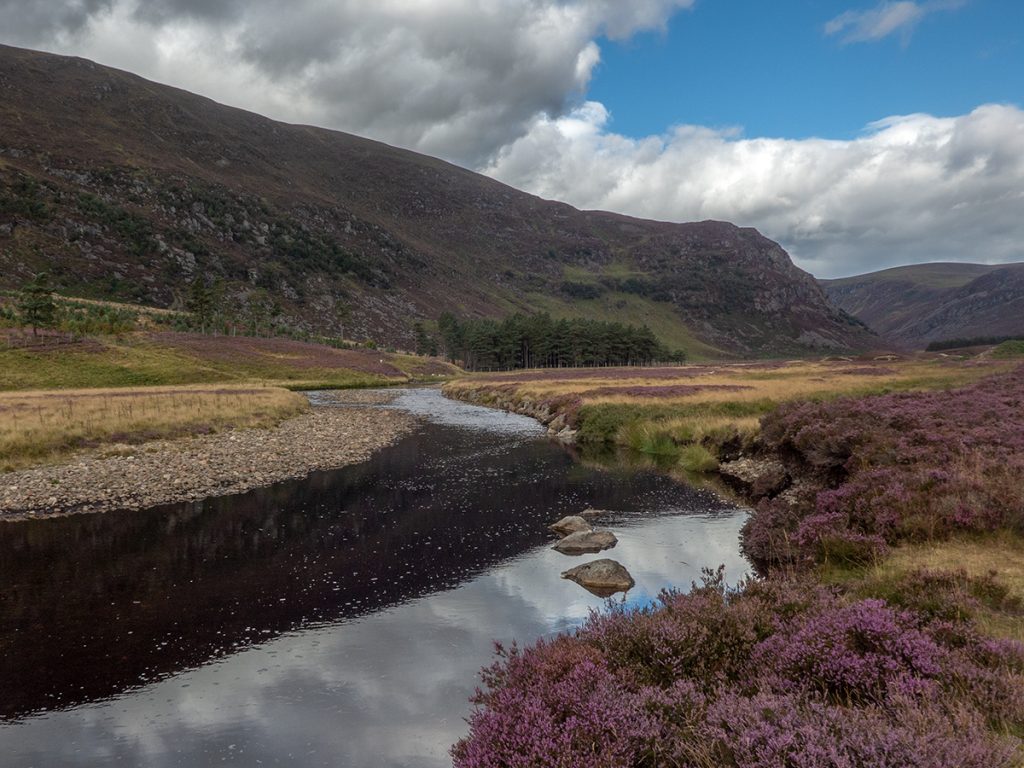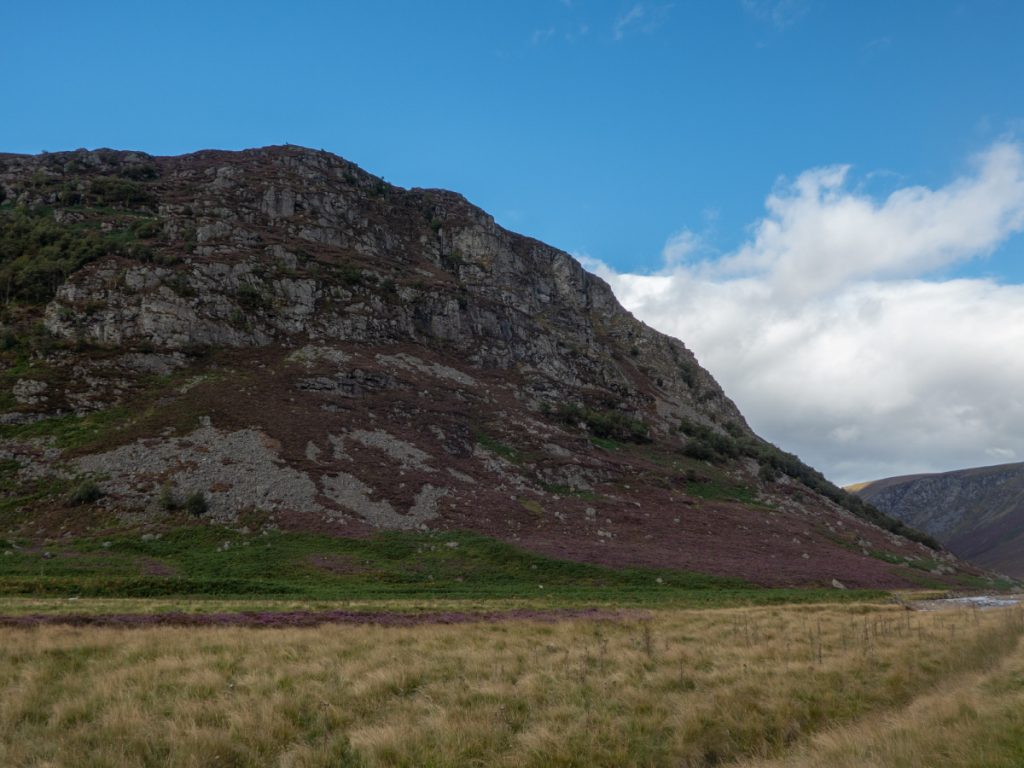 Approaching The Queen's Well there were quite a few folk milling about but I managed to chose a brief moment with it clear of them.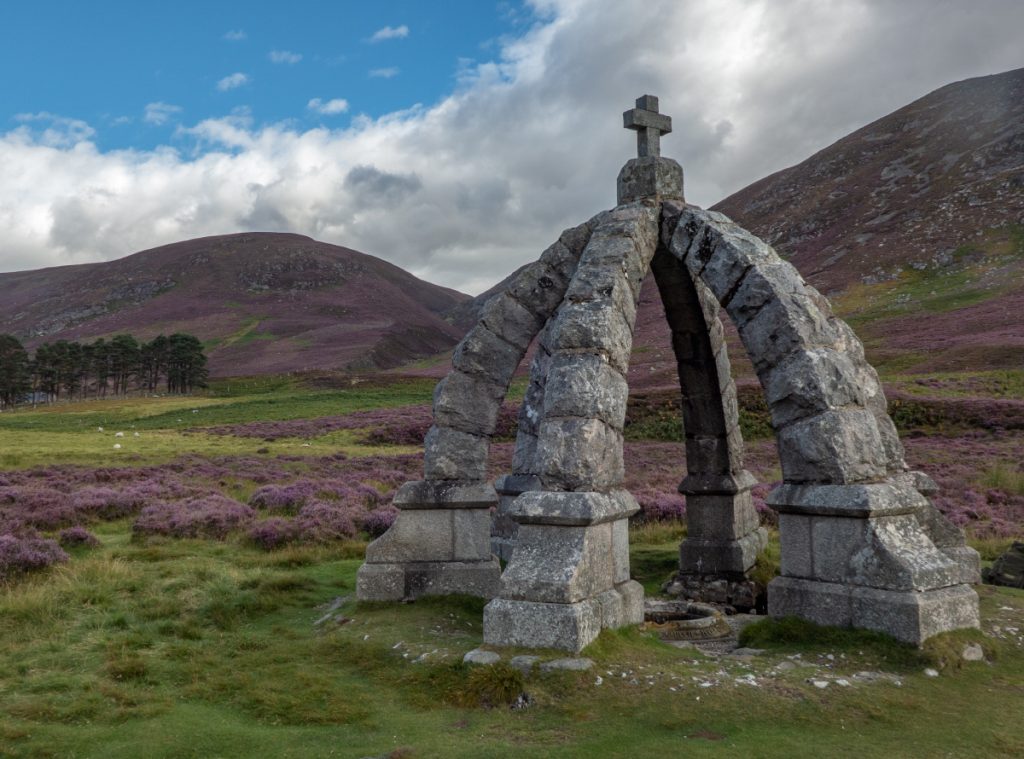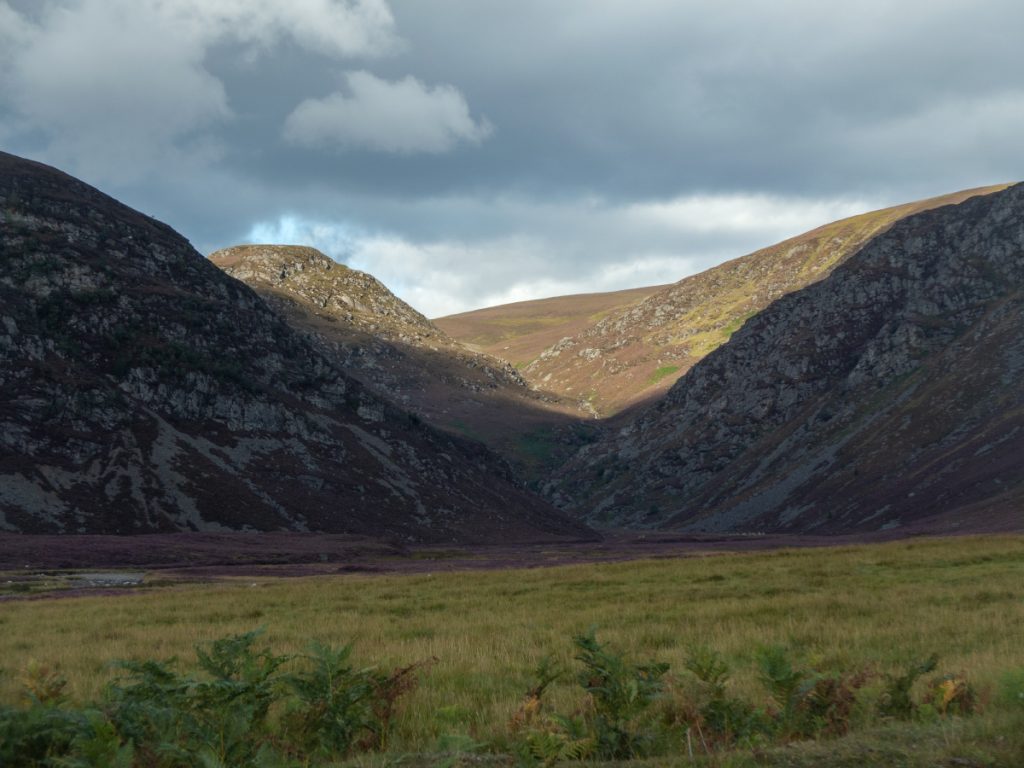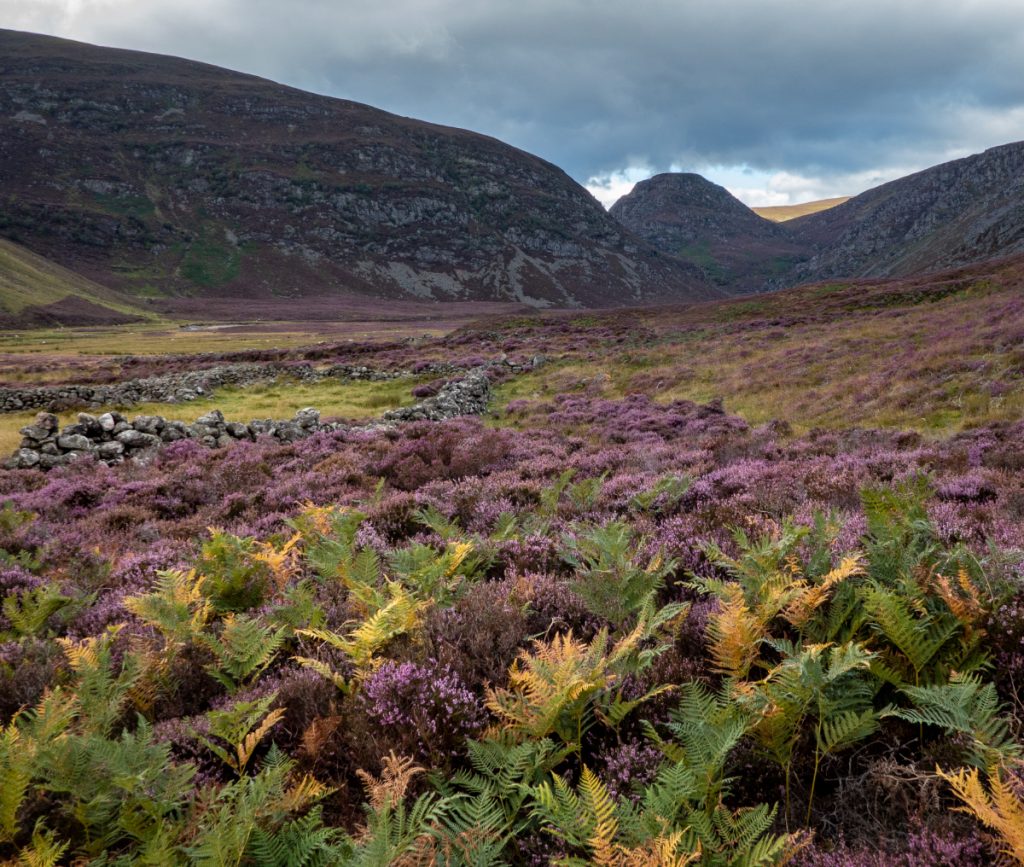 A chilly breeze allowed for a fast pace to the top, I had lunch and then a few from the main party caught up and decided to follow me meandering off the club's planned route. We headed east down the side of the hill, climbing back up to Brad Cairn.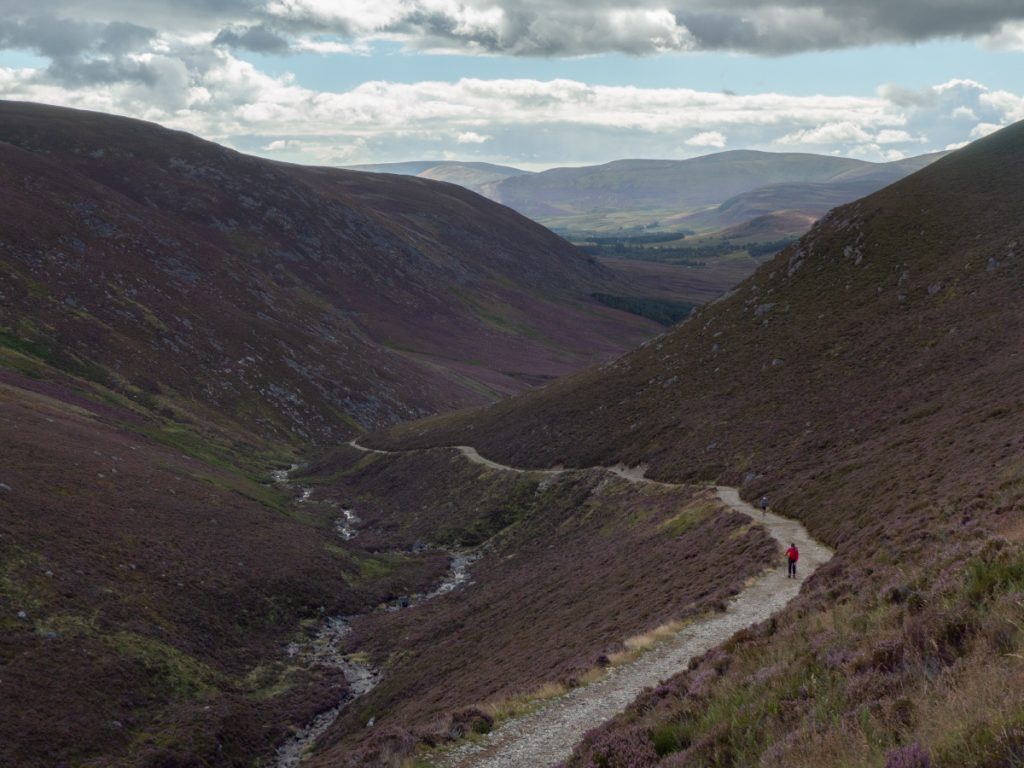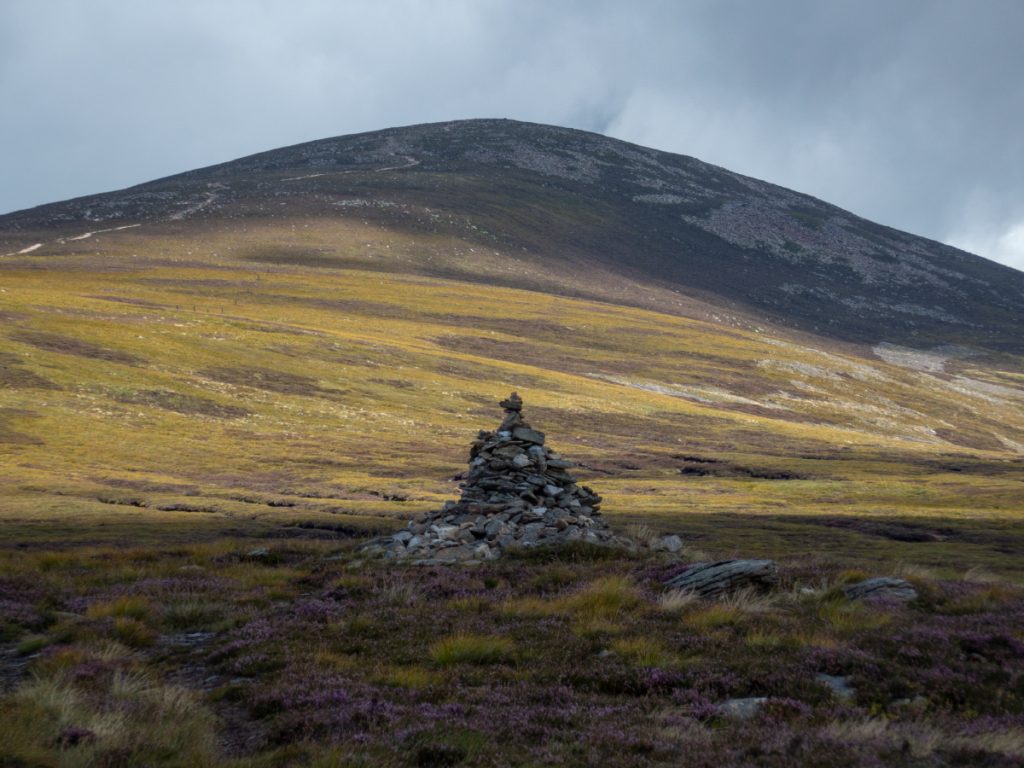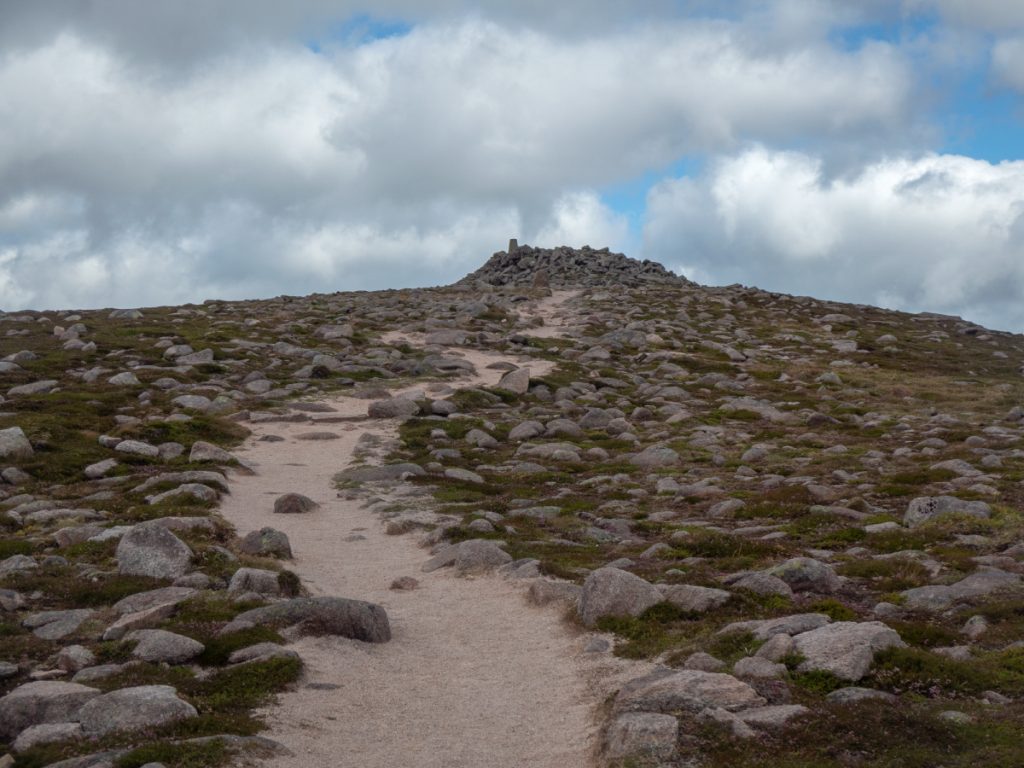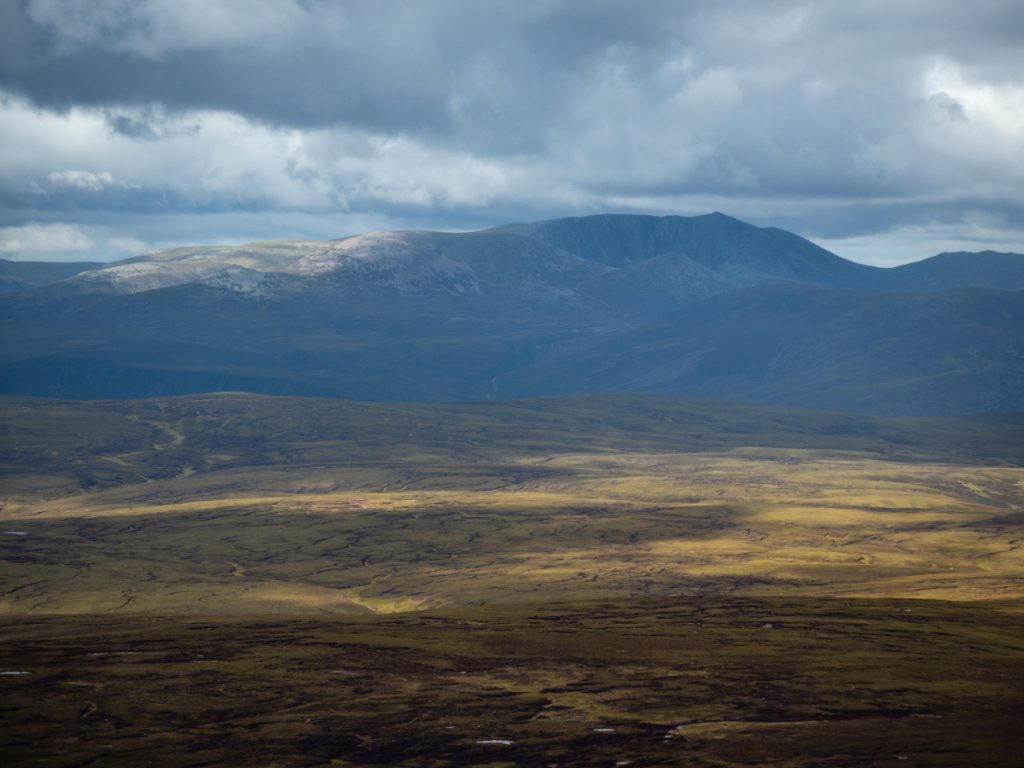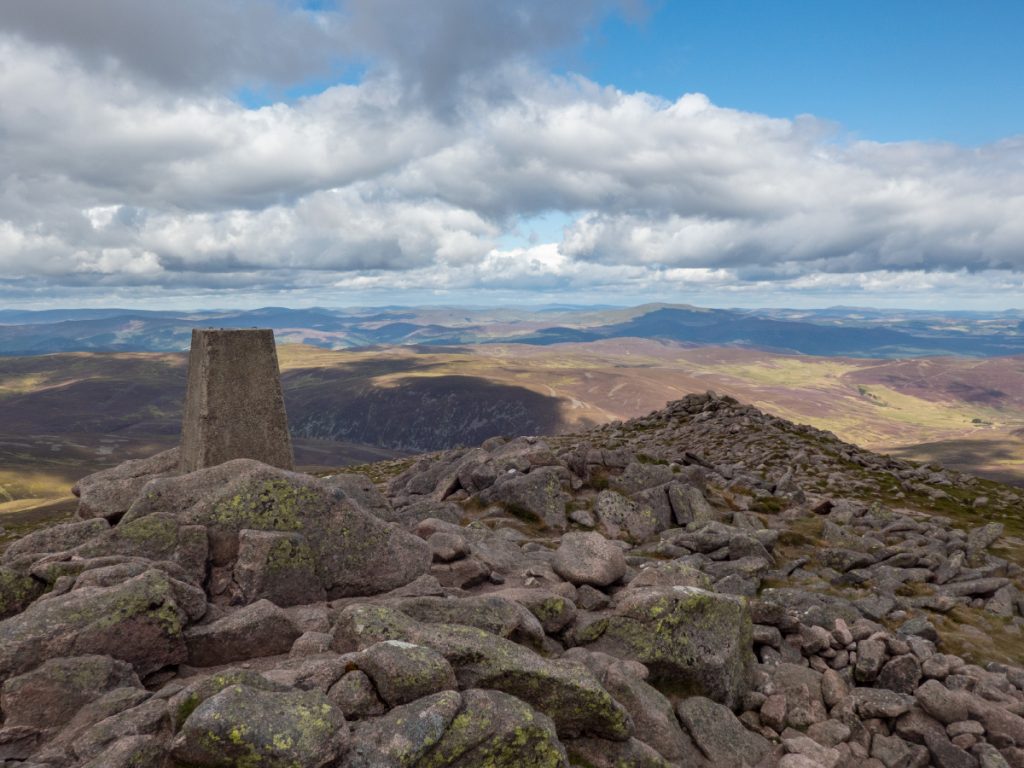 Then north along some faint tracks a bright clump caught my eye – I thought it was a large plastic bag, perhaps agricultural, but upon closer inspection later of a snap taken, there seemed to be more to it, lettering/metallic..? Some research showed that back in 2005, a small aircraft crashed nearby, a chap flying a cessna purchased in America and flying it home in stages to Austria. It only made it as far as here; the chap survived. It was likely a remnant of that, I wish I'd taken a closer look now.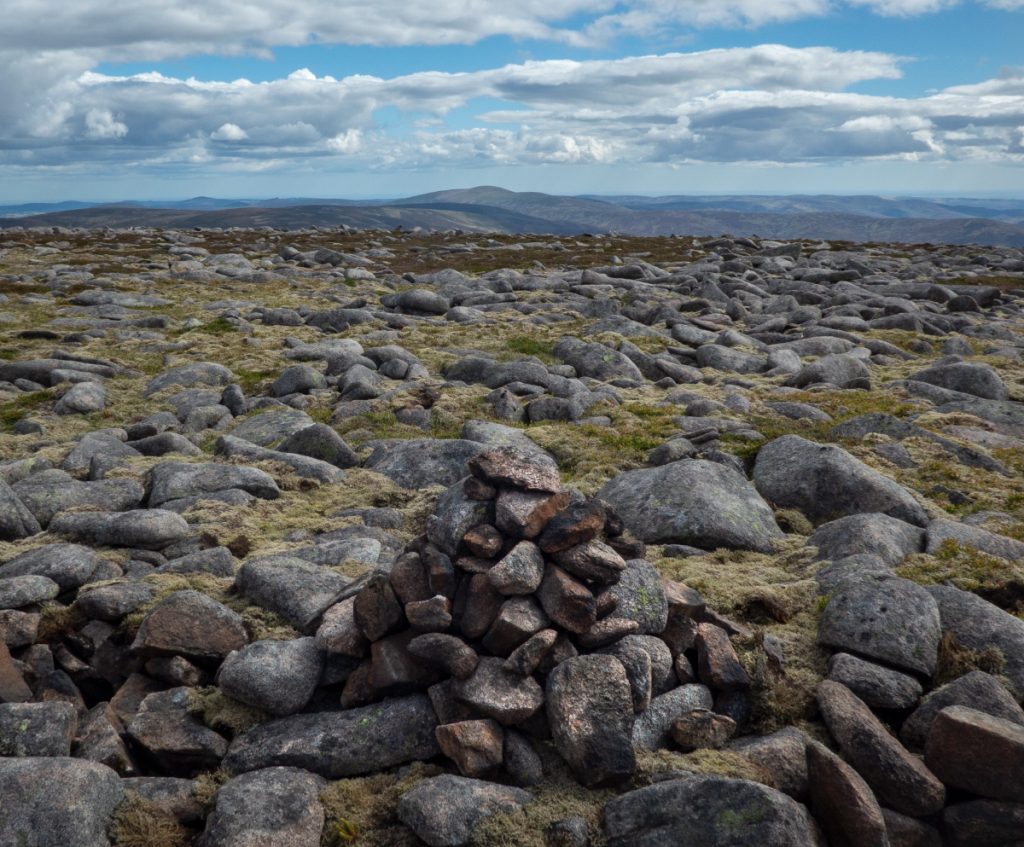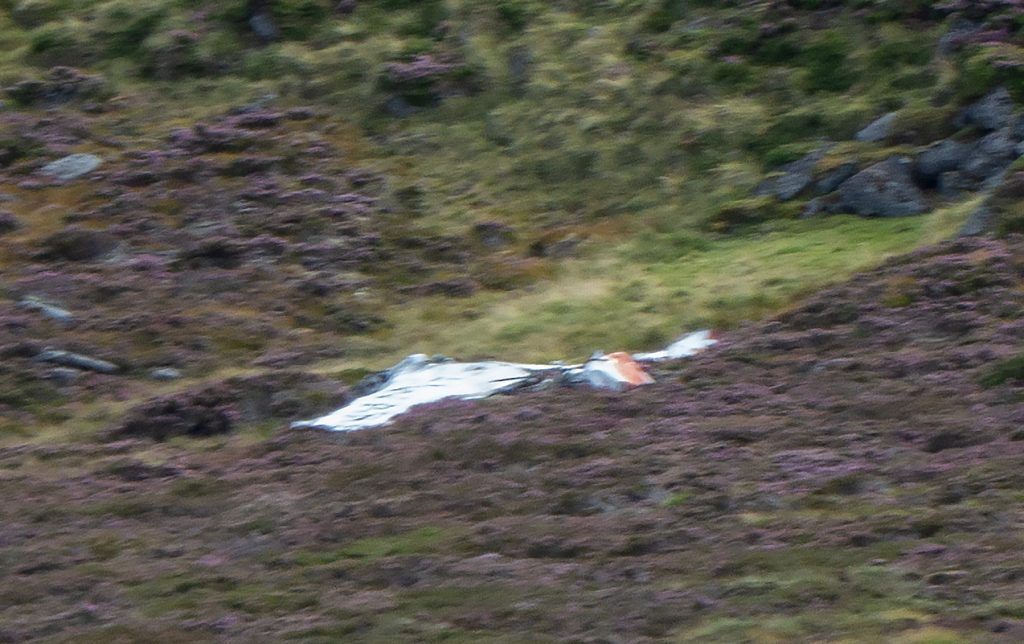 Gathering Cairn provided a nice overview of upper Glen Tanar, and pondering where to next amongst the small hills nearby, I spotted a small rocky outcrop on Clachan Yell and decided to make for that.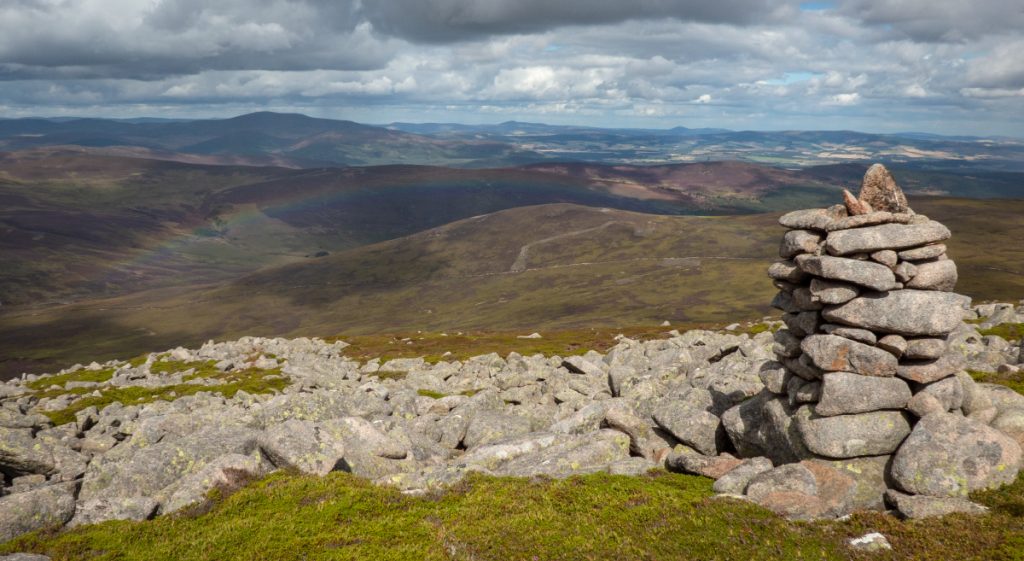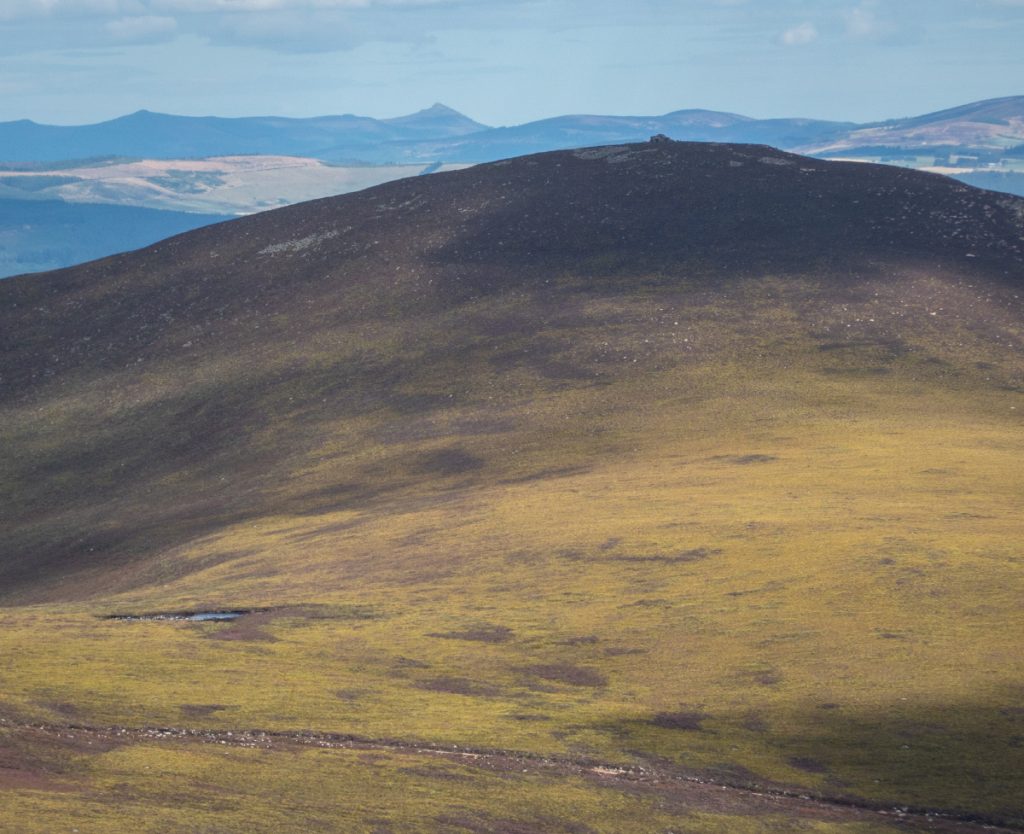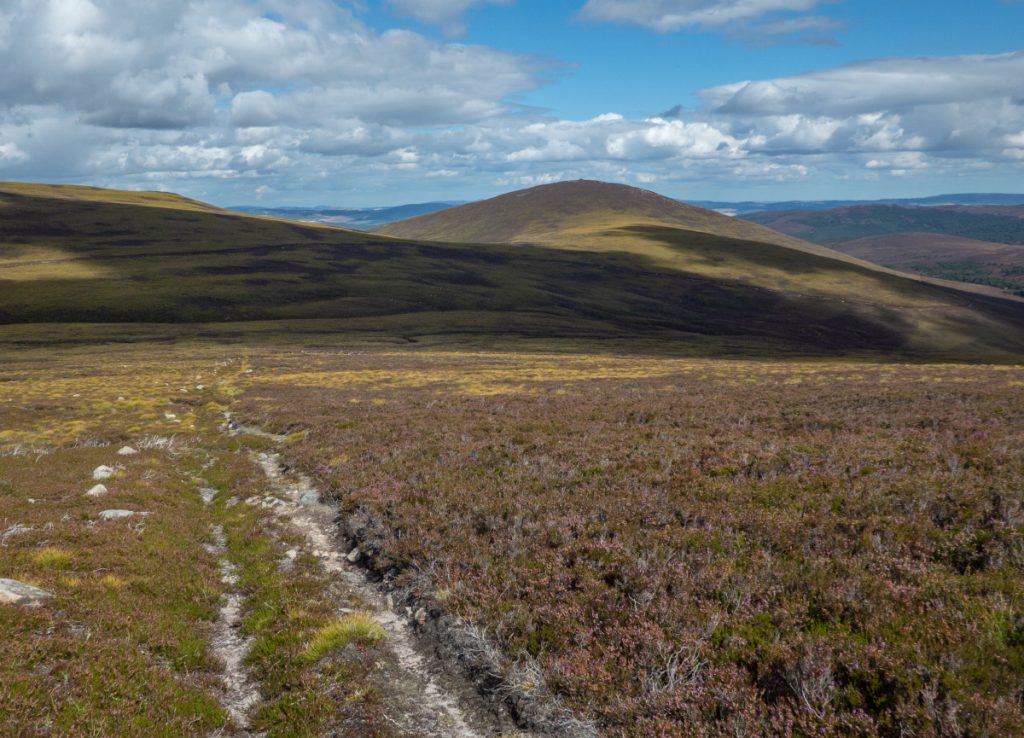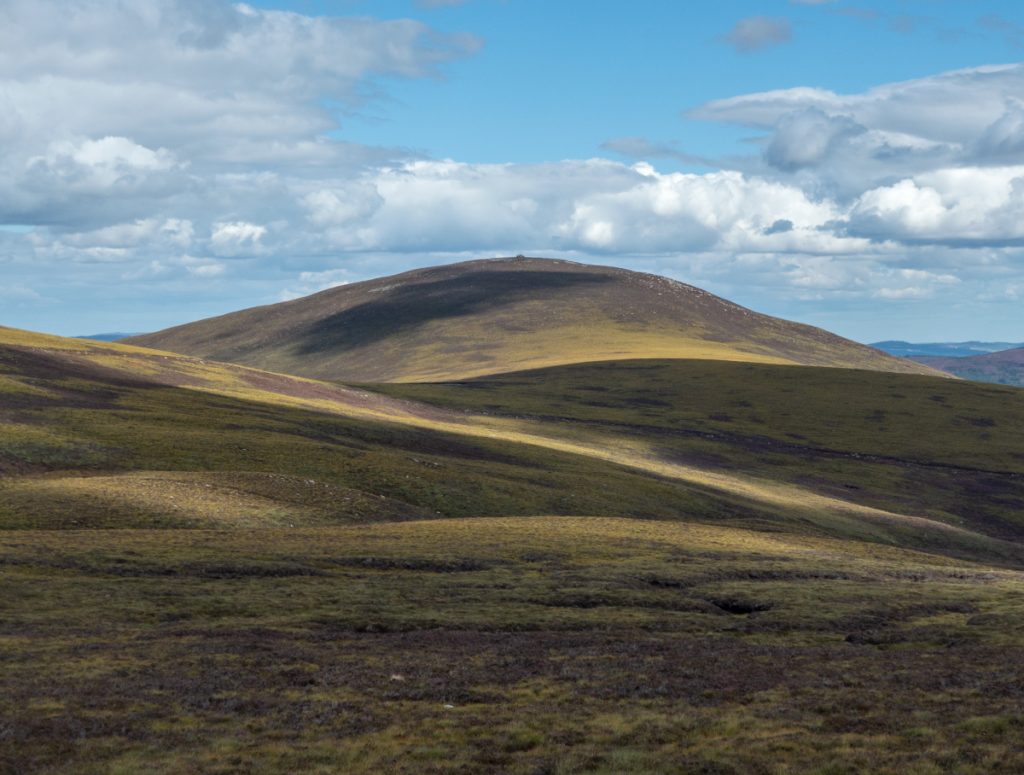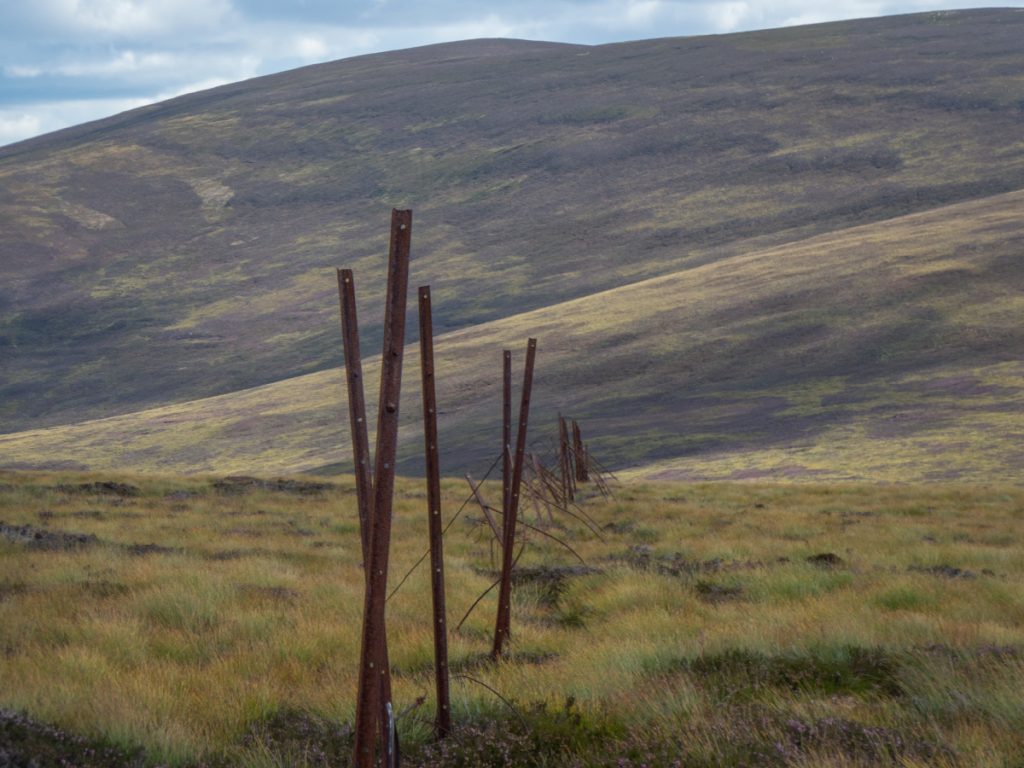 A small tor provided a good spot for another break, nearby further rocky chunks posed a mystery: embedded within the rocks were iron rings, remnants of cables, and below some chunky and clearly old metal mast sections. What this could have been (later asked around the Cairngorm Club members) was not solved: suggestions included military, old radio communications, perhaps weather related, possible forestry winch gear.. all guesses though nobody knew for sure.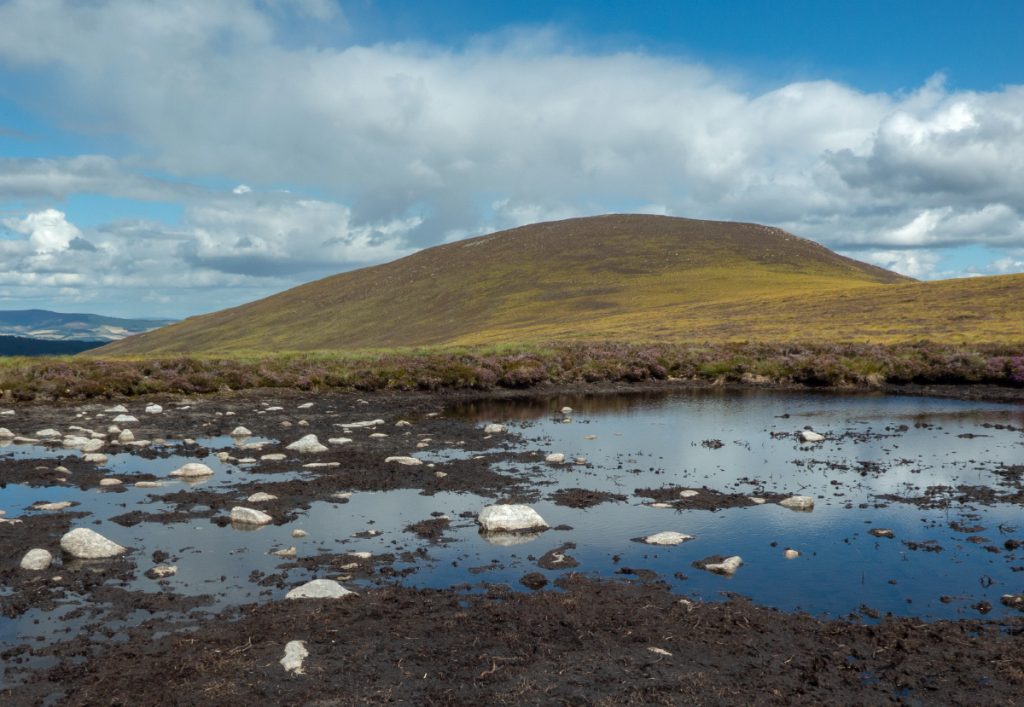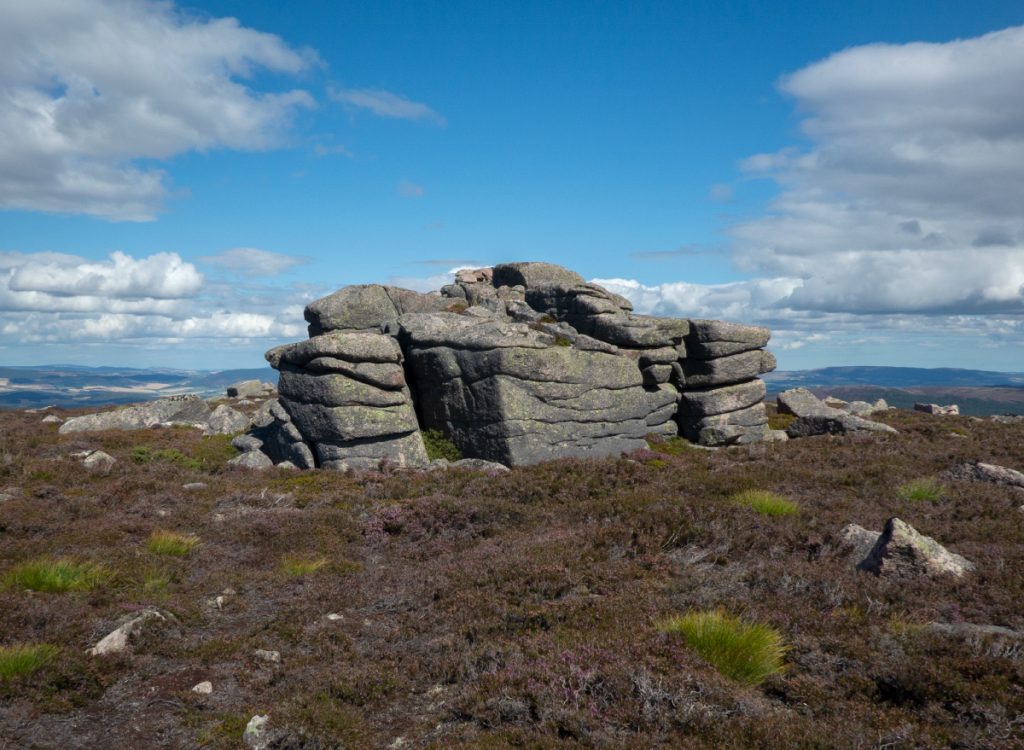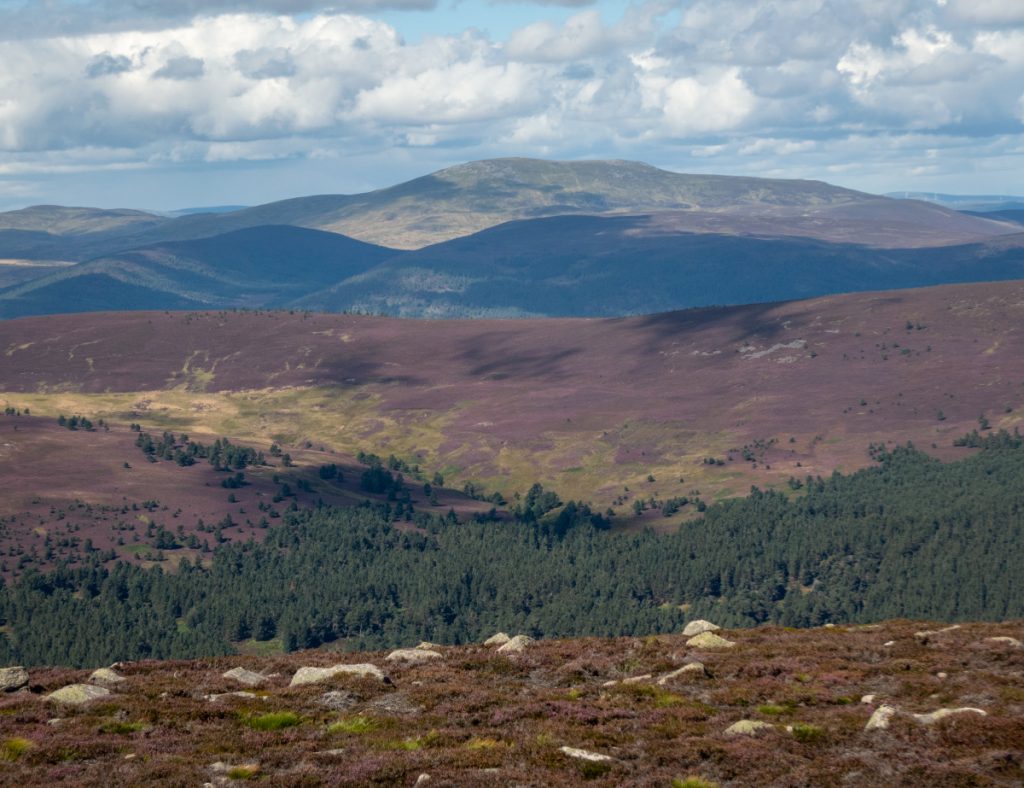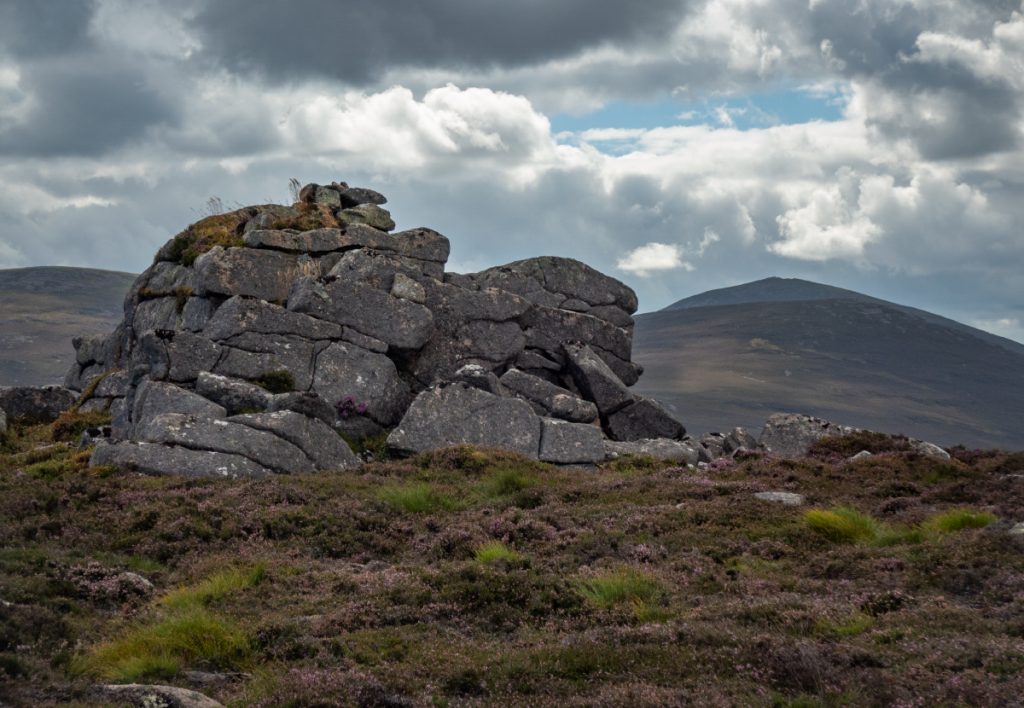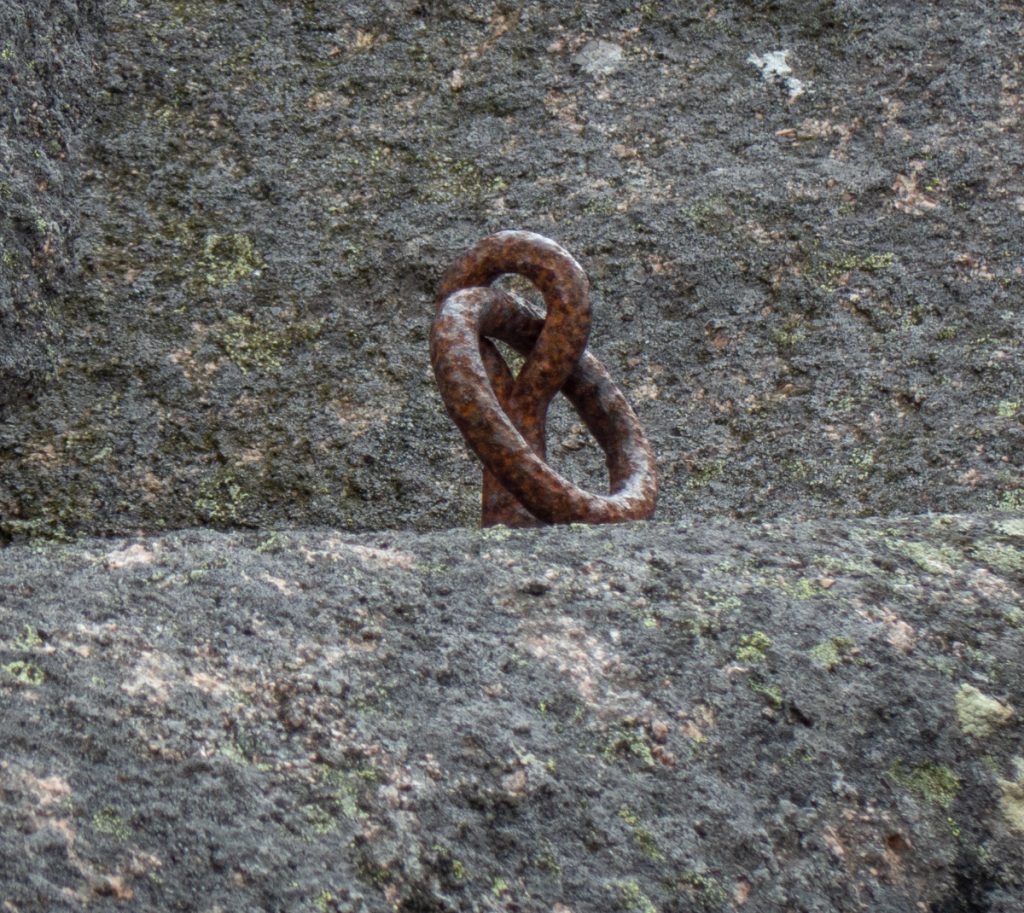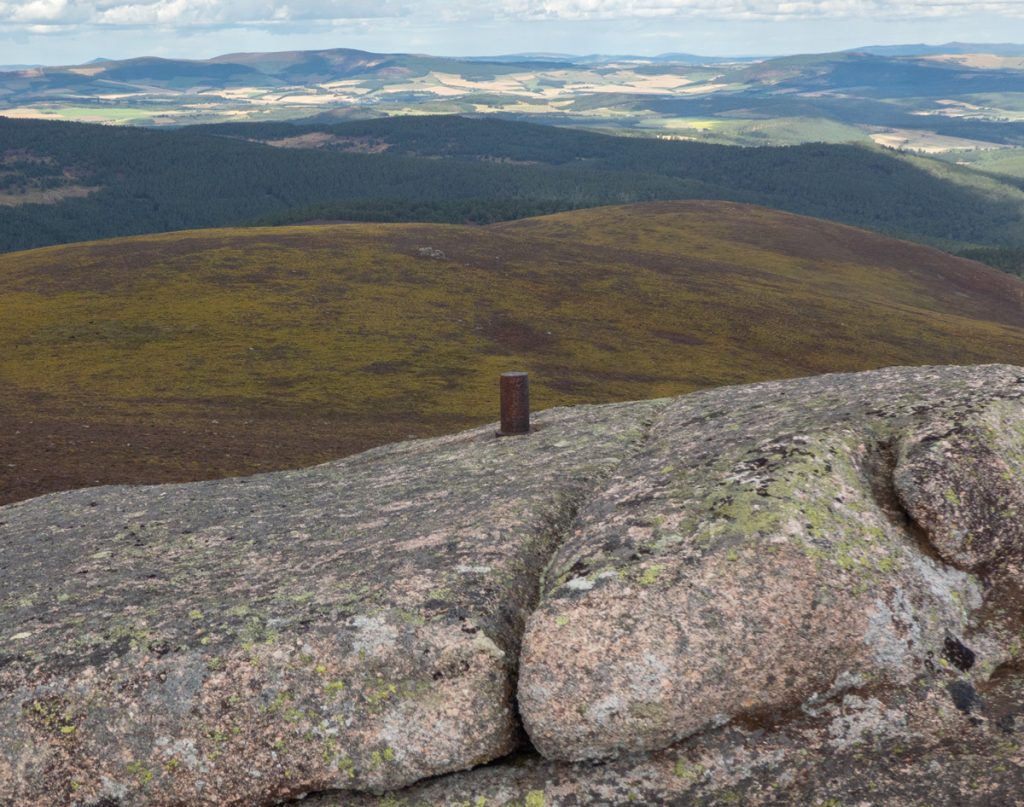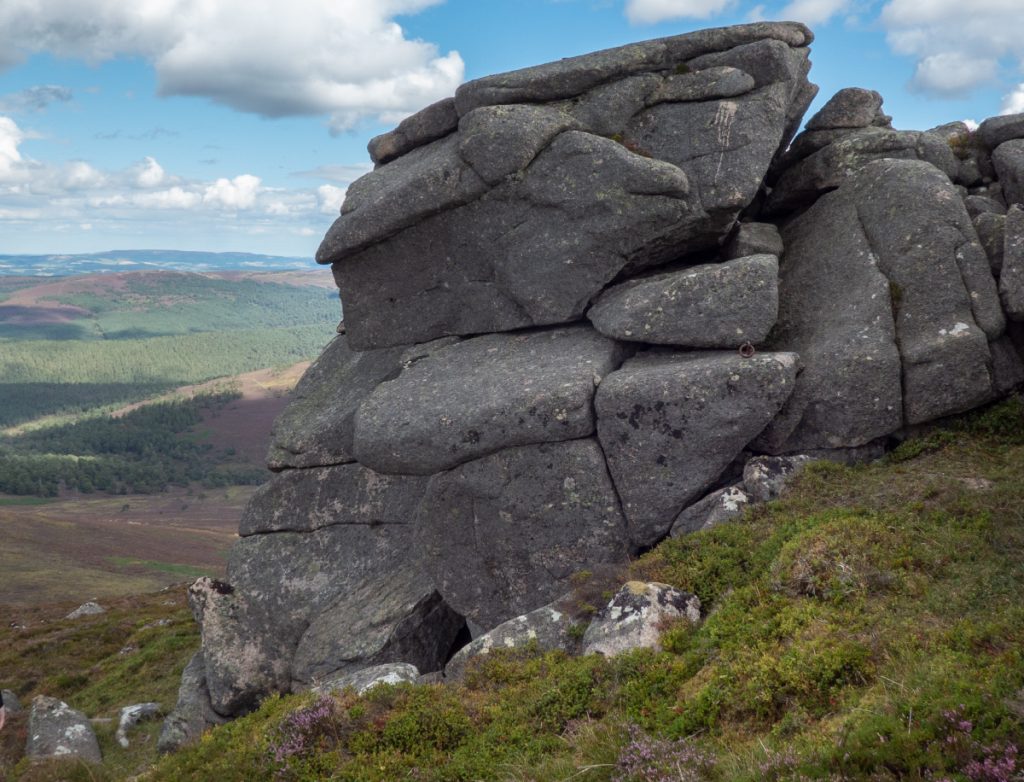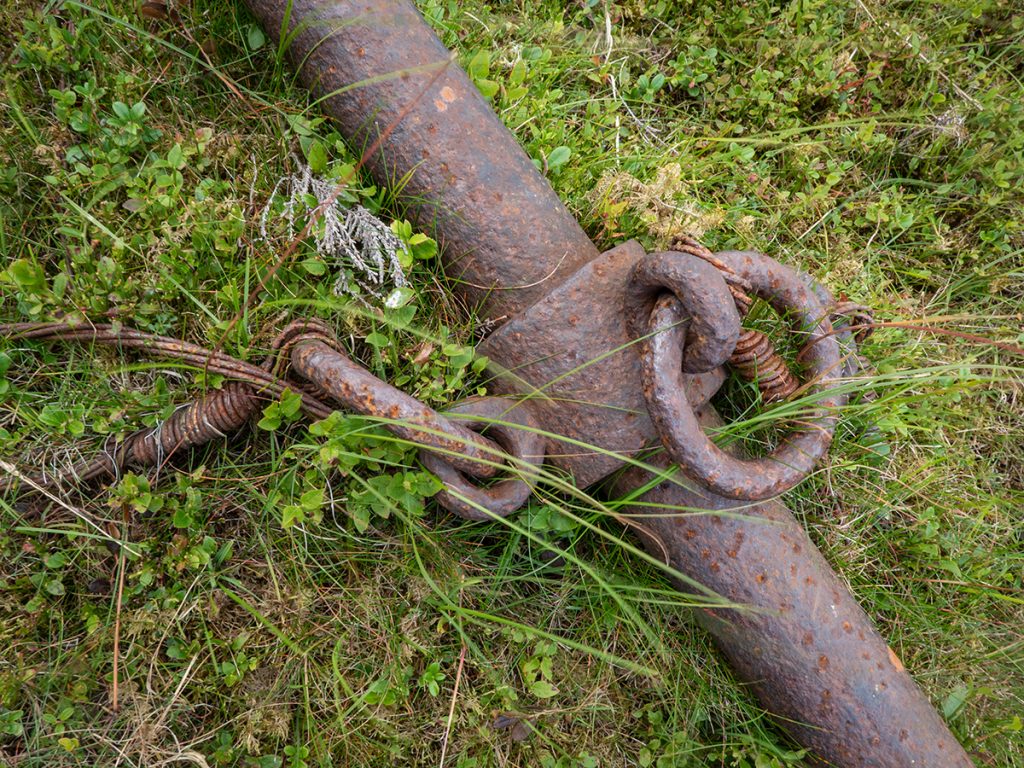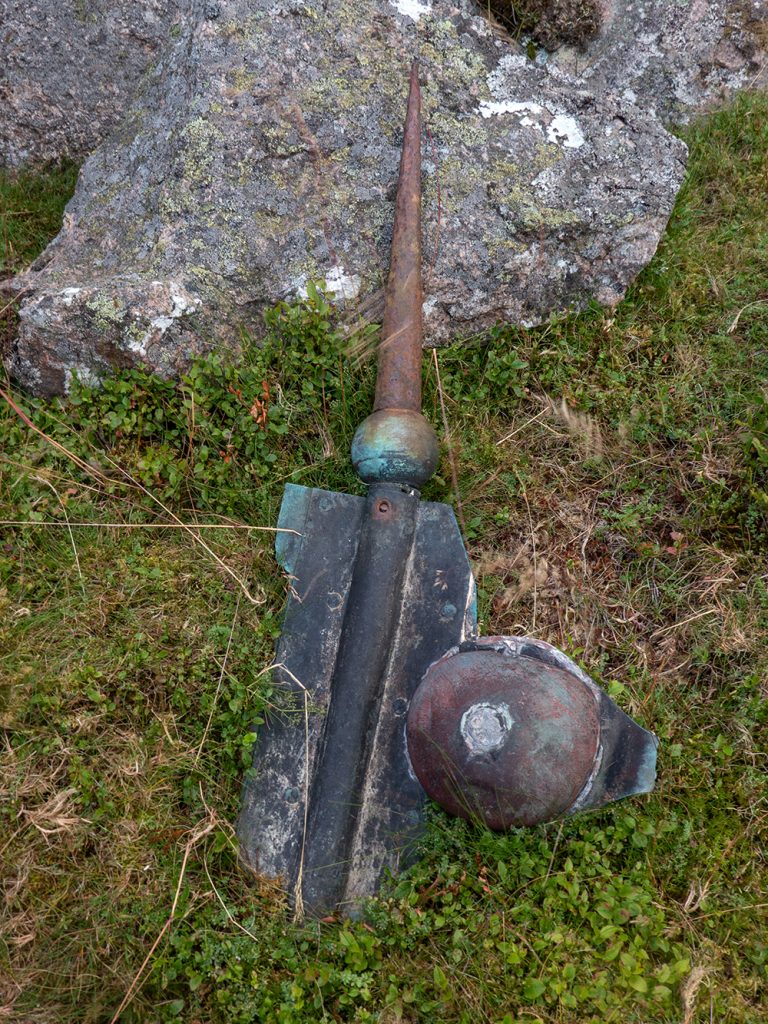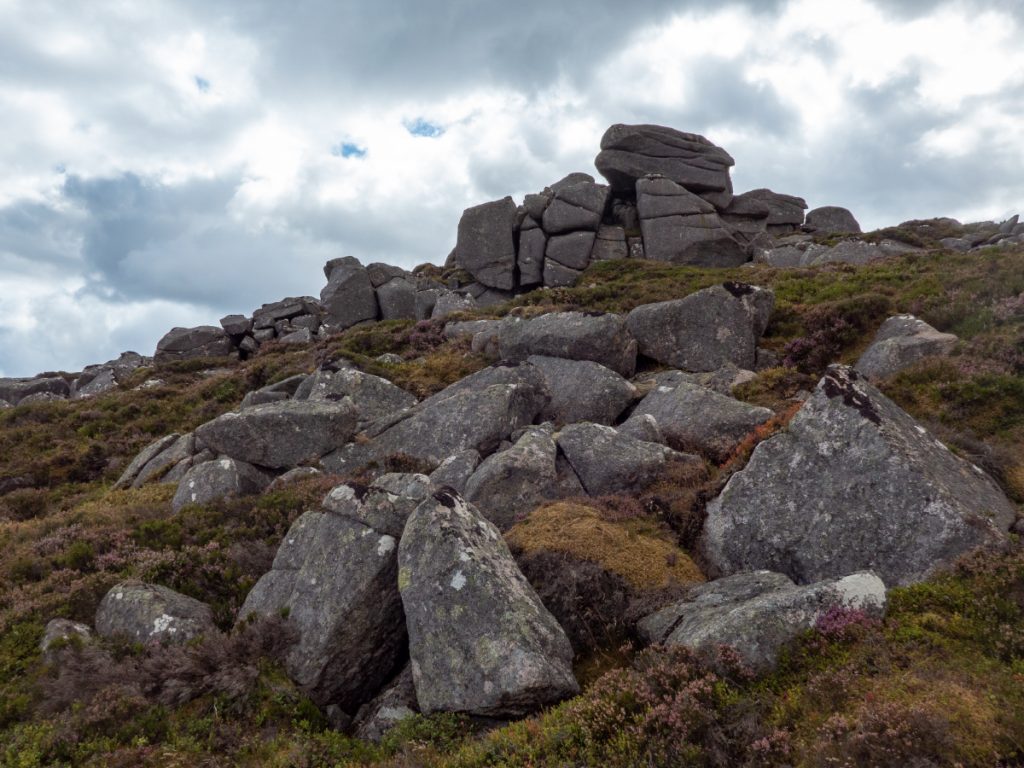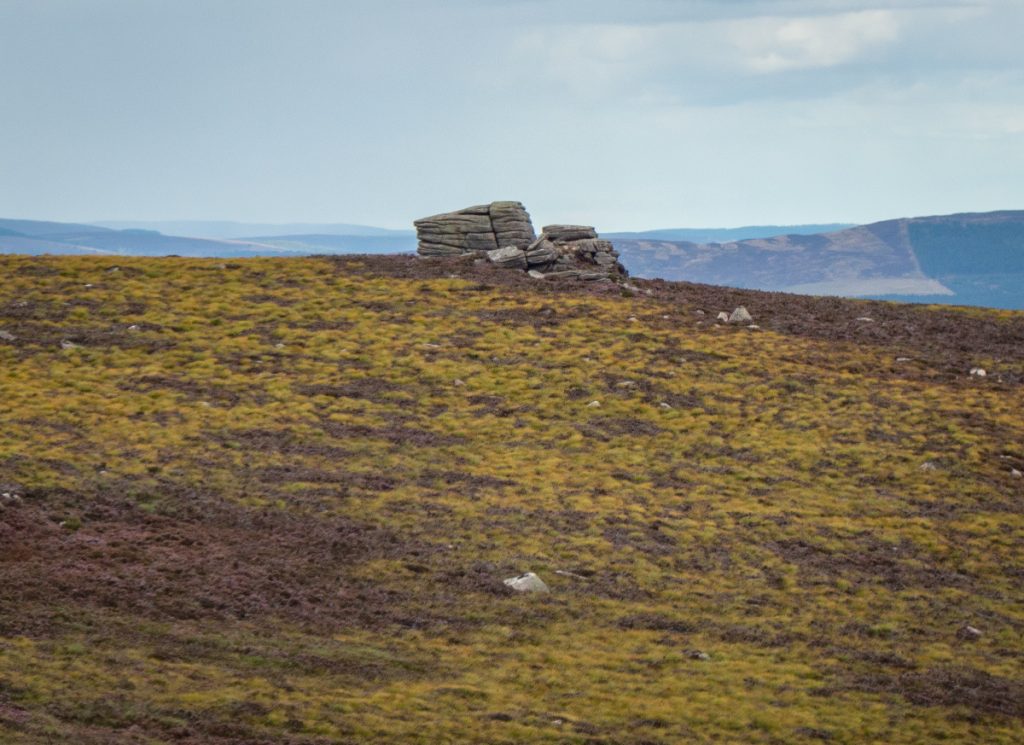 A good track below was joined and led us into the forest, and eventually the Water of Tanar as our path began to coincide with the club route. A brief look around the ground's of St Lesmo's chapel conclude proceedings before meeting the coach at the visitor centre; the massive copper beech there hadn't quite turned to it's spectacular autumn garb at this point.