Snow tunnel trips had meant I'd missed a few Aberdeen hillwalking club outings, so I thought I'd make an effort to go on one and be sociable. The day's trip was to some smaller hills up near Grantown-on-Spey. We disembarked the coach at Lynebreck and started ascending east up Sgor Gaoithe's 628m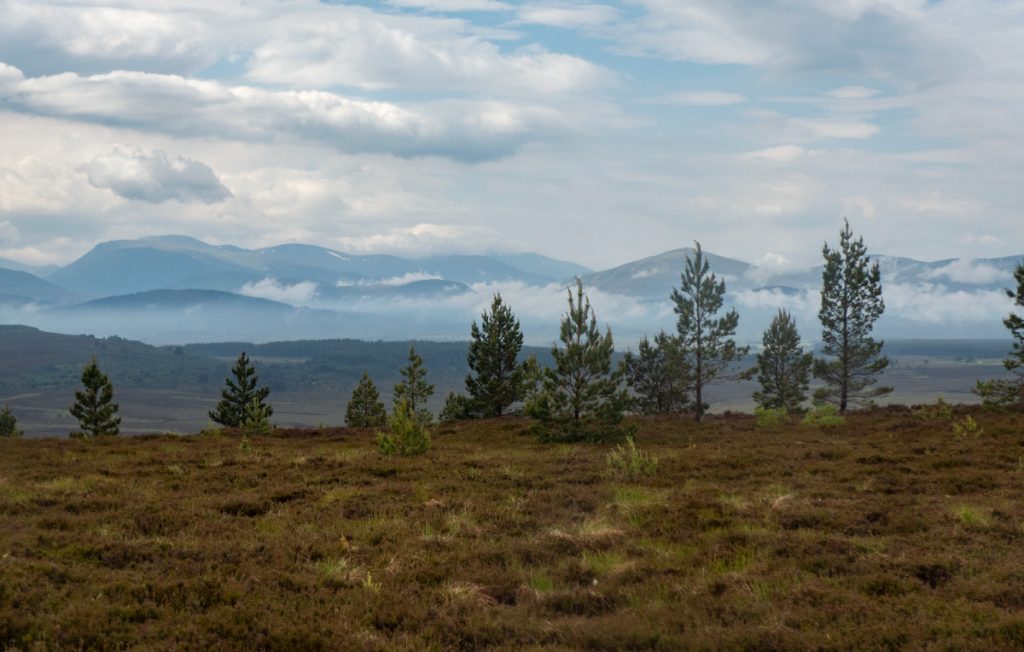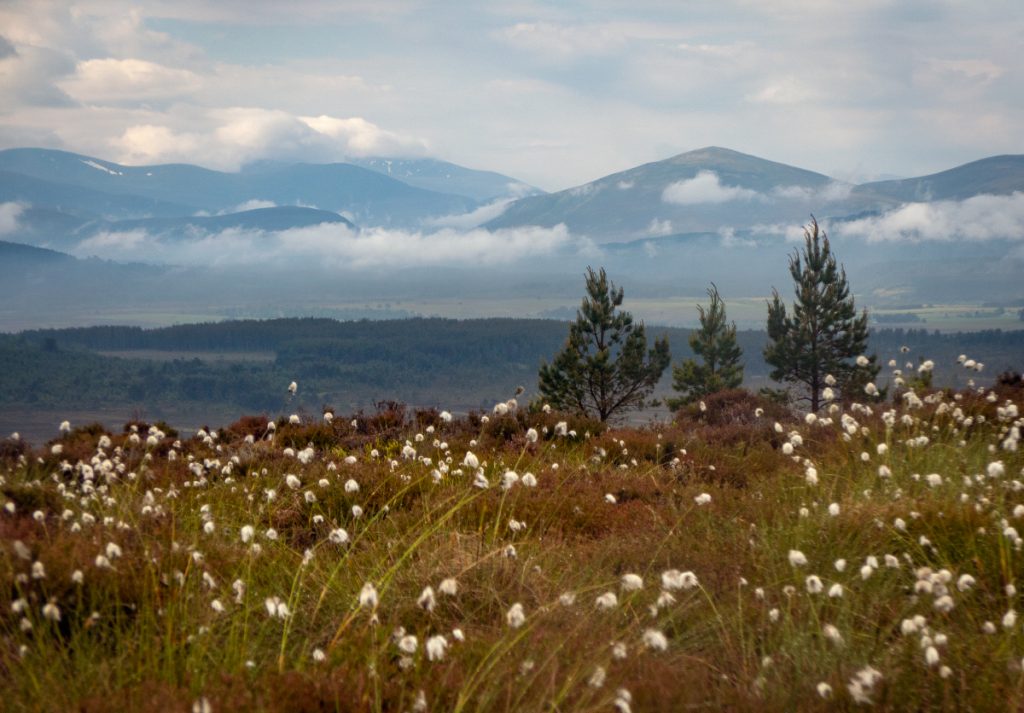 After 2km we'd reached this top, and then continued along a broad ridge of hilltops, gradually climbing a bit higher: Carn na Cloiche, Carn Tuairnear, and then the highest point of the day Creagan a Chaise, 722m, with it's prominent structure – the jubilee cairn.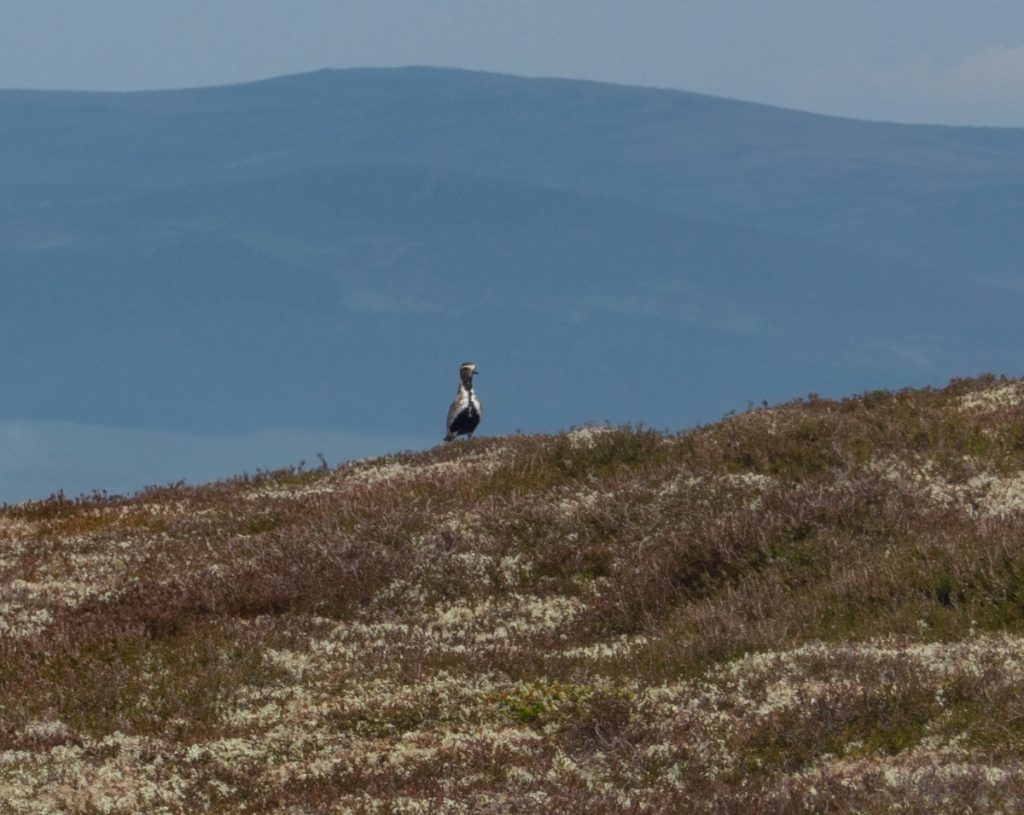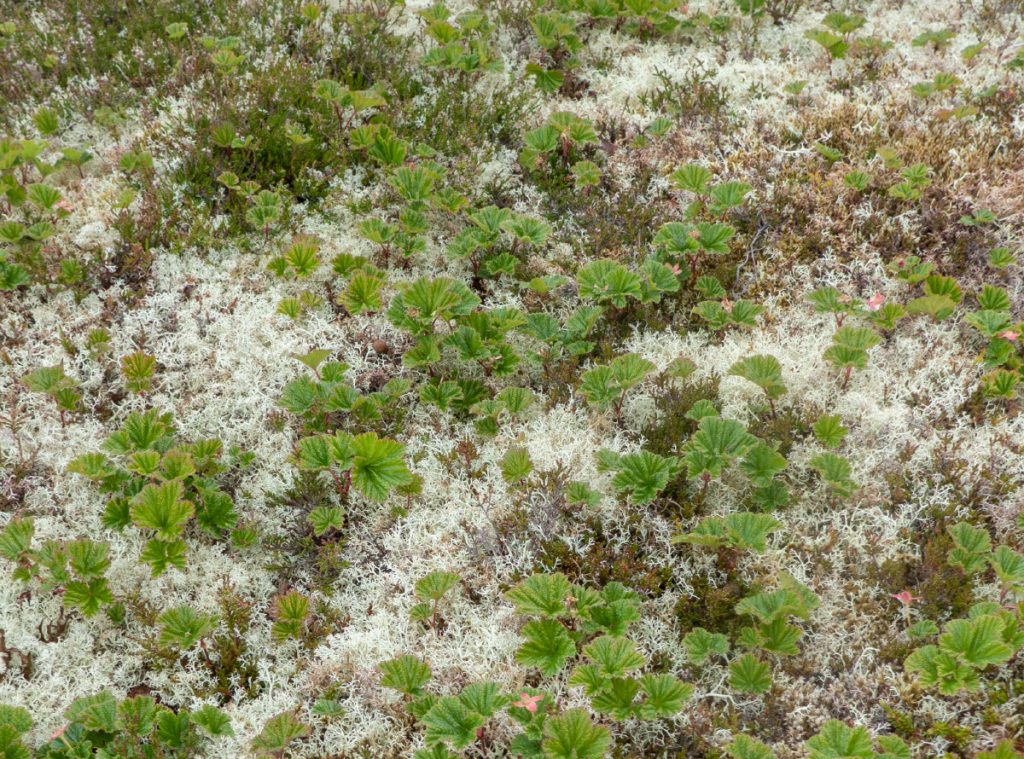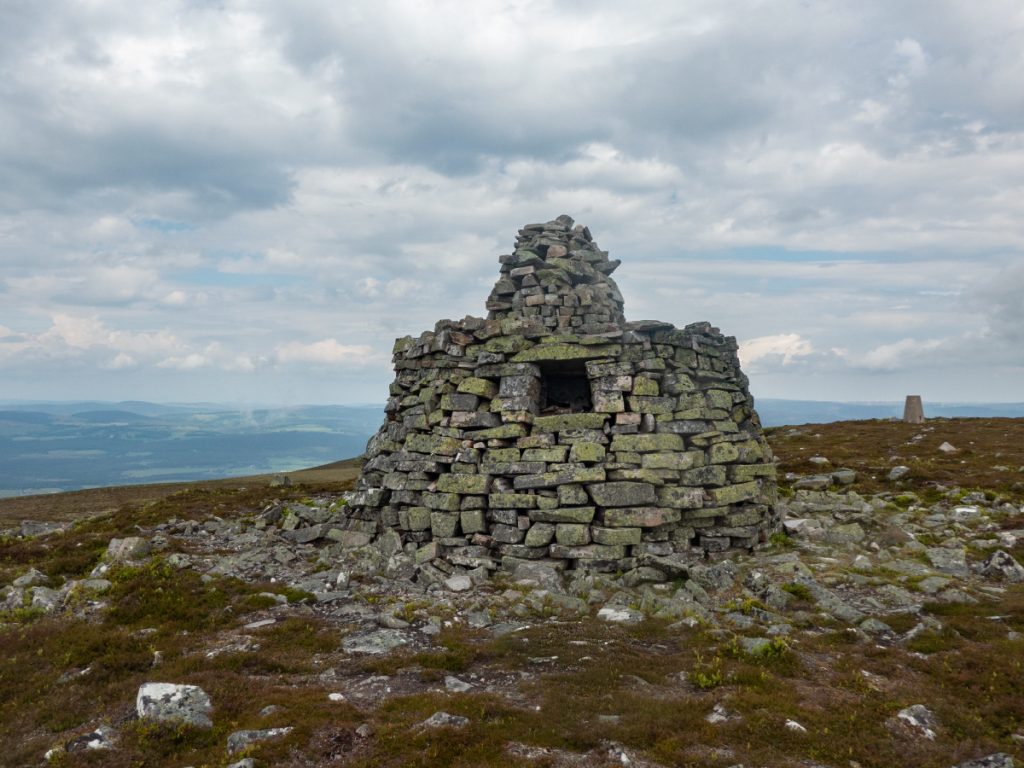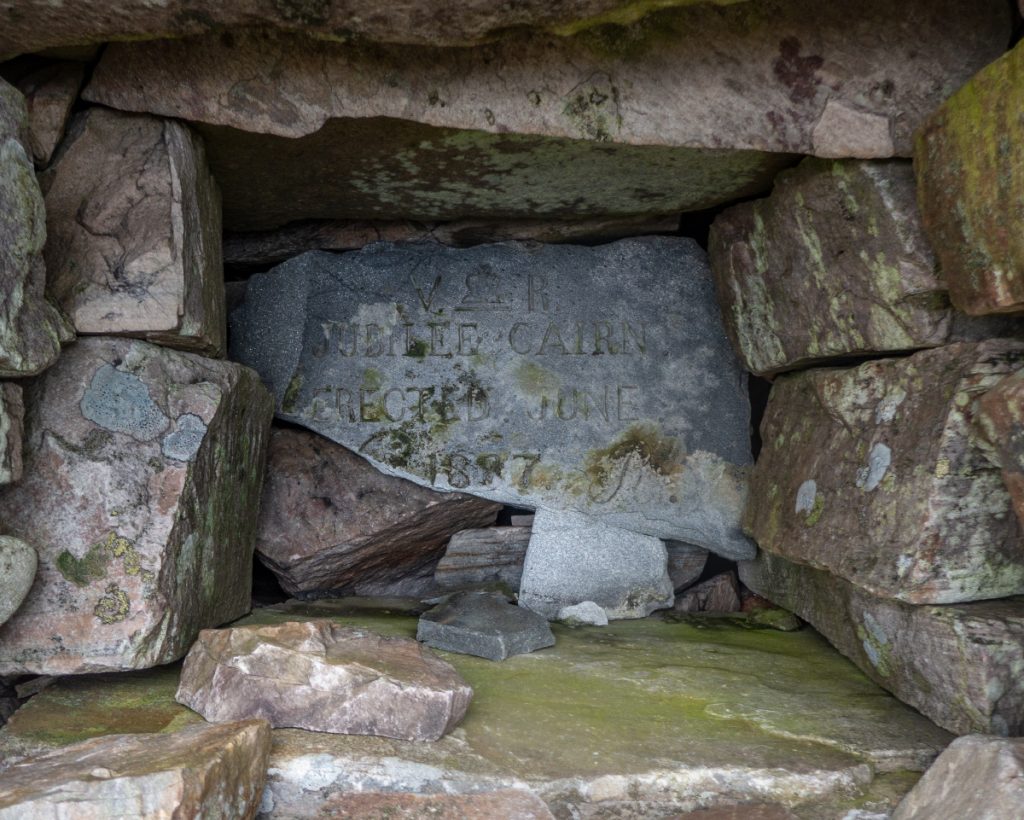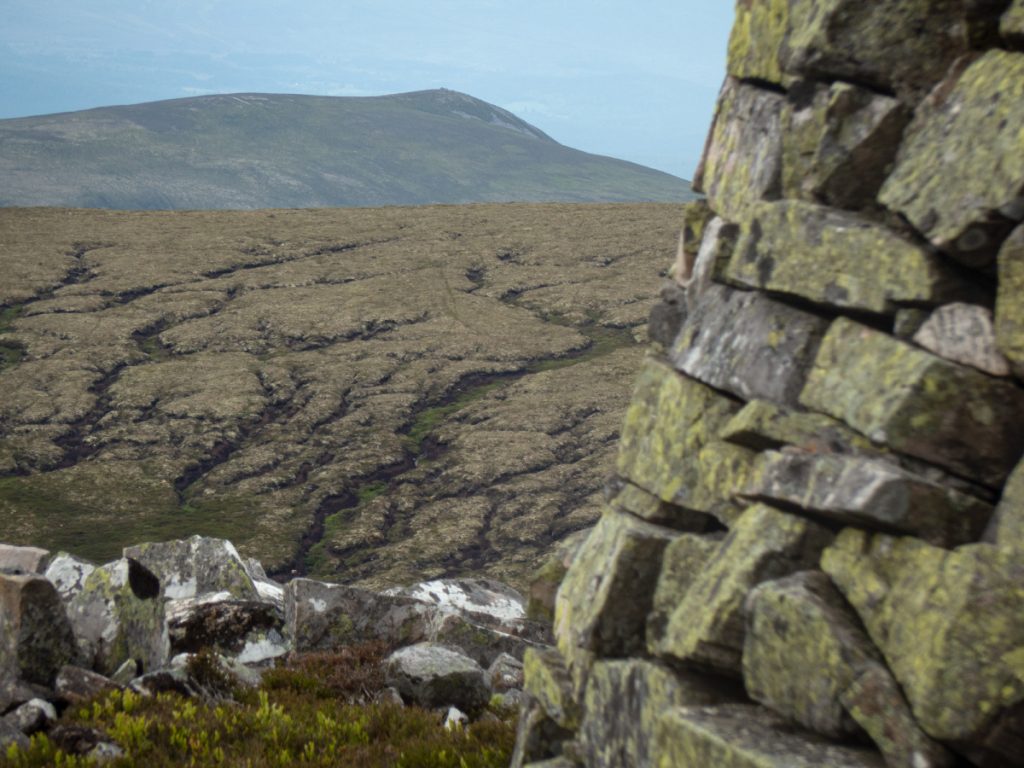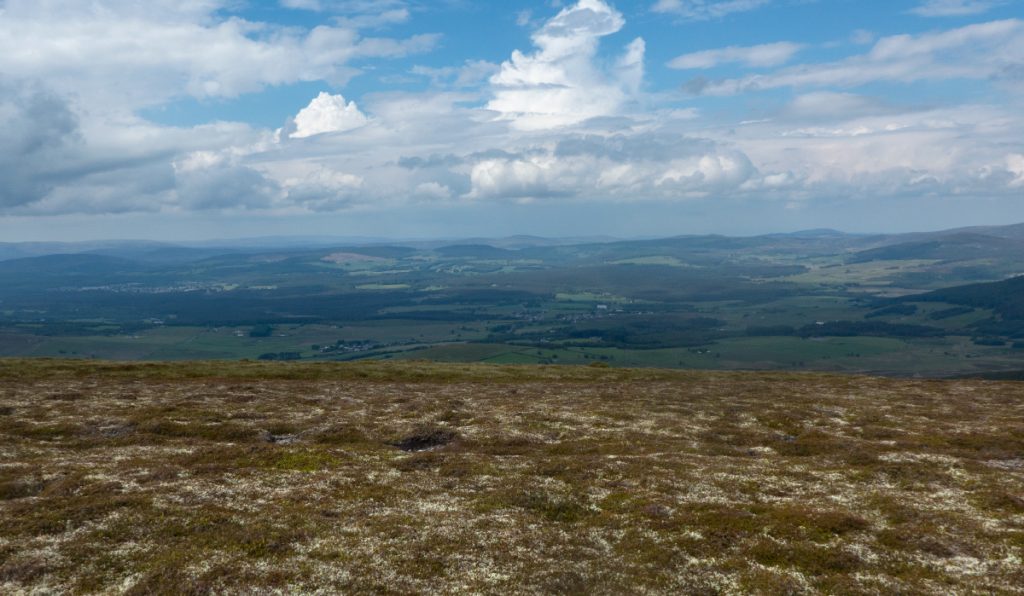 Dropping down towards An Sgoran we passed the coronation cairn (1902)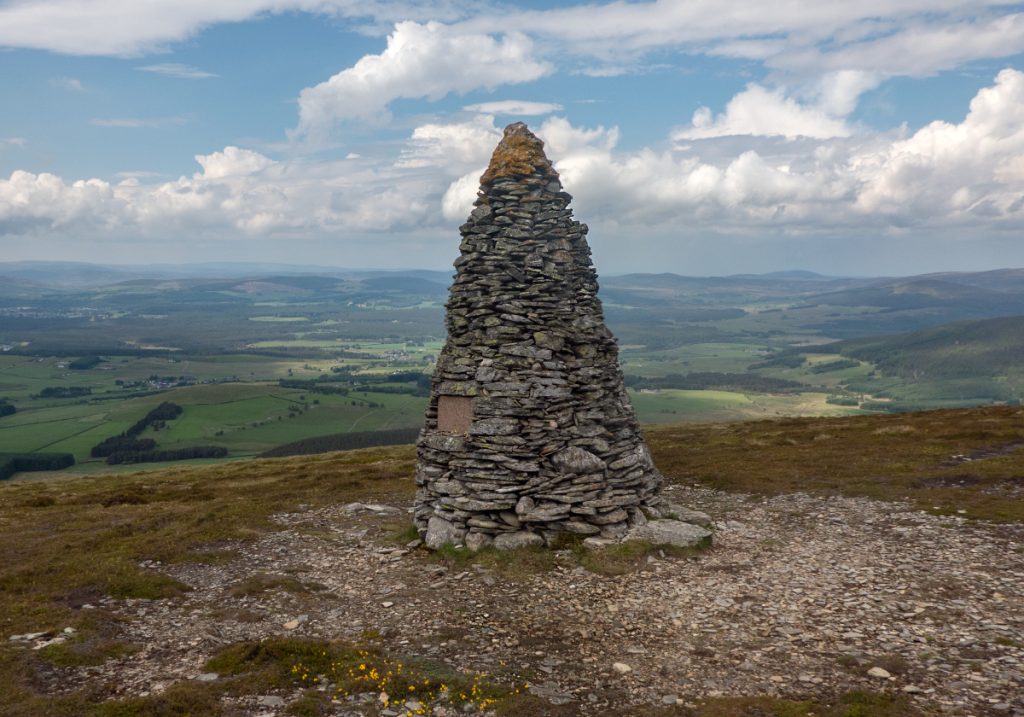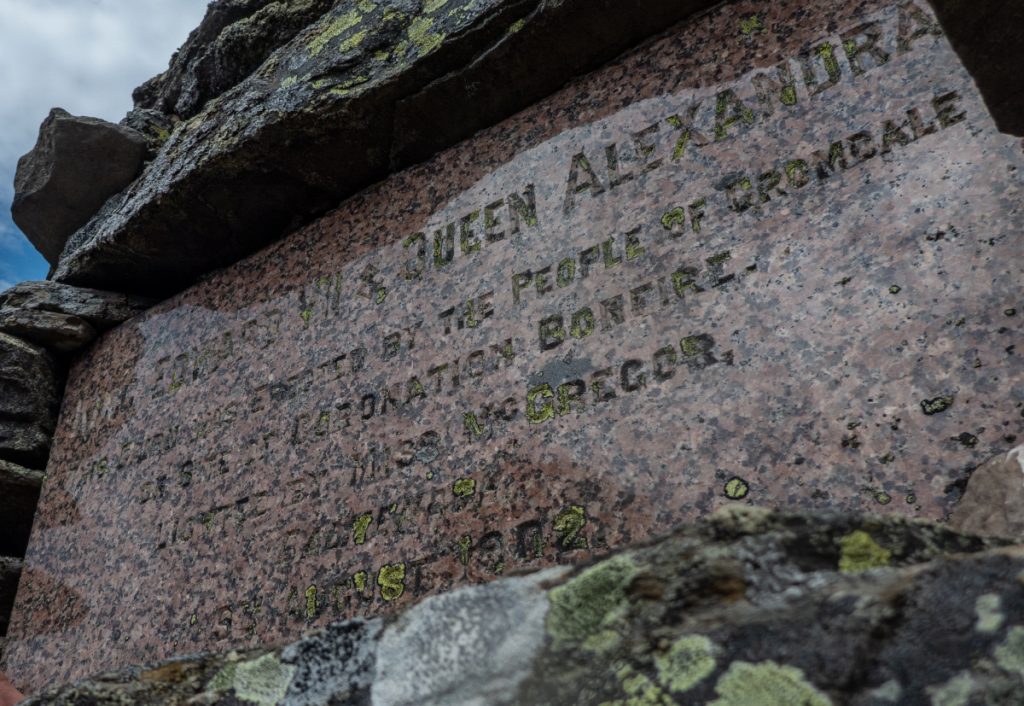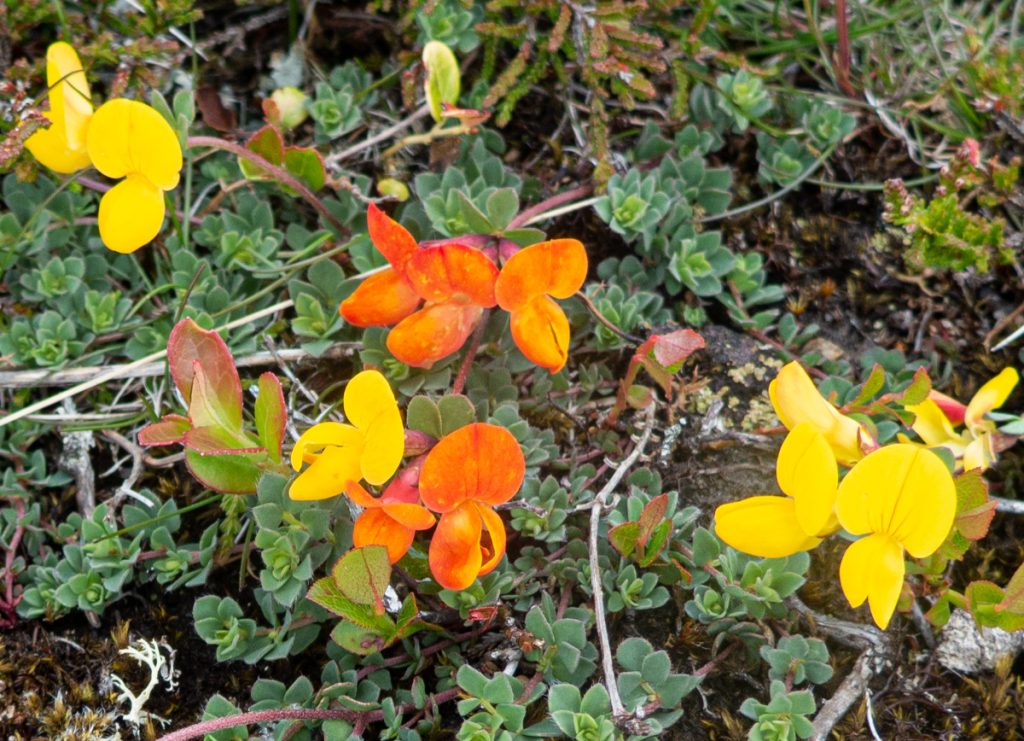 Right beside the path, a keen eye spotted a leveret frozen in the undergrowth. Hopefully mum will get back to it soon once our party has passed.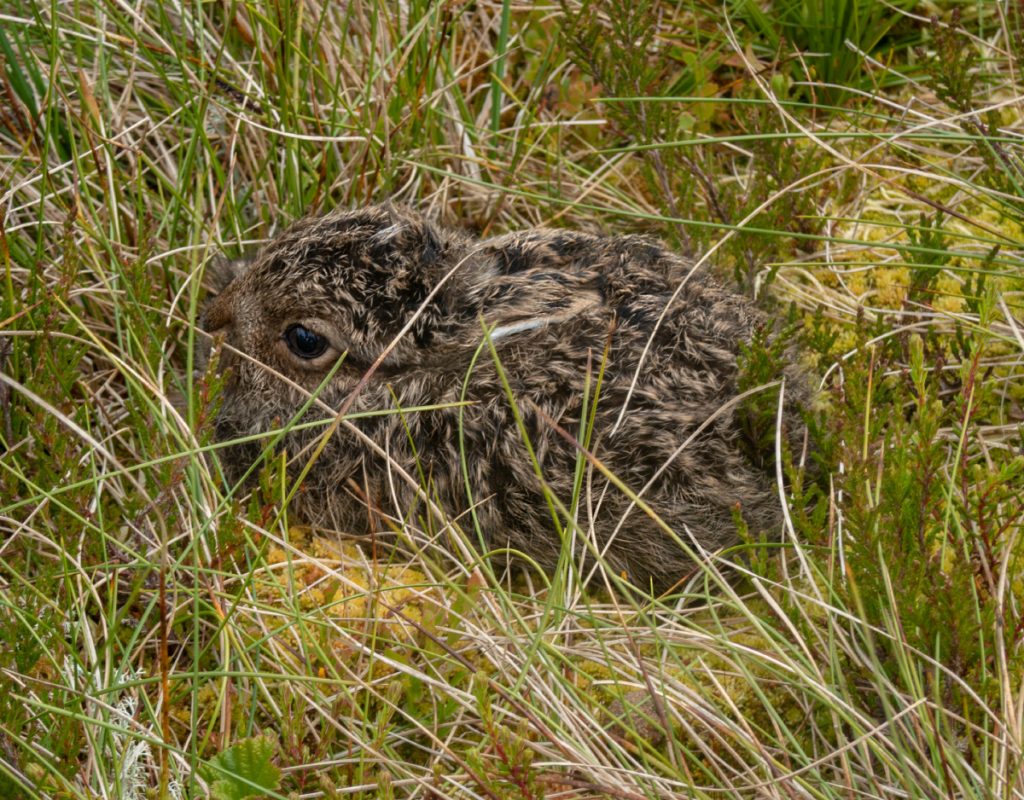 A full traverse of the Cromdale Hills would have continued to head north east past Carn a Ghill Chearr, but we were heading downhill to make towards Cromdale village.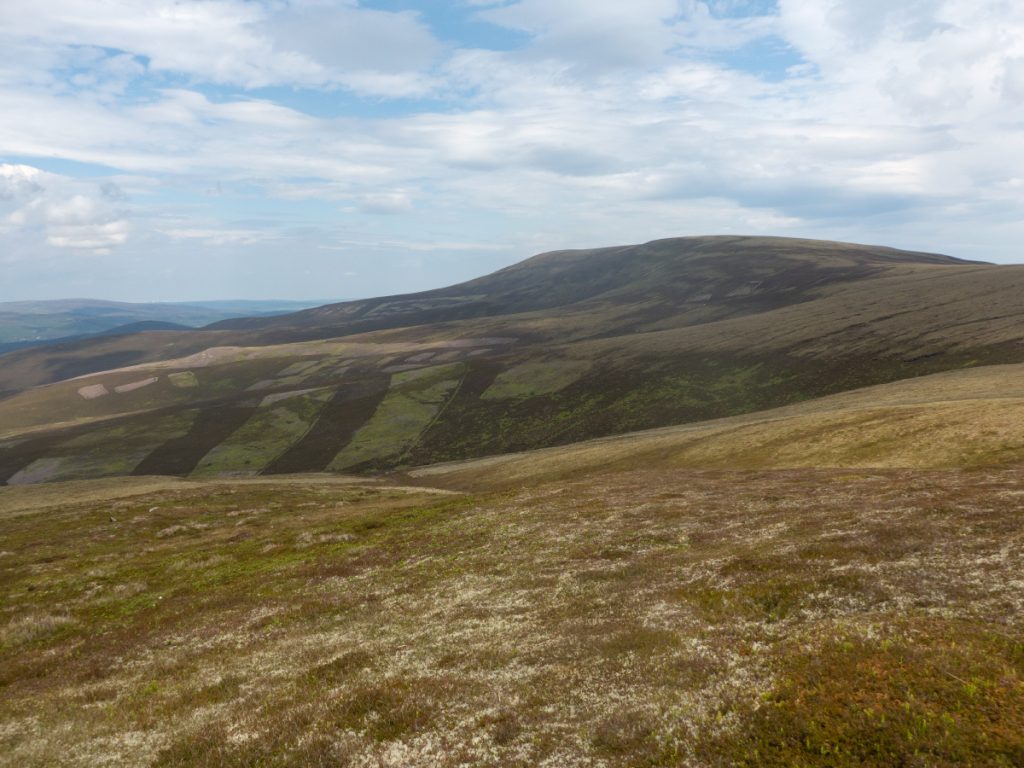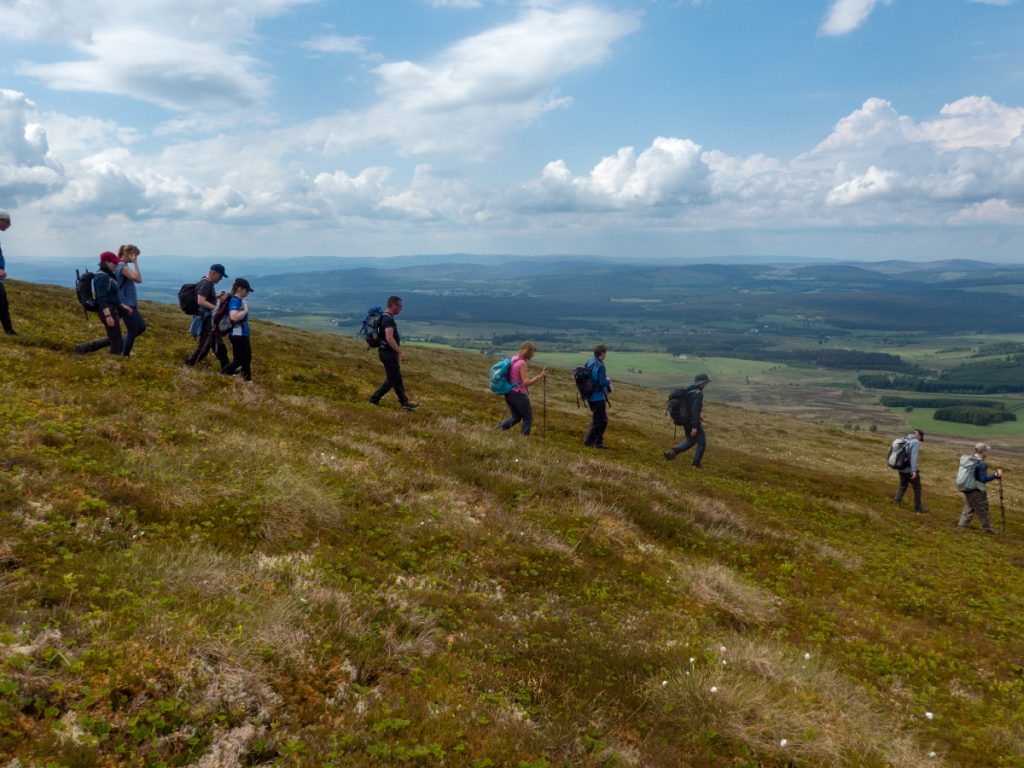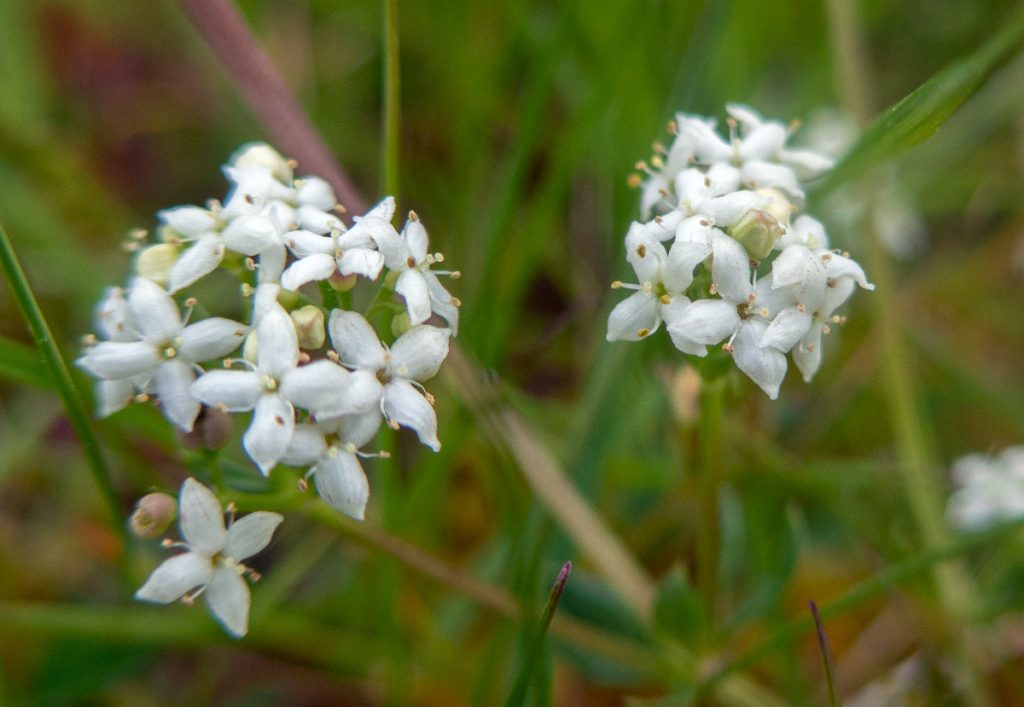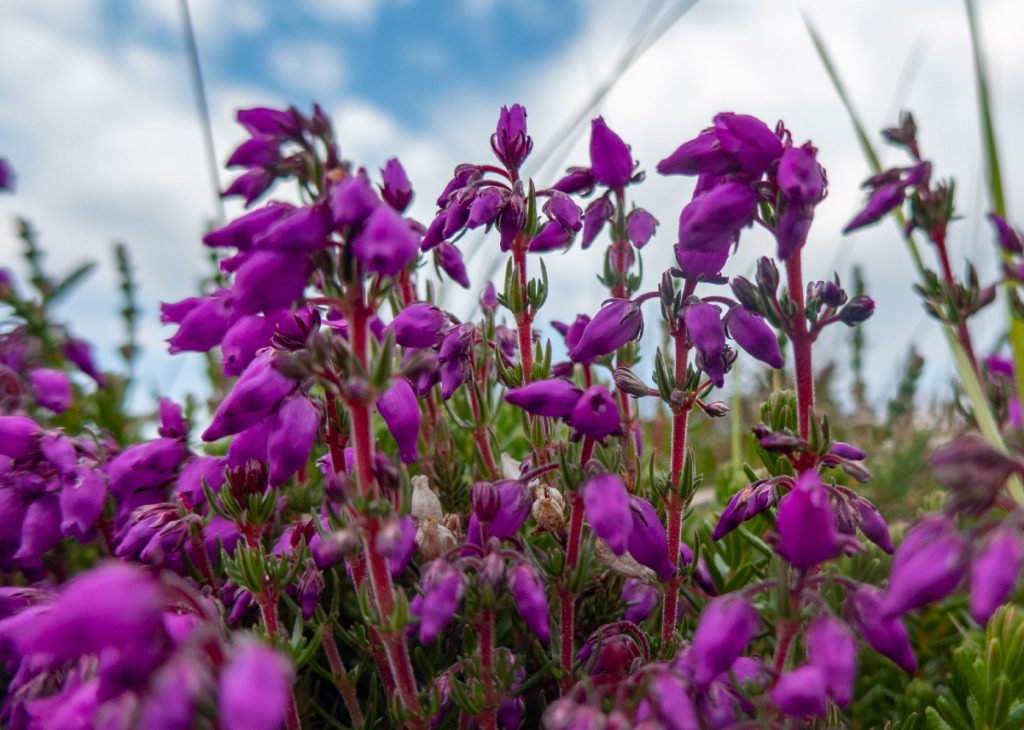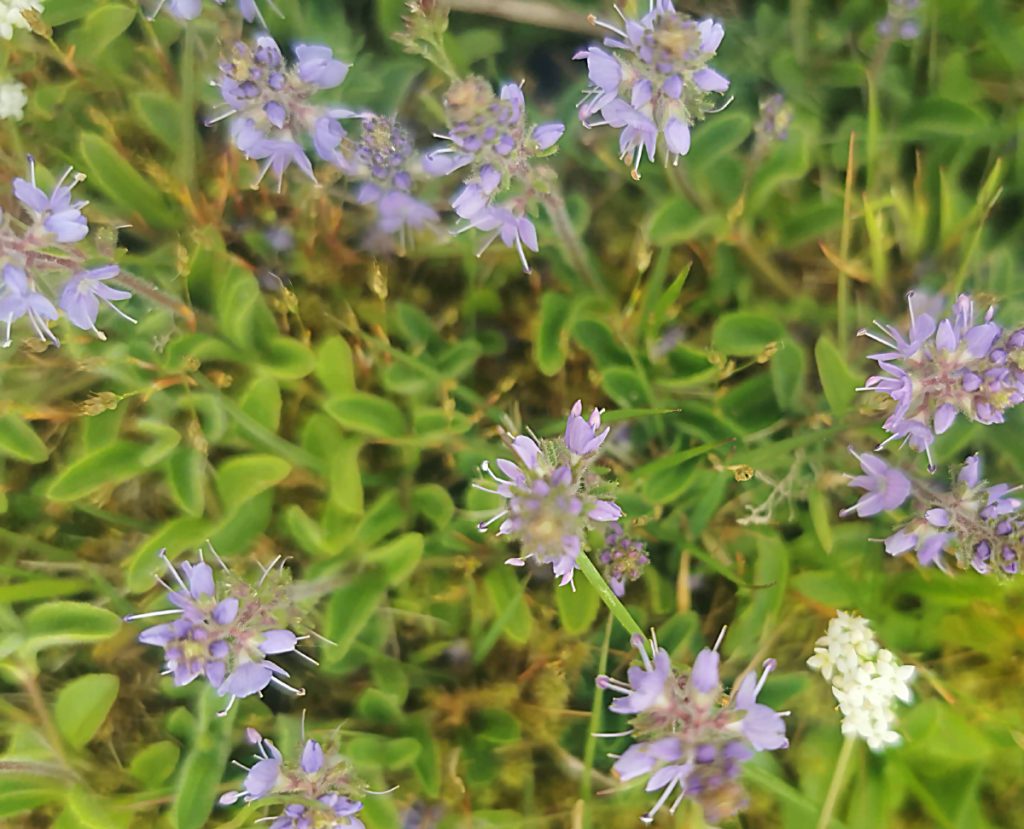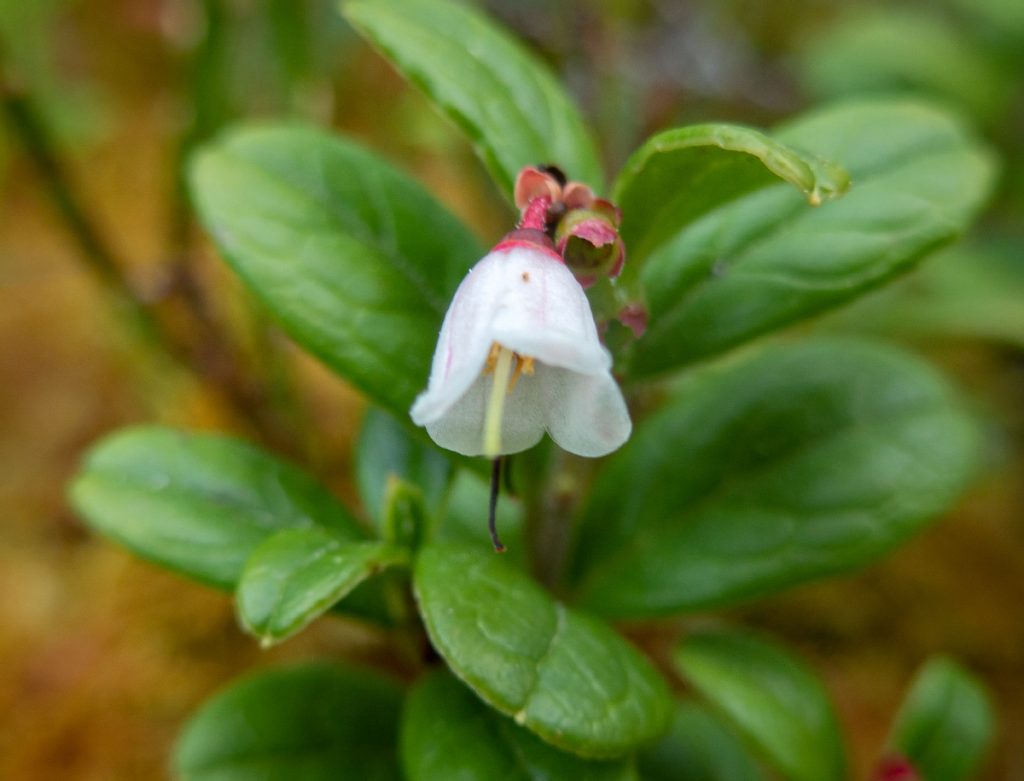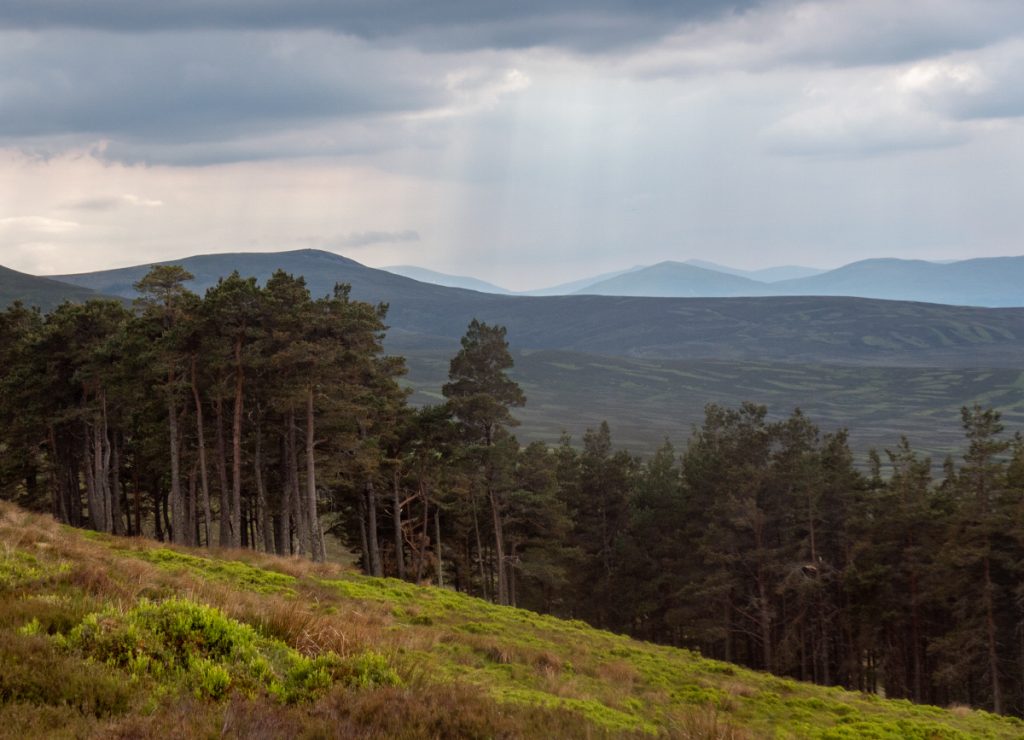 While looking at the flowers I missed the path to the 'piper's stone' at around NJ103268, a historic landmark where a piper fatally injured during a battle dragged himself to continue to play to inspire his men. We rounded Claggersnich wood and began passing through fields.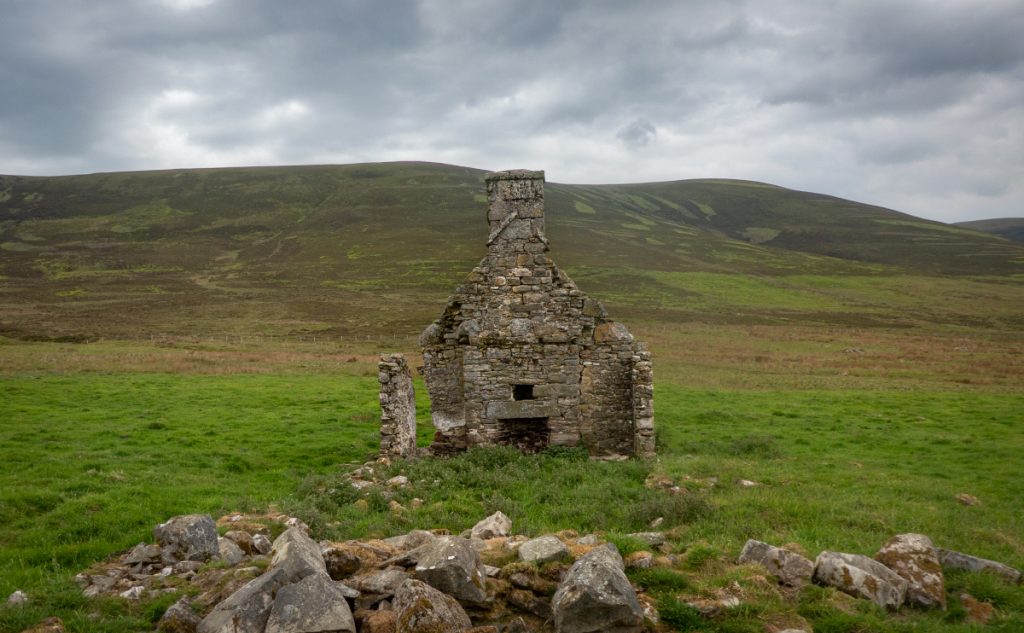 We eventually arrive back on to farm roads, with some unusual junk roadside. The day's route guide mentions Lethendry Castle nearby which I took a short detour for.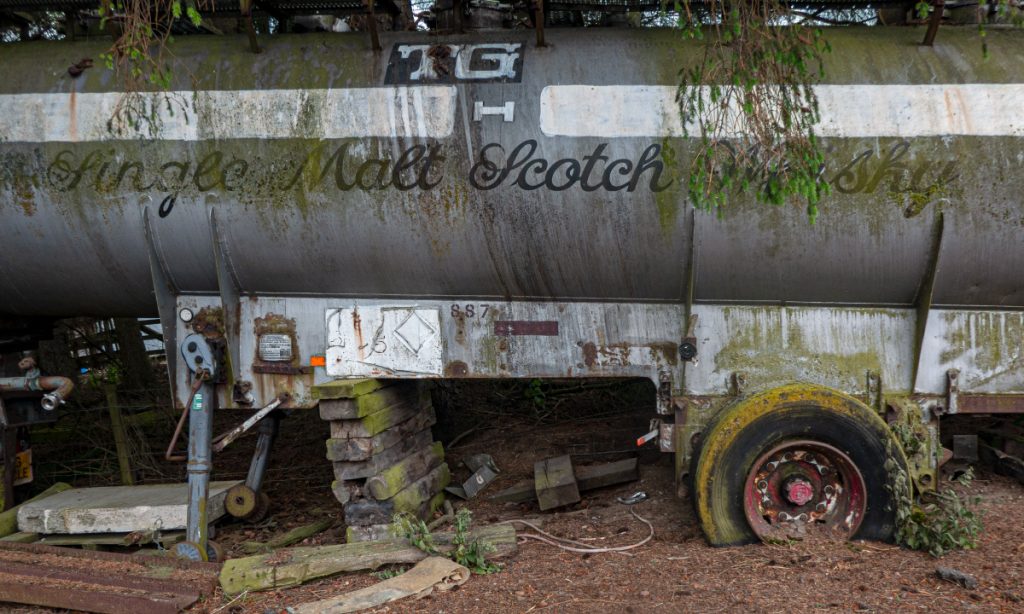 I followed a sign to the castle which led through a farmyard to some semi-ruinous buildings, then around the back is the "castle". Over the years farmers have tacked various barns and stores on to it's walls, presumably out of sight of authority, planning and conservation. The modern day has seen a metal fence installed to spoil the atmosphere further and keep anybody from inspecting closely. The photos I've taken were done so by poking the camera through gaps.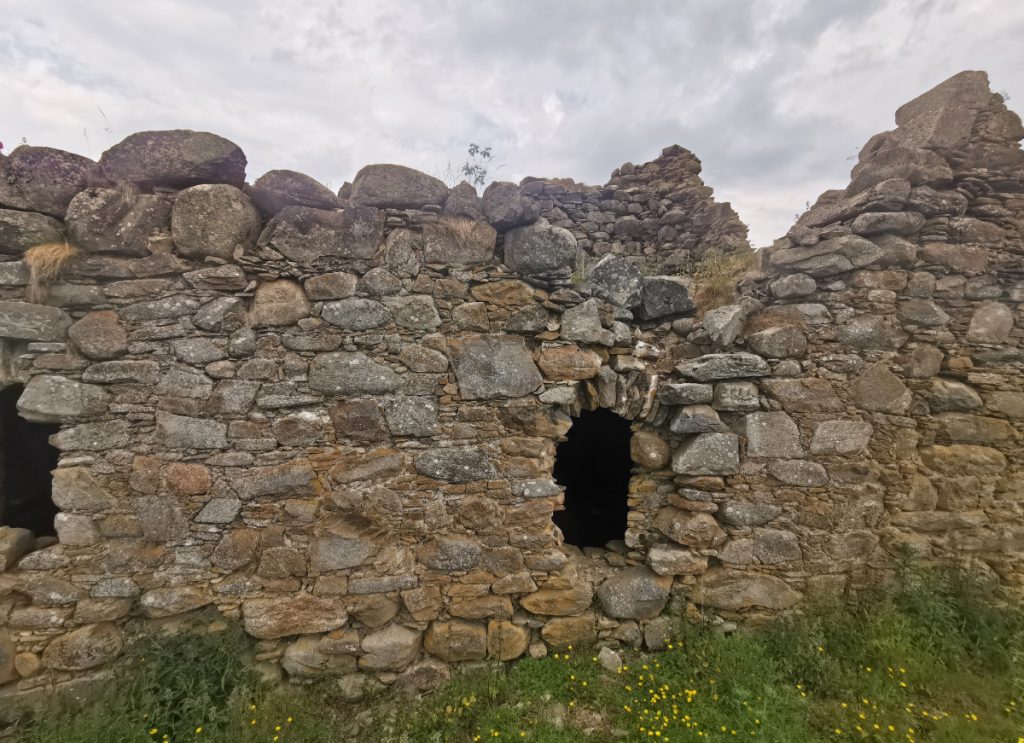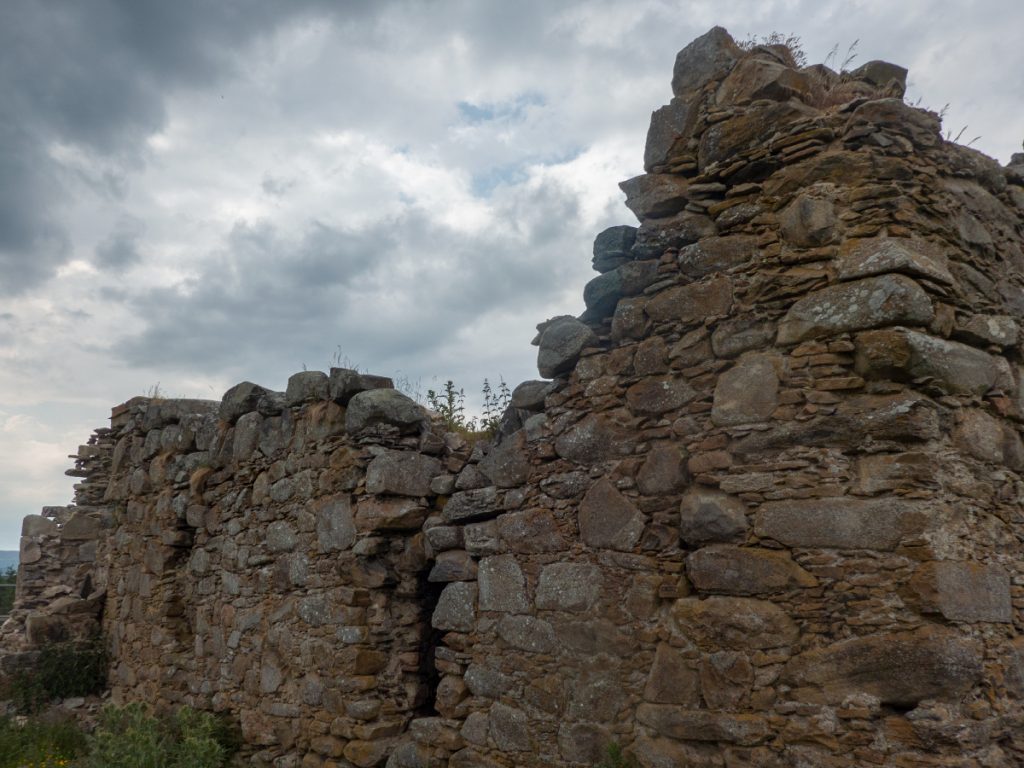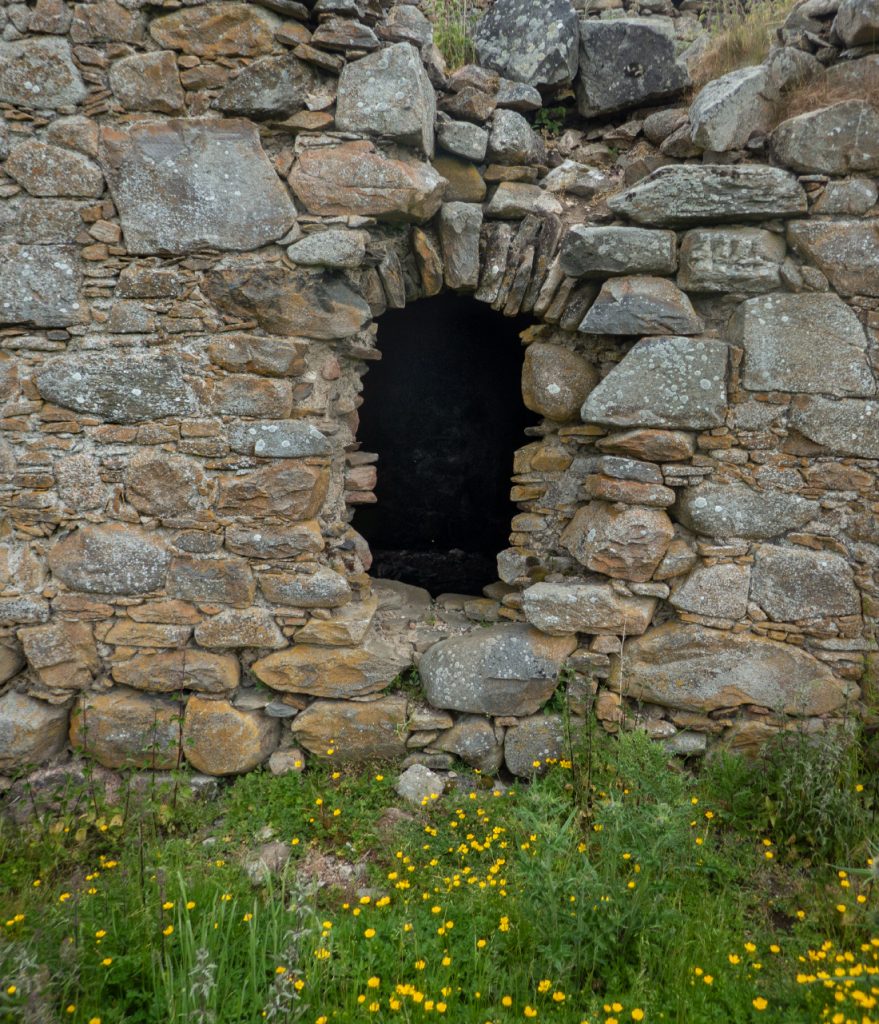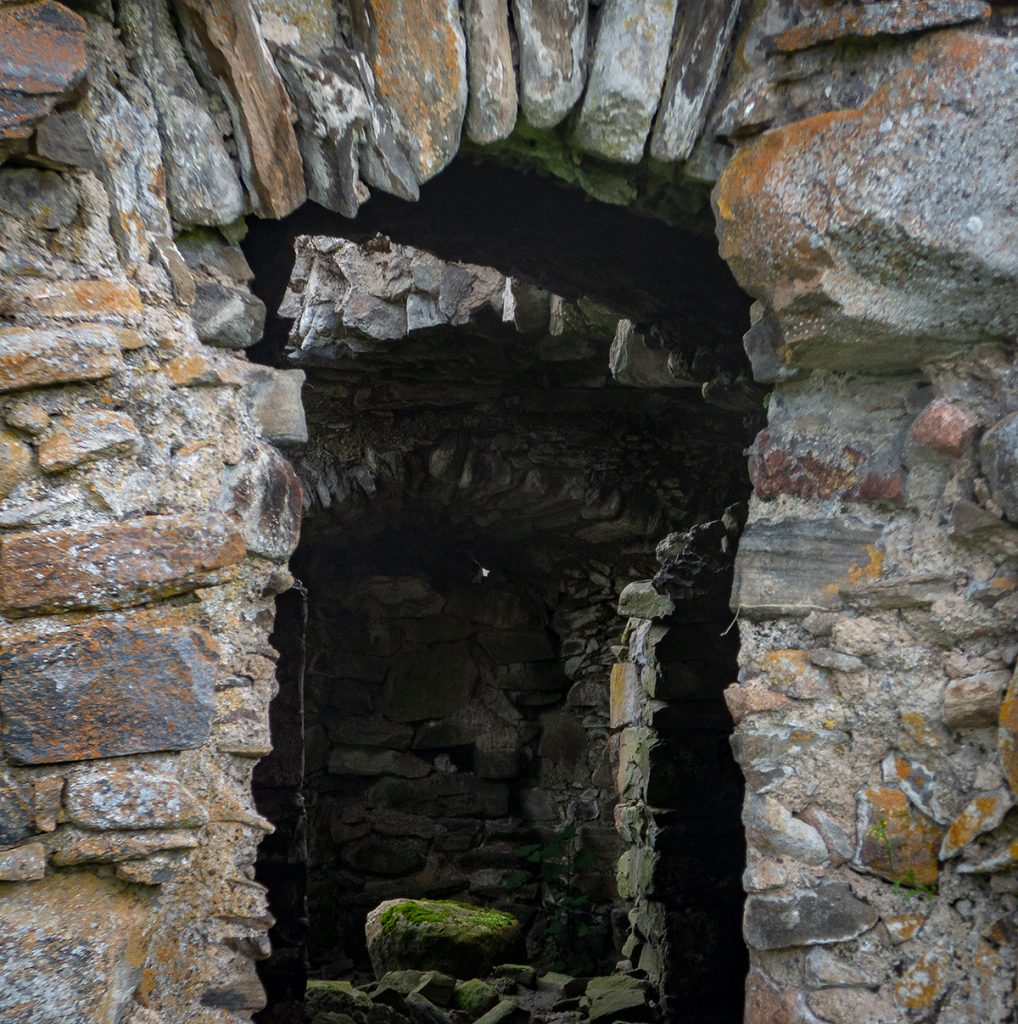 Although the fence keeps folk out, it's only been installed after the grounds have been used as a dump, not uncommon unfortunately it's rare to see any respect to be shown to cultural heritage by farmers.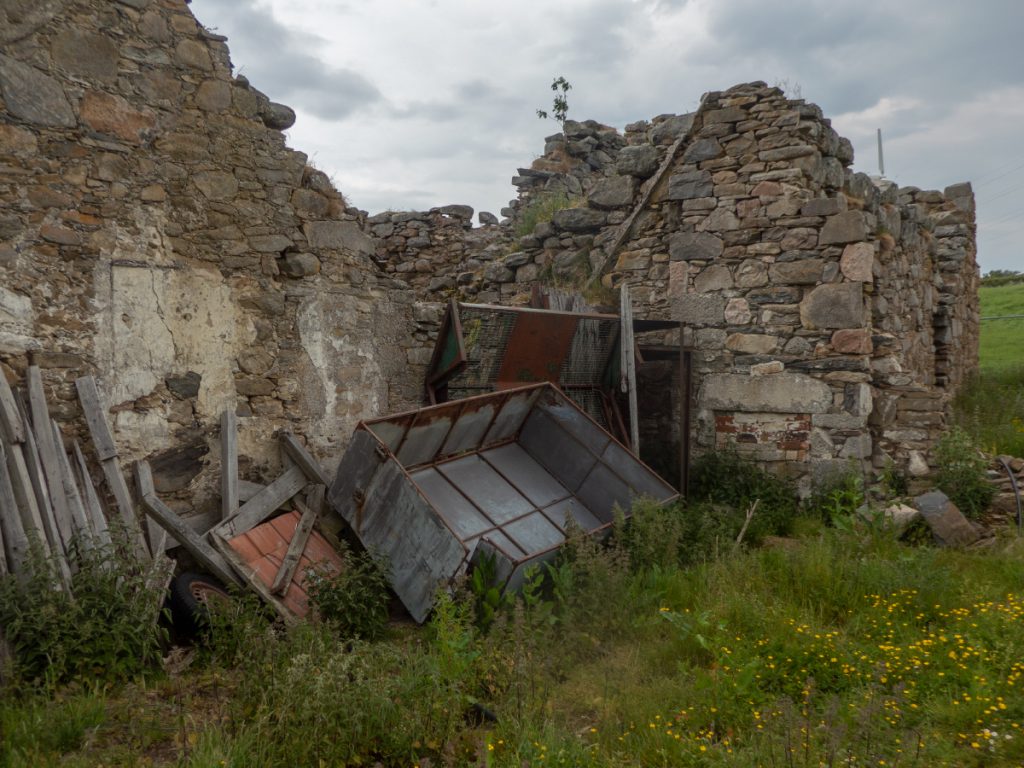 In the field nearby a brand new house has been built, but the old buildings have been left to rot. Apparently there's a trail to a viewpoint further across the field, but there's a vibe of unwelcome intrusion here, and I suspected the track would have been overgrown and rarely visited so turned back.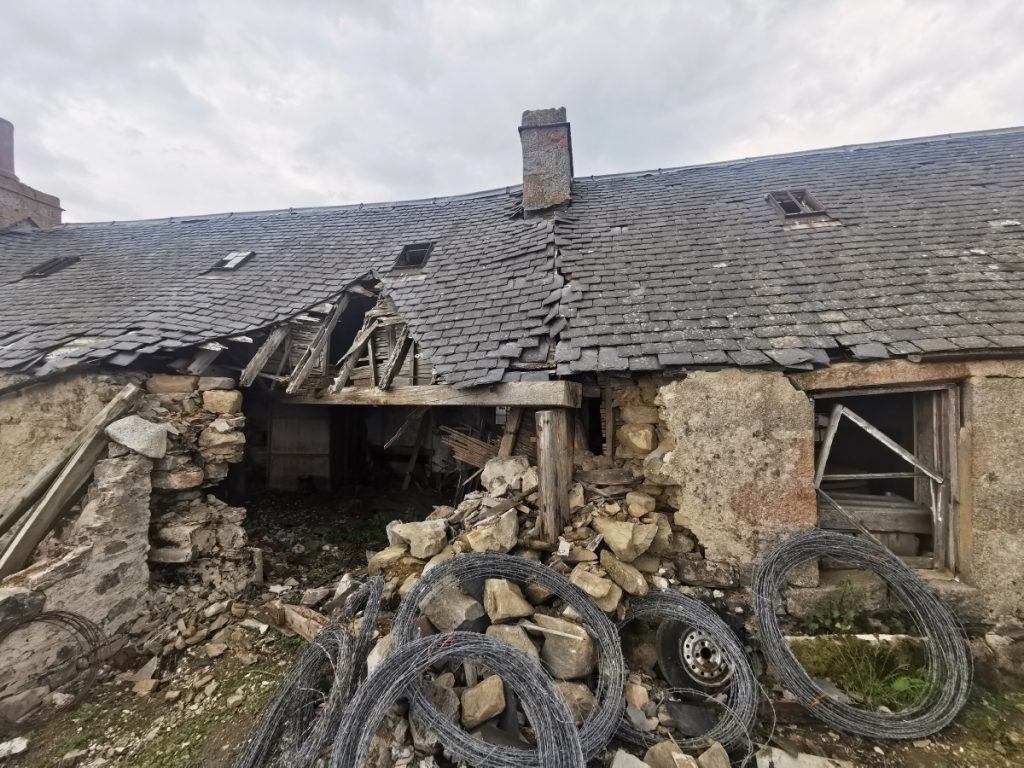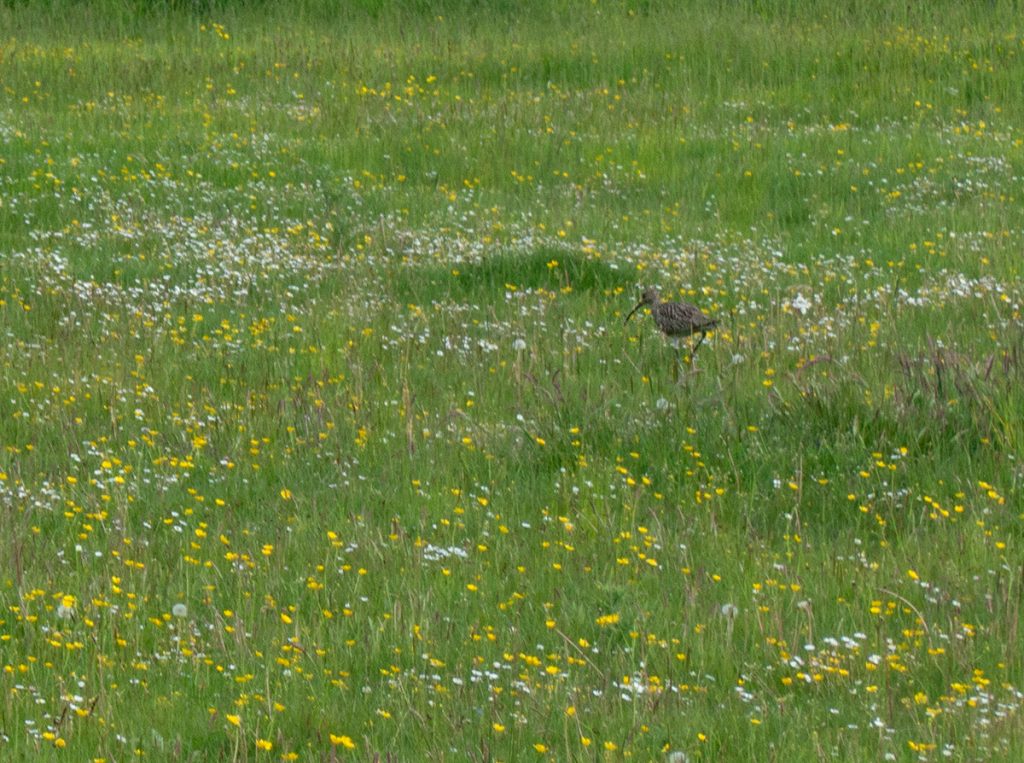 We make a pub stop in Glenrothes on the way home: this local brewery ale was excellent.