I'd been talking to an American runner at some meetup events who was also into trail and wilderness running, and like me also didn't drive: I'd prepped some bus/train accessible routes for him as he wasn't familiar with the area. With today's conditions in mind (warm/rain/easterly wind/low cloud), today's venture was to bus it out to Dinnet, then head into the hills, perhaps taking in Morven, and west to Ballater.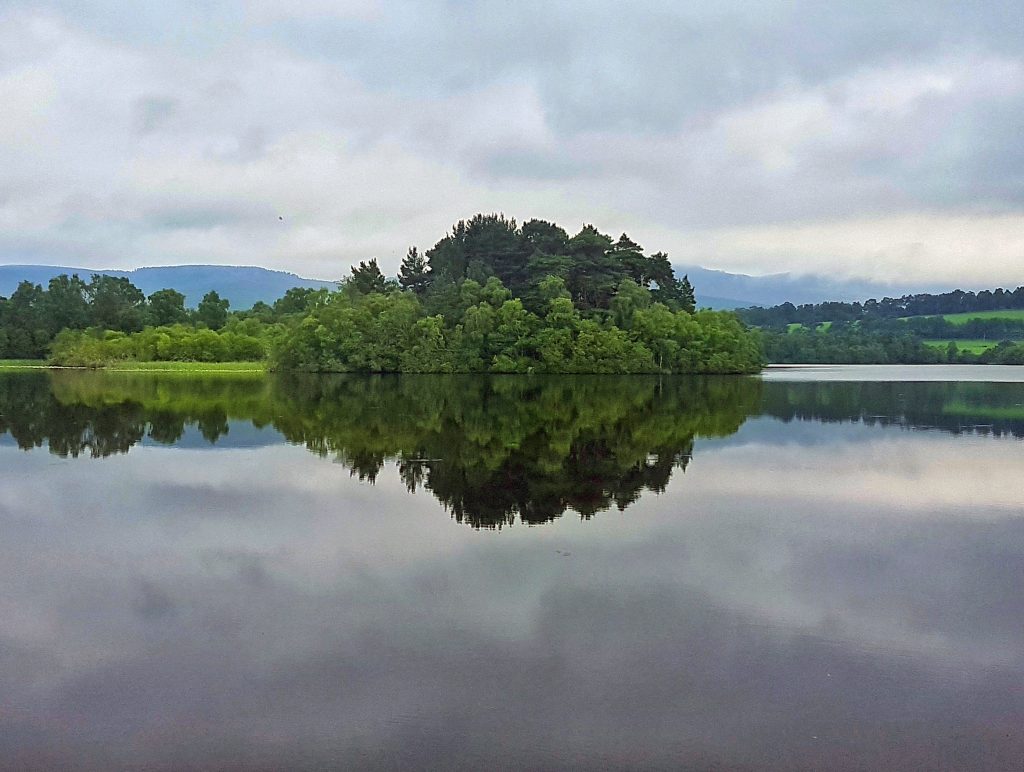 The path round the loch was dubby in places, the skies opened and it hammered it down, but as warm a rain as likely to ever feel in Scotland. Could have done without an early soaking , hey ho. Onwards to the vat.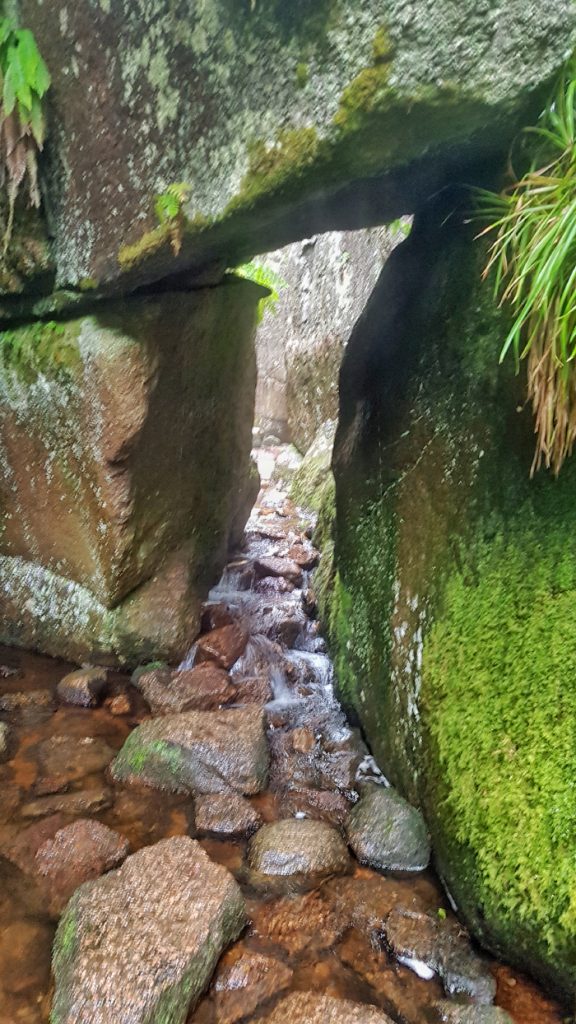 There were folk sheltering under the overhang. Being already wet, I should have braved a shot from behind the falls (one day)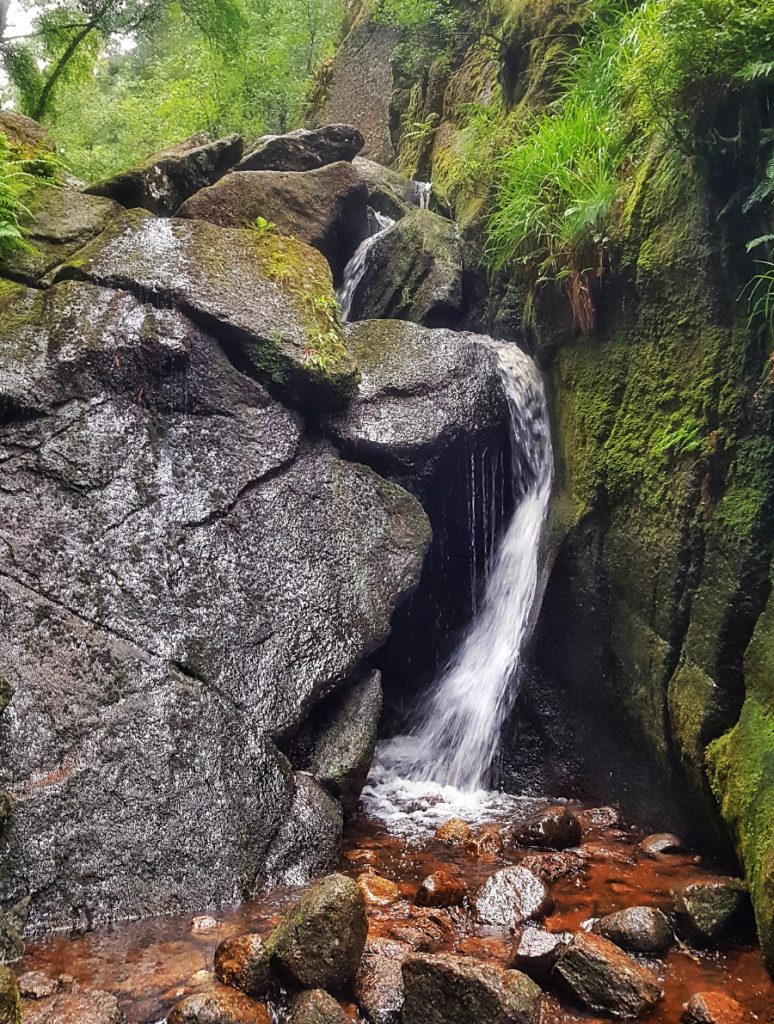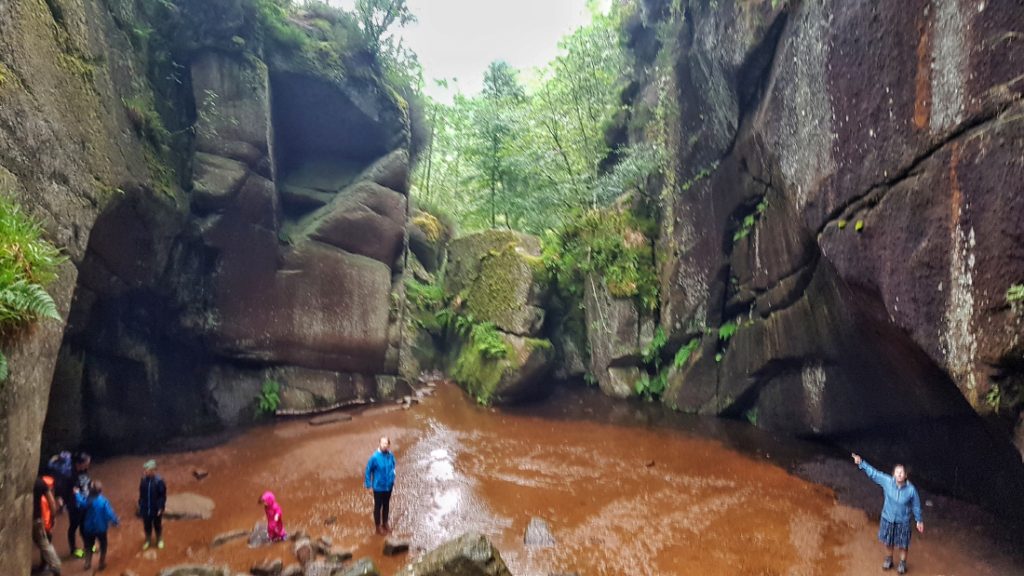 The trail that heads upstream in the gorge above the vat is a fav. Mossy, rocky, scrambly, prehistoric. And today, quite slippery.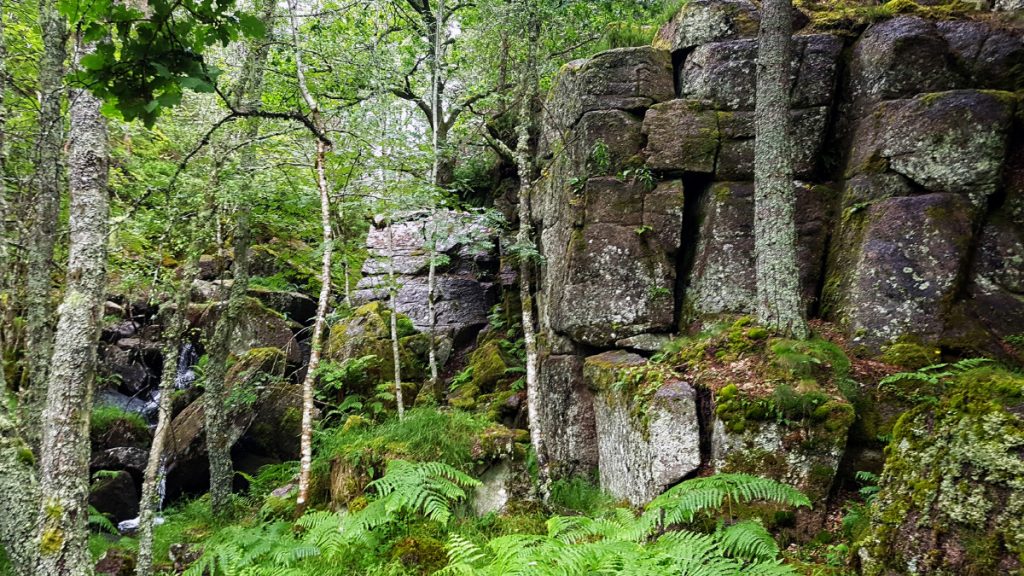 At the end, the choice was either to slog through deep heather directly upwards to Morven, or detour further along tracks and a bit of road. Detour won the day, probably as quick all told.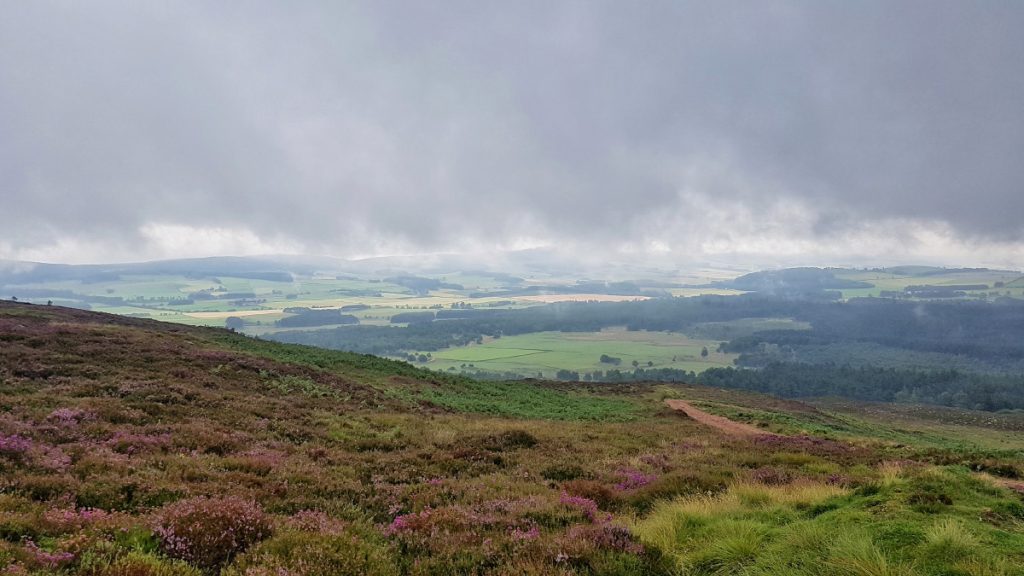 From here to the top of Morven would all be in the grey glow of low cloud. Jordan made good use of walking poles on the steeper bits. I rarely use them myself nowadays, maybe I should reappraise, they were like a turbo boost for him.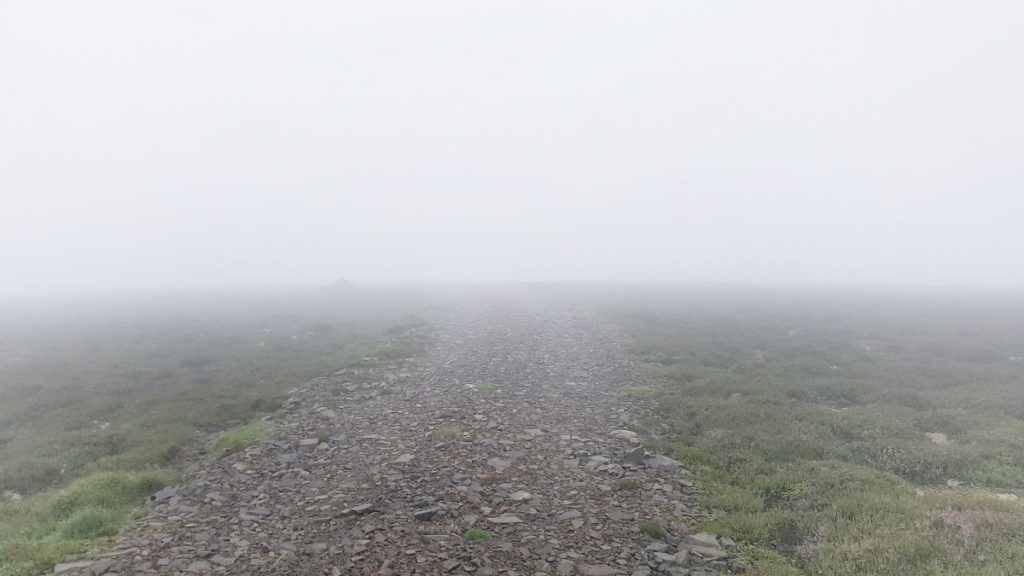 OS maps aren't great here, tracks unmapped, but a bit of bog dodging near Bad na Beinne saw as on to the ascent of Morven proper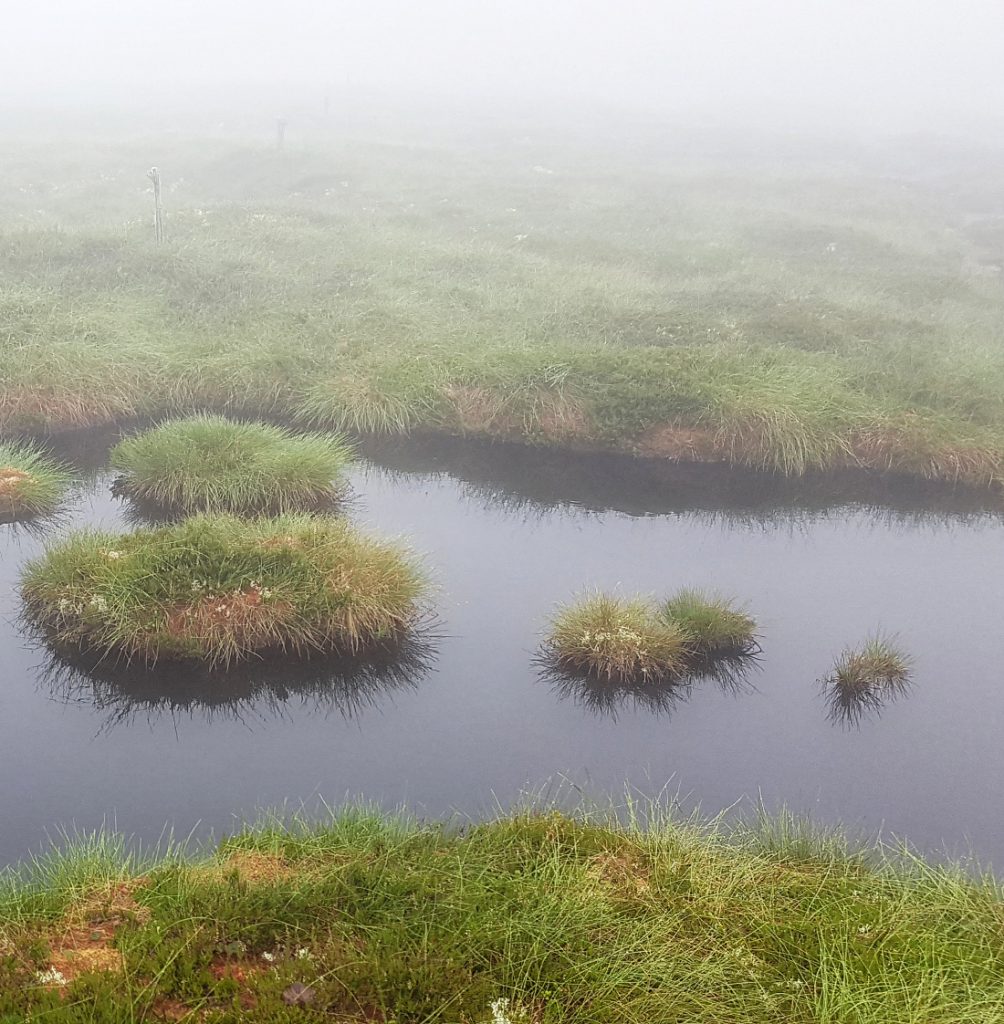 Summit reached, book signed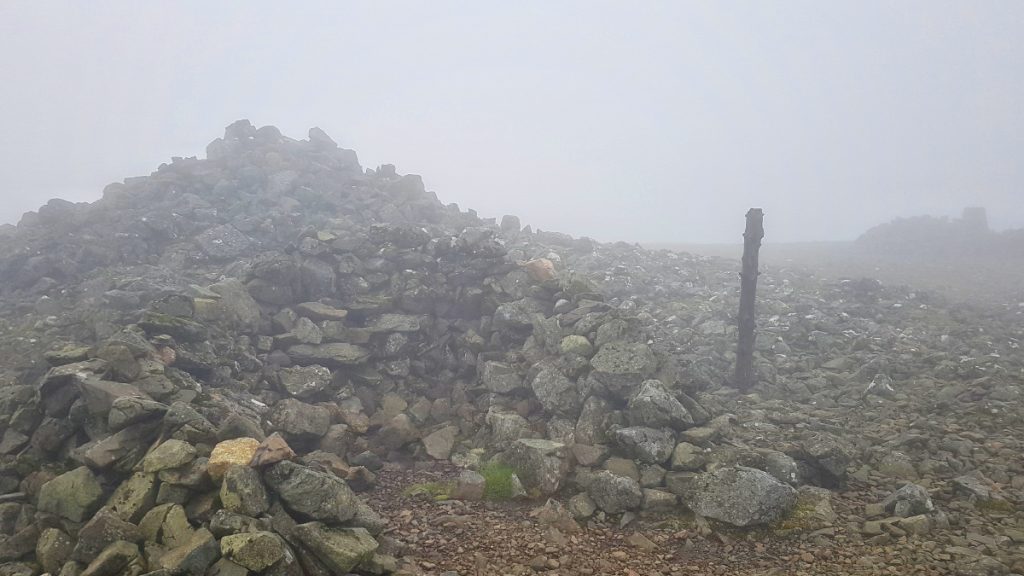 I'd promised views, ach well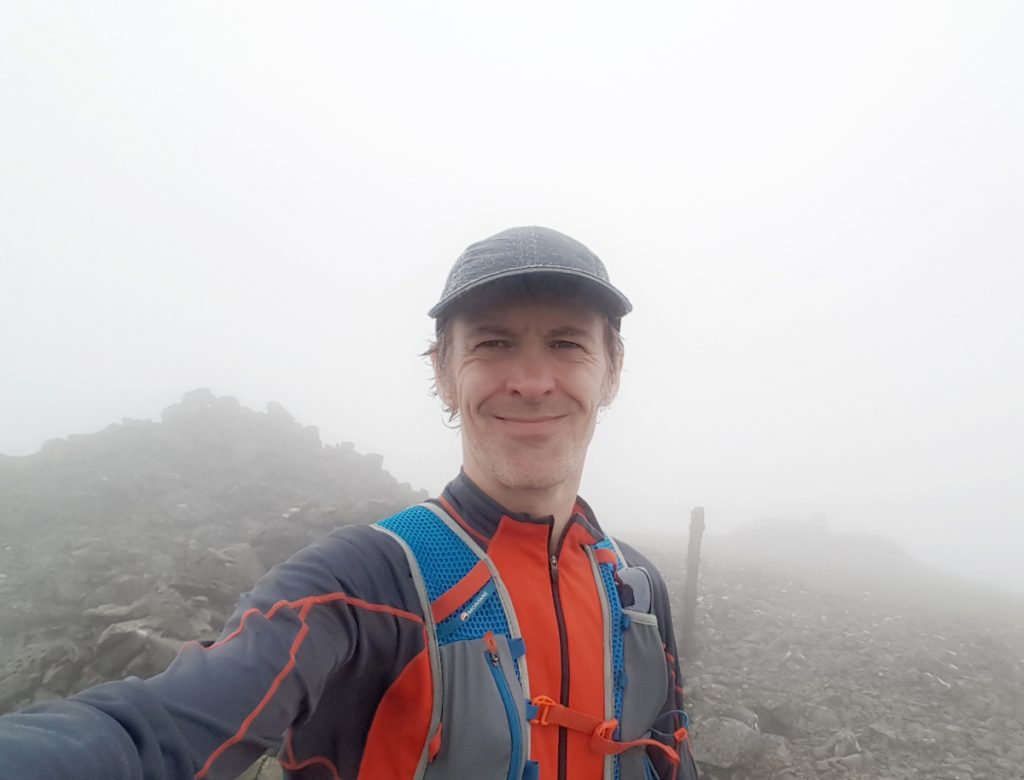 As we descended, typically the skies began to clear. We chose to go over Peter's hill to take a more direct route to Ballater. It was pretty hot and I was out of water, we were both flagging a bit at 22k and happy to make it 30k all in today.
Looking west towards Lary Burn as we climbed up the hill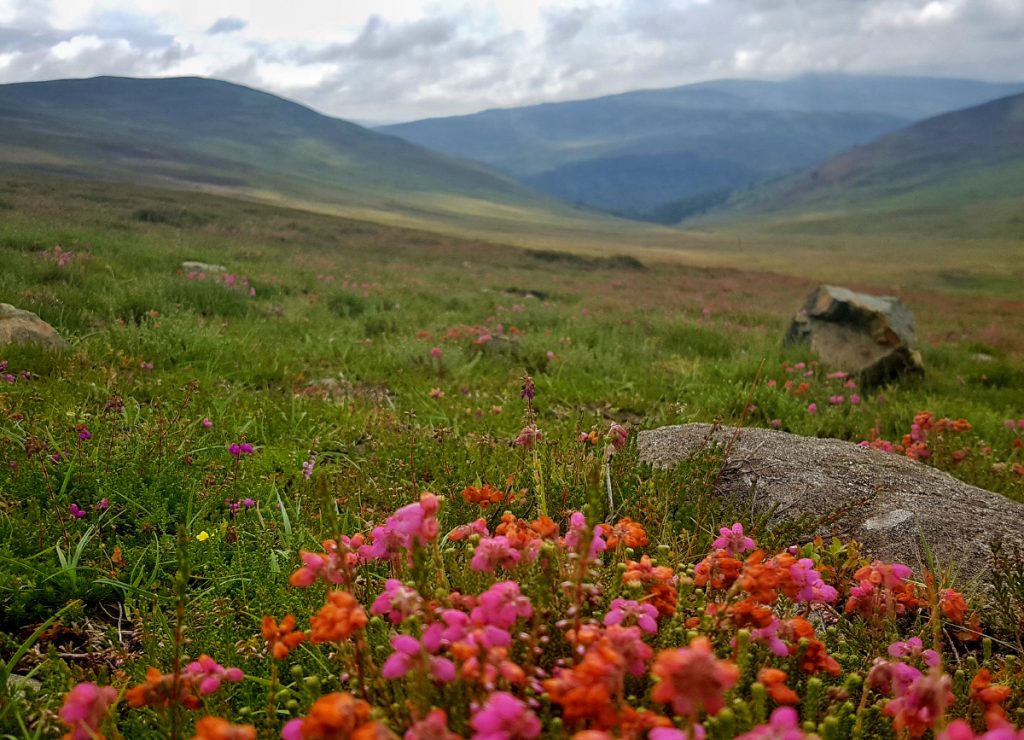 Up and over Creagan Riabhach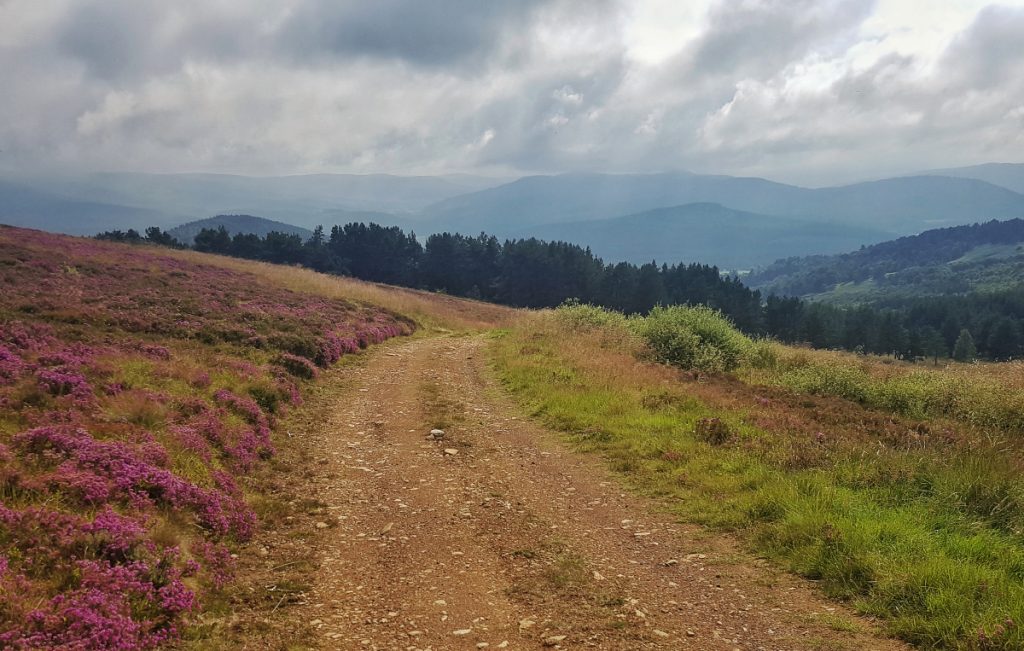 The breeze dropped as we descended back to the valley becoming sweltering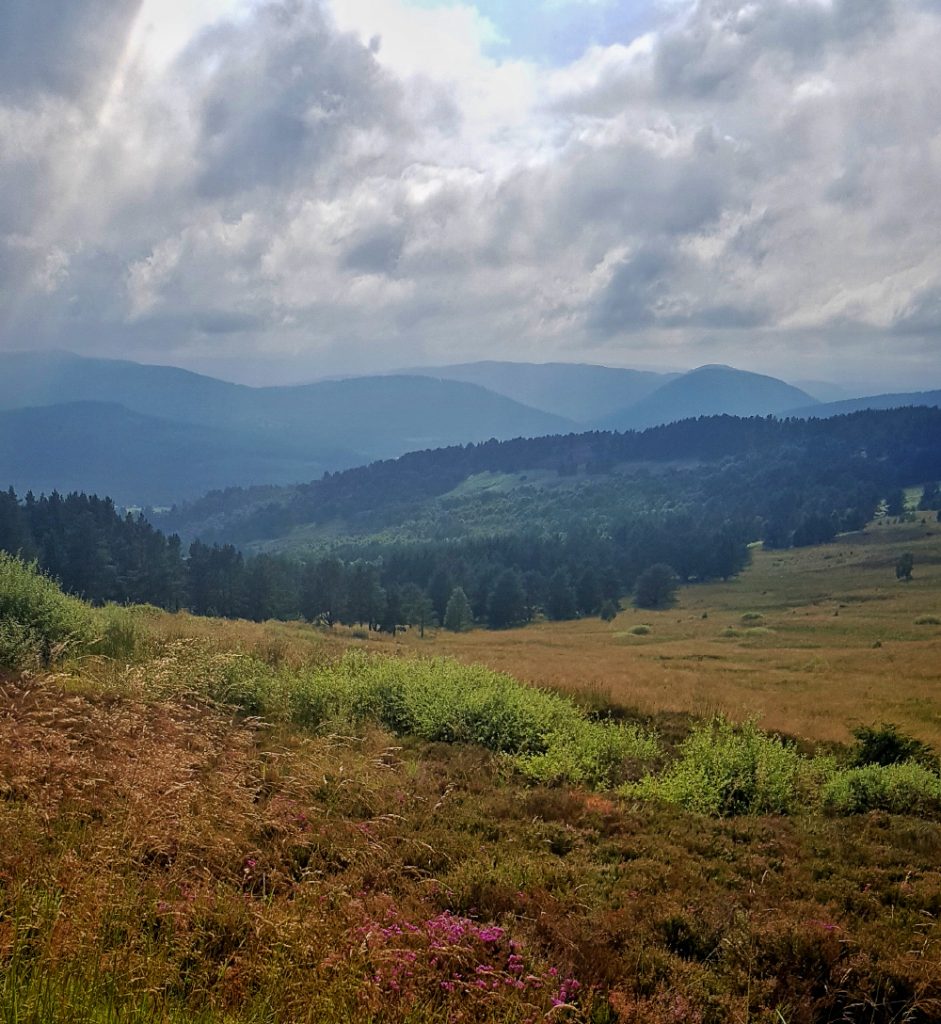 The track ends at the Pass of Ballater, it's either half a mile along a fast road.. or a short but steep bushwack up Craigendarroch where we'd join it's circular path higher up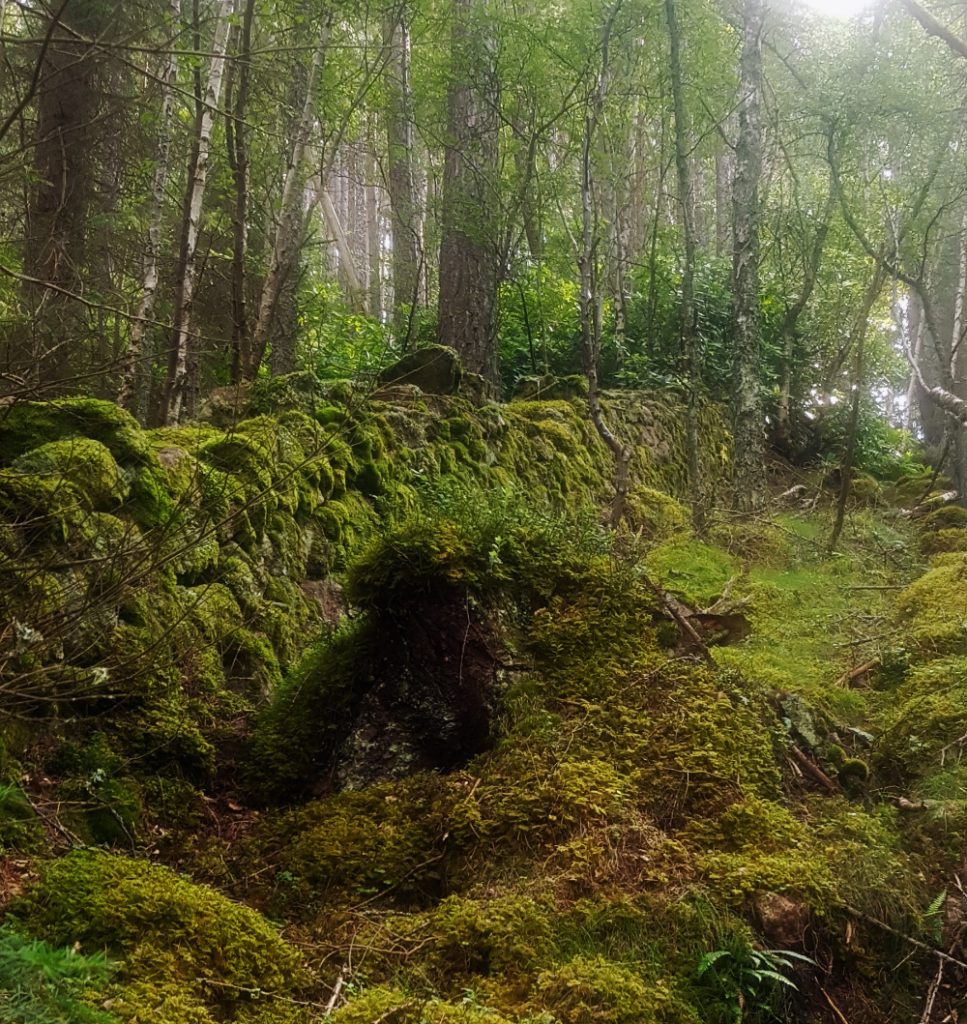 The circular path is ace, springy pine-needly single track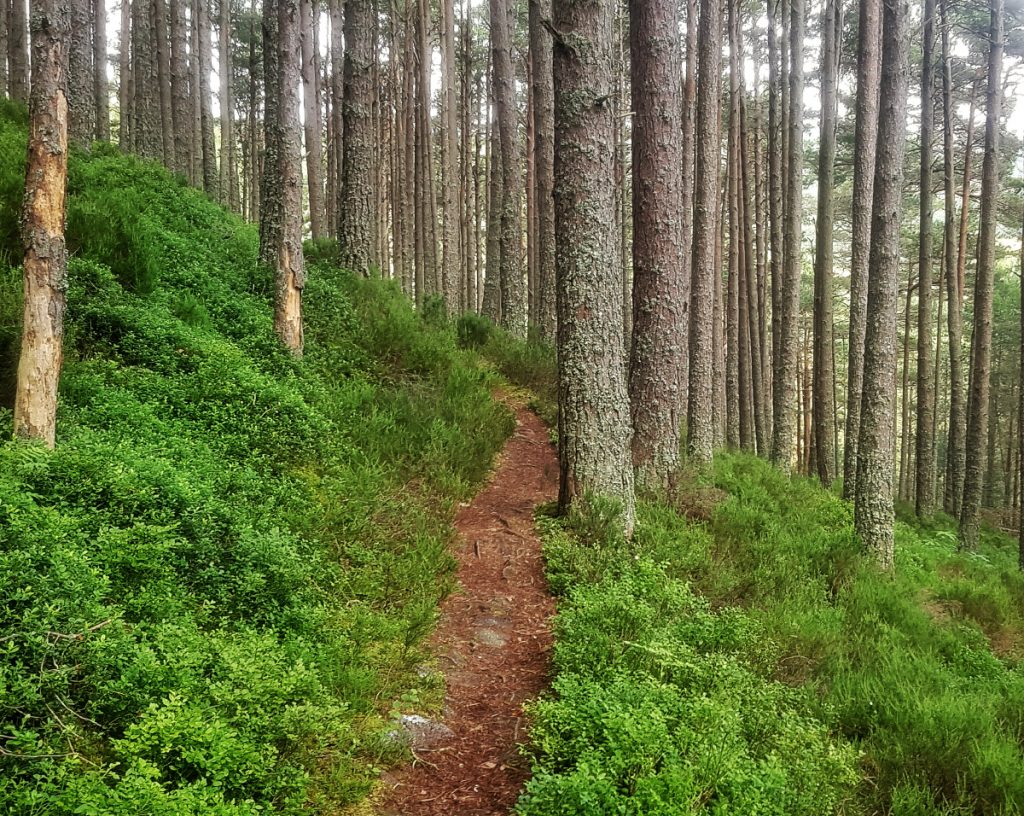 Sun's blazing now, whooping it downhill through dappled woodland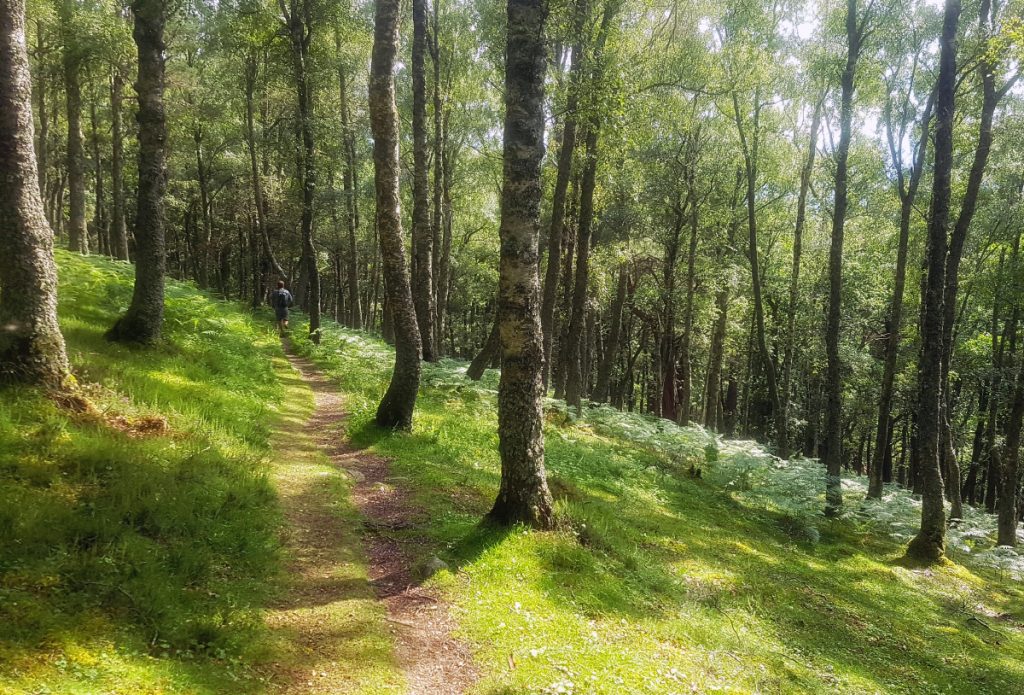 Out of the wood and into the pub; The Balmoral bar were out of their normal draft Cairngorm brewery ales, a shame but made up for by their awesome mac n cheese, which has bacon bits. Delish!
30k in the bag, a decent run. The bus return leg avoided by a chance lift back to Aberdeen, result