Storm Babet had roared through with high wind and torrential rain causing a 'red alert' locally on Thursday/Friday, so the Marine Lab walk on Sunday (which I'd agreed to lead) was in question for the Sunday. The storm fortunately dissipated quickly and the forecast suddenly switched to excellent so a few of us headed off towards Braemar, carefully avoiding some of the still waterlogged areas of road.
Decamping at an almost empty Keiloch car park, unusual for a Sunday but understandable as folk were still storm-wary, we headed off under clear blue skies with the bright sun painting bracken, birch and larch aglow. My eyes were drawn to the distance: Babet had blanketed Beinn a Bhuird, shining white, pristine. I had a pang of regret that I'd not be able to kick-off the 2023/24 winter season by crumping a first footstep into fresh snow: our small group had been promised a pleasant stroll rather than a long-distance epic so I'd have to just look on from afar on the lower heights of today's target, Craig Leek.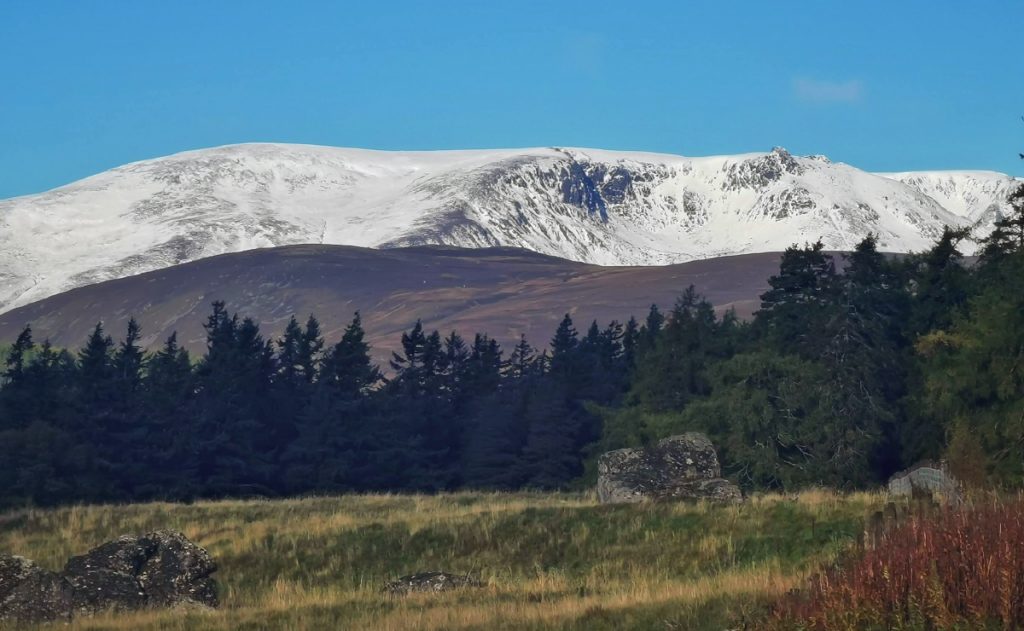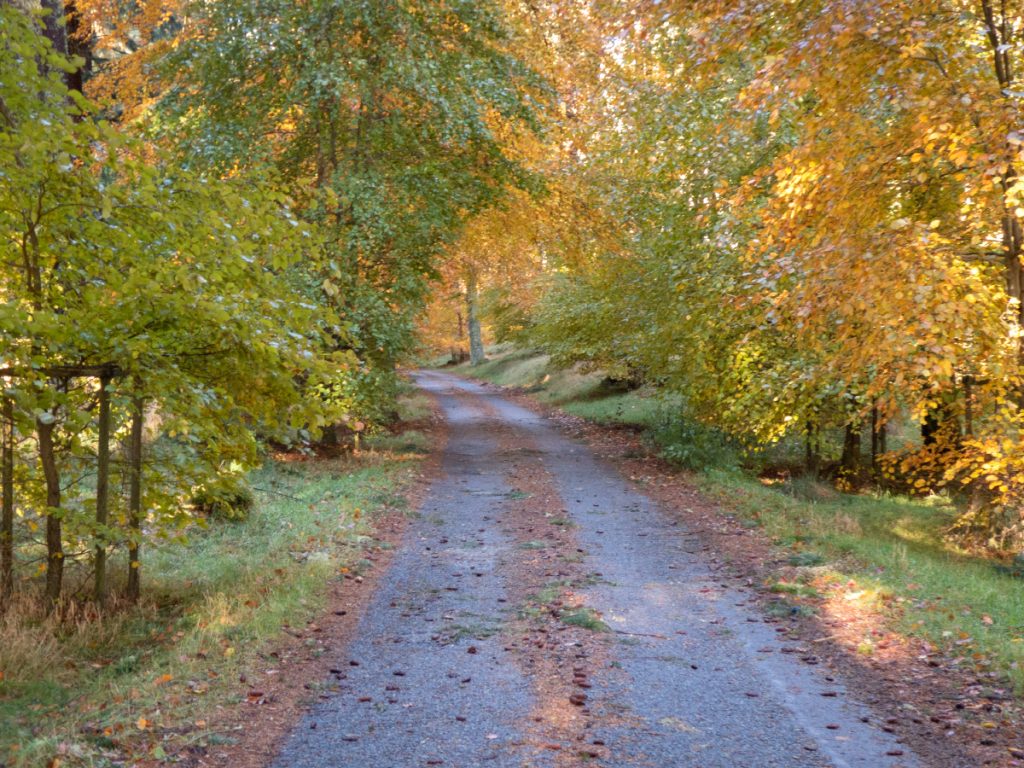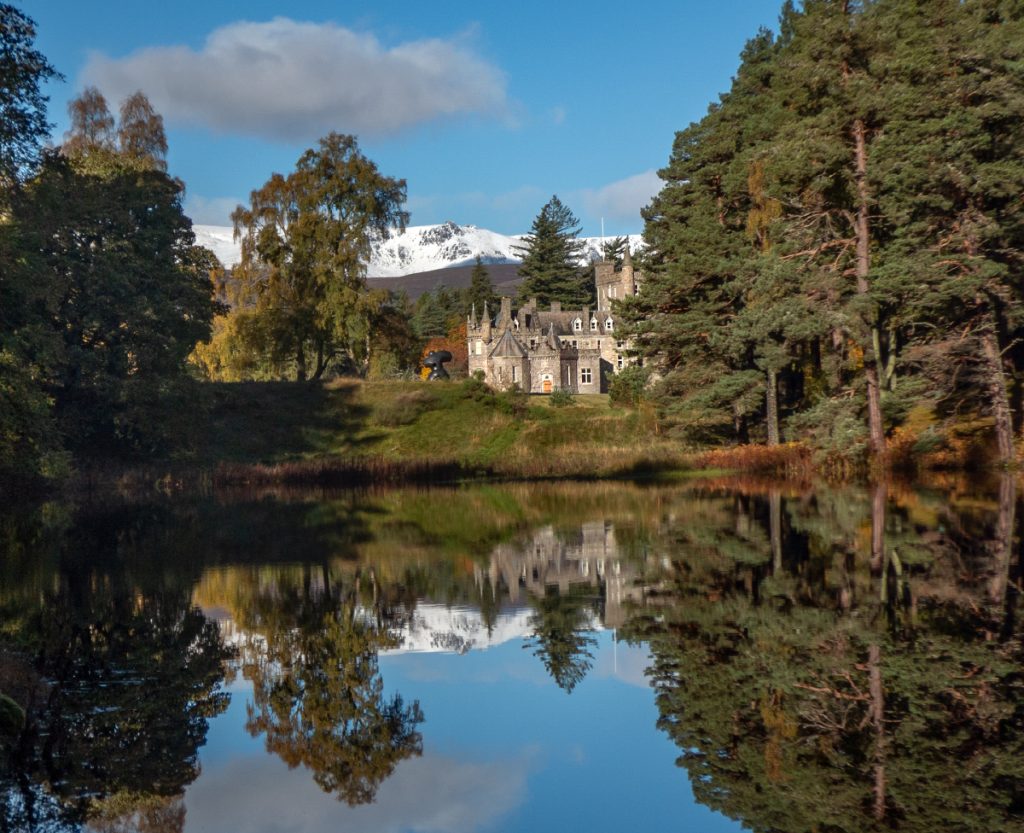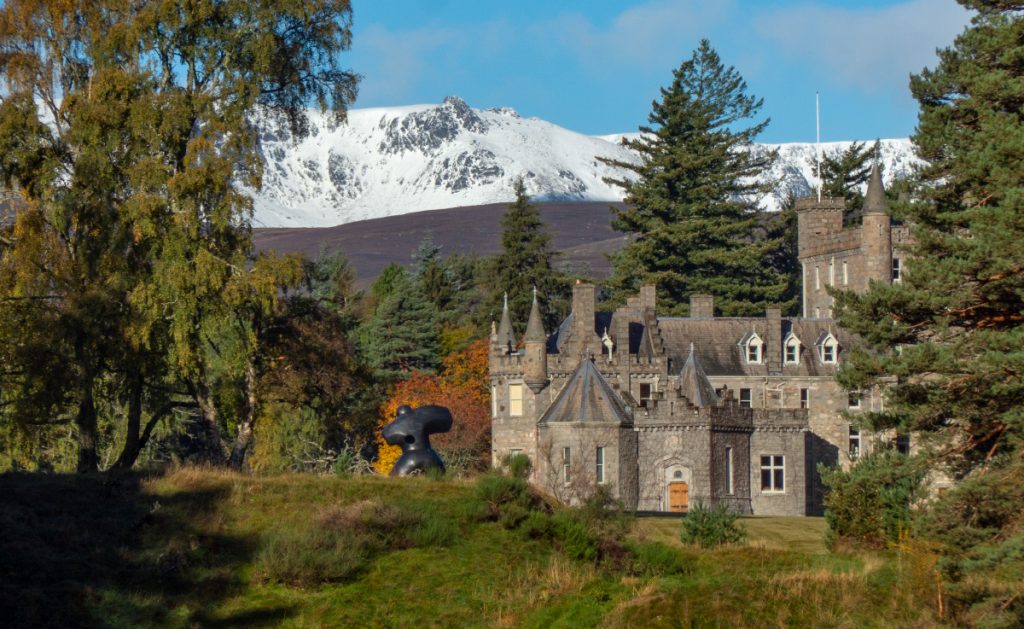 Heading into the woods we passed the lime kiln, and then the Fog house which since last visit had acquired a cairn in memory of the estate laird. Debate ensued about the true longevity of the cabin: there's been one there since Victorian times, and likely the timbers replaced many times. Graffiti on the roof showed the 70's as the oldest date seen.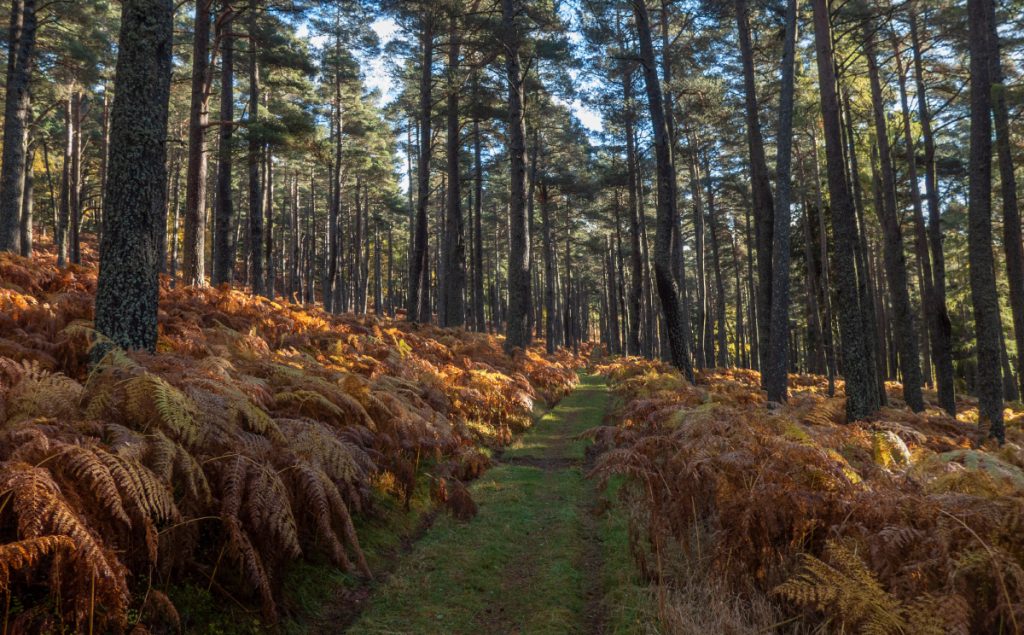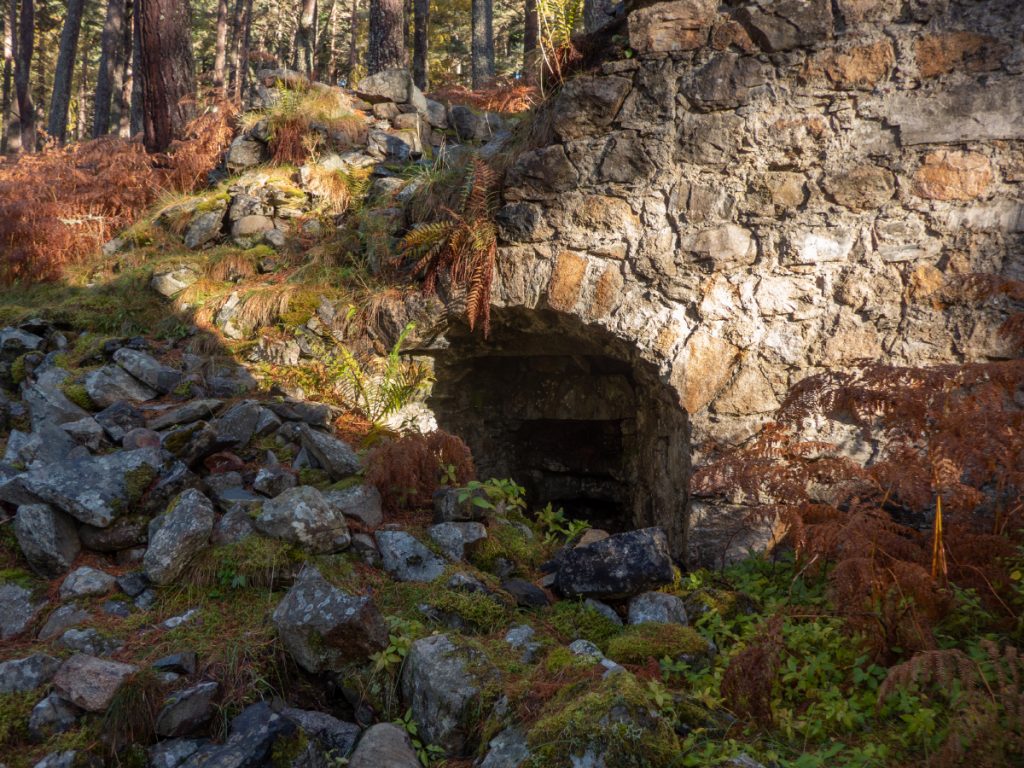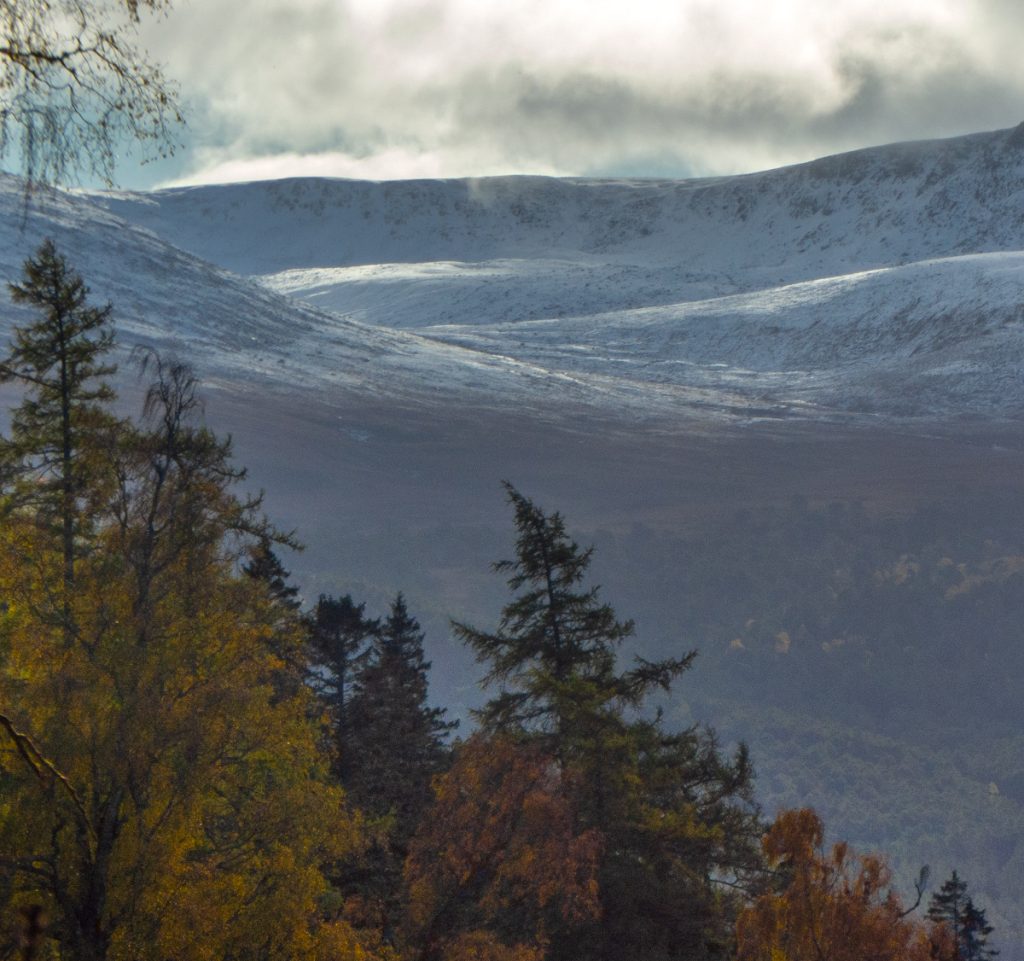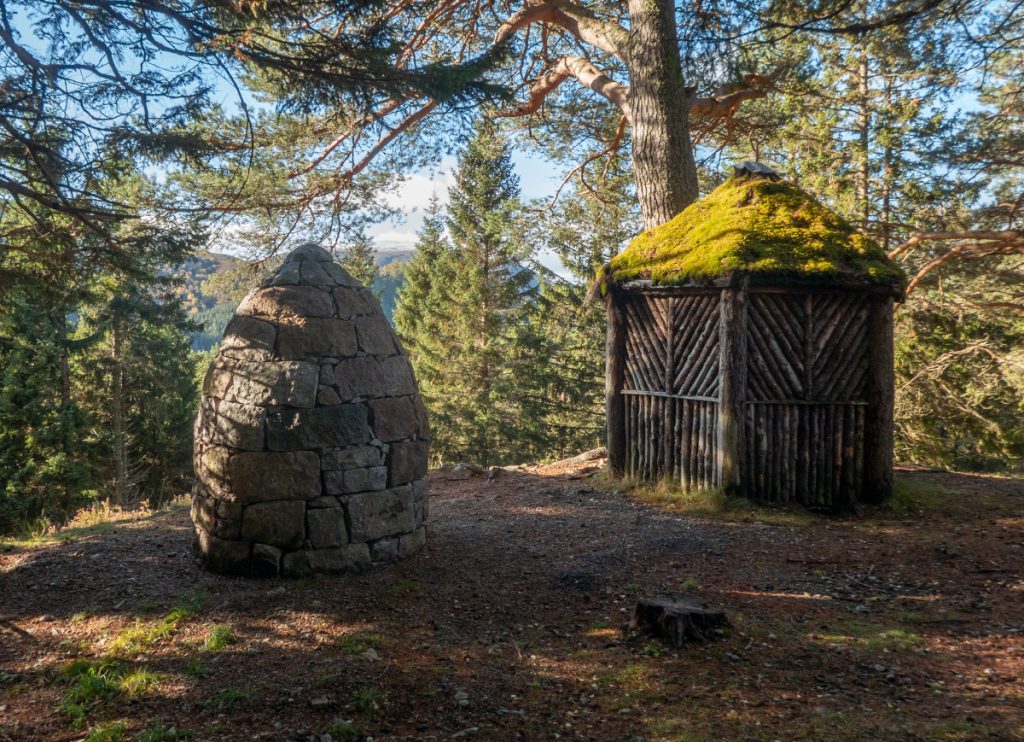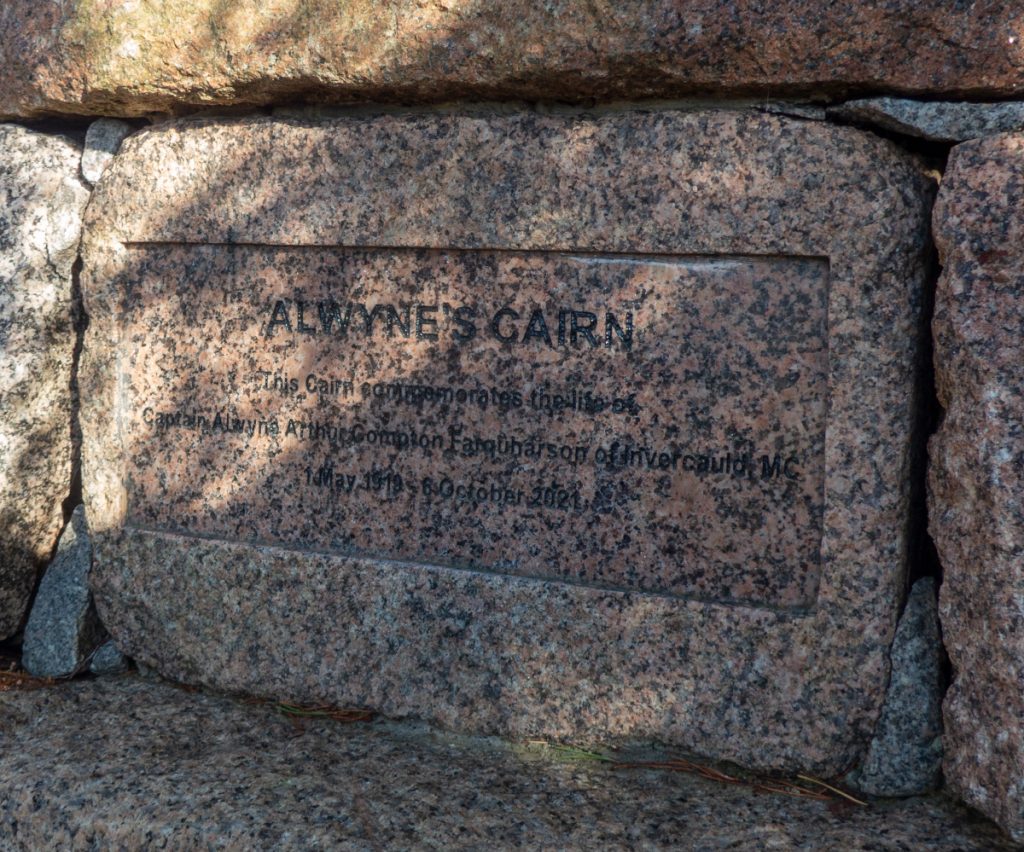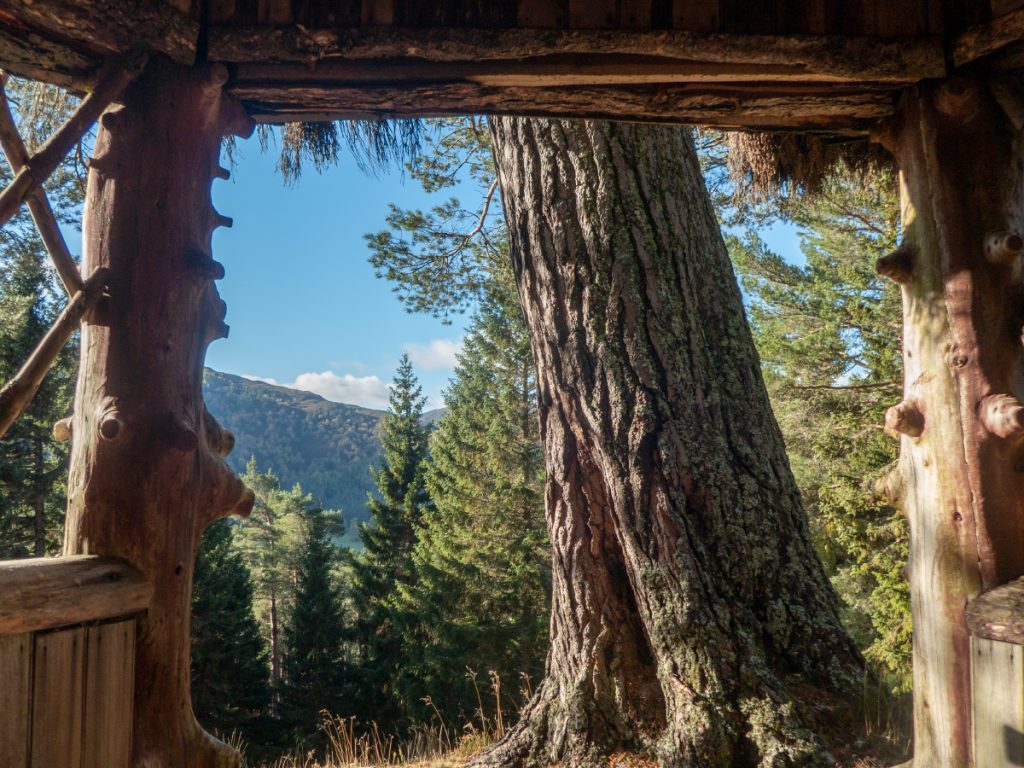 The track to Culardoch was joined, a seasonal fav for it's autumnal palette, before having a lunch stop before leaving the trees: although clear, it'd be quite chilly higher up the hill. We talked briefly to an old couple on bikes, up from London and heading for Carn Liath. I told them of 'my' cairn (which I'd constructed earlier in the year to mark the demoted Corbett's true top) but it's a fair old winch up that track and they were peching already with a long way to go; I hope they made it and got to see an awesome view to nearby Ben Avon.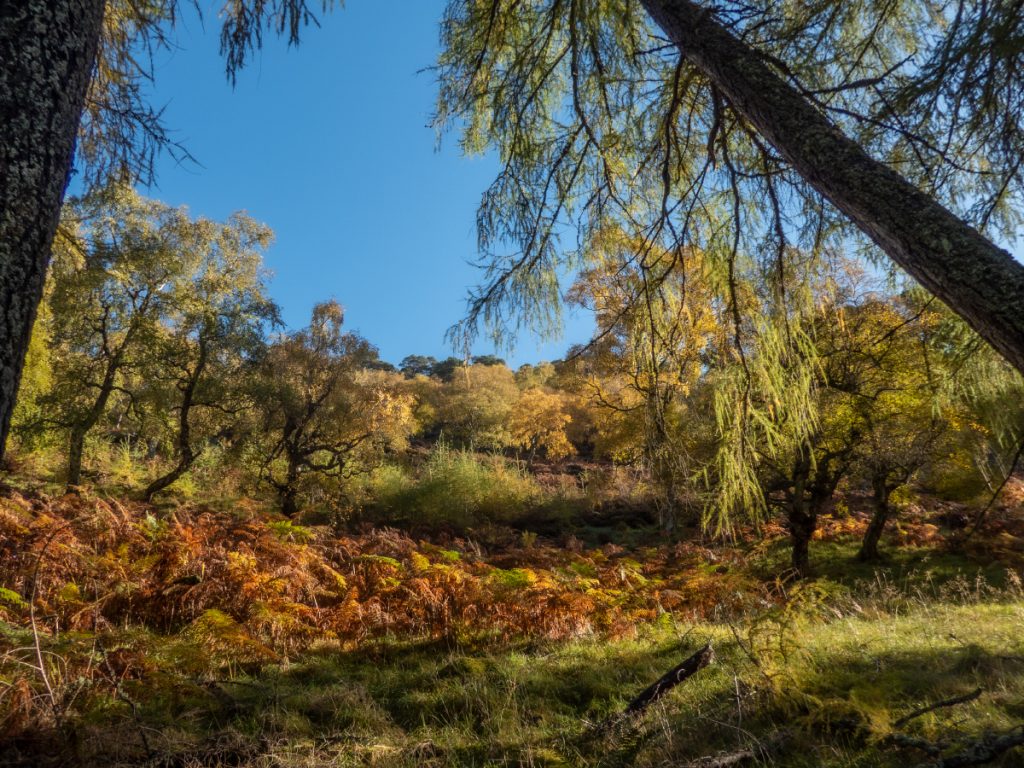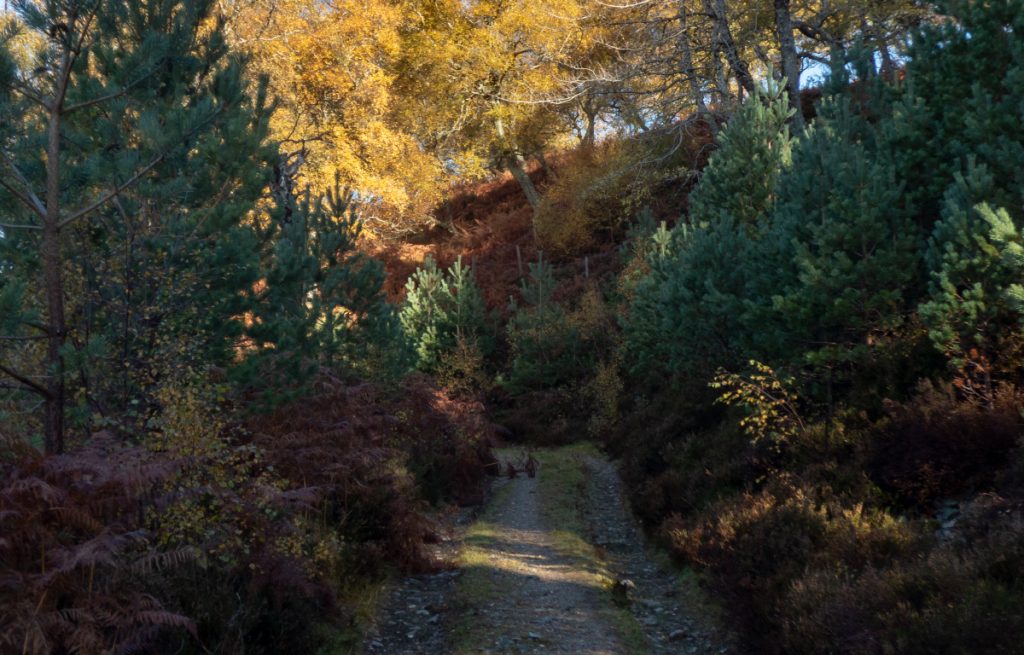 After a quick unsuccessful heather-thrash to locate a cave amongst the rapidly growing trees on previously clear moorland (the geology nearby is limestone rather than granite), we headed out of the woods to the straggly path that ventures off the main track around the hill and now clear of trees began to see some great distant views of snow-capped peaks.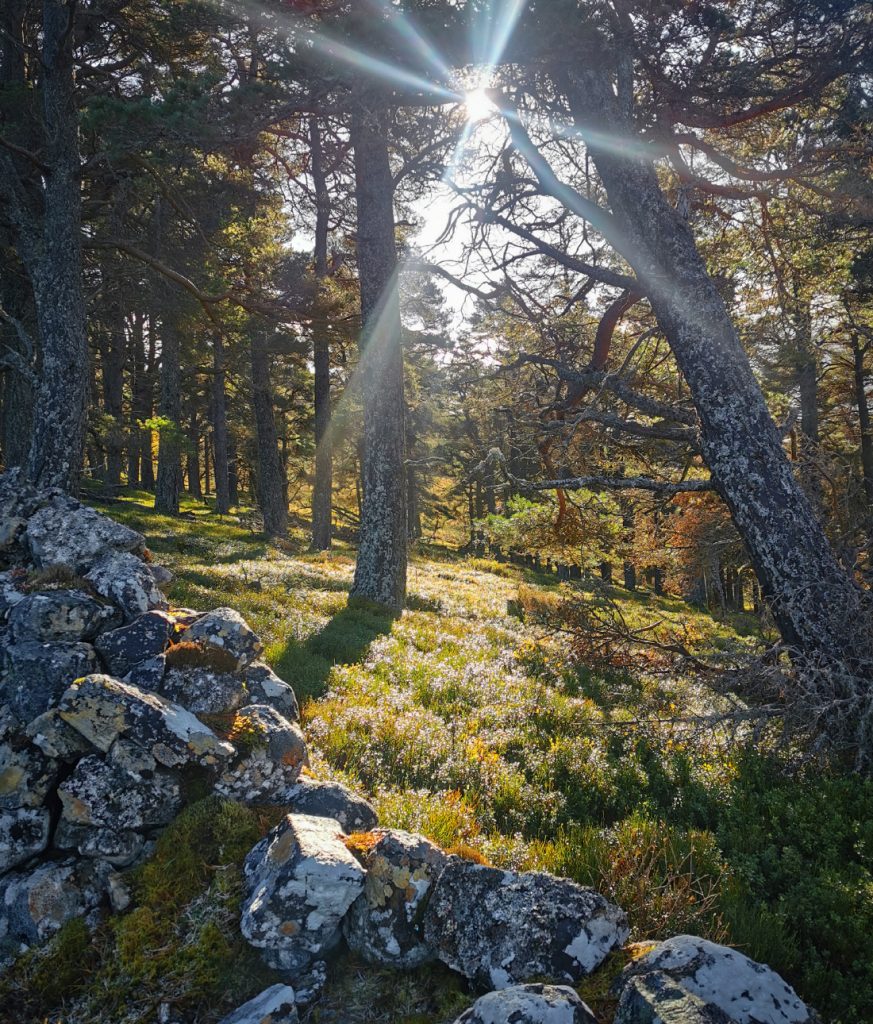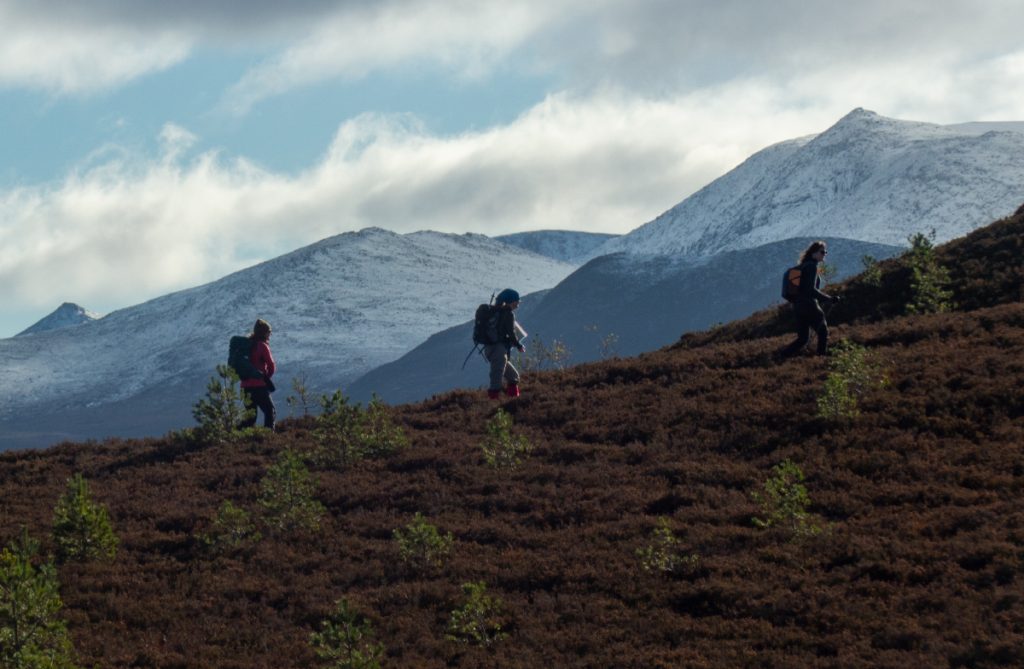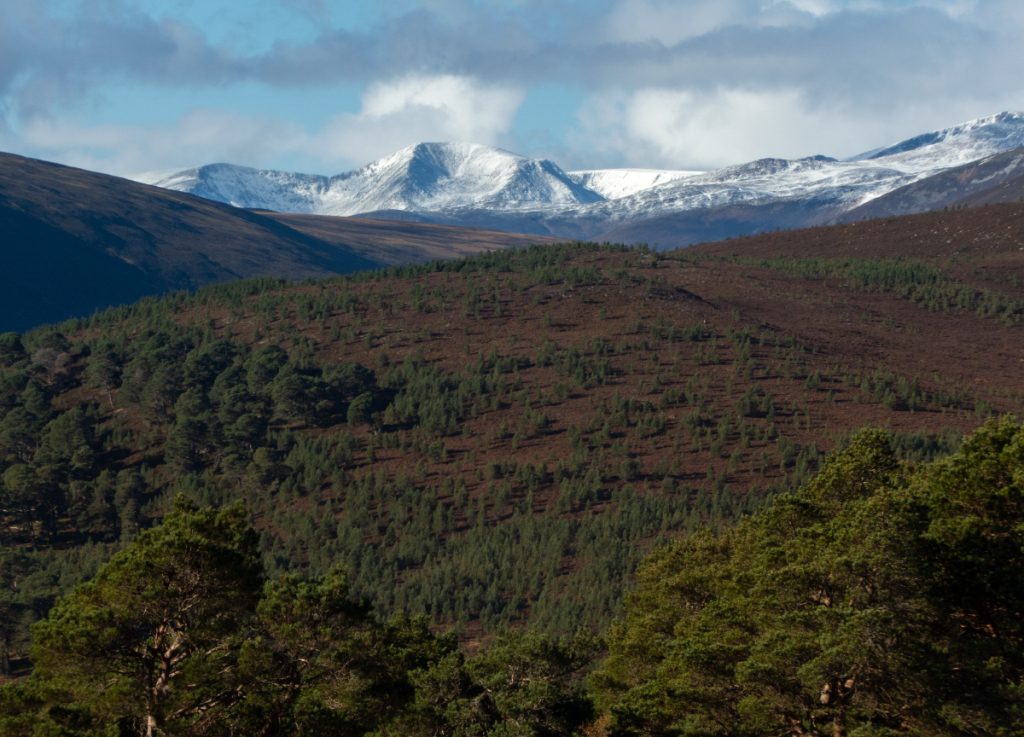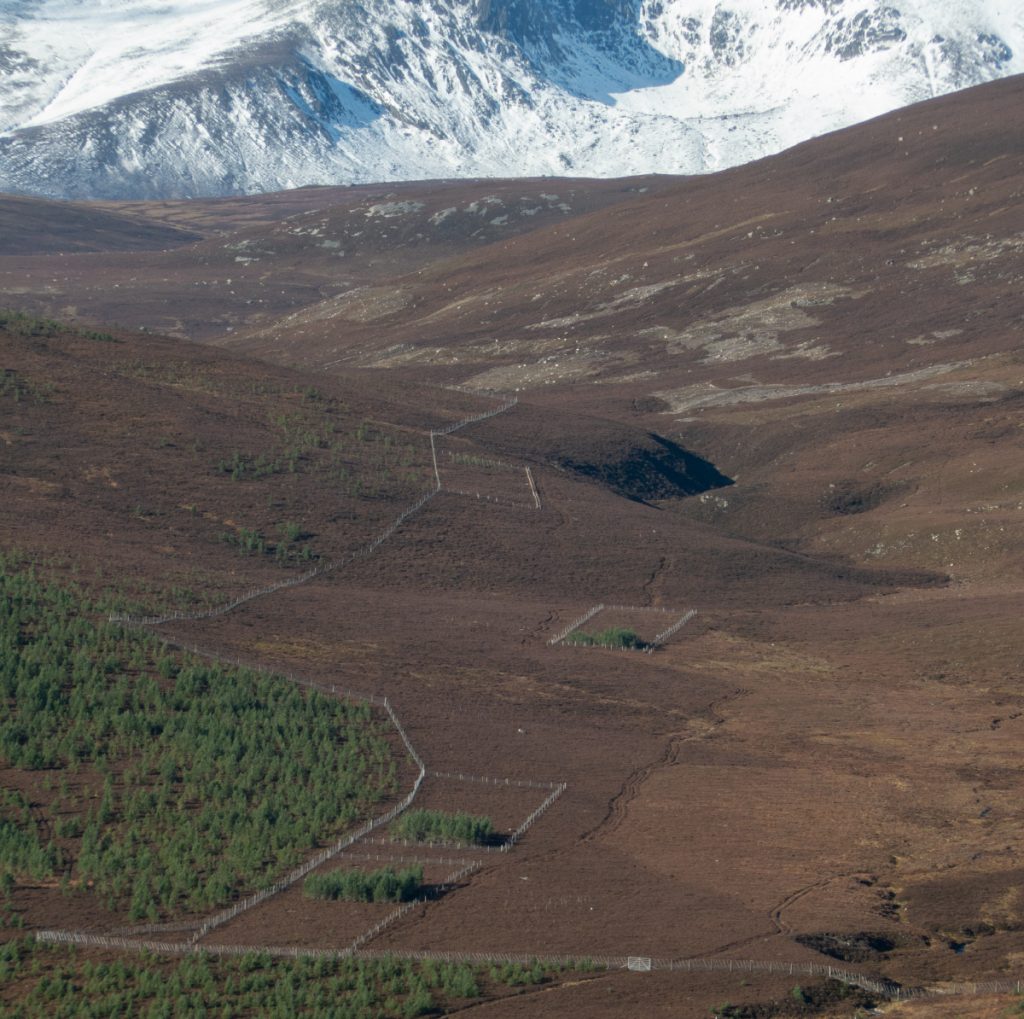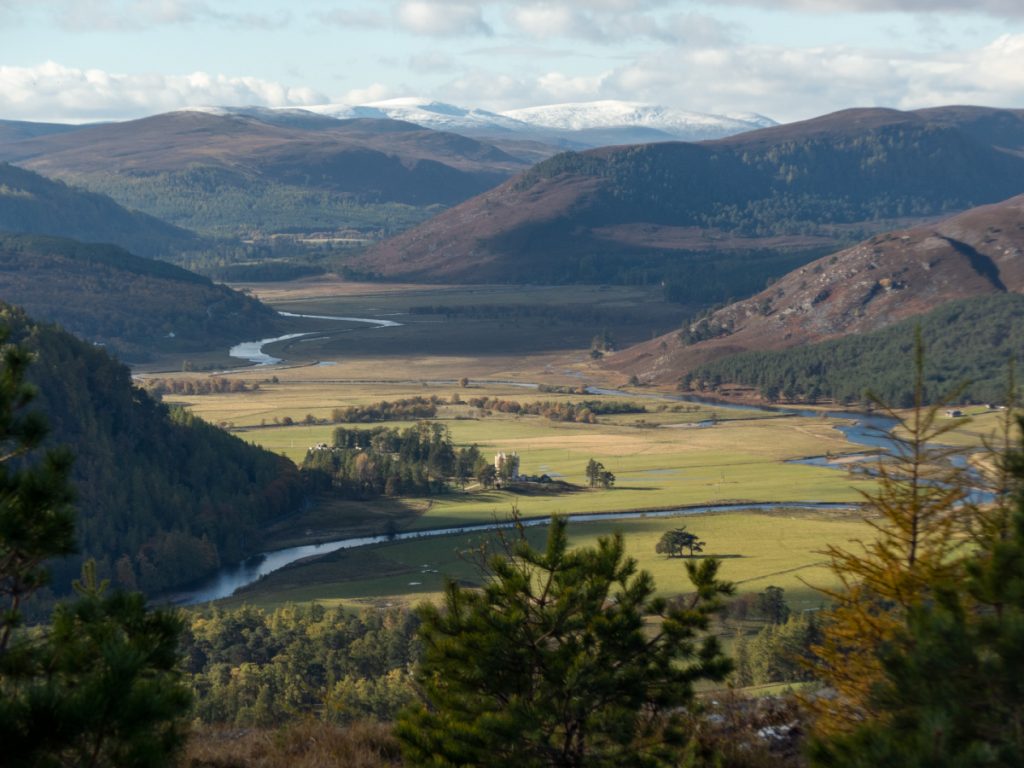 At the top of Craig Leek, the wind was icey and I measured a wind-chill reading of -6c, so we didn't stop for long, but great views all around, with Lochnagar one side, Braemar castle another, Cairn Toul distant, Beinn a Bhuird prominent.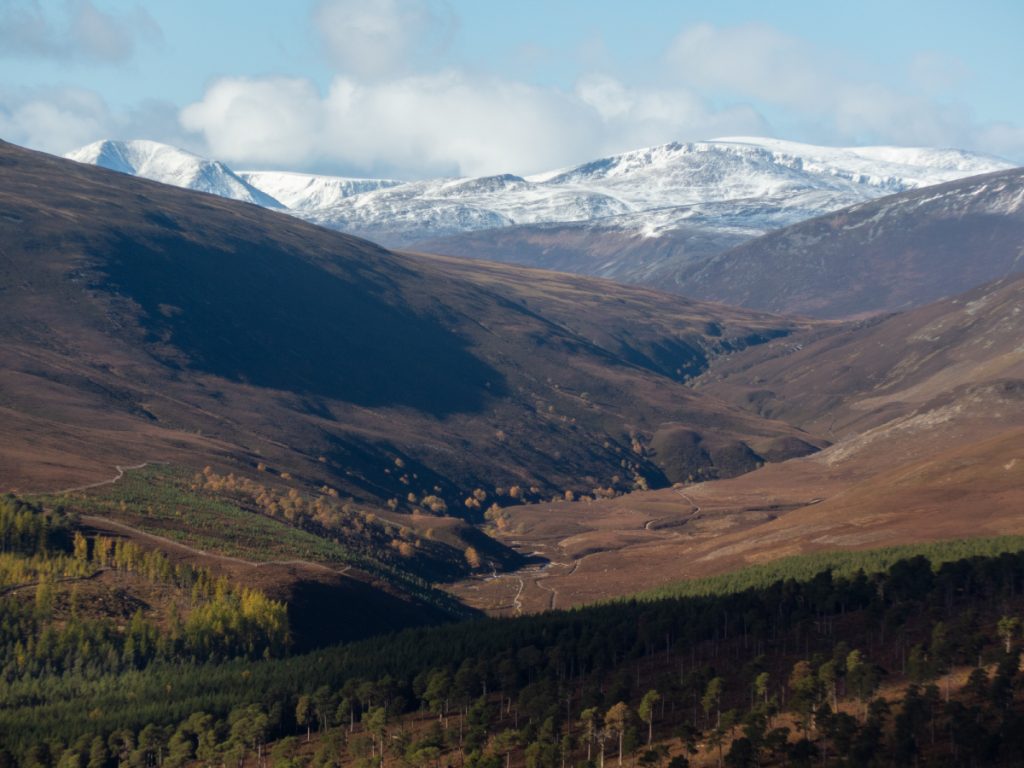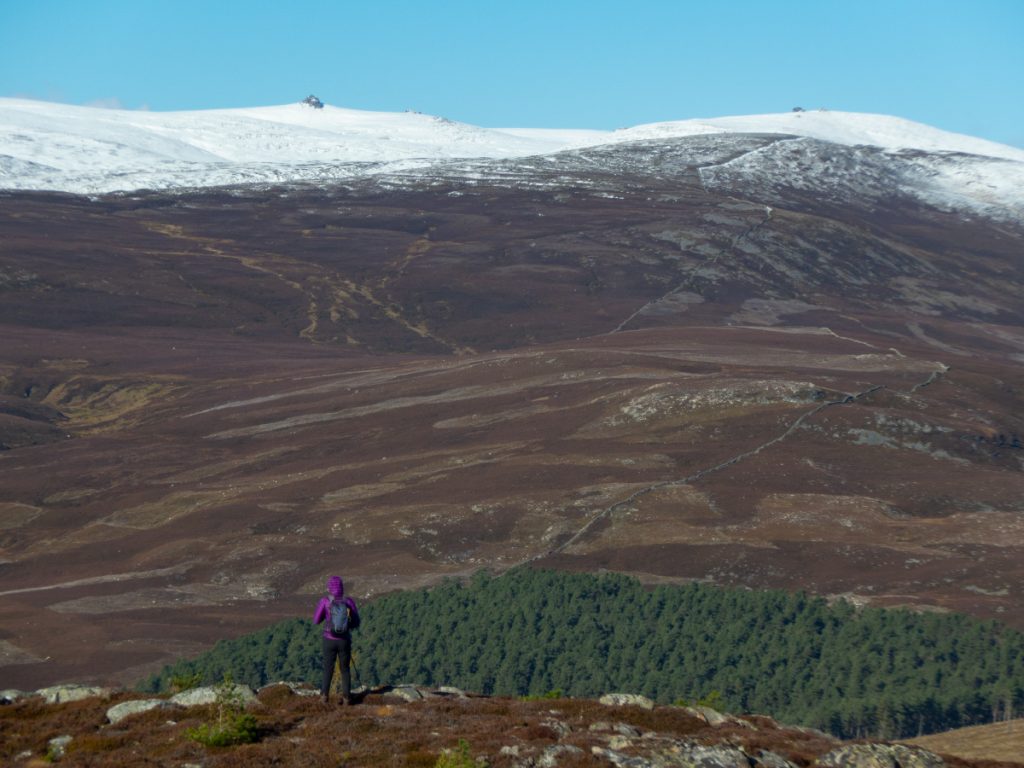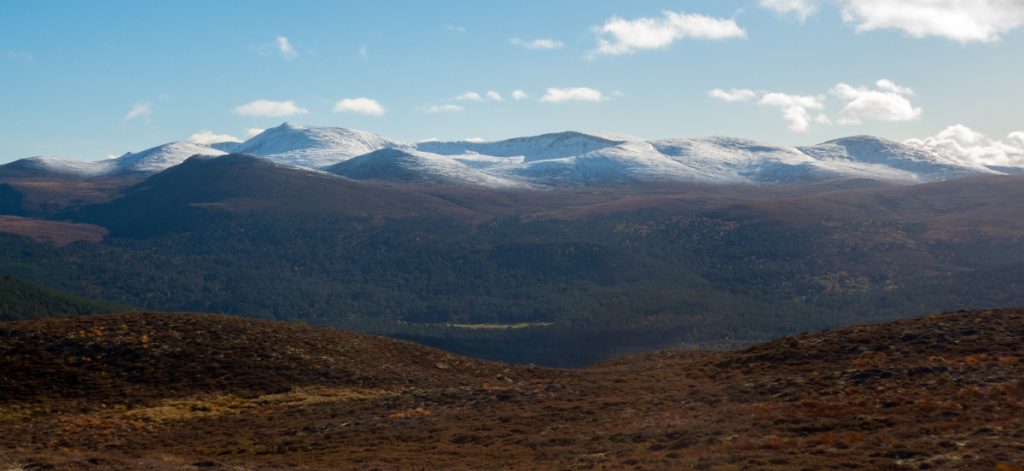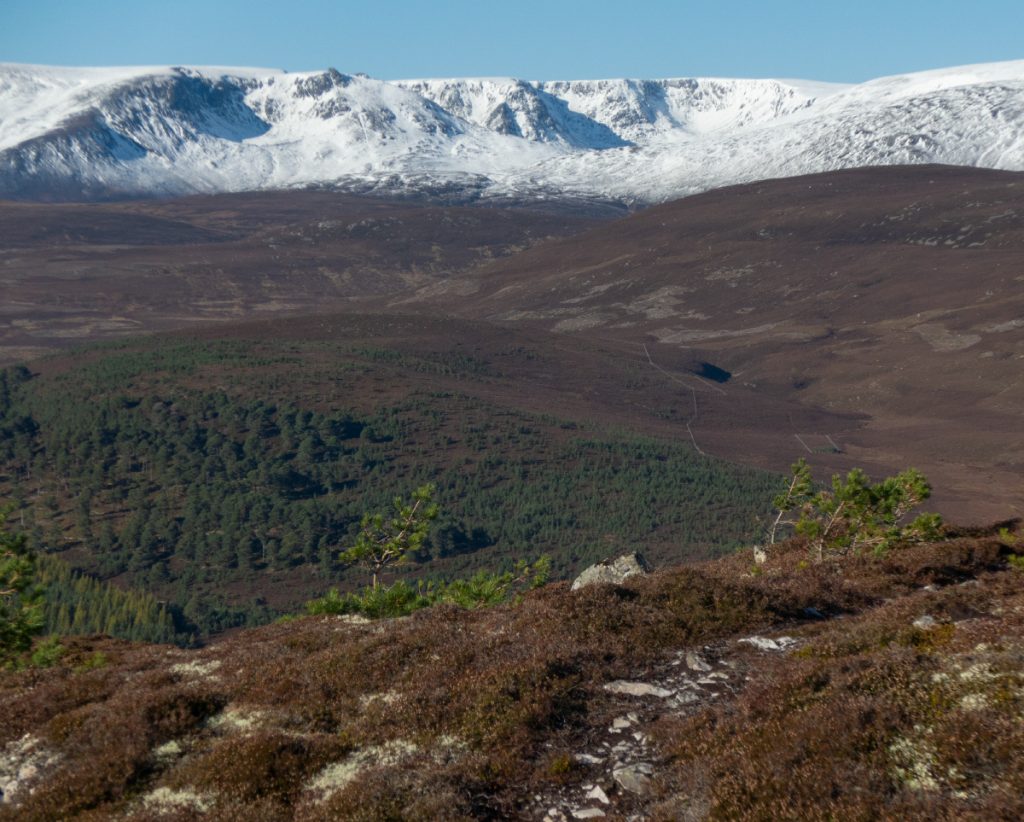 Heading down and around and through the grasslands east of the hill there were layers of autumn colours to the distance. We chatted to a photographer heading up and he warned us of the ford below: I'd hoped the water had subsided to normality (a wide but very shallow ford) but it sounded like care would be needed.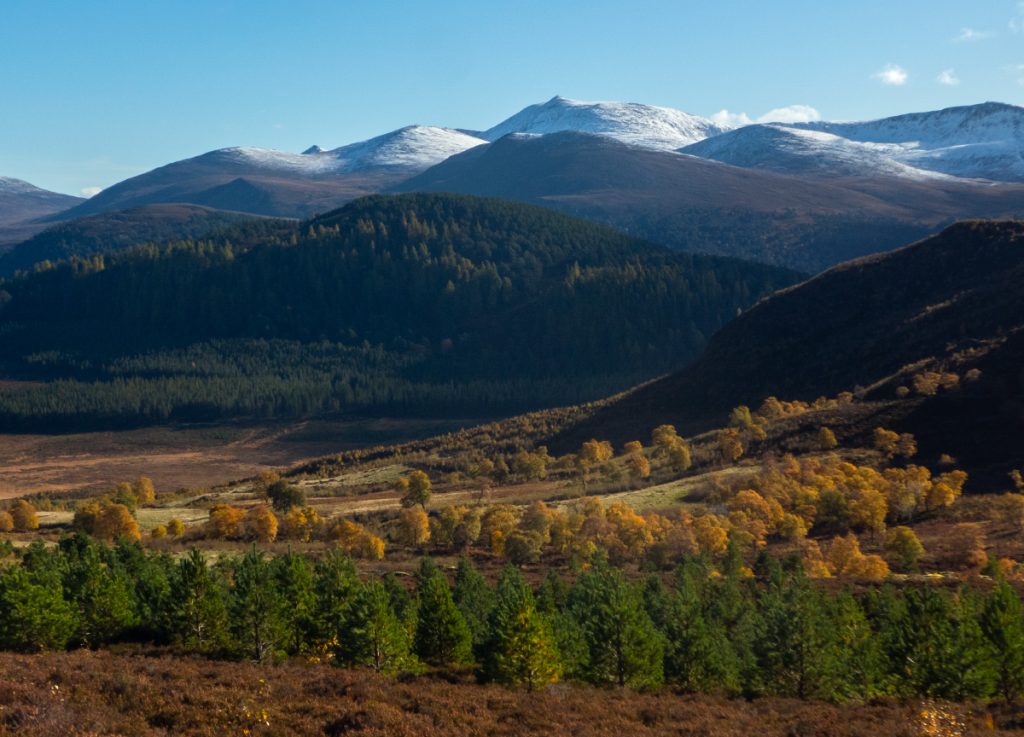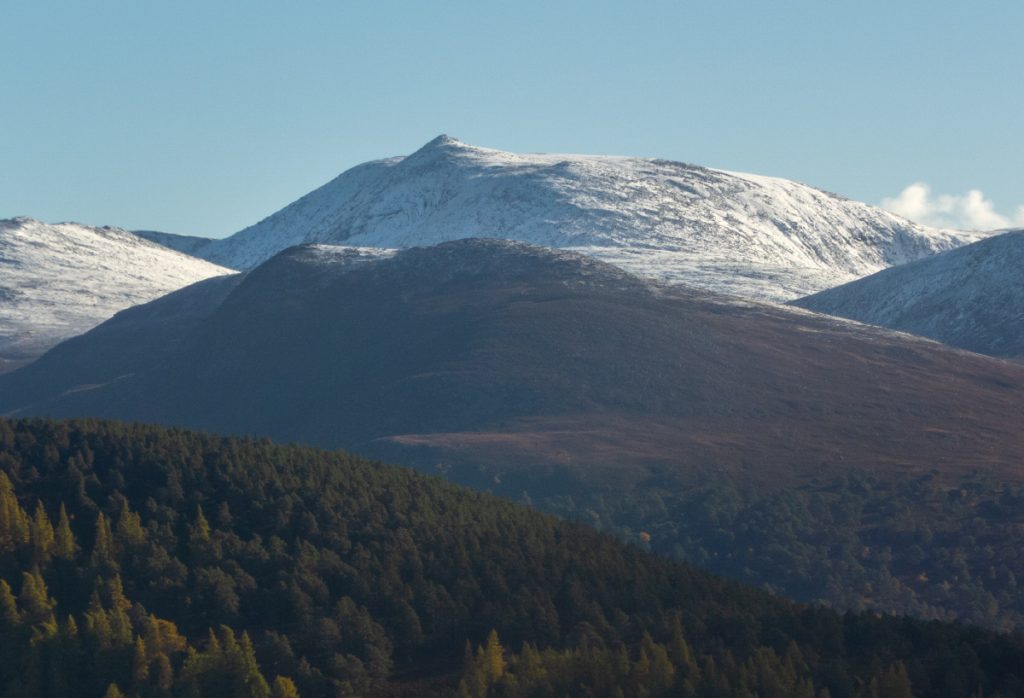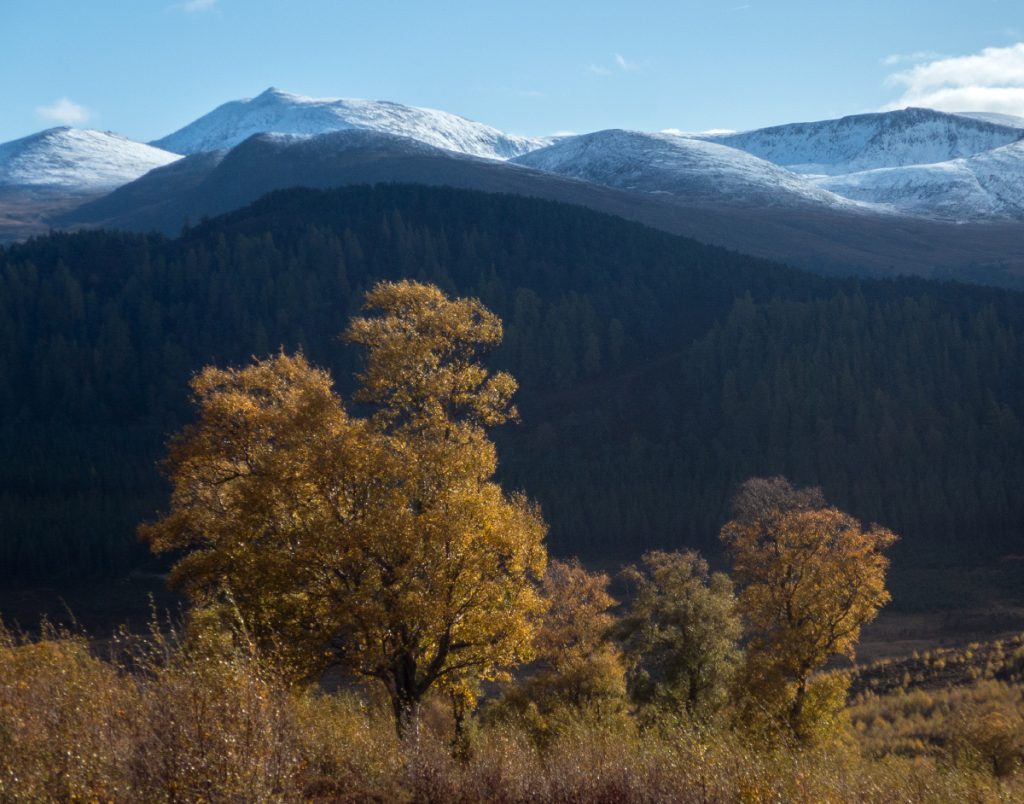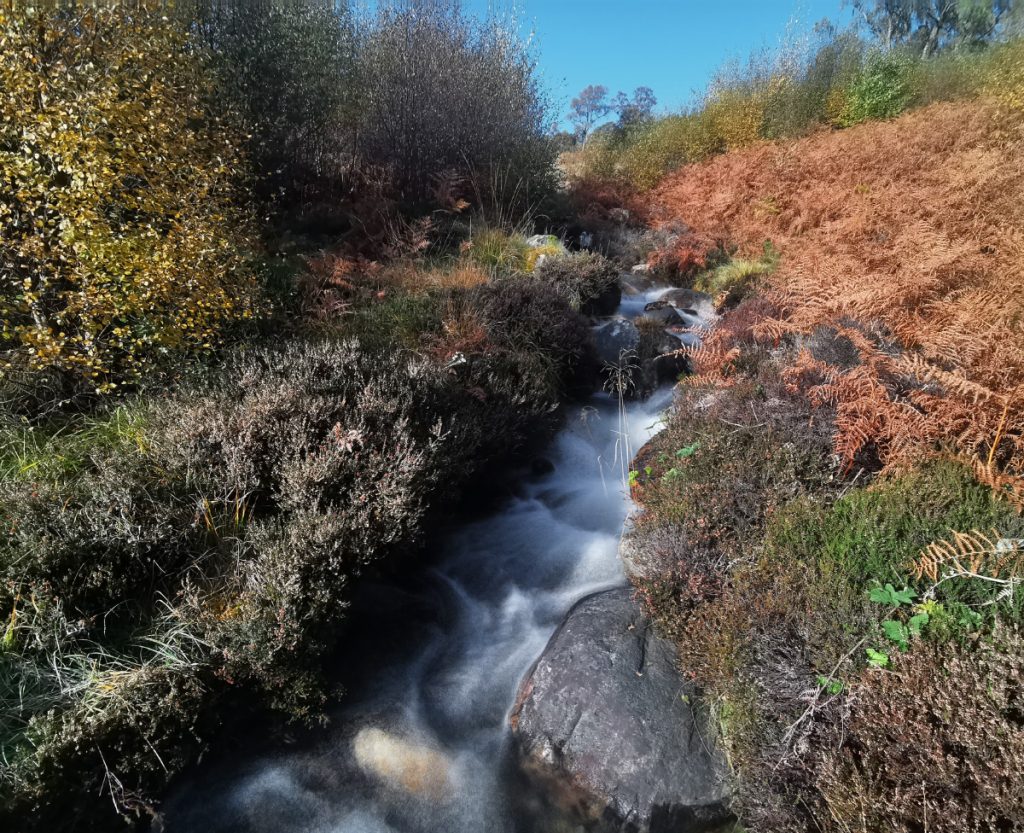 On arrival it was mostly beyond boot-depth with a few rocks allowing the agile safe passage with only minor dunkage; we had a few nervous teeterers amongst us who refused to cross. There's a bridge 1km away but it'd add another half an hour and we were slightly behind schedule with a table for food booked later. A solution was needed: I foraged upstream for boulders large enough to create steps, fortunately the liftable-weight/size-to-required-depth ratio was workable, and a few thunderous splashes later a bridge of sorts had been fashioned, and we encouraged the reluctant across to safety.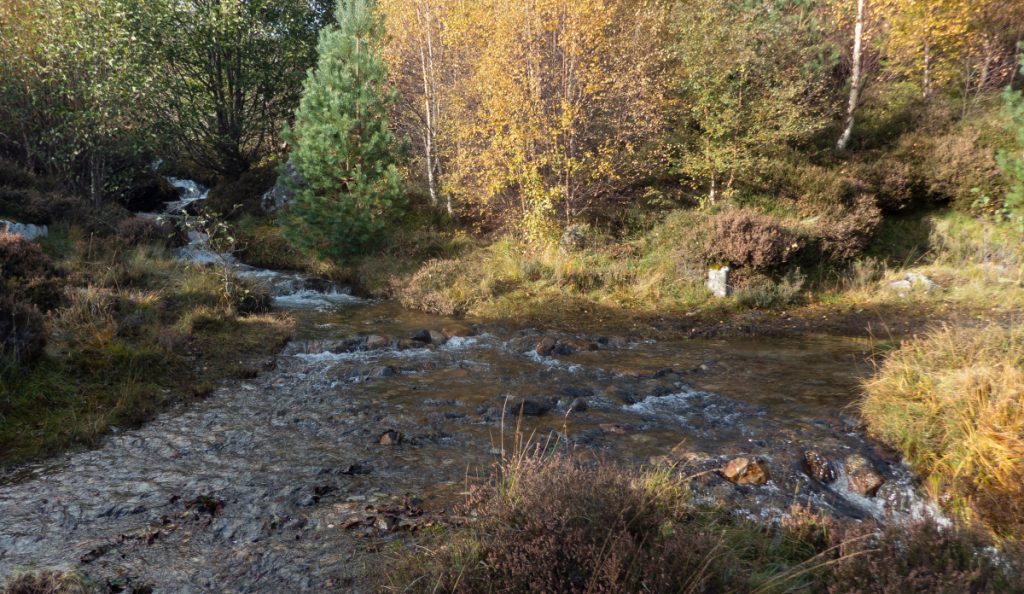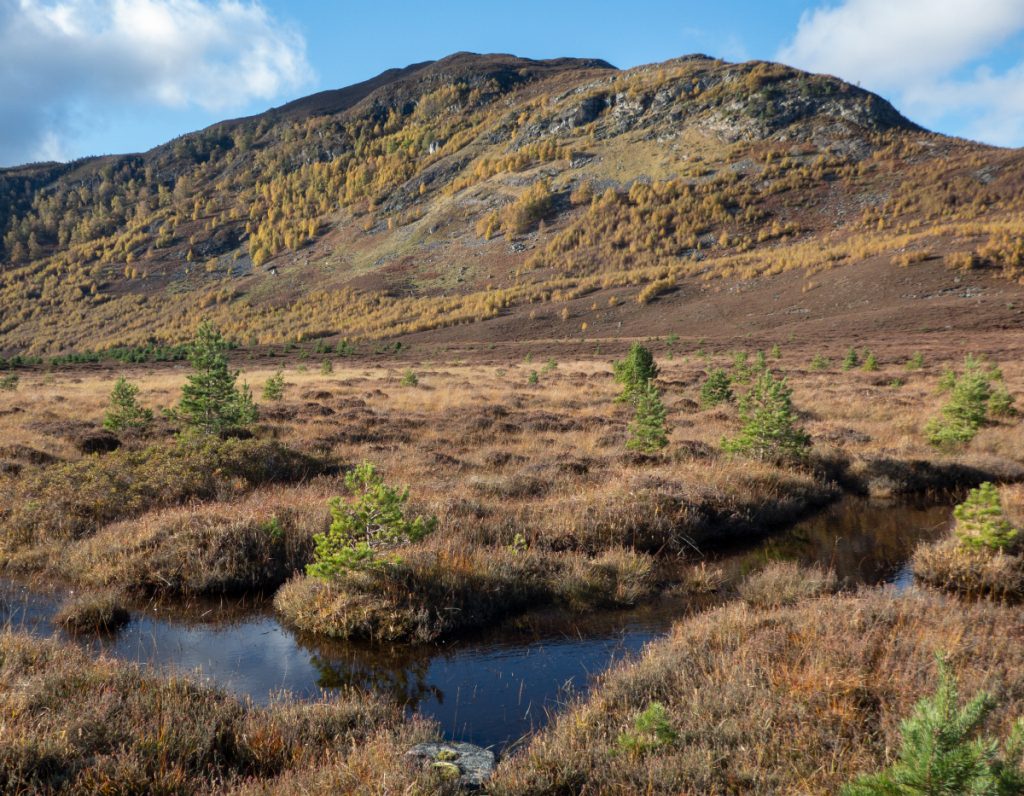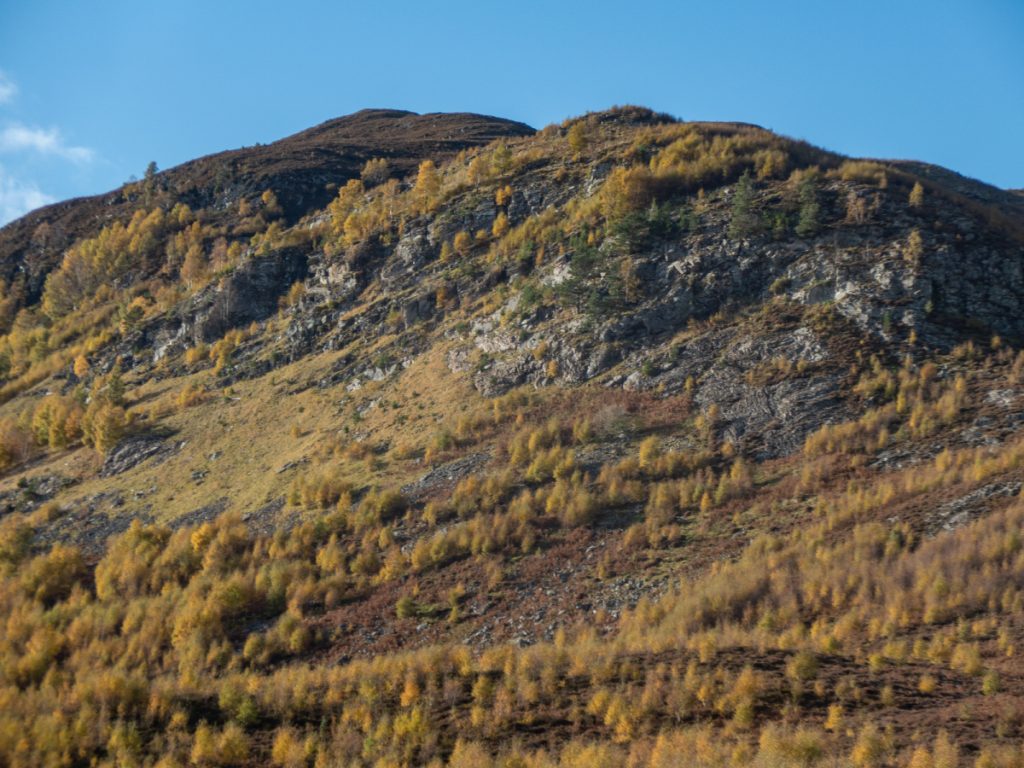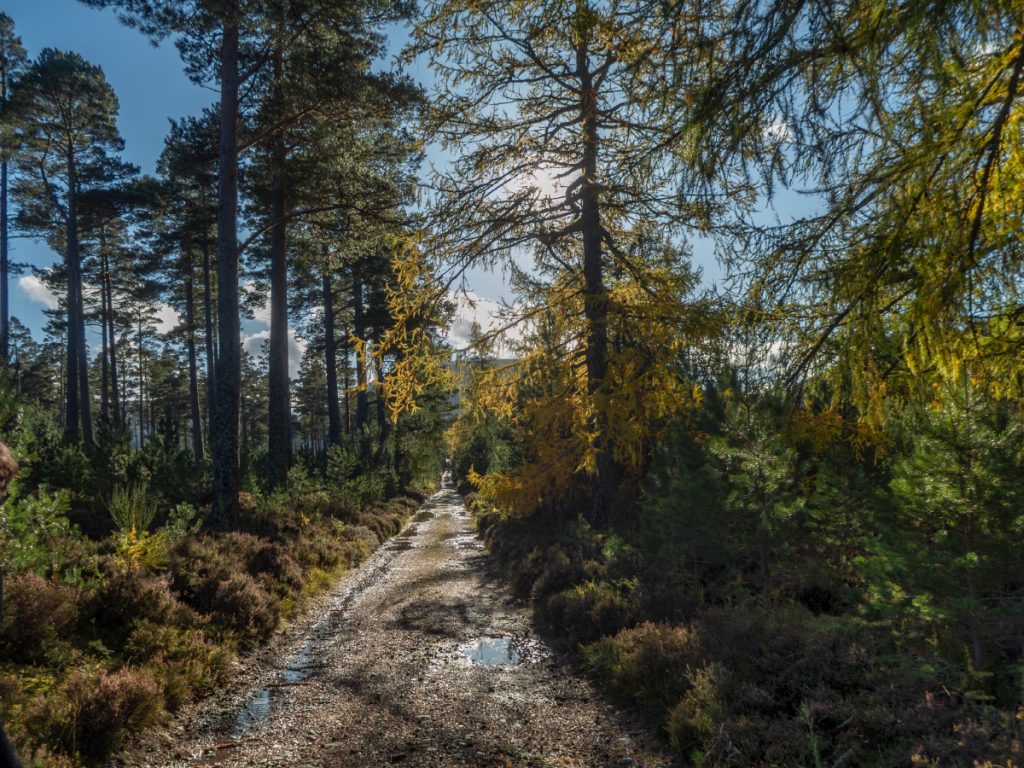 We encountered another few minor water-and-boulder-teeters but were soon back at the car-park. While everybody got their kit tidied, I had a quick sprint to the old bridge: conditions too perfect to not take a autumn-with-snow-caps snap of one of my favourite scenes. As is Marine Lab tradition we stopped for food and drink on the way home, the Boat Inn providing a comfortable end to a cracking day out.