Today's expedition is back to Carn Na Drochaide, however this time with the Cairngorm Club, and taking a circuit route rather than 'there and back'. Assembling outside the minibus, it's sleeting but the forecast is alright.
From near Altdourie, we make our way North West along Glen Slugain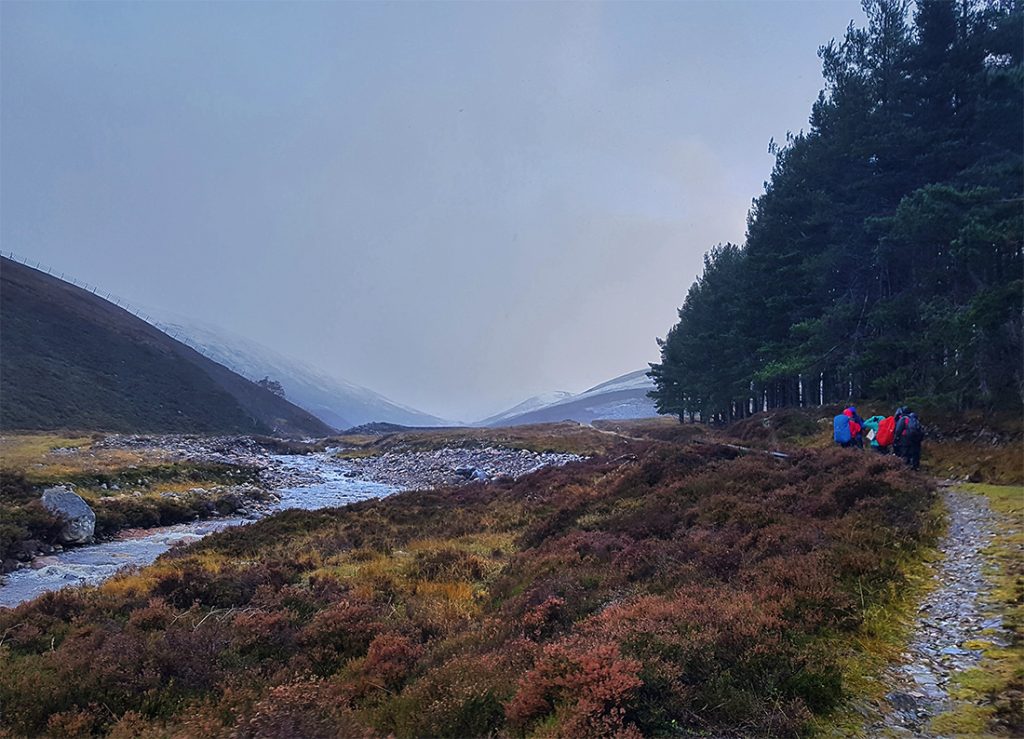 It's a bonny glen. More snow on the hill tops than expected.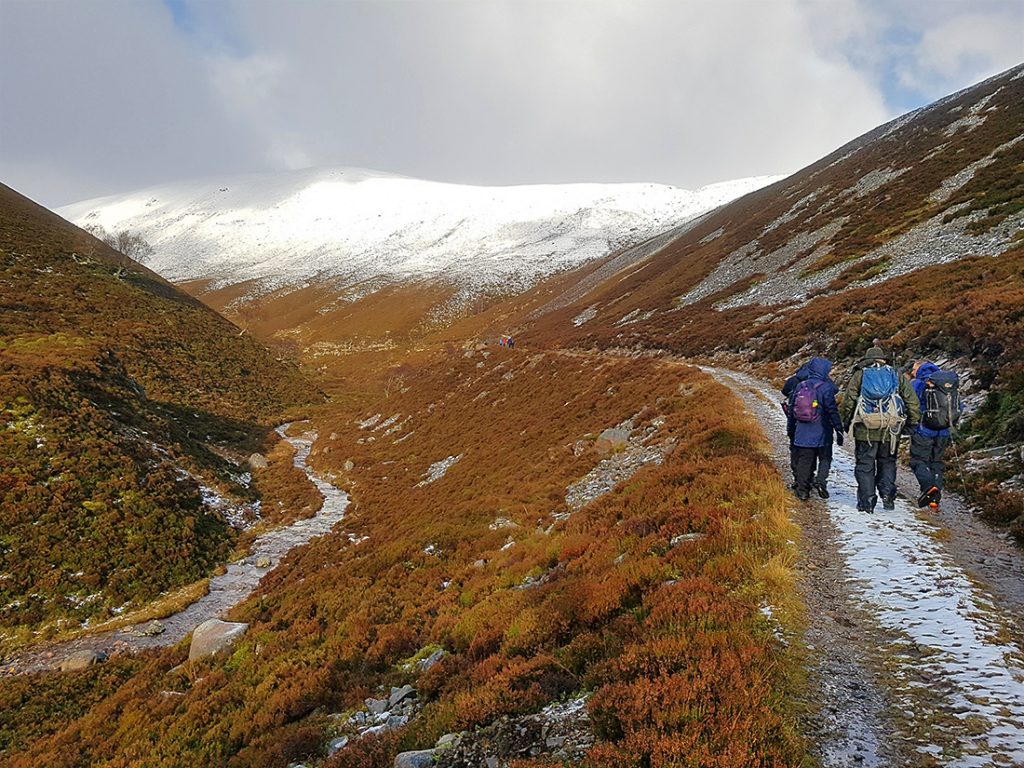 Autumn colours with a speckling of snow in the 'fairy glen'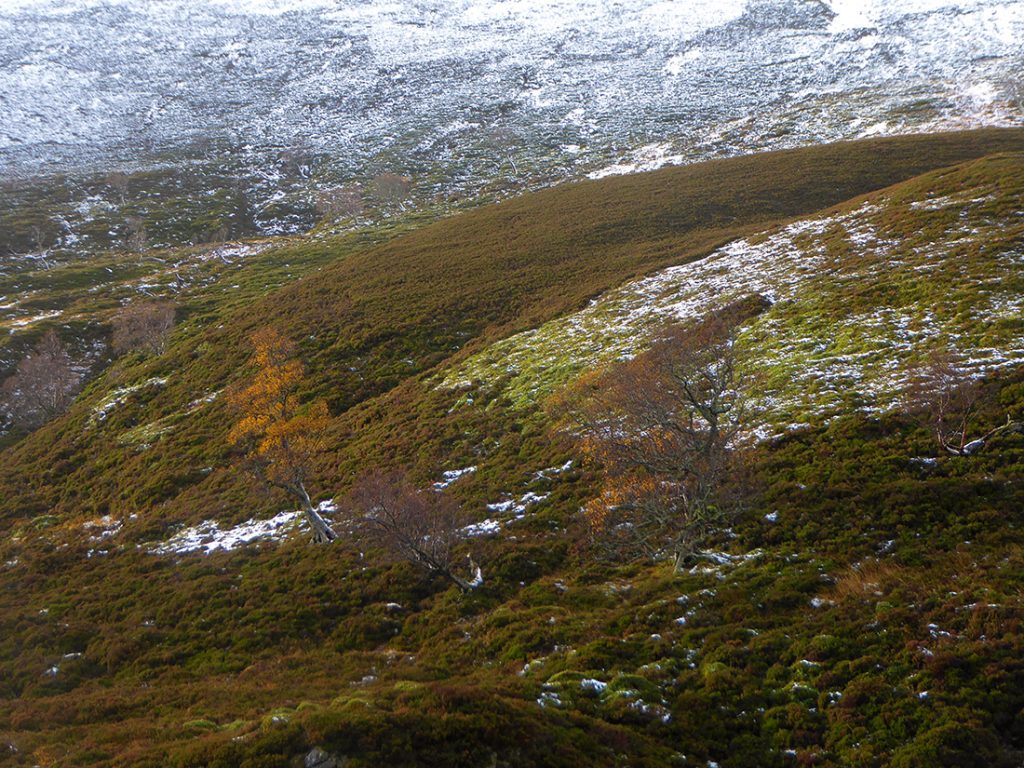 Orange splash amongst a flurry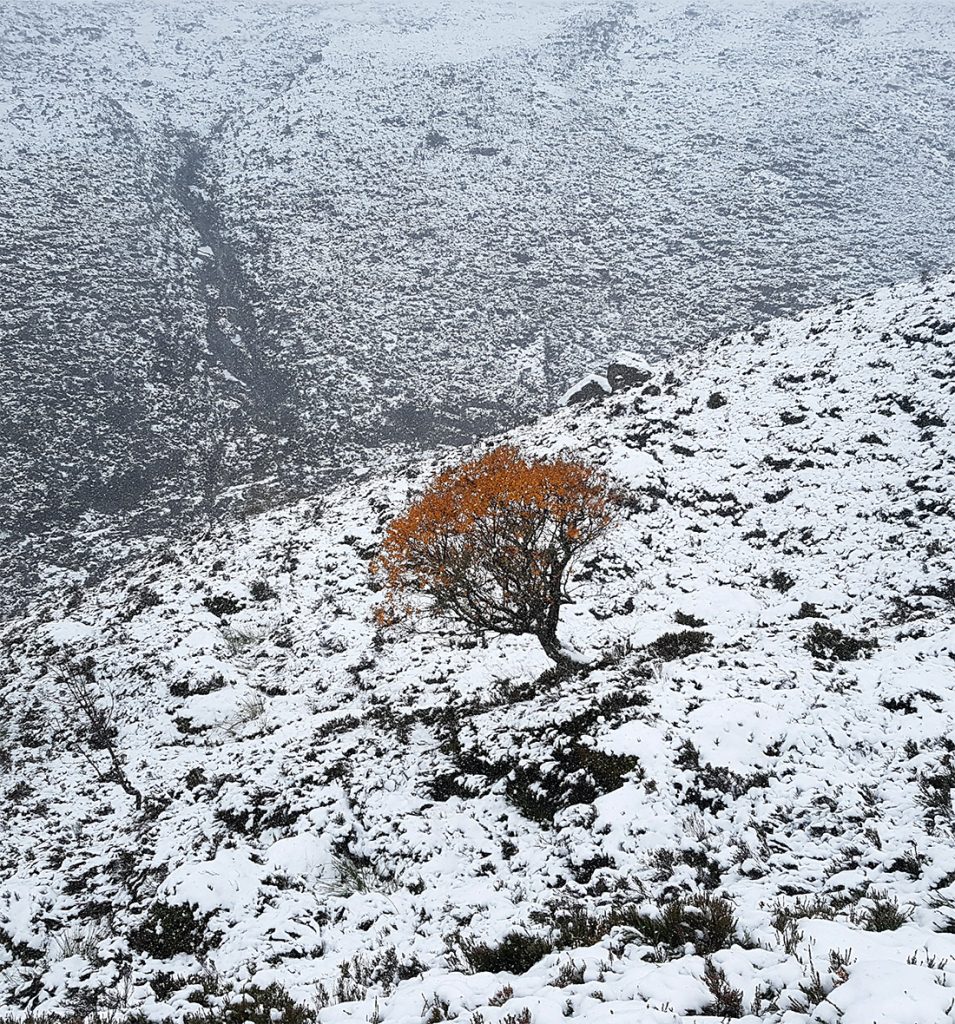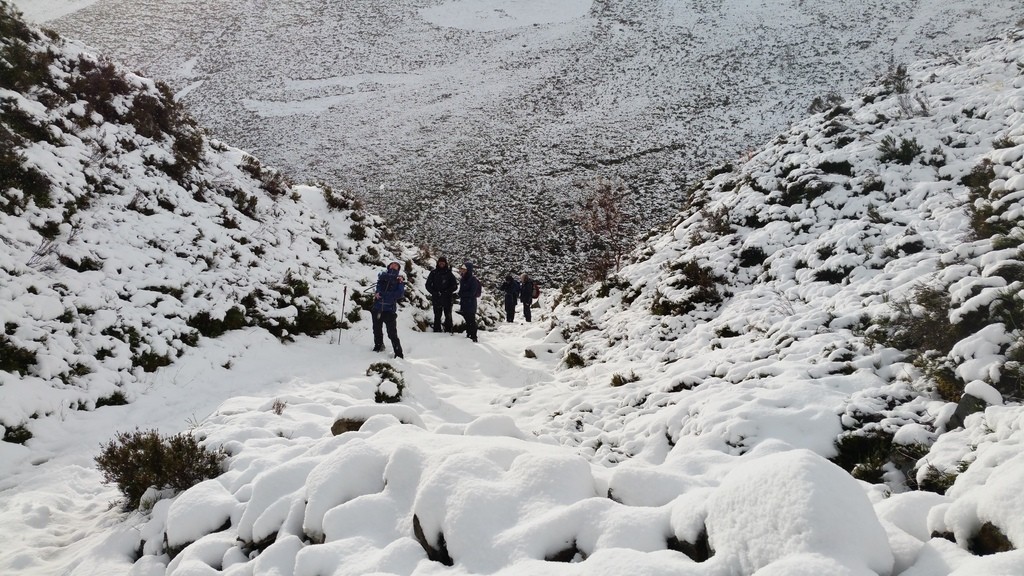 First snowball of the season, prime crunchy and compressible stuff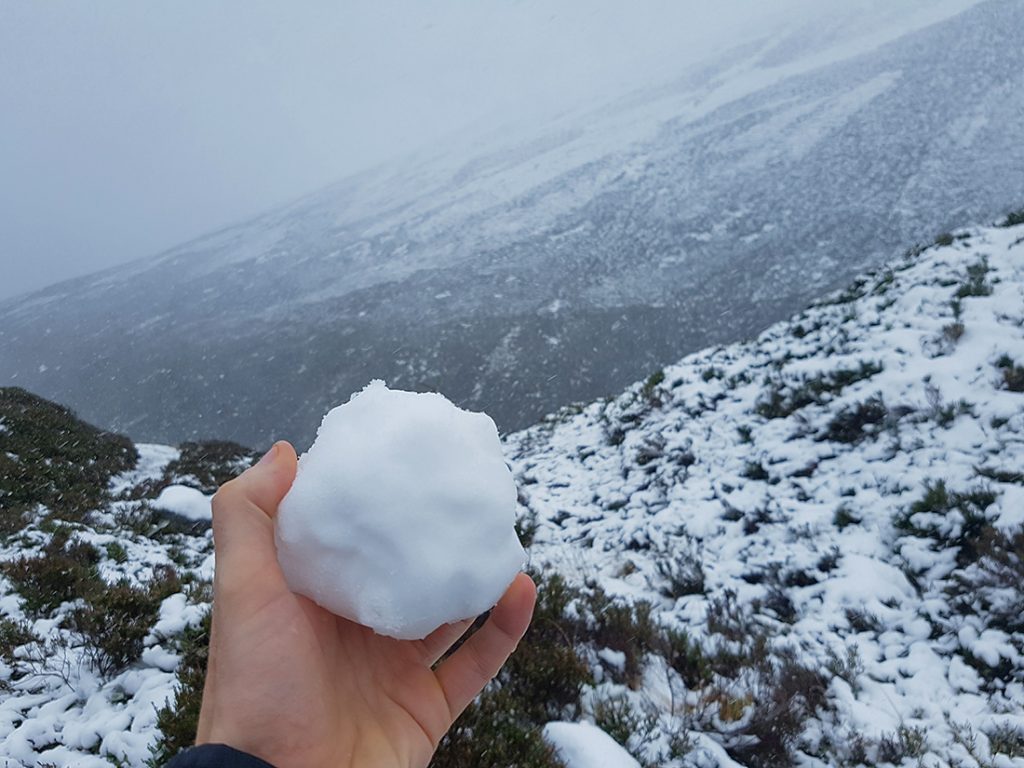 This way or that way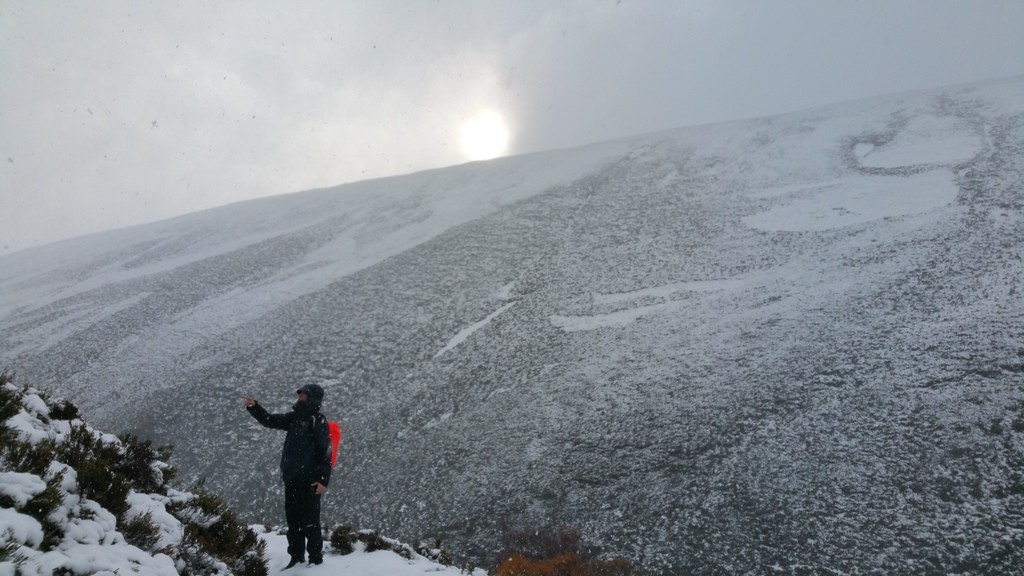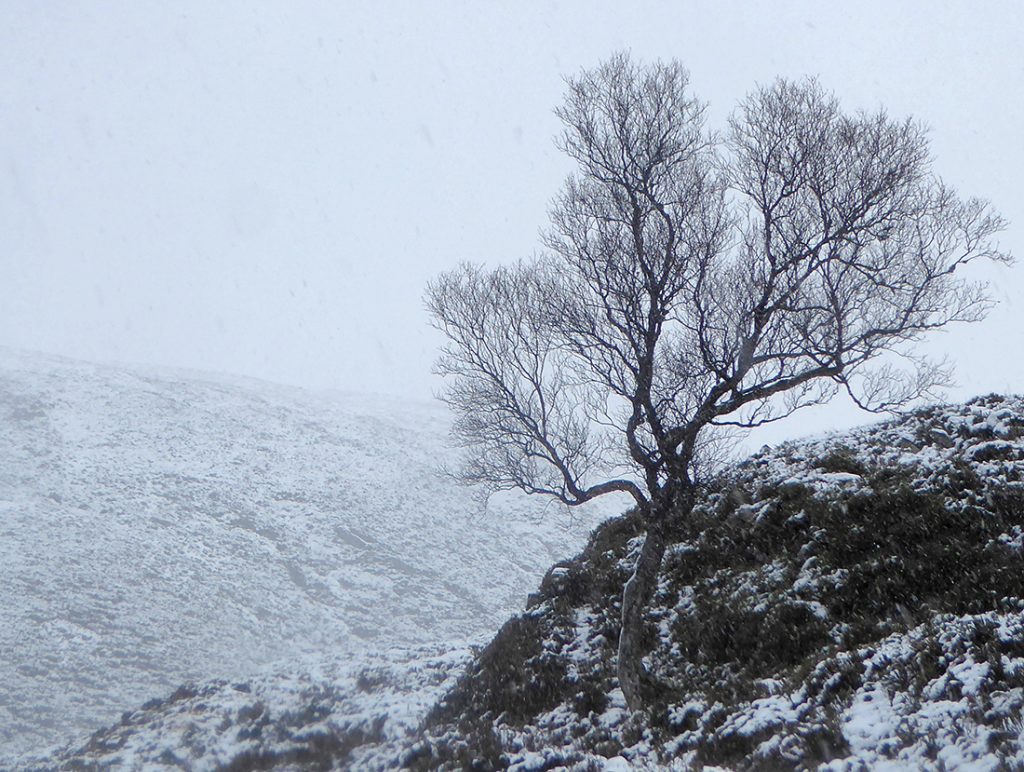 The ruin of Slugain lodge in sight.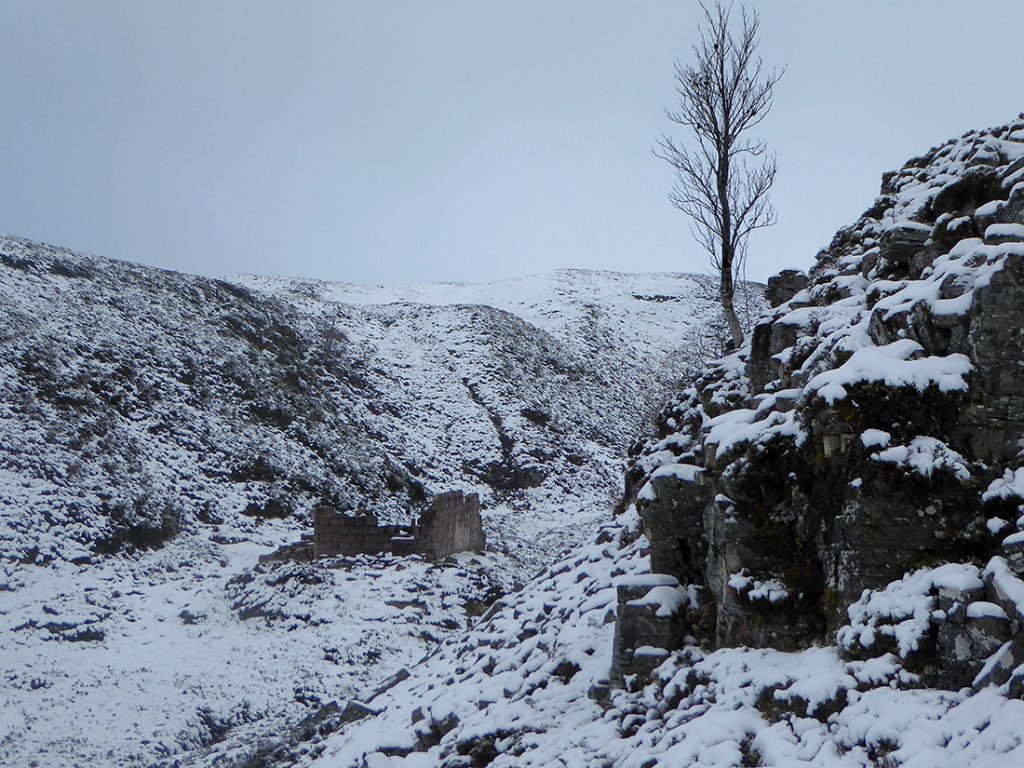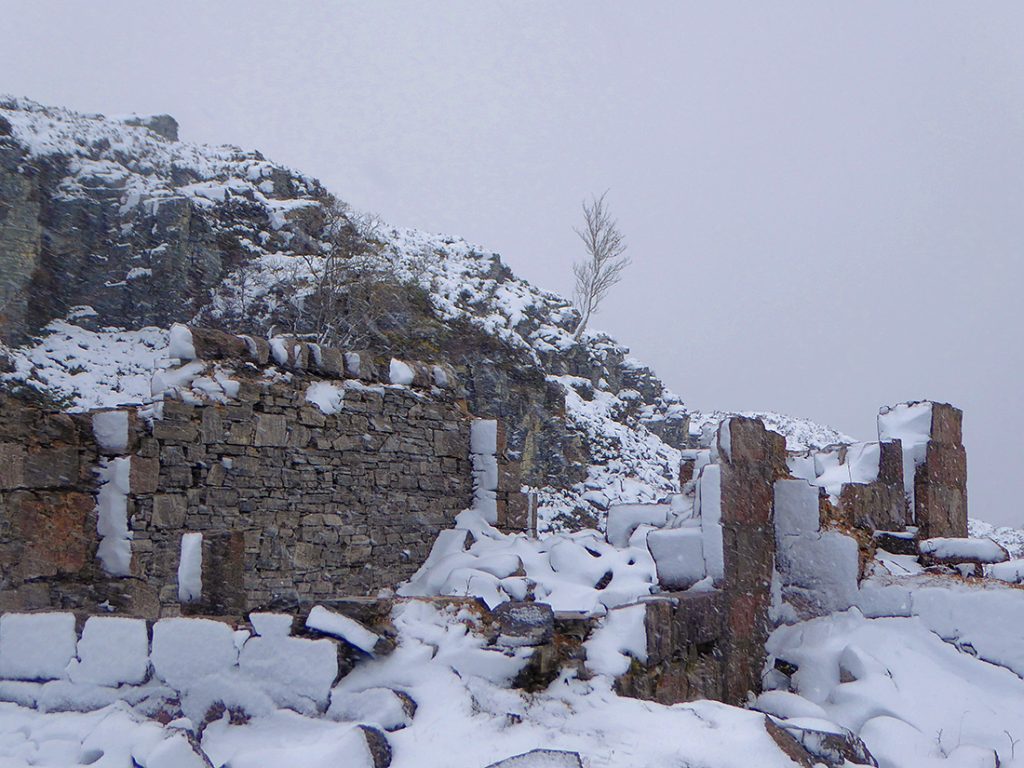 Wee pool nearby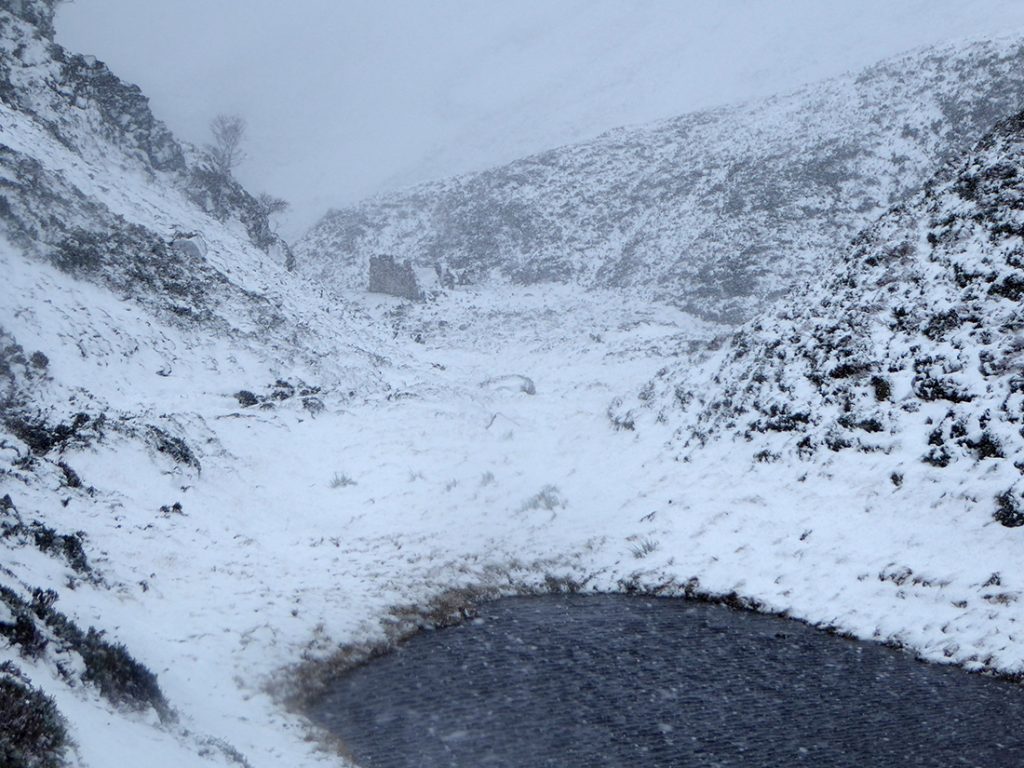 Taking shelter behind some big rocks the remaining gang (half having turned back) plan our ascent of Carn Na Criche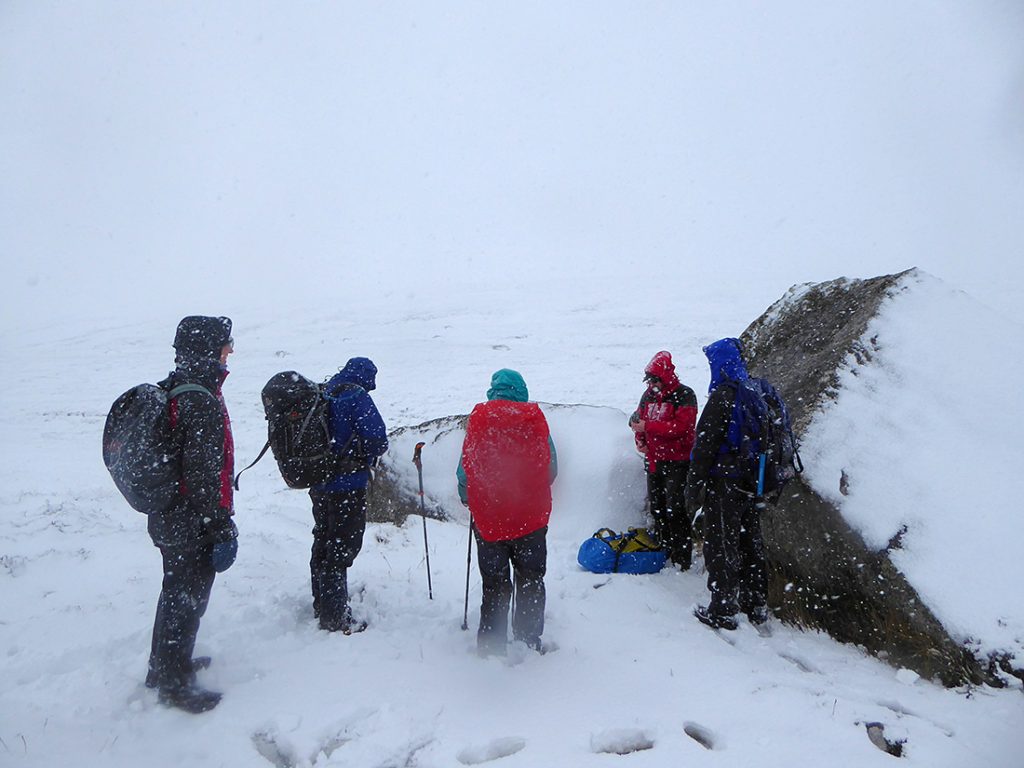 First outing for my new Berghaus High Trails jacket, a good test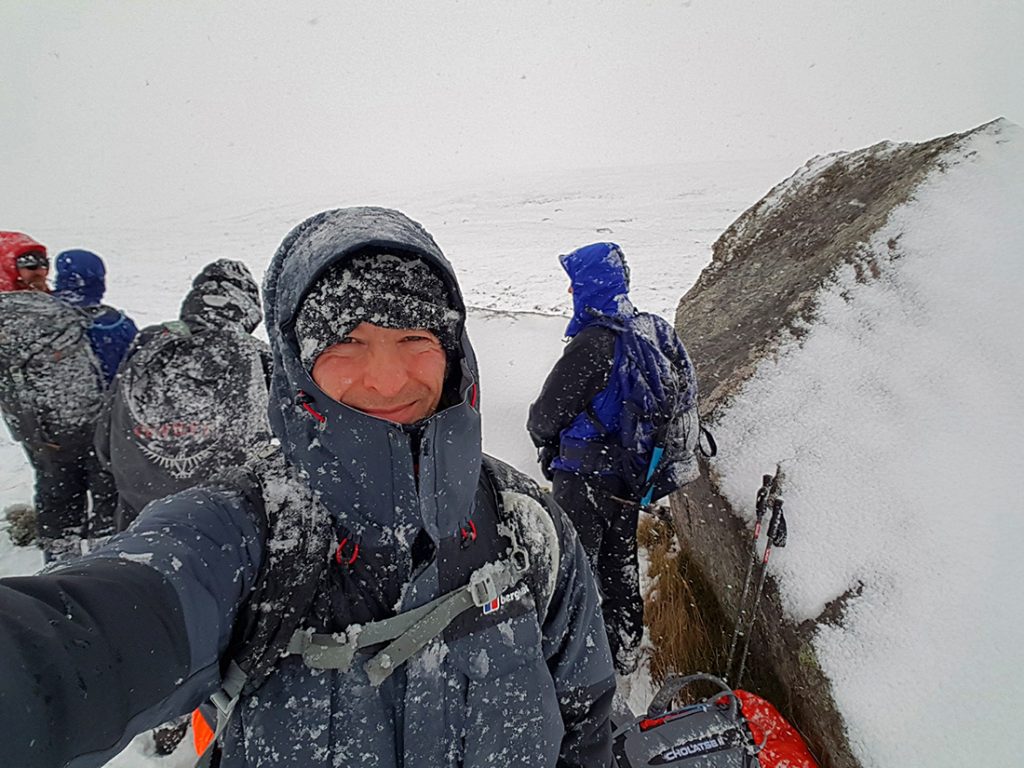 Steadily climbing up Carn na Criche, chunky boulders amongst the shallow snow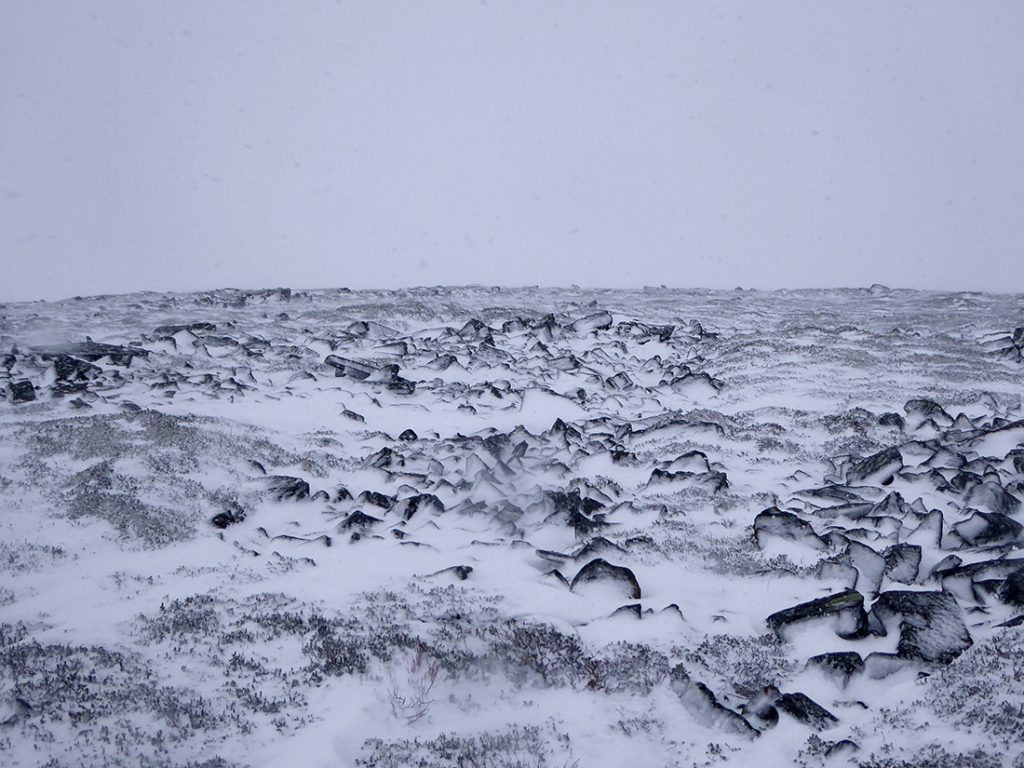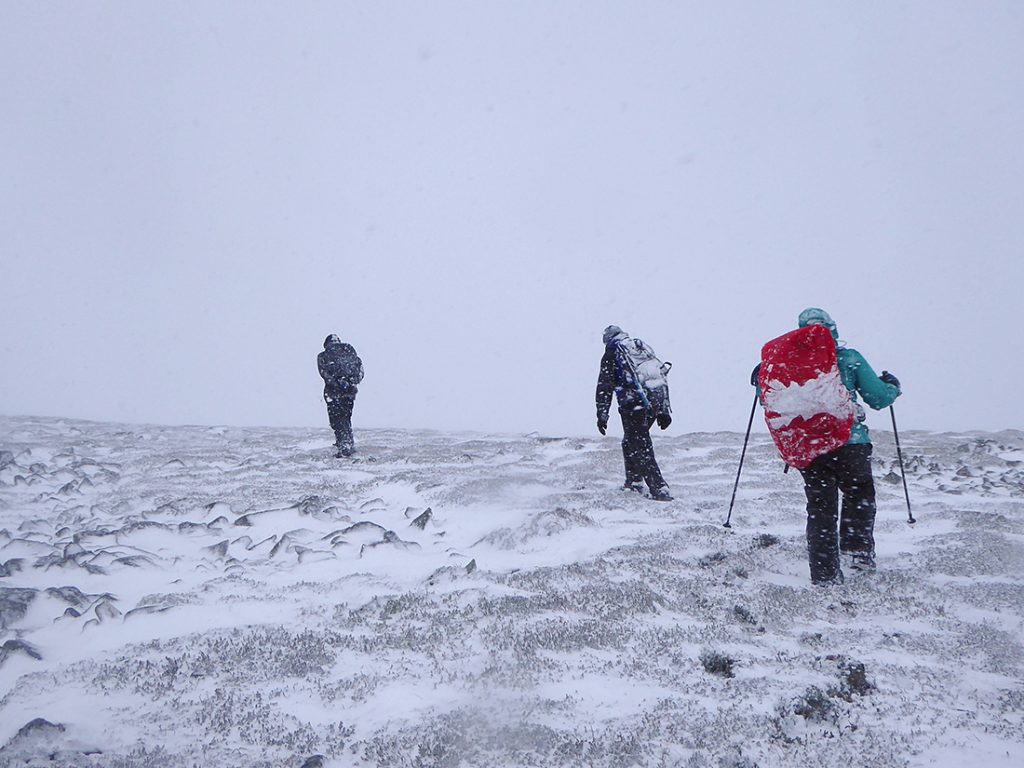 Swindswept drift on the cairn at Carn na Criche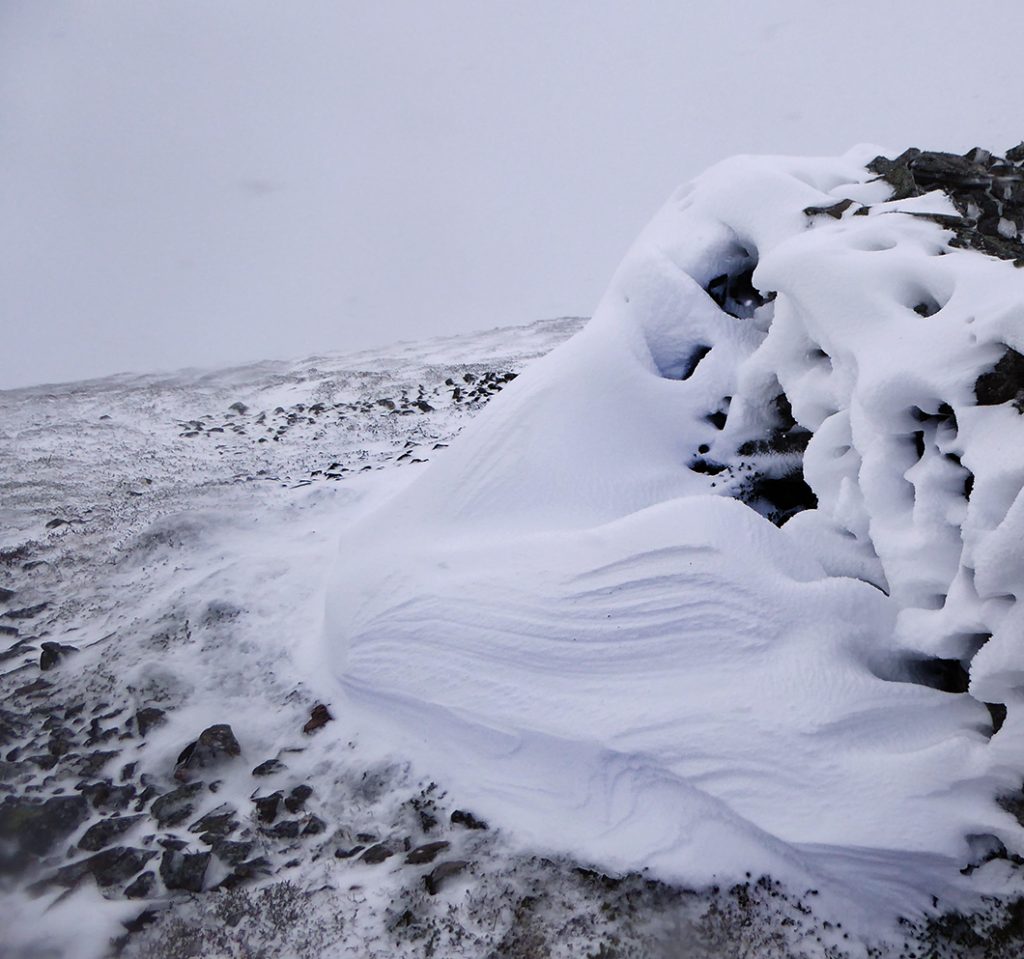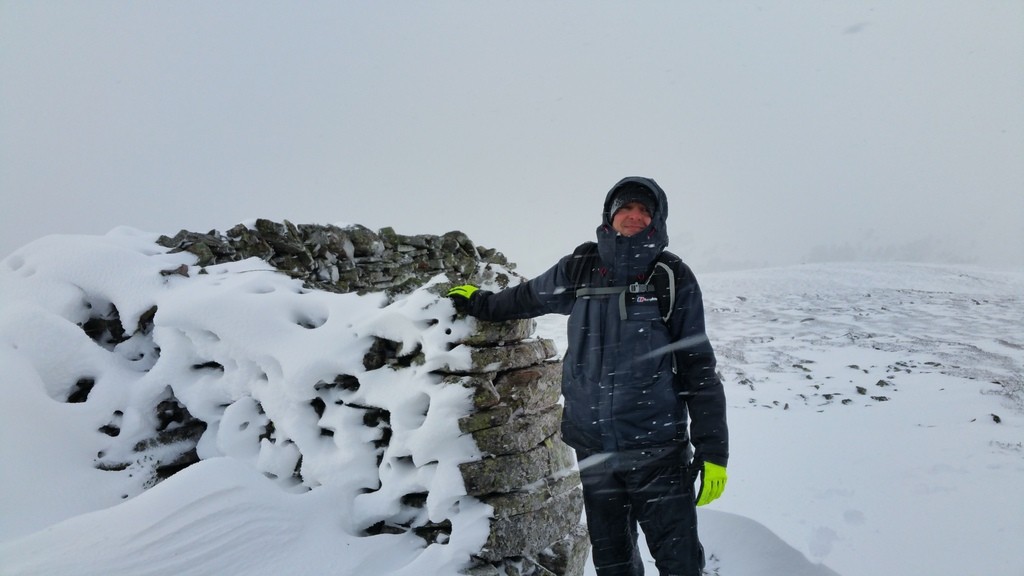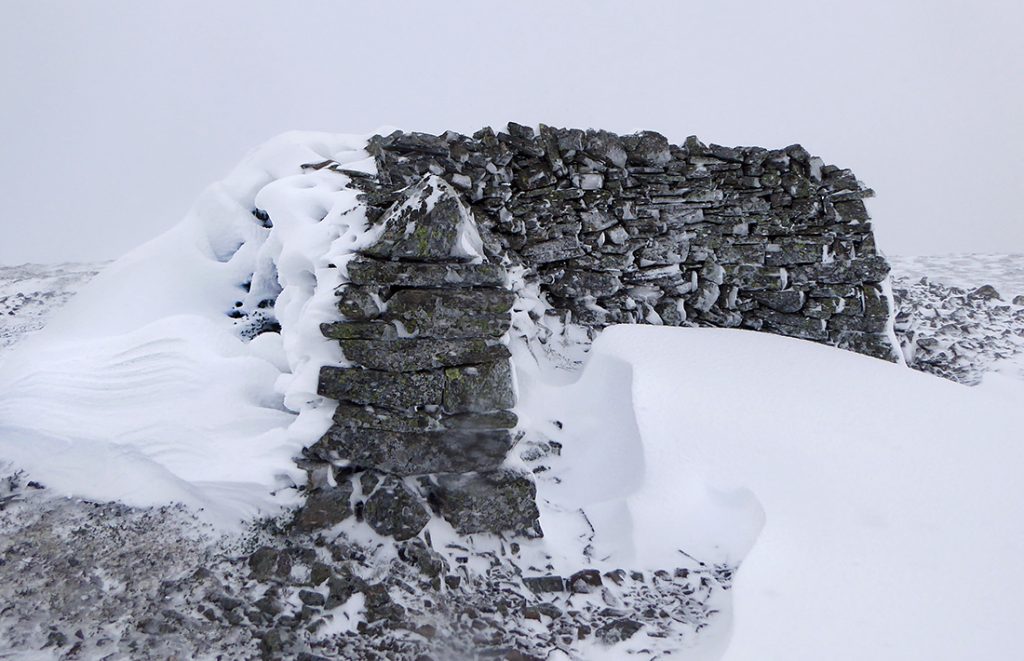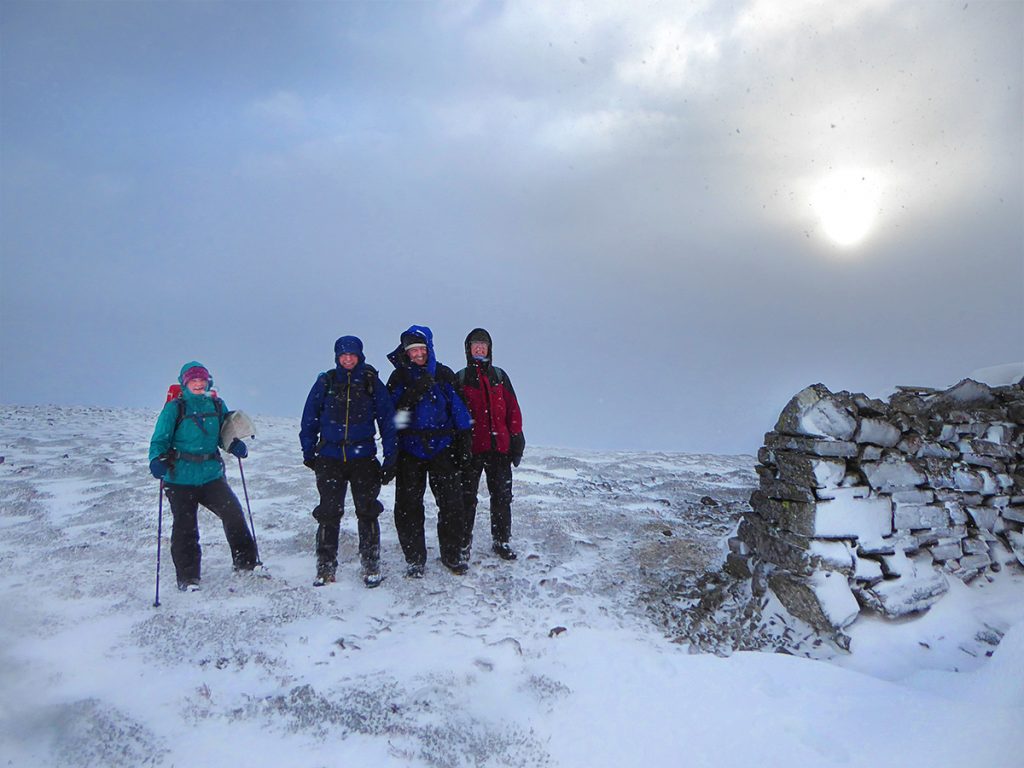 Turning East we get a break in the weather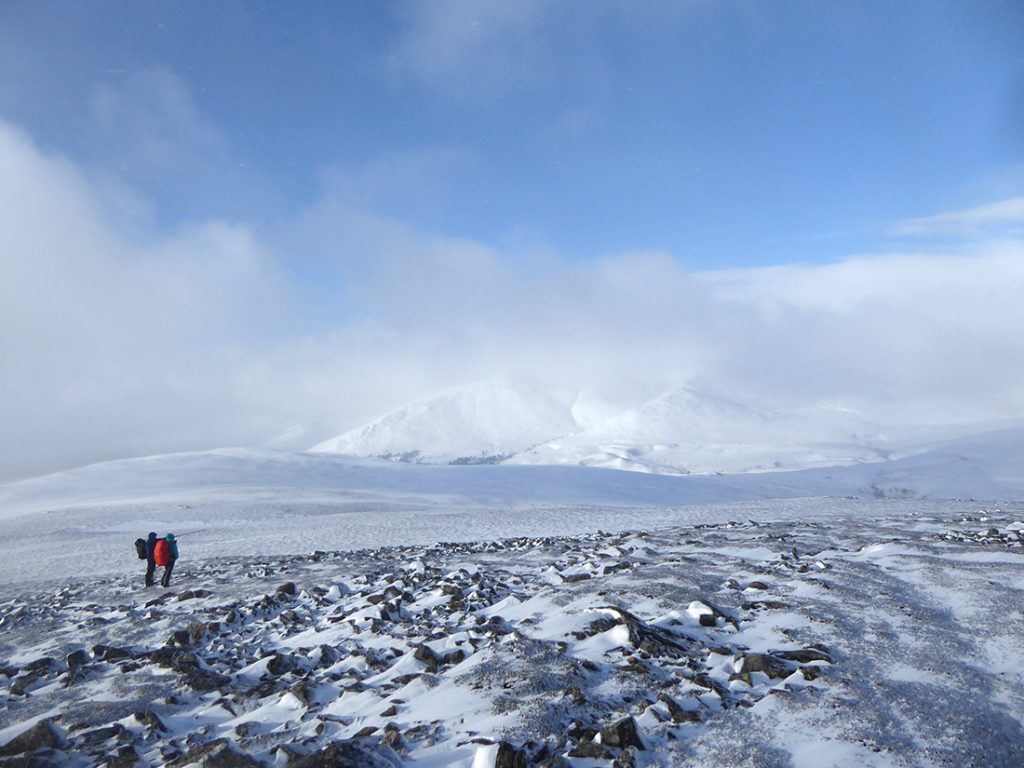 Blue skies and sun rays illuminating the windswept snow along the ground, quite beautiful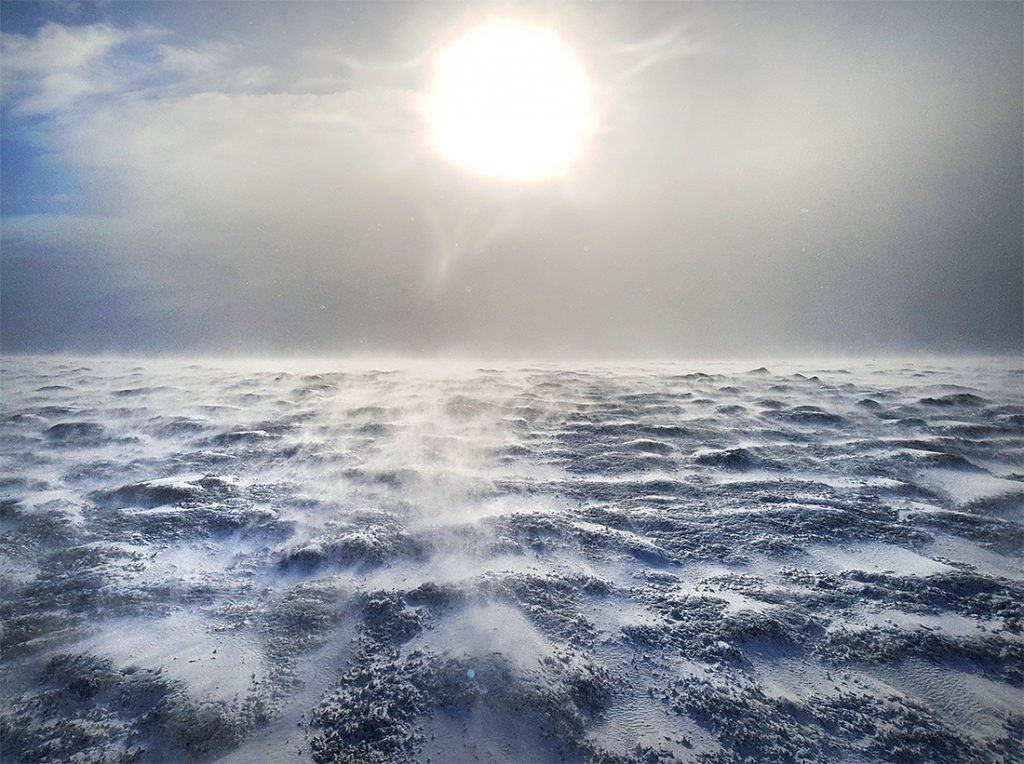 Clear and chilly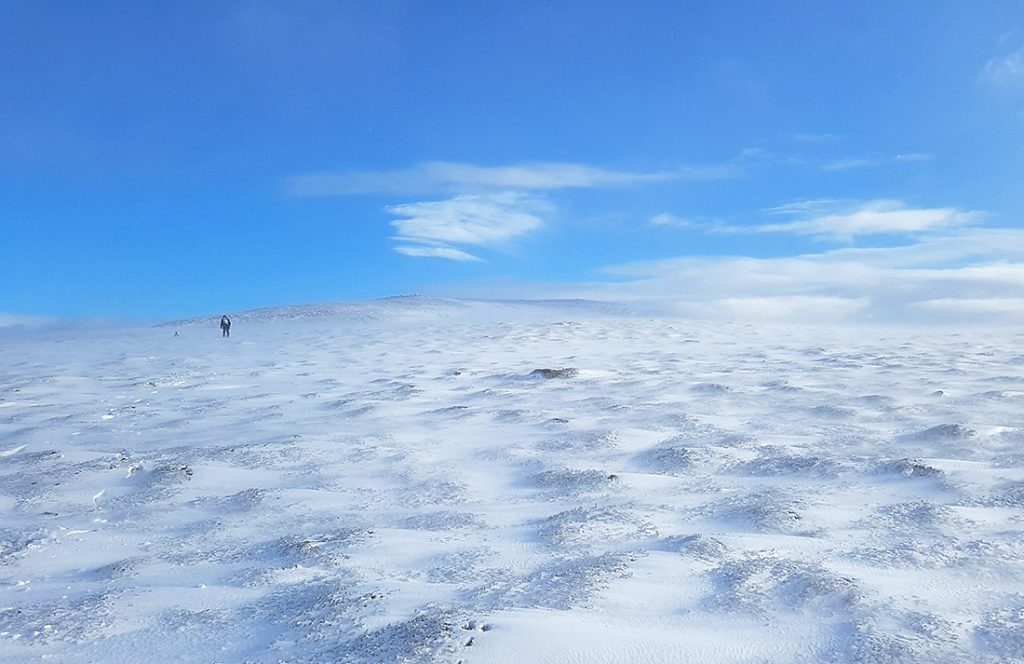 More snow inbound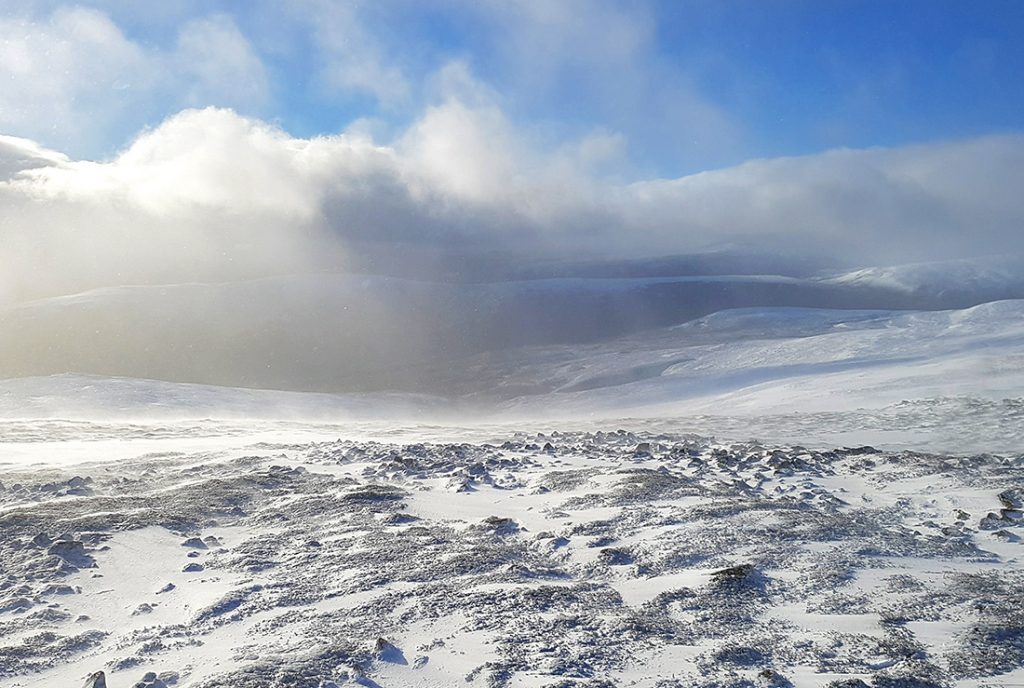 We reach one of the cairns on Carn Na Drochaide and stop for lunch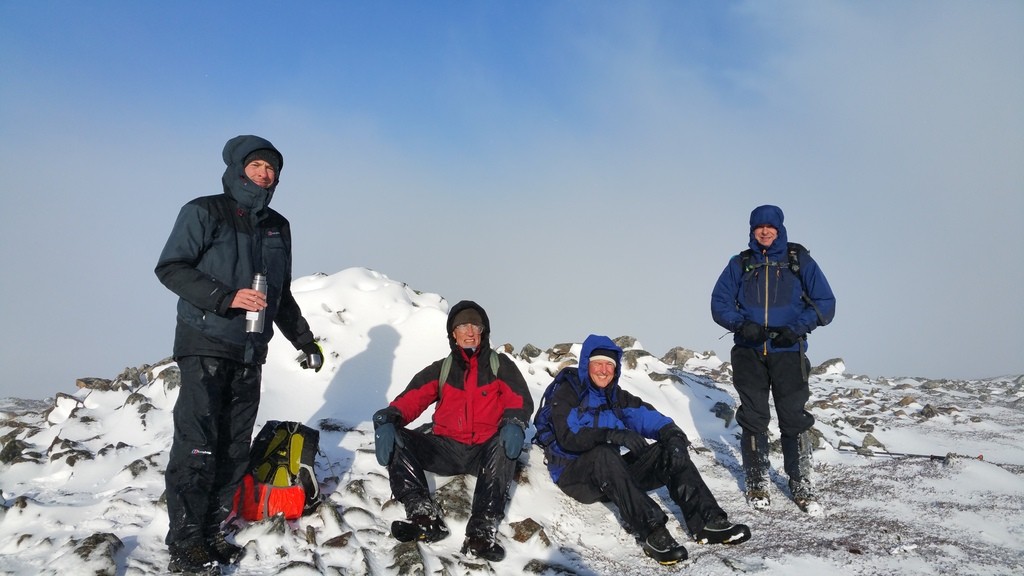 Don't stop for long though, windchill is biting today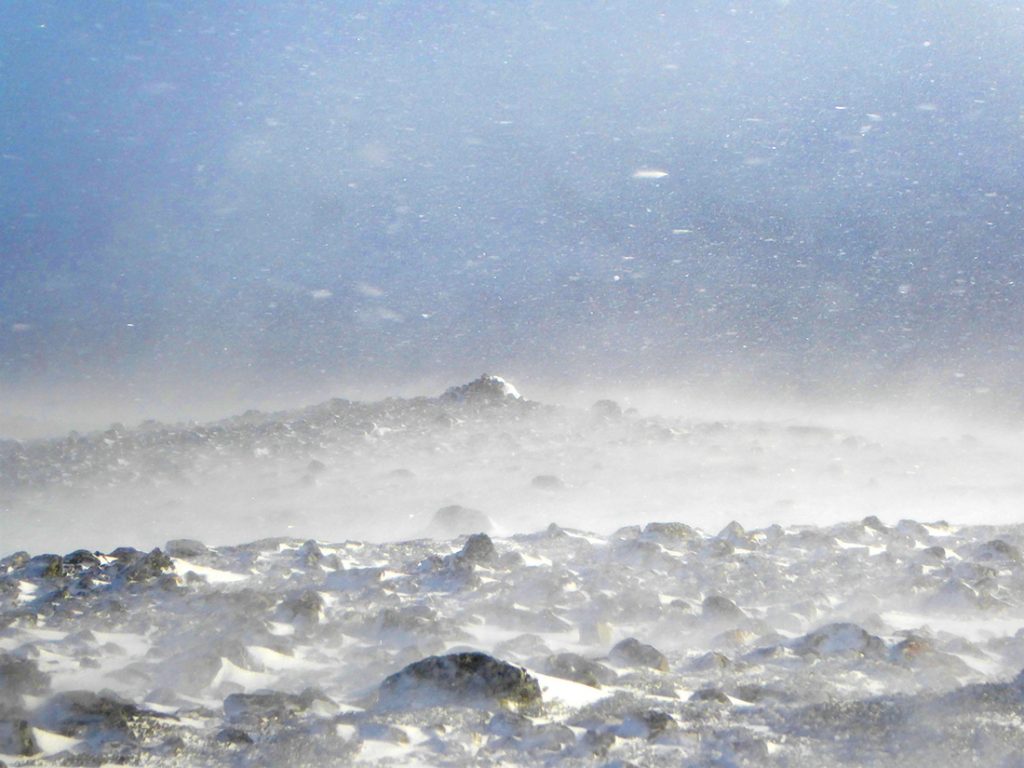 Looking North to Meall Gasail Mor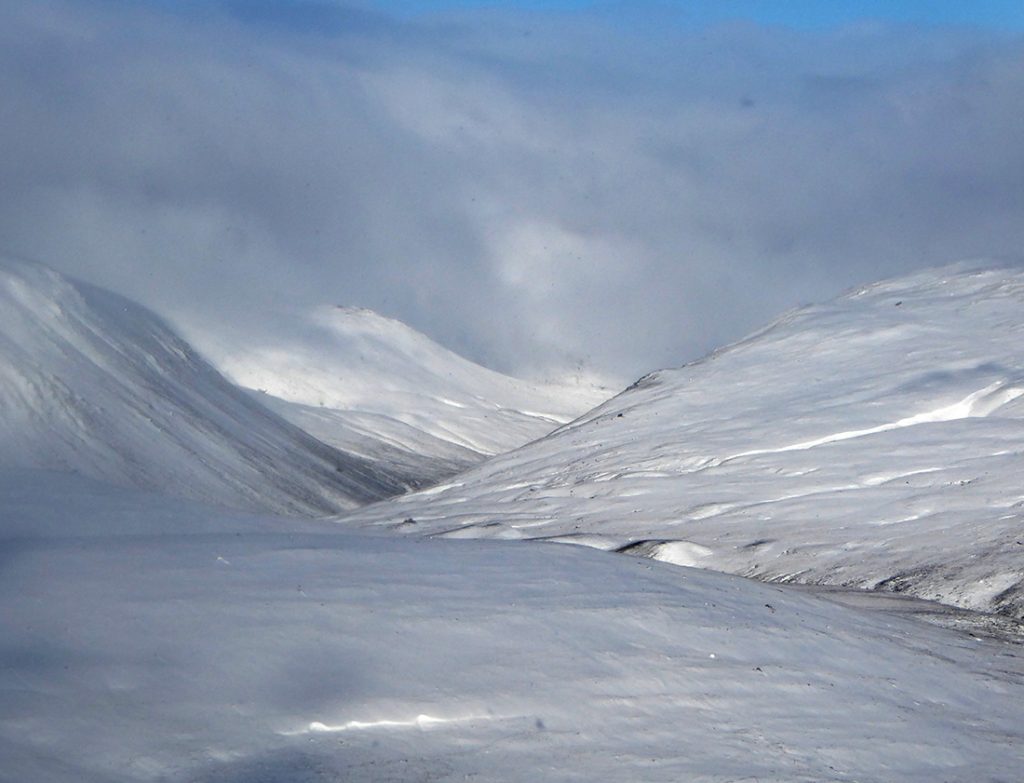 Looking South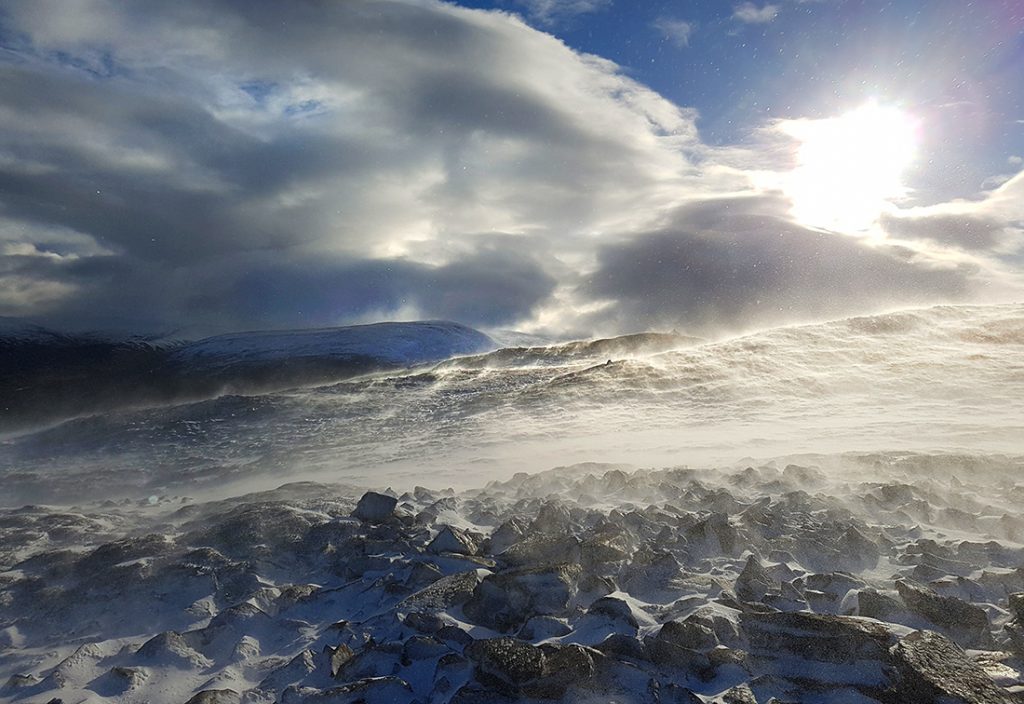 Wider view North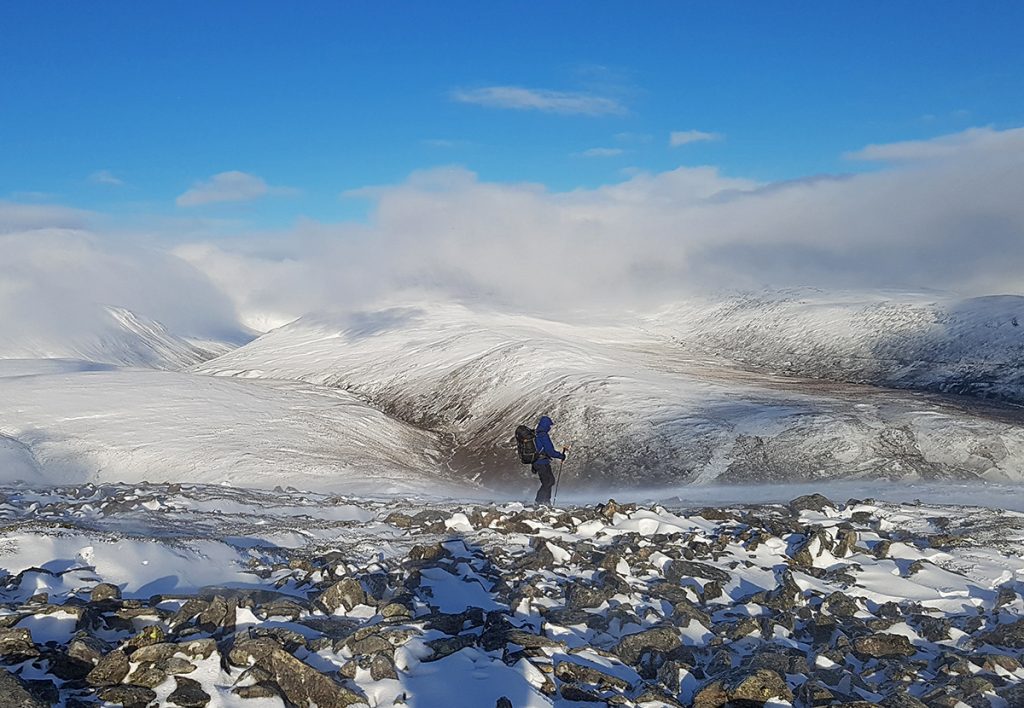 Descending towards Creag a Chleirich a first glimpse of Braemar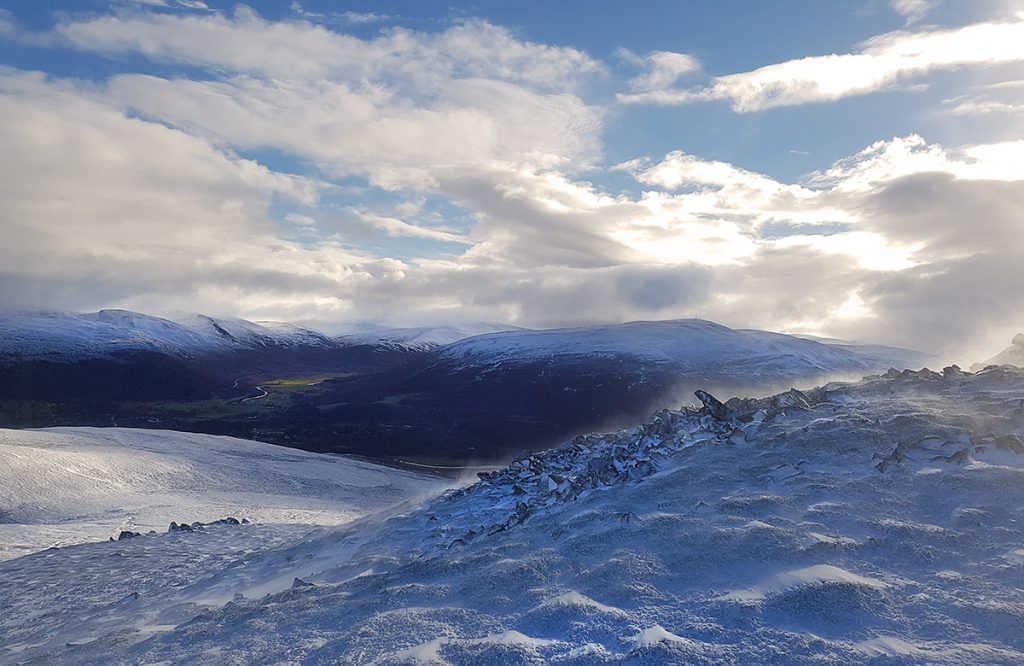 Looking towards the forests on Little Elrick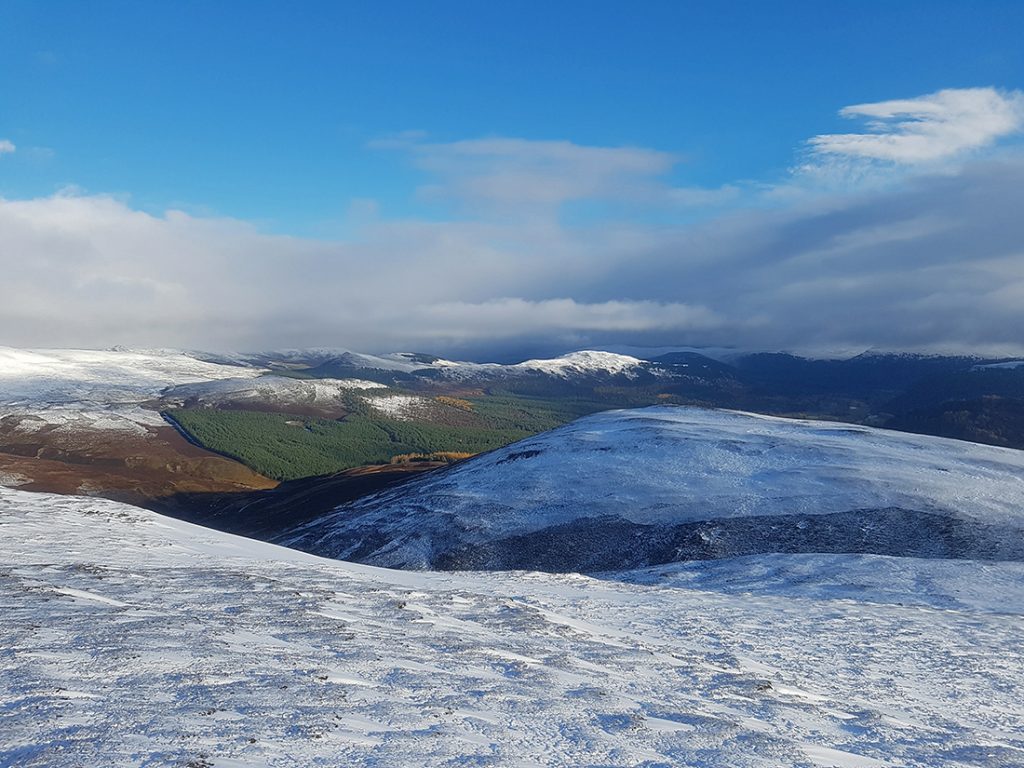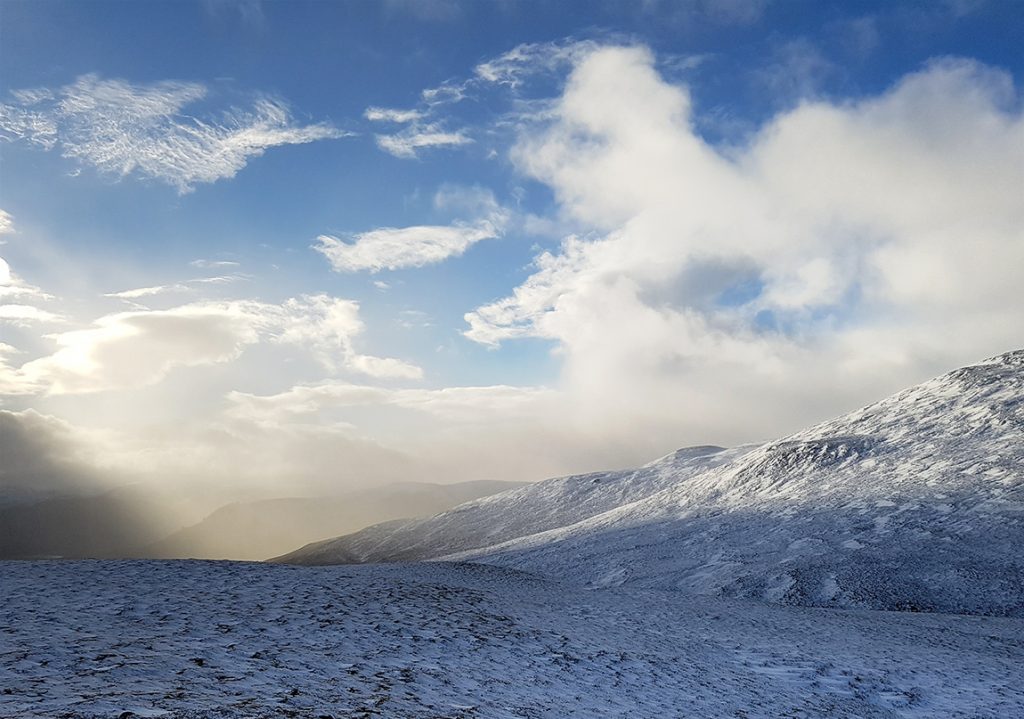 Can see the cliffs of Creag an Dail Mhor distant to the North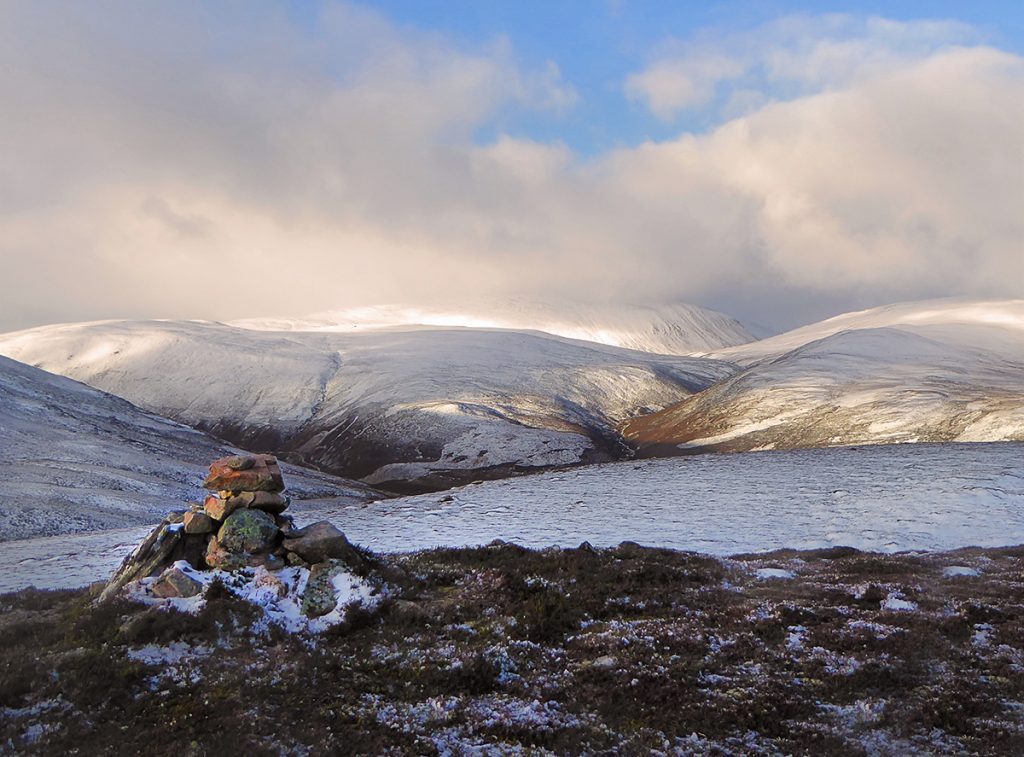 Linn of Quoich over there somewhere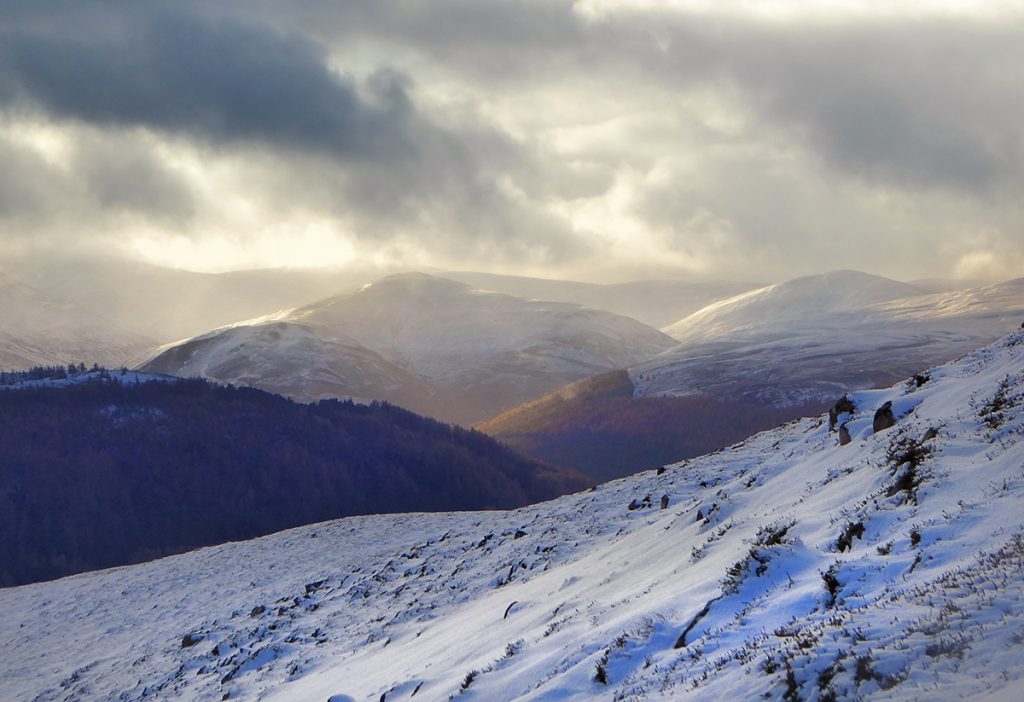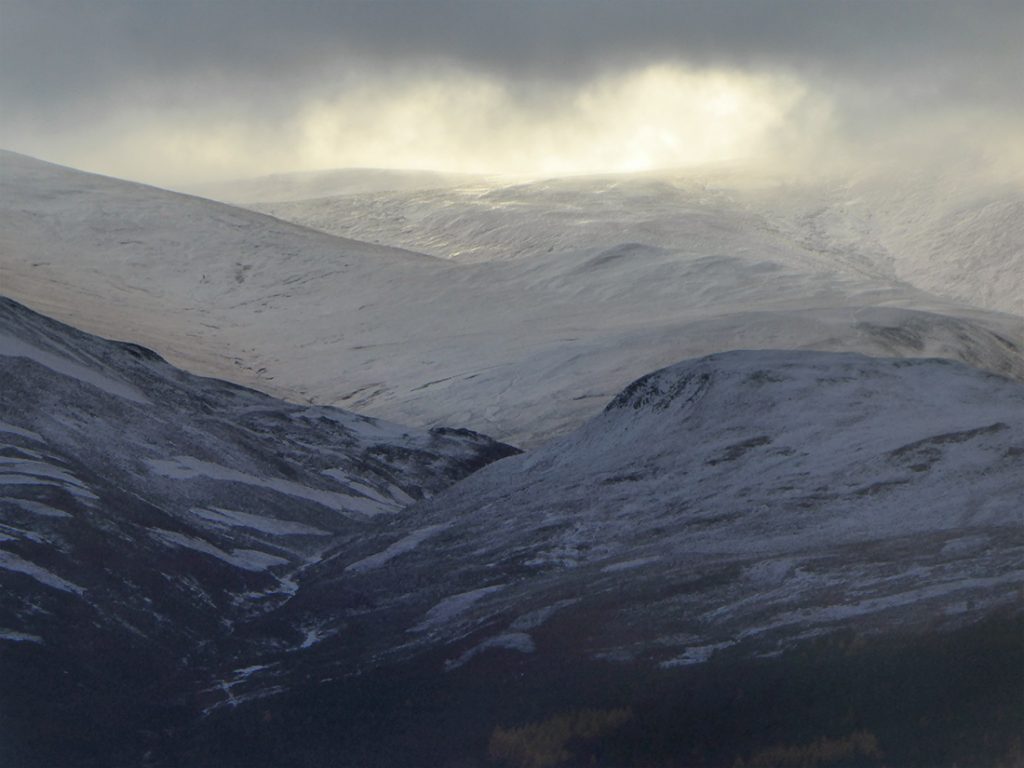 Snow capped hills above Braemar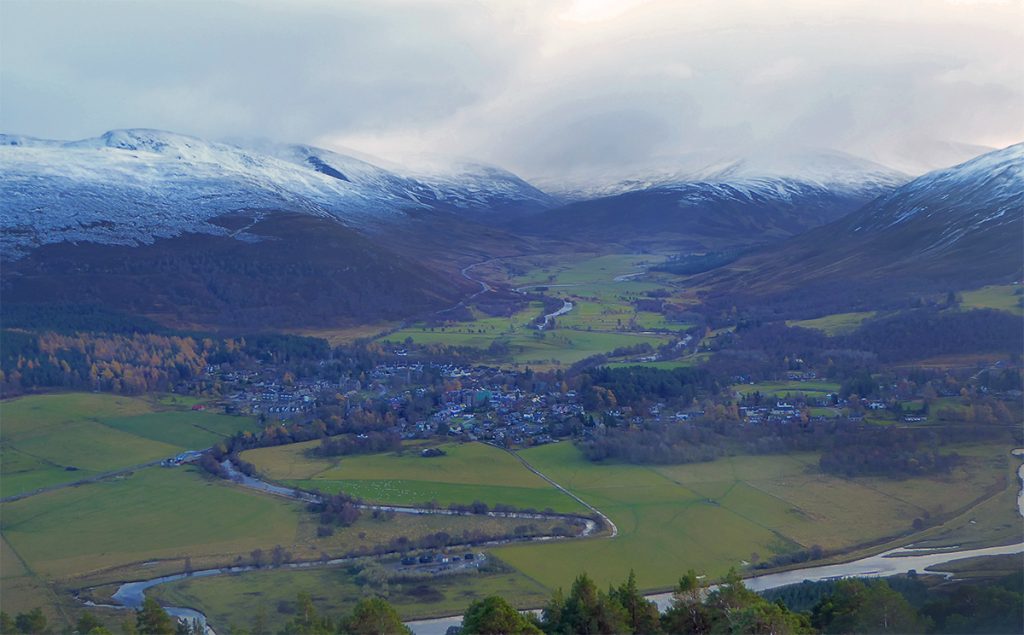 Reaching the tree line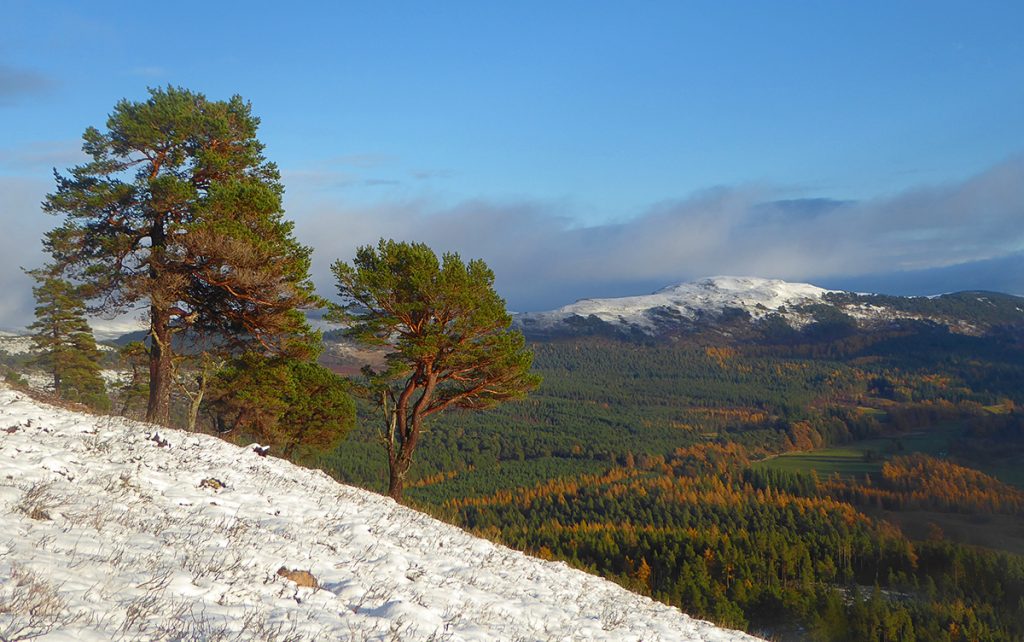 Looking down onto Invercauld House and Braemar castle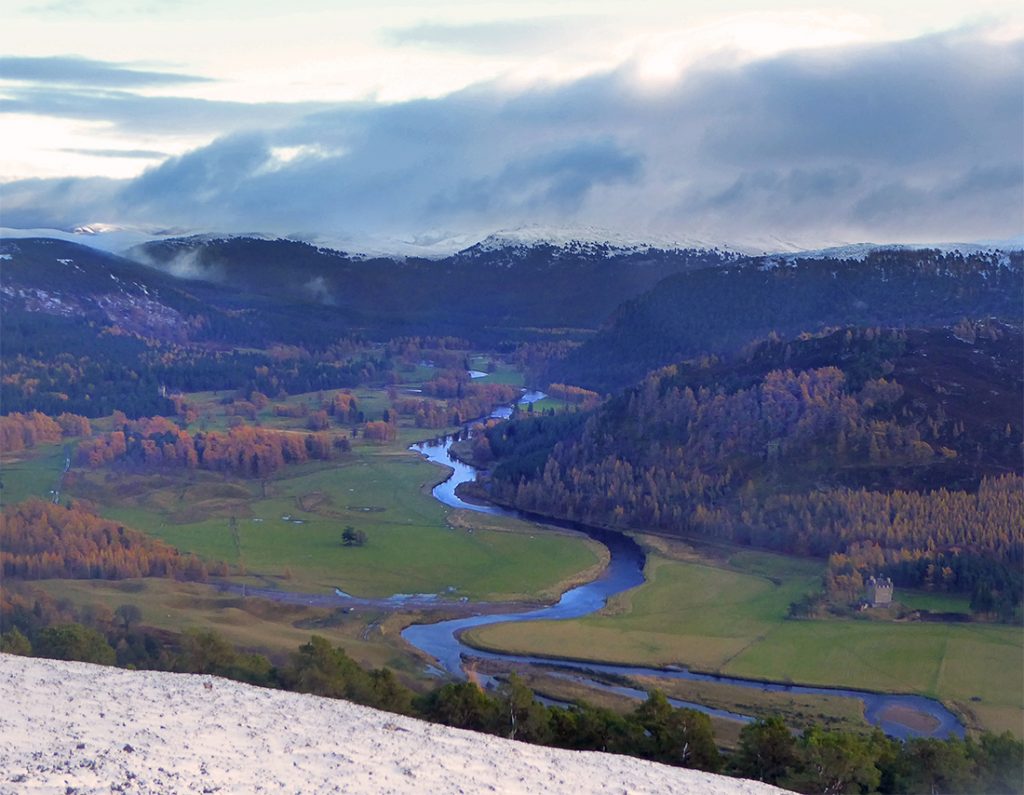 Zomming in. Nice autumn patchwork in the trees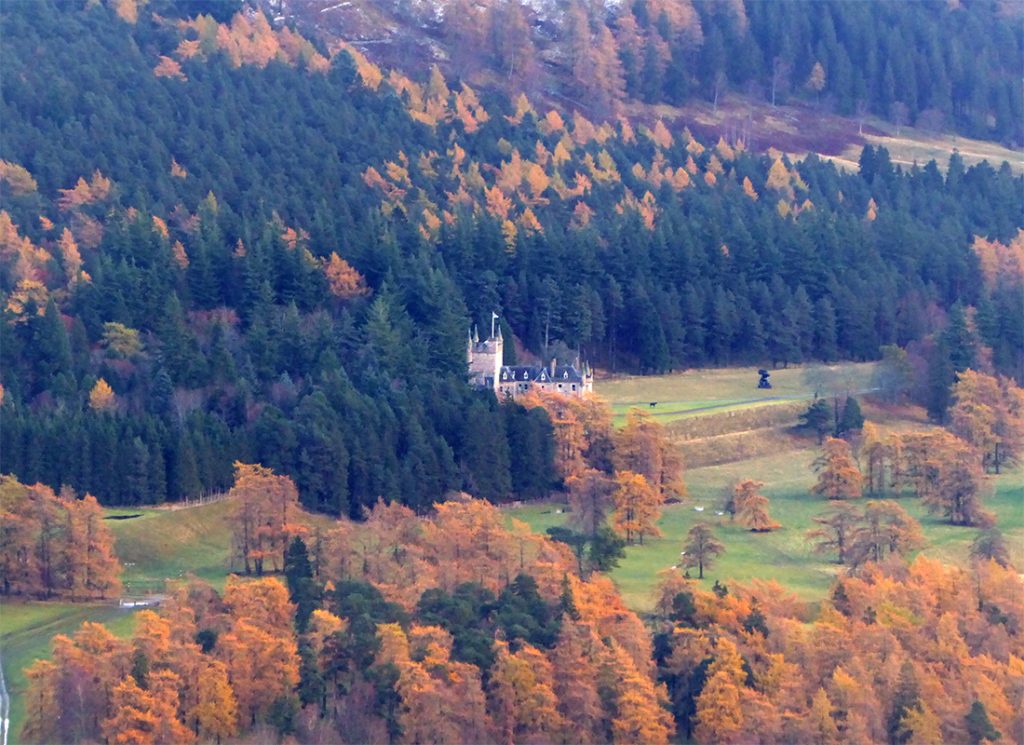 Back into woodland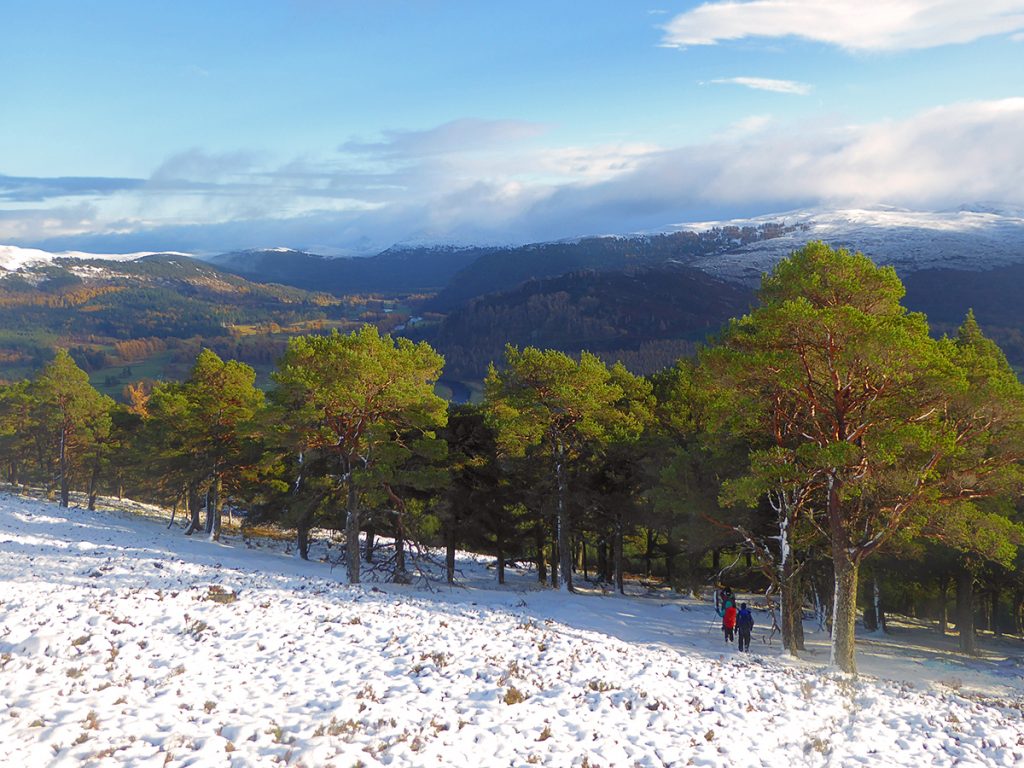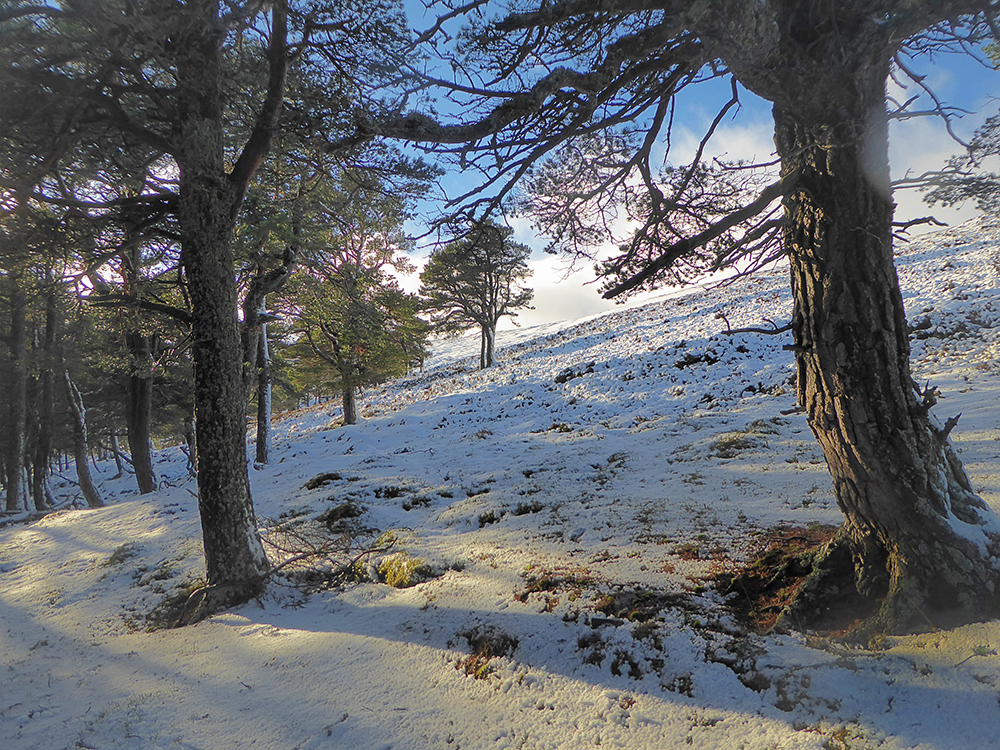 Burnt old trunk standing out amongst the snow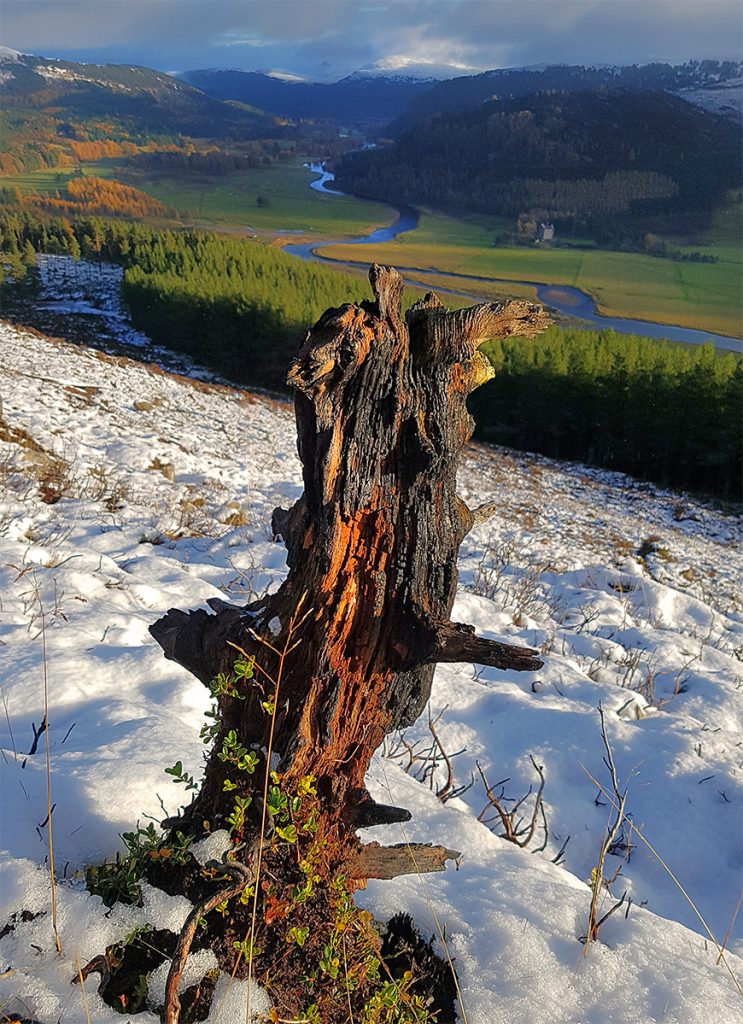 A brief rainbow showing us the way to go
It's pleasant and peaceful down lower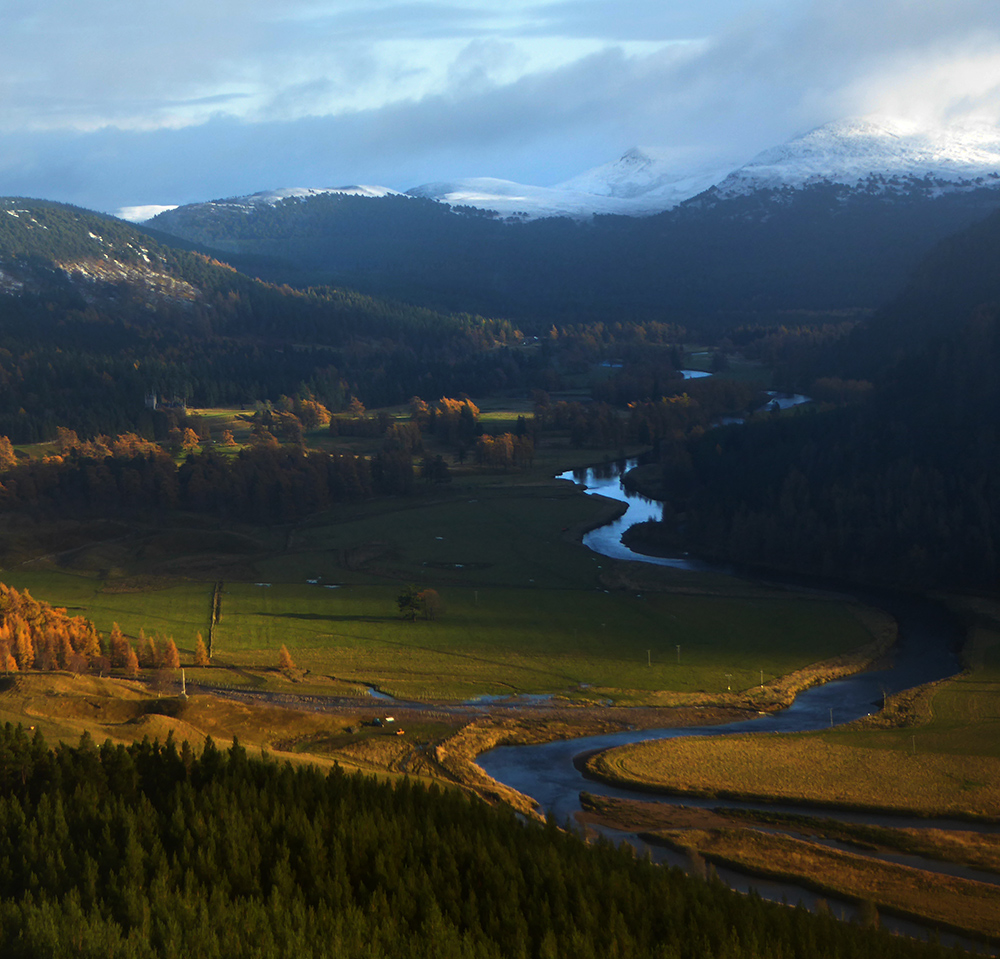 Through the forest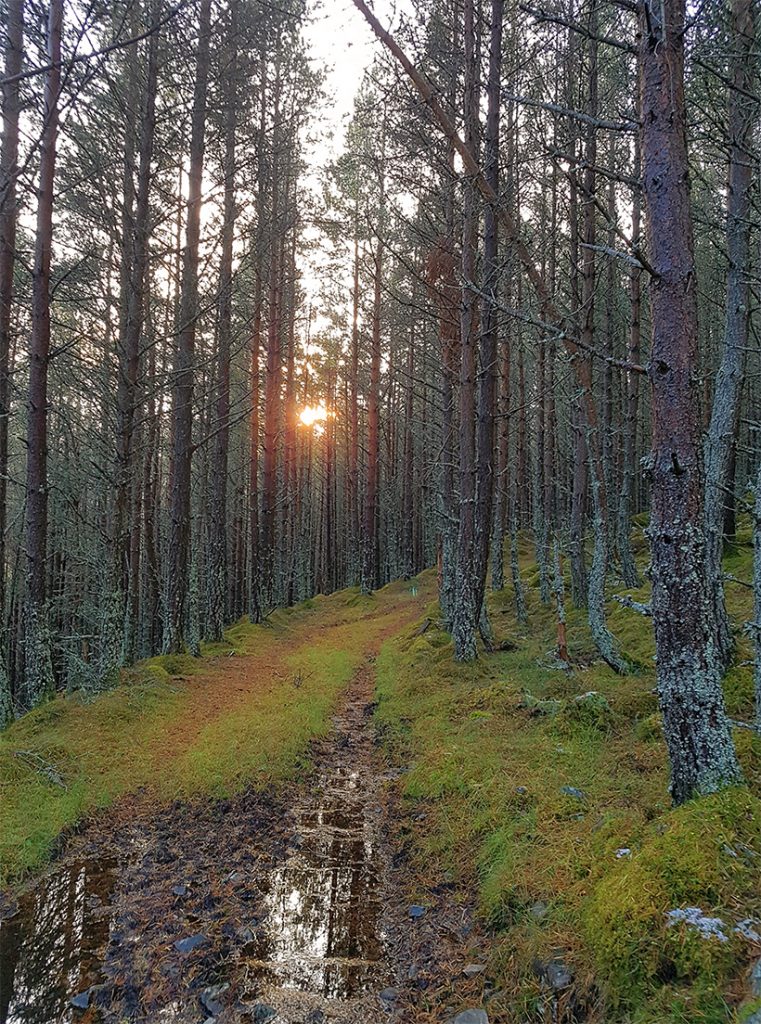 Patches of sun break through the cover in places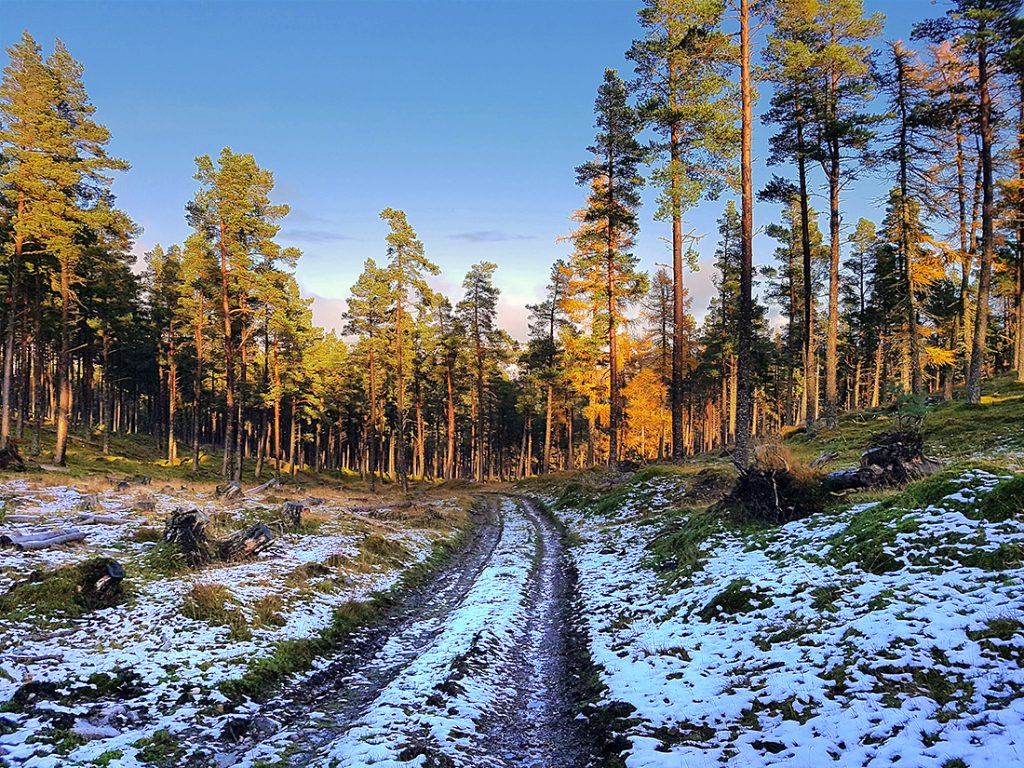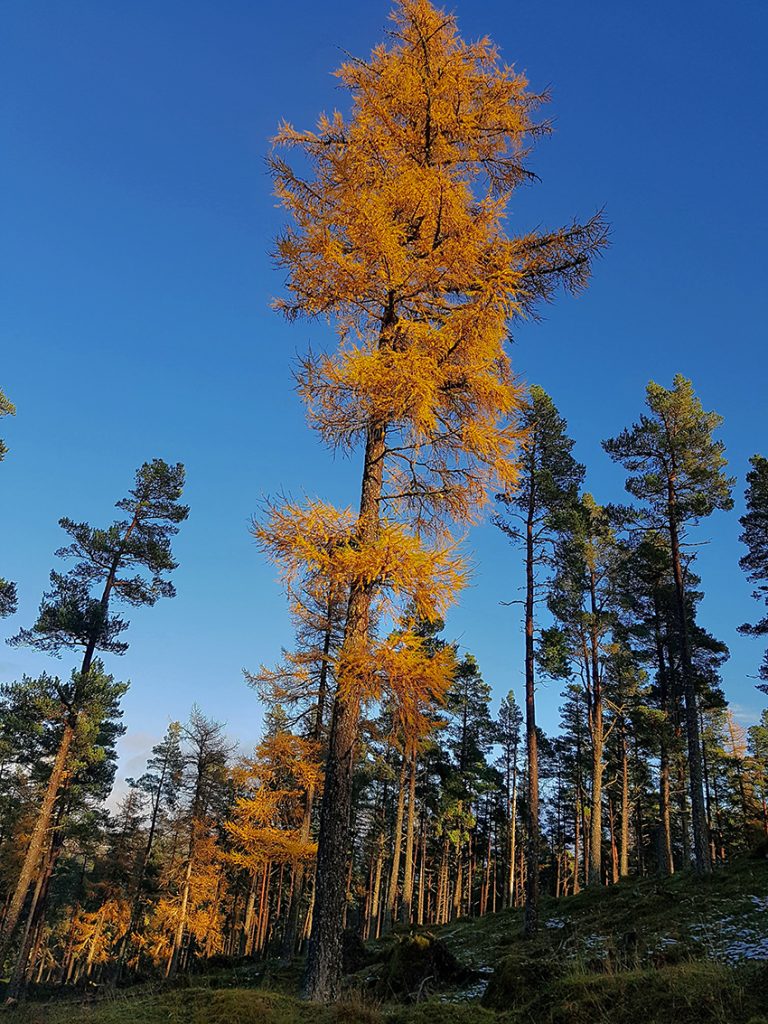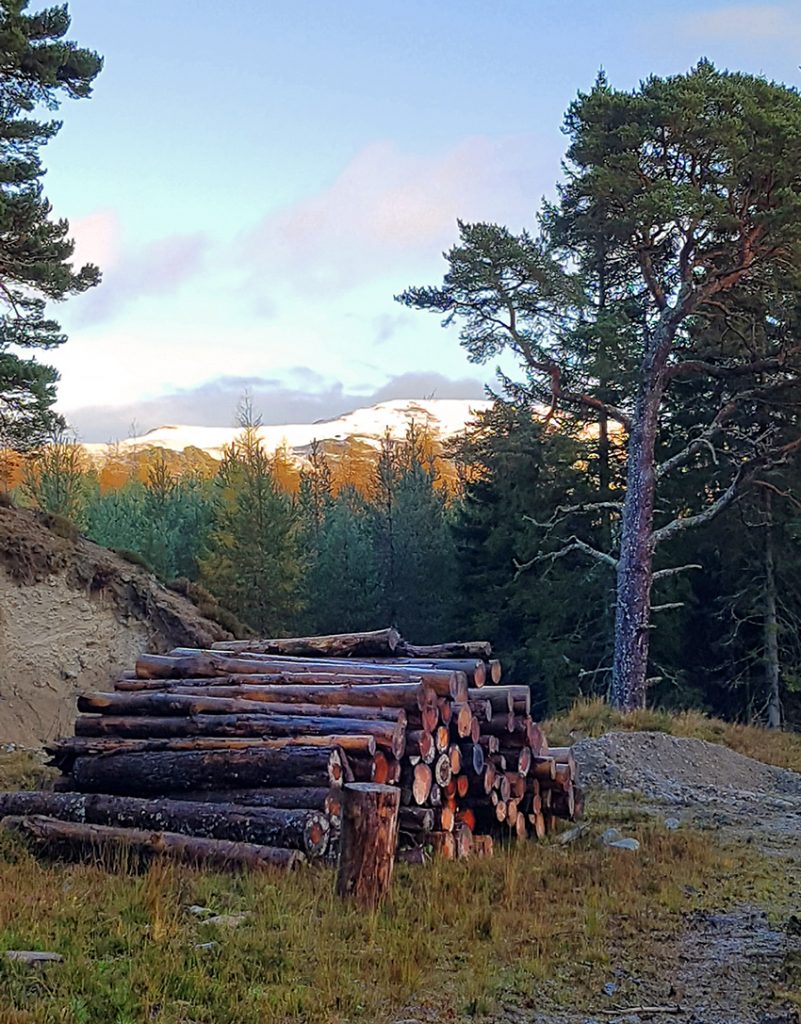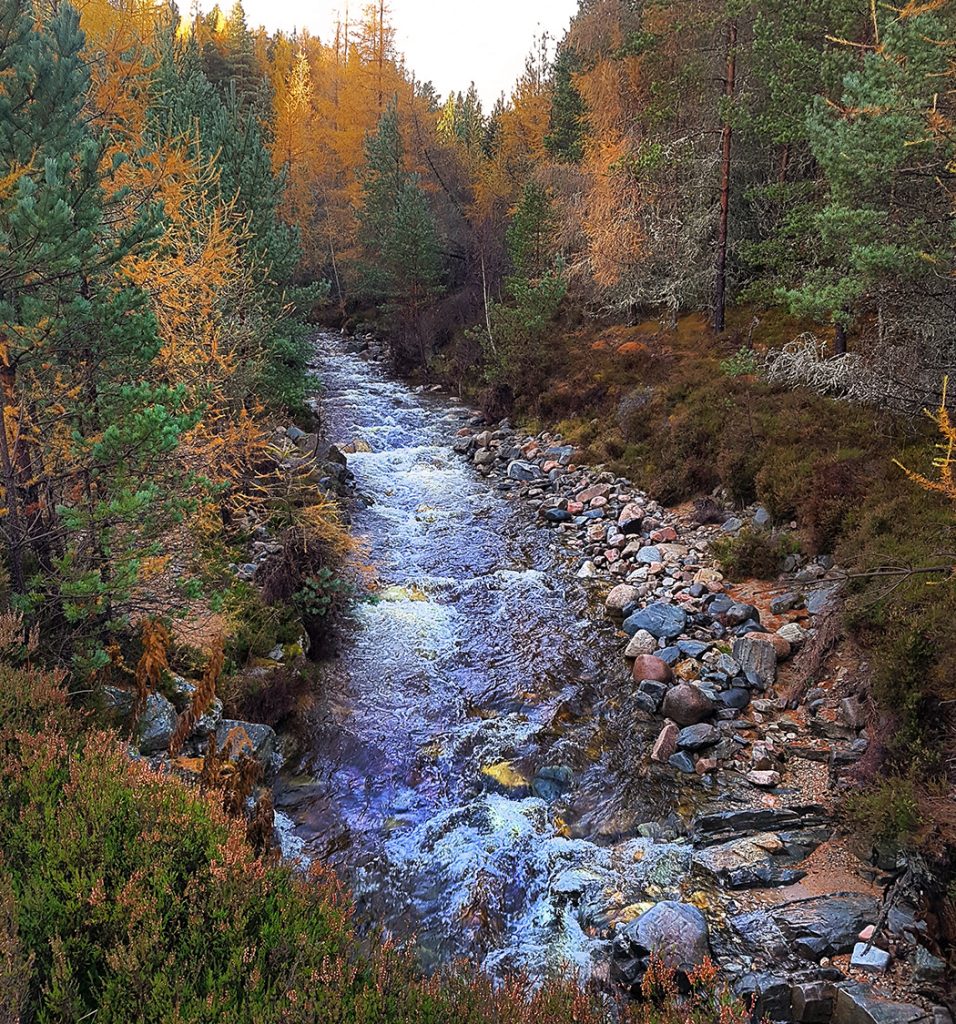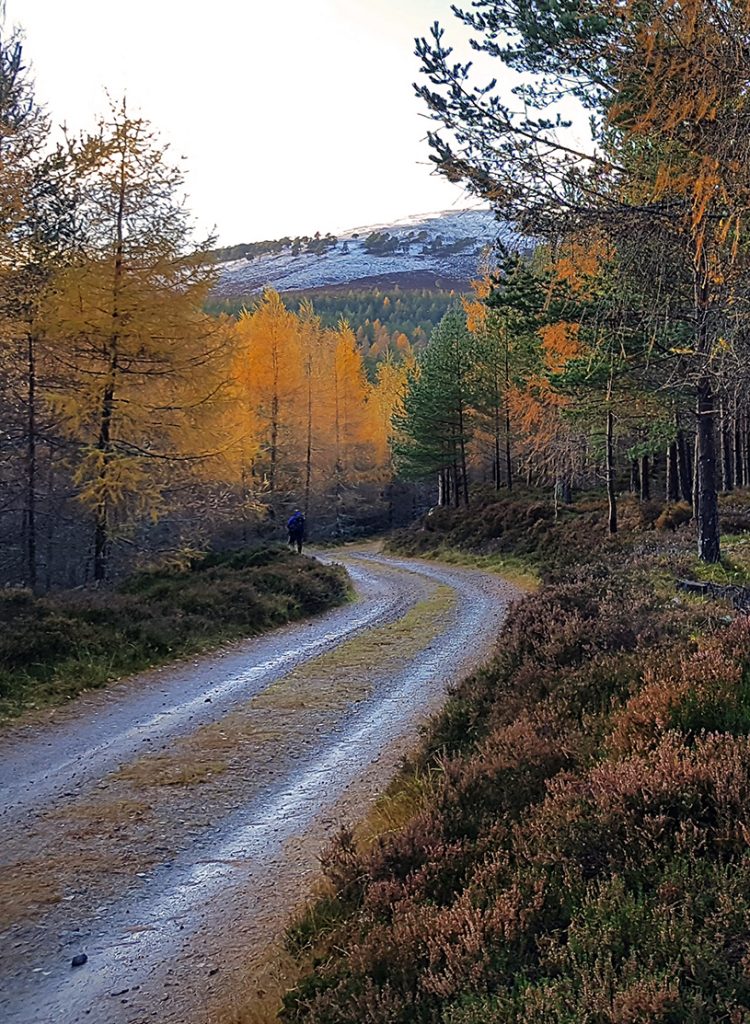 Back near the start, we need to wait for our colleagues who went back earlier and headed into Braemar. Happy to wait when the scenery is like this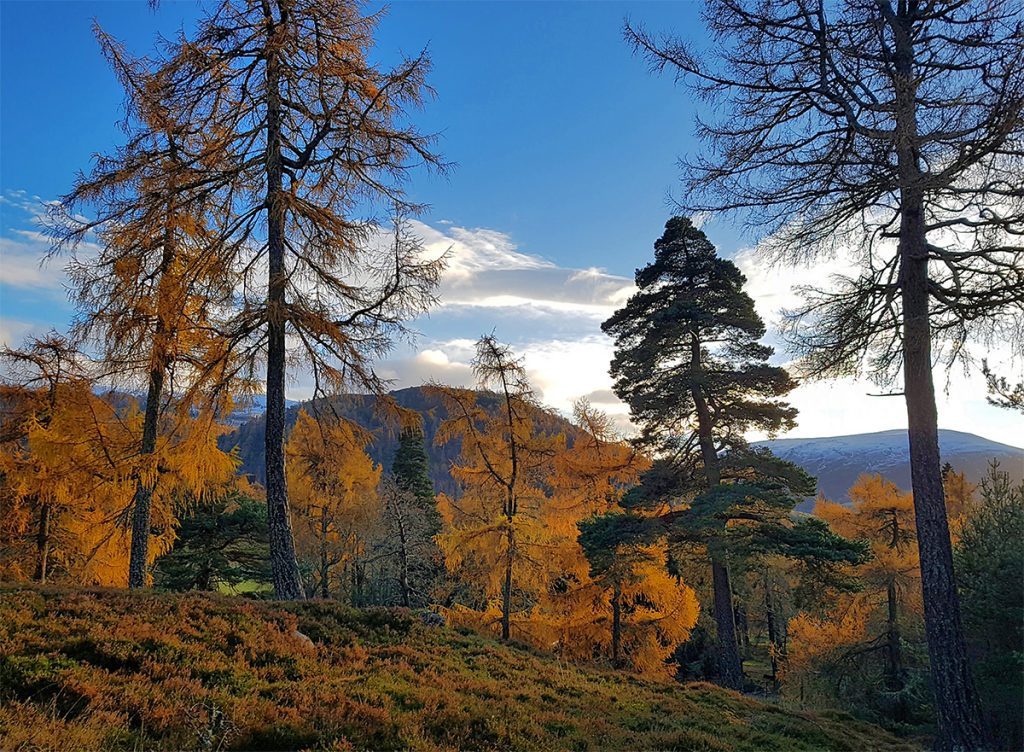 Ablaze with autumn colour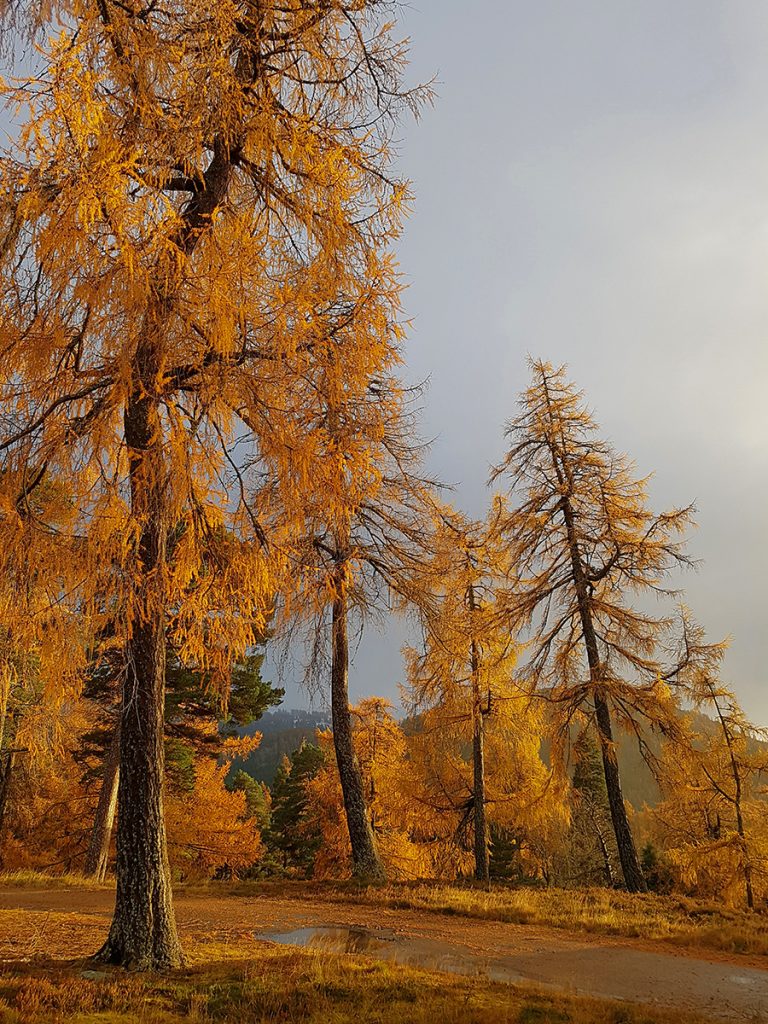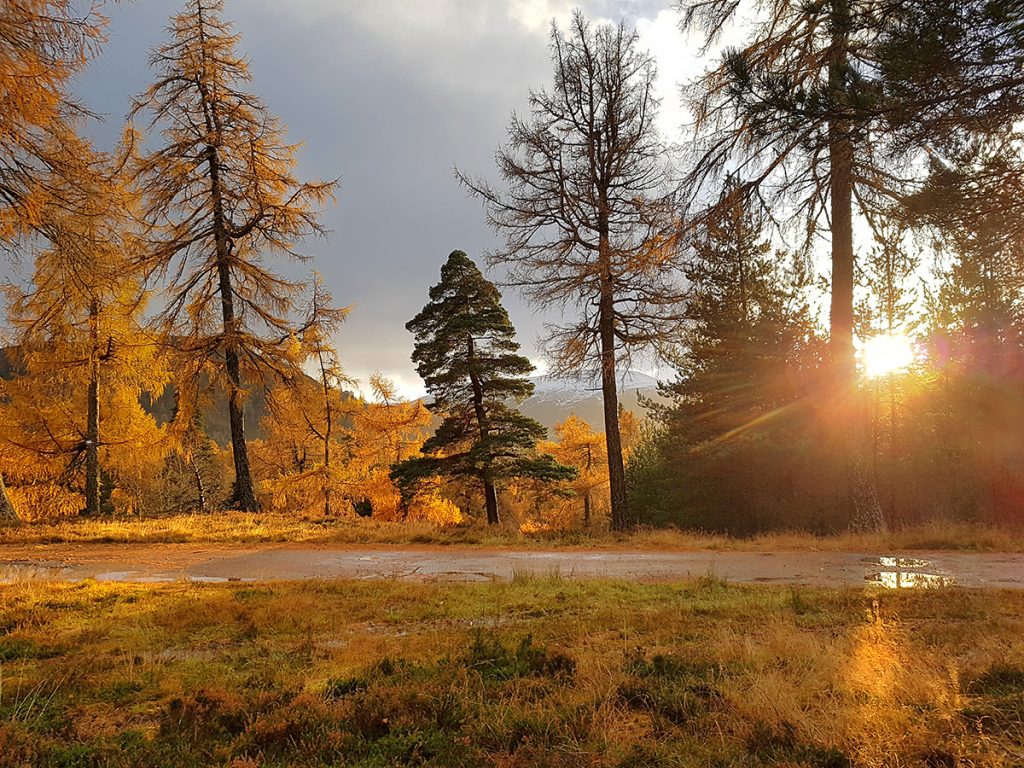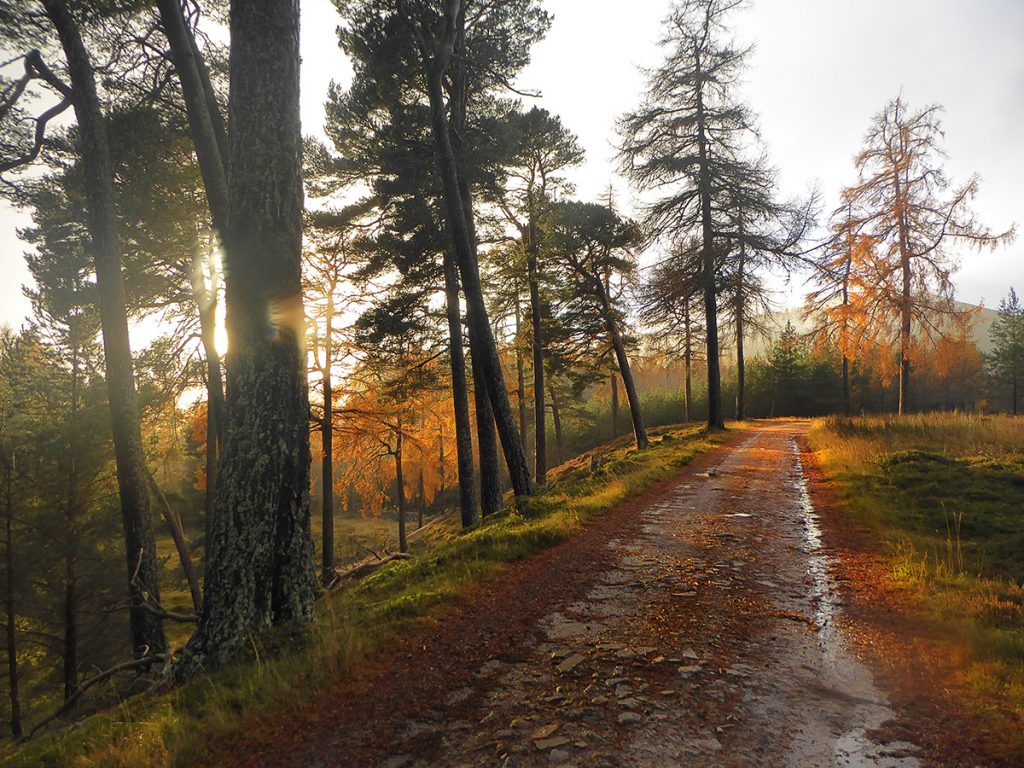 A quick rest break into the nearby trees reveals a sturdy old wall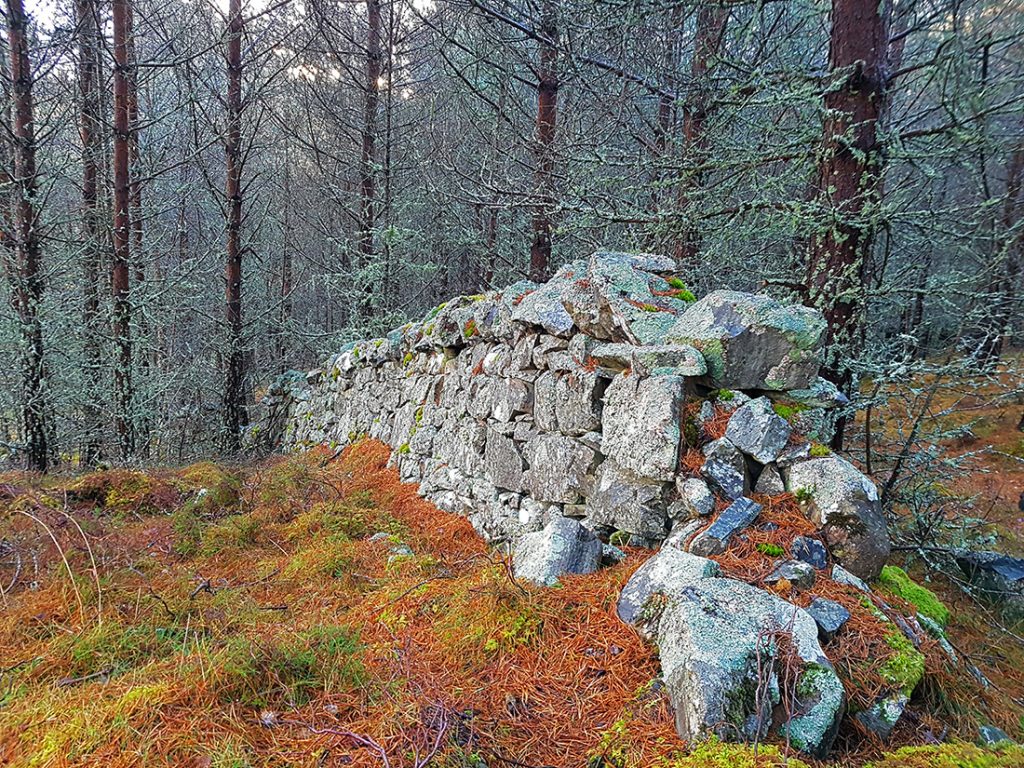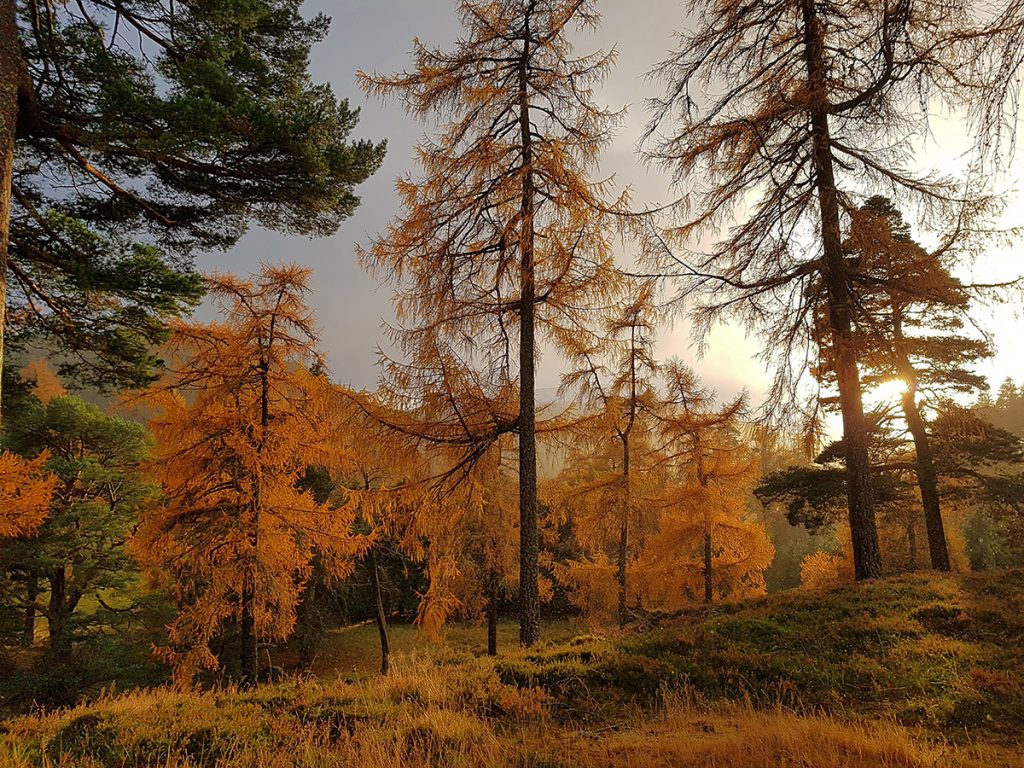 Weather closing in again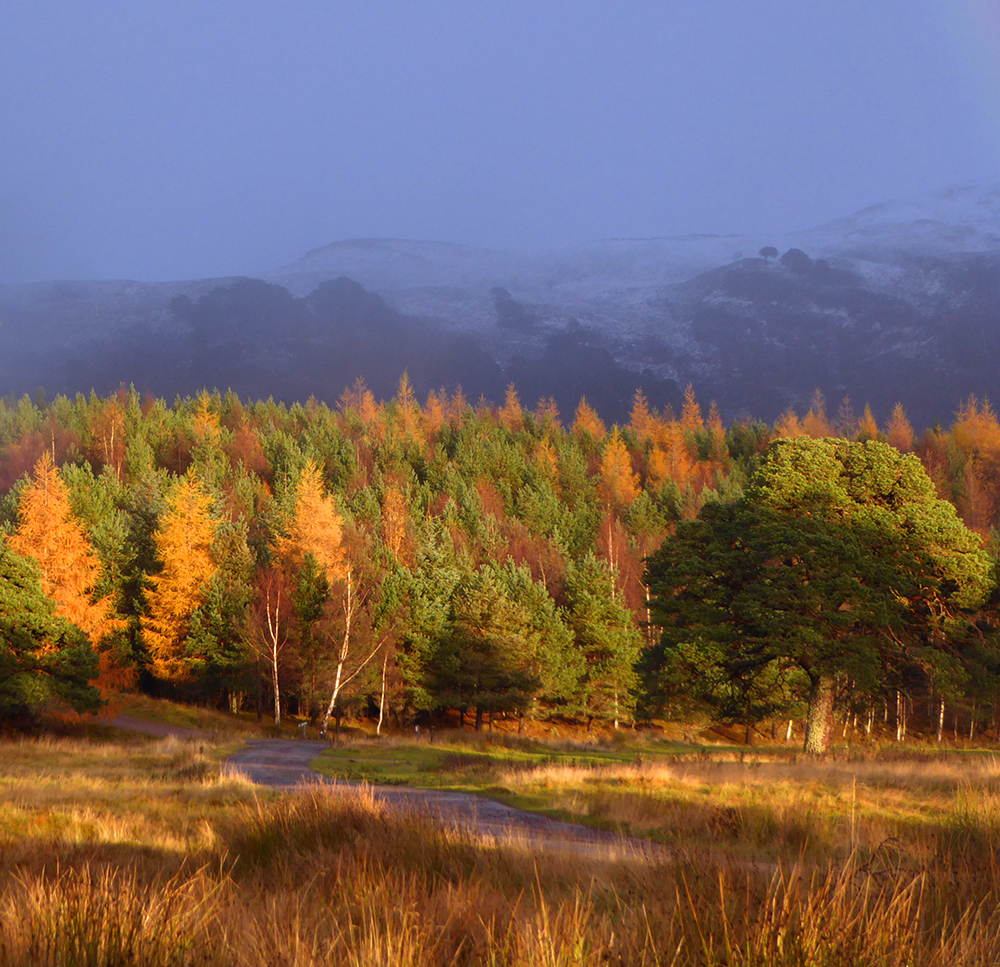 A rainbow signals our chariot has arrived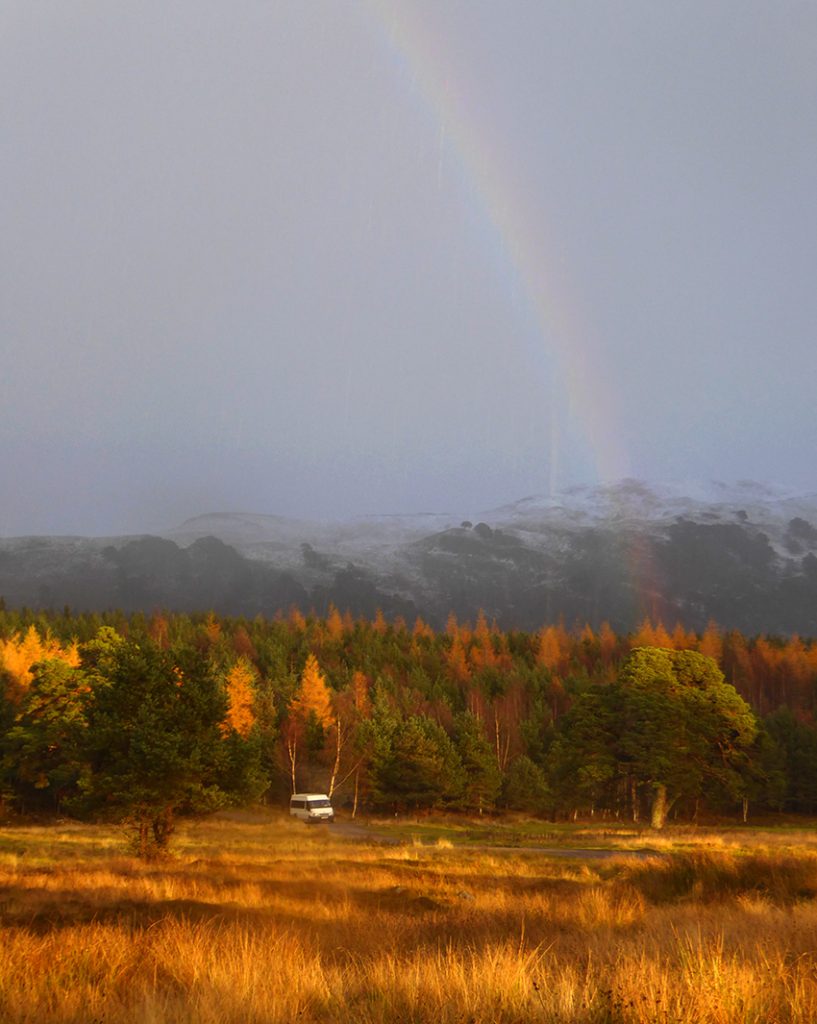 Back in the snug for tea n cakes, well earned today