This year's Cairngorm Club traverse was south to north, with the coach leaving early and passing clusters of police in the villages of the shire preparing for the imminent procession of the royal funeral cortege to leave Balmoral.
We started up Glen Derry and headed for Carn a Mhaim, I'd considered striking out on an alternate route having been there recently, but remained in the main party to be sociable, and the view is of course one of the best in the area and worth repeating.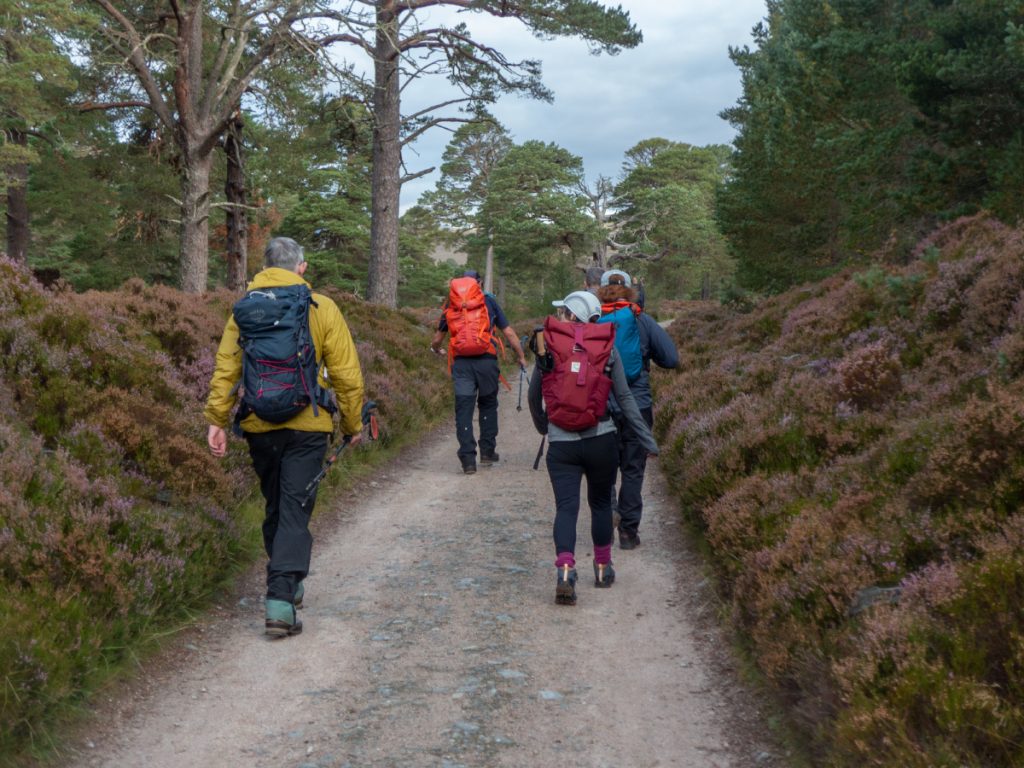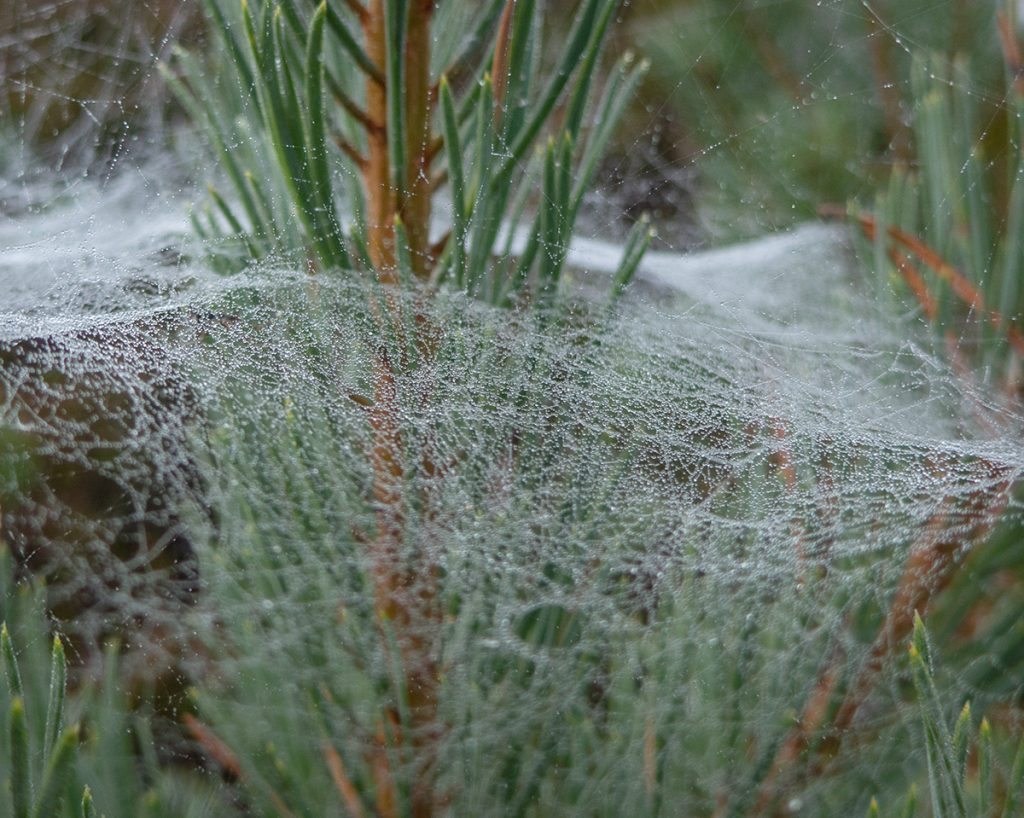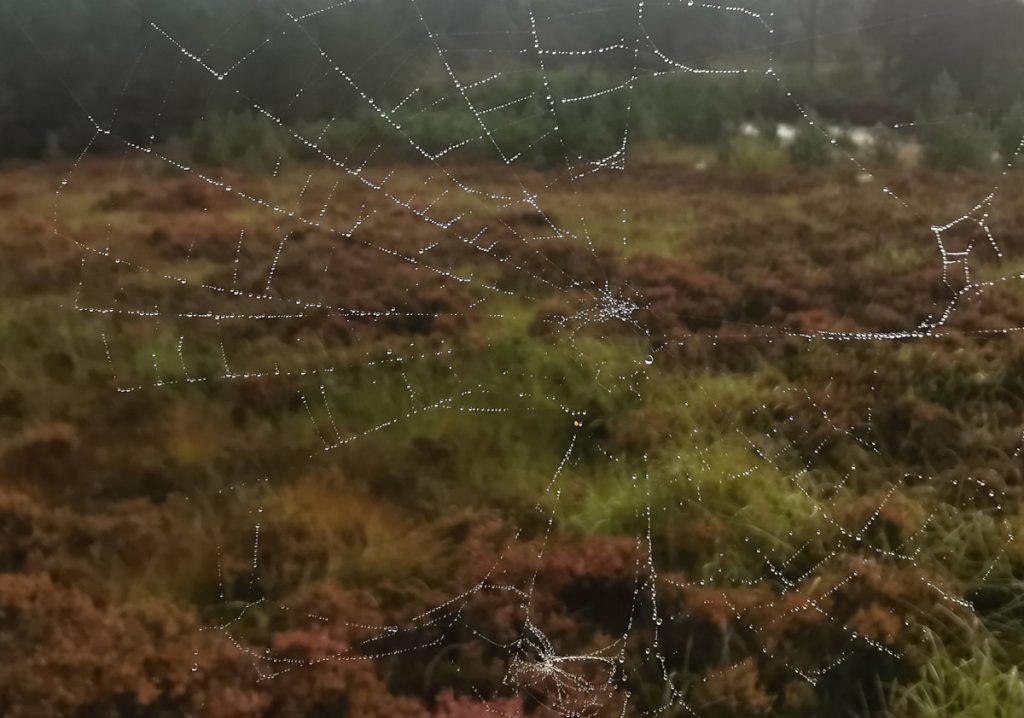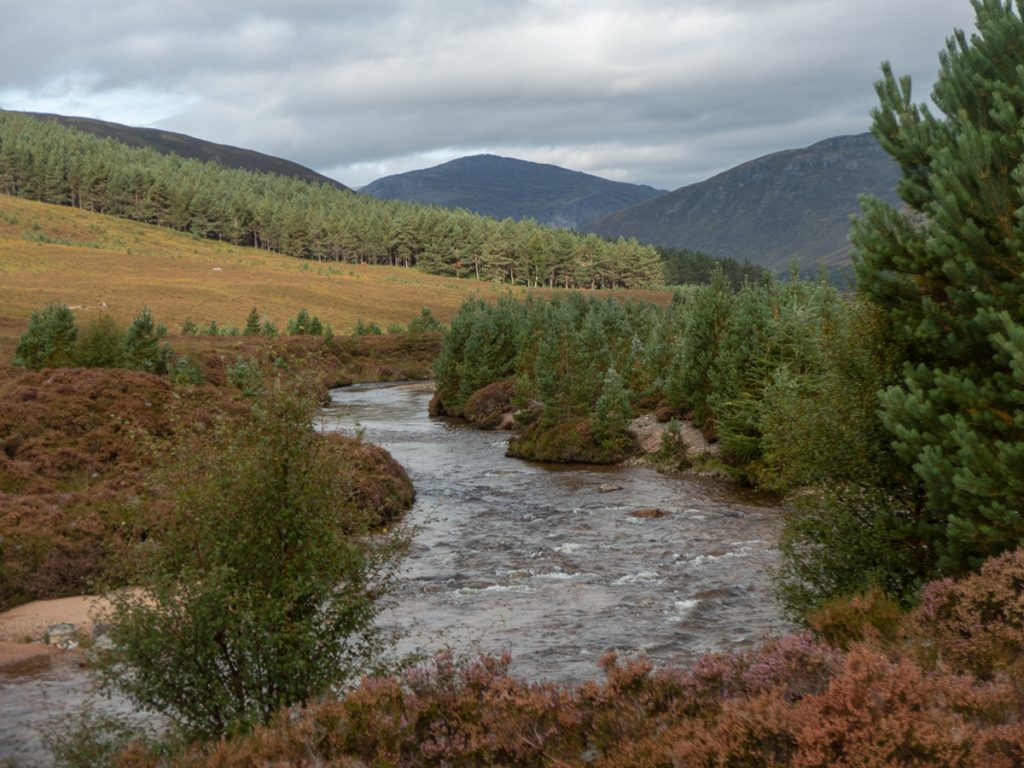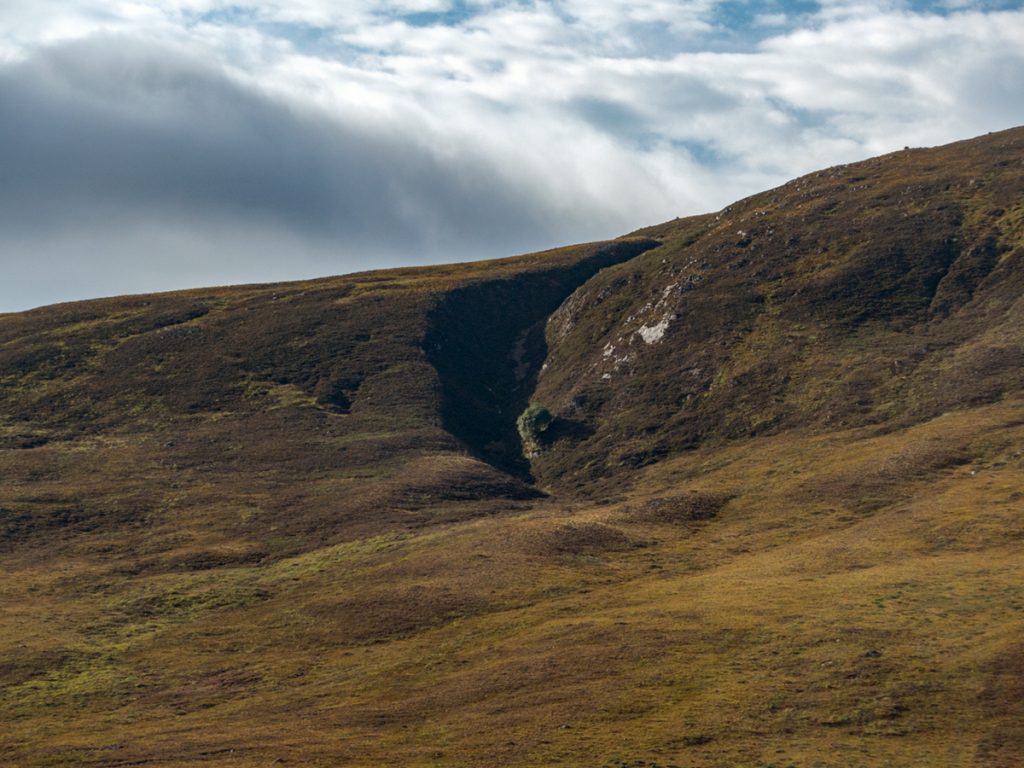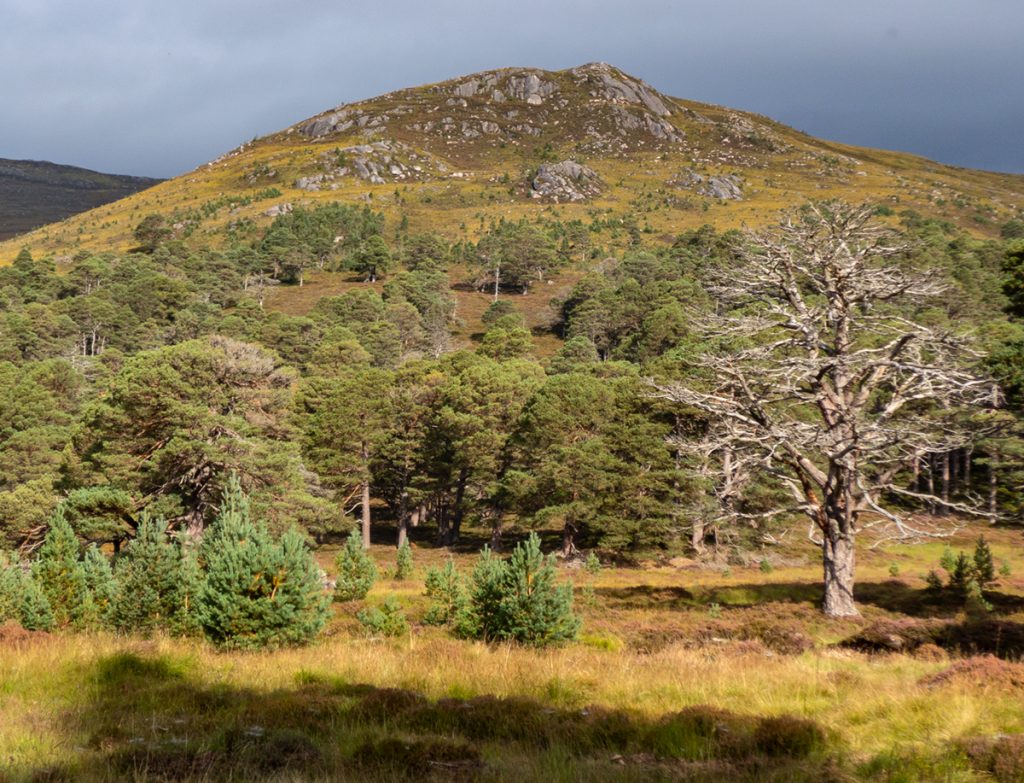 At The Robber's Copse, Luibeg the recent rain had made the ford a bit tricky so we headed upstream to the bridge. The Club built the bridge at the ford in 1948, which lasted until a flood in 1956. The main span although washed downstream, was sufficiently intact that it was recovered and moved to it's current location upstream where it was higher and more secure above the water. Photos of the original bridge and after the flood of 1956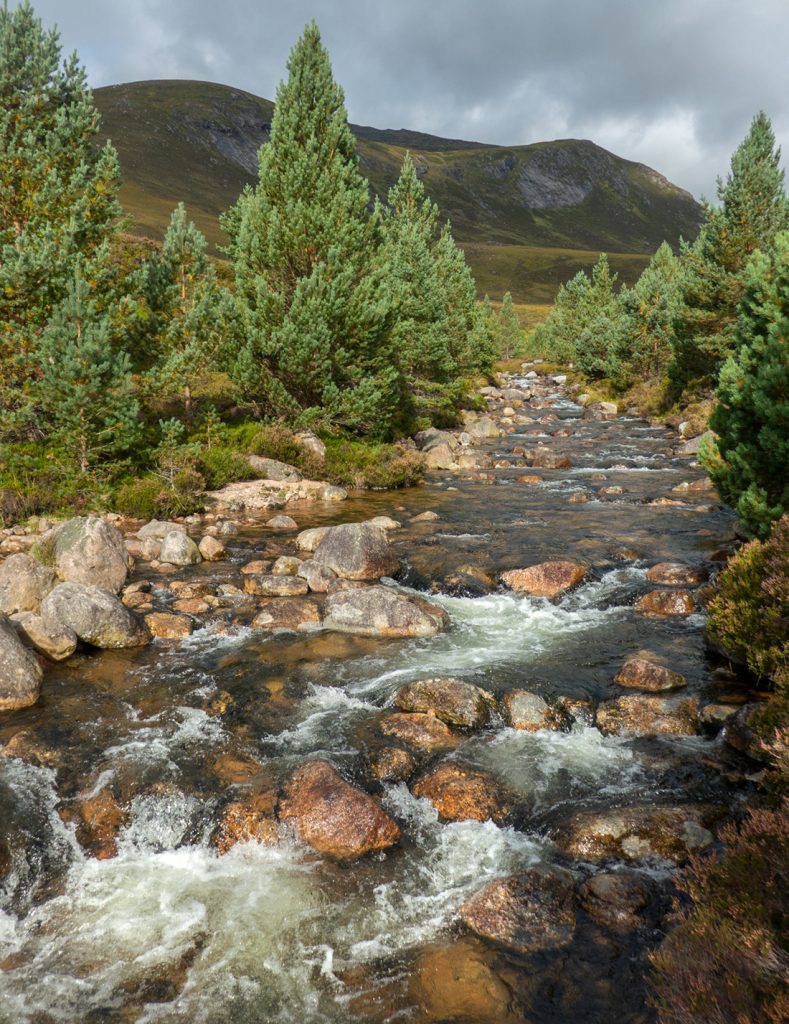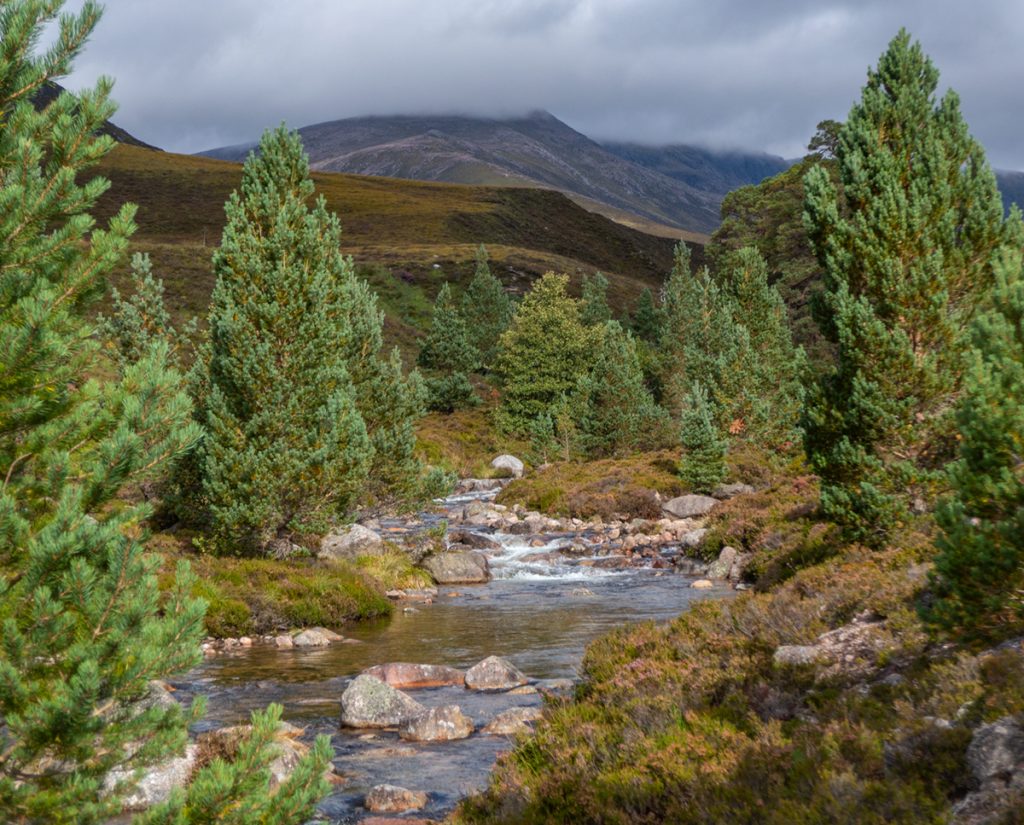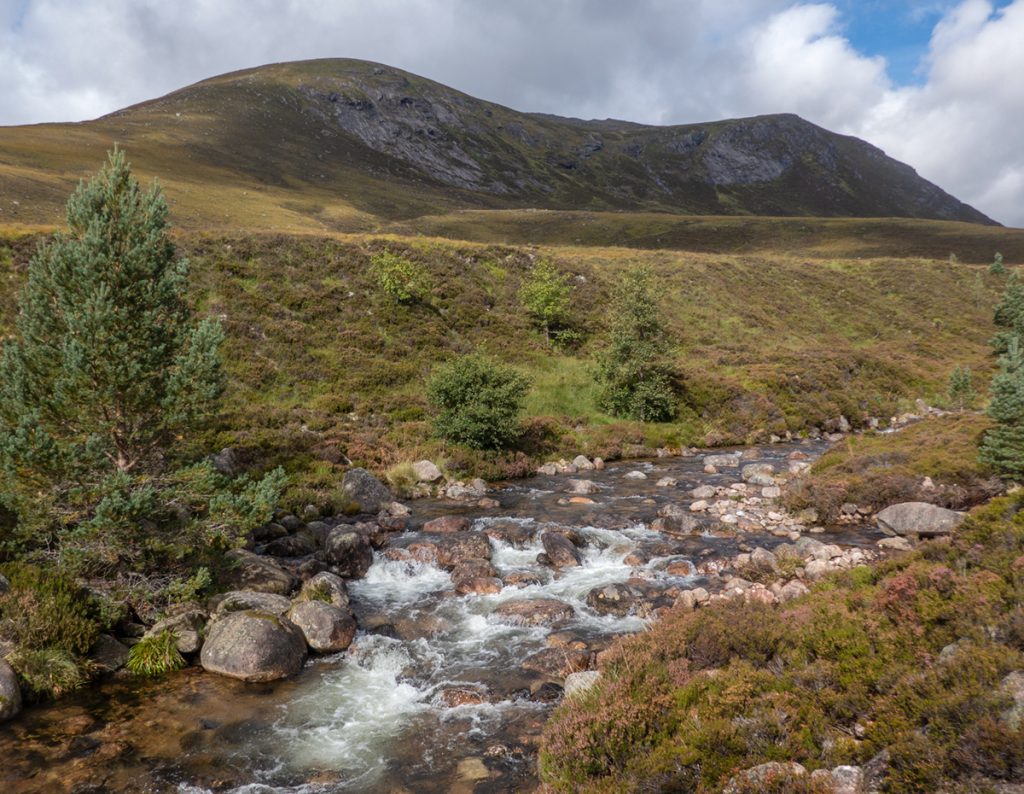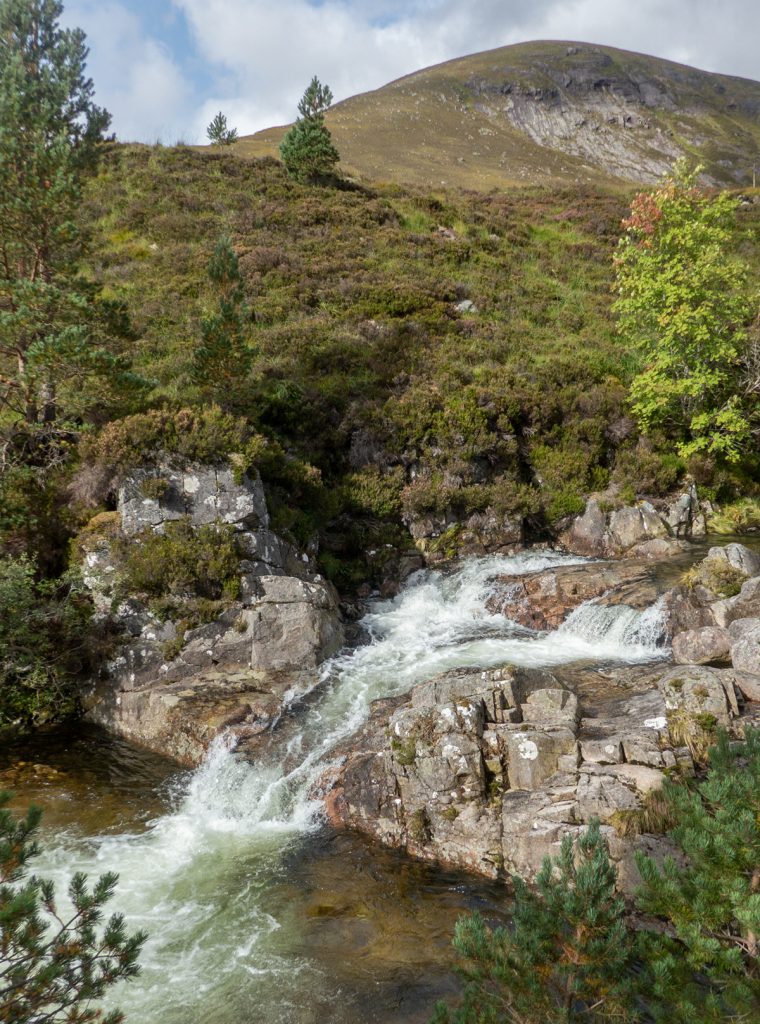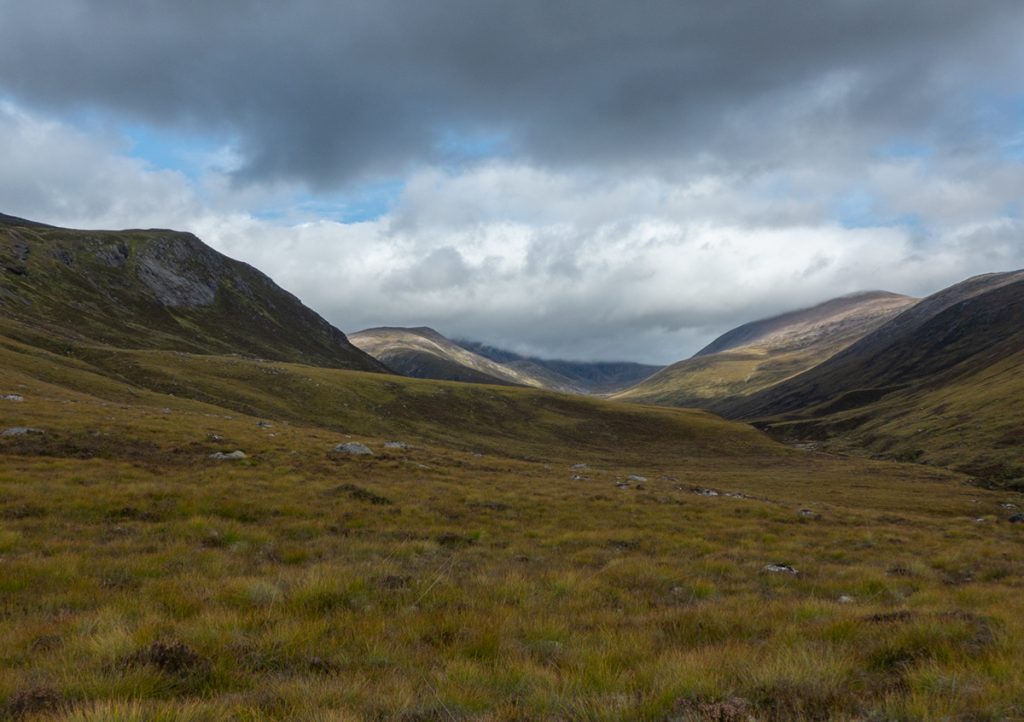 A new member was keen to see both Carn a Mhaim, Ben Macdui and in addition Cairn Gorm, and once we started ascending we decided to split into a 'fast' group who'd press ahead to make the additional hilltop within the time available.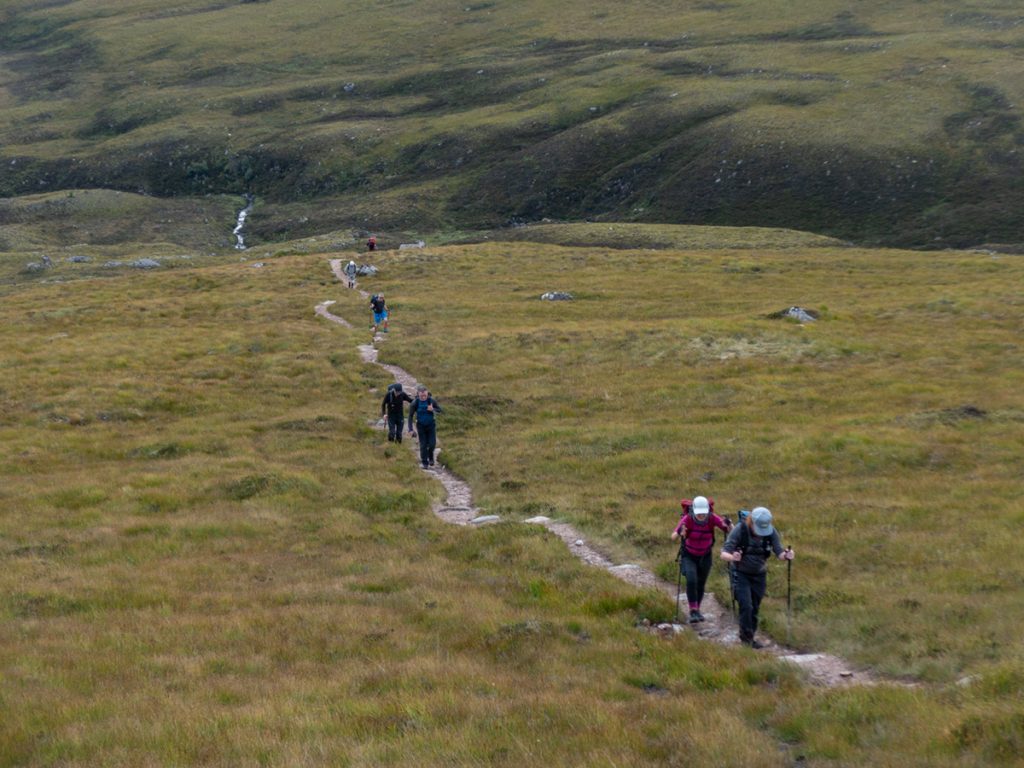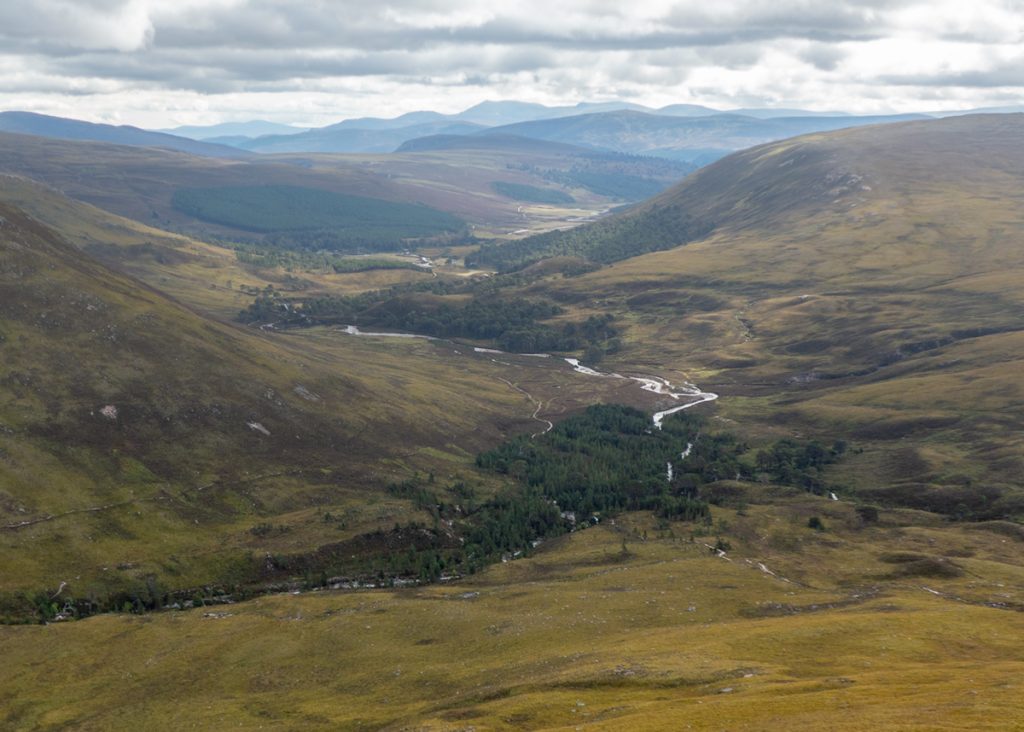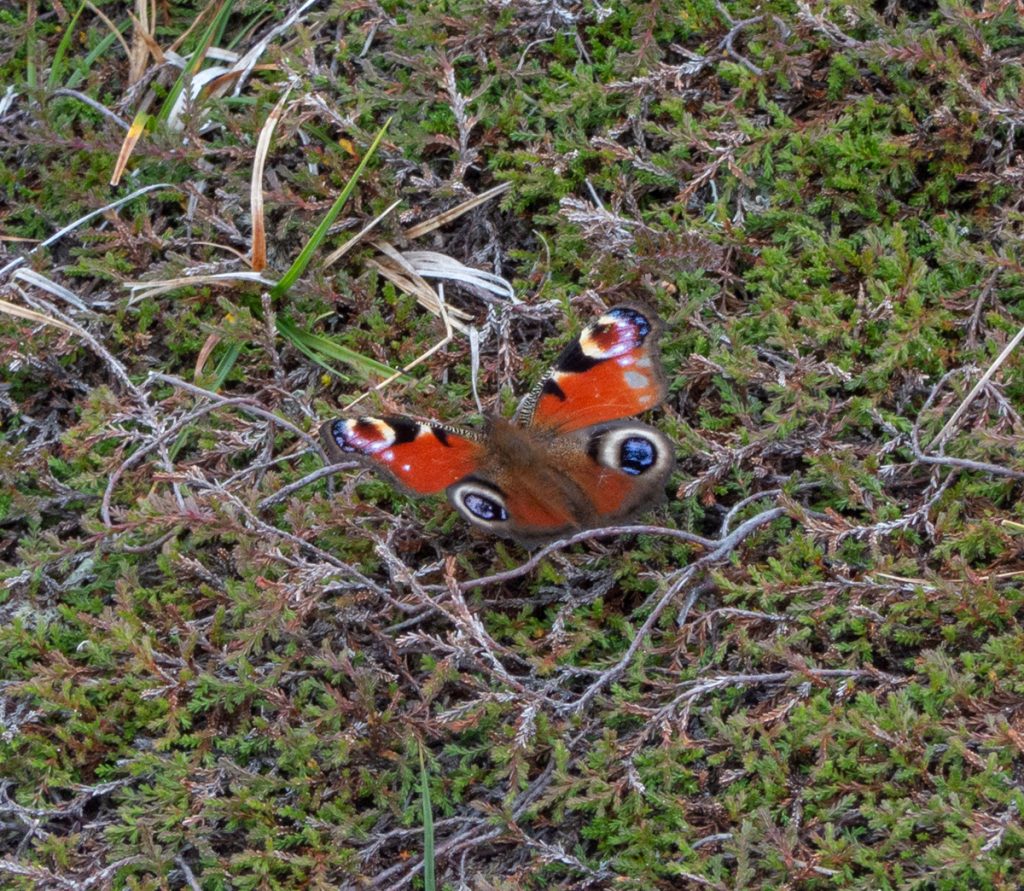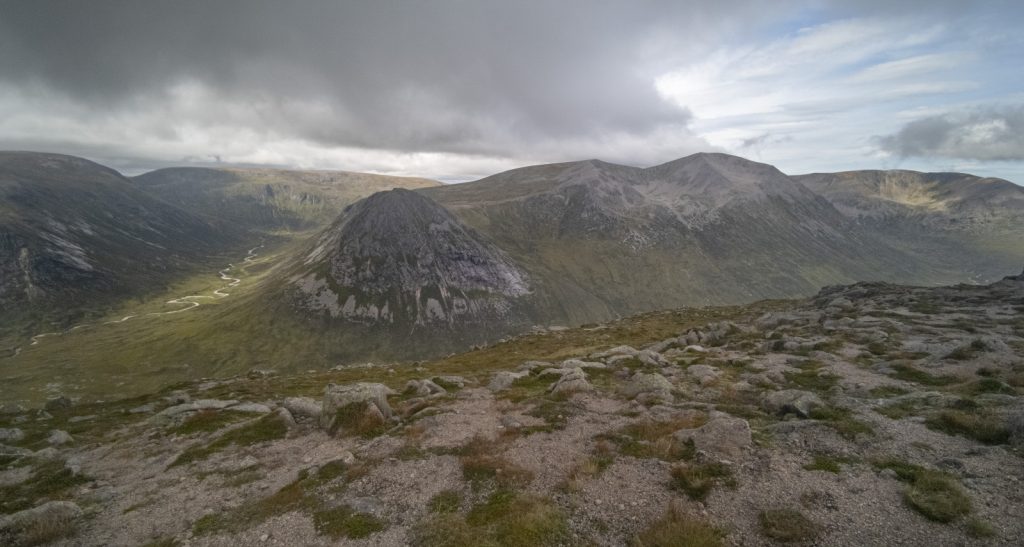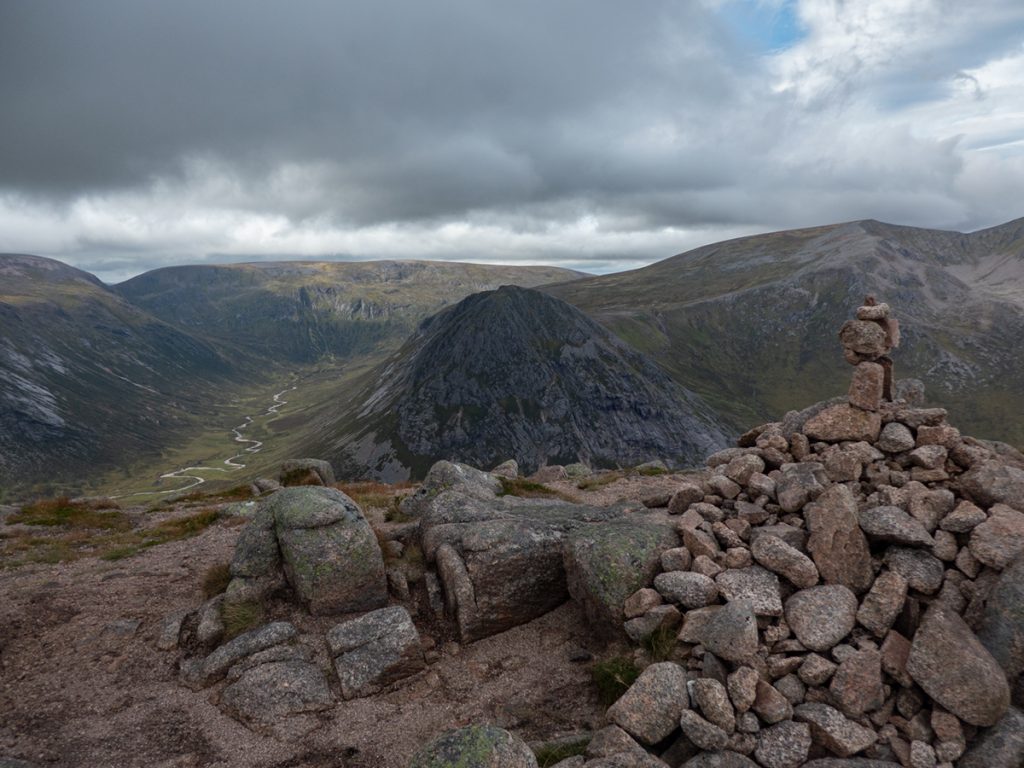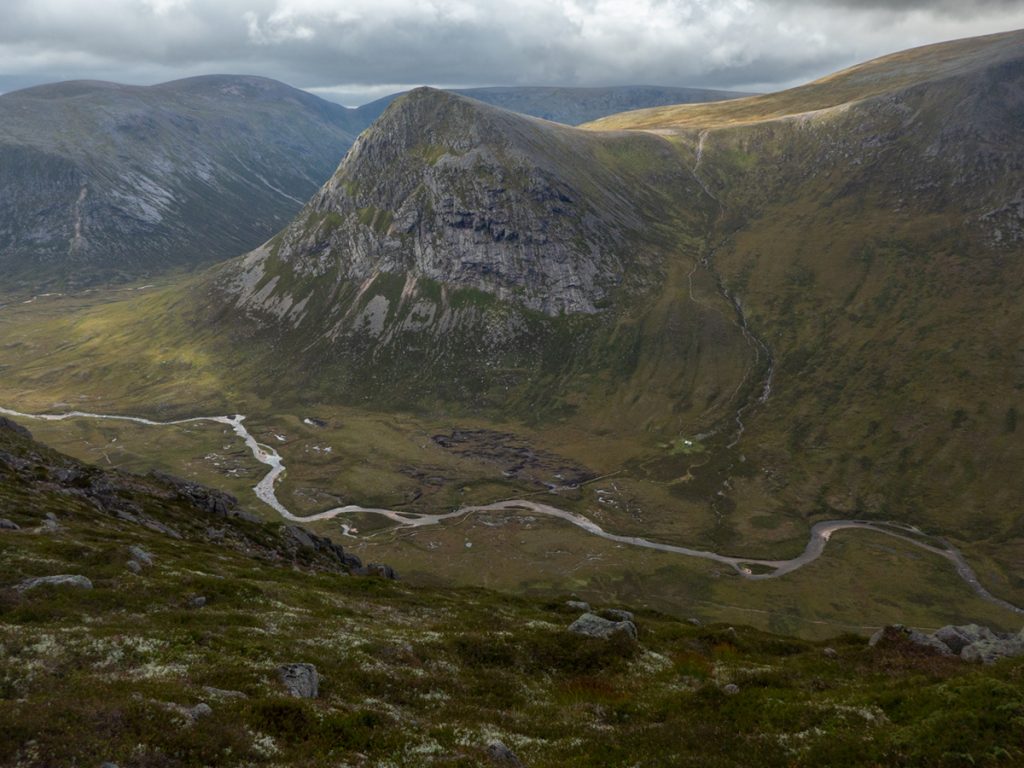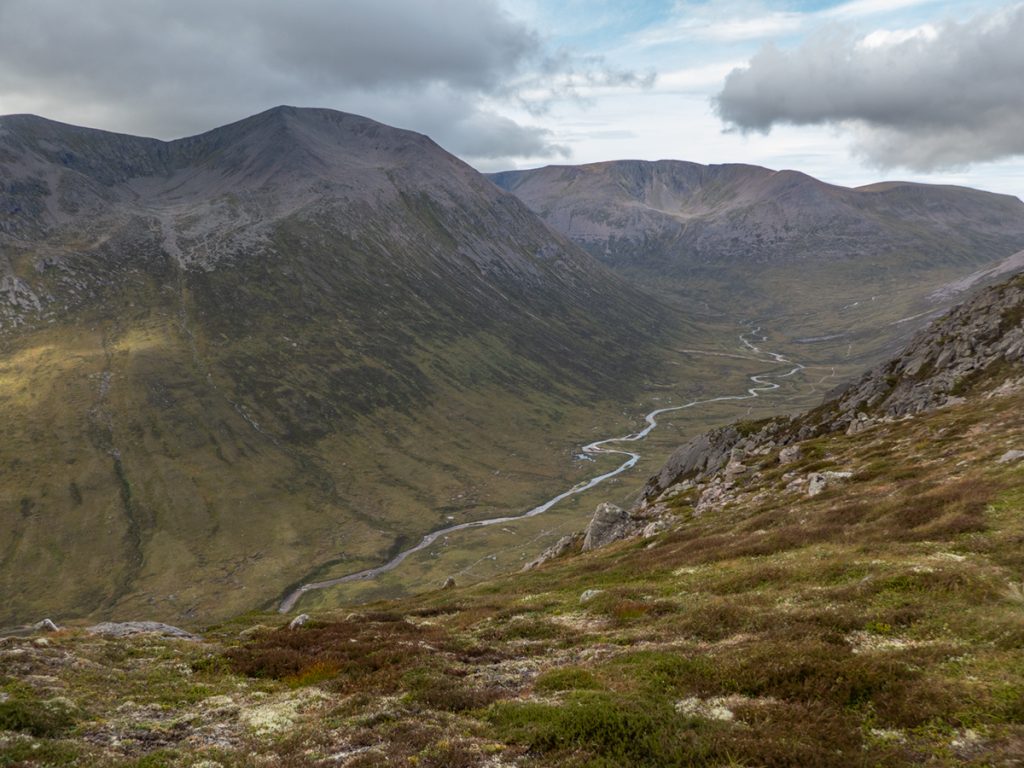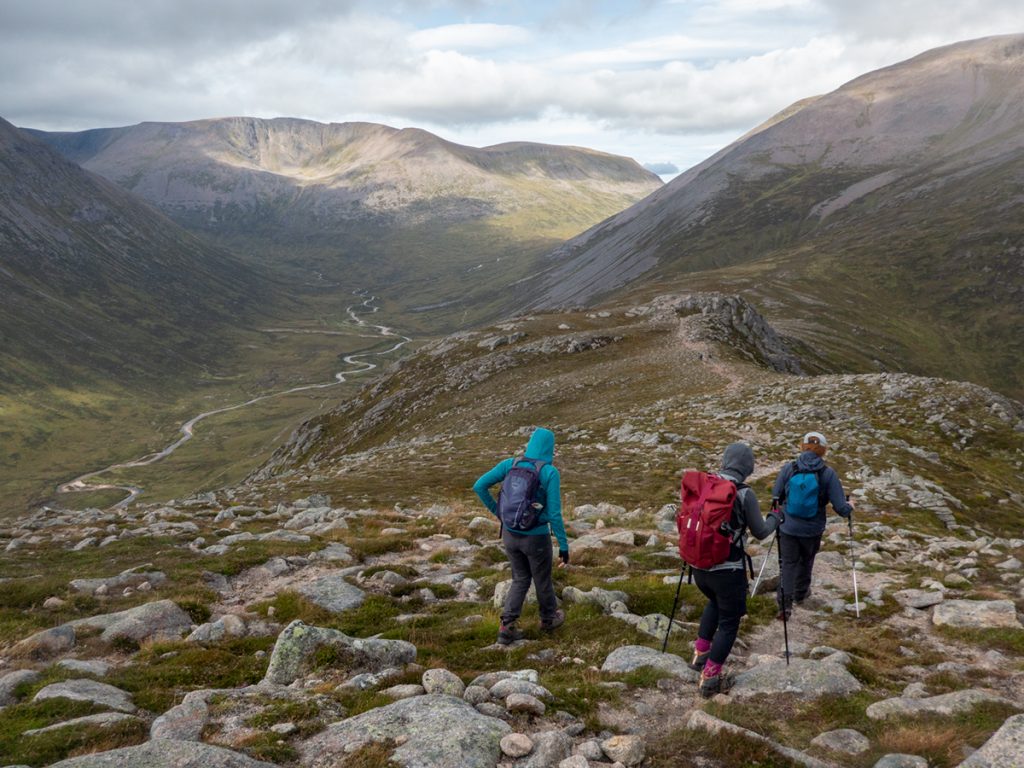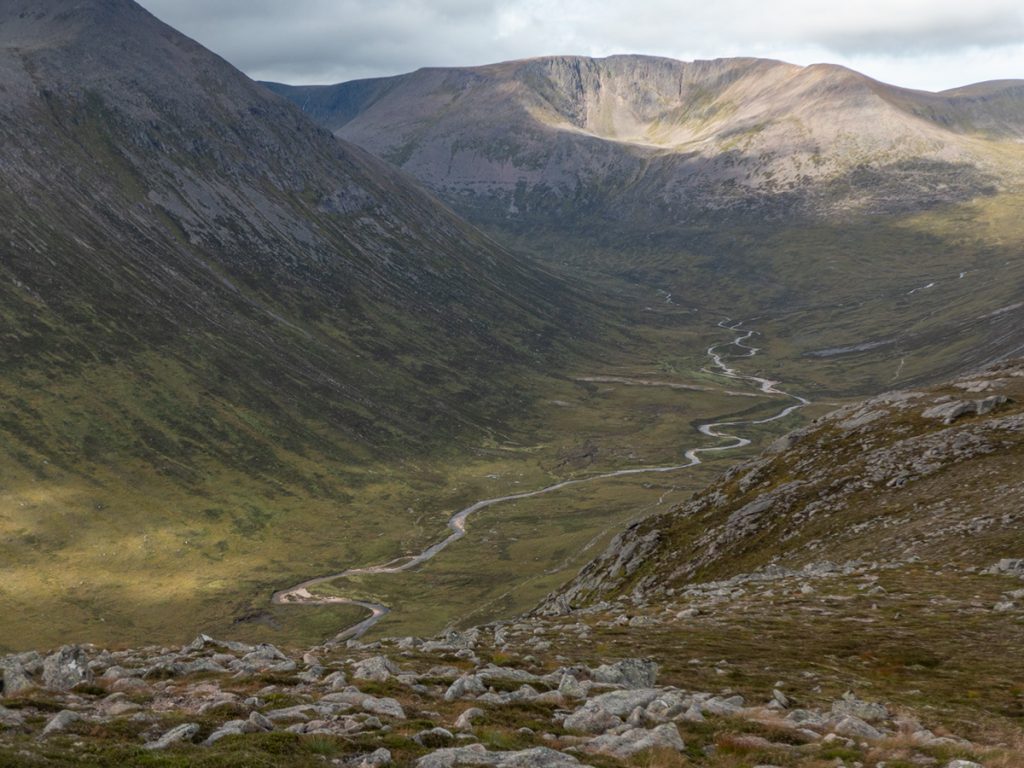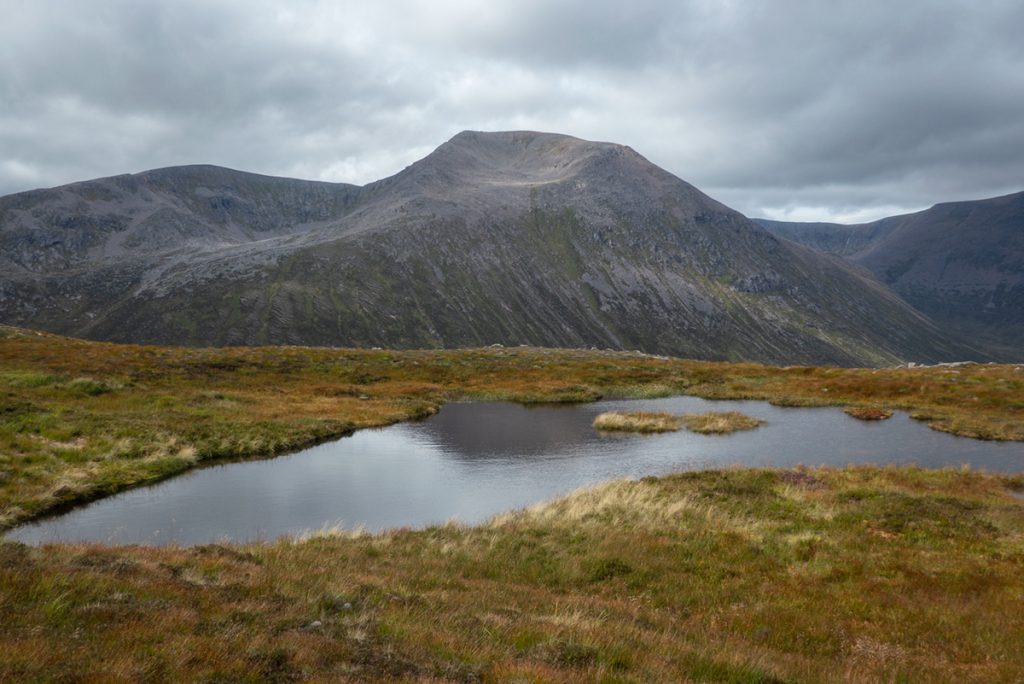 We stopped for lunch on a sheltered rocky outcrop, we could see above that Ben Macdui was mostly in cloud and no doubt the wind would be strong and a lot colder.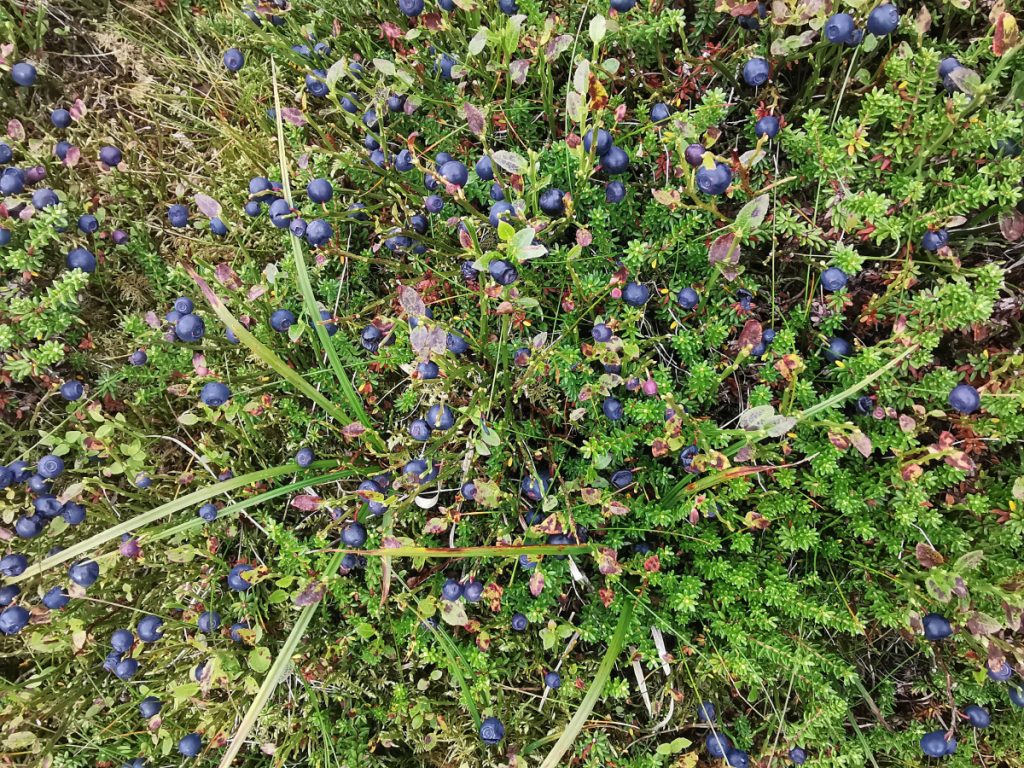 Heading across the boulder field, our lead group dwindled to 3 as others found it tough going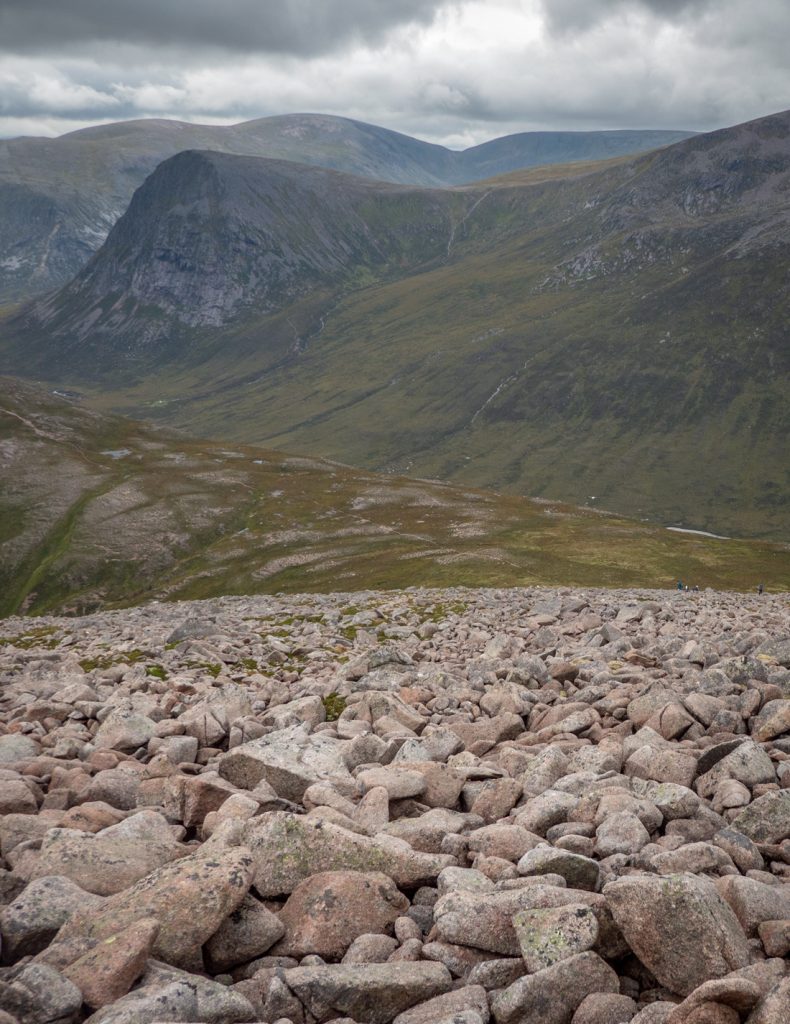 I got a view into Garbh Choire Mor where I could see that the "Sphinx" snow patch had survived into autumn, but the nearby "Pinnacles" one hadn't. There were only 2 patches left in Scotland at this point, and unlikely they'd make it through to winter. The Sphinx has melted 8 times in the last 300 years, most of those since 2000, but now looks like it'll melt every other year.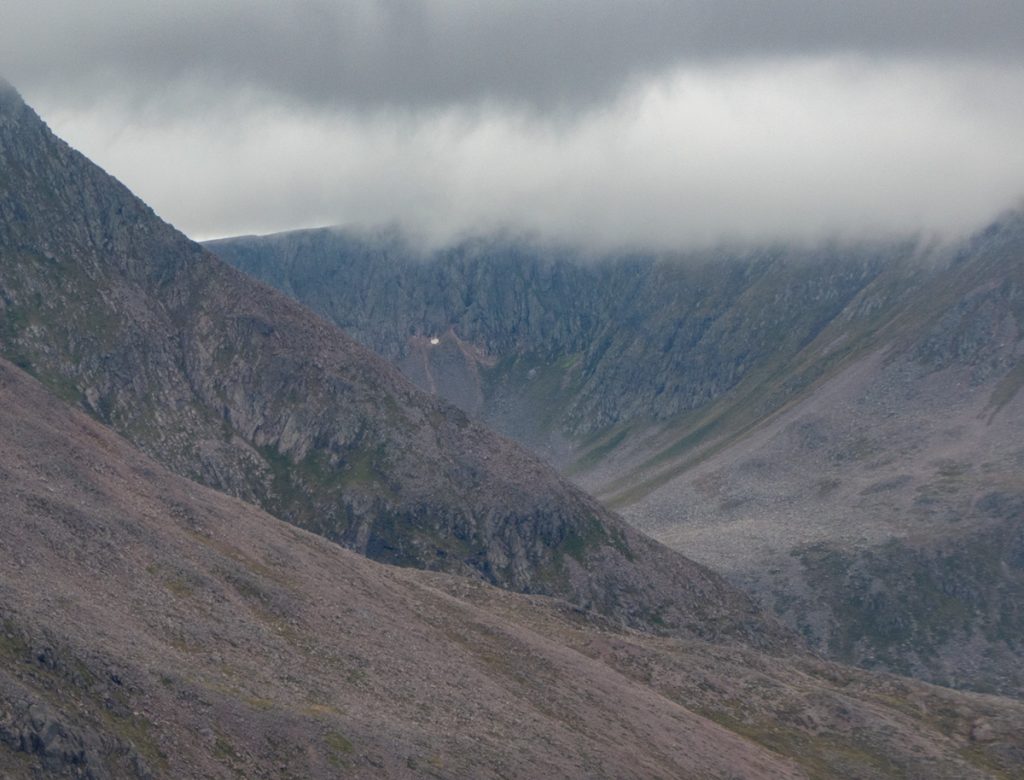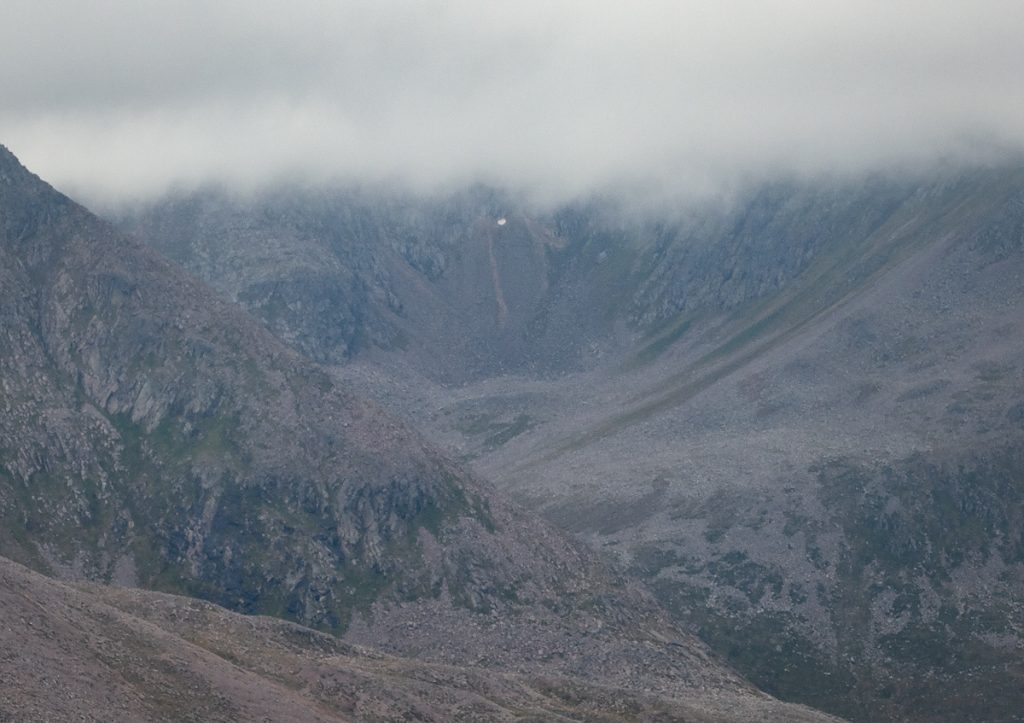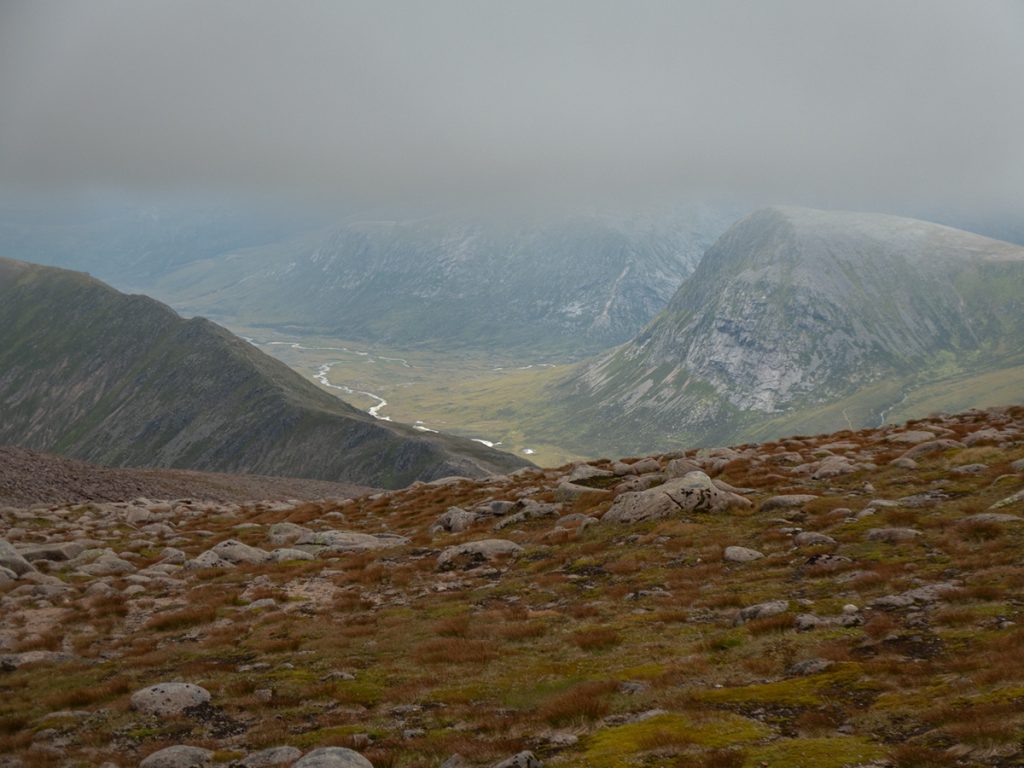 The boulder field began to level off, and past the top of the burn, a shape loomed out of the haze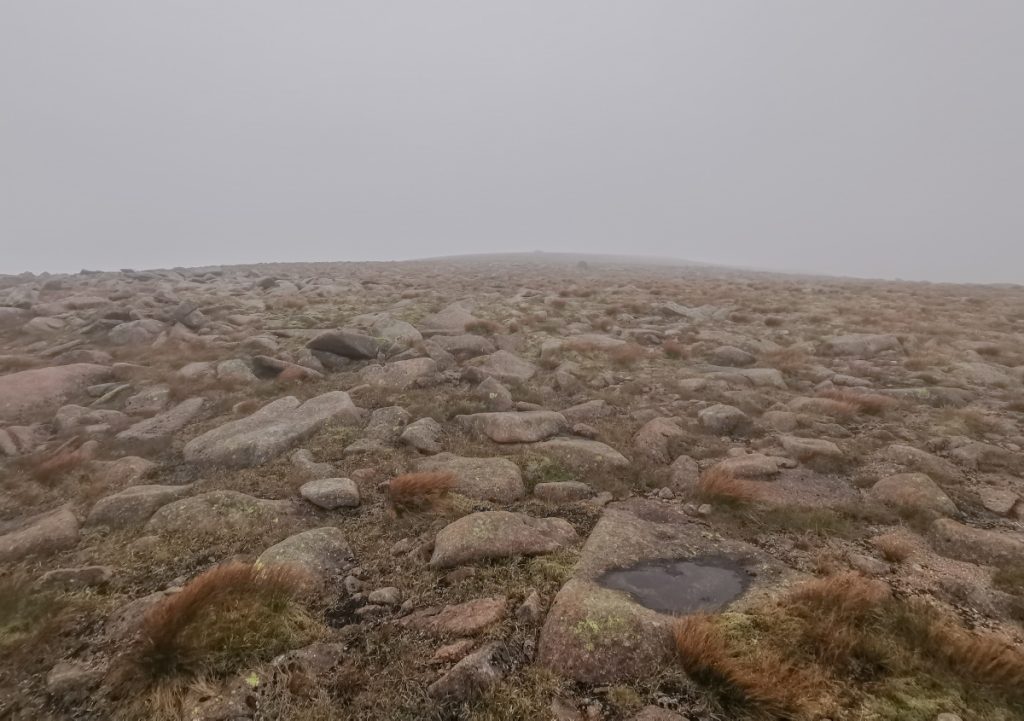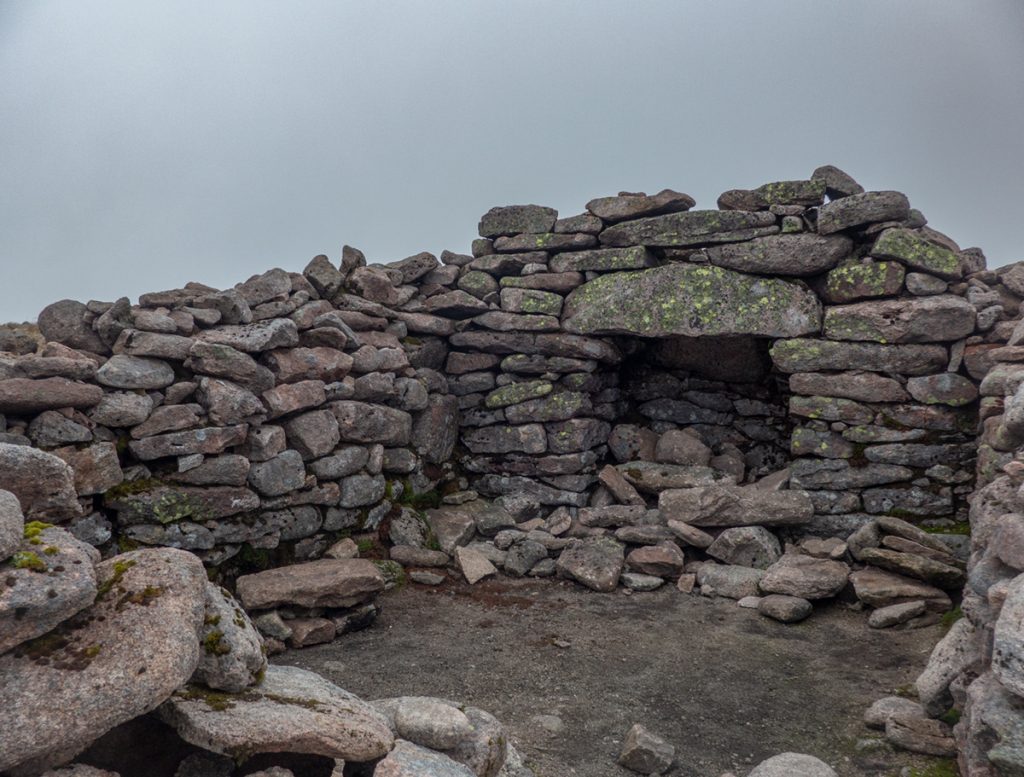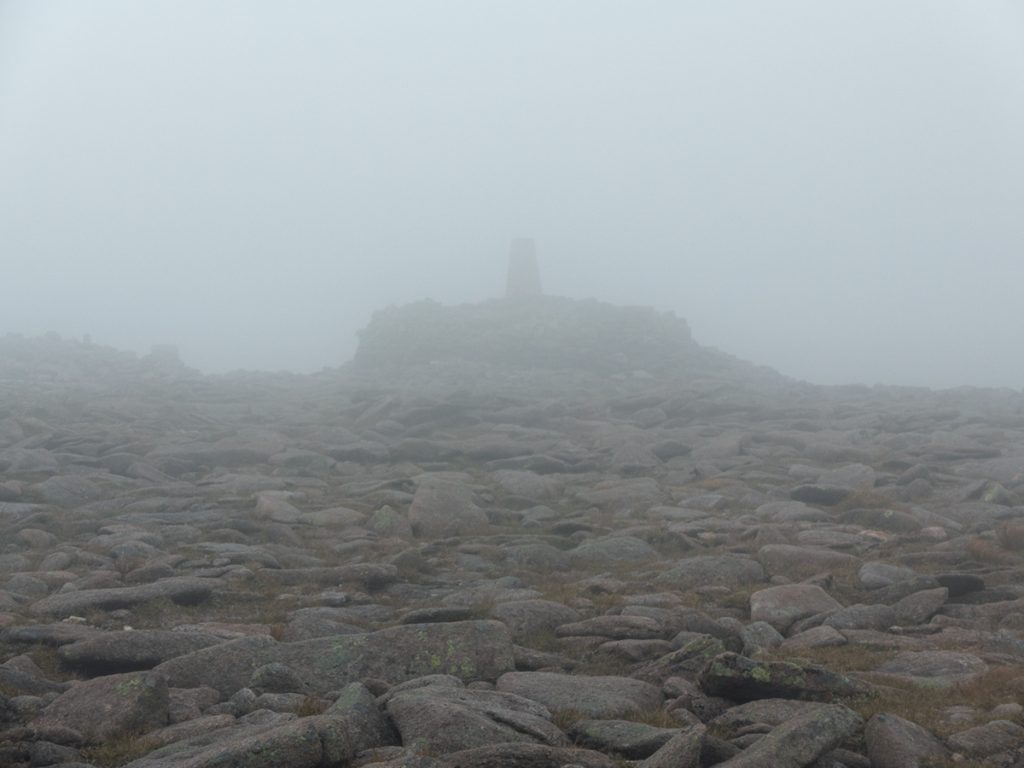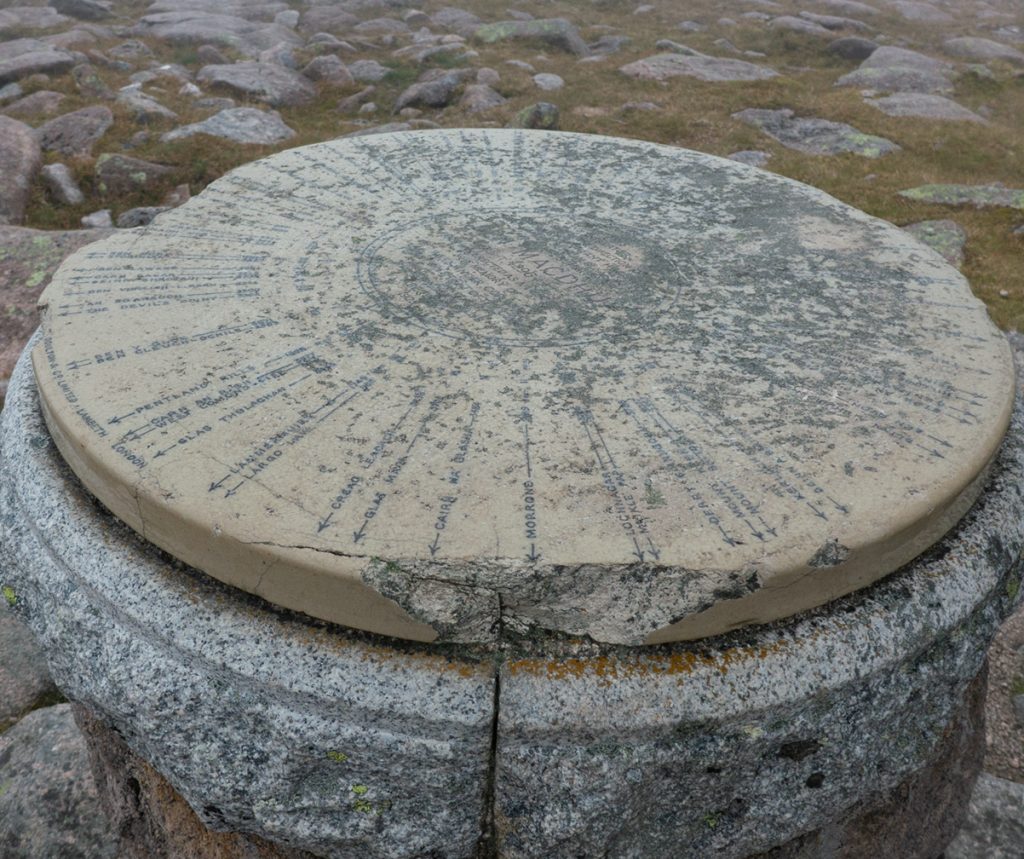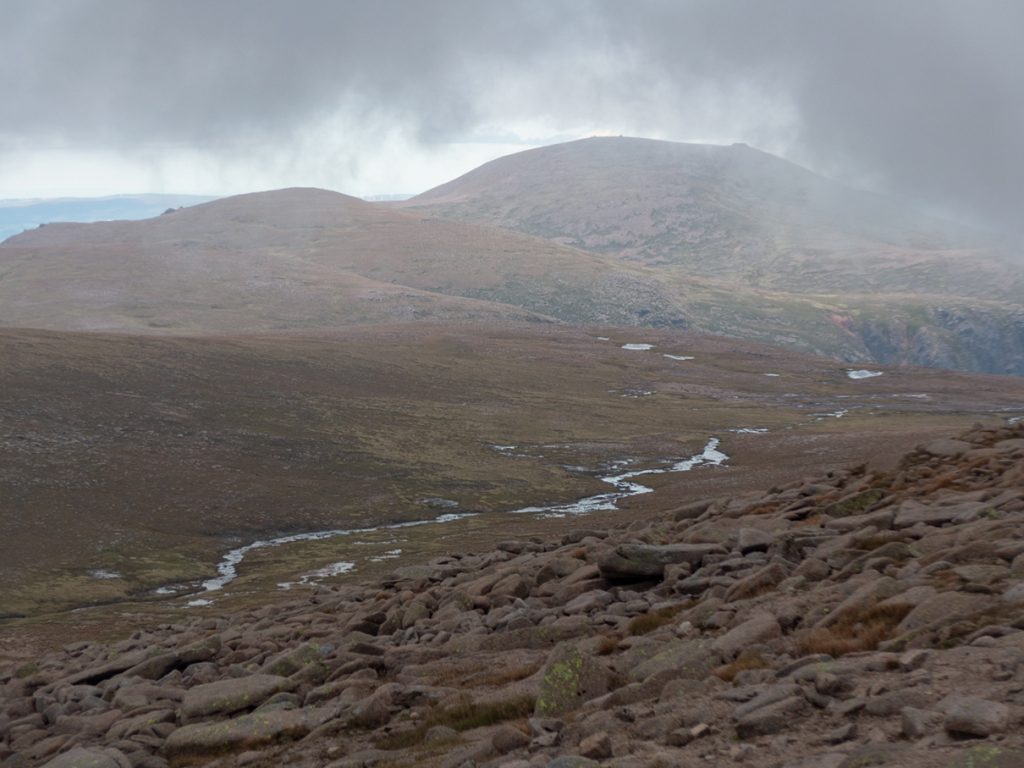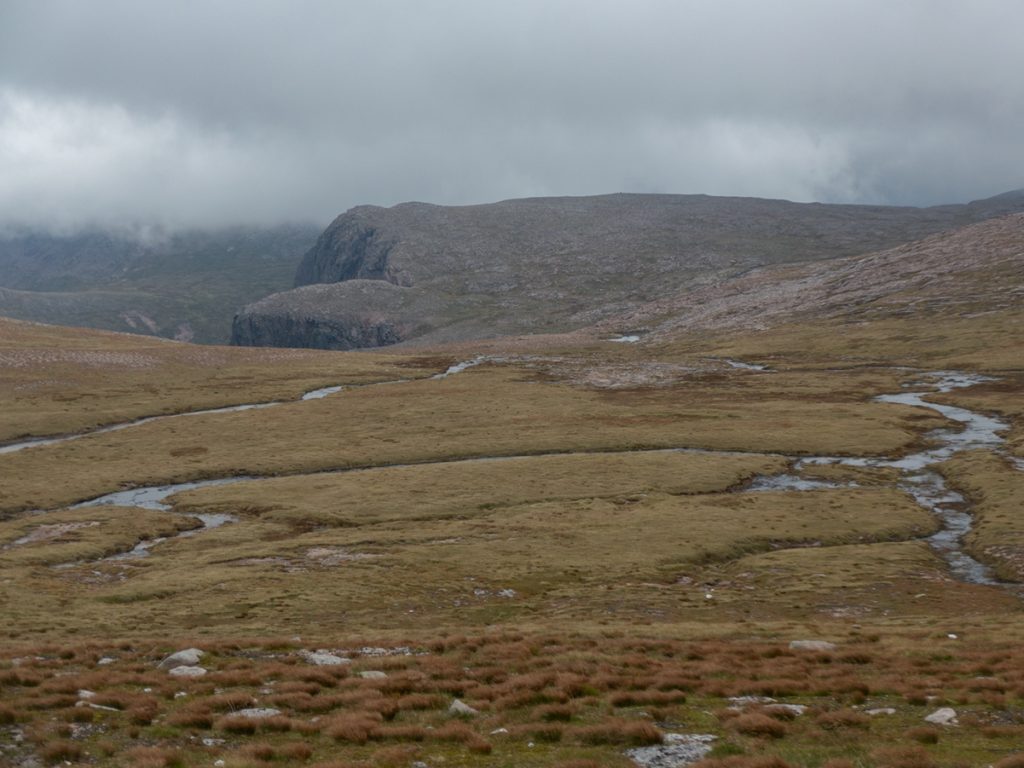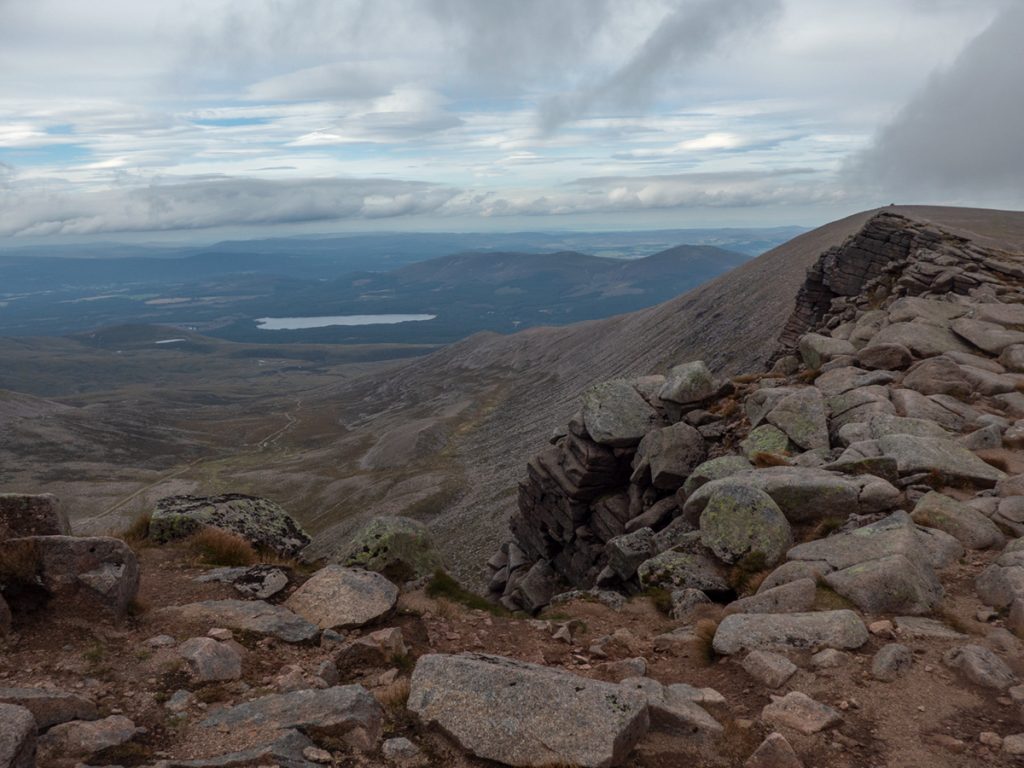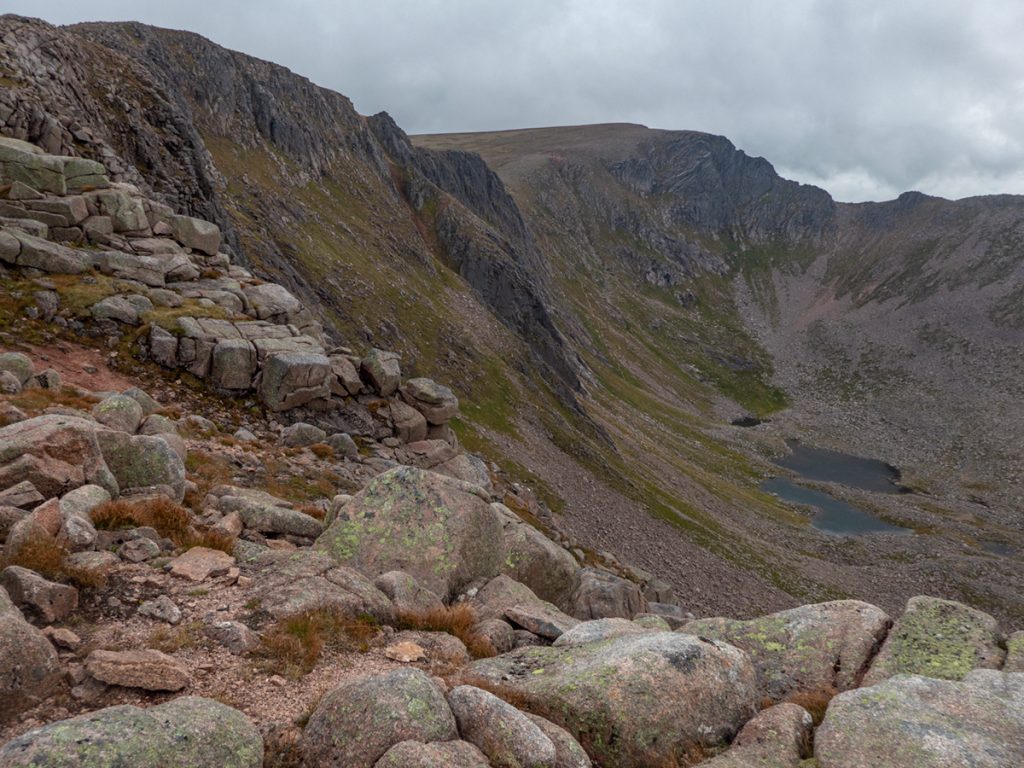 Looking back we couldn't see the rest of the party so headedup the last ascent to Cairn Gorm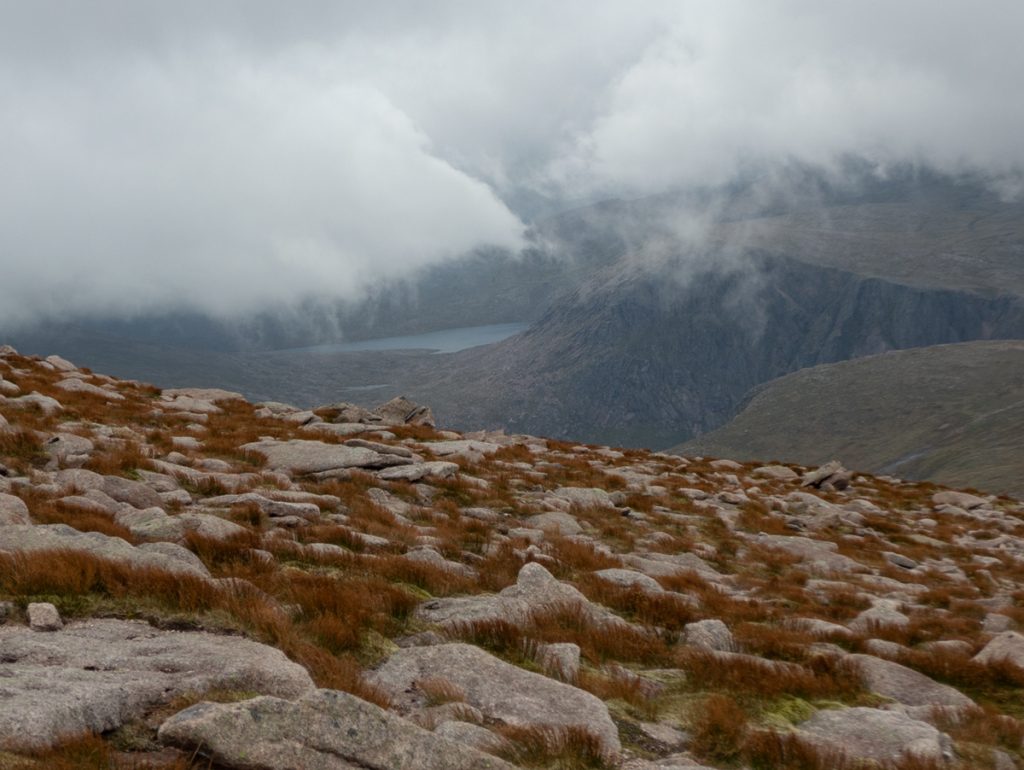 The weather station whistled and hummed it's odd drone; 3rd munro of the day completed.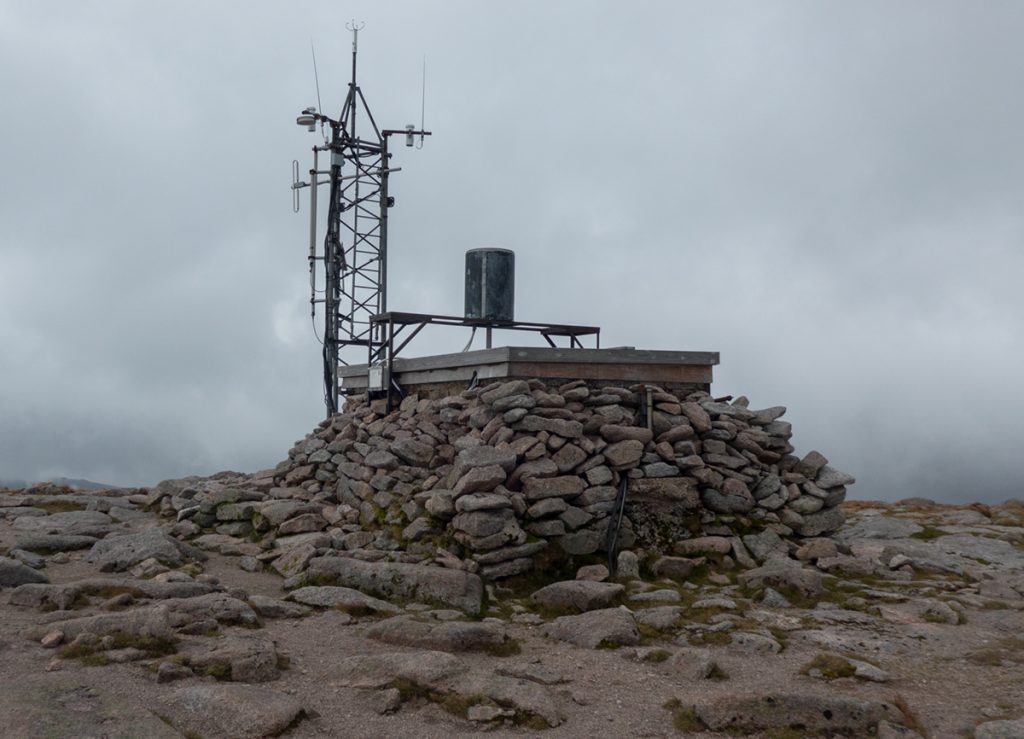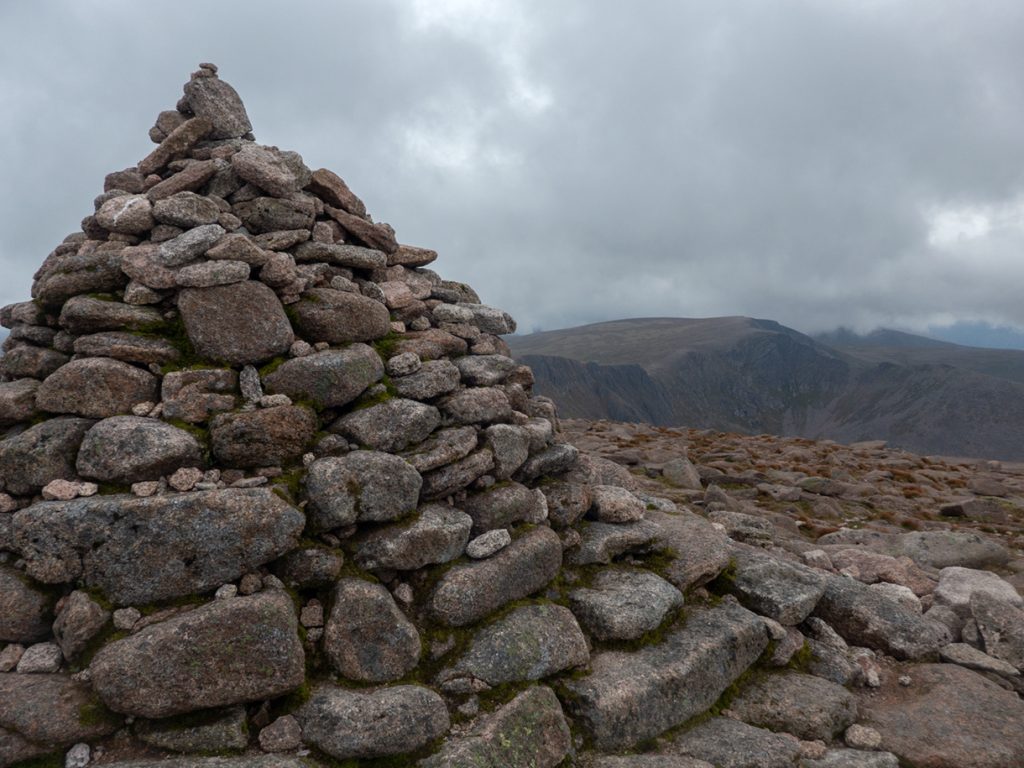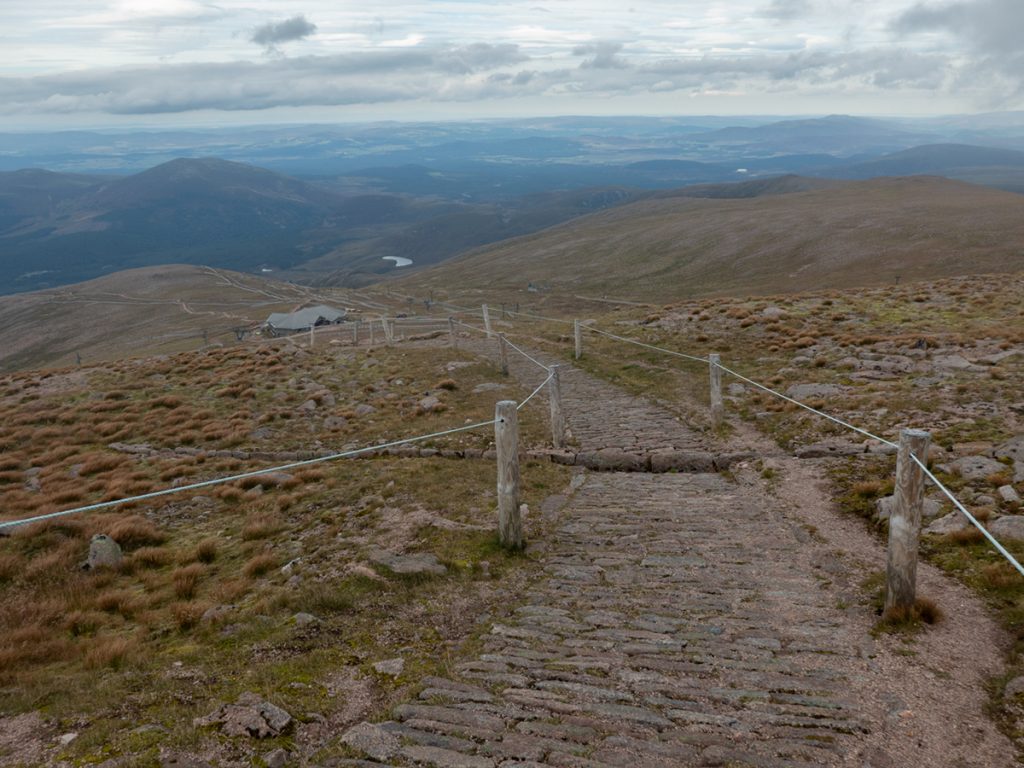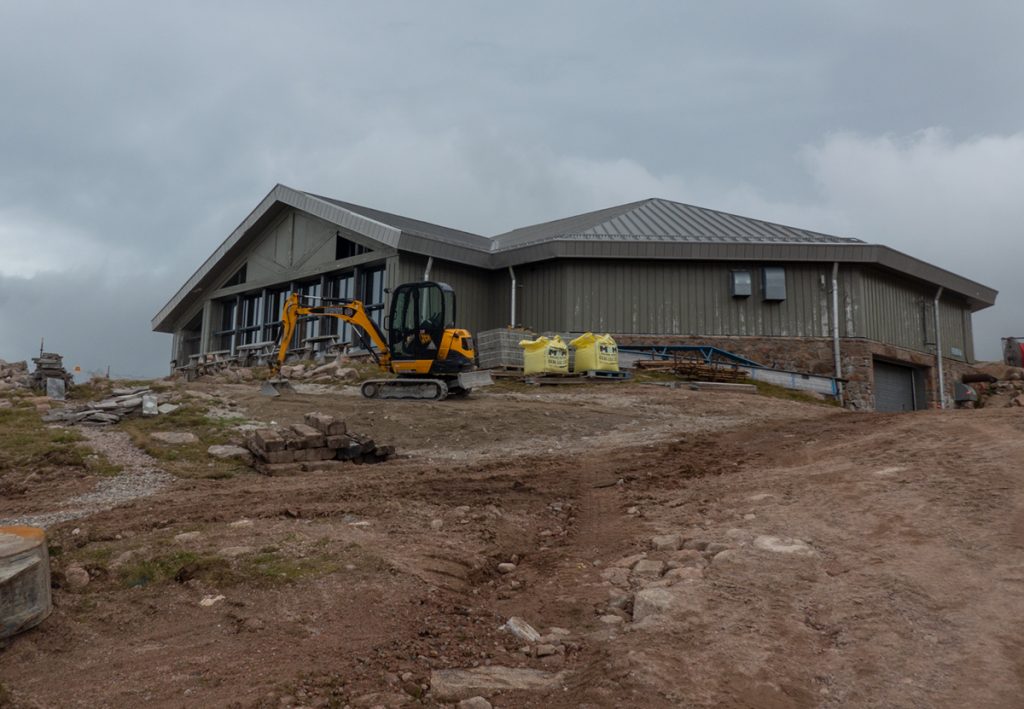 Below we could see the coach awaiting in the ski centre car park.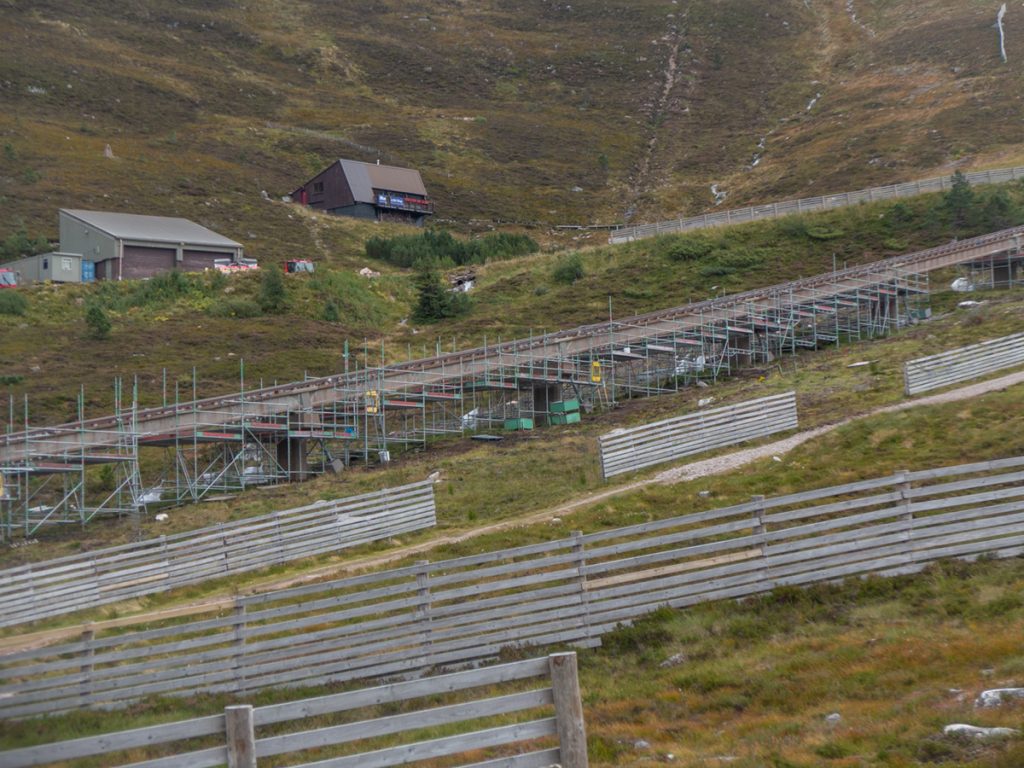 One member who had taken a route past the Shelter Stone and was already back, the rest arriving within the next half hour. We picked up another who'd done the Lairig Ghru and then after a swift pint in Aviemore headed back to Aberdeen. Total distance had been 27km with 1500m ascent.