A crisp but windy December day sees me disembarking from the Aberdeen Hillwalkers bus on the moray firth at Buckie, for a coastal route heading east to Cullen. I'll be running today, to fit in some extra exploration and diversions along the way.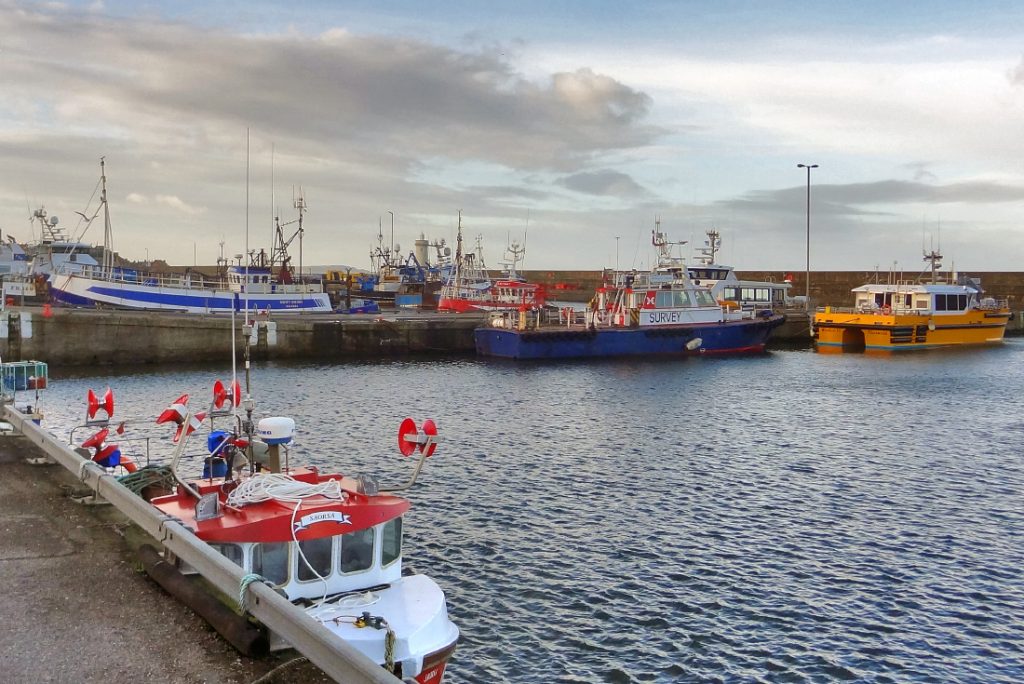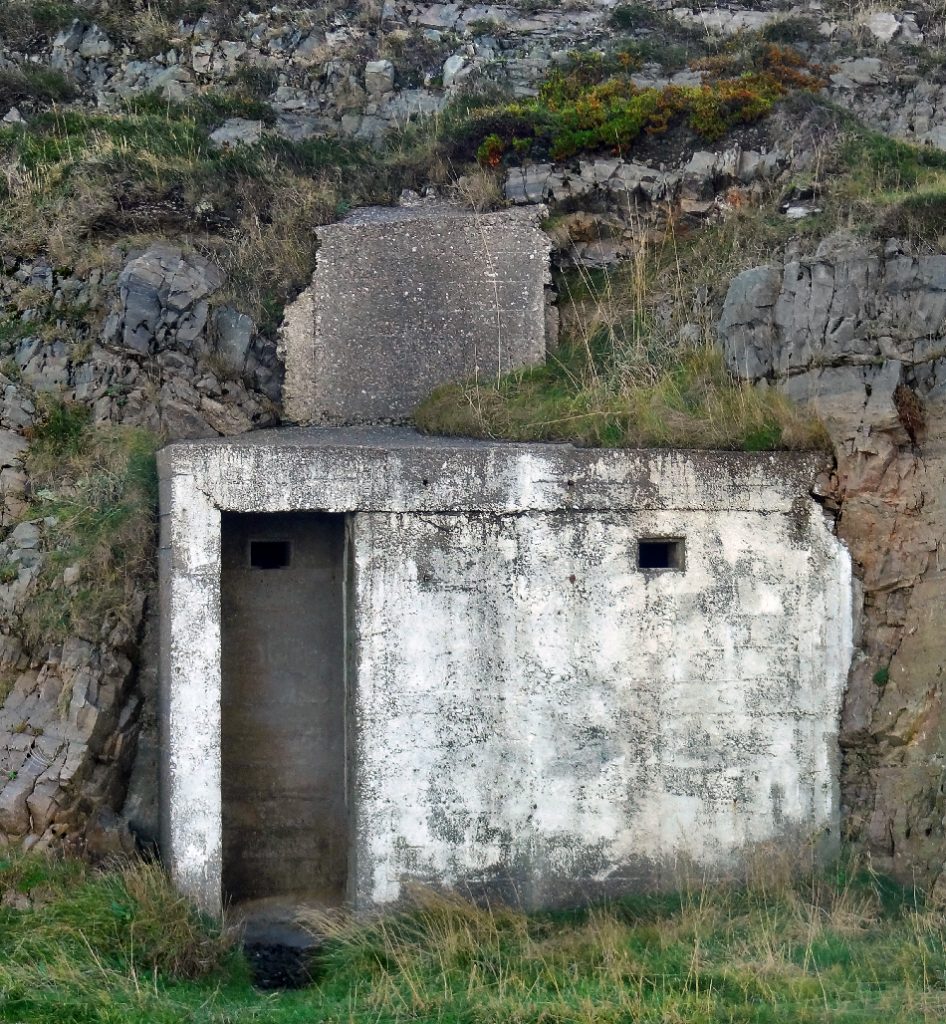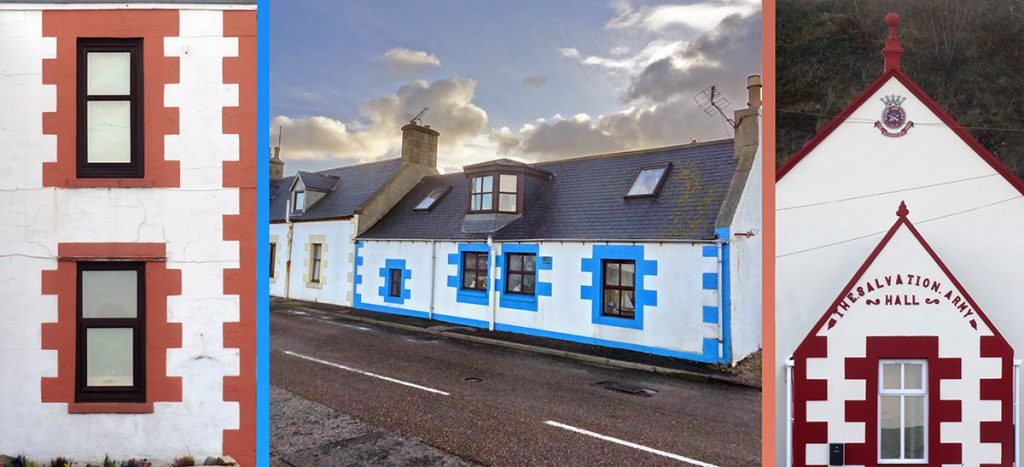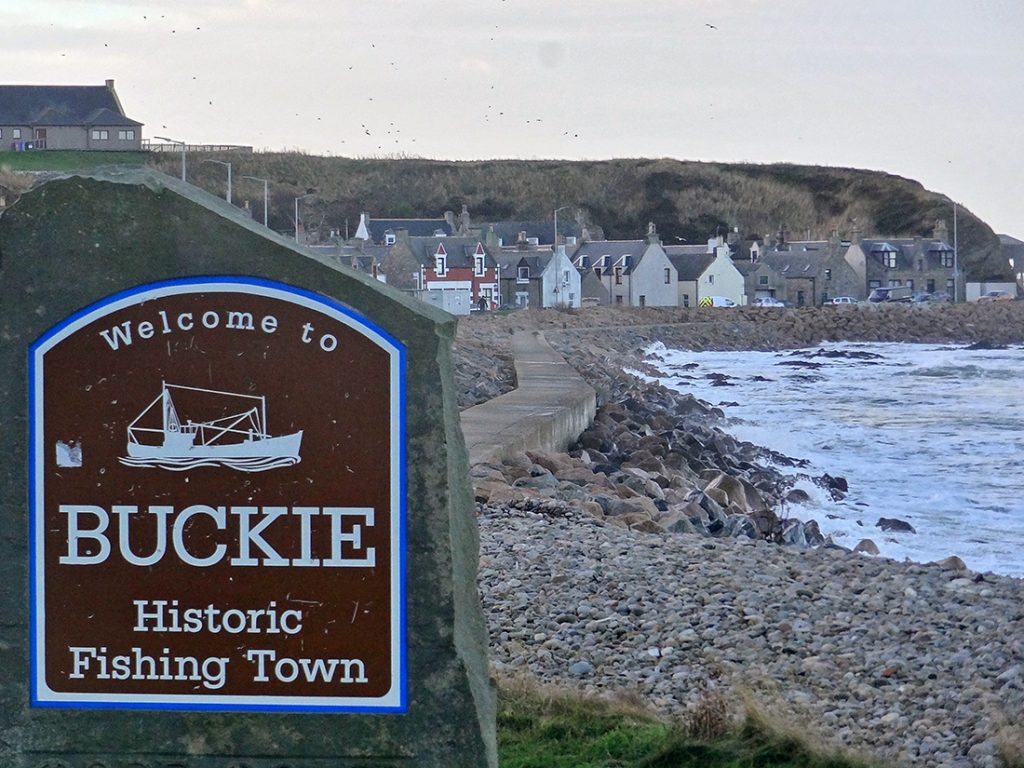 At the outer limits of Buckie, there's a path heading along the coast so I diverge to that rather than stay on the fairly busy road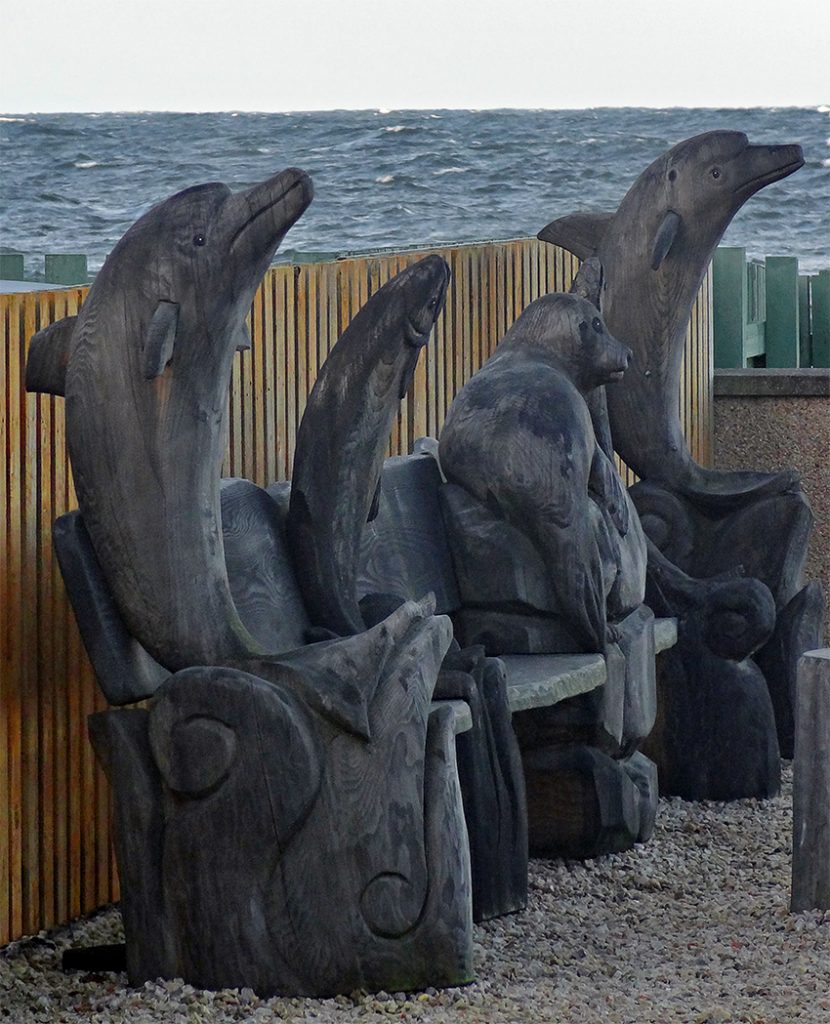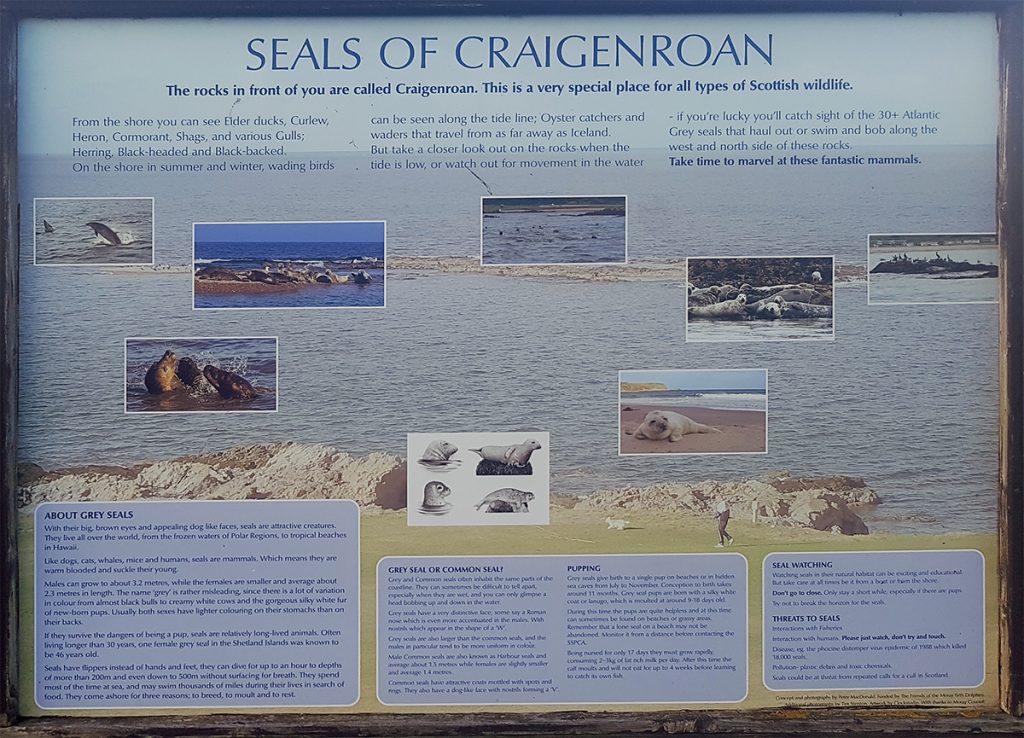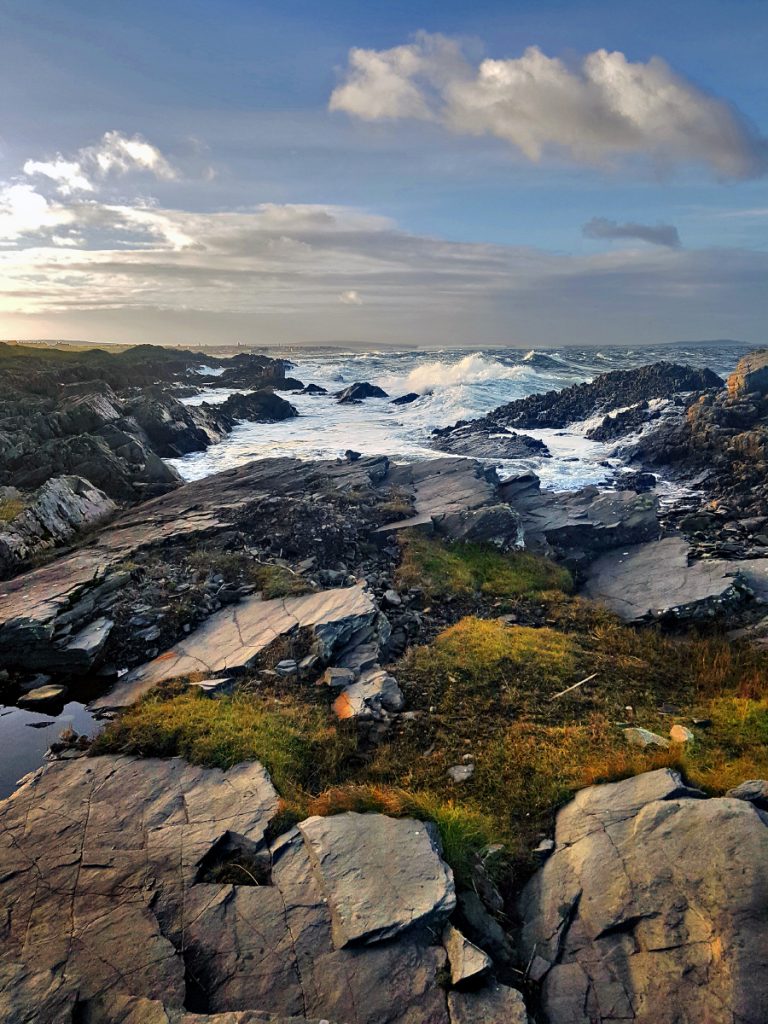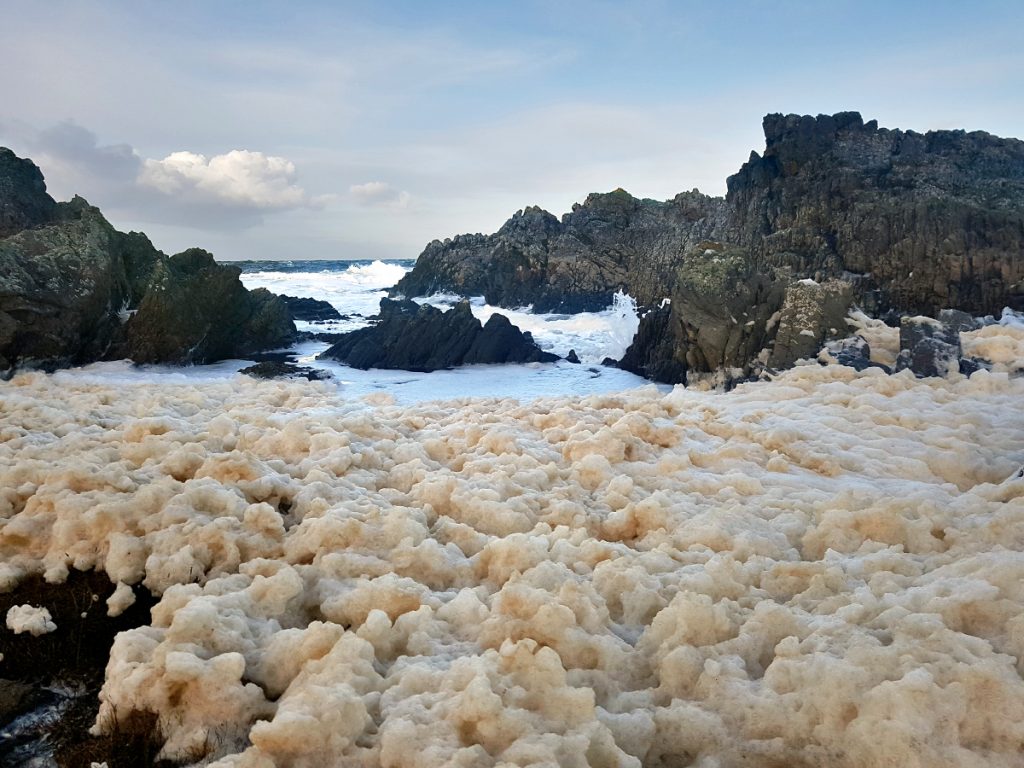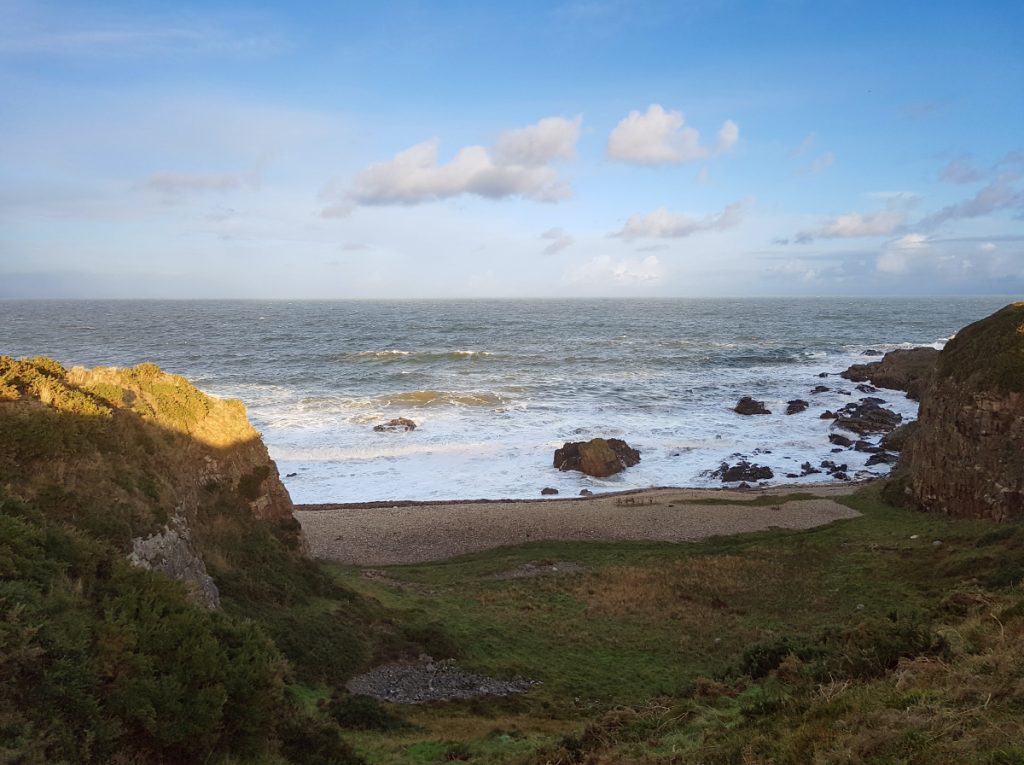 With the tide out you could probably stick to the water all the way along, but today will require ducking up and down through nooks in the cliffs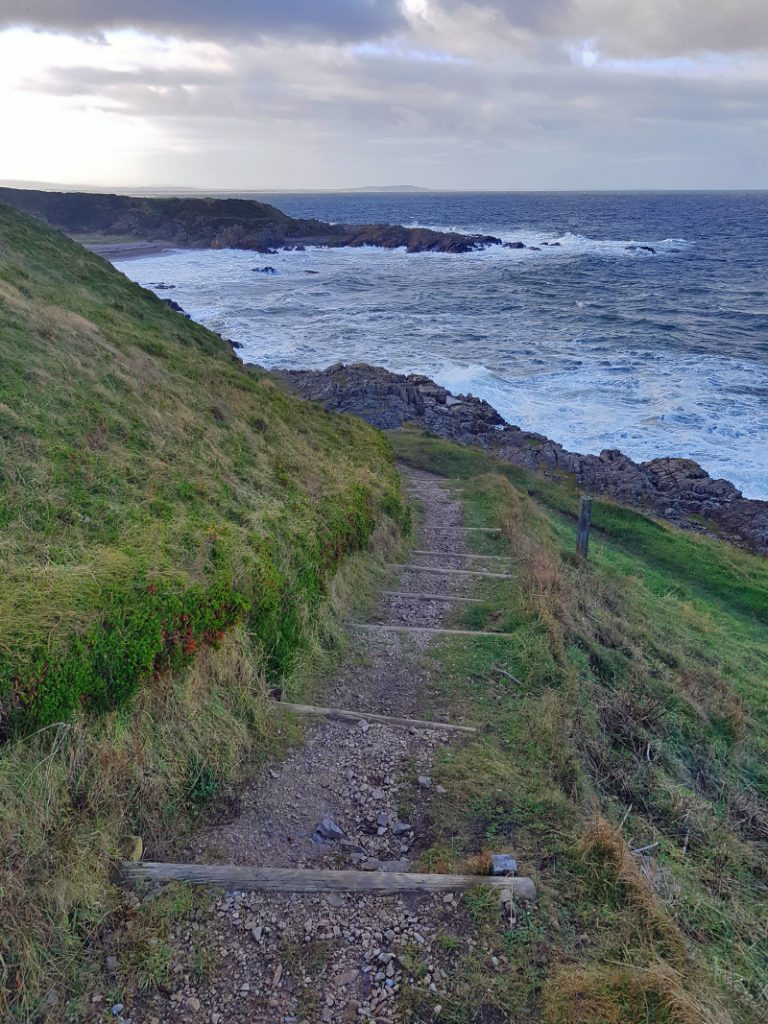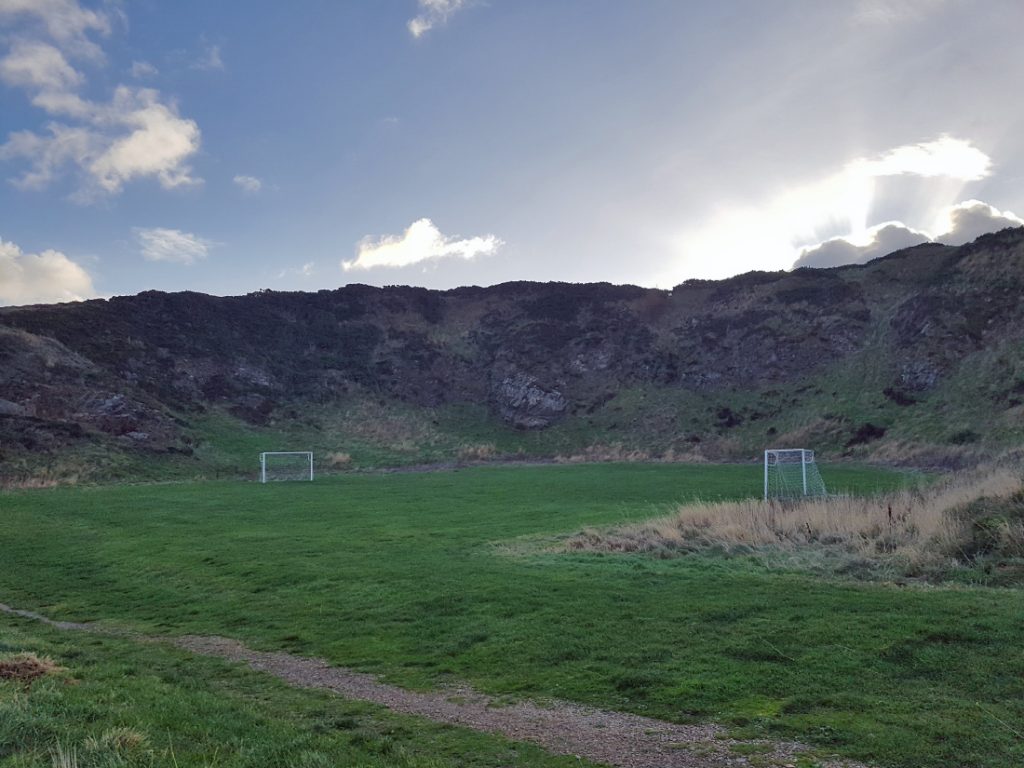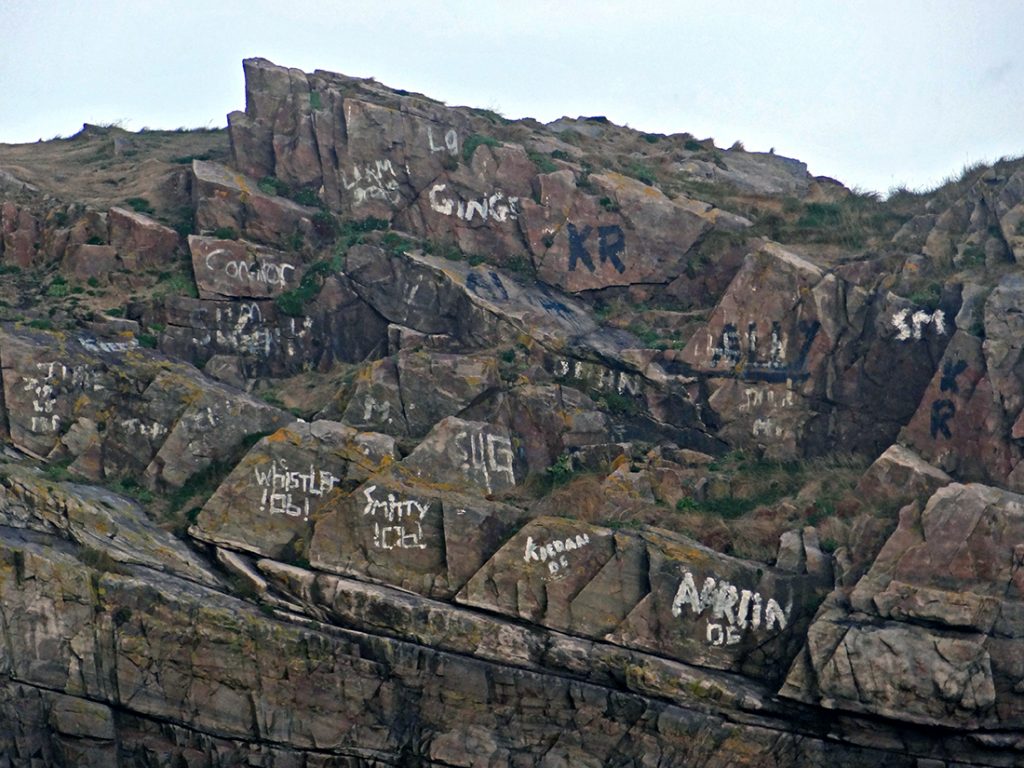 Findochty (pronounced Fin-eck-tay) is one of many small villages clinging to the shoreline along the Moray coast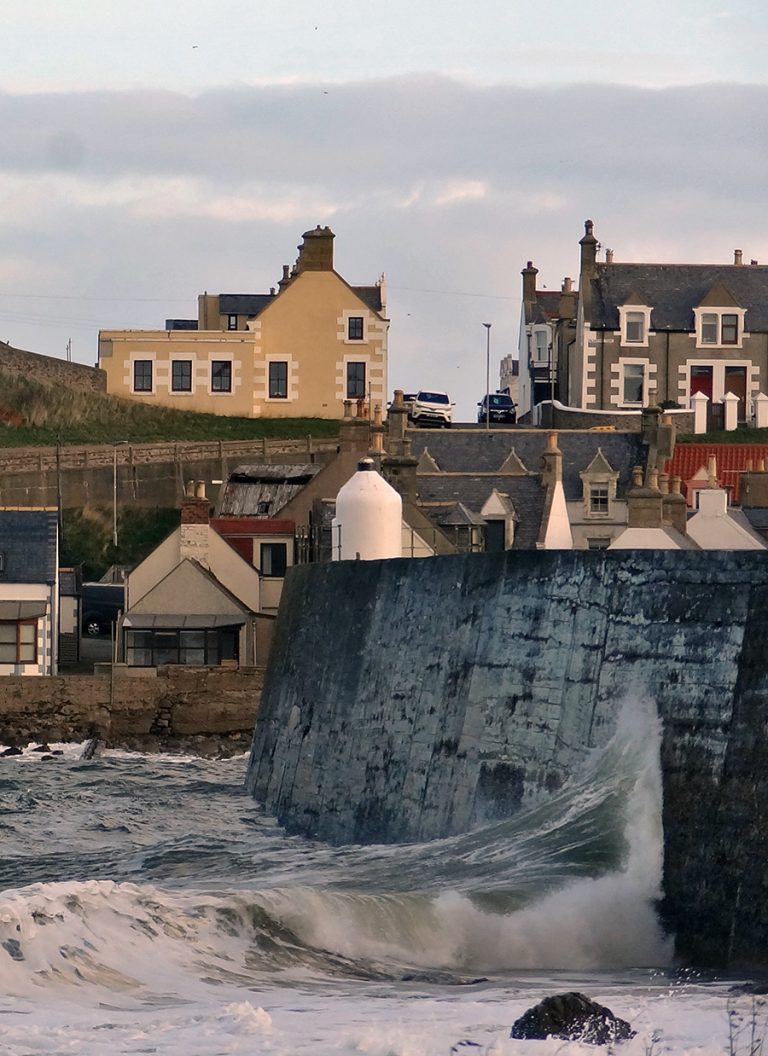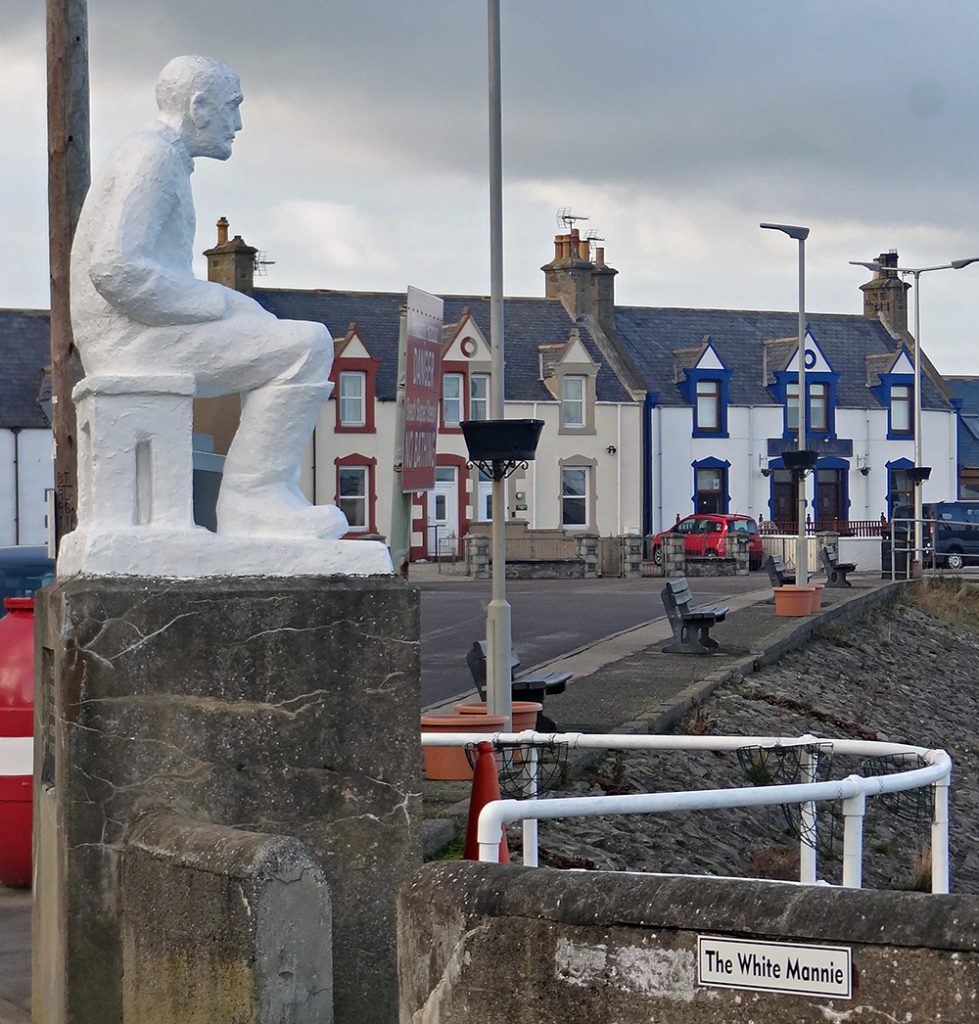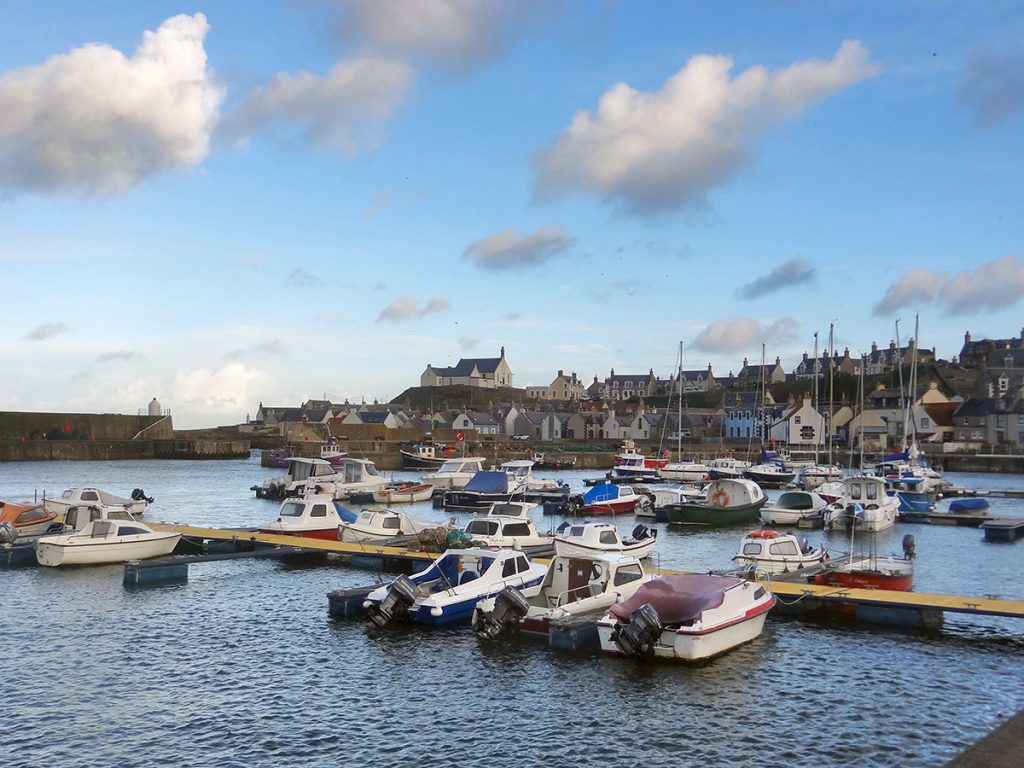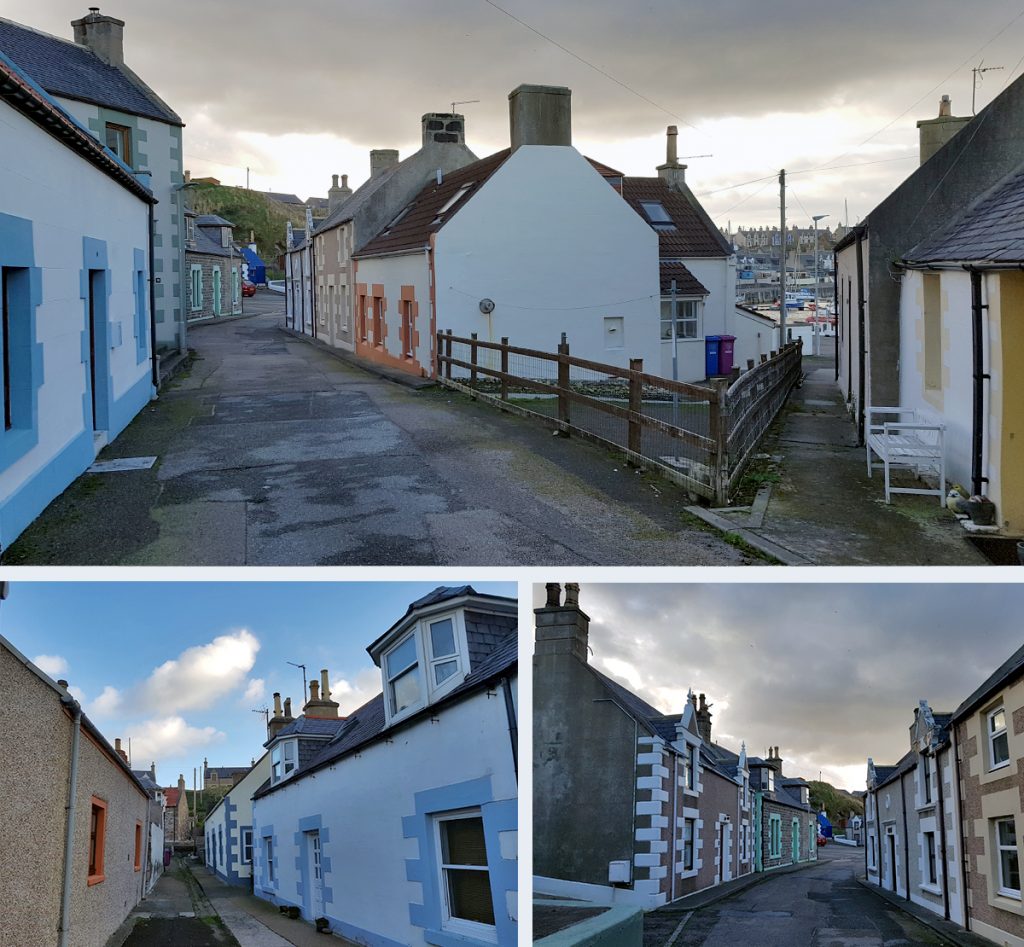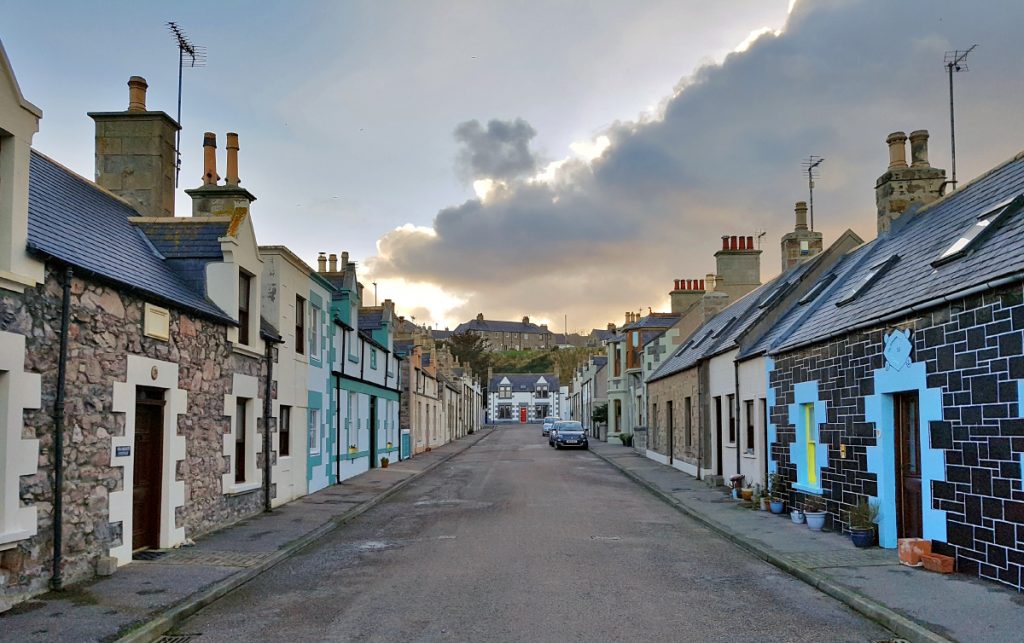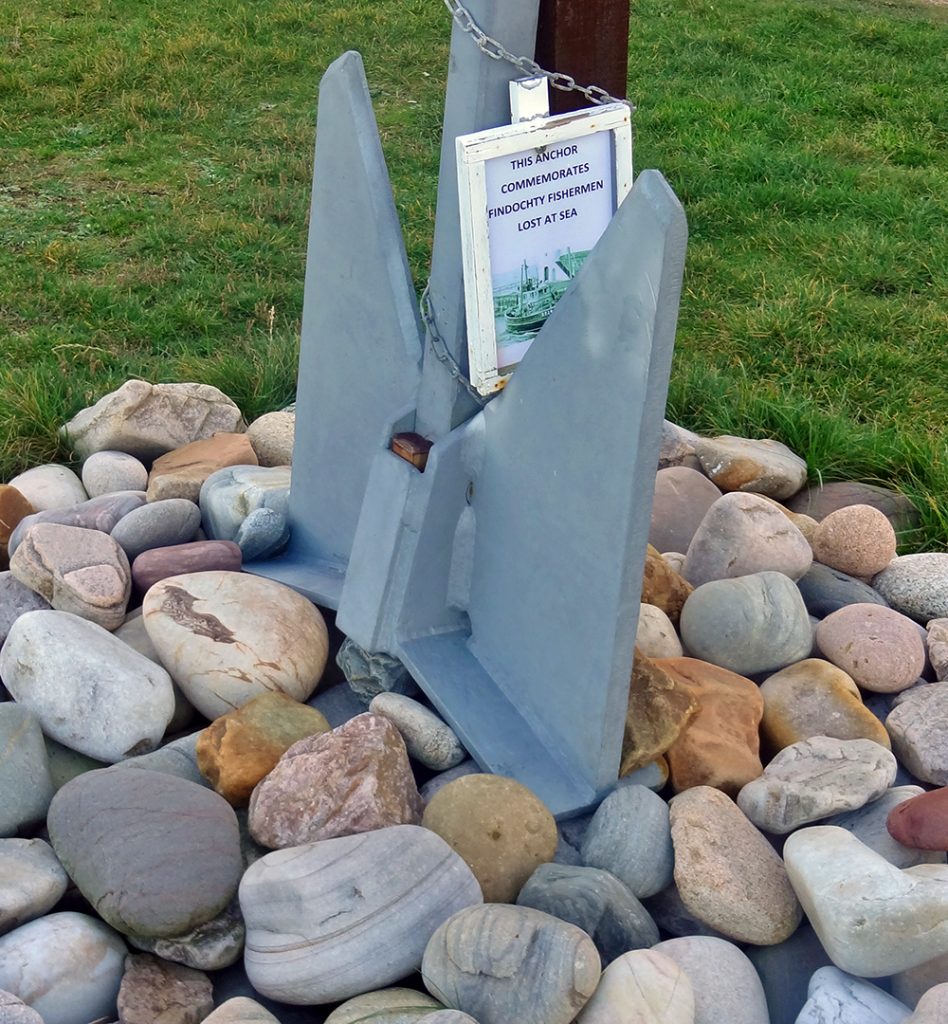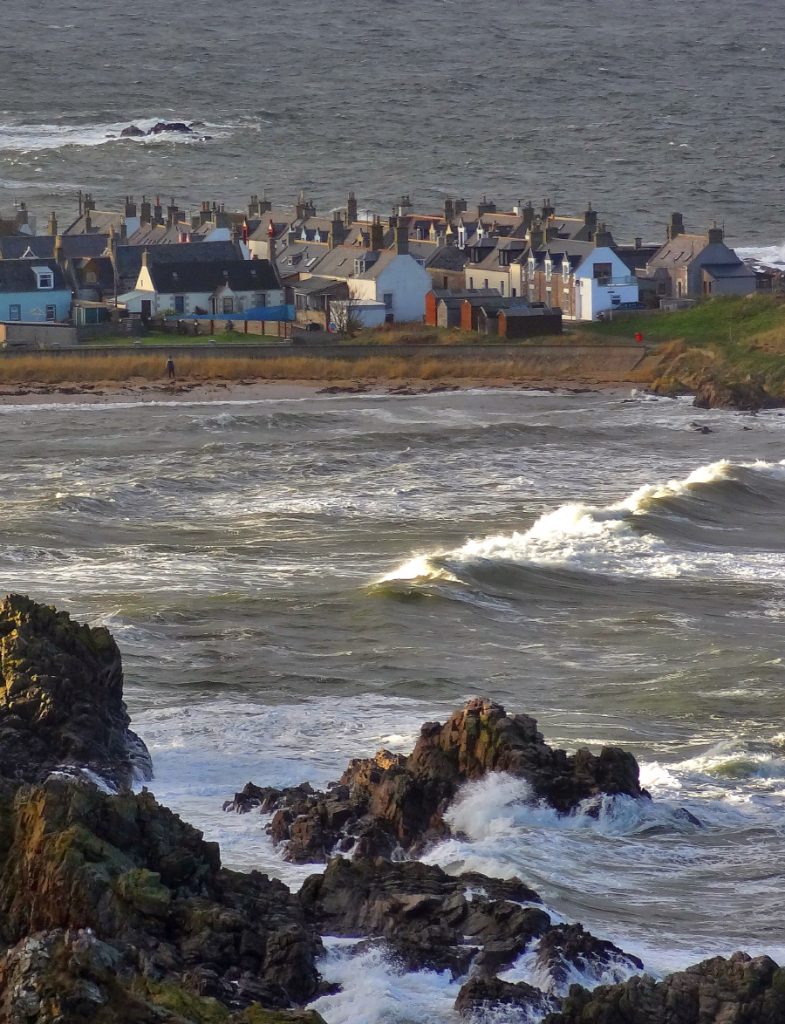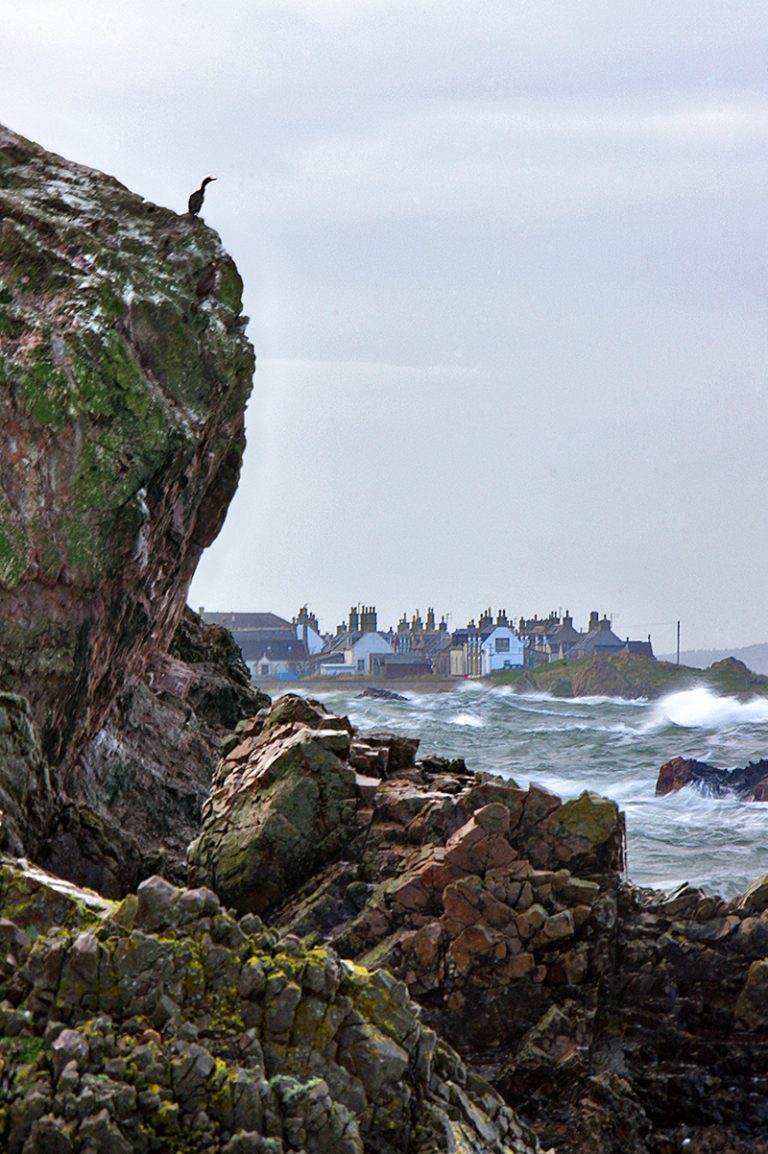 I headed onwards east from the town, back on the good path of the Moray Coast Trail, which climbs high above cliffs. The OS map indicated caves peppered along the next stretch so I kept an eye open for gulleys and easy hillsides to descend for a nosey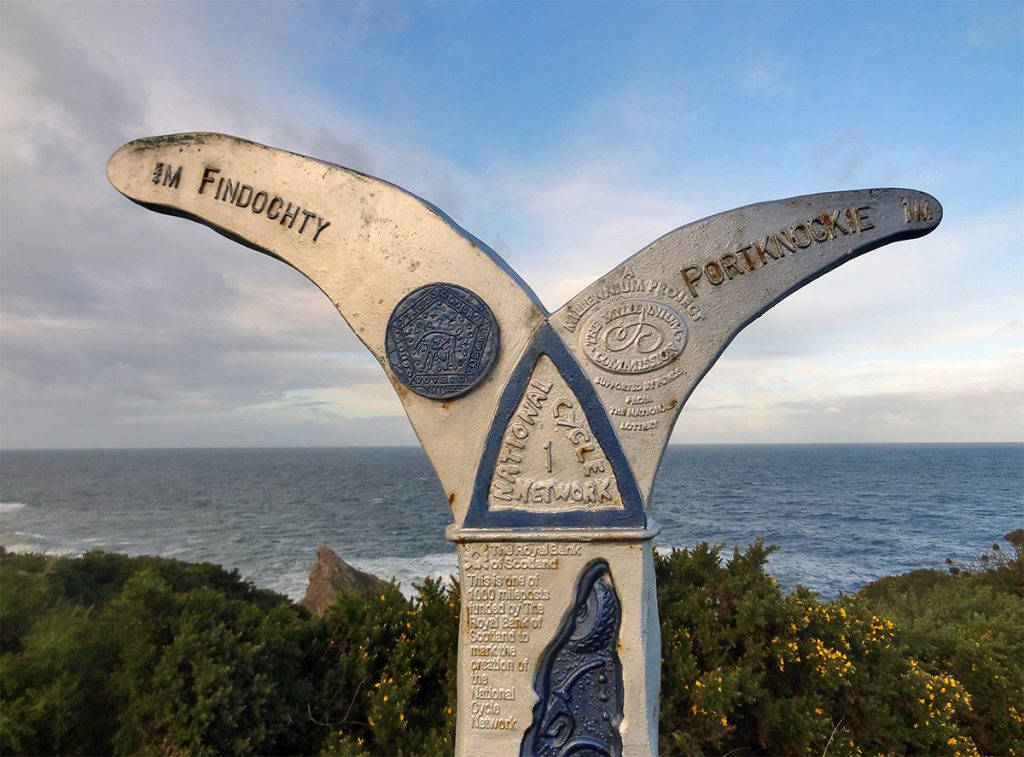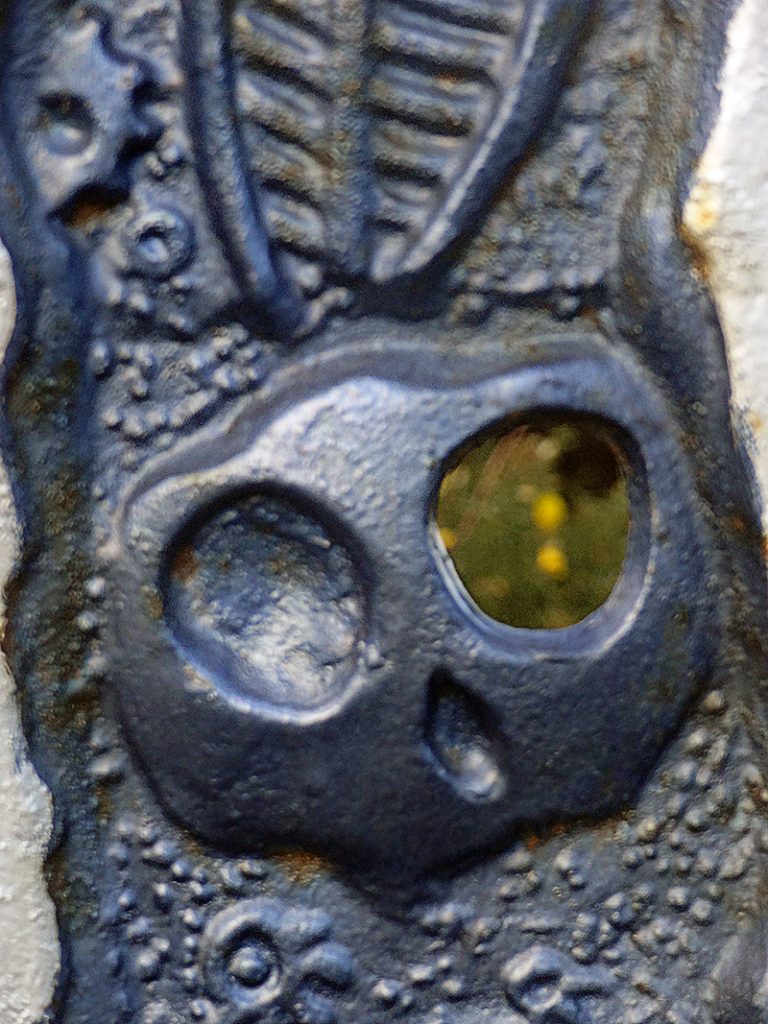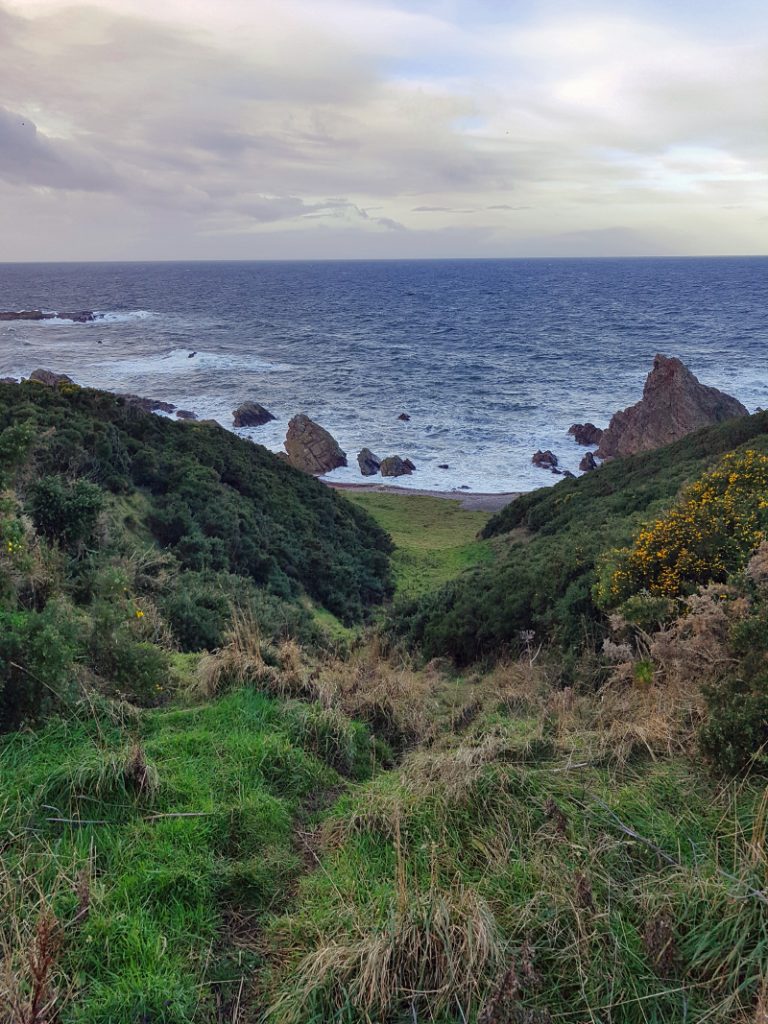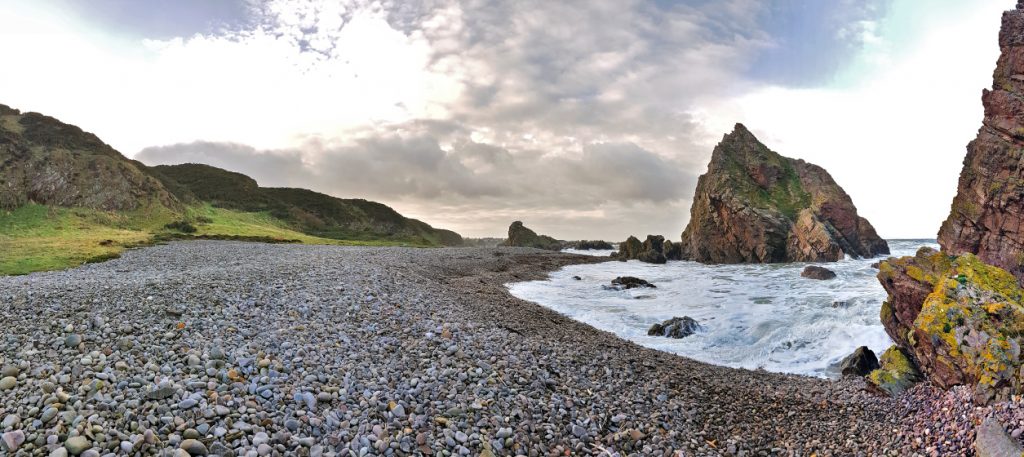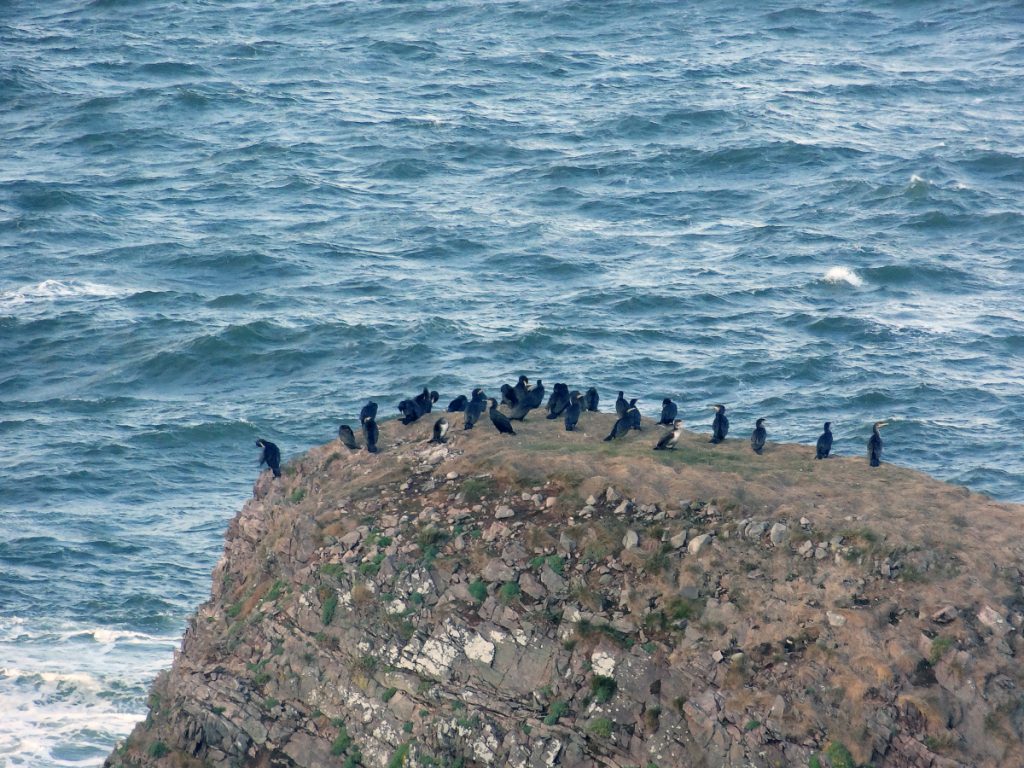 At Tronach head which juts out, a scrubby slope allows access down.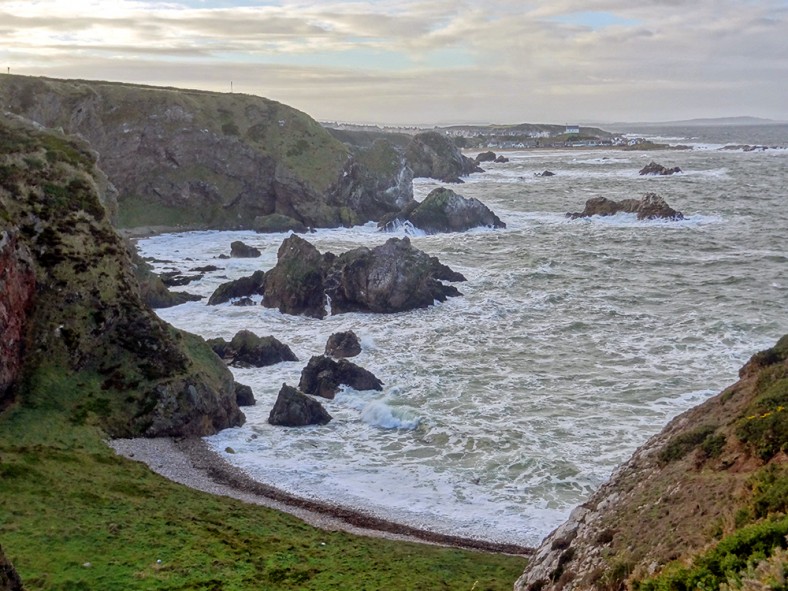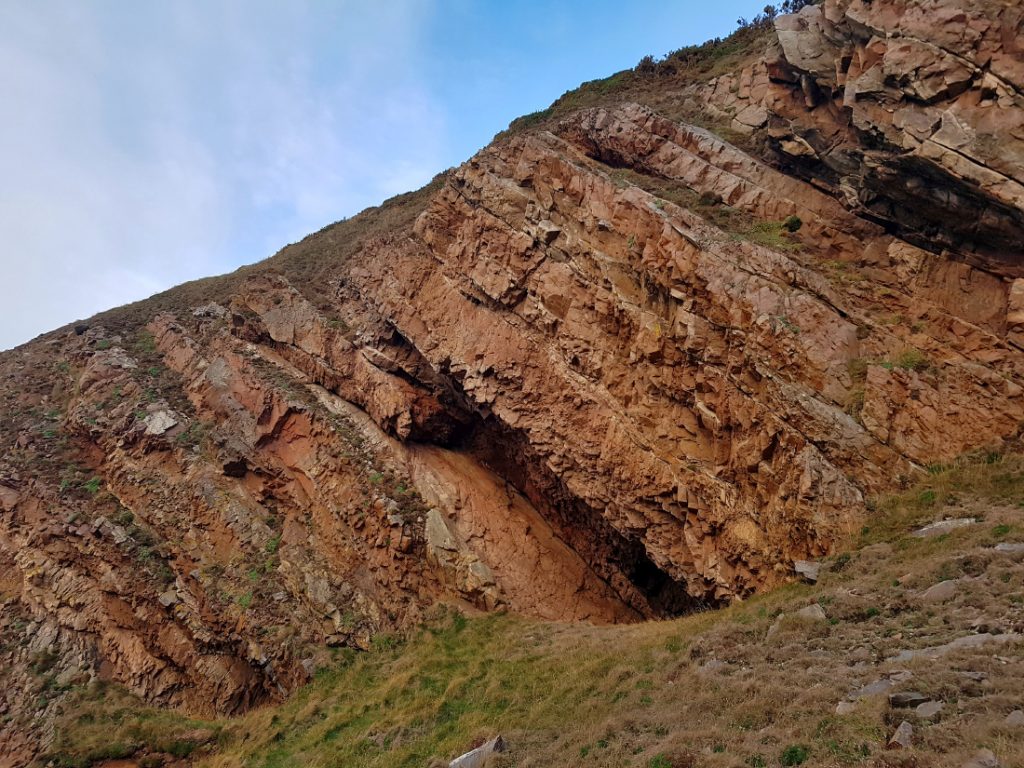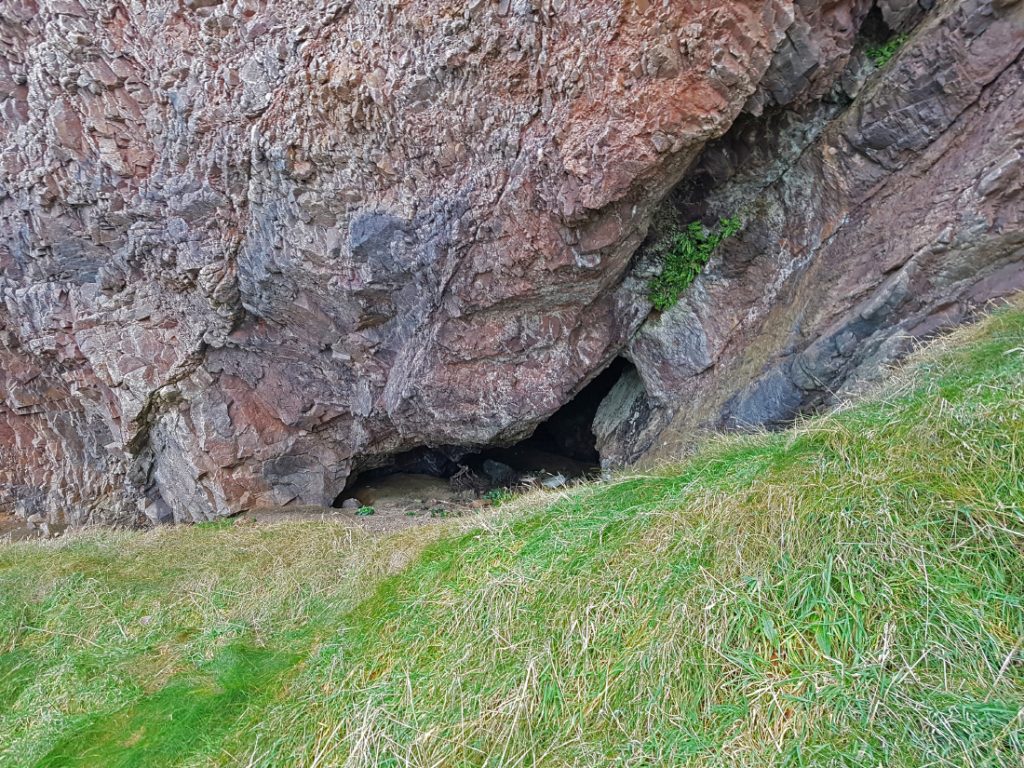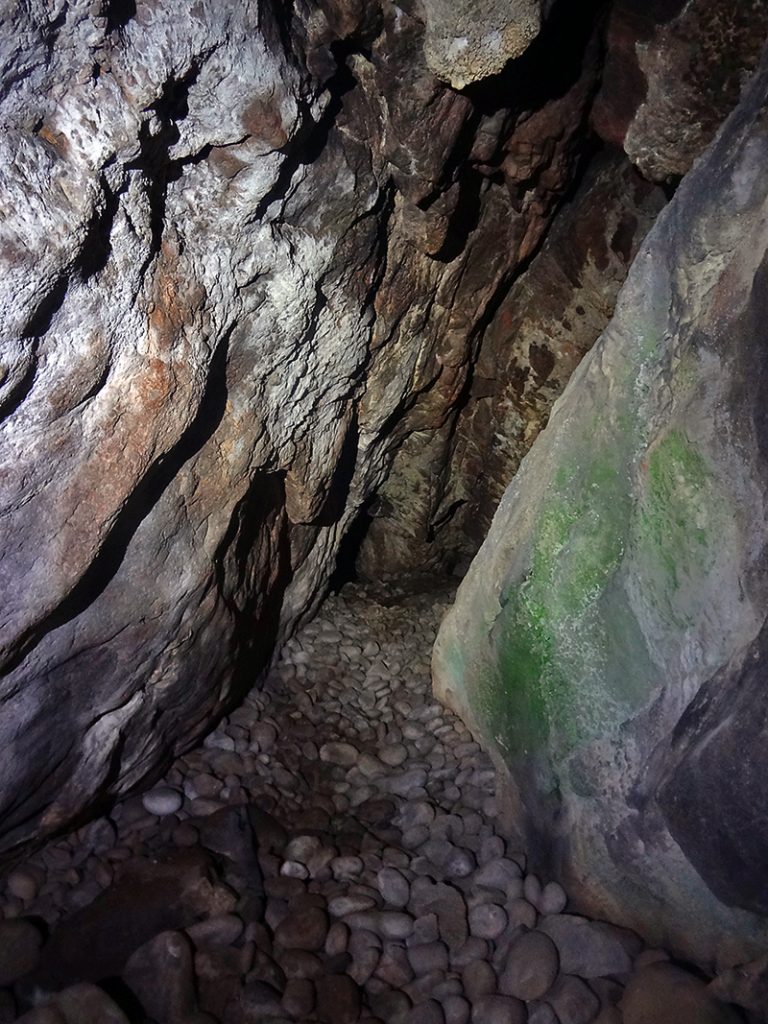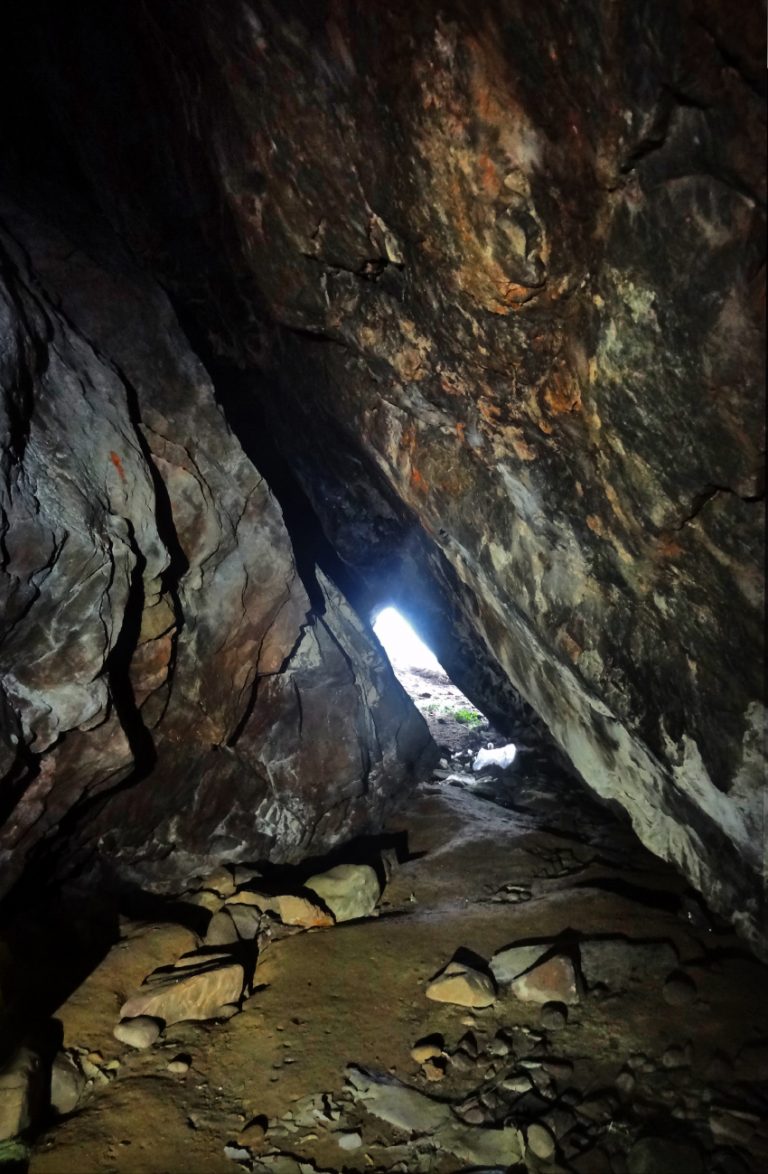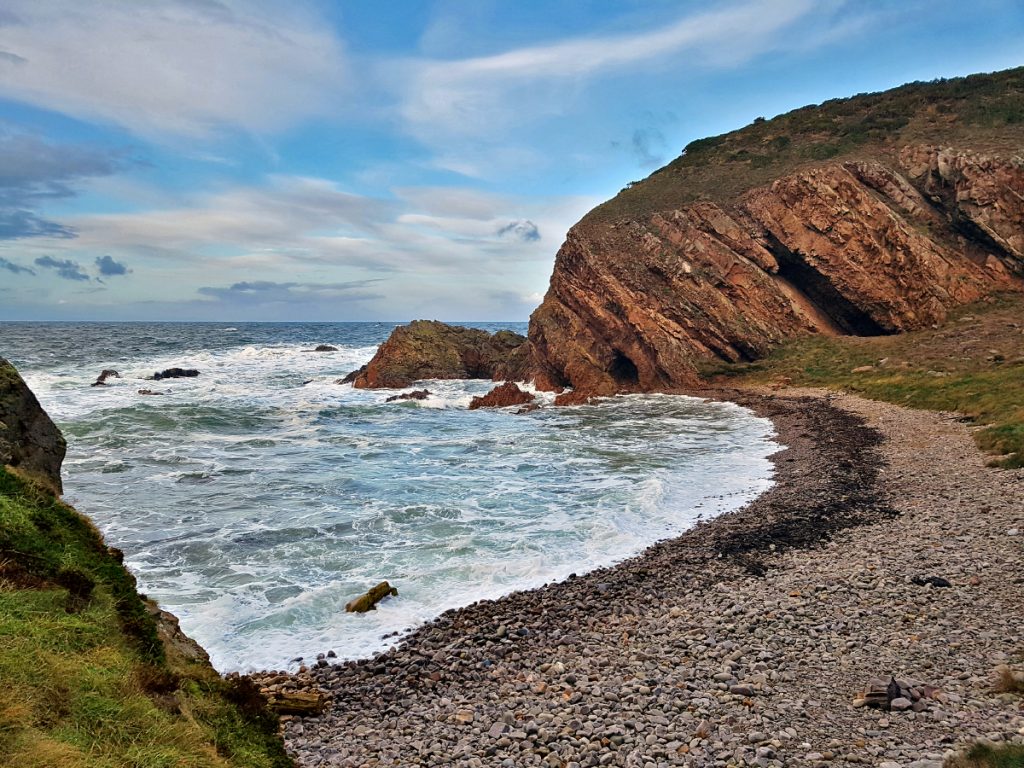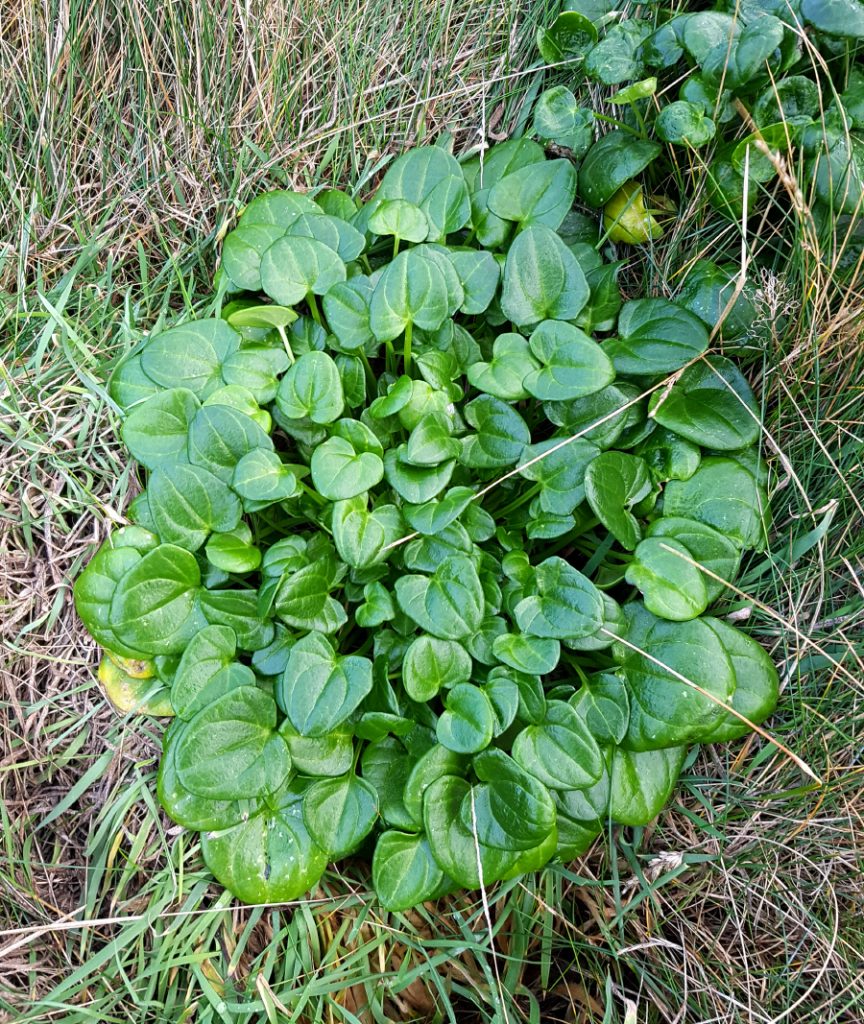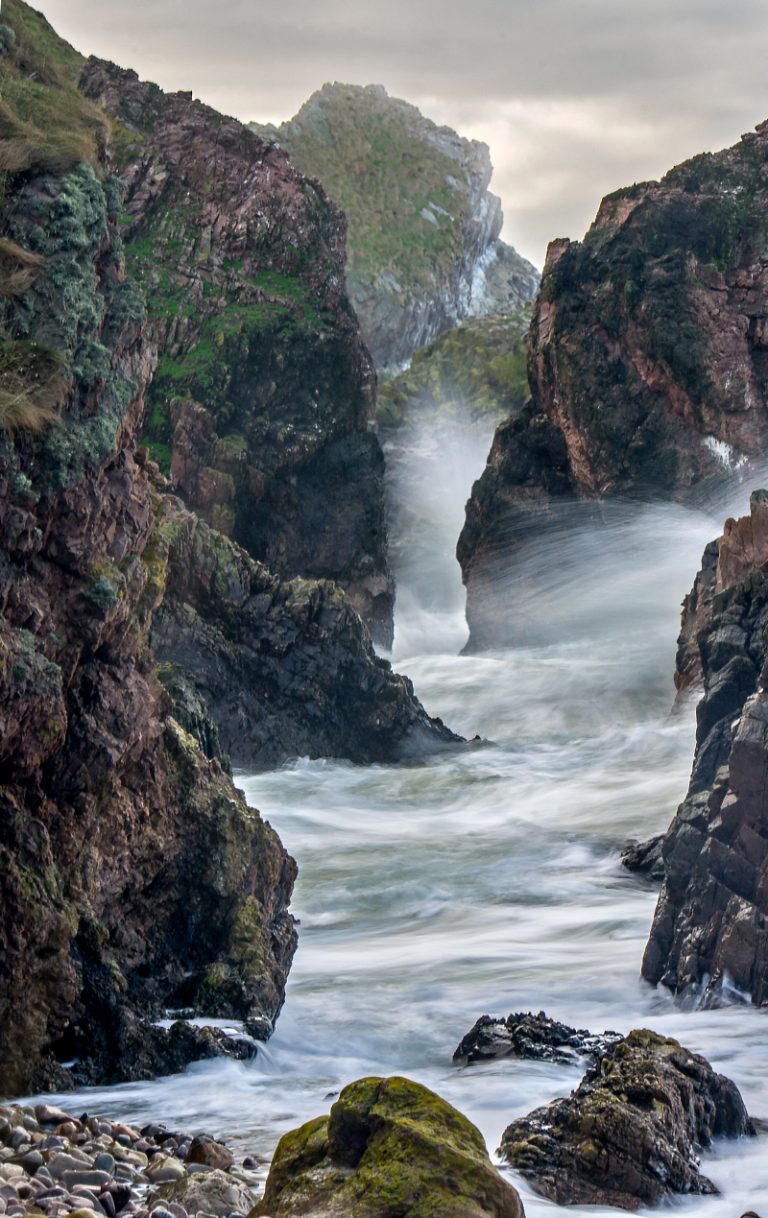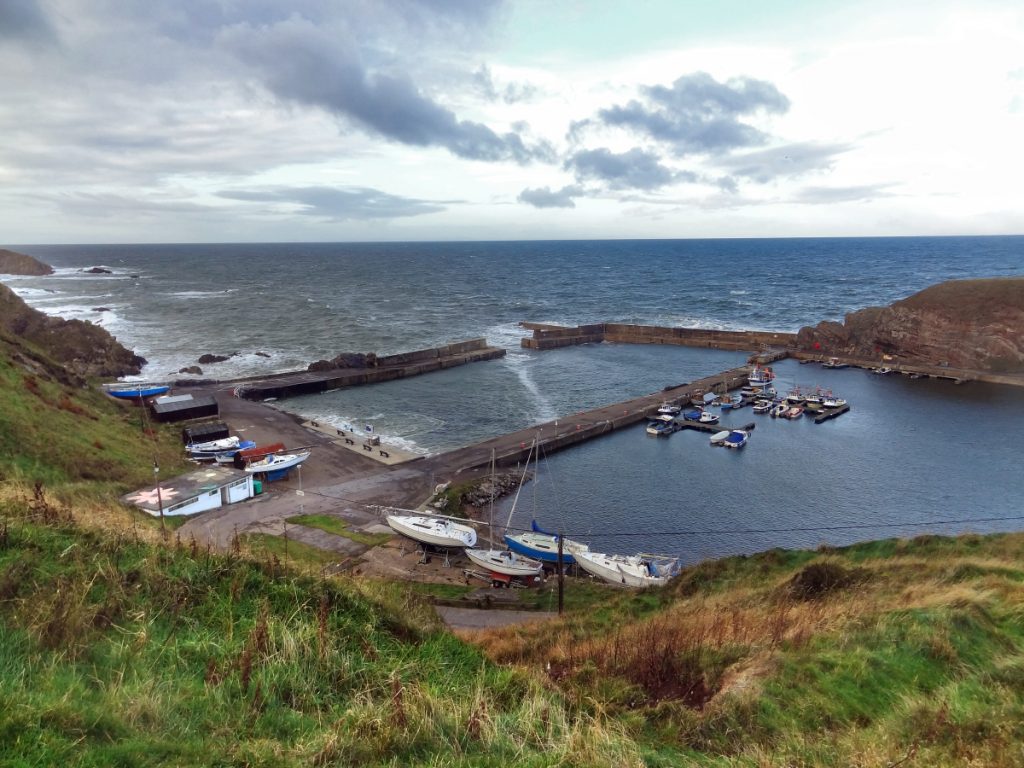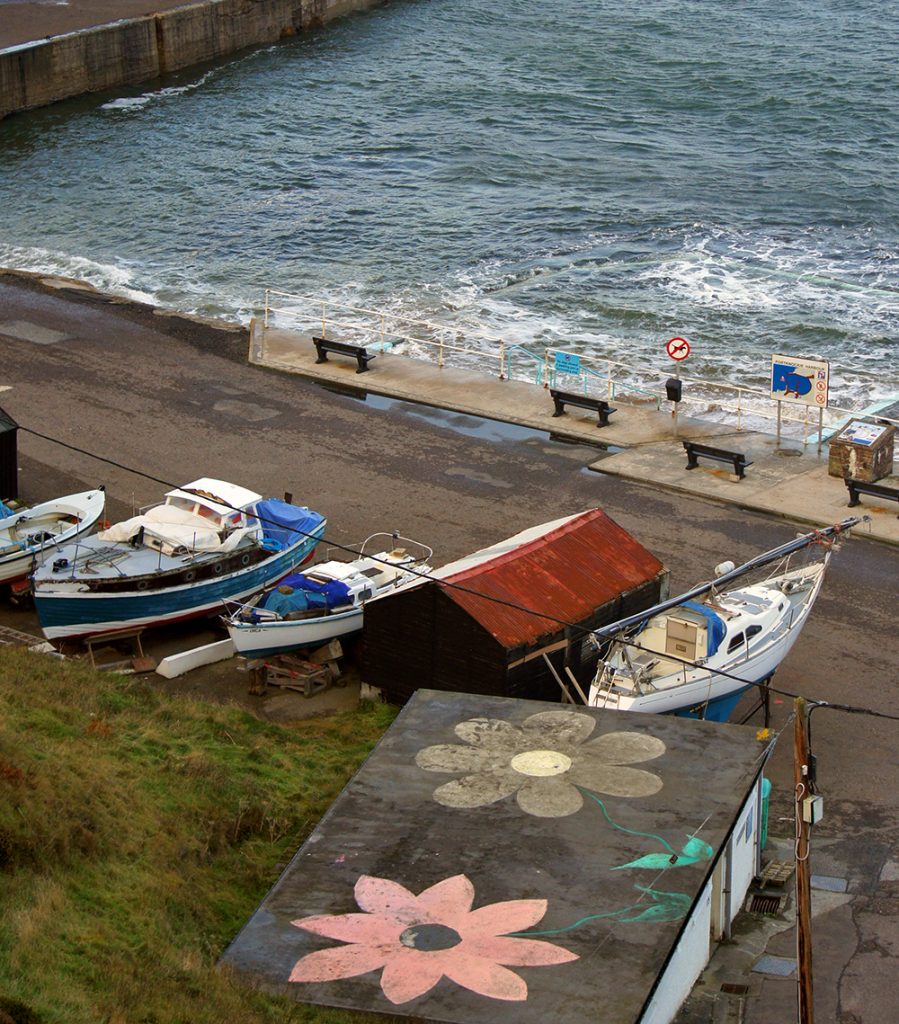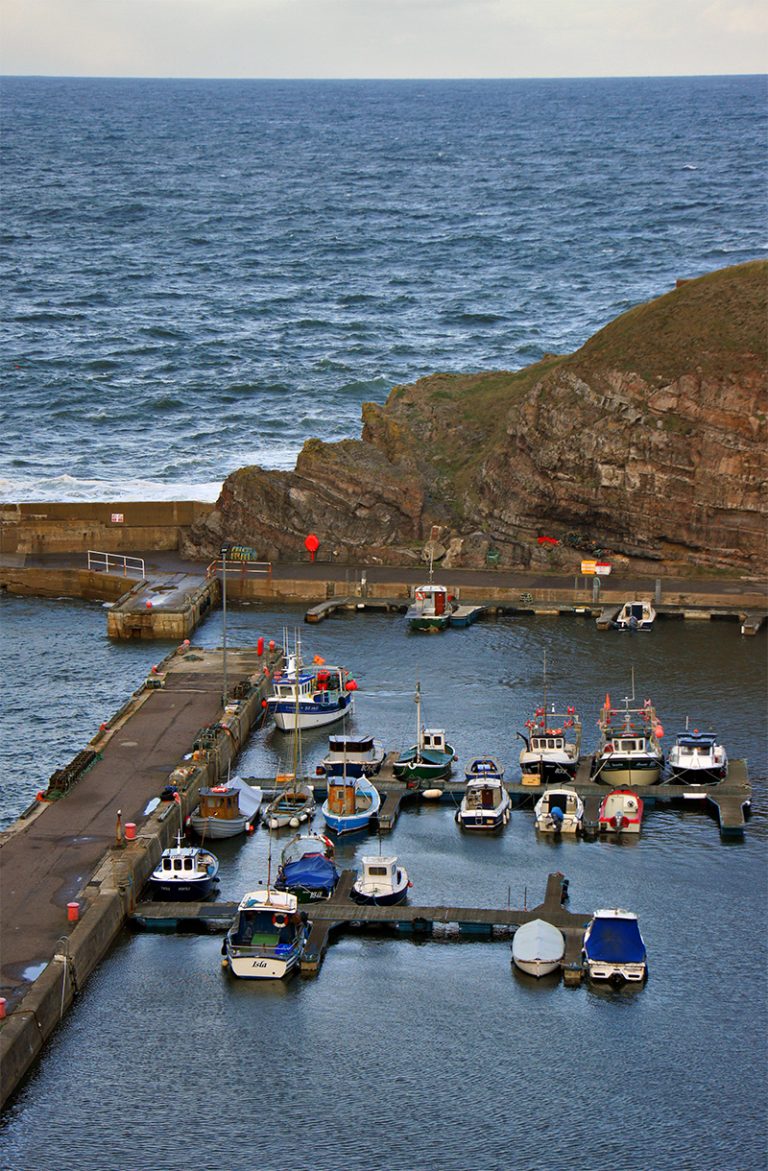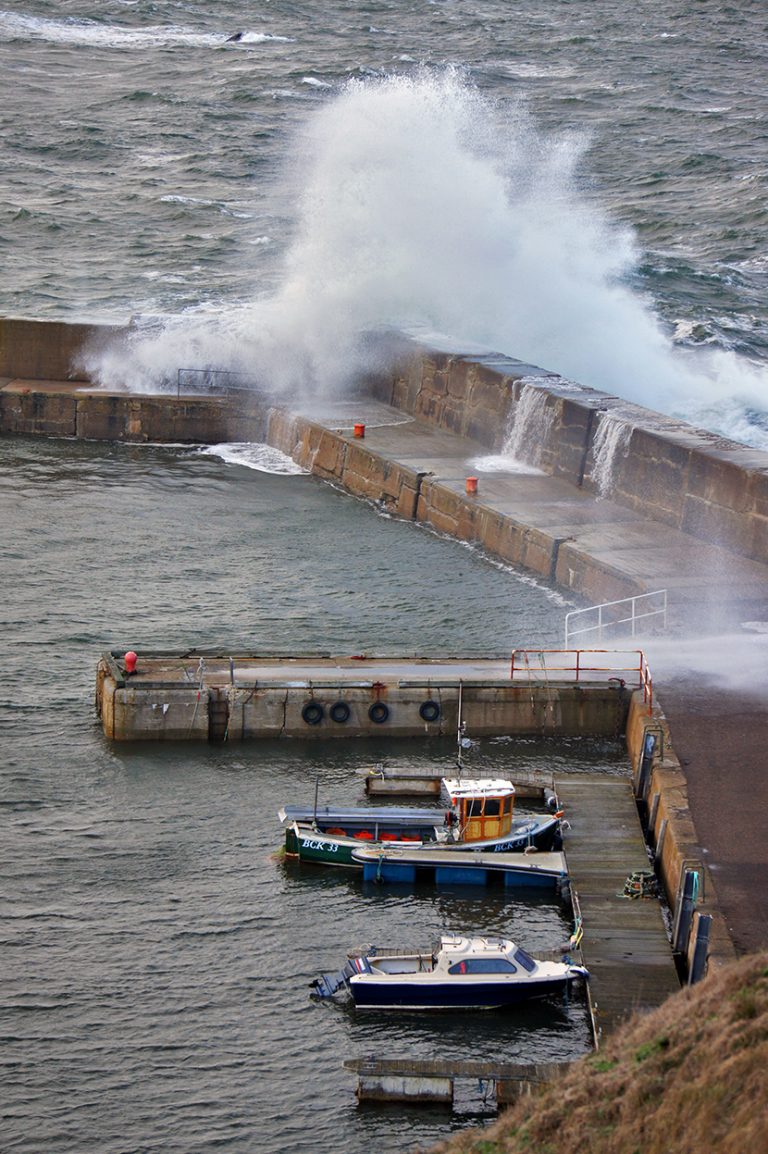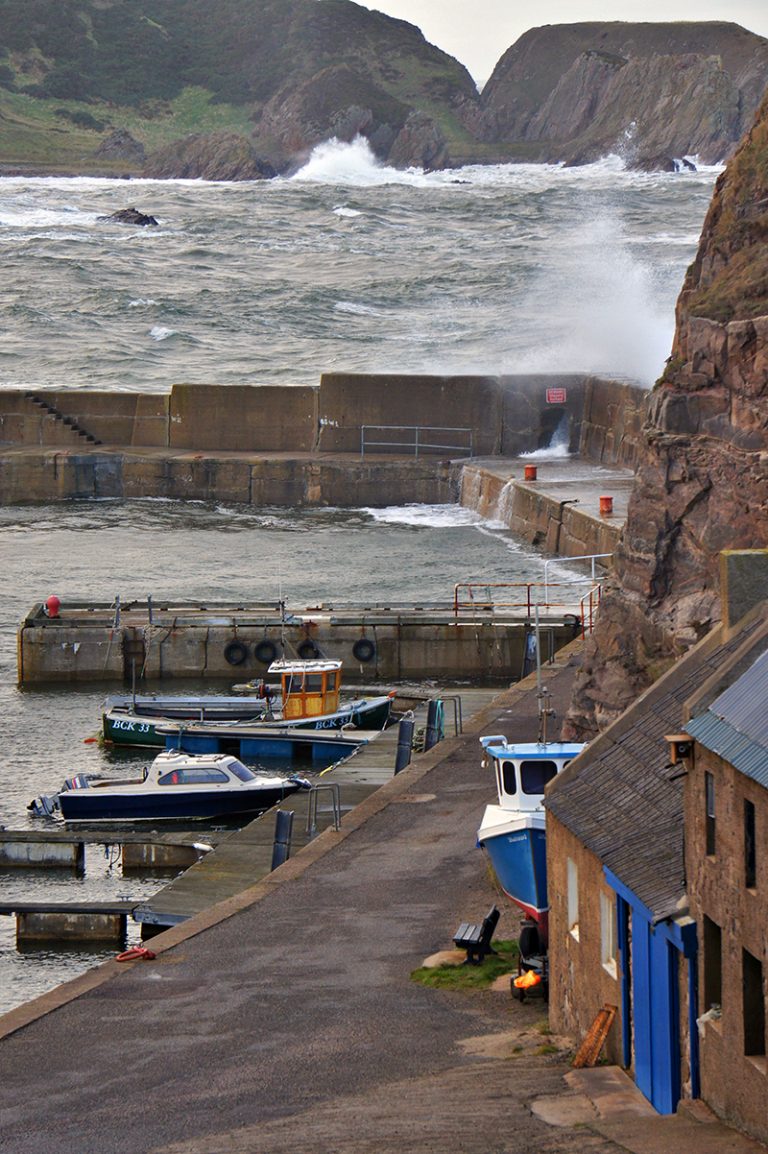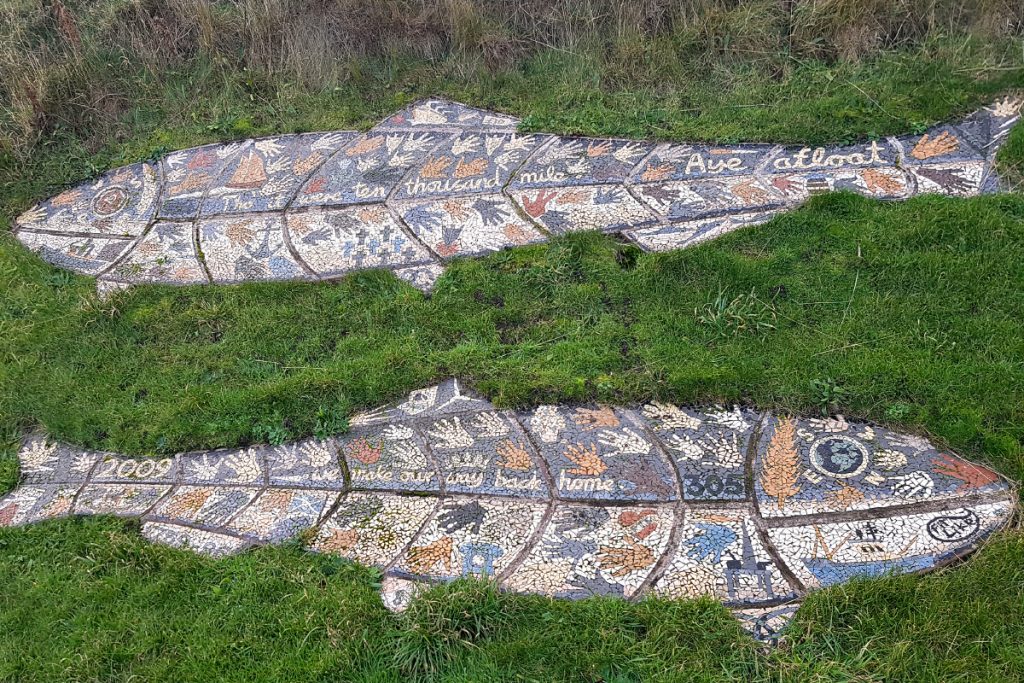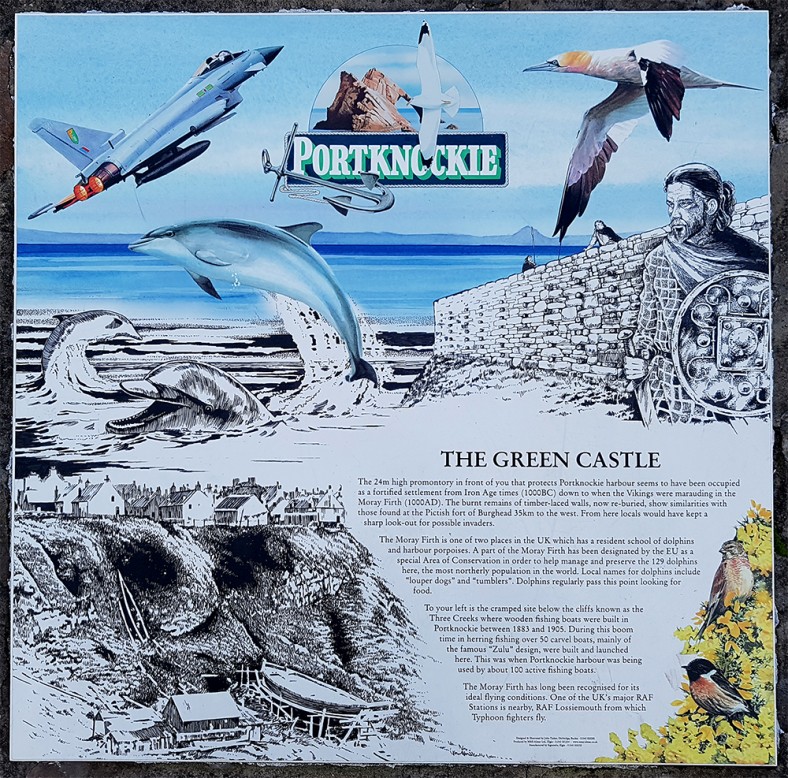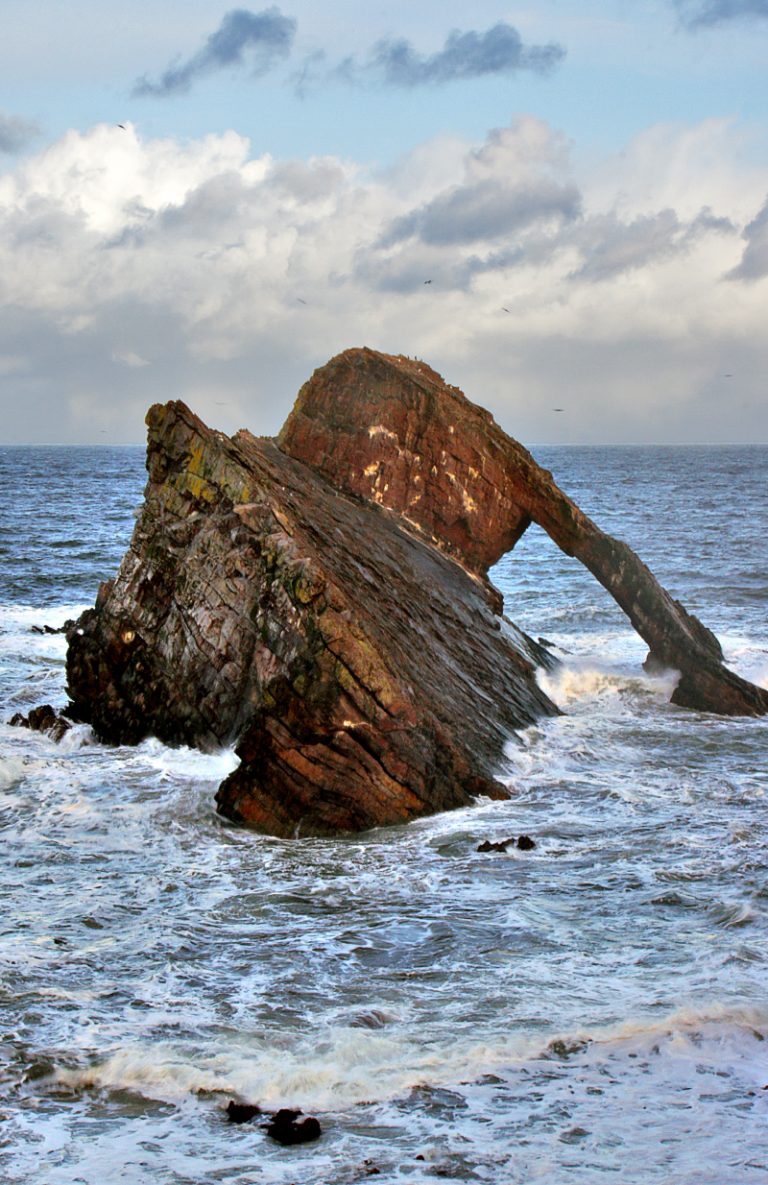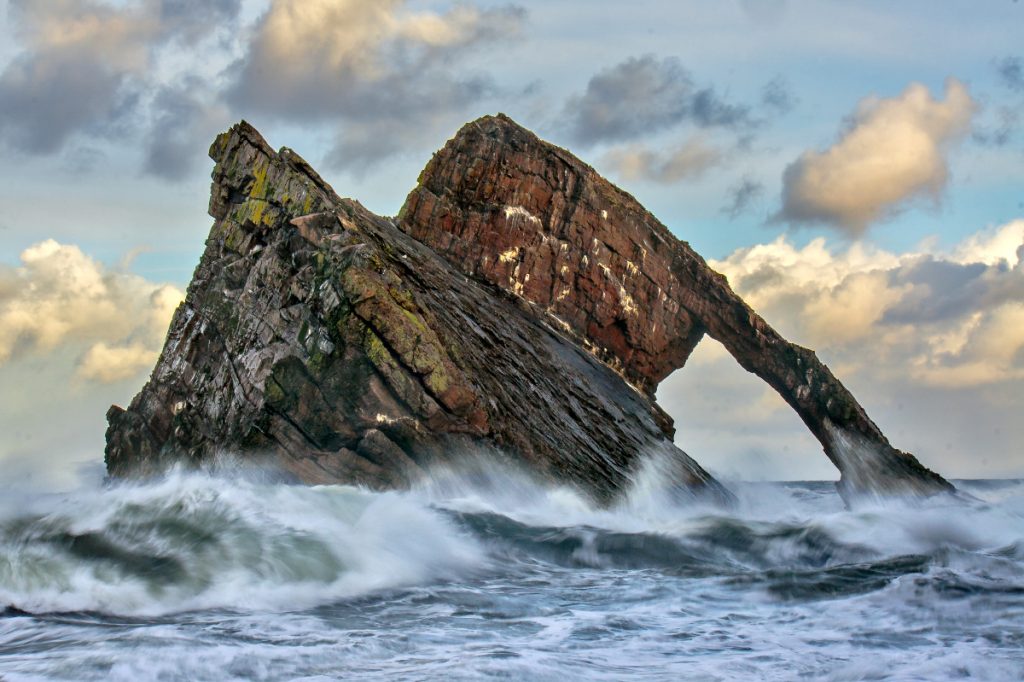 I spend a bit of time exploring the shore near Bow Fiddle rock looking for a good angle for a decent shot, but the rough seas, high tide and strong wind make it difficult. A wider angle lens would be good here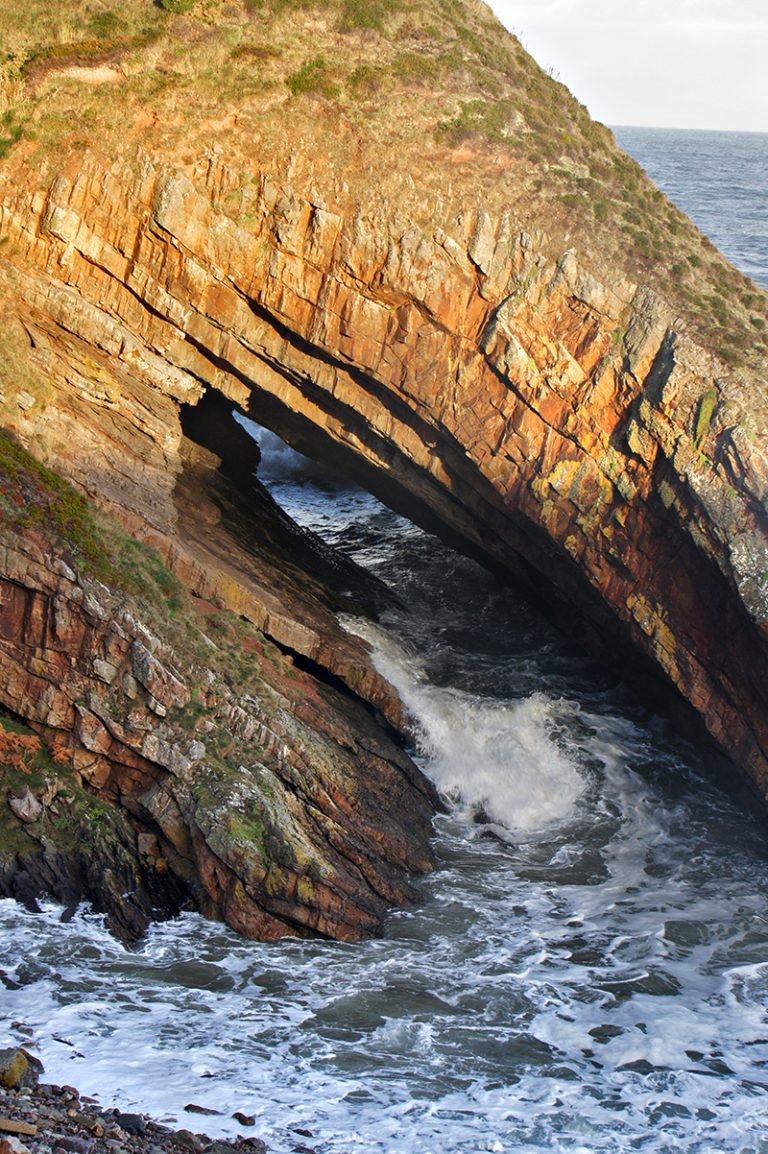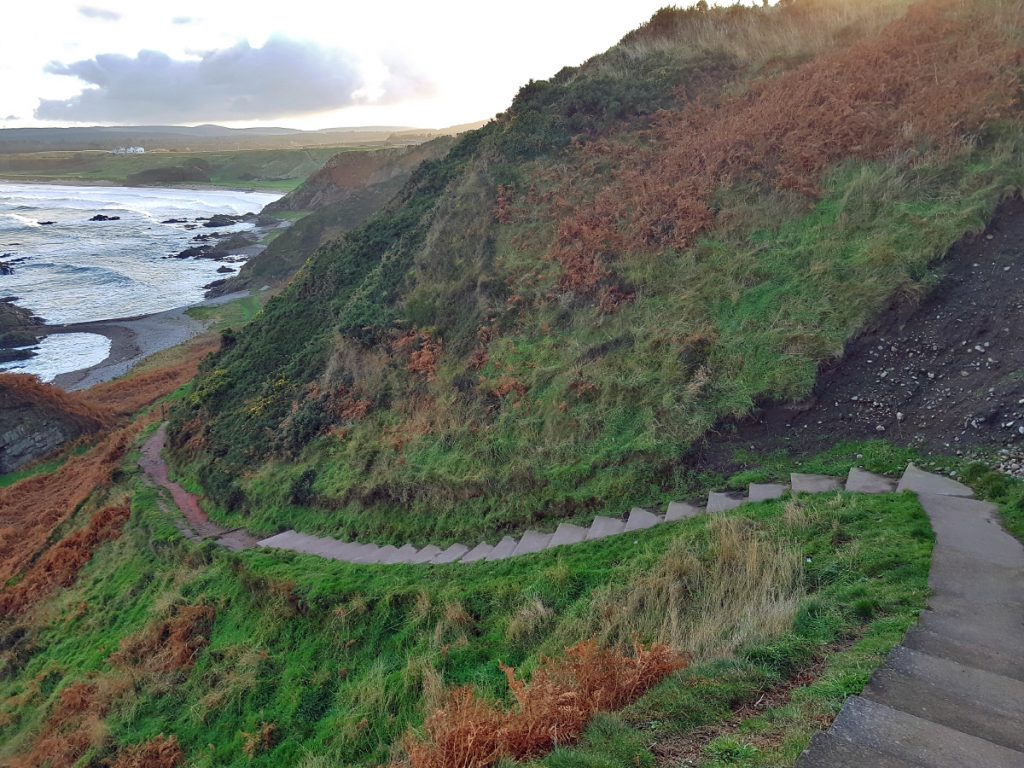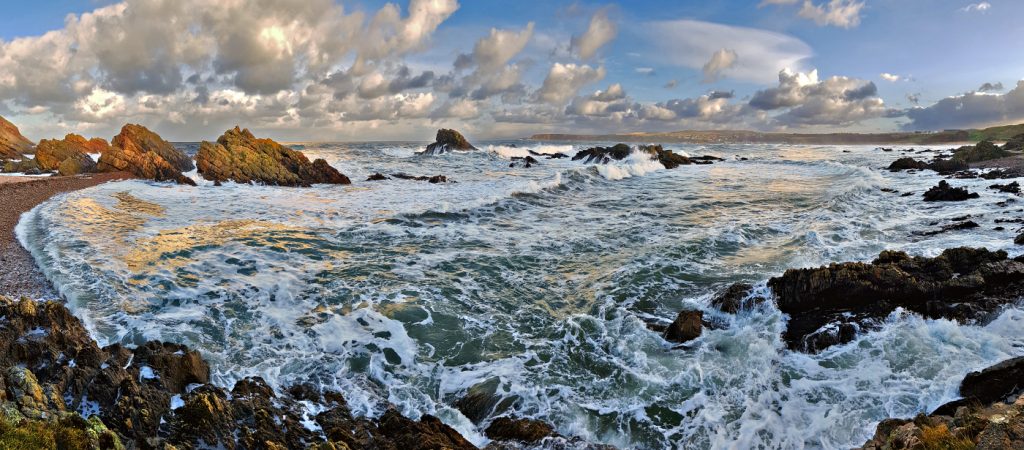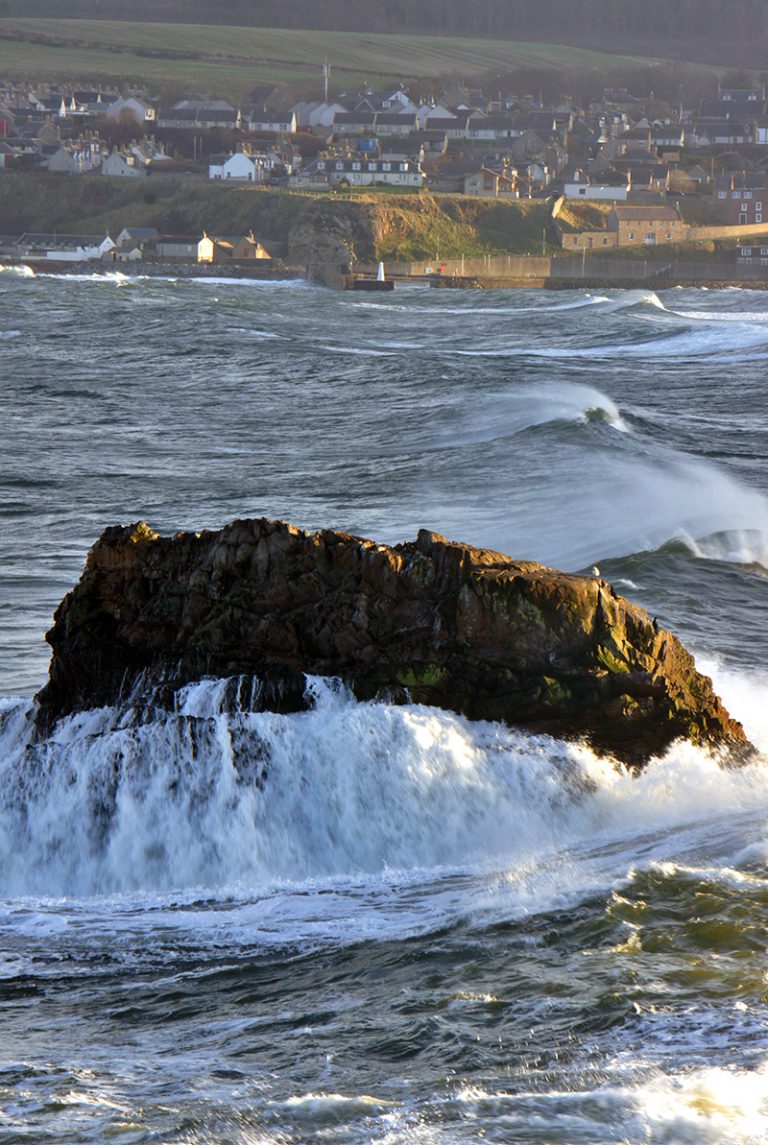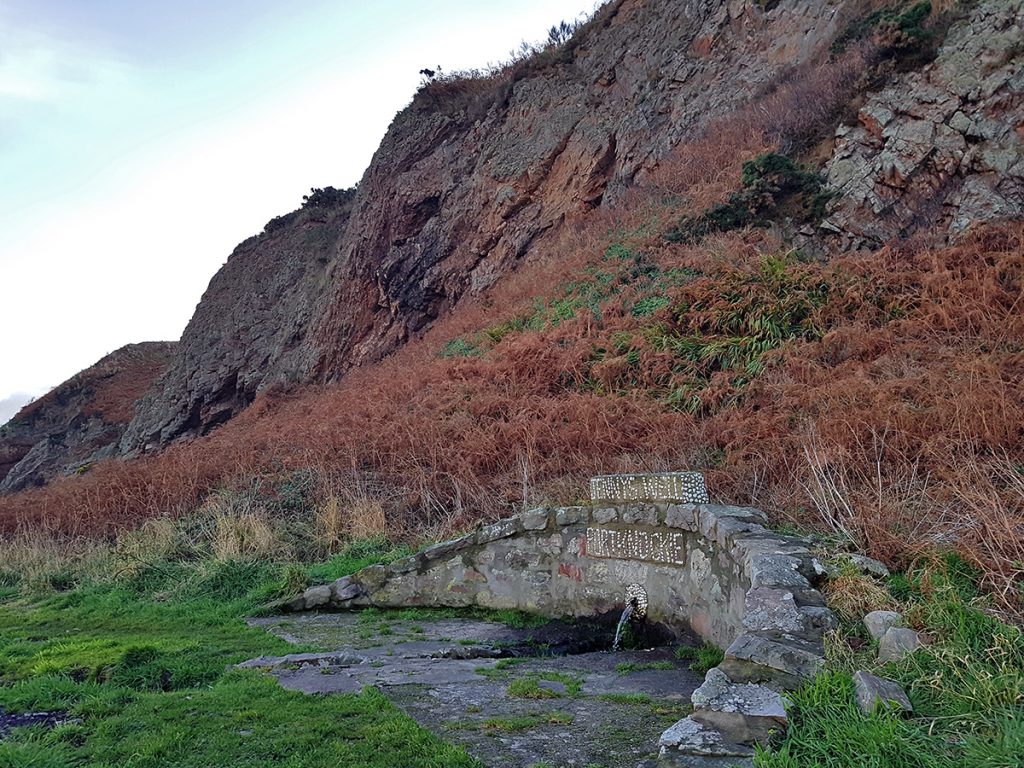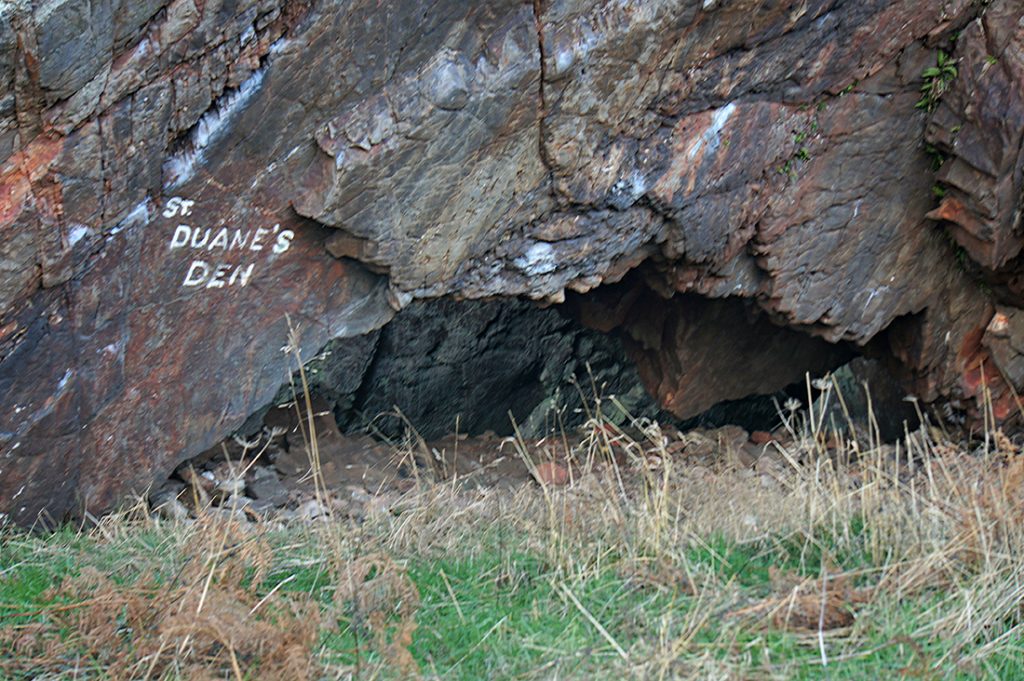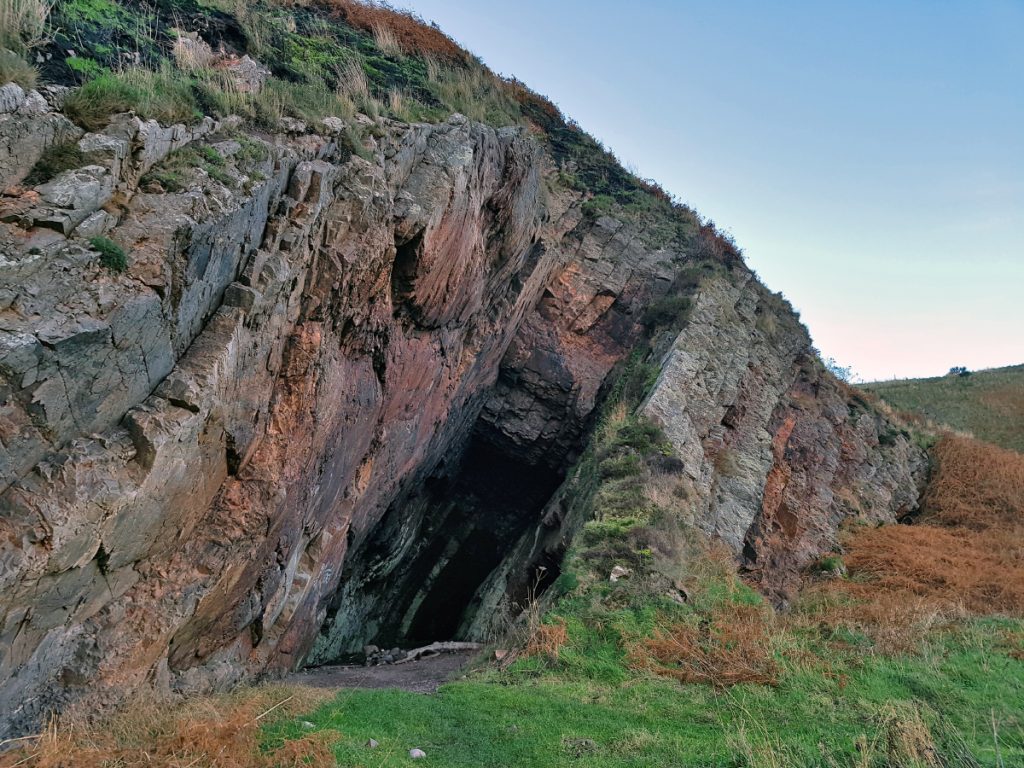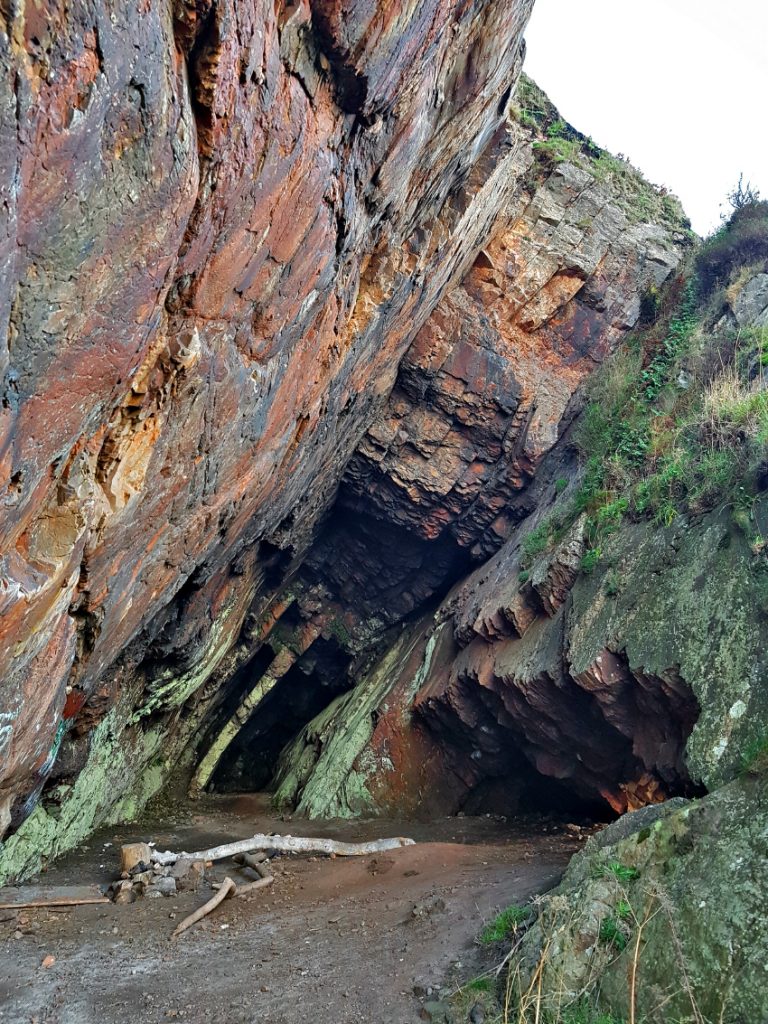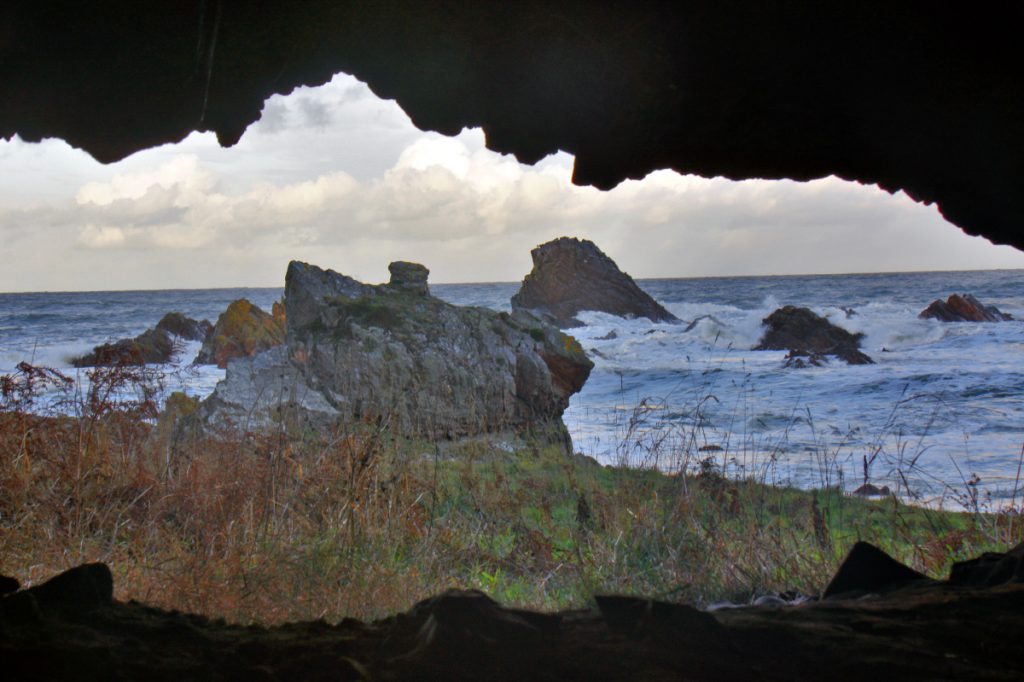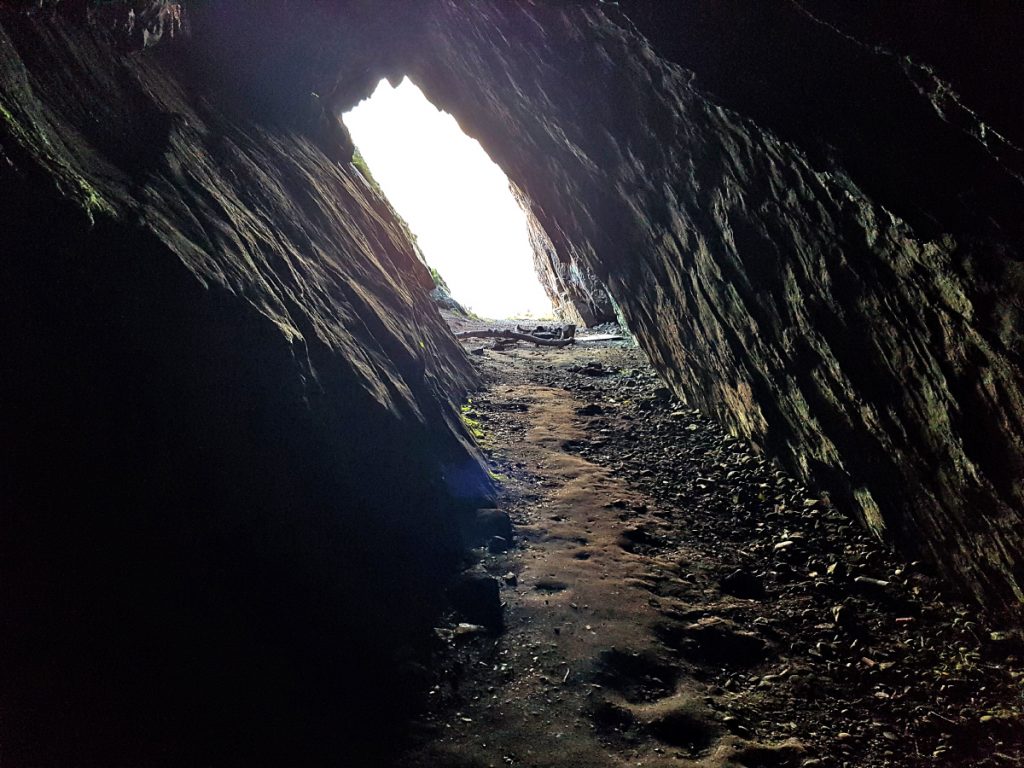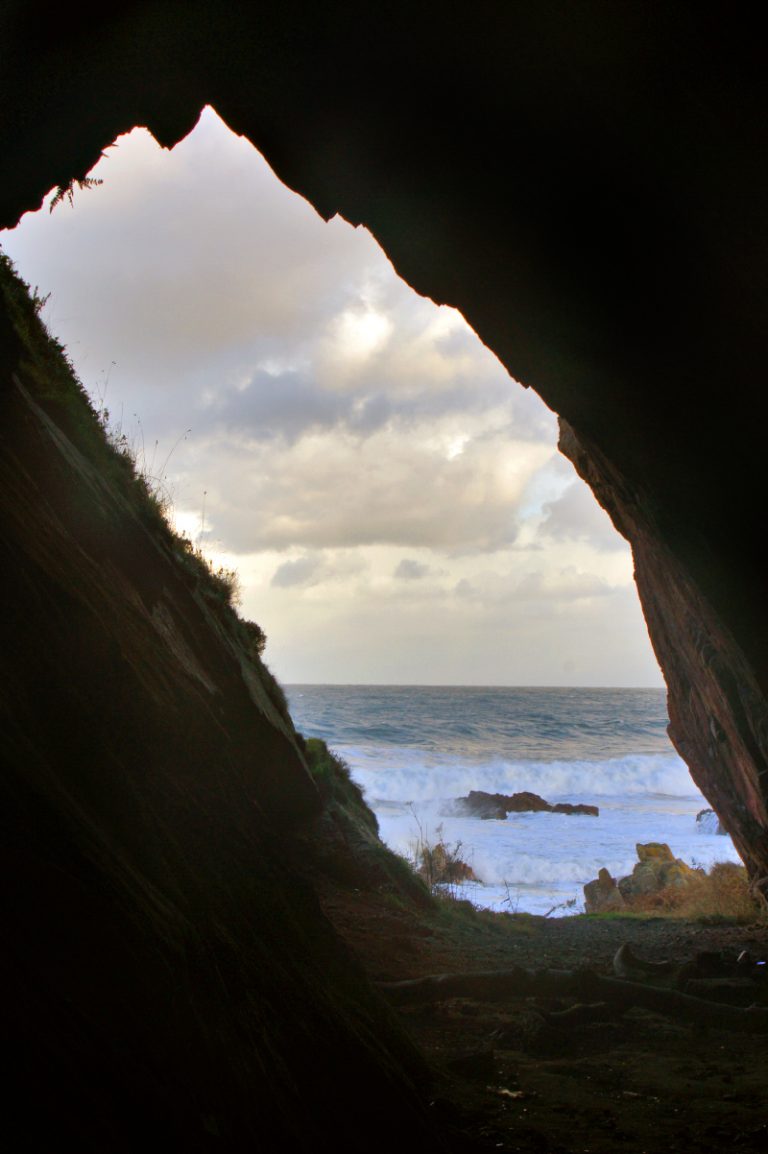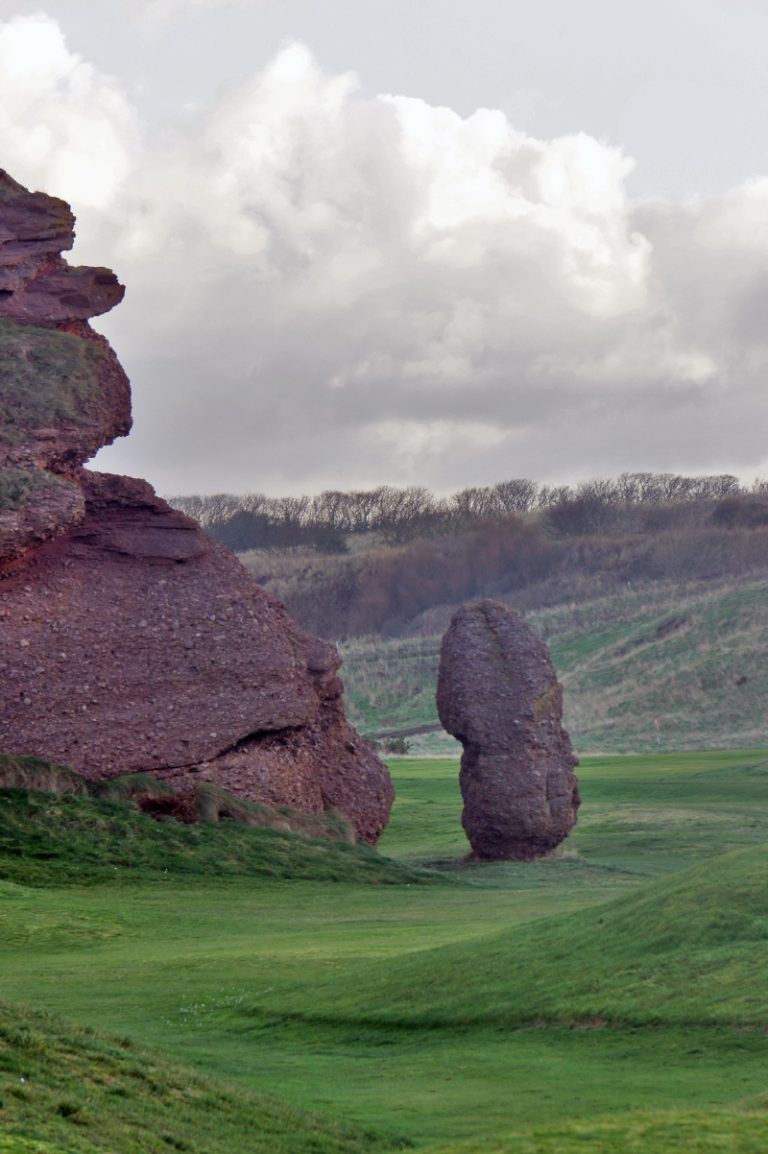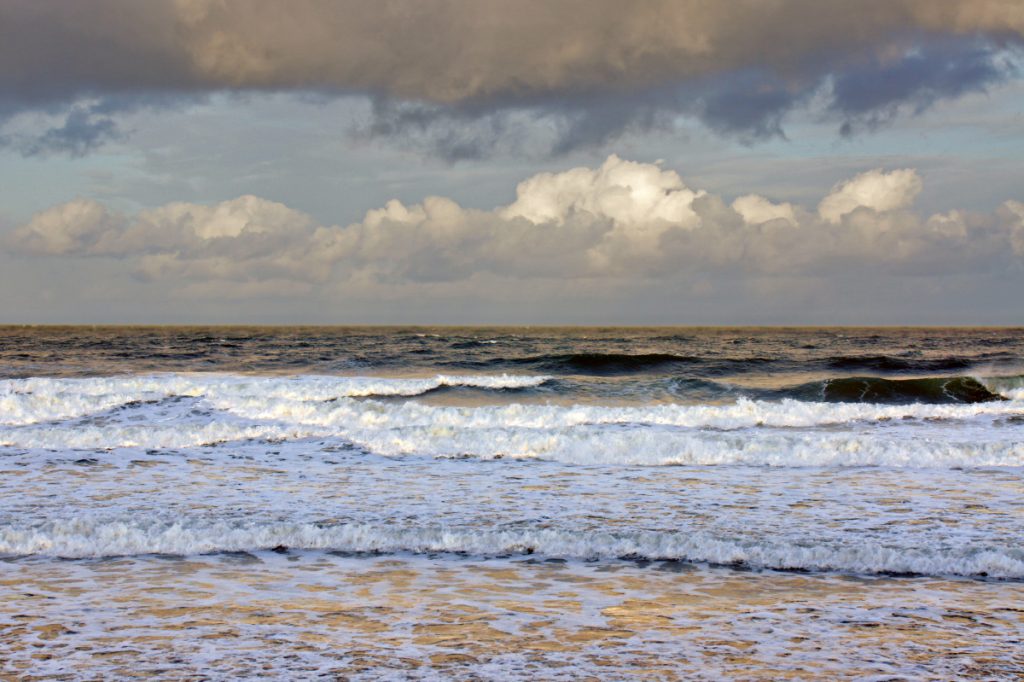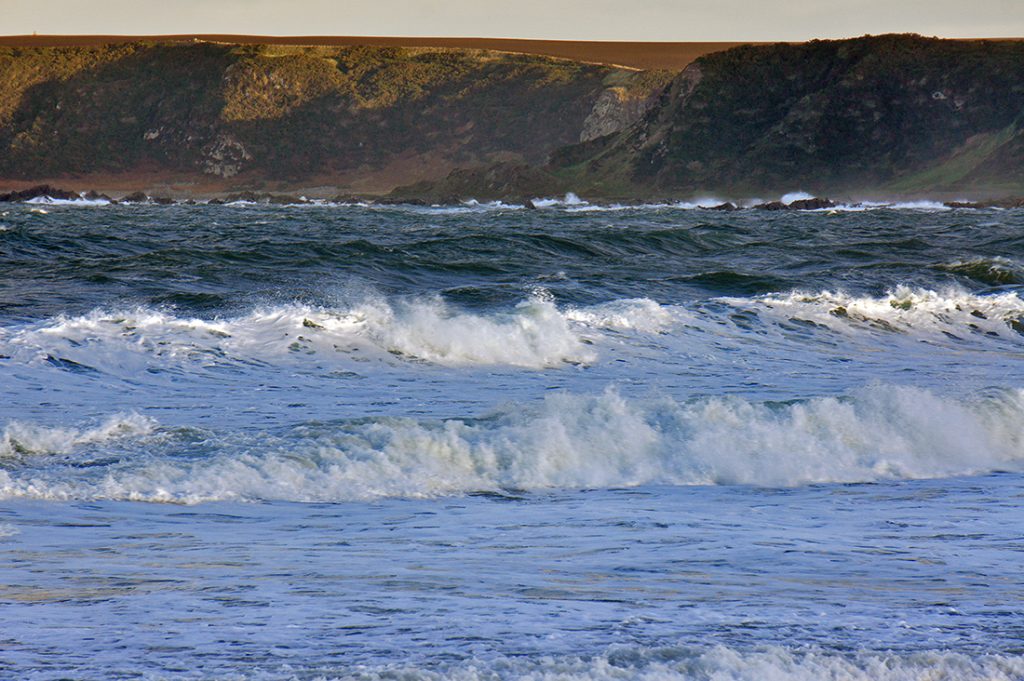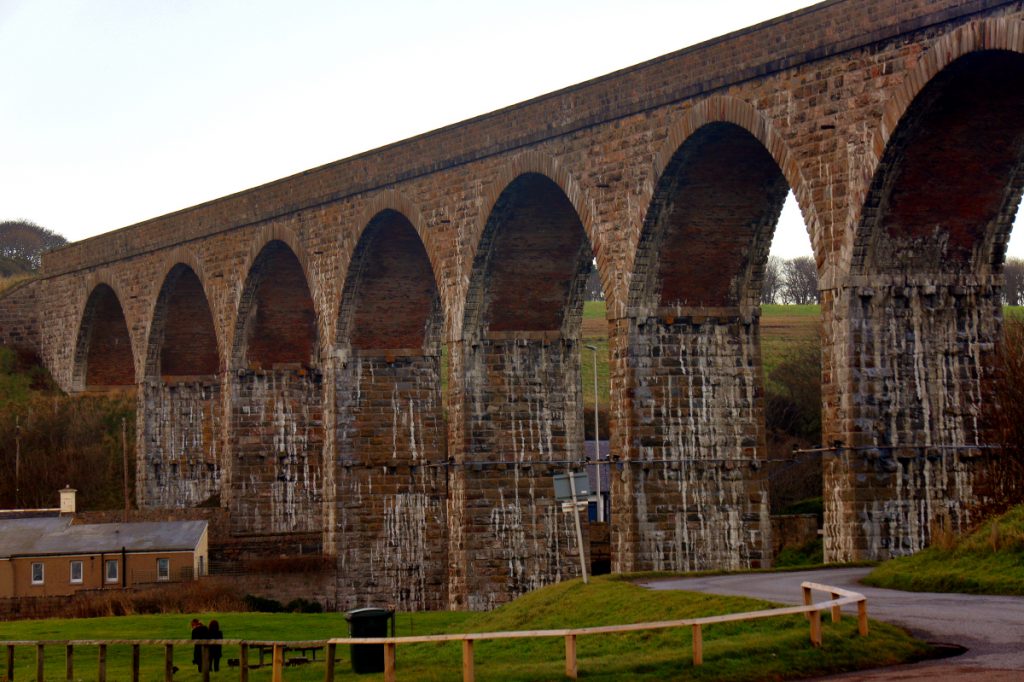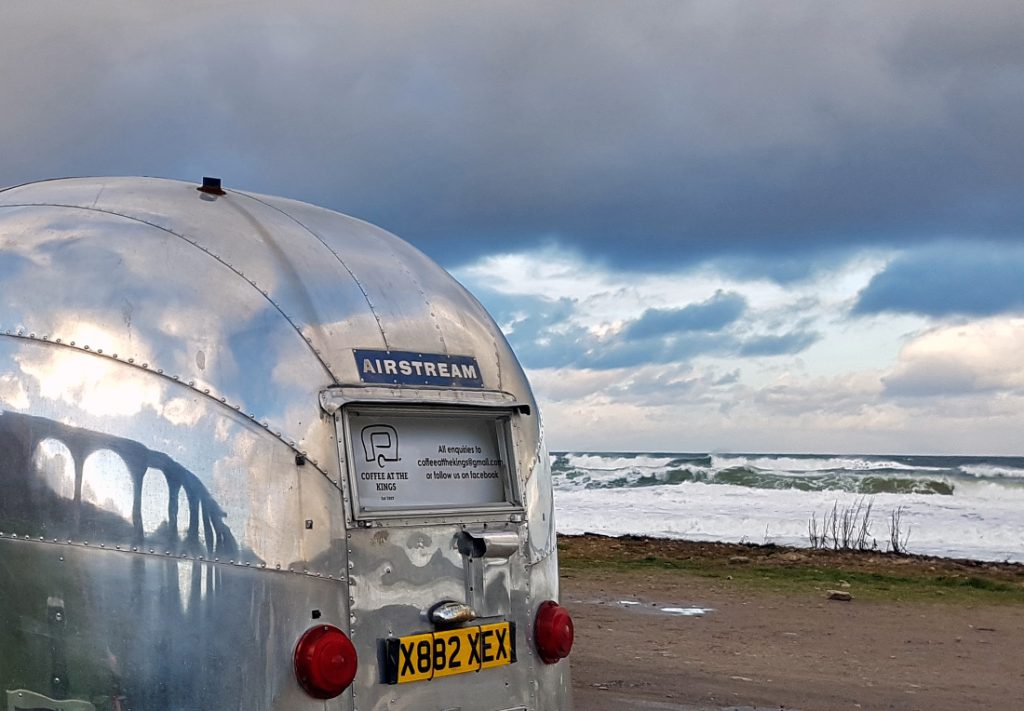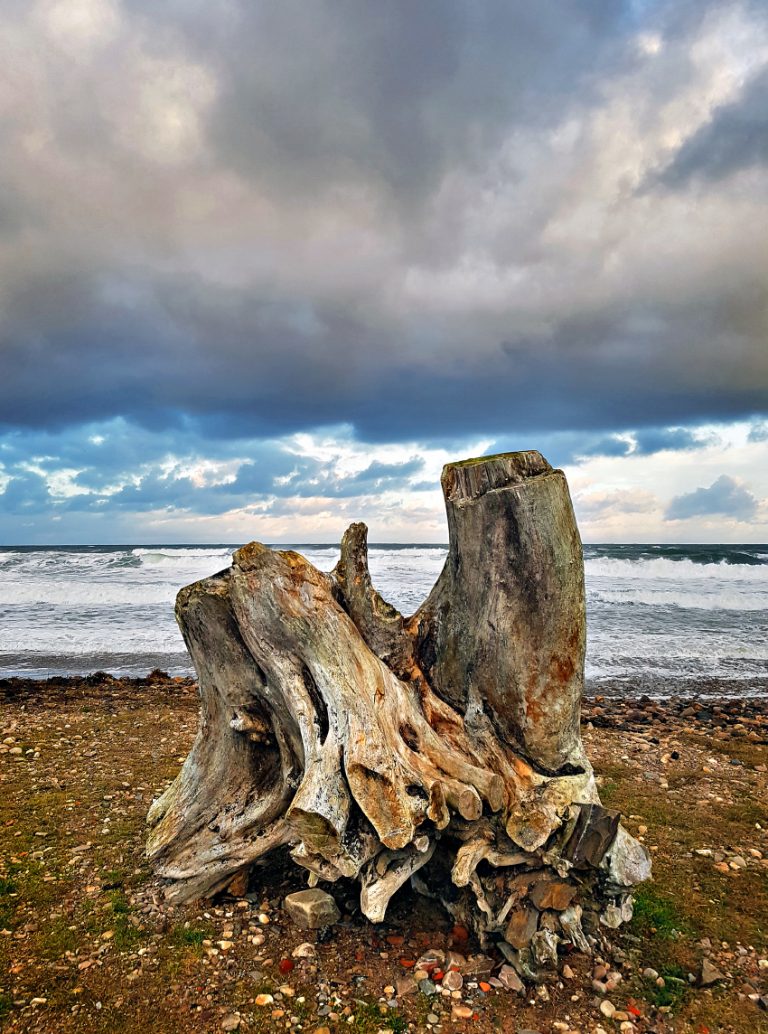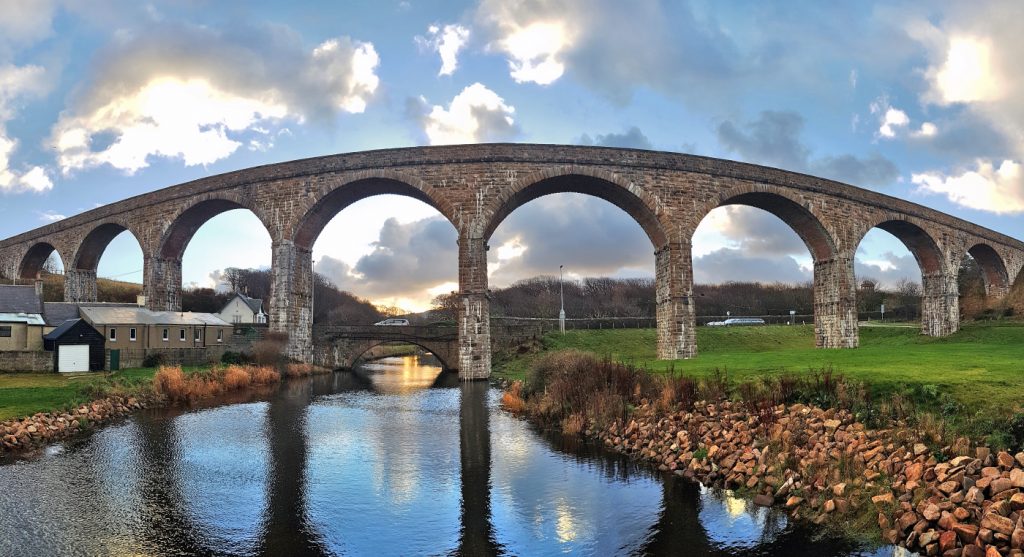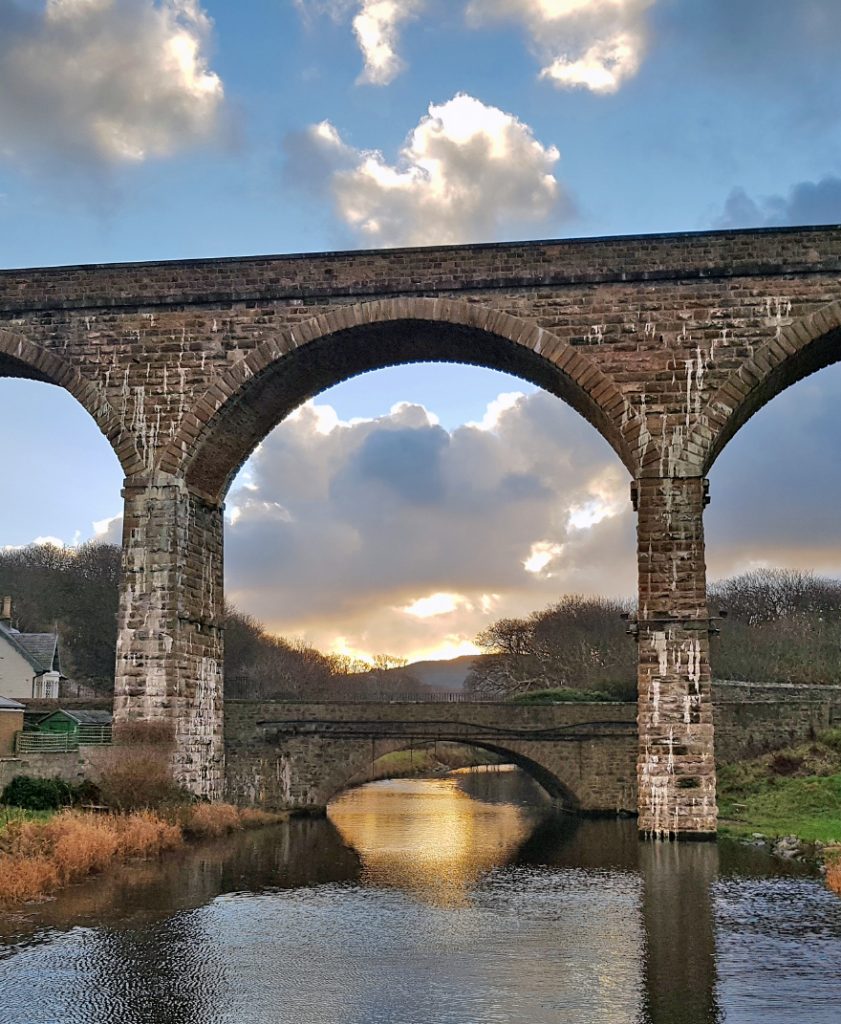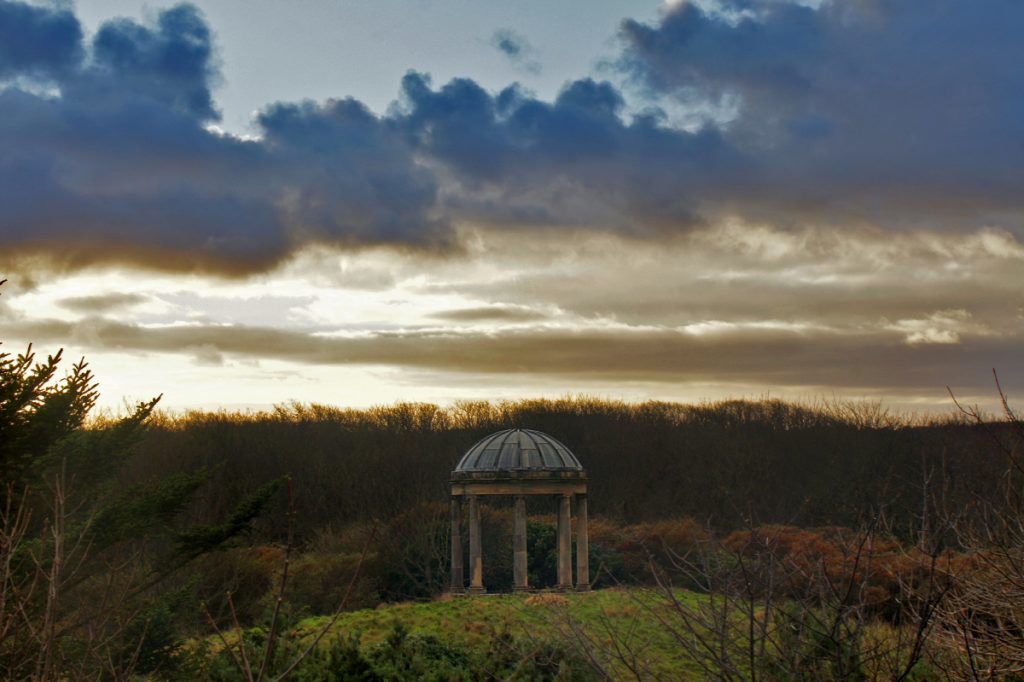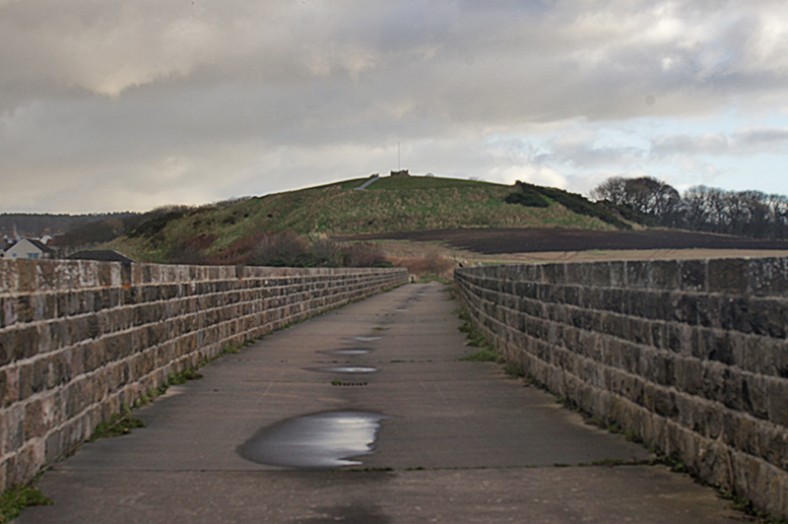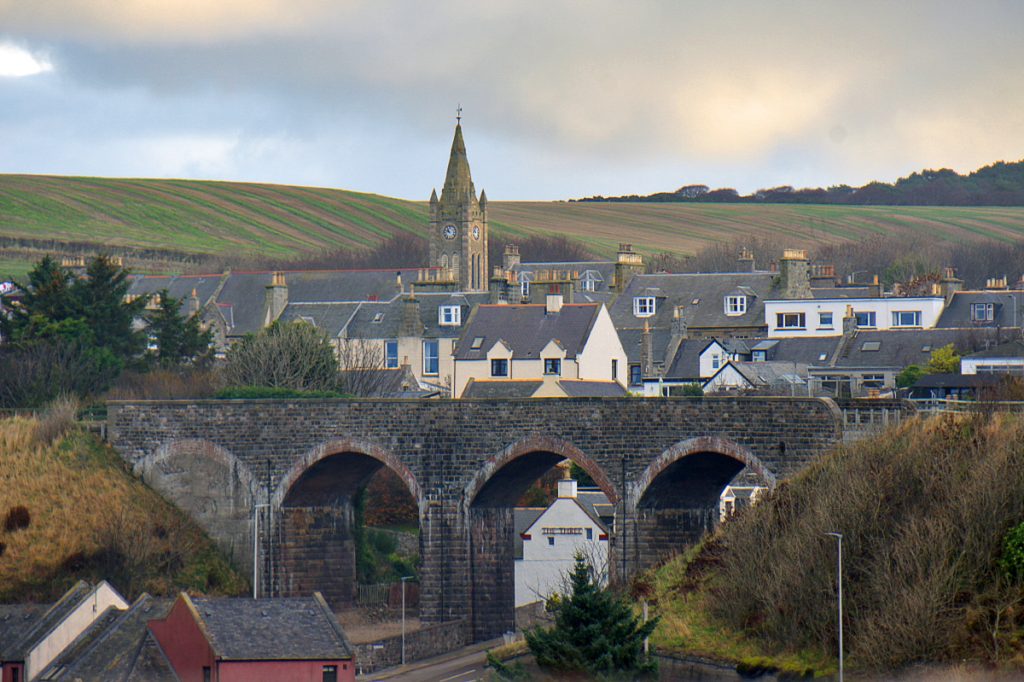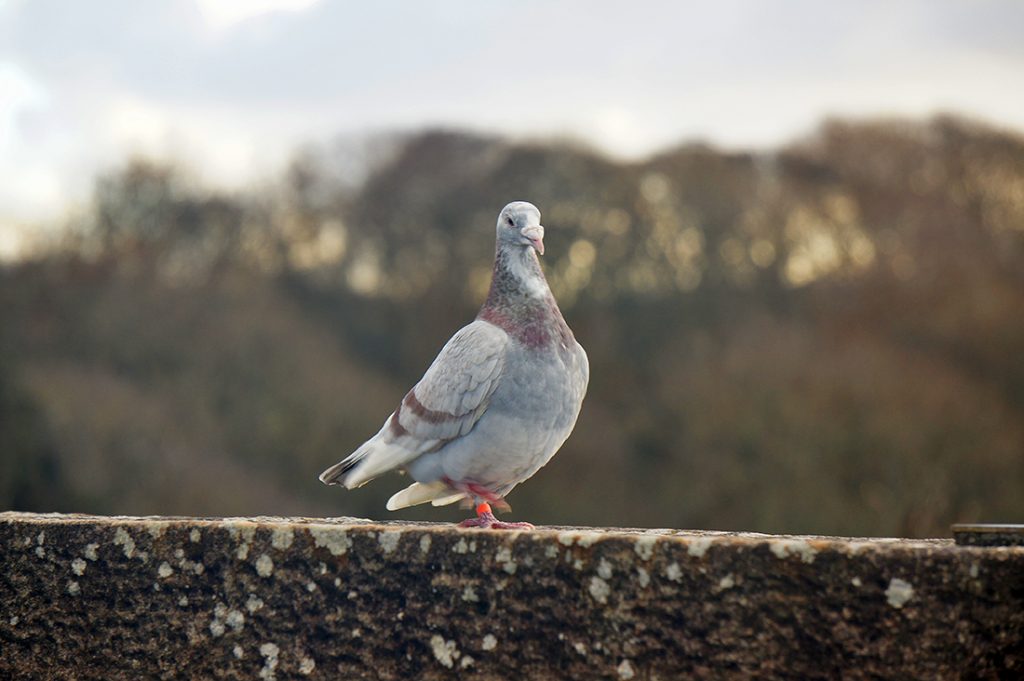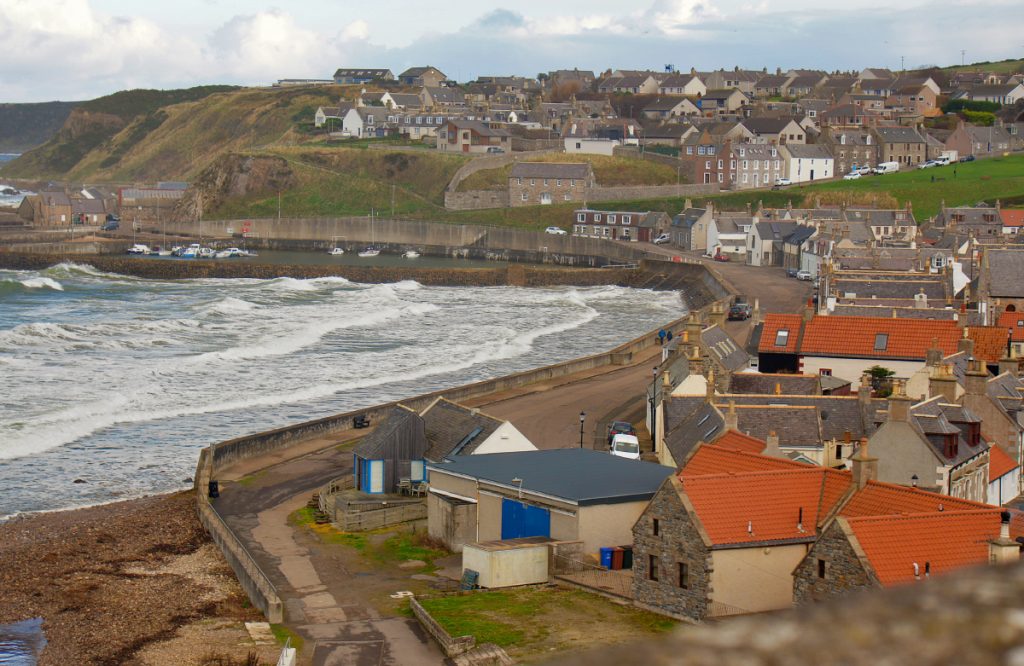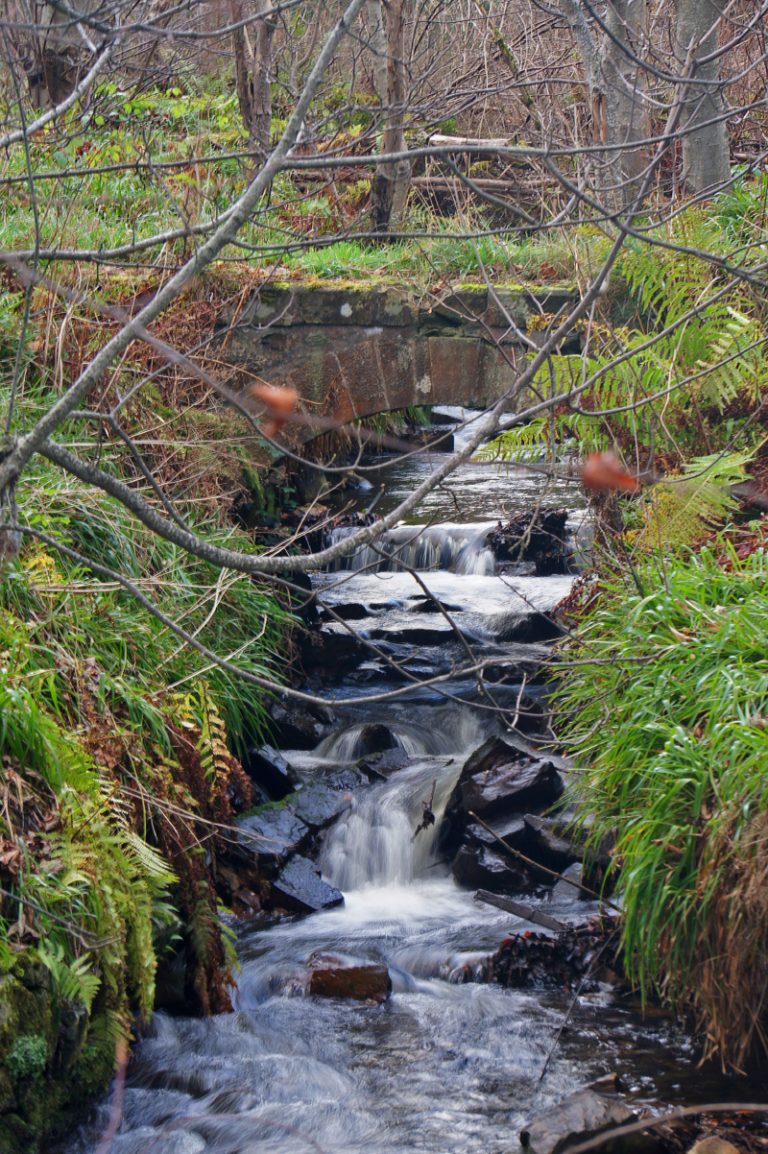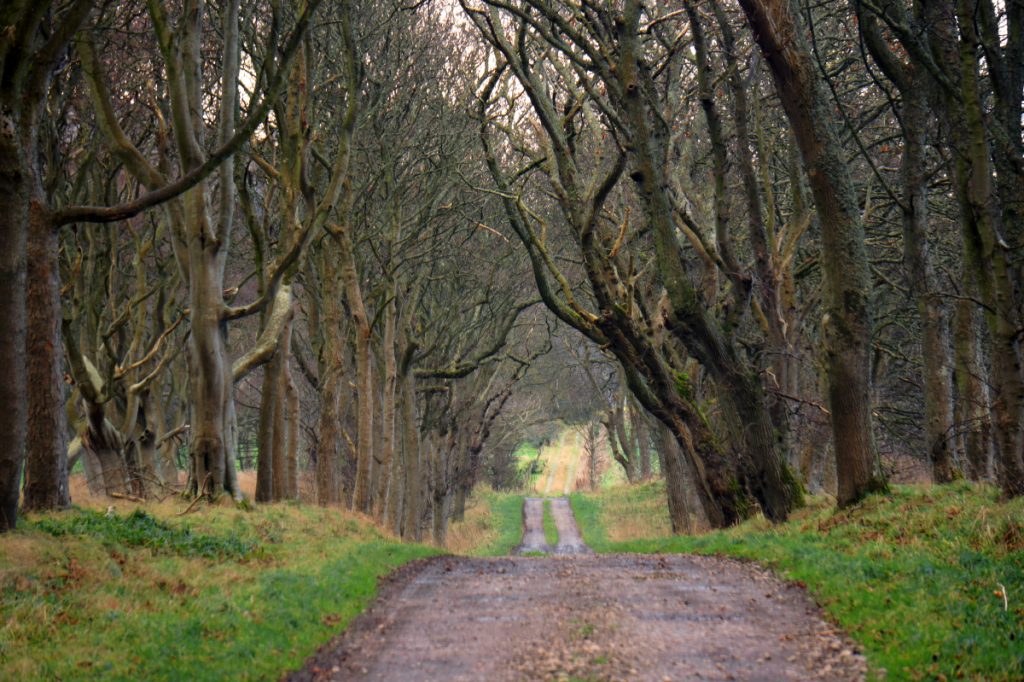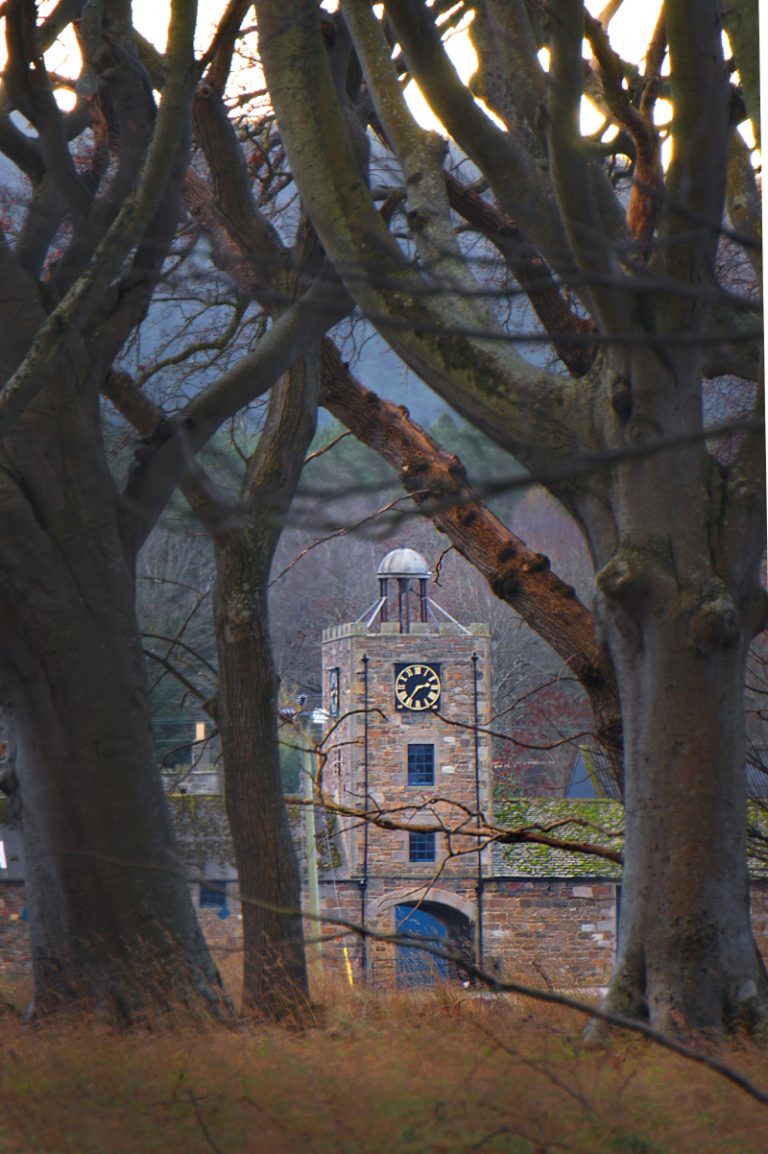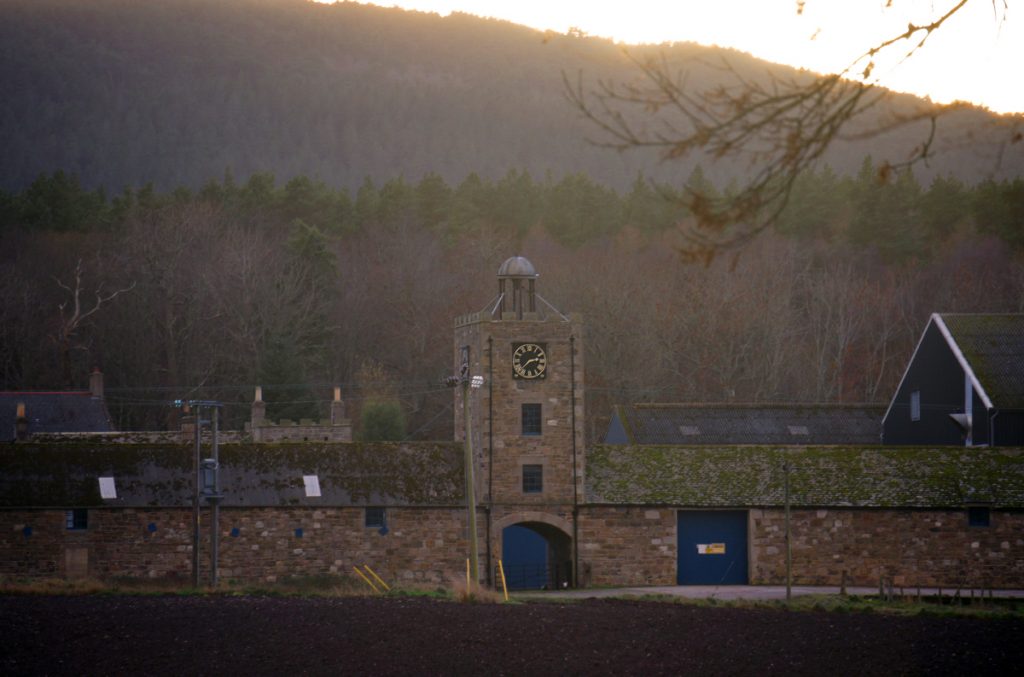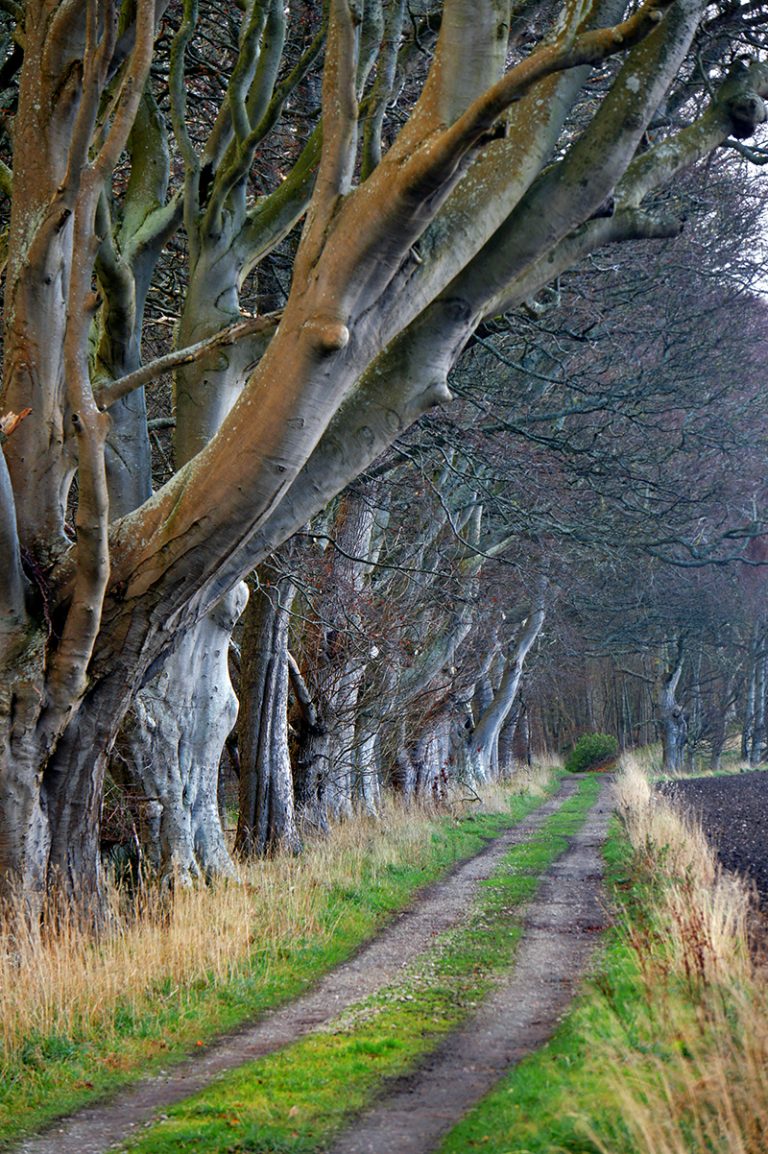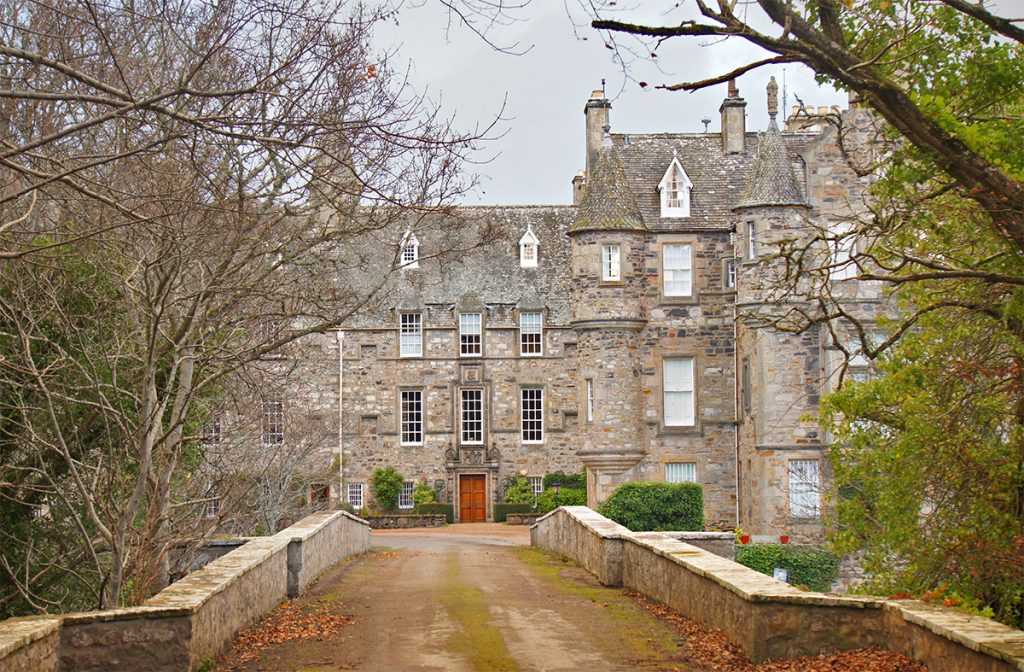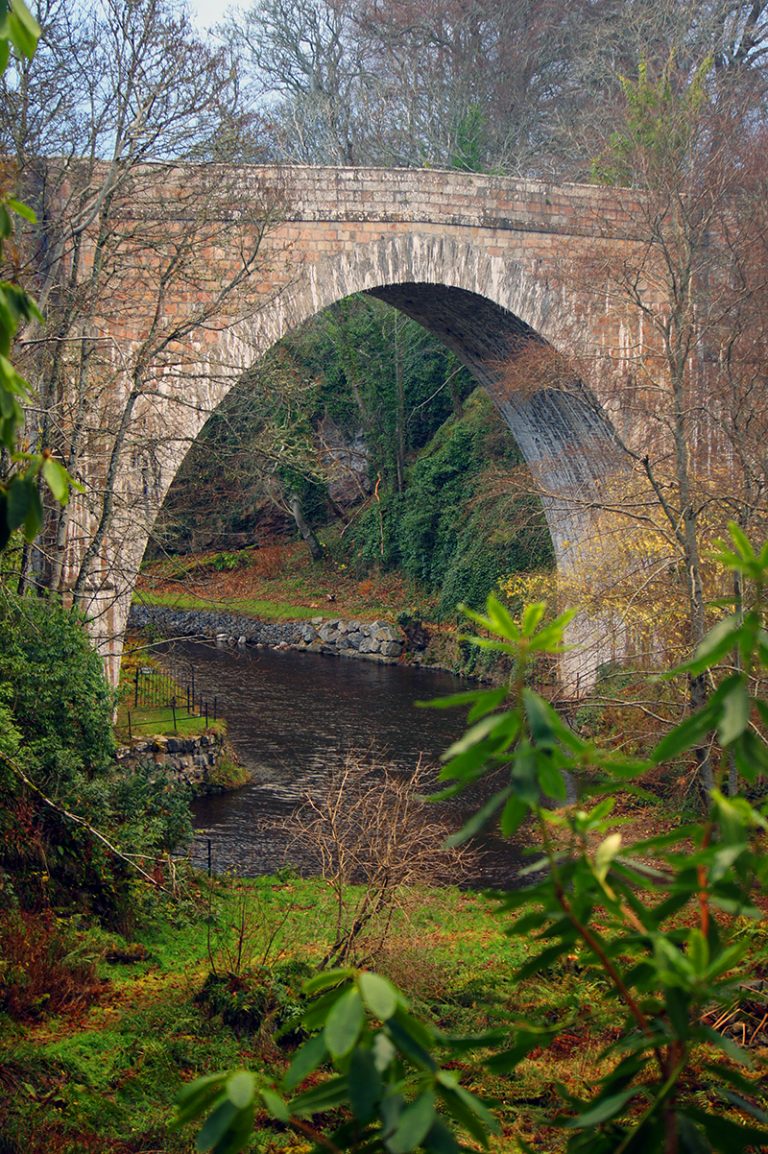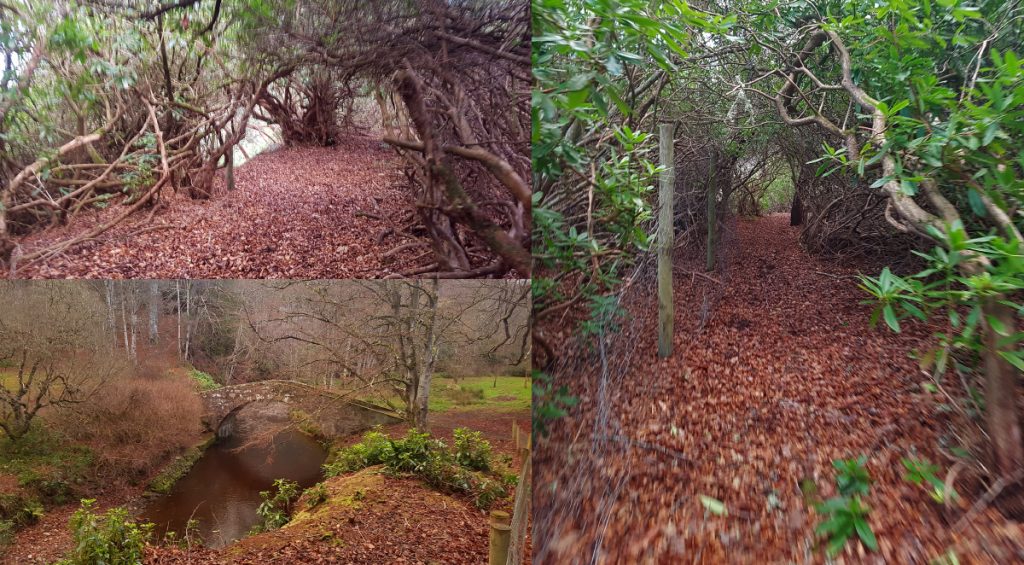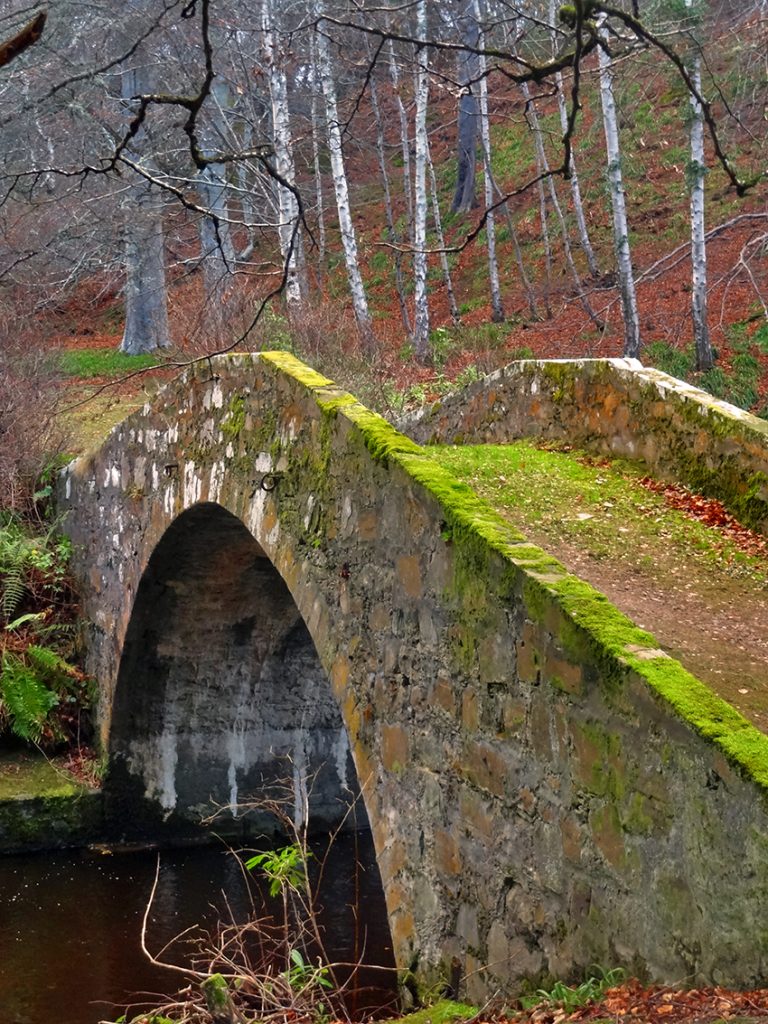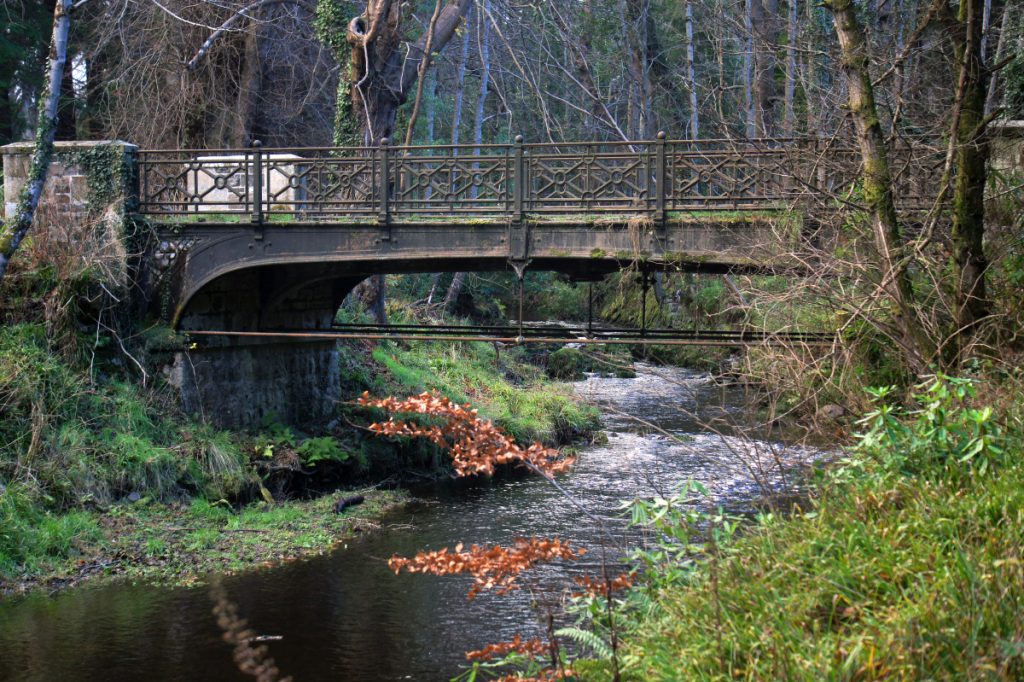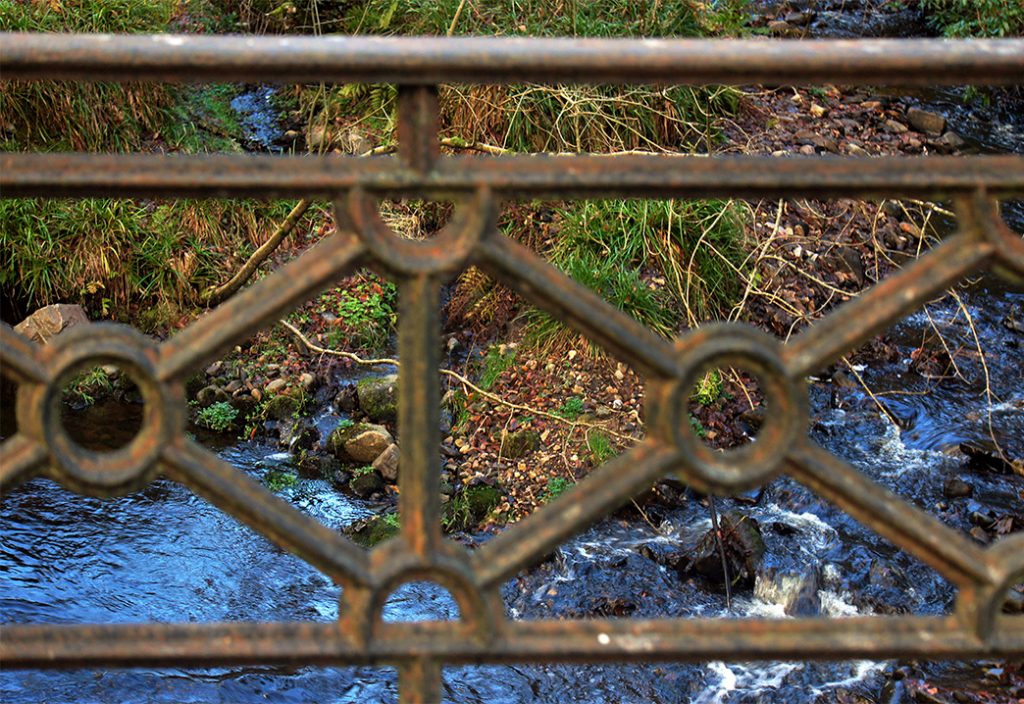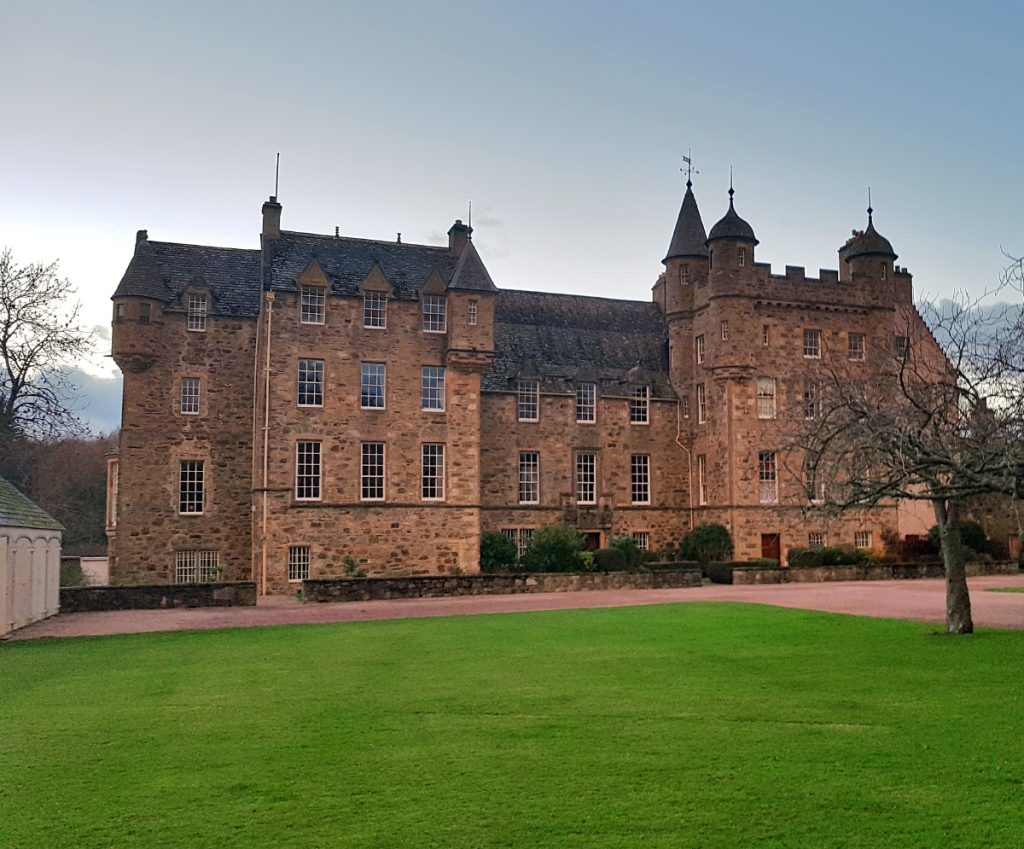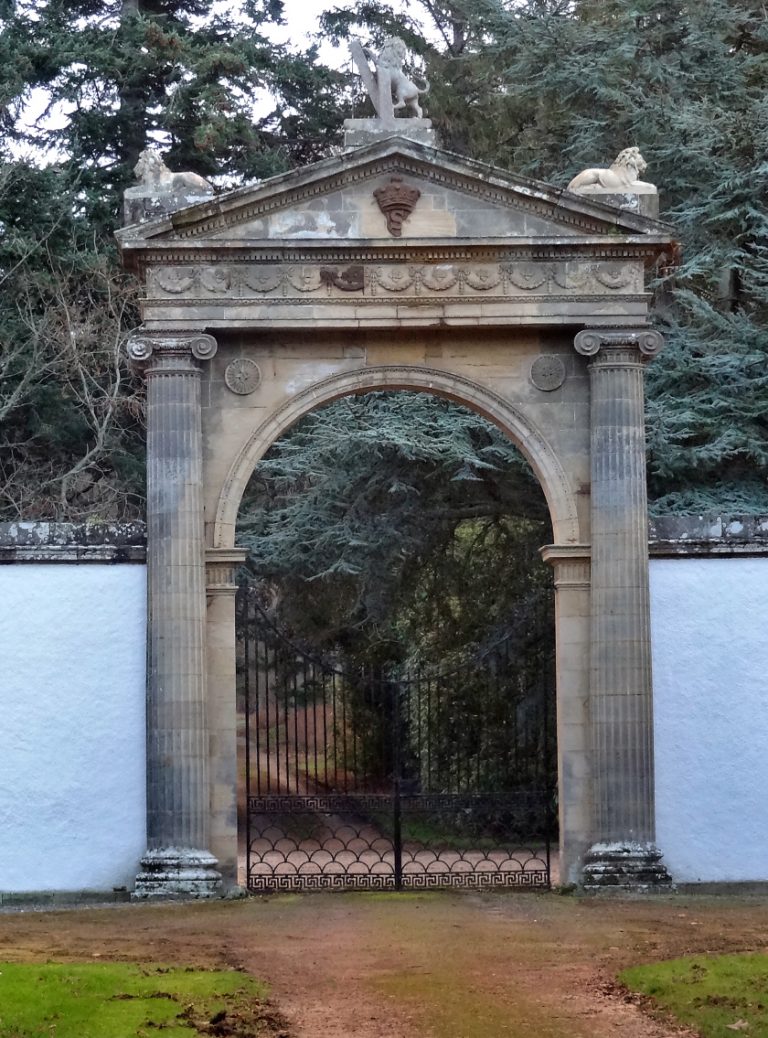 Leaving the estate along a long entry gallery, I entered Cullen (which moved from it's origins beside the house, to beside the sea).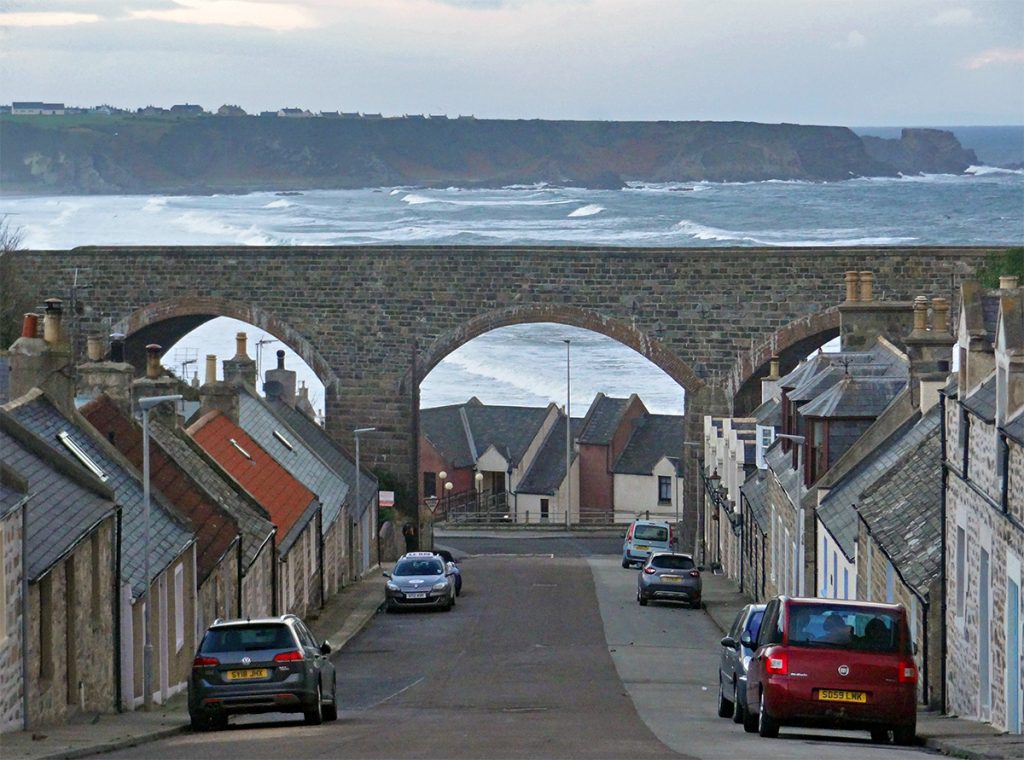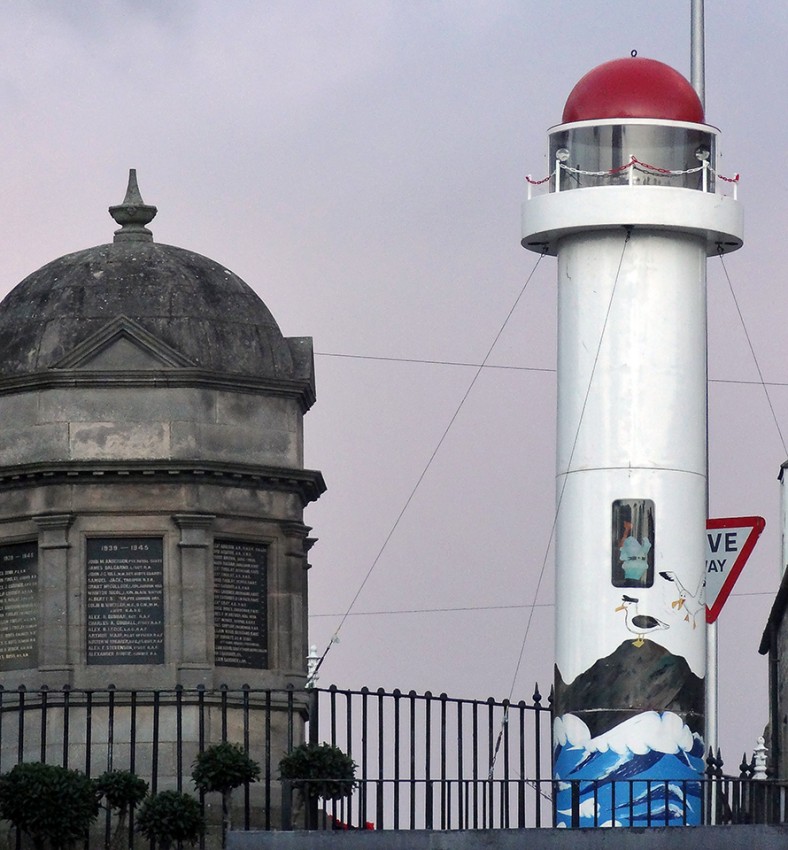 A rummage of oddities outside a shop catches my eye, and instead of seeking the pub I am lured inside Cullen Collectibles where I end up buying a bag full of bric-a-brac. Not often I go home with more stuff than I came with. Rounded off a good day out with a lot more variety than your normal coastal path