The day's trip with the Cairngorm club was up to Dingwall to Ben Wyvis , "hill of terror"
Another hot day. Where do these 'there's been no summer' whingers get it? It's been blimmin roasting for ages lol.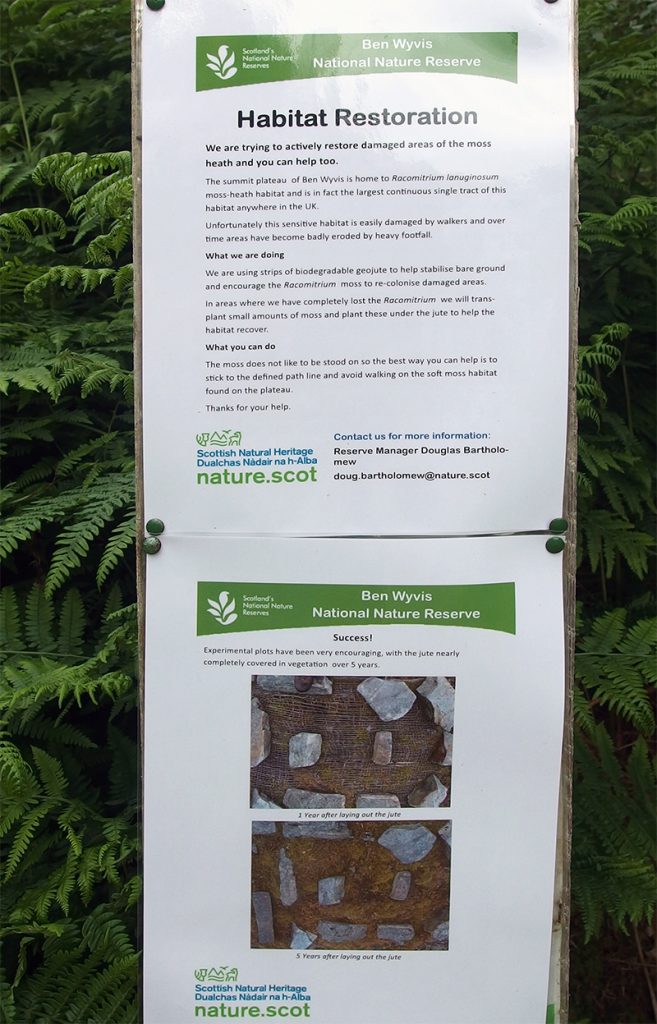 Up through some woods the path winds alongside a burn. There's a nice wee waterfall, though one of those awkward ones shielded by trees with no easily gained photographic vantage point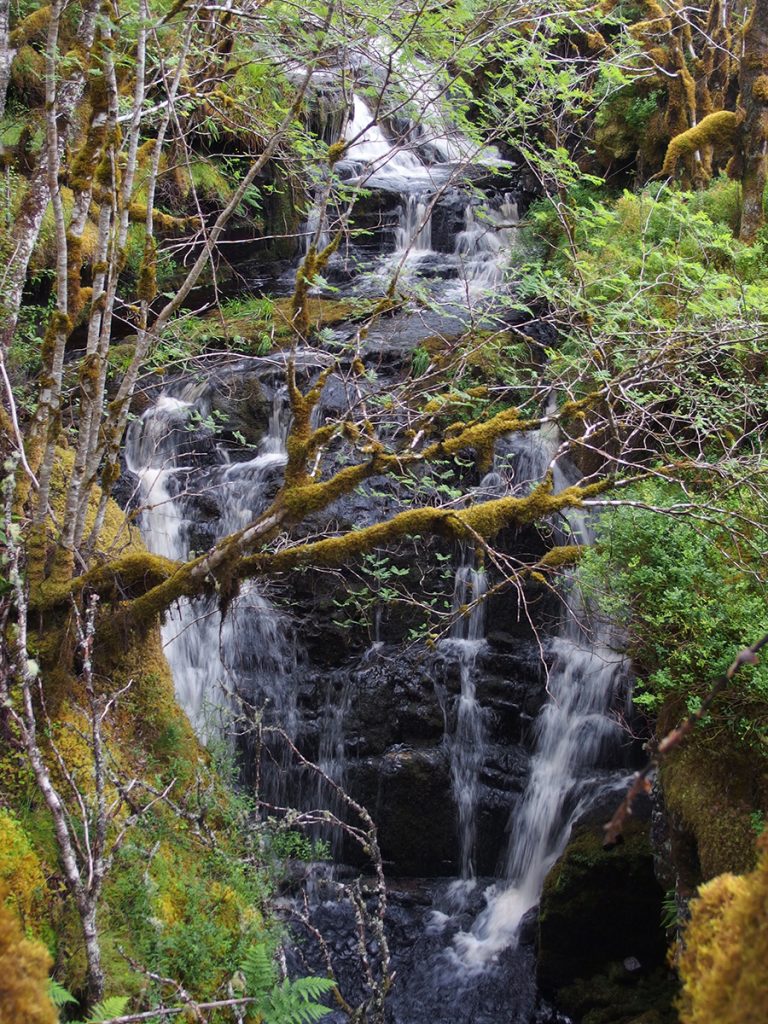 Clear of the trees looking back north west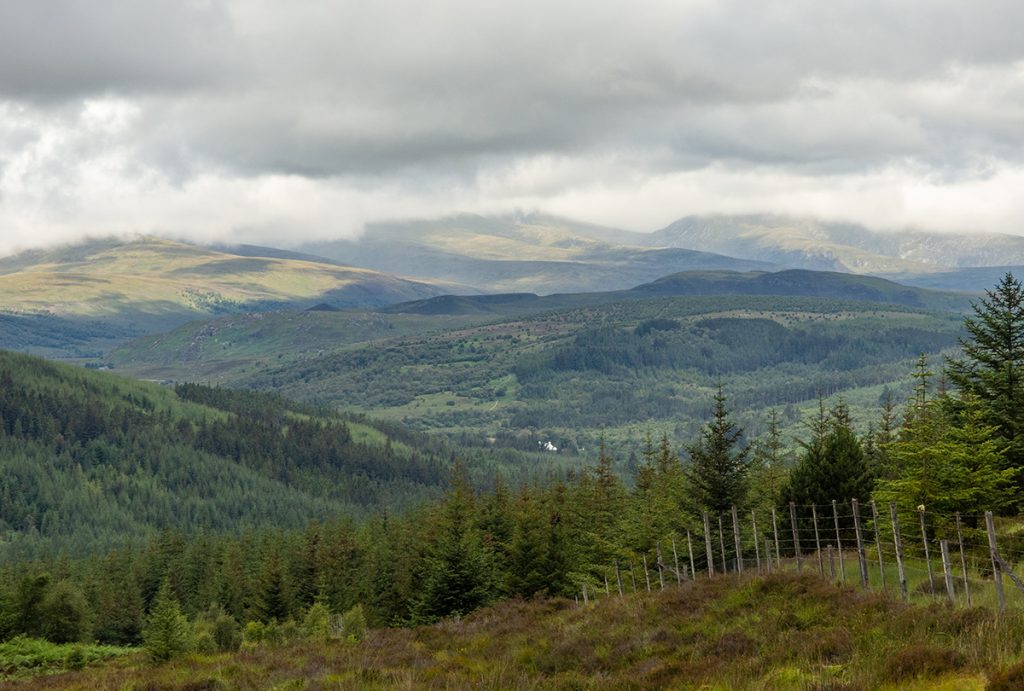 There's a few small waterfalls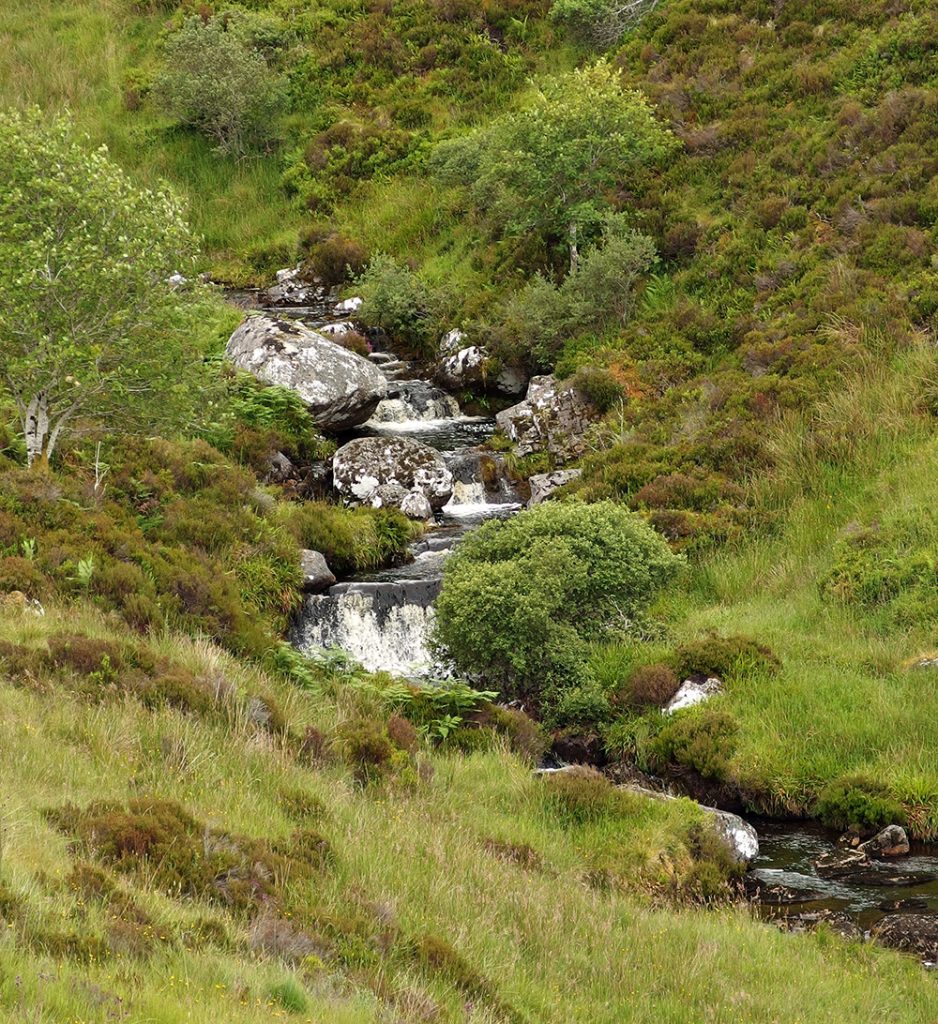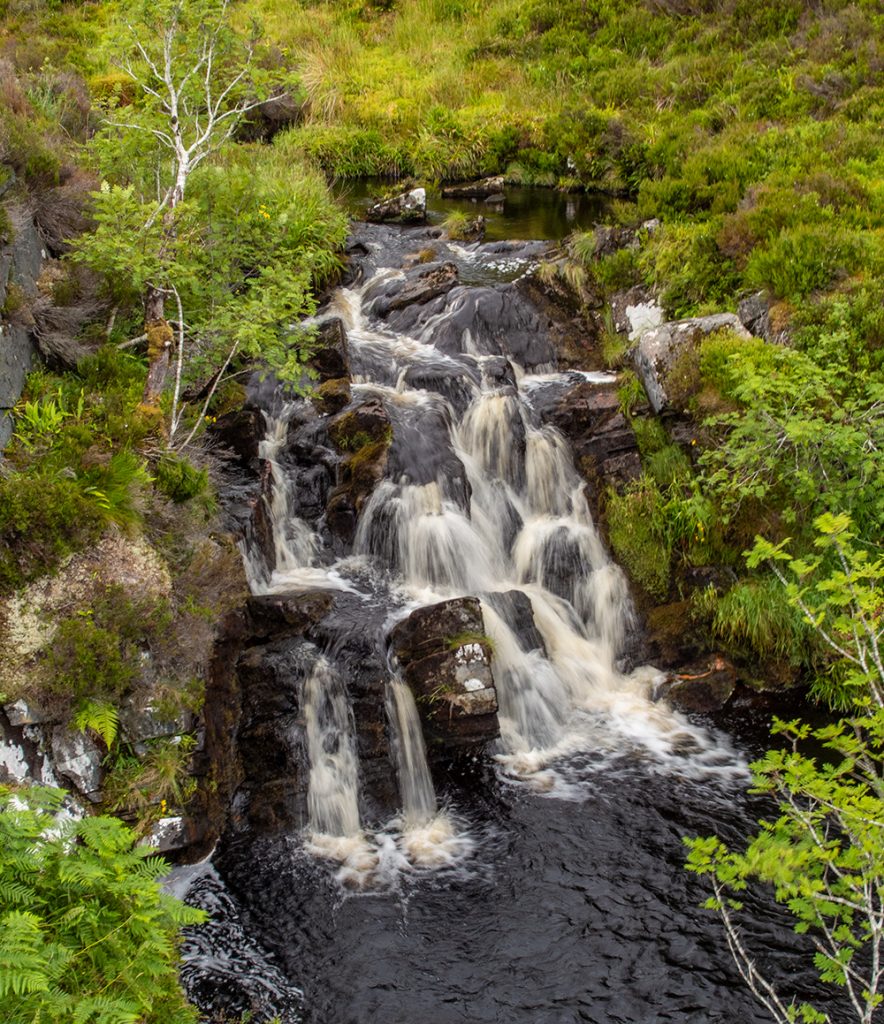 An Cabar on the left, where we'll head up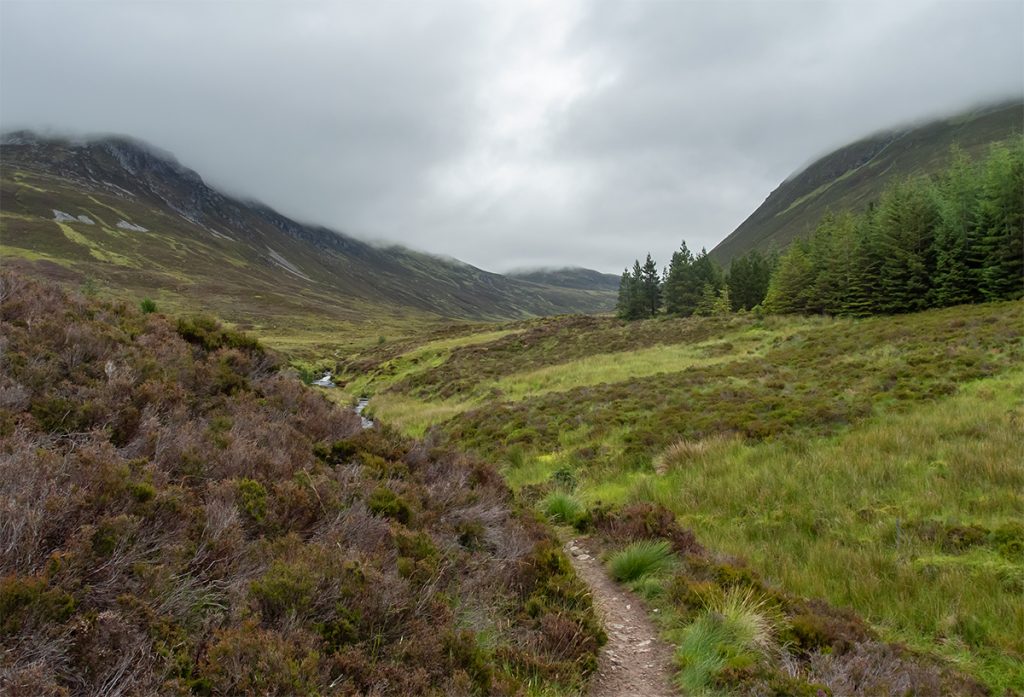 Looks like we'll not get the nice view from the top east to the sea, but lovely down below right now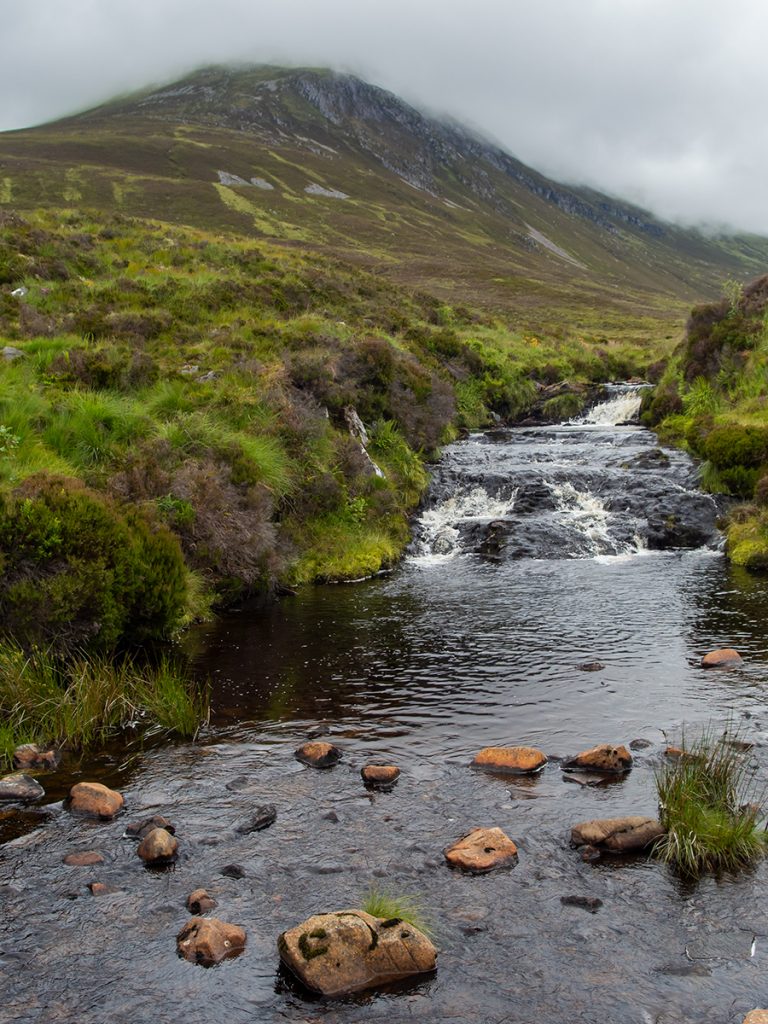 Plenty wildflowers this time of year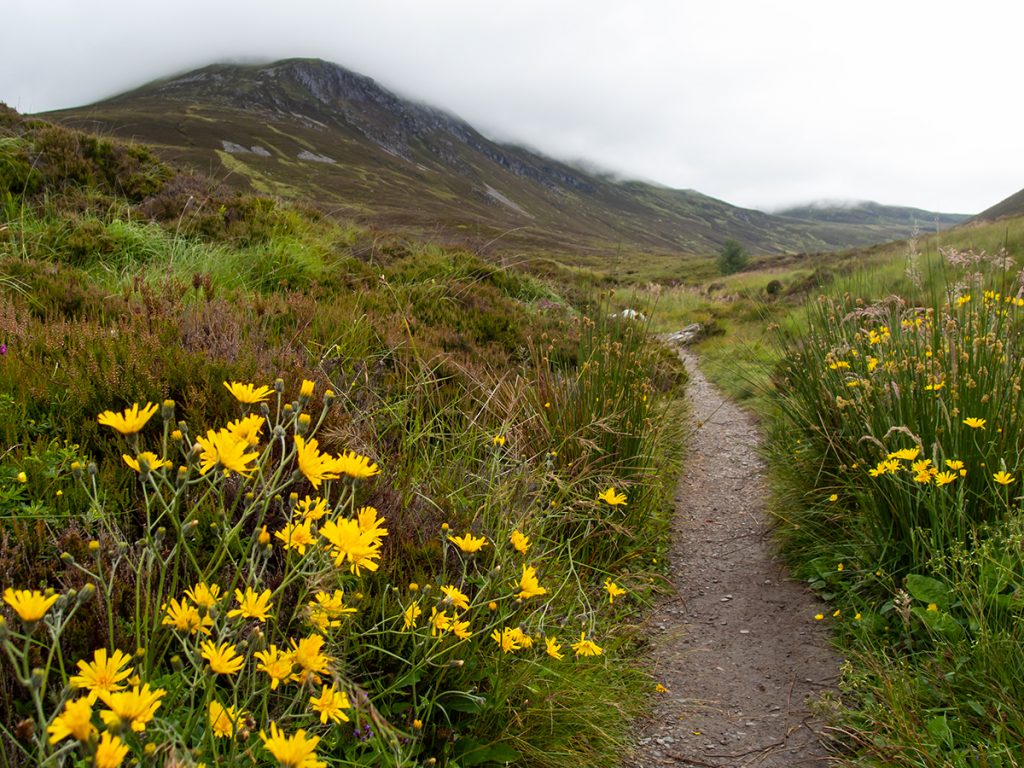 The path winds up the side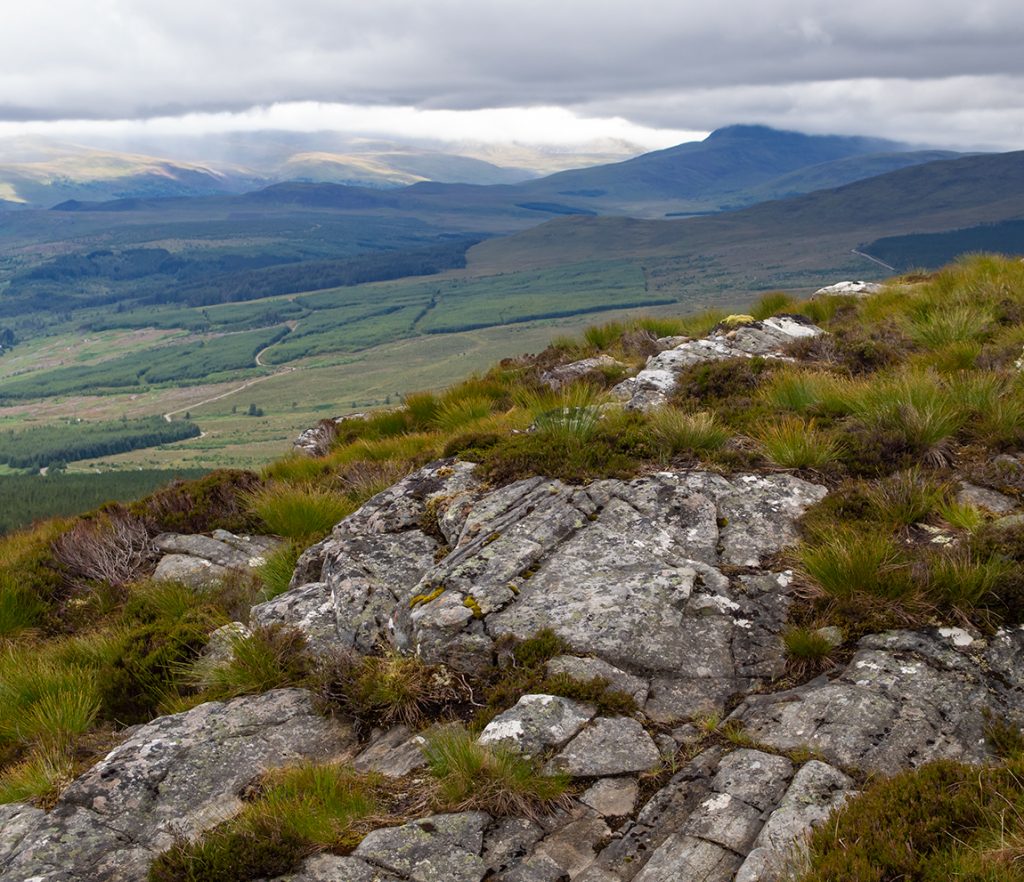 Big steps in places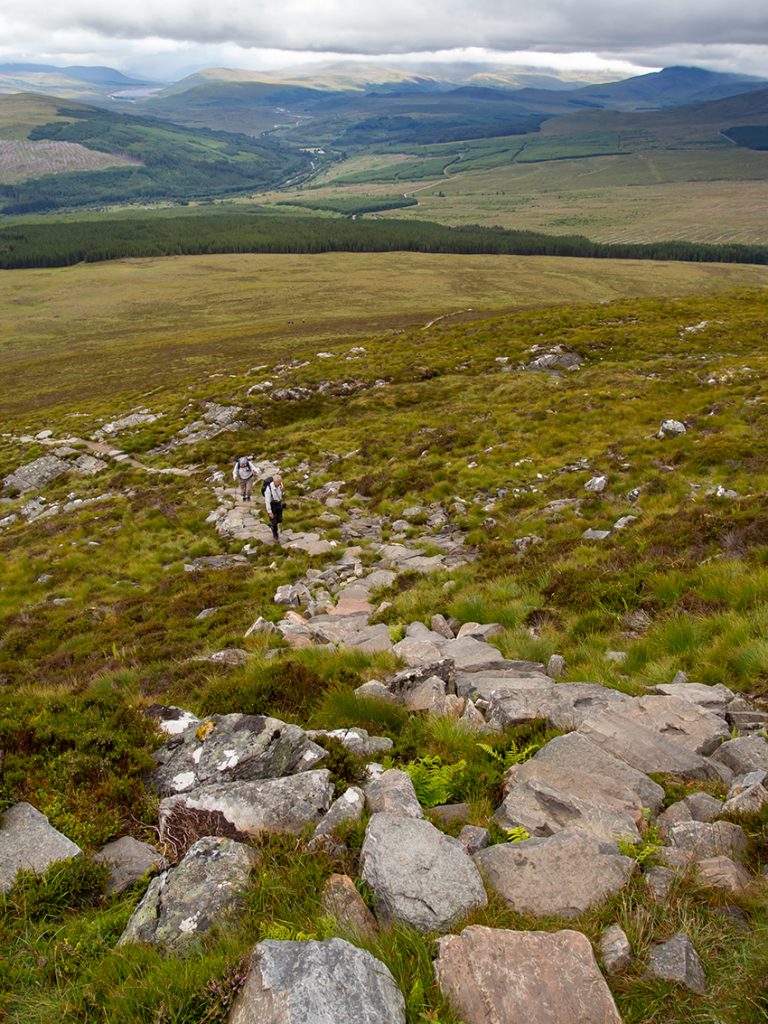 Looking across to Tom na Caillich before entering cloud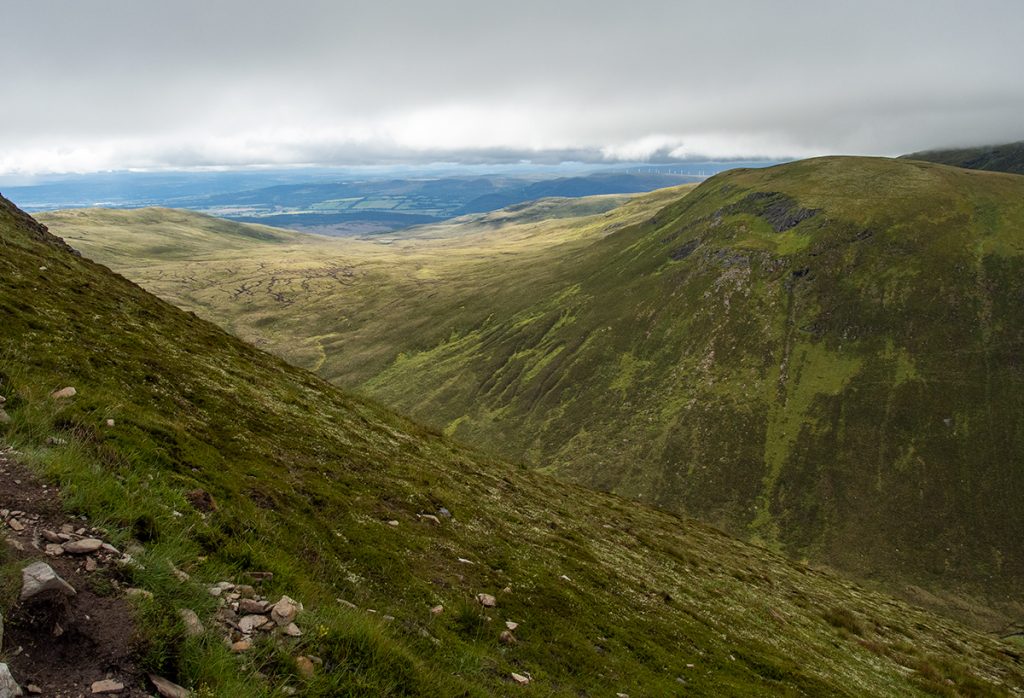 A stiff breeze on top makes it quite cool. Gloves on!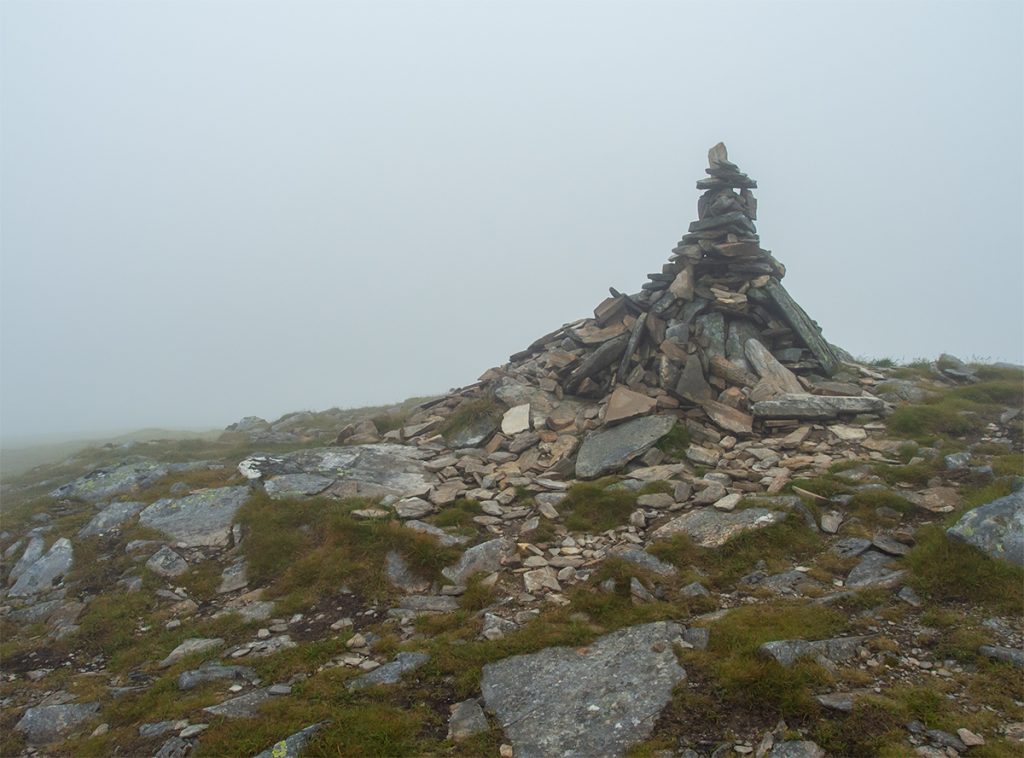 From An Cabar at 946m, the descent slackens and turns north east, passing Carn a Chaptein and traversing 2km of plateau to the high point of 1046 at Glas Leathad Mor.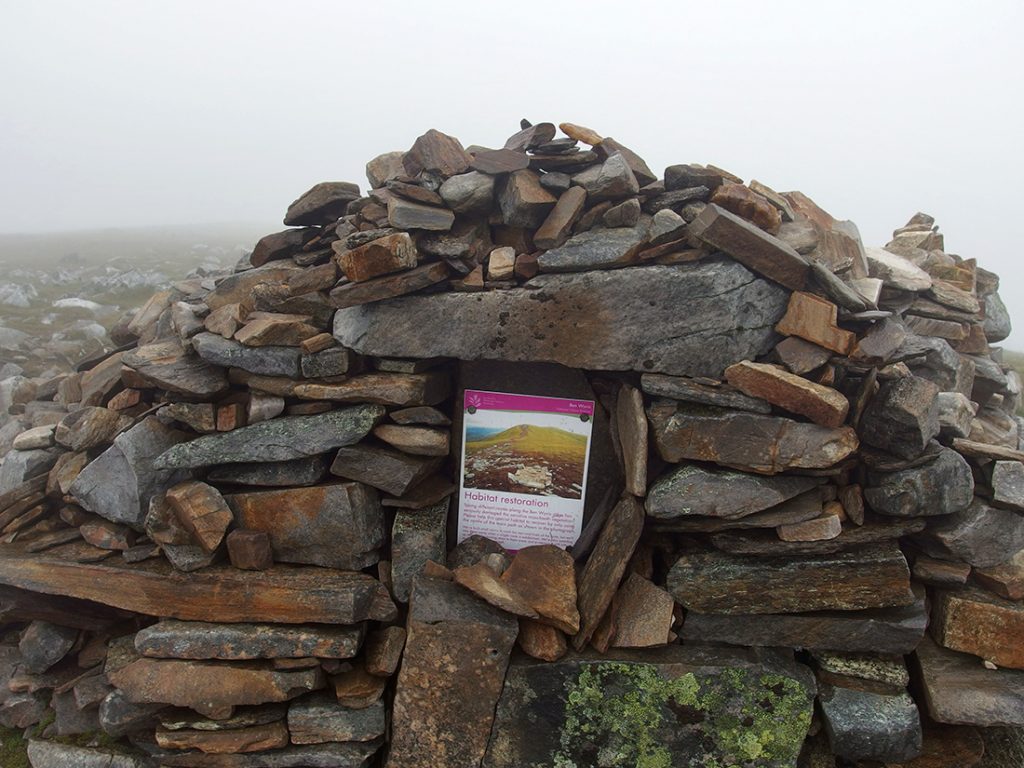 Some other folk up here today, quite popular. There'd be a great view into Coire na Feola if we could see owt.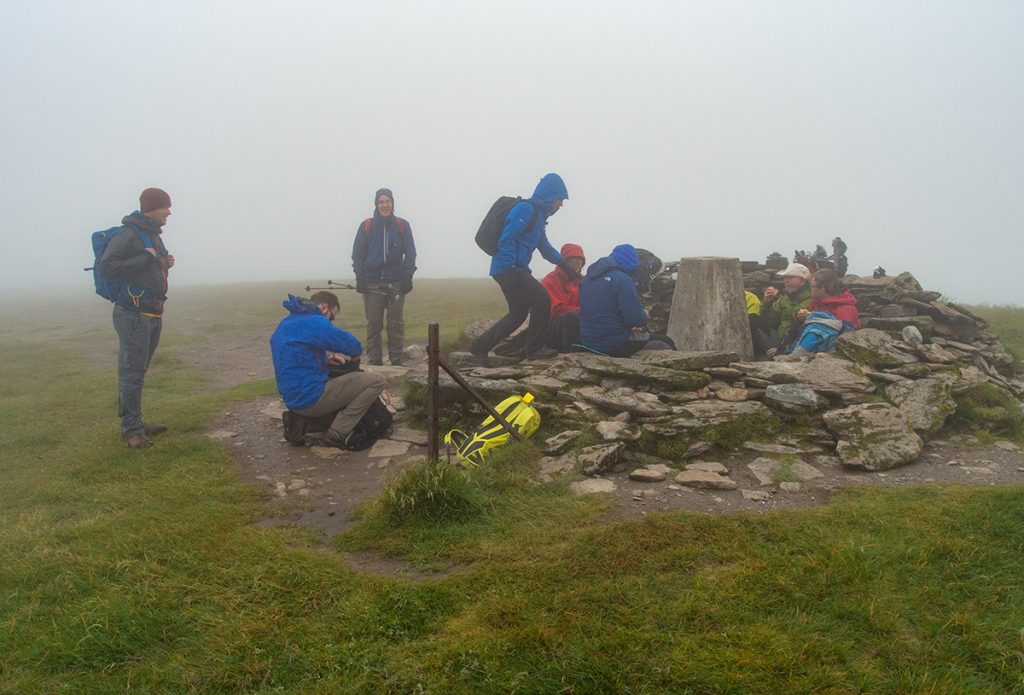 We decide to press on along the ridge, and it's a good choice as descending below 970m things open up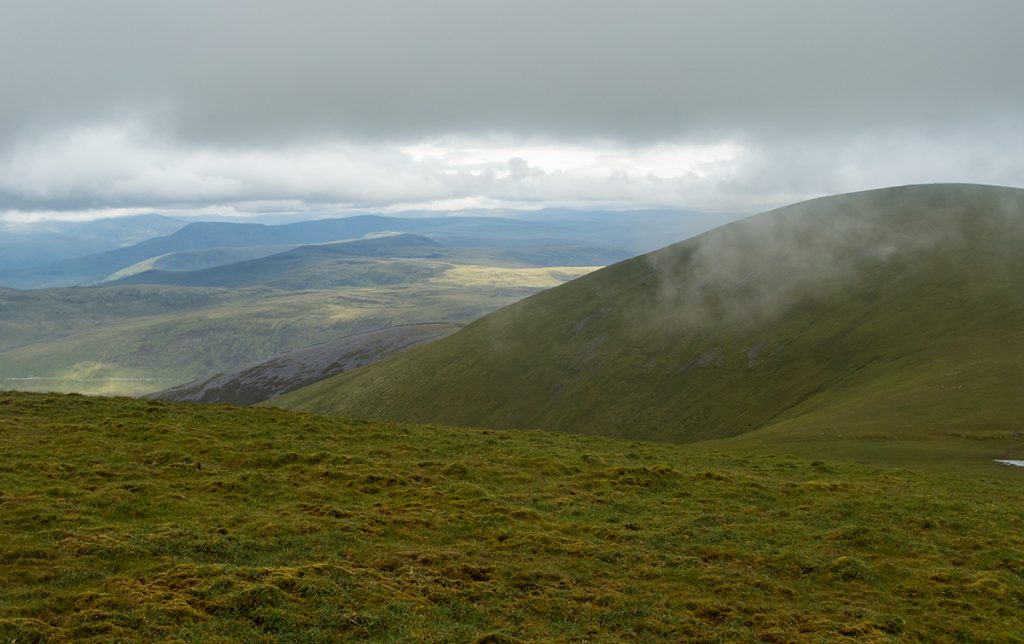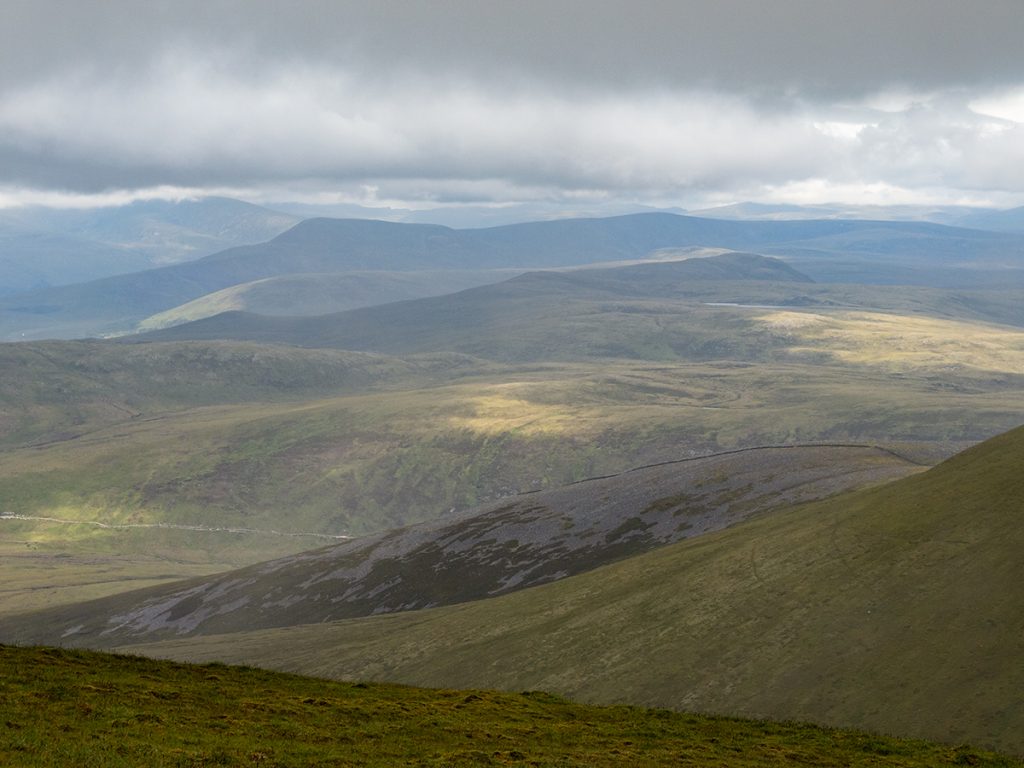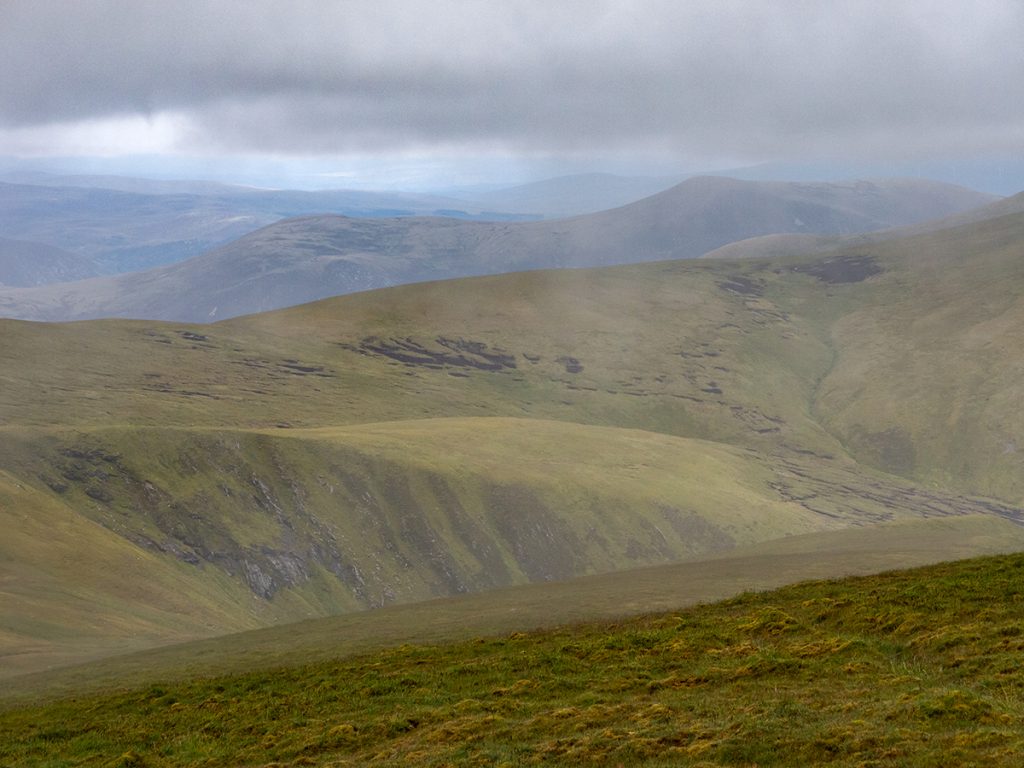 Waves of grey and green all round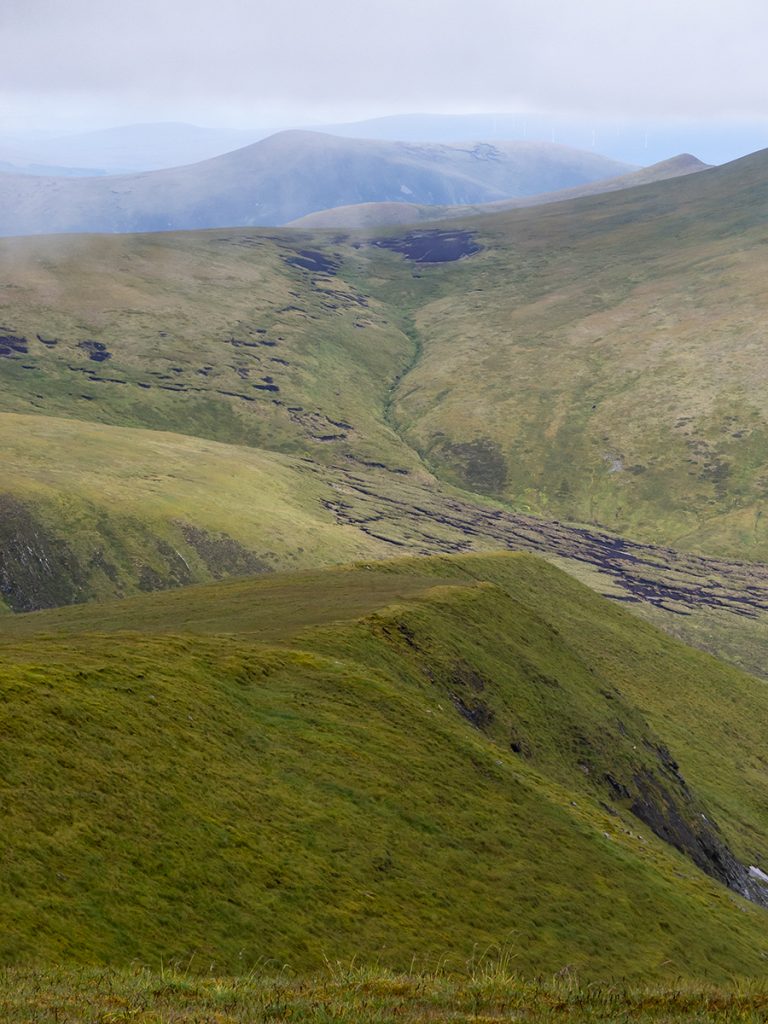 We can just about see the Cromarty Firth to the east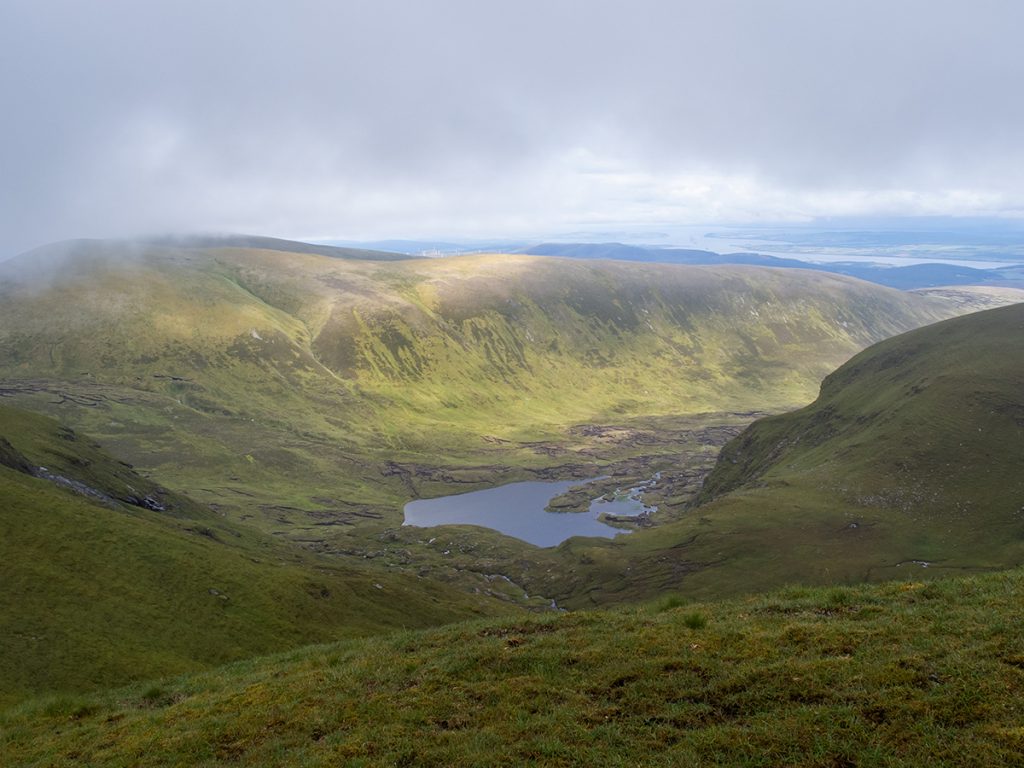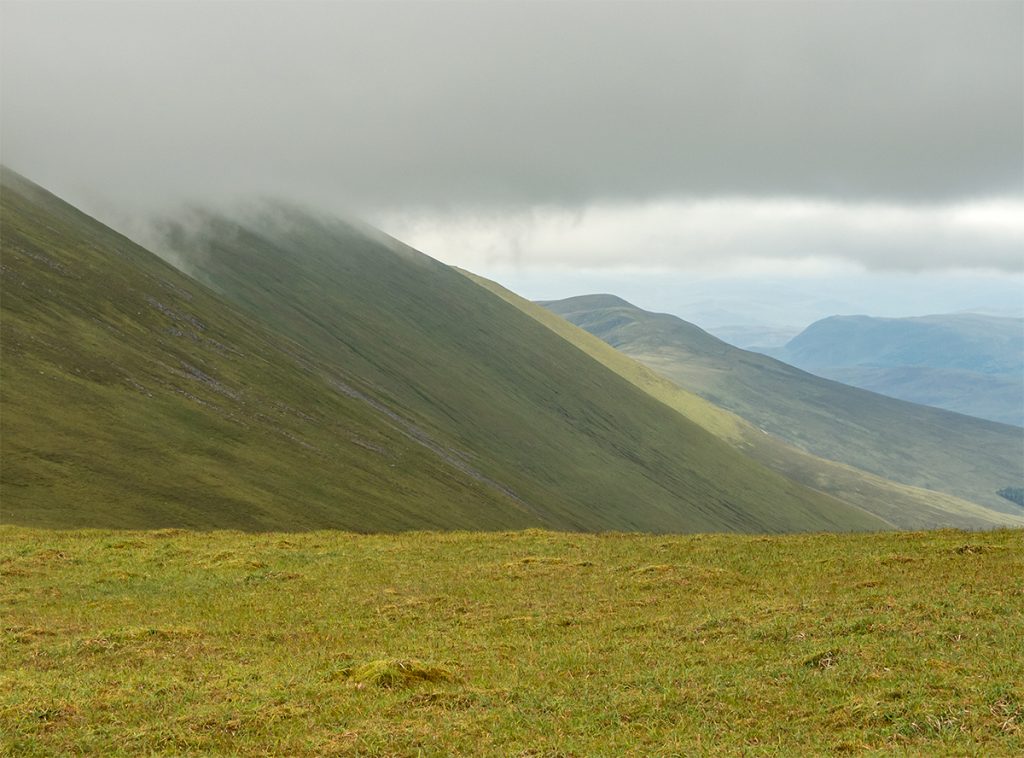 We pondered heading further, but decided to head down from Tom a Choinnich north west and concoct a loop back to the start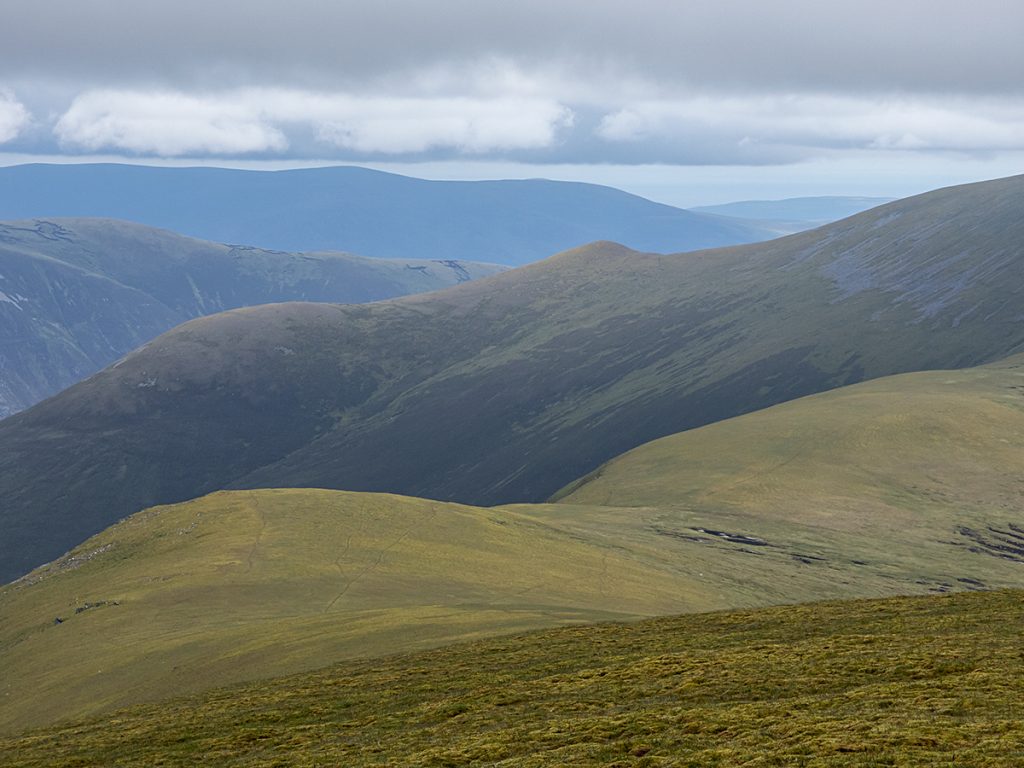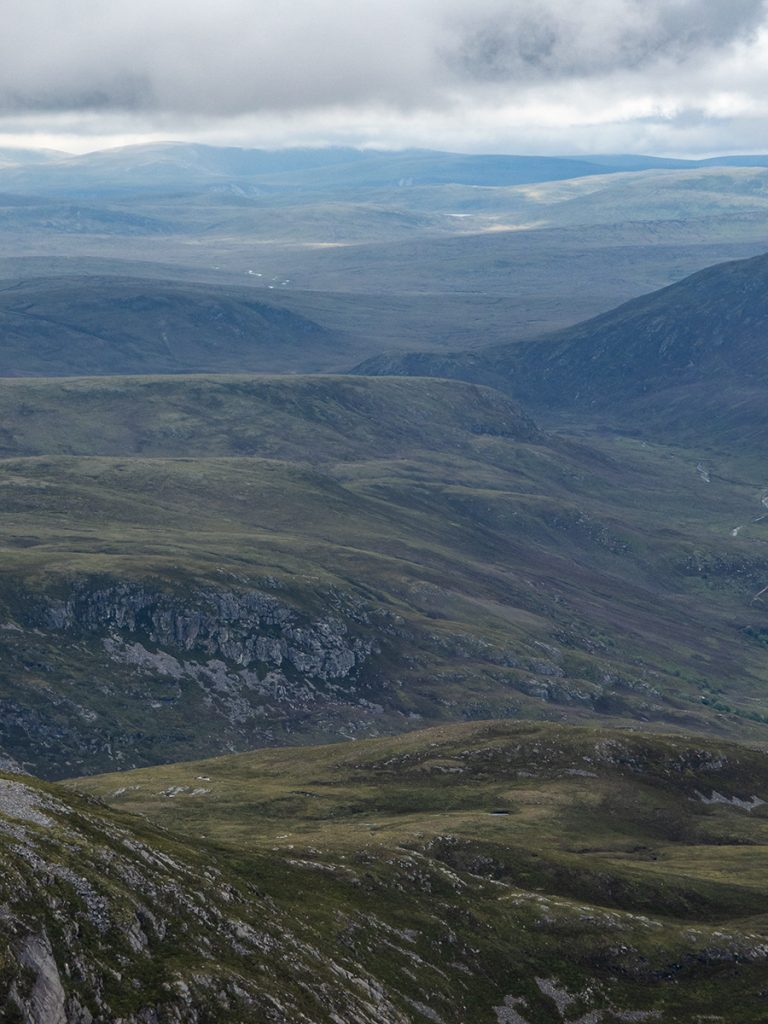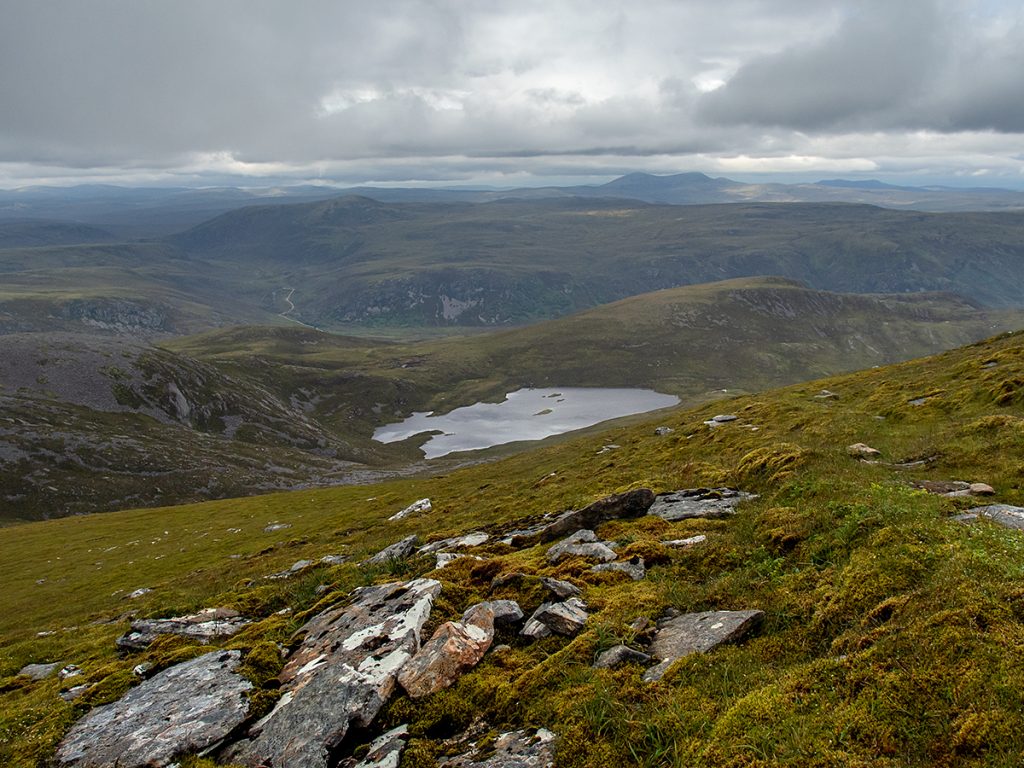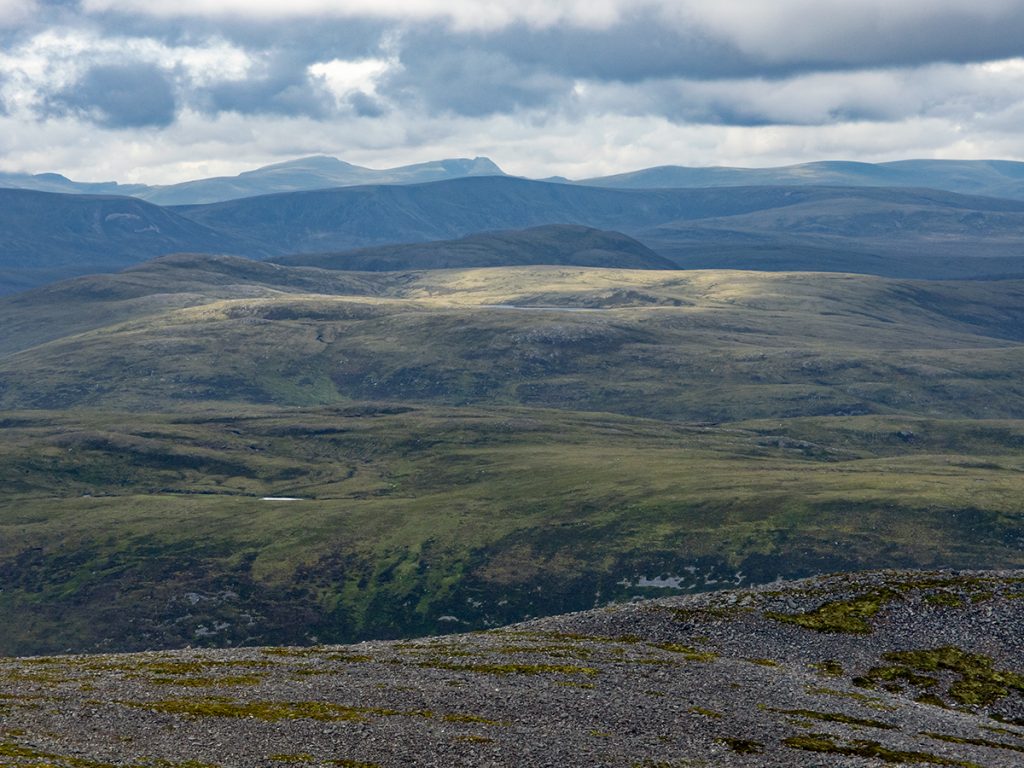 The zig zag path here is lovely. Not used much probably as carpeted with grass and moss but a comfortable way to descend the hill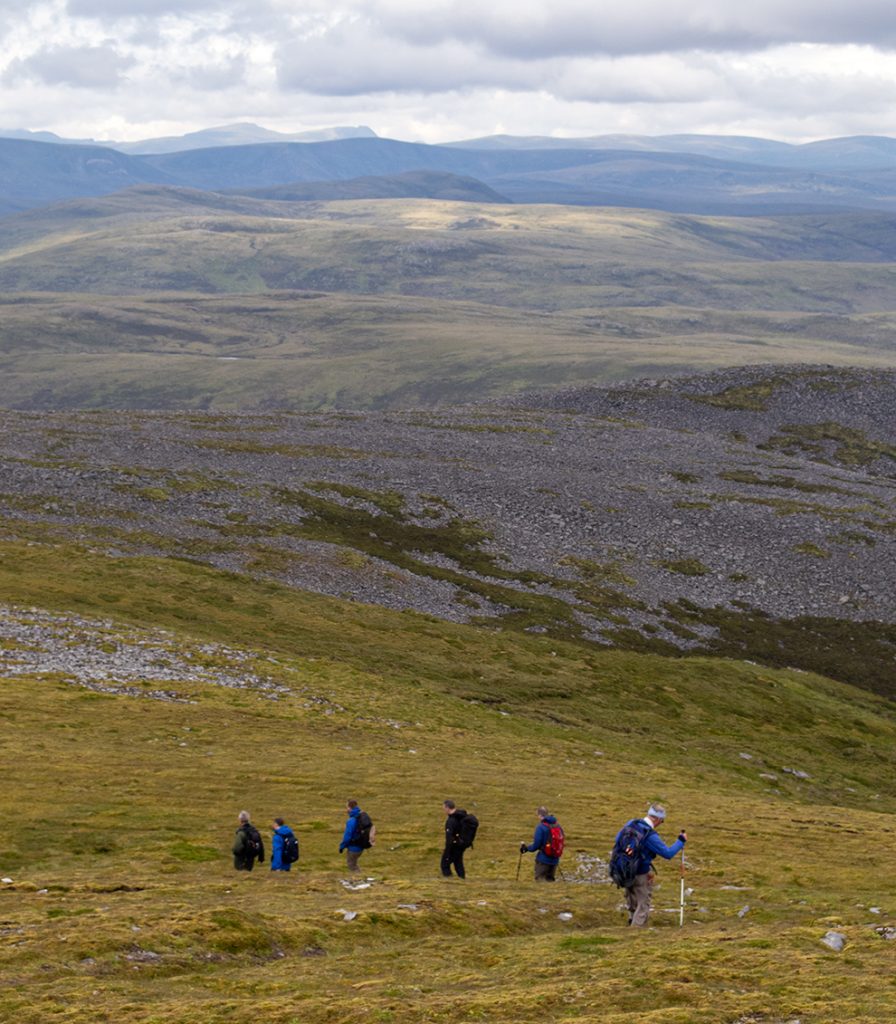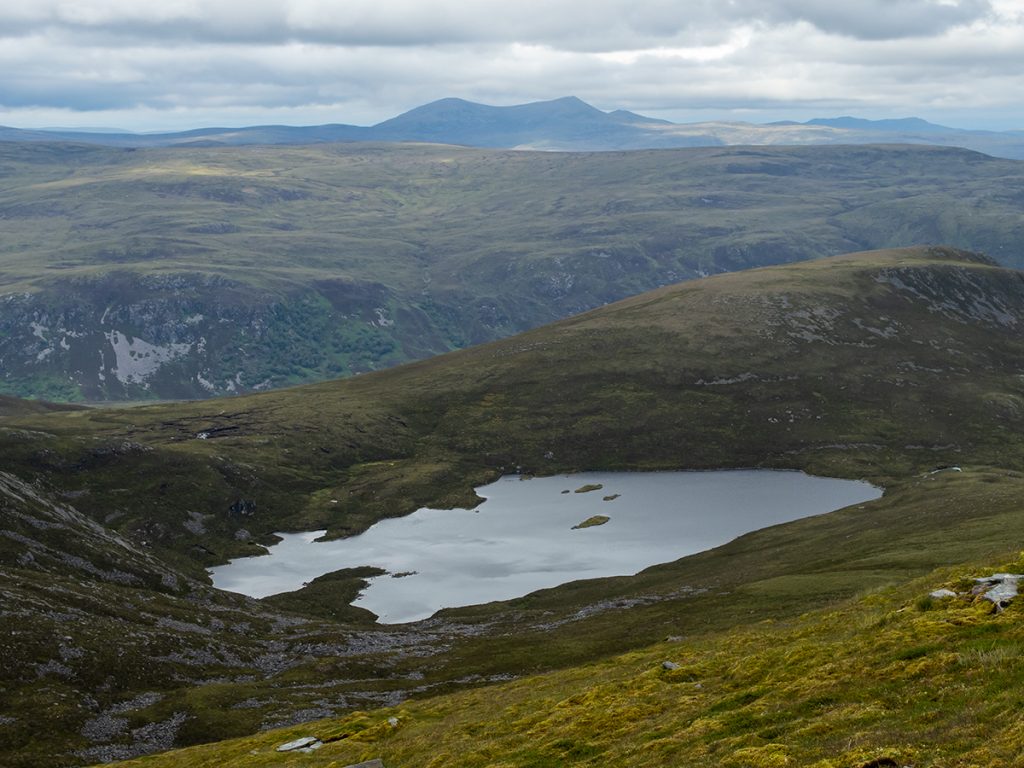 After the zigs, a wall with a faint path to follow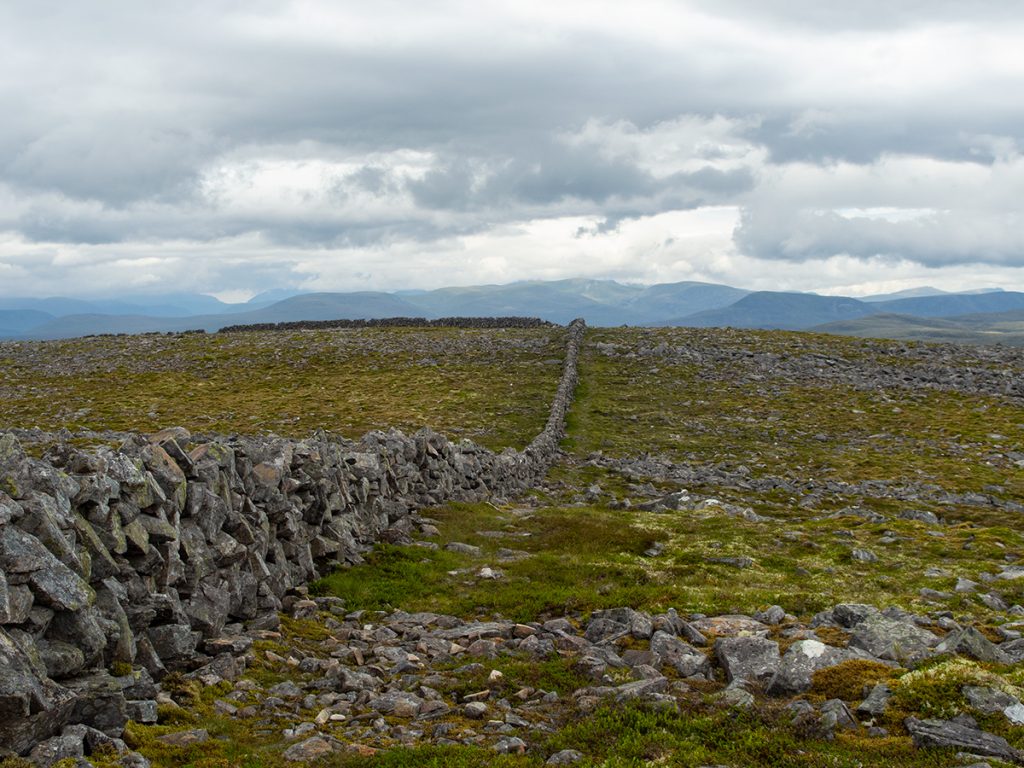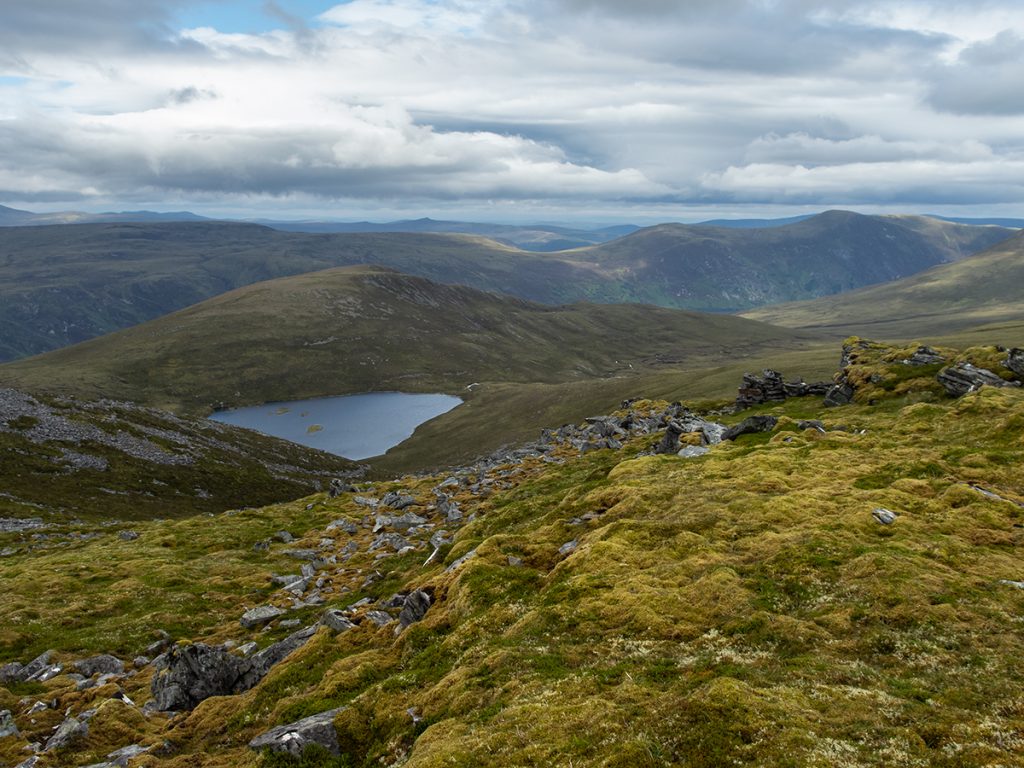 Near the wall start, towards the loch amongst an outcrop of rocks, are the ruins of an old howff. Some scrap iron betrays an old roof. Somebody certainly chose a great location for a view. If I was local I'd be tempted to fix it up.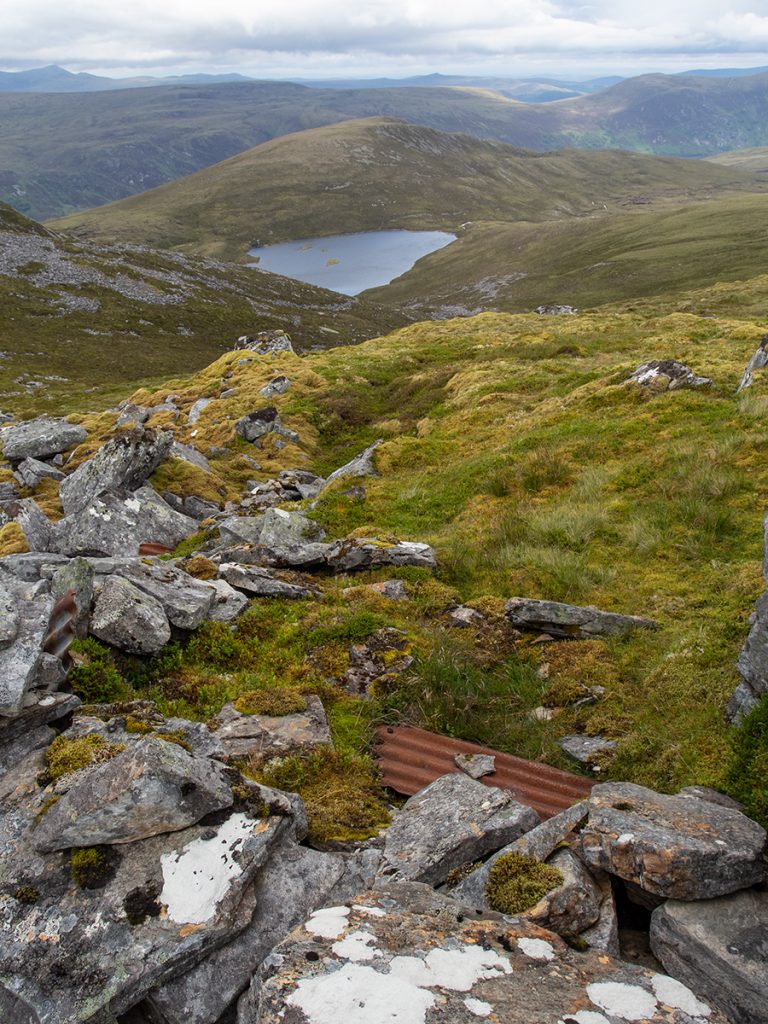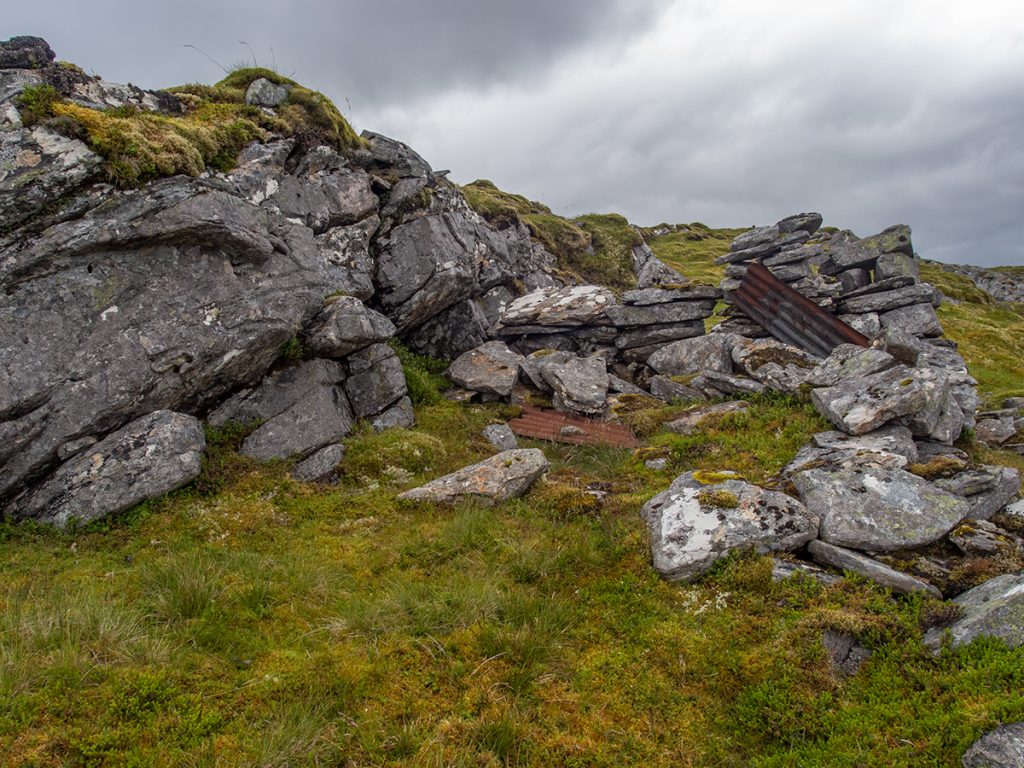 We followed the wall where it turned west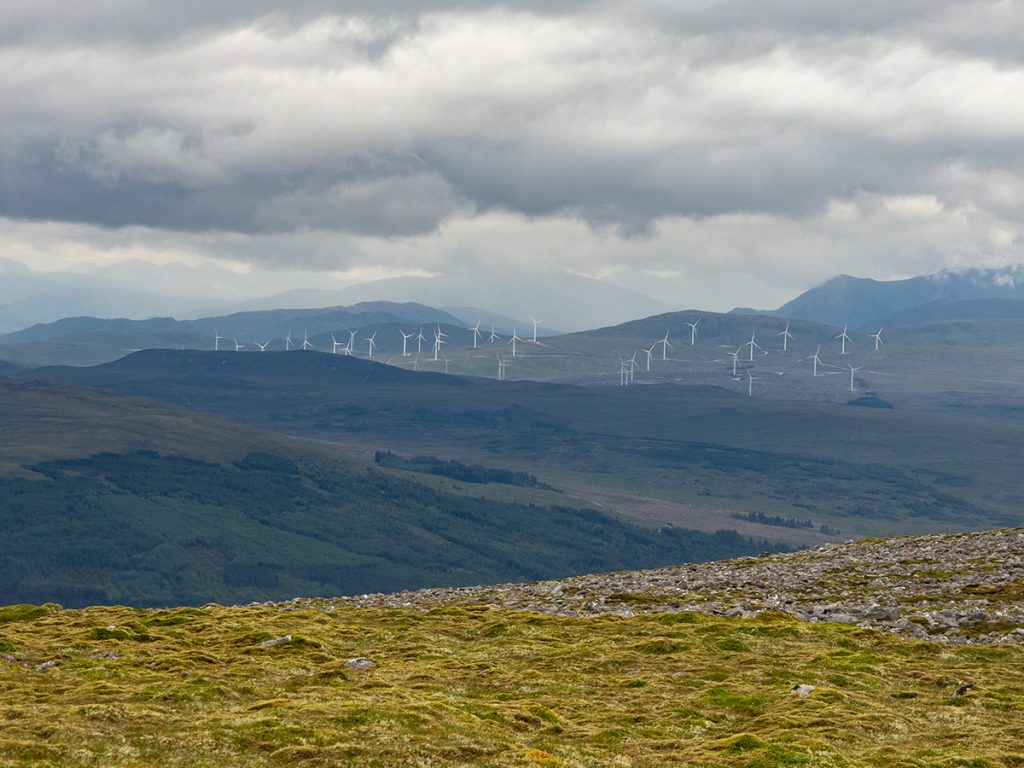 Out first major obstacle of the day, a steep boulder field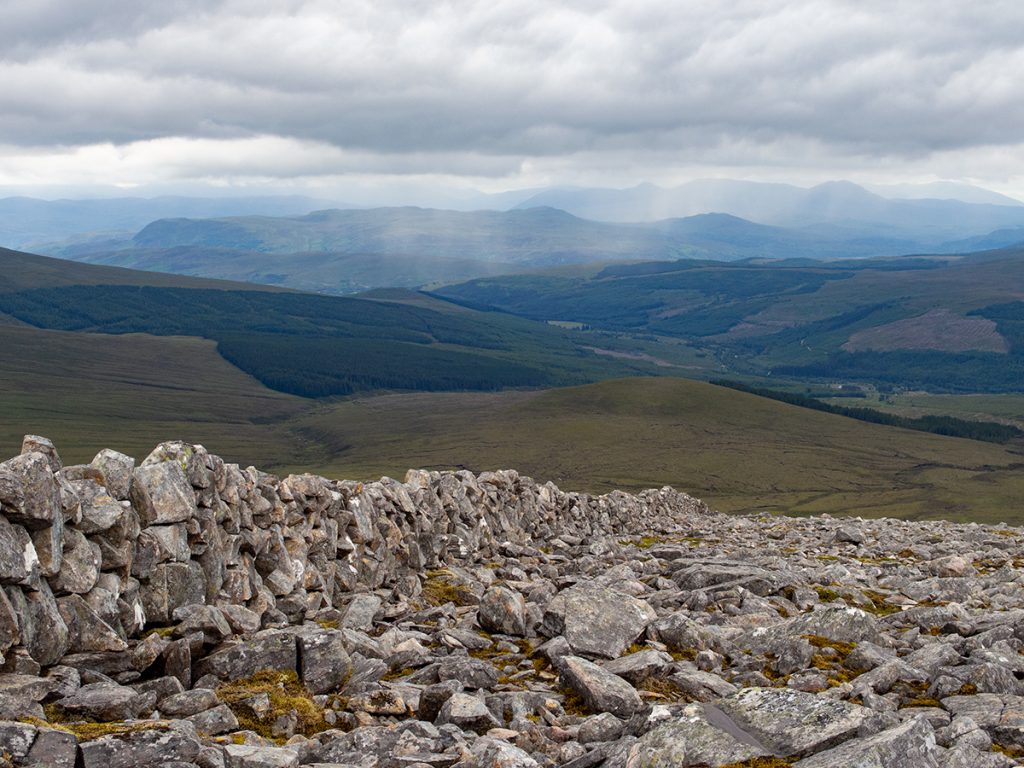 Which butted up neatly to the second: bog. In retrospect we'd have been better continuing north west to gain an unmapped wide estate track and then follow that downhill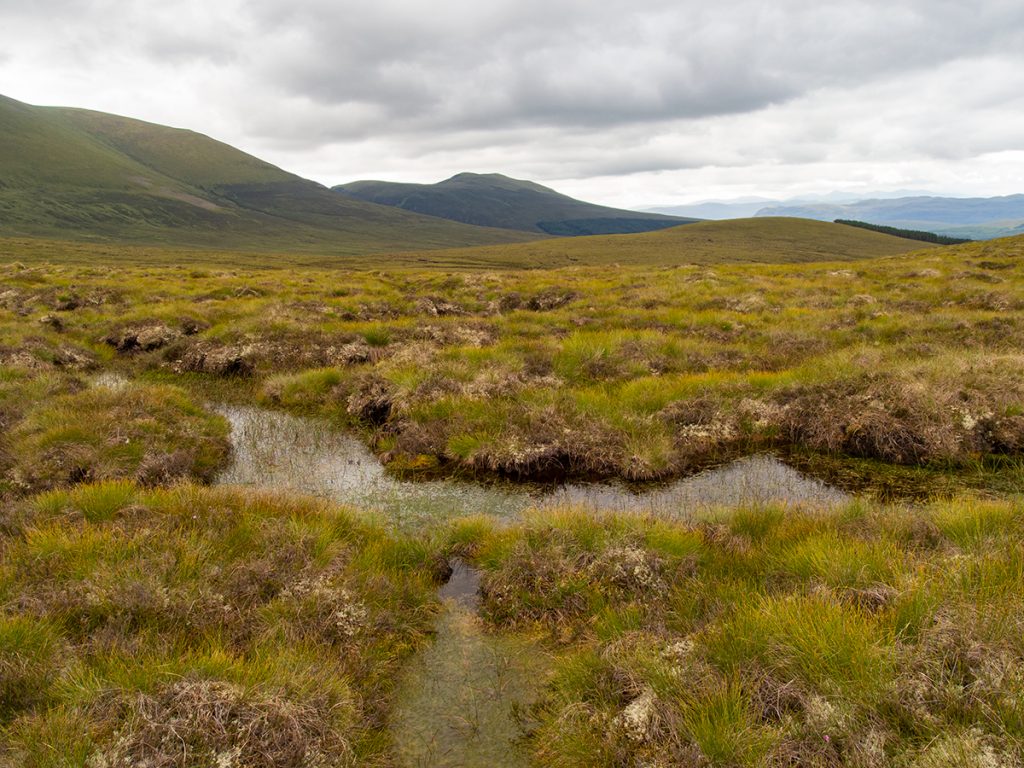 There's always a nice micro-world in bogs though if you stop for a moment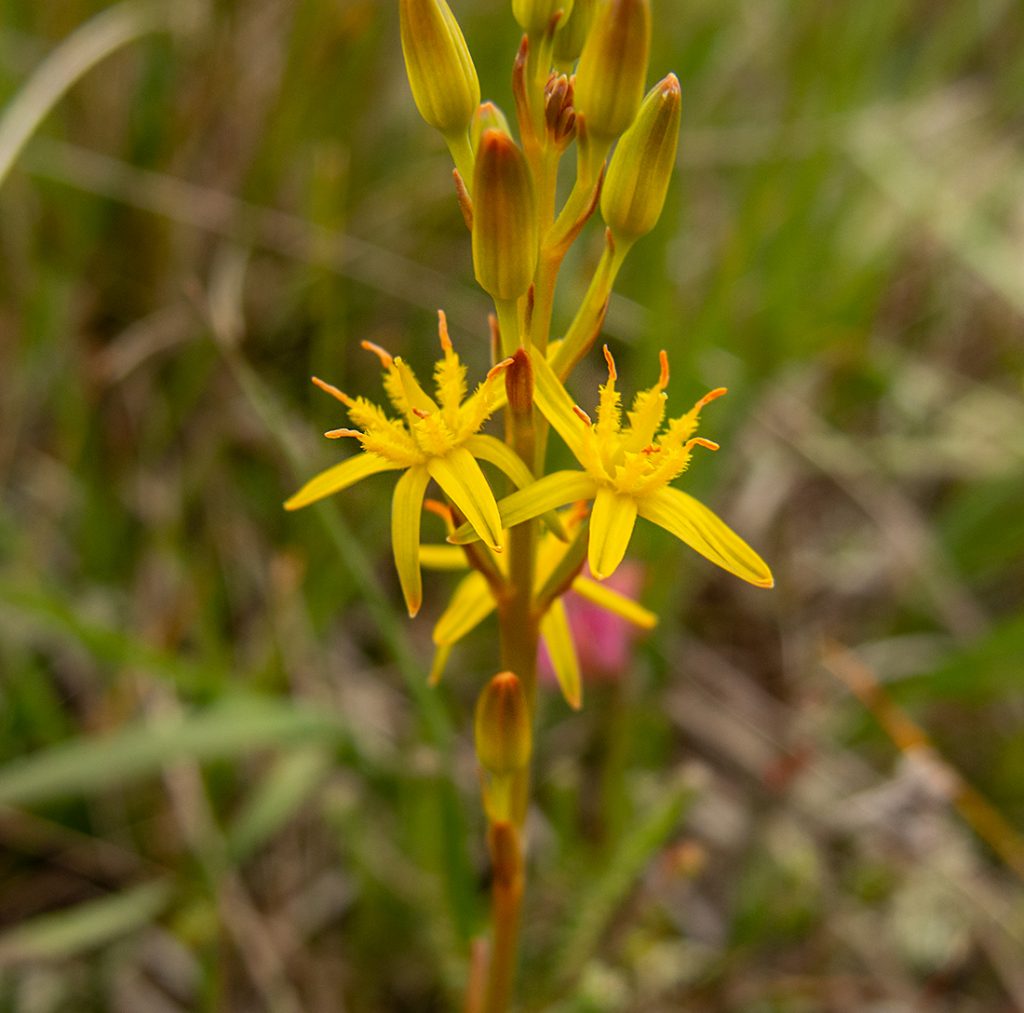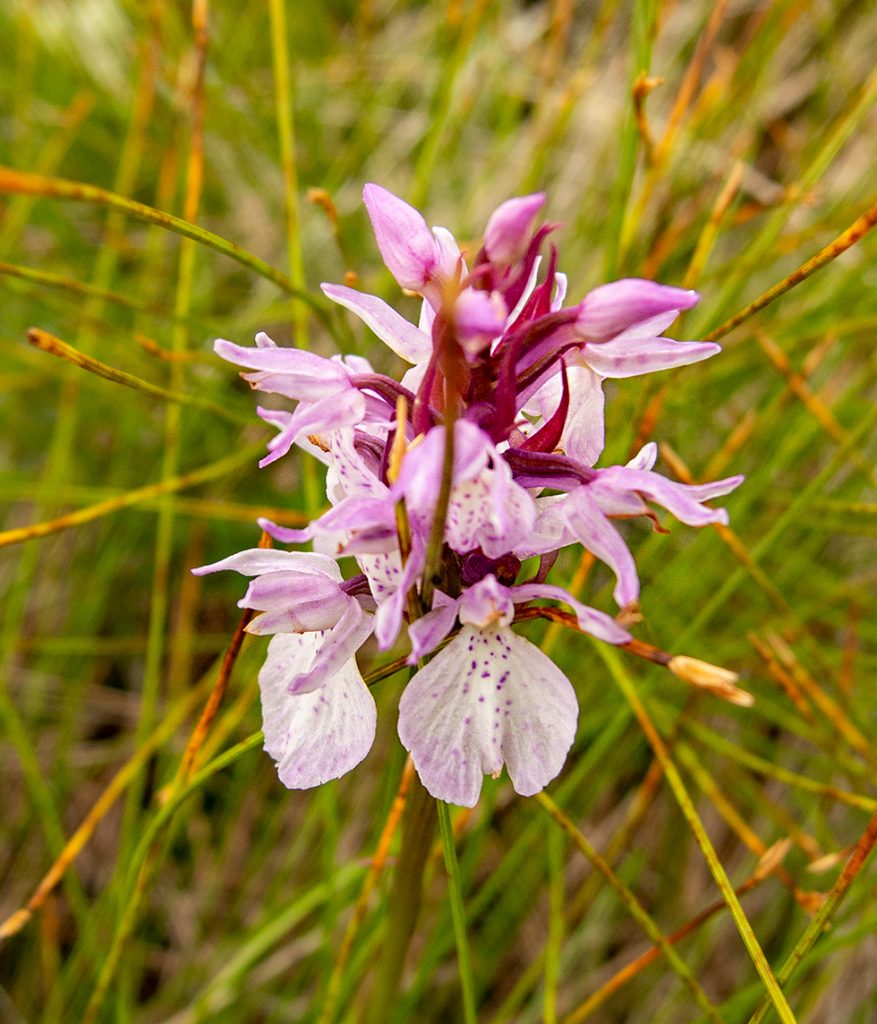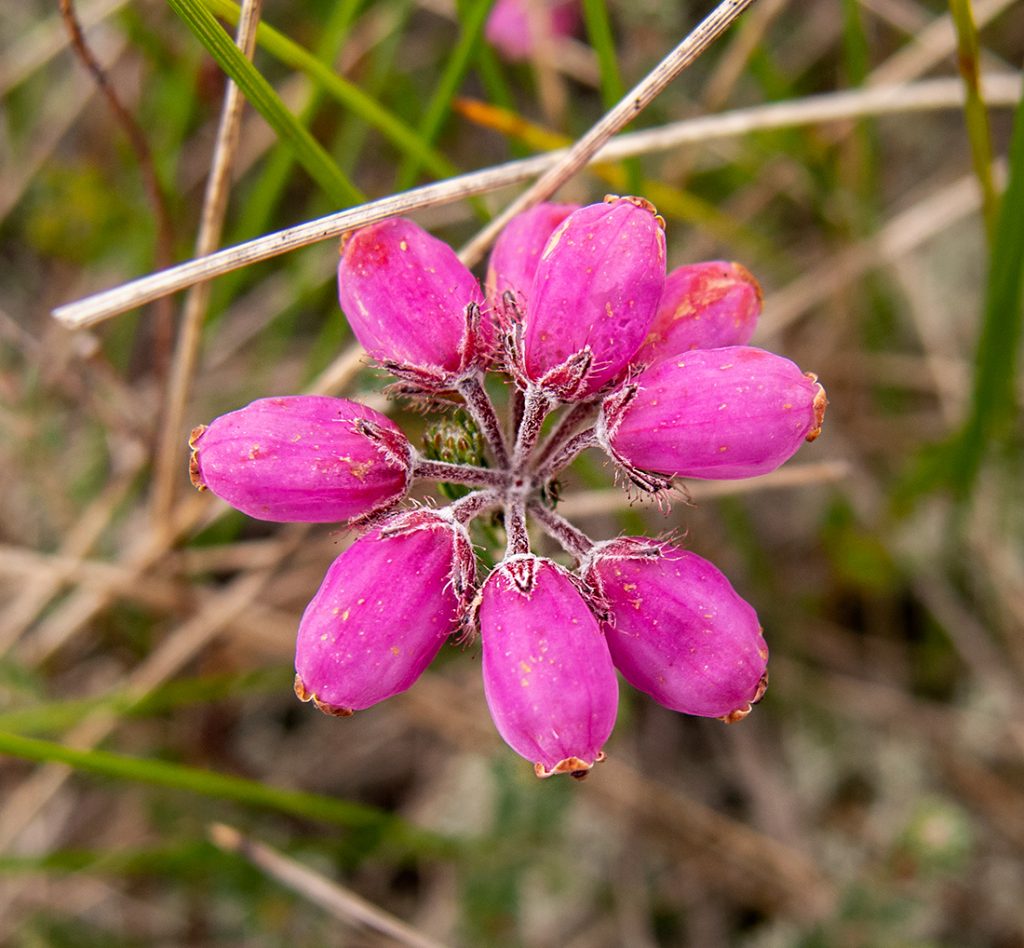 Having negotiated the bog, the 3rd test was ragged clearfell/bog combo.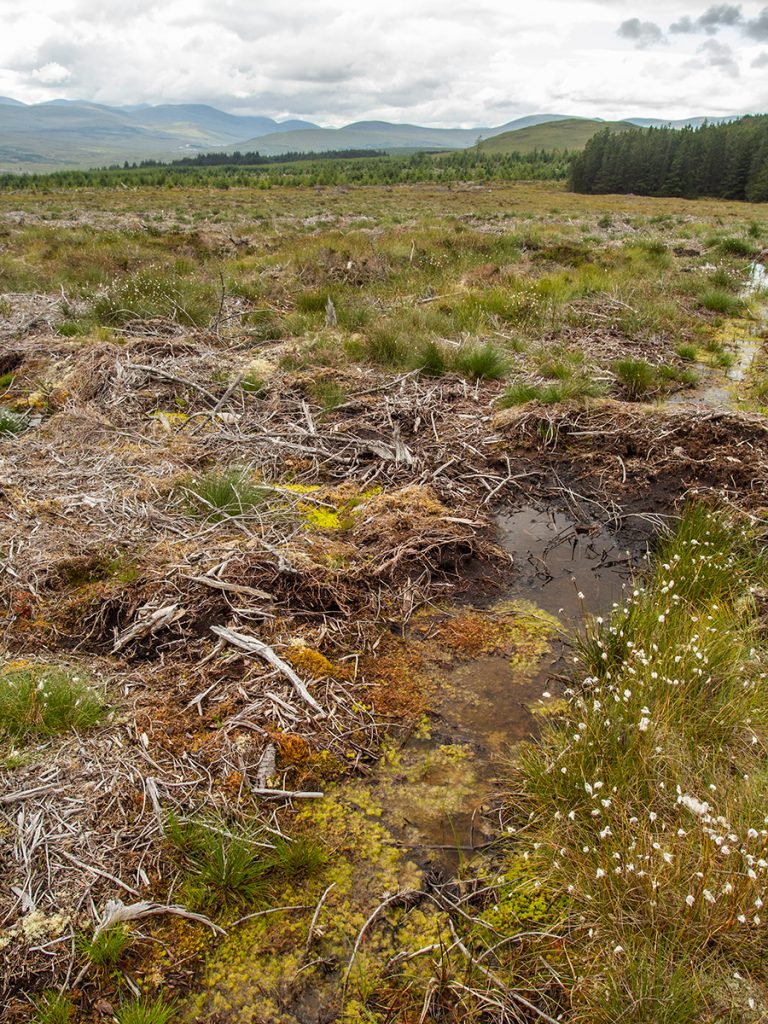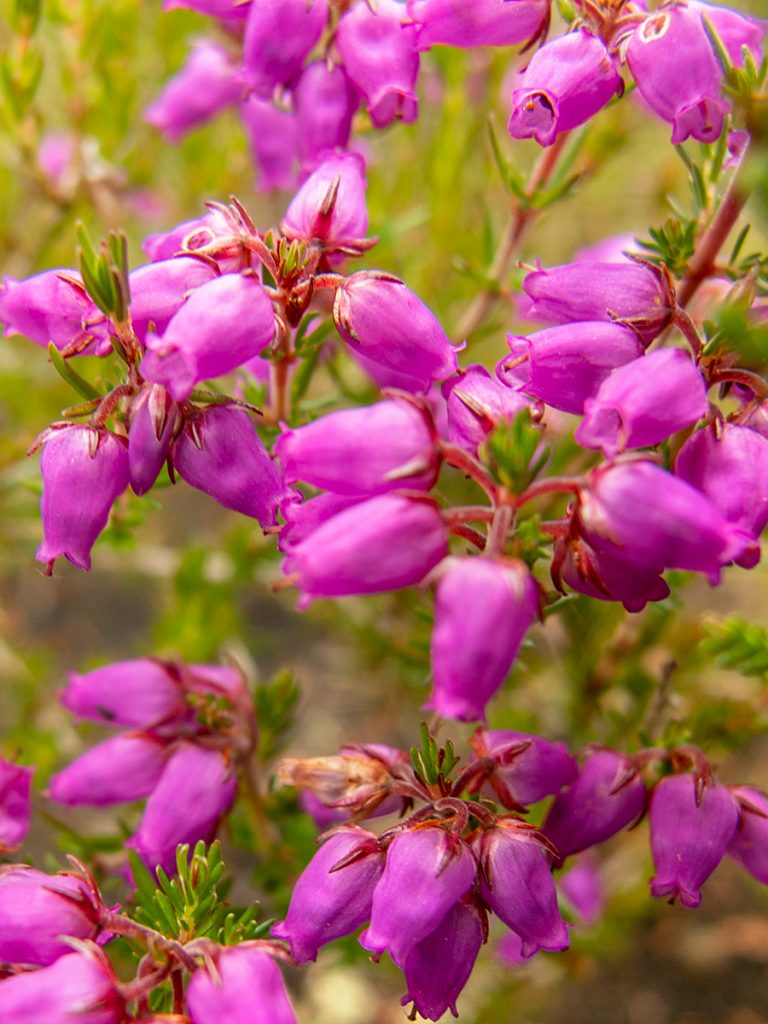 It's also got some fauna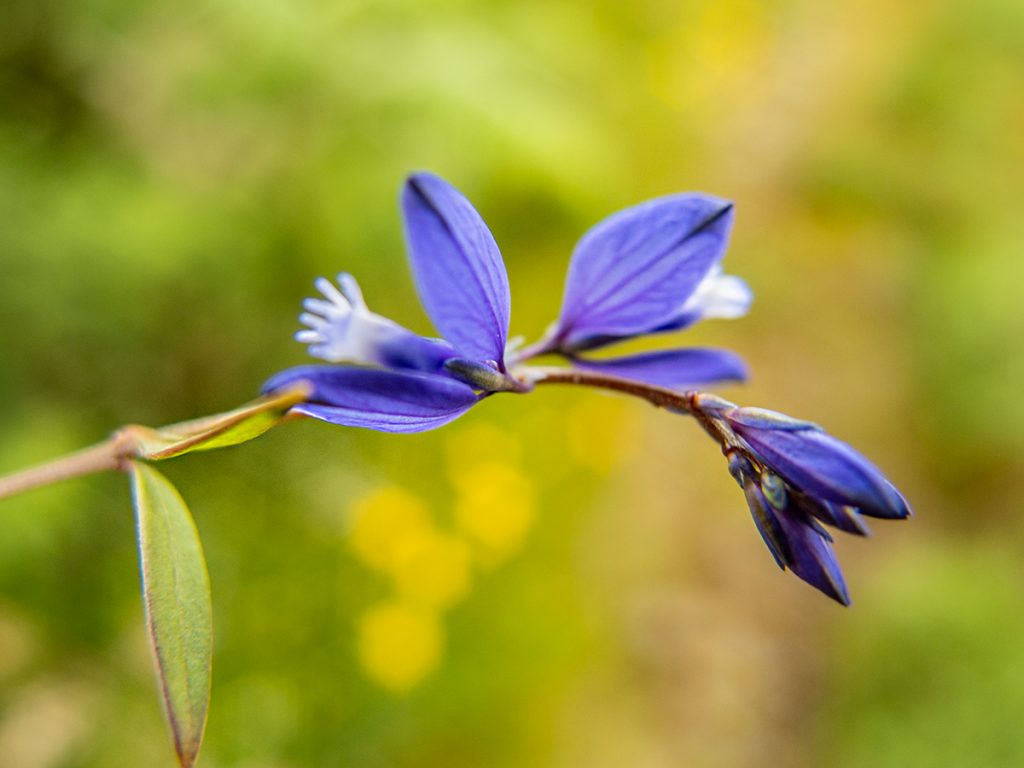 From here we regained a rough track before rejoining our ascent path: about 19km with 1000m of ascent in total. A brief pub stopped punctuated the long trip home