I'd noticed an event 'Bikes and BBQ' on facebook, held out at Tarland Trails, 30 miles to the west of Aberdeen. They've developed a small trail park there and were fund raising for the next stage of development; perfect opportunity to check out the park's trails, have a munch and support a worthy cause, and perhaps a bit of an explore of the surrounding area.
The weekend weather was great and as we got to Tarland there were a fair amount of folk in the town square (food and drink festival) and then the bike park itself was already getting busy.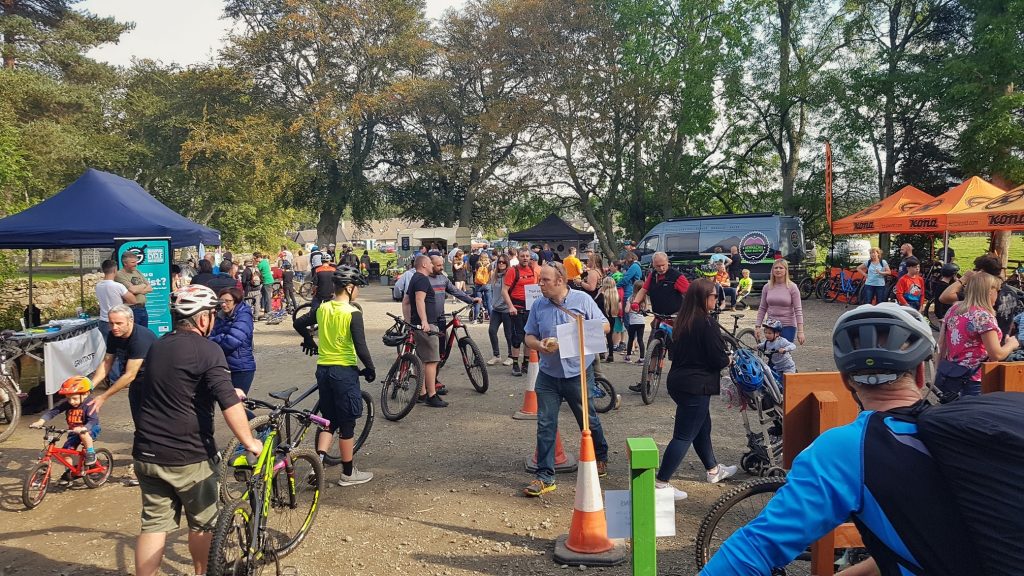 There were quite a few stalls: food and drink but also some local bike shops (with bike demos available) and cycling organisations such as Grampian Cycling Partnership and Gravitate North East who are also doing good things.
We started off with a guided run through the park: there's a straight gravel track climbing to the top of the woods and then blue, red and orange graded tracks down through the lovely natural woods.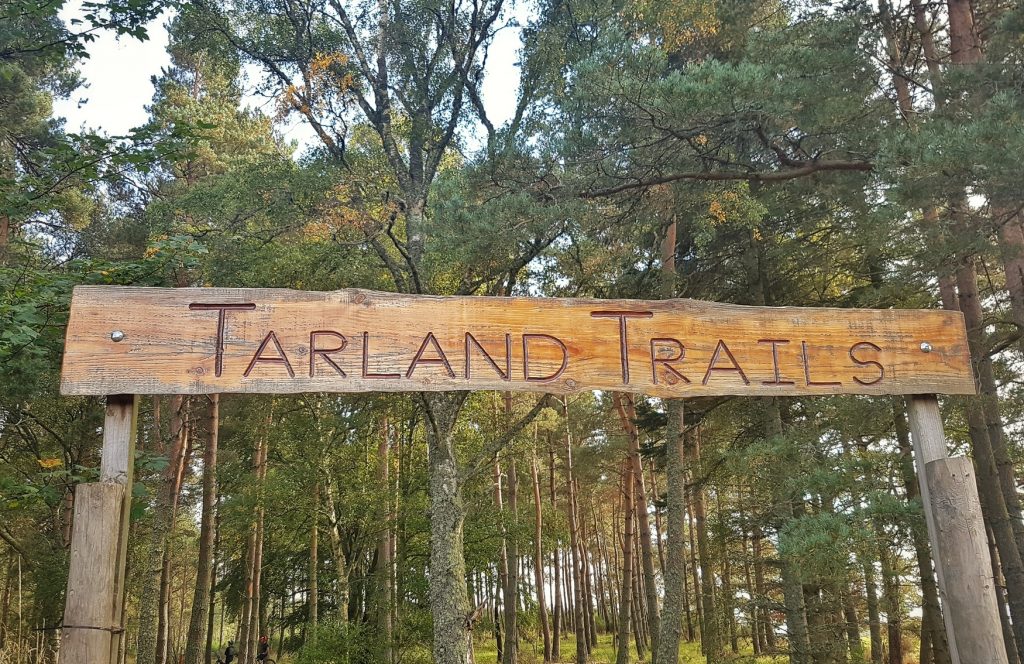 The blue is the longest but easiest, sweeping and swishing along for 900m, with berms and sequences of rollers. The red ups the difficulty with some drops/ jumps and higher rollers/table tops, and the orange is the most challenging with larger jumps and rock gardens. Although I'm not really a stunts n jumps kinda guy (preferring flowing natural terrain over structured obstacles) this was good fun: tricky getting the timing right in the series of rollers, and just about managing to stay planted and avoiding too much air (which is when I normally crash). Today being very busy, with the circuits a constant stream of riders, it wouldn't have done to embarrass myself in front of the kids (many of whom were flying through the air with ease).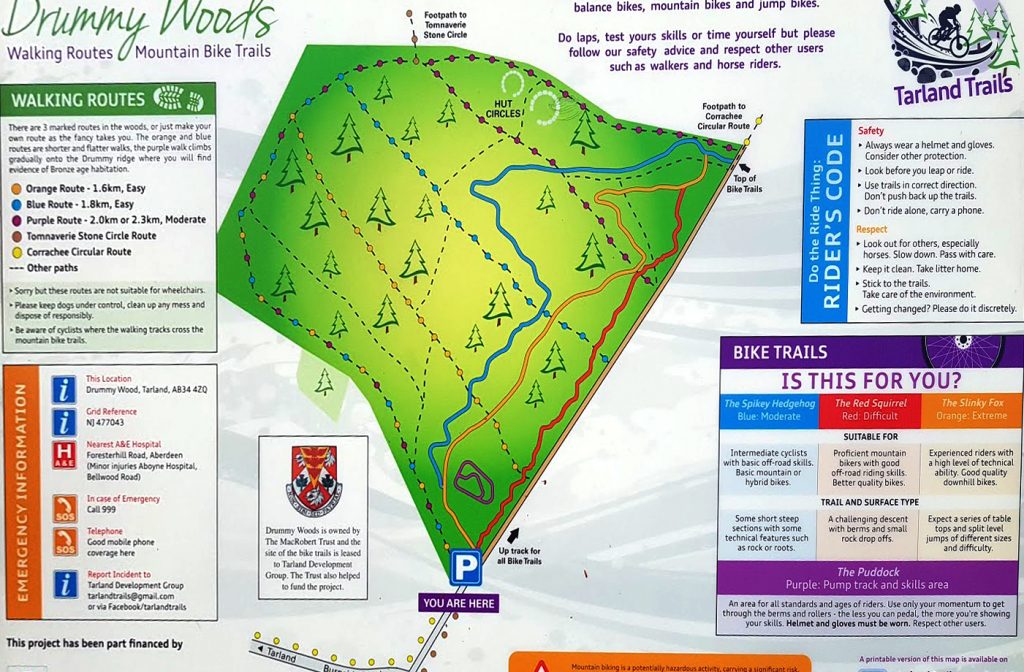 They've done a great job constructing this, and hopefully they will manage to overcome the inevitable rural scepticism and inertia about new-fangled things for the youth. It would have taken a very grumpy old so-n-so to not have been impressed with the wide range of ages taking part today, the many family groups, the fun they were having and the vibrance it brought to the village today.
After a few laps, we decide to head out and explore a bit further afield. A leaflet picked up earlier showed various (primarily walking) trails around Tarland.
We cut off of the blue track to follow the 'brown' route. This starts off on thin and slightly overgrown paths heading through lush woodland.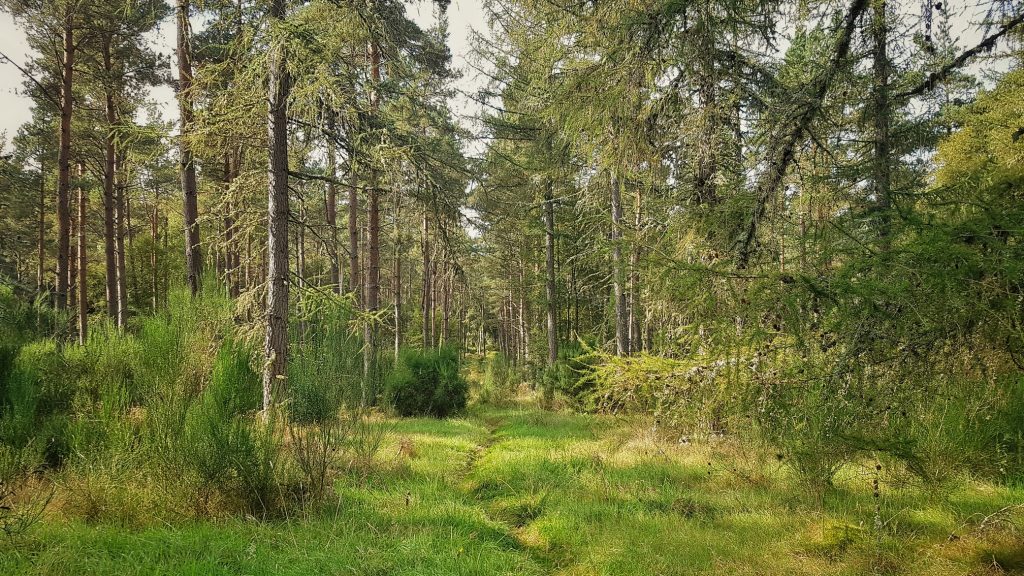 A bit of farm track then climbing through another woods and it emerges to a grassy path between fields with a nice view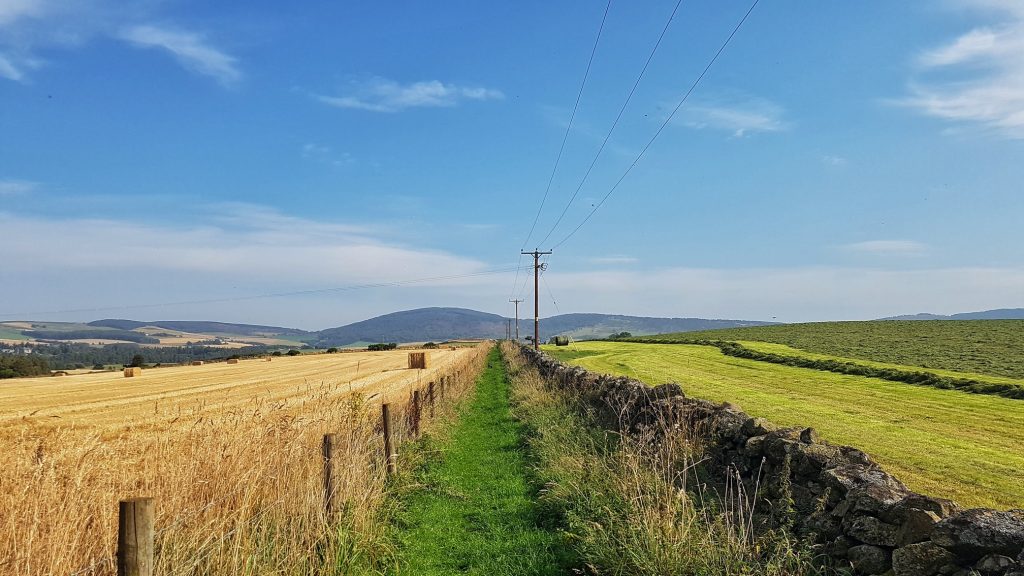 The route leads across a field to Tomnaverie stone circle on top of a small hill overlooking the town. There's a few metal vents poking out of the ground nearby: apparently there's a bunker underneath that was used for cold war stuff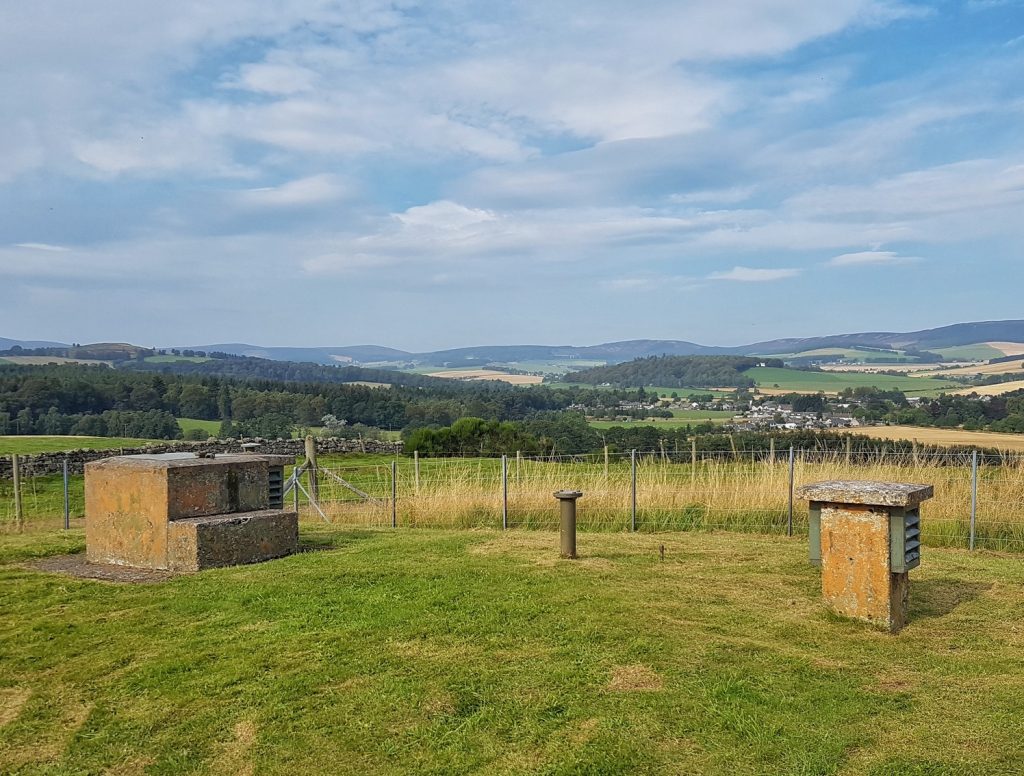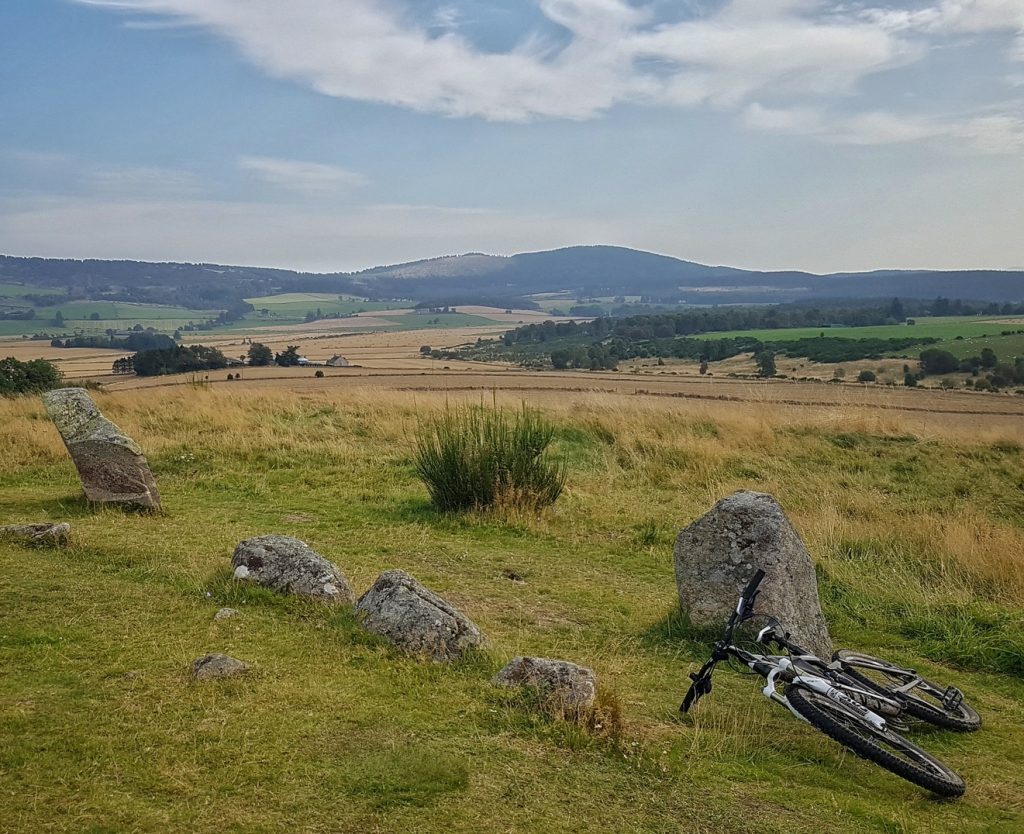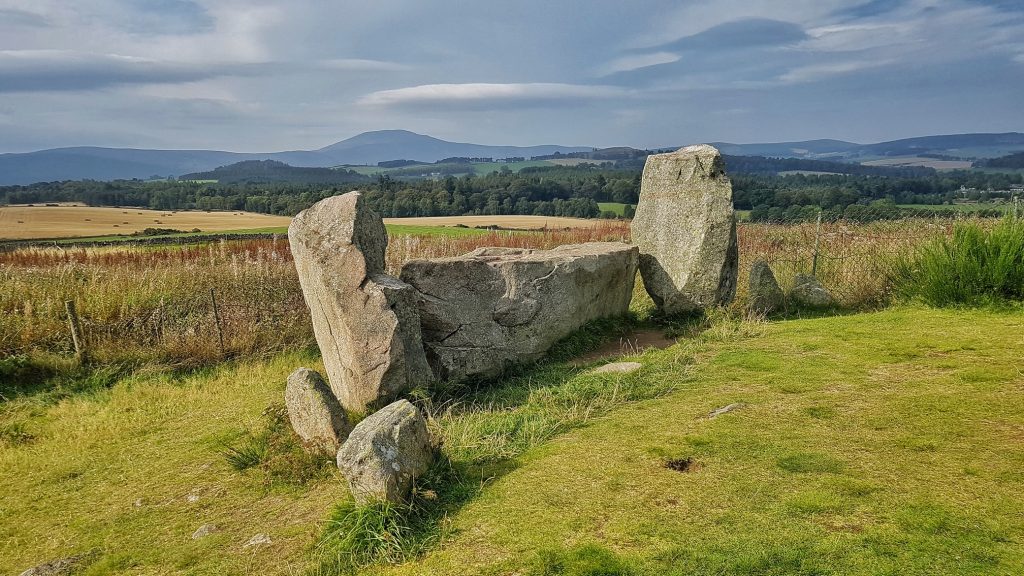 Down off the hill and back to the bike park past an unusual pictish/neolithic ball-inspired modern sculpture by Janet McEwan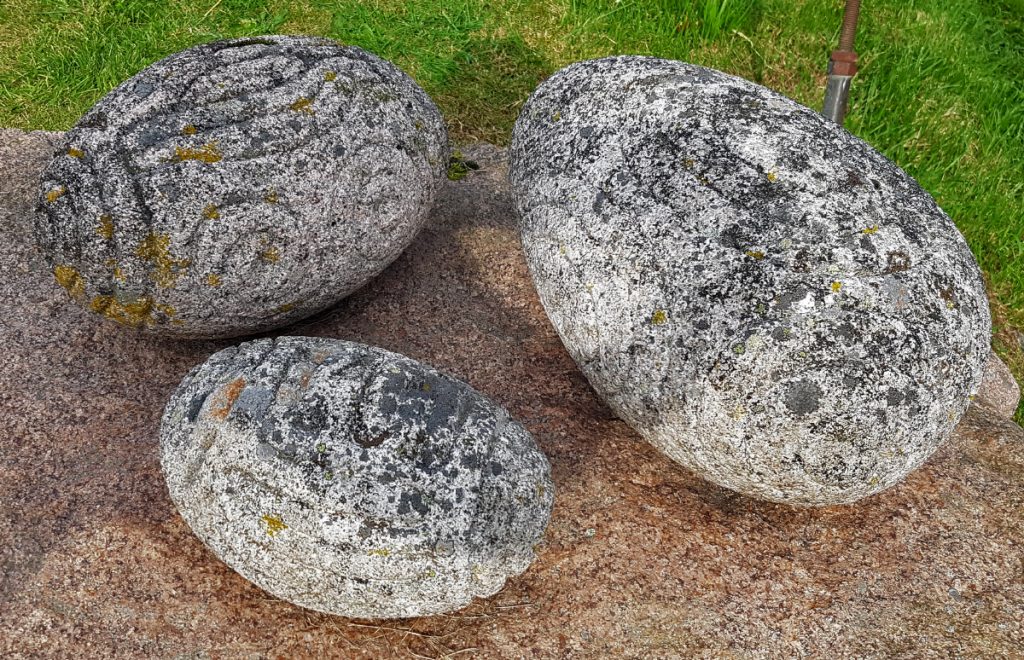 The event is now rammed as the sun draws in the visitors – we pass through again and this time head out the back of the park heading south west along landy track, the yellow Corrachree route on the trails map.
Headed up through Knockargety wood, first on a fire road then diverting off to the left up a grassy path to the top. There's apparently an unfinished hill fort here but couldn't see any sign of it., but a good view south from here, and you can also see both Morven and Lochnagar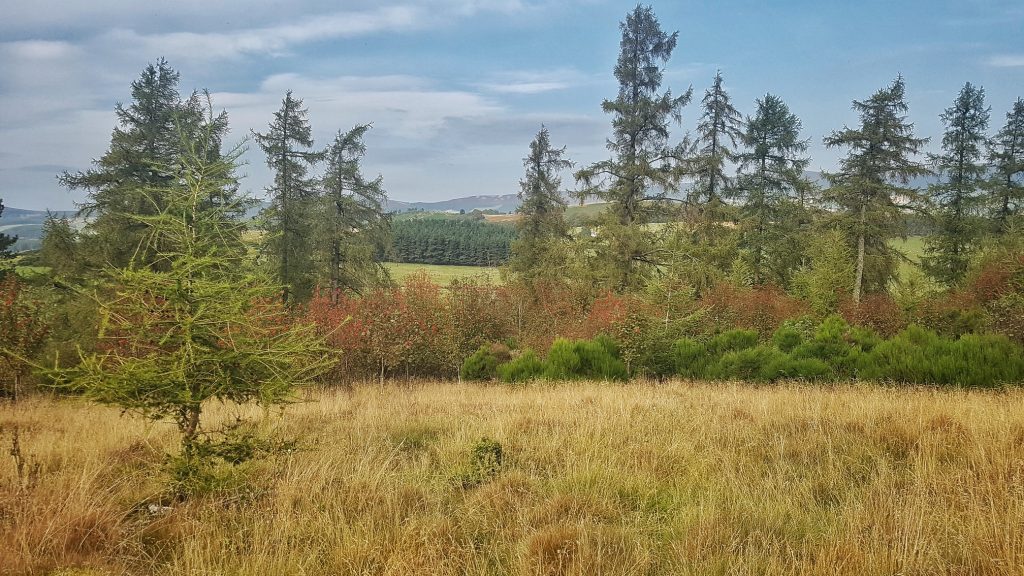 The path we'd taken up continues up and over heading west, but is pretty overgrown and doesn't seem to join up to anything: a quick yomp across a bit of a field and we rejoin a farm track and decide to road it back towards the park rather than hack through any more undergrowth or fields.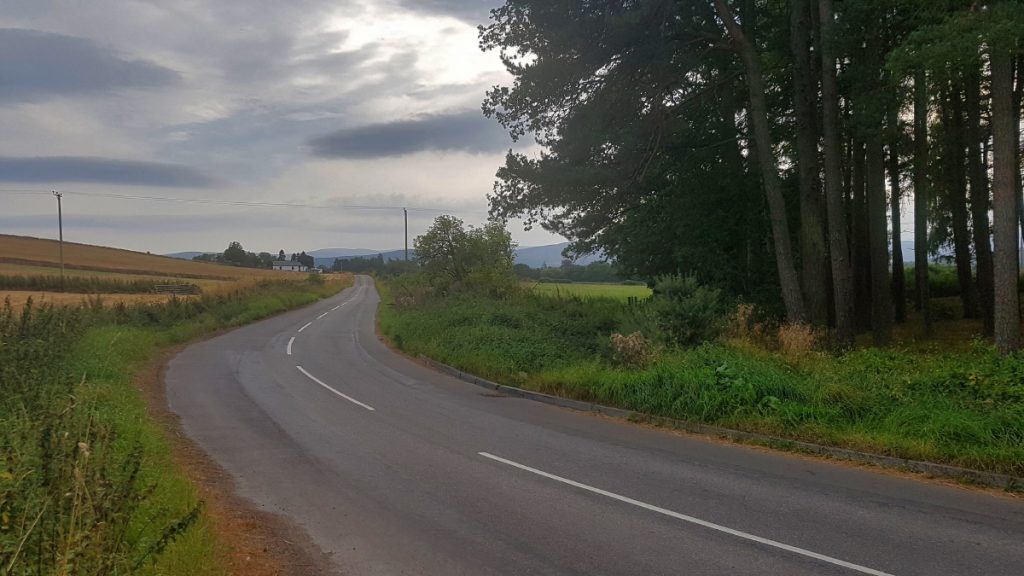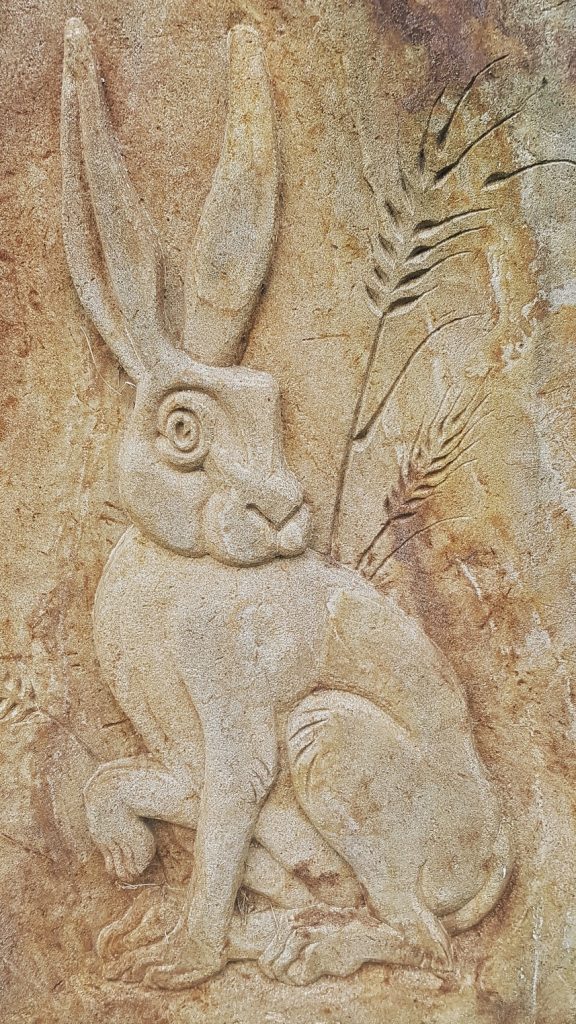 With the event now wrapping up, we headed into the square, and had a bit to eat at the cafe, and a swift pint in the local pub.
Not finished on the bike just yet though, we went for a nosey through Muirton wood, another fine bit of natural tree cover which is criss crossed with paths.
I'd had a close-up encounter with an owl a few evenings before, and today had another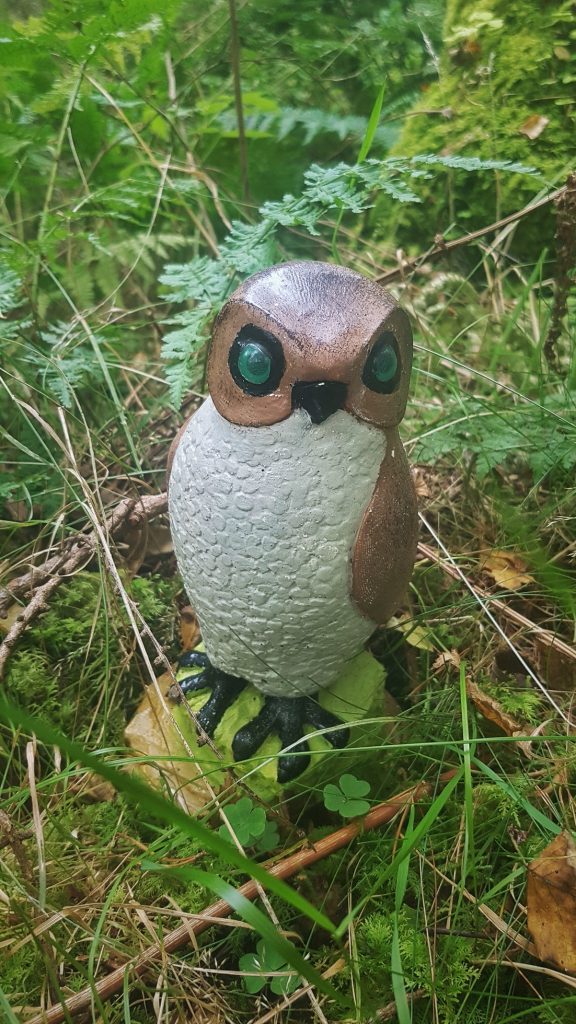 In the woods there's what's presumably a mausoleum with nice carved panes on the door.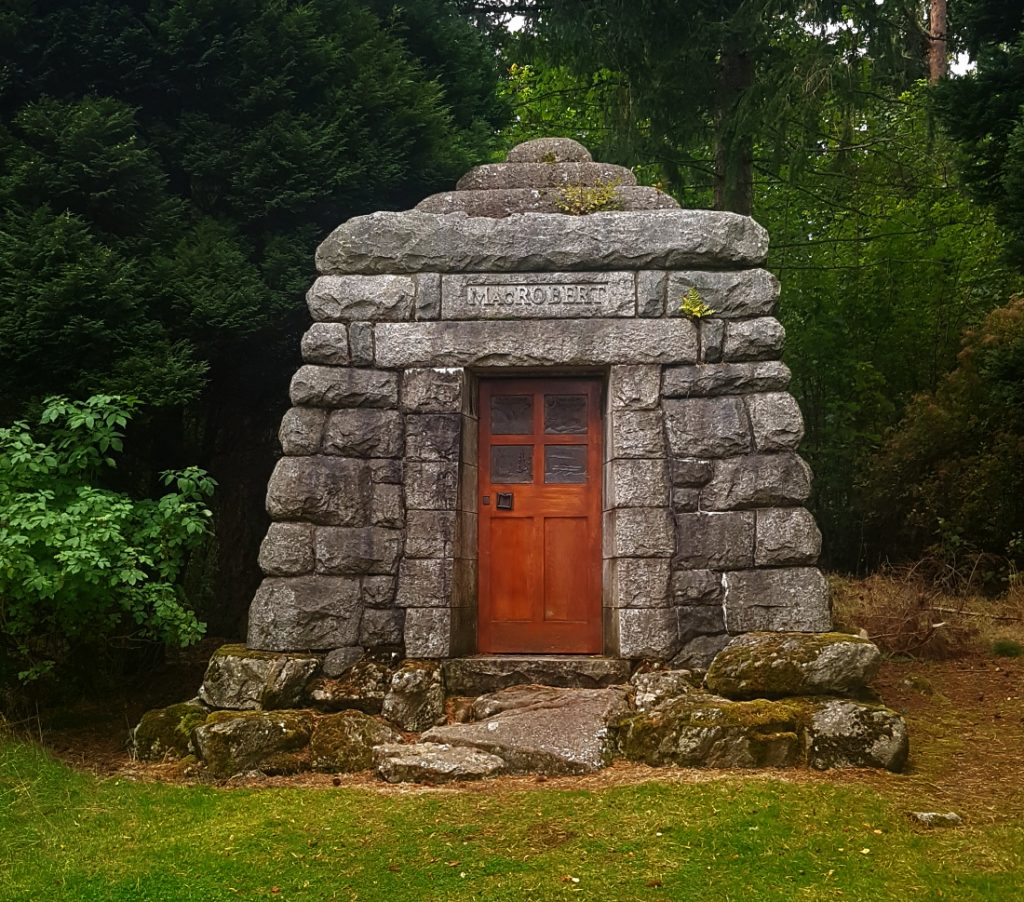 On the way back we stopped past something we'd seen a sign for: Culsh earth house, and had a quick crawl inside. A decent day out: some bike whooping and bimbling, bit of nosh n ale, some exporation and views. Weekend rounded off nicely.