Sometimes when I'm poring over maps I see a point of interest that I'll work into a route, normally a bit of googling has other folk visiting it so I can find out more. Well, Sheeoch Linn had virtually nothing, a couple lines of text transcribed from old place names. It was a waterfall ("Linn") but I couldn't see any photos. Did it still exist? Was it not photo worthy? In these days of cameras everywhere, and internet knowledge, it was odd. I had to go and explore.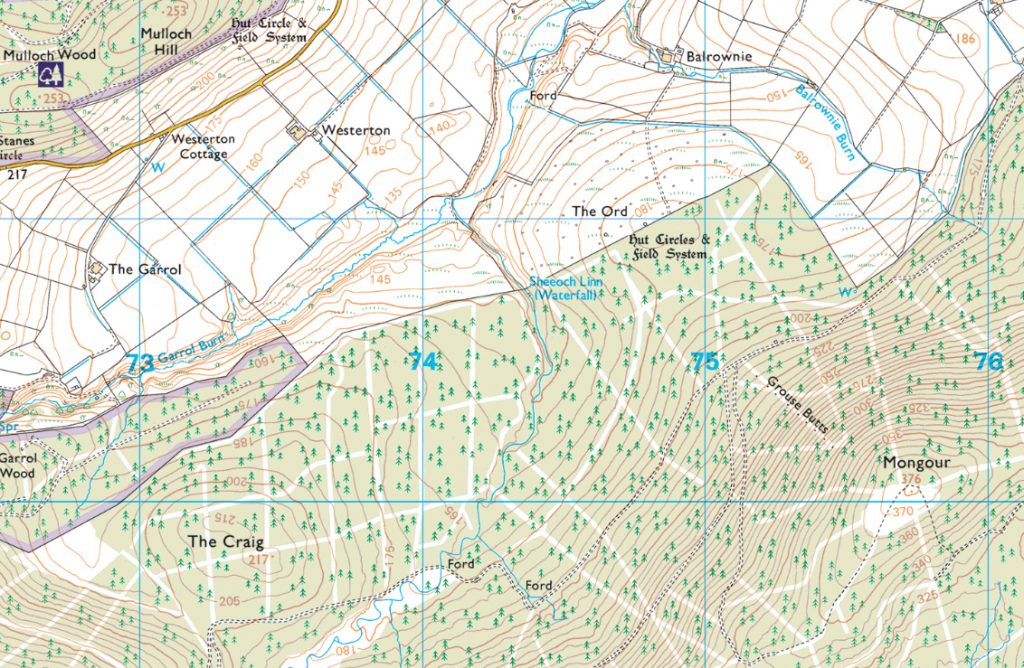 It's off the beaten track deep in Fetteresso Forest, and over a year or two I passed through the area a few times, but there's no path heads directly past it so it was always out of reach, slightly too far, or too late/ too dark and not enough time… the quest for the Sheeoch Linn remained unfulfilled.
A clear day during the festive break provided an opportunity for a long day out, and my route to Banchory passed near. The quest for Sheeoch Linn was finally on. After cranking through 20k of the Deeside way and assorted back roads, I entered the forest at Meikle Tulloch and climbed the fire roads past Mundernal, crossed the Slug road and re-entered woodland beside the Cryne Corse road. The soft red clay and gravel surfaces of the forest trails is beginning to drain me, but not far to go now.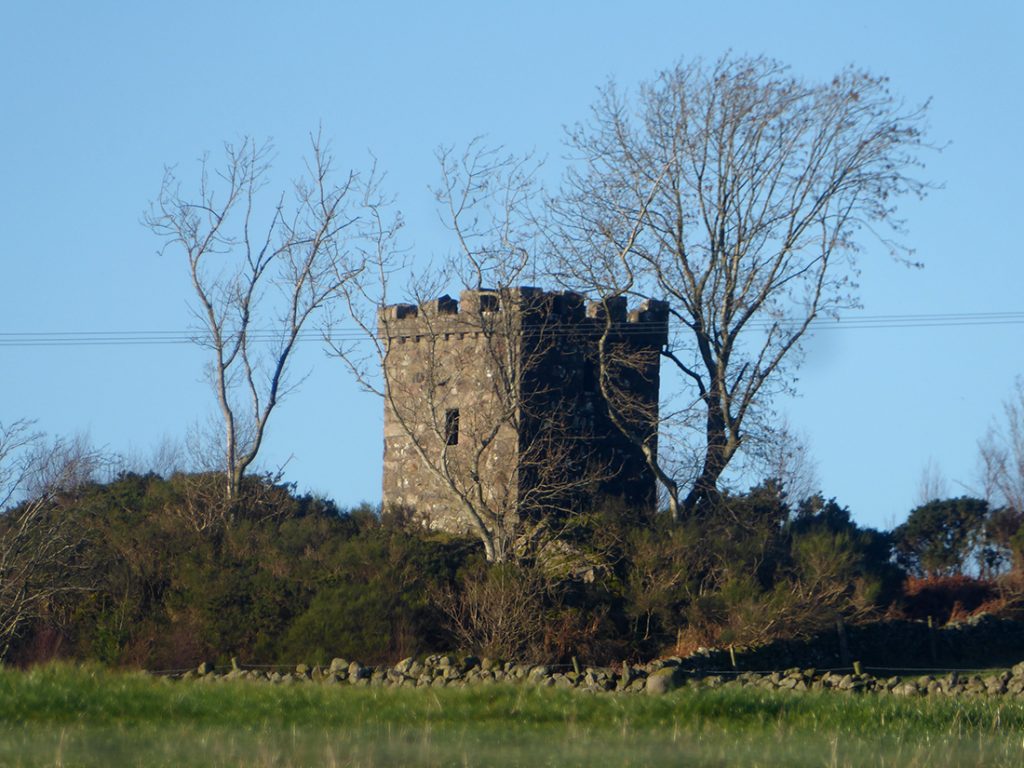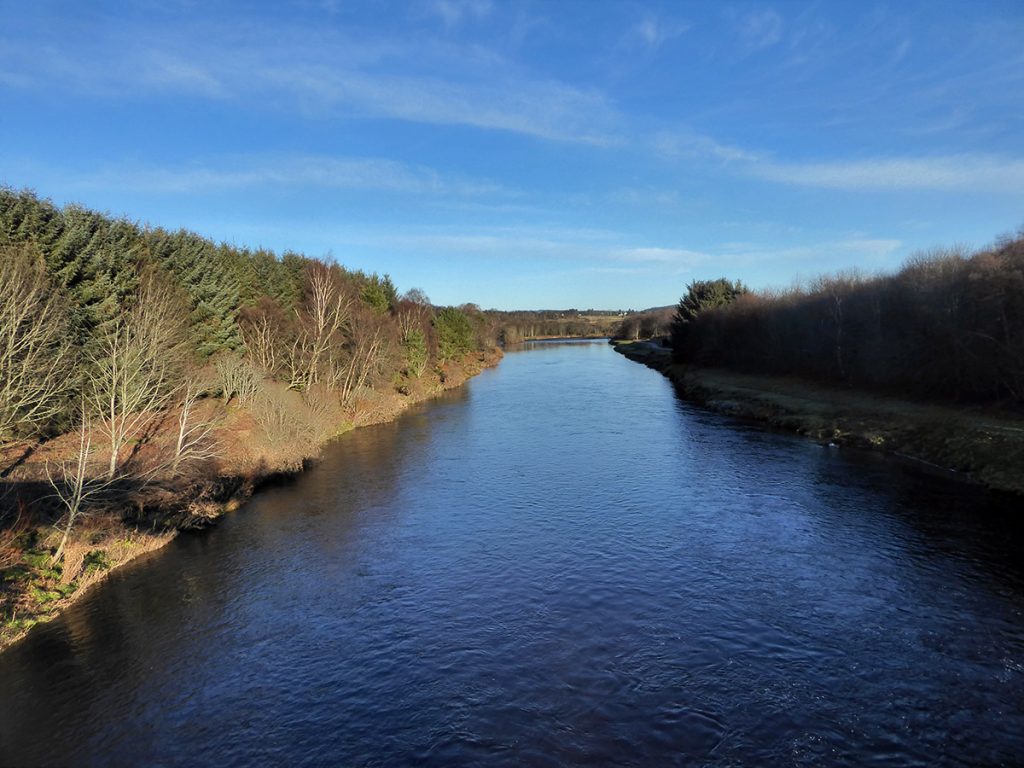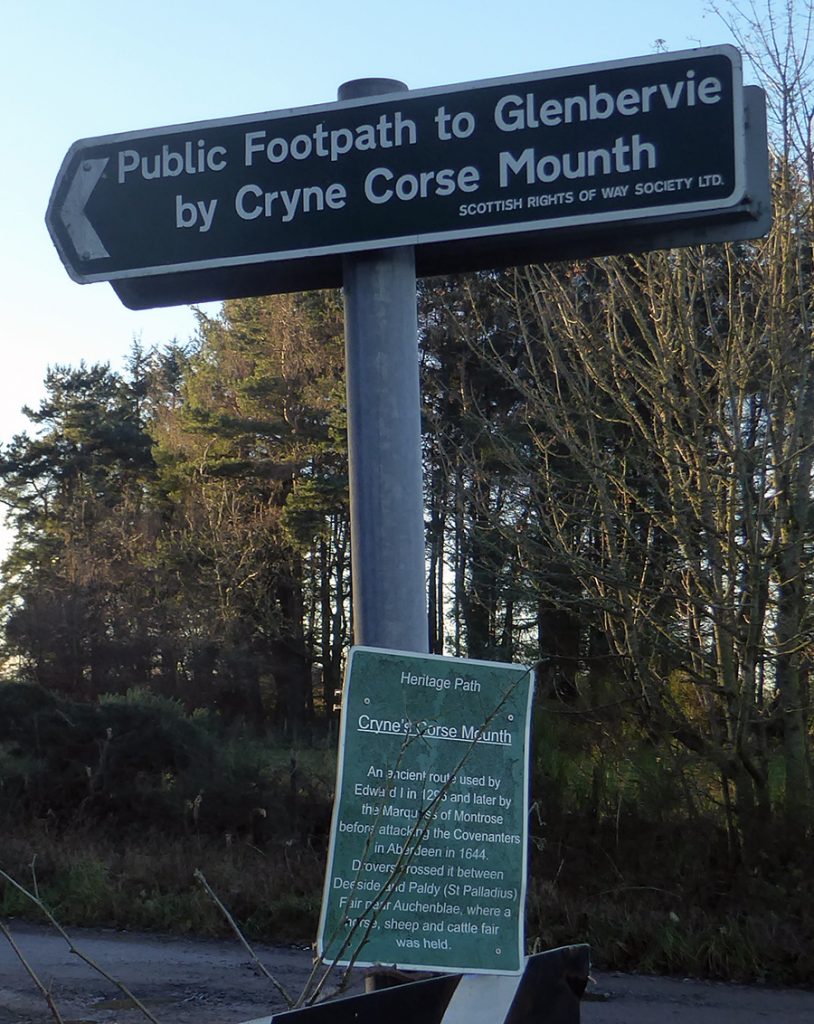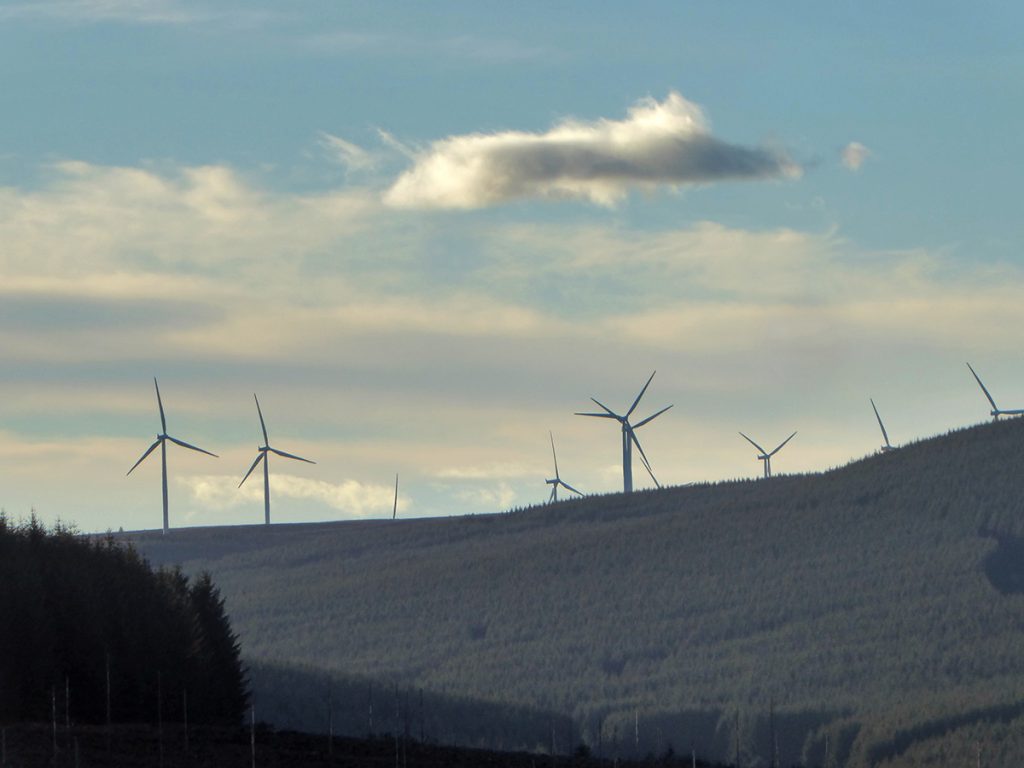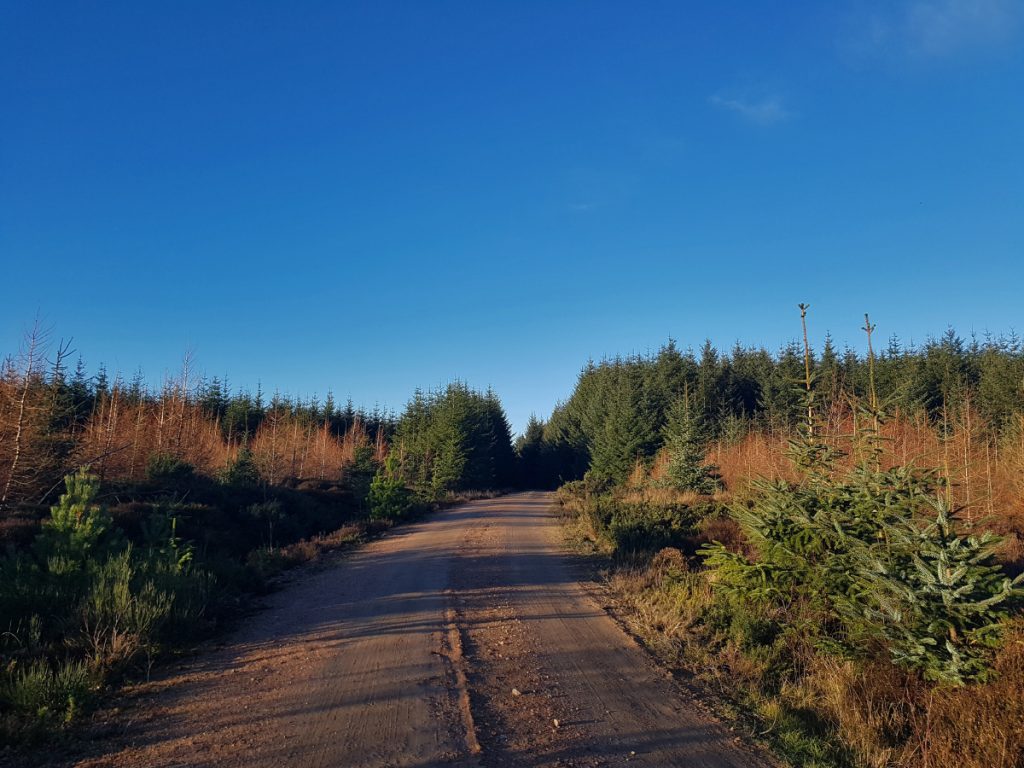 As I draw close to the nearest point of trail to the linn, it seems I can see the reason why nobody has ventured forth: to the west is dense forestry plantation, to the east and south has been the same but has been cleared in recent times to a quagmire of clear-cut carnage. The north lies down into the valley behind steep brush land. I spy the hint of a forestry trail and ride it for a couple hundred metres but it's also turned into a drainage burn and I give up and dump the bike to pick my way through the battlefield. The bike is dumped beside a high stump to aid later finding amongst the wasteland.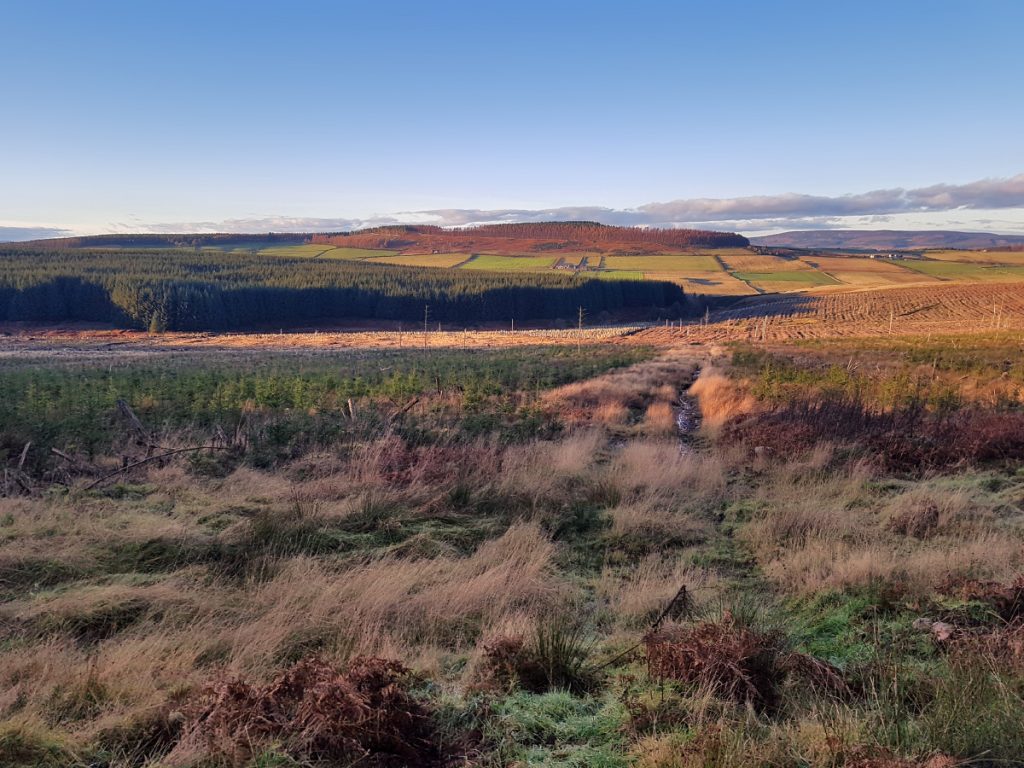 Although I only needed to cross about a km, it's a great obstacle course, squishy, boggy, scratchy holes and furrows. Eventually I'd made my way to the side of the burn leading in to the linn. The forest opposite looks pretty impenetrable.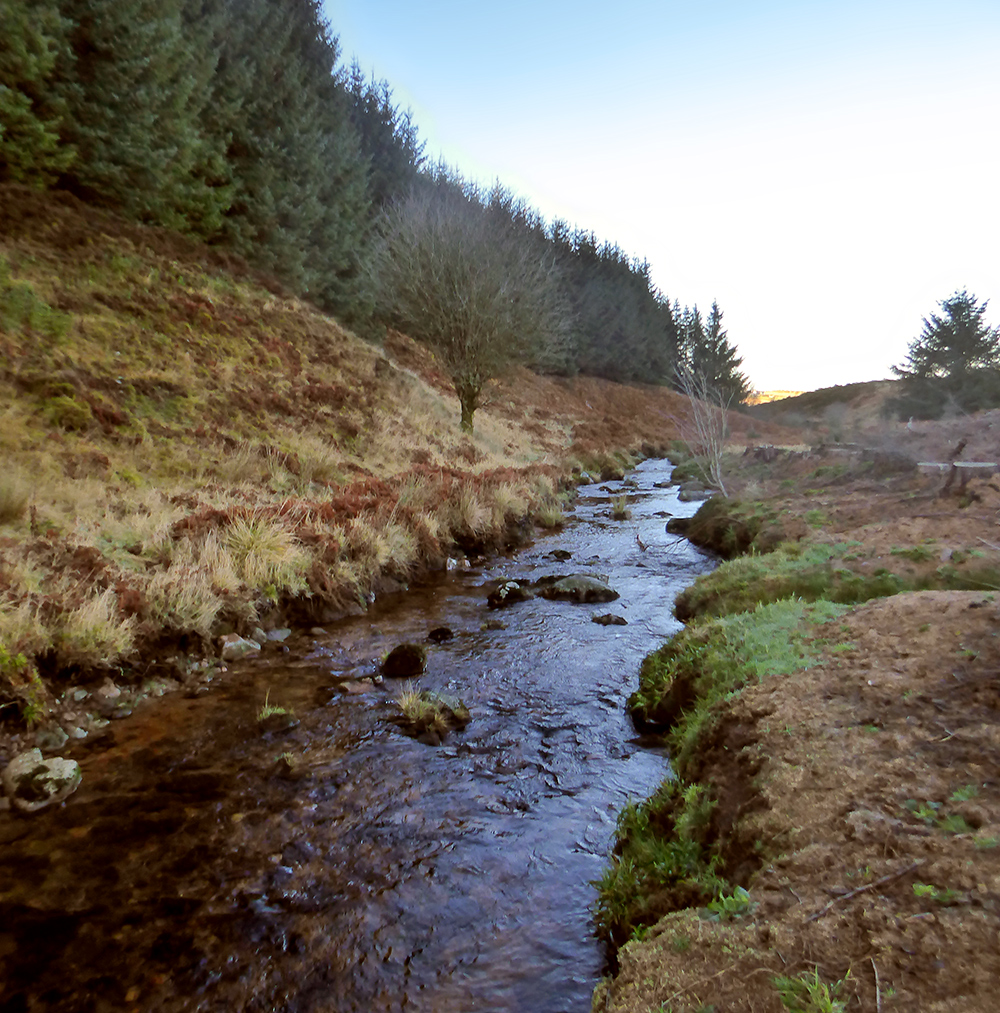 Just upstream, there's a 'bridge' marked on the map which turns out to be a couple of slippery old lichen-encrusted logs of uncertain fortitude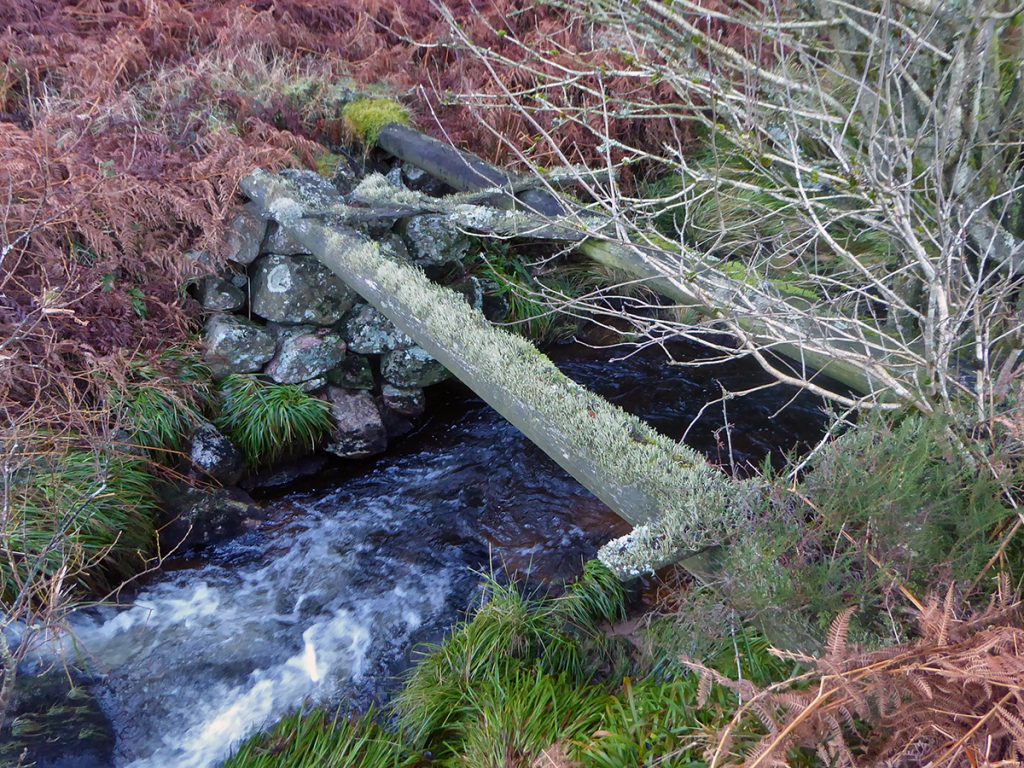 I could hear the gush of the falls, I went a bit further downstream then hacked down the bank into the gully – it's in a dip which explains why it's not been photographed from a mile to the north where a road is roughly level on the other side of the valley. Reaching the side of the Burn of Sheeoch and looking upstream the mystery was finally unveiled.

A fine wee waterfall, not a classic like Dess perhaps, but worthy of a visit for those willing to suffer a bit of rough-ground spludging. It sits nicely in a green cove, and will be better lit on a summer morning. I've got no tripod so I try a few hand-held long-ish exposures in the waning winter light. The elusive linn is captured.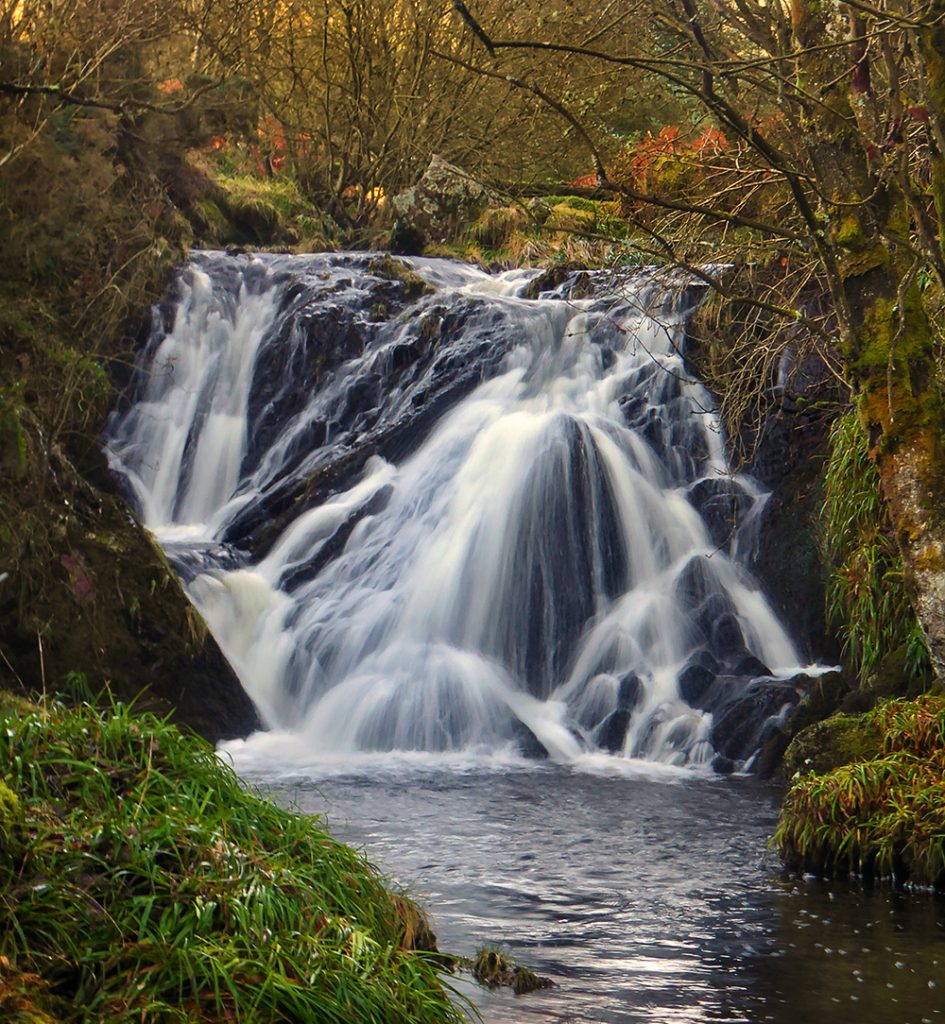 A short wander downstream sees the burn tumble away through thick brush, time to retrace steps back to the bike, though required a bit of searching as there's a few stumps and it all looks the same.
Eesht, feet are weet, shins brush-thrashed, socks clagged. I wrung out the marsh-juice before spinning up.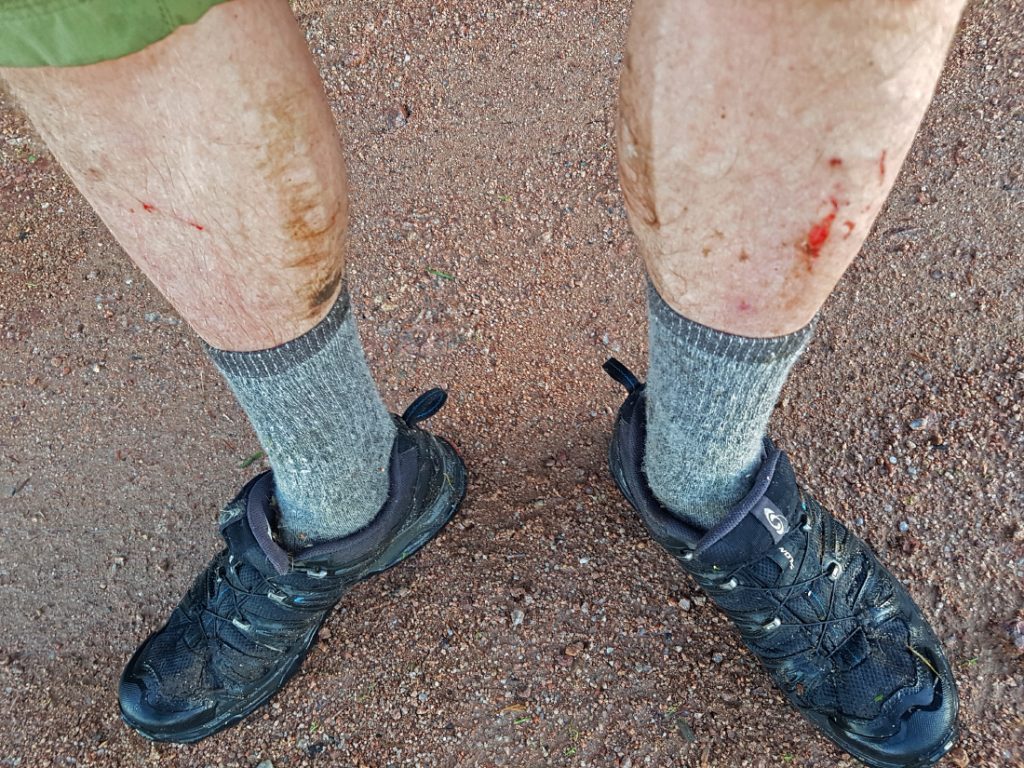 I follow trails round Shillofad (none the wiser to it's 'white sheets') before emerging from the trees to a decent view. Onwards thundering downhill past Glenskinnan and Blarourie on rutted and flood-eroded tracks.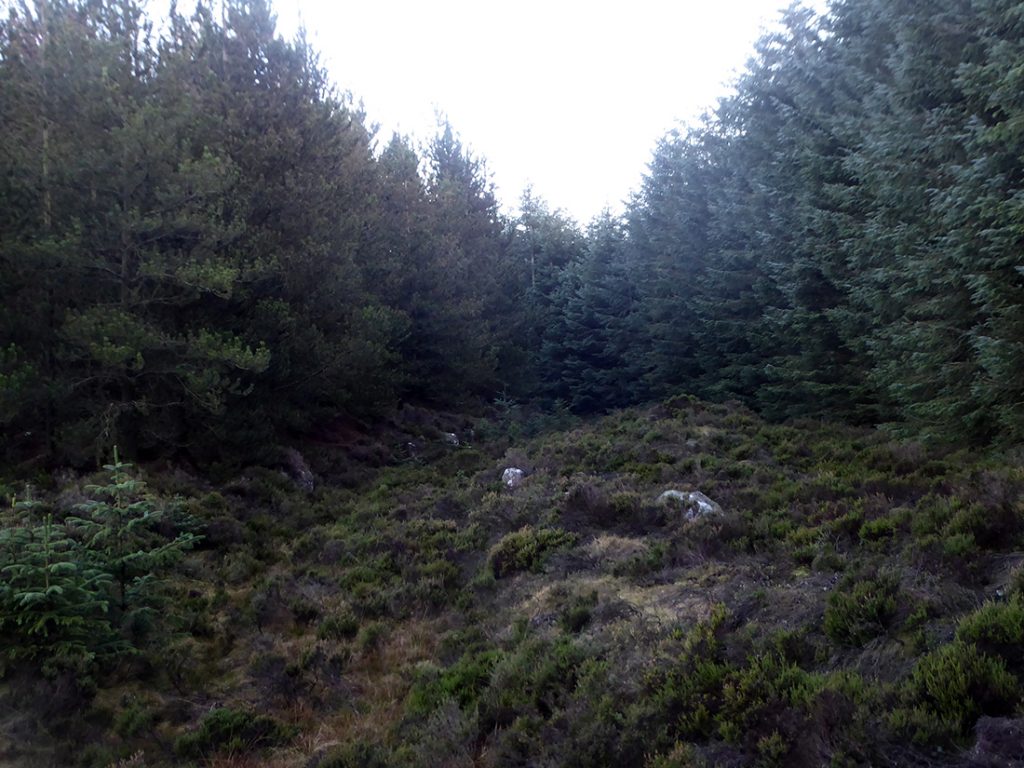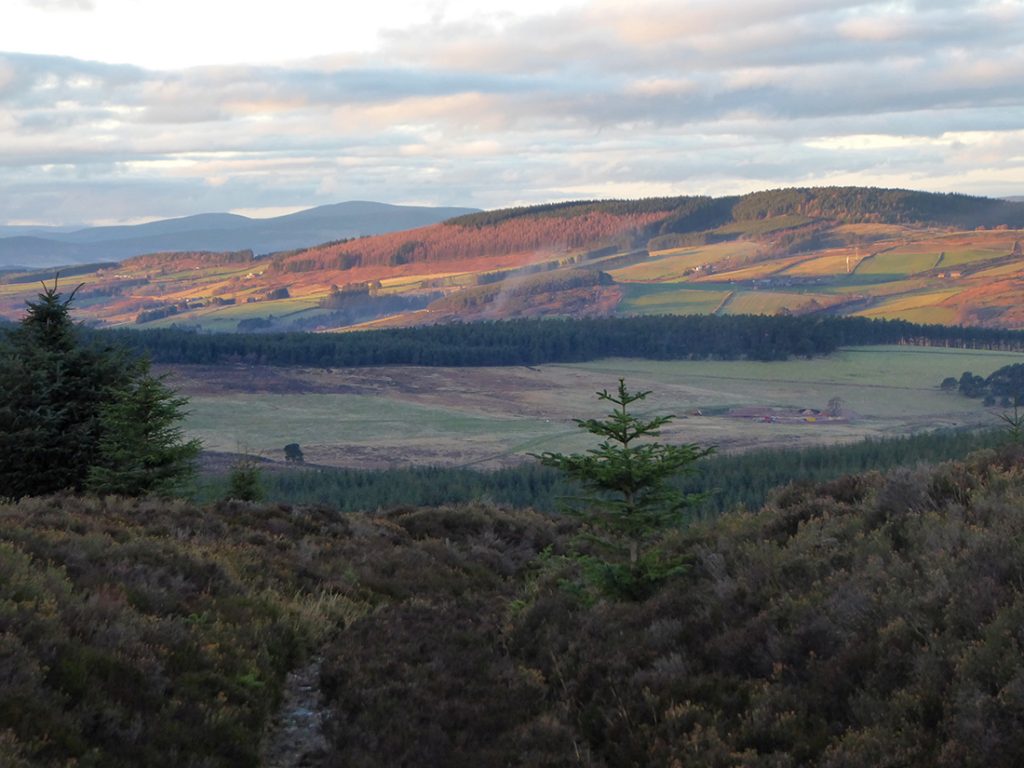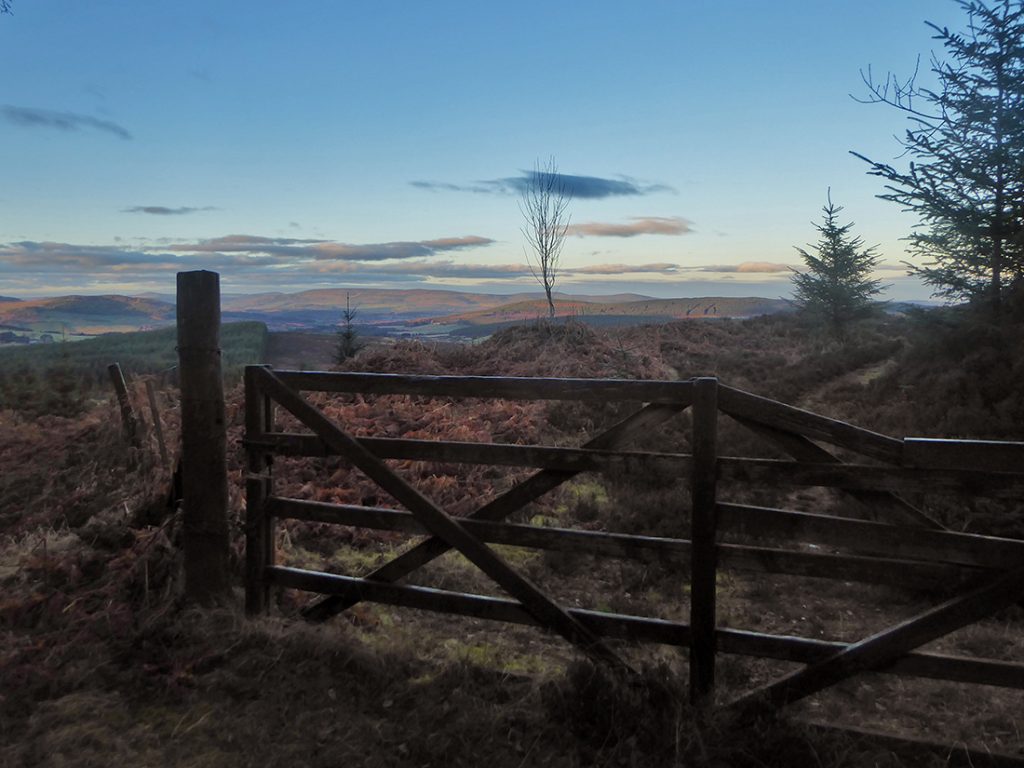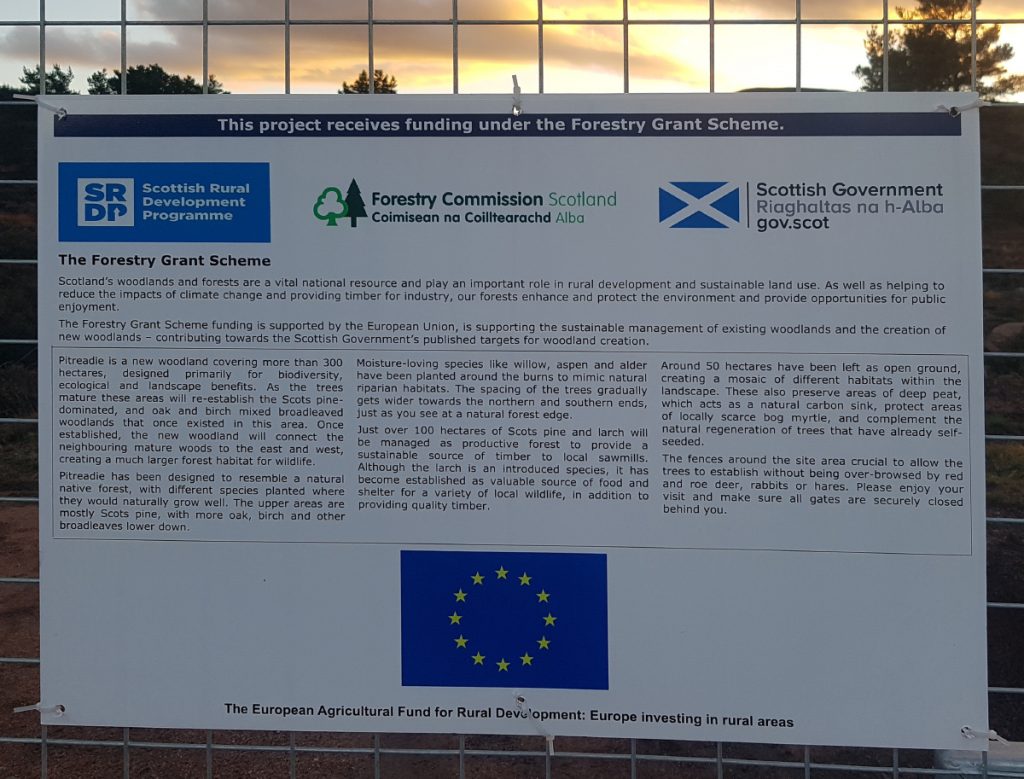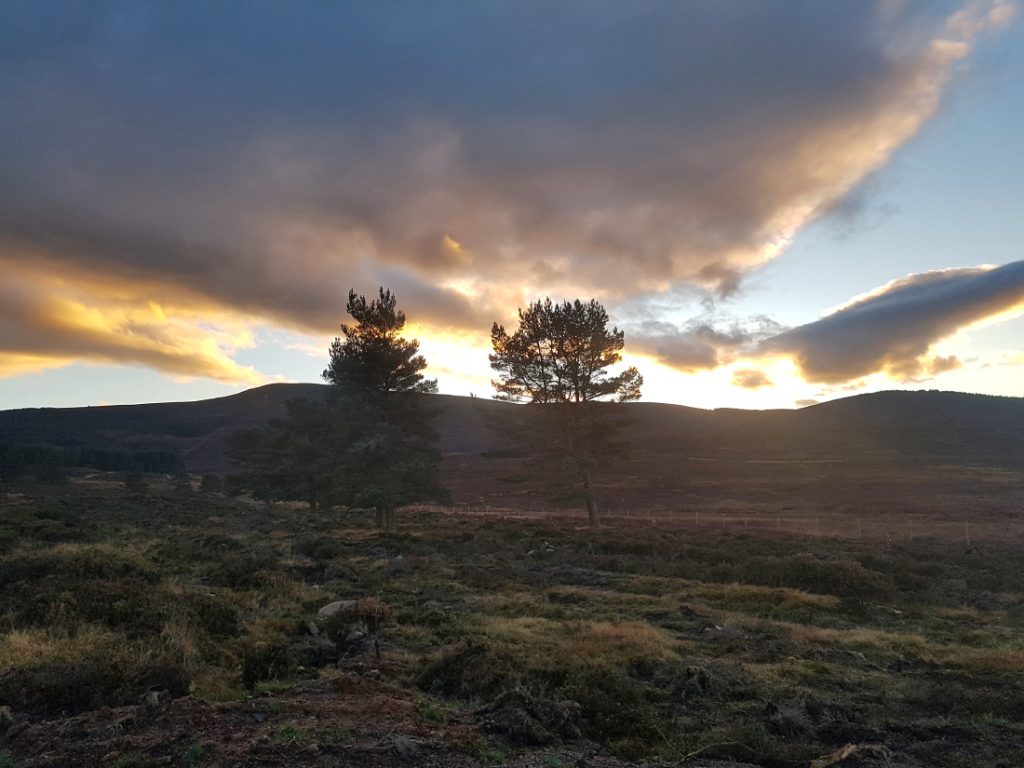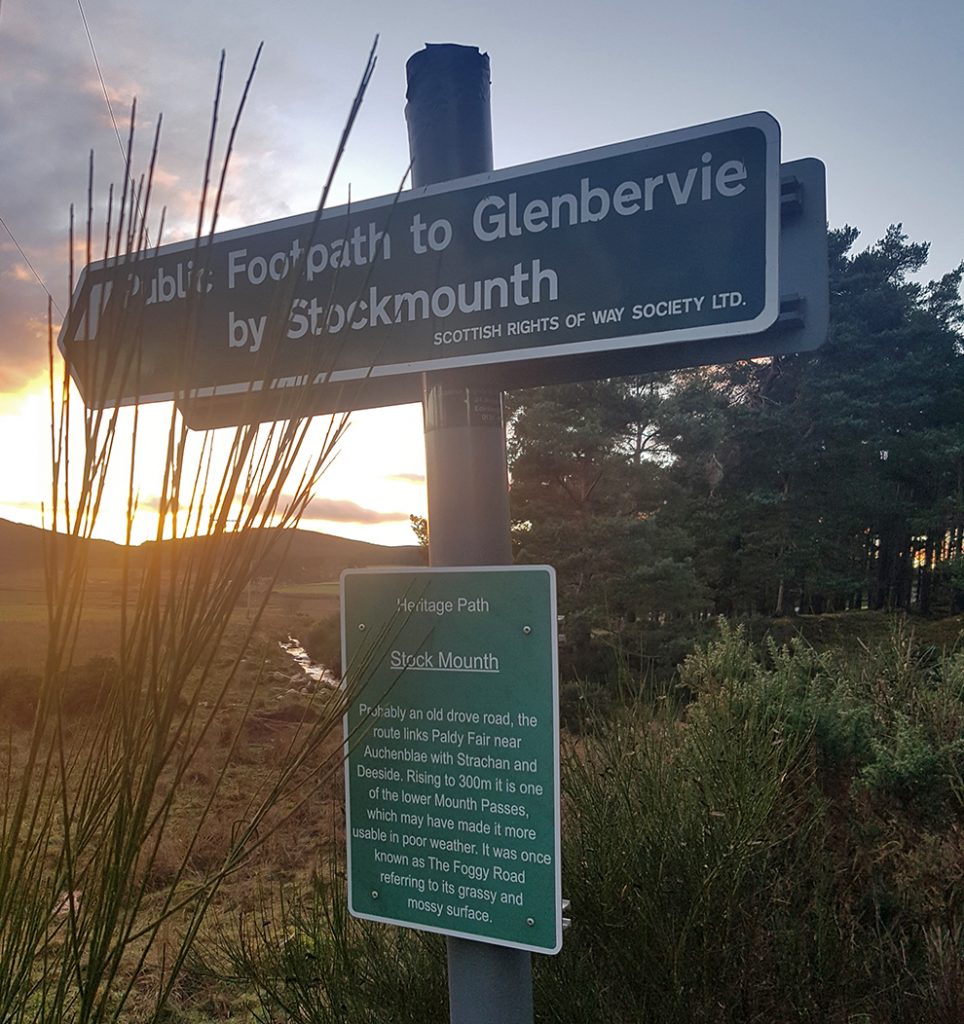 A stretch of road then a quick stop at the Bridge of Feugh, but it's sunset and the dull light hastens me to start the long trip back on the dark corridor of the Deeside way.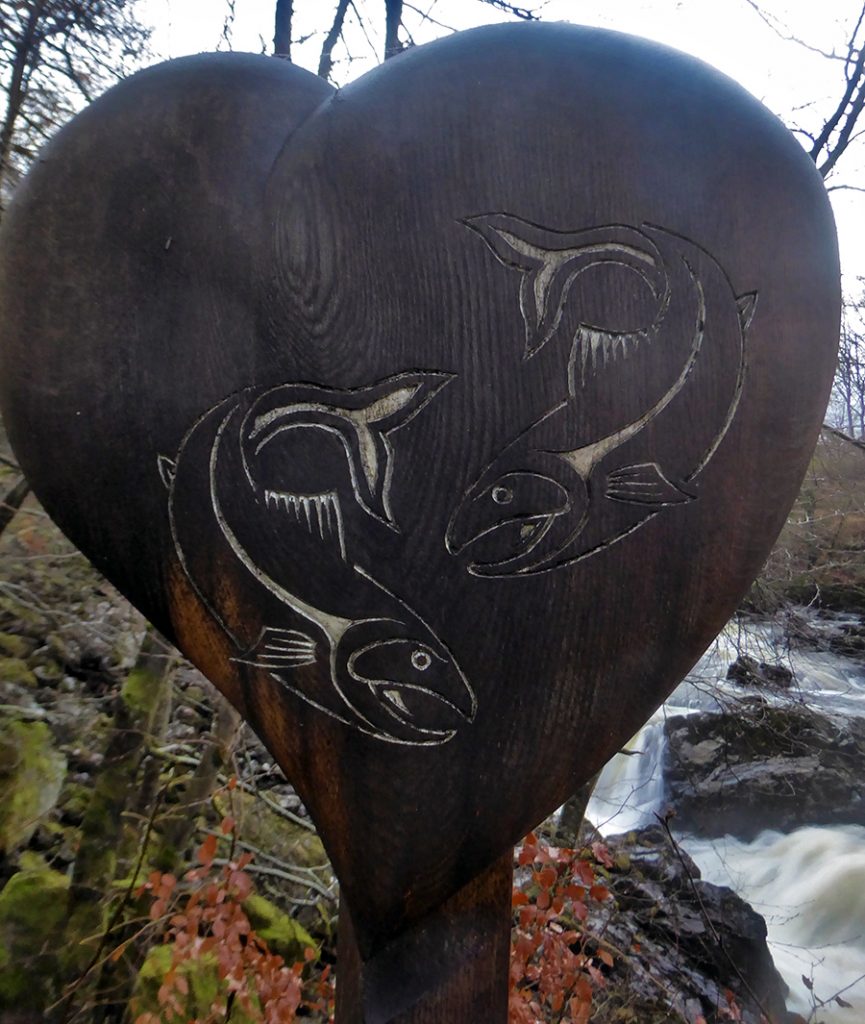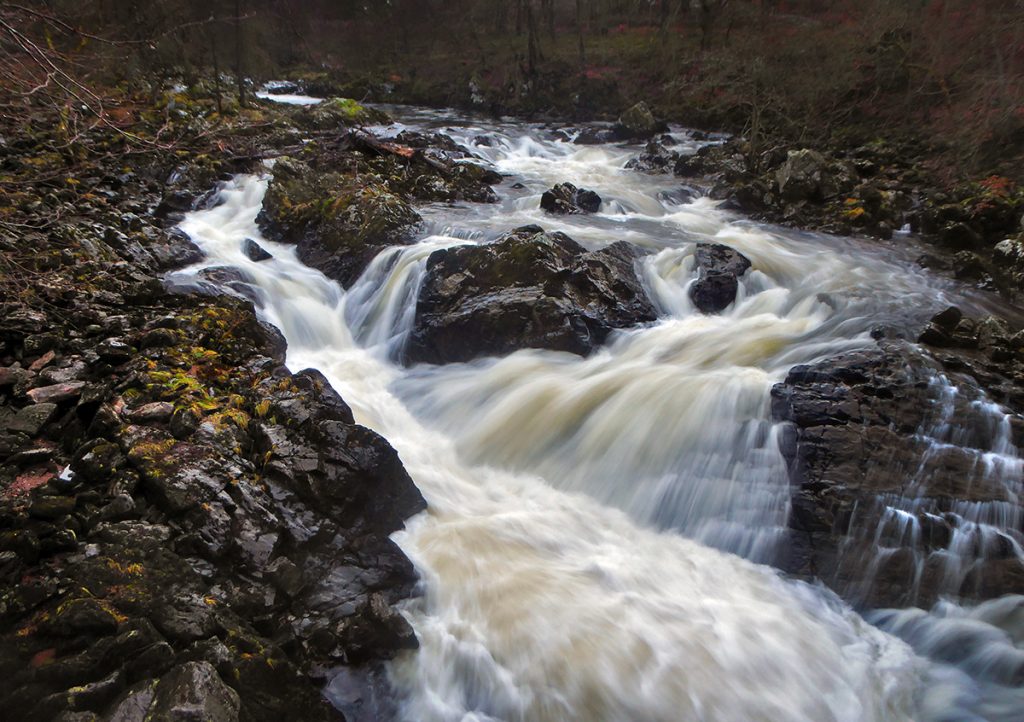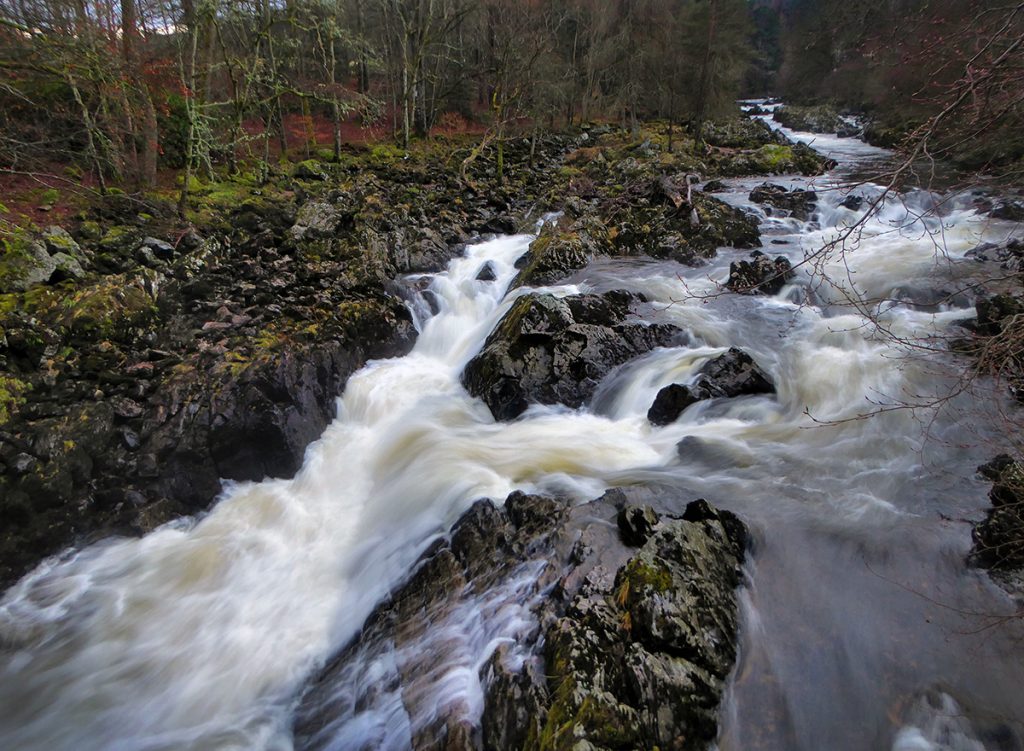 Afterwards, I find there *is* a single previous photo online, by searching for "linn of sheeoch" rather than as it's called on map, "sheeoch linn". Ach, well now there's 2.