For many years, one of our companions on Marine Lab walks was Barney, a dog that scampered alongside the trail, up and down the hills twice over. With Barney's passing, his owner Ian had created a memorial beside Pitfour lake near Mintlaw, and had invited us to the area for a walk and a meal.
We started from Saplinbrae hotel where we'd dine later, and went in past Deer Abbey for a nosey. The abbey is a ruin of a monastery from 1219, and is the likely source of the oldest gaelic writing in Scotland, the Book of Deer.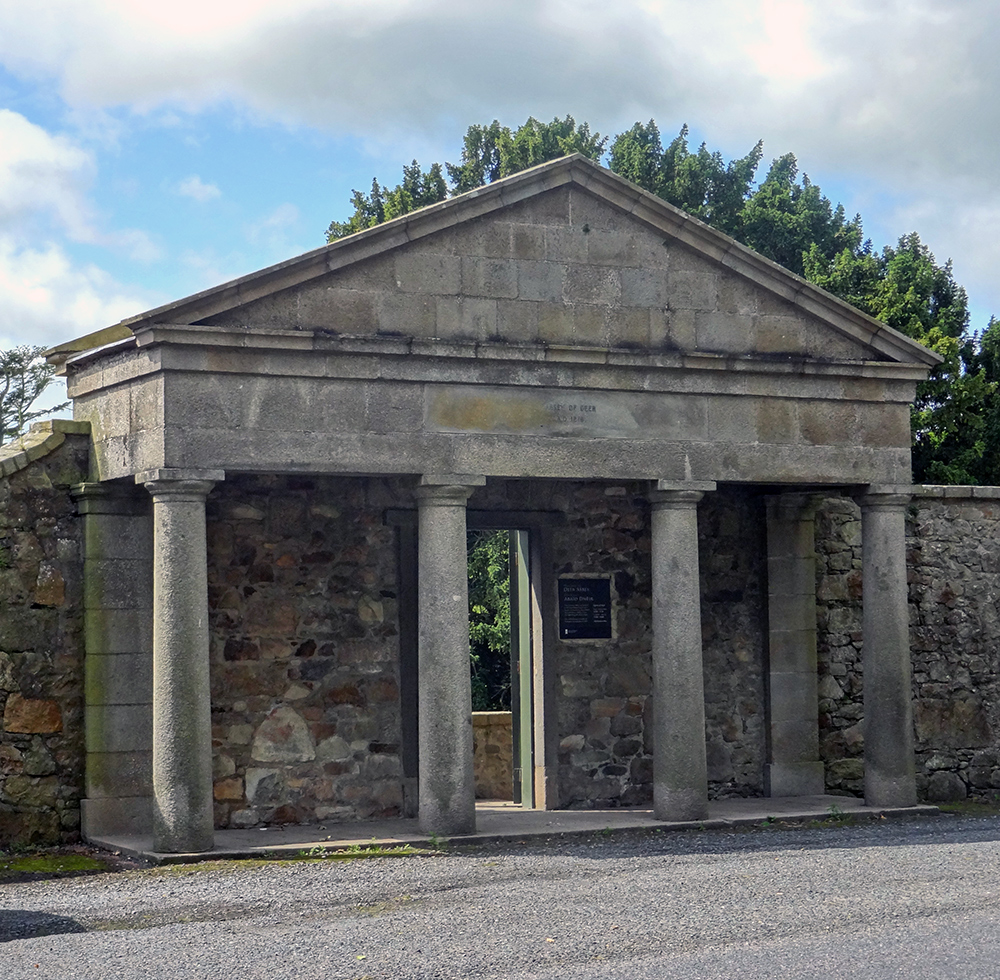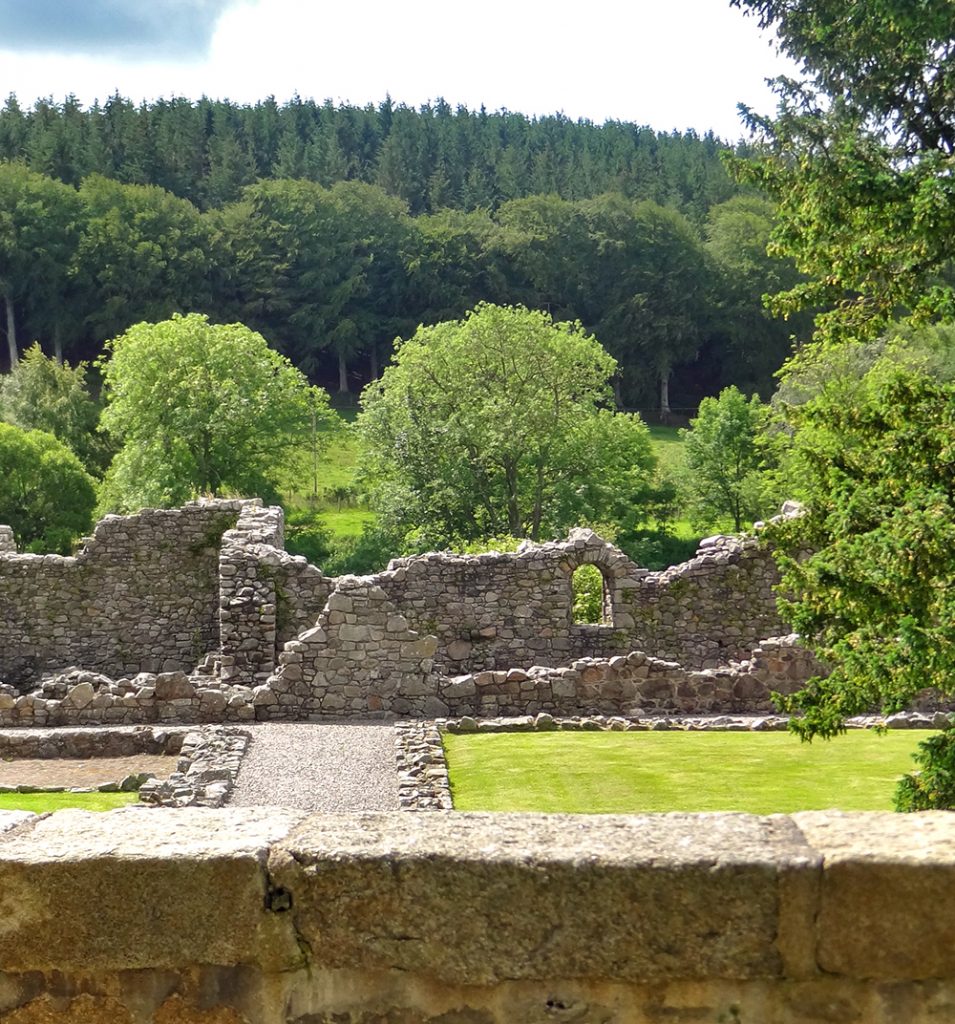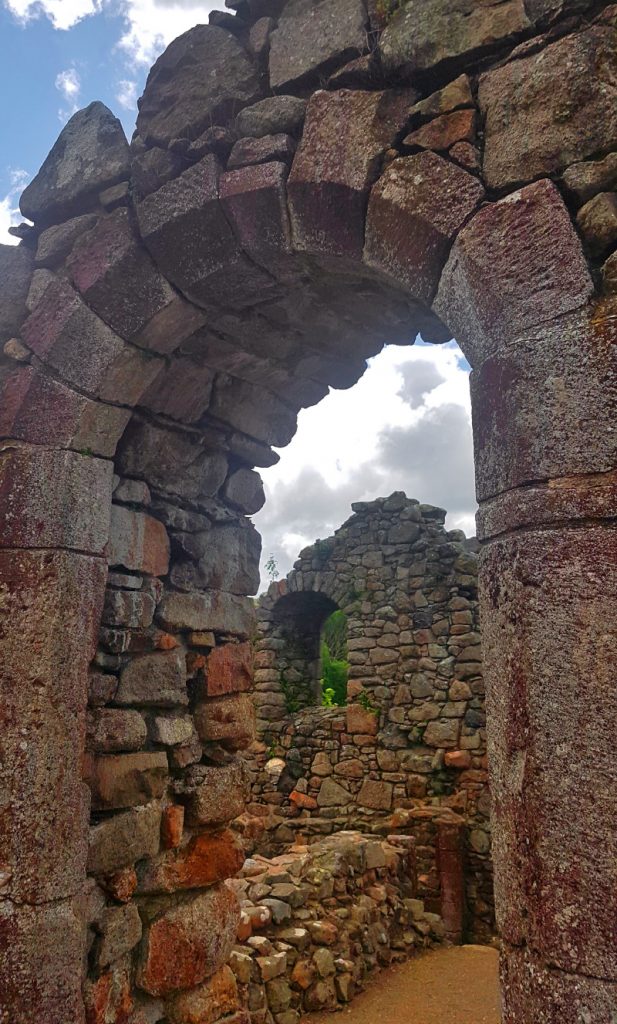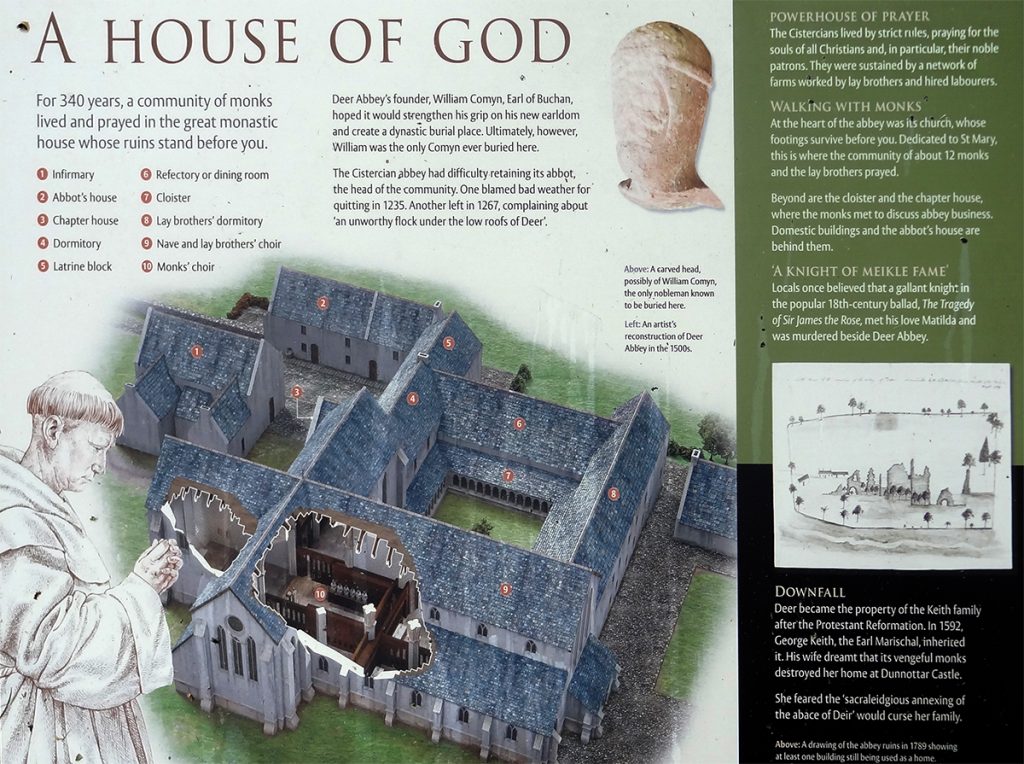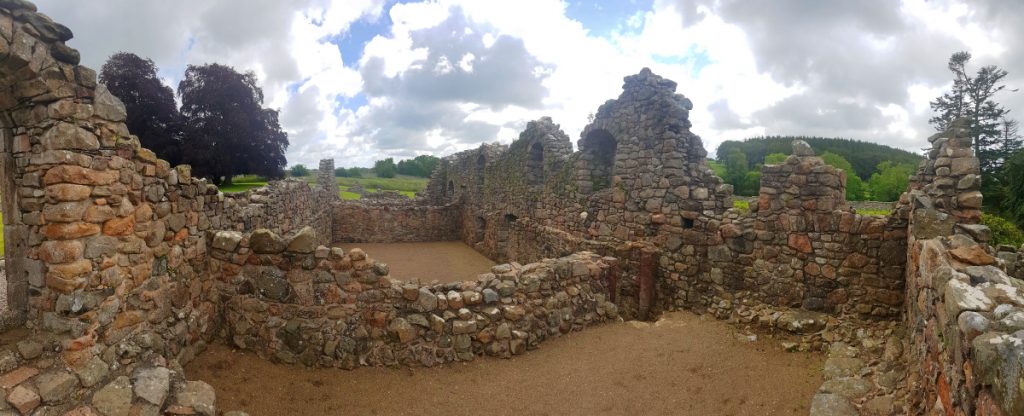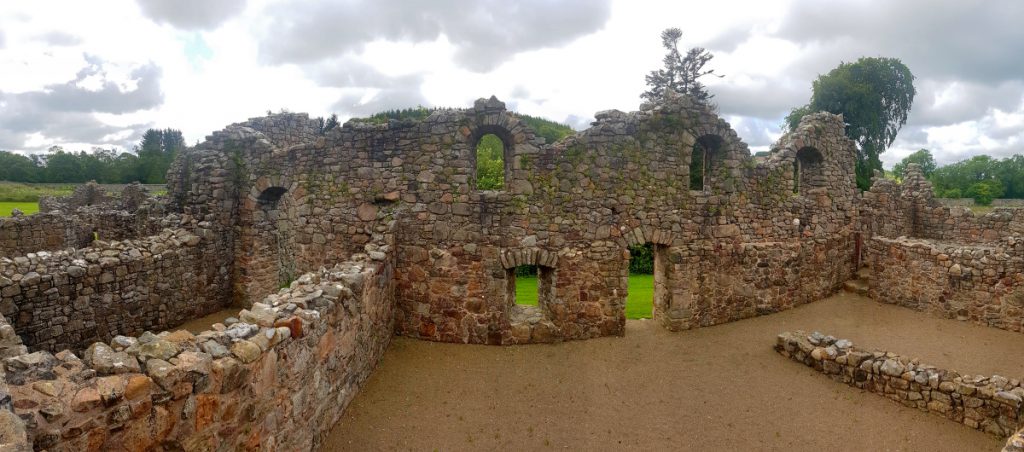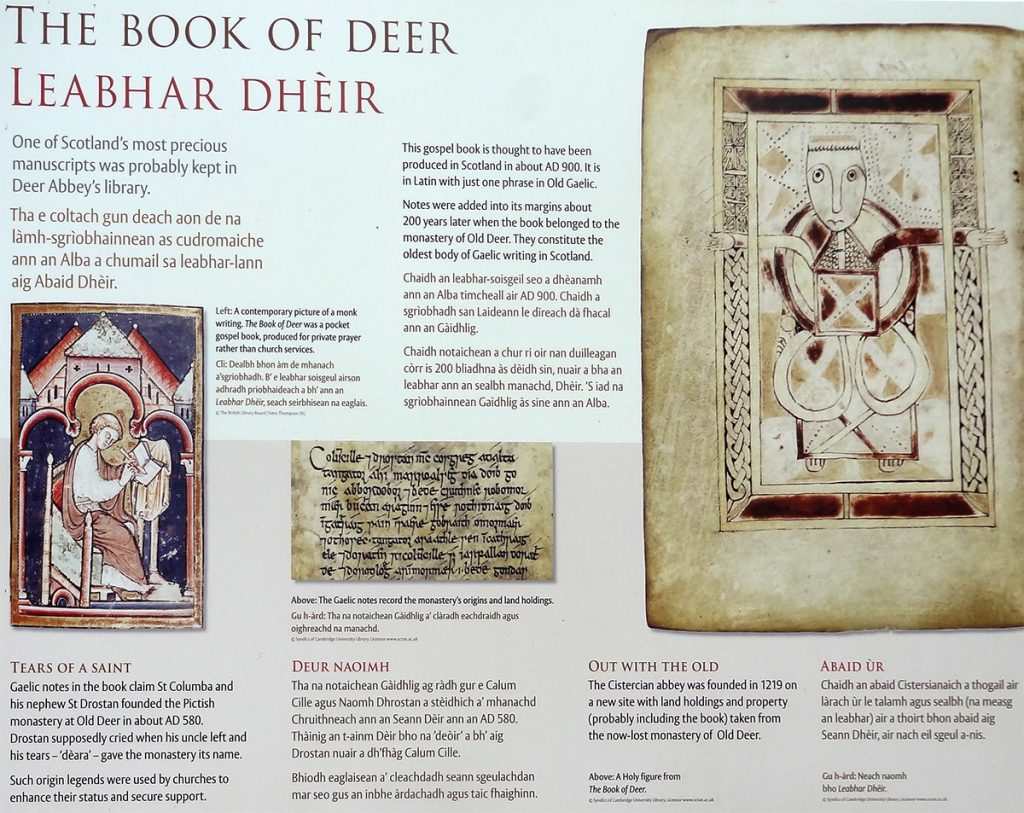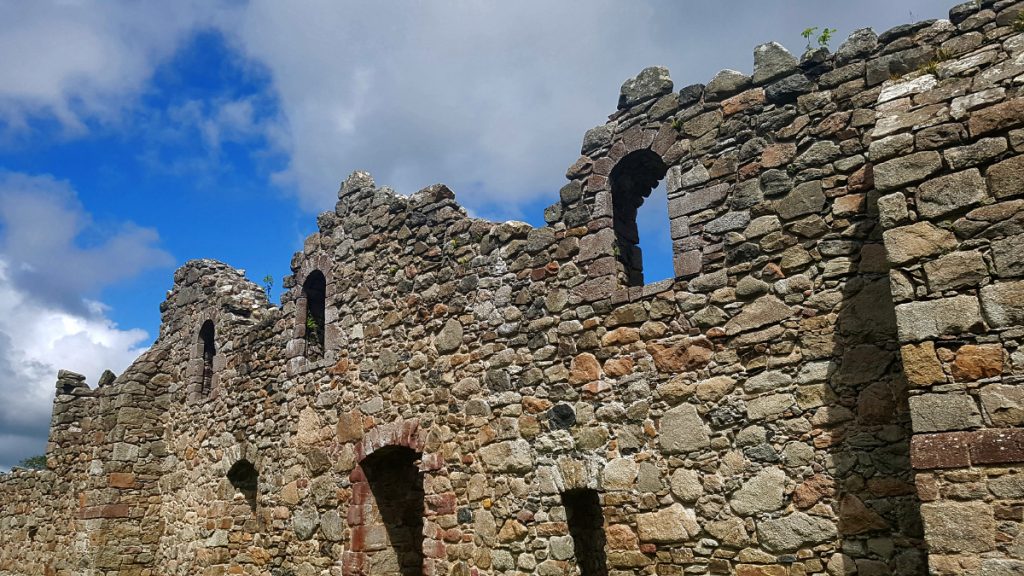 In amongst the ruin walls are a few unusual items of interest – a man trap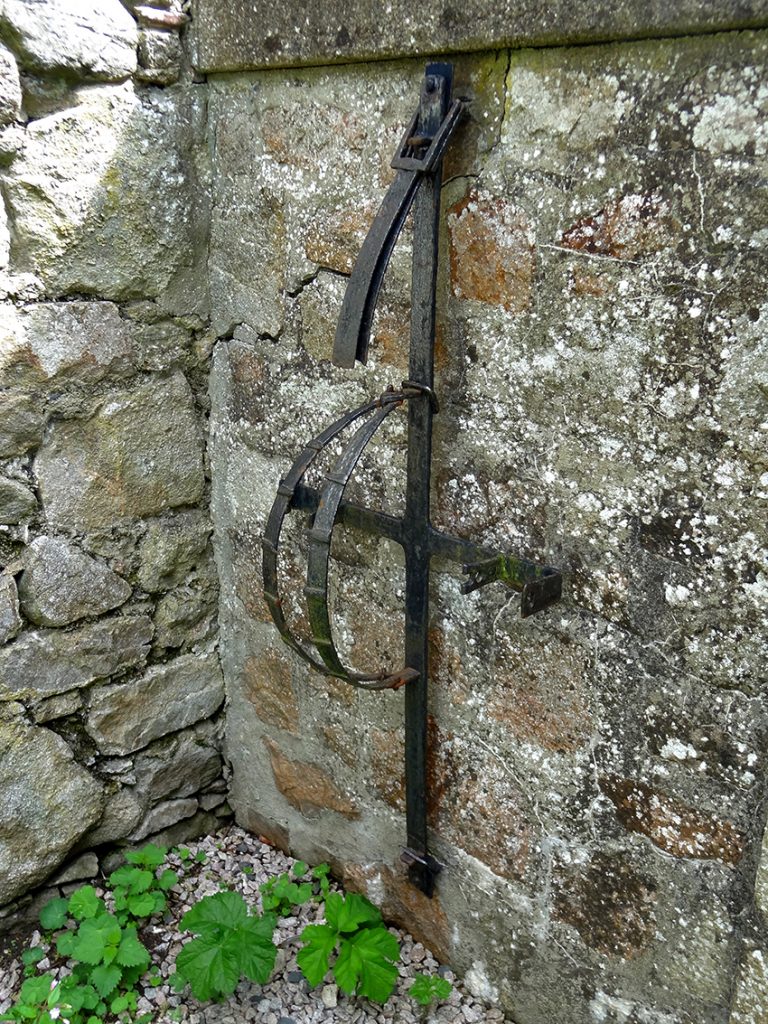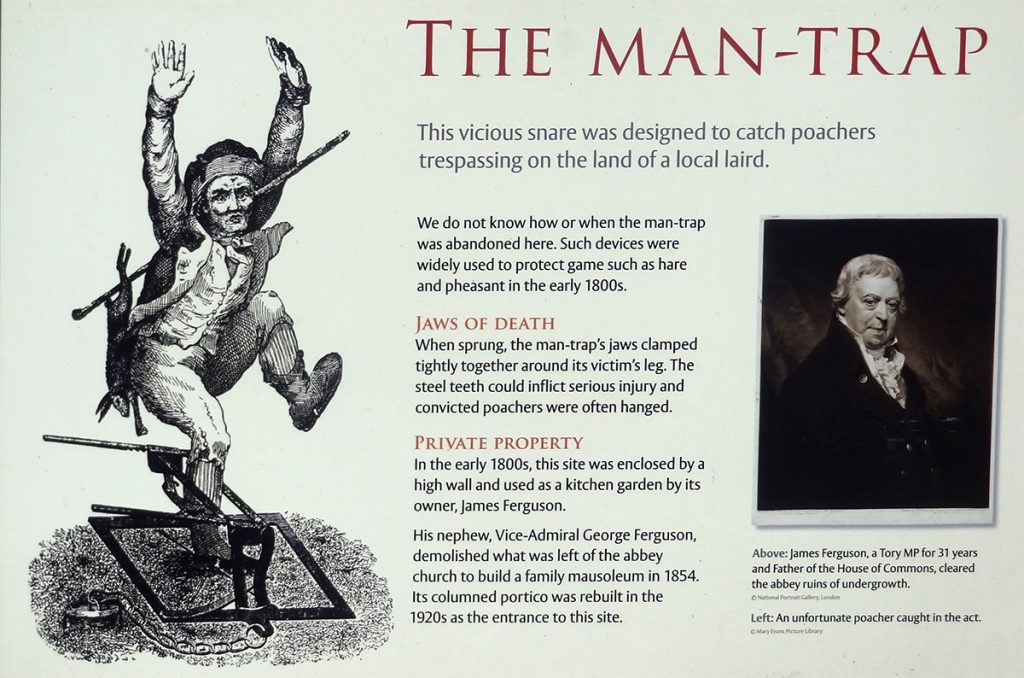 Some carved bits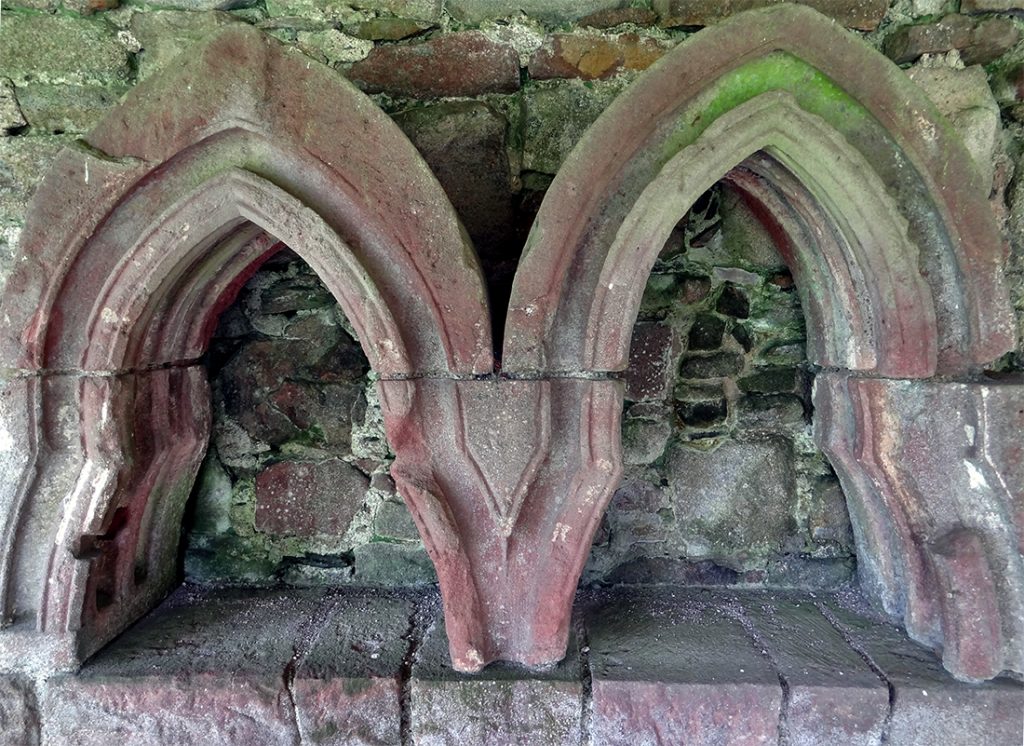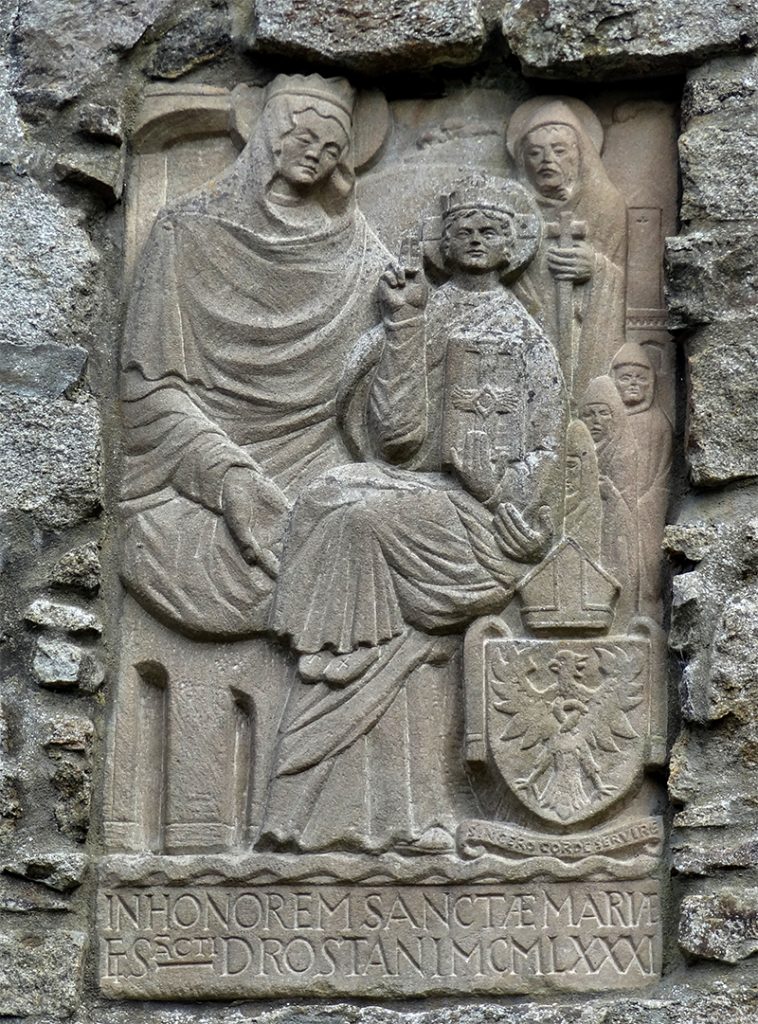 We continued onwards on to the Formartine and Buchan way, a nice gravel track that used to be a railway line. But first I stopped the procession in their tracks as I'd spotted something fluttering nearby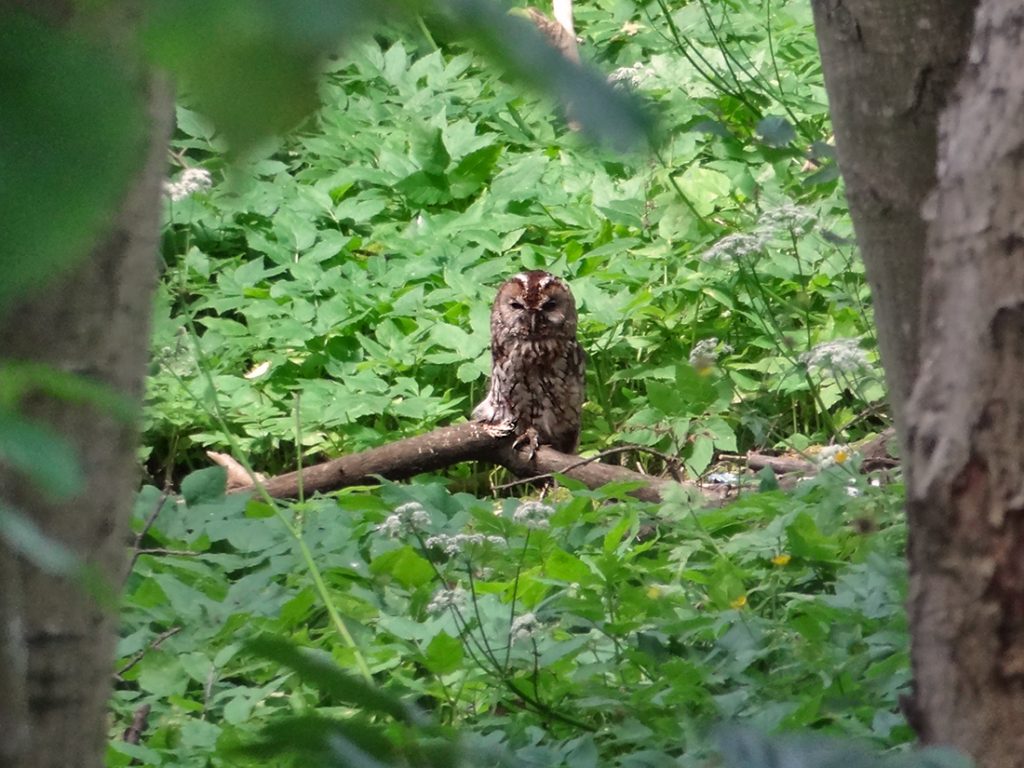 No sooner spotted, and this quick snap fortunately taken, had it disappeared into the thick foliage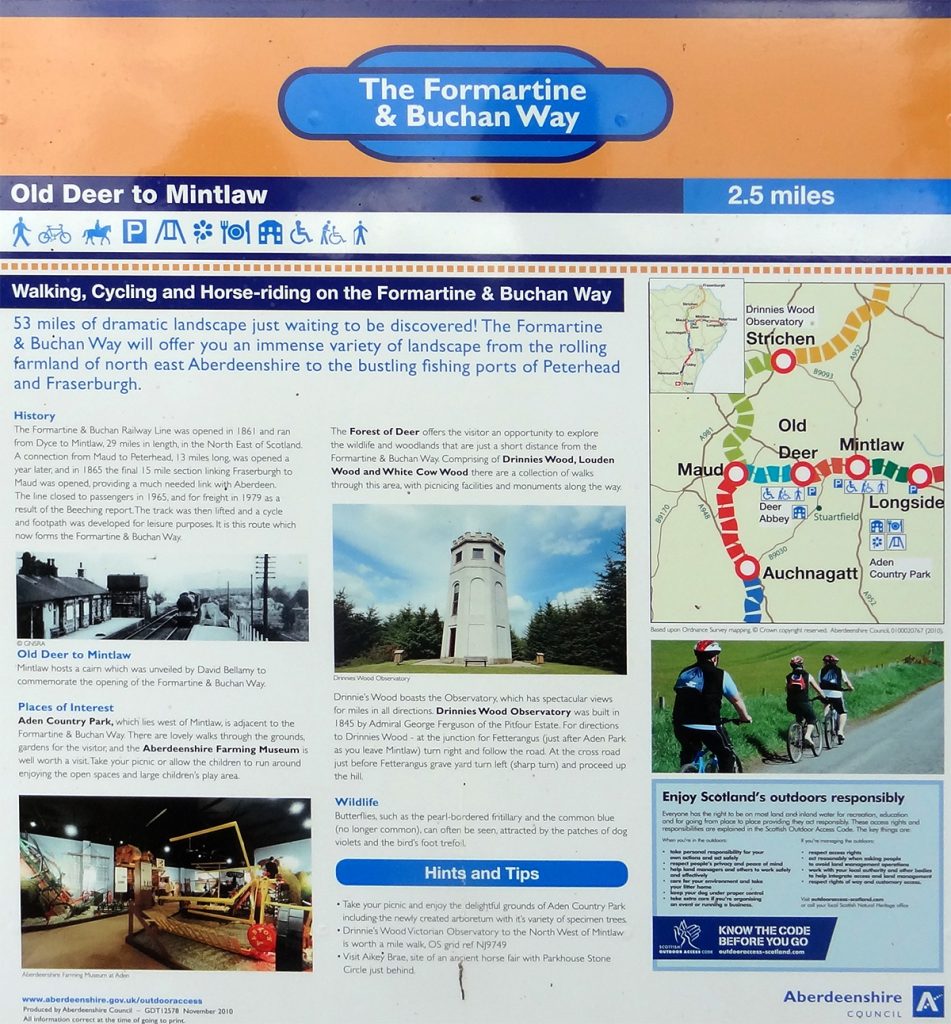 We made our way east to Aden Country park and strolled along it's leafy paths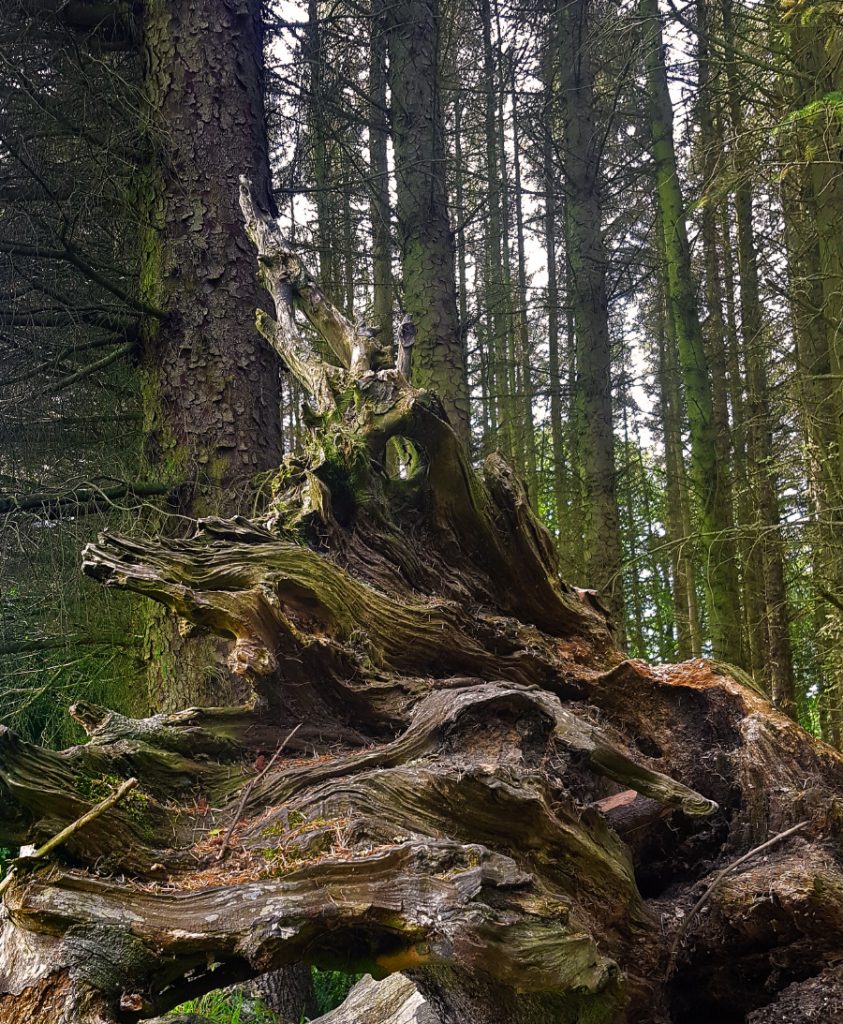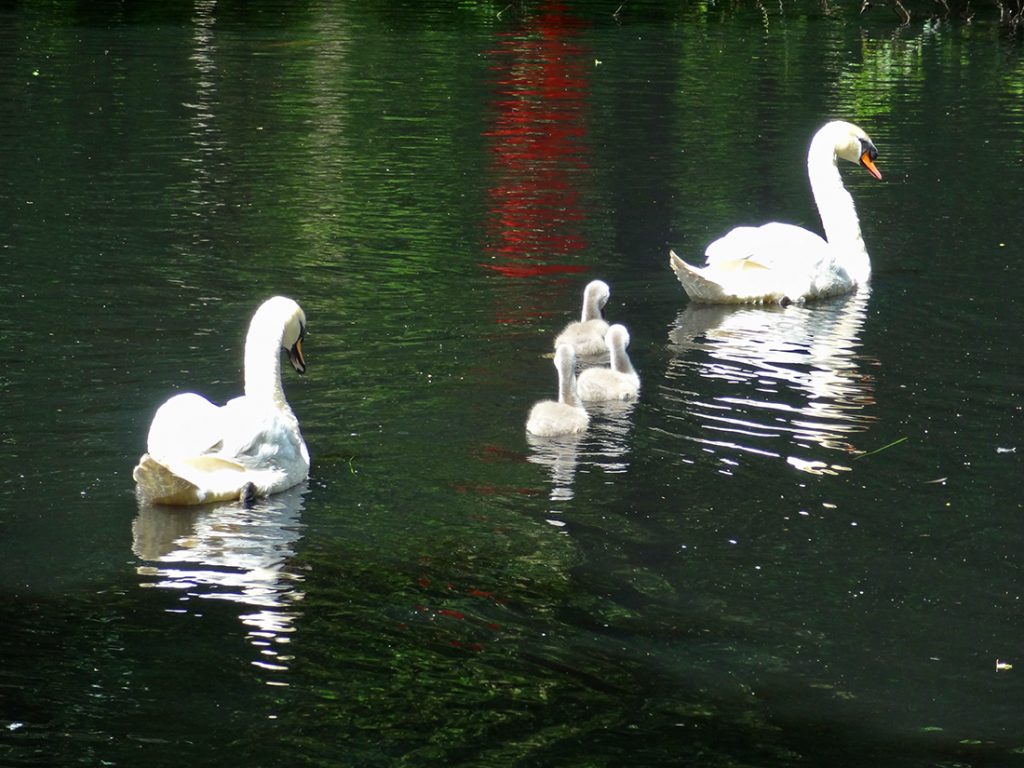 There was a bit of hustle and bustle at the quaint semi-circular farmhouse which has a gift shop, cafe and various activities (think there was a tree climbing thing away to start nearby)
Back through the woods and north to Pitfour lake where Barney's memorial stone was placed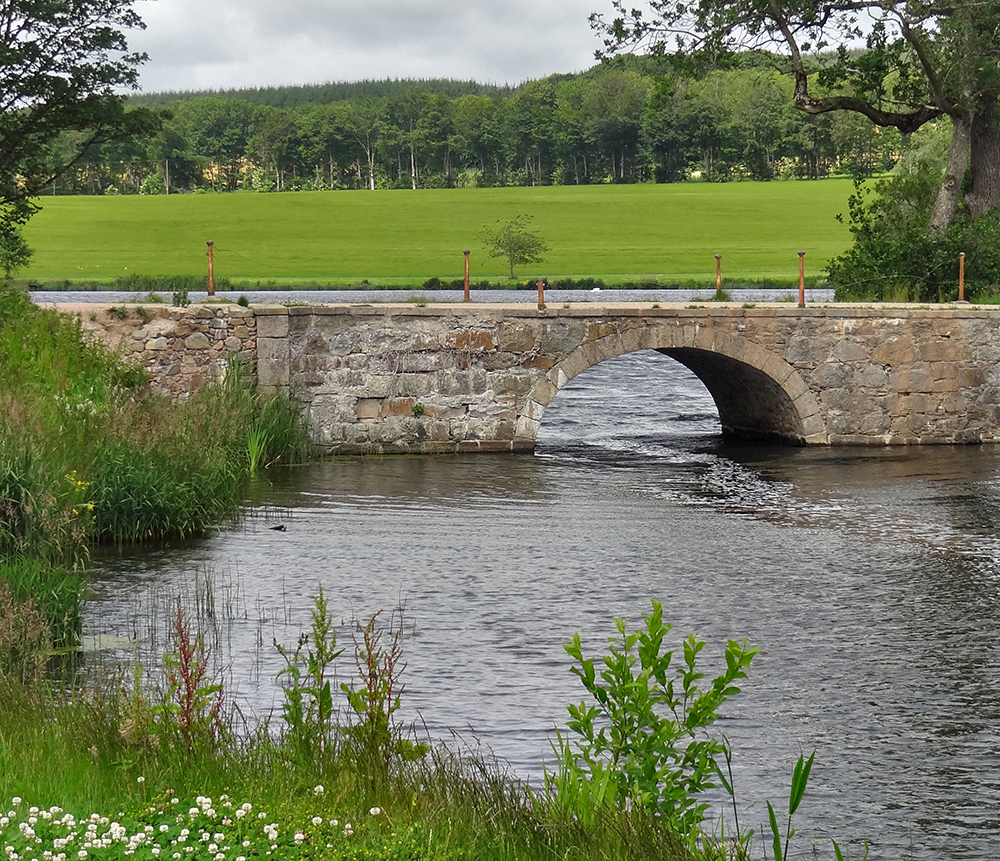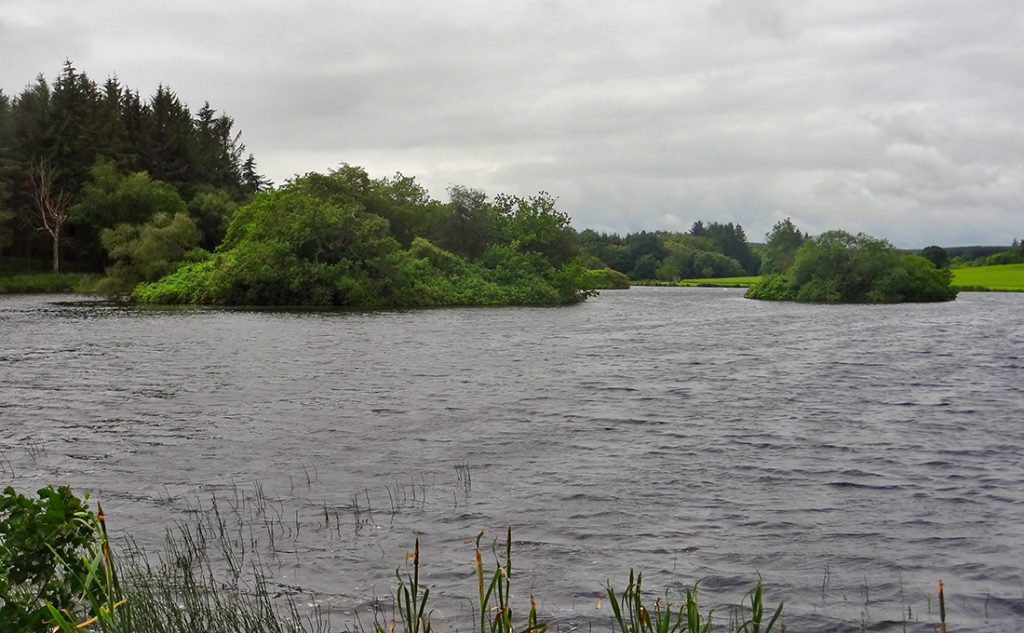 Fishermen and swans were enjoying the lake, the swans also up to something in the nearby fields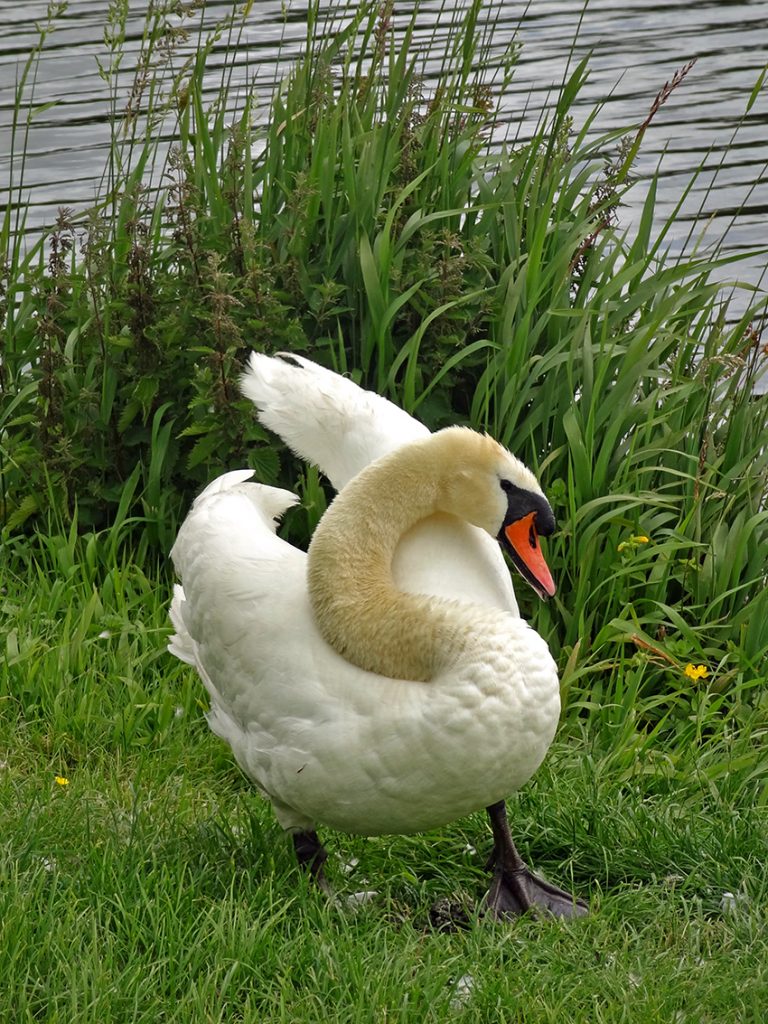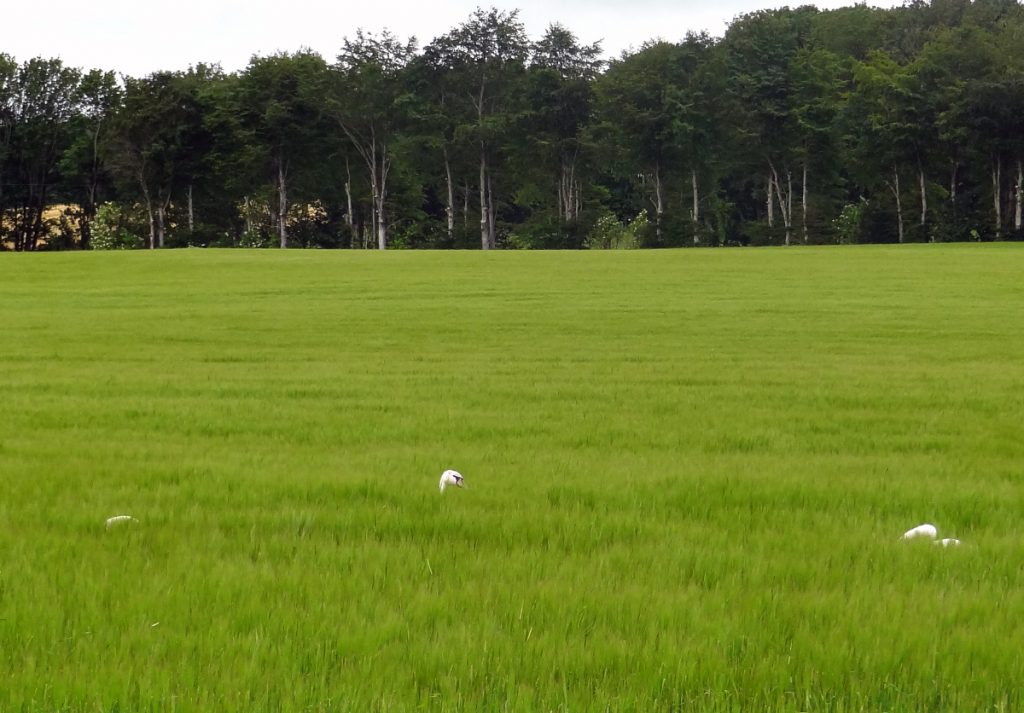 At the end of the lake is a 19th century folly, the Temple of Theseus which looked to be undergoing repair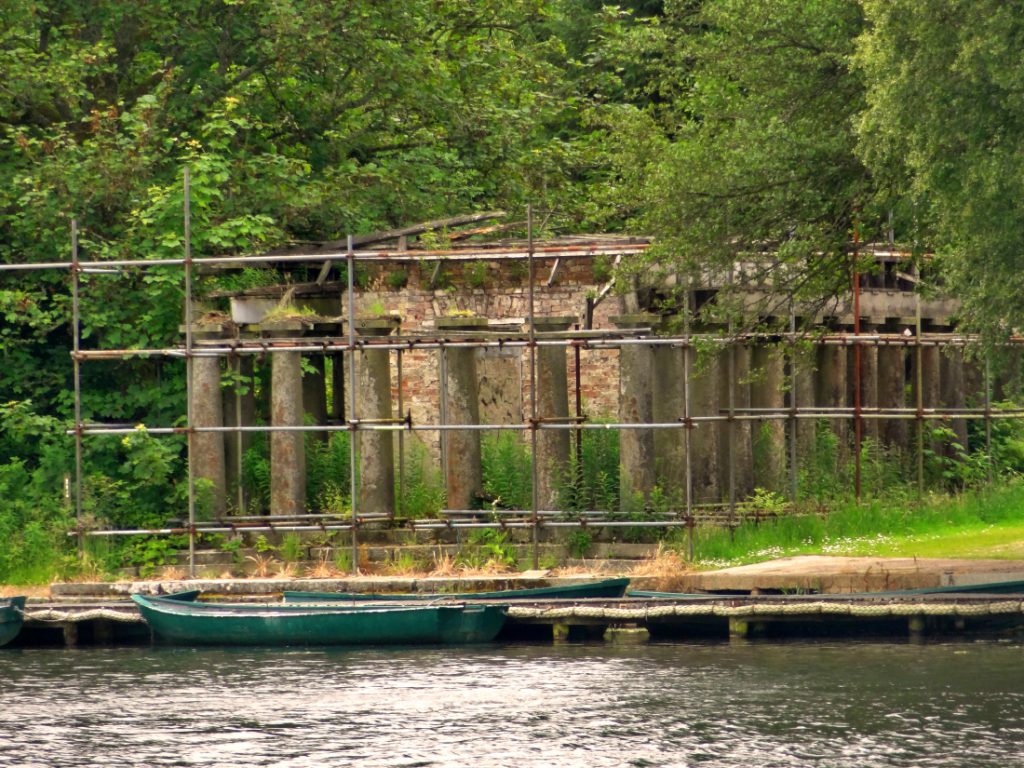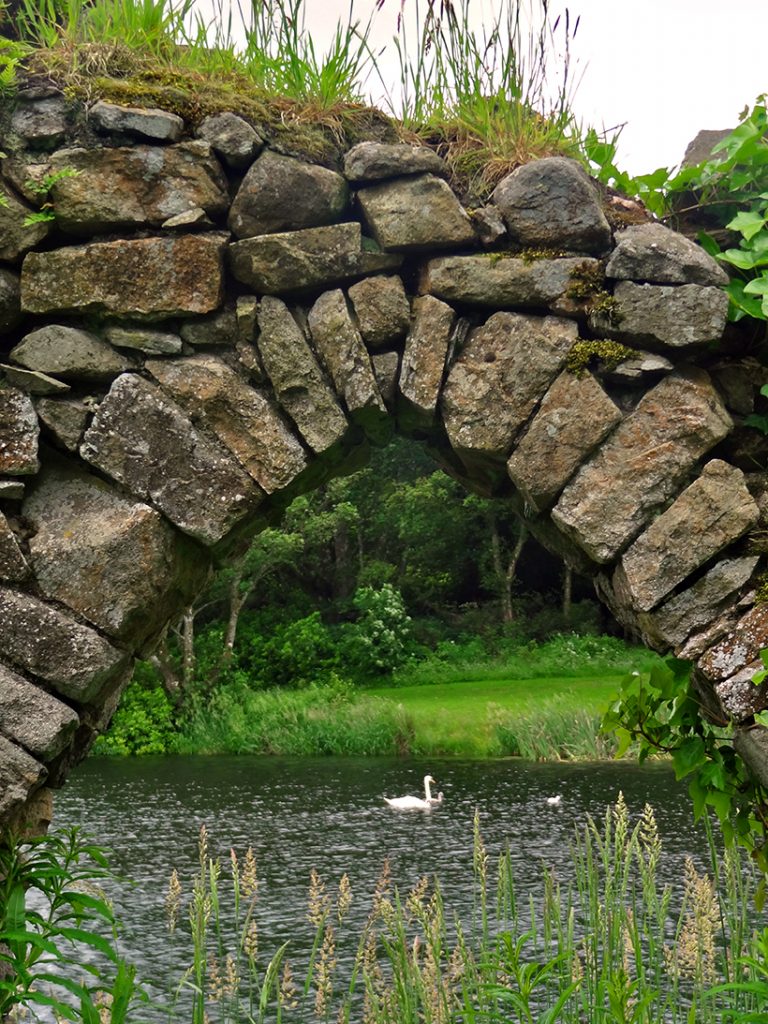 We headed into Drinnie's wood, where there's an observatory tower.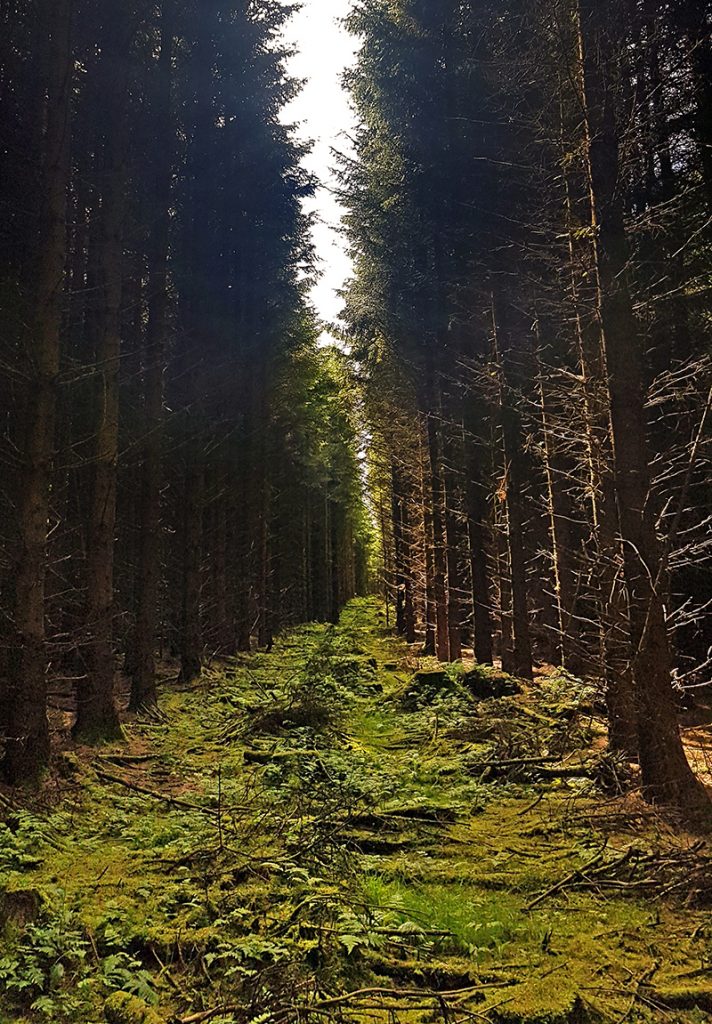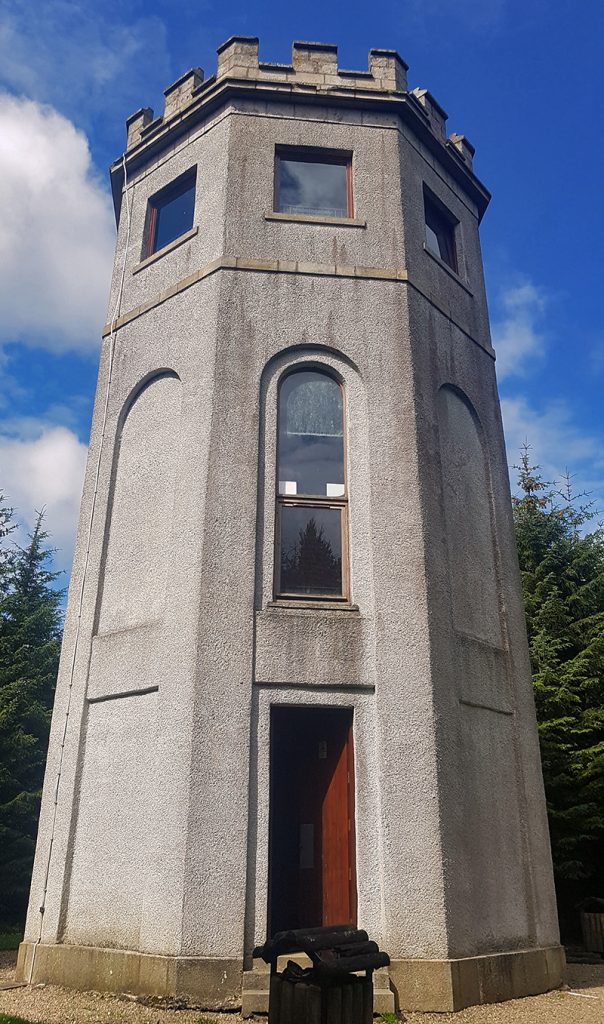 You can get inside and there's stairs to the top. The surrounding trees have now grown to a sufficient height to block much of the view, but until recently there'd have been views for miles all around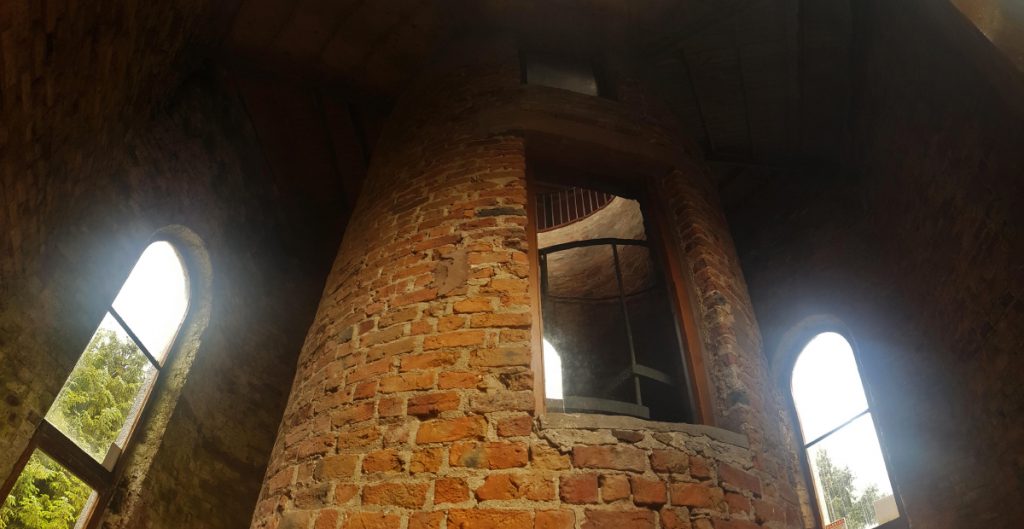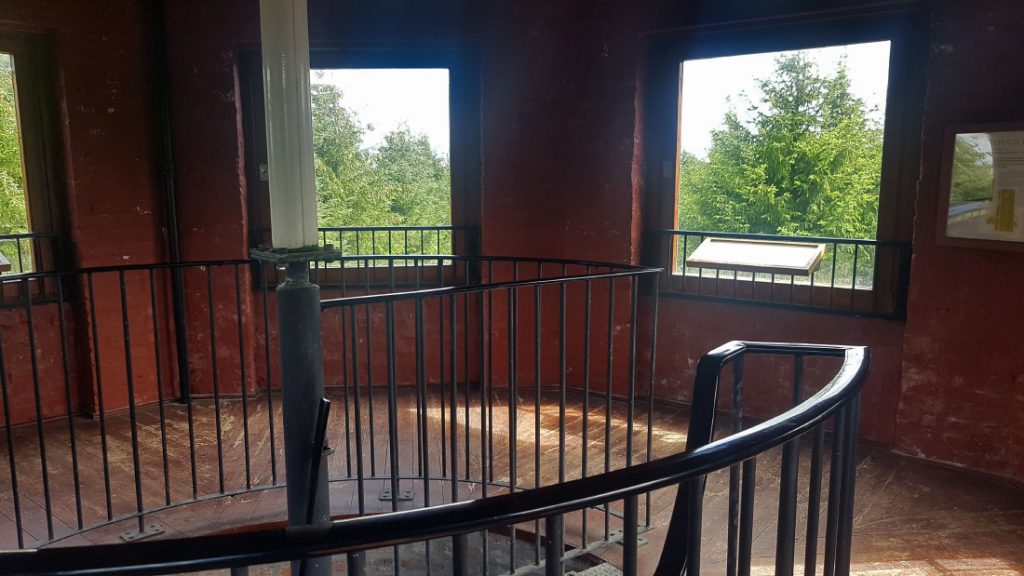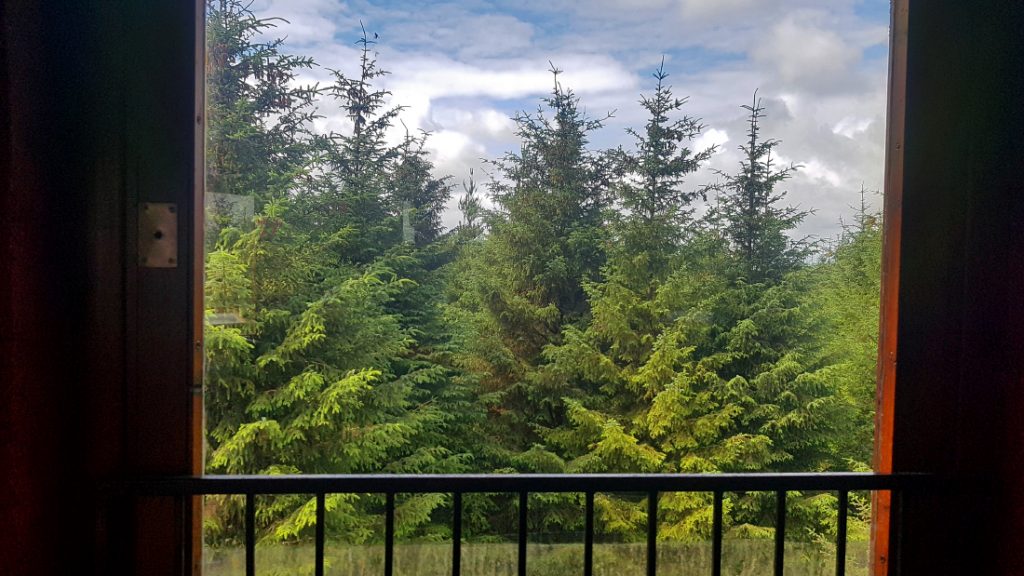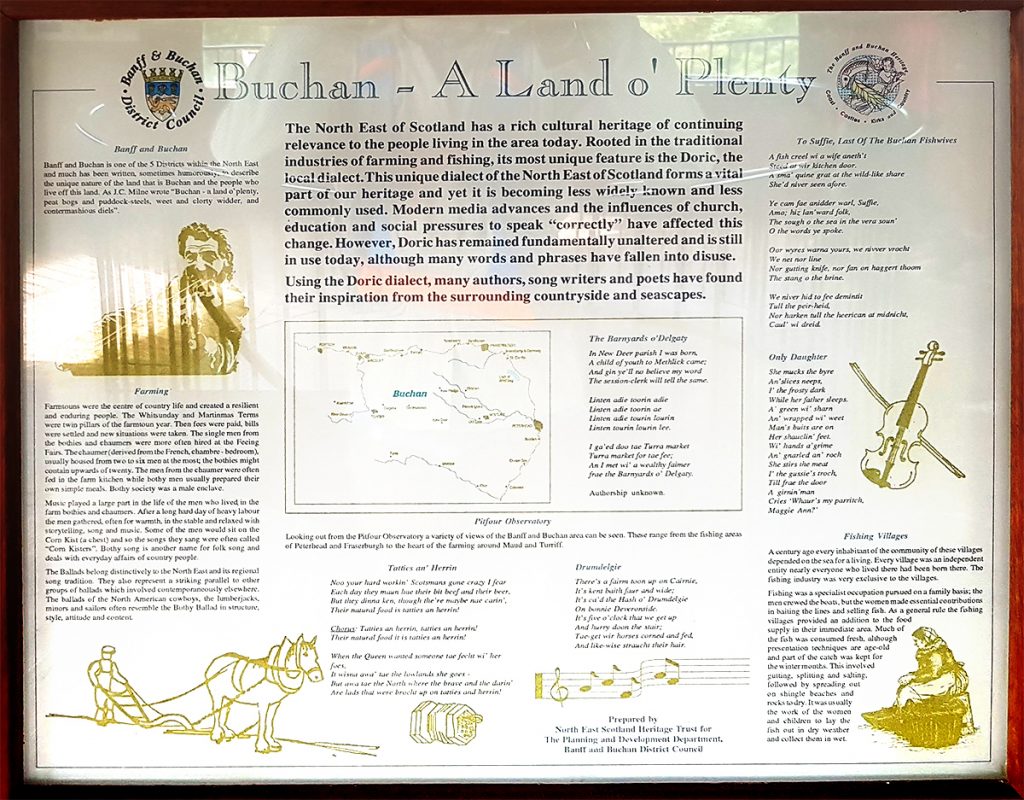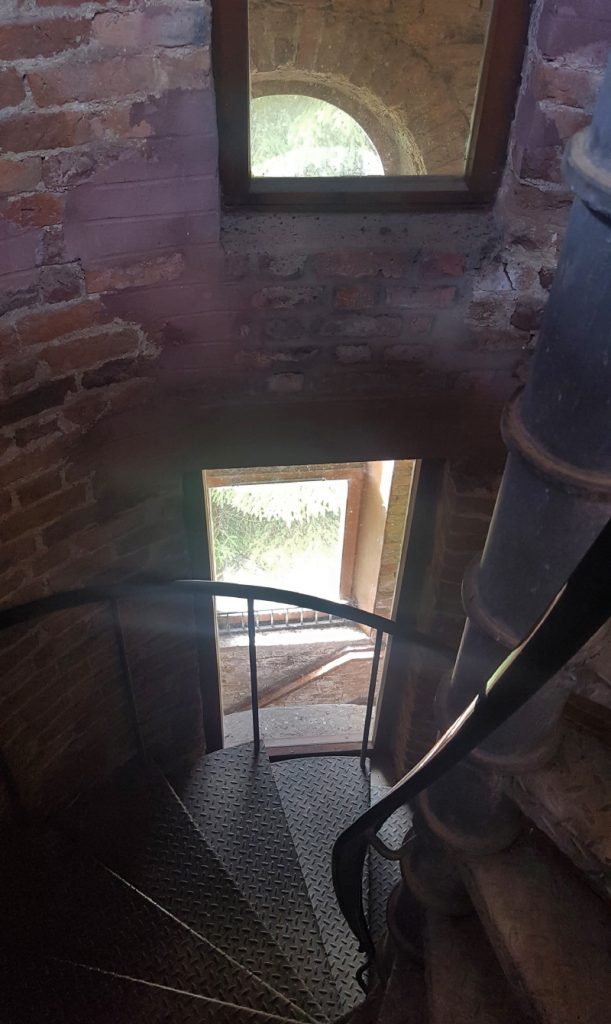 We headed further west to Loudon wood, and spotted the odd buzzard swooping overhead, but not one of the area's more famous birds of prey (a pair of osprey's nests nearby)
We headed down a smaller path in search of Loudon woods stone circle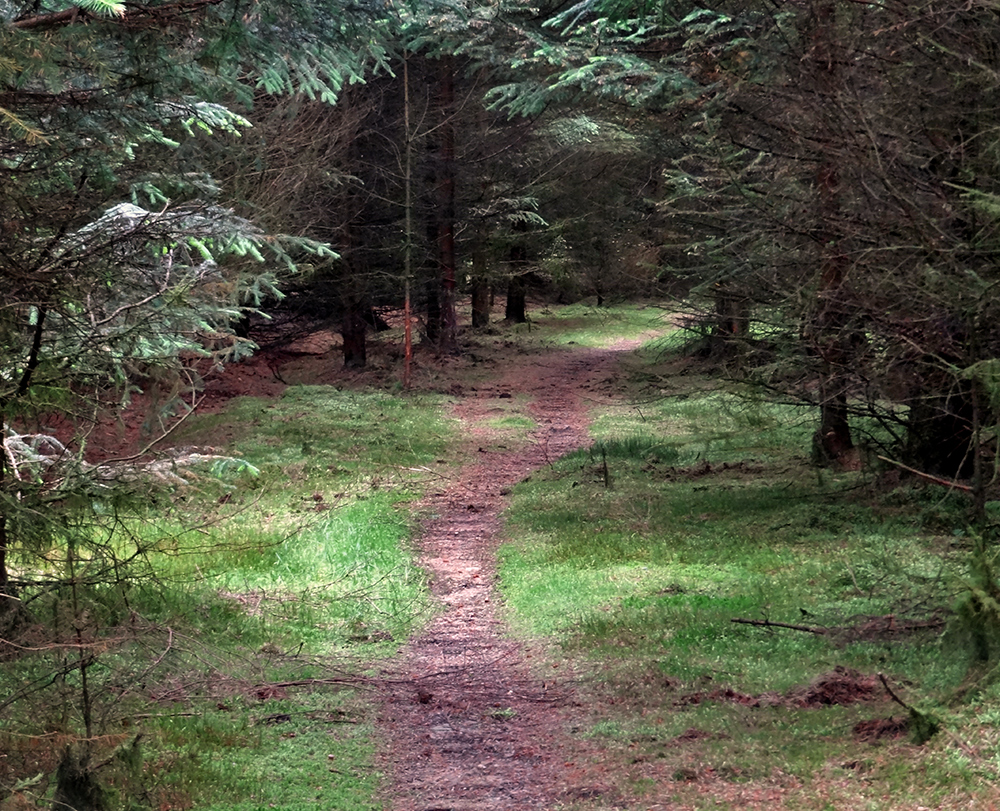 It would be easy to miss it, 10m off the side of a path within thick plantation.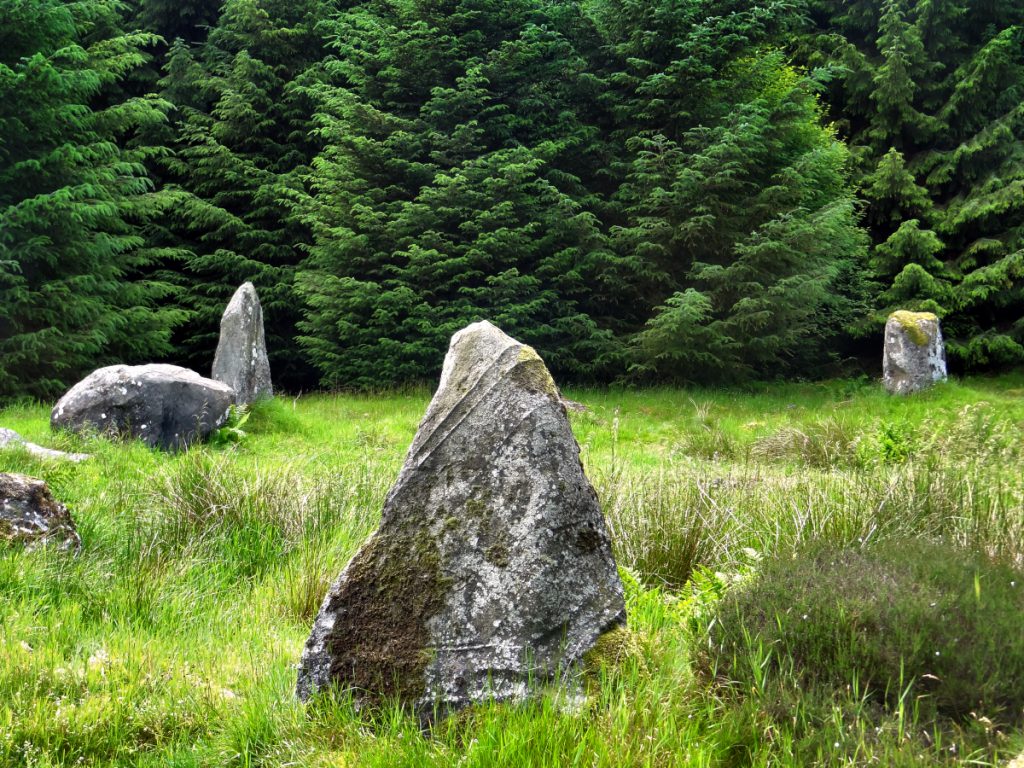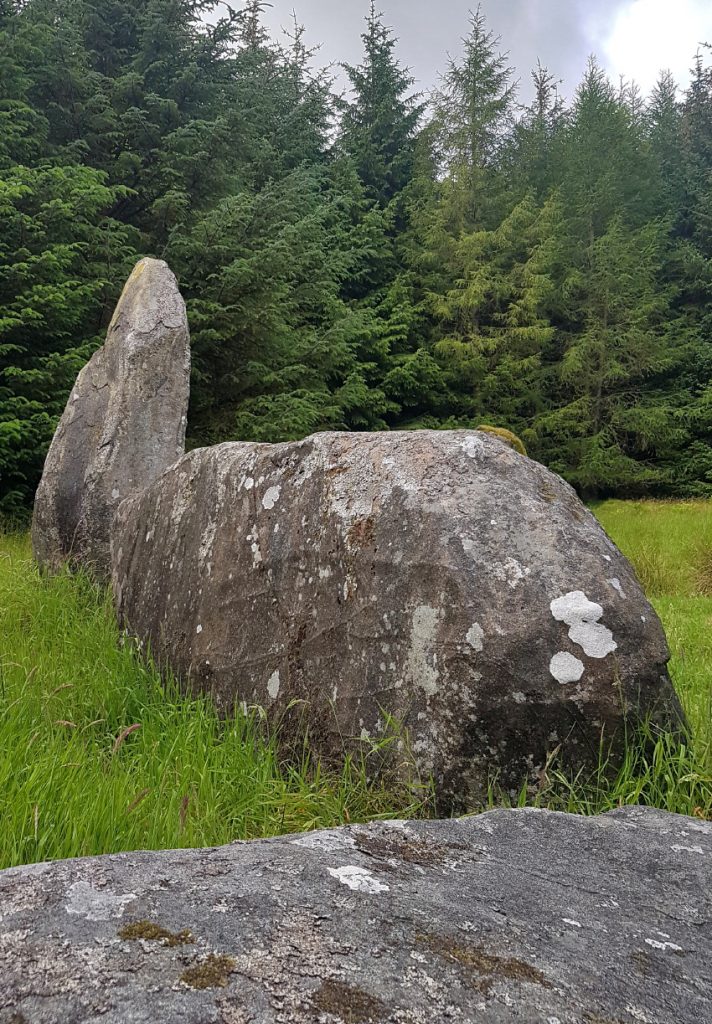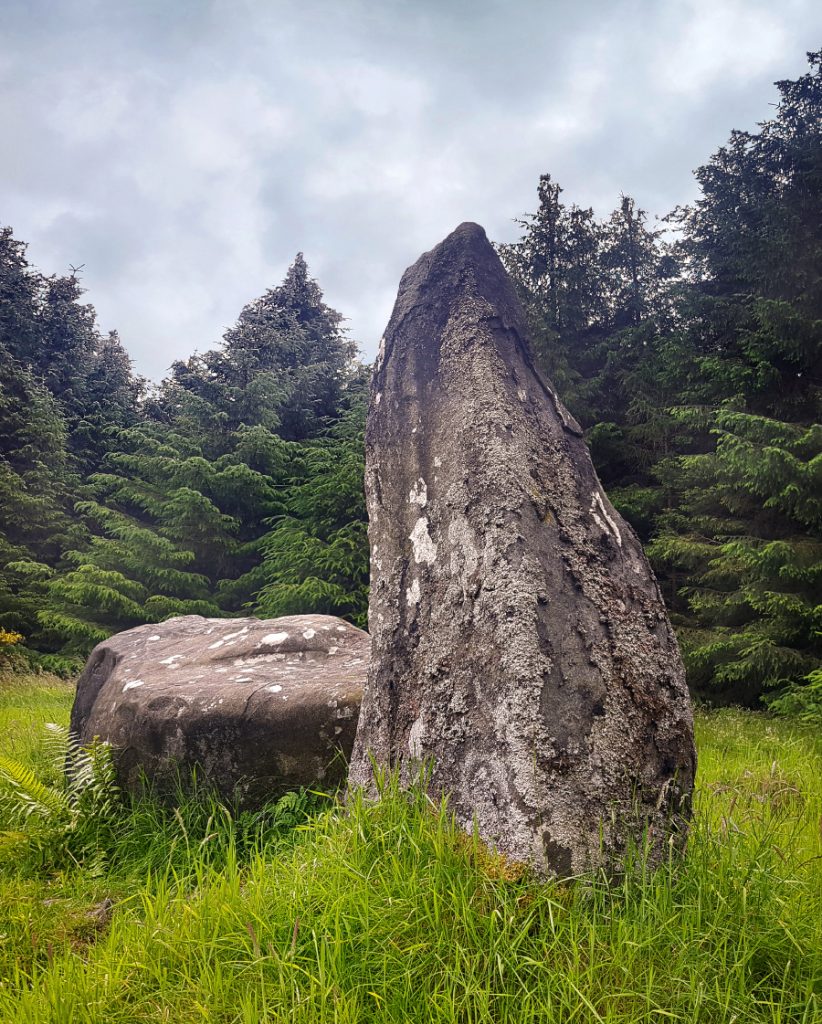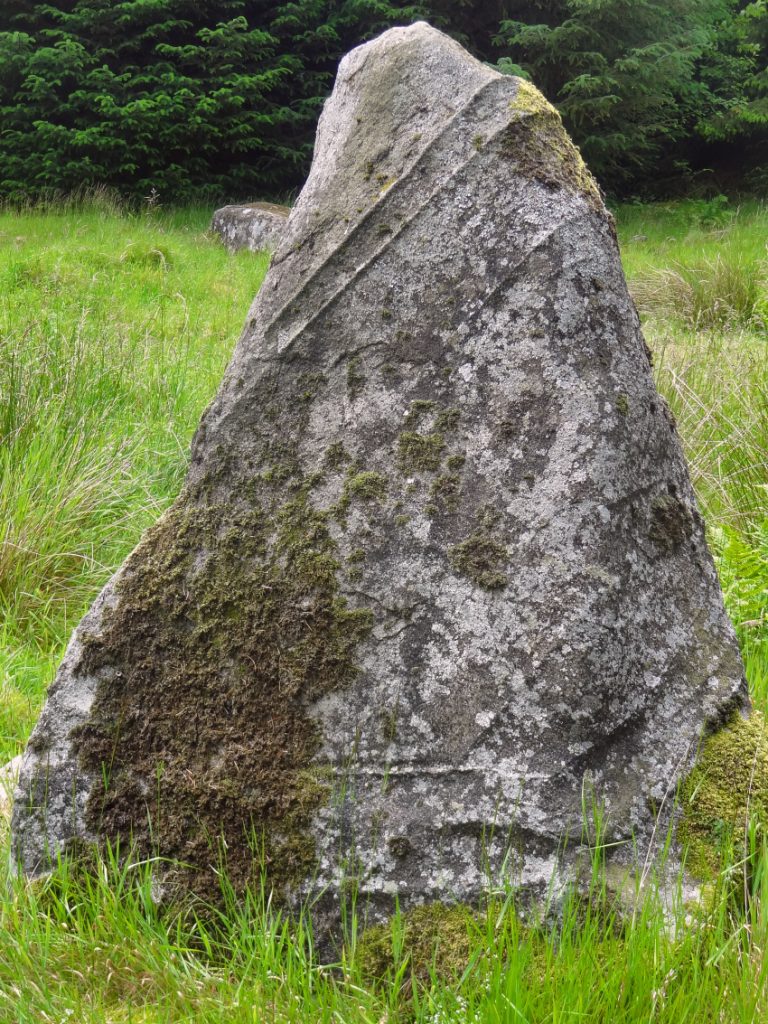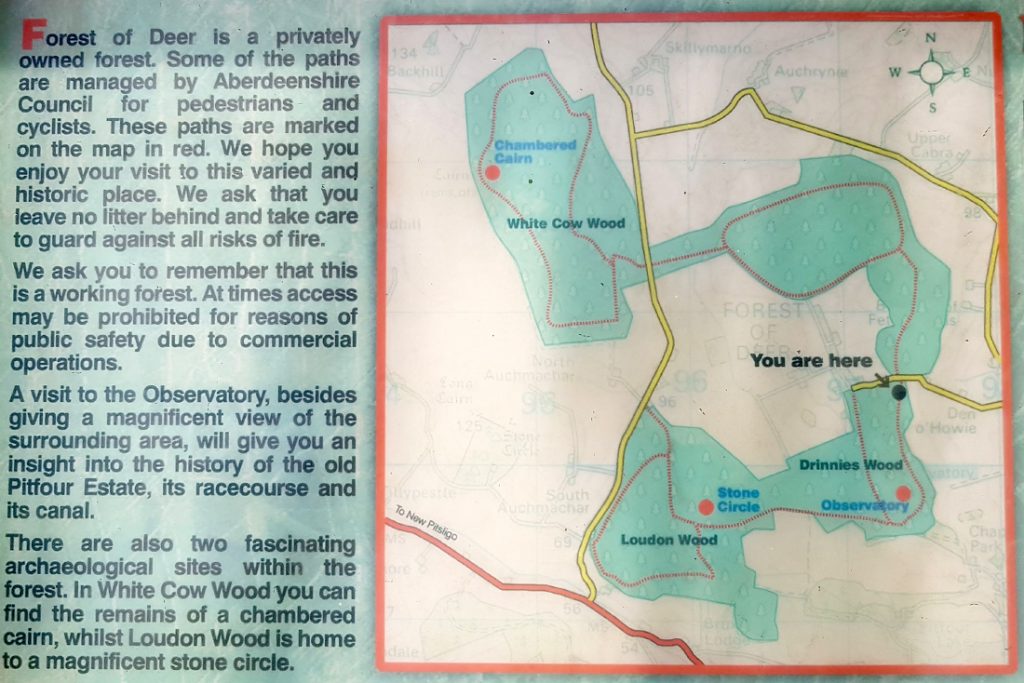 We headed back towards the lake, and hotel, past an old mill ruin, completely overgrown
The clouds were gathering, a bee making the most of the dwindling sunlight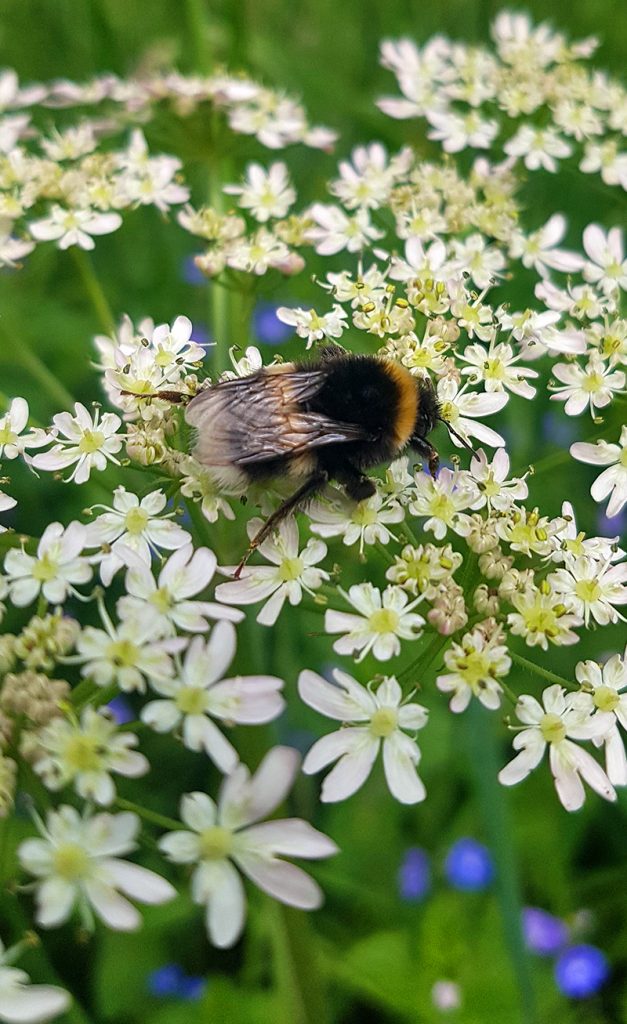 In to the hotel as the the rain began to fall, perfect. We'd done about 10 miles and appetites were ravenous. The fare here though is not your regular countryside inn type offerings, it's a bit higher class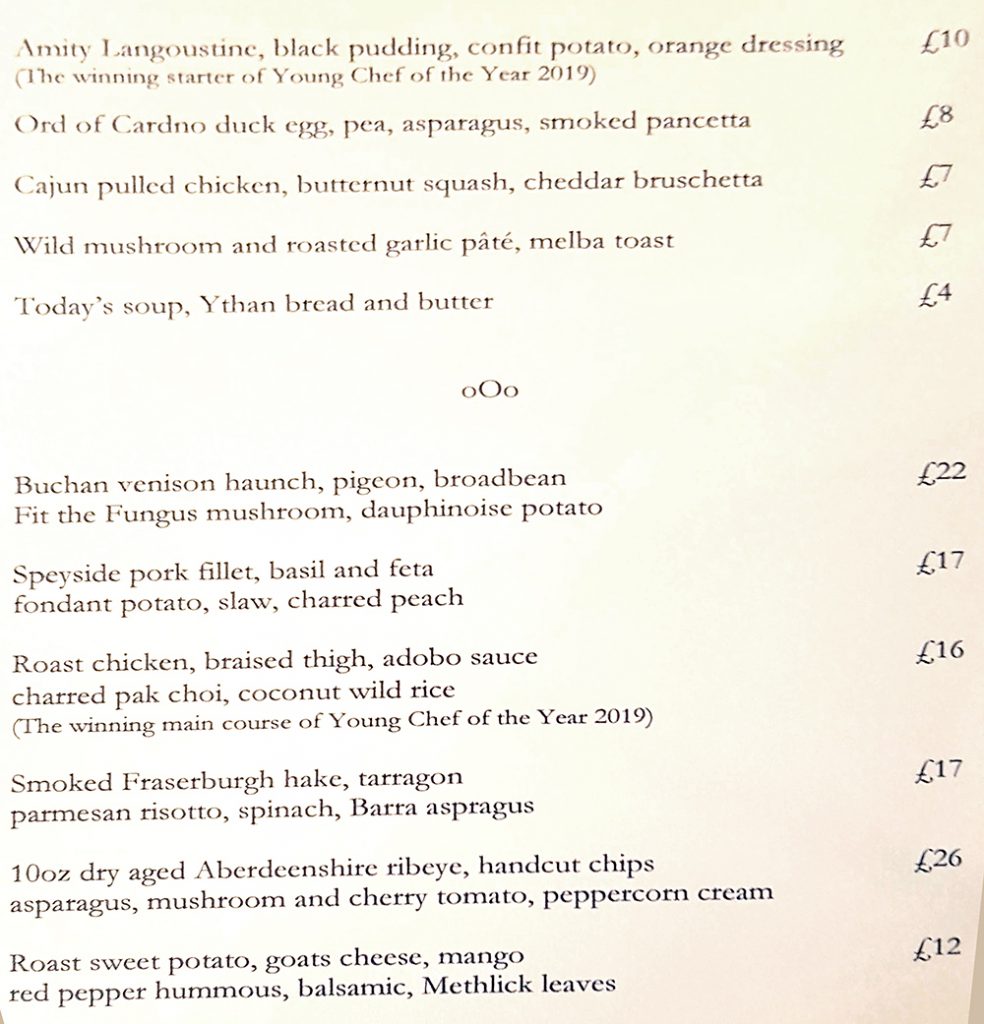 I went for the smoked hake. When the meals arrived , some of the table were a wee bit disappointed in the small portion sizes: but not me, there was real finesse on display both in the presentation, but more importantly in the equisite taste, gob-smackingly delicious, perfectly balanced. Desert was equally fine. I'm not a person to bang on about food, but credit where credit is due: excellent.
That rounded off a lovely day out, saw a few things I'd never got round to before (never made it far enough out the f&bw) and we toasted to the memory of barney the dog.