The first club I went hillwalking with was The Marine Lab walking group, and one of the first hills I did with them was Carnferg. After a few years of inactivity I was glad they'd decided to restart and I joined them again for a reasonably short and leisurely stroll up the hill, which was ideal after the previous evening's trail running race. We started from Balfour Forest car park rather than Aboyne.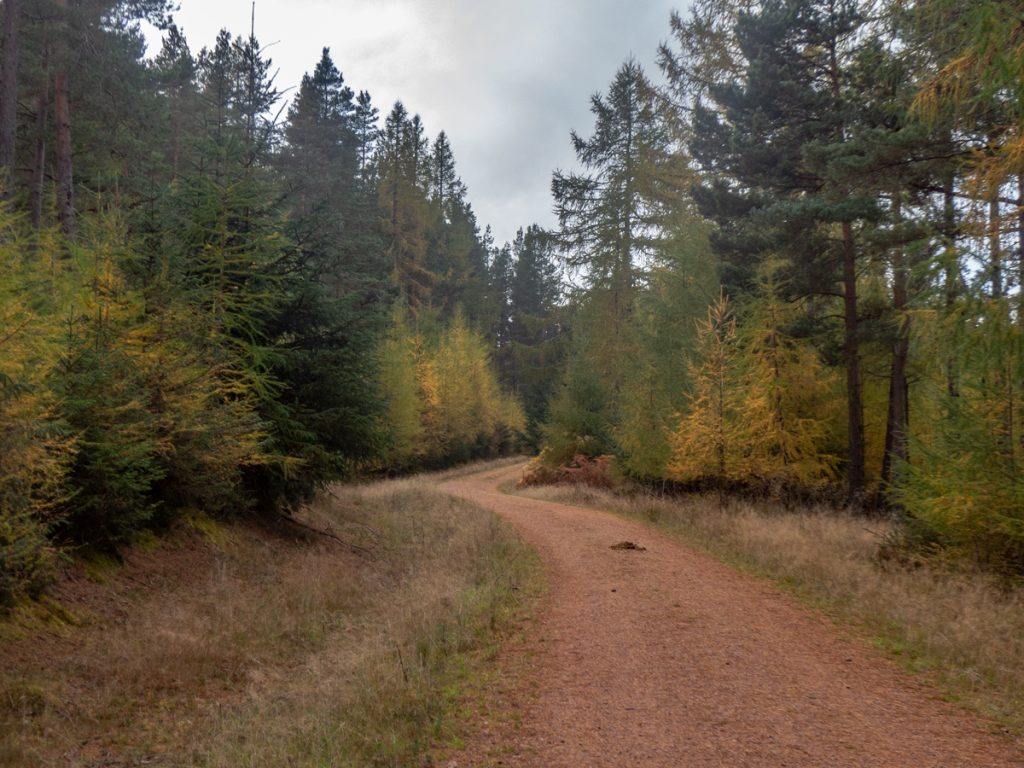 Since I'd been here last, there'd clearly been official mountain bike trail building occurring, as sweeping bermed trails come down off the hill to the main track. I'll need to go back on the bike and try these out at some point. Fortunately, Balfour Forest is managed by a community trust rather than the zombie quango 'Forestry and Land Scotland' who do an utterly awful job of 'maintaining' most of Scotland's forests. This forest being operated by a smaller community organisation has helped in facilitating the trails, and actually being responsive to locals.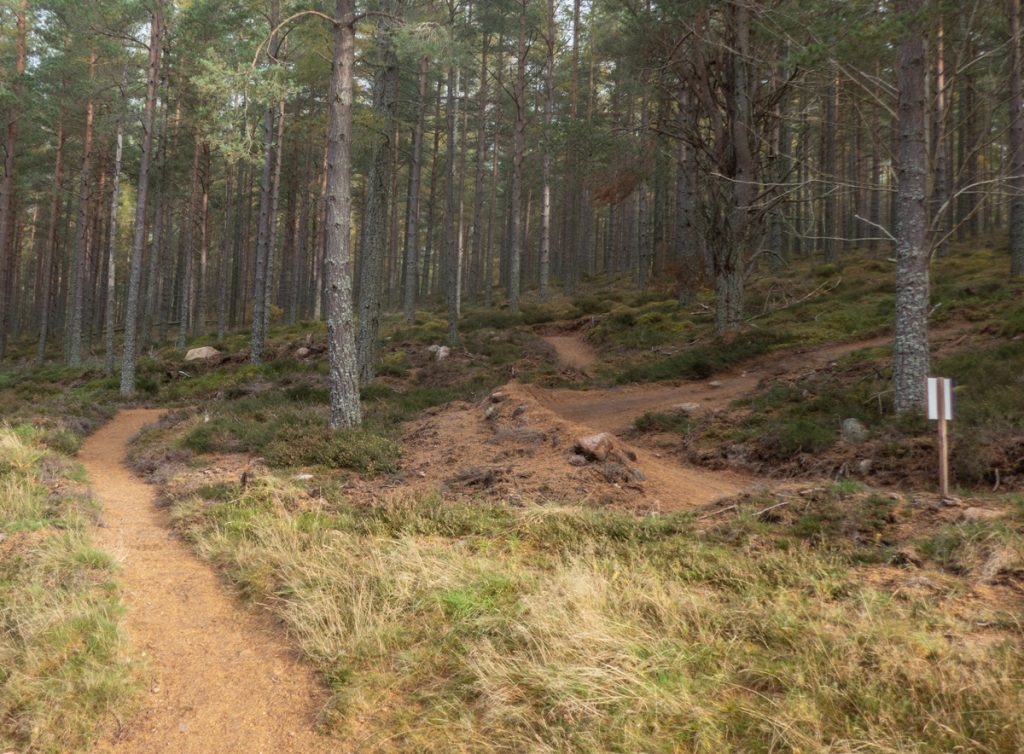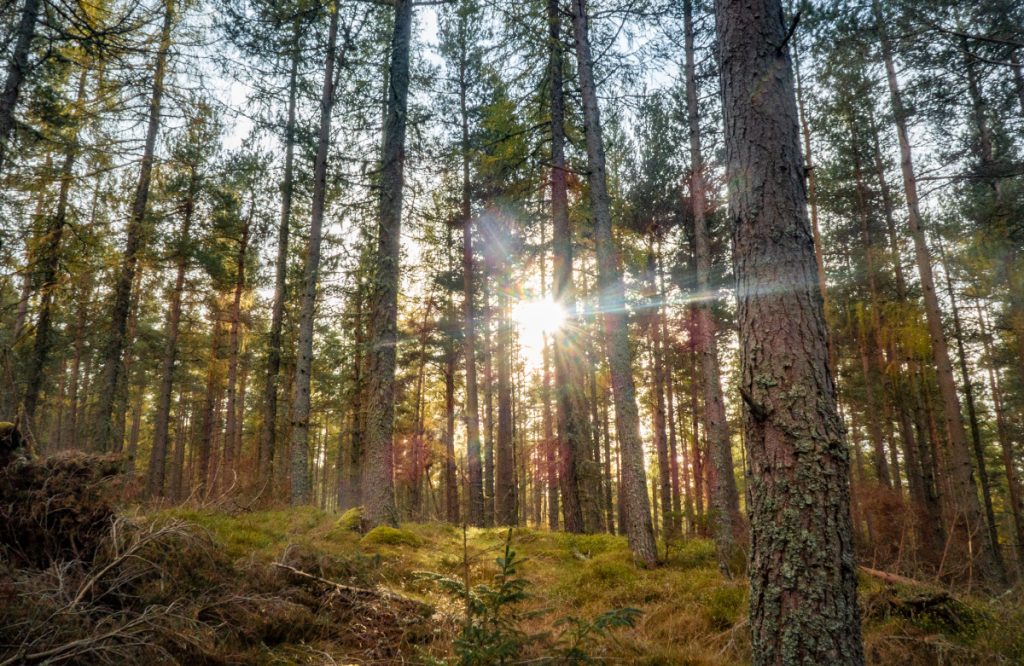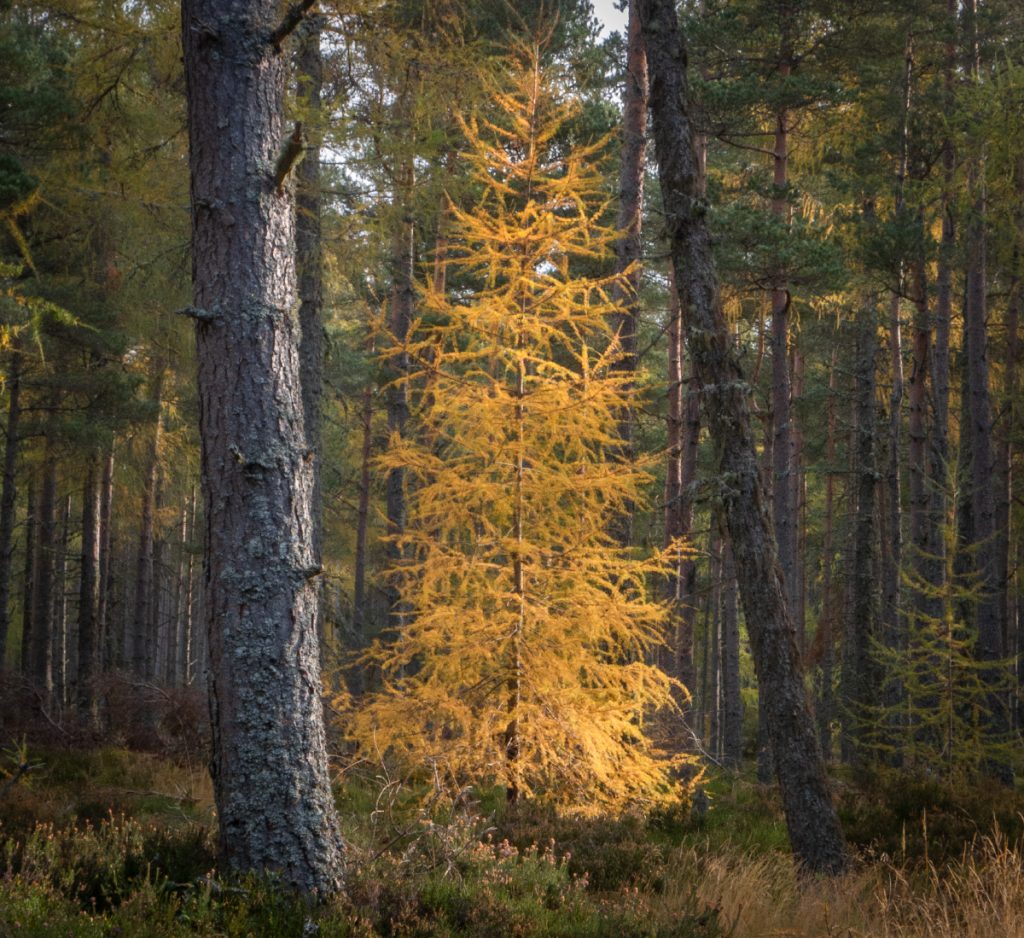 After ascending the forestry track, we cut off on to the 'coffin road' which is a lovely singletrack trail, particularly in autumn with the larches aglow.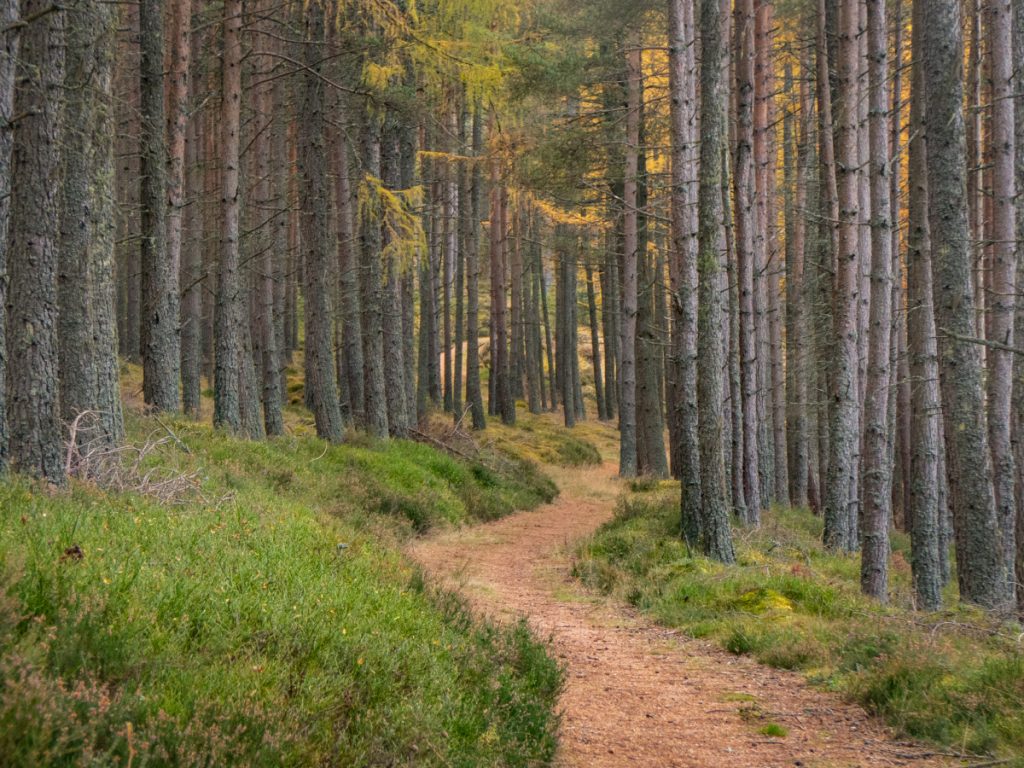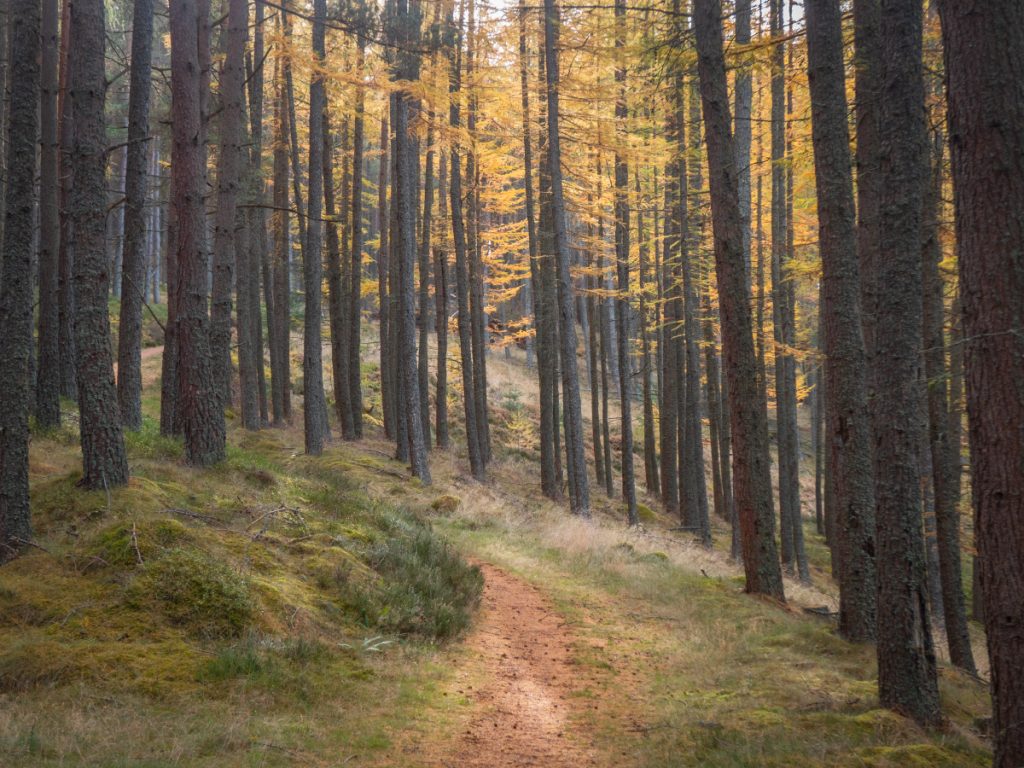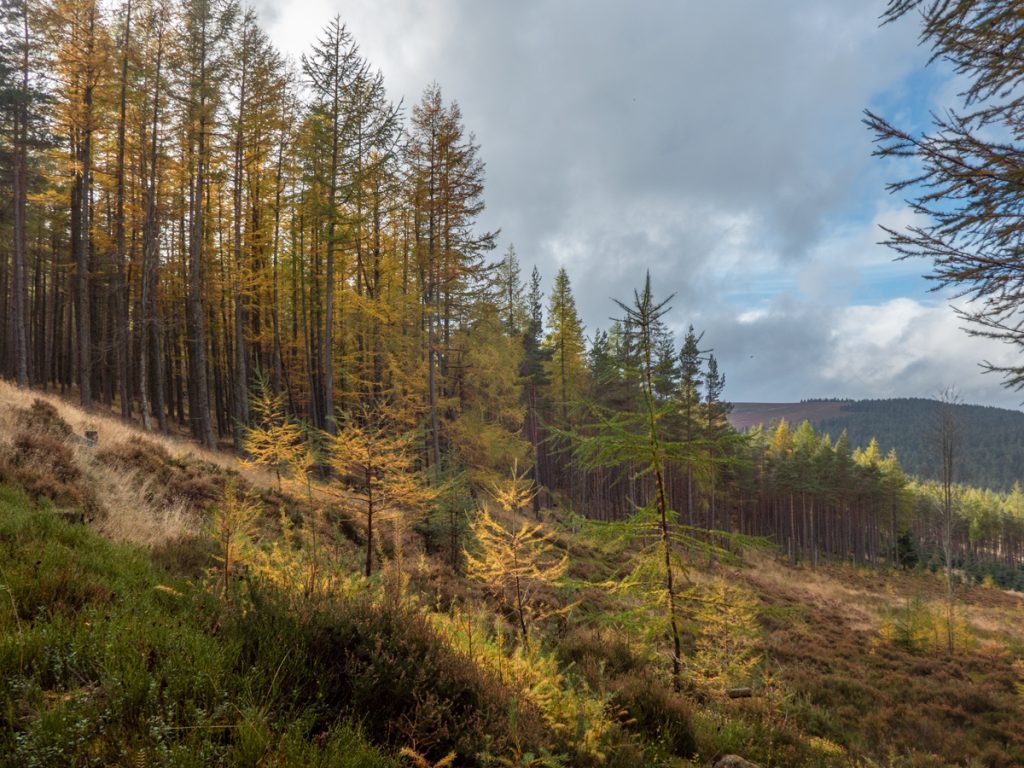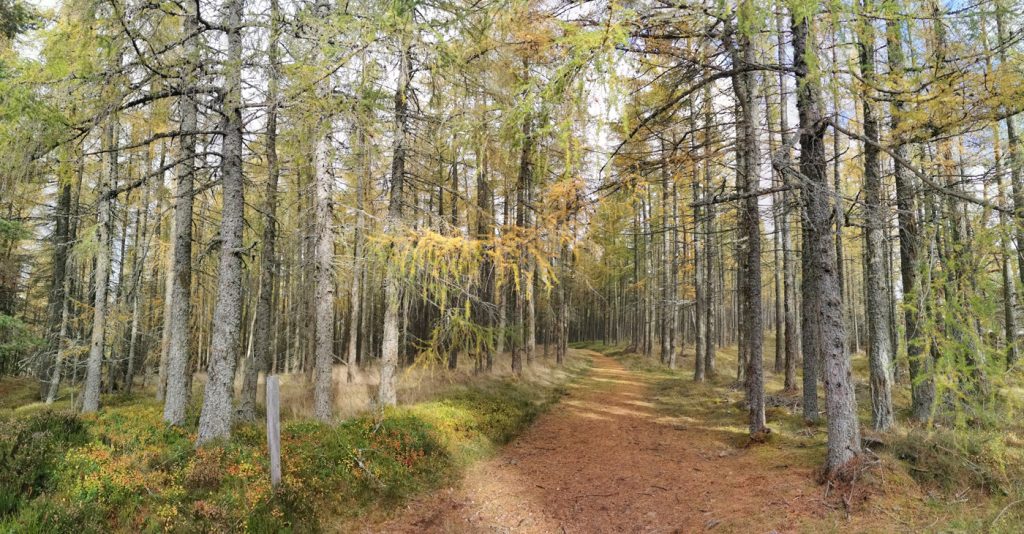 We took a brief break at the gate where the forest ends, and said hello in passing to 2 well-known local runners, who achieved an amazing feat recently.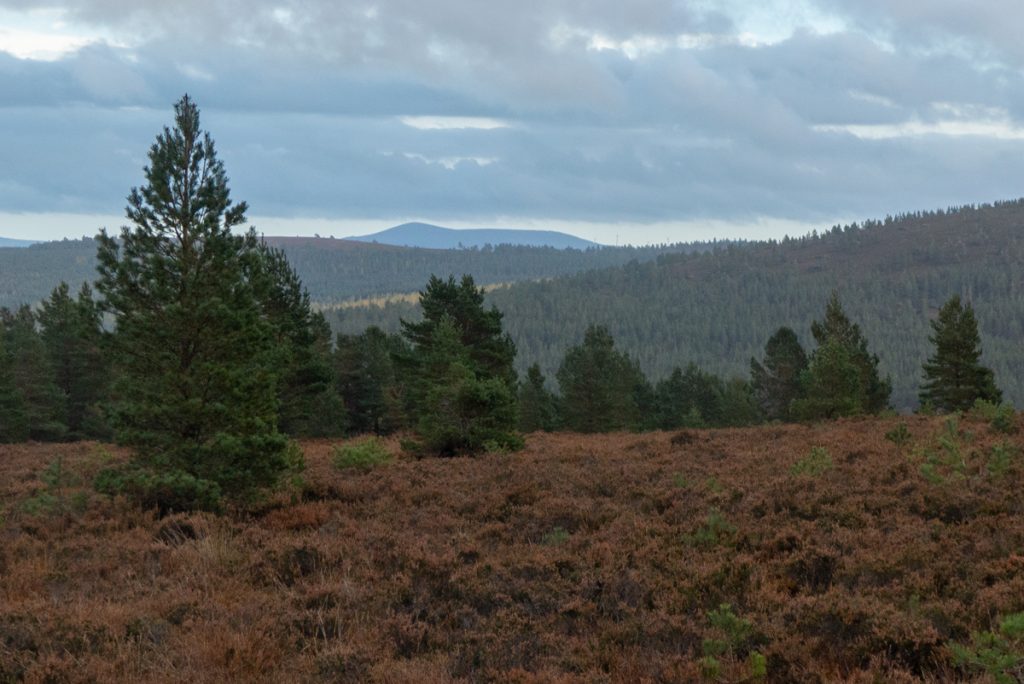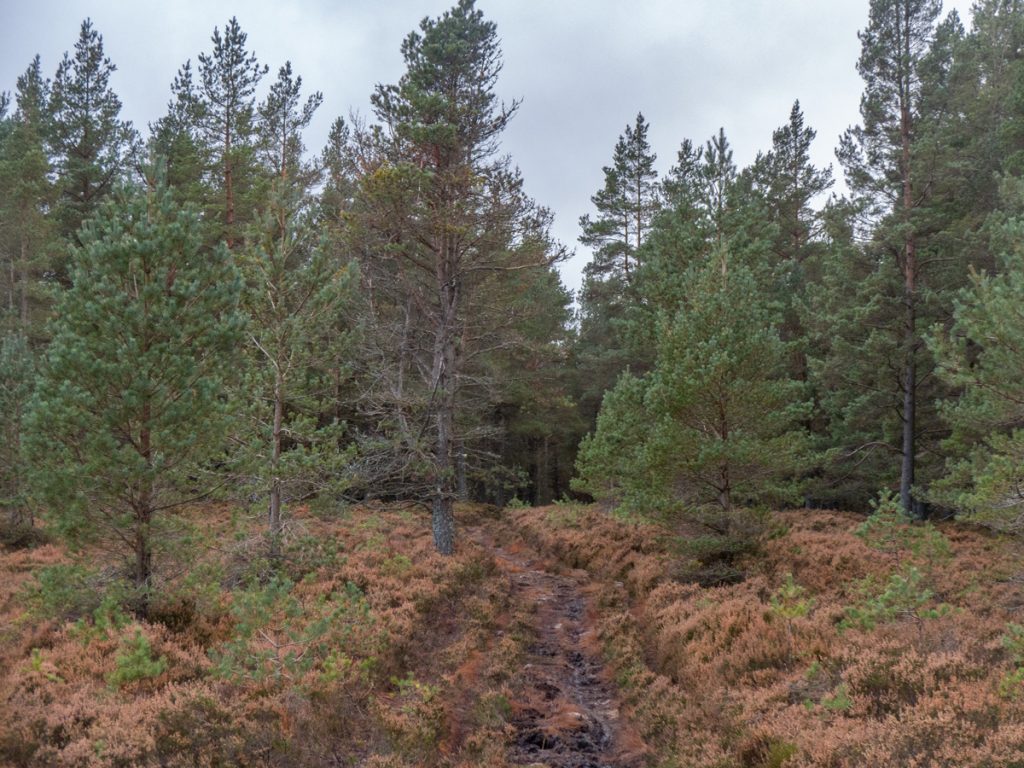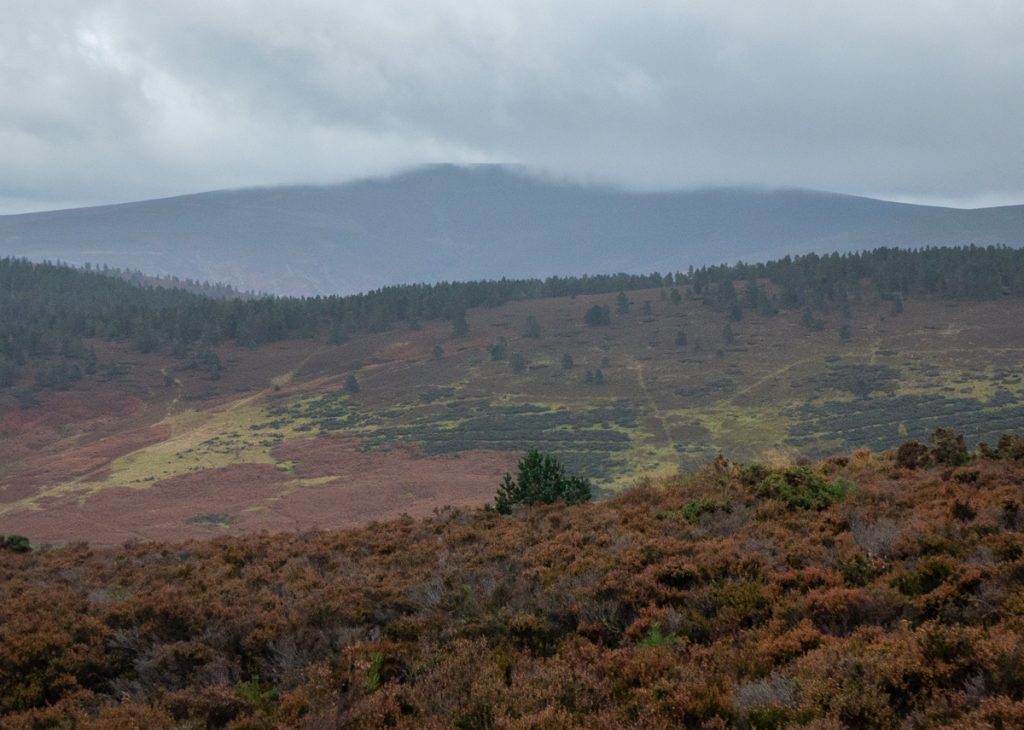 I'd pulled ahead of the group a bit, to have a nosey at some other paths that are near the top, other than the main eastern and south-western tracks, to see what kind of use they'd be: both looked fairly sparse and not heavily used.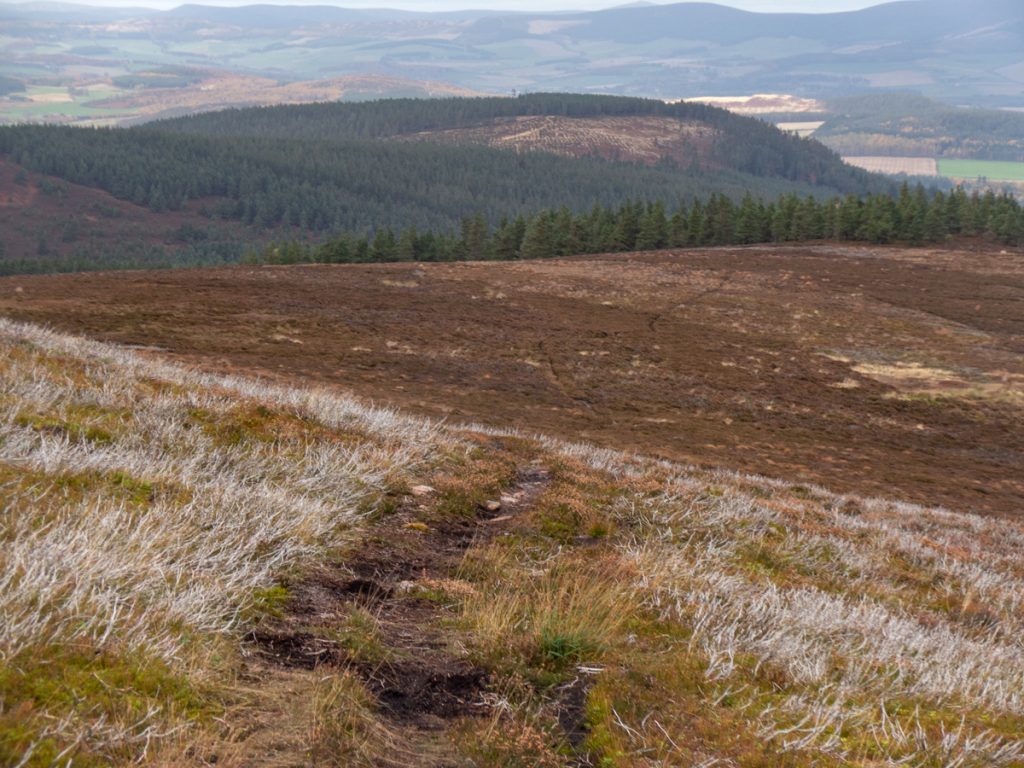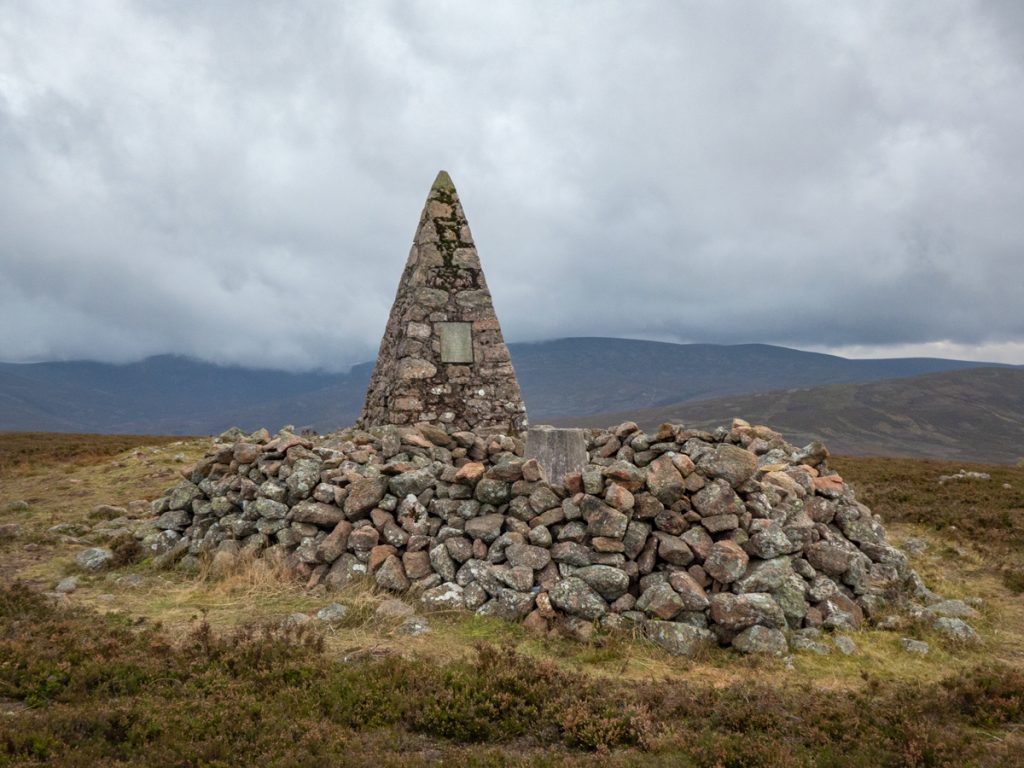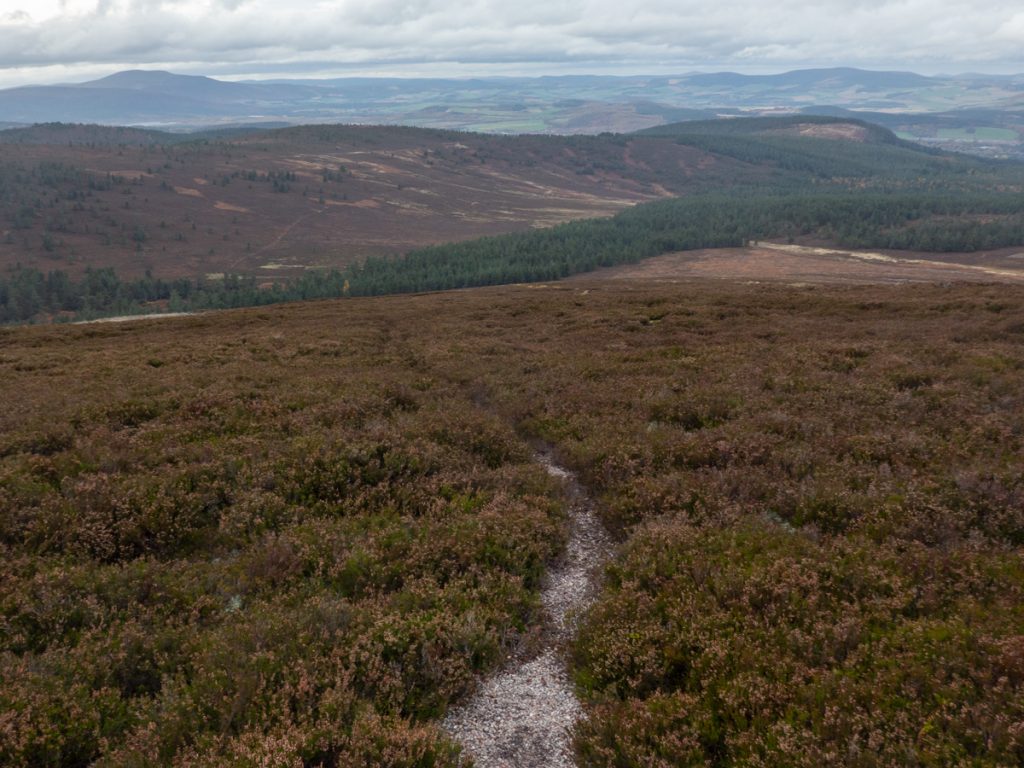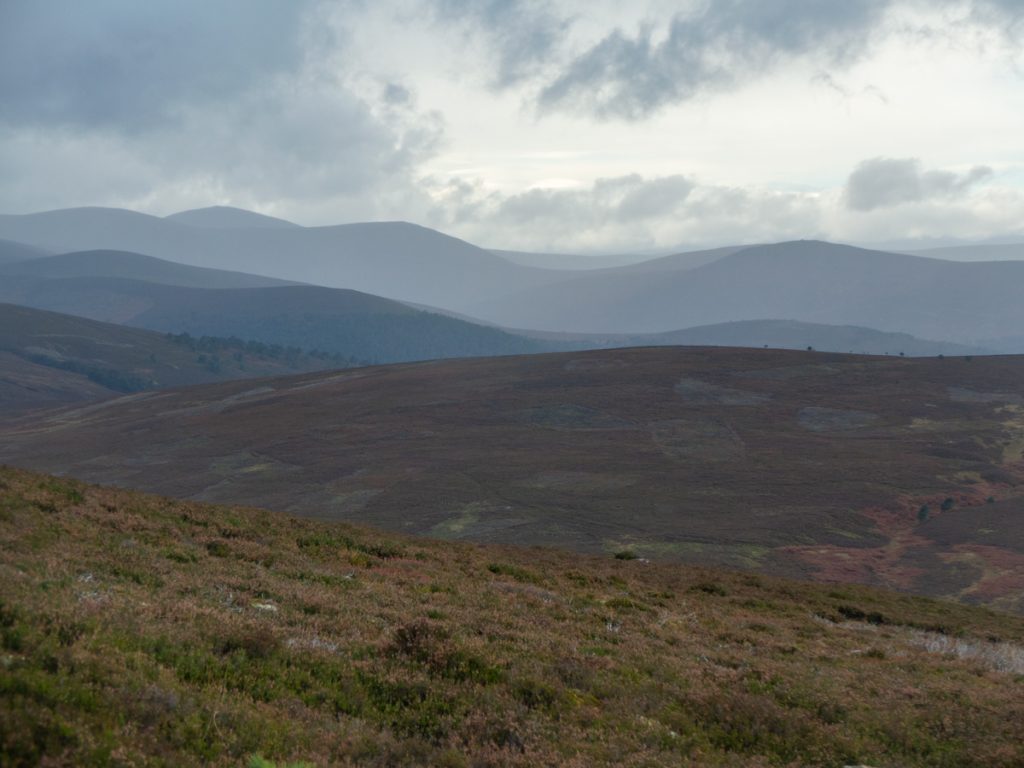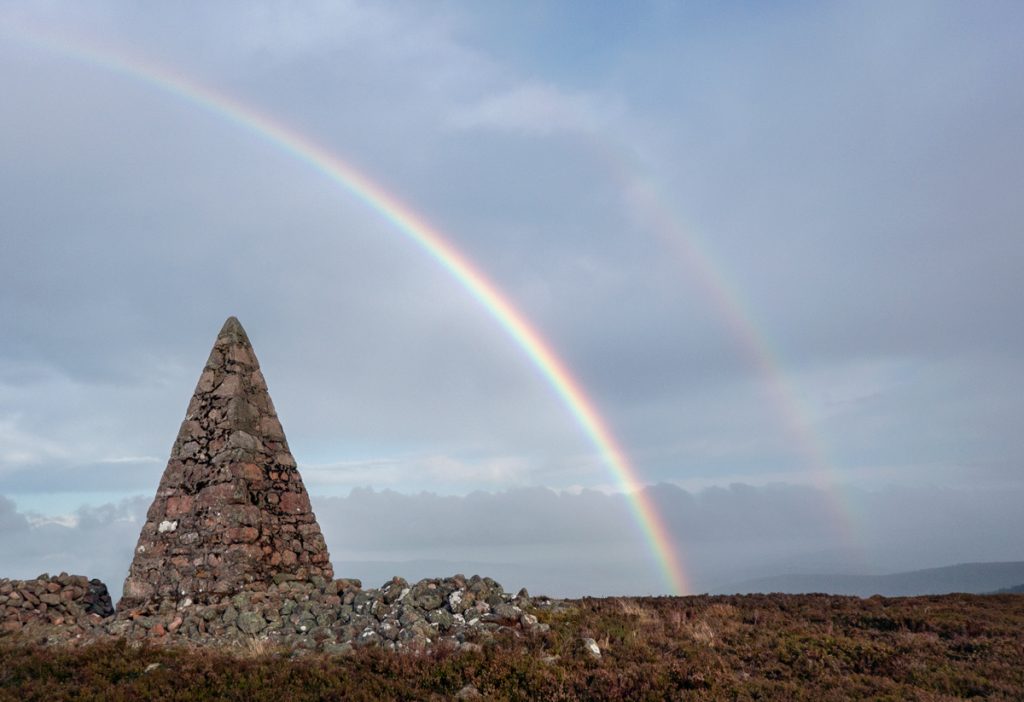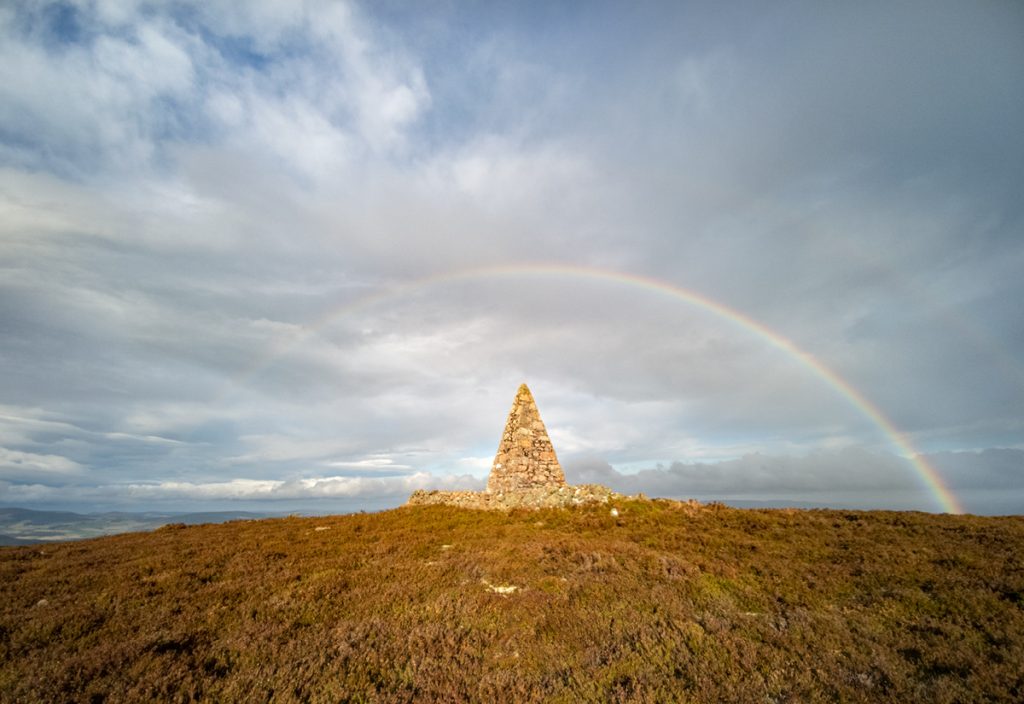 The better light made for a nice scene north west to Morven. The rest of the group caught up and we had a break to eat before heading off.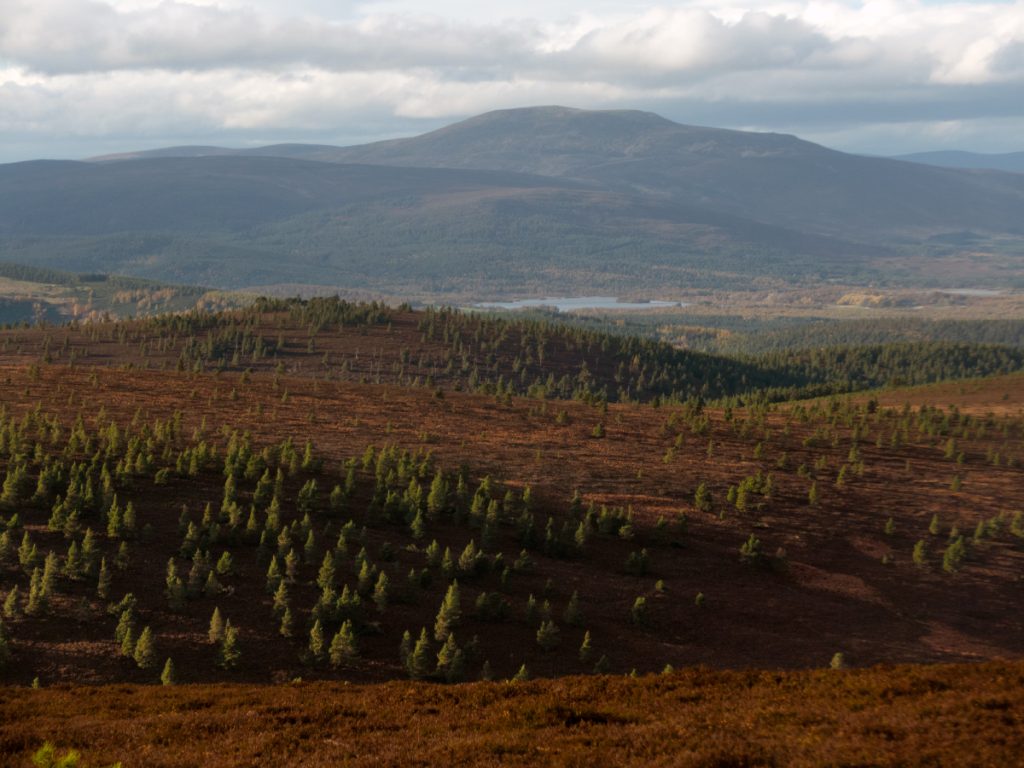 Some of the group had struggled a bit, having not had many hill walks in recent times with much ascent, so they headed back the way we came, and I headed along the original planned route around the south side of the hill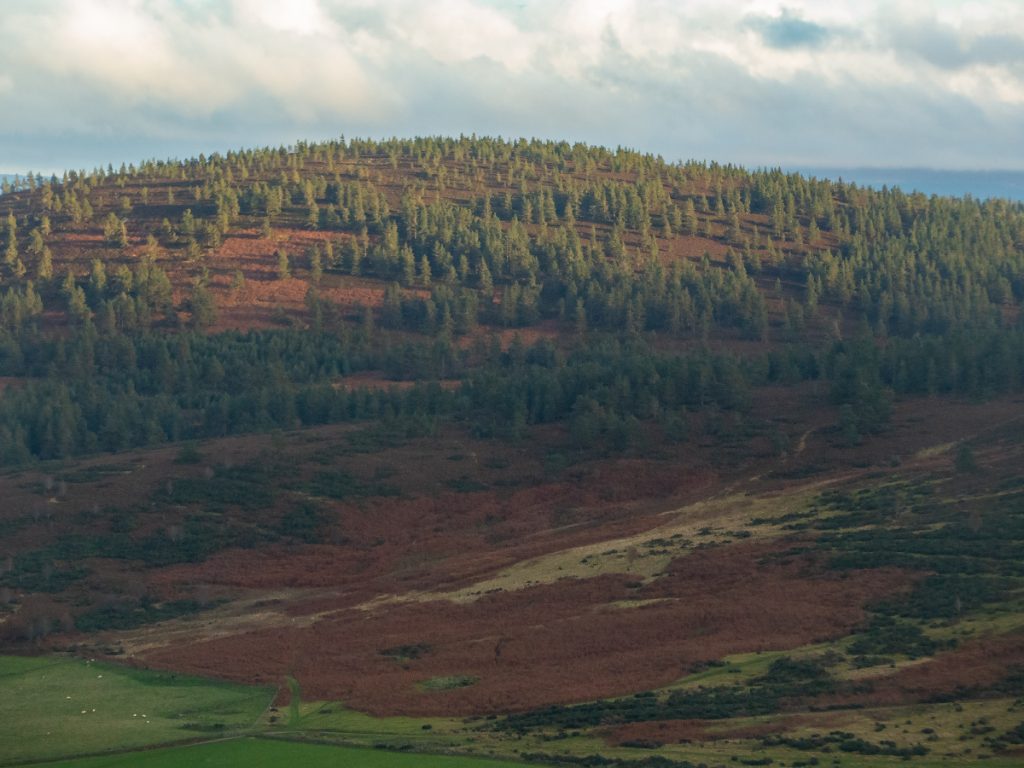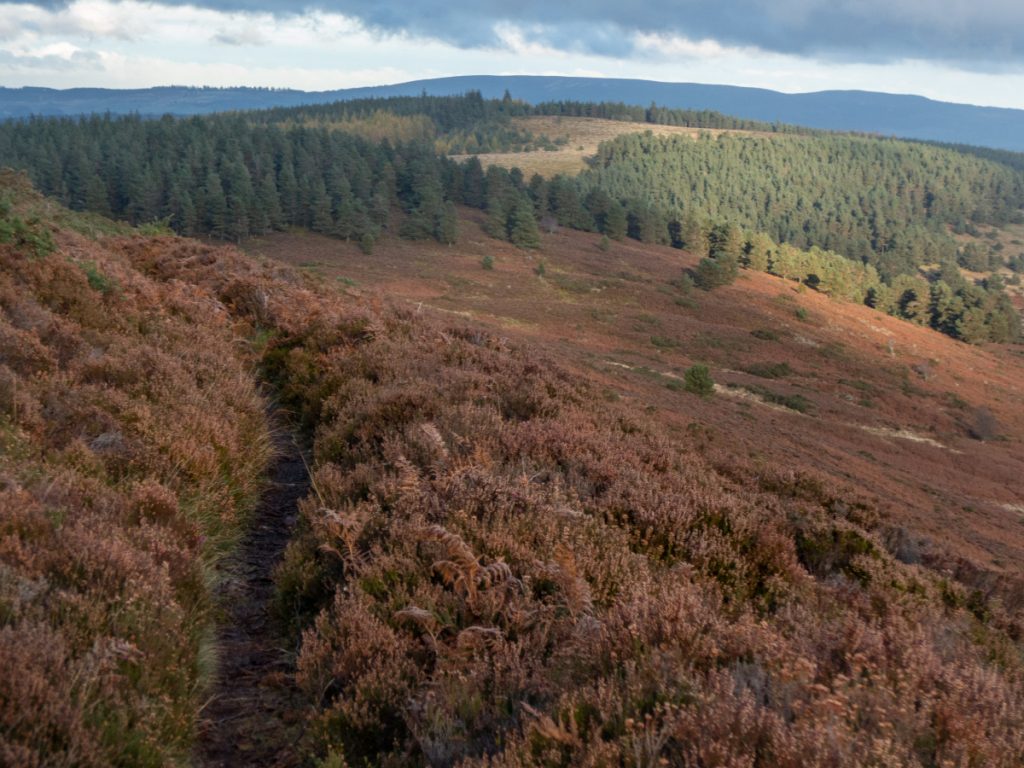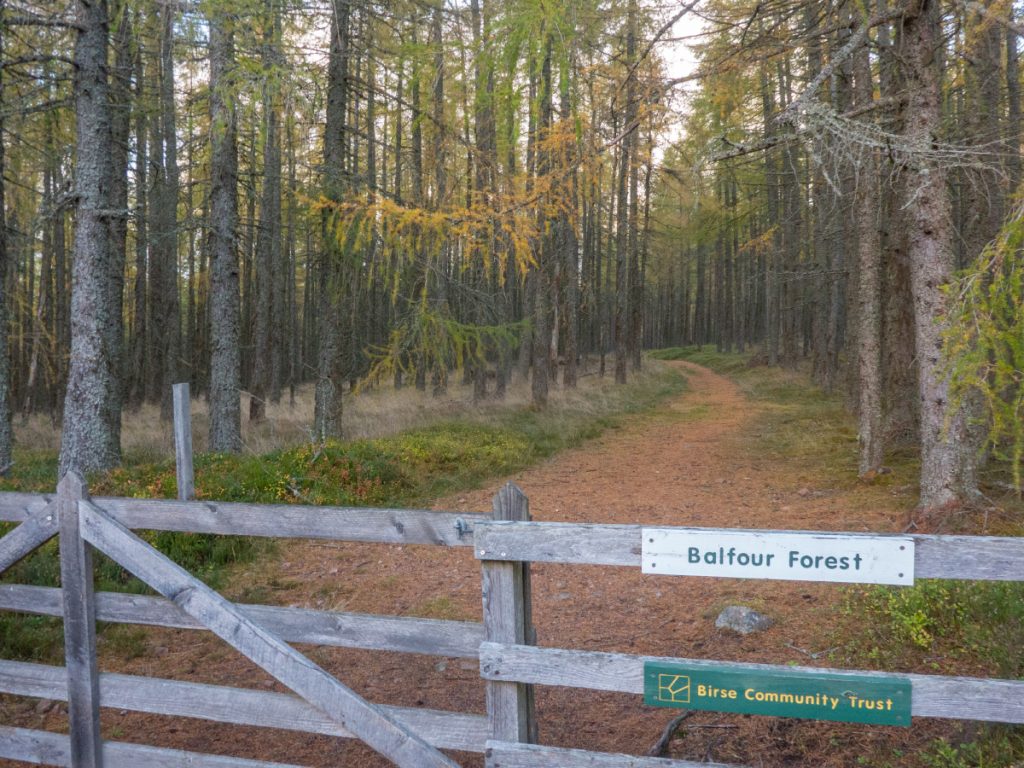 At the gate I wasn't sure if I'd overtaken or was behind everybody else, so raced back up the hill to see.. nope, so had to put the hammer down a bit now to catch up.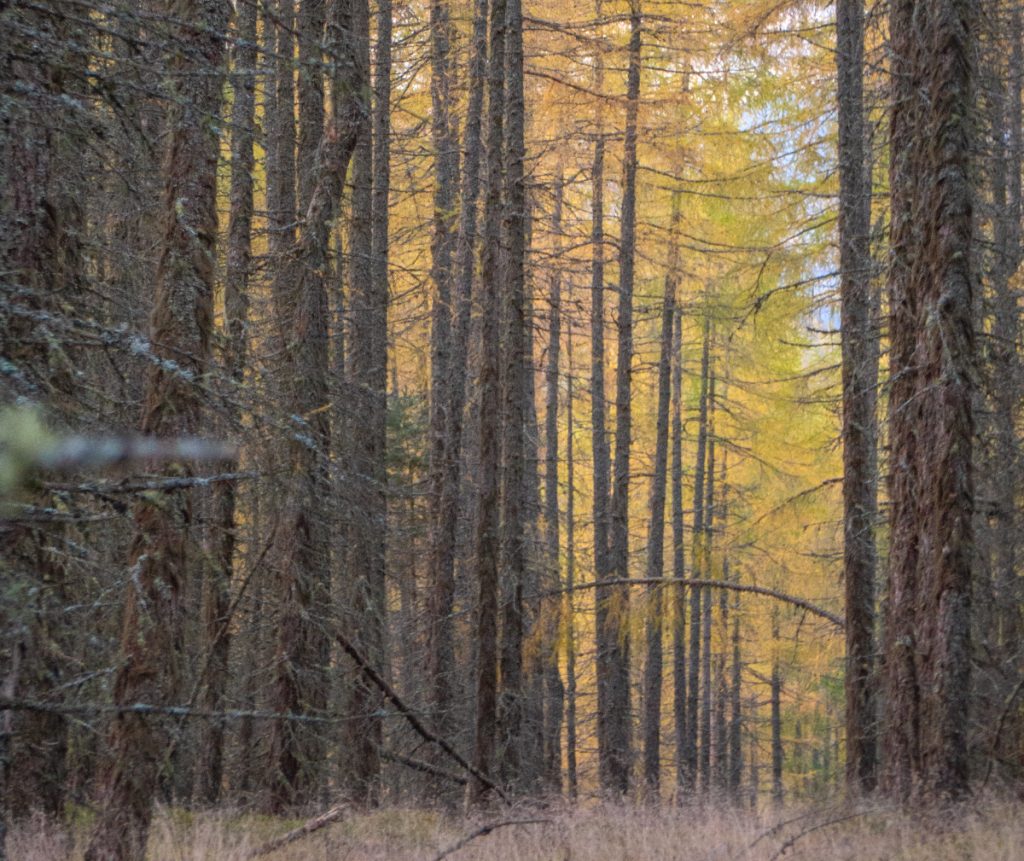 I caught sight of them further along the track, but I noticed something else in the trees and went for a closer look.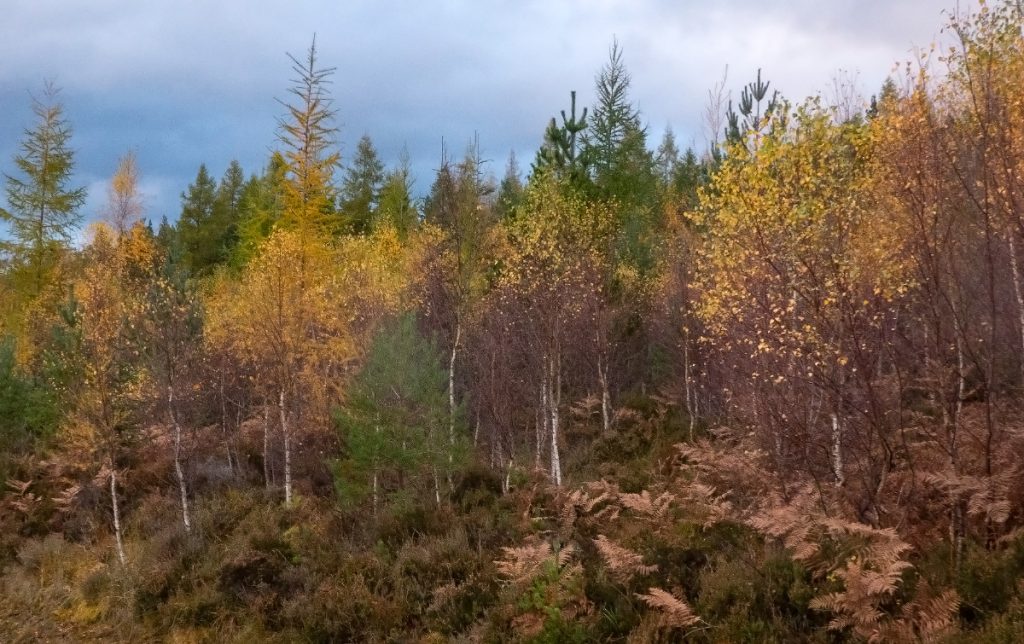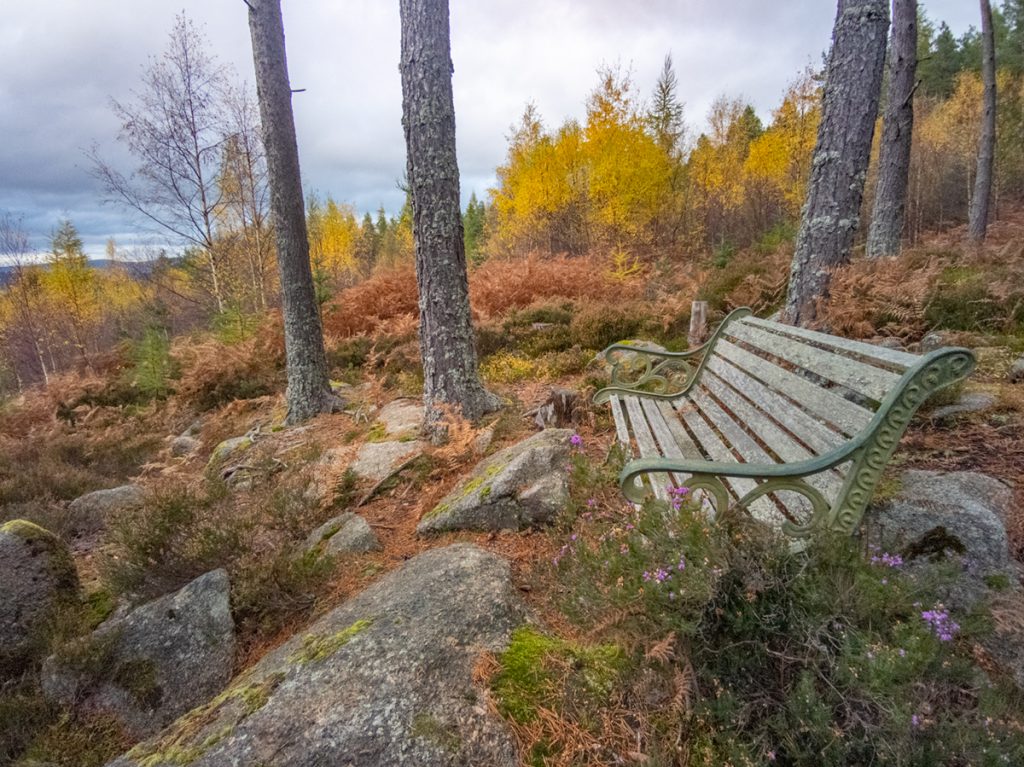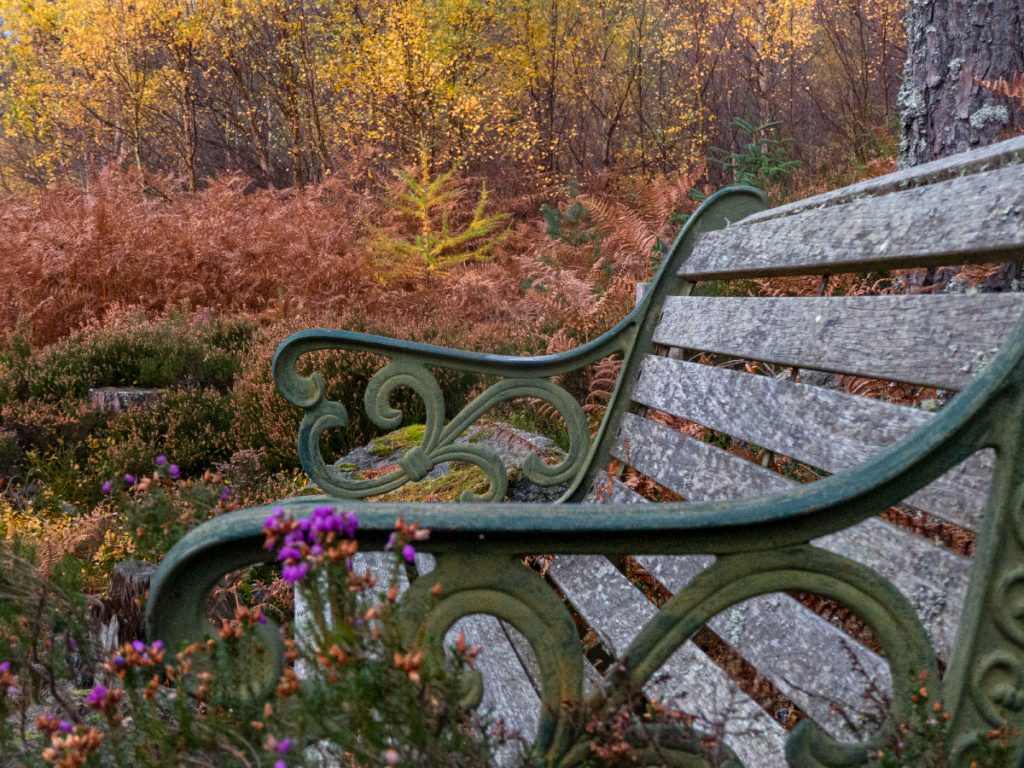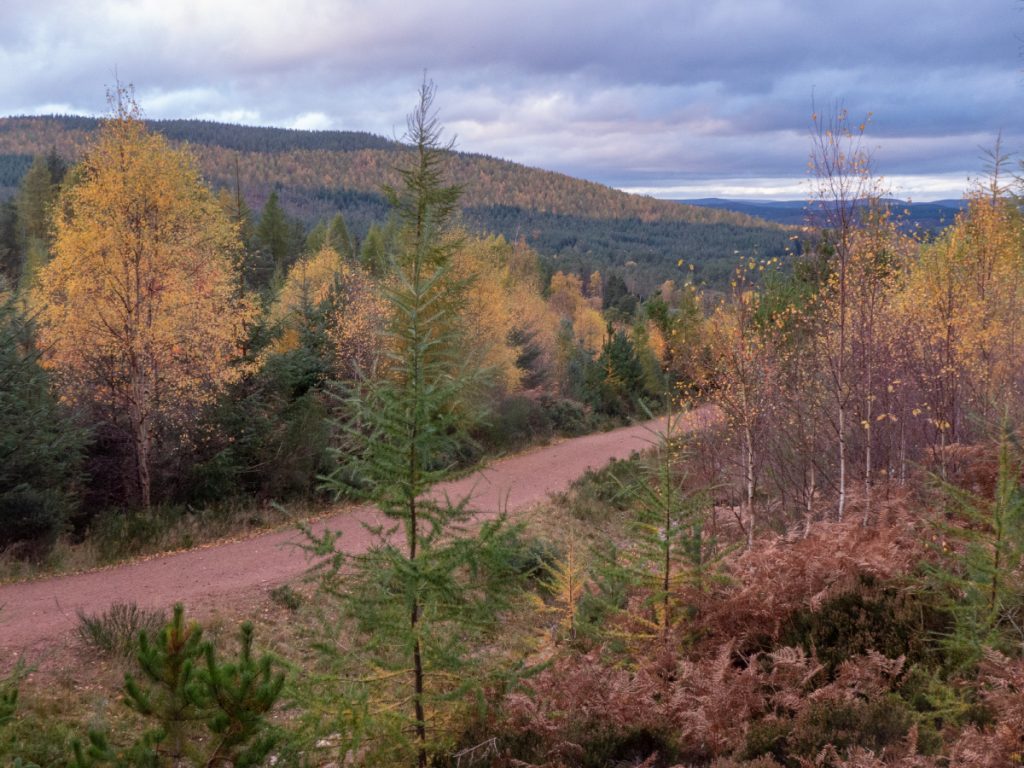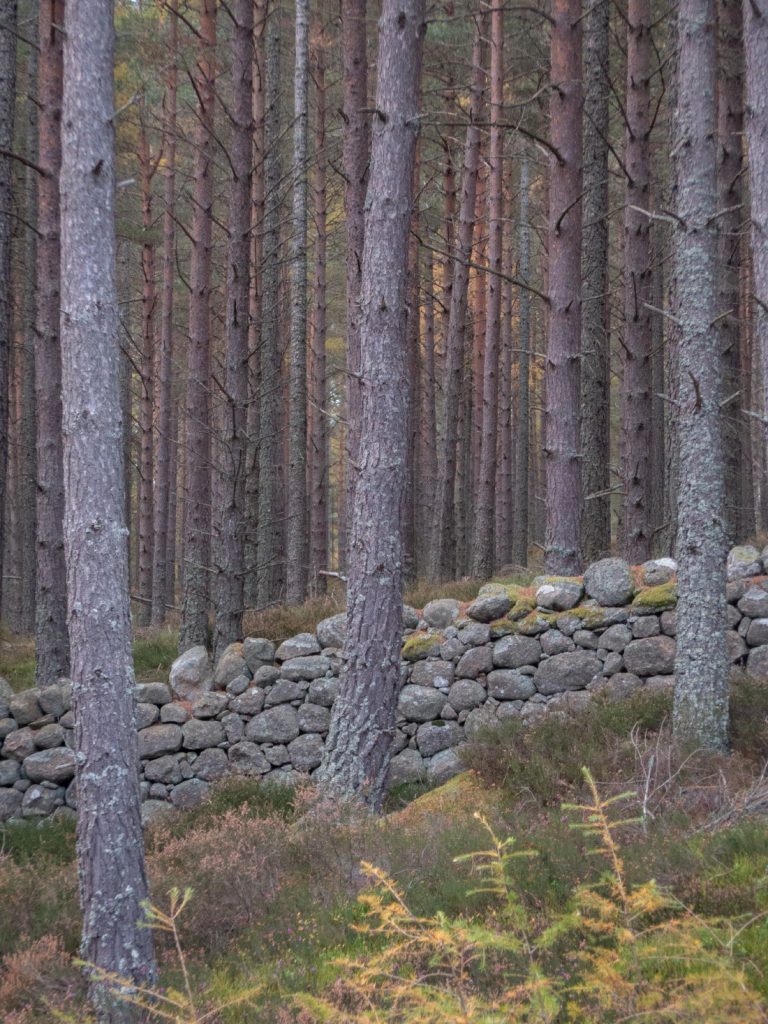 I caught up just short of the carpark and we then made our way to the pub for a meal and a blether and catch up on the last few years.