At sunrise at Muir Cottage, I was pleased to see the bird feeder I'd refilled at night had brought a multitude of birds. After yesterday's walk one of our party of 3 decided to make straight for Braemar still suffering from a bump received on the bike. I decided to take the scenic route back to civilisation, via Mar Lodge and corbett Carn na Drochaide.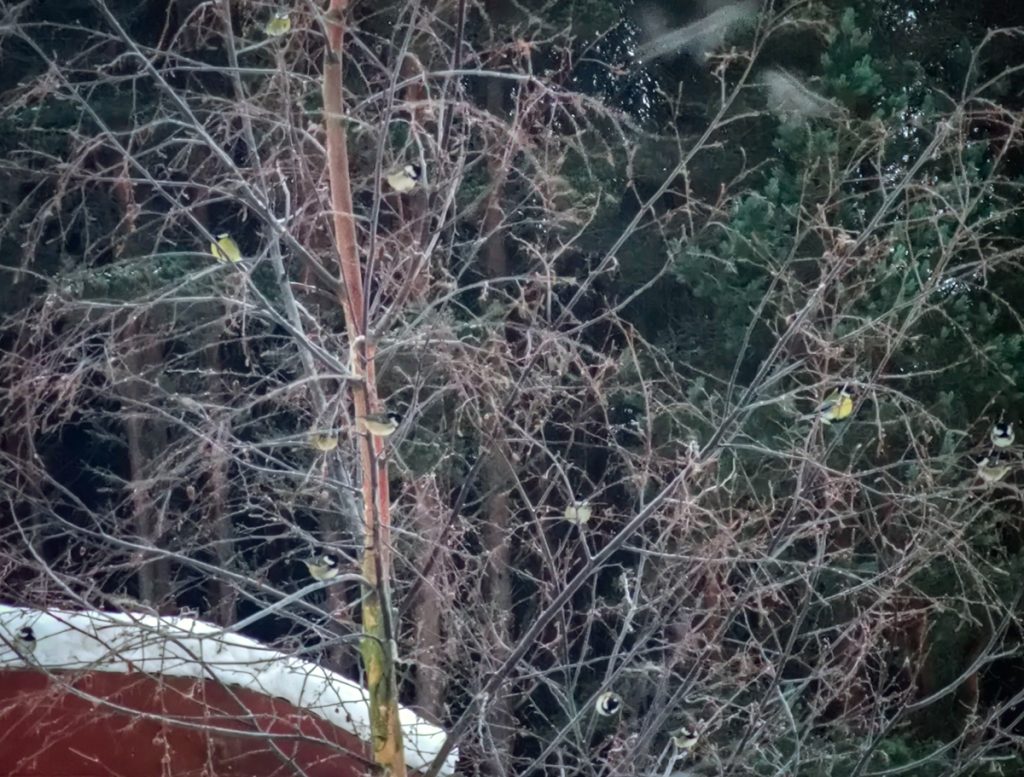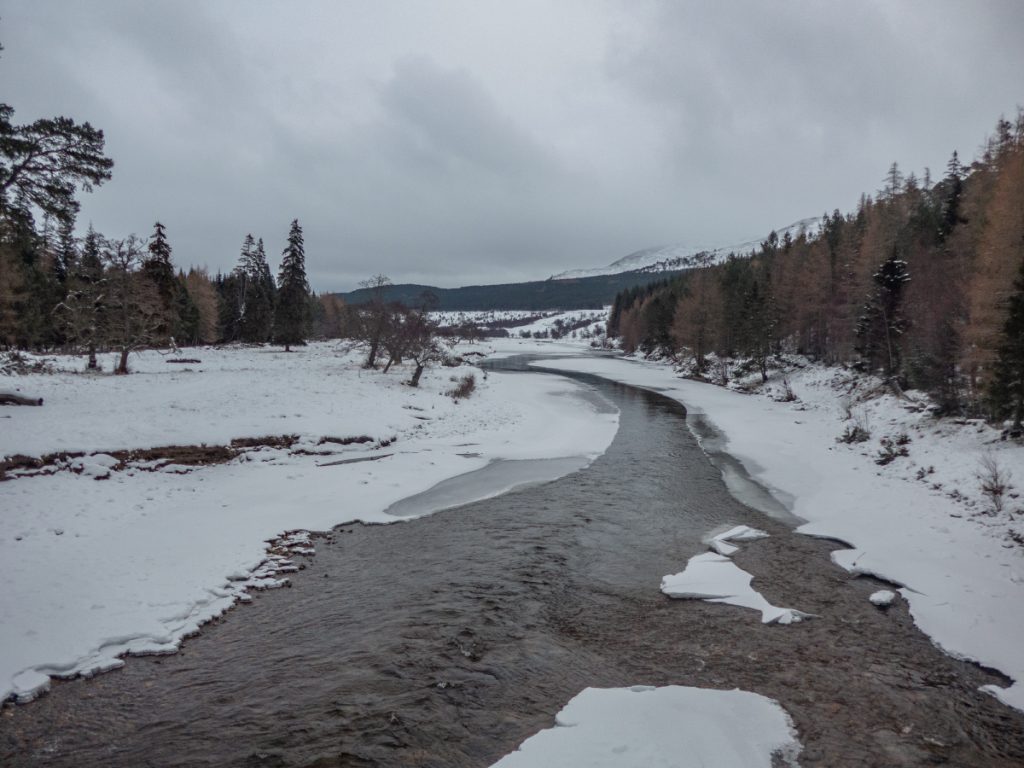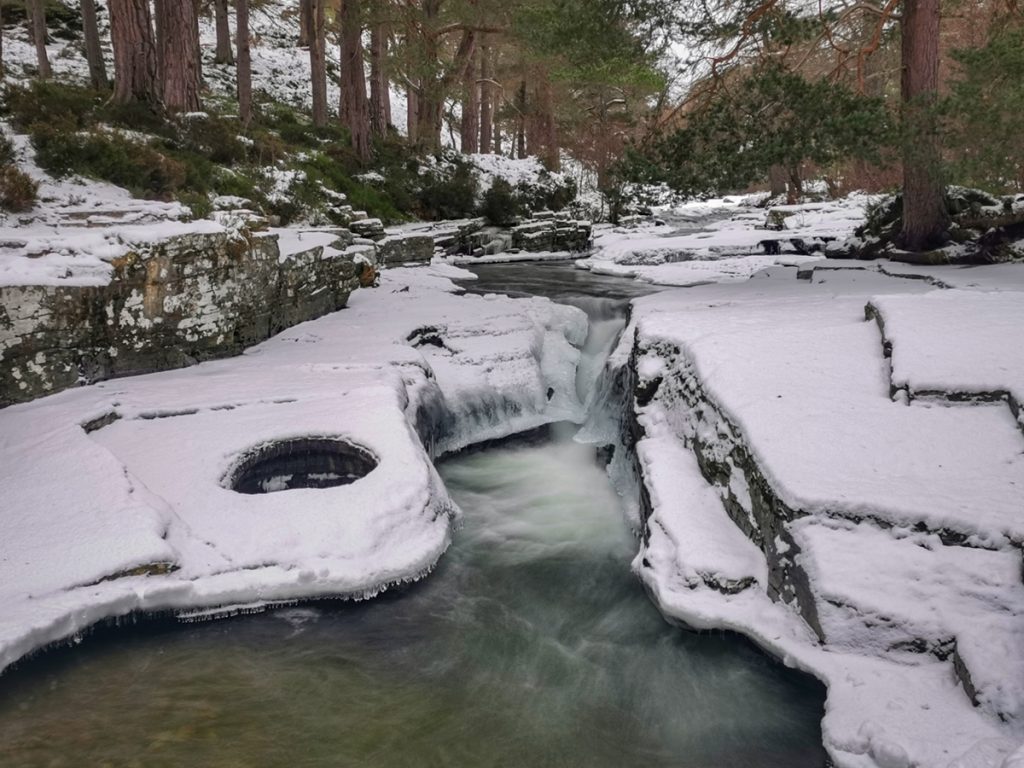 There's a unmapped path goes up from the south west to Carn na Drochaide but I didn't think it'd be worth pursuing, possibly not visible, so we just aimed straight up and headed for Carn Dearg which was just visible within the cloud floor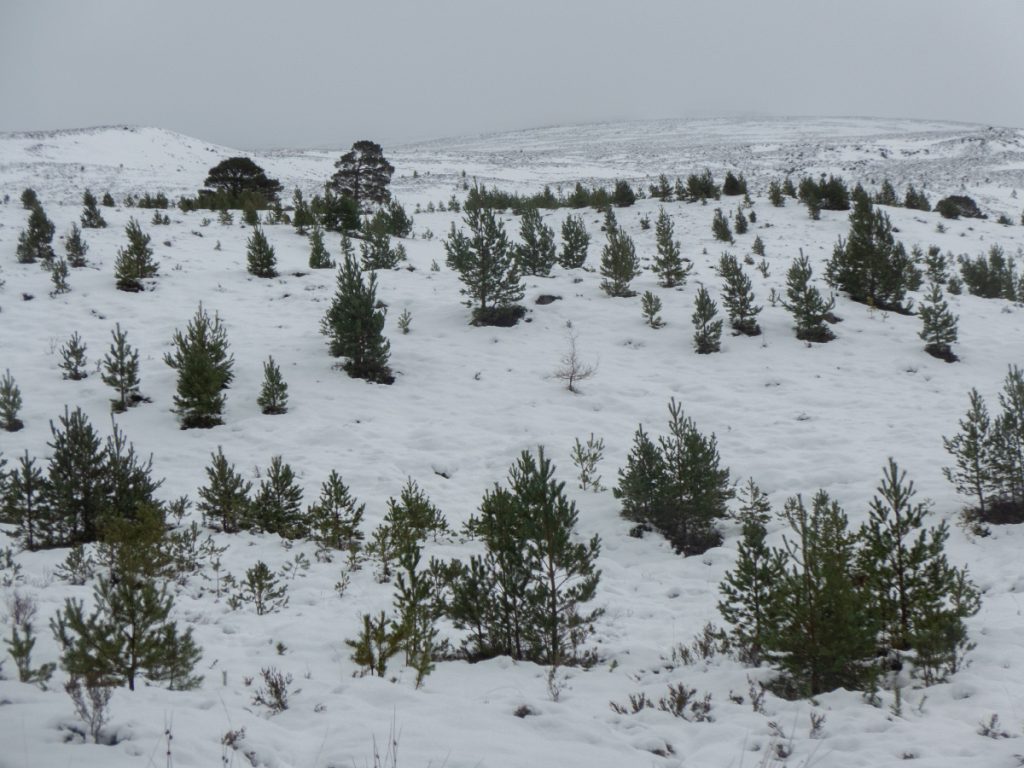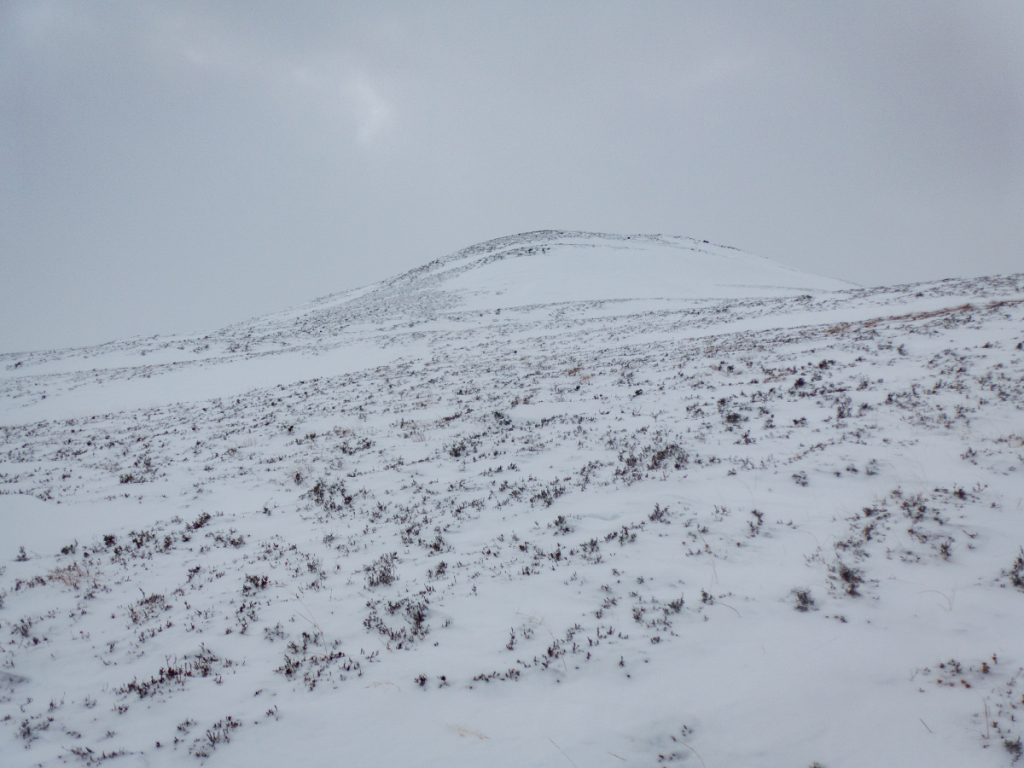 We contoured around the left side of Carn Dearg which has an angular rubble field but was clearly under less snow than the other side. There were some nice views forming, though the light was very flat.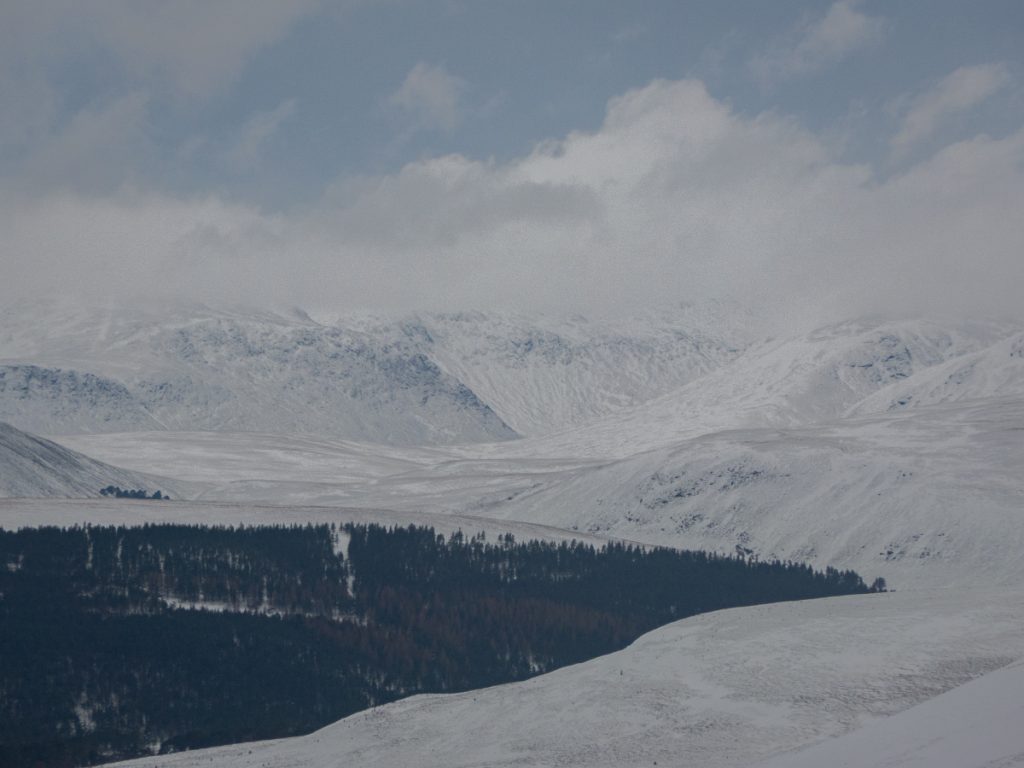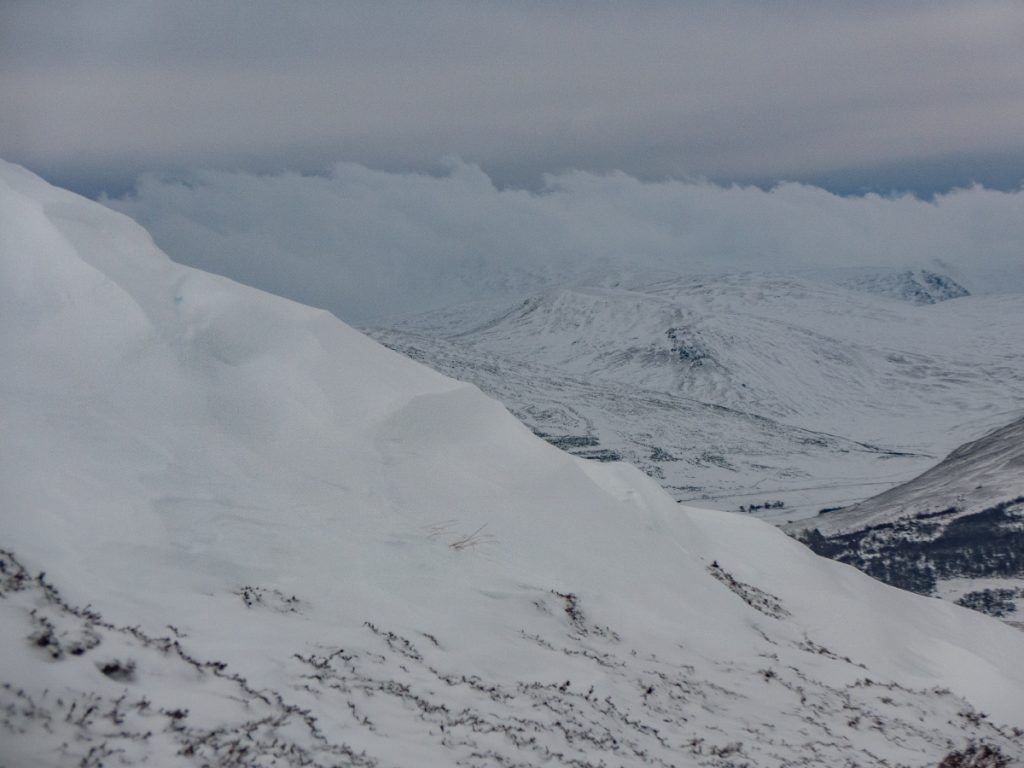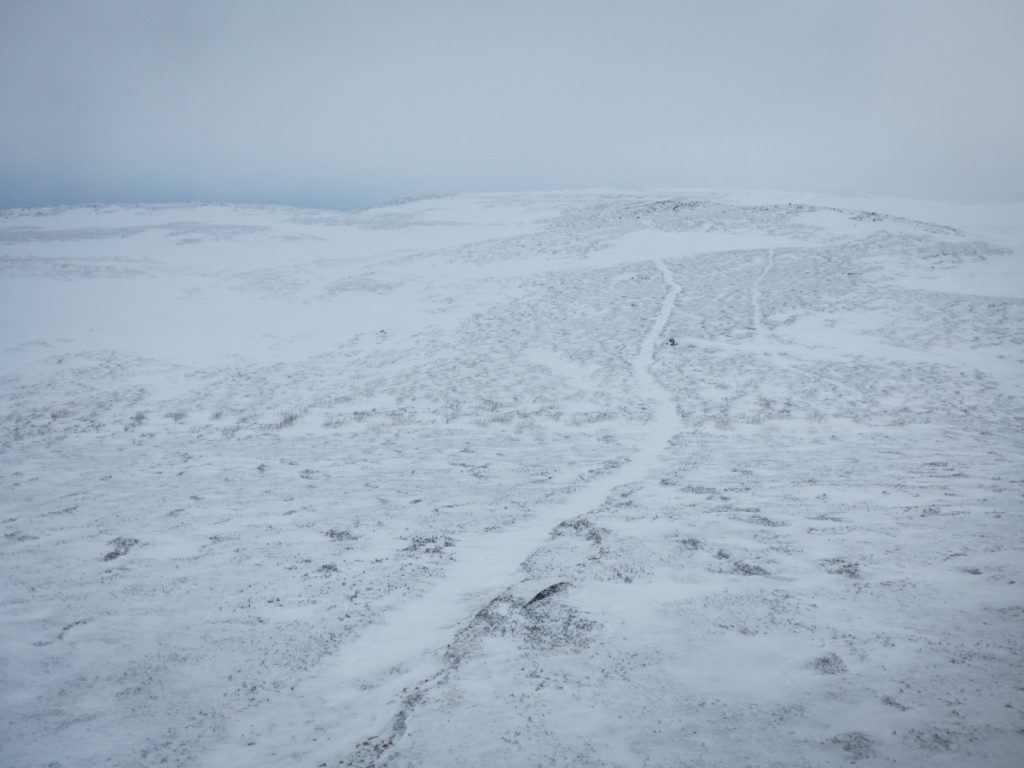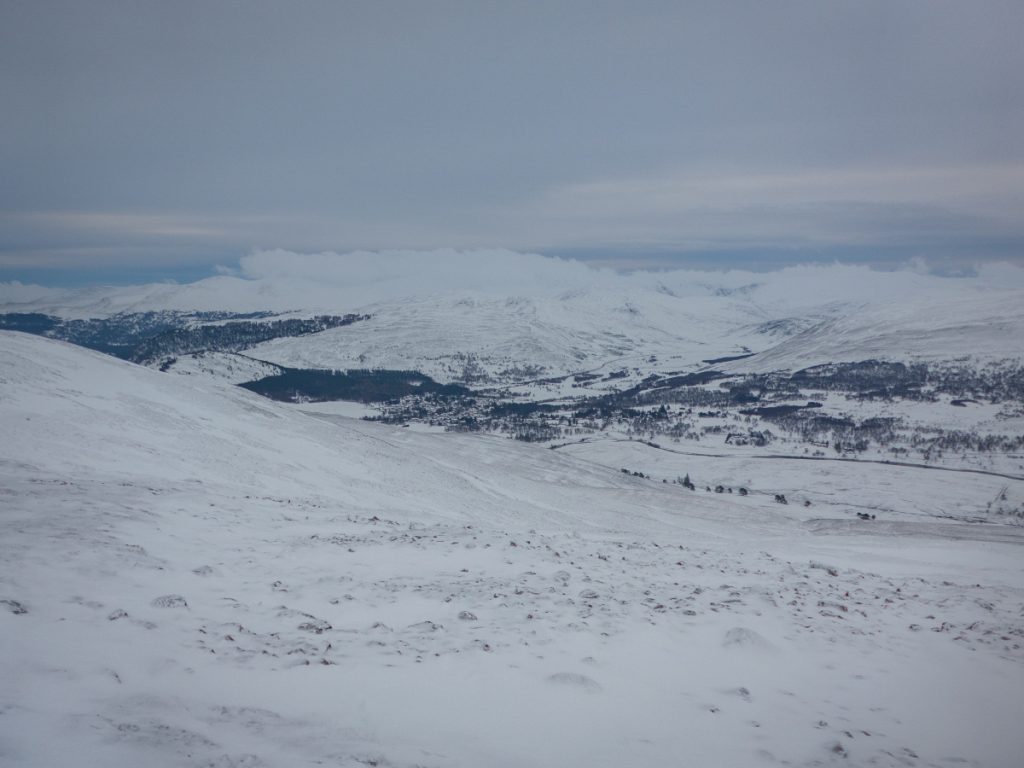 I'd been here back in summer, and on that hazy hot day we'd lounged around after picking copious cloudberries, today was bitterly cold though. We found a large boulder just north of the top which provided a modicum of shelter to take a short lunch.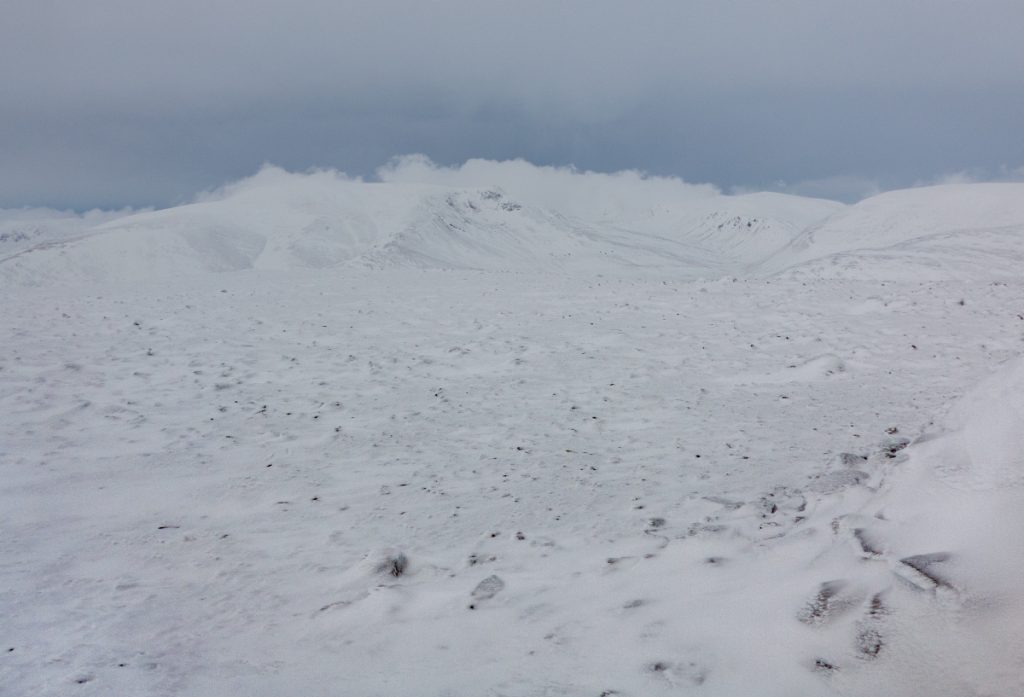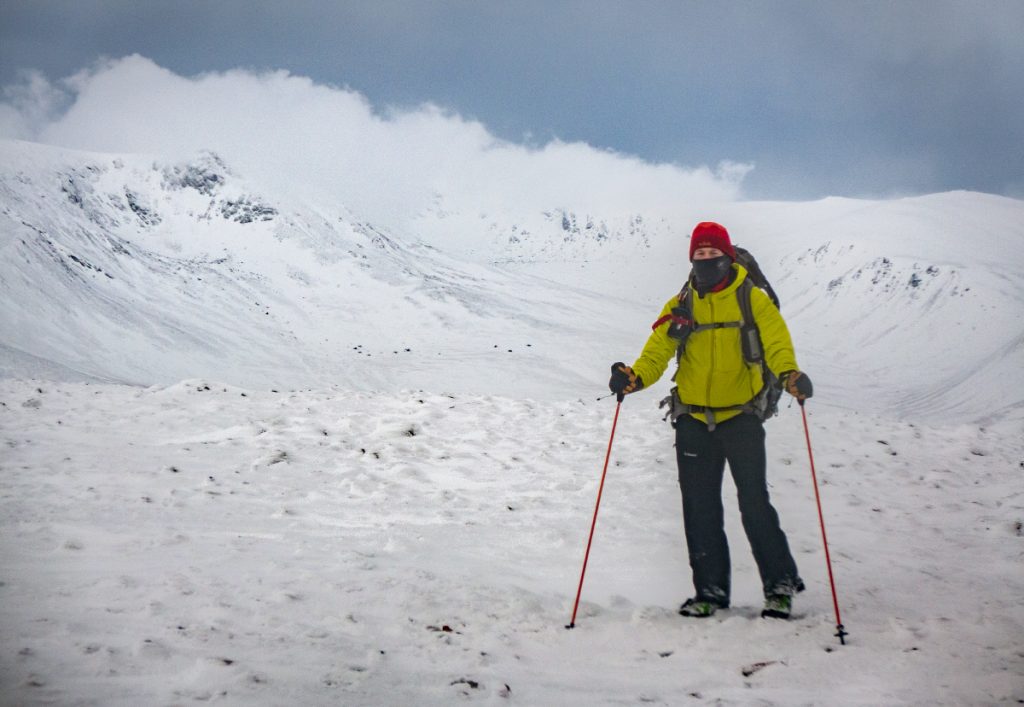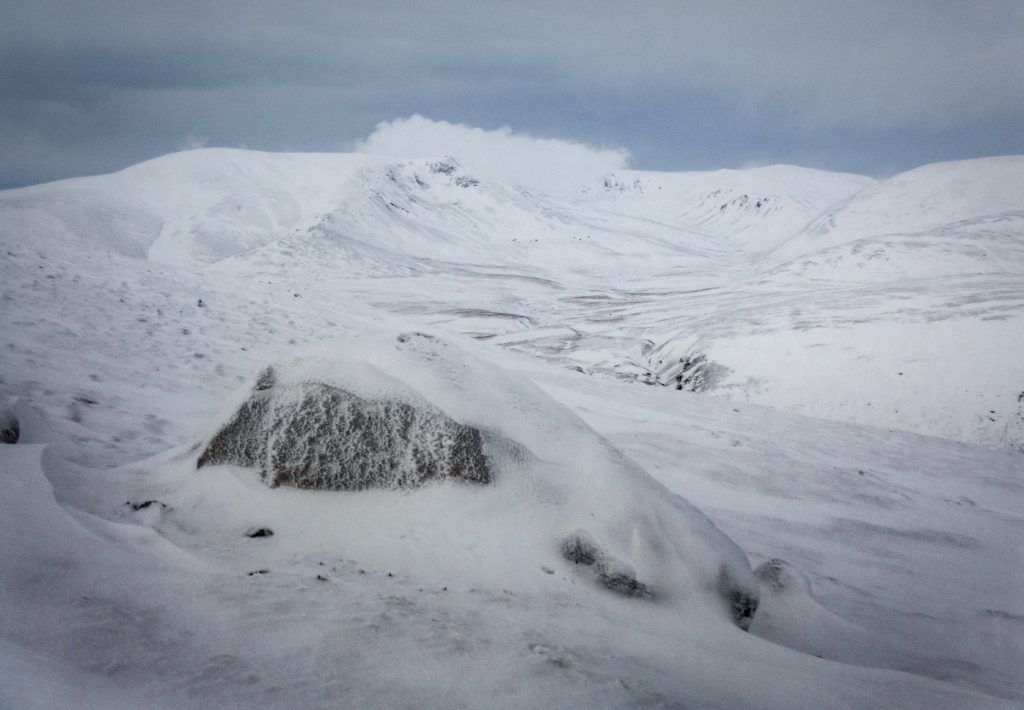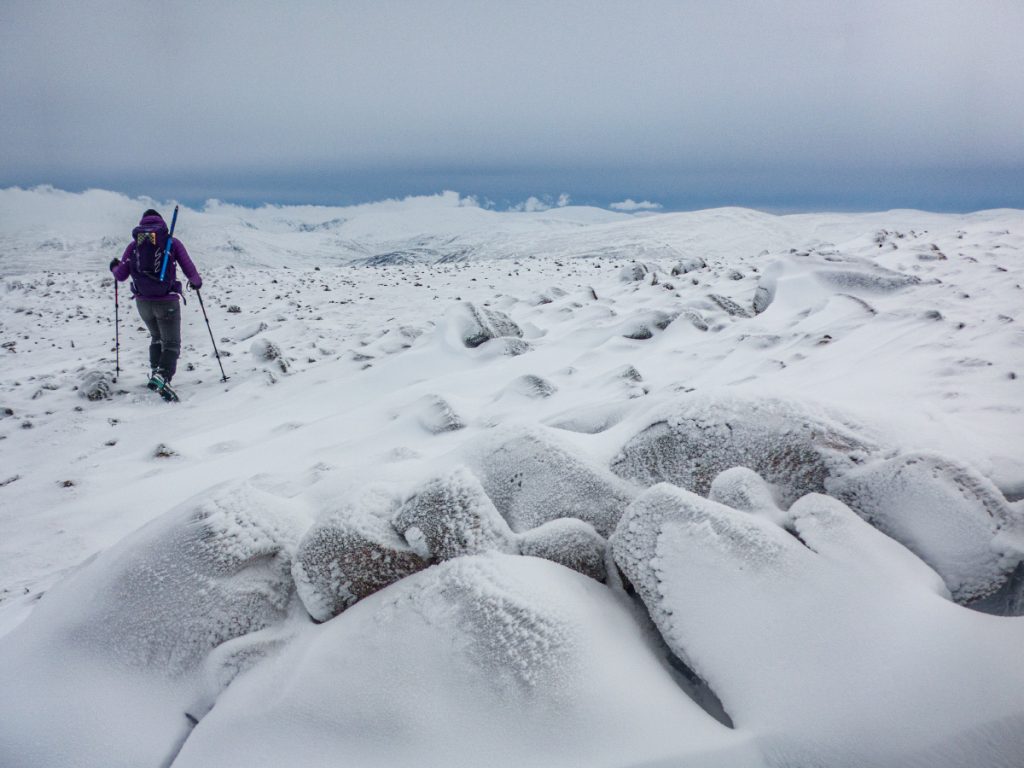 We headed south-east to avoid Clais nan Cat, first passing a cairn then getting on to some steeper than expected terrain. This provided an opportunity for my friend to do some practice with the ice axe, but this did then put us behind our predicted target times which we'd met up to then.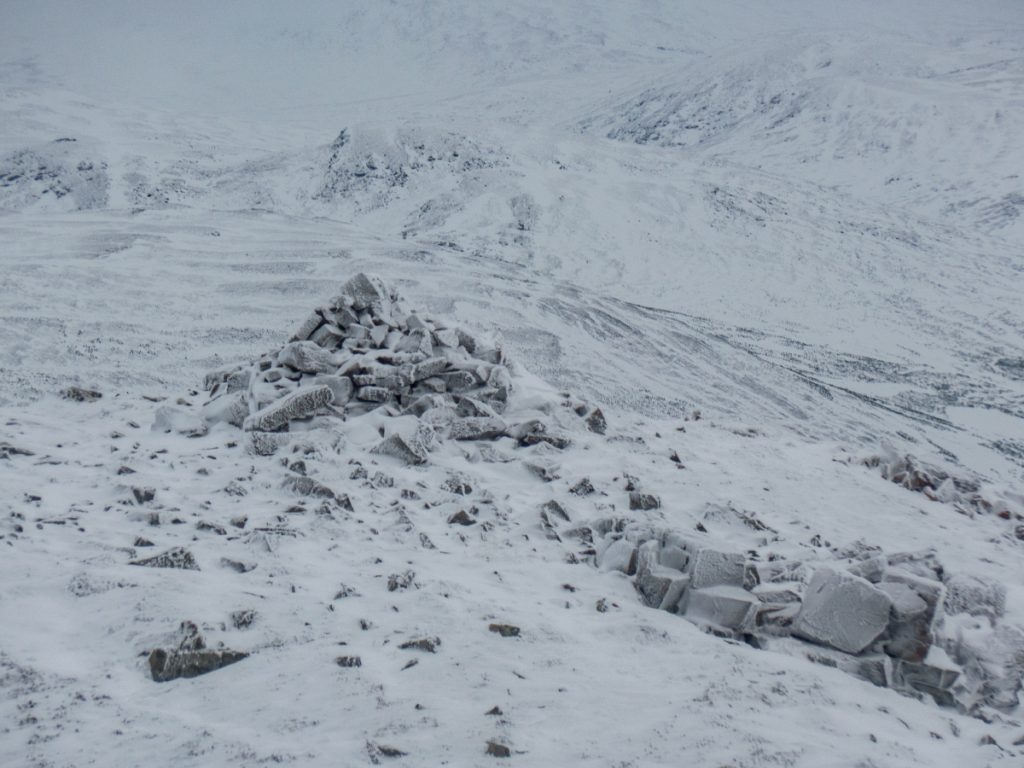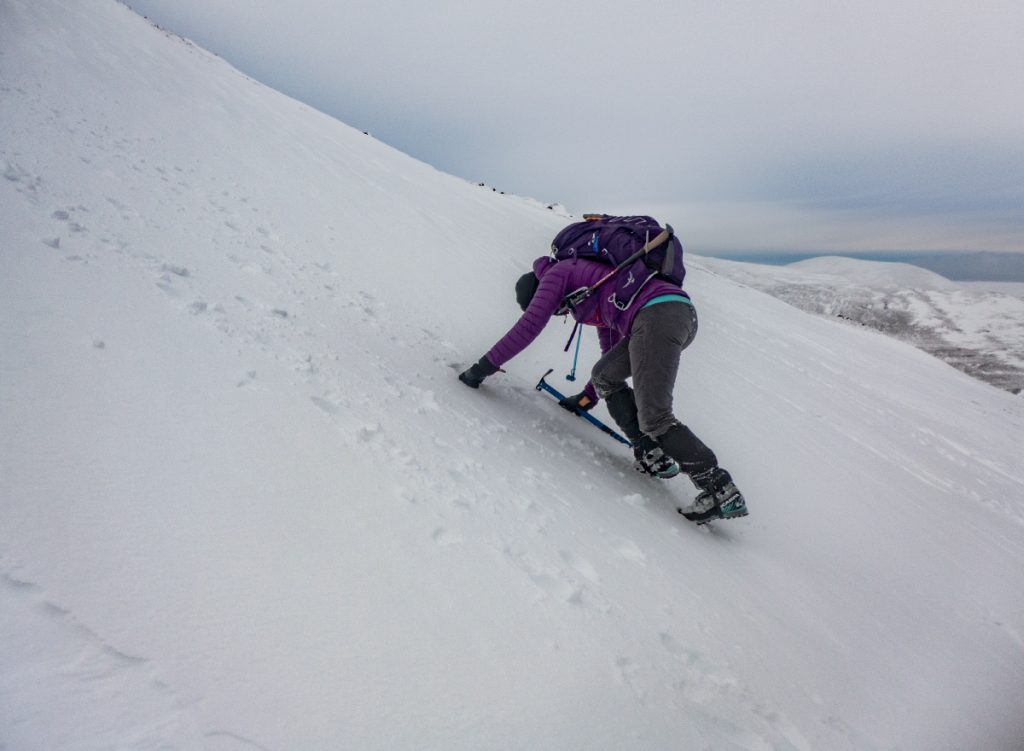 Attempting to reach a track through the woods had me floundering in deep snow momentarily, there's a nice view from here down past Braemar Castle (currently clad in scaffolding)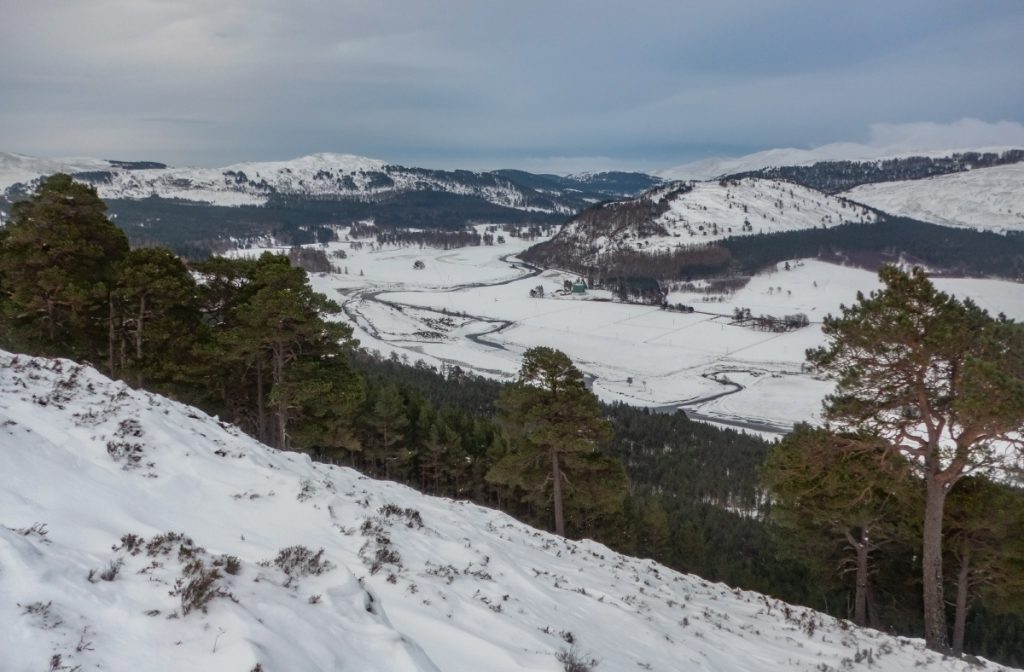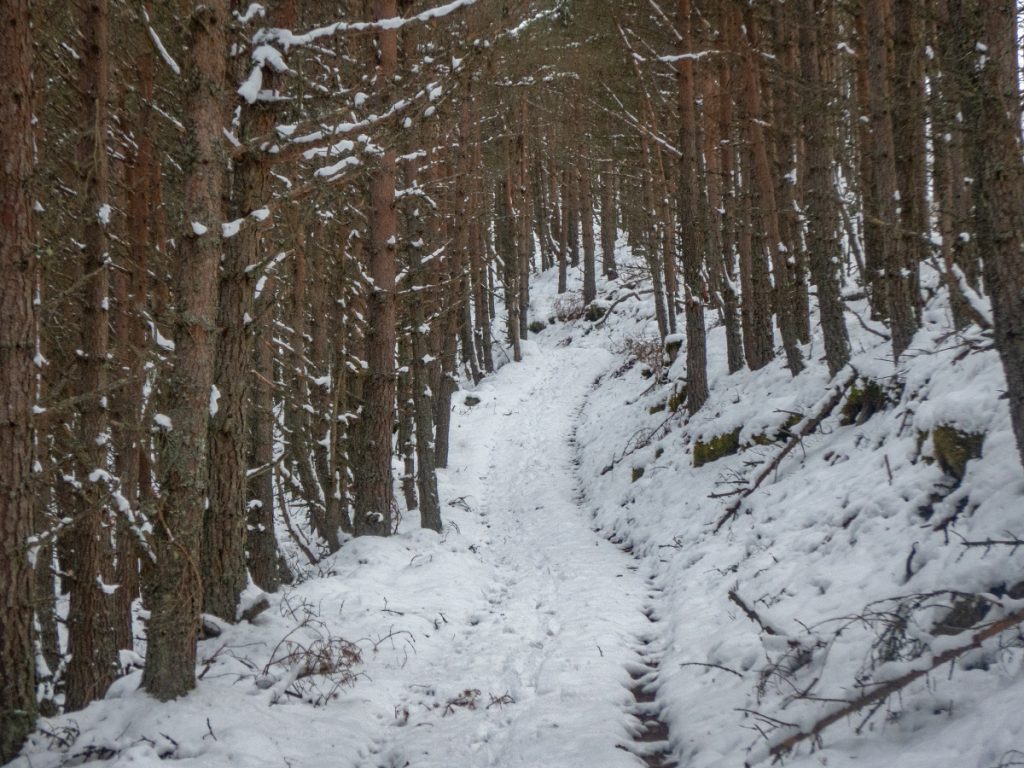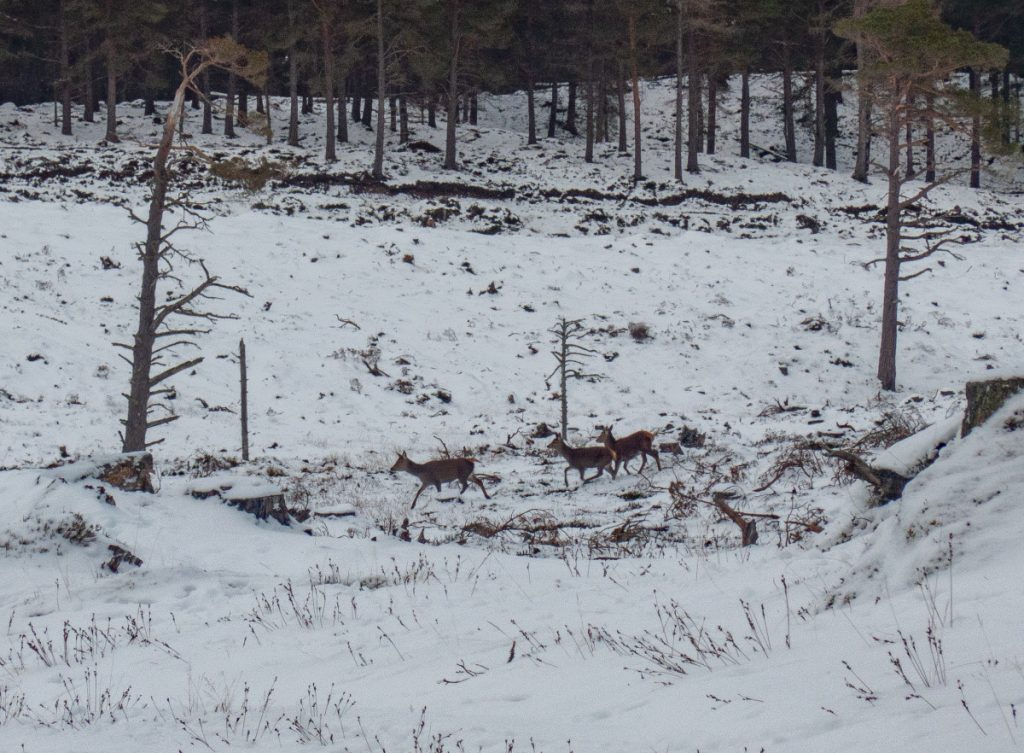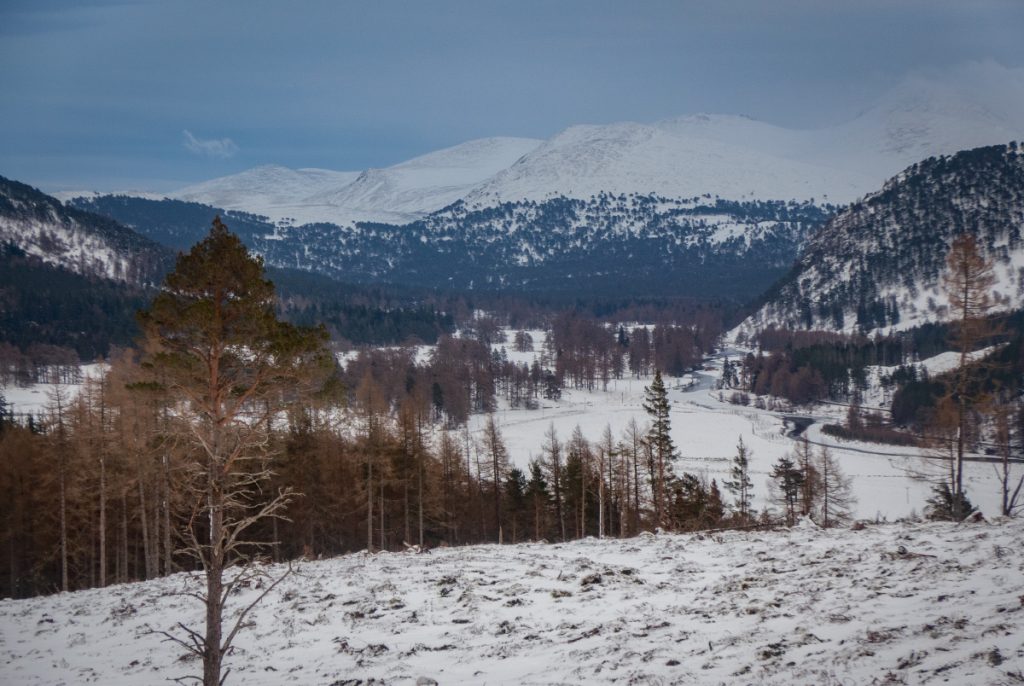 It was touch and go to get to the bus in Keiloch, and neither of us wanted to wait another 2 hours for the next one, so we put the hammer down and yomped relentlessly, fortunately the compacted snow here wasn't ice. We made it with 5 minutes to spare and relaxed, a great weekend of winter walking complete.