Snow had begun to fall in December in Aberdeen, and after a few night-time forays on the bike in local woods transformed to Narnia, looked forward to the Cairngorm Club's trip to Bennachie where we'd traverse it's modest heights west to east starting at the Gordon Way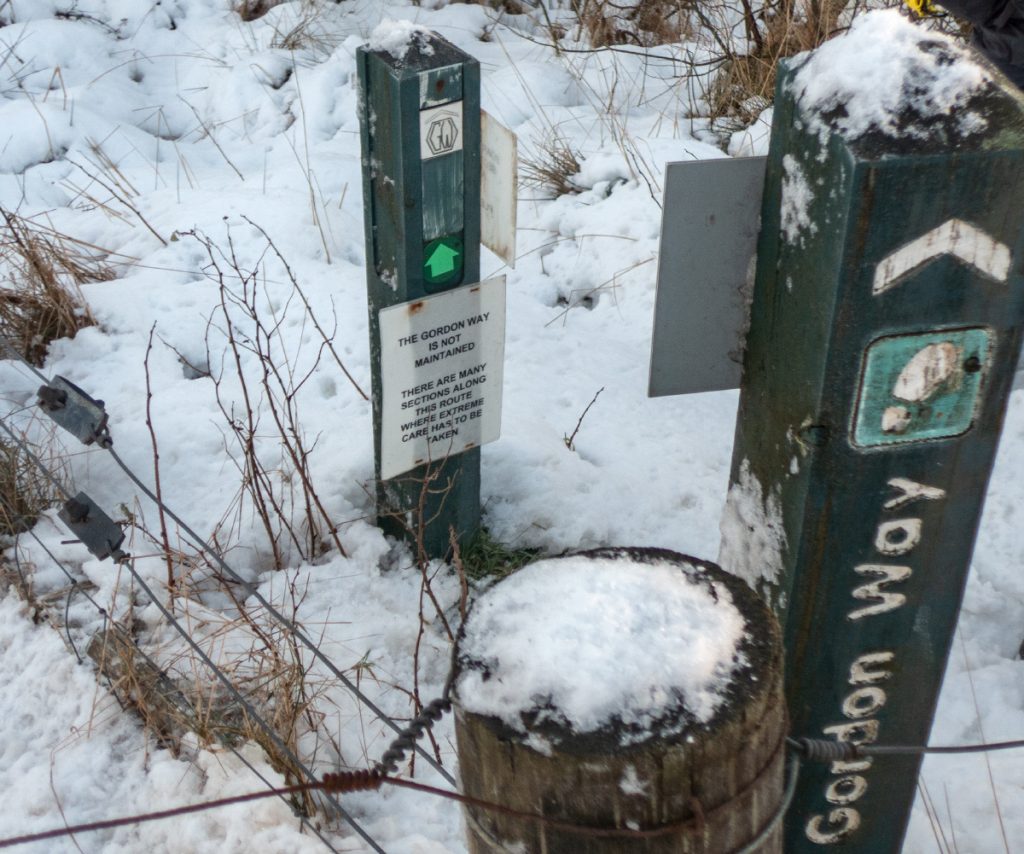 The club has plans to improve the way which has become dilapidated. Somebody has expended a fair amount of effort on warning notices, while avoiding extending themselves into some basic joinery, but hopefully the club will get some impetus in improving the route.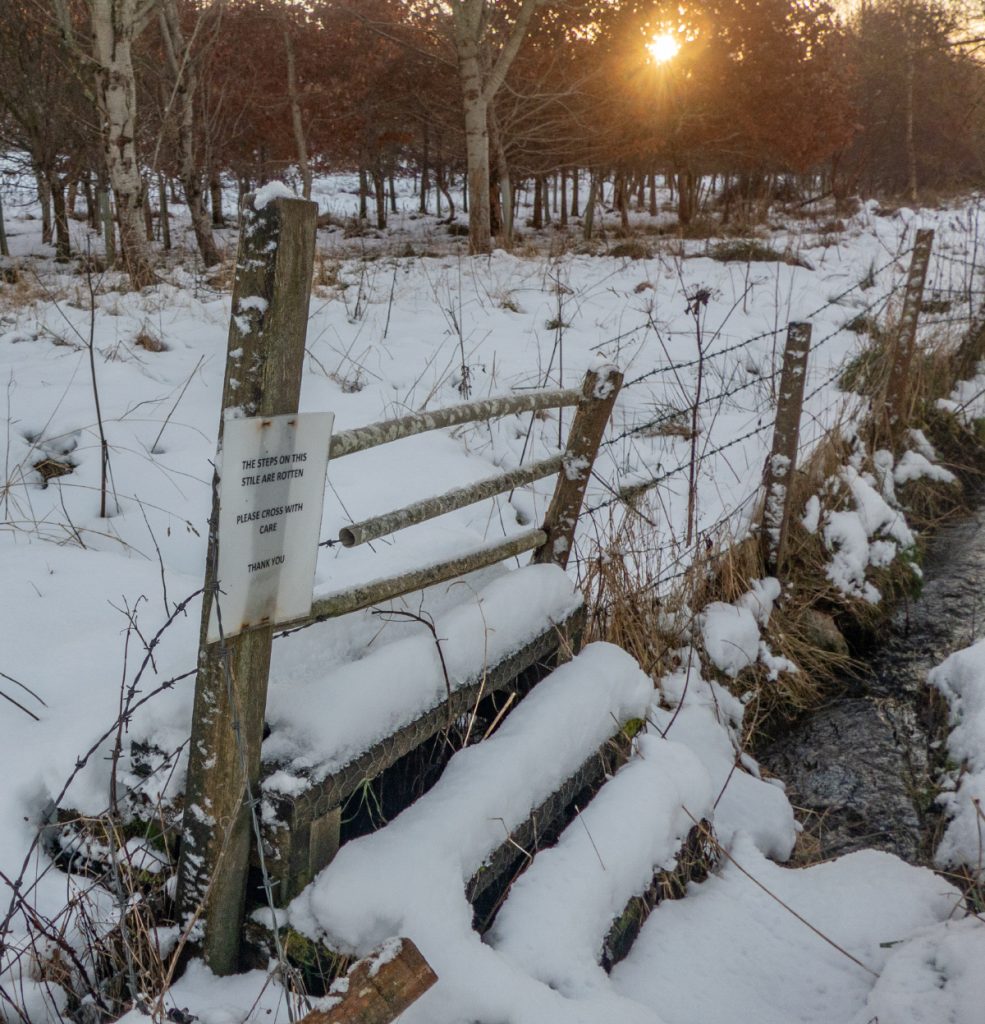 It became clear quickly there wasn't just a light covering, but substantial depth of snow, and nobody had been this way to break trail.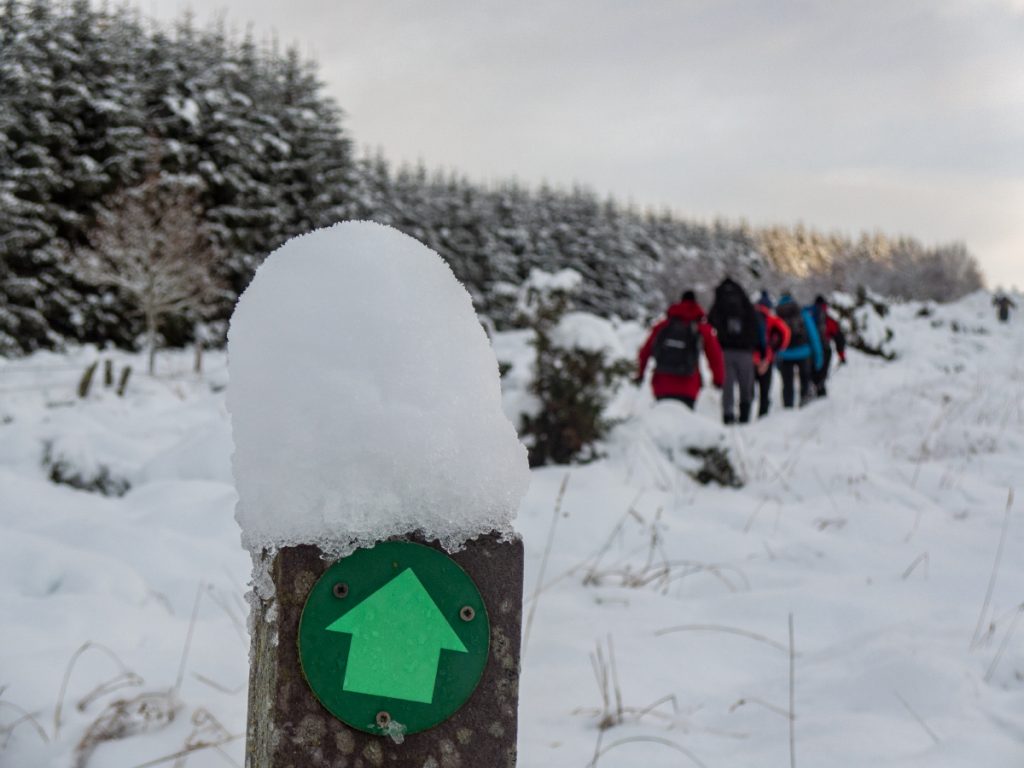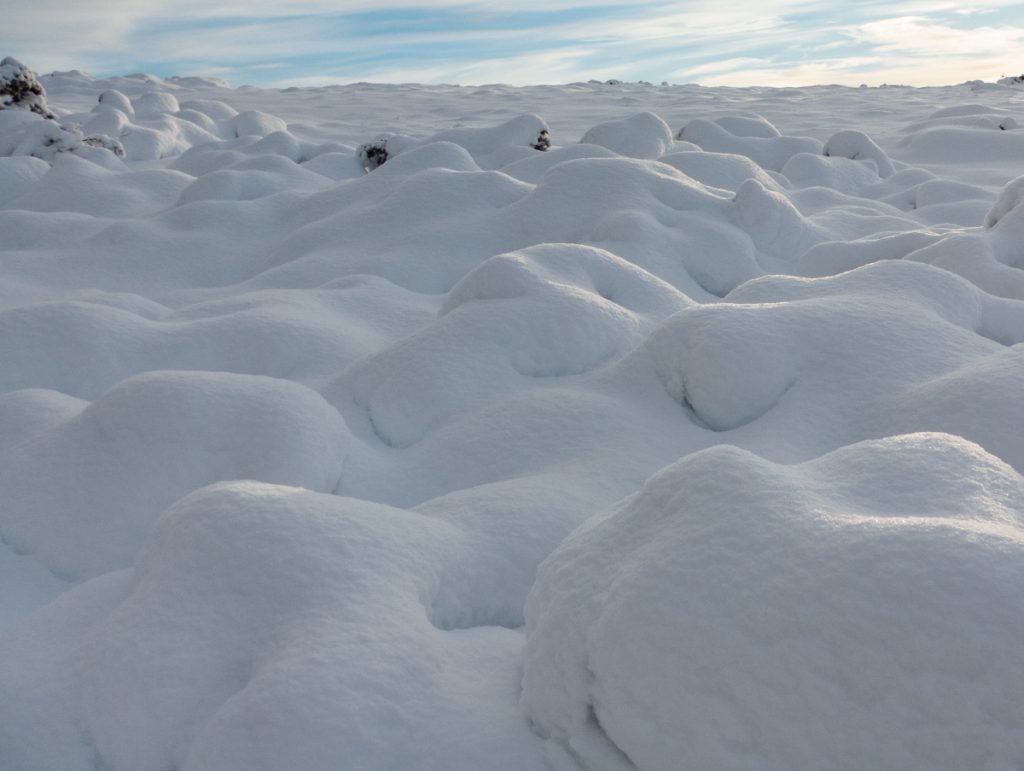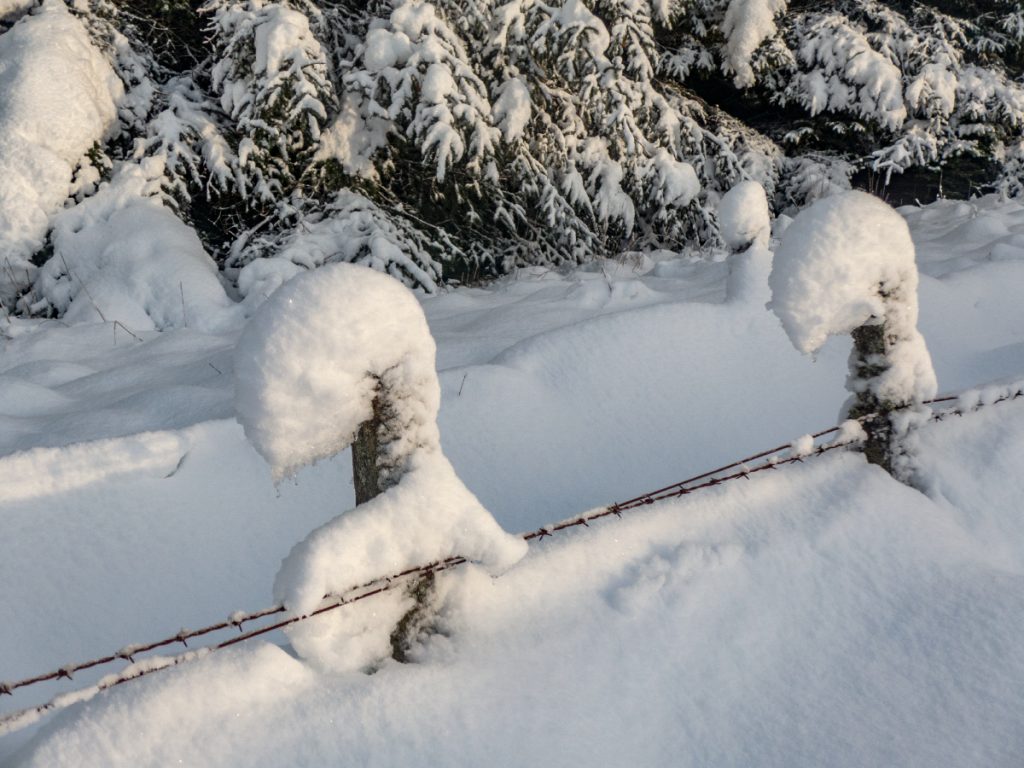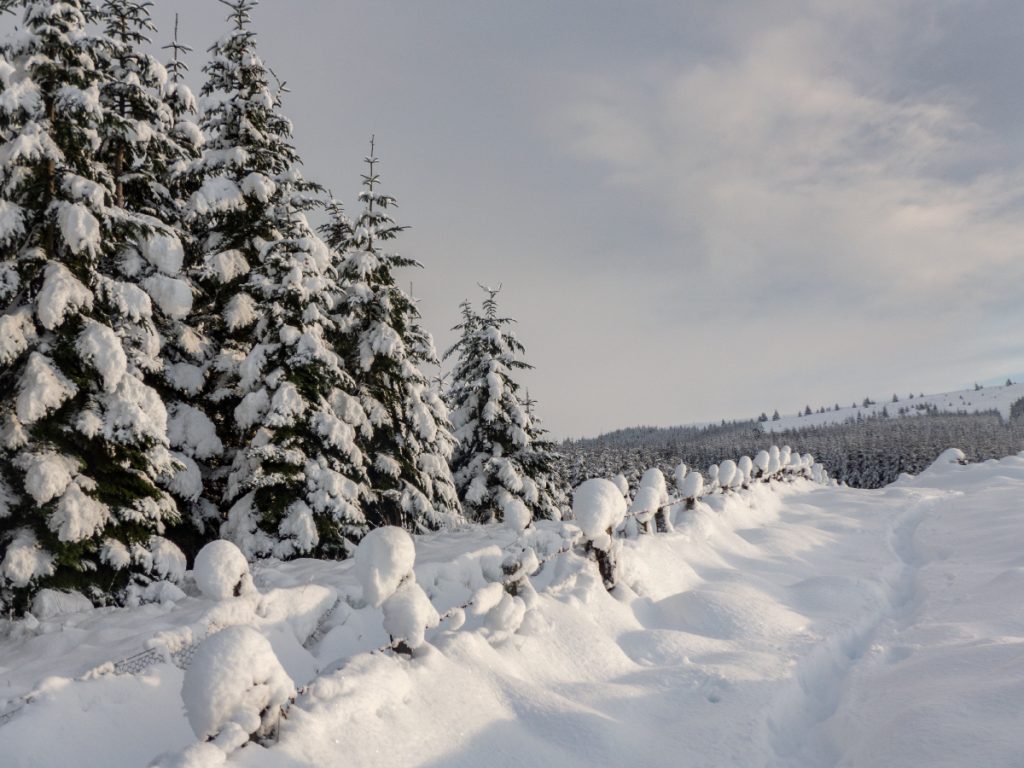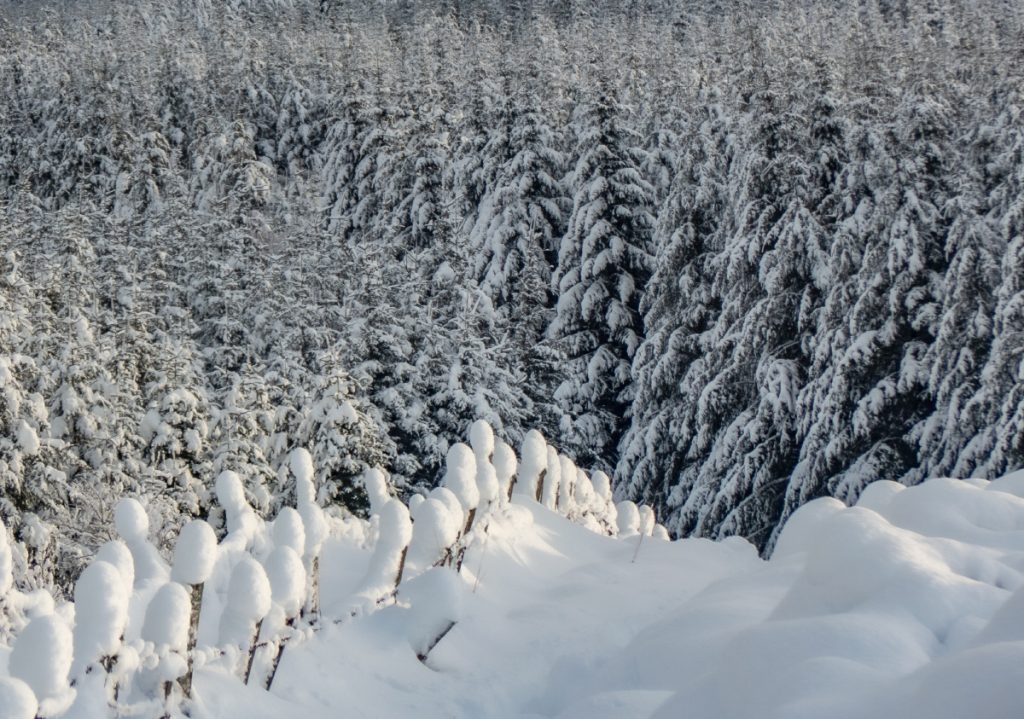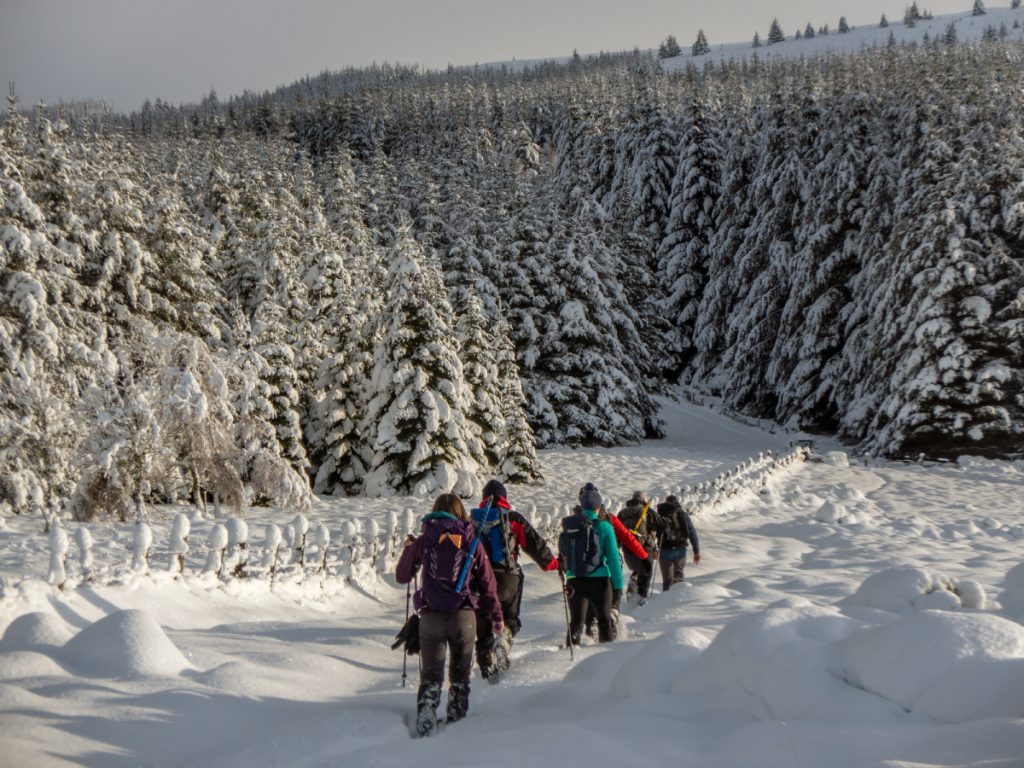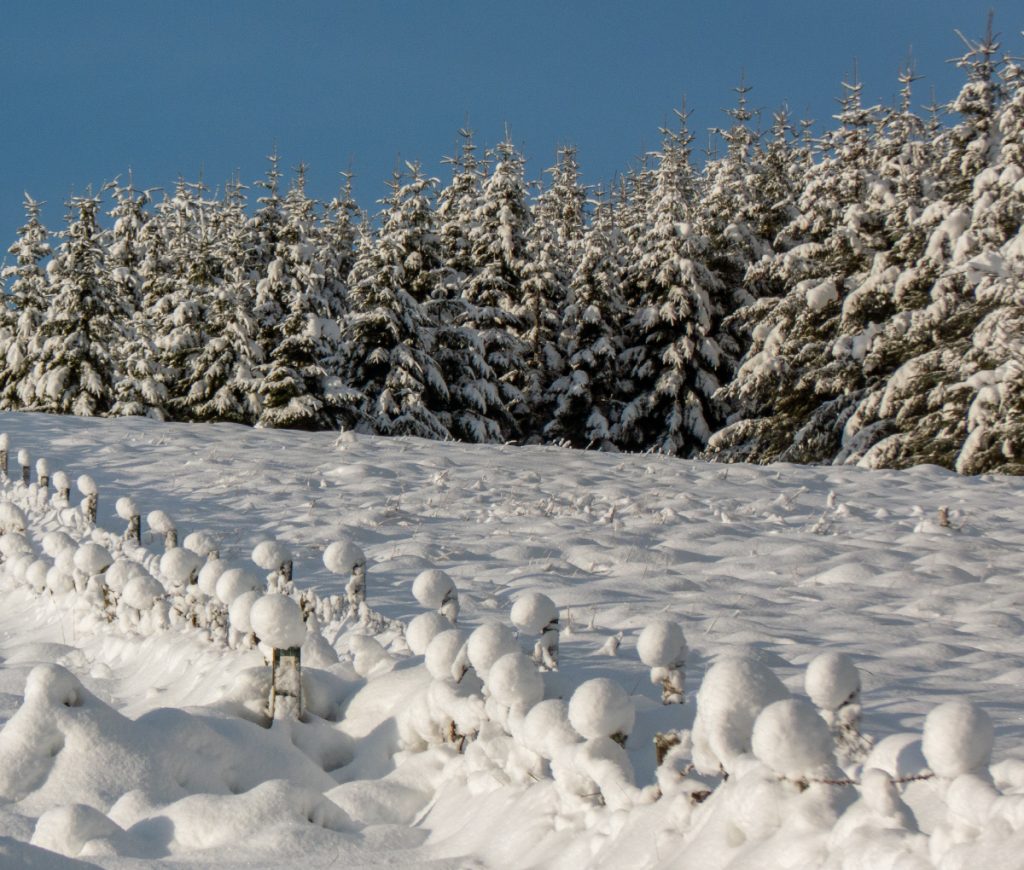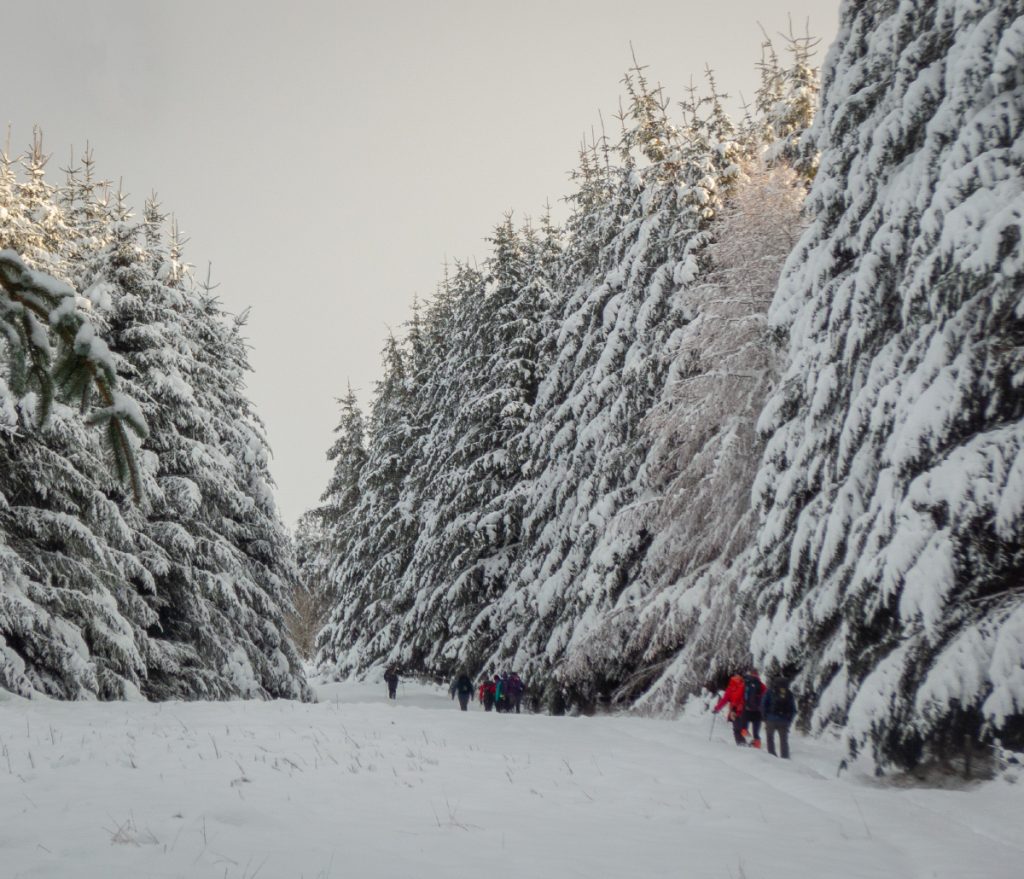 Heading higher we got some filmic, fairytale light snow falling, which I think in gaelic might have the name 'spiandagan'. There hadn't been strong wind for a week , and this contributed to the deep and even cover; normally a strong wind would blow it into the lee slopes, scouring the windward side.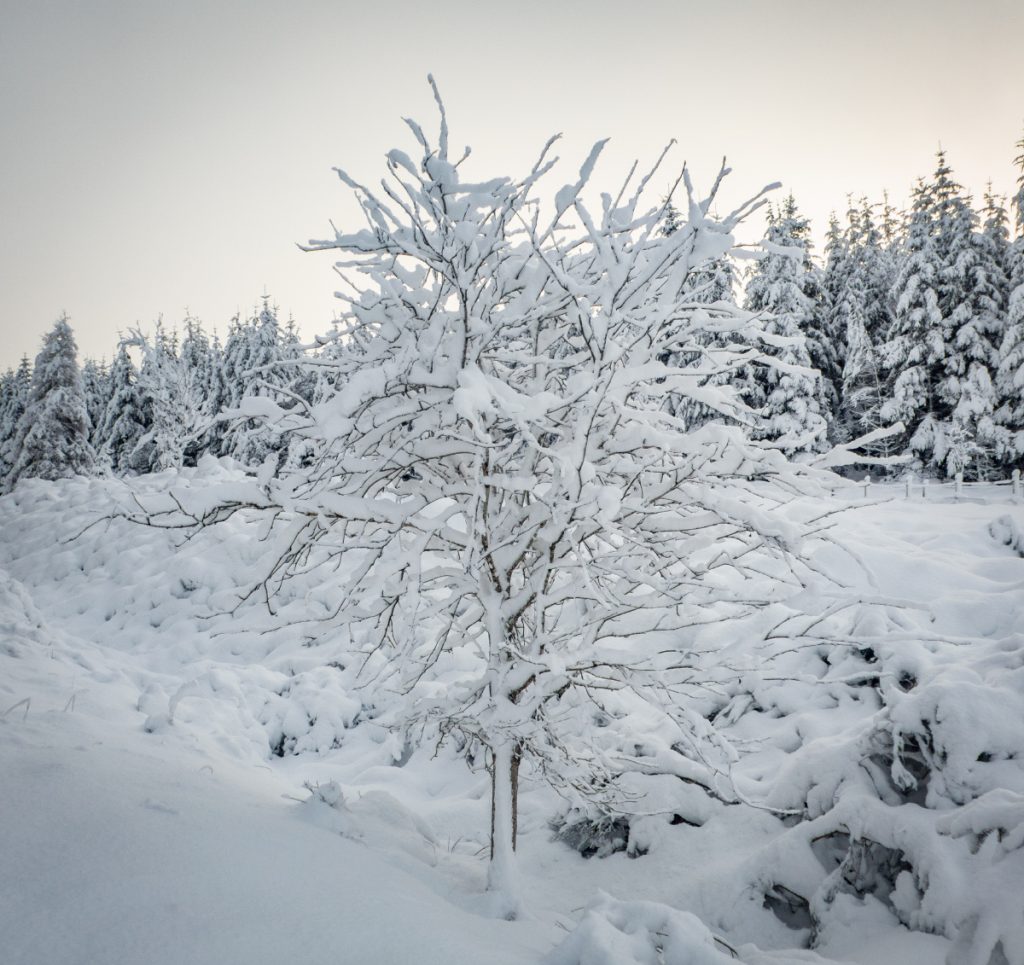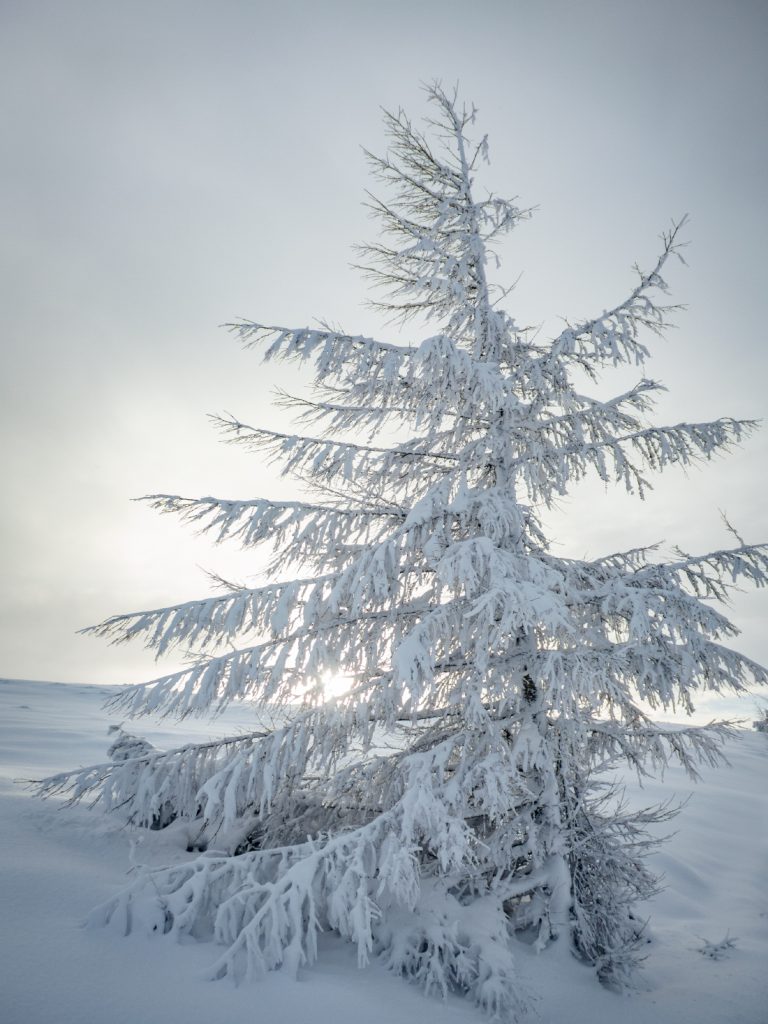 Once clear of the trees at our first top (Black Hill) the scope of what lay ahead (miles of energy-sapping trail breaking) became more apparent, and route changes were debated, however other than turning back there was no easy option. Descending to the track further south was no guarantee of easier progress, it would likely hold more snow being slightly sunken and on the lee side. We ploughed on to the next target (we'd initially planned a complete traverse of all the tops).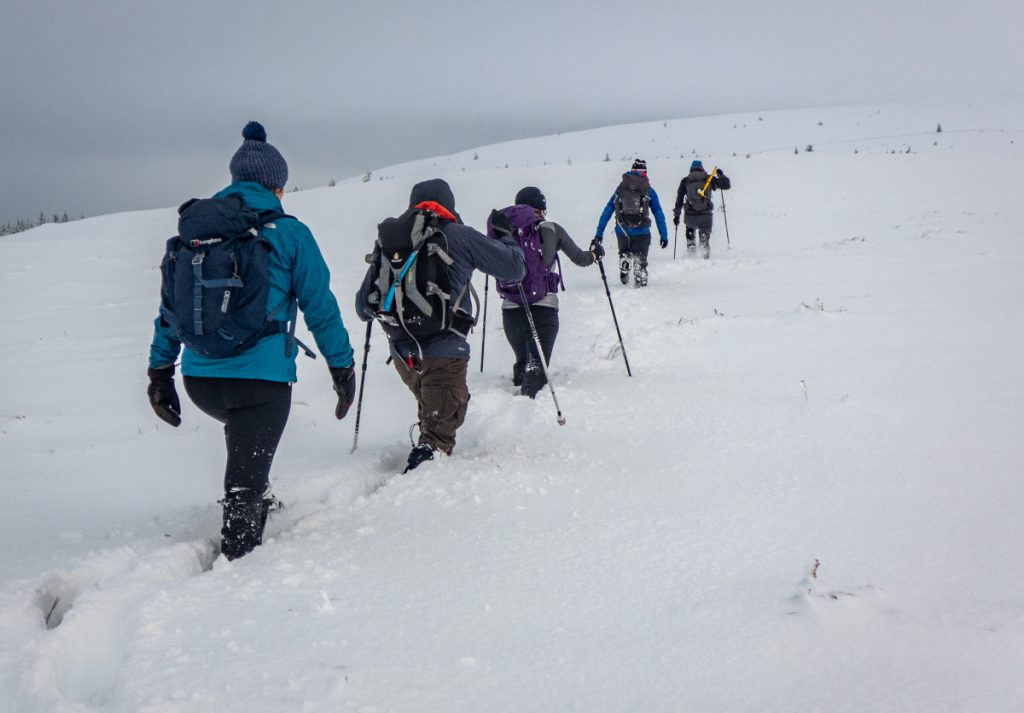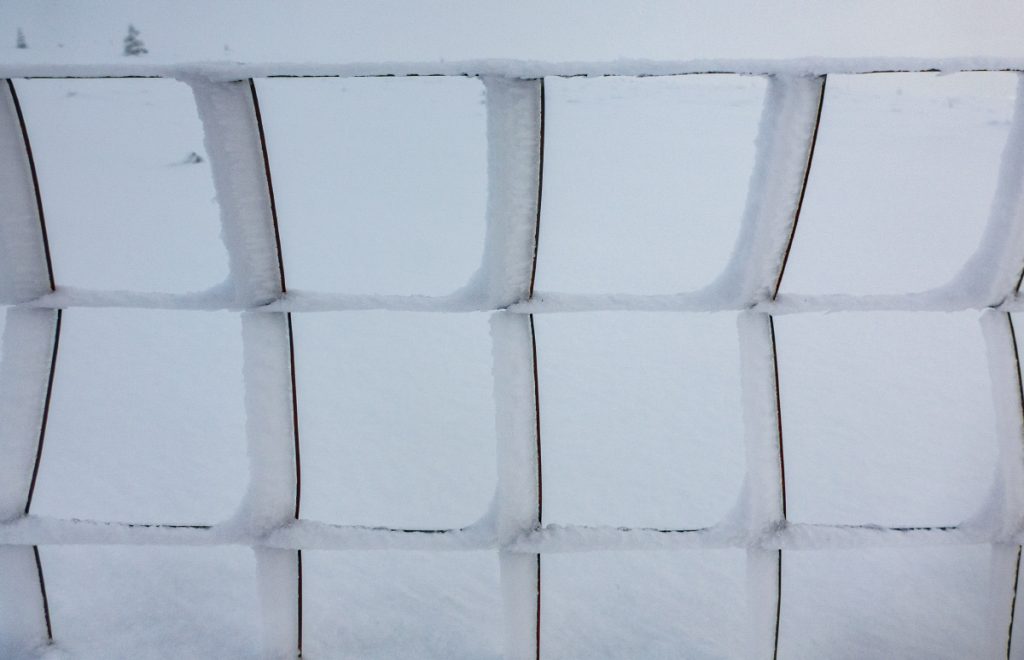 For some of the less fit participants there were concerns about if they'd manage to keep up. I briefed the team to make sure that even those not in the 'fittest at front' who were steaming ahead, they could play a part in making progress easier for those struggling at the back – making sure each took a small 'bite' from the plunged footsteps ahead, so that by the time the back of the pack went through they were walking in a clear path without having to raise their legs from post-holes.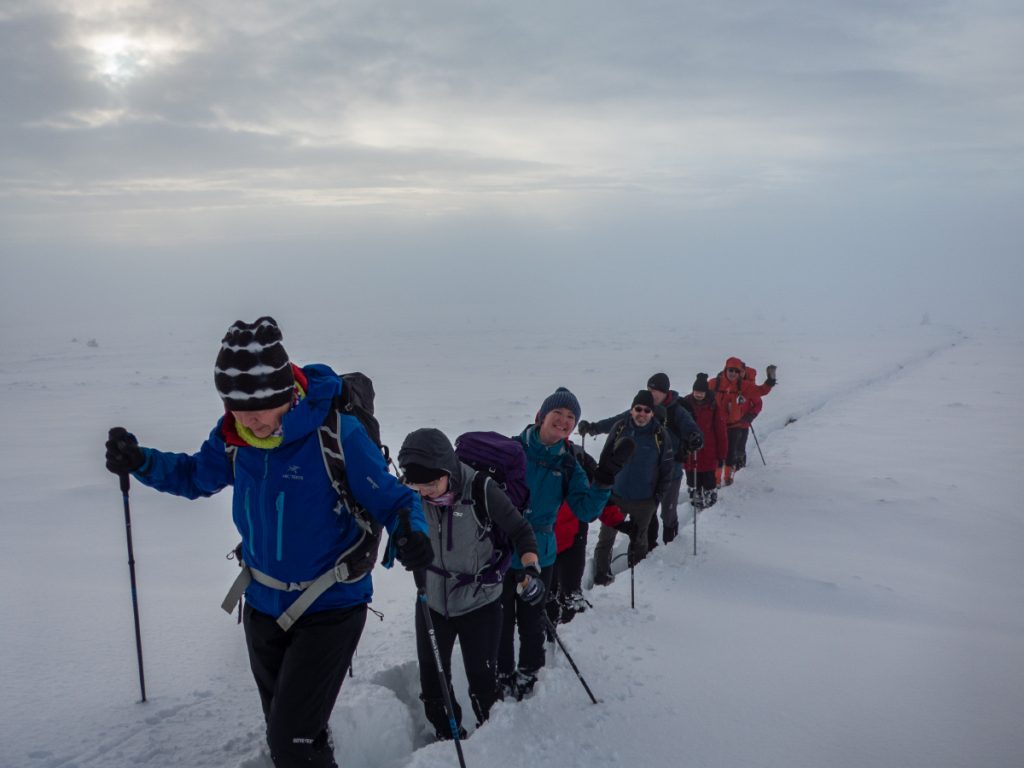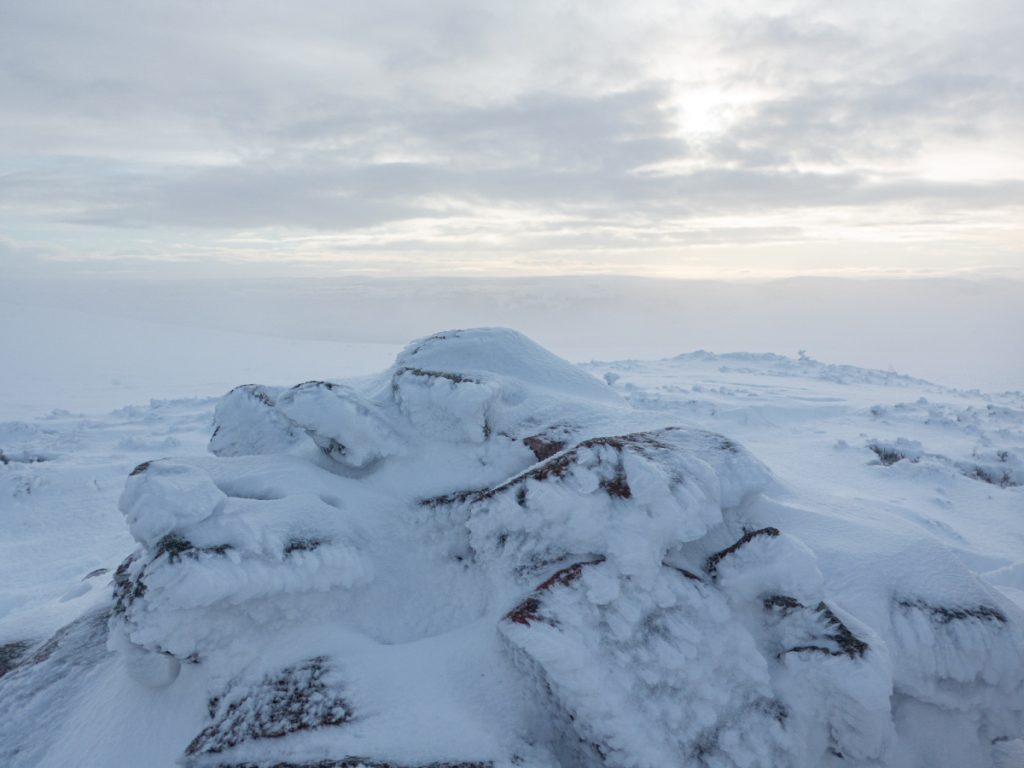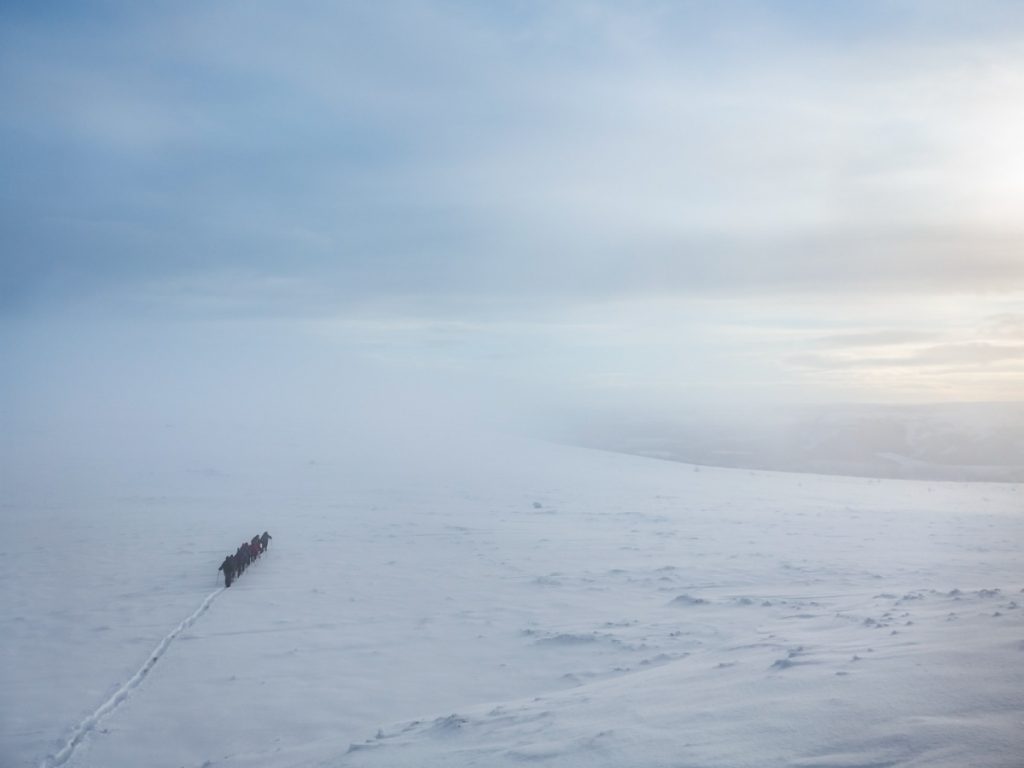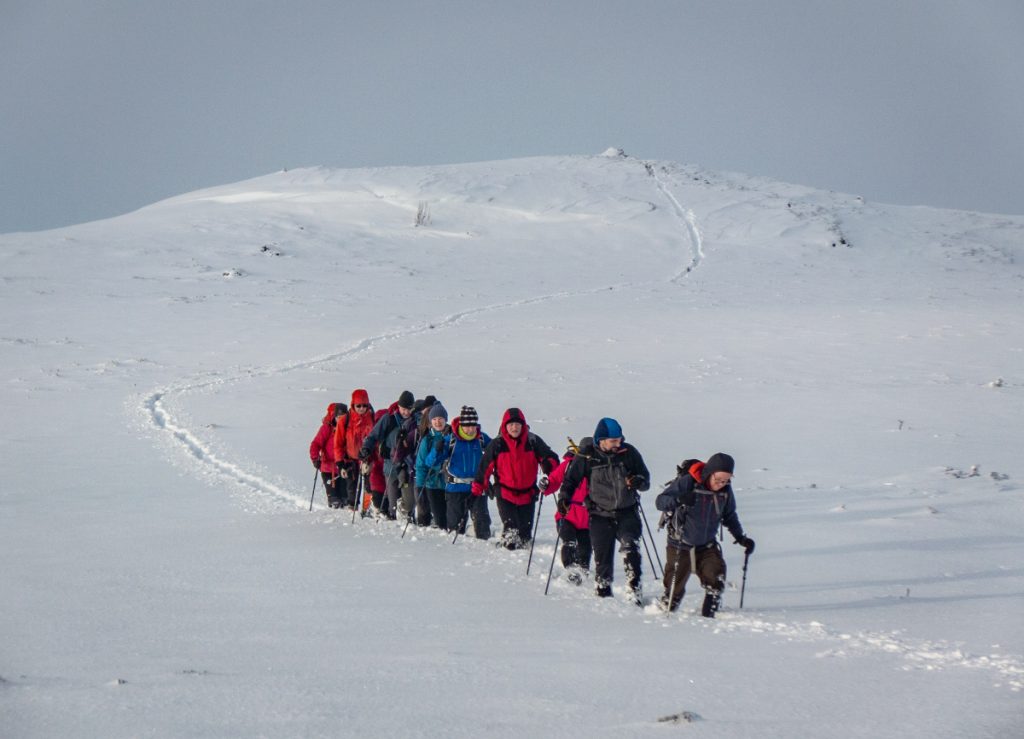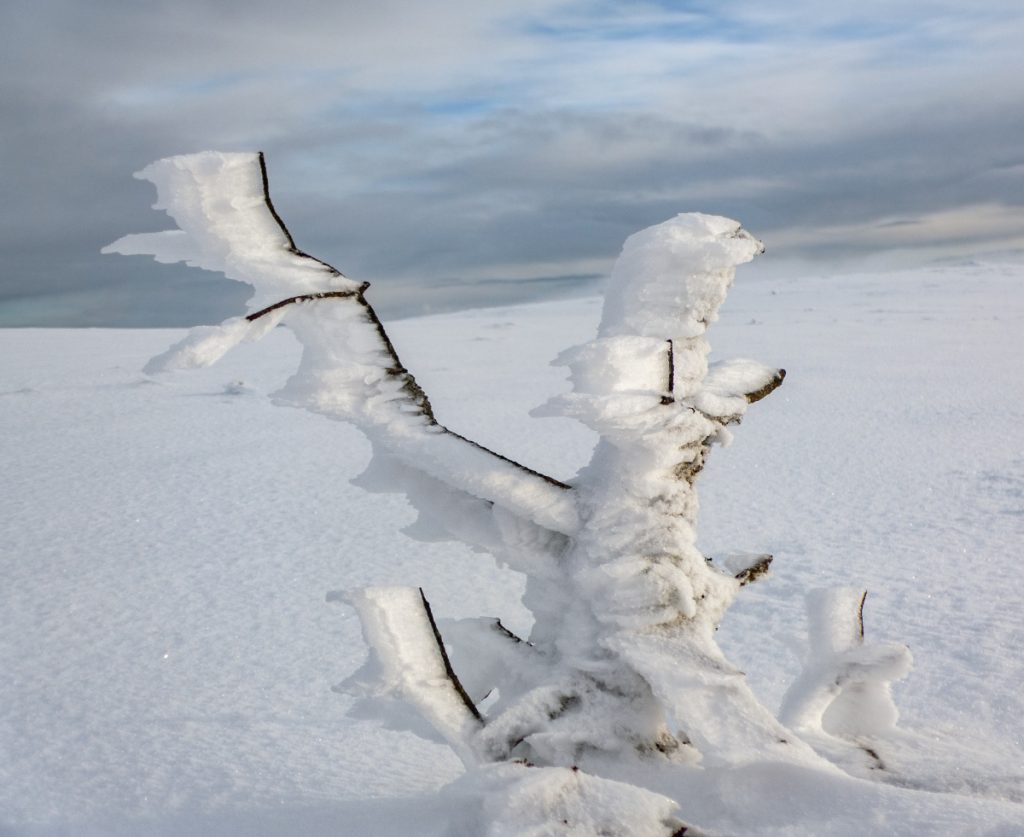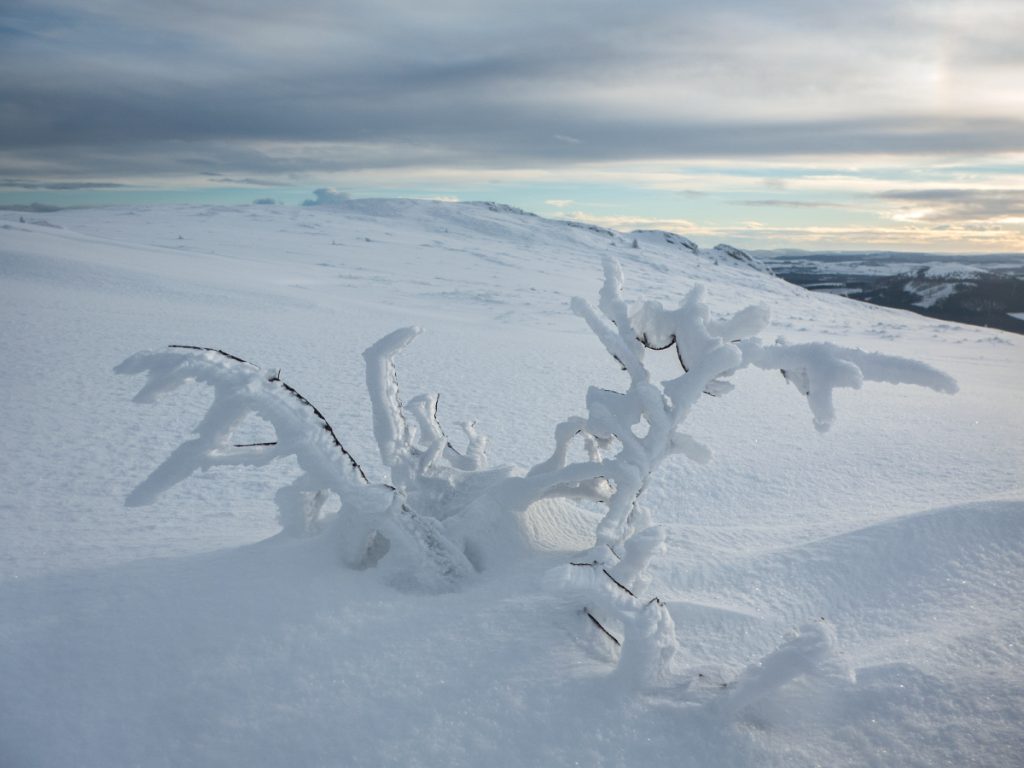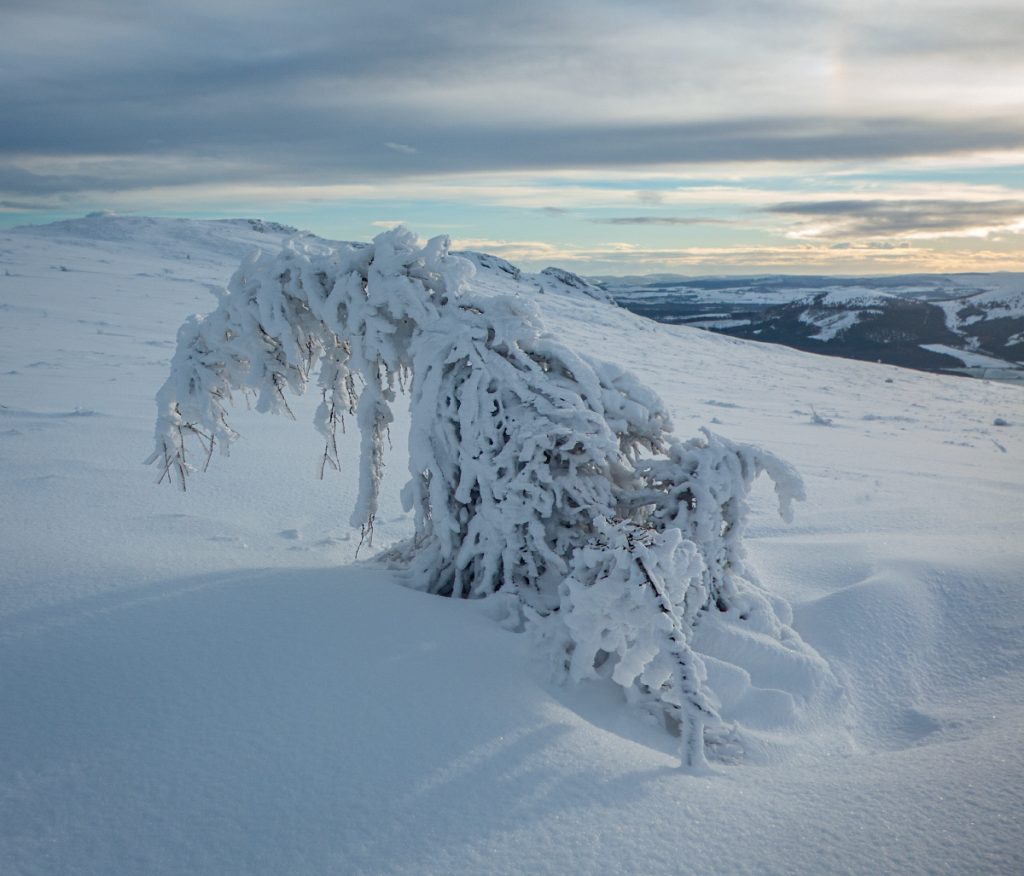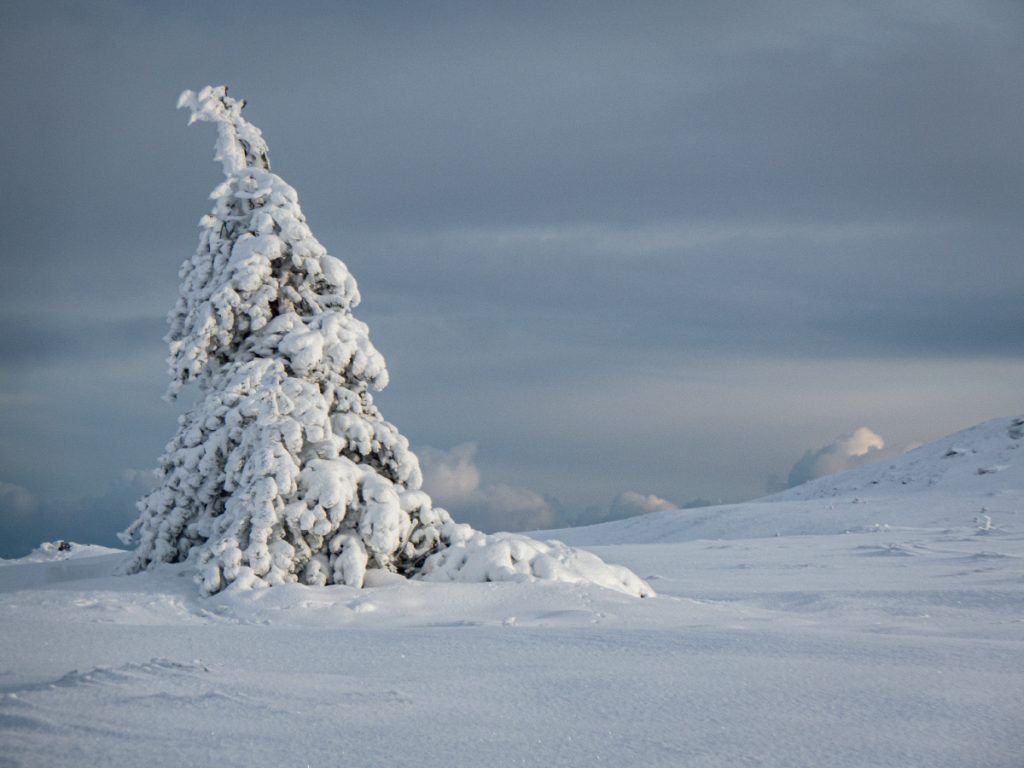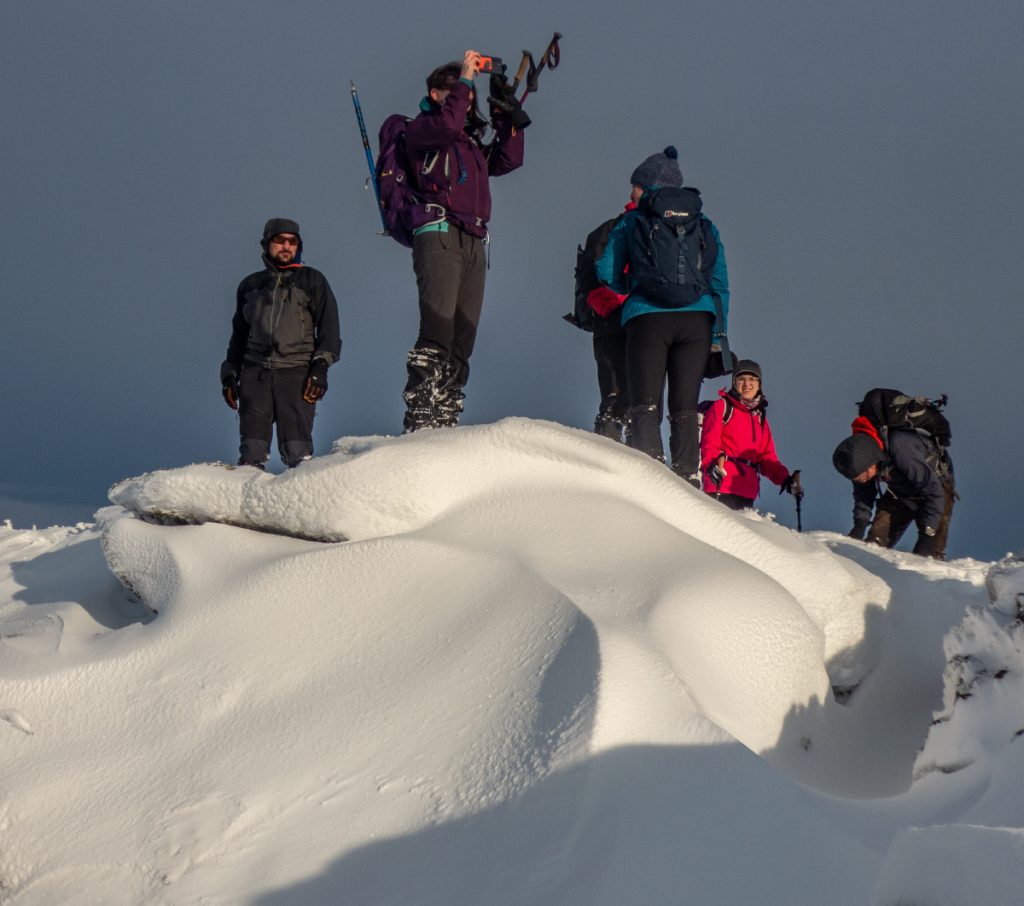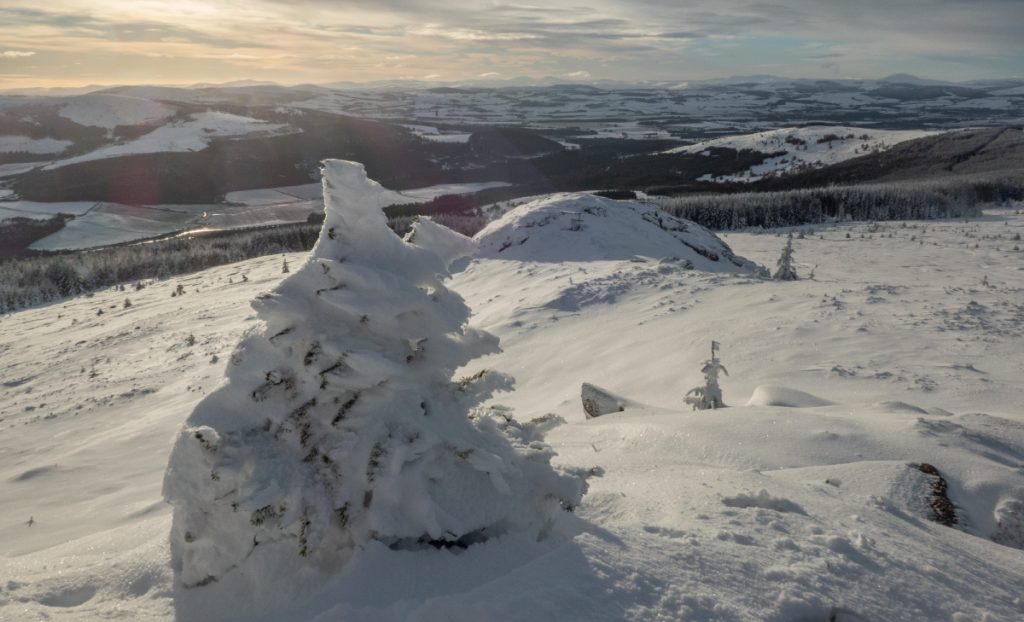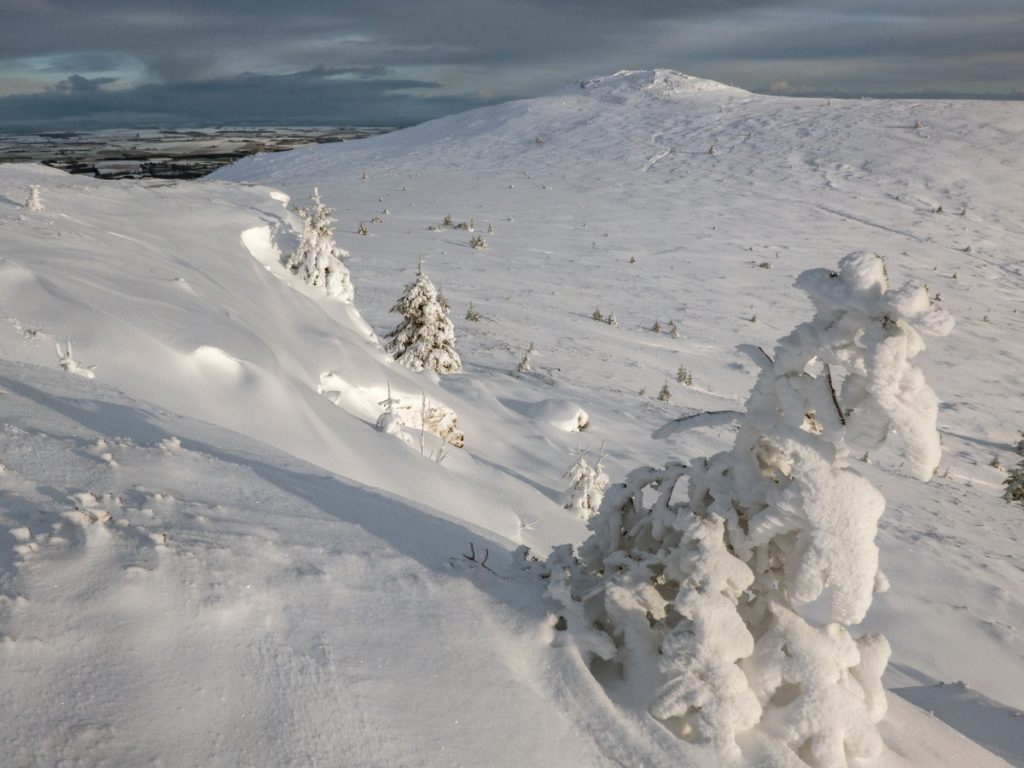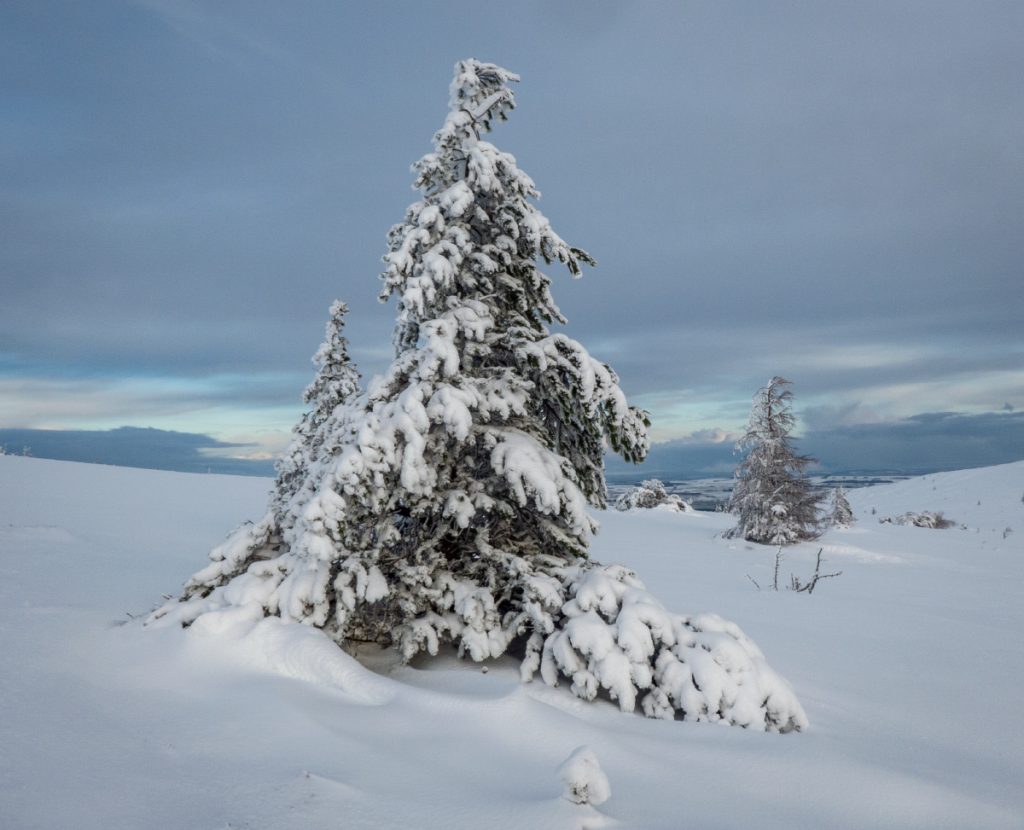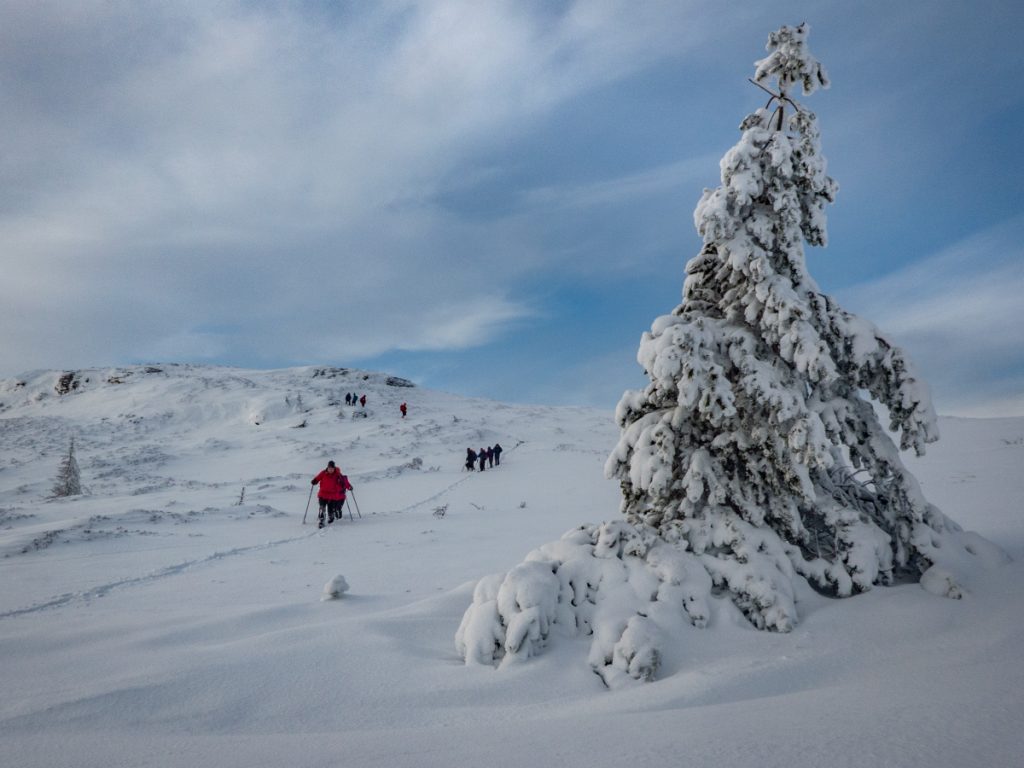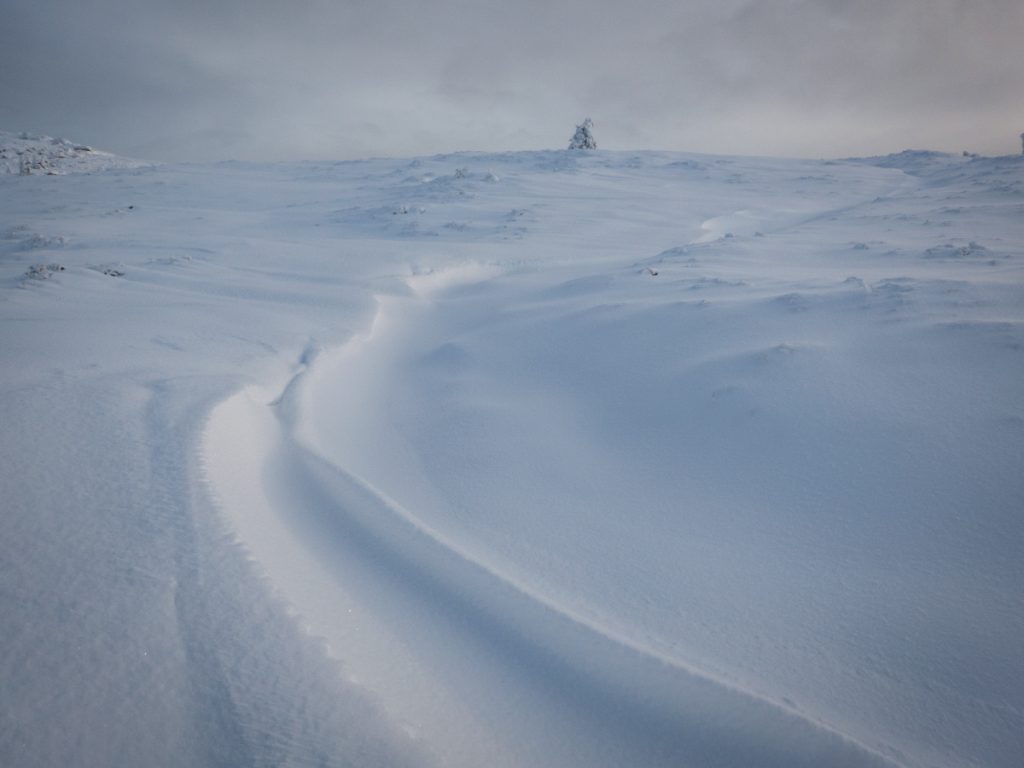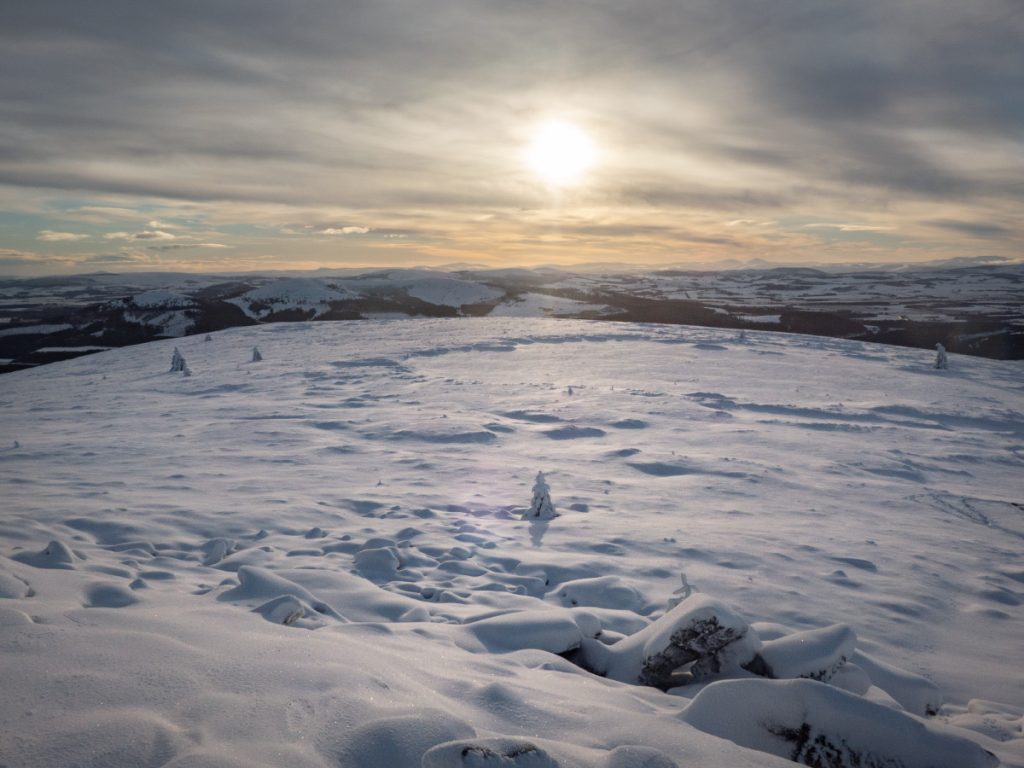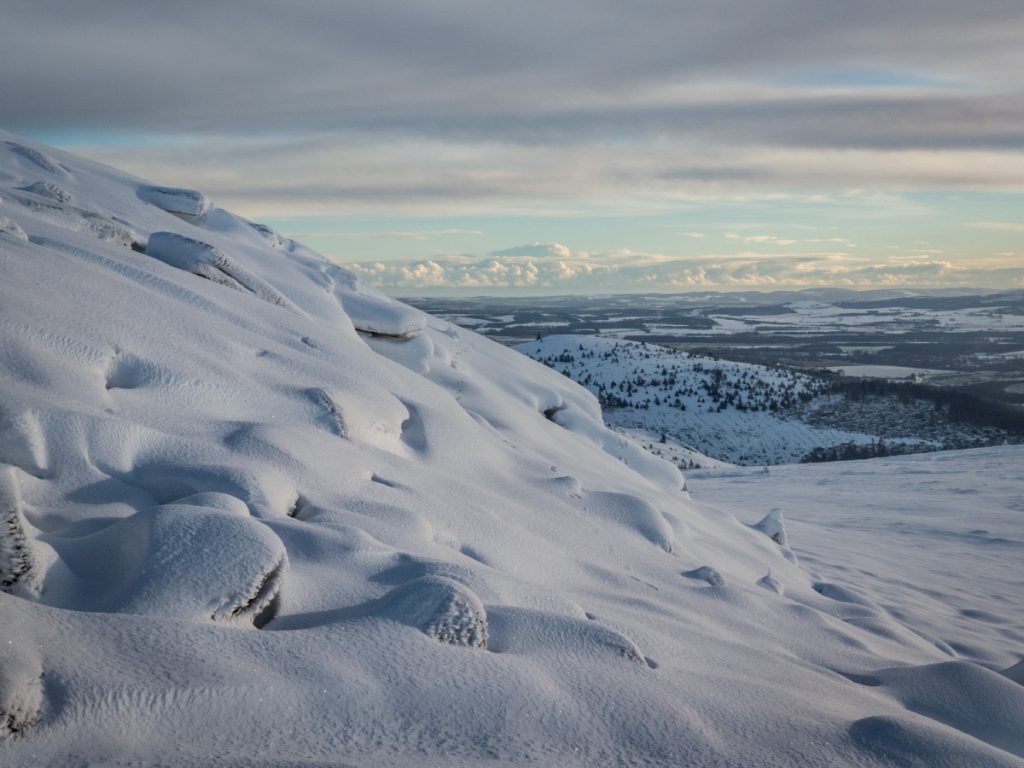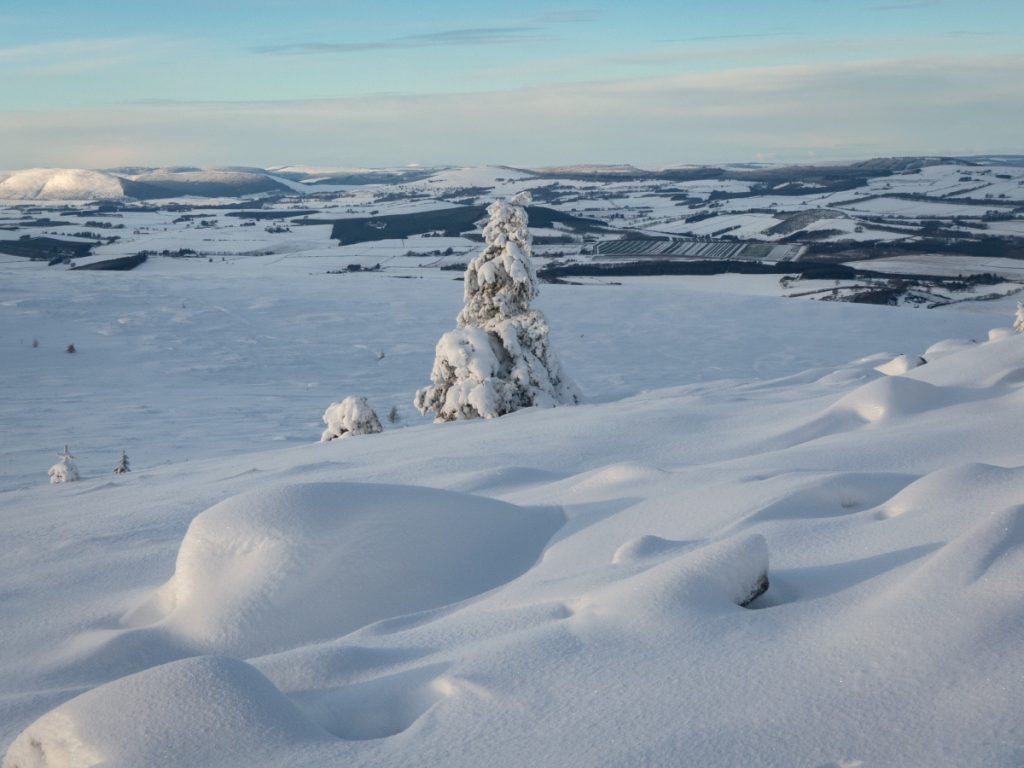 The bulbous curves of the rocks looked pretty but hid hazards: gaps between the rocks where you could fall into and potentially bang a leg or ankle. Cautious progress was made picking our way through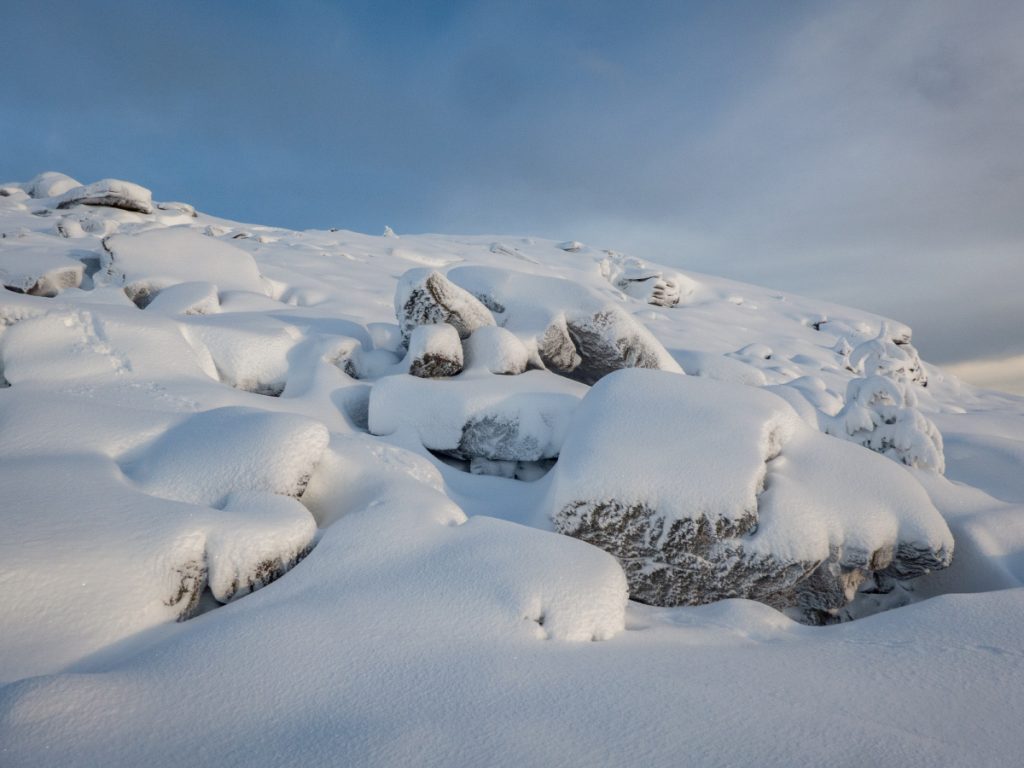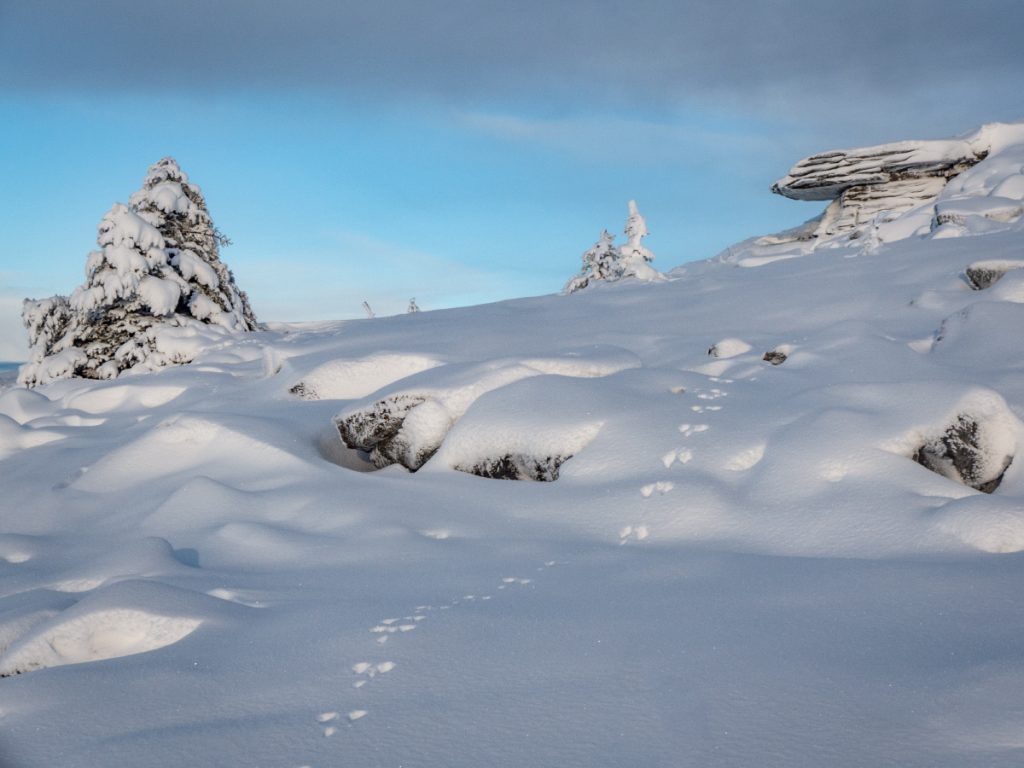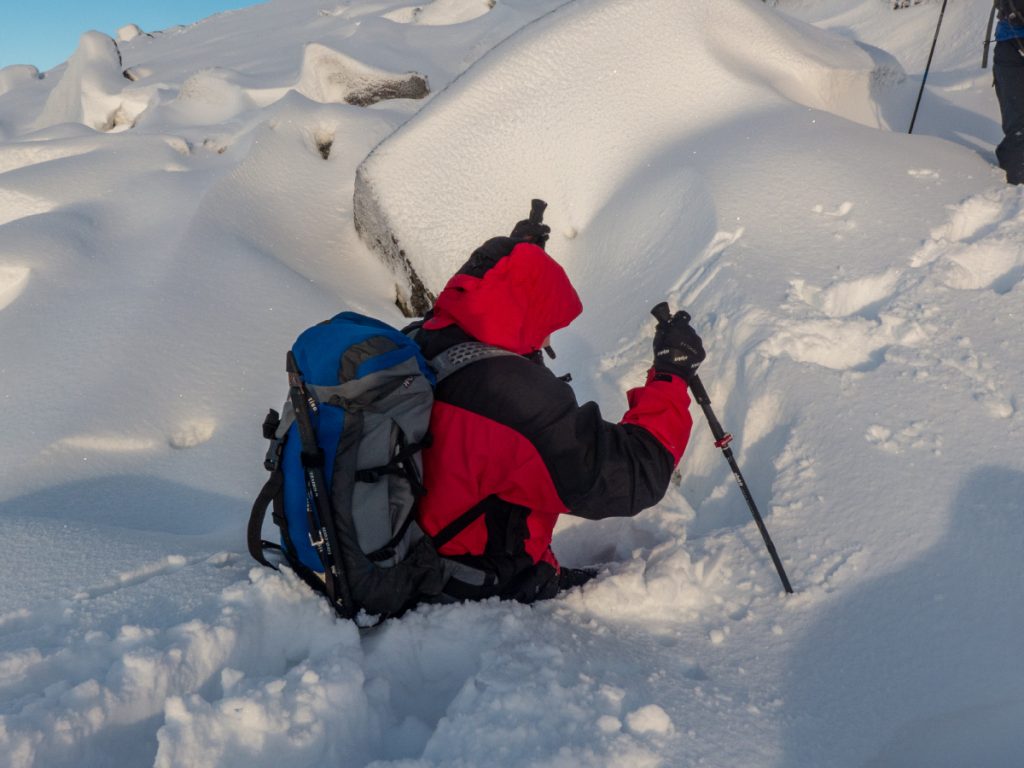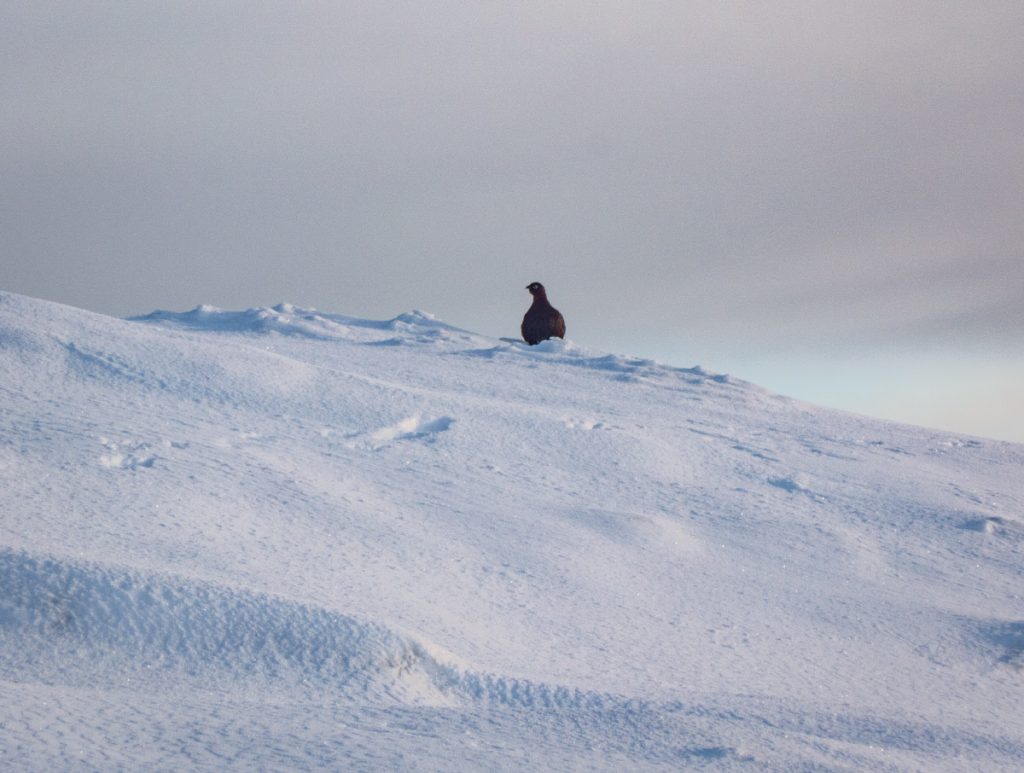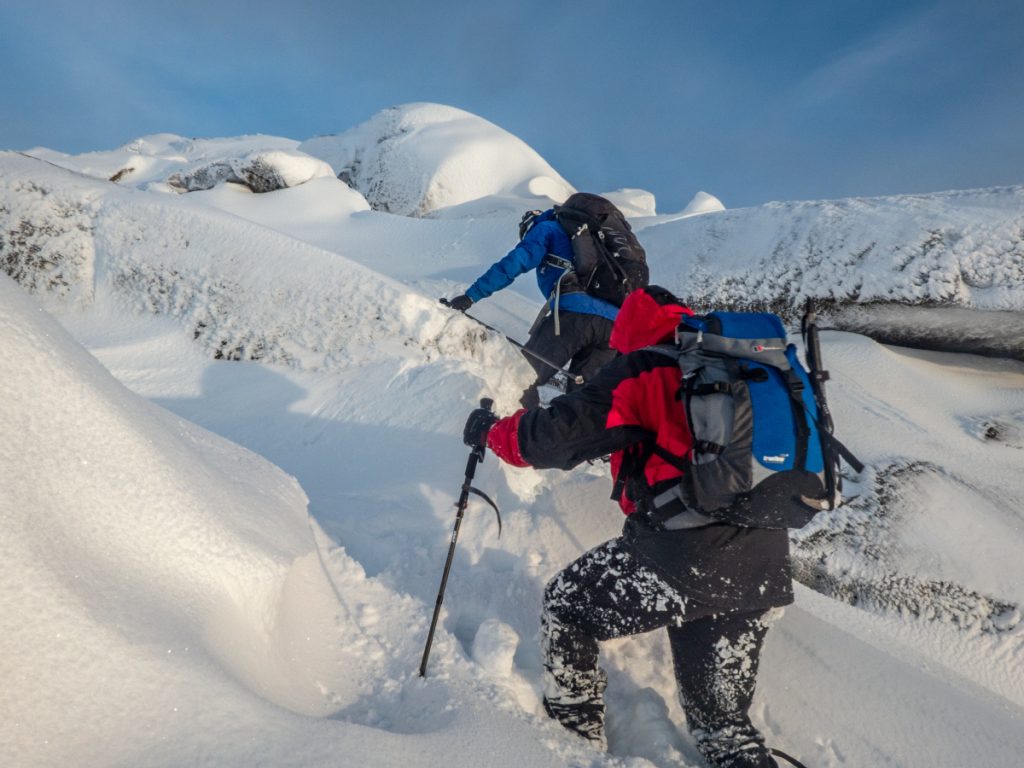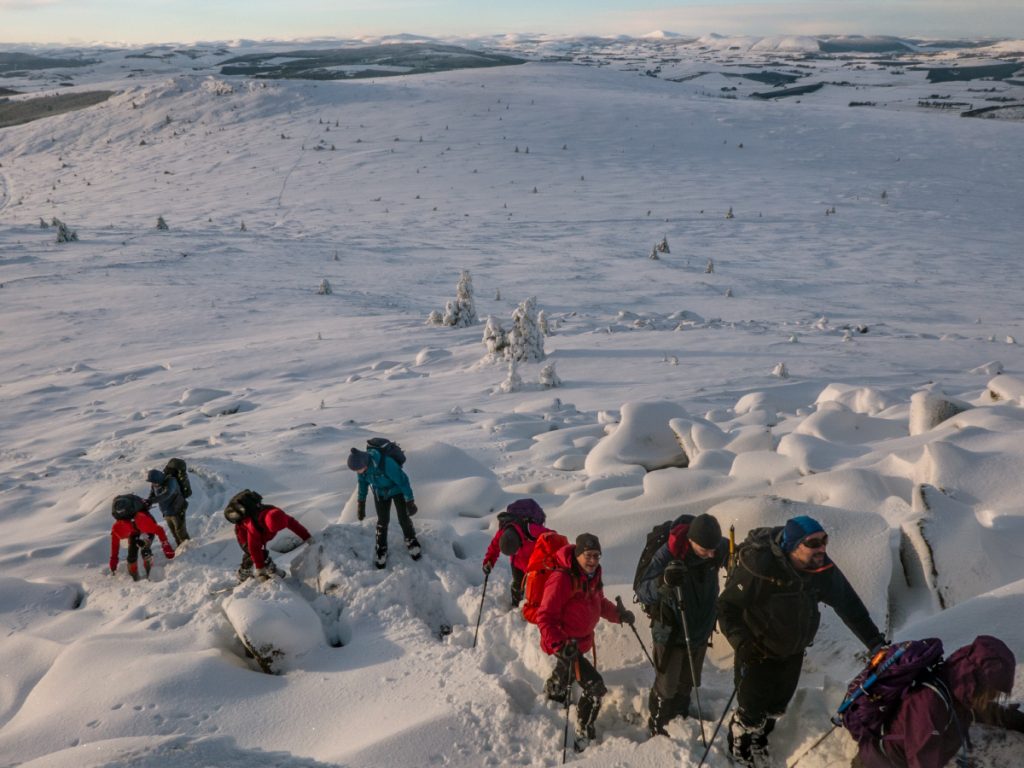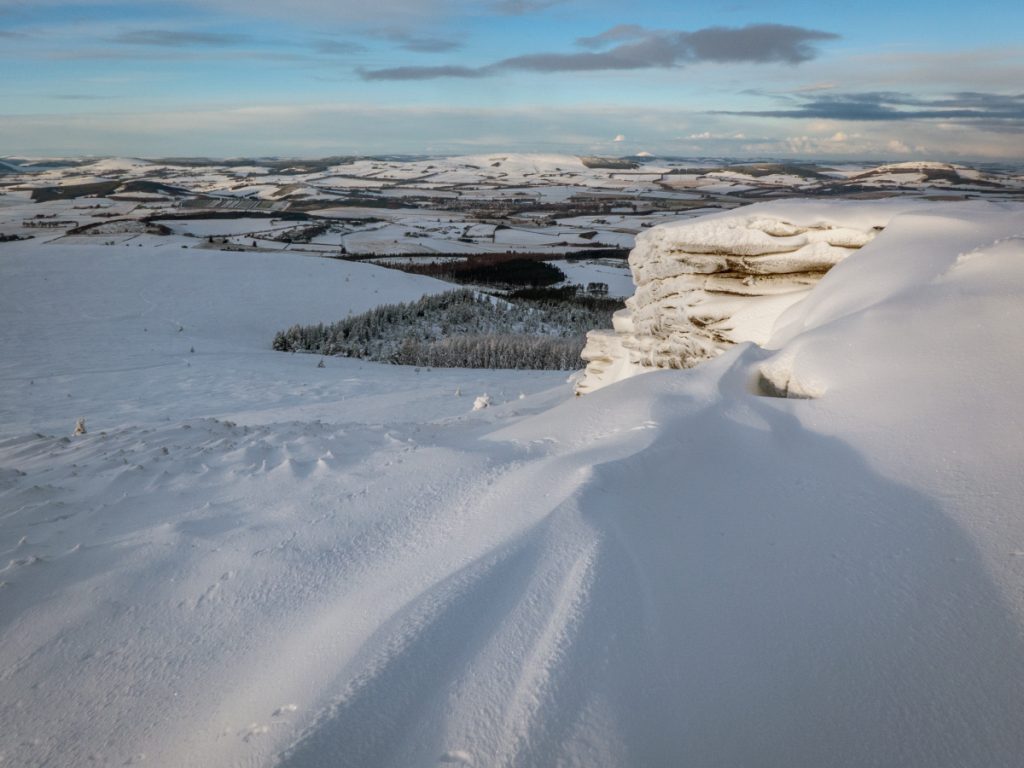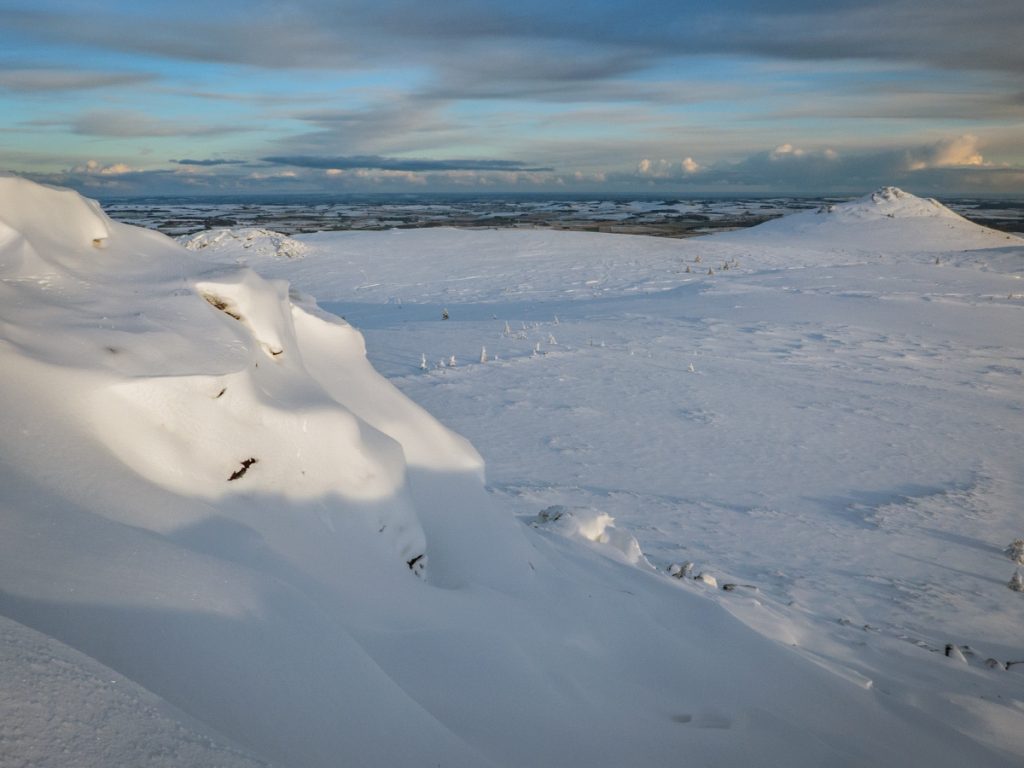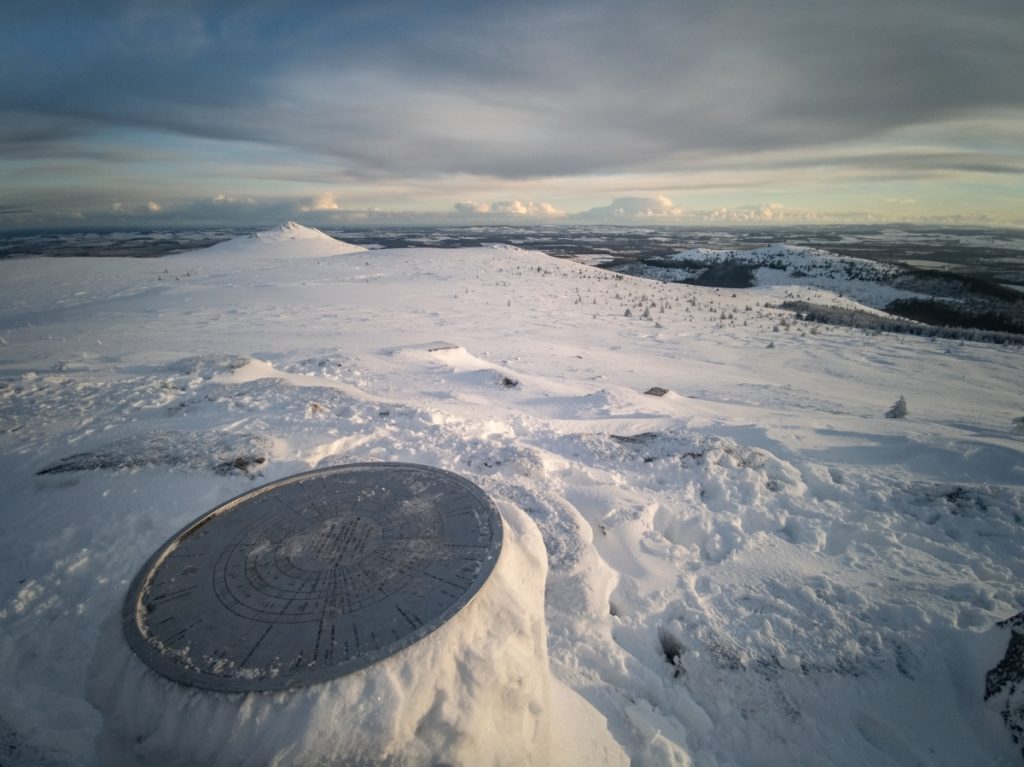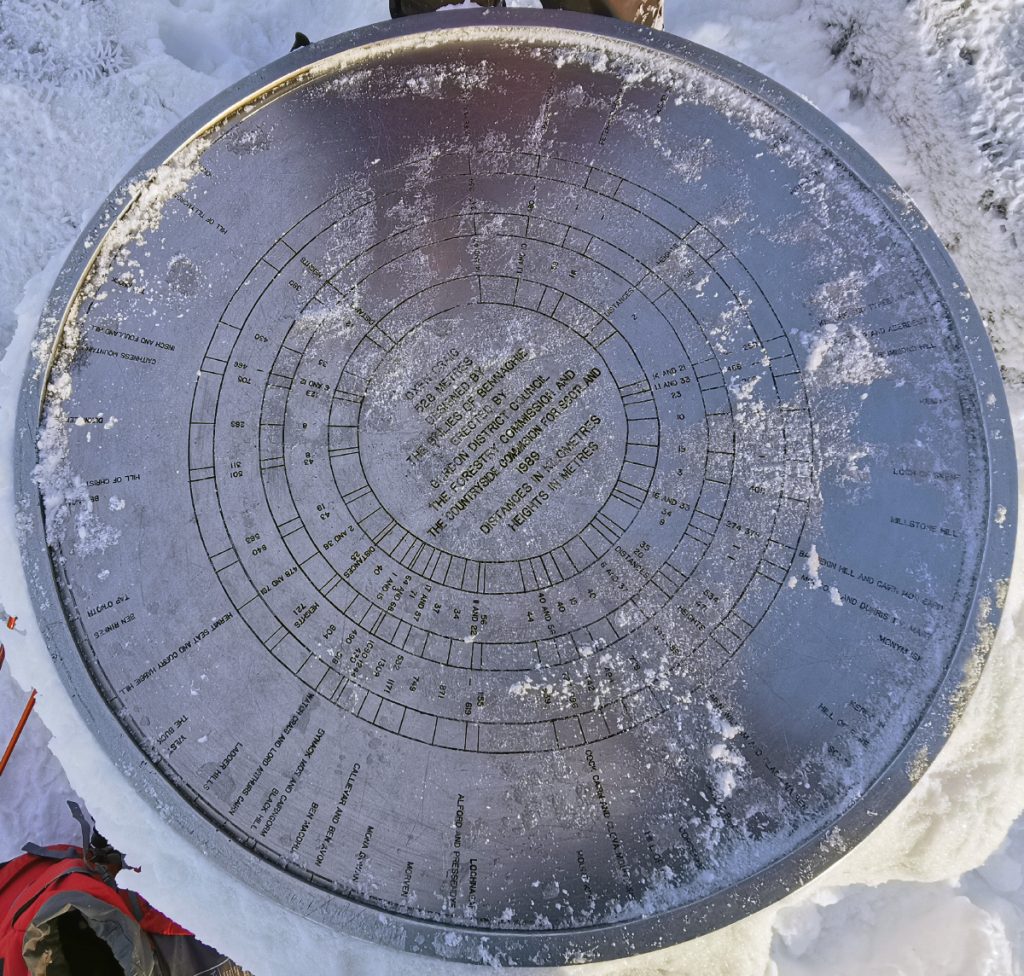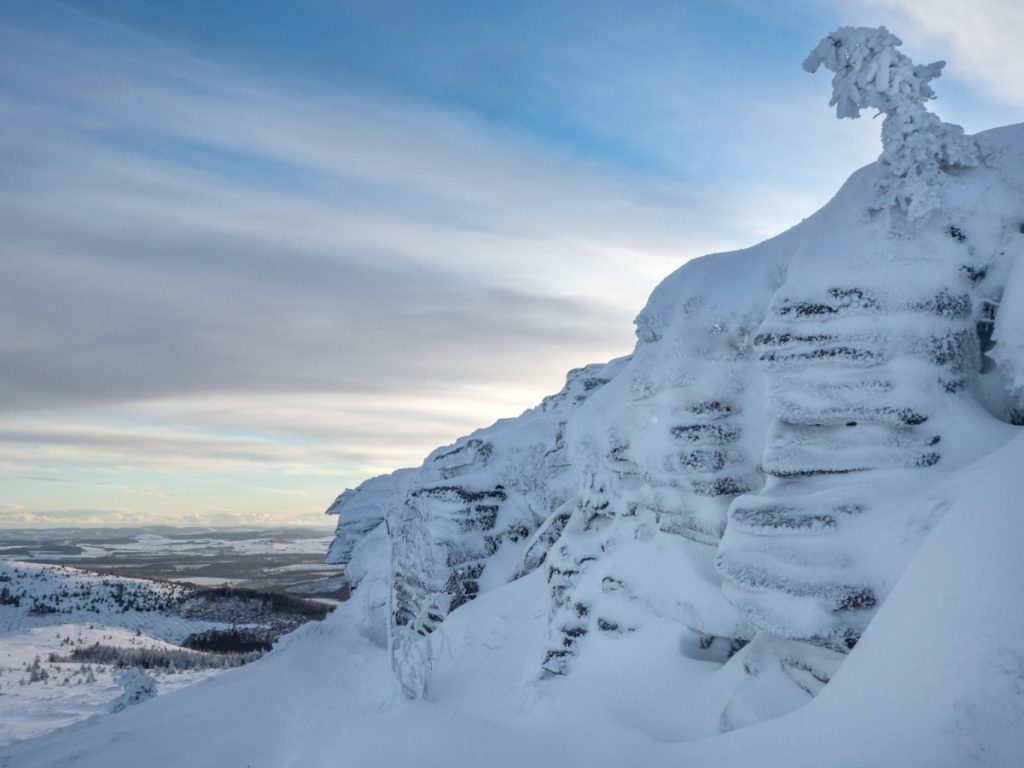 We stopped down from the top in a hollow for a break and somebody broke out some warm gluhwein, and passed around stollen which was most welcome.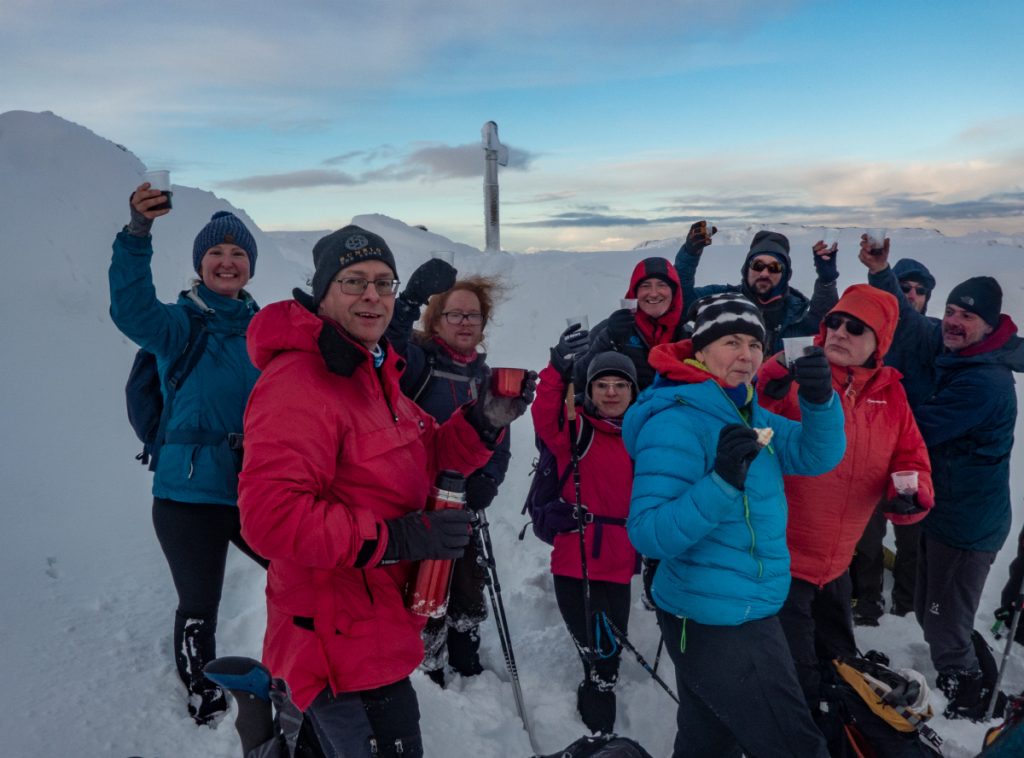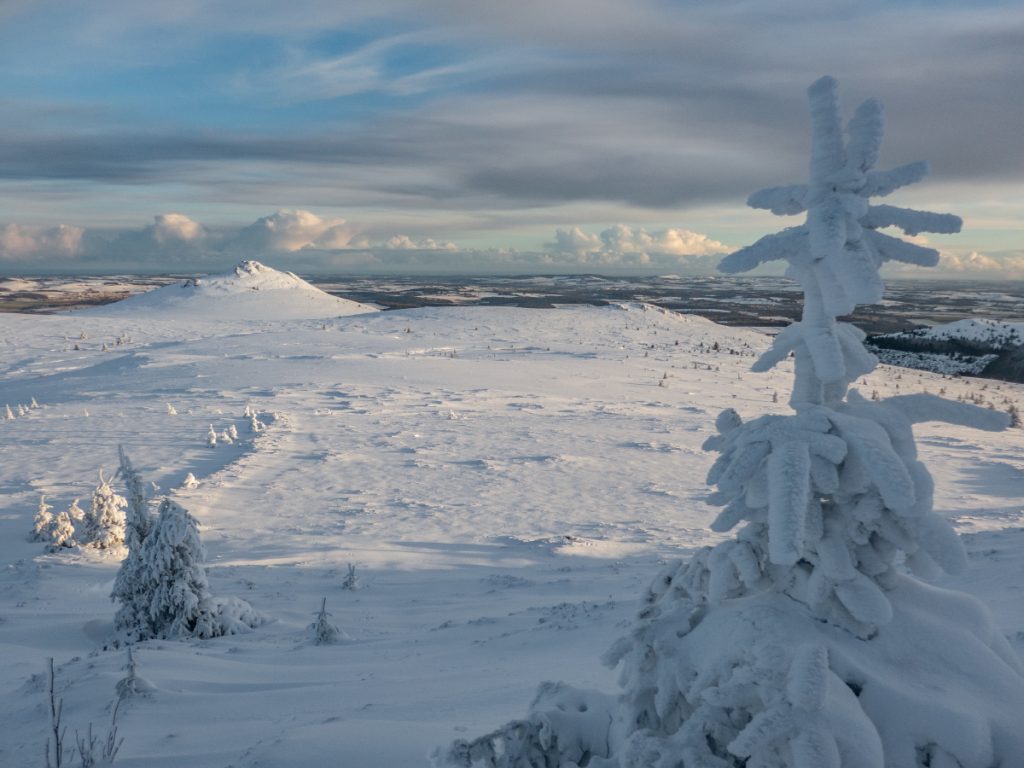 We were running low on light, and a decision was made to abandon some of the planned route: Craigshannoch (and it's cave), the Fog House and Mither Tap. We'd thought there might have been broken trails on the popular side of the hill, but no evidence of it from here. Normally I'd power off ahead and do these myself, but today's conditions weren't conducive to rushing. We were going to be late for our meal booked in a place in Inverurie ( a phone call had already been made) and I didn't want to potentially delay things further or splinter into groups.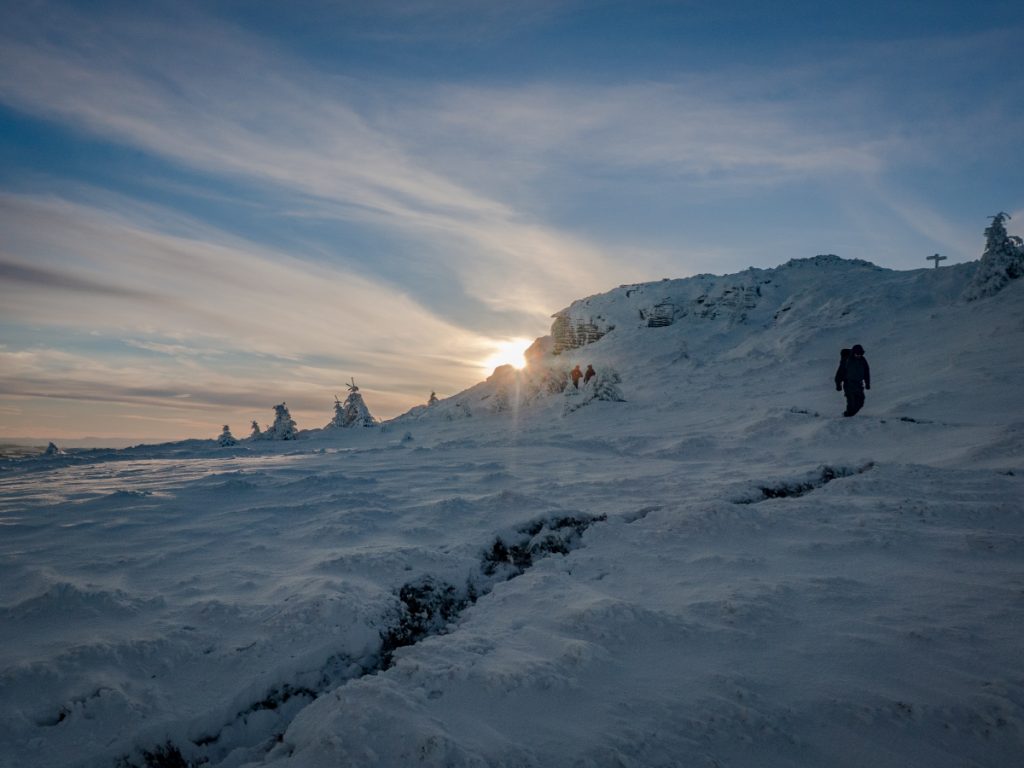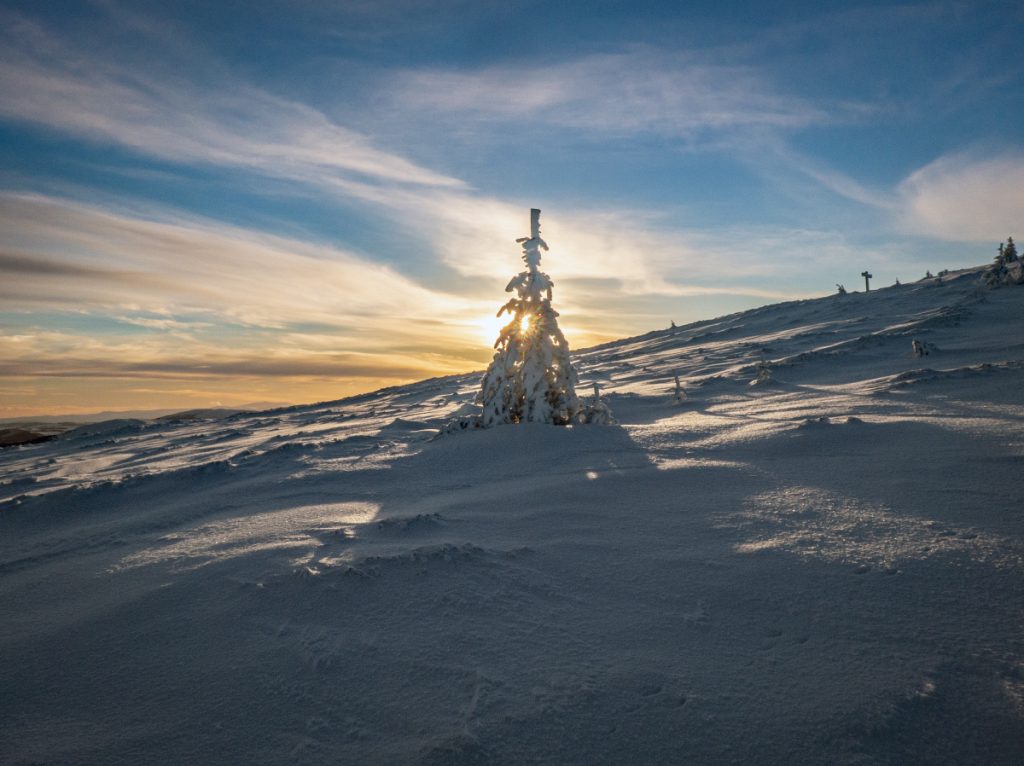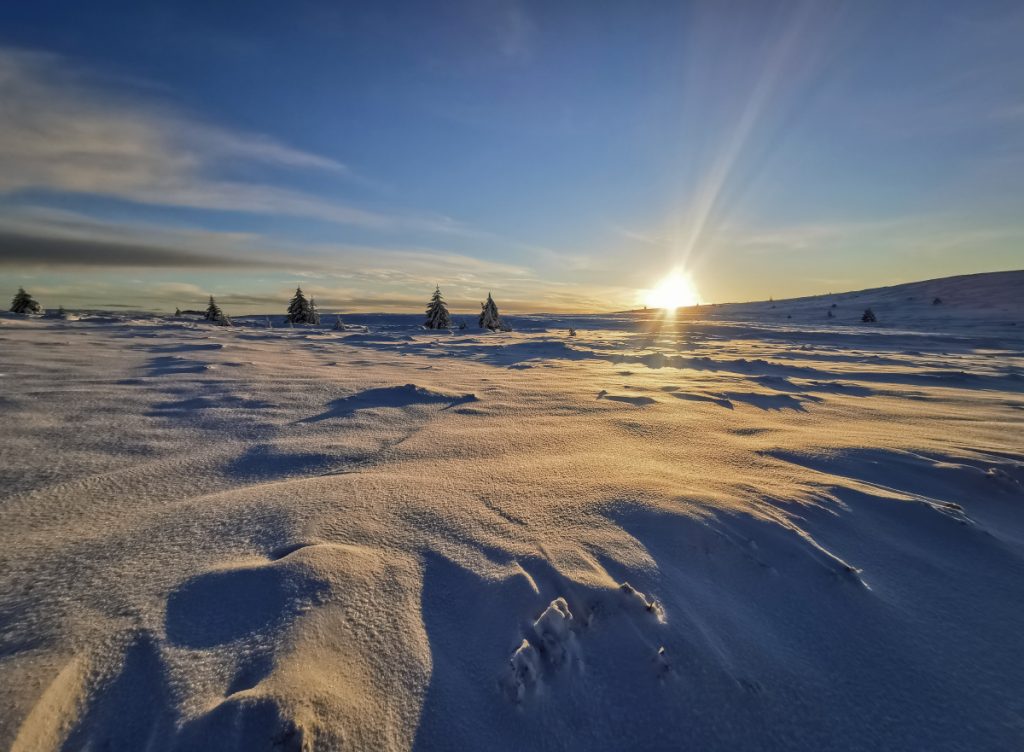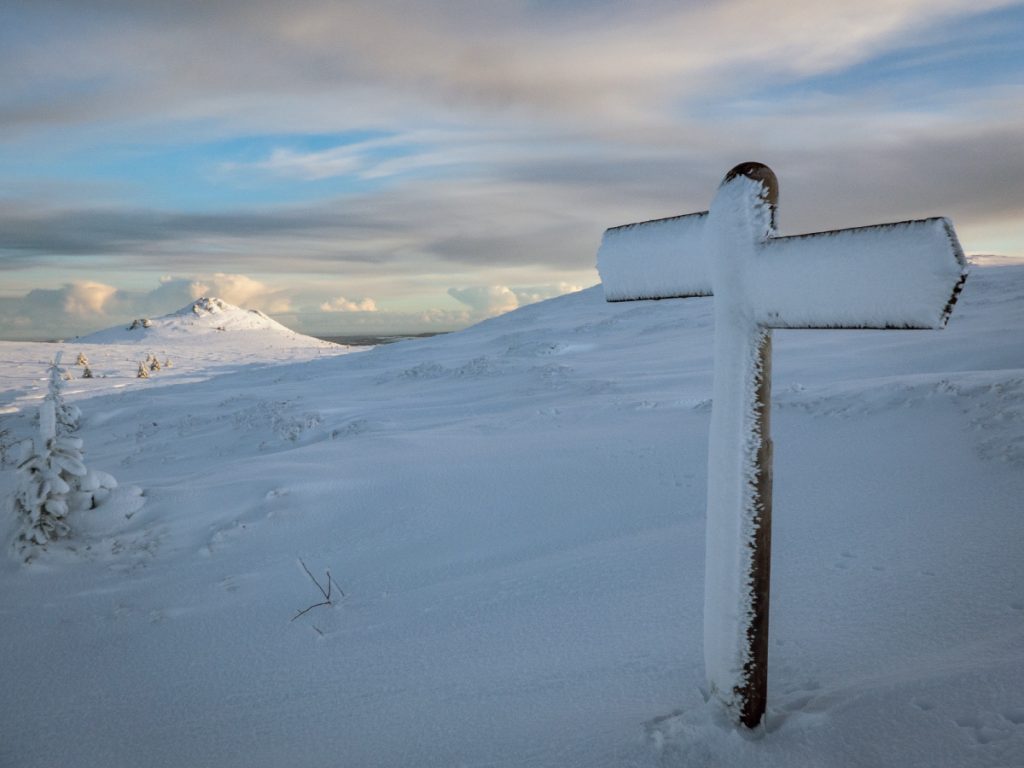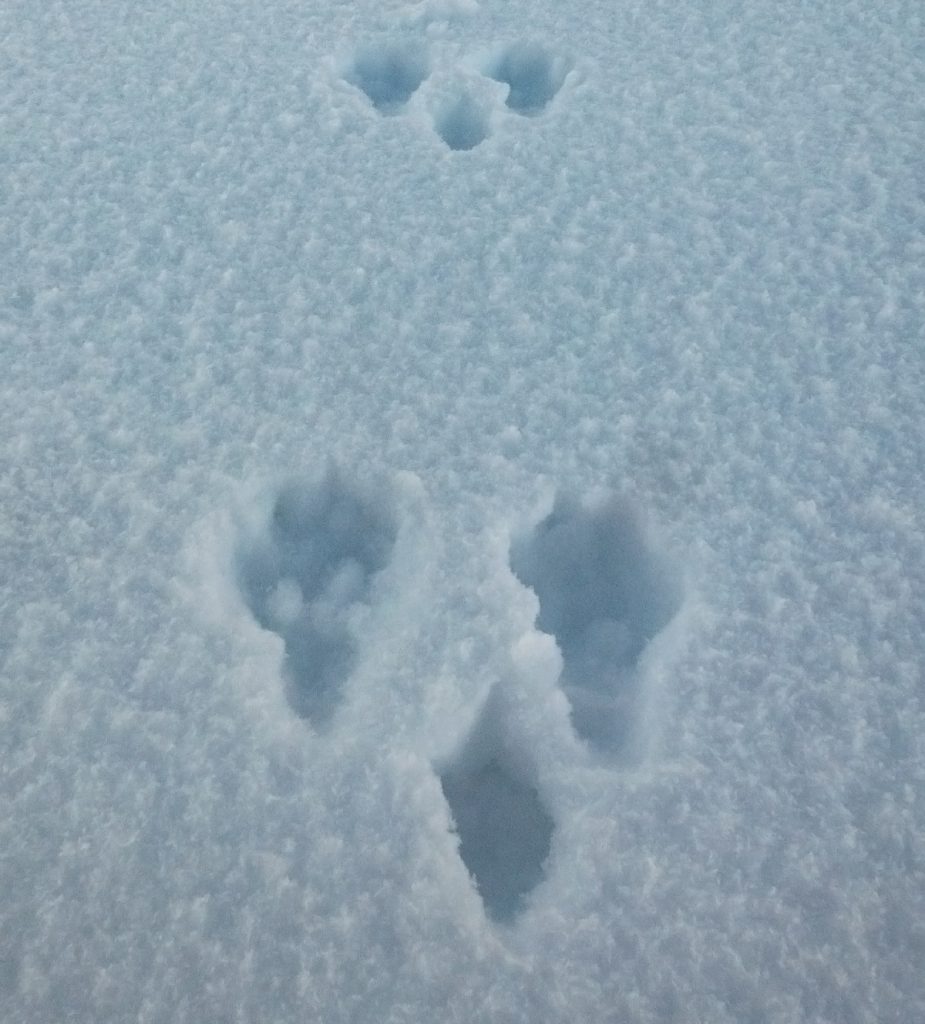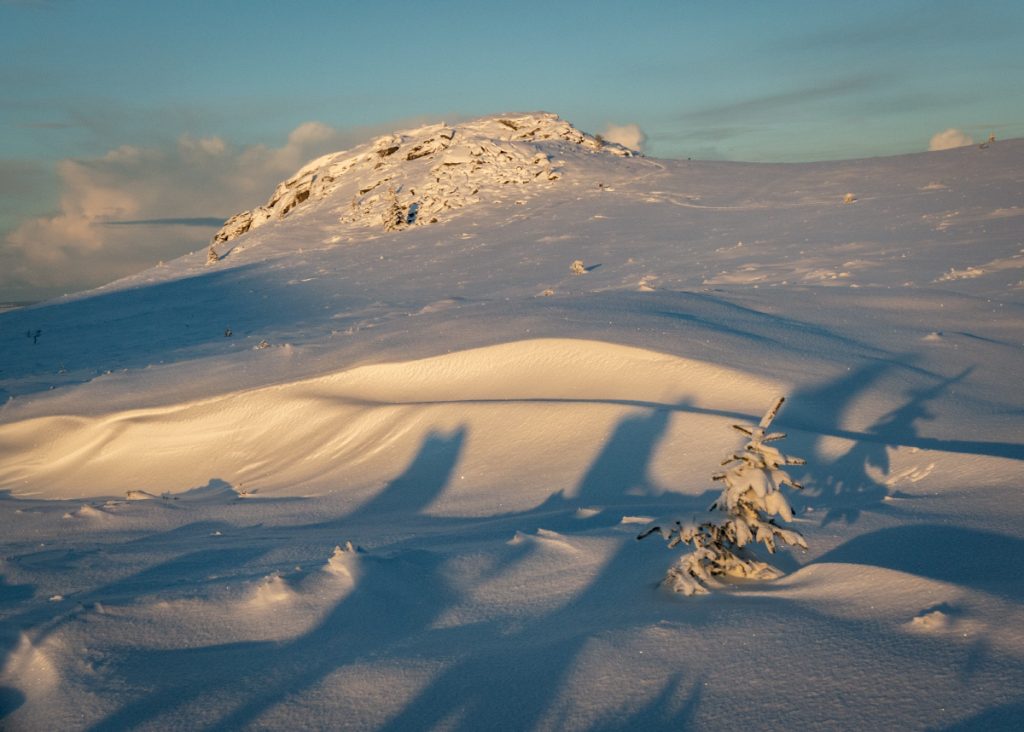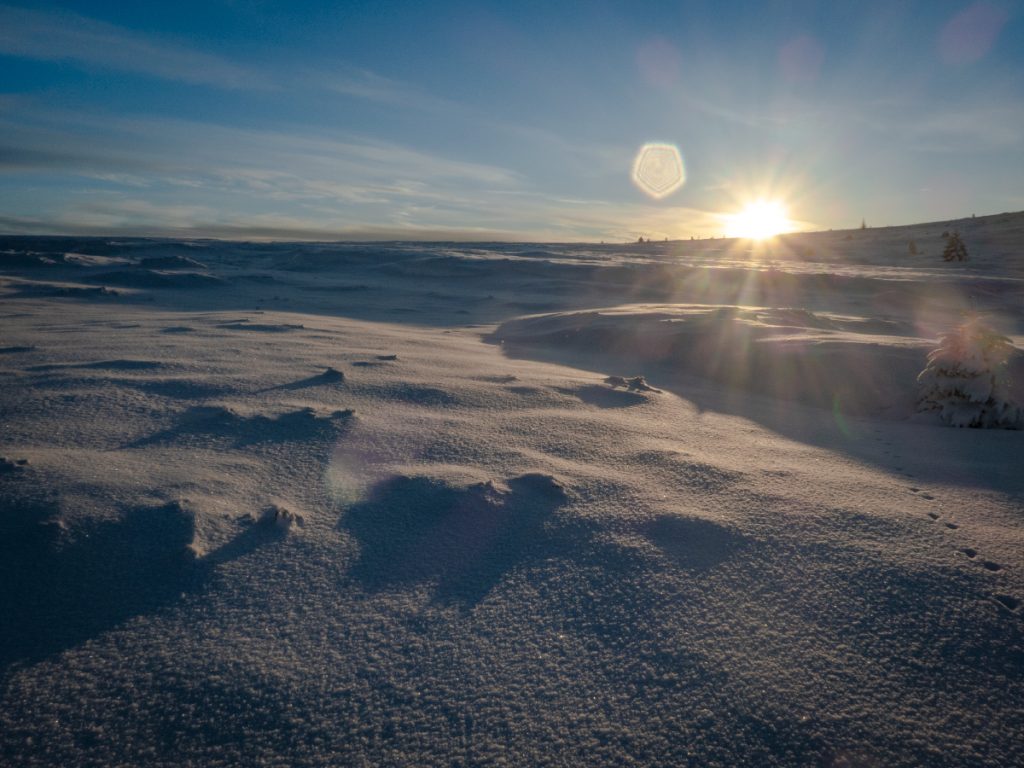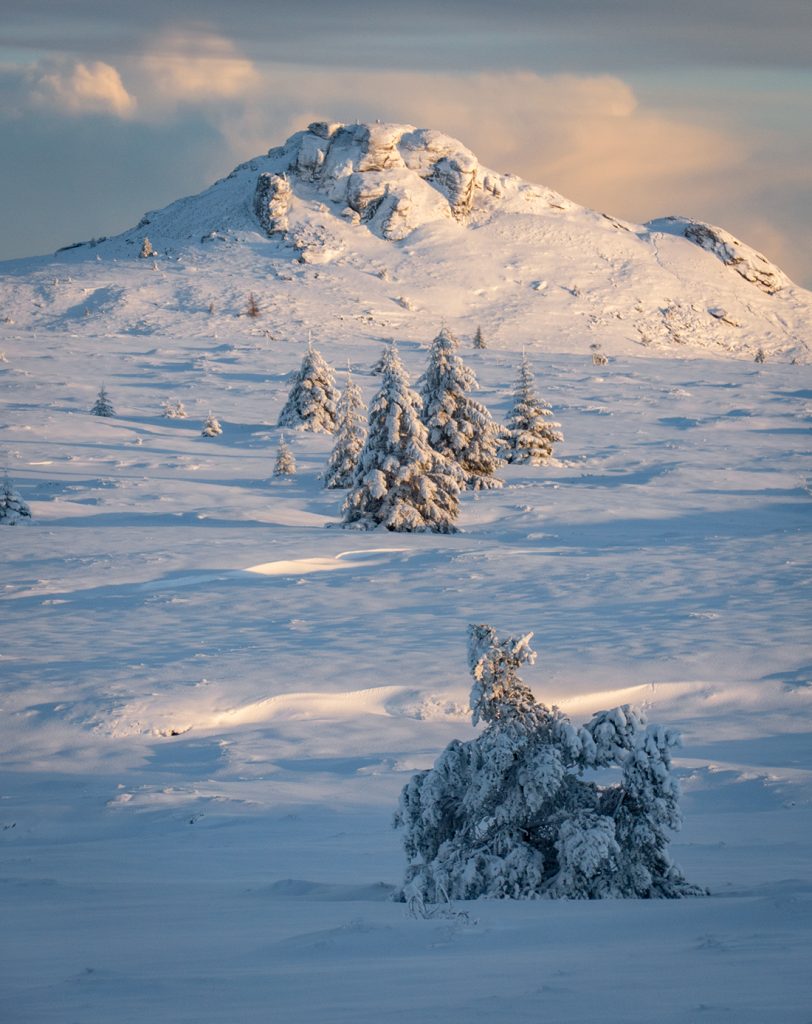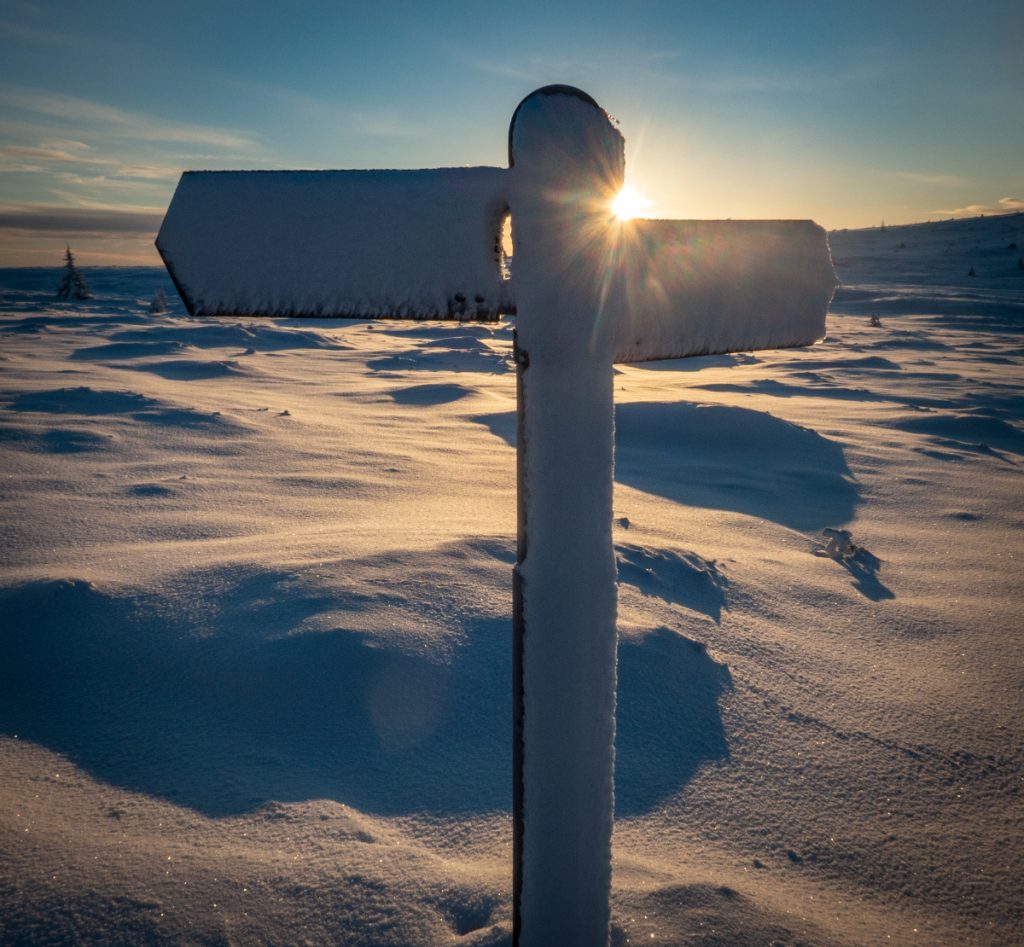 I had though of taking skis today, but thought it best to stick with the group plan and not clutter the minibus with gear. Somebody had made it up on skis though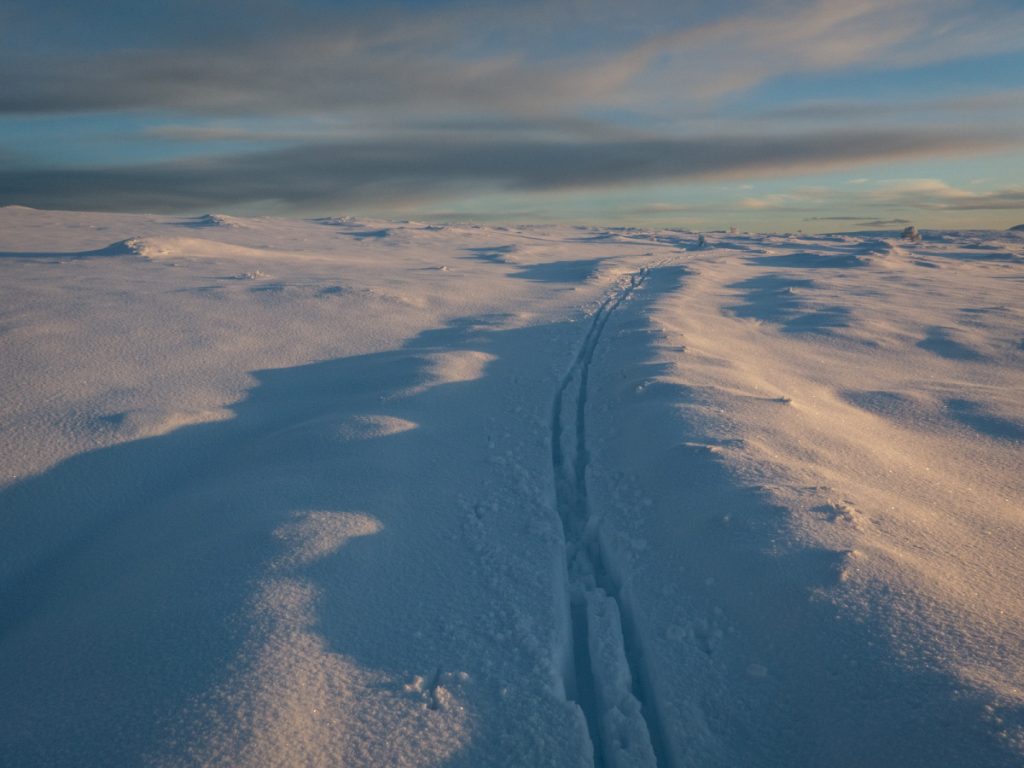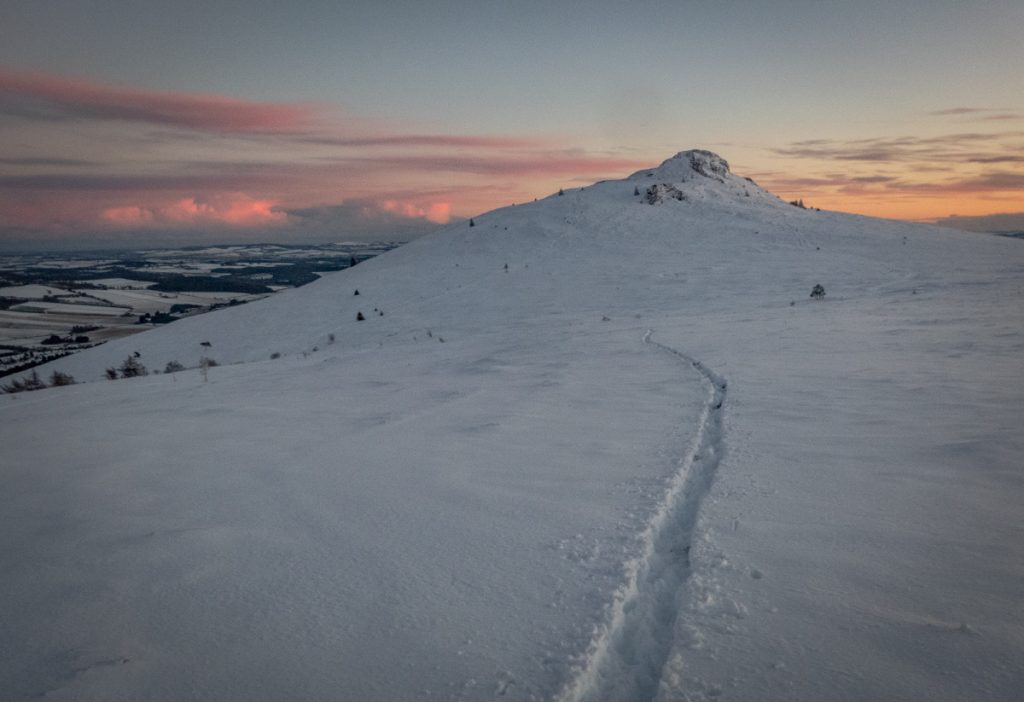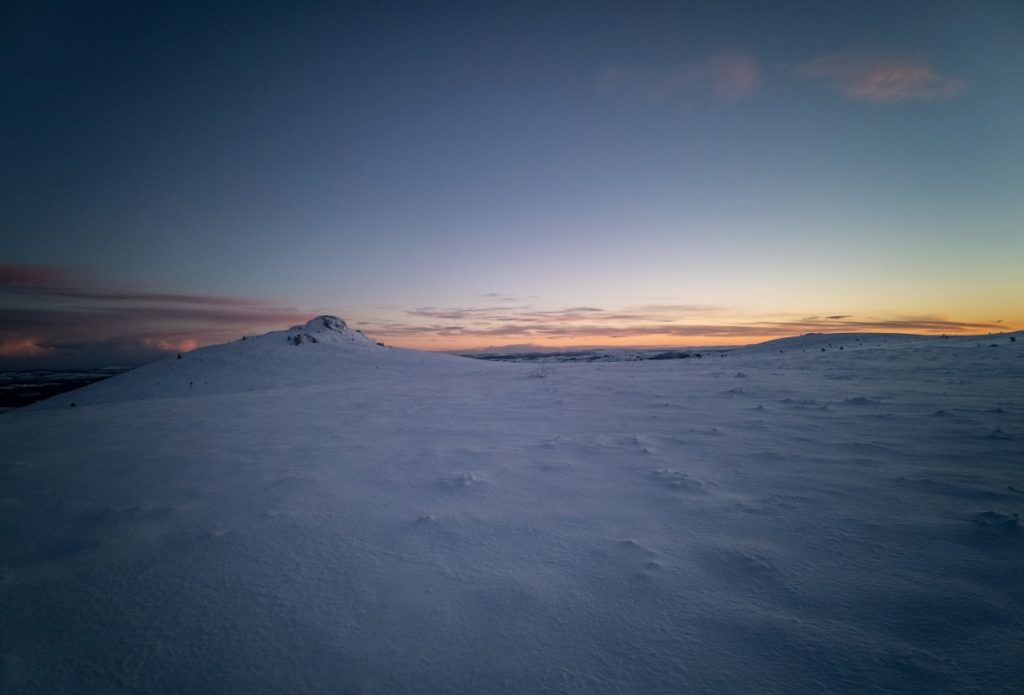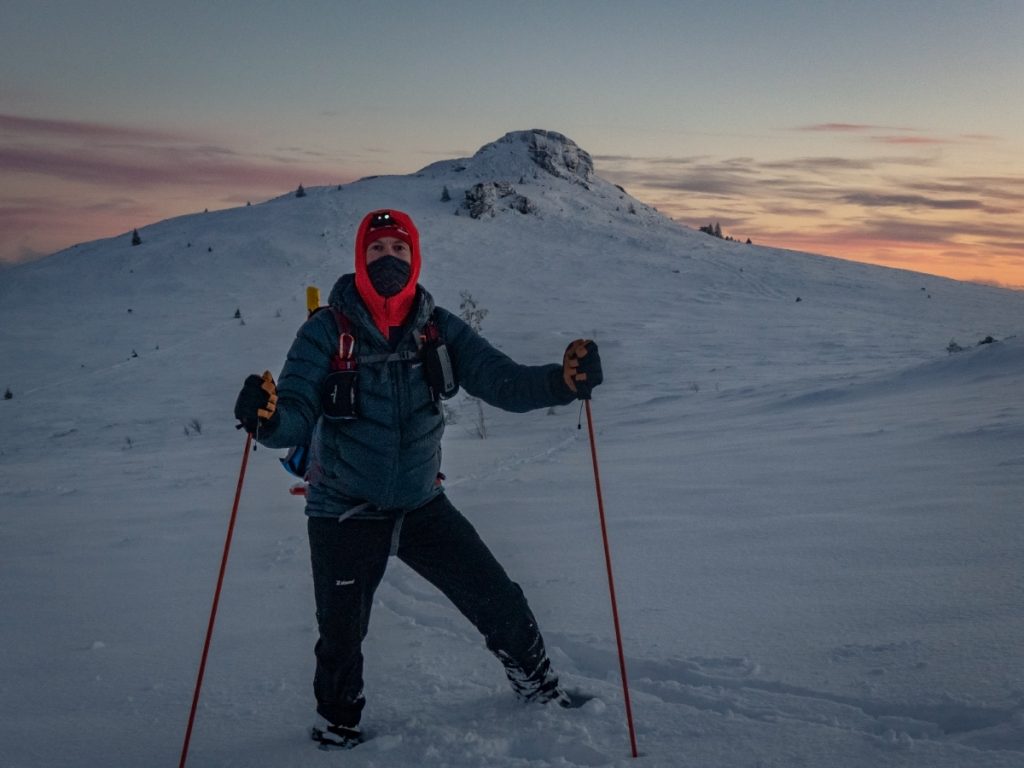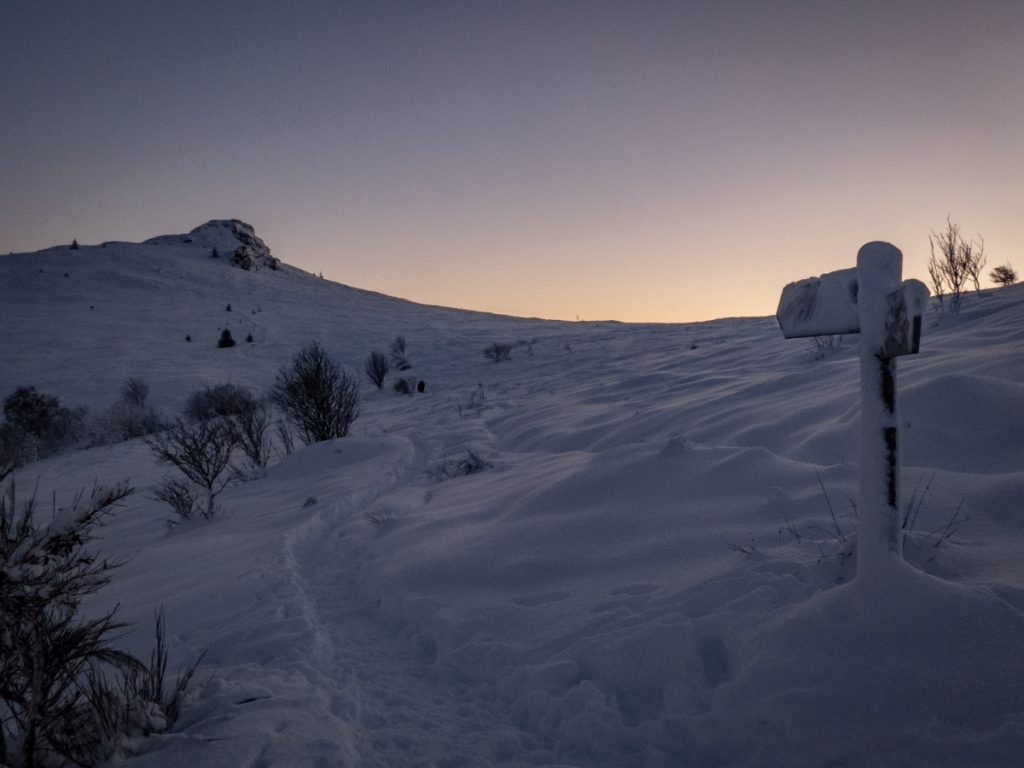 We headed to the Rowan tree car park as the descent was less steep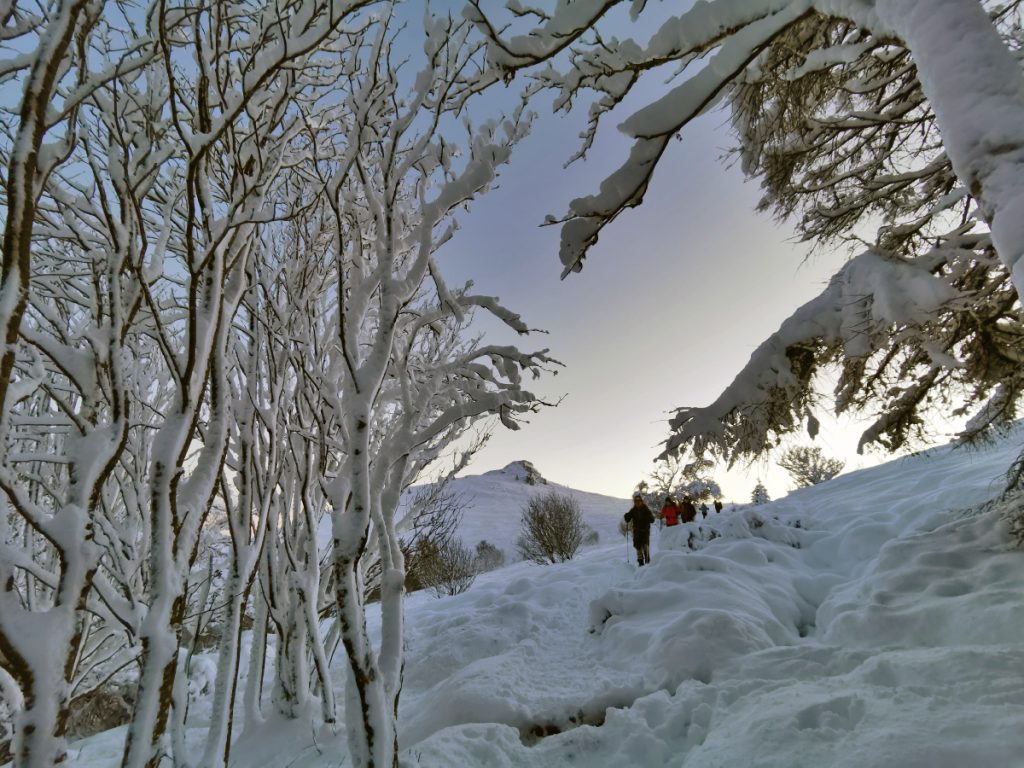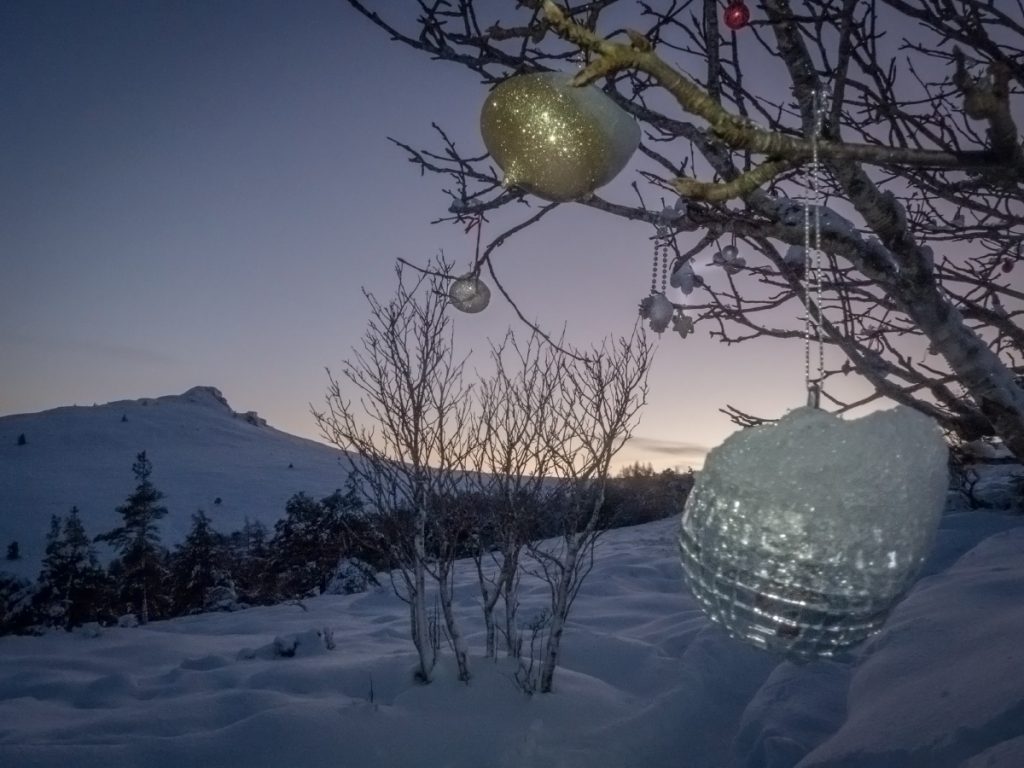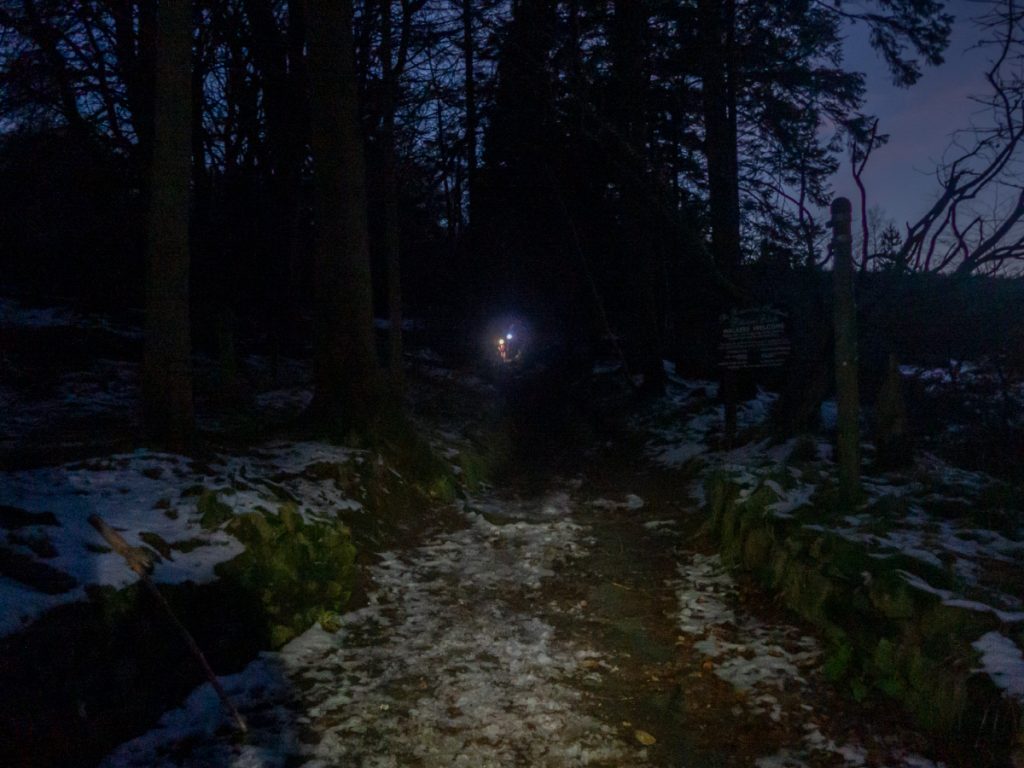 After a bit of car shuttling, we made it into Inverurie for Christmas fare, a well earned meal and few ales. A fabulous winter day, though no doubt there were a few stiff legs the next day.