An achilles ache picked up and aggravated by July's longer runs, required a month of rest from running, and I spent the month thrashing the bike around local trails instead. Some tentative test runs showed enough recovery to venture out on foot, but to start off in September I'd do an exploratory hike exploring some of the lesser known hills between Ballochbuie and Glen Callater.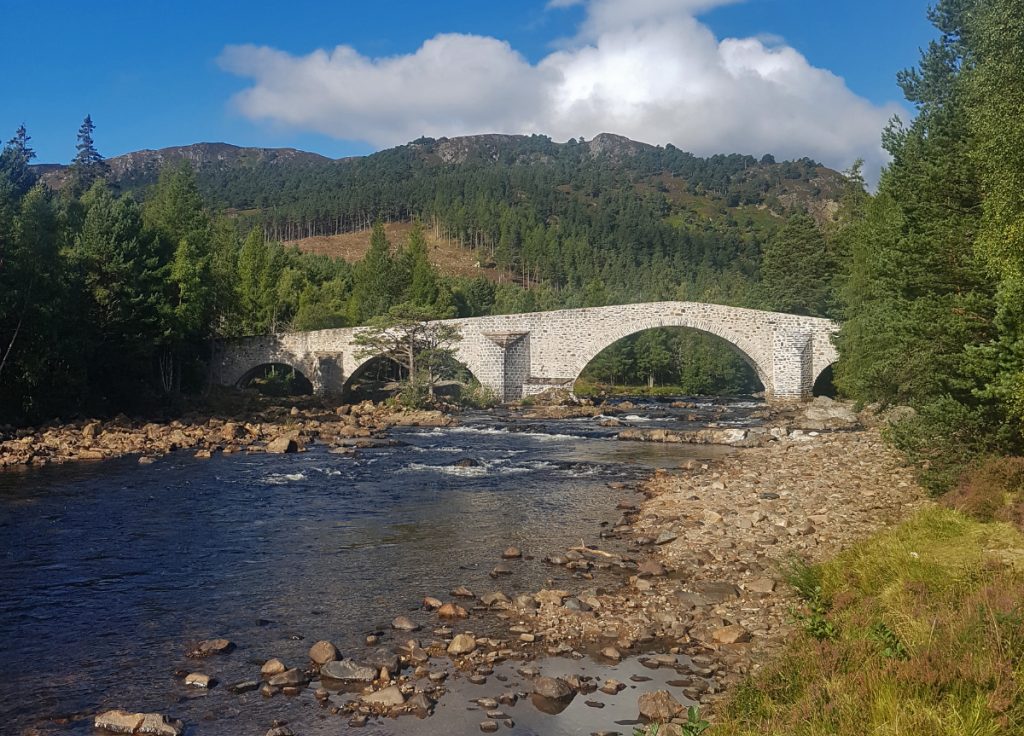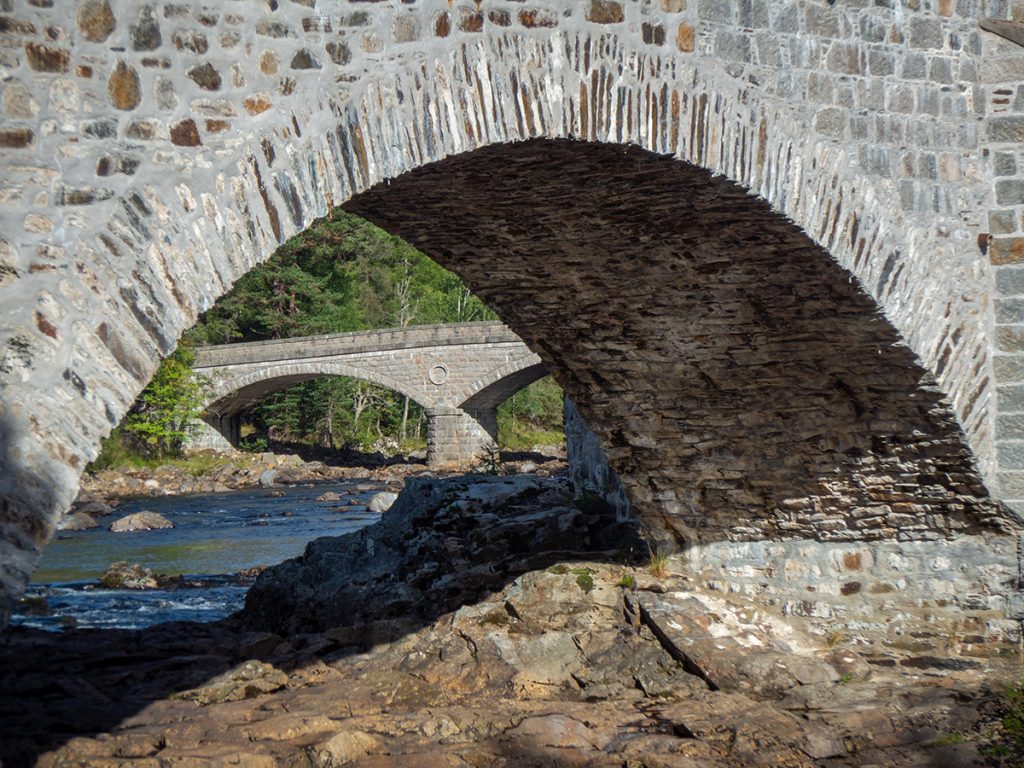 I normally take the trail past garbh allt falls, but today was exploring new territory so I resisted those scenic temptations and headed into the forest north-west.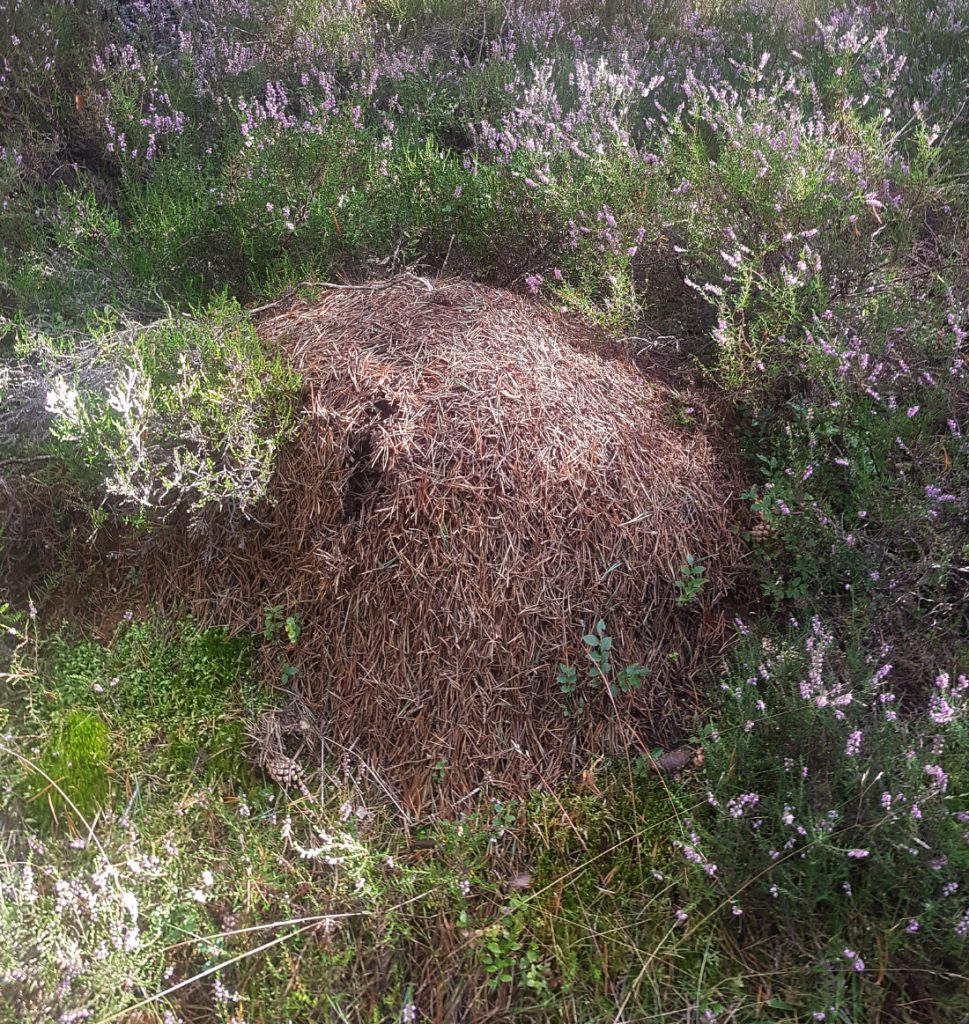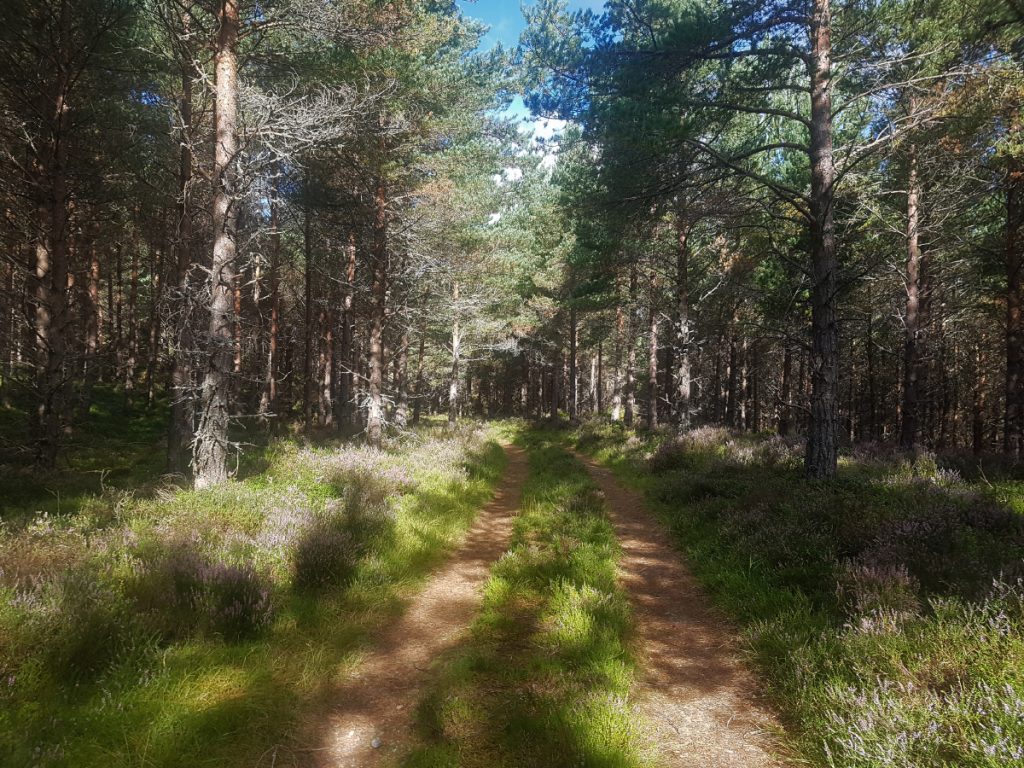 The track loops back under some crags on the right, on the left a great view over the pine and heather of Ballochbuie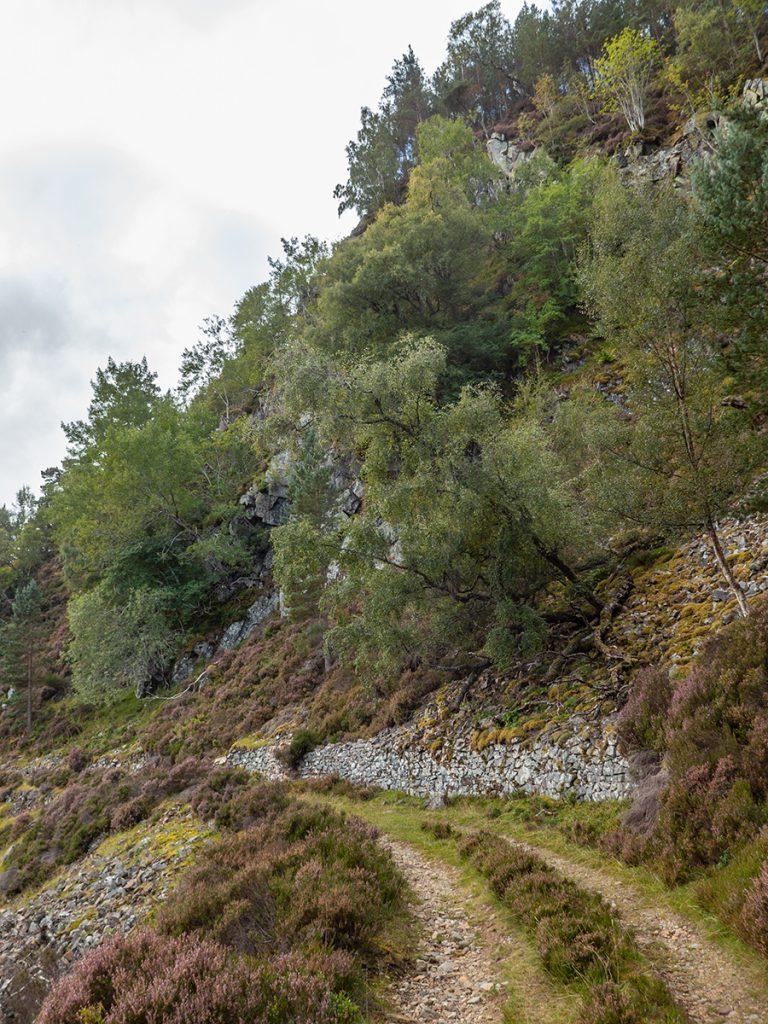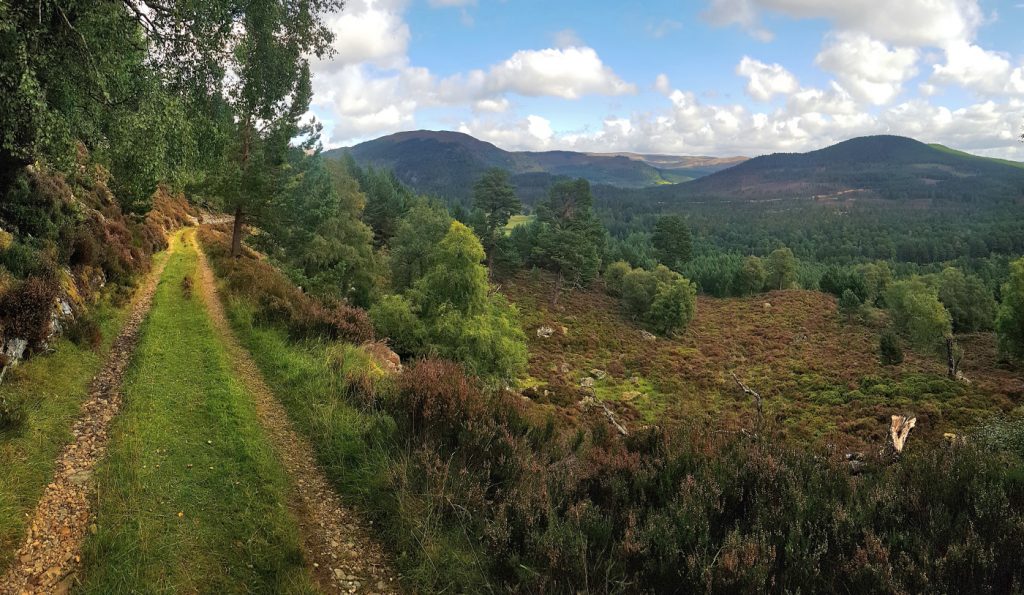 The trail ducks in and out of tree cover, with an opening to the right showing some of the terrain I'd be covering on the way back. I'd be heading further south before ascending on to the ridge, but there is a path forks off heading up to the hill top.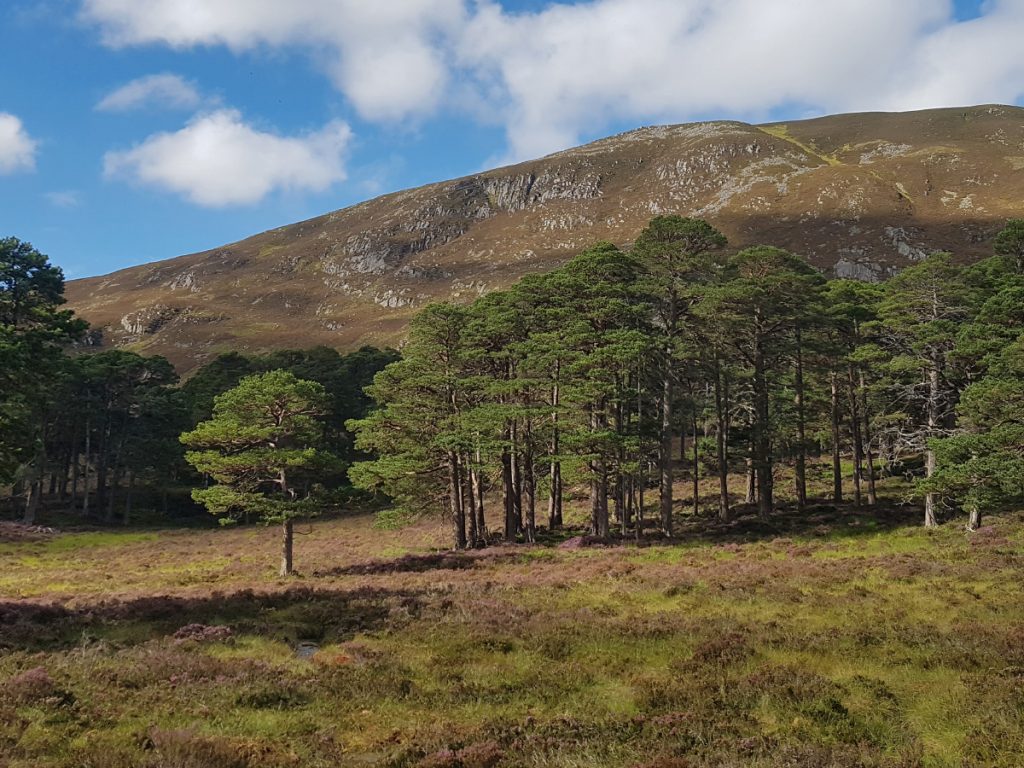 Heading down into Glen Beg the trees clear to this pond with a quaint log cabin. Subsequent research reveals it to be a 'honka cabin' and was a gift from Norway to the royal family.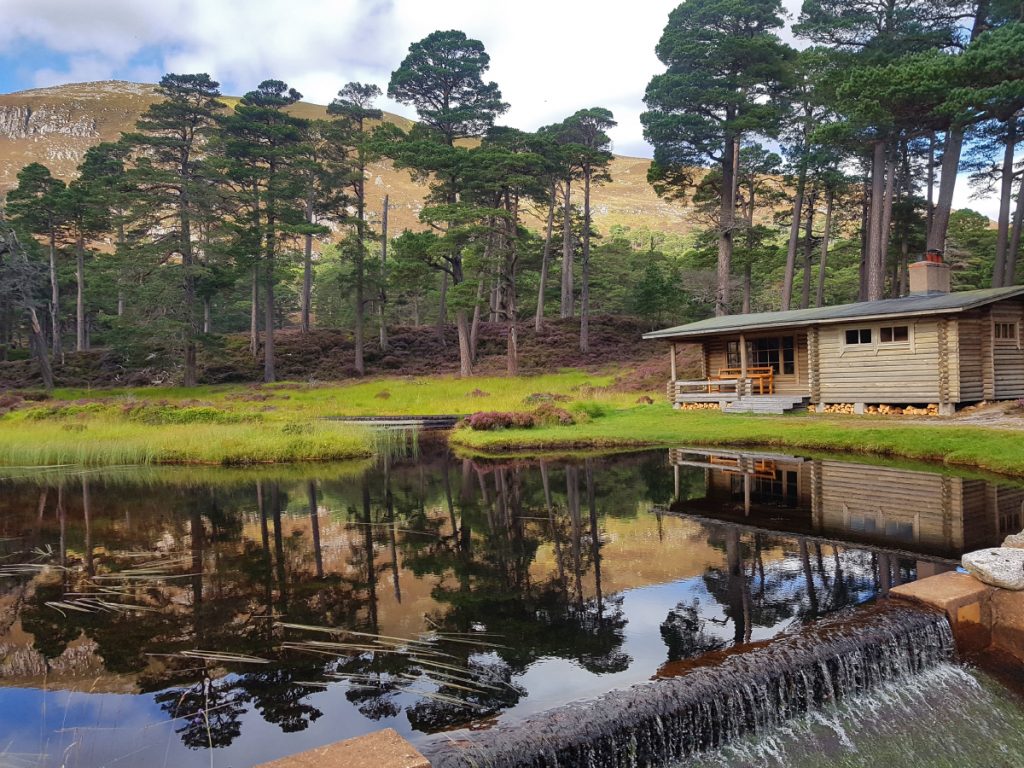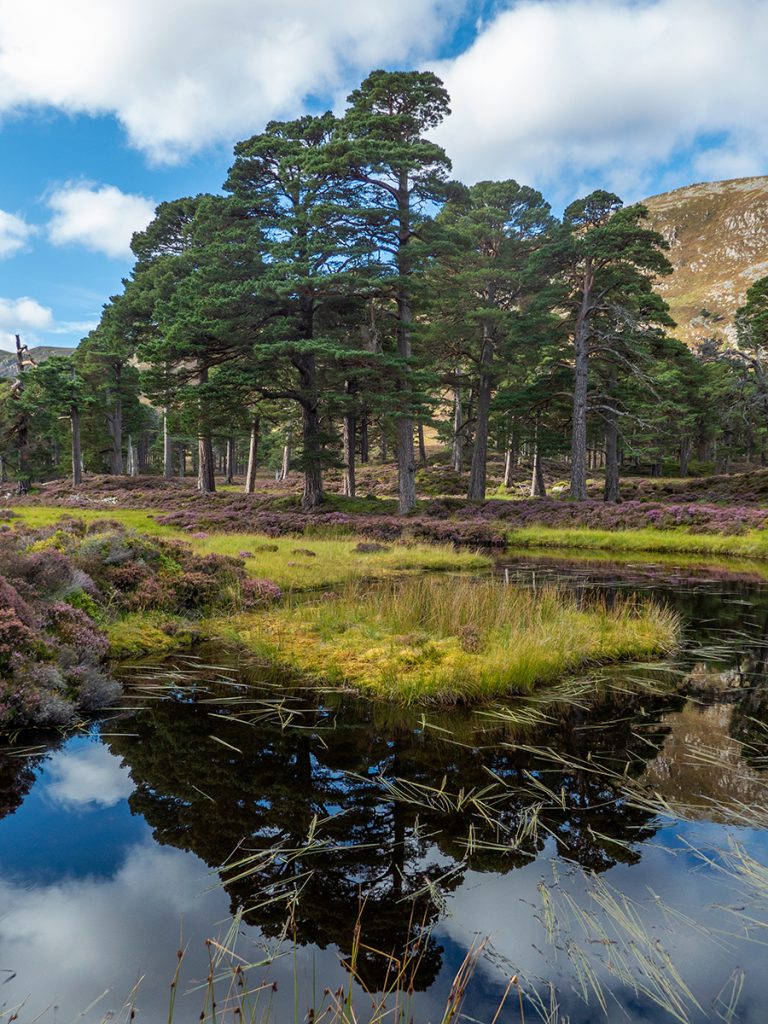 Up the other side of the glen, a planned 'shortcut' on a path on the 1:25k turns into a sweaty battle against either squishy bog or deep lumpy heather as the path fades into nothing.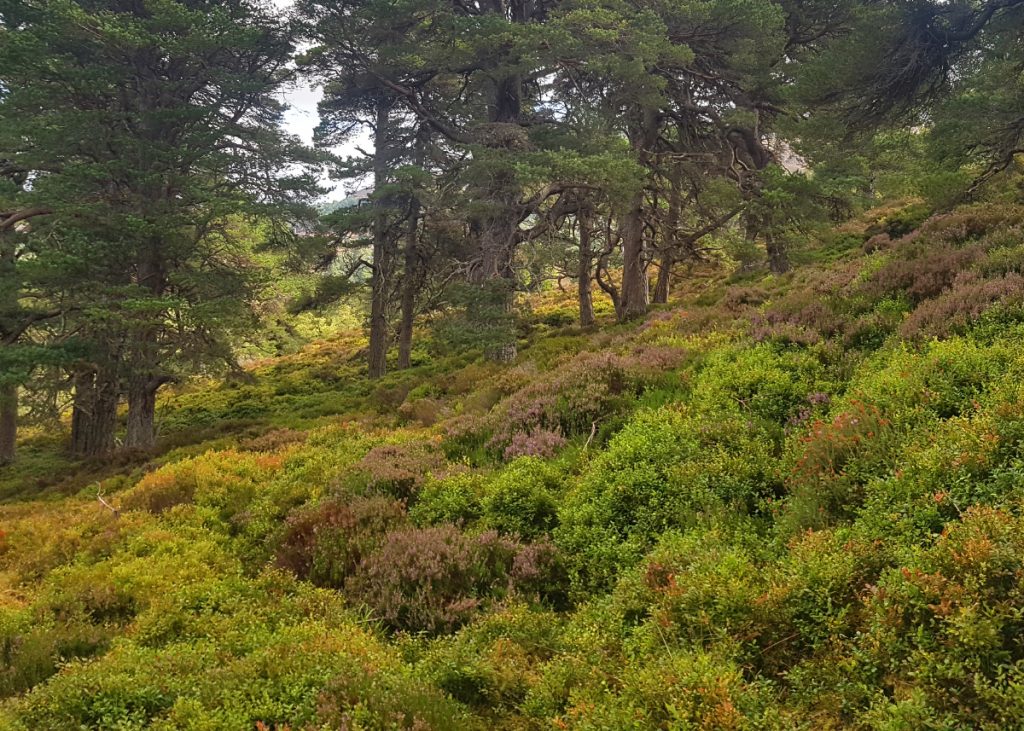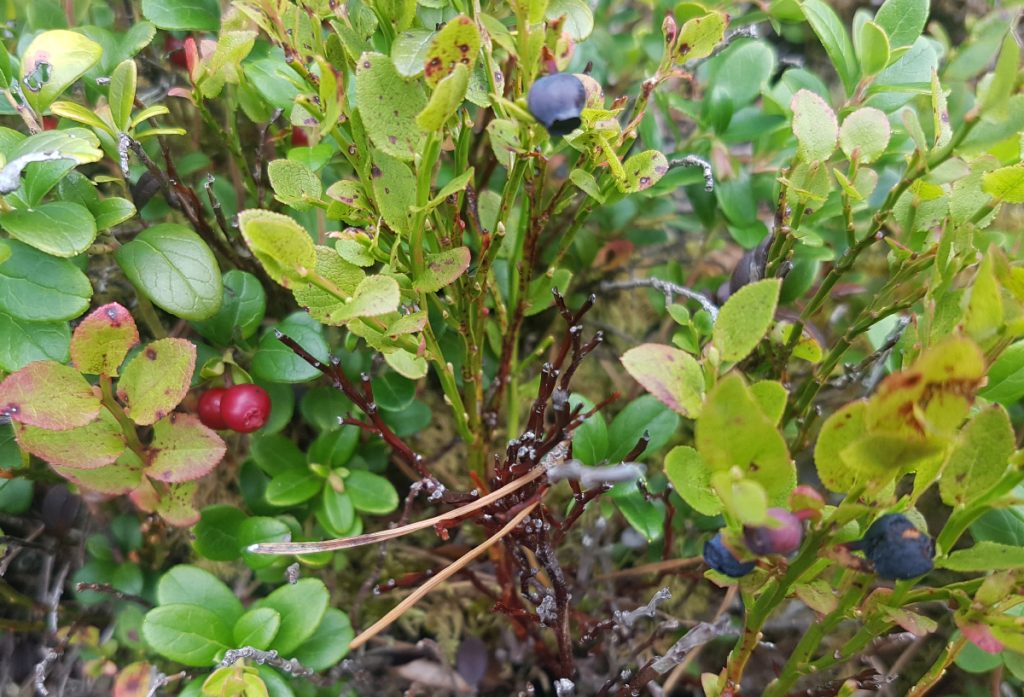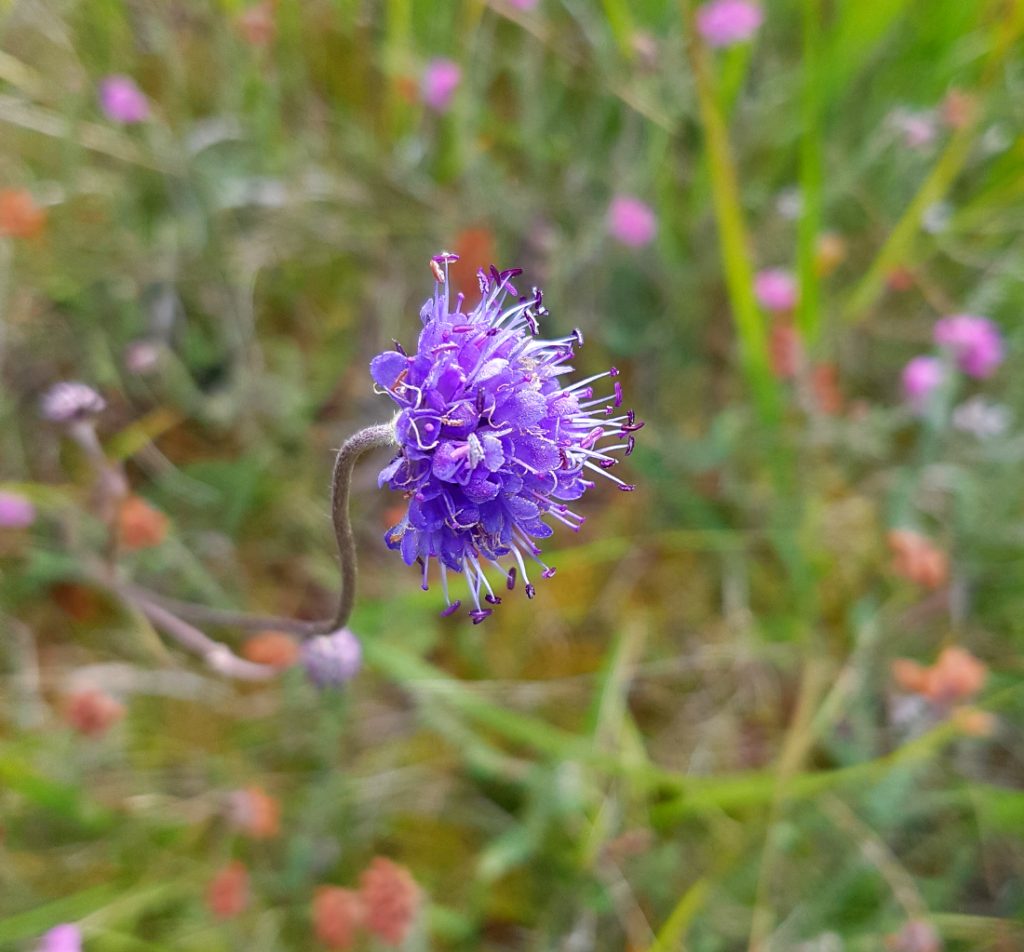 Ballochbuie being fenced off for conservation, there's at least little chance of picking up ticks while blundering through the undergrowth, nonetheless there are a lot of midges. I happen across a boggy field awash with bog myrtle, and grabbing handfuls crush the leaves into an ad-hoc poultice of sorts smearing some dabs to repel the swarm, not sure how effective it is but it certainly smells lovely if nothing else. I read an article recently about how it was going to be a new wonder crop for rural areas a few years back but the project stumbled early.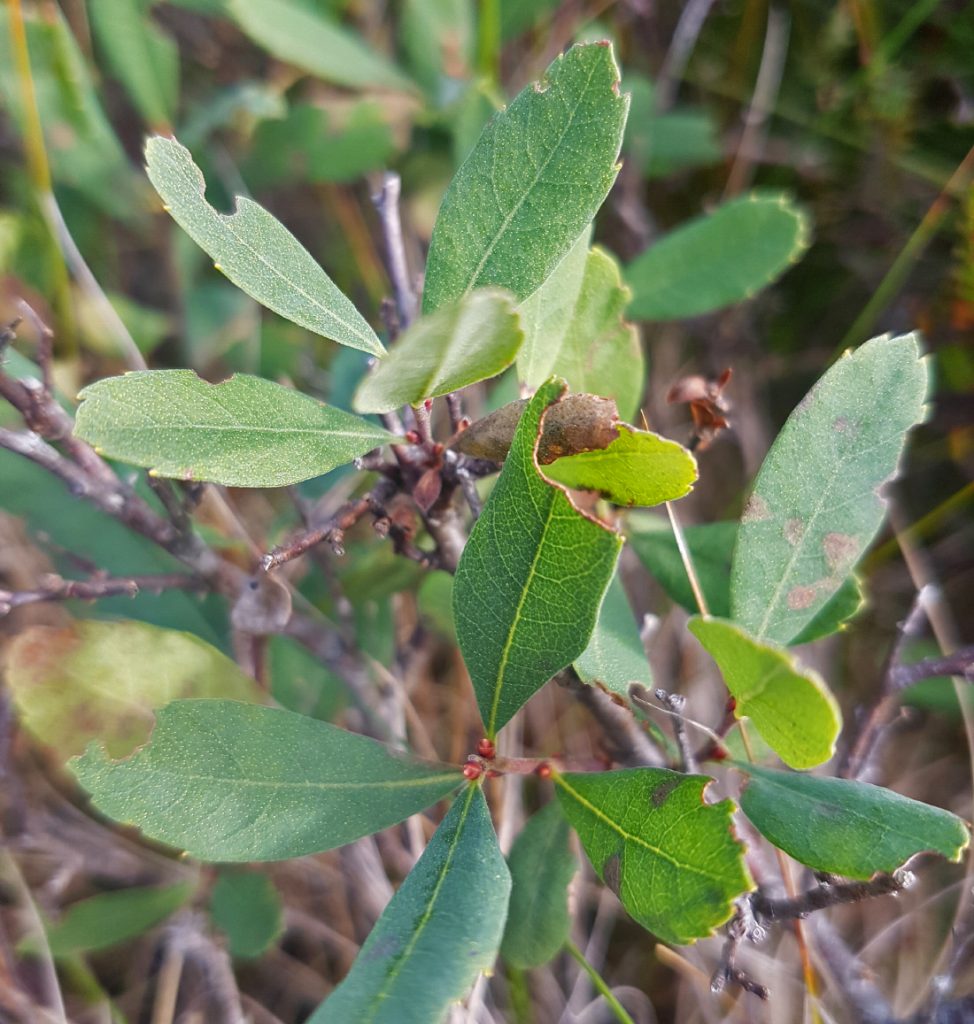 I'm glad when I eventually stumble back onto track, stopping for a break to pick twigs from my socks, a small cairn marks the 'path' junction to the track, I hope it's not tempted others into that jungle.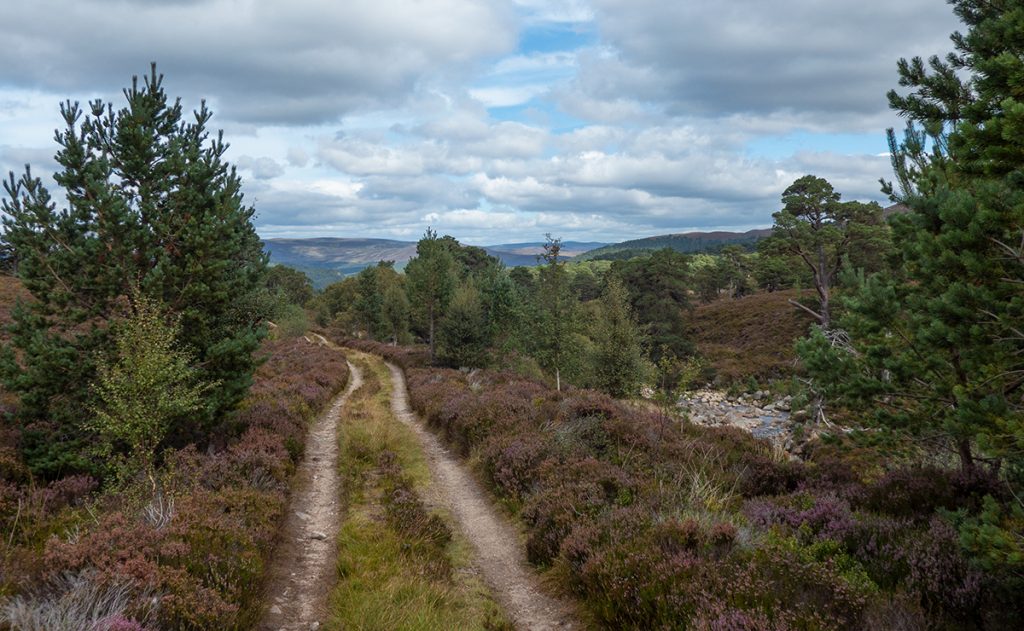 A hard surface allowed me to deploy a new bit of kit. I've rarely bothered with walking poles, perhaps on winter camp days when I've a really heavy rucksack. I was concious that having a lightweight pair would be good for winter otings, both as an aid to powering through snow, but also as an extra element of safety on solo trips when cold and remote, both in crossing icey streams and as support in the event of a turned ankle.
I'd scooped a pair of mountain king trailblazers off of ebay and had them with me to assist over-working my achilles, and got in a good rythmn with them, making sure to propel and not tippy-tap as many do with poles. I headed upwards alongside the Feindallacher Burn, then cross-country over the wide vistas of shorn heather heading to the first hill top of the day.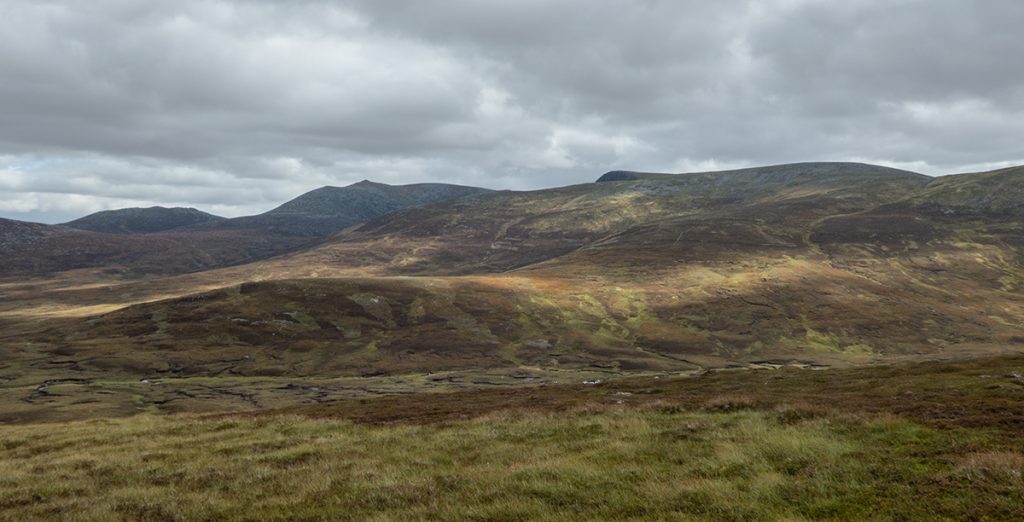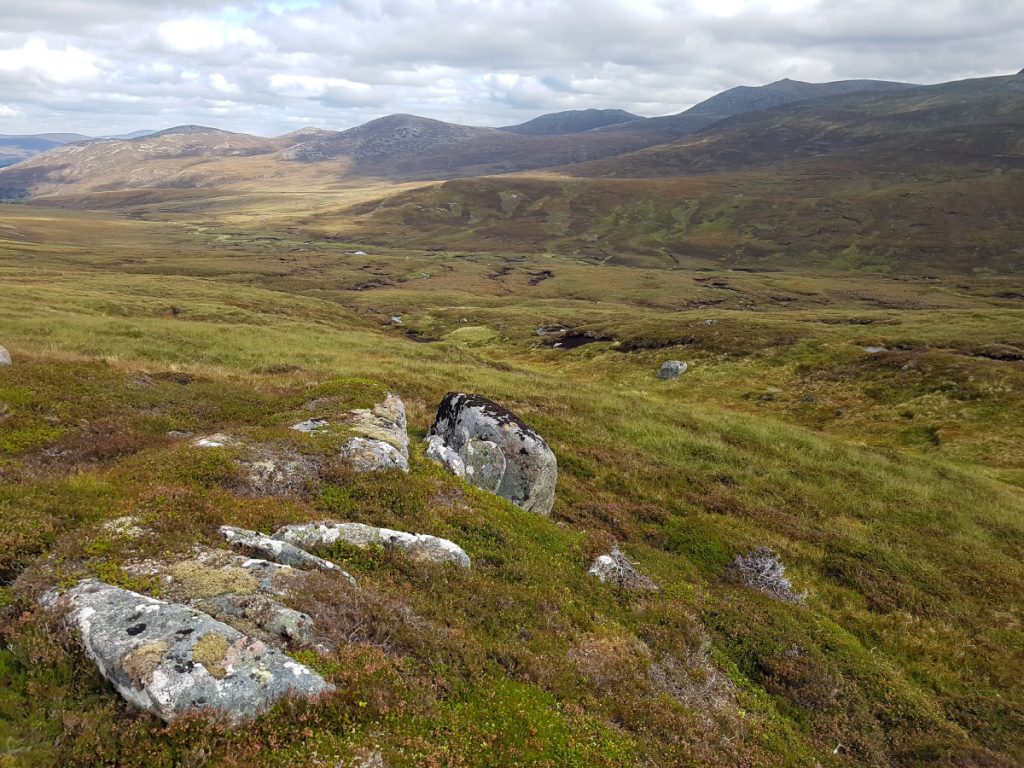 Arms and legs pumping, the wildlife saw me a mile off, first fluttering an owl from some rocks, then a herd of deer galloped over the brow, and finally I just about stood on a hare.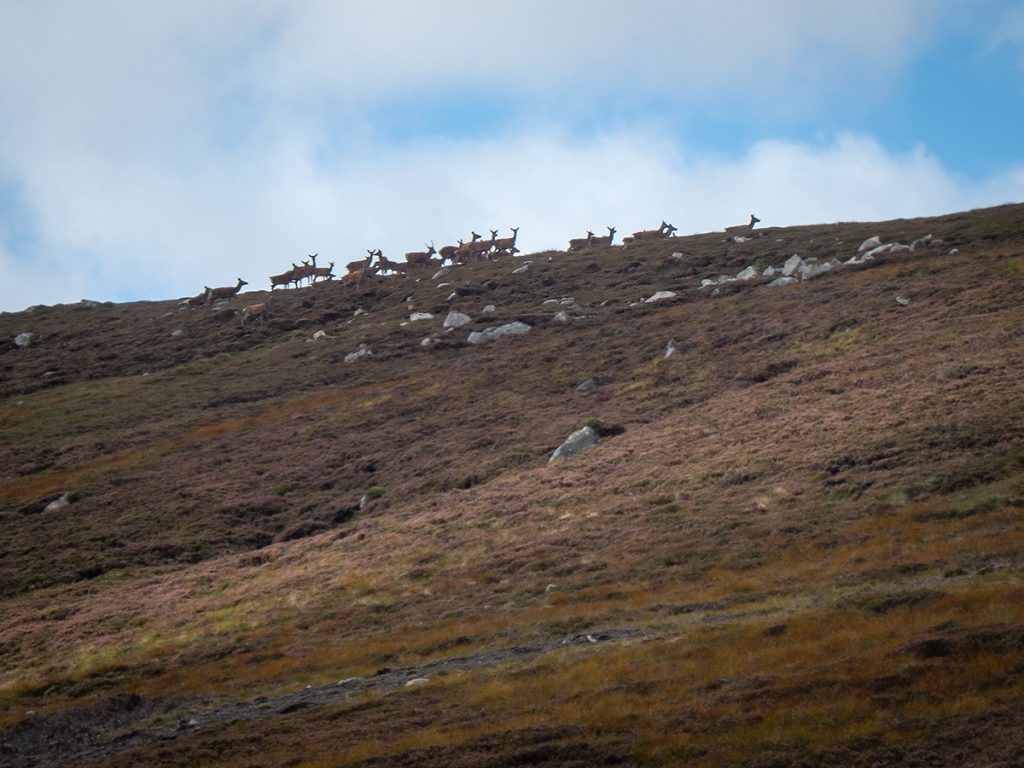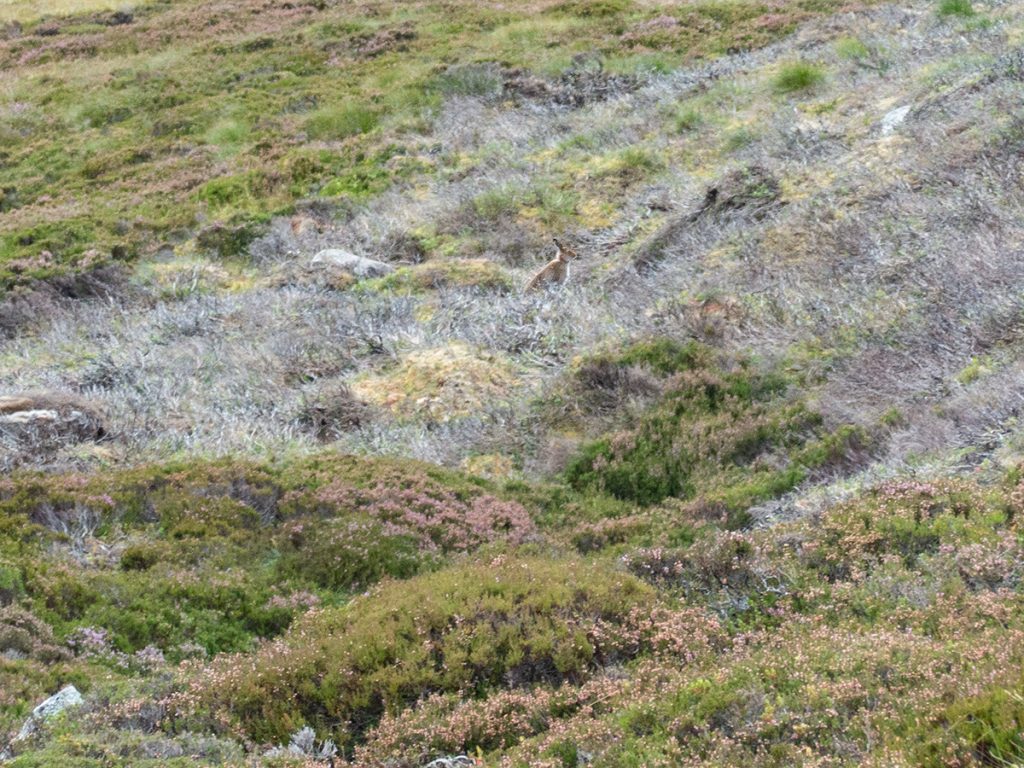 Not any paths here as such, a couple miles of heather n bog along the gentle back of Creag an Loch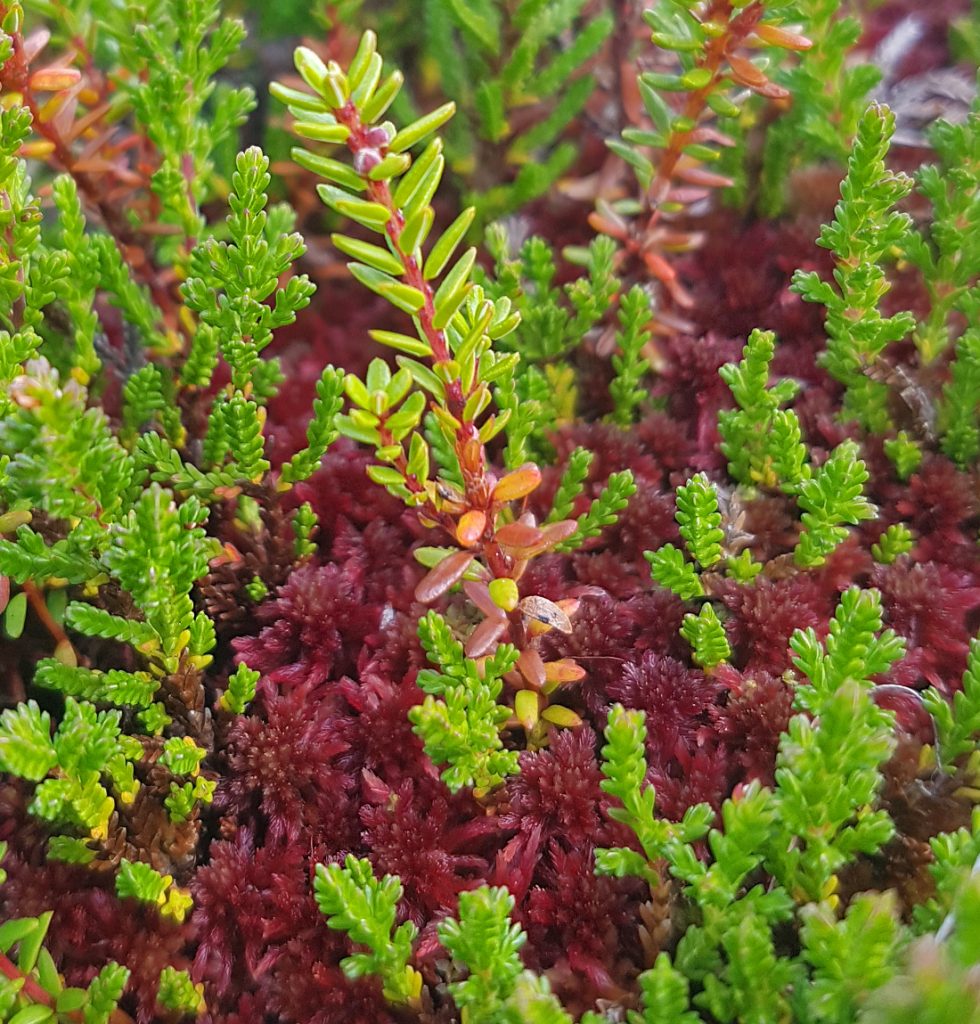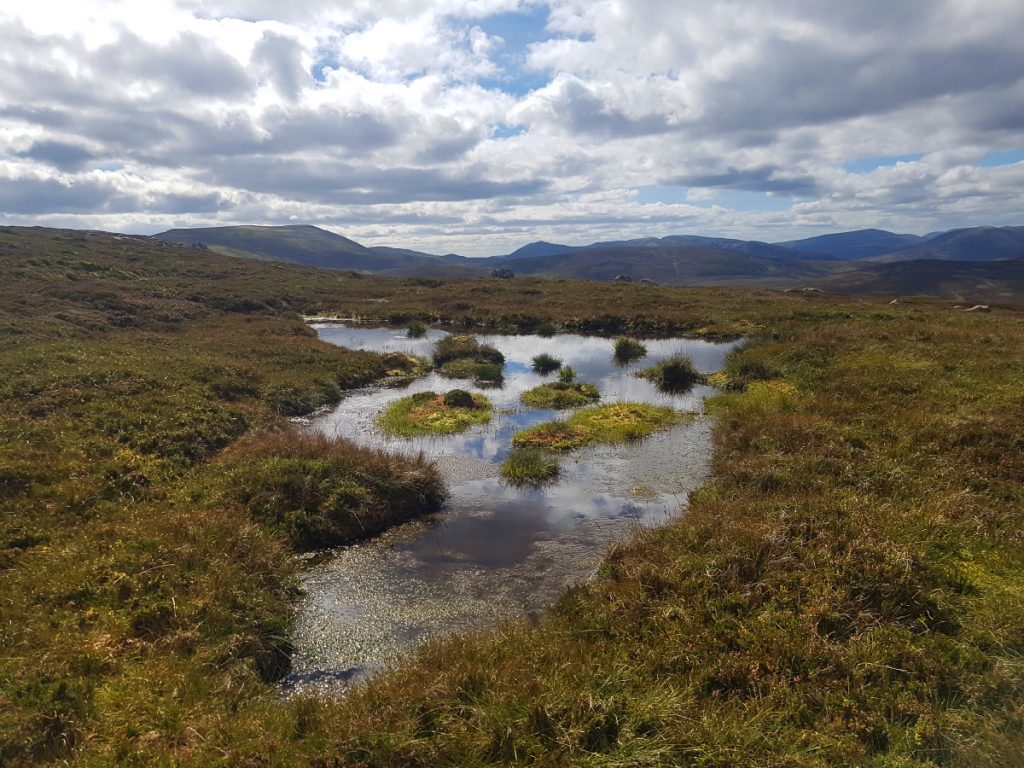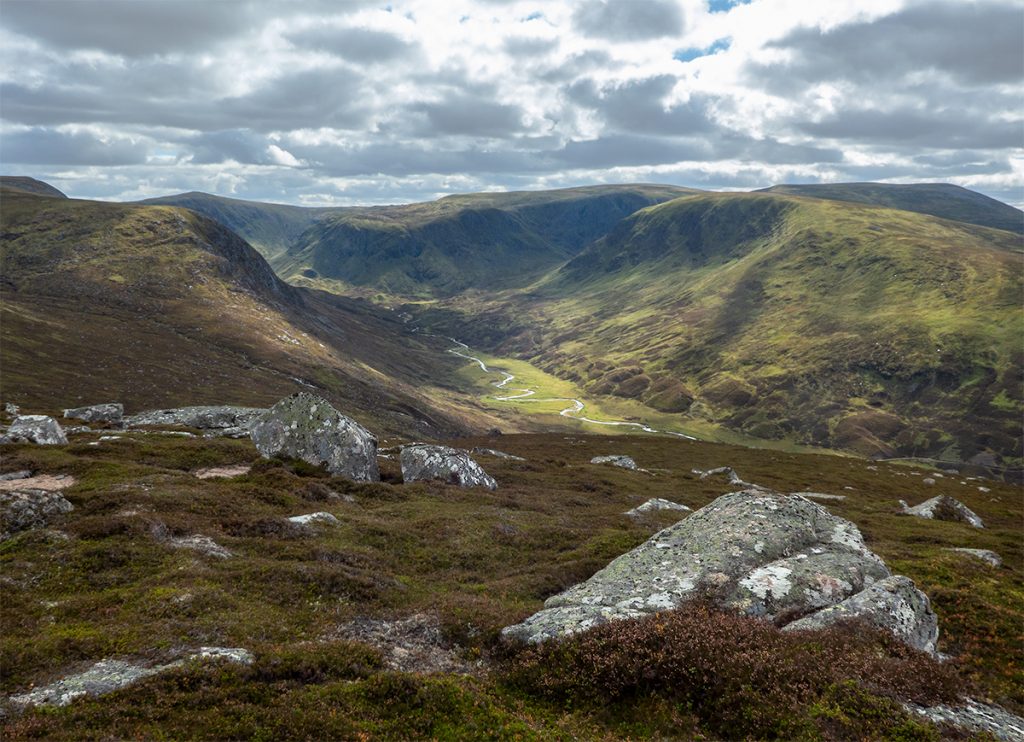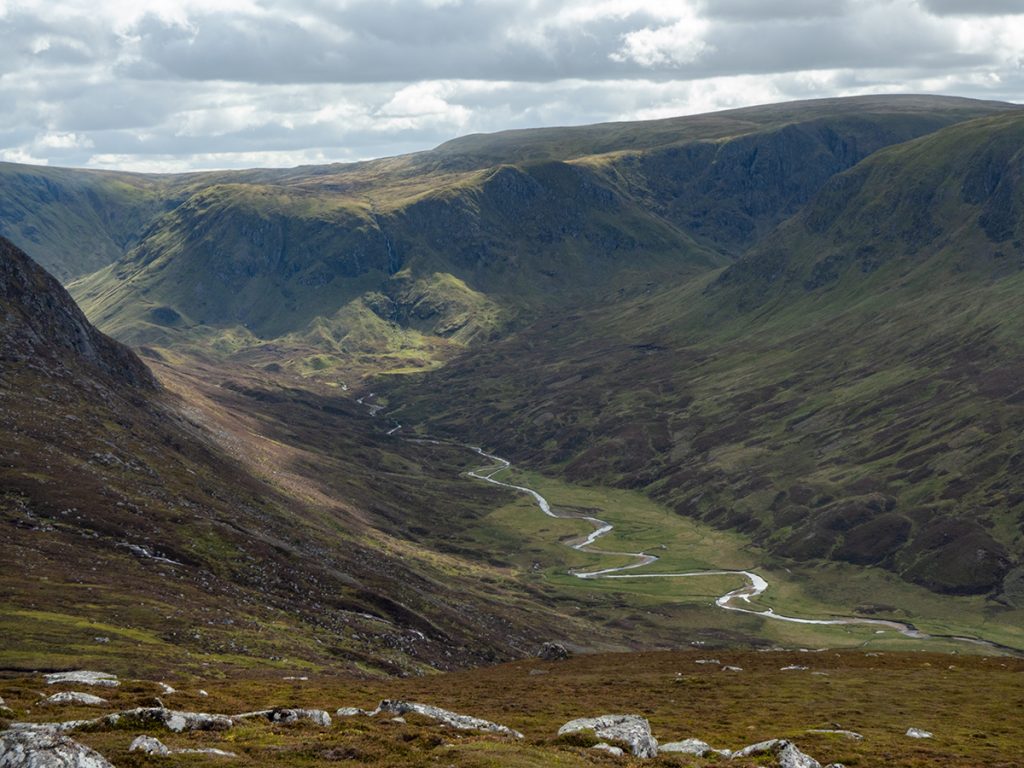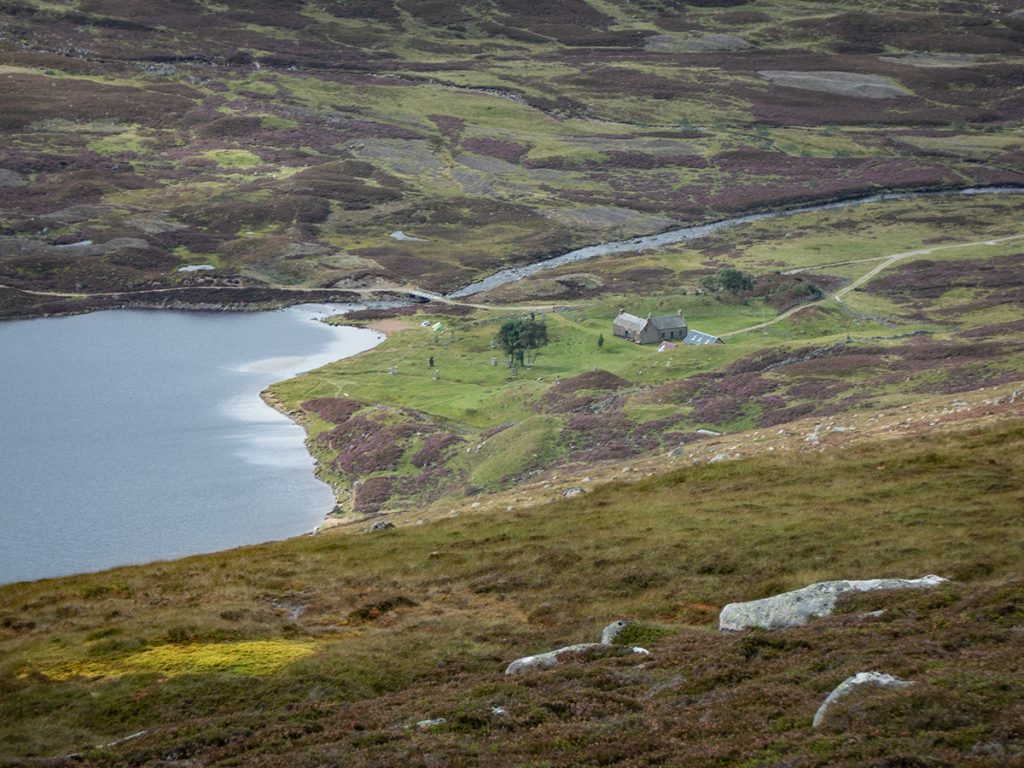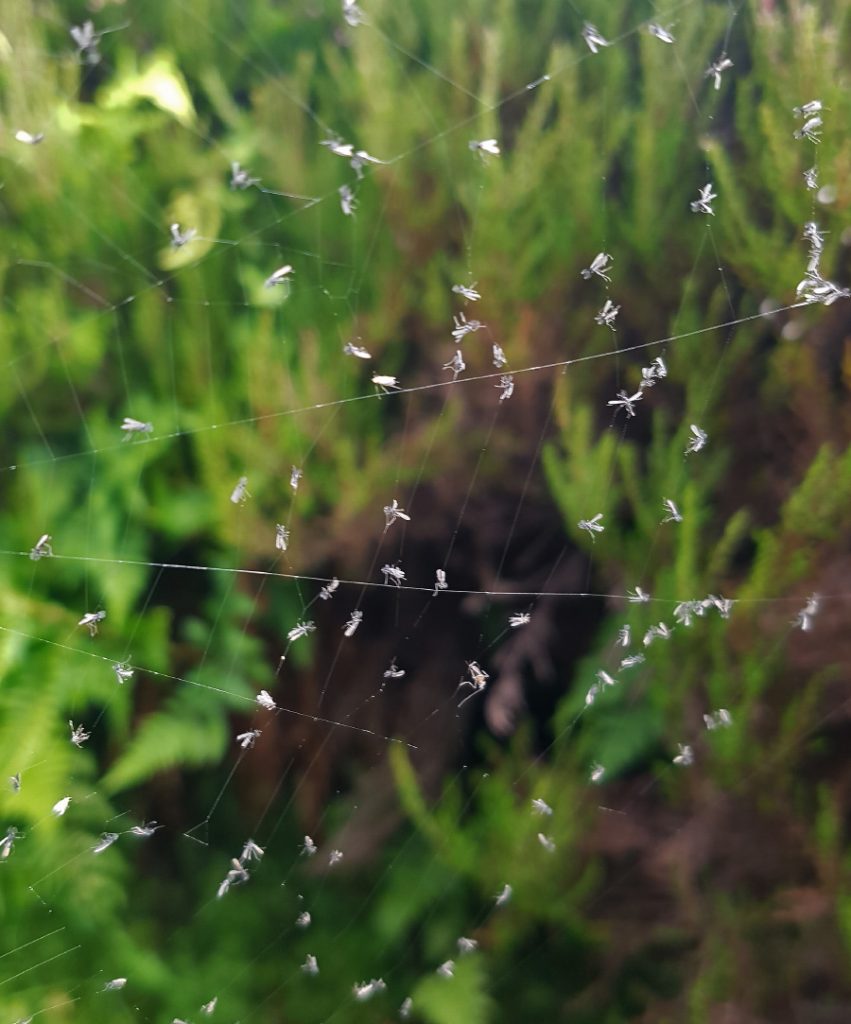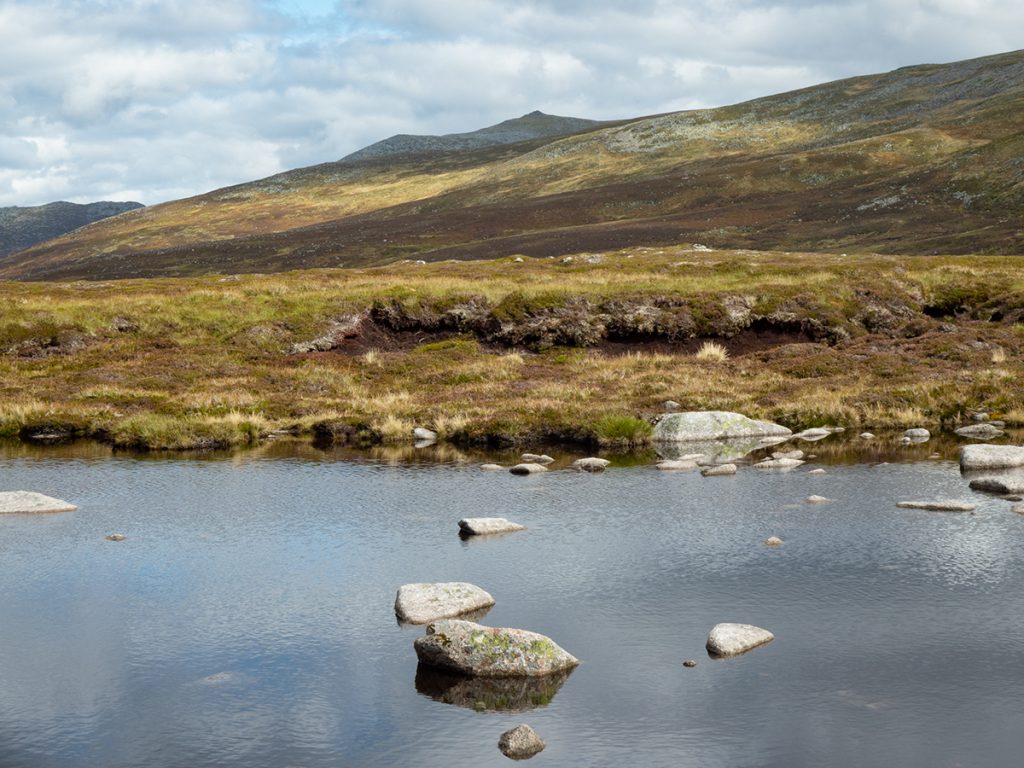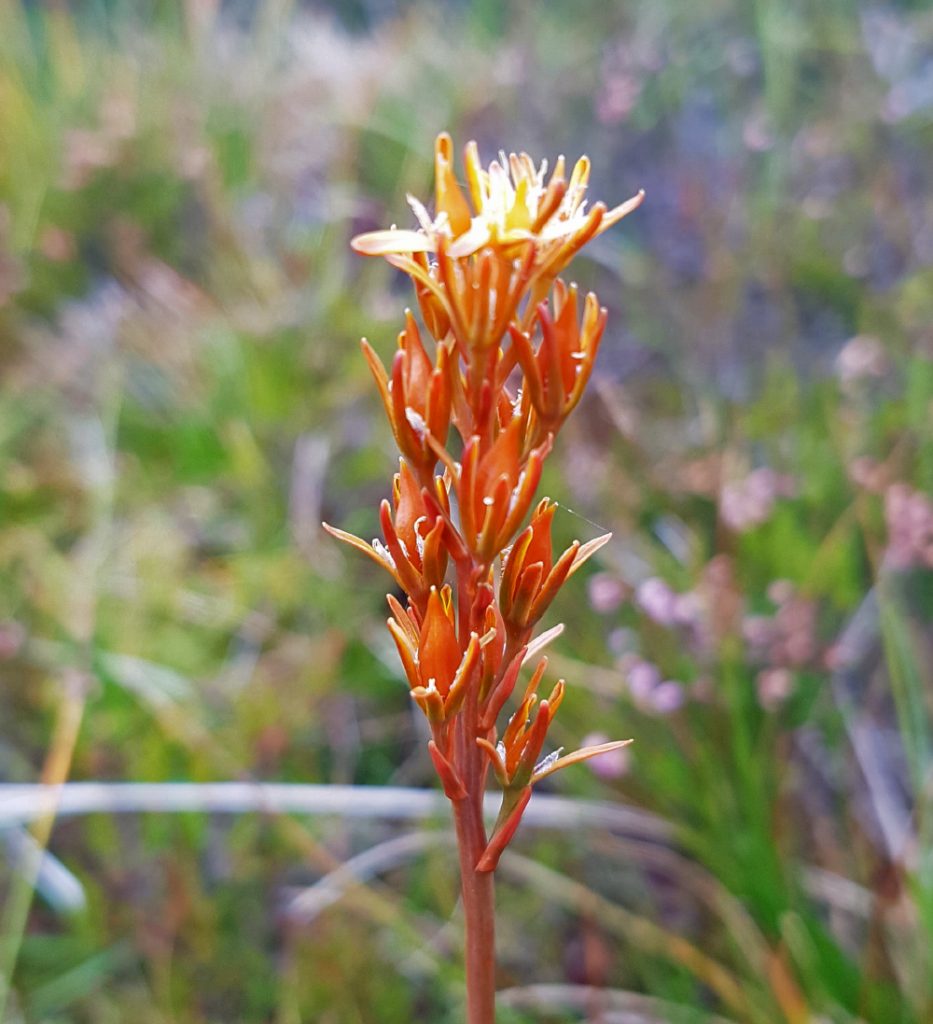 I'd pondered heading over Meall an t-slugain 849 first then heading down to Loch Phadruig; instead gradually descended as heading north-west. The heather was again quite rank, I may have been quicker keeping to the top of the ridge where thinner underfoot.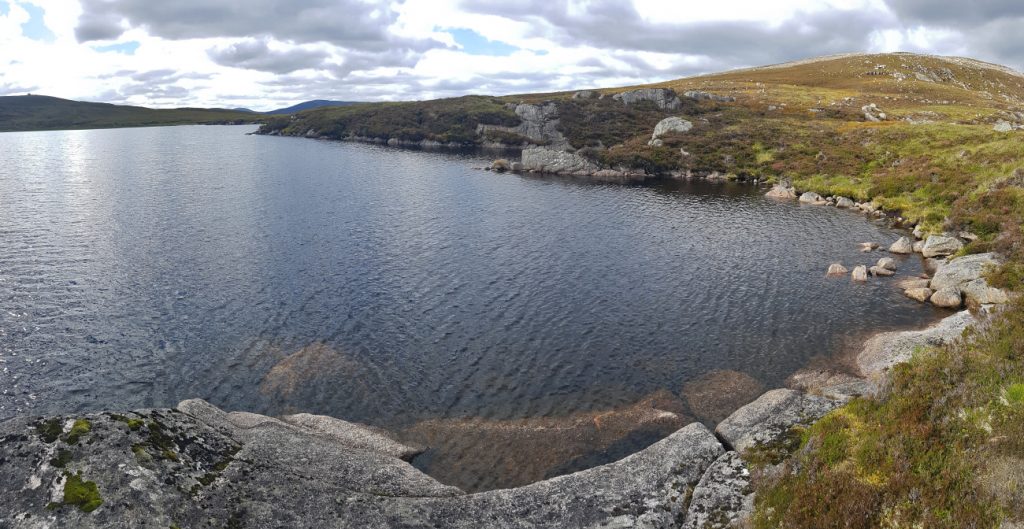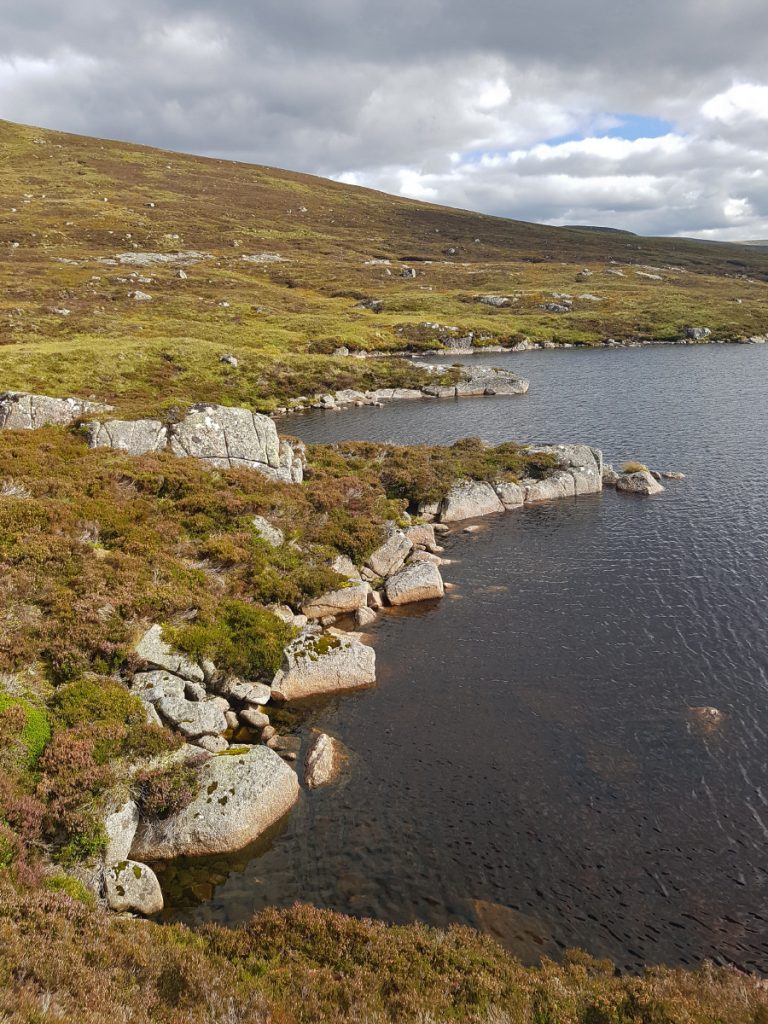 From Loch Phadruig, I need to gain height again, looking to top the unnamed hill 795, with it's strips of rocky slabs.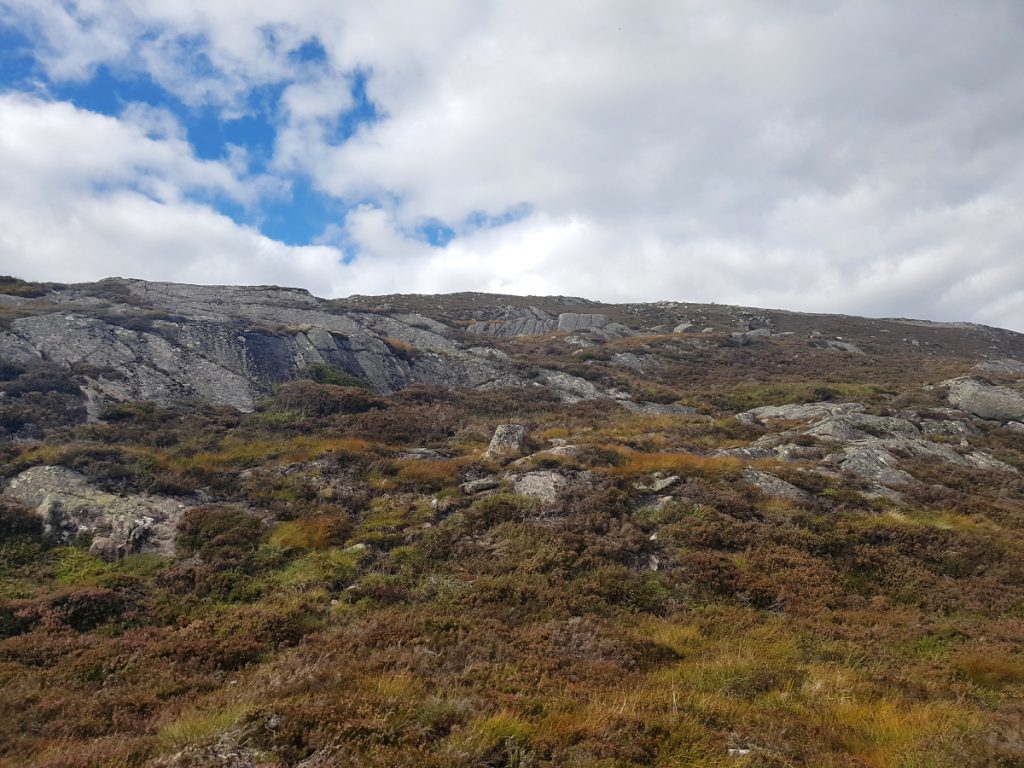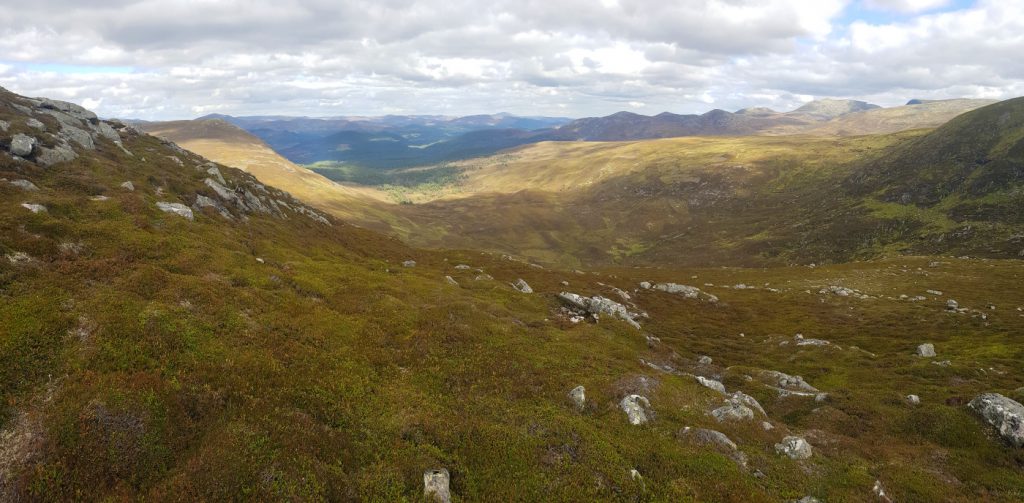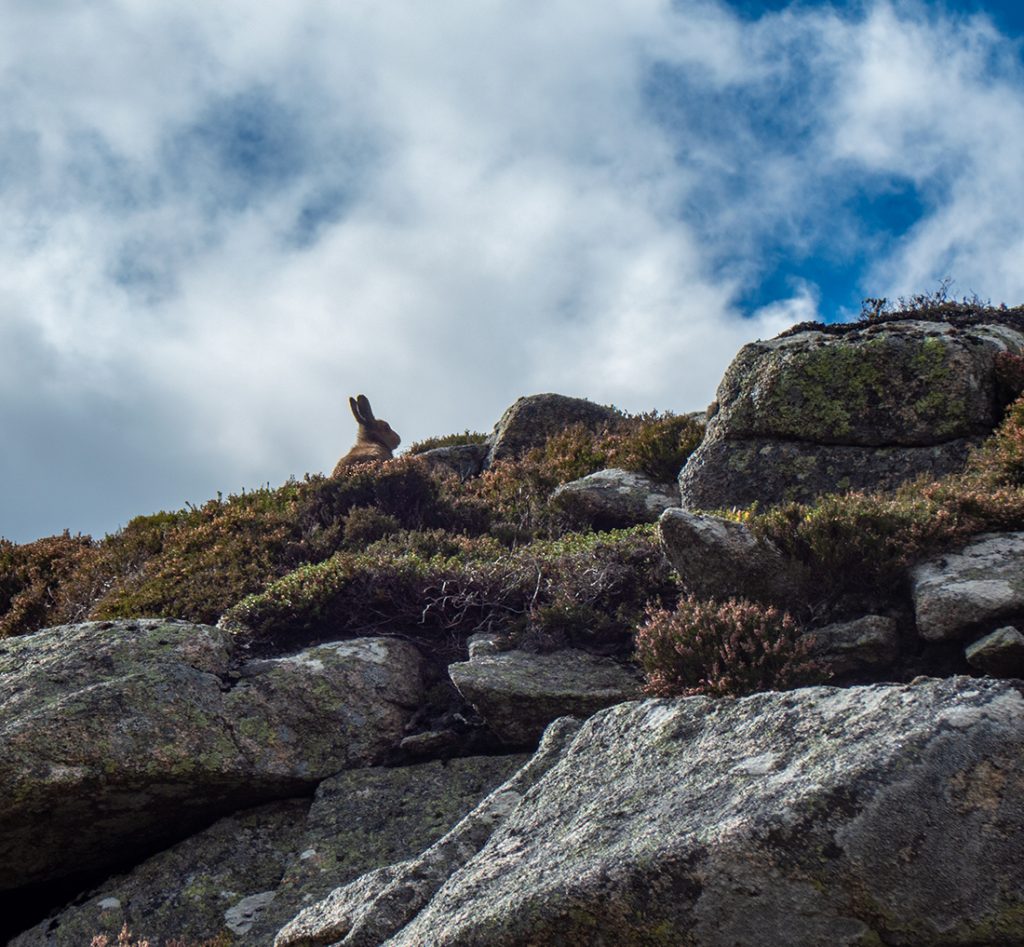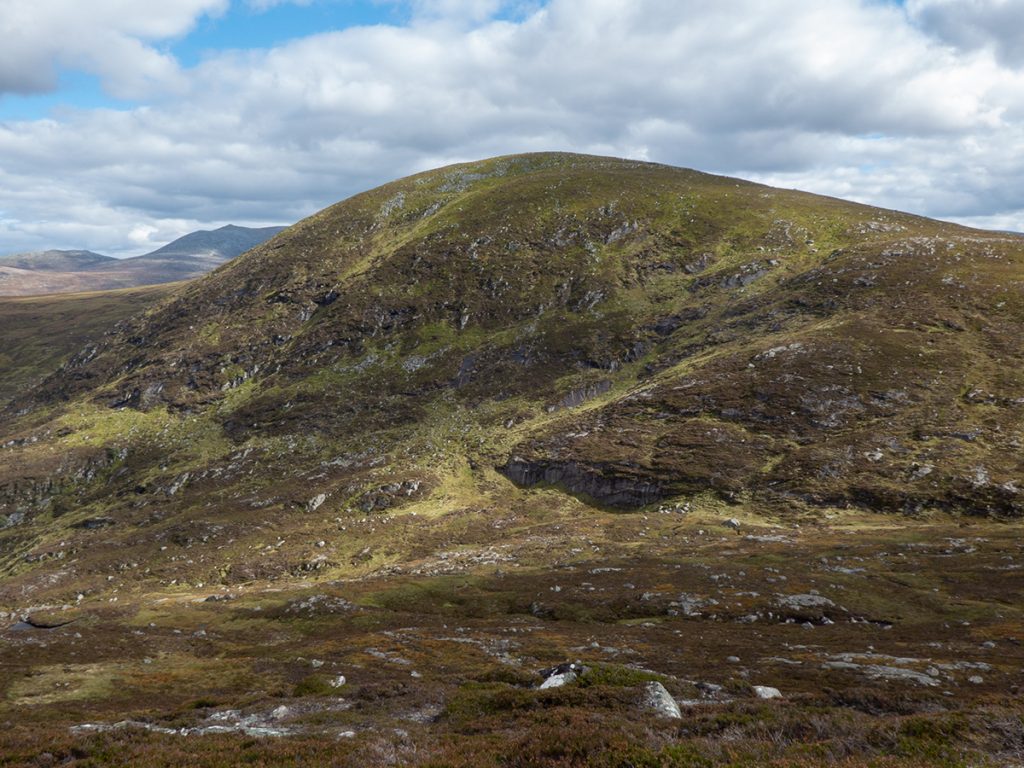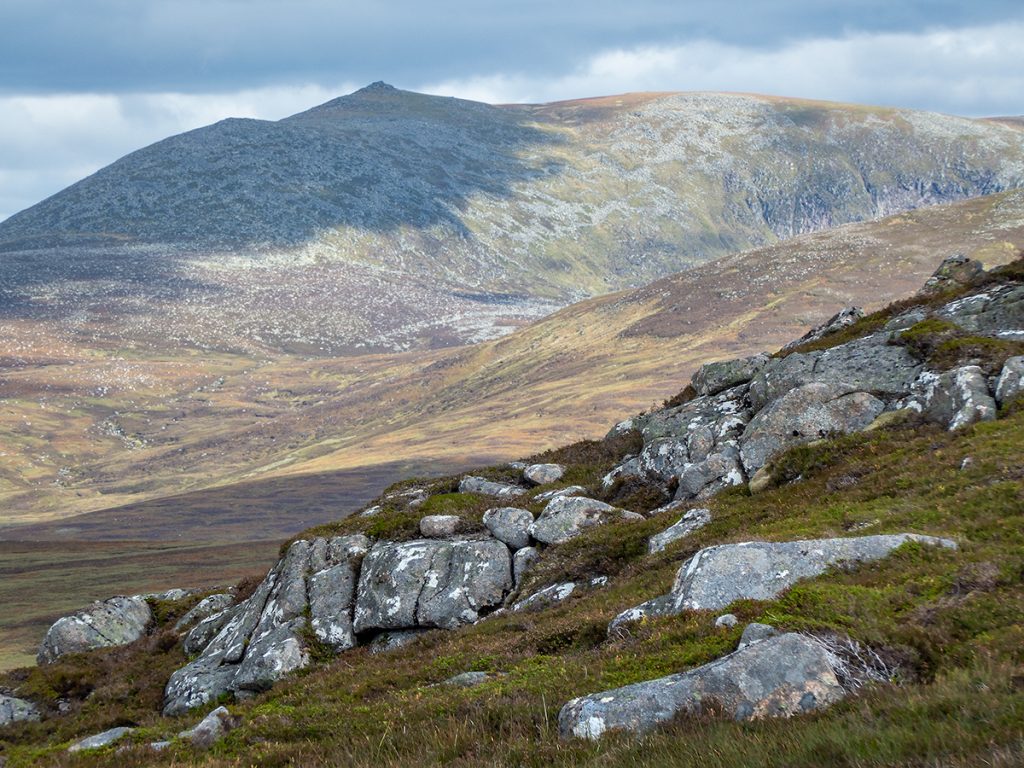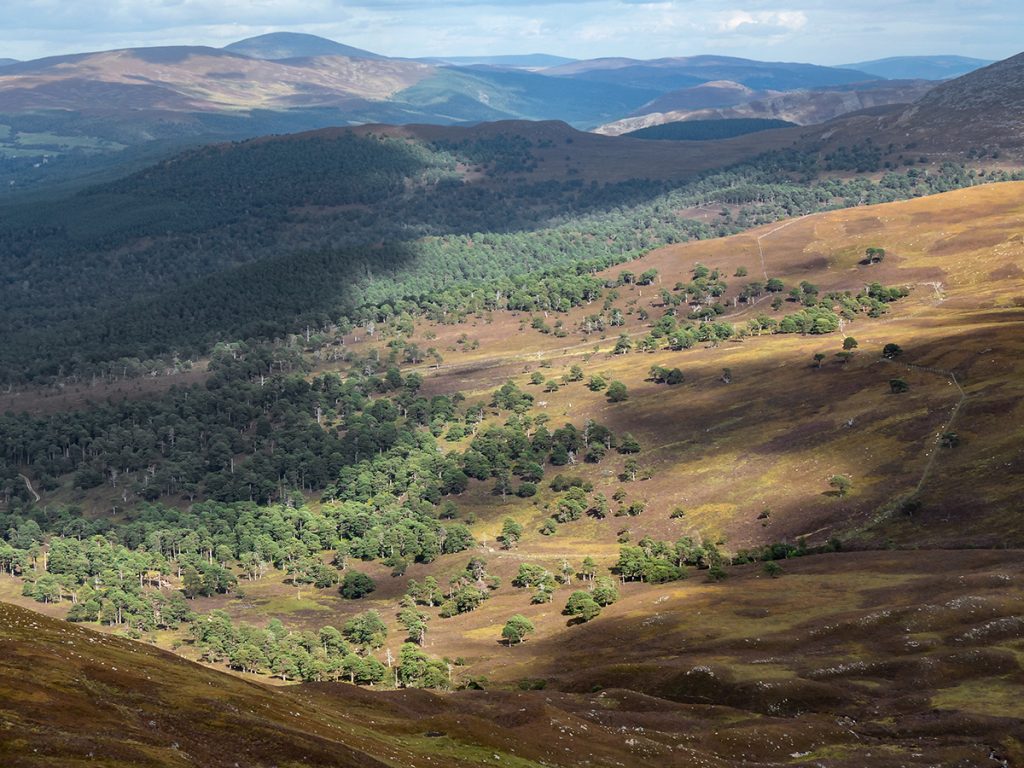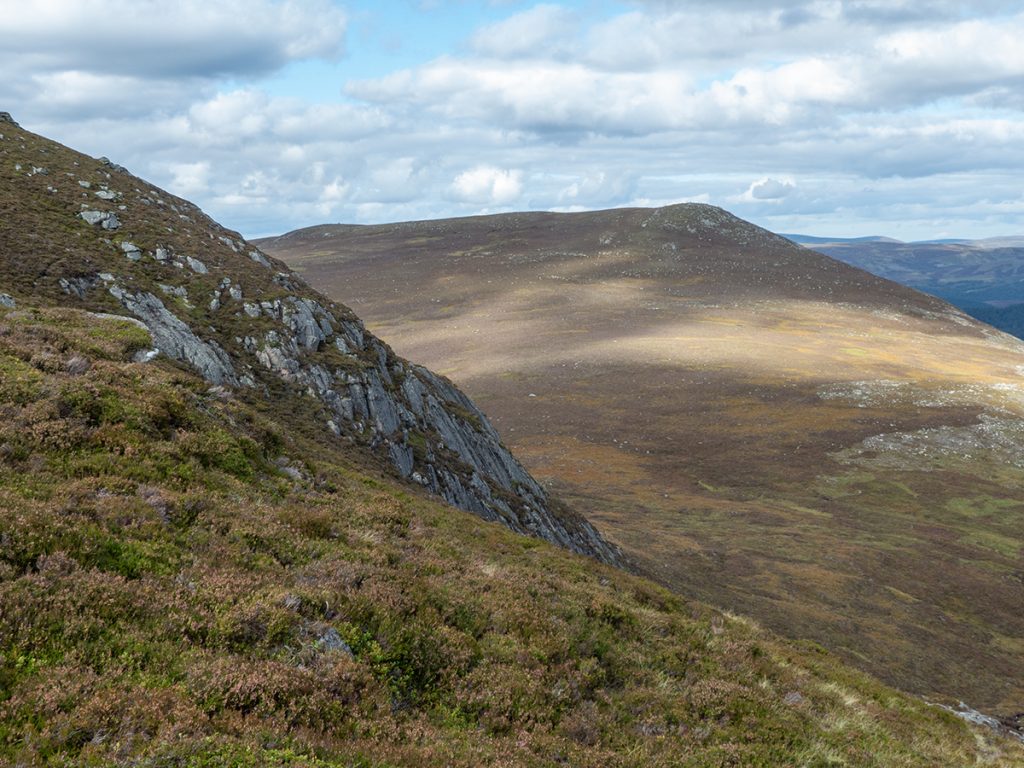 The rear of the final lump in this hill was a bit steep and rocky so countoured around a bit, then a long heathery thrunge upwards to point 784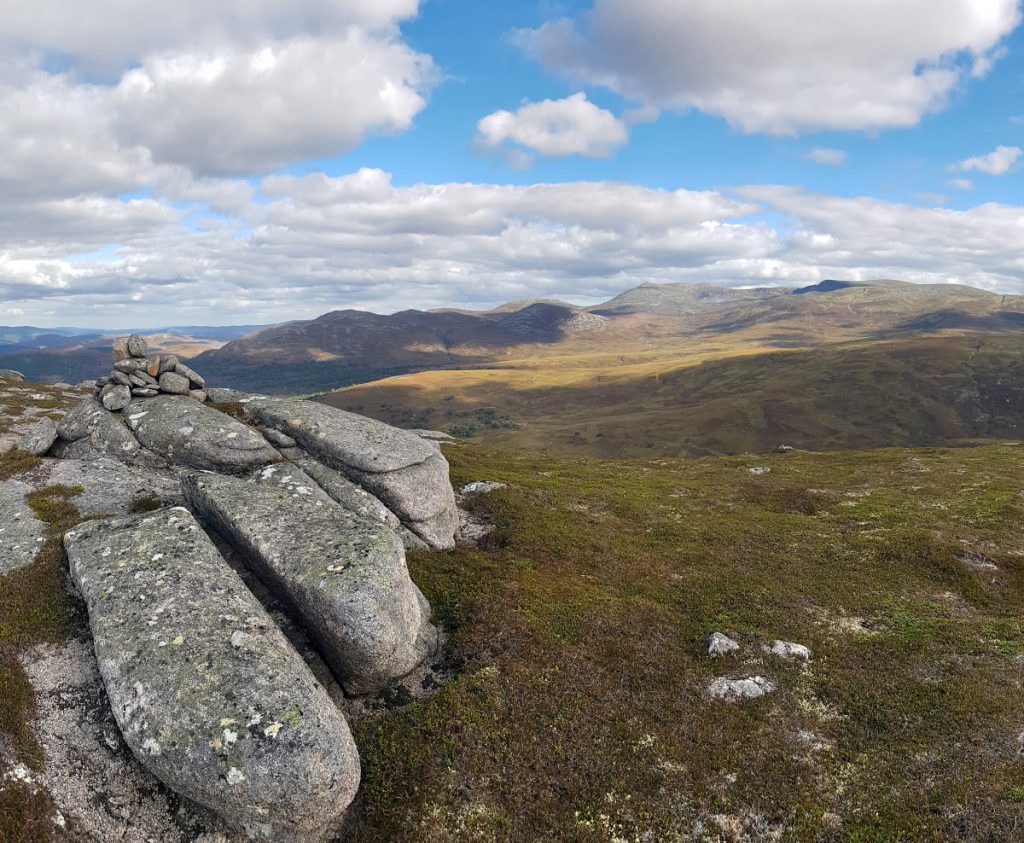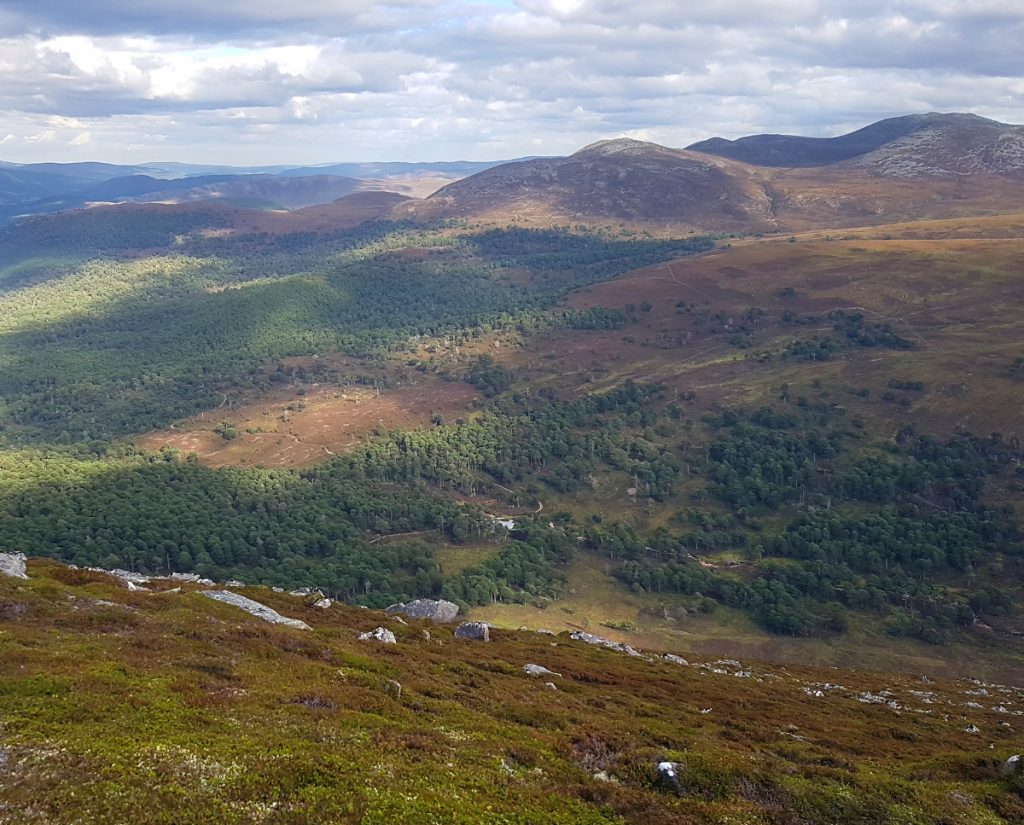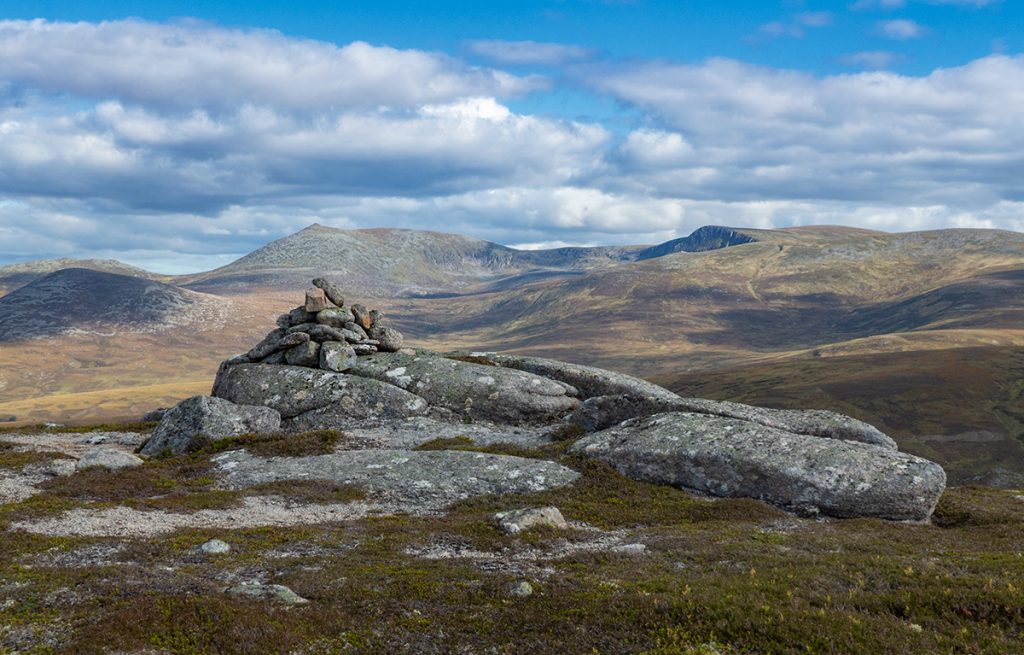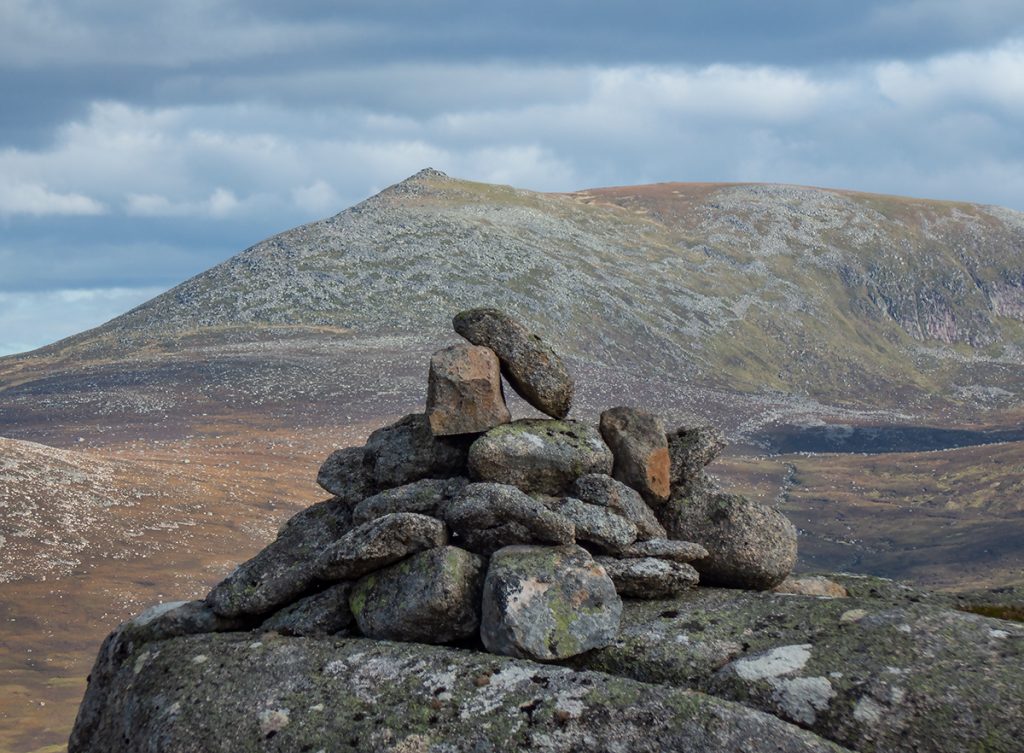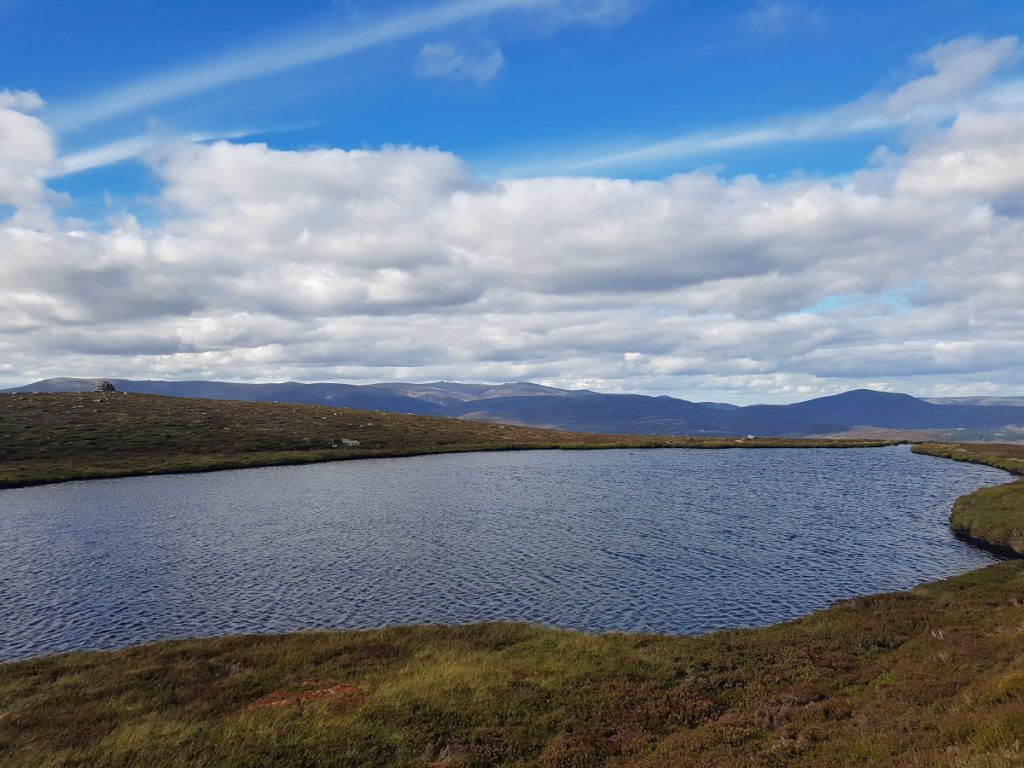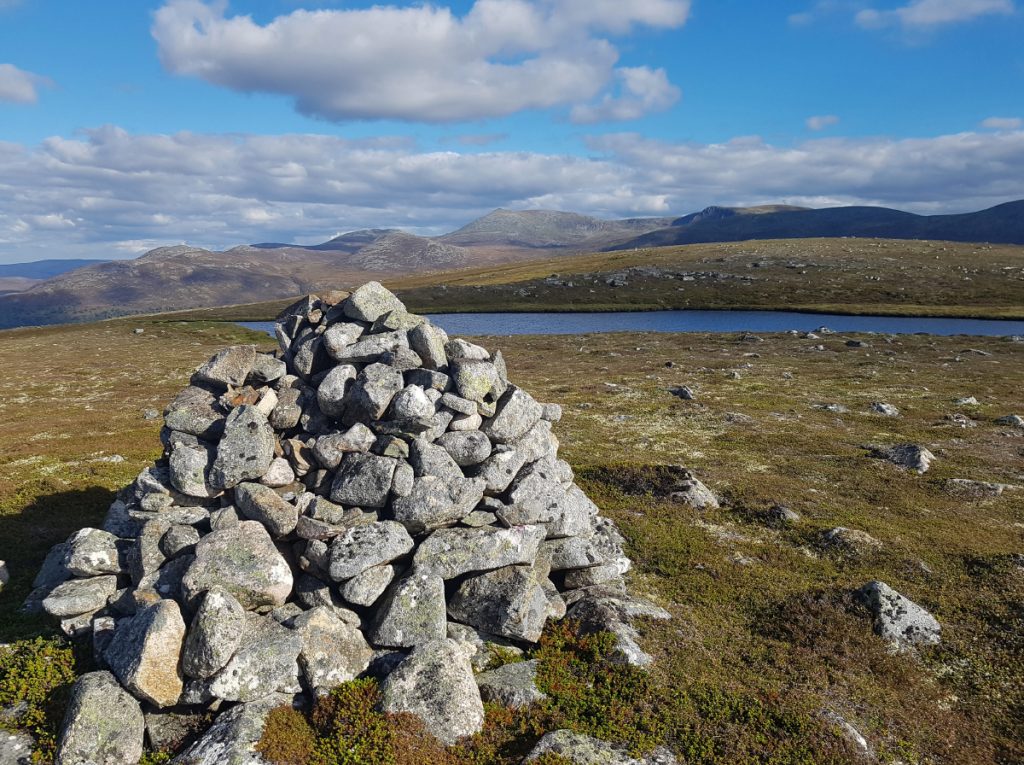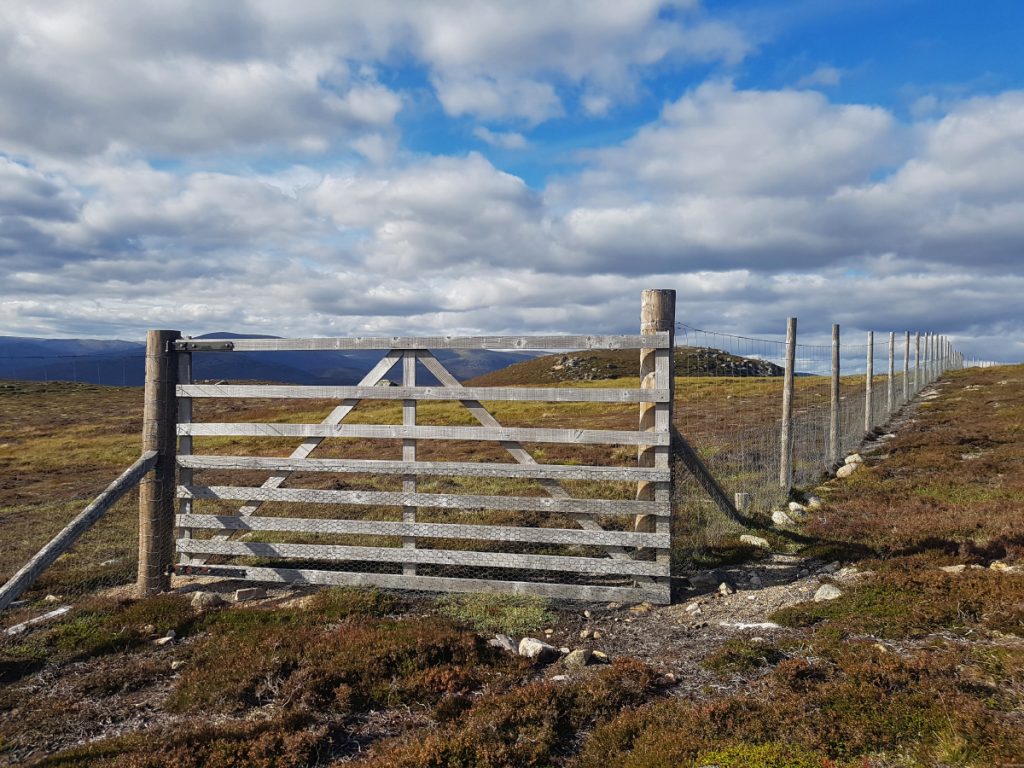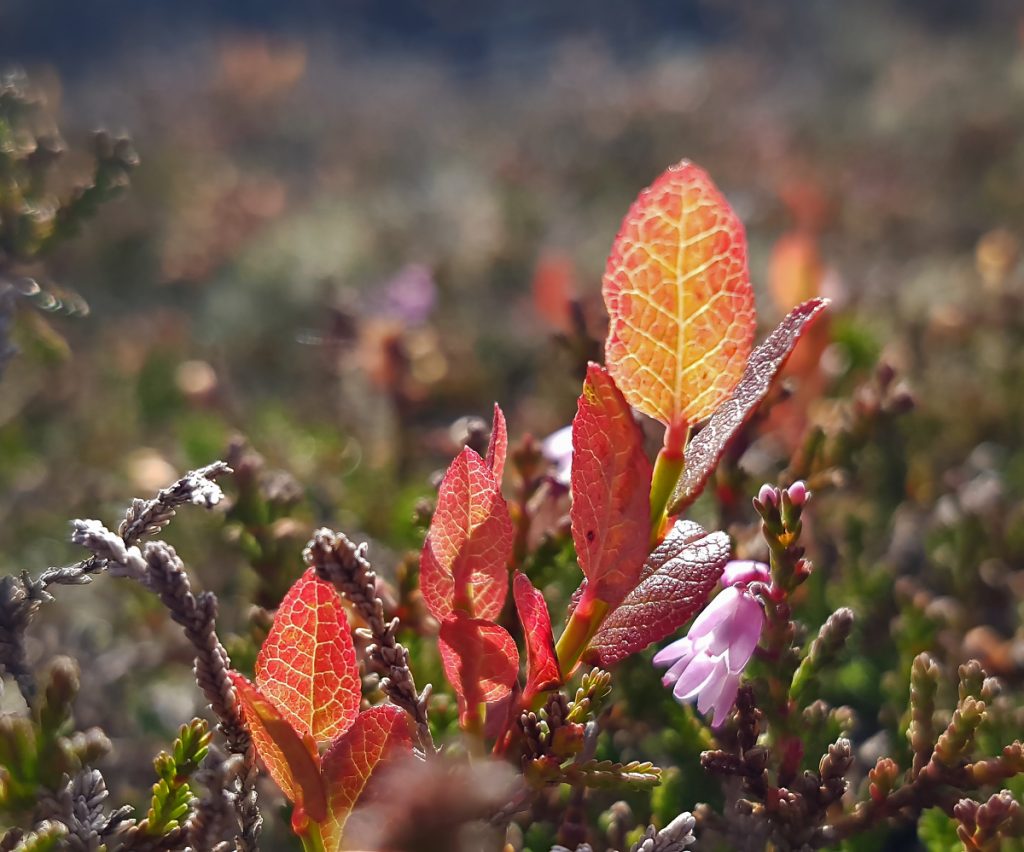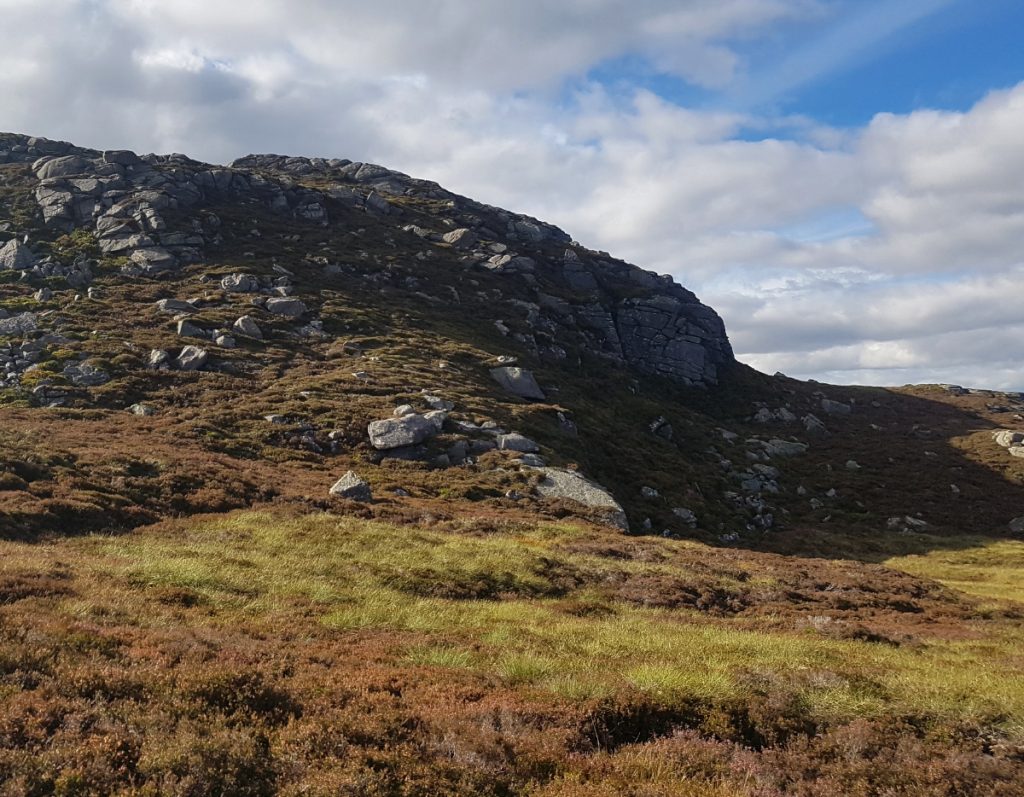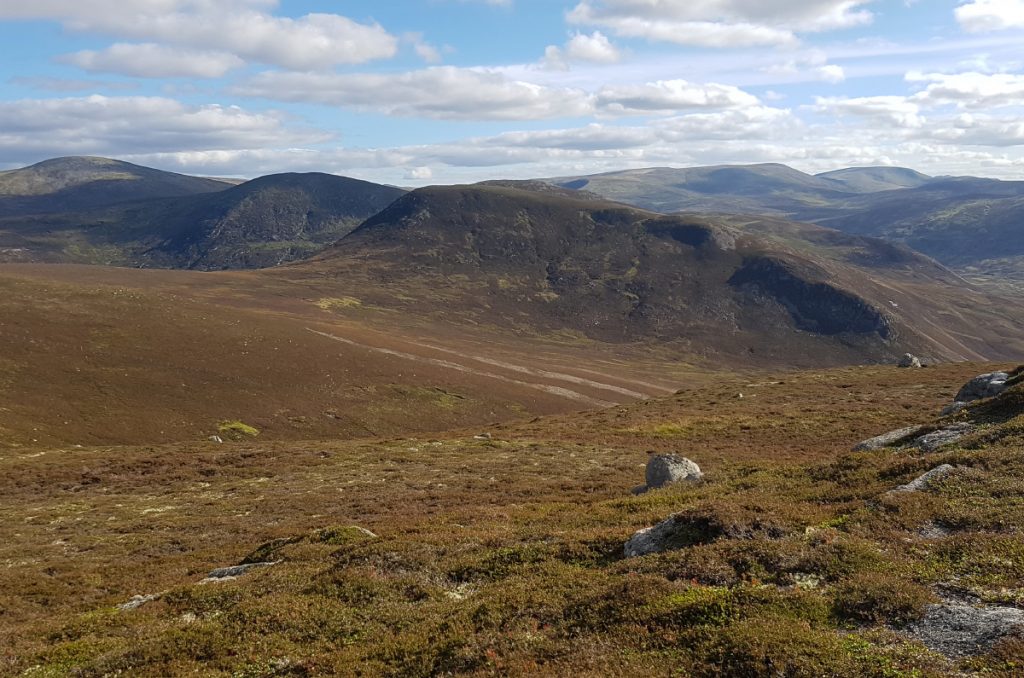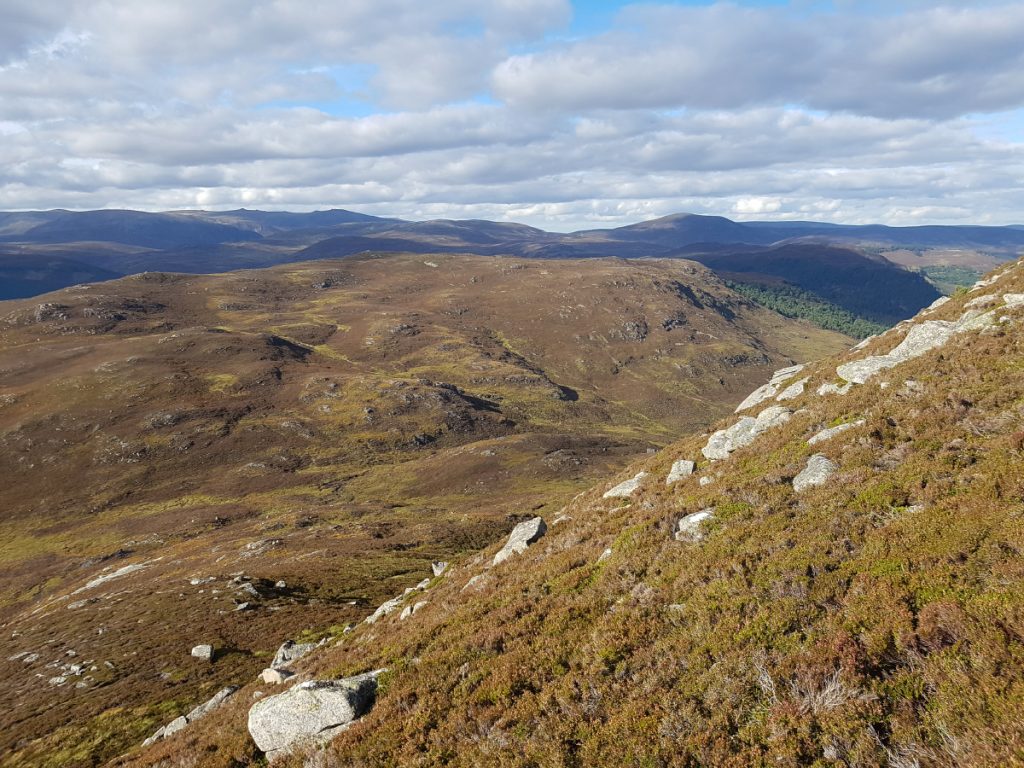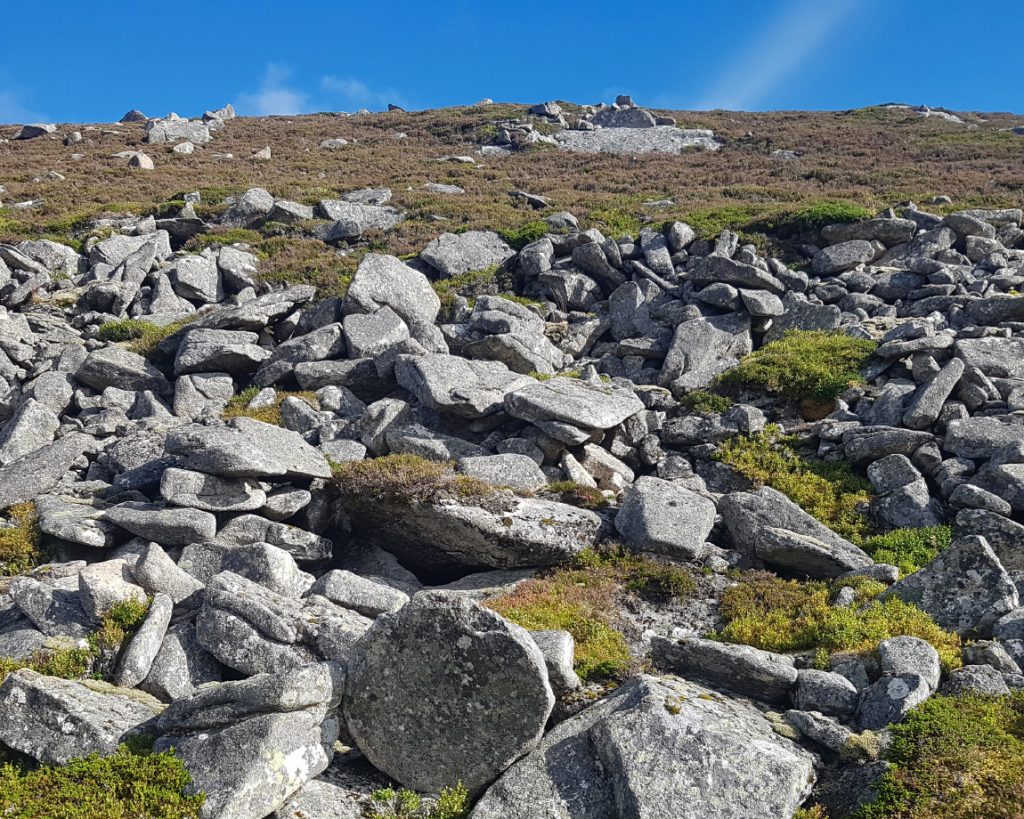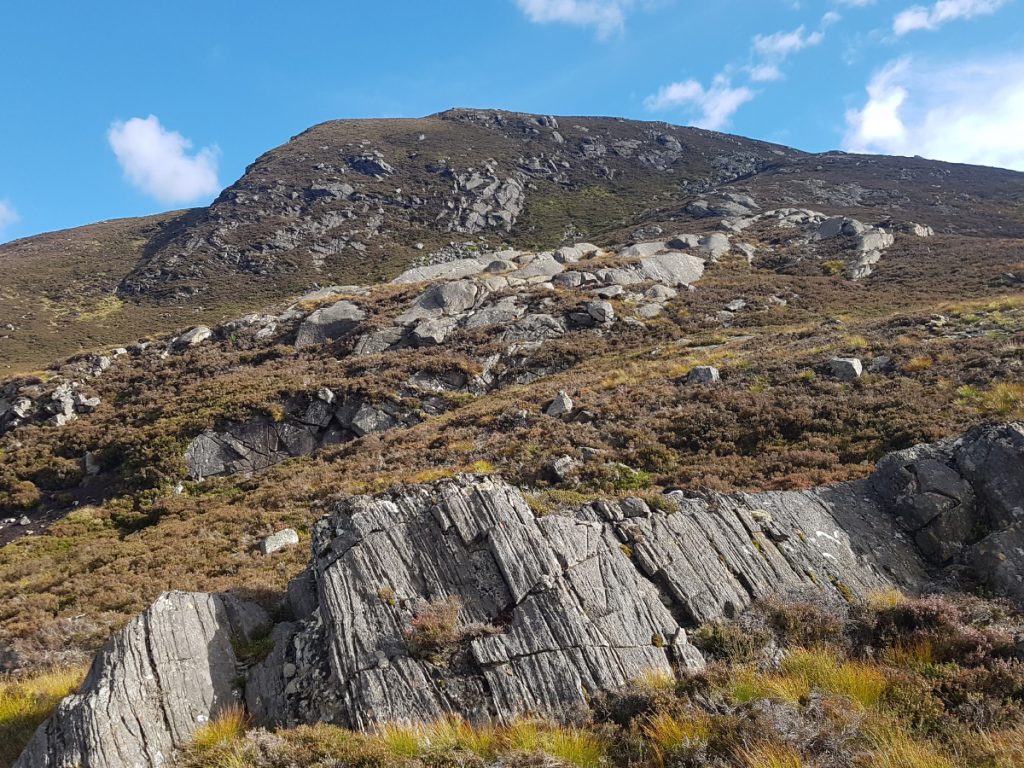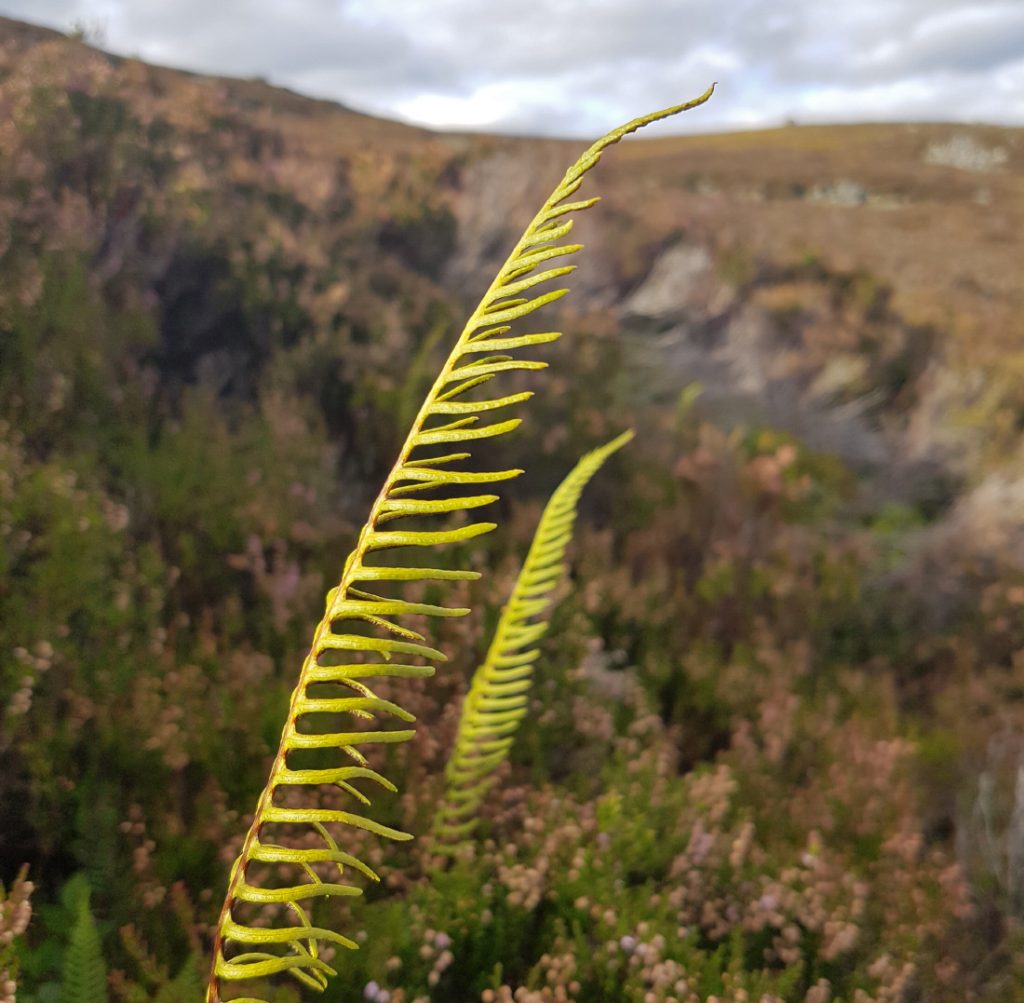 One last pull uphill to go, it'd been a tougher hike than expected – deep heather underfoot, or rockier/steeper than expected – I only been able to run in very limited stretches. The first cairn of Carn nan Sgliat came in sight.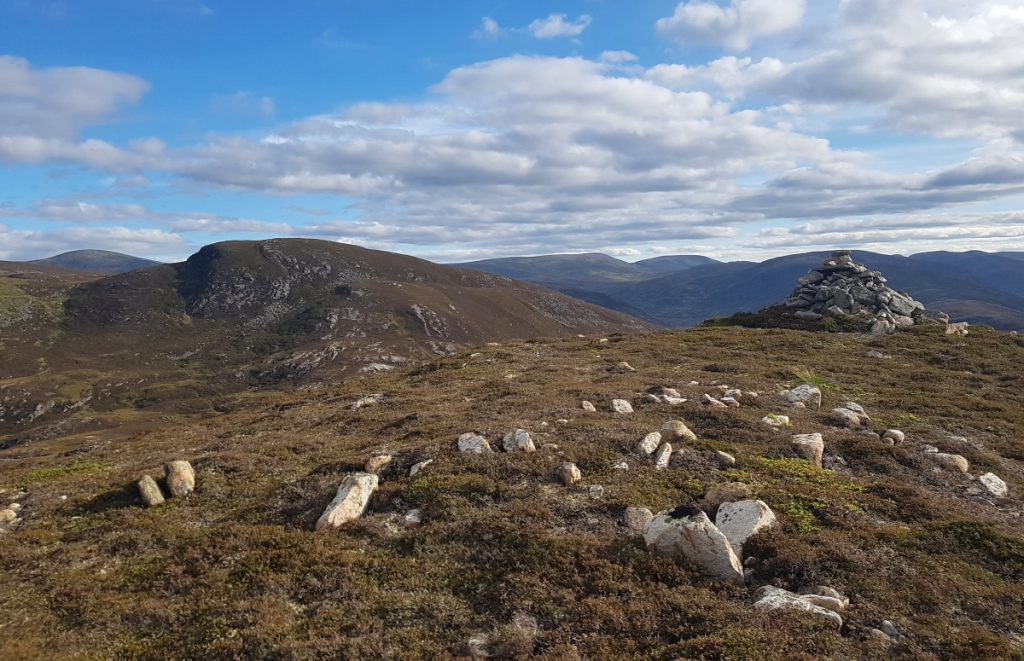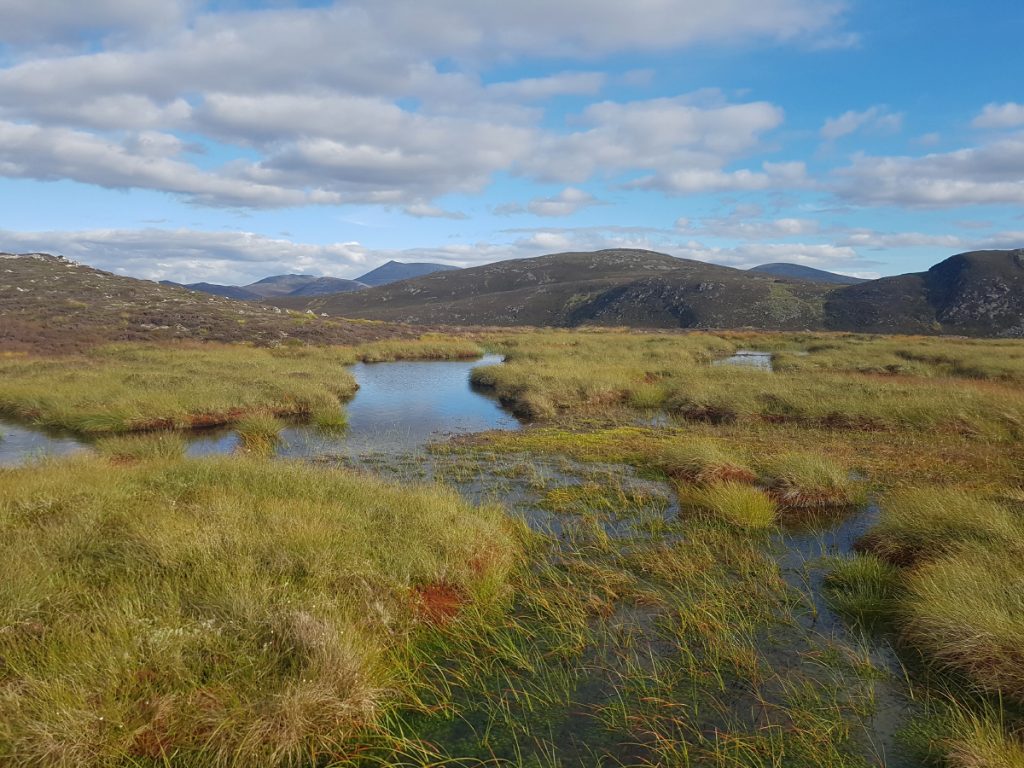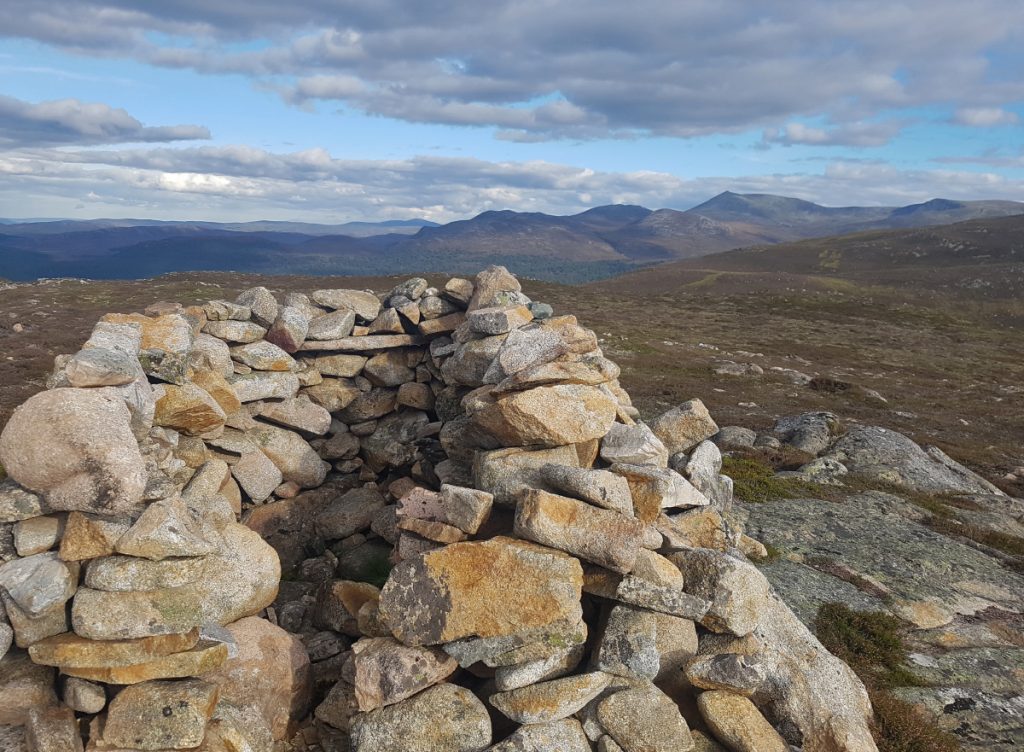 Braemar was now in sight, below was food and beer. But first a pokey little descent, rubbly – but at least a path that I could run a bit on.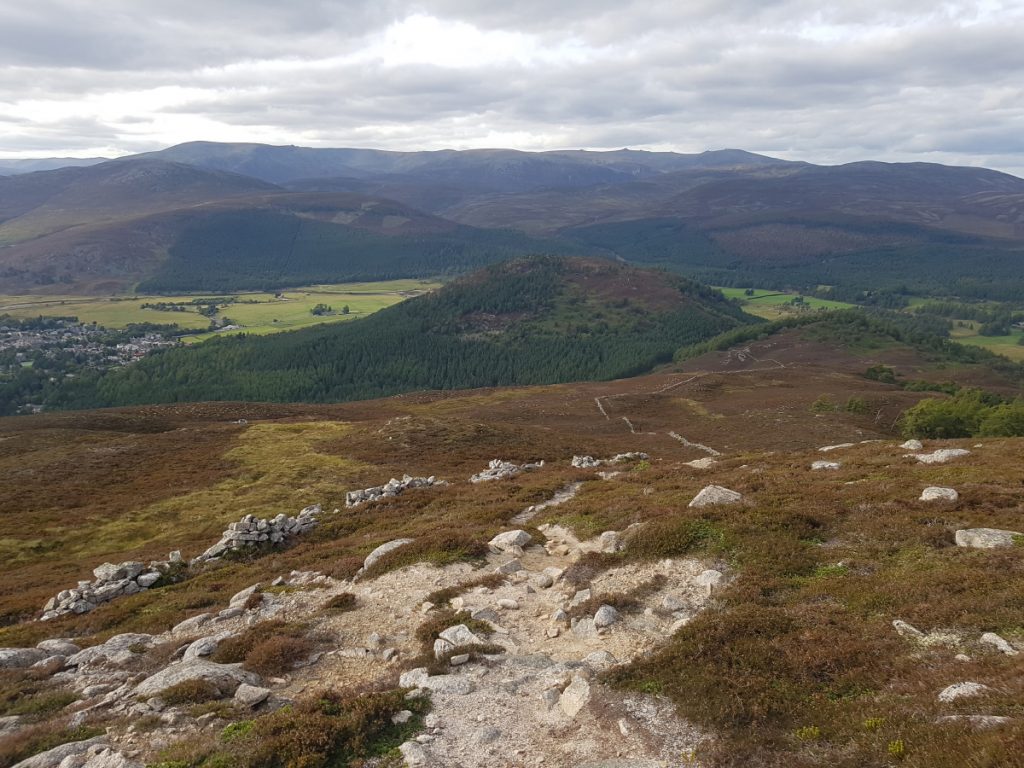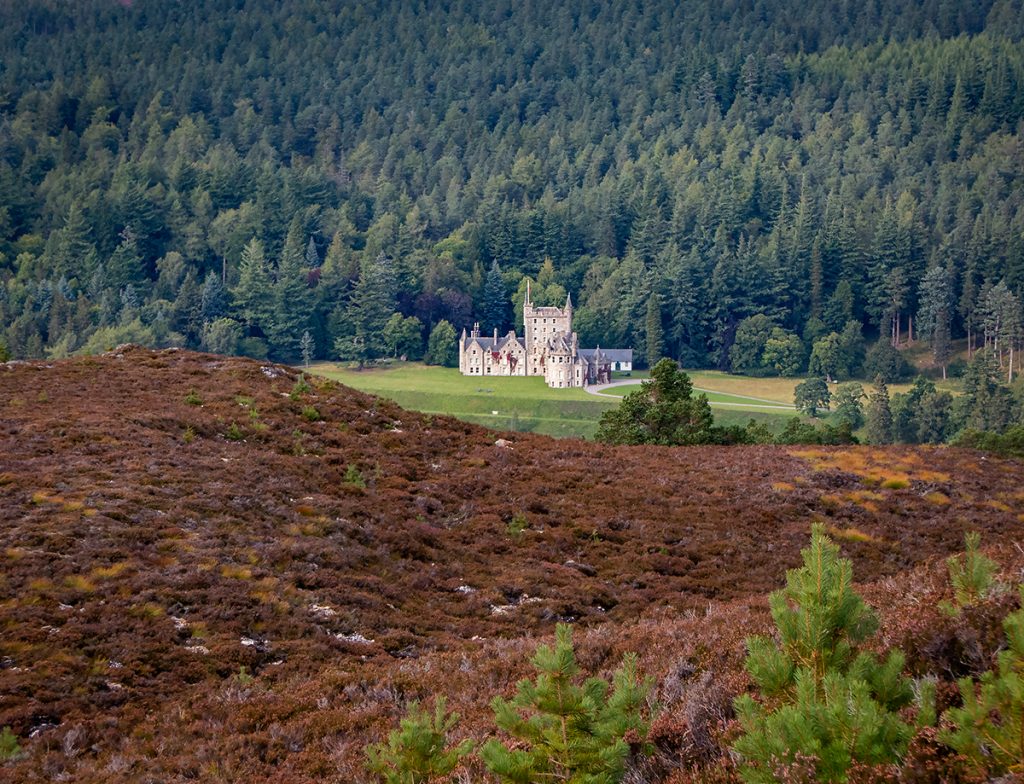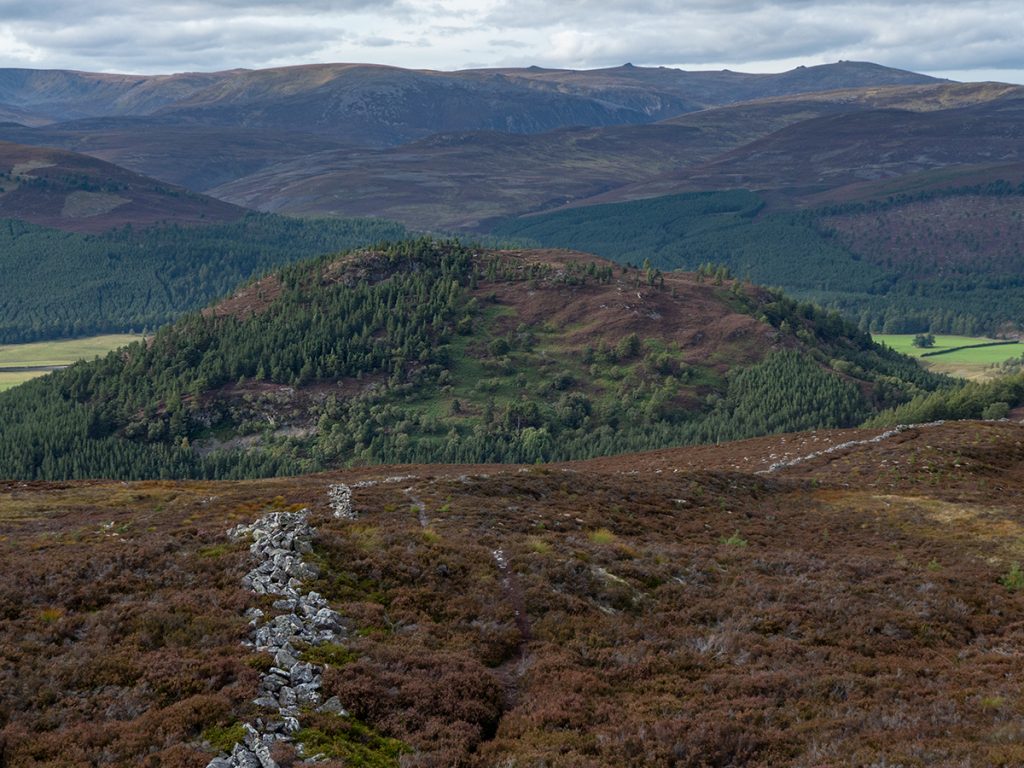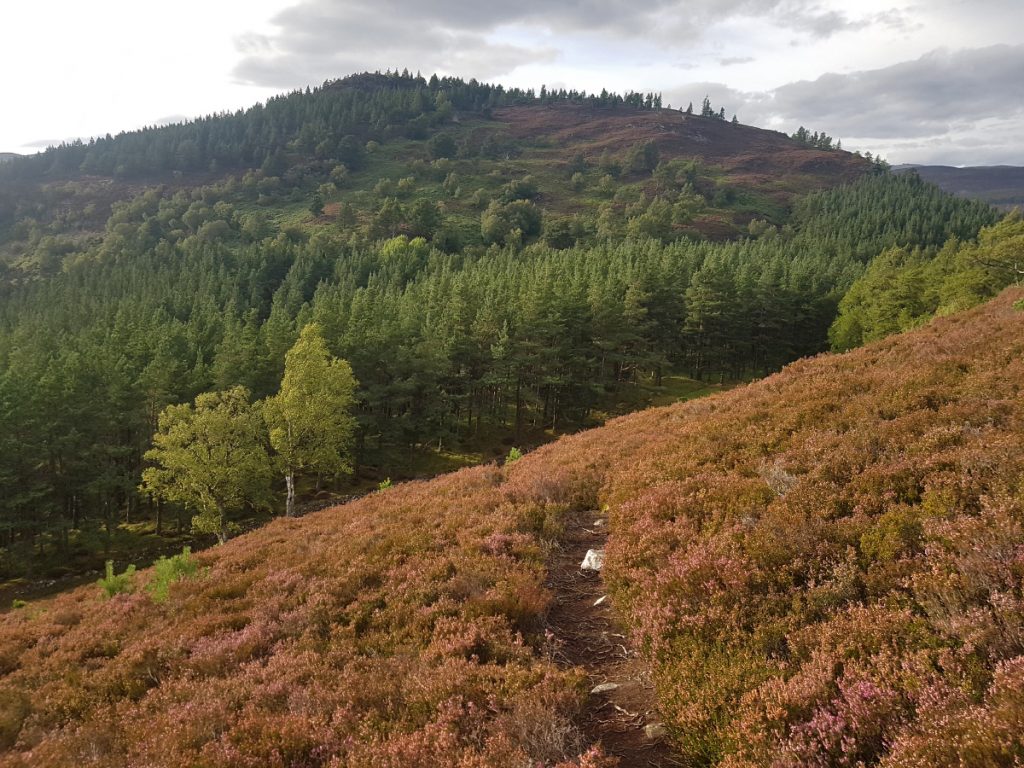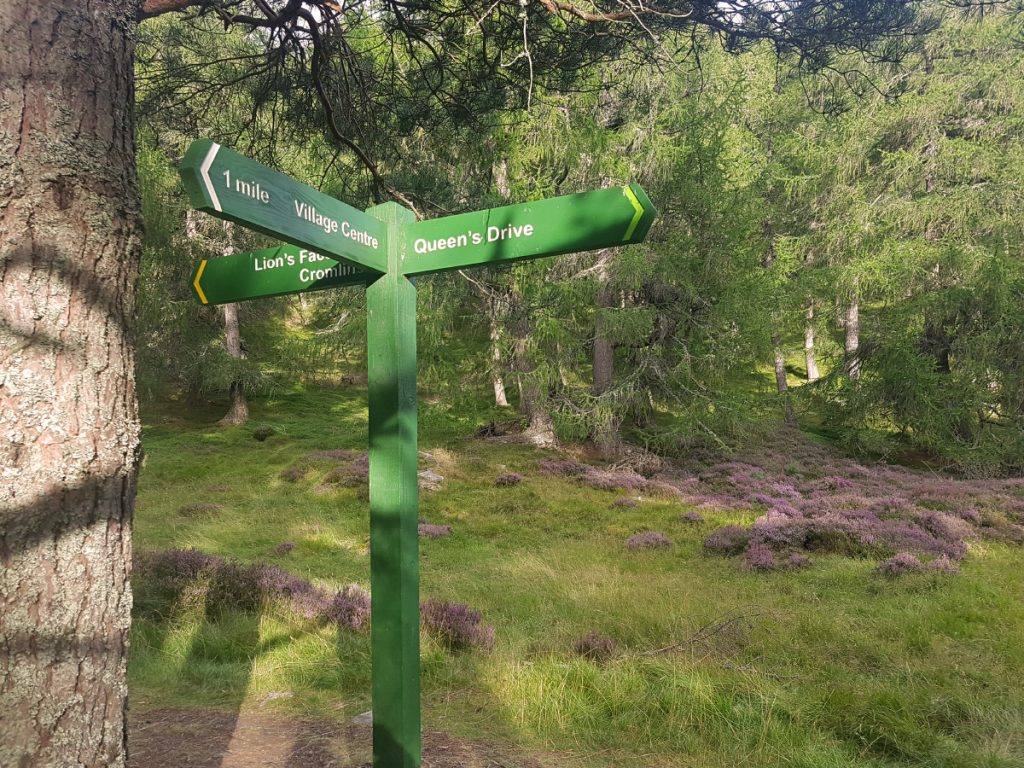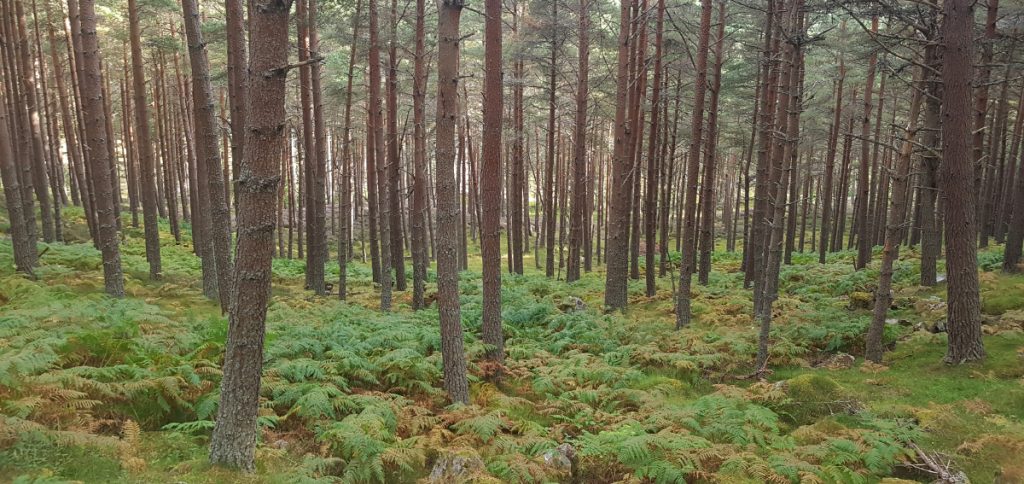 A few paths lead on up Creag Choinnich, I'd normally have been tempted to go explore more – but I was behind schedule, was mindful of overdoing it and agitating my achilles (despite a fairly strenuous day out it felt ok), and was keen on a cold pint of beer before getting on the bus home. The last km of sweet forest paths would be enough.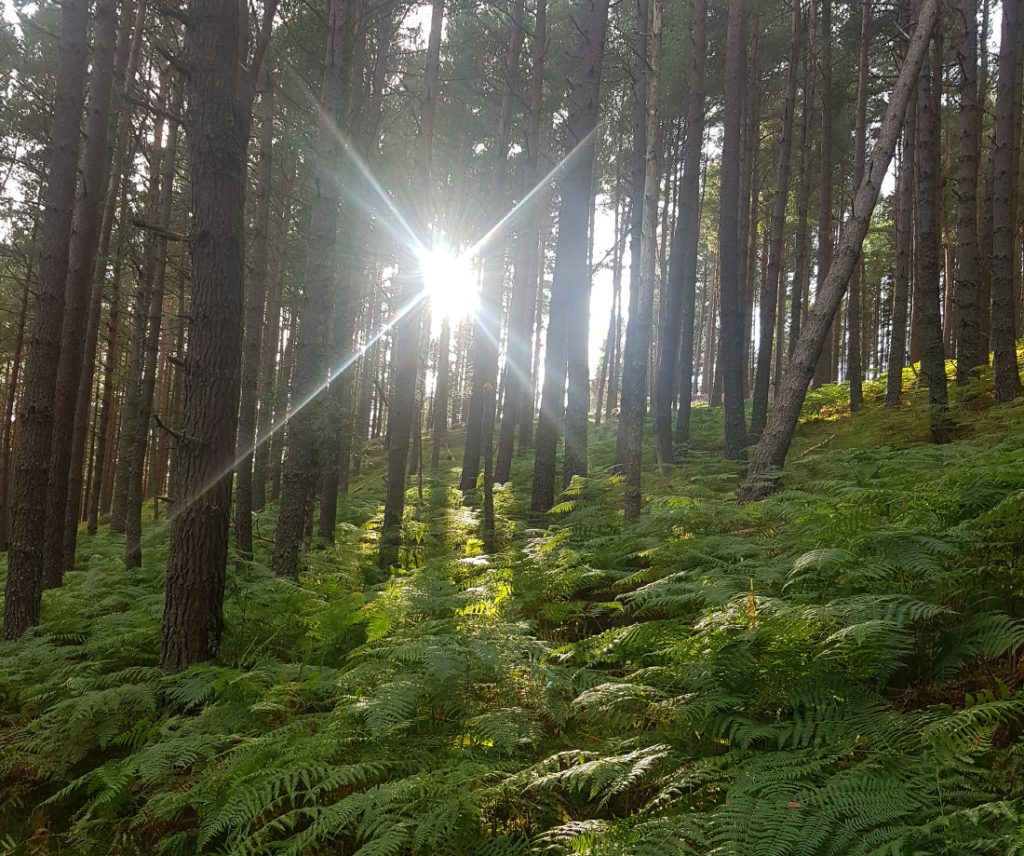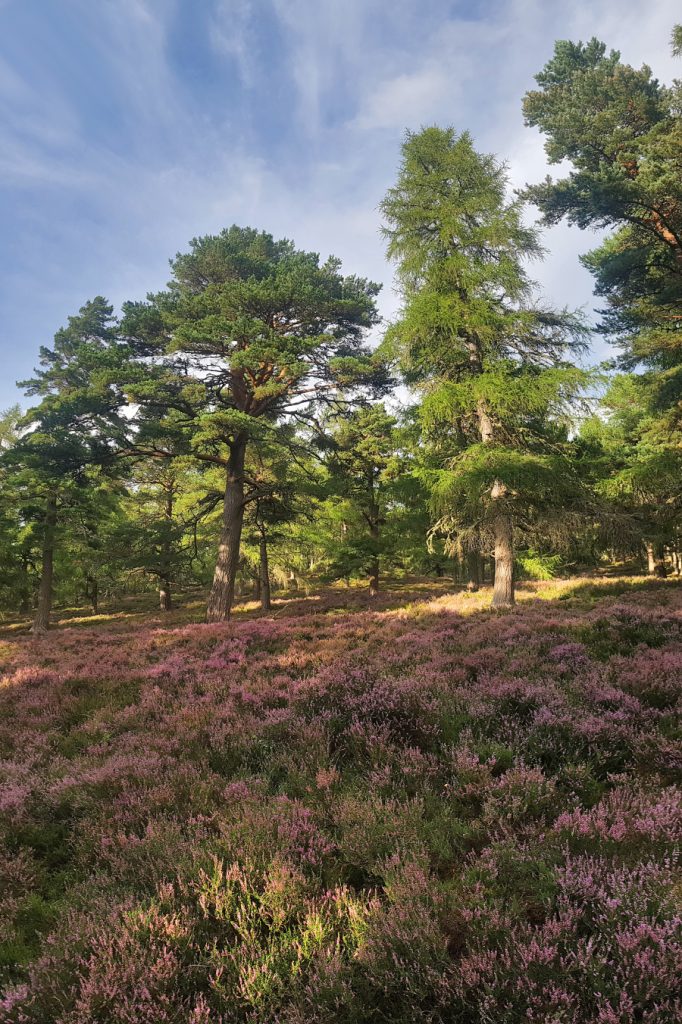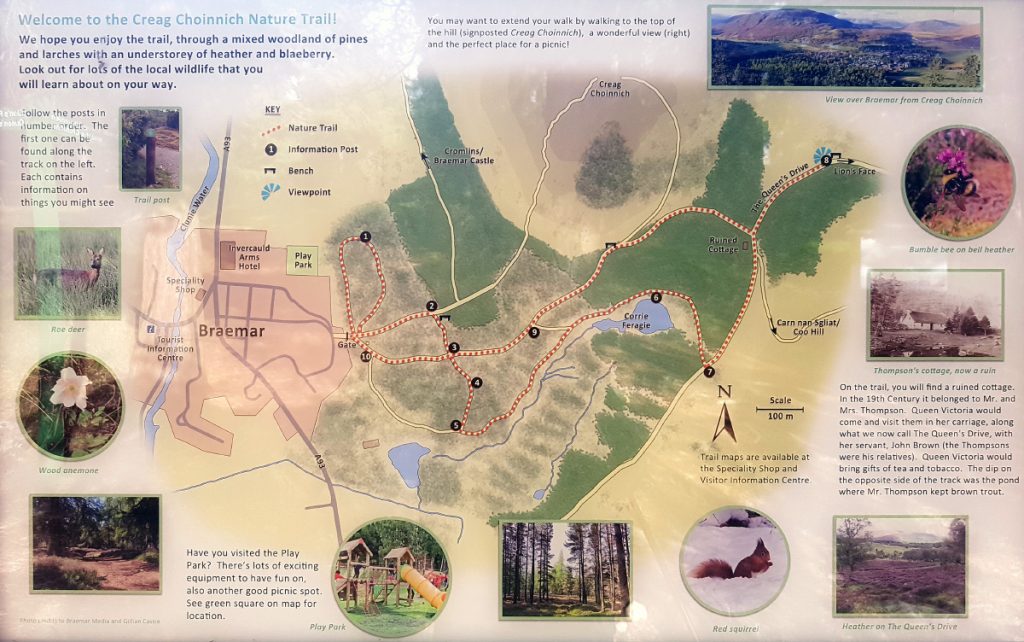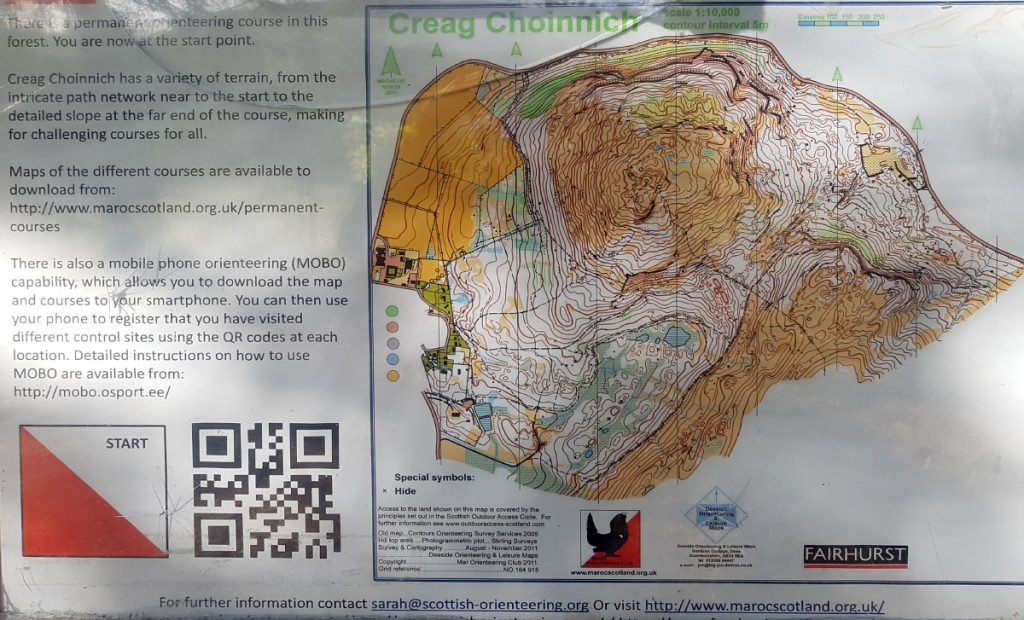 I tried the Fife arms – full up (in the current scenario with reduced capacity) but managed a pint in Farquharsons which is also a nice pub albeit without the 'art glamour'. They've got a few good ales on tap and the food is decent too + a beer garden, I really enjoyed the refreshment after an interesting day of exploration on some lesser visited hills.