Having done a 30k hill run the day before, I was in two minds whether Sunday's AHW walk should be run or walked, whether the legs could do another long run so soon. But there were places to explore and a limited time to meet the bus, so there'd have to be some running if I was to see everything I wanted.
Today's route was primarily the Gordon Way, heading east towards and round Bennachie. I started off walking to blether to the other walkers, and see how the legs felt.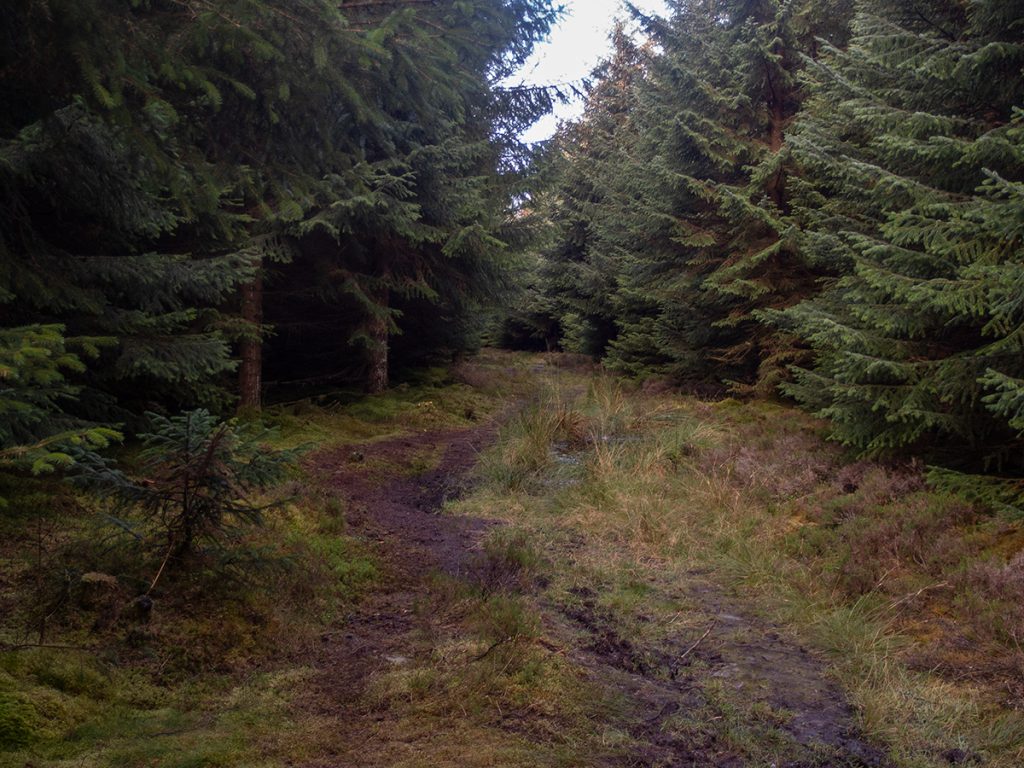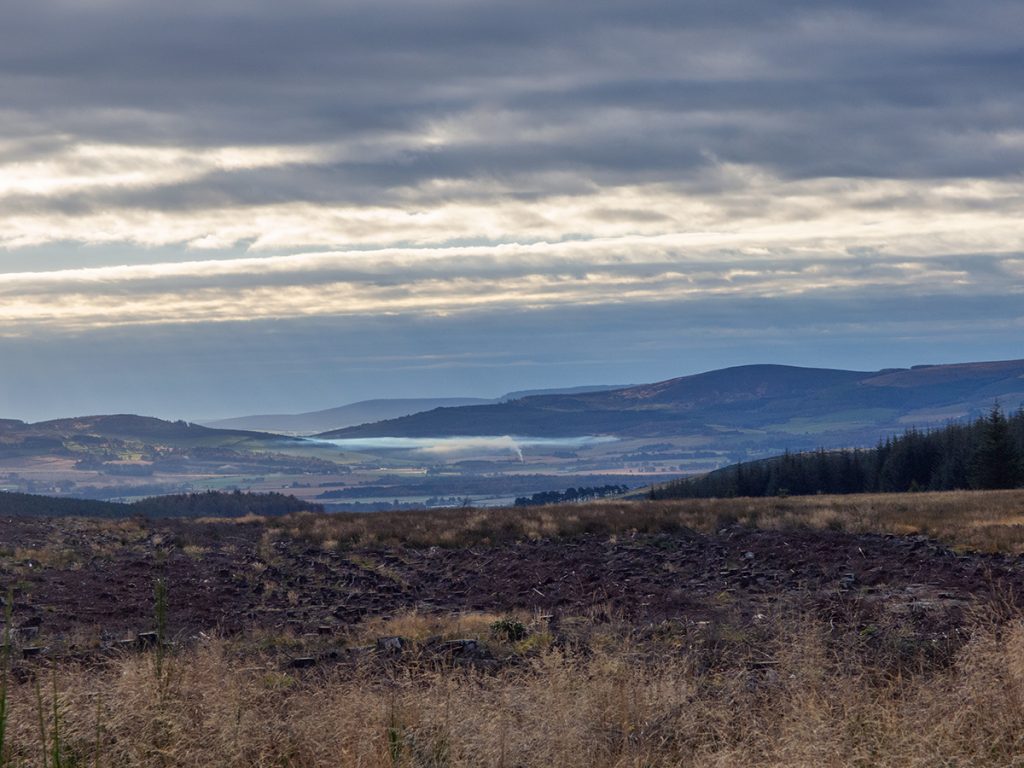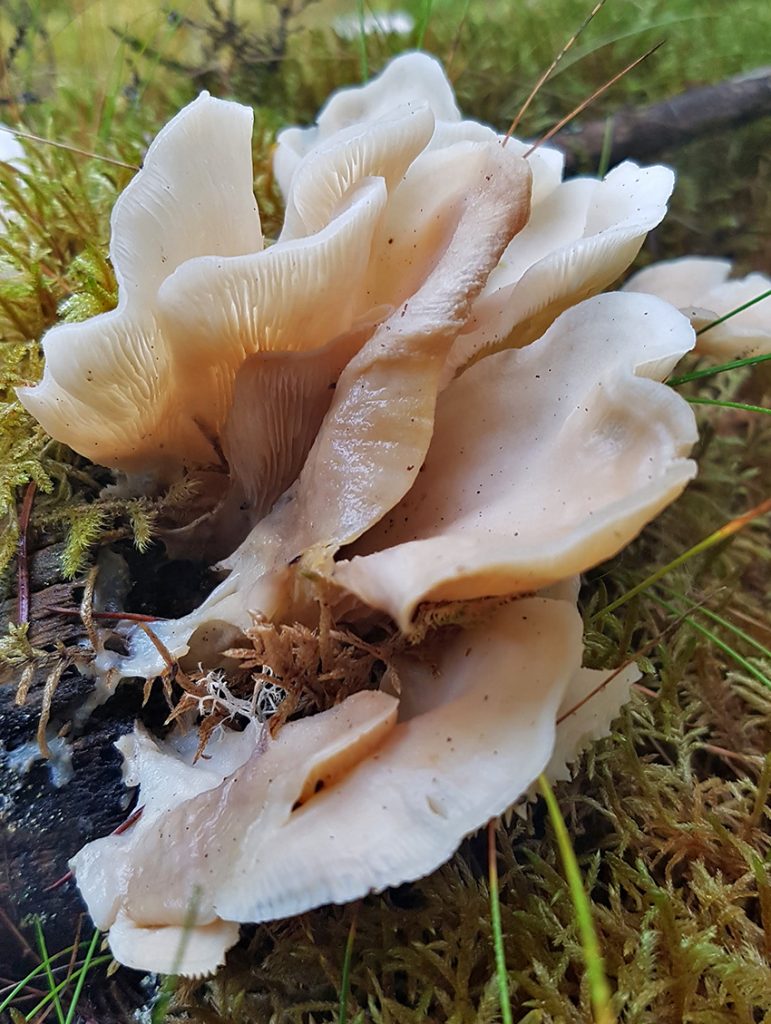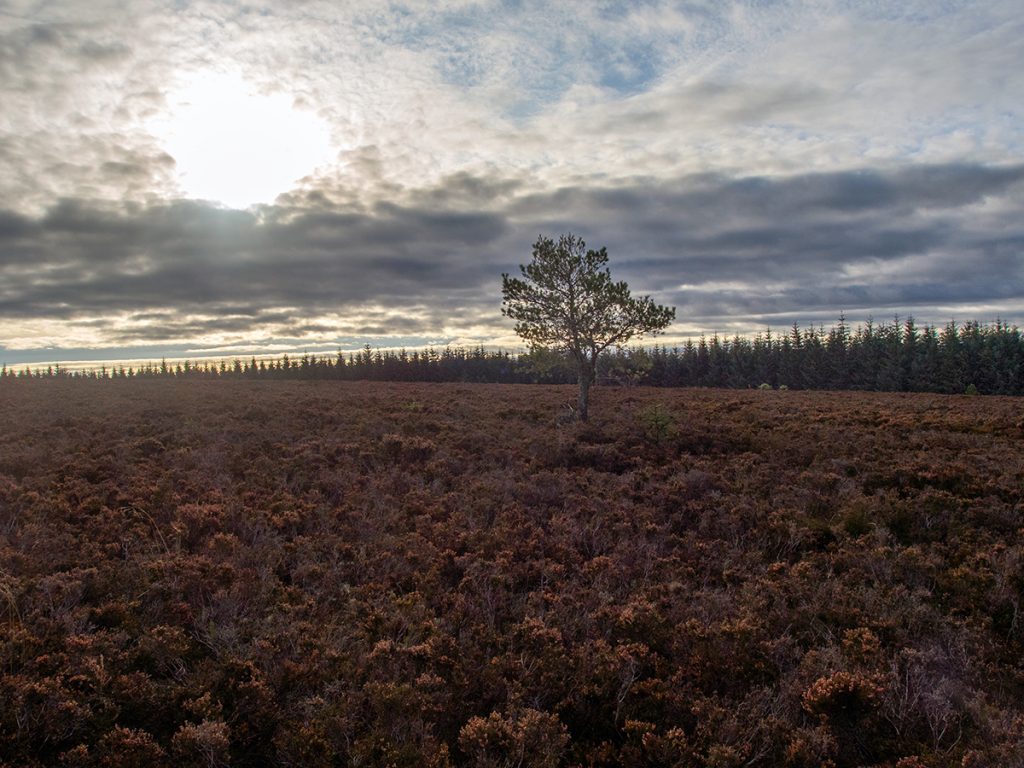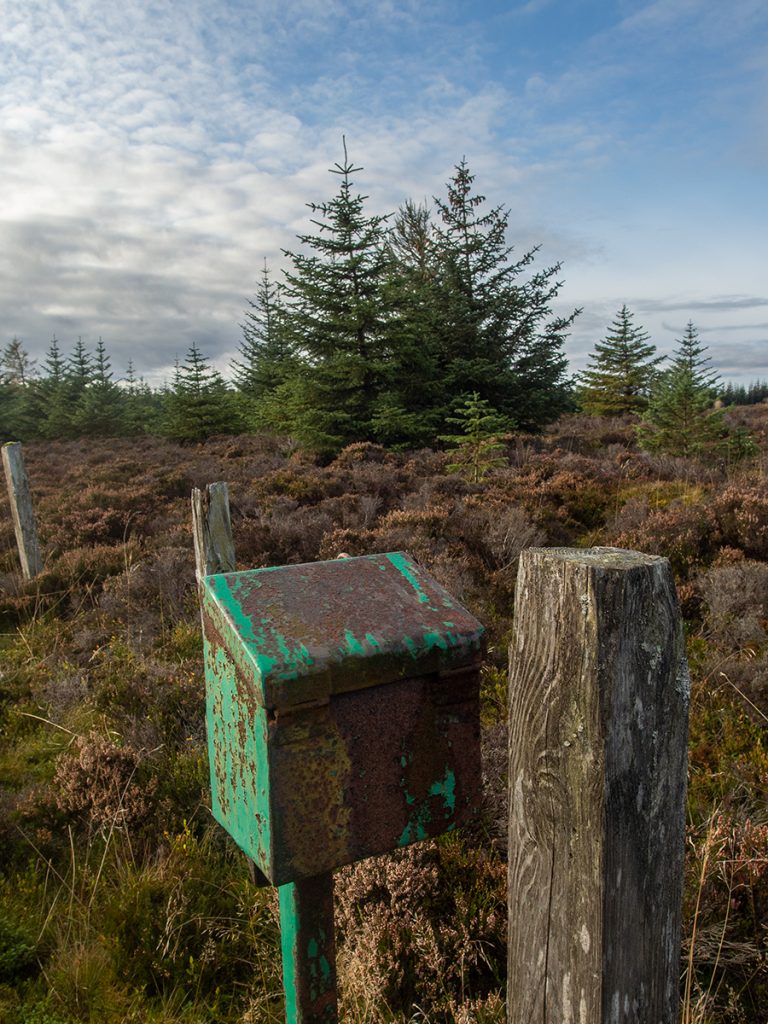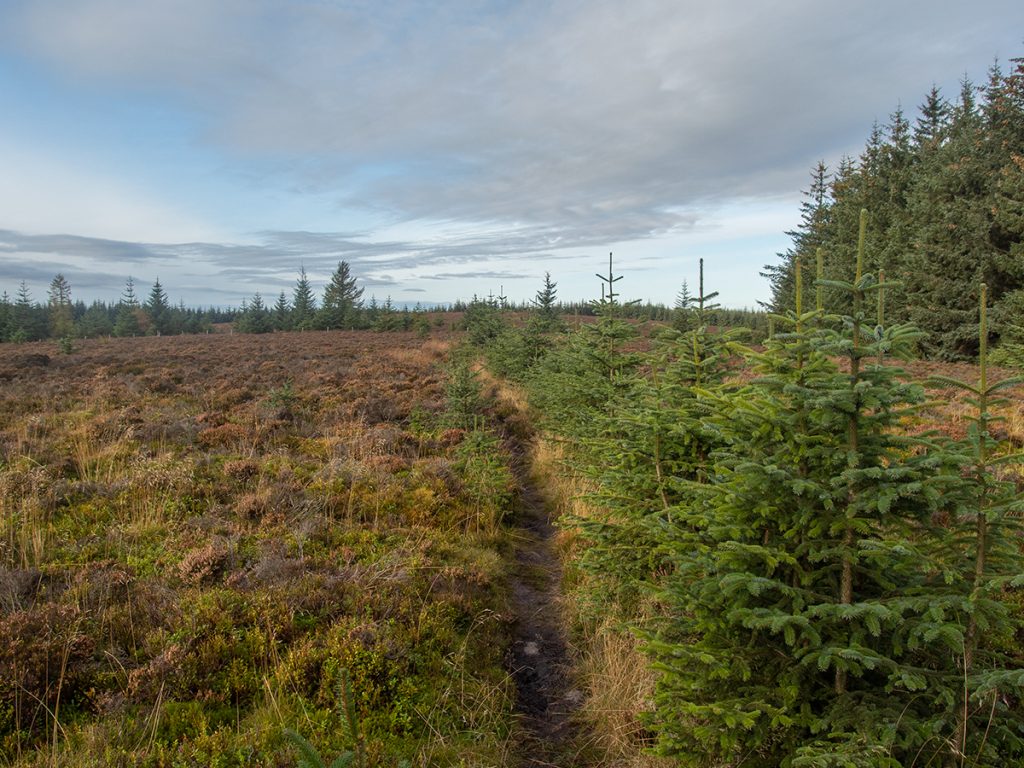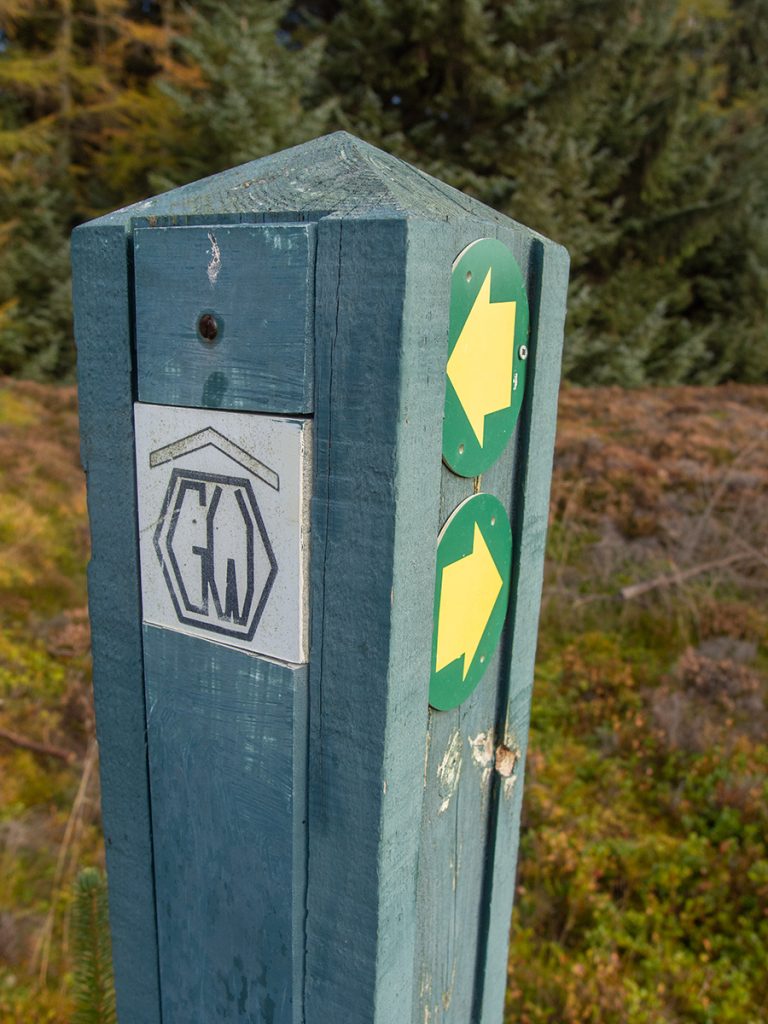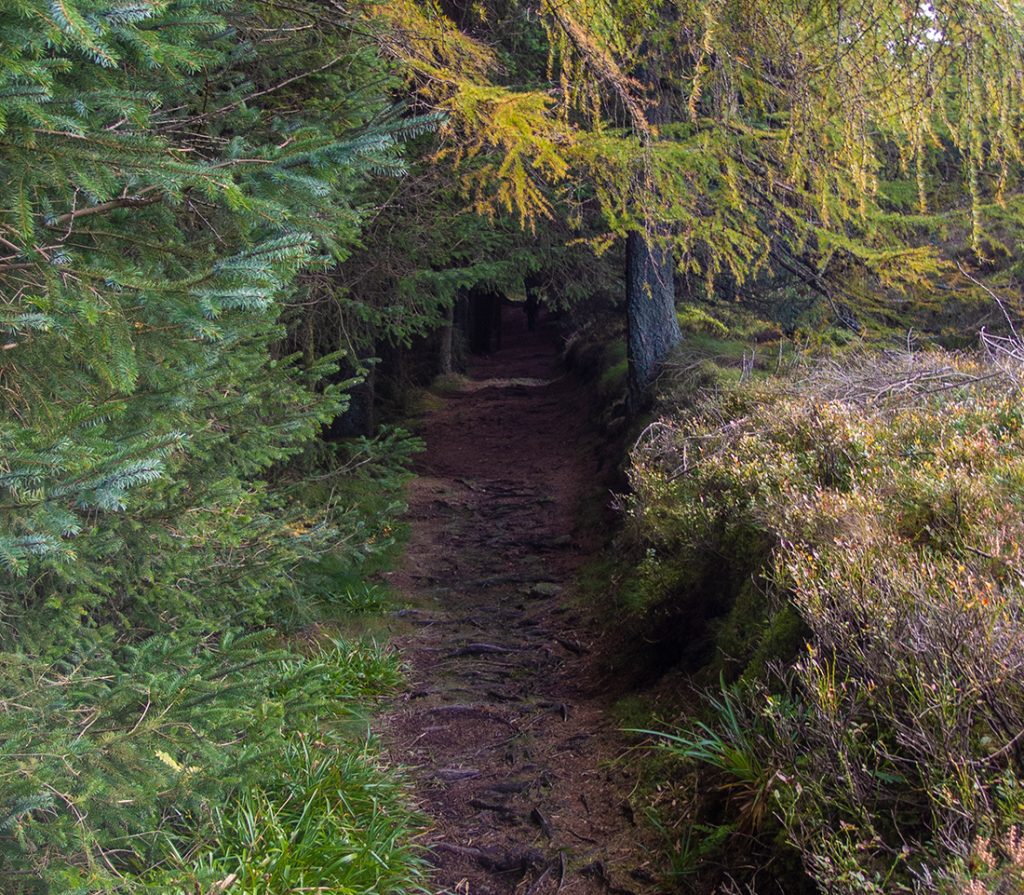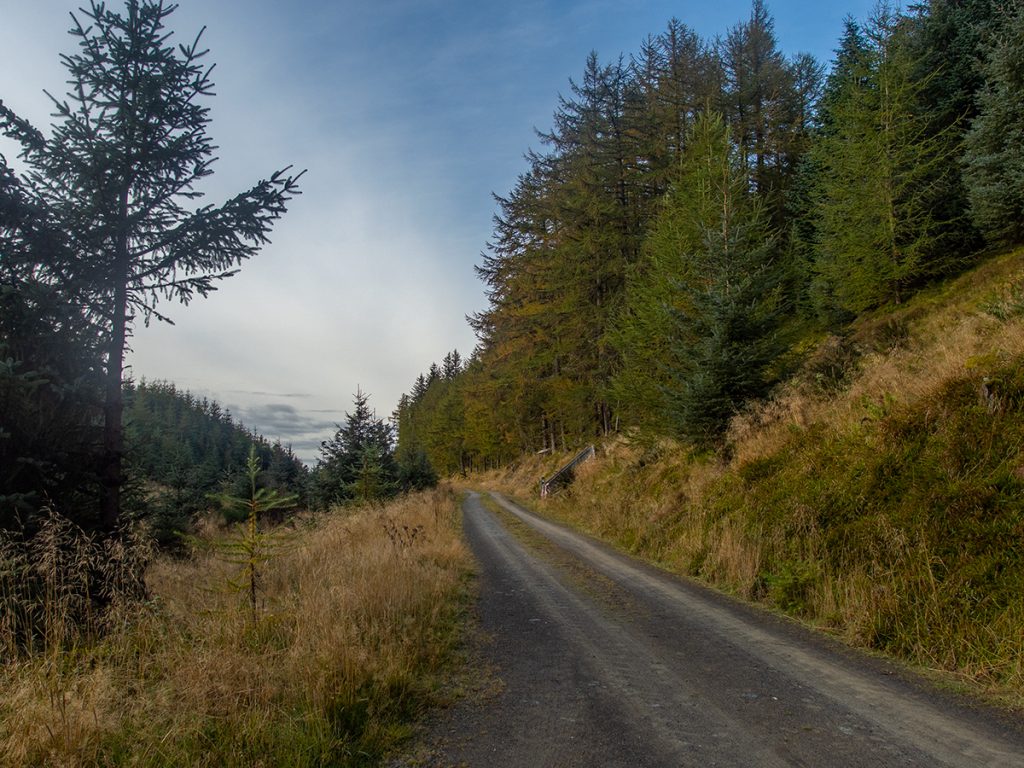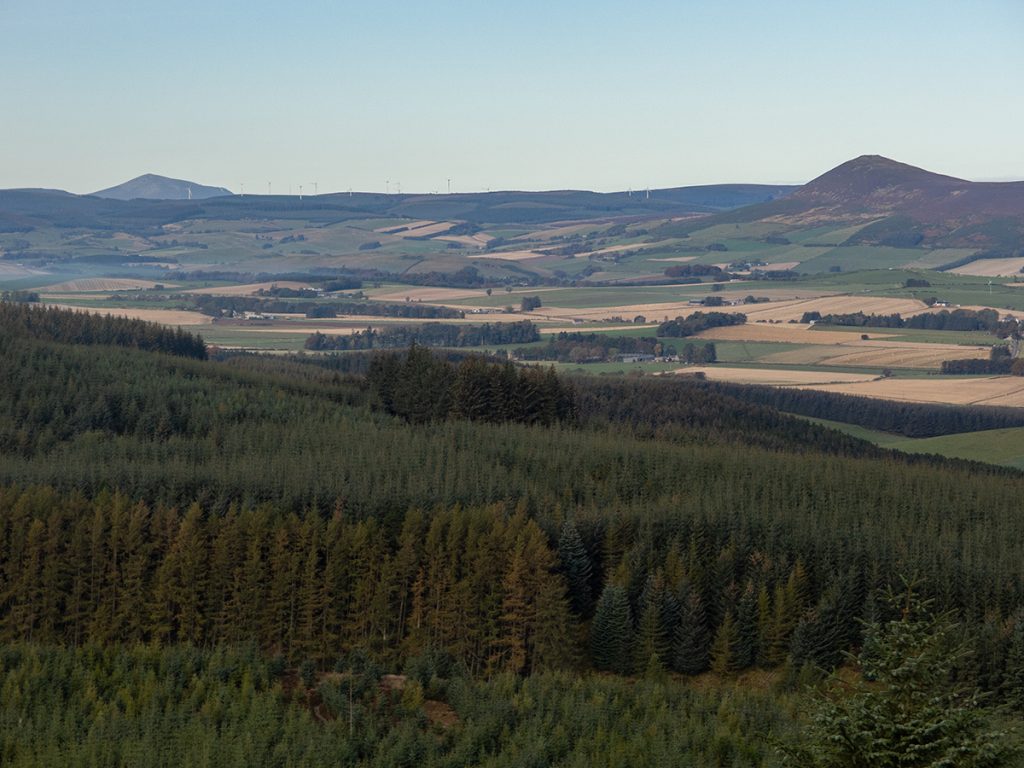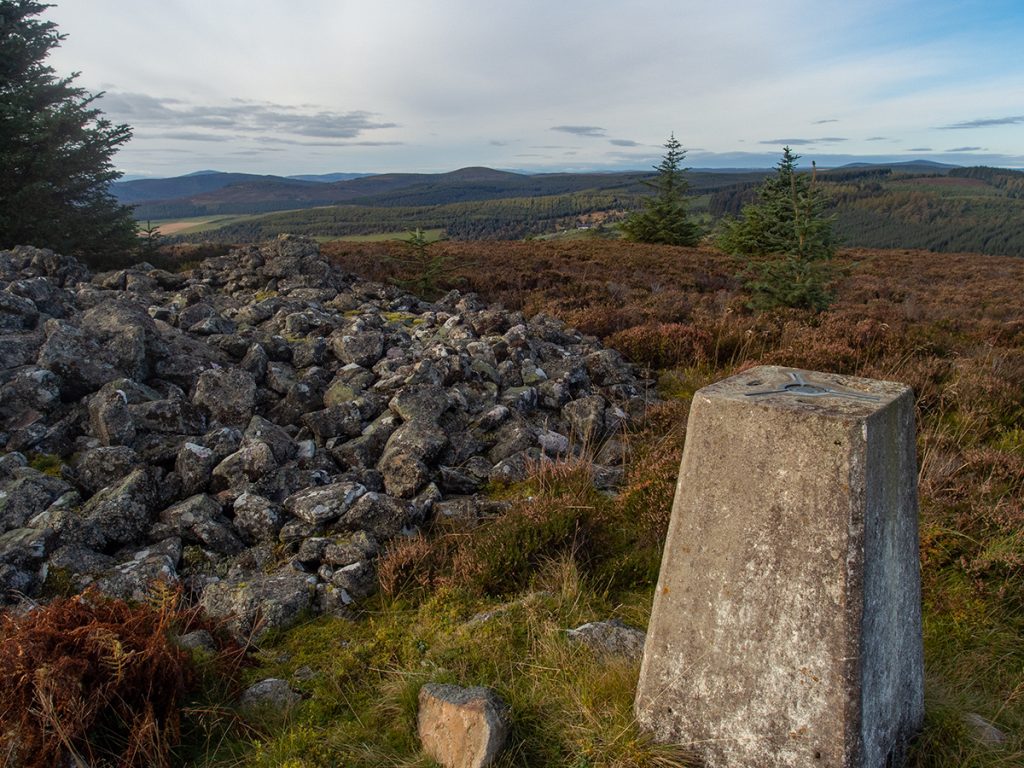 From this point on I got my run on and bade farewell to the walkers.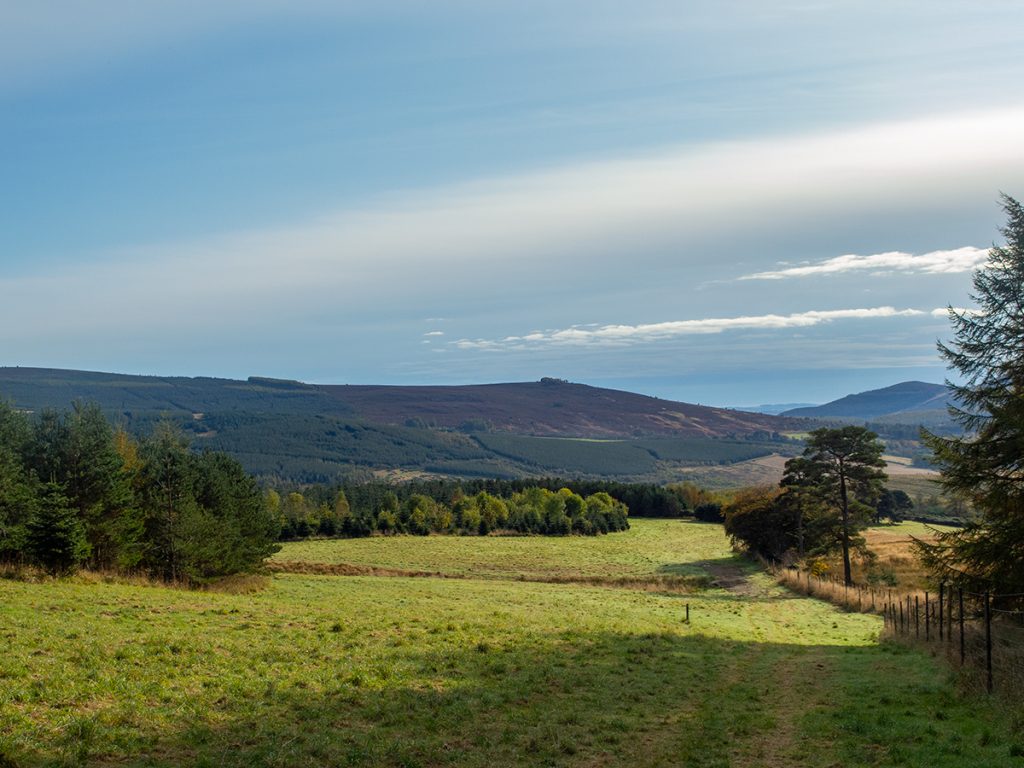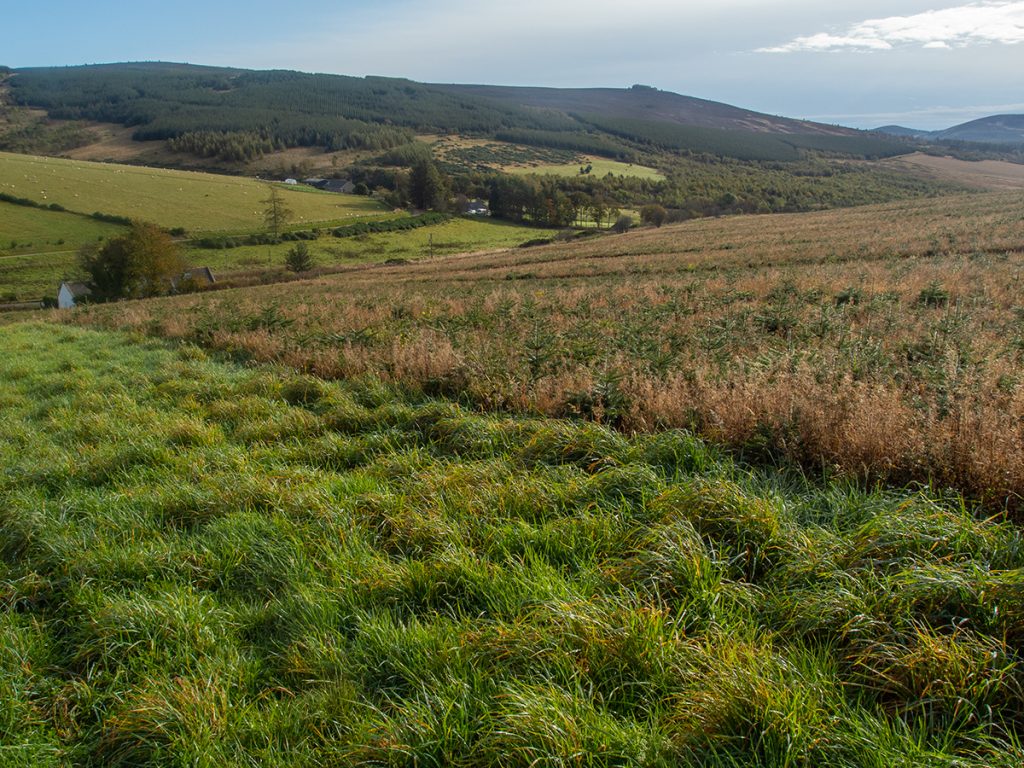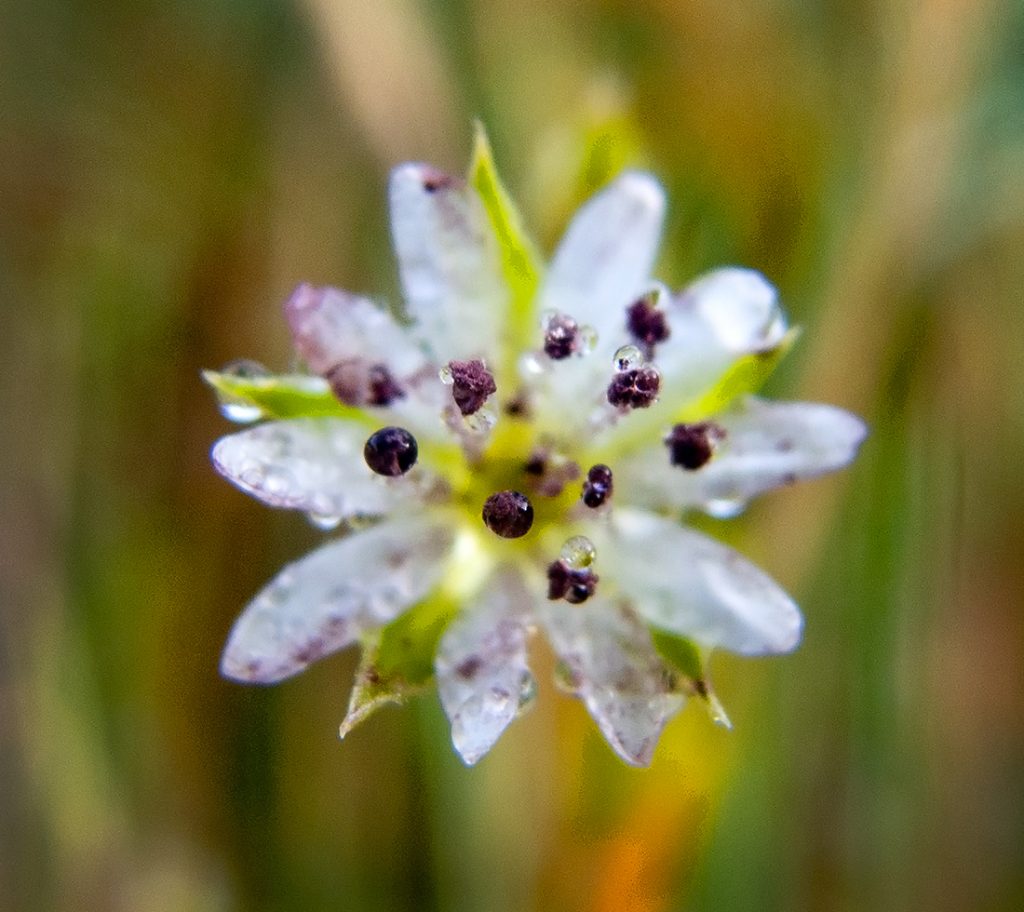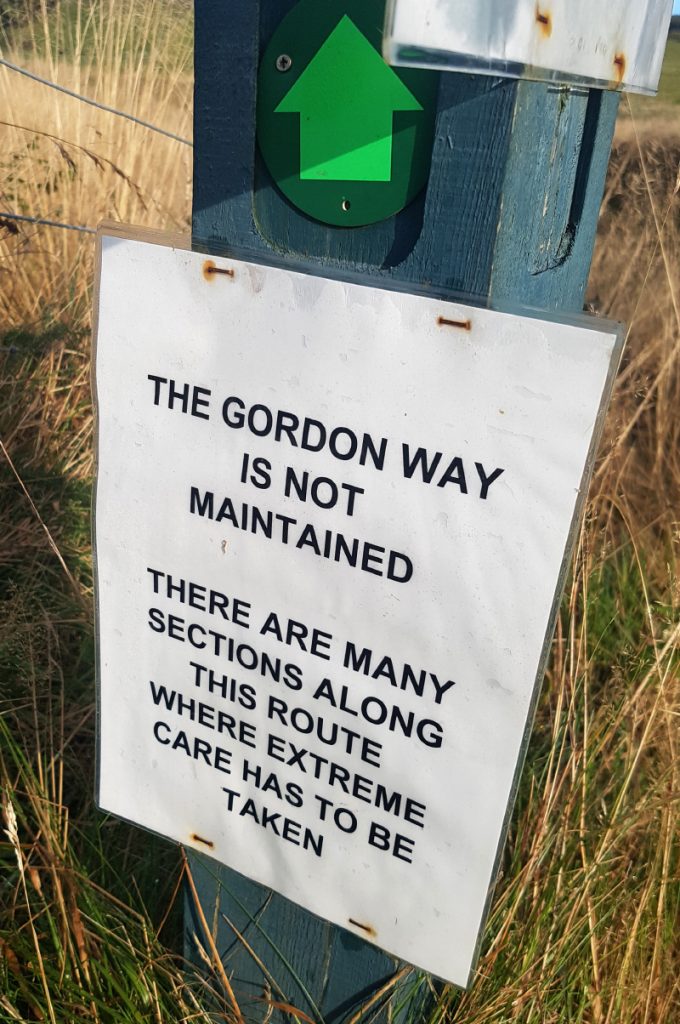 The notice sounds serious, but there's a few broken boards and fences, nothing of any real hazardous note that I could see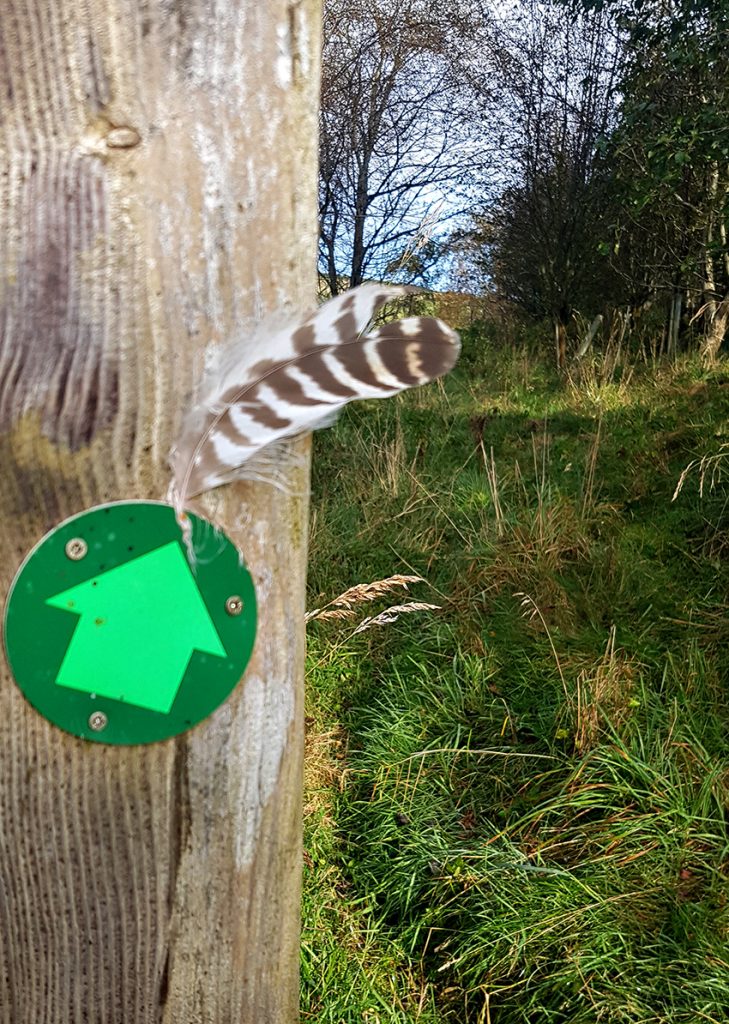 The next section is really overgrown, and today was soaking wet. I could barely make the path out in places but knew to head uphill following the edge of the trees and a fence.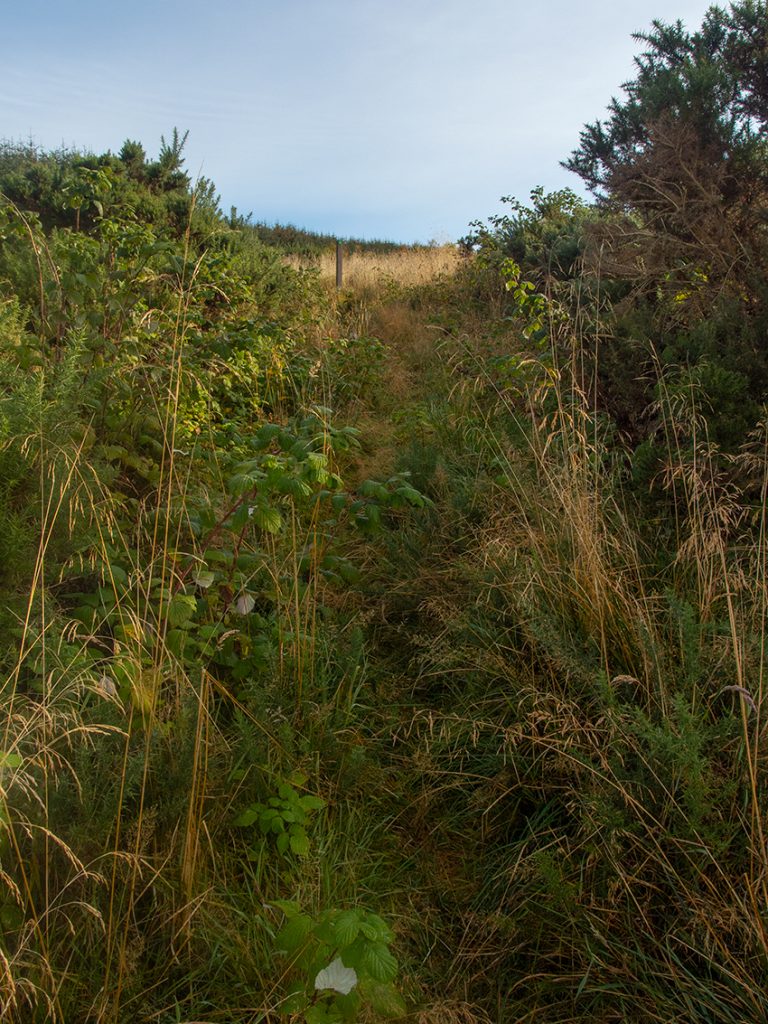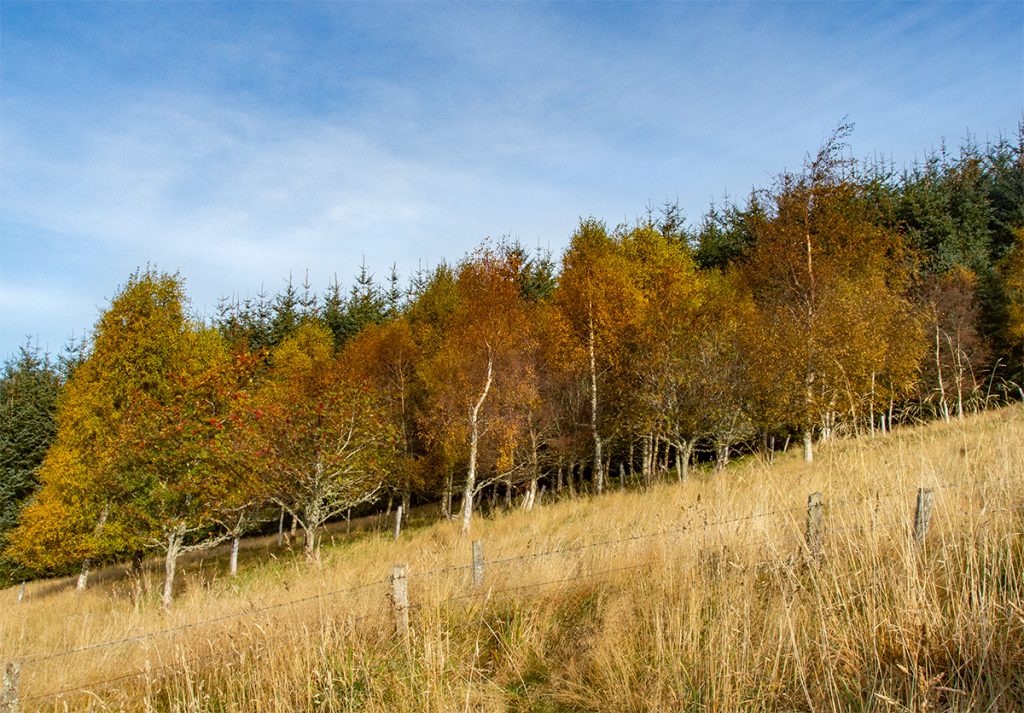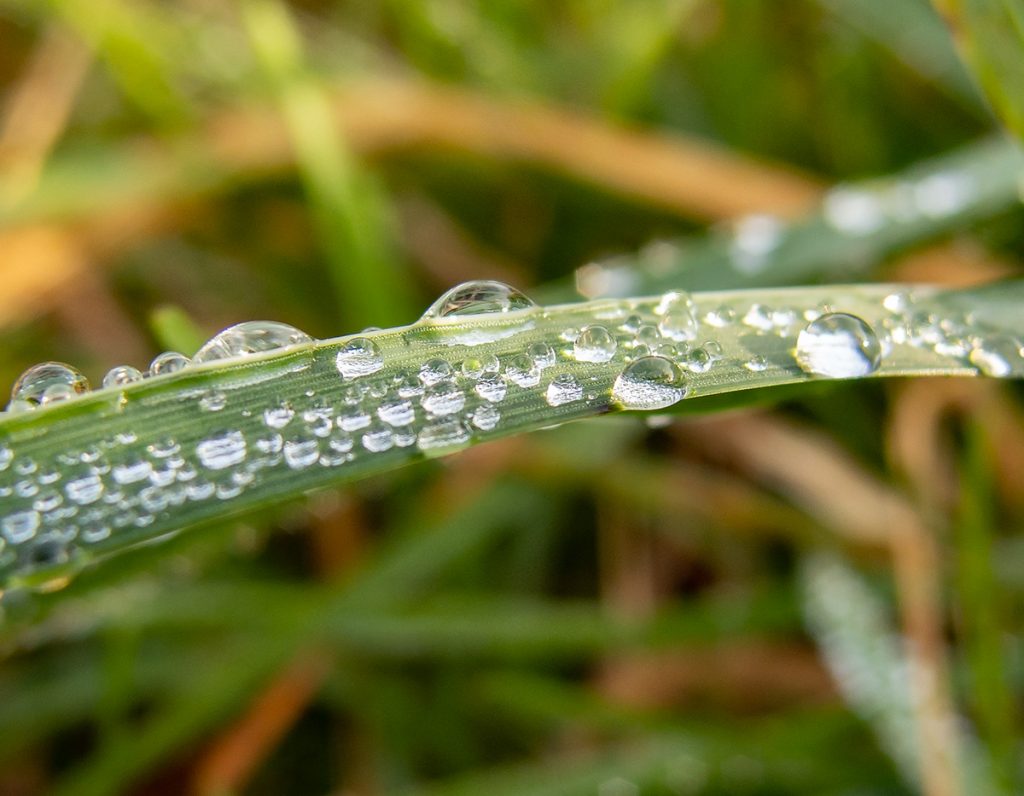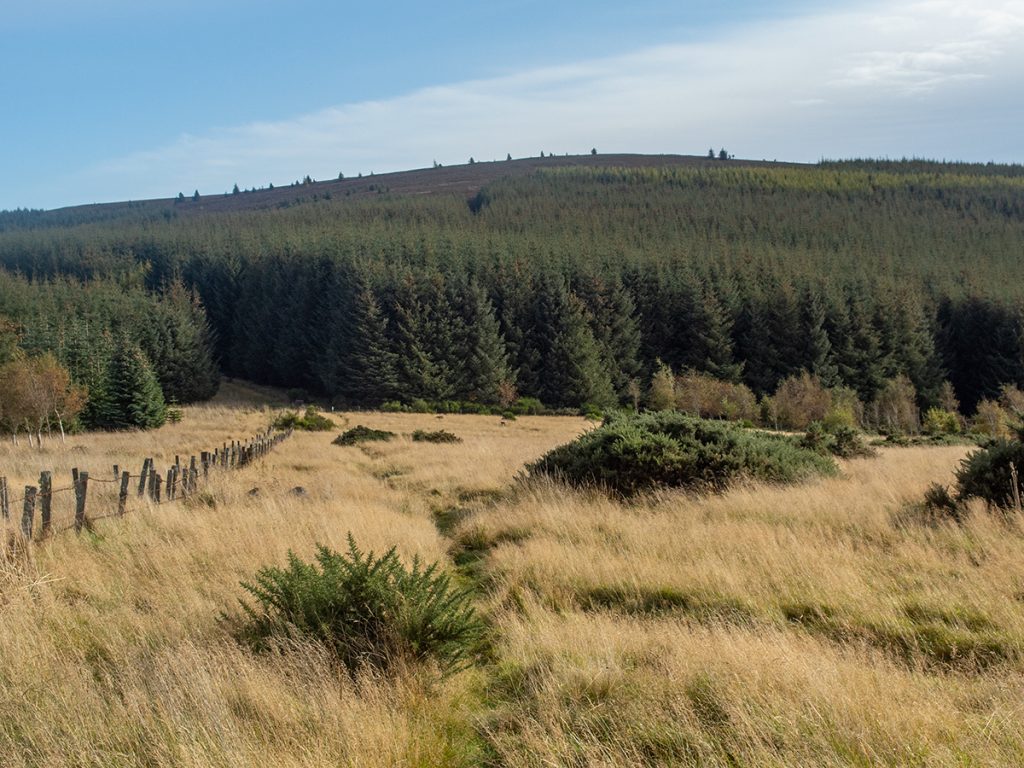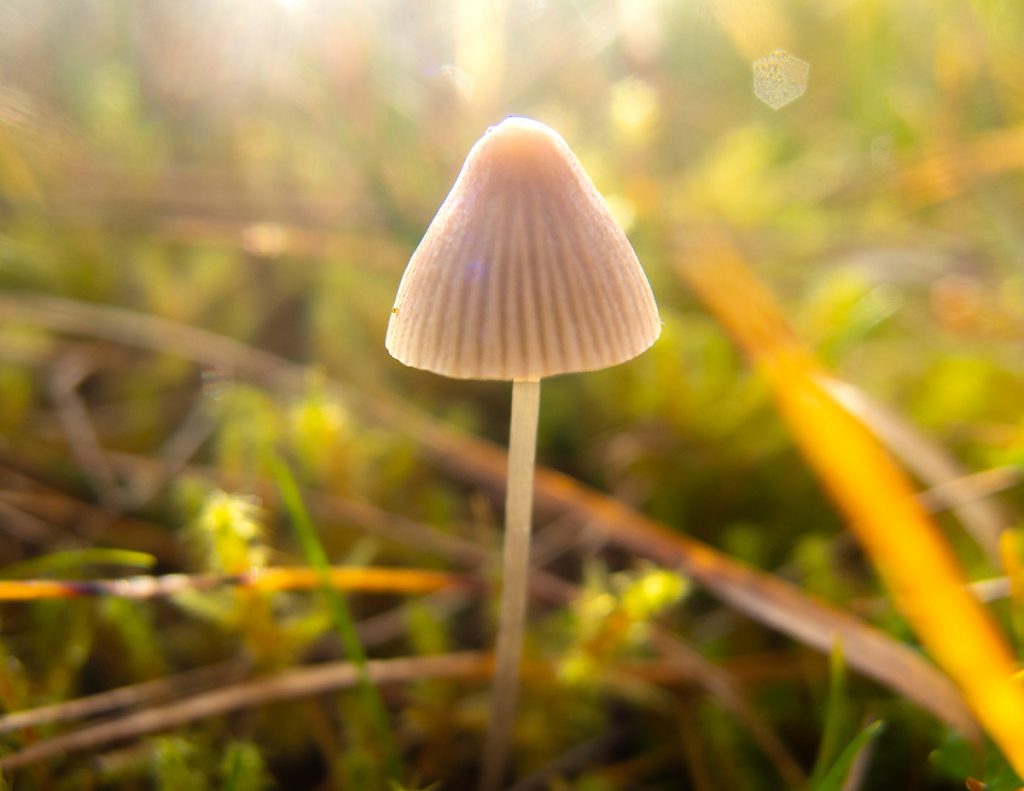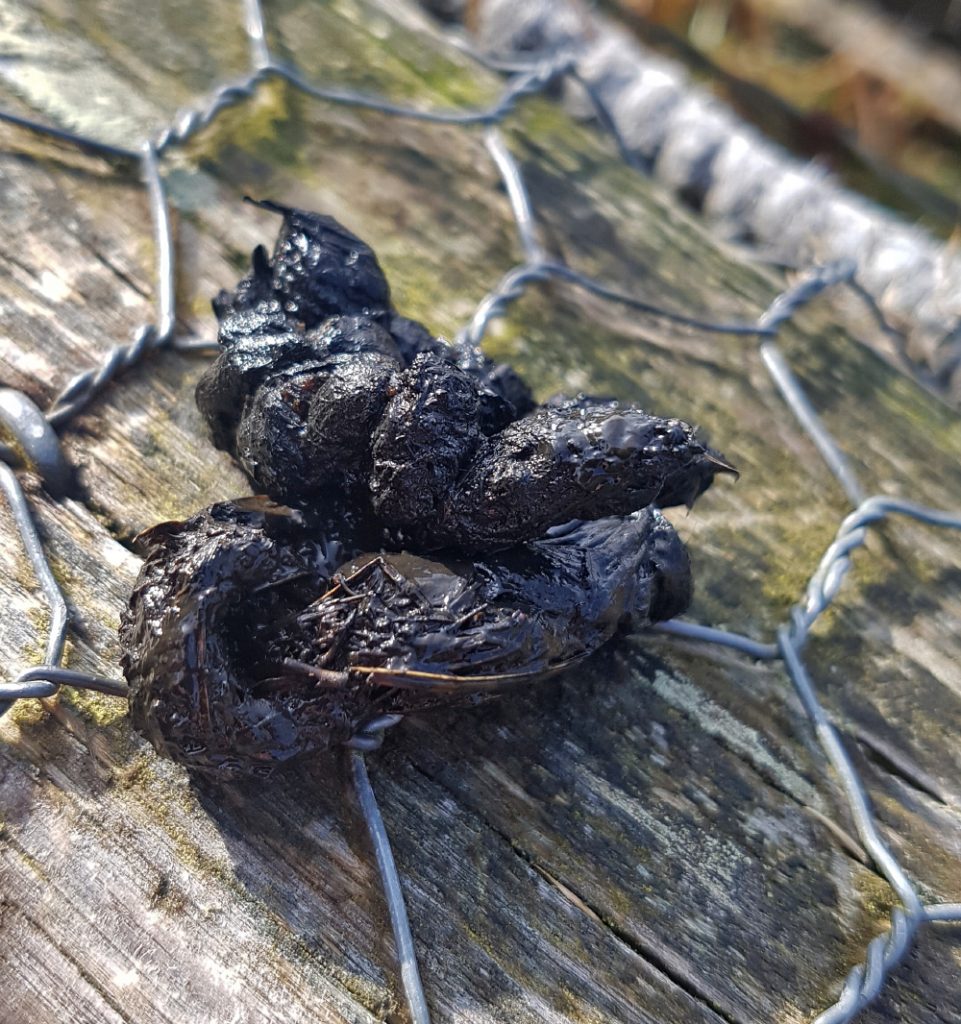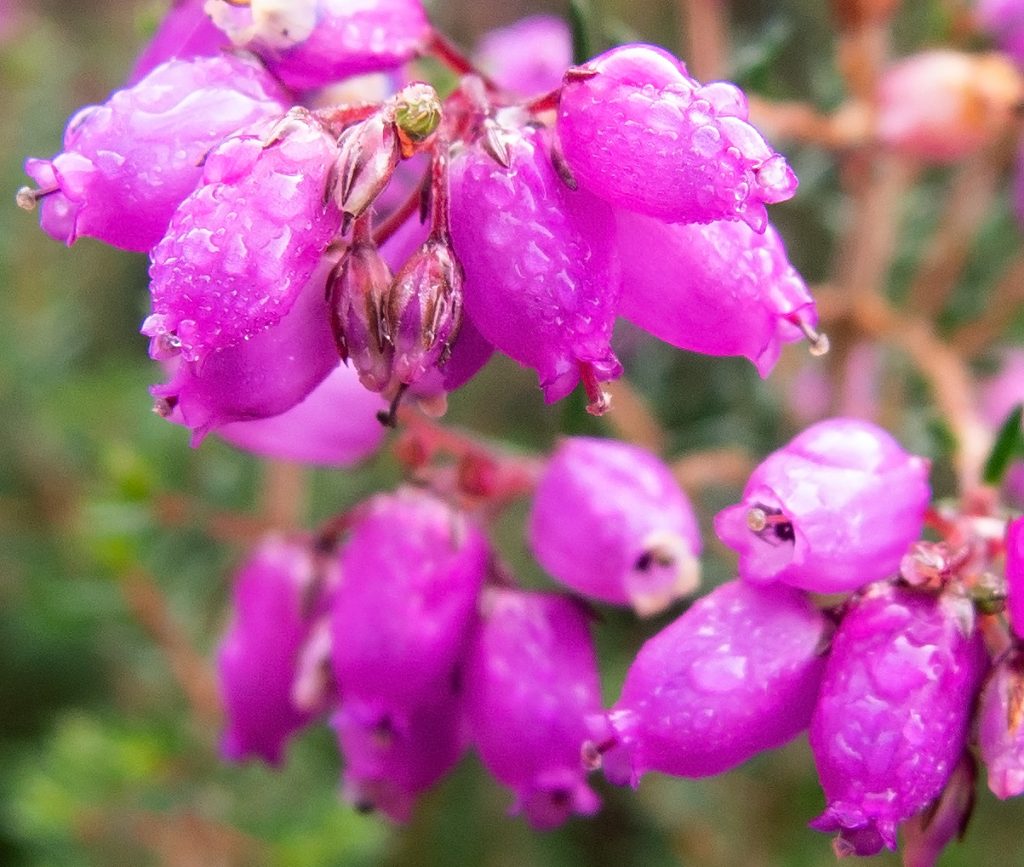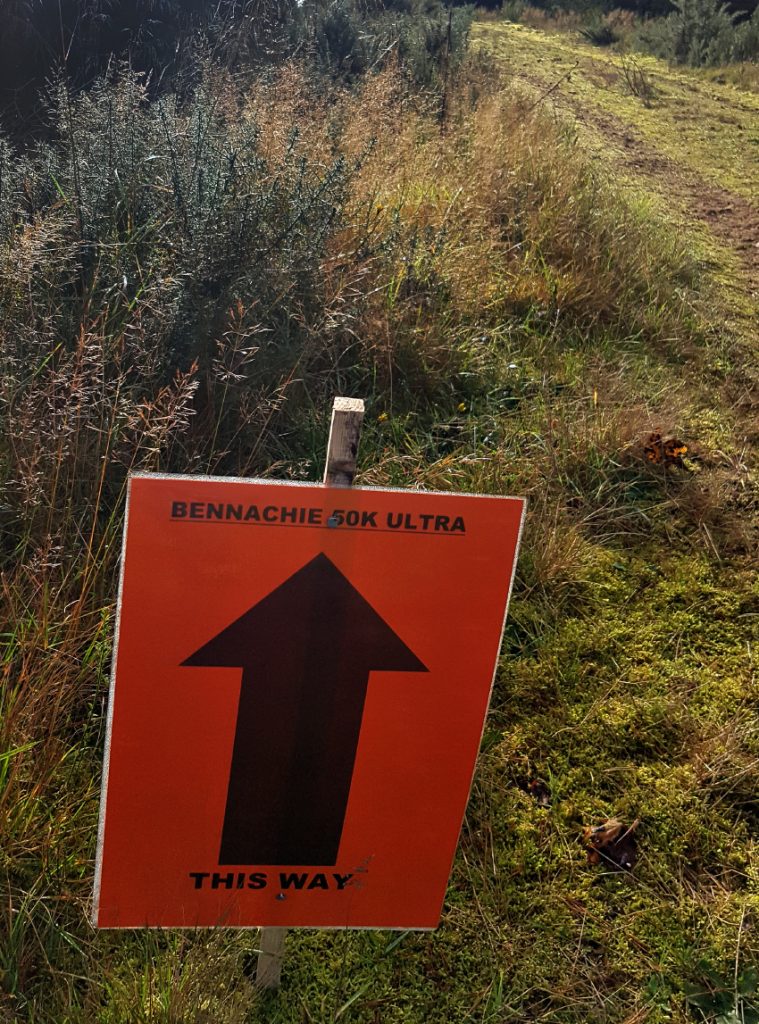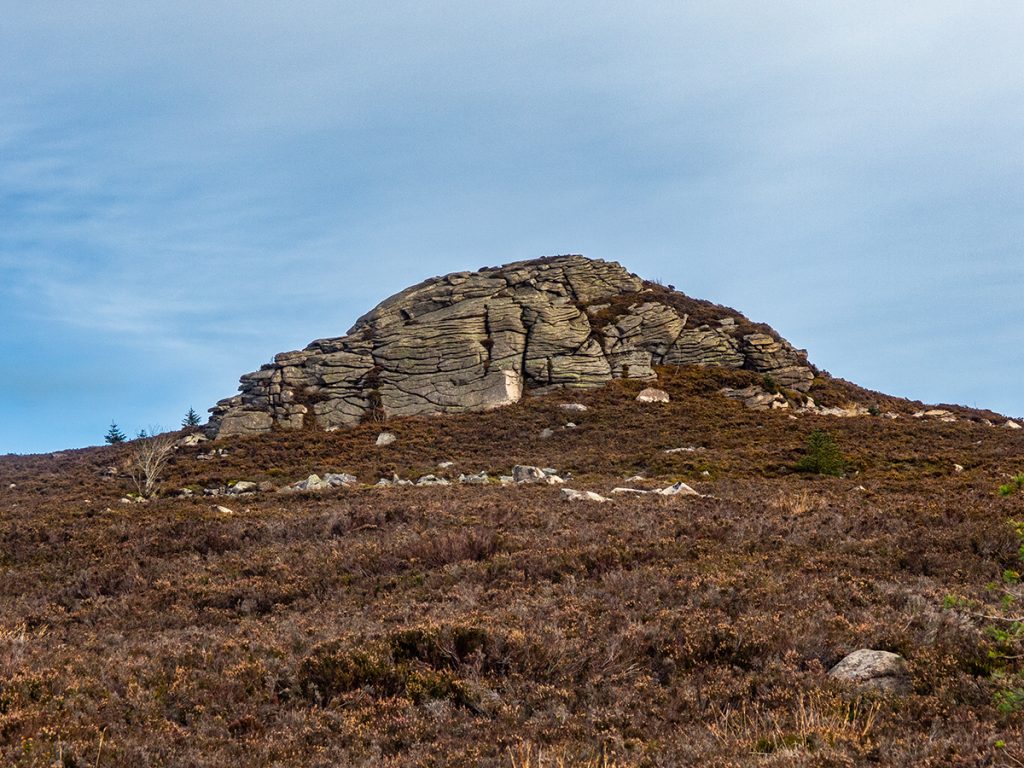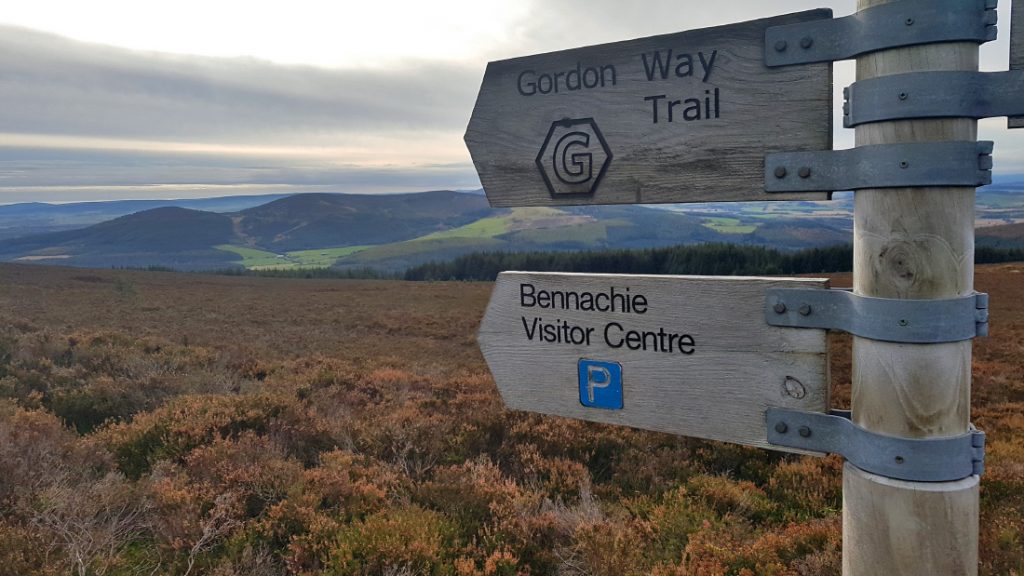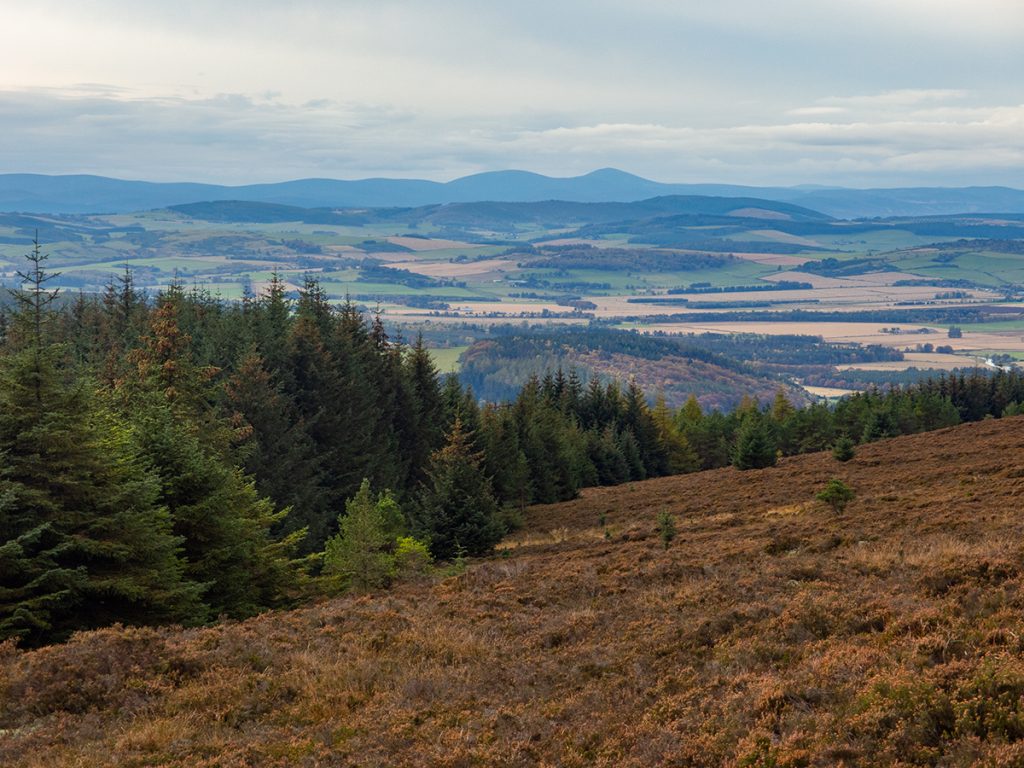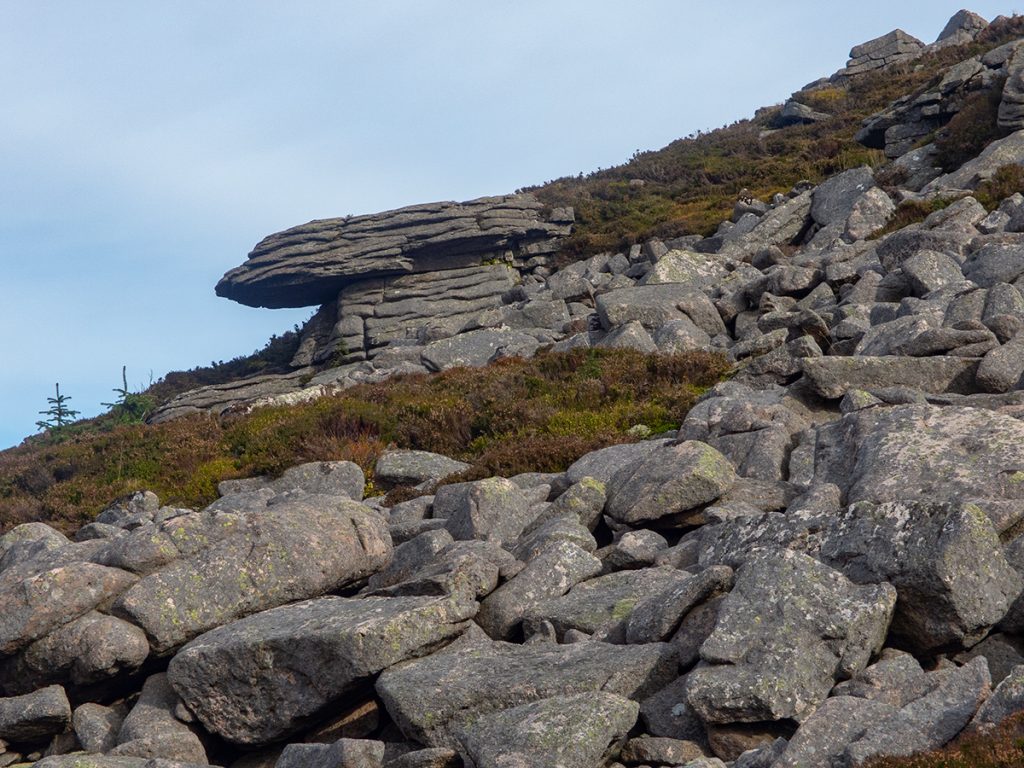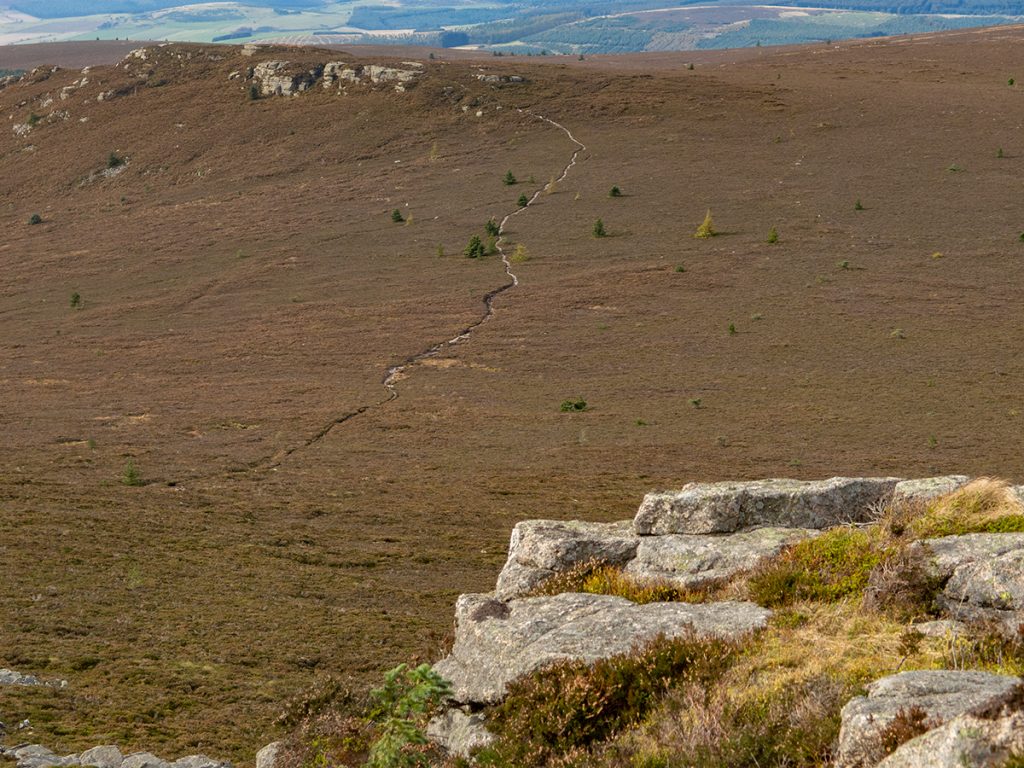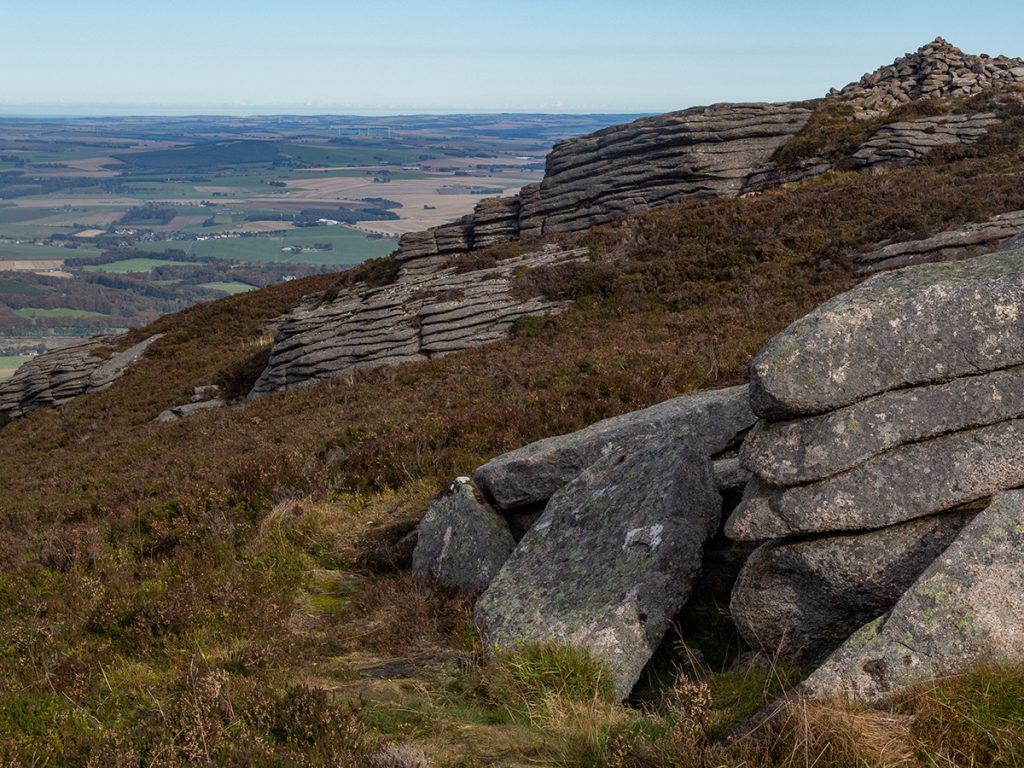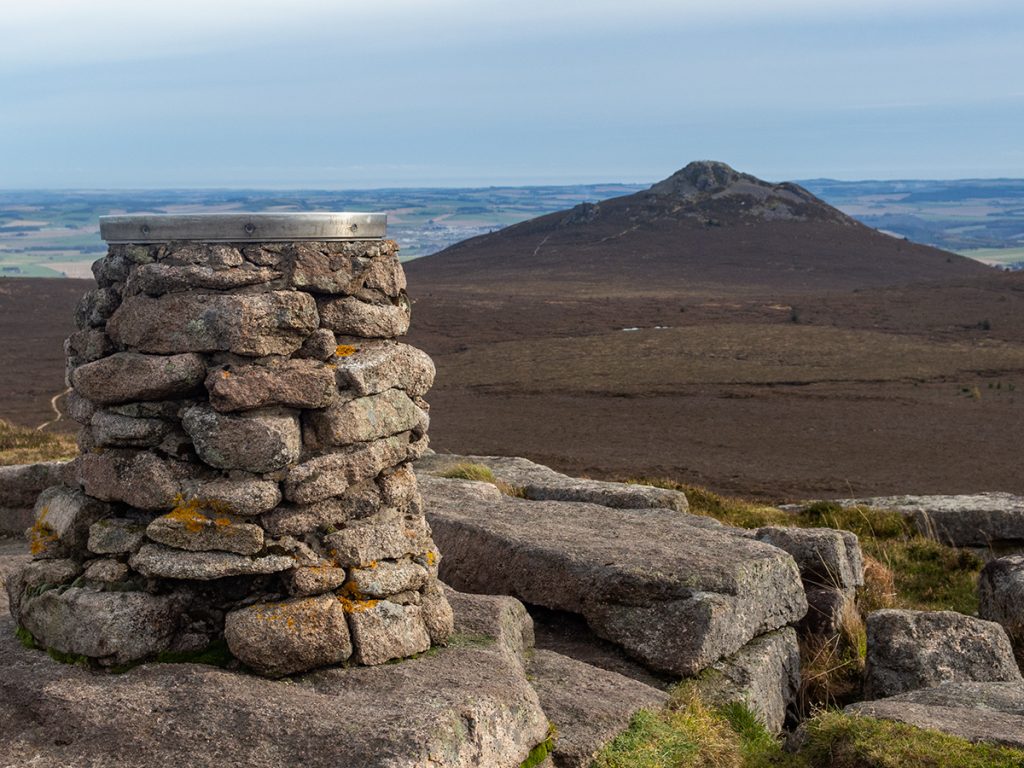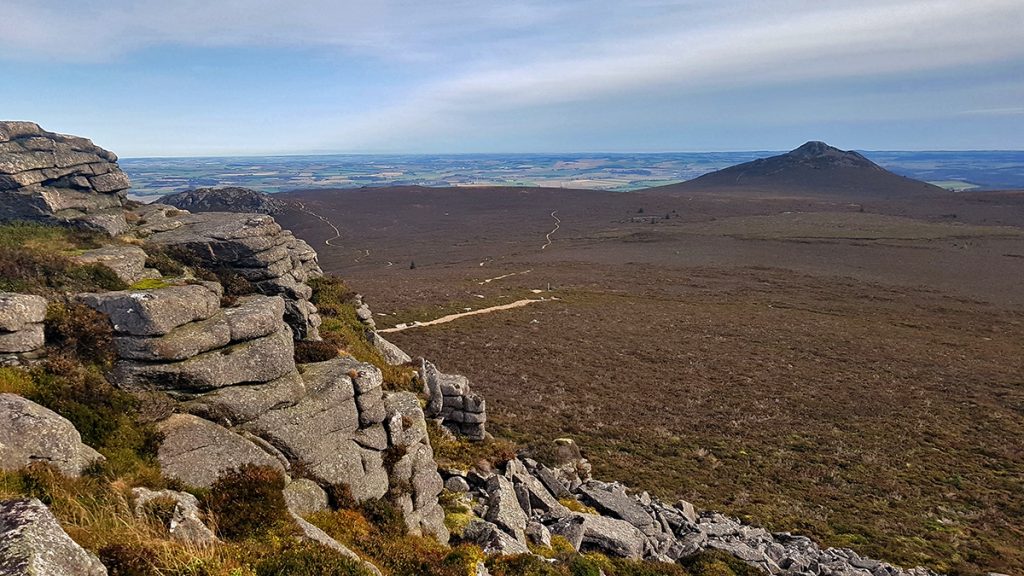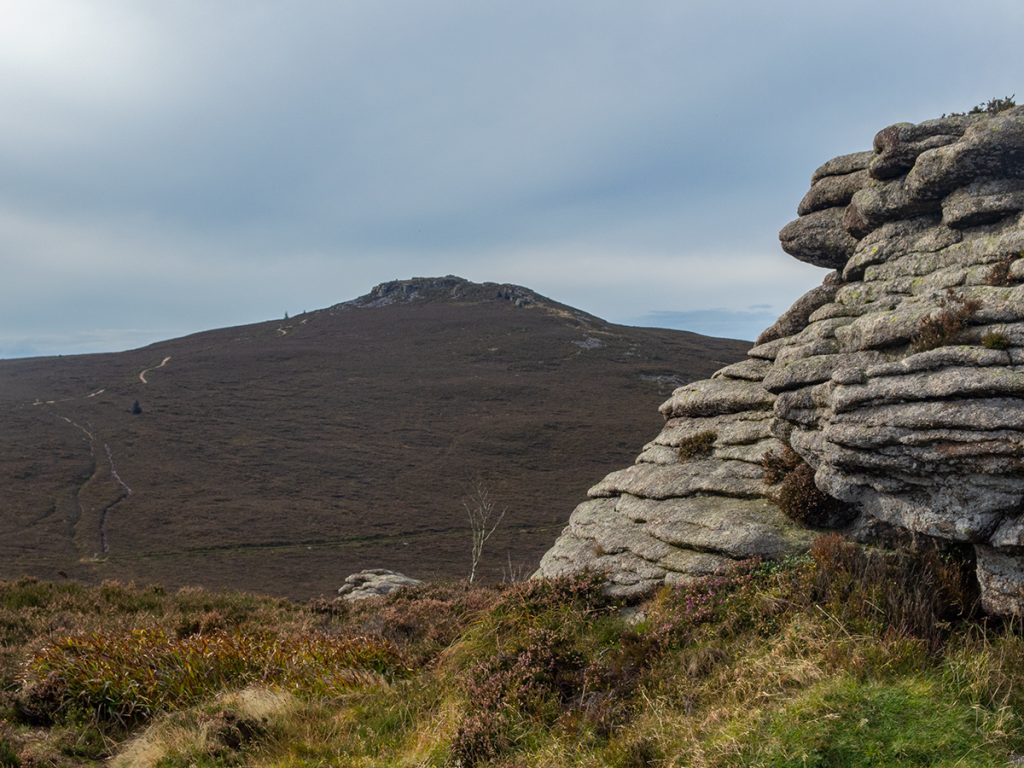 Arriving at Craigshannock, I began one of my primary exploratory tasks for the day – previously, I'd been unable to find Harthill's cave, but this time I had better info: needed to look further down the ridge, and keep an eye out for 'a christmas tree')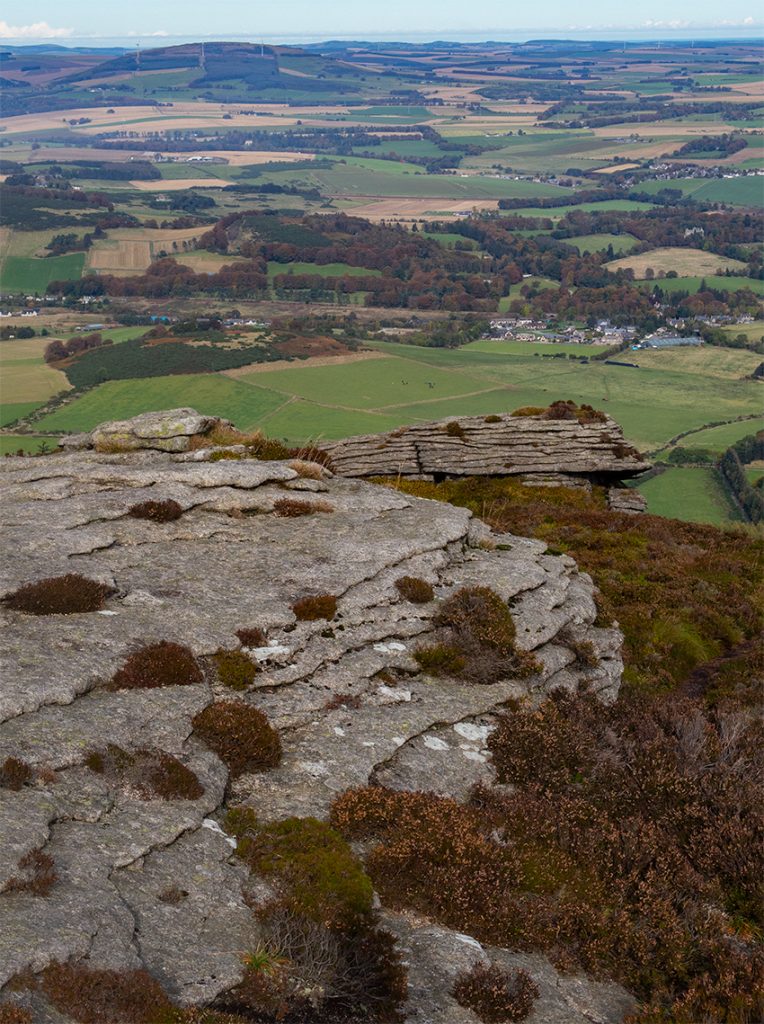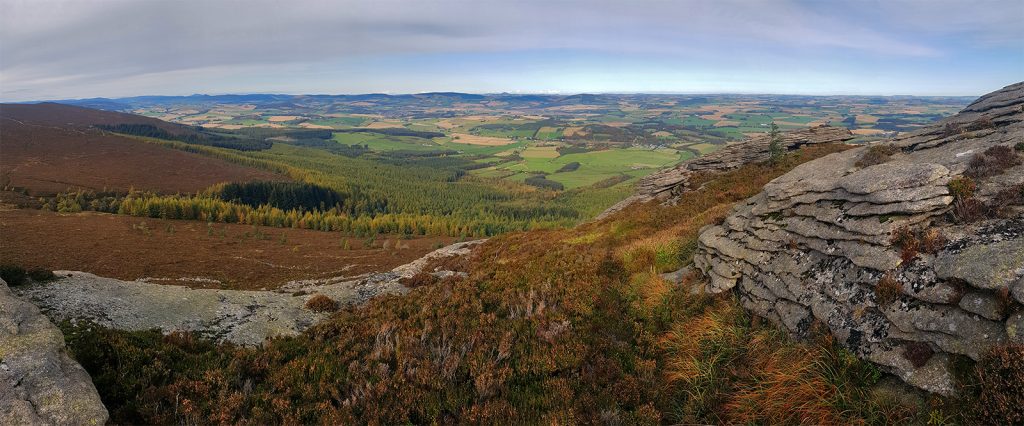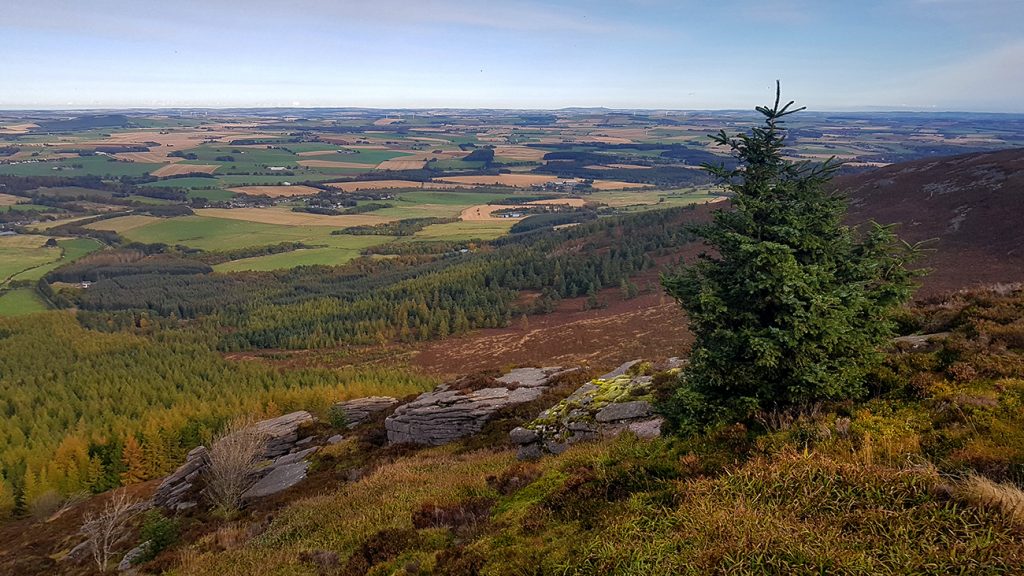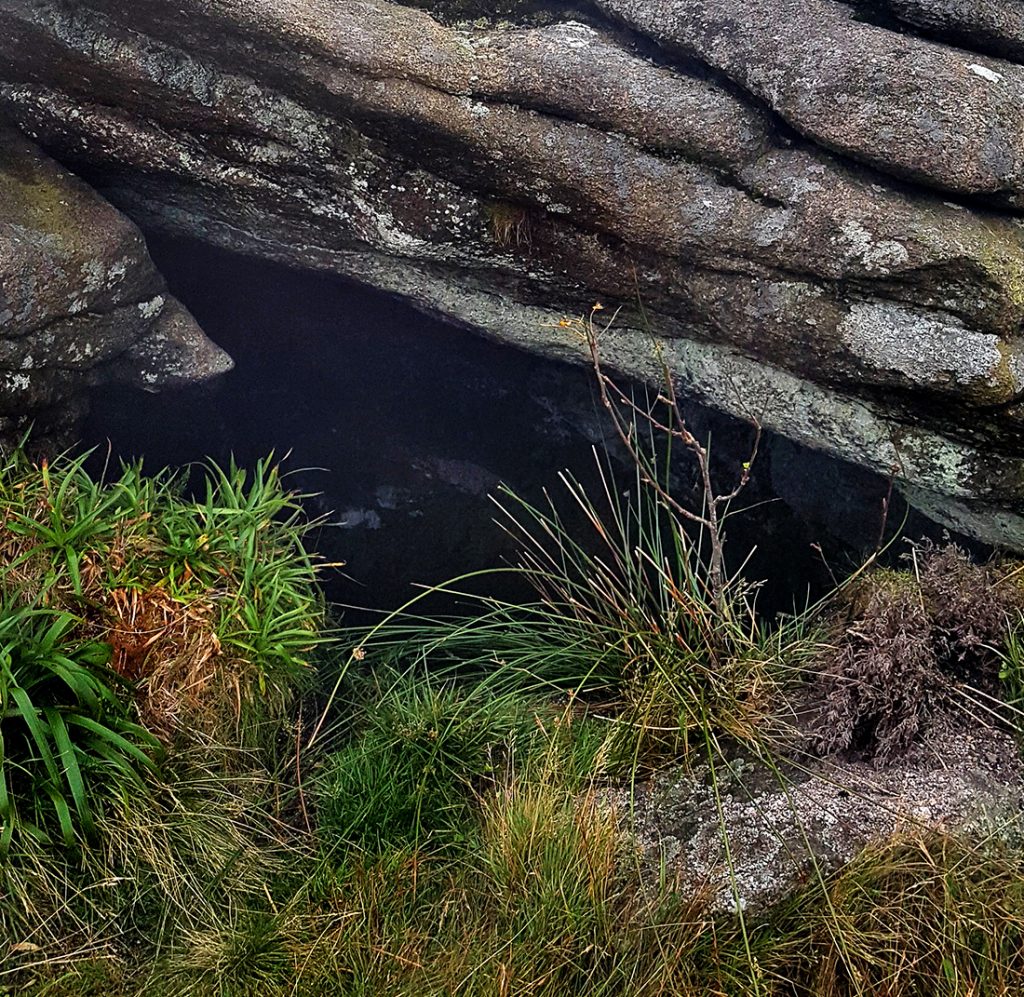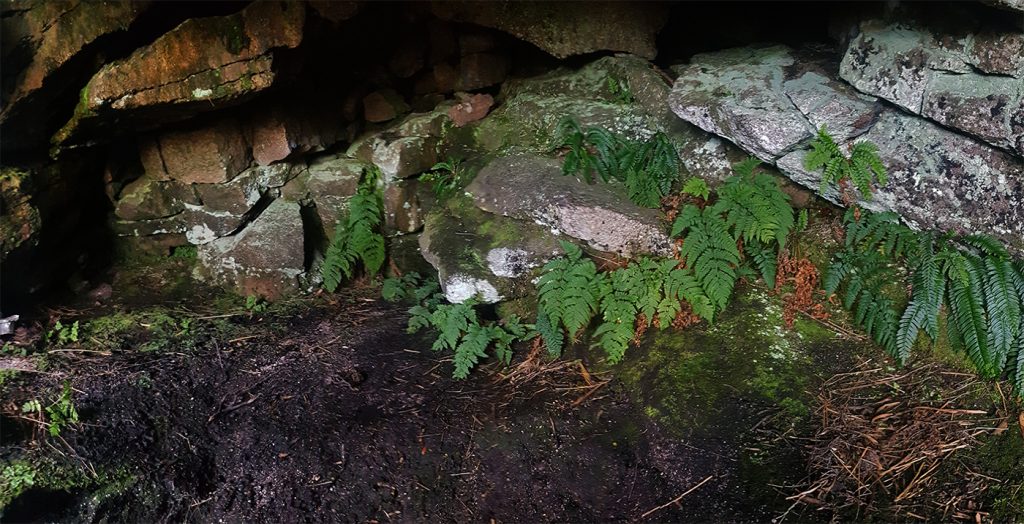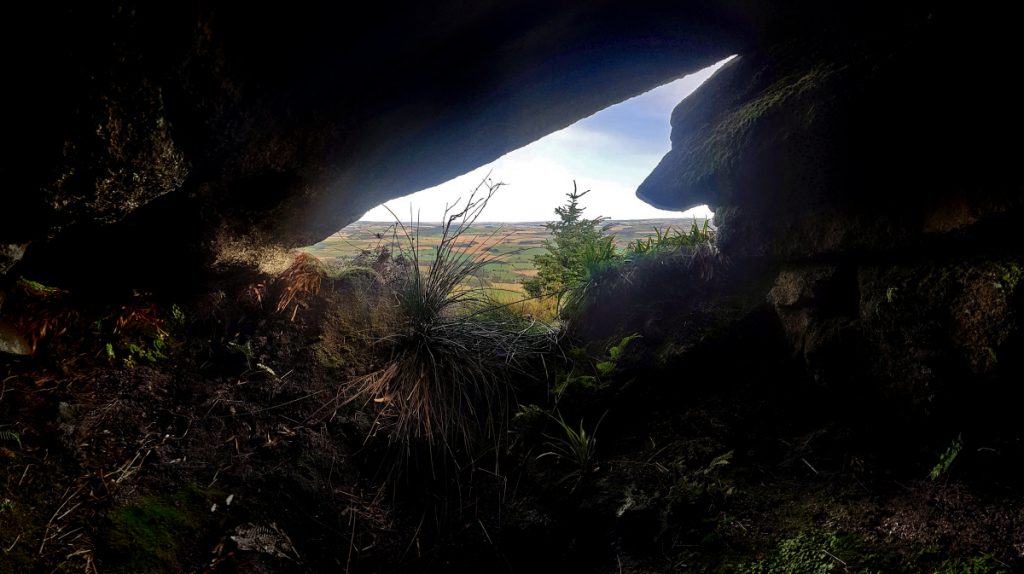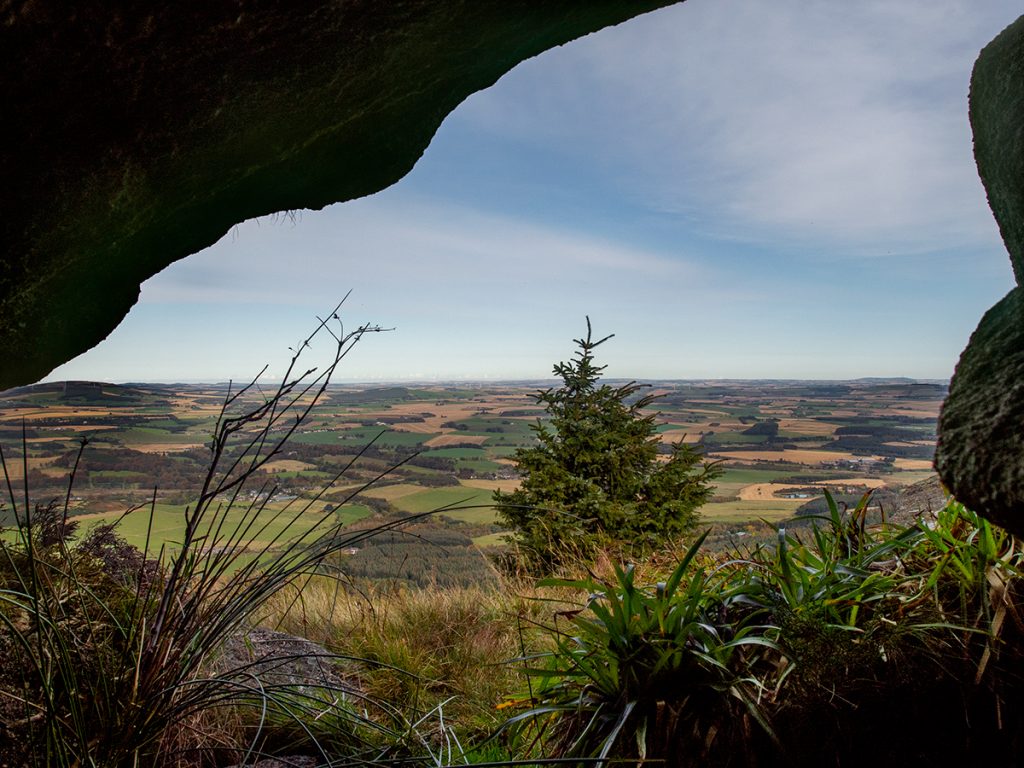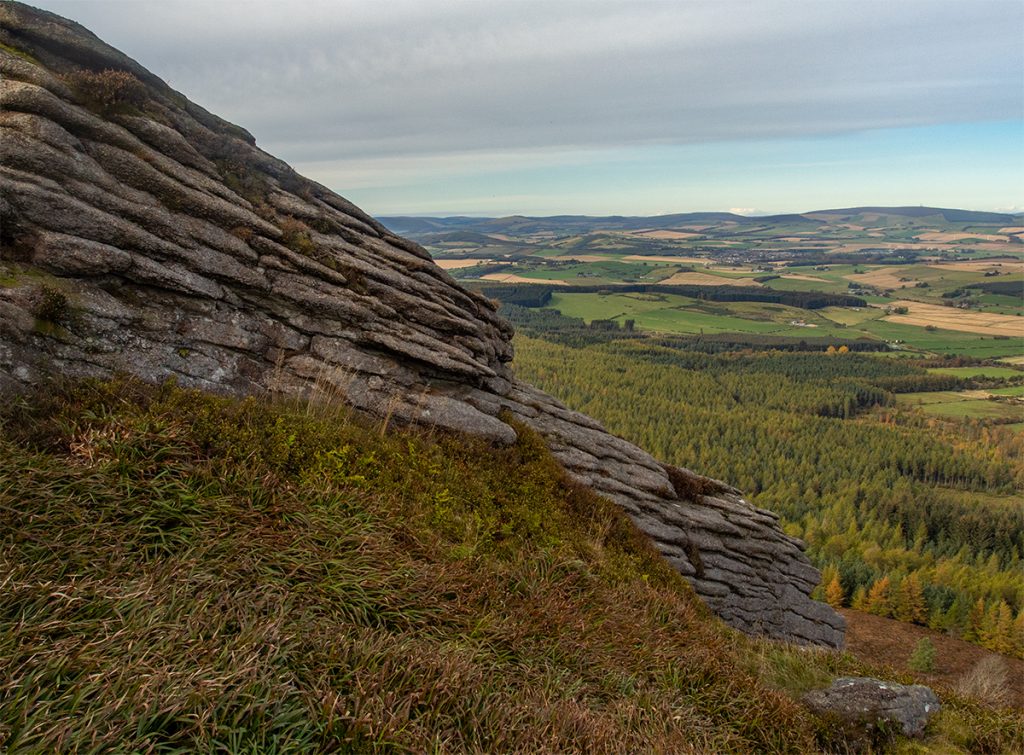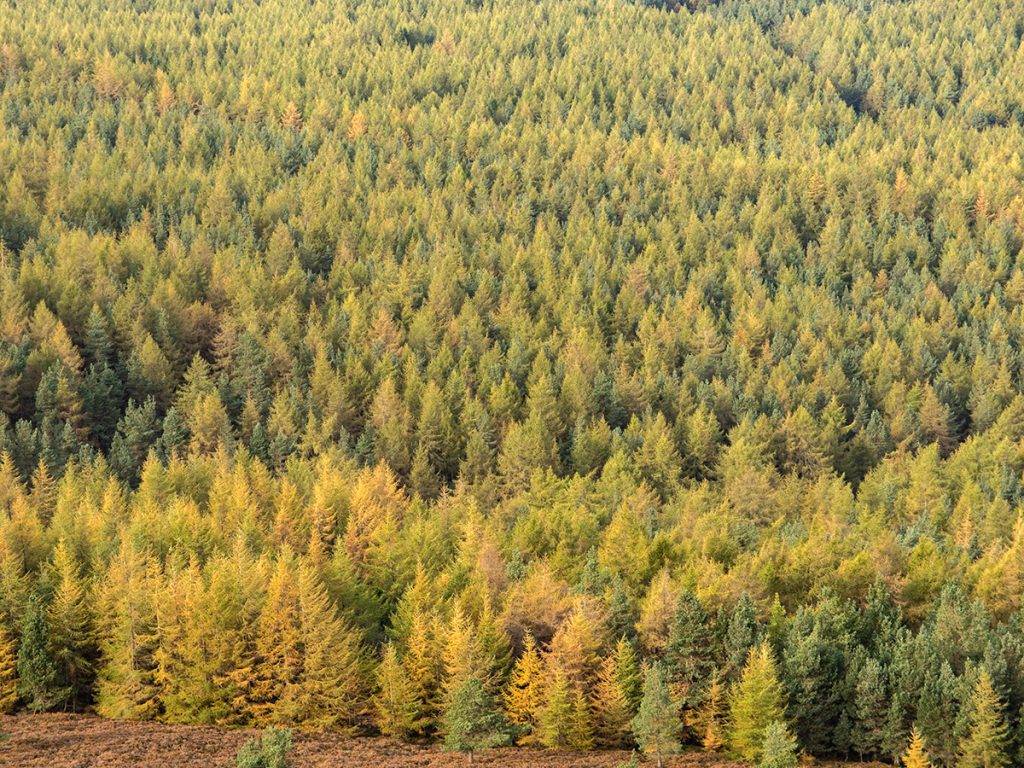 With a successful cave find in the bag, time to move on and see some other stuff. It'd be wrong to come up here and not visit Mither tap so first headed over there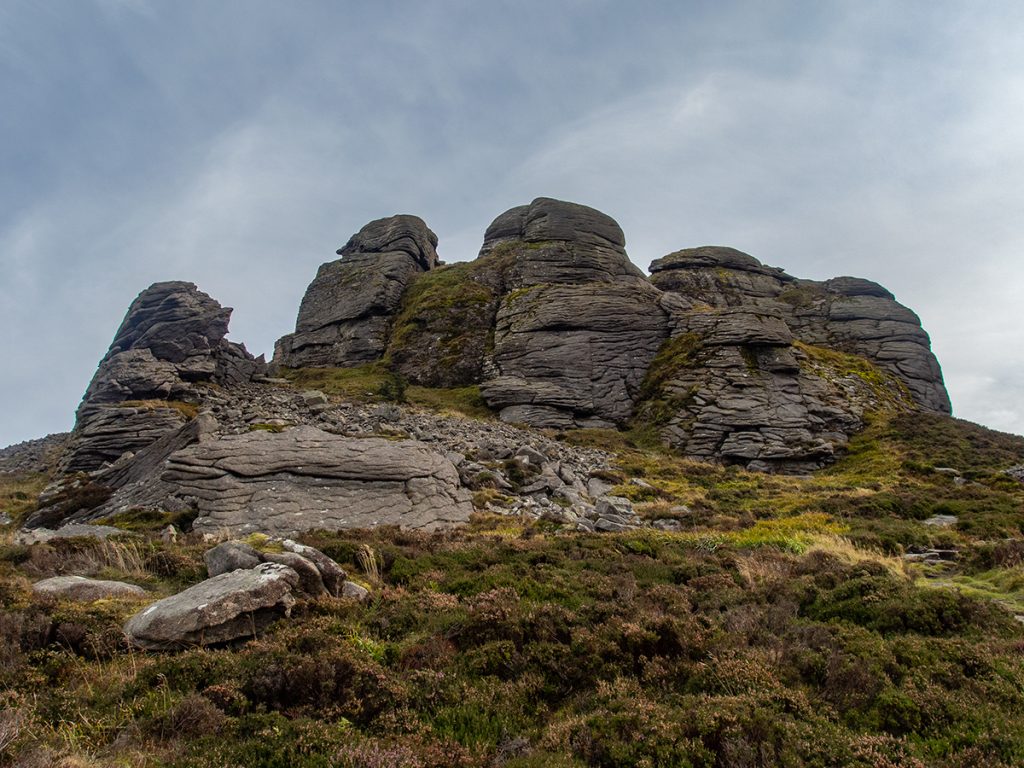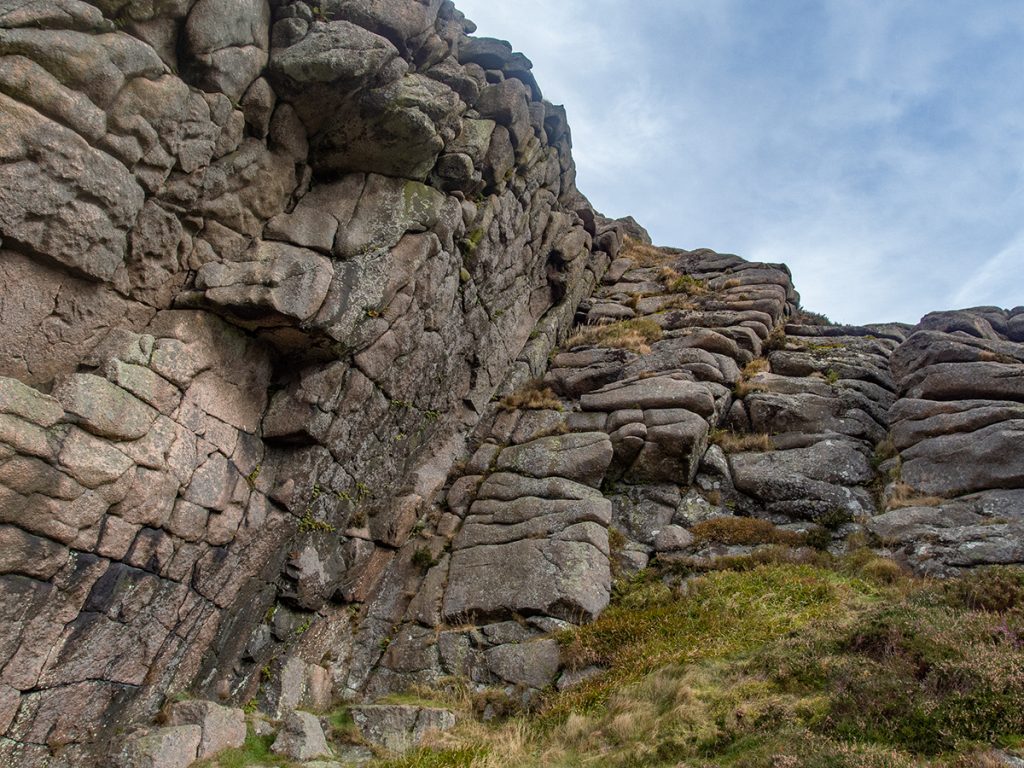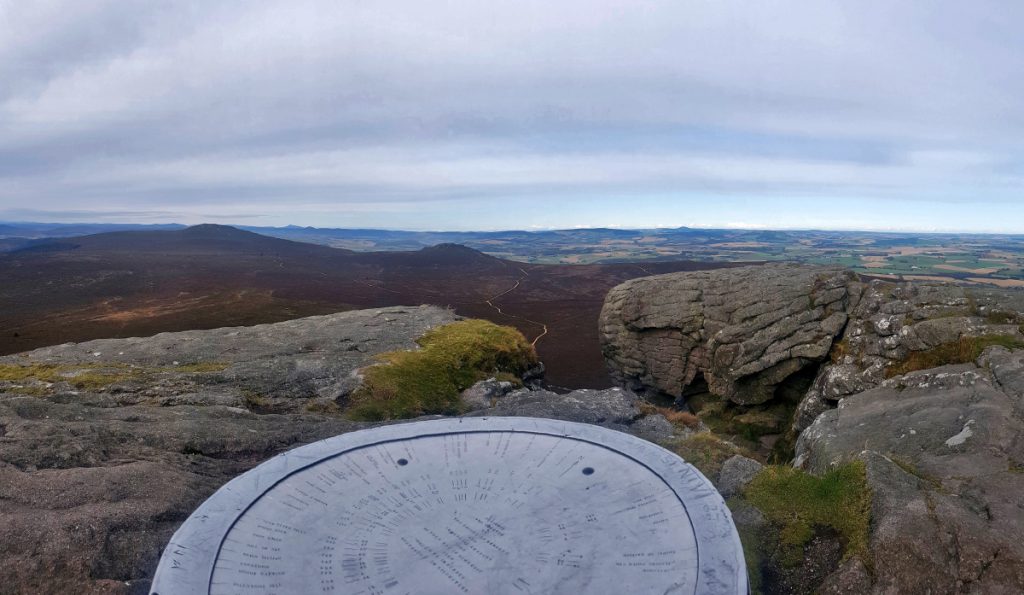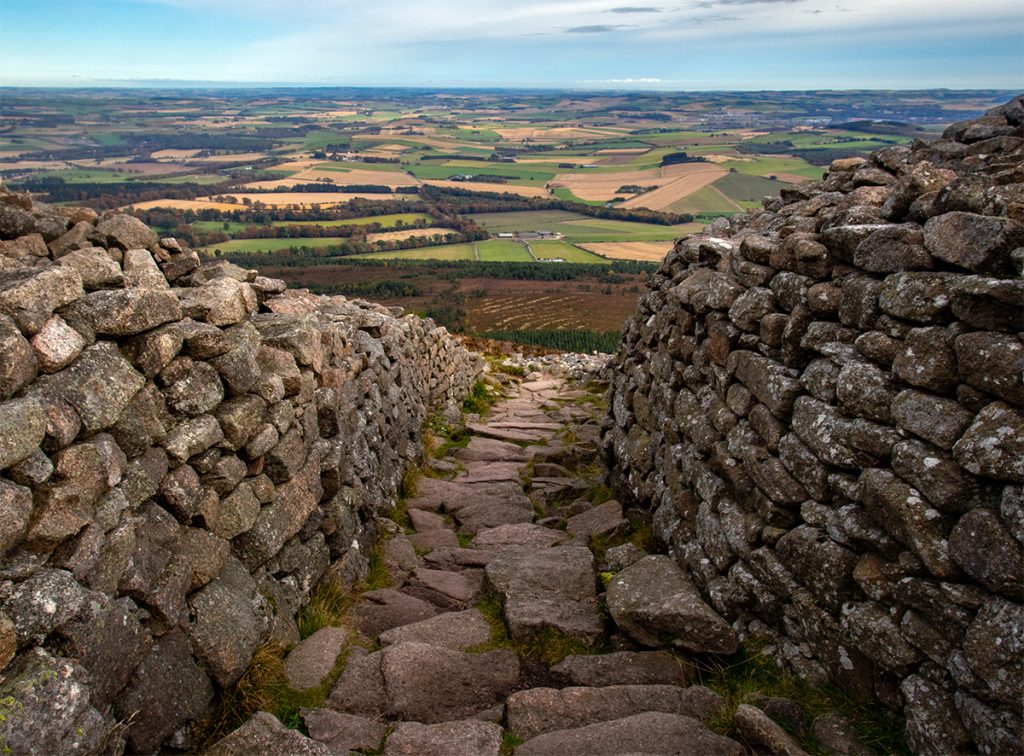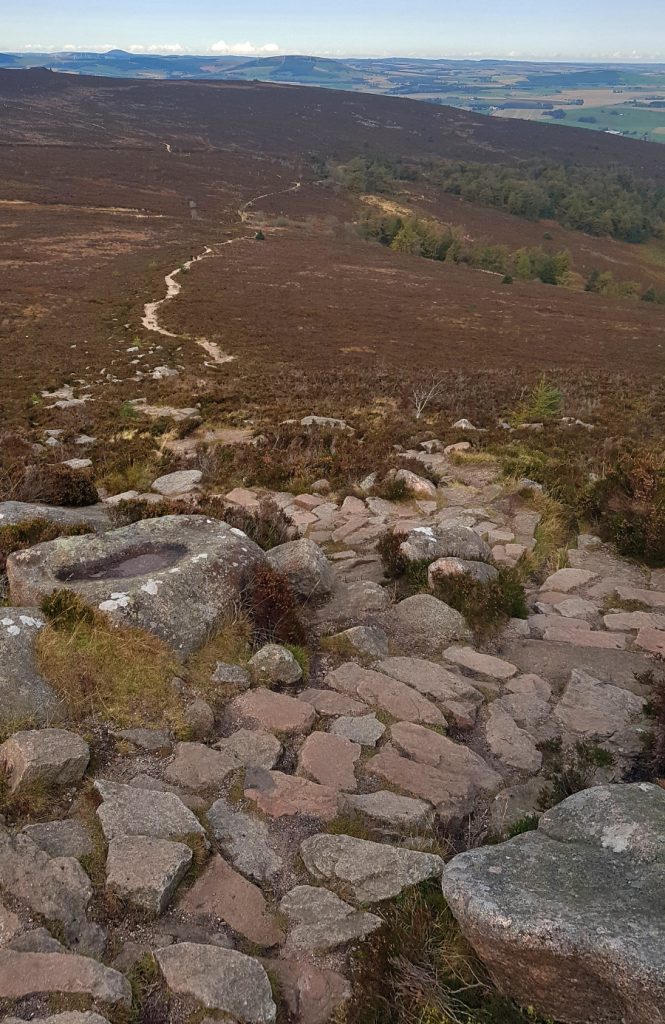 The descent from Mither tap to the Rowantree car park is a fav trail running descent, it has it all, rocky steps, moor, into woods then rooty singletrack. Whammed it down and didn't stop to take photos as enjoying the flow too much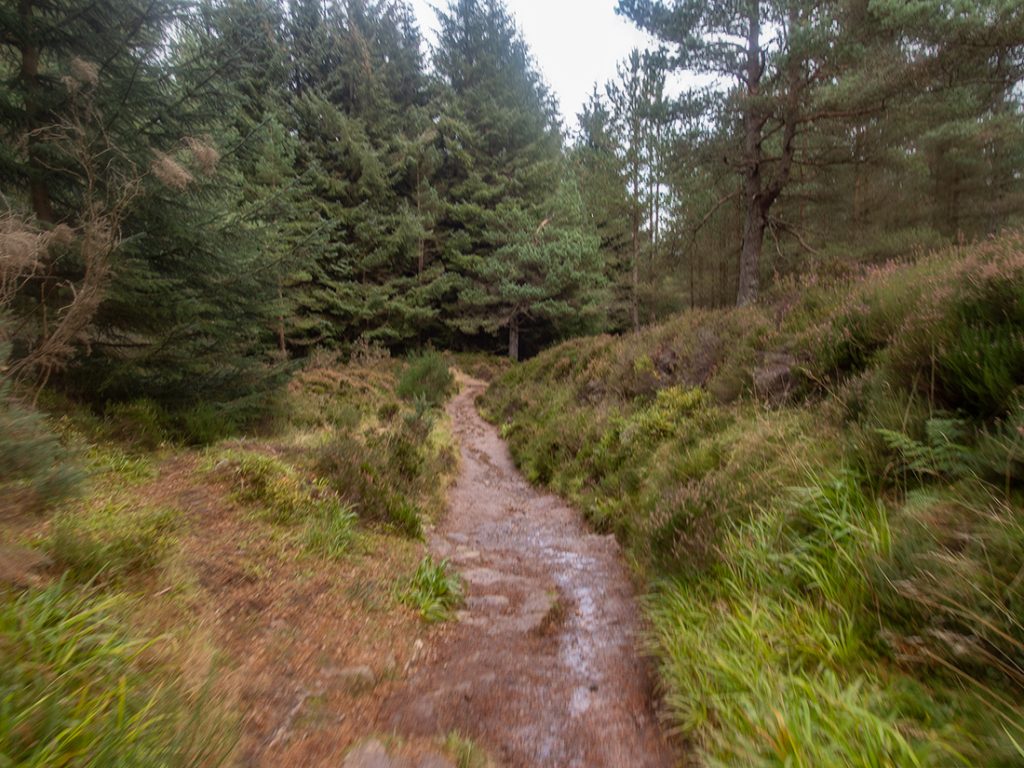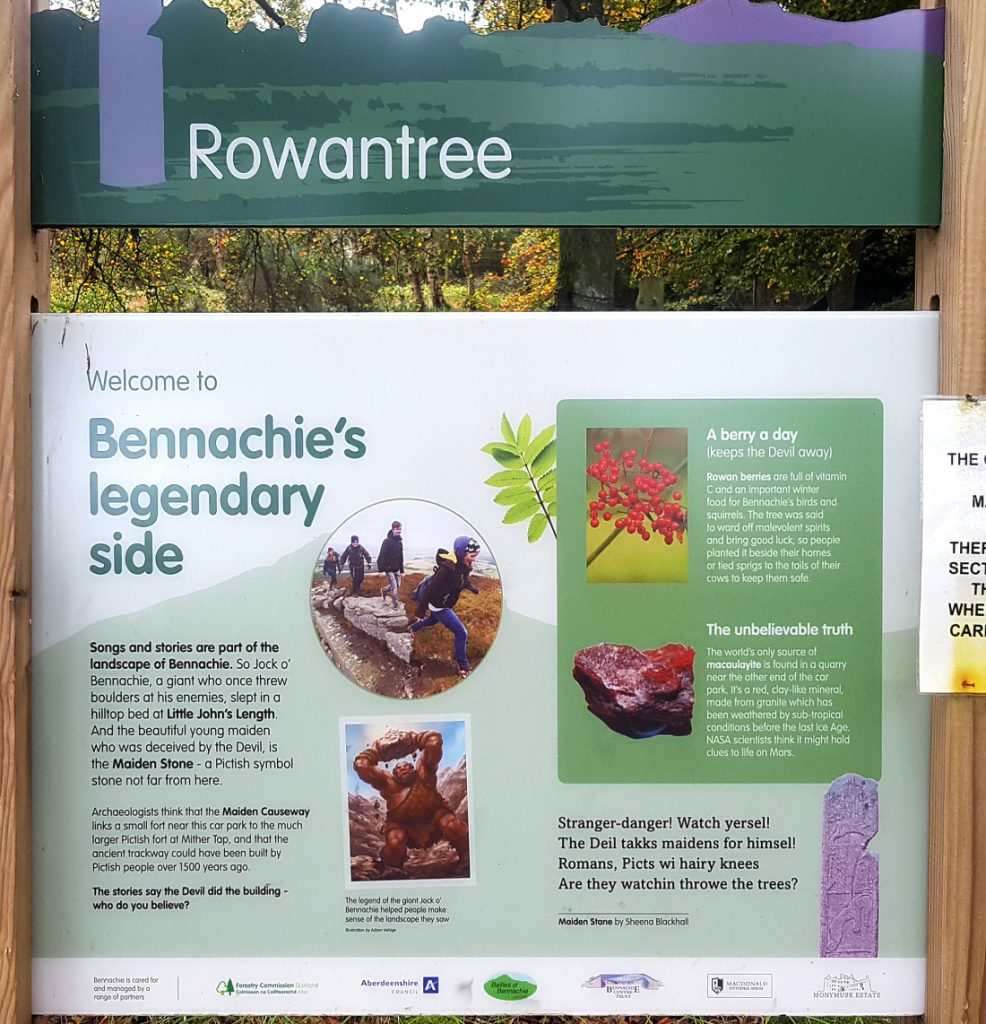 Checked the clock, still time to head off on another tangent to check out some lumps o stone. First one is the maiden stone, an impressive 1000 year old pictish stone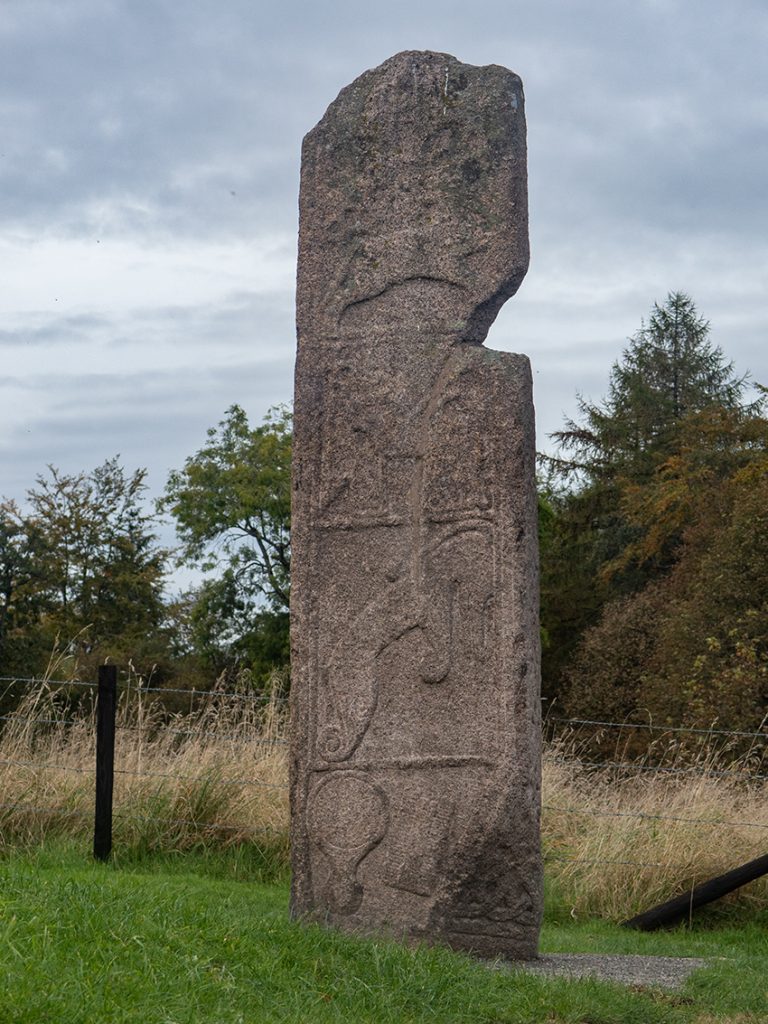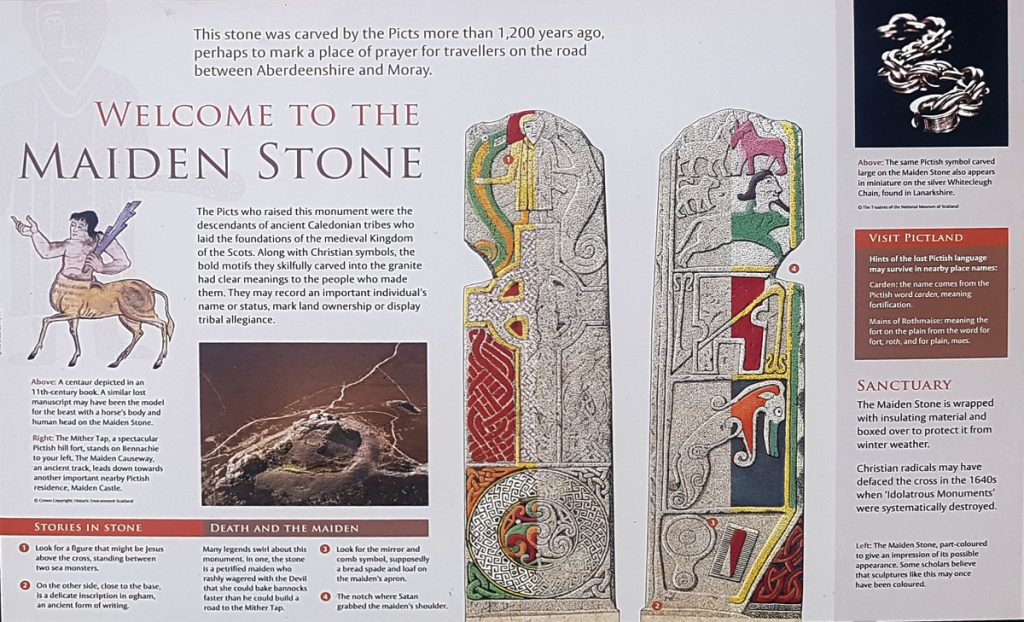 Just across the road in the woods, is a statue that most folk would miss but is noted on OS 1:25k map. It's of greek mythological goddess of corn and harvest Persephone, and is of much more recent provenance (Sean Crampton 1961)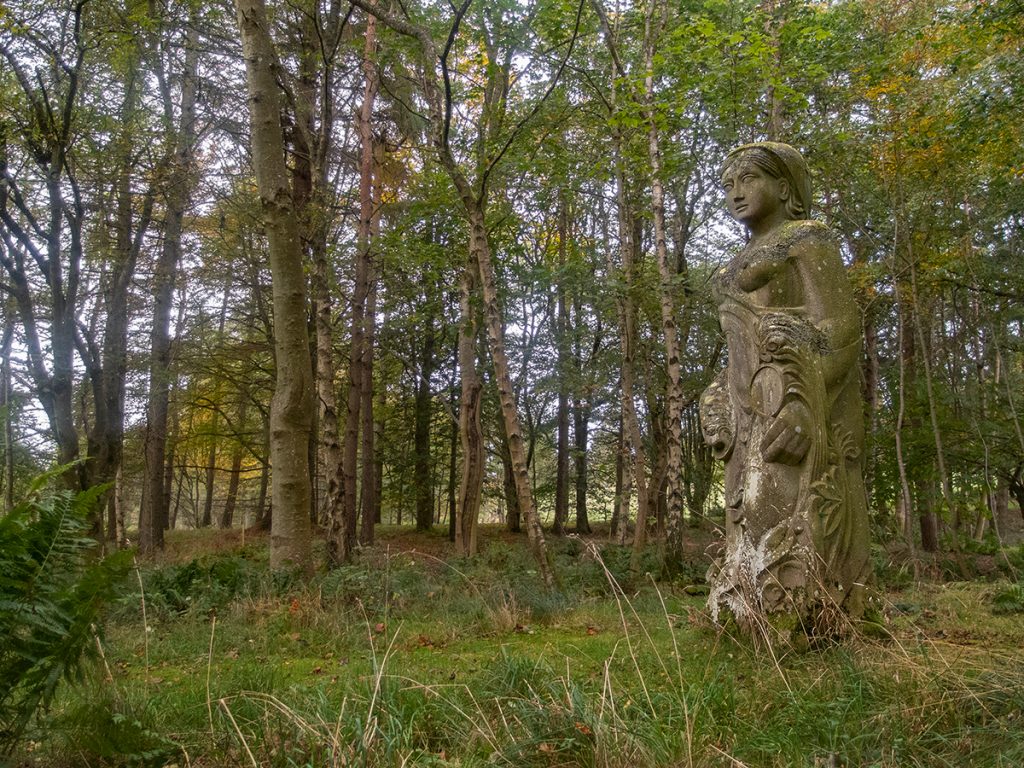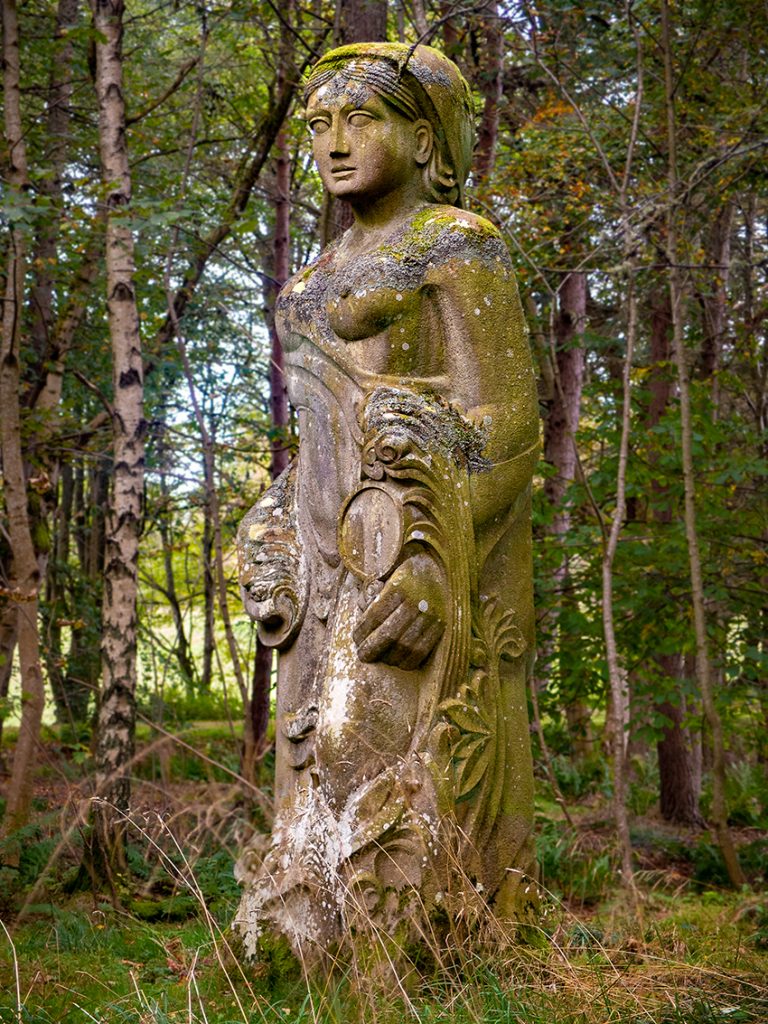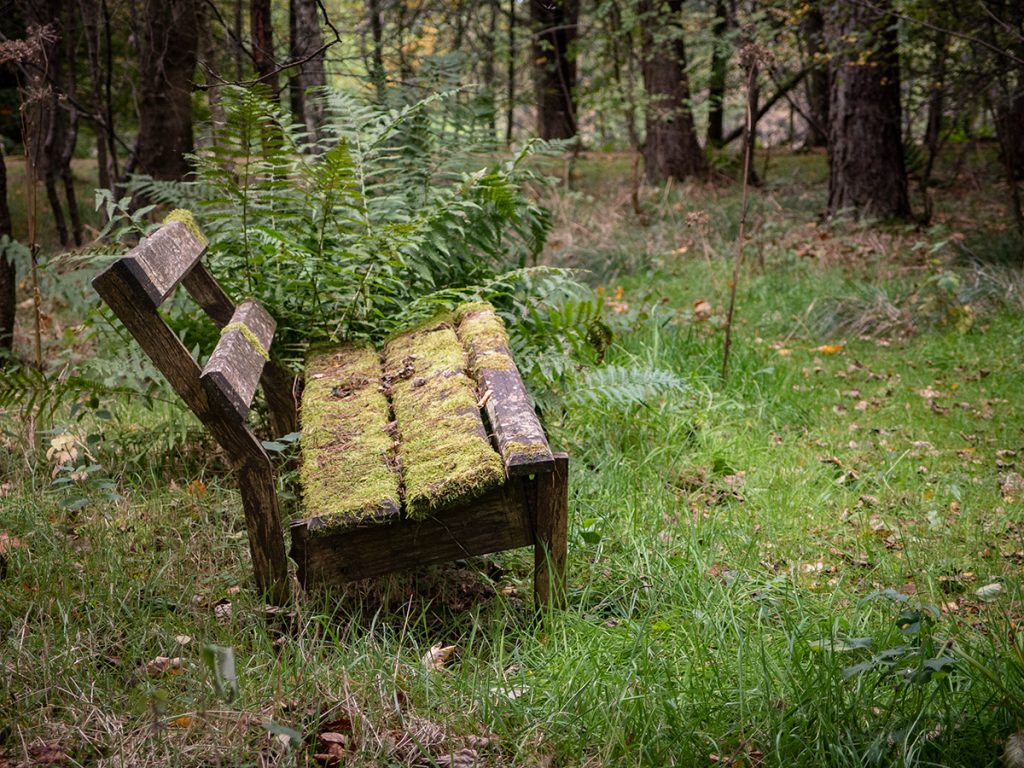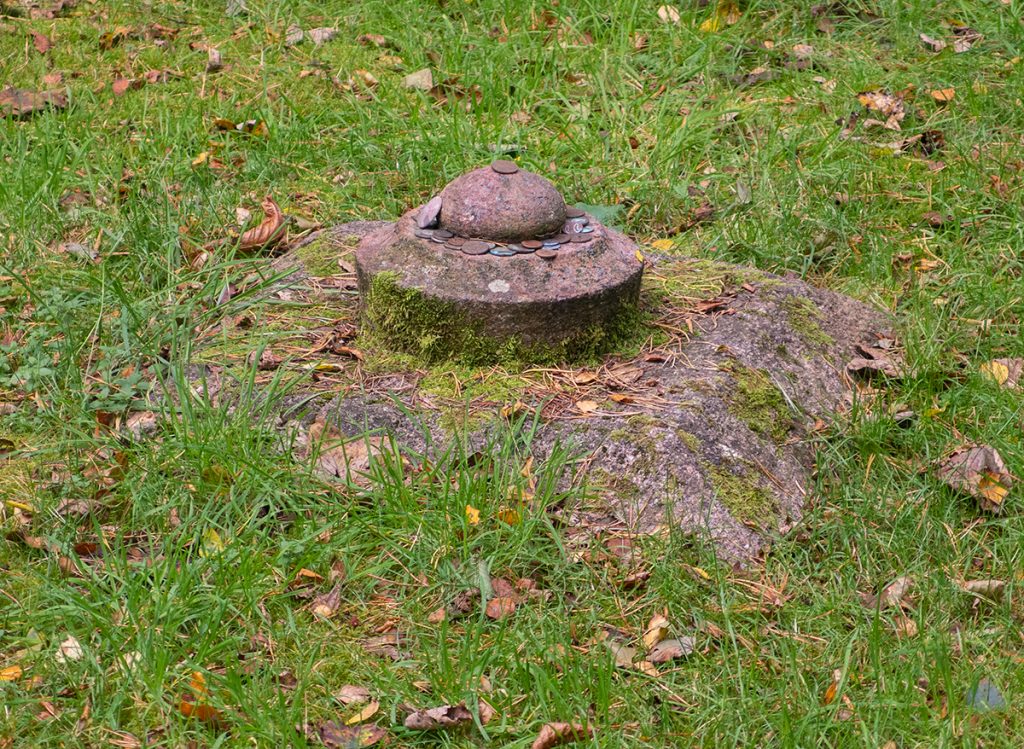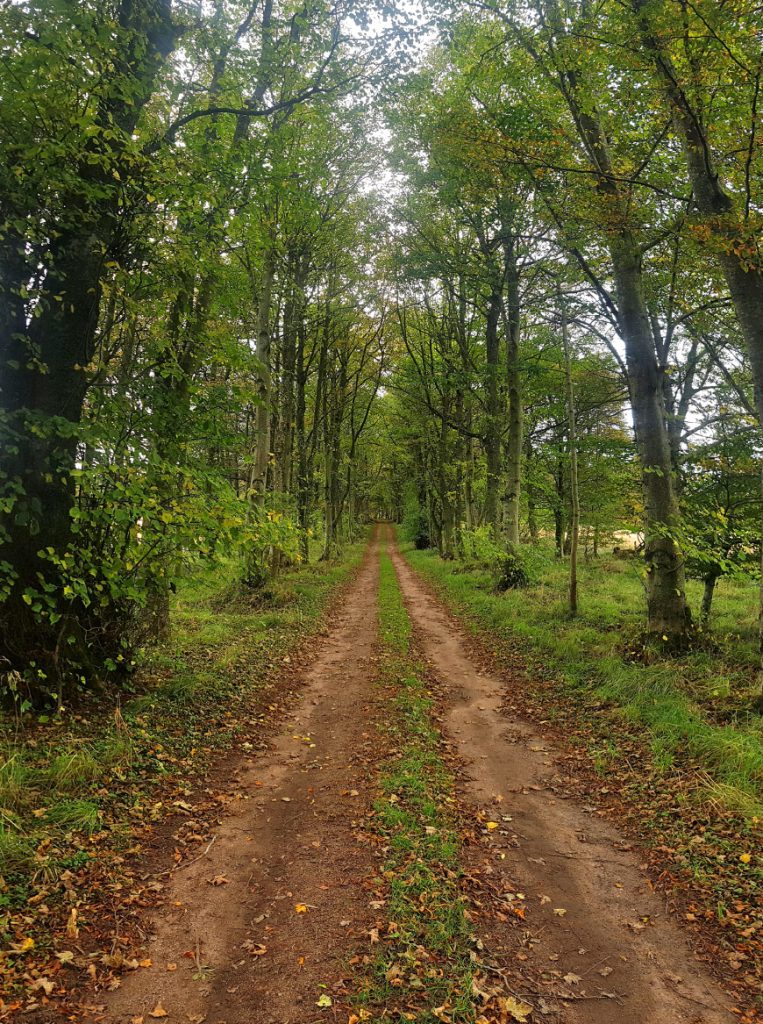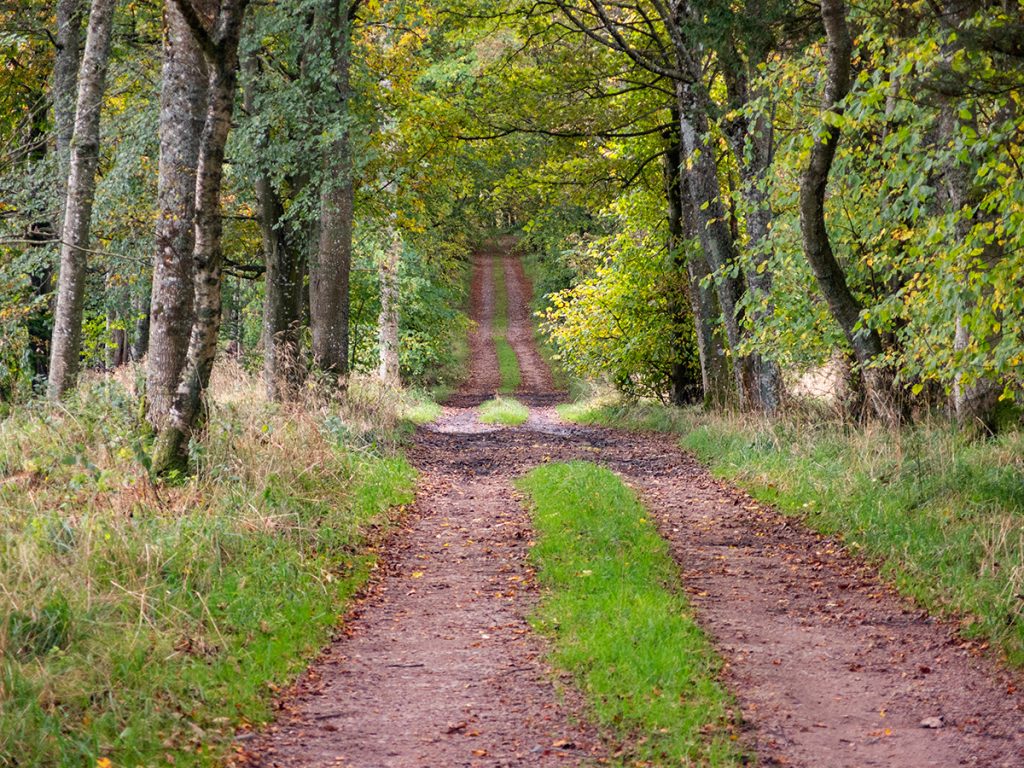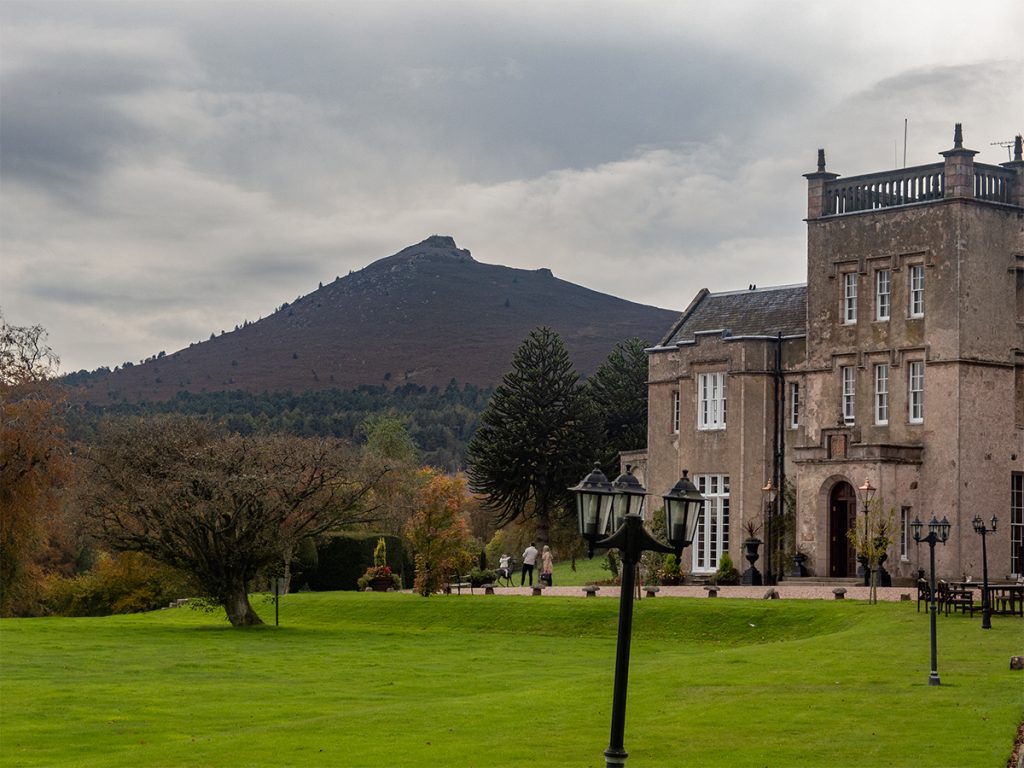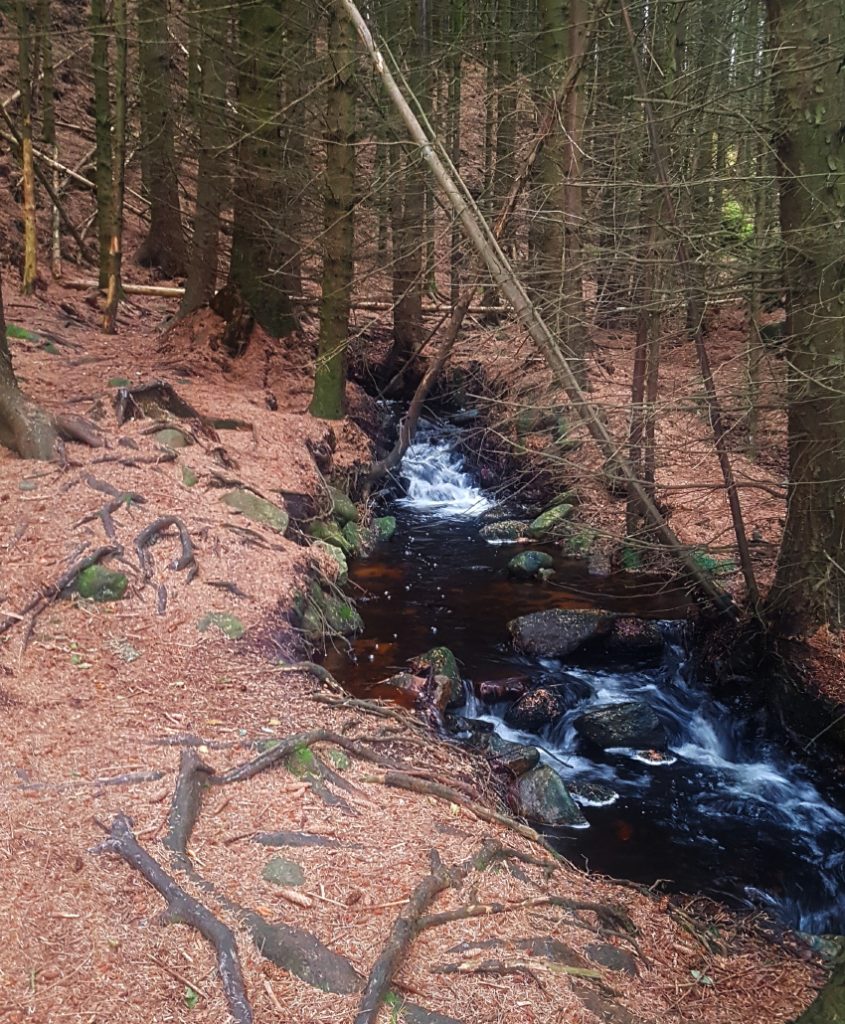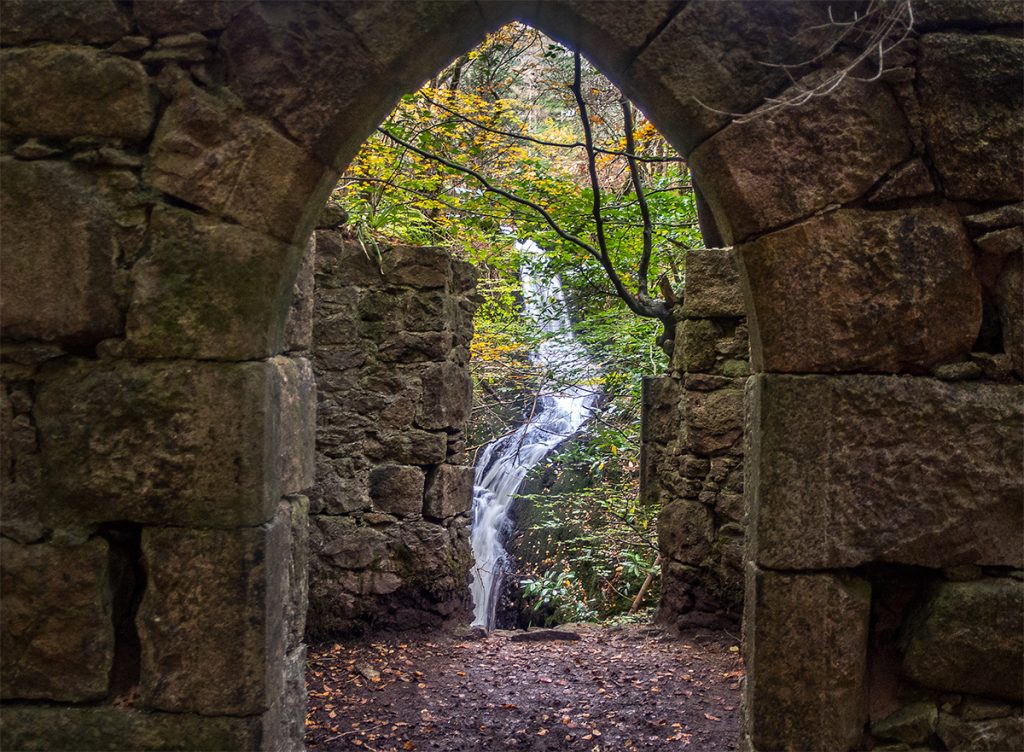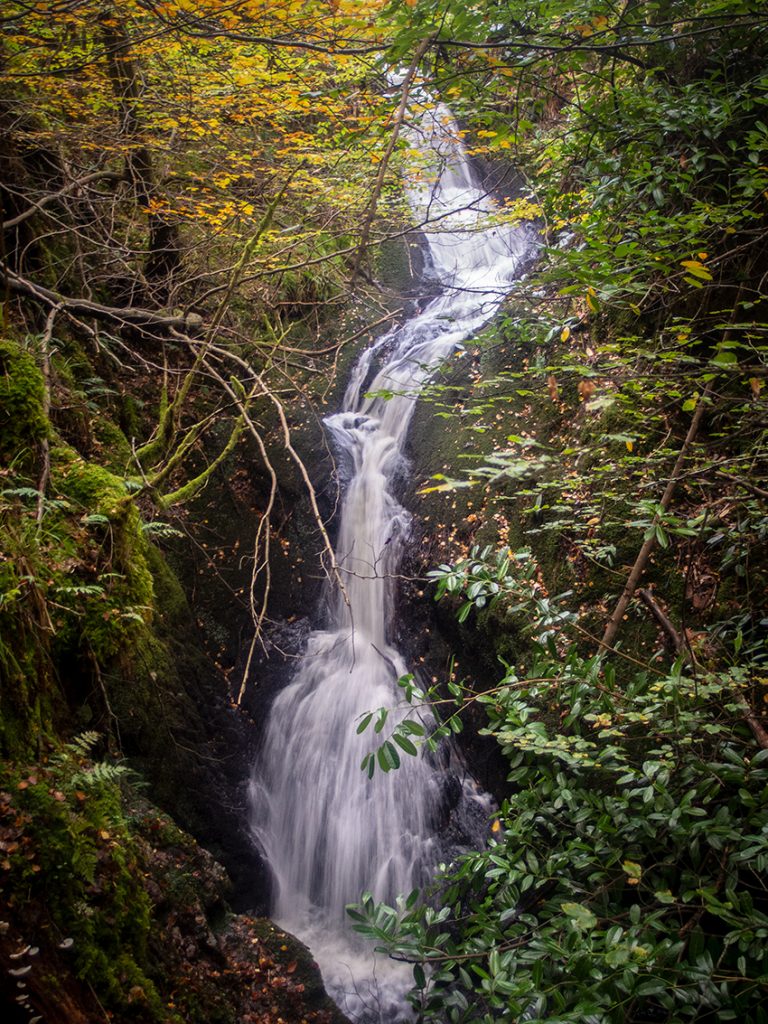 I'd thought the only way to the ruin was along the burn, but I spot a path above the ruin which runs south mostly parallel to the turnpike road track which it eventually joins. For most folk this path would be a bit easier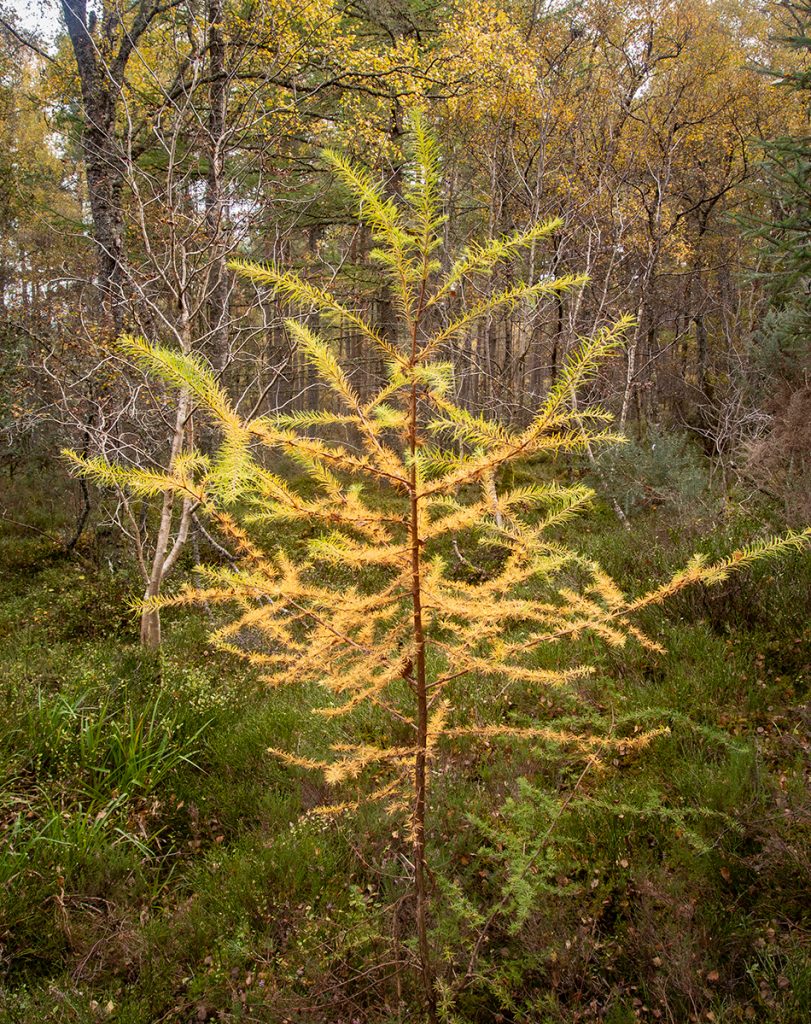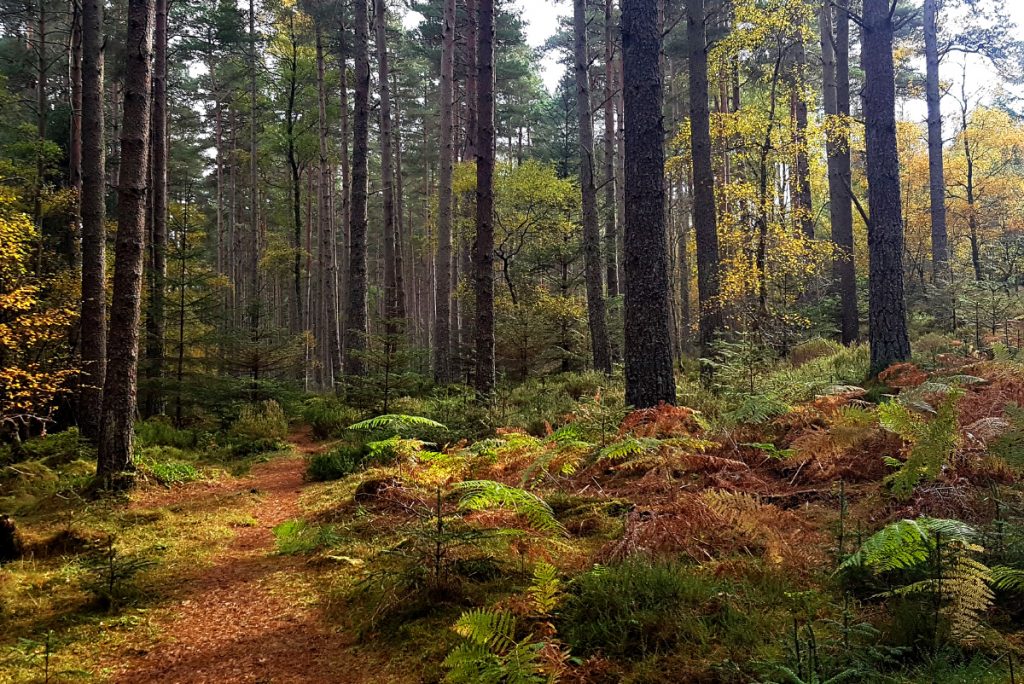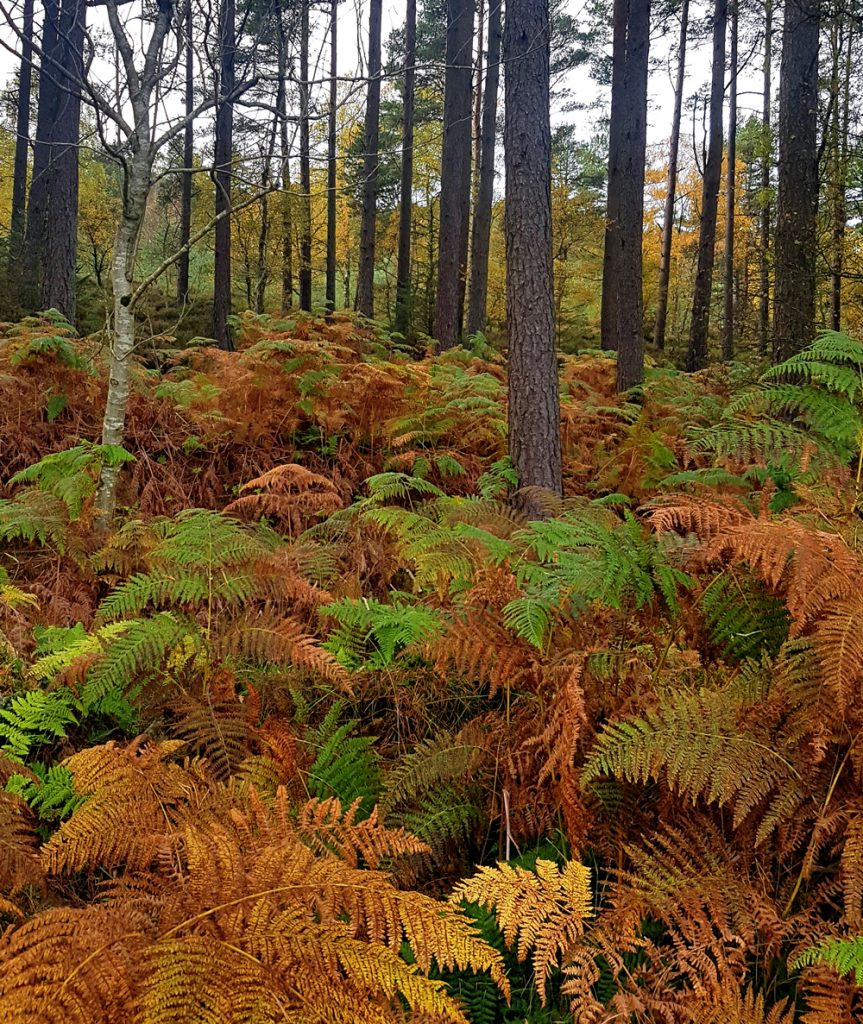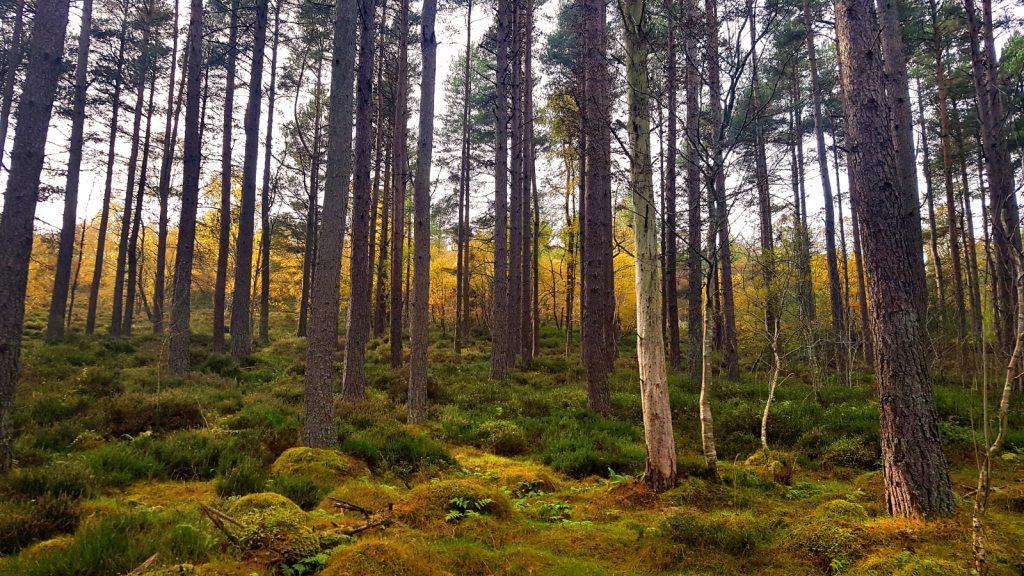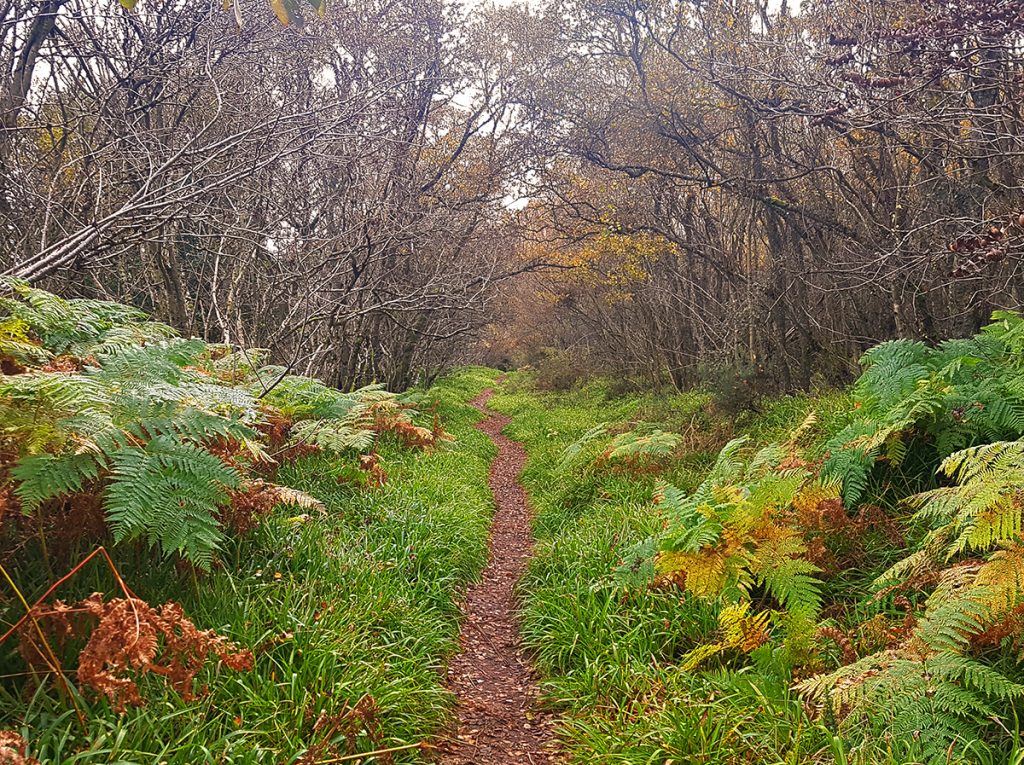 Decided on another diversion, headed up past the Bennachie colony. The tale of how hardworking folk trying to make a life for themselves here were fucked over by greedy estate landowners is pretty sad.
It's this kind of thing why I have utter contempt for most large estate land owners: if you know your history you never have to look back that far in time to find evidence of cruelty, theft and bloody-minded greed of the landed gentry, for whom no amount of riches is ever enough, and they've never given a shit who they tread on to acquire more. It's still relevant today, as the great great grandchildren of these tyrannies still hold sway, evolving a superiority complex at elite schools, then using their wealth and connections to influence politics and business whose shitty ethics then affects us all. It's pathetic that even in this modern day, many small countryside communities still adhere to 'knowing their place' in feudal serfdom, and hold the laird and their victorian bullshit in high regard. History rant over.
Anyway as we were, onward happy trails 🙂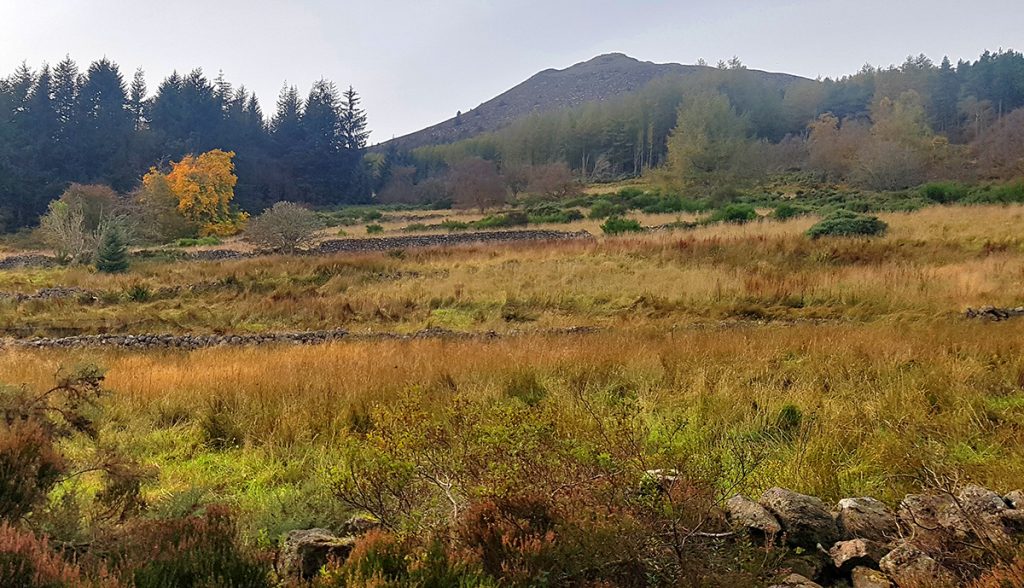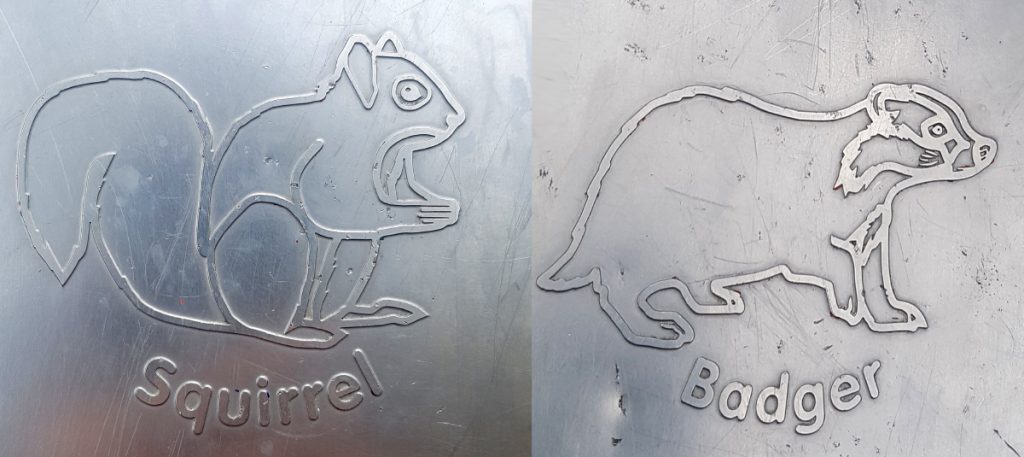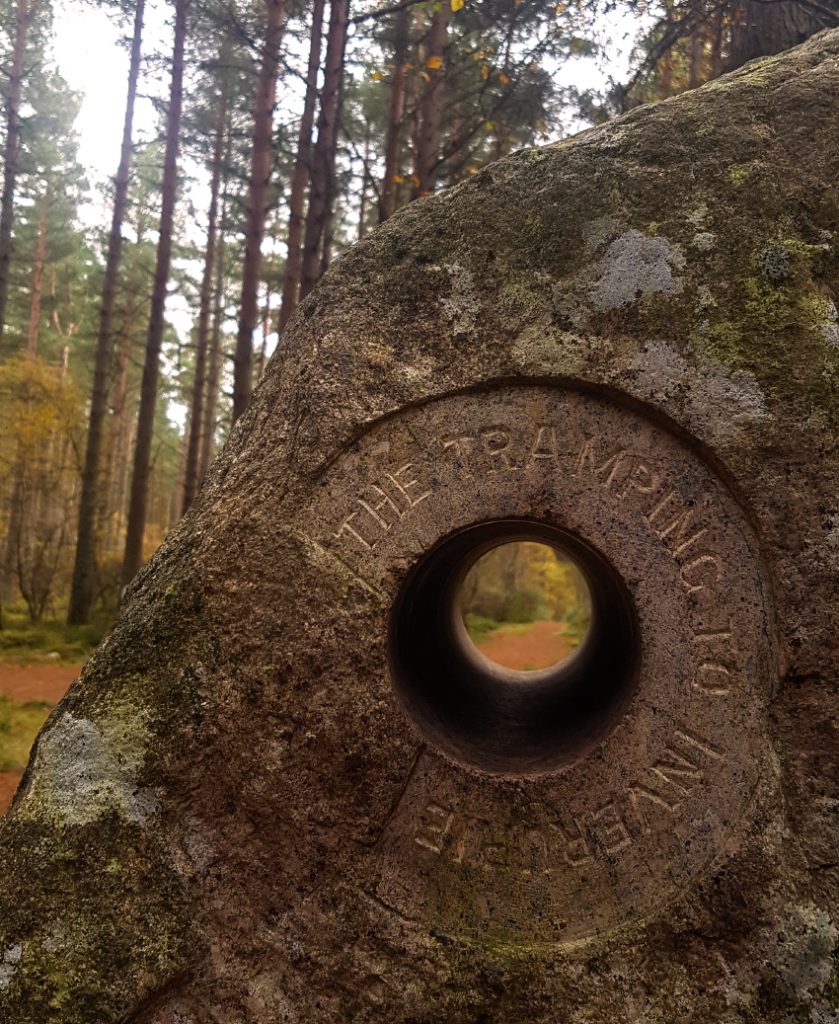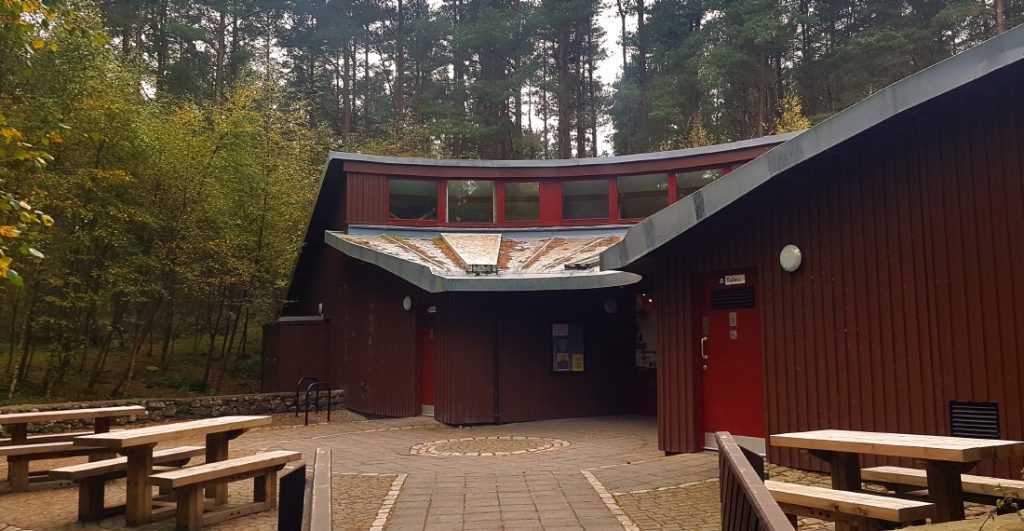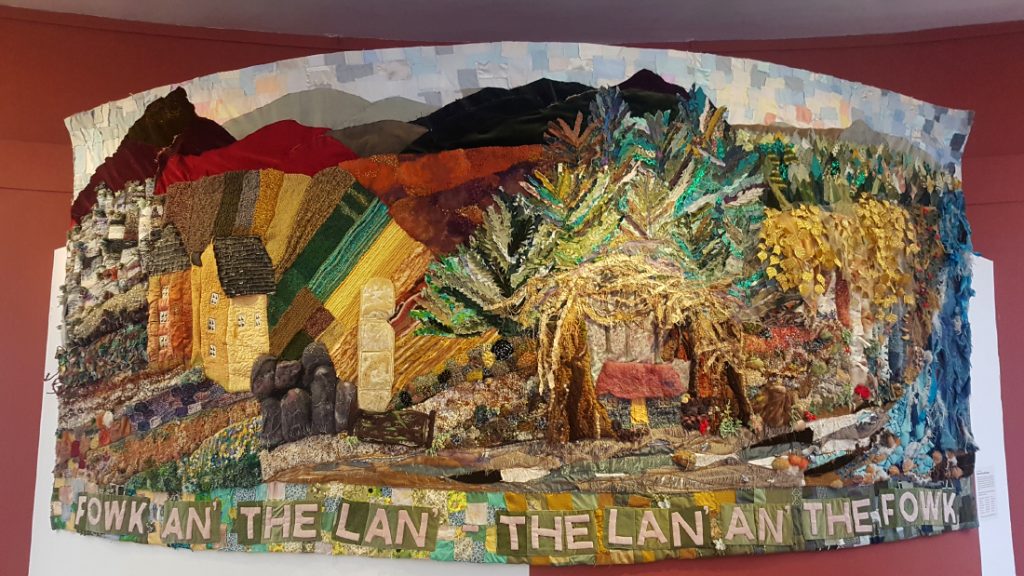 Run of 28k done, I retired to the visitor centre for a cup of tea (free bit of cake left over from yesterday's ultra too) and to await the walkers. I didn't have long to wait as their route was a good chunk shorter. We headed on to Inverurie for a swift pint before heading home