My previous overnight trip had been back in March, the day before lockdown, when I'd stayed in a snow cave. Covid summer had discouraged me from camping but I was determined to do something while the weather held. A planned trip to the cairngorms was botched by missing an early morning alarm, but I could retrieve the day by travelling somewhere closer; a hasty scramble to hop on a train had me out in Inverurie, with a cunning idea.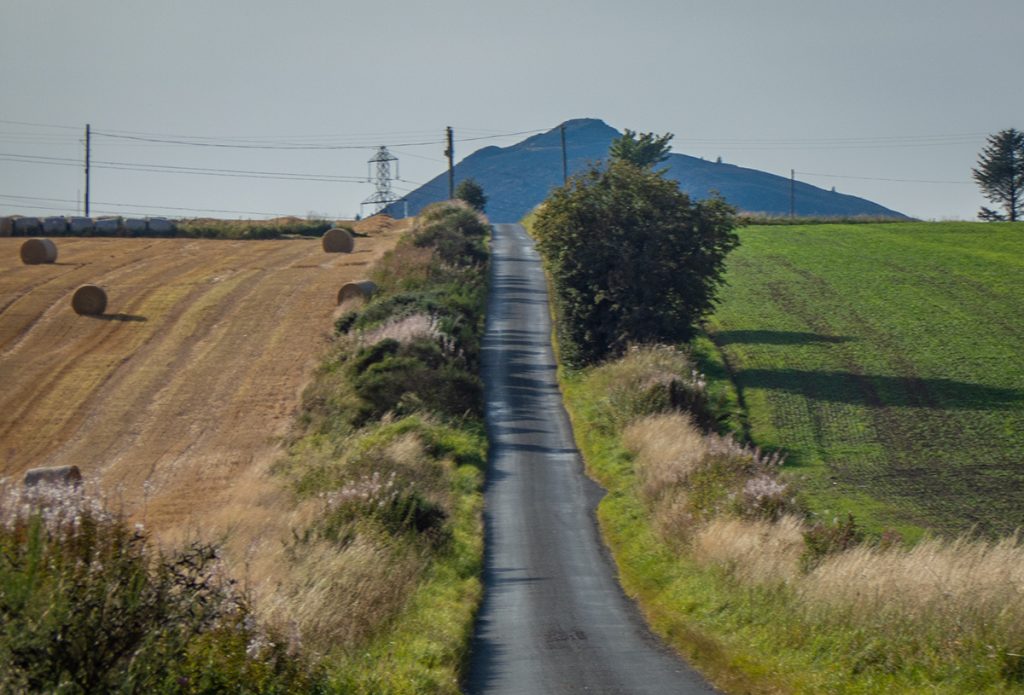 I took the folding bike (I'd maybe not return on the Inveruruie train but possibly a bus) and headed out. After some sunny backroads, I briefly stopped at a hotspot of old and new stonework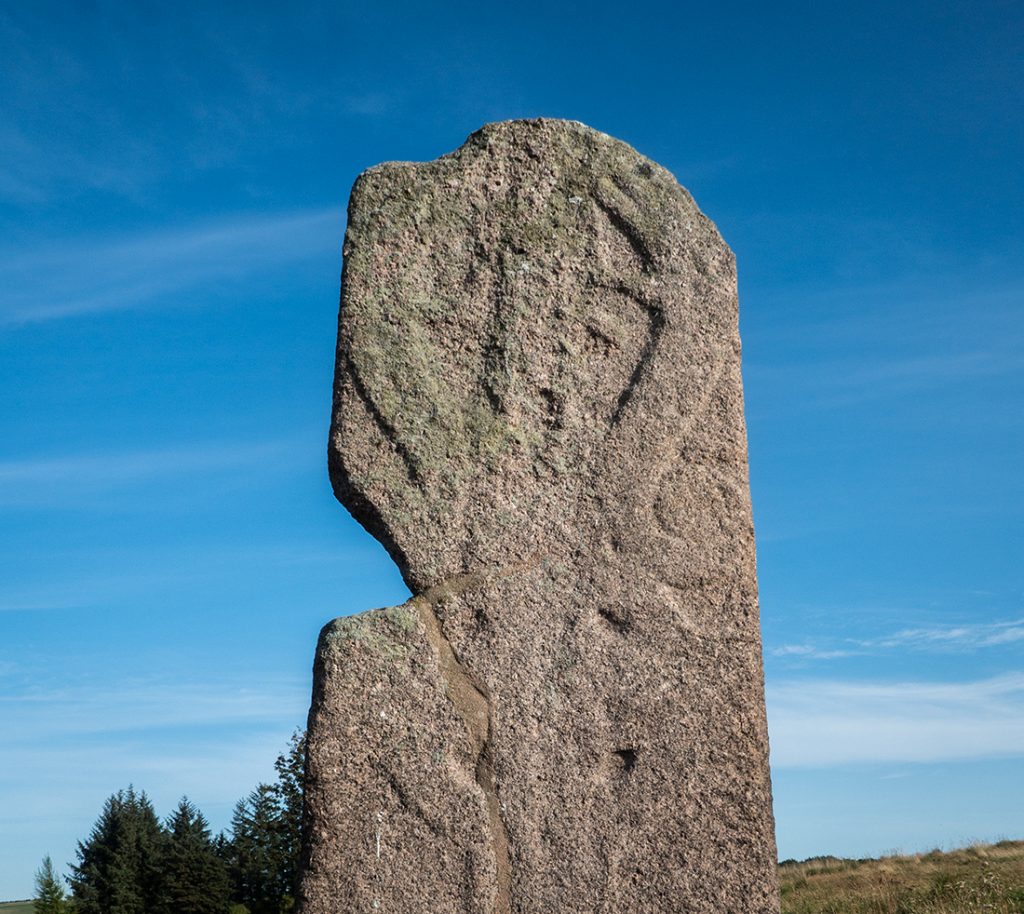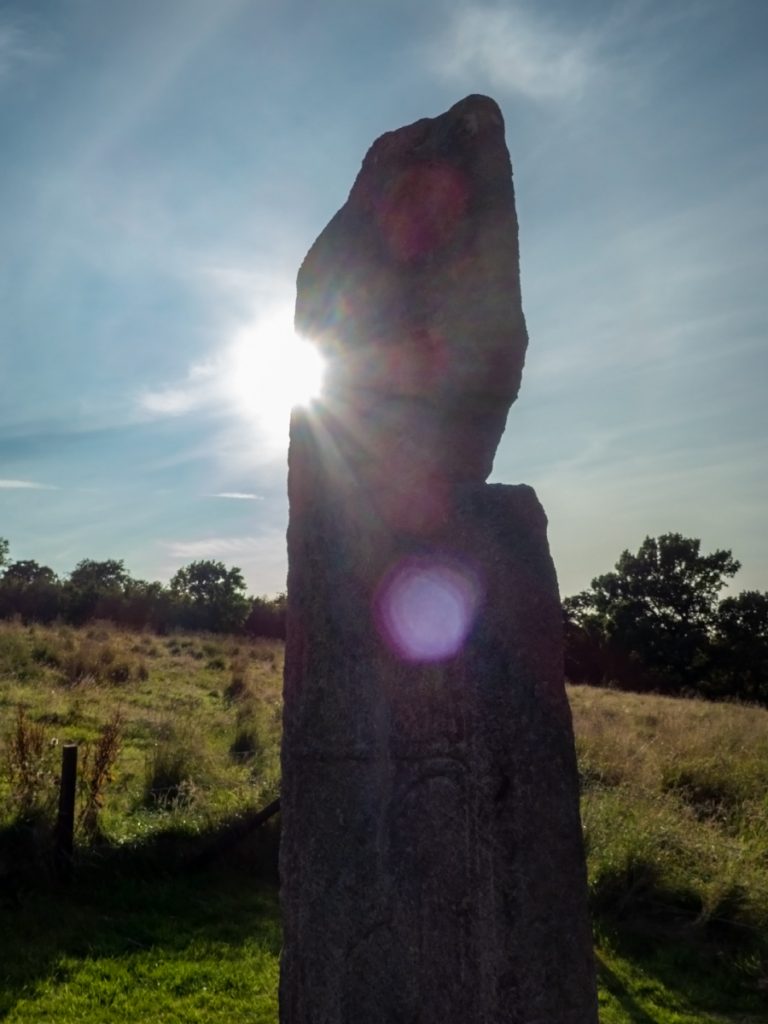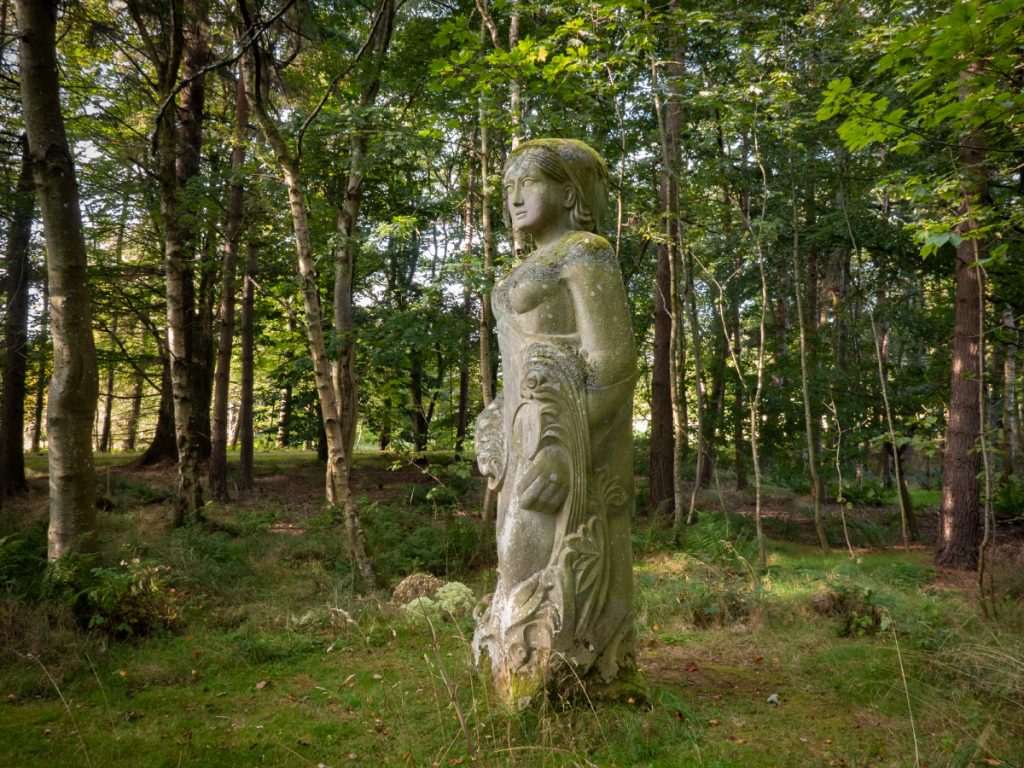 I'd seen a discussion on a facebook photography group around the maiden stone – I'd suggested the Persephone statue as worth a look nearby – another local chipped in and stated there were more sculptural points of interest nearby, although a search of the web offered no information. He'd supplied a rough map, so I set off to investigate.
The first was at the top of the hill of knockollochie, and the most direct route would be to go up the drive of Crowmallie house, a big mansion, but big mansions often have snooty grumpies; I thought a more tactical approach better. A road to the west of the hill had a scrape of a track in a tree belt between two overgrown fields, I dumped the bike and headed into the woods, and then as the ground steepened headed uphill, having to thrash through a lot of bracken (which as I found on the way back could be avoided further east)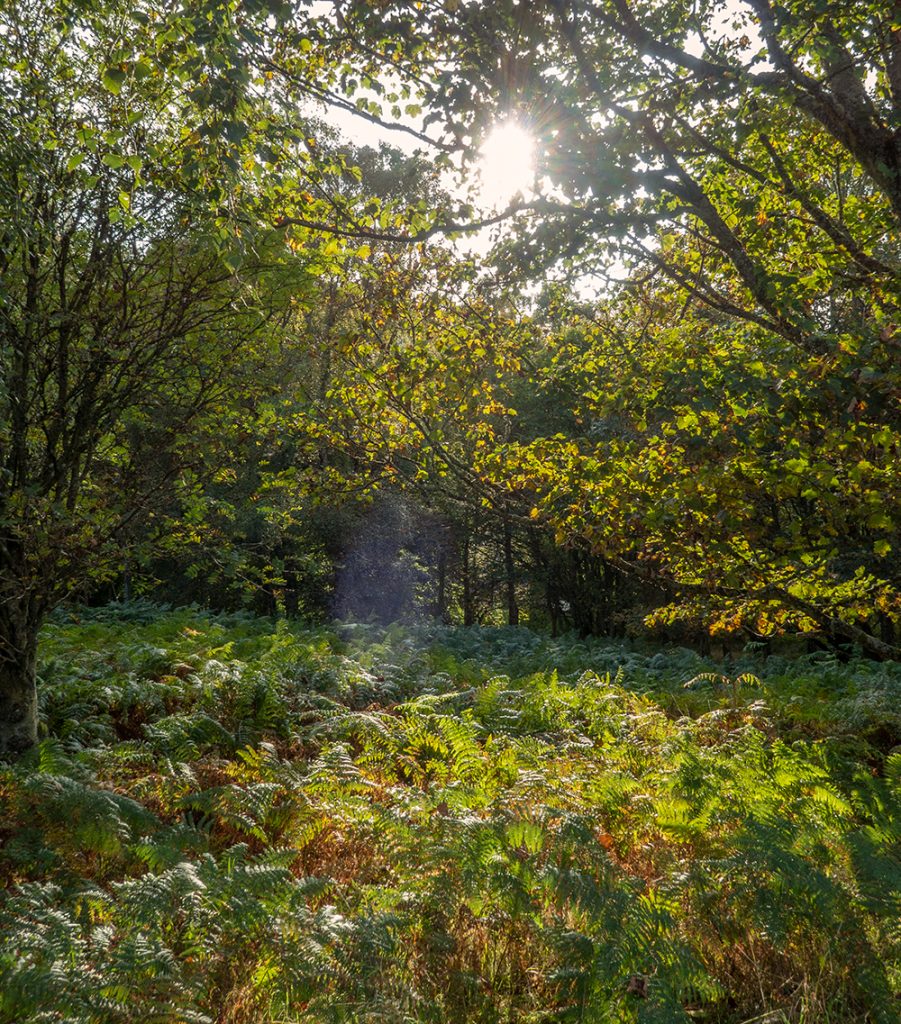 It's a small hill covered with trees except a small opening at the top. Strange shadows loomed high against the trees, I had found my prize. These are "3 Celtic Kings" by the same sculptor as Persephone – Sean Crampton.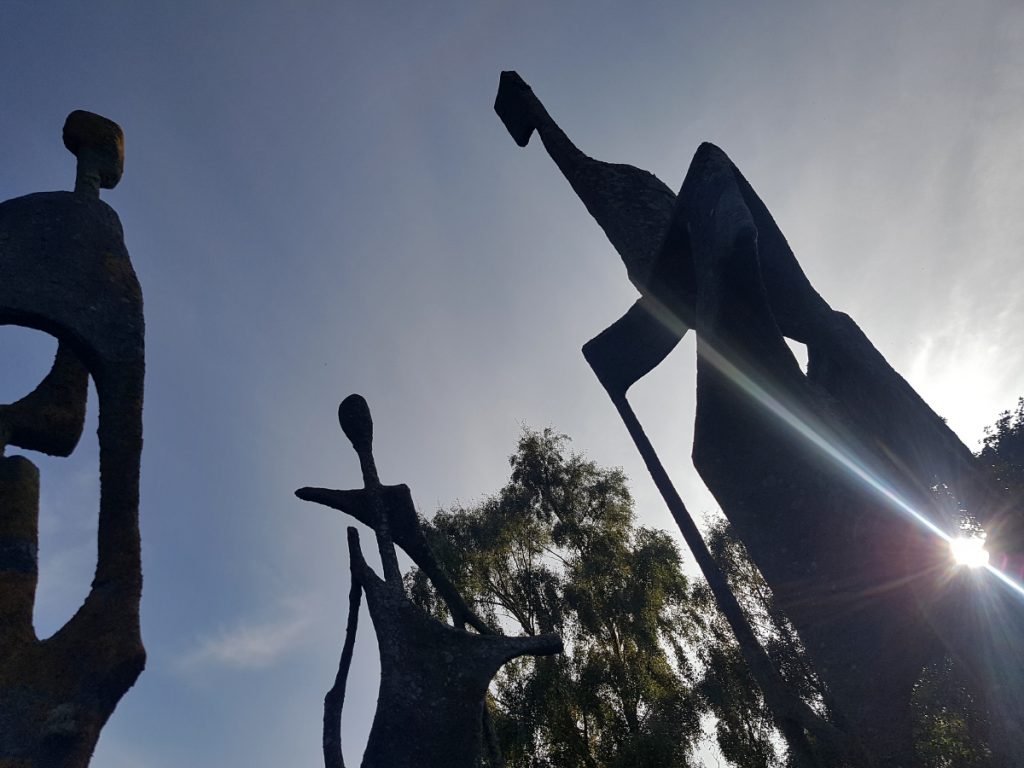 An impressive abstract work in a fantastic surrounding, albeit perhaps neglected. I noticed that Crowmallie house was for sale; perhaps the owners had moved or passed on, and the estate was left to fend for itself.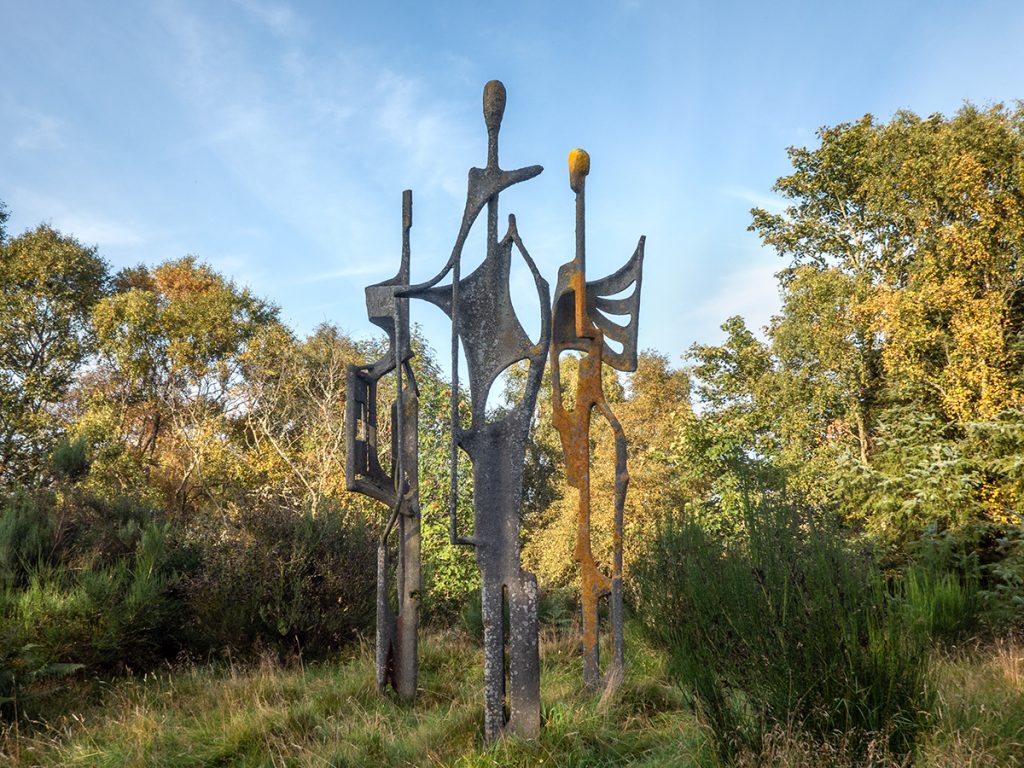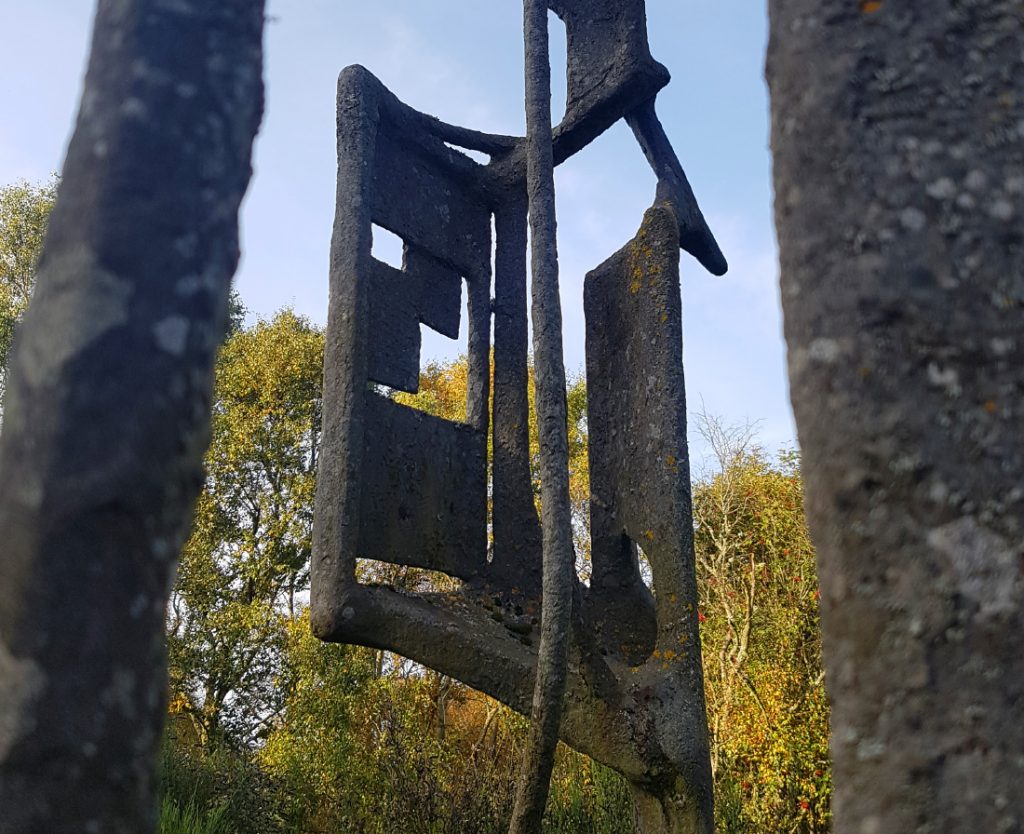 I went for a wander to the foot of the hill, finding an old trail and an underpass for the railway that might also be a worthwhile way in to go look.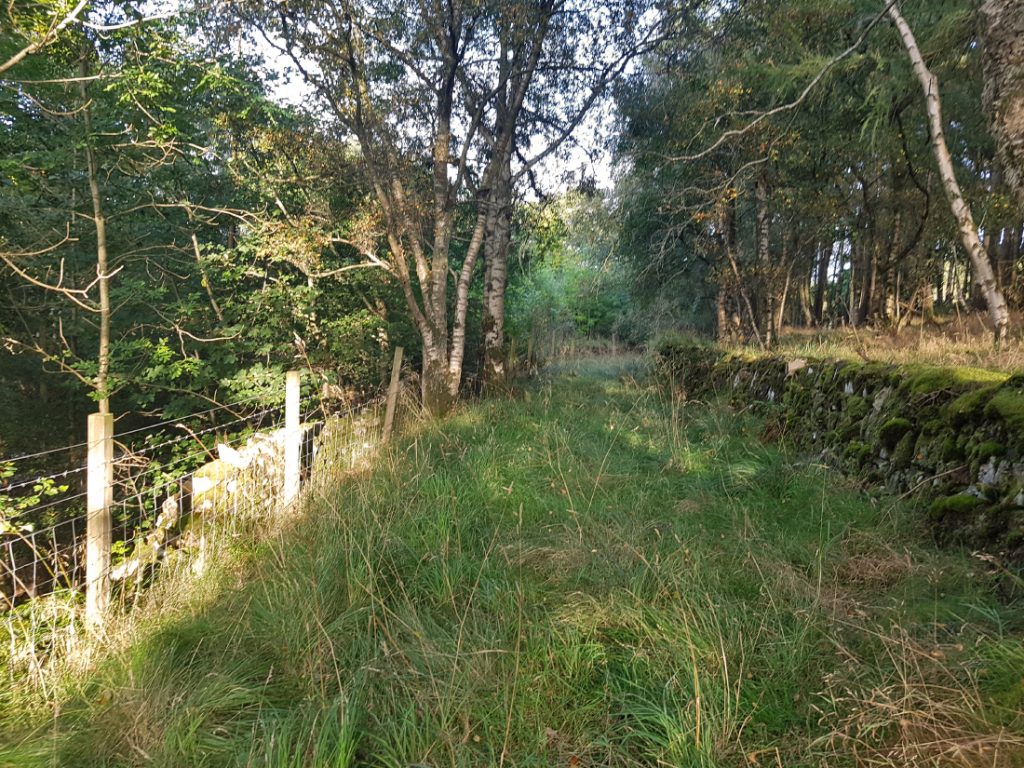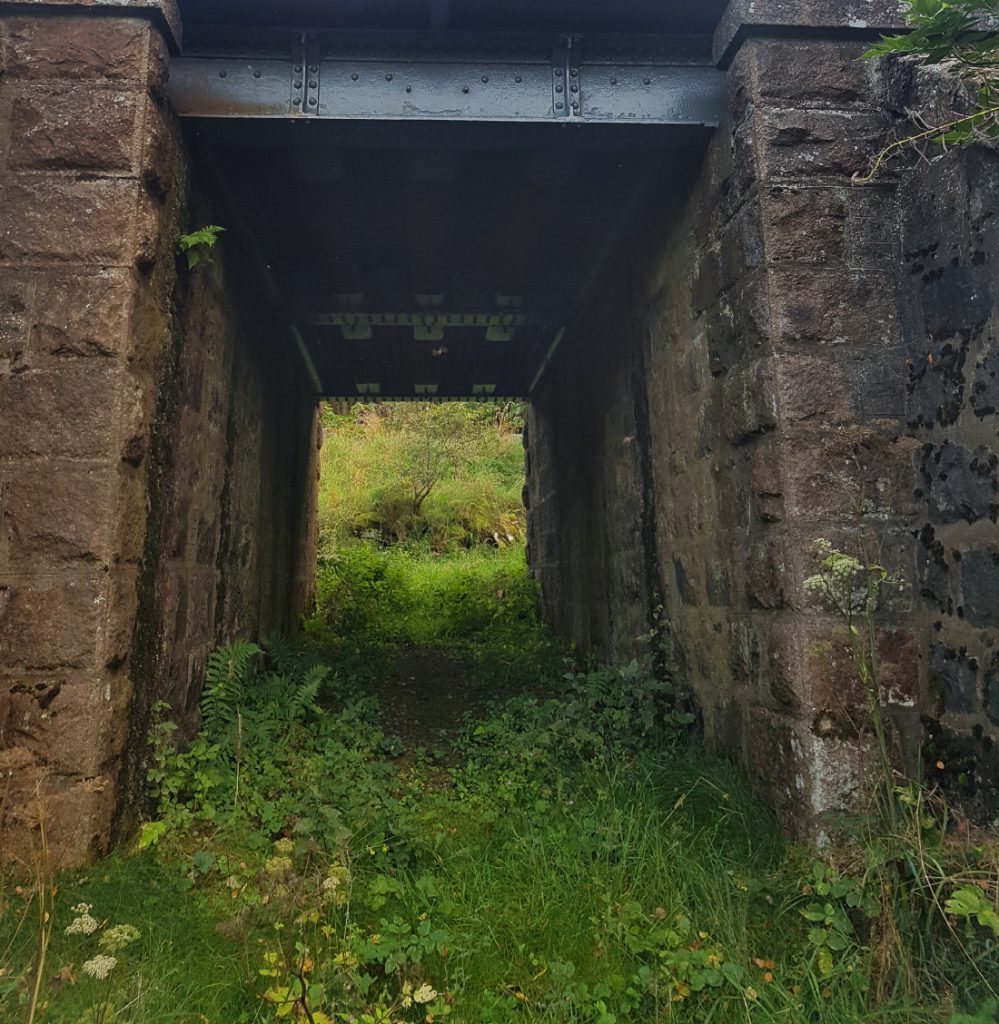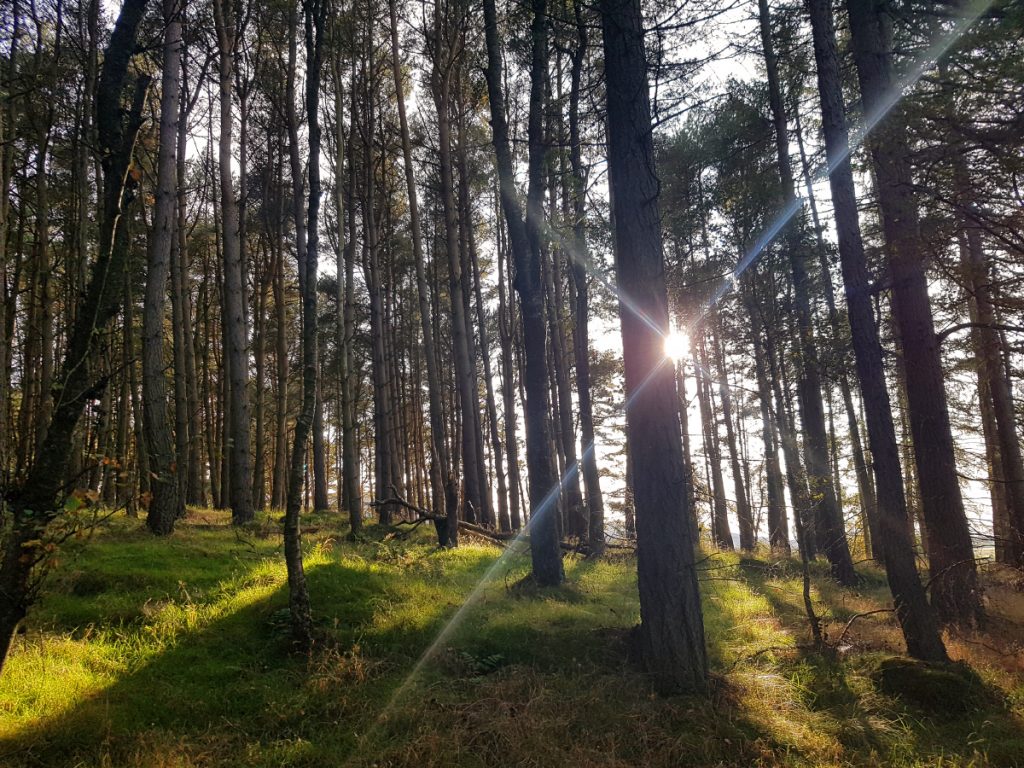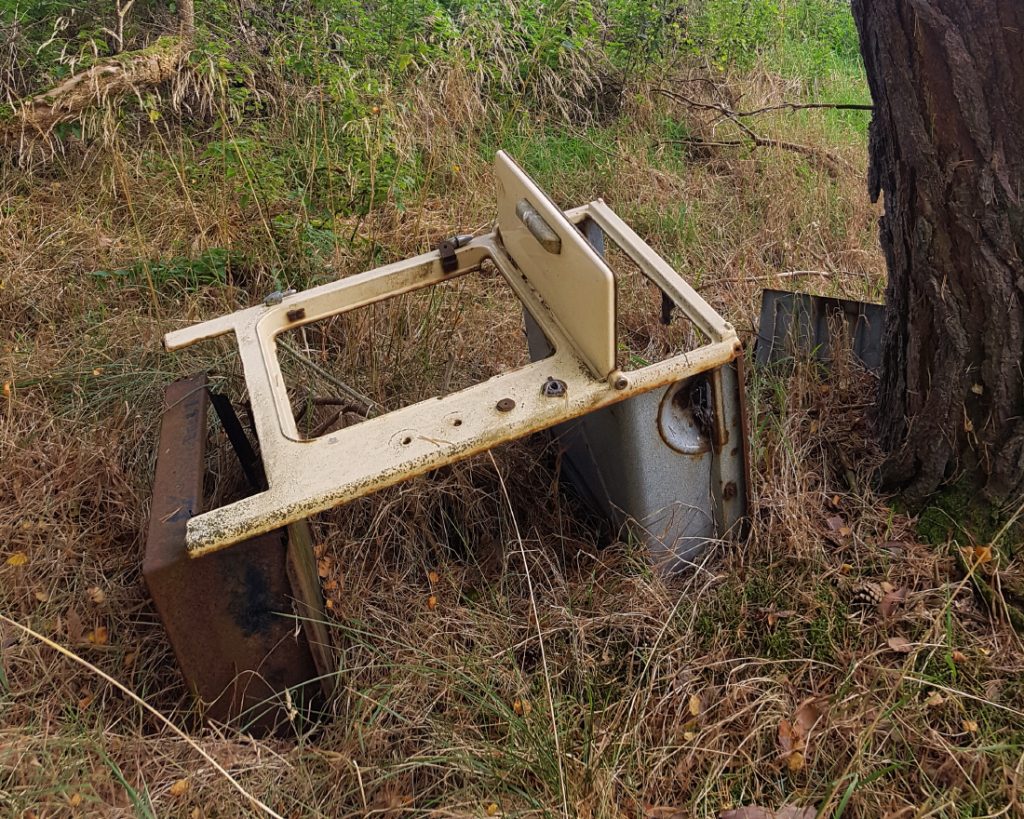 First exploration complete, onwards to tonight's residence – up on Bennachie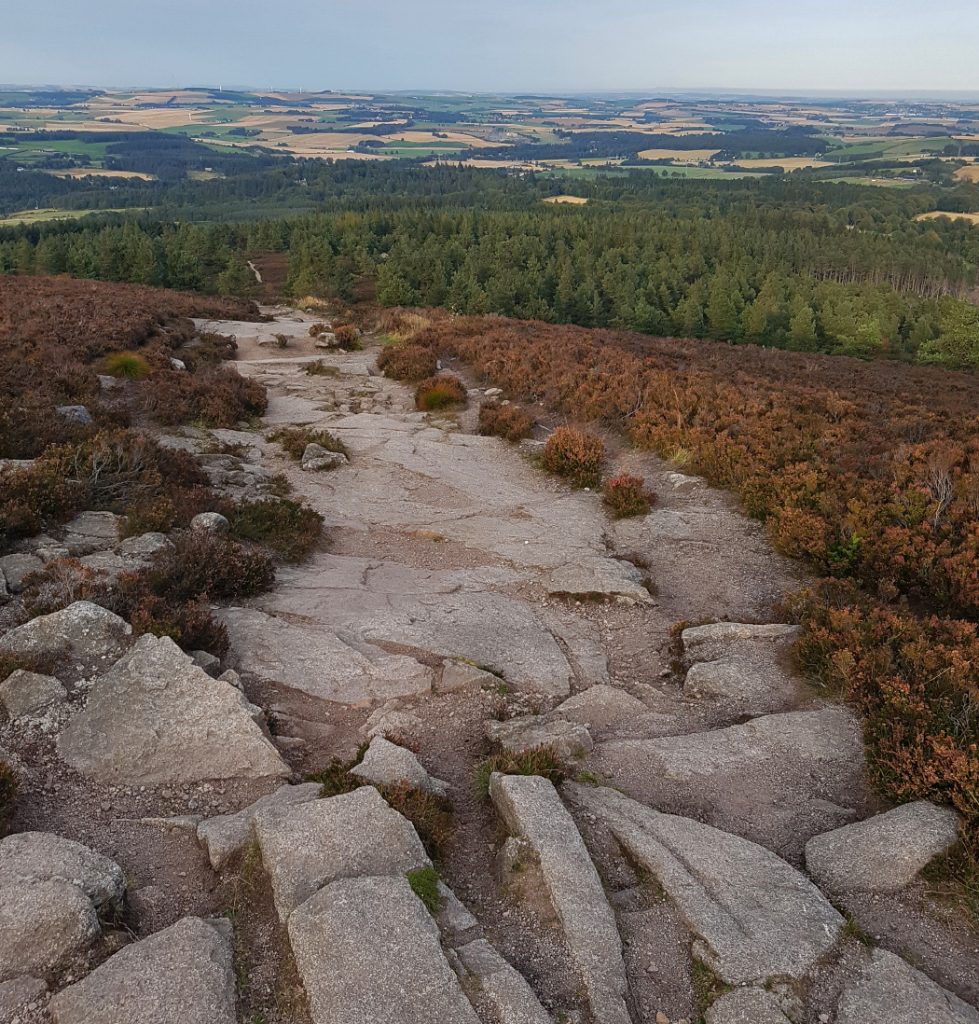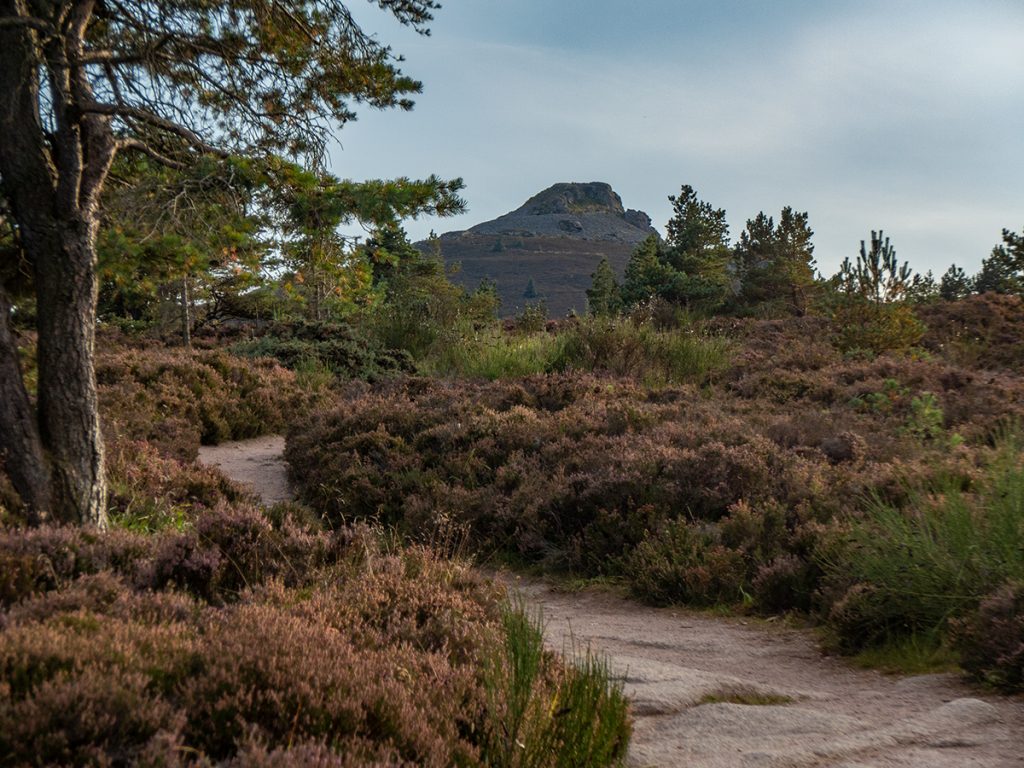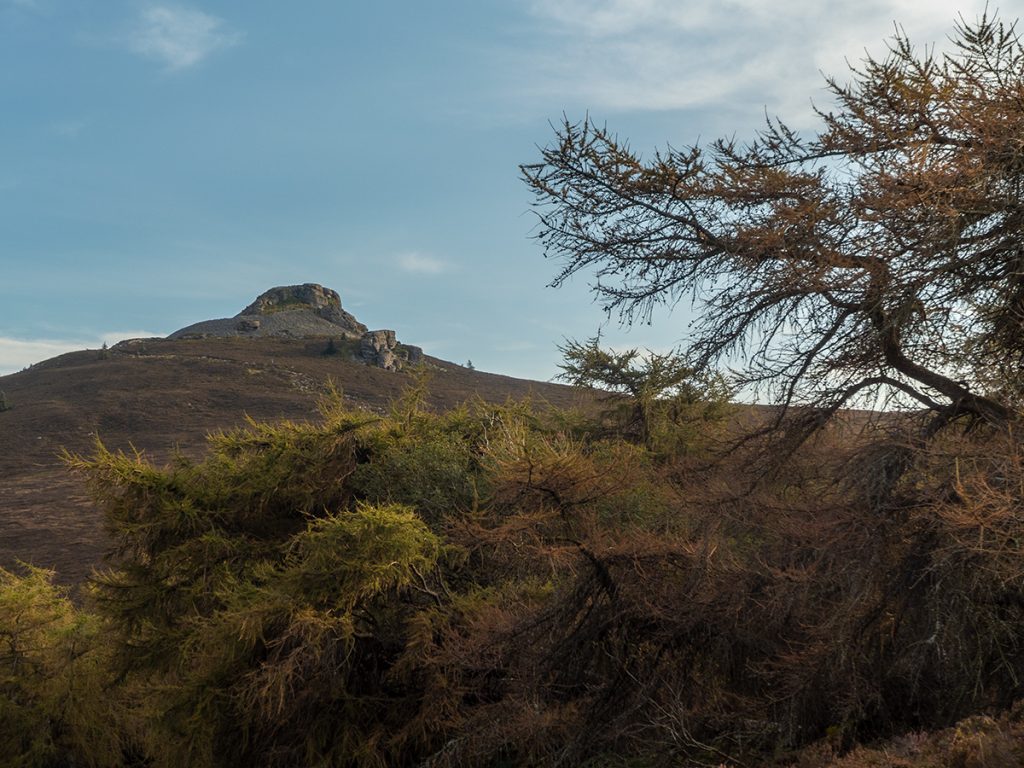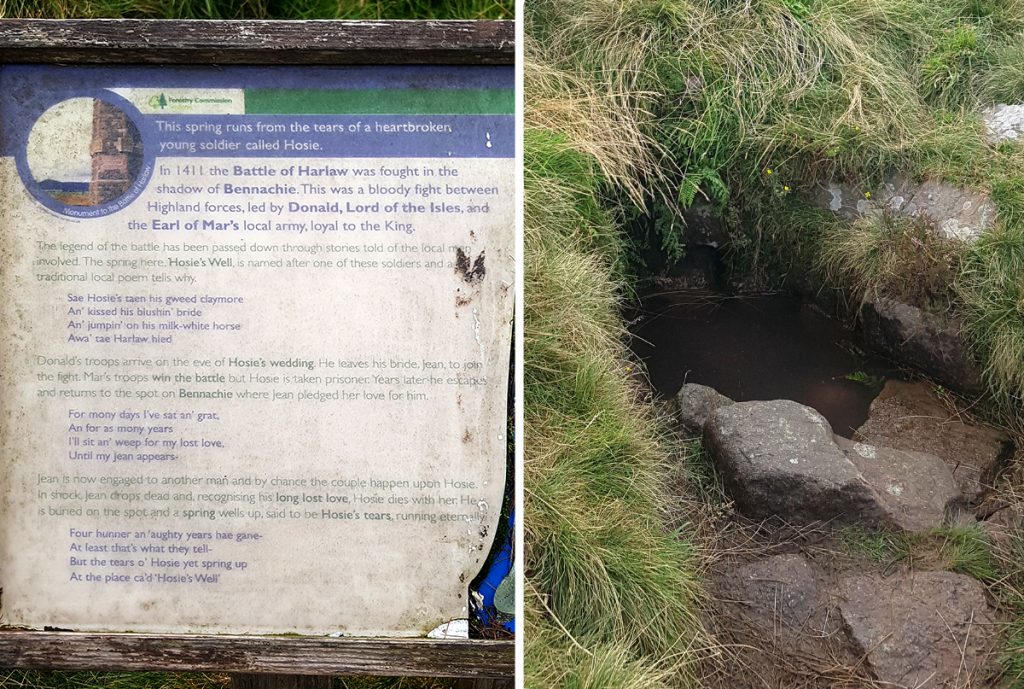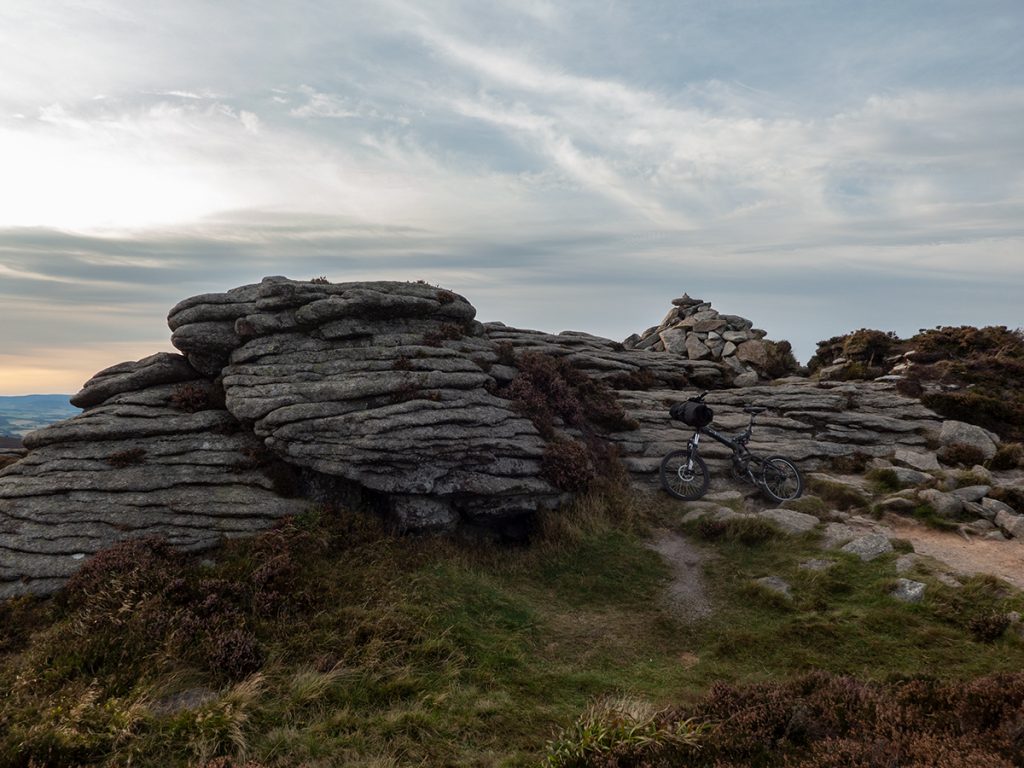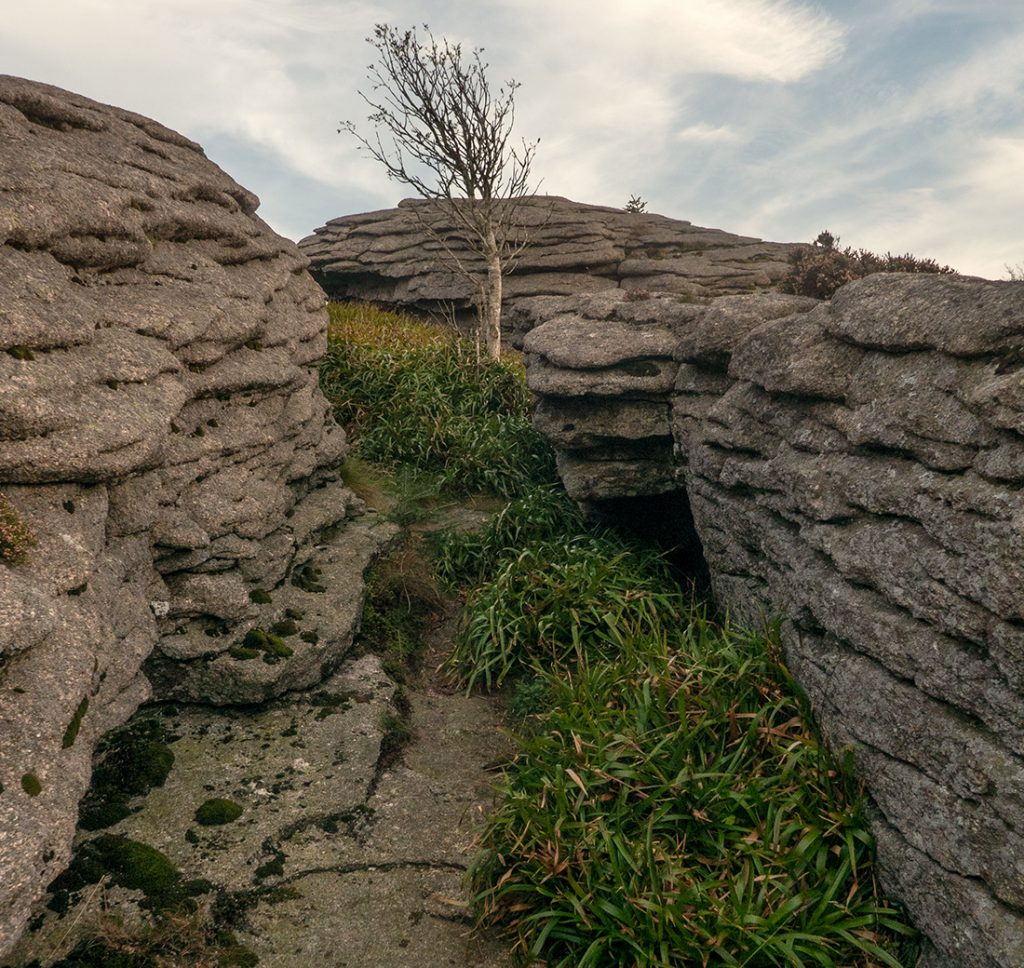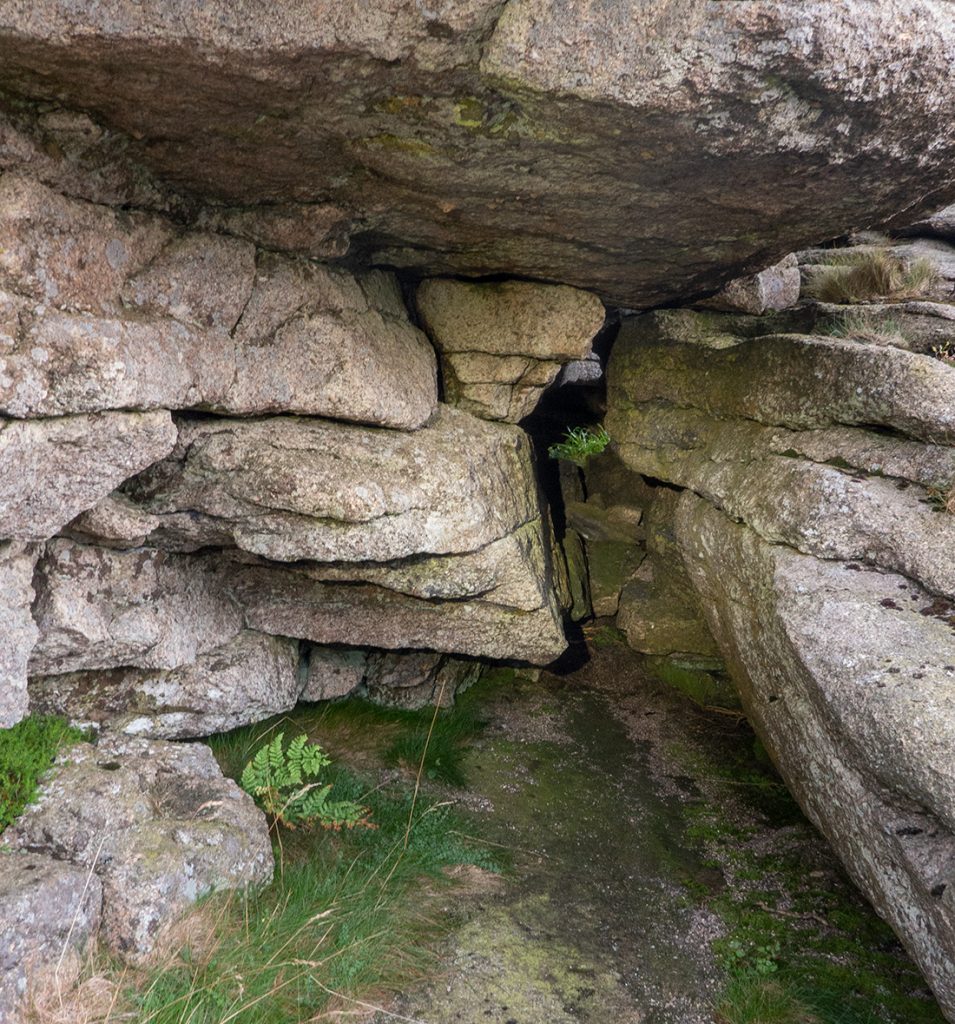 I bumped in to an old mate out for a stroll and showed him the cave where I'd be sleeping (he probably thought me a bit mad) after dumping my kit, to kill time before nightfall I decided to go for a run around the top of the hill.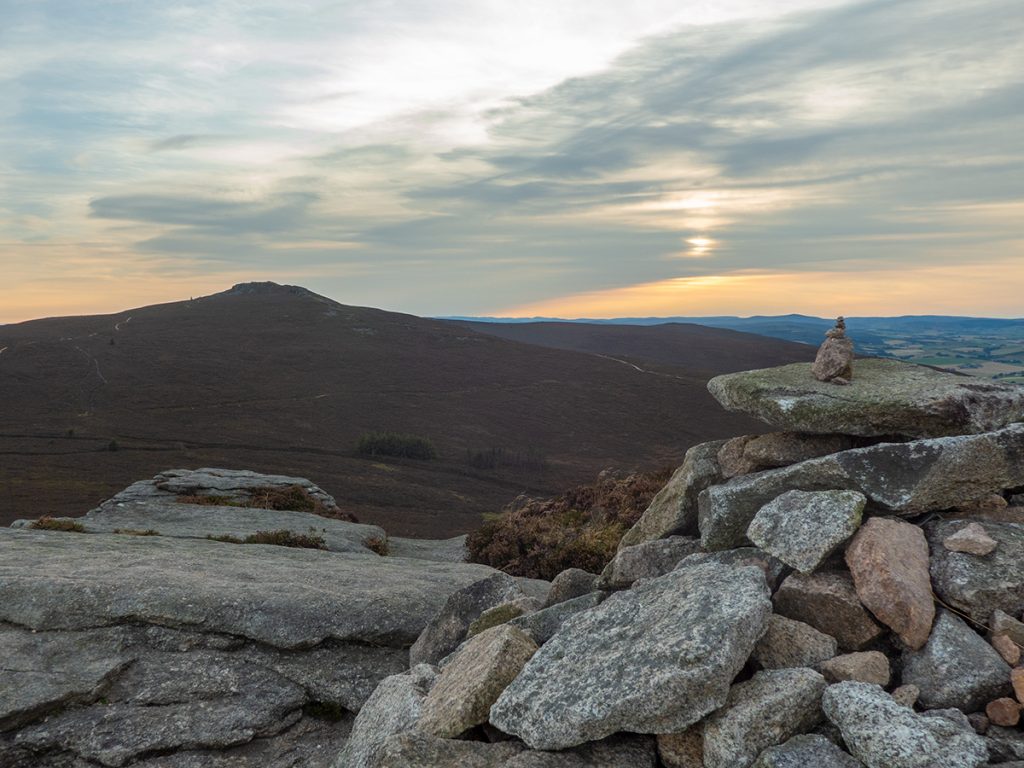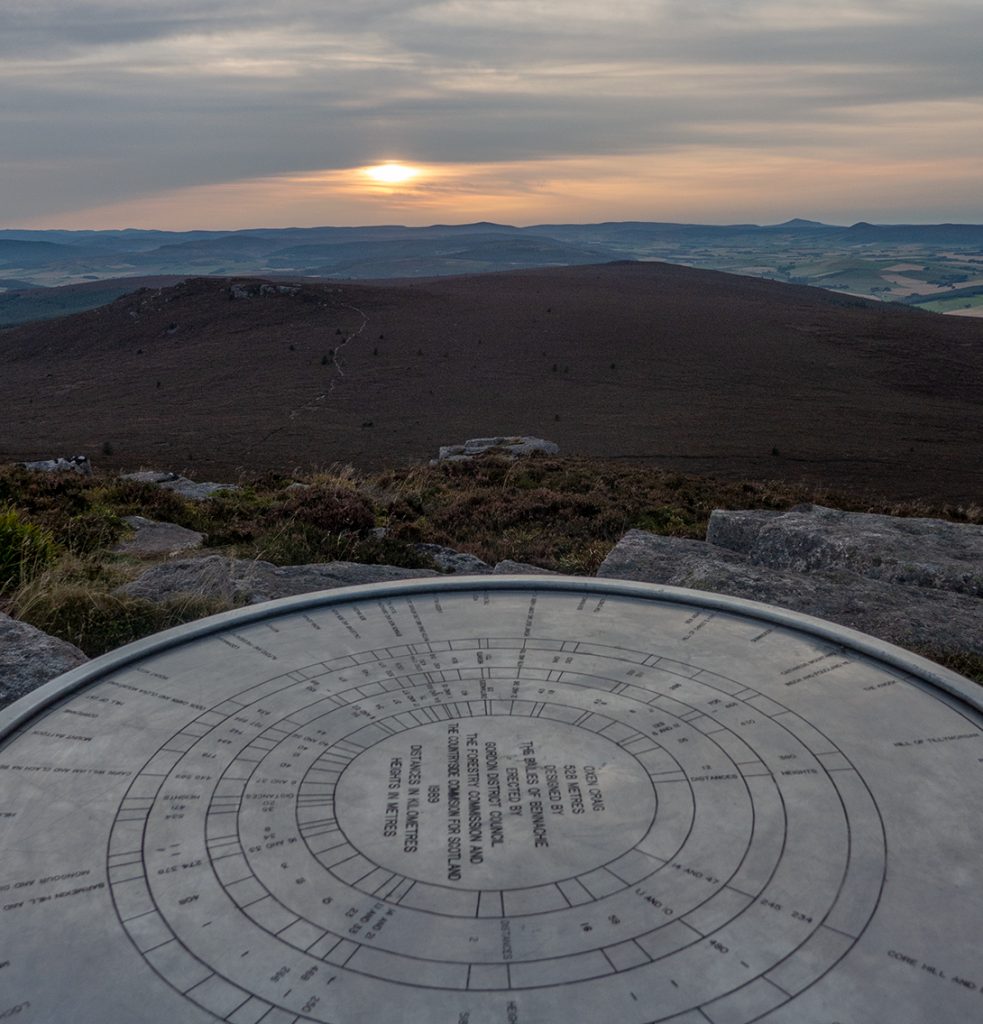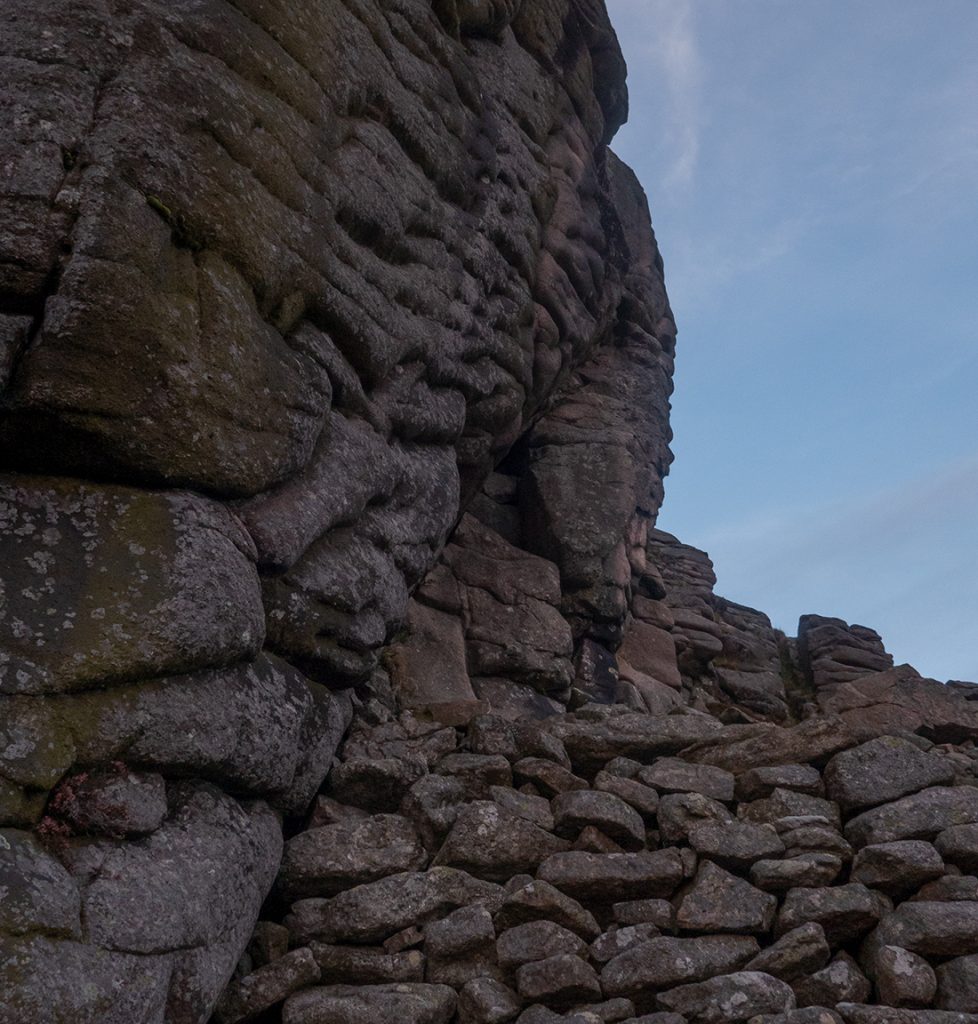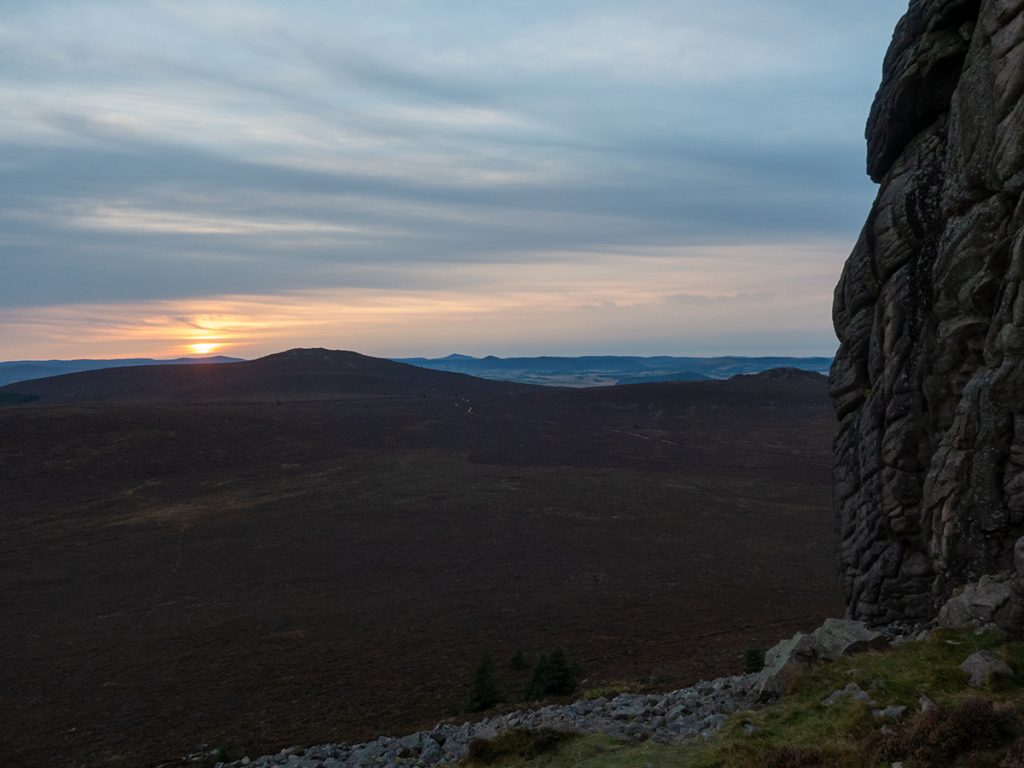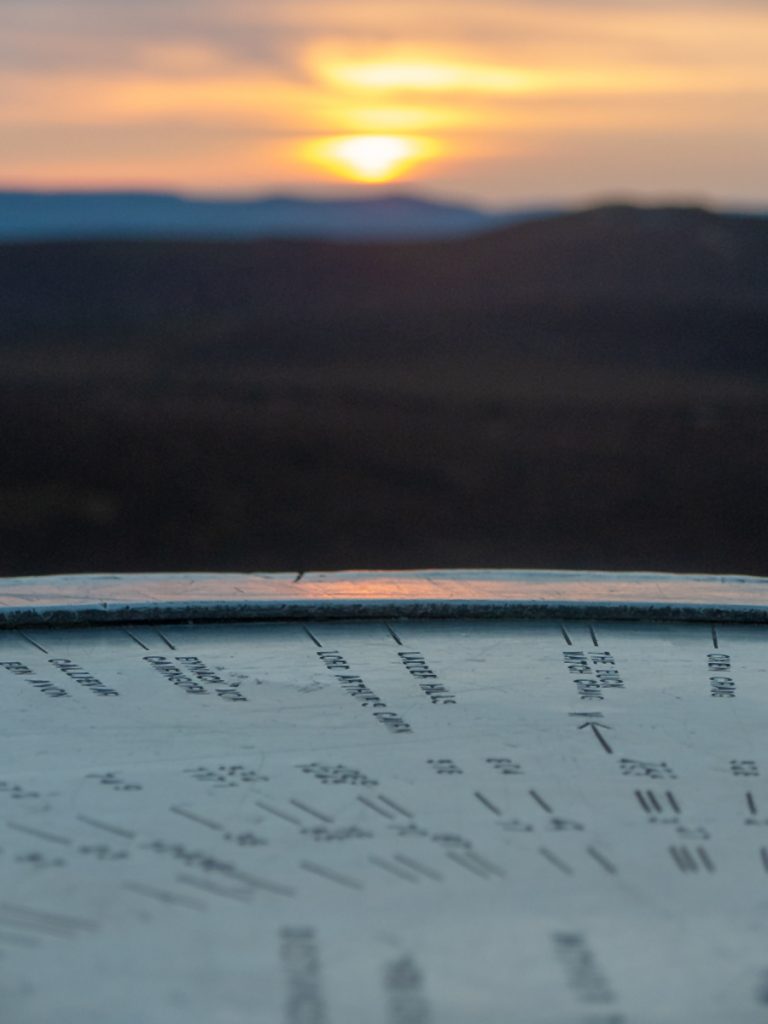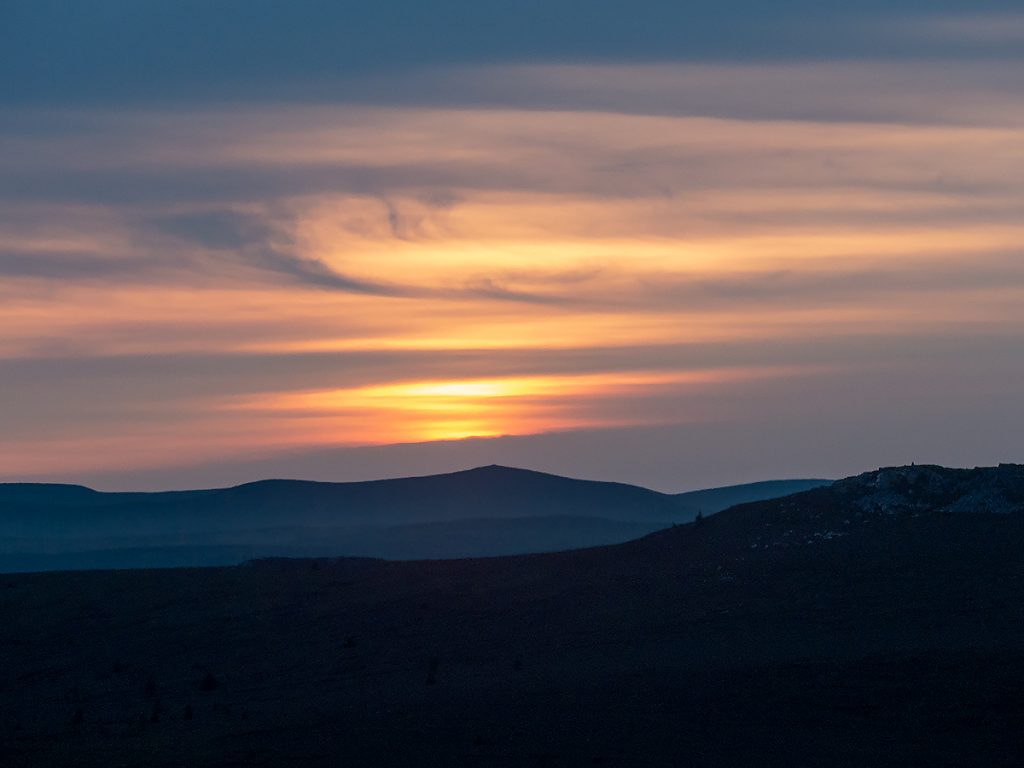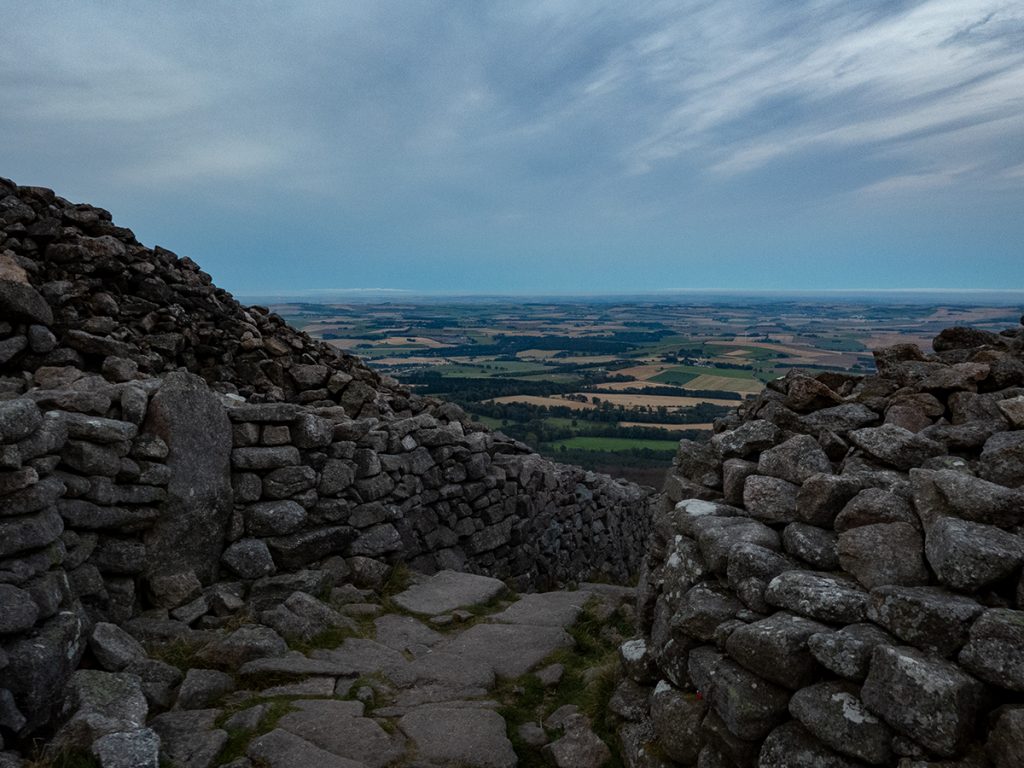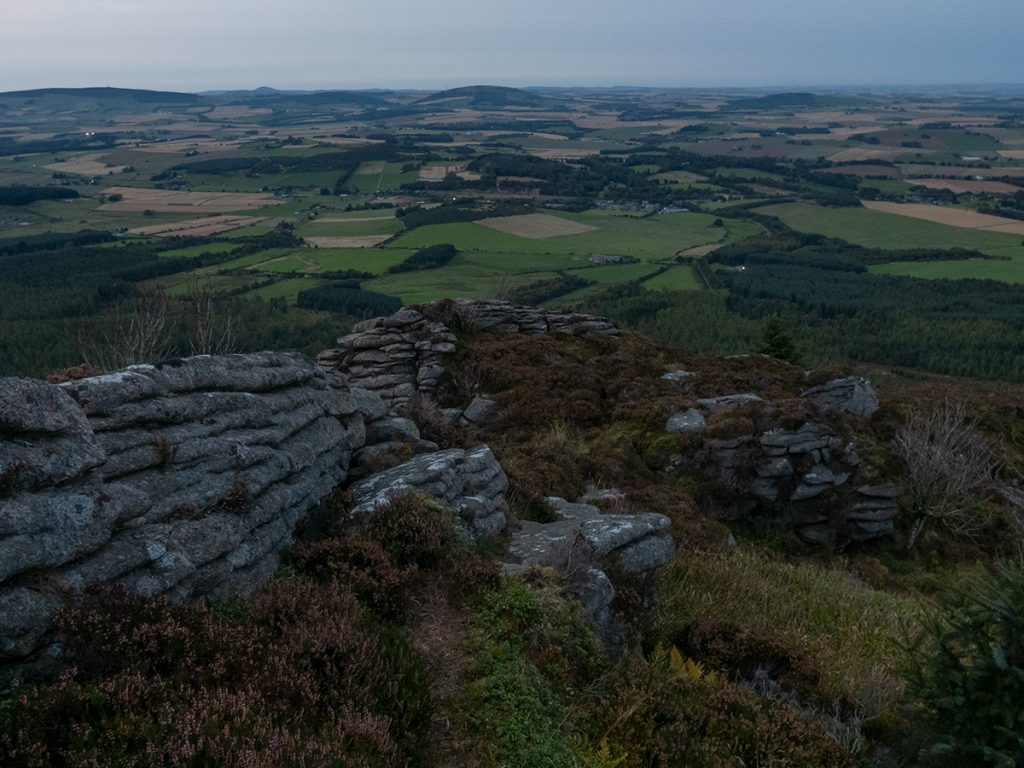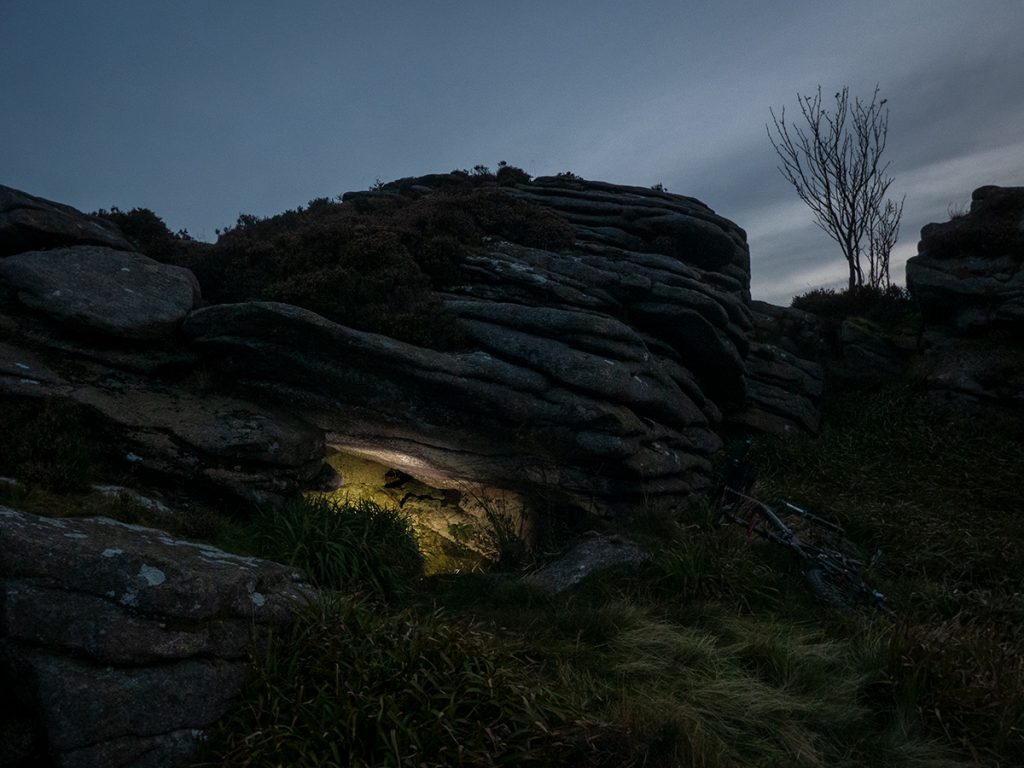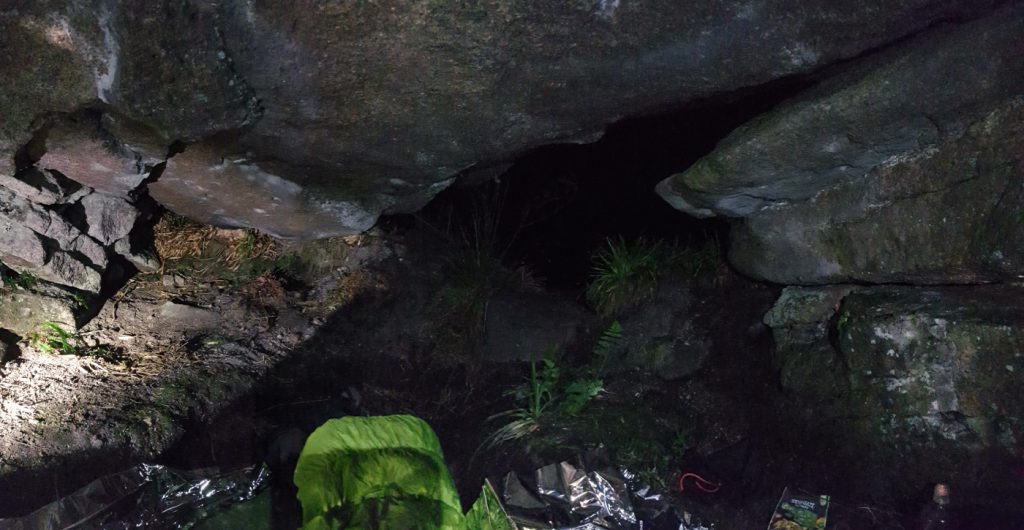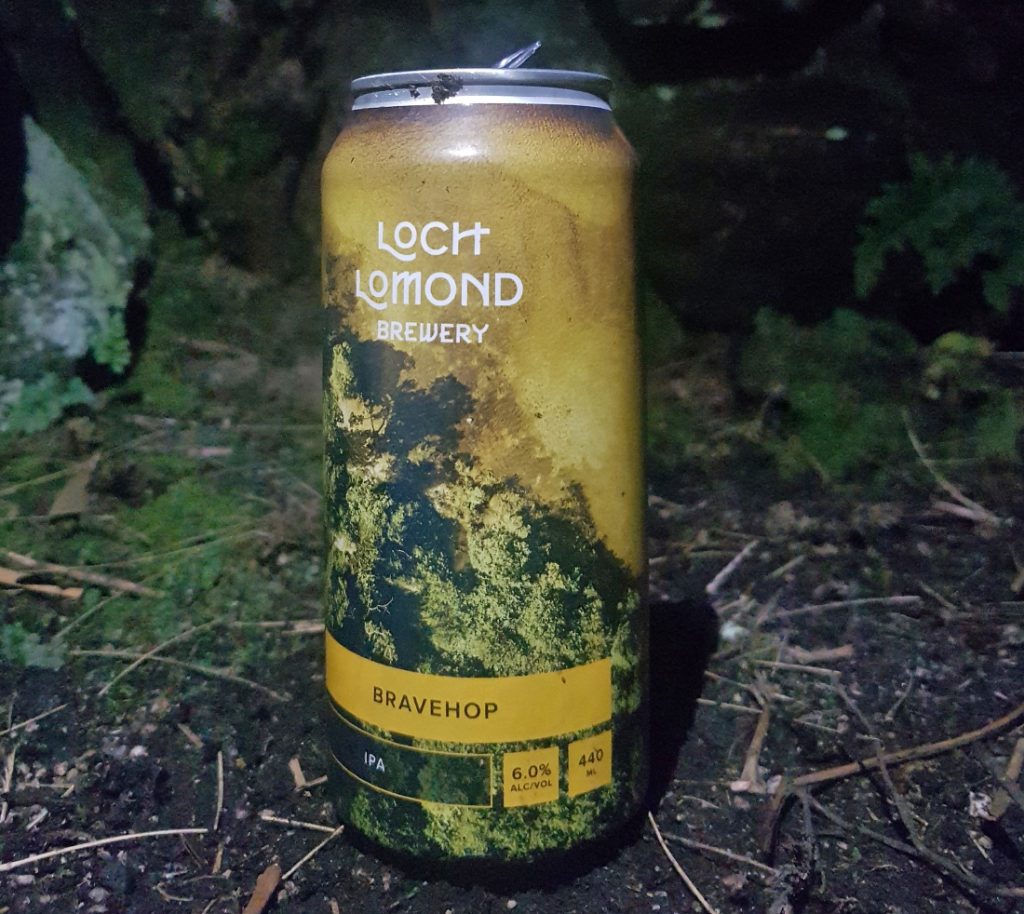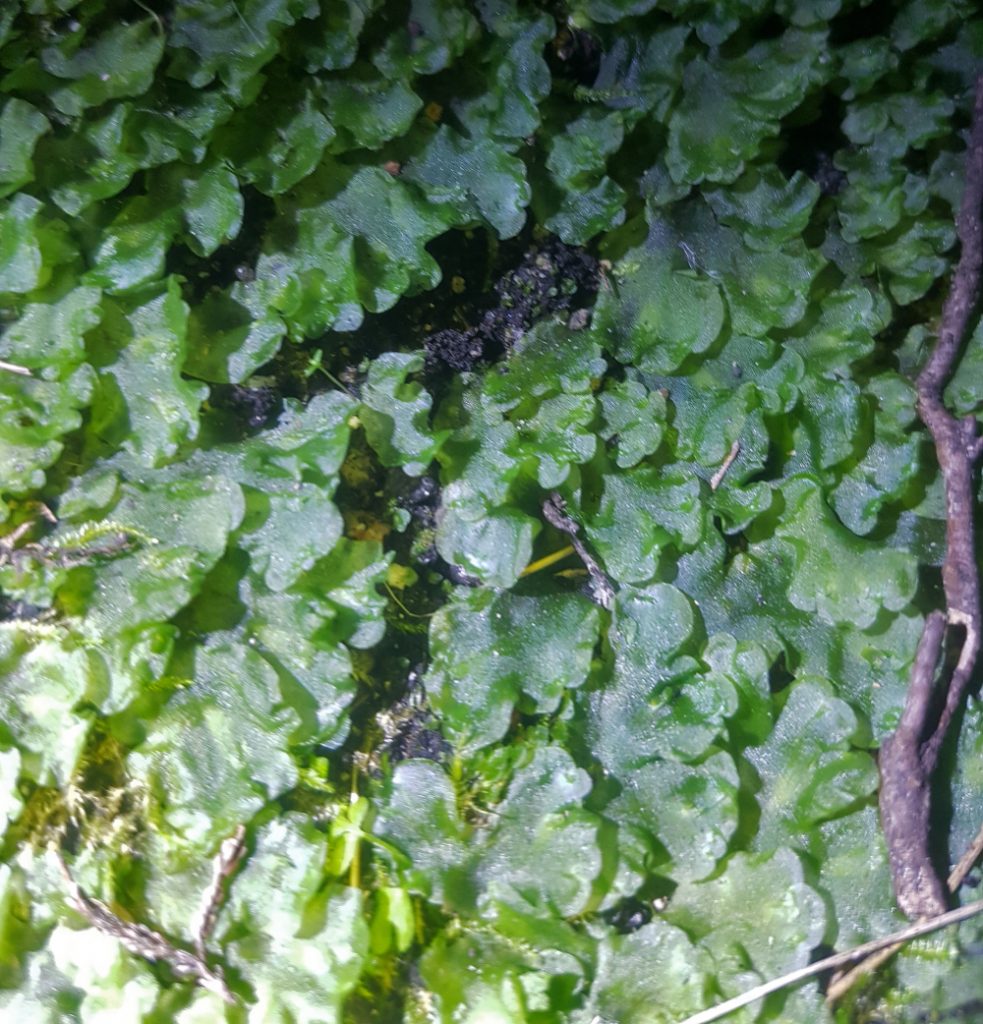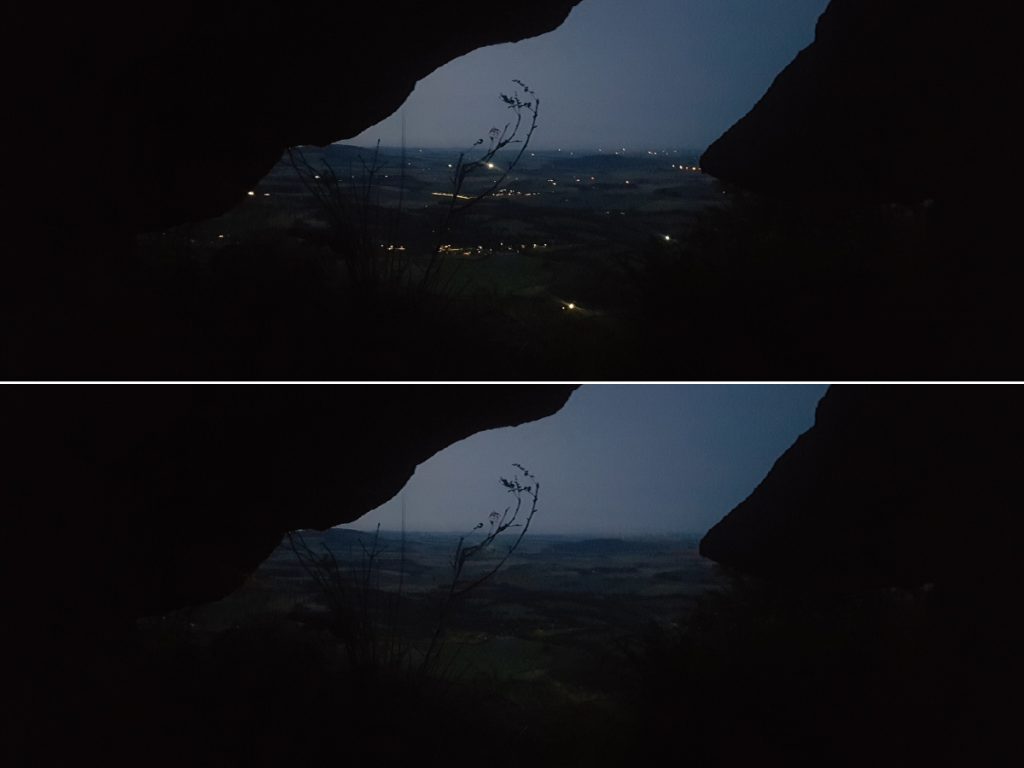 Fair to say, not the most comfortable night's sleep ever; the floor shape isn't quite flat. Having said that it was roaring with wind outside and was well sheltered from that.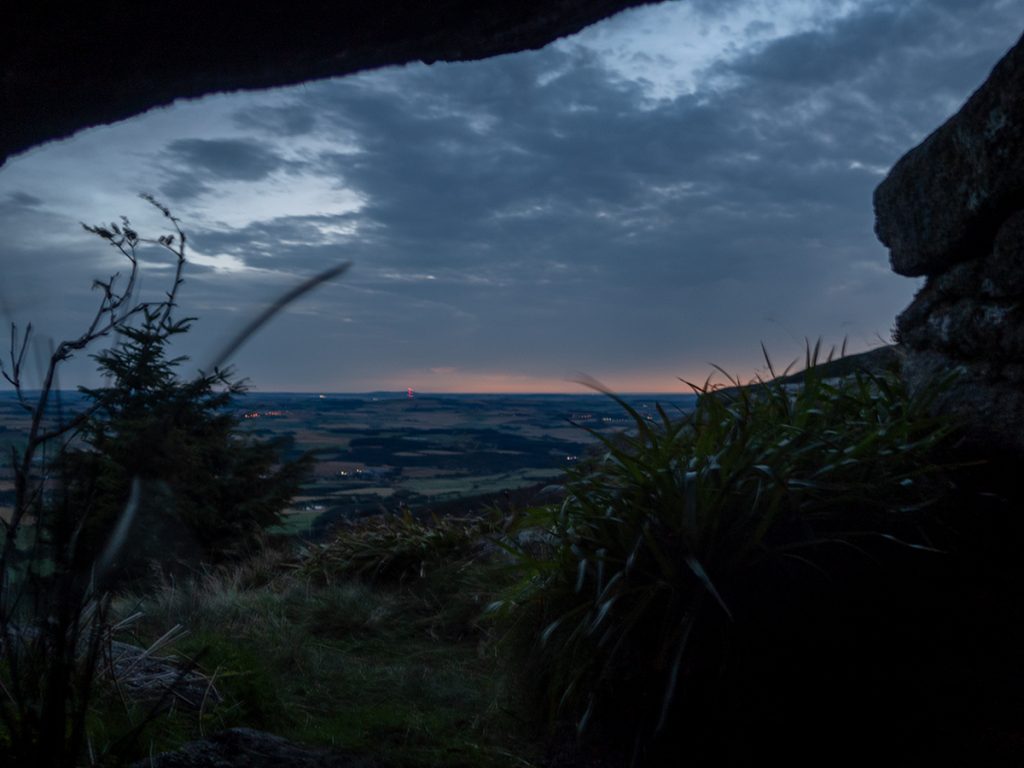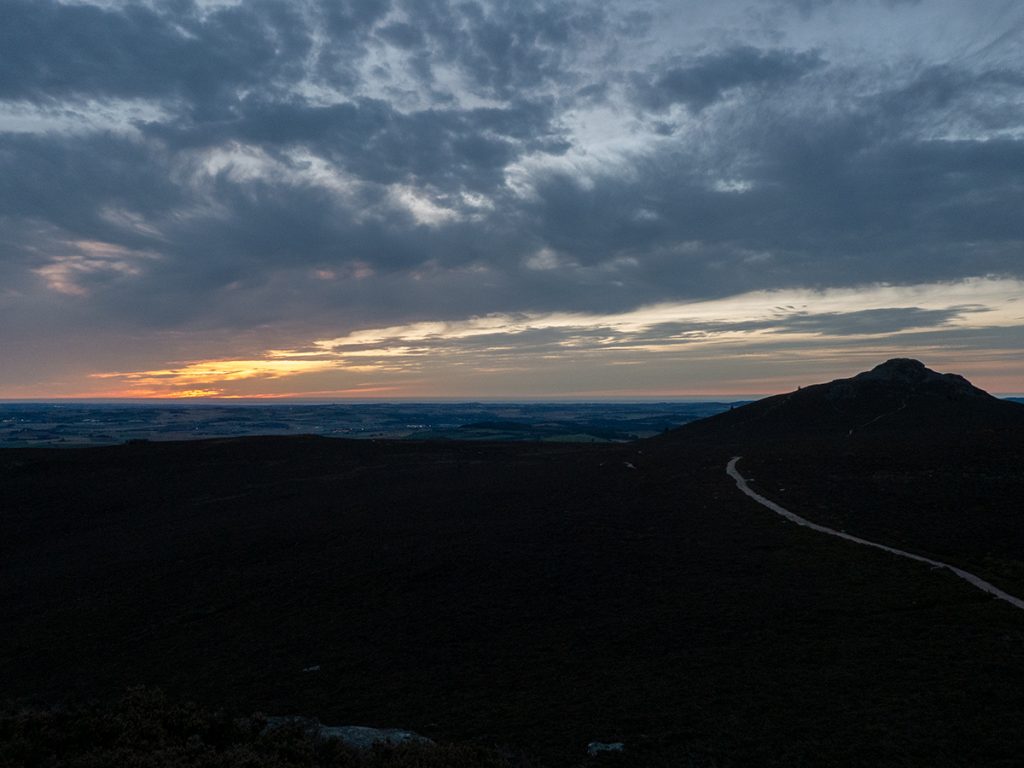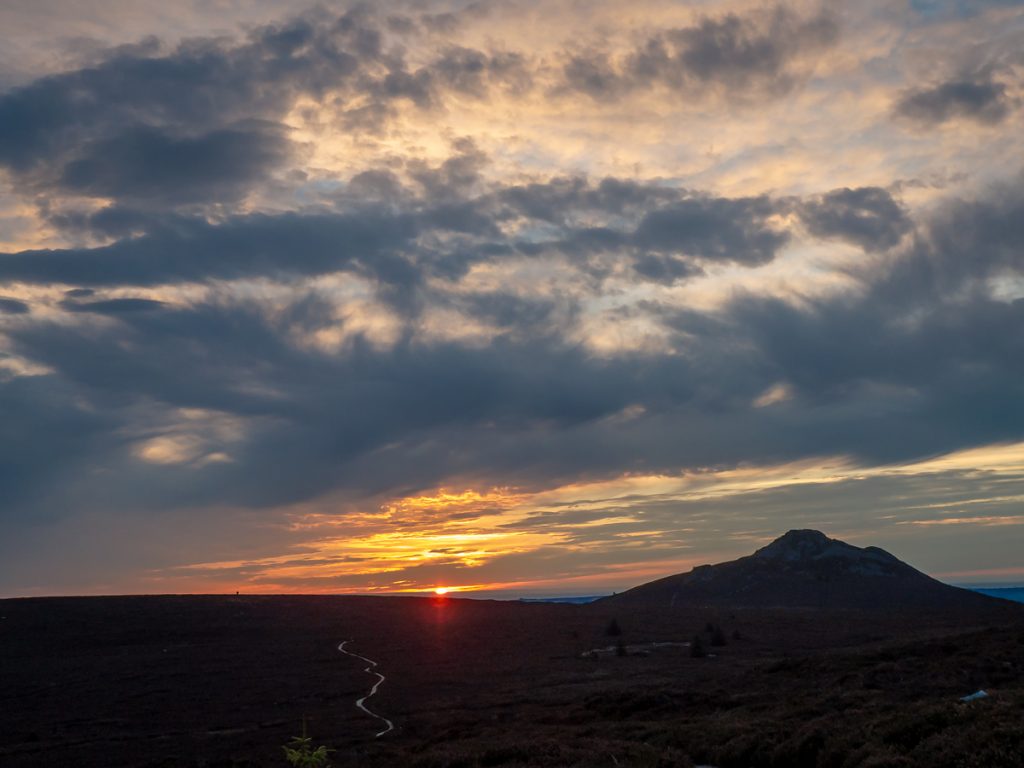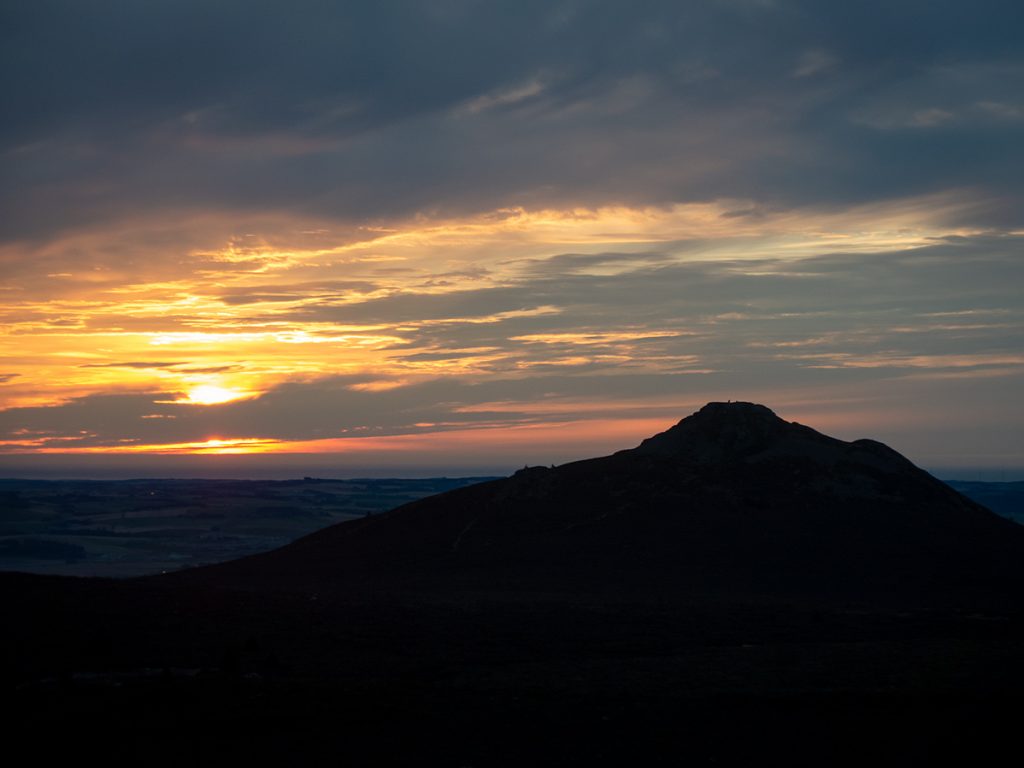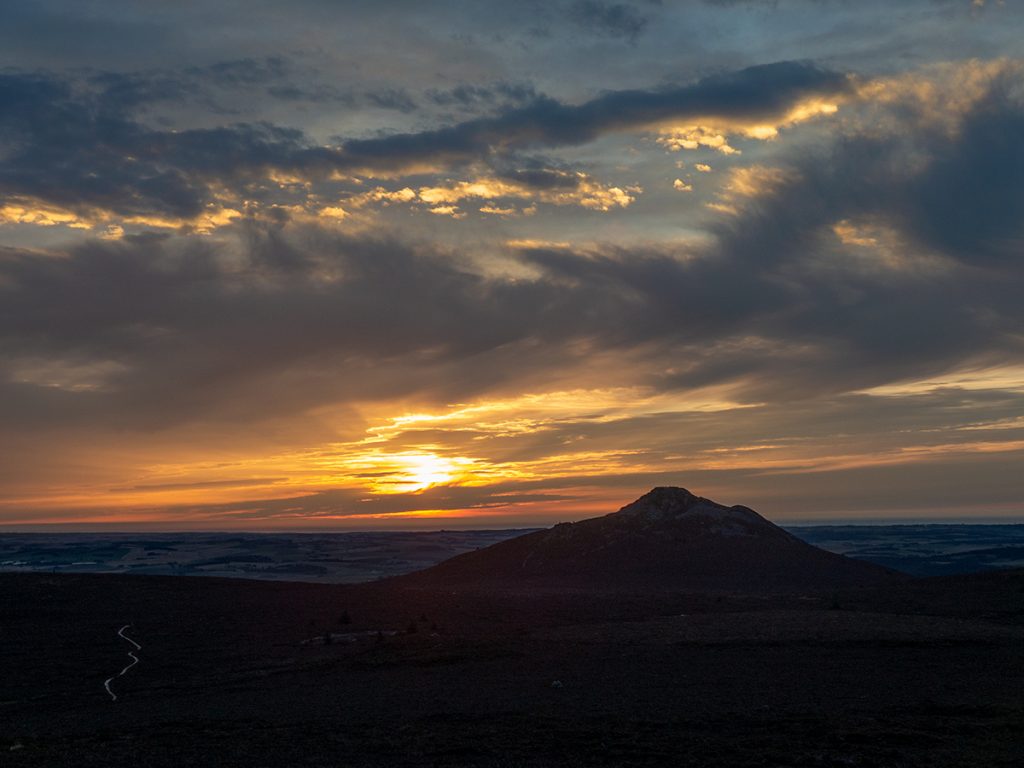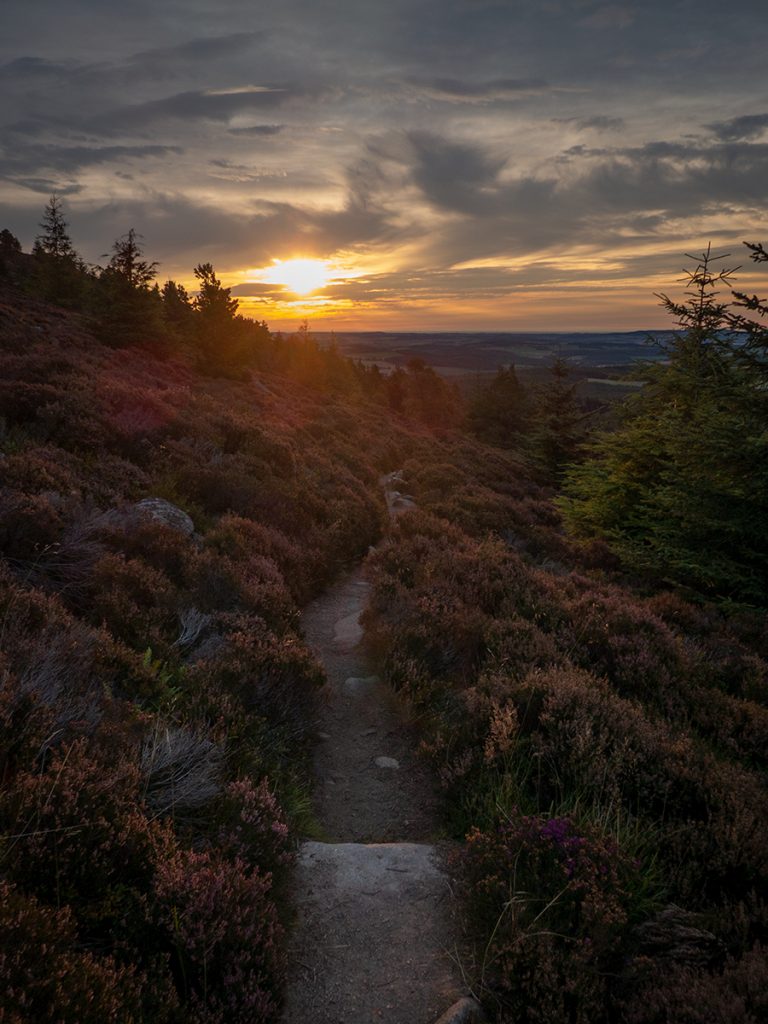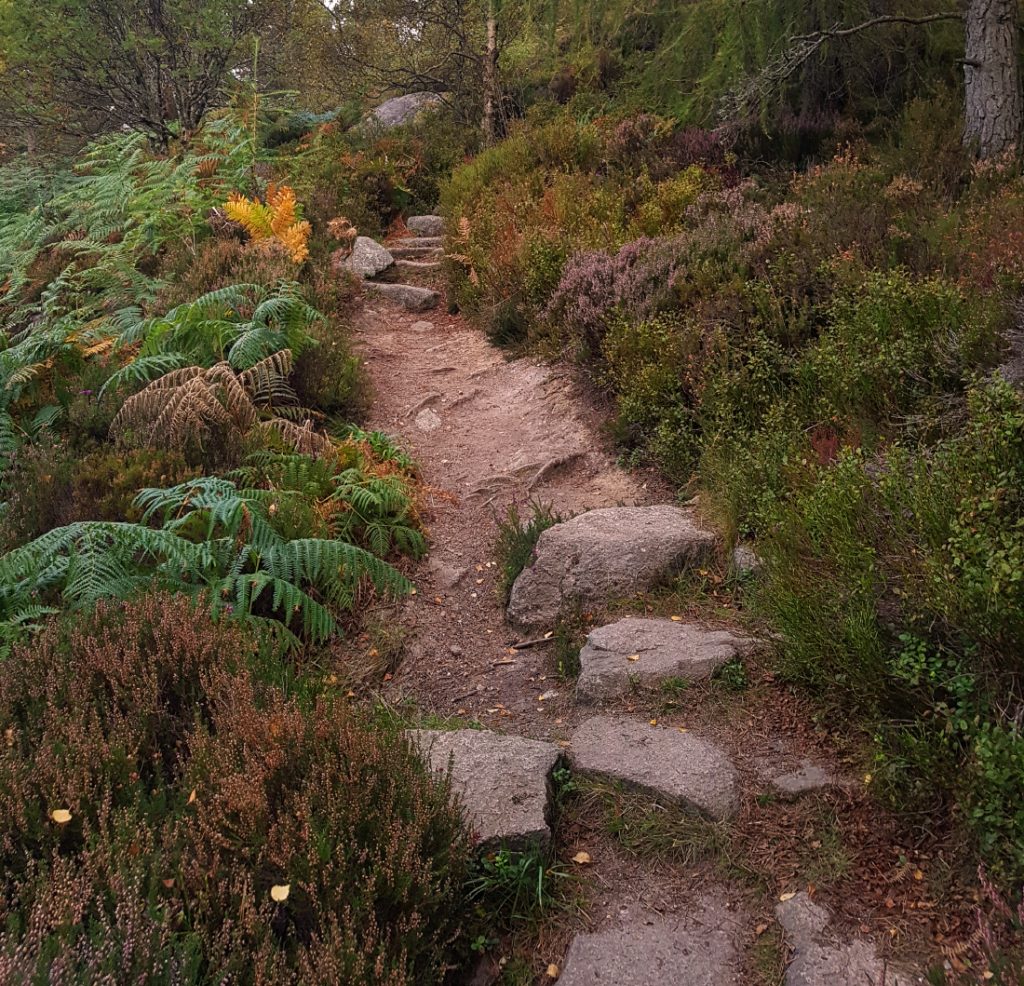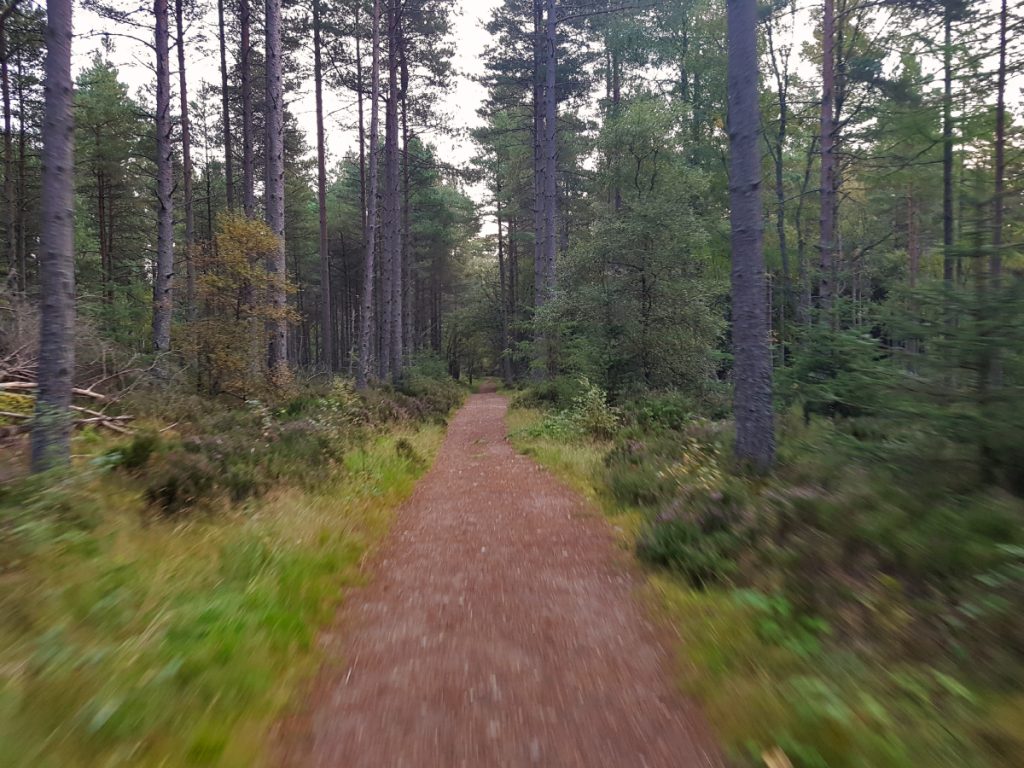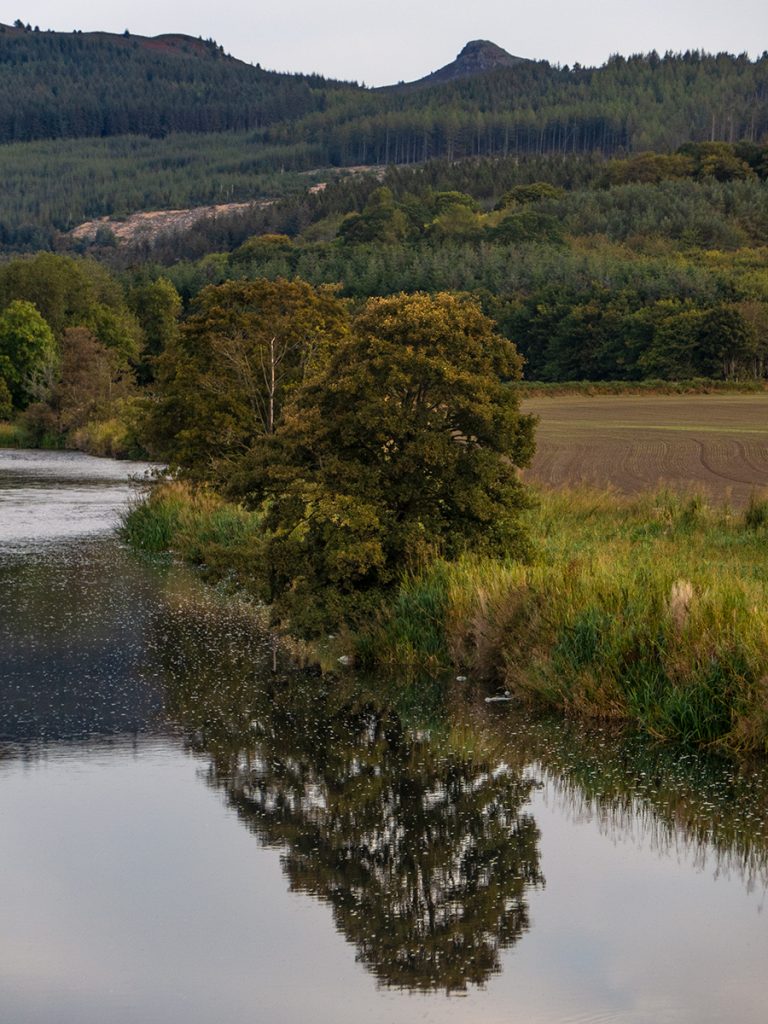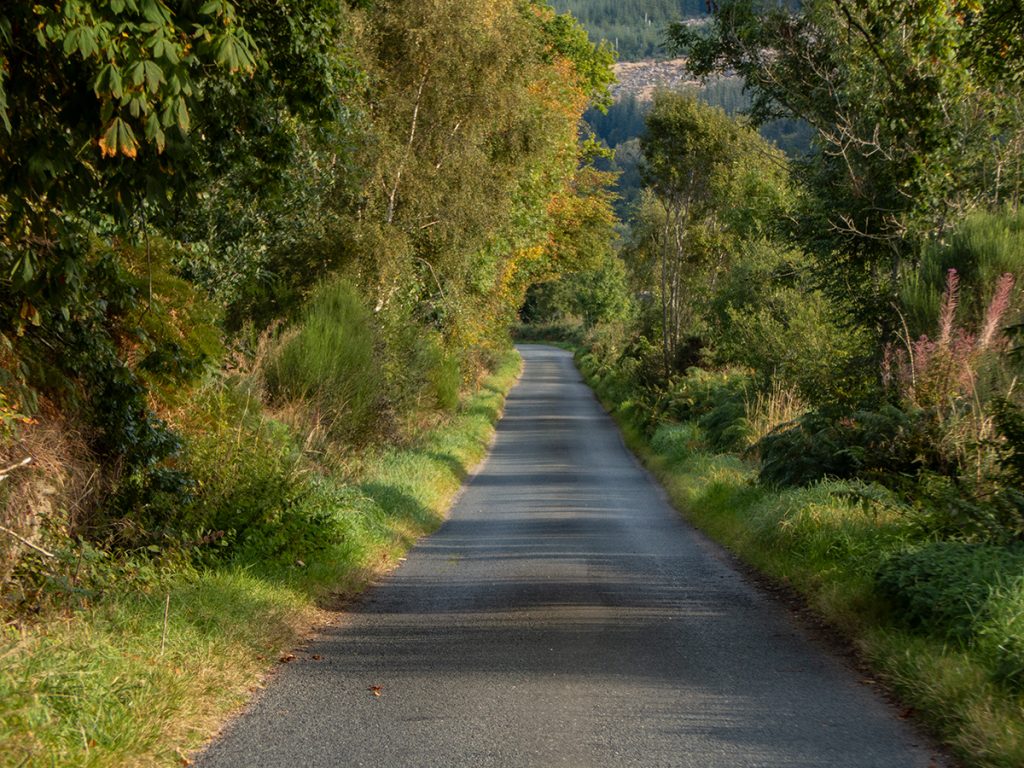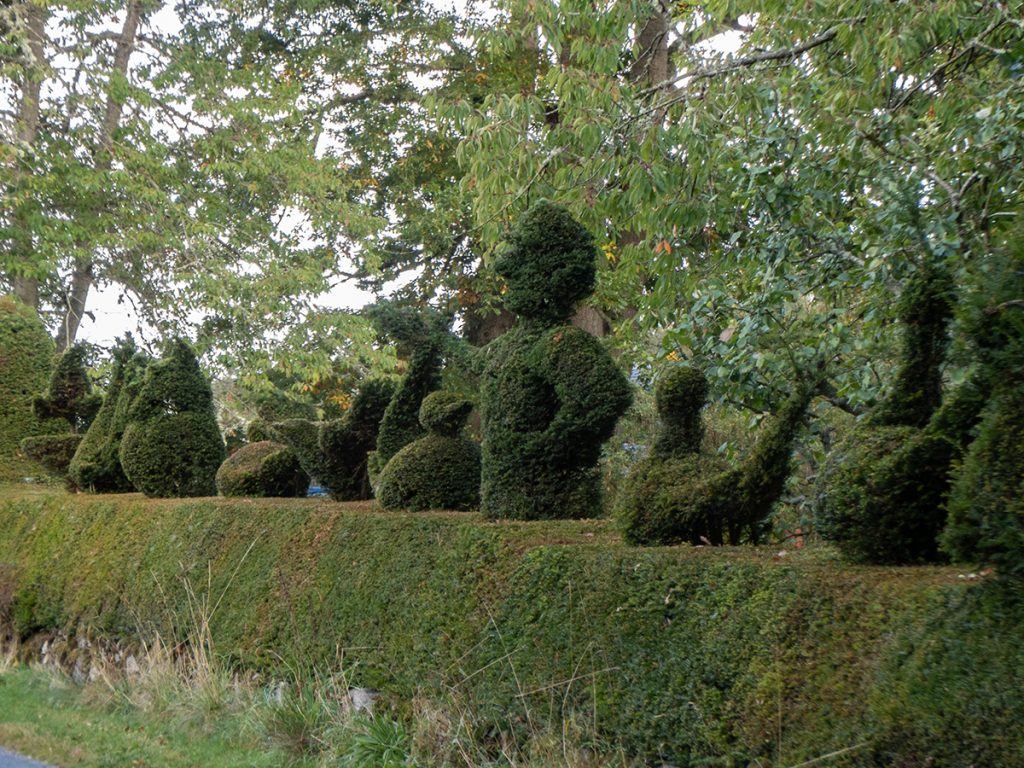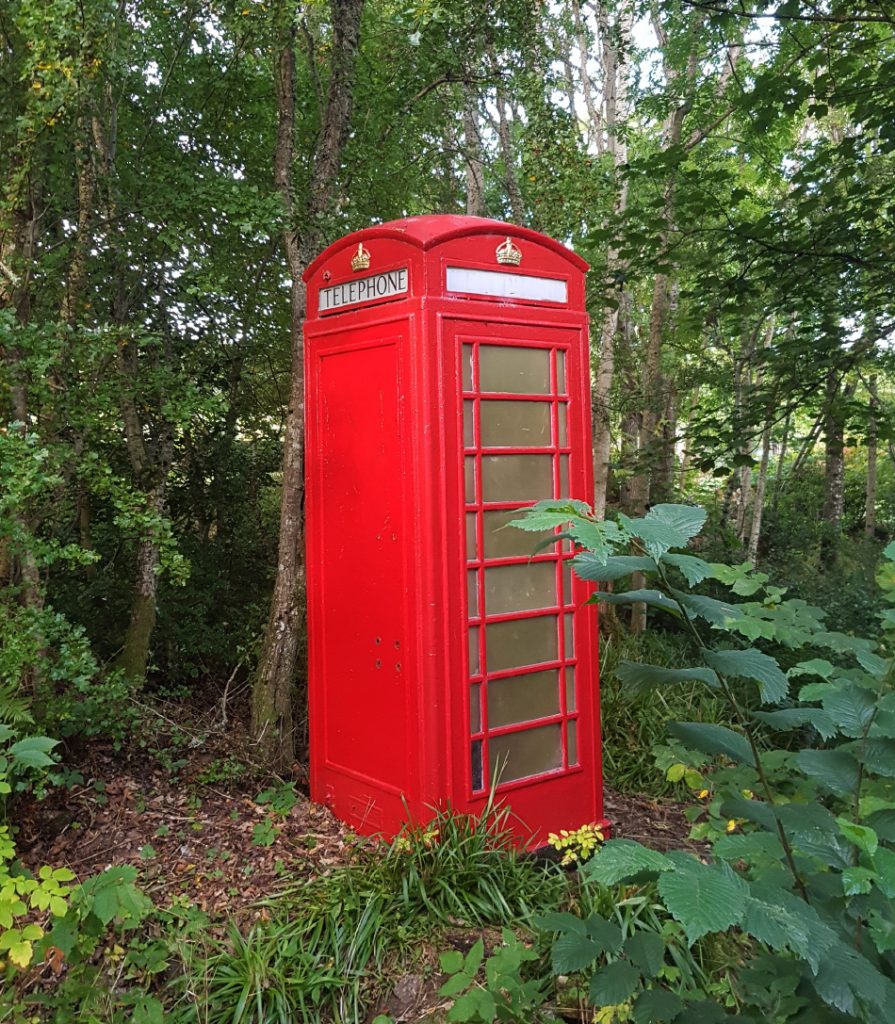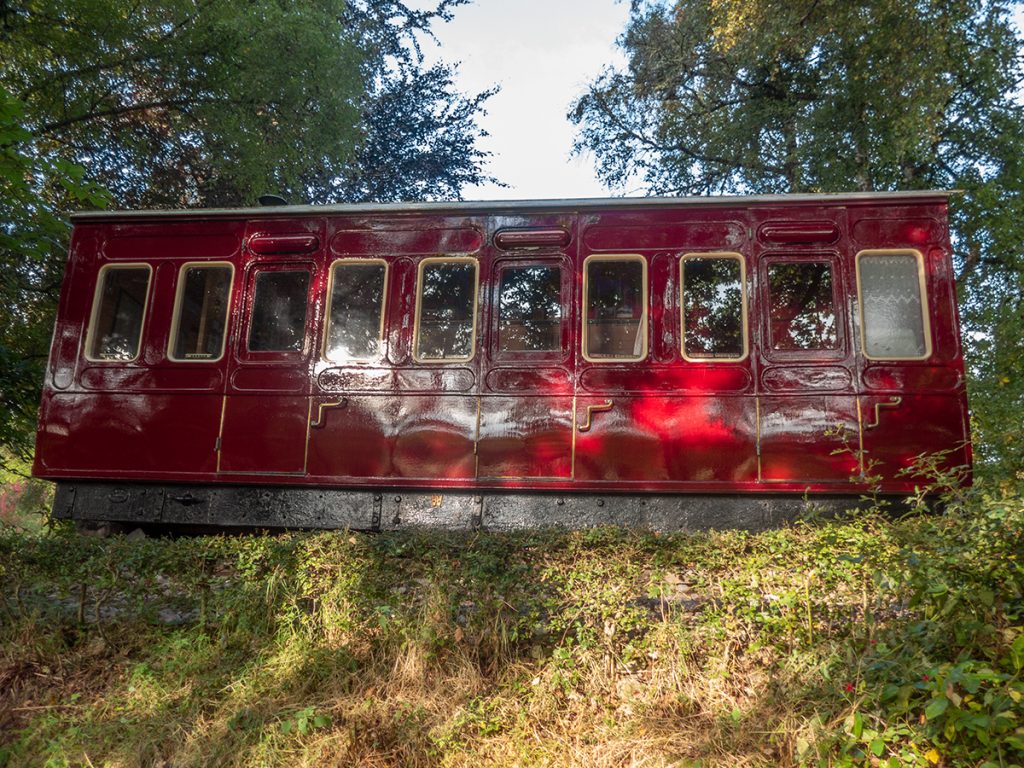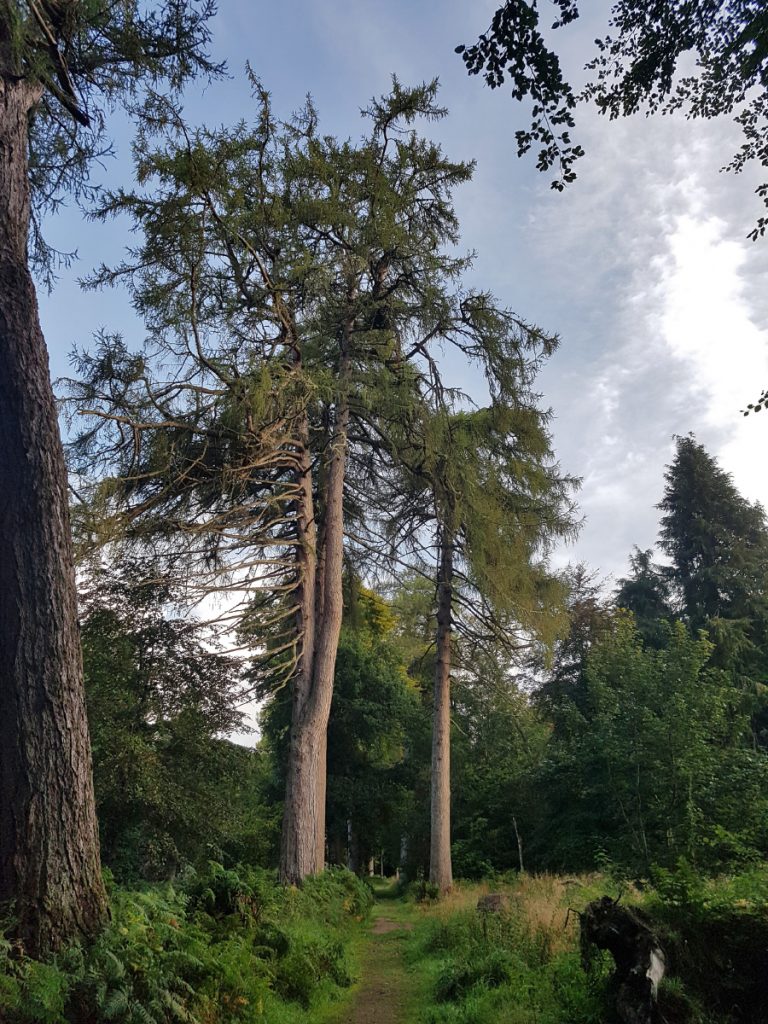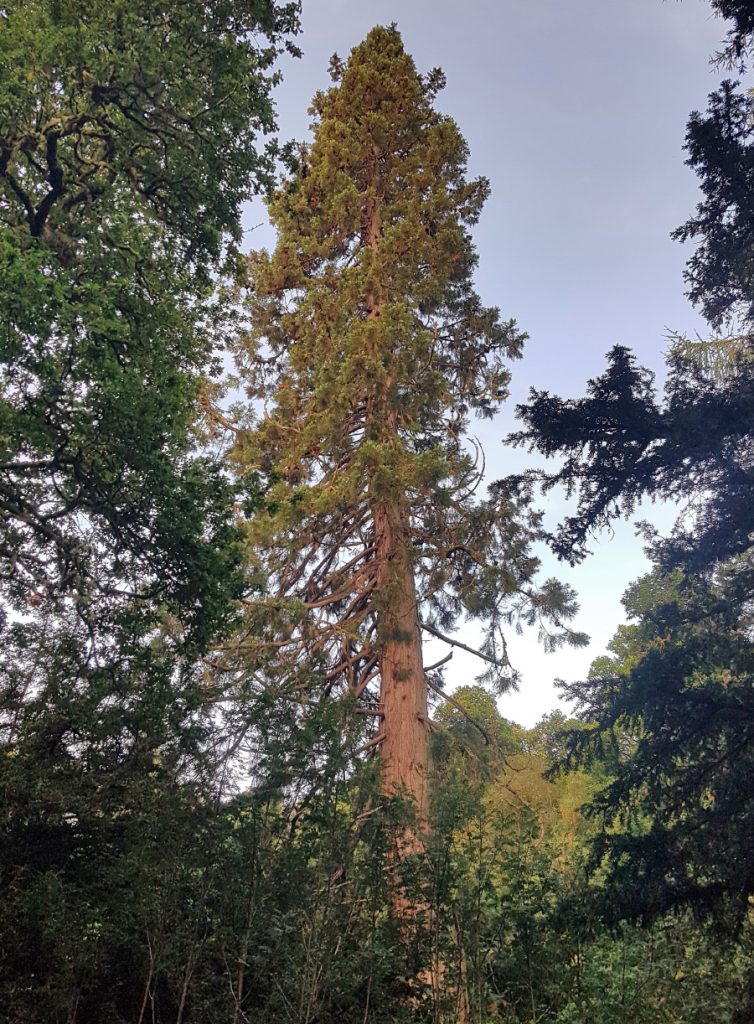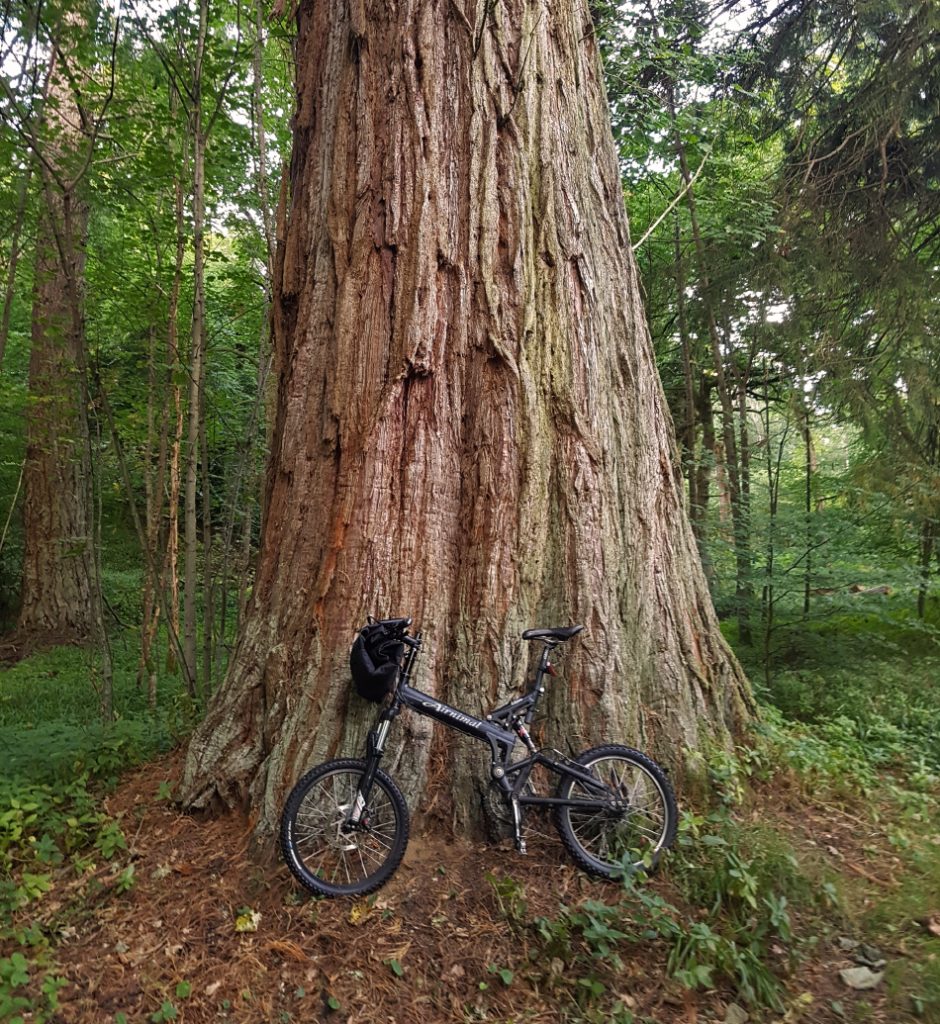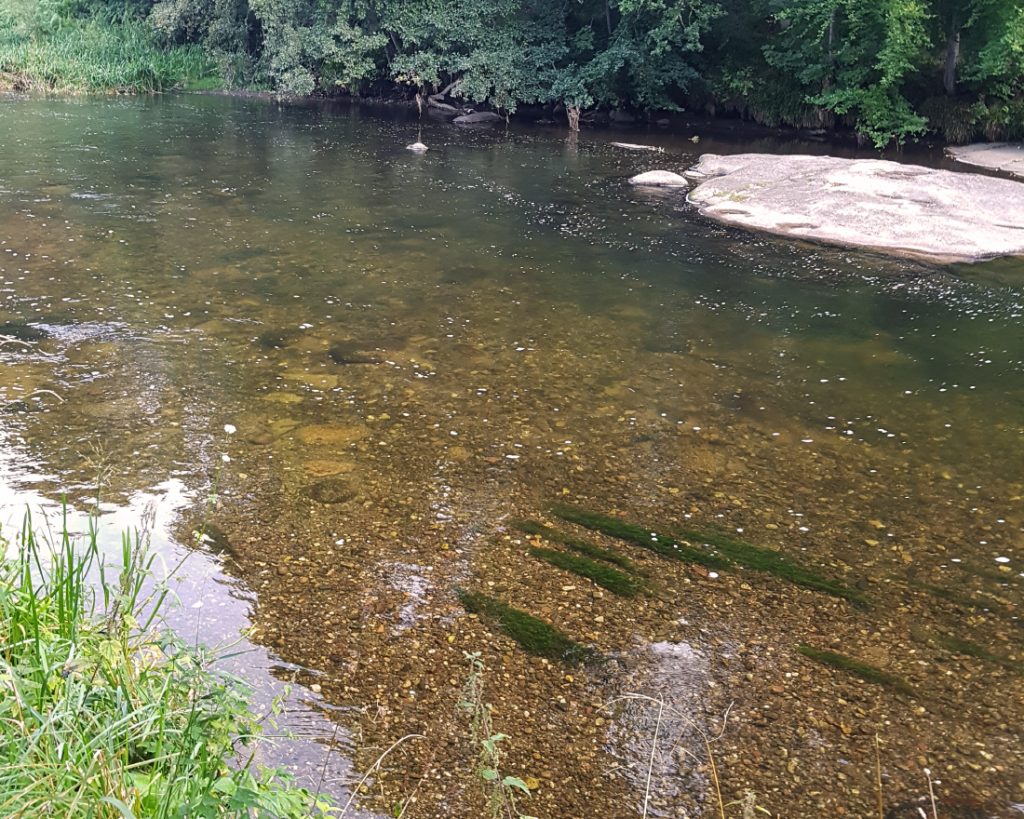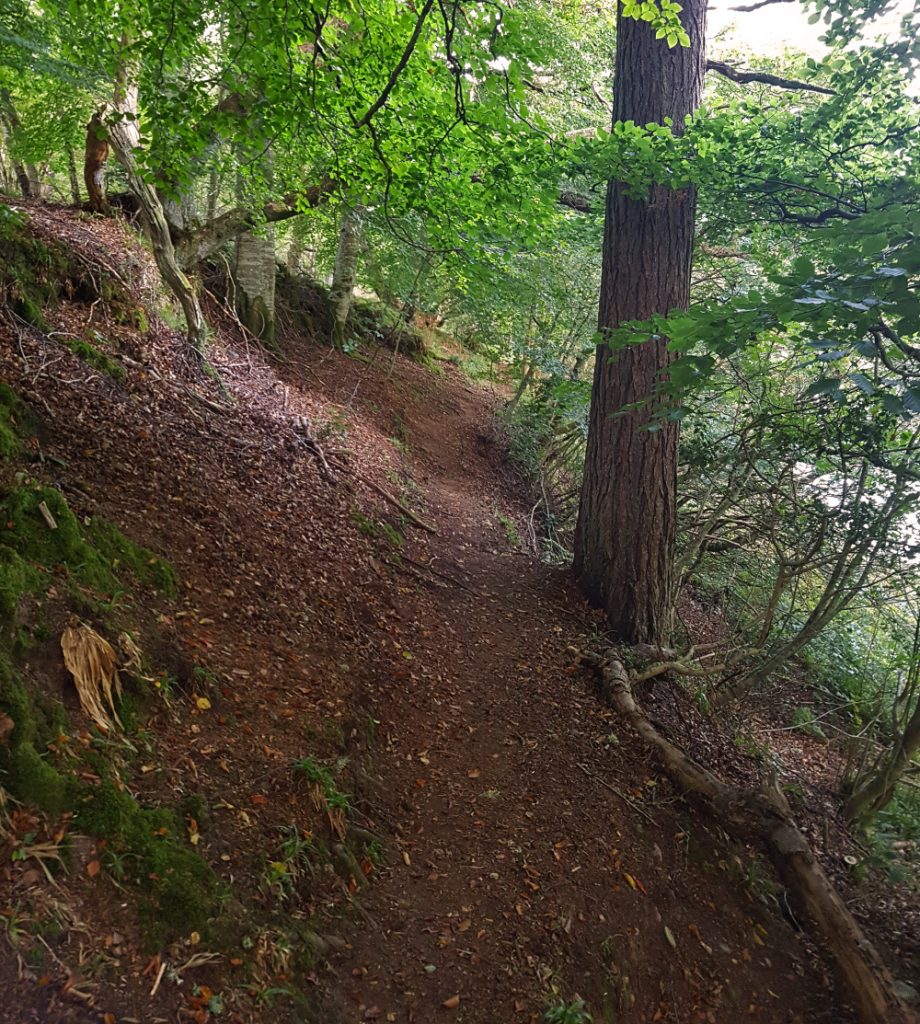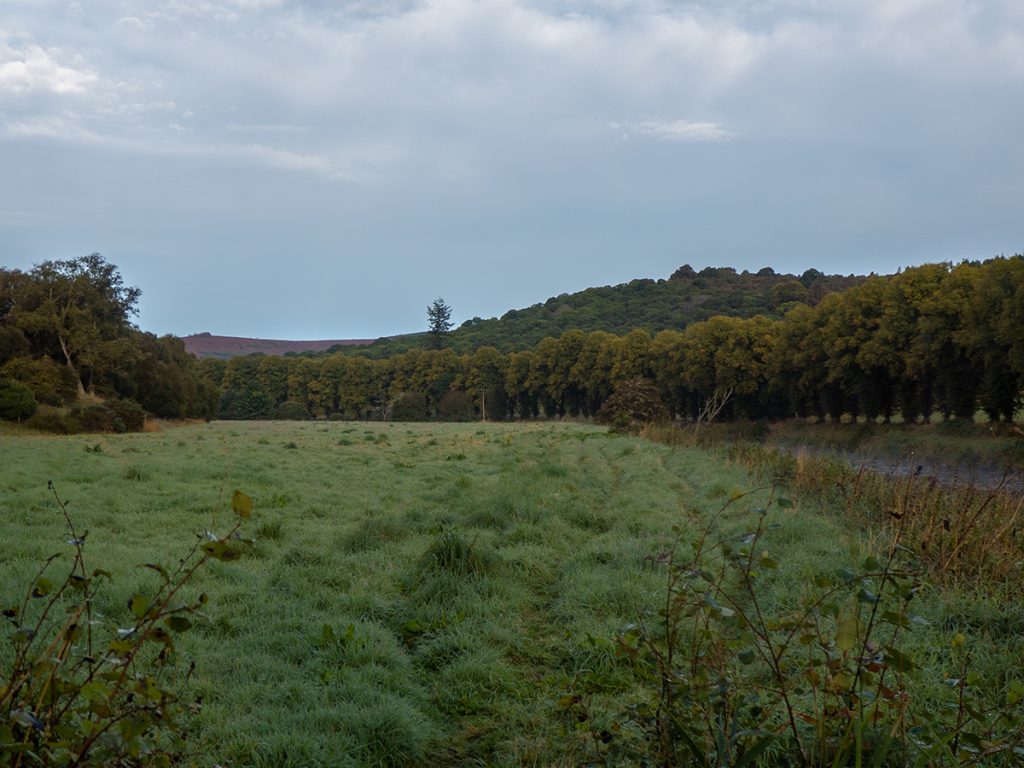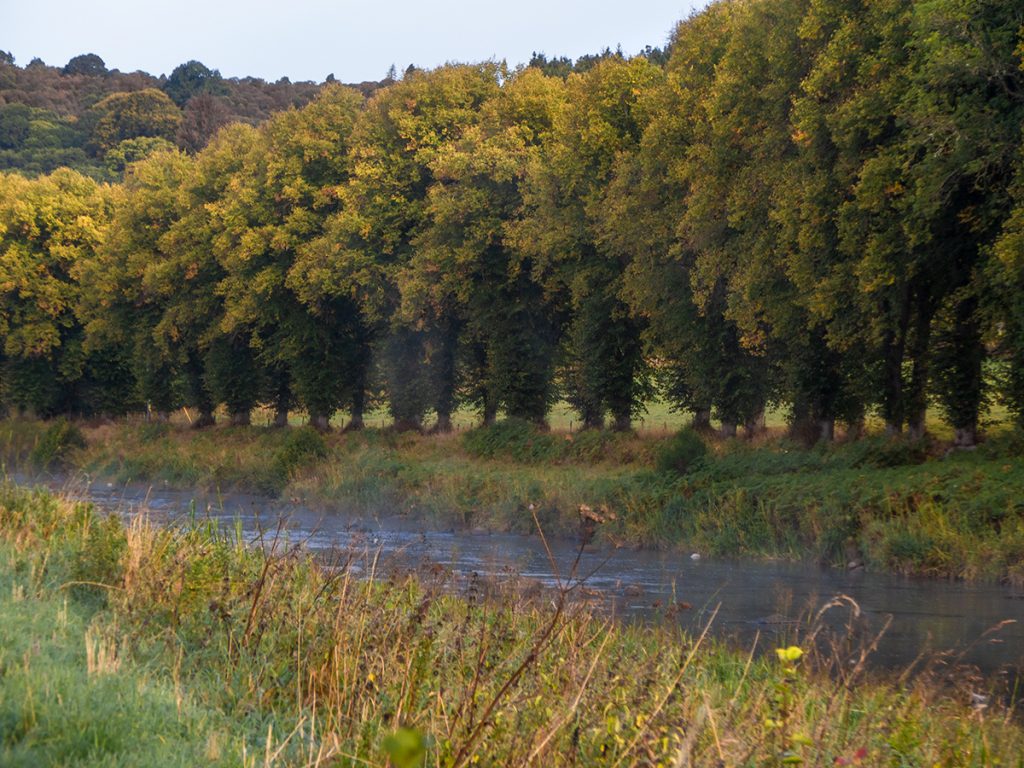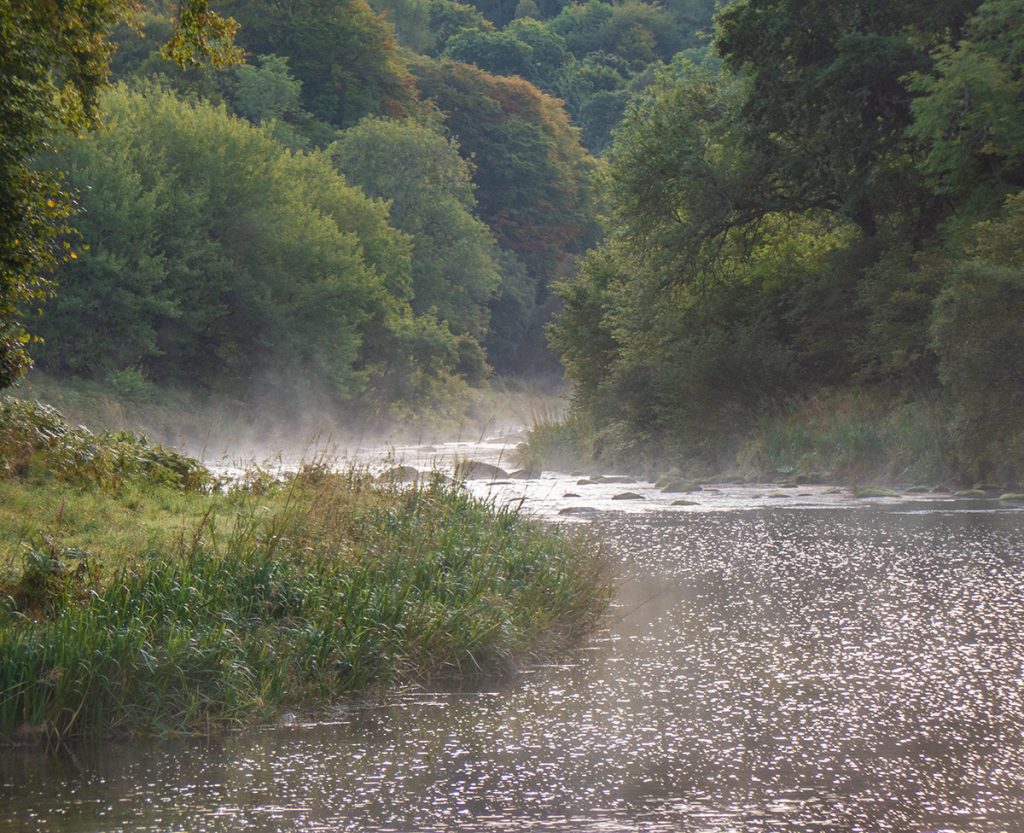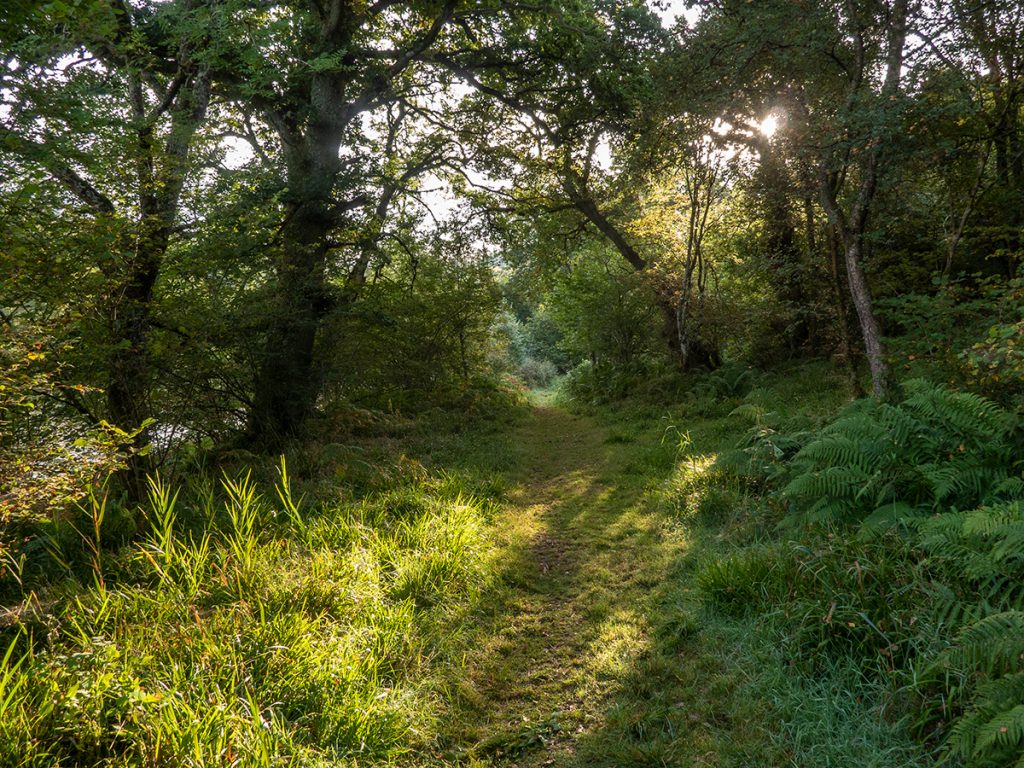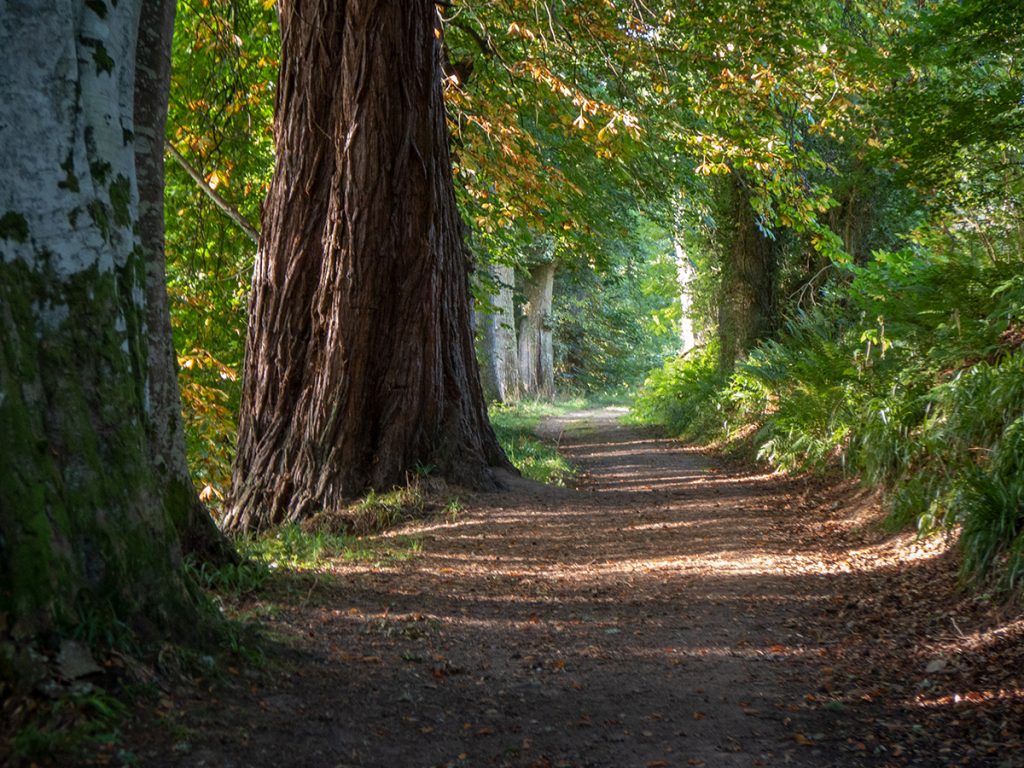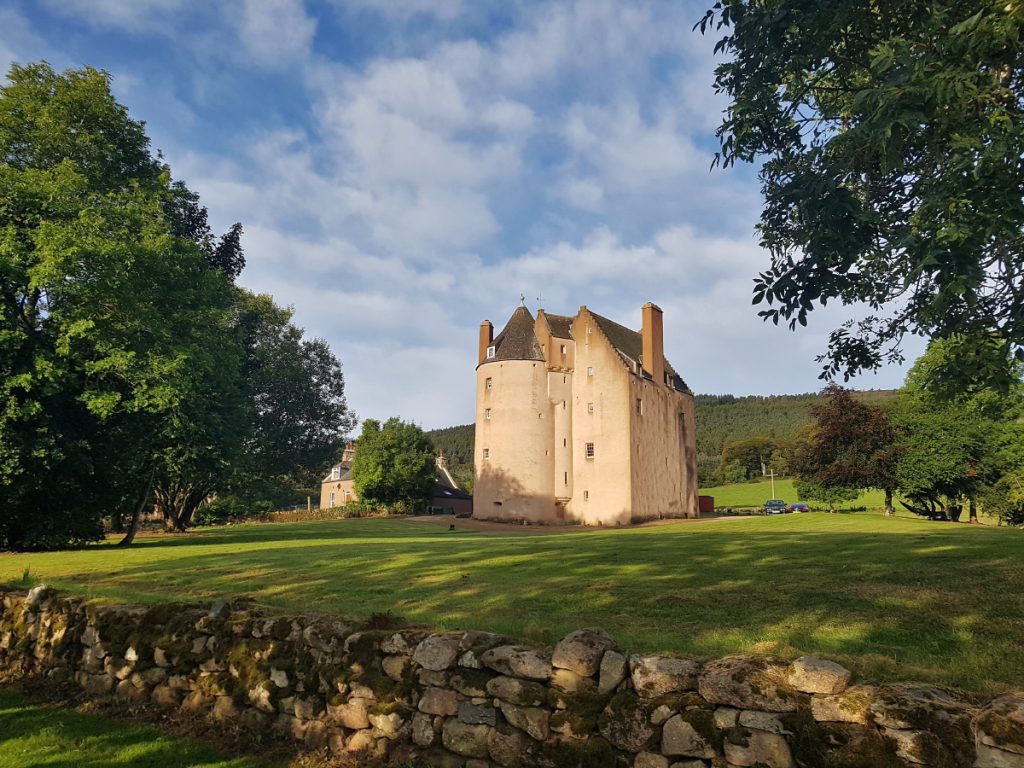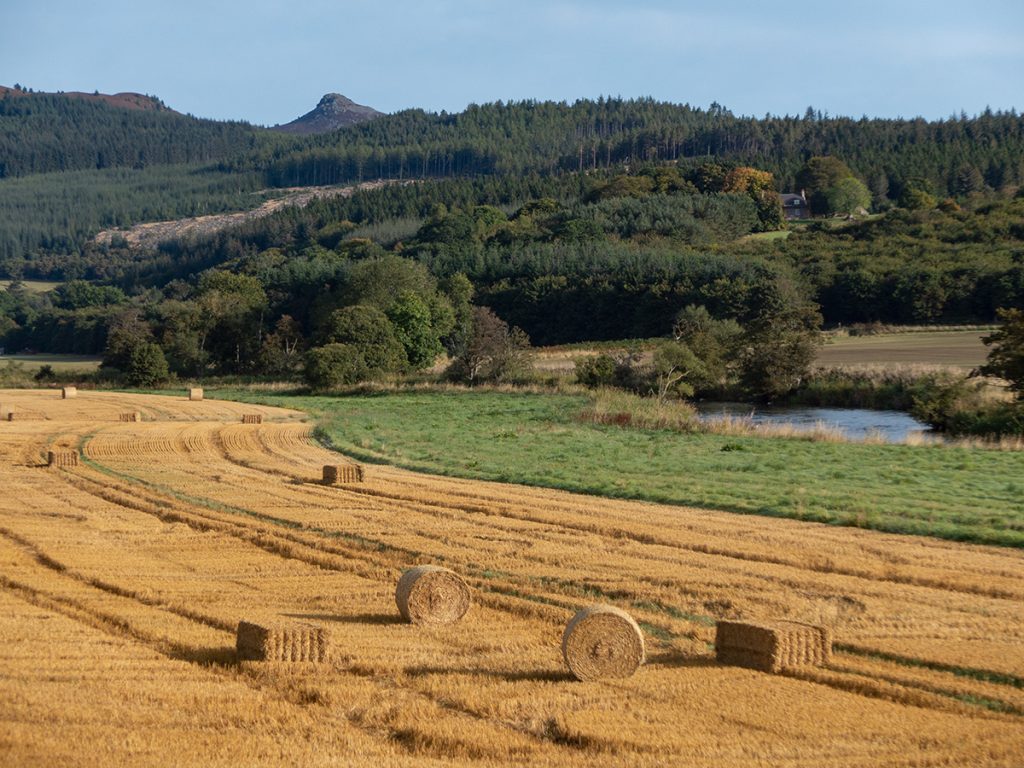 I headed back east, next stop the impressive ruin of Fetternear house but found some distractions on the way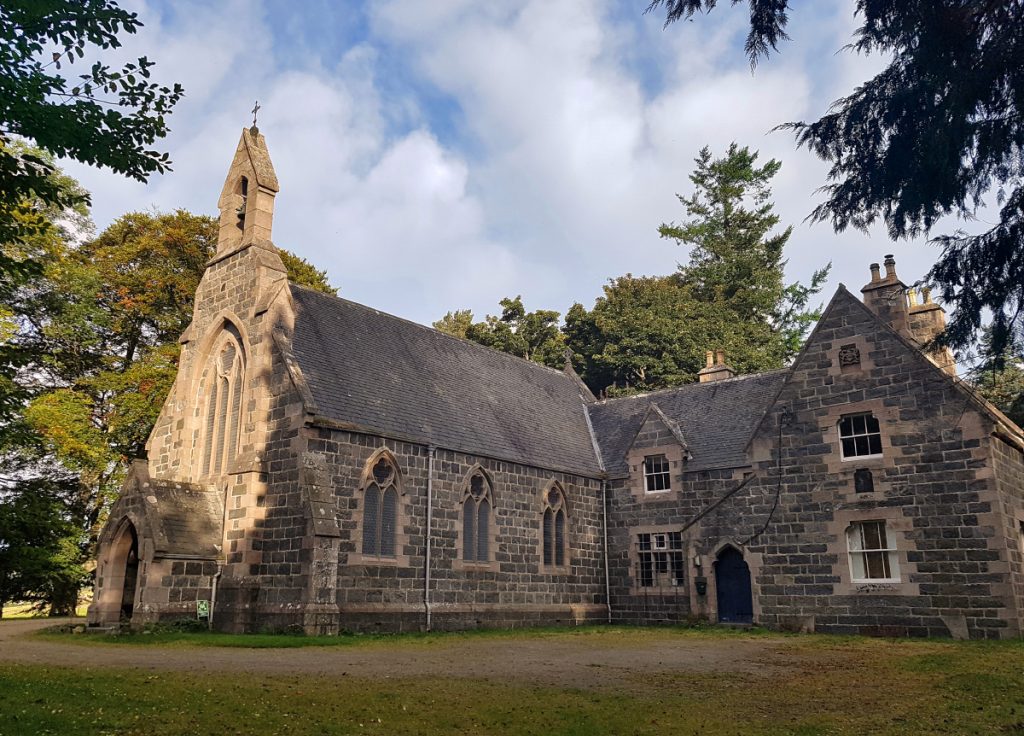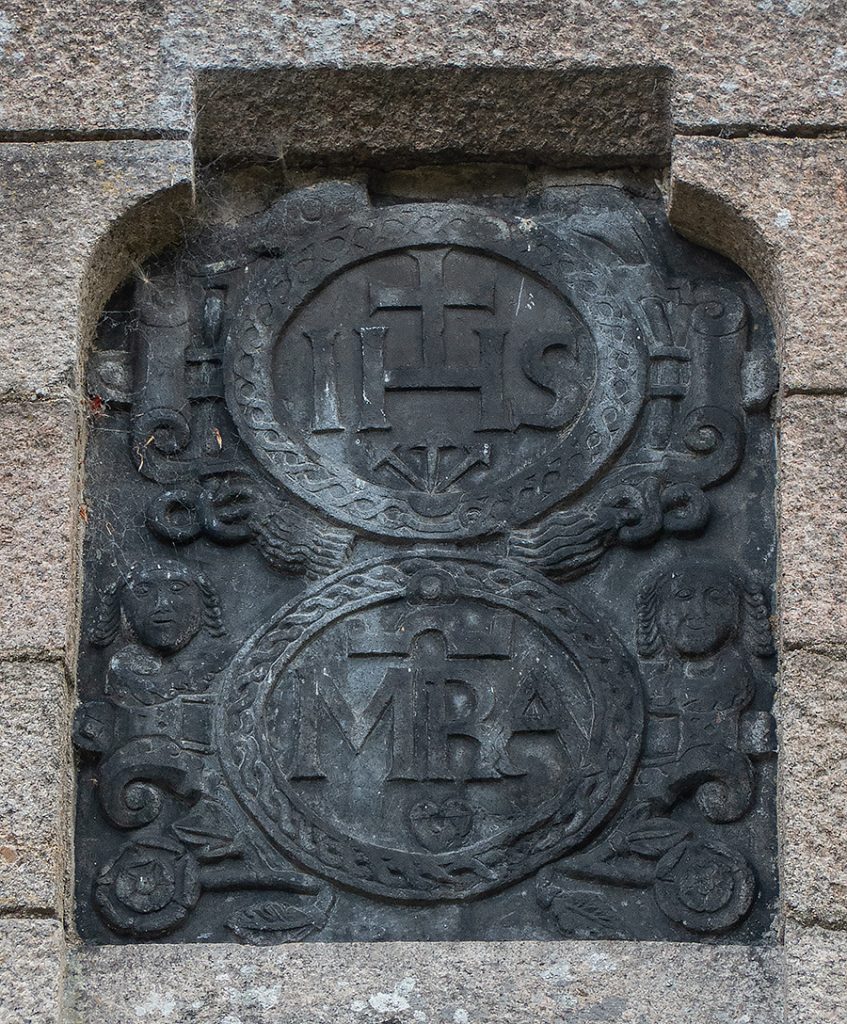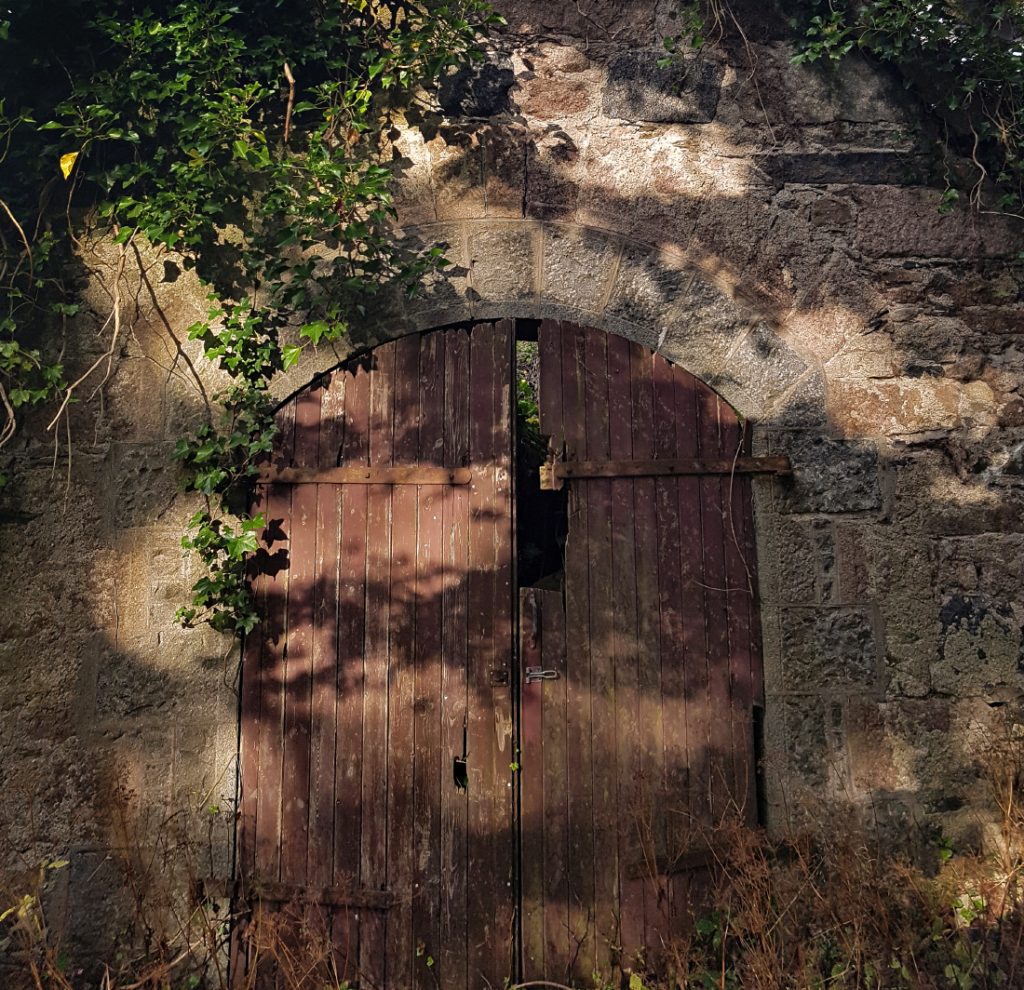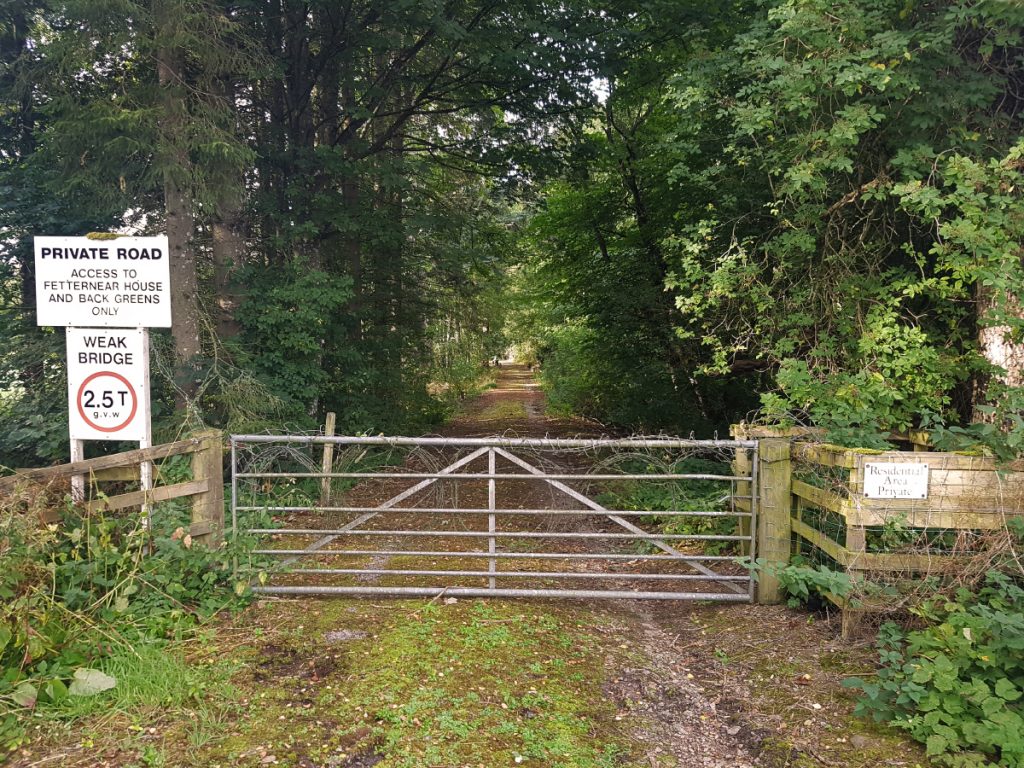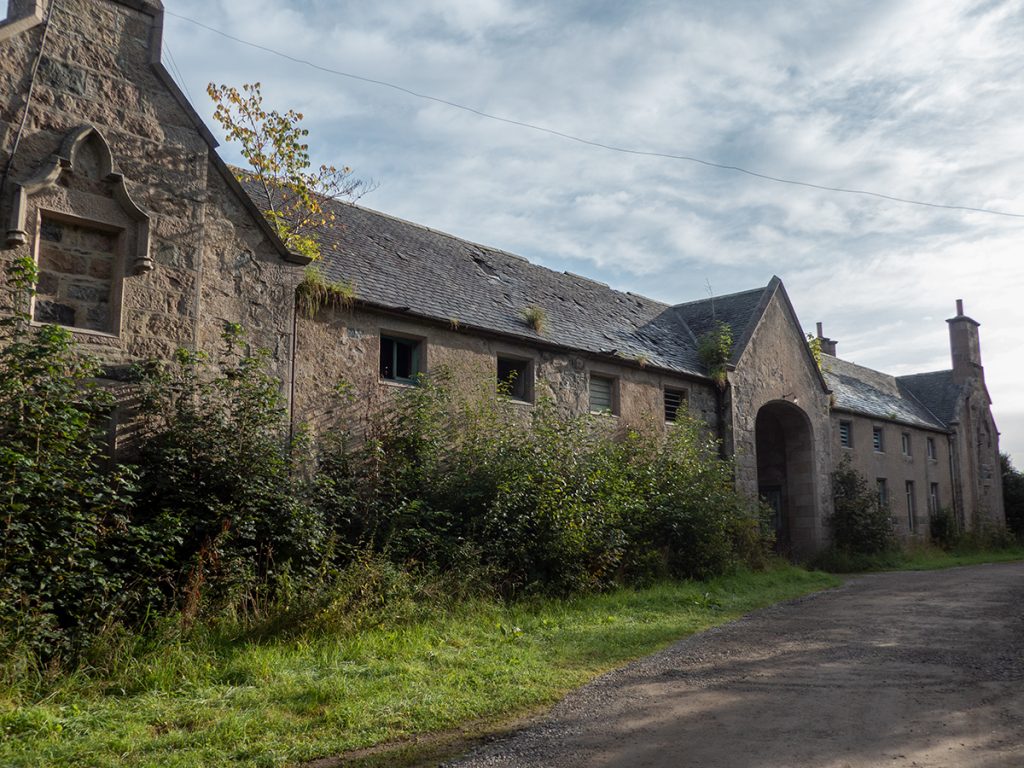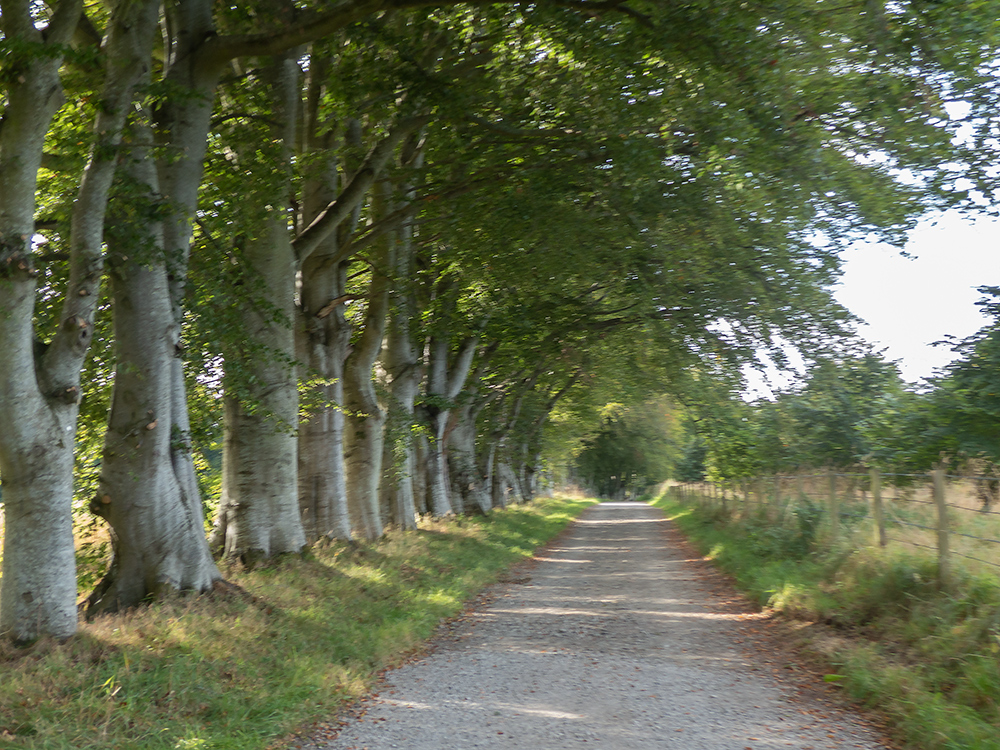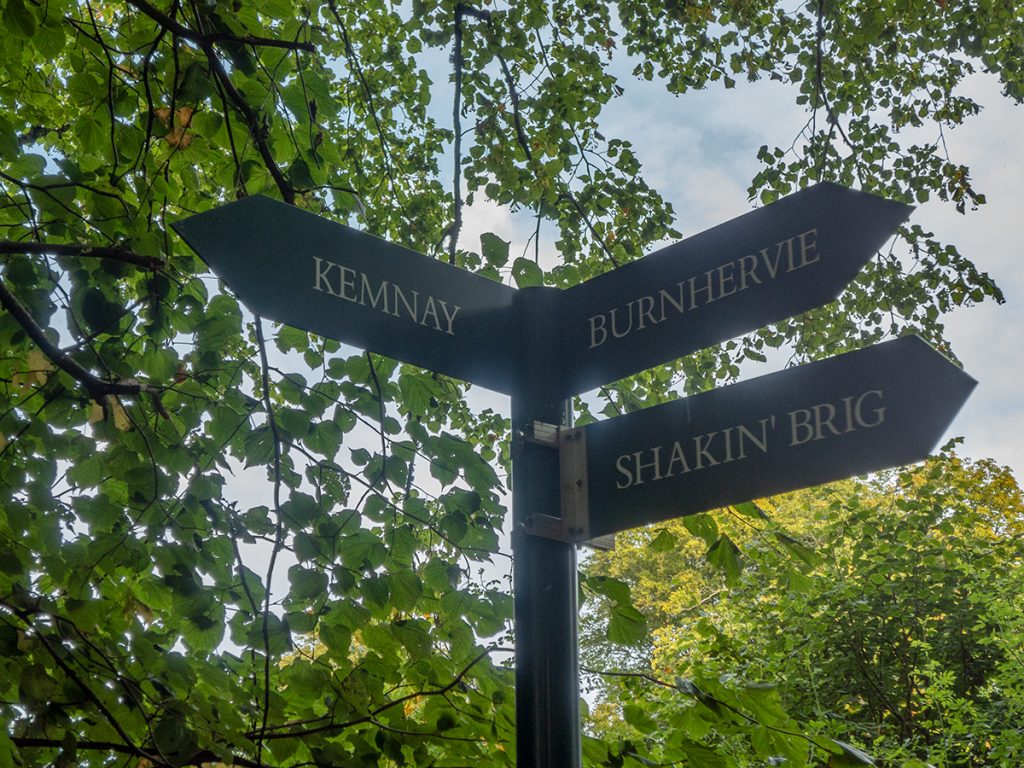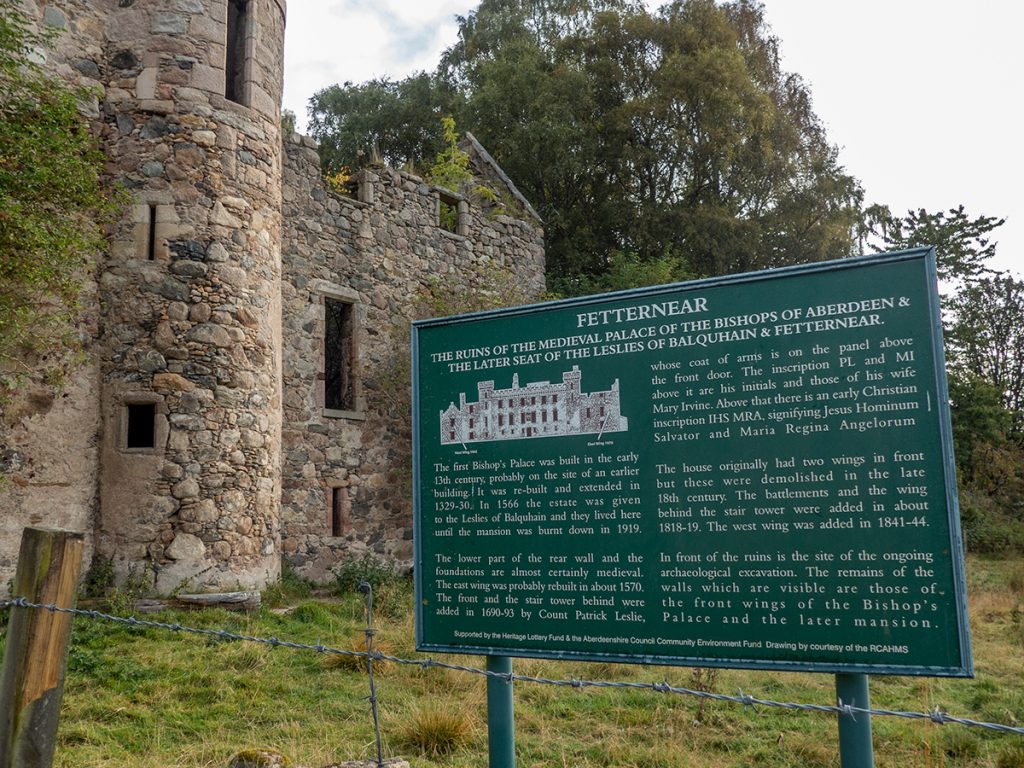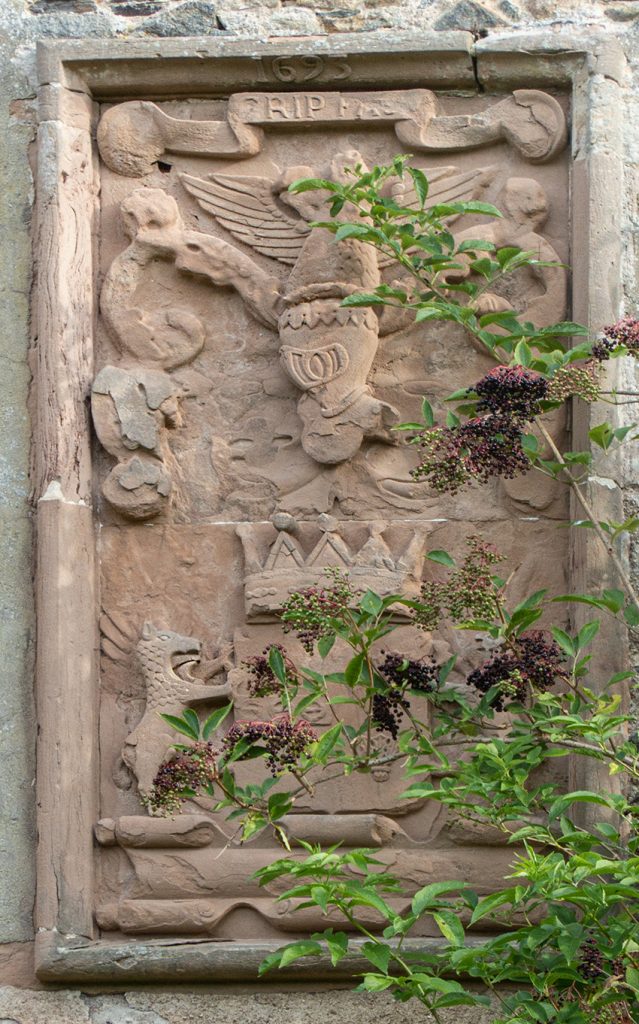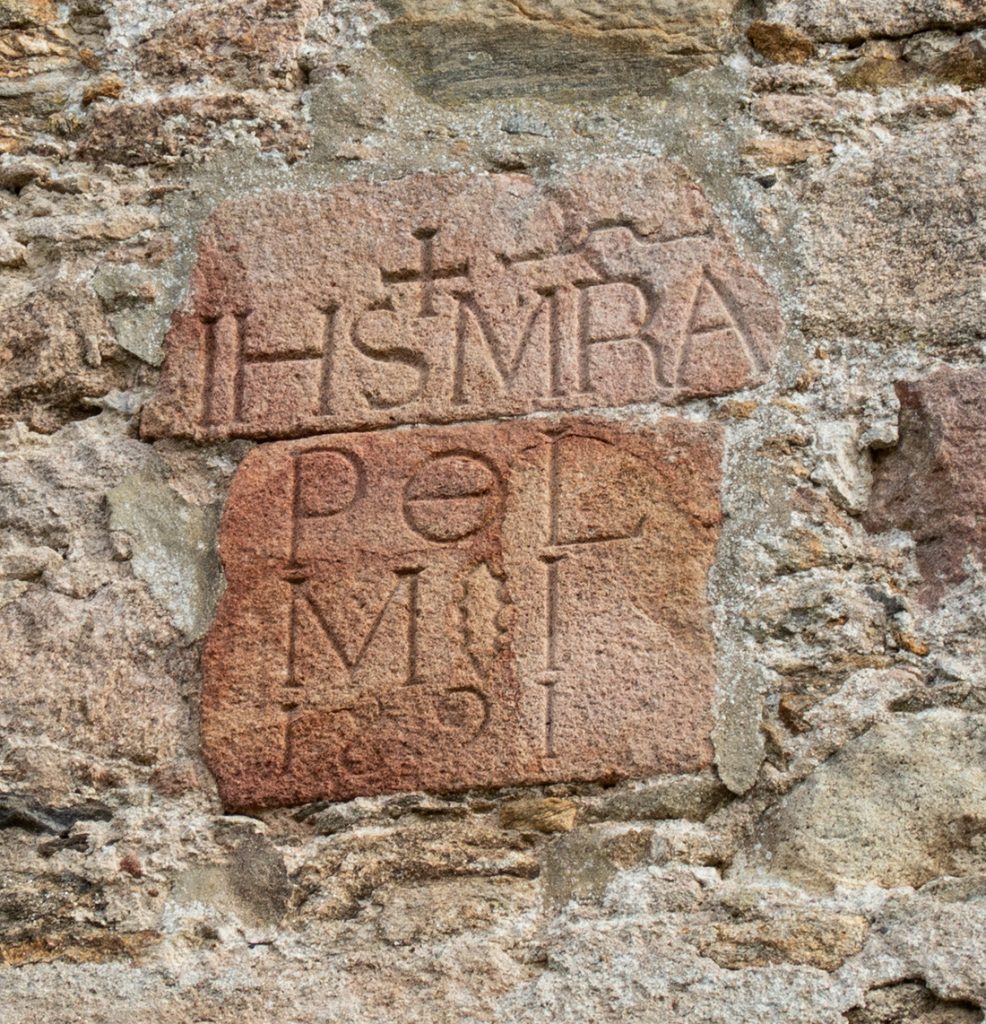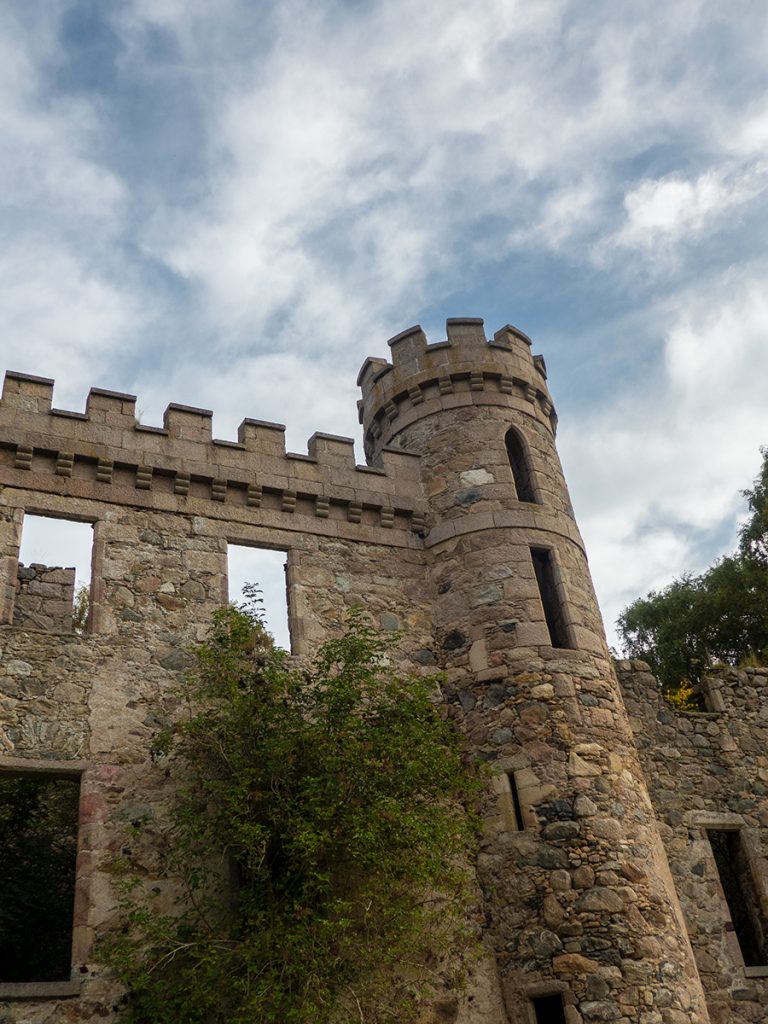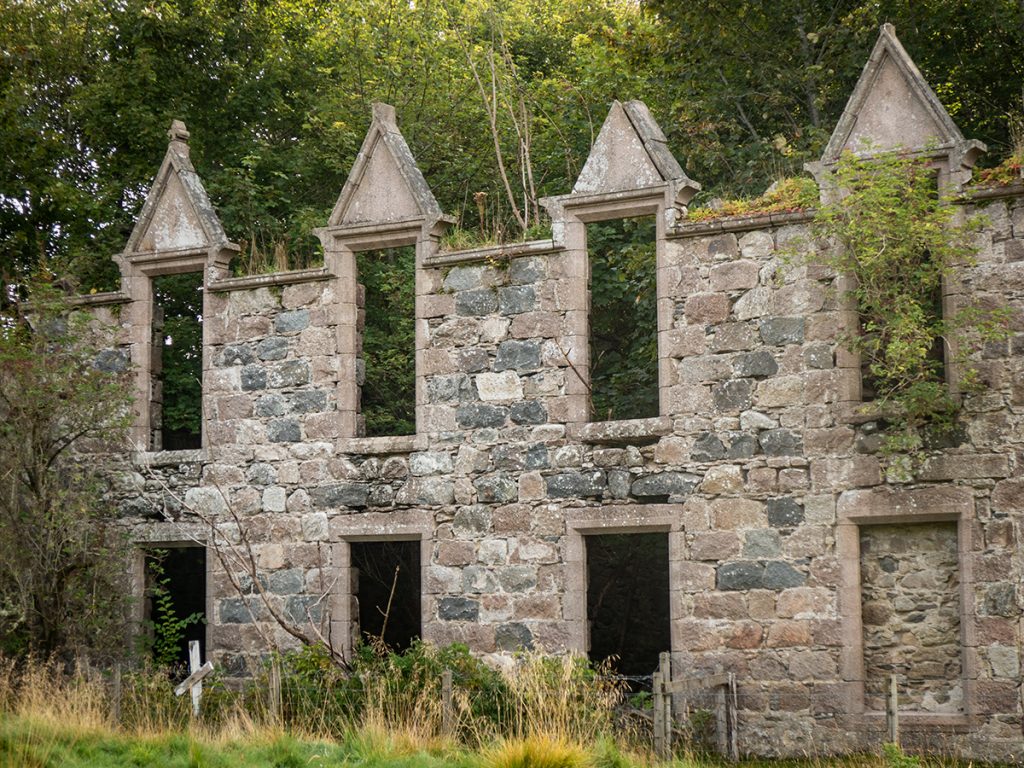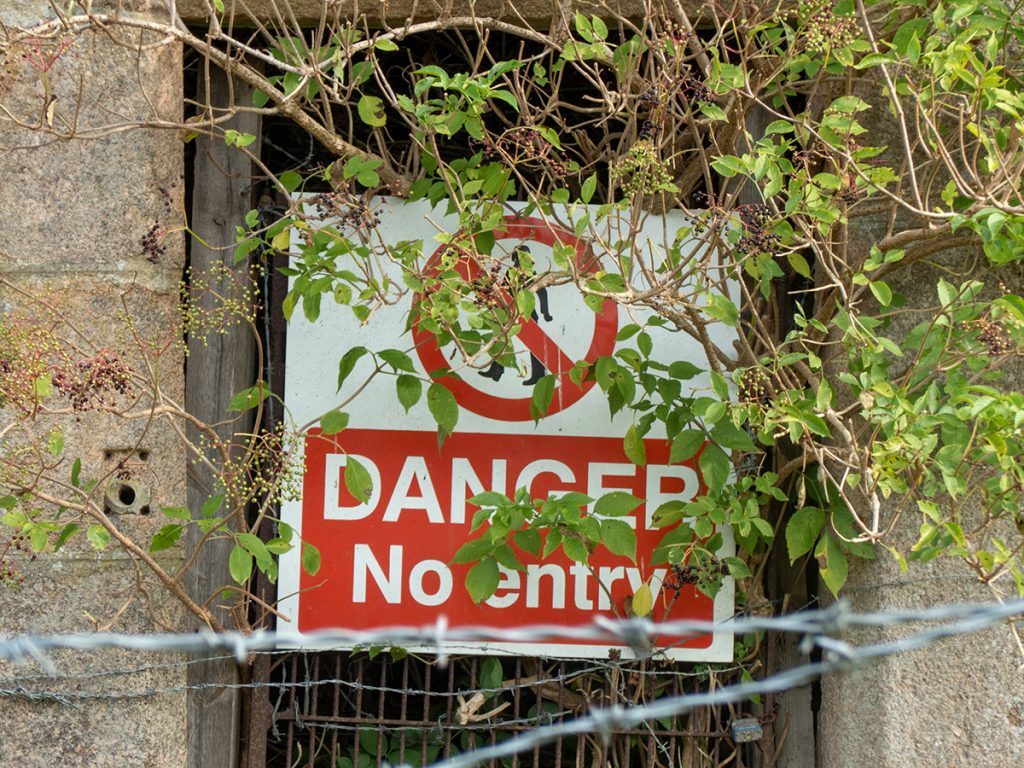 Normally I'd have went in for a nosey whether welcome or not, but the surrounding field has sheep and there was nowhere to hide the bike nearby, plus I couldn't be arsed having a barney with "Mr Barbed Wire" if seen.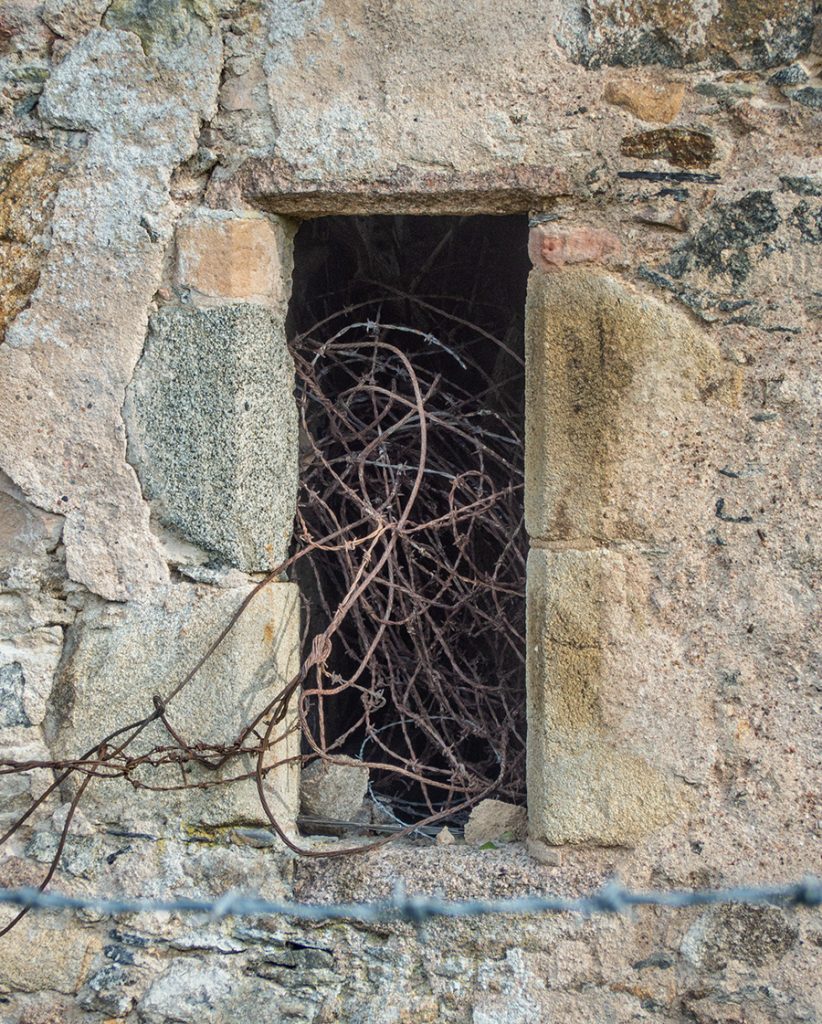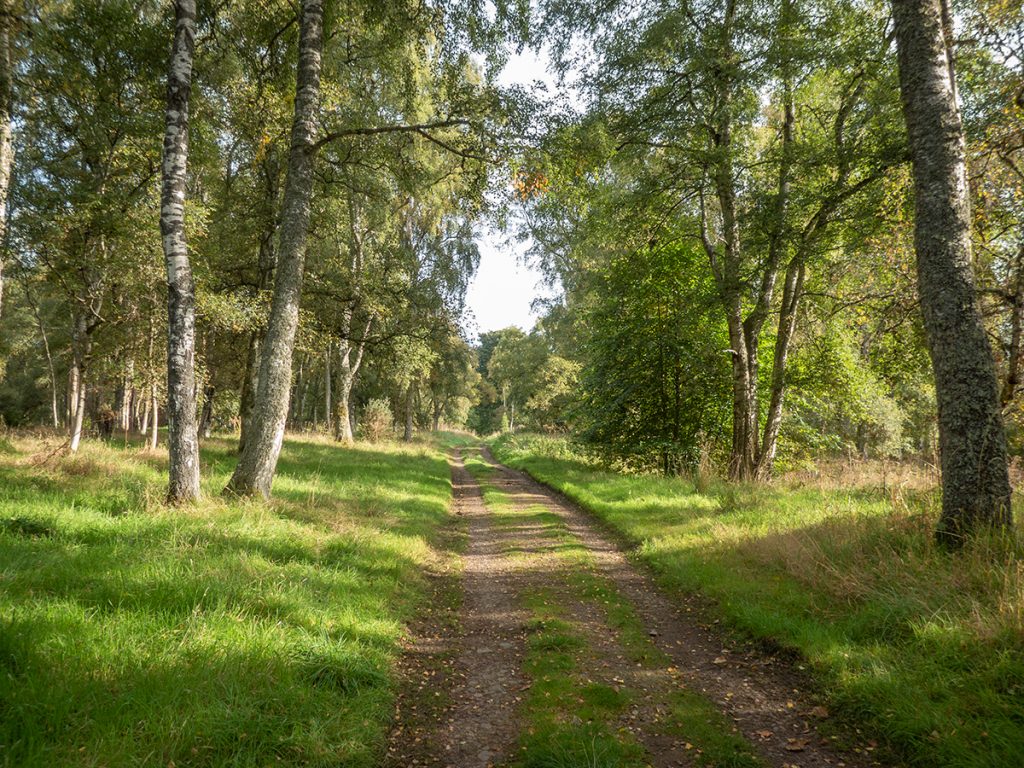 Beside the main track a few side paths tempted me to meander.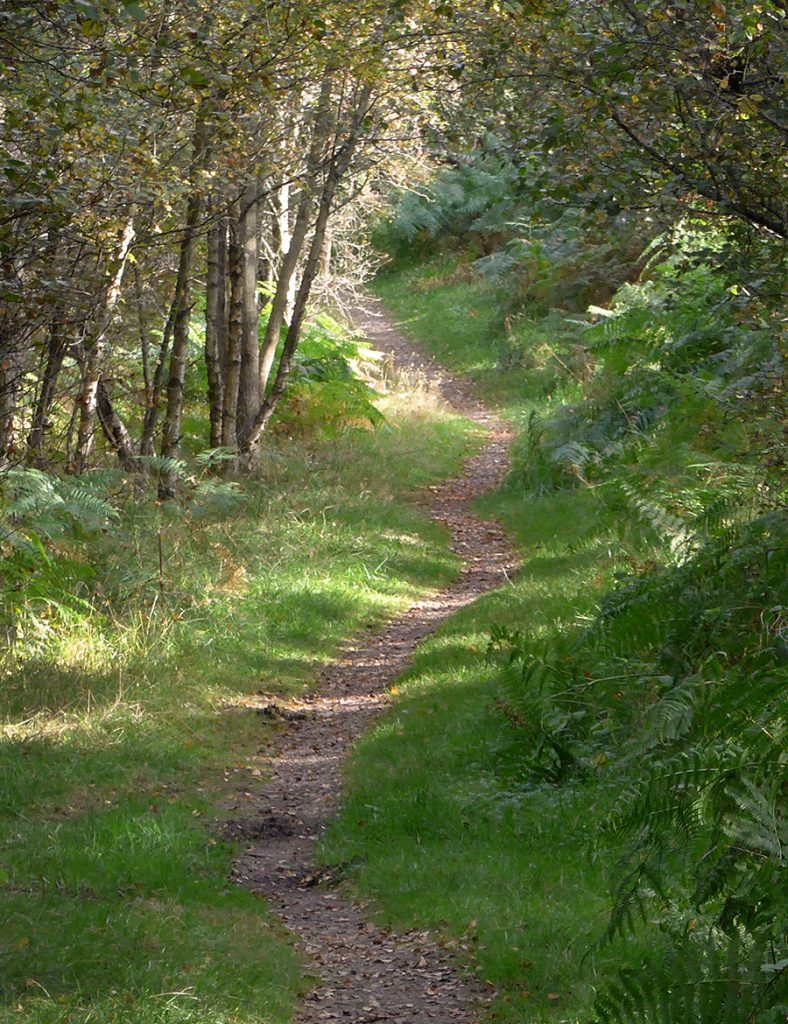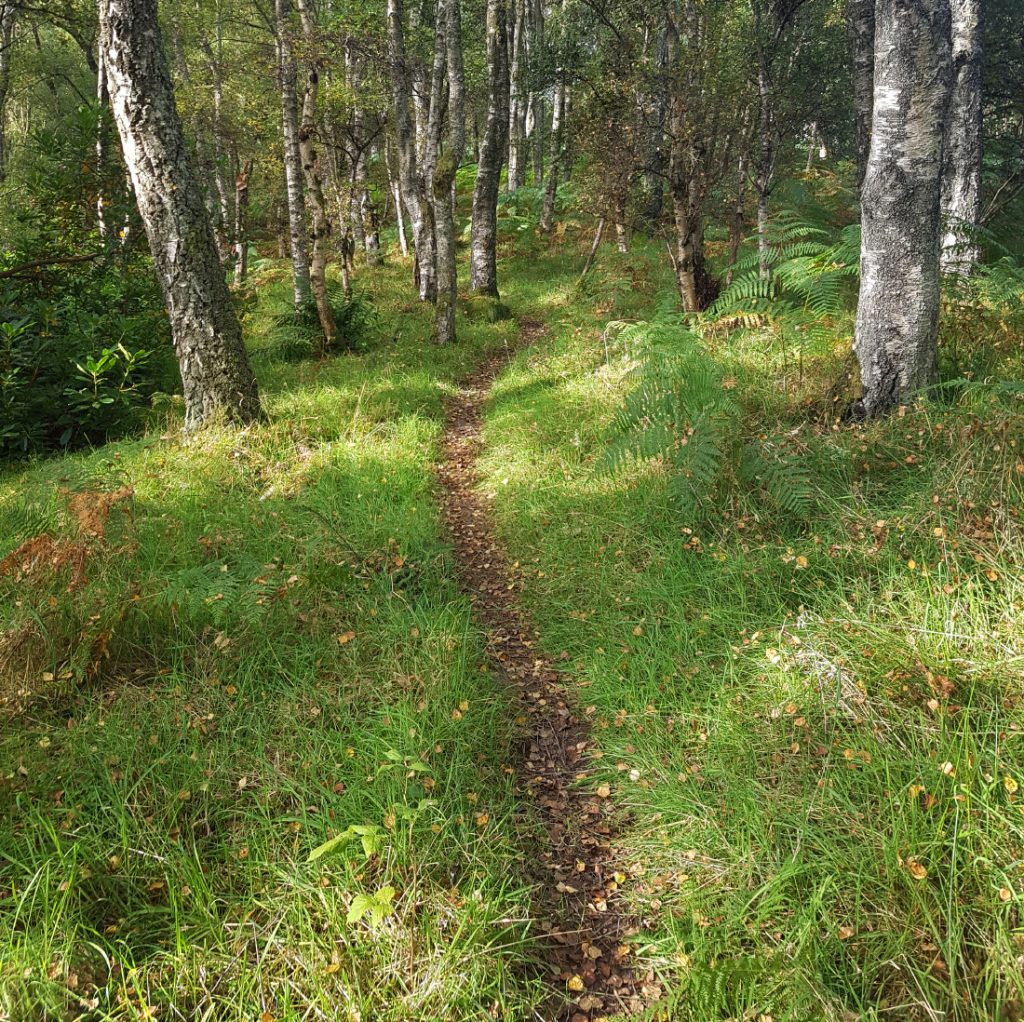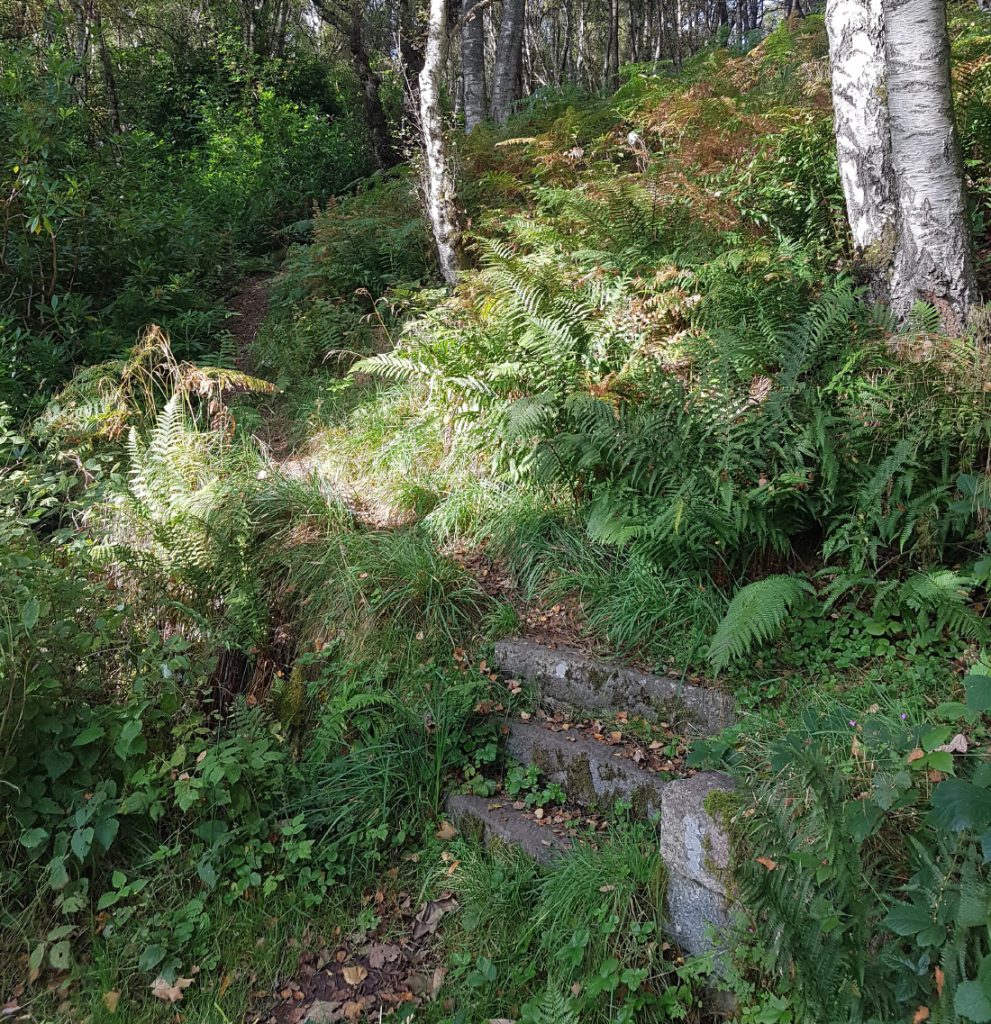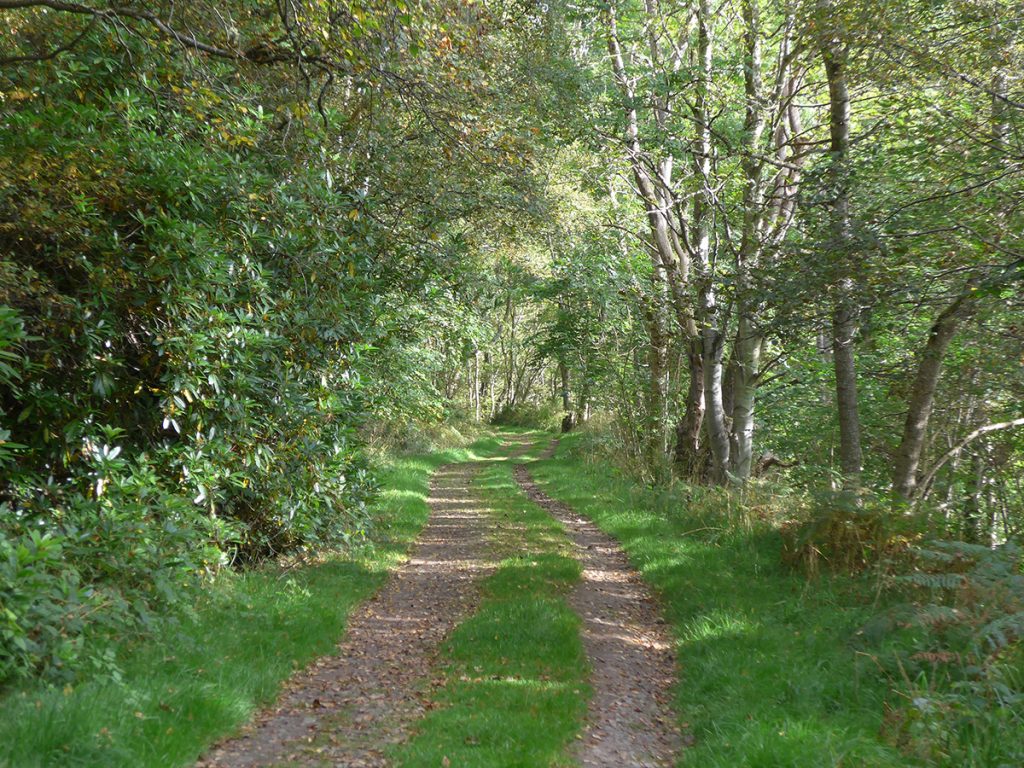 At the end of the track a footbridge spans the Don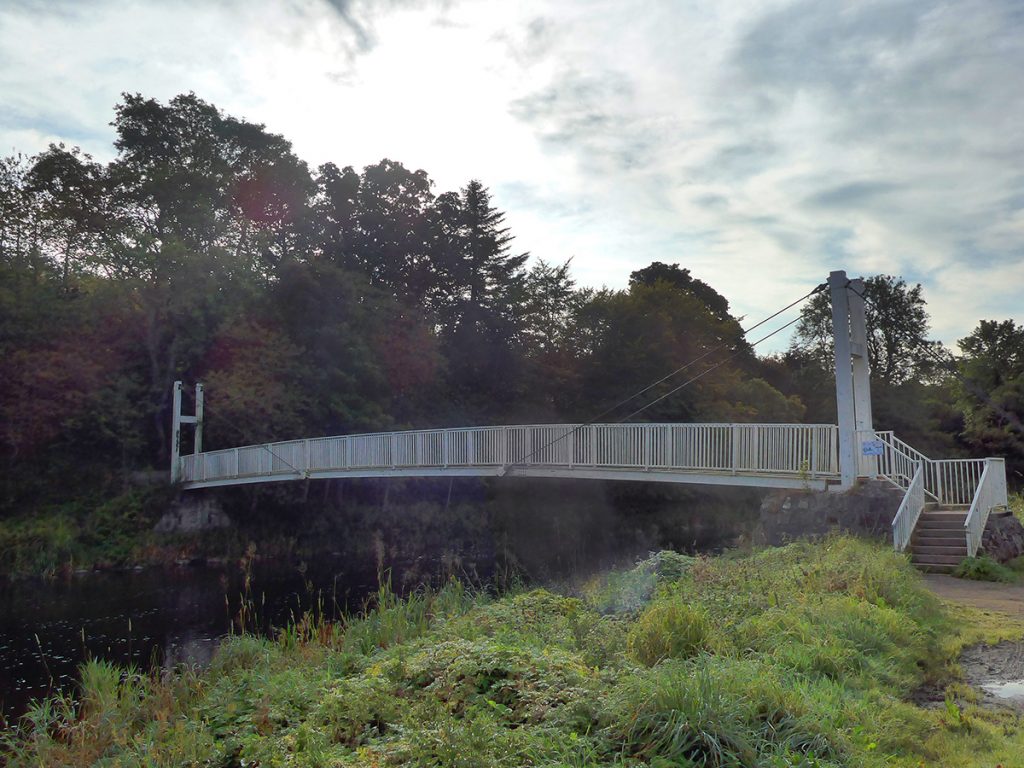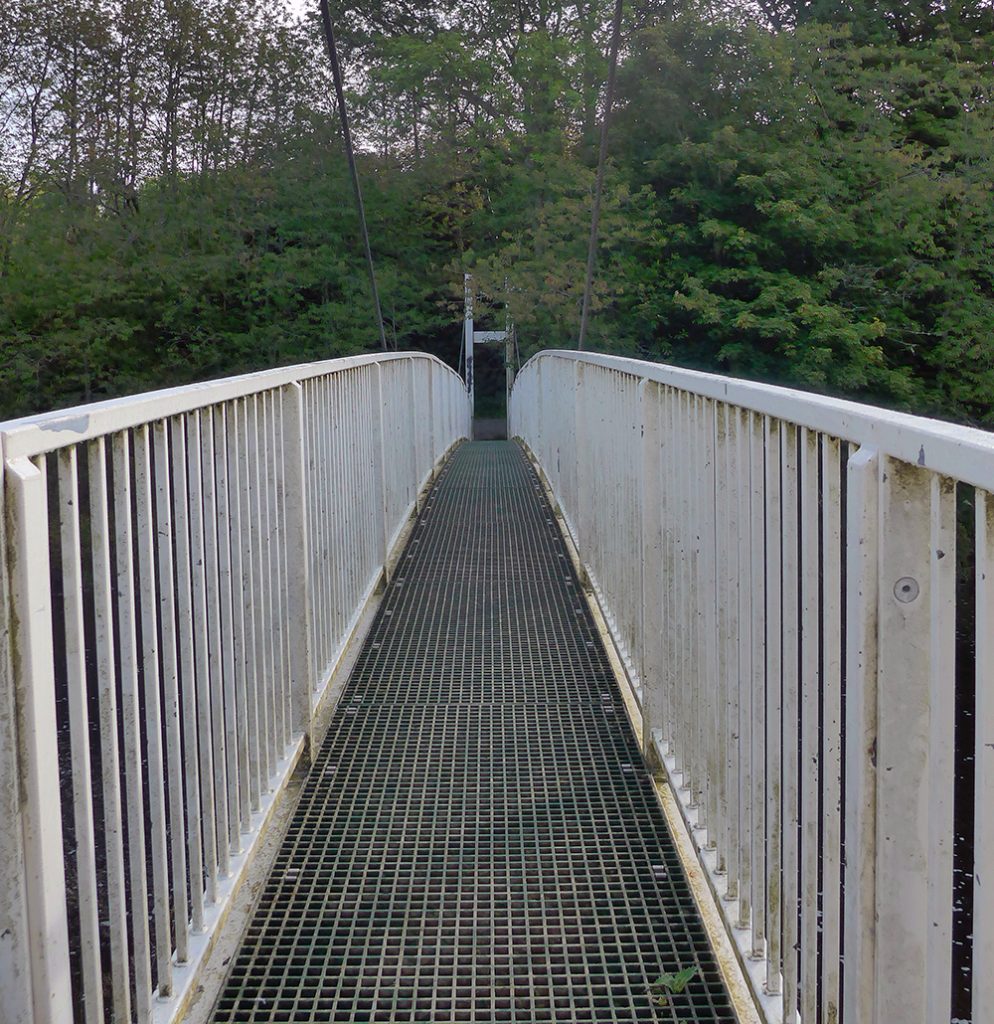 At Burnhervie I was back on tarmac for a few km, intending to head up to see East Aquhorthies stone circle, but came across another locked gate with some bullshit about health & safety, there was a farmer nearby so again couldn't be arsed with an argument, but one I'll likely report to the access officer. Having to reroute, I passed some woods near Newbigging and found an unmapped track and was lured in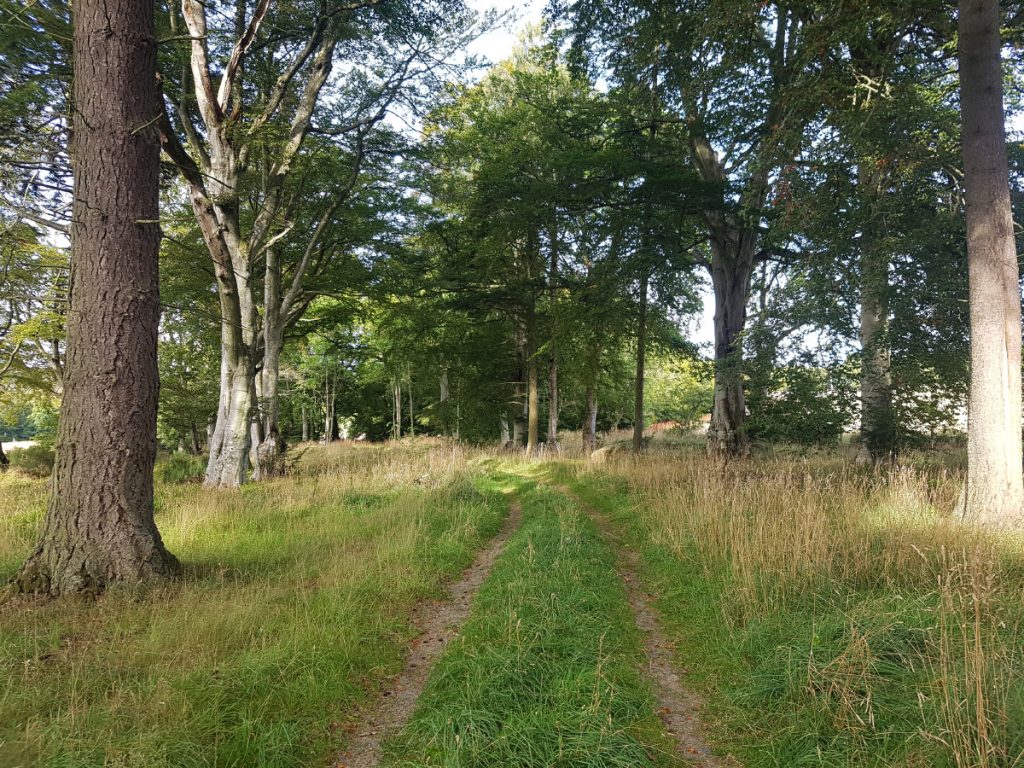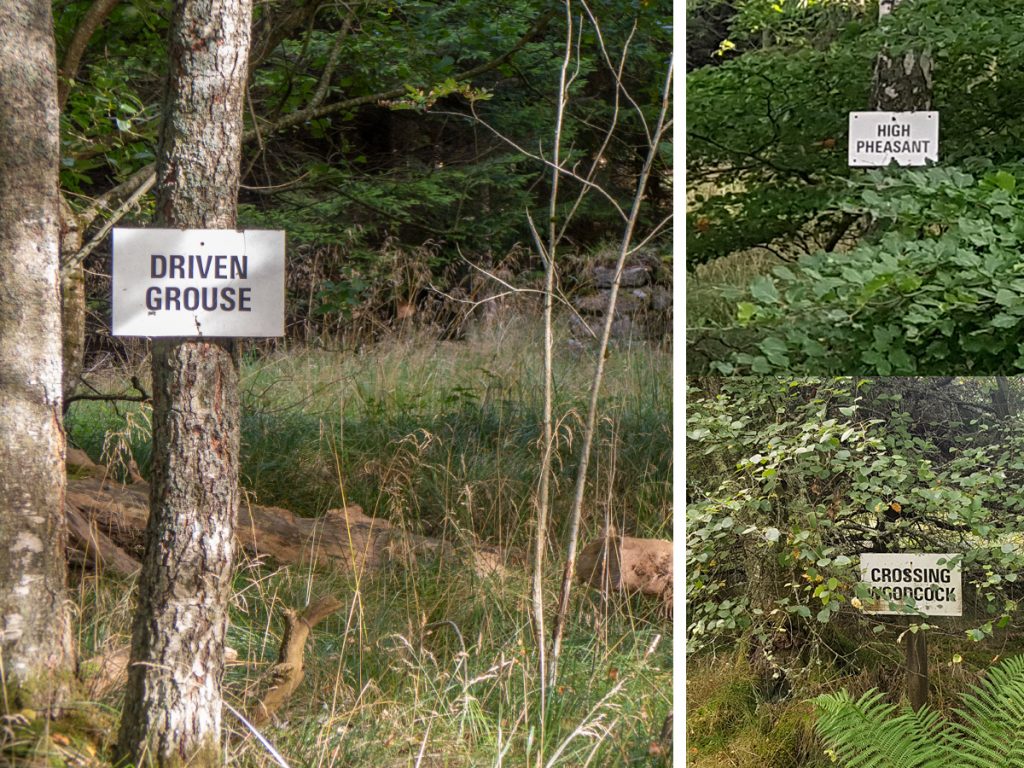 Now on the last stretch, maybe 5km to go to get back to Inverurie. Still a few things to see.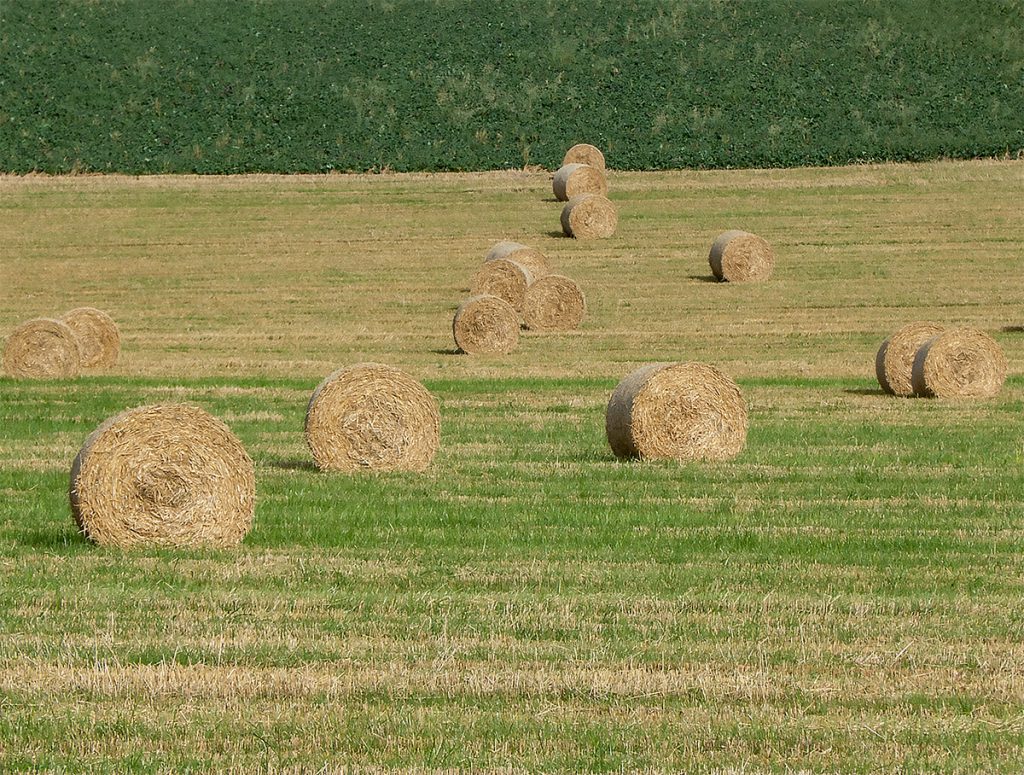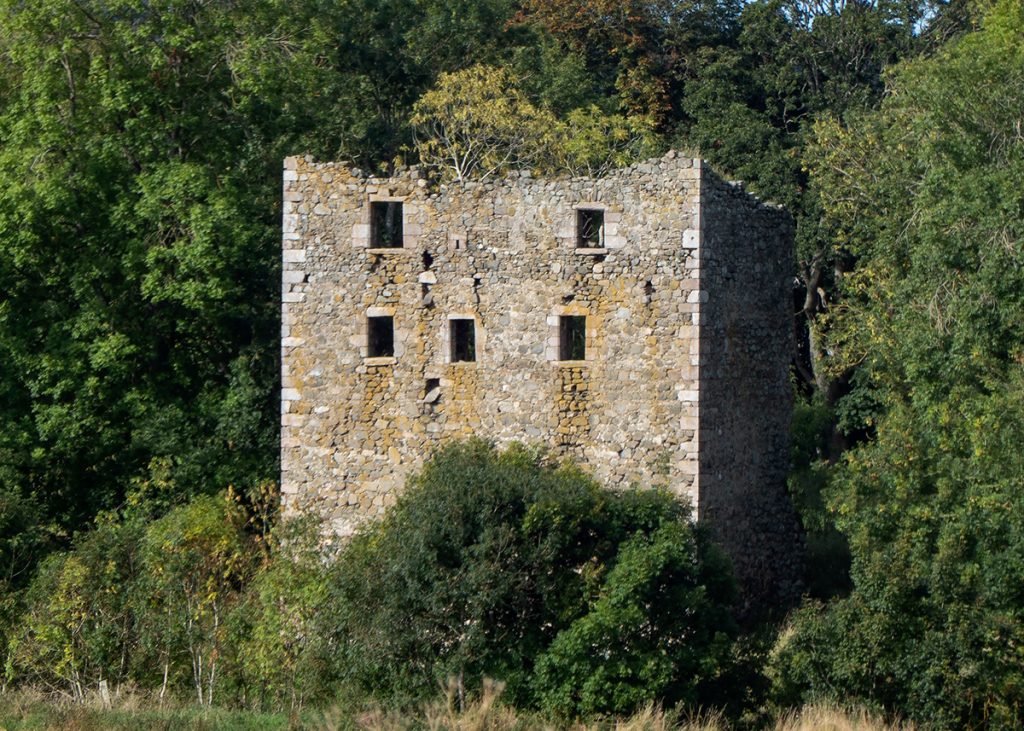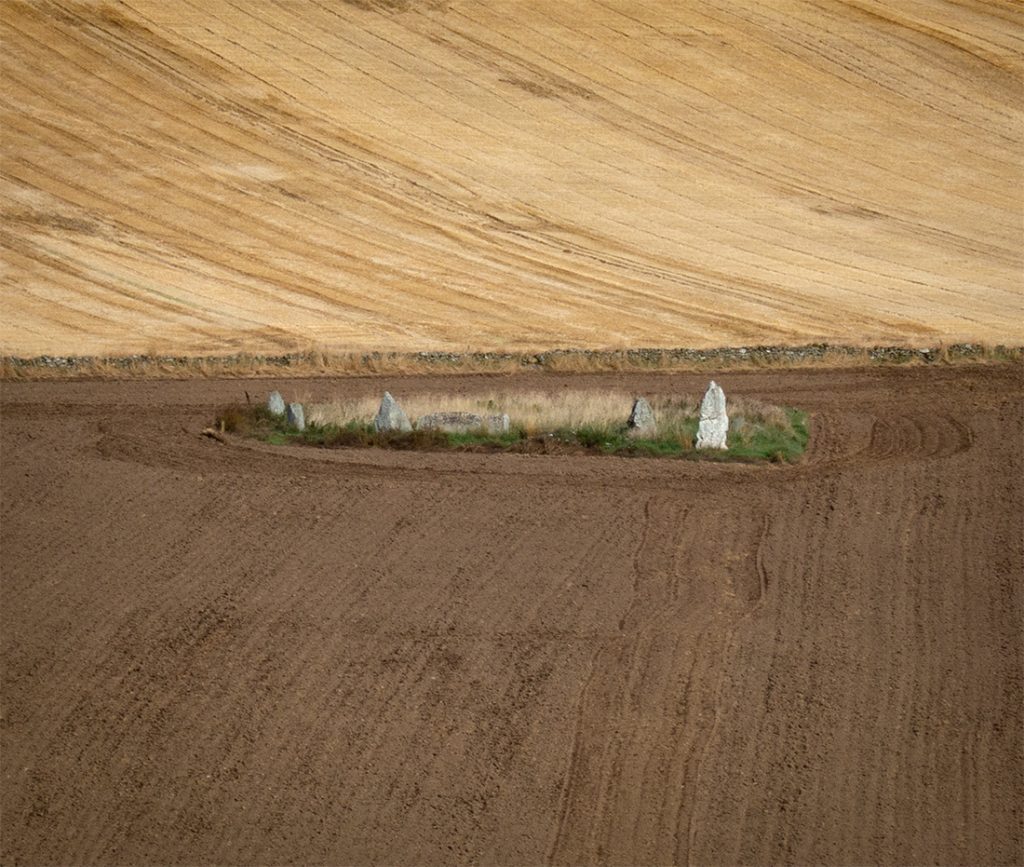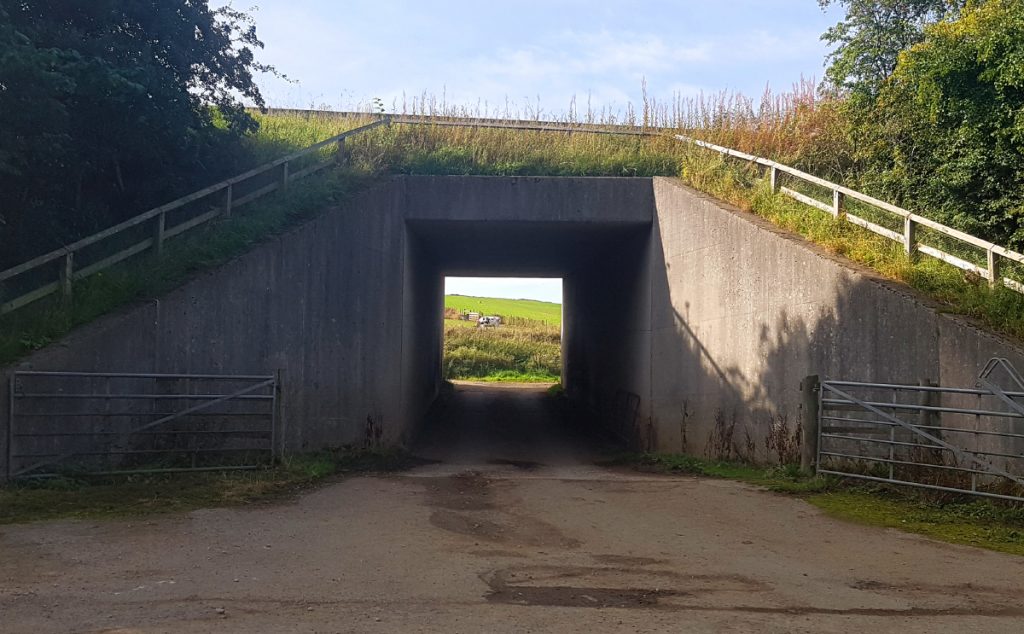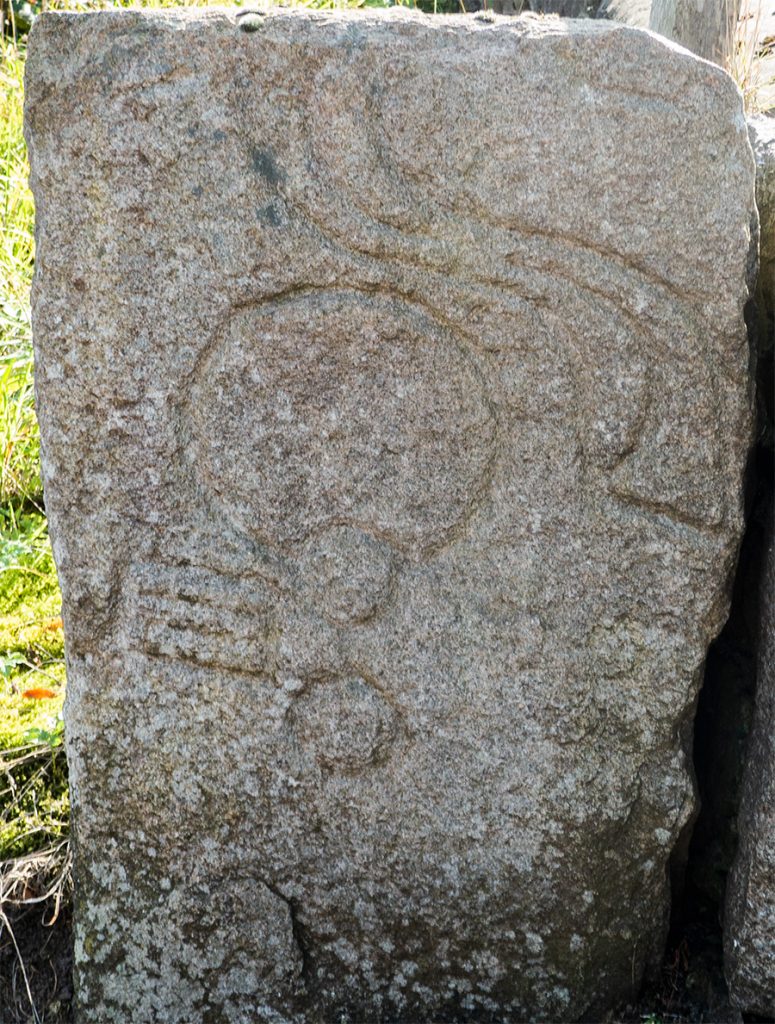 Heading in to Inverurie, and feeling pretty dehydrated having ran out of water ages ago (won't forget my water filter again) and also famished I stopped at Edwards for a meal and a drink (nice wee place) before the train home.