The plan on this fine sunny afternoon was to head South West of Tullos, and have a look at a few new places. Arriving at the coastal path heading round to Nigg it became apparent that the snow from a few days earlier was still lying in shaded areas, I wondered how it would be further inland.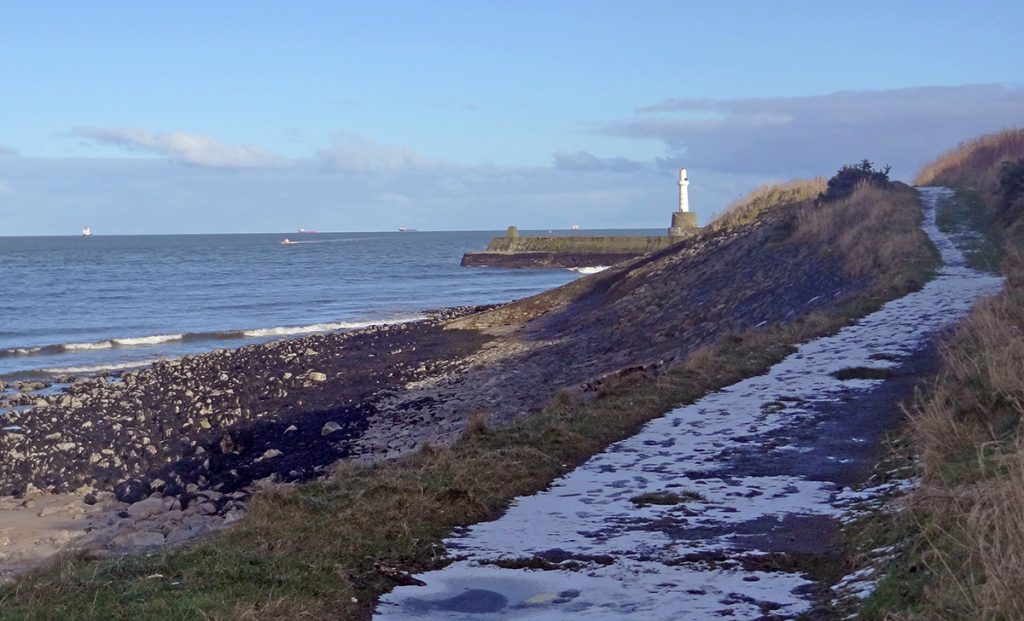 Sunny but chilly at Nigg bay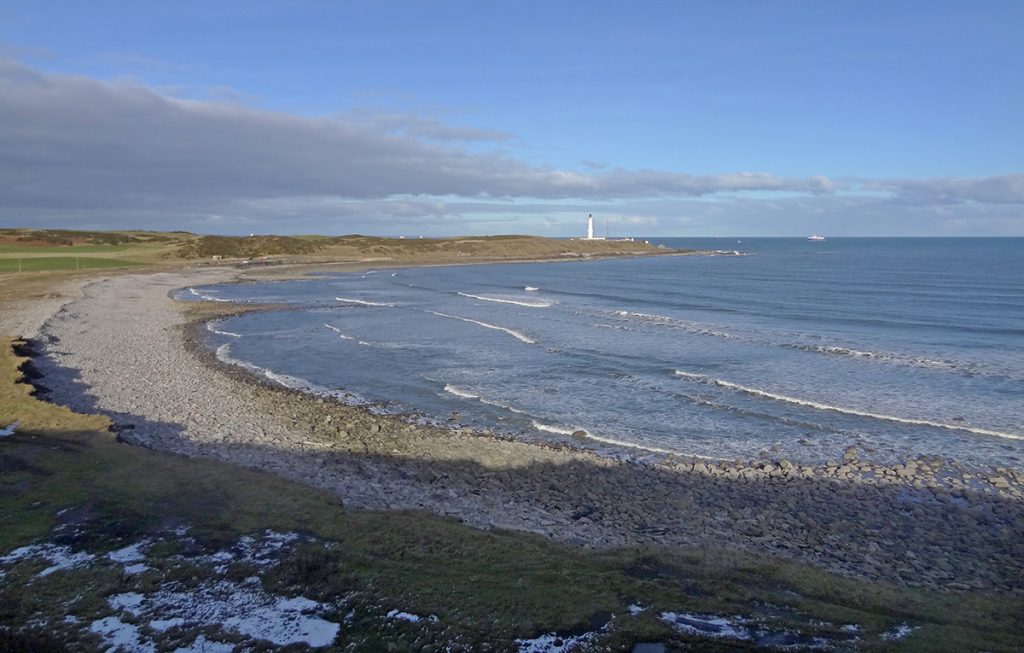 I headed up Tullos hill pondering an attempt to retake a KOM I lost in Decemeber, but a heavy load out and icey conditions meant it'd have to wait for another day.
A pretty slippery climb up Kincorth Hill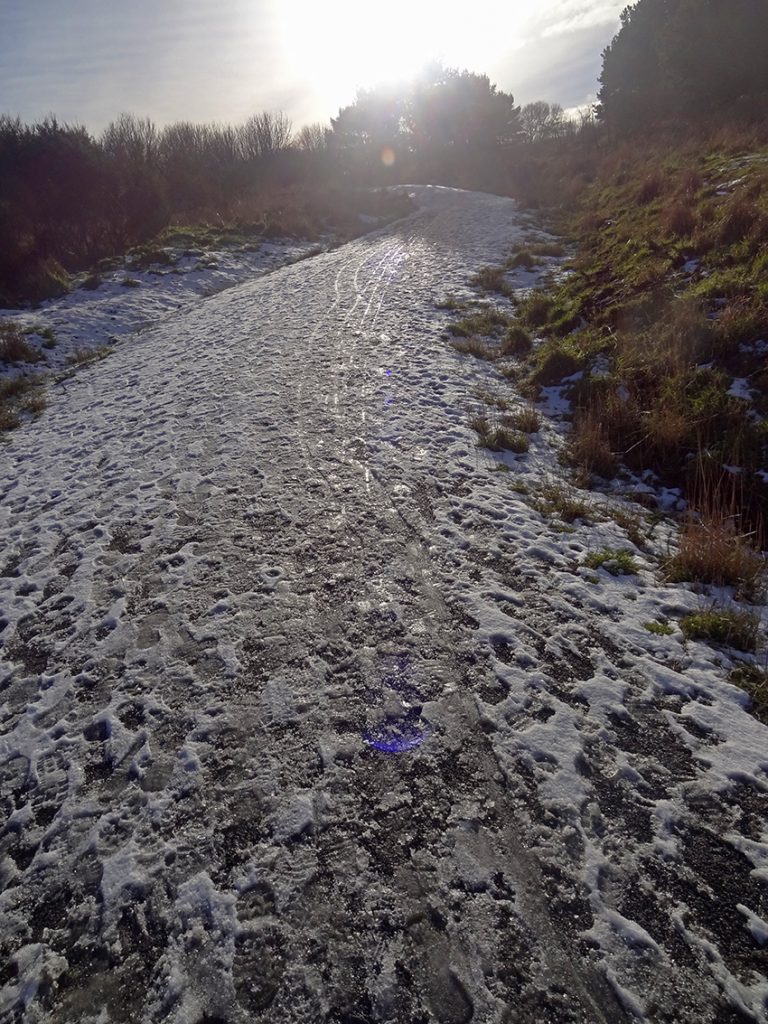 Looking back to the sea
Stopped briefly in the gorse at the back. Next time I should take a hand saw and clear some of the overgrowing gorse making the paths barely passable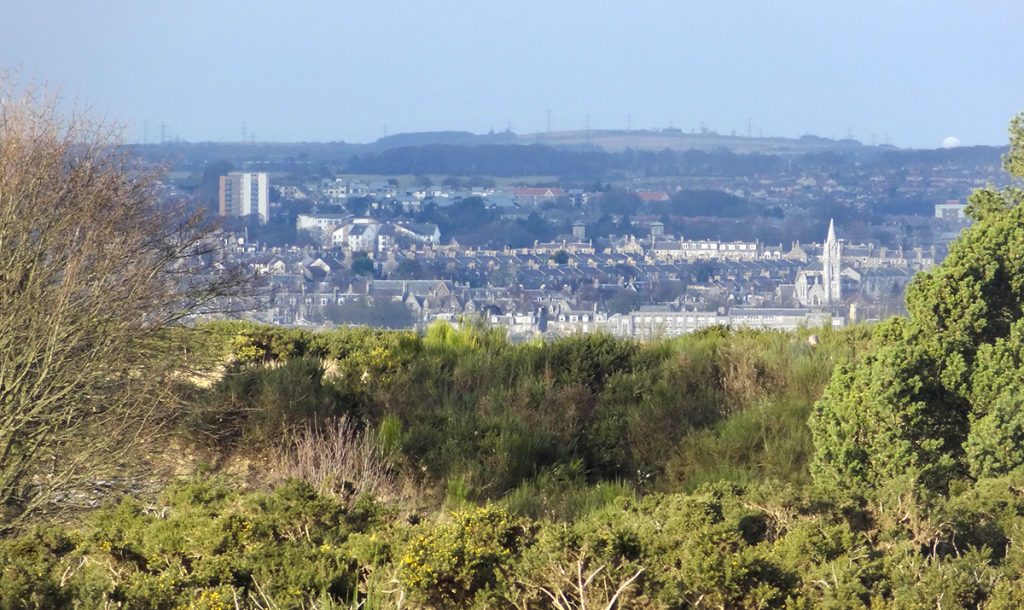 Handy diagram showing what's what with the view
Taking the back roads to Brodie Wood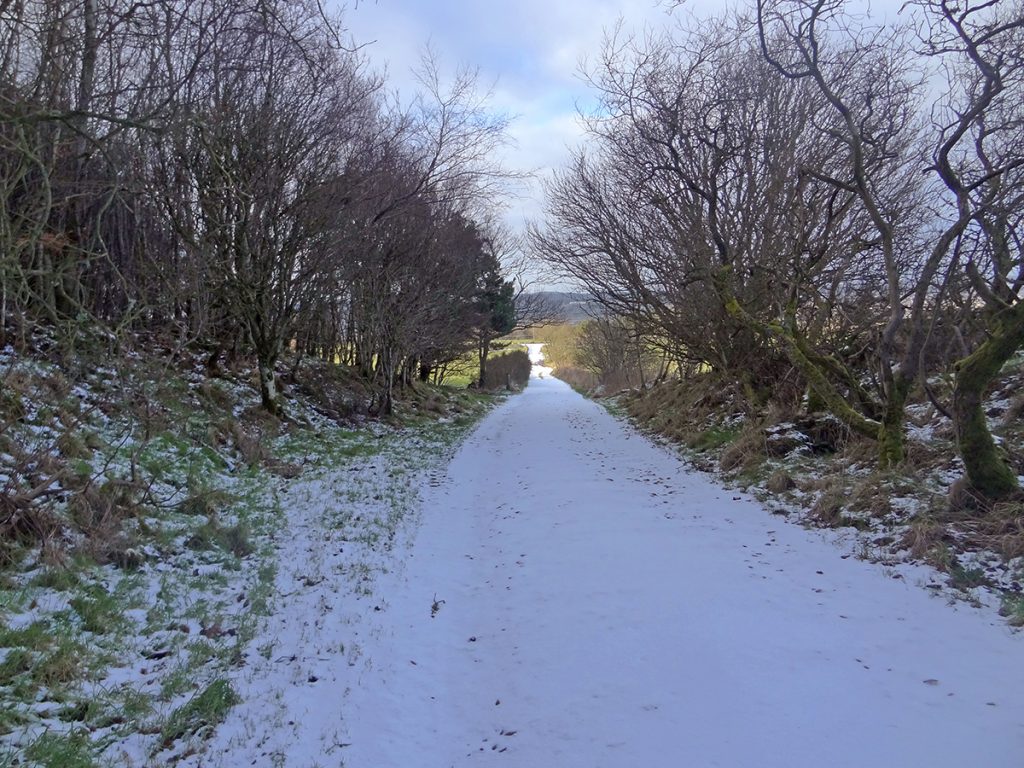 A road less travelled covered in Snow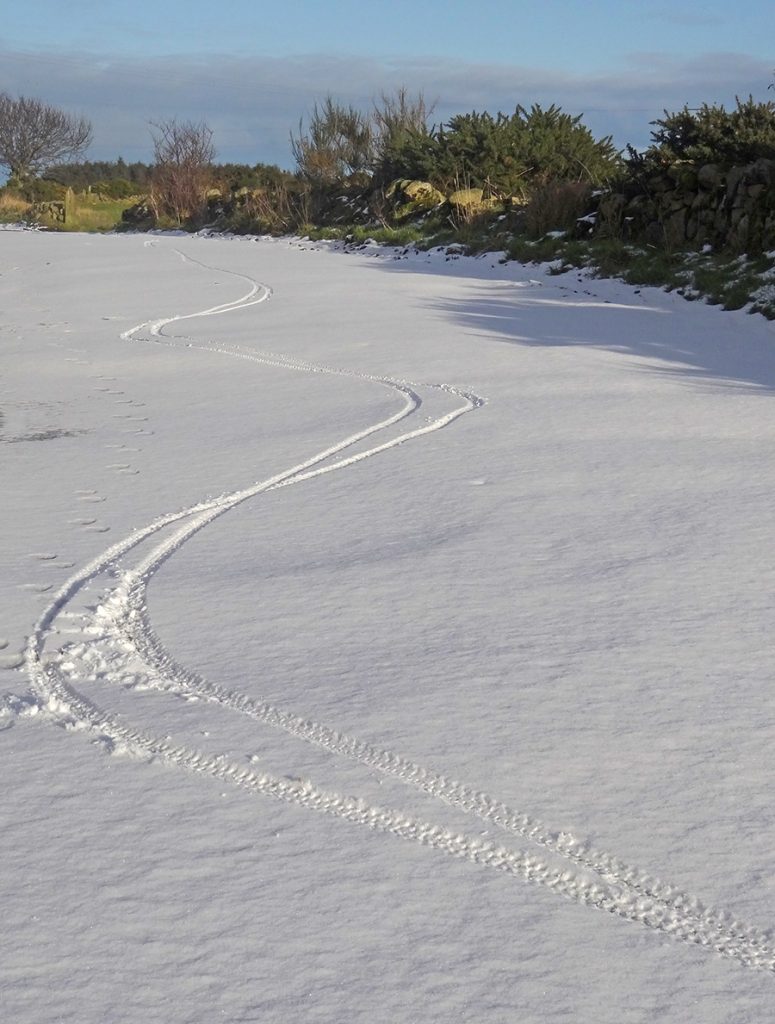 Down a forgotten back lane, a farmer's contraption lies rusting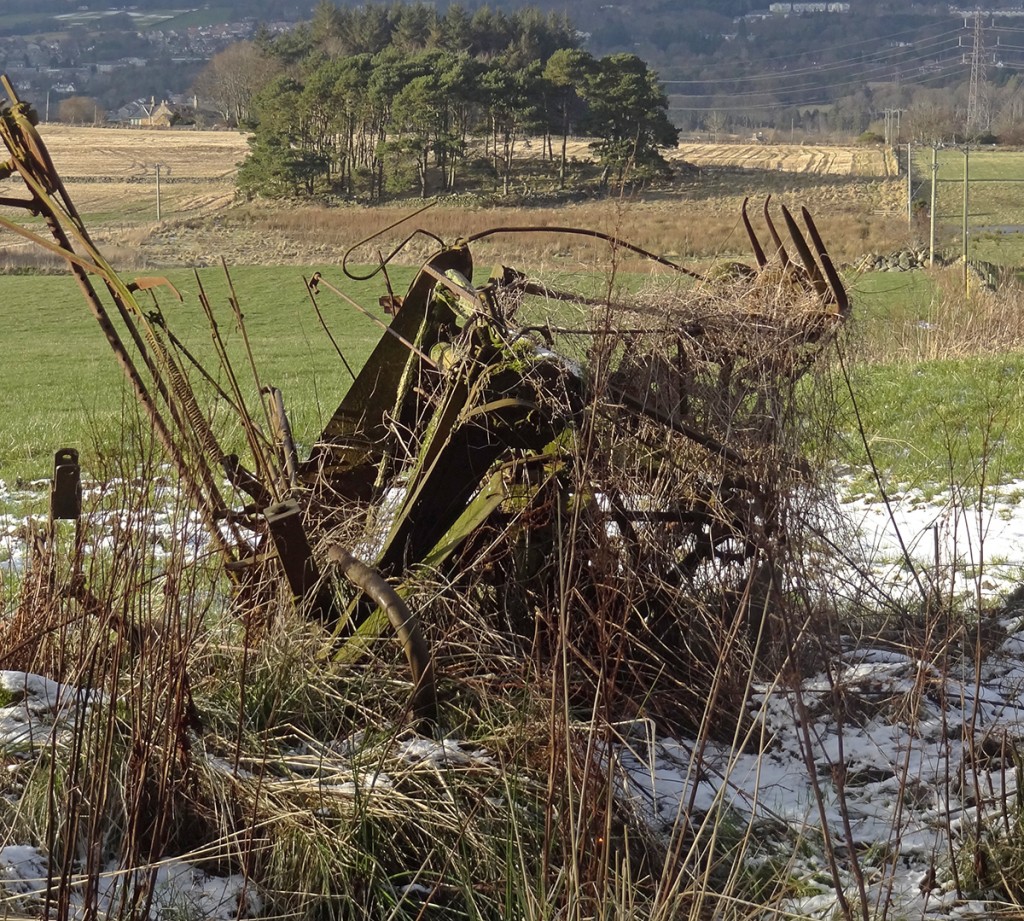 Many moons ago, this cunning invention of agricultural ingenuity was somebody's pride and joy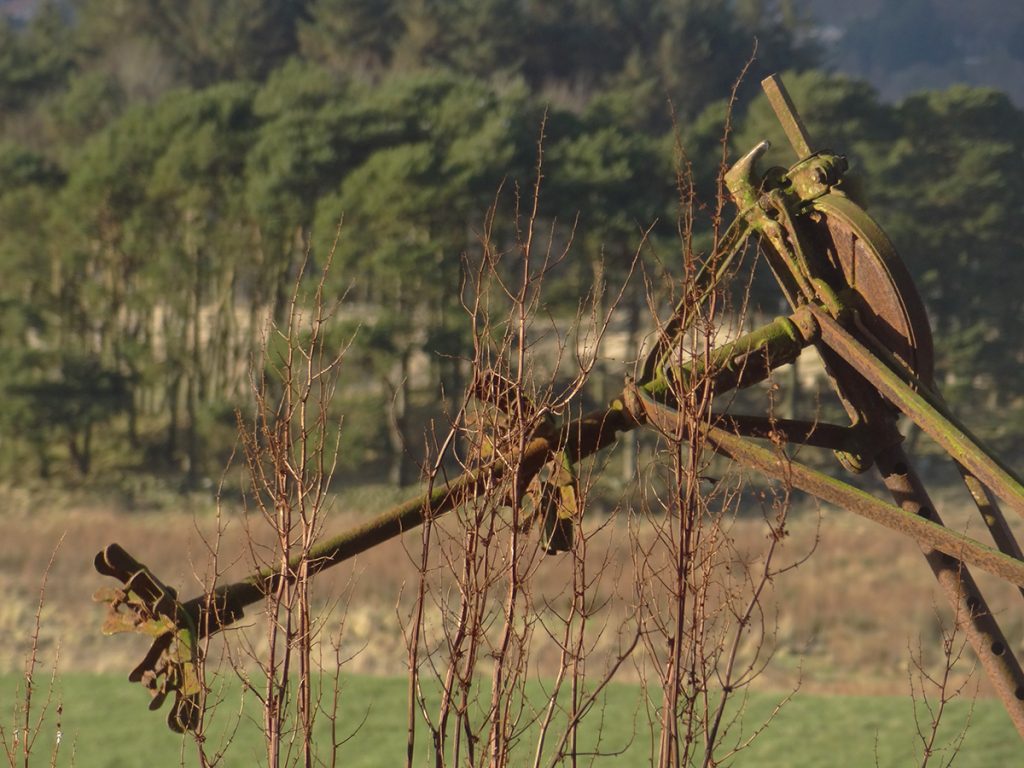 The only snow lies on where I want to go
I can't resist an unmarked track.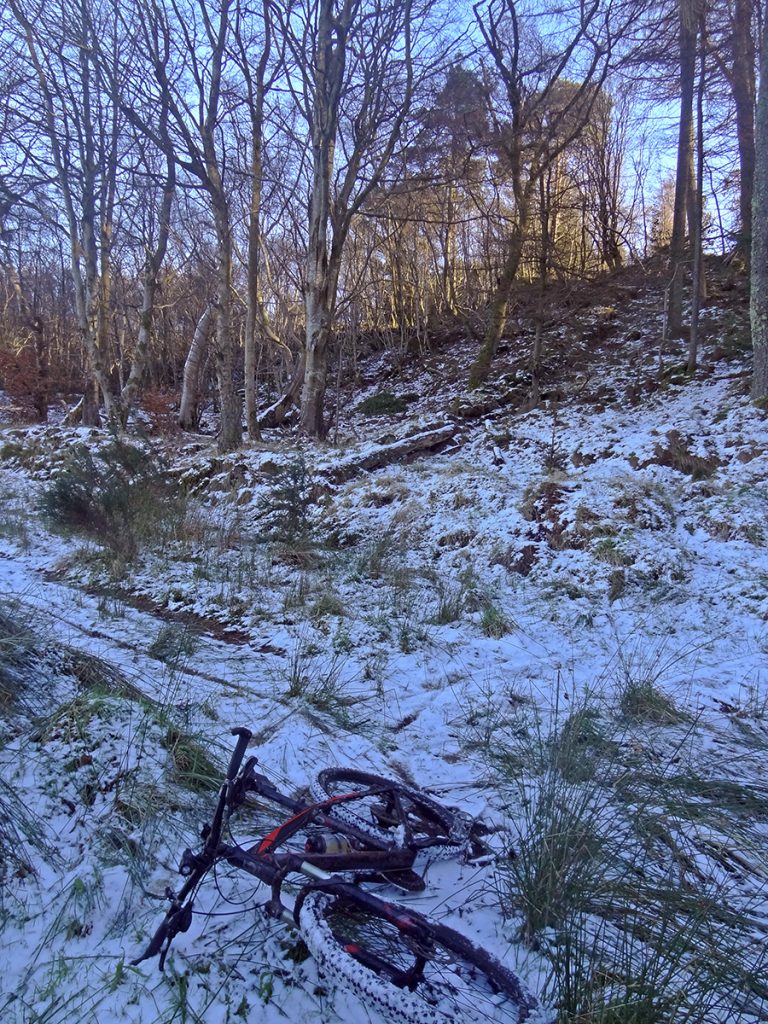 As is often the case, it gradually fades out into the wild, where only decent hiking boots will go further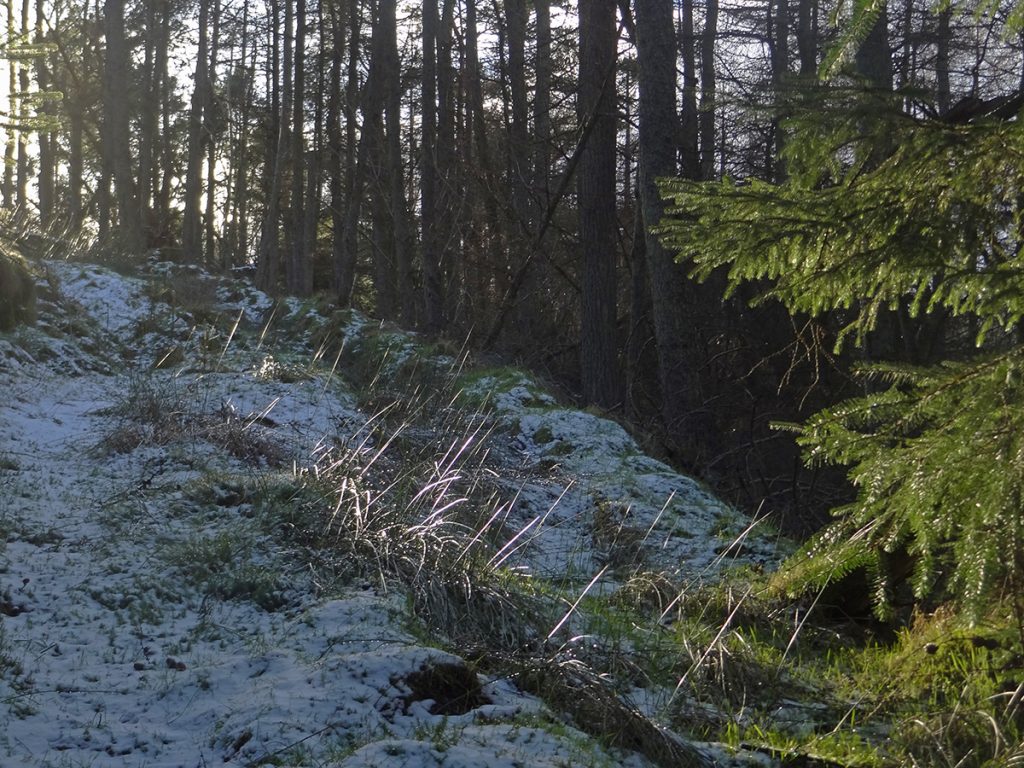 Brodie wood has a trail around it's outer edges but today the snow makes it hard to see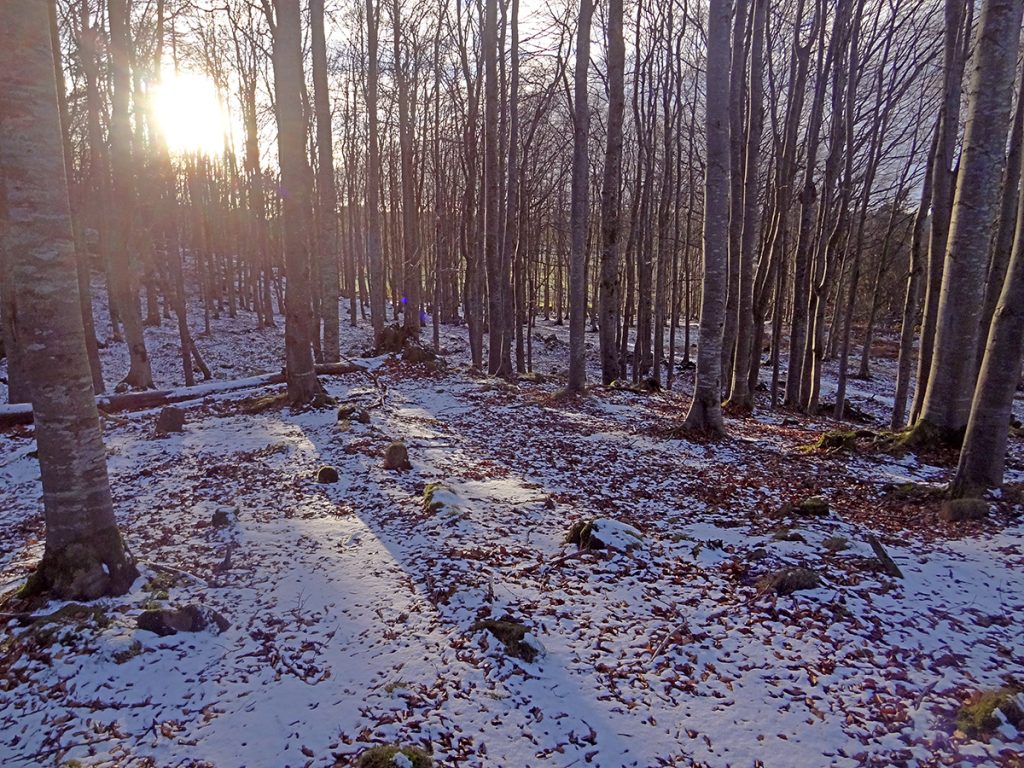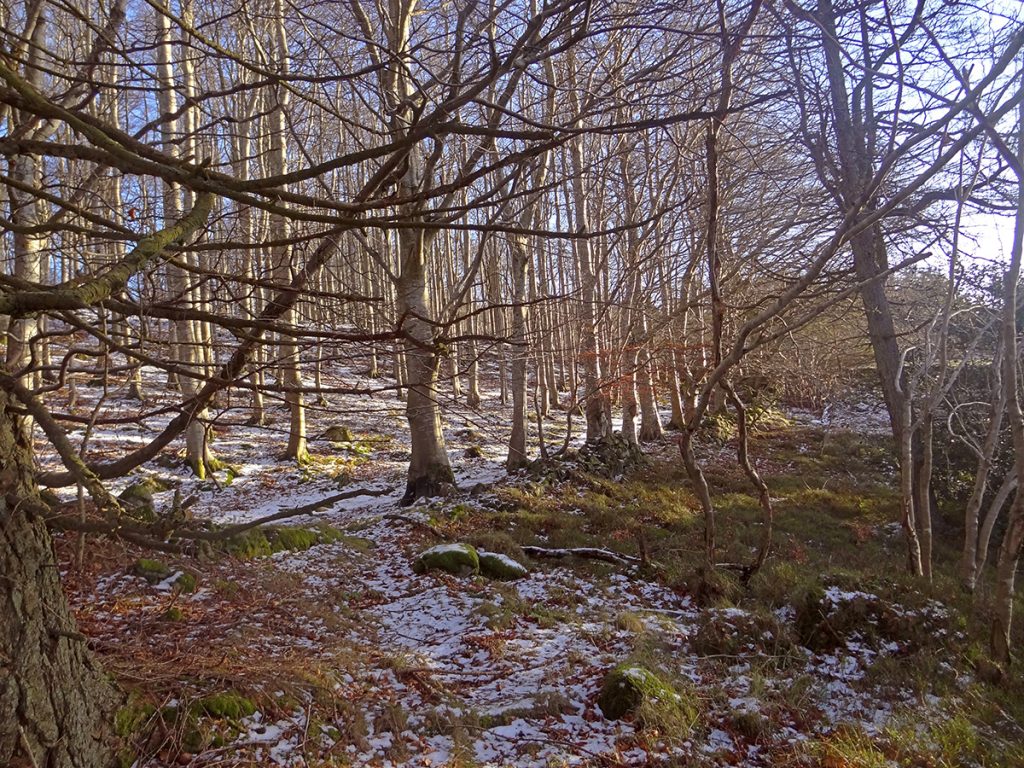 I glimpse a figure in the distance and take a closer look. It's a hi-viz clad scarecrow, what it's doing in the middle of the heather is anybody's guess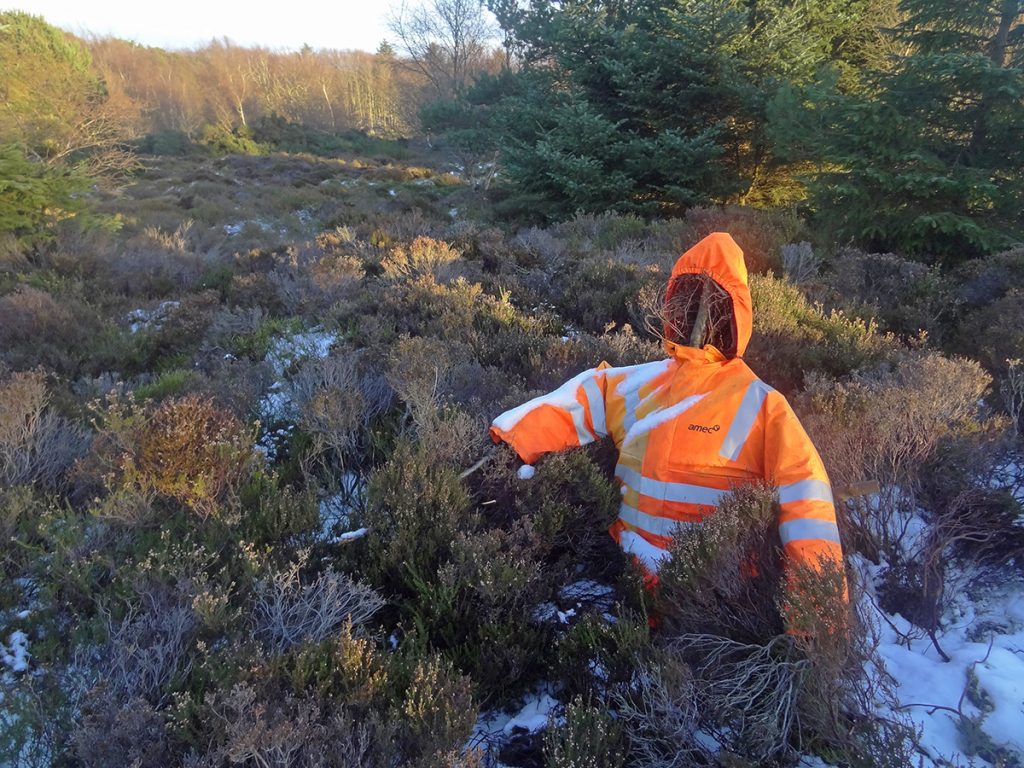 Light fading head back via Tollohill, one of the best views over Aberdeen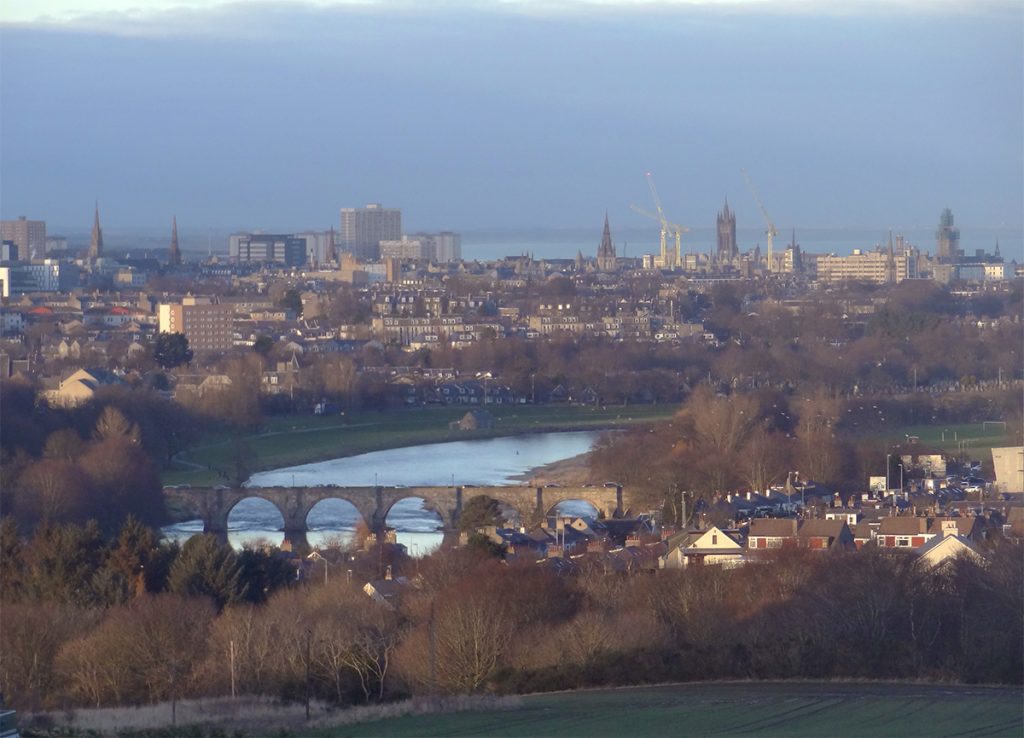 Sunset at Duthie Park band stand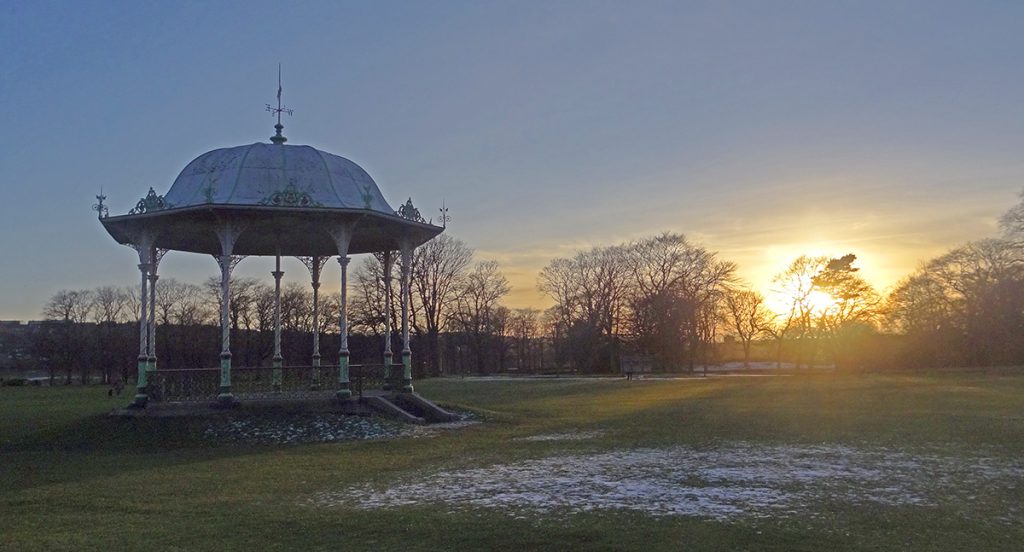 Overhead I notice 4 contrails. Looks like fighter jets. I wait for them to pass the moon to add a bit of interest to a shot. Wish I had a longer zoom