Back at Balmoral for my first race of the year, and my second attempt at the Run Balmoral Apollo Duathlon. Last year was my first ever race, and although I acquitted myself pretty well for an initial  attempt, this year I hoped to do better. In the intervening year I'd increased my running (which was the weaker part of my race previously) and whittled down my 5 /10k times to a more reasonable standard. Various other commitments in the run up meant I'd not done as much training as I'd have liked, but what I had done had generally been full throttle. The regularly improved running PBs and also some upgraded KOMs that I'd long held showed things were generally heading in the right direction.
A closed road due to a car crash nearby meant the race start was delayed. Plenty time to rack the bike and pay attention to where it would be when entering from the run. Bike set up had been tweaked this time, higher saddle, flipped stem for a lower front, slightly higher tyre pressure.
This year they had one number sheet, rather than one for bike and one on person, I'd thought of filming the bike section on a chest mount cam, but the number had to go there so put paid to that. Decided to not bother with hydration in the back pack, too heavy; would just grab a glug from a stowed bottle during transitions. Decided to go with the grippier Brooks Cascadia on the feet hopefully instilling a bit more confidence on the steep run descents. Conditions were again great.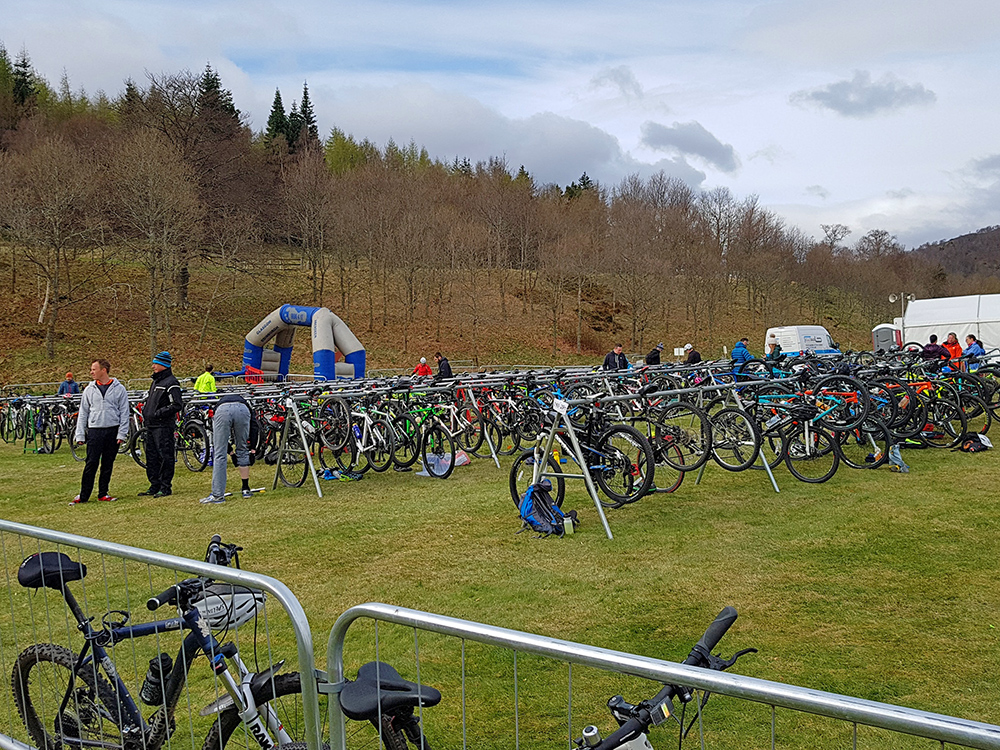 My two friends who participated last year were both back; Fraser who had out ran me last year had stated he'd done little training, and Greig who since joining strava earlier this year I've had a ding dong battle of 5/10k pb's with, and who trains a lot. My strategy was to follow them in the first run and then hopefully let the 'daily cycle commute' legs open up a lead on the bike.
We lined up quite near to the front of the pack, and underway the pace was rapid, I slotted in behind somebody and got on with it; after 1k or so I looked back and my mates had already fallen back 30m. At the end of the first shallow climb as it turns left to the steeper climb through the woods, another glance back had them out of sight, at least 100m back. I felt OK so pressed on, the 5k speed work I'd been doing had worked well.
Back in to transition, grabbed the black and orange Scott.. hold on a minute .. a similar, but not my bike, different grips and bits.. an unfortunate coincidence wasted a good 20 seconds flapping and finding the right one.. grabbed my pack, a couple jelly babies and a scoof of juice and away I went.
I had mostly clear road until the trail got steeper and rougher further up, where there were a few clusters as the speed slowed. In this section I'd overtaken a lot of folk last time, this time not so much. In the rougher terrain I was having to concentrate a lot on finding the best surface 'lane', there's a lot of unpacked rubble and loose stones which sap speed, so swapping from the left to right side, sometimes the central mud belt where not too heather-tufted, and sometimes even a thin sliver of smoothed mud at the outer edge, was the order of the day.
I found standing up to get power down a bit tougher this year, whether because the flipped stem encourages a slightly weight forward stance, or whether because this time I was being less cautious in reserving energy for the last stage, not sure. Last year's photos saw me smiling at the photographers; not this time; giving it laldy and grimacing. Here's me out of the saddle trying to edge closer to the next competitor thanks to Angus Forbes photography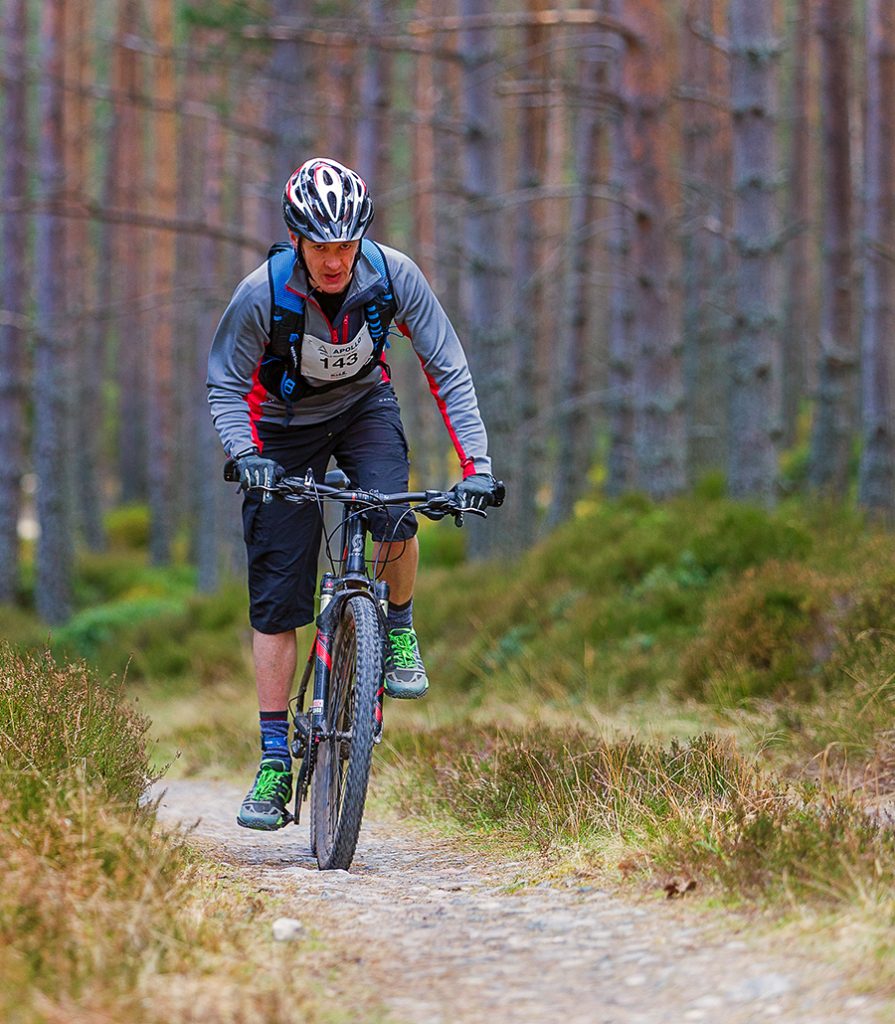 I did overtake a few before the climb ended, but along the top the field had thinned out, not much action other than nose to the grind; passed one chap just in front before being retaken immediately, and next person back a good distance off. Once entering the final descent proper I decided against any risky manoeuvres, at up to 30mph there's not much room for error if the person in front changes 'lane' or dodging the odd stray rock.
A decent transition back out for the final run, but I'd given it a lot on the bike and the legs were rubbery; there were a few not far in front but didn't think I'd keep up let alone catch them. Turned on to the river side stretch and bang.. cramp..uh oh. Limped on for a bit, then decided to stop and try a stretch, which made it even worse. I'd hobble on slowly and see what happened. A minute of slow hobbling and it subsided, but I'd have to take it fairly easy now. Kept plugging away, and got passed by a few folk coming through the woods but generally held my own. On to the final descent I stole a few glances backwards not wanting to be caught by mates on the final stretch again, but it was all clear. Properly galloped downhill, my descending is massively improved from last year, and overhauled a few more cautious types on the way down. On to the final straight and Greig was just leaving bike transition, very surprised to see him that far back. Gave it all up the line as I'd glanced somebody 30m back.
After a wee recovery (properly knackered) I collected my badge and tee-shirt. Speaking to the girl who finished 50m in front of me (to a bit of fanfare – turned out she was the female winner) her time was around 1h 32.. I hadn't caught my time but this meant I must have been at least 10 minutes quicker than last year, a substantial improvement so I was well chuffed.
After my friends arrived in, turned out Greig's derailleur had collapsed, sending him off the bike, and then having to push it around the remainder of the course, but he continued to do the run afterwards to finish despite his injured and bleeding knee, what a trooper. Bumped into another mate who I hadn't realised was competing – he'd had to ride across from Braemar where he was camping, only arriving with a few minutes to spare before the start so not ideal either.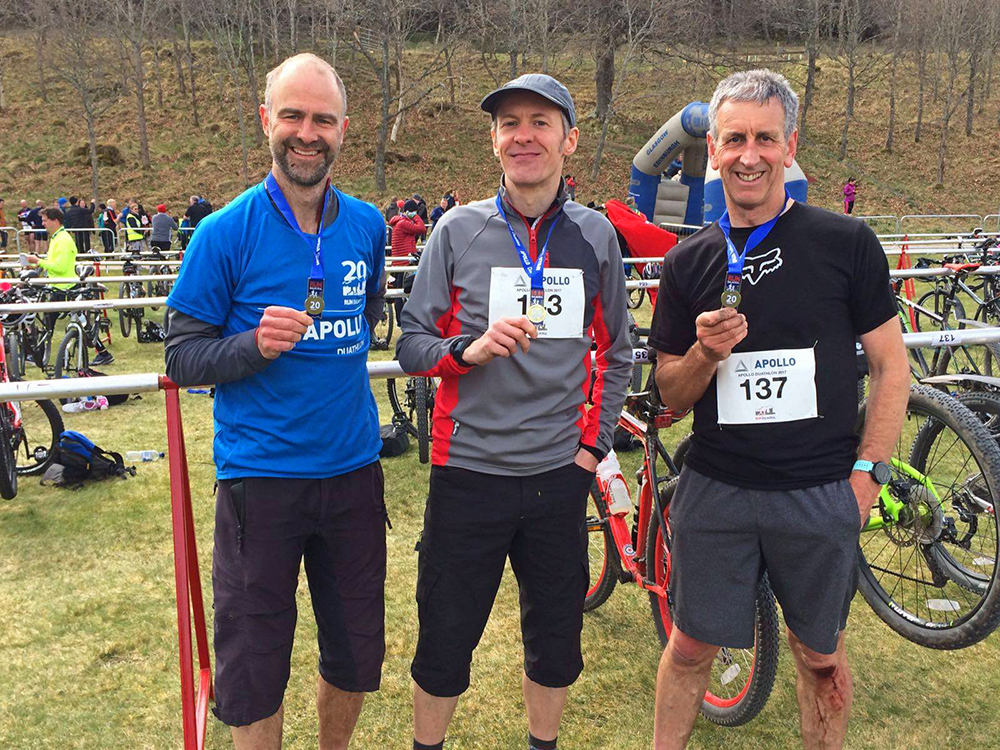 Official result of 1h 33:23 (last year 1h 46:14)
Splits of Run 1 – 28:24, T1 0:59 (wrong bike grr), Bike – 40:09, T2 0:38, Run 2 – 23:13
All good improvements over last year's times (33:02, 1;40, 44:29, 1:14, 25:49)
Overall position 21st, and 7th in vet category. I'd hoped at best for a 10% improvement on last year and positioning in the top 10% so this was around that, all good.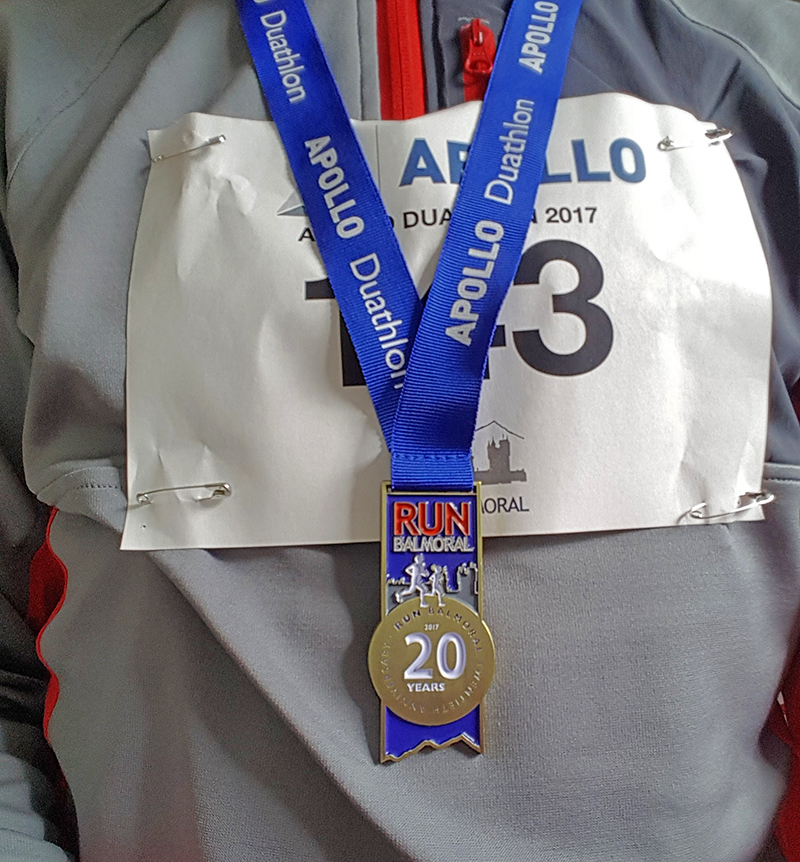 After post race blethering, time for a wander around the stalls for some food and a nosey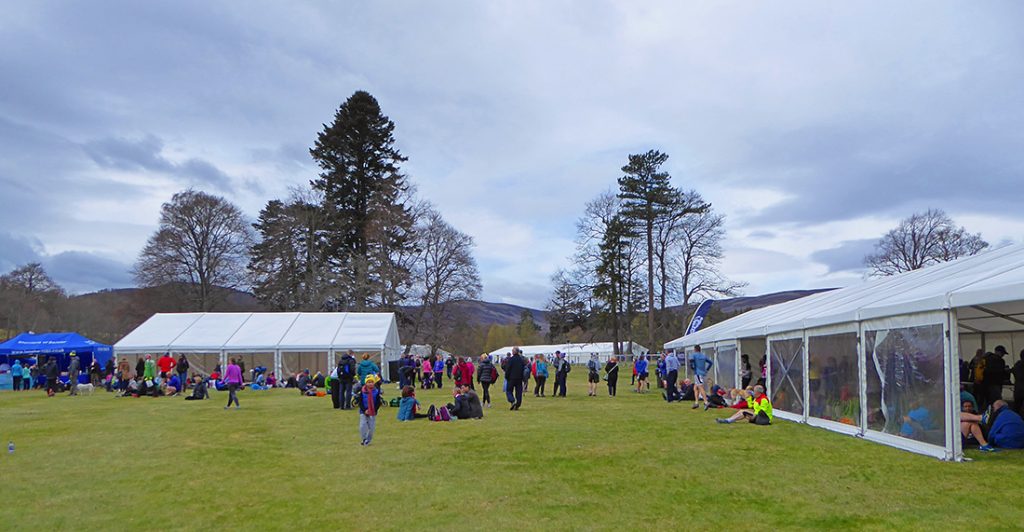 Went for a post race spin around on the bikes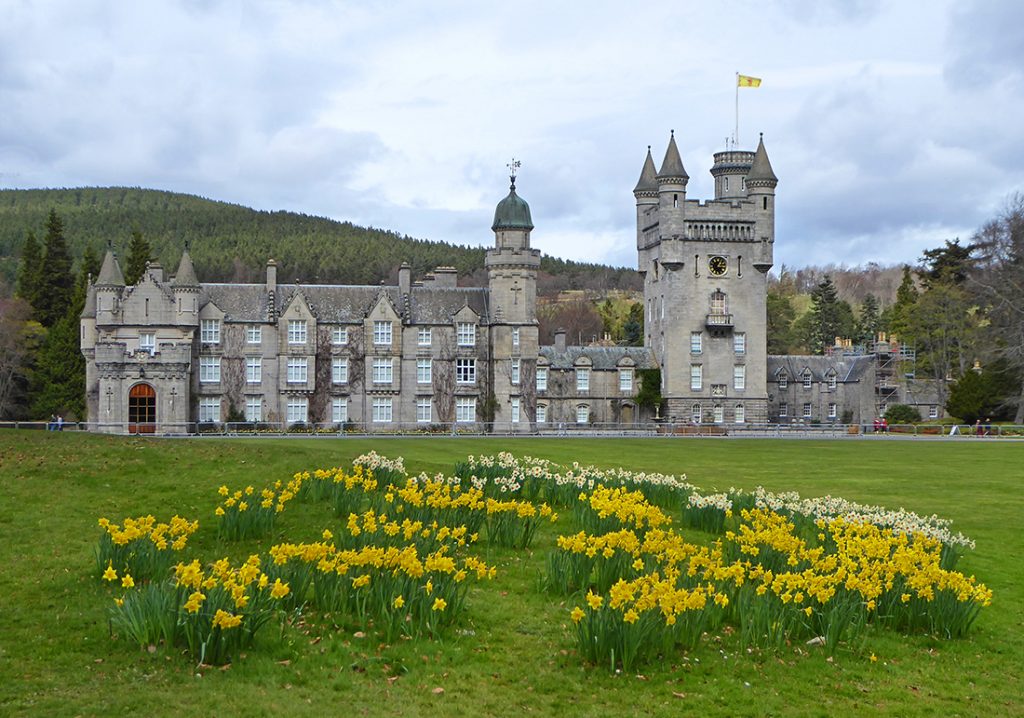 Hopefully my photos are not too boar-ing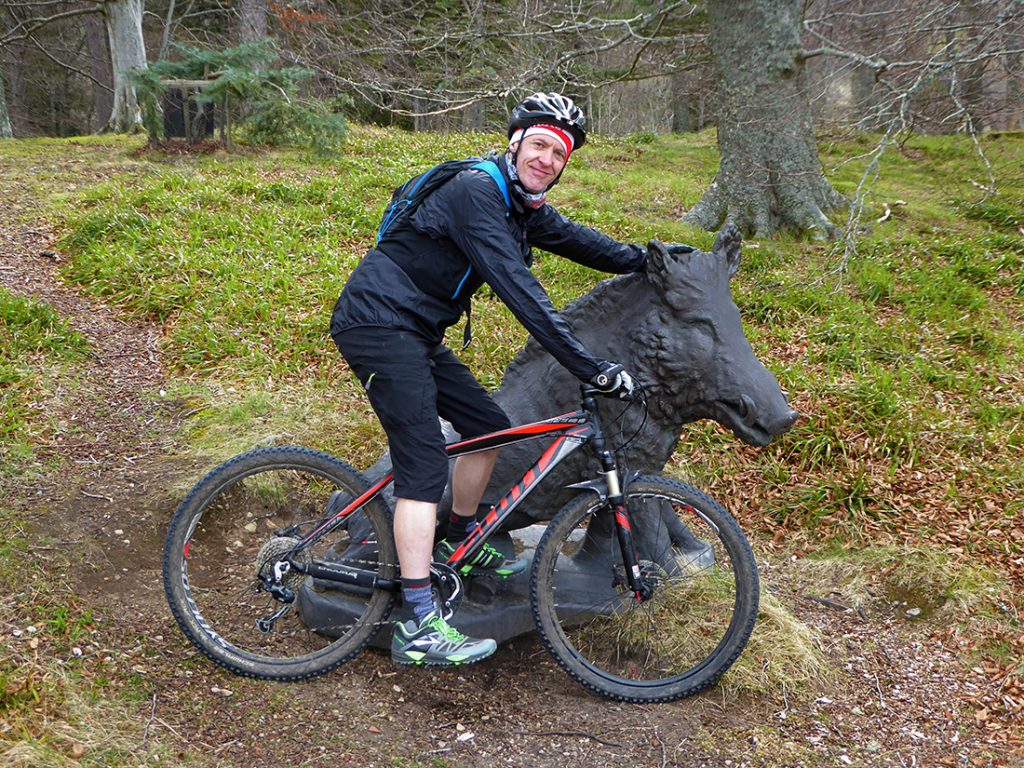 Down along the river Dee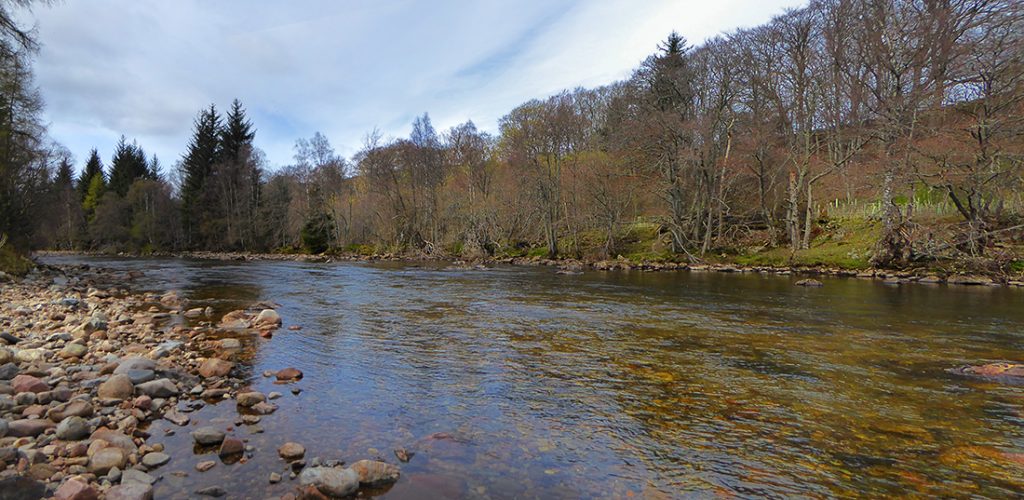 There's a wee sentry box with a phone, a seat and a bell. I presume for some type of royalty duties.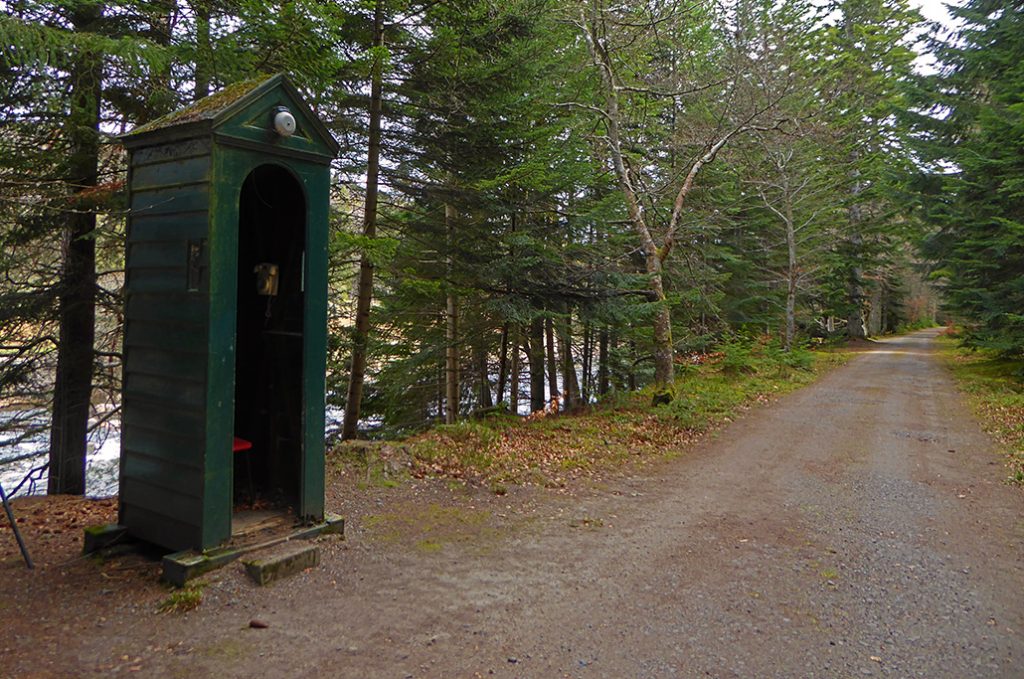 Lush tree lined drive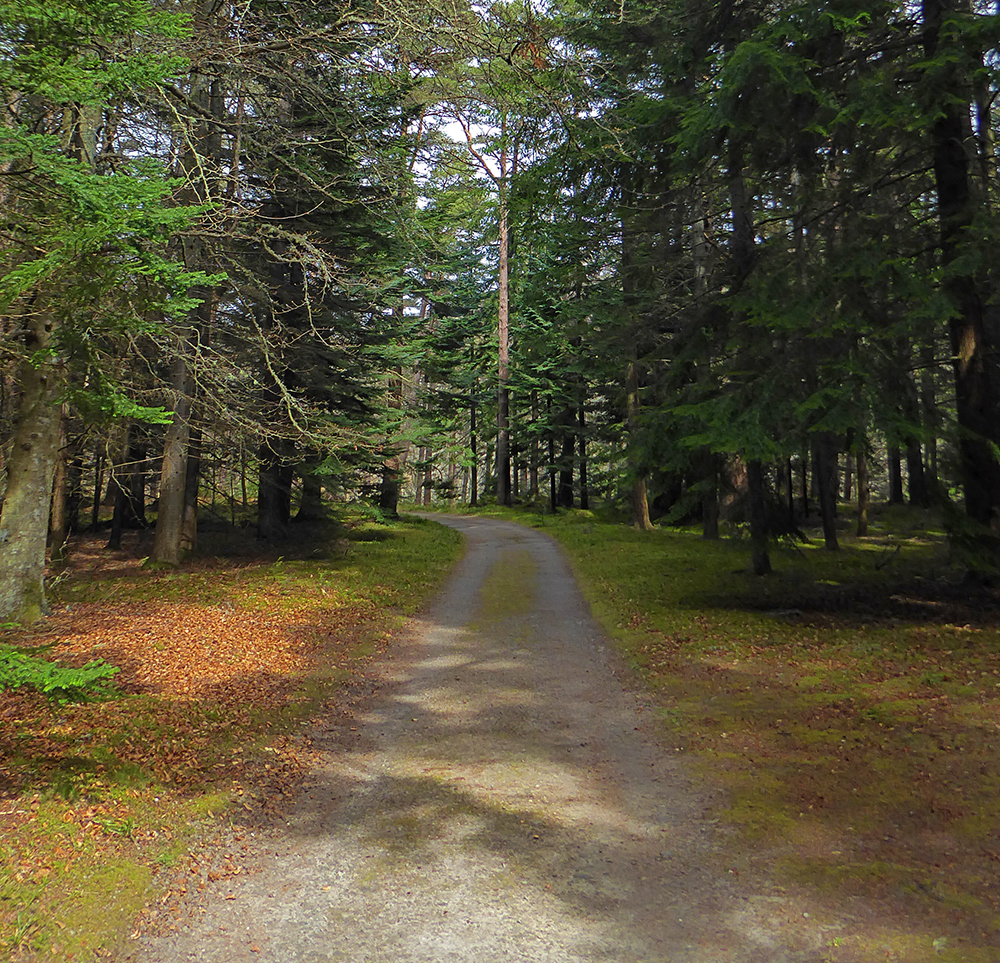 Regal gate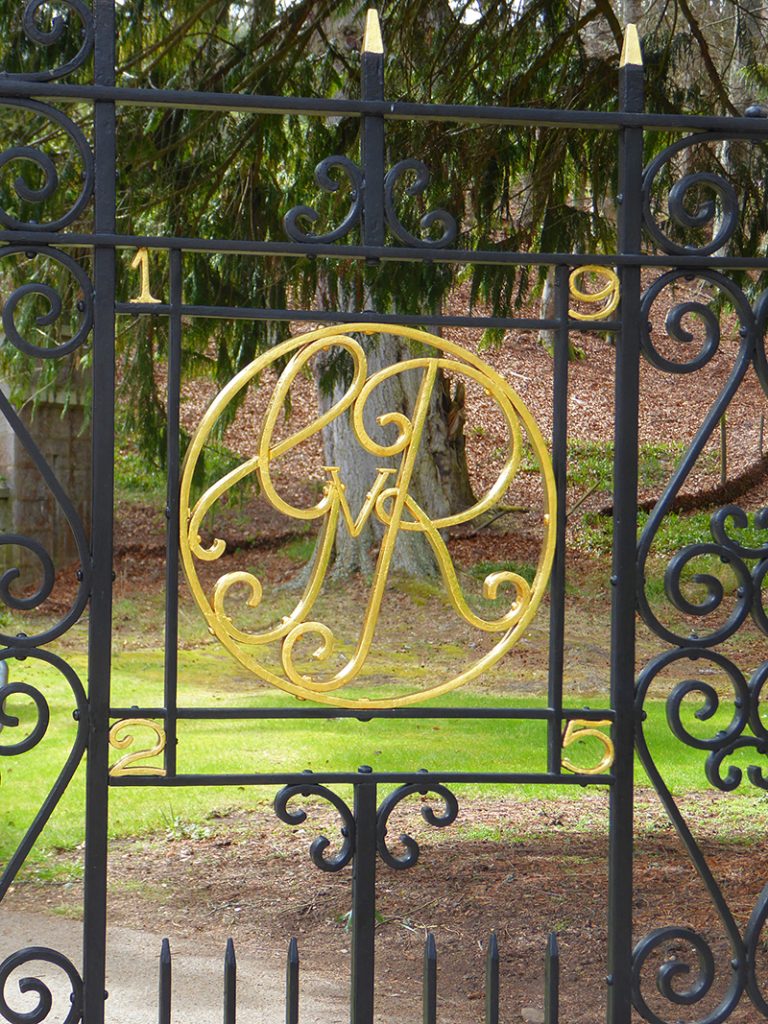 It closed behind us when were inspecting the gate house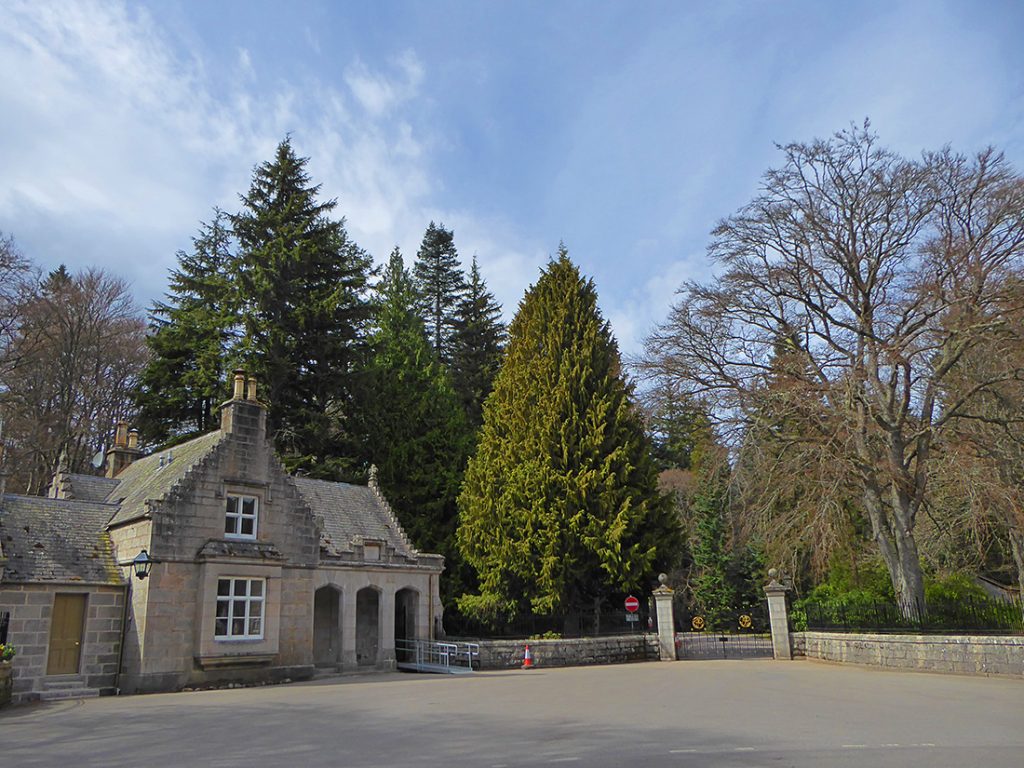 Nice bridge by Isambard Kingdom Brunel 1857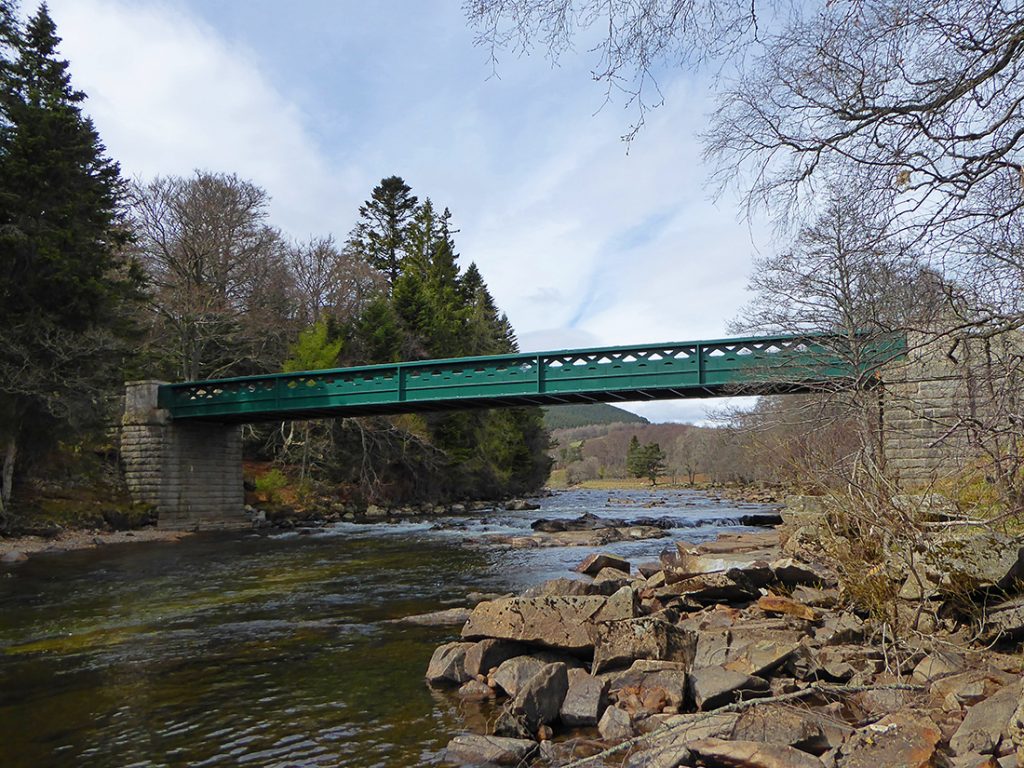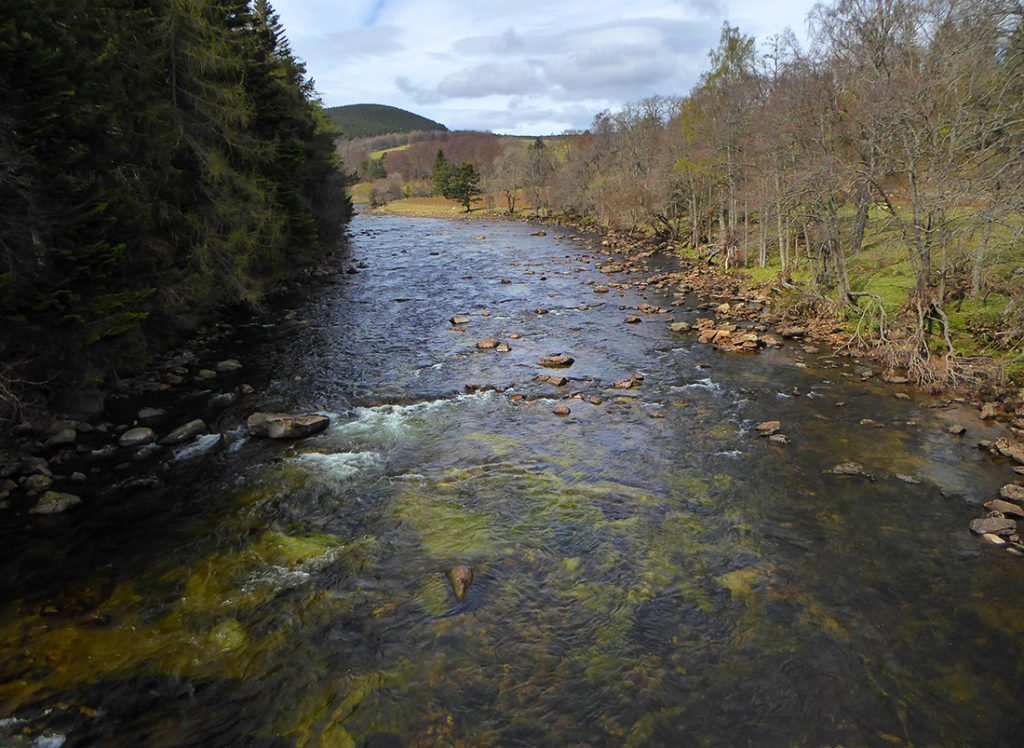 Further downstream the earlier Crathie suspension bridge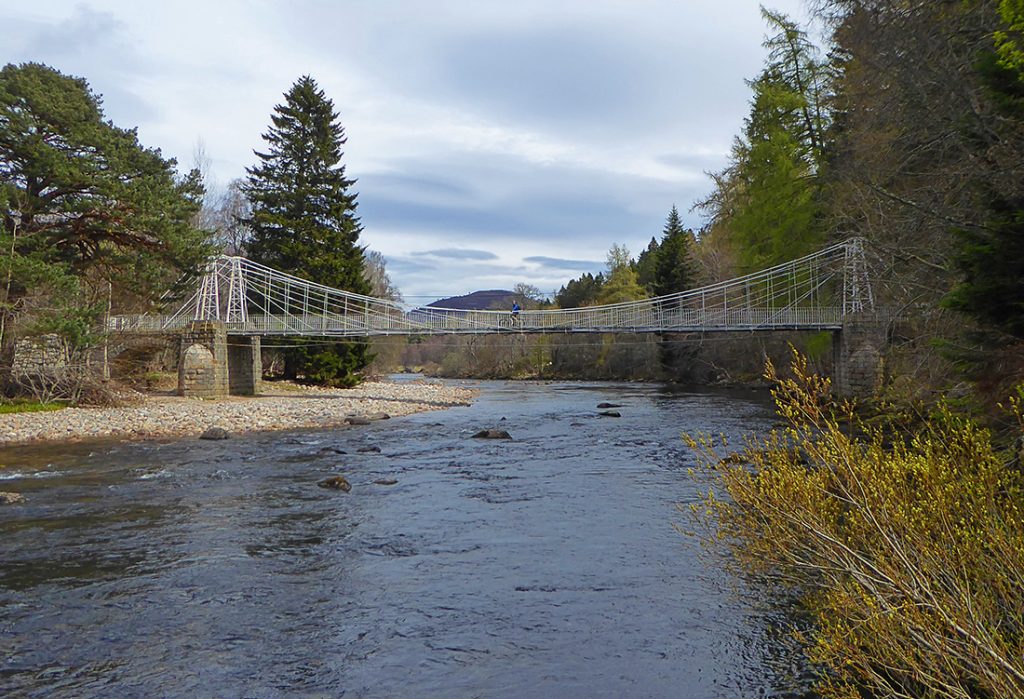 There was another bridge I'd been keen to see a "wrought iron foot bridge over a waterfall" that was roughly in this area but I couldn't remember the correct name at the time. Nonetheless this is a decent bridge too. (later search reminds me it's Falls of Gharb Allt footbridge)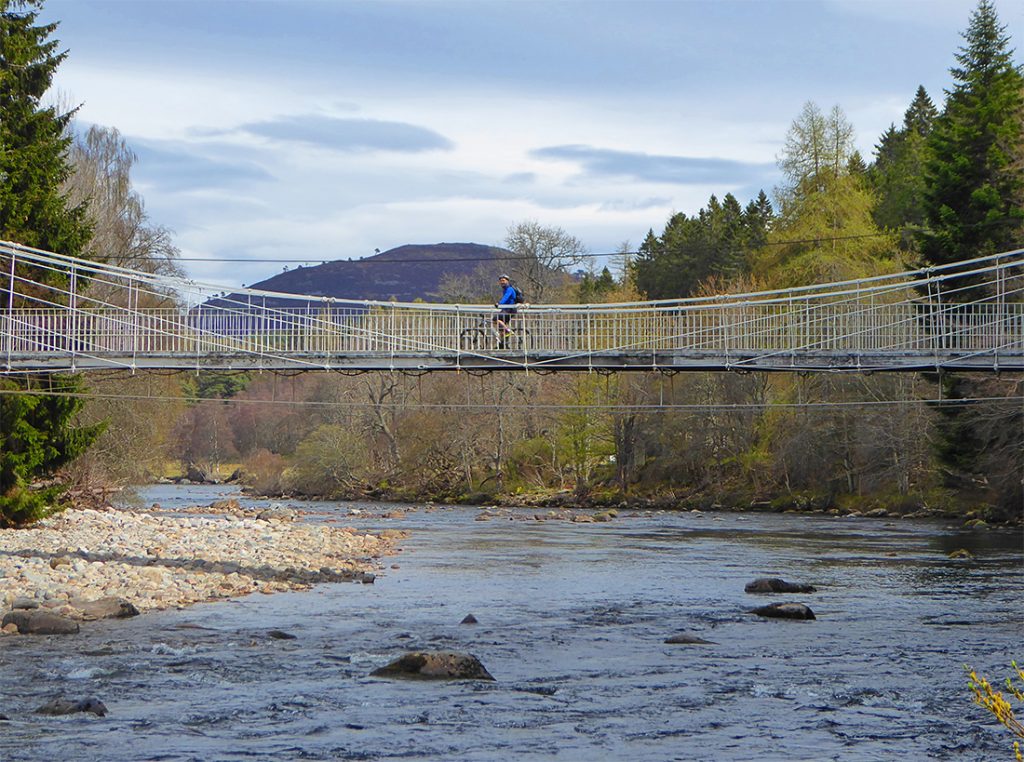 They don't build many structures as elegant as this nowadays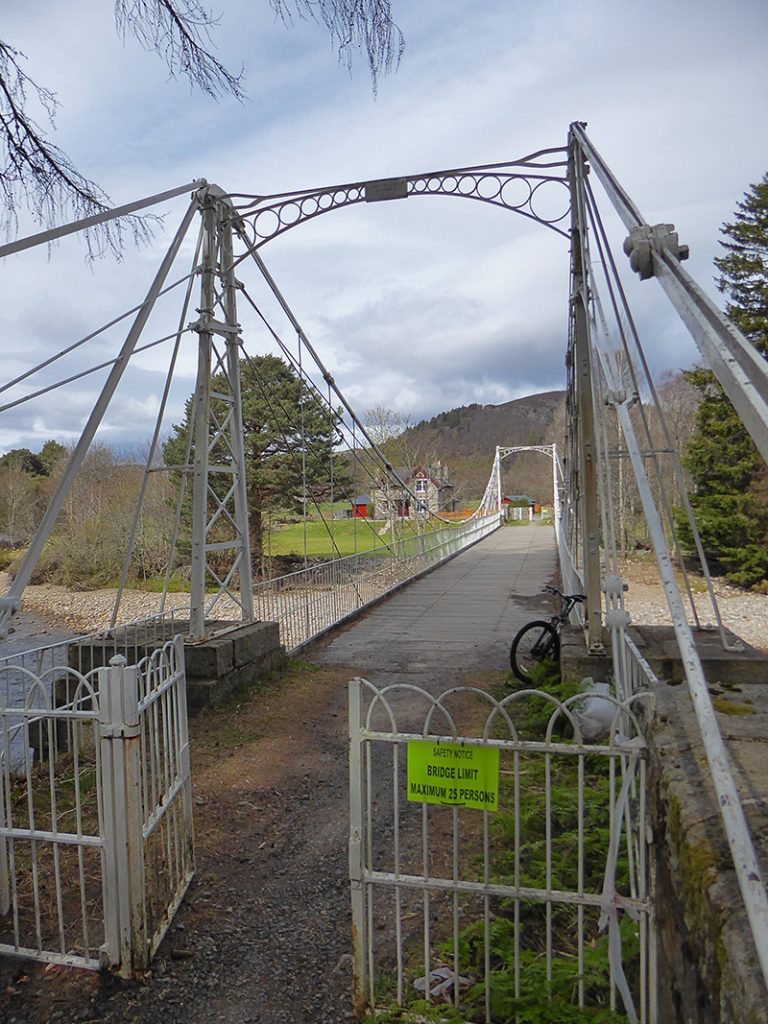 Chaffinch enjoying a view of the bridge too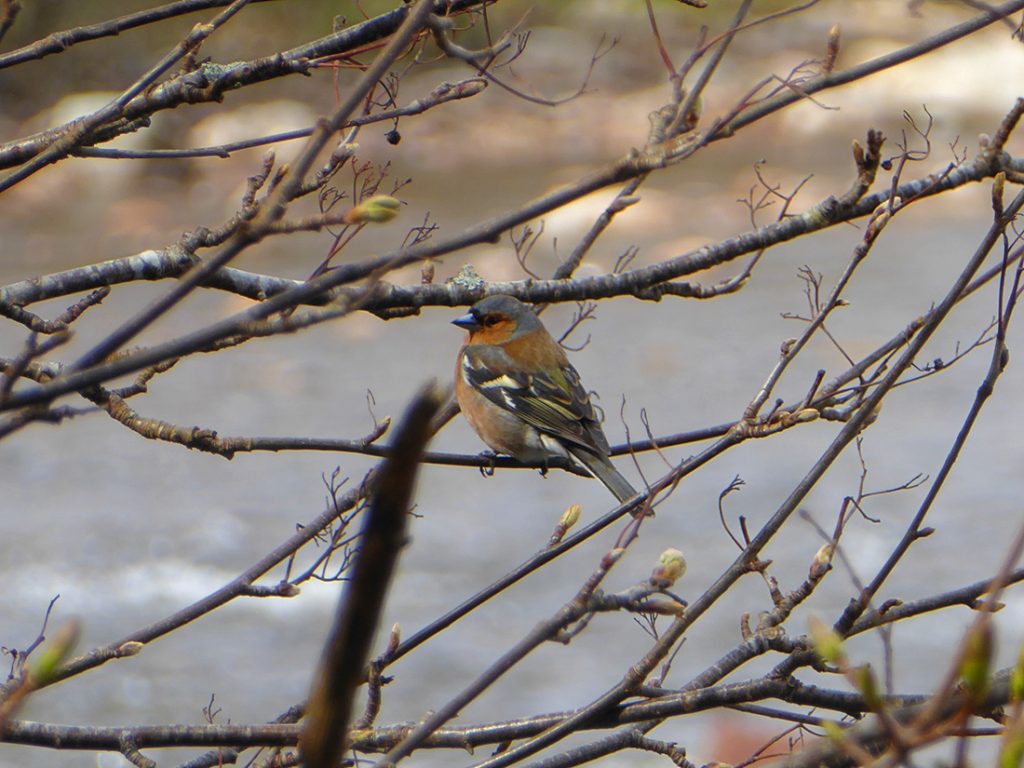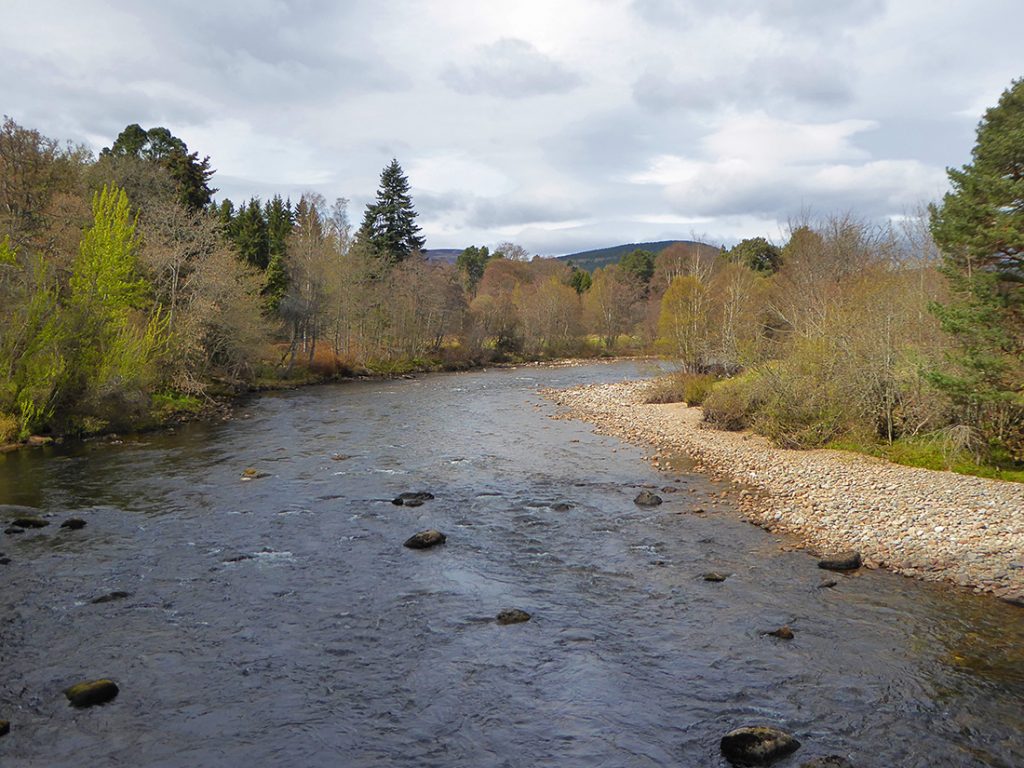 Curves n lines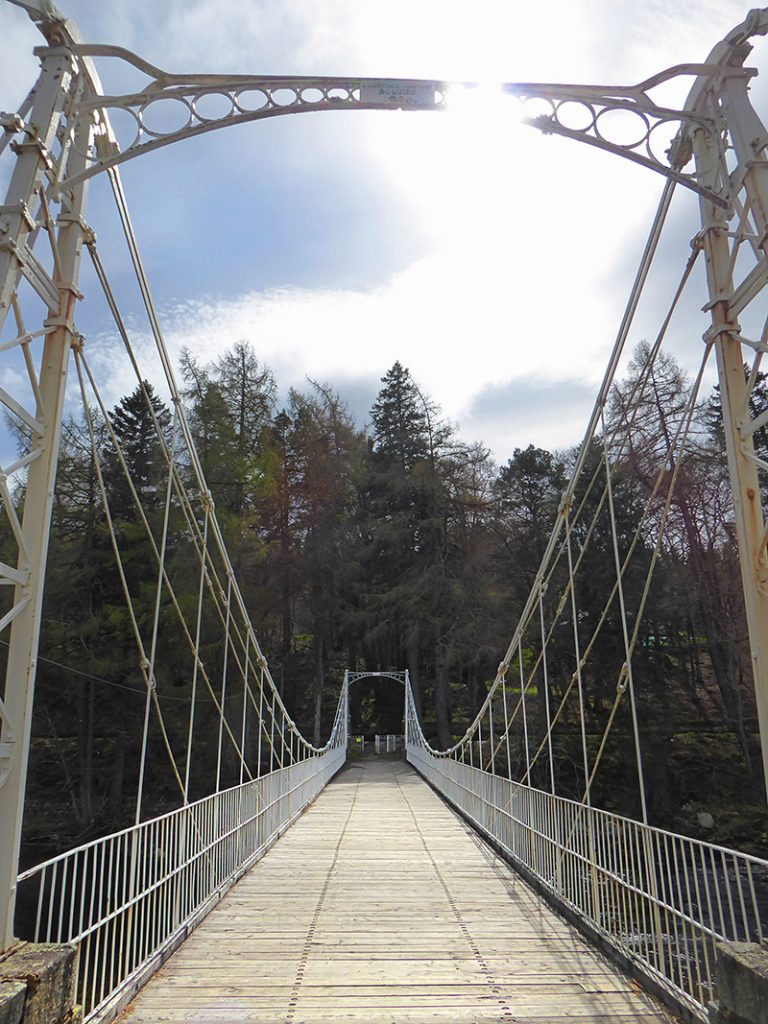 Up to Crathie Kirk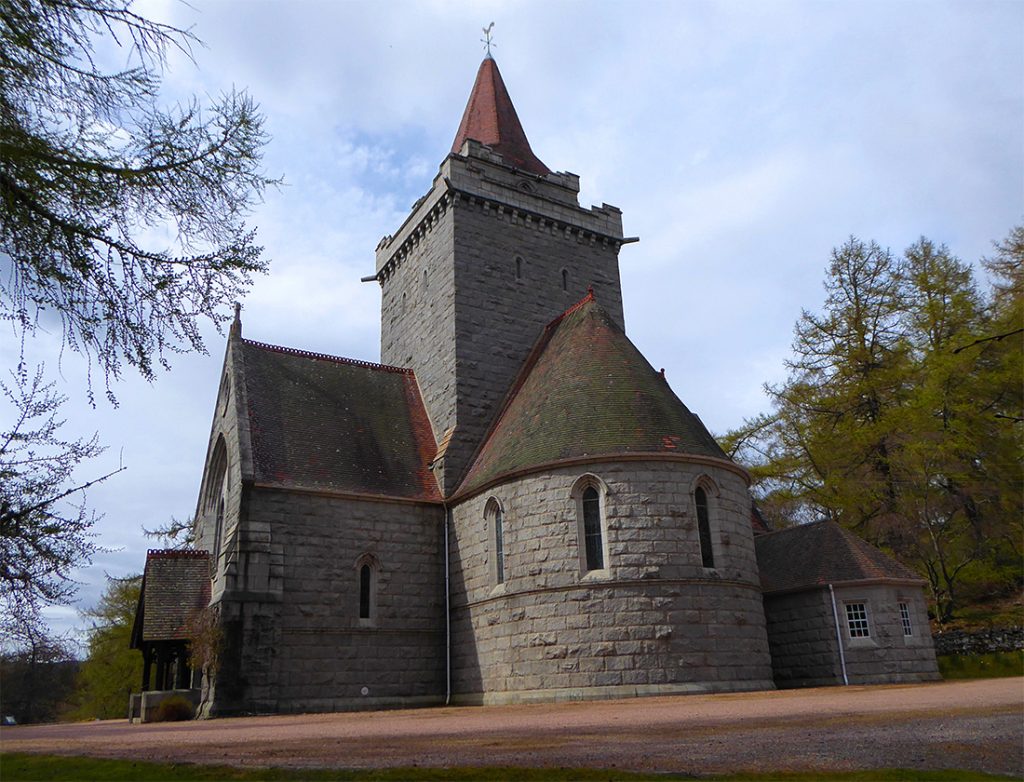 And back round to Lochnagar distillery. I didn't realise Lochnagar had such a thing, and I dare say if they'd had any miniatures for sale I'd have put one aside for a winter trip there in the future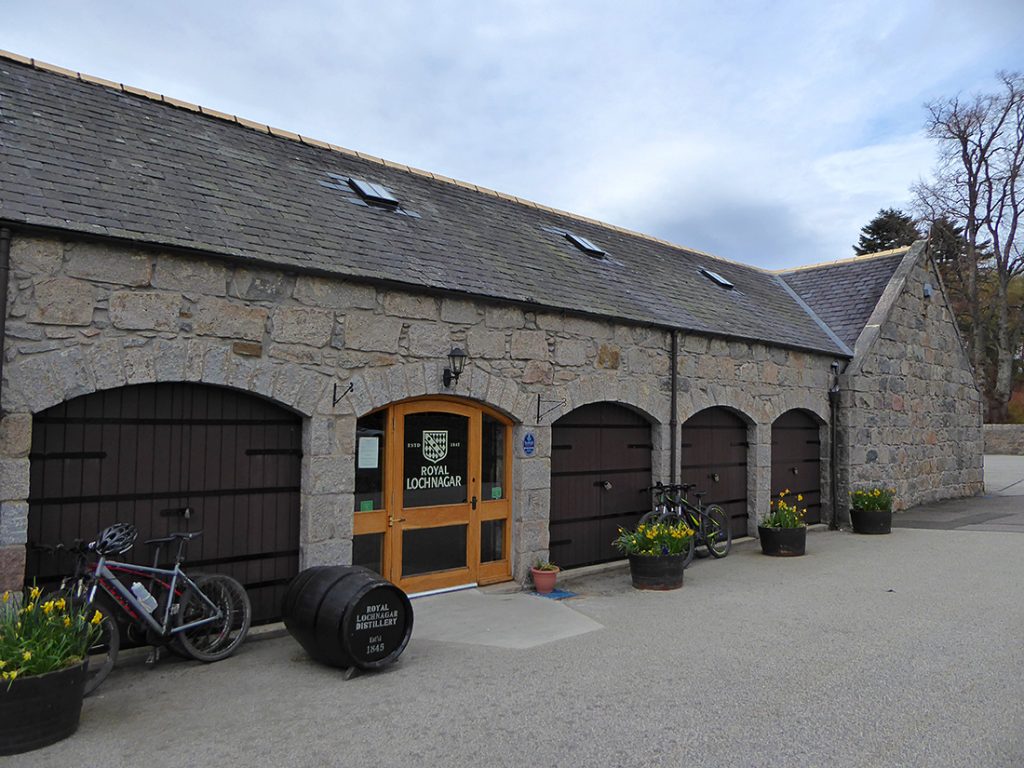 Heading back North to the Castle through winding woodland singletrack, and after assisting a lost tourist couple looking to ascend to the Prince Albert cairn, we found a statue of Queen Victoria's favourite, John Brown, amongst the trees. Nice singletrack here but a touristy area, not a place to belt through at full tilt
A nice way to round up the day. Sighted a red kite on the way home too

—
Further post race thoughts and lessons:
I actually think that a short travel full-sus on a fairly stiff setting would make a better climber on this course, negating the rear wheel bounce 'n' scrabble that occurs a fair bit on the loose packed rubble.
Although I'd paid more attention to where the bike was racked, I should have went back and had a look closer to the race start when the racks were filled as opposed to empty
Take on more drink/snack leaving transition
Train harder 😉