Aberdeen hillwalking were doing a sedate walk along part of the Dava way, a nice enough route on it's own, but a quick map rummage showed quite a few points of interest worth investigating nearby: to cover the distance in the time available, with some exploratory interludes, I'd have to run it, reckoning about 23k total and 3 hours to do it.
At our drop off point of Dunphail station (the dava way is an old railway line mostly) I was first out and headed off in the opposite direction, south, to see the fine arches of Divie viaduct.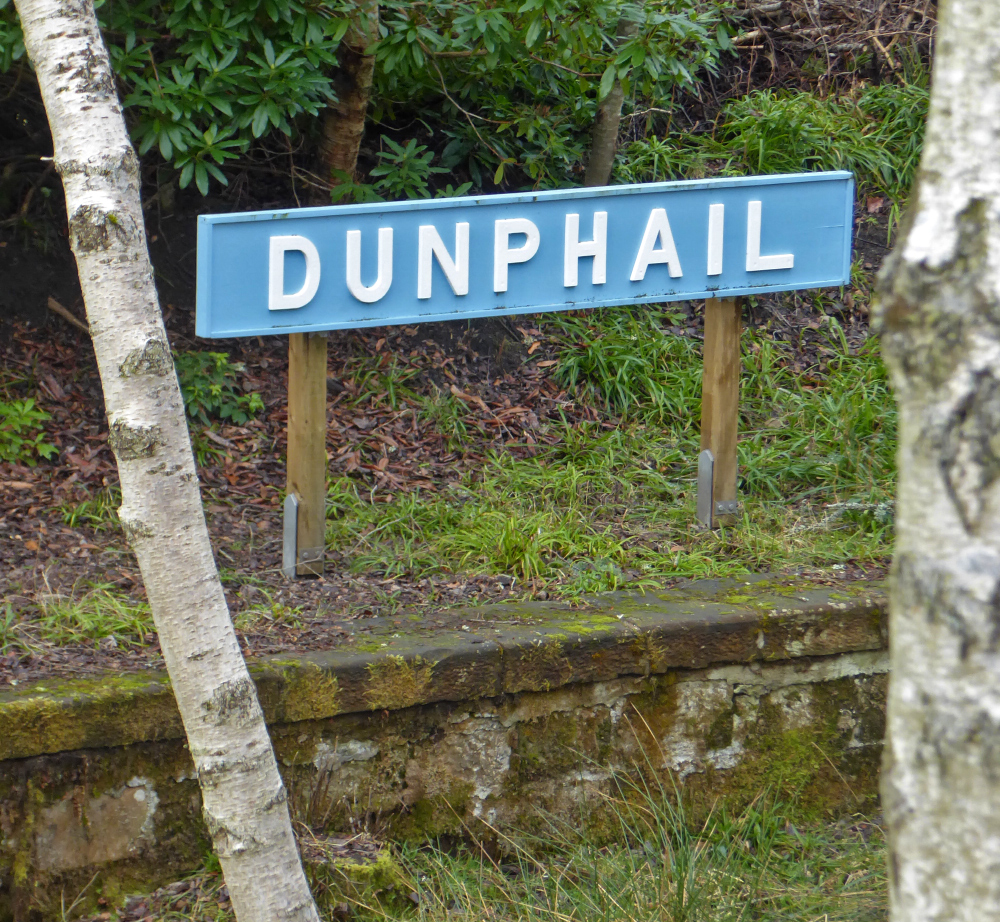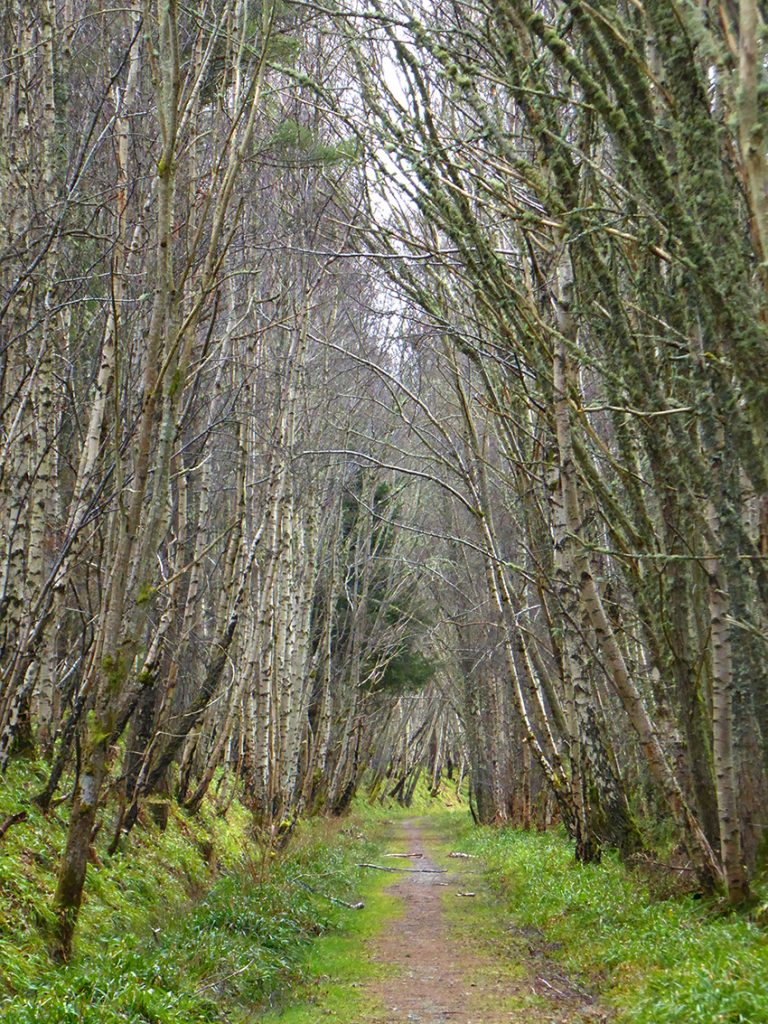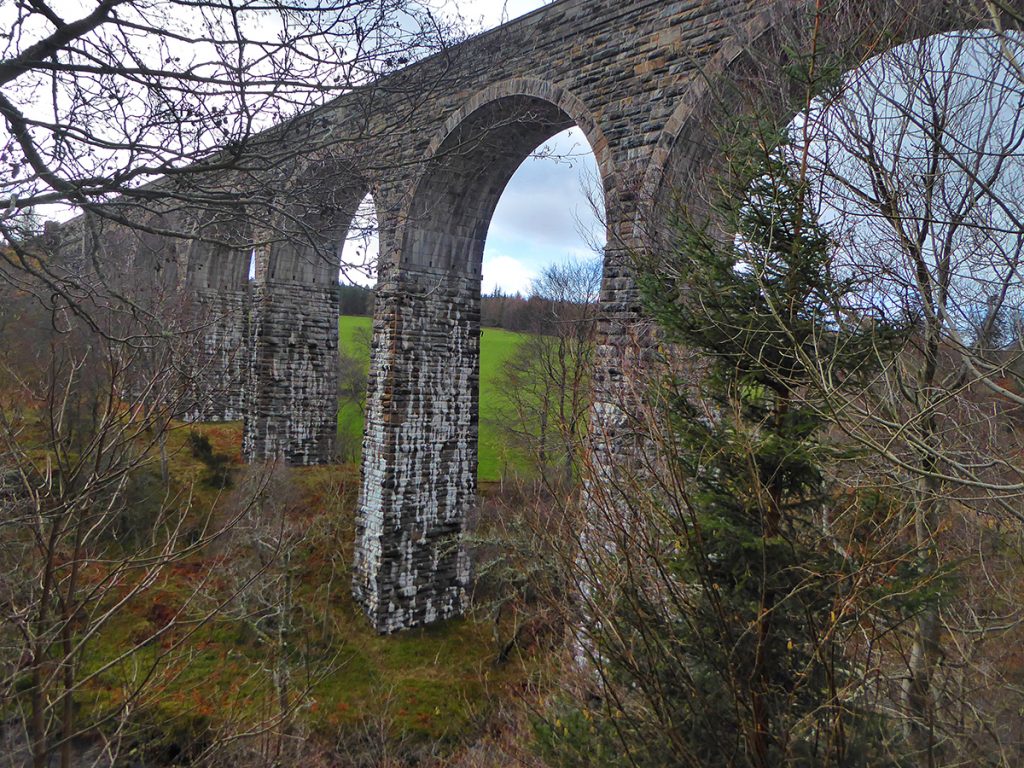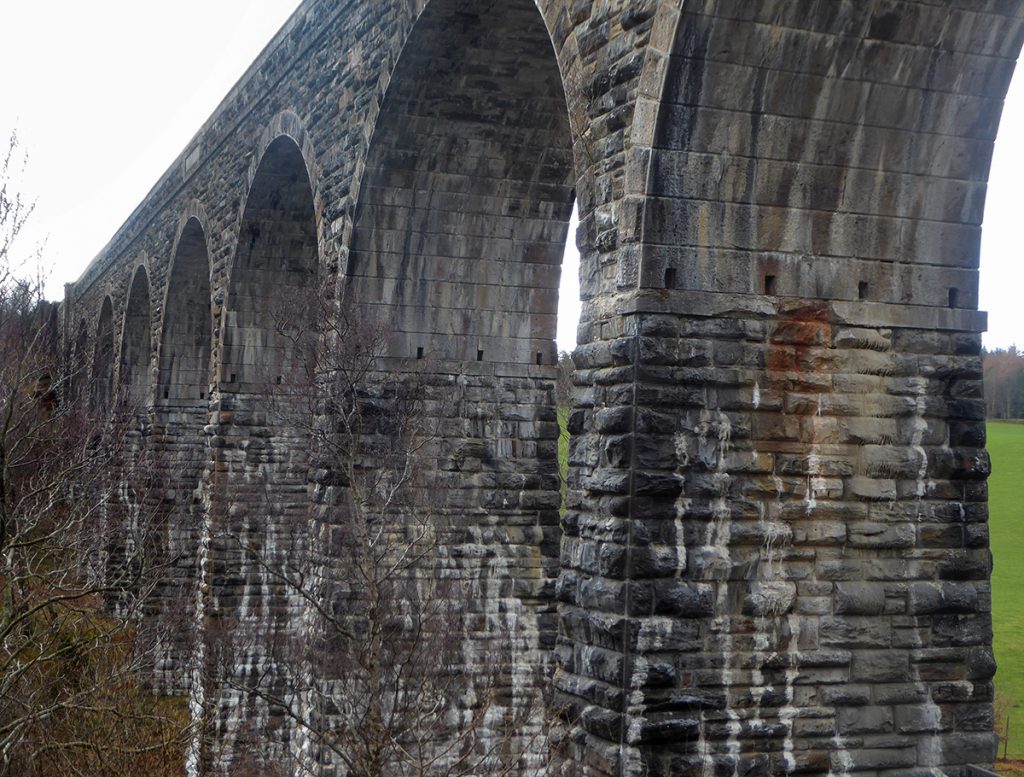 A short section of back road led to the gatehouse of the Dunphail estate, marked PRIVATE but hey ho, right to roam and after a bit of landy track flanked by stately big trees, I was onto riverside singletrack that'd be most of today's travel.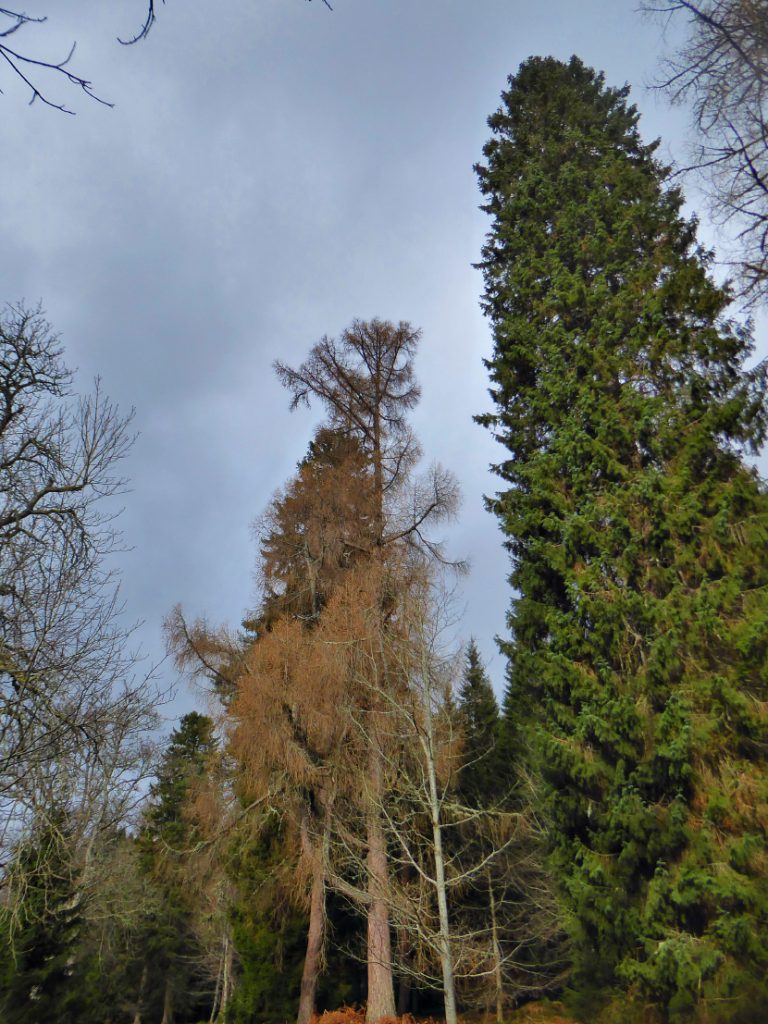 The first waterway today, the river Divie, splashes in a lively manner through rocky coves and lush woodland.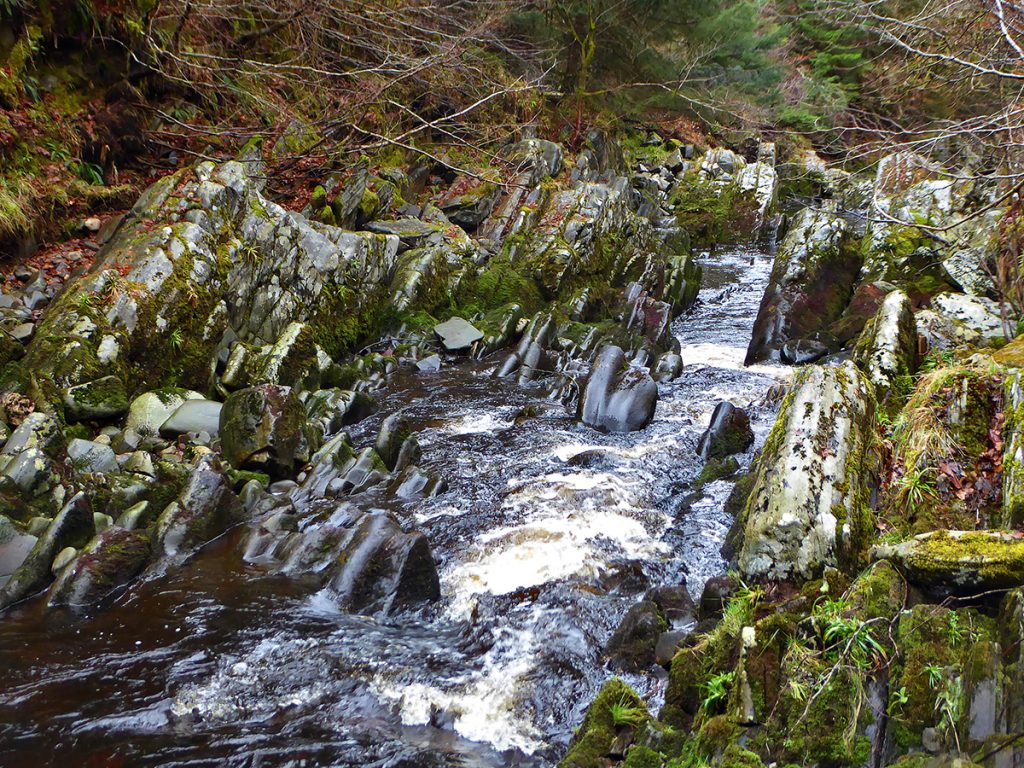 On this stretch, it's spanned regularly by small footbridges, of differing states of repair.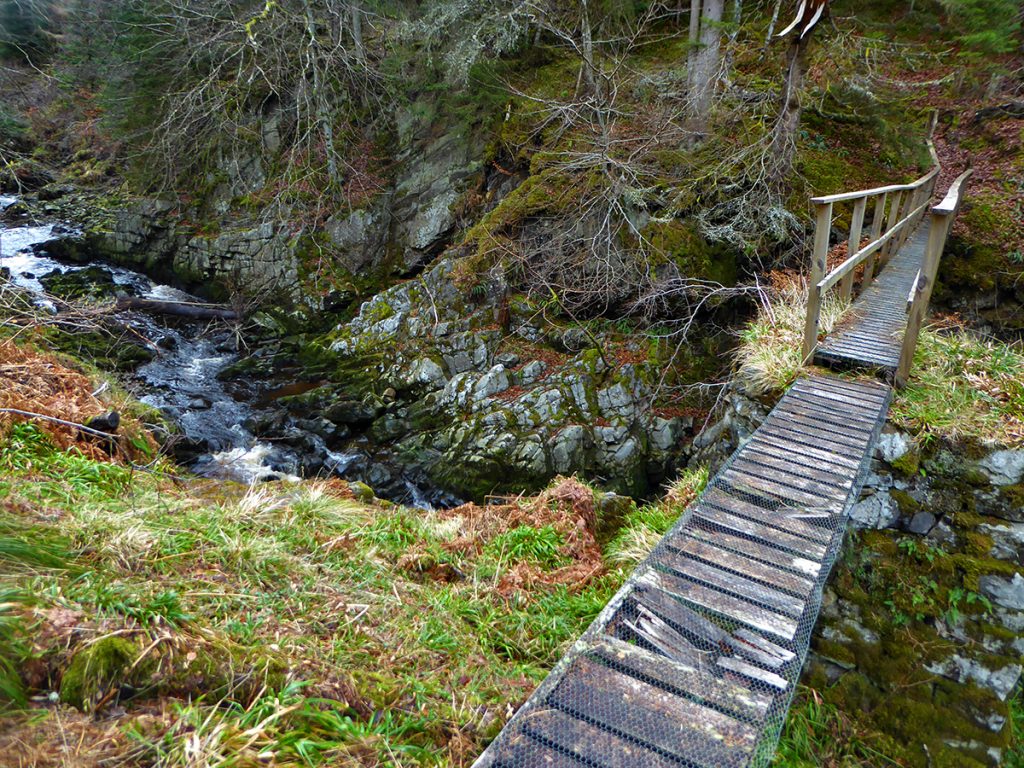 With the estate house on the horizon on the east bank, rather than intrude too closely on the finely manicure lawns, or take a detour inland, I swapped over to the other side, and hit my first steep climb of the day as the bank rose quickly high above the river, startling a couple roe deer.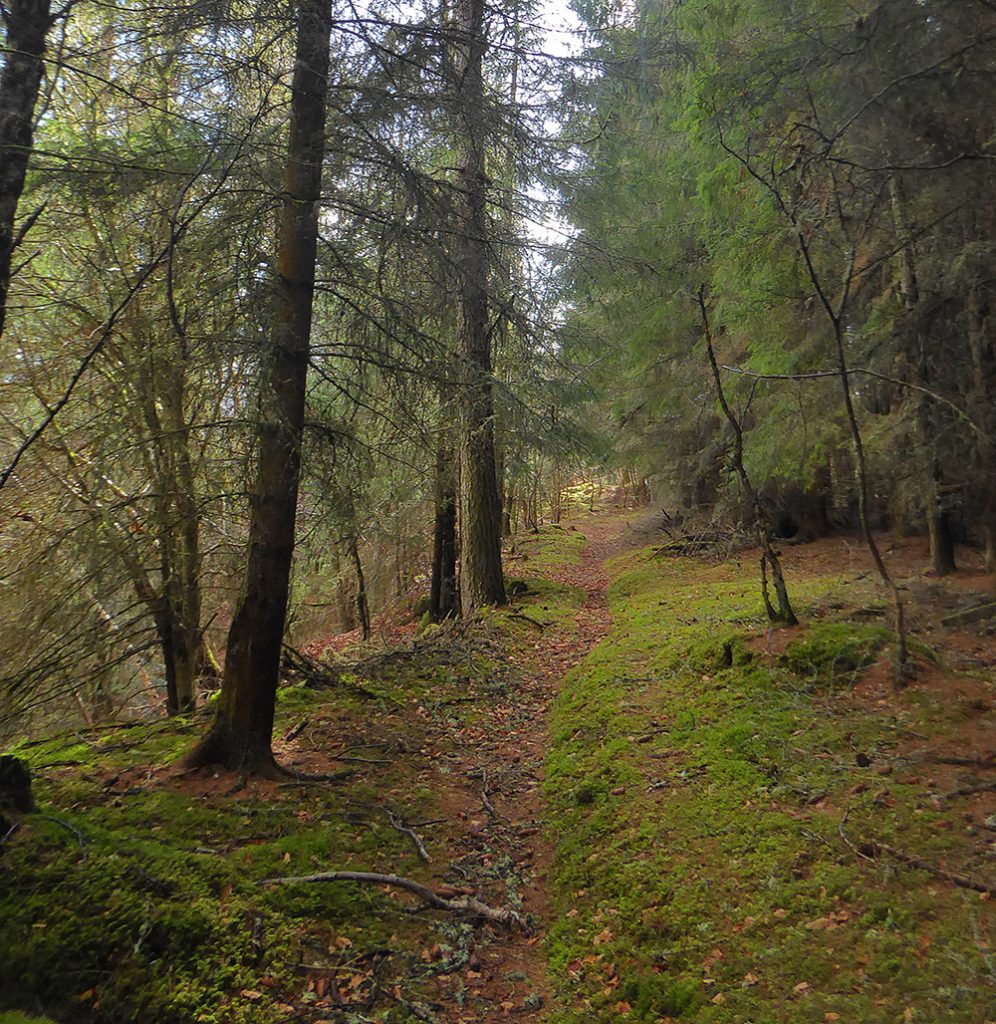 The bank undulated up and down and as it neared the mansion the path on the map fizzled out; I crept slowly along a slippery leaf-mulch slope assisted by a branch used as a pole; I pondered whether my schedule was already slipping along with my feet (brooks cascadia not up to steep/damp and muddy terrain). The fine mansion across the river, in stark contrast was neat and crisp and level, attributes that could also be used when describing a McVities digestive; a fine biscuit invented by a chap who would later own the mansion and do many charitable good things in the area and throughout Scotland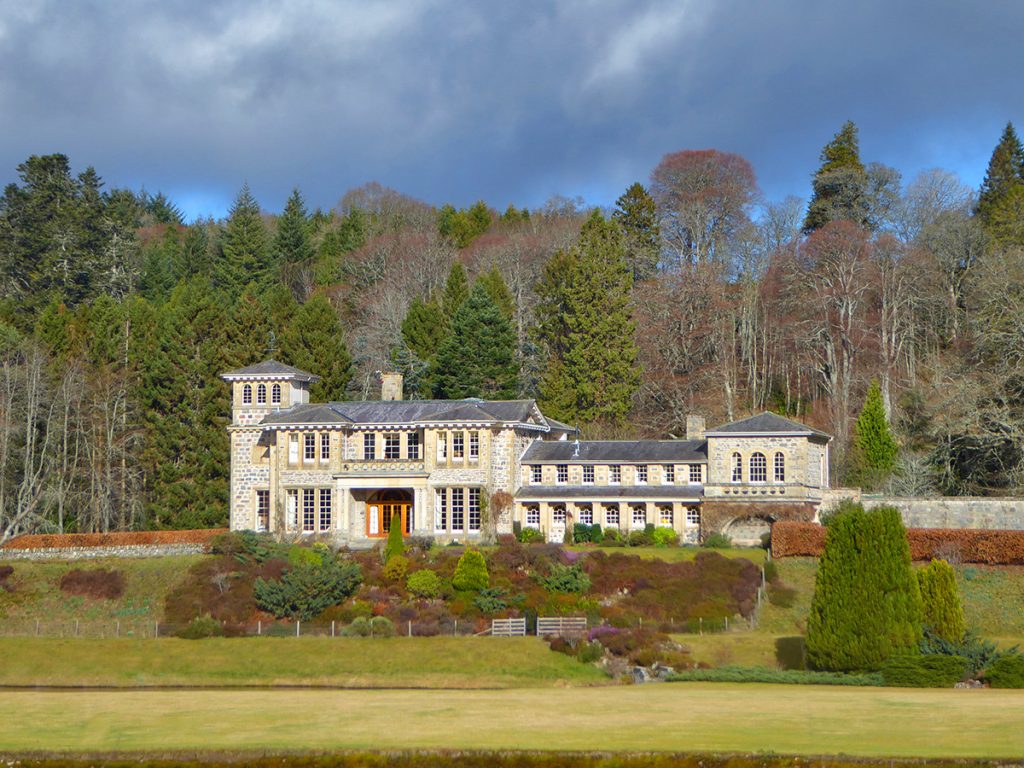 Kinnaird bridge was crossed to get back on a path, next stop to look for Dunphail castle ruin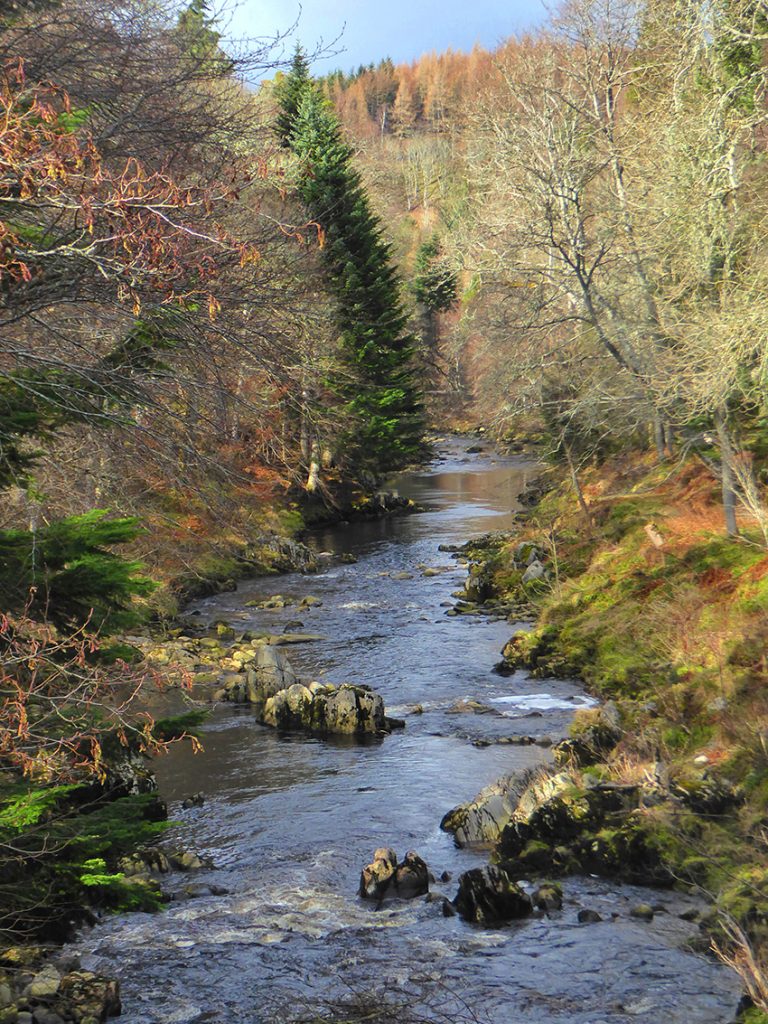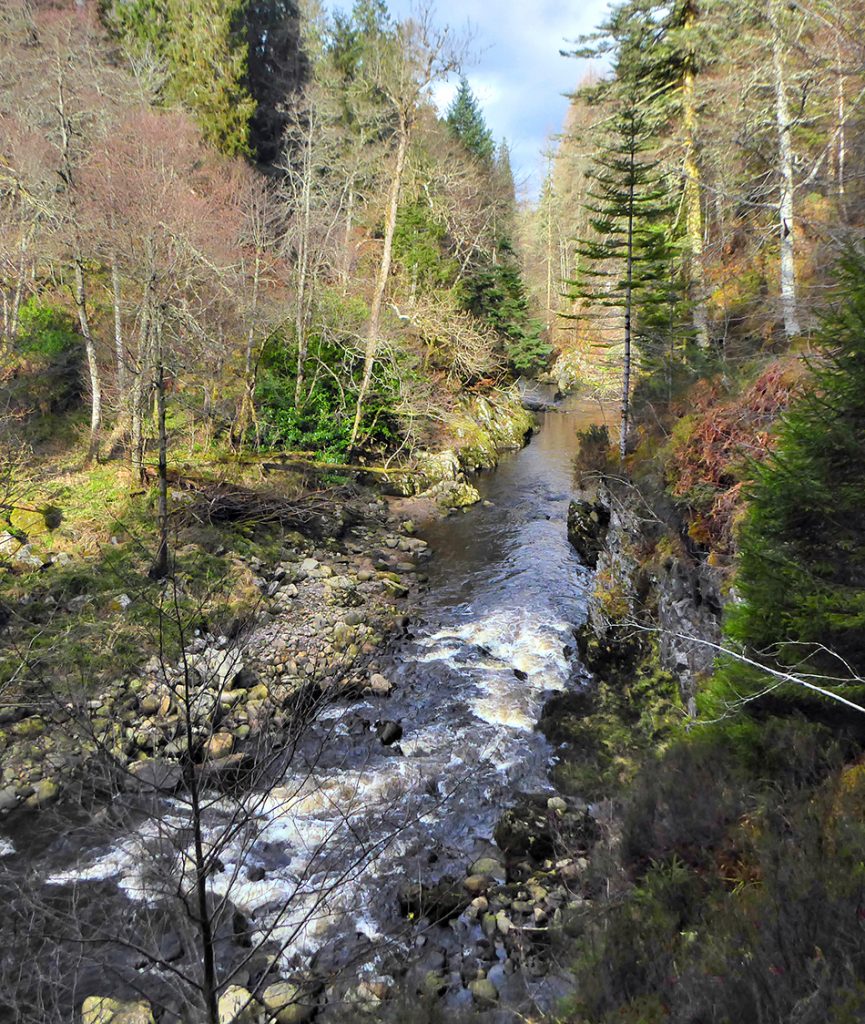 From the riverside path I missed the landmark pond nearby and turned back on the parallel estate road, burning extra distance.
The pond has a a nice path heading inwards but I clambered aloft the rear slope directly, then convinced the castle was to the left (north) side of the gulley, quartered back n forth along the hilltop  and woods before giving up the search (later investigation shows it's to the right of the pond on the isolated outcrop, to the south as would make sense from a defensive outlook, strangely known as 'castle hill'.. ) Fortunately mountain rescue legend Heavy Whalley has a write up on the location.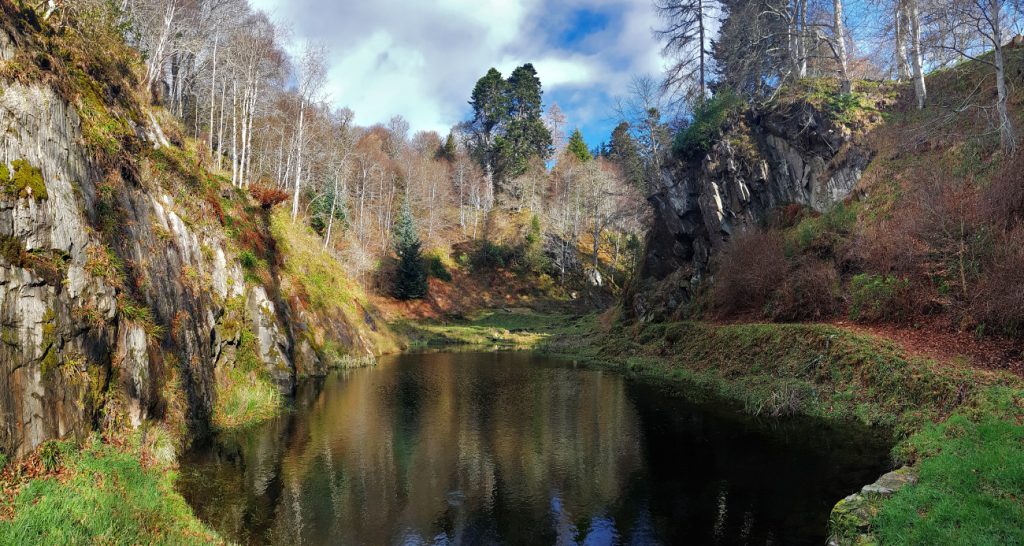 Onwards along a fine carpet of pine needles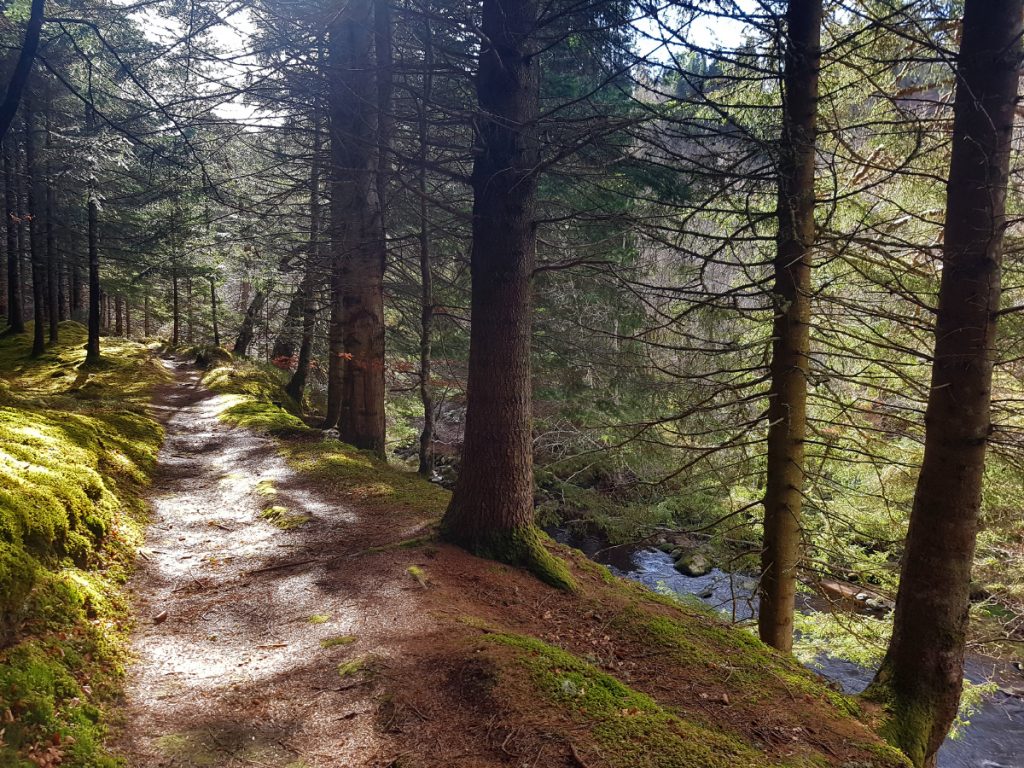 Up up up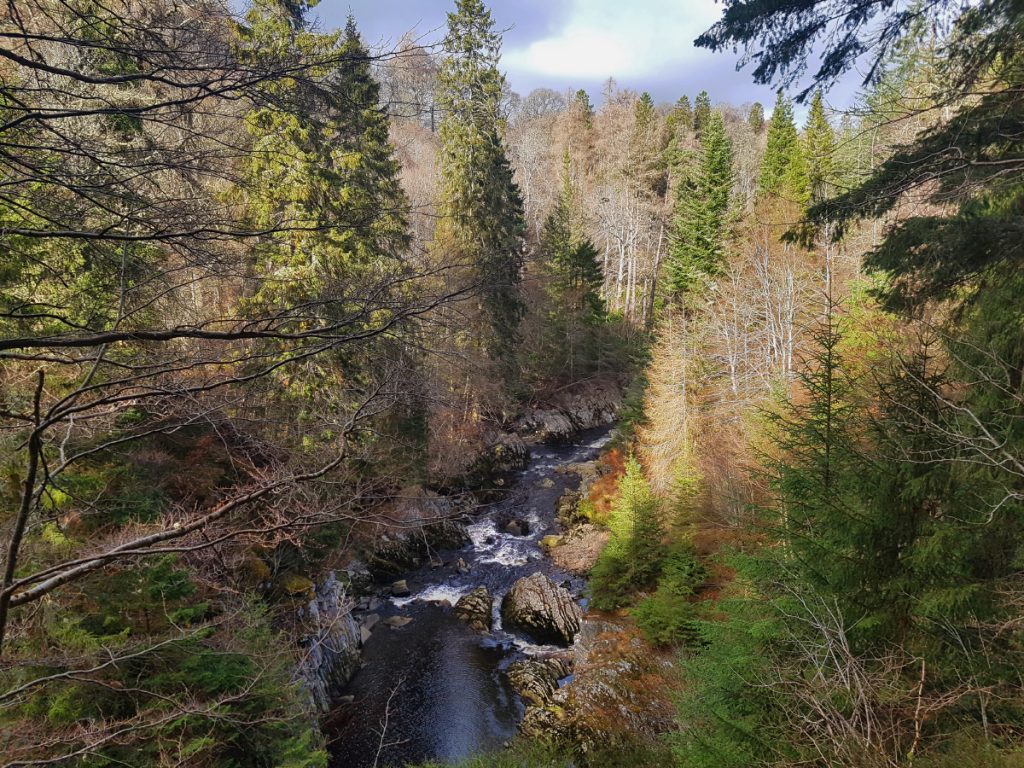 Next point is 'cave' and I turned away from the river into a deeply-mossy cove called Slag Innan. Worth a wee look though couldn't definitively see 'cave' though there's a few deep clefts one of which had mangled old remnants of corrugated iron, perhaps an old barrier against exploration.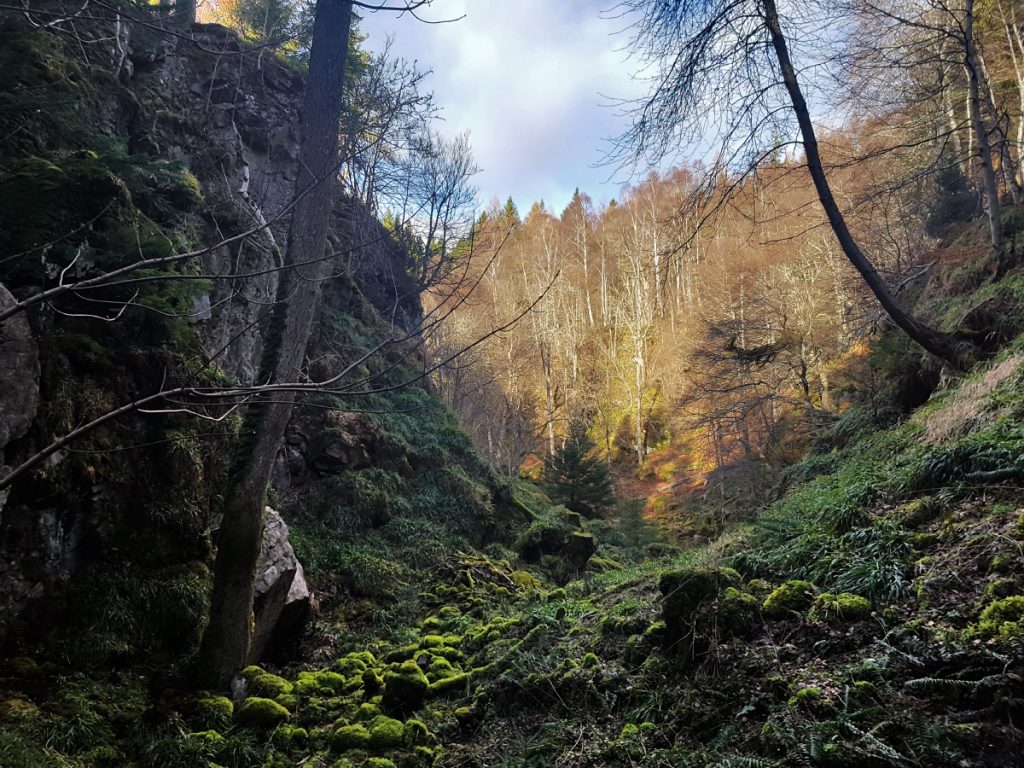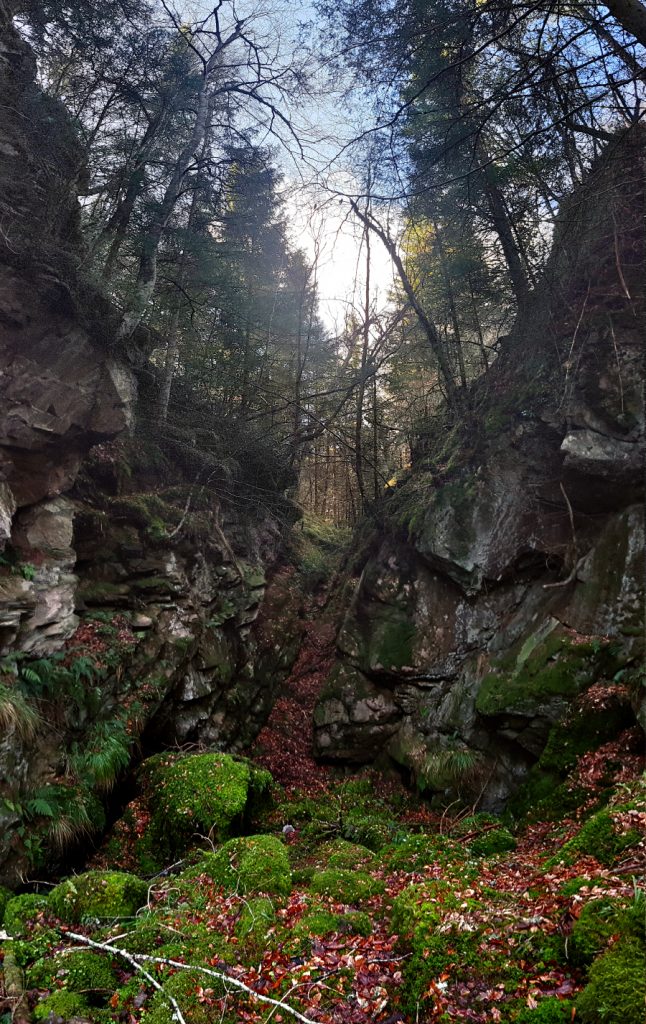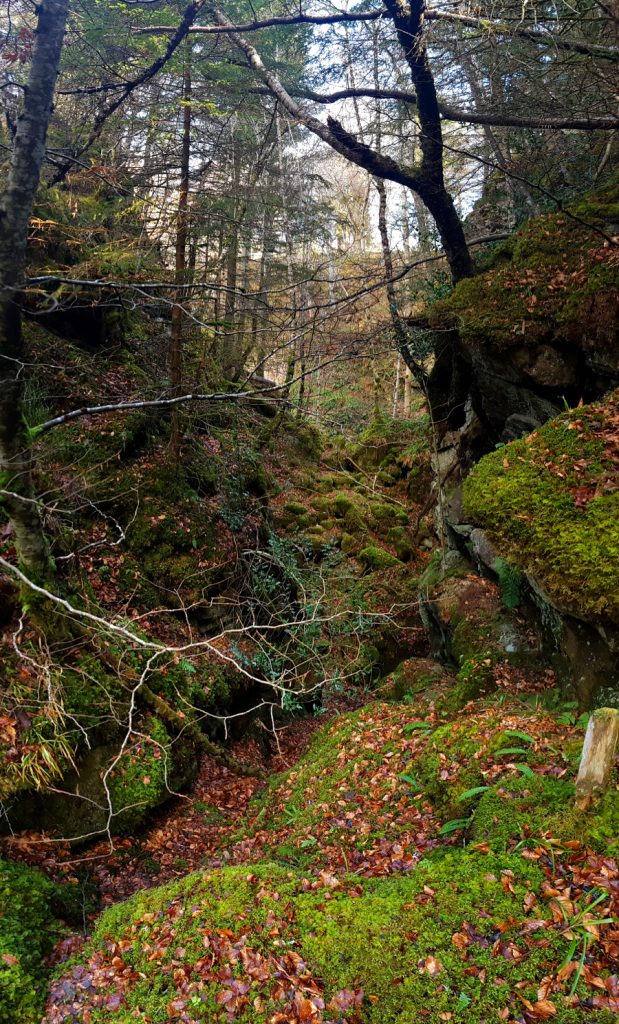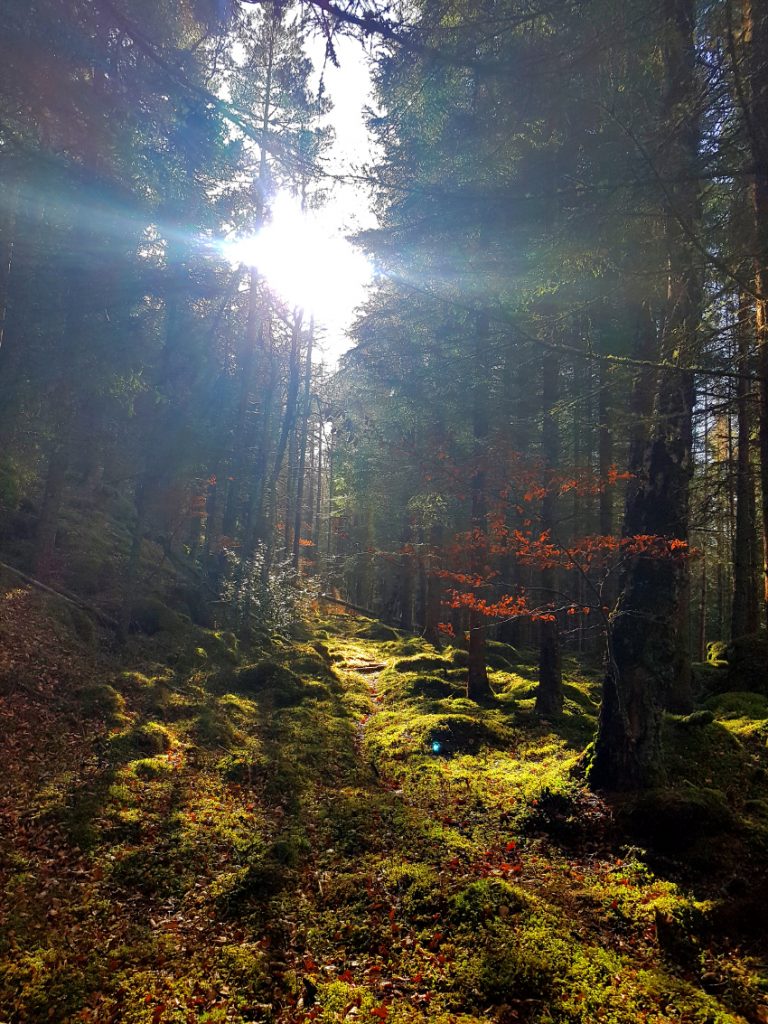 Reaching the next footbridge, although this one was solid, I declined to cross: an error soon realised as the path quickly became overgrown, and focus level ramped up, creeping along a mossy clifftop scrape.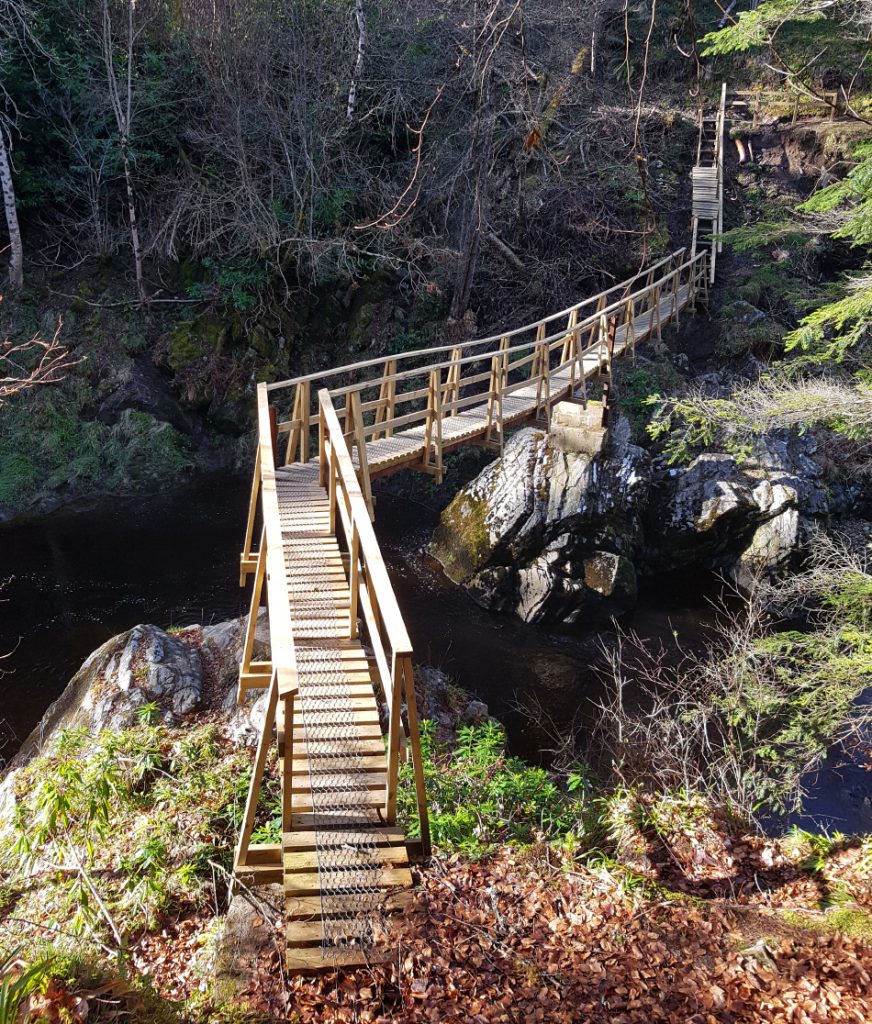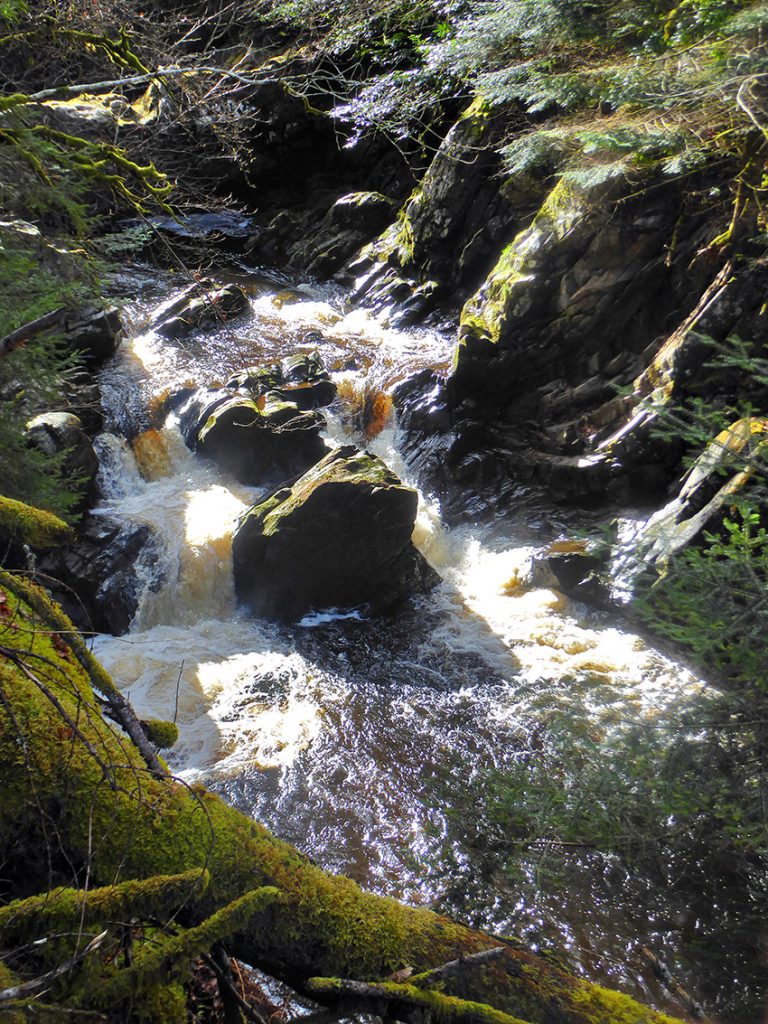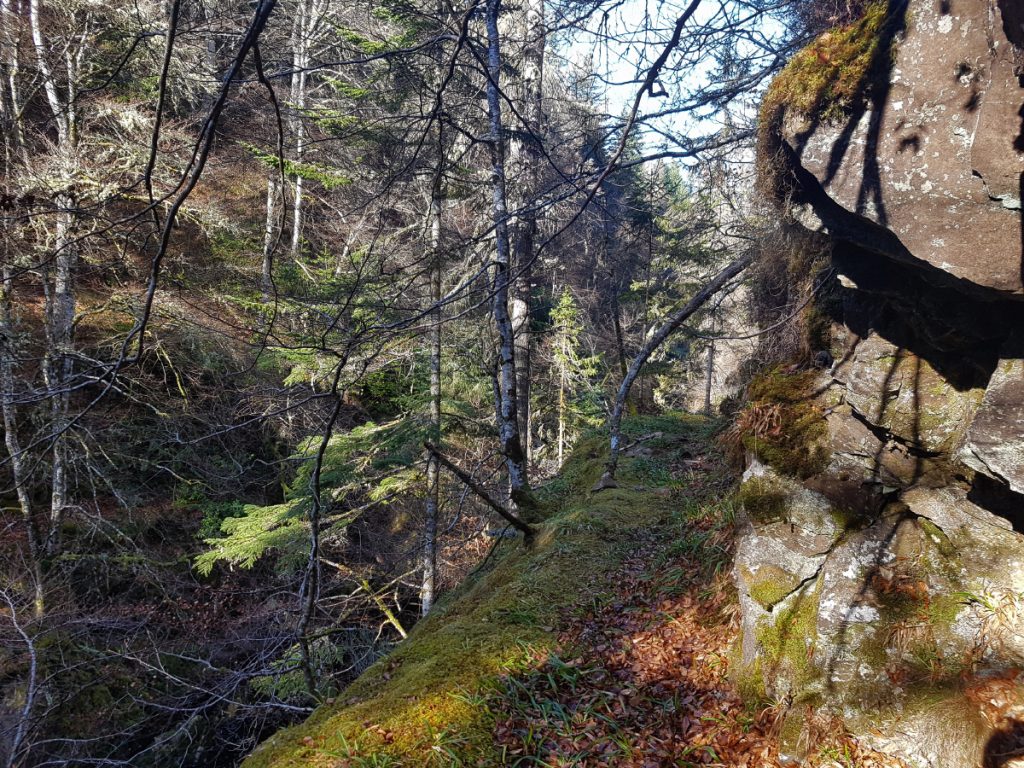 Many years ago, this would have been a helpful board walk; now a creaking slime covered obstacle, held up by a thin wire of unknown fortitude, dangling above a multi storey drop into a sheer sided gorge. hmmm not a sensible place for a lone runner. I clambered past but wouldn't advise this section.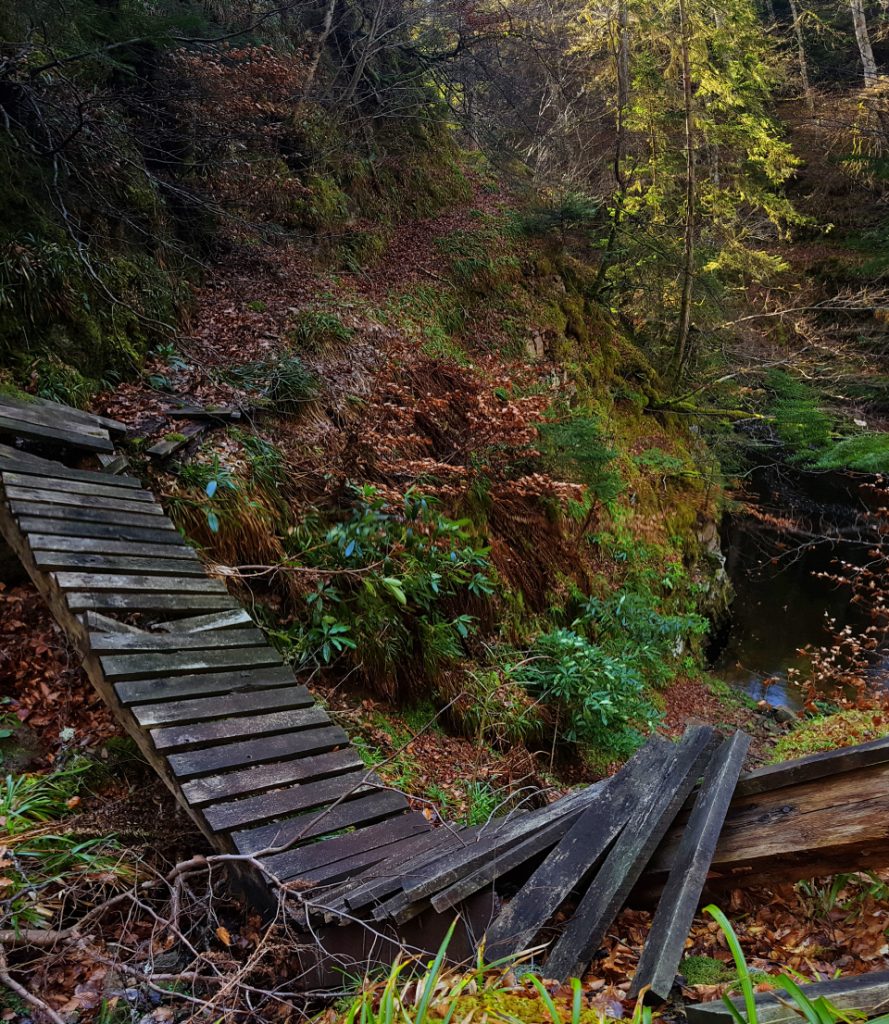 Once the slope began to level off a bit, I headed up on to the nearby B road rather than stay riverside, and then crossed the  bridge of Logie to go check out Randolph's leap, where the Divie now joins the Findhorn.
The path to the leap winds round a leafy glade and was popular today with tourists. I noticed two who have scrambled along rocks lower down and are right beside the raging torrent; rather them than me.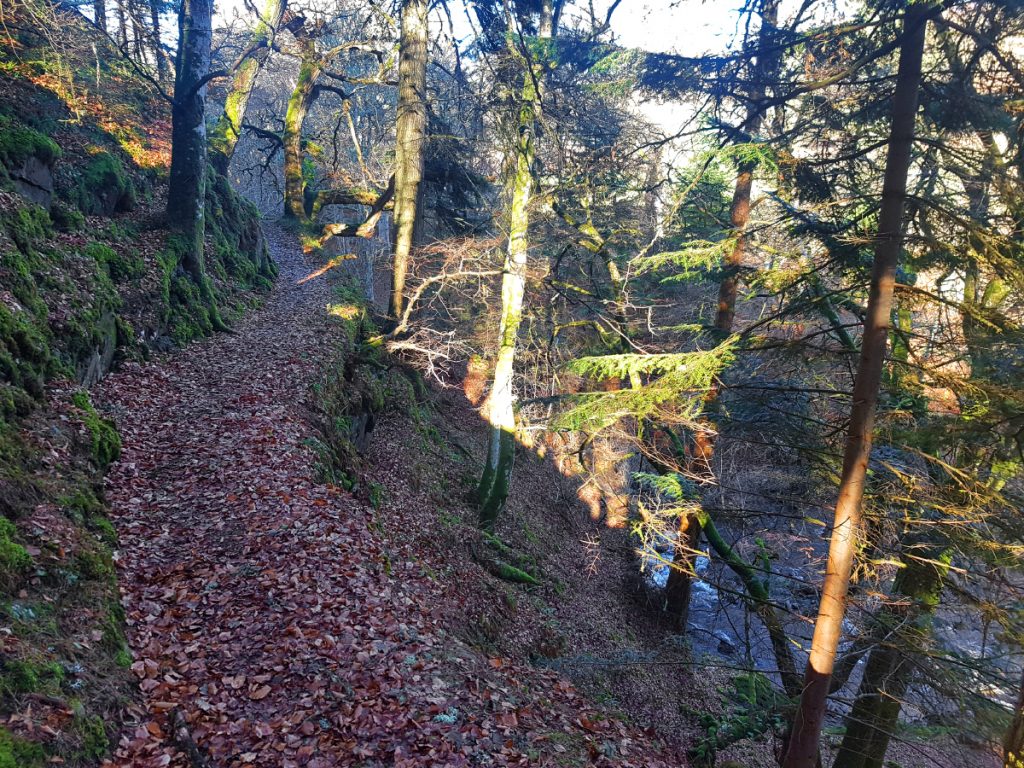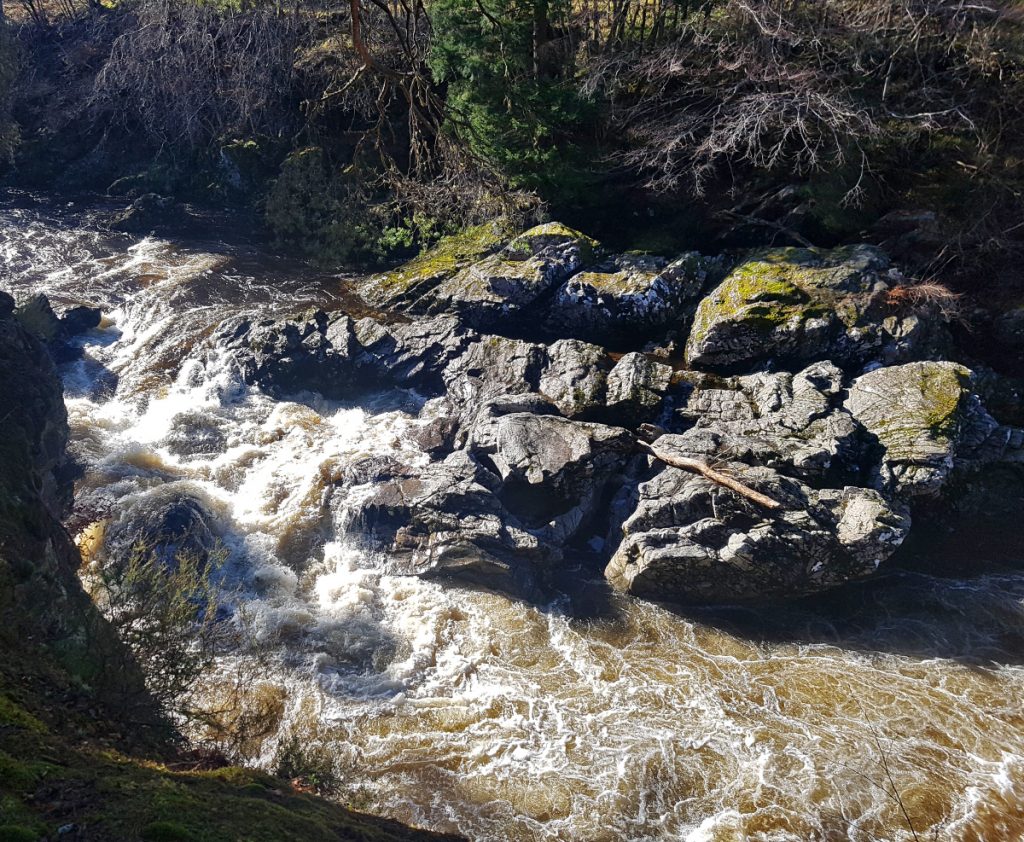 There's quite a few of these leaps throughout Scotland, the middle ages were awash with folk escaping battles and throwing themselves over chasms and torrents. The lucky ones got to fight another day and have a nook named after them for posterity; I guess many never made it across and were washed away both physically and historically. In this case an Alastair made it across, but his name didn't stick.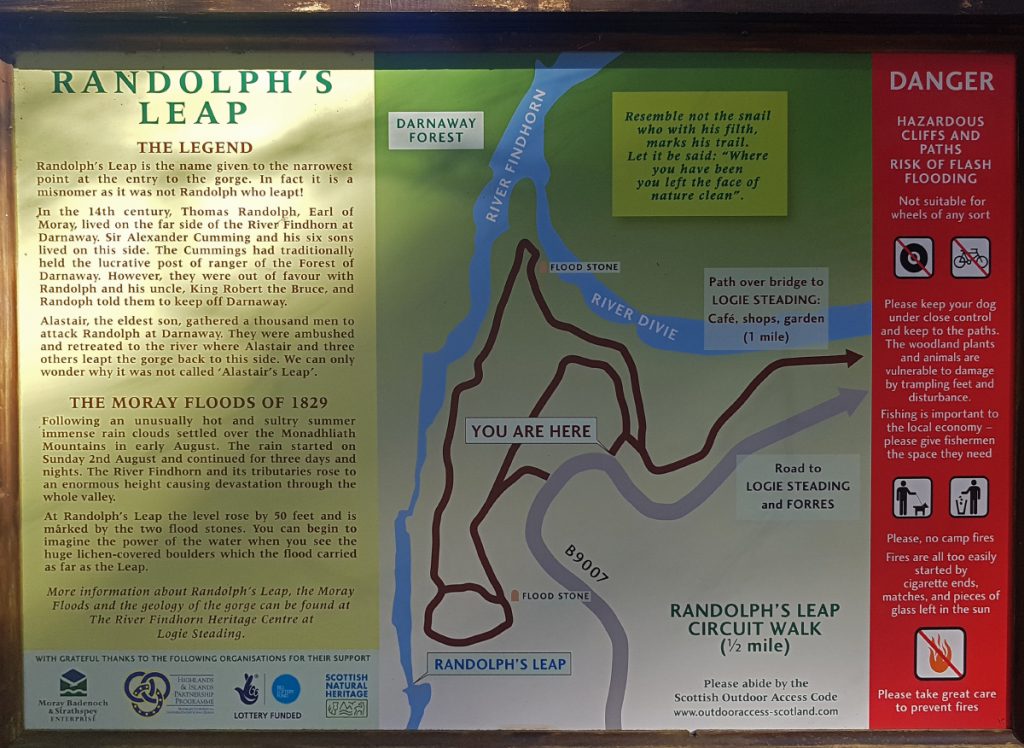 A caged stone marks the water height where the great flood of 1829 reached.. 50 foot above the normal level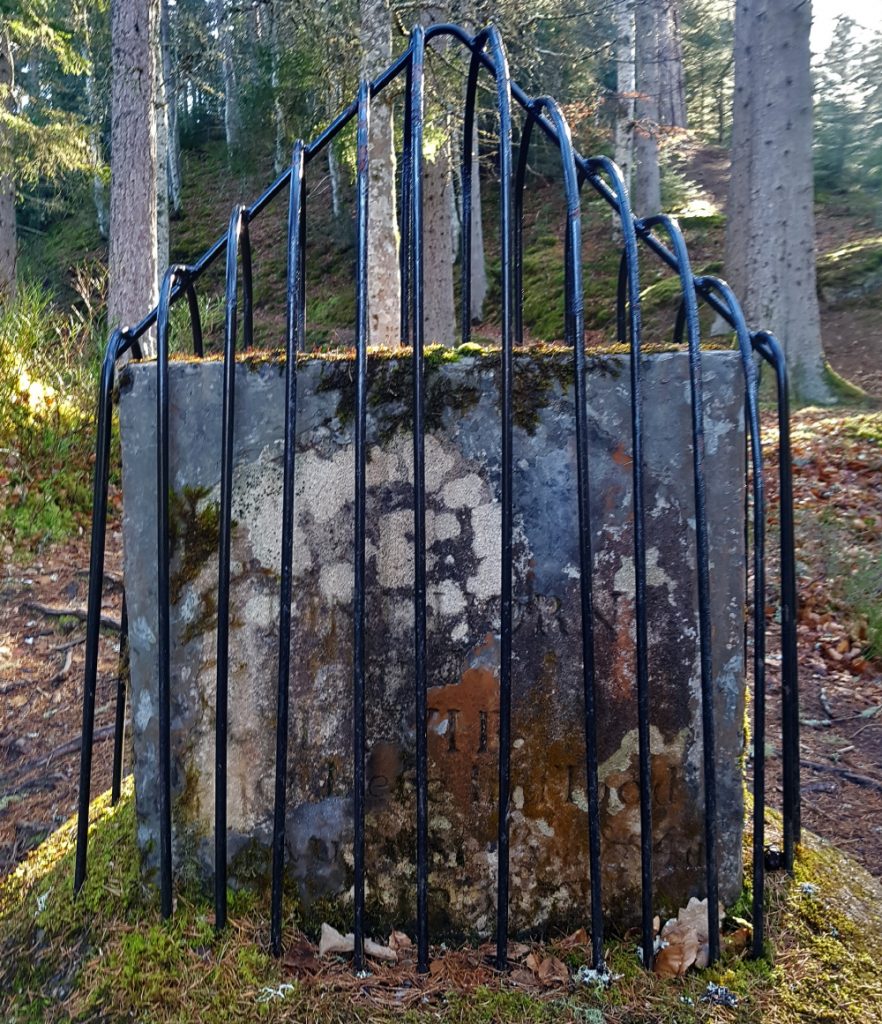 Back across the river and along and down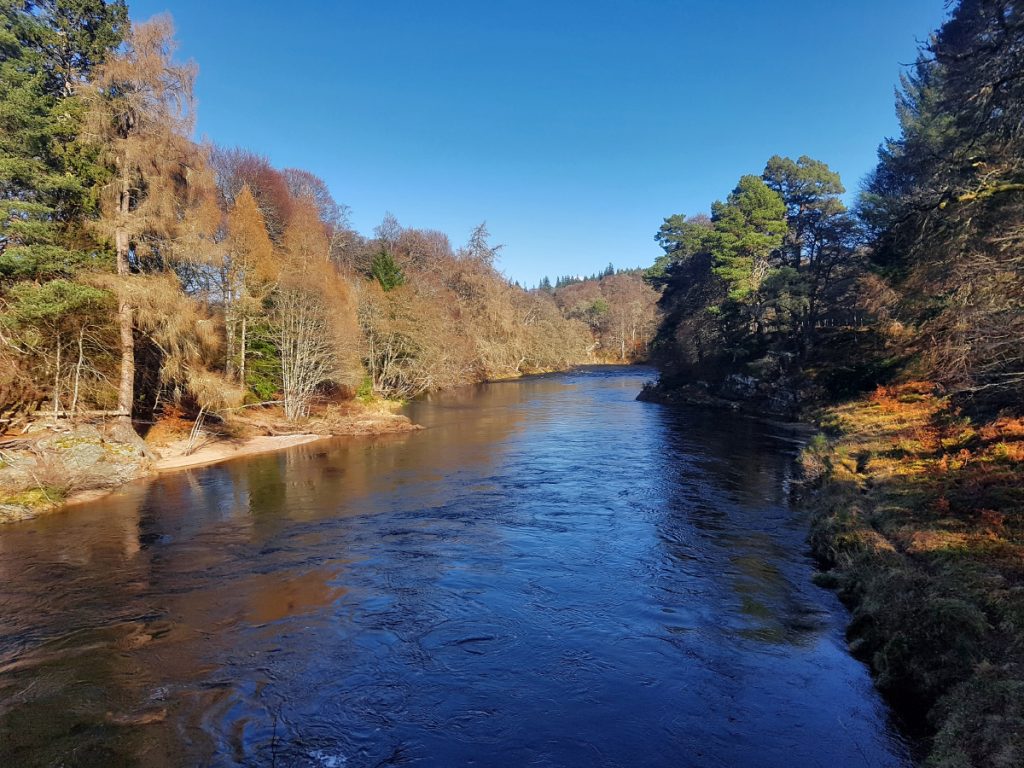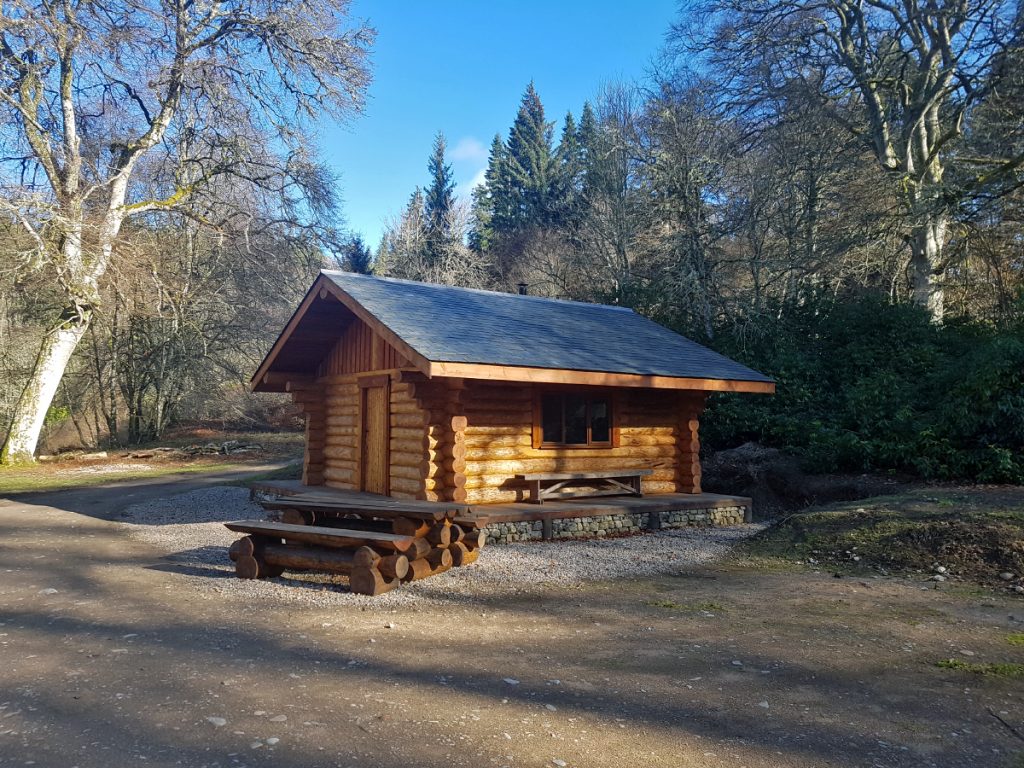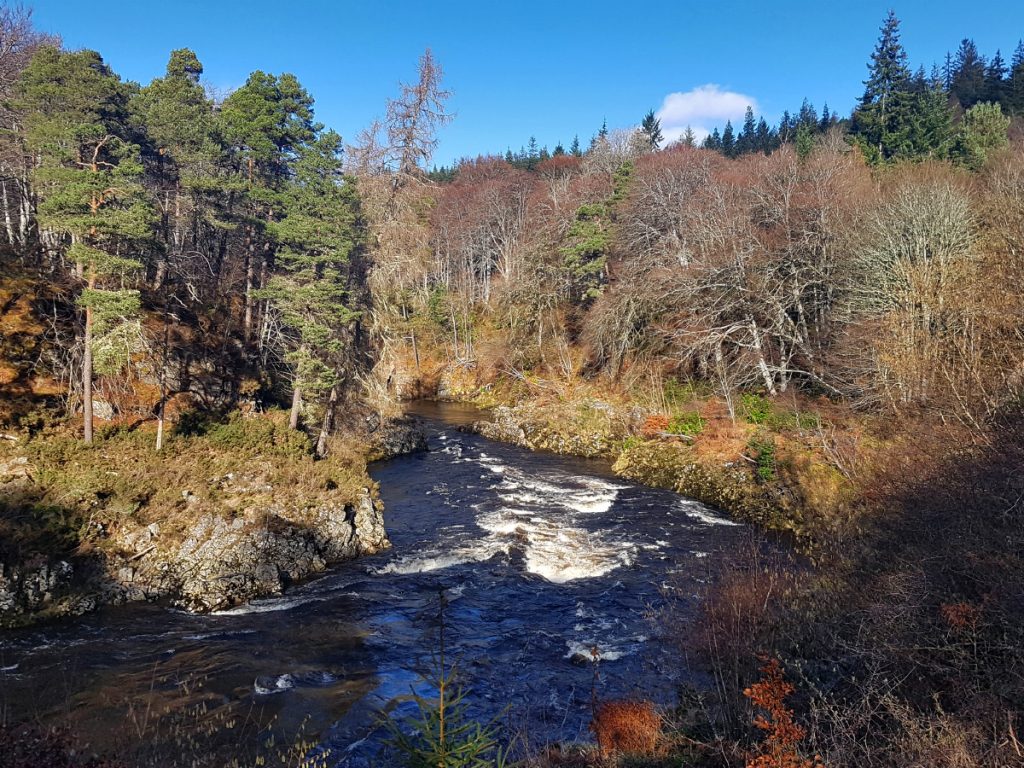 A water mill ruin also has the great flood marked on a stone high above the water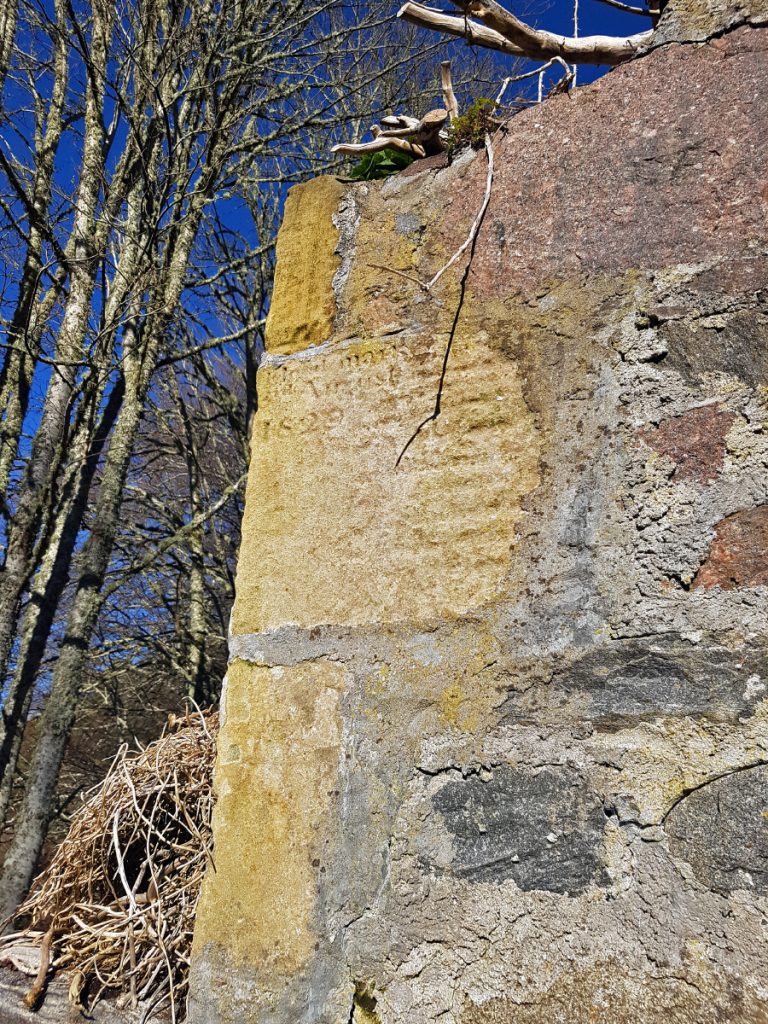 Logie house 18th century Nearby there's Logie steading, with a cafe and some artisan shopping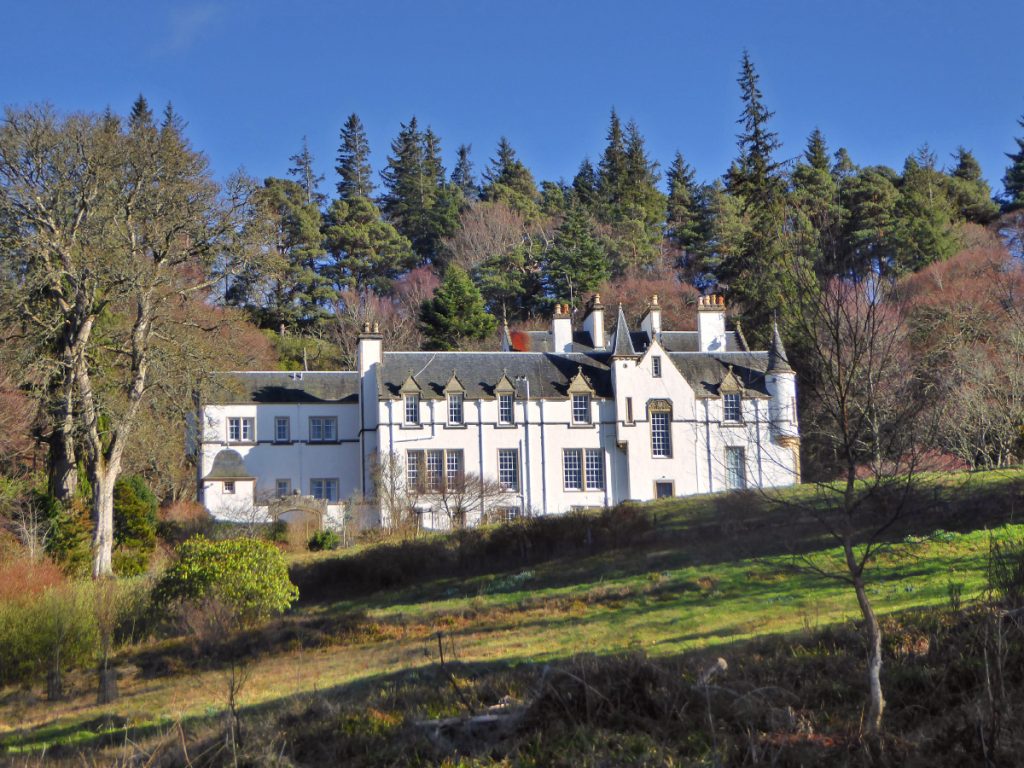 This tree has made friends with a boulder and kept it snug, like some huge beast incubating an egg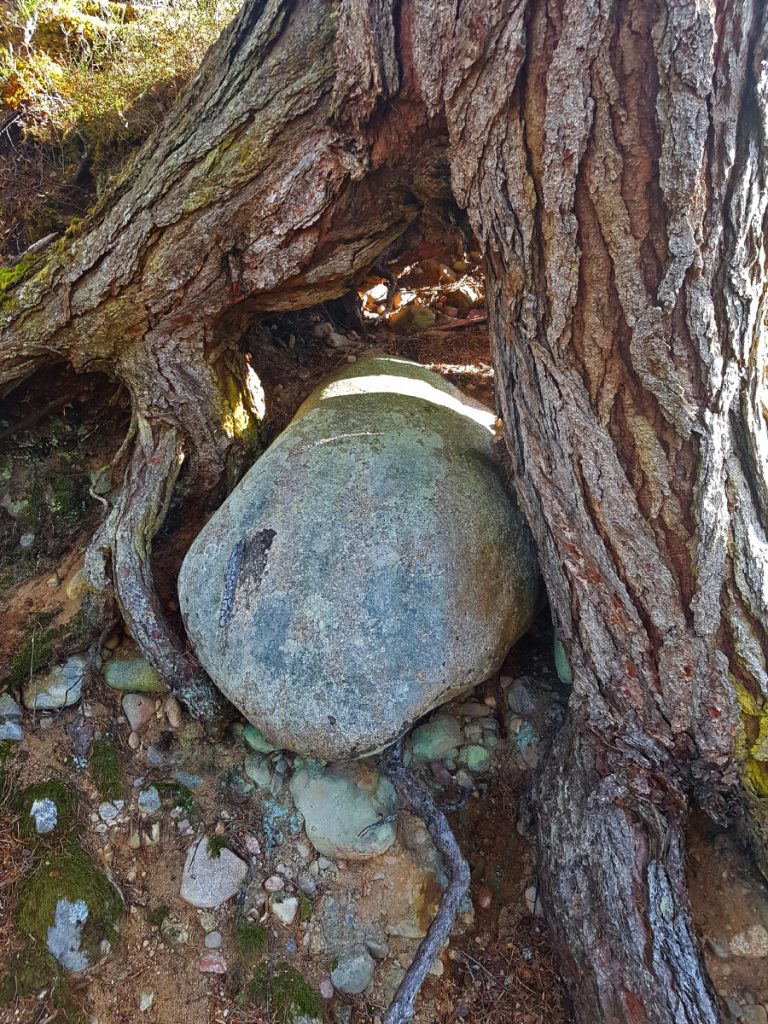 There's a victorian icehouse hidden in the banks past the turn off to Mains of Sluie, but another POI not found today.
At Gorach's pool the cliffs subside and a rare chance to get right down to the water: opposite a fine vista of eroded sandstone. A mountain biker had stopped for lunch; I wondered if the trails ahead were as precipitous as some I'd passed, if so a brave lad. There's maybe a good route to be had on bike along the valley that keeps some of the singletrack and cuts out the airy cliff tops, certainly not what I've chosen today though.

Back up again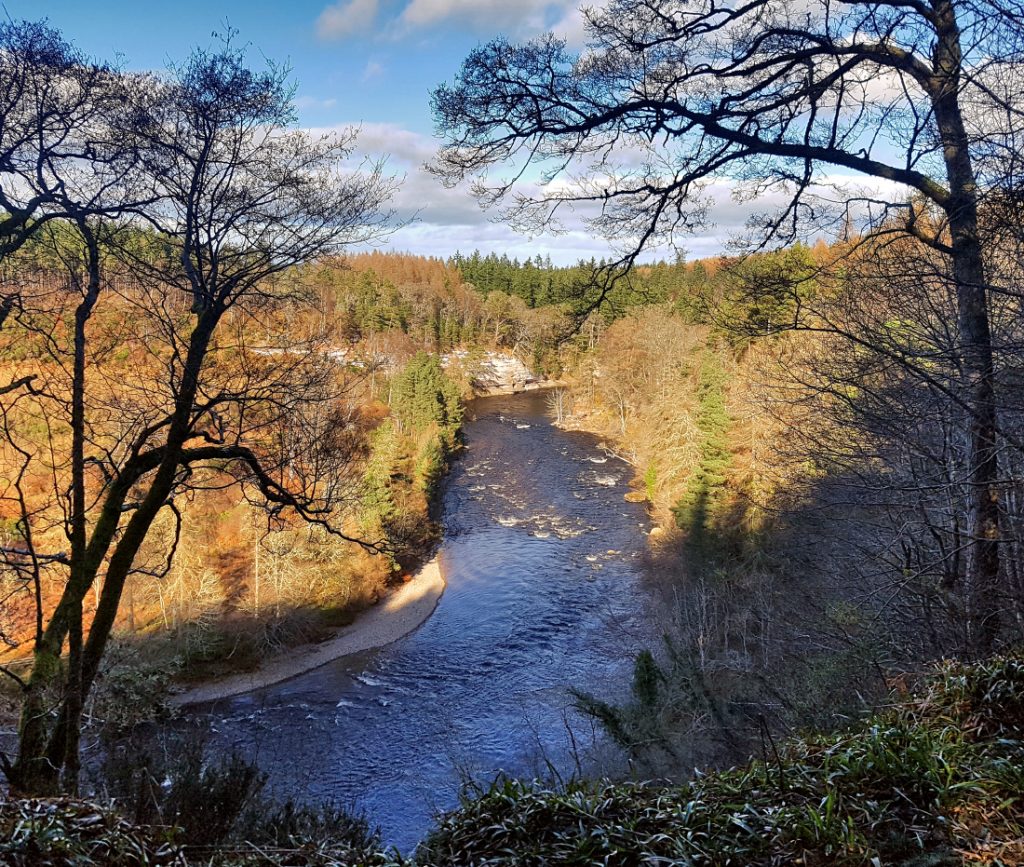 With some of the failed exploration adding time and distance, I cut a corner through a plantation and make towards the Dava way, missing out a visit to the grade A Cothall cottages before having a quick nosey at the unusual styled and also A-listed Blairs Home Farm, an Archibald Simpson creation now used as a creative campus for Glasgow school of art.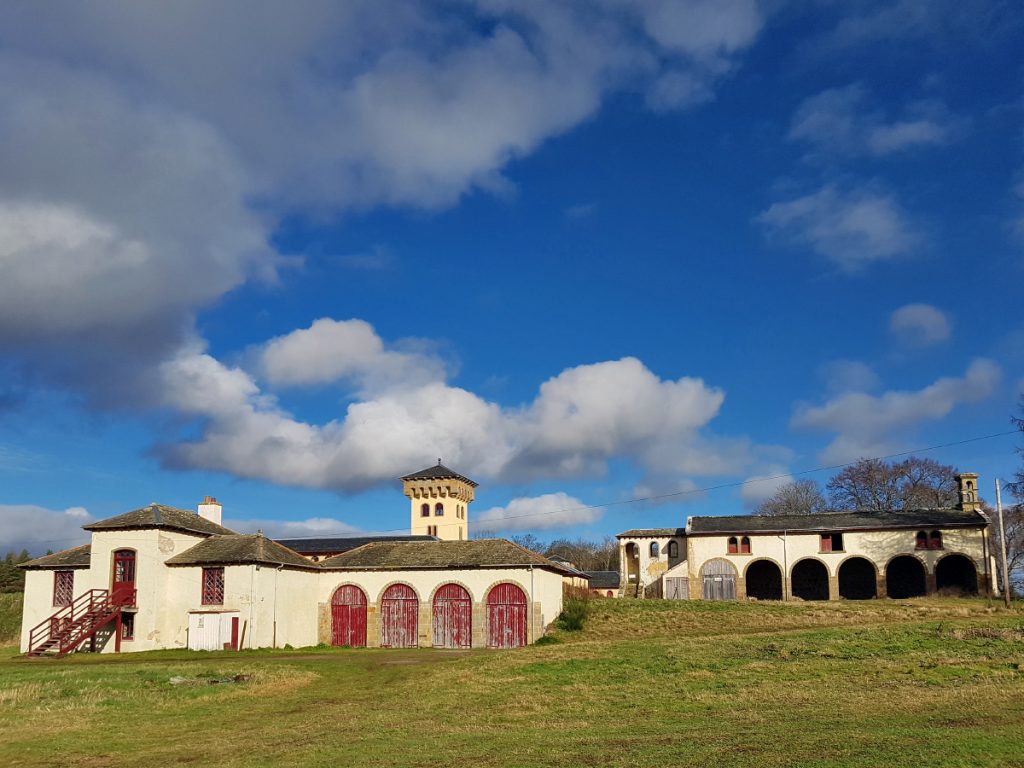 There's also a small private chapel nearby.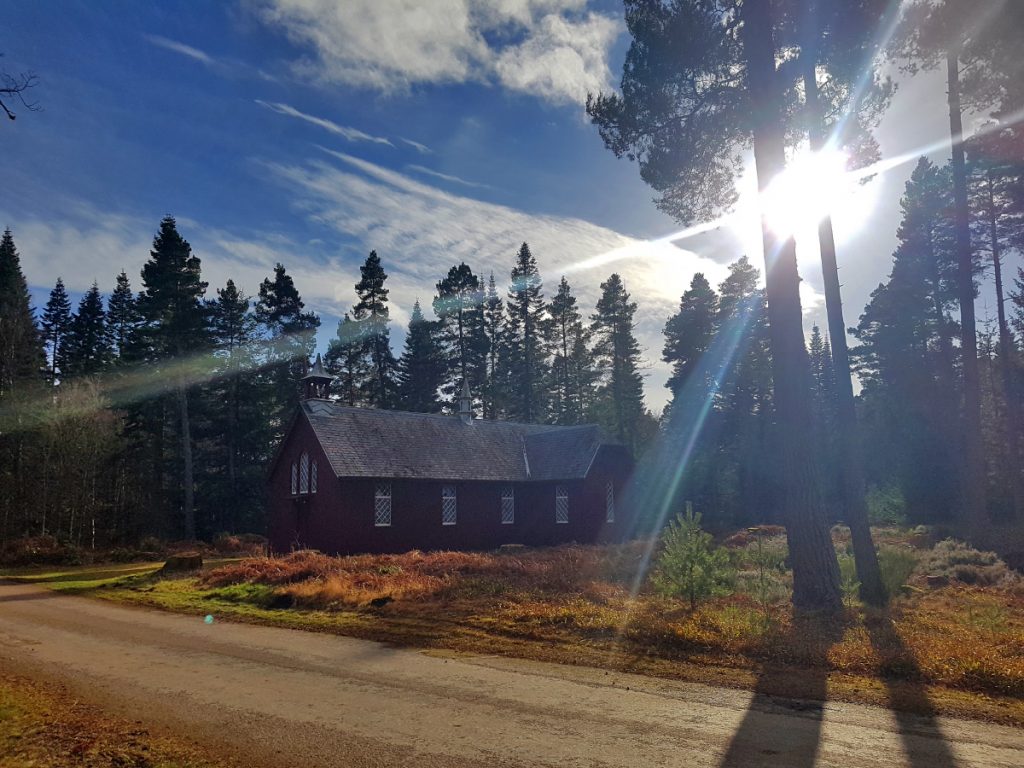 A sortie down to the loch of Blairs, quite a few swans seem to like it.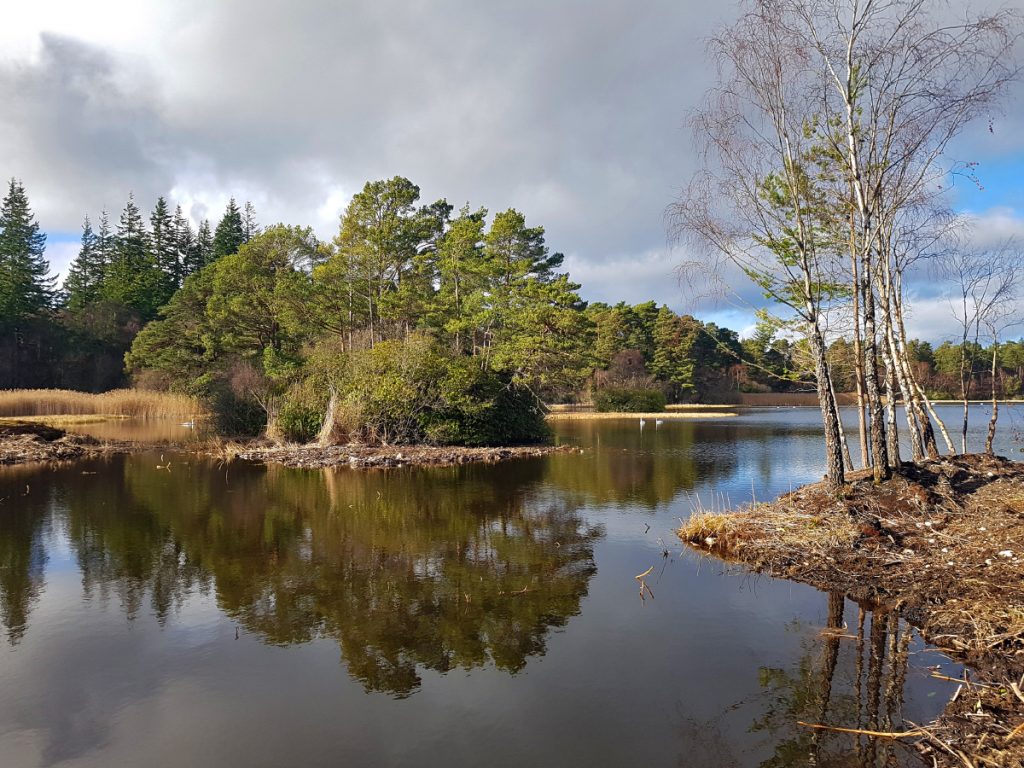 Through Dallas Dhu distillery and I'm back on to the Dava way, and the final leg, which is just as well as I'm tiring now.. only a couple miles to go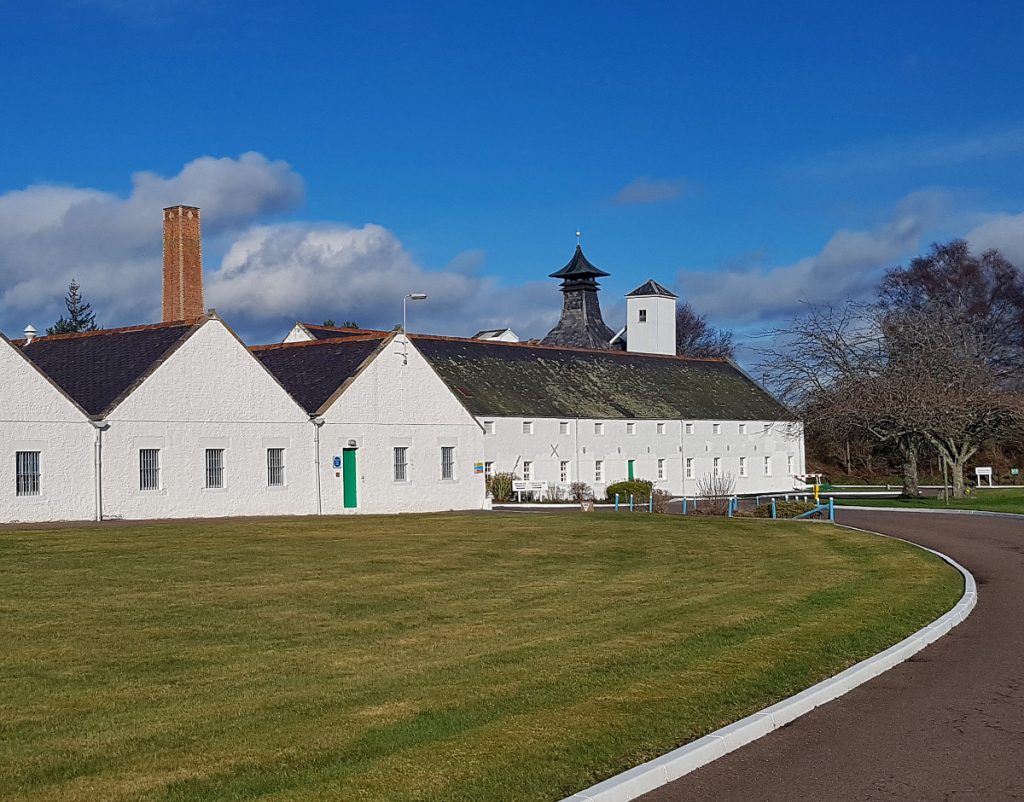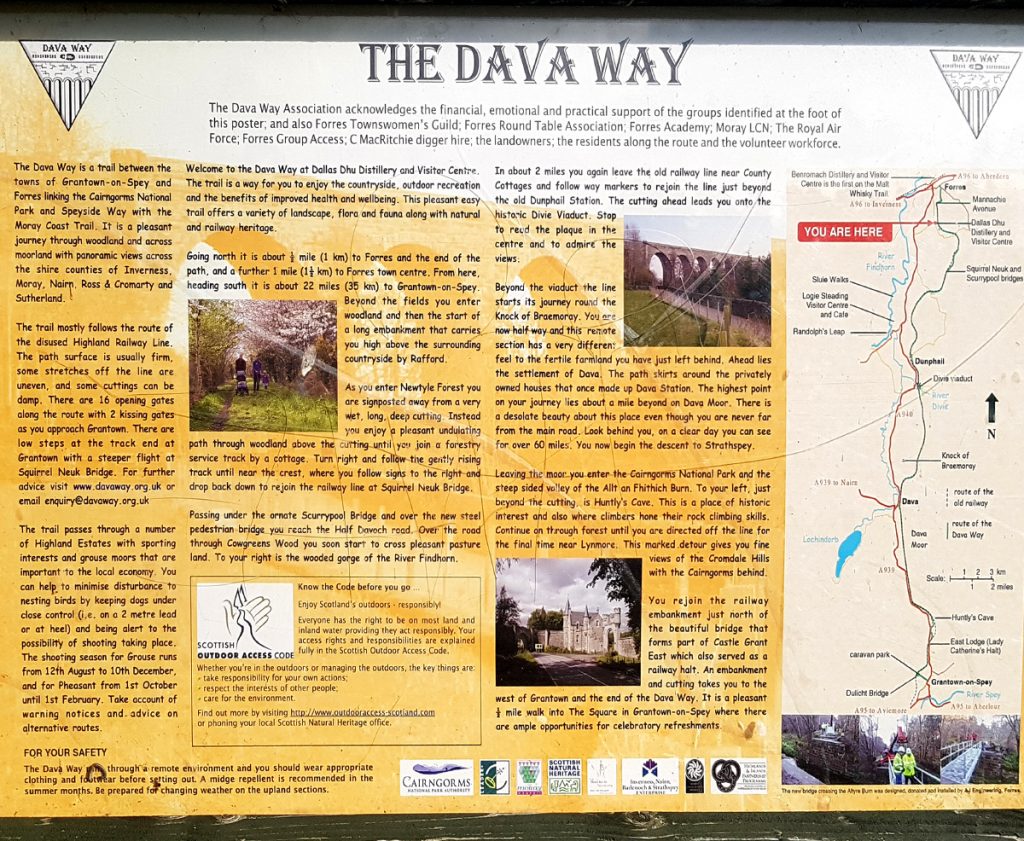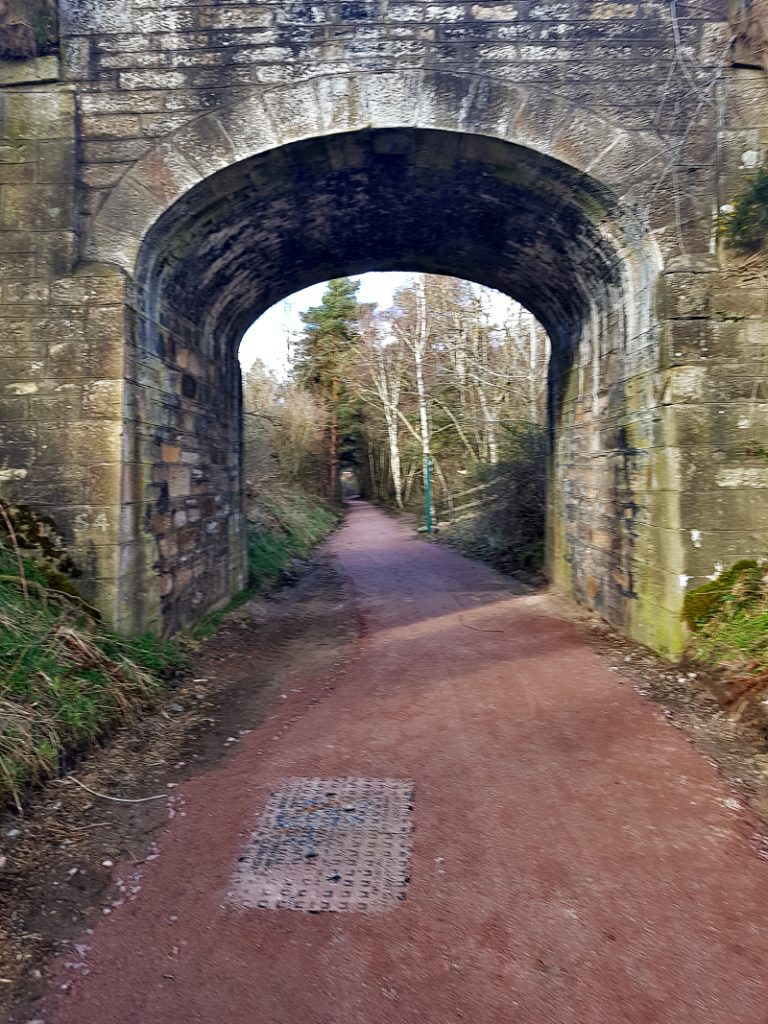 Now inside the town, I pass through the pleasant park around Sanquhar loch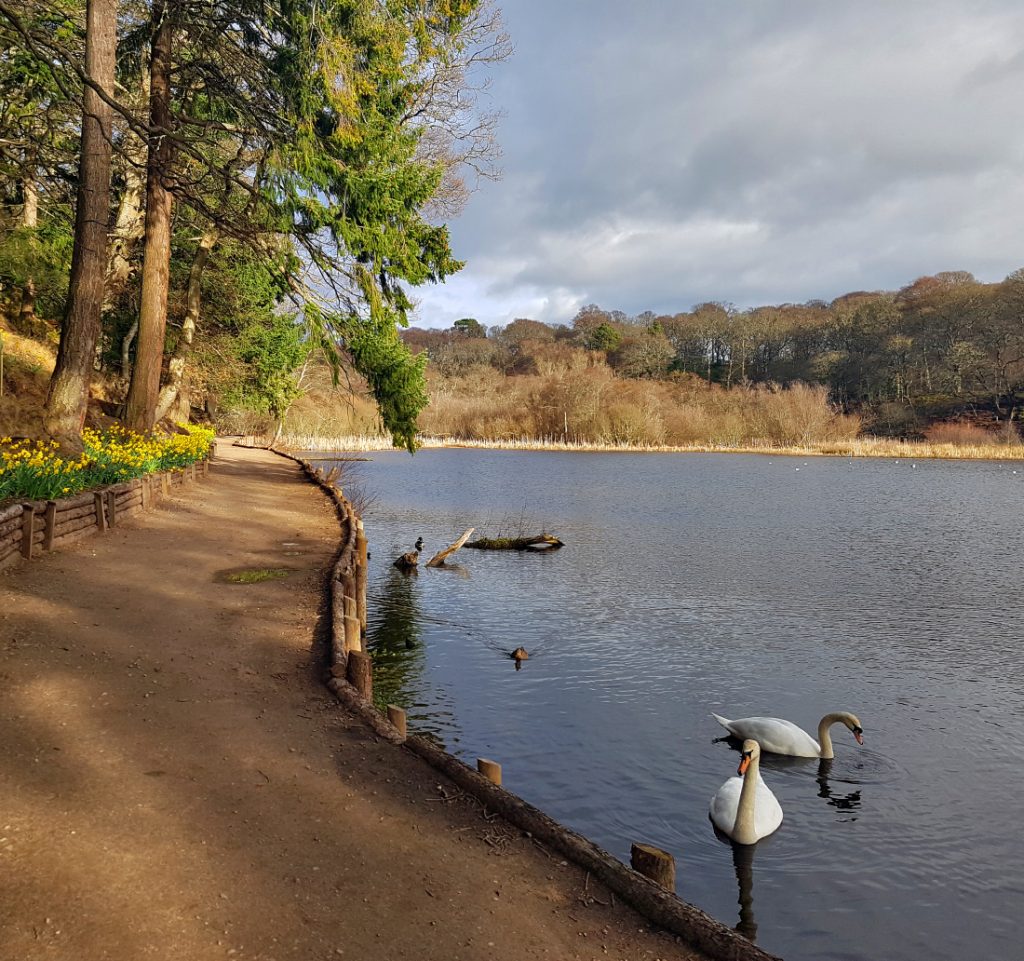 And up Cluny hills to see my second last site, it's steep enough and I'm tired enough now to stroll it. Nelson's tower lies at the top.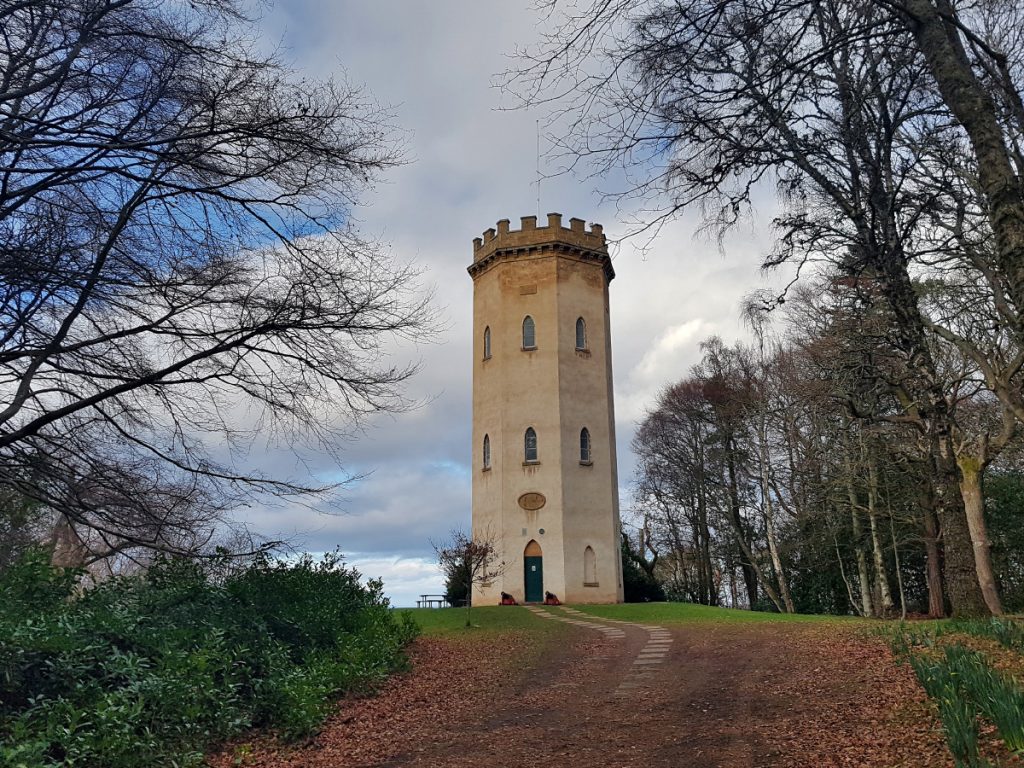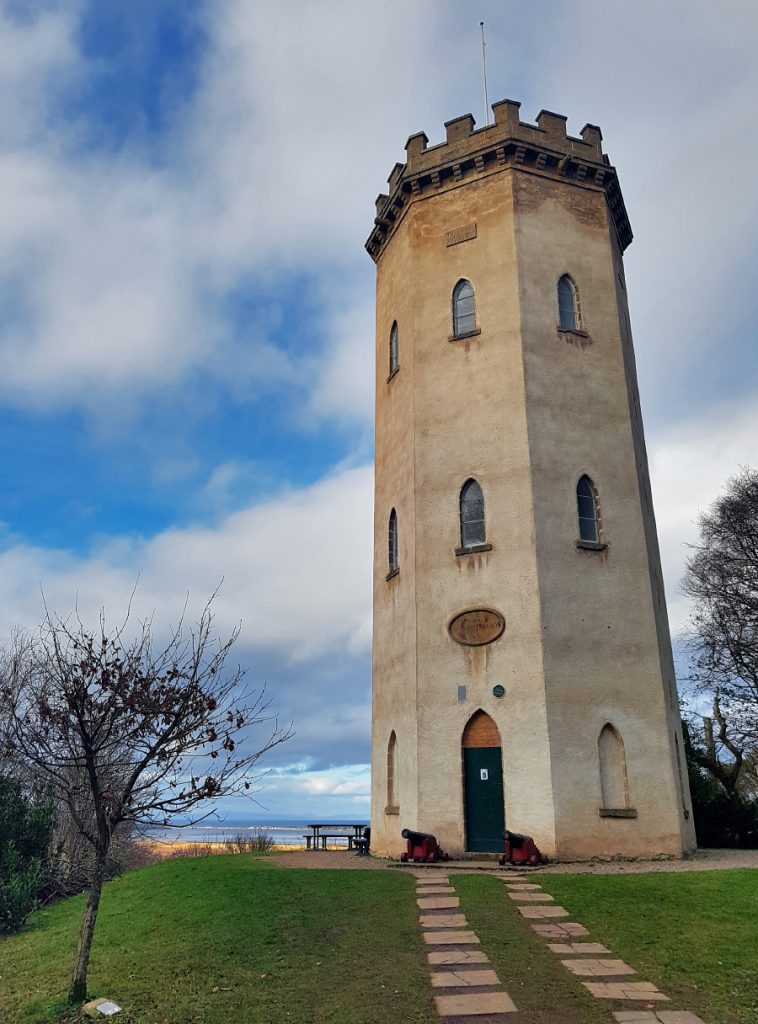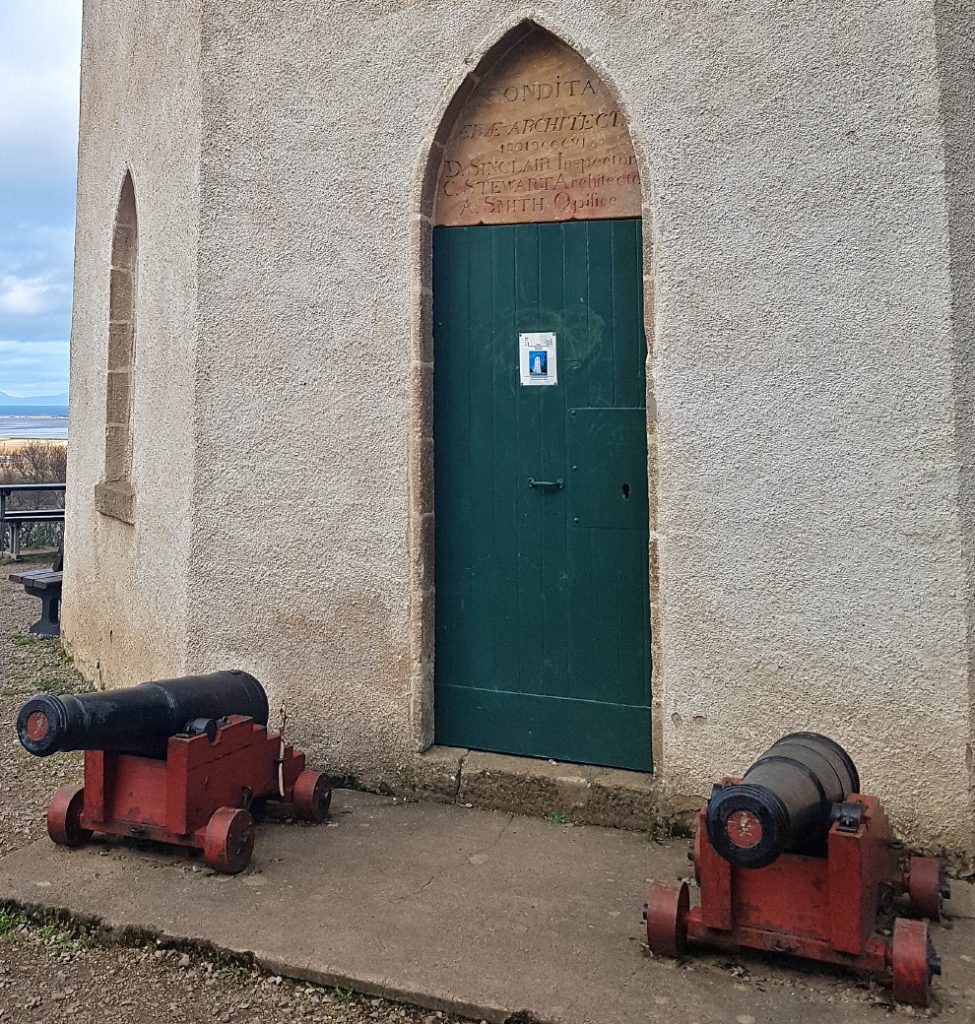 There's a great view over the bay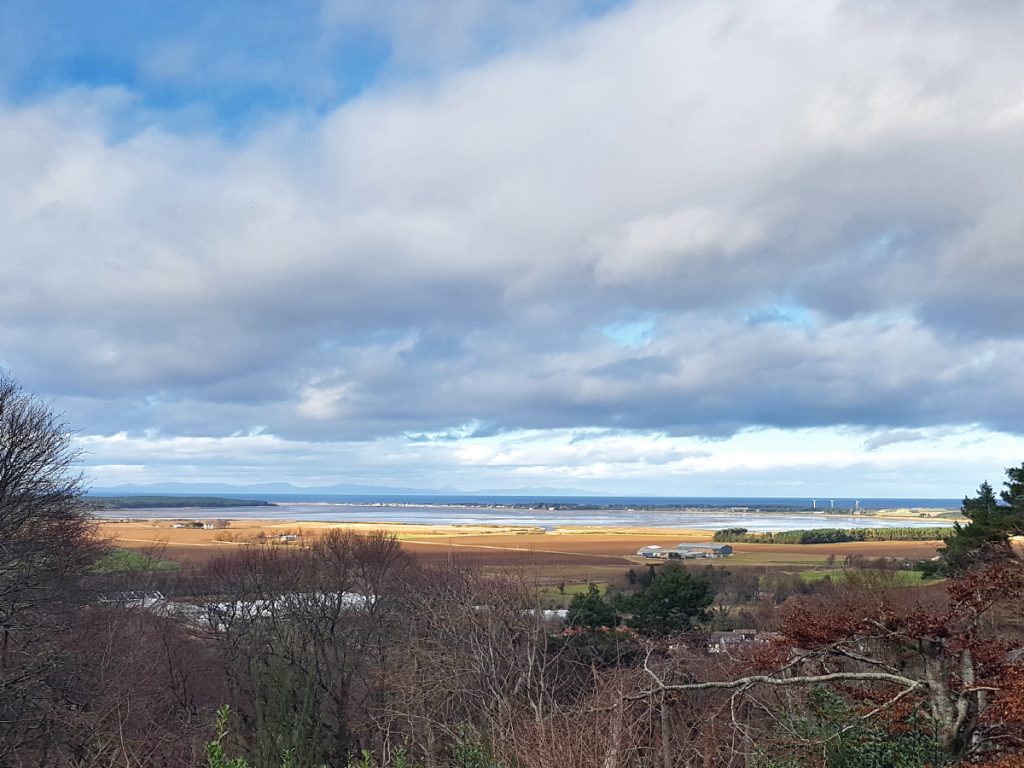 The last couple of years there was a light show, colours of cluny, up here, but unfortunately looks like it's not continuing.
One last thing to see: you can't visit Forres without checking out the Sueno's stone, Scotland's largest pictish stone at over 7 metres tall, carved with epic tales of battle from over 1000 years ago. It's a shame it's encased in a glass housing (hard to photograph) but needs must to protect from both erosion and vandalism.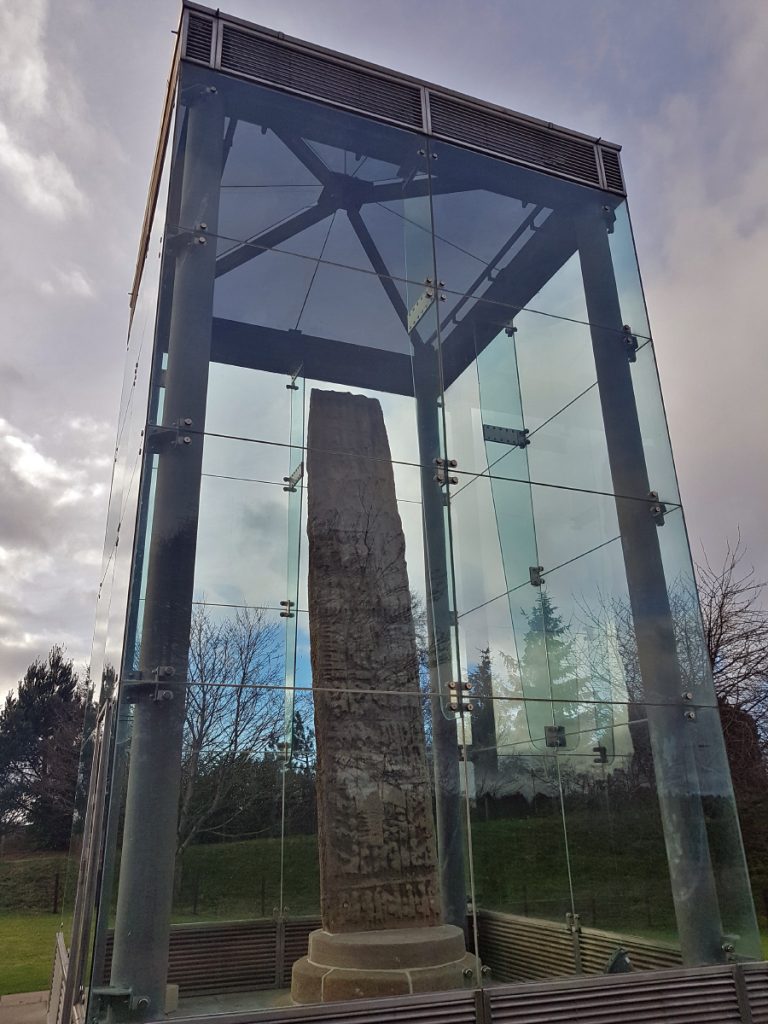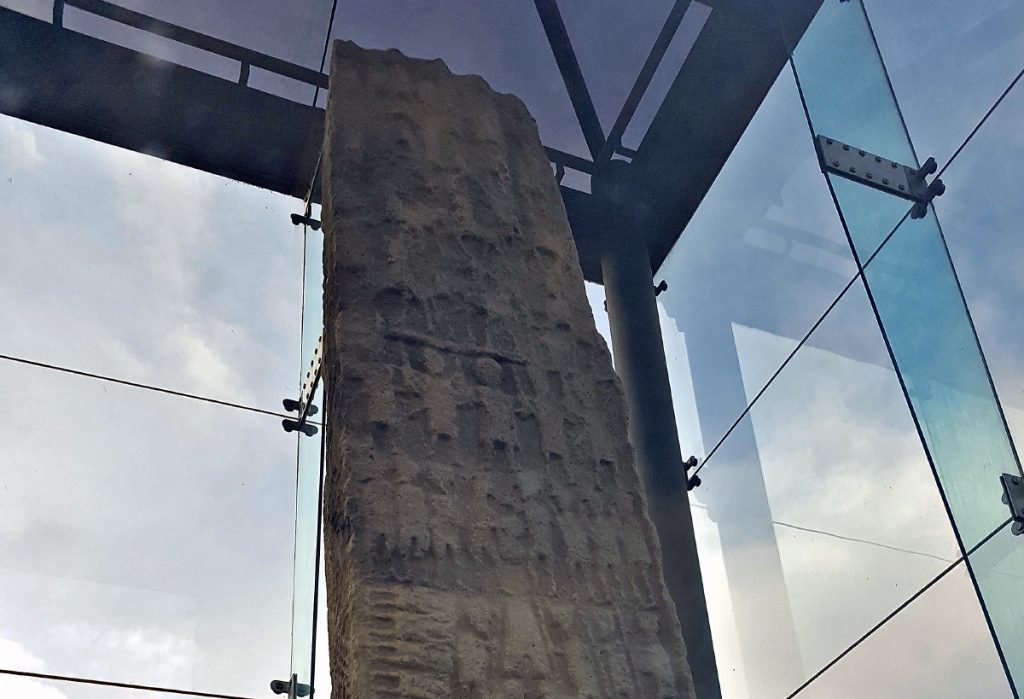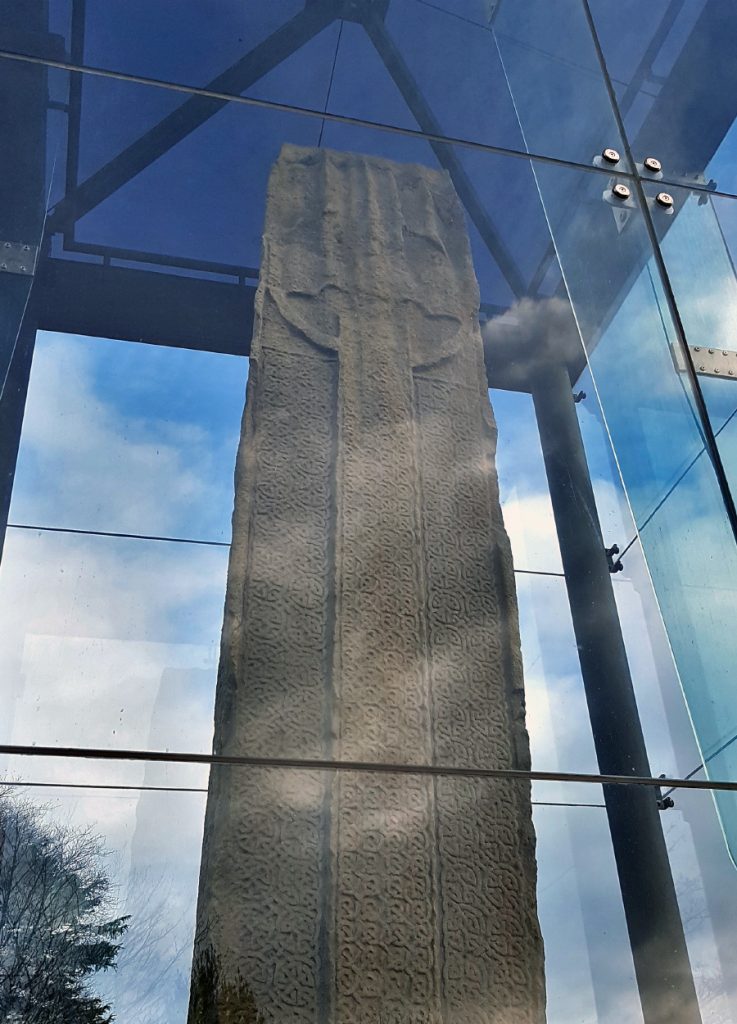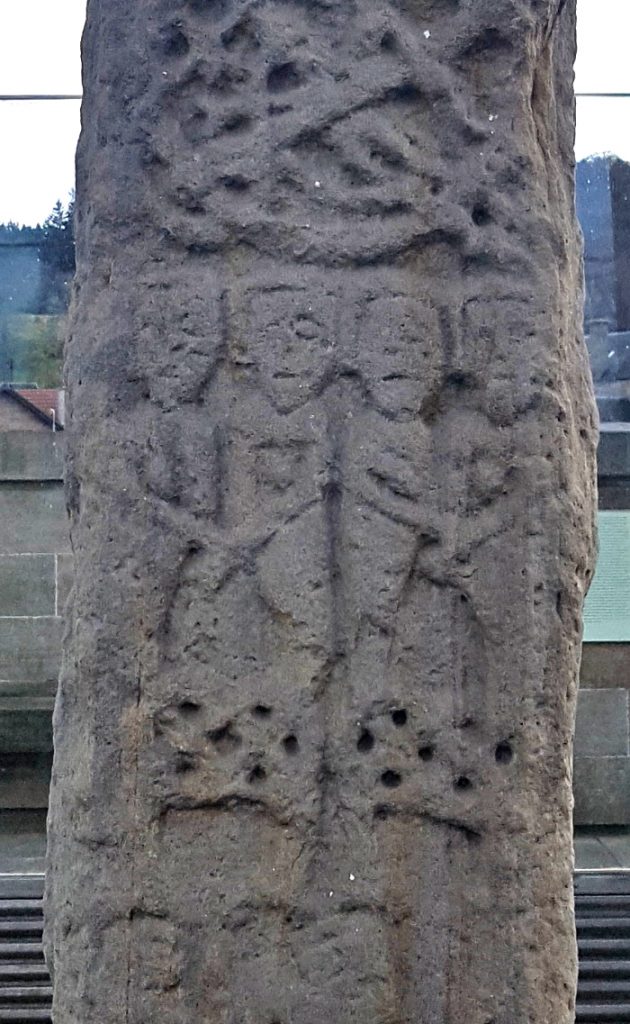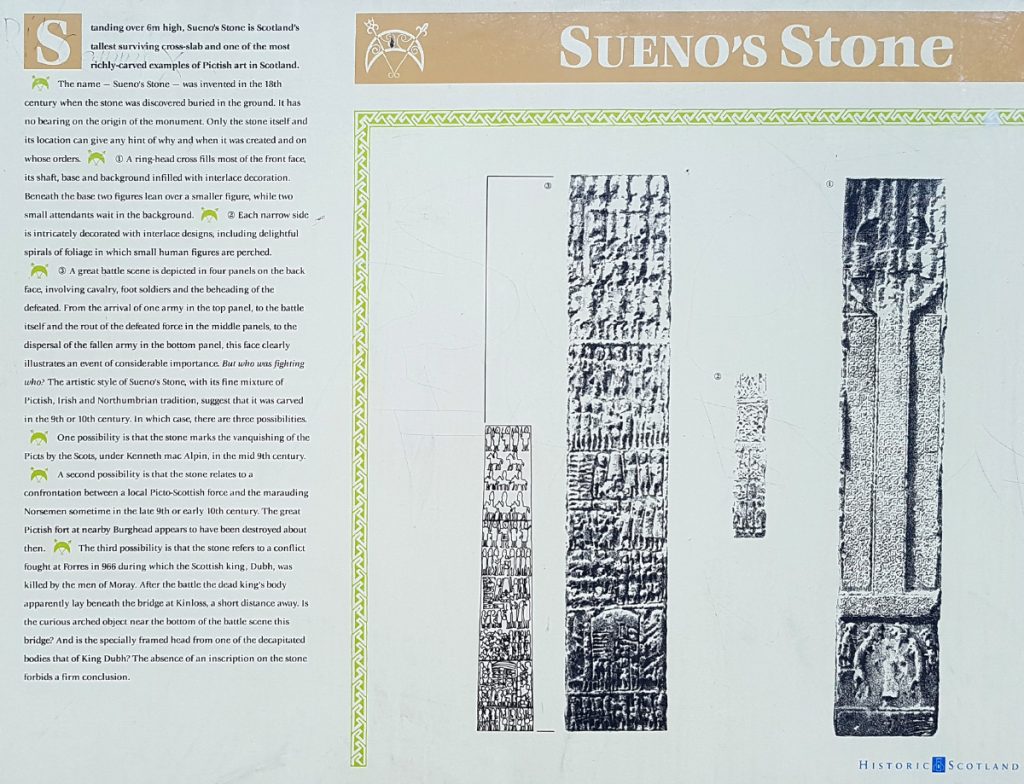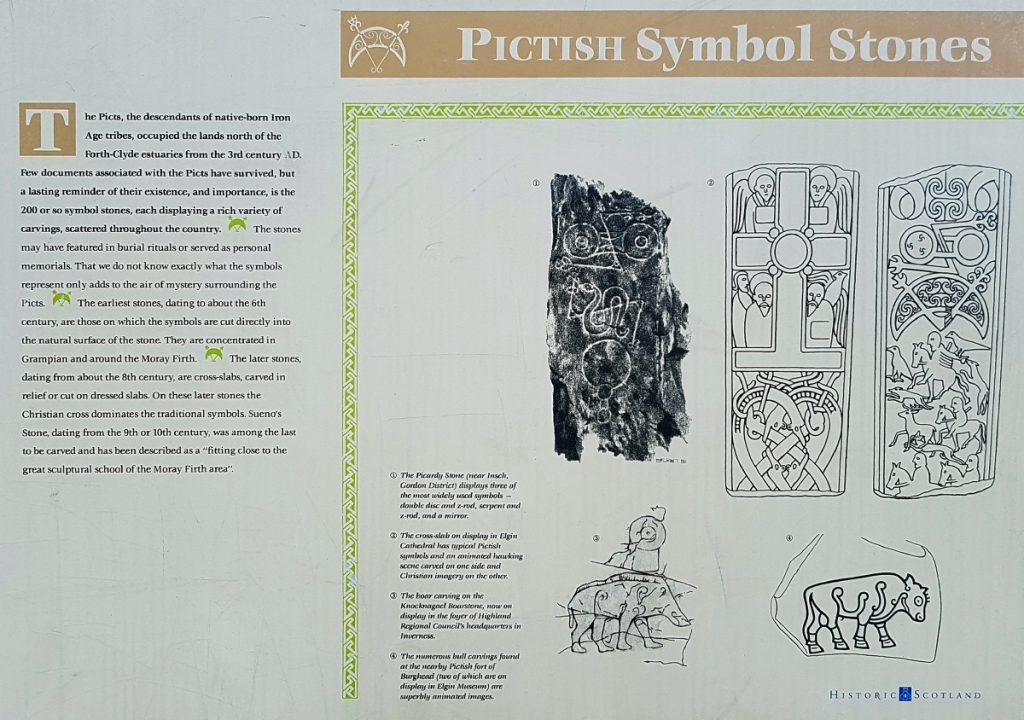 28km in the bag :Some really nice trail running along this valley, very scenic, though quite hairy in places. Glad I've done it on foot: the dava way is on the 'bike trip' list and I'd probably have looked to have went off the main way to loop back; I know now there's a lot of trails here not really for 2 wheels.
Time to put my feet up and chill: a quick pub visit and a couple IPAs round off the day nicely.