A dull grey day but nonetheless thought I'd best head out and stretch the legs what with the duathlon in a few weeks.
Despite going through Seaton park along The Don a hundred times, I hadn't noticed this before. A well inscribed "Lady James May's well, 1861″. Couldn't dig up much more info other than this.
At this time of year you can still see through the bare branches above the Don to Brig O' Balgownie, though to get the perfect angle you'd need climbing ropes.
Down towards The Don near the new bridge, plenty bird life enjoying Spring
Wild garlic is now in full effect, stopped to pick some, this time remembering to double bag to make sure my rucksack didn't become too pungent
Assorted mill ruins across the other side. There were over a dozen mills on The Don in the heyday of water-powered industry
Mill wheel from across the river
I headed towards Persley to have a look at some Woods and trails scoped on OS maps. Near Tesco roundabout there's a locked gate with a path heading North West. This dumped whopper of a reel would make a good artefact of the oil industry like the mill wheel, in the coming era when the industry in Aberdeen 'winds' down
Some paths head further away from the din of traffic up on to Hill of Danestone
Overhead I can see a few birds of prey circling
The waste ground shrubs here are alive with wildlife, loads of bird and rabbits, a little oasis of calm, not far from frantic traffic and suburbia. The dried bracken clatters with the startled rabbits escaping as my metal beast approaches
The area is criss-crossed with paths. Headed up to the top left where a farm track navigates across fields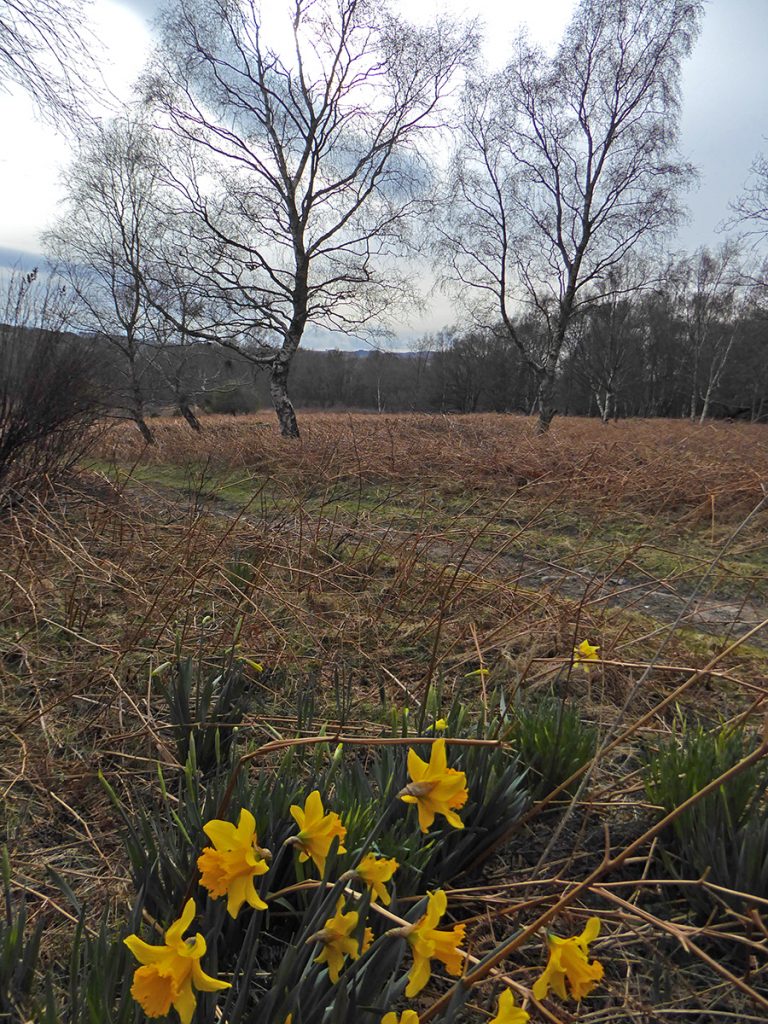 I noticed quite a few ruins so stopped to investigate a bit further. Turns out this area had a load of quarries heading back in time
Some of the buildings look almost military. This used to be 'Hall's quarry' or 'Persley quarry'
Climbed the steps to the top to get a better view
Someone's bike made it no further.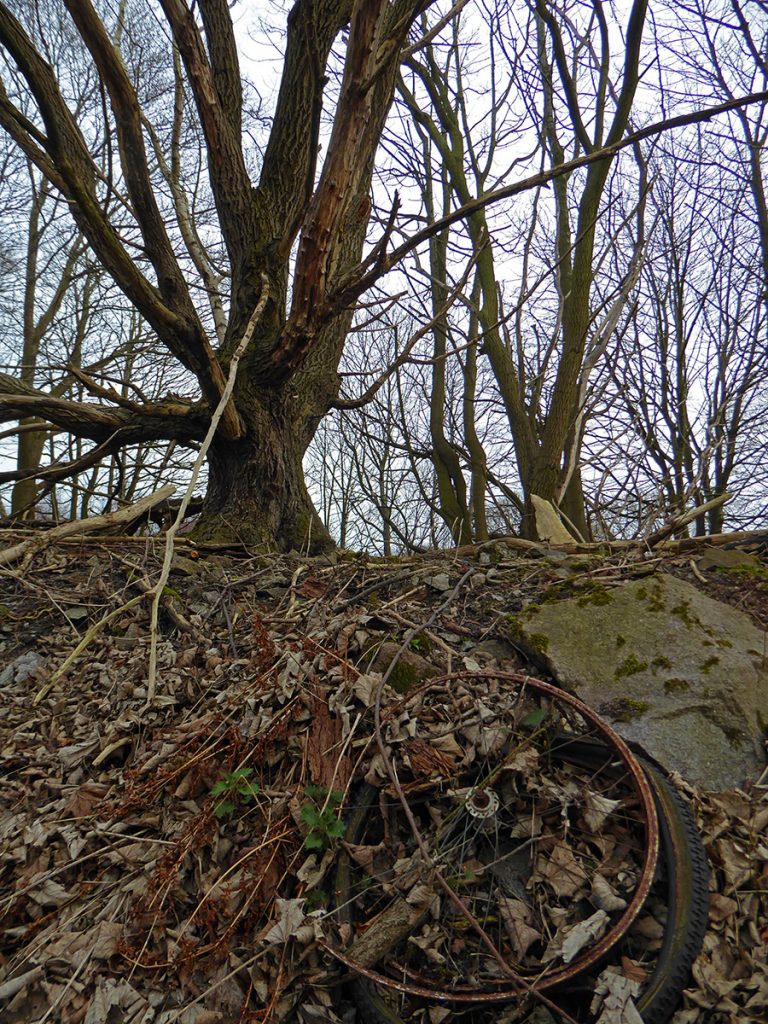 There's also some ruins further across the field. The field would have been a deep quarry, it became a land fill. I dropped a pebble down a gas escape pipe, it rattled for a while guess it must be pretty deep. All the fields around here and much of the Woodland are part of the 'Grandhome master plan' for hundreds of houses, and will get obliterated in due course. Wouldn't want a house on top of this area, wonder if the developers 'forget' what's under there, in the quest to squeeze in as many houses as possible.
A farm track and path head North. This one hasn't been gorse-blocked thankfully
It heads through Clerkhill Woods Eastward, this'll probably be quite lush later in the year
The path eventually ends at Whitestripes Road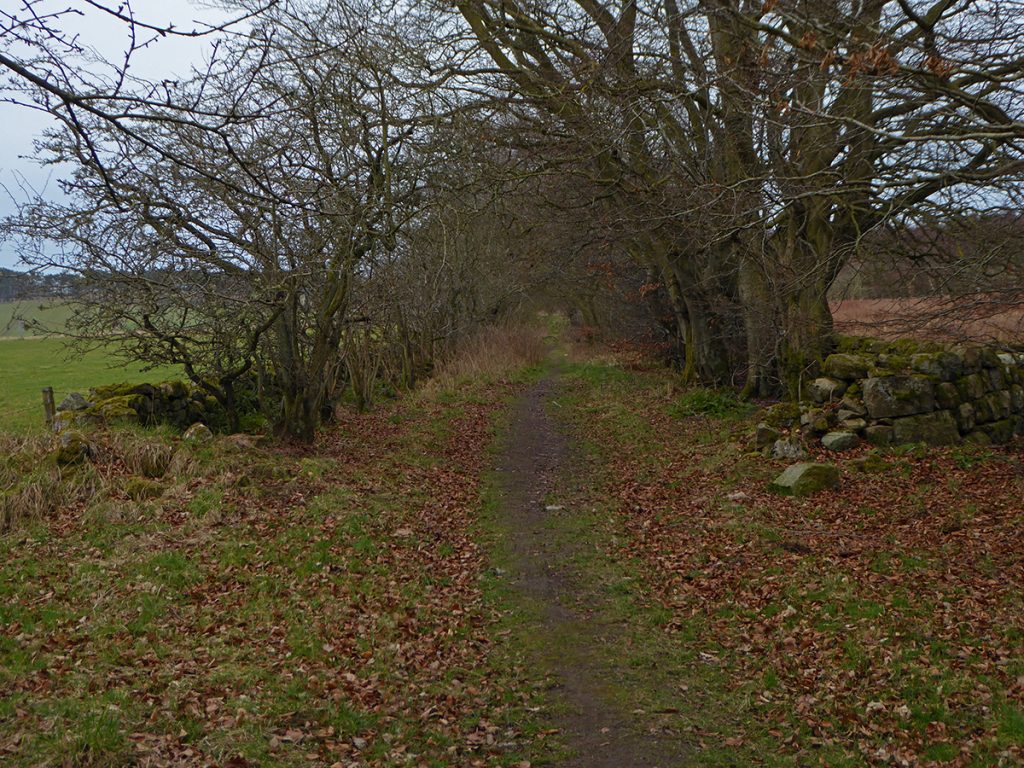 A bit further along the road I see another path heading East into a different wood. OS map shows it as a dead end but hey ho let's see. Near the road there's the wreck of what's probably a stolen car. The track is blocked by loads of fallen trees but if you persist it clears
It opens out onto Grandholm Moss, moor-like with low and sparse trees. The grassy path rolls and swerves through this. A decent little trail.
Eventually it reaches some tall pines. In amongst them there's loads of camp fires and abandoned tents. Coming out the other side it's close to the back of Middleton park. Up on a hill here is the Perwinnes hill radar station, close up it's got an unusual frame pattern.
I discover I've lost my monocular (again) and head back to see if I can find it, think it probably jumped out of my pocket thrashing across the Moss.
No sign. Rather than retrace further I abandon it and press on towards Parkhill Wood. You can barely make out an entry at the South East corner, but after a dozen yards the path opens out proper.
Going deeper in doesn't look much used, no sign of bike tracks or dog prints
Eventually the Southern path I'm following dwindles to barely visible. I hike a bike across some forestry clear-cut devastation, and through deep rutted tracks eventually emerging near Gean Cottage. There's a curved feature visible on maps I take closer look at. At ground level it's a long curved brick wall
It sweeps around an area perhaps 60m across. I guess from it's South East-ish inclination it might have been some sort of garden? It's been left to ruin now though which is a shame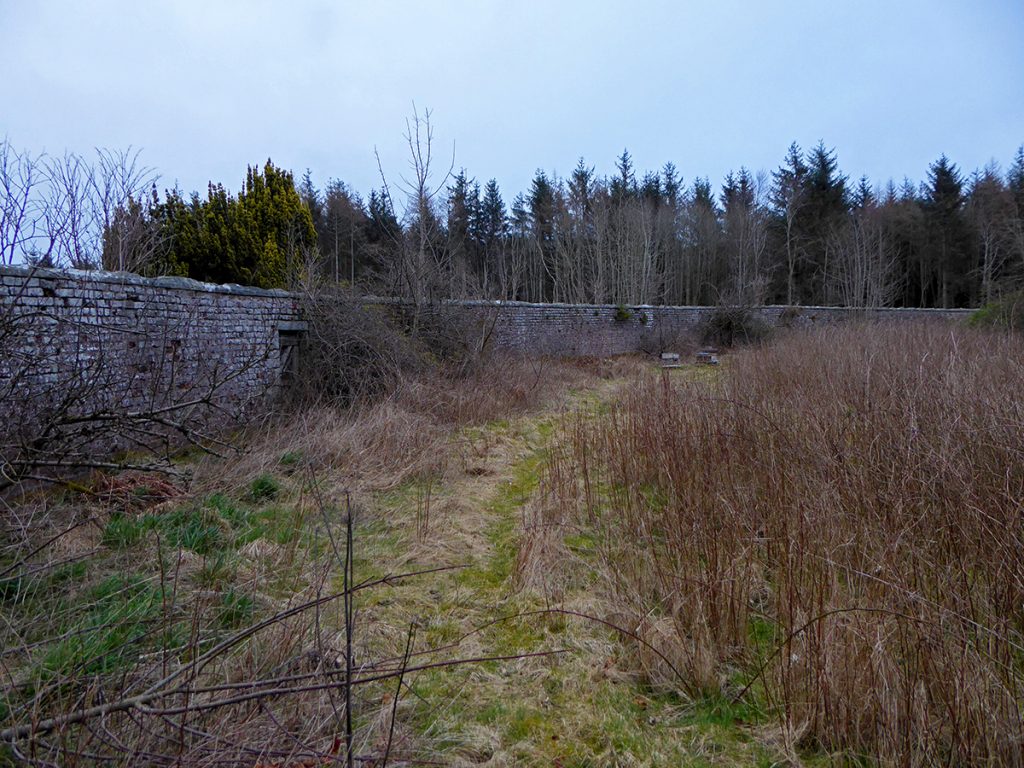 Was probably a lovely sun trap back in it's day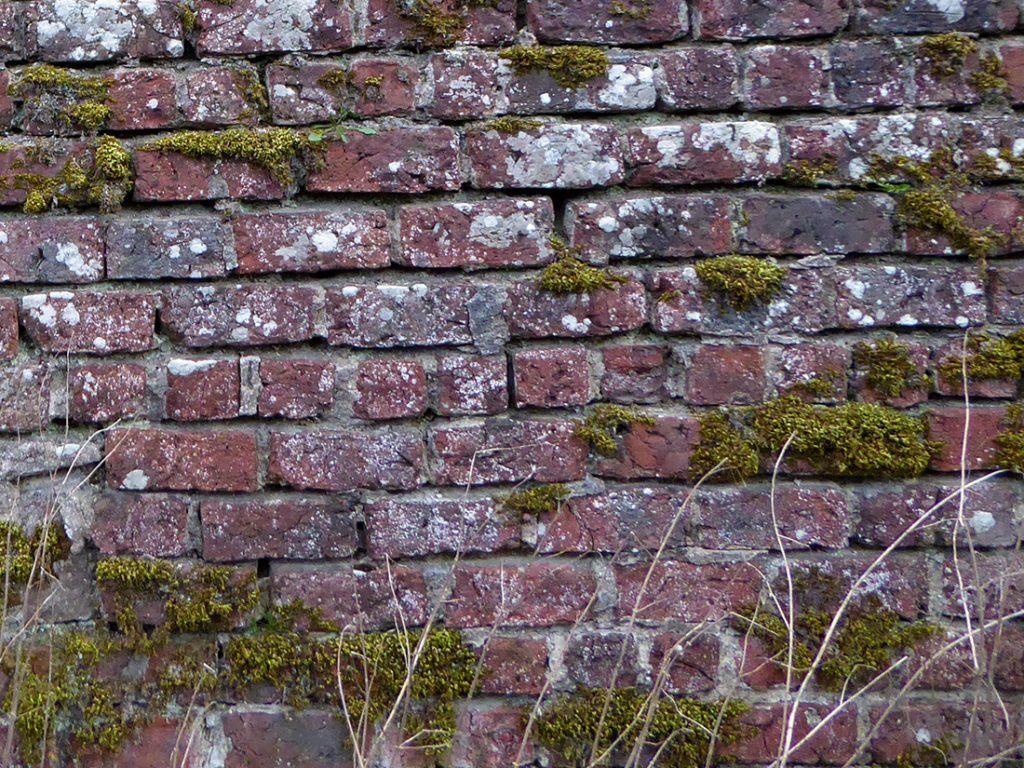 More buzzards as I head towards the lake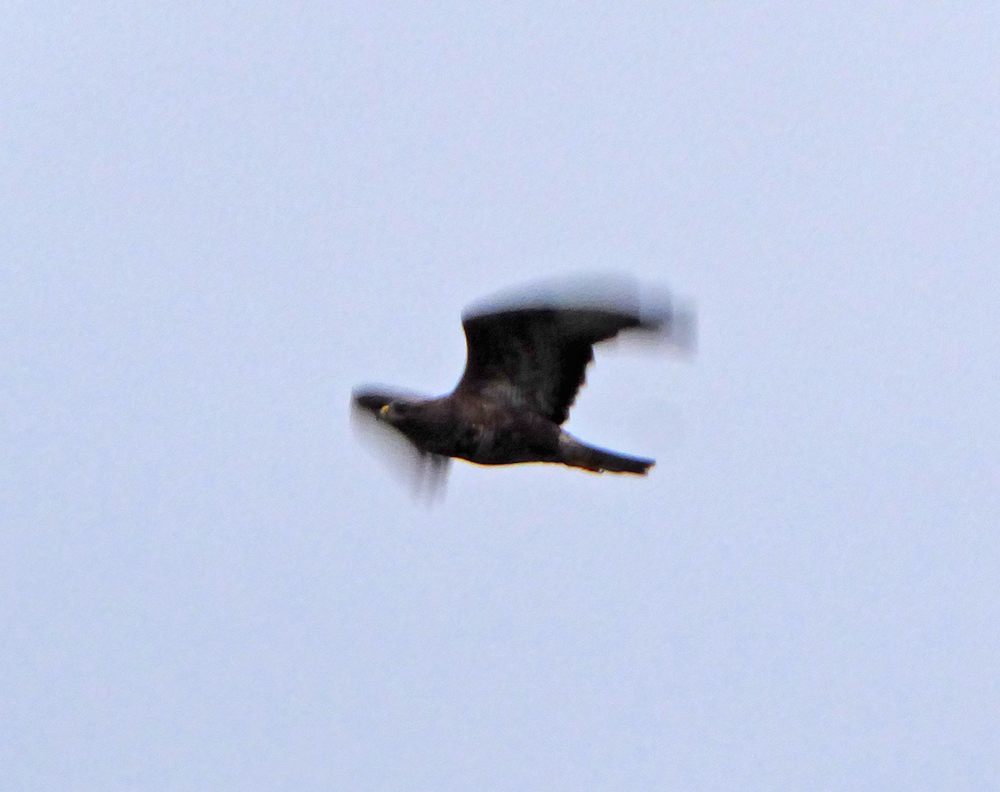 One seems to have caught something and is gulping it down
Light's beginning to fade now, gloomy right now but a pretty location on a brighter day no doubt. It's operated by Aberdeen and District Angling Association who have installed little platforms. No fisherman here today, they're missing out because the trout are rising
Time to head back, not going to make it further West today
On the way back I noticed this mini drama in a field. 4 rabbits and a cat faced off..
Eventually the cat ran off, directly through the middle of them, they were totally unconcerned. Rabbits 1, Cat 0