I'd wanted to take in the suspension footbridge, but snake delay means I don't have enough time in hand, so I push on to the last site of the day
Good trail conditions underfoot means quick progress heading down towards the Old Bridge of Dee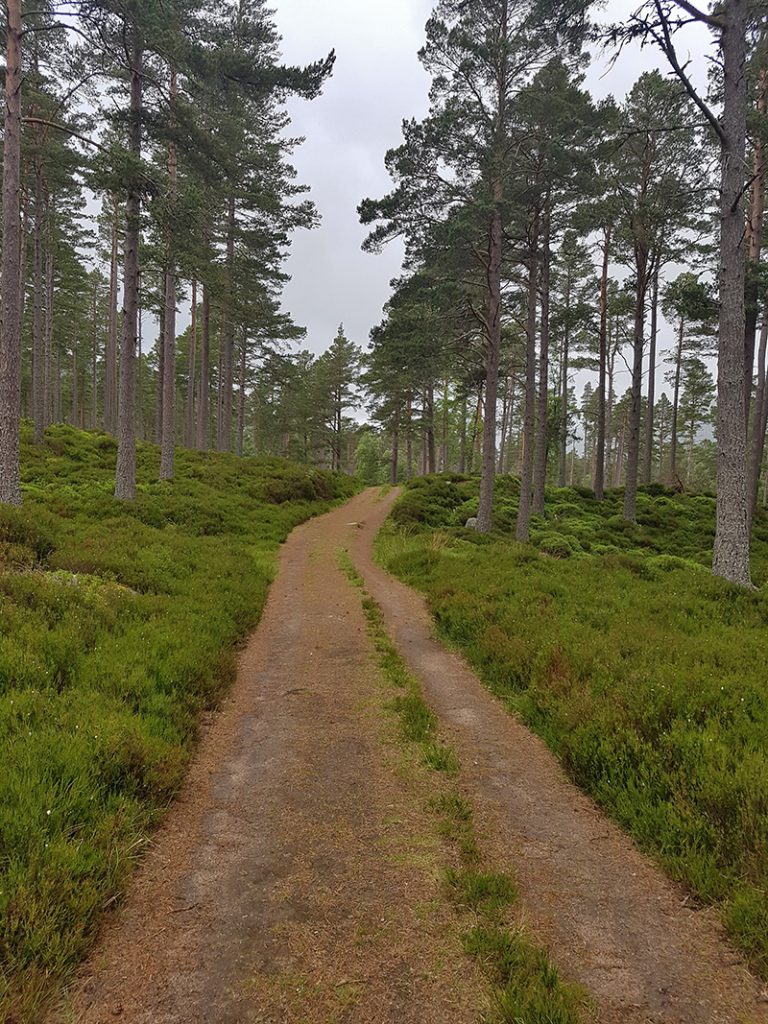 It's another decent bridge, shame about the gloomy light conditions.
The Old Bridge of Dee (1753) was built as part of the military road from Perthshire to Speyside. It's now a footbridge only.
The 'new' Invercauld bridge (1859), over which the road now passes, is nearby
View from the bridge downstream
On the N side of the old bridge, there's a path to the right that goes through the woods and saves a walk along the busy road back to the car park
You also get a view upstream to the bridge as the path passes the river bank
Back at the car park and it's quarter-to pub-oclock, for some food n craic
Once home, I was showering and noticed some tiny persistant specks of 'dirt' – turned out that a brief wander through the ferns had collected some ticks. Bunging one under a cheap microscope I had a look at one suspect grain – definitely a tick, wee legs n bits. Always wise to check for them after any sortie into the wilds to reduce the chance of catching lyme's disease.