Waves of hills and clouds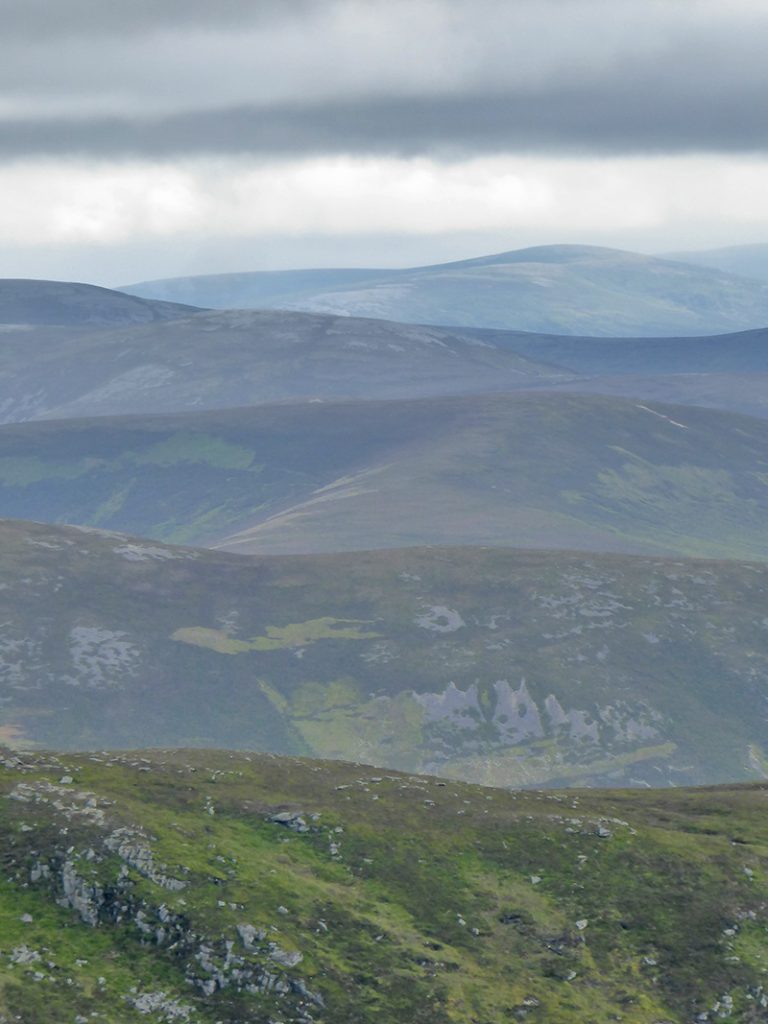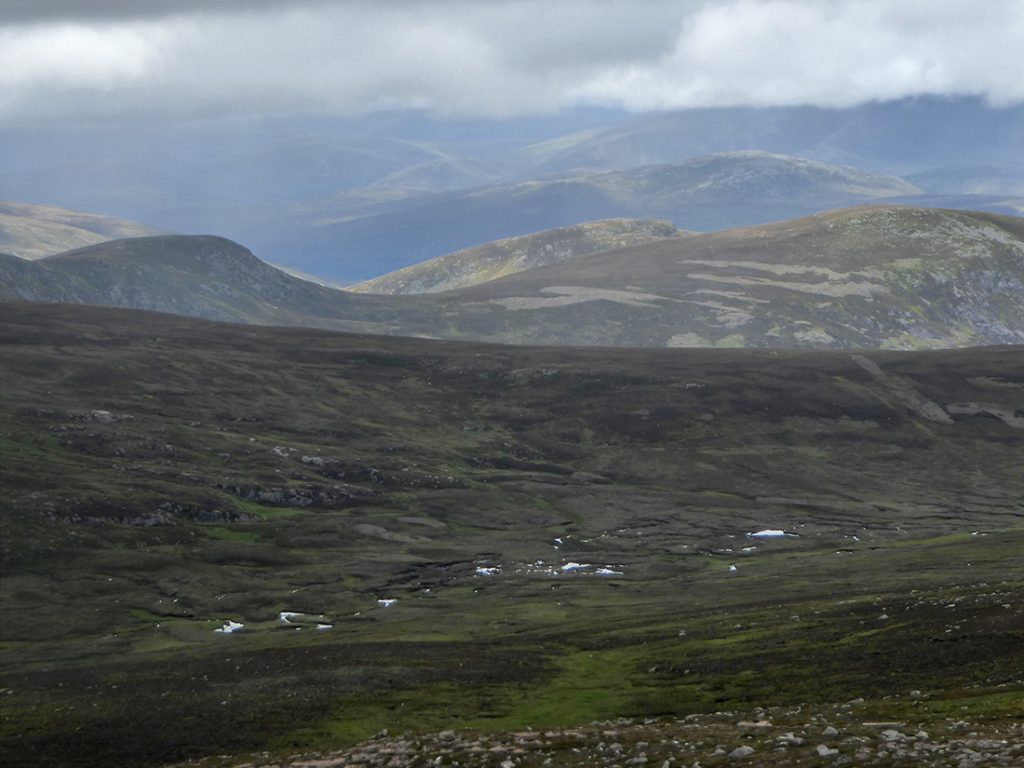 The X-Ultras really handle the bouldery path well. Although a heavier trainer they're up to the nimble high-paced footwork hopping the rocks. I'd have been feeling the rubble through the soles of my inov8 roclites more I think; though I do have a lot heavier pack on today than I'd normally run with, with all the camera gubbins.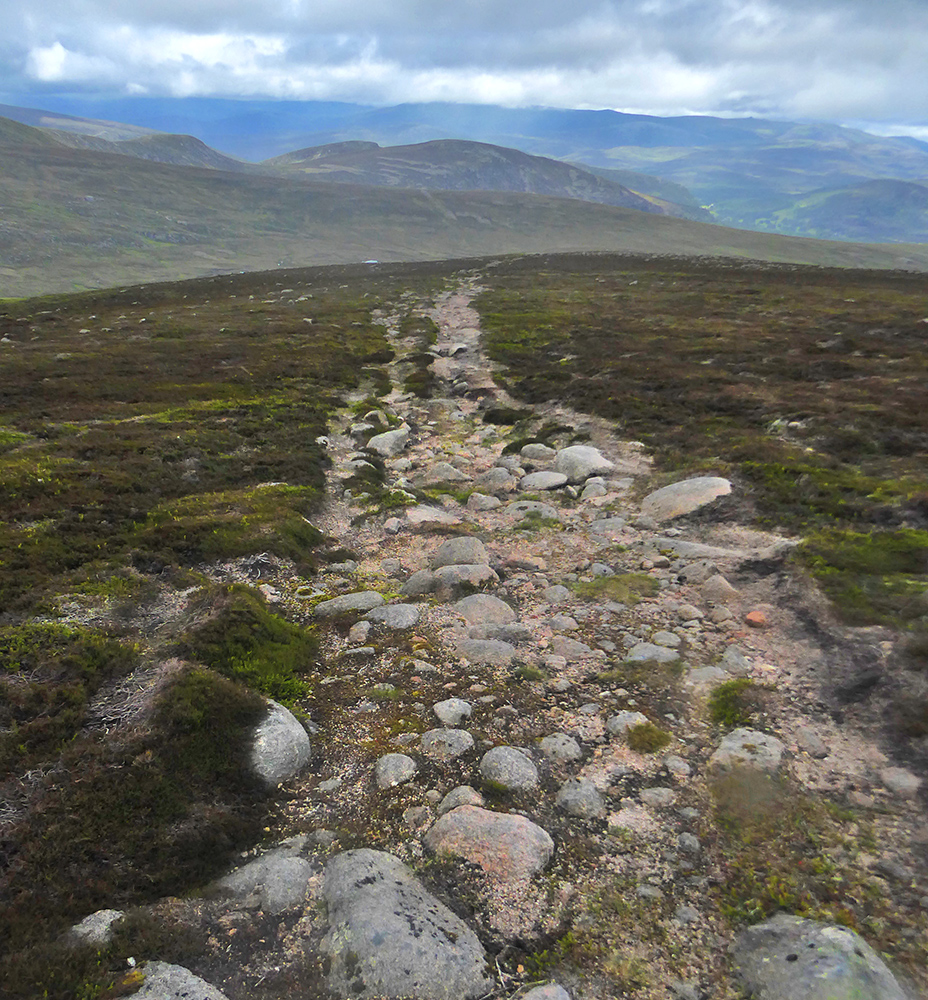 Chunky cairn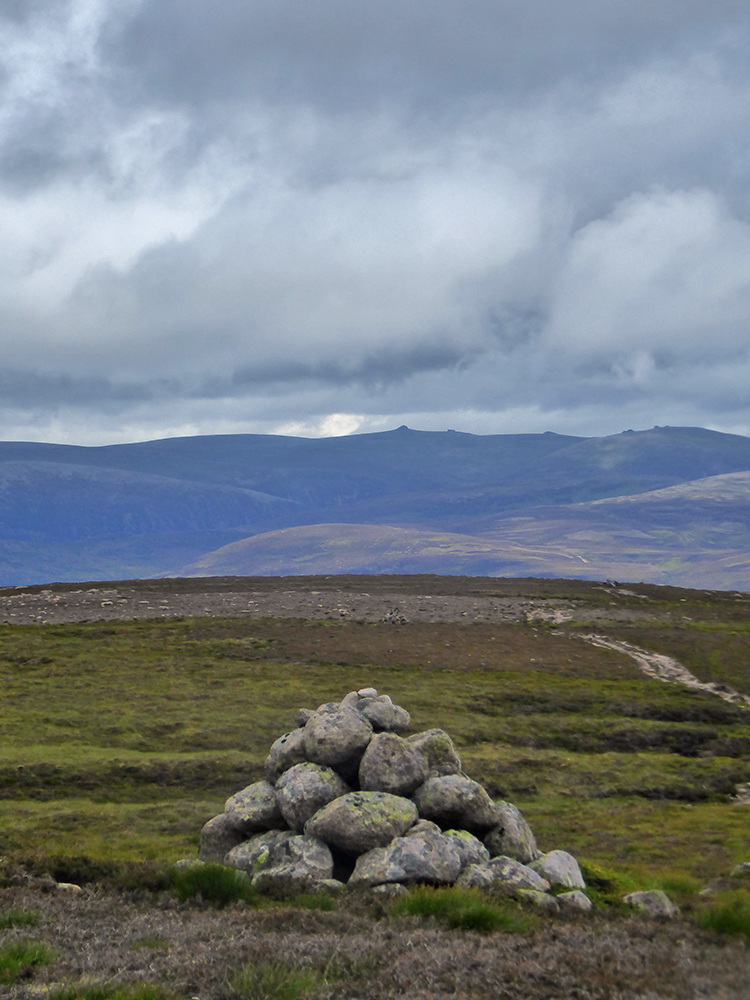 A golden plover tries to distract us away from it's nest, peeping away
Taking a lunch break at '727', we can see one of our party who went for a shorter walk ascending up towards us, and further peeping from the plover we passed indicate some of our tail markers drawing close behind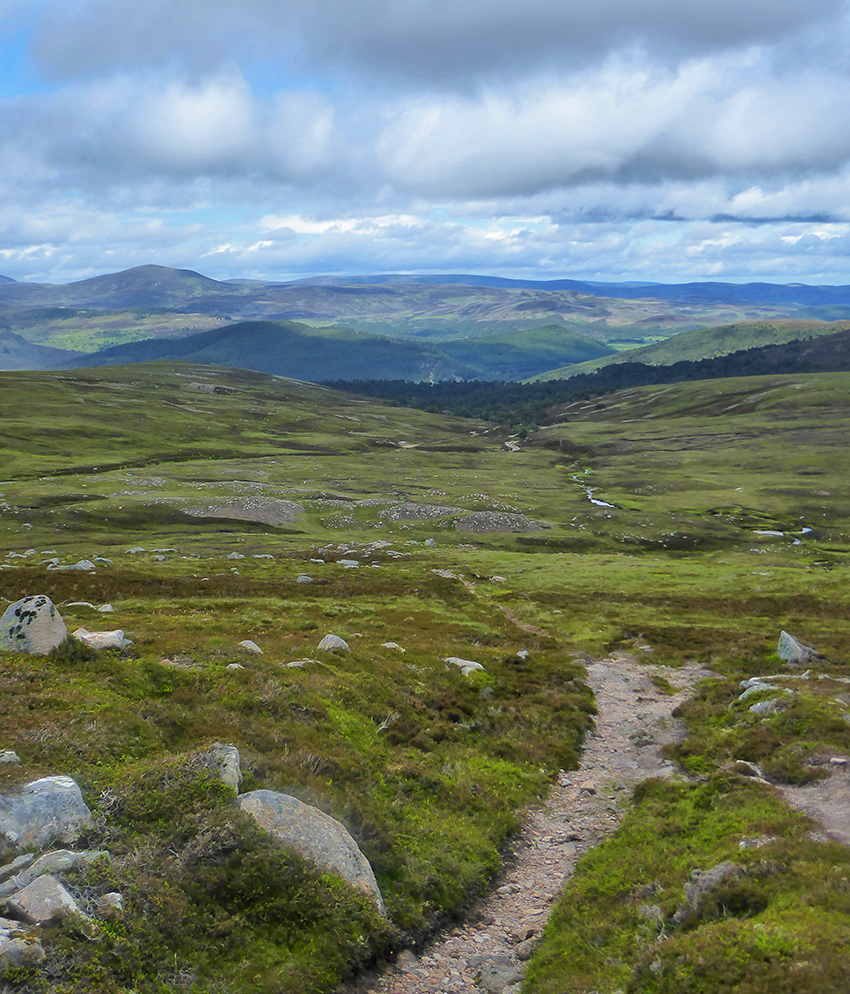 Across Feindallacher burn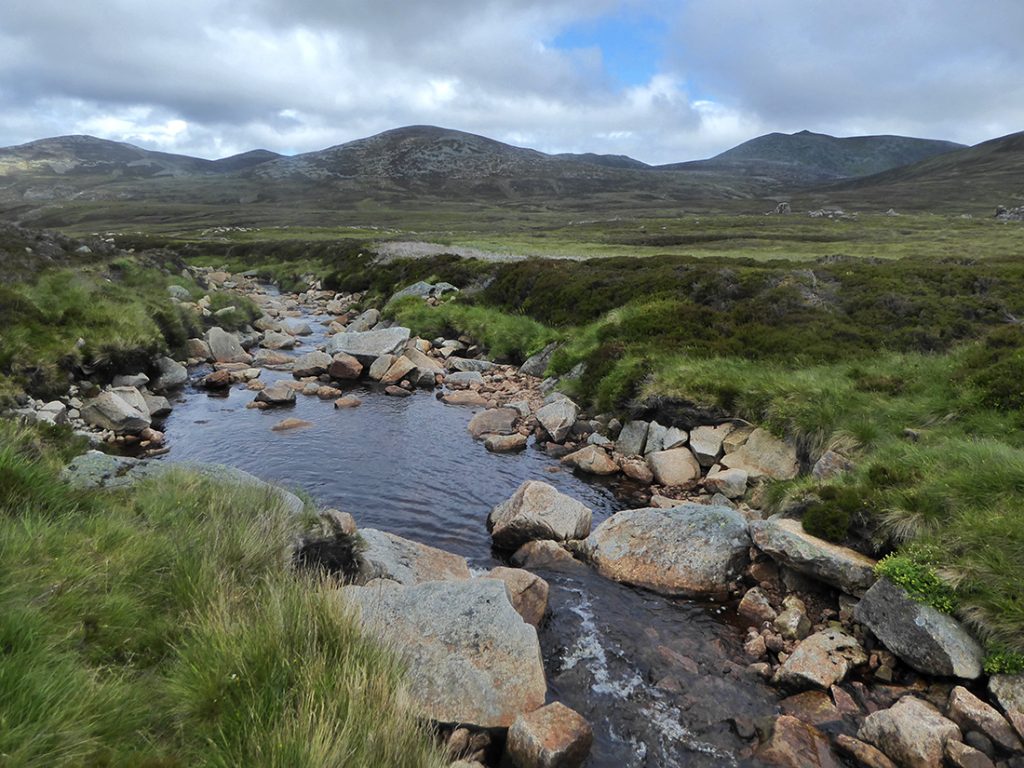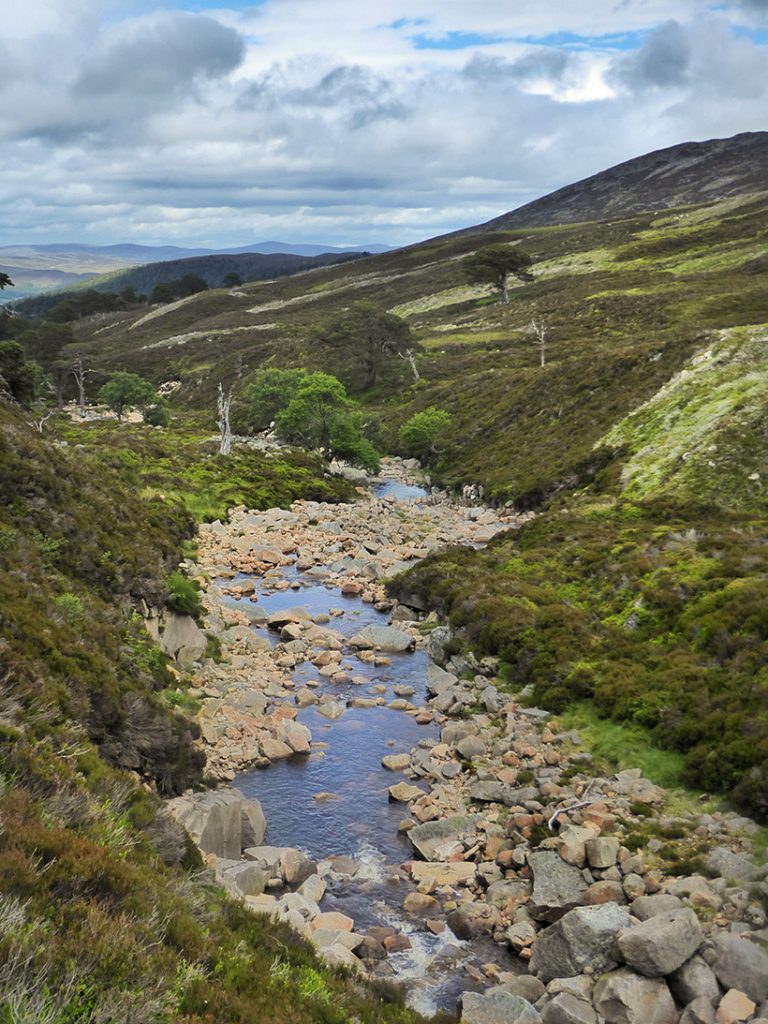 This tree would make a great lair for some evil beast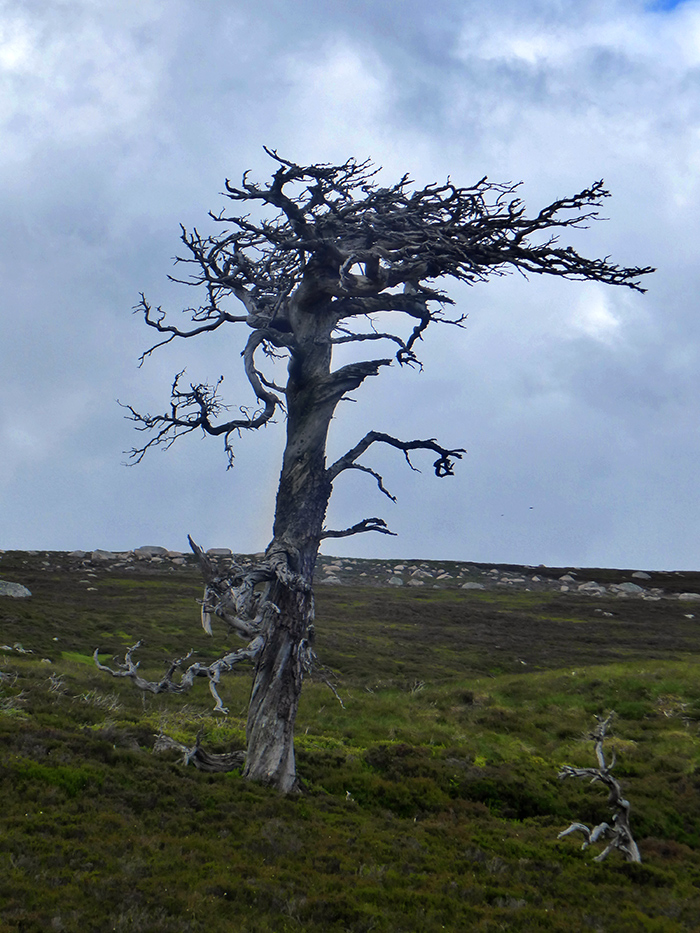 The outer edges of the Caledonian forest begin to grow less sparse along the burn. There are deer fences and gates to traverse, and as it becomes less rocky underfoot I look up more, not paying as much attention underfoot..
As I'm running, almost stand on a brown splodge on the trail.. not, as I initally think, a cow pat..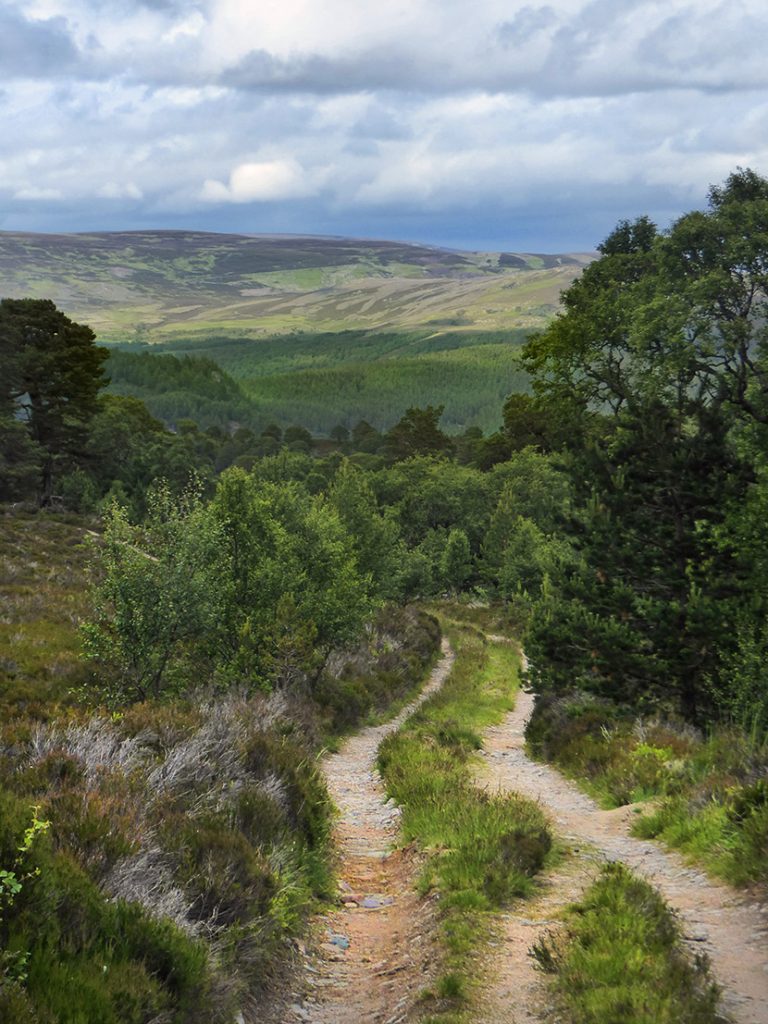 ..But a resting adder!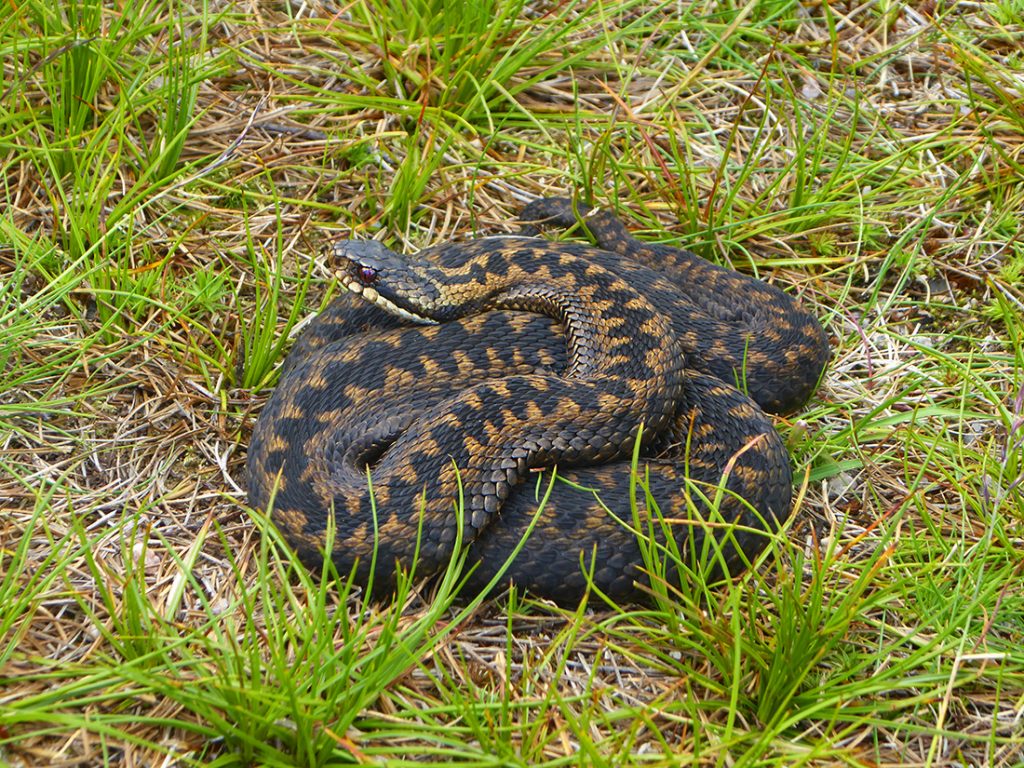 It seemed quite docile (probably torpid from the cool breeze on the hill) so I chance the rare opportunity and go in for a close snap; usually, they feel the vibration of your foot fall and make their exit rapidly. If you look closely, my trembly camera pose is reflected in it's eye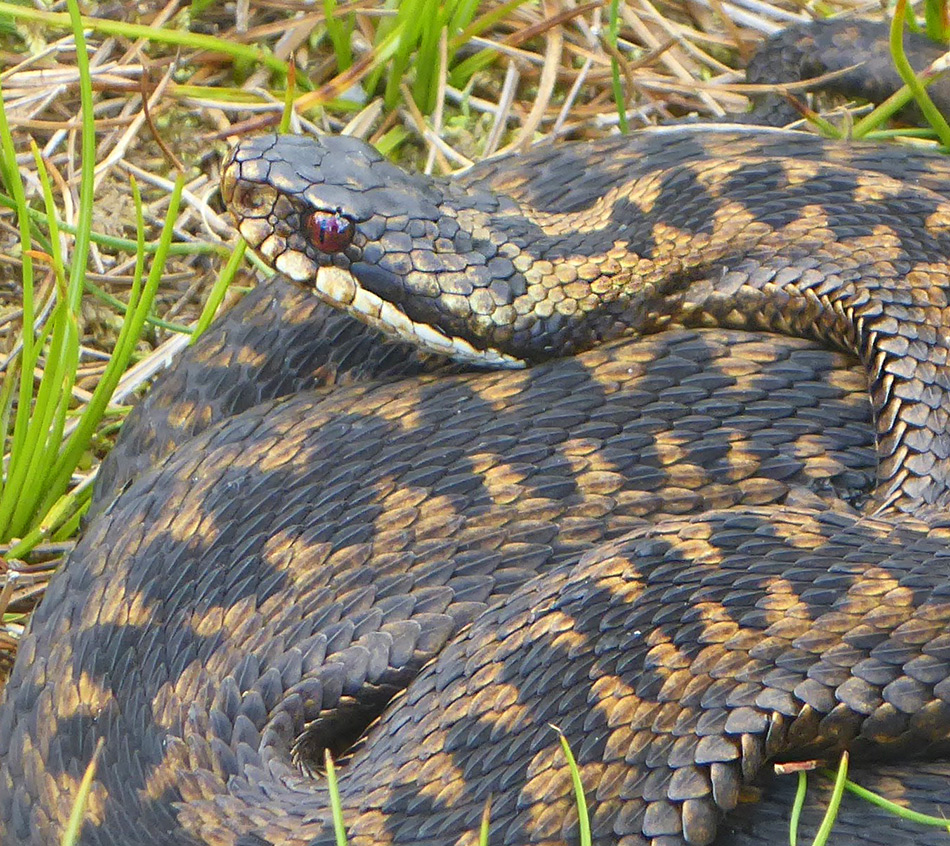 It stirs..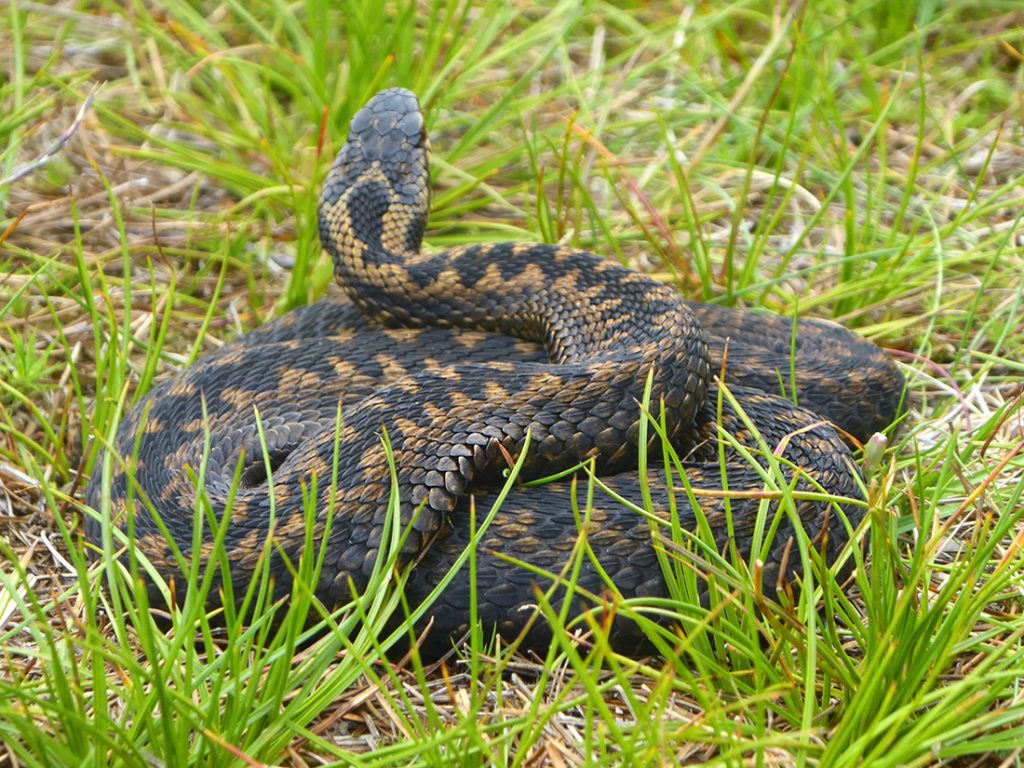 And slowly glides past my feet into the brush. I thought I'd filmed it, but must have missed the video record button as no clip was found later.. perhaps some serpentine magic was cast on my picture-box
After that excitement, I've erroded some of my built-up photo time at my next destination, so time to really get a thumping downhill stride on as the trail descends into lush forest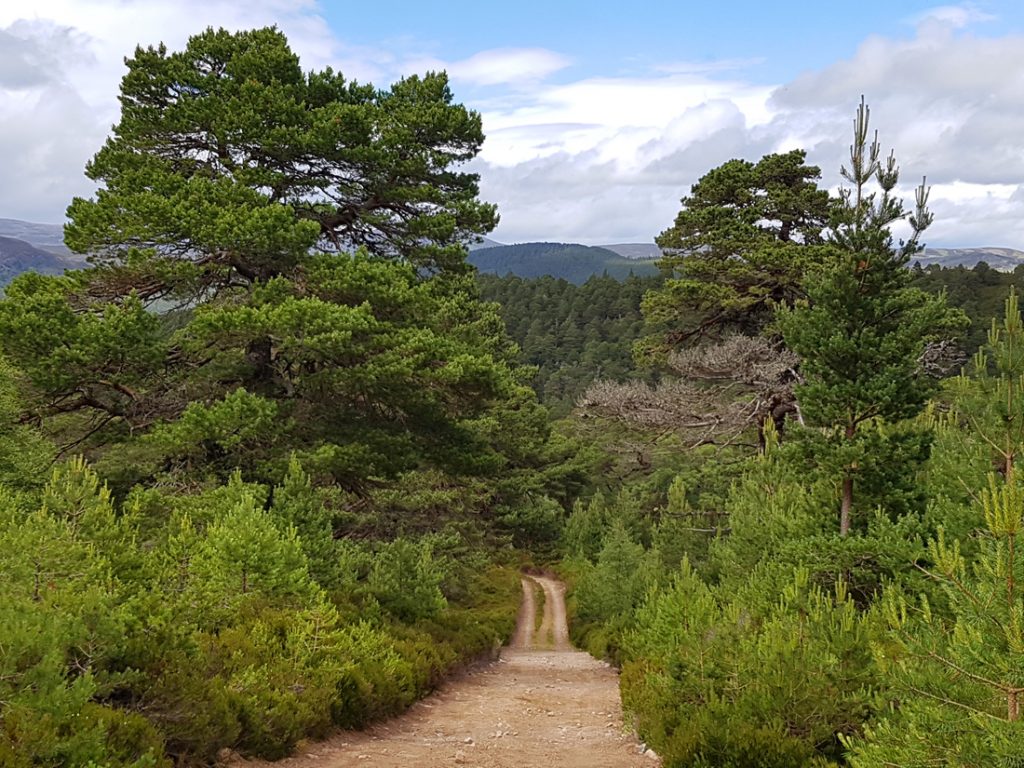 I scatter a mouse/vole from the path, too quick for the camera that one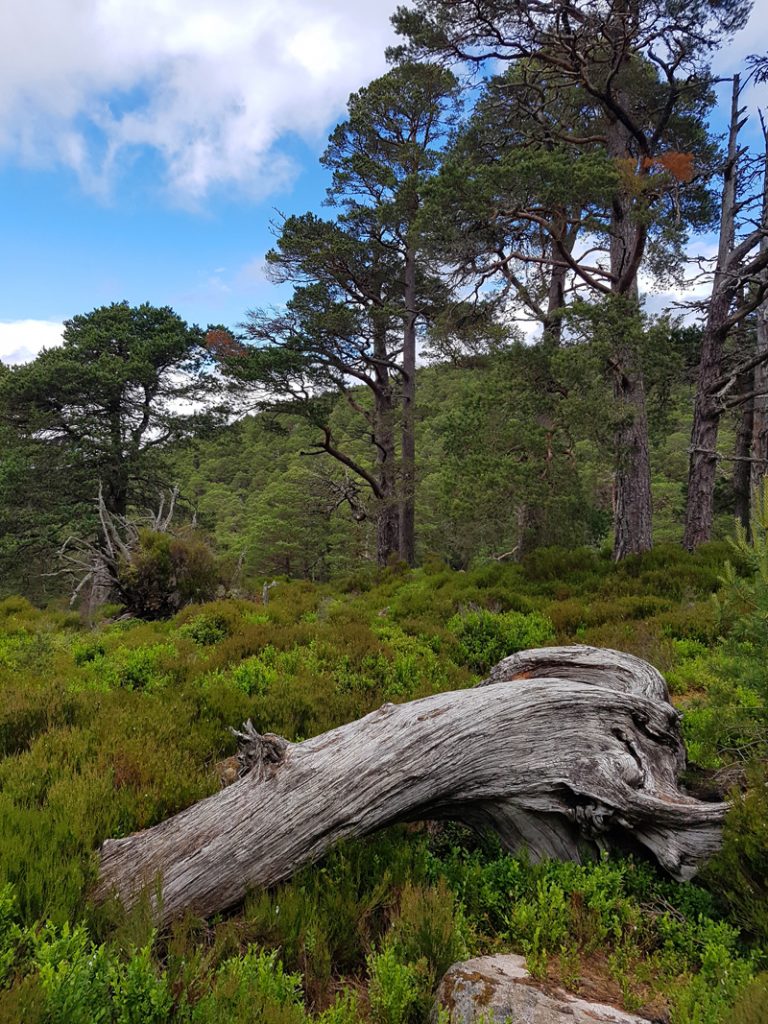 A first glimpse of the stunning gorge with its Victorian footbridge that is my primary photographic target of the day