More Blue Skies for April. The rough idea today is a loop out along the Deeside way, then North to Loch of Skene and back.
At Peterculter there's this wee tower I sometimes spot when driving past, today I'll have closer look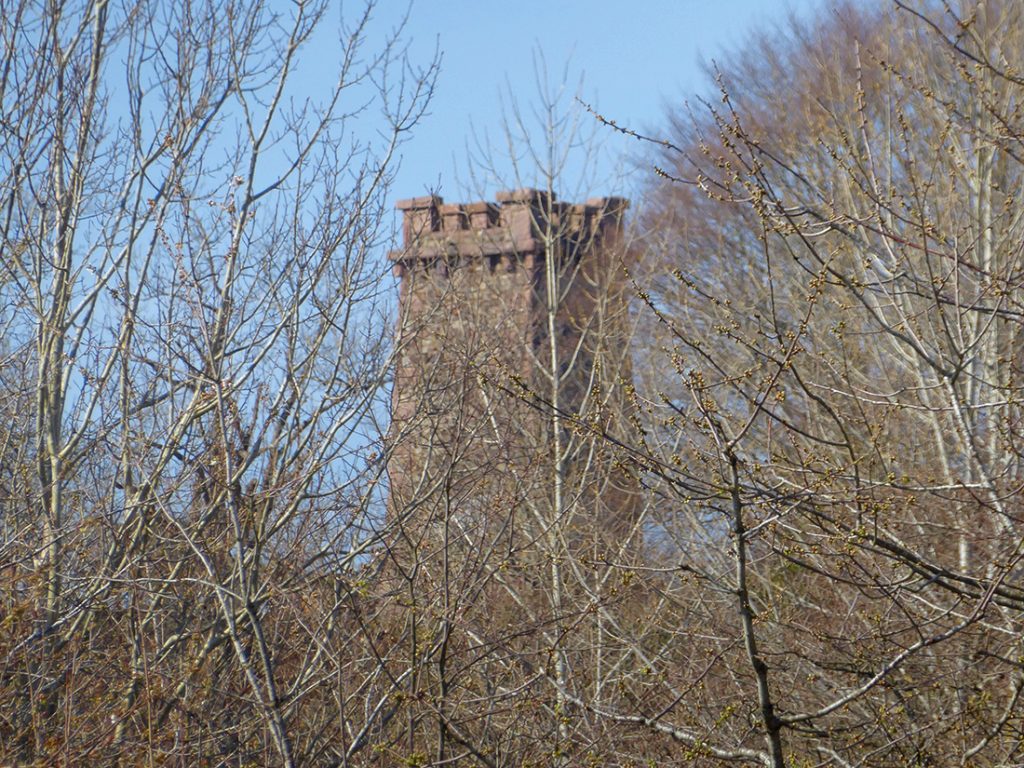 Down across Culter burn, there's a rocky gorge and bridge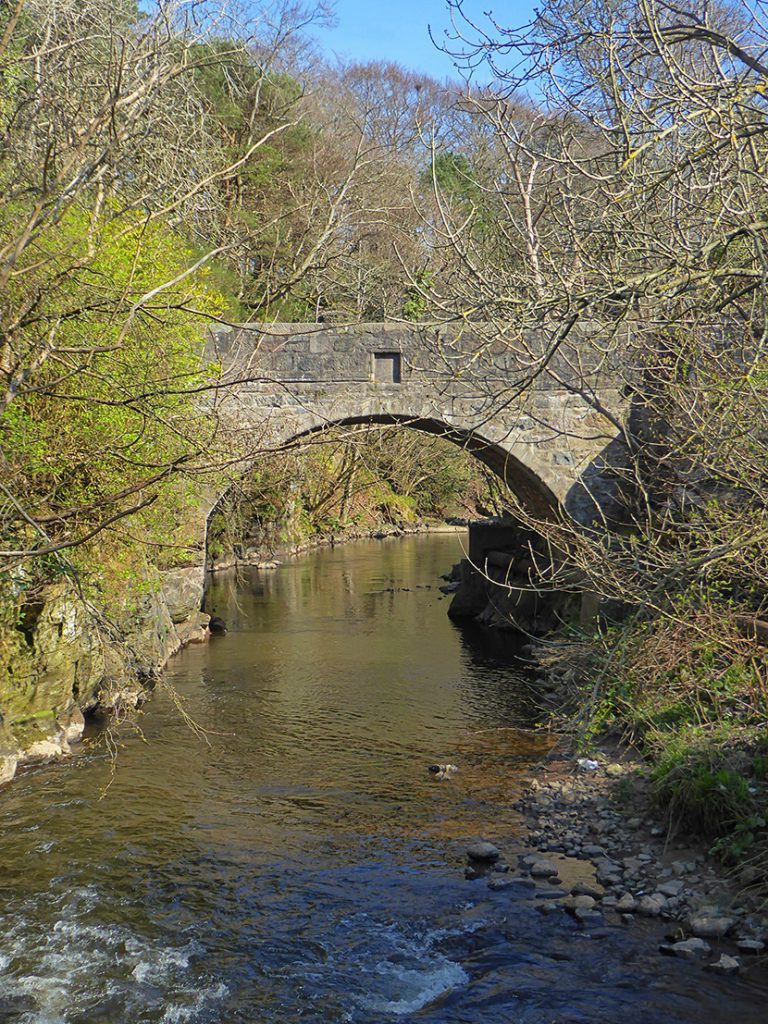 Kennerty Bridge (ancient) reconstructed 1888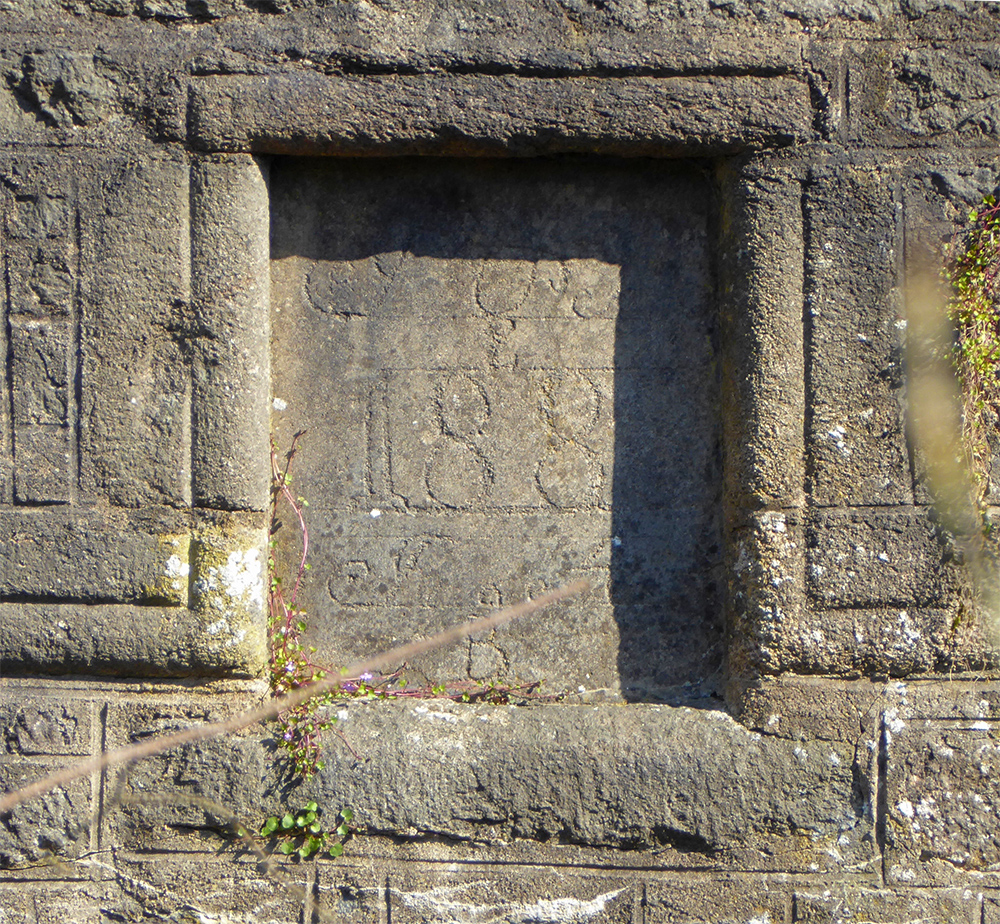 Grey wagtail enjoying the sun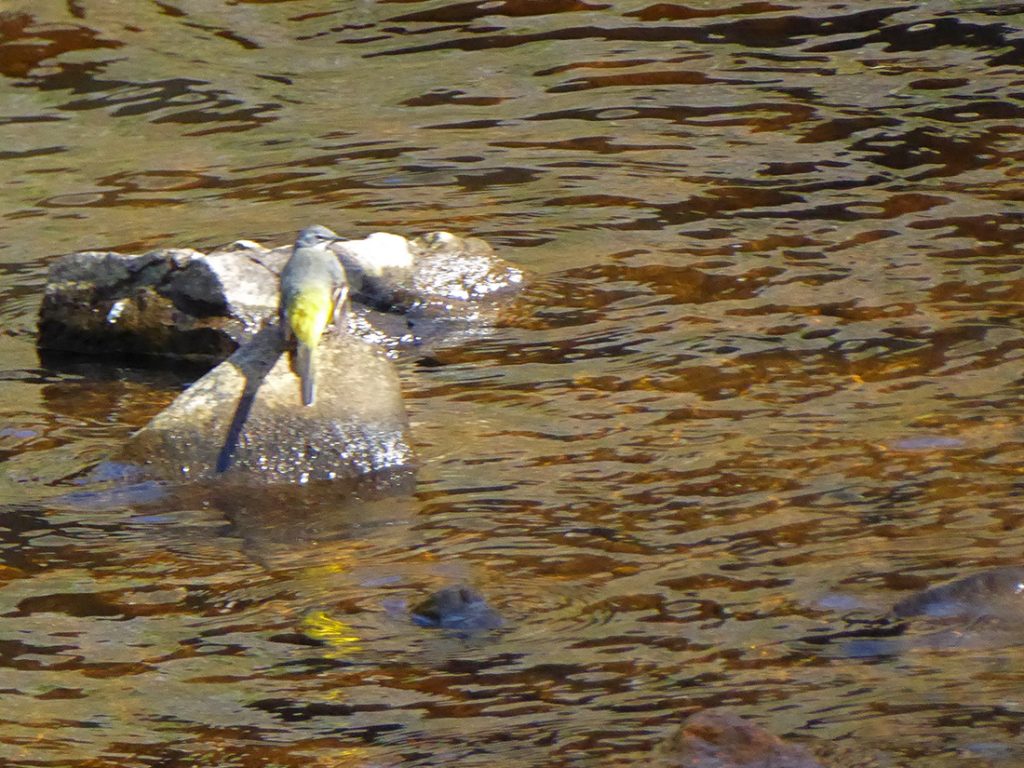 I have a quick look along the gorge, you can't get down to it easily so just peering over the edge. An old wheel lying on the pebbles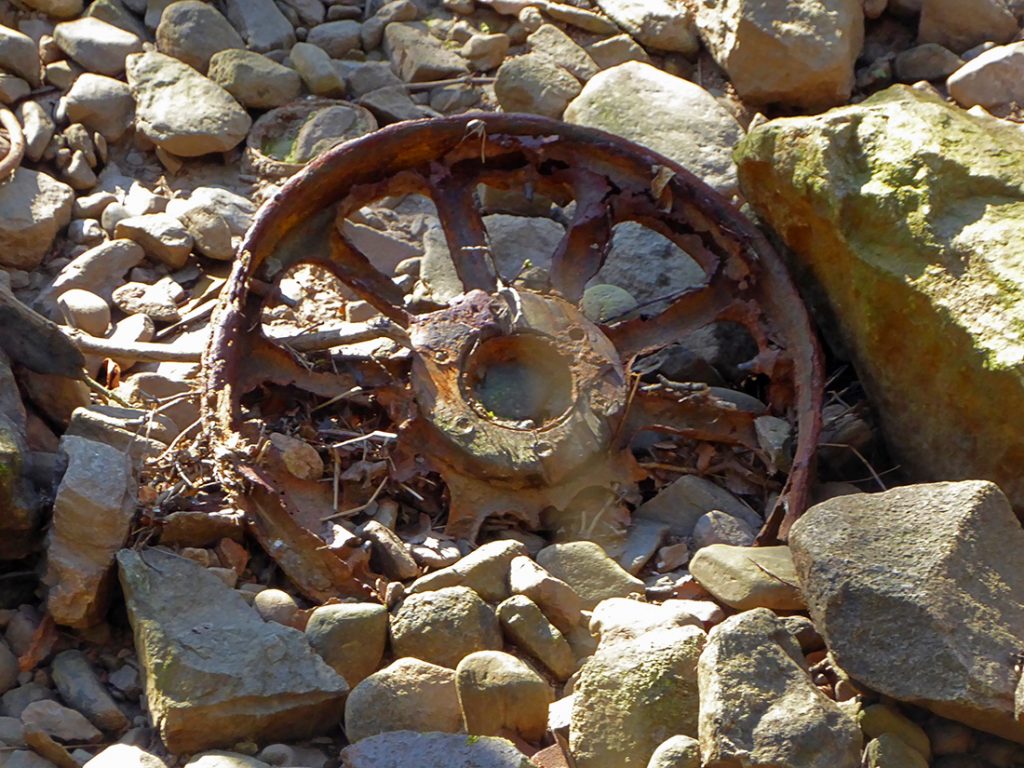 Not sure if this is an old weir or even a ford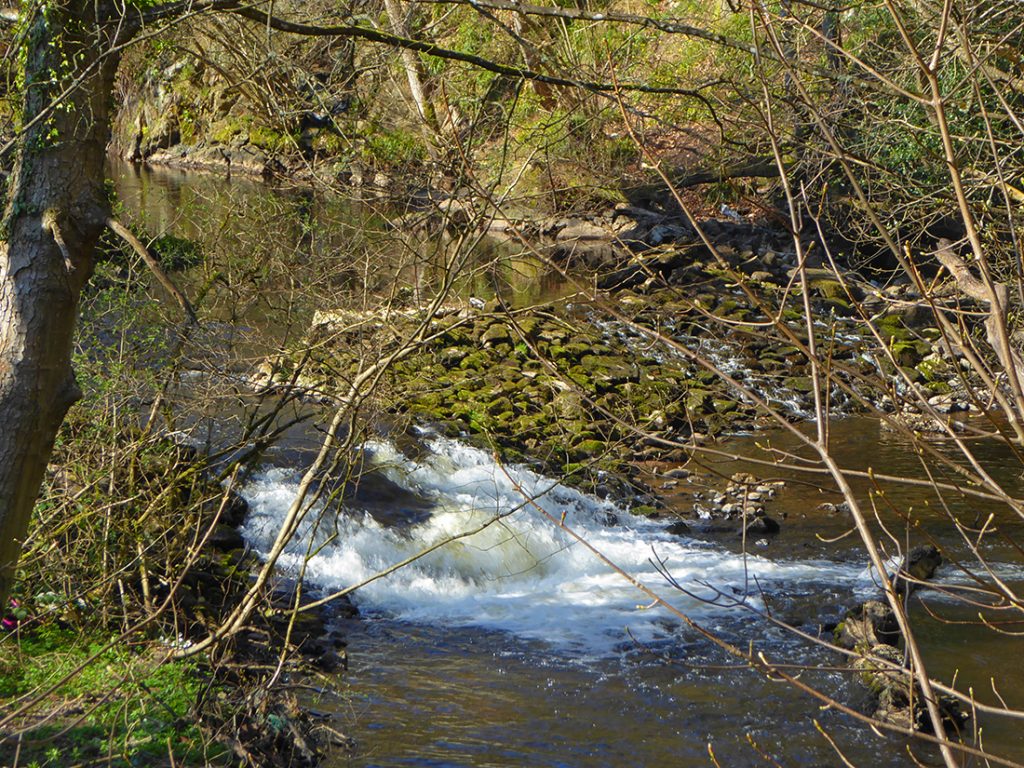 old ruin clinging on to the cliff
Up the path to the tower, it's a war memorial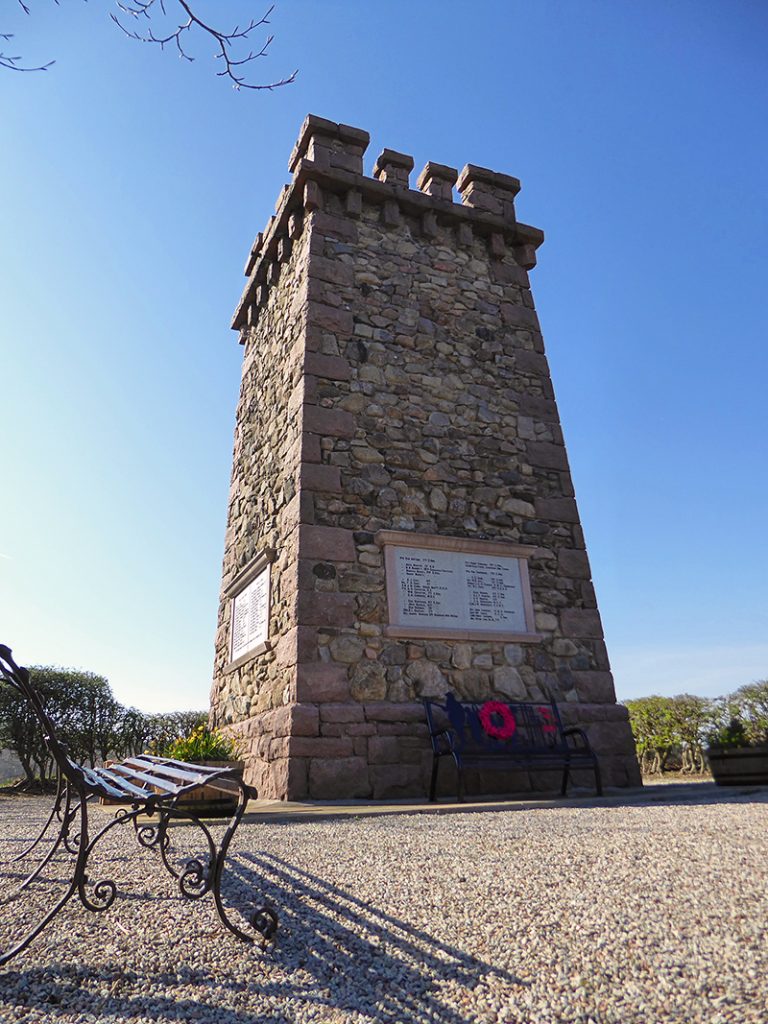 Down to the bridge a peak under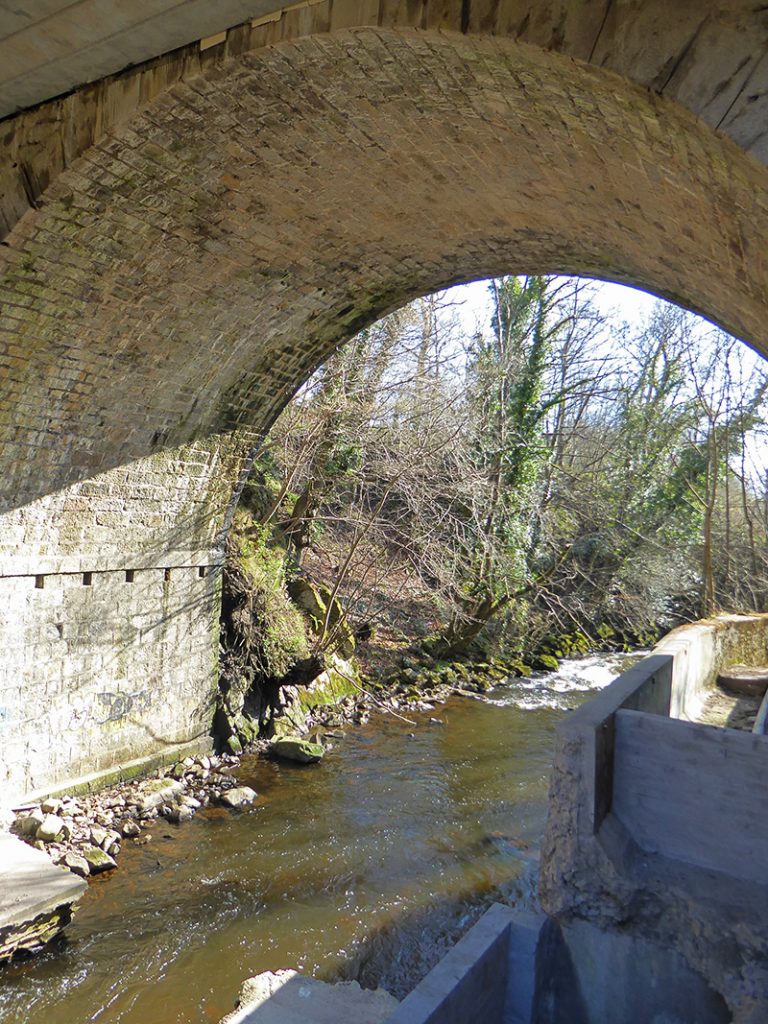 Pipes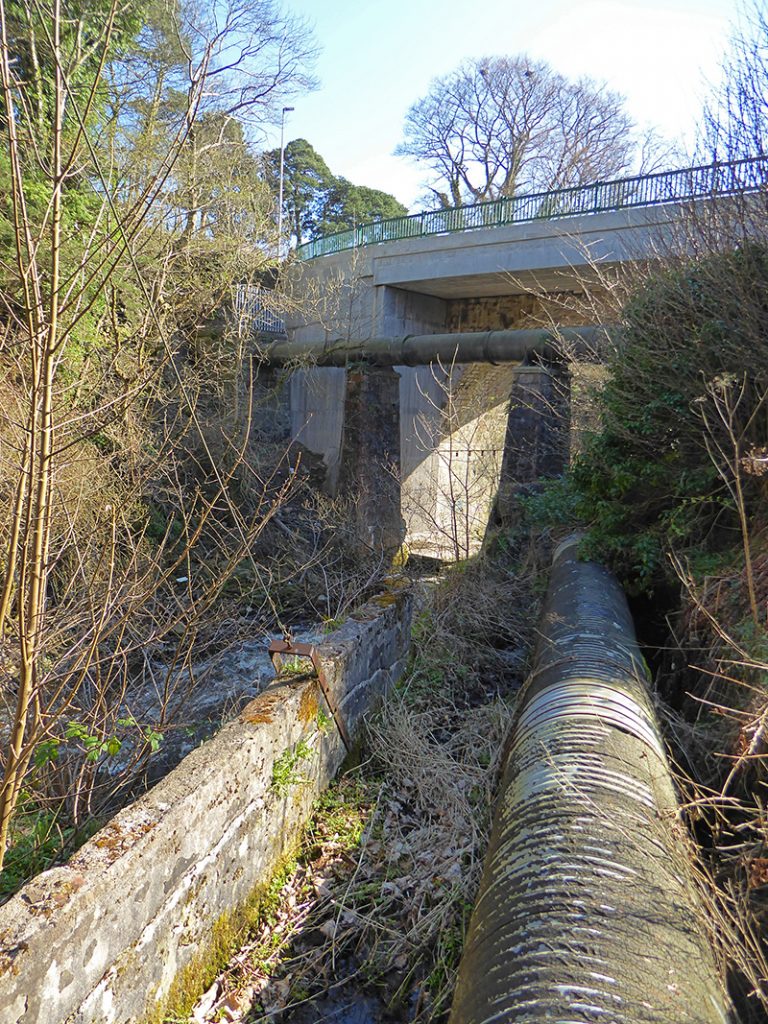 The dam was for an old paper mill long gone. On the far side there is a fish pass that was installed a few years back allowing access to many miles of river upstream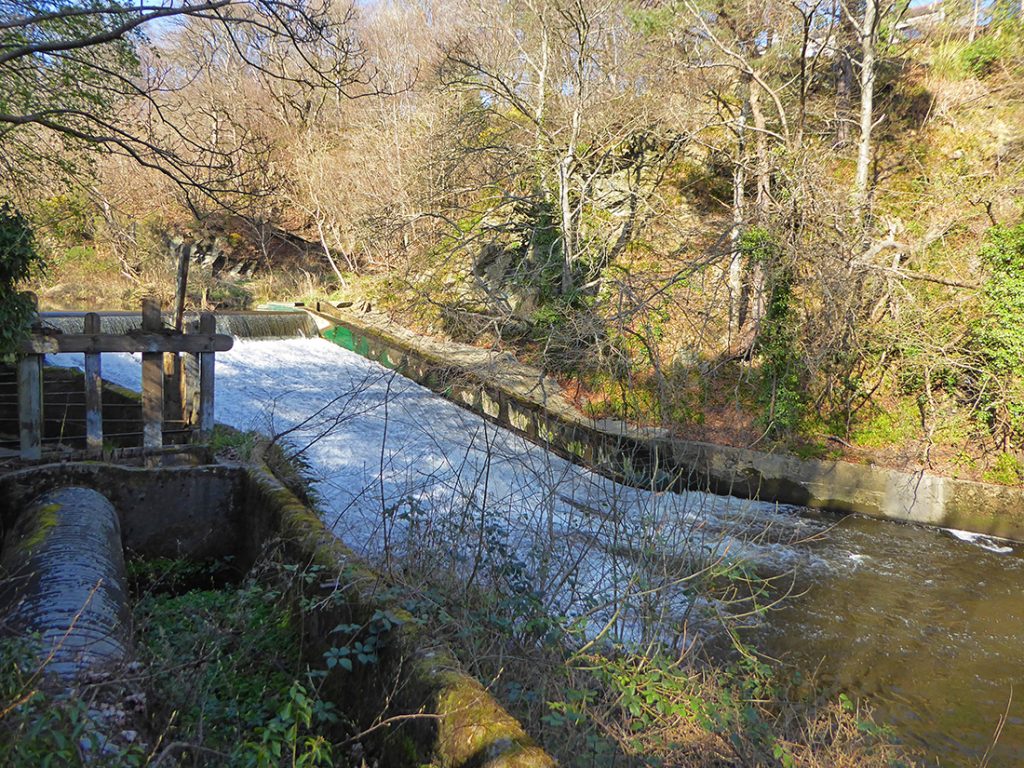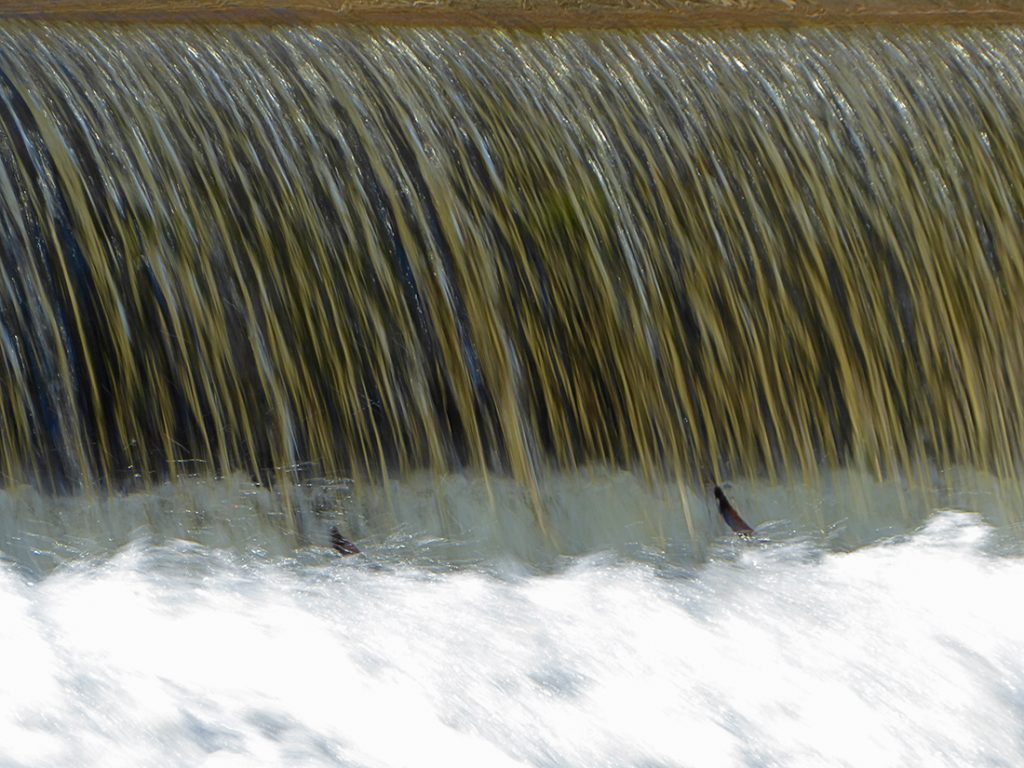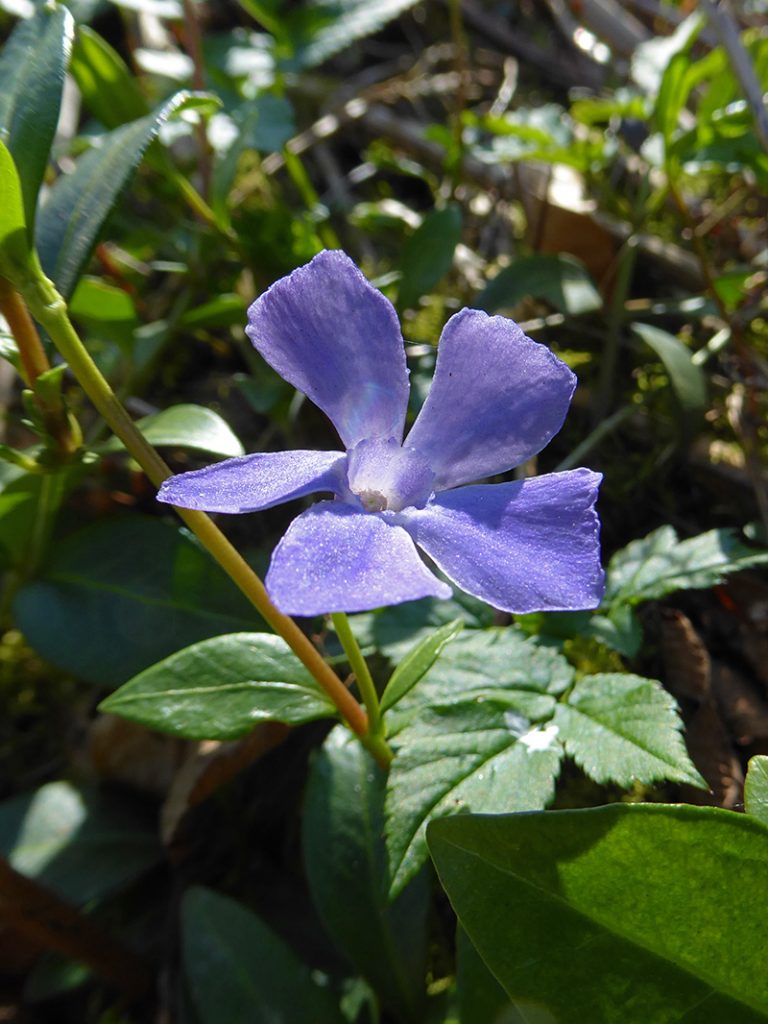 Across from the bridge, the Rob Roy statue there since 1850, is missing. While works on the bridge were being undertaken, they decided to remove it for refurbishment. It turned out that although that the plastic coated wood used to construct the current incarnation, which had been promised as 'would last a lifetime', had decayed beyond repair in about 25 years. A new one is apparently being made.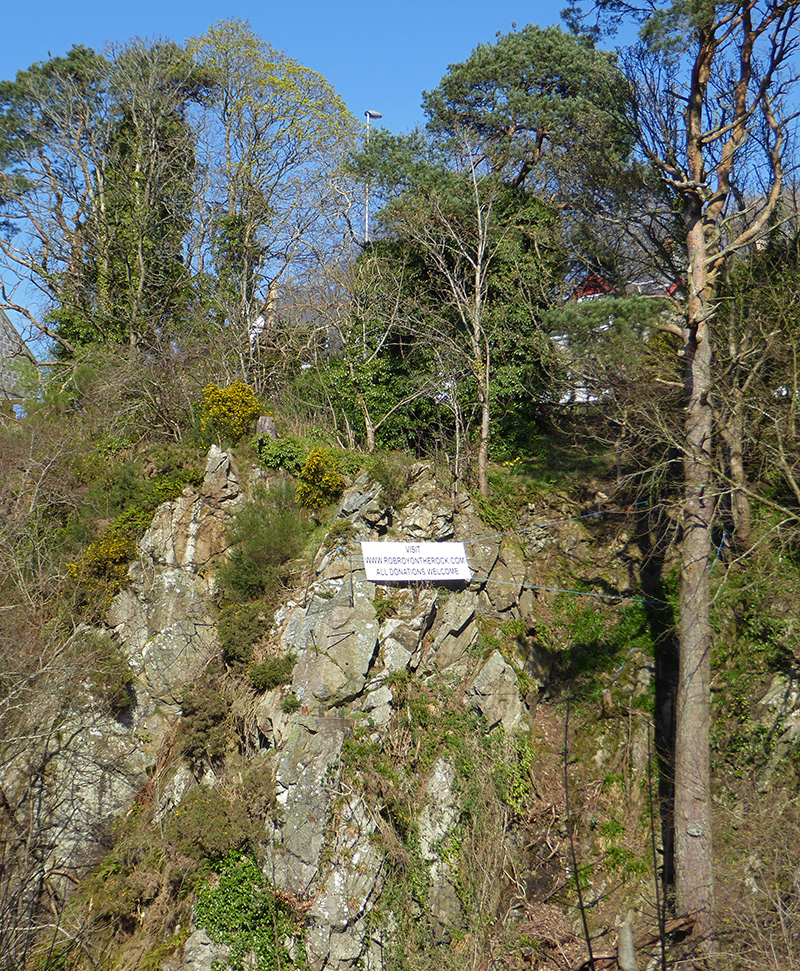 Near the bridge there's a small garden and the town sign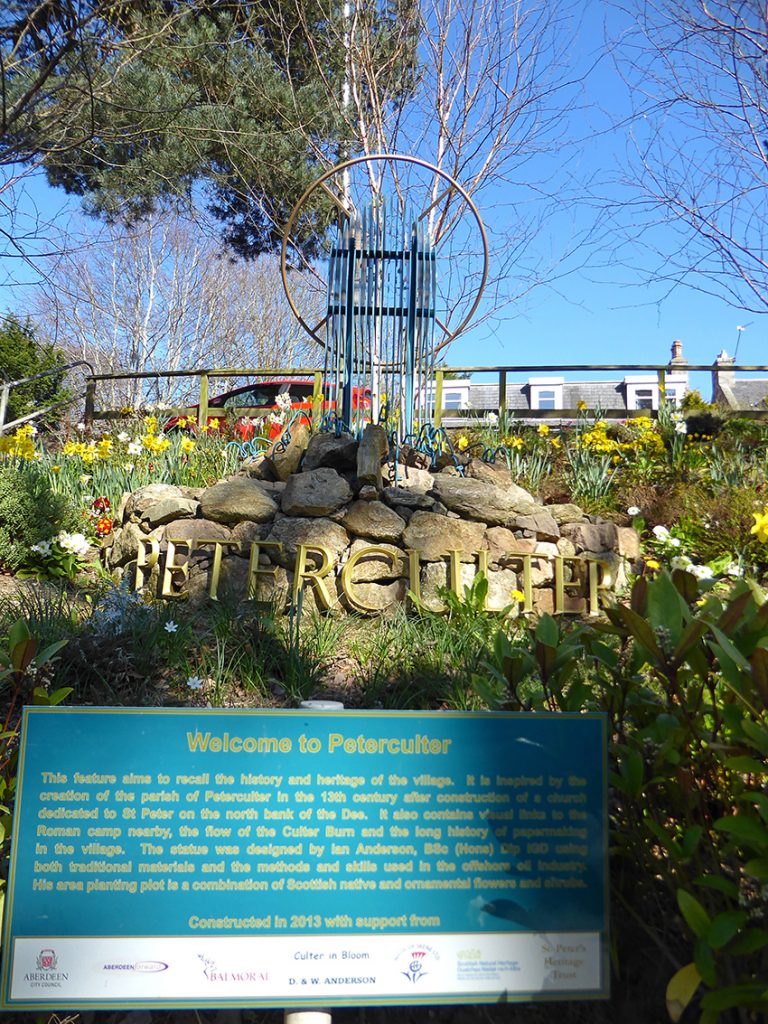 'St Peter of Culter' sculpture by Ian Anderson 2013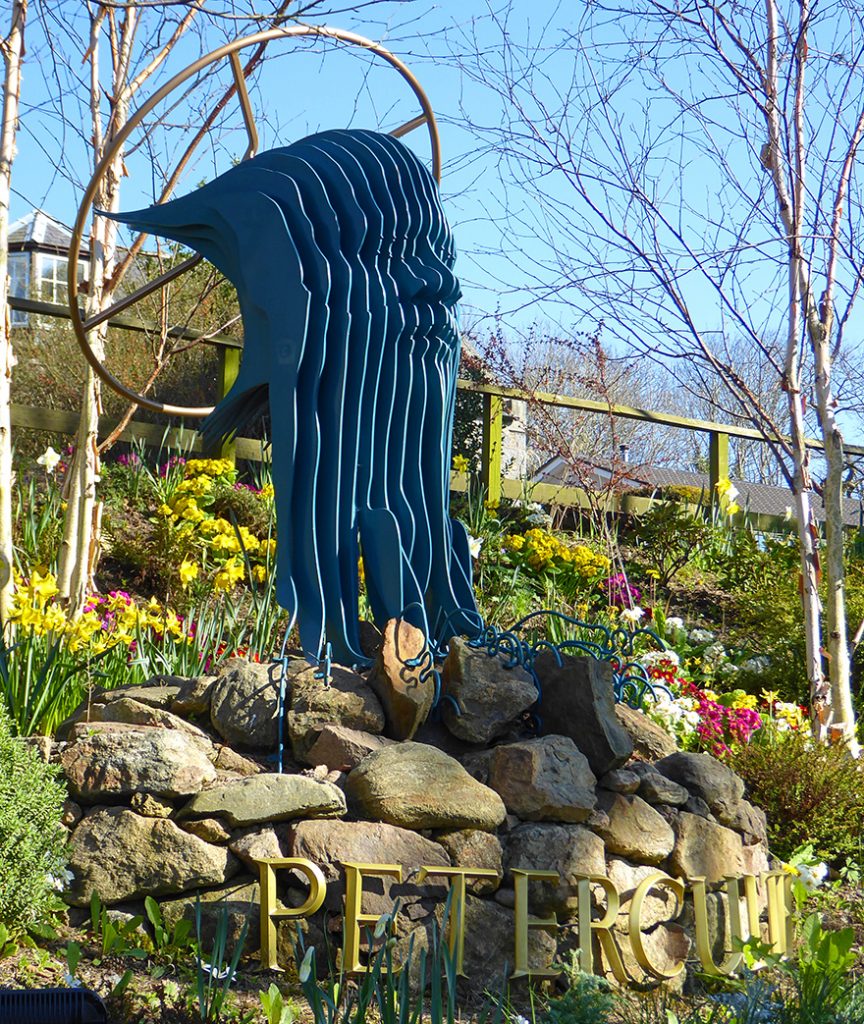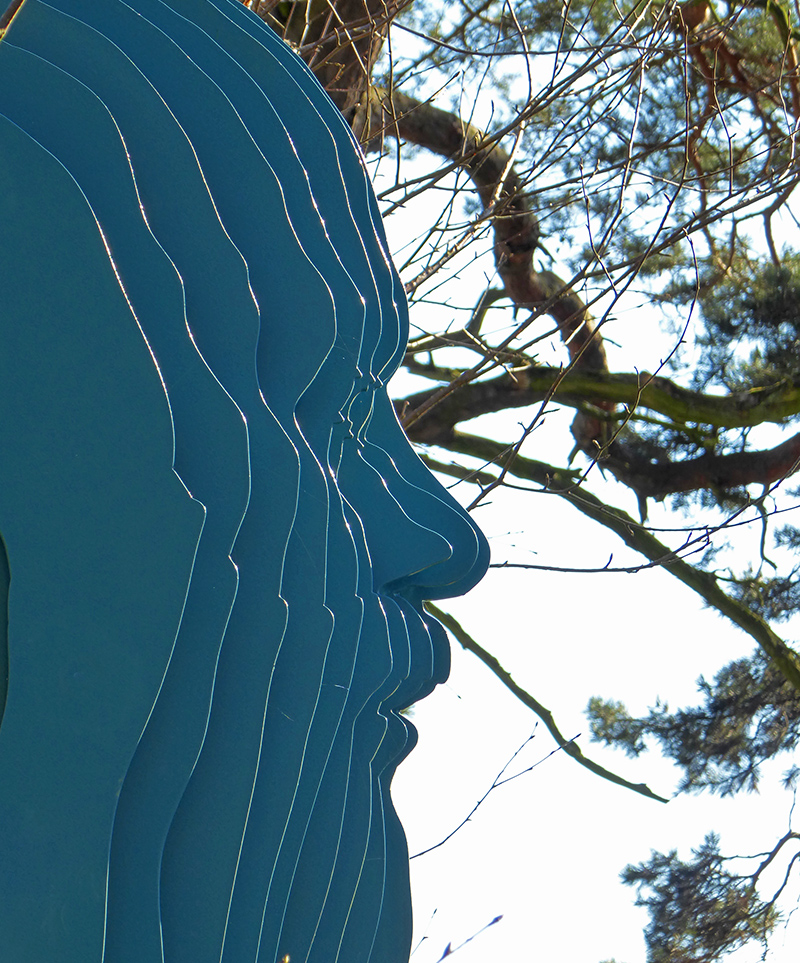 Onwards West past Belskavie tower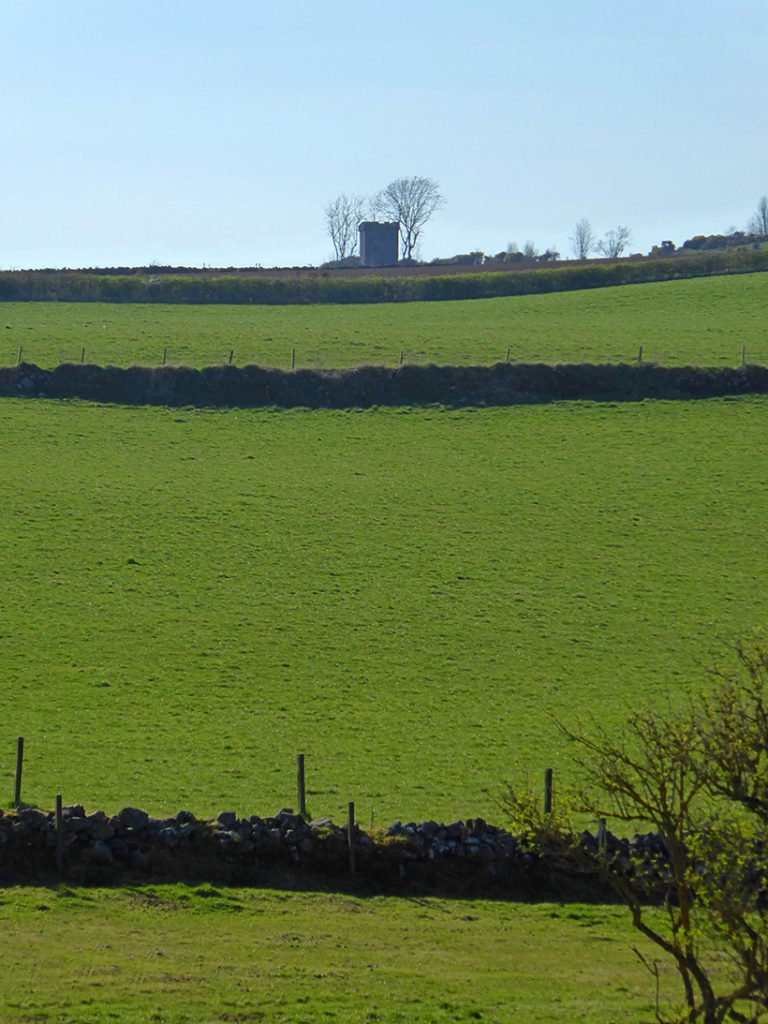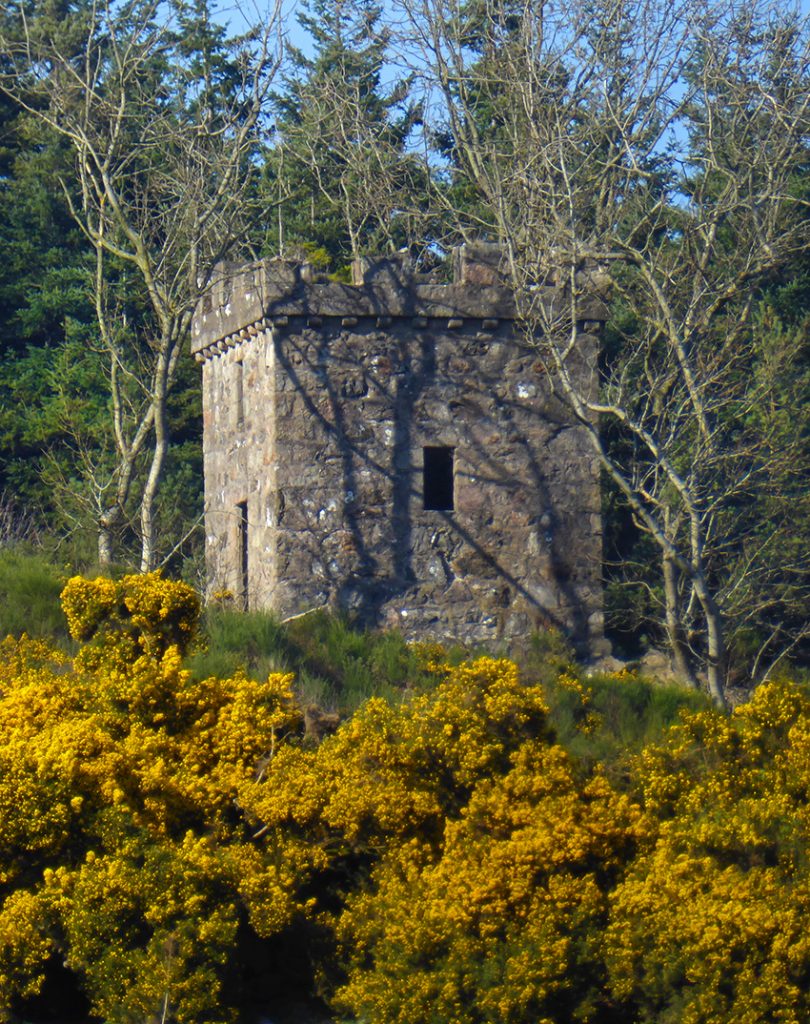 "Sub Sole Sub Umbra Virens" (Vigorous both under the sun and shade) on a panel on what is presumably a gate house at the outer perimeter of Drum estate. A trail leads into the forest near it off the A93, avoiding mixing with the high speed traffic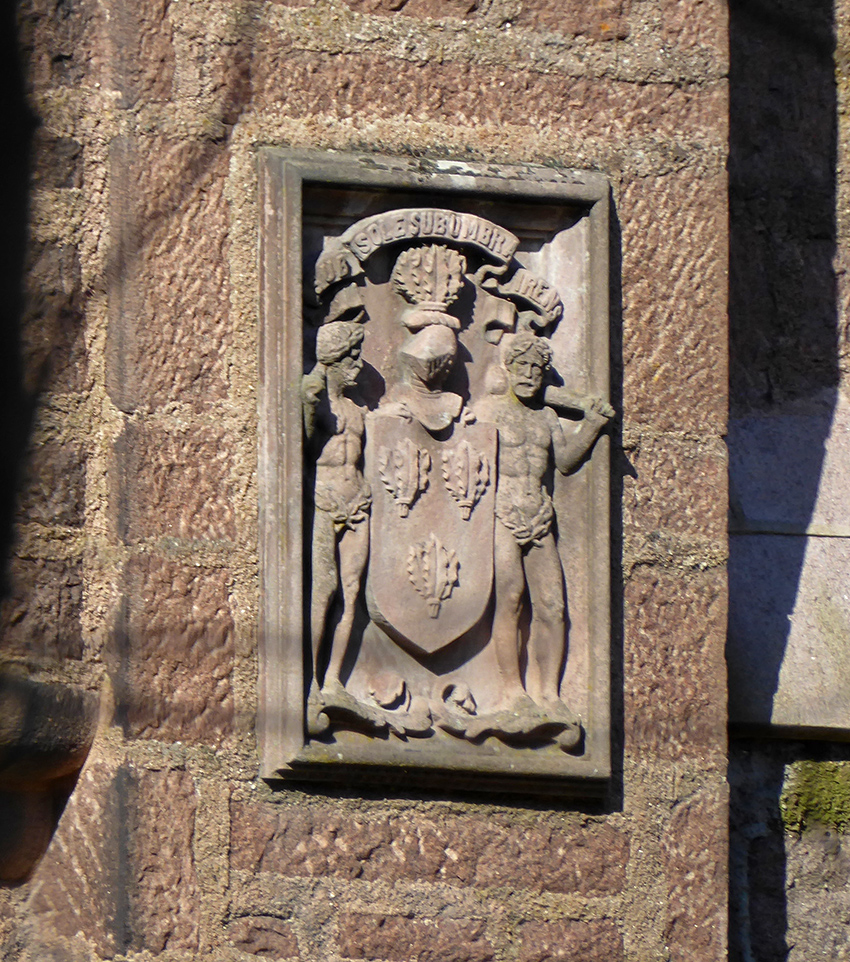 Well we have sun and shade, and I guess my pedalling is quite vigorous through the deep loam and horse-clopped mud of the trail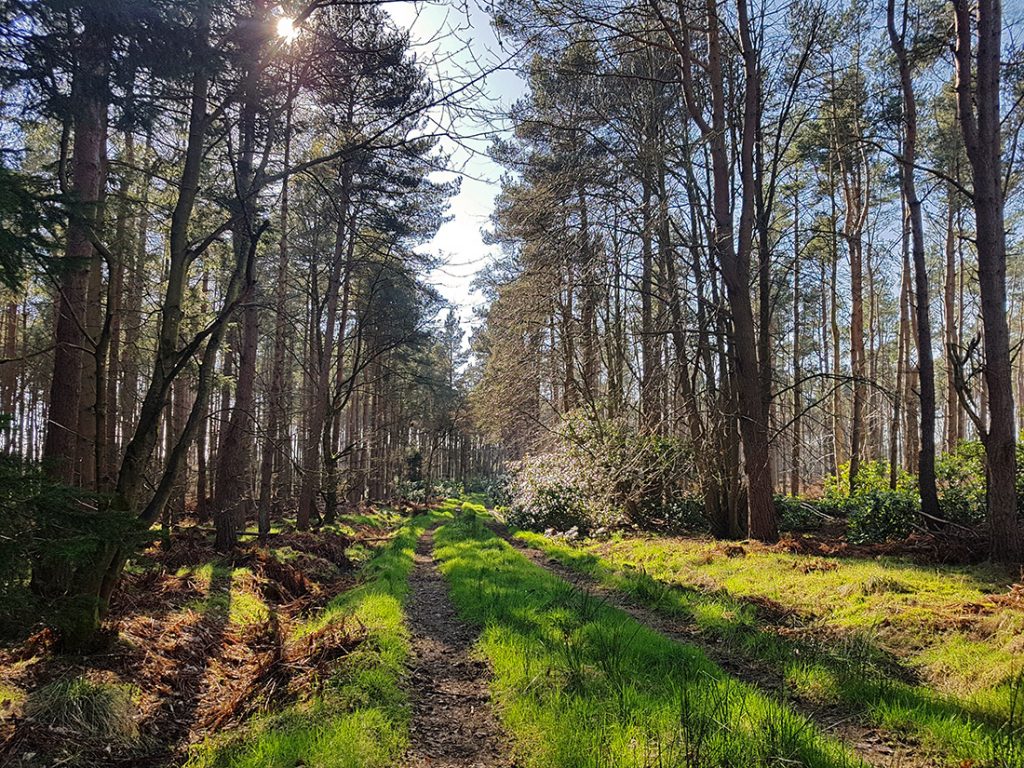 Vigorous up to the point where it becomes a bit splashy, there had been a fair bit of rain a few days before. A slow burbling churn upstream kept me reasonably speckle free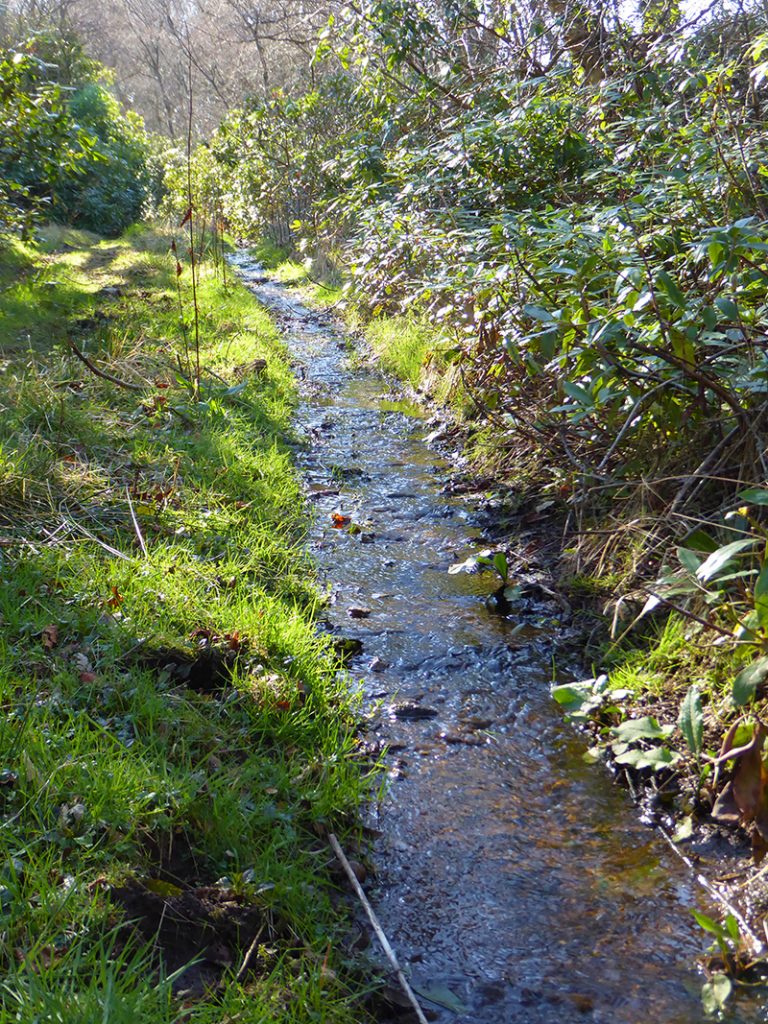 Back on dry land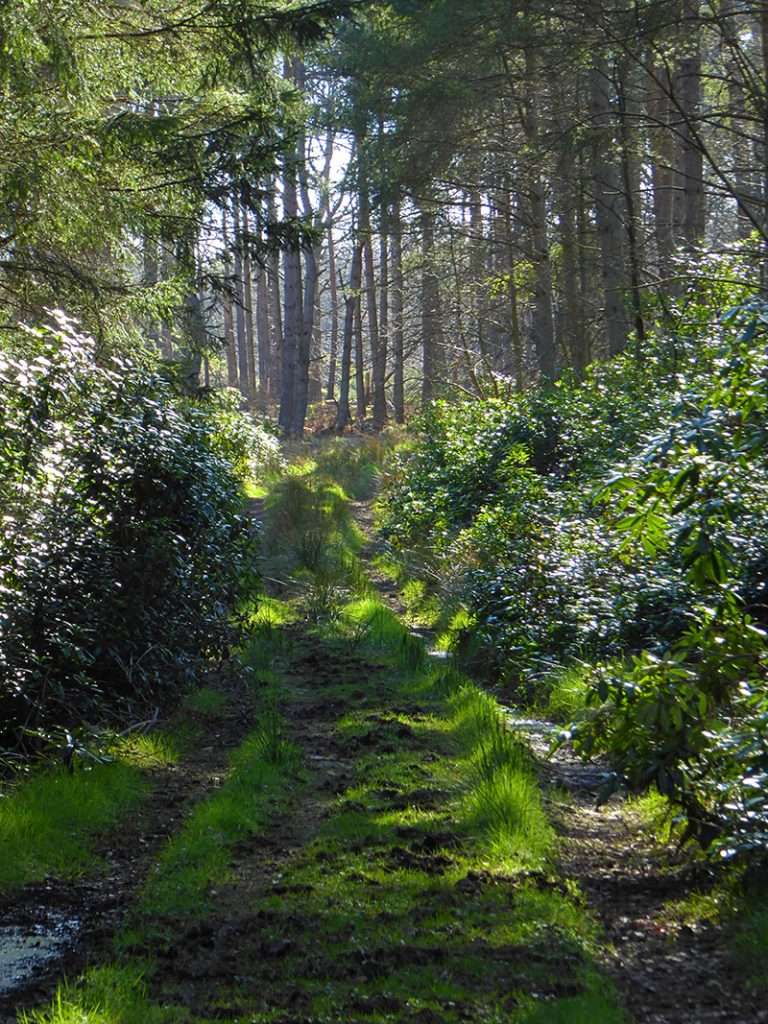 Mains of Drum conical building is part of a garden centre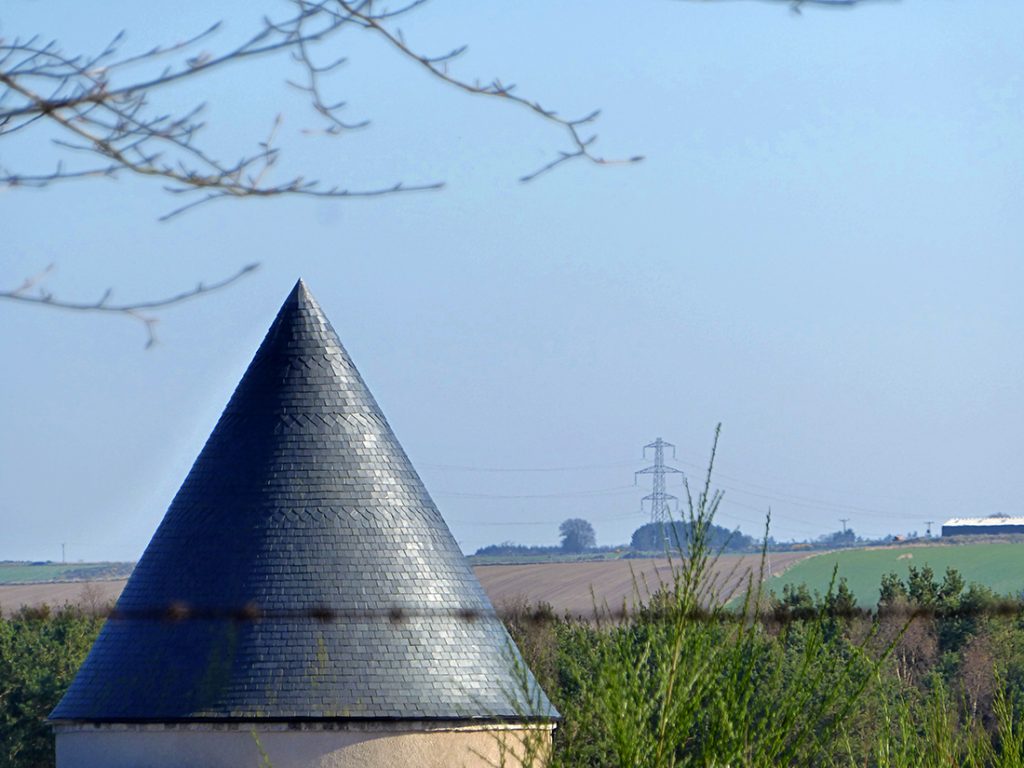 Before heading into the Drum Castle estate a quick detour to check out a loch on the map, in 'Robbie Rossie's wood'. There's no paths marked on maps but there's one heading in from the South West corner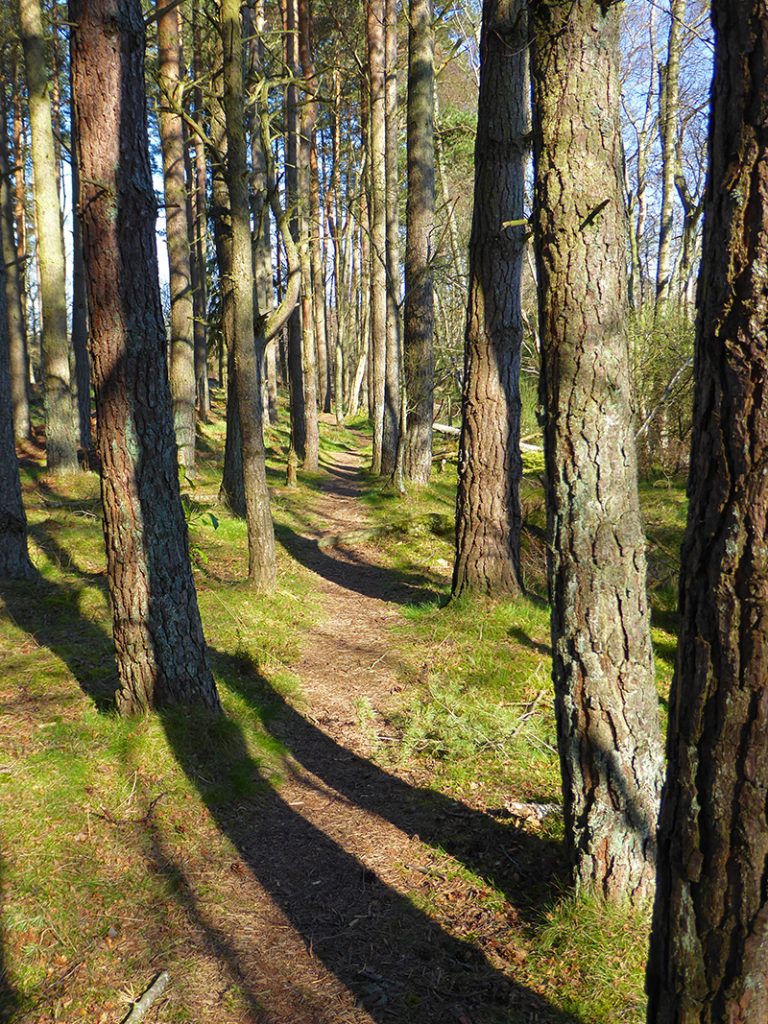 No sign of the loch just lumpy trees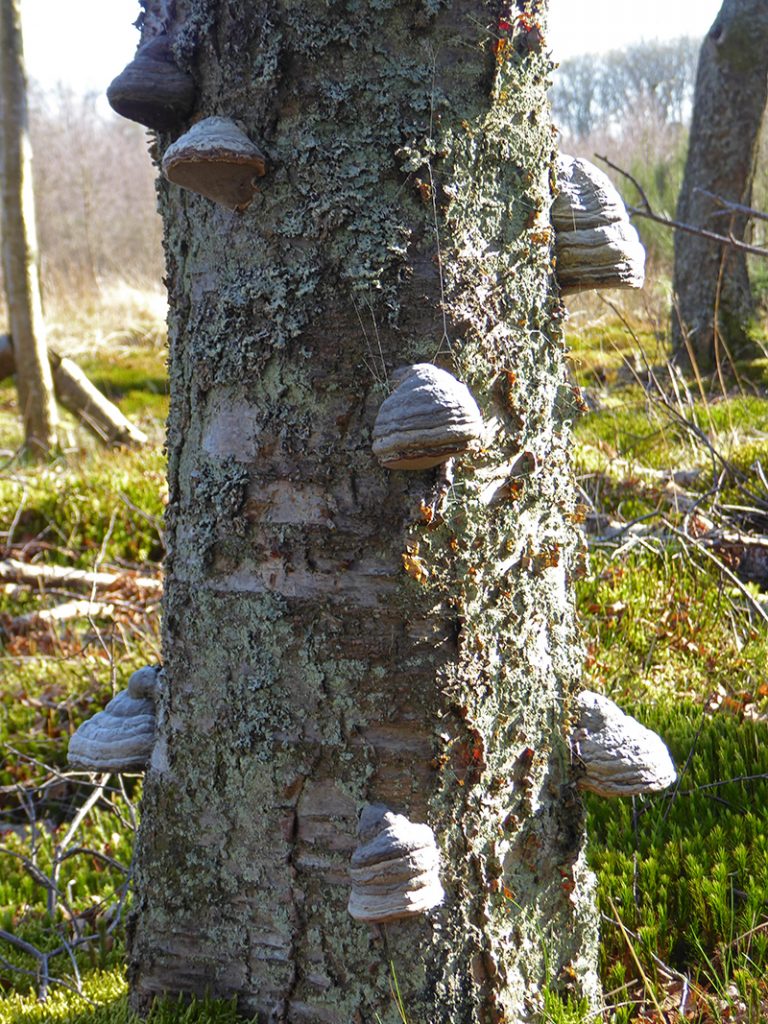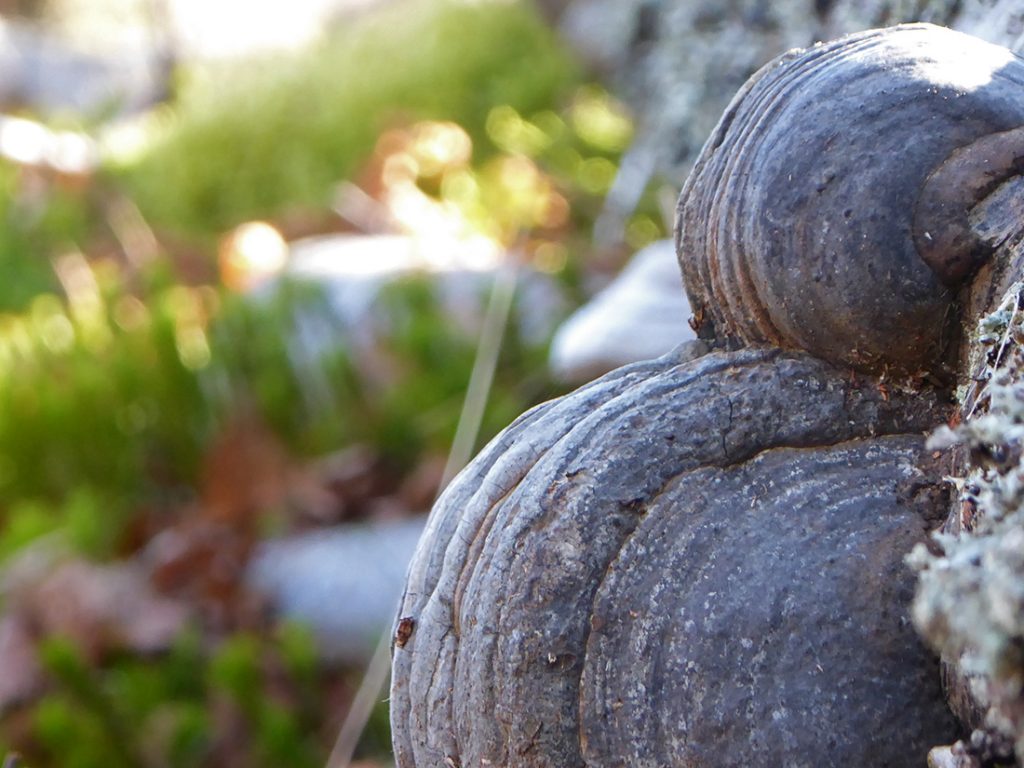 Wee beasties munching their way through the funghi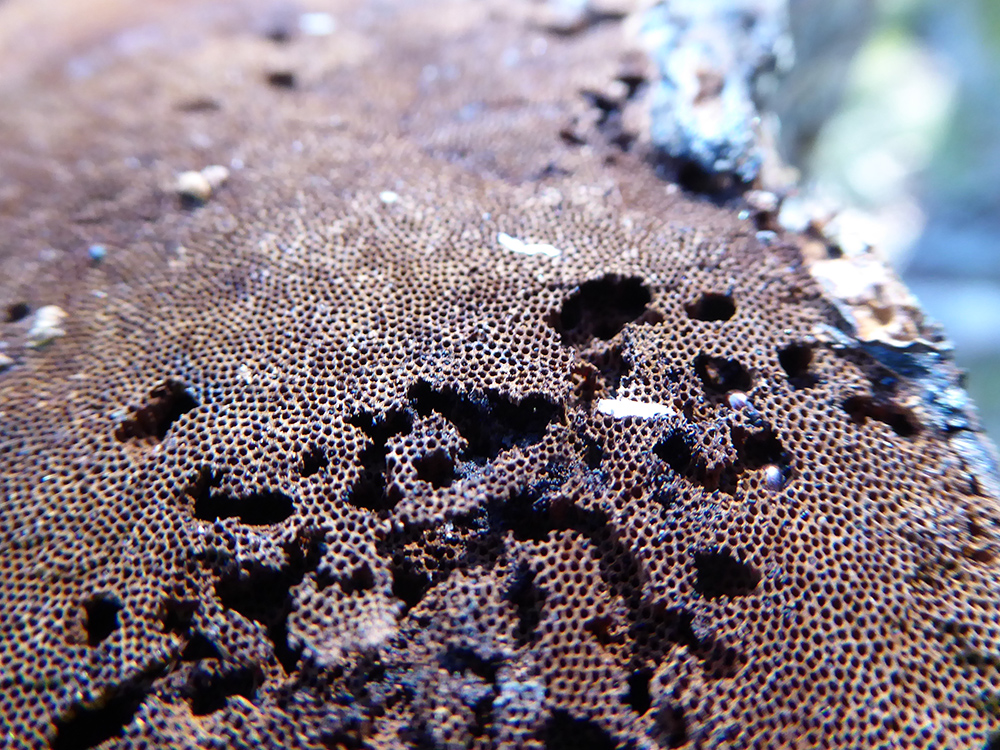 Path fizzling out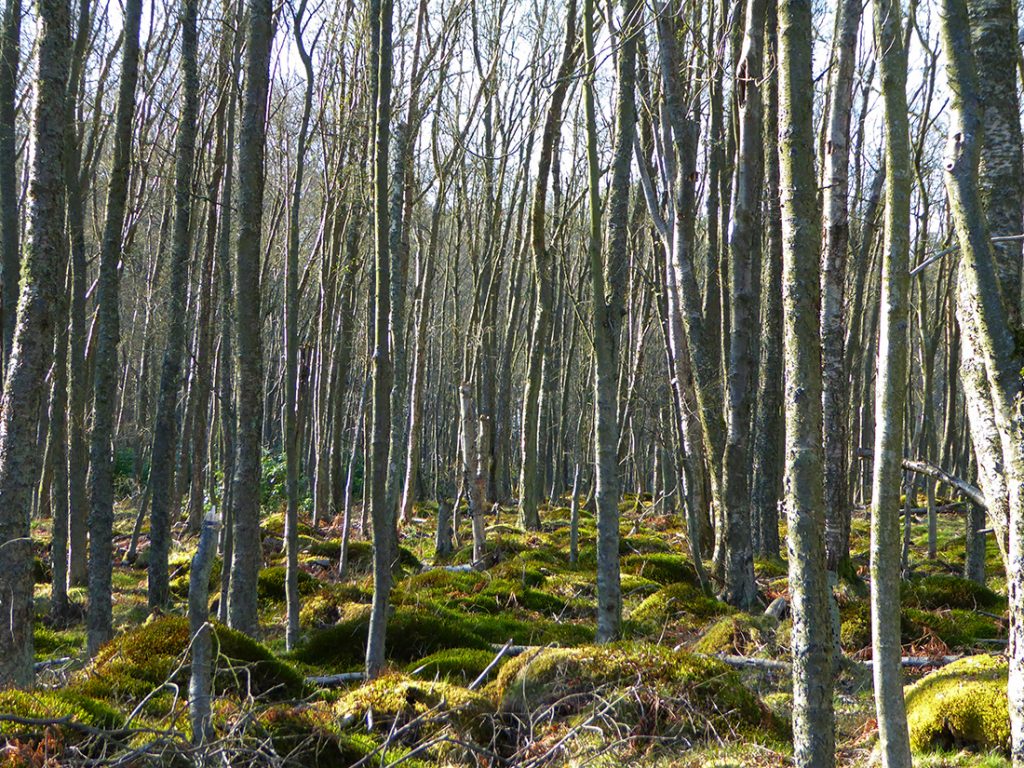 After a bit of scratchy undergrowth drag-a-bike we reach Robbie Rossie's Loch. There's a large area of encroaching grass so you can't get close to the water's clear edge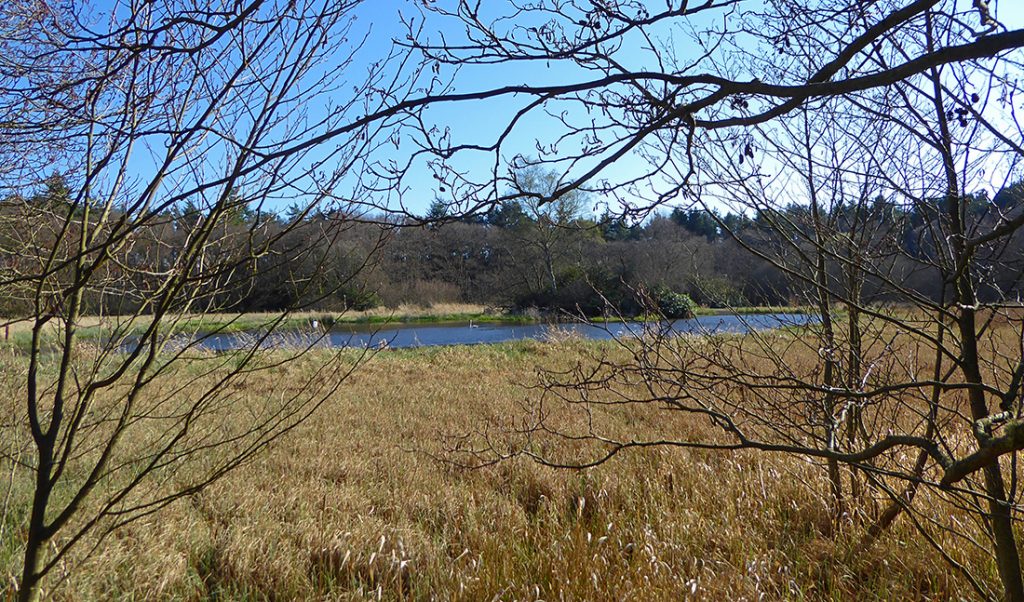 Ducks n swans seem to like it. I imagine it may well disappear in years to come as the encroachment continues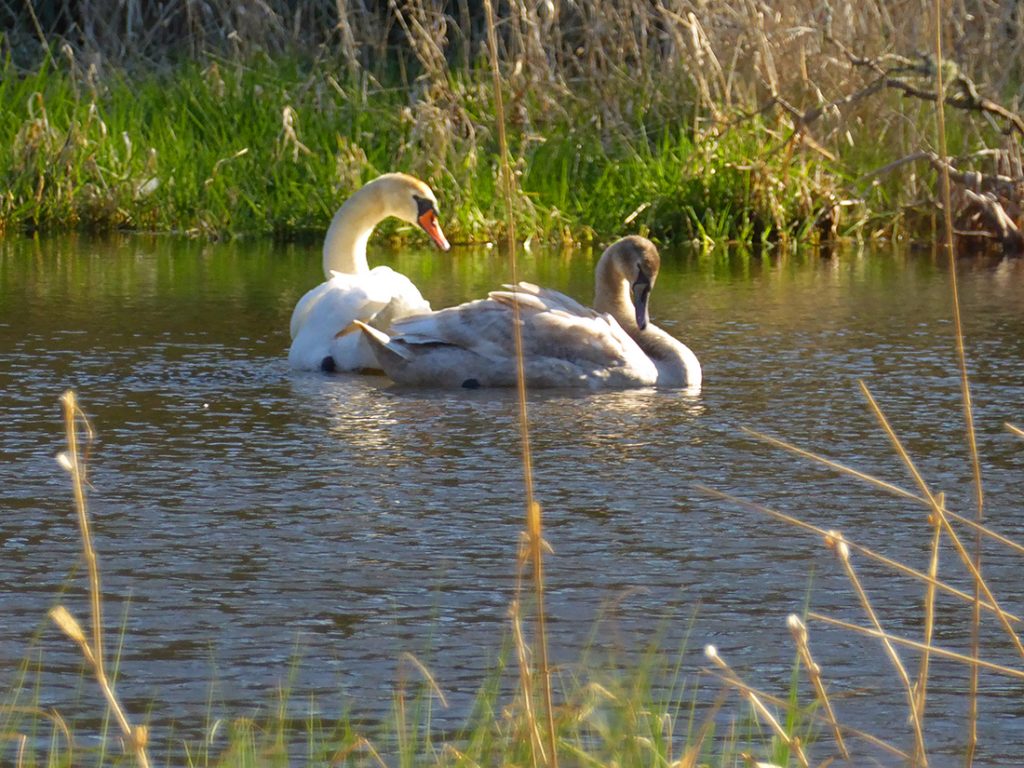 Back into the castle estate. Behind the walled garden are swathes of Wild Garlic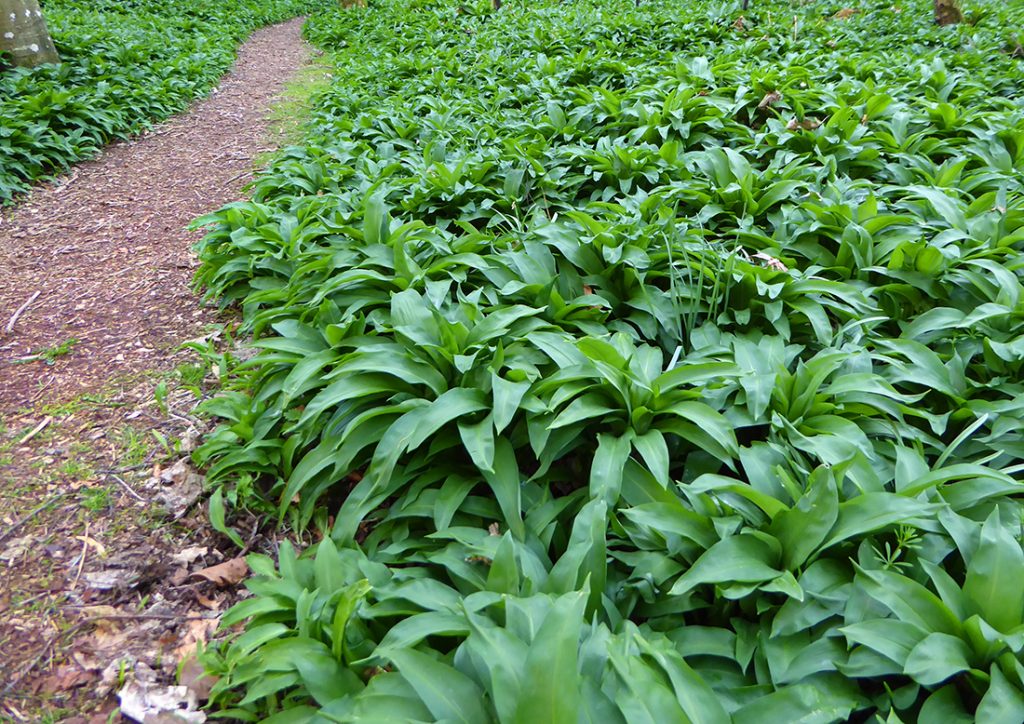 Dismount and time to have a plod through the lush gardens
Pond
The garden gate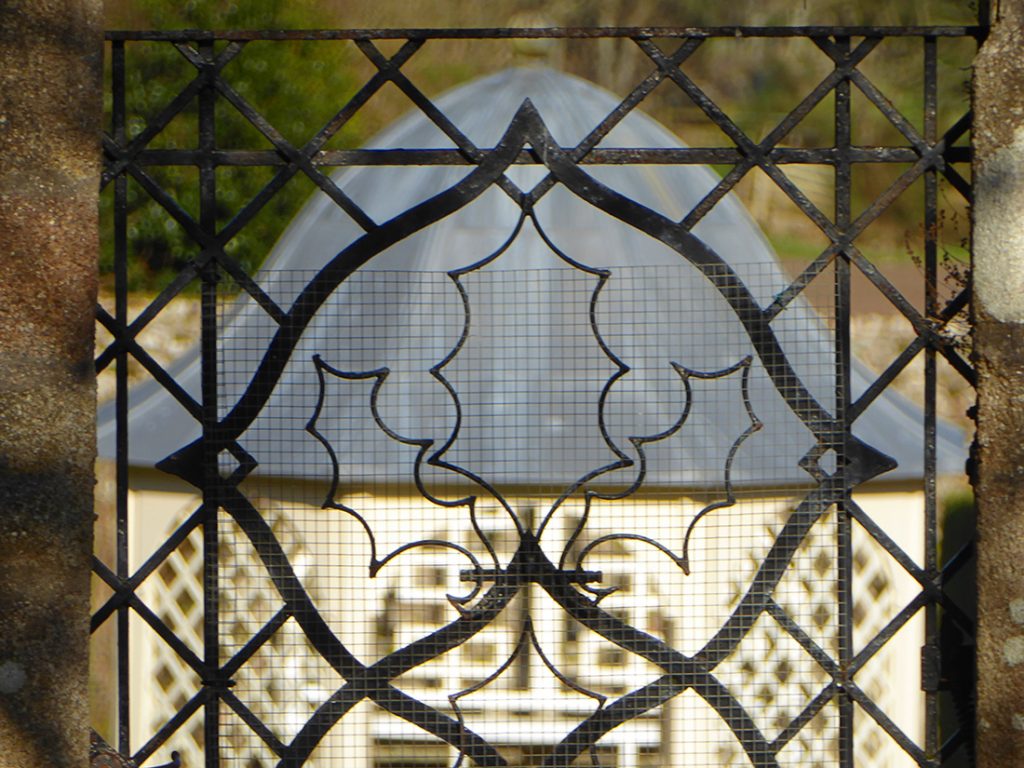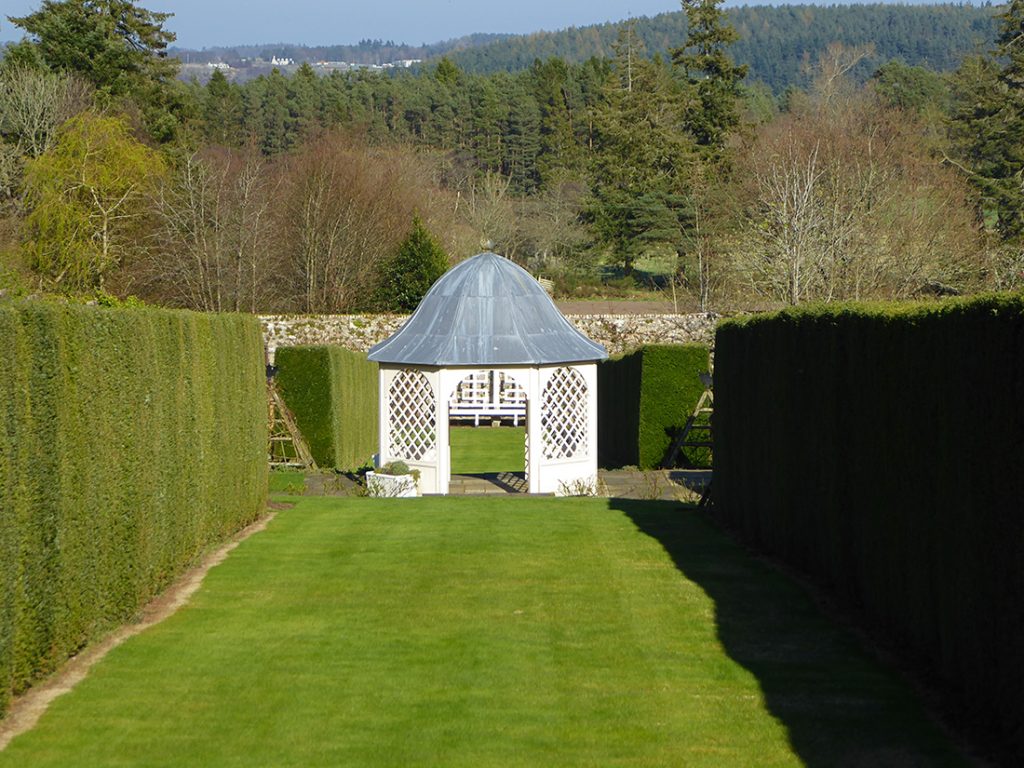 The log gateway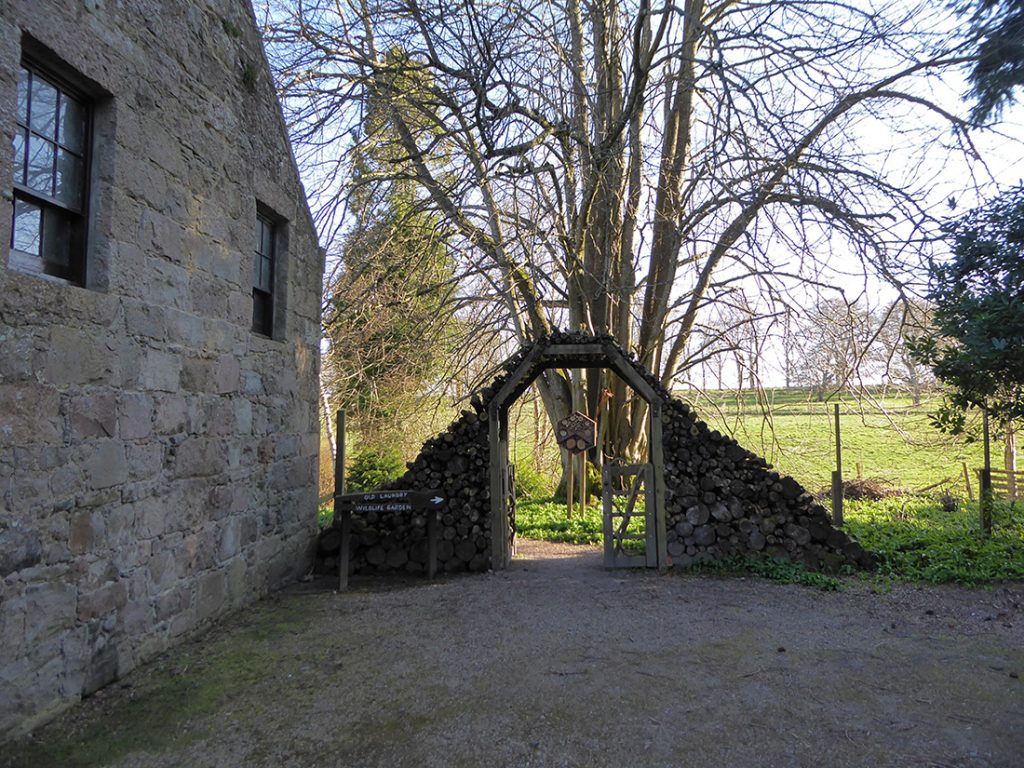 leads to an odd looking hexagon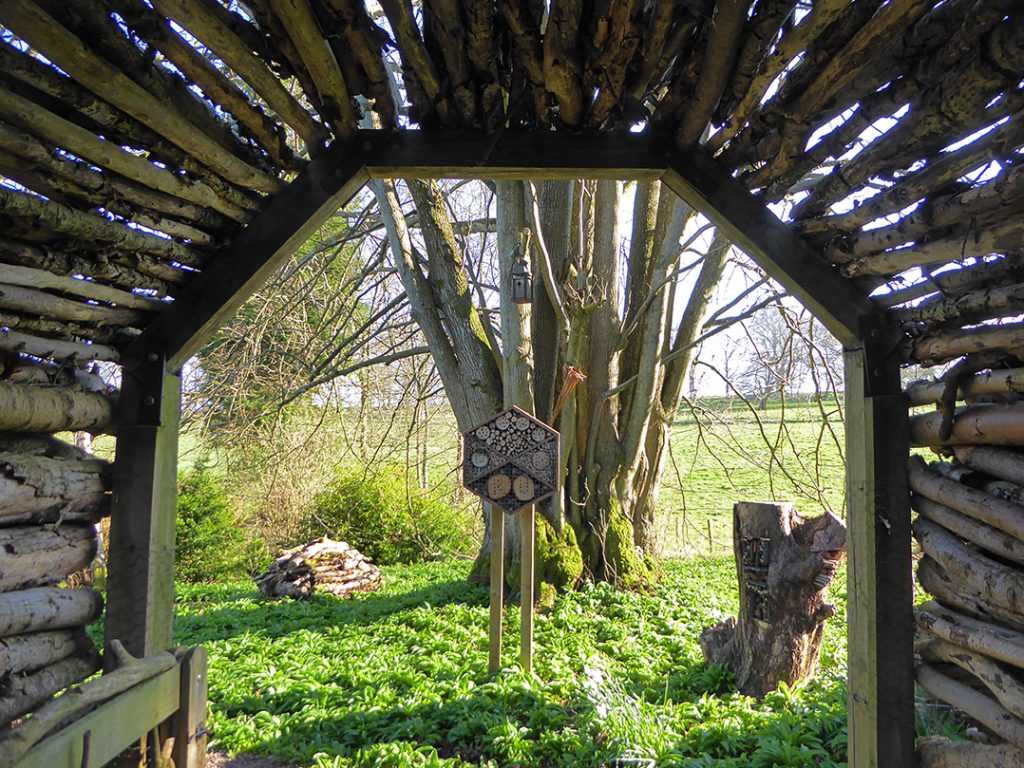 It's an 'insect zoo'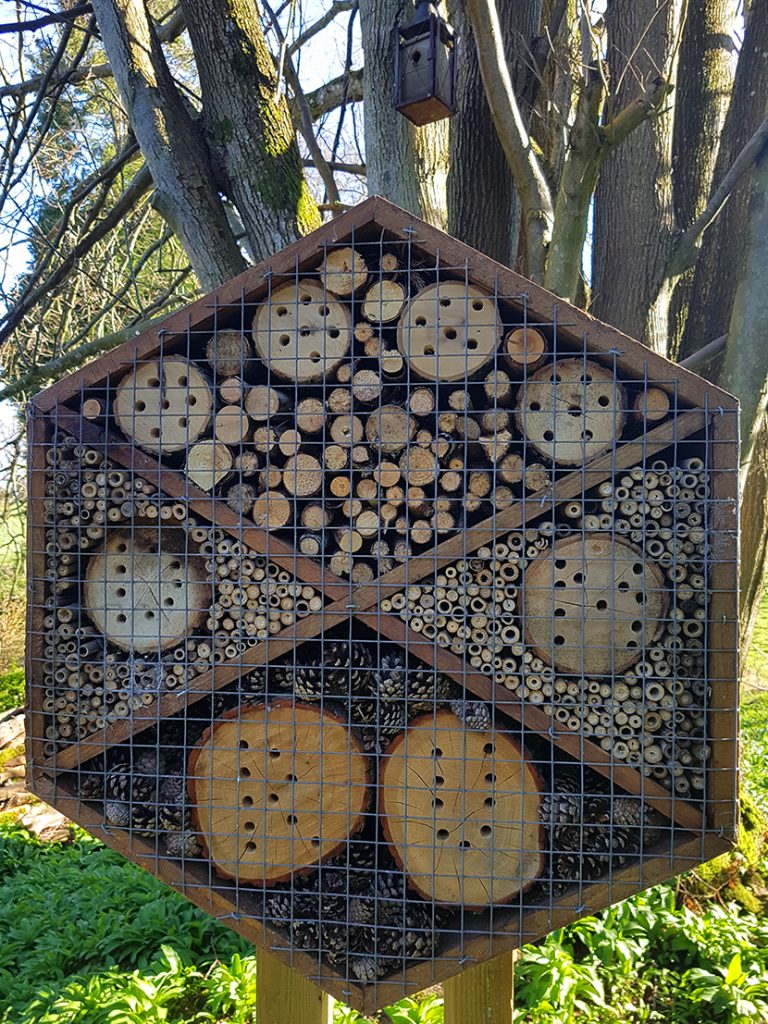 And another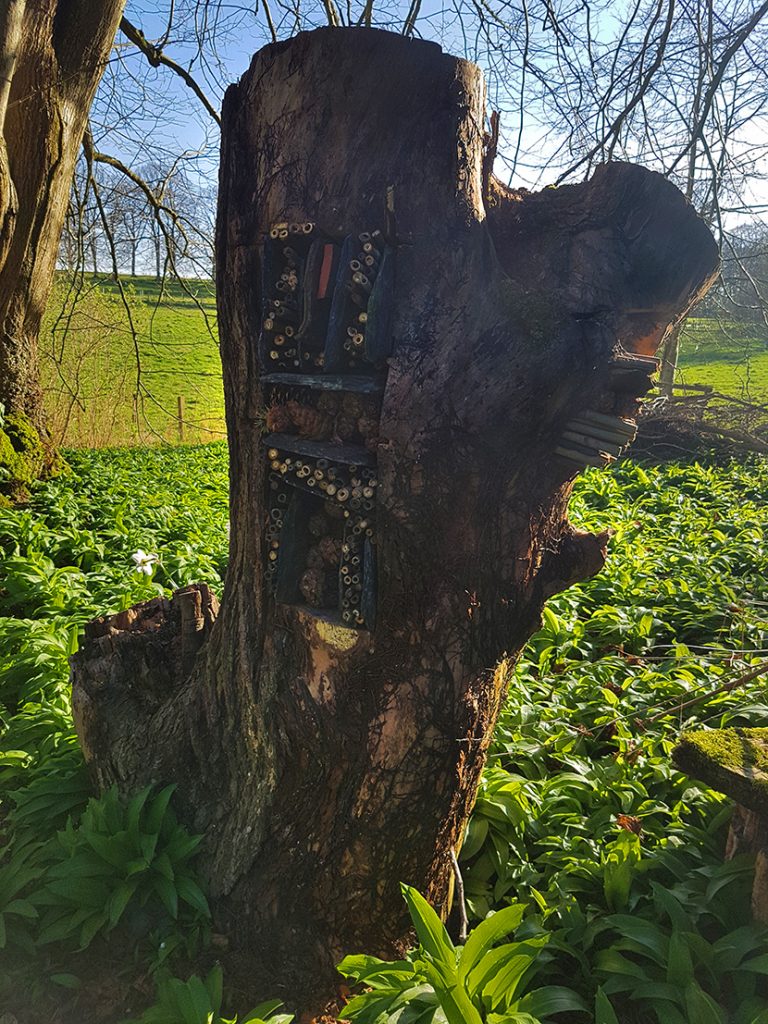 I wouldn't slate it, insect need somewhere to stay too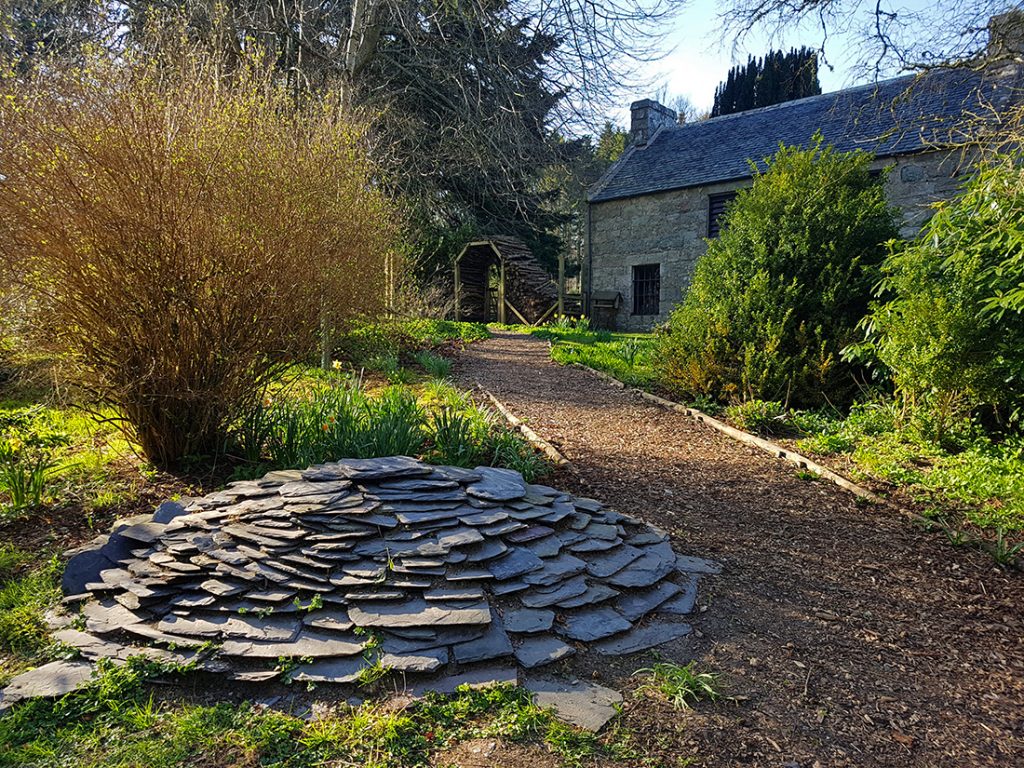 More colourful residents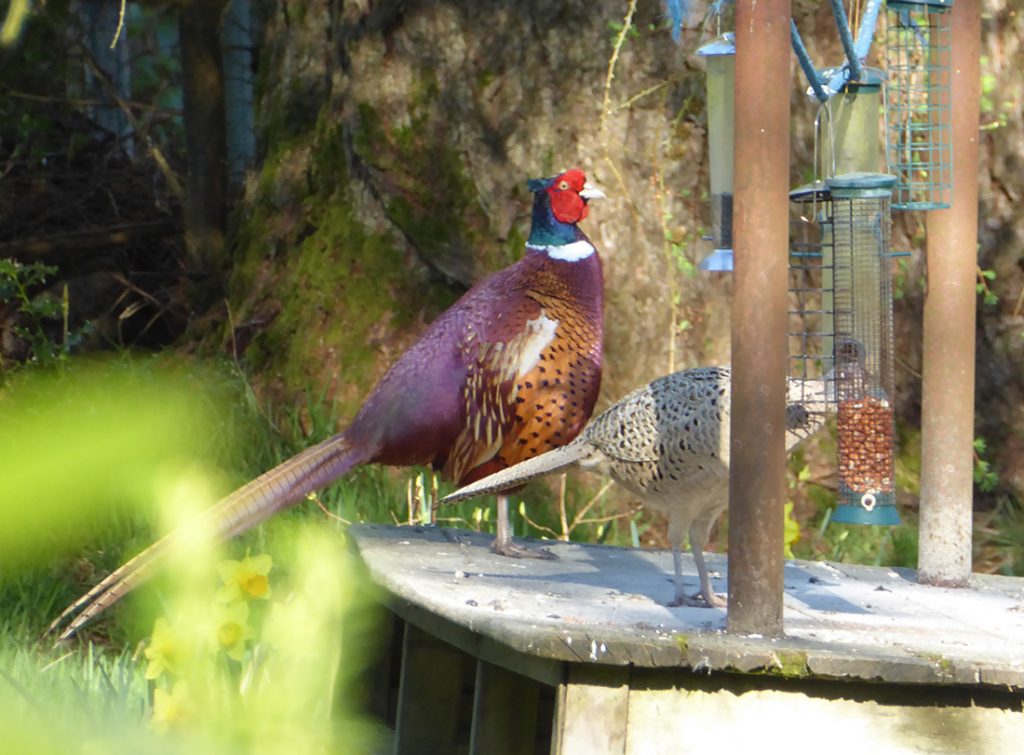 "The original Tower of Drum is thought to have been built in 1286 by Richard Cementarius, who became the 1st Provost of Aberdeen" link
He may also have designed the Brig O'Balgownie, which was started in a similar period and has similarity in arch structure style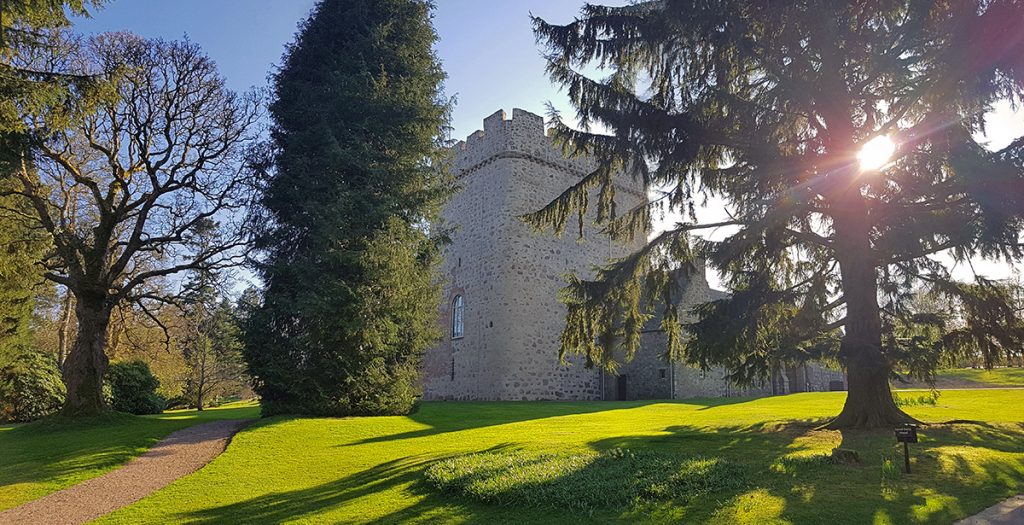 Daffodylic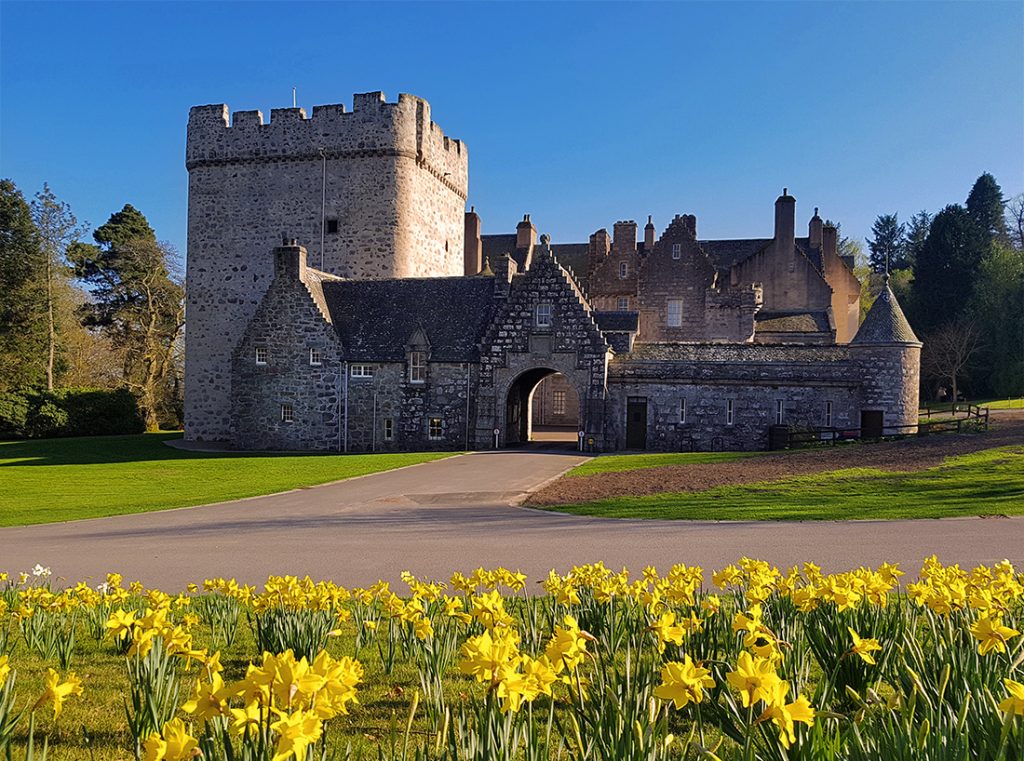 Into the courtyard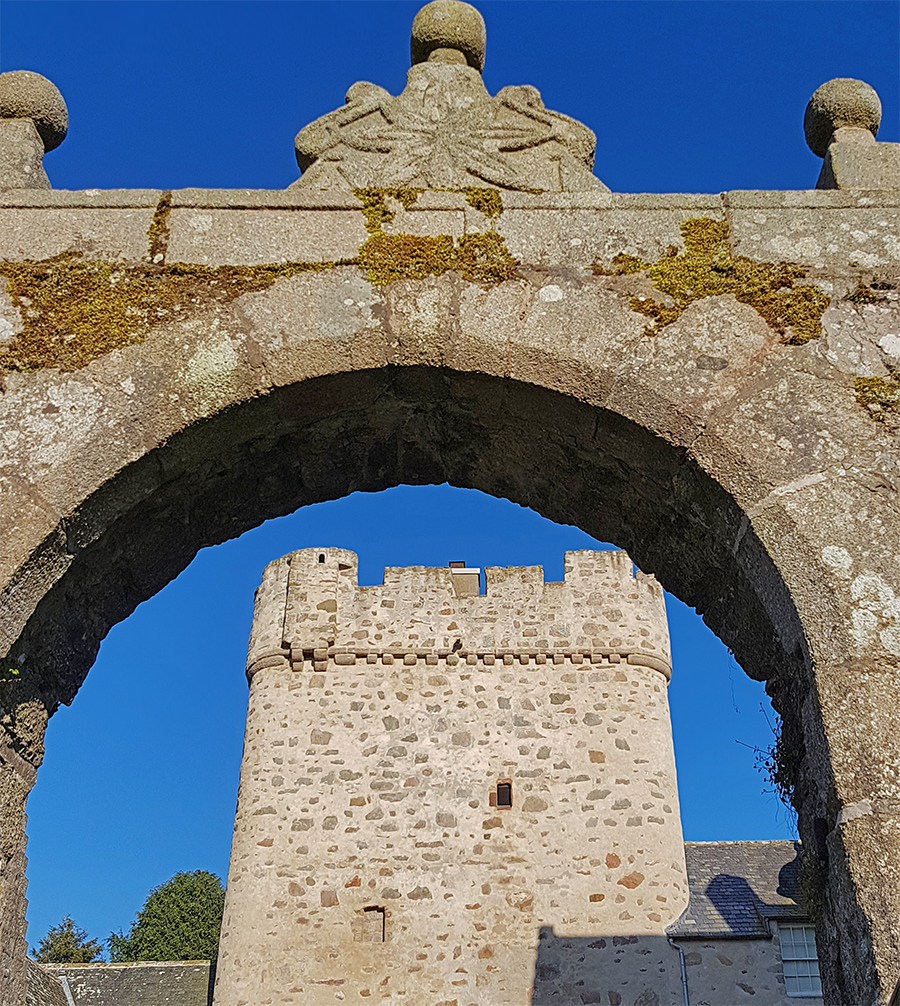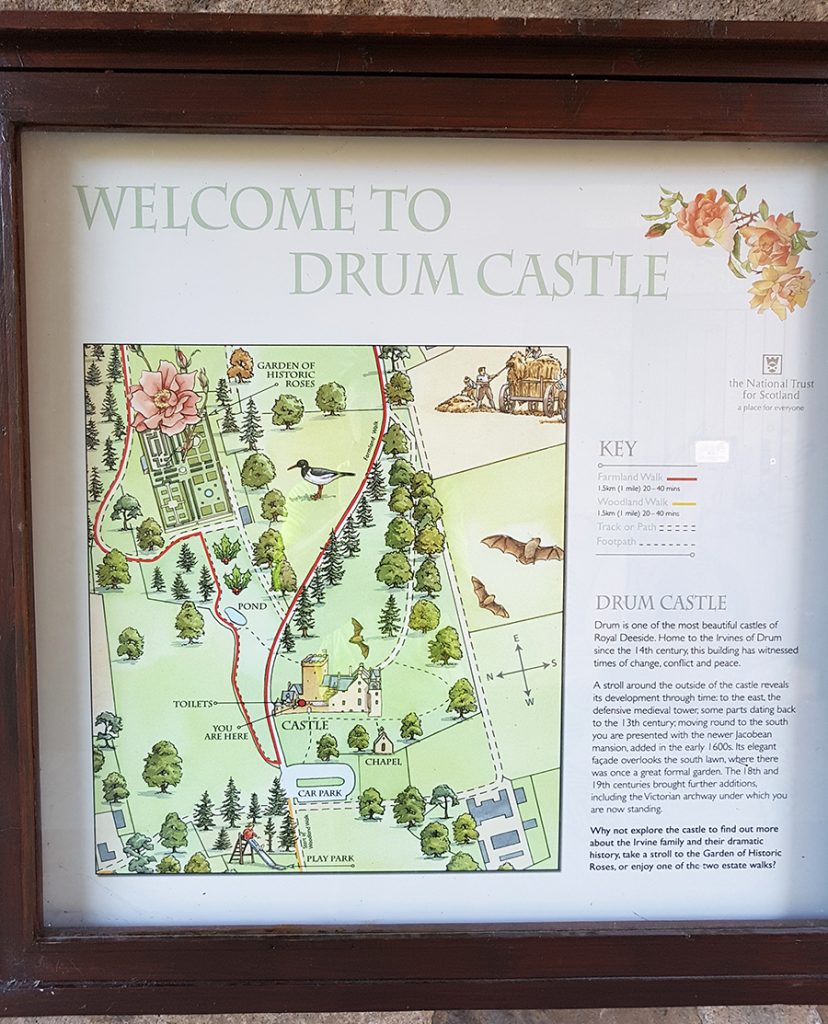 The same as the one on the East Lodge passed earlier
There's a wee chapel hiding behind some trees nearby. Not open at this moment so couldn't get the 'up the stairs, through the door, illuminated stain glass window' shot that I wanted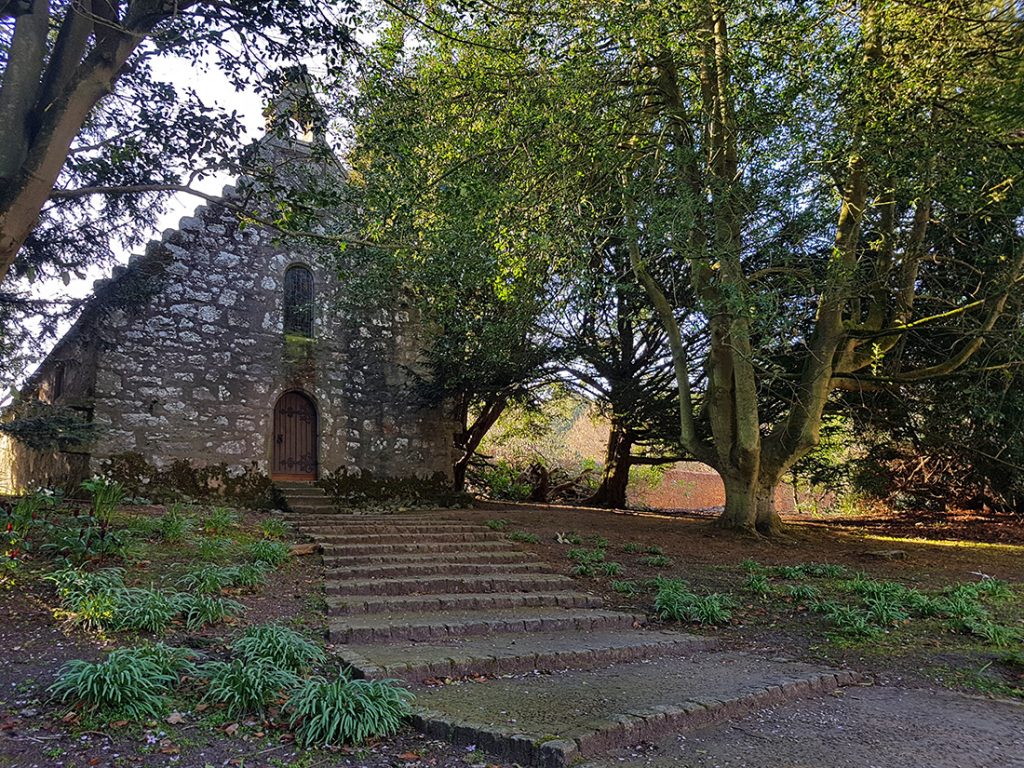 I can peak through a side window though, the reflected foliage and glowing window combi is quite nice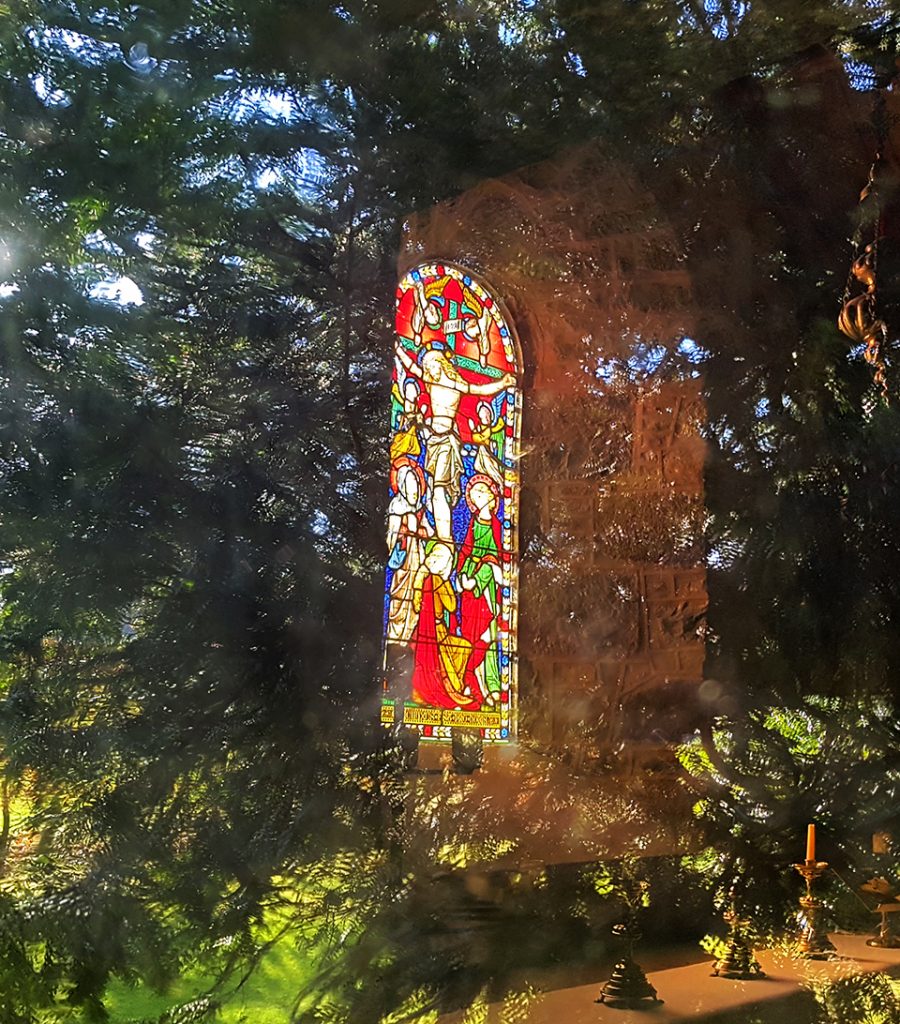 There's some decent trees as one expects in stately gardens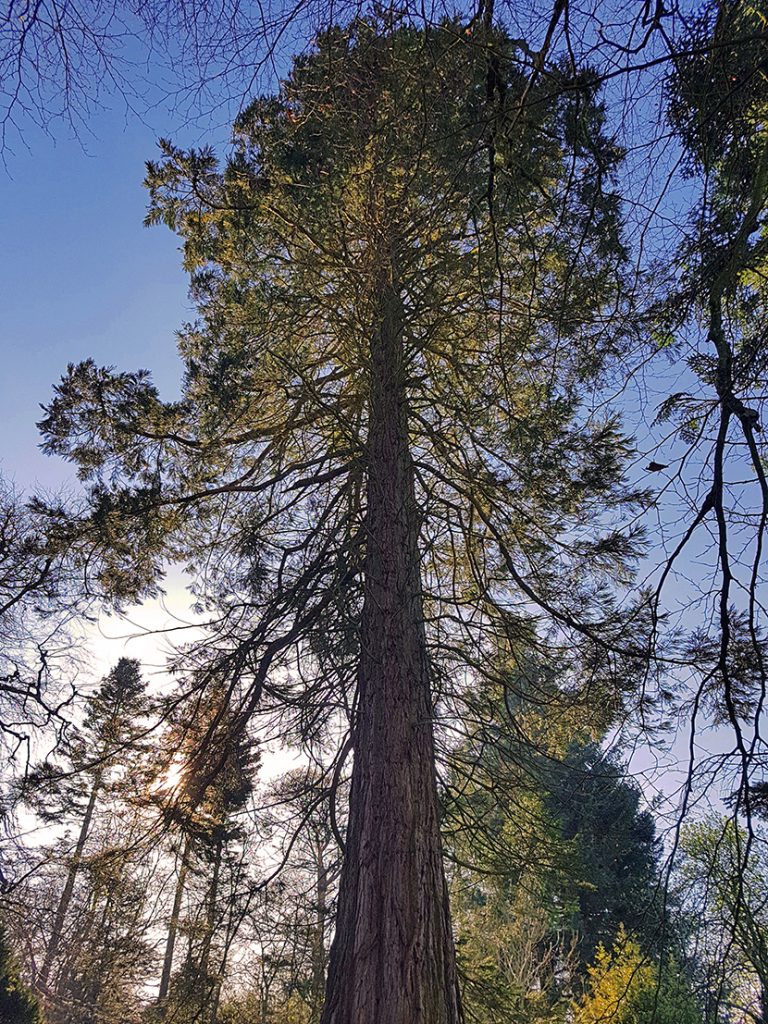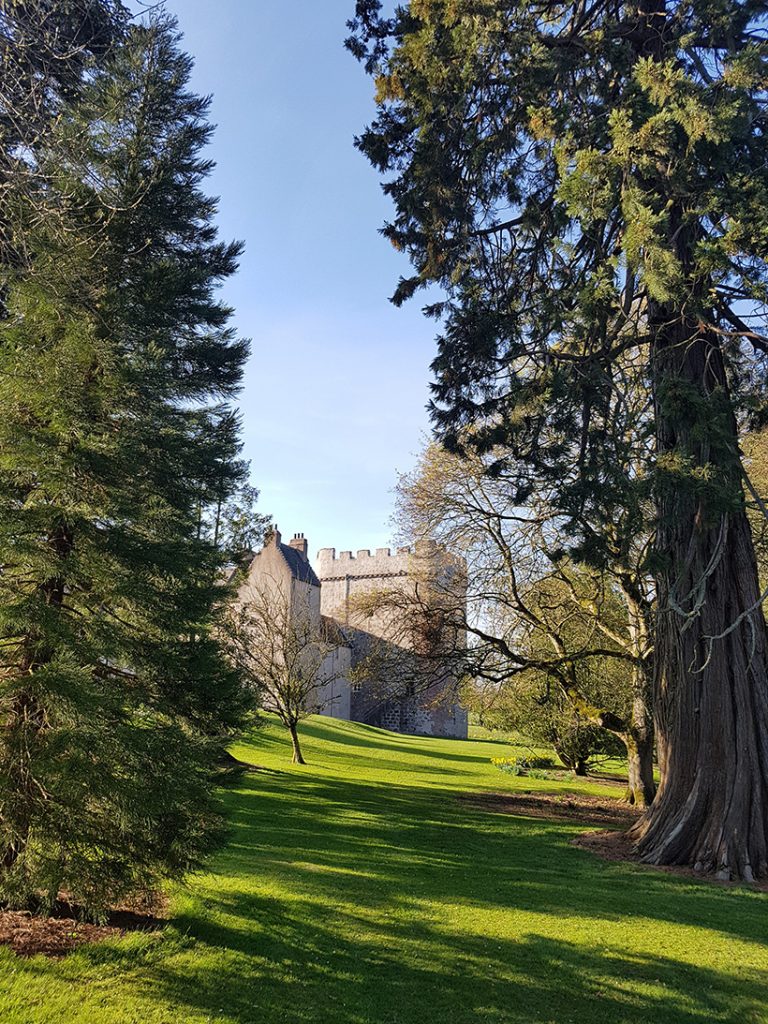 You'd need very long arms to hug this big old tree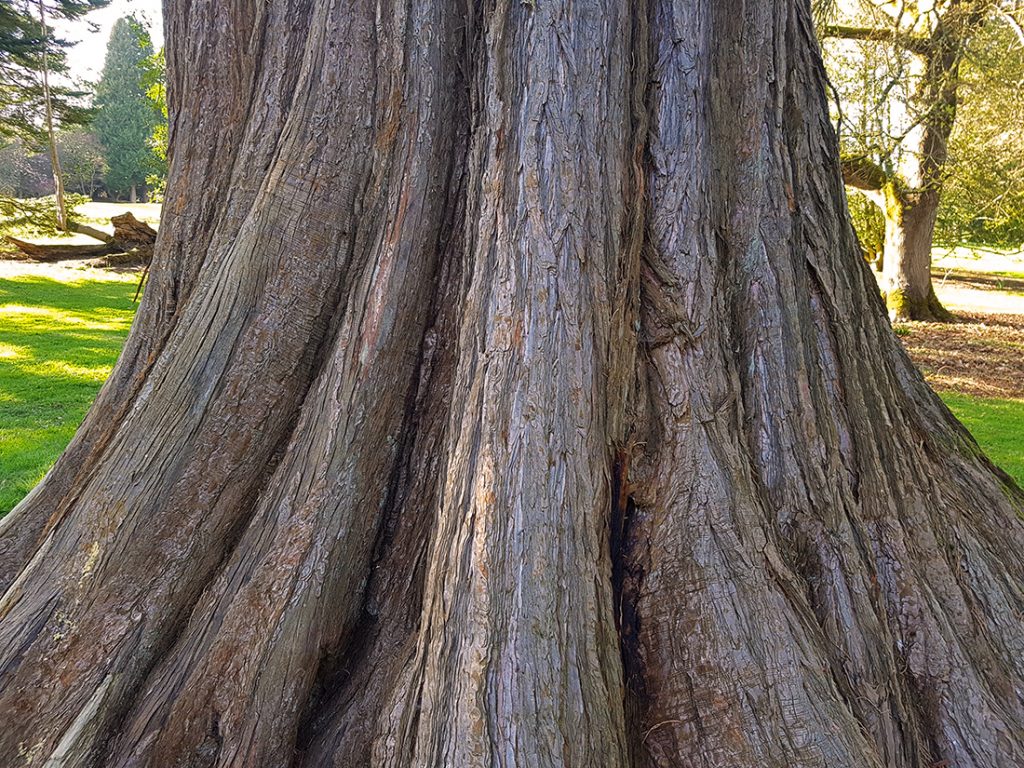 Nearby lies one that I presume fell and has been disected for inspection. Reckon 100ish years old?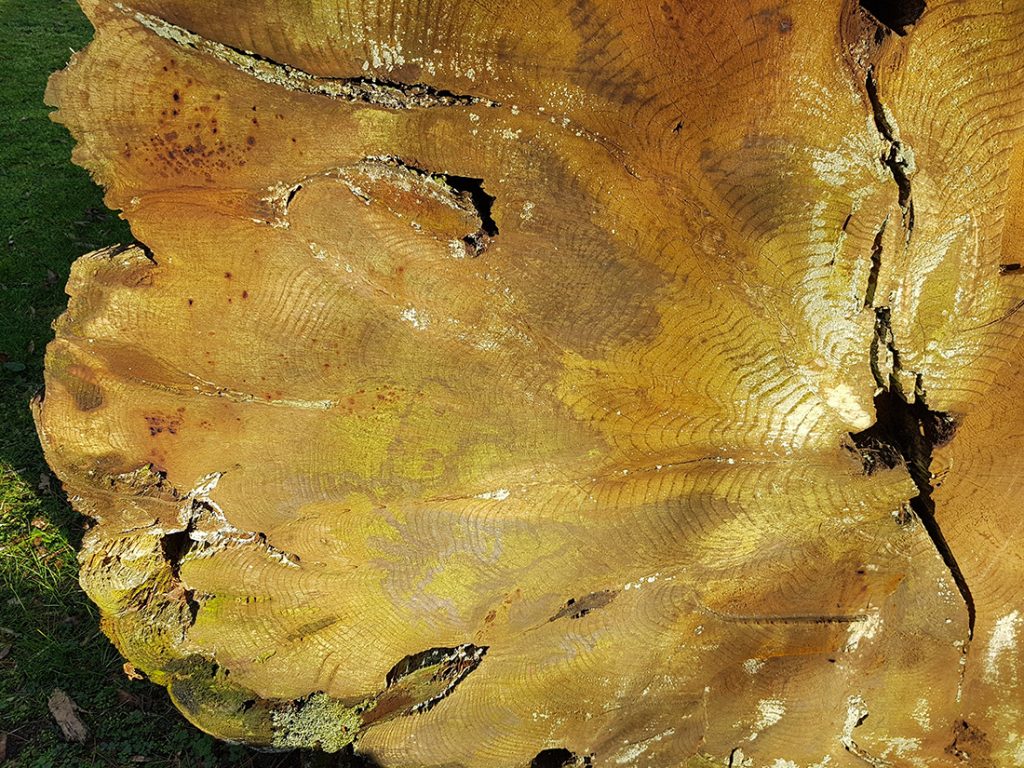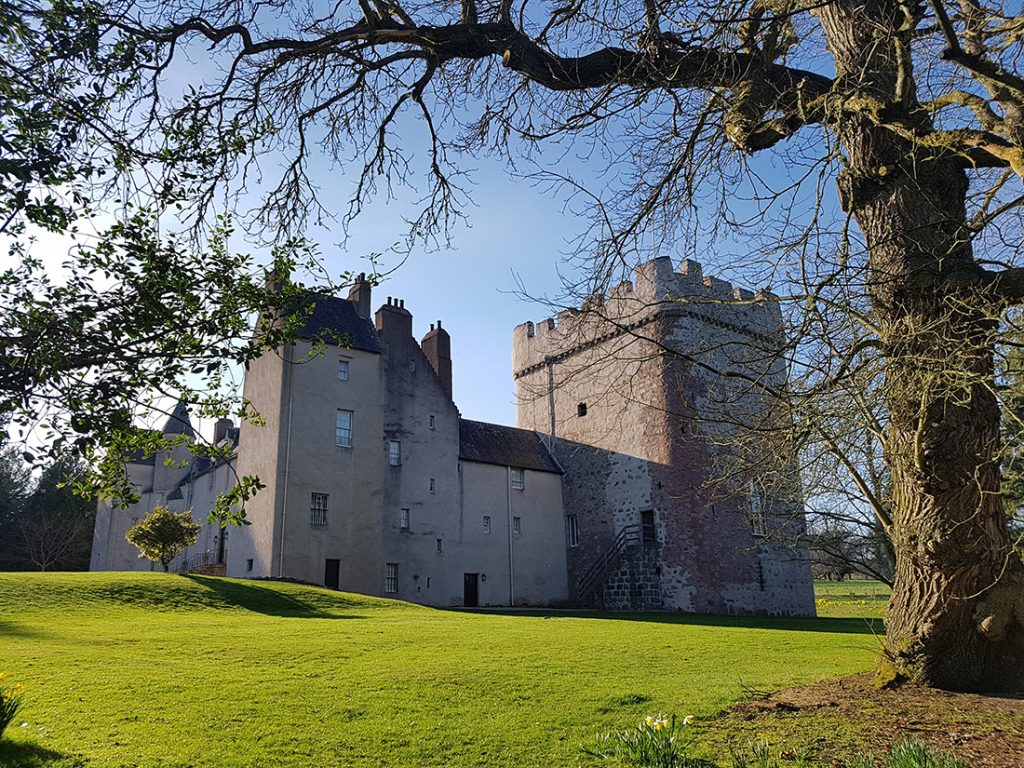 How thick are the walls?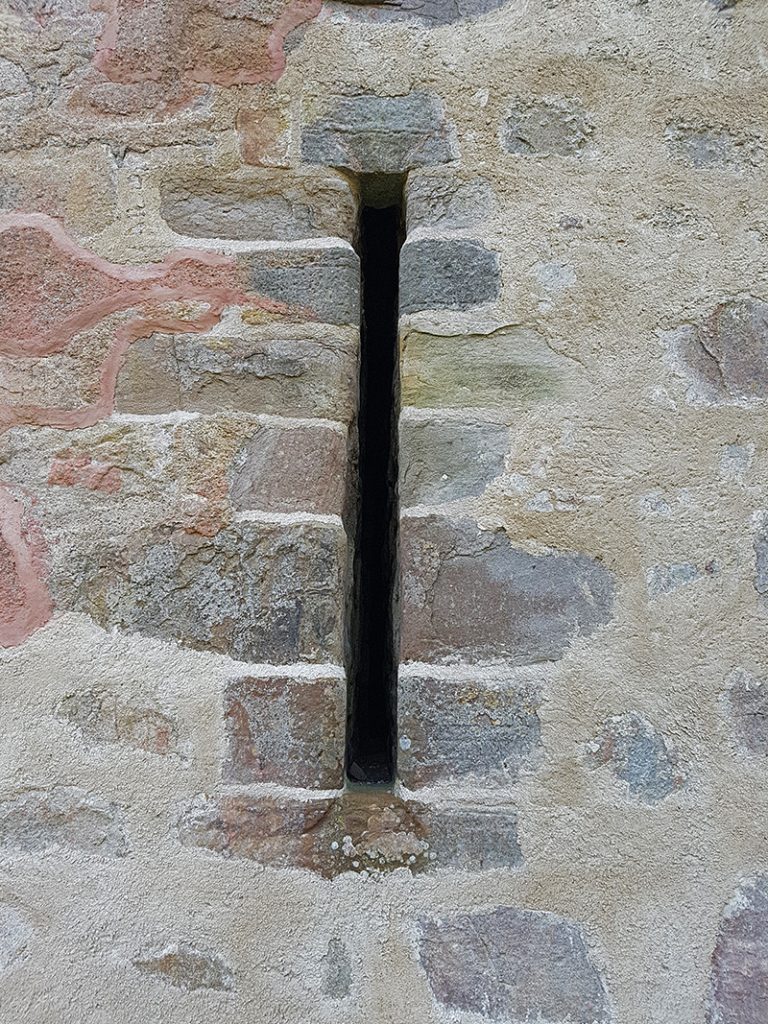 Very thick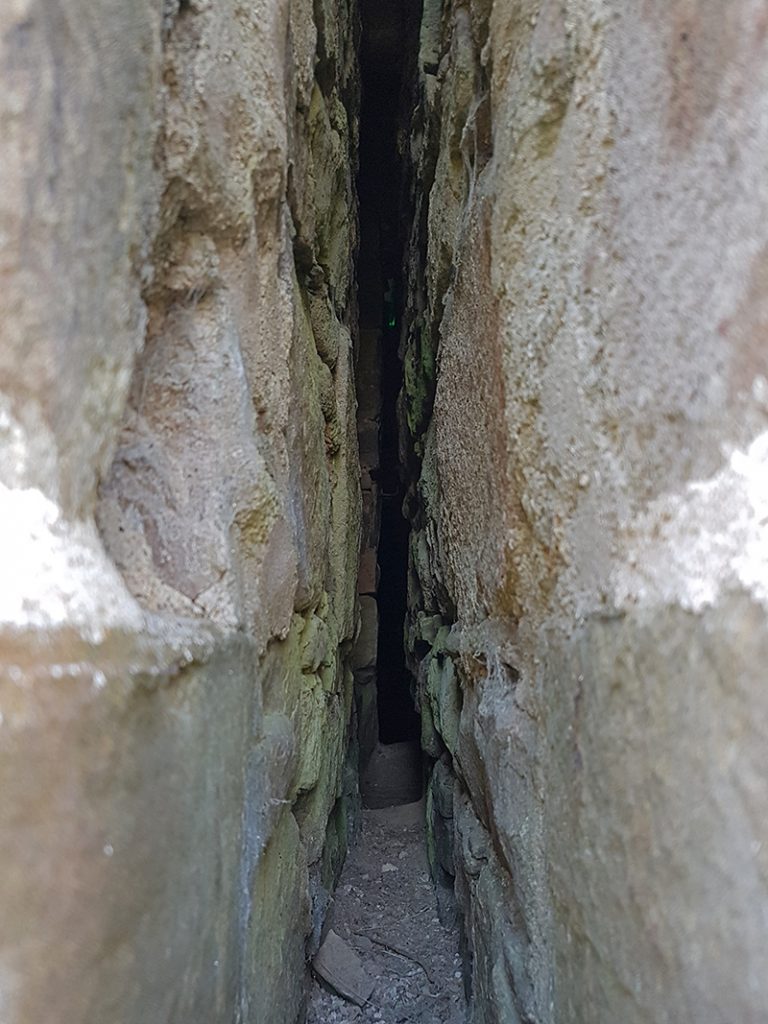 On to the woods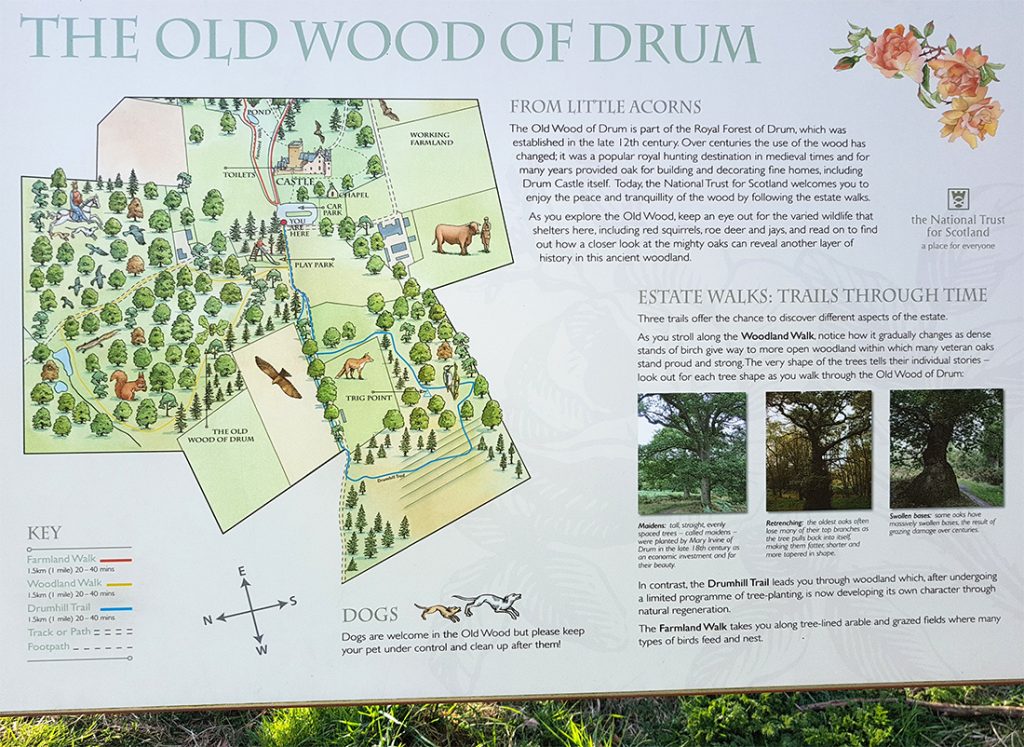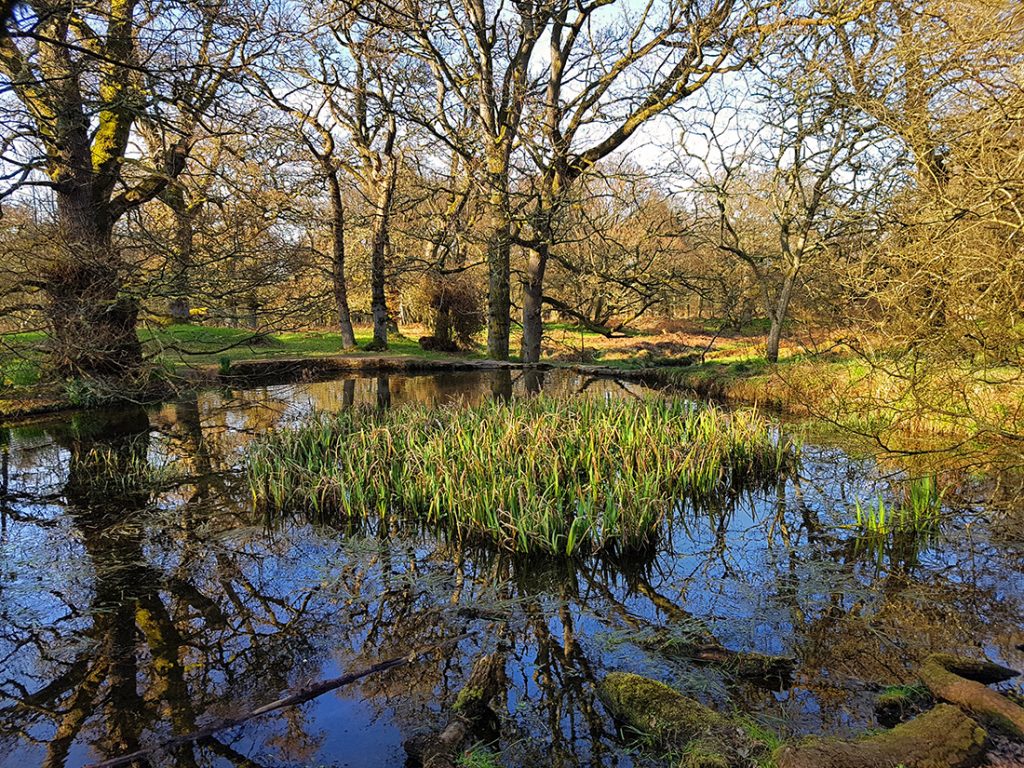 Swishy and swoopy trails, would love to give it full throttle here but a bit dog-off-the-leady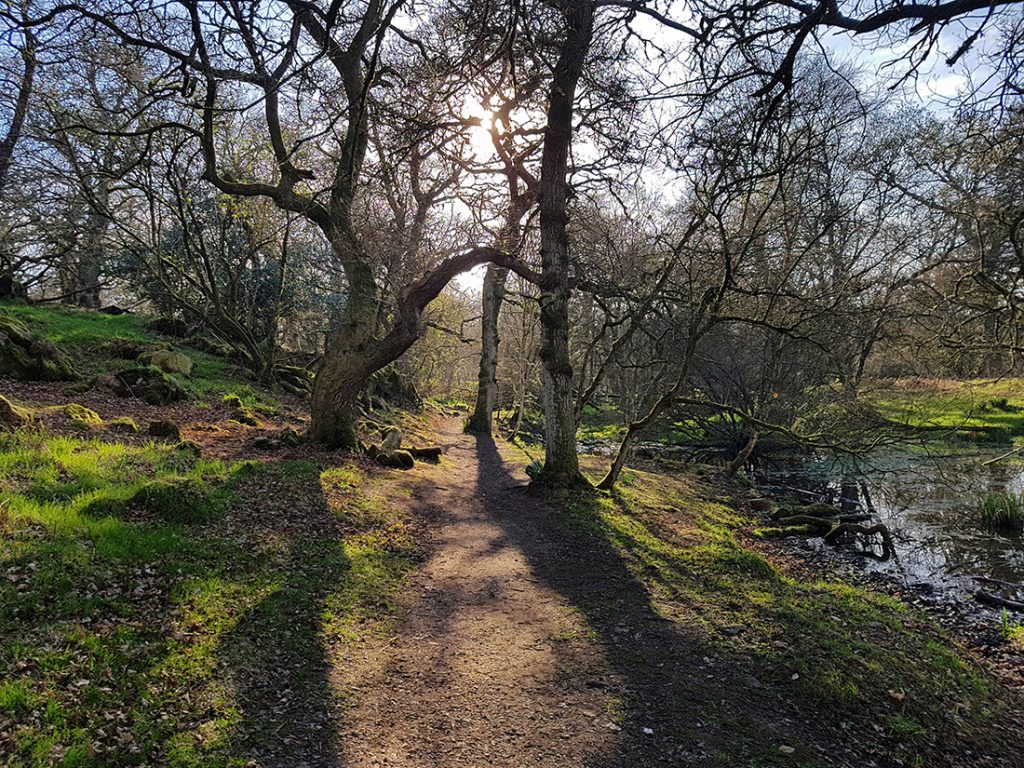 Rhododendrum in flower
Out the North side of the woods and along small roads. The happy sign of Benthoul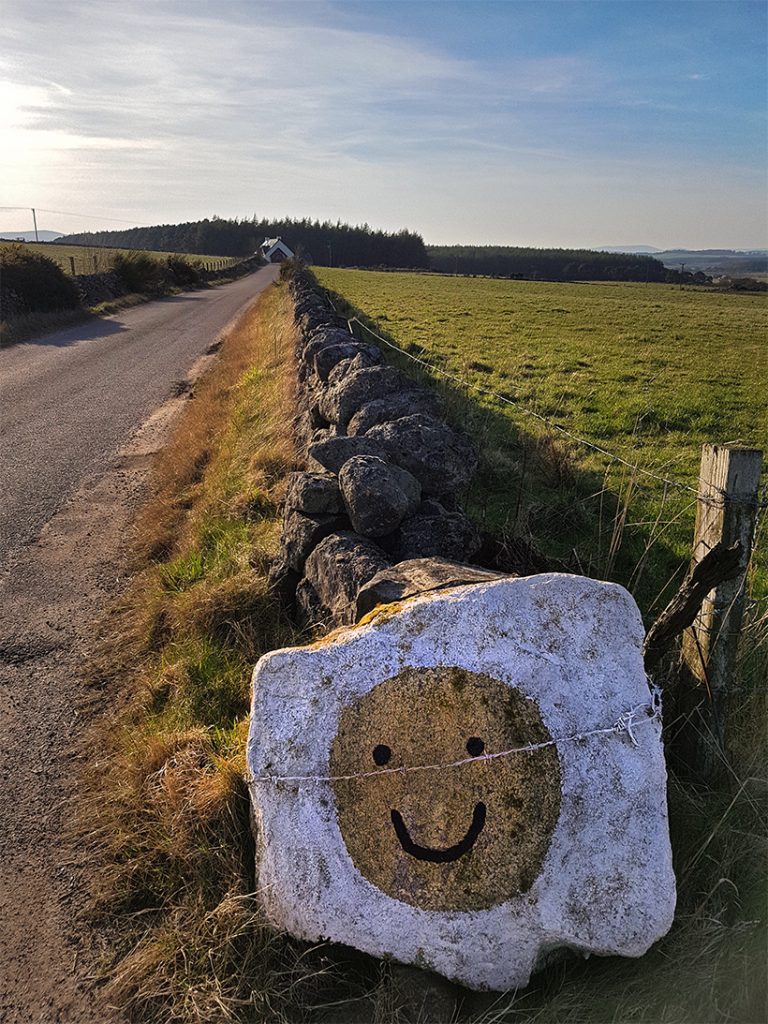 Quick pitstop for a snack and a mooch around Cullerlie Stone circle near Echt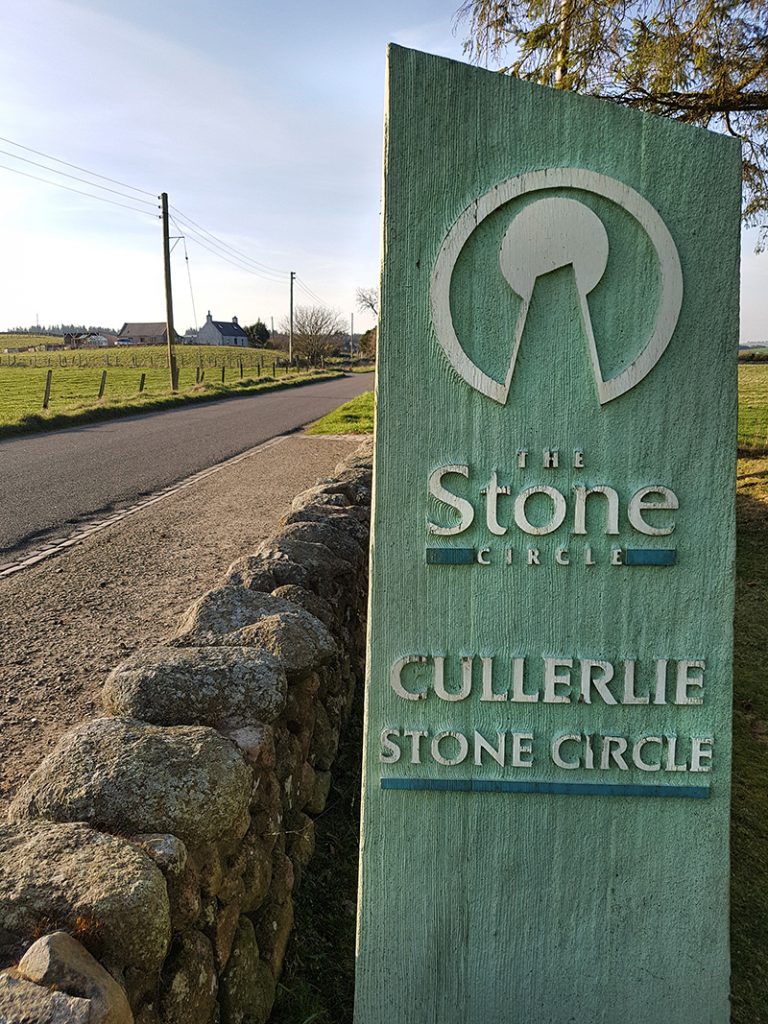 There's lots of bits so this sign is handy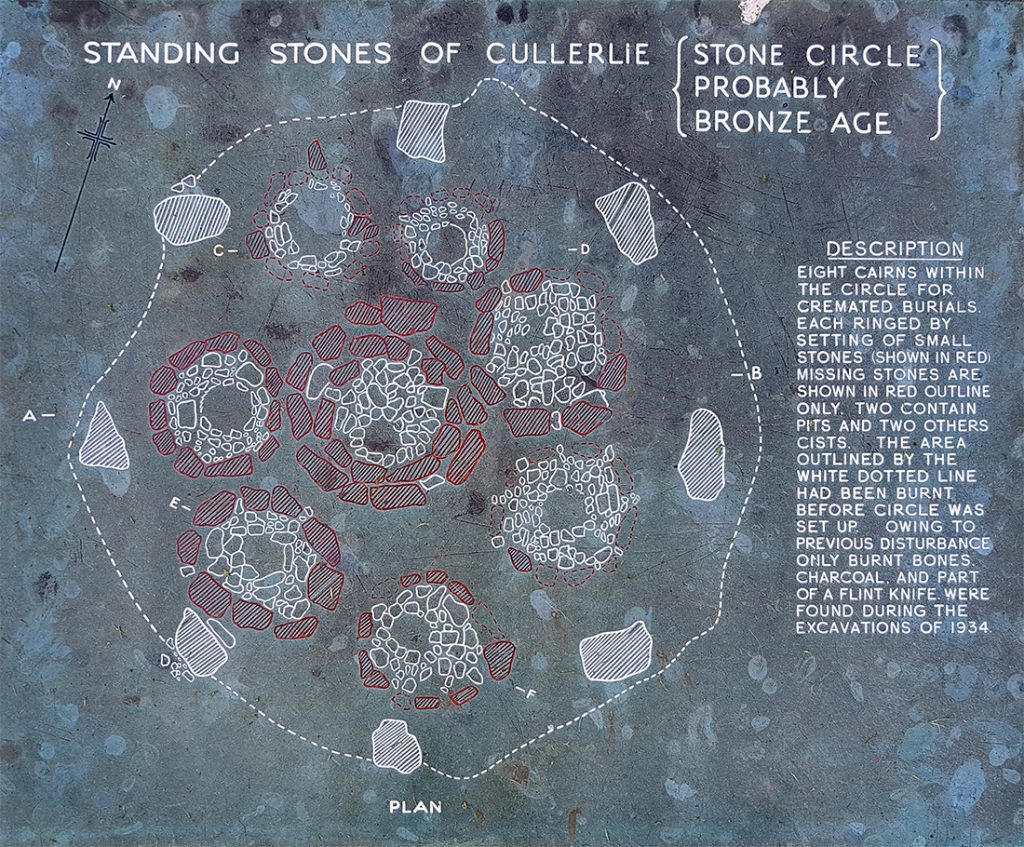 Big stones small stones circles of stones within circles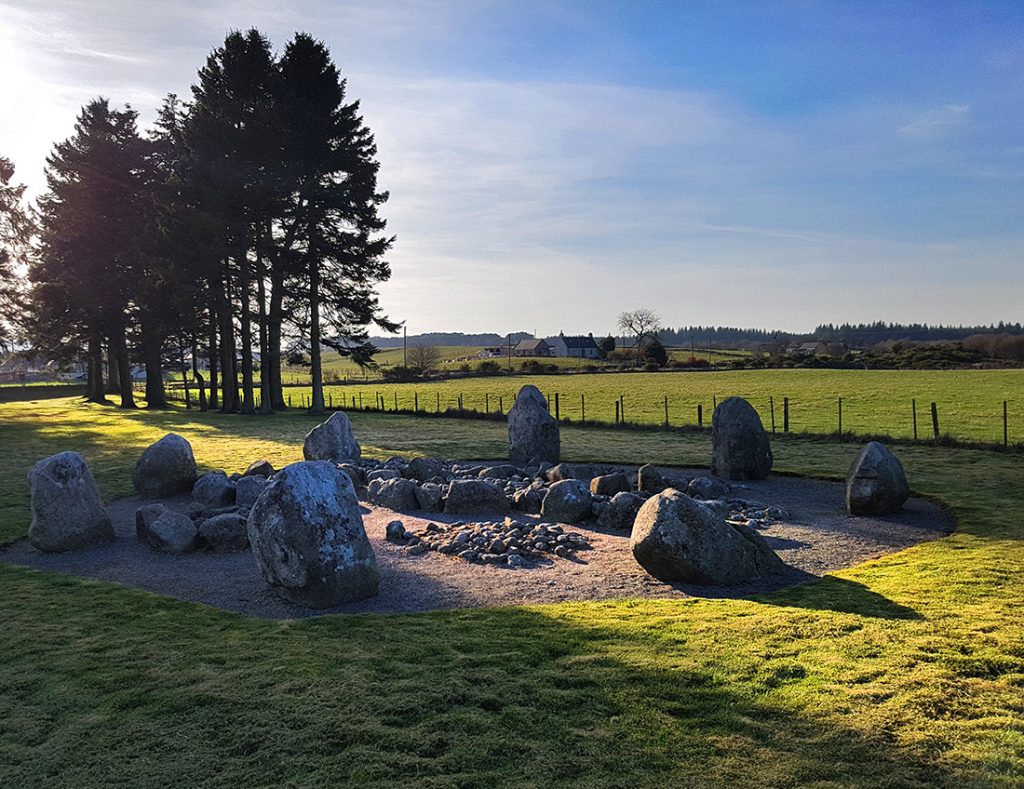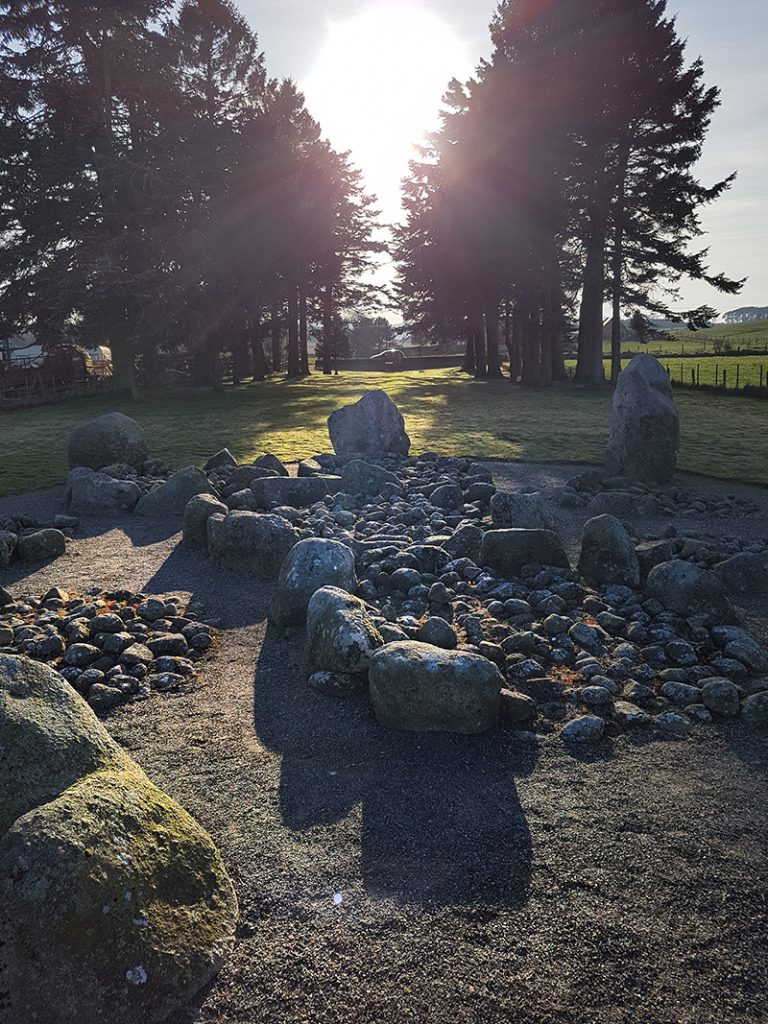 My steed for the day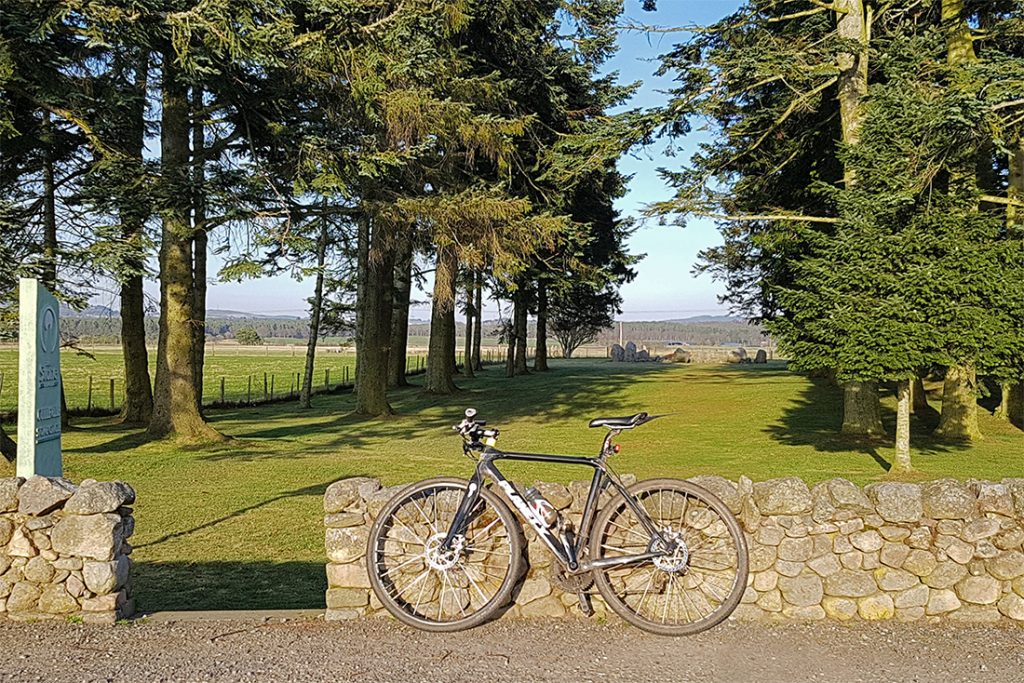 On through Garlogie. I should have snapped the quaint row of cottages there, but here we have the stream and track that goes out the back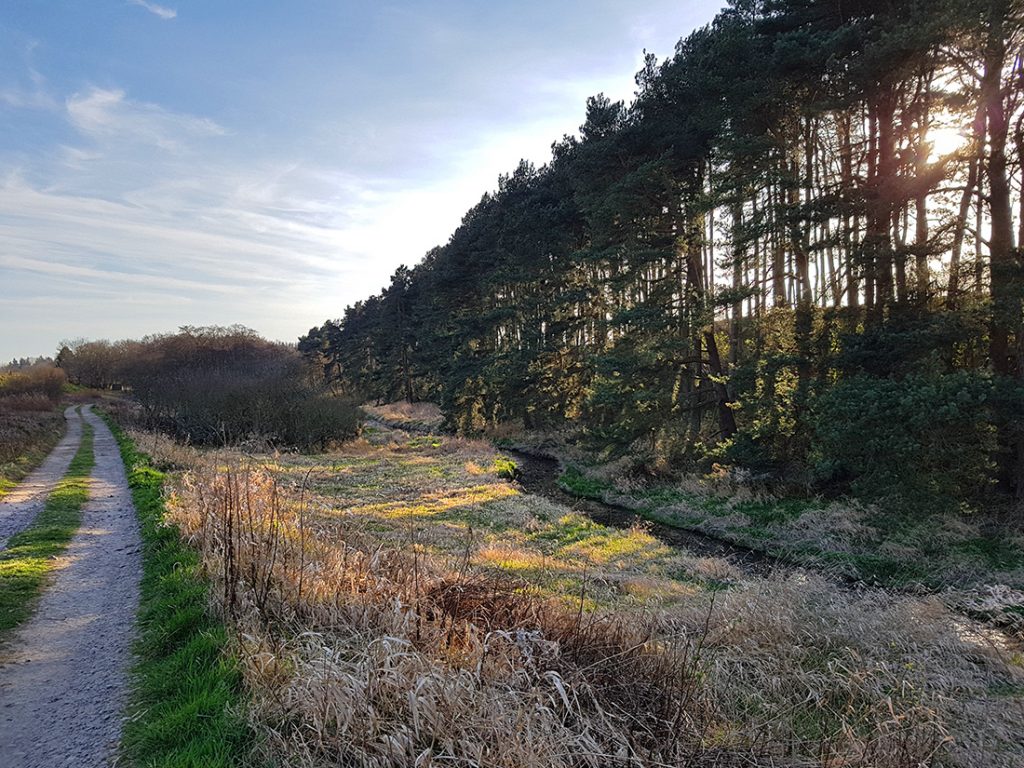 The stream is interrupted by Garlogie Dam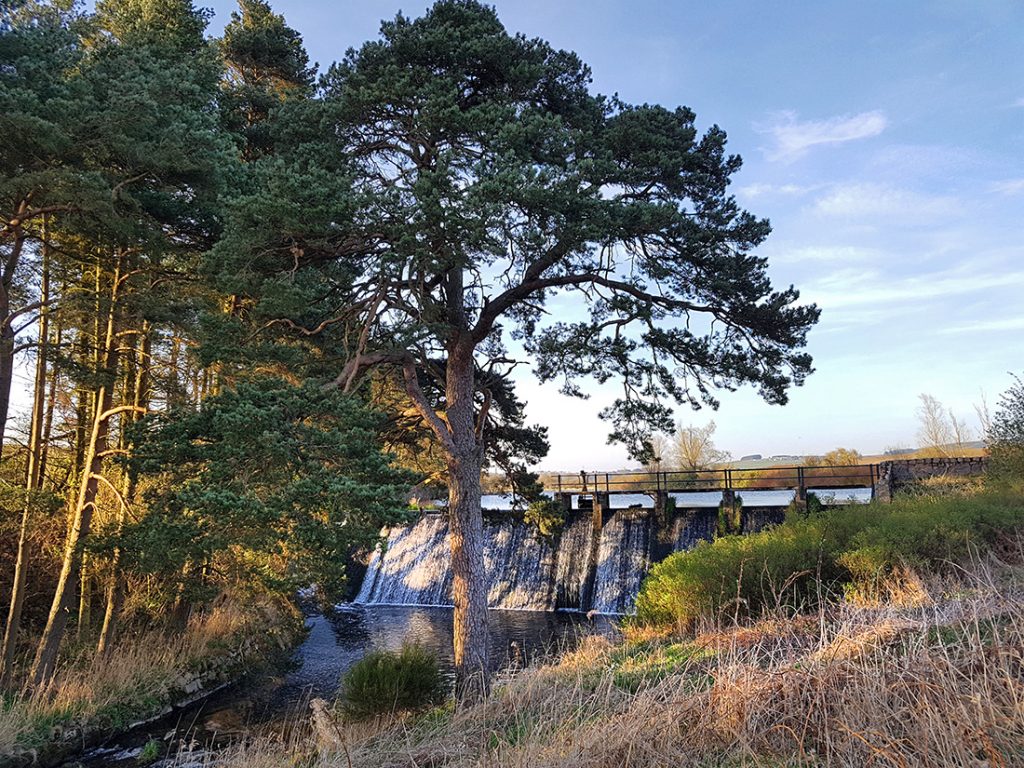 This used to be used to power a mill further downstream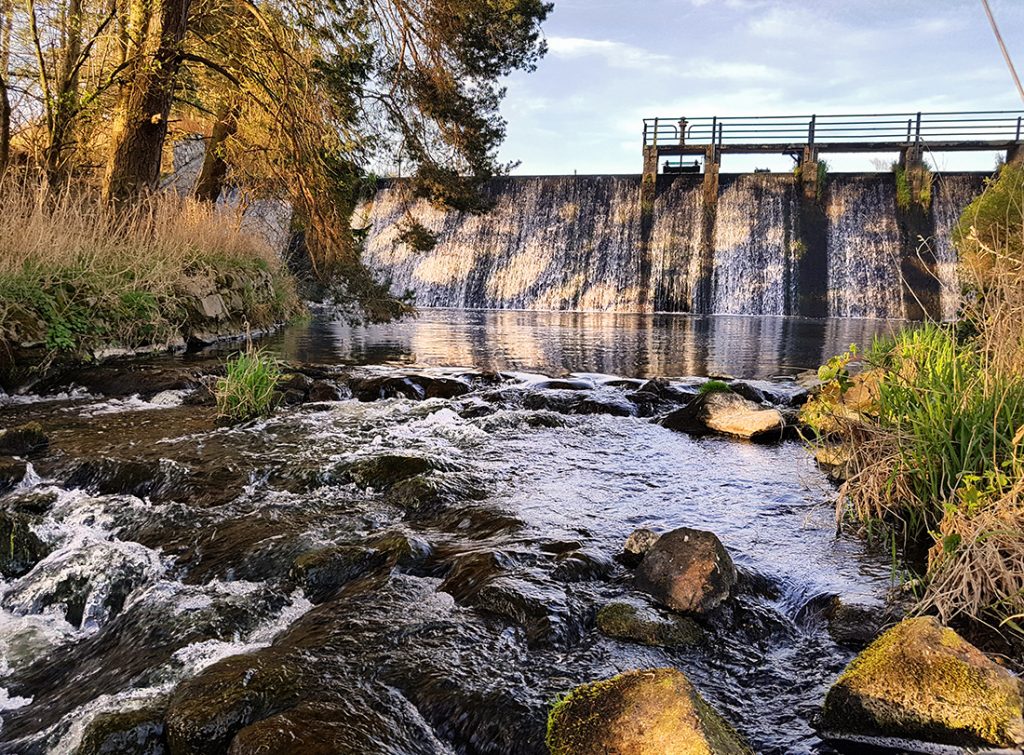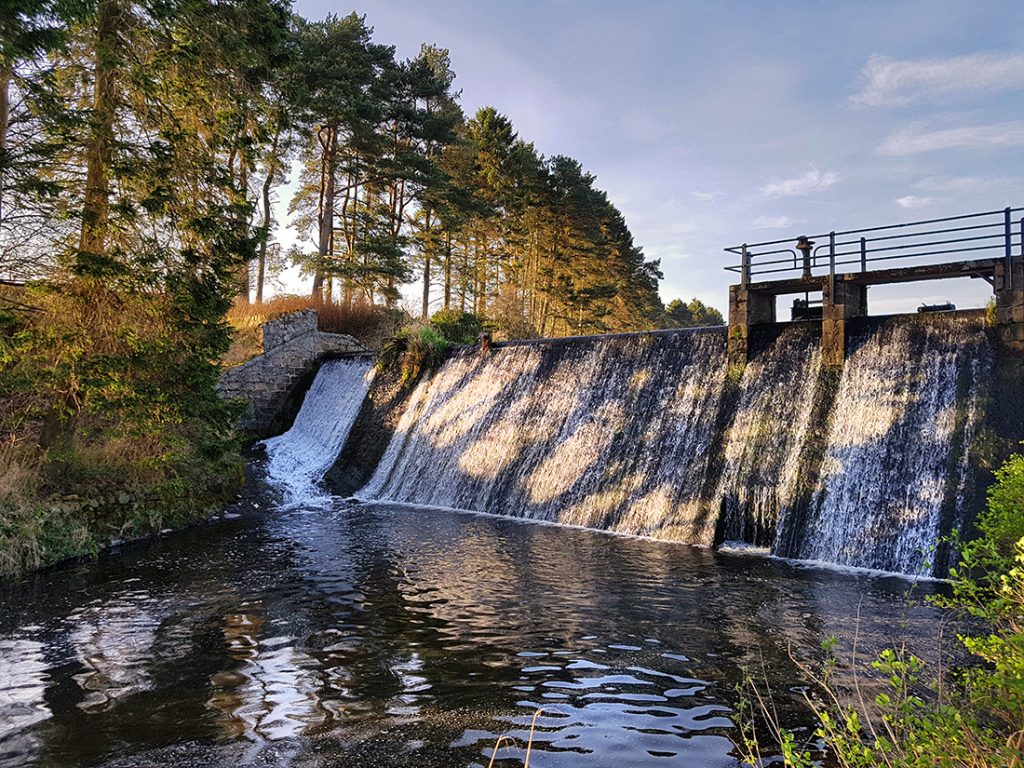 There's a pier out on on to it (Don't try this at home kids)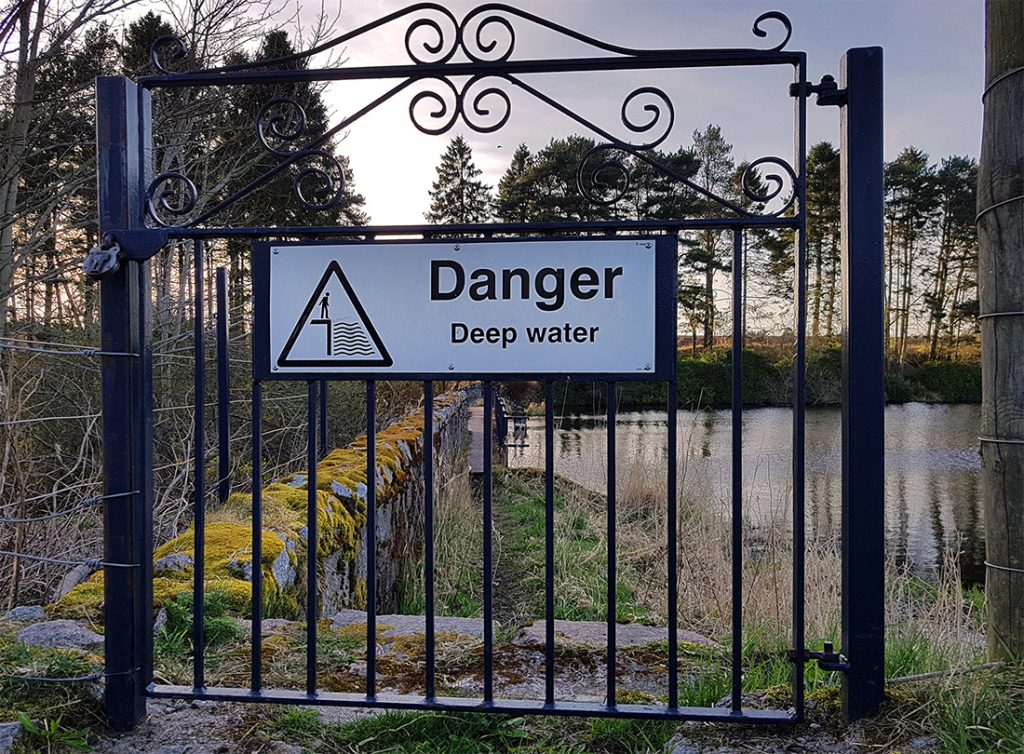 Old iron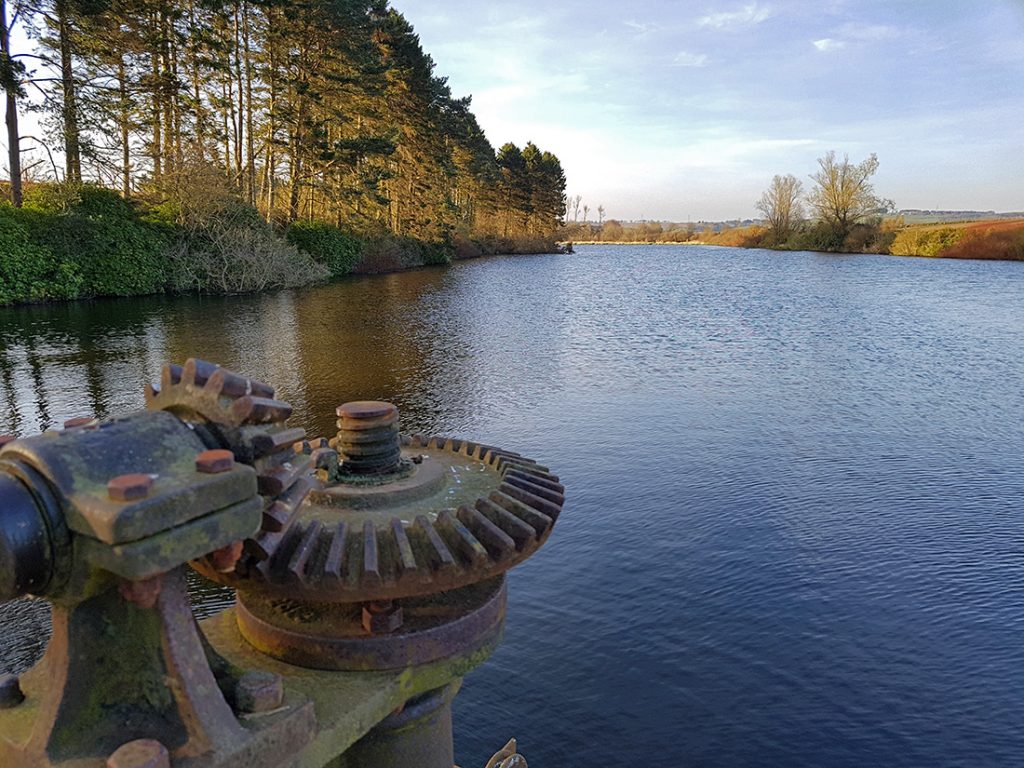 Scooshy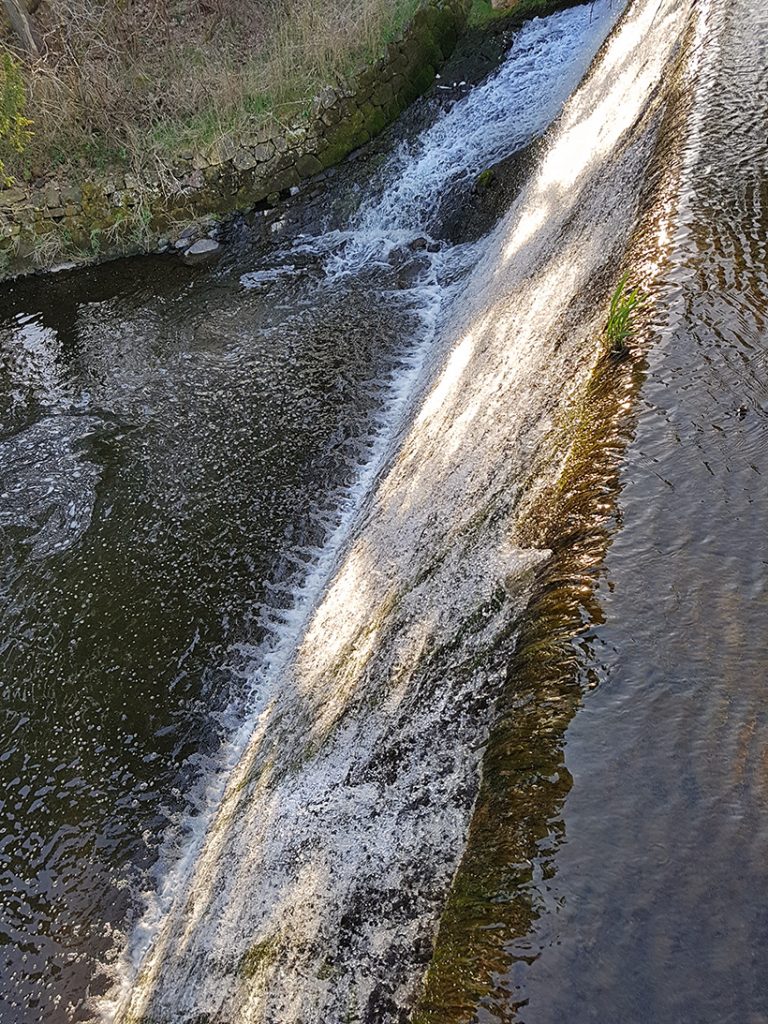 Swirly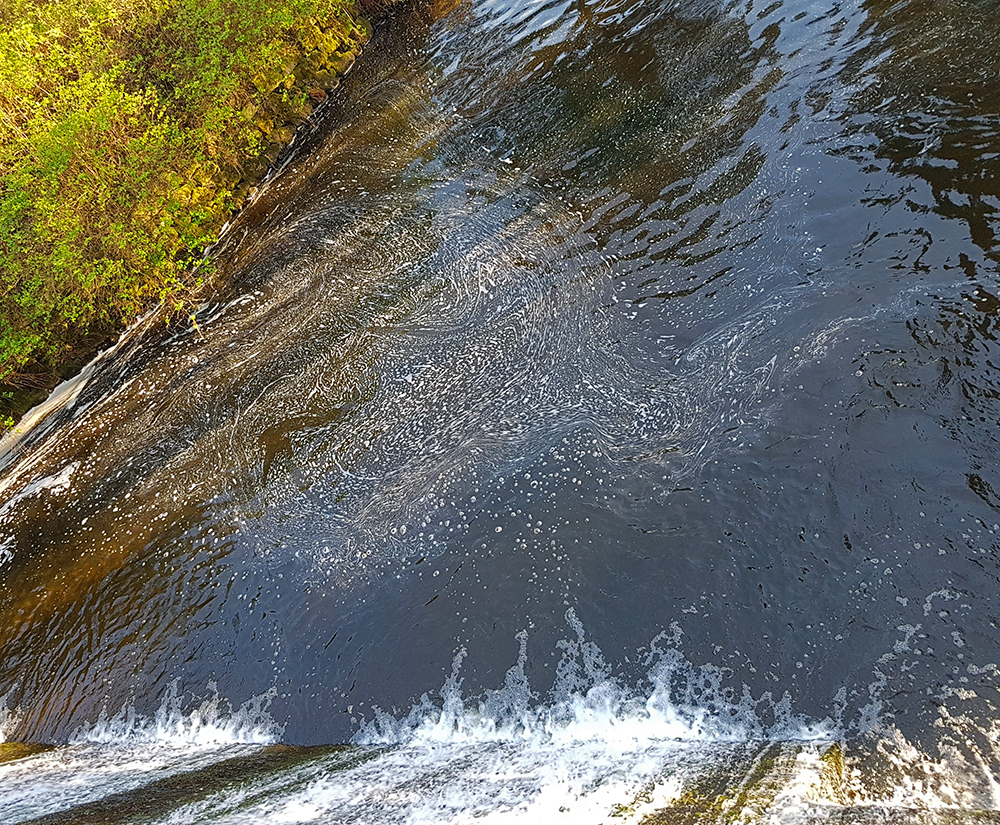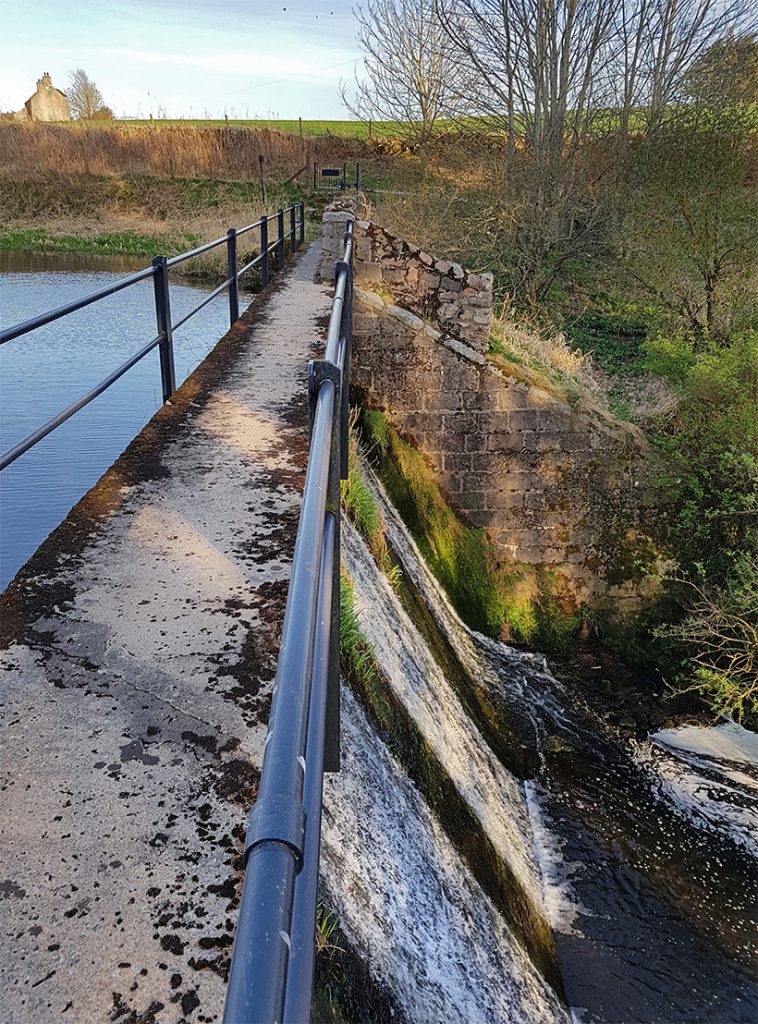 On to the last location of the day, down farm back roads. There's a lot of old metal gates in the area that I guess could be described as ornate as farm gates go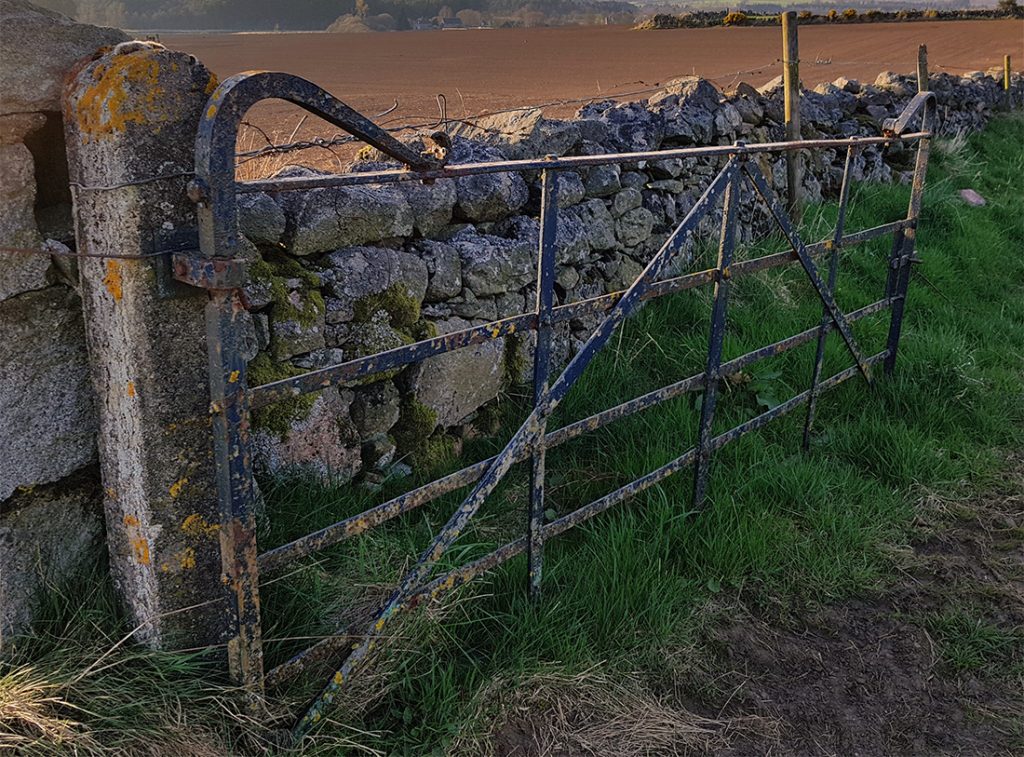 They like their iron swirly in this neck of the woods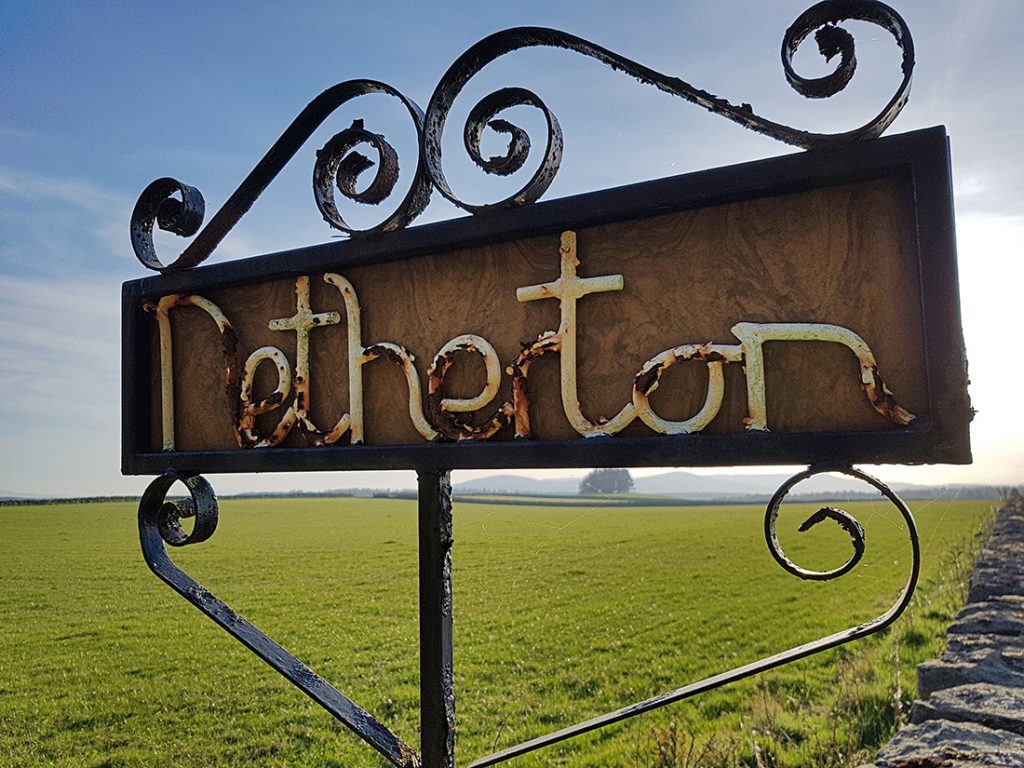 Good view over the loch from the hill South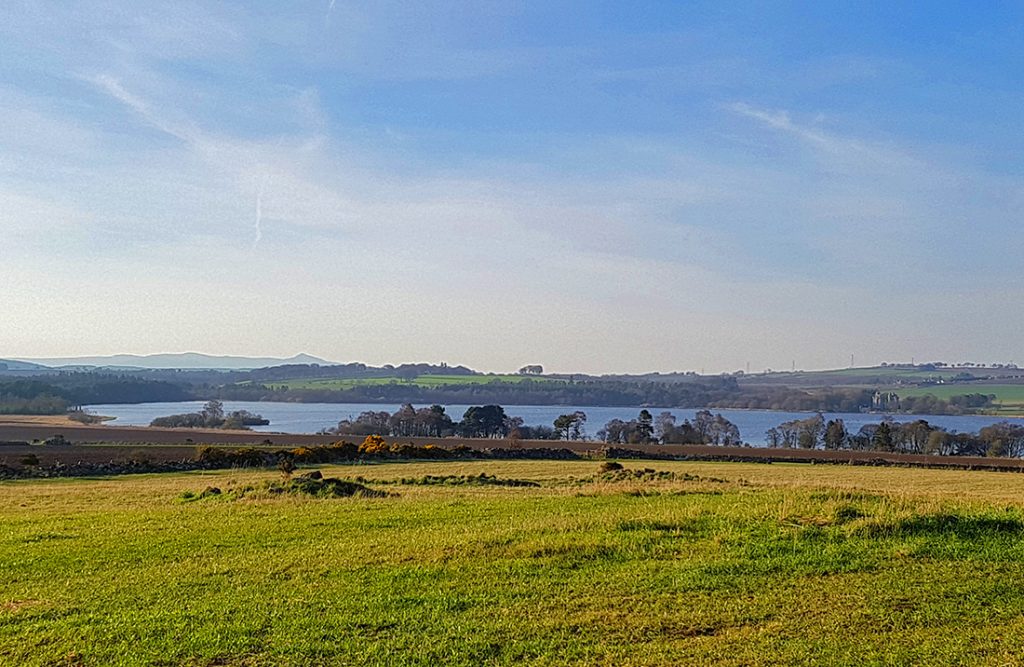 My main camera has annoyingly ran out of battery but I chance one last zoom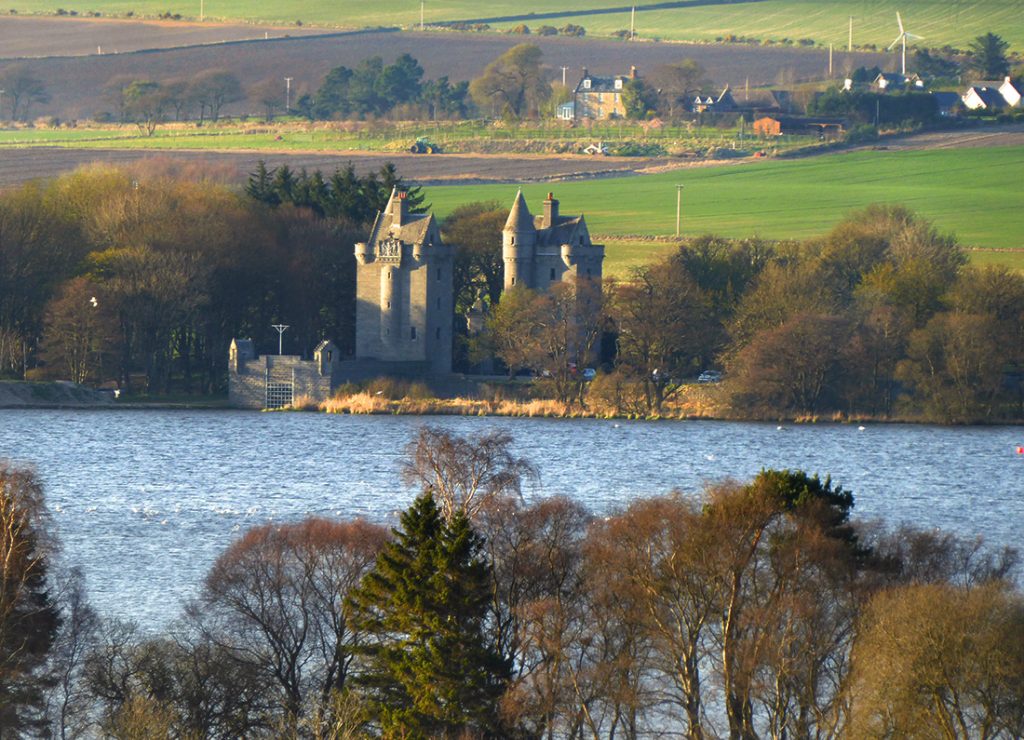 I distract into a side road to have a look at Gask quarry (nothing much to see) and then follow a fire break through Gask wood
There's a few of these towers in the area. Hunting? Wildlife watching? Unknown. Should have climbed up to see if there were clues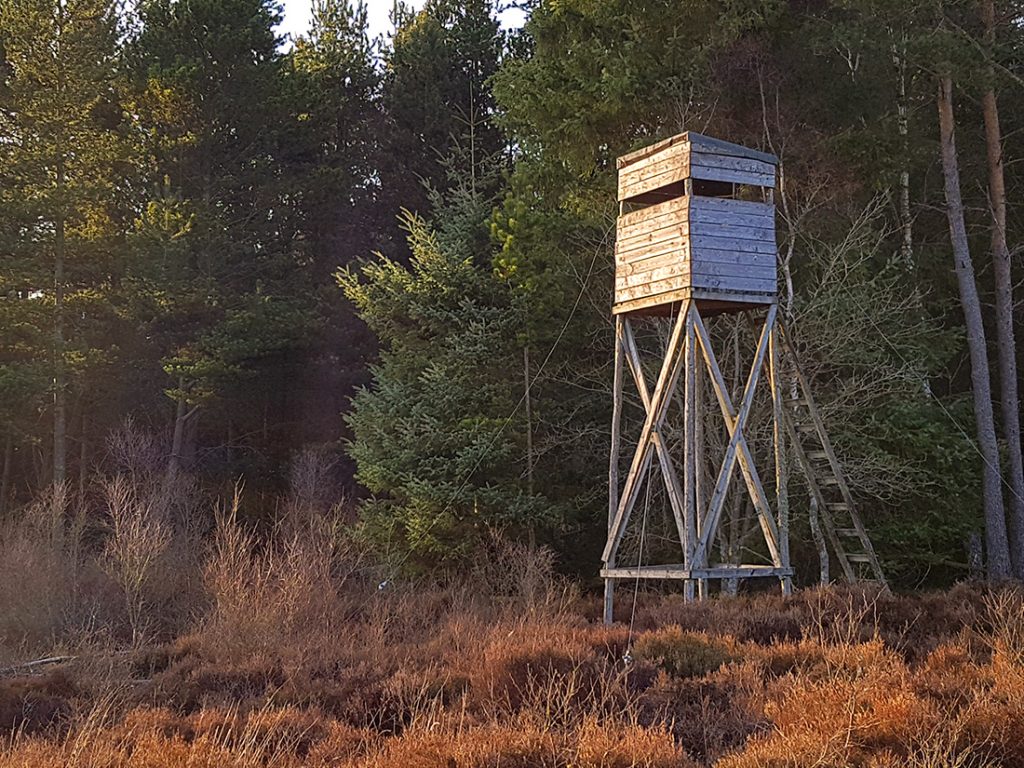 South of the loch, Dunecht power scheme 1923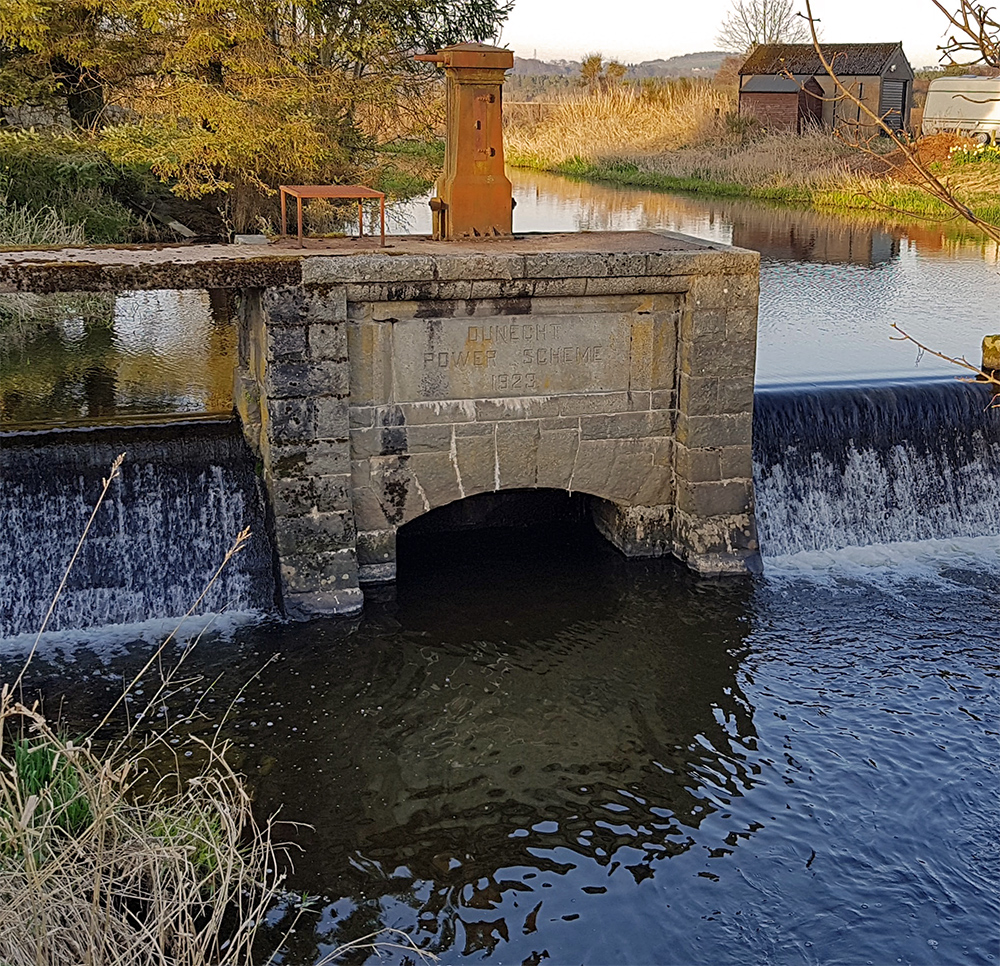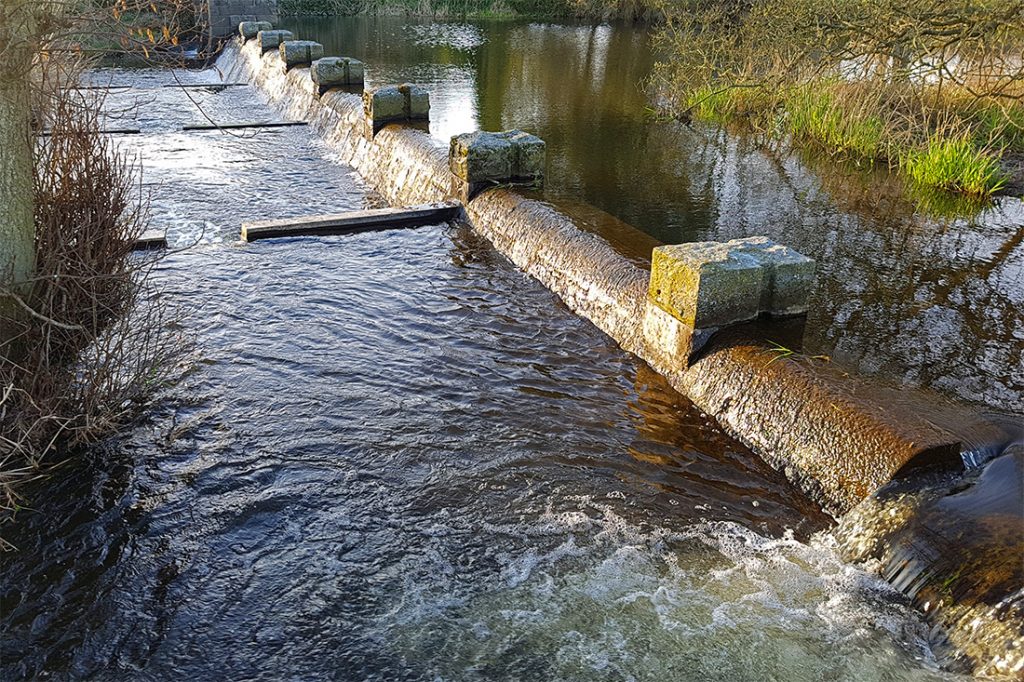 Further West is the gate the boat house lane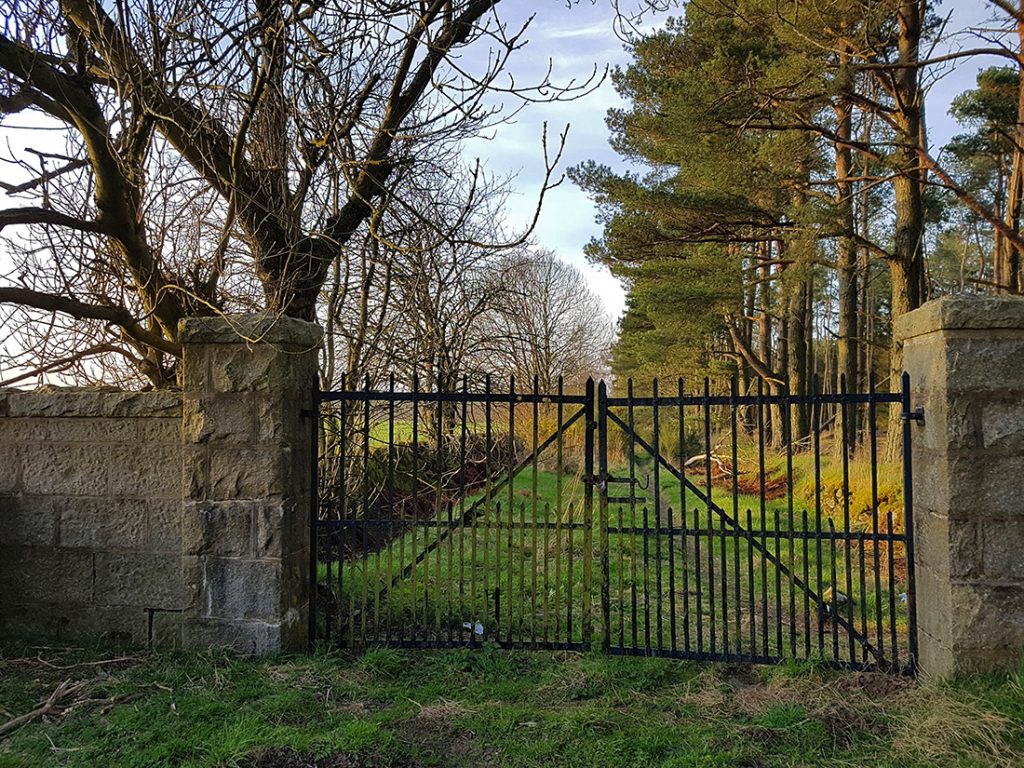 Blue green algae – toxic, or if you sell it as 'spirulina' to woo nutrition hipsters, a wonder food apparently. Think I'l pass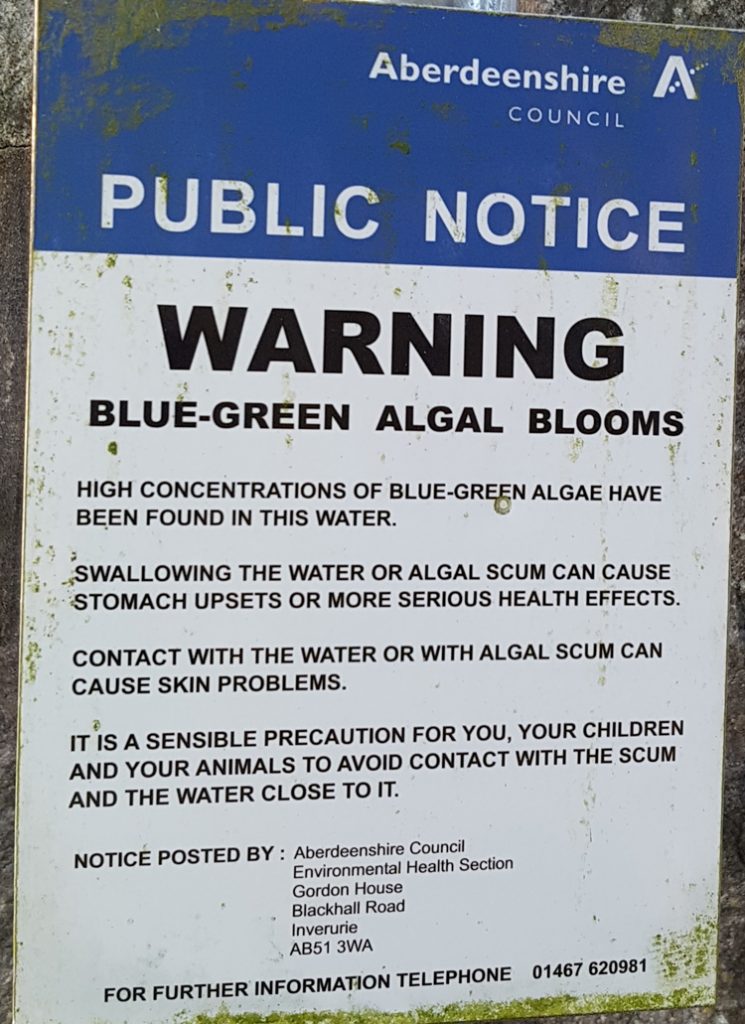 Not on the lane though, I'm over the wall sharpish, down the lane, take a right and amongst the woods an old ruin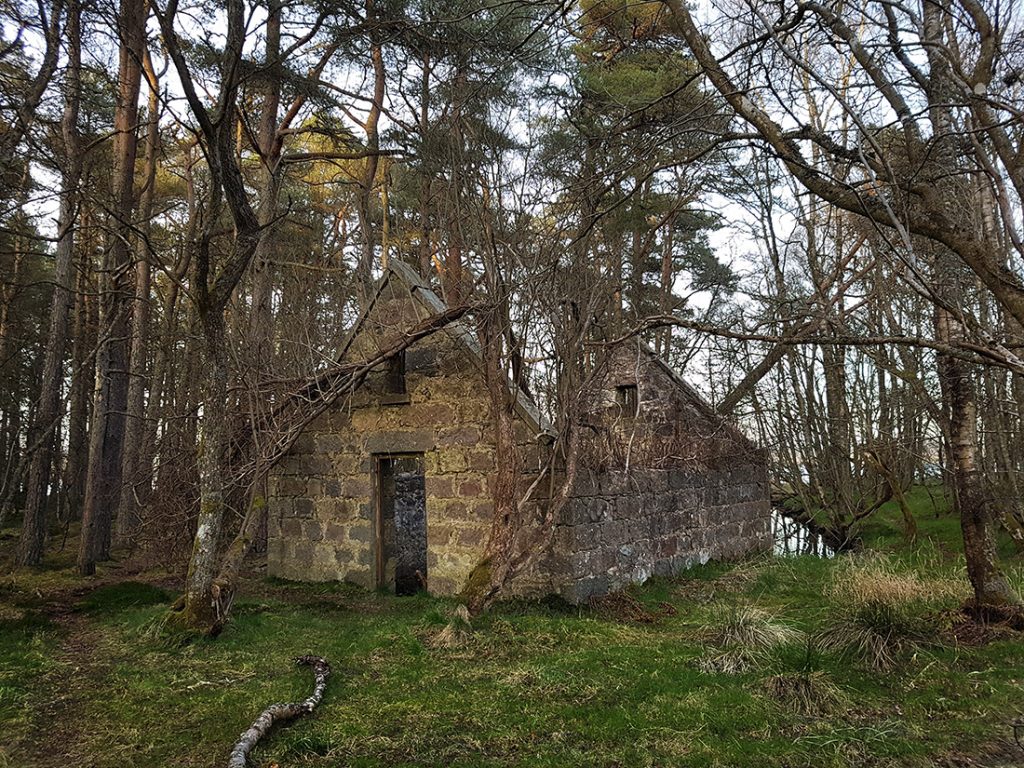 Folk filed through this door excited, ready to take a bracing row on the loch in years gone by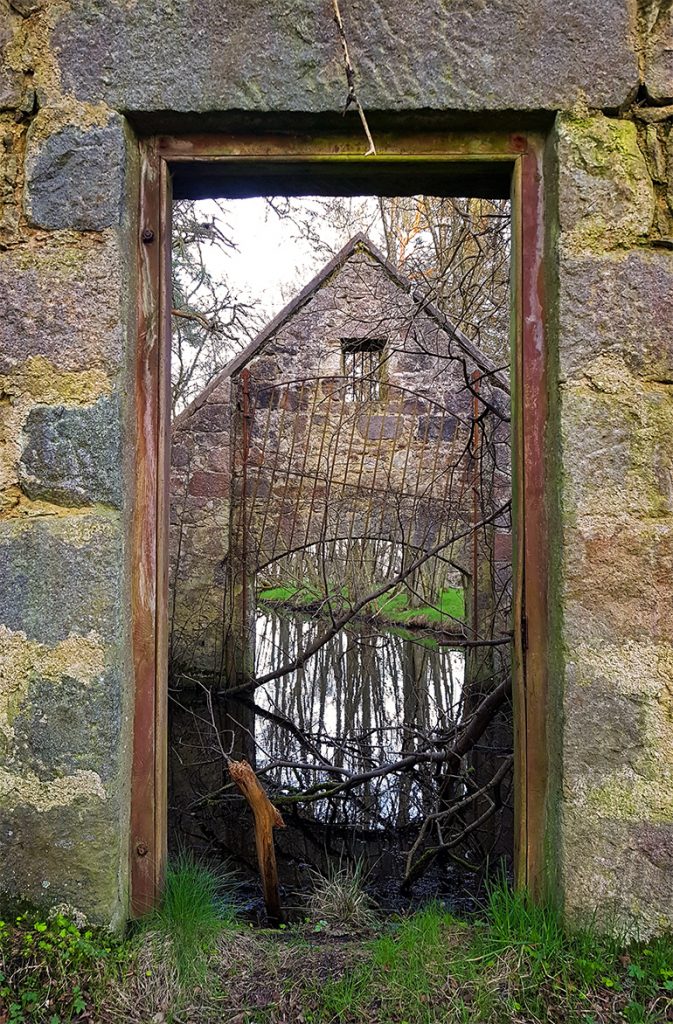 The gate ajar for ever, all prisoner boats escaped to freedom
No splash of paddles now just still, dark, murky water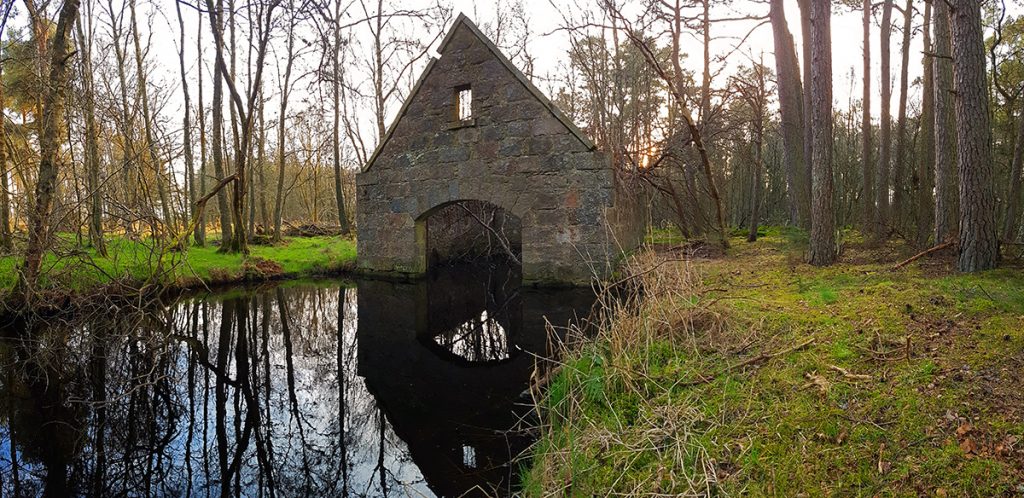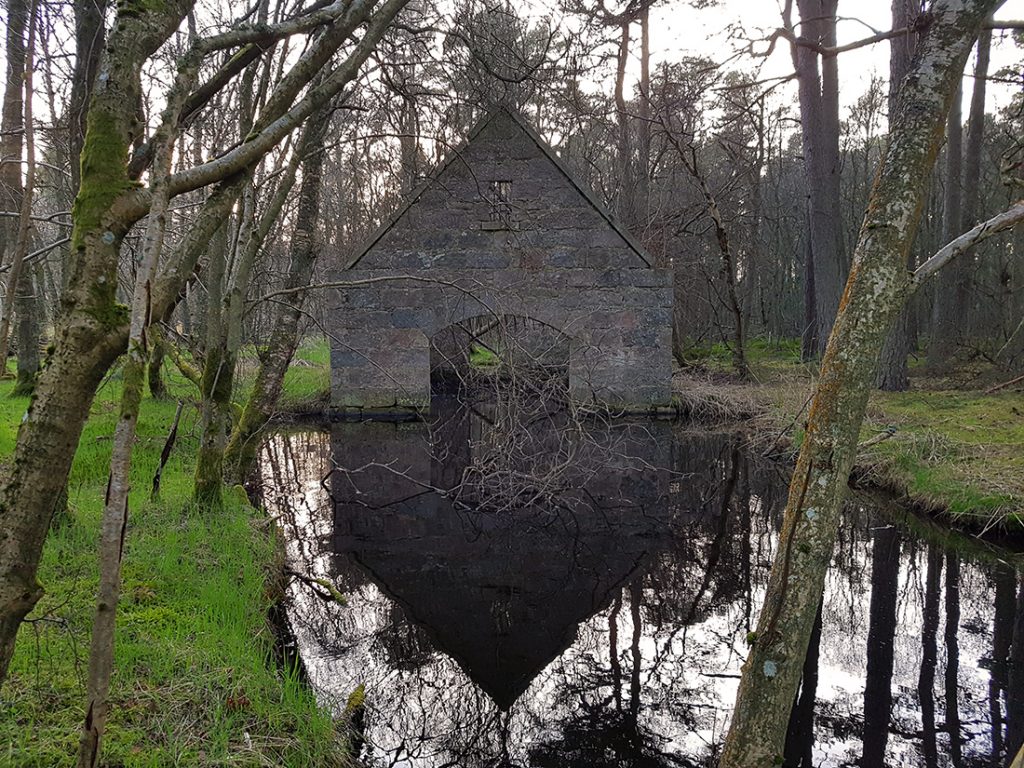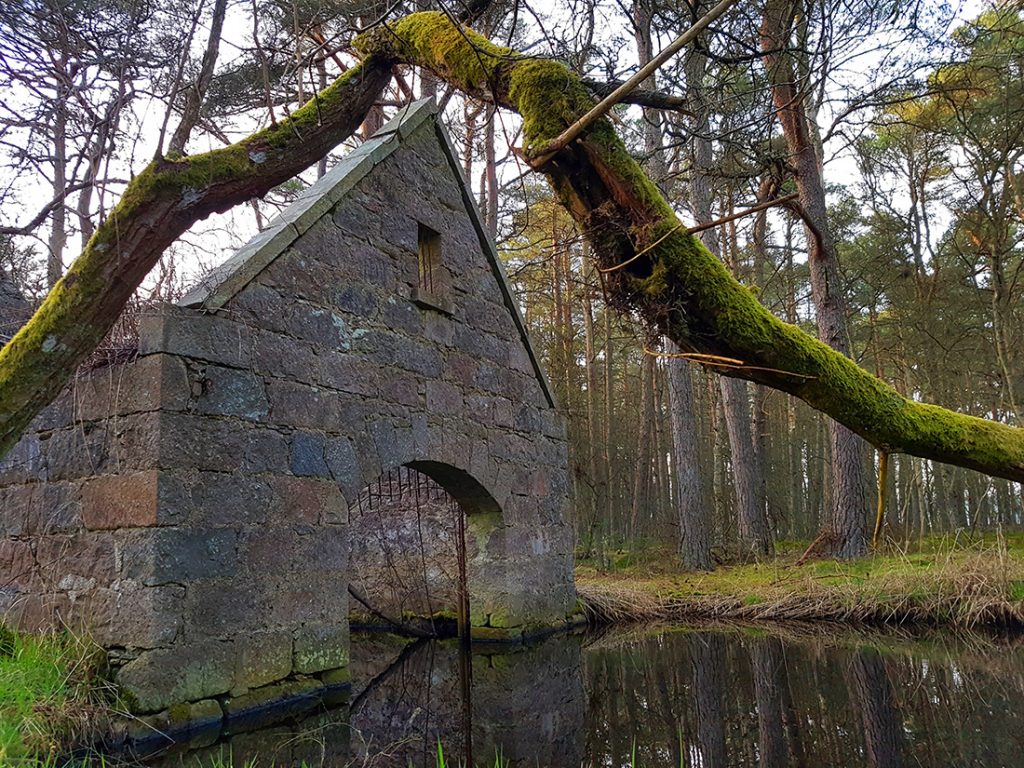 Through the tangle towards the loch to the East more ruins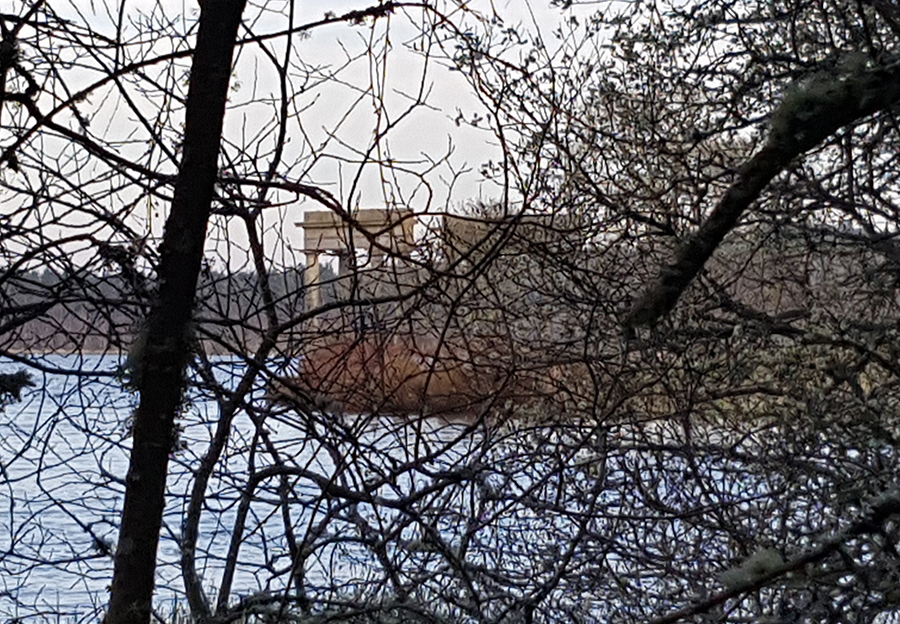 First I'll need to negotiate this teetery splosh-magnet. Just a little bit too wide to jump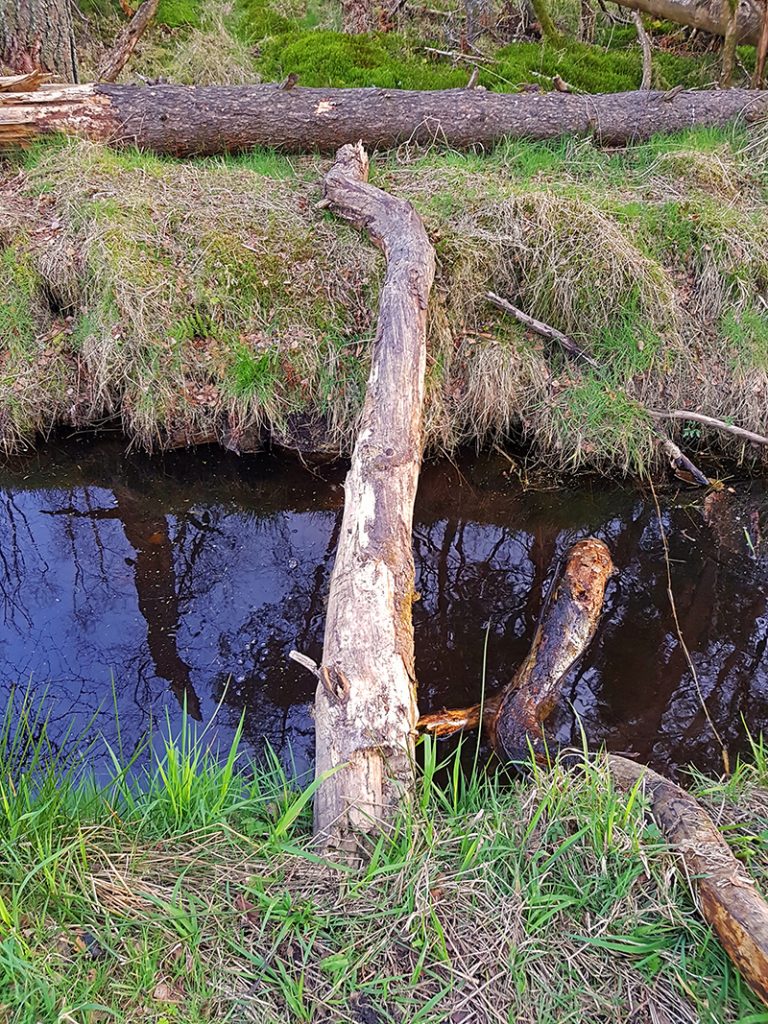 Don't fancy the chances of a 10 mile ride home soaking wet. I drag another log over. Good deed done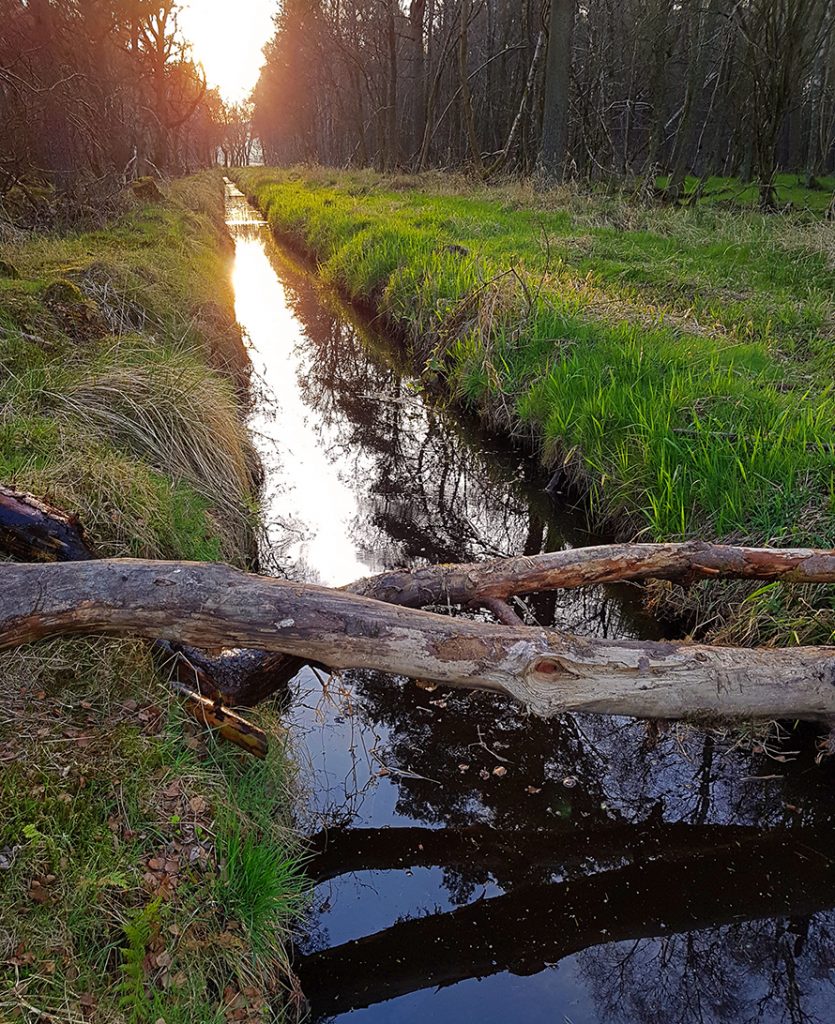 The ground beside the temple is very boggy; but I'm intrigued and need to inspect up close
It looks out of place beside the loch. But better in black and white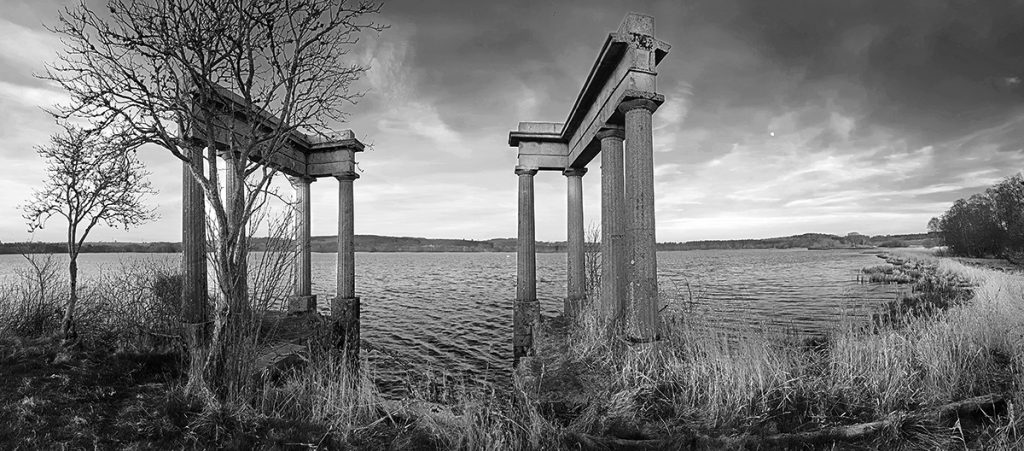 This was originally a 'porte cochere' (a sheltered gateway to allow people to alight from a carriage under cover) located at the older Dunecht house to the West, then moved to the North shore in 1877, then was superseded in 1923 by the existing grand gate, and was finally retired to this resting place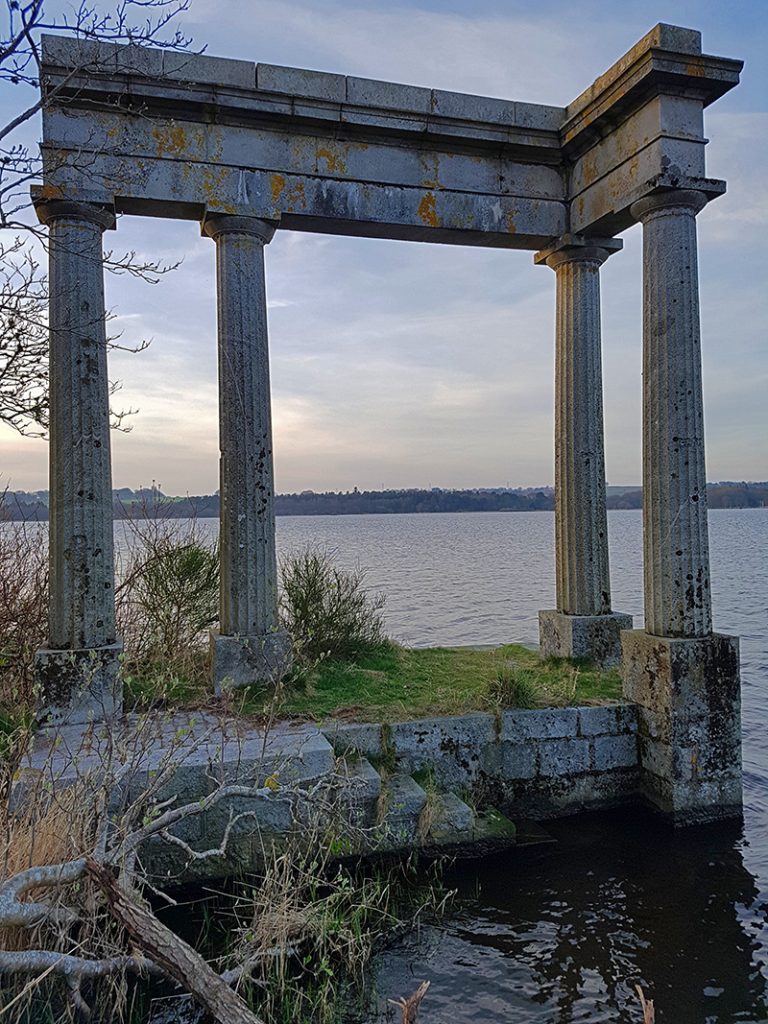 If I still fished I guess this would be a grandiose spot to do so. Handy steps for landing and kettle filling. There are apparently pike in the loch, one can imagine a leviathan lurking under here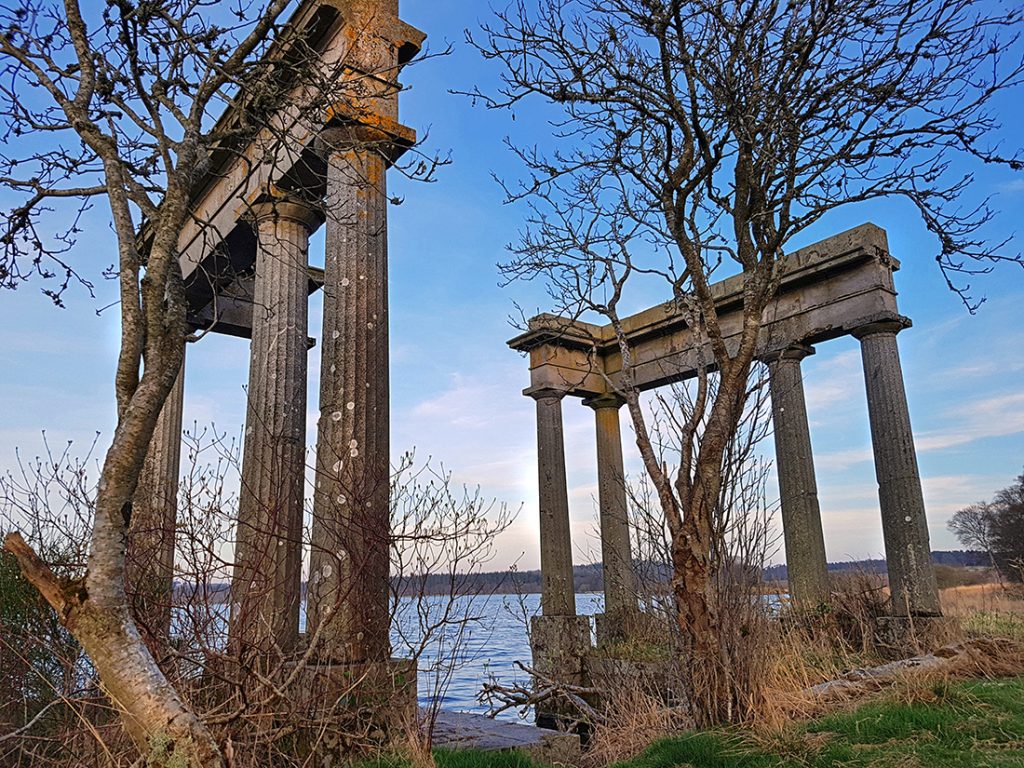 I though this might look a bit like reindeer antlers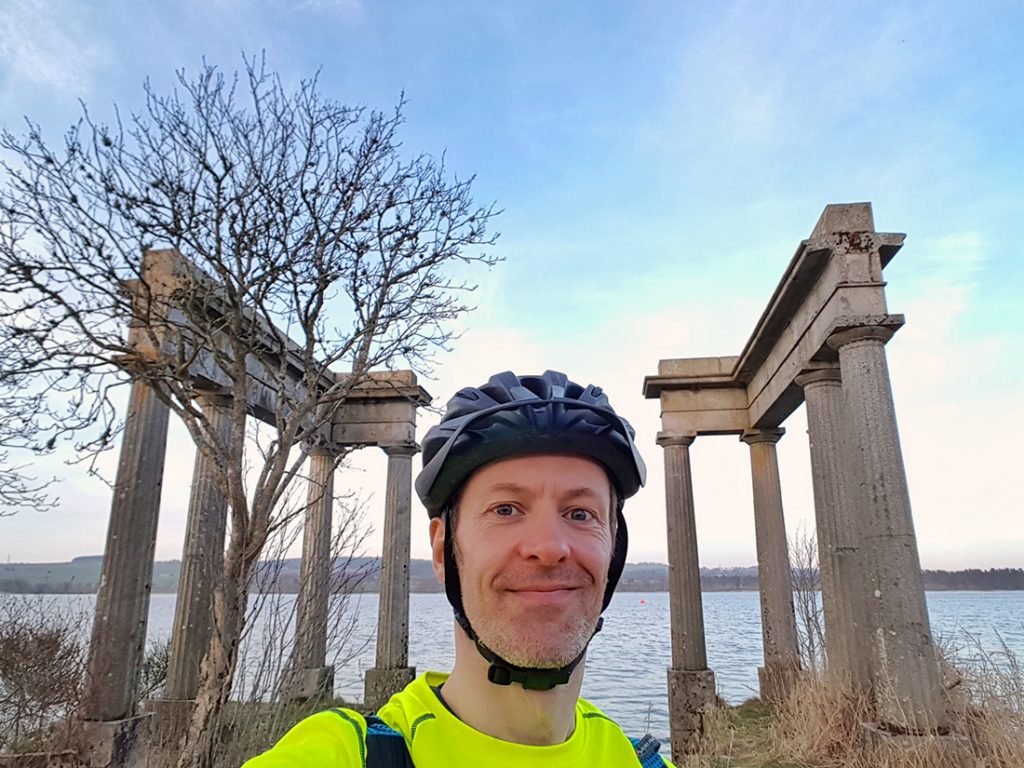 Back over the ditch and along the lane. I continue past the turn back up to the road, the track gets very overgrown and is a real grind, but I get to see a load of deer in the field easily leaping over it and many feet more, startled into the woods by the surprise appearance of my fluorescing glow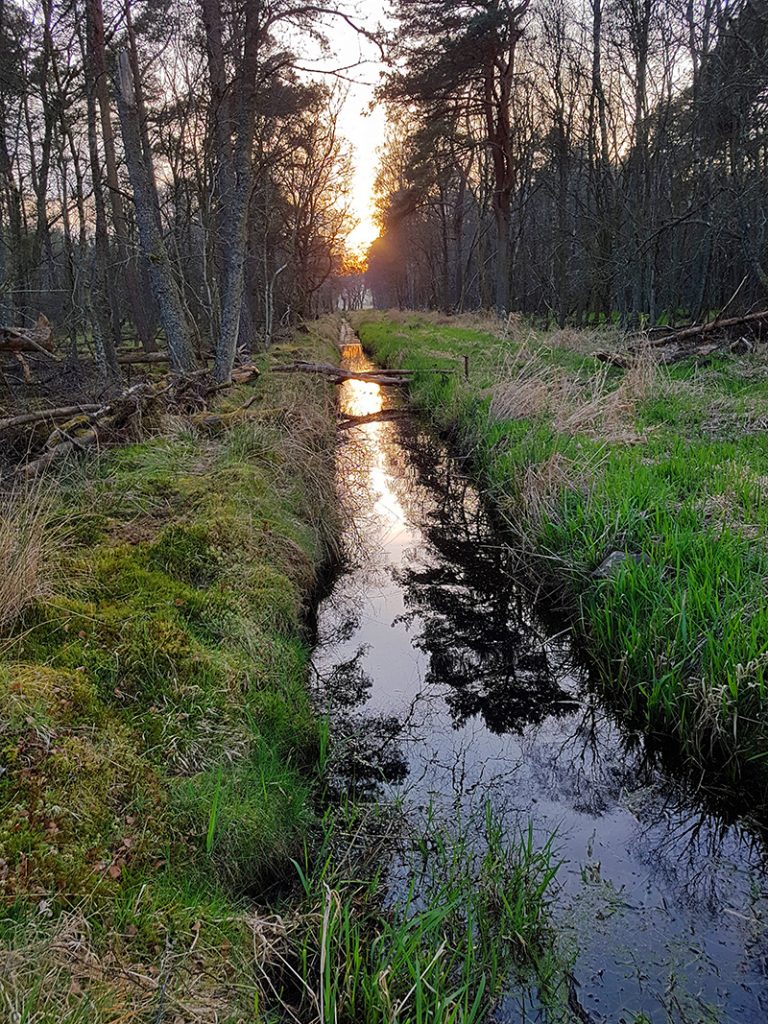 At the Dunecht East gate there's car park and sign denoting the activities of the loch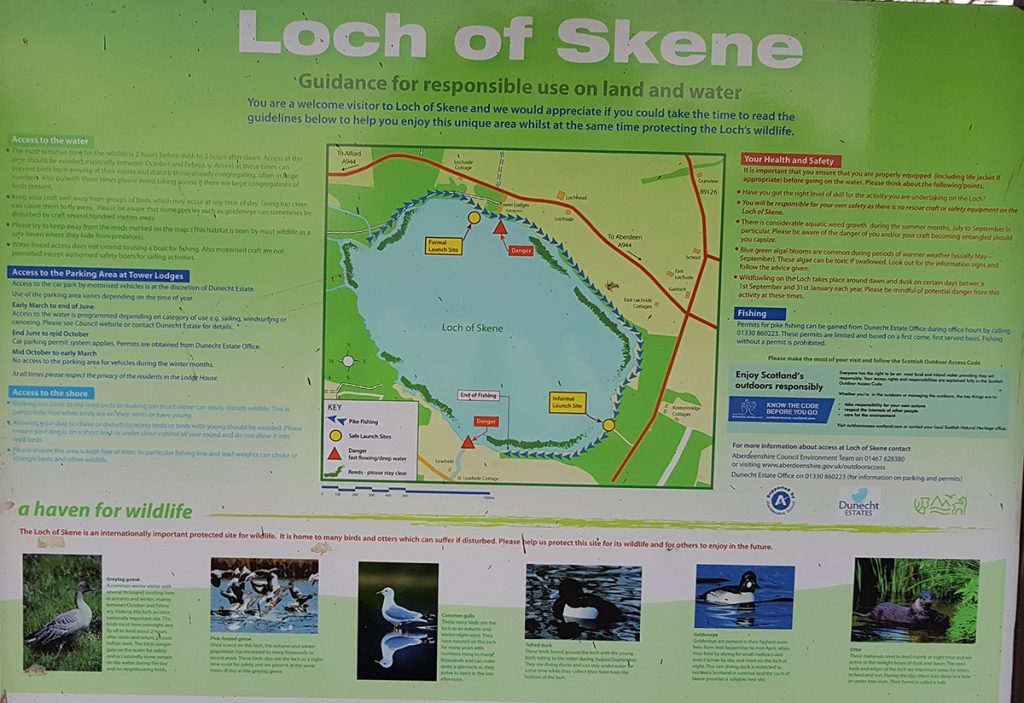 The gateway is pretty grand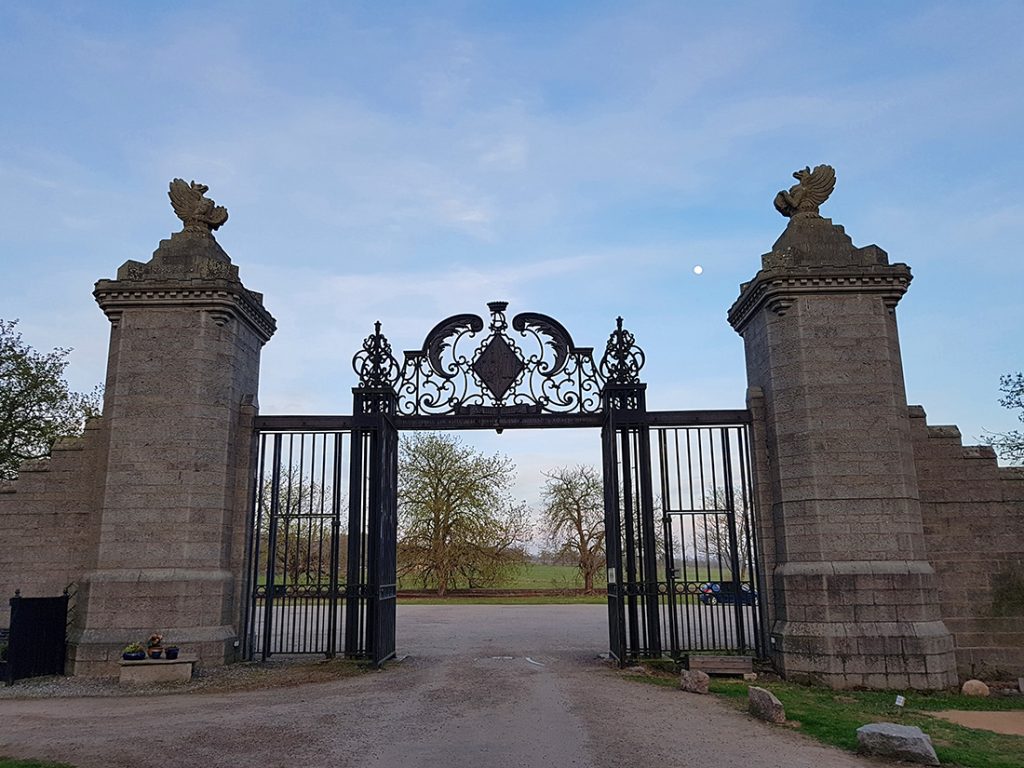 Wrought done right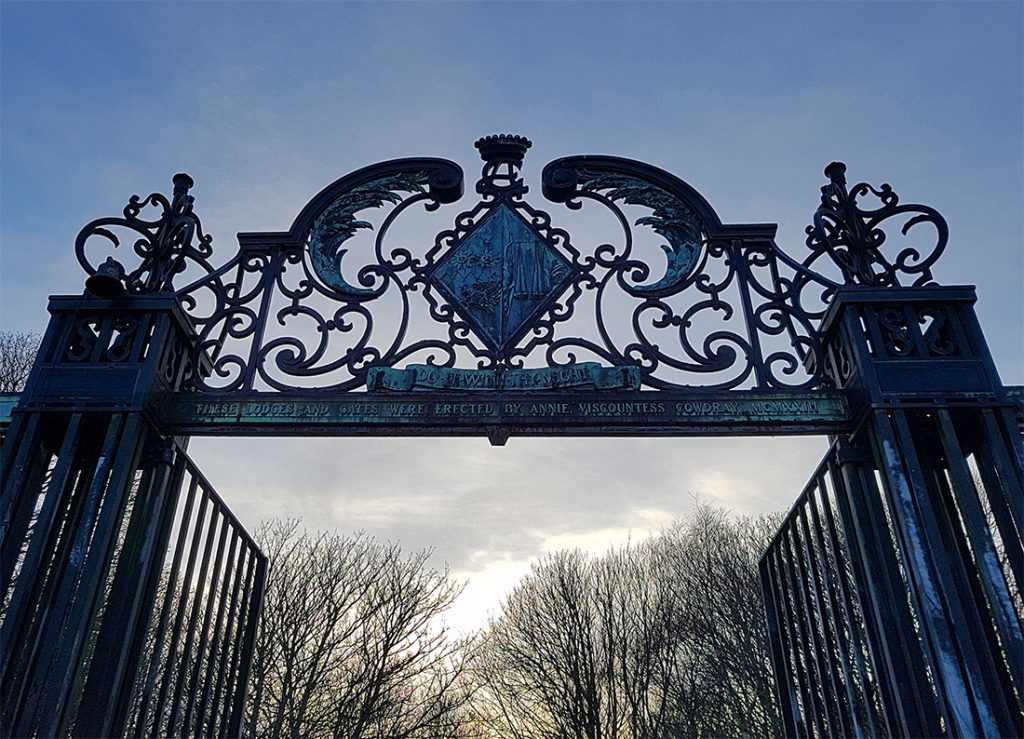 Who am I to argue with or embellish this grand description:
"Pair symmetrical 4-storey tower houses with battlemented parapets cape-houses
and circular stair towers, heavy gatepiers with griffons
and immense wrought iron gates between; boathouse with
portcullis gate, square angle turrets and handsome square
room vaulted in 4 compartments. Ashlar in uneven courses."
With the sun setting and a chilly breeze it's going to be a long grind home. All batteries failed, a pocket-warmed lithium cell reluctantly blinks out two last sunset snaps and signs off